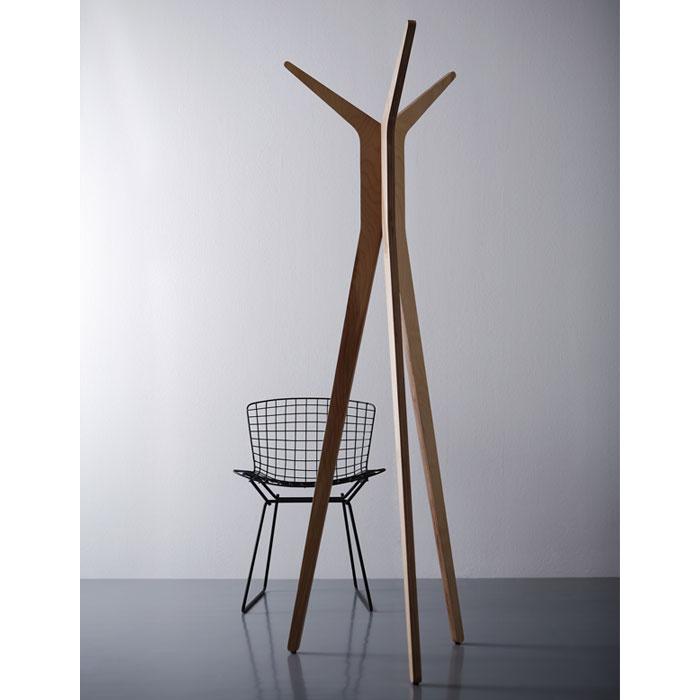 This modern and exceptionally functional coat rack is an impressive form made of solid cherry wood. The perfect fit in the hallway, dressing room or waiting room. This is a great solution for contemporary interiors.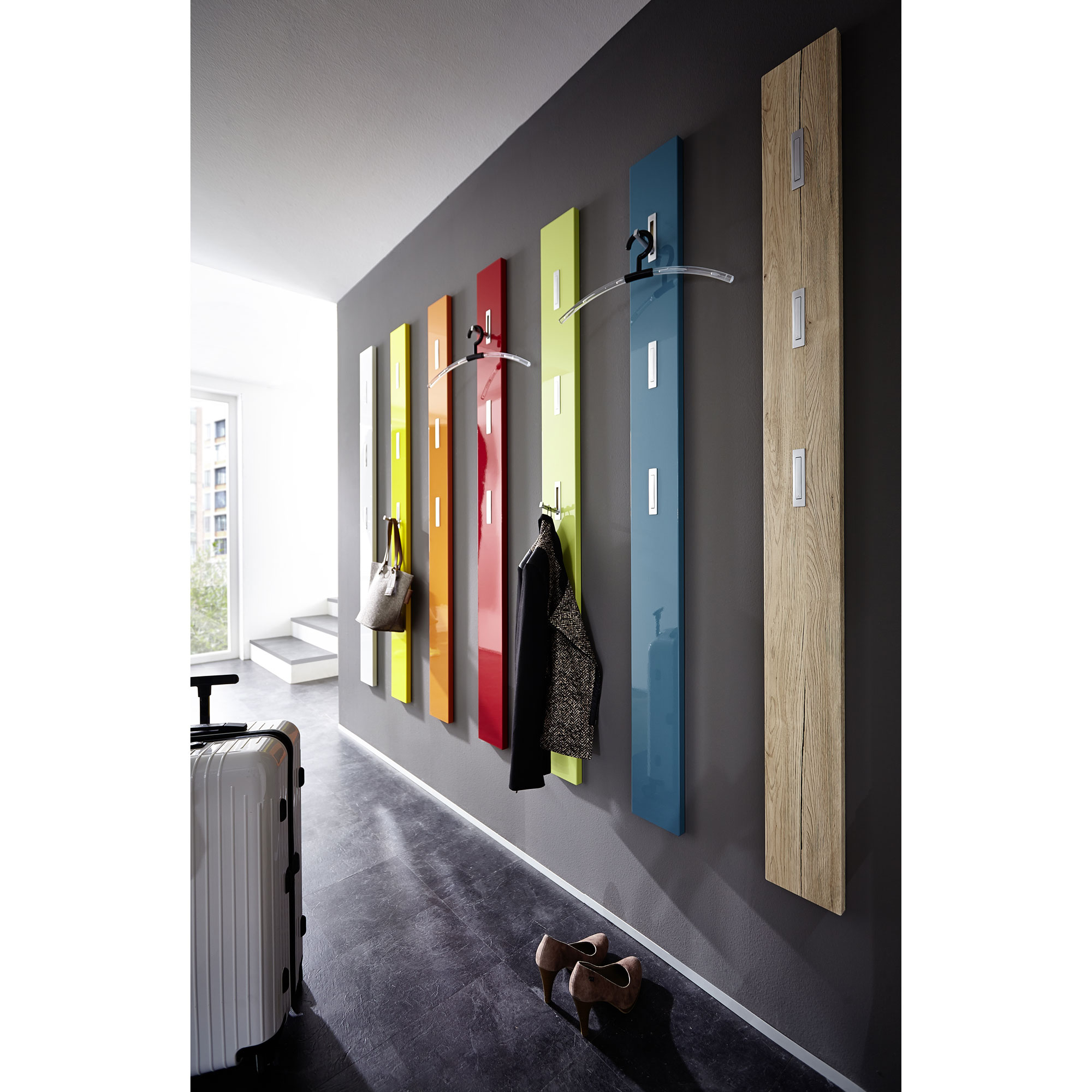 This modern way of developing the hallway is an excellent way for a functional and revitalizing décor solution. Beautiful colors, solid retractable hooks for clothing and simplicity of work captivates.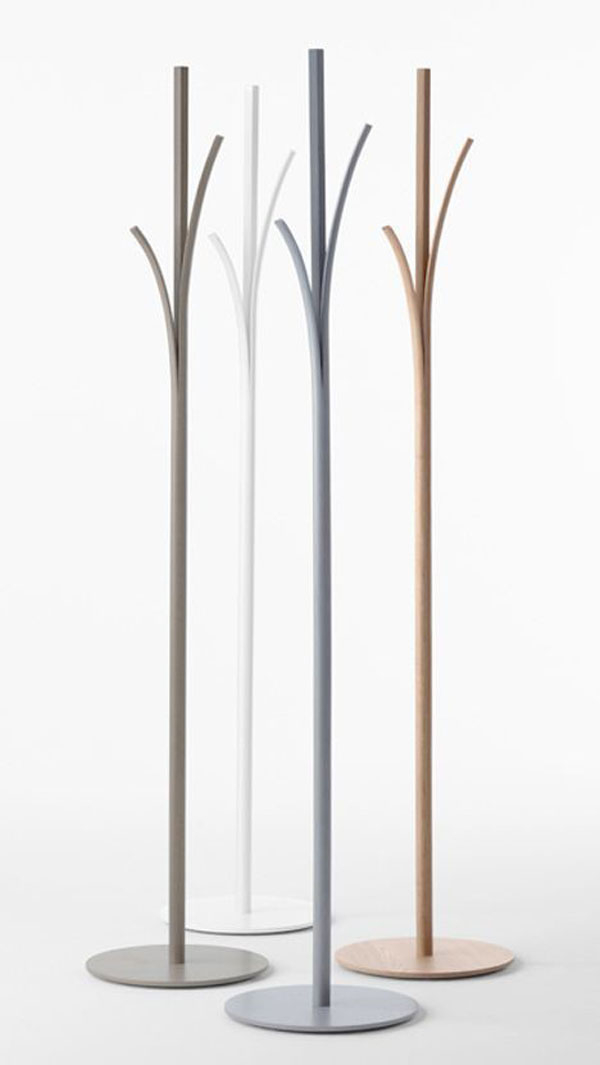 Simple but interesting modern metal coat racks. Each rack is built of a tall round stem which is split in three on a top and rests on a flat round base. Racks are finished in blue, grey, brown or white.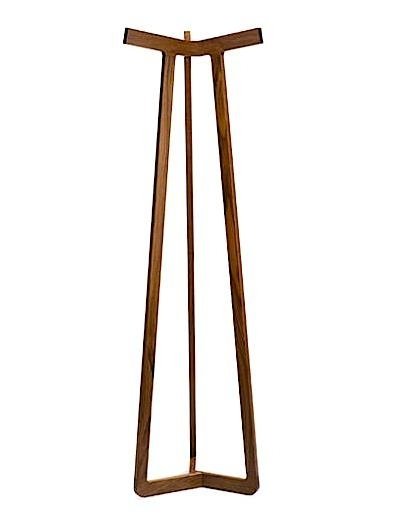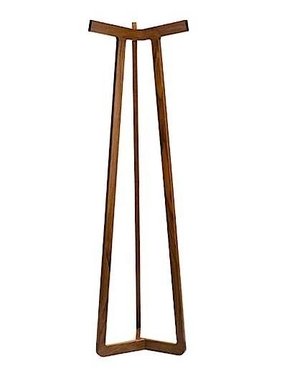 This modern coat rack by Milwaukee-based Misewall Modern Furniture is made of American walnut with pinwheel joinery, which connects three identical segments. Ideal if you want to add some sophistication into your interiors.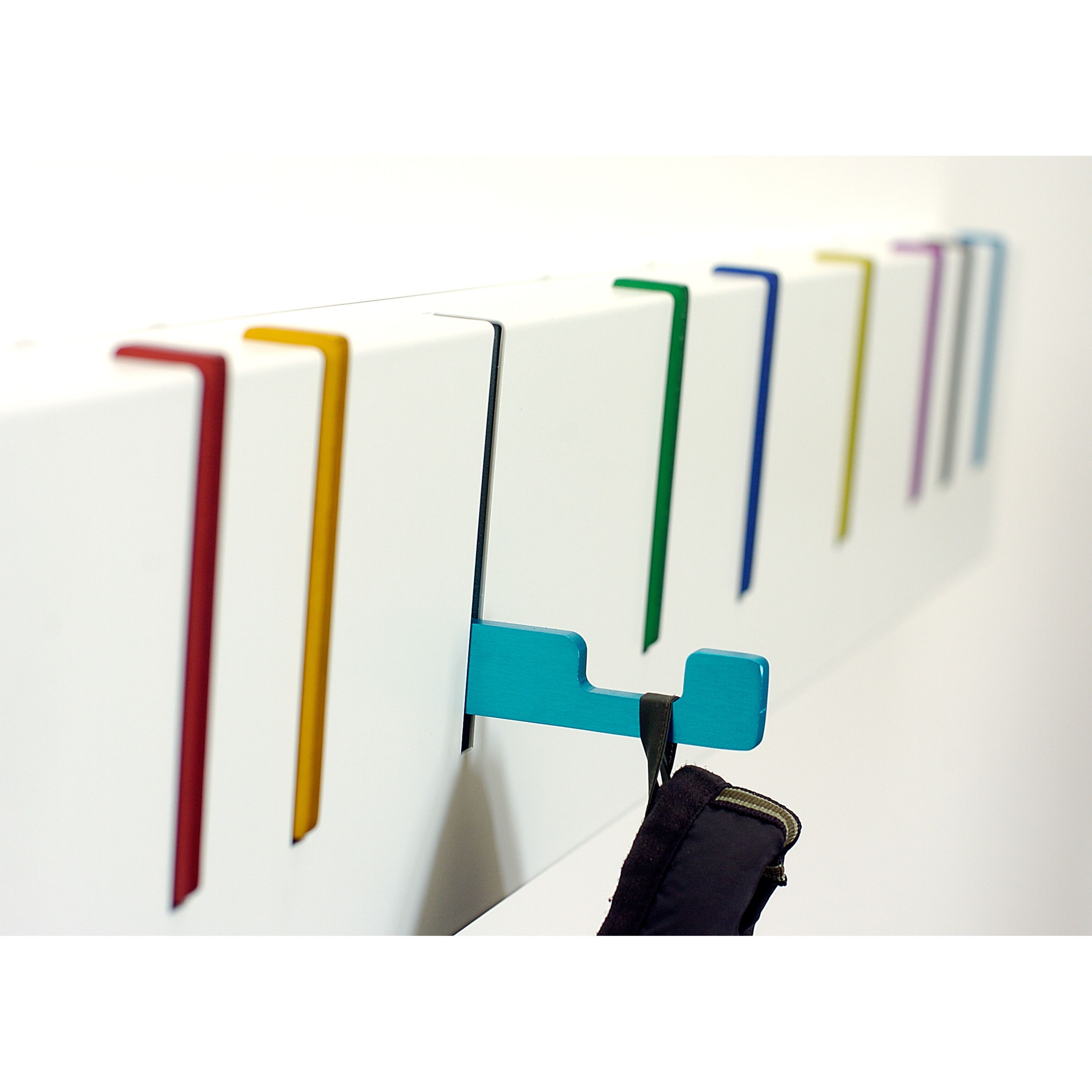 Suitable for modern entryways, hallways, and offices; this hide-and-show coat rack is as functional as it is eye-catchy. Made of durable material, it offers durable hangers that can be hidden in the white case, when not in use.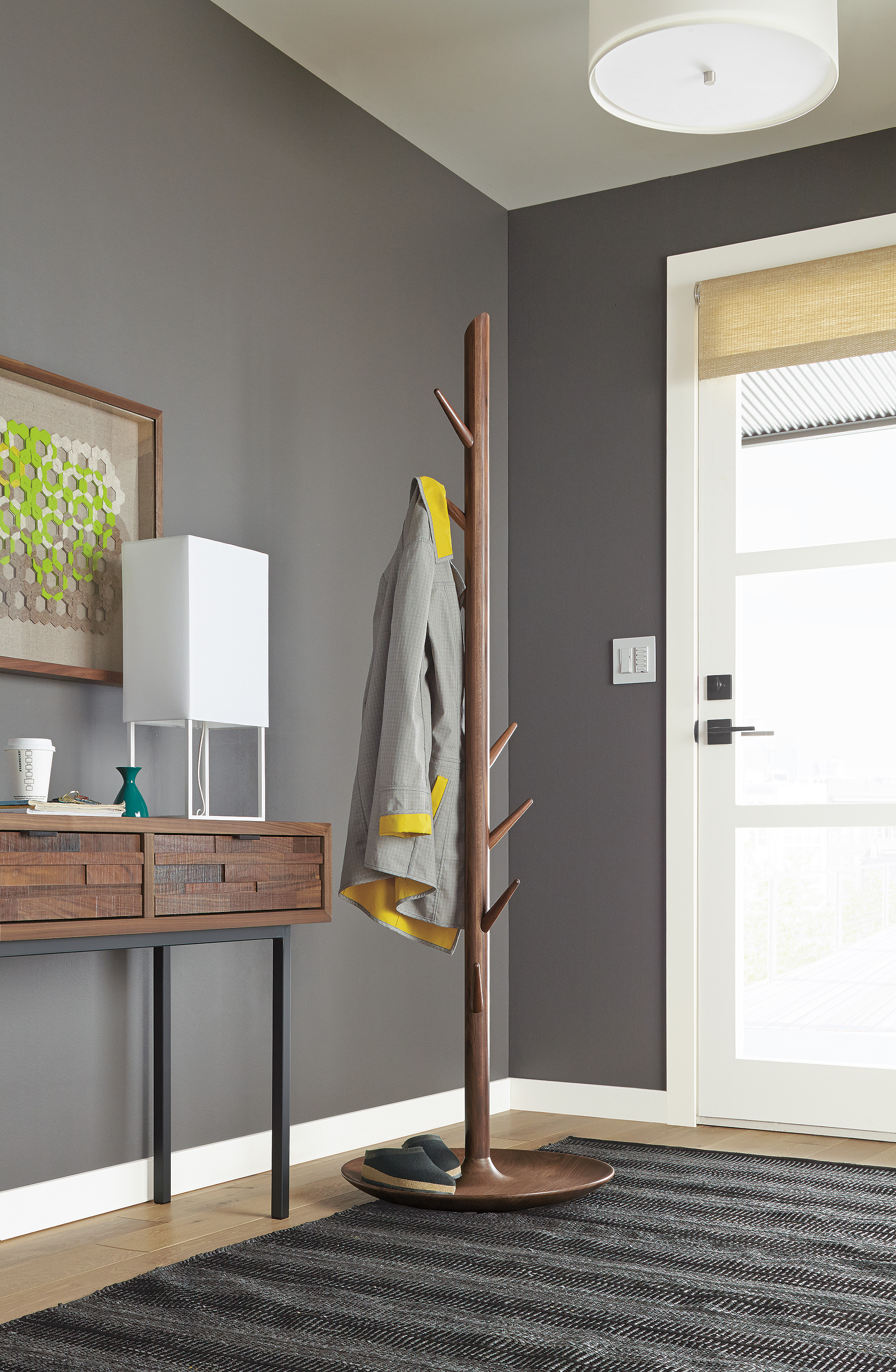 Enhance your hallway or office with a nice piece of wood transformed into an attractive coat rack. Aside from a large pole with coat hangers, the rack has also a plate-like base, where you can store your slippers.


With a such a lovely wall mounted coat rack any decor can be elevated into another level. It features modern, simple design, wooden structure and four hooks for the coats and hats.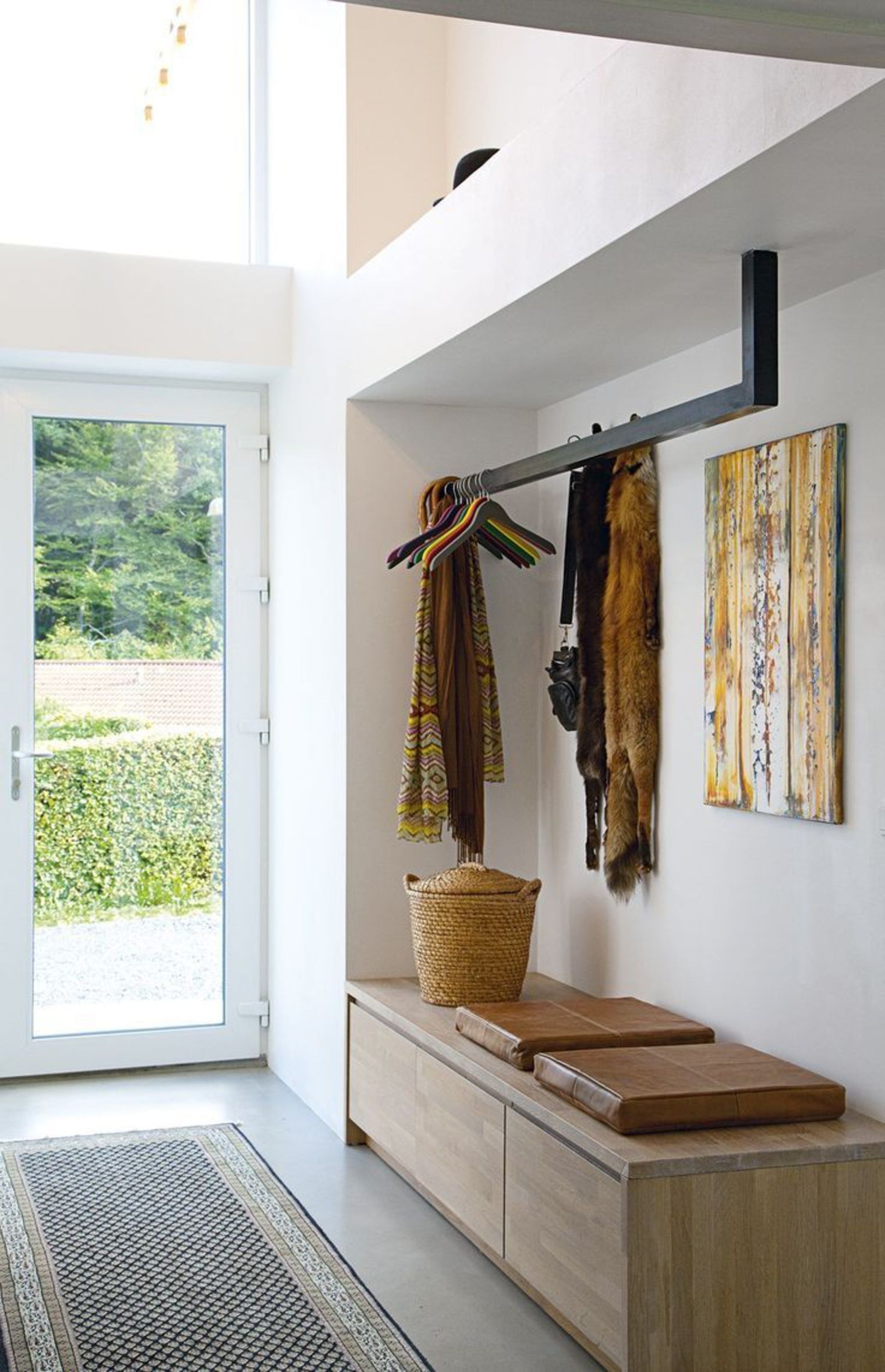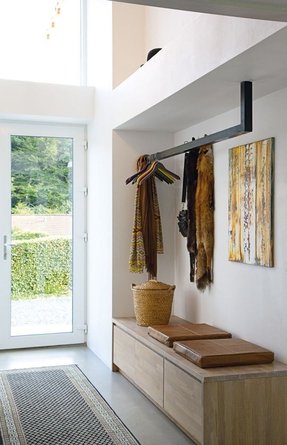 Make your entryway more appealing and practical, with this beautiful bench equipped with two leather seats and crafted of sturdy wood. You can store your shoes inside the bench after opening its 3-piece storage area.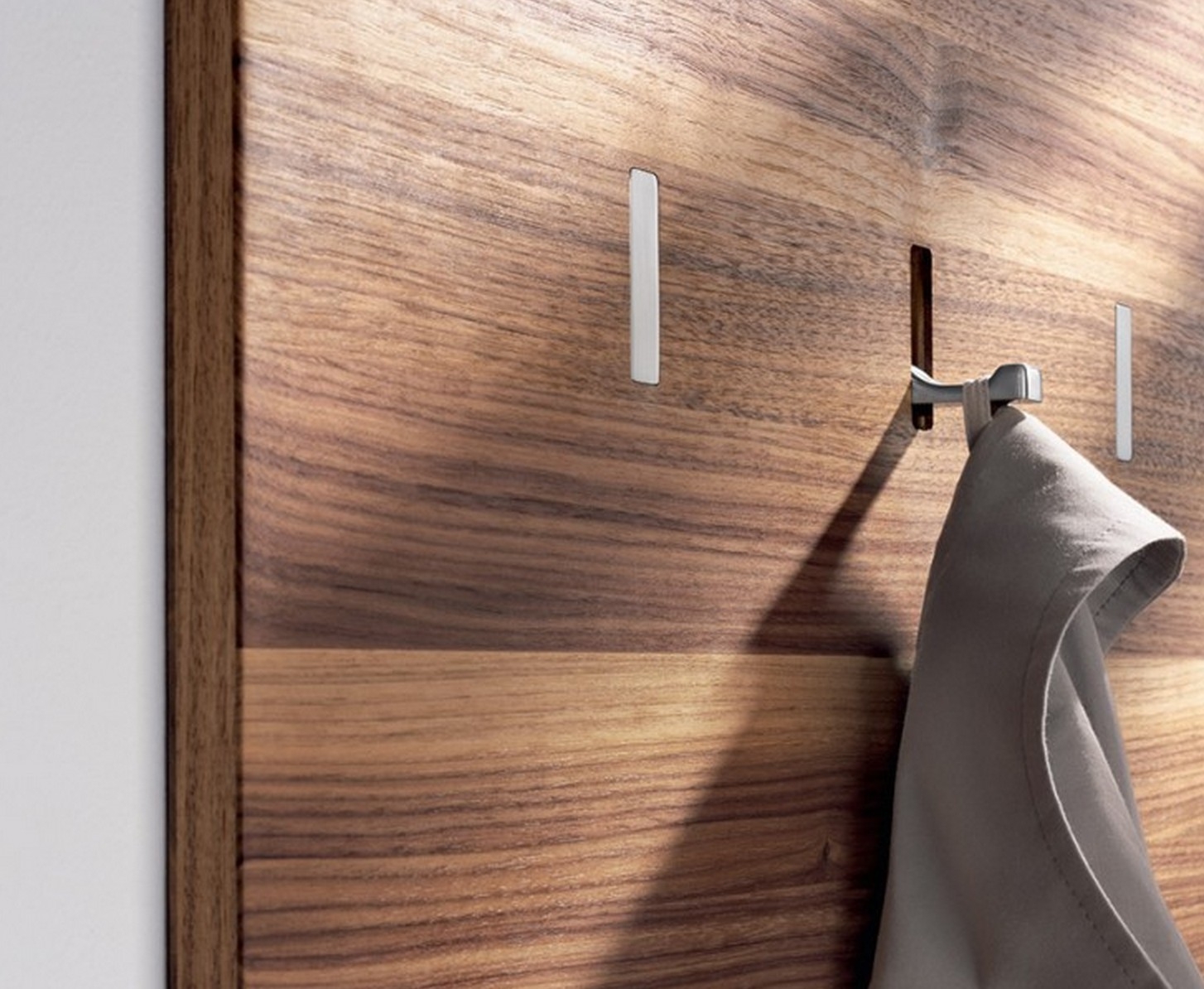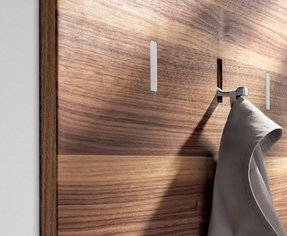 Wall panel with coat rack made of wood. It contains 4 metal hooks arranged horizontally. Traditional form and modern design for each place according to taste.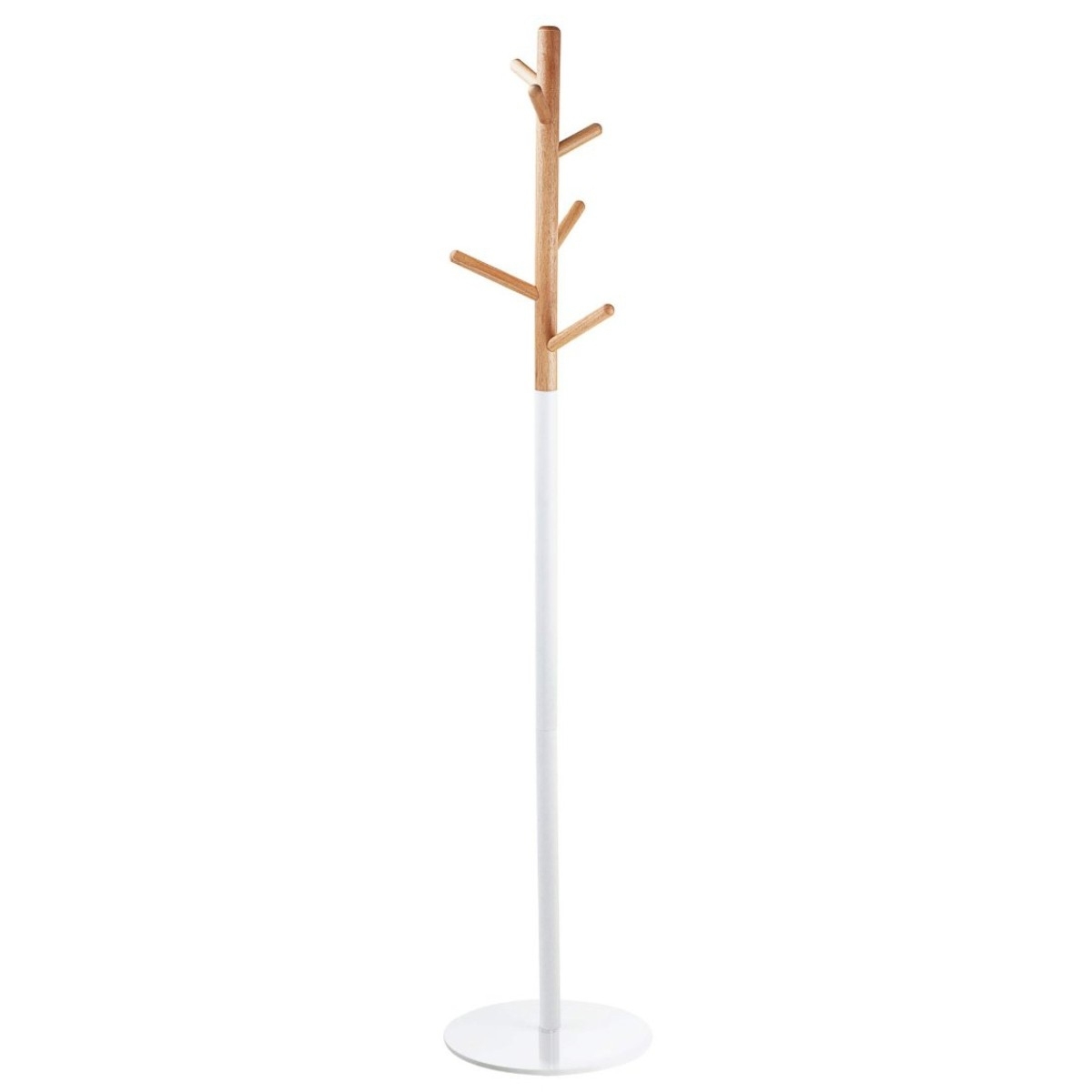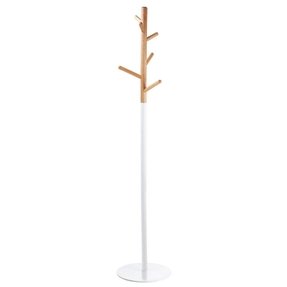 Coat rack in modern style. It is completely made of wood and fitted with 6 hooks. Suitable for residential and commercial premises. Neutral and functional design for each place as needed.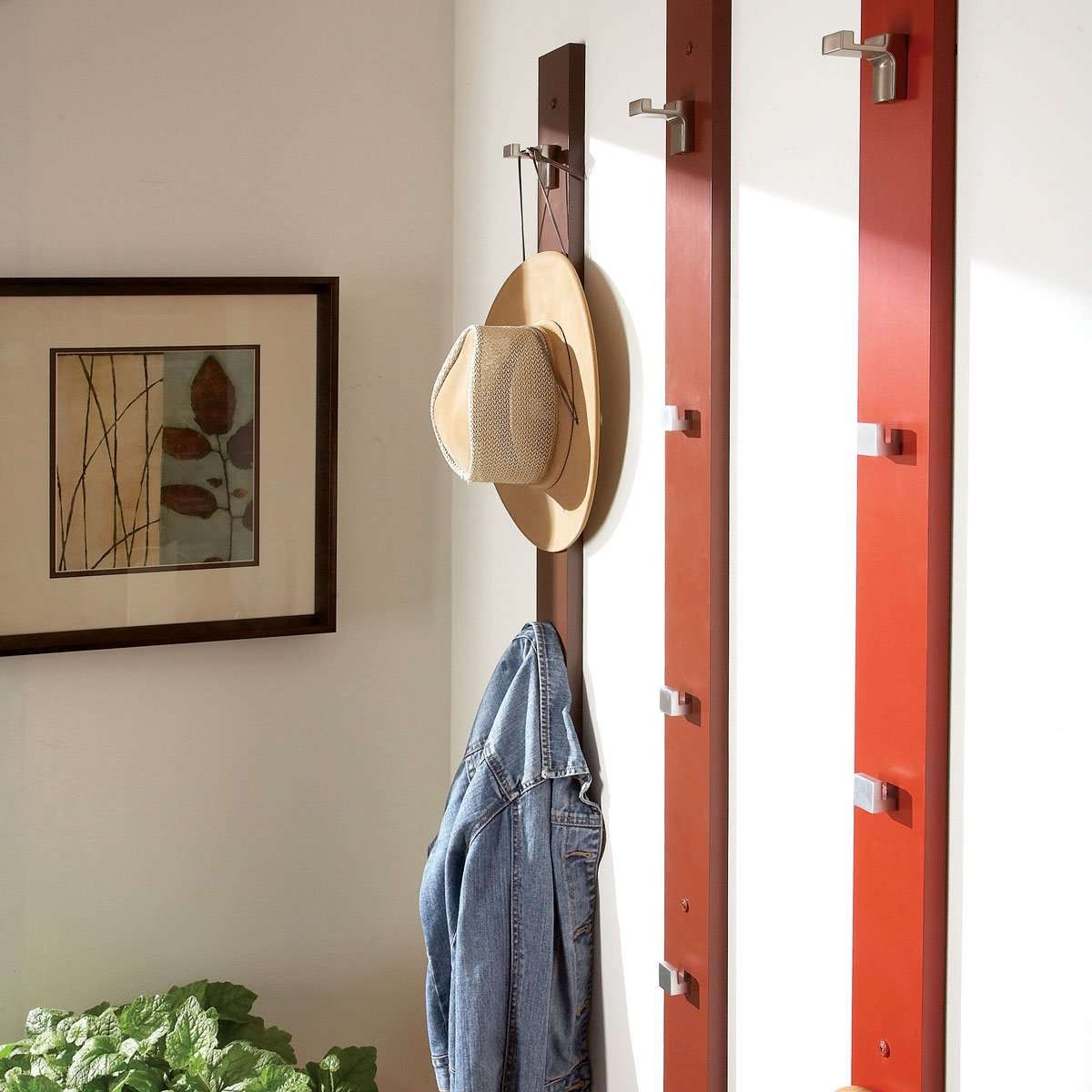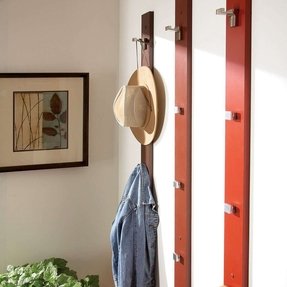 If you are looking for a way of hanging more coats and hats while taking the minimum amount of space then this rack is the perfect option with the hangers all the way down in one line and beautiful colors of the finish.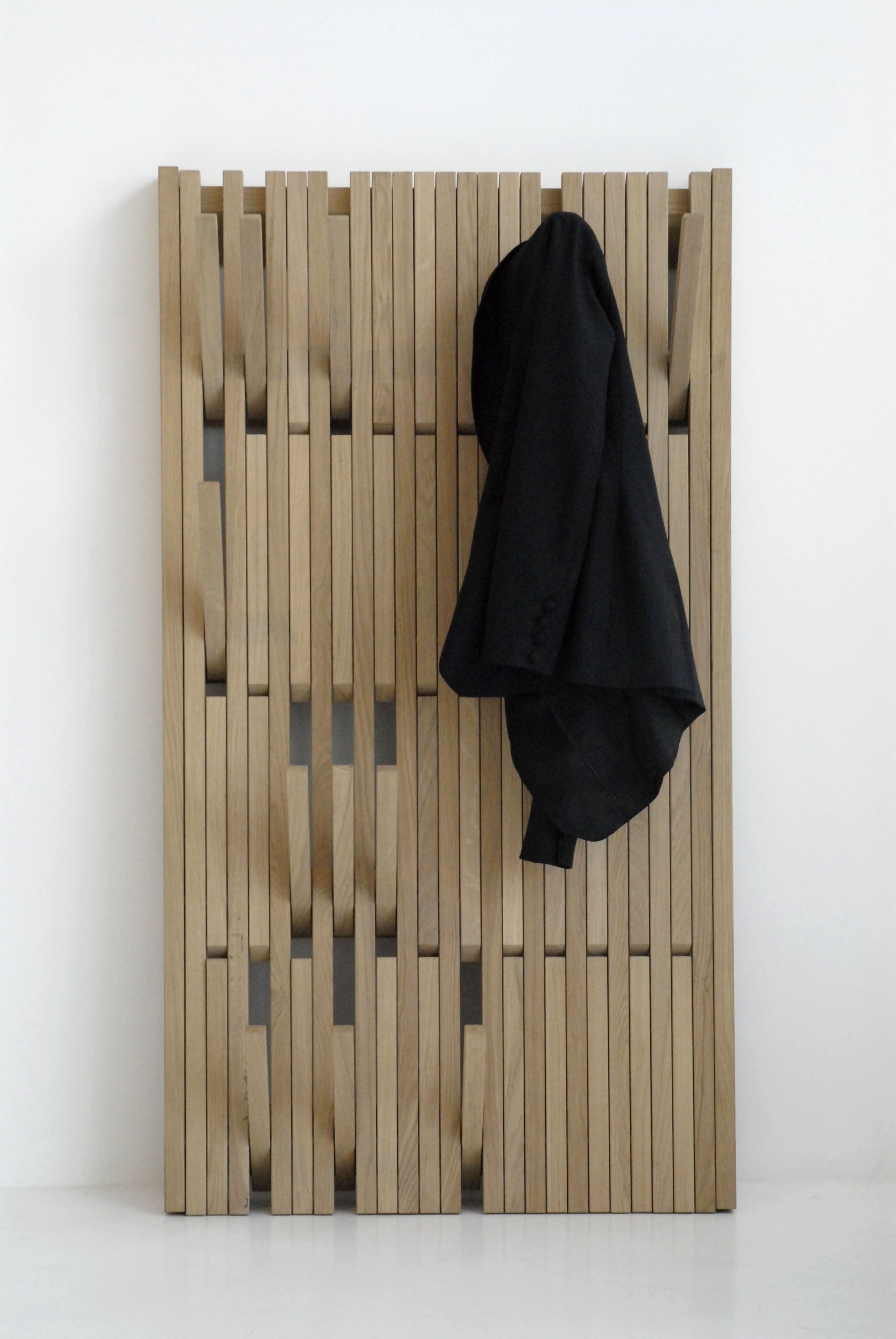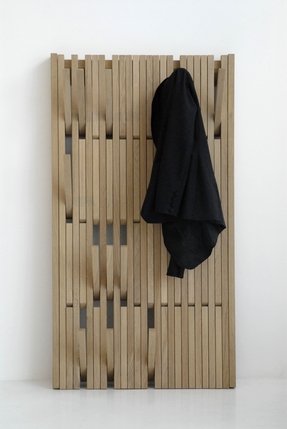 Wall-mounted coat rack PIANO by Feld | #design Patrick Seha #wood #interiors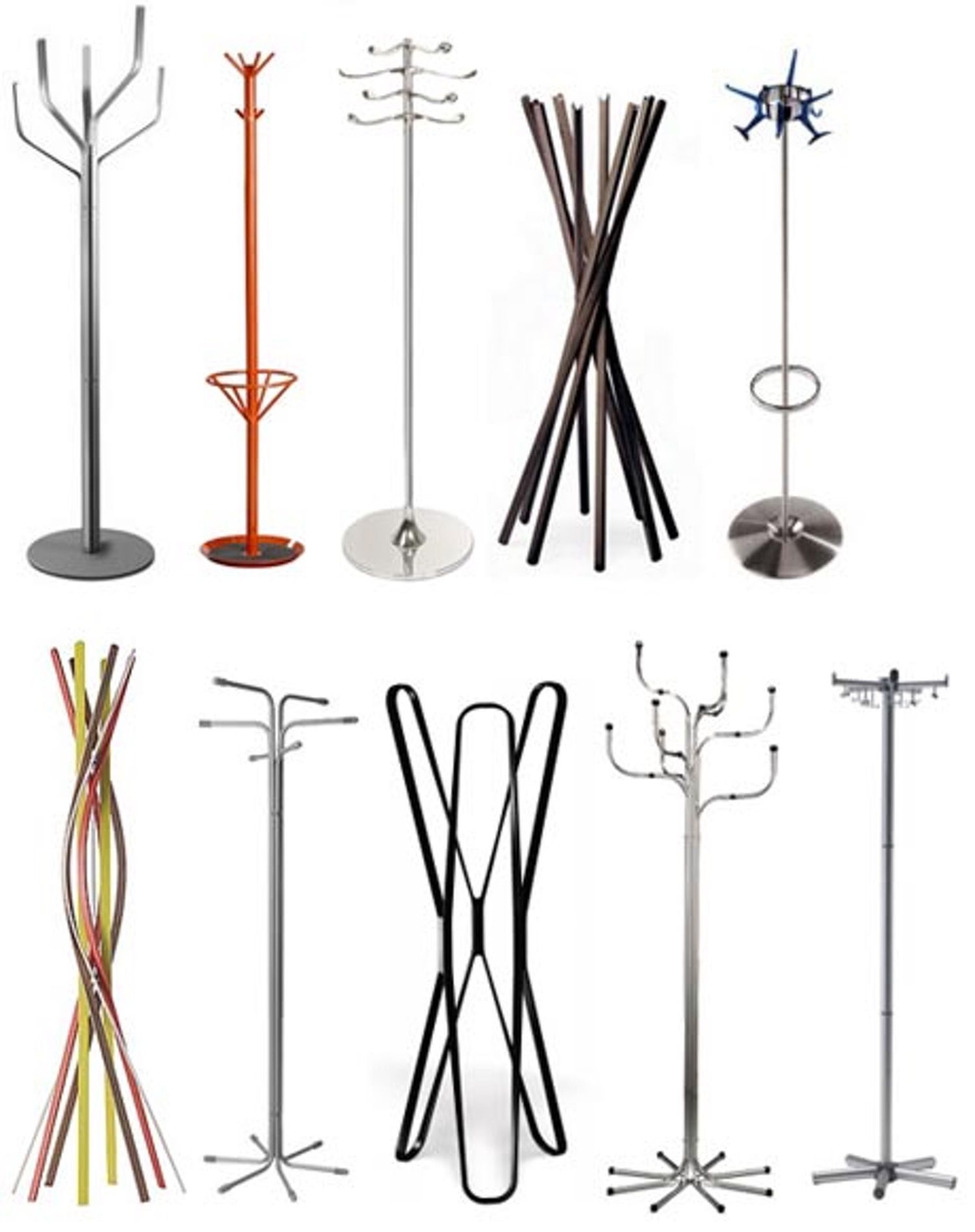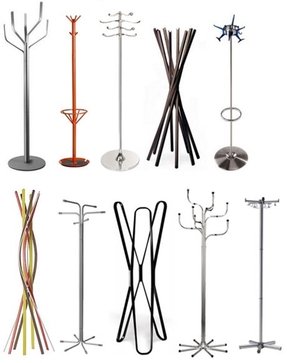 A fine collection of free-standing coat racks that you can easily use in your entryway, foyer, or office. Coat rack are made of various materials, have different shapes and designs, giving you many possibilities to find the one you desire.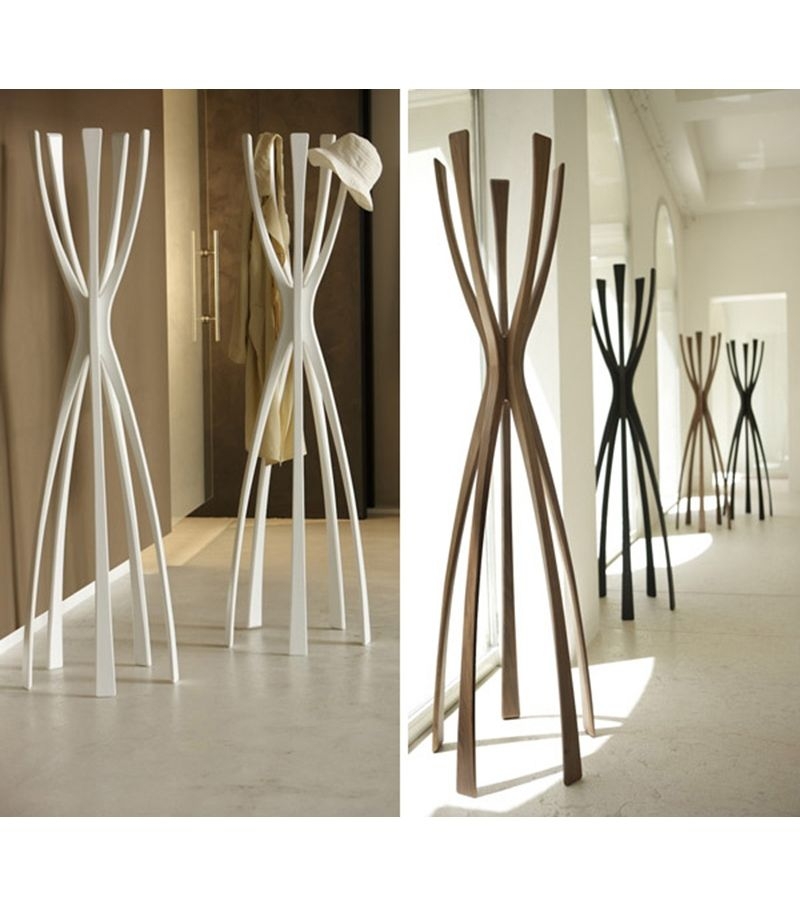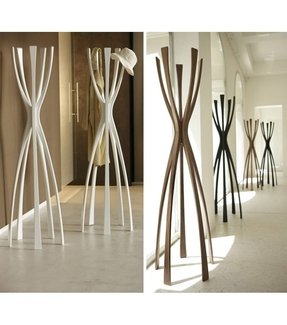 modern-occasional-furniture-porada-flamingo-1.jpg These coat hangers are so well designed and welcomed in any room.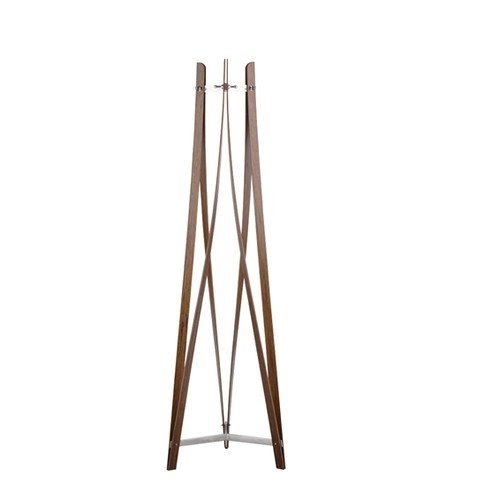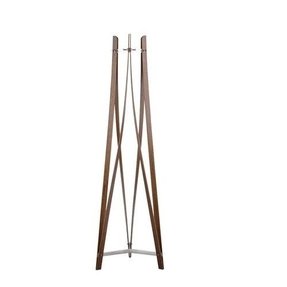 Architect Coat Rack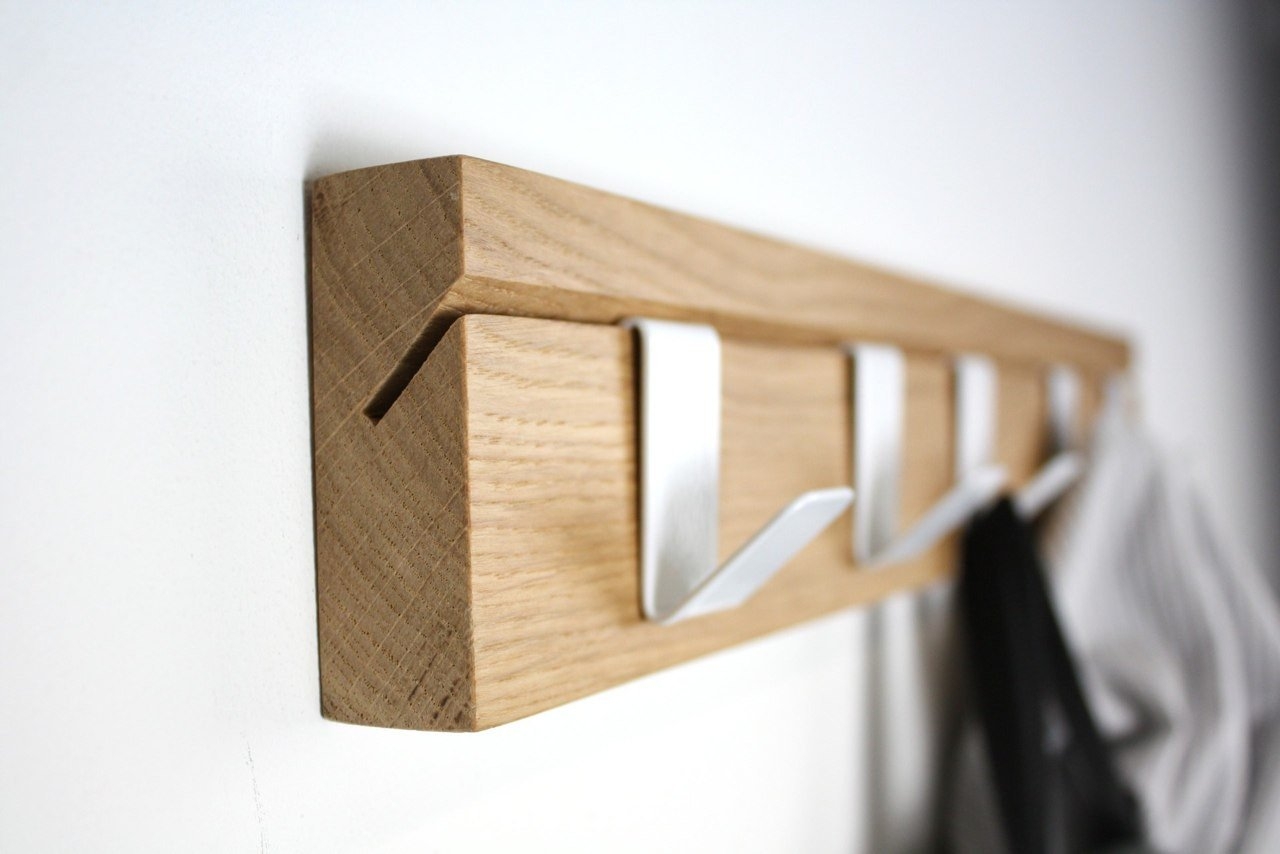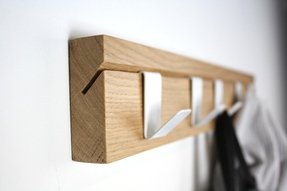 Coat rack made of high quality oak wood and fitted with metal hooks. Designed for mounting on the wall. Includes screw holes for easy assembly. Suitable for residential and commercial premises.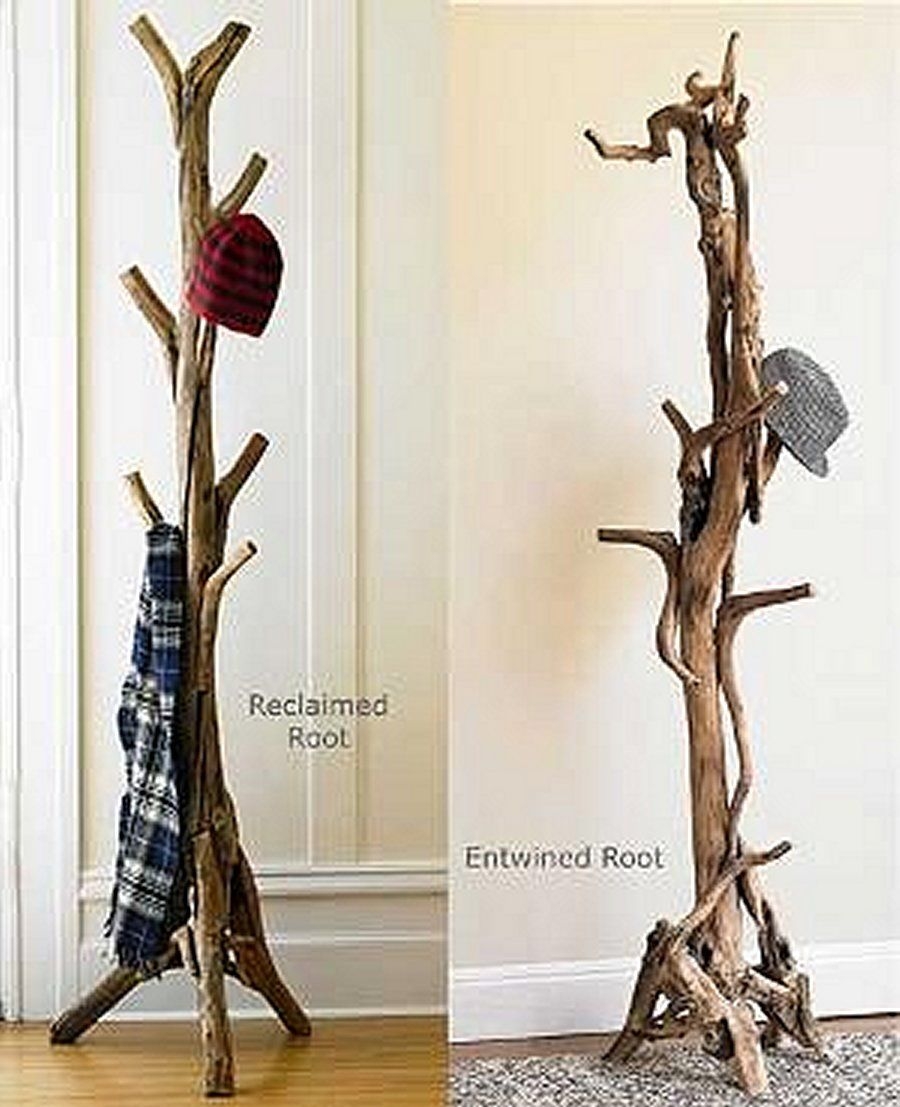 This coat rack is DIY item, yet it looks like a designer's piece! Eye-drawing wooden tree rack undoubtedly has a form that follows it's function. The base is entwined root, and the rack itself is reclaimed root.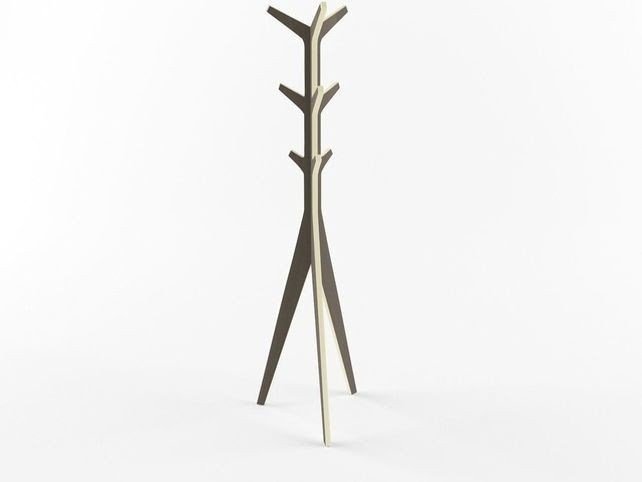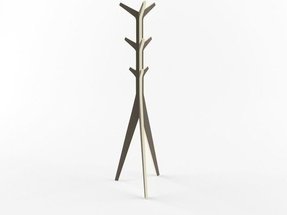 Scarves, handbags, umbrellas - are not always hidden in the wardrobe, and the hall is flooded with new things. With the help for a modern interior comes a metal, modern free-standing coat rack. Three levels of triple possibilities based on triple legs.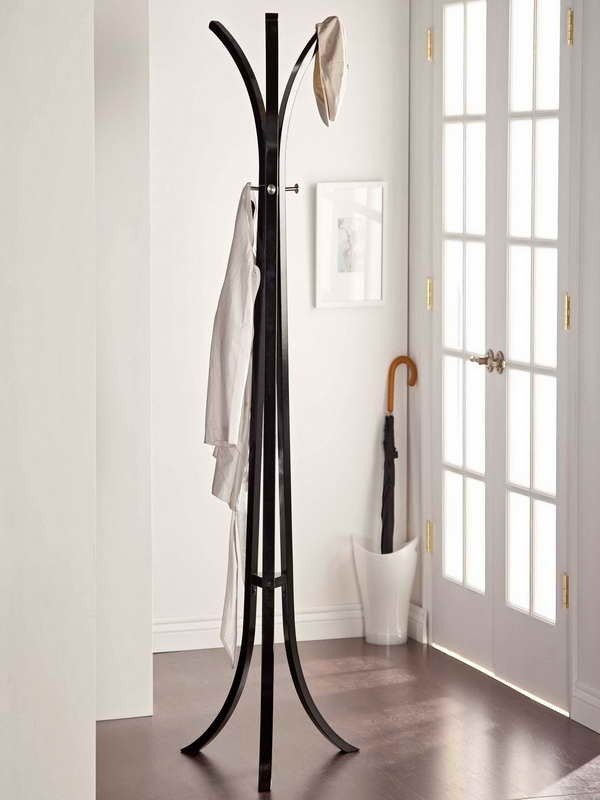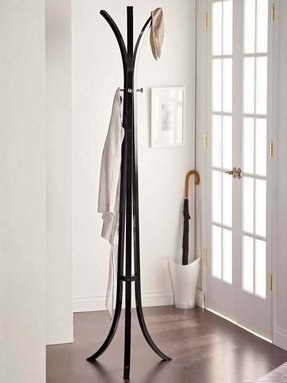 Modern Types of Standing Coat Racks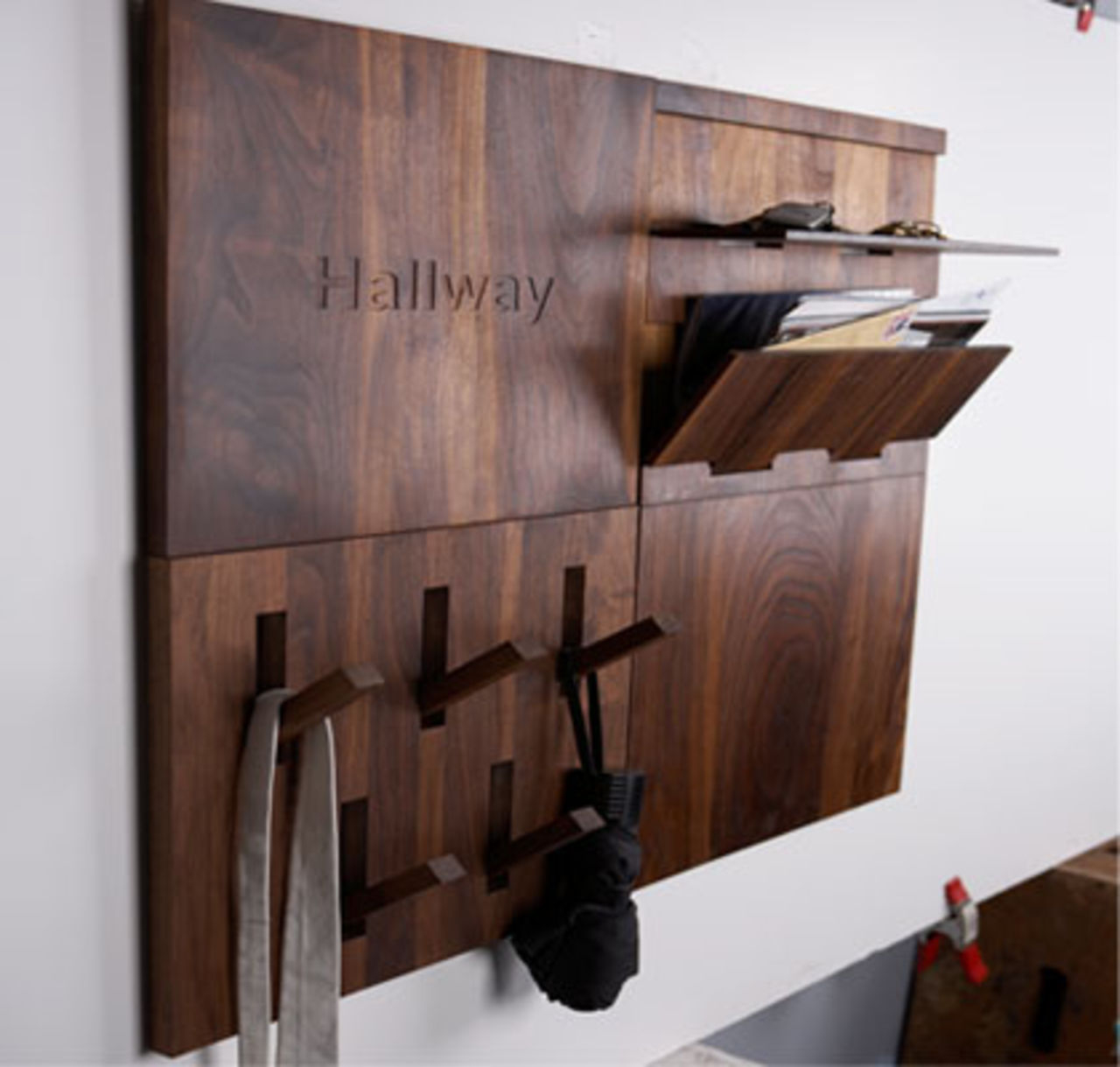 Modern and Compact Hallway Storage Solution Made of Wood



Read more: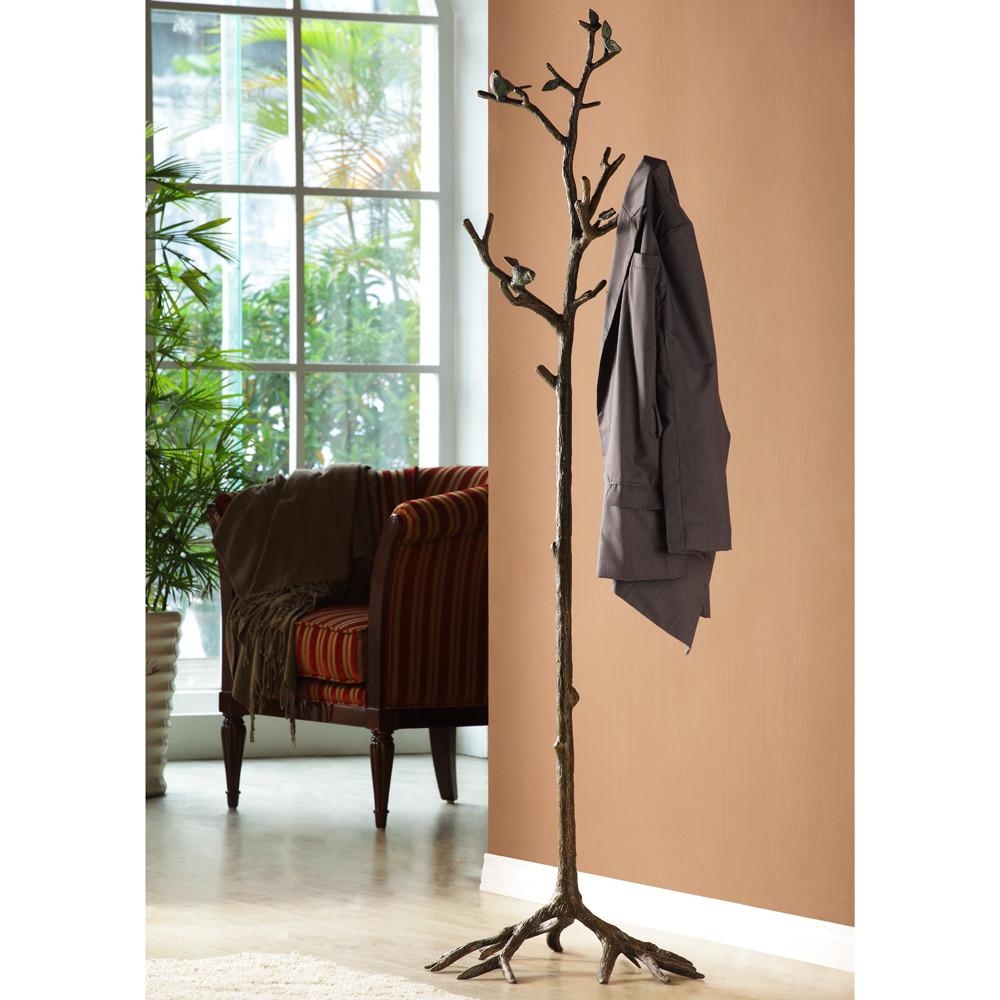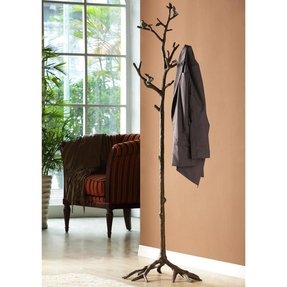 House Tour: Mid-Century with a Modern twist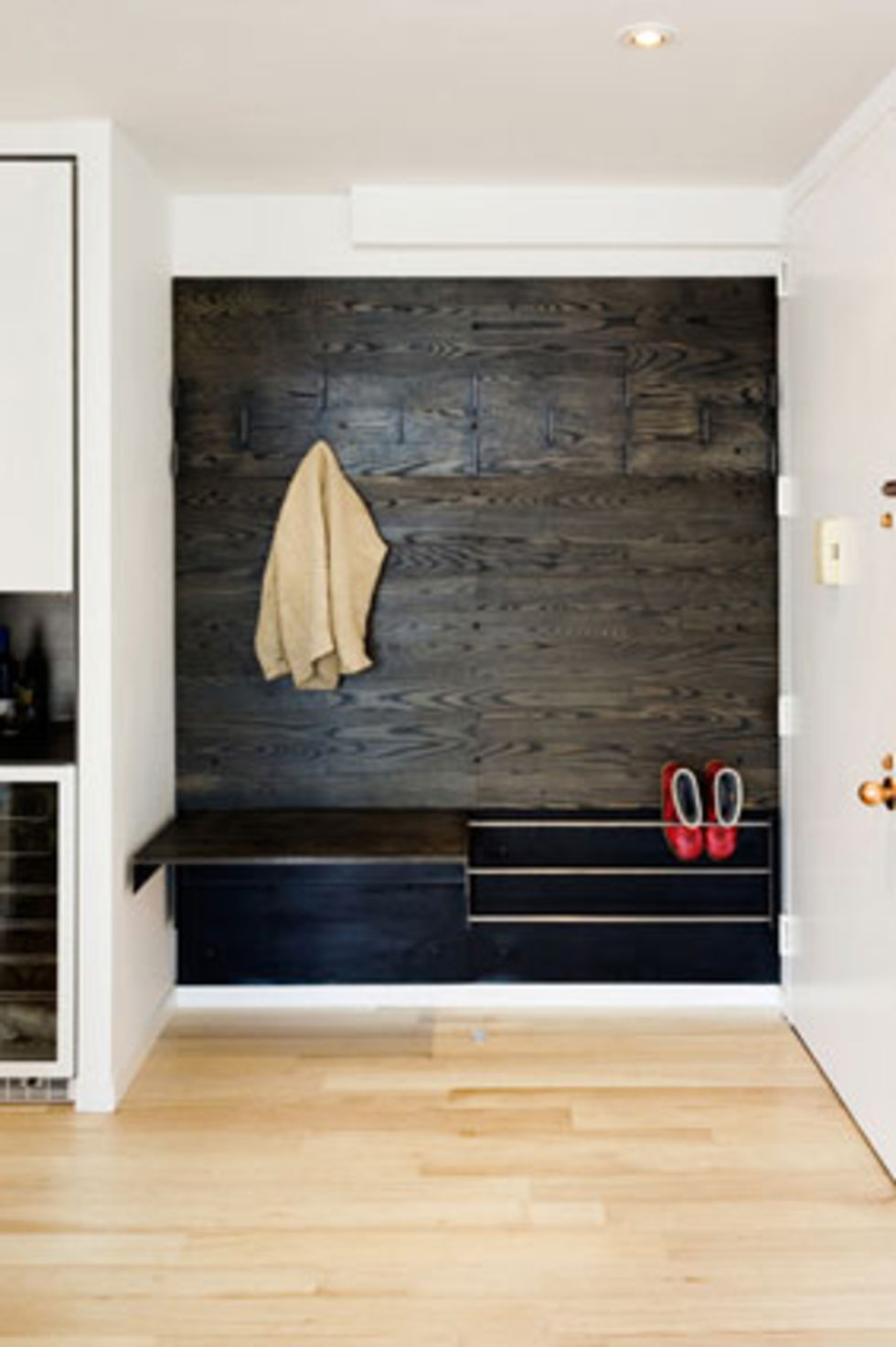 every single hook would be holding: hoodies, bag of towels for the pool, jackets, bags, shopping bags with crap i need to return. the shoes would leave muddy footprints behind - yet it would still be cool.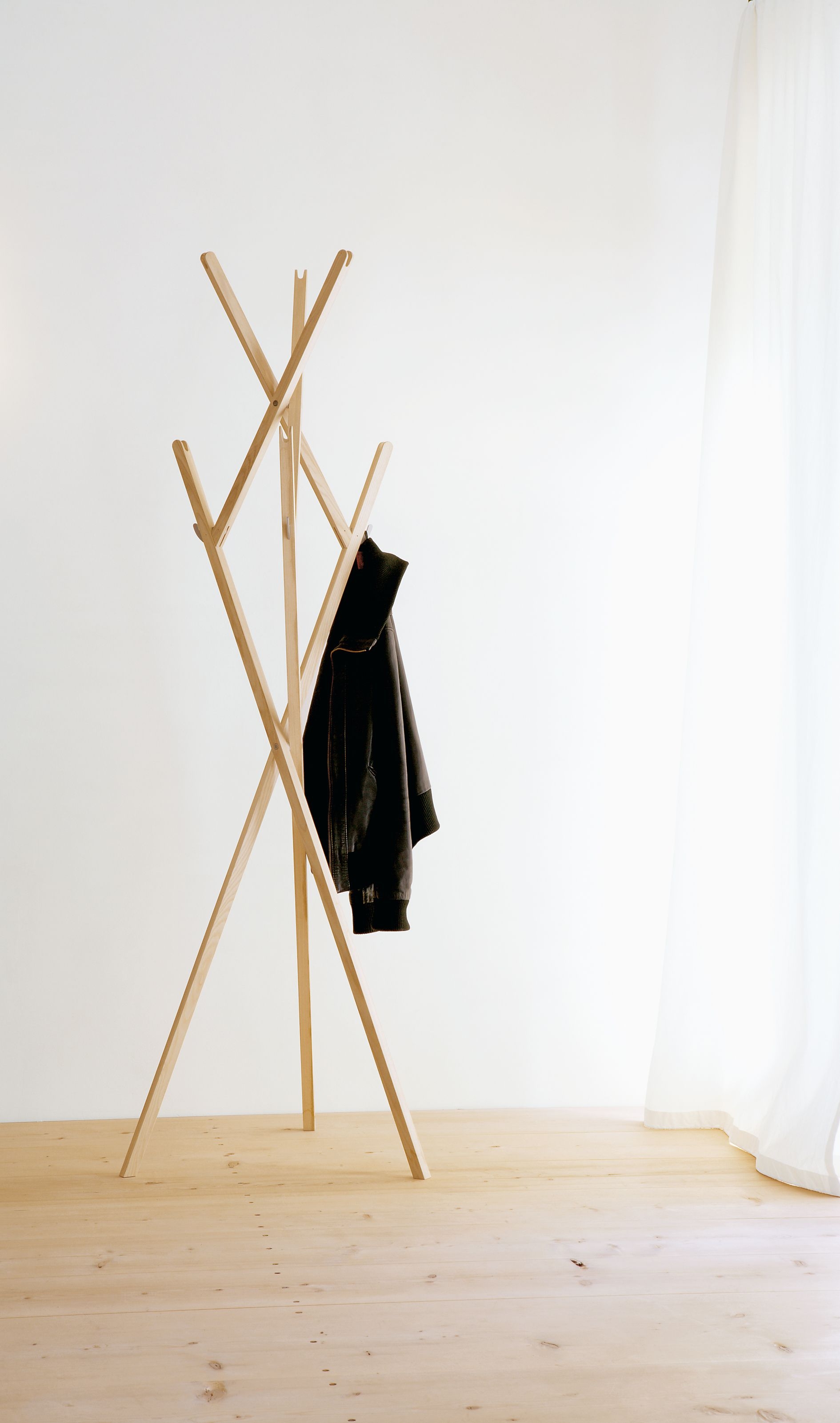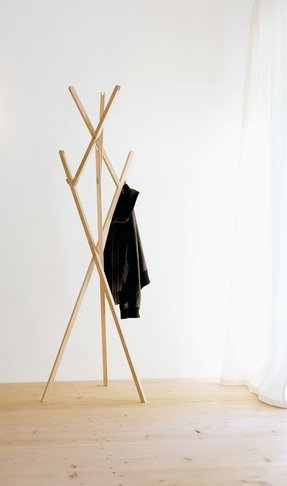 Popular (and much copied) design by NILS HOLGER MOORMANN Hut ab / Konstantin Grcic / 1998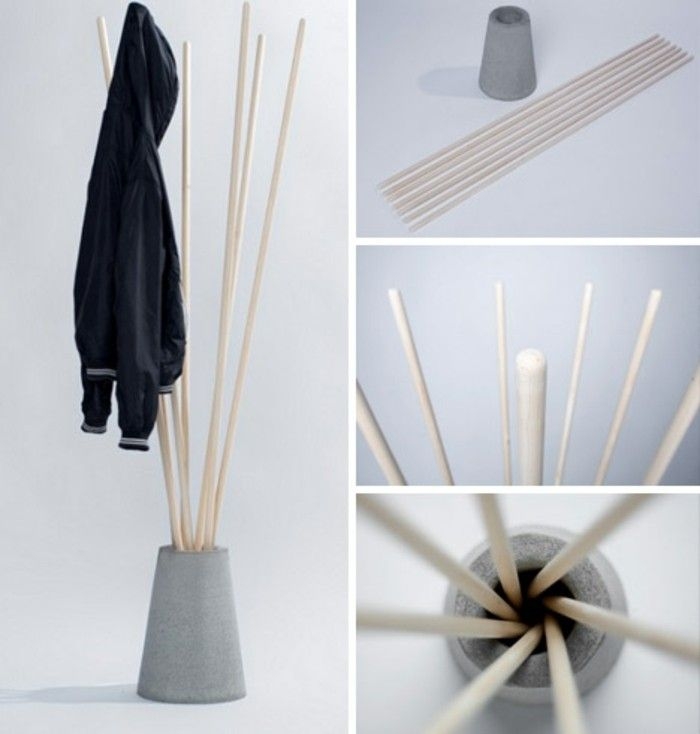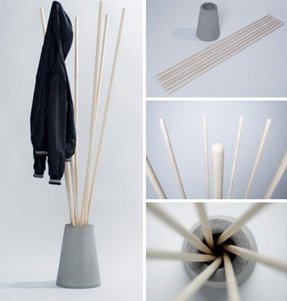 I really don't understand the modern art, but I totally catch this suggestion. Simple and elegant, perfect for me. This coat rack is fully unconventional, but arguably even elegant. The only trouble could be its stability.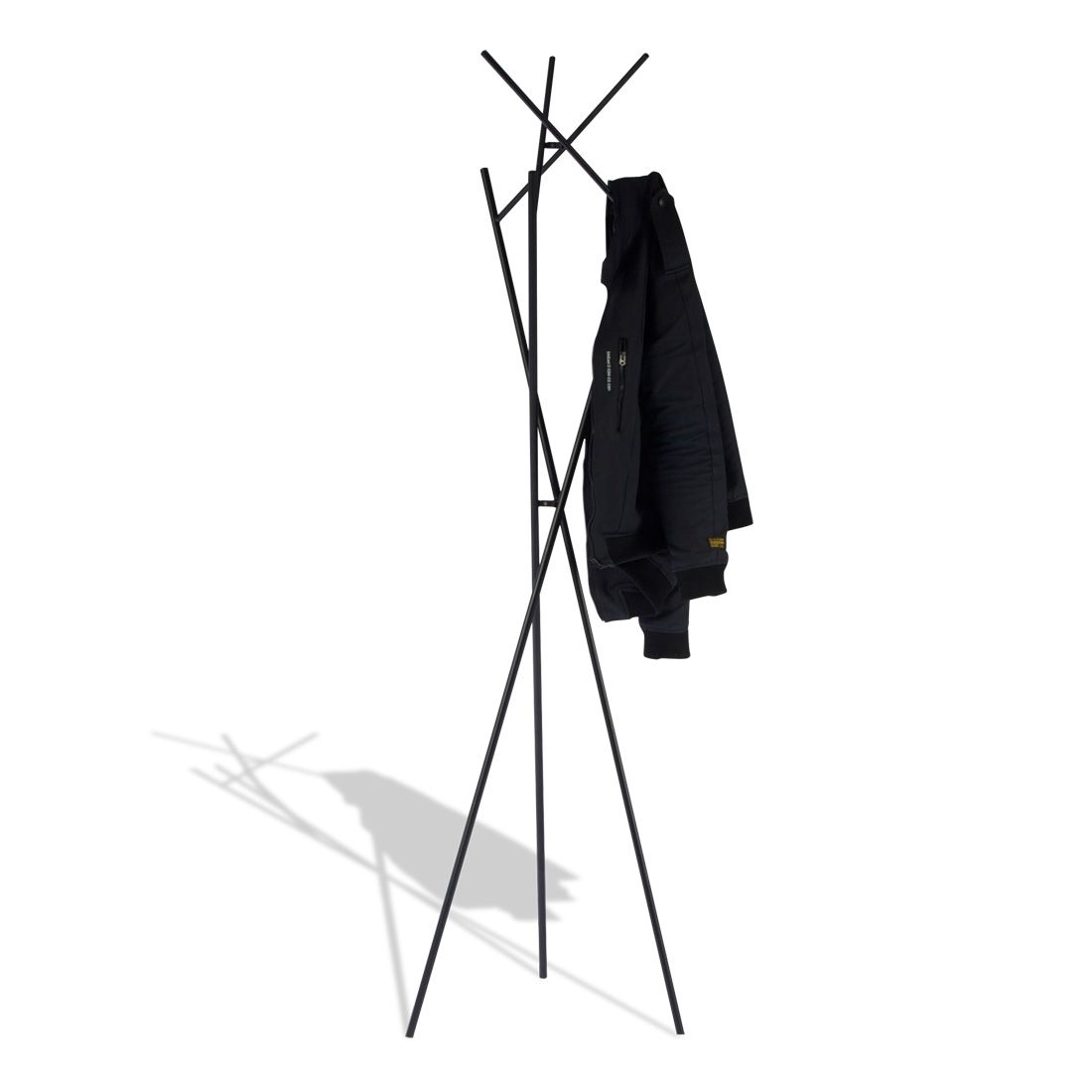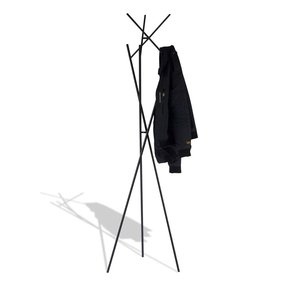 coat rack - Phoenix


Modern Coat Stands And...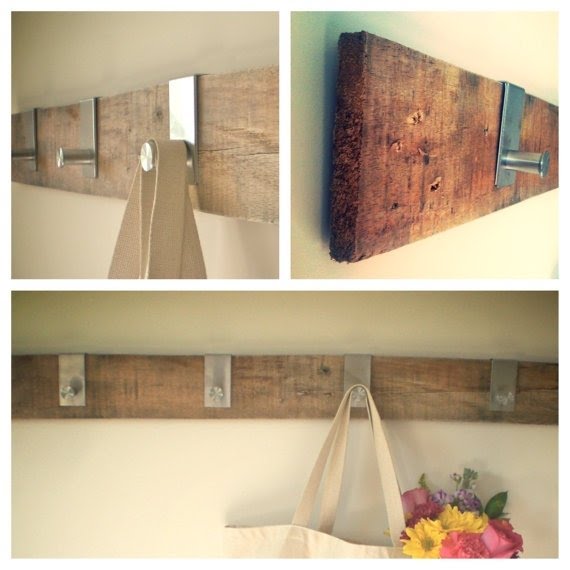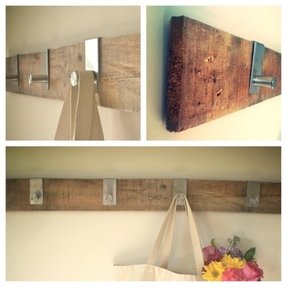 36" Modern Coat Rack 4 Stainless Steel Hooks on Reclaimed Wood on Etsy, $66.00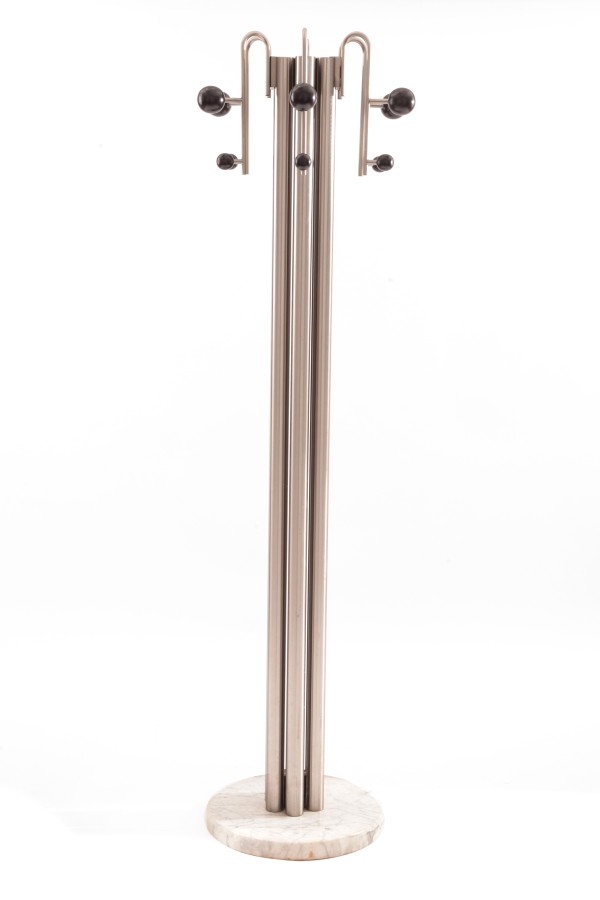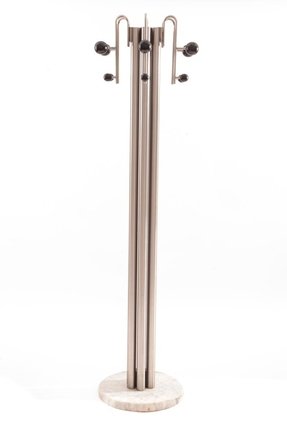 phenomenal italian coat rack phenomenal italian coat rack circa early ...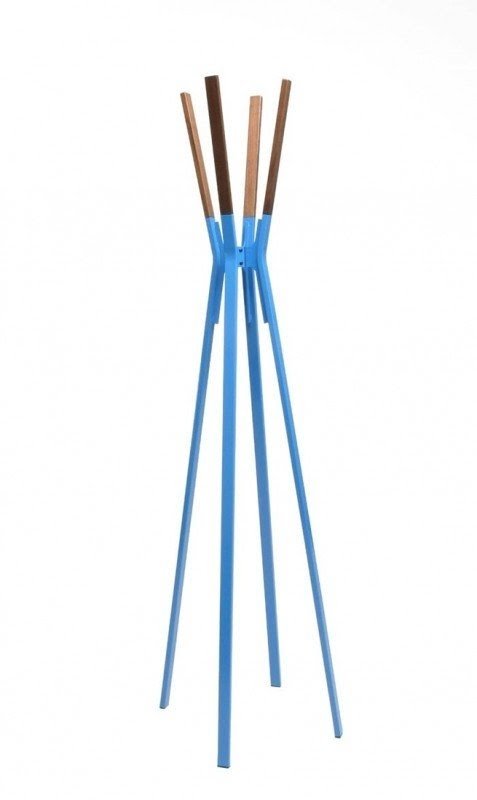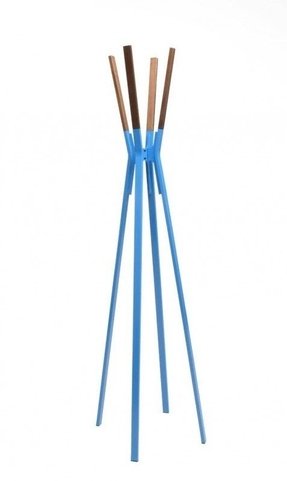 Modern Coat Racks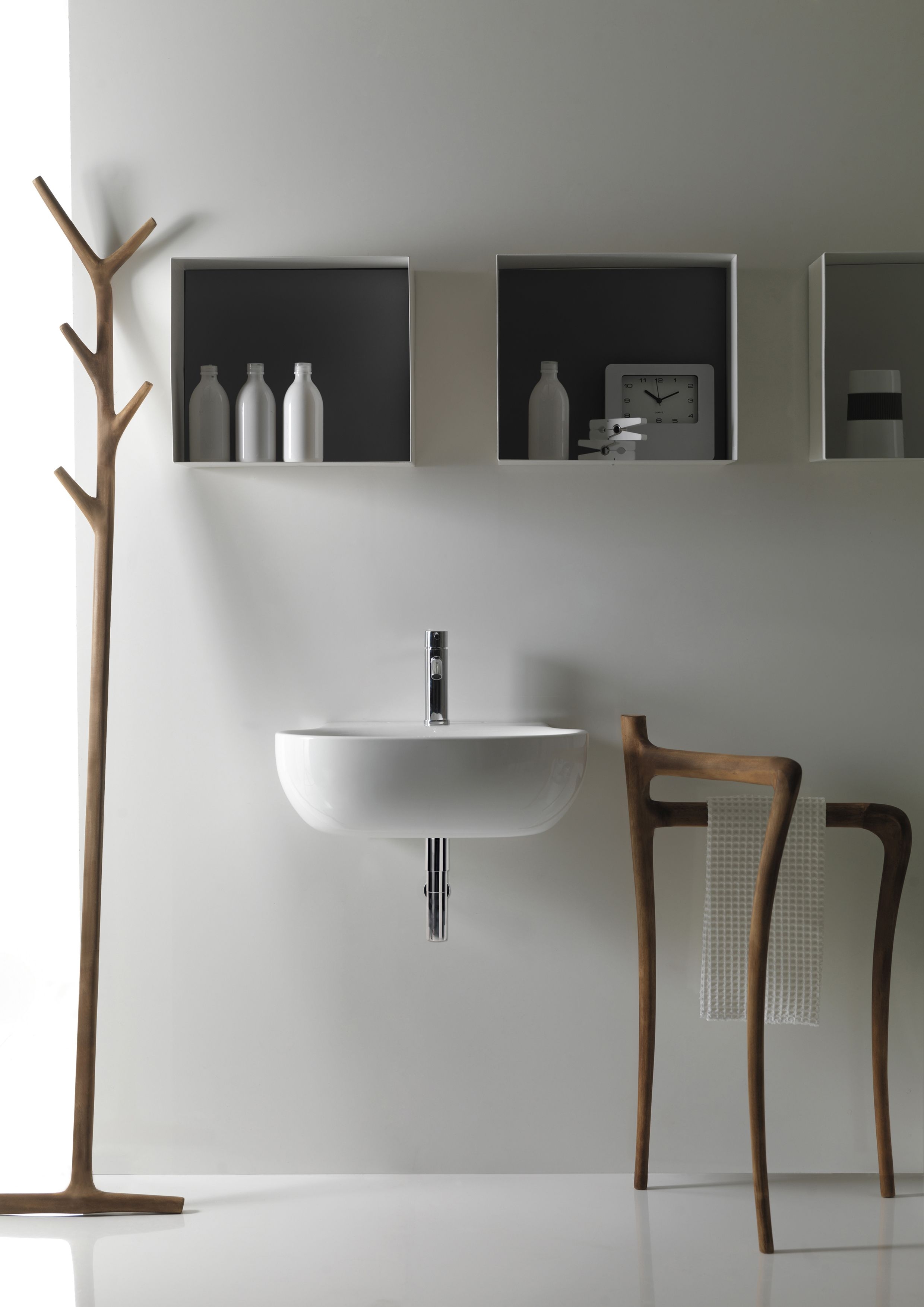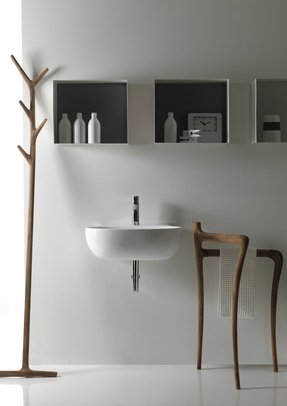 Standing solid wood towel rack ERGO | Towel rack - GALASSIA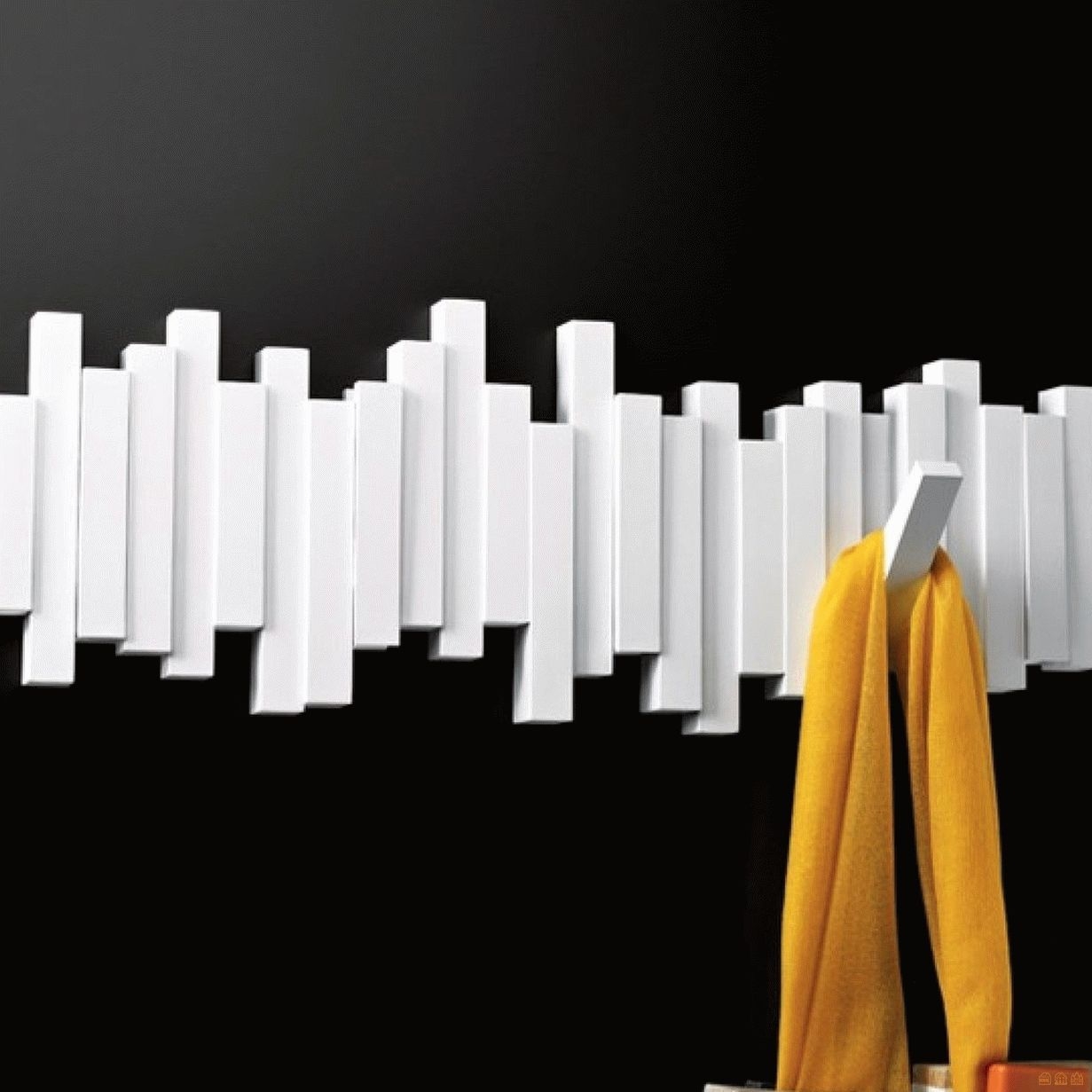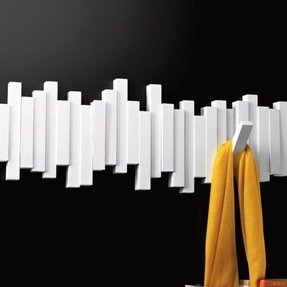 Modern, unique, and easy to install - the coat rack ensures space-saving benefits and is characterized by a quite distinctive appearance. It's available in two colors (black, white), while quality materials ensure convenient and long-lasting usage.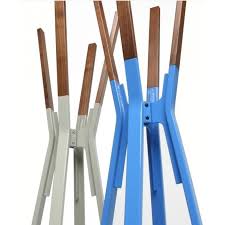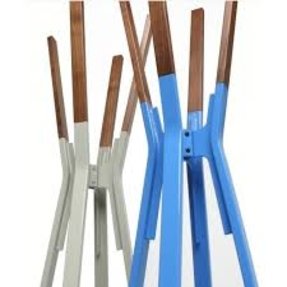 ... can t be attractive available in 5 shades view all racks coat racks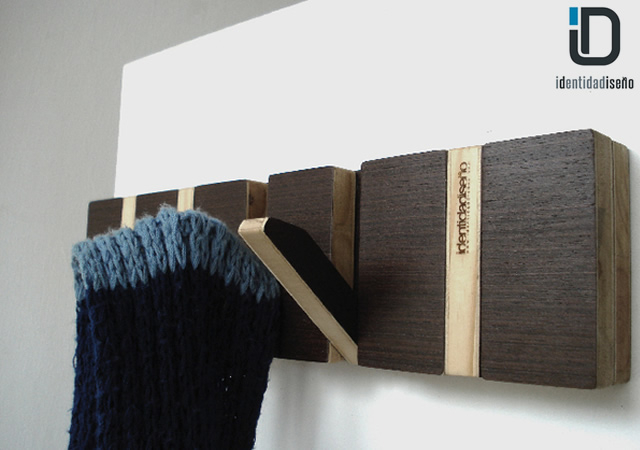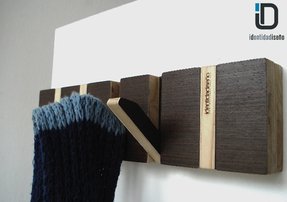 Modern coat rack designed for mounting on the wall. It is completely made of wood and fitted with screw holes. Suitable for residential and commercial premises. Simple form and functional design.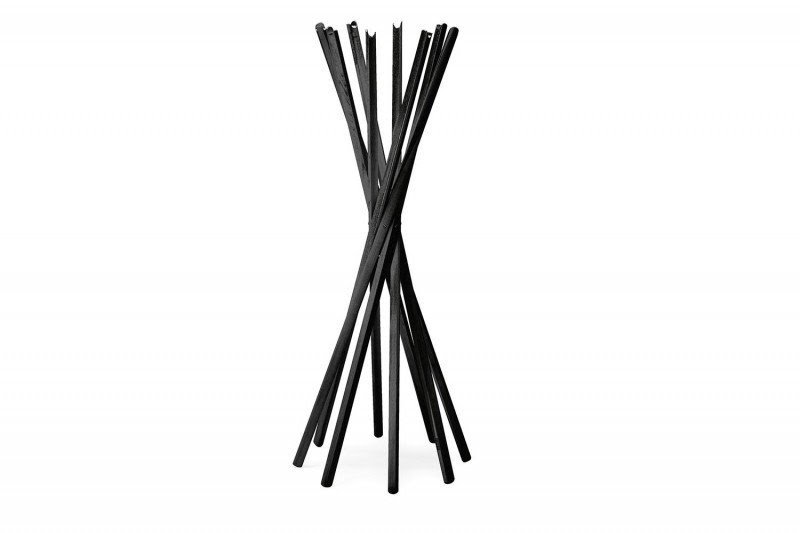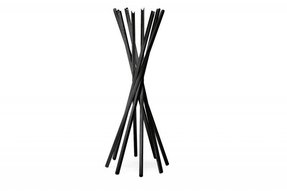 Zanotta Sciangai Clothing Stand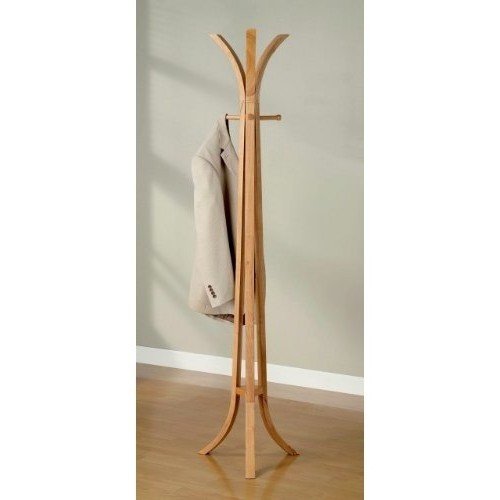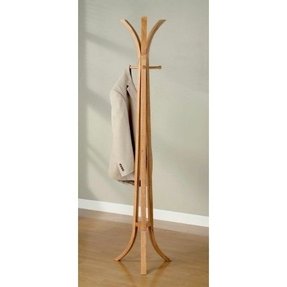 Modern Style Decor Entryway Hall Tree Coat Rack With Four Image Ideas ...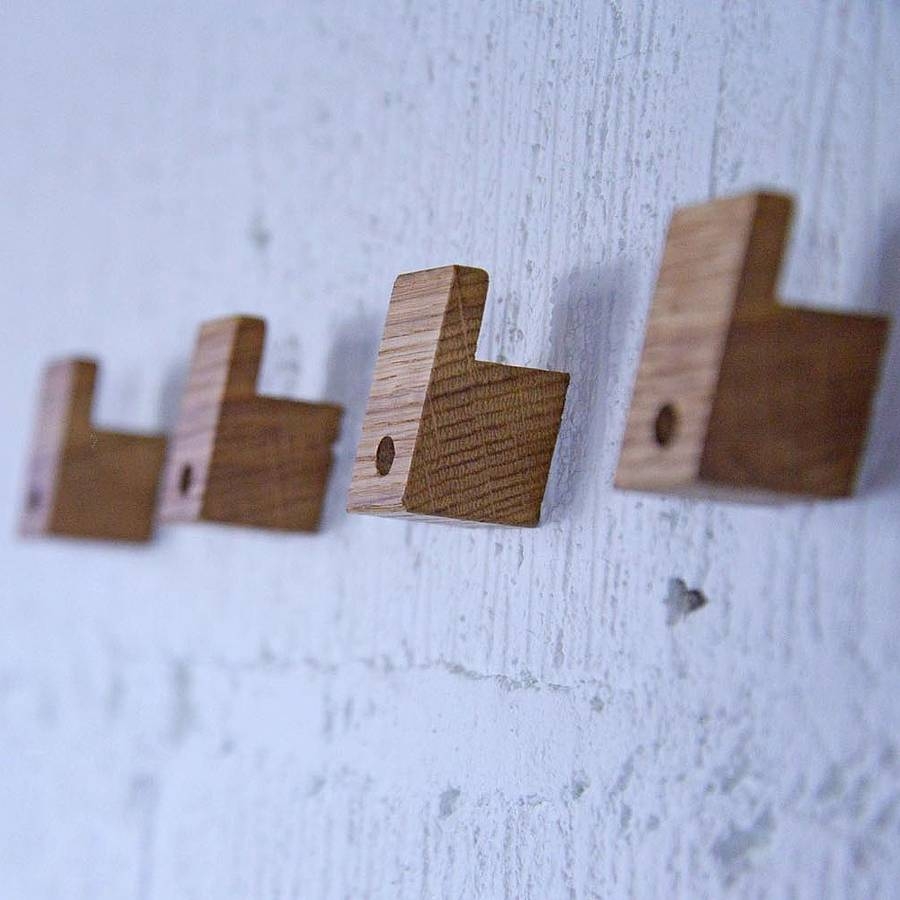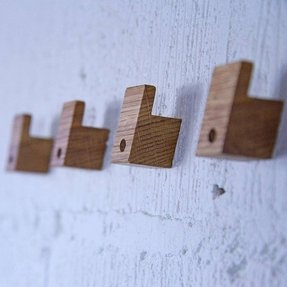 a set of four modern coat hooks by factorytwentyone |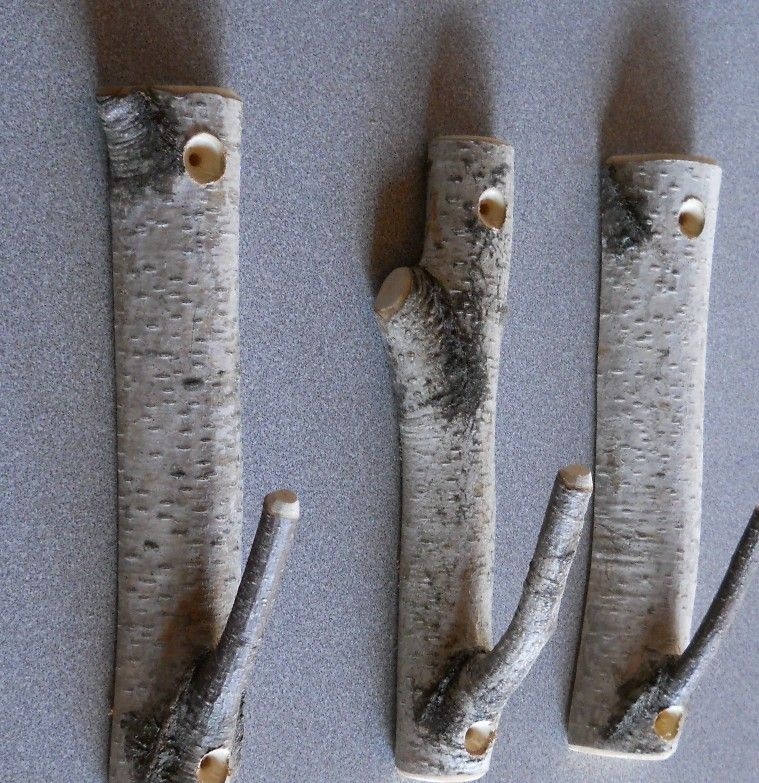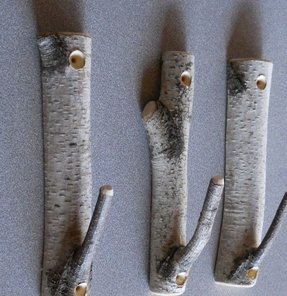 Set of 3 Birch Branch Hooks Rusic Natural by vermontbranchcompany, $15.00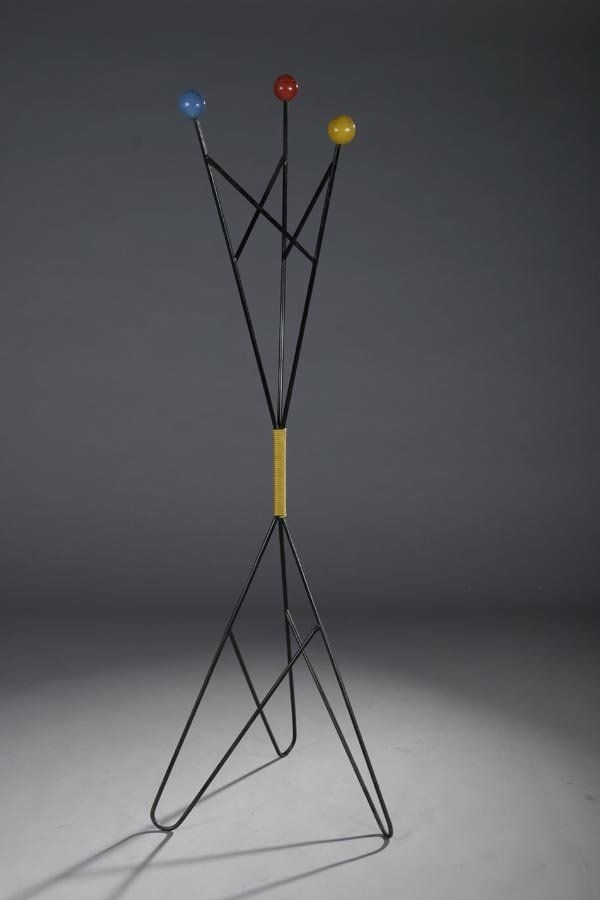 Anonymous; Enameled Metal and Lacquered Wood Coat Rack, 1950s.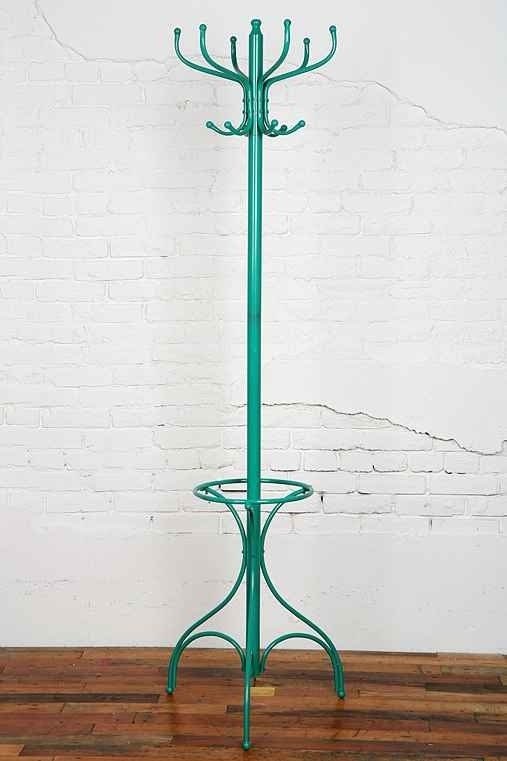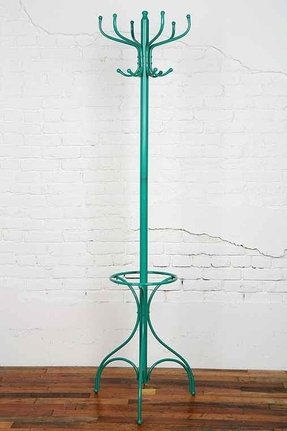 Looking for a modern coat rack? Look at this beautiful, turquoise one. It's perfect for minimalist, modern apartments when you want to introduce a retro vibe. Just imagine yourself casually throwing your coat at this beauty!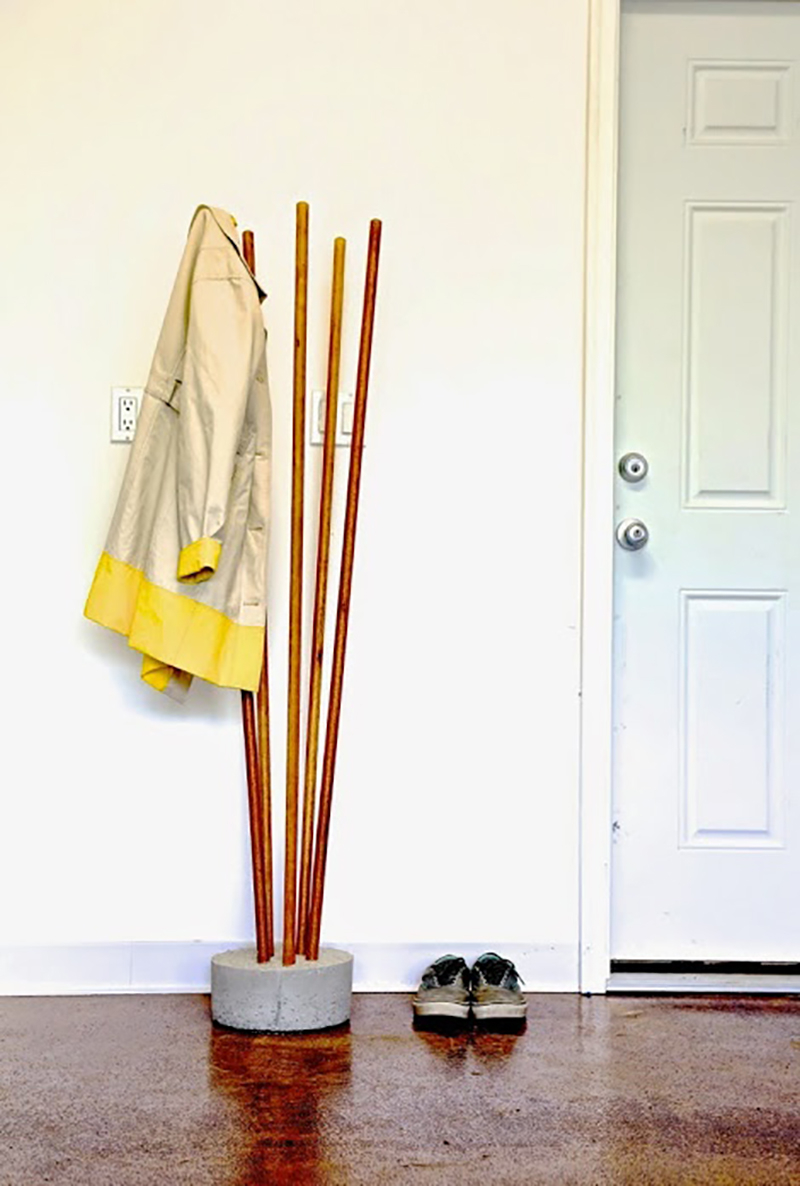 Build a Modern Concrete and Broomstick Coat Tree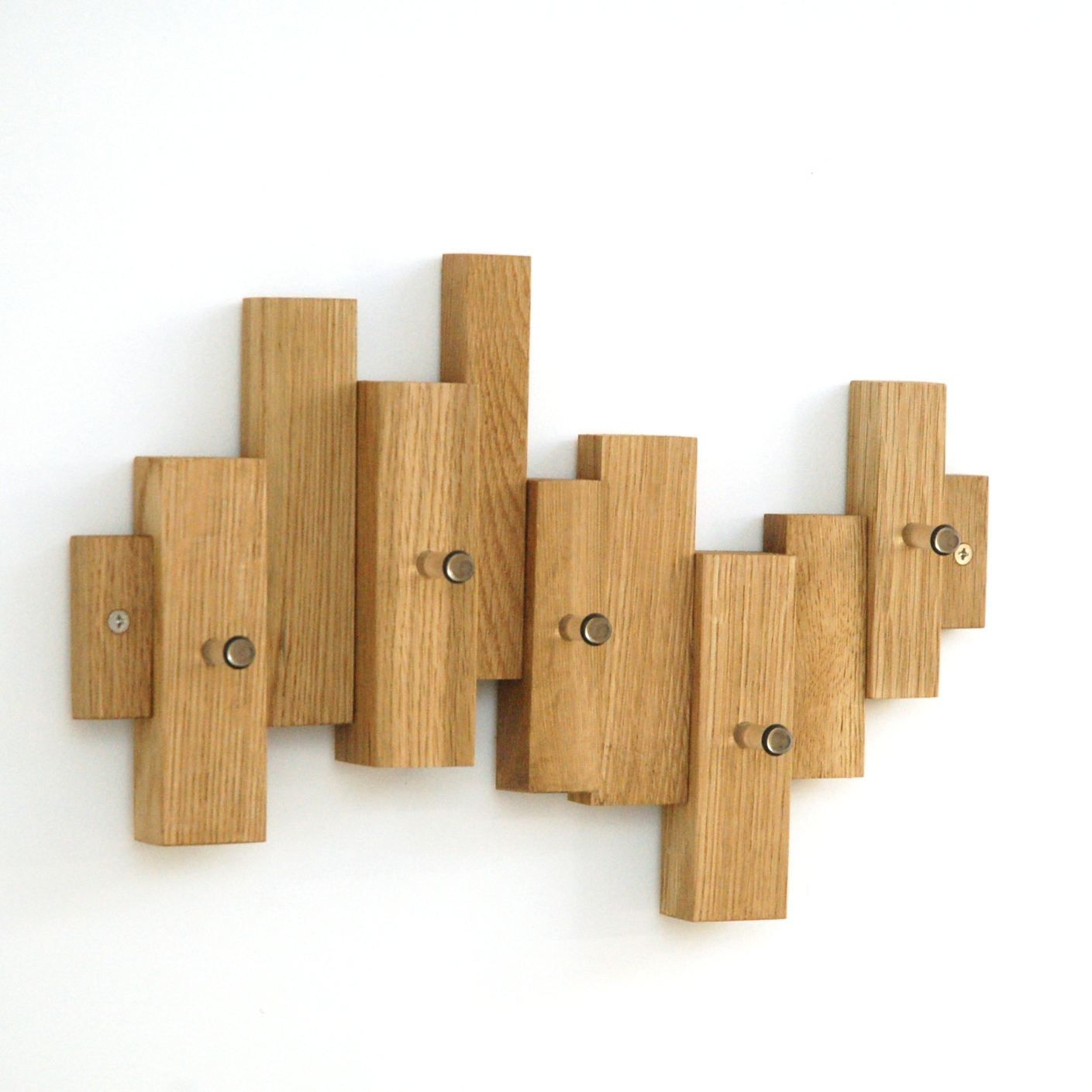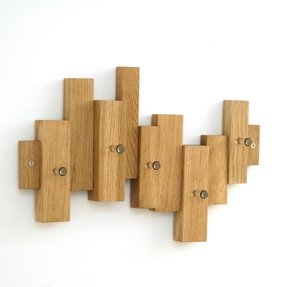 Contemporary Oak Coat Rack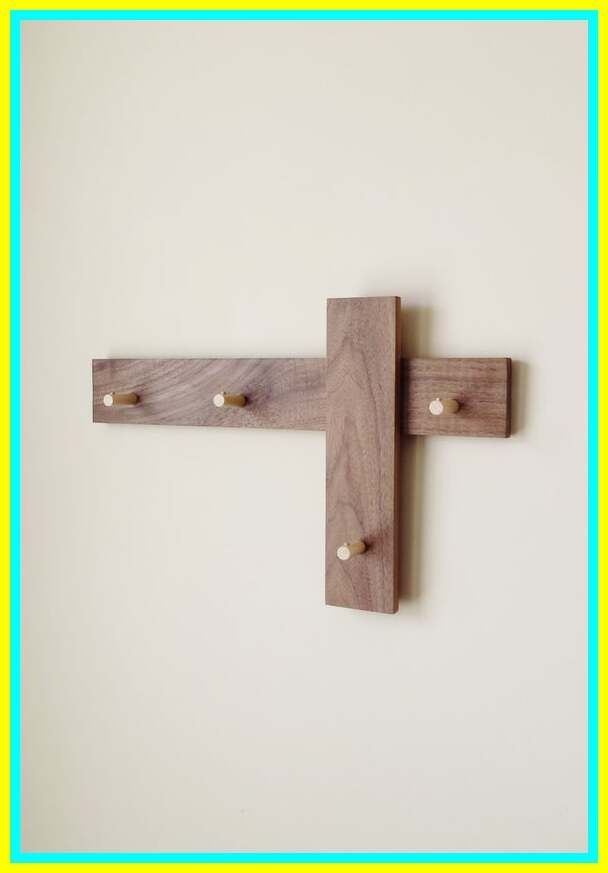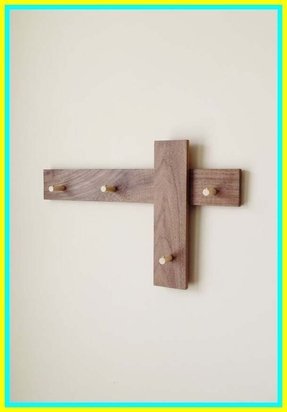 Coat Rack & Mail Holder Mid Century Modern Furniture Style 4 Coat Hooks on Etsy, $41.00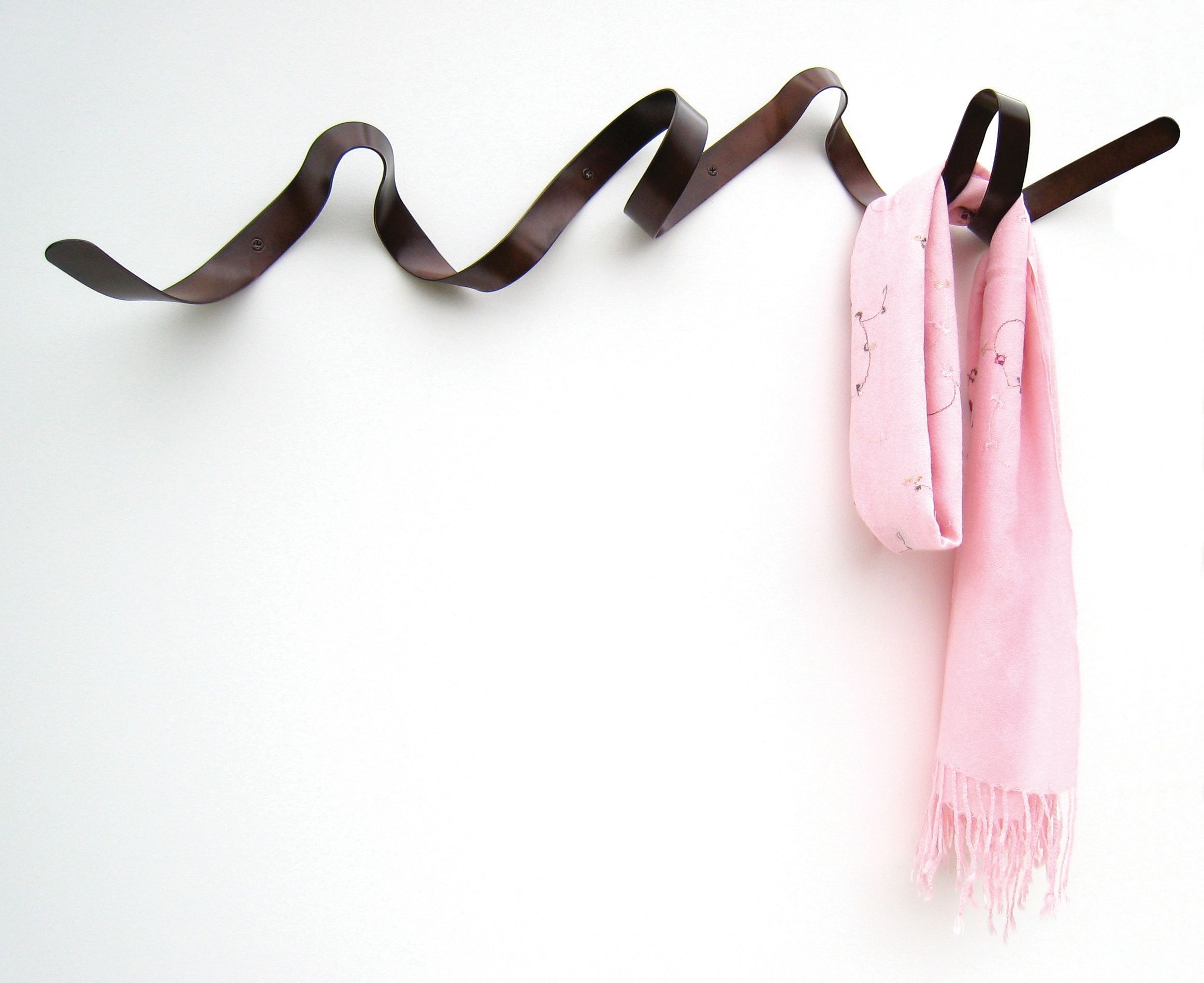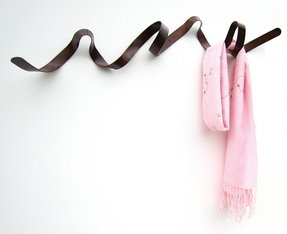 20 Modern Coat Racks To Spruce Up Your Entryway