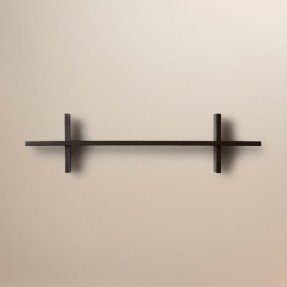 Ashland Decorative "H" Shaped Wall Shelf
Simple yet sturdy, this wall shelf can be easily and firmly mounted on your living room or entryway wall. Crafted from durable wood, the shelf offers an H-shaped design, long-lasting usage and enough place to properly display decorations or store books.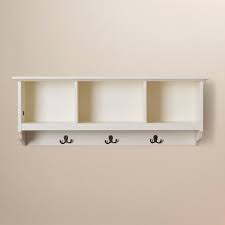 Sacramento Entryway Storage Shelf
This beautifully made of hardwood entryway storage shelf is a perfect solution for any home. Hooks for coats were made of genuine metal hardware which makes them durable and perfectly fit the cabinet.