Wooden Corner Shelves Design
Extra wall space is a hot commodity today. Finding yourself a space-saving corner shelf is the ideal way to maximize wall space.
Corner shelves are useful with limited wall space. They come in all shapes, sizes, and colors and fit nicely in smaller homes and tight living spaces.
The most crucial element to consider before buying a corner shelf is what you plan to put on it. Freestanding corner shelves can hold more than eighty pounds while floating corner shelves can only hold ten pounds.
Here are 10 distinct types and styles of wooden corner shelves to start you off!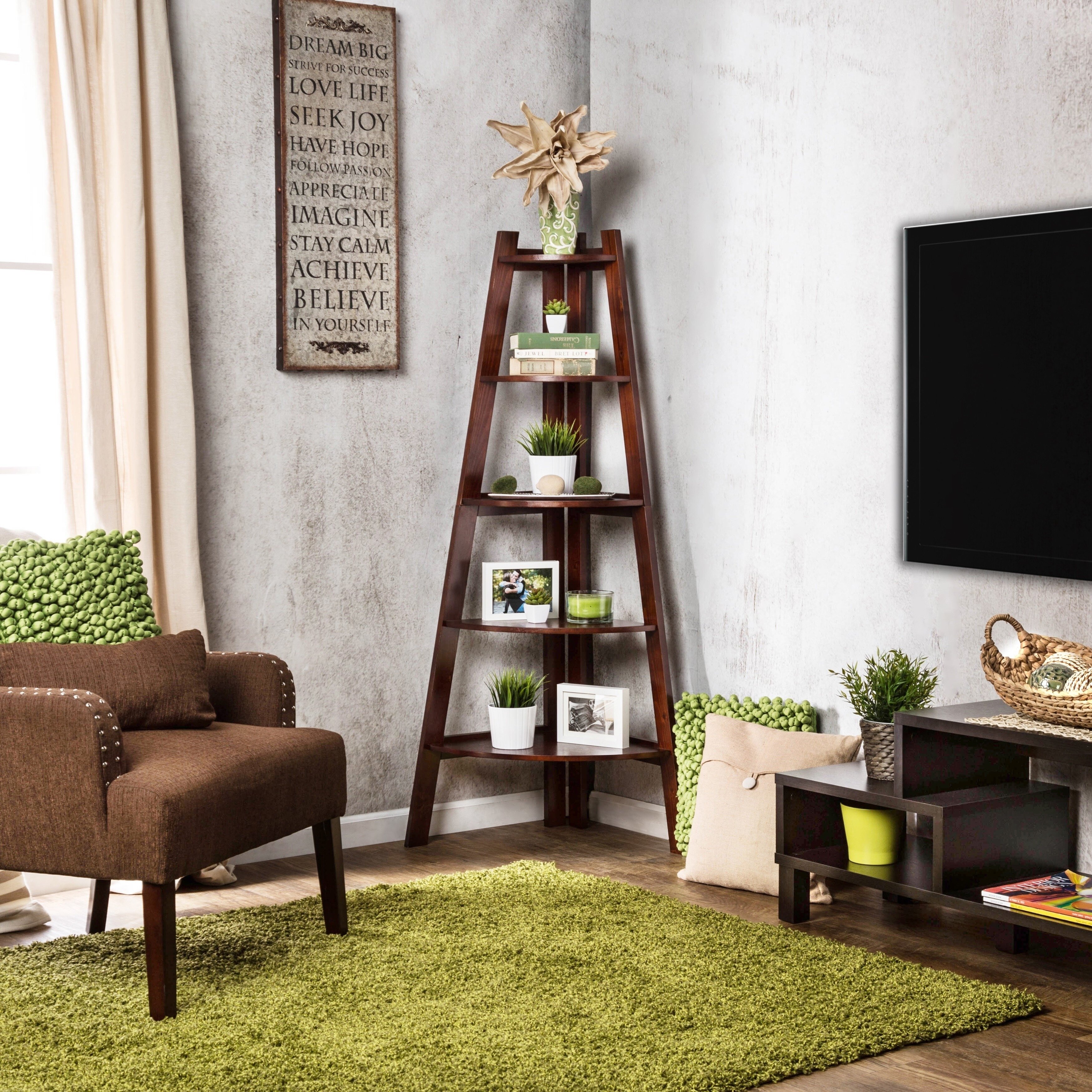 Freestanding Ladder Wooden Corner Shelf

Ladders that tapper upwards are pleasing to the eye and work wonderfully as corner shelves. They have an artistic flow to them that other freestanding wooden corner shelf designs do not possess.
You can find them in raw natural wood materials or painted finishes to match your other home décor scheme. For a visually alluring freestanding ladder corner shelf, place your smallest décor pieces on top and larger pieces on lower shelves.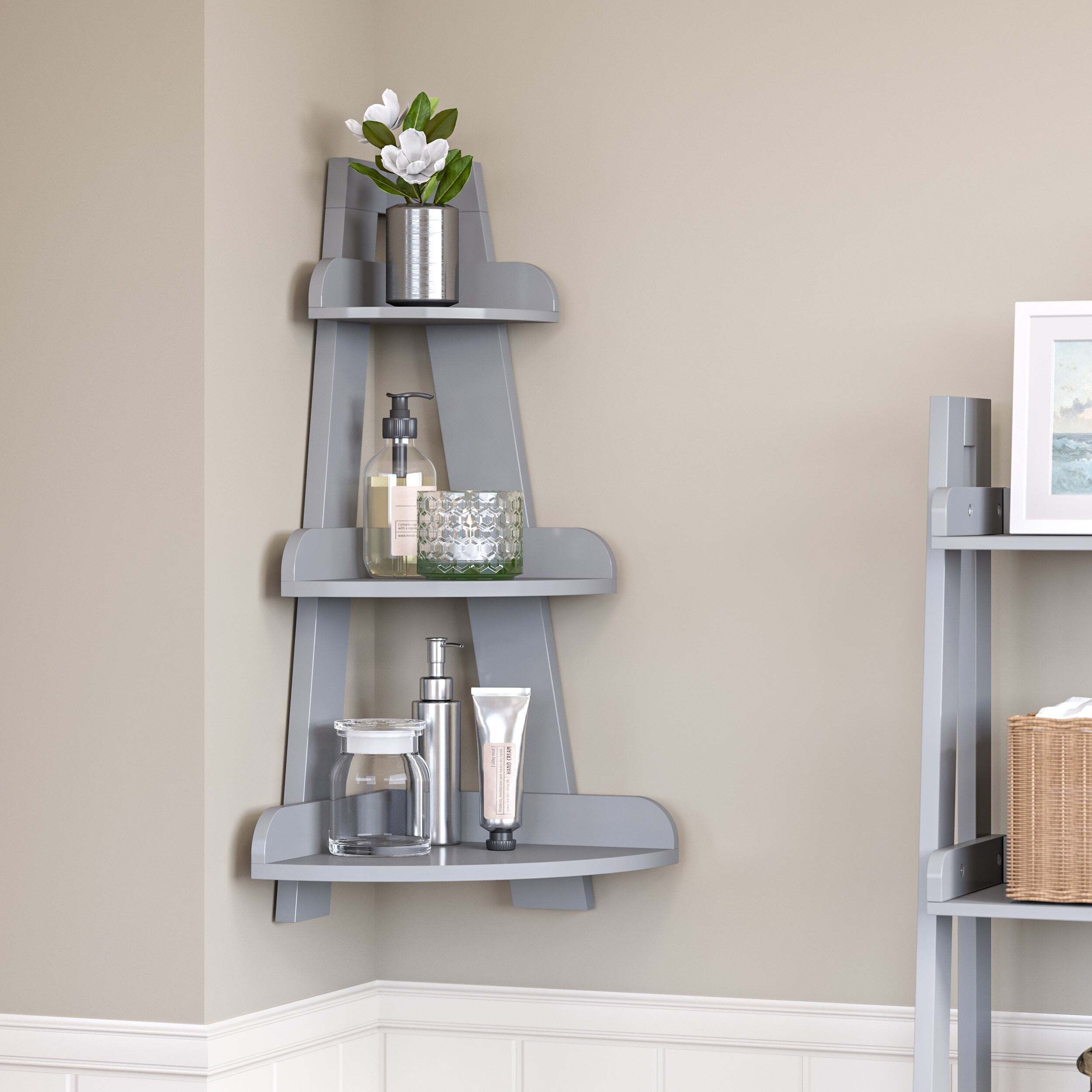 Floating Wall Ladder Corner Shelves Design

Like a freestanding ladder corner shelf design, these floating wall ladders are cute mini-me's and assume no floor space at all. They are great for anyone who loves the ladder shelf appeal but doesn't have the option to place a freestanding one.
Floating wall ladder corner shelf designs are adorable in bathrooms, bedrooms, offices, and craft rooms. They remind you of an artistic tripod easel stand.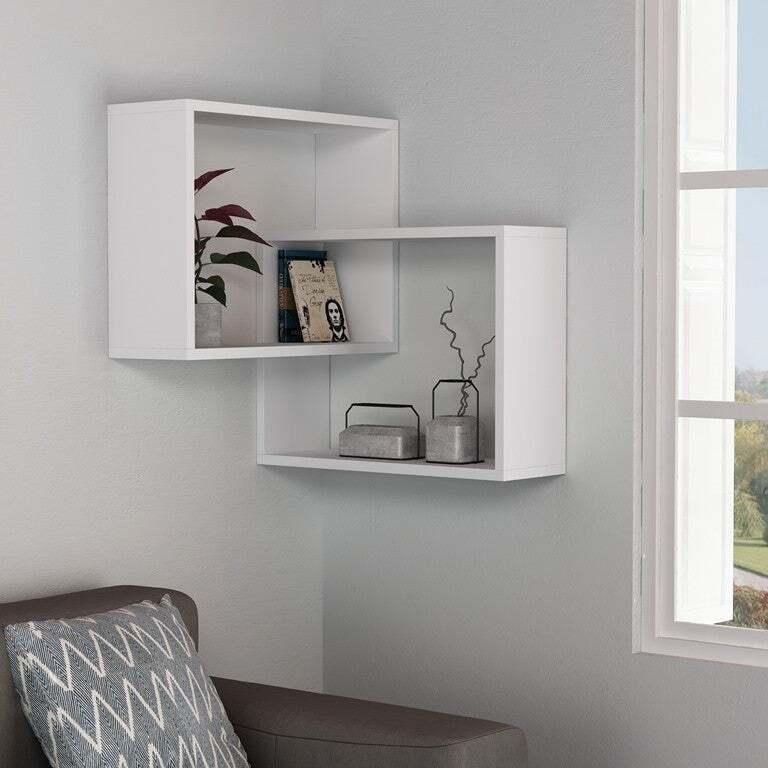 Interlocking Box Modern Corner Shelf Designs

Interlocking boxes are a new shelf type that has become increasingly popular over the years. They have square and rectangular geometric curvatures and add an artistic and modern panache to the corner of a room.
Make sure to measure the décor piece you plan to place on this wooden corner shelf before purchasing this type of shelf. Interlocking box shelves are not adjustable.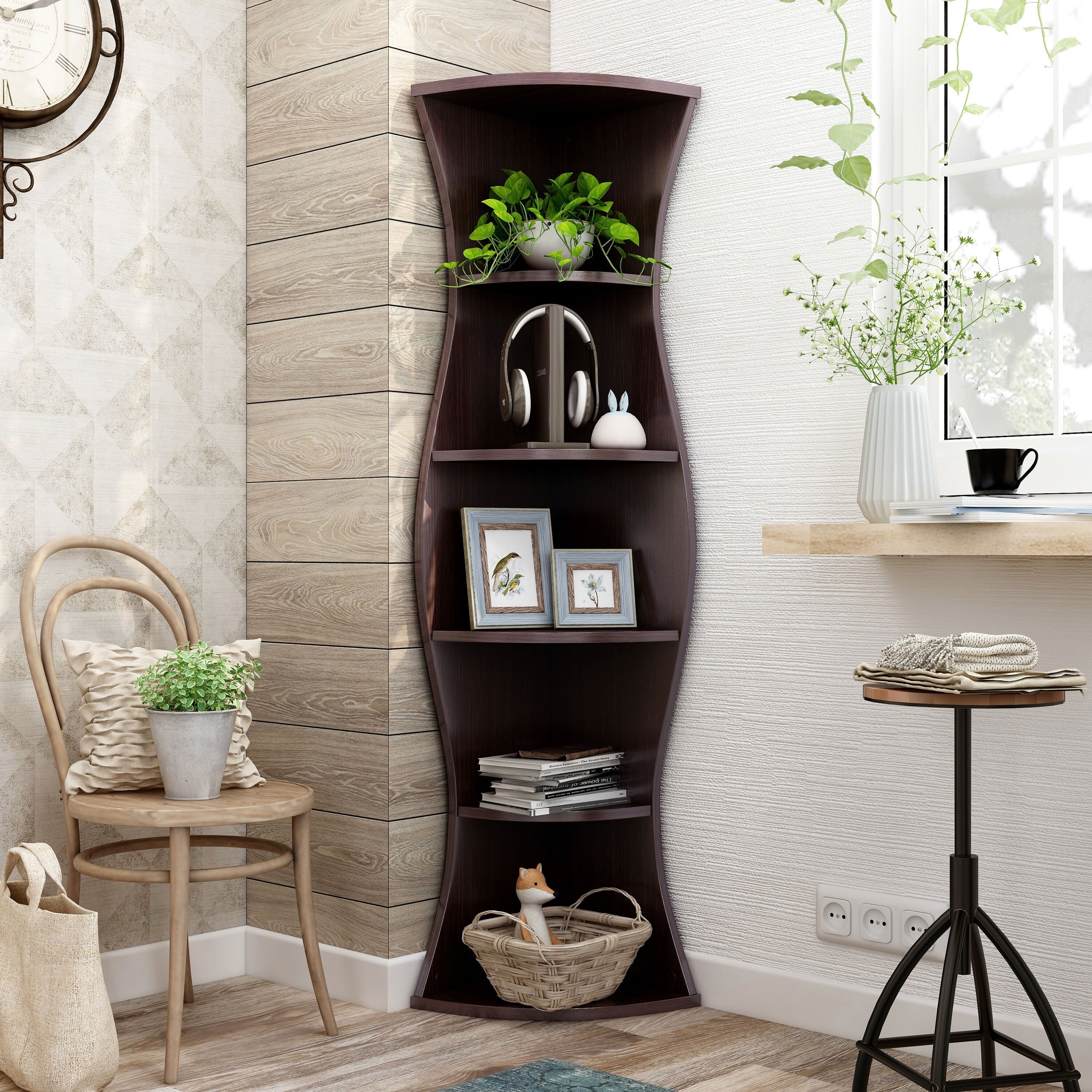 Tall Wooden Corner Stand Design

You can find a tall wooden corner stand design in curvy shapes, straight and thin frames, or chunky heavy frames. This corner rack design offers shelves in rounded, square, or odd hexagonal shapes.
Your options are limitless with these types of wooden corner shelves. These types of tall wooden bookshelf designs emphasize rooms with lofty ceilings.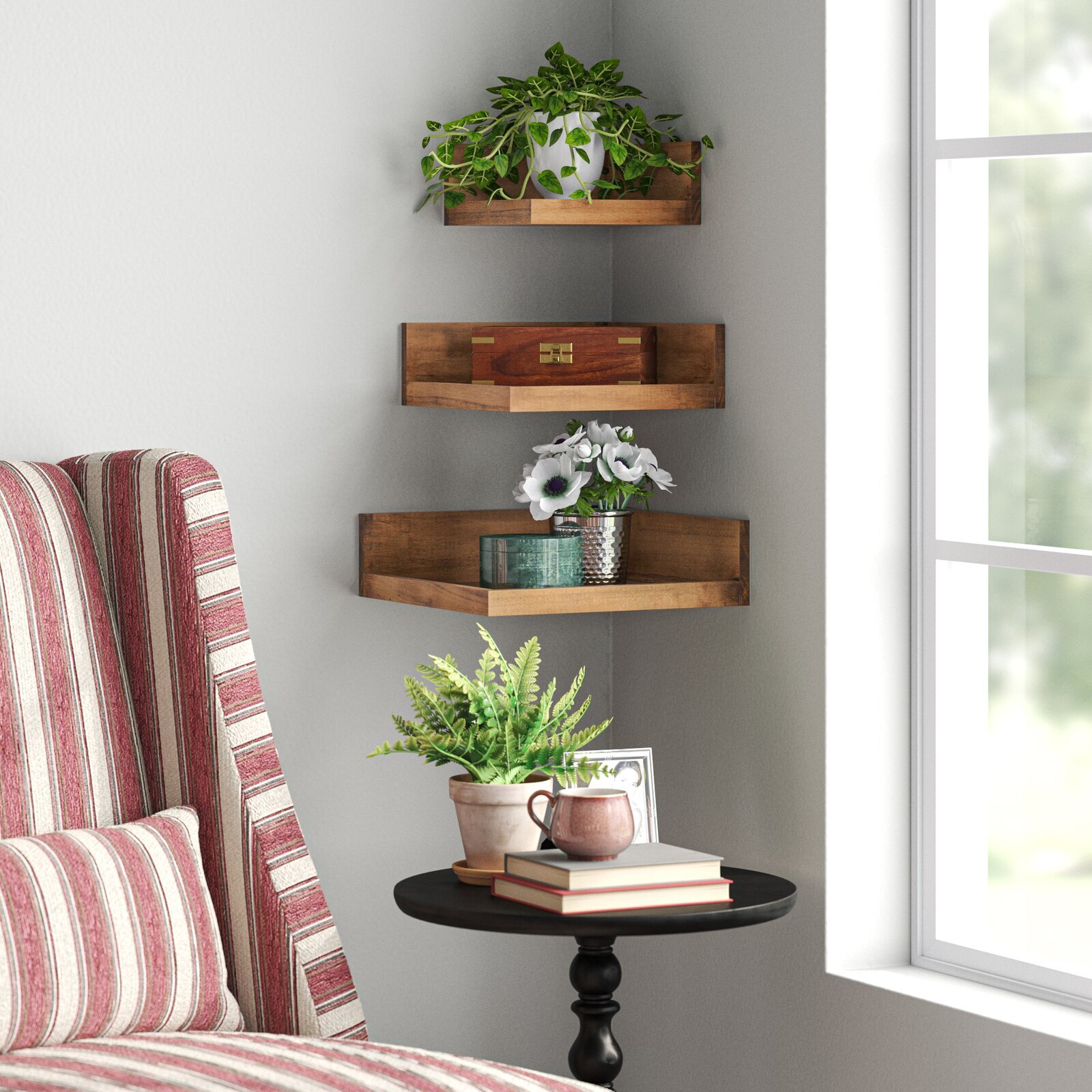 Rustic Farmhouse Wooden Corner Shelf Design

A rustic farmhouse corner shelf can look wonderful on its own or in sets of two or three. The boxier the shelf, the more rustic it will appear.
Finding solid and thicker shelving in any type of wood species will combine magnificently in a rustic modern or rustic farmhouse style. Square corner shelves with distressed finishes make your rustic appeal more believable.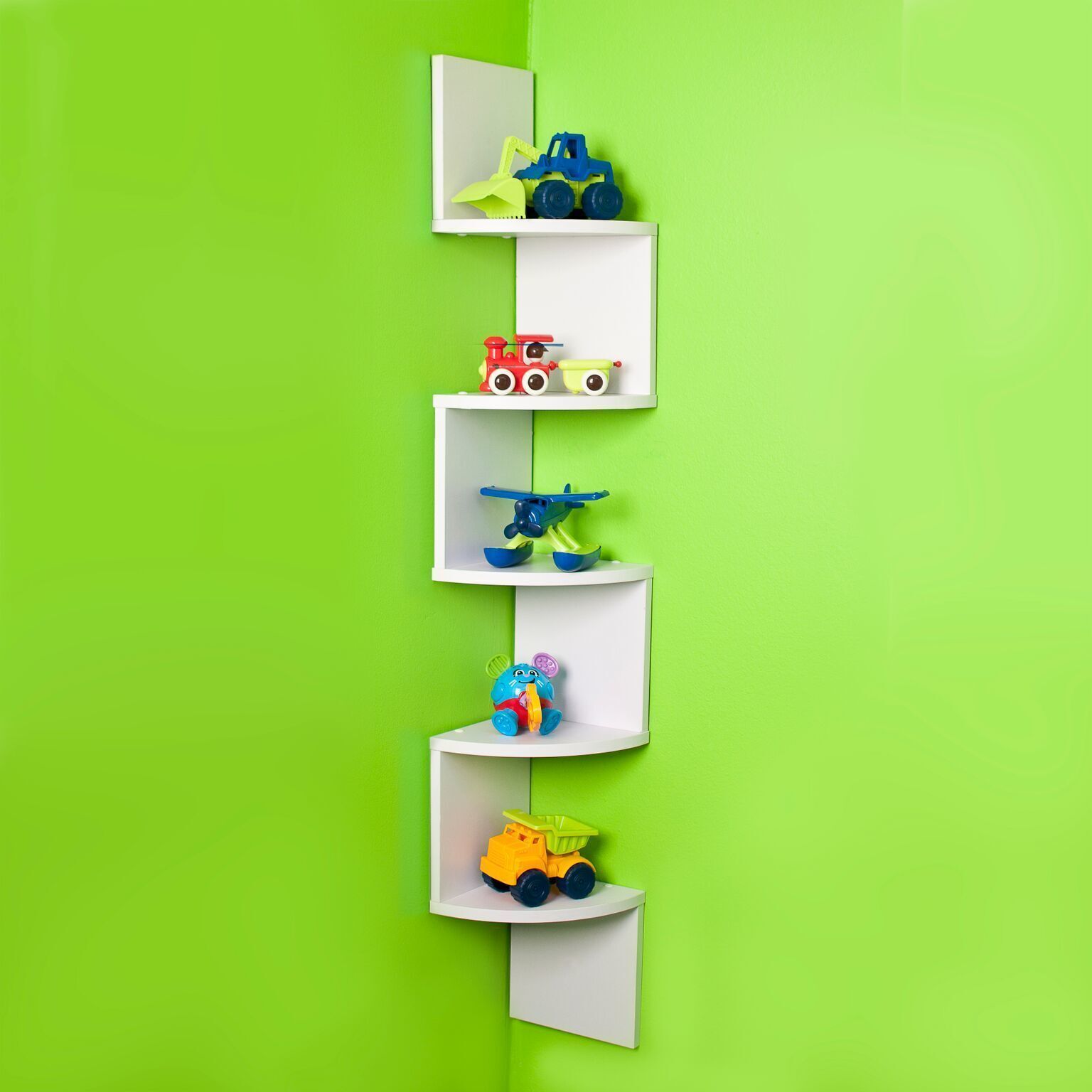 Wooden Corner Shelves With Zig Zag Design

Modern, contemporary, and eclectic designers fawn over the zig-zag design. You can find a wooden corner shelf with a zig-zag design in varying lengths and colors.
Personal collections with same-sized items are beautiful to display on these same height shelves. As a reminder, these shelves are not adjustable, so make sure your items will fit on the shelves with a few millimeters of room to spare.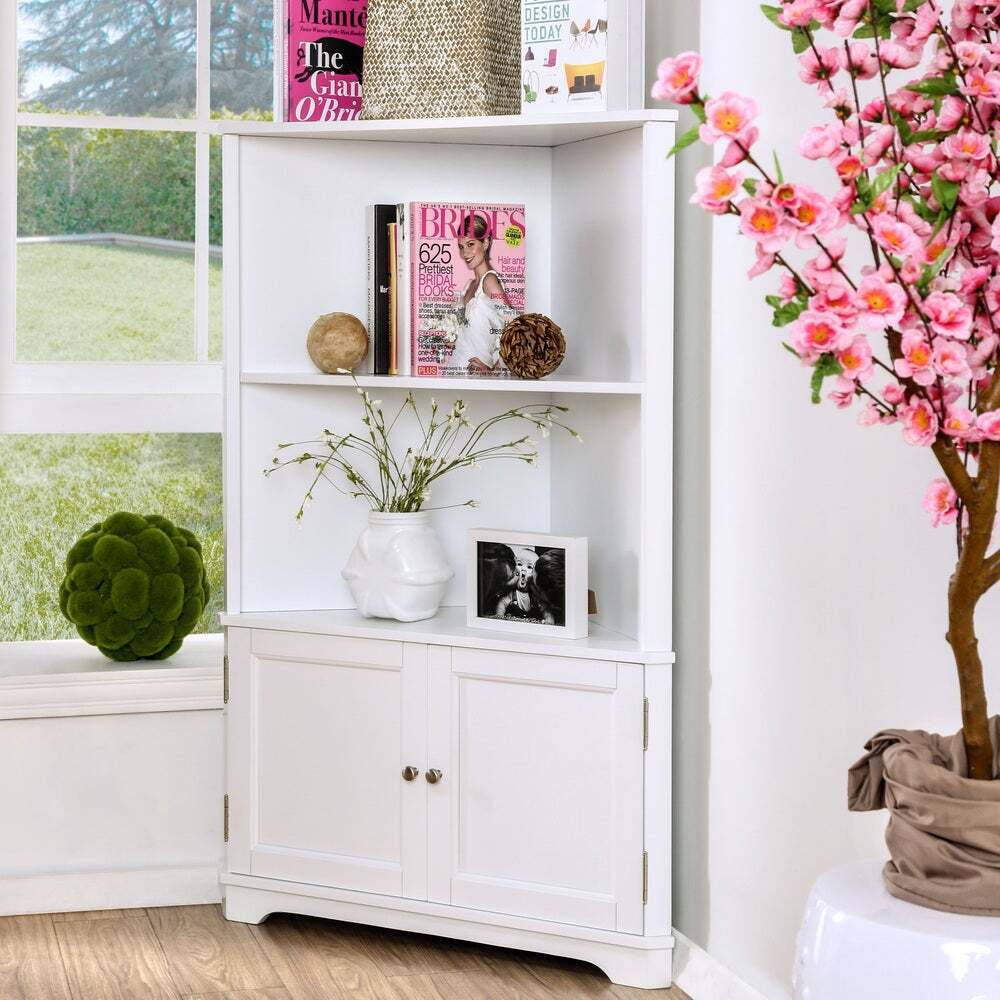 Solid Wood Freestanding Wall Corner Design

If you need a corner shelf to hold heavy, and more objects, then placing a solid wood freestanding bookcase is your best option. These types of corner shelves sit wider and sometimes come with cabinets to hide away your uninviting objects.
Freestanding solid wood corner shelves are dramatic in rustic design. For a shabby chic charm, choose a white-coated or light color finish with feminine design work and curves chiseled into it.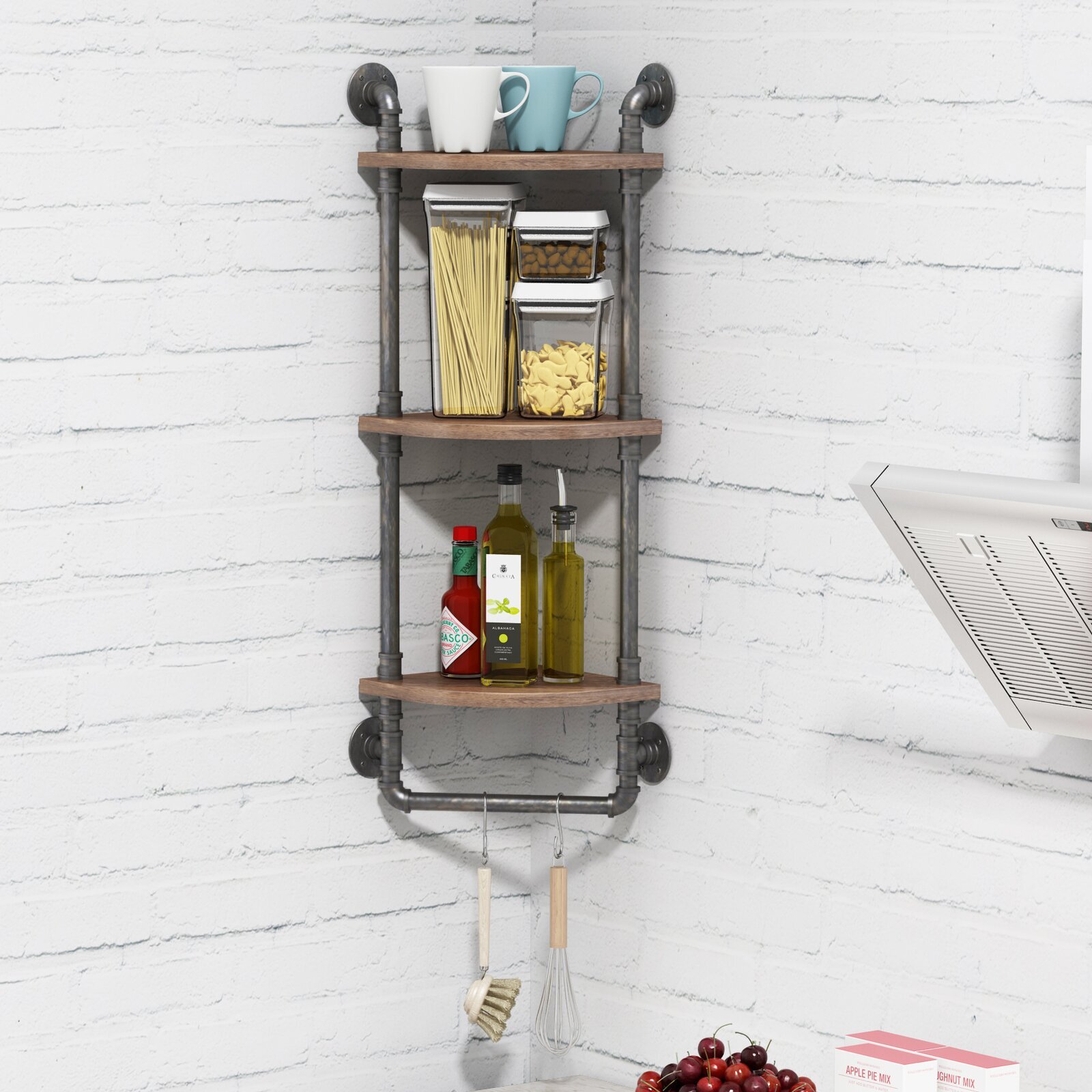 Industrial Styled Wooden Corner Shelves Design

Piping framework and wooden shelving automatically mix admirably with industrial style. A corner shelf with a piping frame is handsome in kitchens, bathrooms, bedrooms, living rooms, and even garages.
Install them lower to the ground and use them as small side tables or higher to display candles, picture frames, and other décor pieces. They perform flawlessly as small entryway tables for holding keys, bills, and mail.
$142.99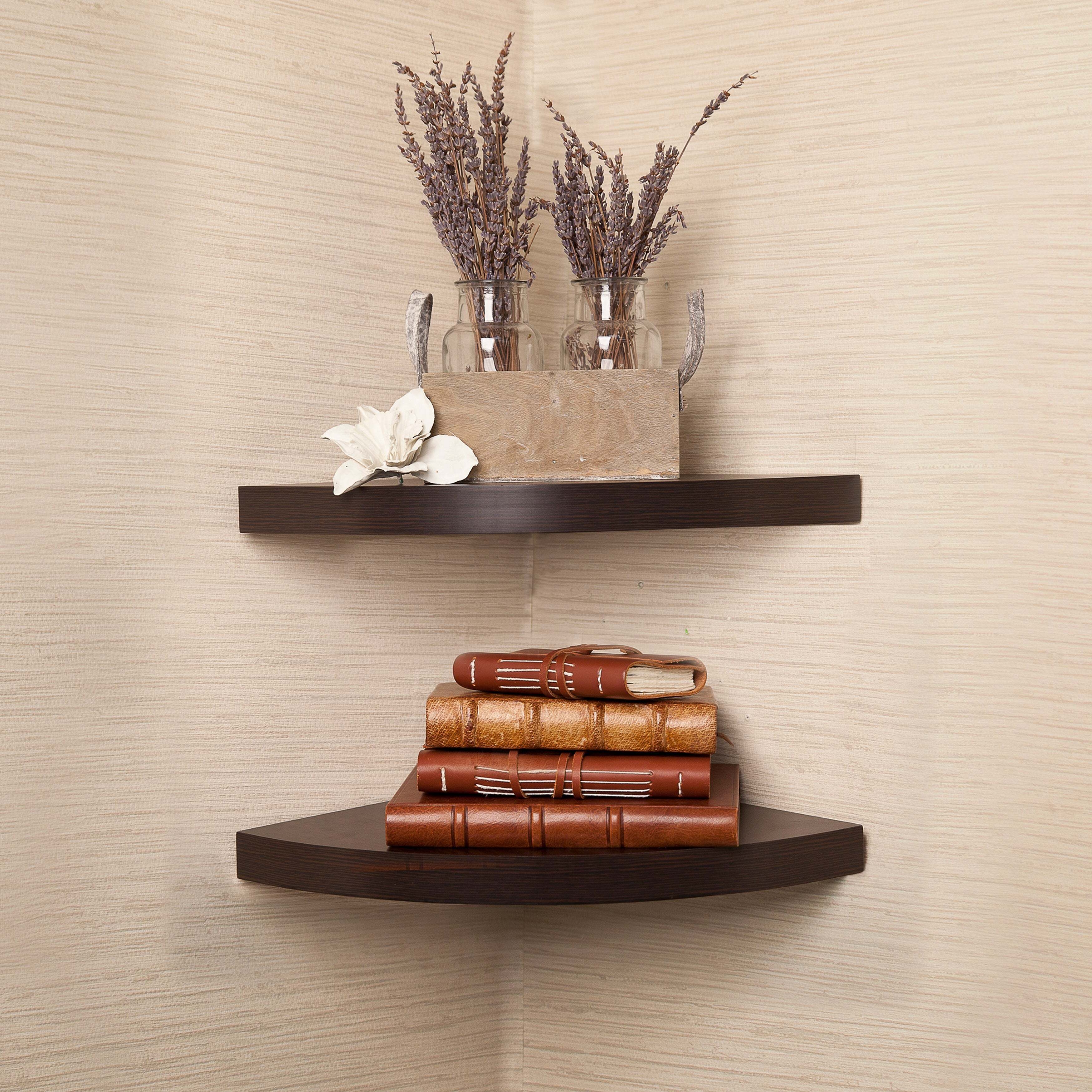 Simple Minimalist Floating Corner Shelf

The simplest corner shelf of all time, floating corner shelves like these are perfect in a minimalist's home. A corner shelf type like this one, lets you adjust the height of your shelf to the height of the object you place on top of the shelf.
Uncomplicated floating corner shelves are created curved and radial, or sharp-cornered and boxy. If you aren't planning to adjust the shelf height, then you can also find simple corner shelves that come attached as a tier.