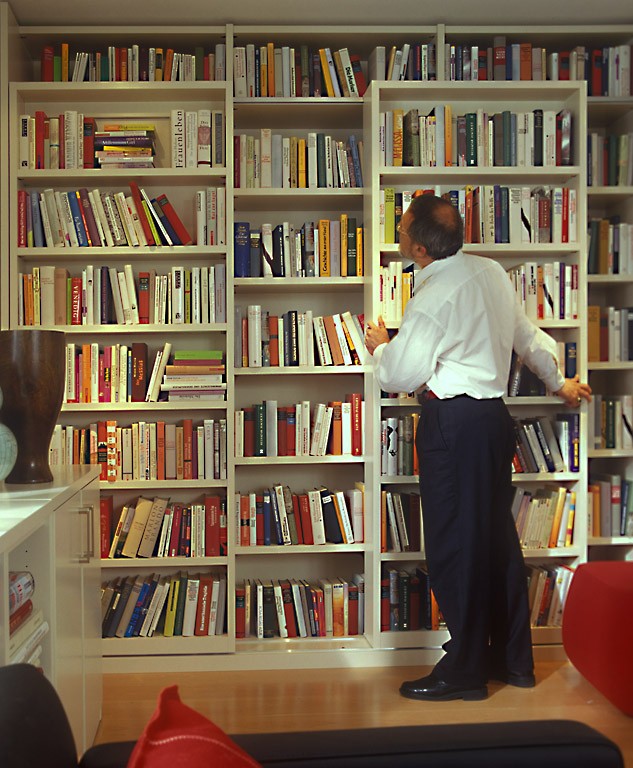 These elements are solid book shelves with special rails for convenient slidint. These functional shelves provide plenty of space for books and other items. They also play roles of doors for hidden rooms.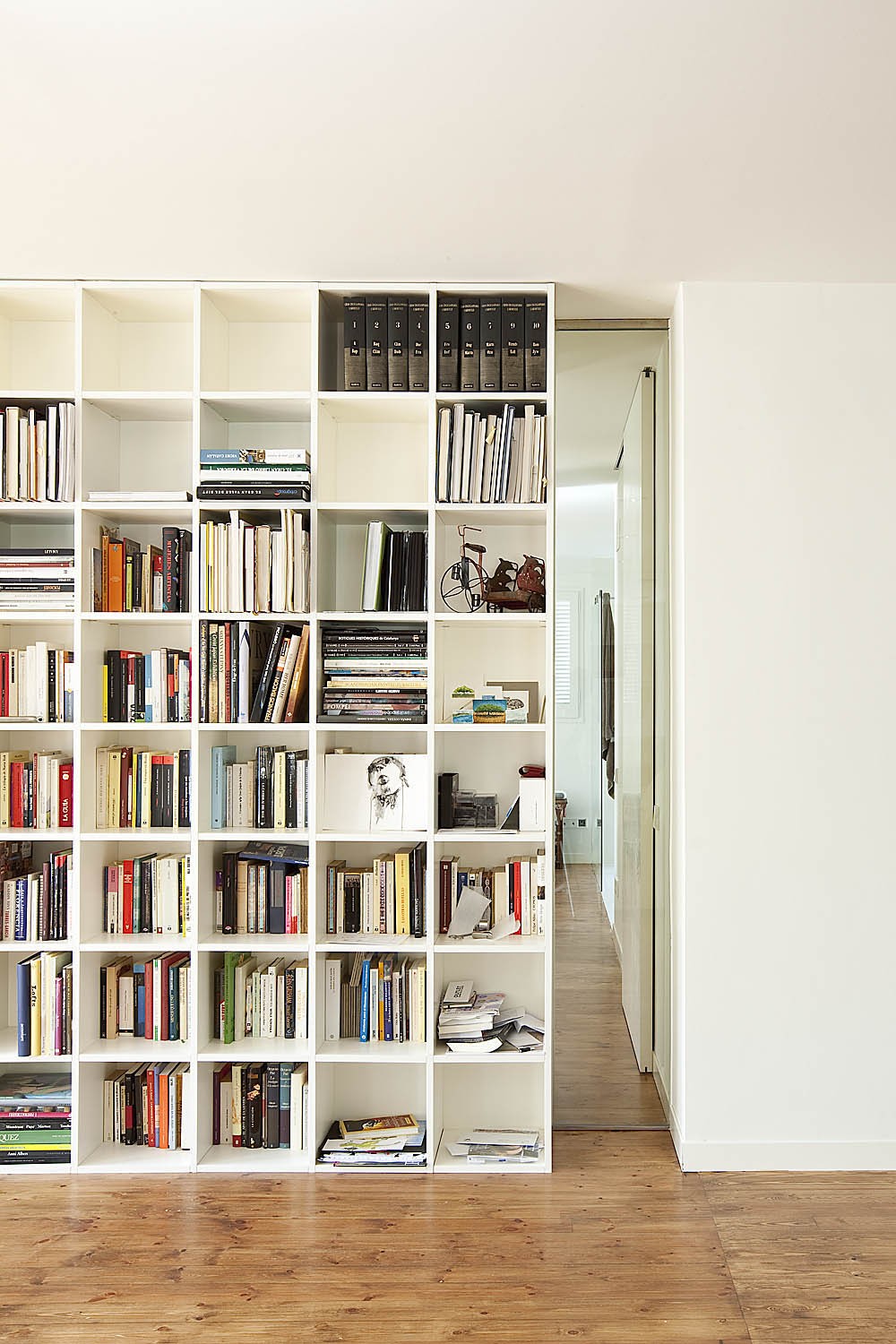 This original idea features two interesting function. One of them is the role of a bookcase with many shelves and the second one is the role of sliding doors. This wooden construction is finished in white color.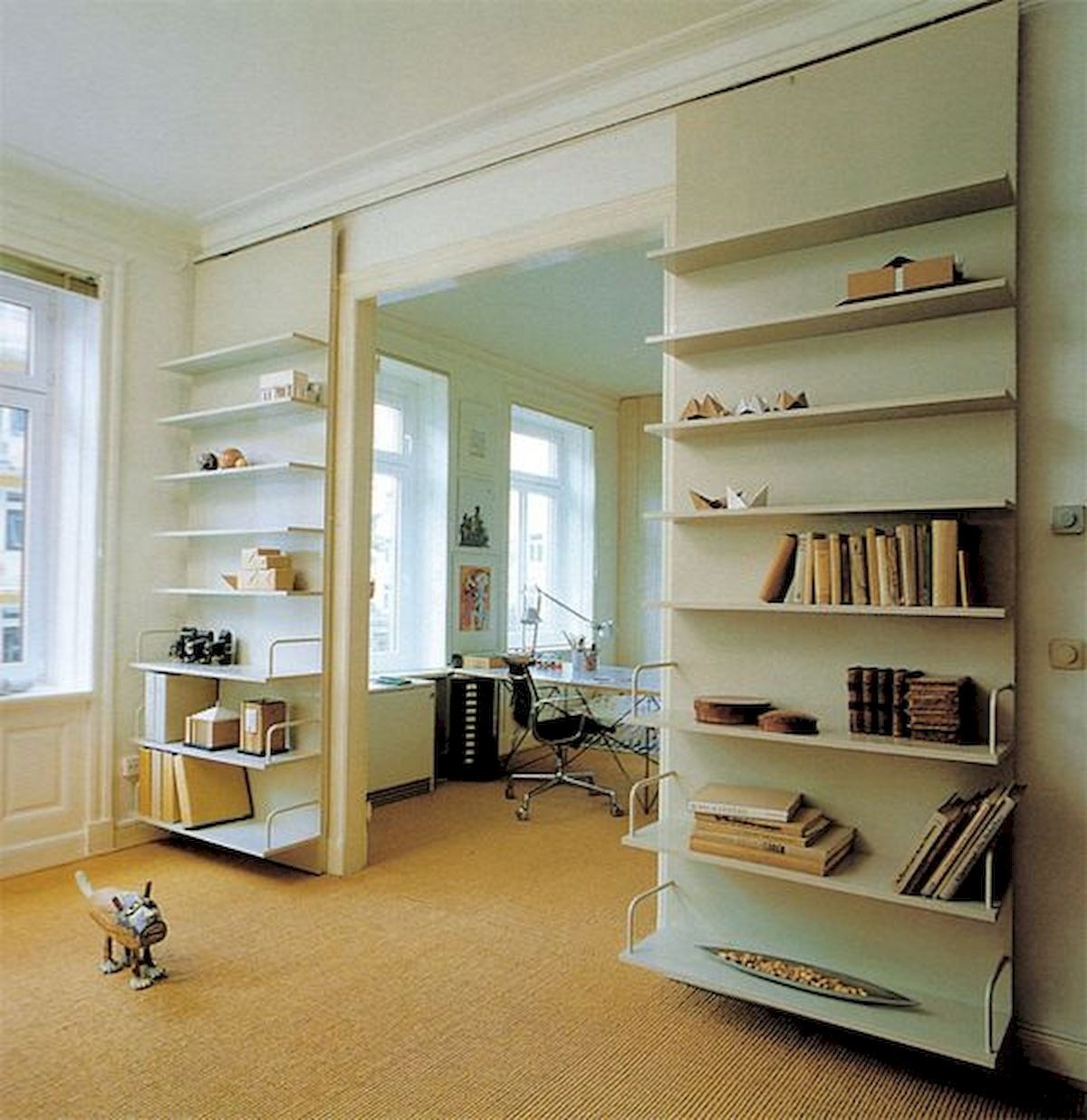 Useful and attractive sliding doors. These doors include simple, but practical shelves, so they play the role of bookcases. Durable wooden construction is finished in universal white color that looks good in any decor.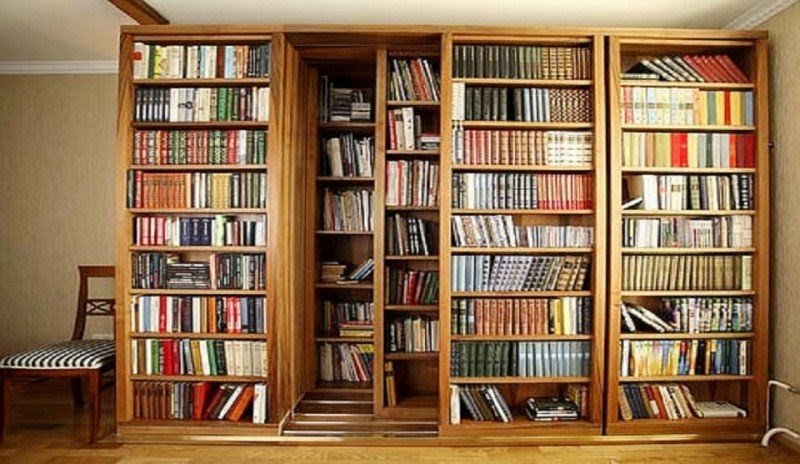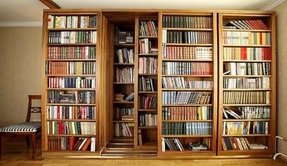 This large stacked sliding bookcase is the perfect solution for people who love literature. The beautiful and massive structure of the whole guarantees durability and yet presents itself very well.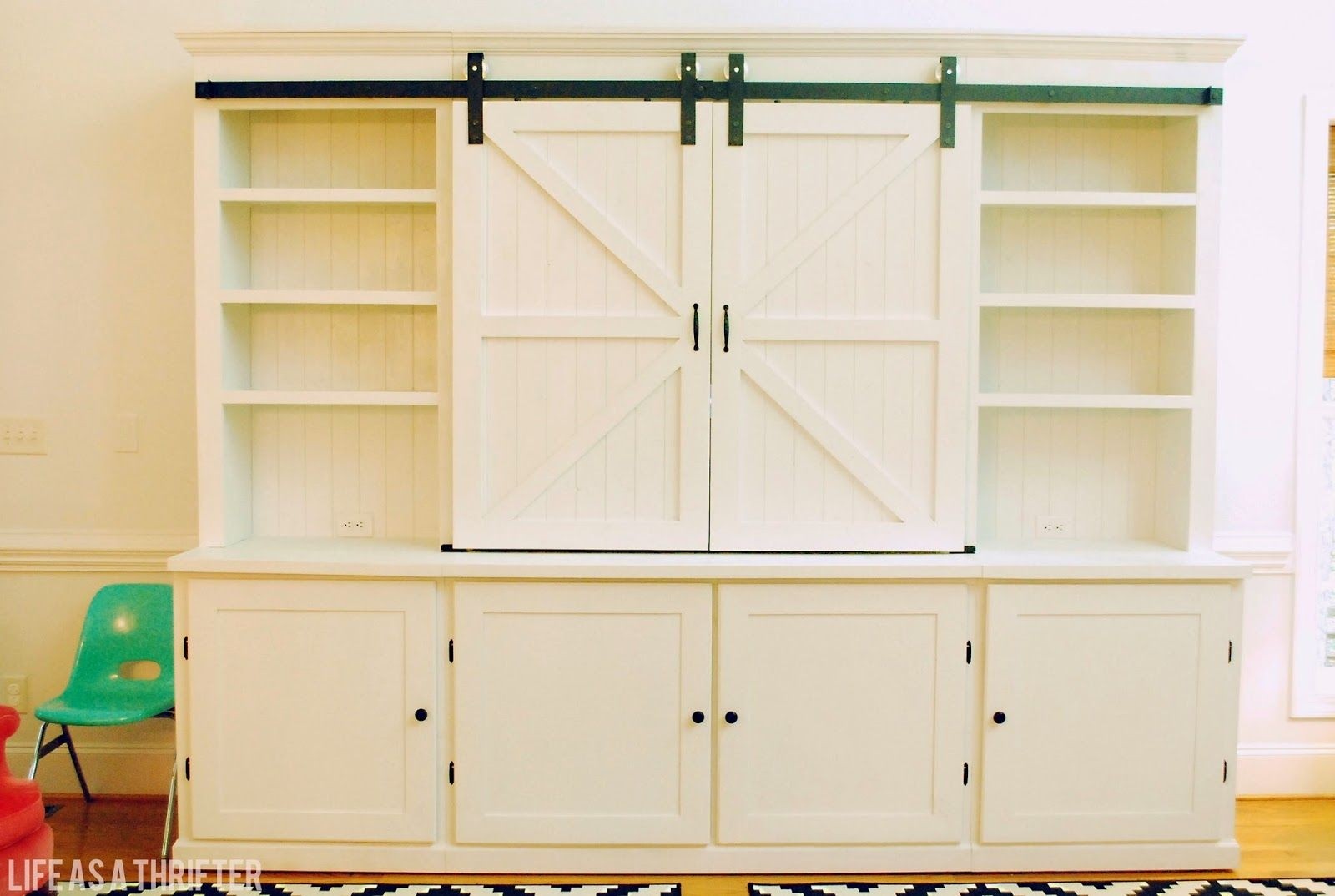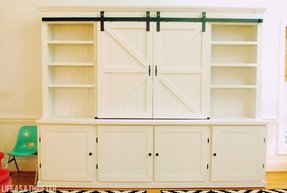 A solid and attractive TV cabinet with doors that allow for hiding TV when not in use. It also provides storage space in lower compartments. This construction also includes two side towers with shelves.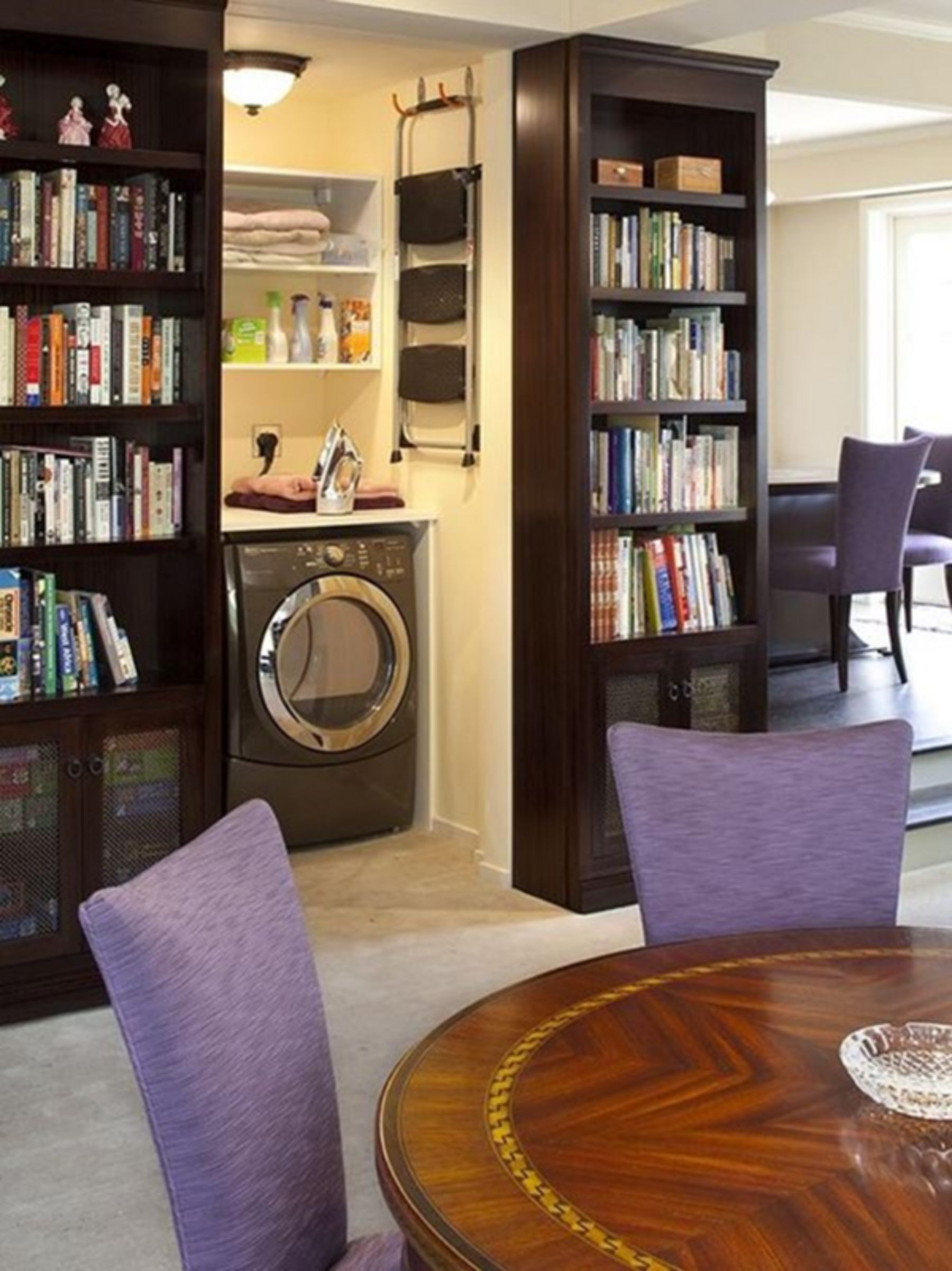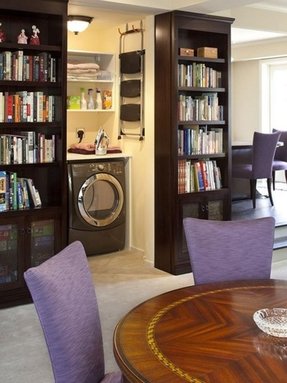 Everyone want to have the sliding secret bookcase!These door conceals the laundry room, which is the great solution! It features the skateboard wheels.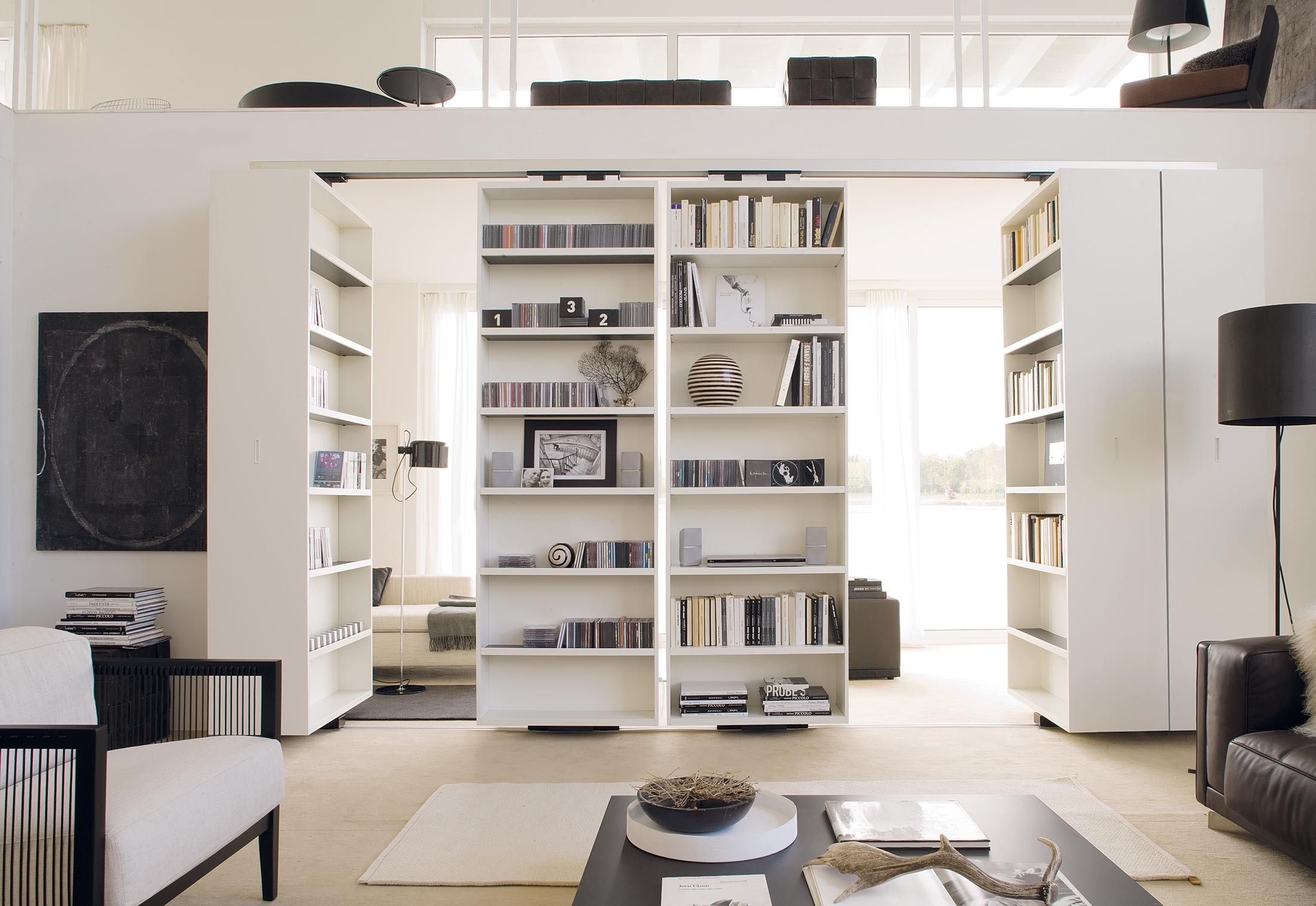 Sliding and pivoting bookshelves - flexible open room divider or wall of books made of blanched wood. It will be really nice option for a divided office or spacious studio flat - it can give your more privacy!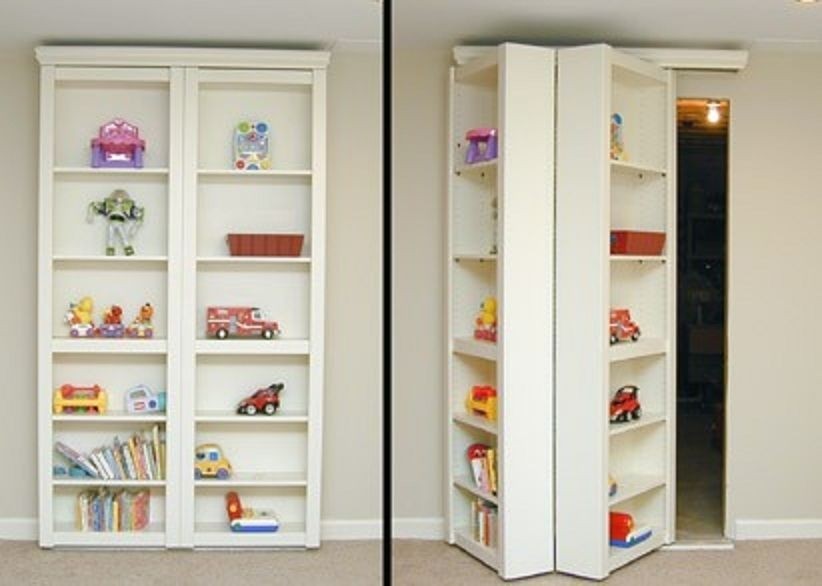 This element is a very nice idea for a hidden room or closet. A white wooden element of furniture with shelves plays the role of doors. It provides space for toys, books and other useful or decorative items.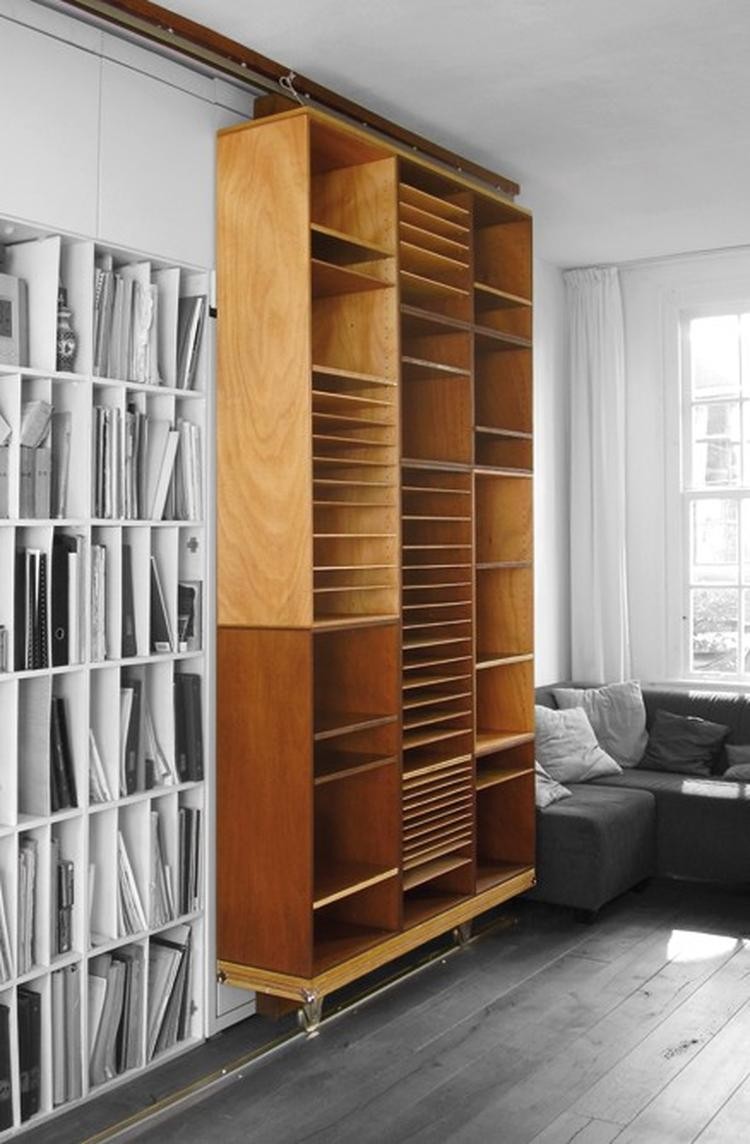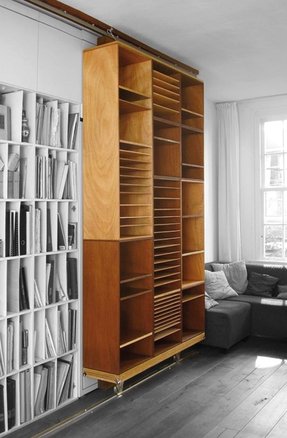 Contemporary setup for a spacious living room with a unique solution for a bookcase. The bookcase, made out of different shades of wood, has wheels on the bottom which allow it to move across a rail, providing additional space.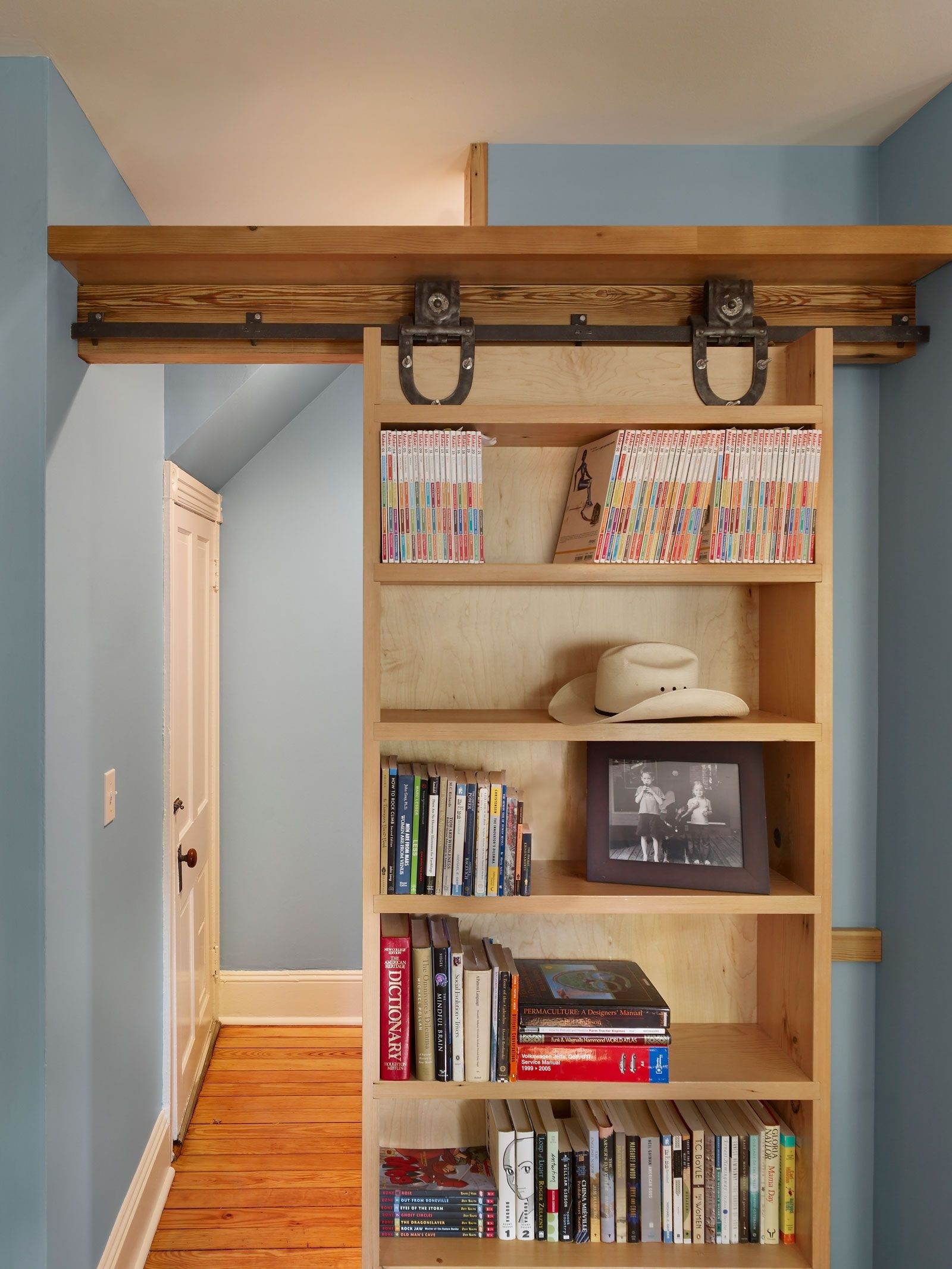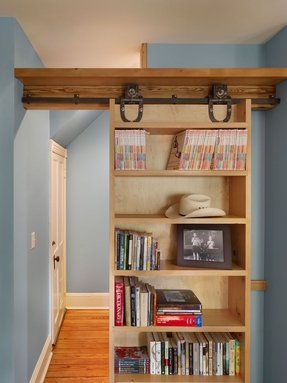 Bookcase in the form of sliding doors. Construction is made of wood. Includes 5 open shelves arranged vertically. Suitable for storing books, display decorations and more. Functional accent for each home.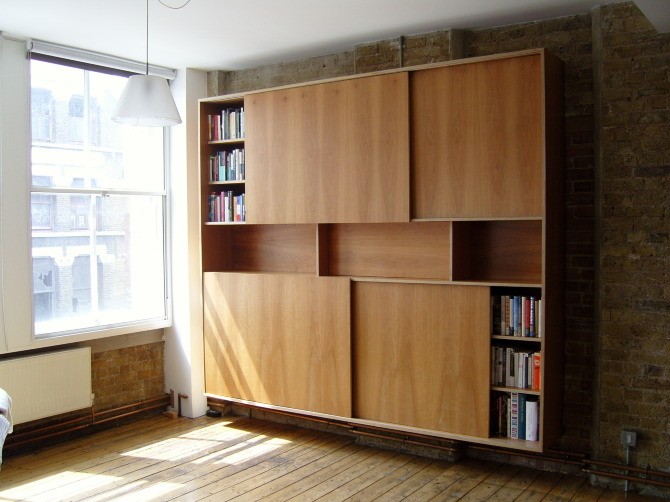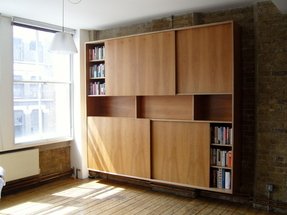 An elegant large contemporary wall-mounted floating bookcase of wood finished in mid browns. It has a rectilinear narrow frame. Three open front niches are in the centre. Shelved cabinets with sliding full panel doors are above and below niches.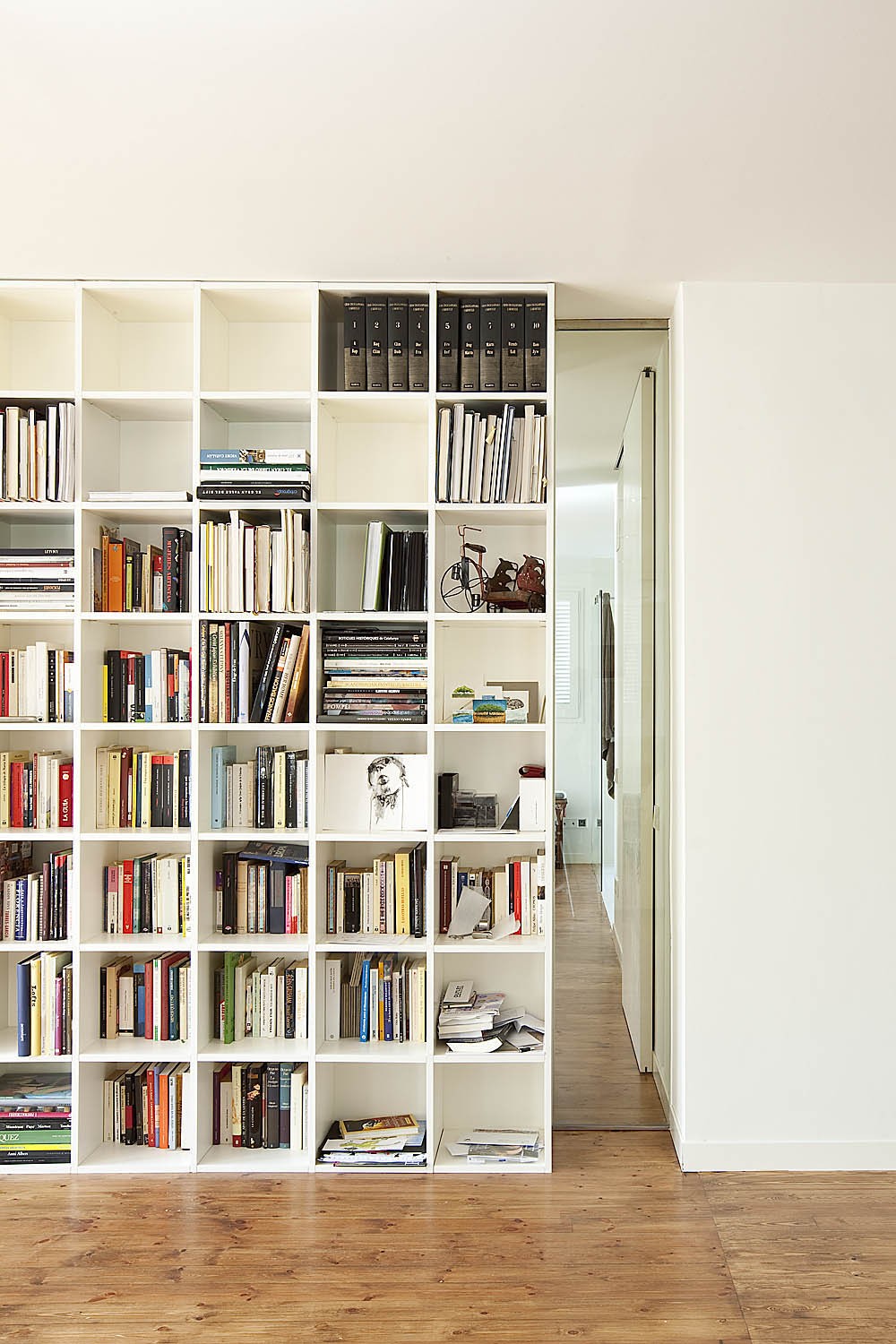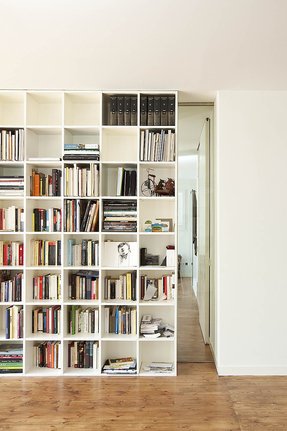 Sliding Secret Door Bookcase.jpg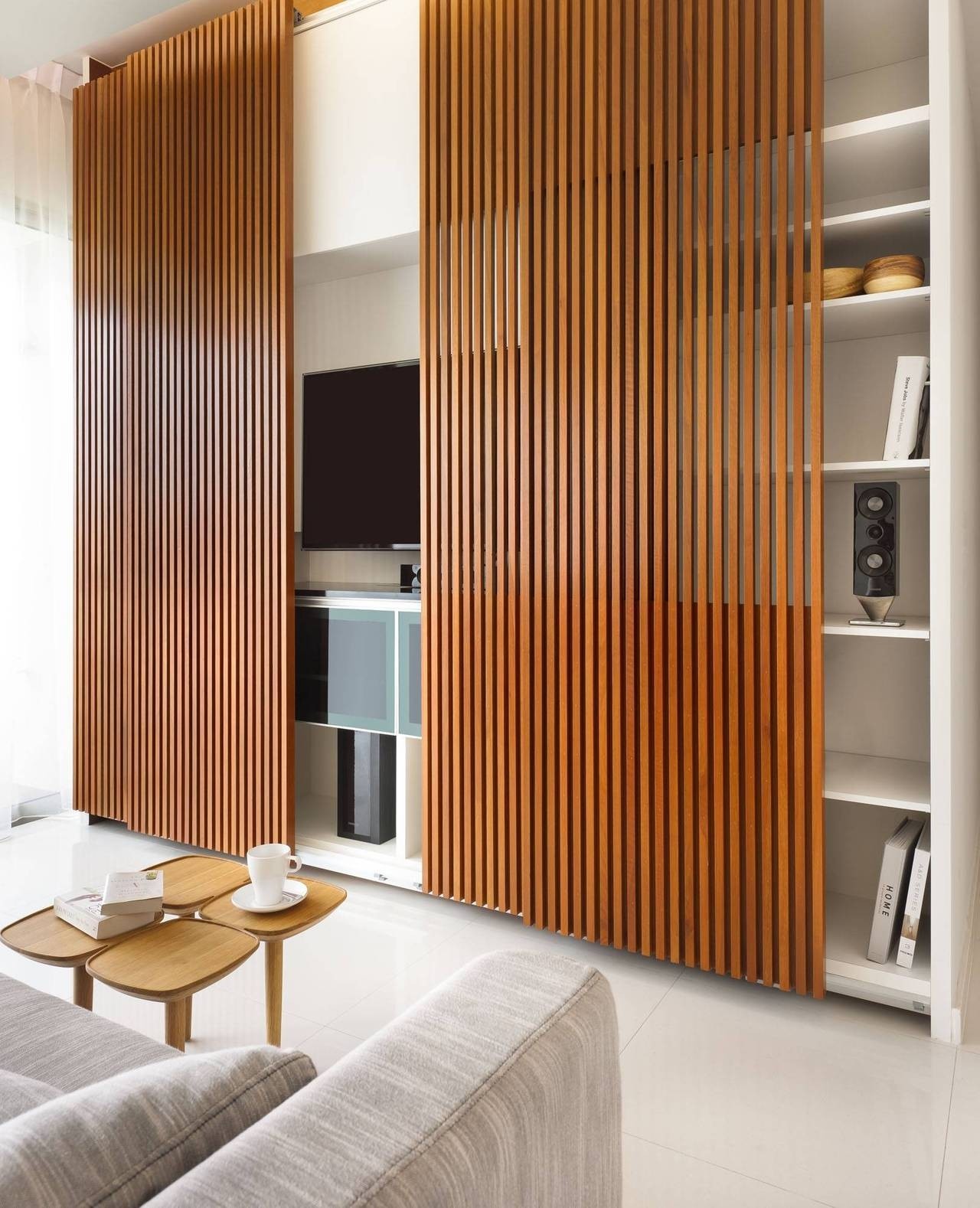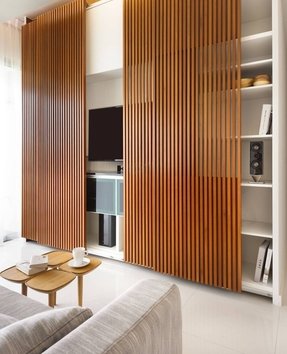 This unique bookcase will provide a warm, retro accent to most of the contemporary living rooms. Bright wood, sliding doors allow creating a smooth coverage, helping you protect the space from dust.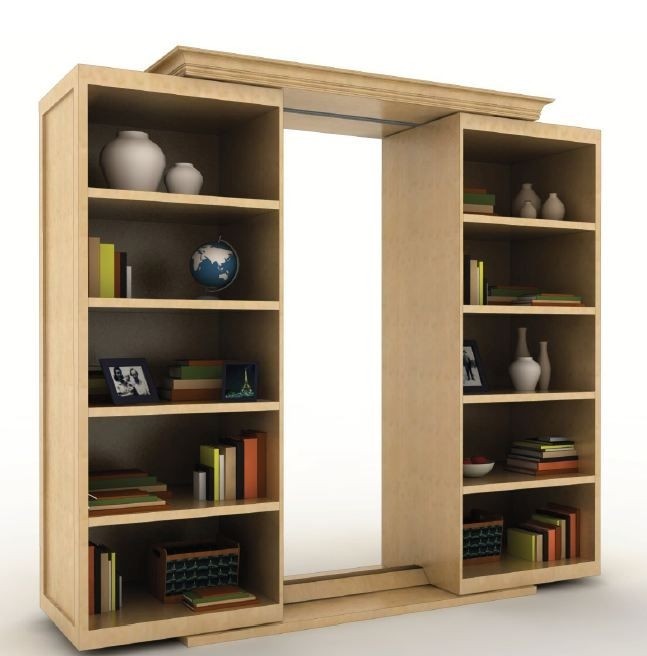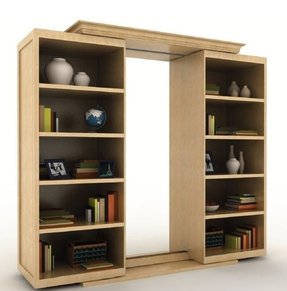 Sliding Bookcase Open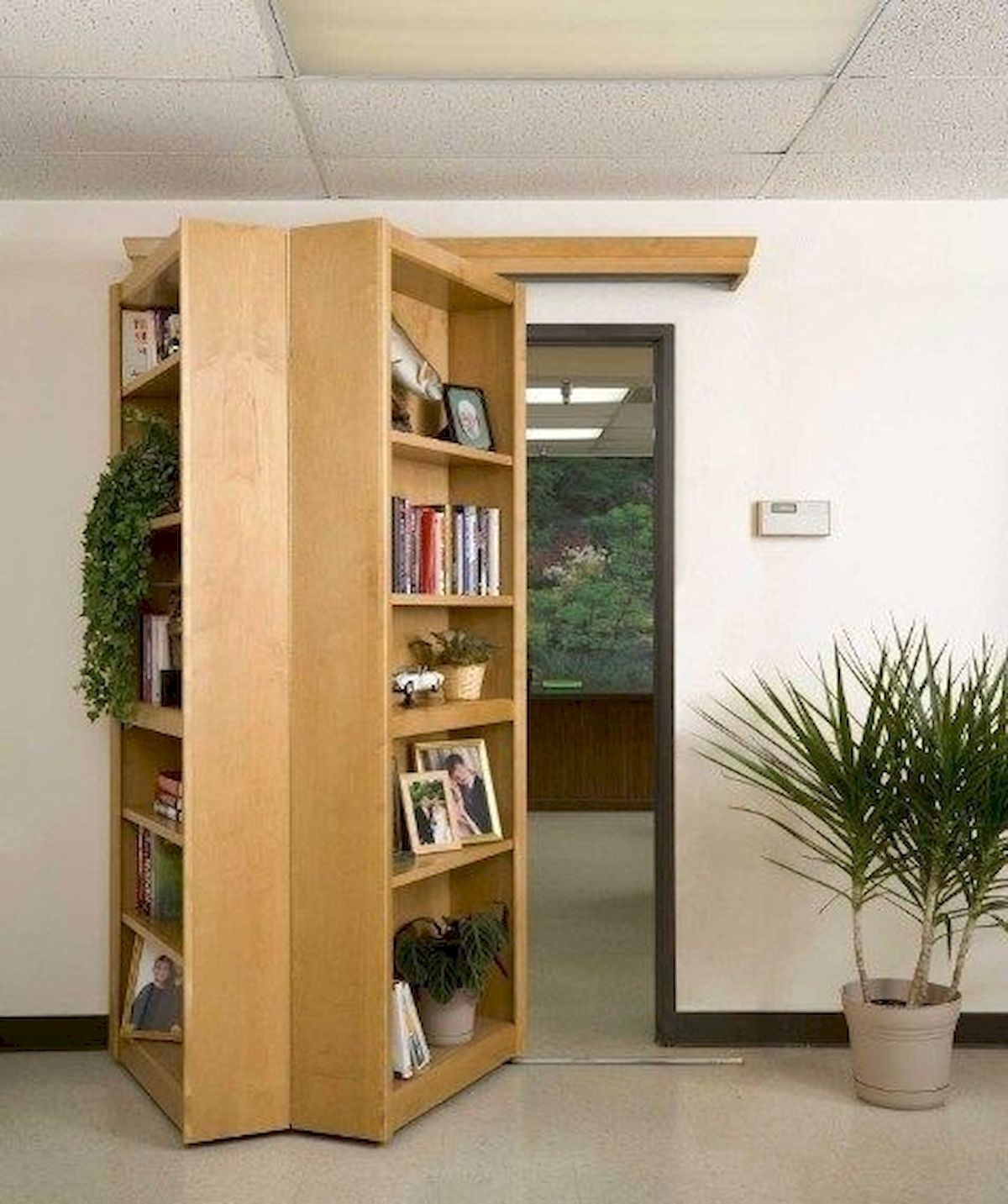 This bookcase is an original and solid element of home furniture. It includes a special floor rail, so it can play the role of doors. Its durable shelves provide plenty of space for many items and its brown color matches any interior stylization.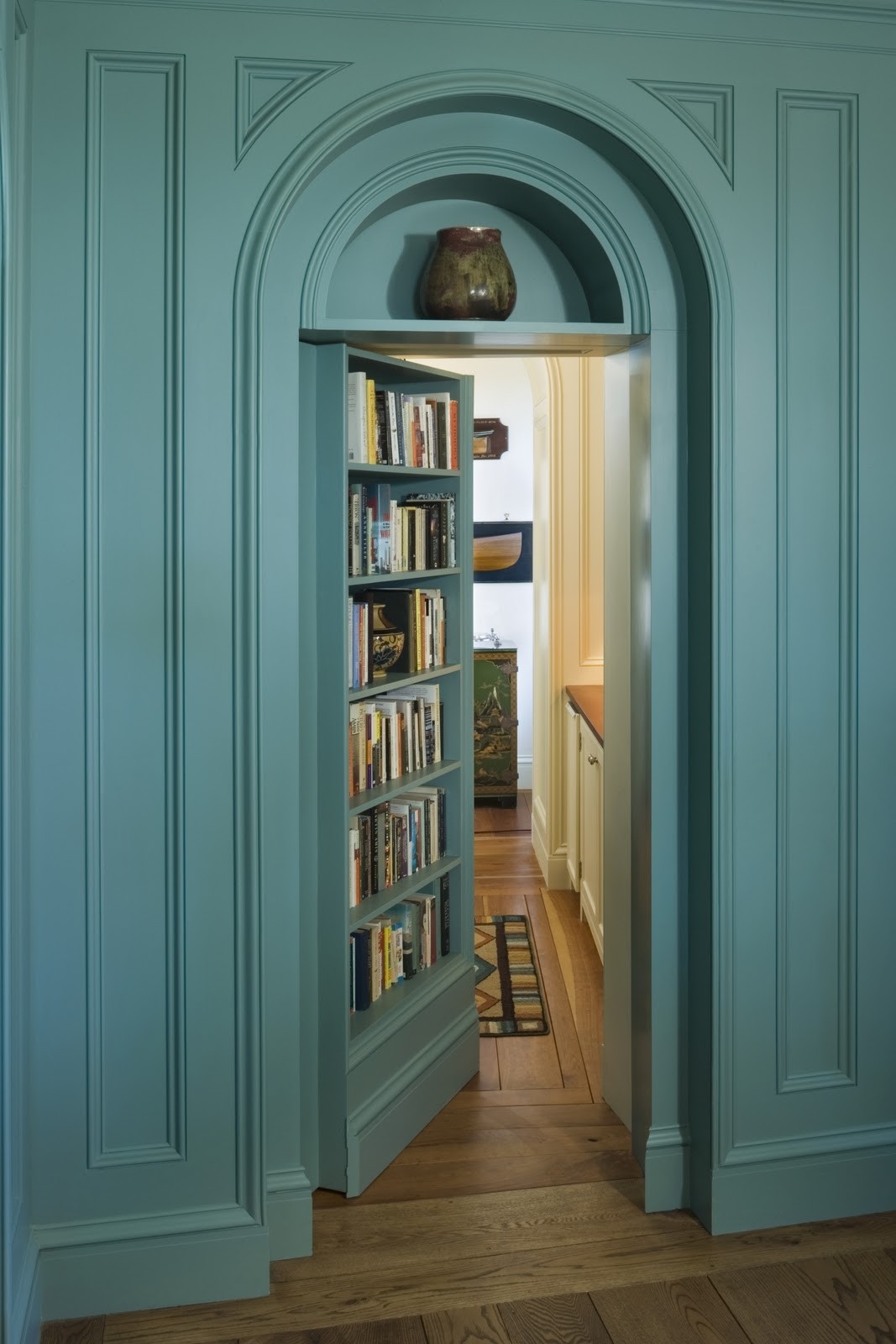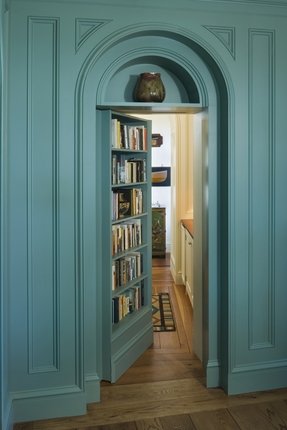 7 Ways to Make Your Bookcases Better & Better | Apartment Therapy