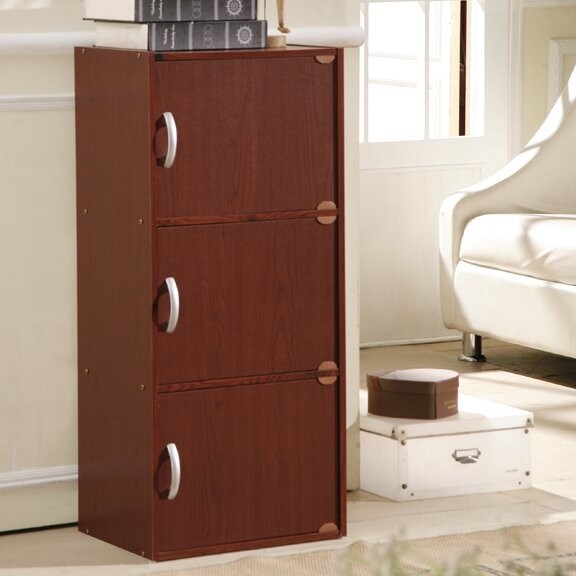 3 Door Cabinet
Cool contemporary unit suitable for most interiors. Its tall wide frame is crafted of wooden materials with a warm brown finish. Each of 3 roomy cabinets has a hinged door with a showy C-shaped nickel-plated handle.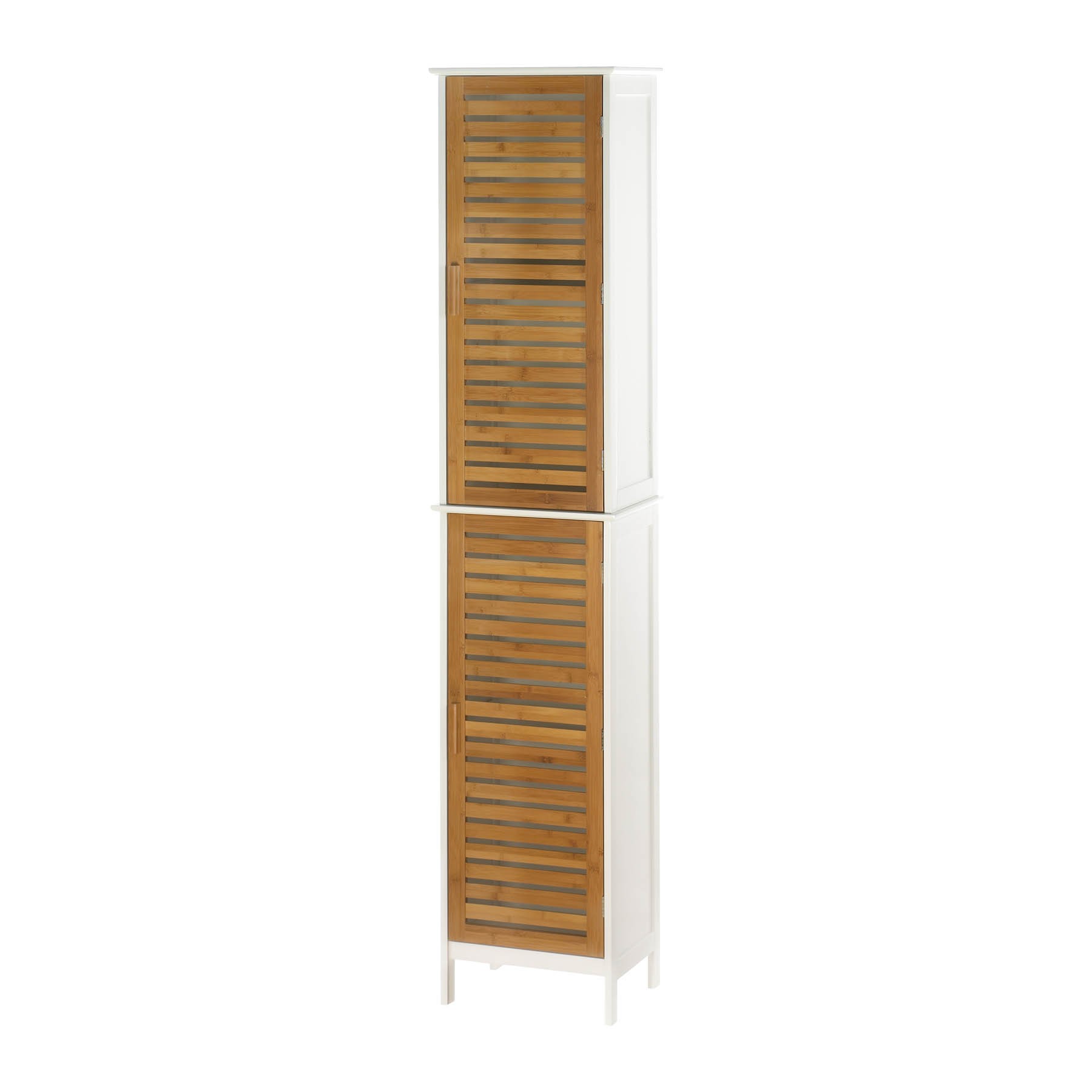 Tall Storage Cabinet
A touch of simplicity and functionality in the house. This piece of furniture is a high quality, tall storage cabinet that has got a white wooden frame. It offers two compartments hidden behind wooden doors made of horizontal slats.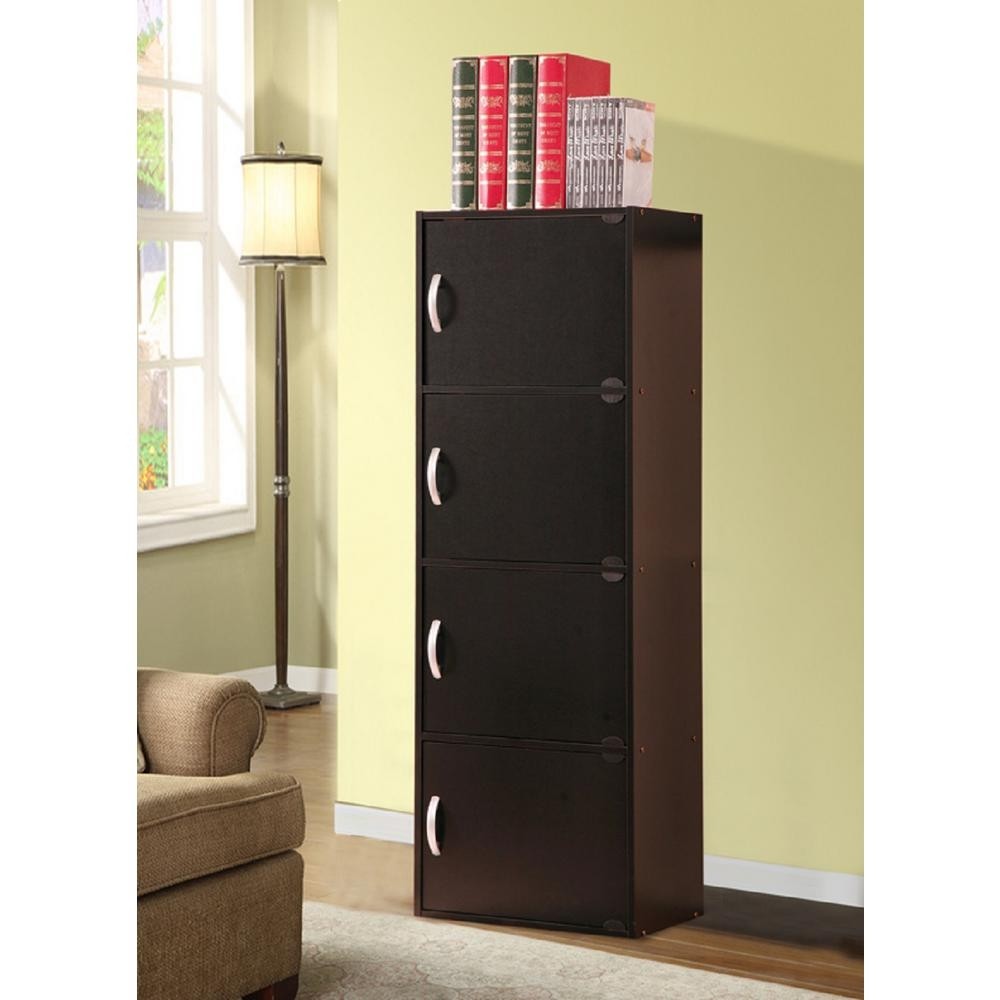 4 Door Storage Cabinet
Welcome stylish simplicity to your room, kitchen or office with this four door storage cabinet. It is perfect for keeping papers, books, shoes, clothing, canned foods, etc. Made from solid wood, with durable brass hardware, it will suit all your needs.

System Build Single Door Storage Cabinet
Pretty contemporary cabinet of wooden materials with a glossy white finish. It has a very tall sleek body, a rectangular top, low round black feet. There are 3 adjustable shelves behind a door with 2 raised panels and a C-like metallic handle.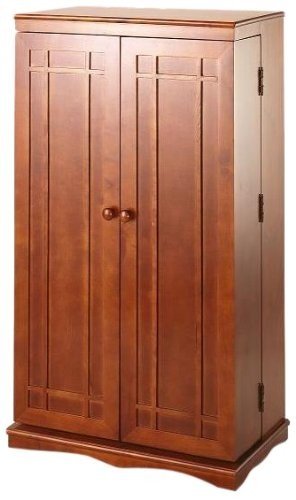 Storage cabinet for CDs and other elements. This multimedia storage cabinet includes doors with classic shape and walnut finish. Wooden construction is reliable and resistant to damage, wear or ageing.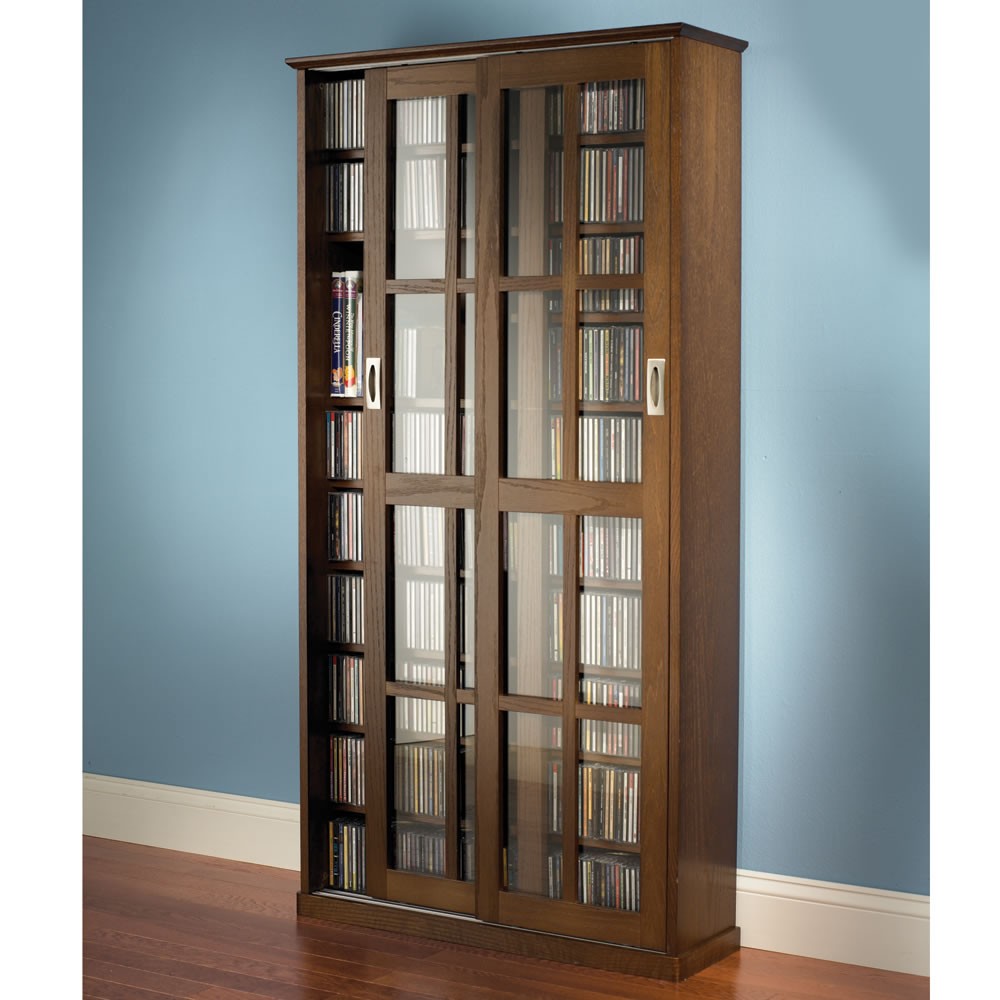 A smoothly working curio cabinet, excellent for bringing some elegance to your home and display your large DVD collection. Crafted of hardwood in walnut finish, the cabinet includes a pair of sliding doors with clear glass panels and metal pulls. The inside is able to store hundreds of DVDs, CDs, or Blu-rays.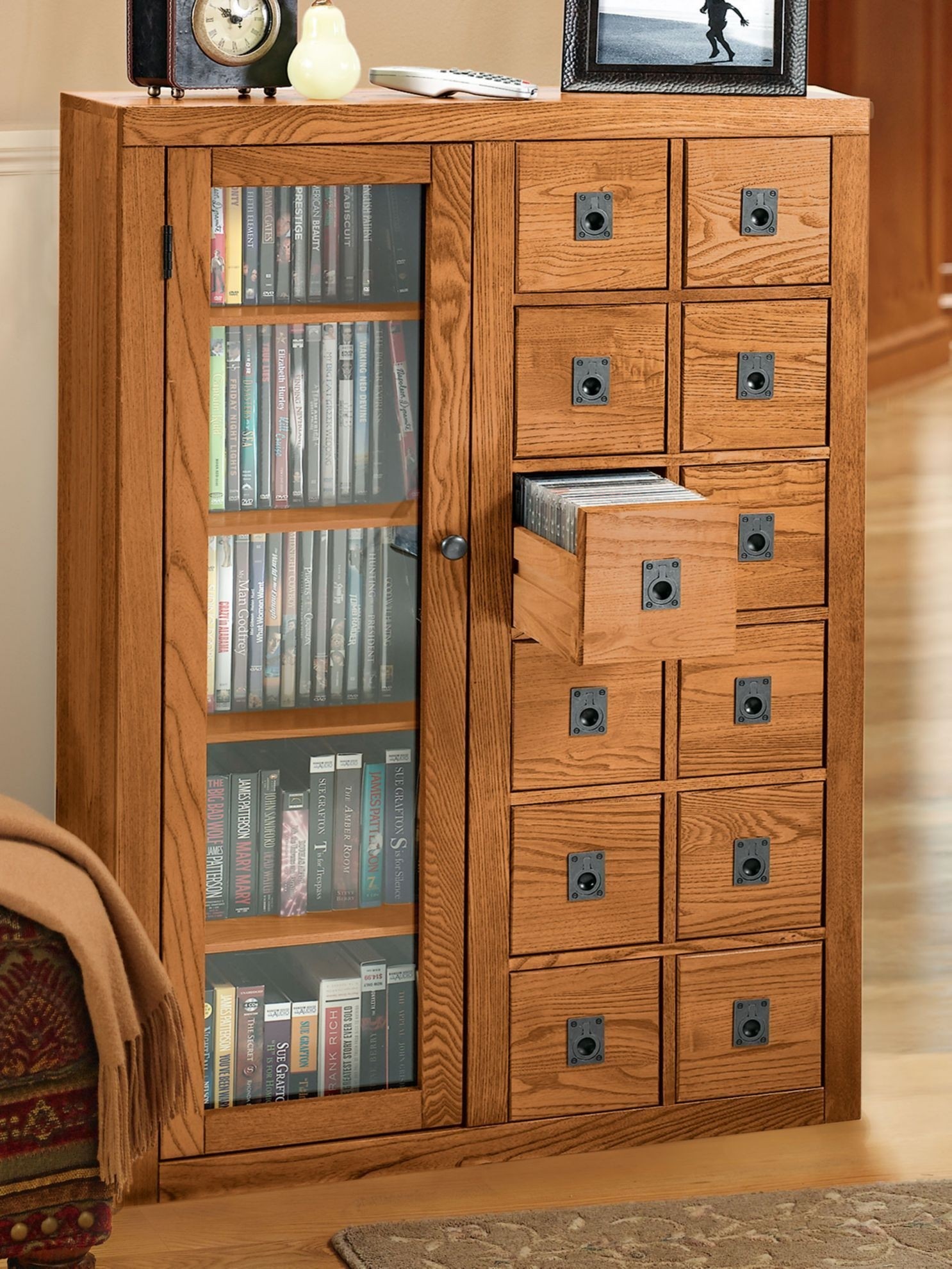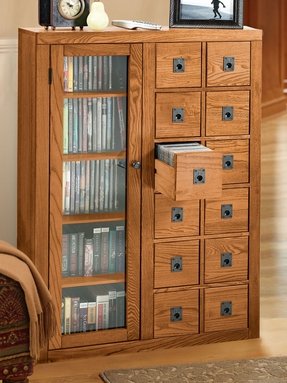 A fine mission media cabinet for organizing your DVD and CD collection, that can also be used for storing books, video tapes, etc. Made of solid Oak, the cabinet is able to accommodate up to 400 CDs and 184 DVDs.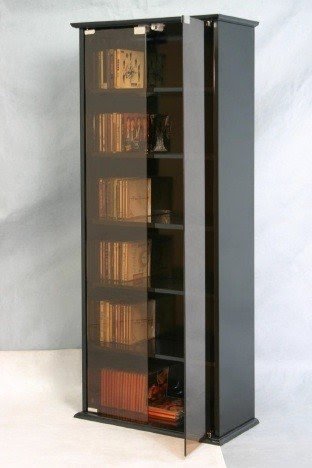 ... CD DVD Storage Unit Black Cabinet Glass Door Bookcase 5 Book Shelves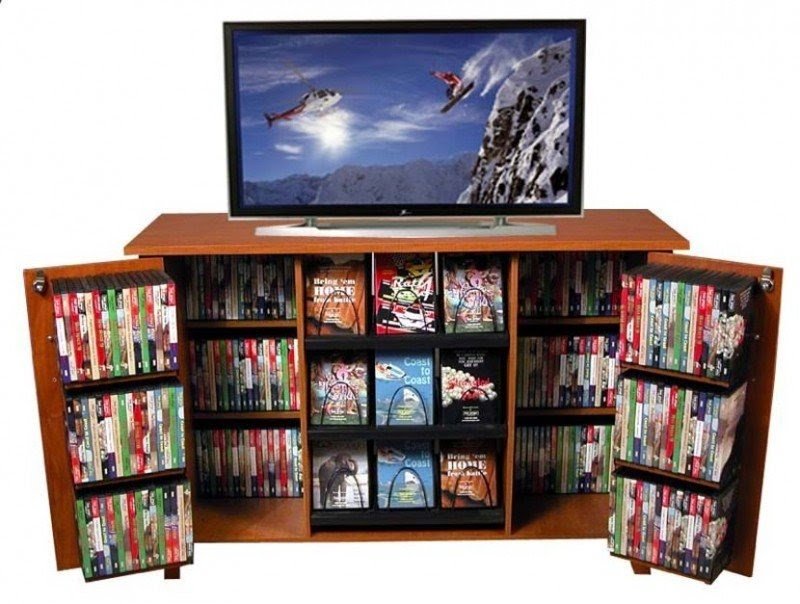 Perfect place for people who love order. DVD and CD compartments are enclosed in a spacious storage cabinet, which is also a TV stand. Wooden cabinet divided into five sections with clearly delimited compartments.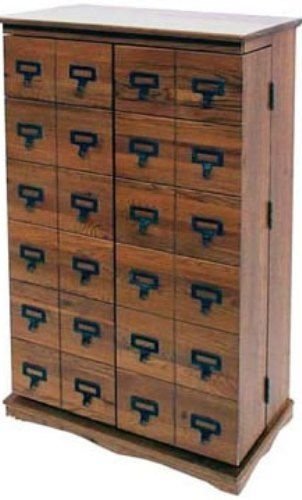 Simple, but attractive and functional media storage cabinet that provides space for 612 CDs or 298 DVDs or 148 VHS tapes. This construction provides 18 solid shelves made of oak wood. They also include black metal handles.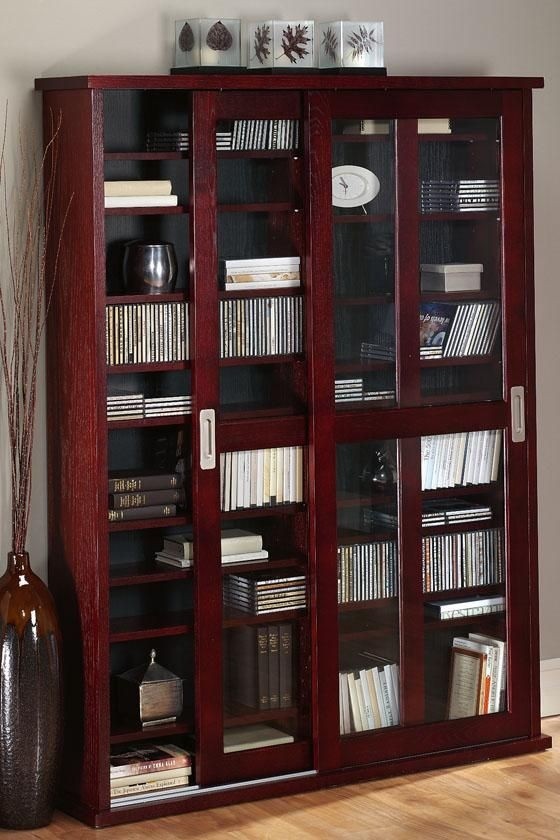 The large and stylish cd storage cabinet with glass doors is a great choice for the living room and beyond. Beautiful cherry finishes and functionalities make the whole look perfect in any contemporary decor.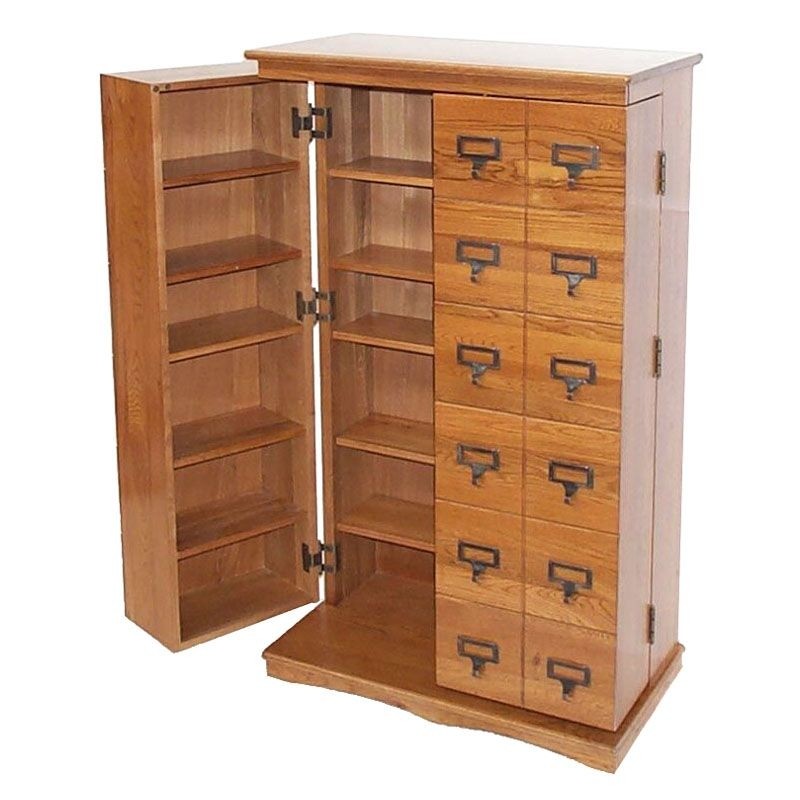 With a such an elegant video storage cabinet any decor can be elevated into another level. It features the wooden construction, dark oak finish, library style face and many shelves.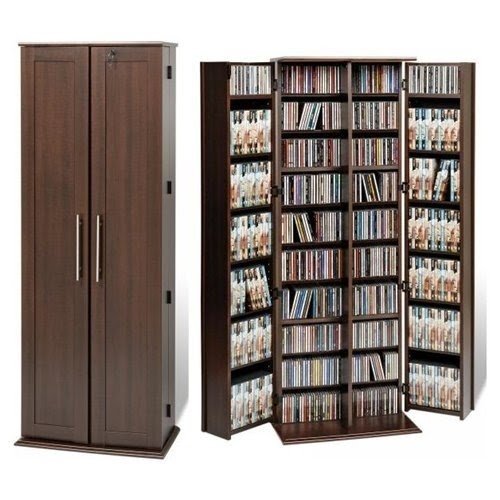 It seems to be a simple wooden cabinet,perfect for an angle, or against a wall. This is really a spacious, side-by-side dvd storage cabinet with doors. This is exactly what it has adapted shelves, of which there is a whole lot. Dark wood color is very modern.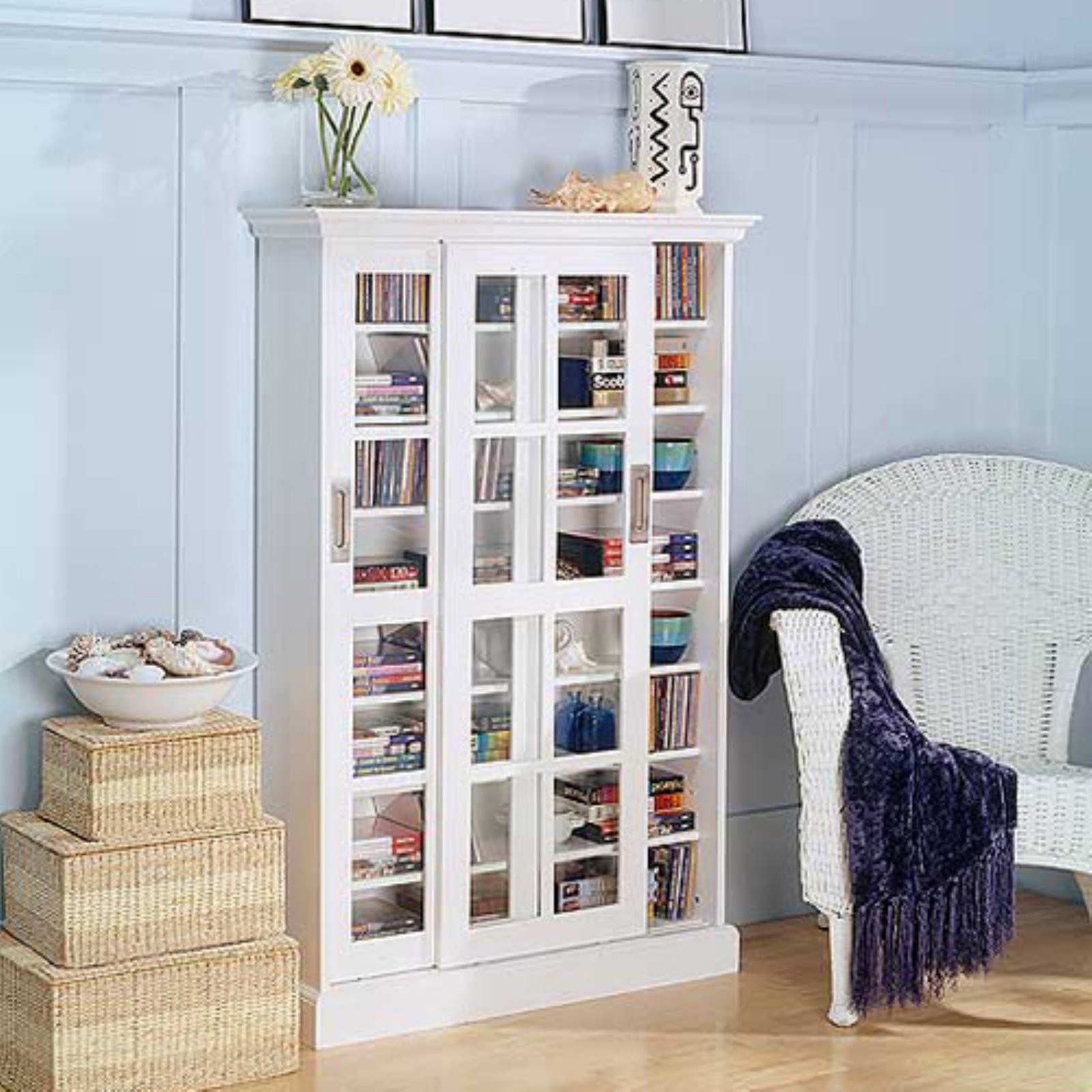 White Wall Storage with Sliding Doors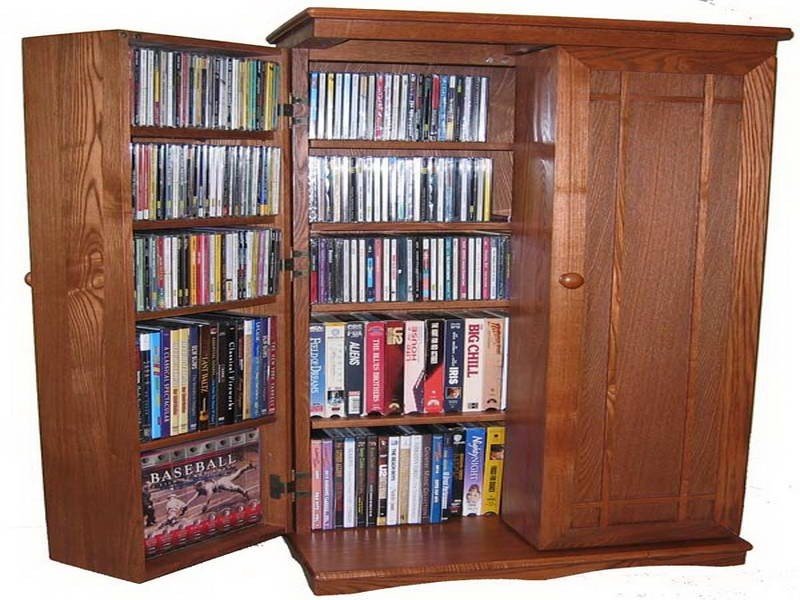 This massive wardrobe looks like very old-fashioned cabinet intended to storage the most elegant outfits, but it is use as a rack to storage DVDs and videotapes. It is made of worn-out oak wood and has five shelves.