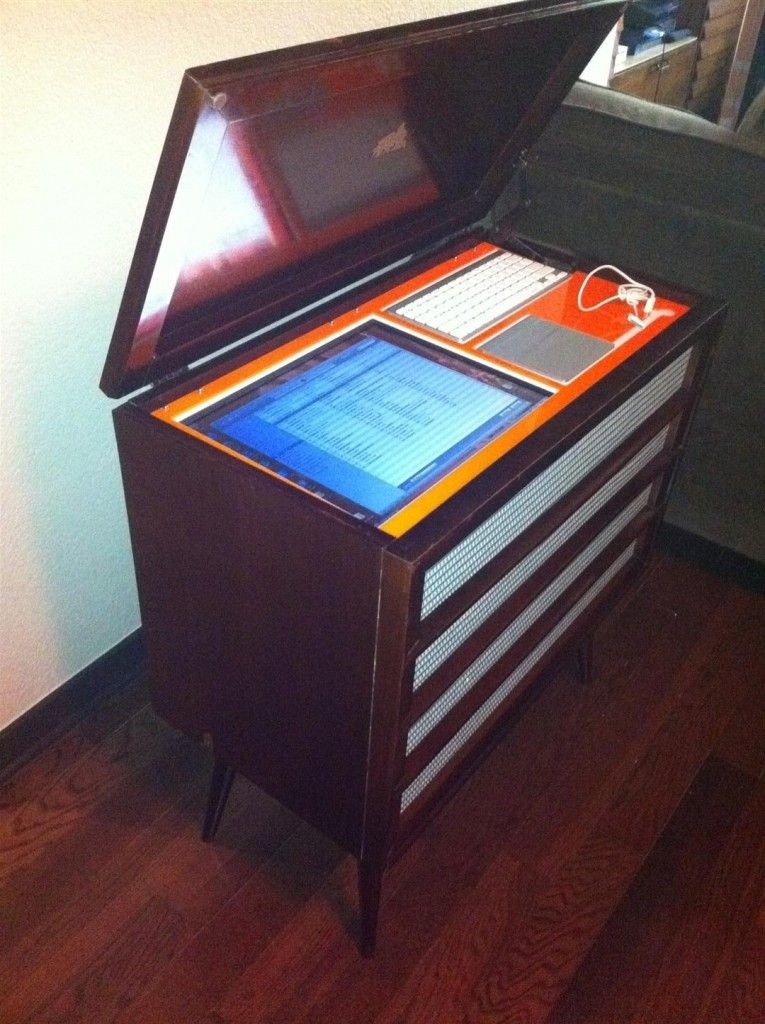 Add a mid century look into your home with this stereo cabinet for your vinyl collection. If you are a fan of great music, you need to have this cabinet. Everyone will tell you how cool this product is.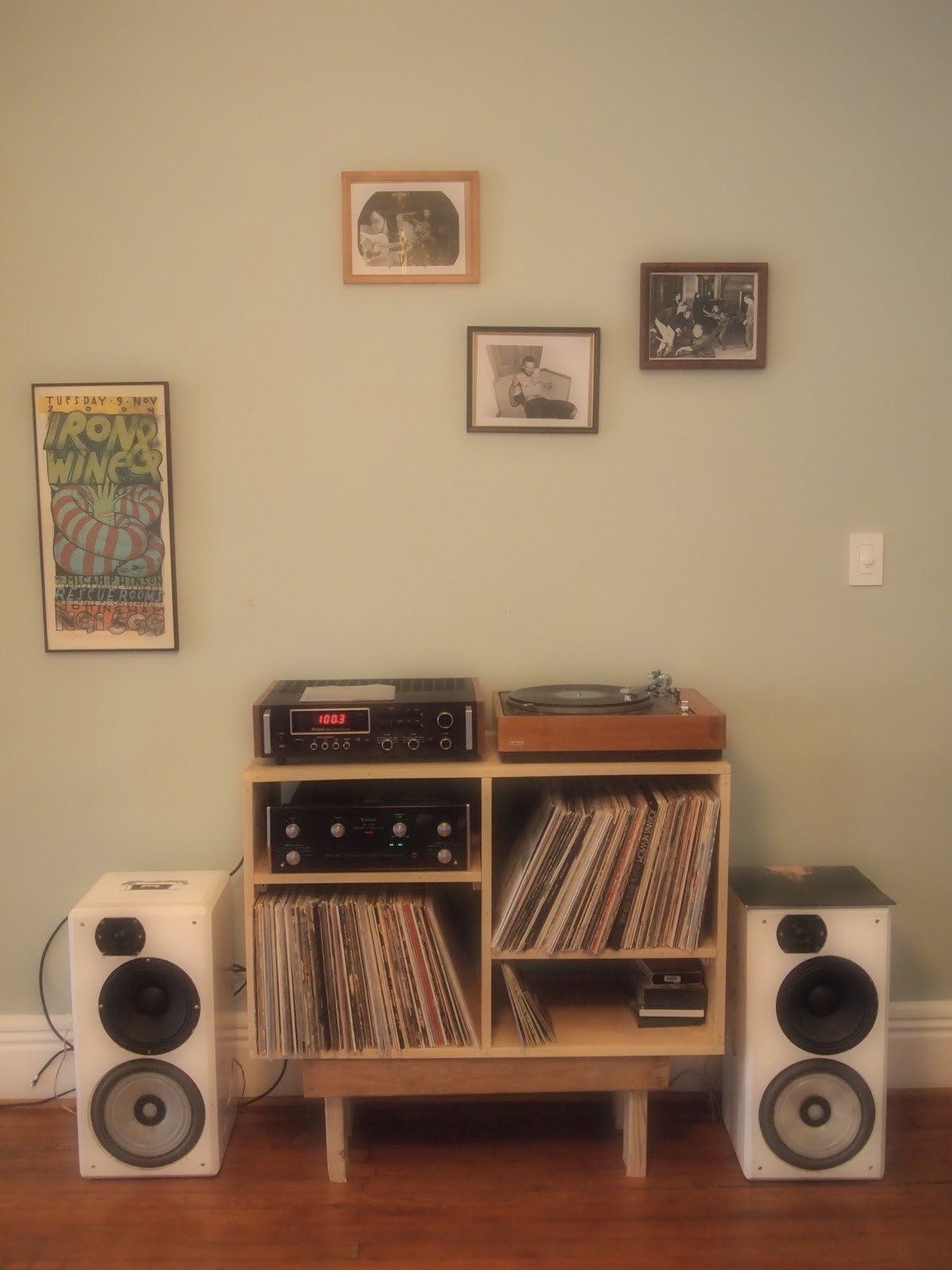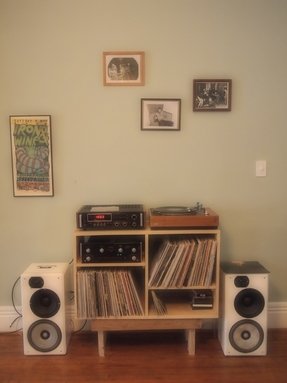 A modest traditional floor stand for audio equipment, LPs and CDs. It is made of wooden materials with a light brown finish. It has a rectangular top, a base with recessed straight square legs and an apron, 4 alternate open shelves in 2 sizes.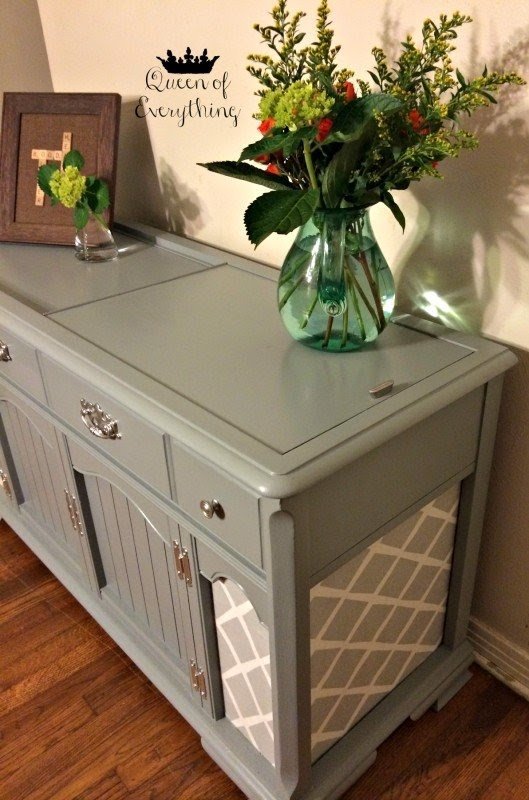 The beautiful design of this stylish stereo cabinet in antique style is a delightful combination of beautiful looks, unusual colors of gray and white and spacious drawers and cabinets. A large counter can fulfill many functions.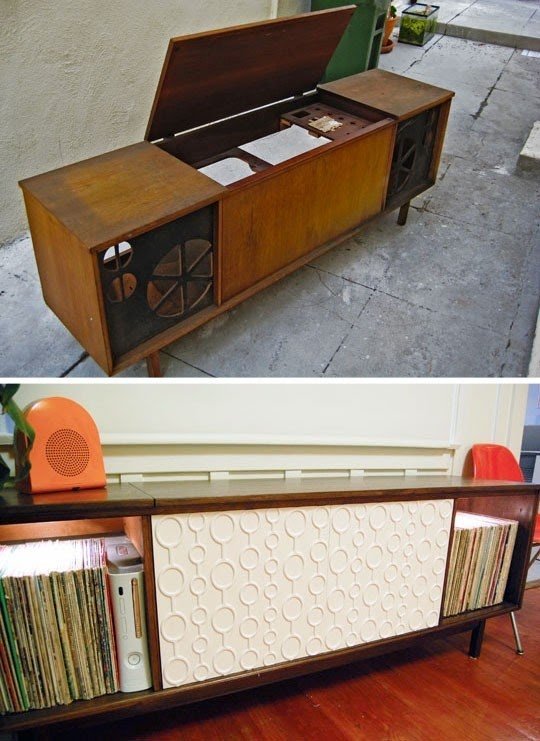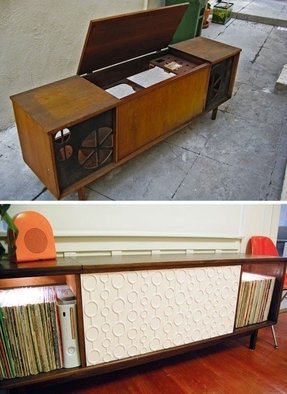 A retro style stereo cabinet transformed into a kind of a bookcase. It's of wood with a brown finish. It has straight square legs and 2 open cubbies on sides. A central compartment has hinged lift top and a white front panel with a circle design.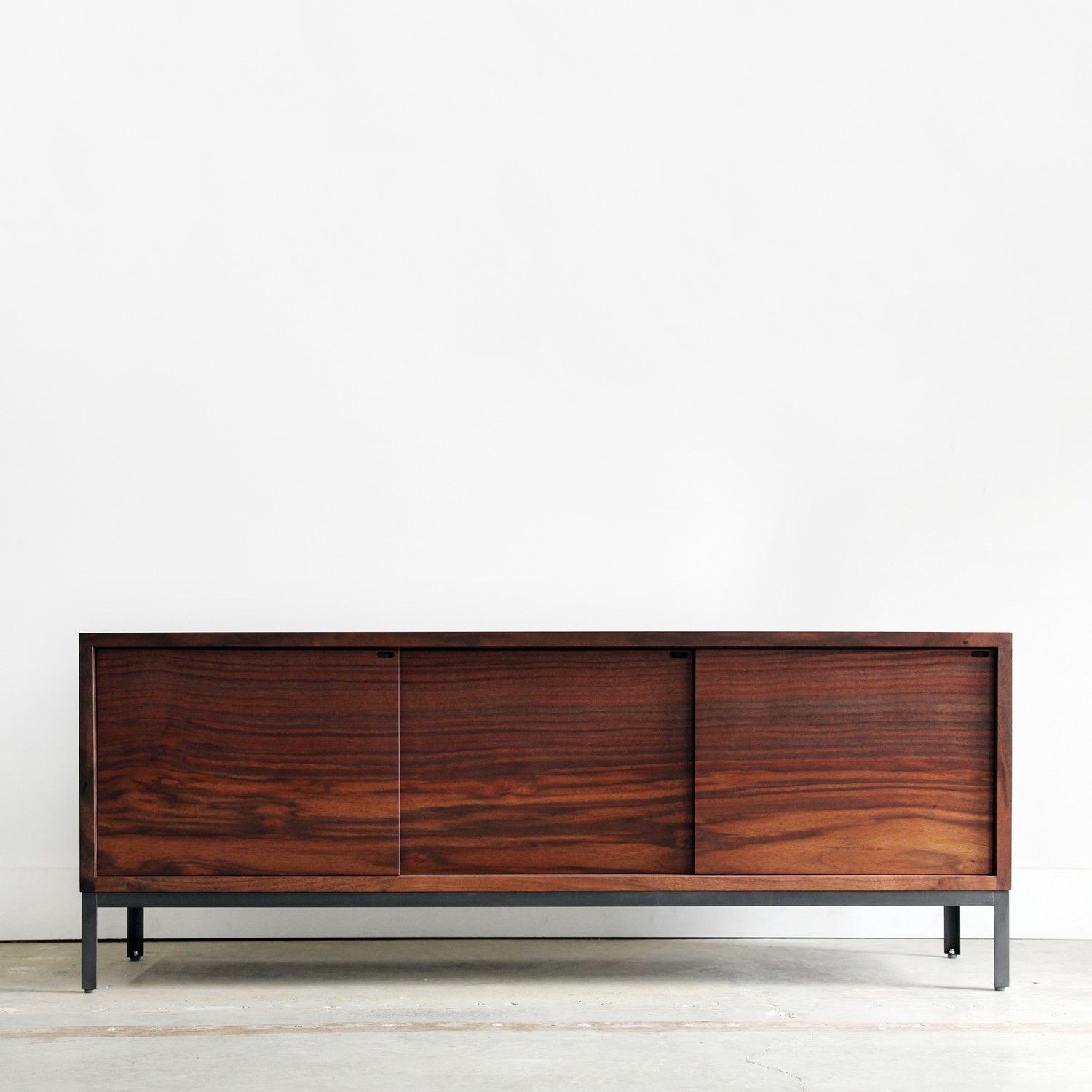 Being a great reflection of retro design, this stunning credenza can be a great stereo cabinet. Its cool, vintage appeal is the combination of deep wooden fronts and metal chassis.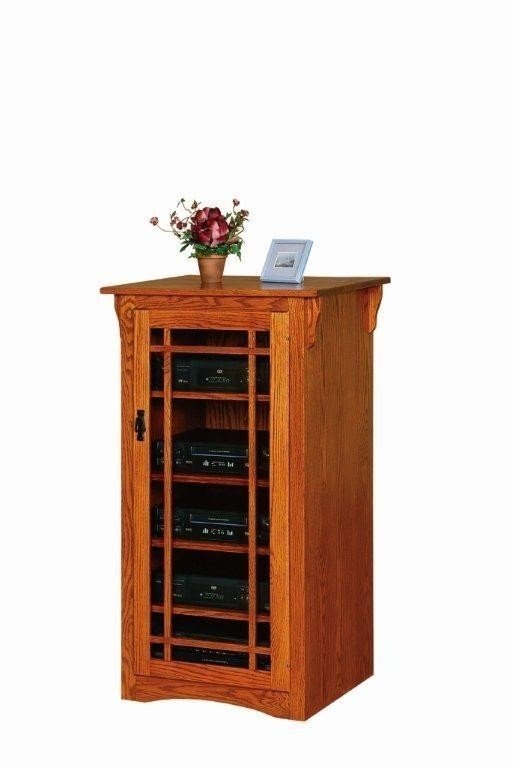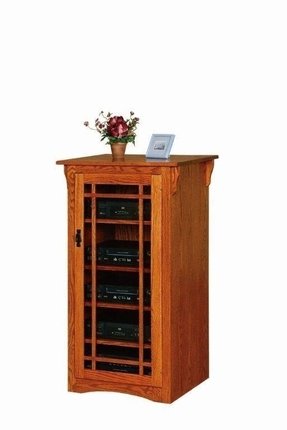 Amish Living Room & Entertaining Furniture / Amish Stereo Cabinets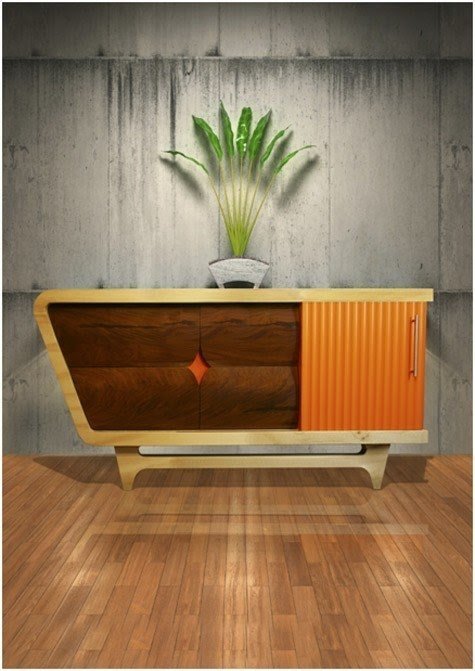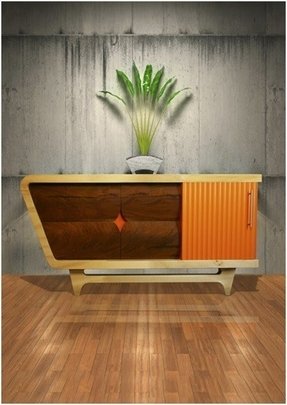 Ingenious design of this stereo cabinet uses varied tones of wood to result in an extraordinary creation taking subtle inspiration from modern mid century findings. One might use this high end piece as a liquor cabinet as well.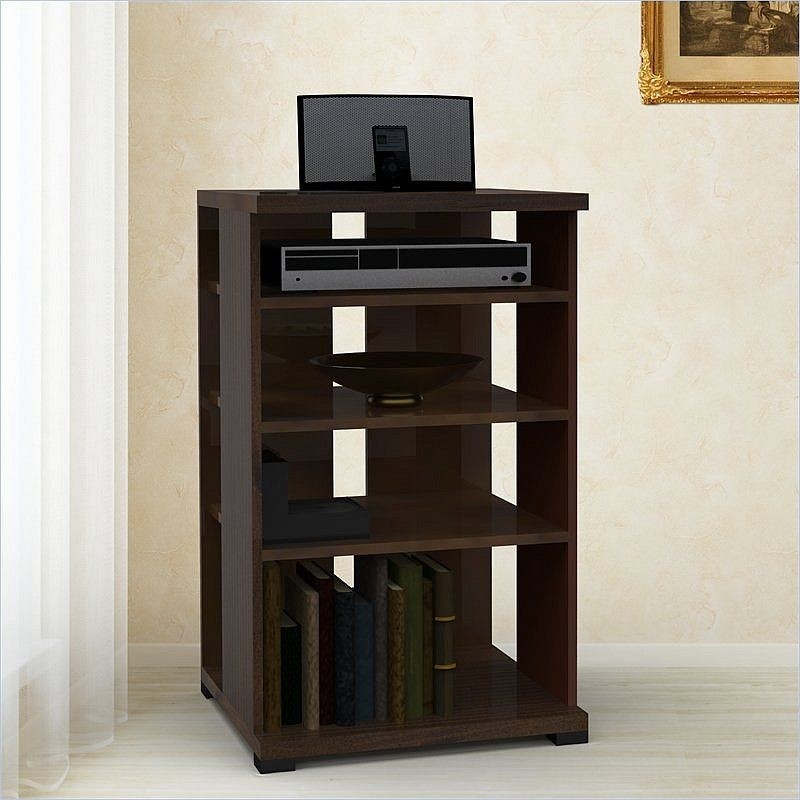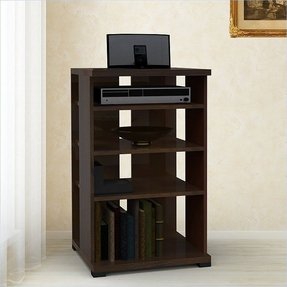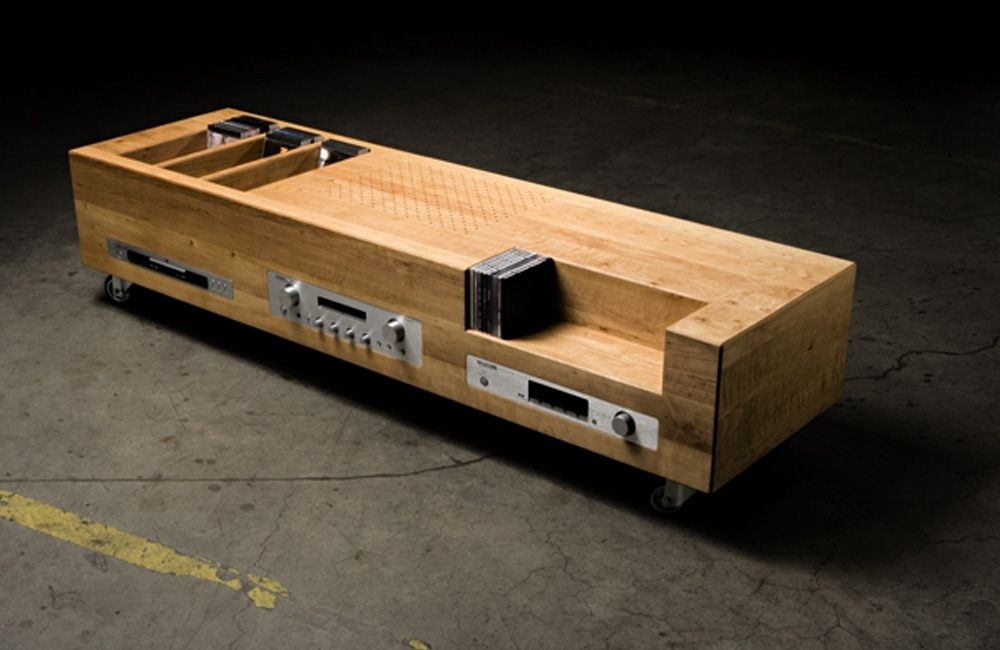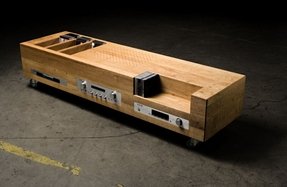 Made of beautiful wood and steel details, stereo cabinet furniture is a very functional solution for the living room or entertainment room. Interesting and very impressive design delights and lets you enjoy your favorite stuff on a daily basis in style.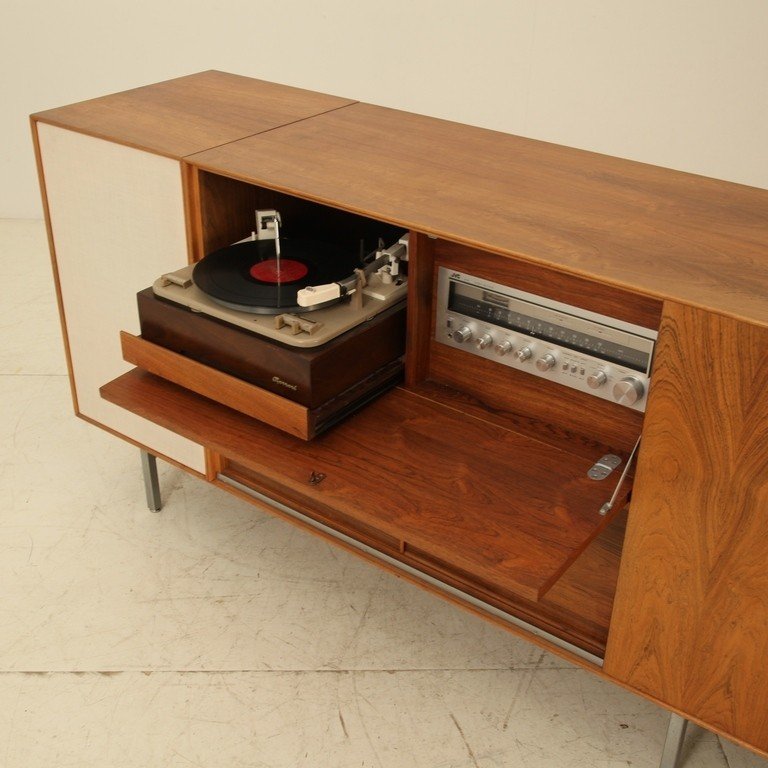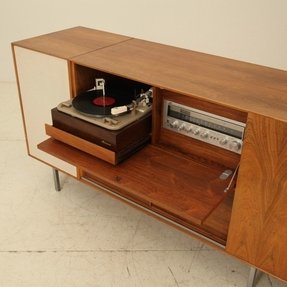 Vinyl records - a magical time for music from a black disc. This modern audio stereo cabinet is a unique wooden piece of furniture made of rosewood that combines the essentials of every music lover. Includes awai tuner, tapedeck and pick up.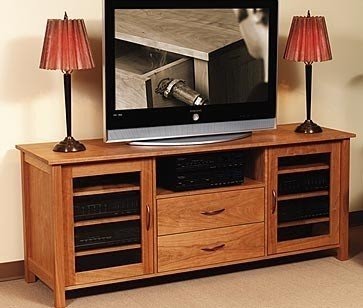 A stunning audio cabinet that will provide plenty of space for both your media equipment and for the movie collection, while at the same time ensuring you can watch TV with comfort. It sports the two drawers in the middle and two spacious compartments.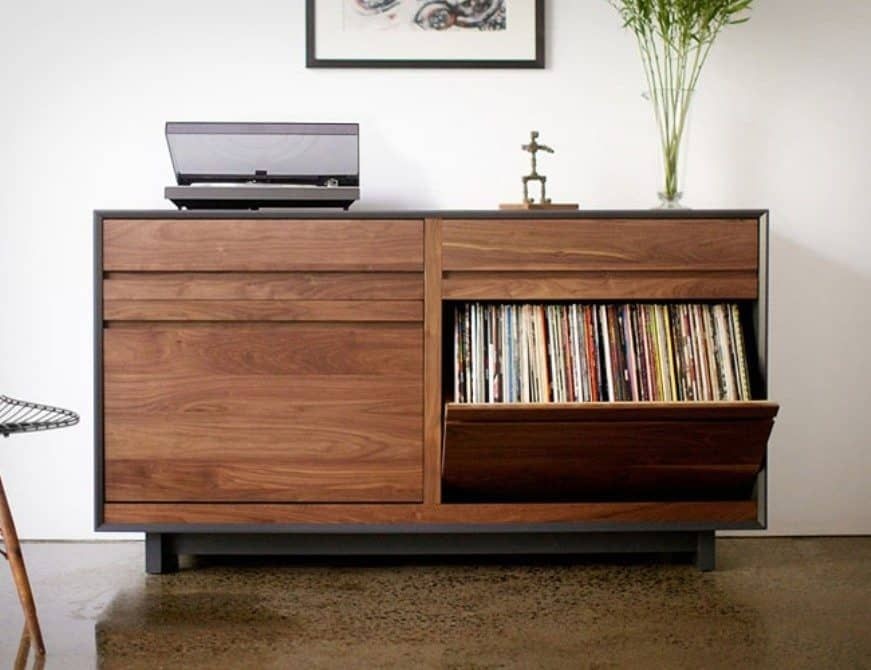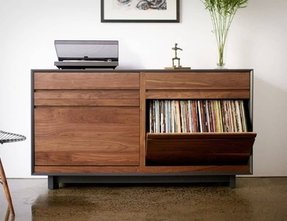 Symbol Audio LP Storage Cabinet-1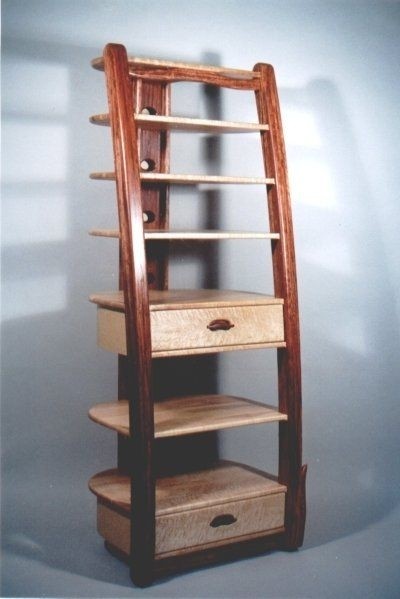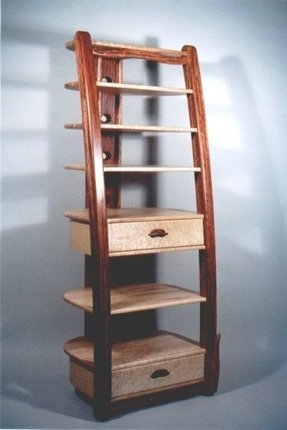 Bubinga & Birdseye Maple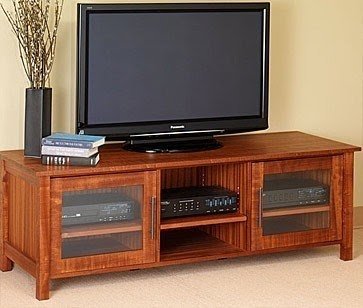 MEDIA CABINETS > AUDIO + VIDEO CABINETS - SYMPHONY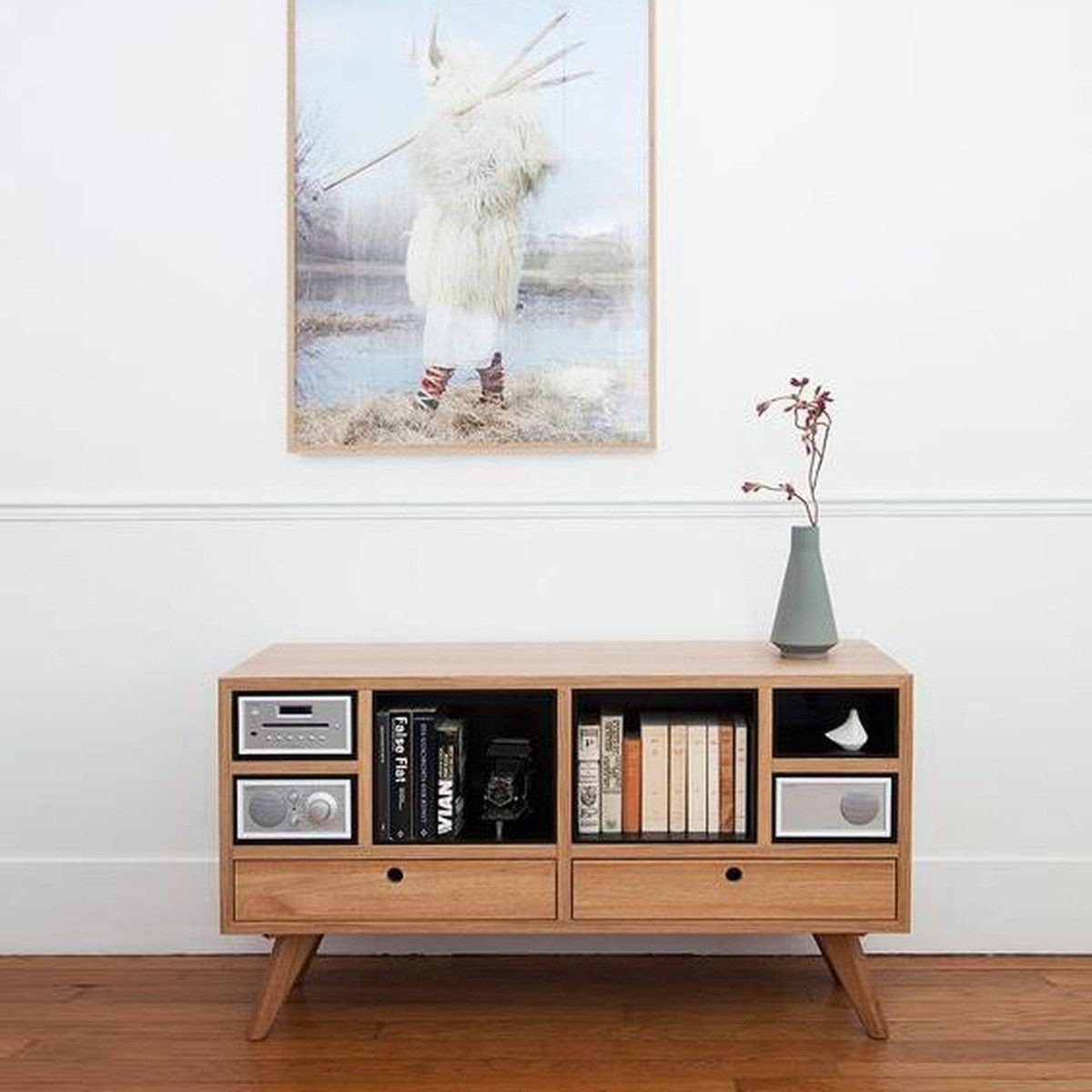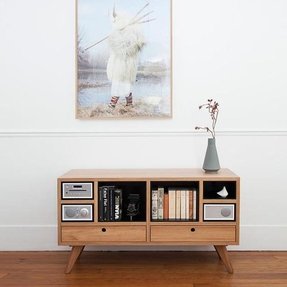 A fashionable stereo cabinet that's functional and stylish, excellent for contemporary homes. Crafted of wood in an oak finish, the cabinet includes 2 drawers for storing DVDs, and 6 open compartments, while standing on widely spread legs for stability.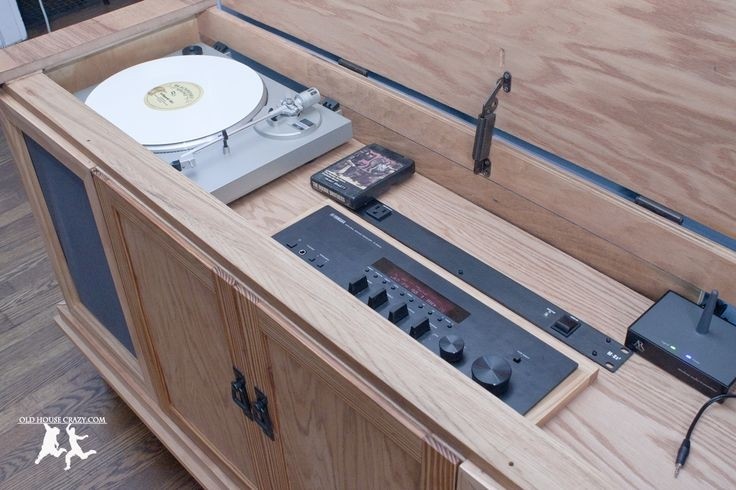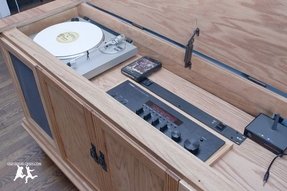 Never get rid of stereo cabinet furniture with such a huge potential. This solid console made of wood, with many shelves, fantastically fitted into the taste of the music lover, incorporating in it stereo equipment with a turntable and loudspeakers.