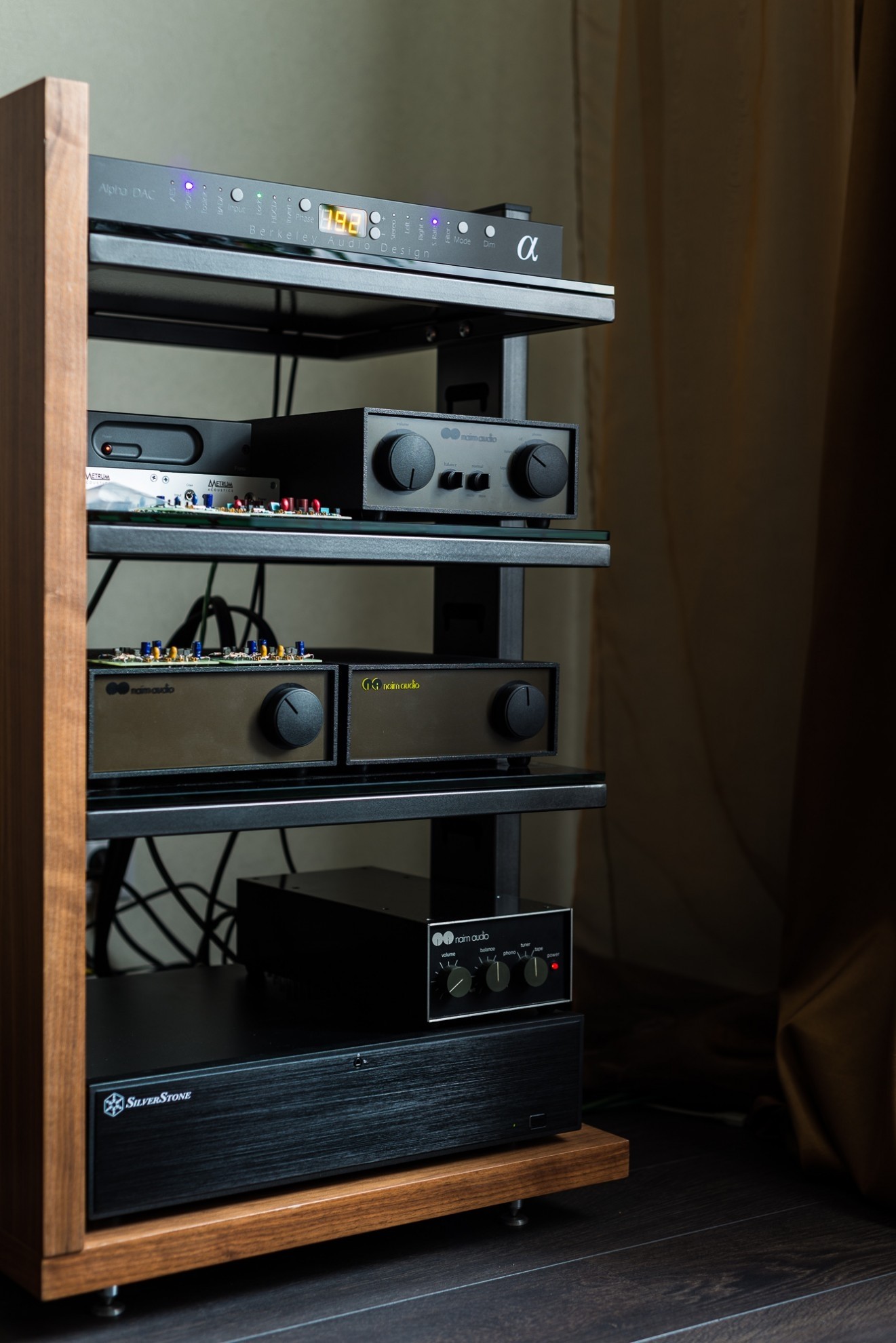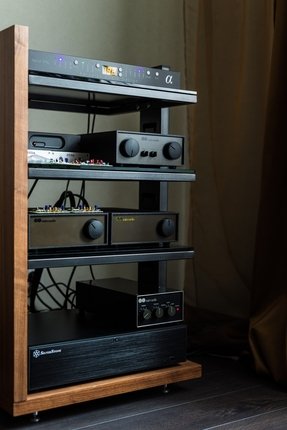 Rack made of wood and mounted on metal legs. It consists of 4 open shelves arranged vertically. Suitable for storing TV componens, DVD's and more. Neutral design for all kinds of interiors.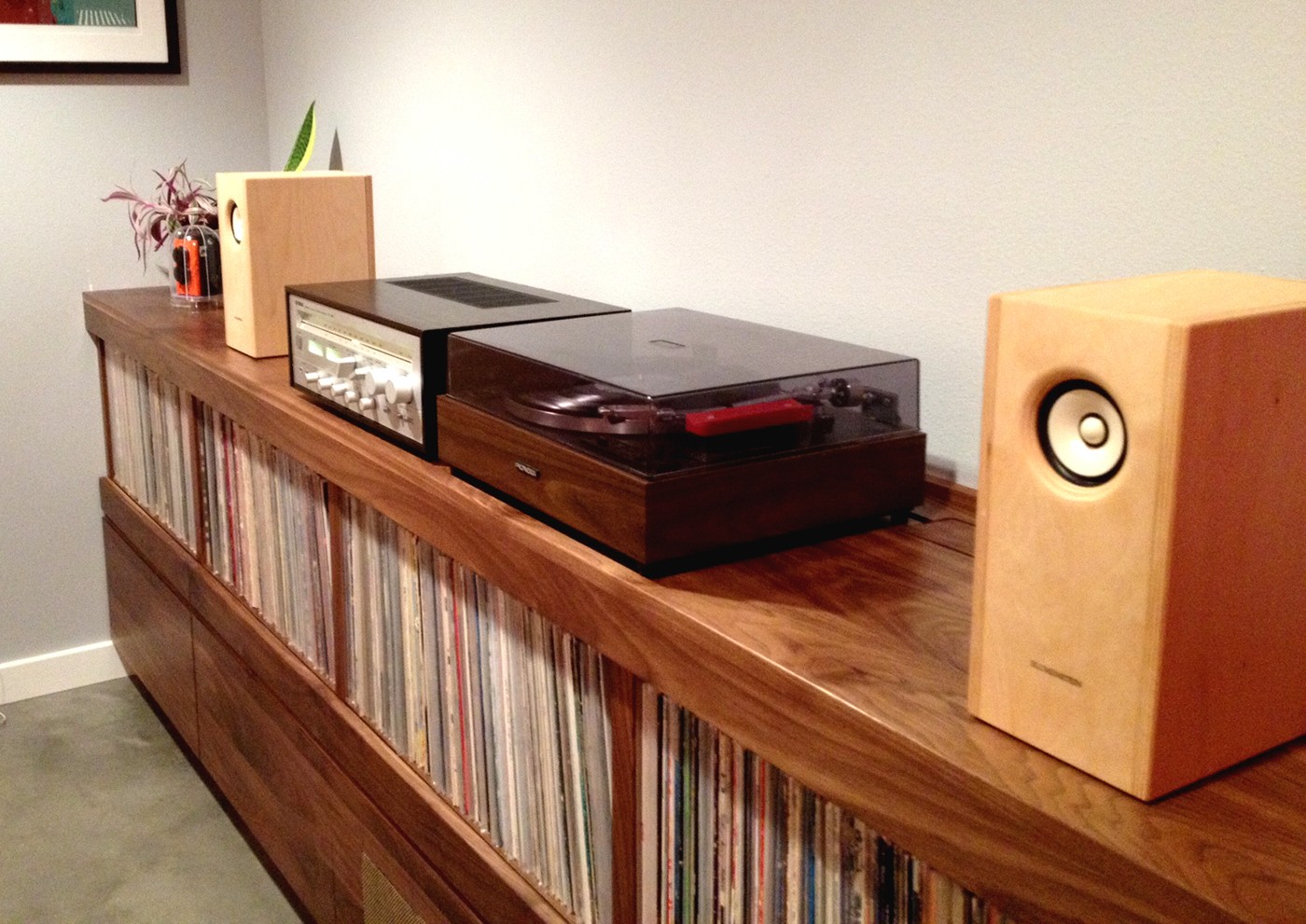 Bring 1970s back into your life, thanks to this retro stereo rack. The whole structure is made of wood and nicely-polished, including a long open shelf for storing vinyls, and a long top for placing your record player, along with speakers and couple of decorations.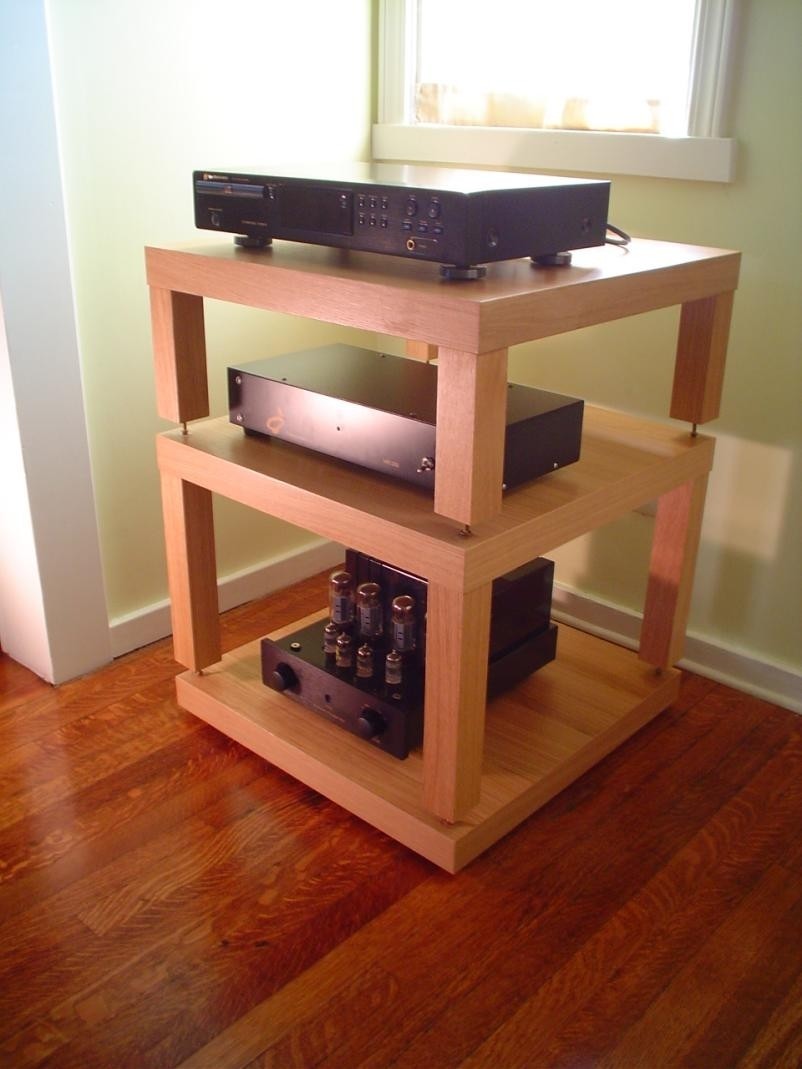 If you are looking for compelling solutions for the home extremely low cost, this combination of tables in a beautiful cabinet is the perfect solution. Smartly twisted tables create a great place for audio video and more.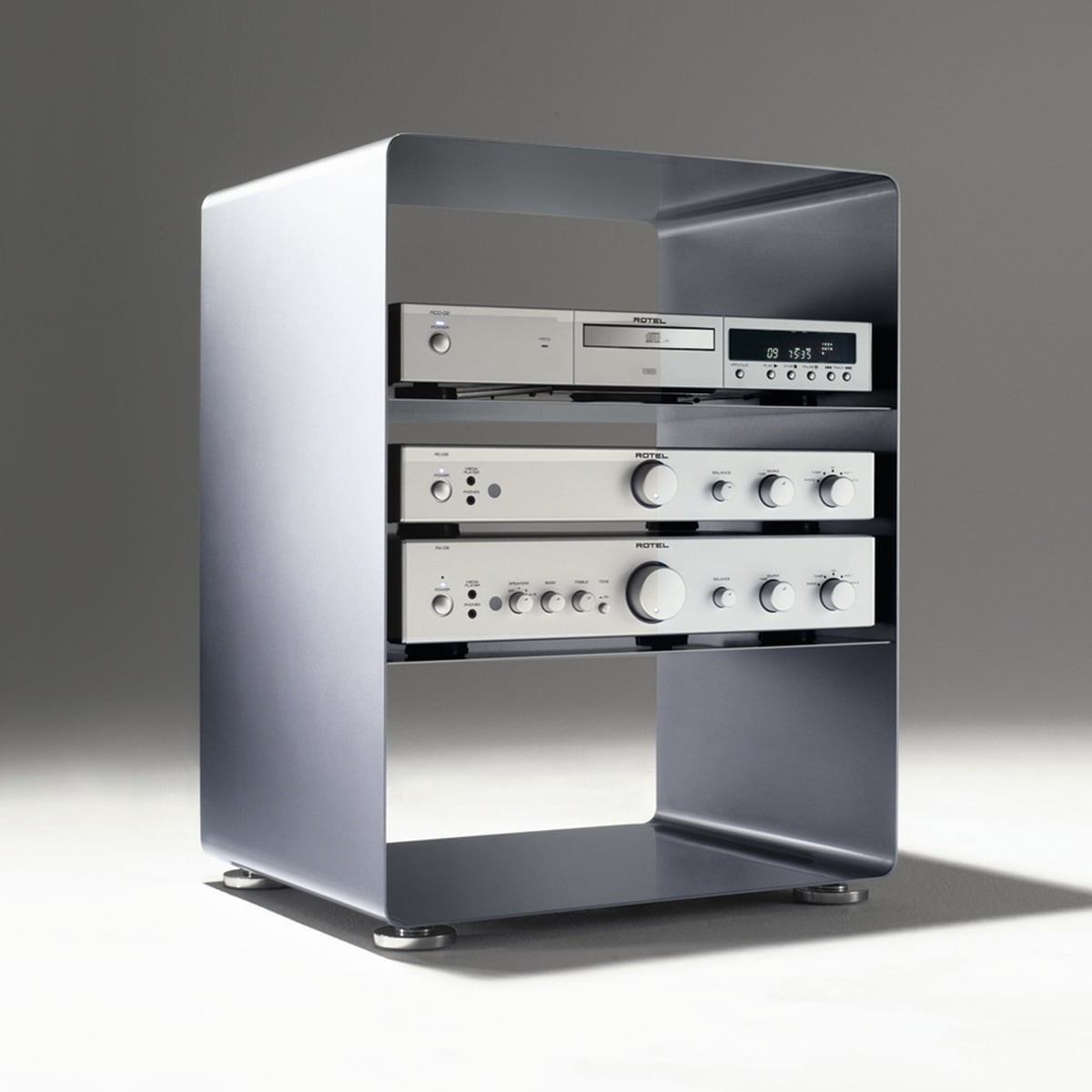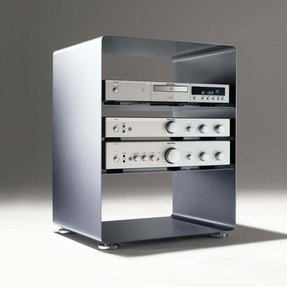 This simplistic audio stand is quite practical, actually. Designed of wood, it offers 4 open shelves - 2 smaller ones for placing your audio components, and 2 larger ones for storing your vinyls. There's also a large top for larger devices.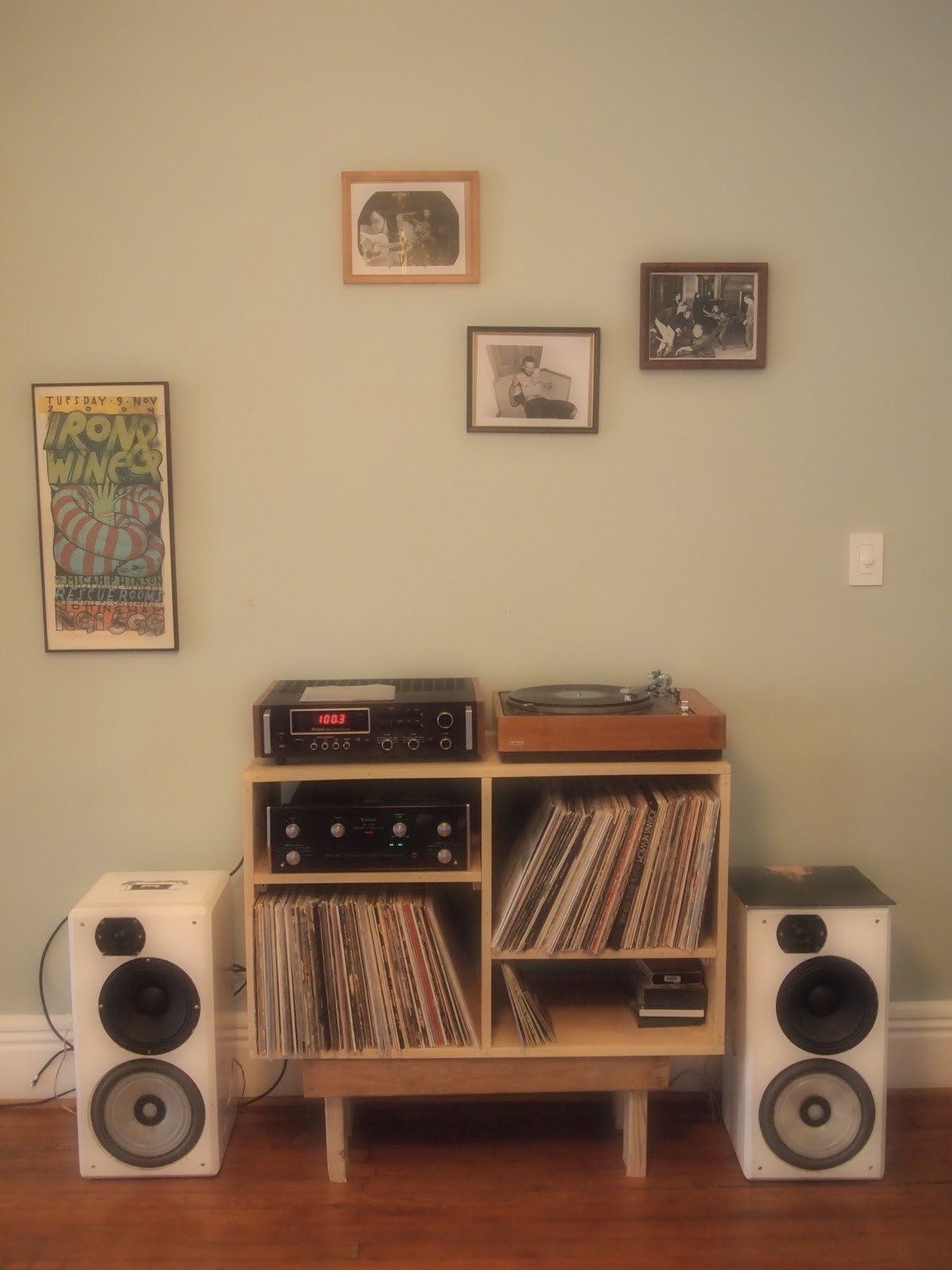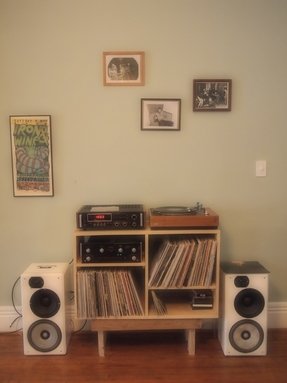 A modest traditional floor stand for audio equipment, LPs and CDs. It is made of wooden materials with a light brown finish. It has a rectangular top, a base with recessed straight square legs and an apron, 4 alternate open shelves in 2 sizes.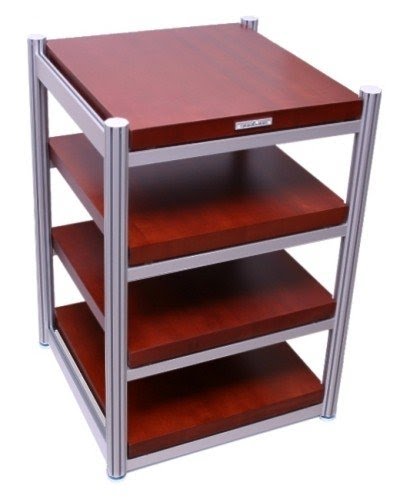 audio stand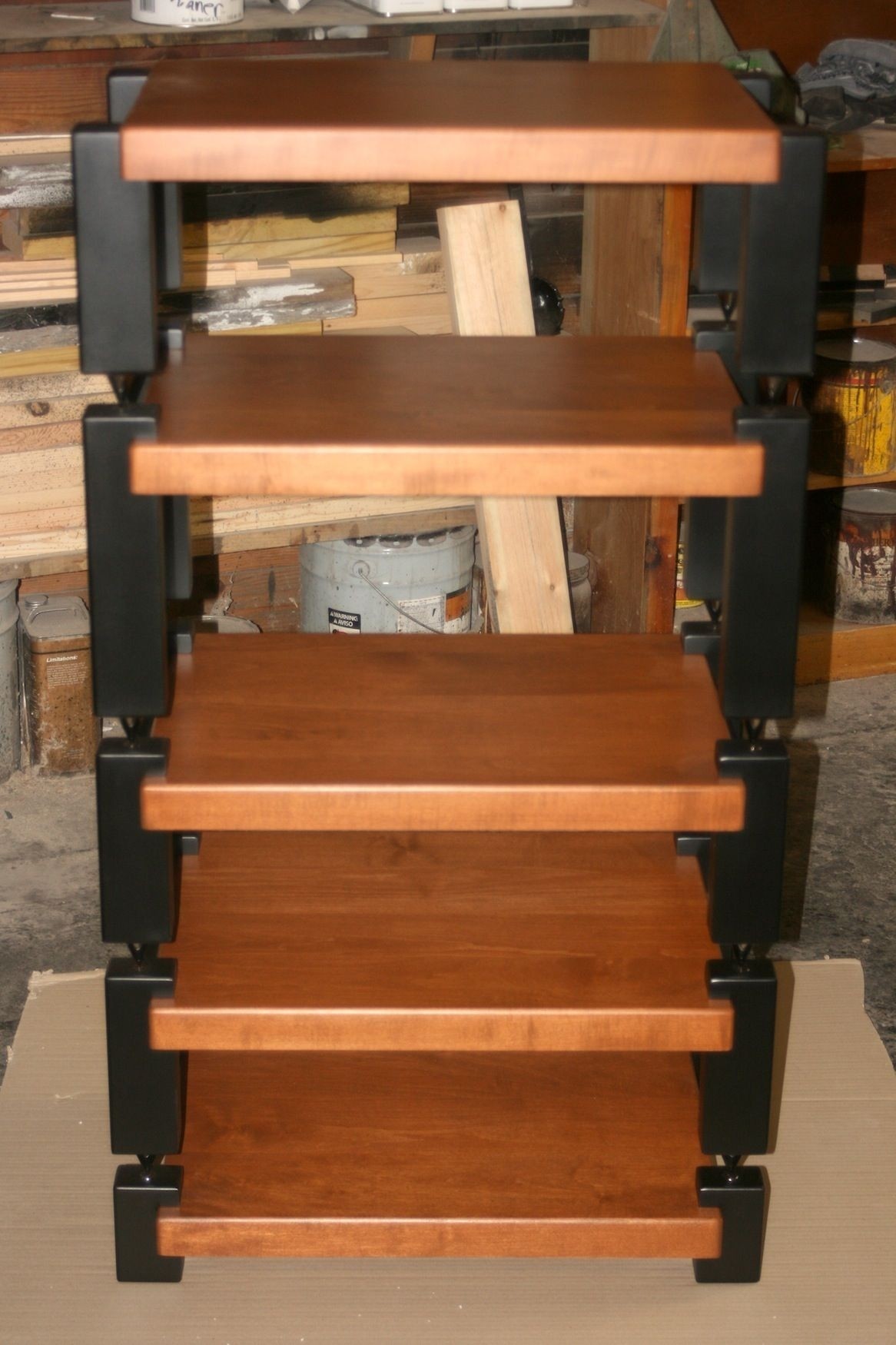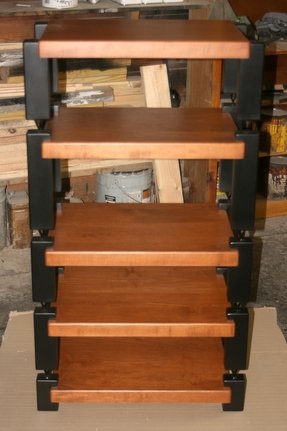 Retro styled rack suitable for the storage and display of different items. This brown and black stand includes rectangular wooden shelves that are resistant to excessive wear and different forms of damage.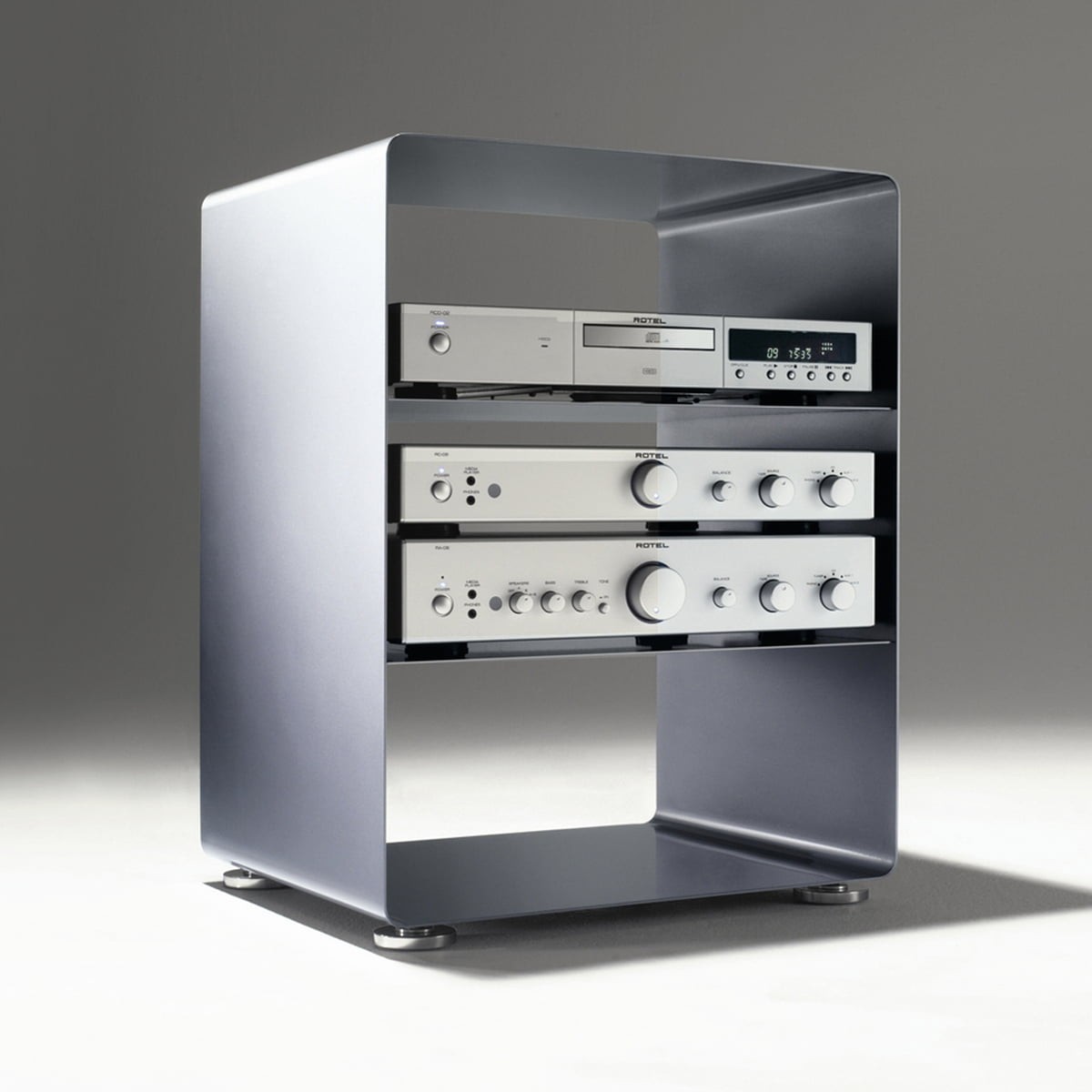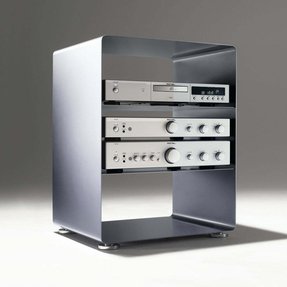 Modern and contemporary design for a stereo TV stand made in a futuristic style. The TV stand is made entirely out of galvanized stainless steel with a matte finish and has three handy shelves for devices and utilities.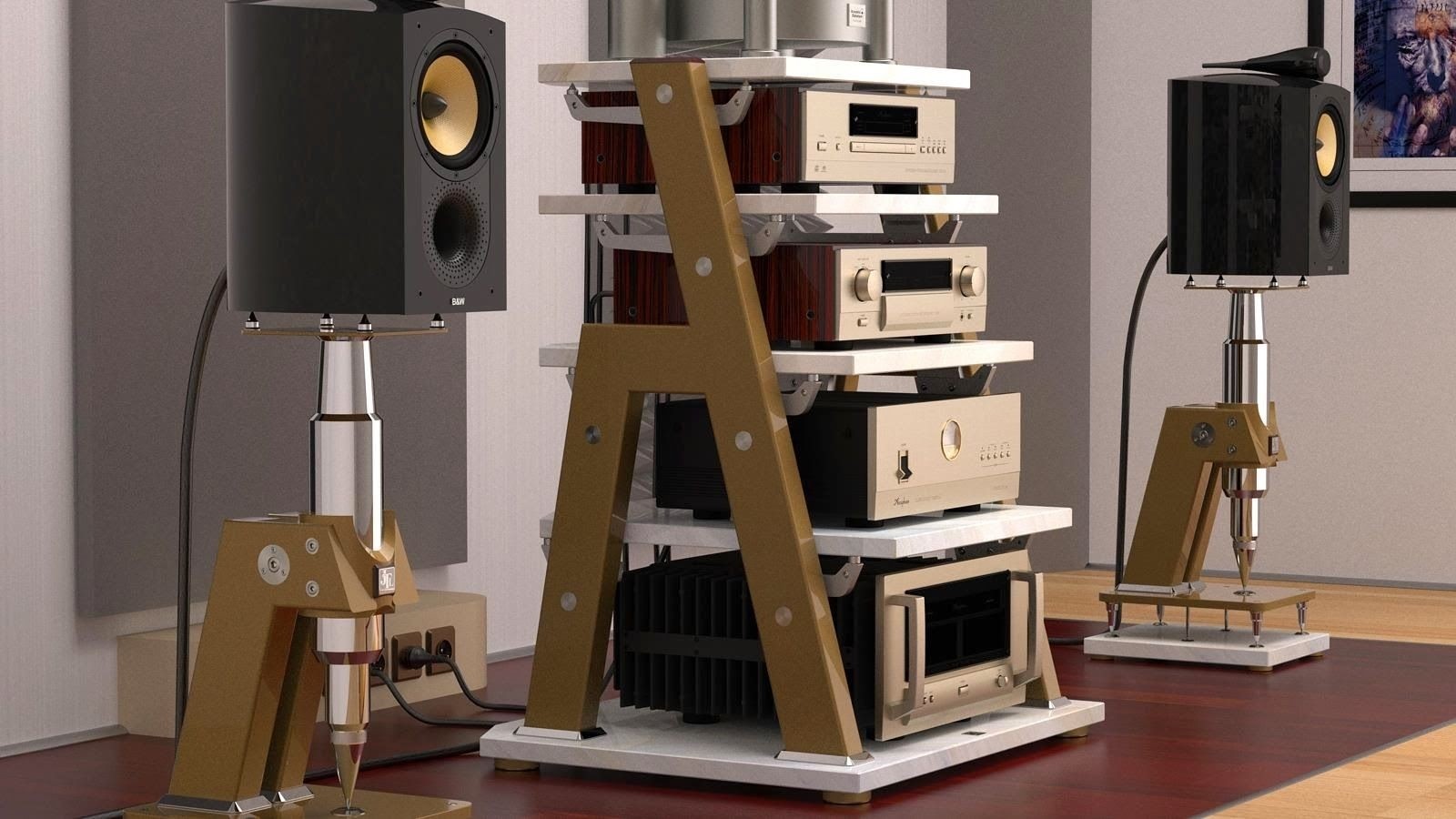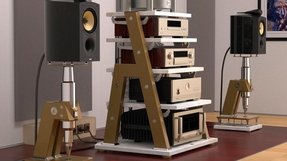 Do you want to make your entertainment center more... awesome? This speaker stand is gladly going to help you with it. It has so many unique features, your guests will be thinking that you brought it from the distant future.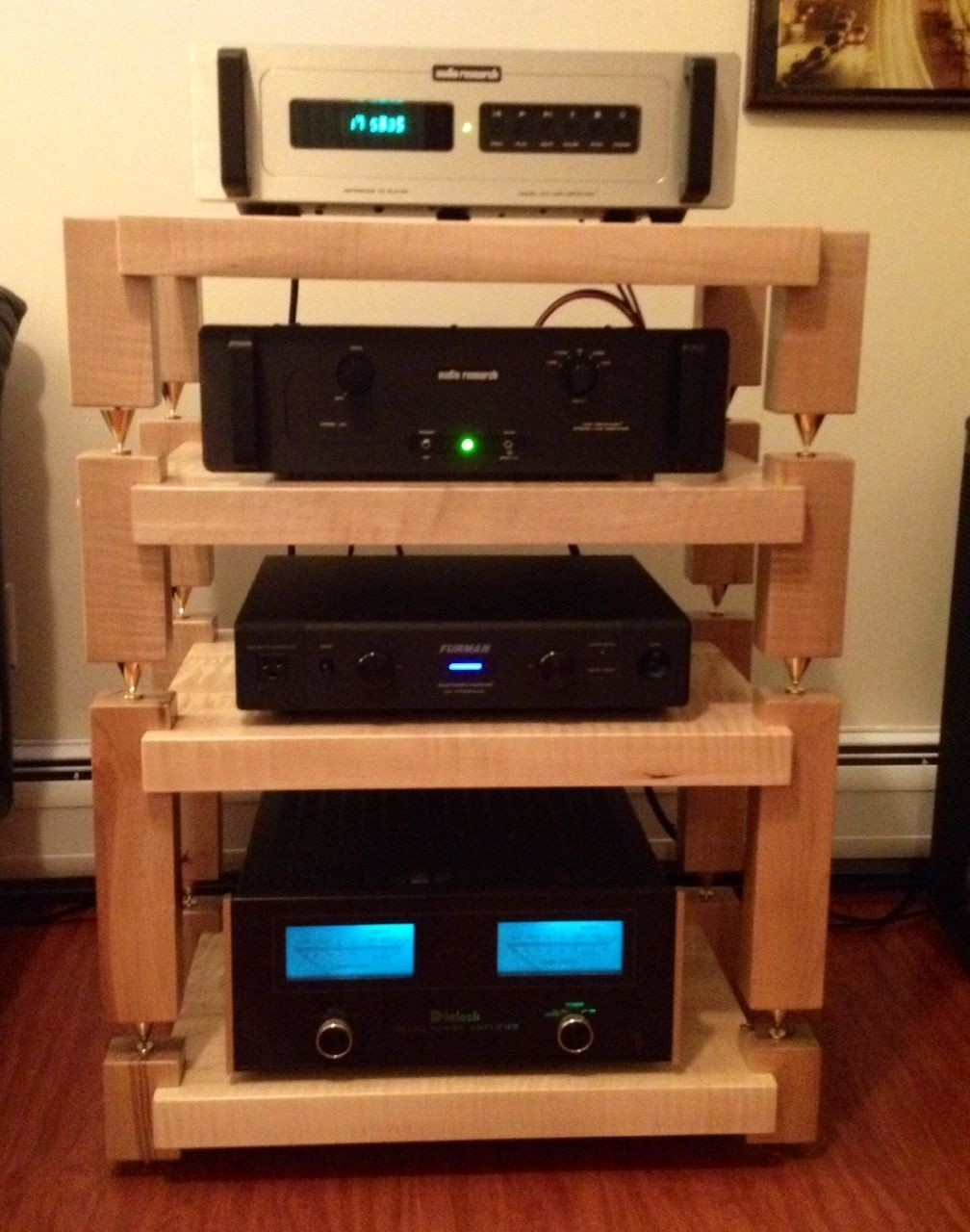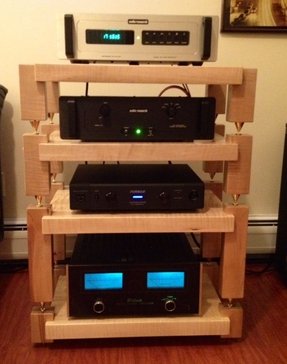 Audio stand made of wood and reinforced with solid supports. Includes 3 open shelves arranged vertically. Suitable for storing stereo amplifiers and others audio components.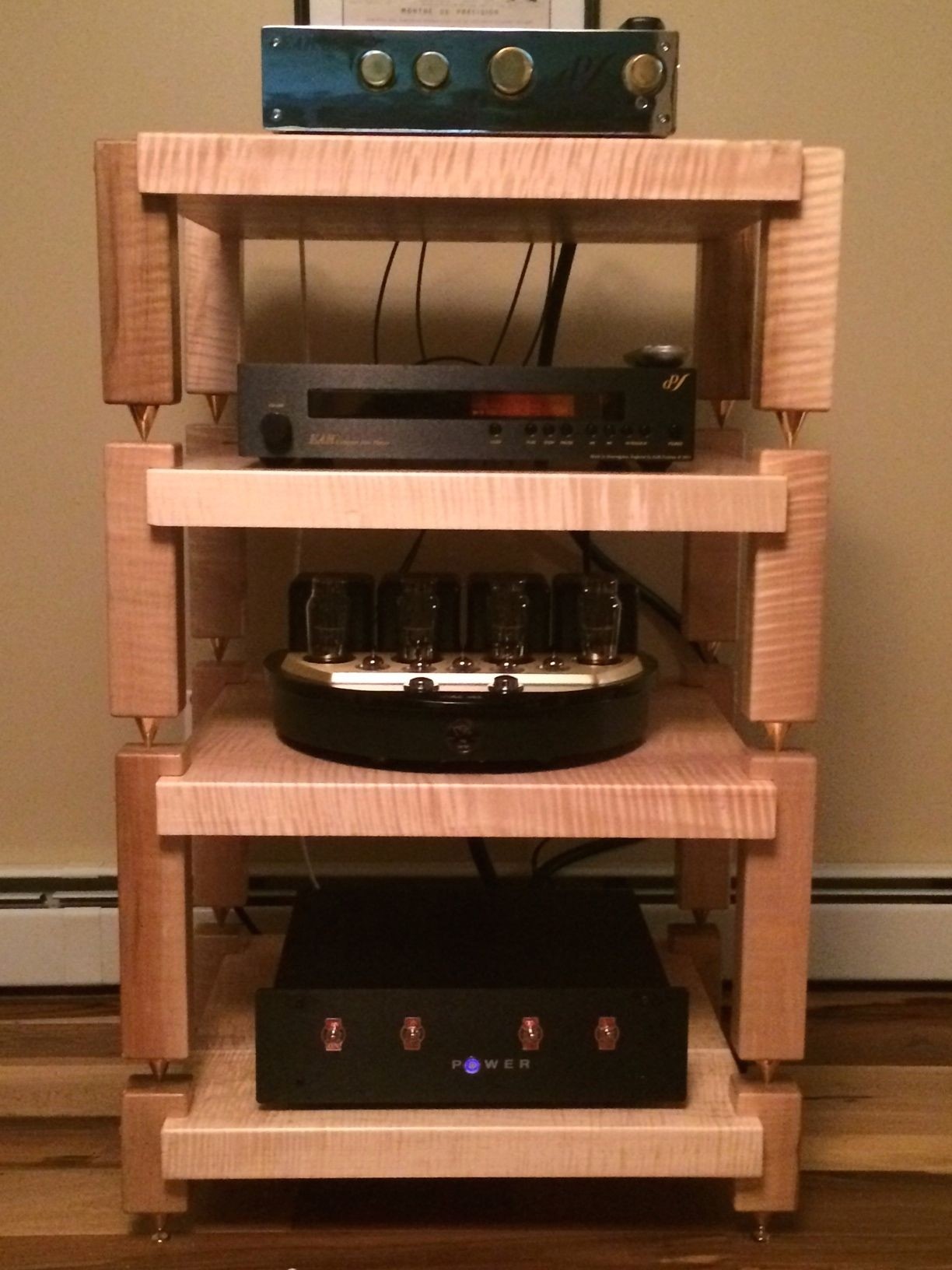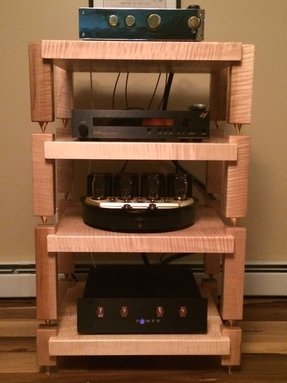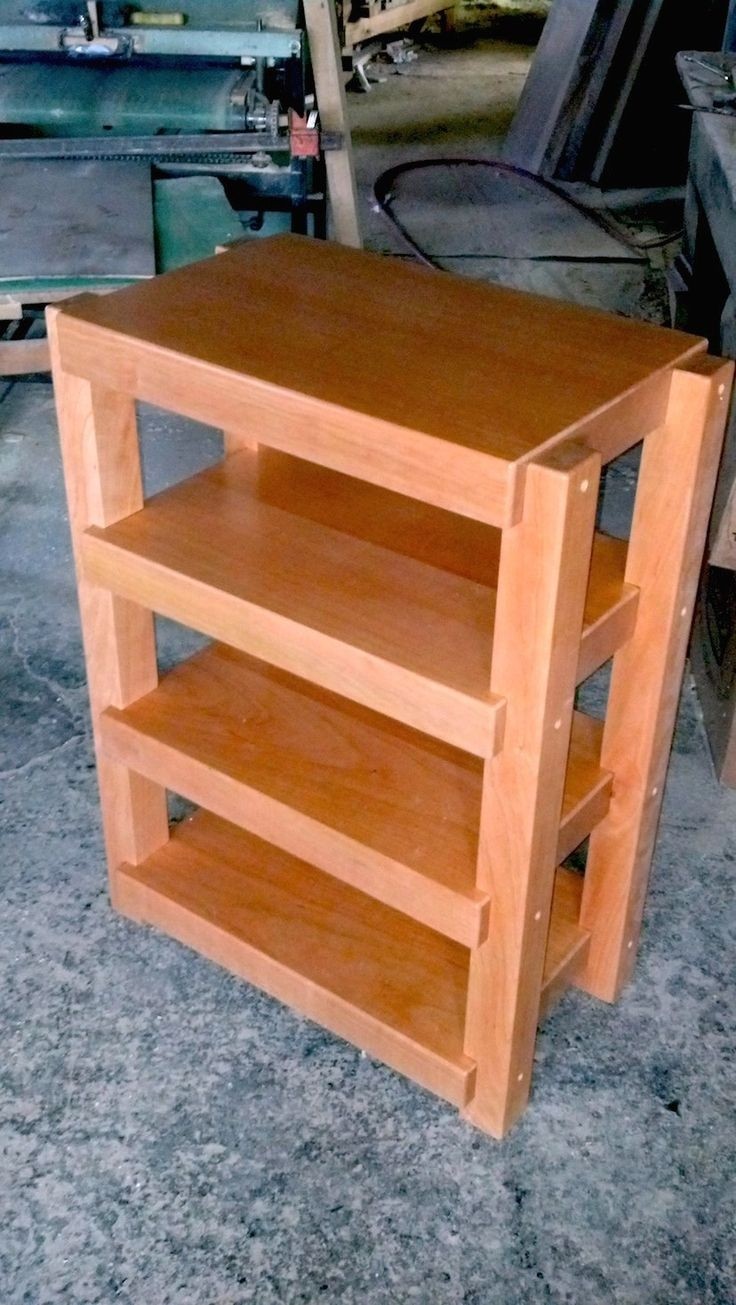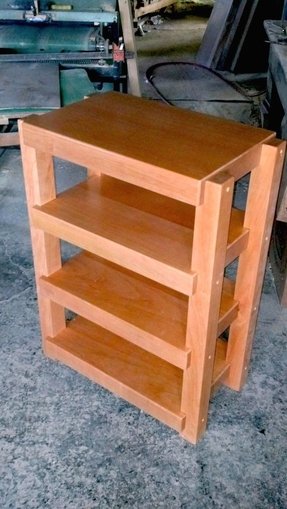 A fine piece of wood, beautifully assembled and covered in a natural finish. This one is a stereo rack for storing your music or for displaying your A/V components. Durable, elegant, and easy to maintain.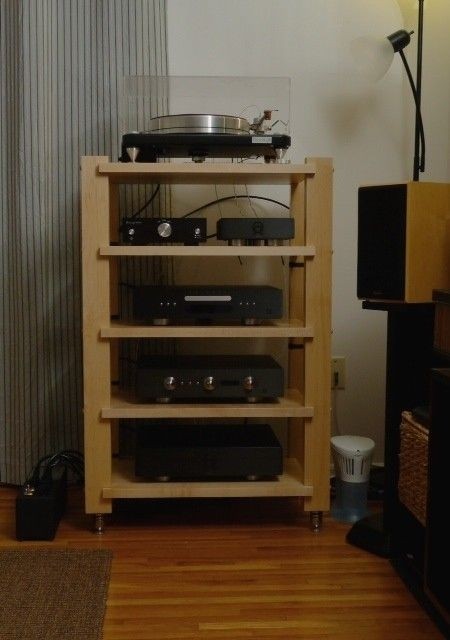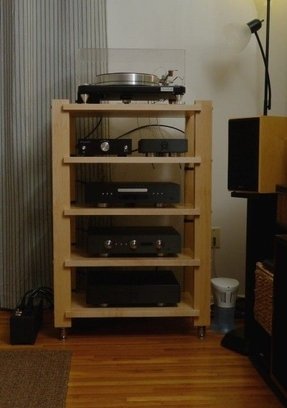 DIY project for a simple and compact stereo rack with five spacious shelves for storing devices and utilities. The stereo rack is made out of bright birch wood and has aluminium legs with rubber padding on the bottom.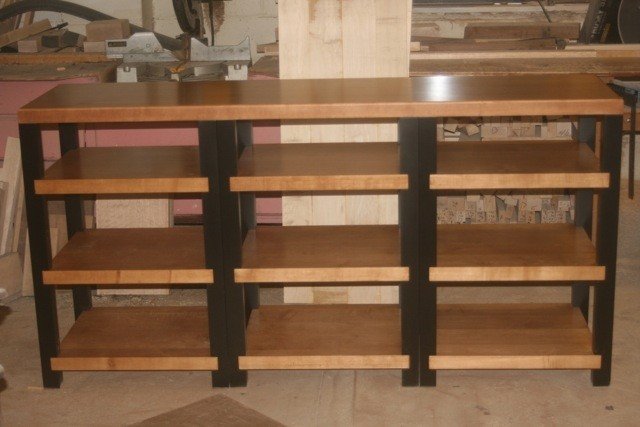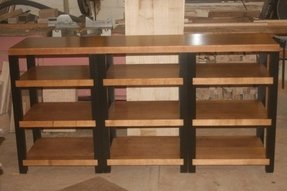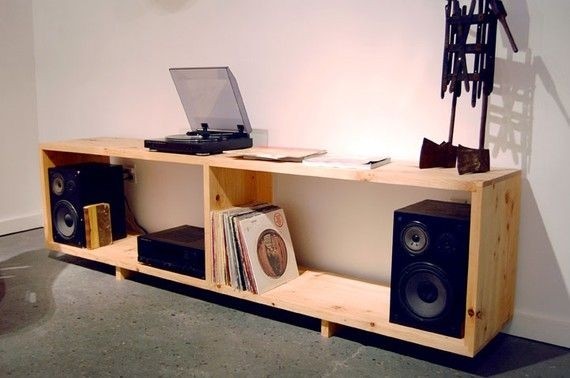 This wooden construction will be a great storage for a stereo and your records collection. Its bright, natural wooden character will fit well into modern apartments designed with the urban character.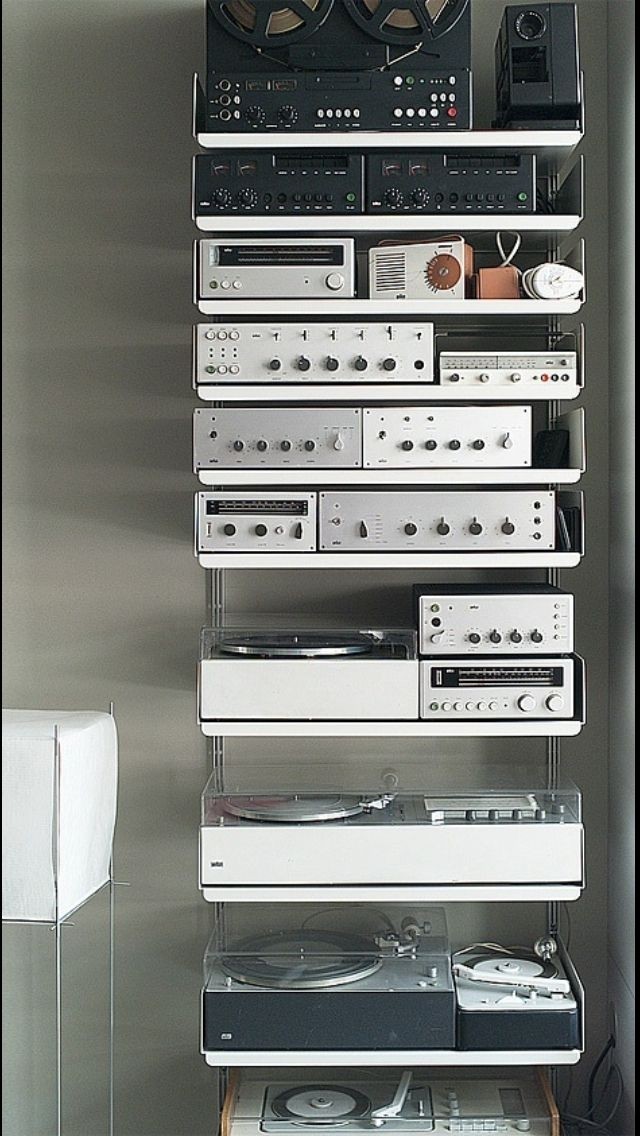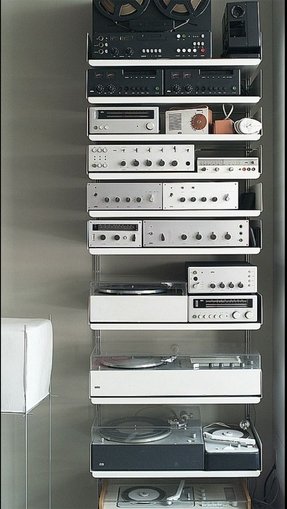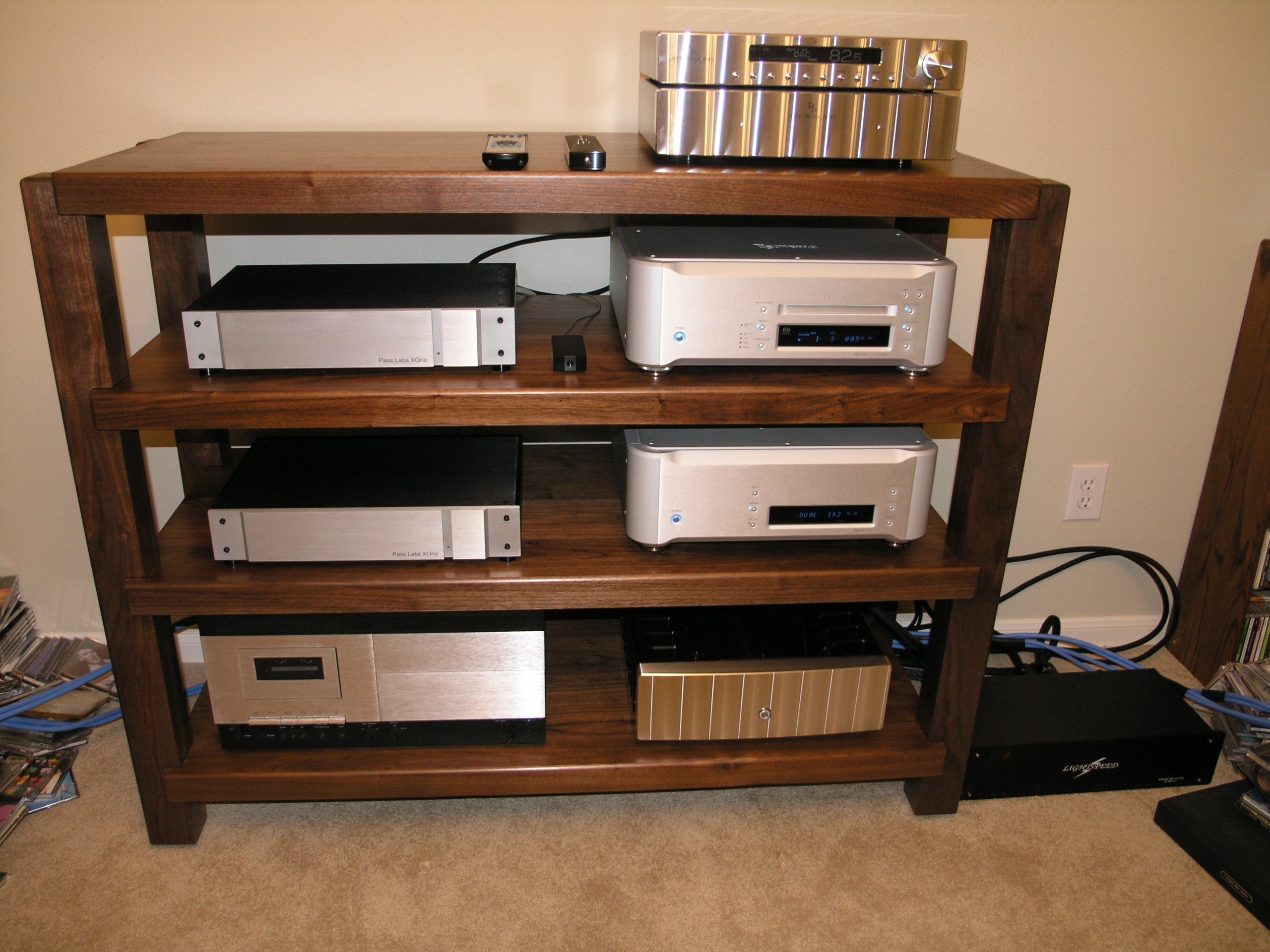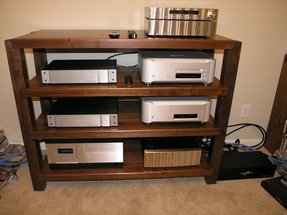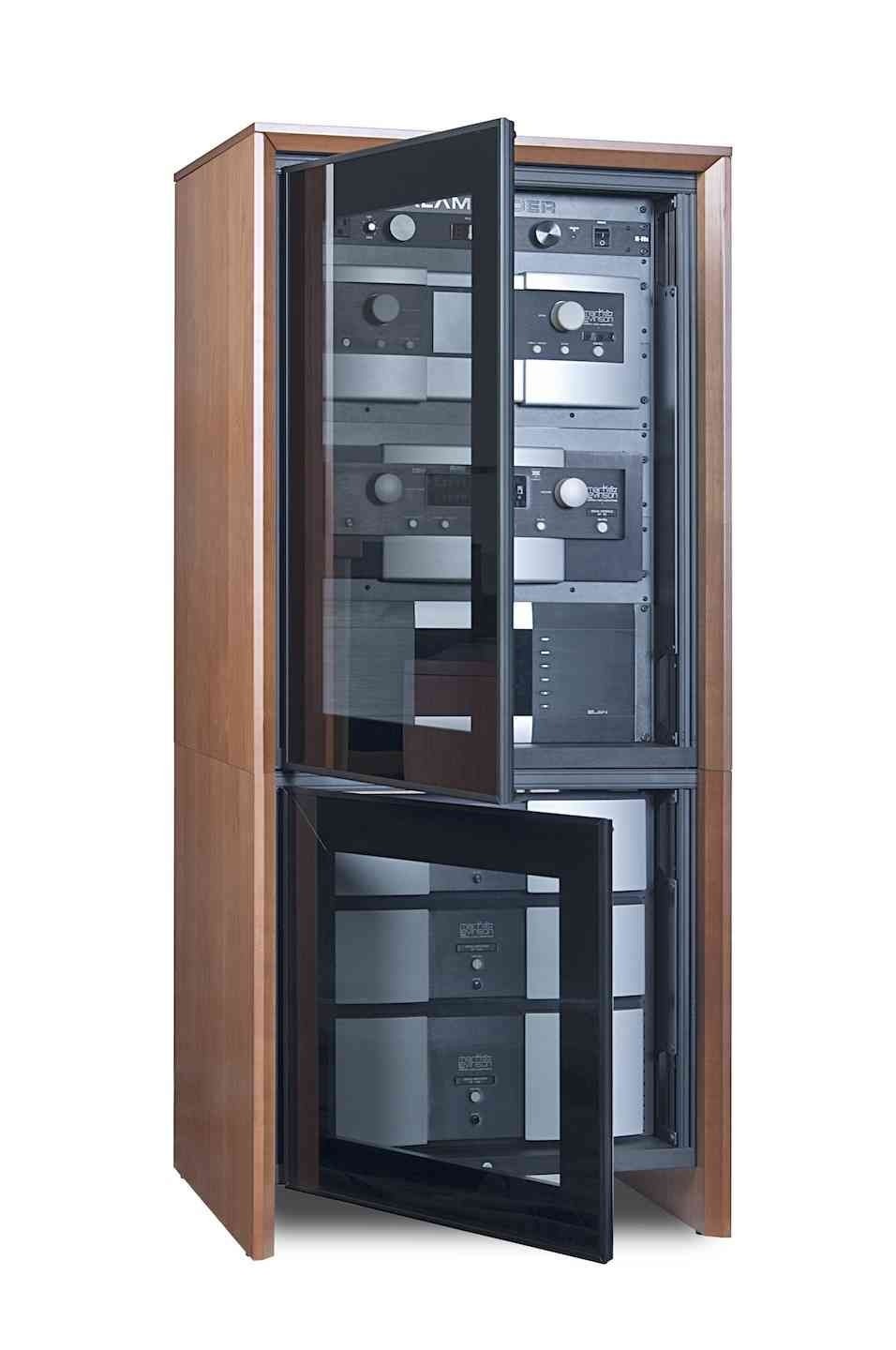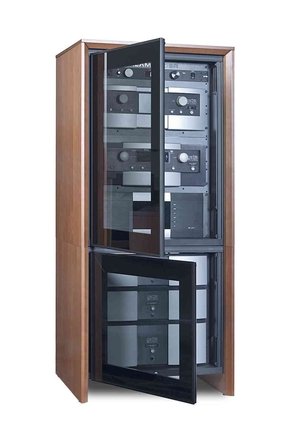 ... New Pro Audio Rack Mounts for its Synergy & Chameleon AV Cabinets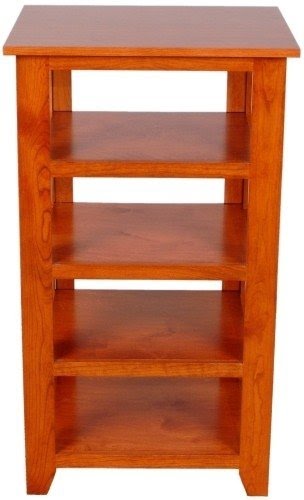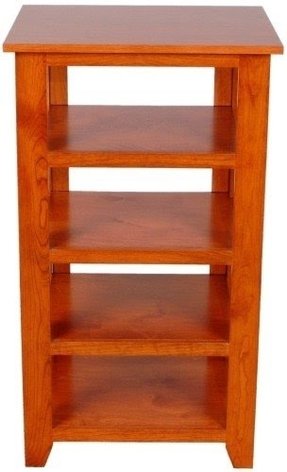 audio4_red_cherry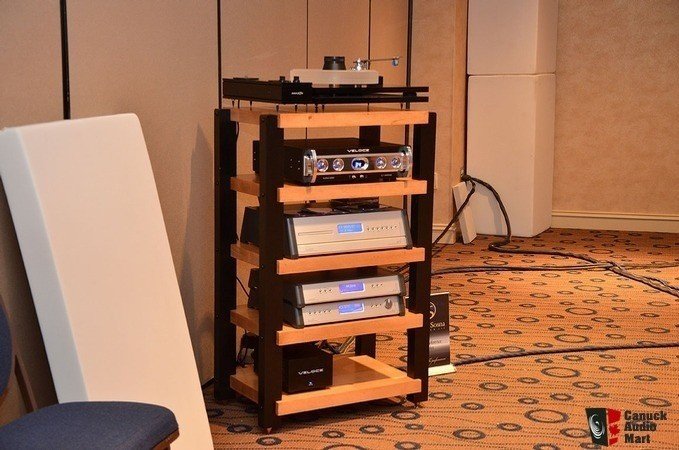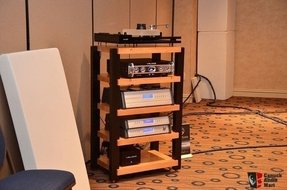 High end audio component rack, stand or shelf WANTED Photo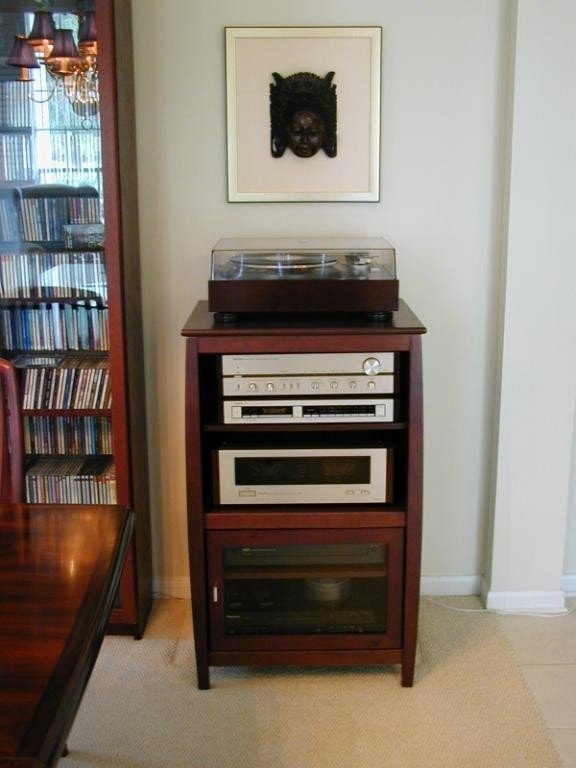 Tech-Craft Veneto Audio Rack in Walnut Brown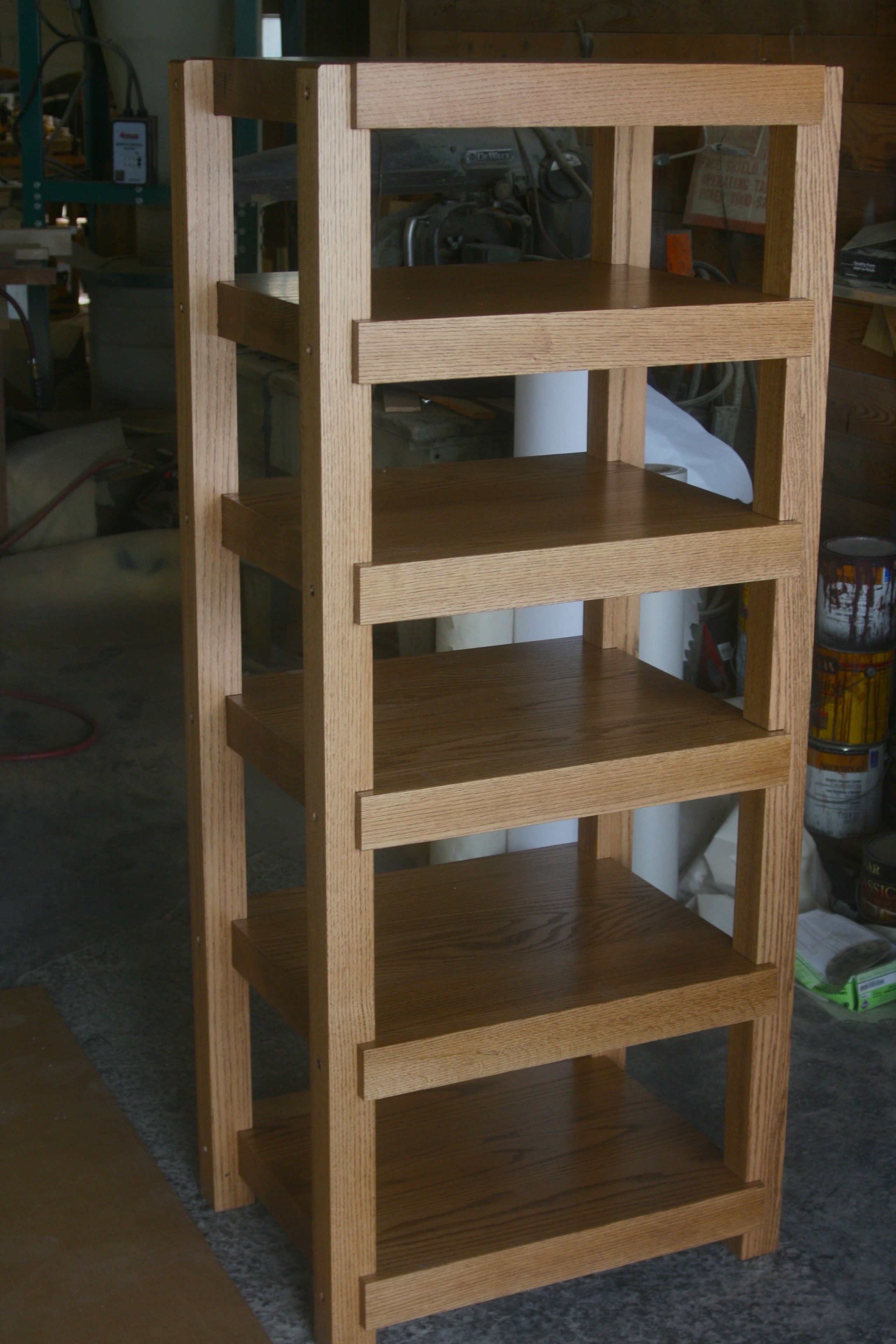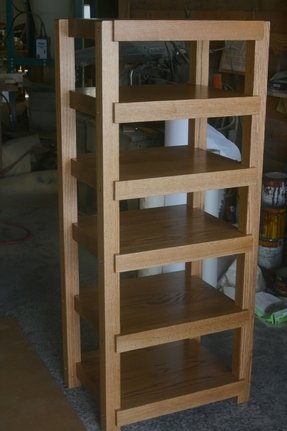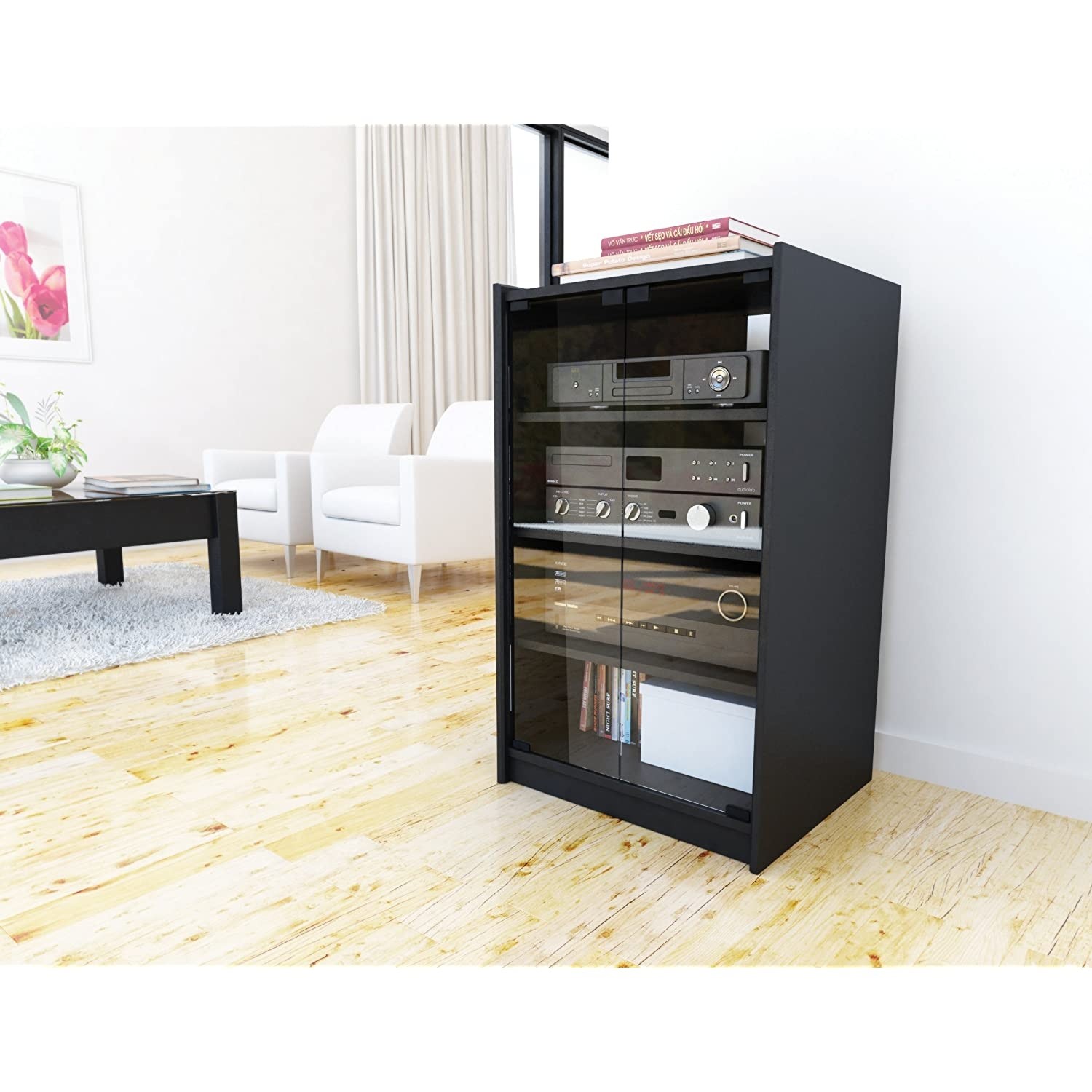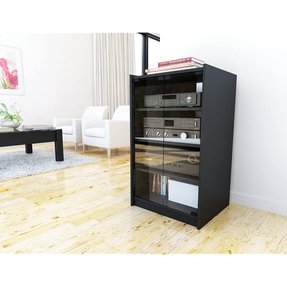 Hide all the media components behind sleek and elegant translucent glass doors where they are protected from dust and dirt; the stand described here sports contemporary design with its simple form and black finish.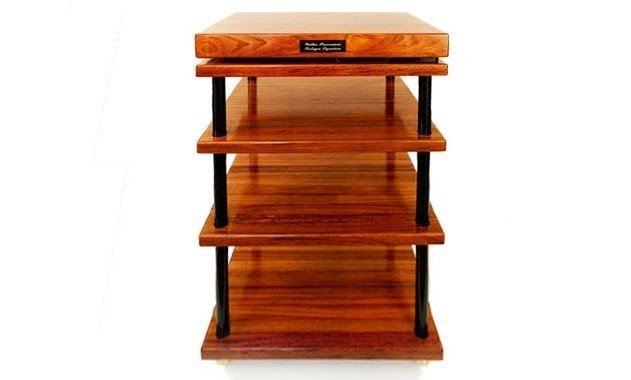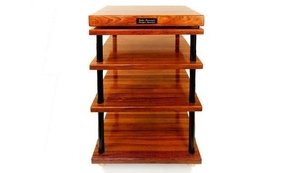 ... audio rack high end audio racks high end amp stand high end audio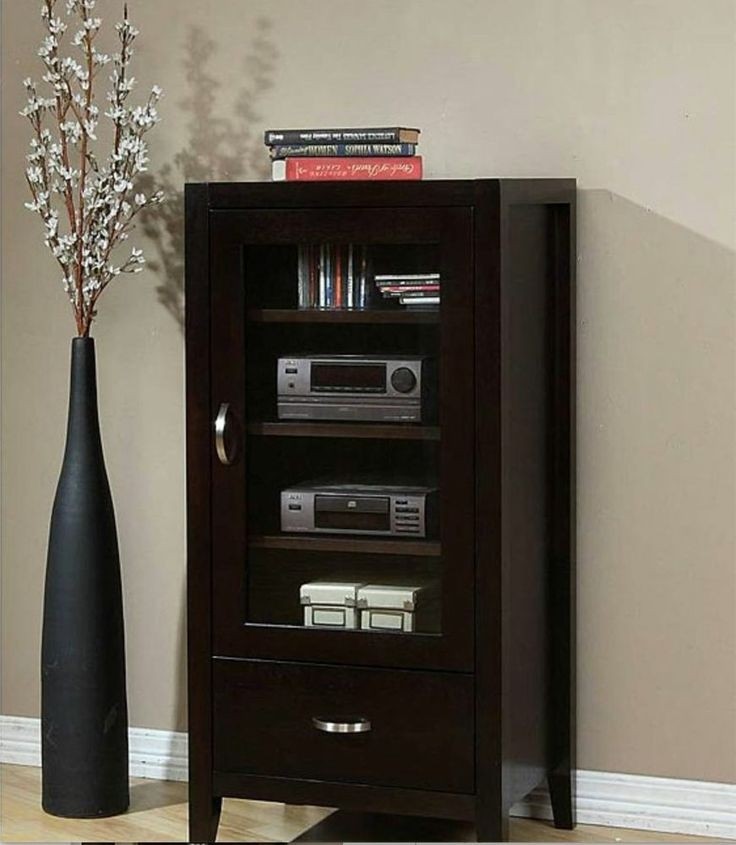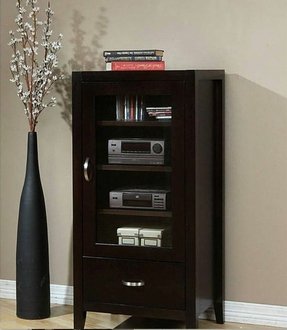 An elegant audio cabinet with wooden construction covered in a dark cherry finish. The unit offers a 1 bottom drawer, 1 glass panel door cabinet with 3 wooden shelves, saber legs, and decorative pull handles.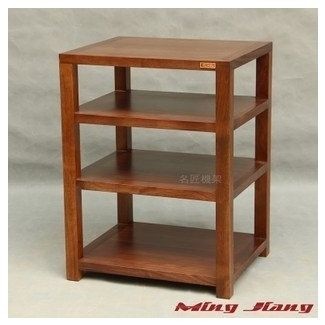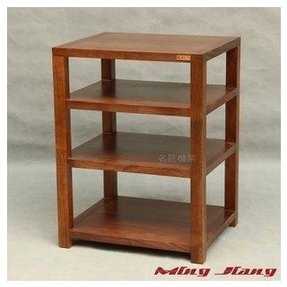 ... single four-audio rack-wood shelf audio Cabinet, audio equipment racks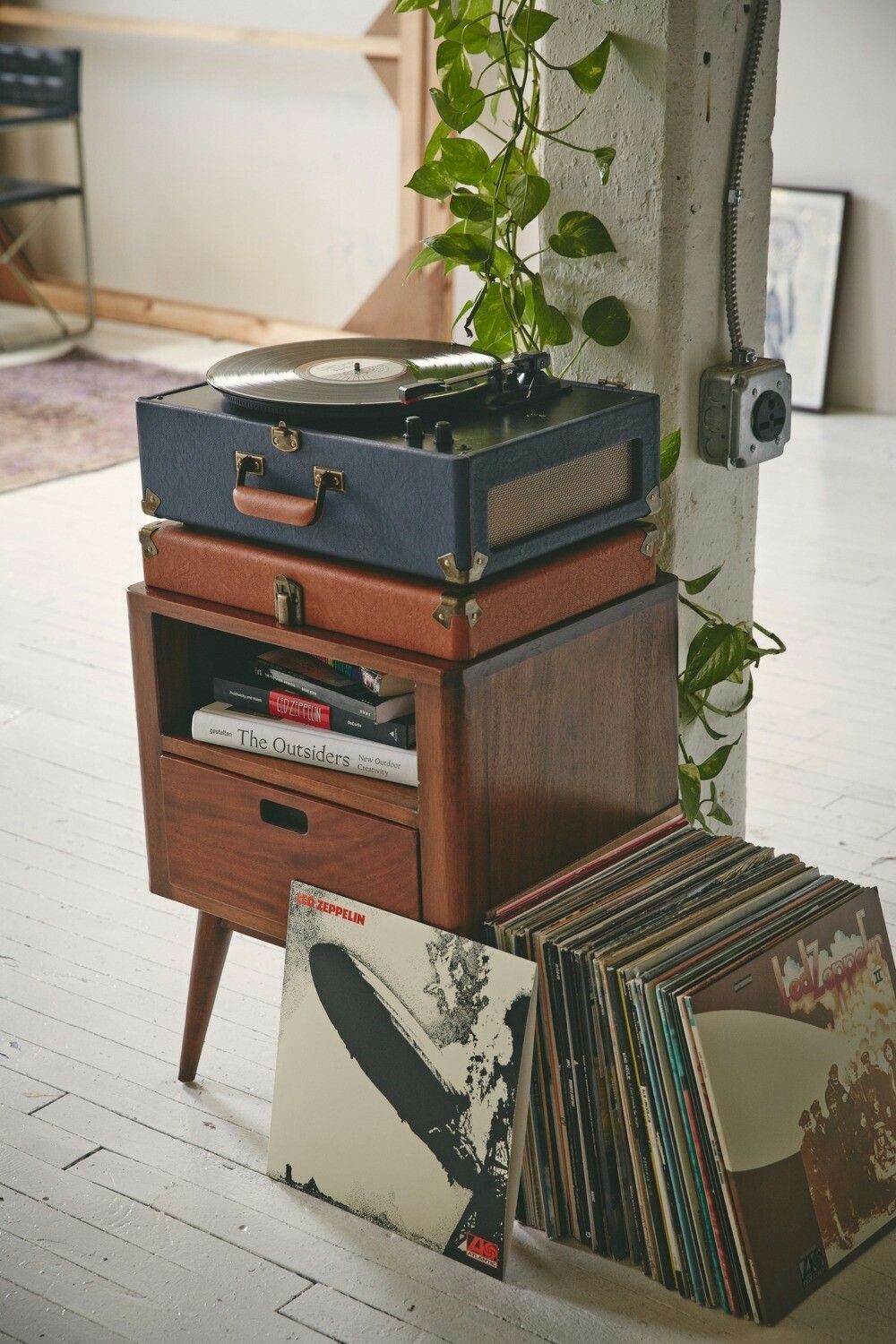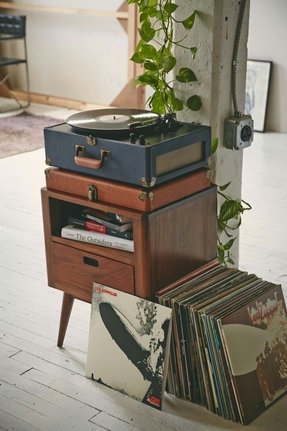 Look at this nice, retro stereo rack. Some storage here and there for increased ergonomy. Minimalistic design makes it appropriate for any style. Wooden finish is timeless, so you won't have to worry about it going out of fashion.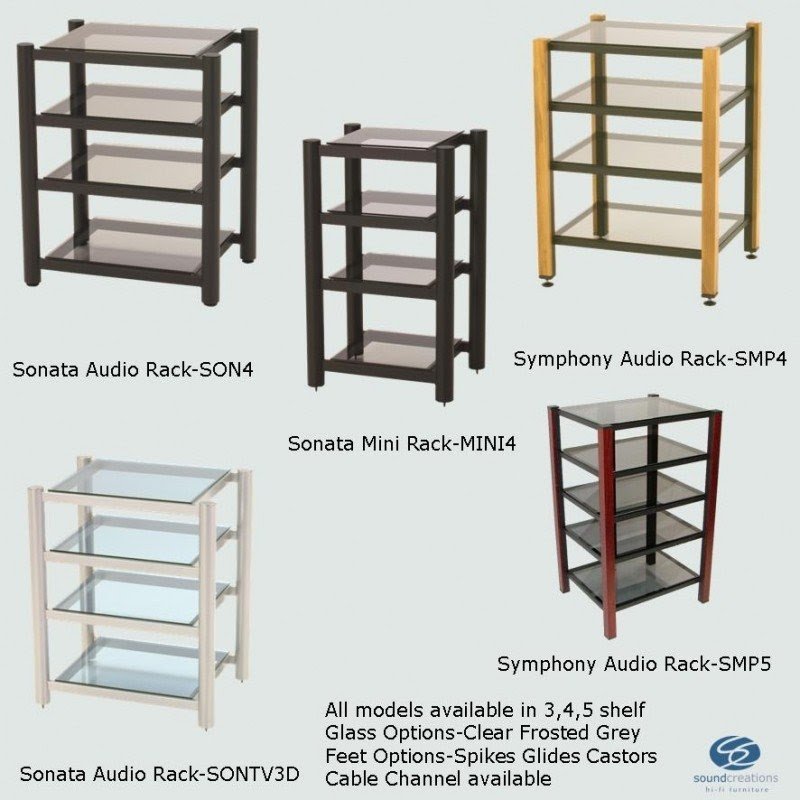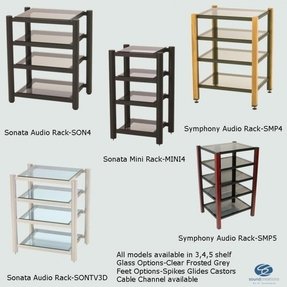 audio rack sonata symphony tv rack legato manhattan tv rack sonata ...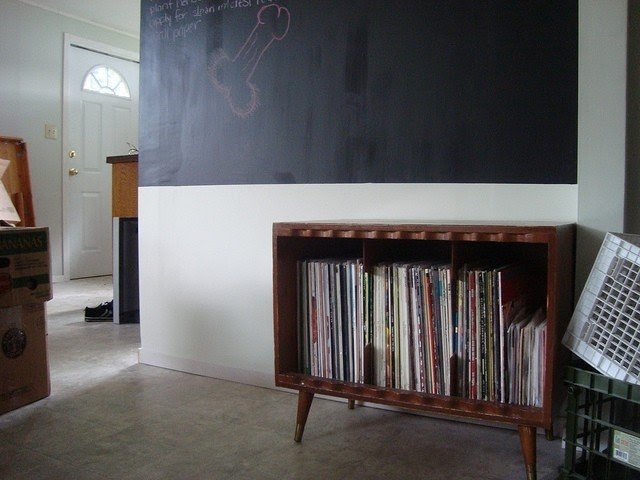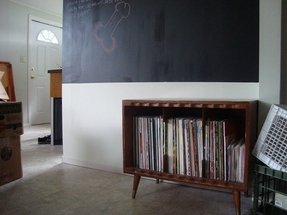 record player stand (seriously?! The drawing?)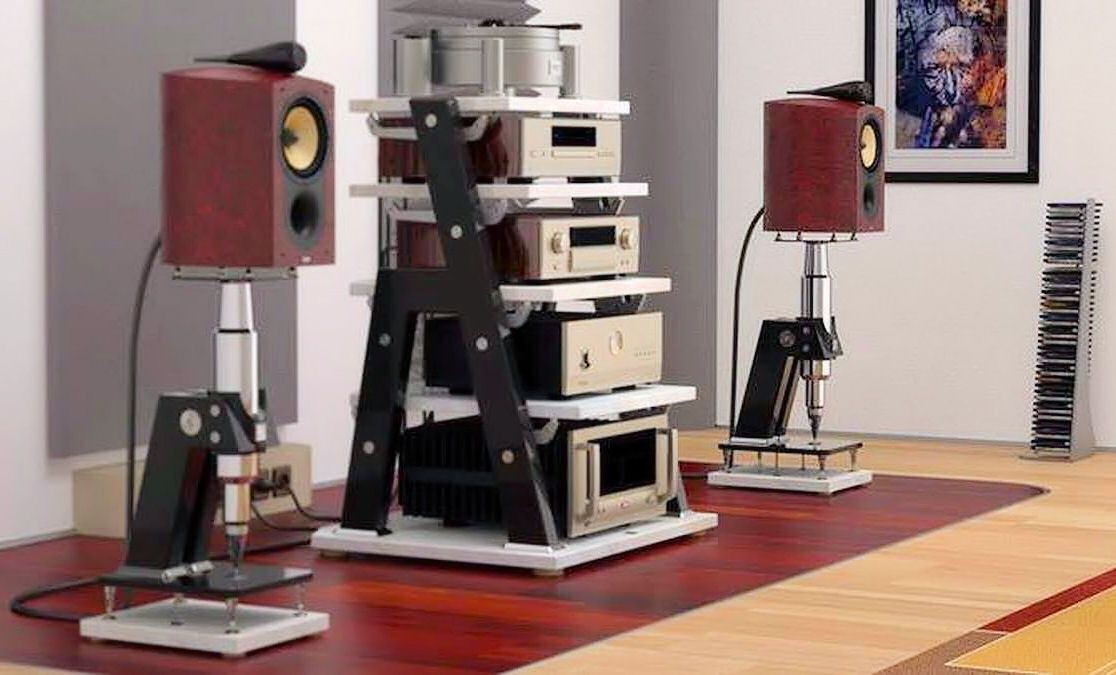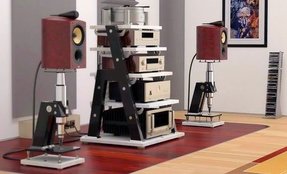 JTL Audio Racks. Crazy ass speaker stands!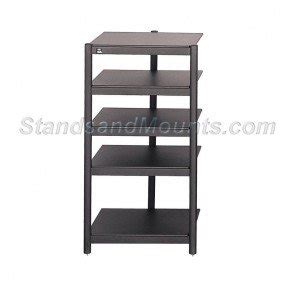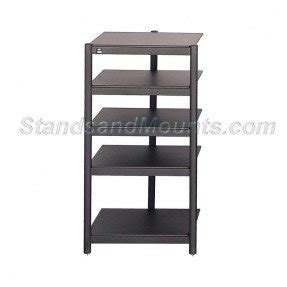 Affiniti Audio Rack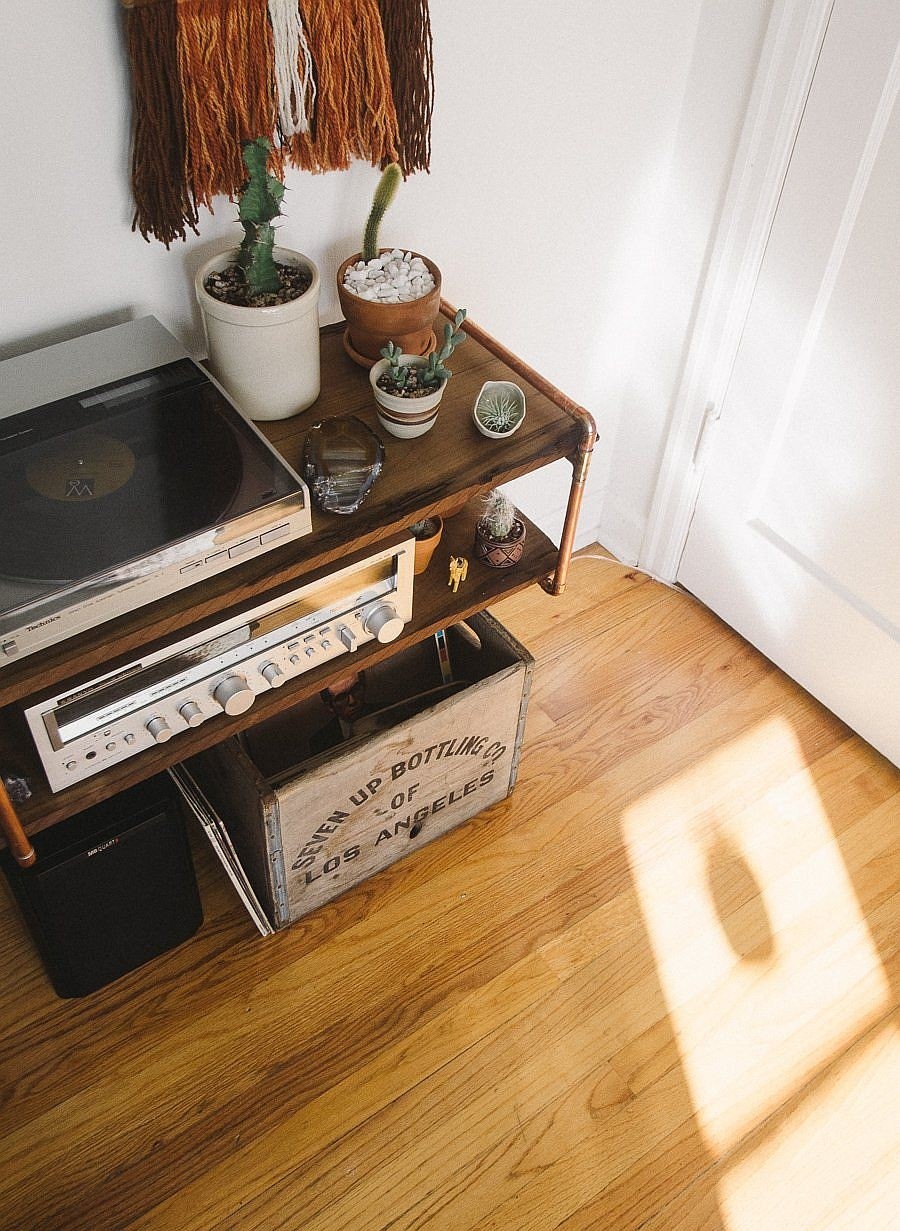 Weekend Project: Make a Rustic Floating Media Center from Walnut and Copper | Man Made DIY | Crafts for Men | Keywords: music, storage, pipe, organization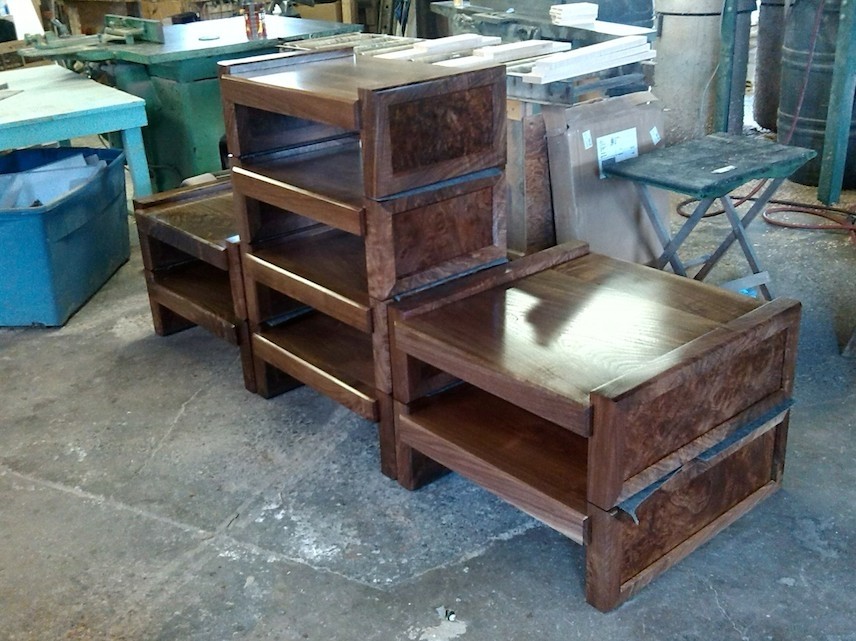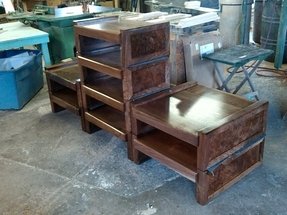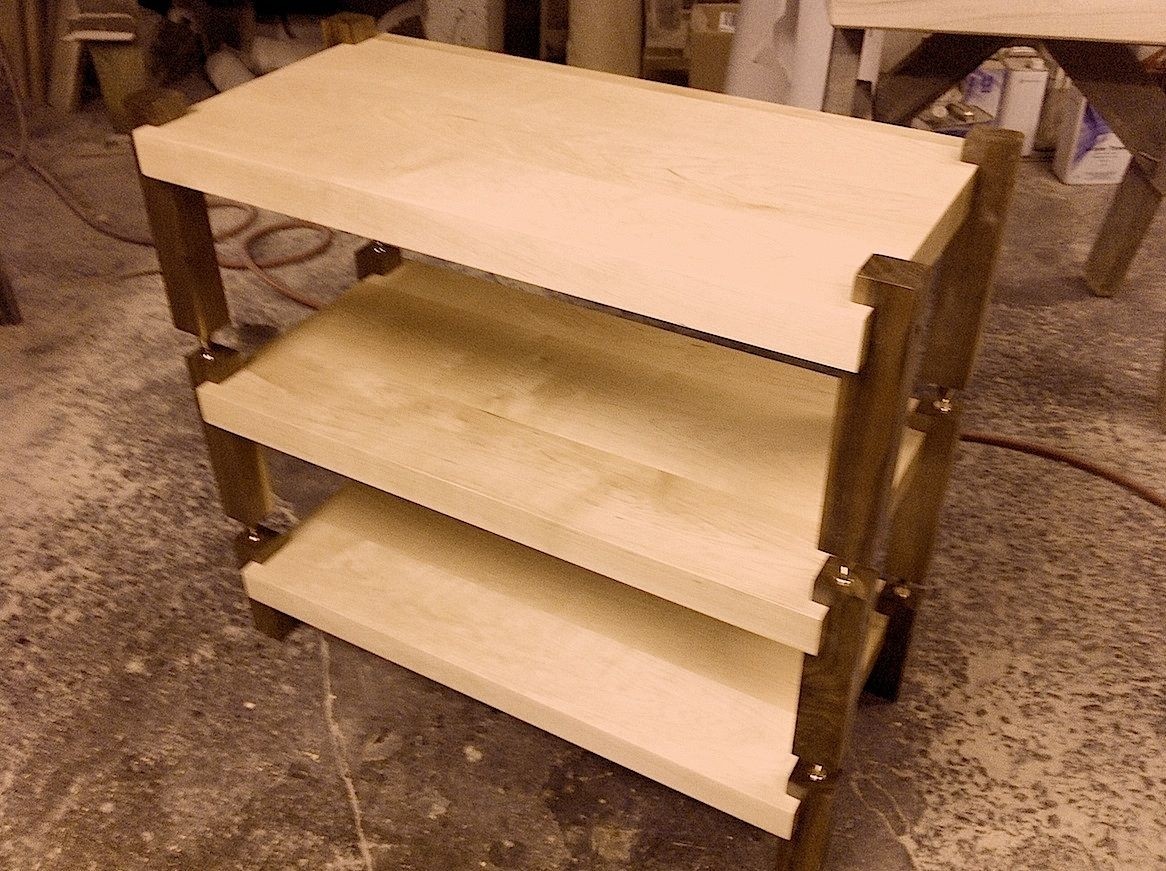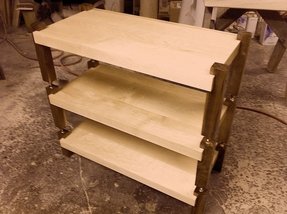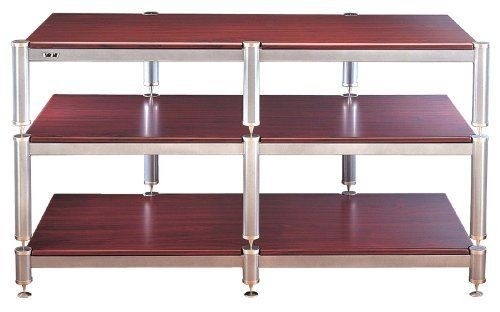 3 Shelf Video / Audio Rack by VTI Manufacturing Inc. $335.99. 3 Shelf Video / Audio Rack VTI Manufacturing, Inc. specializes in manufacturing metal and wood furniture for home and office use. All products are constructed with durable solid steel, designed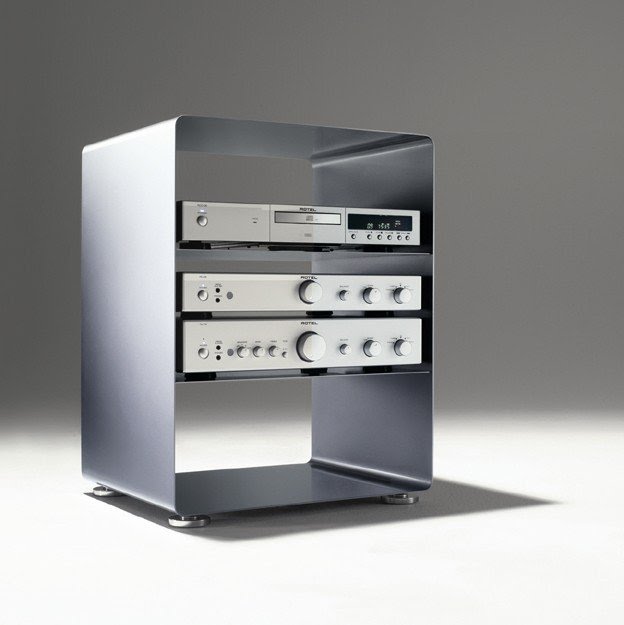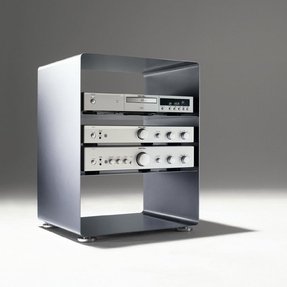 Stereo Rack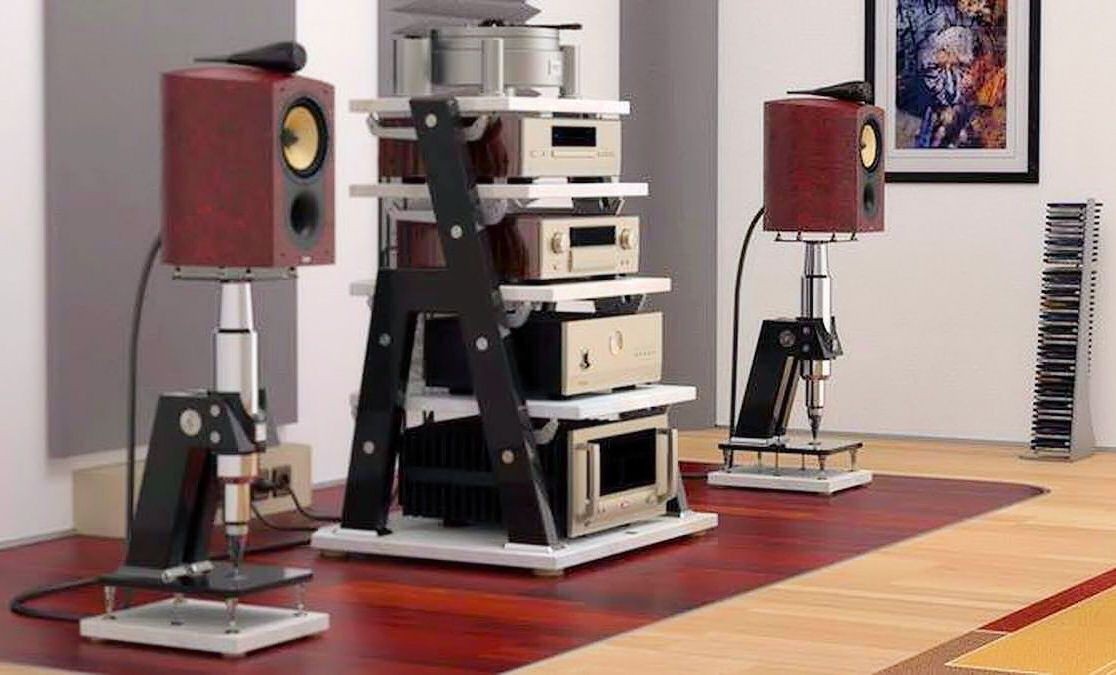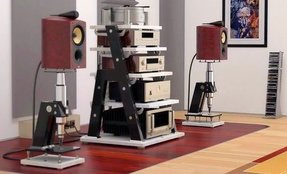 These audio racks and stands have the decorative and functional role in the house. They;ve got the stable base, that works well with any surface, and an universal character, which means that they work with many types of speakers.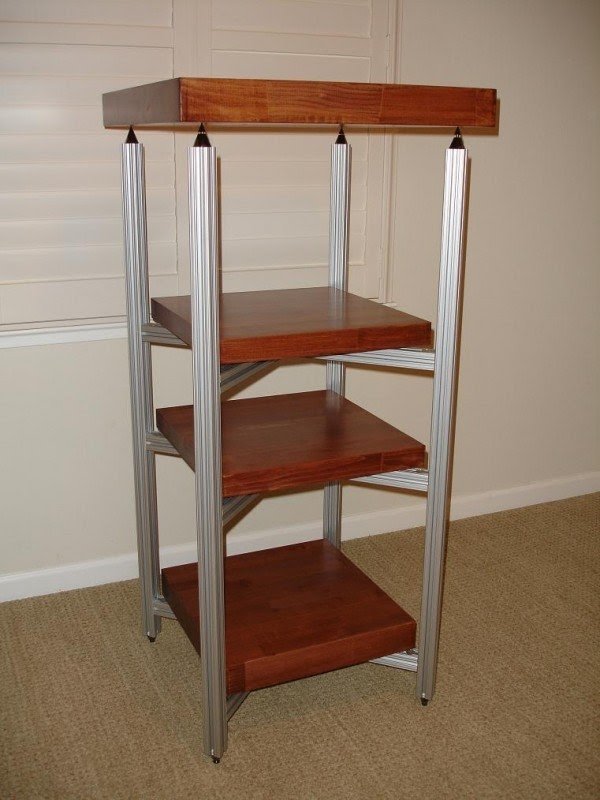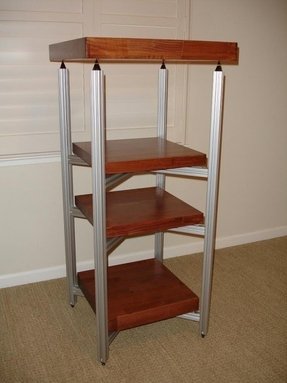 Re: Anyone have good plans for a DIY audio rack?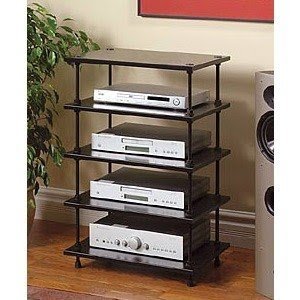 Salamander Archetype 5.0 Five Shelf Audio Rack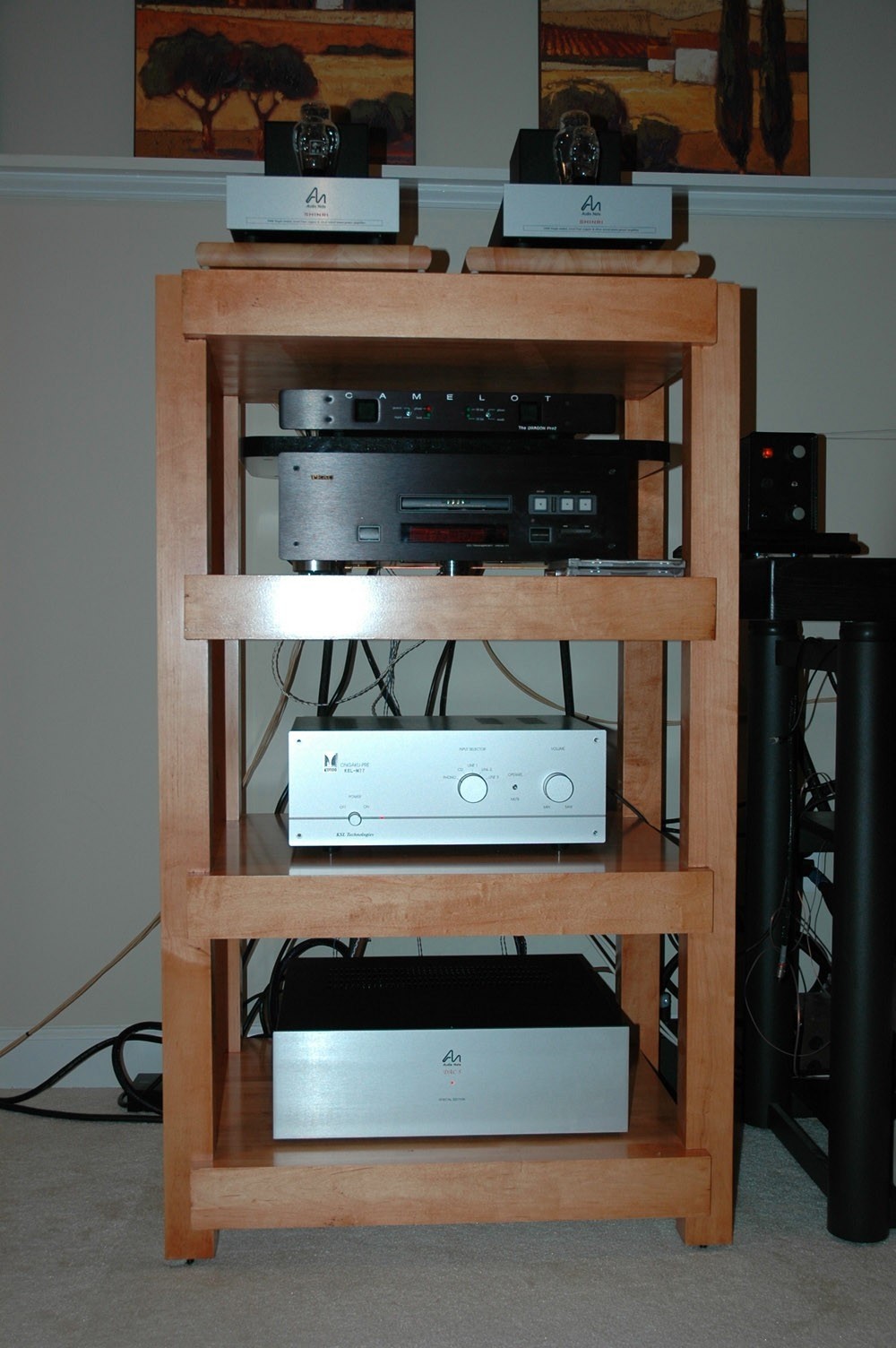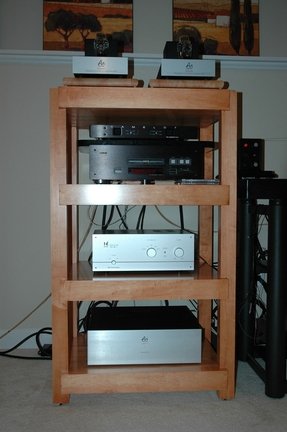 MAPLE HIGH-END AUDIO STEREO RACK with Black Lacquer Finish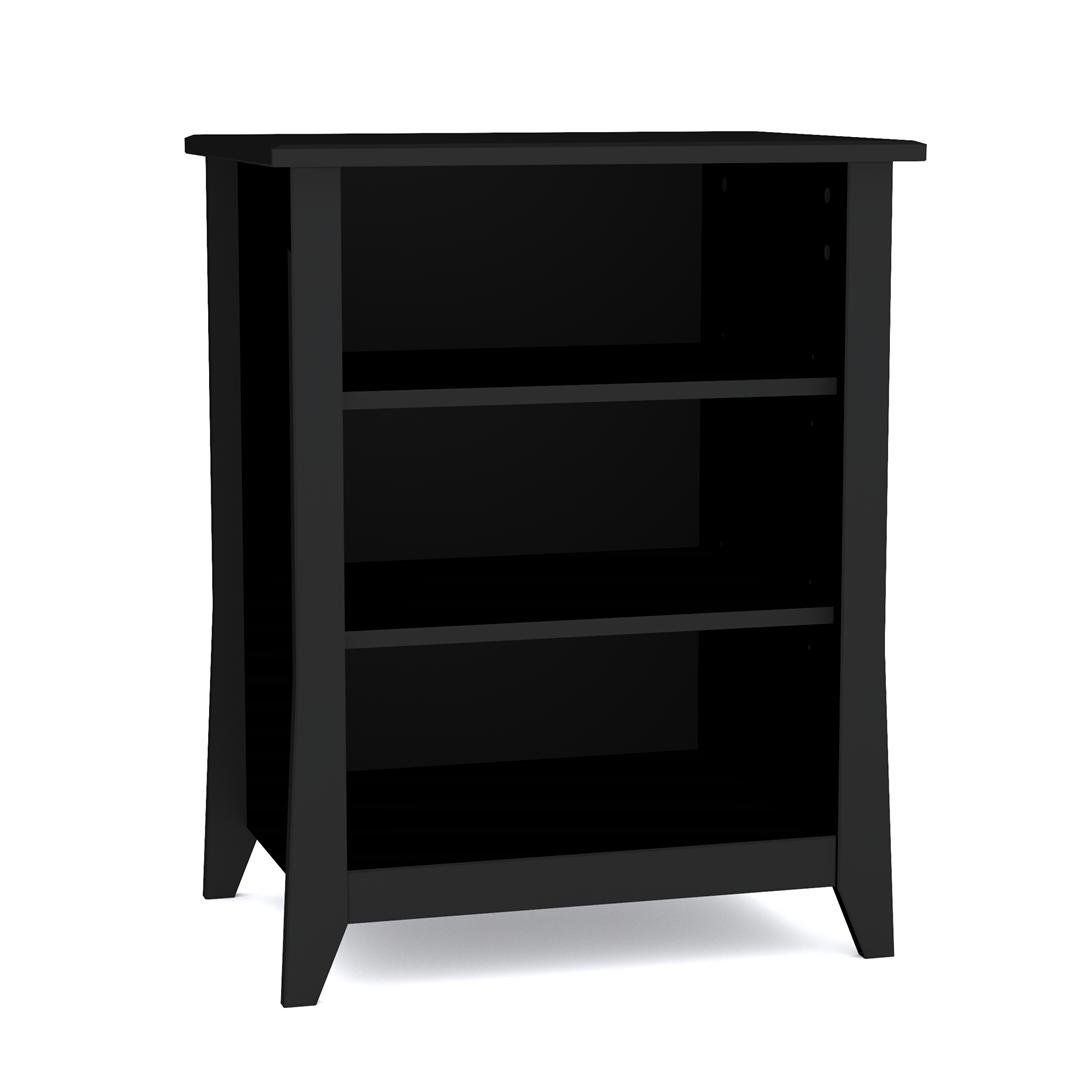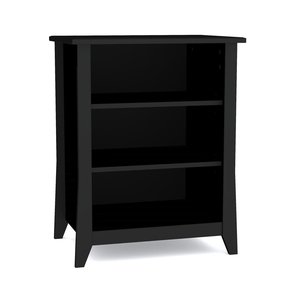 With this stereo cabinet you will finally enjoy true functionality in your household, while the black finish ensures an easy and seamless match with any space or décor and proves to be extremely suitable for any home.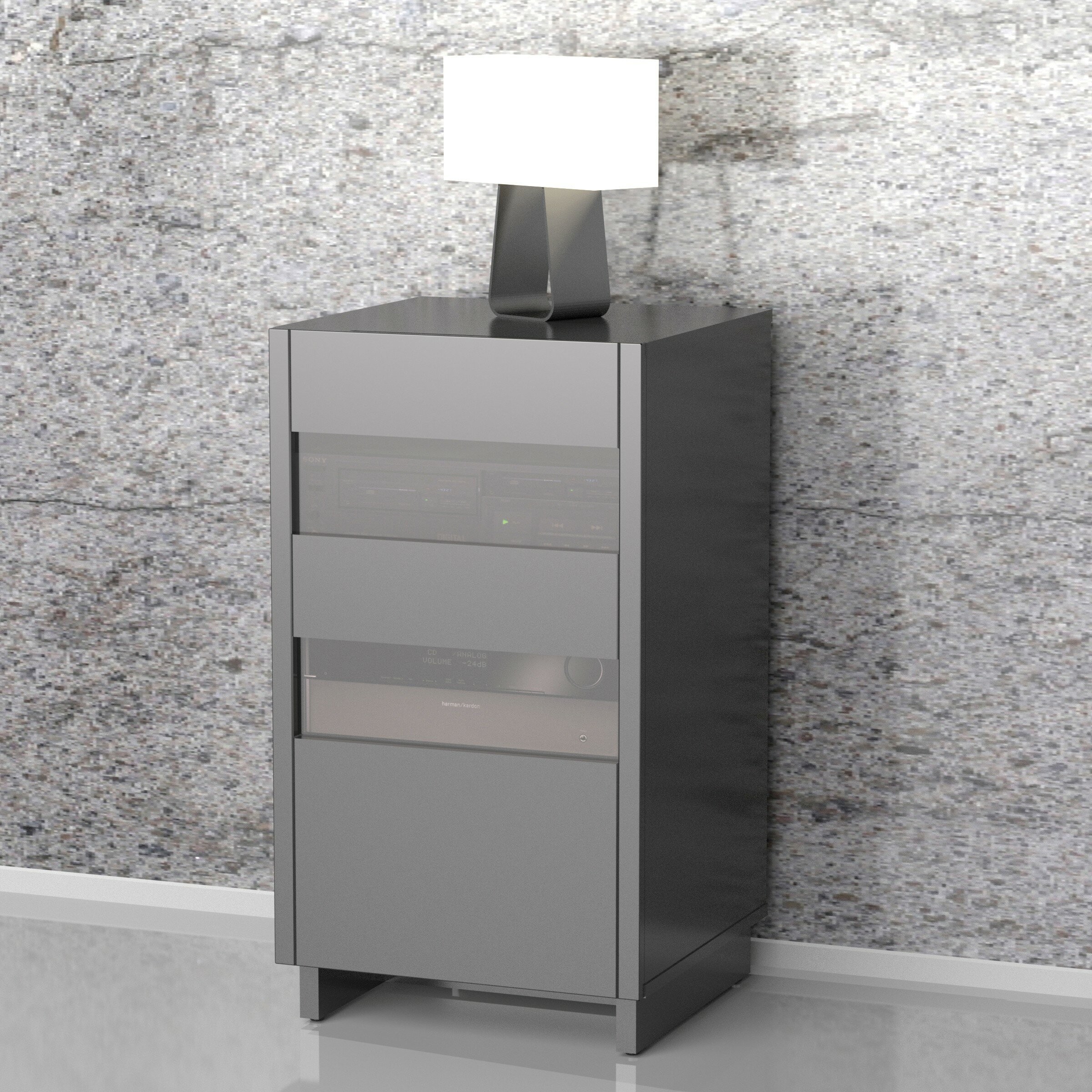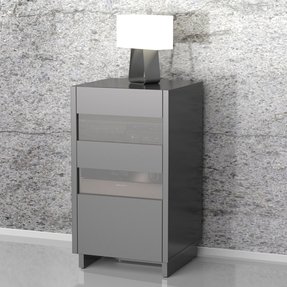 Vision Audio Tower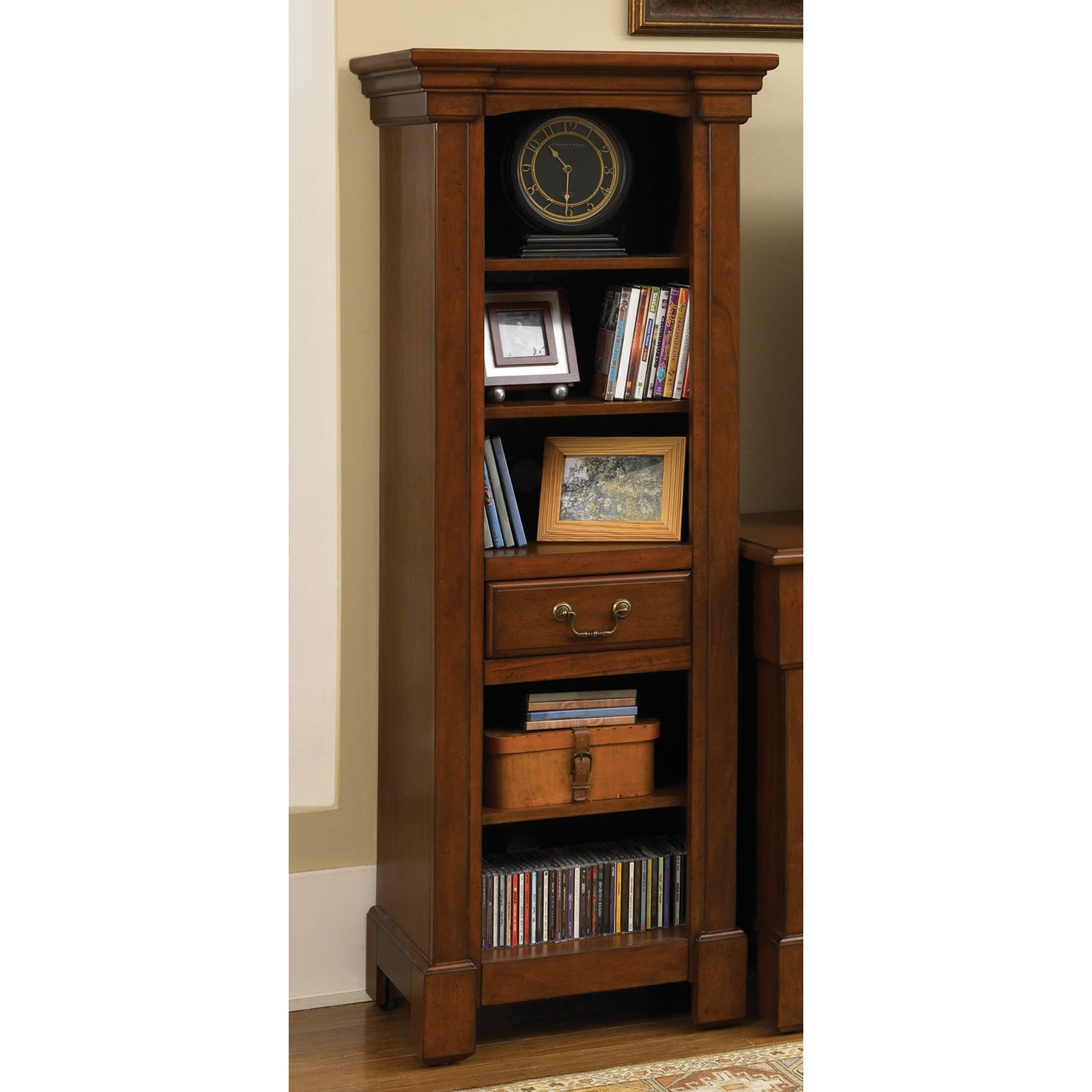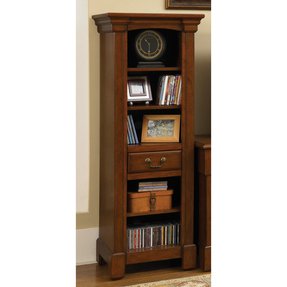 Aspen Pier Audio Cabinet