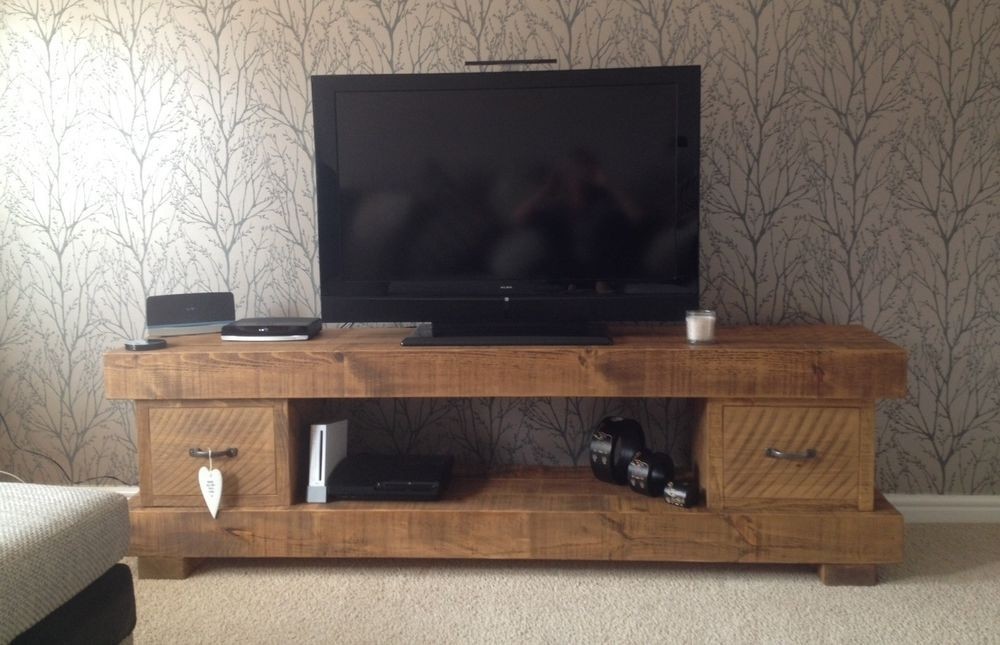 SUPER CHUNKY SOLID WOOD TV UNIT CABINET STAND RUSTIC PLANK BEAM*choose size*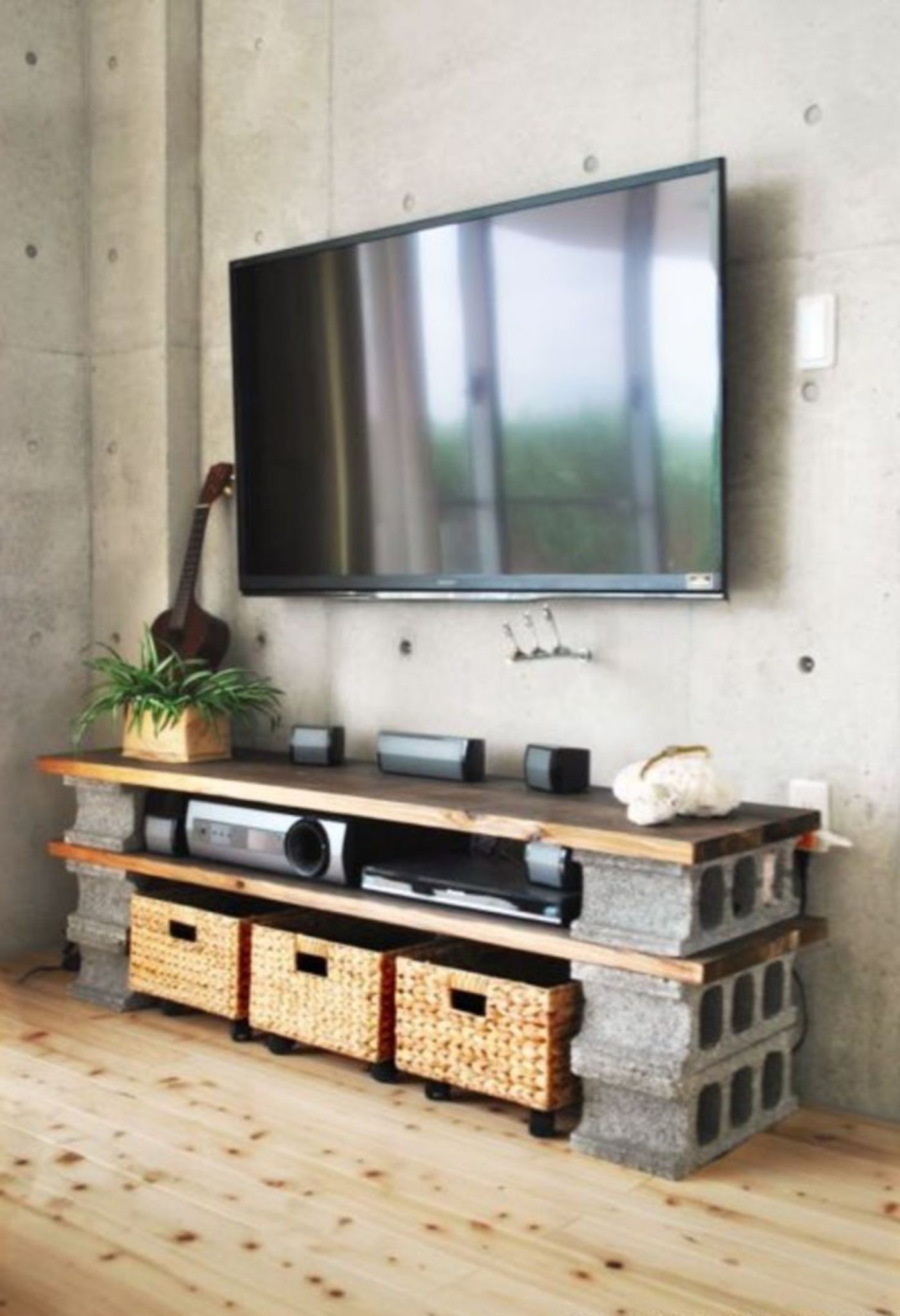 This handmade project shows greatly how upcycling can enhance contemporary interiors. Using wooden desks and breeze block allowed to create a plain, austere, yet elegant element of the living room set.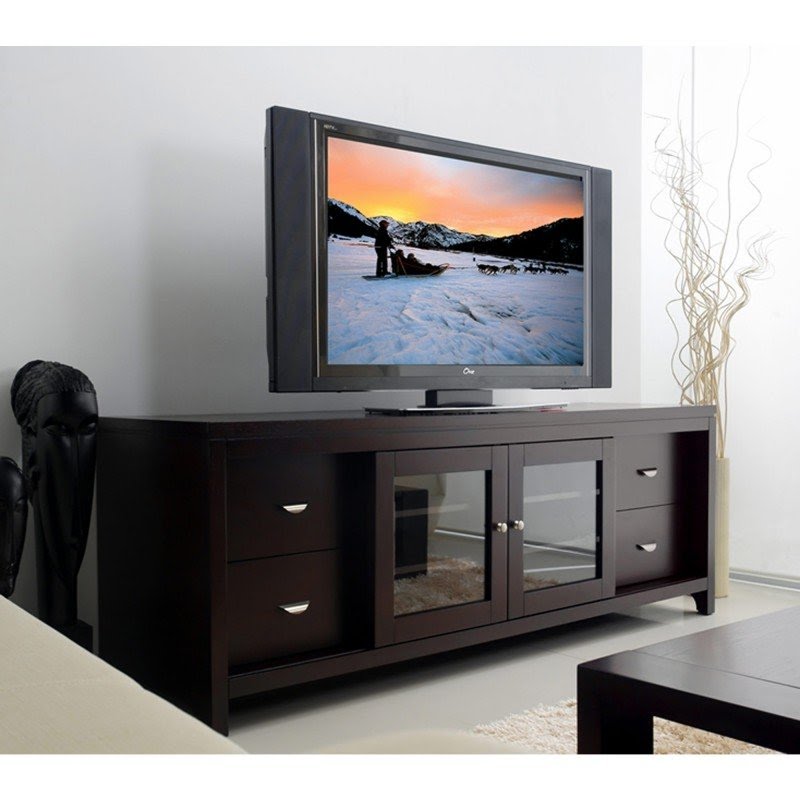 Clarkston 72 Inch Tv Console
A well-constructed, functional and easy to install piece of furniture that plays the role of a TV console designed for large 72-inch TV equipment. Its overall dimensions are 25.5 inches height x 72 inches width x 20 inches depth.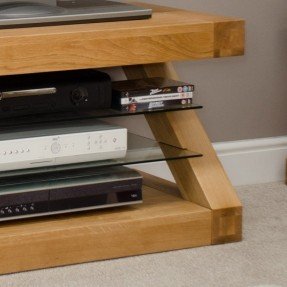 Home > Z Designer Solid Oak TV Stand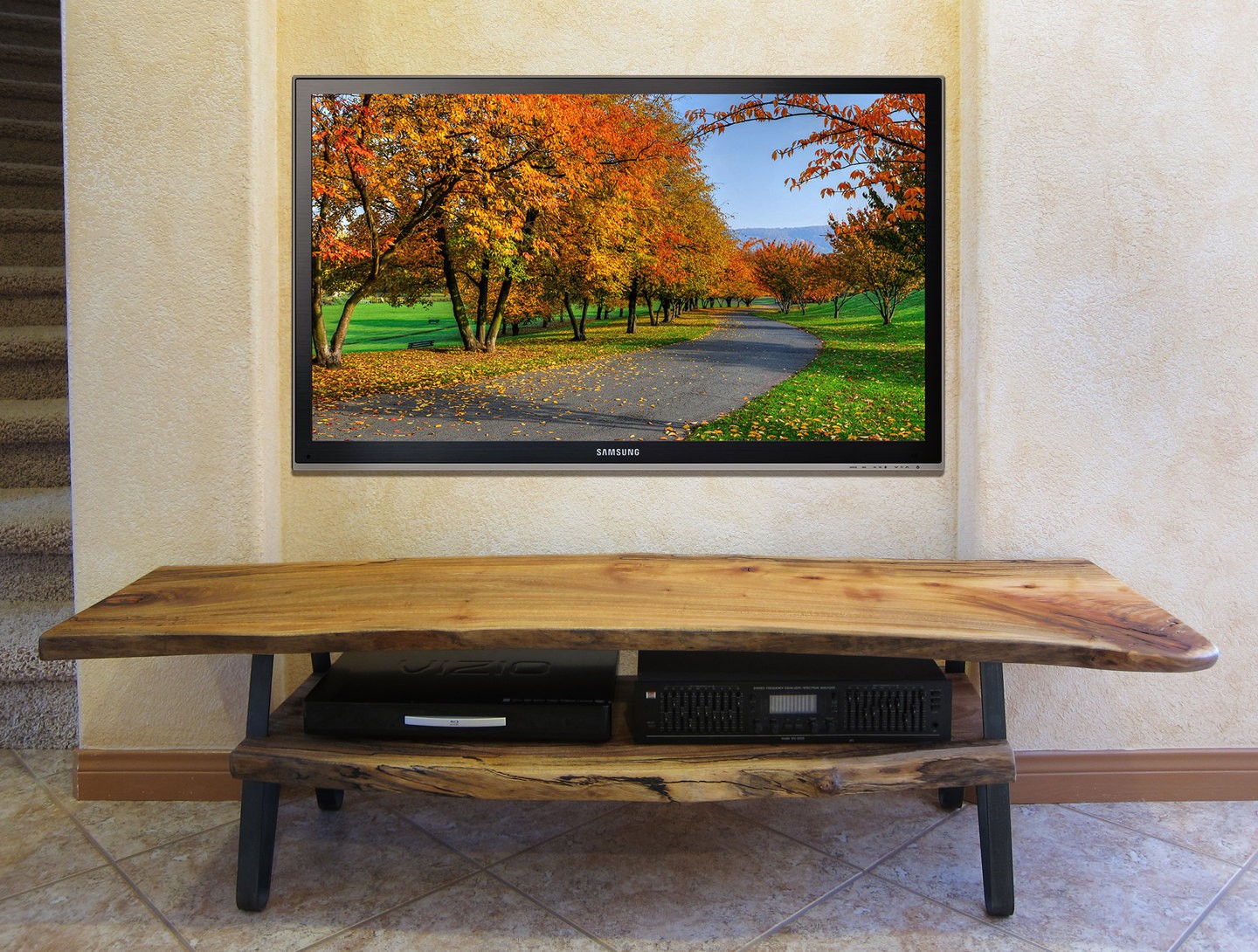 Natural solid wood TV stand. Simple style with natural hint, for contemporary interior layouts. Solid wooden planks create two tiers of the stand - wide top and smaller bottom shelf for media components.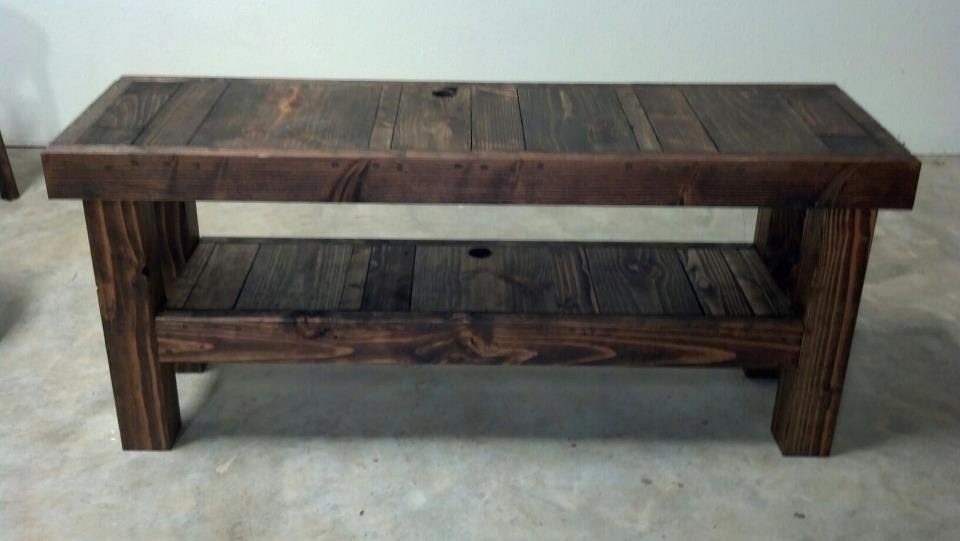 A stand for TV should be really stable and easy to arrange in the living room. Presented here solid wood tv stand was hand-built from old, dark oak solid wood and creates slim but functional thanks to double top console table, perfect for TV as well.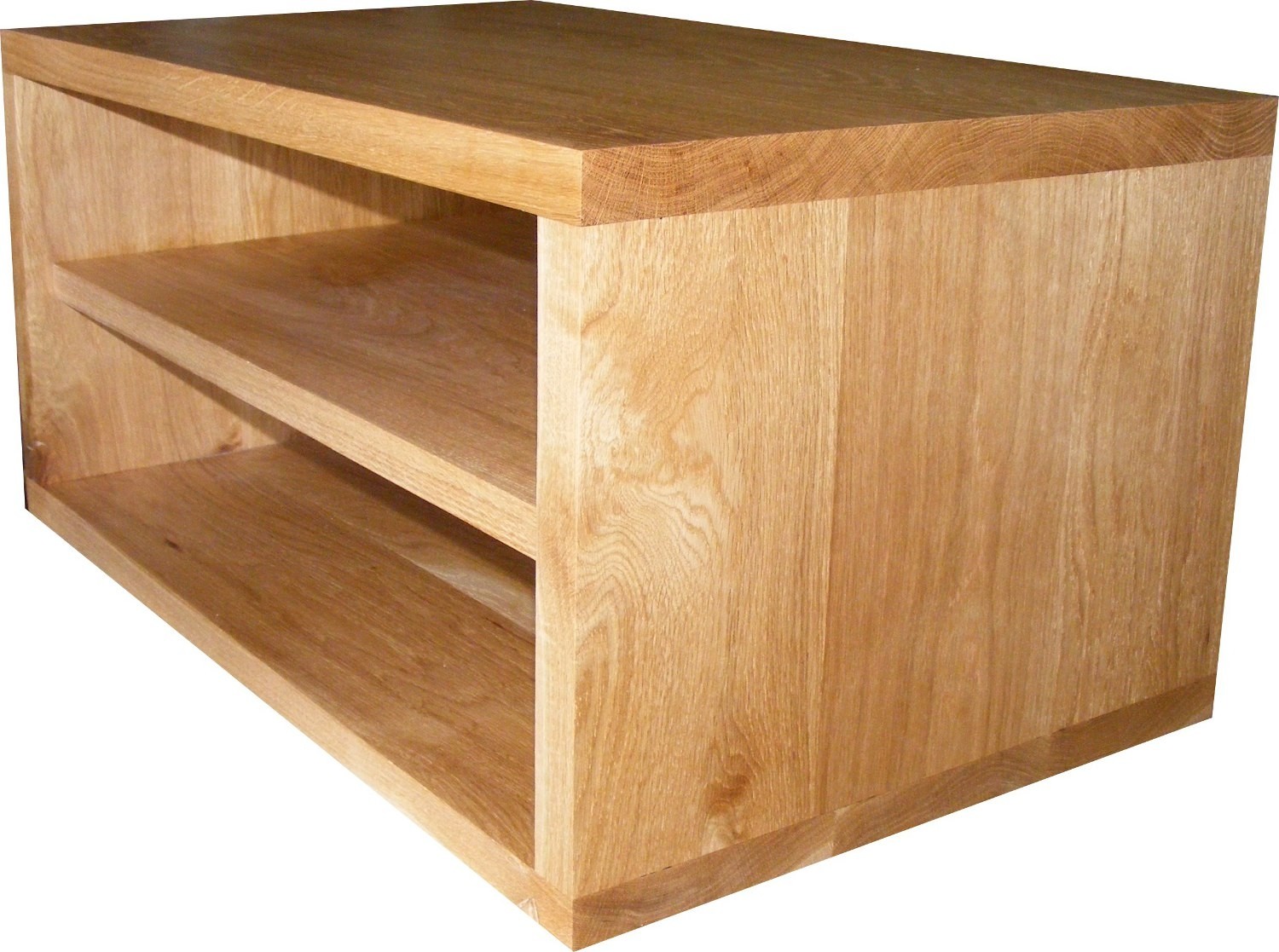 Individually made from solid oak, this is a piece that will enhance ...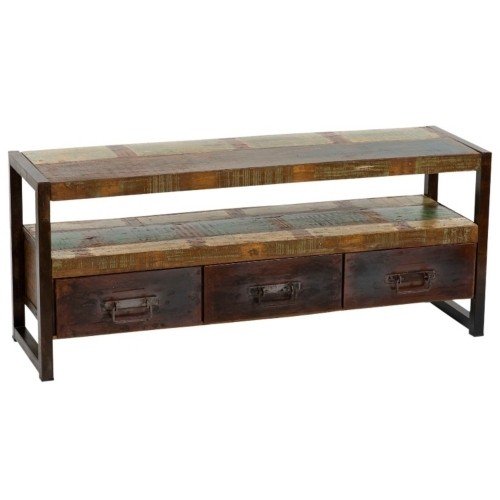 A typical industrial example of a solid wood TV stand - which can also be used as a shelf for small items. Long top, iron frame and the whole produced in strong oak wood. Enriched with many-colored varnishes, which creates a dark motif of changing colors.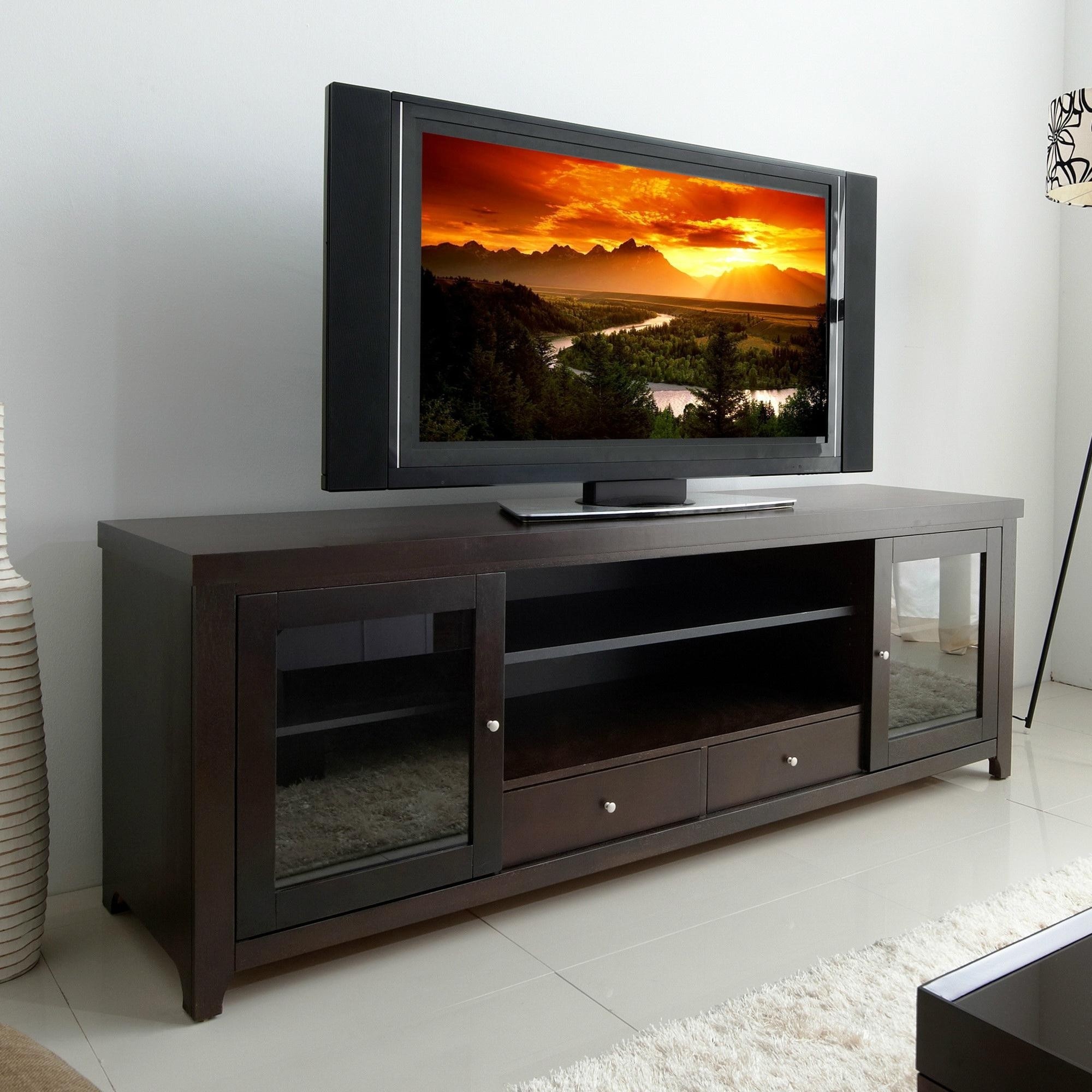 Abbyson Living Charleston 72 Inch Tv Console
A classic, elegant style is one of the most important features of this TV console. This element is suitable for supporting 72 inch TVs and it has got additional shelves, drawers and cabinets for enhanced storage capacity.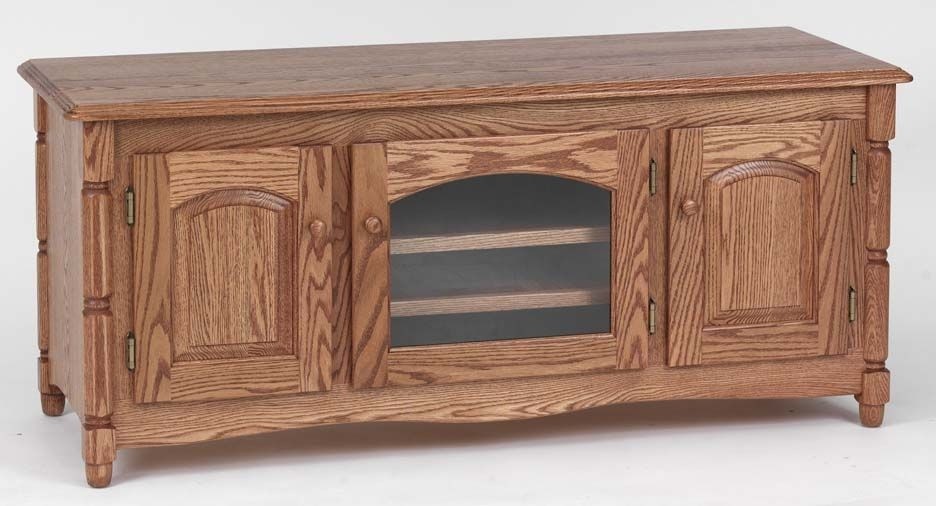 1878 Solid Wood Country Oak TV Stand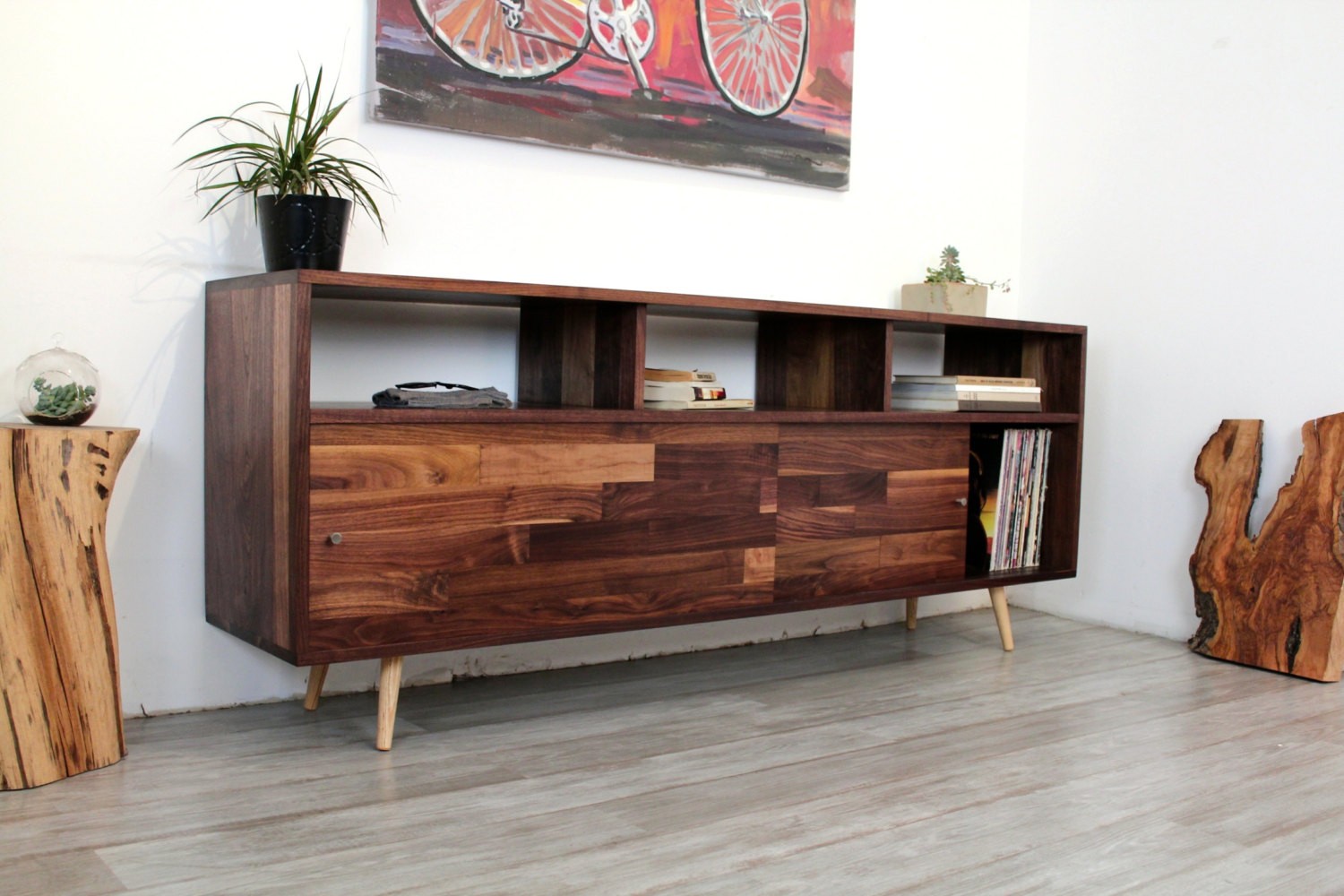 Record Storage Console
Solid wooden TV stand with a walnut finish. This console features a minimalist sleek, subtle and elegant design. Its upper area includes three shelves and the lower part offers some space in a wide storage compartment.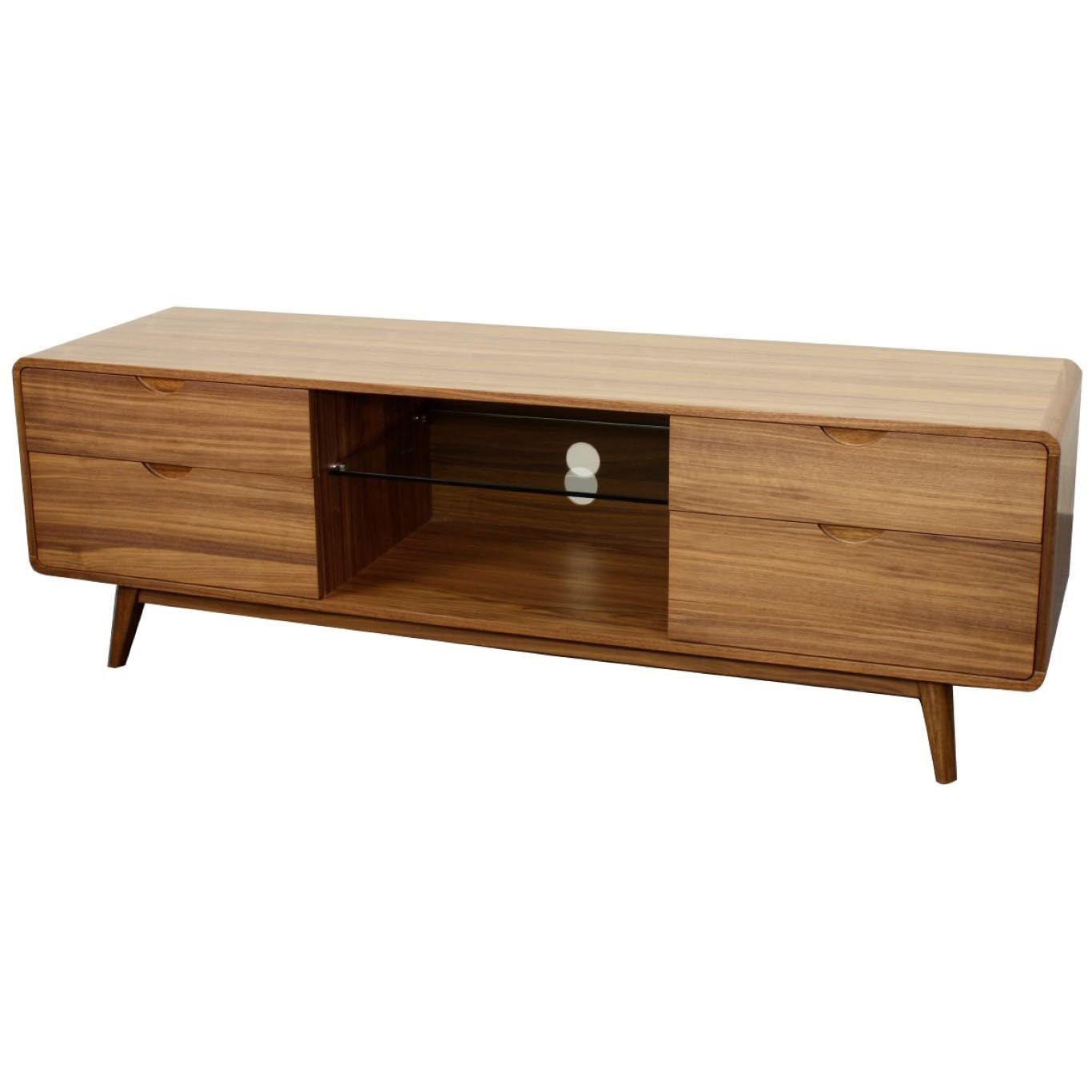 Presented here solid wood tv stand called The Murtaugh has a very nice walnut wood finish and veneer matching. Presents Scandinavian retro style with functional drawers, curved edges and one glass shelf in the middle.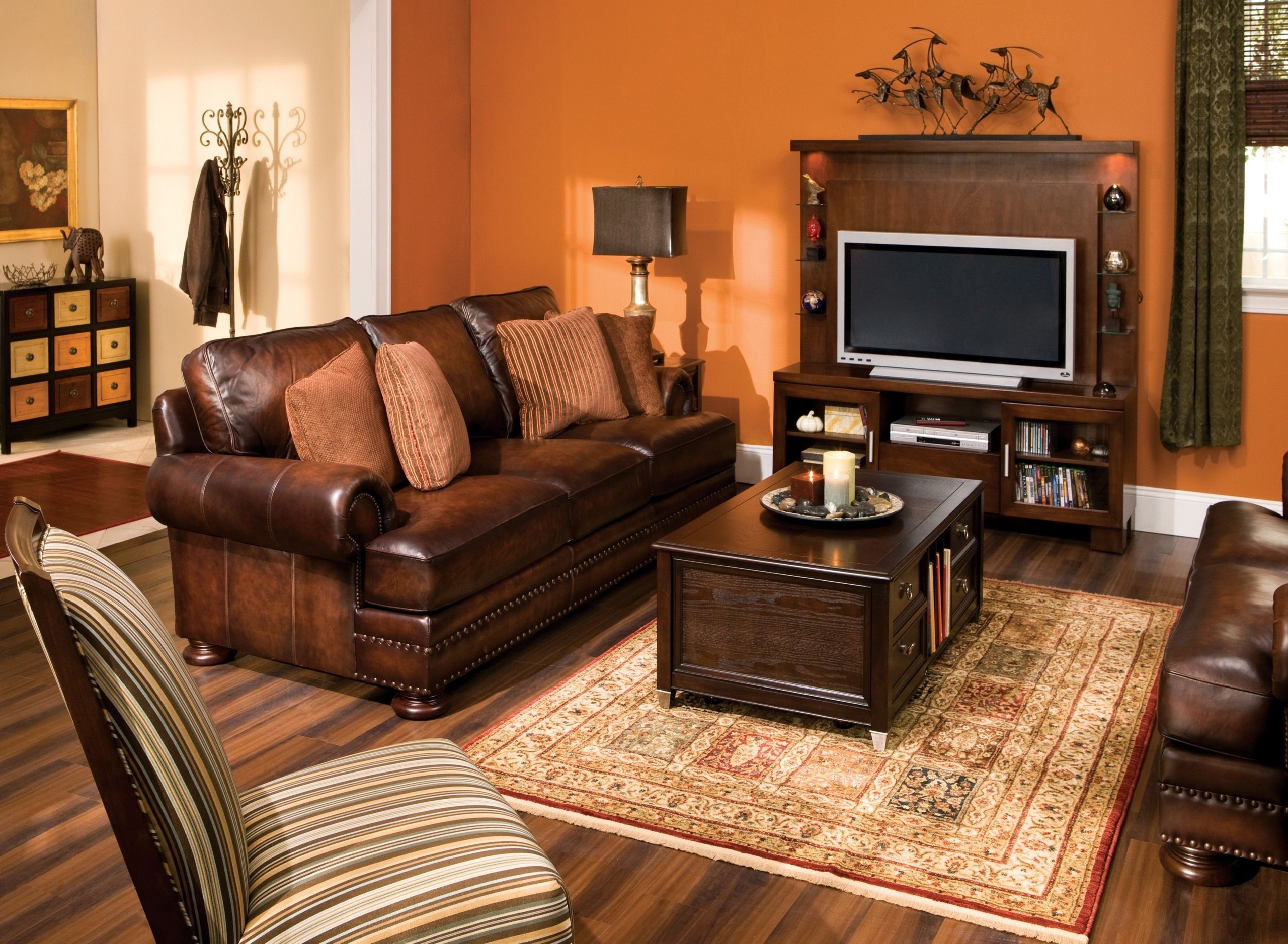 This combination - walnut wood with high-quality leather, you can admire endlessly. Wooden traditional tv stand with a dark espresso finish favors the upholstery of classic furniture, also with strong coffee color. Walnut living room furniture for you.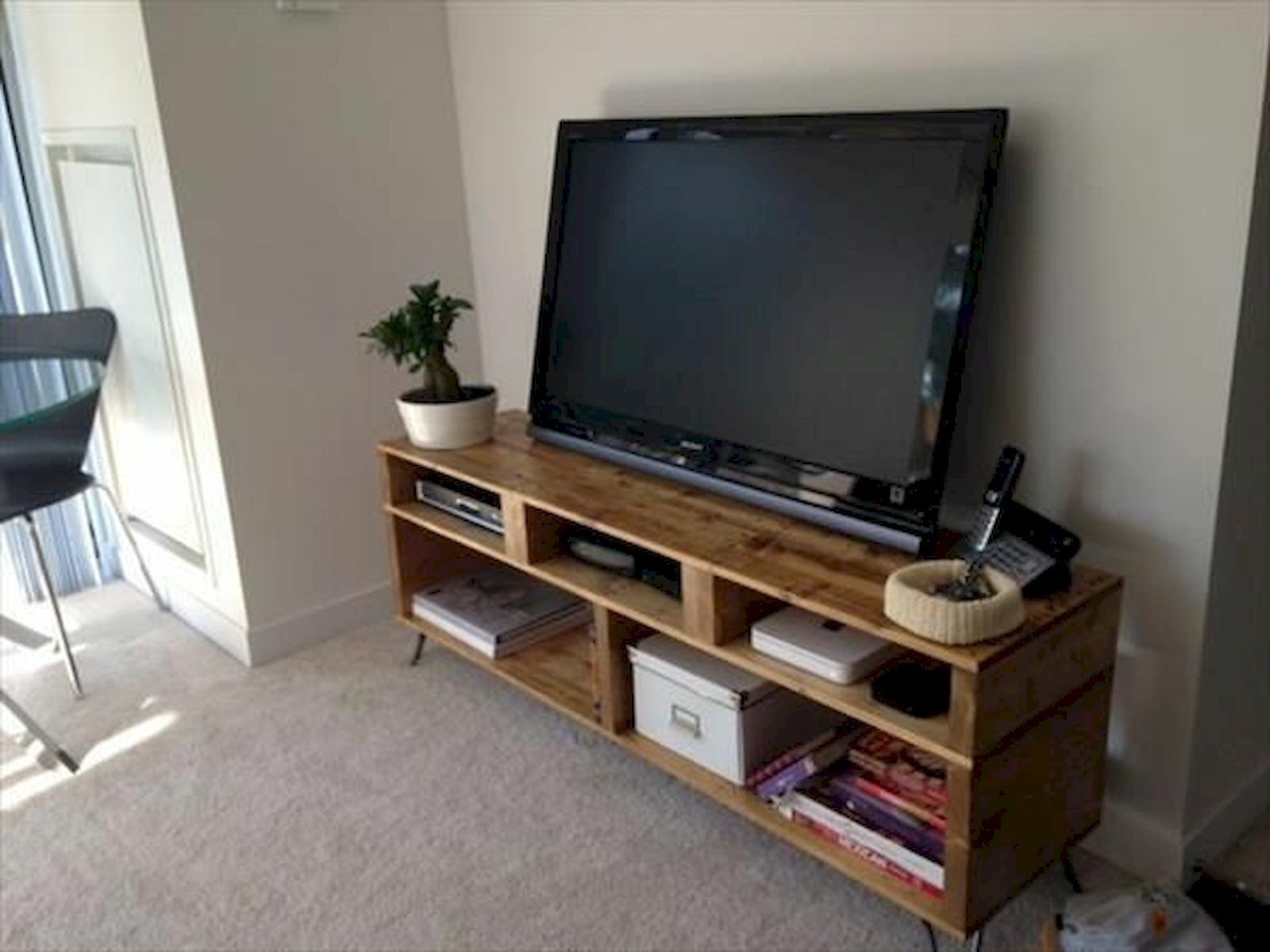 Since we already fill the space with a TV table. It should have plenty of space to offer. Our favorite movies, records, books somewhere must find their place. This solid wooden table has it all, and in addition it is very good-looking.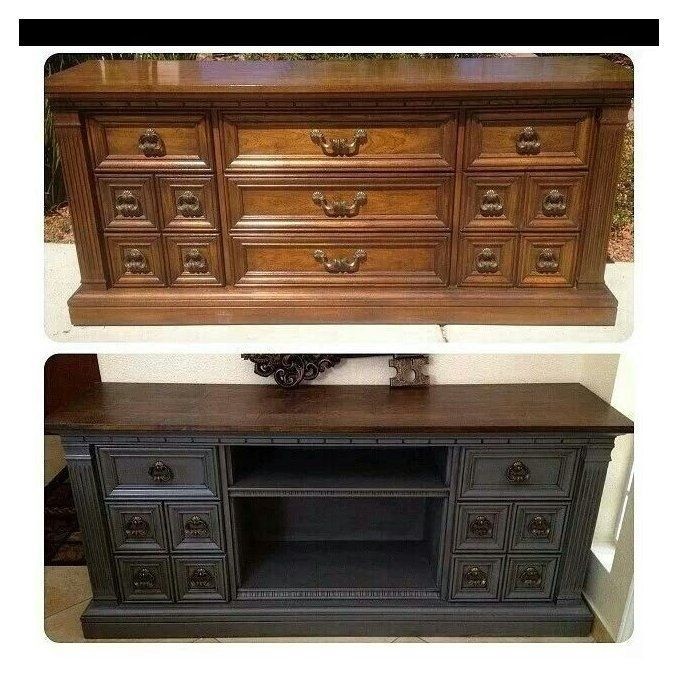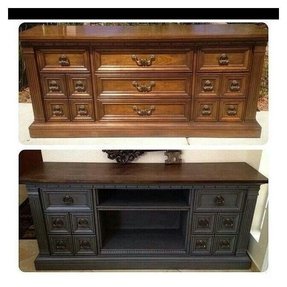 Wooden TV cabinets that provide large top spaces for different kinds and sizes of TVs. The upper one offers small side drawers and large central drawers and a brown finish. The lower one is darker and offers two storage shelves in its central part.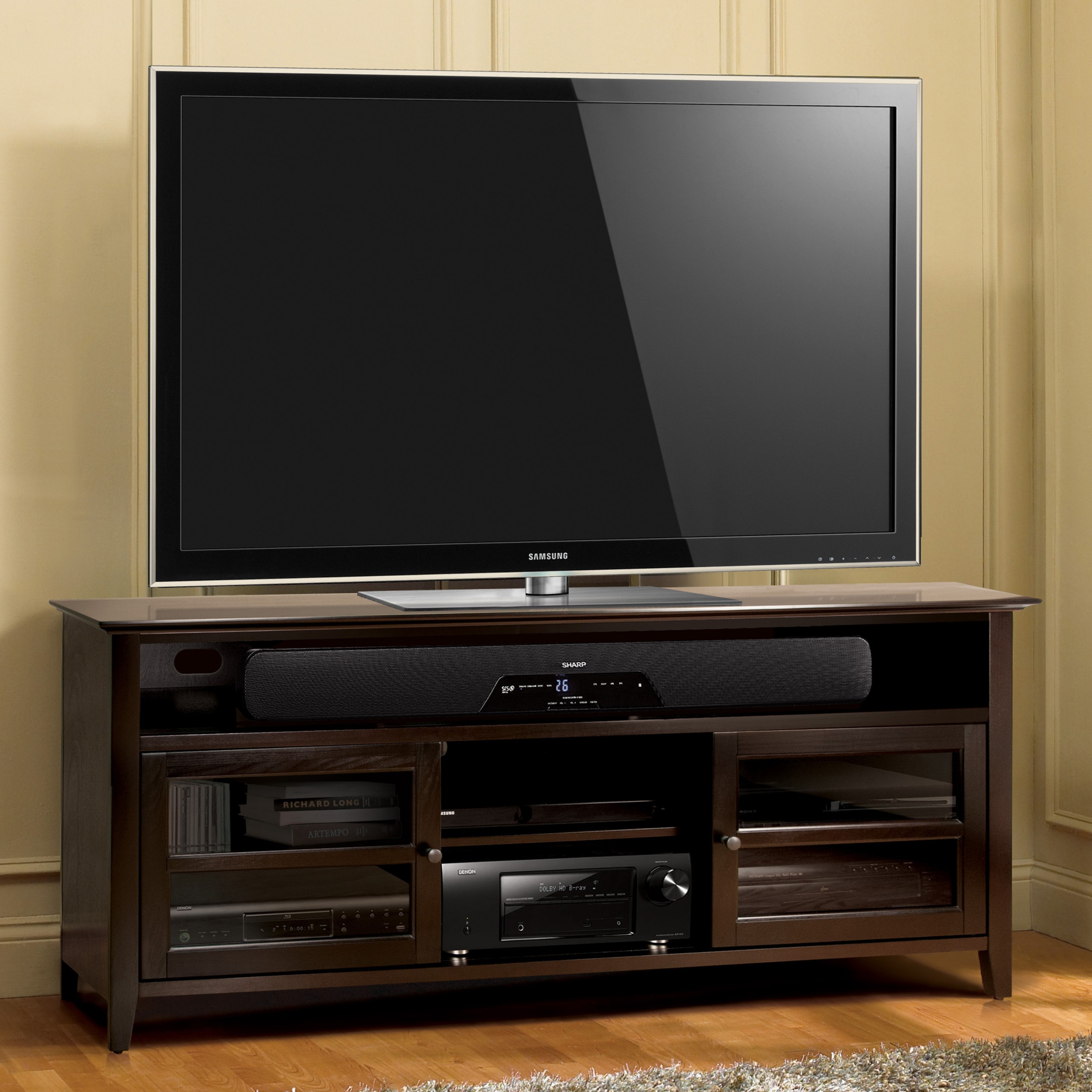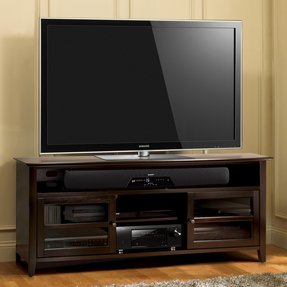 TV Stand
This elegant TV stand in a dark espresso finish accommodates 65'' flat screen TVs, and provides 175 lbs of weight capacity. Crafted from solid wood, the stand includes 3 open storage compartments, and 2 one-door cabinets - each concealing 1 interior shelf.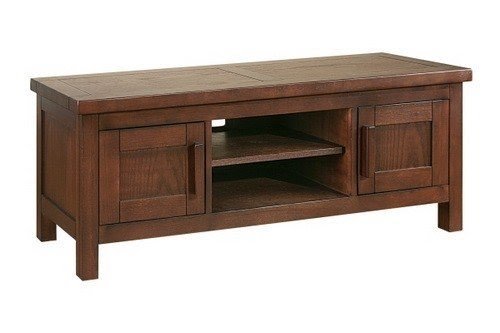 LCD/ Plasma TV Stand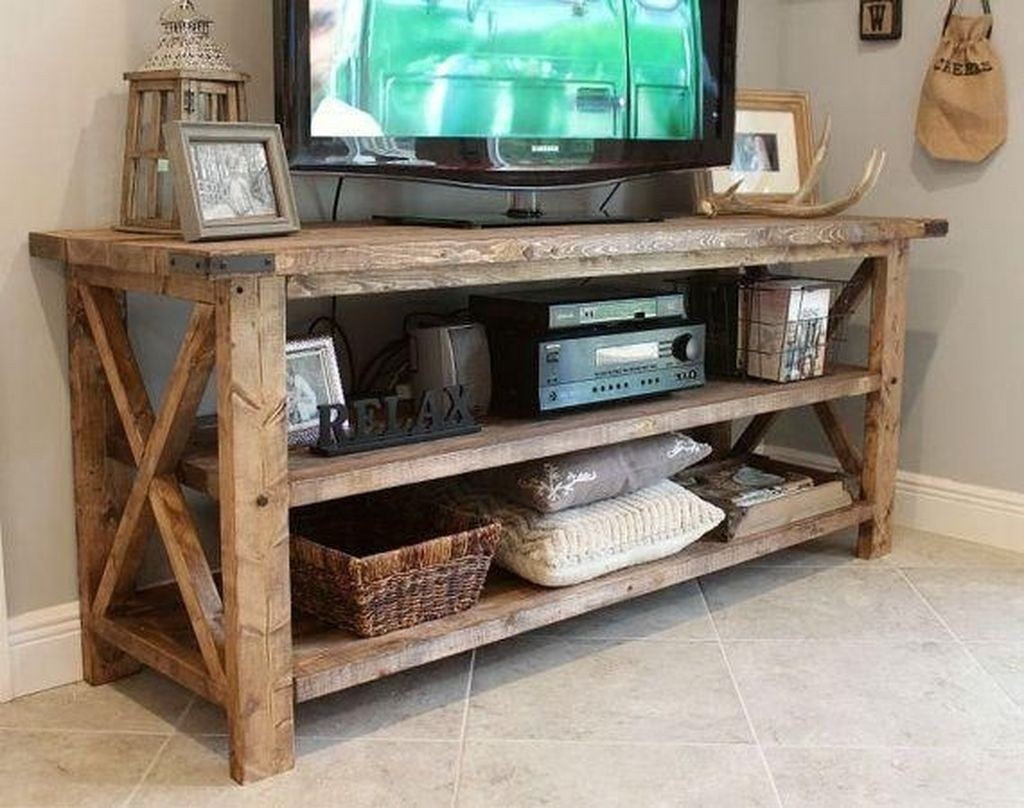 Rustic Tv Console Solid Wood Tv Console
Emanataing with country elegance and durable usage, this TV console is as sturdy as they come, characterized by solid wood construction in natural finish. Features a large top with metal reinforcements, 2 open shelves, and X-shaped sides.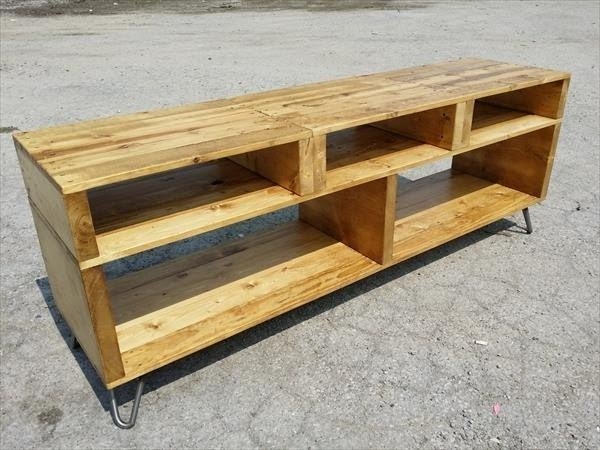 This solid wooden TV stand enchants with its raw, rustic design, obtained thanks to the use of pallets (properly brushed and sanded) and beautiful, metal, hairpin legs. It features 5 shelves of storage.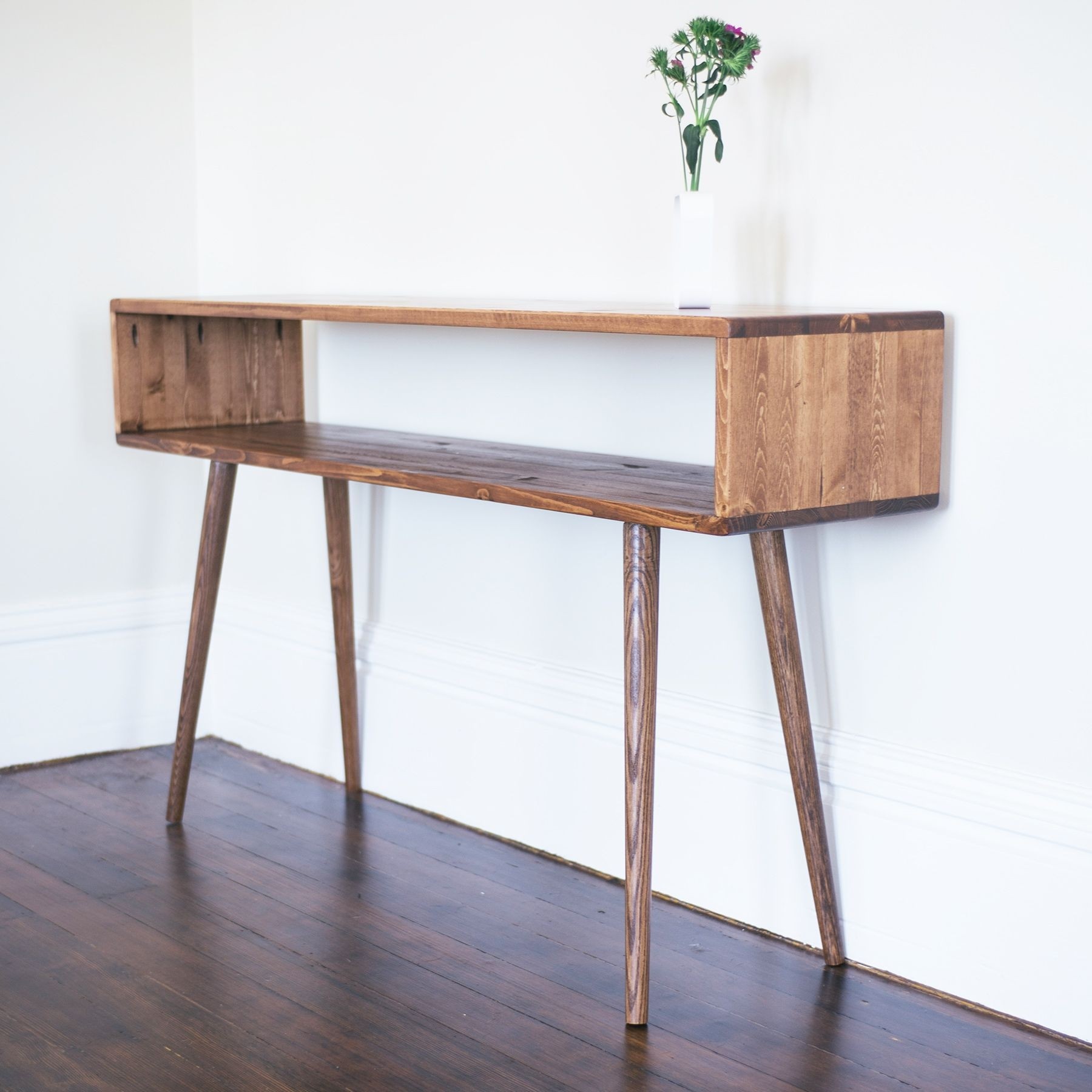 this is a lovely console and wants to be my roomie for romantic comedies and cheesy TV :: Dimensions: 48" L x 28" T x 12" D; Opening is approx. 9"H Material: Hand-stained solid wood Attributes: Made to order. Please allow 4-6 weeks for delivery. Attribute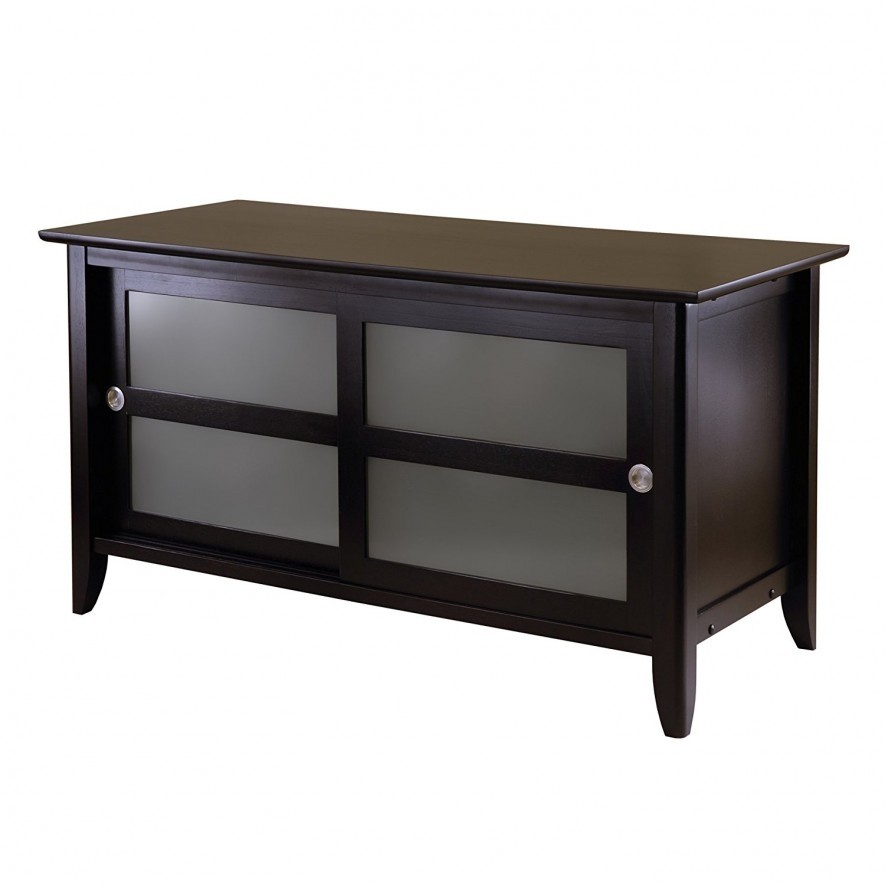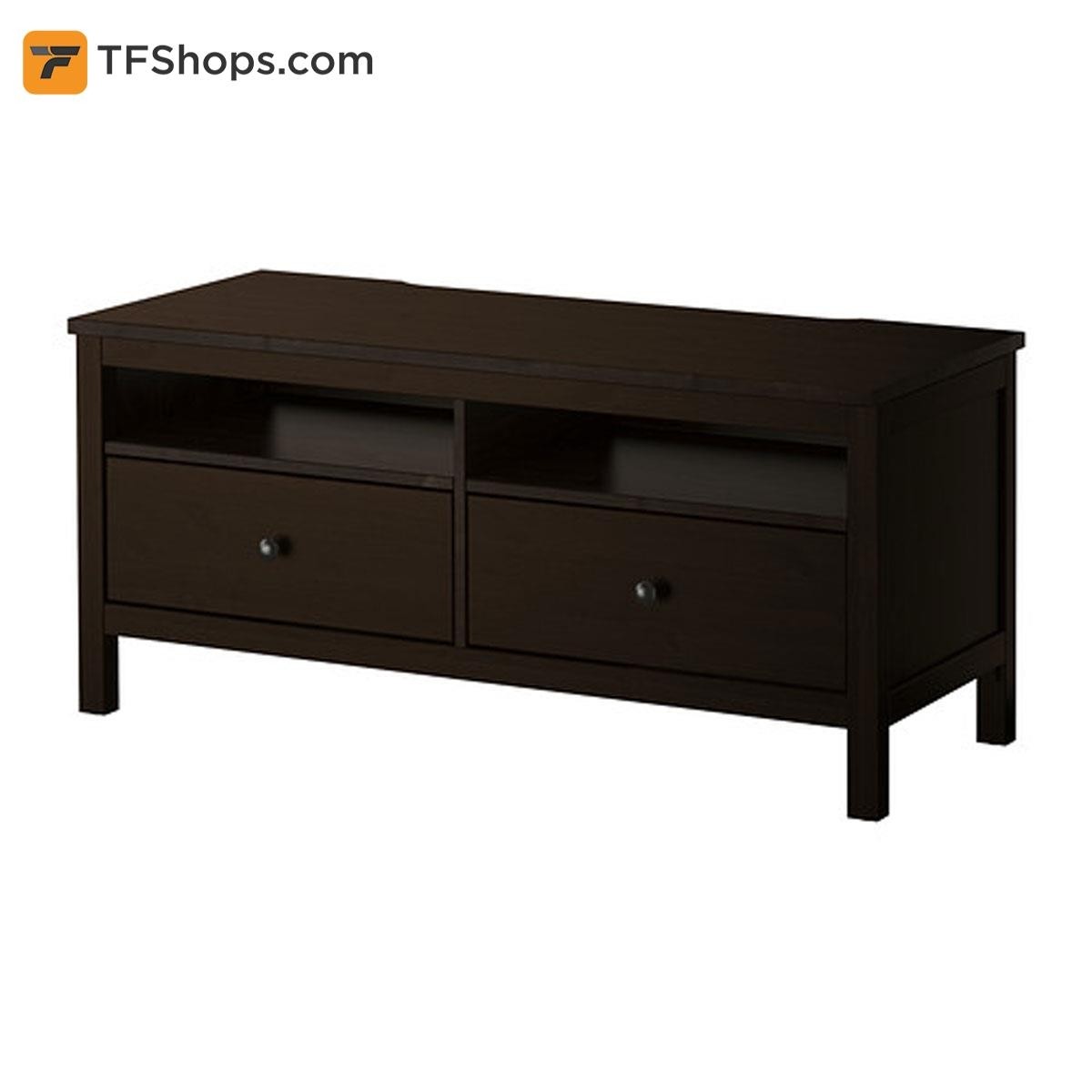 HEMNES TV bench IKEA Solid wood; gives a natural feel. Vent at the top of the TV bench helps improve air circulation around electronic components.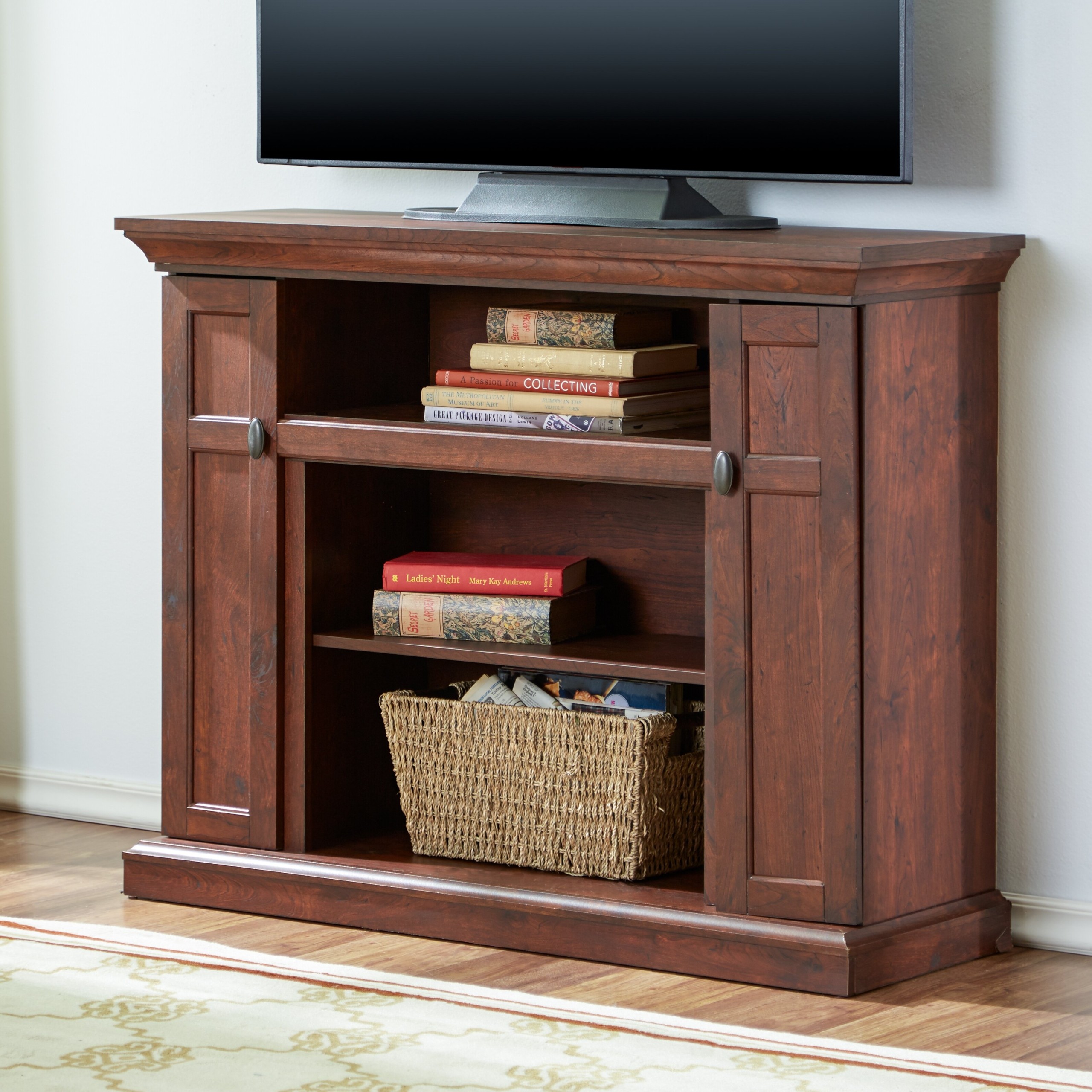 Billington TV Stand
Very original and very dignified TV stand. It is relatively high. It has two cabinets with doors closed and three open shelves. This allows you to organize in it also a variety of items. It is stylish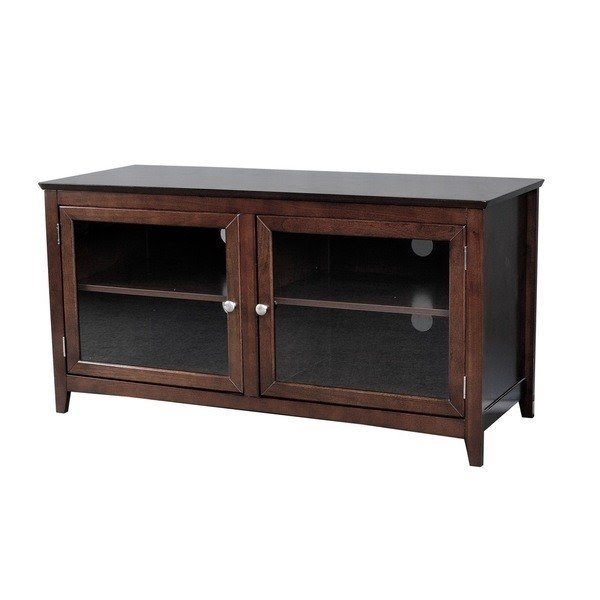 48-inch Solid Wood TV Stand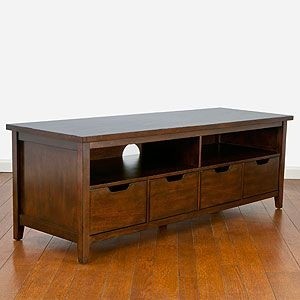 I like the pull-out drawers. Could put toys in there instead of DVDs, etc. Not sure about the finish...Would be easier to re-stain than other styles I like.
Klaus TV Stand
Elegant contemporary wooden stand with a matte black finish. It has a rectangular top for up to 52-inch TVs, recessed panels, low legs. Both 2 side full door cabinets and a central one with 2 glass doors have 1 shelf each and round metal knobs.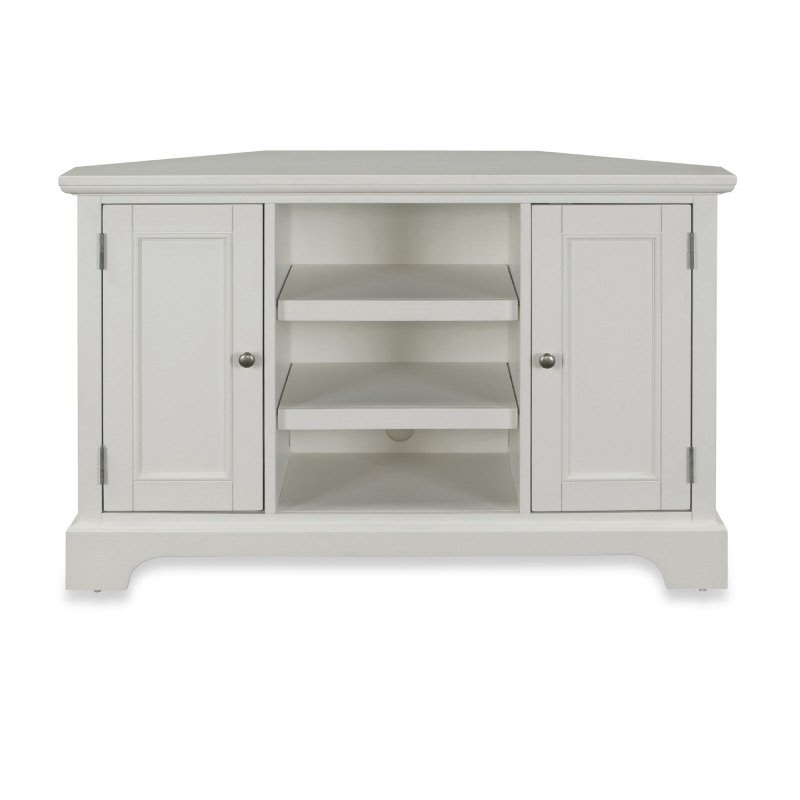 If you don't have space or funds for an over-the-top, oversized TV entertainment unit, why not try a simple, minimalistic TV stand instead? Doesn't take much space, can be bought cheaply and does its job pretty well!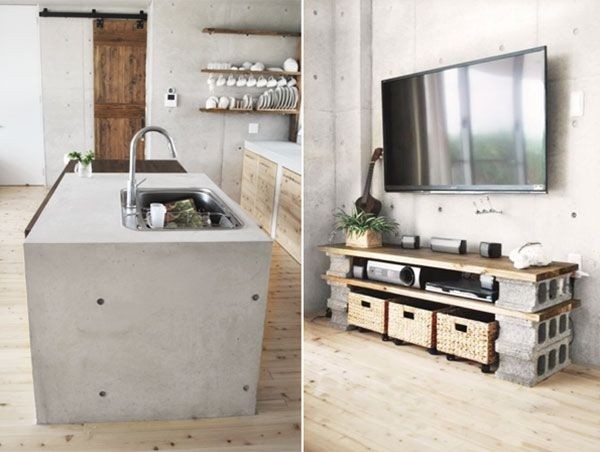 Now you can easily create your own TV stand with a little help from some cinder blocks and wood, creating a truly original and appealing option for your interior and a practical one at the same time.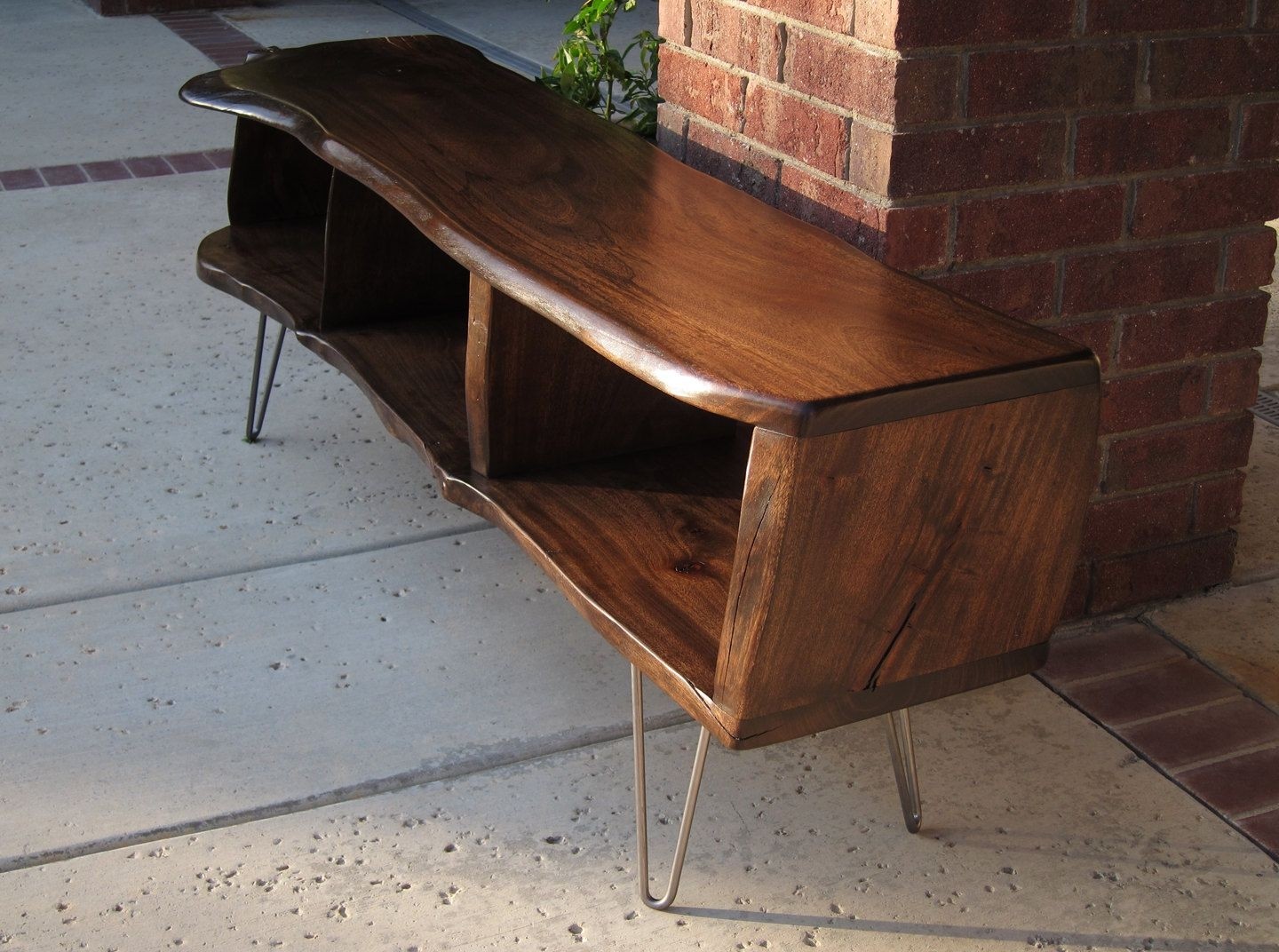 Reclaimed Wood Rustic Log TV Stand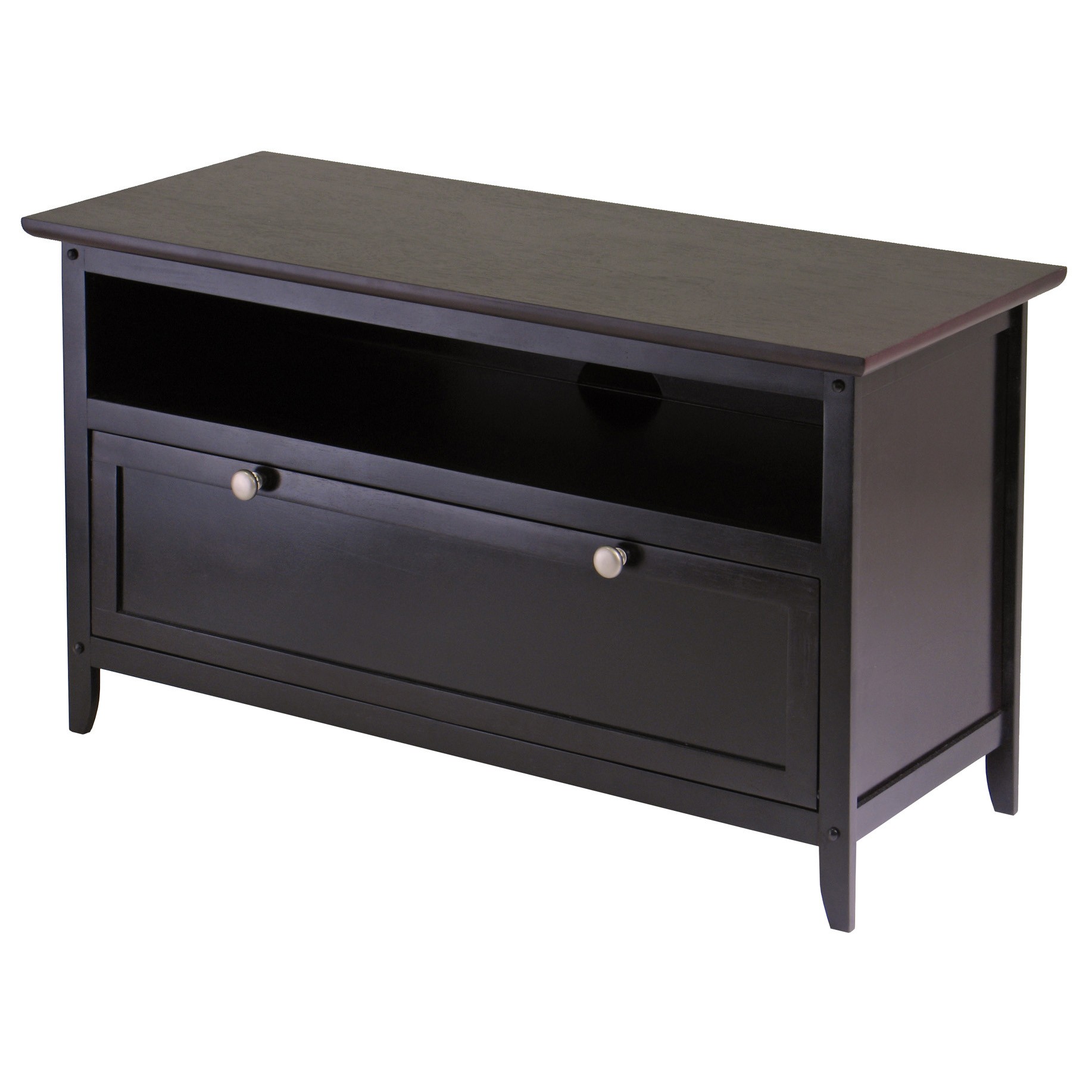 Add style and elegance to your living room with this amazing TV stand. It has got solid wood construction and espresso finish. It is a perfect base for your TV. You will be impressed how cool this TV stand is.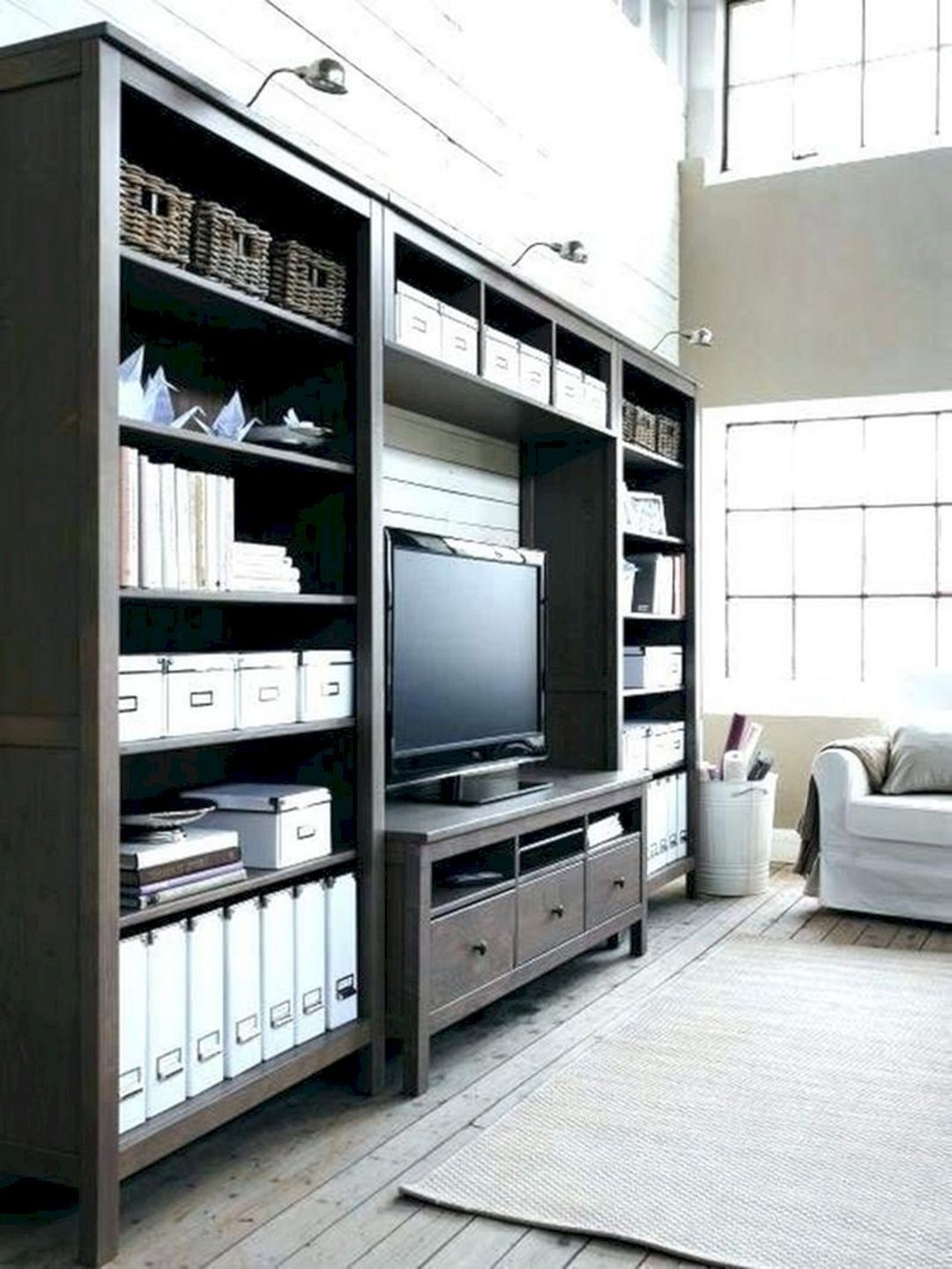 A timeless and functional natural solid wood TV stand with additional shelves. The whole entertainment center provides plenty of space and features simple stylization, so it looks very nice in any TV room.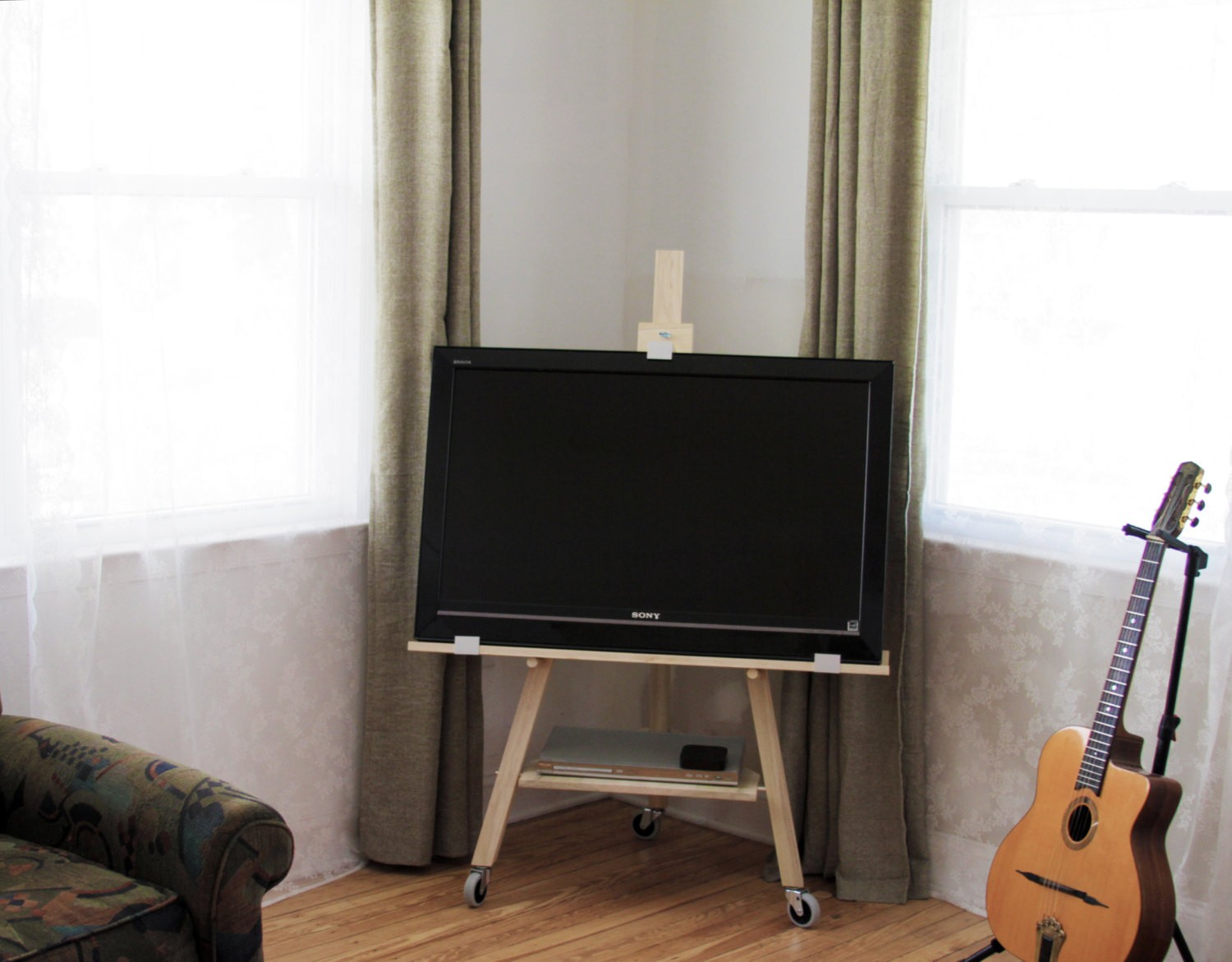 A very modern TV stand/easel for sale. European style, solid wood, unfinished, on casters for easy moving around a room. Excellent addition to a city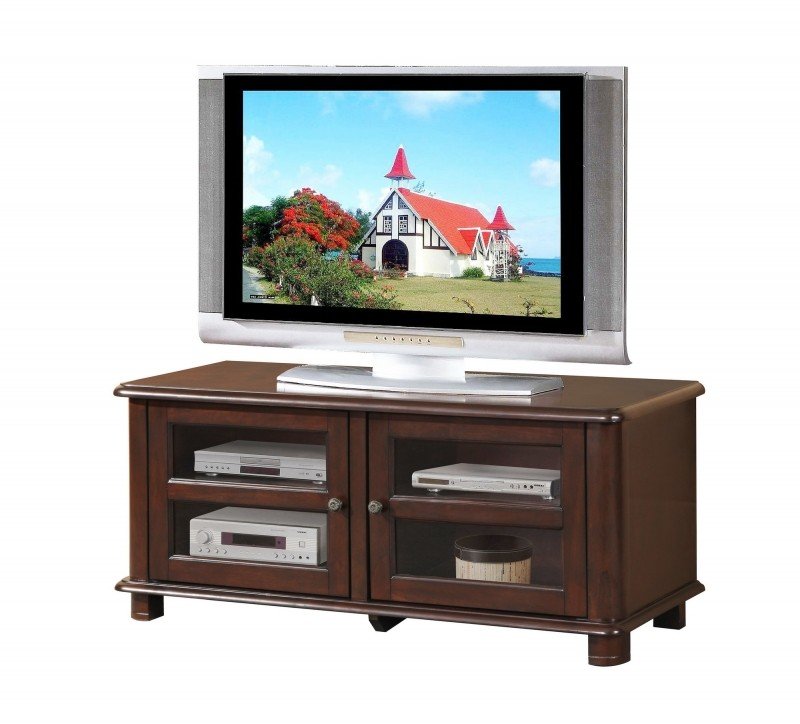 Hannan TV Stand
It is a very elegant and very practical TV stand. It has a special place to place TV. It is also equipped with special shelves, which are perfectly suited for additional audio-visual equipment. Shelf under the TV looks very good and well presented.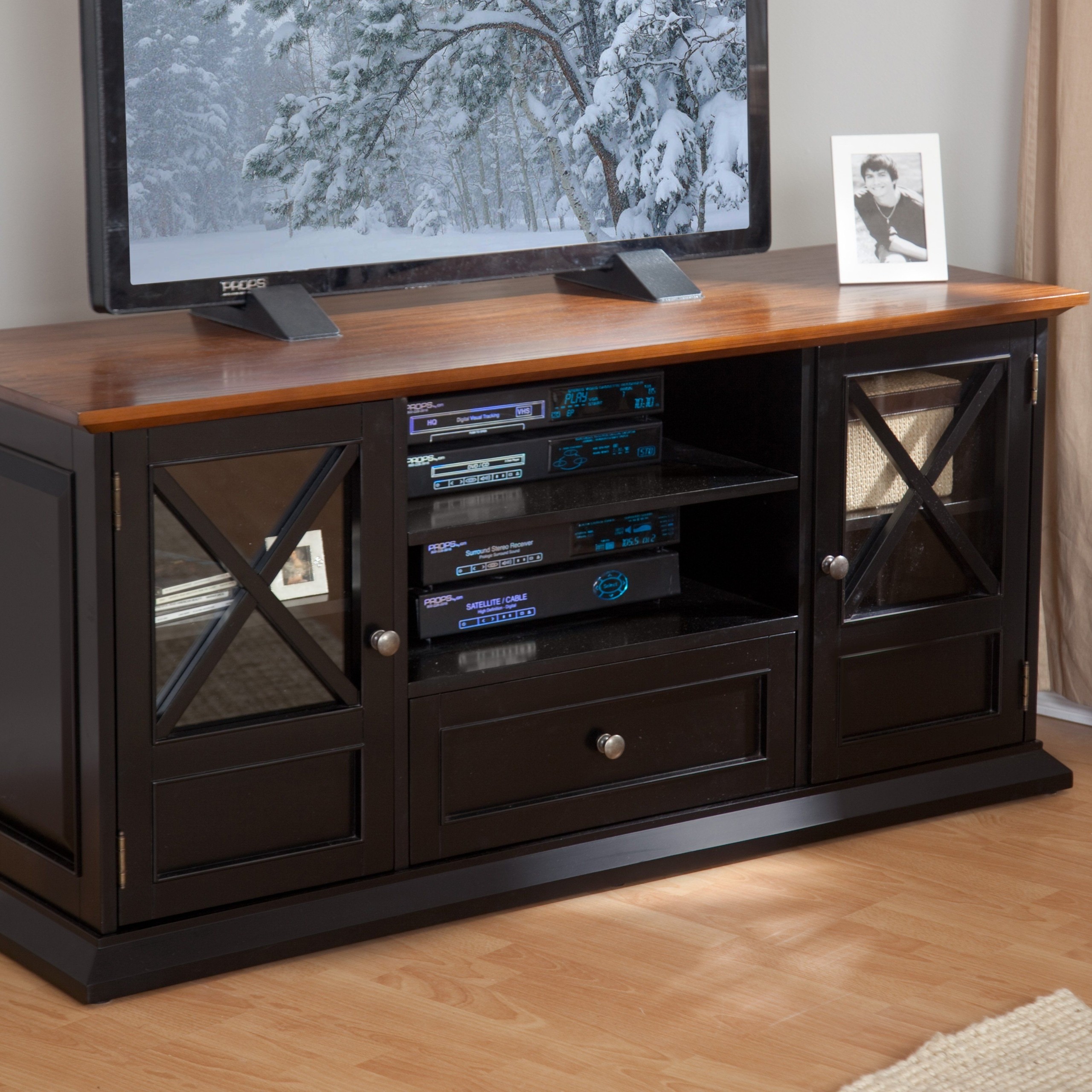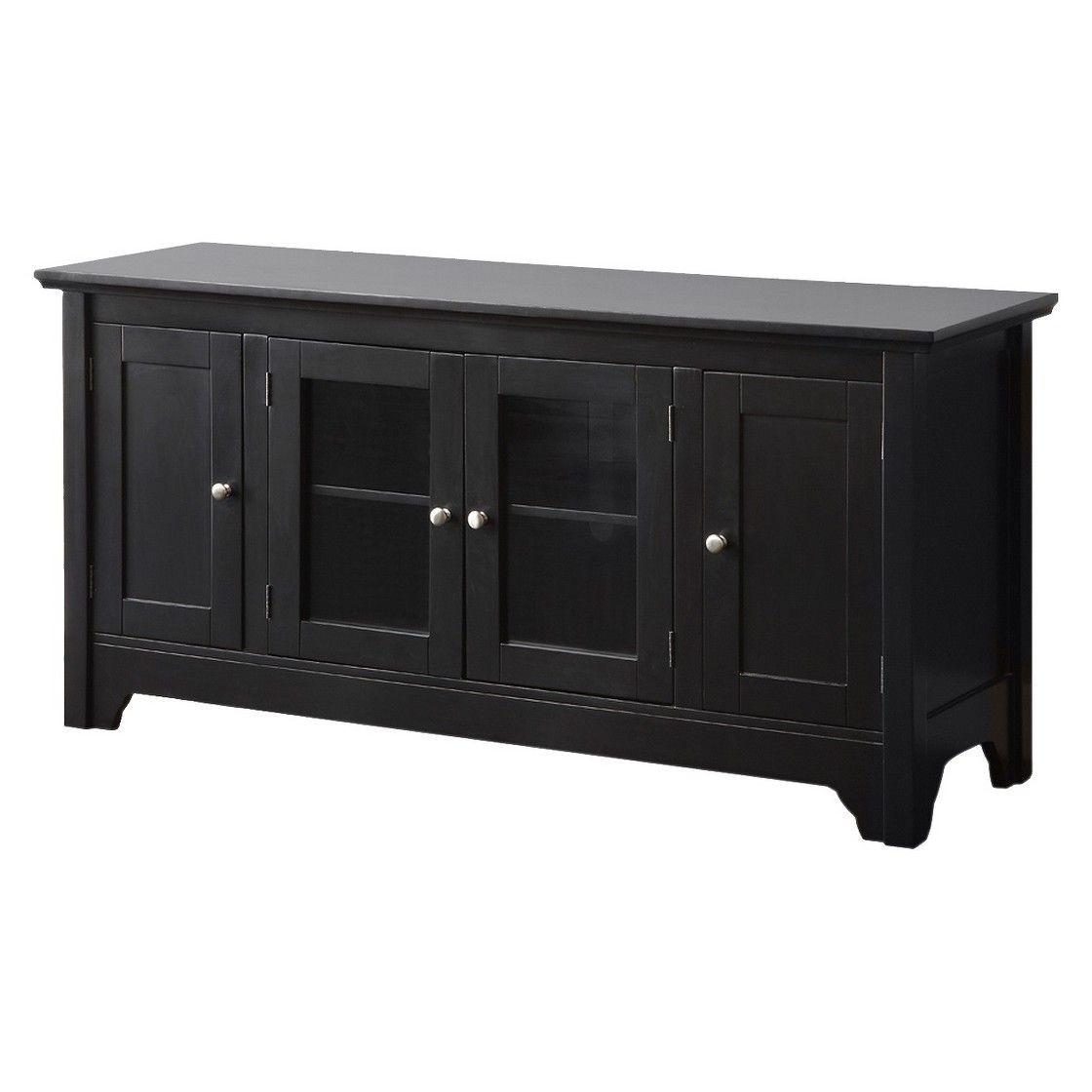 *** Solid Wood TV Stand - Black (52")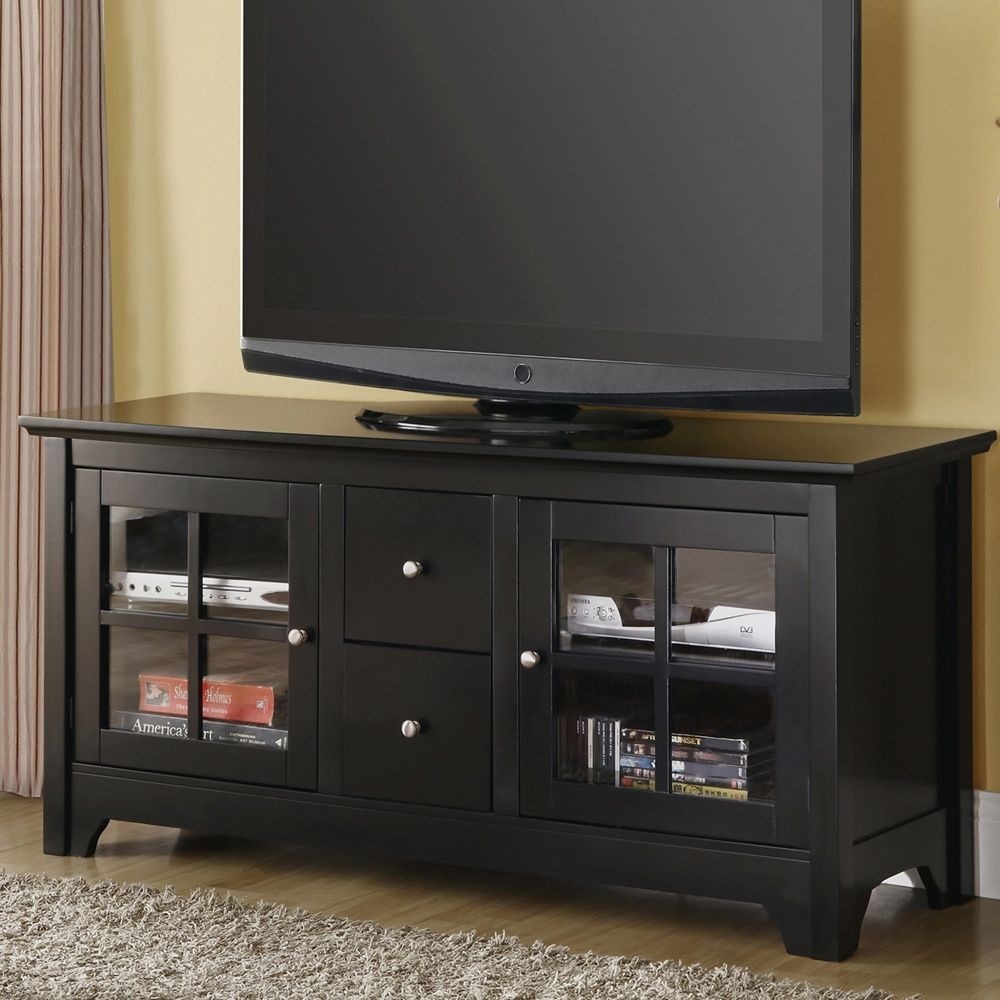 52 in. Black Solid Wood TV Stand $359.99