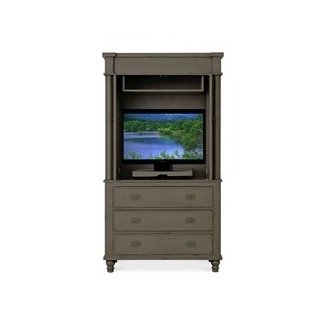 Products
When choosing an RTV furniture, it is not only worth considering what equipment we use today but also think about the future. This tv armoire with doors and drawers was made of wood and fibreboard. The whole, however, is kept in a fashionable gray color.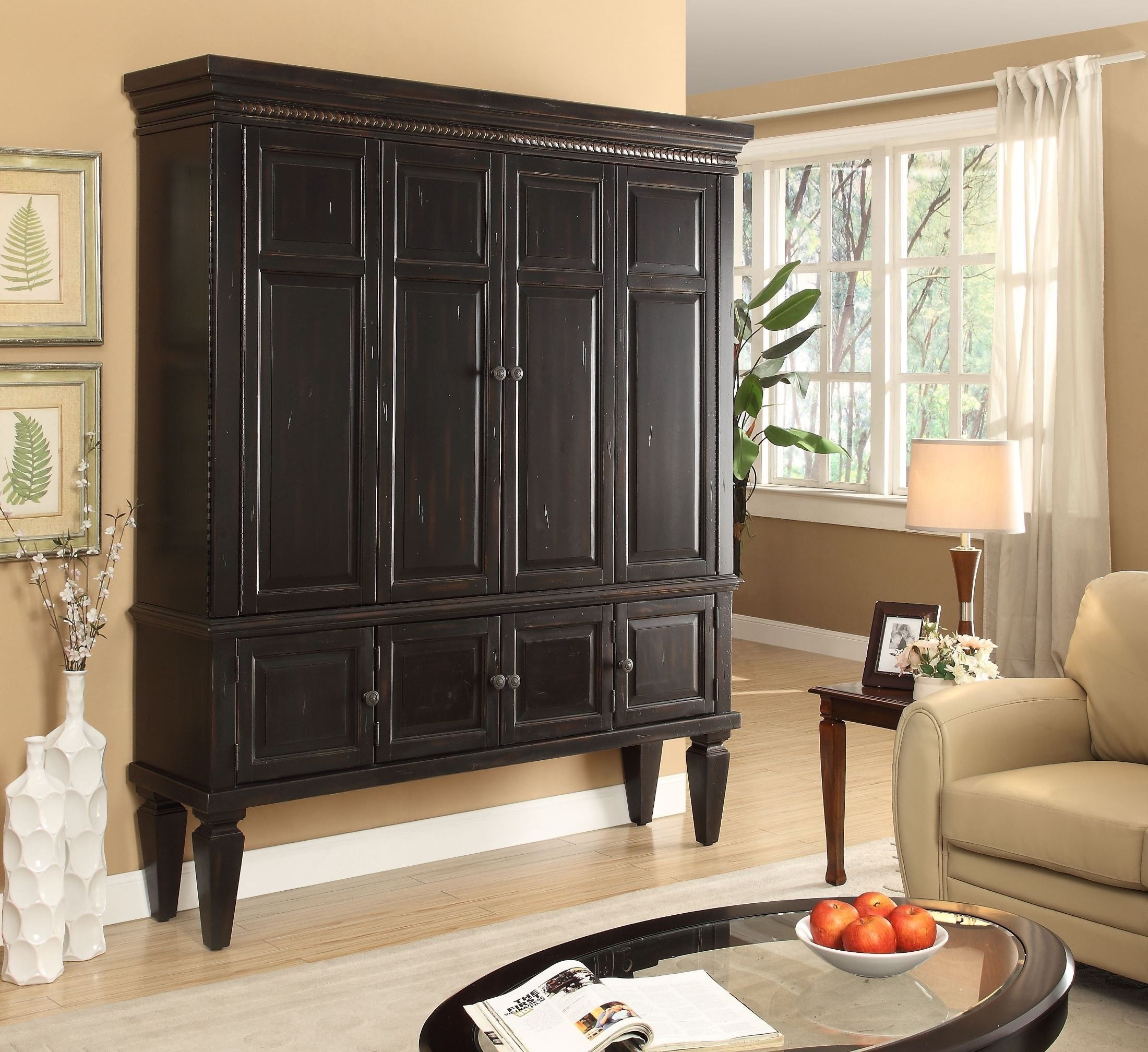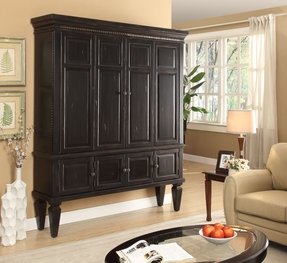 Venezia 73" Entertainment Armoire
Spice up your home with functionality and elegance while deciding on this 73-Inch Entertainment Armoire in Vintage Burnished Black Finish. Crafted from poplar solids/birch veneers, the armoire offers spacious storage sections, and sturdy construction with 4 stylish legs.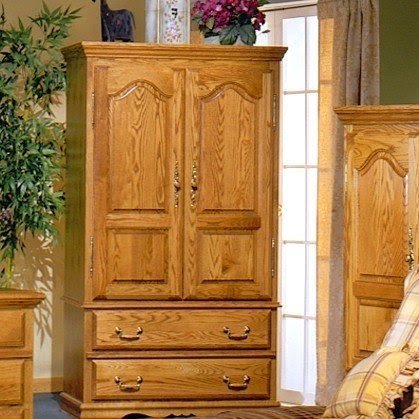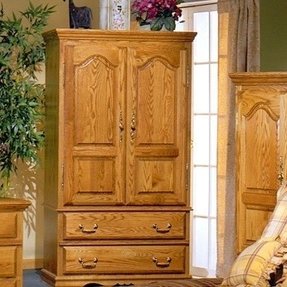 Country Heirloom Large TV Armoire
It is a country heirloom large TV armoire that has got an adjustable shelf and cedar finish. It is perfect for your living room area. Everyone will tell you how amazing it looks in your home. You need to have it.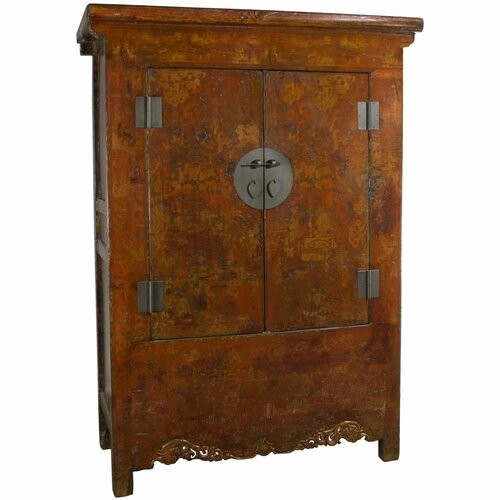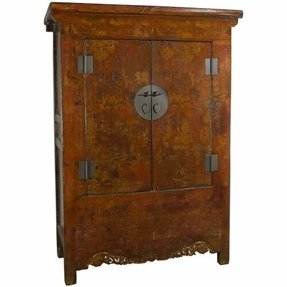 Armoire
Old-fashioned cabinet made of carved, dark wood with metal elements, This piece of furniture is a little bit worn-out, but it looks good. This wardrobe can be used as a TV stand or liquor cabinet in vintage interior.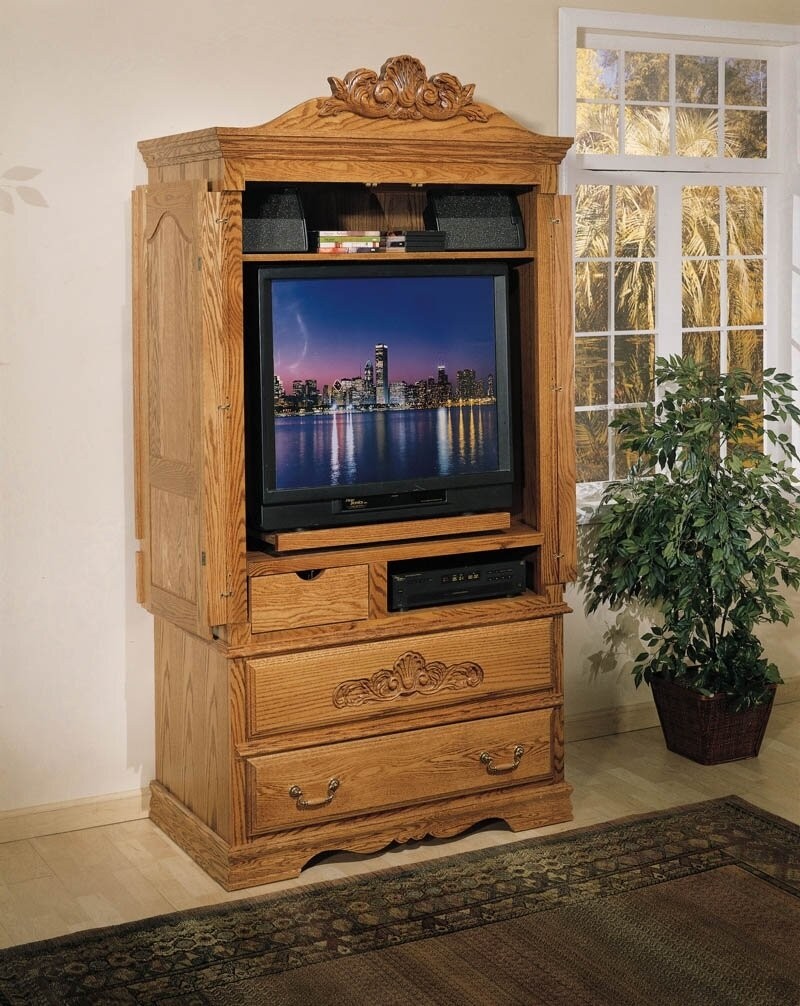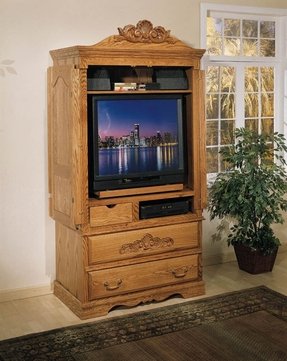 Country Heirloom Large TV Armoire
Made of northern oak wood structure is a beautiful heirloom on the tv. Perfectly carved an unusual decoration for any interior. The traditional style and a warm shade of wood give the interior a cozy character.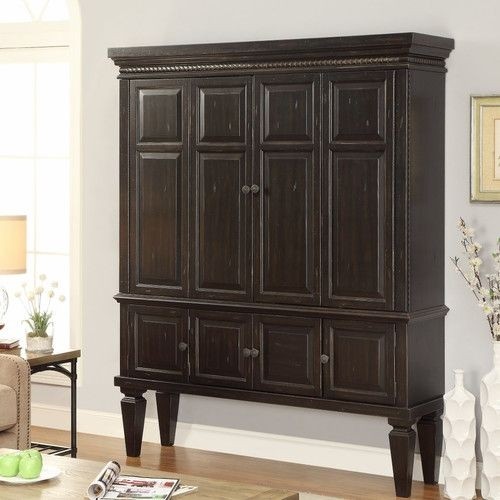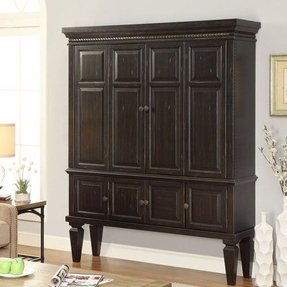 Venezia 65" Entertainment Armoire
Inspired by Italian country style, this 73-Inch Entertainment Armoire in Vintage Burnished Black Finish. Crafted from poplar solids/birch veneers, the armoire offers spacious storage sections, and sturdy construction with 4 stylish legs.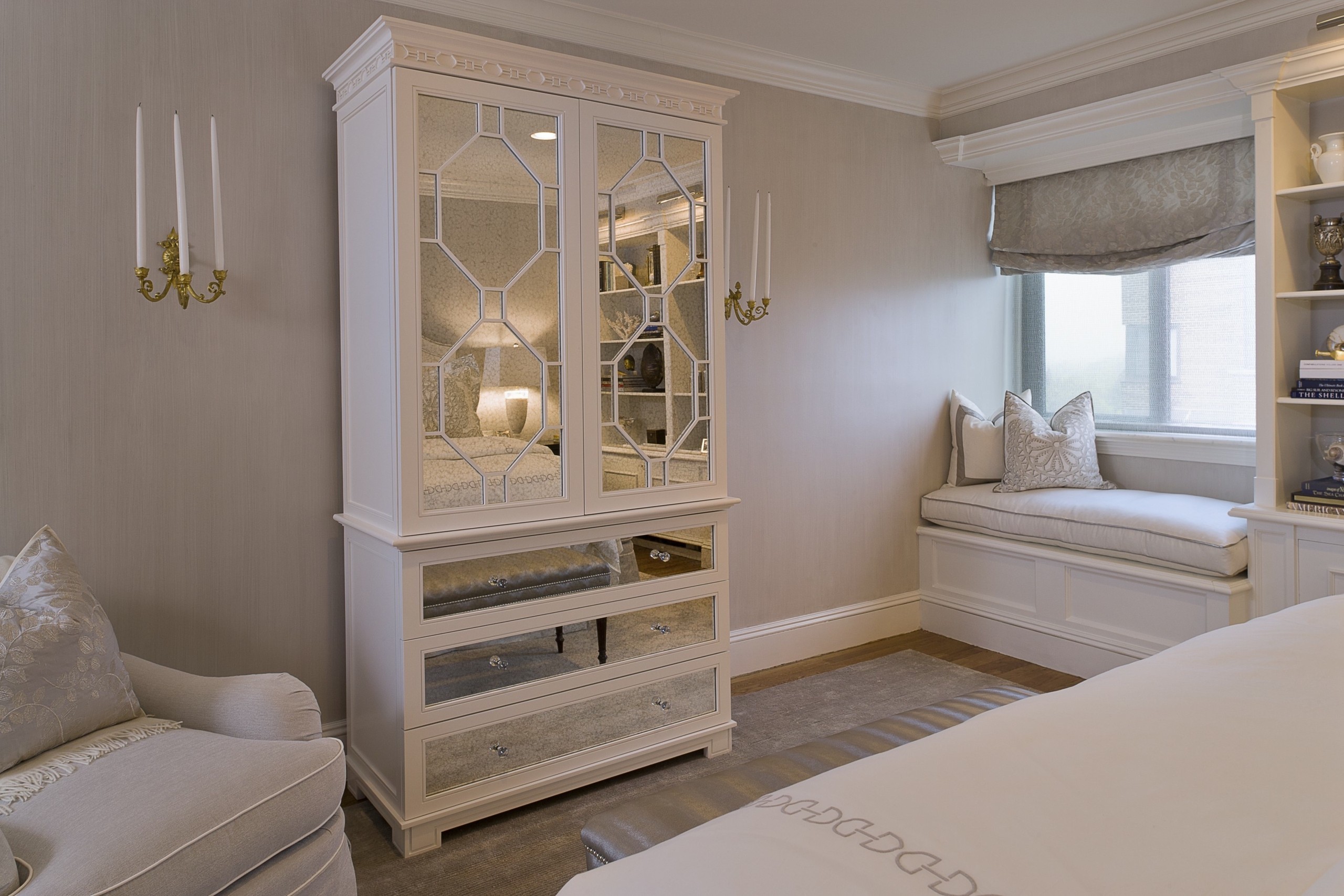 12 ways to turn a bedroom into your sanctuary
This beautiful armoire constitutes a magnificent example of classics in a modern edition. Patterned mirror combined with ornamented drawers provide style and practicality. It's universal design will suit both traditional and contemporary interiors.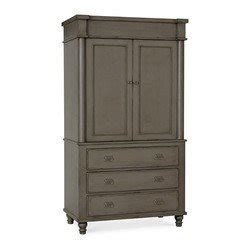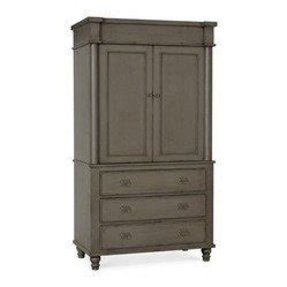 Products
Simple wooden cabinet covered with grey paint. It has three drawers intended to storage frippery or clothes and two-door closet which will play its role the best as a liquor cabinet or TV stand (but of course, you can use it to clothes too)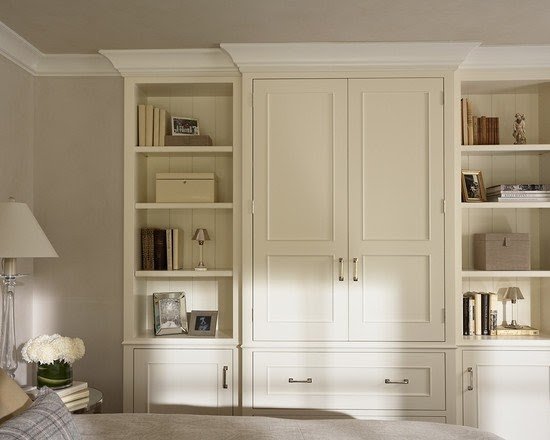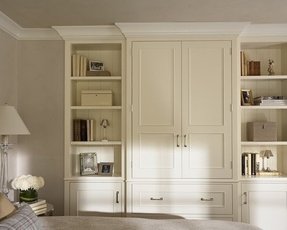 Built
White furniture brings freshness and visual enlargement indoors, and is recommended in particular for smaller spaces. This tall TV armoire, however, offers much storage space, serving as a media storage, dresser and display shelf tower.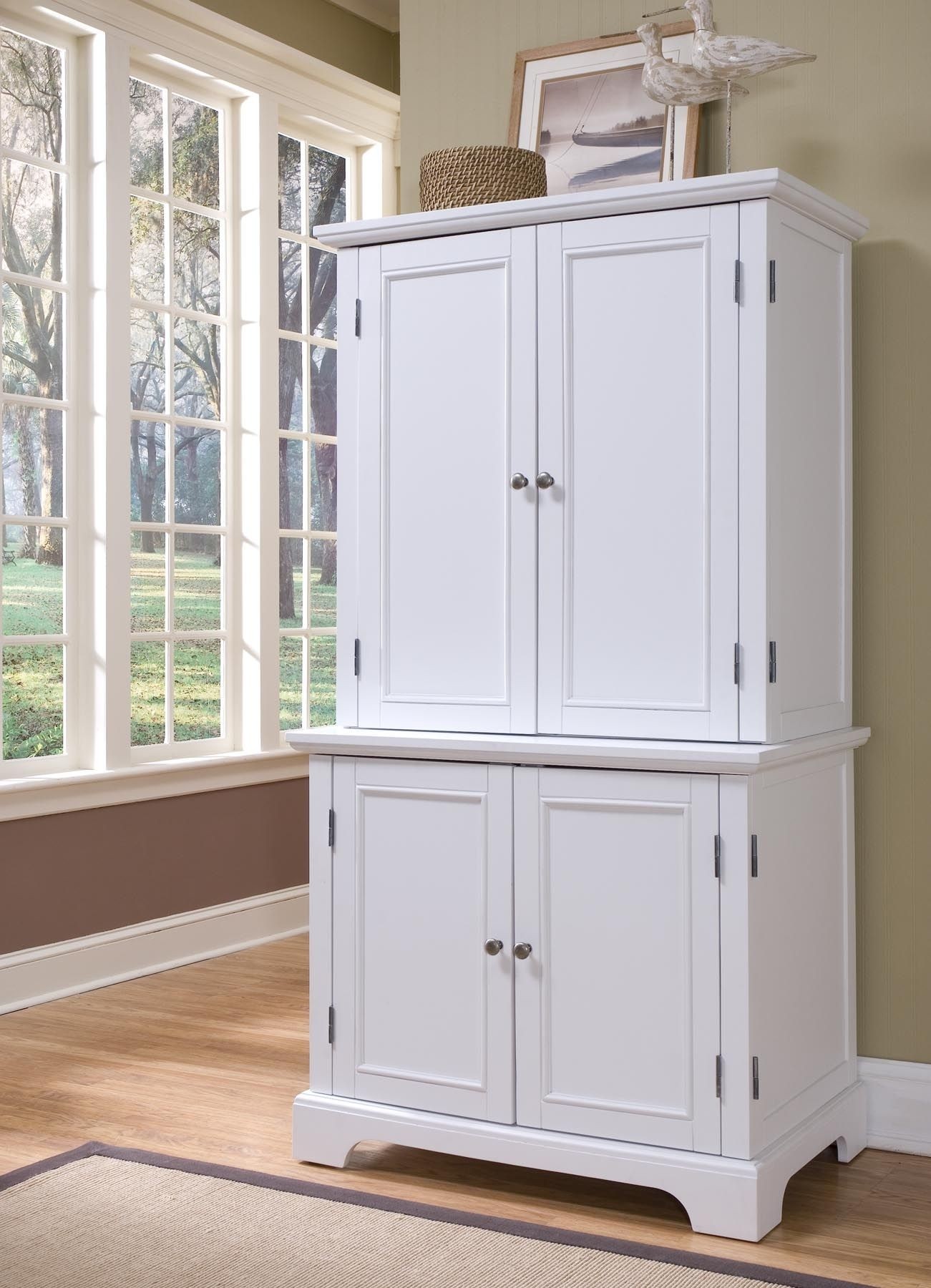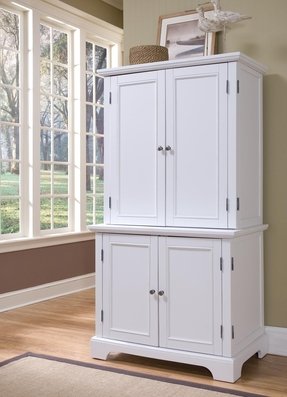 Naples Armoire Desk
Very capacious armoire that will help you to organize your clothing without paying too much effort. It is practical and stylish, with timeless design pairing seamlessly with most interior settings. It is made of engineered wood with white finish.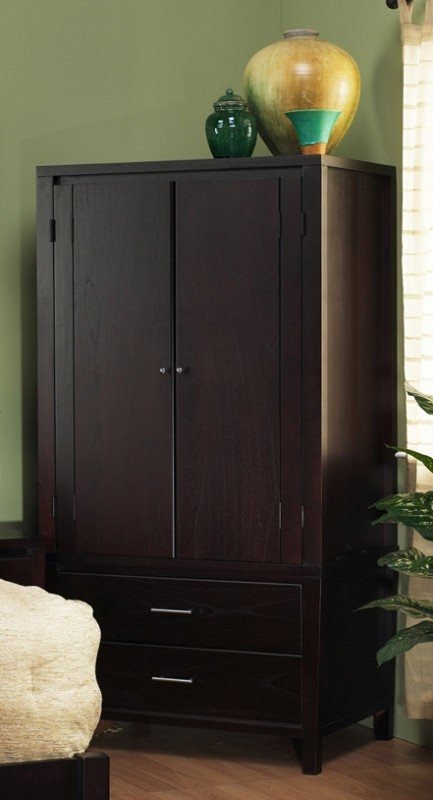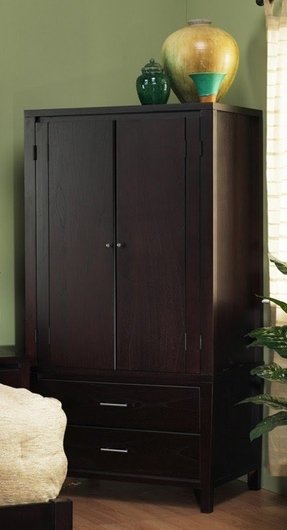 Nevis Armoire
Armoire crafted from mahogany, known for its durability. Finished in dark espresso, it is very elegant. Drawers are very quiet and easy to open. It can serve both as waderobe, and as a TV cabinet. Worth every penny.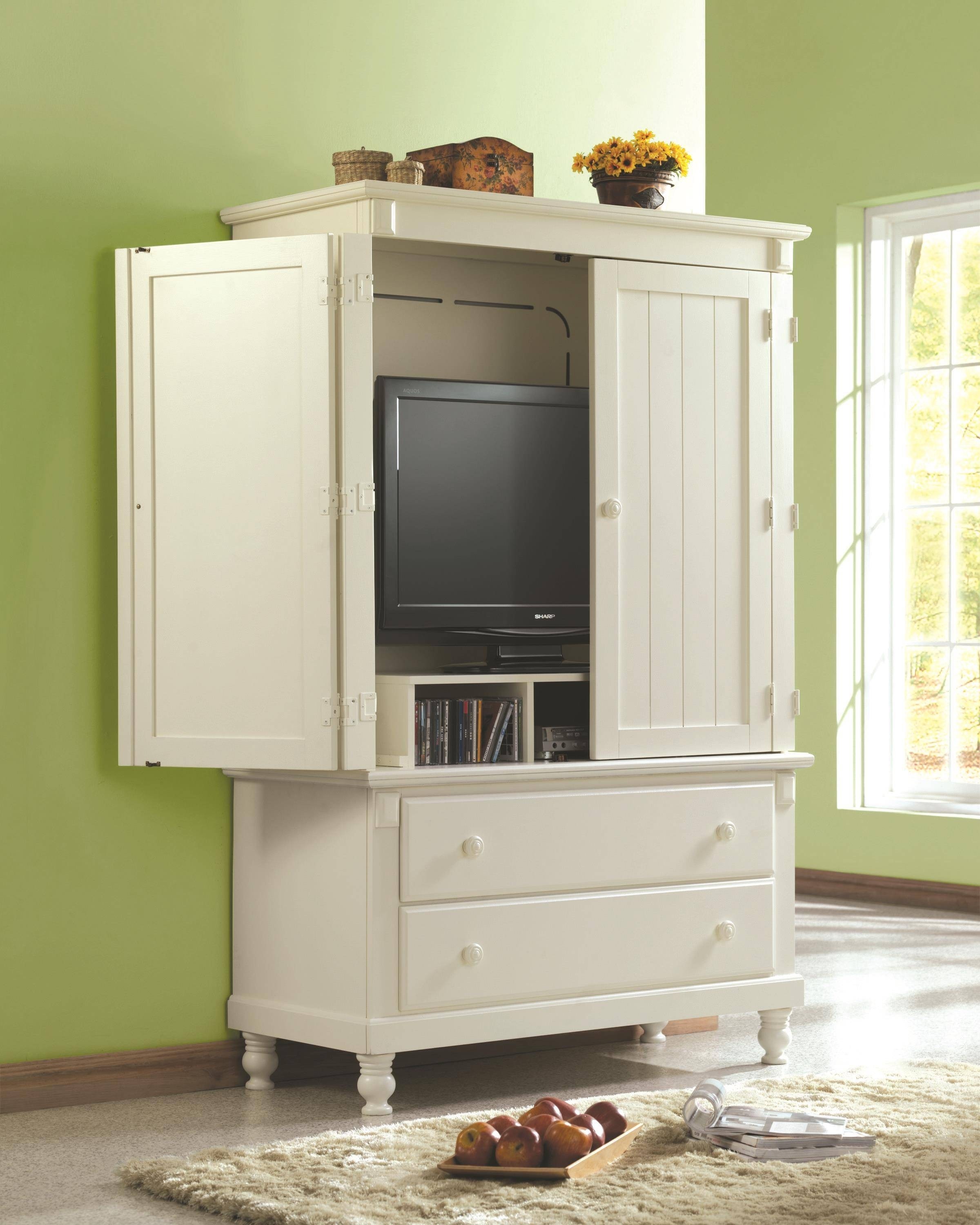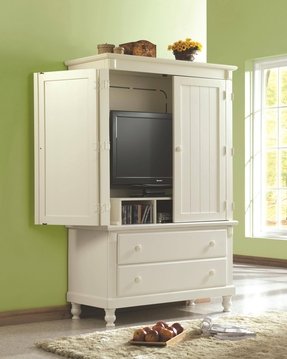 An old-world charm collection styled for today's buyer. This lovely TV armoire with doors and drawers will fit perfectly into shabby chic decors. It measures 44 x 20 x 68"H.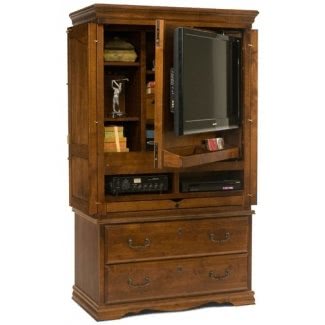 This is something completely different to contemporary furniture: though flat TVs are modern day's inventions, a TV stand might represent 100% traditional look. This TV armoire offers wood construction, drawers and doors with TV stand.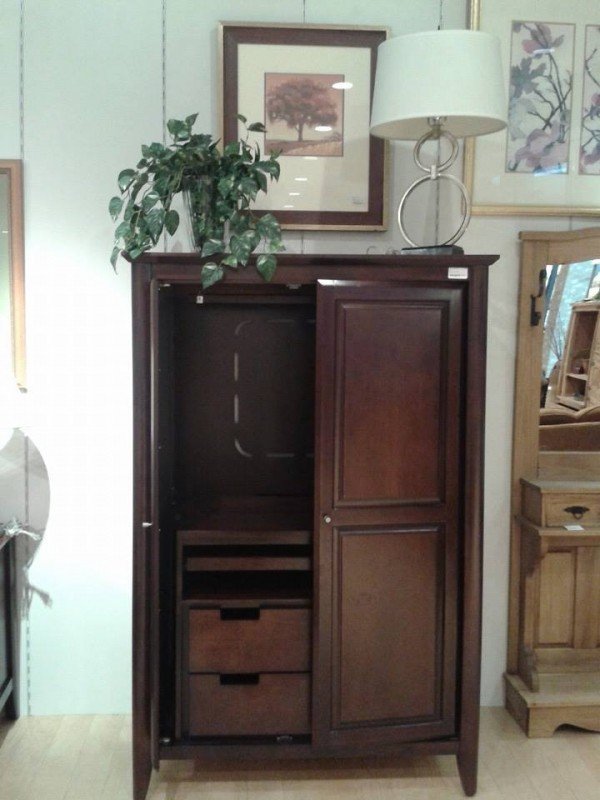 Crafted of hardwood and bathed in a cherry finish, this TV armoire has a spacious inside concealed behind 2 doors with small pull-knobs. Includes 1 large nook for your flat screen, few storage drawers for DVD's and Blu-rays, and open shelving for electronic devices.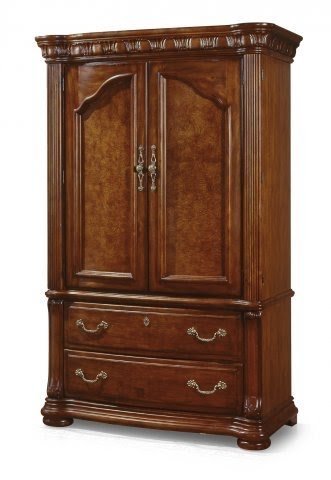 Featuring a burnished pine finish on pine veneers and solids with ash burl veneer accents, this antique-looking TV armoire is not stylish, but also incredibly solid. Wrought iron accents or pronounced carvings emphasize its ornate character.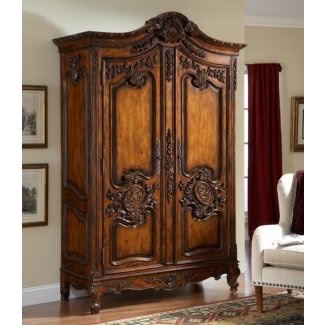 Stylish TV armoire with stunning doors and drawers is a beautiful design and impressive details. The whole is beautifully decorated with sculptures is extremely attractive and brings to the decor an antique atmosphere.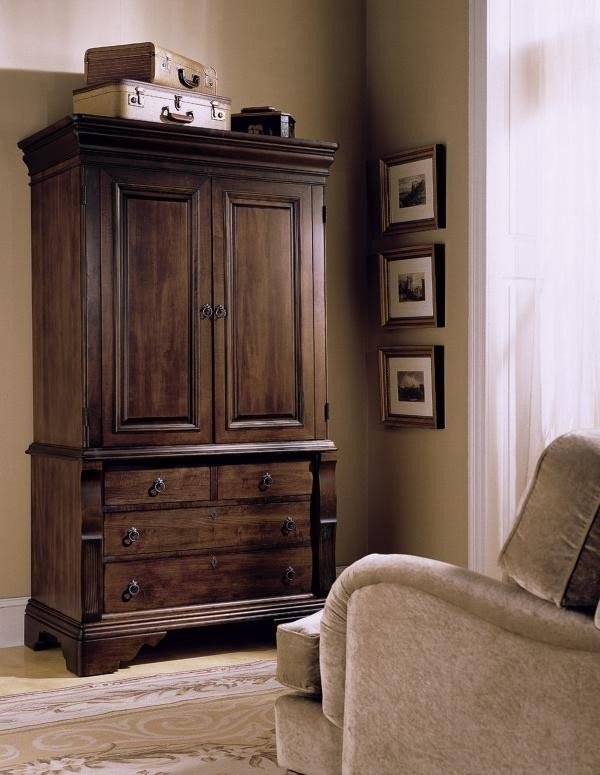 Keswick Melrose Armoire The Melrose Armoire is made up of a deck and base. Base: Four Drawers, levelers, can be used without the Deck. Dimensions: H 29-1/4 . W 43-1/2 . D 23-3/4 Deck: Two wrap around doors with adjustable shelves and partiti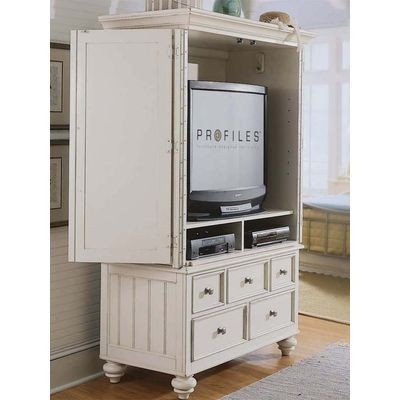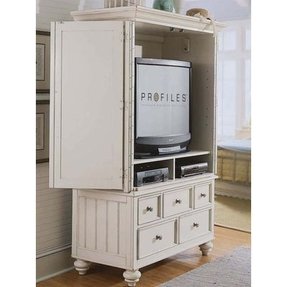 American Drew Camden Light Wardrobe and TV Armoire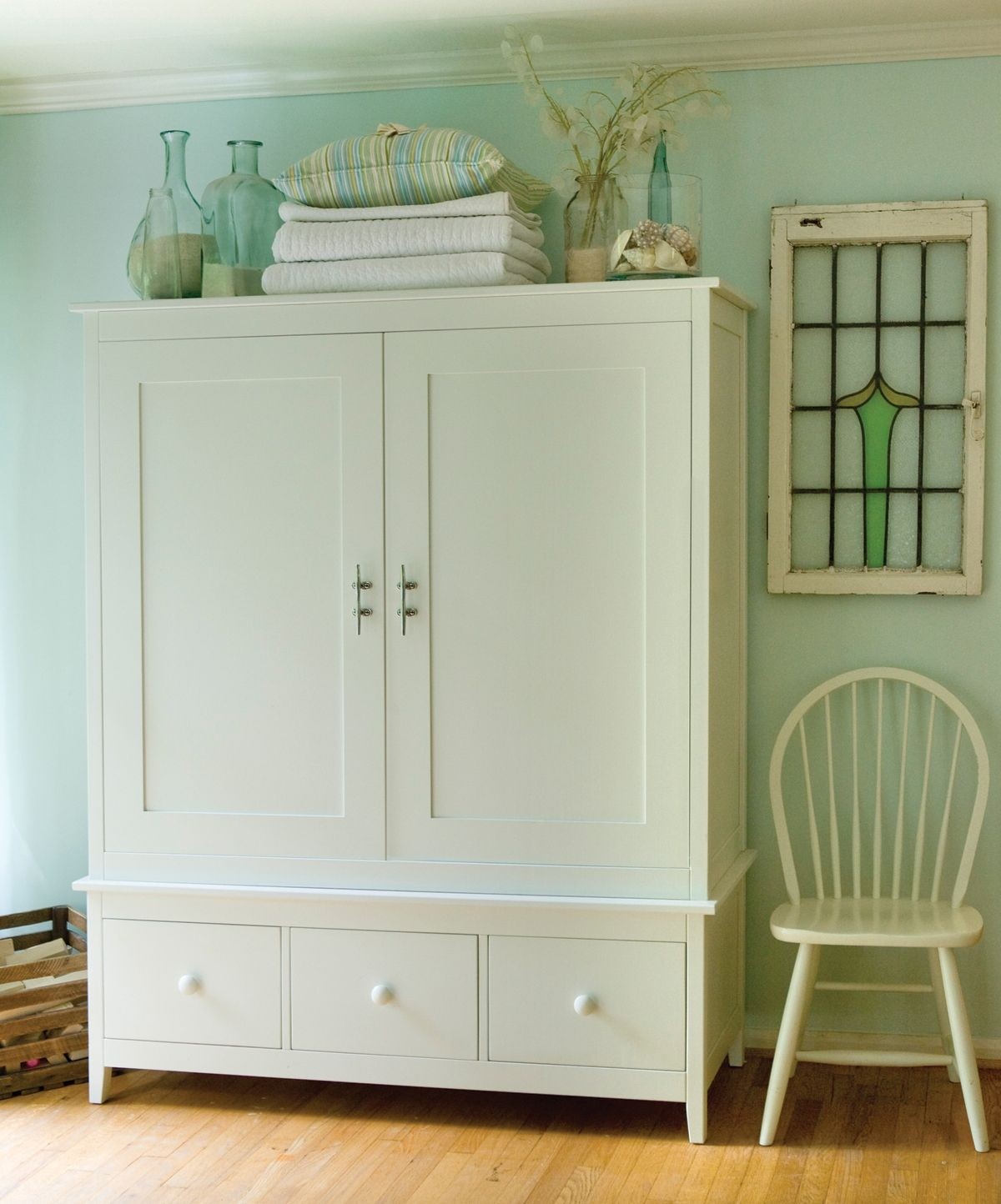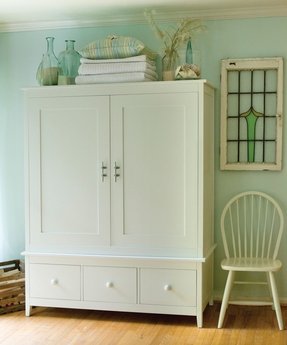 Big TV armoire with three drawers, finished all white. Nice piece, but its vicinity is no less stylish: an ivory Windsor chair and a simple stained glass panel above it are undoubtedly an indispendable part of the style.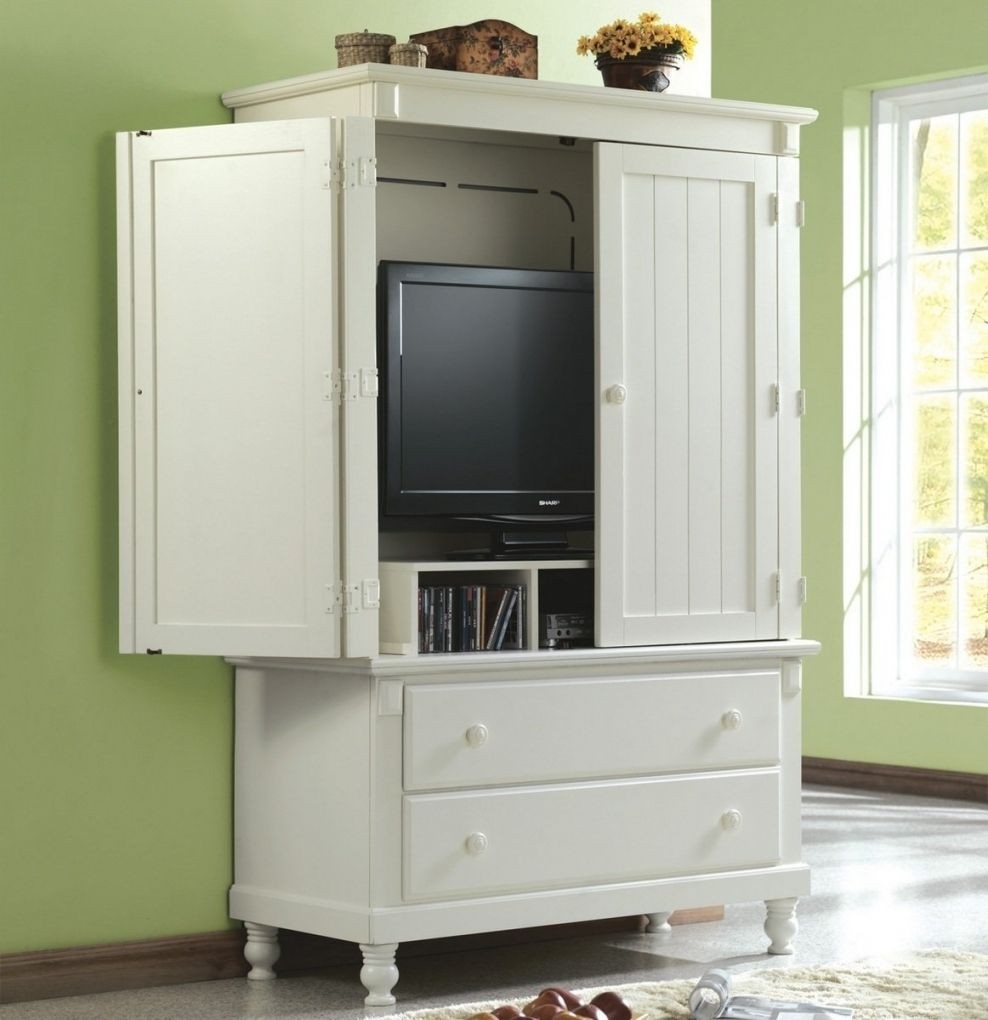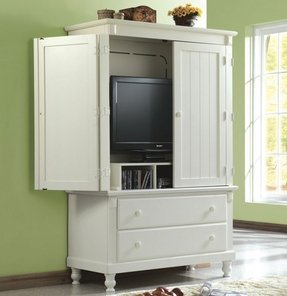 TV armoire in traditional form. Construction is made of wood and fitted with cabinets and 2 drawers for storing needed stuff. Great addition to the living room and others interiors as needed. It is very well appreciated by the customers.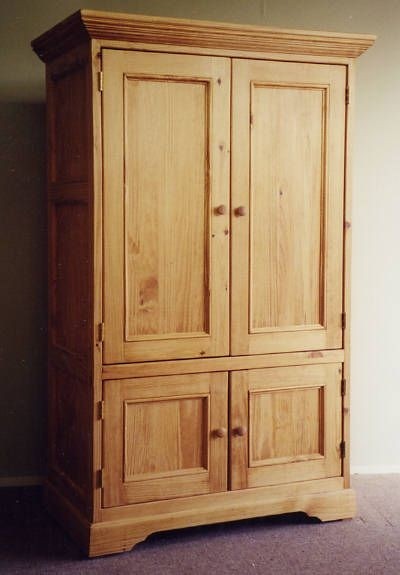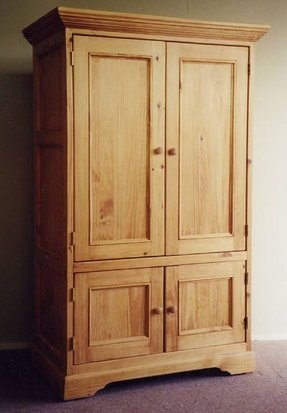 right is a tv armoire with drawers similar in design to the armoires ...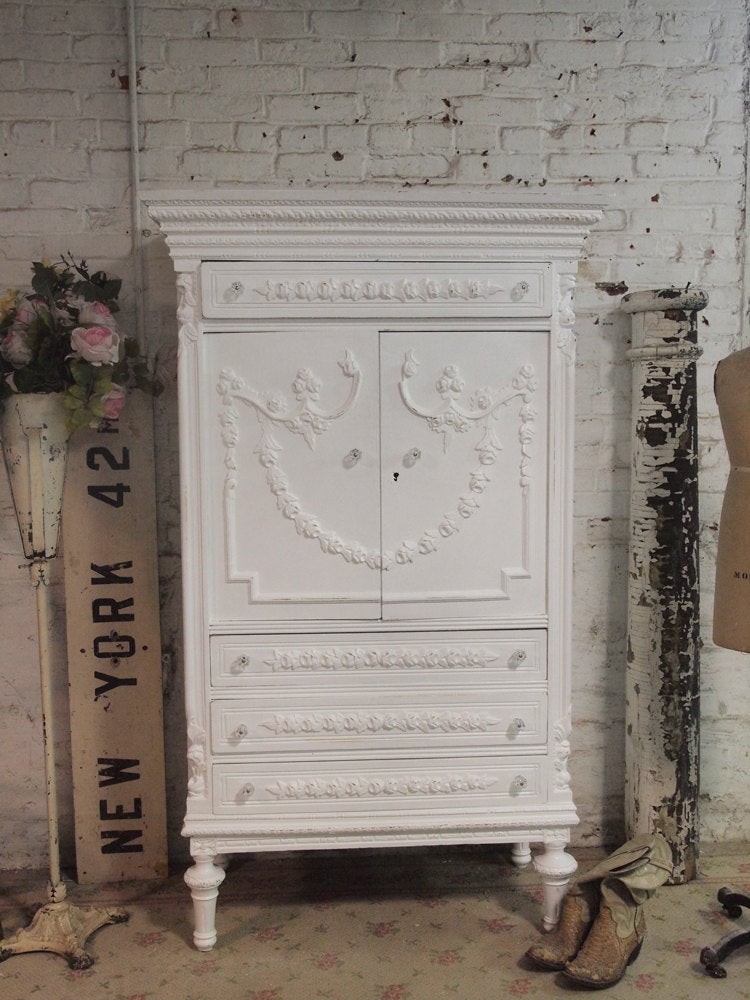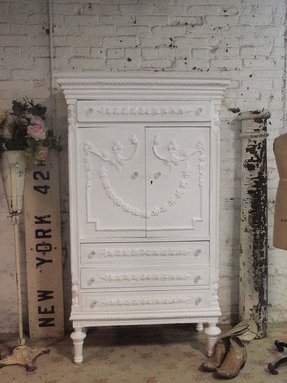 Designed in a French style, this cottage TV armoire emanates with fashionable carvings, while keeping your flat screen behind a pair of gorgeous doors. It's all wood-made and hand-painted in white, with 1 two-door cabinet, 3 storage drawers, and turned legs.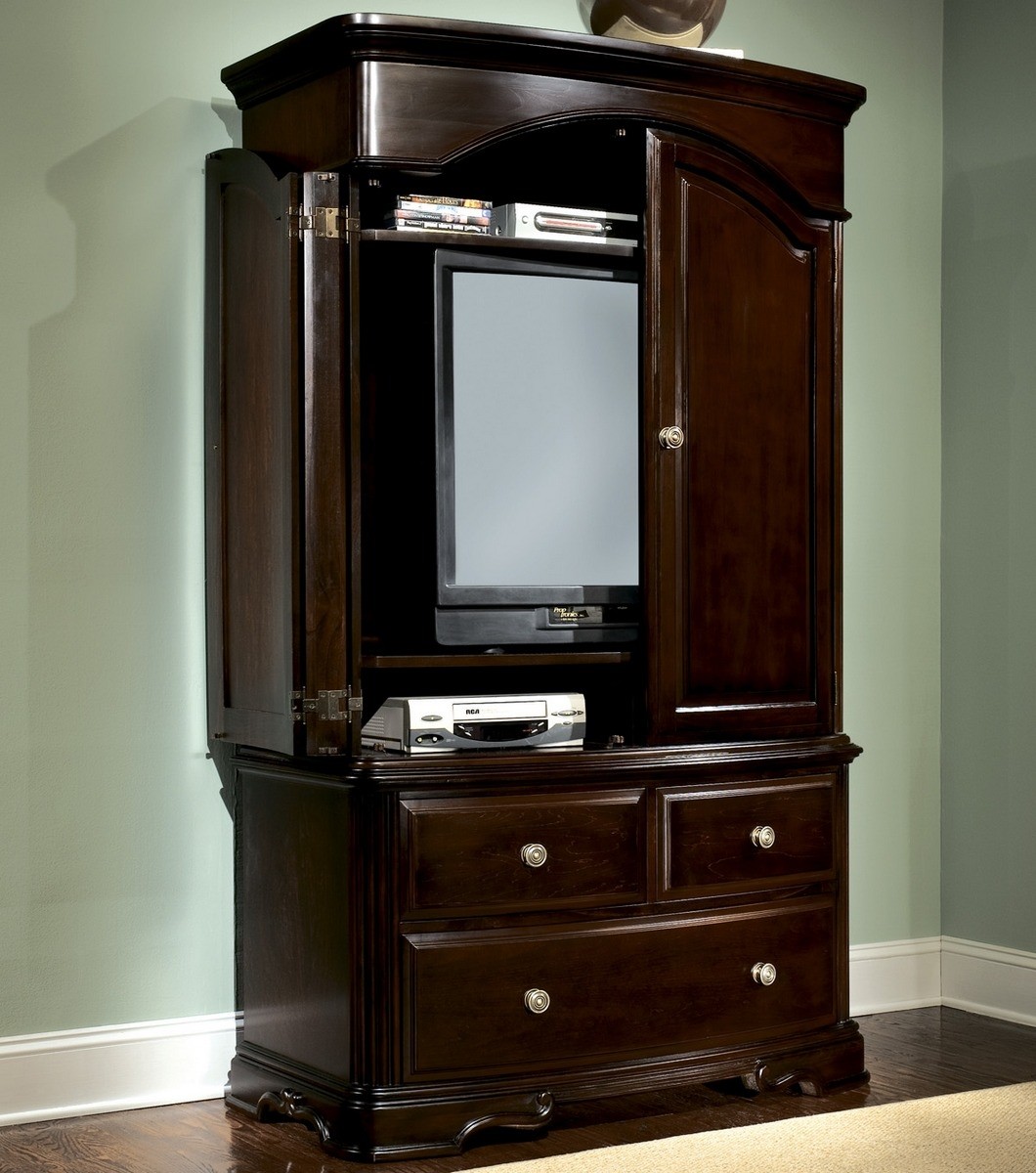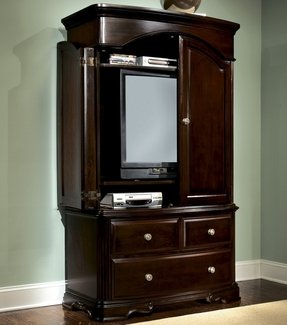 Traditional style TV armoire in elegant dark cherry. Note the classical carvings on bottom. Features dovetail drawers and deep rich merlot finish on cherry veneers. Brass hardware was lightly antiqued.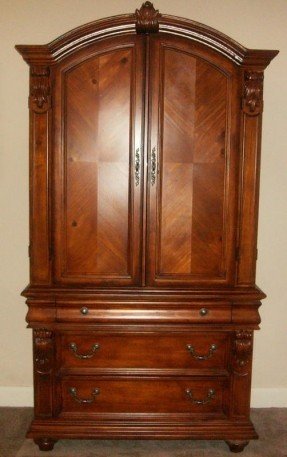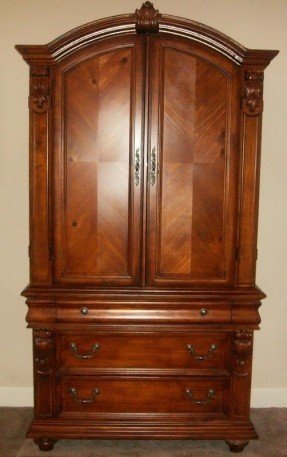 Phenomenal cabinet made of wood and finished with carefully crafted carvings. It has cabinet with double doors and 2 drawers arranged vertically. Suitable for storing clothes and others nedded items.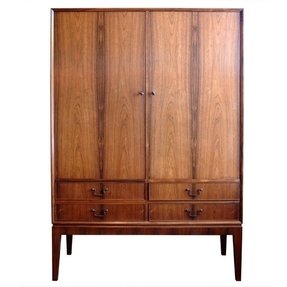 Tall wooden TV armoire with durable construction and brown finish. It features four legs that provide stability and support. This armoire offers a large TV compartment and four lower drawers for other accessories.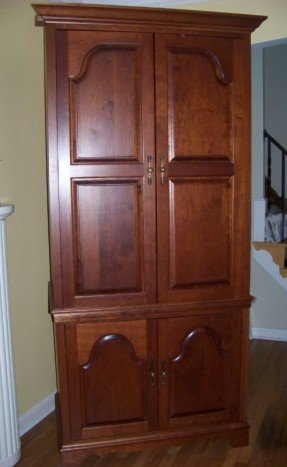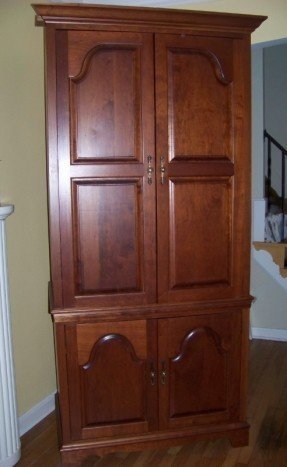 One piece TV armoire/entertainment center, solid cherry with shelving ...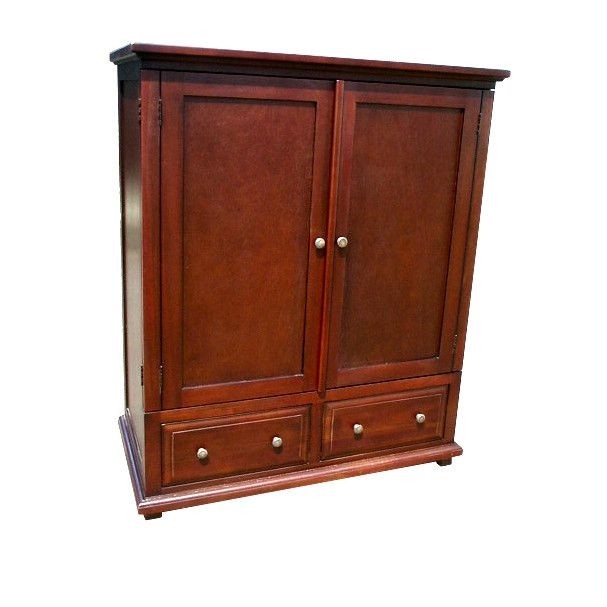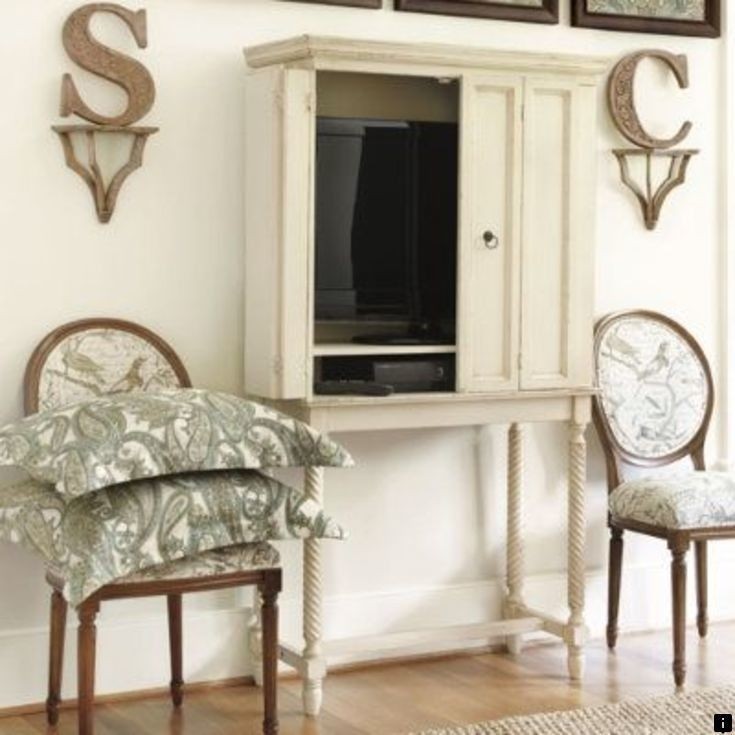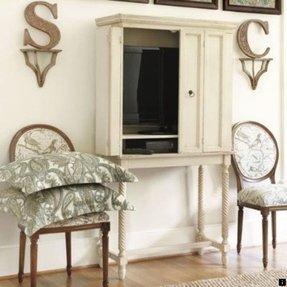 An attractive stylish TV stand of wooden materials with a distressed white finish. It has 4 tall straight turned legs with a twisted design joined by an H-like stretcher, a rectangular crown top, 2 hinged articulated doors with dark metal handles.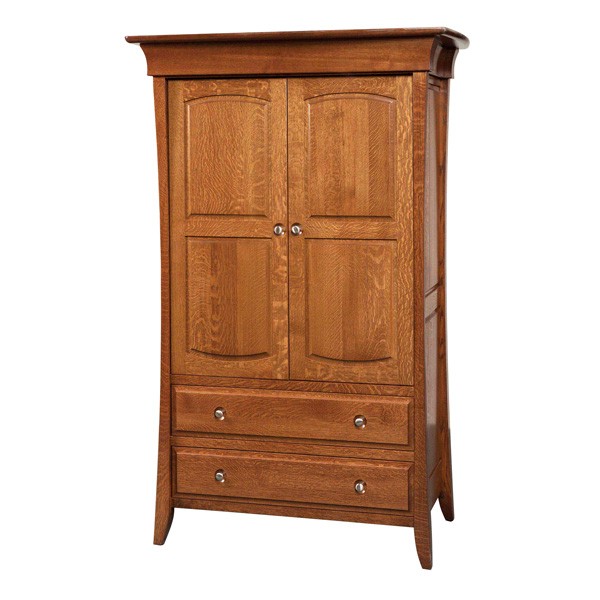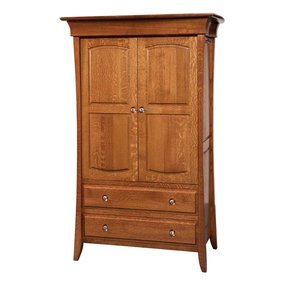 Amish Banbury Long Door Armoire | Amish Furniture | Shipshewana ...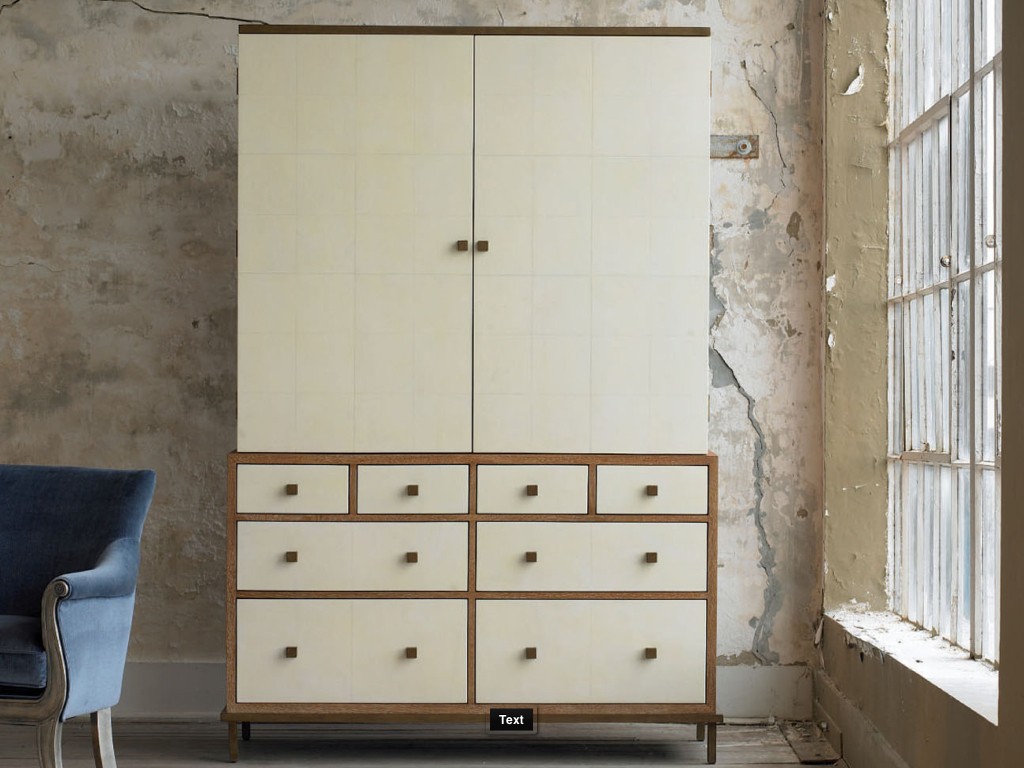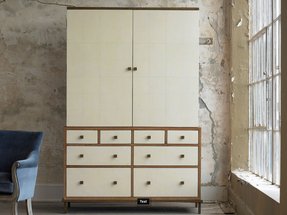 TV armoire for the living room and others interiors according to taste and need. It is made of wood in two shades. Includes 8 drawers in various sizes and double doors. Classic form and functional design for each home.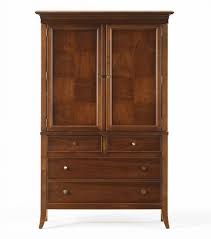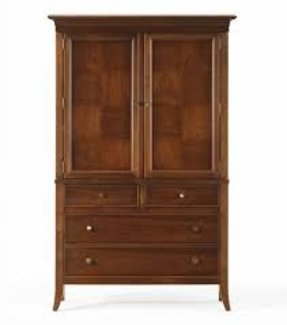 Hudson Street Armoire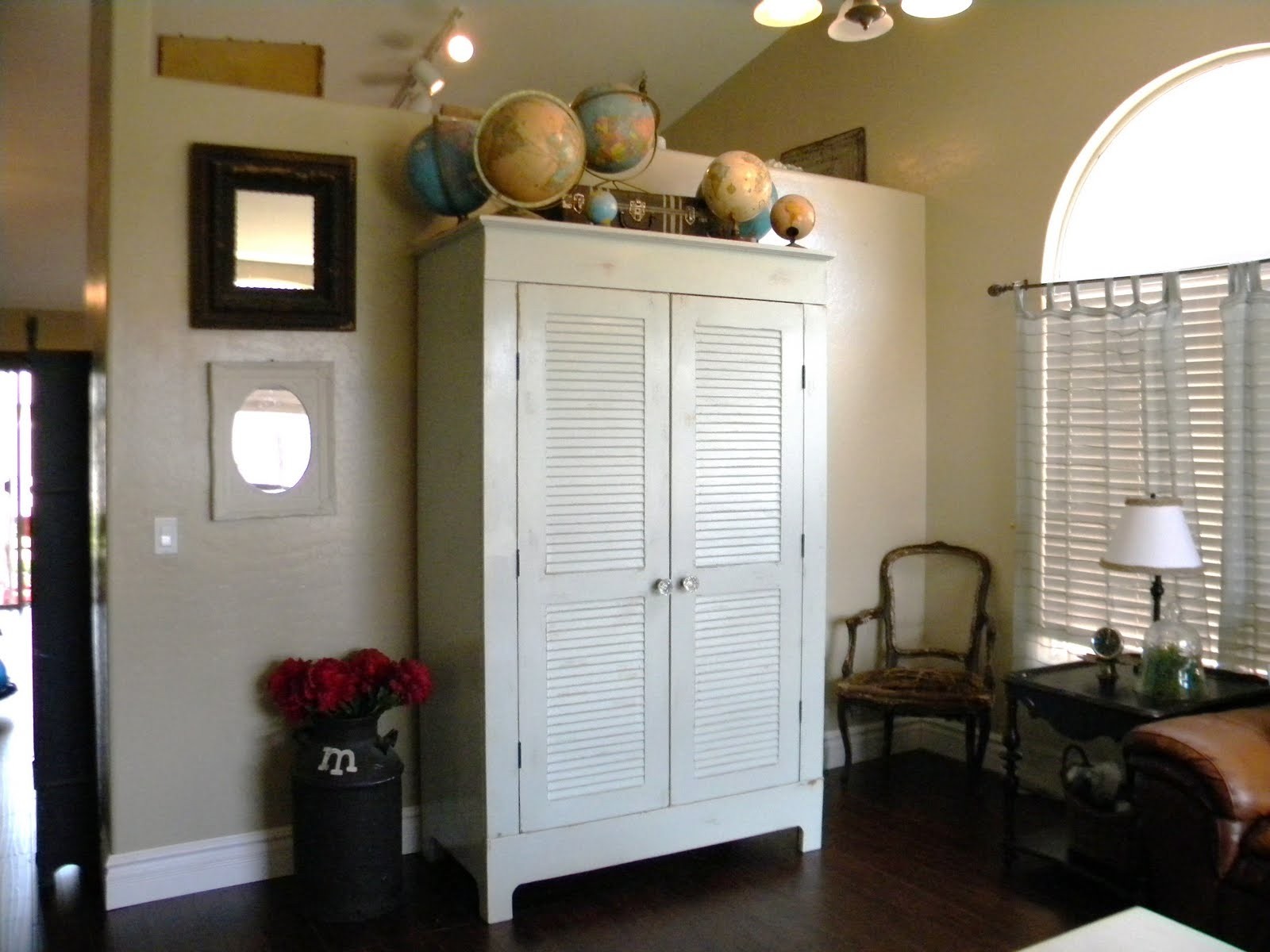 TV armoire with large doors. This tall element of living room design provides space for a TV and other home cinema devices like DVD players, etc. Durable wooden armoire of this type is finished in neutral white color.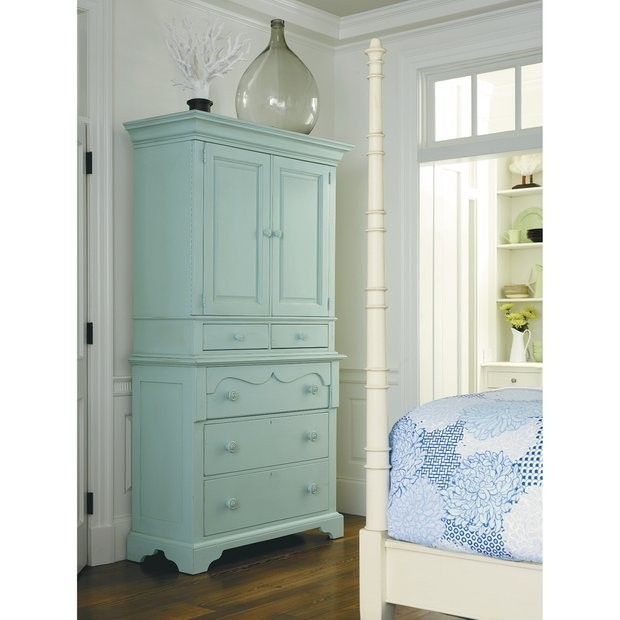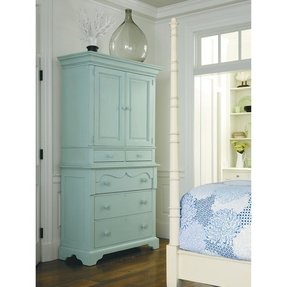 Tall armoire for storing clothes, beddings and others needed stuff. It is completely made of wood. Includes cabinet with double doors and drawers in various sizes. Provides space saving in each home.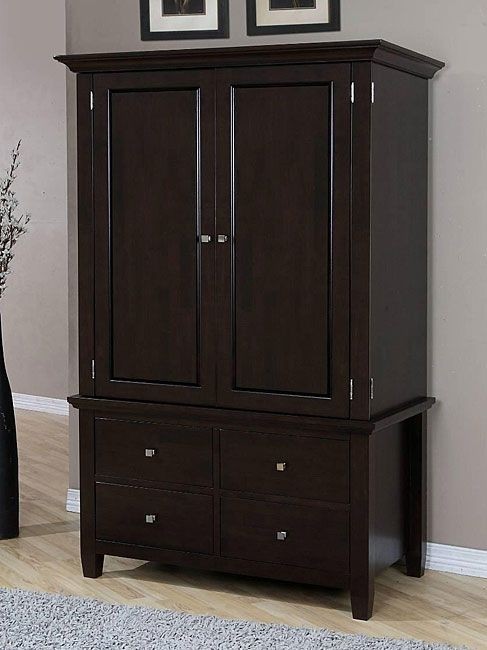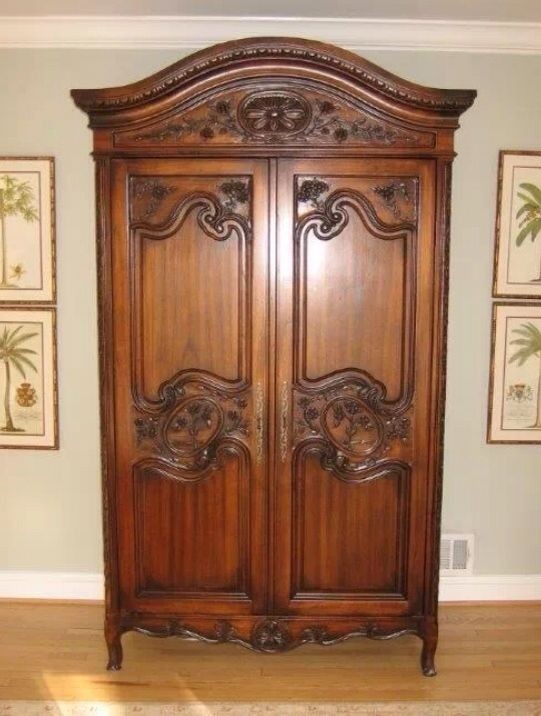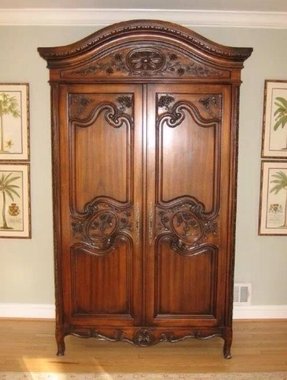 Large carved double door armoire by Hekman with pocket doors, 6 interior drawers, adjustable interior lazy susan, rod for clothing. - Available at StillGoode! #OnTheShowroomFloor #Armoire #Hekman #StillGoode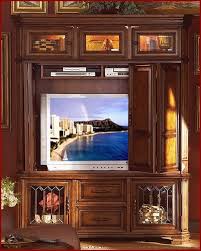 969 AICO ARMOIRE BASE WINDSOR COURT IN VINTAGE FRUITWOOD AI (800) 610 ...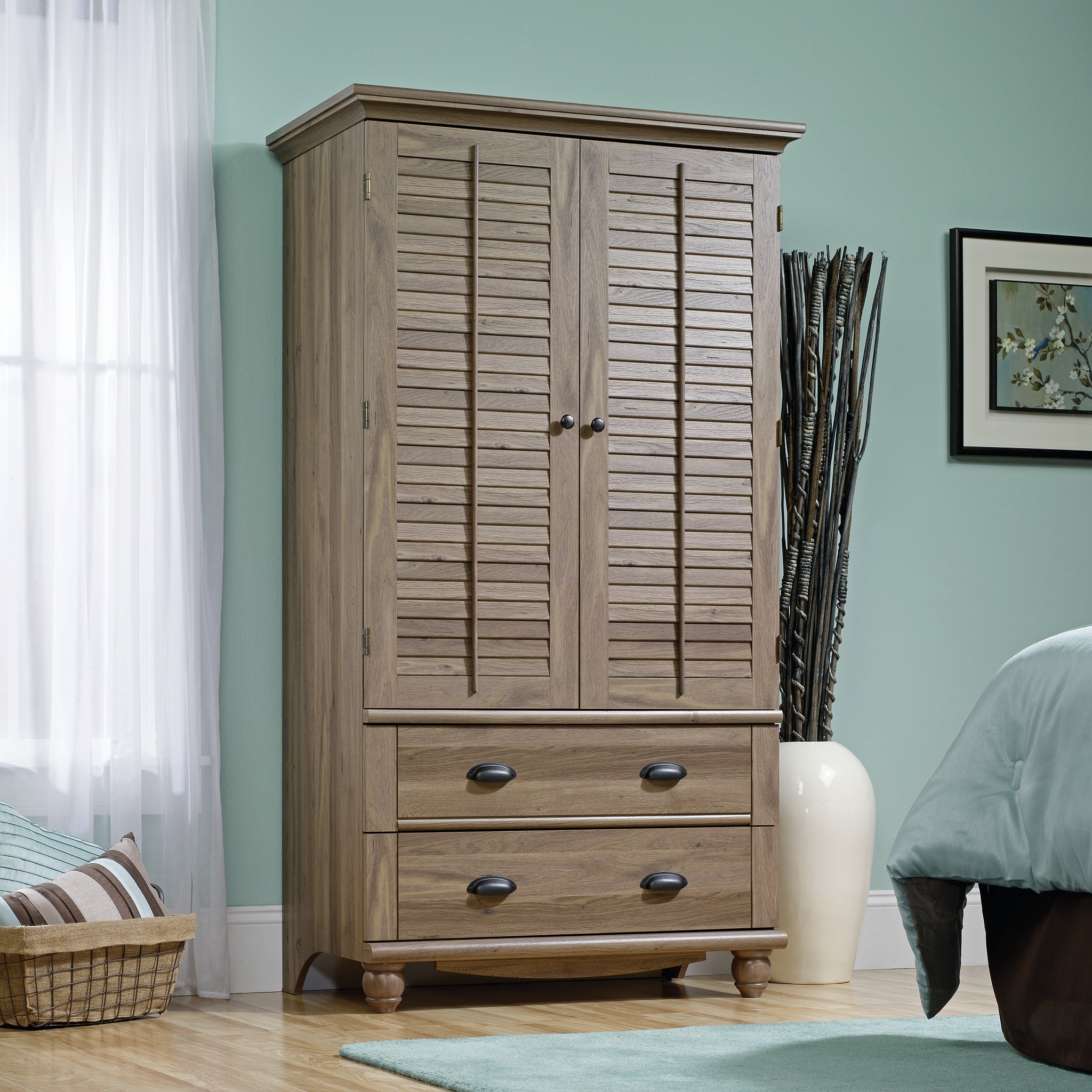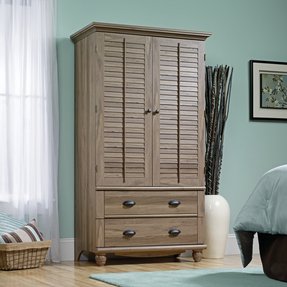 It is an armoire that has got a salt oak finish, wood construction and two drawers for your clothes. It fits perfectly to casual and classic style and décor in your bedroom, dressing room and other.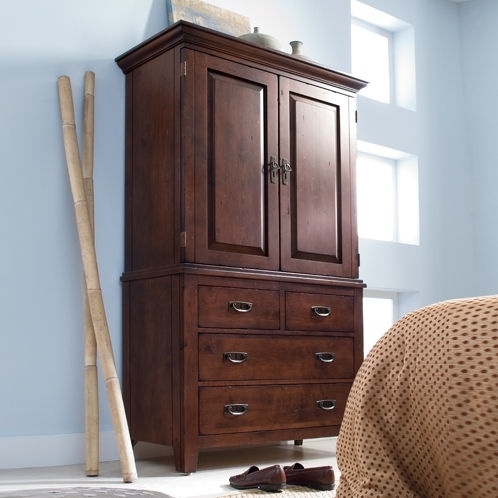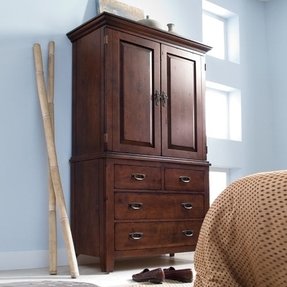 This amazing TV stand offers the perfect combination of fucntionality and looks, since it can easily double as an armoire and can hide your TV seamlessly, when you are not using it, making the house look less cluttered.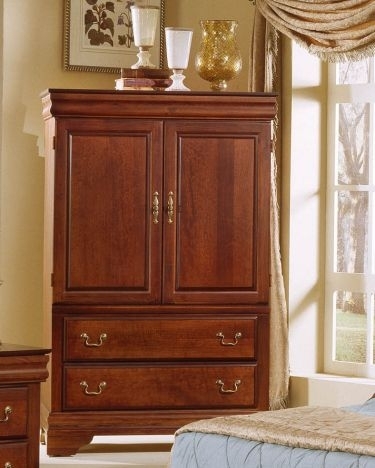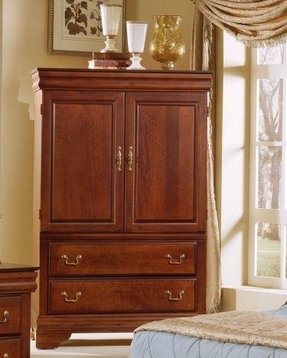 With this Contemporary Armoire in Cherry Finish your bedroom or living room will be more functional, and more beautiful than ever. The armoire offers 2 bottom drawers for storage, and 1 TV shelf concealed behind smoothly operated doors.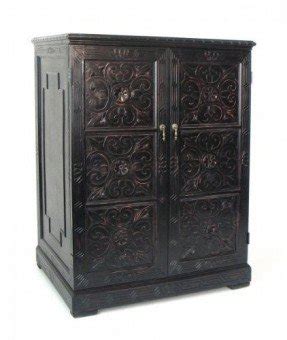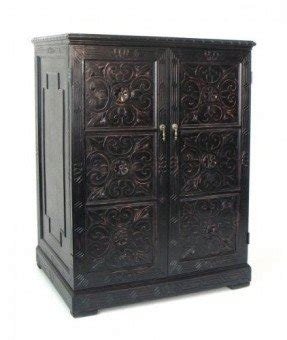 This outstanding TV armoire looks almost like an antique. With distressed black finish and elaborate handmade carving on the front, it is for sure hard to miss, and matches traditional and historical-themed decor like no other piece.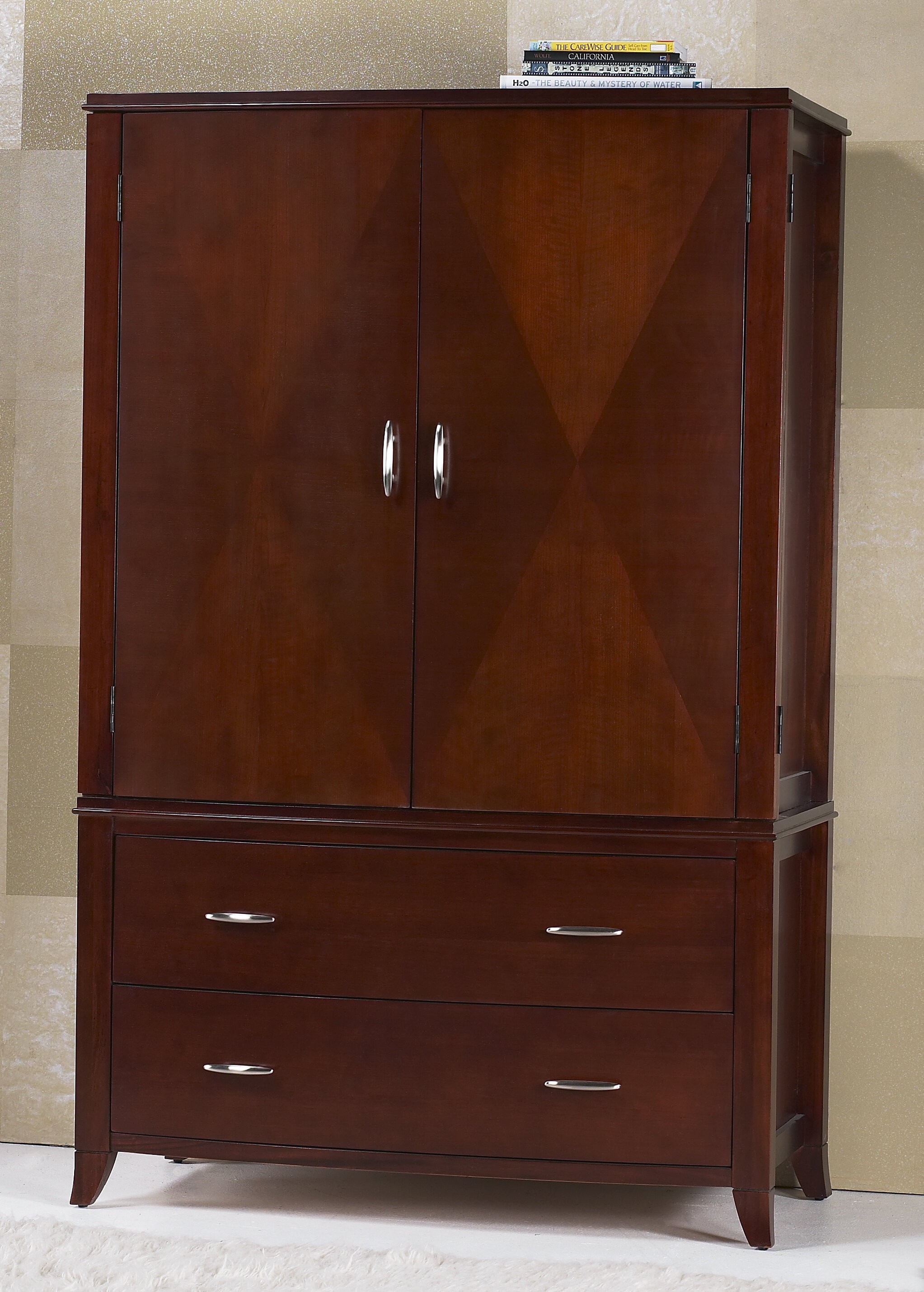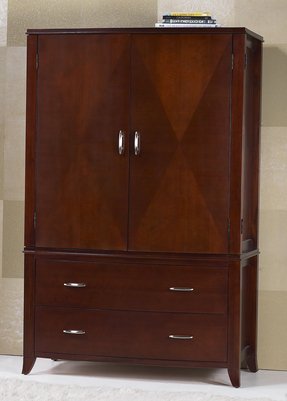 Brighton Armoire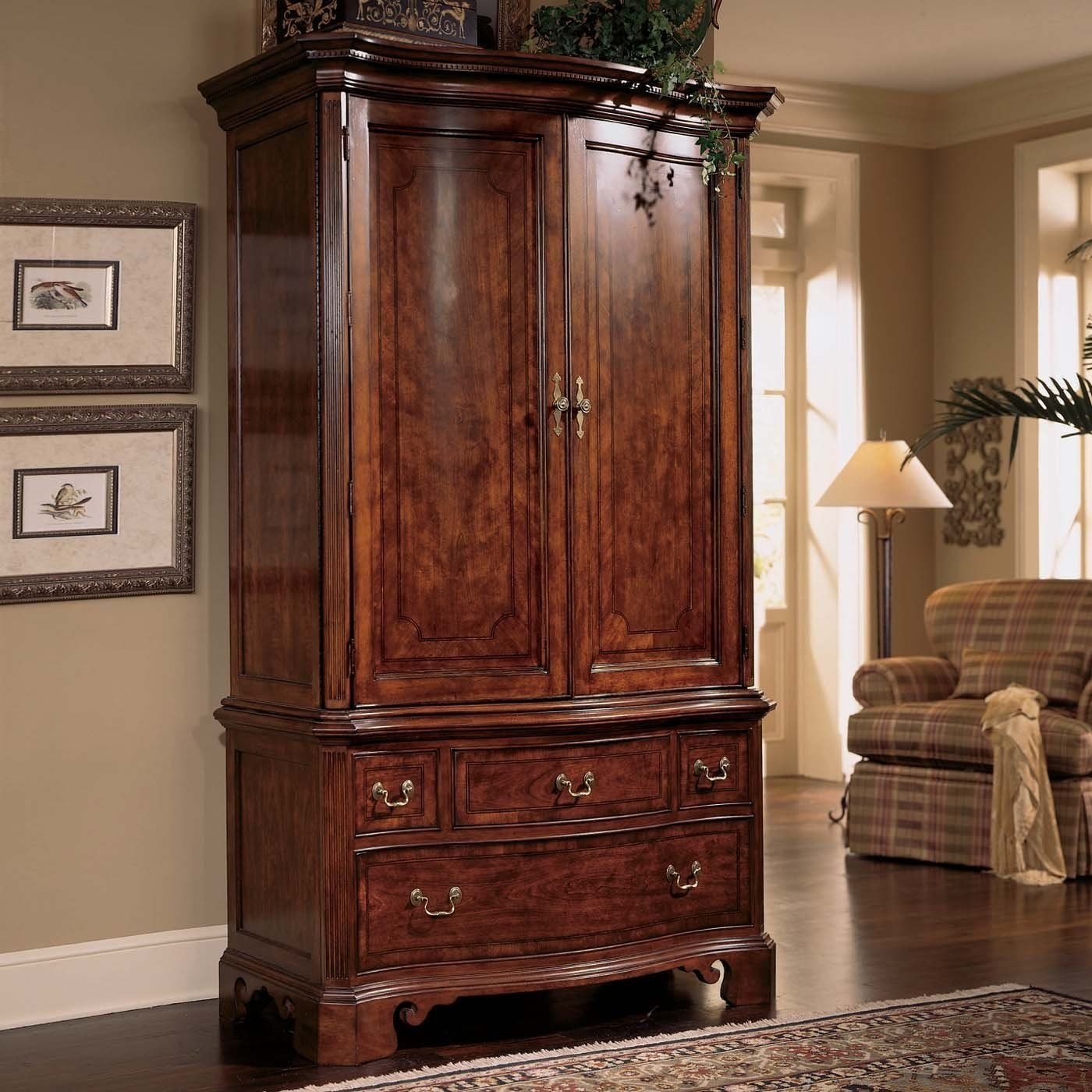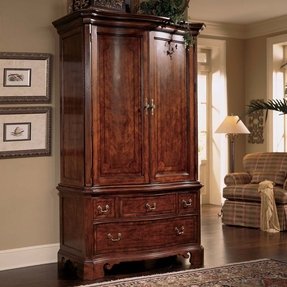 Wilshire Armoire by Hillsdale Furniture. $2417.98. 1172-788 / 1172-789 Features: -Three drawers.-Large top doors. Color/Finish: -Antique White finish with Antique New Zealand Pine top. Care and Instructions: -Recommended Care: Dust frequently using a clea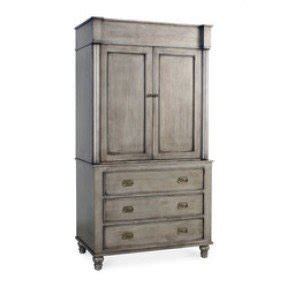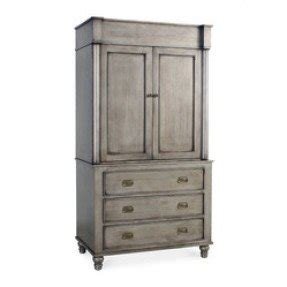 Marcel Armoire - Marcel Armoire TV Unit features hinged doors, three ...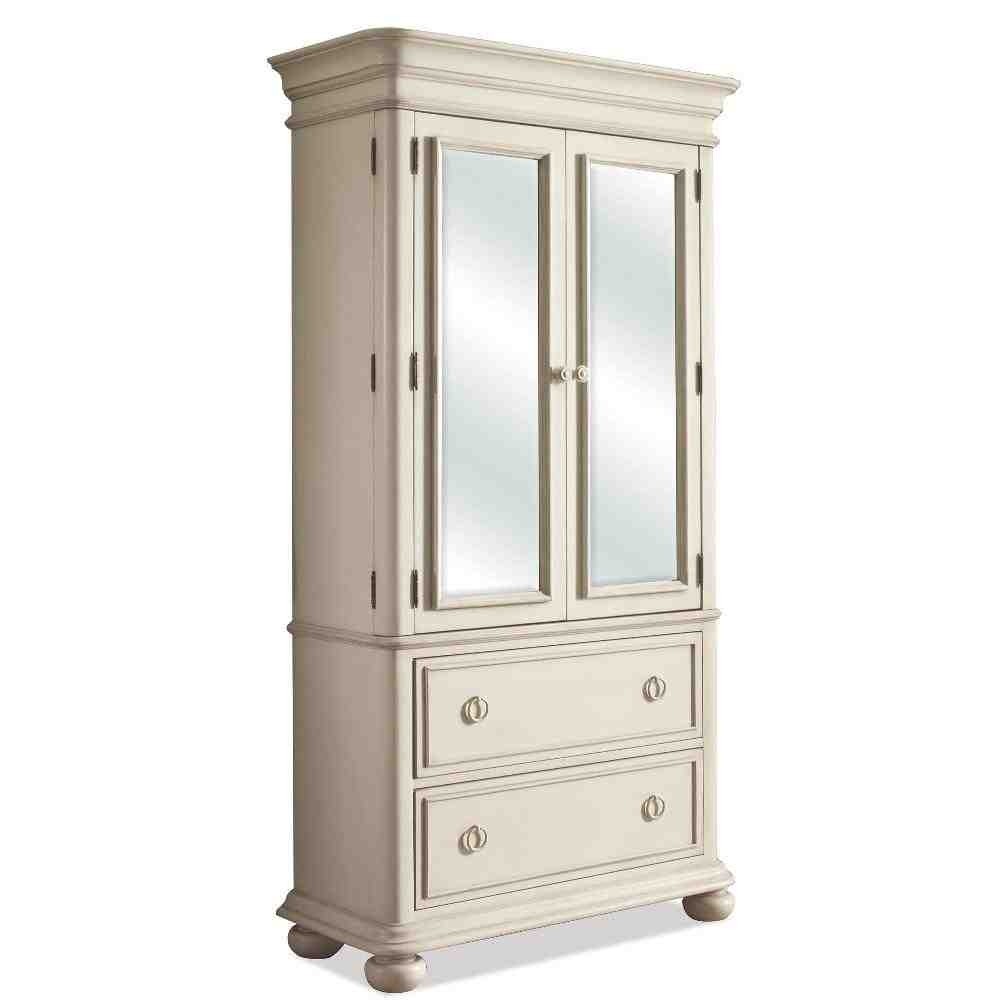 TV Armoire with Doors and Drawers - Home Furniture Design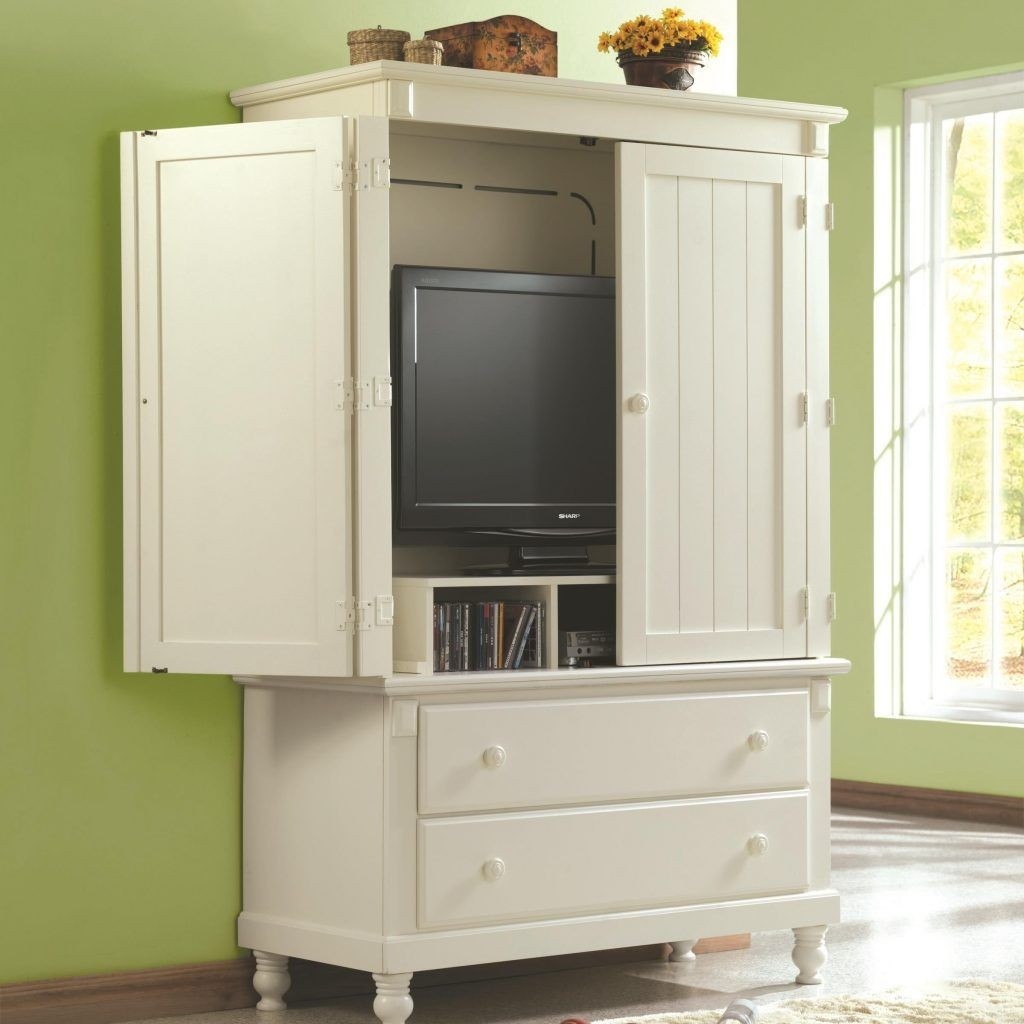 Tv Armoire With Doors And Drawers | Stalle e Industriale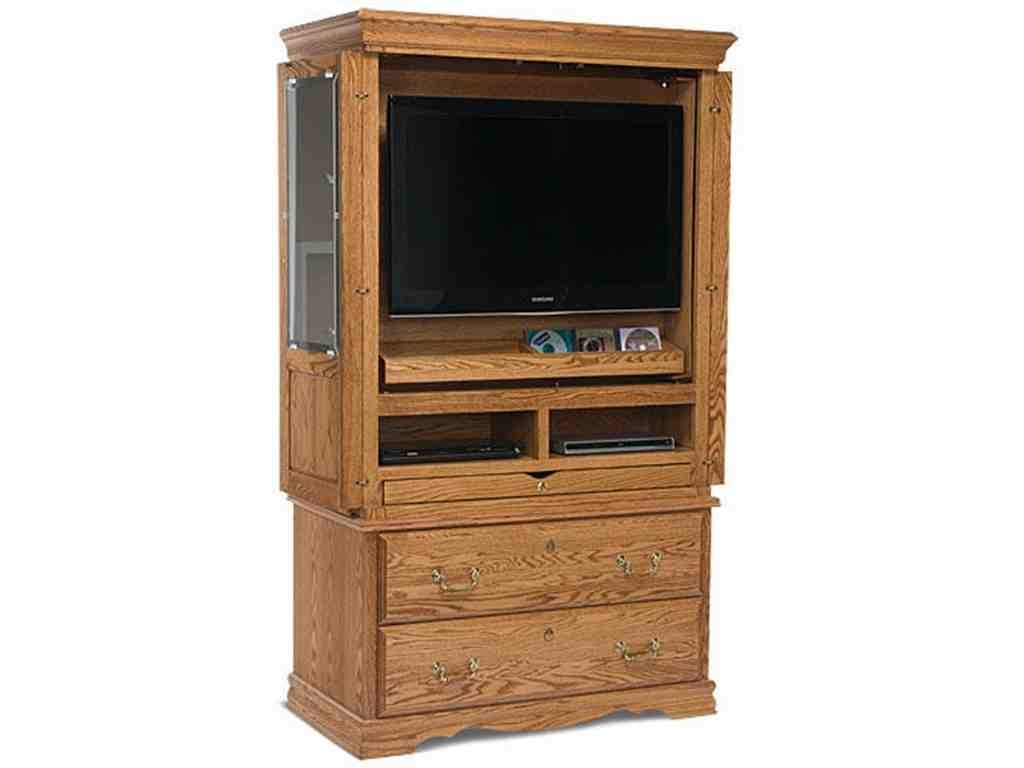 Flat Screen TV Armoire with Doors - Home Furniture Design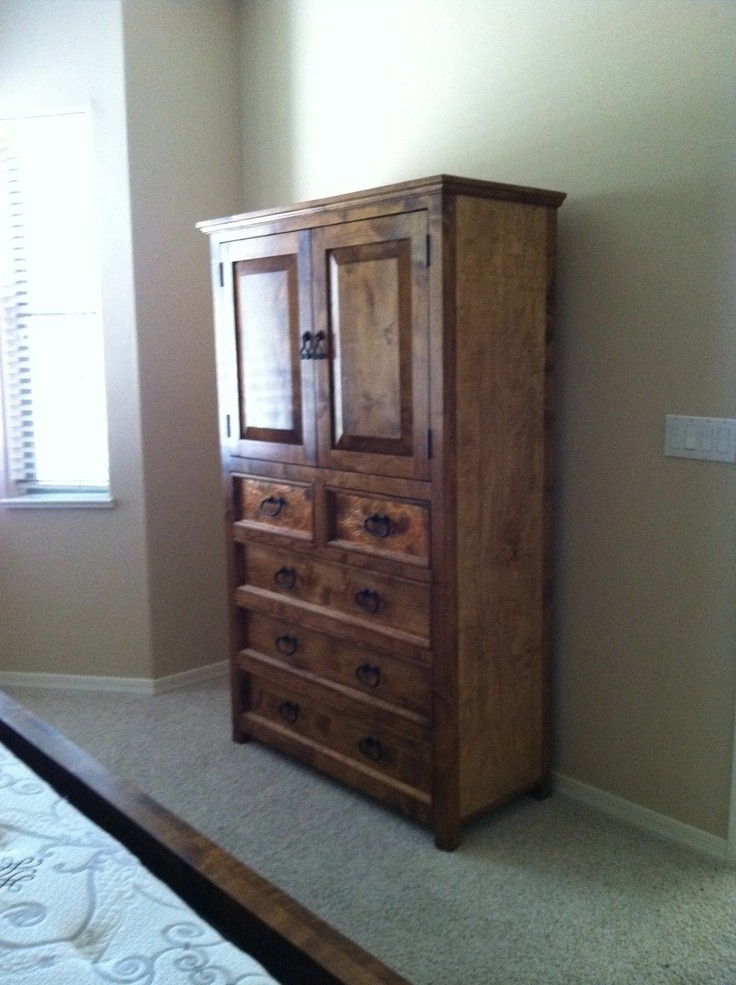 Southwest Style Furniture Alder wood, copper and wrought ...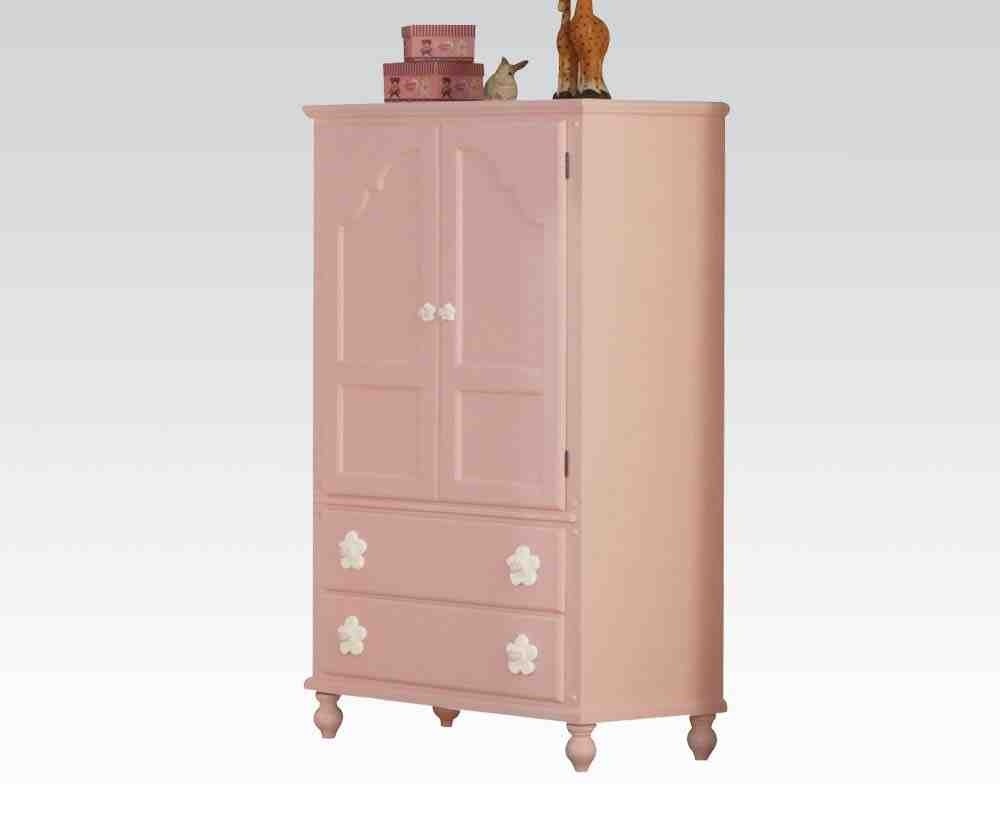 TV Armoire with Drawers - Home Furniture Design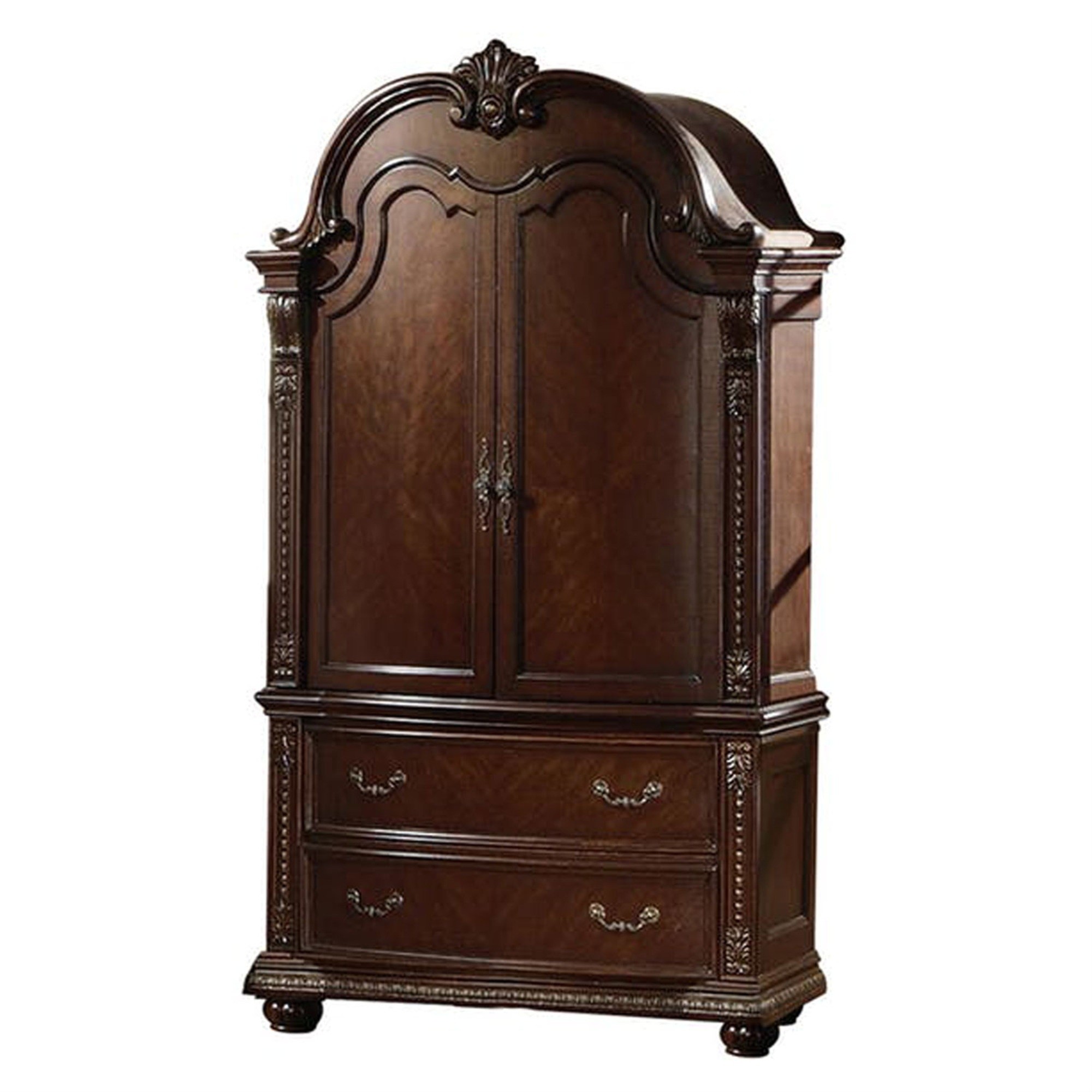 Traditional Wooden TV Armoire with Two Drawers and Door ...