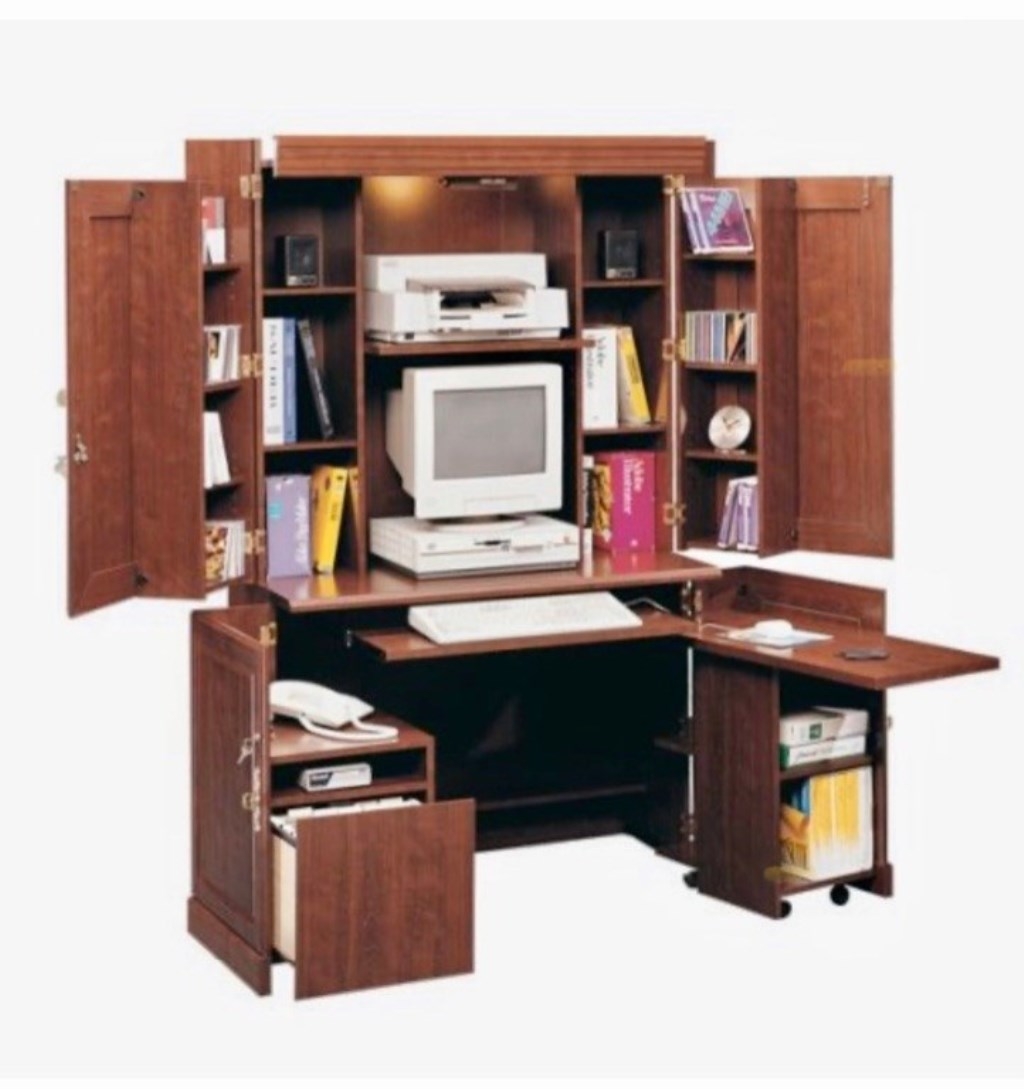 Capacious, closable home office set: a computer armoire with a lighted hutch, crafted in plain cherry wood finish. Multiple compartments, cabinets and pull out trays await to accommodate office files and other essentials.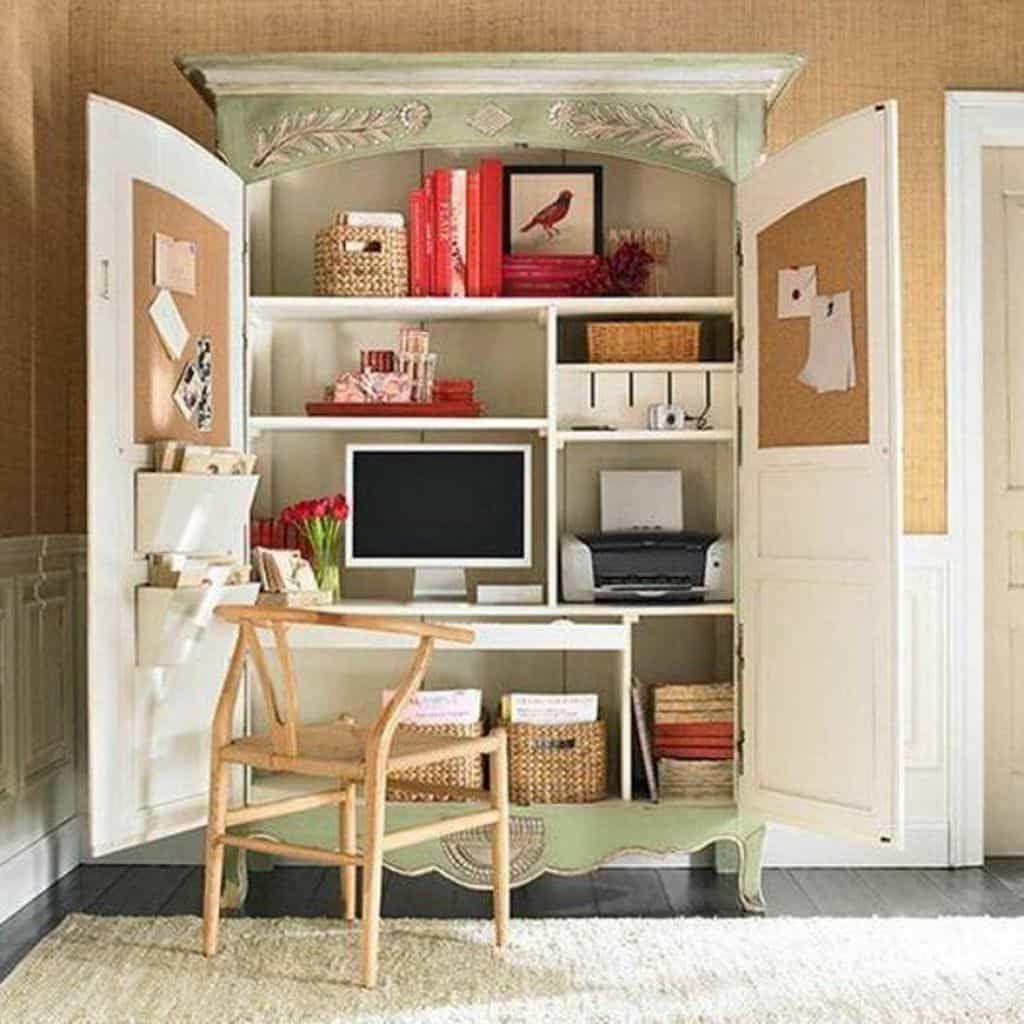 I love the creativity of this piece of furniture! An old, traditional armoire turned into a fully functional unit, containing a desk and a plenty of shelves and storage compartments for your everyday needs!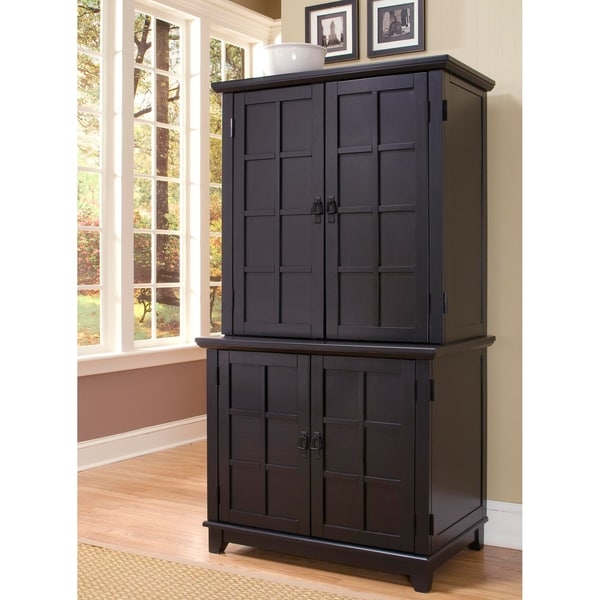 Functional commercial and home office cabinet with hutch. This wooden item is solid and finished in black color. Two large compartments feature practical doors and provide plenty of storage space for different items.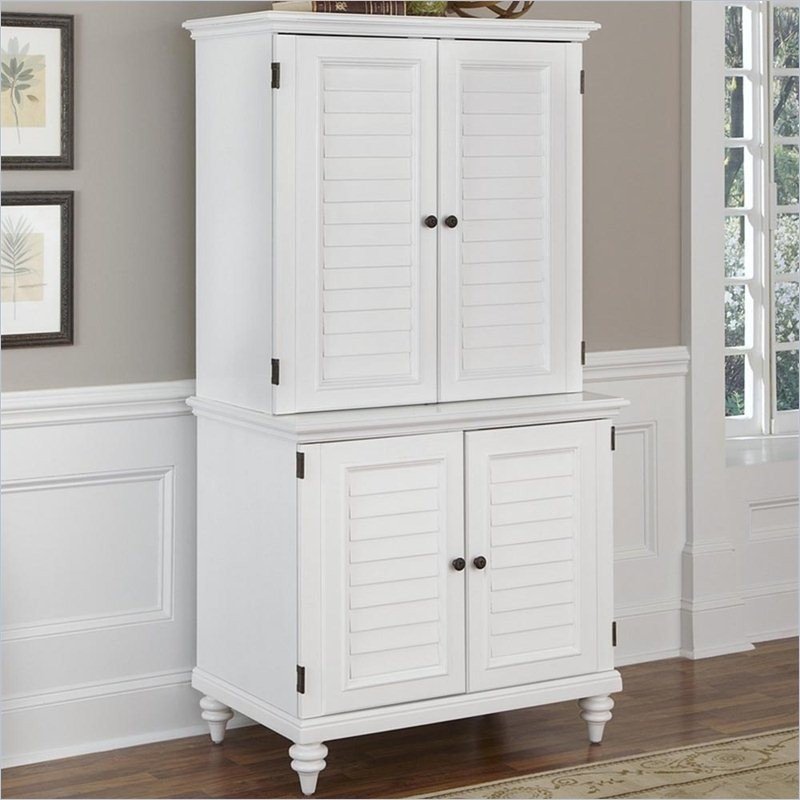 Designed to match bright color layout, this burshed white computer cabinet and hutch, with louver front, can effortlessly fit into many décor styles, from transitional, though casual modern, to fancy shabby chic. (note the stylish turned feet)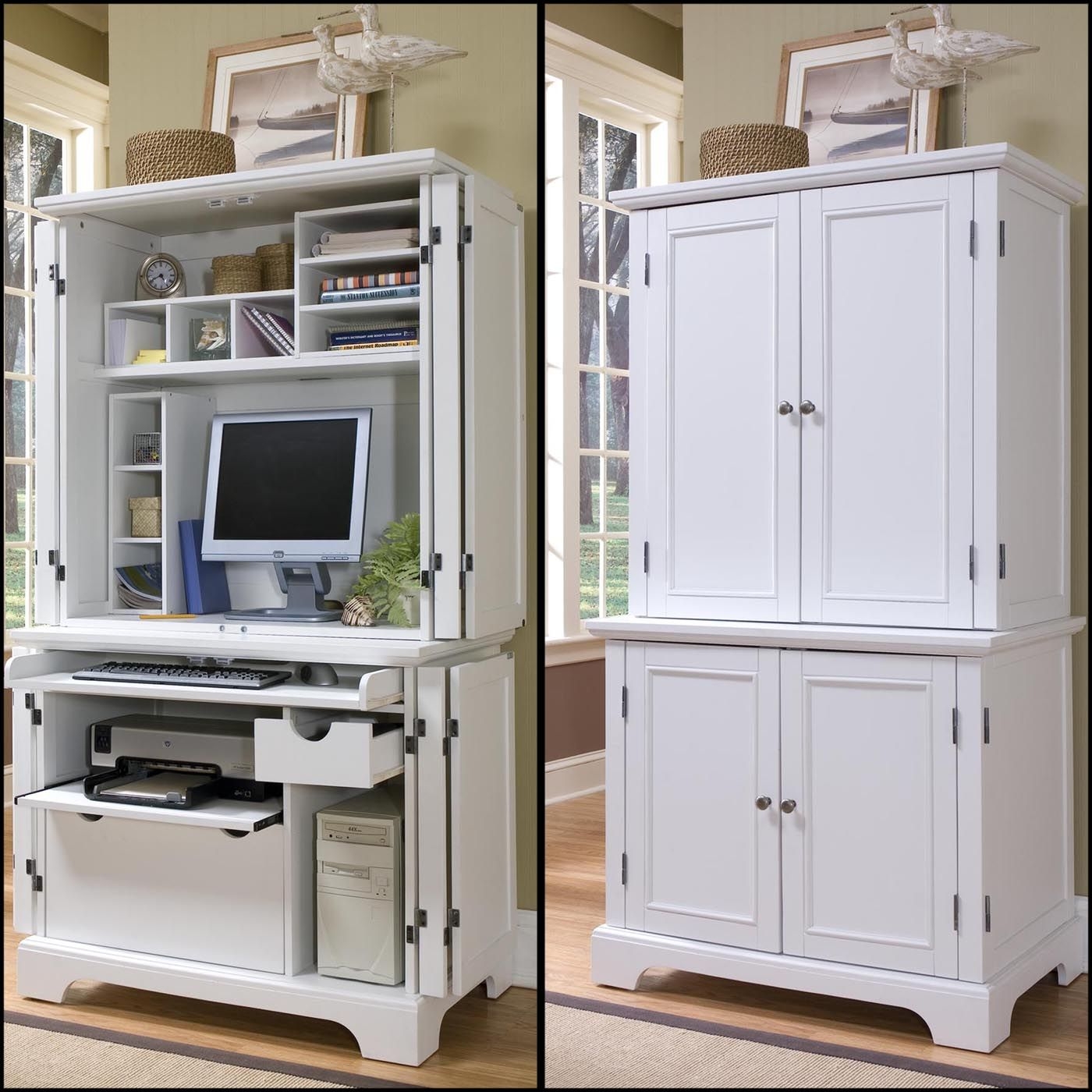 computer cabinet with hutch labanner the naples compact computer ...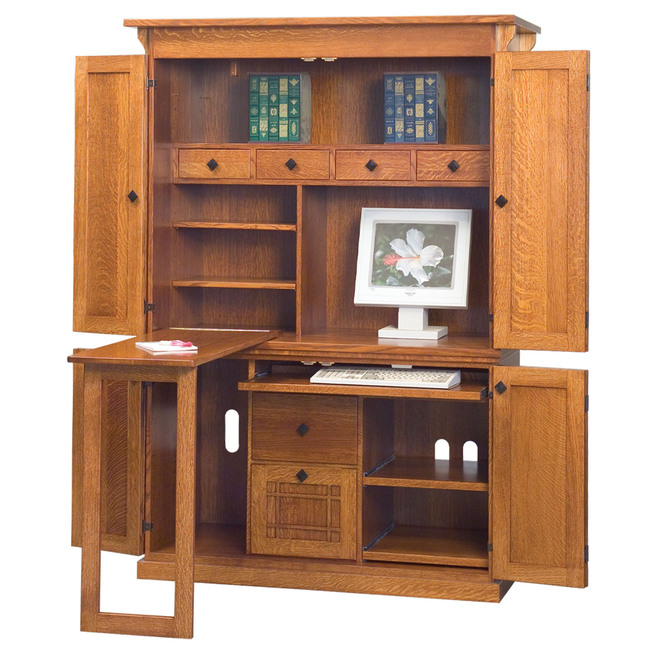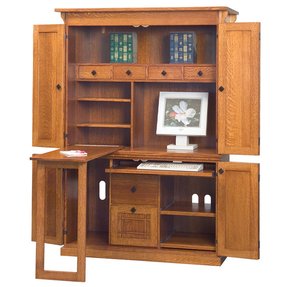 Computer Armoire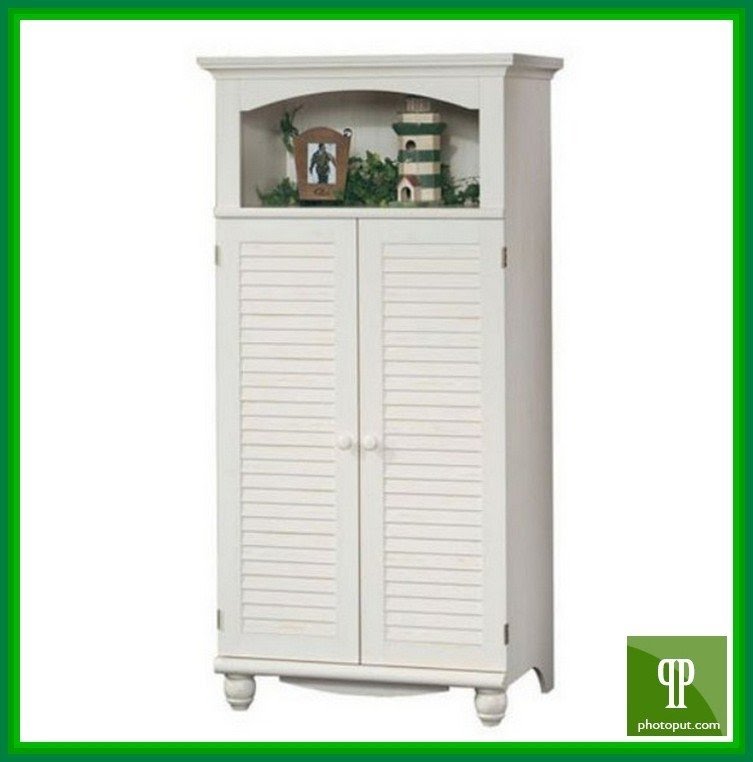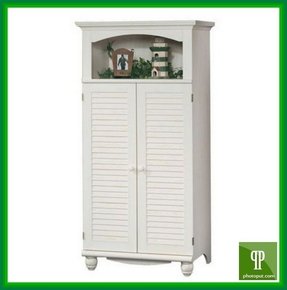 Computer Armoire Hutch Desk Storage Cabinet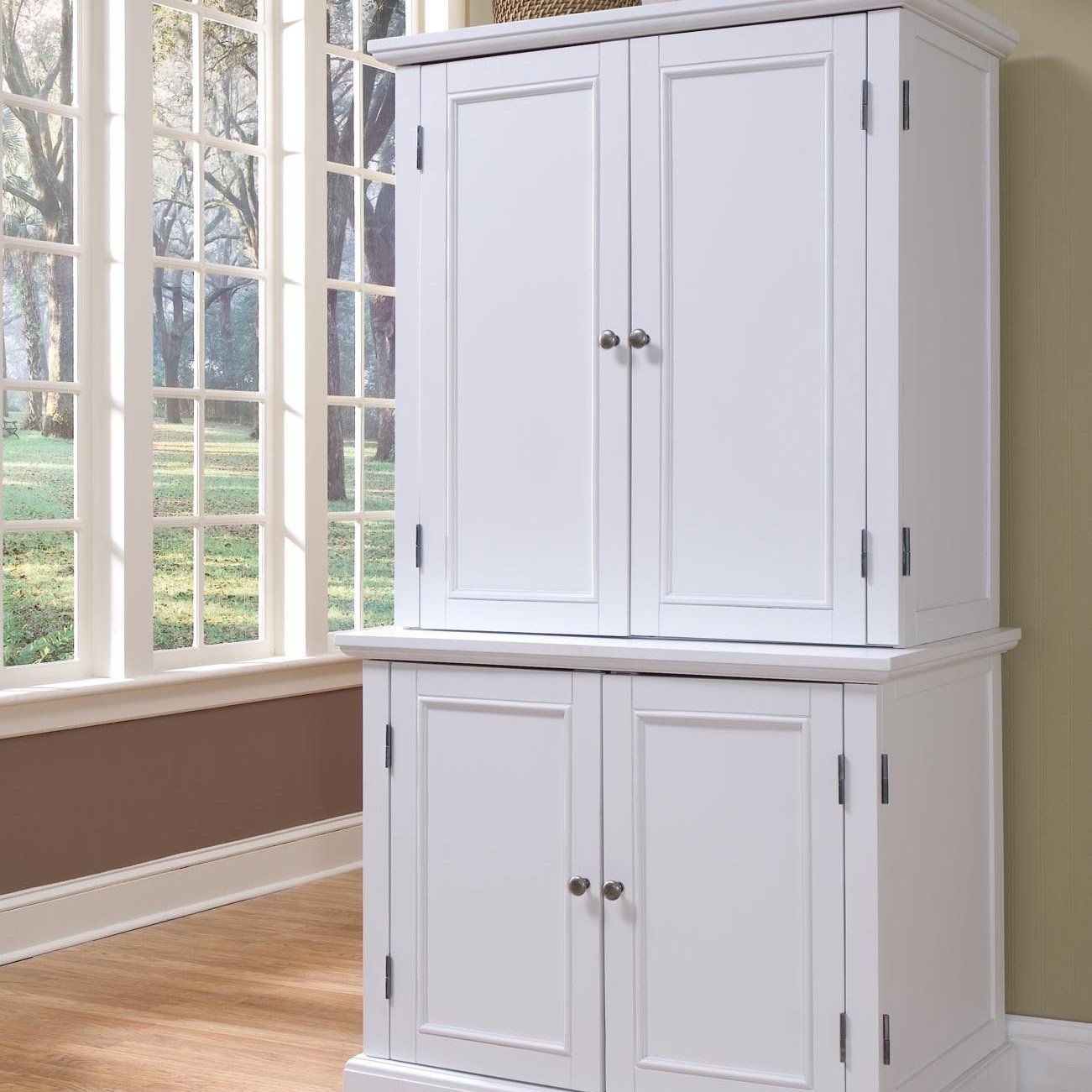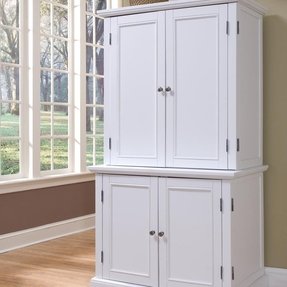 A traditional take on a classy armoire with an additional hutch on the top, which further extends the storage capacity of the piece. The armoire and hutch are both made out of white-painted solid oak wood.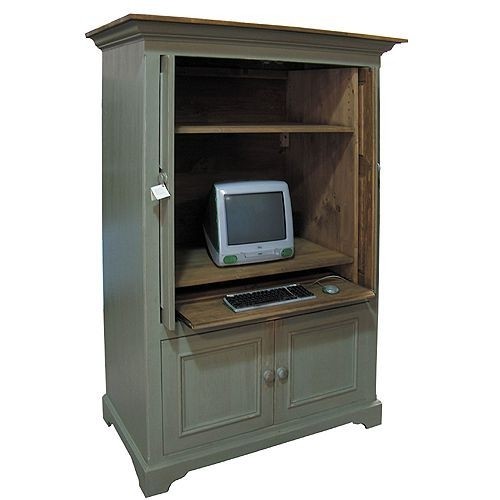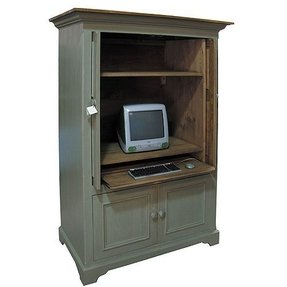 sliding keyboard tray, storage shelves and filing bays. This armoire ...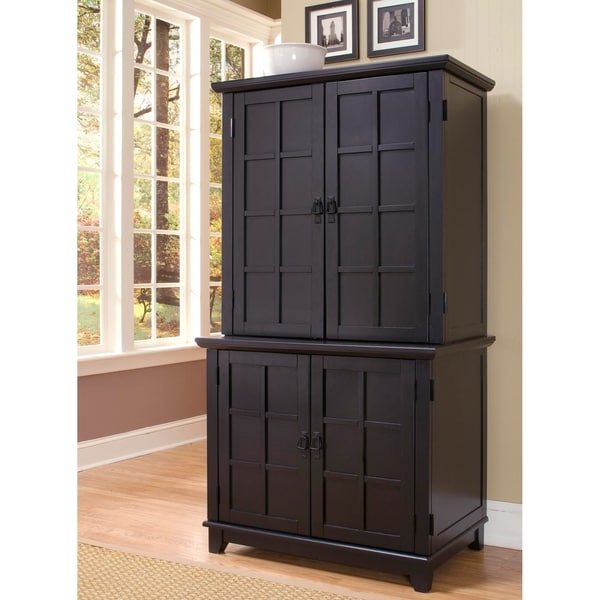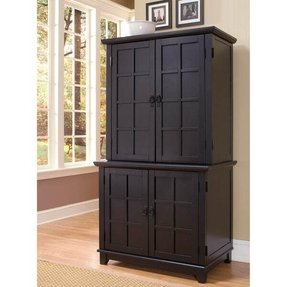 Home Styles Arts and Crafts Ebony Compact Computer Cabinet w/ Hutch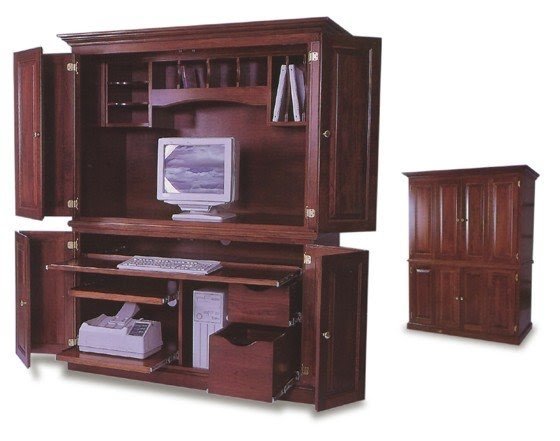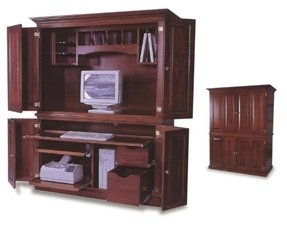 Amish Office Computer Armoire (2026-50)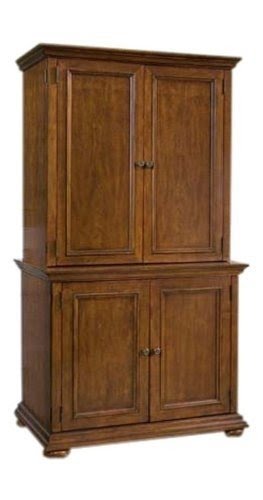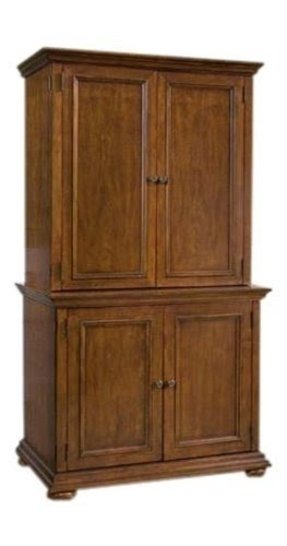 Computer Armoires And Hutches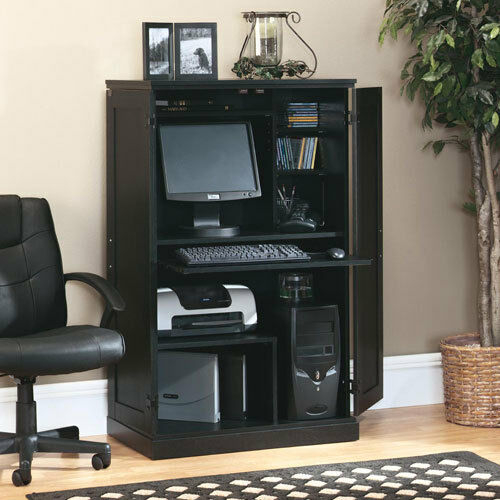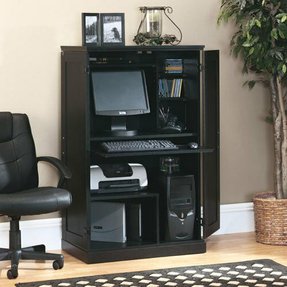 This interesting furniture is a great, space-saving solution for your office. The armoire can accommodate the computer and all related devices with little space needed. It provides everything you would need from an office workspace.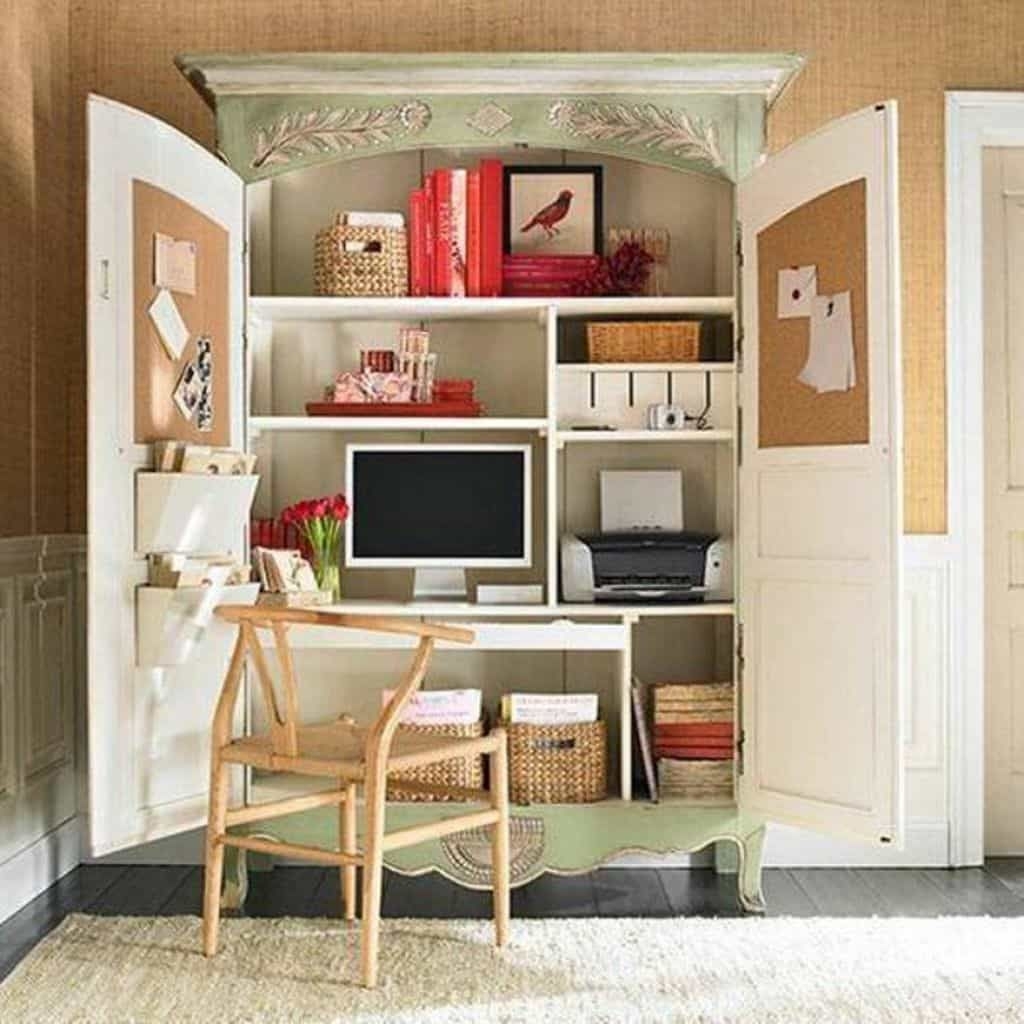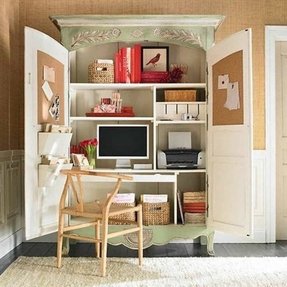 Small Space Solutions: Home Offices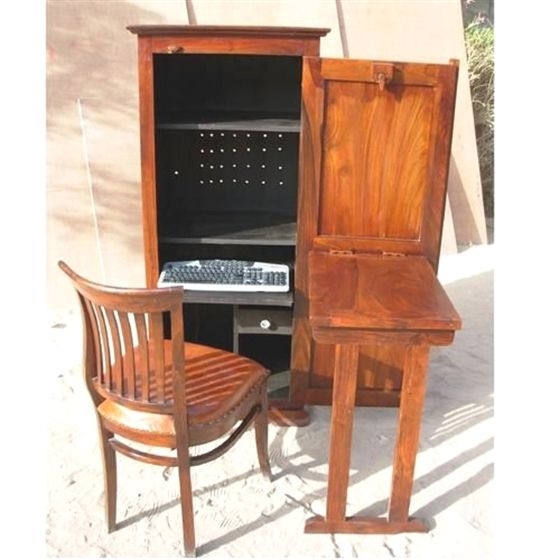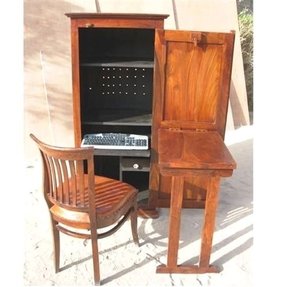 ... Armoire & Wardrobes Solid Wood Computer Hutch Desk Storage Cabinet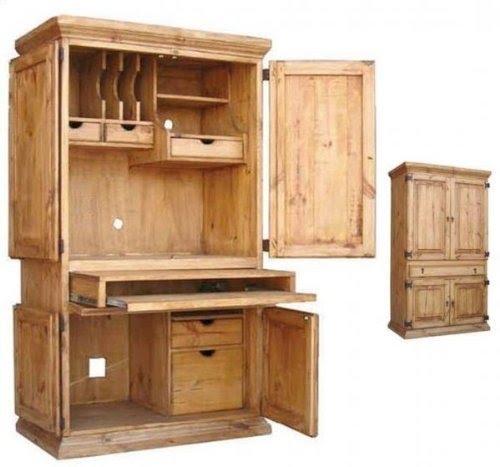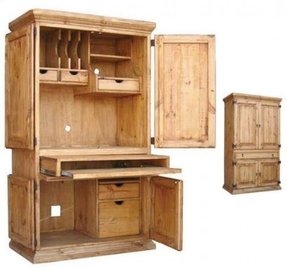 computer armoire antiqued paint computer armoire cinnamon cherry ...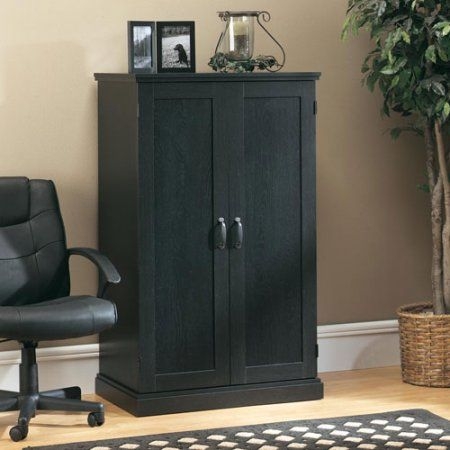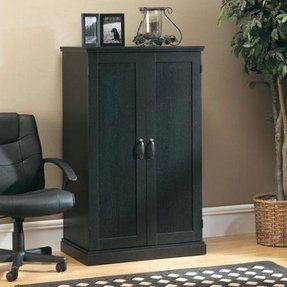 Computer Armoire Desk Hutch Workstation Workspace Cabinet Home Office ...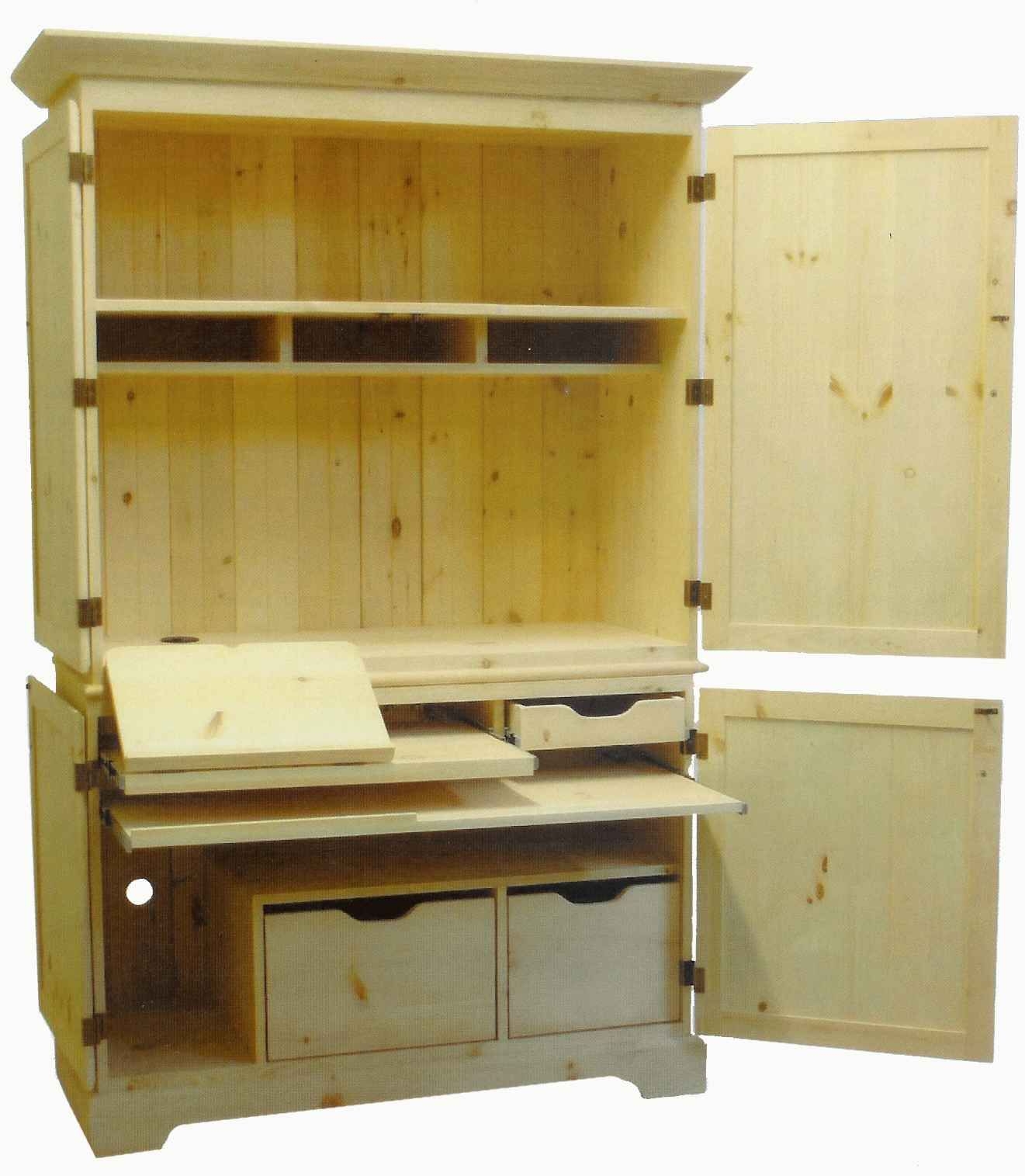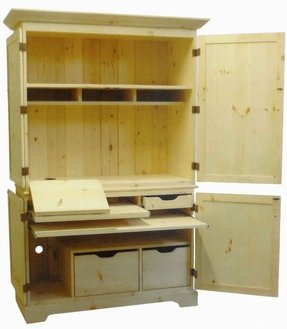 Unfinished Mission Style Computer Armoire with Hutch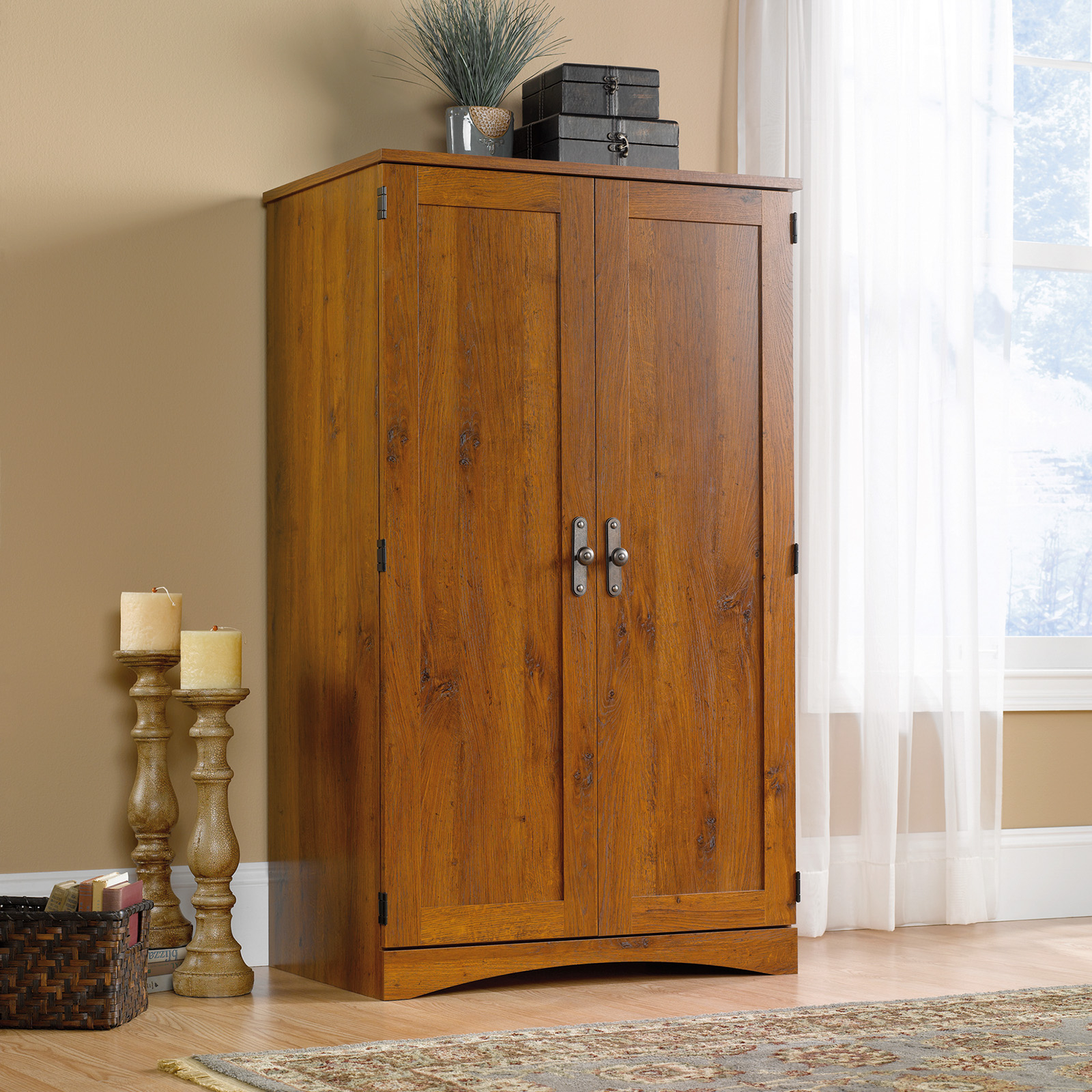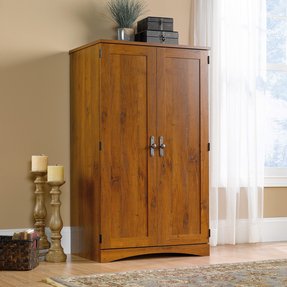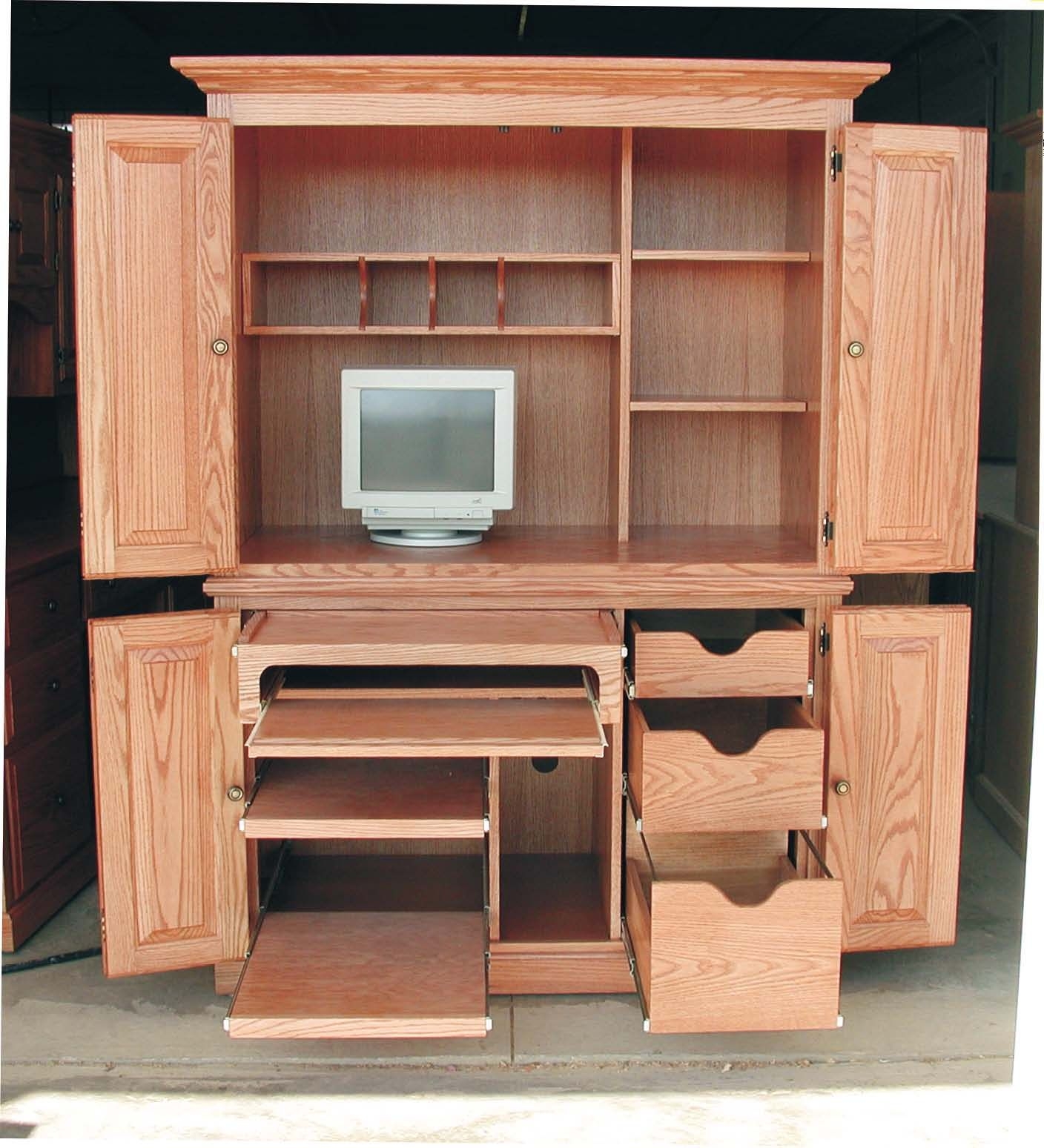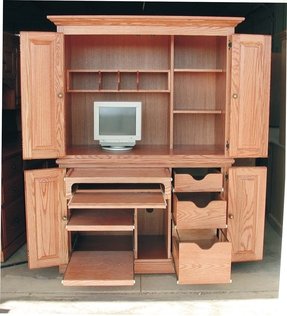 Computer Armoire in 2014 – deluxe computer armoire ash o 176 53 1 4 ...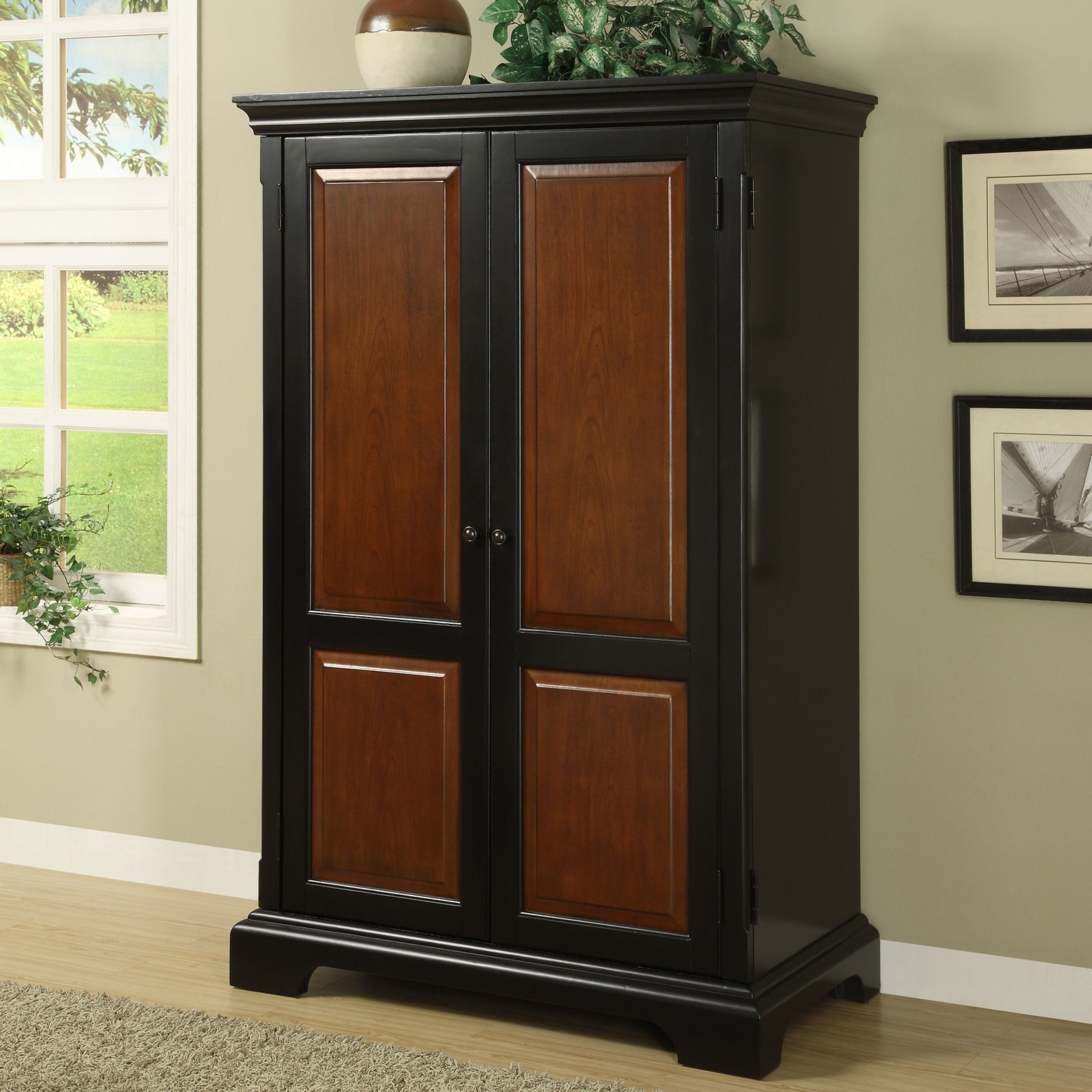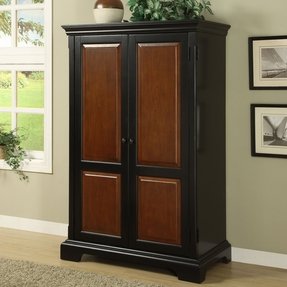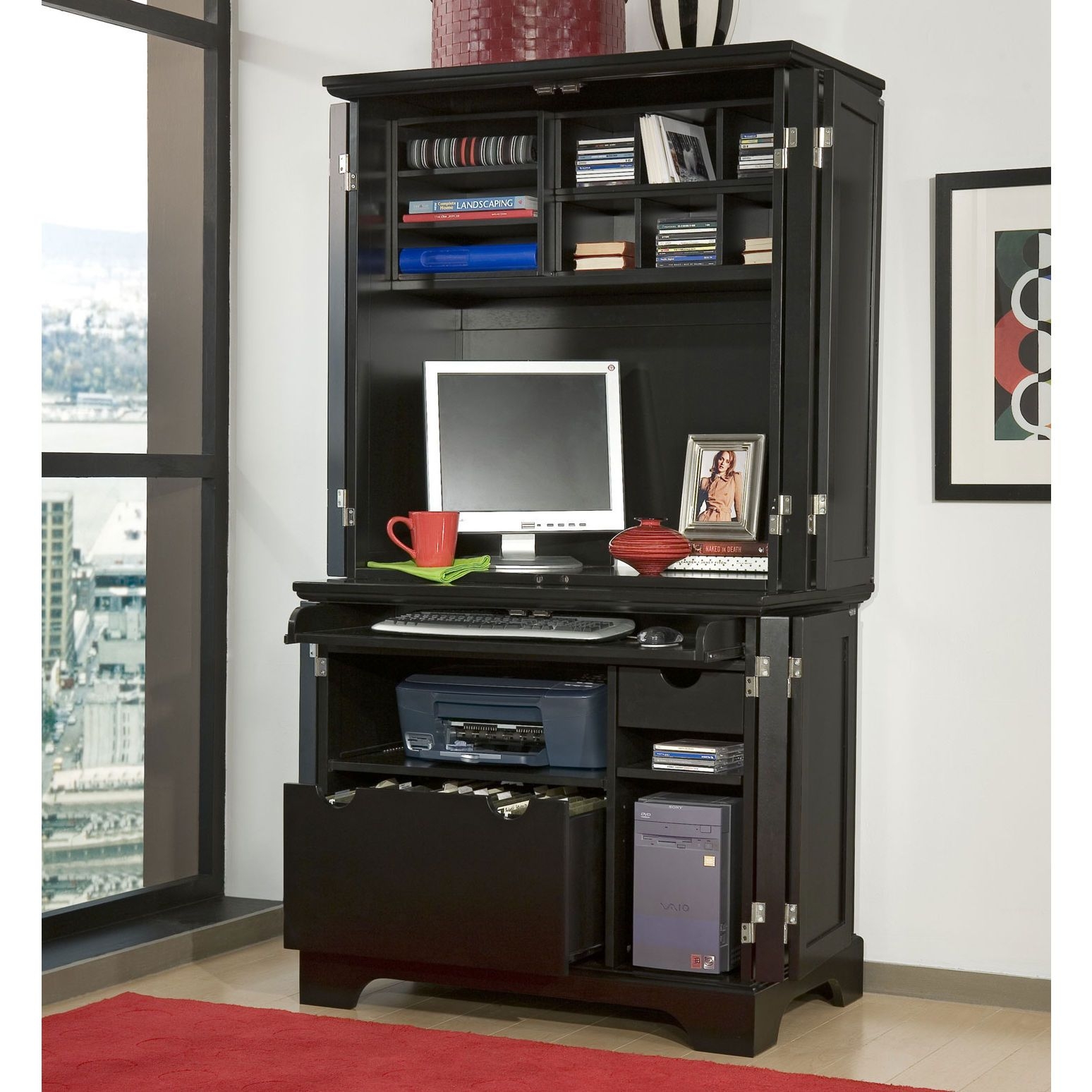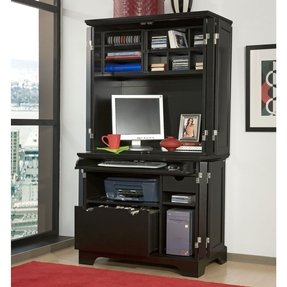 Furniture Bedford Cabinet & Hutch in Ebony by Home Styles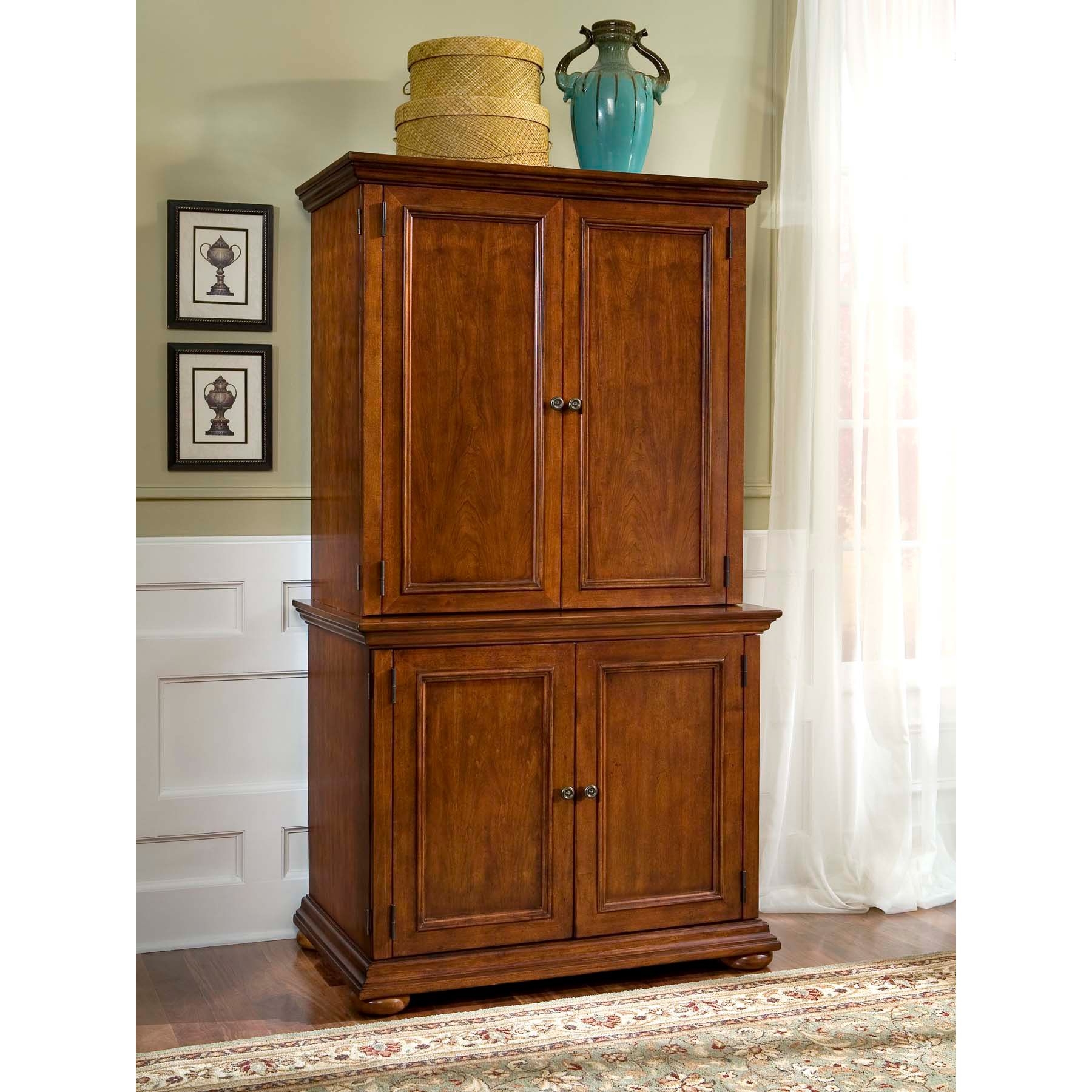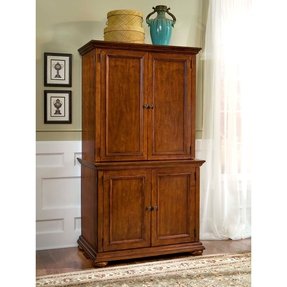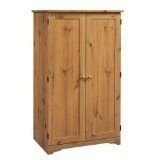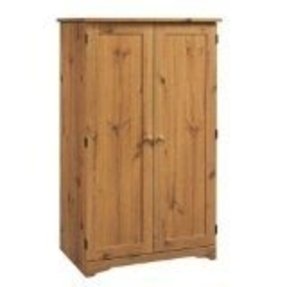 Computer Armoires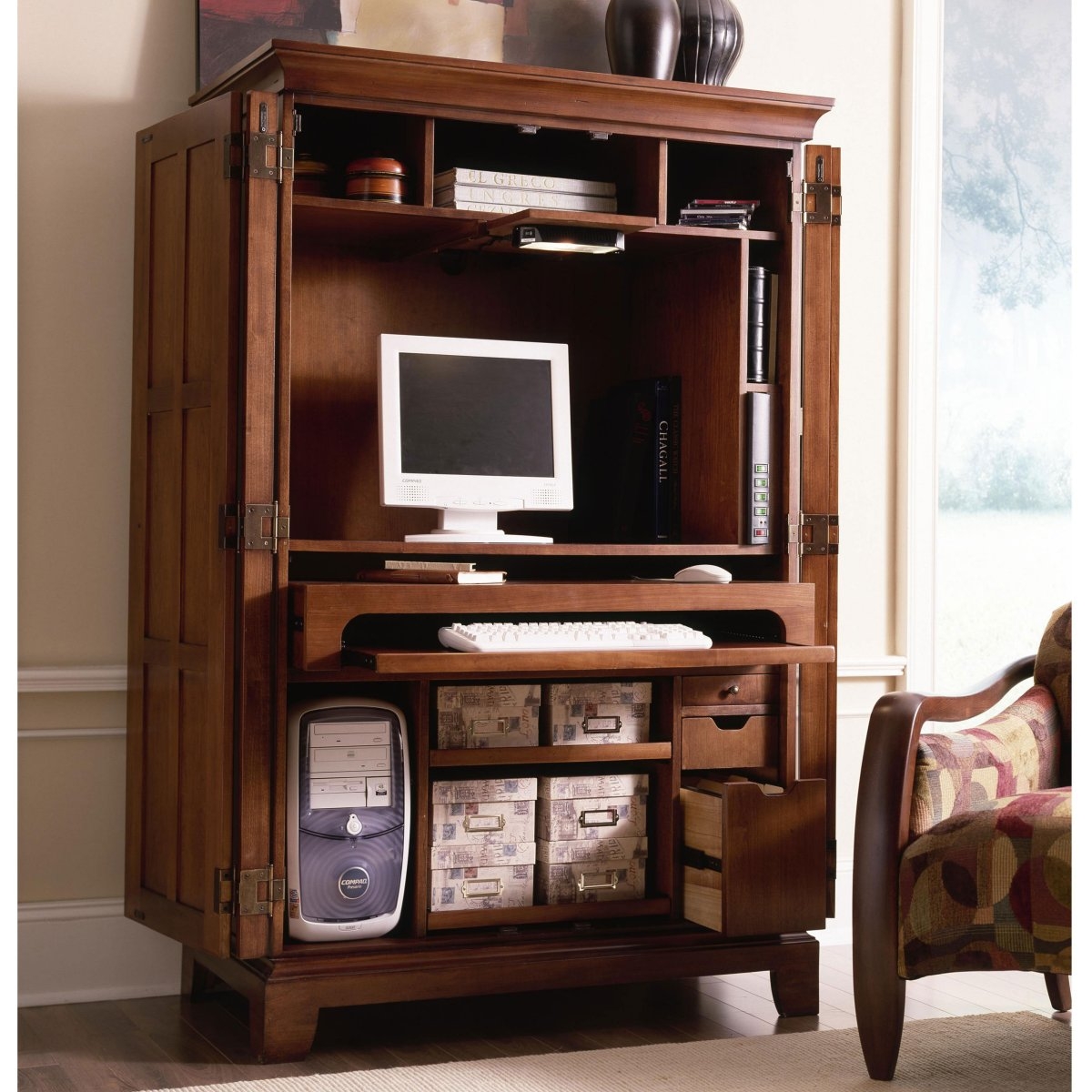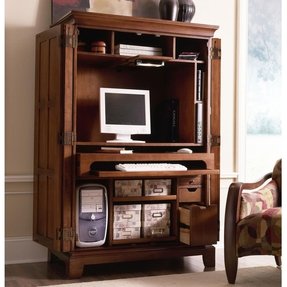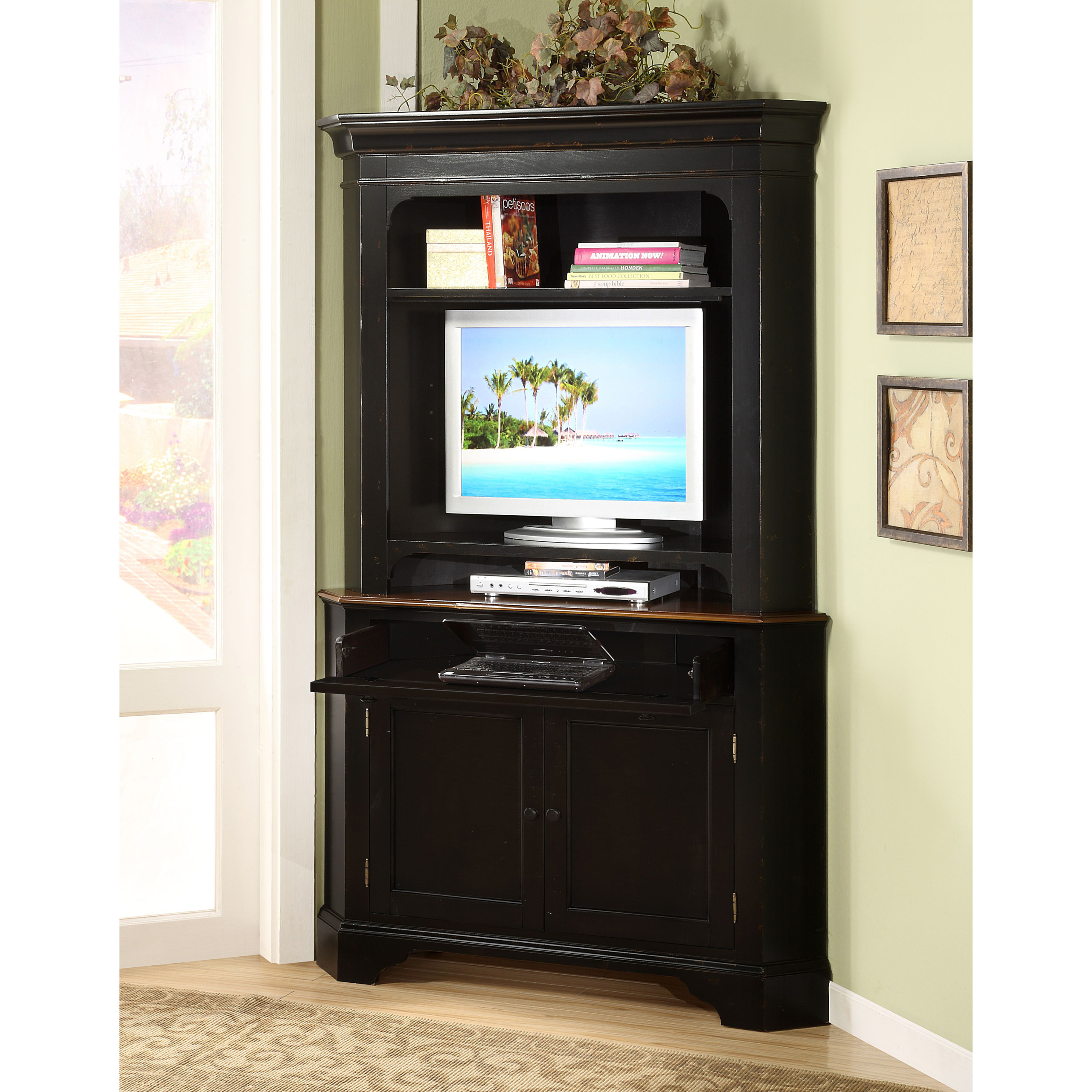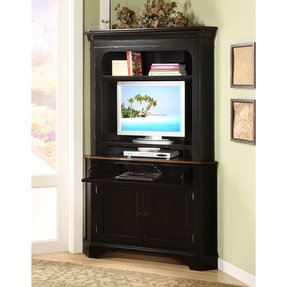 master:RVS1236.jpg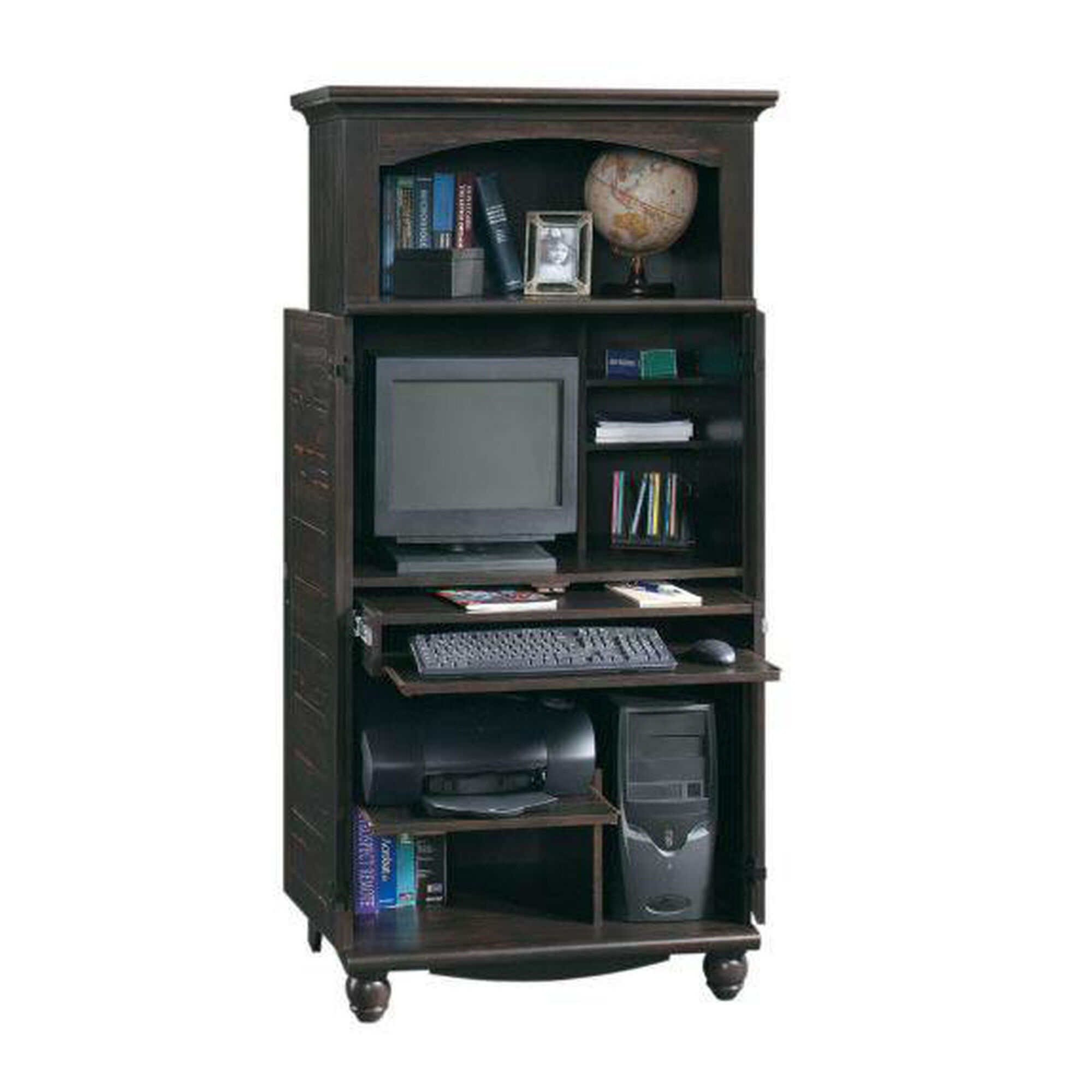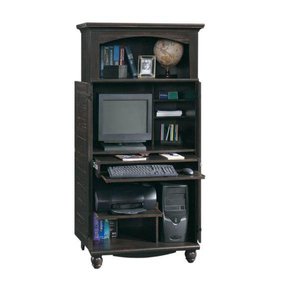 computer armoire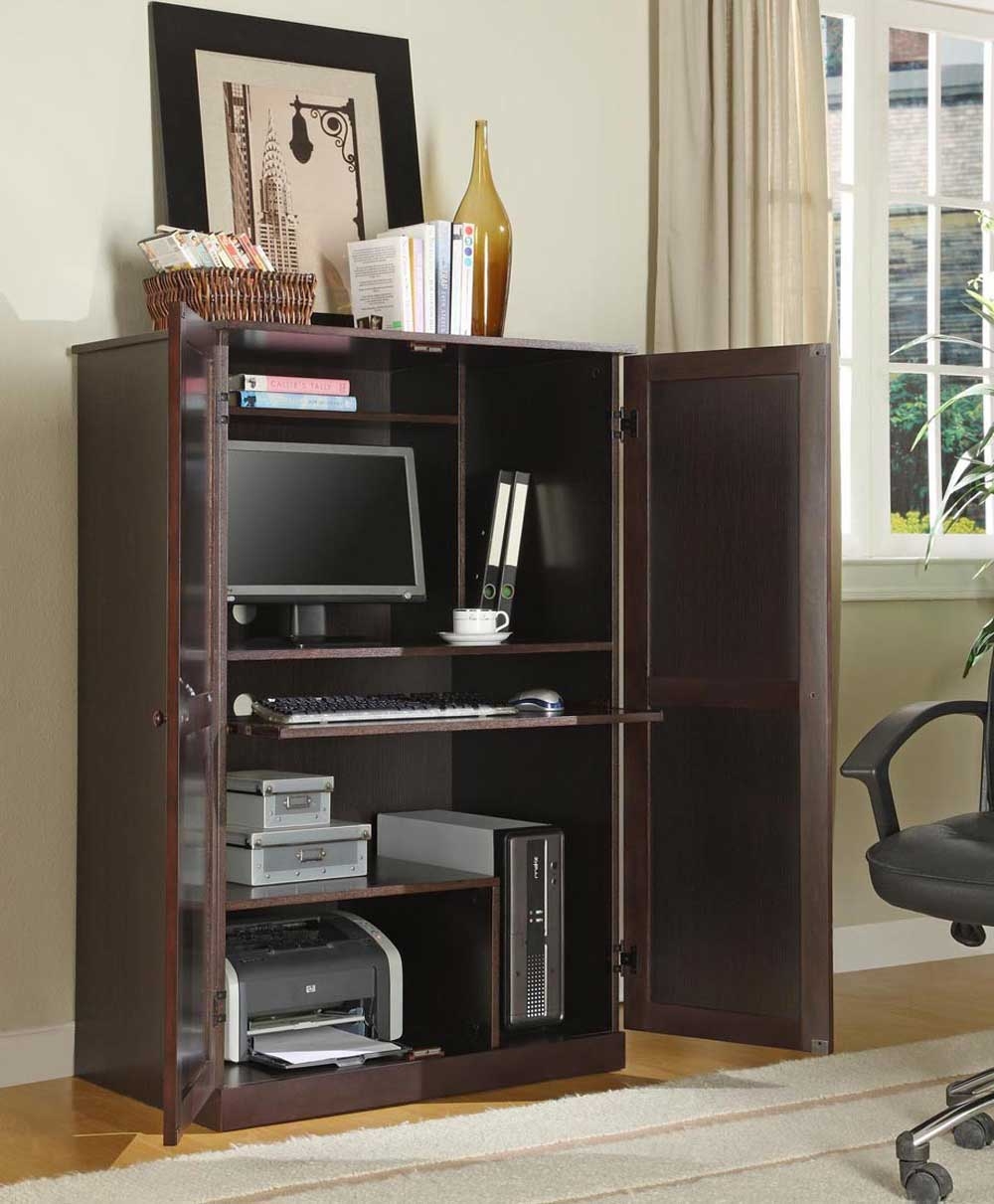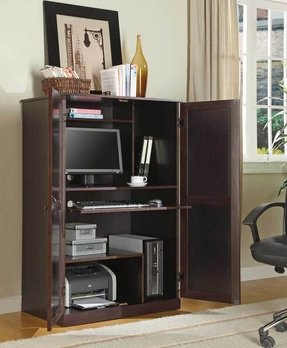 This interesting furniture combines the new with the old. The armoire has been designed to accommodate your CPU and peripherals, and provide a secure environment for your precious belongings. It has plenty of space for a keyboard, CPU, printer and documents.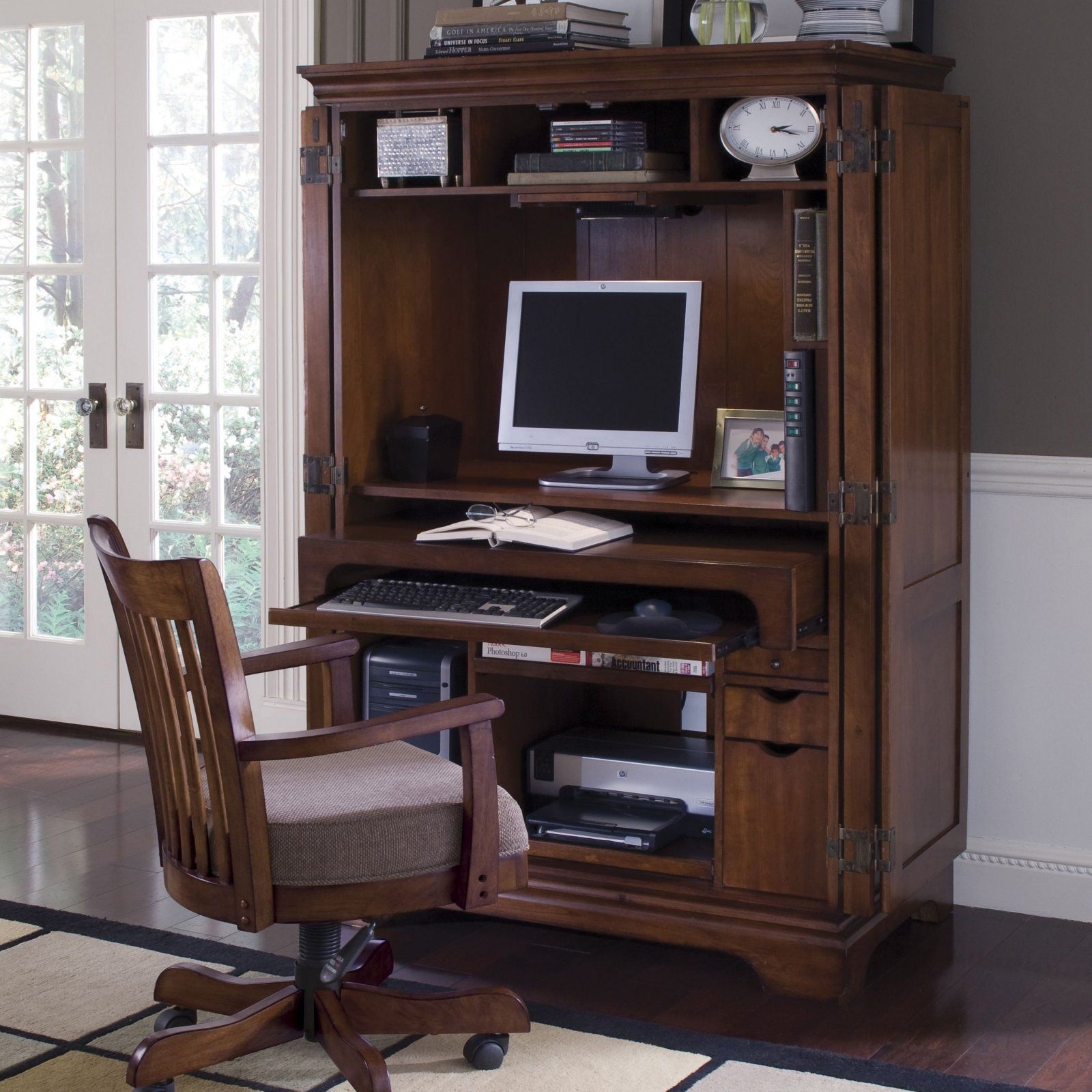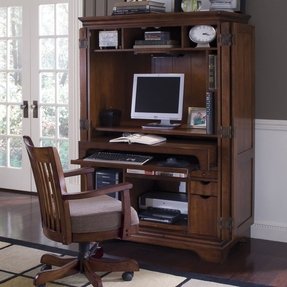 Cantata Computer Armoire in Burnished Cherry by Riverside Furniture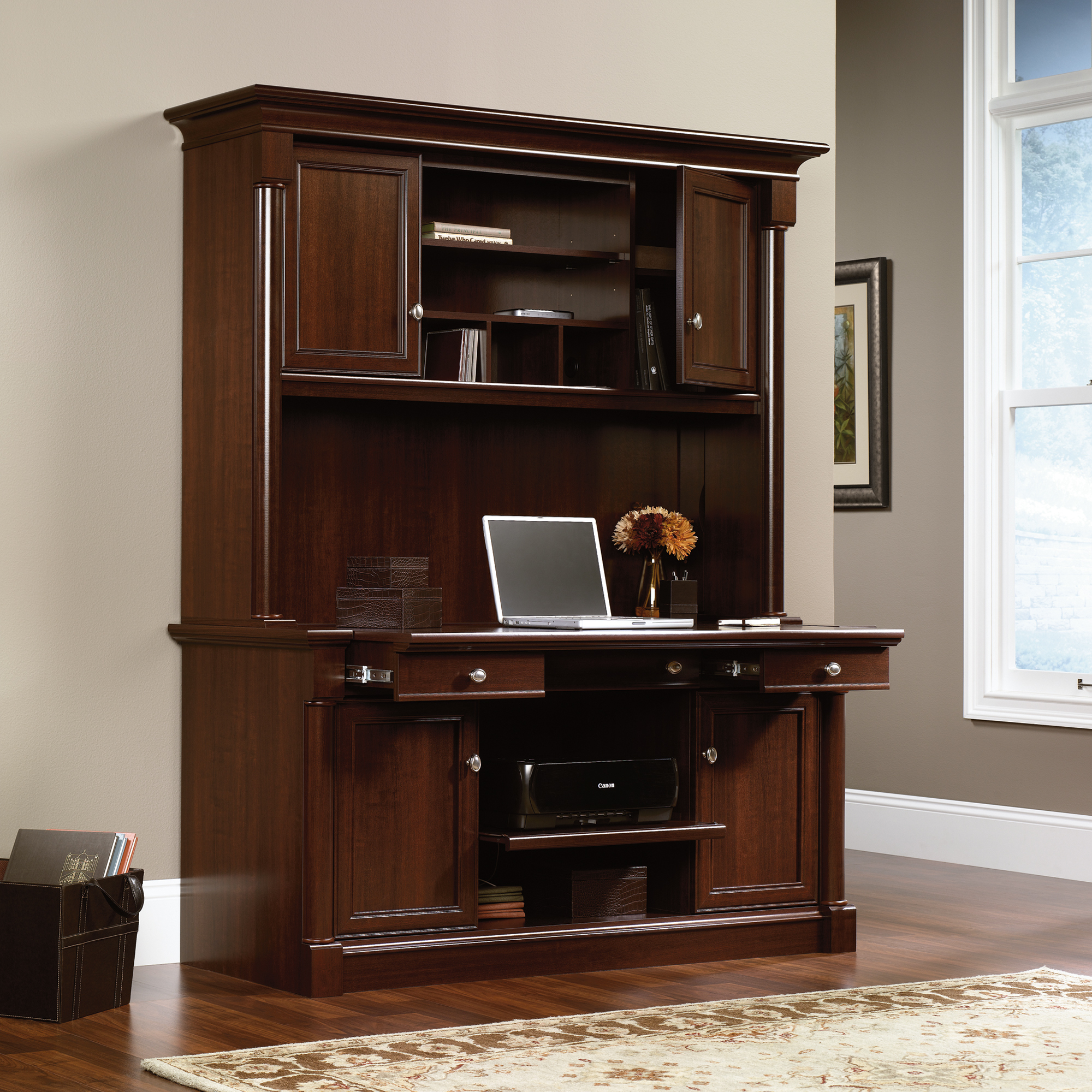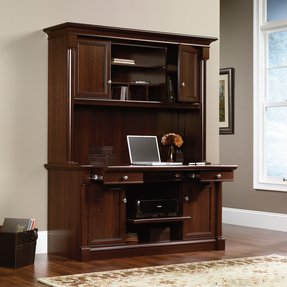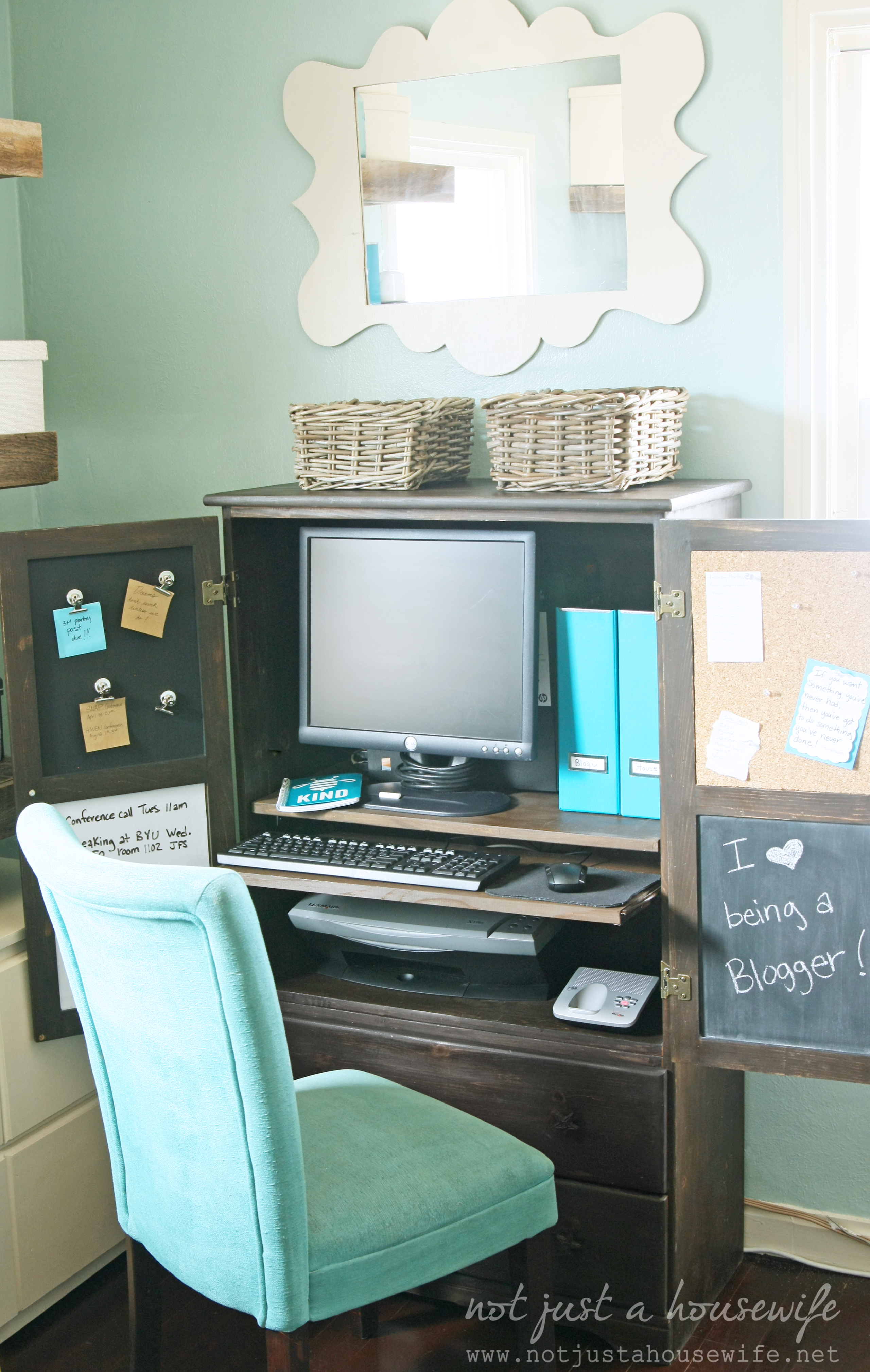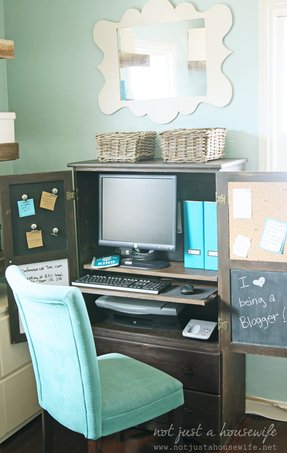 How to turn an old hutch into a stylish functional office space ...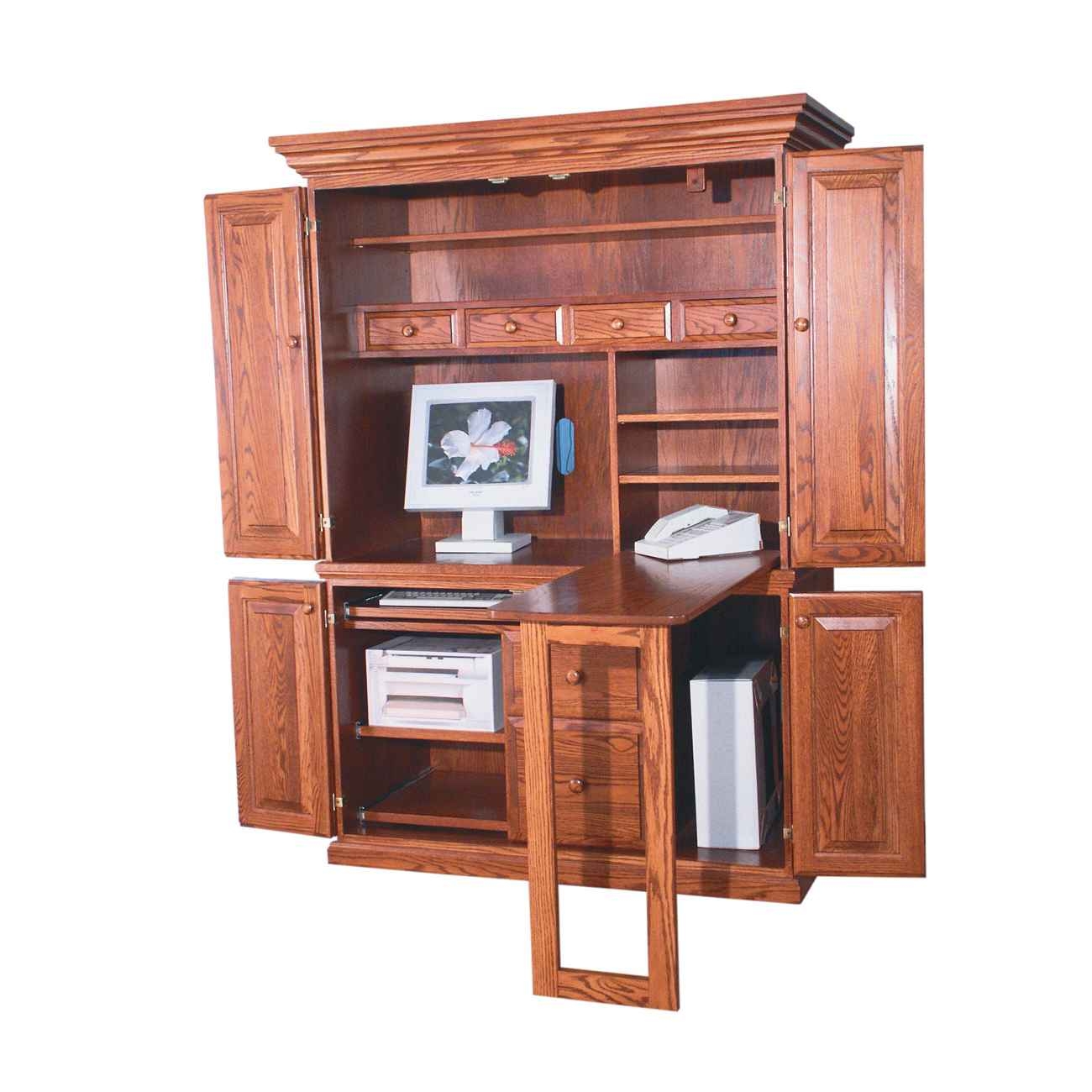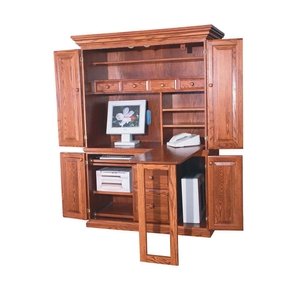 Wooden Computer Armoire with Expandable Desk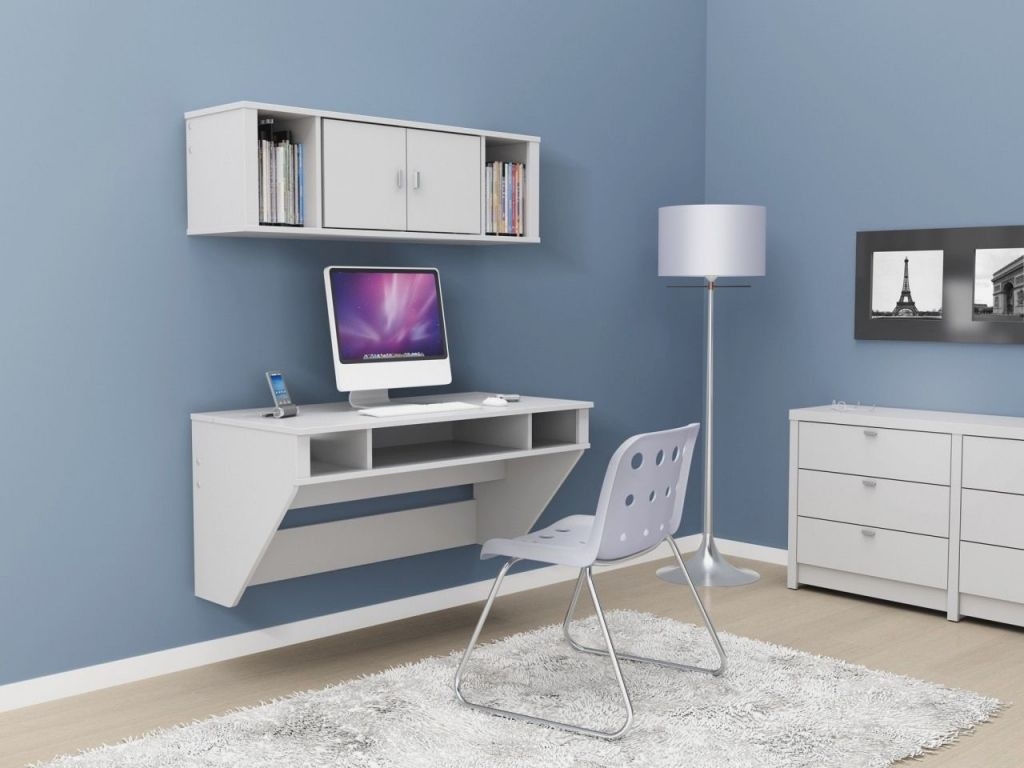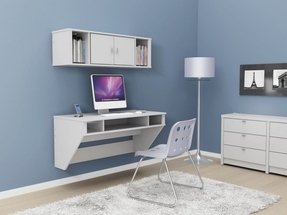 Whether it is needed to safe precious floor space, this floating hutch comes right in the way. It offers two display compartments on both sides for versatile storage and a cabinet in the centre to conceal other stuff. It is white in finish and pretty modern in looks.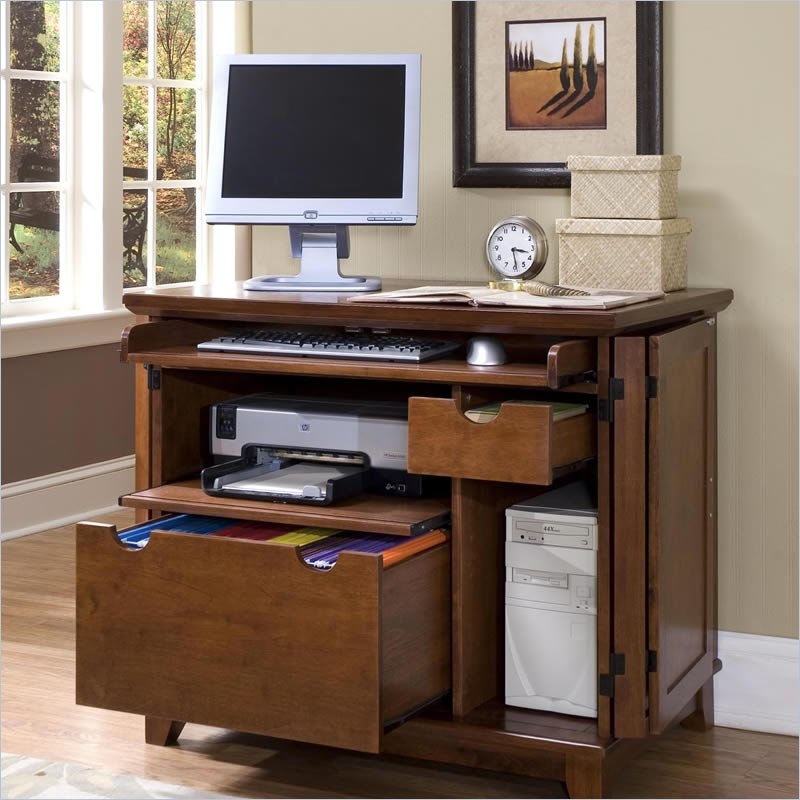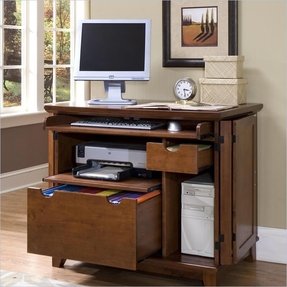 Short on space, but more on style? This office cabinet not only looks the part with its contemporary style, but it is also able to keep lots of files, media components and stationery. And it has a keyboard tray.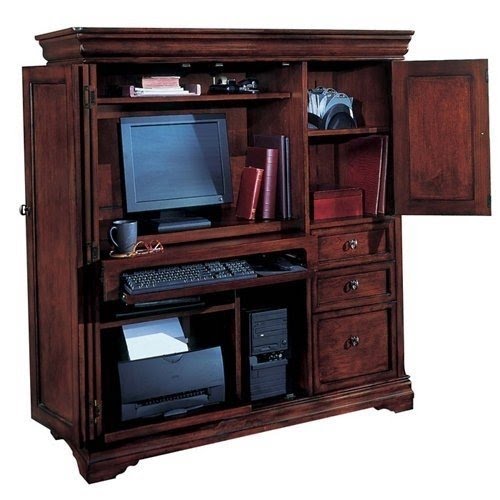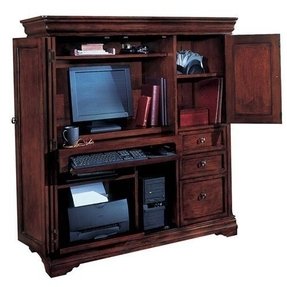 ... garson hutch in cappuccino computer armoire computer armoire brown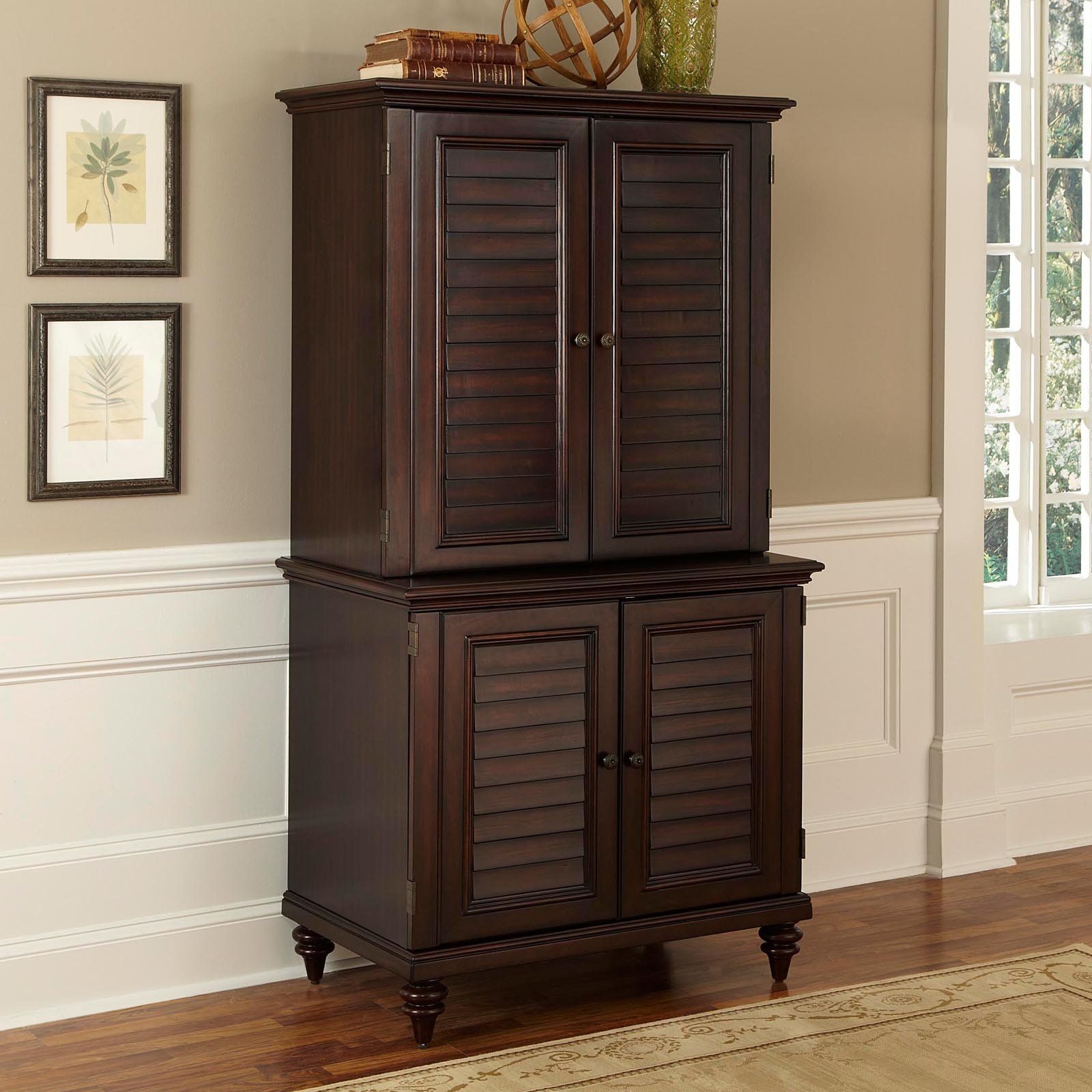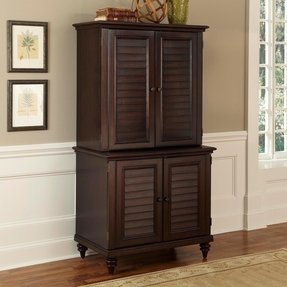 master:HMS1294.jpg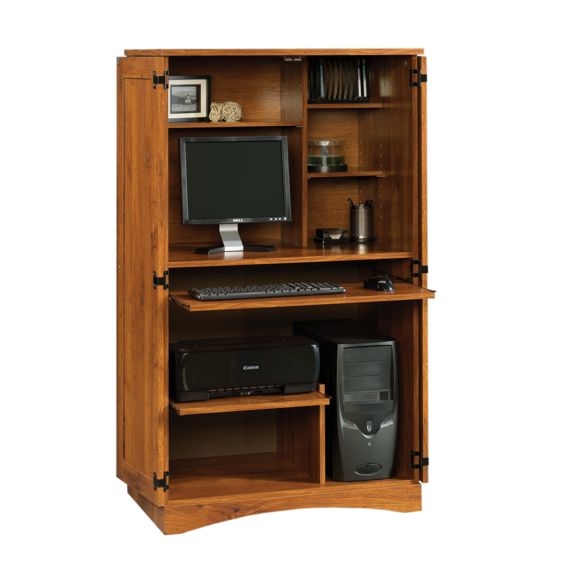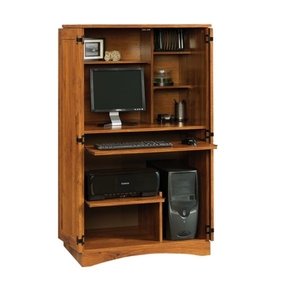 Elegant computer armoire. This elegant furniture provides everything you need when working on the computer: a slide-out keyboard/mouse shelf, printer shelf and dedicated storage area for the CPU. It also has a horizontal rack that can store up to 14 CDs.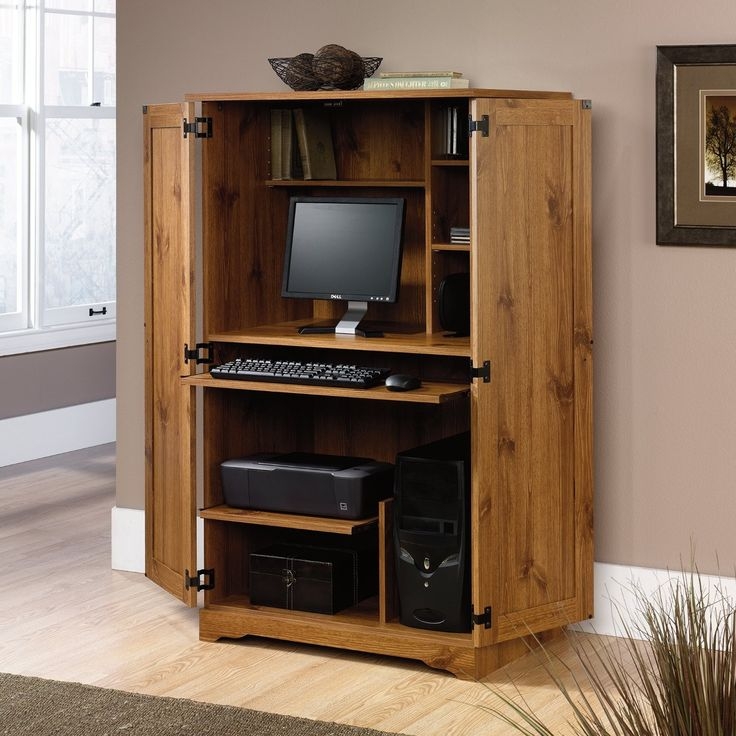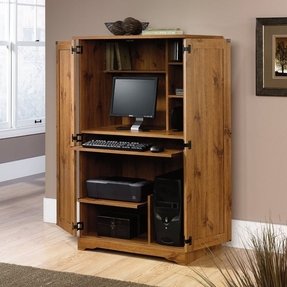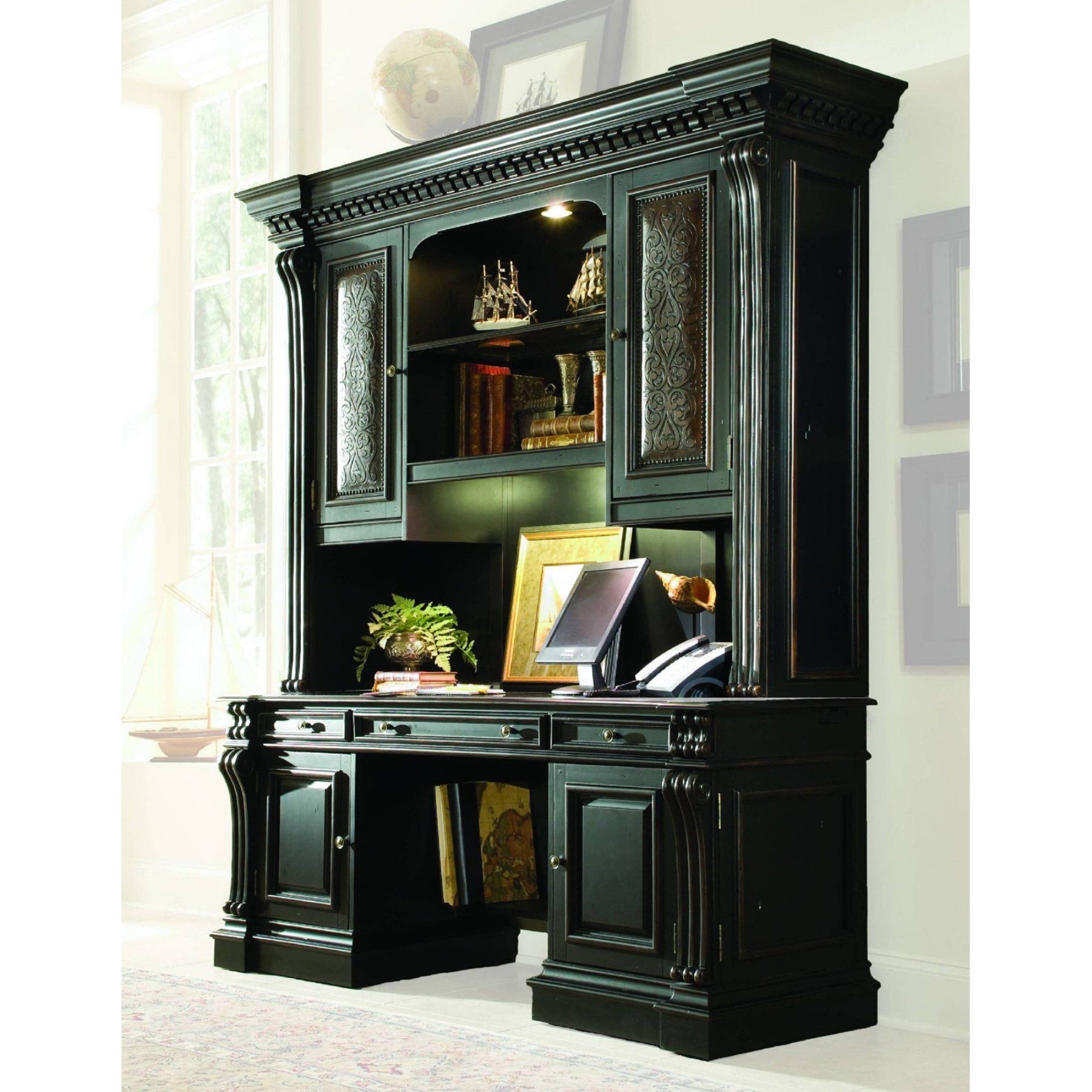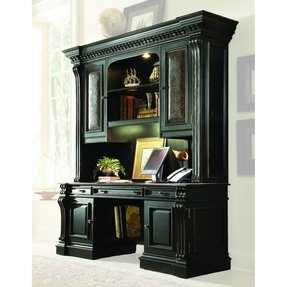 Classic credenza hutch. This elegant furniture will make your workplace much more charming and practical. It features two beautiful panel doors with carved leather, charging station with USB ports and plenty of storage space.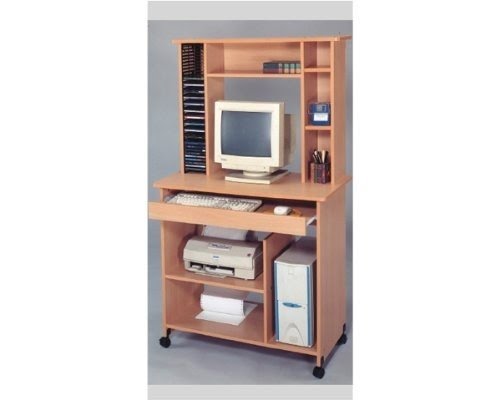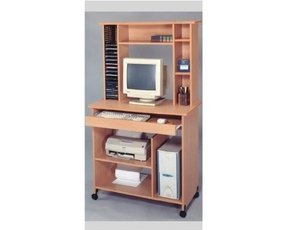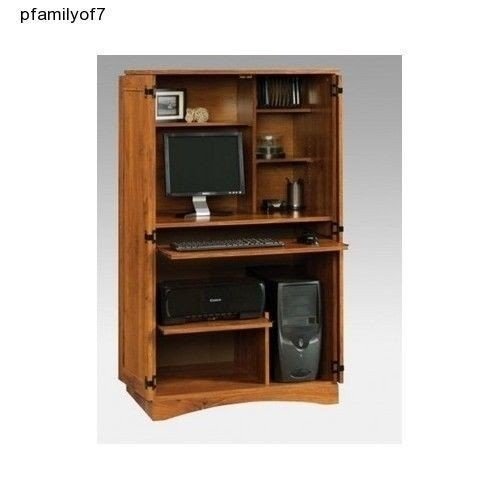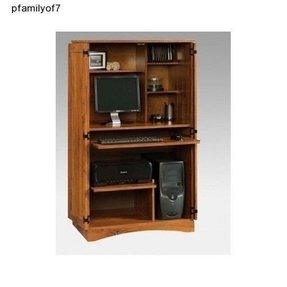 See the small card with the code on it? The seller printed that out ...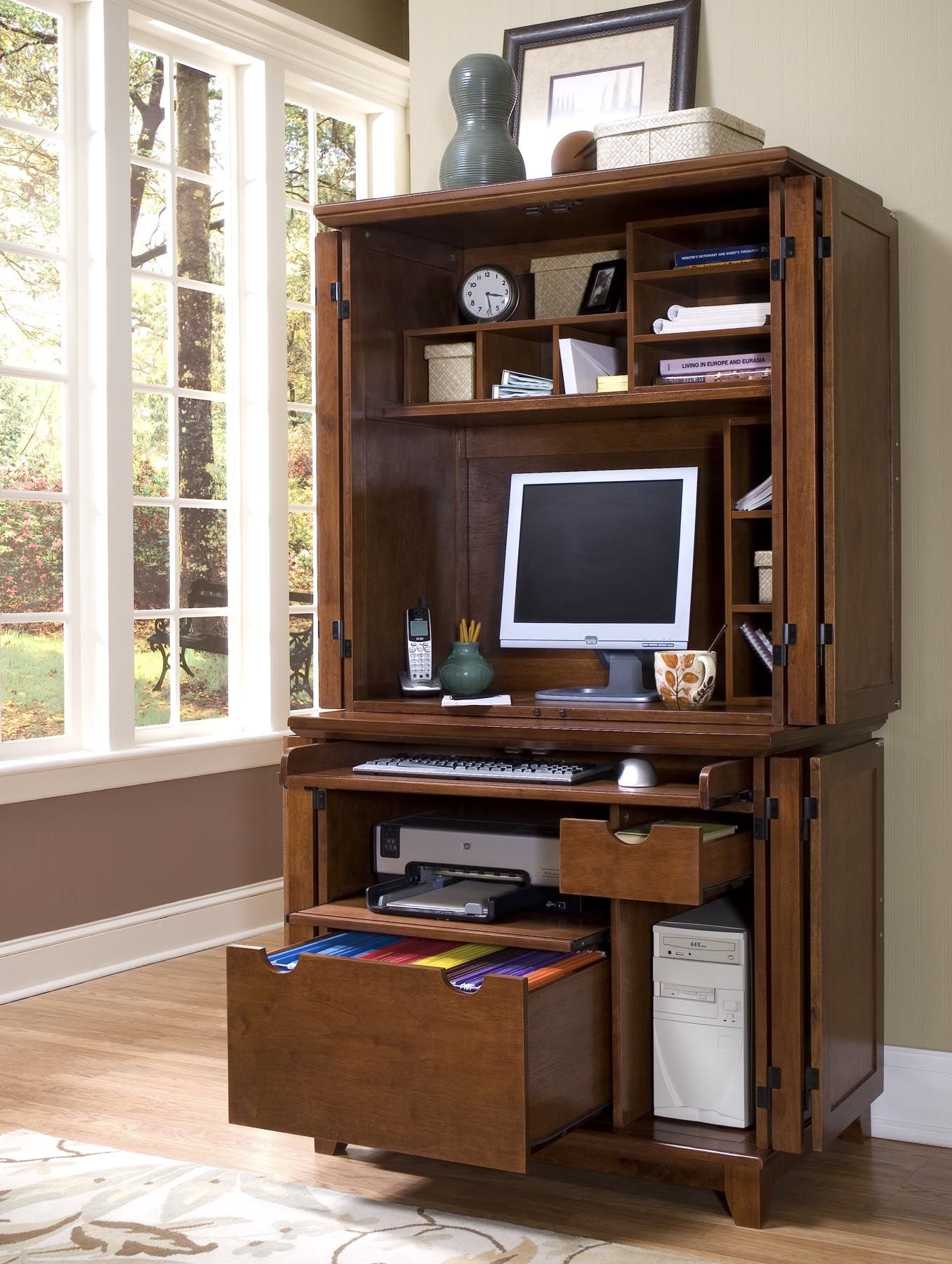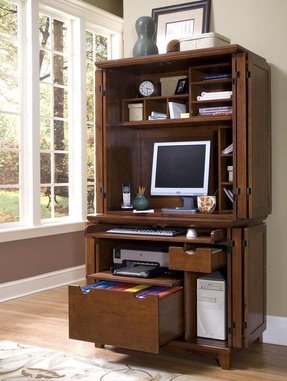 ... Oak Finish traditional bookcases cabinets and computer armoires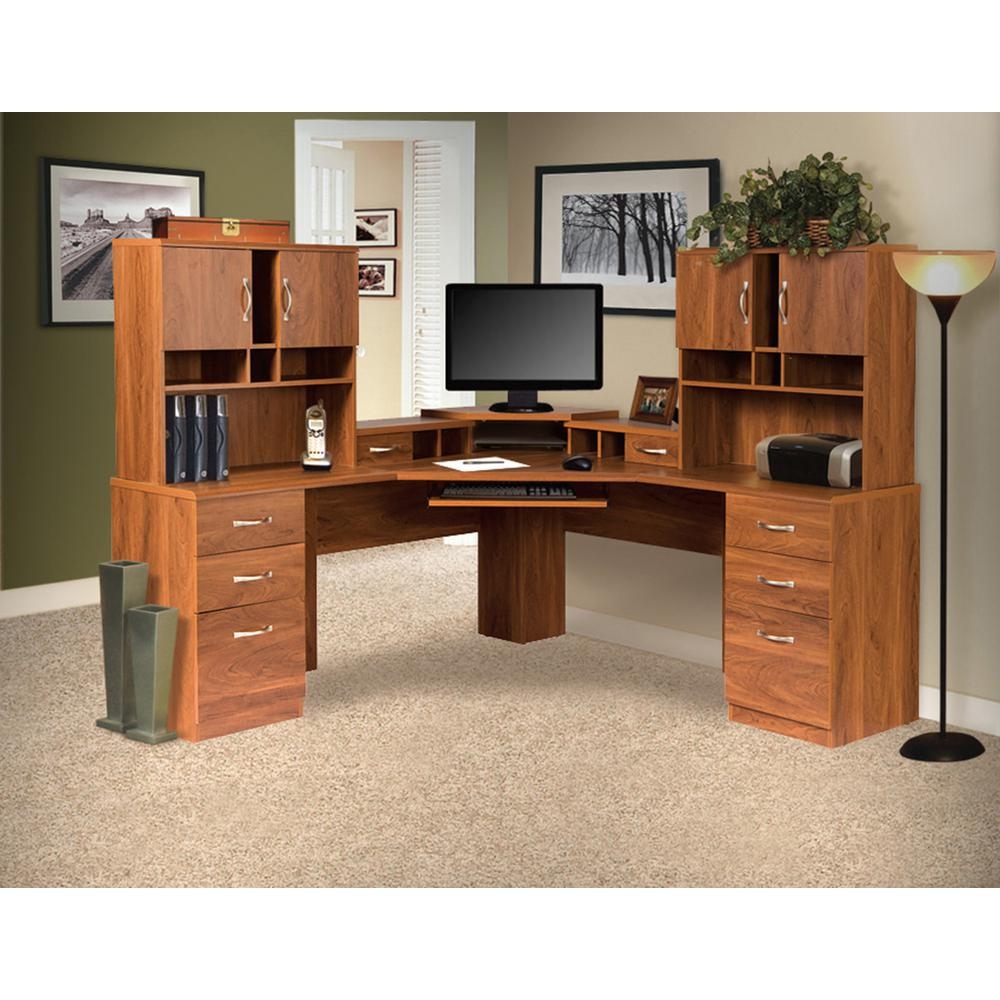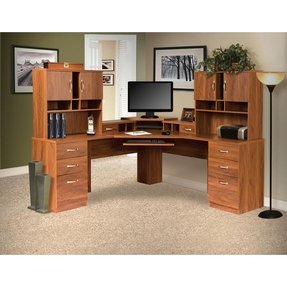 Spacious work center/desk, L-shaped. Large and sturdy unit, with two file cabinets, three drawers each, two hatches, a monitor platform and a pull out keyboard tray. It gives you all the room you need to organize everything.