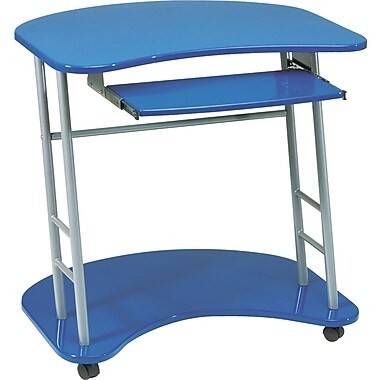 Kool kolor cobalt blue computer desk with caster wheels desks
Portable computer desk. The wheels make it easy to move it around the house. Blue colour ensures cheerful character, while the quality materials make sure it won't flip or break under the weight of your laptop.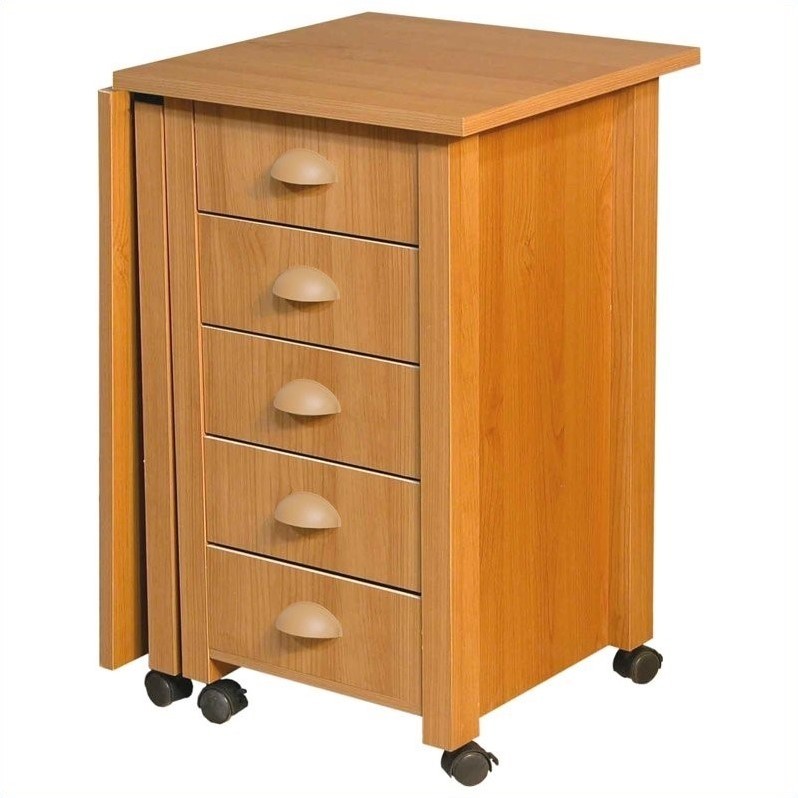 Venture Horizon Oak Mobile Desk And Craft Center
It is a very interesting piece of furniture that plays the role of a computer desk. It is a mobile, space saving product equipped with wheels and extended surface. The extended desk measures 29 inches high x 45 inches wide x 18 inches deep.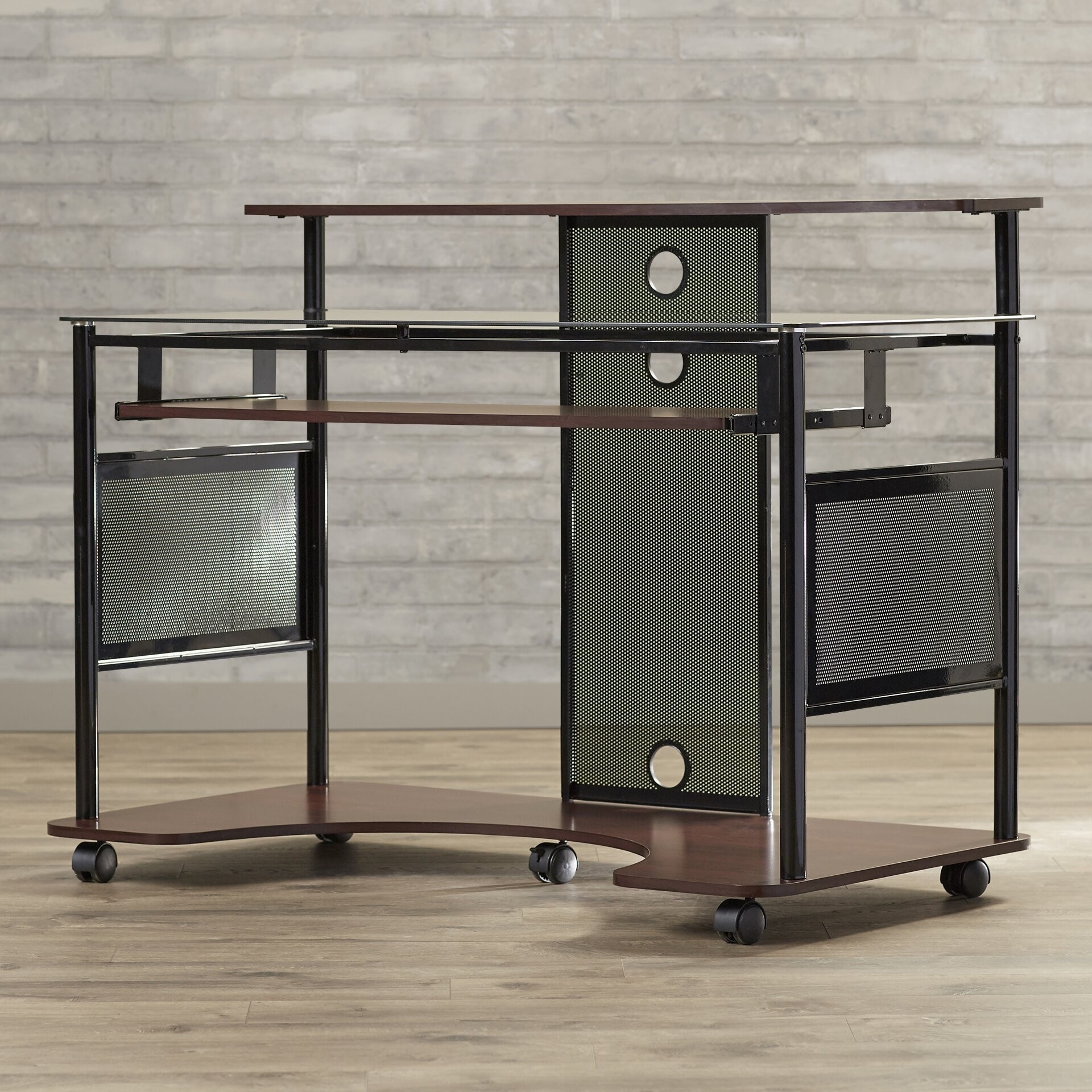 Brewster Workstation
Functionality of this workstation adds to your working place to make it become truly congenial. It is easy to organize all computer components with wide C-shaped bottom shelf, keyboard shelf, smaller upper shelf and spacious top.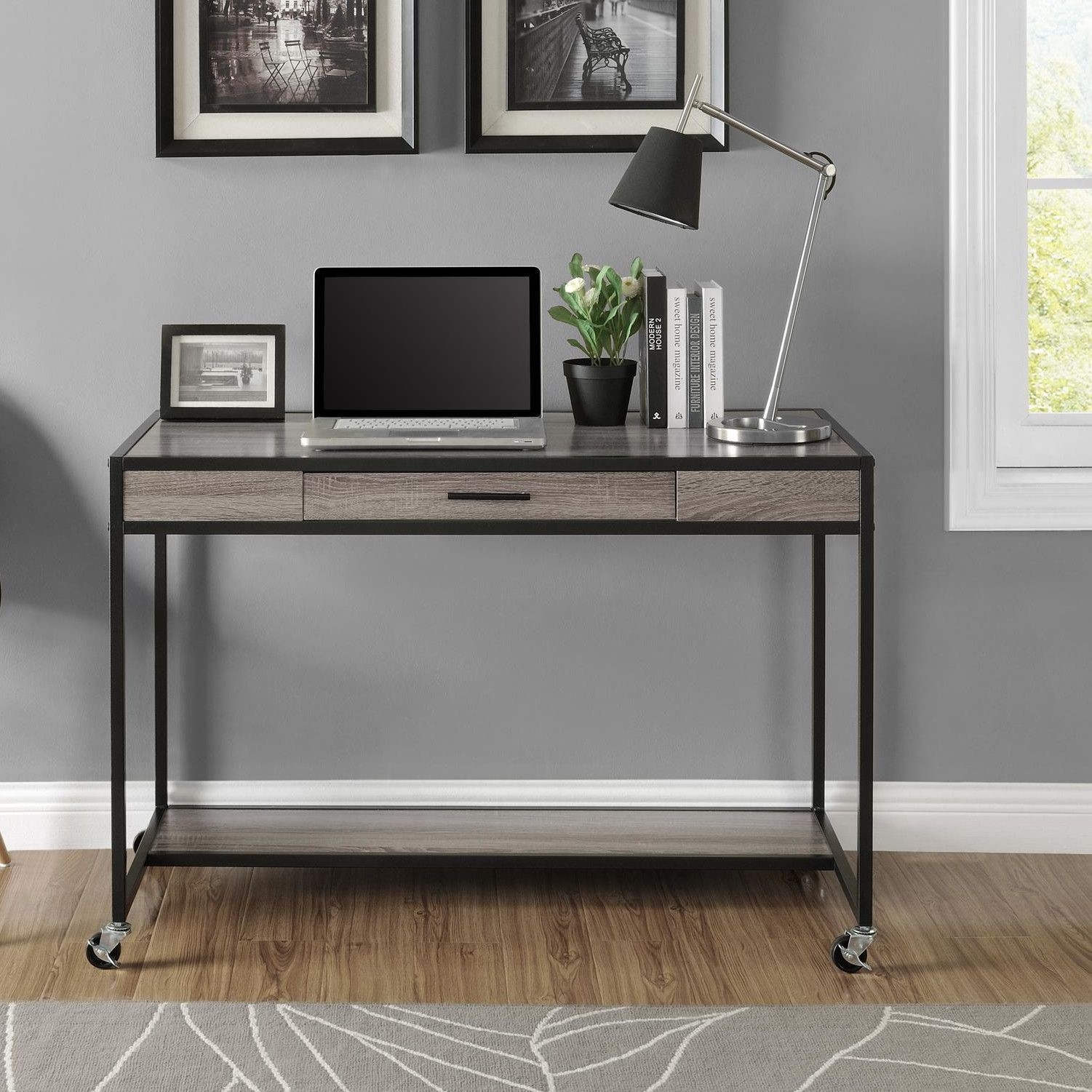 Mason Ridge Mobile Computer Desk
It is a mobile computer desk that has got a contemporary design, oak finish and metal frame. It is perfect for your home office and will make your work more comfortable. It has got four casters for easy mobility. You need to have it.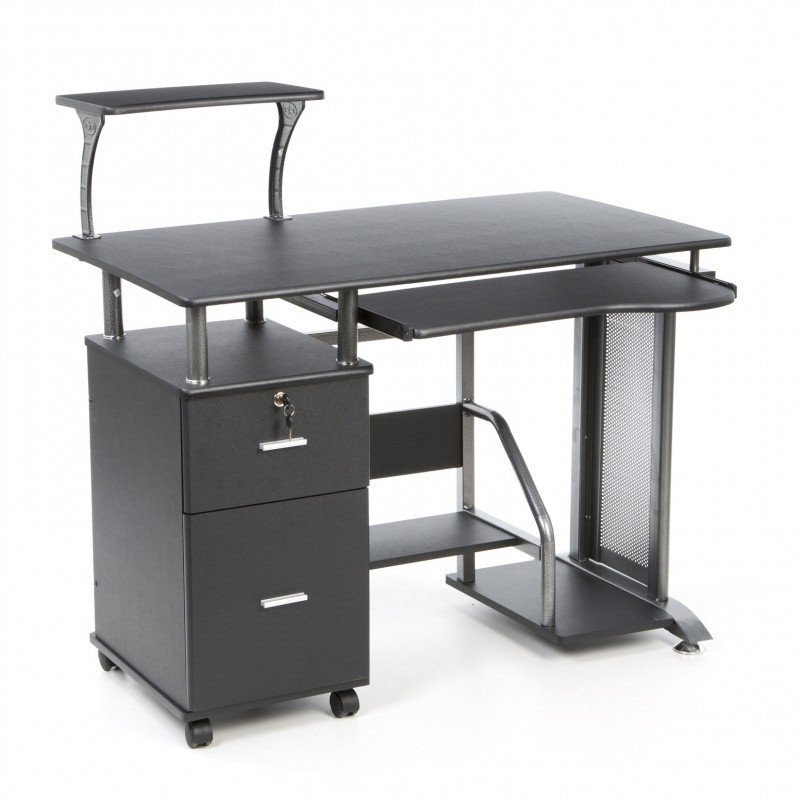 Rothmin Computer Desk
This is an extremely practical computer desk. It consists of a table top on which you can work. There is a separate special place on the computer's central processor. At the top is a pull-out shelf for keyboard. There is a platform for the monitor. There are two drawers.
53.5" W x 28" D Mobile Computer Table Shell with Reversible Top
When it comes to computer room decor, functionality is what really matters. This workstation table features rolling casters with useful locking option for mobility, reversible wooden top, grommet holes and convenient cable management. Organizing has never been as easy!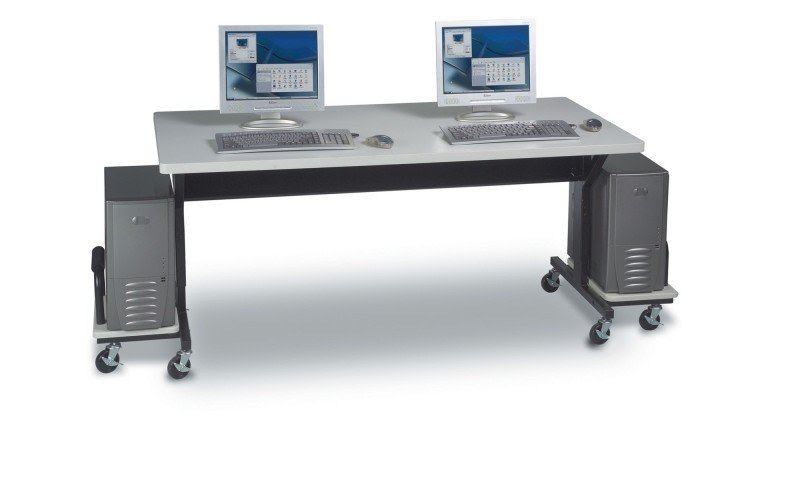 Brawny 60" W x 30" D Work Table
This is a very practical and durable work table, wide enough for two workstations. It features an extra PC shelf on both sides. It has a modern, simple, modern design, solid casters and a grey finish.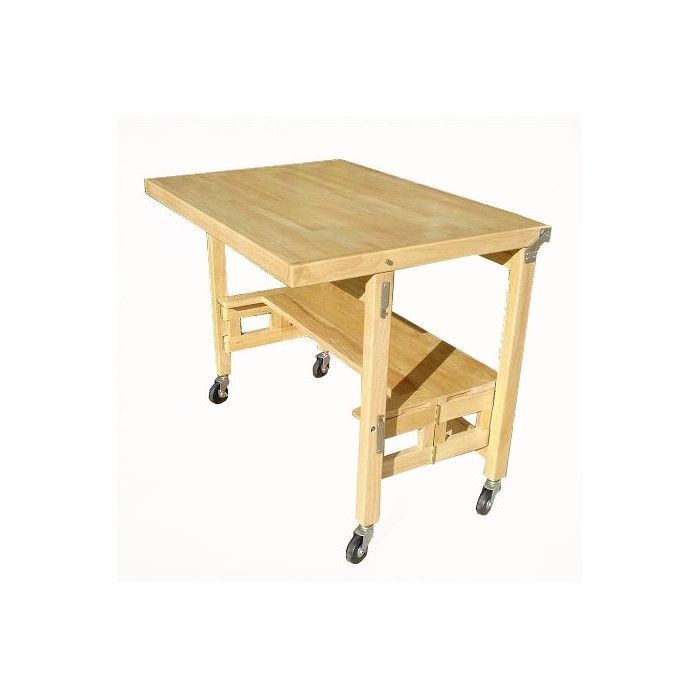 36" W X 24" D Flip and Fold Utility Table
The design of this mobile utility table combines modern functionality with traditional elegance thanks to wooden construction in natural finish. Four locking wheels provide both mobility and stability.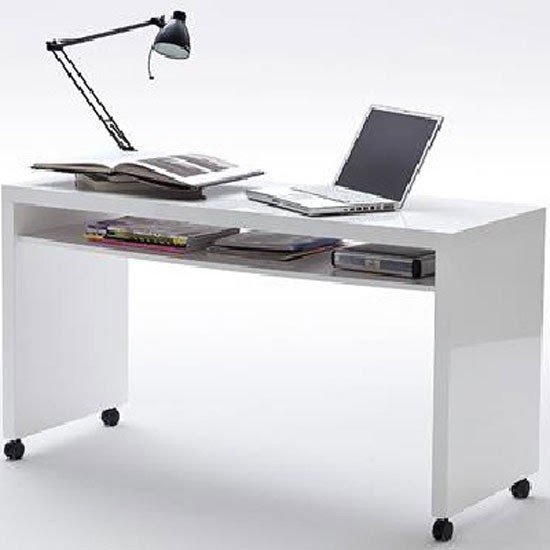 Functional and aesthetic, this modern computer desk has all you need to work with your laptop. Wooden construction and a high gloss white finish feature 1 rectangle top, 1 open shelf, and 4 caster wheels for easy mobility.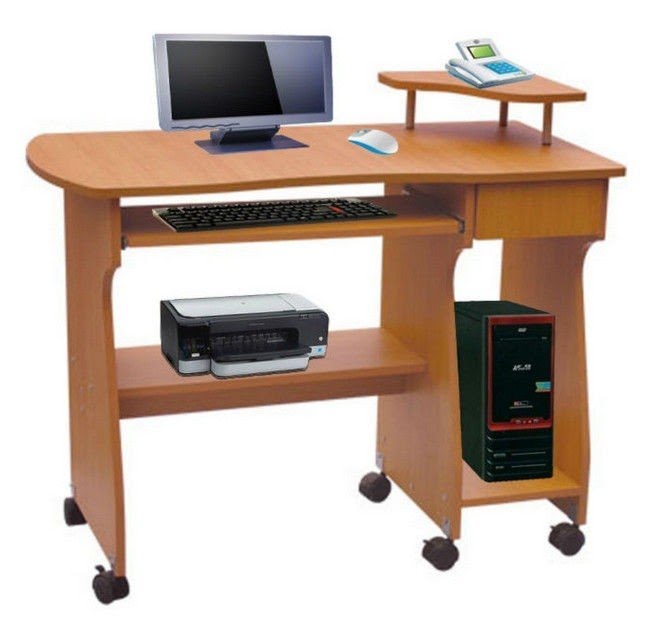 ... Board Cherry Wooden Computer Table / Desk With Wheels DX-1108 supplier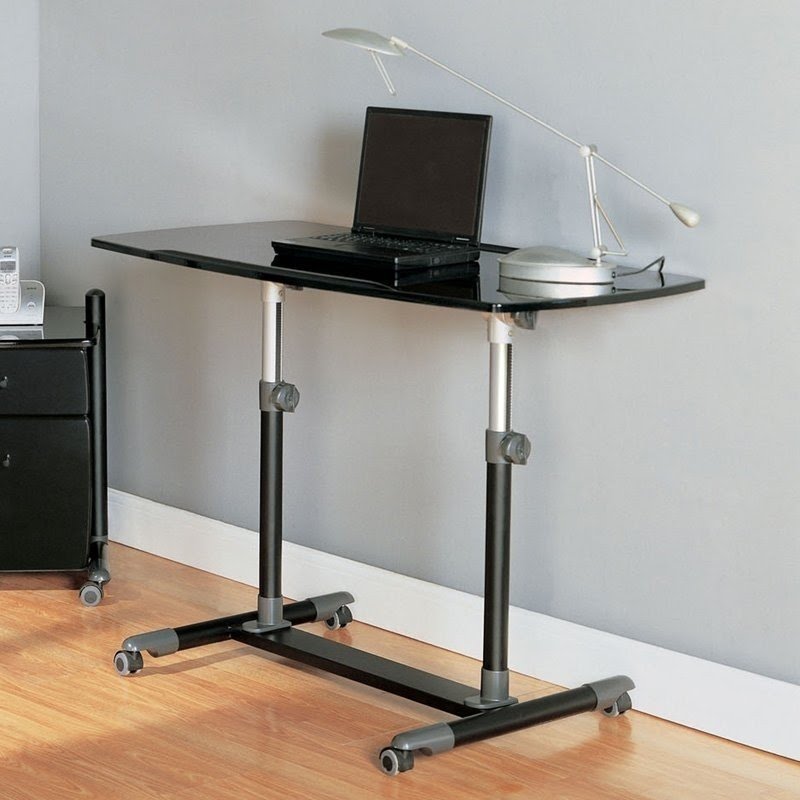 A contemporary office must-have - this computer desk with wheels is a great solution if you work in home and like to change the climate from time to time. Its wheel equipment provides a comfy, full mobility.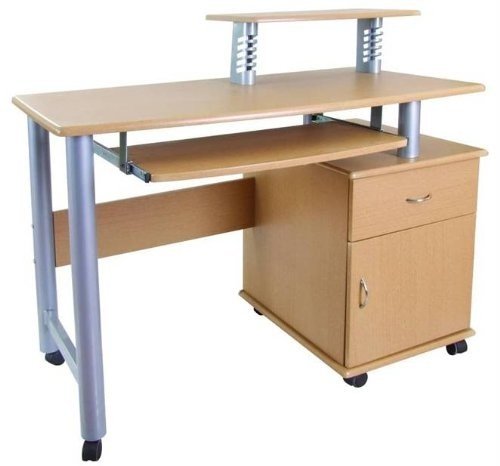 A functional castered computer desk with 2 round metal legs on one side and a door cabinet and a drawer on the other. It has a pull-out keyboard tray, a large top, a shelf on 2 posts with a spiral design. Wooden materials are finished in light brown.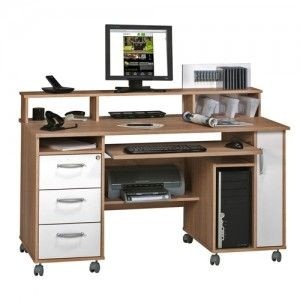 Home office computer workstation with drawers, keyboard and printer shelves and storage. This mobile desk is on castors (wheels) for ease of movement.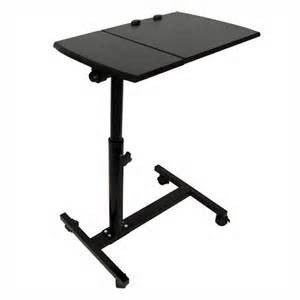 Adjustable computer desk to provide the best position for computer users. You can adjust the height of the table and the bend of the tabletop, for the most convinient level. The wheels allows mobility of the desk.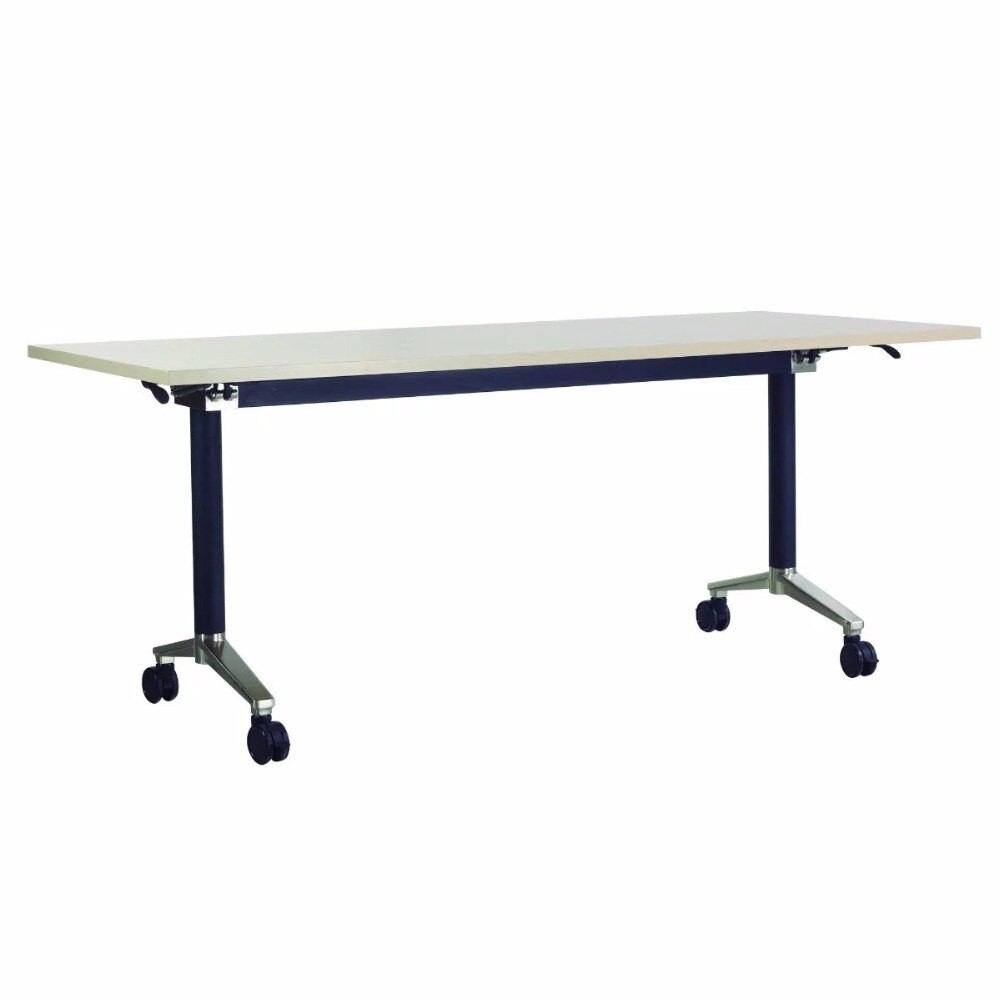 Simple and functional beyond measure - this computer desk sports the design with wheels, so that you can move it to whatever part of your house needs it most and it is not too big, so that if fits any interior.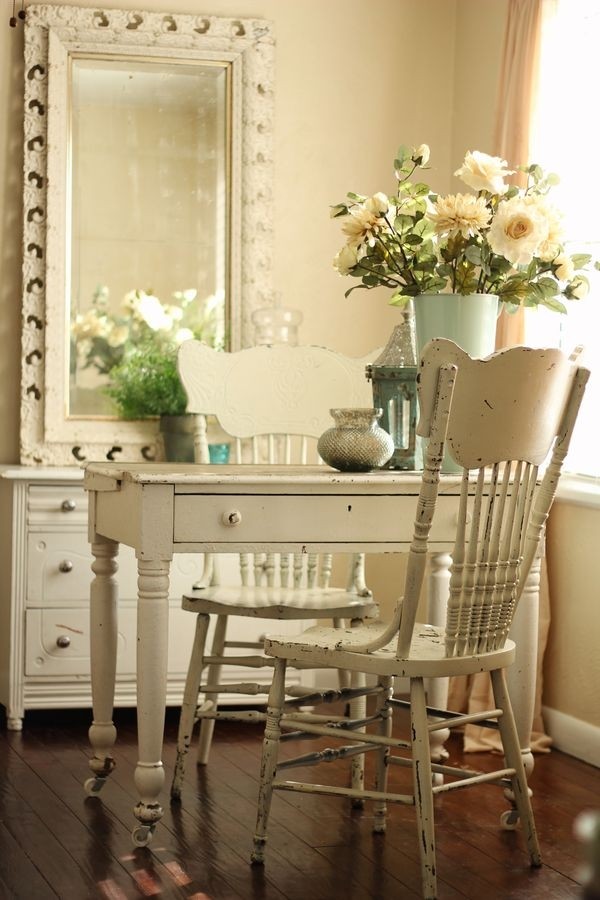 For every fan of the industrial looks this desk is the way to go with its strong design and casters that allow for an easier adjustment and make it much easier to move around. It spots the charming two tone black and dark brown finish.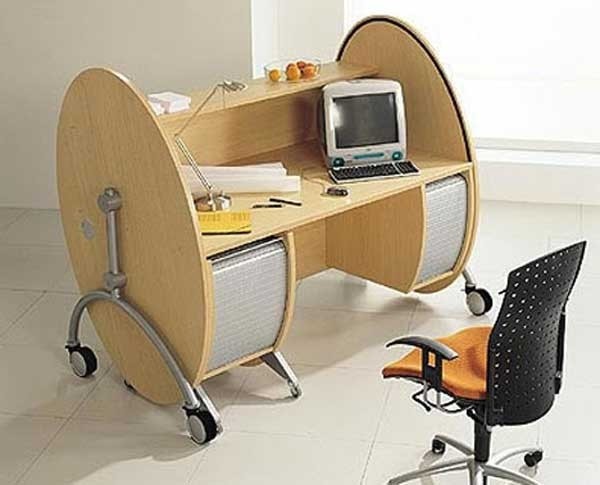 A modern roll-top computer desk having a body of wooden materials with a finish in light browns. It has 2 oval side walls, 2 undertop cabinets with grey metal flip down doors and 2 inverse Y-shaped supports of grey metal tubes with locked wheels.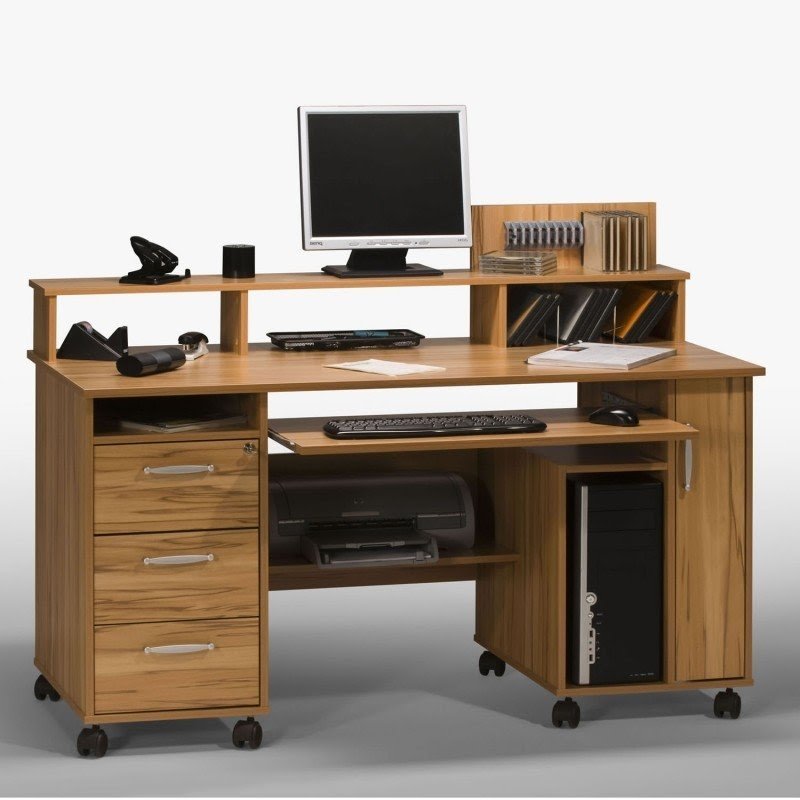 Thanks to well-thought design, this office desk serves utility sake effortlessly. Mobile caster wheels, three big drawers, keyboard tray, PC compartment sided by narrow cabinet, computer screen shelf, CD rack, all in one.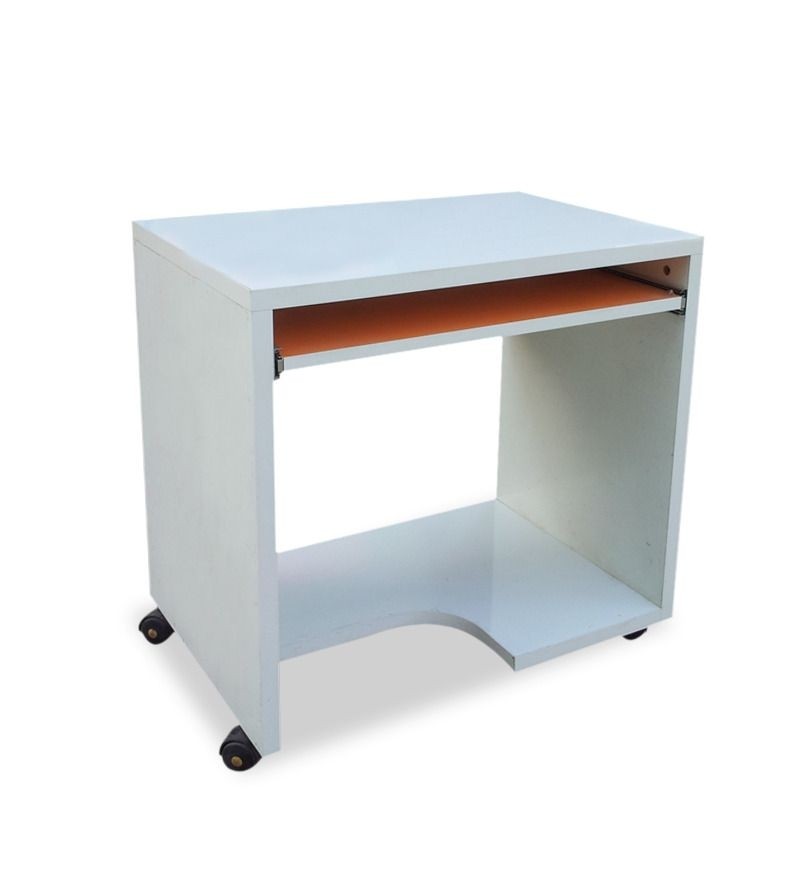 The mobile computer desk with additional wheels. Small and common, fits to many types of interior, because of its simplicity. Useful mostly for limited space offices. Unfortunately it is not enough space for me.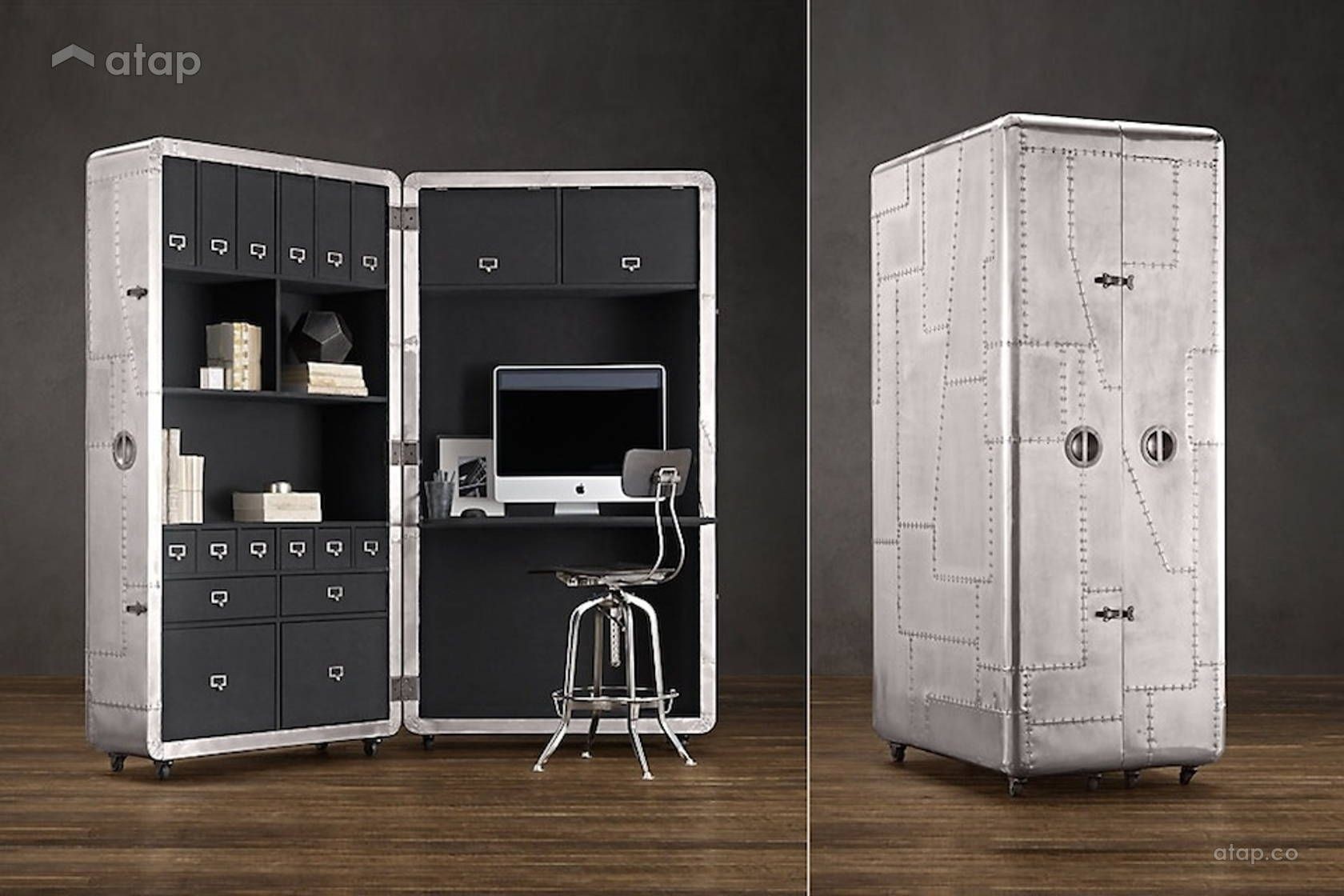 I saw this in a store last fall and fell in love with it. If i had the right place i would love to have this in my house.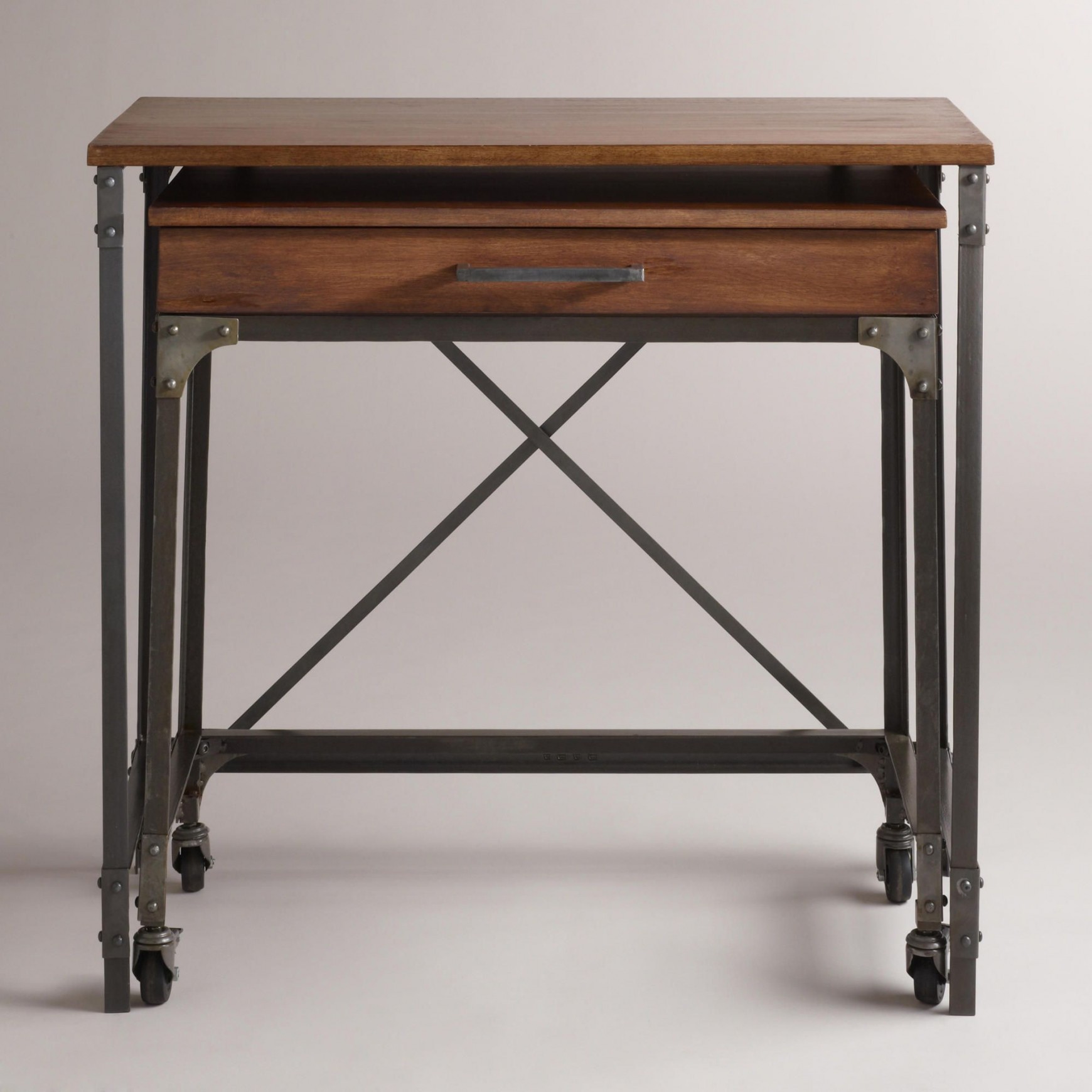 Great for small spaces - made from exotic mango wood,which presents one of the most beautiful shades of natural wood; and steel. To enhance its functionality, there were added wheels so that your computer can move where you want it, right with you.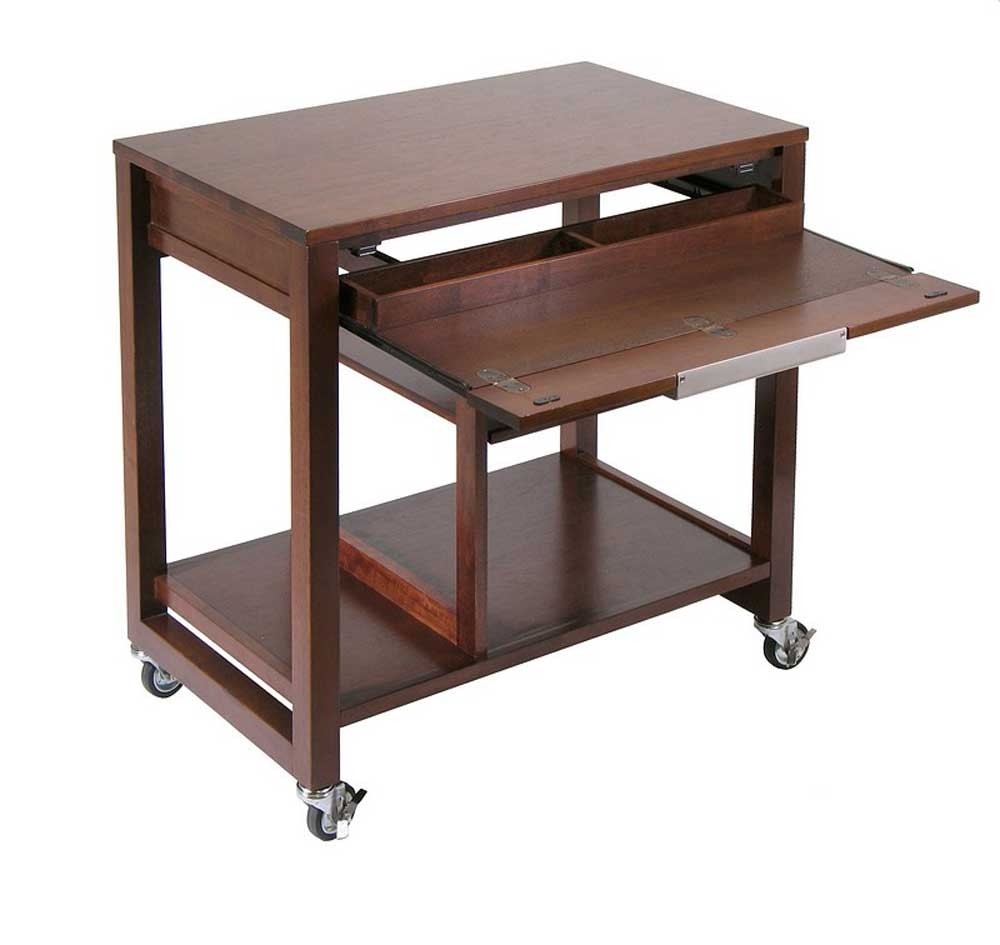 A functional computer desk equipped in wheels, which lets you work in various places at your home. If you hide a sliding desk, you will get a pretty coffee or side table, making it a top choice for small apartments.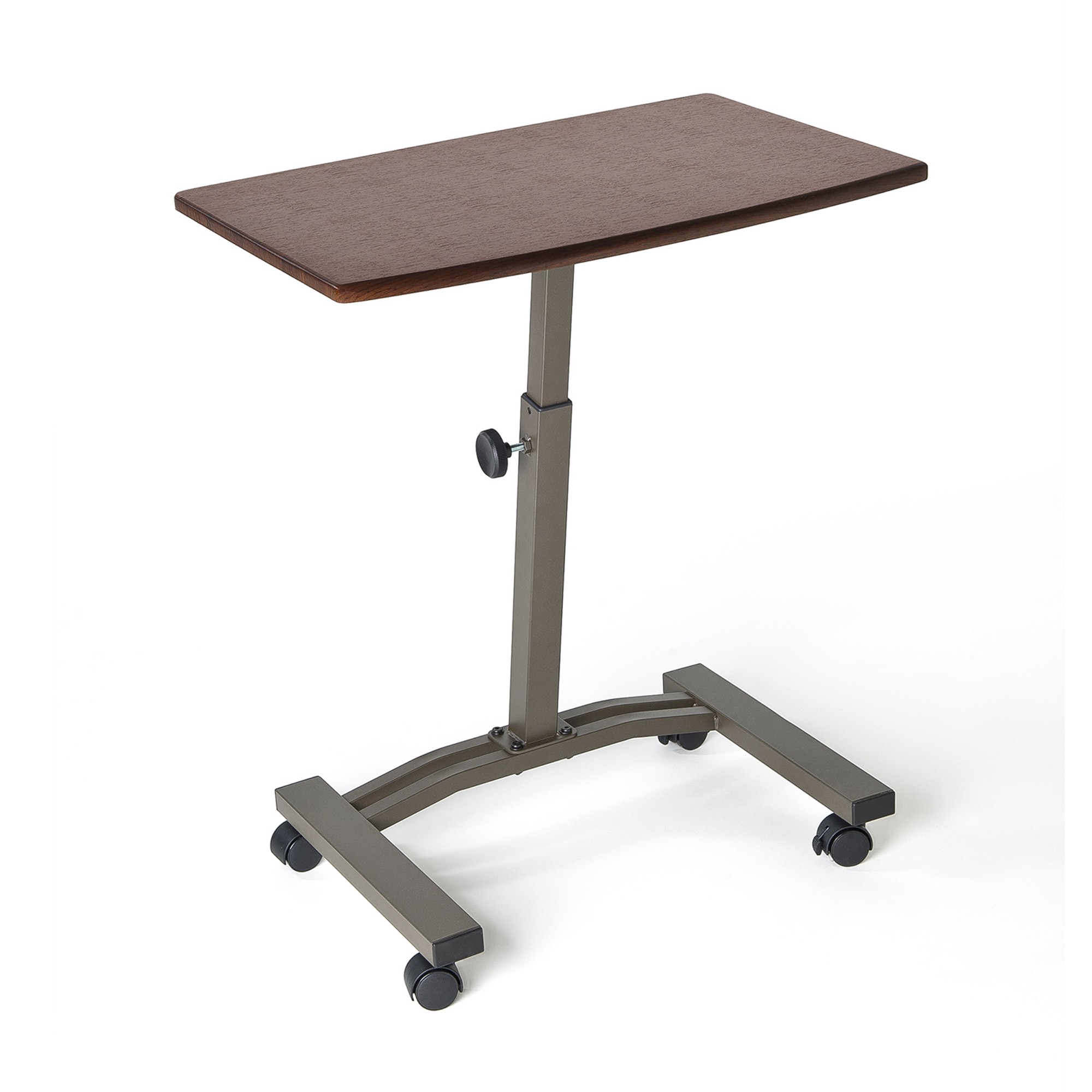 This computer desk with wheels will be a convenient addition to any contemporary office space, both private or proffesional. Its four-wheeled construction provides mobility, allowing you to safely take your computer with you.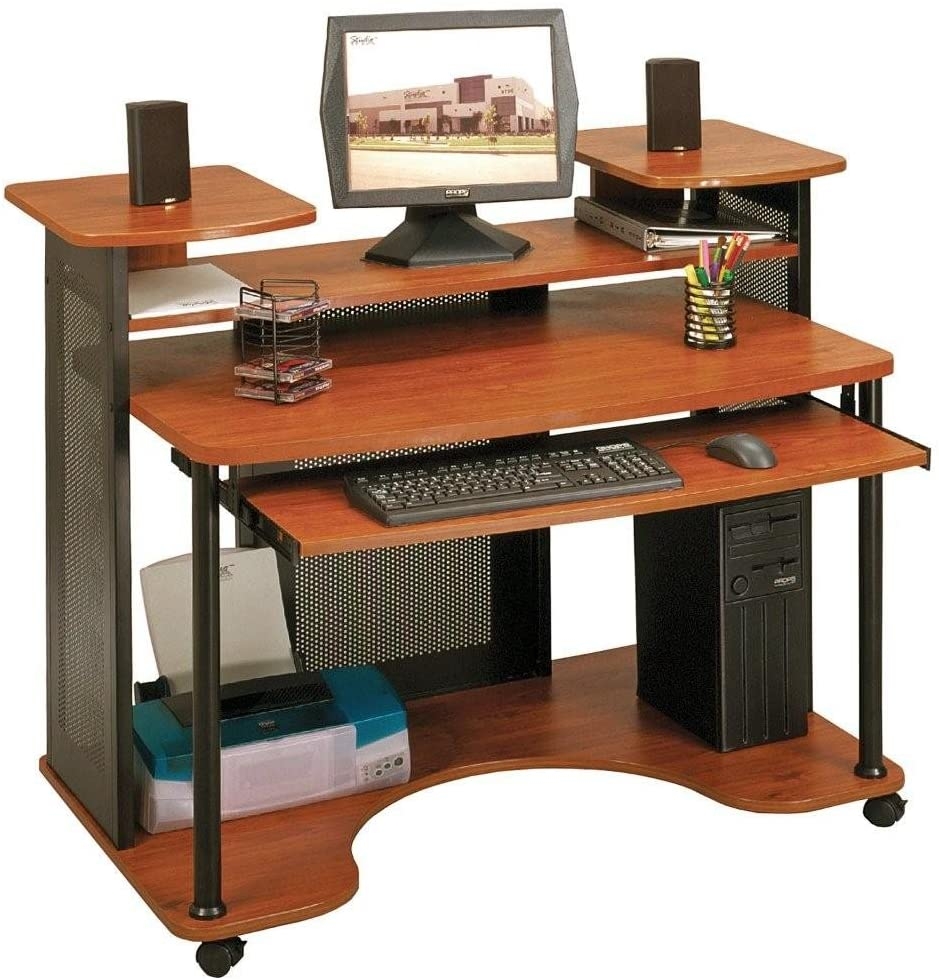 ... Multi Level Computer Workstation desk w shelves wheels home office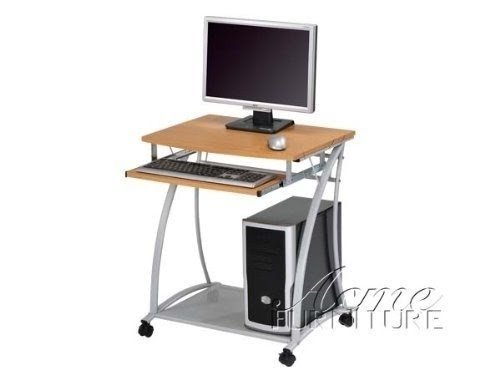 Furnish the home office space with this computer desk, which is functional and good looking. It features the oak finish, four wheels and it measures 24 by 20 by 29 inches.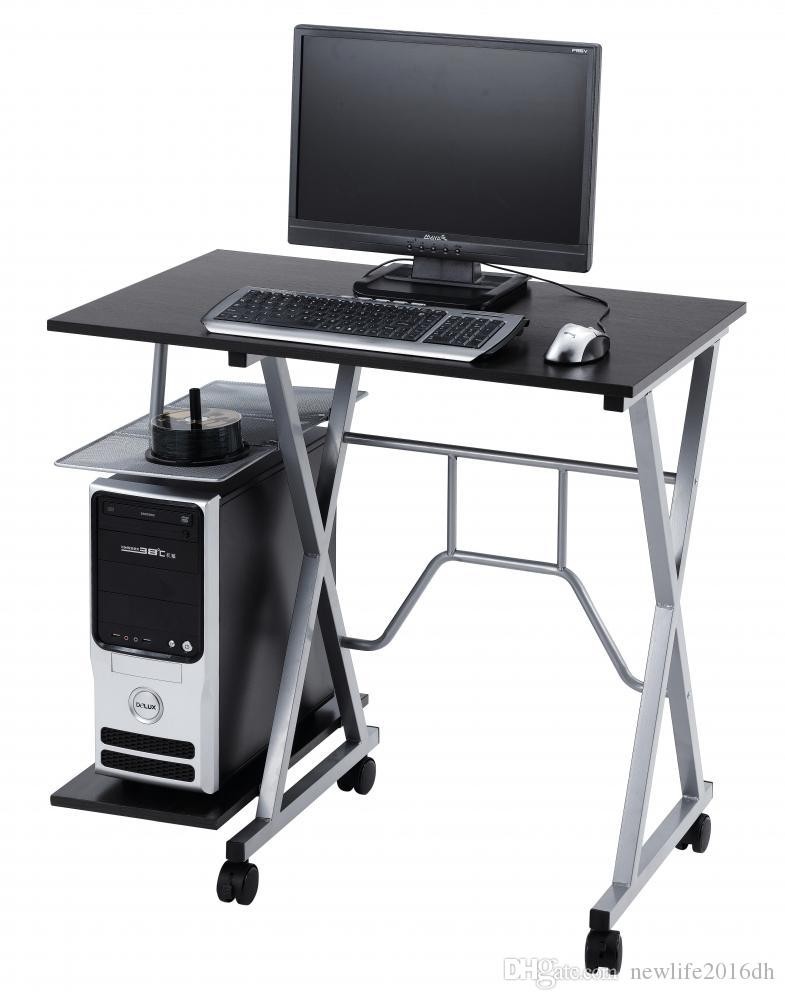 Computer table mounted on wheels for easy movement. Metal base is reinforced with crossed supports. Top has large usable surface. Great solution for work organization at home.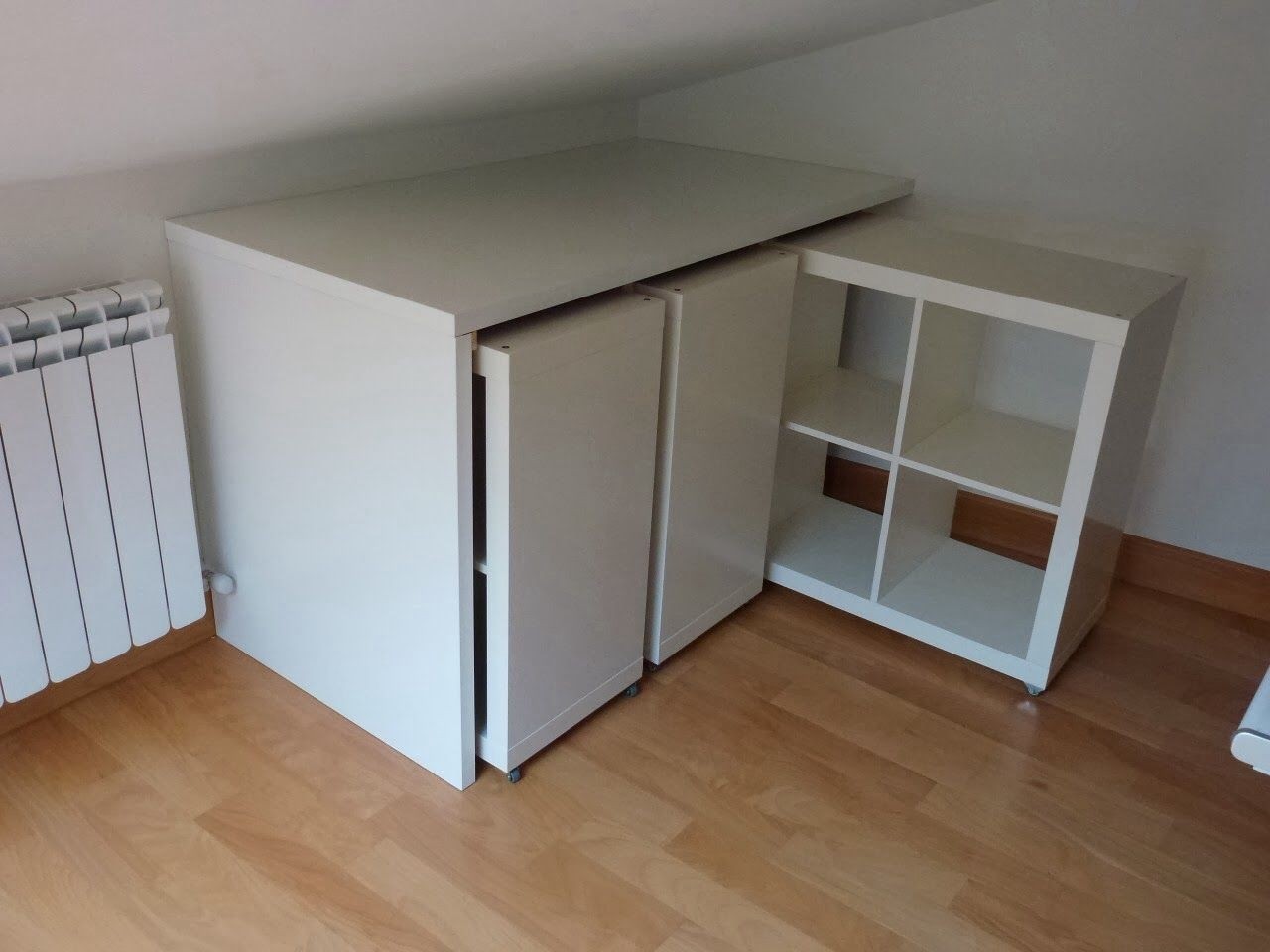 Functional and space-saving, this computer desk moves on caster wheels for easy motion. It will perfectly fit a corner of your room or office, offering 3 pullout units - each consisted of 4 open storage compartments.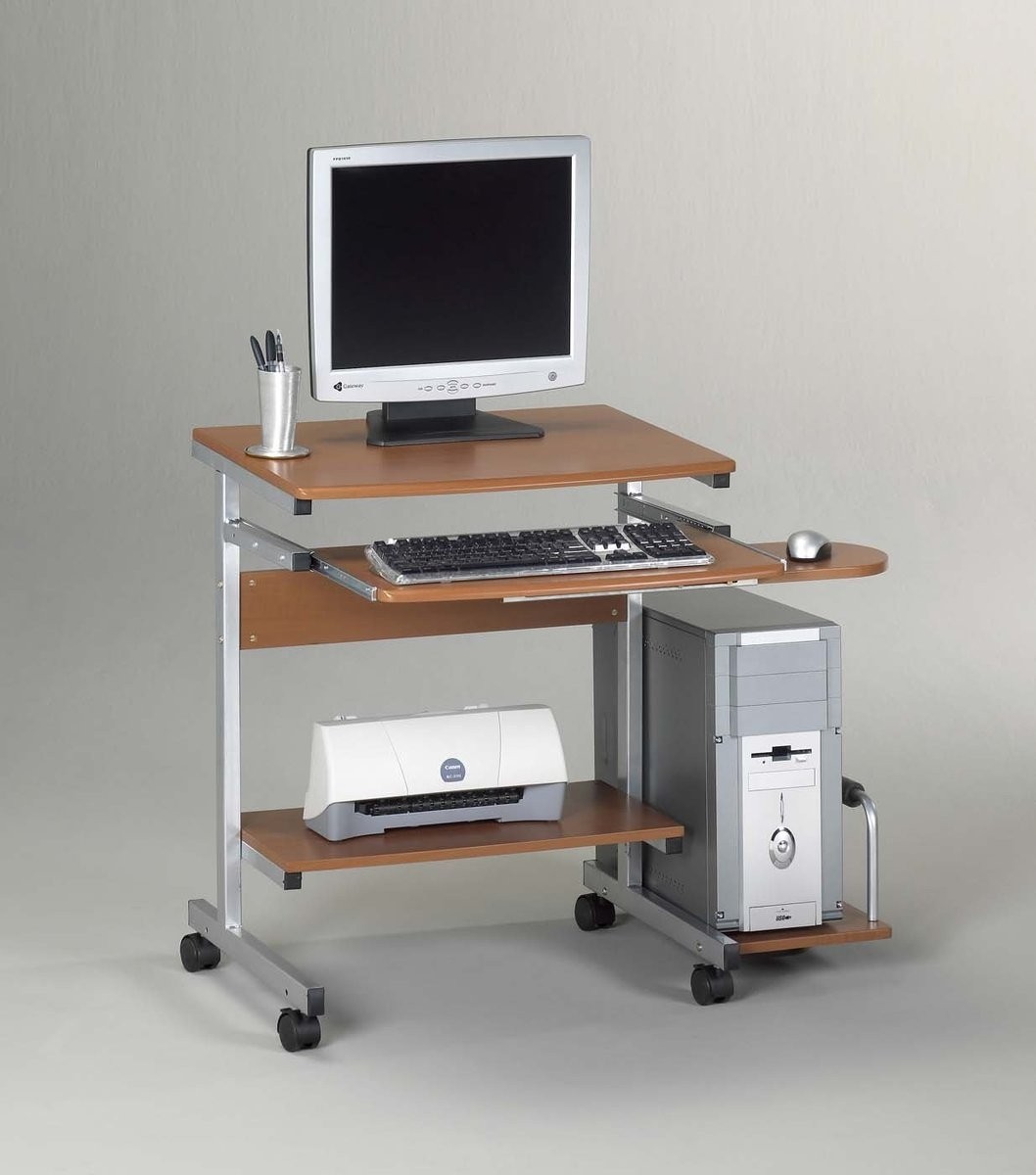 Mayline Eastwinds Computer Desk - Easily move this compact and transportable computer desk wherever you need to be working at the moment. With thermally fused laminated surfaces and a steel frame, this wheeled desk is sturdy and durable. It h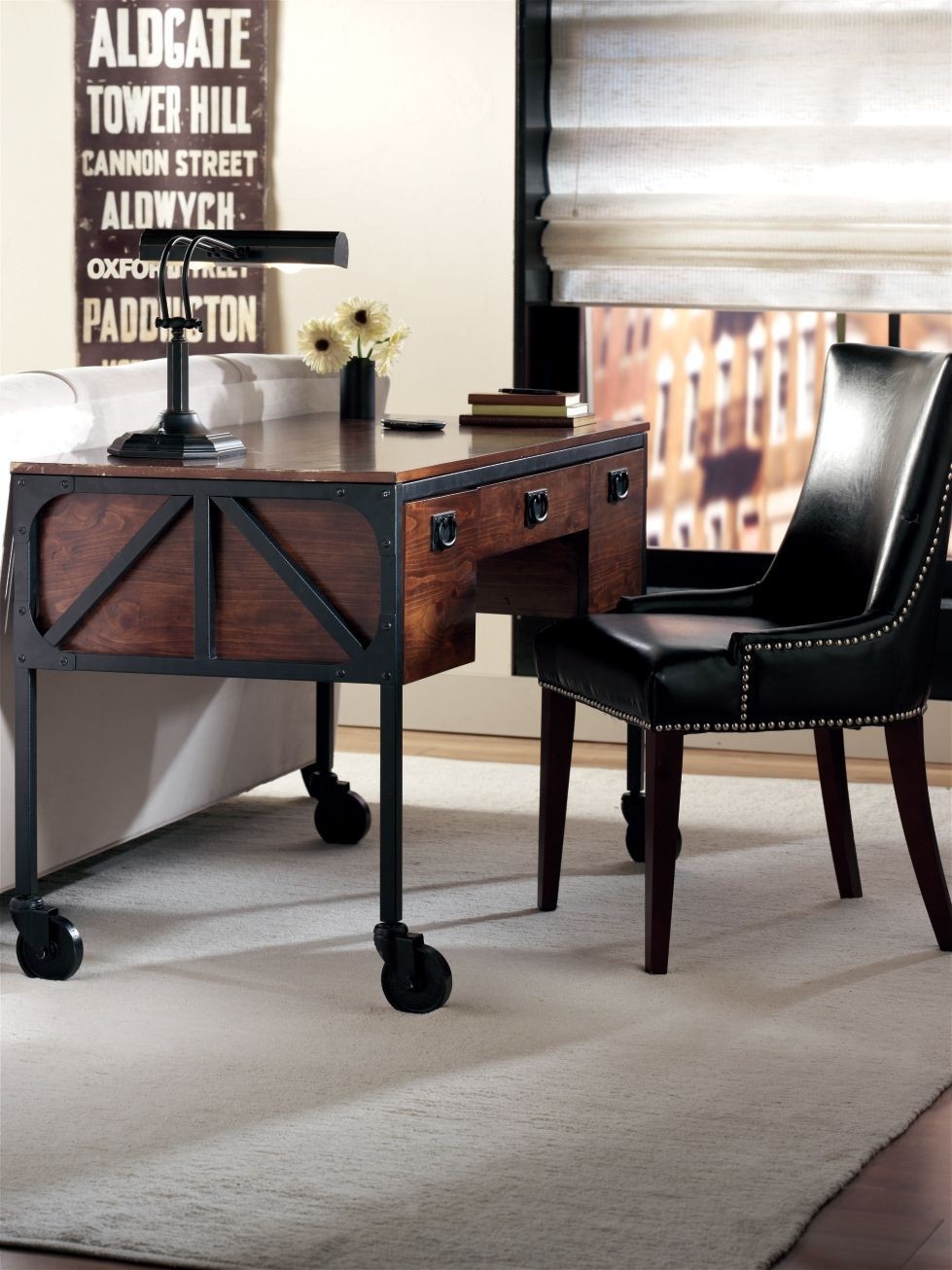 Industrial Empire Desk, 30.25"HX53"W, BLACK by Home Decorators Collection. $449.00. 30.25"H x 53"W x 29.5"D.. From the Industrial Empire Collection, this desk features a distinctive style reminiscent of Mid-Century modern design. With a black finish and 4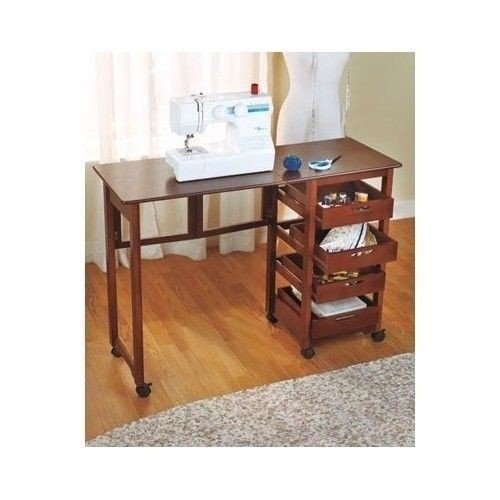 The old rolling computer table changed into the moving sewing station! The old open drawers are a perfect place to store all the accessories needed for tailoring. The mobility of this piece of furniture allows you to work even outside.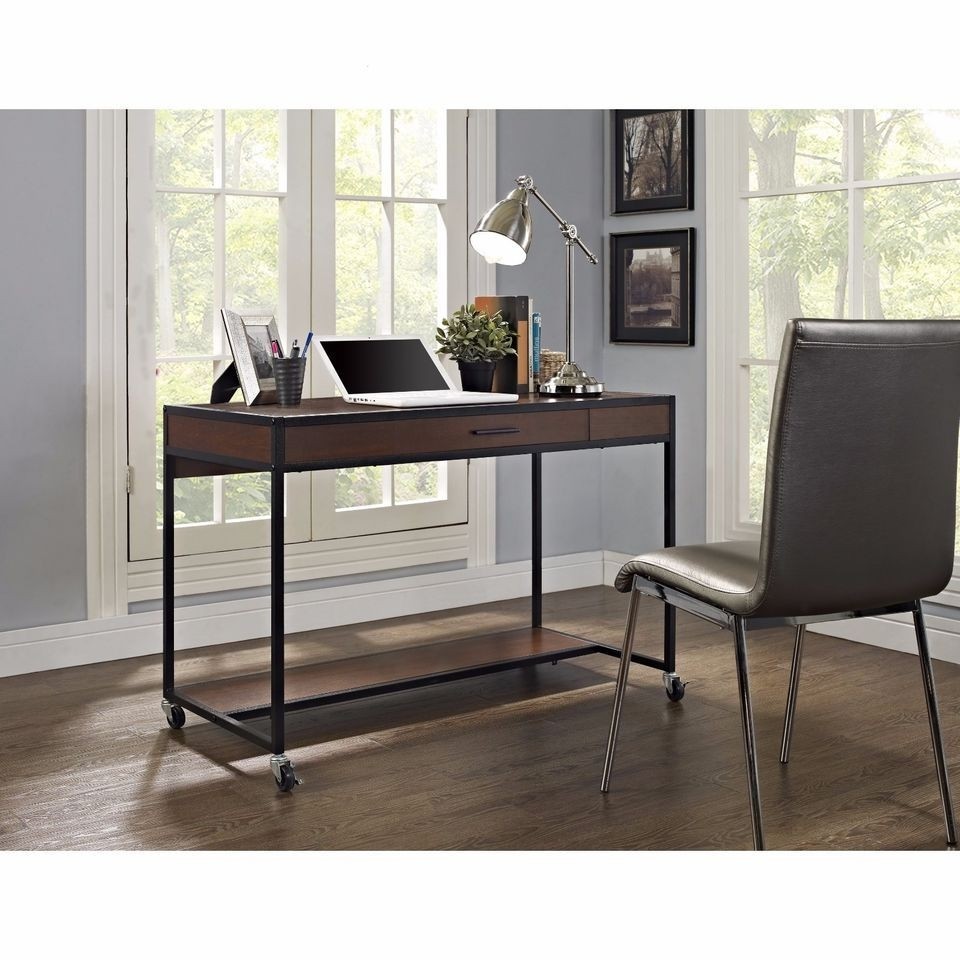 A stunning and yet simple computer desk that offers a design simply perfect for your modern styled interior. This piece comes with the sleek new workspace and offers four caster wheels for easier mobility.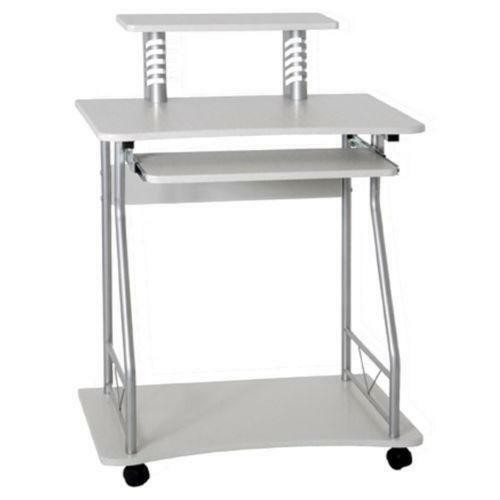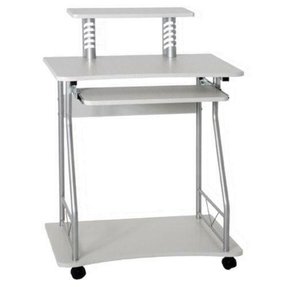 Computer Desks, Office Furniture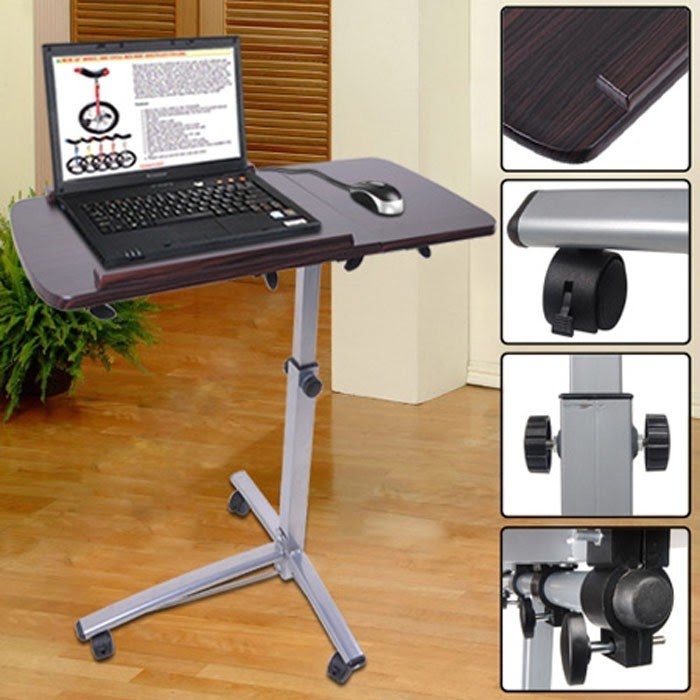 computer desks with wheels - Yahoo Image Search Results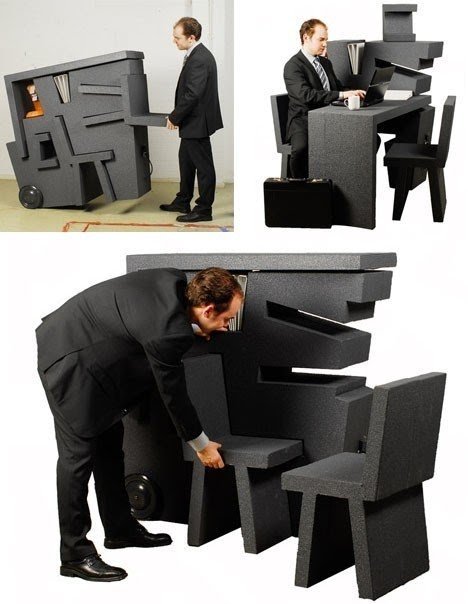 This simple kid-puzzle-style solution lets you pack up and go in moments. No folding, bending, twisting or complex transforming required while you wheel your way to larger spaces with a lightweight, portable, all-in-one foam office furniture unit.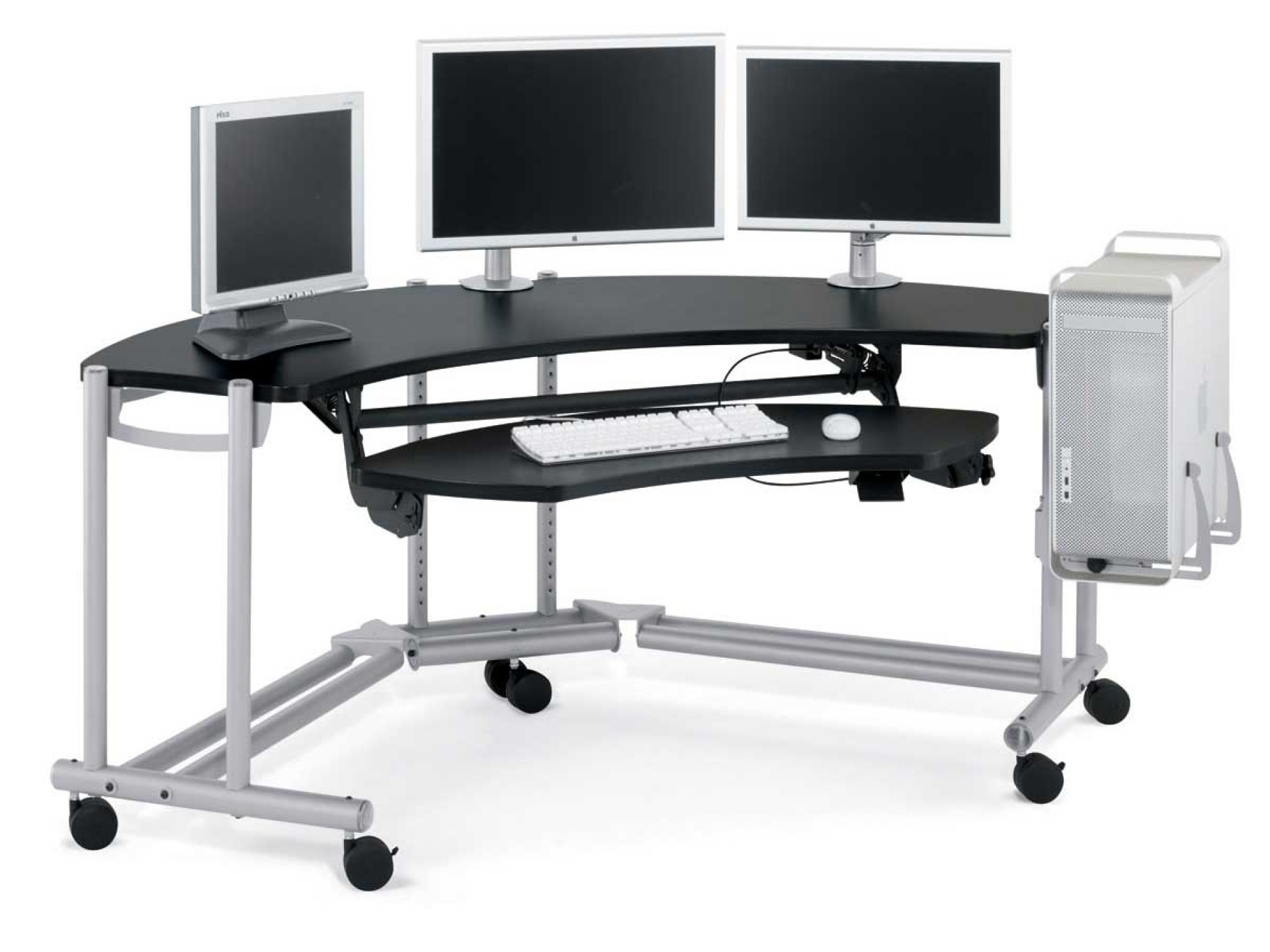 Accessories & Furniture, Cheap And Contemporary Desk For Small Space Design Ideas With Wonderful Black Curved Computer Desk Also Beautiful White Base Plus Cool Black Wheels: Modern Desks For Small Spaces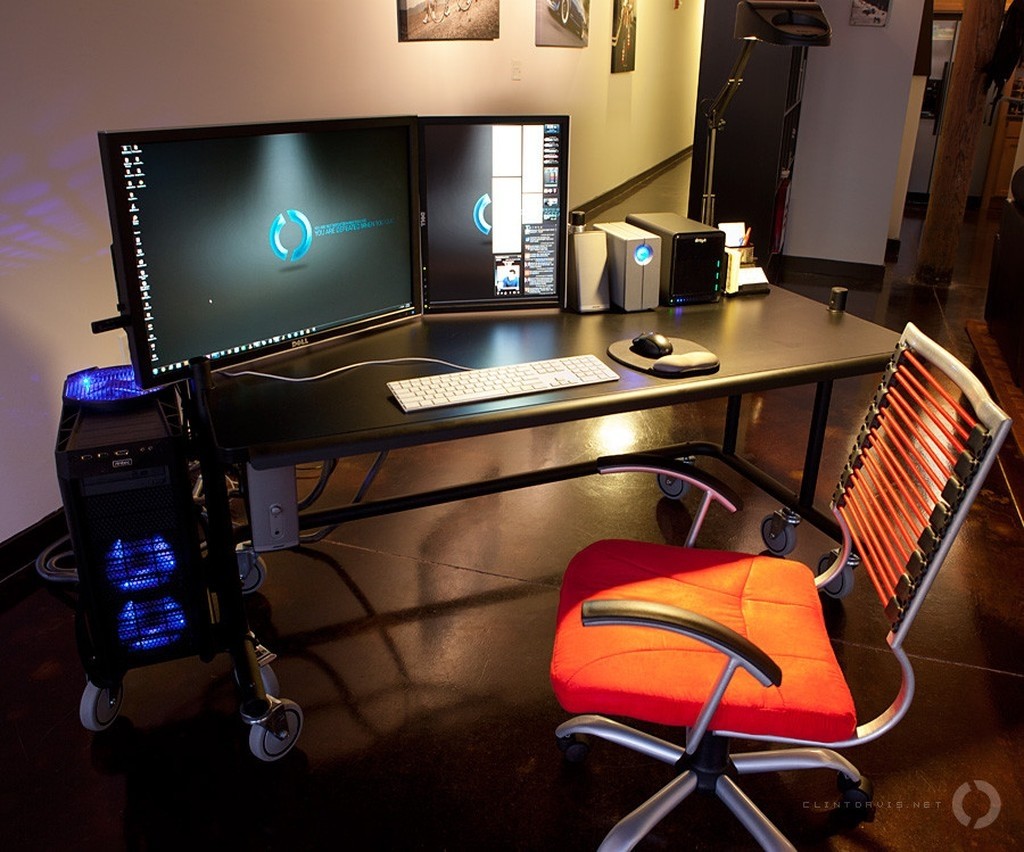 Imagine how a professional game player would be delighted with this black metal computer desk on strong gray wheels. The table can move with the players. The dark color is so universal that it fits into any interior.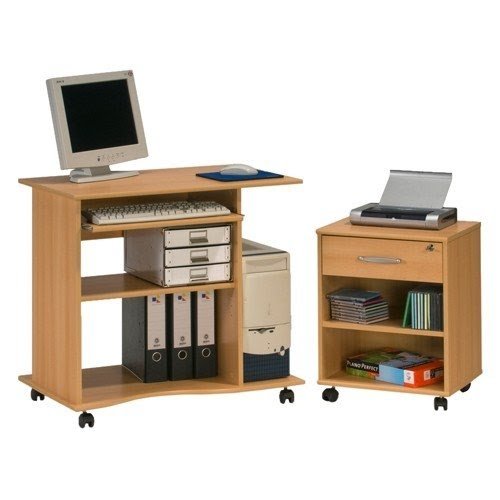 This computer desk with wheels offers practicality, well-packed in a traditional form. Its bright wood finish will be a soft touch to any classic space. Features considerable storage space, divided between shelves and drawers.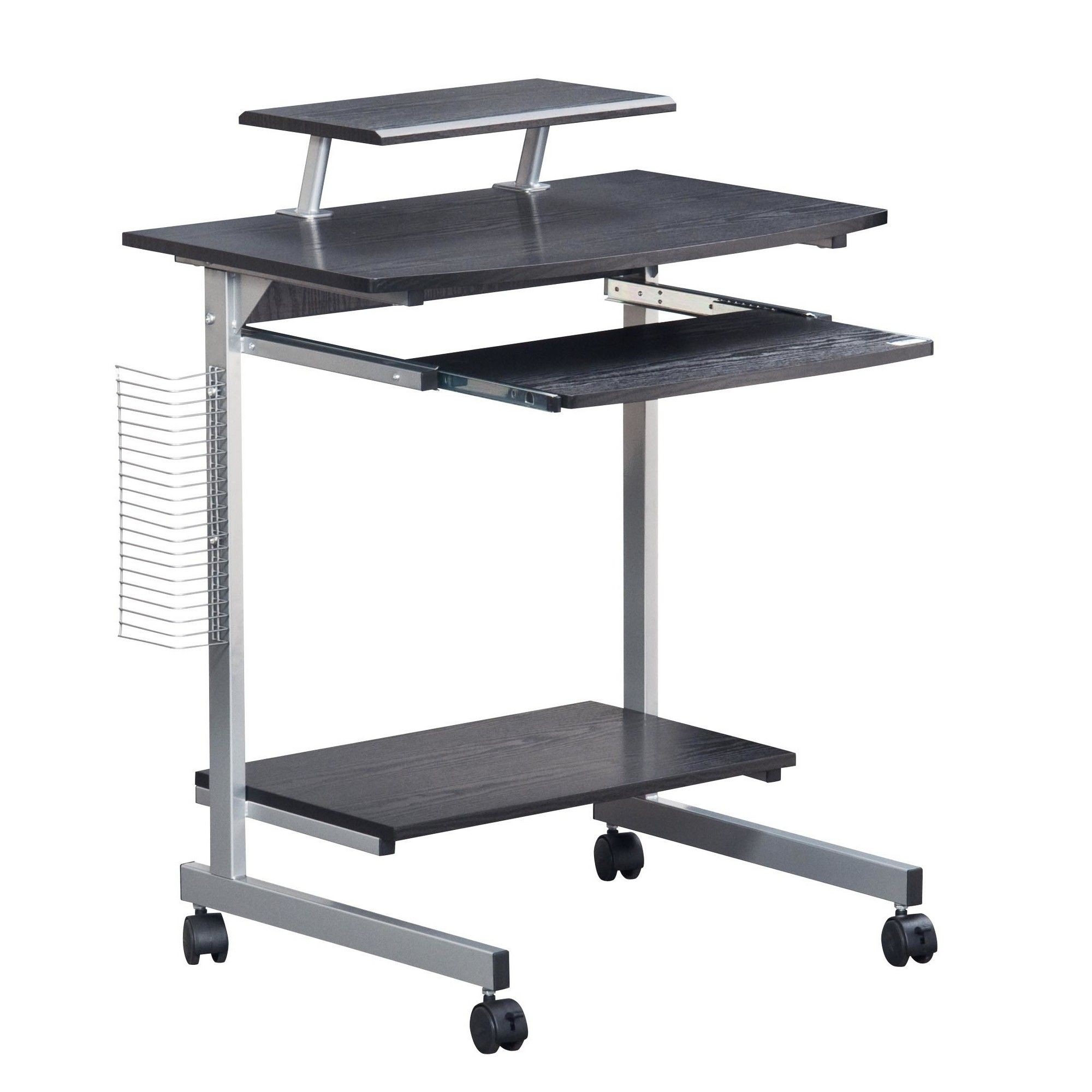 This modern computer desk is a captivating combination of solid steel construction with castors for office work, a separate shelf for equipment, a monitor, and a slide-out keyboard shelf. The whole is extremely functional.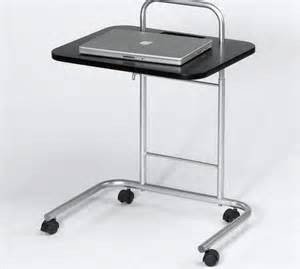 This computer desk with wheels constitutes a contemporary proposition for a modern office. Aluminium rods, supported by several smaller bars constitute the base of this minimalistic construction.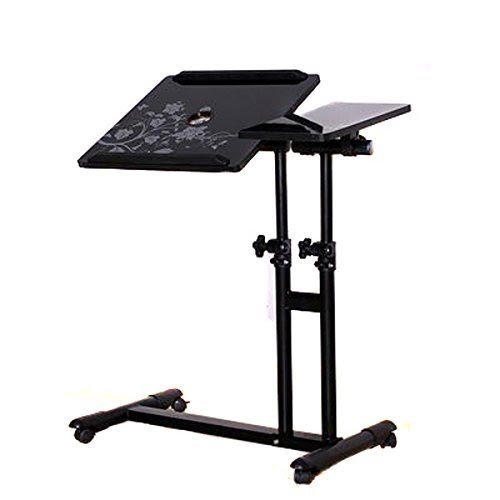 A cool modern laptop desk. Its black metal frame is built of an H-shaped castered base, 2 upright stems (with knobs regulated height) with horizontal arms on top ends with 2 separate rectangular rotatable tops (one is adorned with floral motifs).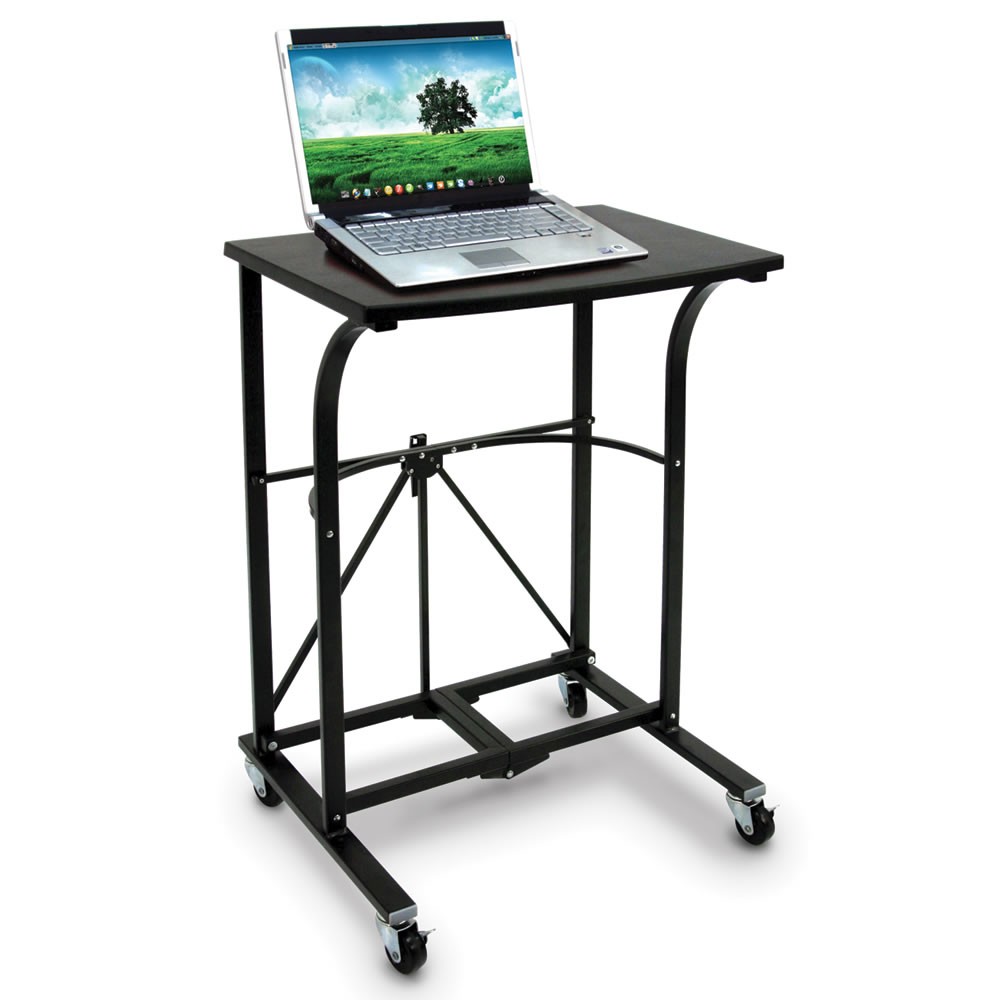 computer desks with wheels - Yahoo Image Search Results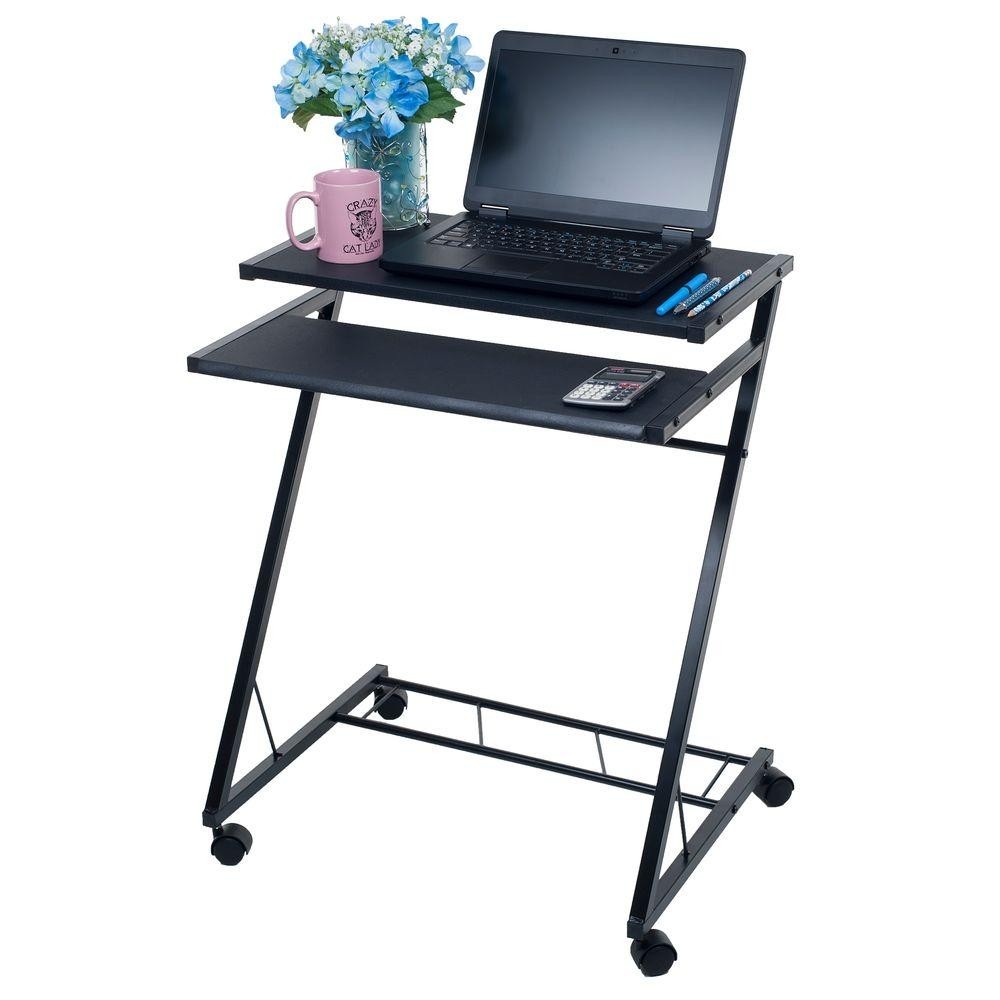 Lavish Home Black Laptop Desk with Wheels-80-CT10080 - The ...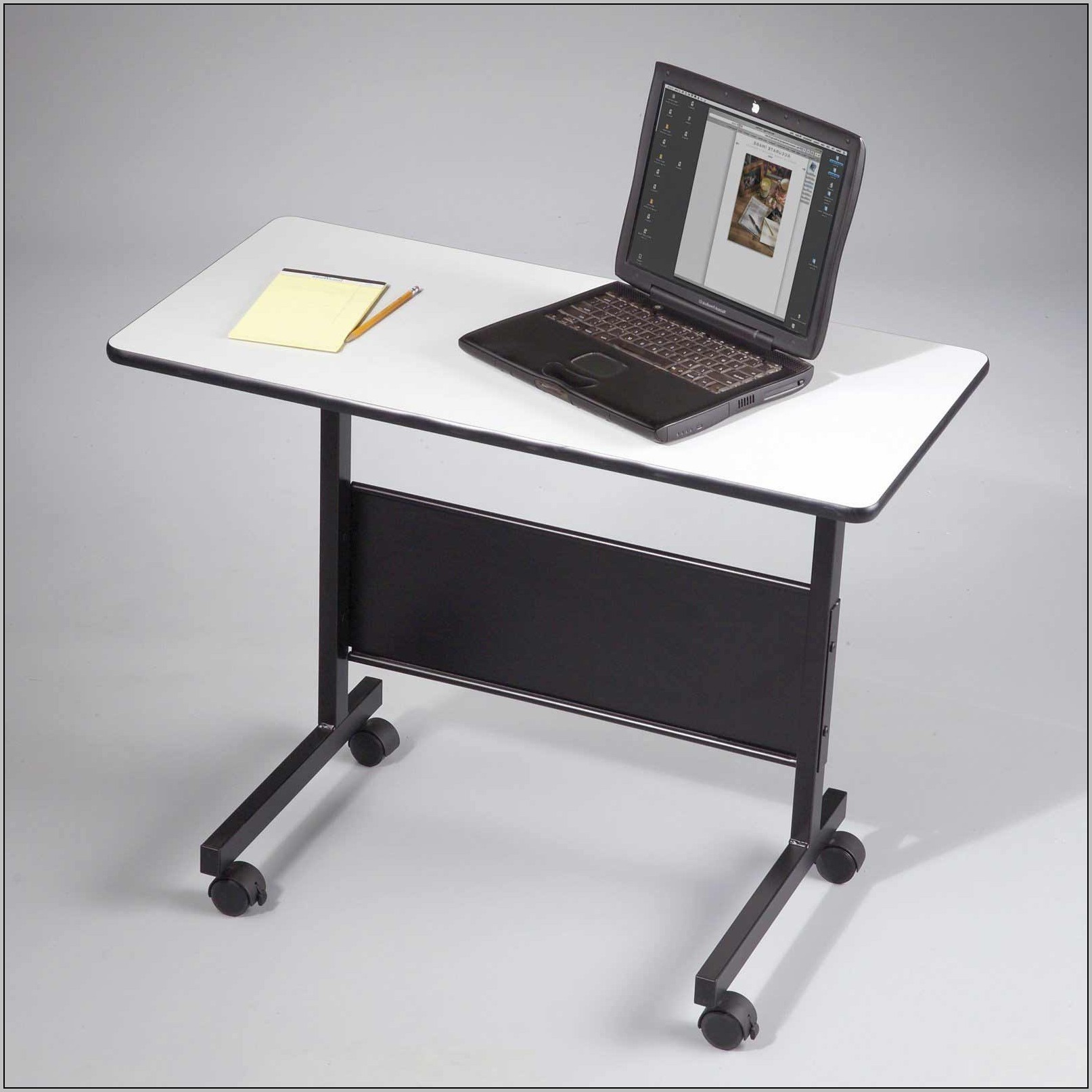 Portable Computer Desk On Wheels Download Page – Home ...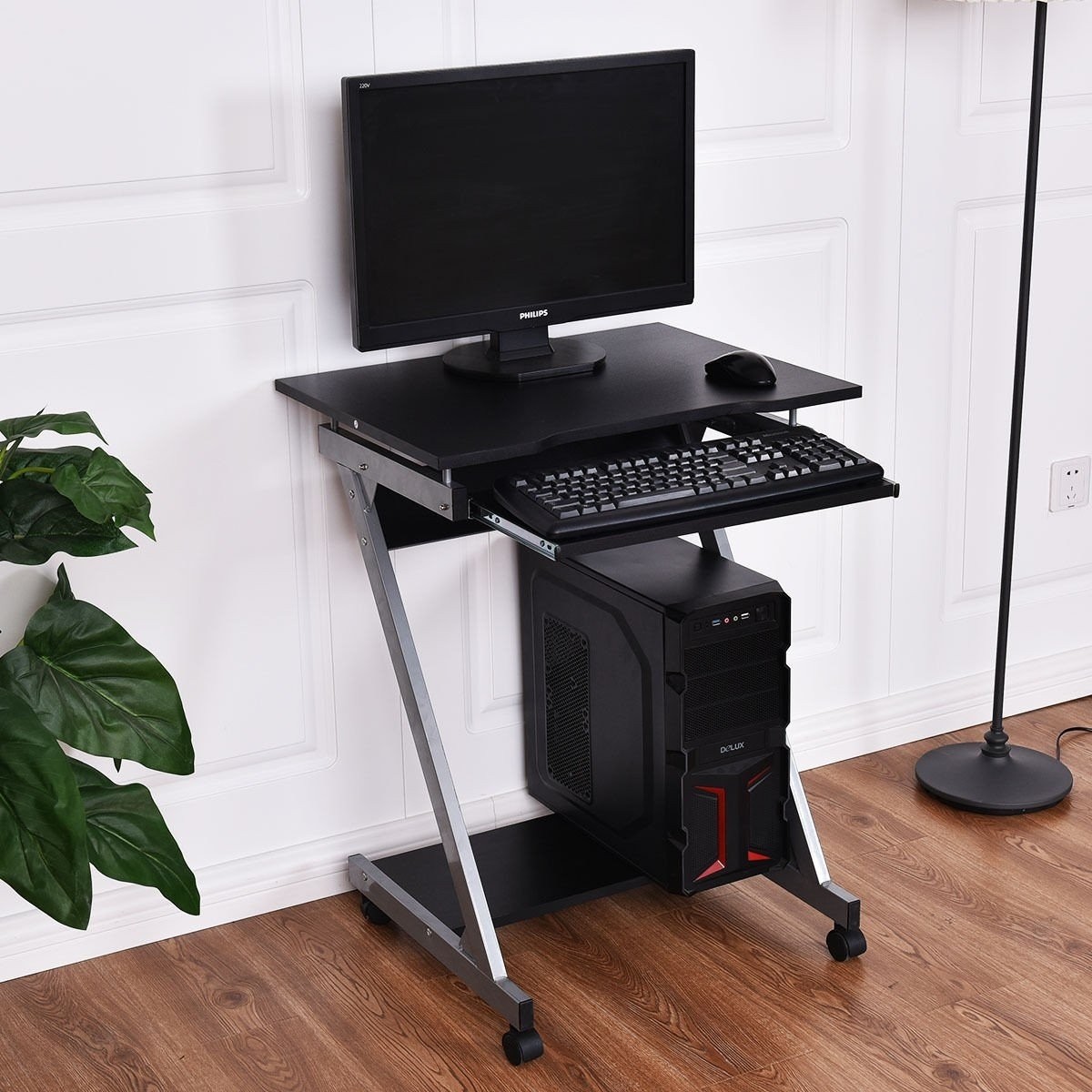 Computer Desk with Keyboard Shelf + Wheels – By Choice ...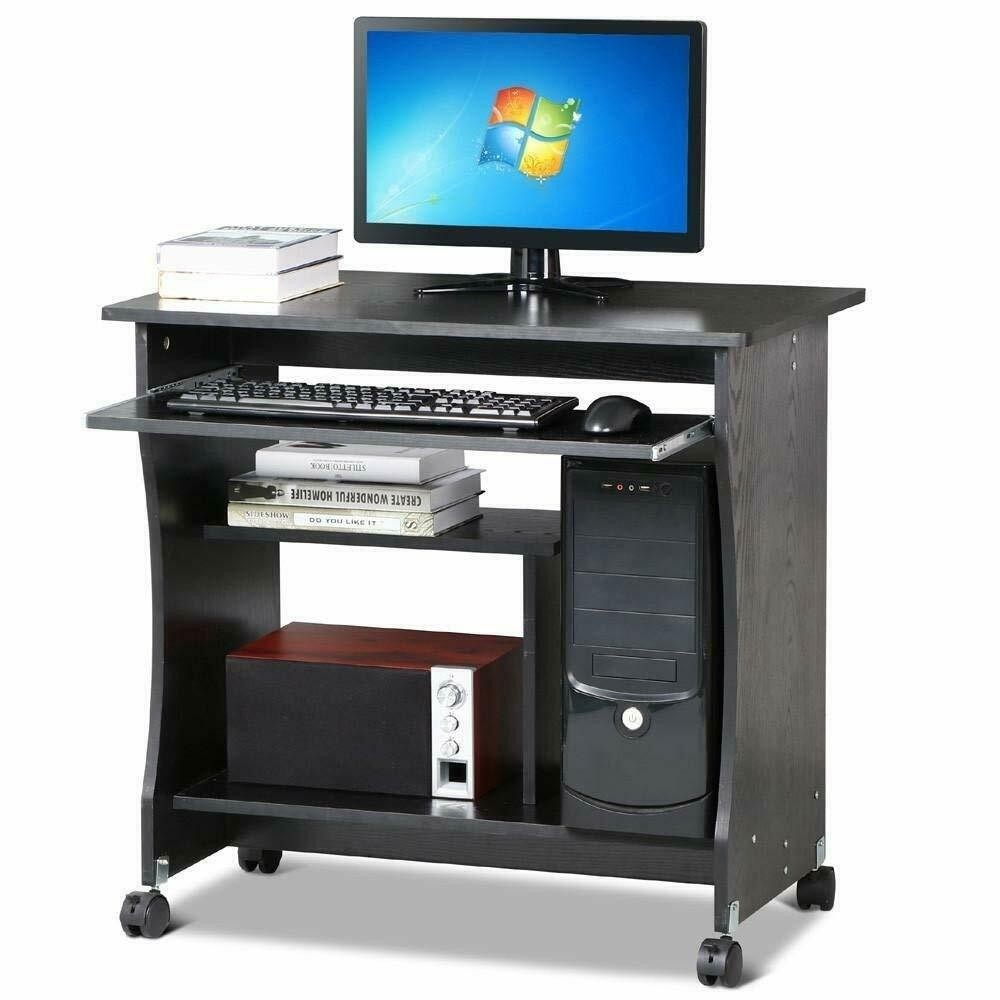 Corner Computer Desk PC Table Study Gaming Desk with ...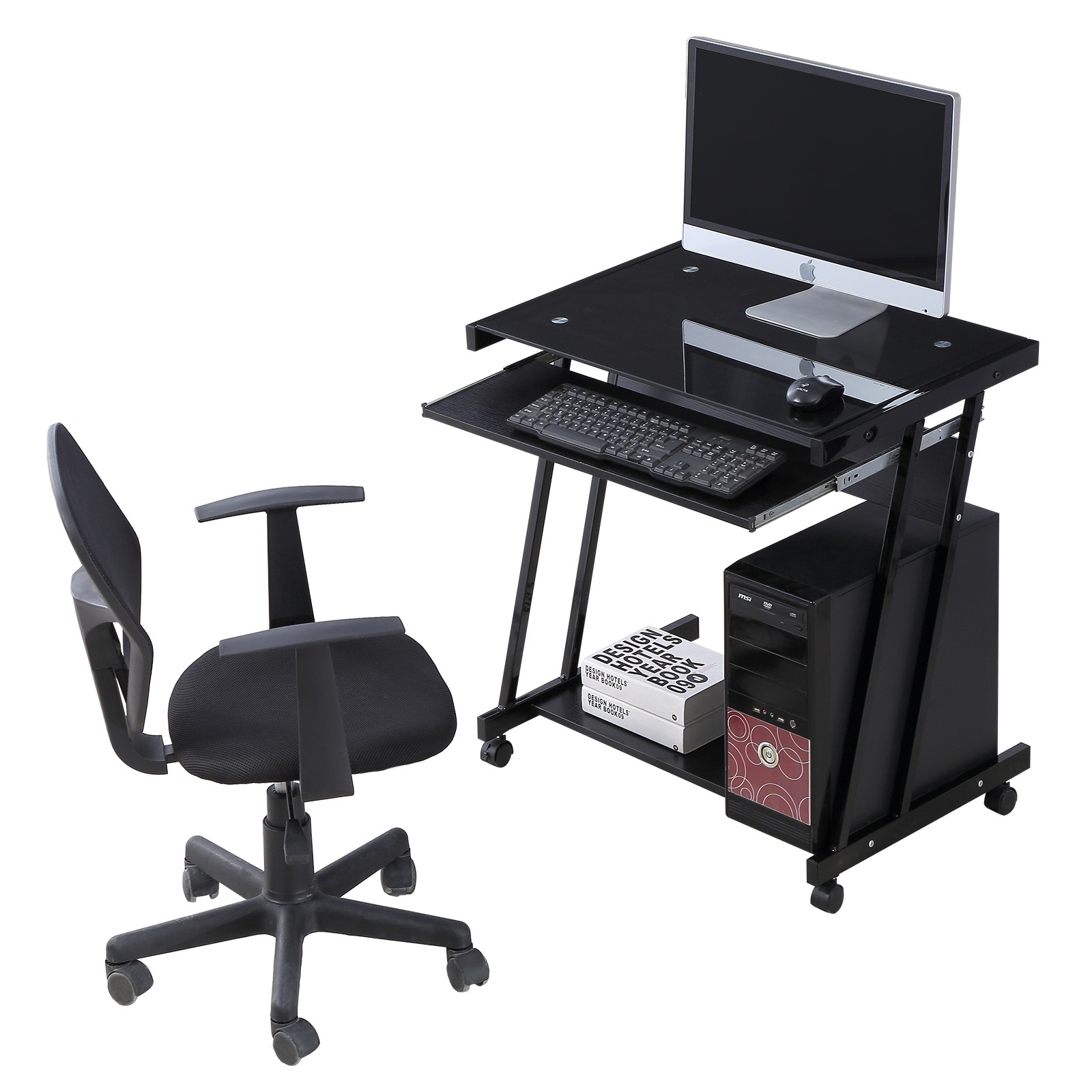 Home Office Roll Computer Desk PC Laptop Table Workstation ...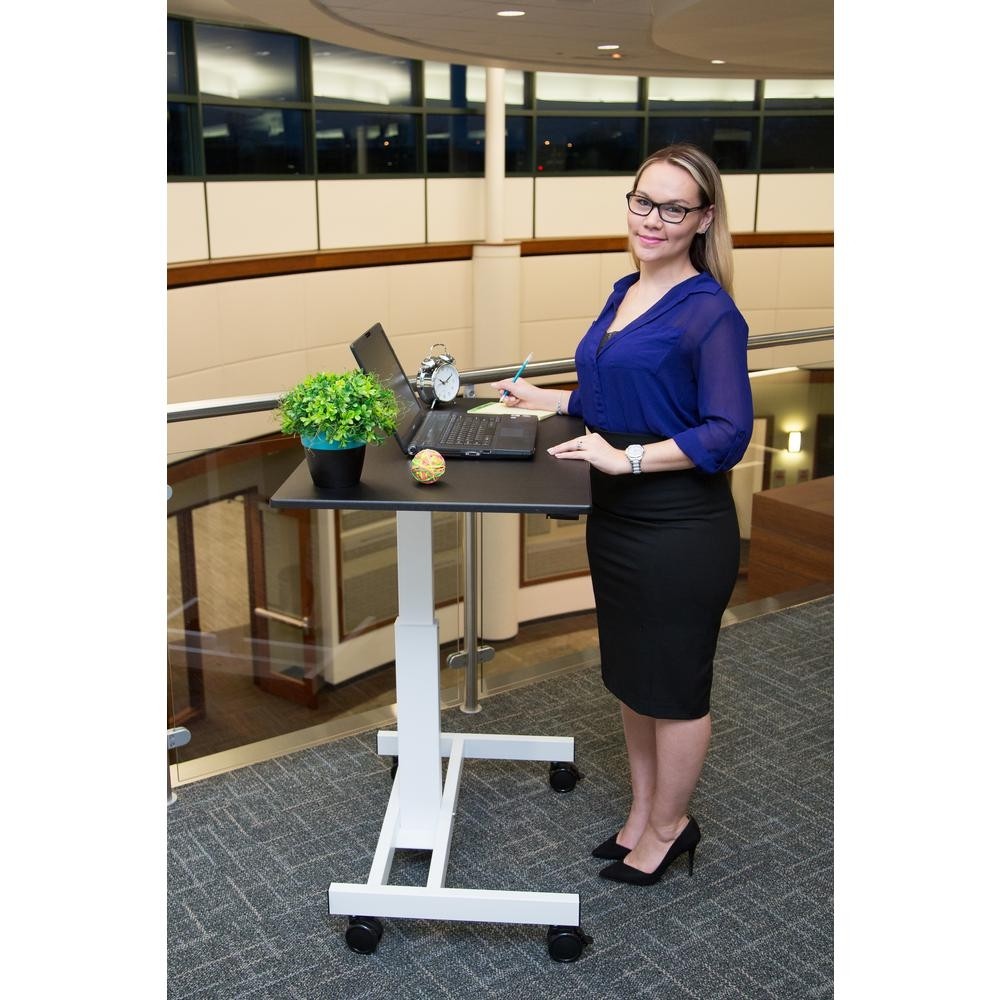 Luxor Black Laptop Desk with Wheels-STANDUP-SC40-WB - The ...