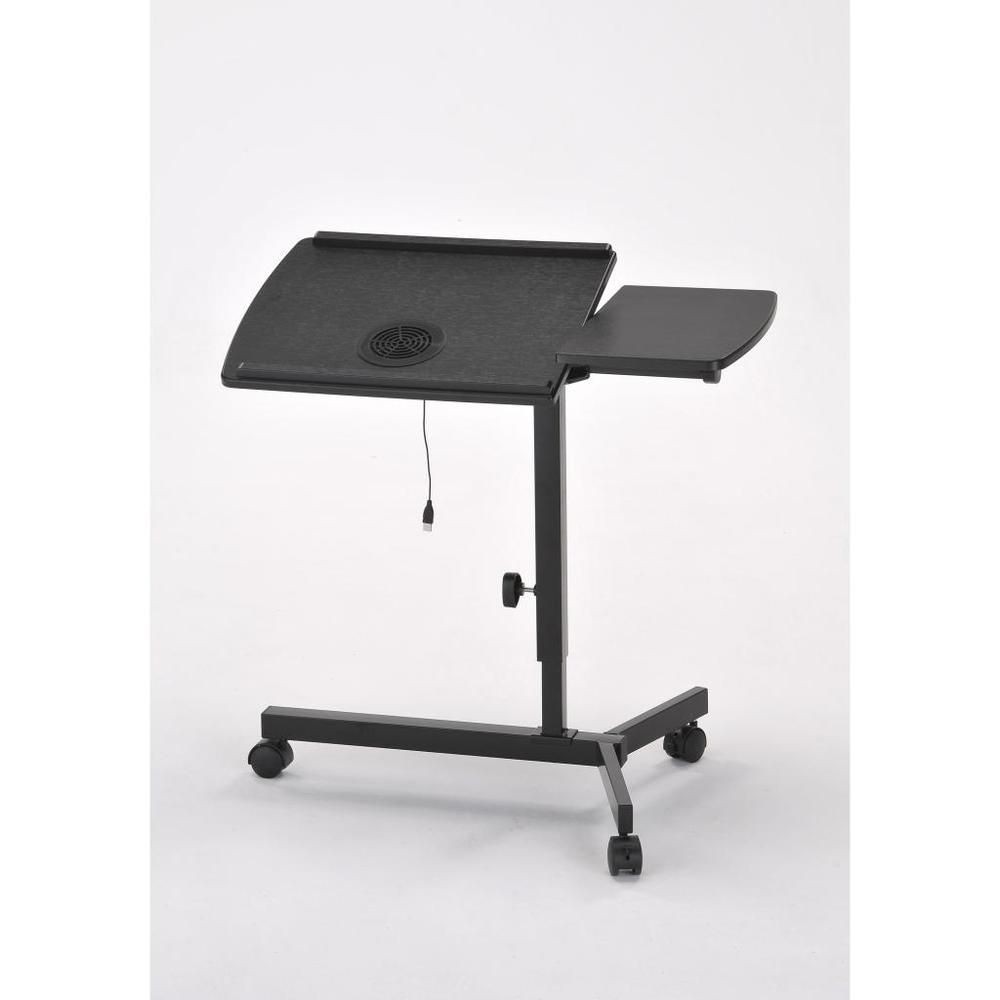 Adjustable Laptop Cart
It is a functional piece of equipment for people who want to create comfortable, mobile working spaces. This laptop cart has got an adjustable height and top. It includes a cooling fan and a small side area.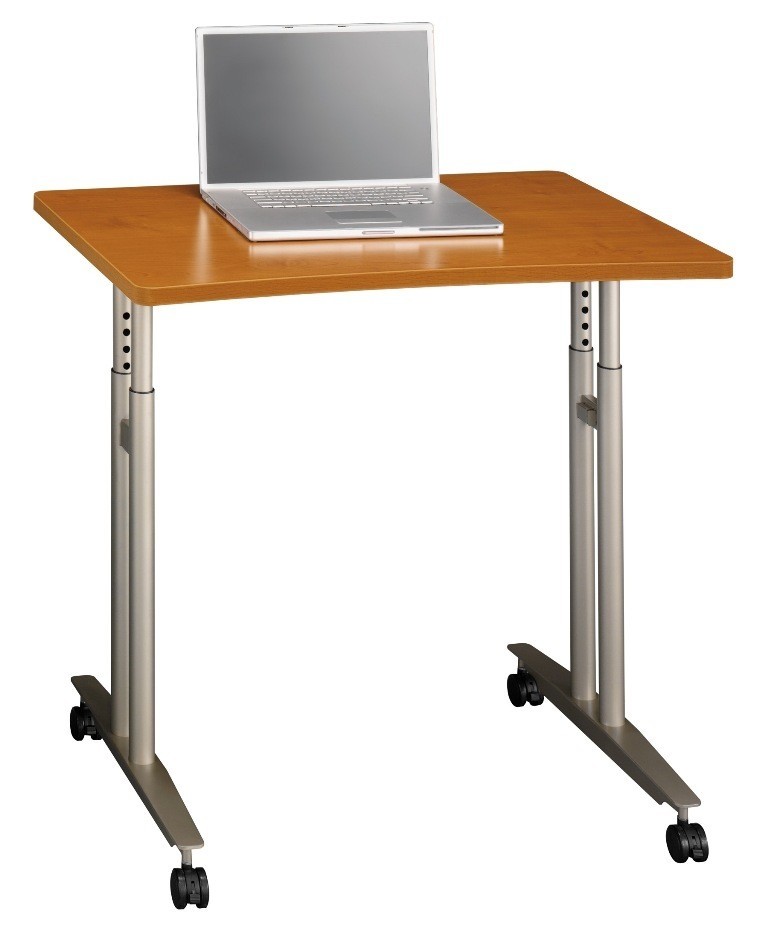 Series C Adjustable Laptop Stand
Adjustable laptop stand that provides a quite large working space and assures good ergonomy. It features adjustable legs that offer 8 height settings. Four casters assure good mobility and metal frame is resistant to impact damage.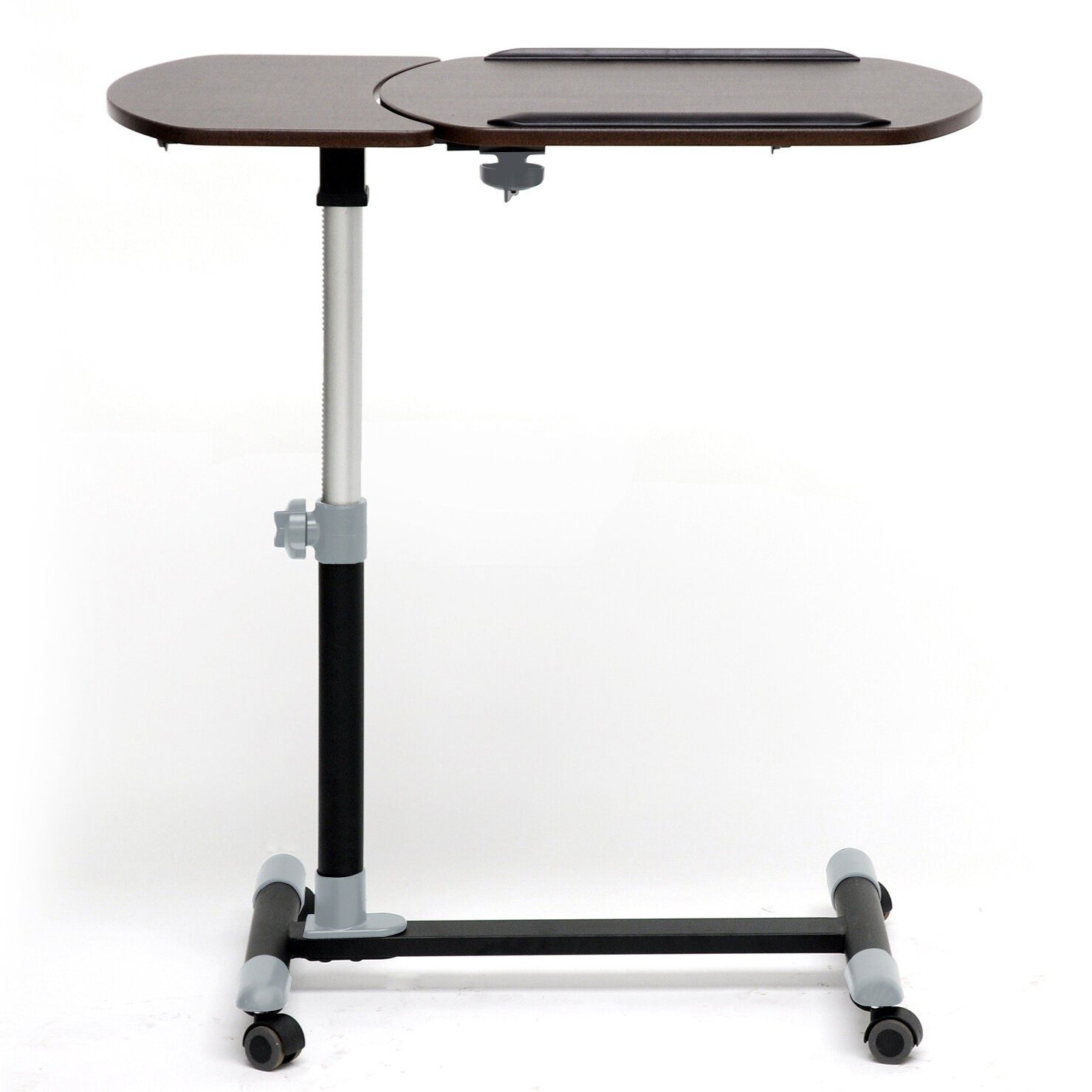 Baxton Studio Adjustable Laptop Cart with Tilt Control
Practical and ergonomic laptop cart with tilt control. It offers an adjustable height mechanism and includes black caster wheels for better mobility. Its solid steel base features a black powder-coated finish.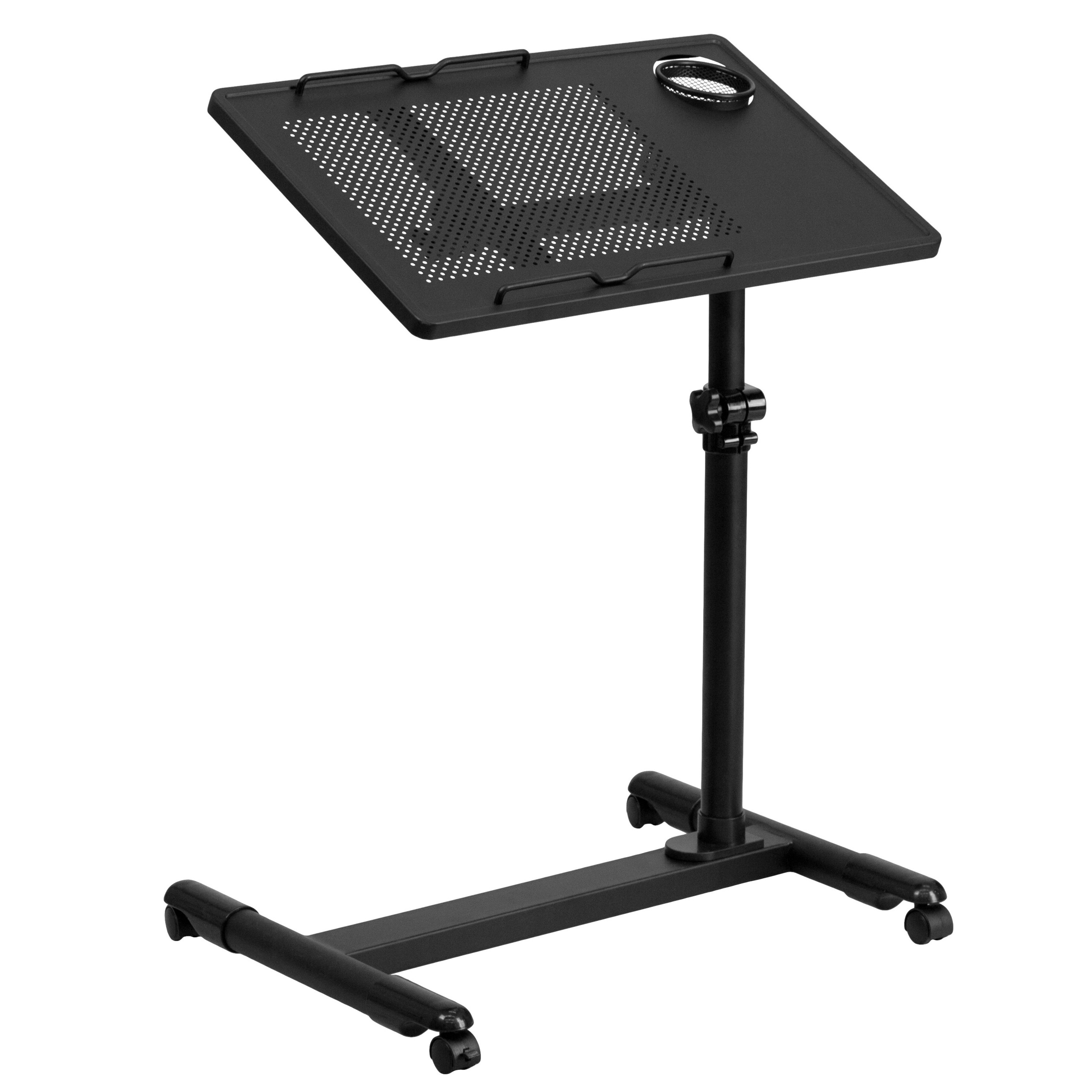 Adjustable Laptop Cart
Cool modern laptop cart with a frame of black-coated metal. It has an H-shaped foot, 4 casters, a round column with adjustable height. Its rectangular swivel top has adjustable tilt, perforated cooling surface, safety lips, an inbuilt cup holder.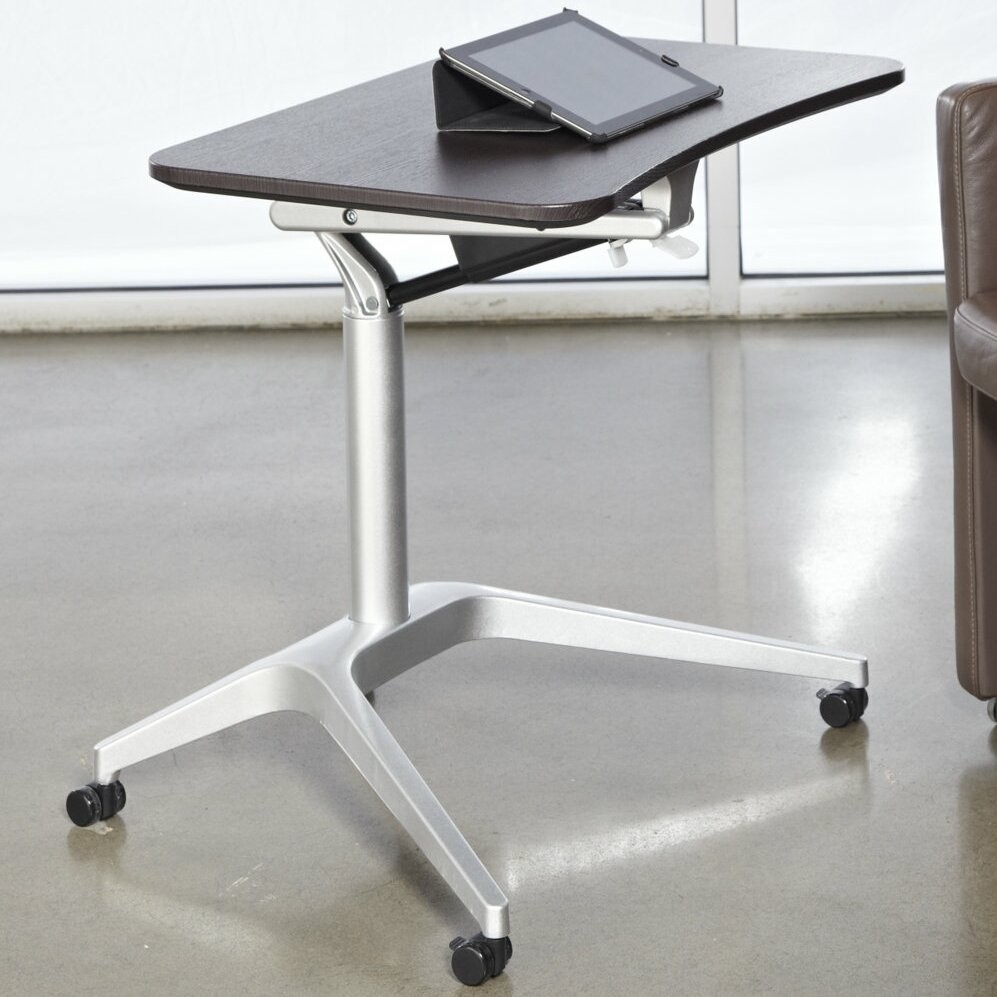 201 Workpad Standing Table
With this Adjustable Laptop Cart your work is going to flow like a river during rainy season. Designed of durable plastic, the table is fully-functional, water-resistant, and thanks to convenient caster wheel also easy to move.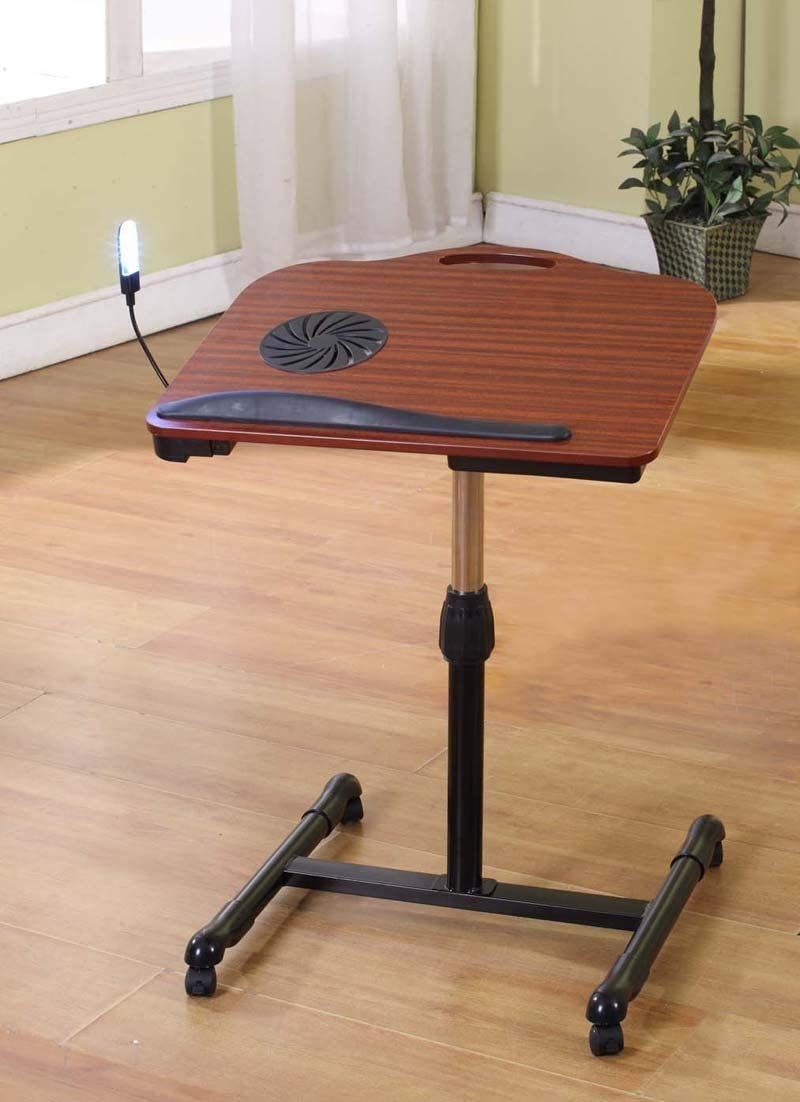 Adjustable Laptop Cart
Stylish functional modern laptop cart with a fame of black-coated steel. It has an H-like base with 4 casters. A round post has adjustable height. A brown top is equipped with a regulated tilt, a grip, a safety edge, a LED lamp, an inbuilt USB fan.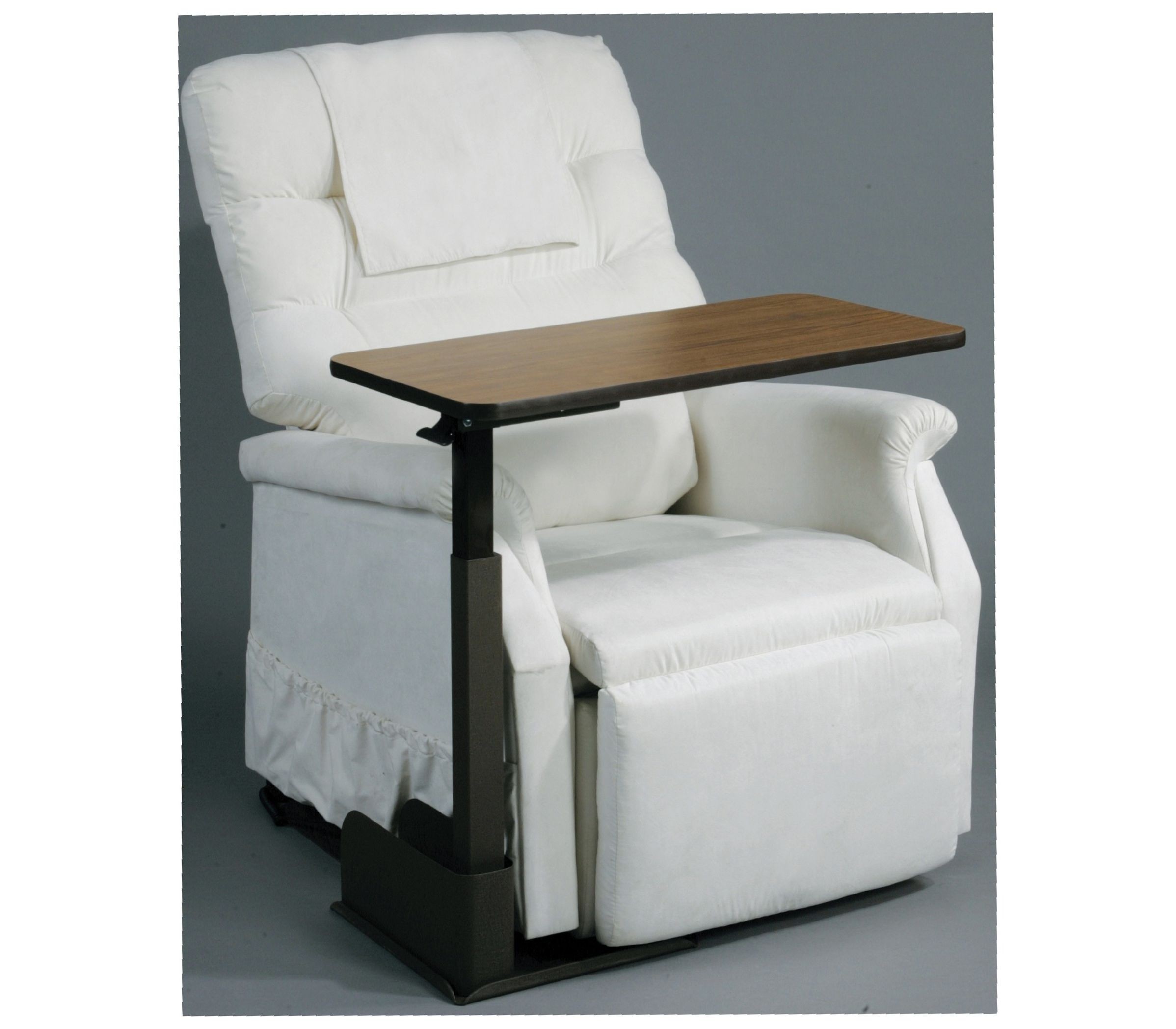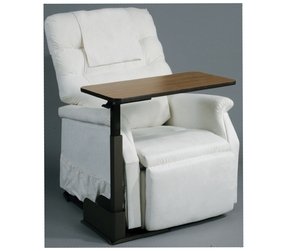 The right side table for lift chair has a rotate 360 degree table top, which is made of wood grain. It is a great option, that fits perfectly to classic recliners, sofas and lift chairs. It's great for watching TV and eating at the same time.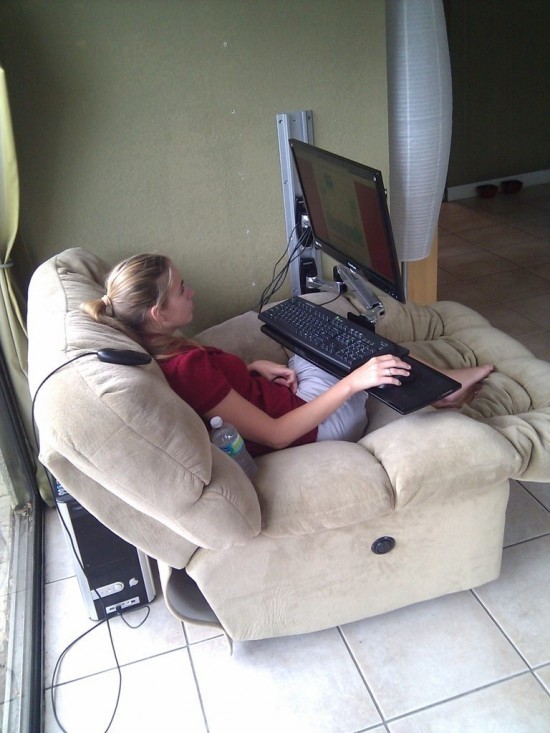 Handy and comfortable approach to a unique recliner armchair with a built-in computer desk and a monitor display. The computer desk has a keyboard and mouse tray, making it easy to use while relaxing.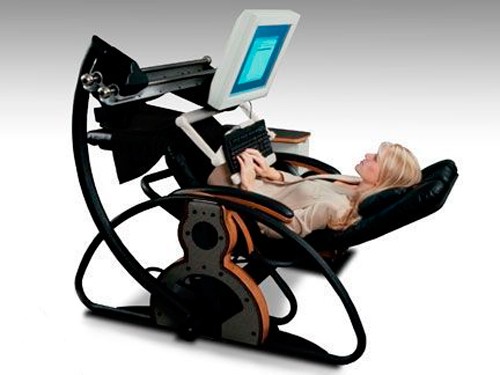 Oh my god, this gadget is the most incredible thing I have ever seen! If you often work with computer and you need comfortable position to your spine, this unique armchair is must-have in your home! Now, you can work recumbent!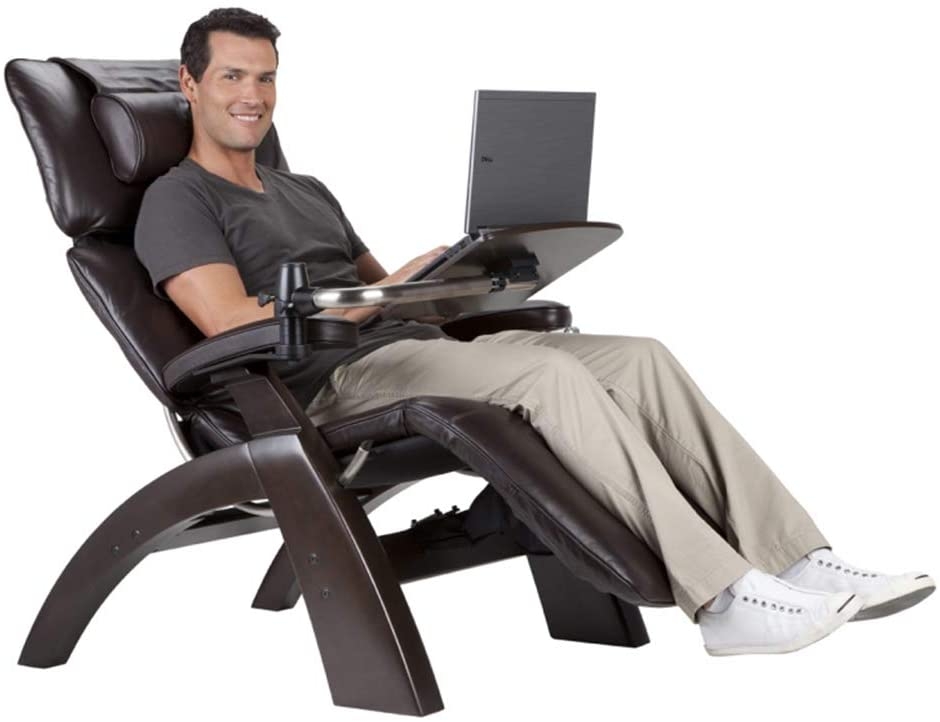 Perfect Chair® Laptop Table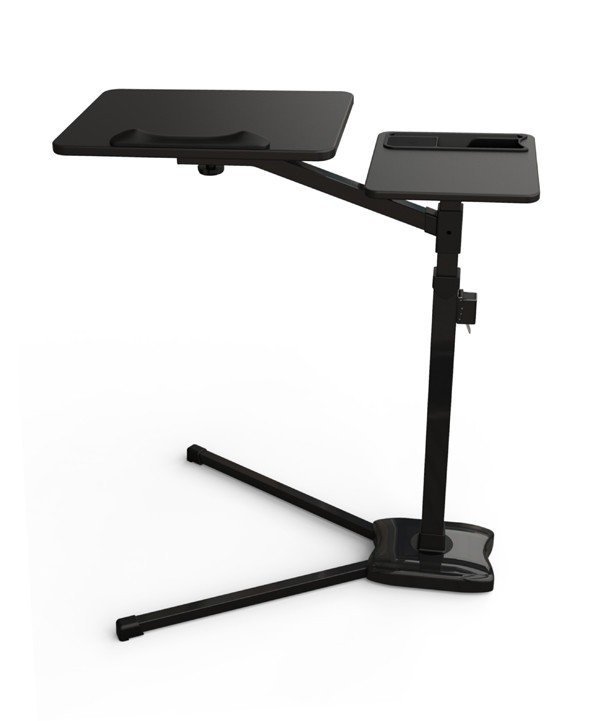 Adjustable Laptop Stand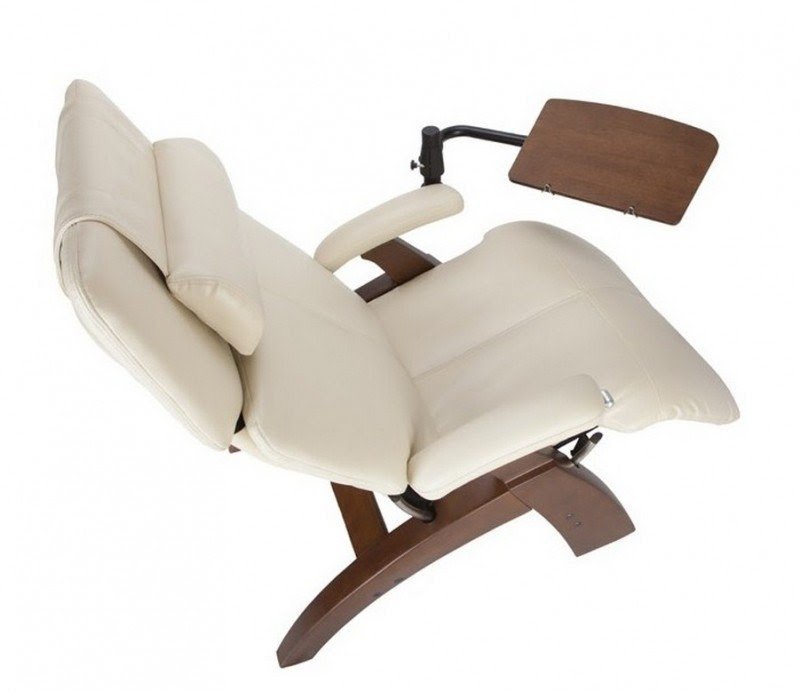 computer desk recliner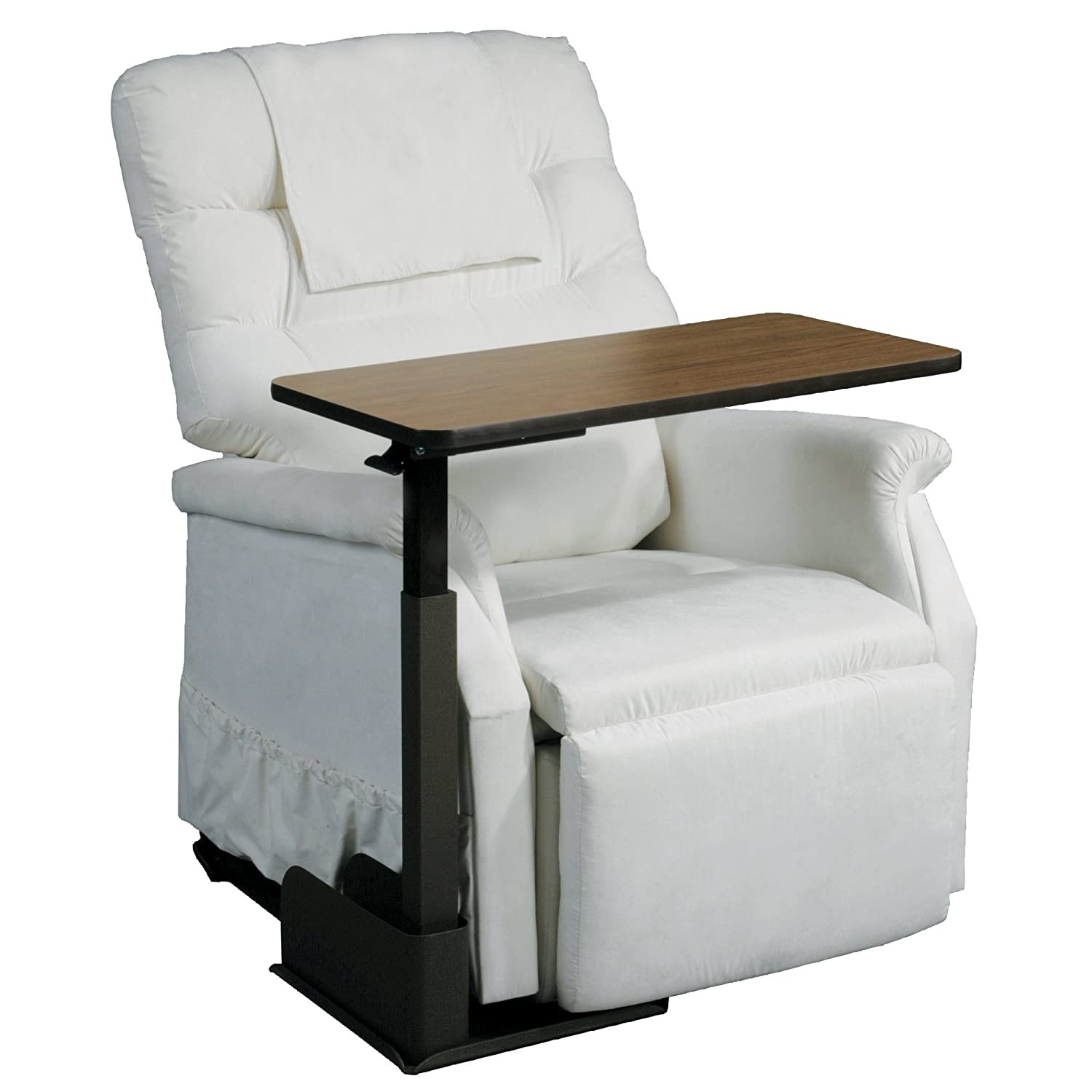 T2eC16VHJGoE9nuQfe2QBQJUnhJej!~~60_35.JPG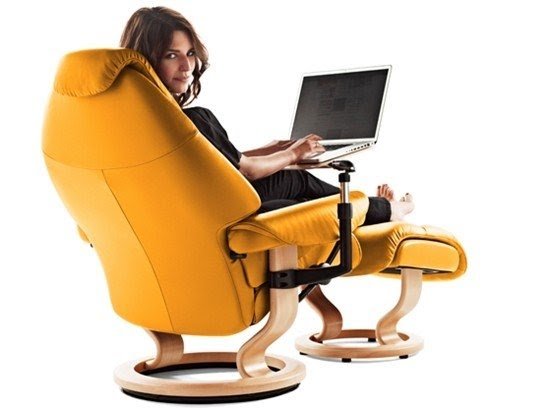 Stressless® - The Innovators of Comfort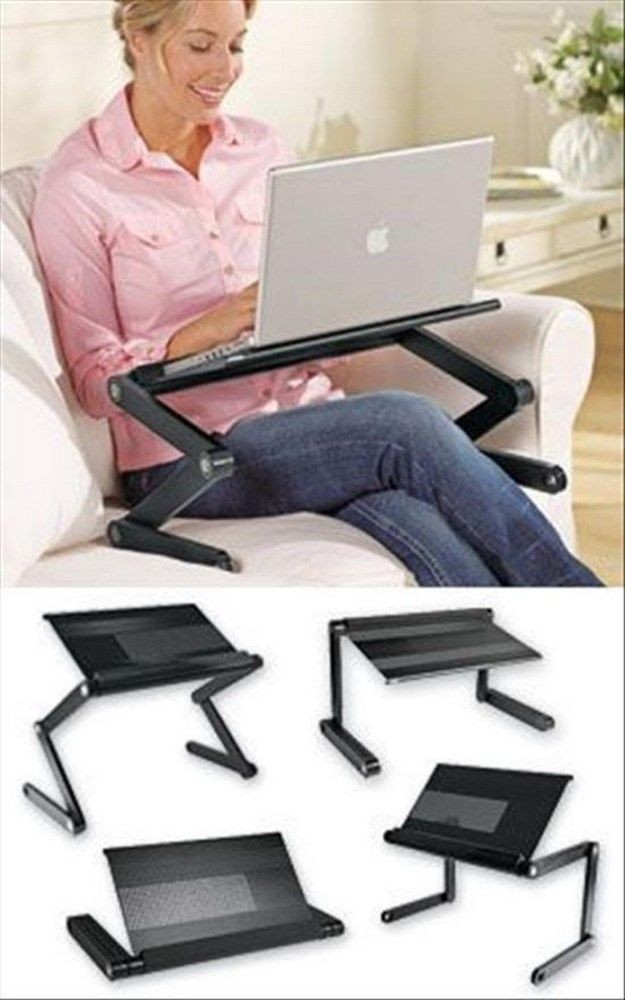 Laptop table mounted on adjustable base. It can be used as breakfast table or bed tray. Top has tilt adjustment function. It folds flat for easy storage. Handy gadget for each place.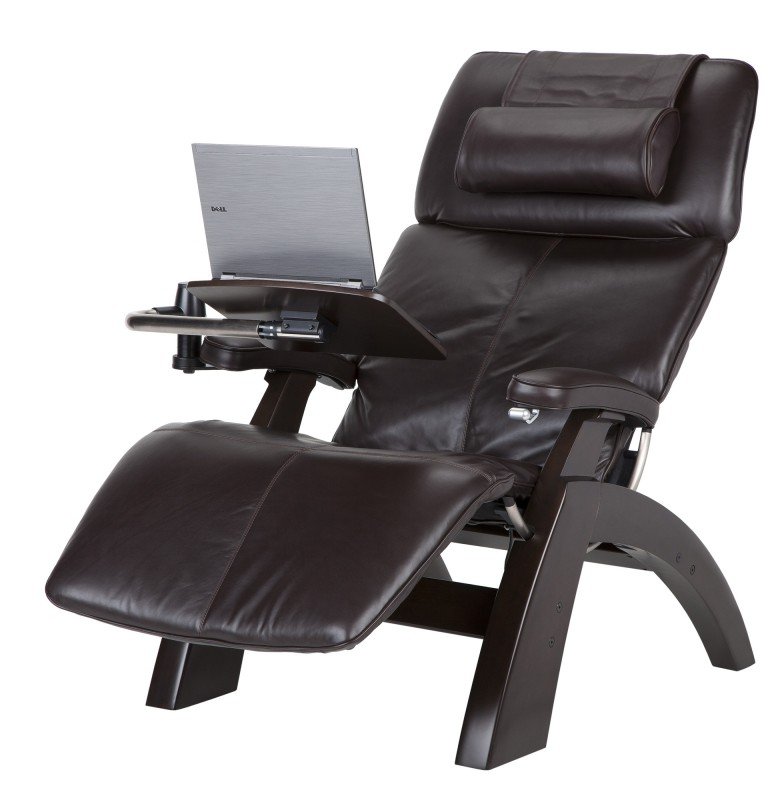 Laptop Desk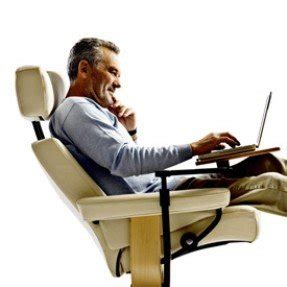 Shop for Ekornes Stressless Recliners & Ottomans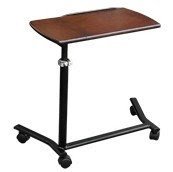 Laptop-Table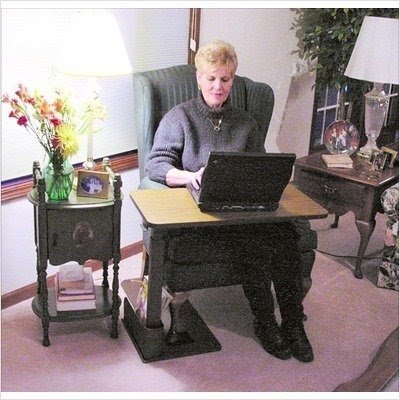 Laptop tables are great both for working and leisure. This one here was designed for right handed people. The wooden top is warm and pleasant to the hands, while metal leg provides stability and reliability.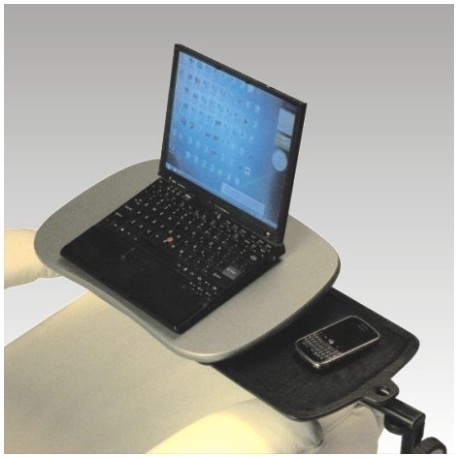 Availability : View Latest Stock List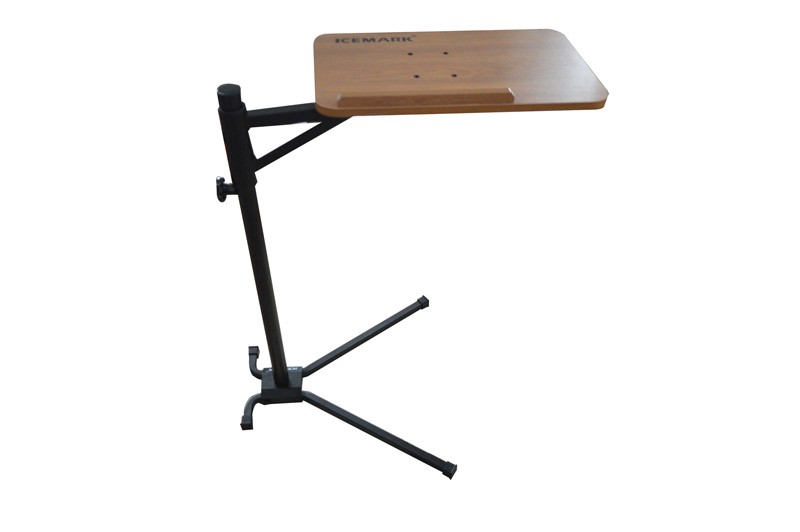 Simple contemporary computer desk with a black metal base. It has a round column and a V-shaped foot. A rectangular swivel top of brown laminated fibreboard has rounded corners and a protective slat. Its height can be adjusted with a knob.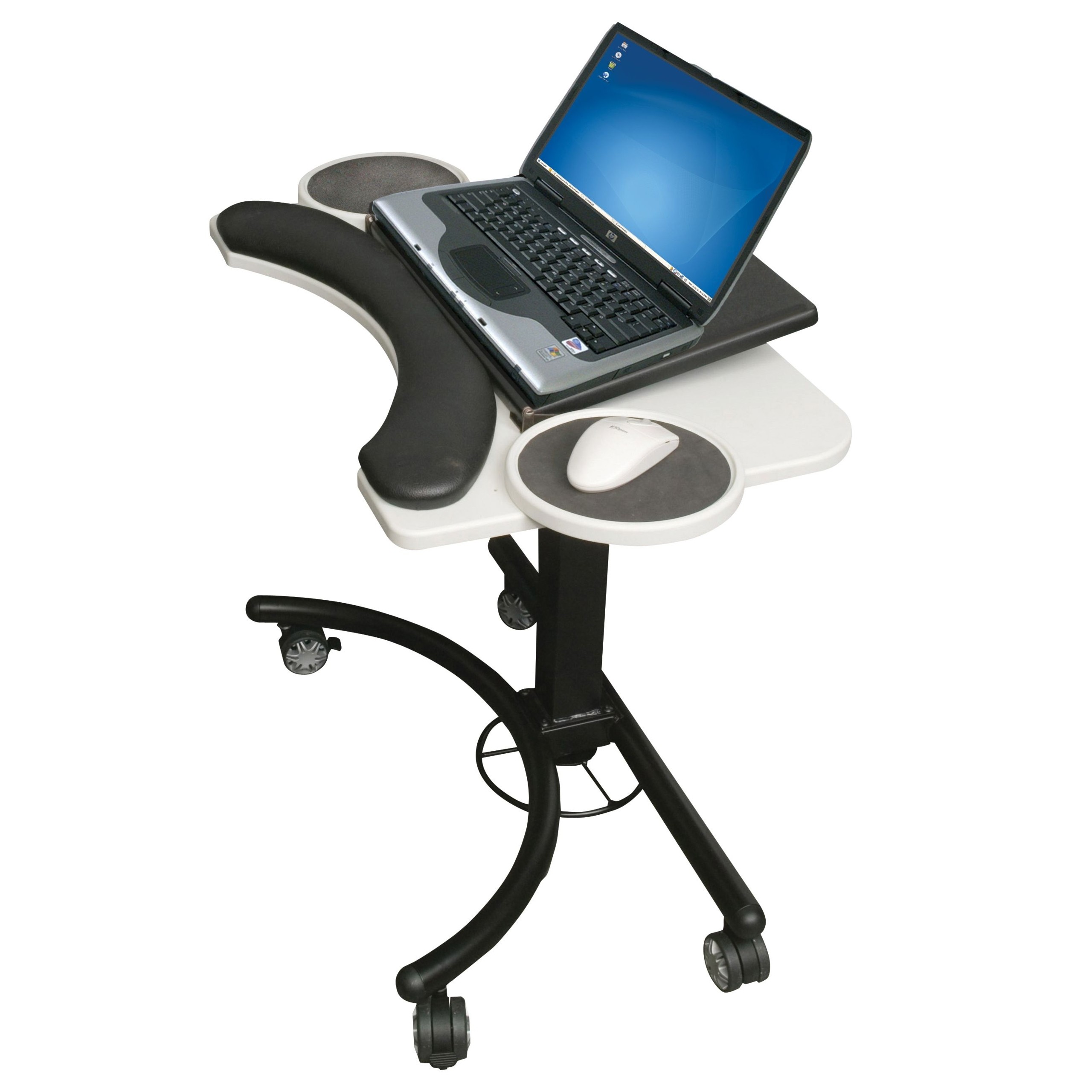 Lapmatic Adjustable Laptop Stand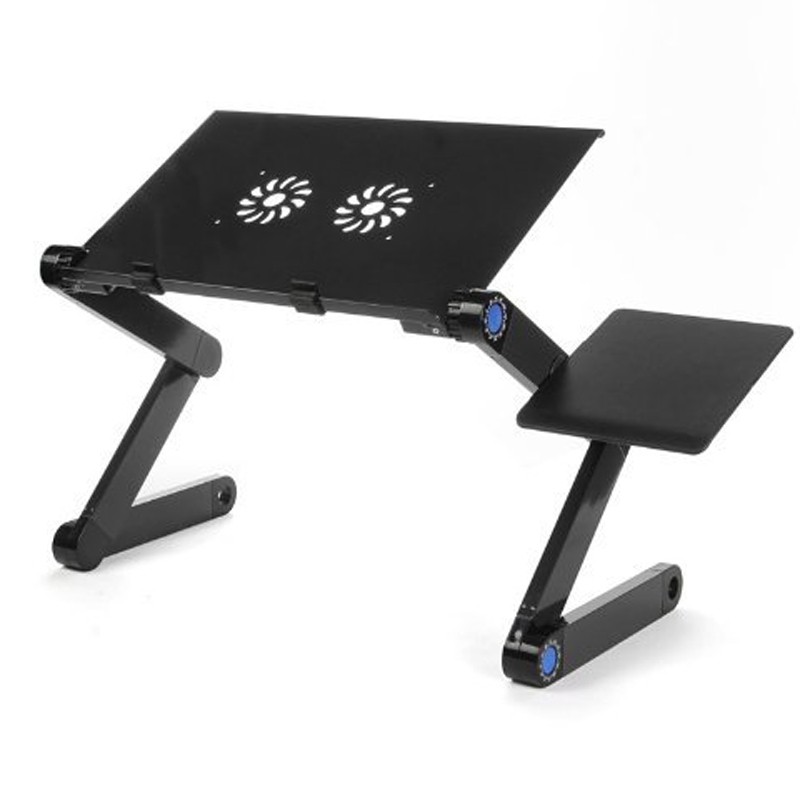 This table desk is designed for max. 17'' laptops, notebooks, tablets, and iPads. Constructed of quality material, the desk offers several adjustable options, a ventilated base for your electronic devices, and 1 mouse pad.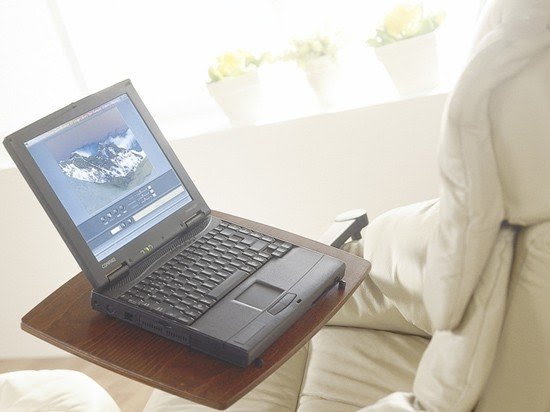 Laptop table mounted on the swing base. Top is made of wood. It can be used as breakfast table. Functional accent for all kinds of interiors as needed.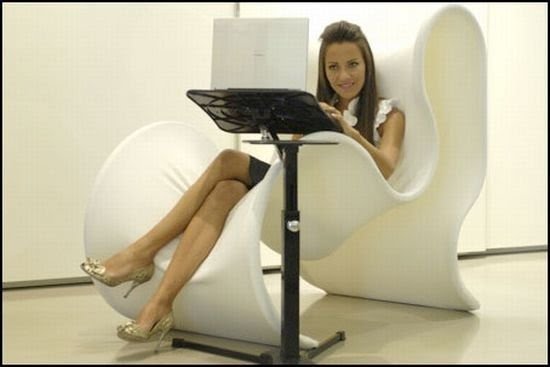 It is a classic, simple and contemporary table for laptop that has got a solid construction, black finish and adjustable height. This product is a fantastic addition for your home.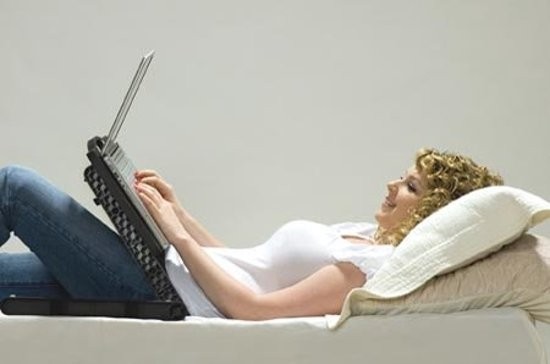 Laptop Laidback table - A perfect Laptop Bed Stand for using your Laptop while in bed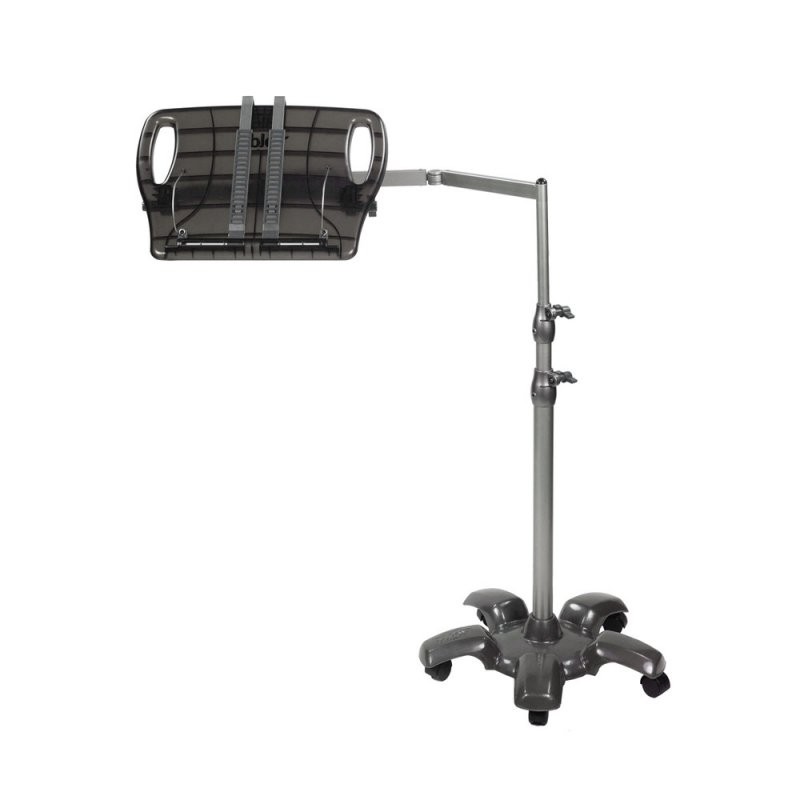 With this practical bookholder you will be able to fully devote yourself to your favorite activity - reading books! The piece is 140 cm high, and able to hold up to 21 kg! It also can be adjusted in many different ways to make your reading time even more pleasurable.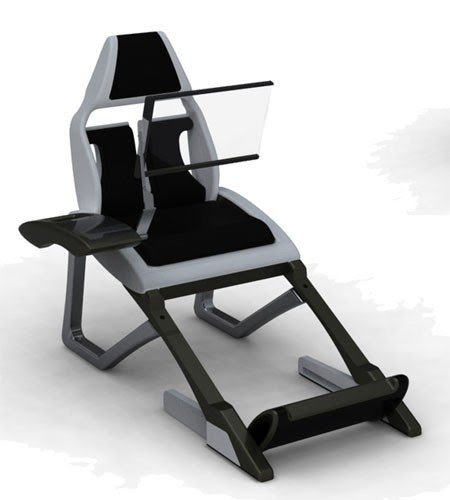 Thrones : Computer Recliner Concept by Anthony Sanchez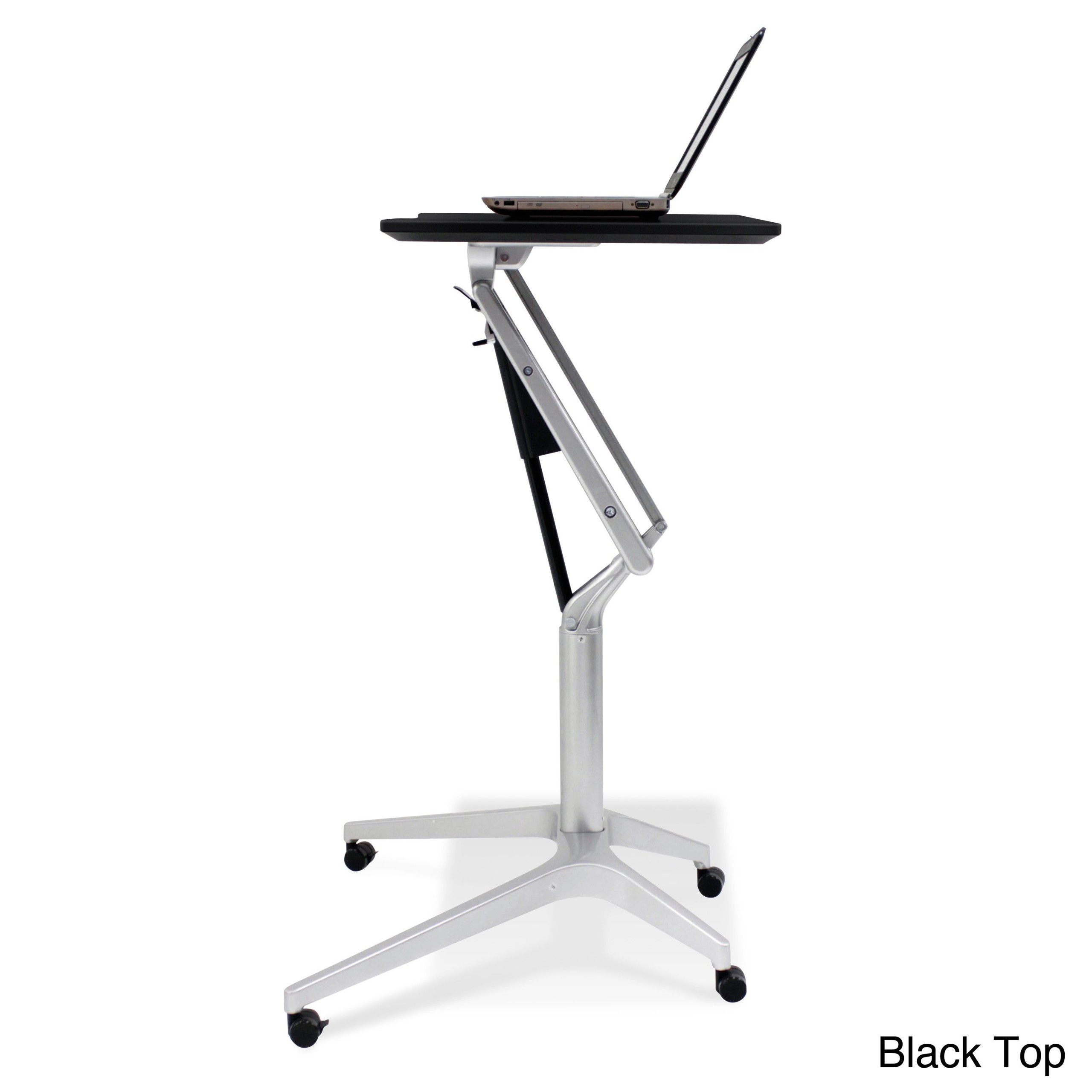 Adjustable Laptop Cart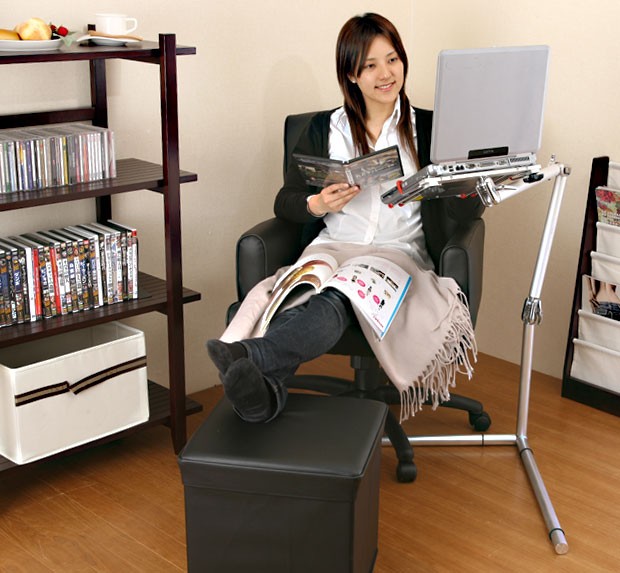 Nottable laptop desk laptop table laptop stand manufacturer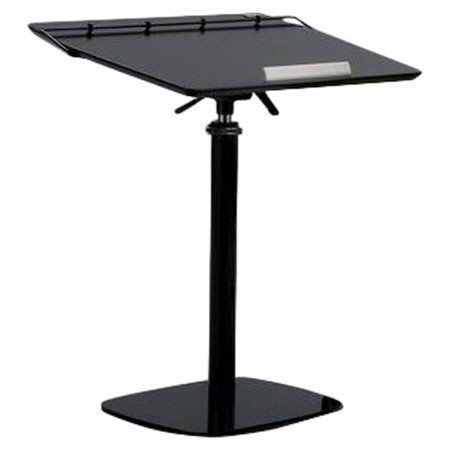 Adjustable Laptop Cart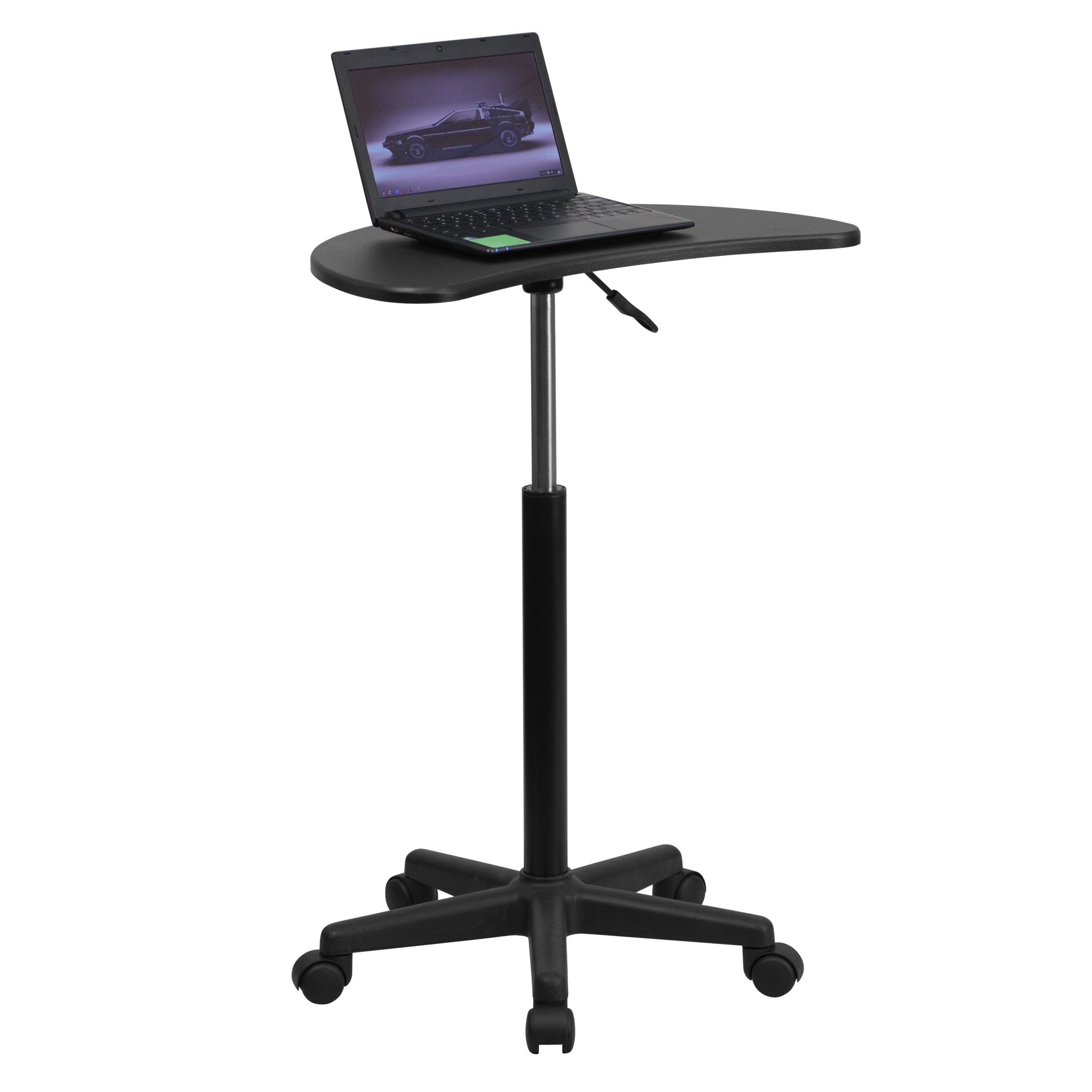 cool Flash Furniture Height Adjustable Mobile Laptop Computer Desk with Black Top This mobile computer table can be used in the Home, Office or School. Use in the home in your favorite recliner or over the bed. Table can be used for... http://imazon.appm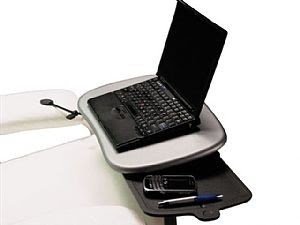 Lafer Recliner Laptop Table for Lafer Recliner Chairs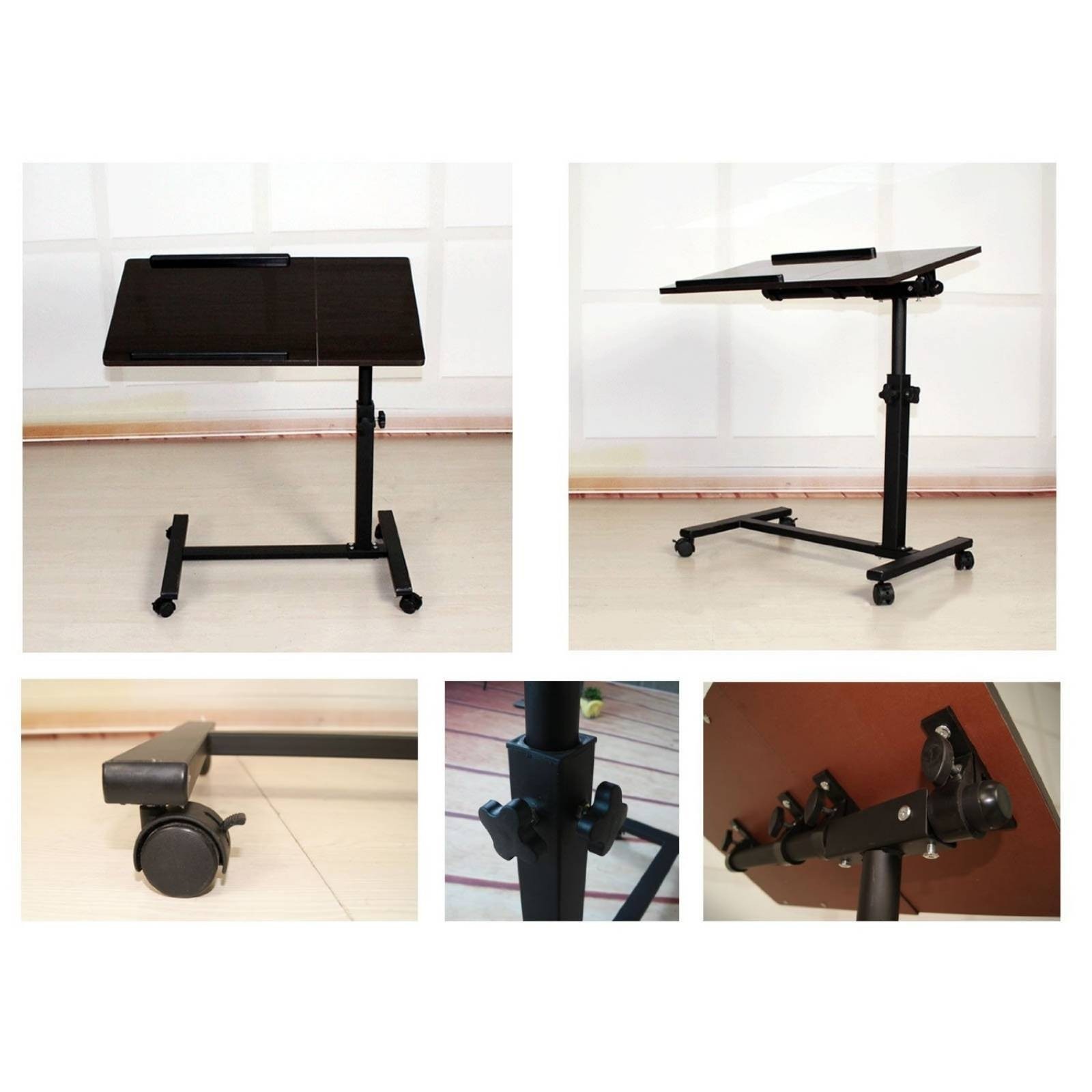 A rolling table perfect for everyone who appreciates mobility and accessibility of a laptop or notebook at any time of usage. The stand features four rolling casters, metal base with adjustable height and tilting rectangular top.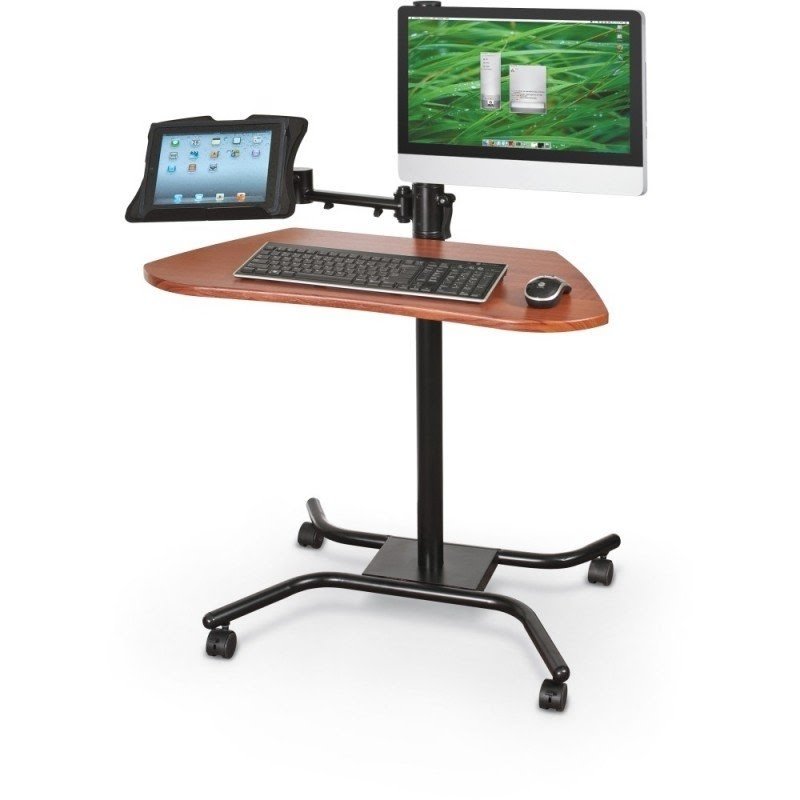 Adjustable Flexible Computer Desk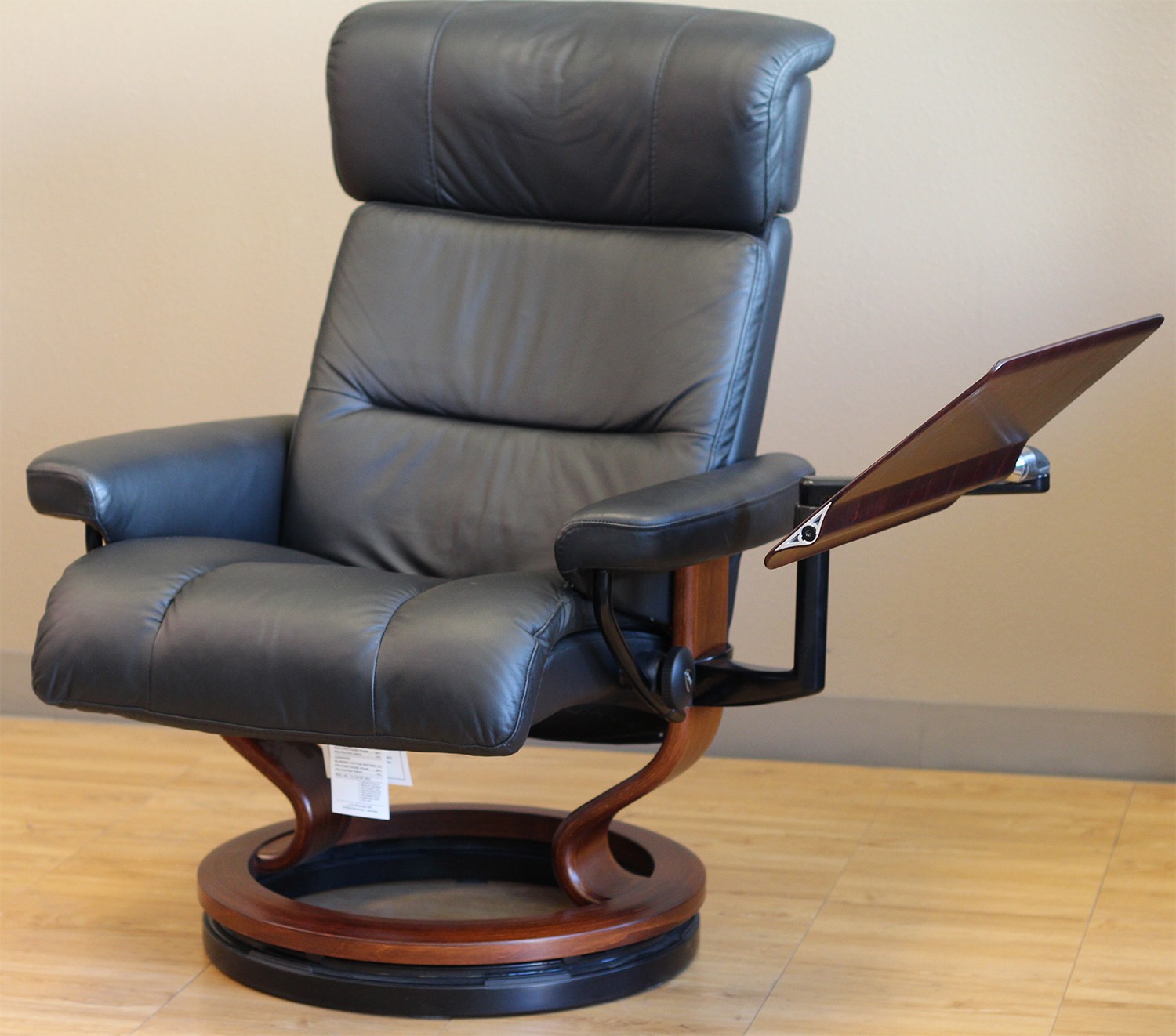 Stressless Recliner Personal Computer Laptop Table for ...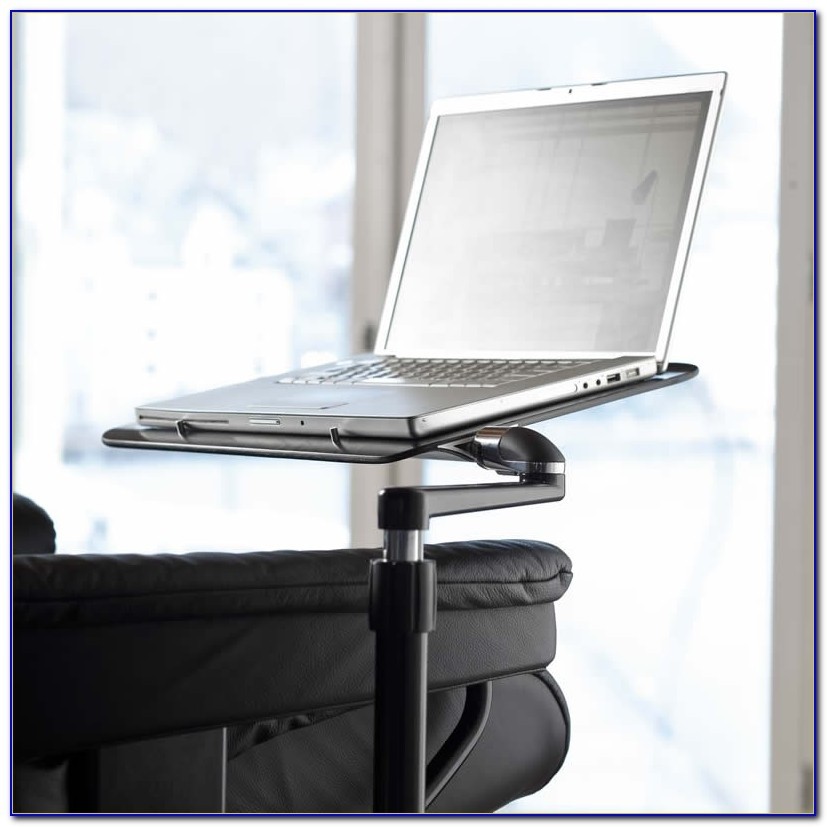 Best Laptop Table For Recliner - Desk : Home Design Ideas ...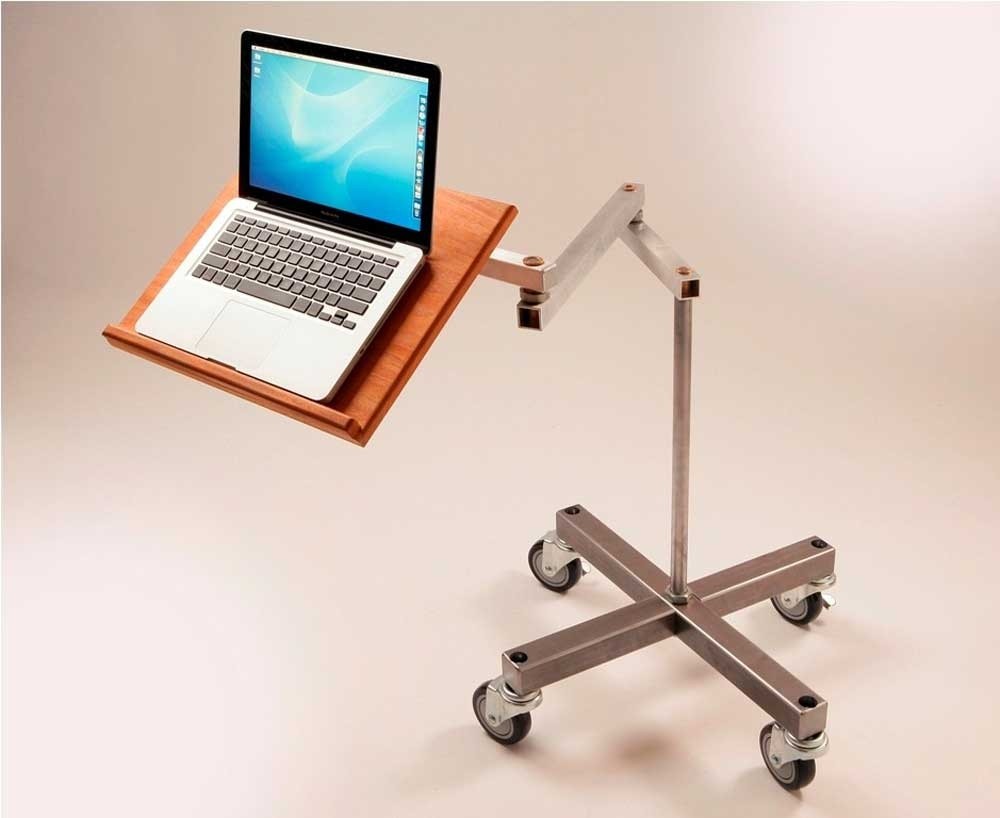 Standing Laptop Desk as Home Office Decor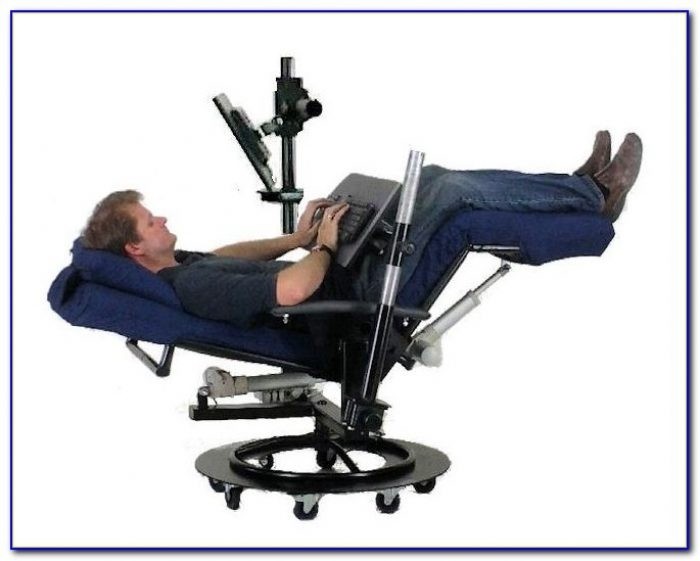 Swing Away Laptop Table - Desk : Home Design Ideas # ...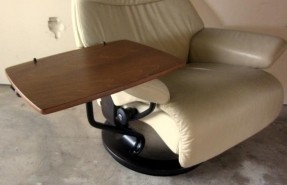 Best portable laptop lap desk with fan | Laptop table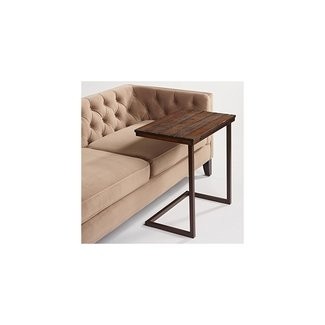 Laptop Table For Couch You'll Love in 2021 - VisualHunt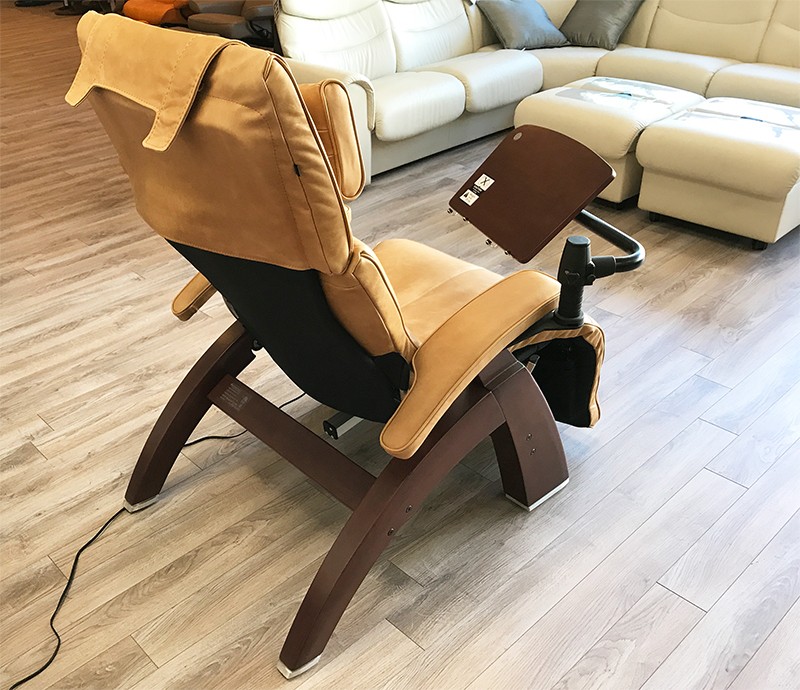 Perfect Chair PC Laptop Computer Desk Table for the ...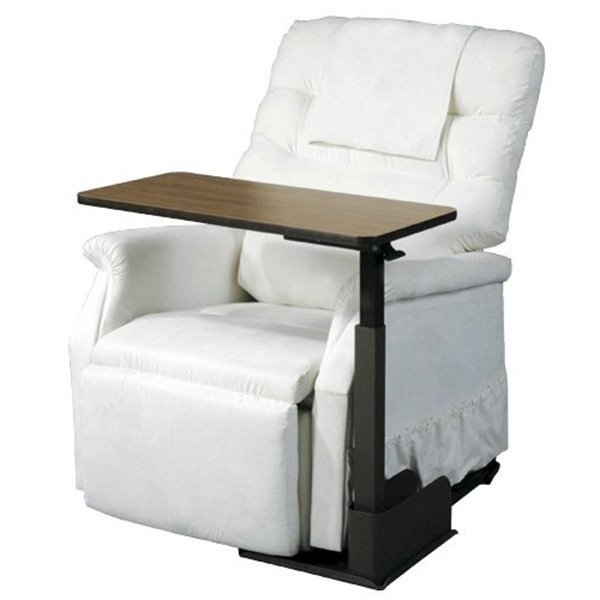 Overbed Table for Lift Chairs, Standard Recliners, or Couches