Best Laptop Table for Recliner
If you like to relax in a recliner armchair and browse the Internet or chat online at the same time, take a laptop table for recliner into consideration. It's a comfortable piece that enables putting the laptop at a desired height and use it freely. Check our selection below.
Caroline Patterson
Interior Design Expert
Our choice Best Products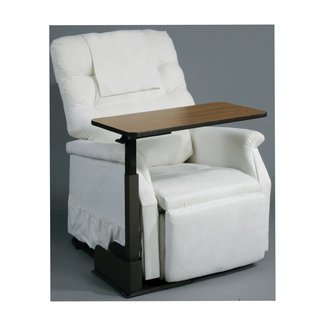 The right side table for lift chair has a rotate 360 degree table top, which is made of wood grain. It is a great option, that fits perfectly to classic recliners, sofas and lift chairs. It's great for watching TV and eating at the same time.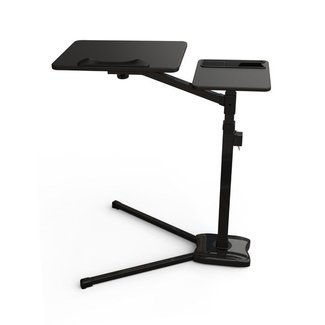 Adjustable Laptop Stand
Fully adjustable laptop stand in glossy black. Apart from standard work surface, it offers additional side panel - very handy. V-shaped stainless steel base is scratch-resistant thanks to laminate coating.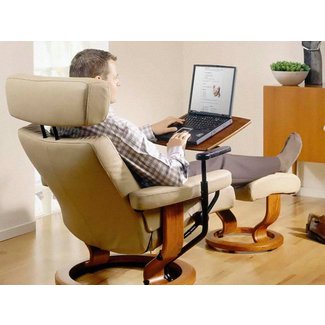 Ekornes Stressless Pc Laptop Computer Table For Recliner Chair Walnut
Recliner chair that eliminates stress and improves relaxation. It features a durable, round walnut base and a supportive frame. Soft sitting space is paired with a special tray for a computer. The chair is also paired with a footrest.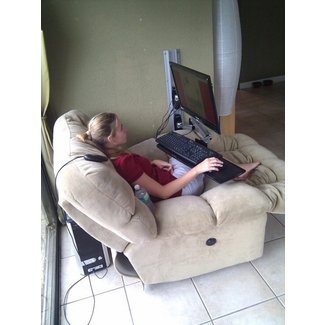 Handy and comfortable approach to a unique recliner armchair with a built-in computer desk and a monitor display. The computer desk has a keyboard and mouse tray, making it easy to use while relaxing.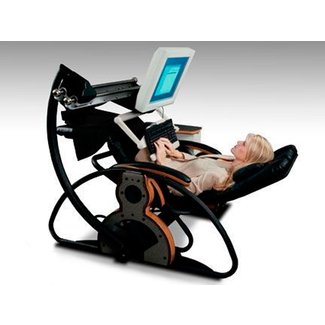 Oh my god, this gadget is the most incredible thing I have ever seen! If you often work with computer and you need comfortable position to your spine, this unique armchair is must-have in your home! Now, you can work recumbent!
Drive 13085l Lift Chair Recliner Seat Overbed Eating Table Left
You will not refuse an elderly person to contact the Internet! You can only make it easier to give a comfortable recliner chair, enriched with an embroidered white cover and adjustable laptop table for a recliner, made of wood and veneer.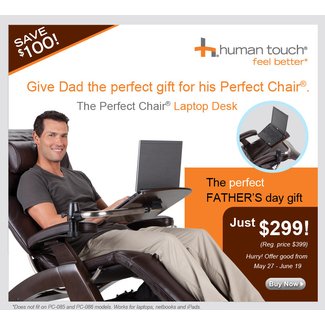 If you suffer from bad back to any extent this zero gravity chair is the way to go. It sports the black color of both the frame and the upholstery and ensures plenty of comfort for your entire family to use.
PRODUCTS & IDEAS Best Ideas