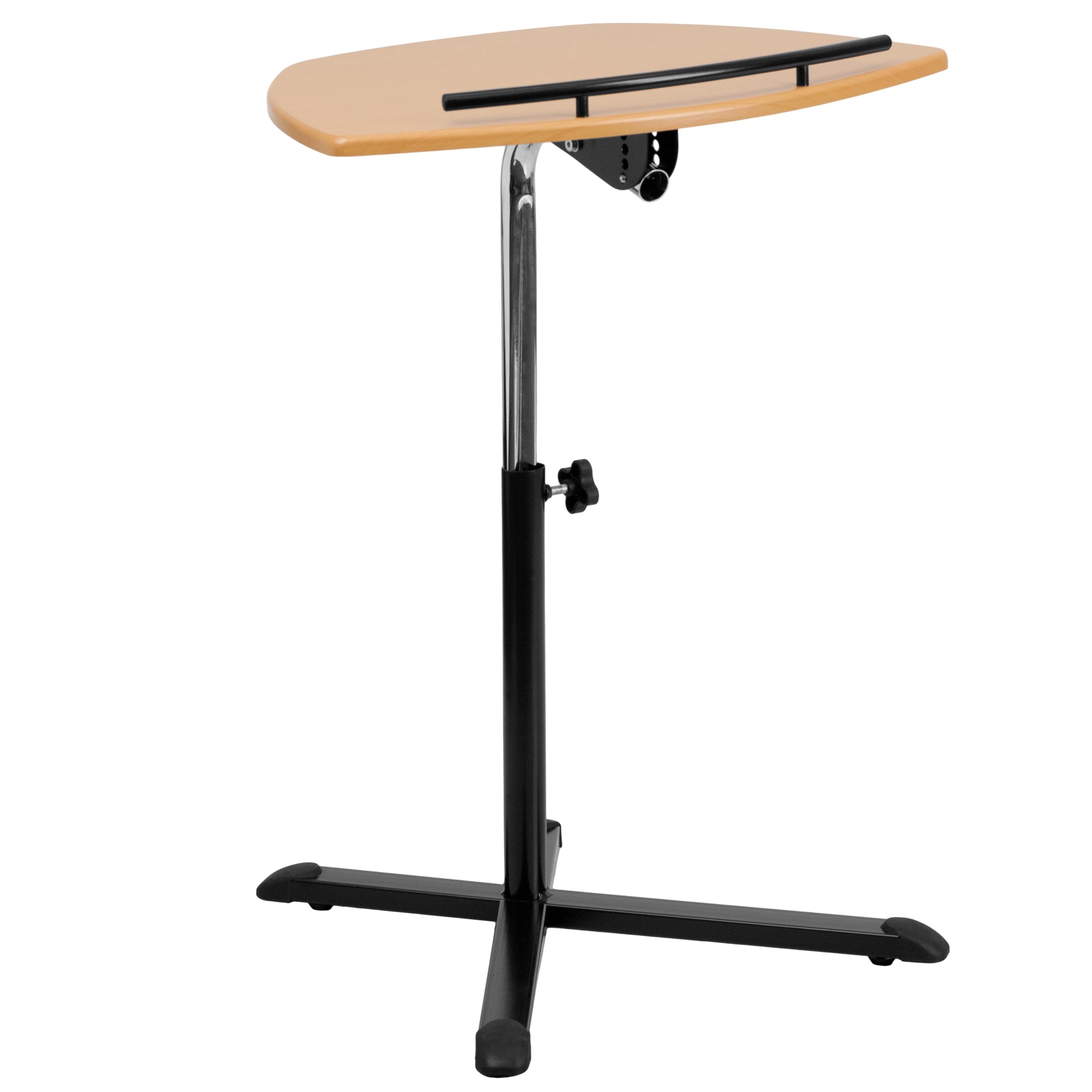 Adjustable Laptop Cart
An ideal laptop cart with the extra adjustable feature that lets you enjoy the maximum convenience it offers, while the compact design allows you to save plenty of space and lends the strong, durable construction.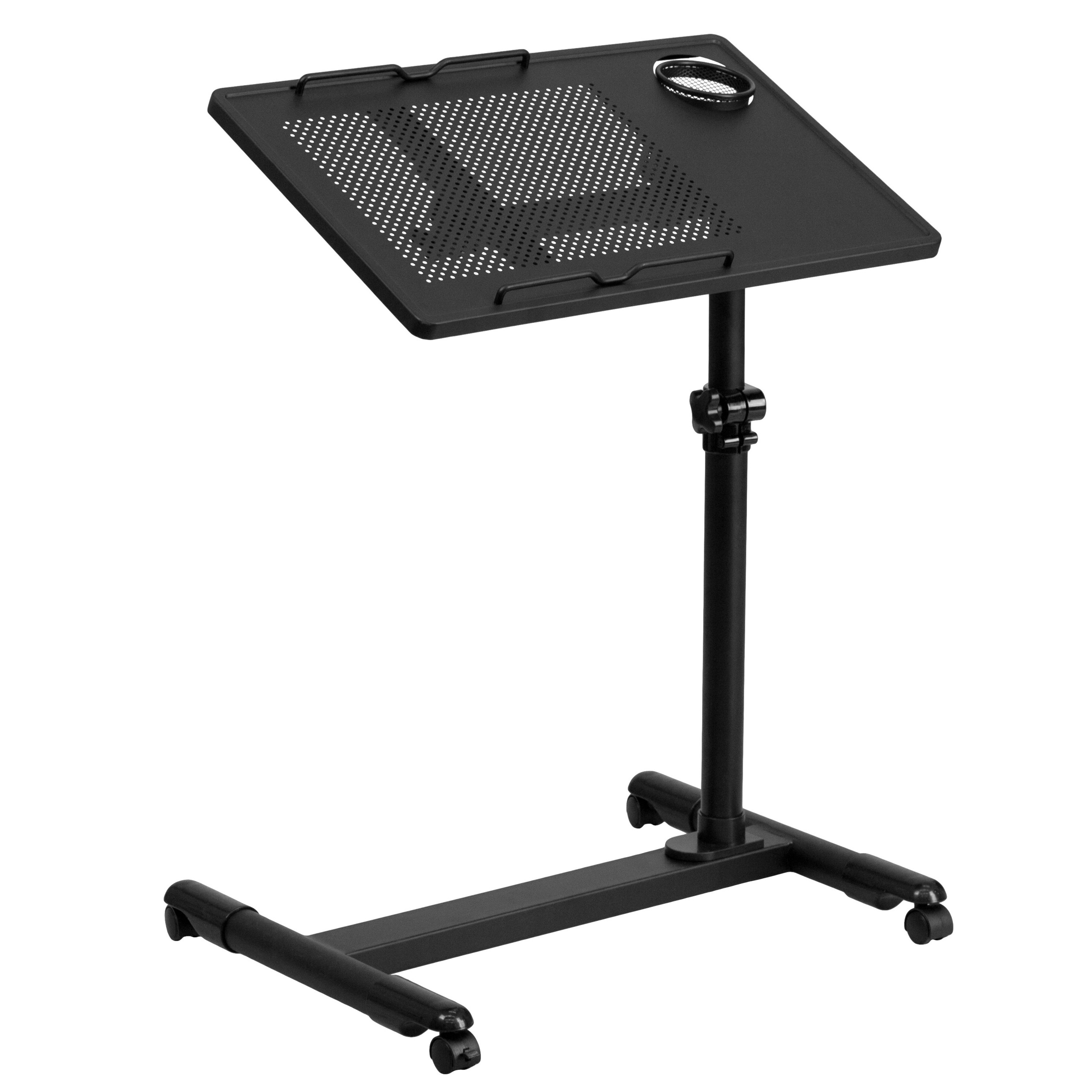 Adjustable Laptop Cart
Cool modern laptop cart with a frame of black-coated metal. It has an H-shaped foot, 4 casters, a round column with adjustable height. Its rectangular swivel top has adjustable tilt, perforated cooling surface, safety lips, an inbuilt cup holder.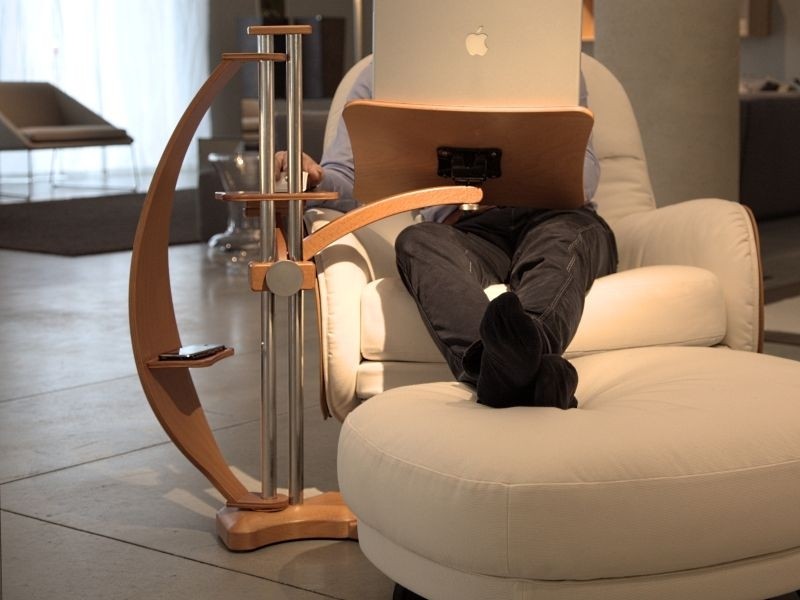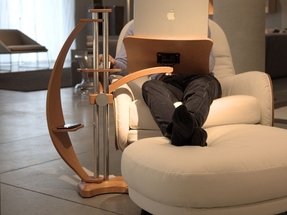 A laptop stand that will help you to working at your favorite recliner or arm chair. Now your workstation will be much comfortable. The stand is elegant, modern and has an adjustable height.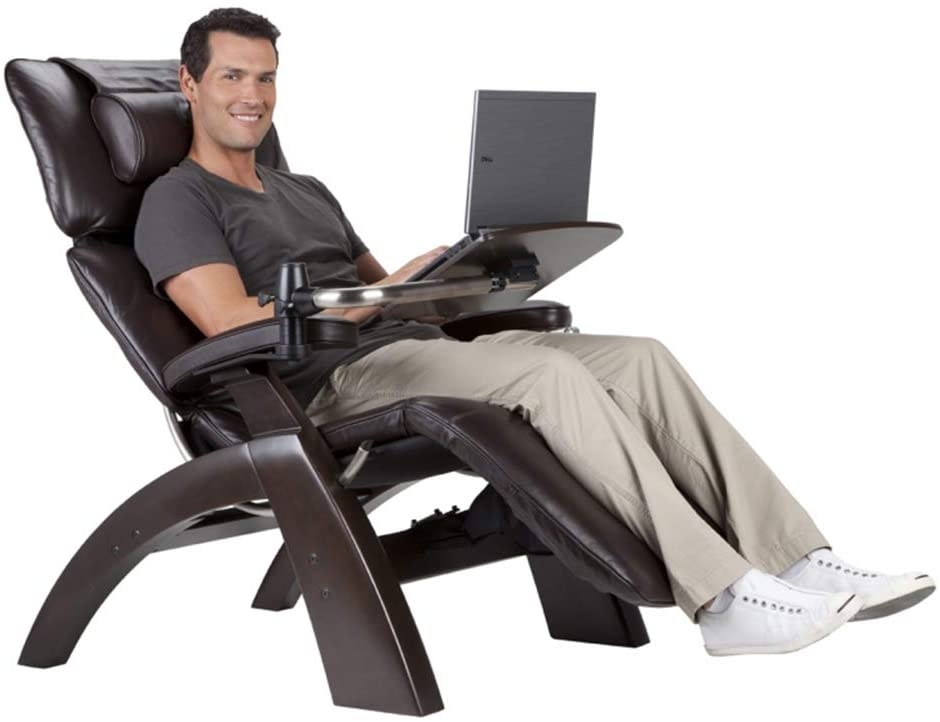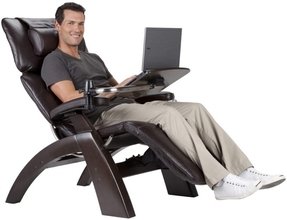 Practical innovative table e.g. for laptops. It is built of a rectangularish dark brown tilted top attached to a swivel adjustable arm of metal. It can be attached to an armrest thanks to a screwed mount. The table ensures optimal working position.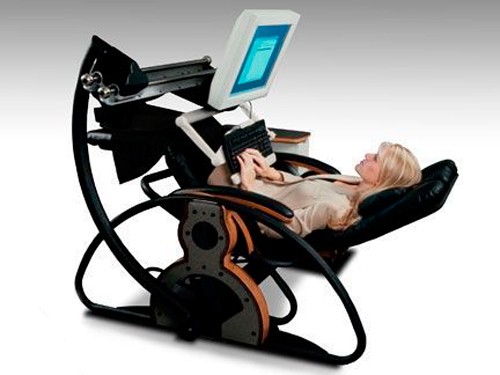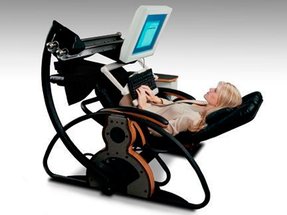 This zero gravity recliner is characterized by the properly balanced design that offers several different positions. It's very easy in use - all you need to do is to give a gentle push or pull on the arm rests to change positions.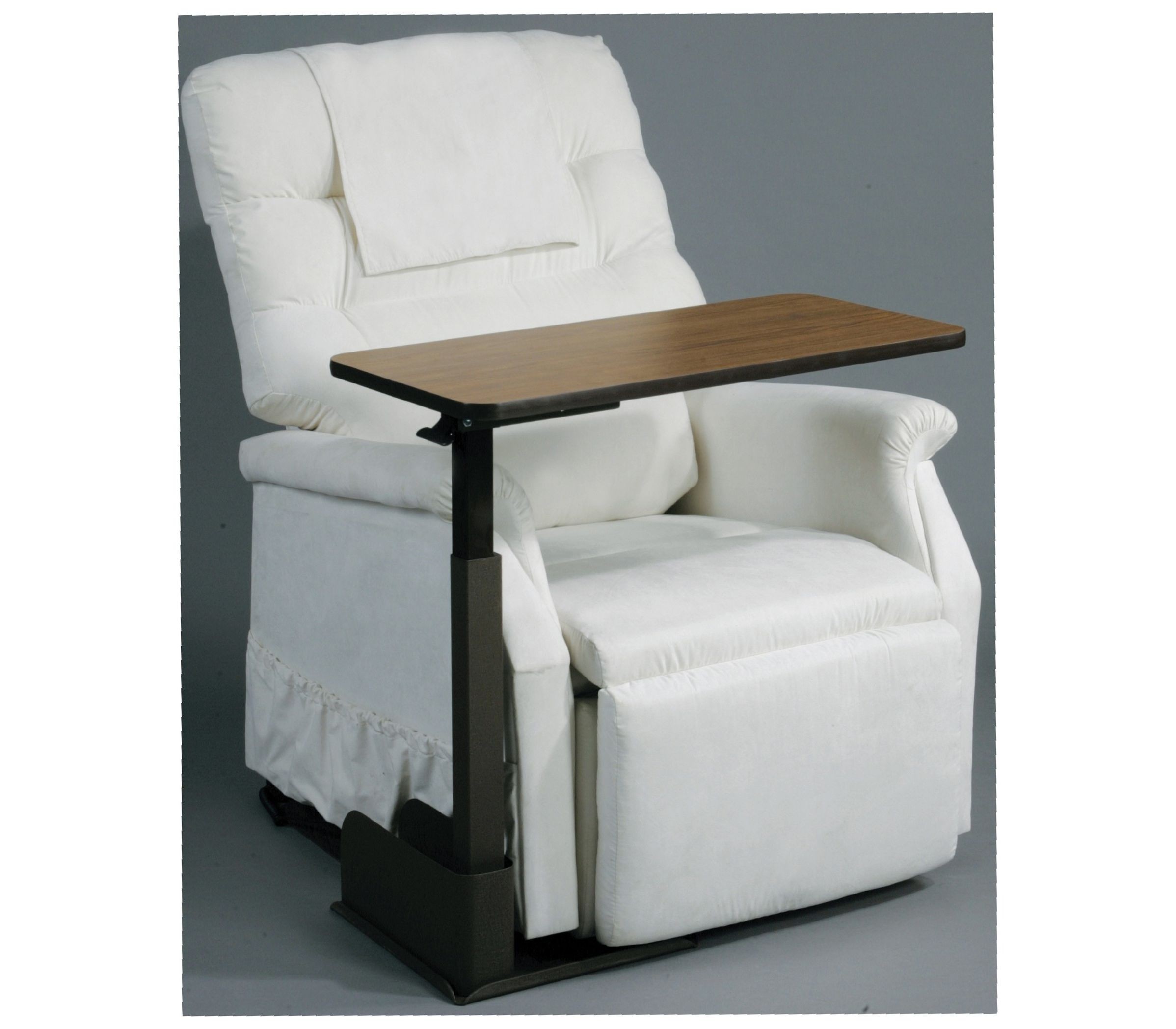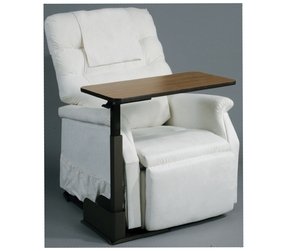 The right side table for lift chair has a rotate 360 degree table top, which is made of wood grain. It is a great option, that fits perfectly to classic recliners, sofas and lift chairs. It's great for watching TV and eating at the same time.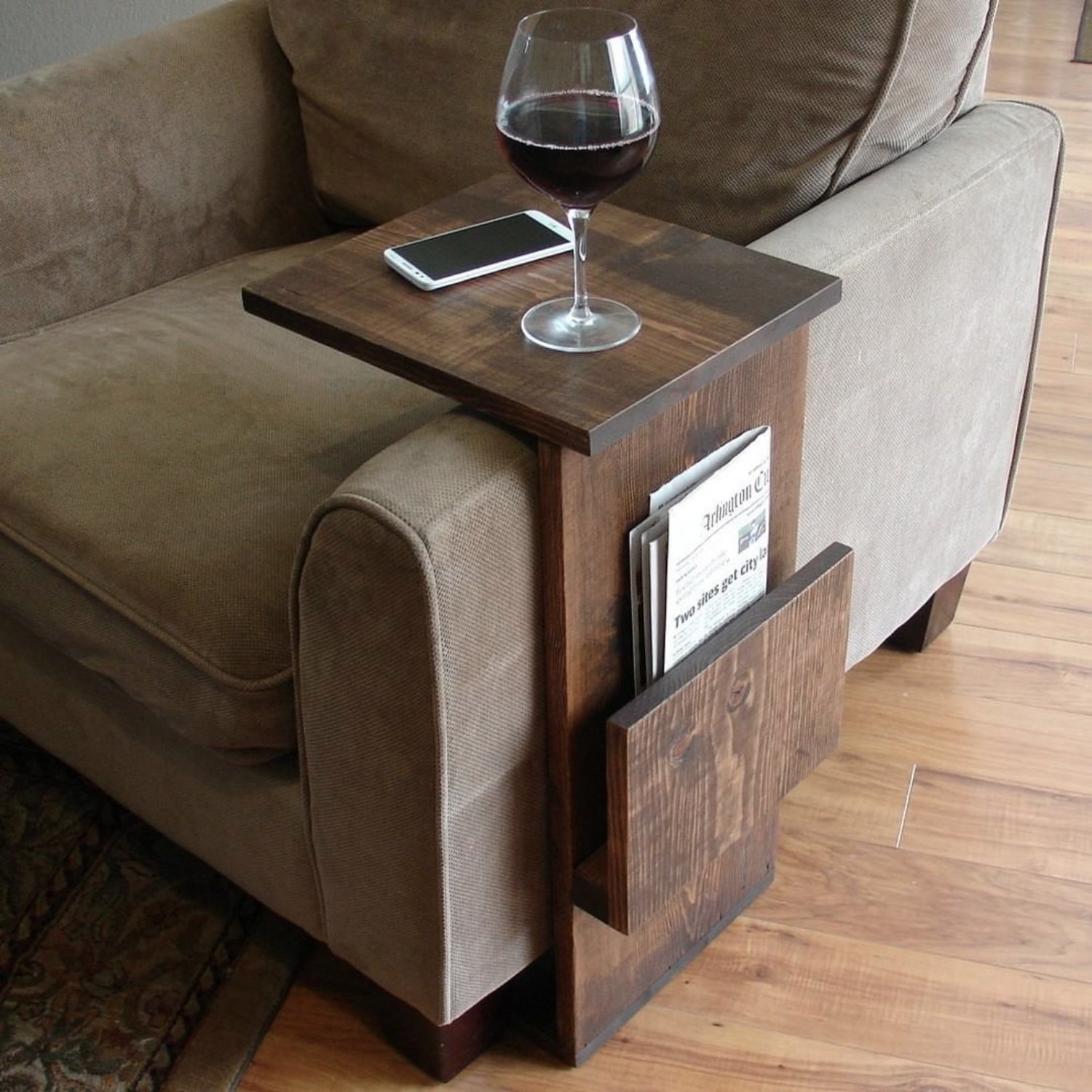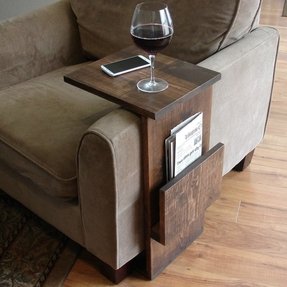 A beautiful end table with side storage slot that will elevate the visual appeal of your living room and provide you with a boost of surface space for your table lamp or glass of wine, making a nice addition to anyone's functionality.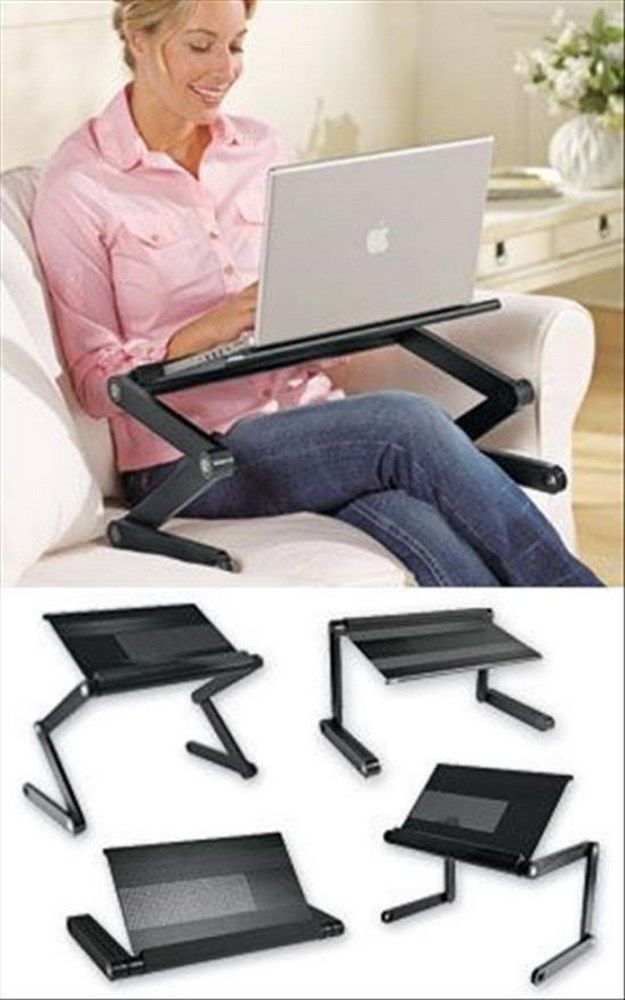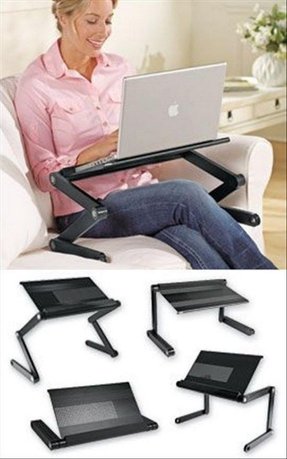 Laptop table with tilt and height adjustment function. It is made of metal and plastic. Handy gadget for each home. It folds flat for easy storage. Received positive recommendations from customers.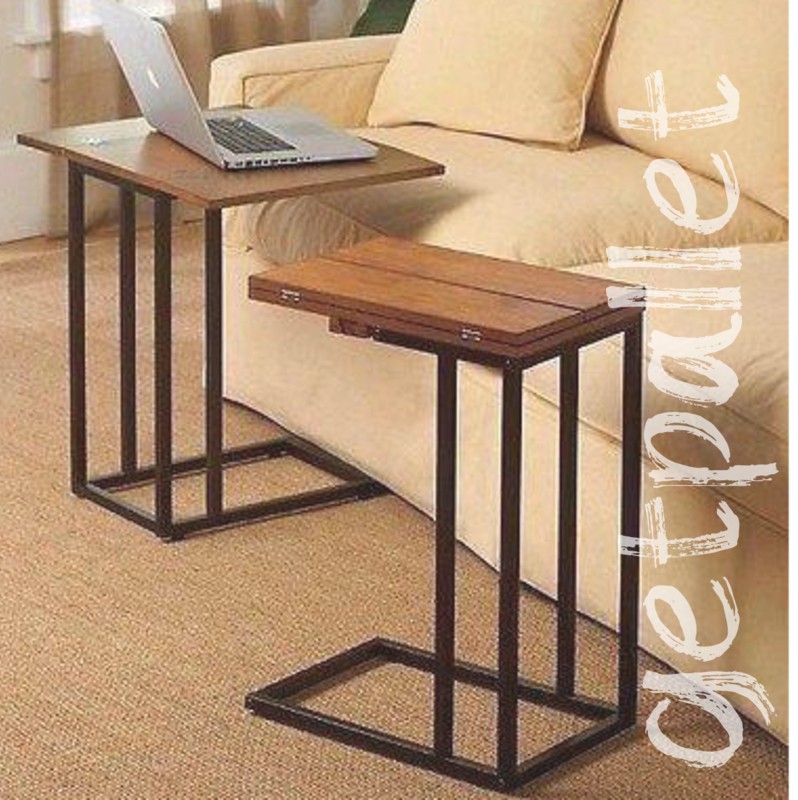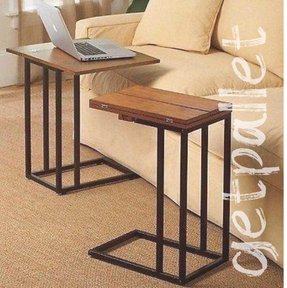 Expanding tray tables are very practical additions to any living room. These here have wooden tops and metal bases, to combine stability with aesthetical values. Now you won't have to wonder where to put your laptop!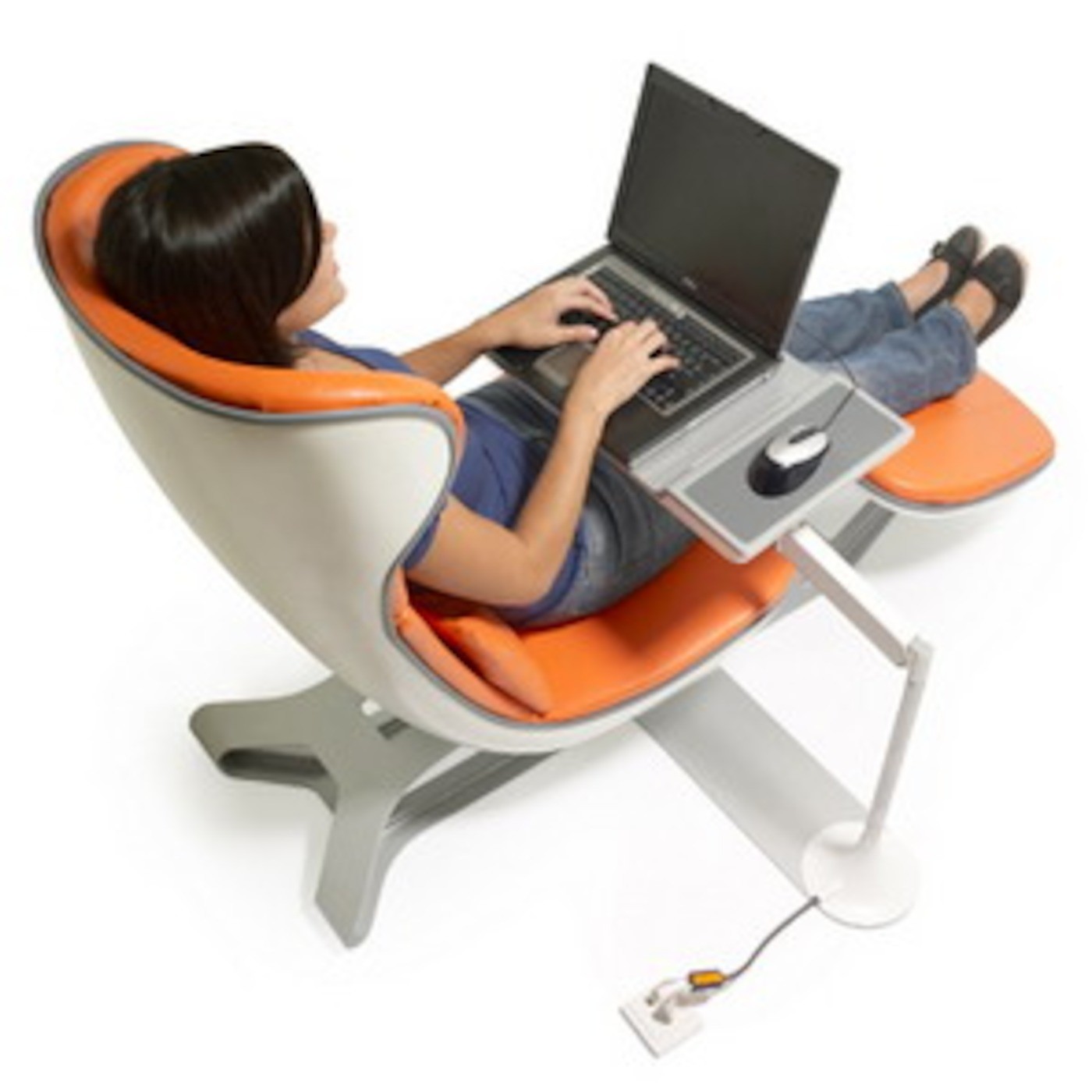 When you spend a lot of time sitting, your legs are more exposed to phlebitis and other blood circulation illneses. The higher legs' position could protect you and provide also the higher comfort for your spine.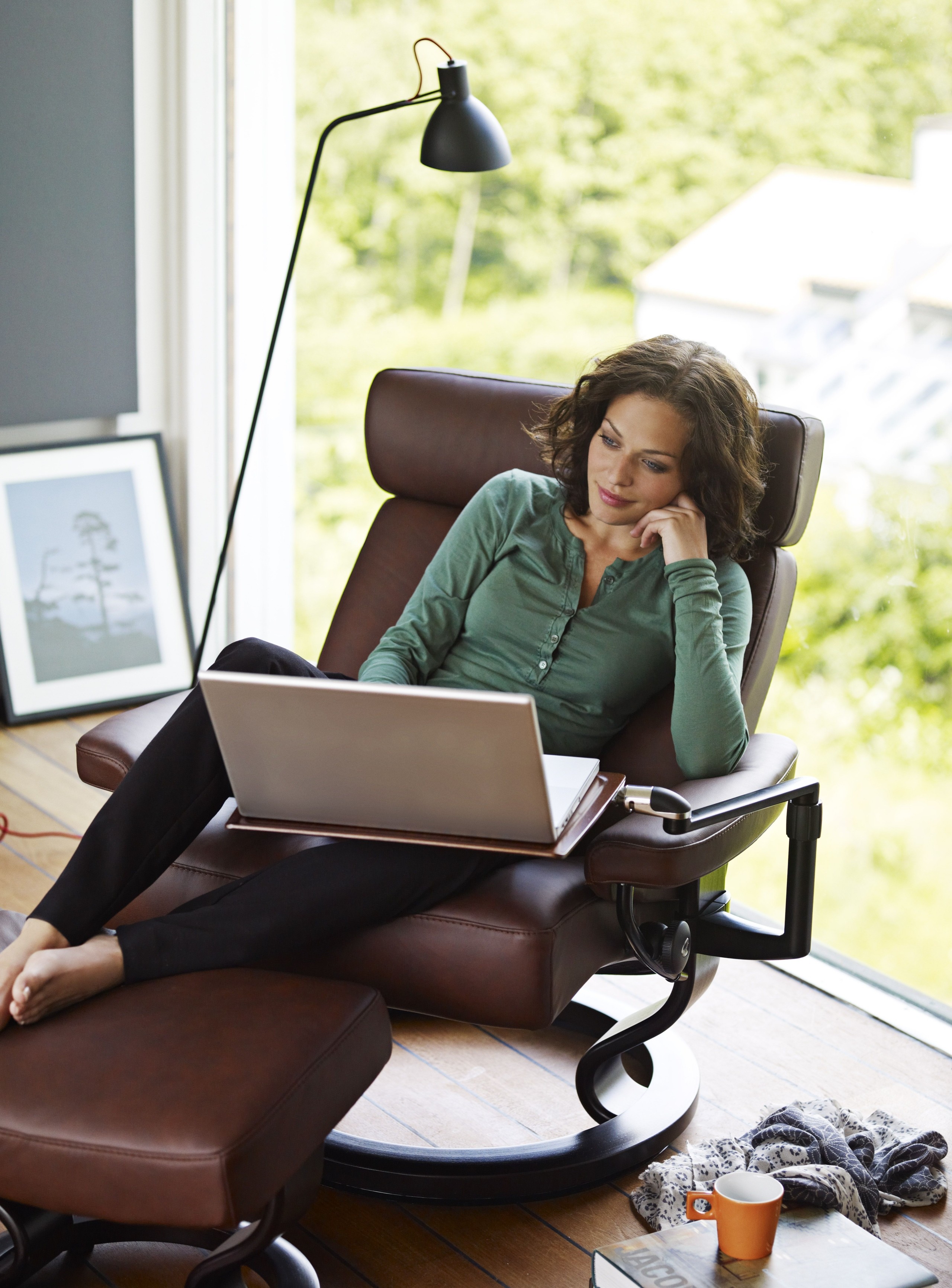 Contemporary design for a comfortable and cozy office reclining armchair, made with a dark oak wood frame with aluminium elements and a leather upholstery. The armchair comes with a matching footstool for additional comfort.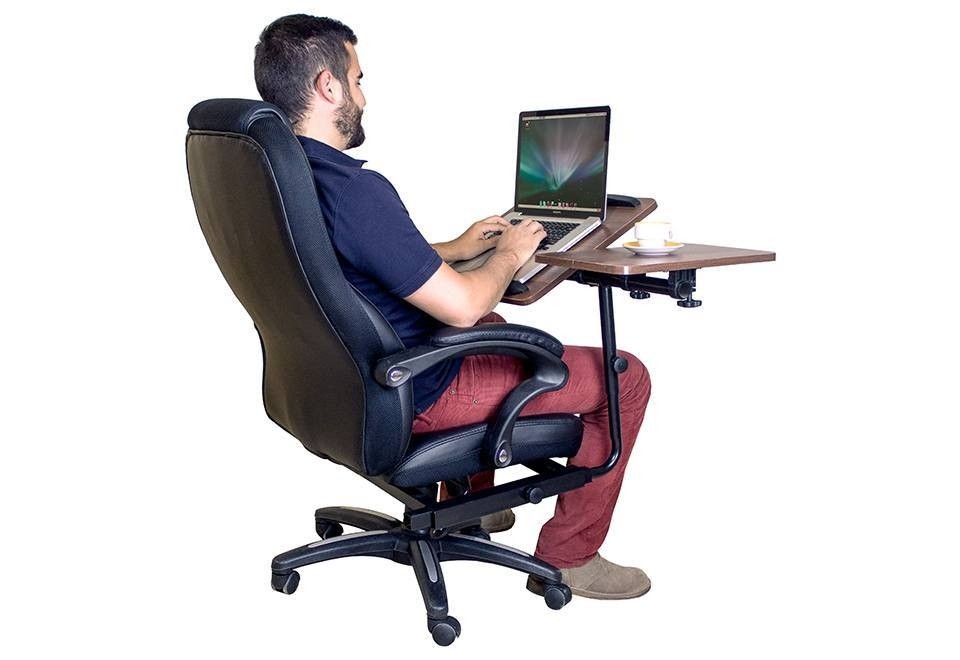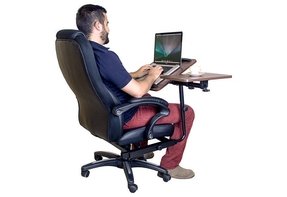 A very comfortable combination of an office chair equipped with a laptop table. The whole construction offers many options of regulation, so it provides good level of ergonomy while working and studying.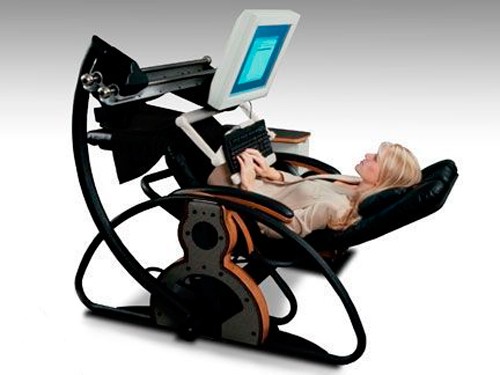 Oh my god, this gadget is the most incredible thing I have ever seen! If you often work with computer and you need comfortable position to your spine, this unique armchair is must-have in your home! Now, you can work recumbent!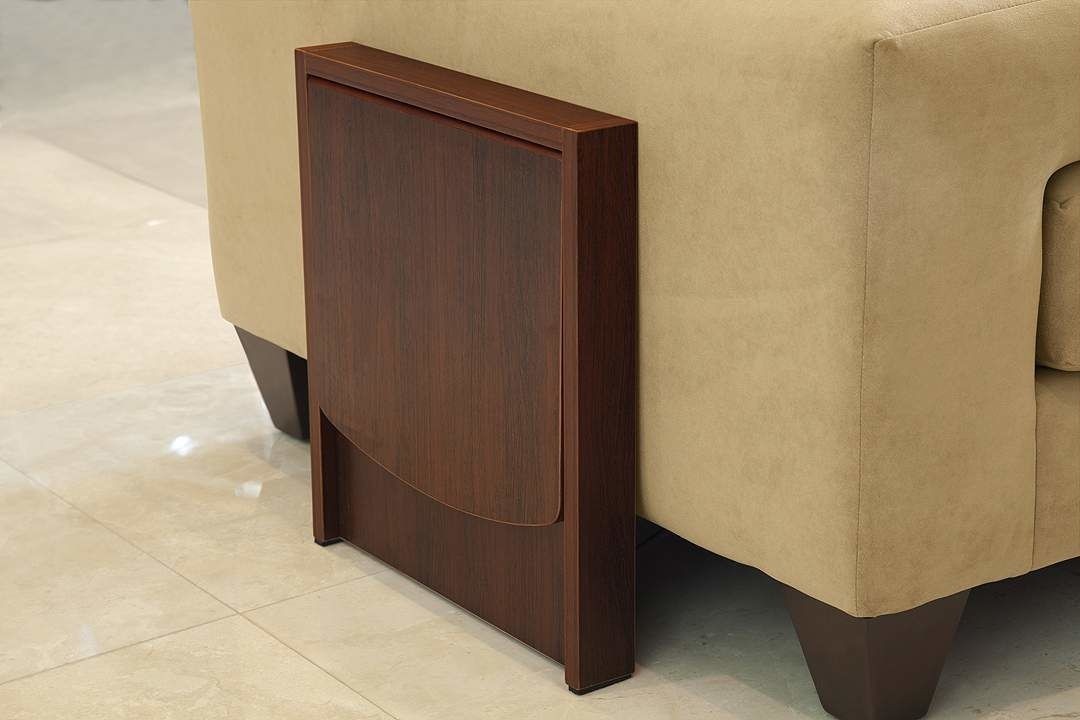 This small, space-saving table for use near sofas and armchairs. It provides some space for snacks, drinks, TV remotes and other items. This solid wooden table also looks very attractive in different living rooms.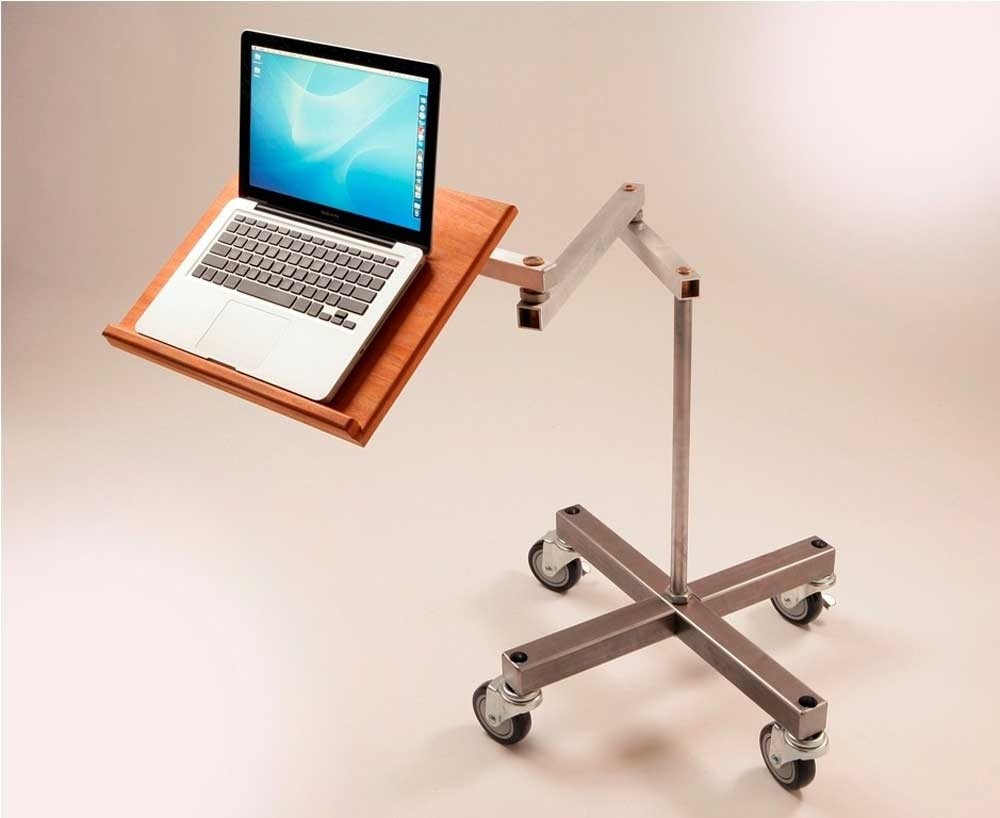 Adjustable-height laptop desk on rolling casters. It's highly mobile and allows to switch between standing or sitting work position. Can be moved close to a couch or armchair. Its arm position is fully adustable.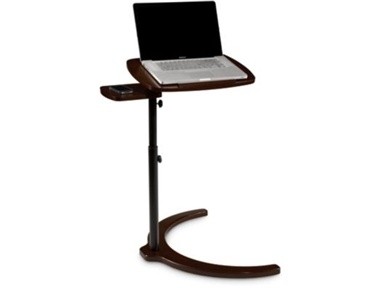 Modern design for a contemporary laptop stand table with an adjustable frame made out of brushed steel with a grey coat of paint, which allows to personalize the piece and nicely fits in with the dark oak wooden pieces.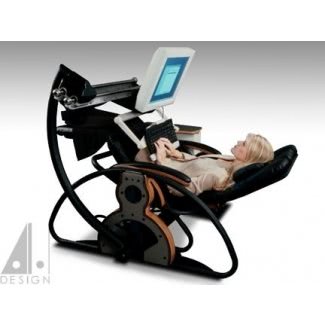 Practical and supportive laptop stand for bedside use. It features a solid and supportive base that assures stability. The stand is paired with a small tray suitable for a mobile phone, etc. The whole frame is resistant to wear and damage.