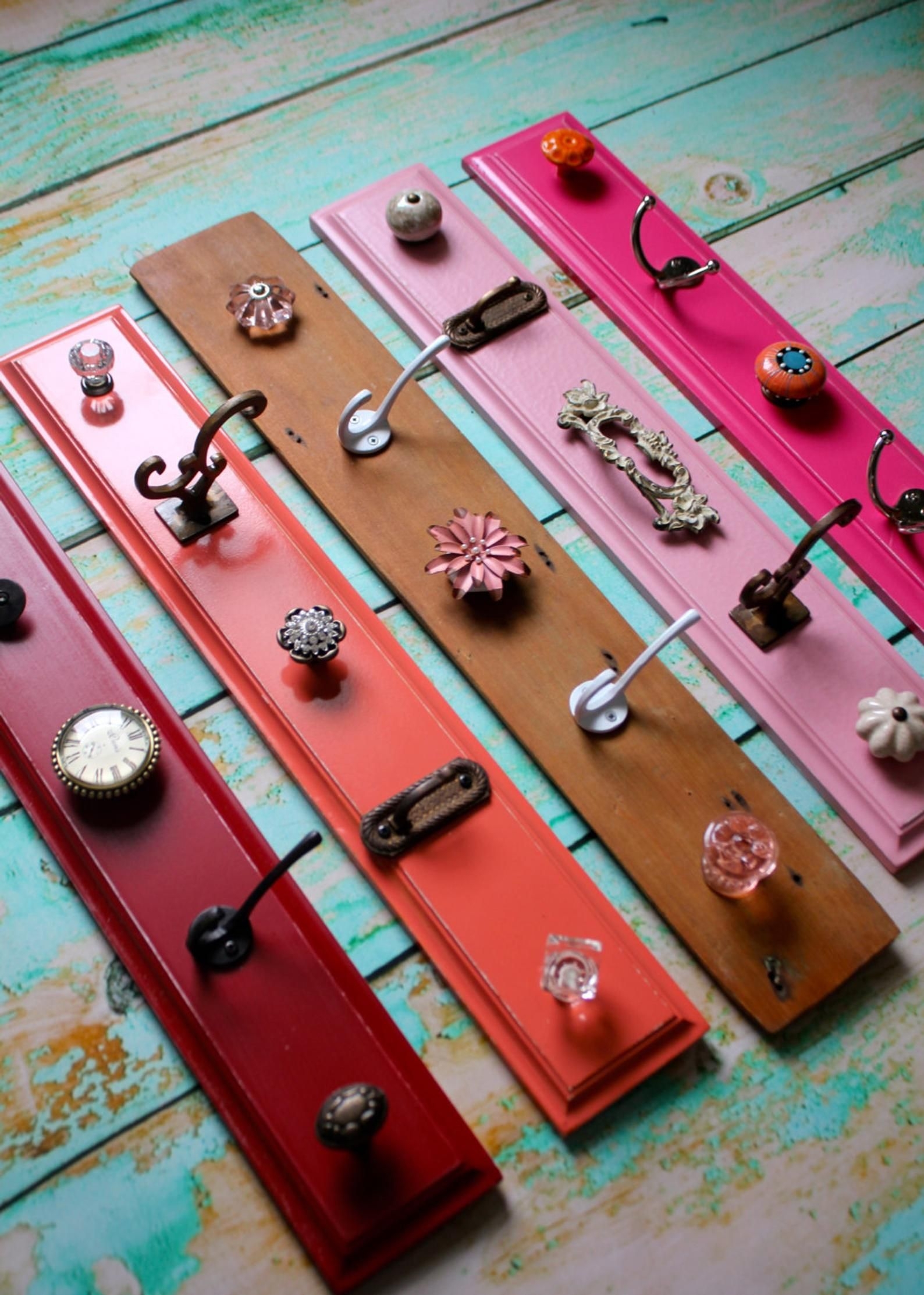 Storage knob displays in pinks red coral
With such a beautiful set of coat racks, your entryway or office will be much more appealing. Each of those beauties boeasts of chic wood construction and vivid colors such as pink, red, purple, orange, and natural wood.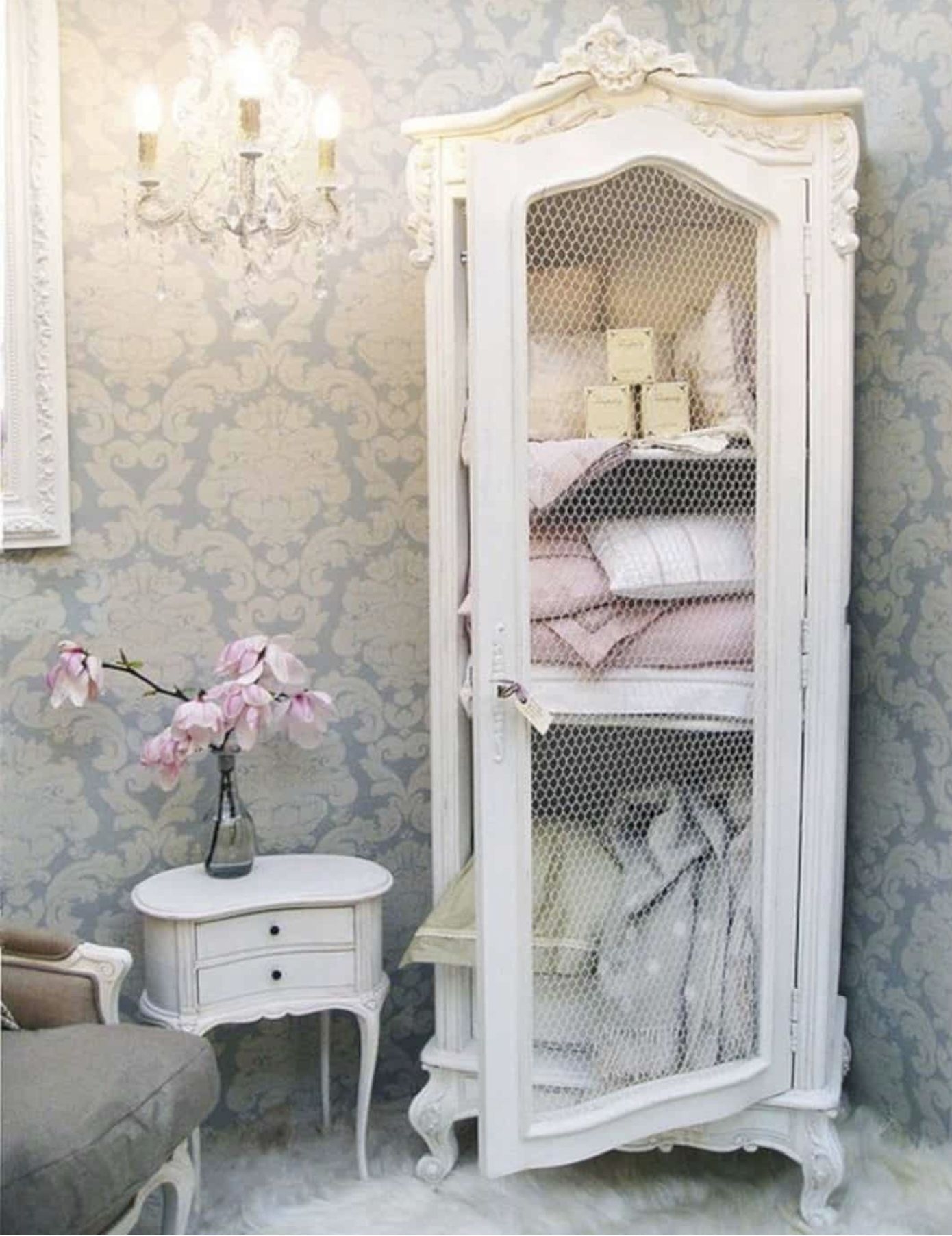 A chic antique French style wardrobe featuring a gently arched door with an inside part of thin metal wires with a honeycomb design. Its tall frame of mahogany wood has a bit antiqued finish. Low curved legs, aprons and an arched top are carved.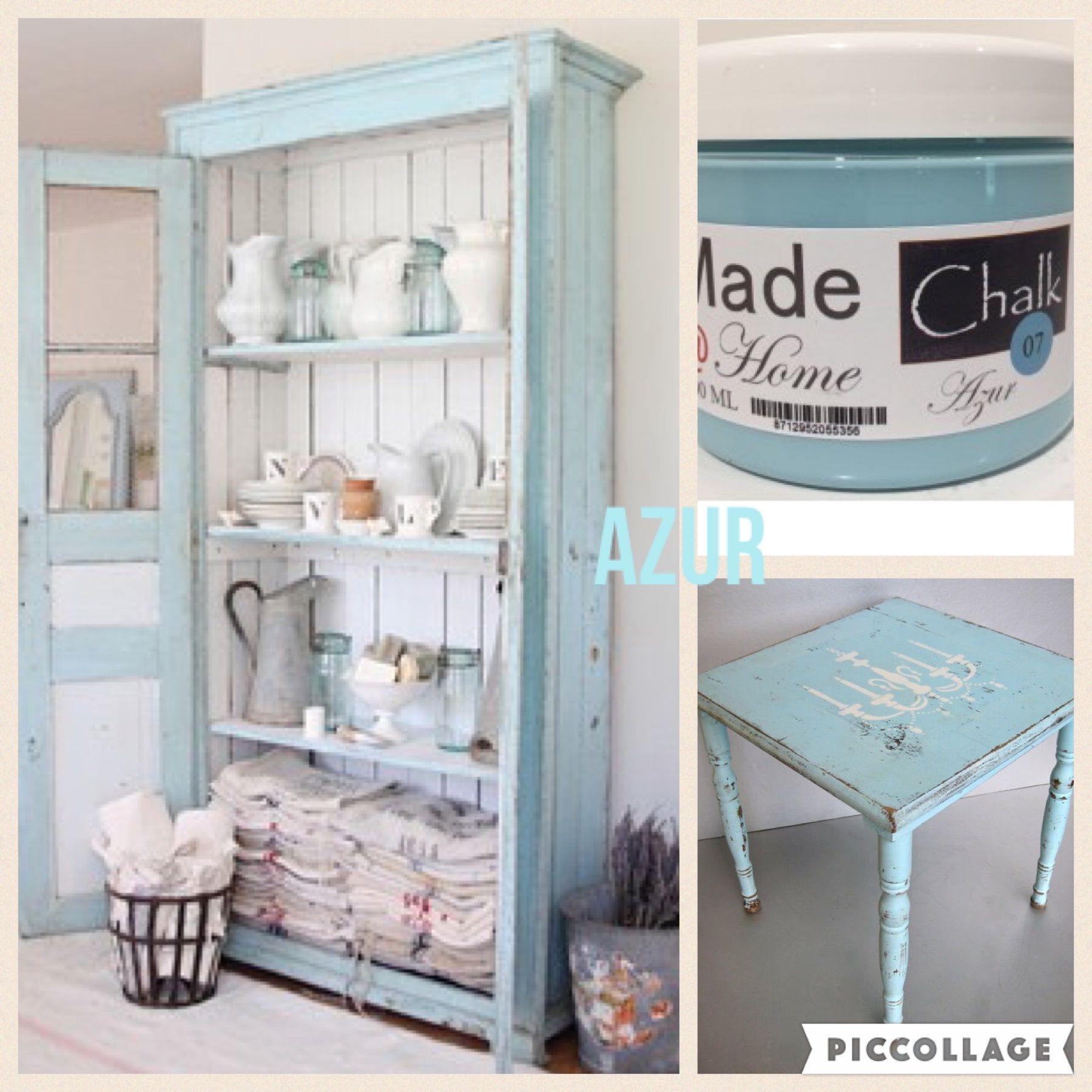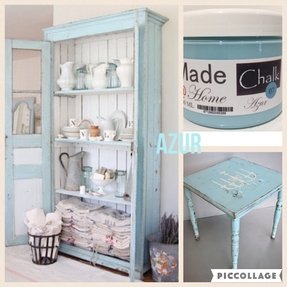 The shabby chic cabinet, beautifully decorated in blue, delights with details and makes the interior fresh and elegant. Beautiful wooden sculpture in antique styling captivates and perfectly works in the kitchen.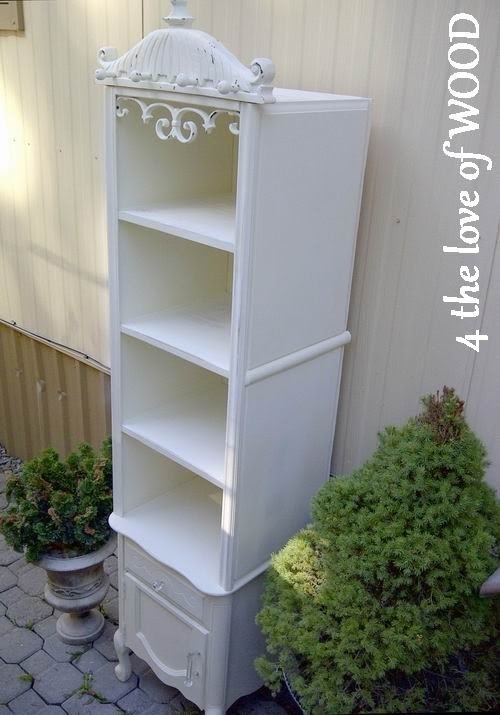 Extra high bathroom cabinet with a compact design and an extremely small footprint. The piece is made from wood and finished in a sleek glossy white color. It features two drawers at the bottom and up to four open shelves to take care of your bathroom storage needs.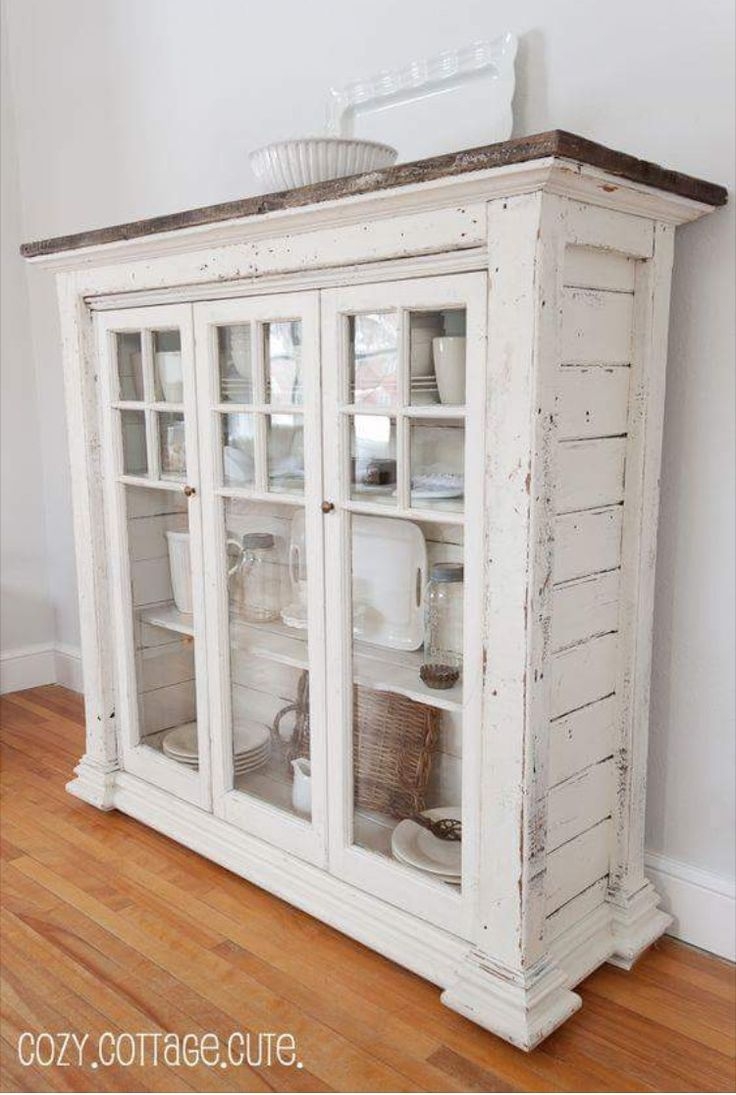 A great example of rustic design. This shabby chic kitchen cabinet creates a storage place for plates, cutlery, and all other tableware. White painting makes it suitable to almost all kinds of interiors.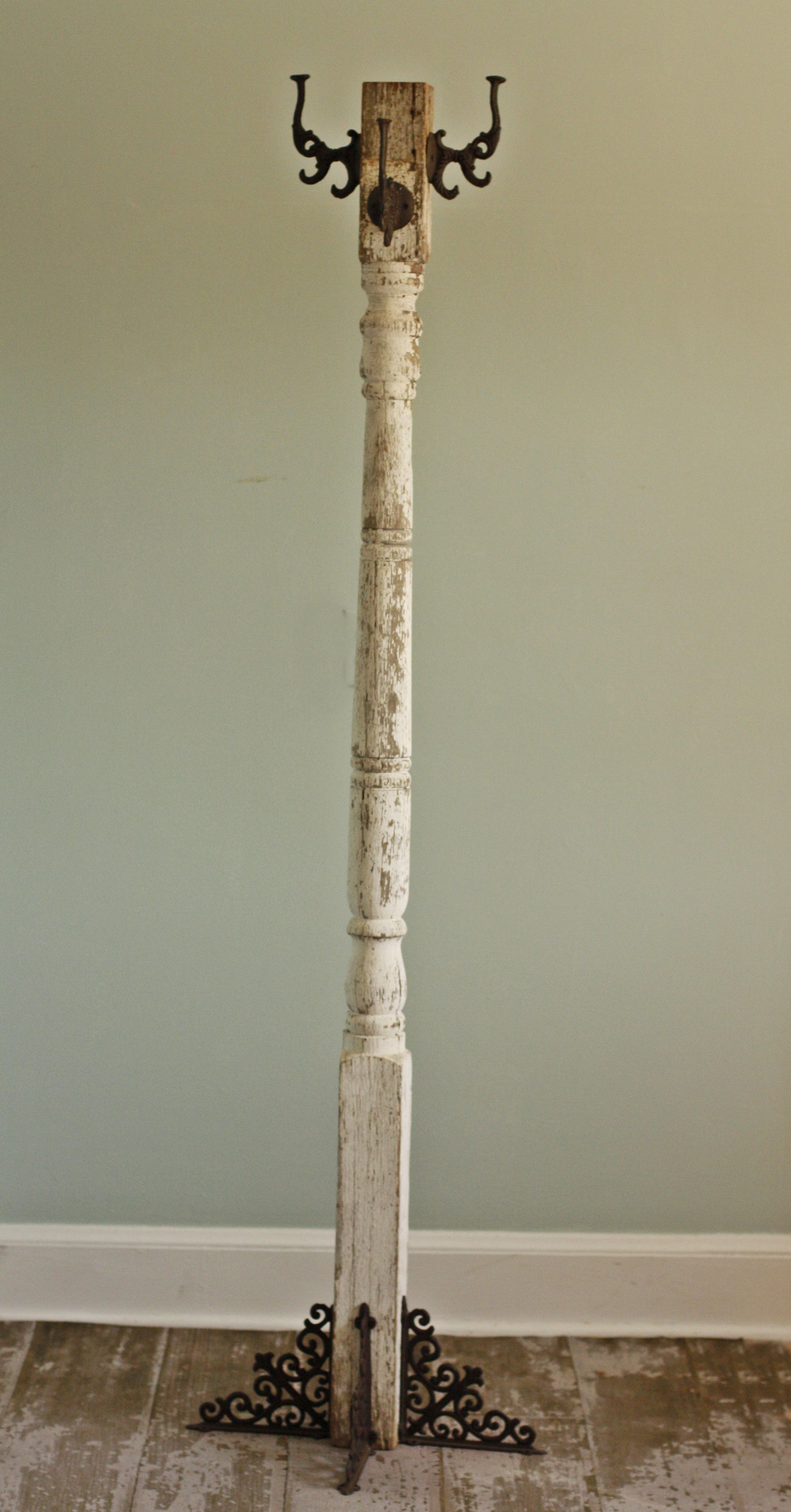 This tall, slim and stylish columnar shabby chic coat hanger is a perfect combination of functionality and taste. Beautiful wooden pole decorated with elegant steel details is unique and beautifully fits into the atmosphere of the hallway or dressing room.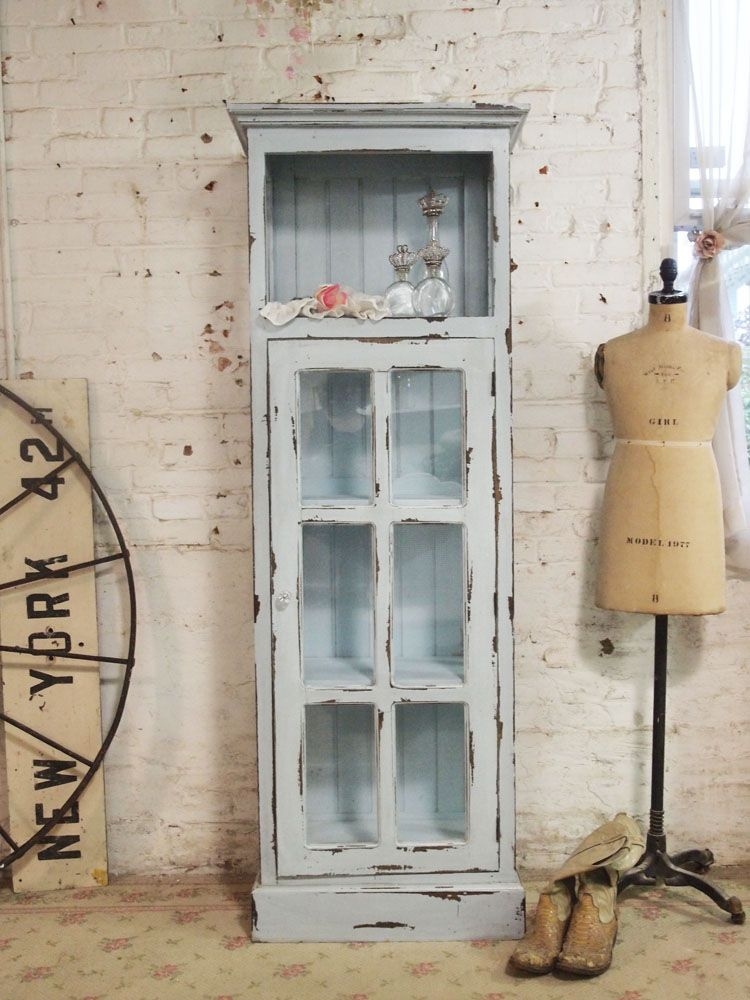 Painted Cottage Chic Shabby Chateau Farmhouse Linen Cabinet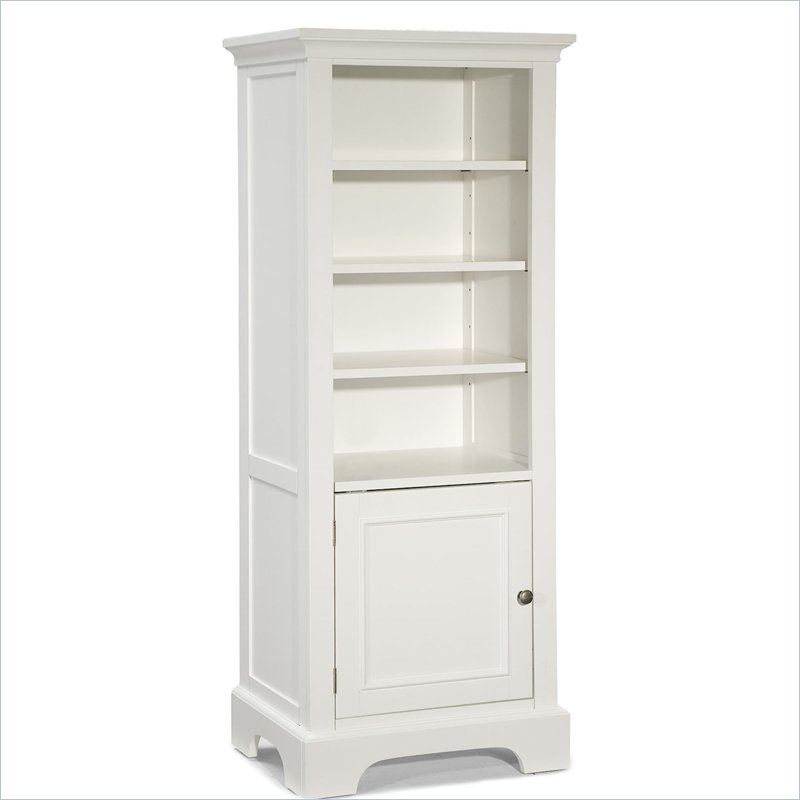 Pier cabinet featuring classic white, multi-step finish and construction made of hardwood solids and wood product. It also has bottom cabinet as well as four four shelves, which together provide ample storage space.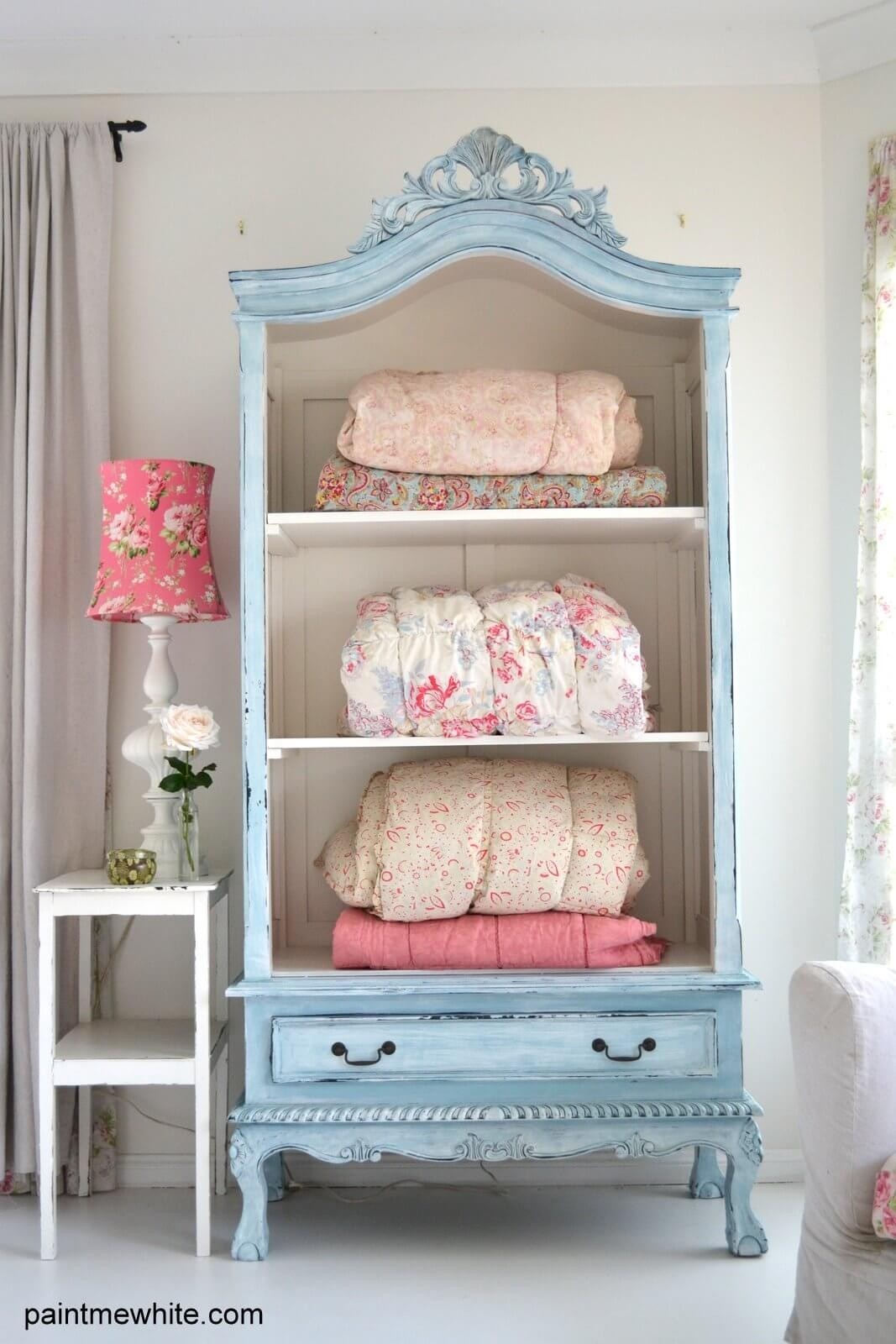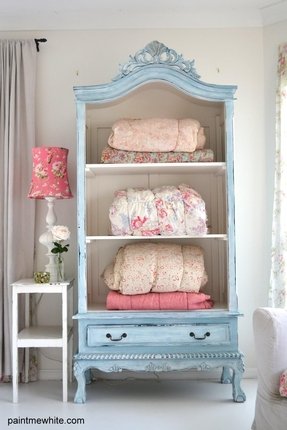 High rack made of wood with antique finish. It consists of drawer and 3 open shelves arranged vertically. Suitable for storing beddings and other necessary things. Application in all kinds of interiors according to taste.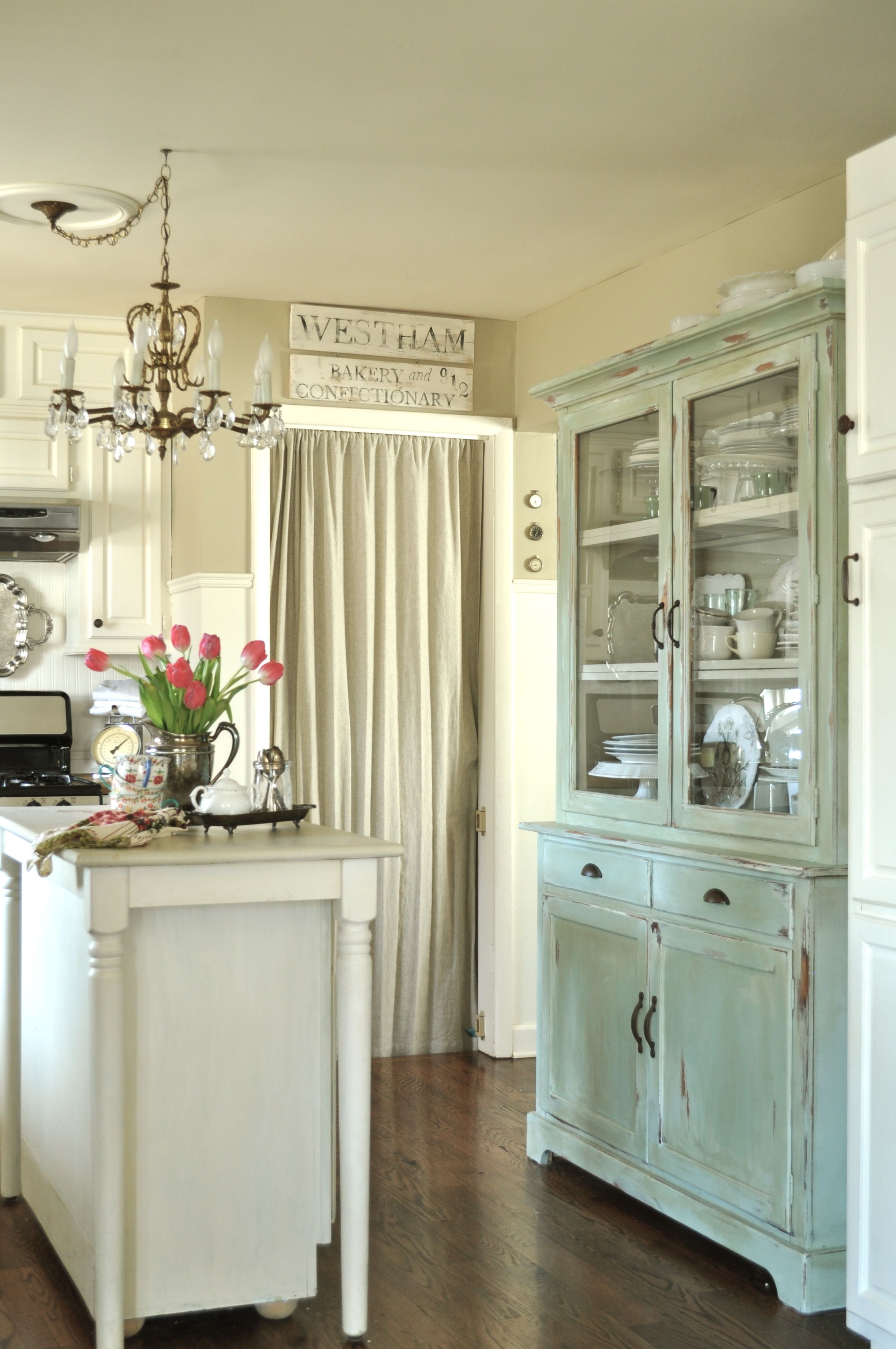 She "painted a base of grey and then went over it with a light aqua blue. I sanded it and then distressed it and went over it with a walnut stain."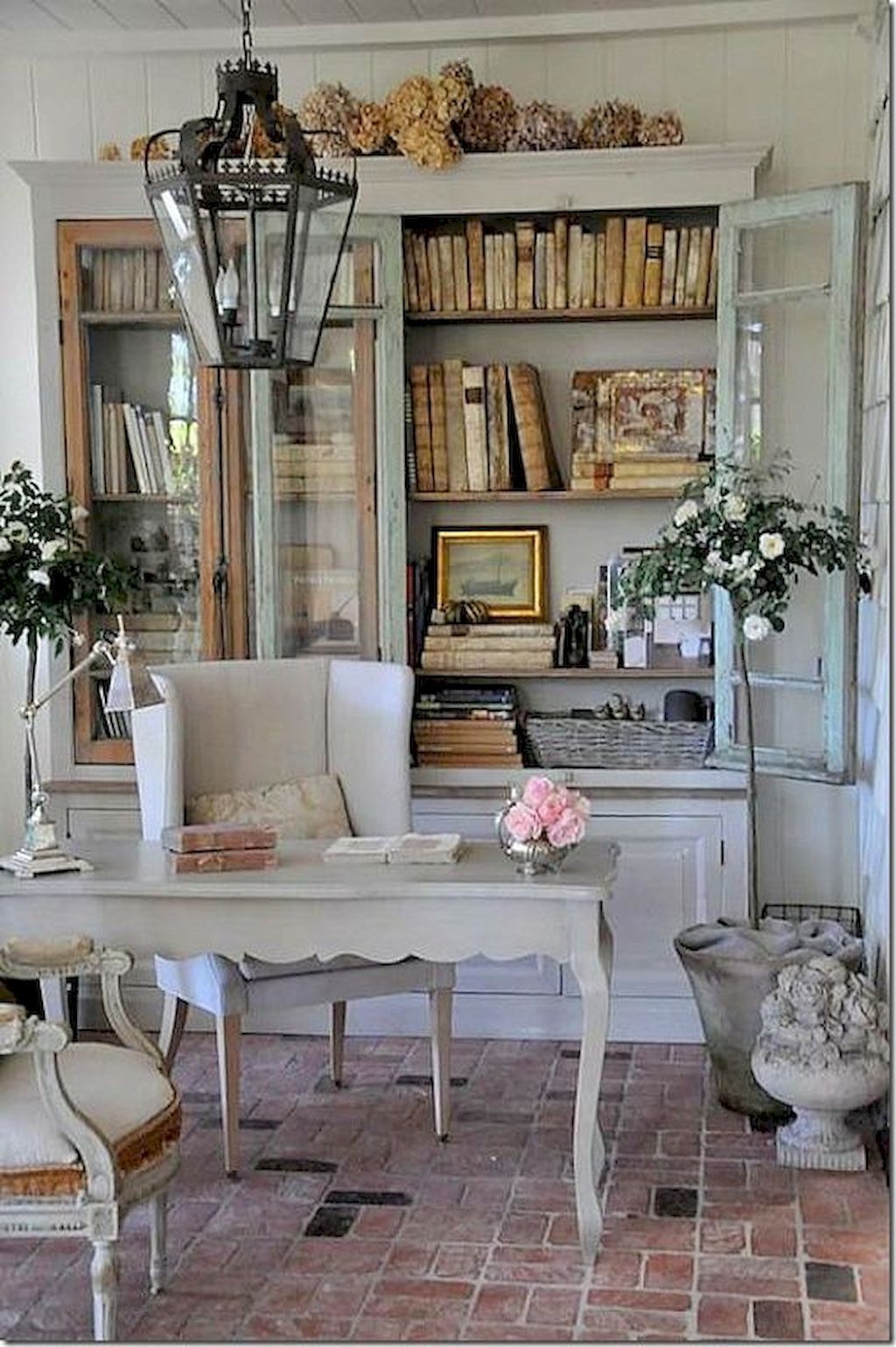 Curio cabinet in the French style. Construction is made of wood and fitted with glass doors. Suitable for display decorations, storing books and others needed stuff. Elegant design for each home.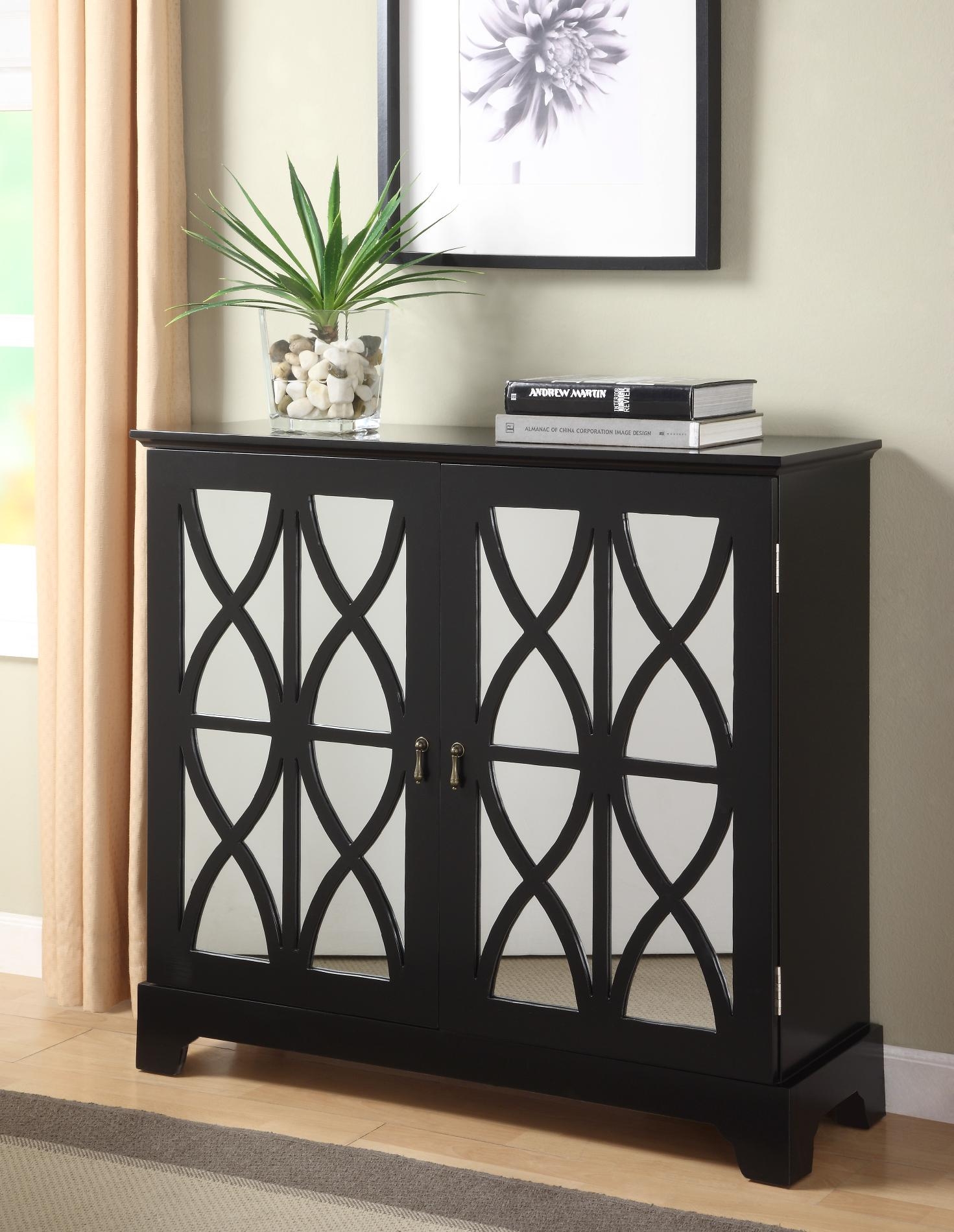 This kind of equipment is a high quality, solid and durable console that has got attractive mirrored glass doors. It features a durable construction based on wood with a neutral black color. It looks very nice in any decor.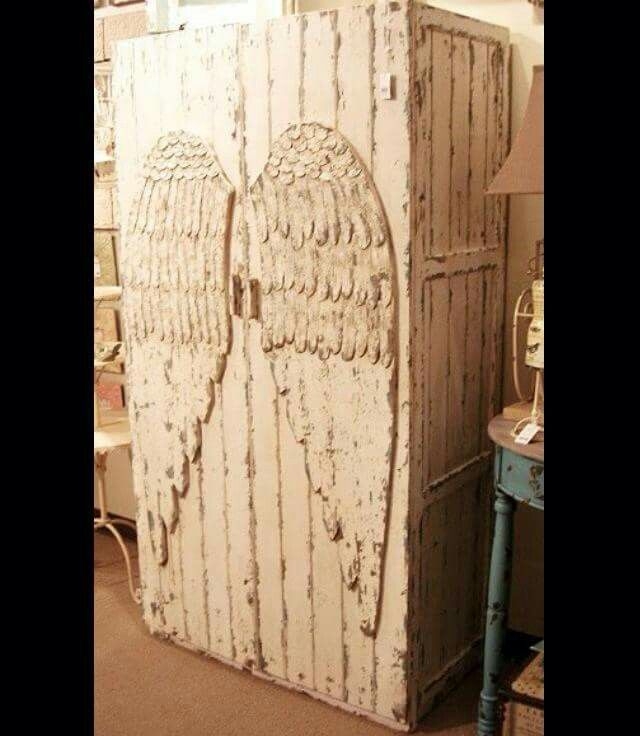 What a fabulous cabinet! I need to figure out how i can do this or the wings in my daughters room!!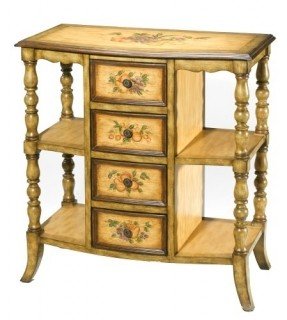 Delightfully traditional display cupboard with spring garden vintage country motifs. Handcrafted, it comes with lemongrass finish with pale olive highlights and features four ample drawers and four shelves for displaying collectibles.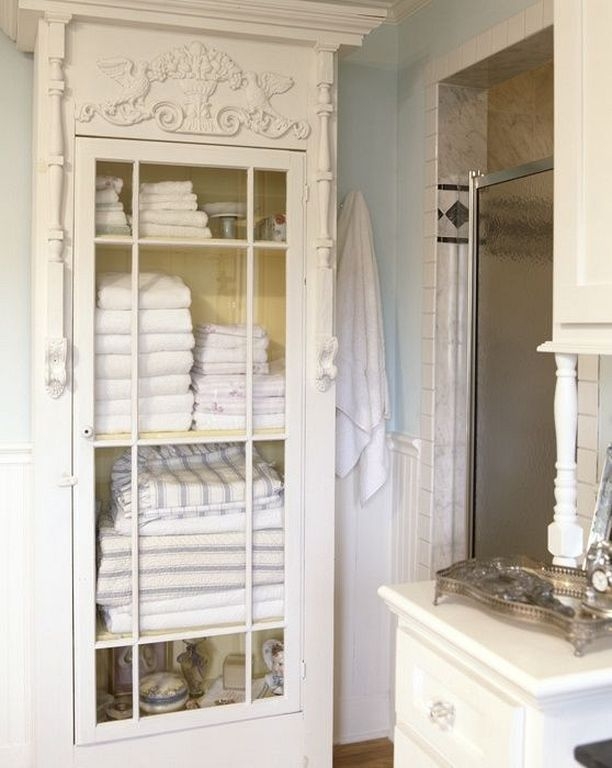 With its glass front, this white, ornamental cabinet constitutes a stylish addition to one's bathroom or bedroom. Its ornate top features two birds eating from a tree. All the curls and volutes match perfectly with shabby chic surroundings.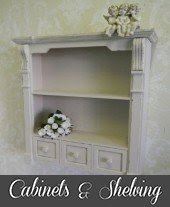 Shabby Chic Cabinets And Shelving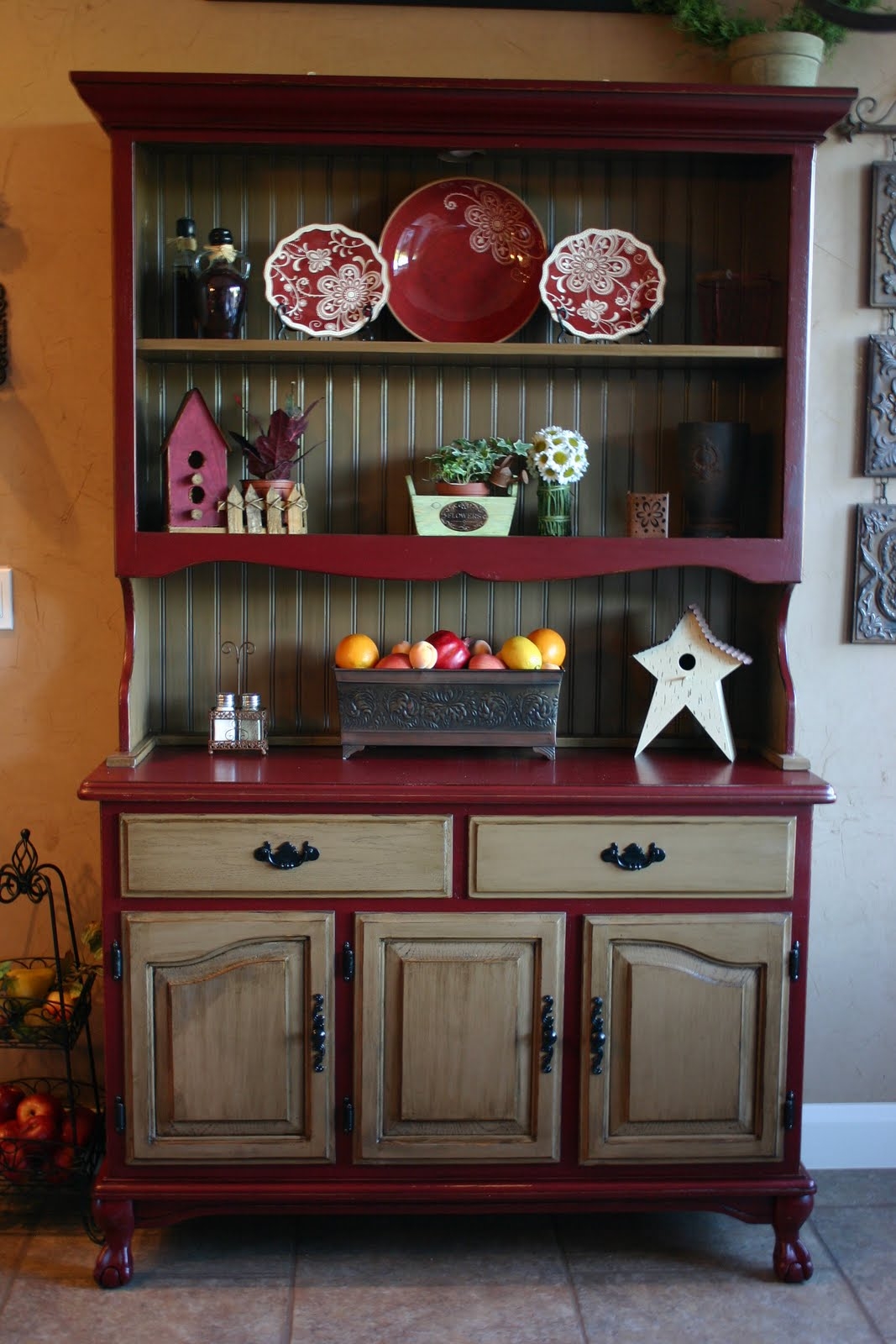 Improve your home with vintage flavor and display your decorations in a proper way. This china cutie includes 5 drawers with ring pulls, 2 small one-door cabinets, and 1 curio cabinet with clear glass paneled doors protecting 2 matching shelves inside.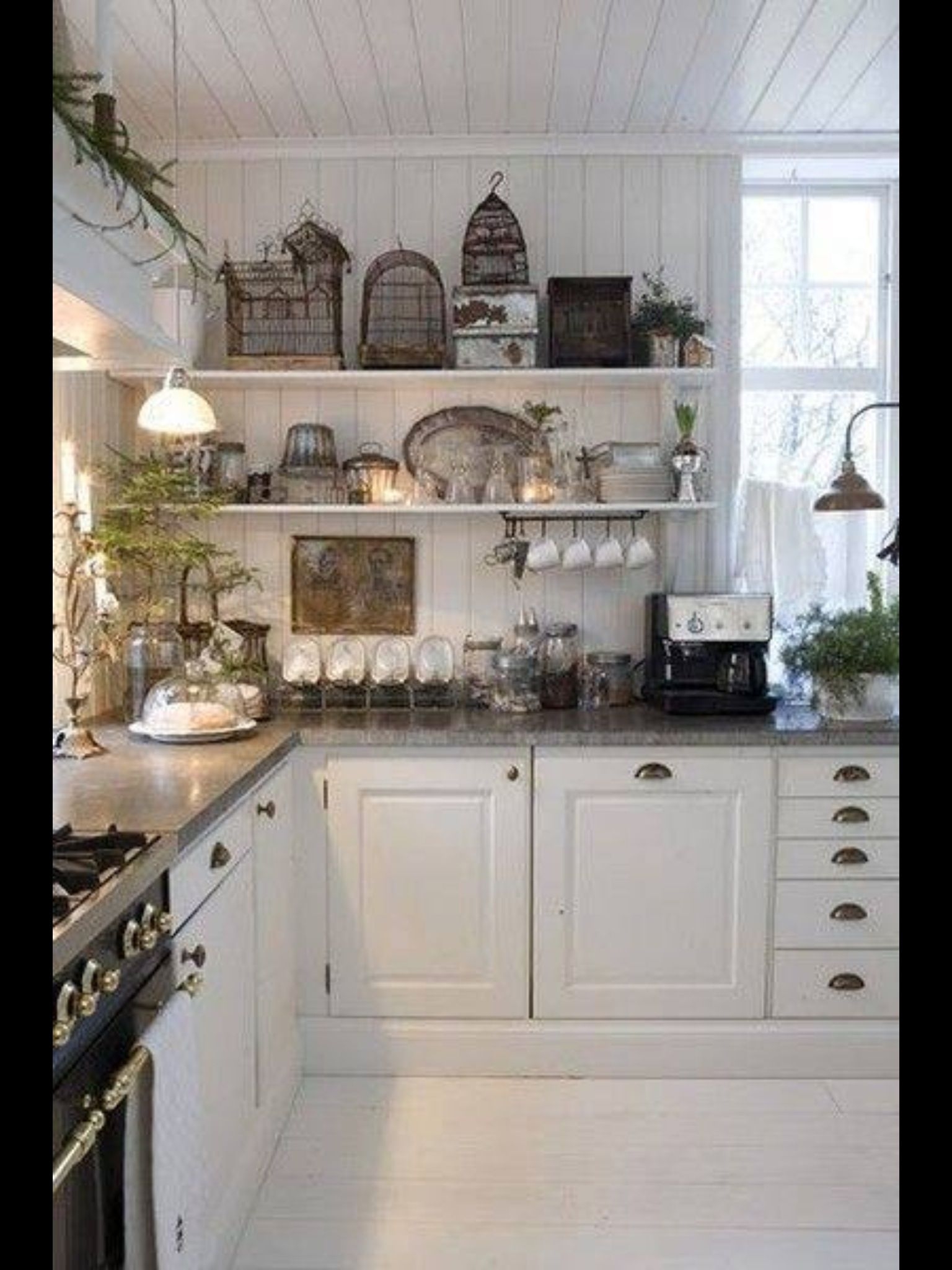 Kitchen. White, Grey, Black, Chippy, Shabby Chic, Whitewashed, Cottage, French Country, Rustic, Swedish decor Idea. *** Repinned from SuschaBleu ***.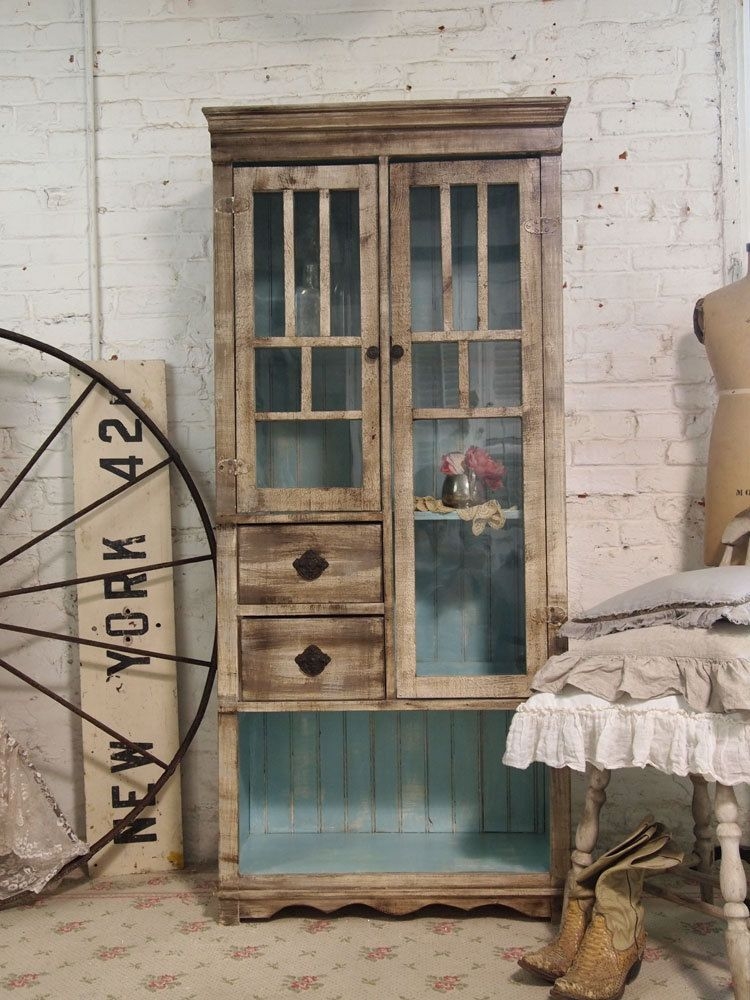 Why can't I find one of these in my parents' garage????? Painted Cottage Chic Shabby Handmade Farmhouse by paintedcottages, $595.00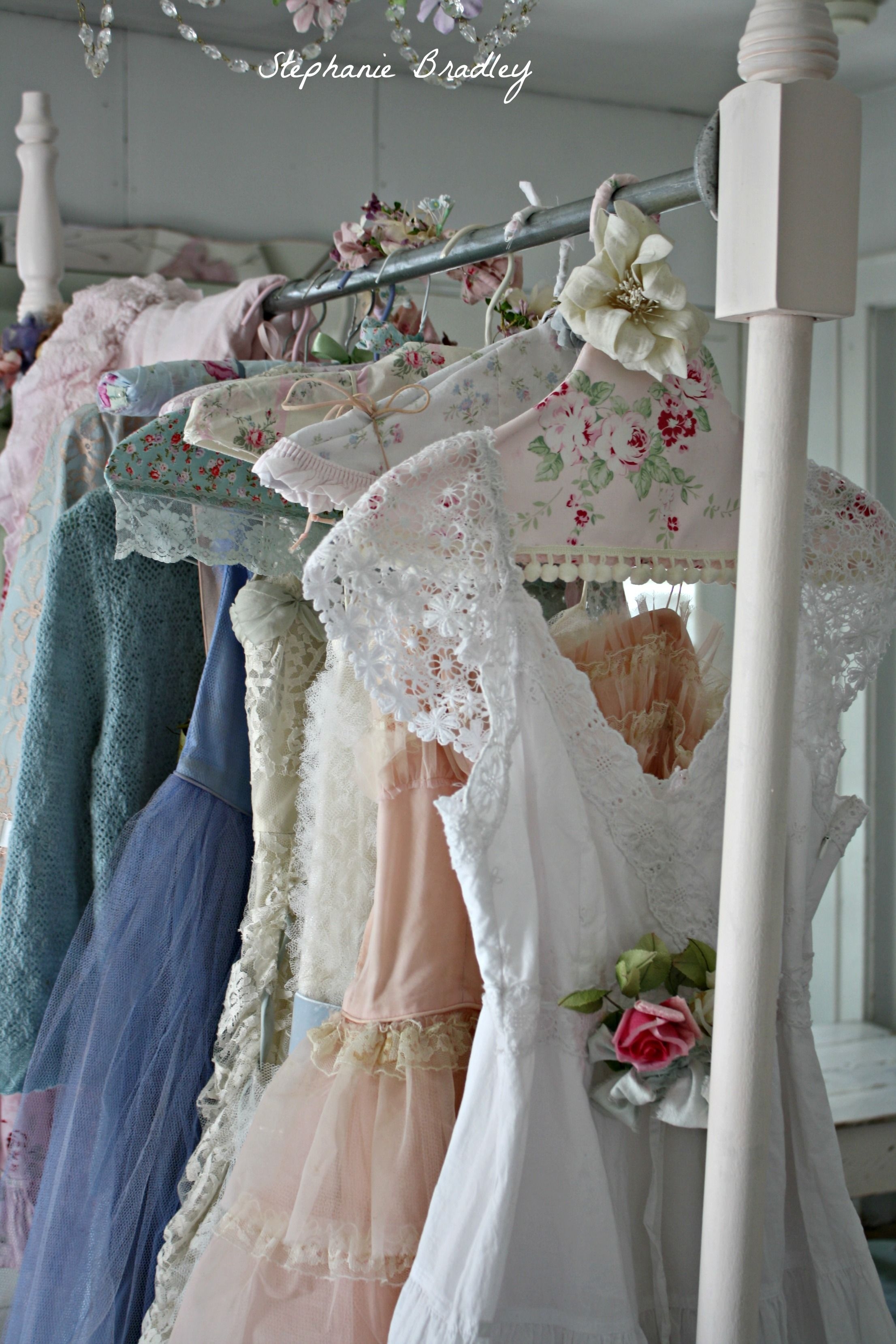 Splash your home with feminine chicness and cottage accents by choosing this beautiful coat hanger. Designed of two wood poles connected with a metal railing, the rack stands firmly on the floor and is able to accommodate most, if not all of your dresses.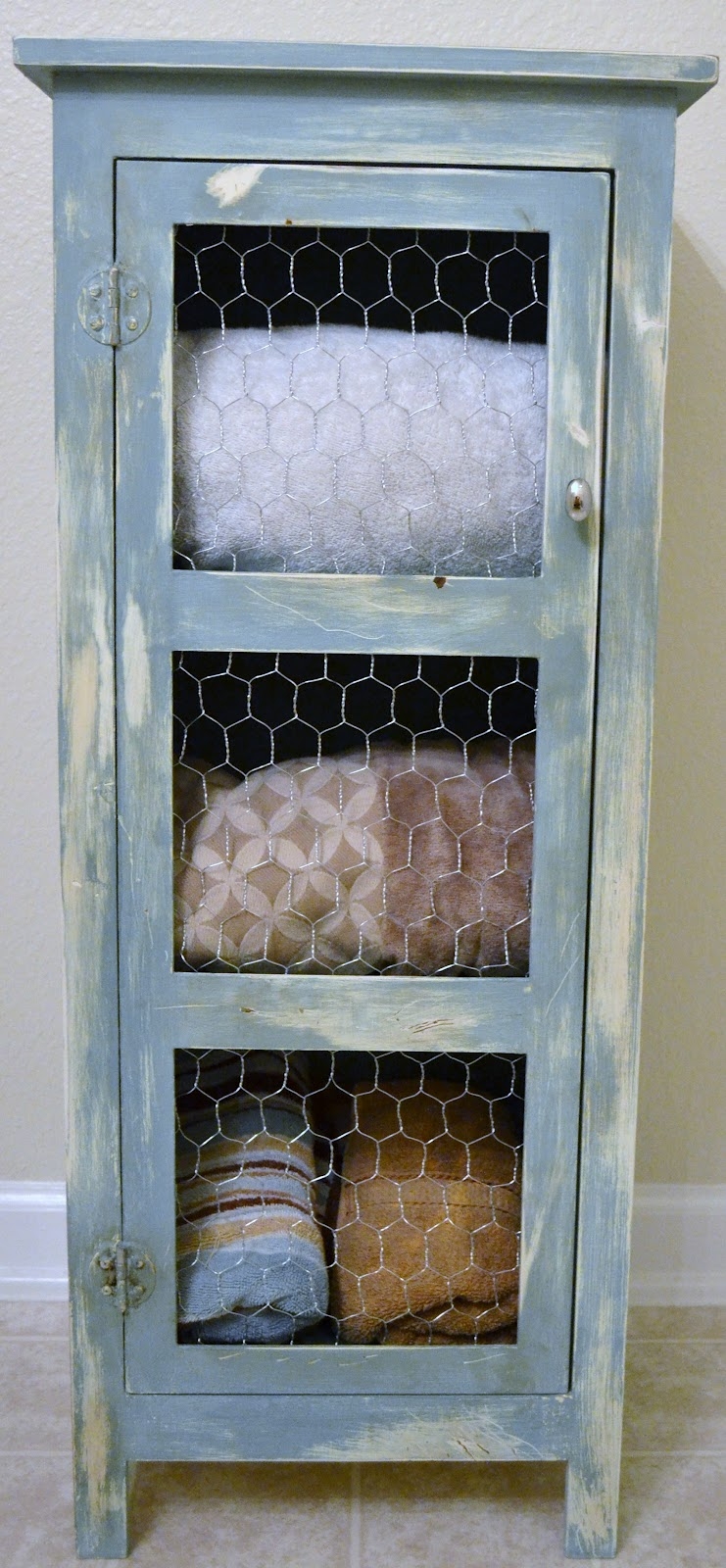 LOVE!!! The chicken wire, the distressed paint, the color. All of it! LOVE!!! From ShabbySweetTea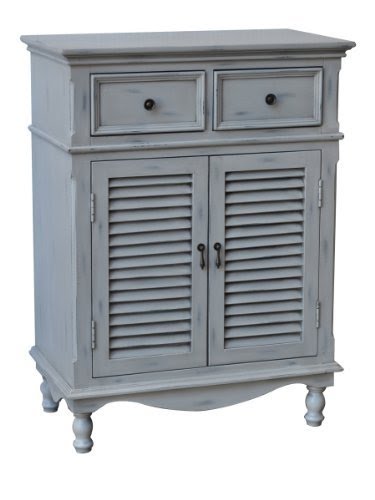 An attractive piece of vintage furniture; this shabby chic cabinet boasts of its antique appearance and capacious inside. Made of sturdy wood and splashed with a touch of distressed gray, the unit includes 2 top drawers with black pull-knobs, and 1 two-door cabinet with decorative metal handles.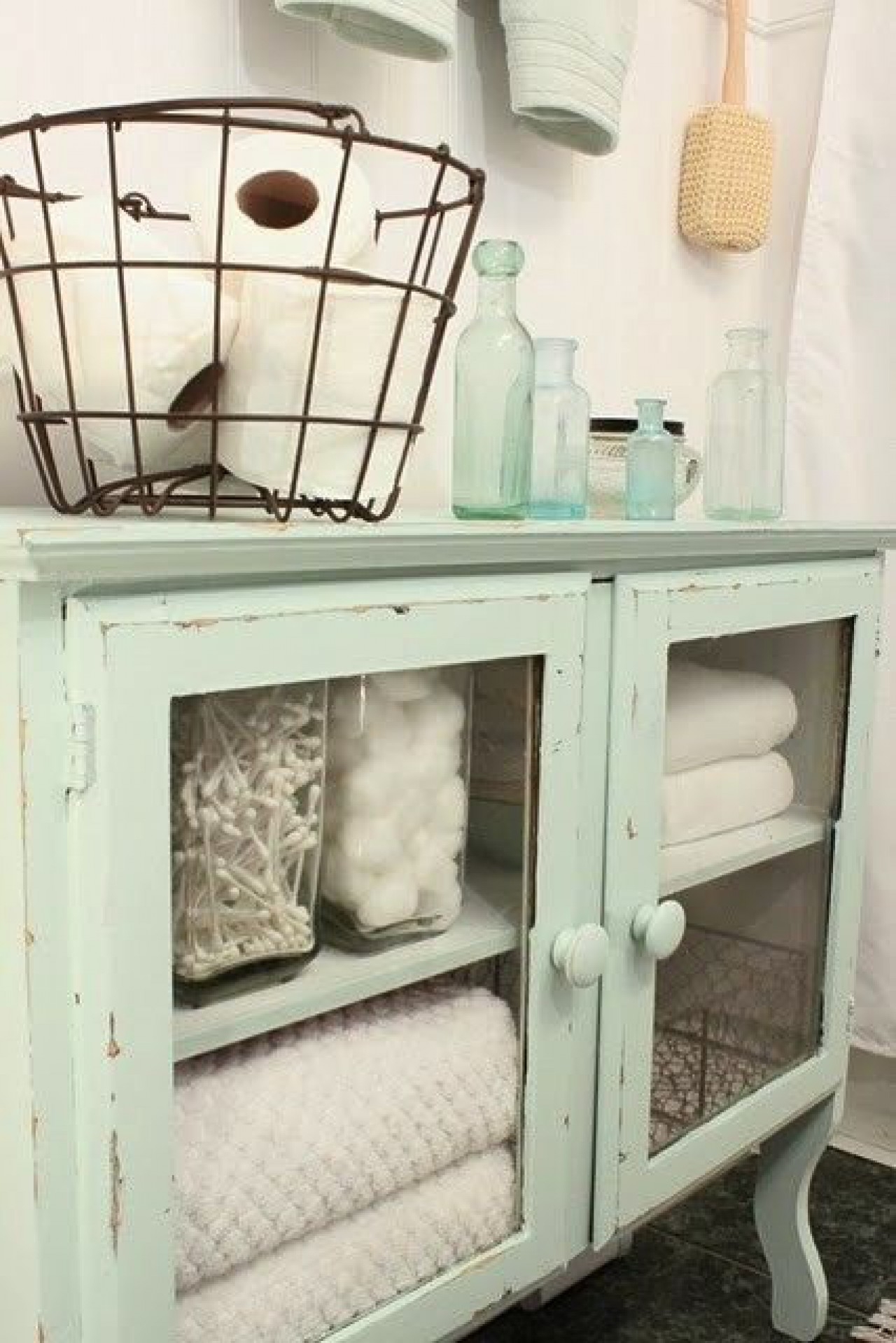 Shabby chic bathroom cabinet in a soft color. I love the metal egg basket too!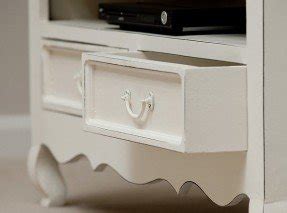 French Shabby Chic Solid Mango TV Cabinet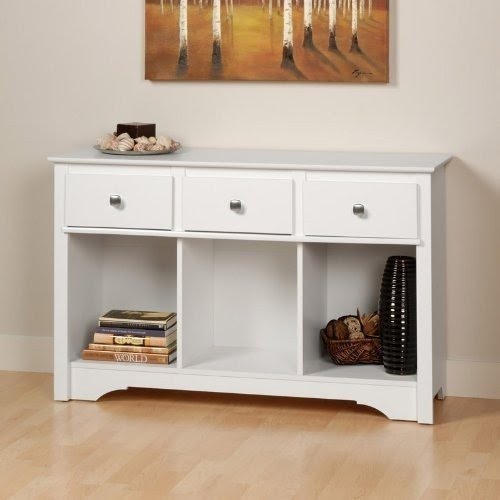 With perfect proportions and pleasing profile, this sleek console will win a place in your heart. It is constructed from high quality laminated composite woods and has three drawers with built-in safety stops.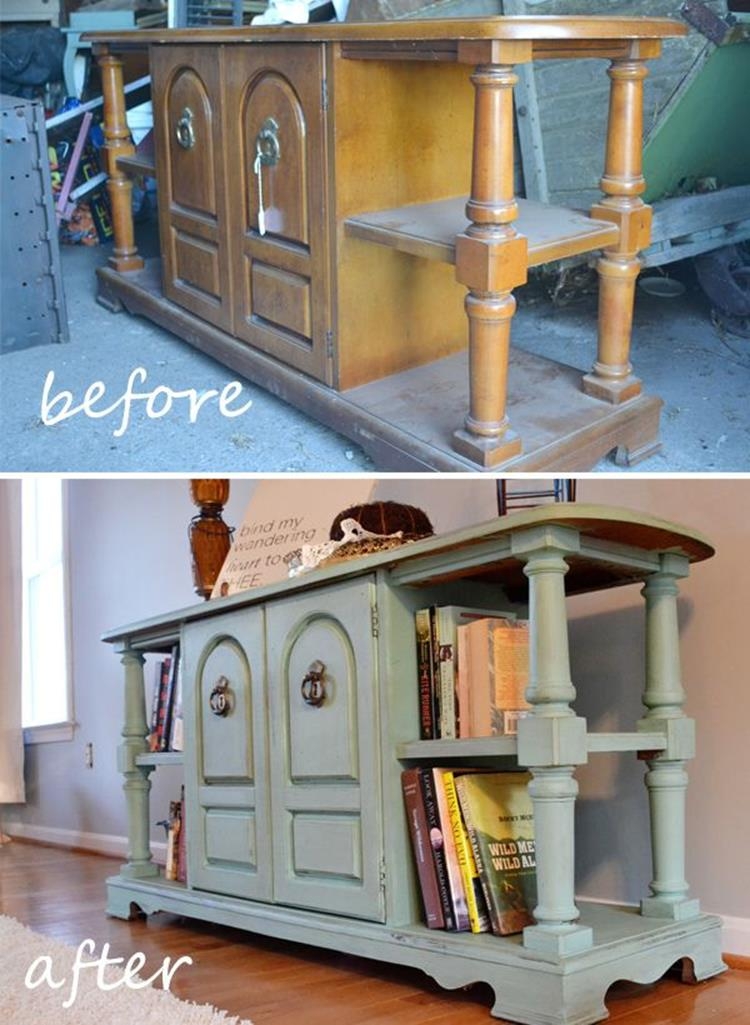 DO IT YOURSELF: From drab to fab!! SHABBY CHIC MAKEOVER.. furniture paint refurbish tutorial.... Awesome Information!!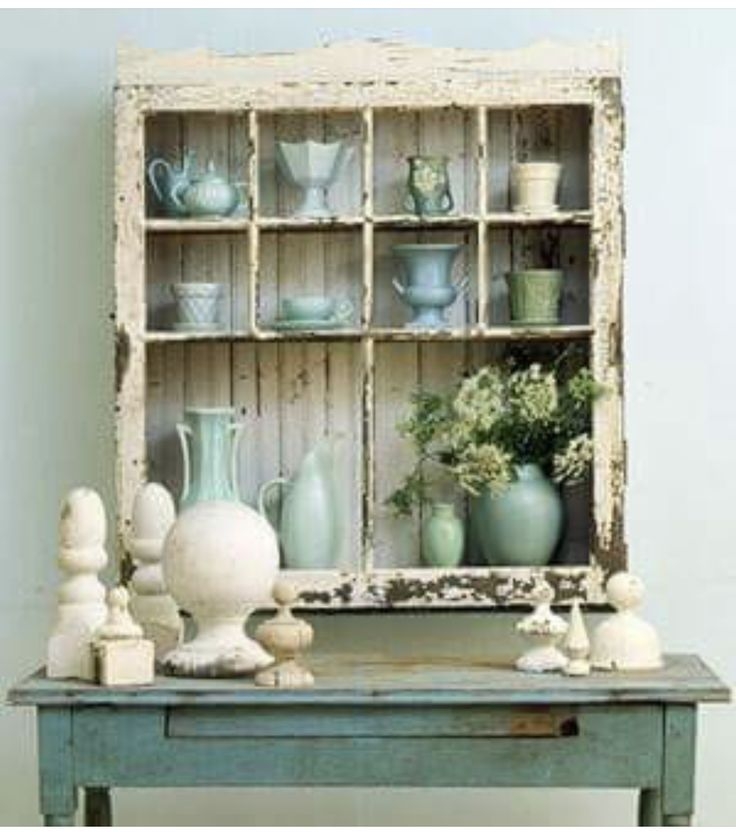 DIY Shabby Chic Cabinets Ideas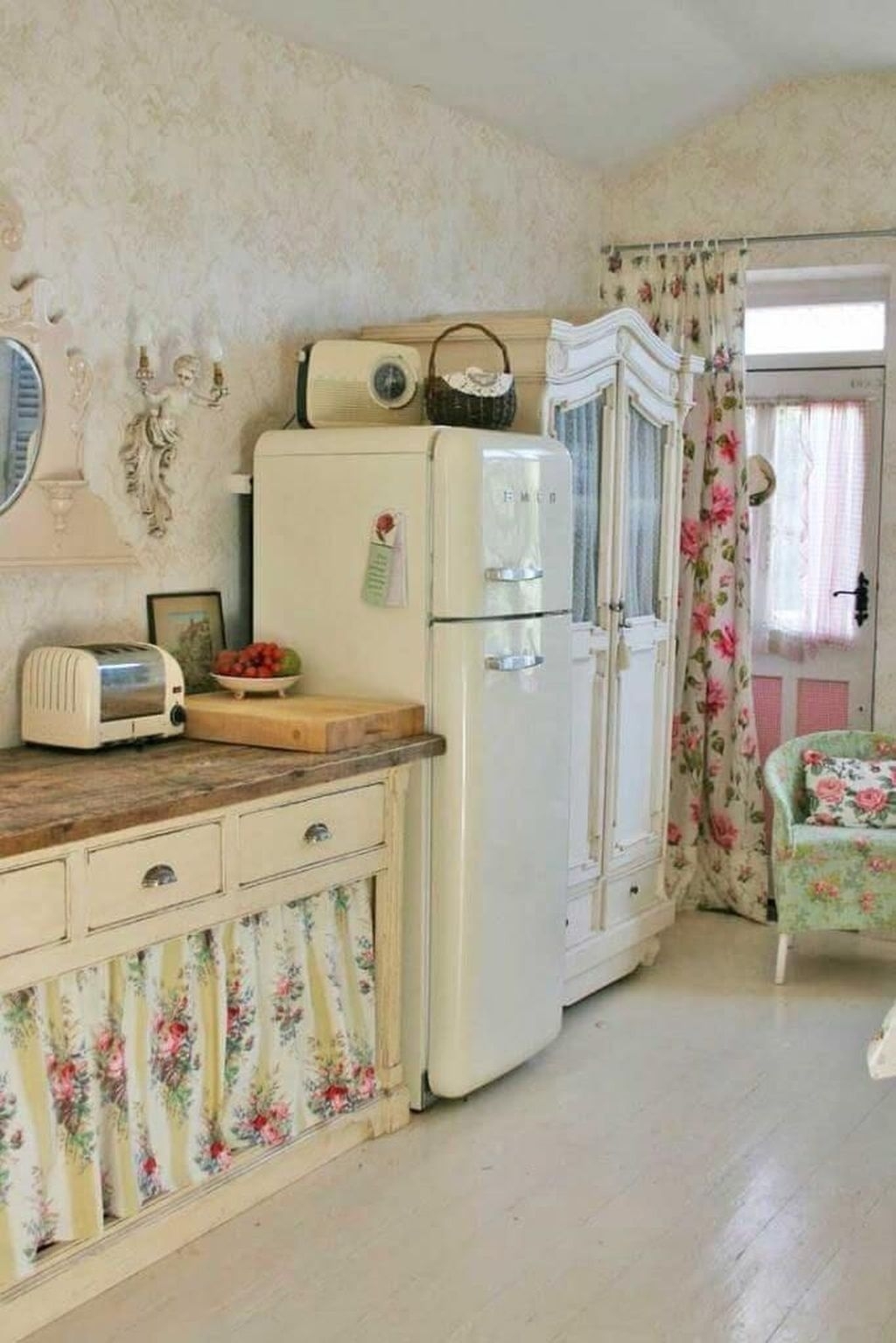 Shabby Chic Country Style - love the floral curtains. For If I ever have an older house!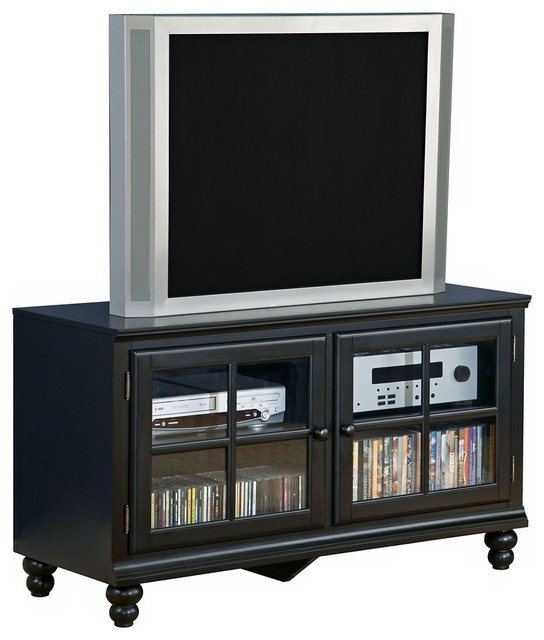 48 inch wide entertainment console made of solid wood and veneers, two glass front doors and adjustable shelves. Additionally, the console is available in variety of colors and has classic design, which makes it fitting almost any interior.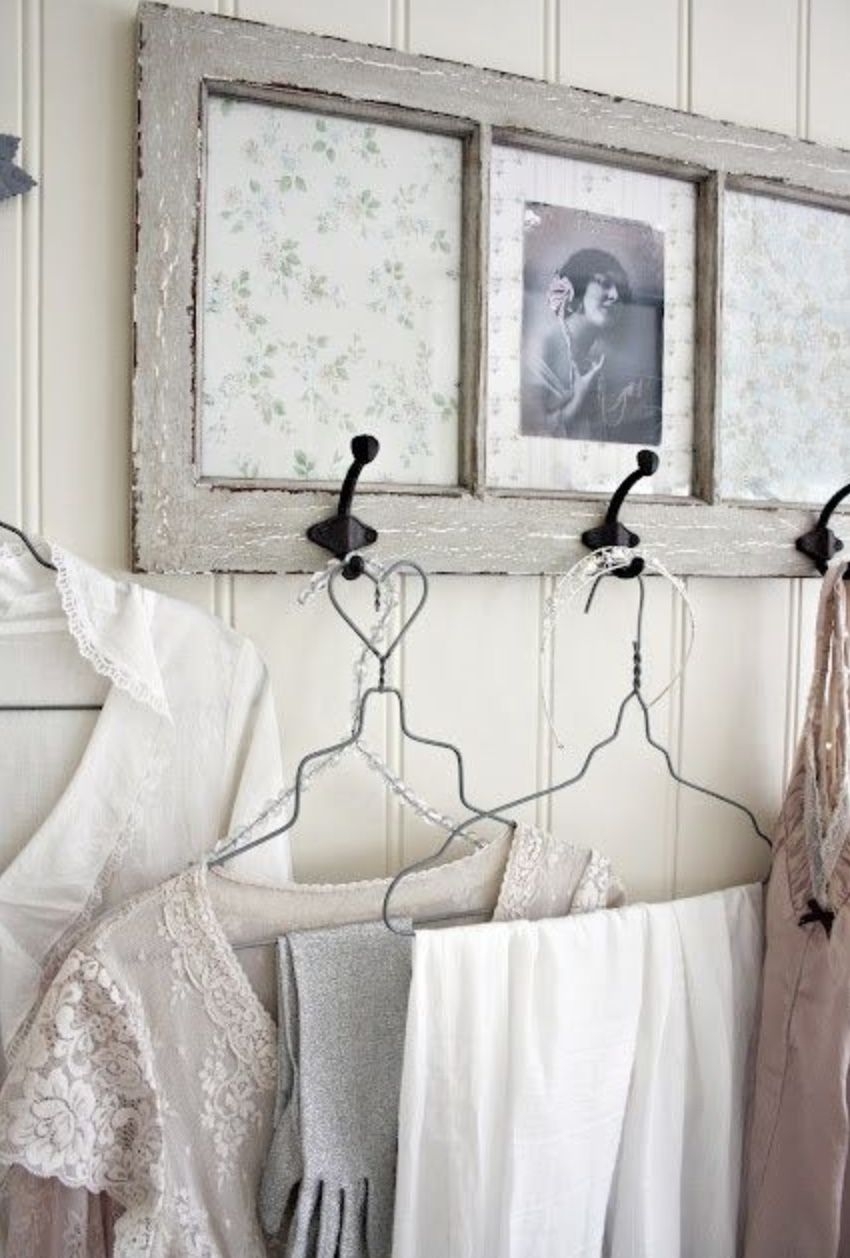 Embodying perfectly well the shabby chic or rustic spirit, this set of coat racks catches the attention with a cool idea of paper or fabric fitted into an old window frame. Properly sanded and painted, it can create a magical, English home appeal.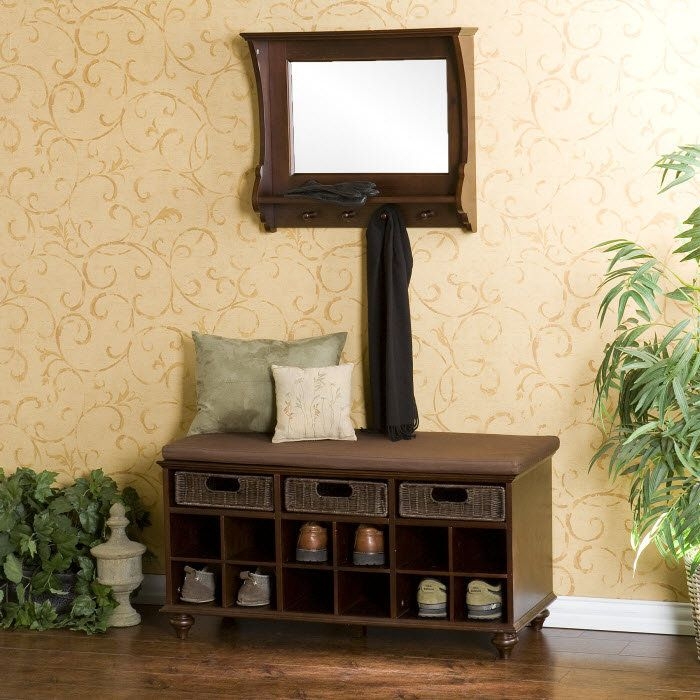 This type of mirror is a very functional and decorative element created for use in the house. It has got an elegant wooden frame with coat racks. Its espresso finish looks very stylish in different types of decor.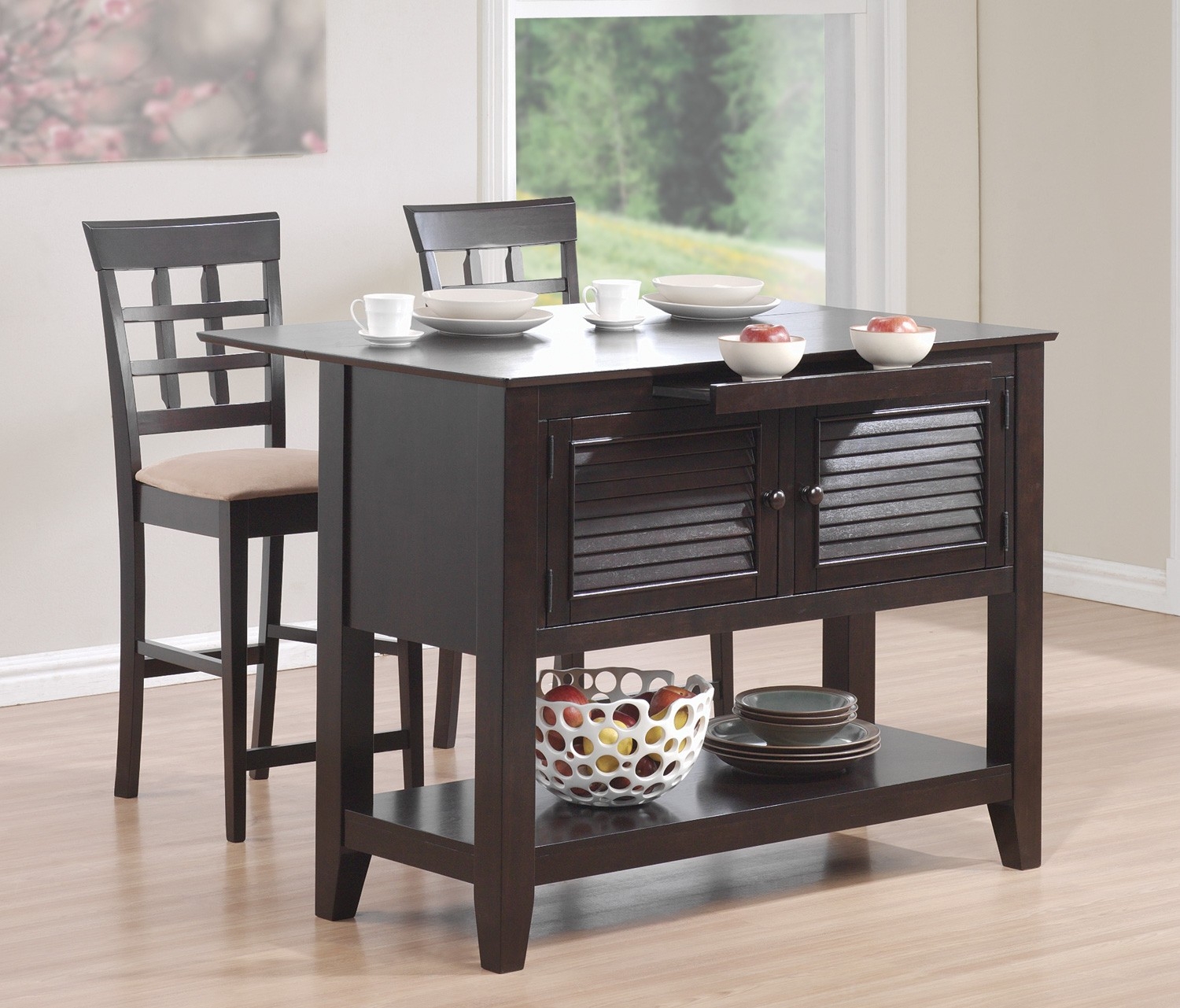 A very functional piece of furniture created for use in a kitchen. It is a special kitchen station that has got a contemporary stylization. It includes a storage compartment with doors and a lower storage shelf.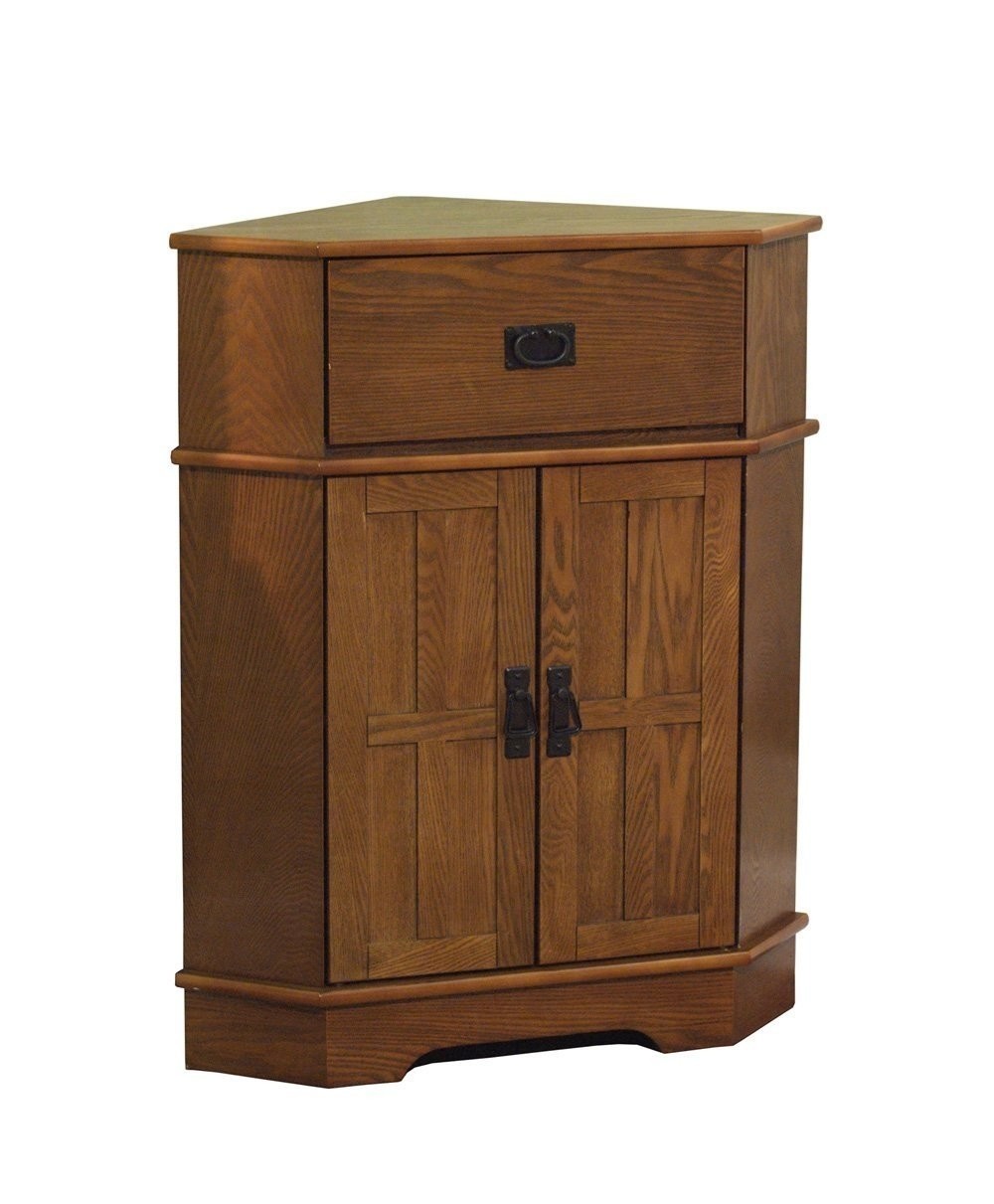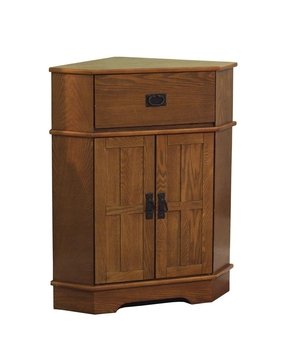 It is a piece of furniture created for a corner placement. This cabinet is made of wood with an oak finish. It offers a lower storage cabinet with doors. Its upper part is equipped with a storage drawer.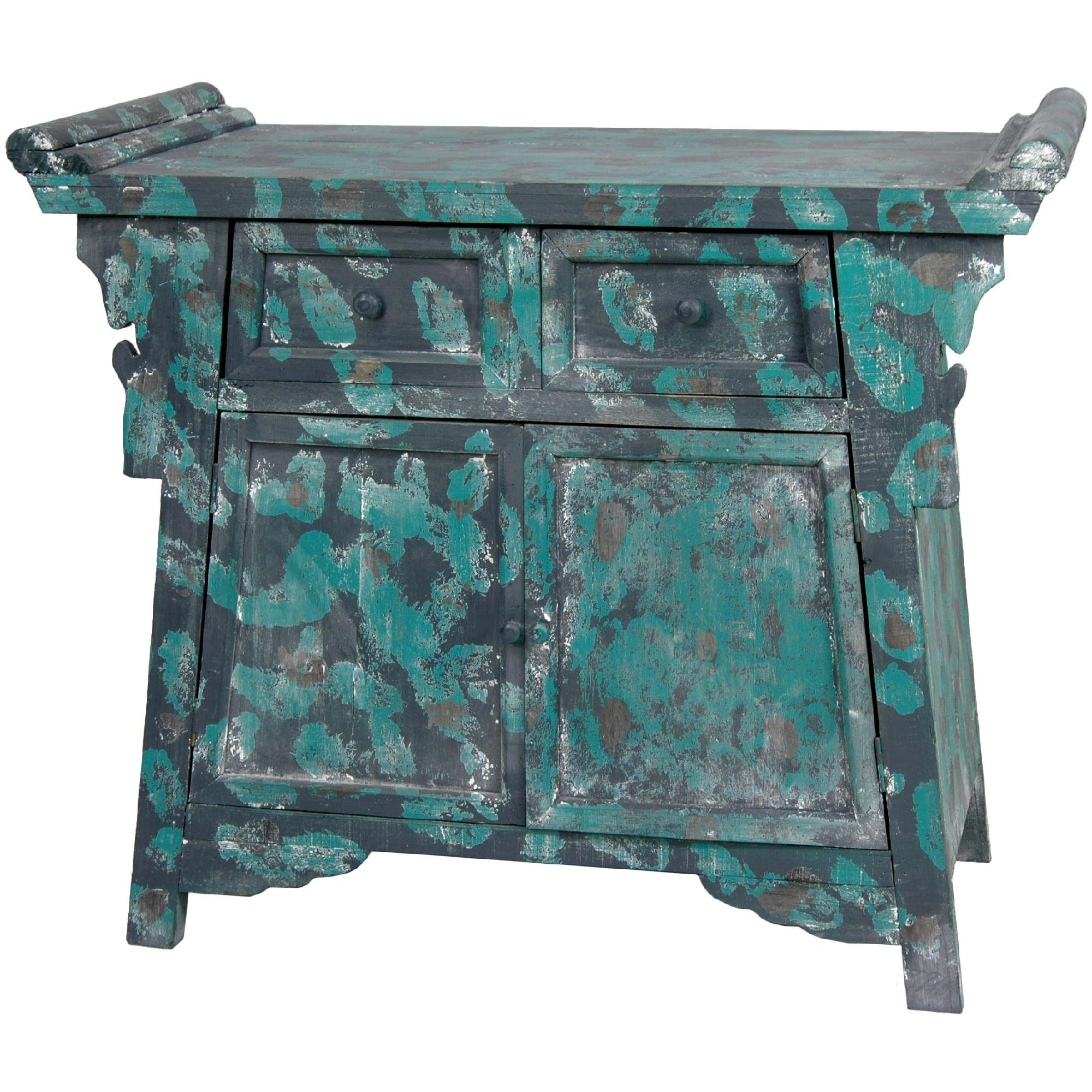 Artistic distressed altar cabinet with design that encorporates traditional aspects of ming era decor. It is finished in a fun distressed paint style in shades of blue and includes two sliding drawers and a large, two-door cabinet.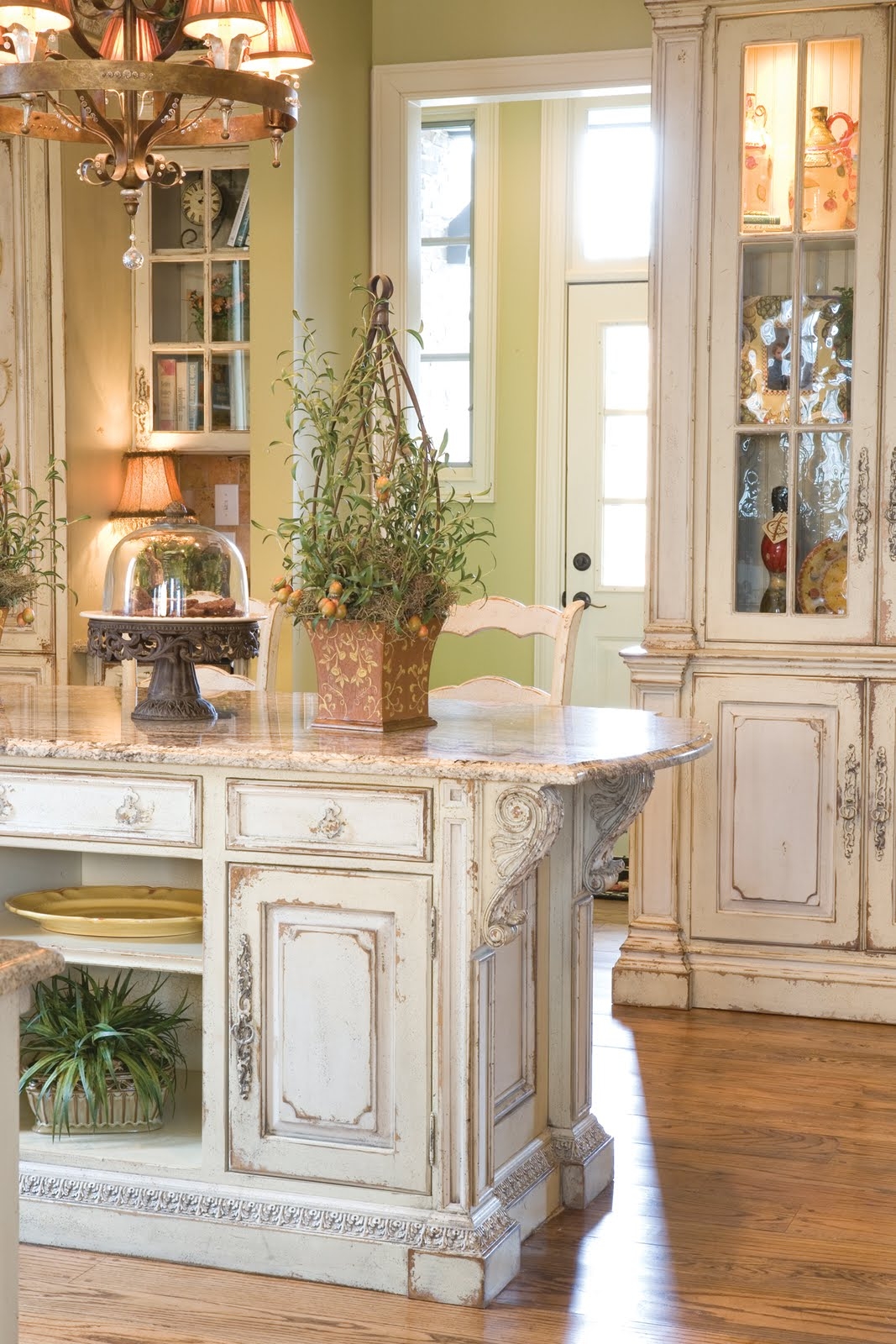 Love these soothing colors and so comfortable looking.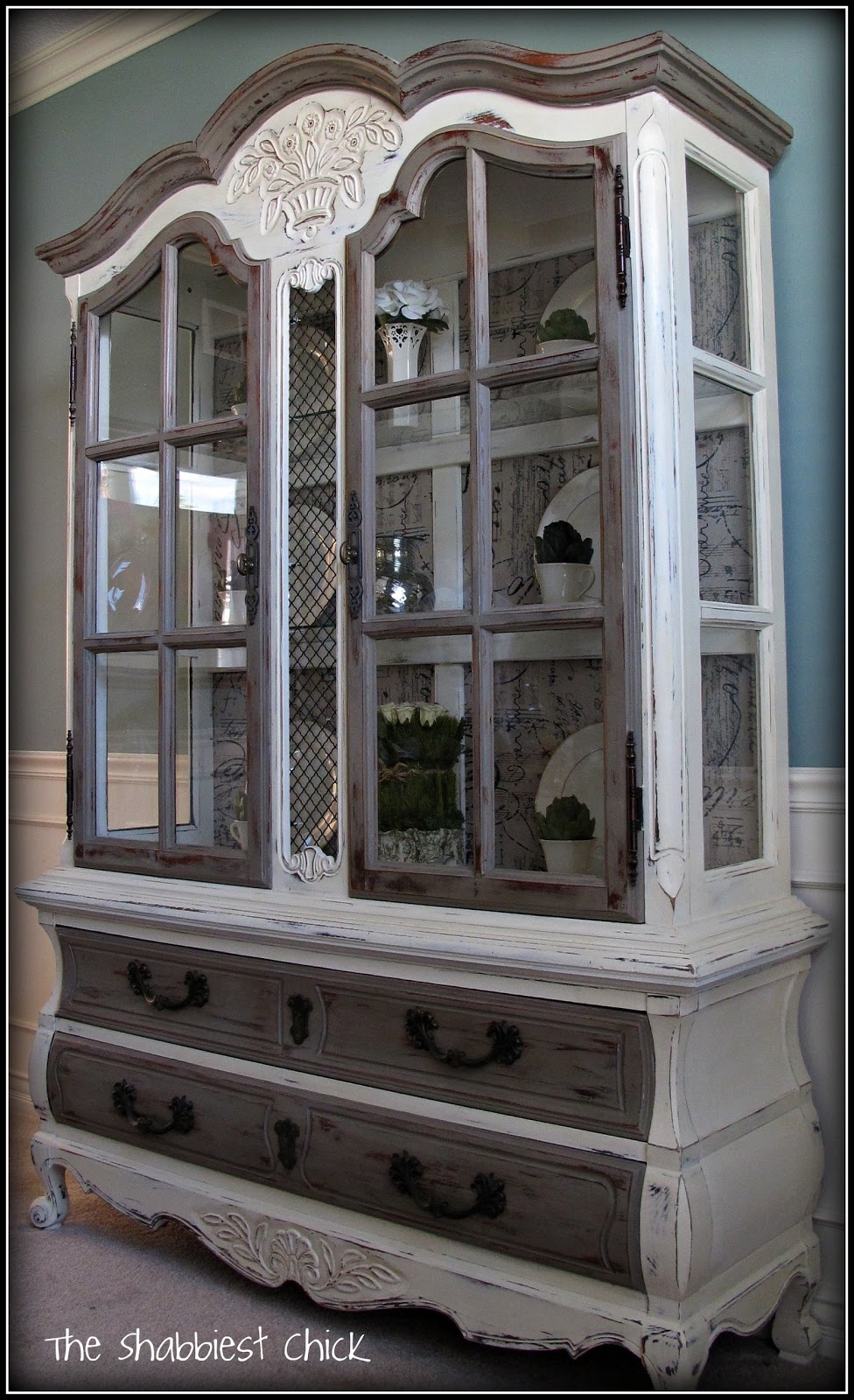 Wood-crafted and covered with chalk paint, this china cabinet brings classical glamour to any decor. It has lovely hand-carvings and features 4 drawers with decorative pulls, and clear glass doors with 2 glass shelves behind them.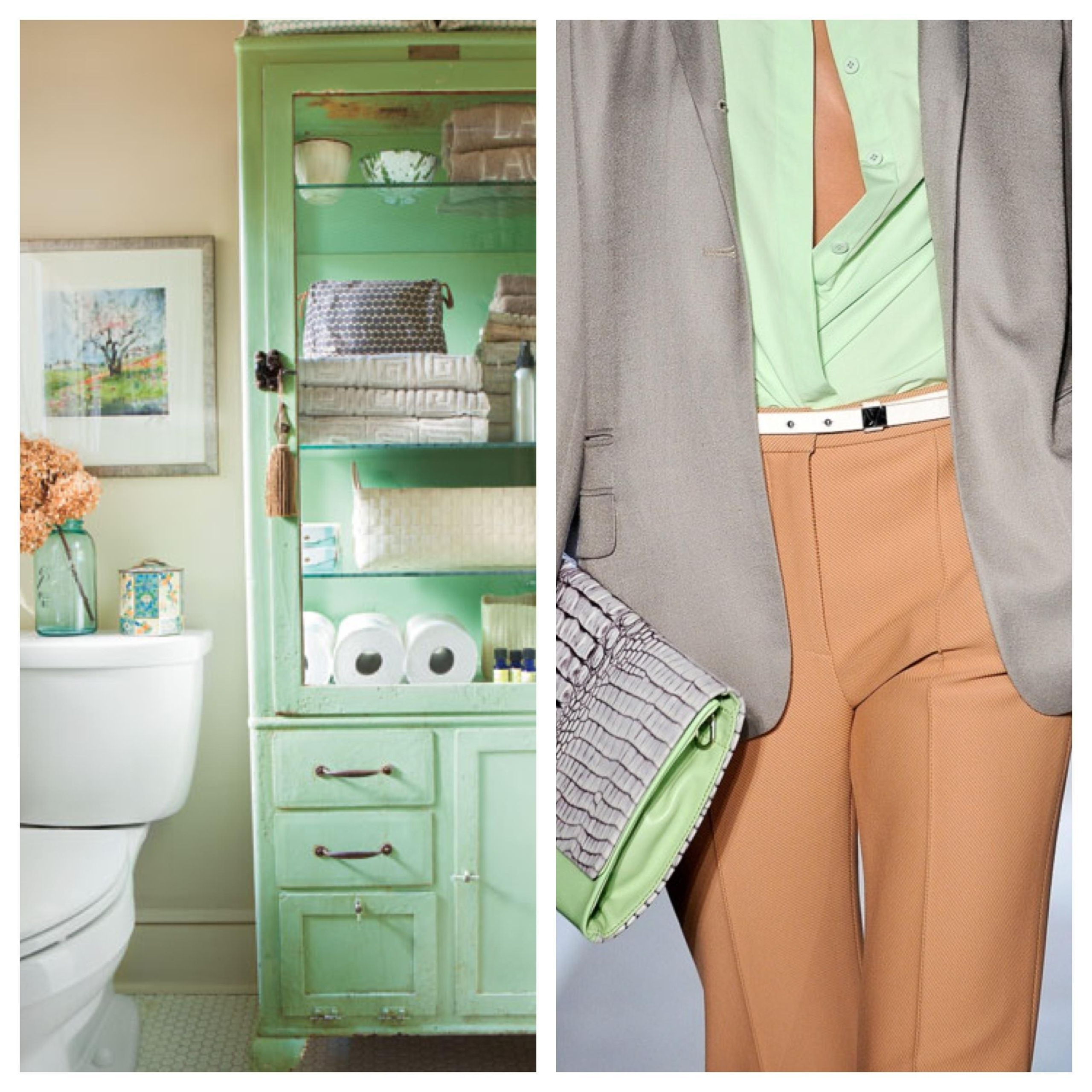 Soft mint green storage shelves with clear door with dark knob and tassle hanging from it. A series of drawers next to a plain door may be used for smaller items.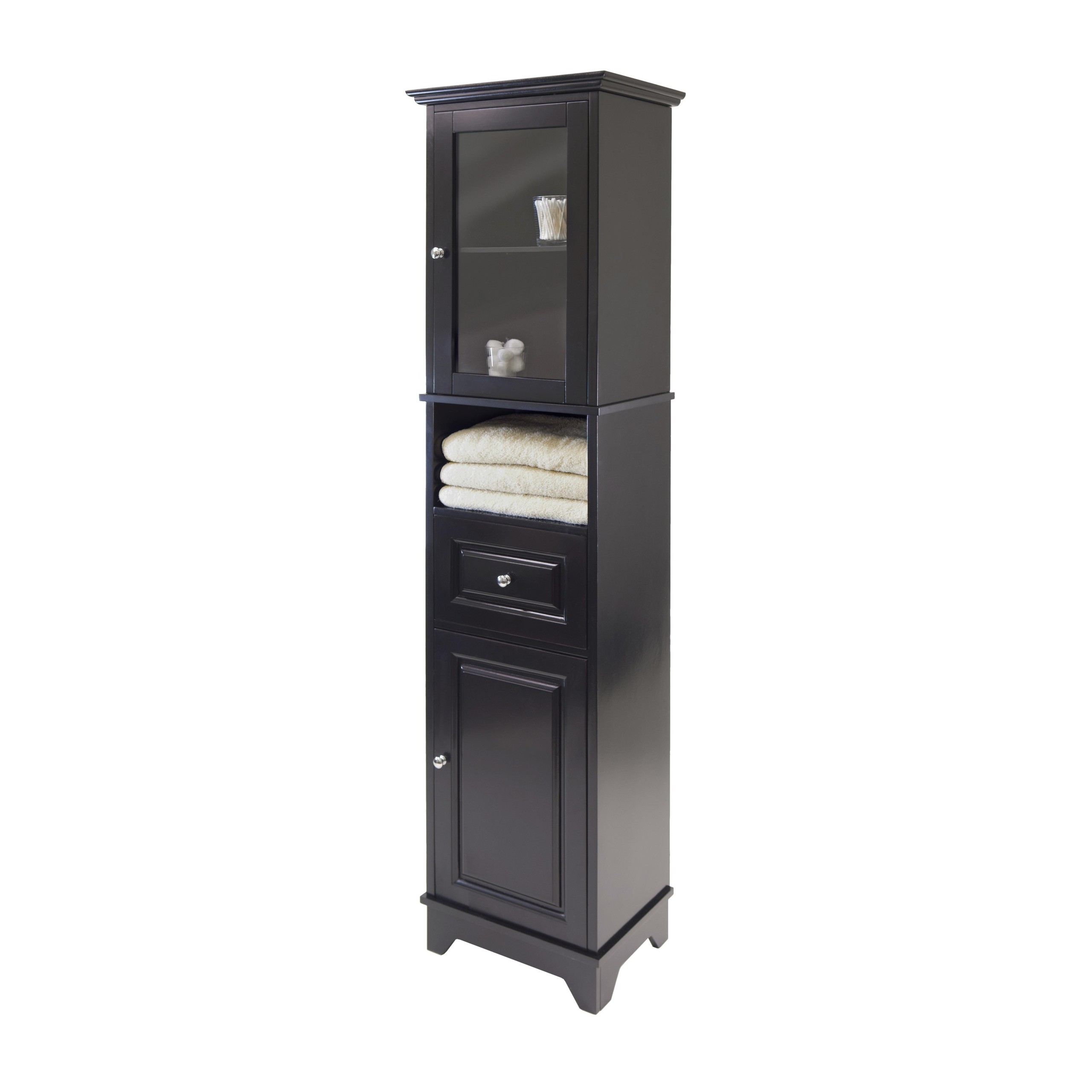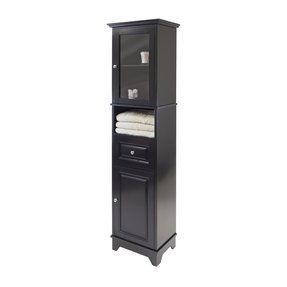 Tall, decorous storage cabinet with two doors; the top one has a glass insert. Besides, it offers a drawer and an open compartment for storage, which gives lots of organizing option even in a tight corner.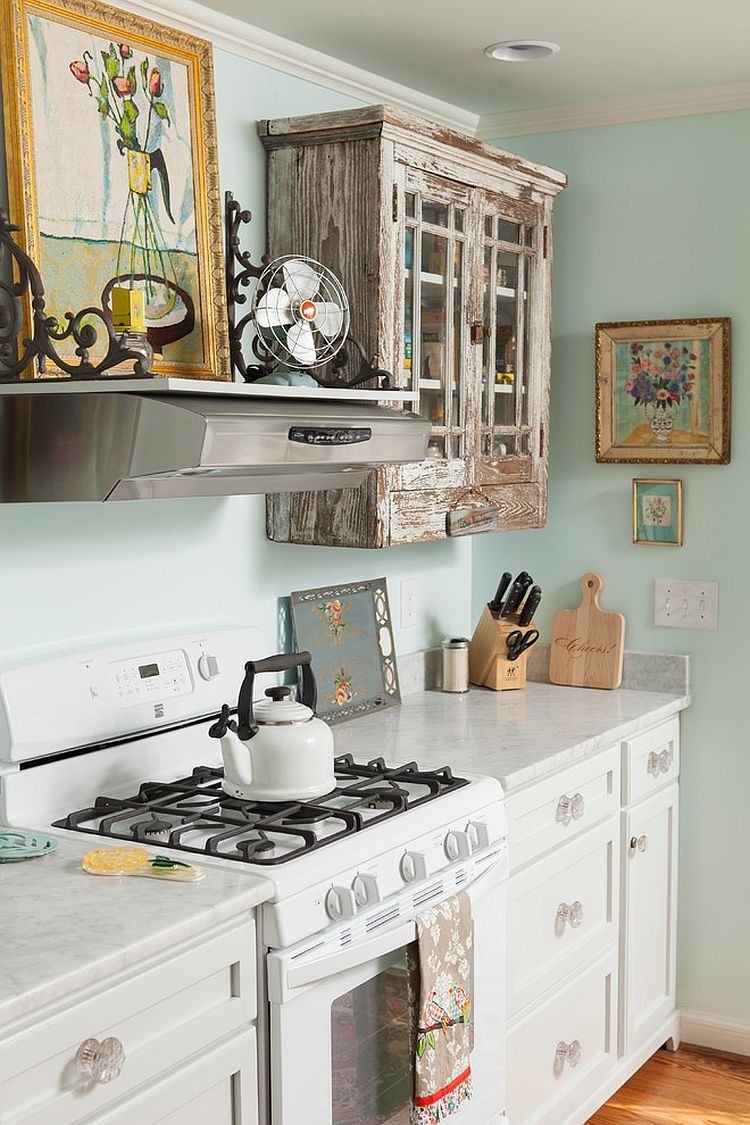 50 Fabulous Shabby Chic Kitchens That Bowl You Over!