Shabby Chic Bookcases
The shabby chic style has been popular for a while now. No wonder. It's chic and romantic with a hearty dose of rustic feel, too. If you're an enthusiast of it, check the shabby chic bookcases below. Perfect for displaying family photos, favourite books and other bits and pieces.
Chloe Hughes
Interior Design Expert
Our choice Best Products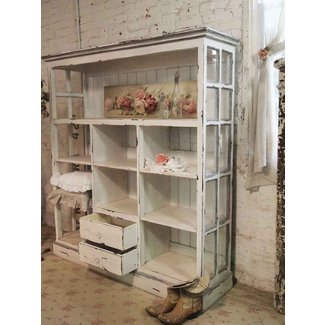 Painted Cottage Chic Shabby Cape Cod
Offering a distressed finish of the white paint this handmade bookcase is a perfect choice for any hallway, while its salvaged wood and glass structure adds plenty of visual appeal to your home and will provide you with a significant boost of space.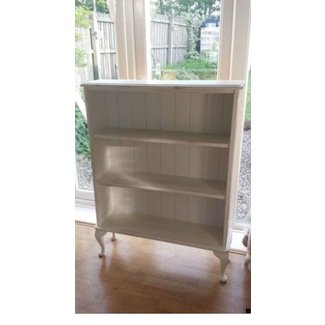 It's a shabby chic painted pine bookcase with the queen Anne style, old white finish and wooden structure. It will transform your home into the romantic and classic space. Three shelves and 44 inches of high are excellent for bedroom and drawing room.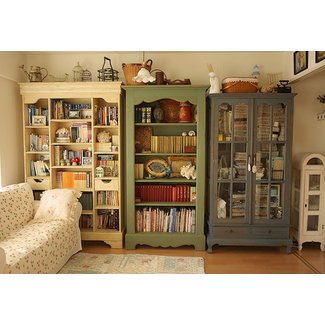 Never thought that a mix of finishes can look so good in a front room decor. This indoor area comprises three different bookcases of totally varied styles, but they still look good with each other. Must try that at my home.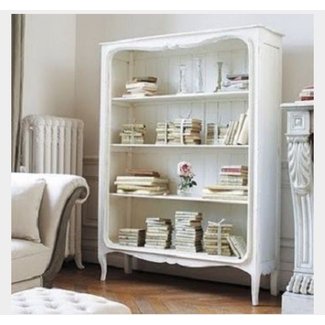 Charming open shelving unit converted from a traditional door cabinet. It's made of wooden materials finished in white both outside and inside. It has gently curved legs, bottom and top aprons, 3 shelves.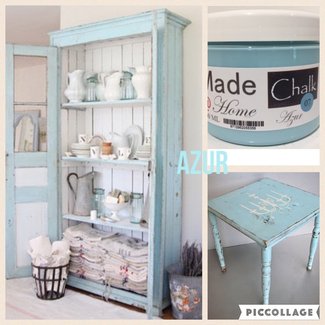 Want to sprinkle your kitchen or living room with a rustic and colorful flavor? With this stylish piece of a light-blue bookcase with a white interior, you can set your decorations on 4 open shelves. The bookcase is secured by a pair of doors with reticular panels.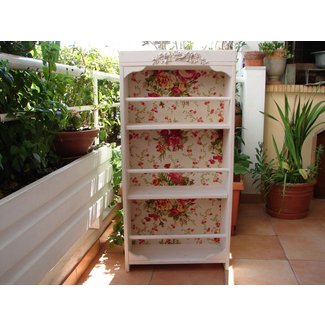 French Shabby Chic Rosesvintagecream
The elegant bookcase in French shabby chick style. The bookcase back was prepared in the decoupage techique and covered with the romantic rose pattern. This style will be perfect for the French restaurant or the young lady's bedroom.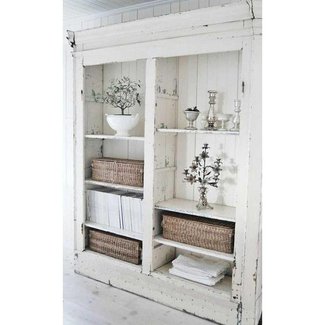 Wooden bookcase with a very solid construction. This piece of furniture offers practical storage shelves. Old-styled white color of this bookcase matches any type of interior design. Classic shape is also very stylish.
PRODUCTS & IDEAS Best Ideas