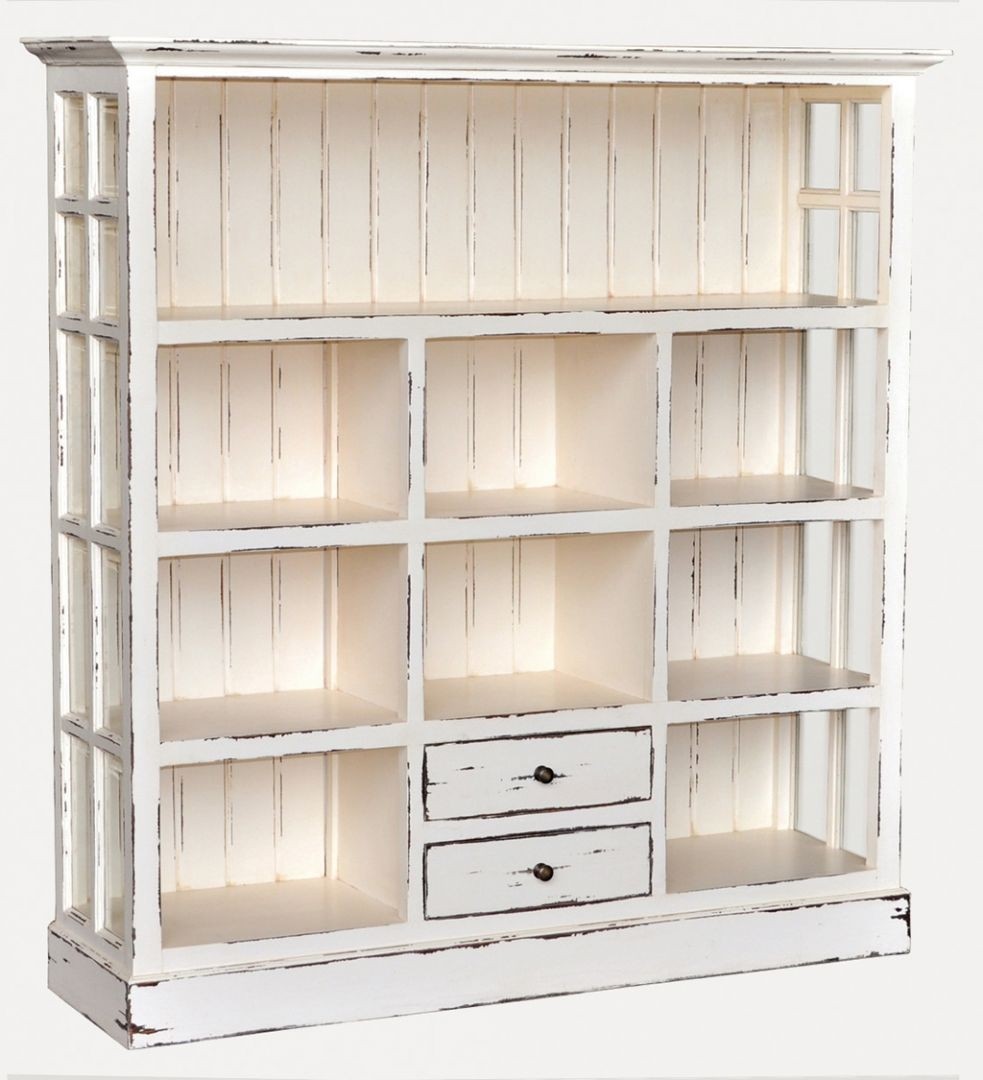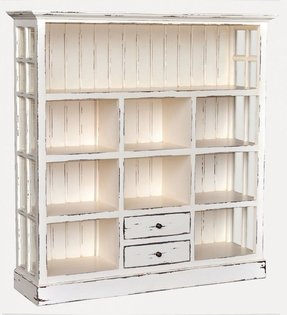 Book Case that I Love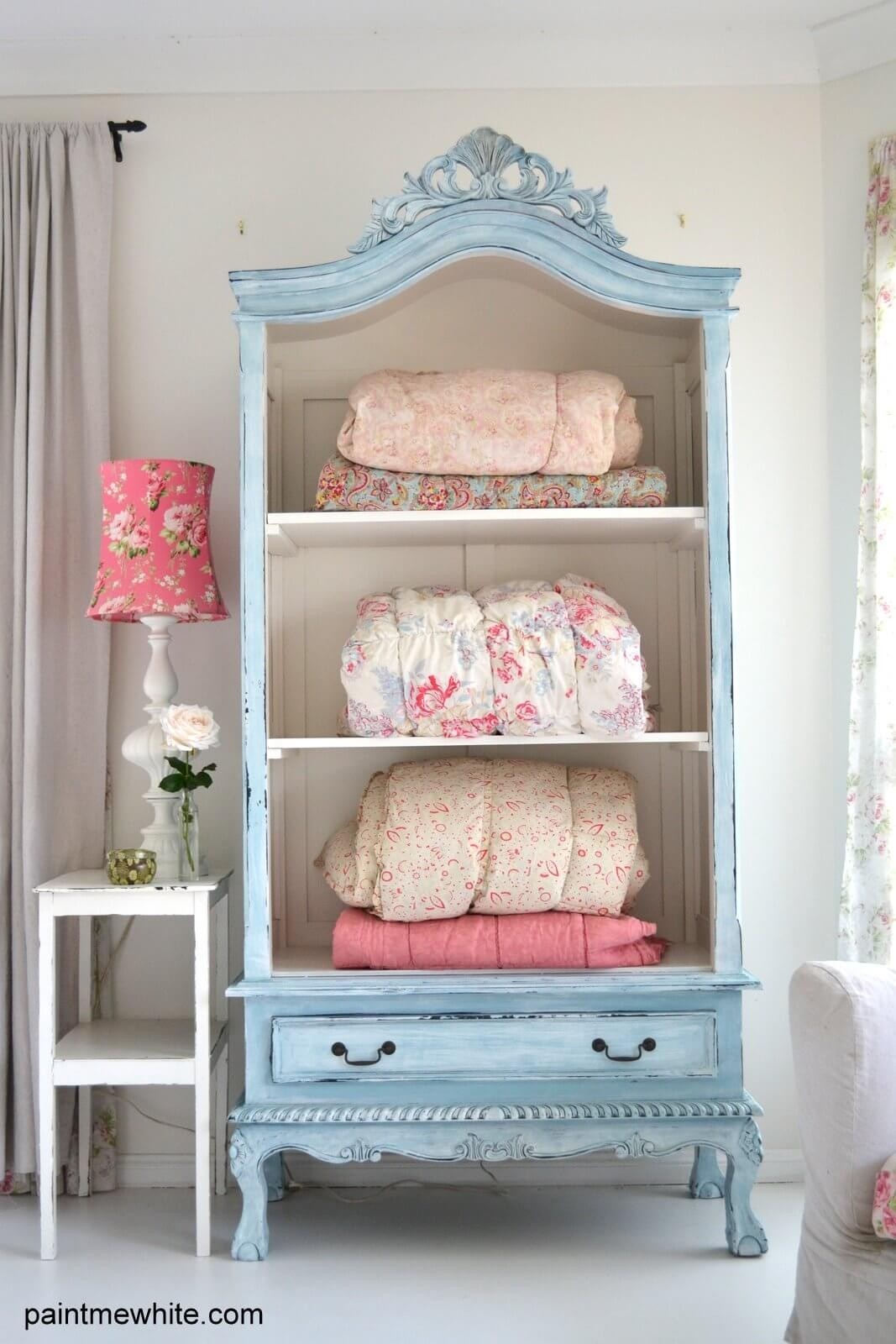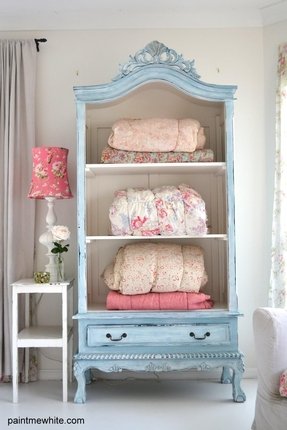 High rack made of wood with antique finish. It consists of drawer and 3 open shelves arranged vertically. Suitable for storing beddings and other necessary things. Application in all kinds of interiors according to taste.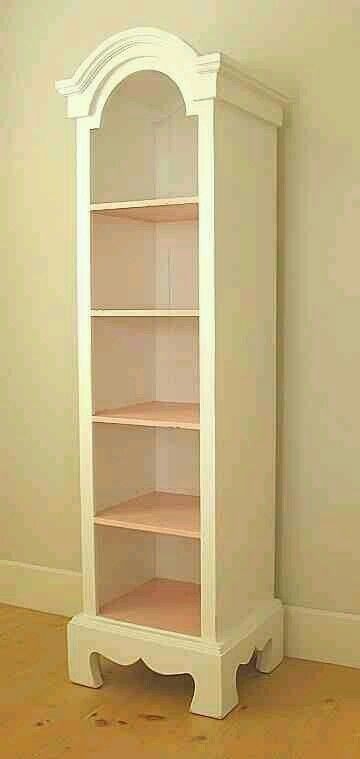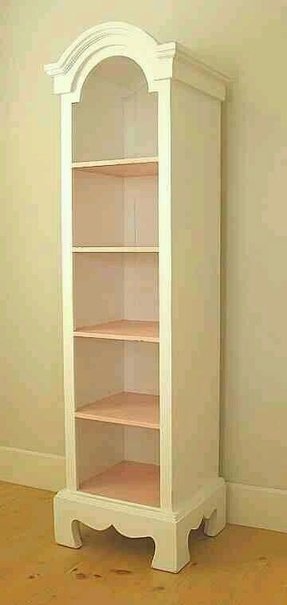 A lovely, farmhouse bookcase that is going to fit any room with a little space to spare. The piece includes wooden construction, a square base, an arched top, and 5 open shelves for your rectangle masterpieces.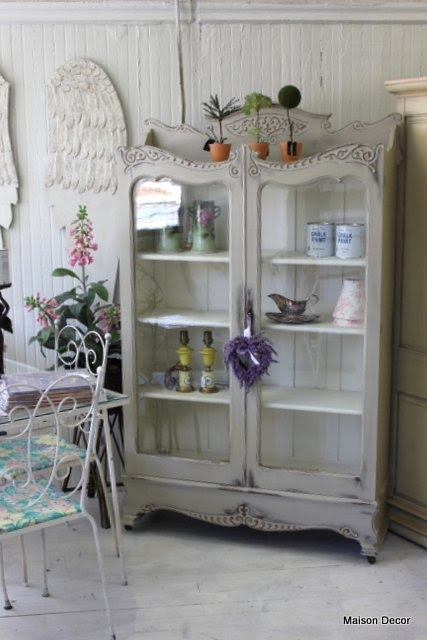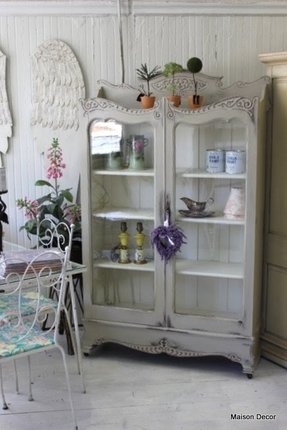 A small antique bookcase, which thanks to its charming, vintage character can smoothly be a shabby chic kitchen or dining room cabinet. Ideal to store glasses or dinnerware, it will enchant with its ornate finish.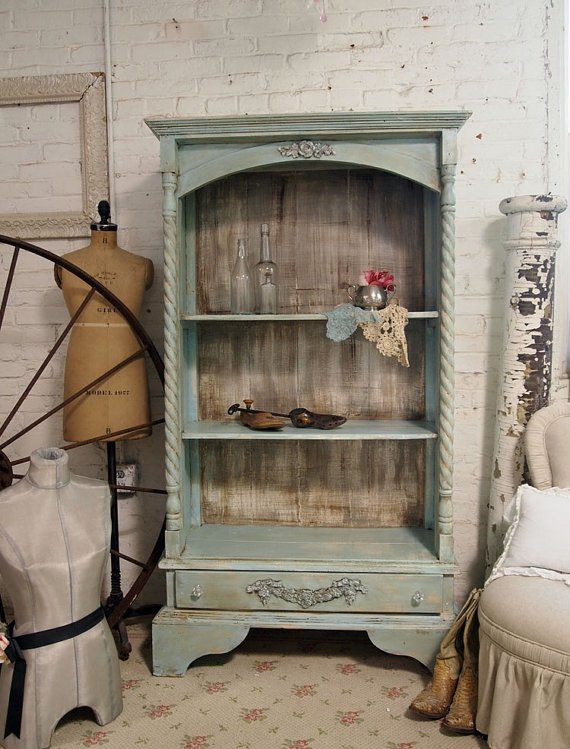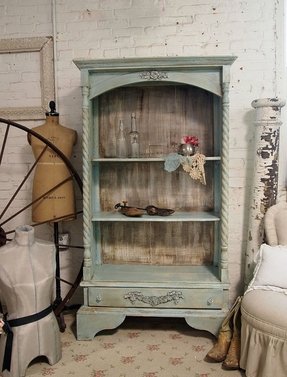 Painted Cottage Aqua Chic Romance Aqua
You could find such a shabby chic bookcase in an idyllic country estate, on the outskirts of Provence. The bookcase has been renovated, and the maritime color is emphasized by its unique carved columns and solid shelves as well as a drawer with crystal knobs.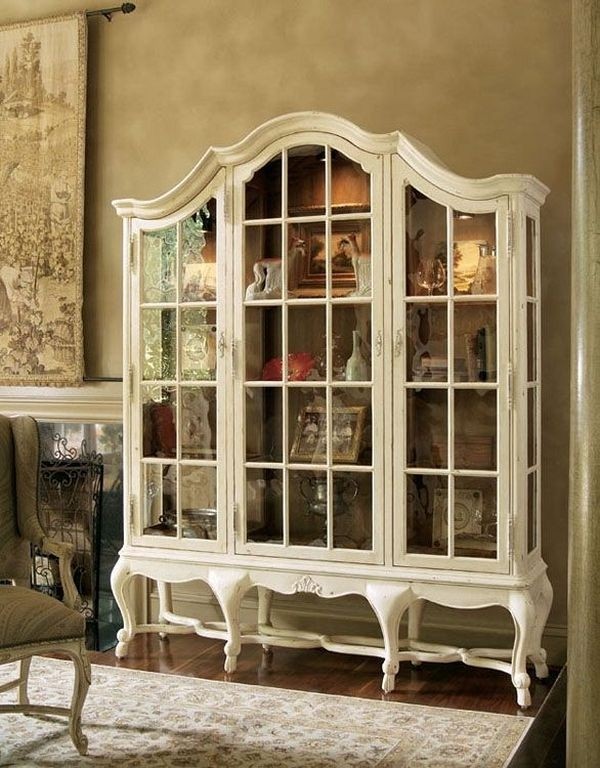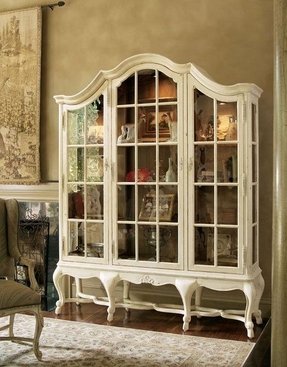 This piece is going to bring Mid-century accents straight into your living room. The display cabinet is crafted from Perillo solids and Alder veneer, with 3 adjustable shelves, plate-grooved glass inserts, and rheostat controlled interior lighting.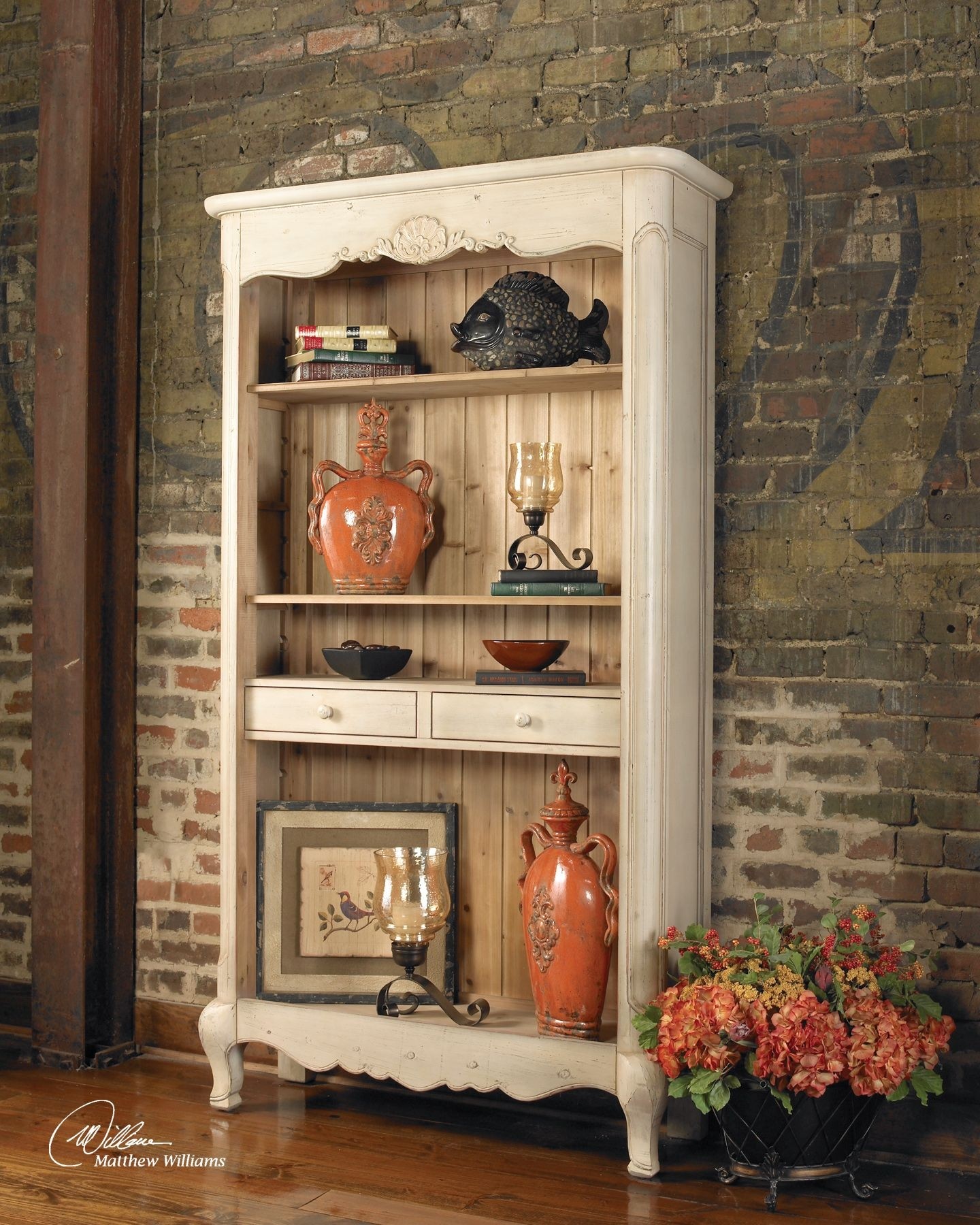 Shabby French Country Chic Beige Washed Wood Sylvianne Hutch Bookshelf Display
Dreamlike bookcase in elegant form. Construction is made of wood and finished with carefully made carvings. Includes 2 drawers and 4 open shelves in various sizes. Perfect for storing books, display decorations and more.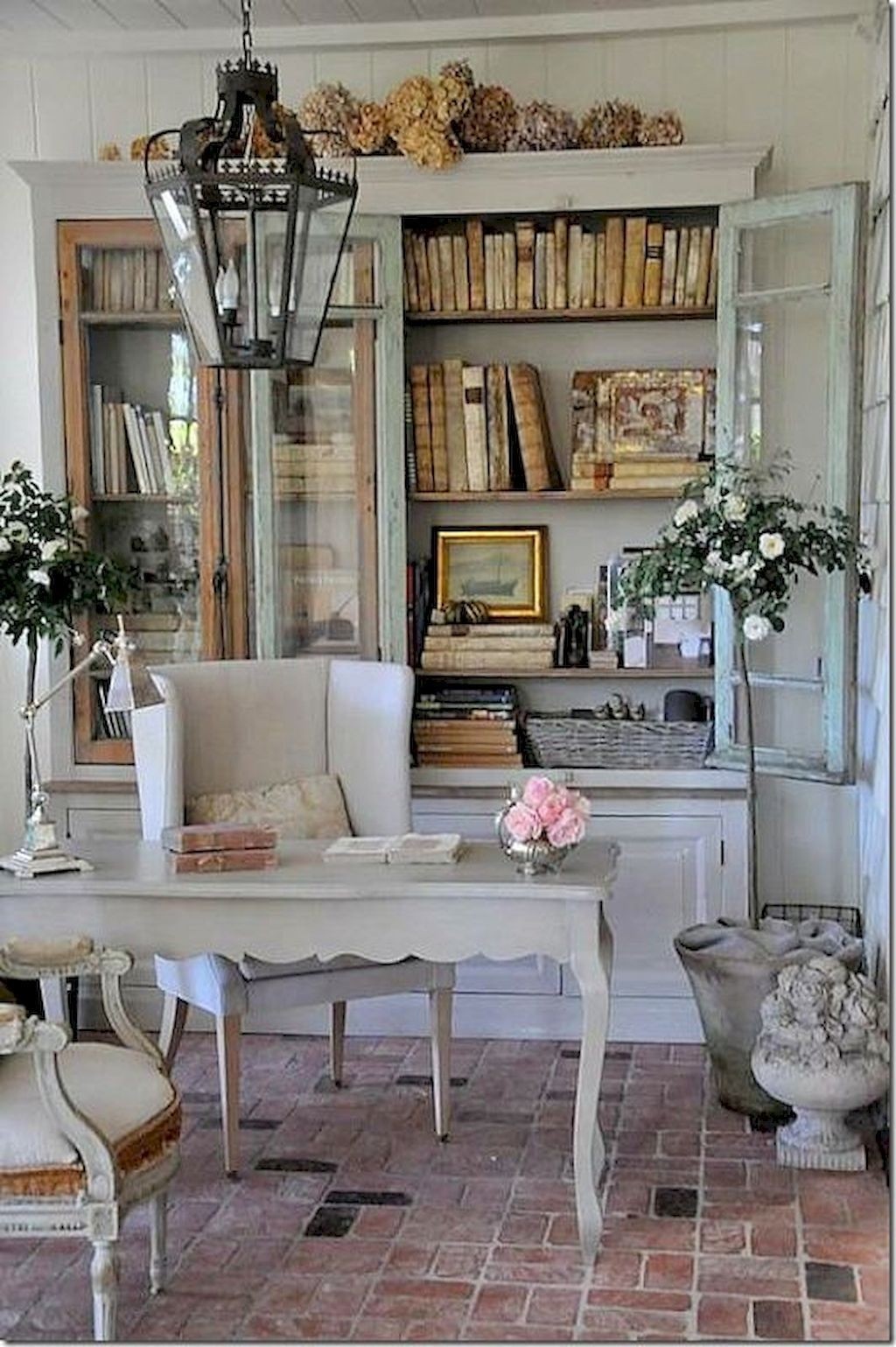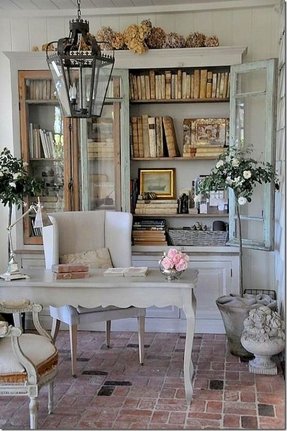 This sleek and very eye-catching shabby chic decor is the perfect solution for the office or home office. Lovely details, beautiful finishes of furniture, sculptures, beautiful lamp and large cabinet create a pleasant workplace.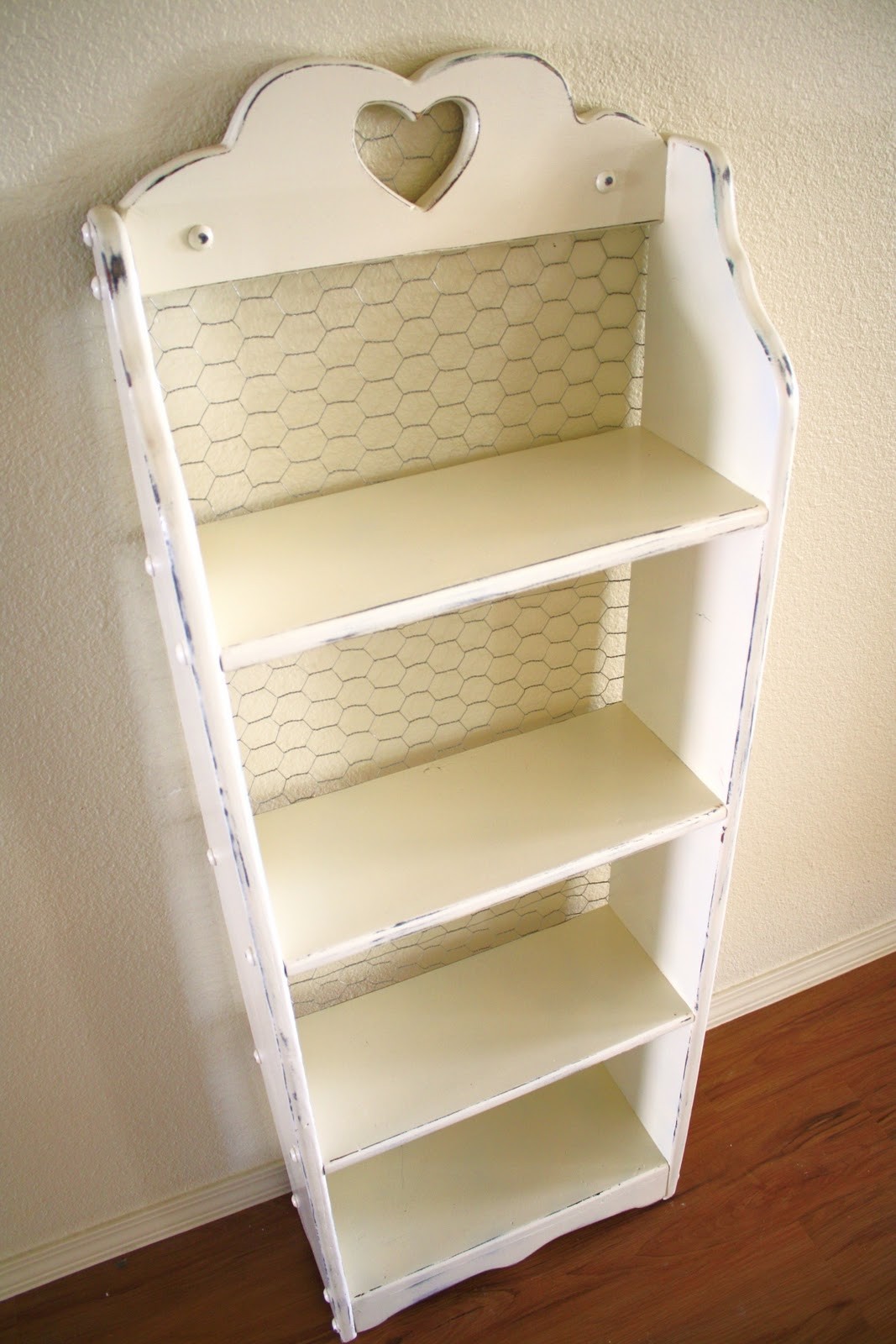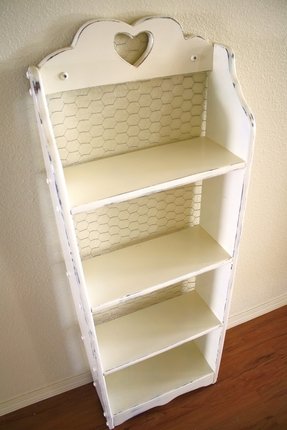 Bring some country flavor into your home with this cute bookcase. Made of wood and painted in white, this bookcase features 4 open shelves, a lovely heart symbol on top, and a chicken wire back panel.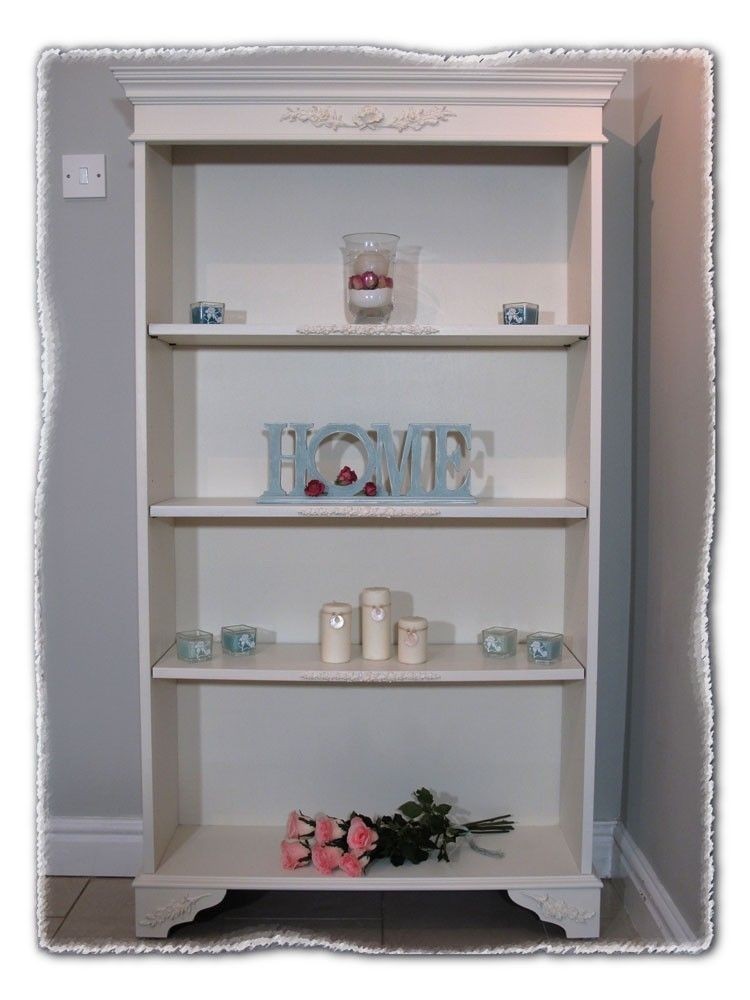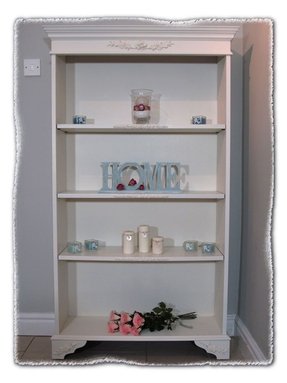 Shabby Chic Bookcase with some of my Furniture appliques / mouldings added.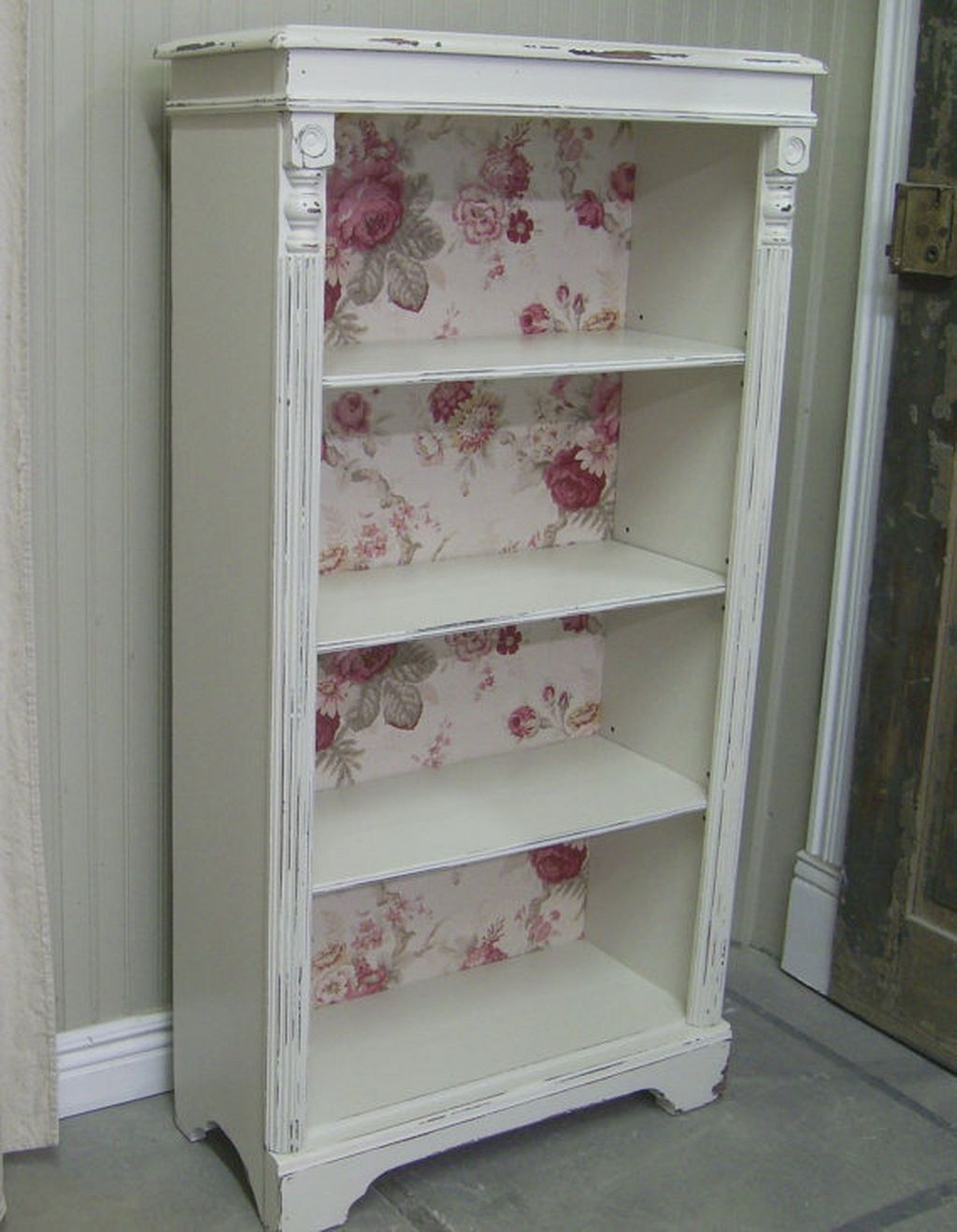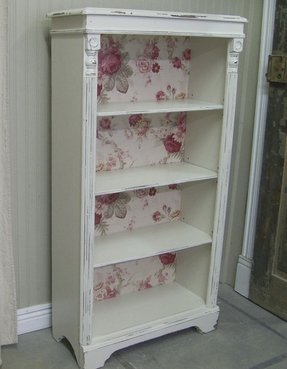 Shabby White Small Bookcase Shelves Chic
How to turn a plain, wooden bookcase into an interesting piece of art? That's simple! Shabby it with intriguing wallpaper and there you are – all set to conquer the world of furniture fashion. The vintage appeal of this bookcase is truly timeless.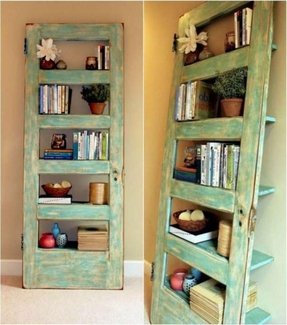 Door Bookshelf Beach House Door
This project is very original and unique. It includes a very nice bookshelf with the front made of old doors. All shelves are solid and the whole construction looks very nice with colorful flowers, books and decorations.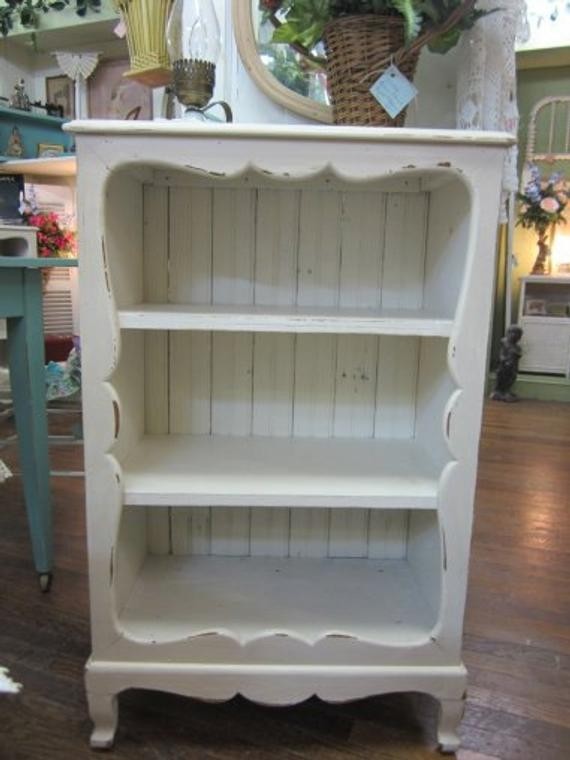 Vintage Shabby Chic Hand Painted
This vintage hand painted bookcase will be a great proposition for all shabby chic lovers. It enchants with its intricate silhouette, full or adorned accents. Back, made from white wooden bars only emphasizes the warm, cottage appeal.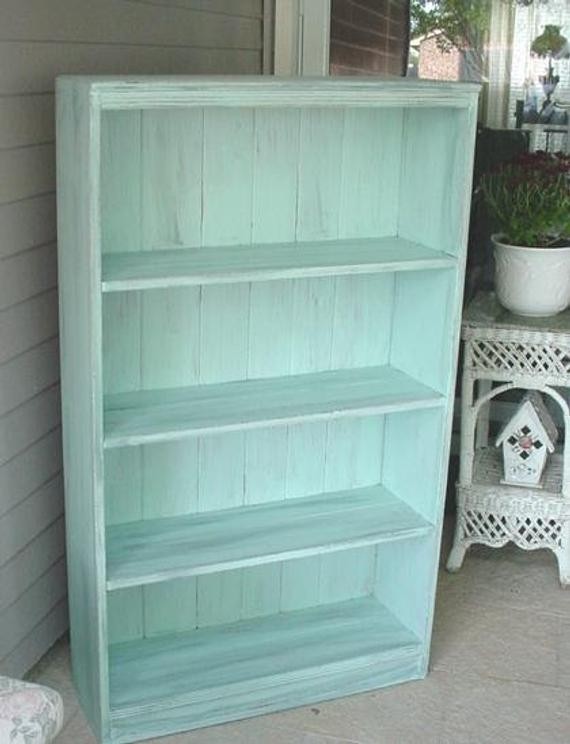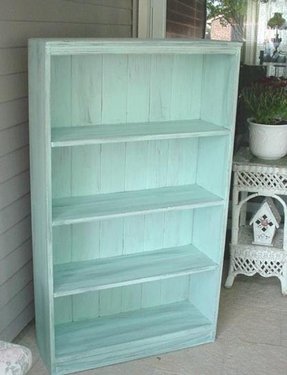 Vintage Bookcase Shabby Chic French Blue
A pretty though simple vintage open front bookcase crafted of solid wood with a slightly aged pale blue painted finish. It has a rectilinear frame, a rectangular top, a full base, 3 rectangular shelves.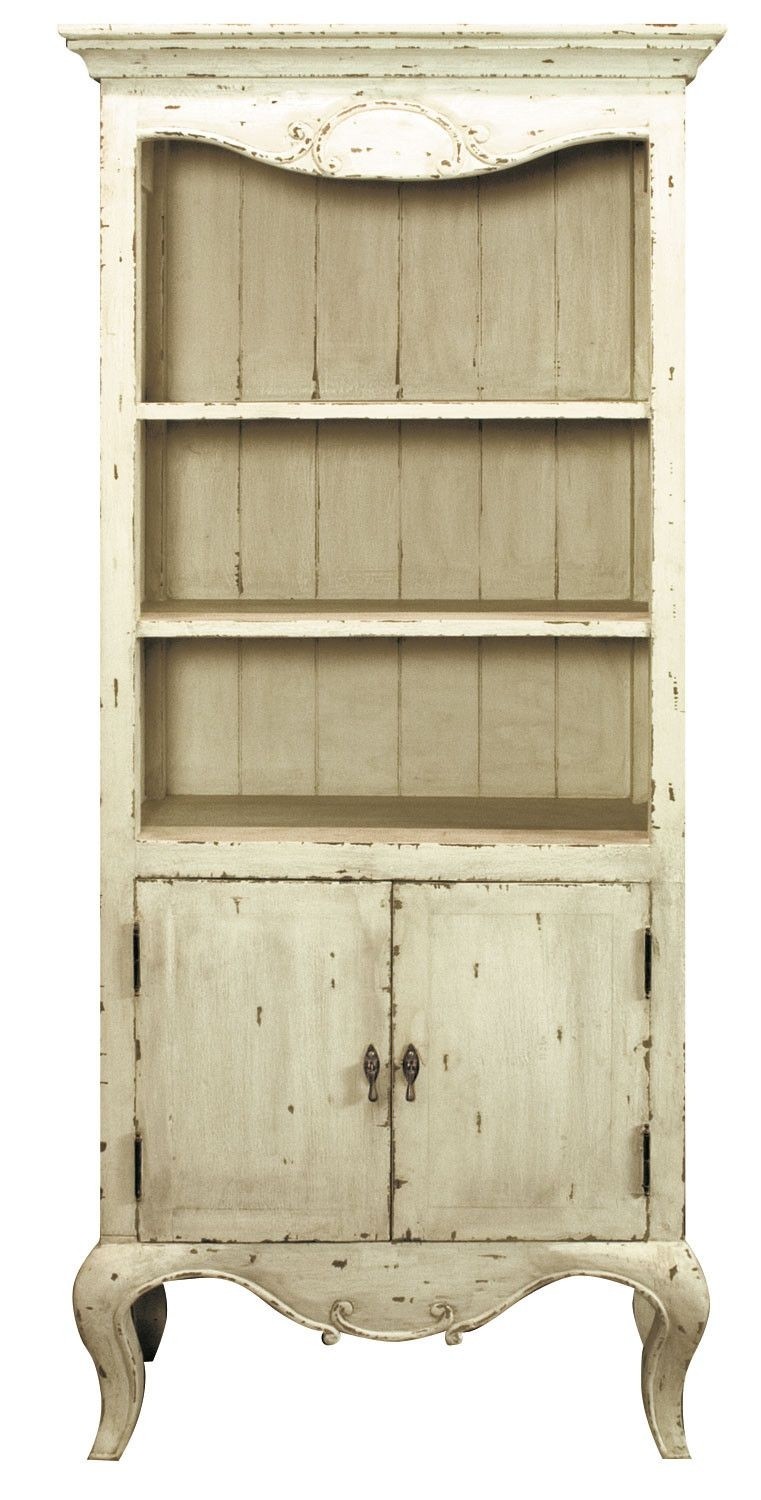 Shabby Chic style bookcase with cabinet at the base in a distressed ...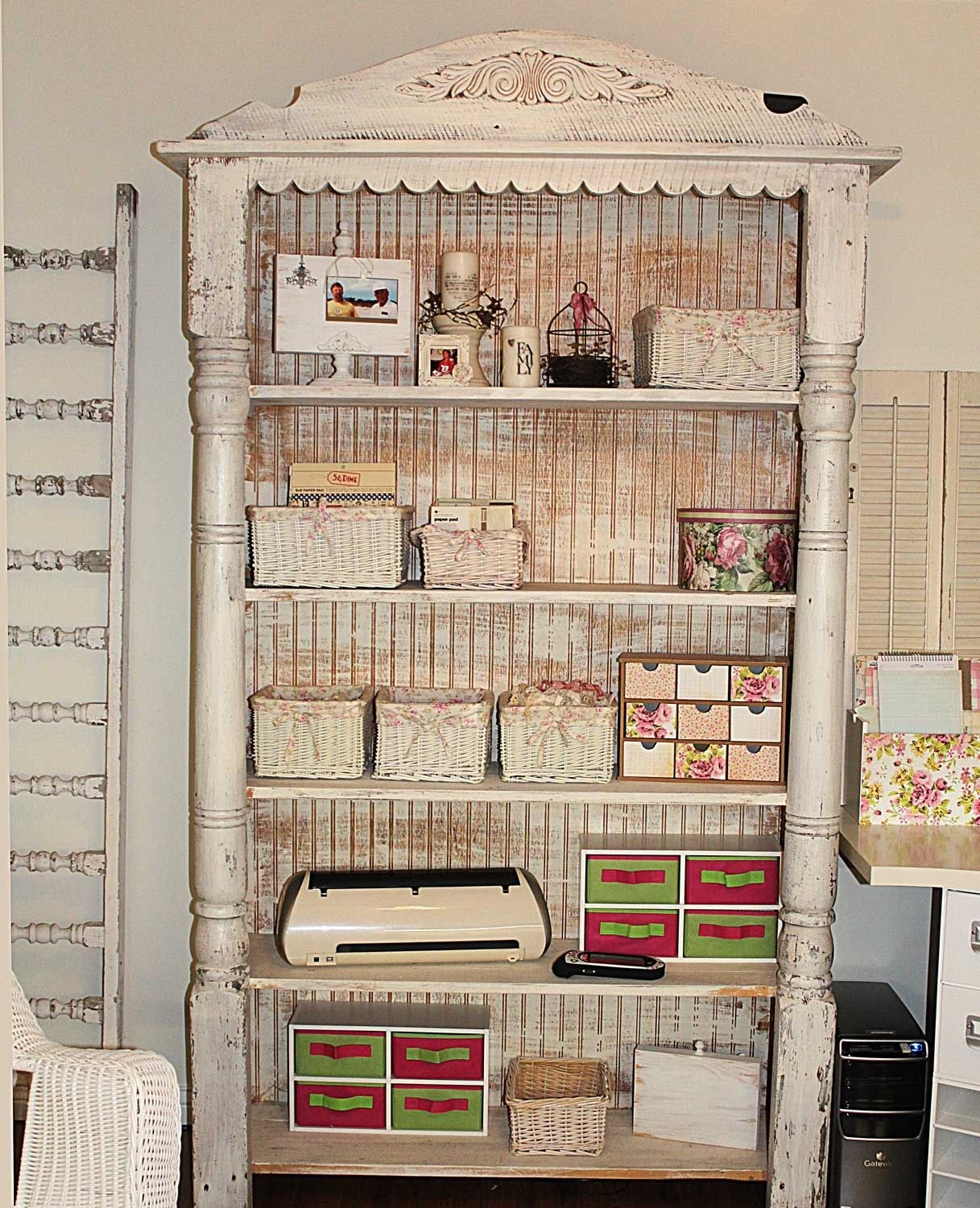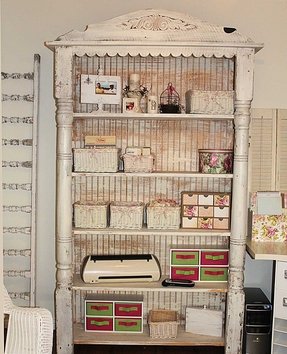 This unique bookcase it's a good solution to bring some roughness and vintage accents into your decor. The whole frame is crafted from durable wood, along with its 5 open shelves. The back panel is made of a cardboard, and it suits the whole, quite nicely.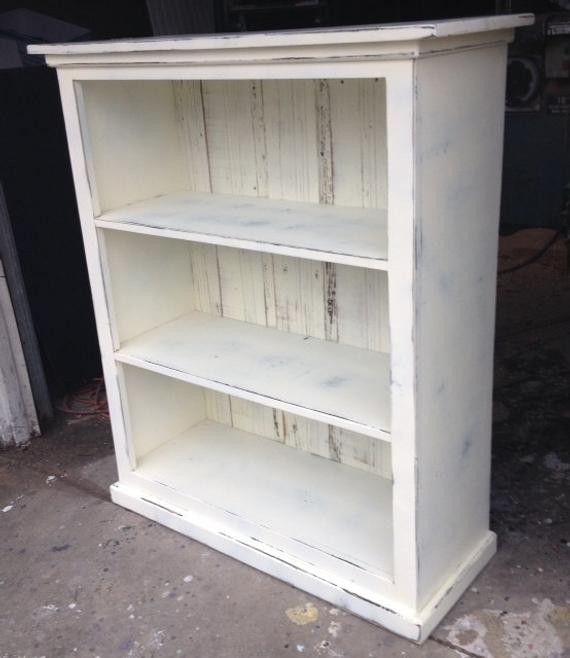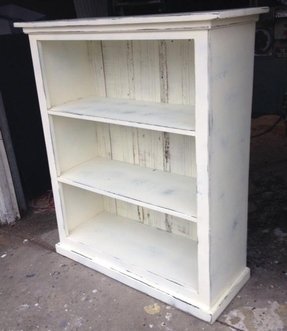 Bookcase Cream Distressed Shabby Chic
Vanity take on a shabby chic bookcase, made out of oak wood with a weathered and distressed coat of white paint. The bookcase has three large shelves, which provide a lot of space for books and curio display.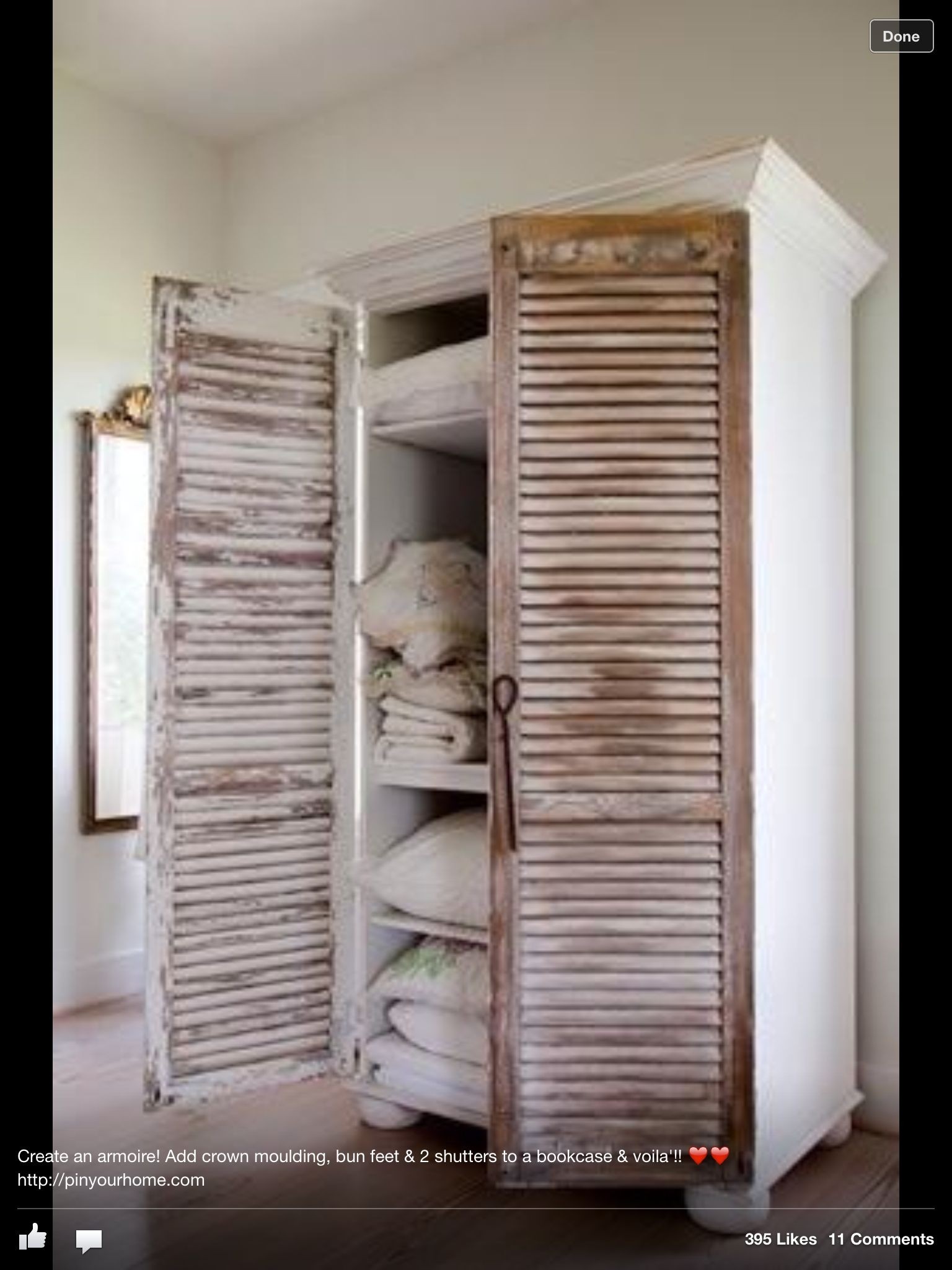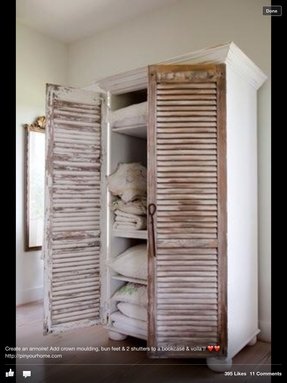 Rustic approach to a vintage refurbished linen cabinet made out of an old bookcase with added shutters. The handmade linen cabinet is painted in a distressed and highly weathered coat of white paint.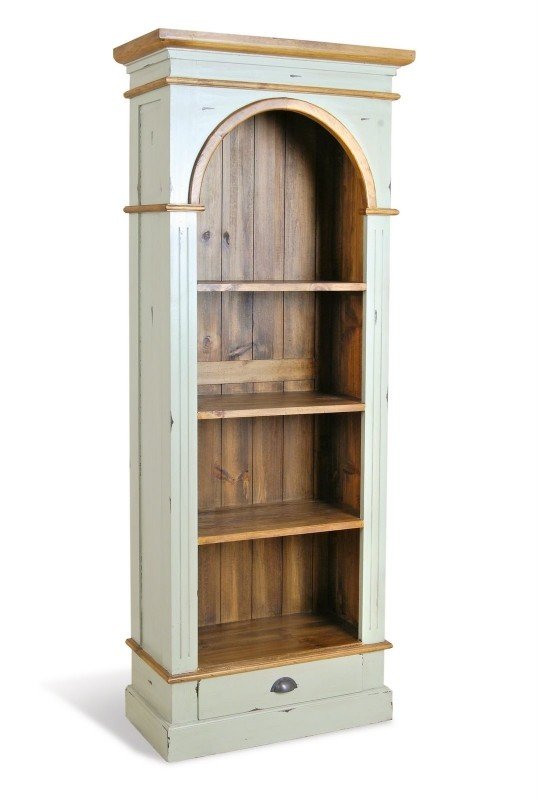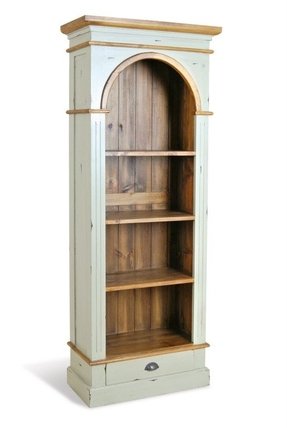 You are here: Home Chateroux Shabby Chic Small President Bookcase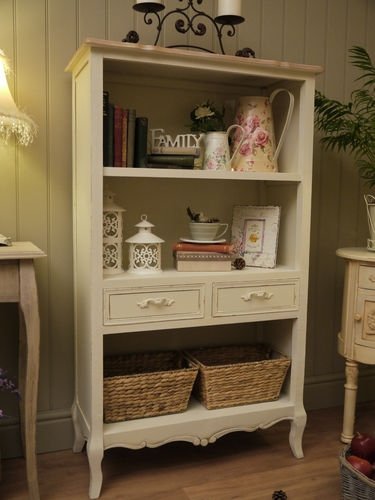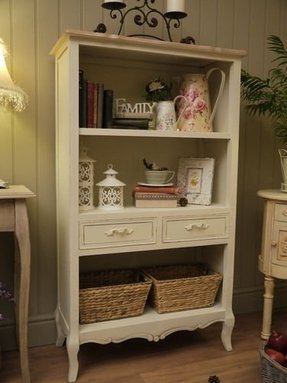 Shabby Chic Bookcase Shelves Cream Dresser Display Wall Unit Drawers Bookshelf
Tall bookcase consisting of 2 drawers and 3 open shelves in various sizes. Construction is made of wood. Suitable for storing books, display decorations and more. Application in all kinds of interiors as needed.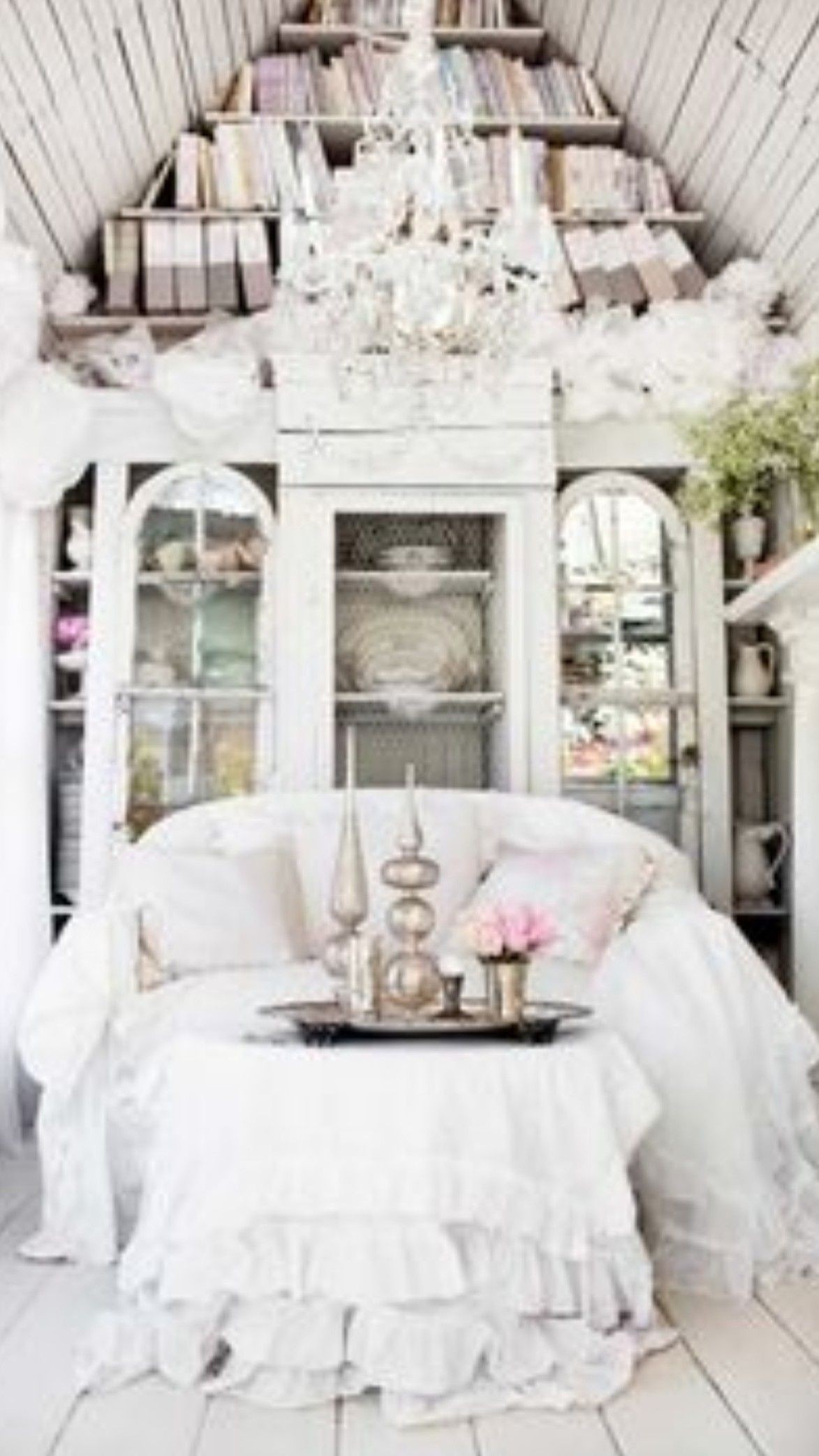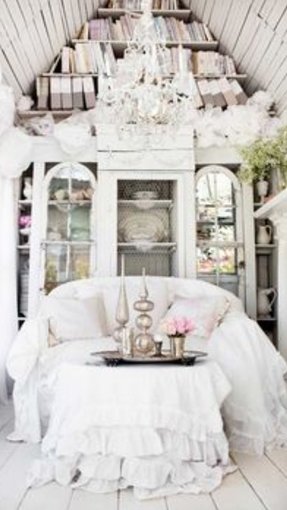 Resultado de imágenes de Google para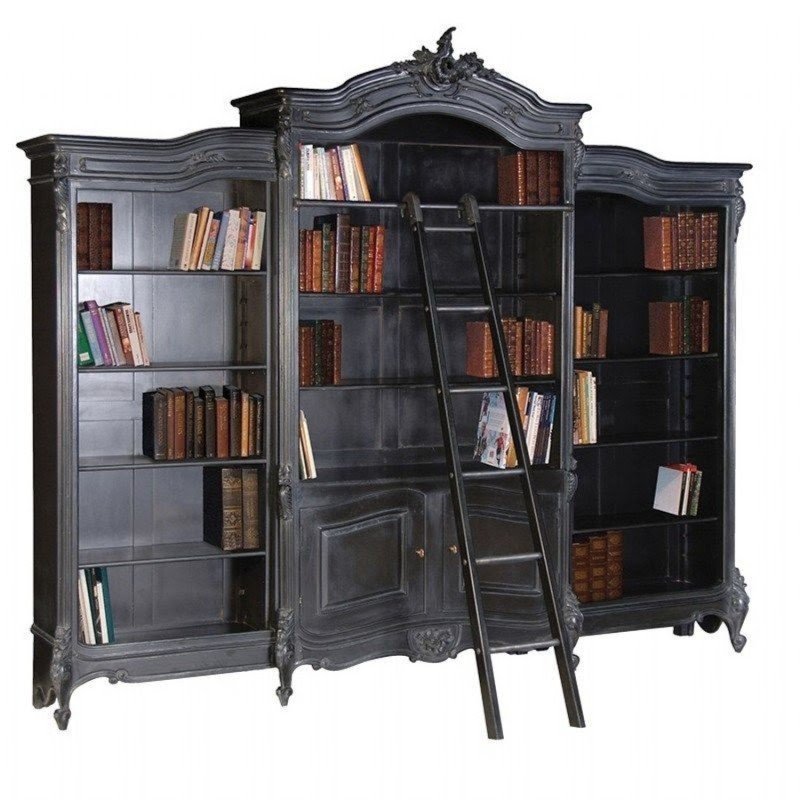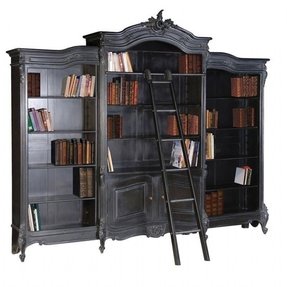 nice way to dress up a plain bookcase with some decorative moldings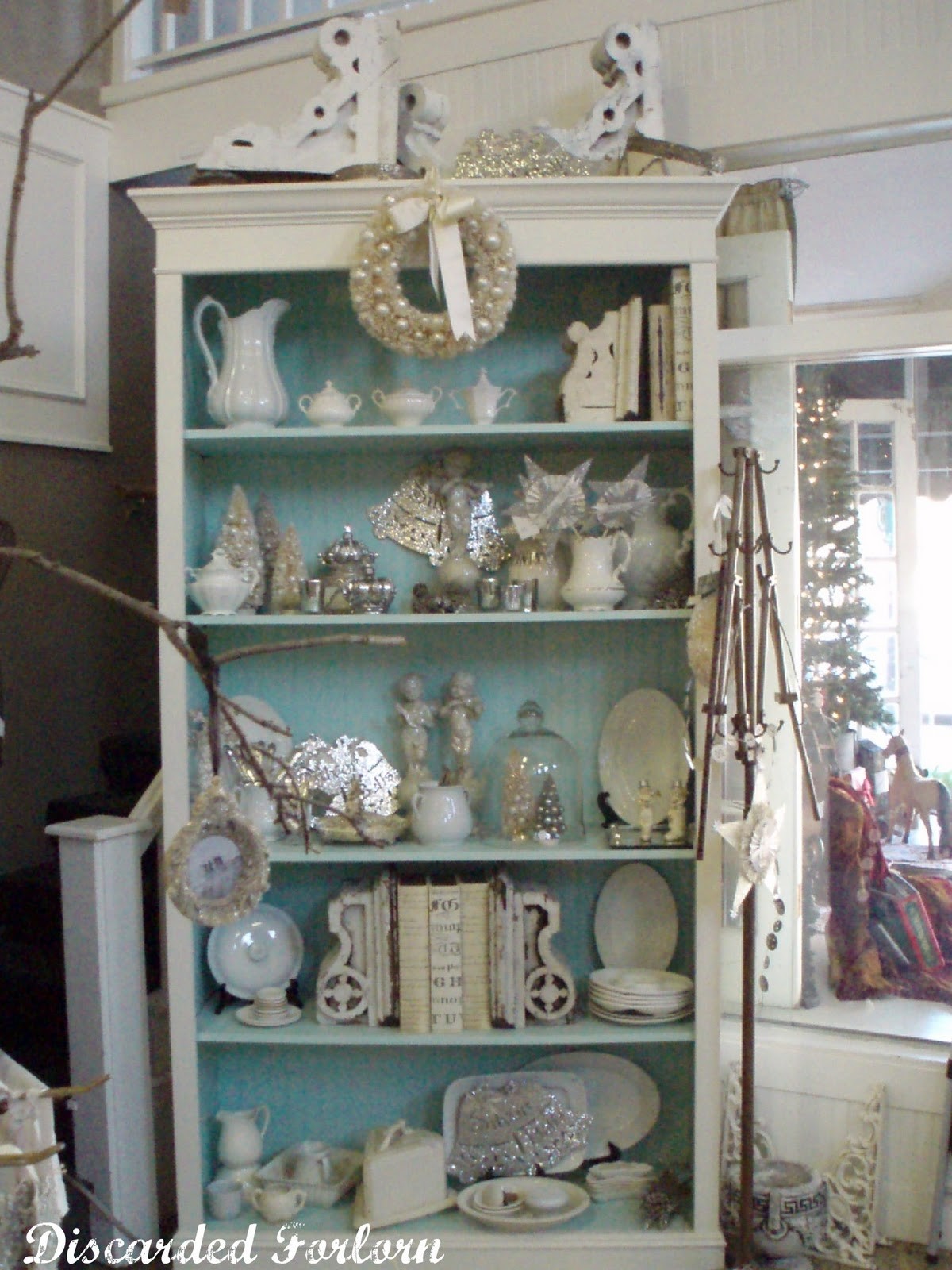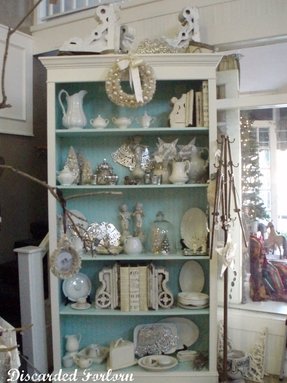 This pretty shabby chic bookcase constitutes a good spot to display your most cherished belongings, i.e. a dinnerware or collection of vases. Its 5-tiered construction offers an impressive storage space.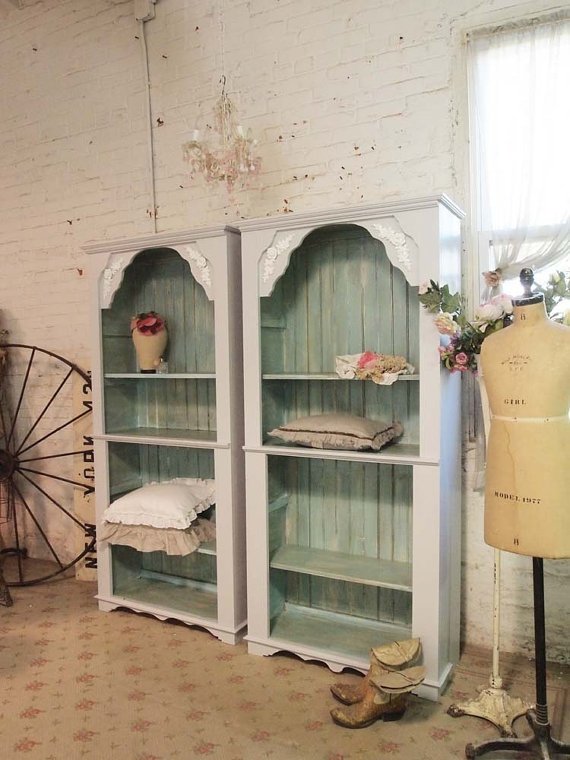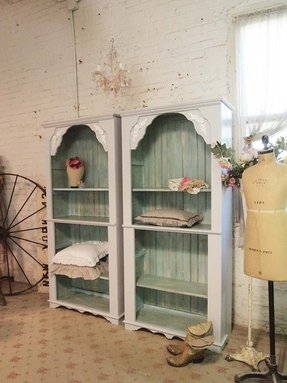 Painted Cottage Handmade Farmhouse
Shabby's style was born in the 90s on the USA west coast and quickly became one of the most popular design trends. It is shown in two twin shabby chic bookcases of oak wood and recovered boards that form the back of the bookcase painted in a green shade.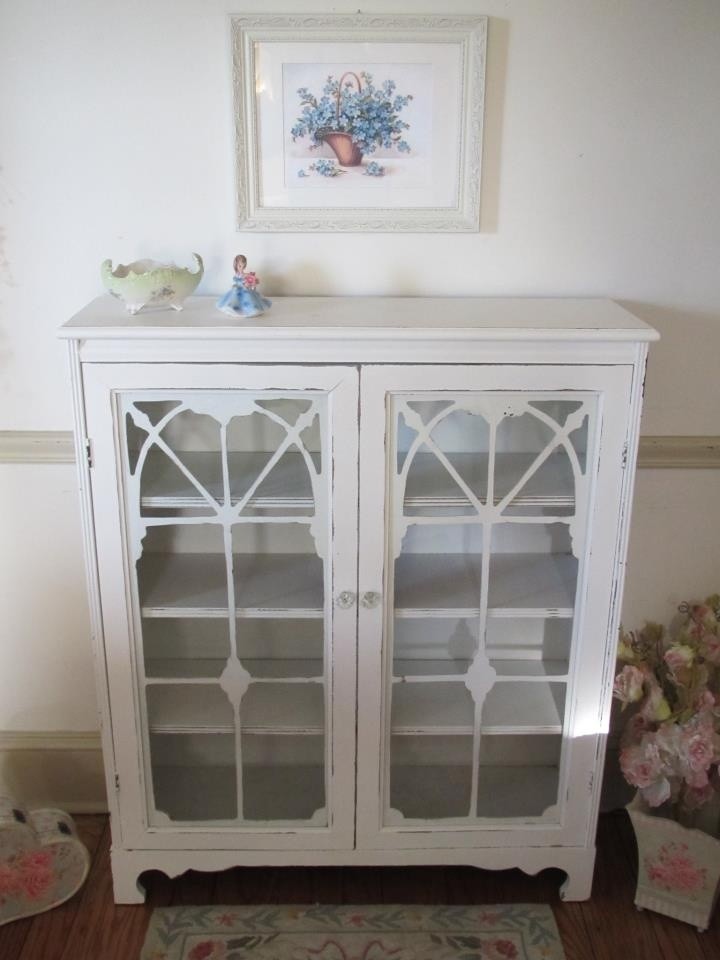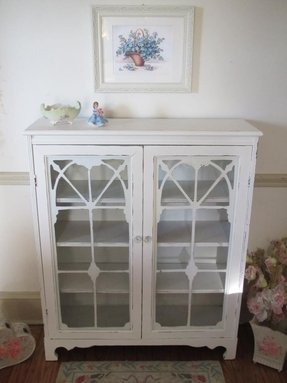 Beautiful White Antique Bookcase with Glass Doors and Fretwork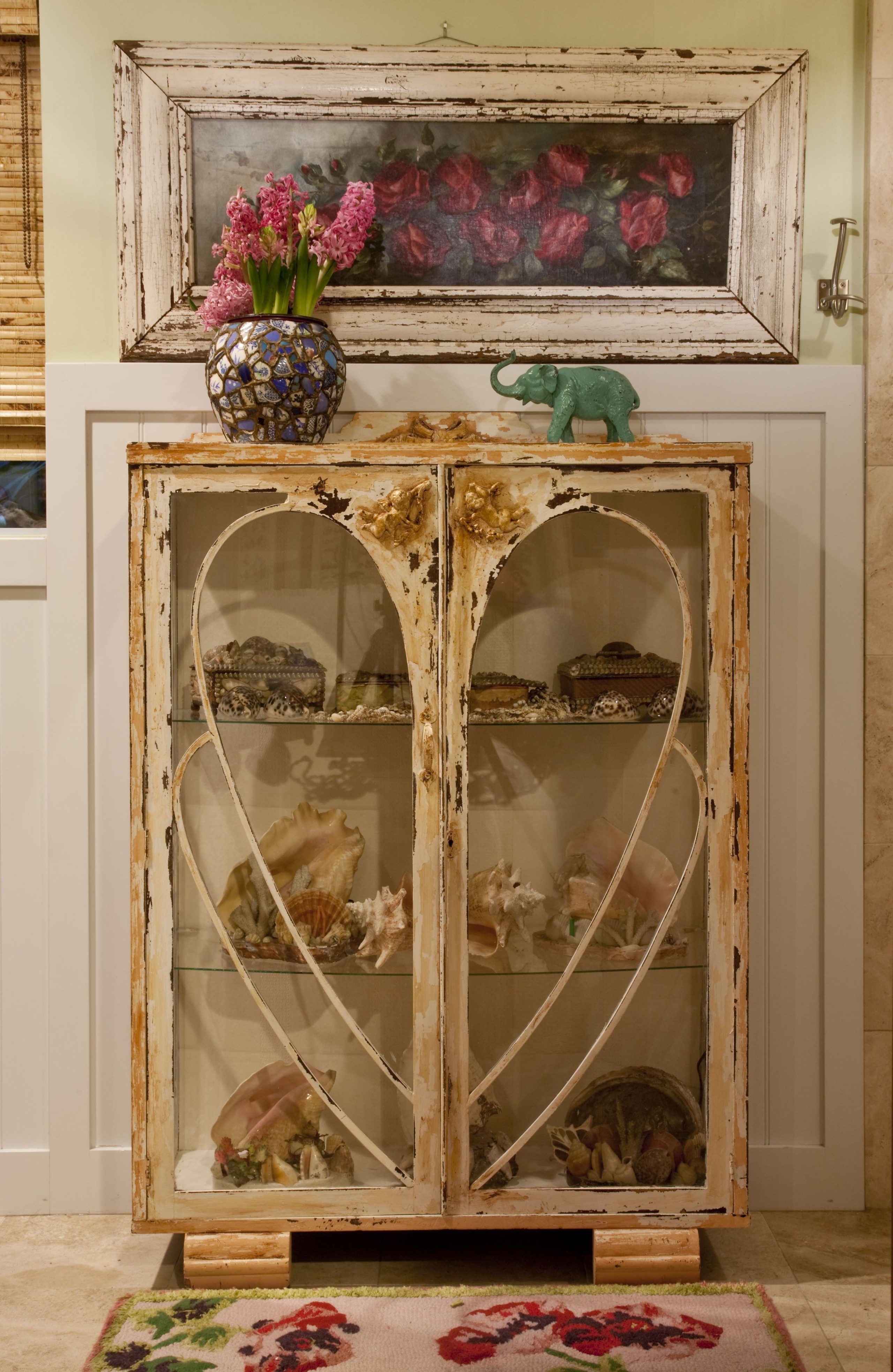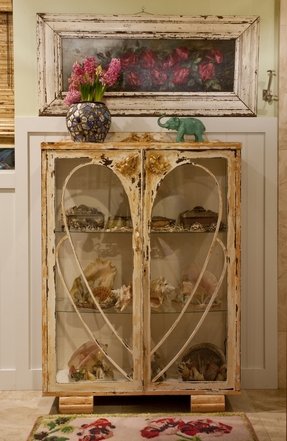 , beautiful bookcase and picture above it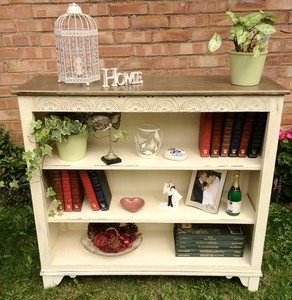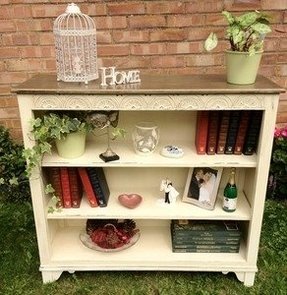 fantastic shabby chic bookcase solid oak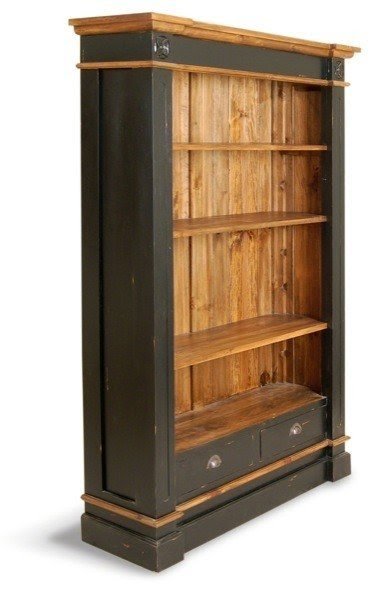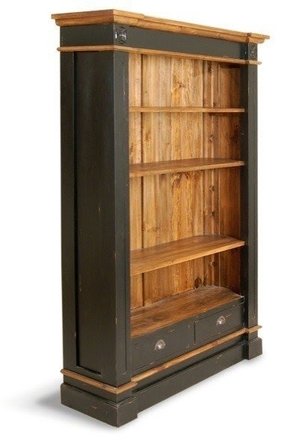 ... Furniture Range > Hand Painted Shabby Chic Distressed Pine Furniture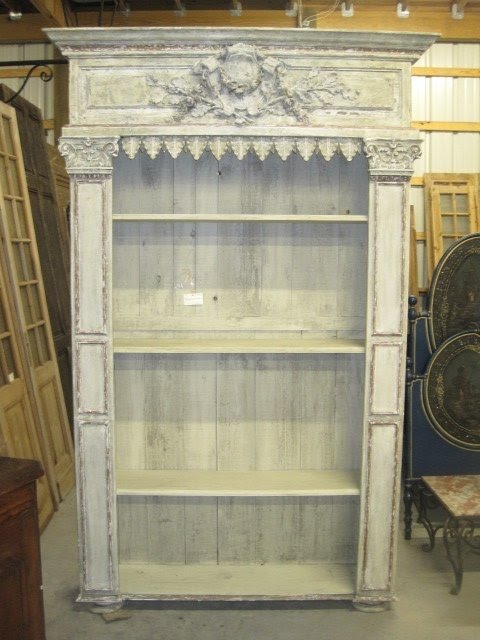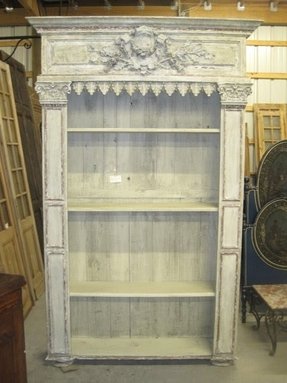 white room decor - Painted Bookcase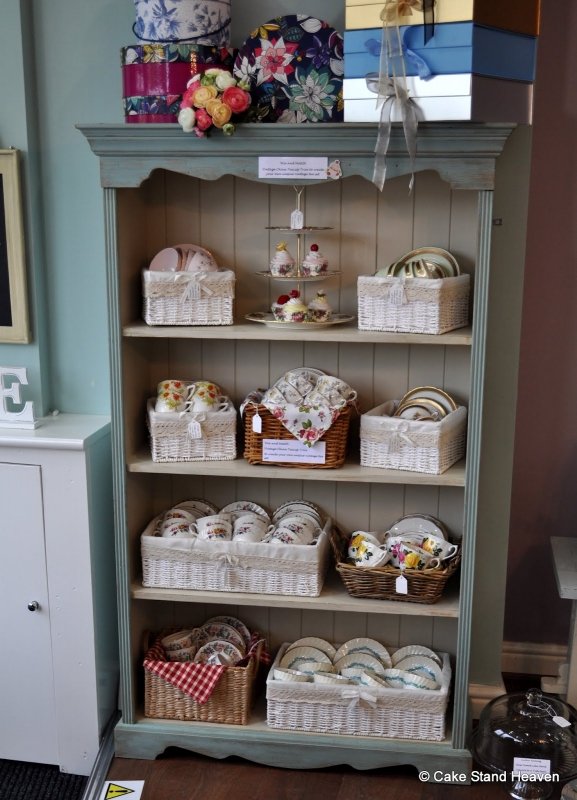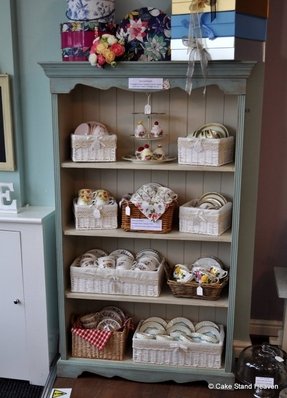 Vintage teacups on a shabby chic bookcase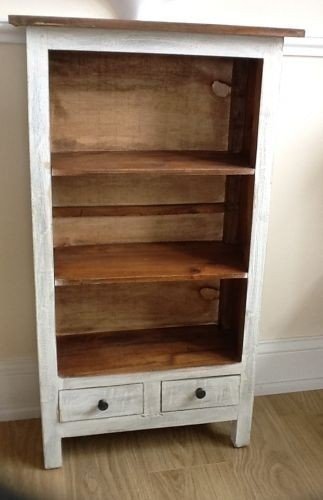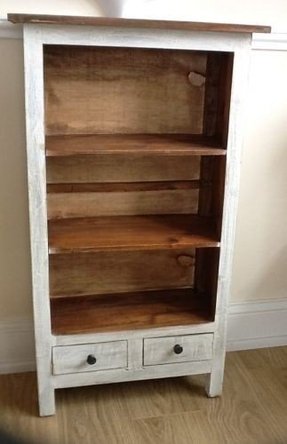 Reclaimed Wood Shabby Chic Open Bookcase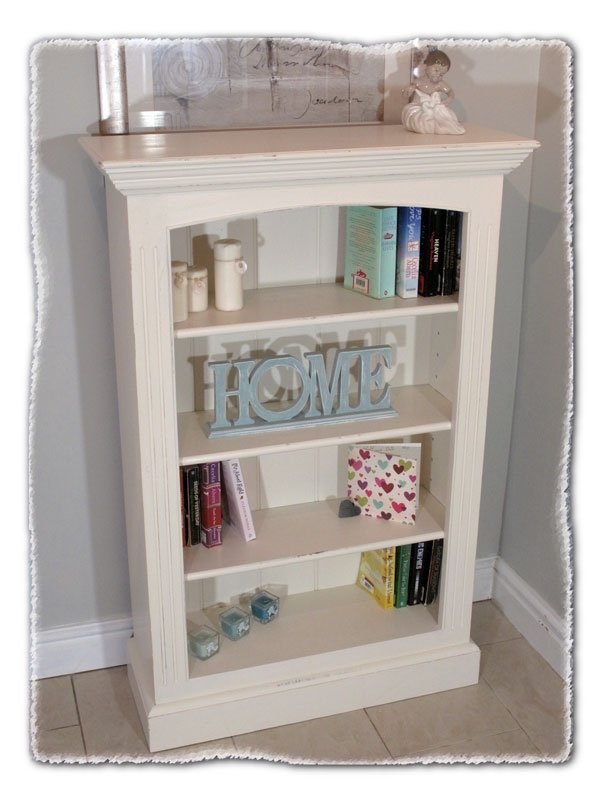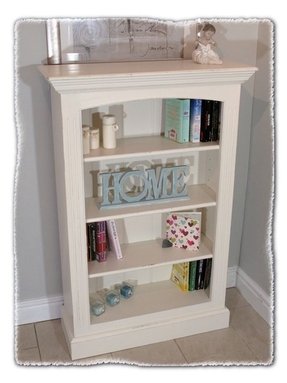 Small Shabby Chic Bookcase.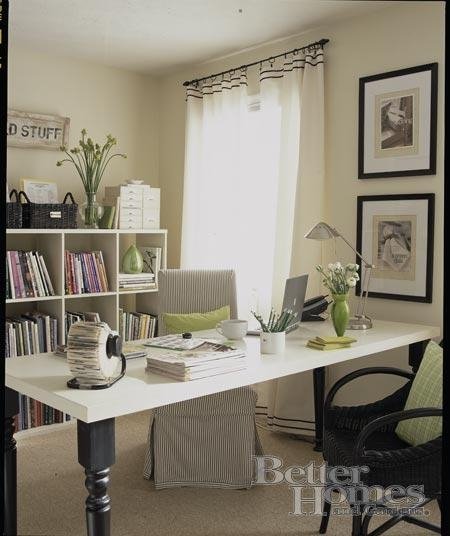 until tomorrow: BHG - Almost shabby chic. white desk, black turned legs, slipcovered chair, bookcase and ...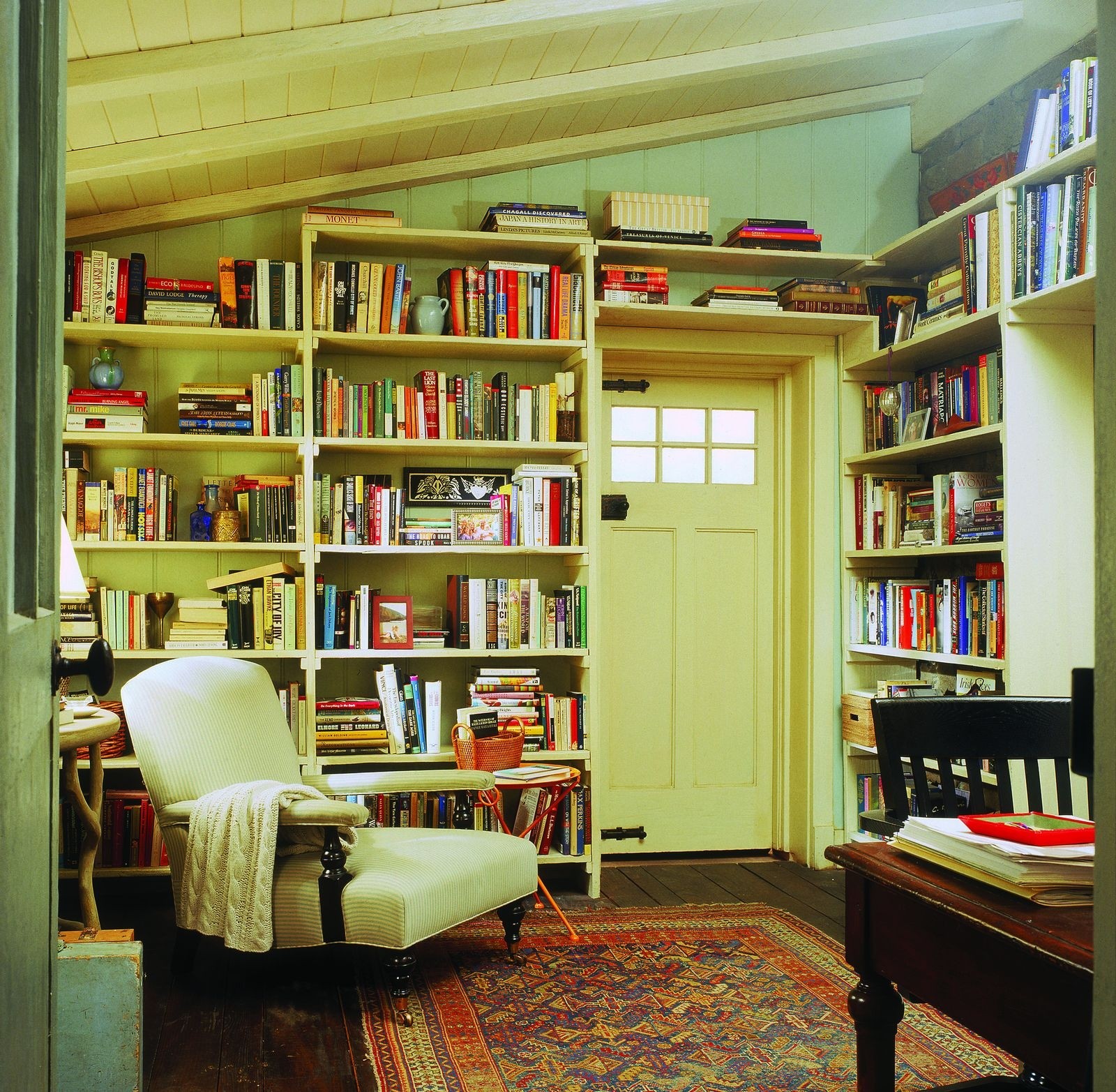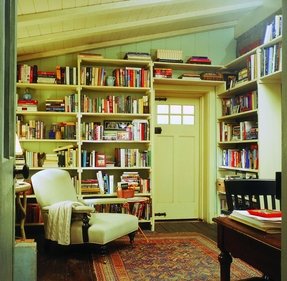 white cream soft sage traditional bookshelf library reading room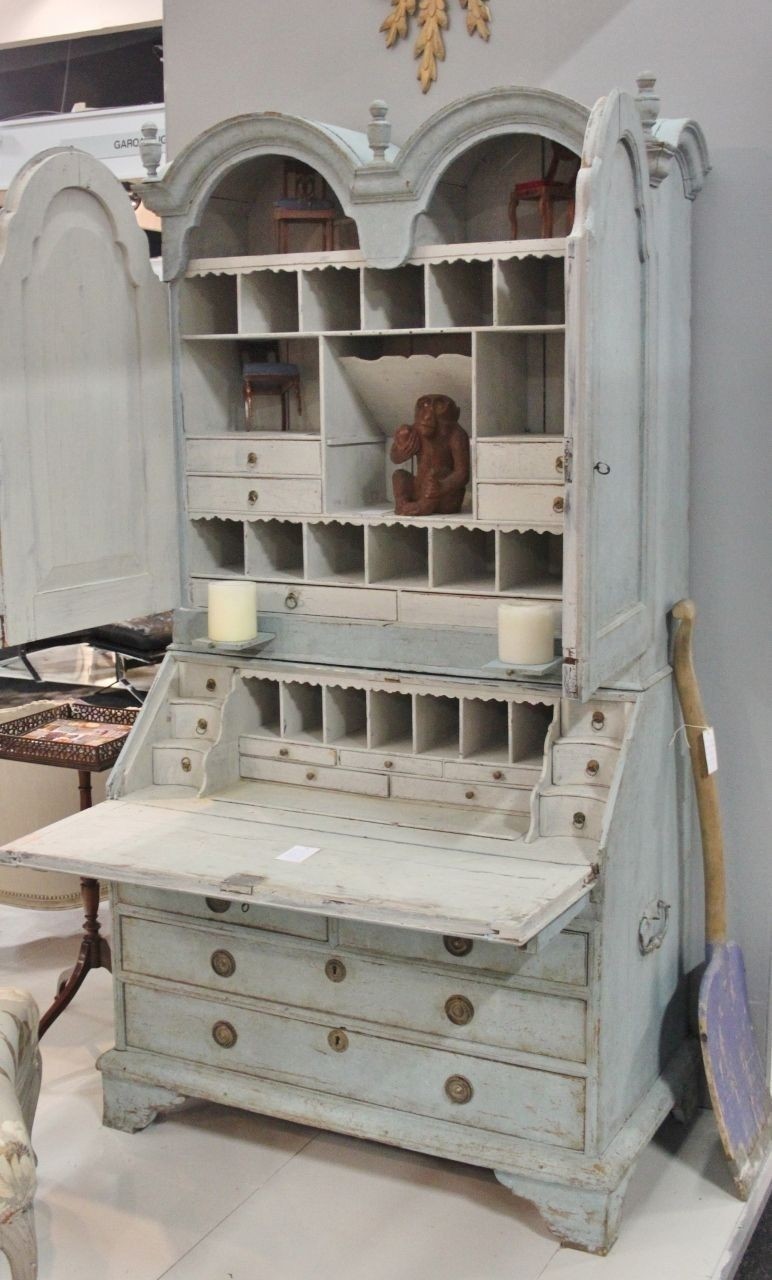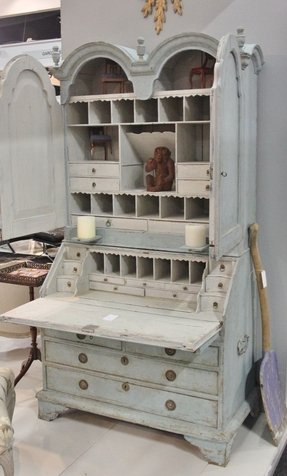 A nice element of furniture for people who are looking for functional and antique stylizations. This one includes many drawers and storage compartments. Its white color and sole decorative elements look nice in any stylization.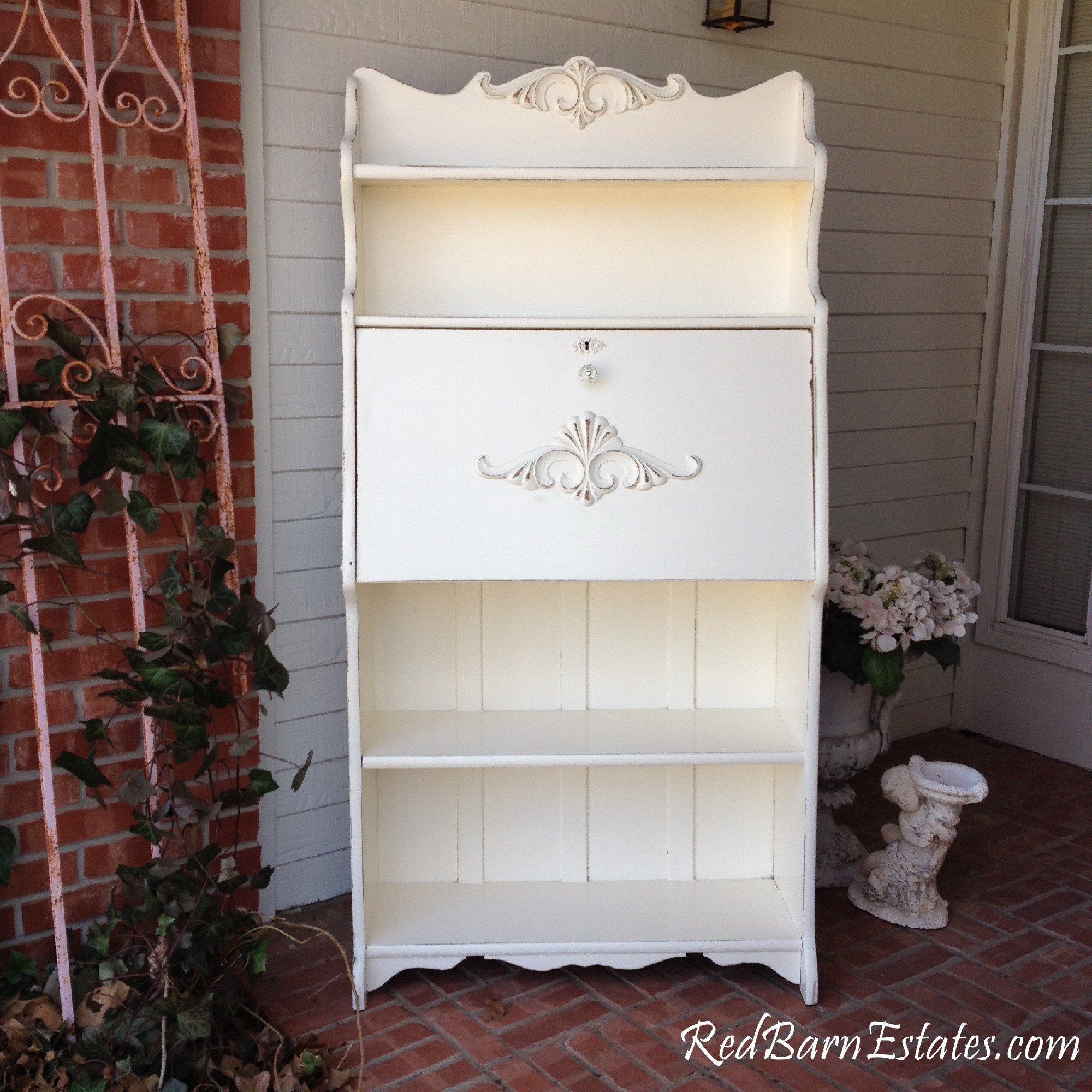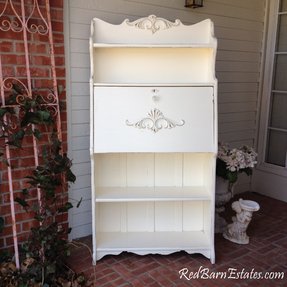 Hey, I found this really awesome Etsy listing at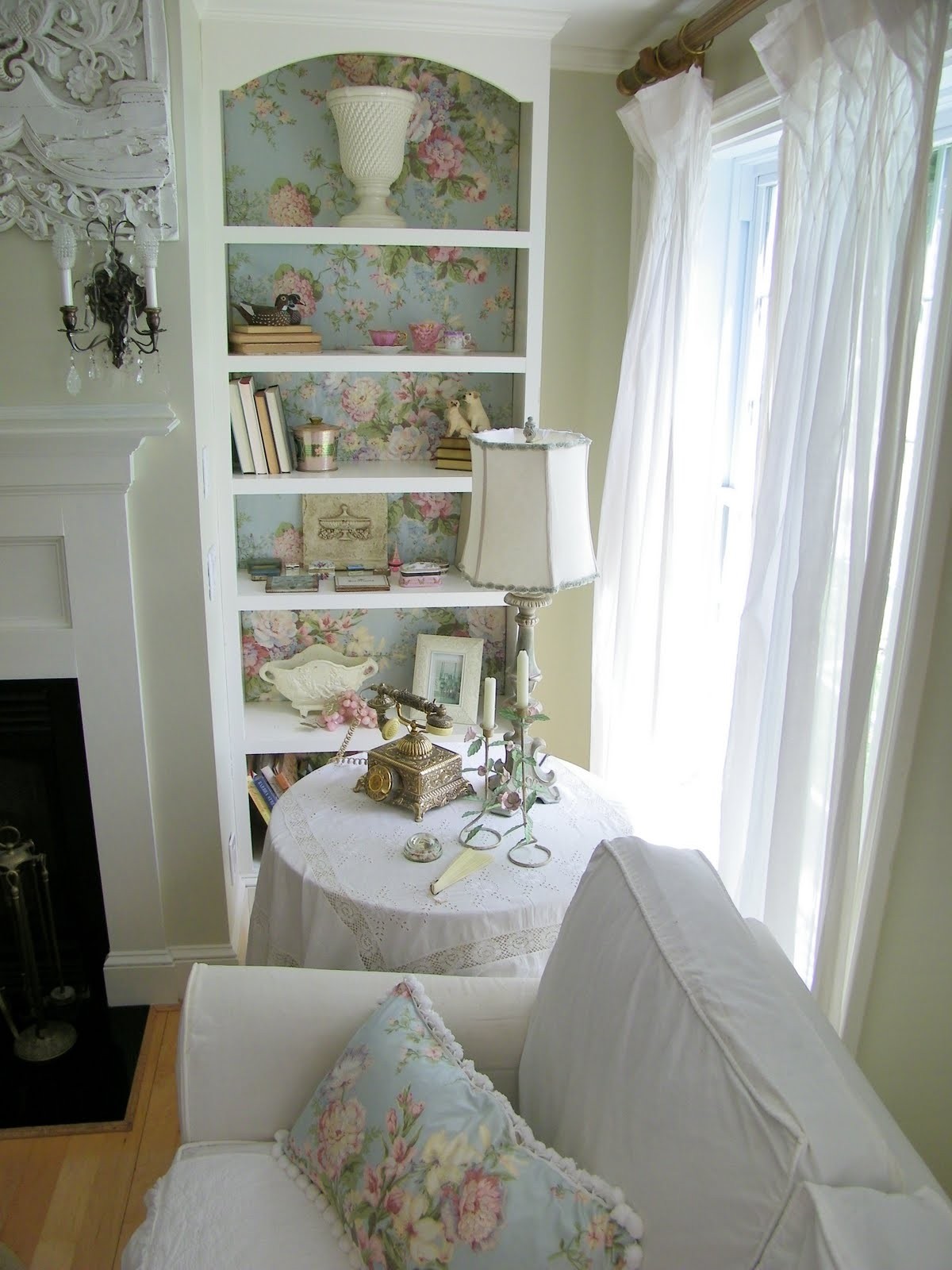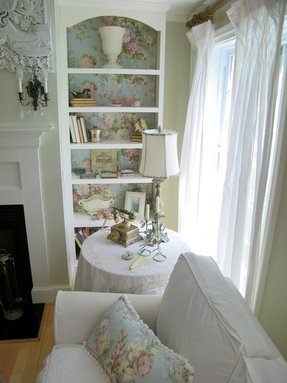 This interior decor is very attractive. It includes many functional and decorative elements finished in neutral white color. A bookcase includes many solid shelves for books, decorations and other items.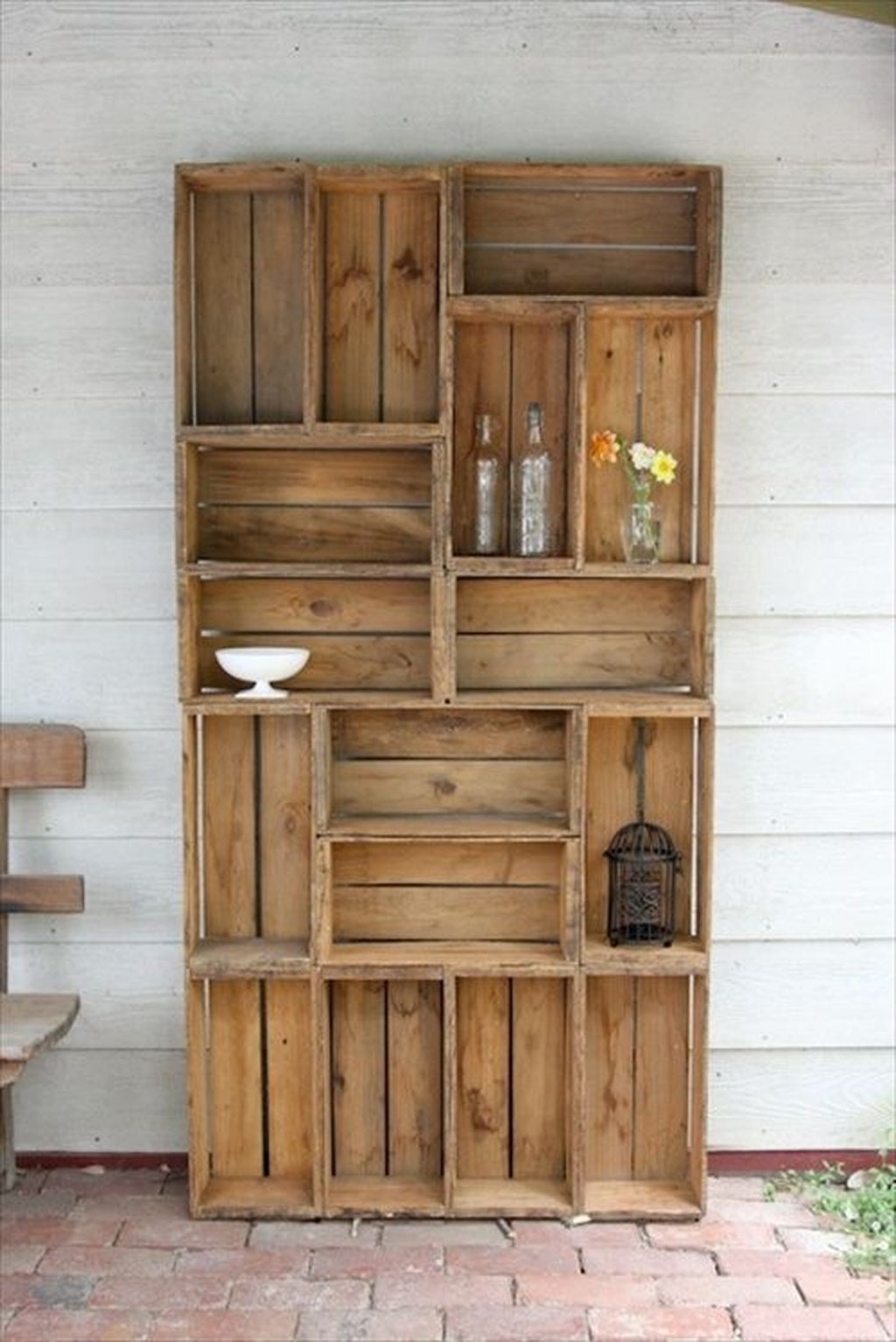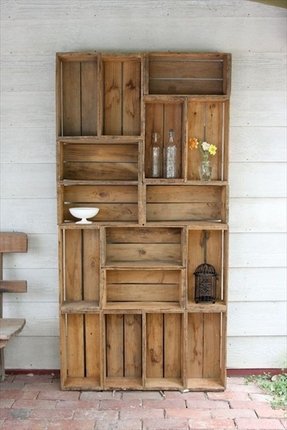 ShabbyChicGallery: Some Shabby Chic DIY Ideas For Your Home!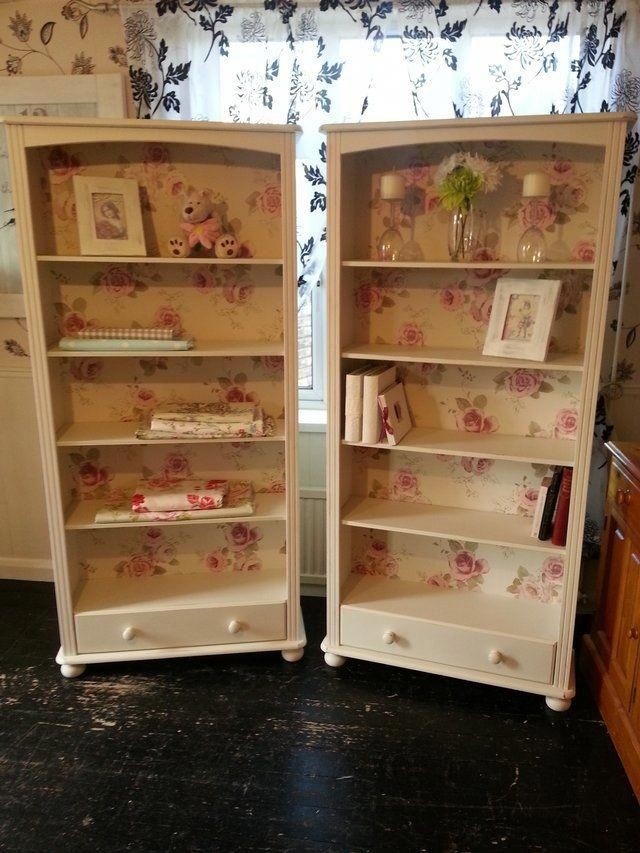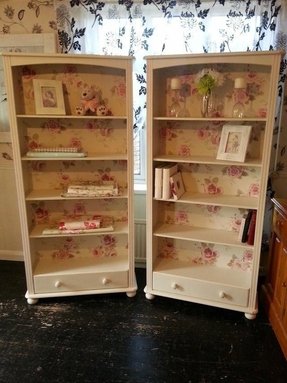 Preloved | shabby so chic bookcase, armoire, display shelves + drawer for sale in Leicester, Leicestershire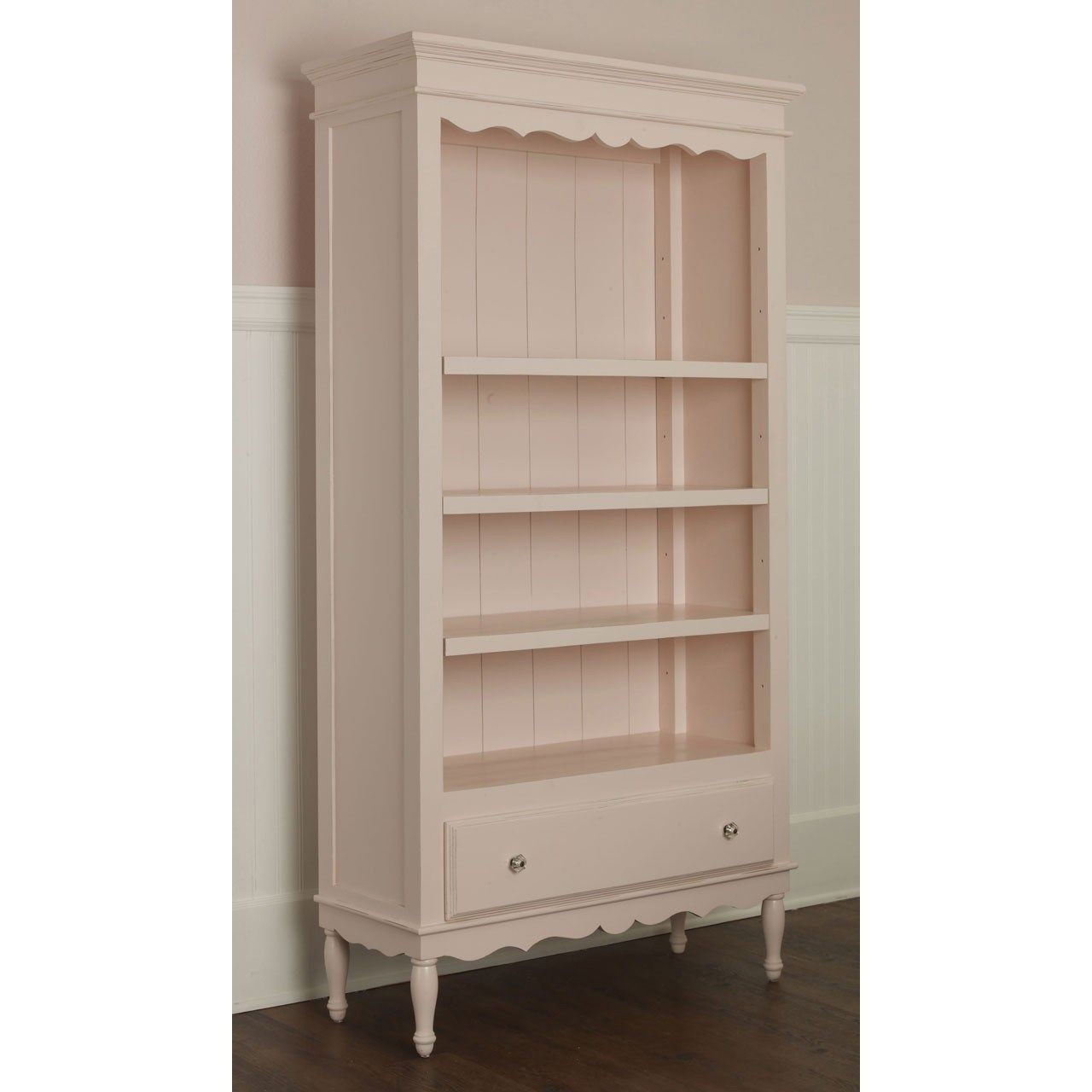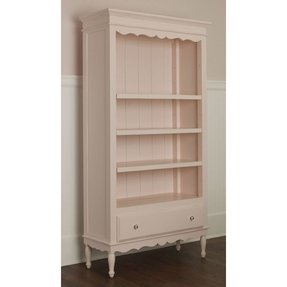 Kids Bookcases
This is a very original bookcase that features a very interesting color and stylization. This construction includes plenty of space on shelves. What is more, the product has also got a spacious storage drawer.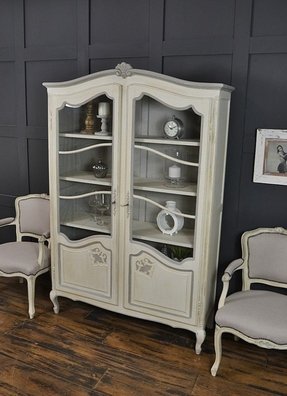 Shabby Chic French Glazed Bookcase (White, Grey)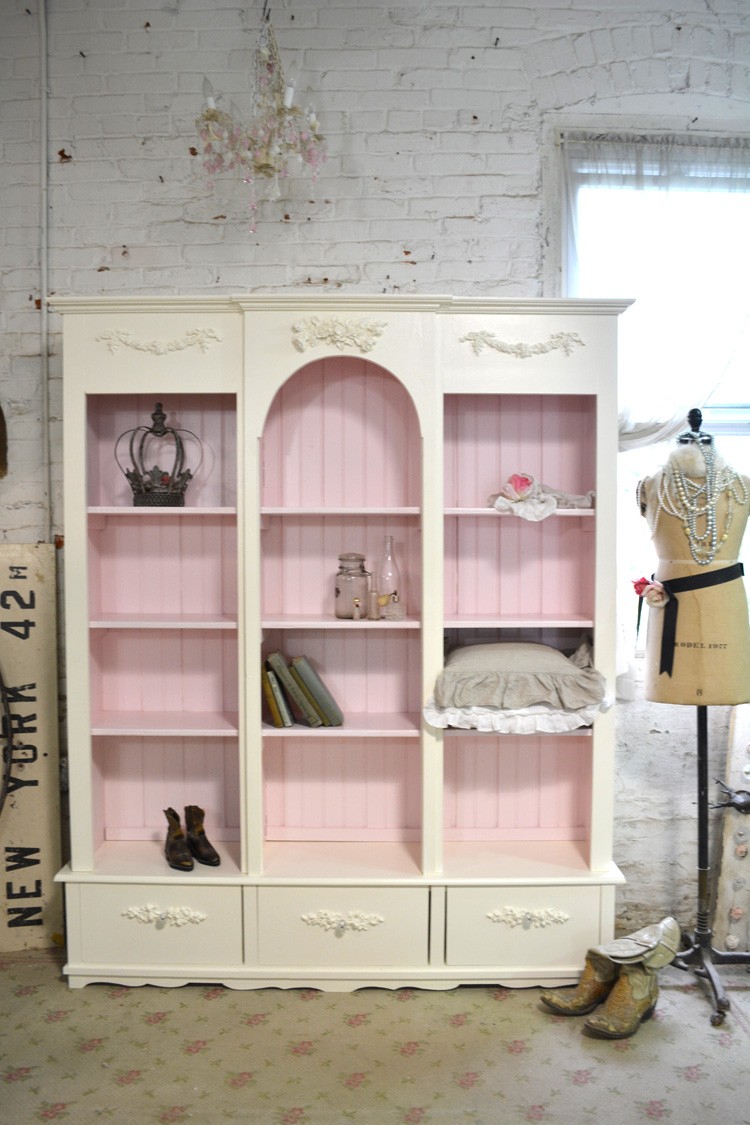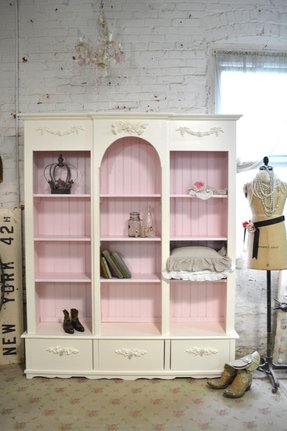 Painted Cottage Chic Shabby White Handmade by paintedcottages, $995.00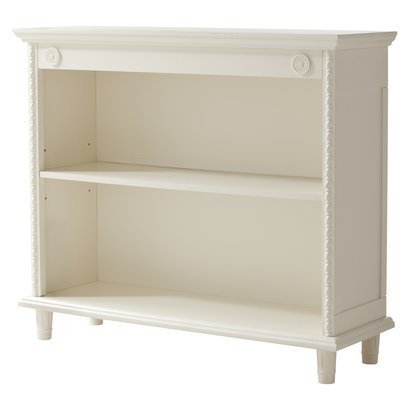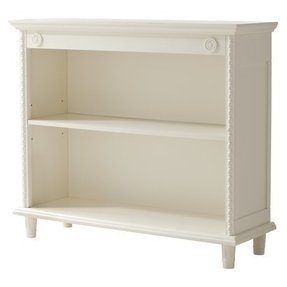 stand for play room