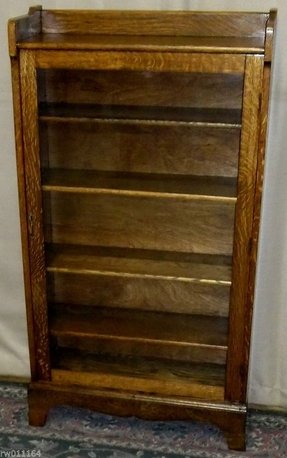 ANTIQUE Rustic Tiger Oak Bookcase, Glass Door, 5 Levels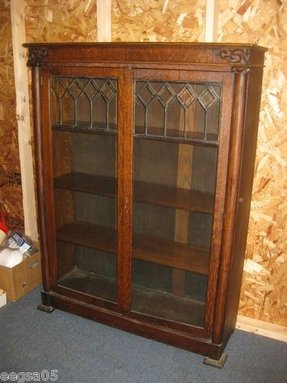 This oak bookcase with glass doors constitutes a fabulous proposition for all, who look for an enchanting antique furniture. Its 4-tier construction can be a perfect display for your dinnerware or glass collection.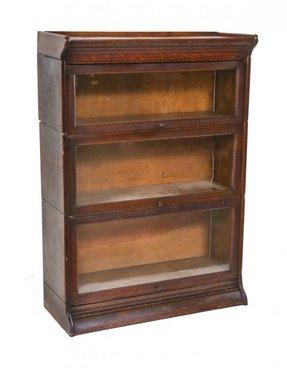 original early 20th century american factory office varnished oak wood three-unit stackable "barrister" bookcase with plate glass doors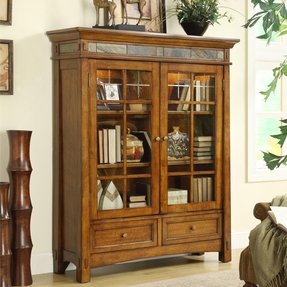 Traditional bookcase with two drawers and glass doors. The hardwood frame is covered with genuine oak veneers, and the top part of the piece showcases unique stone tiles detailing that breaks the mould.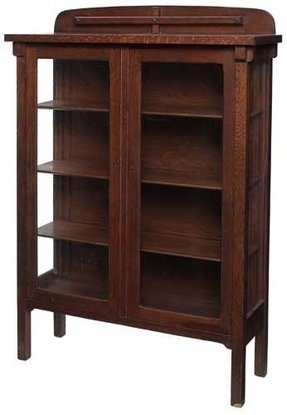 Arts & Crafts Bookcase-Cabinet. Quartersawn Oak with Glass Doors & Side Panels. America. Circa 1900.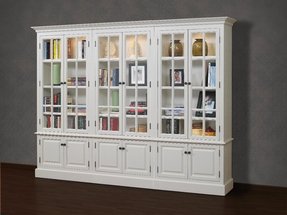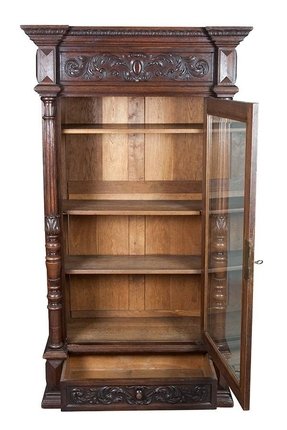 Elegant bookcase with glass doors. Construction is made of wood with antique finish. It is fitted with drawer and 4 shelves for storing books or display decoration. Application in the living room, bedroom and others interiors as needed.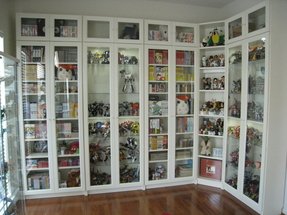 Talk about a place to put all of our cool geeky stuff. BUY THESE BOOKCASES! They are awesome. We just bought a set in ebony - well made and very easy to assemble.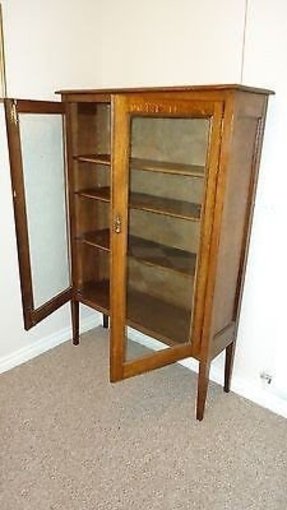 Made from stylish oak, this display case with double glass doors enchants with its traditional design. 5-tiered construction offers a considerable storage space for one's books or photos and other treasures.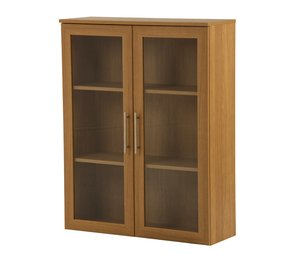 Why not go for a bookcase with the glass doors to better display your book collection and at the same time ensure that the books themselves are safe and protected from the dust and light, so that they won't fade.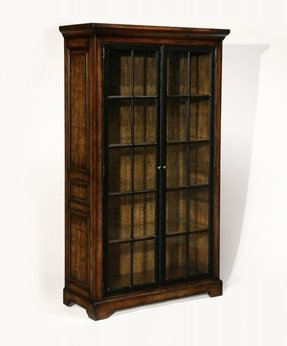 Denver 77" Curio Bookcase
Traditional free standing cabinet for books or other collections. Made of wood with a dark brown finish. It has a 2-wing glazed hinged door, top moulding and low sturdy legs. Functional and spacious, with 4 wooden removable shelves.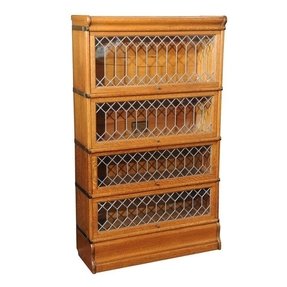 Early 20th century presents to us this oak bookcase with glass door and what is most important - metal braid on each drawer. Lead glass added to this is the golden color of the oak, this is how a very interesting chest of drawers arises.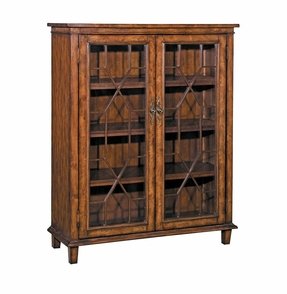 This bookcase offers its users a very solid wooden construction with a nice oak finish. It provides plenty of space for books and other items on its shelves. This item also features solid and attractive glass doors.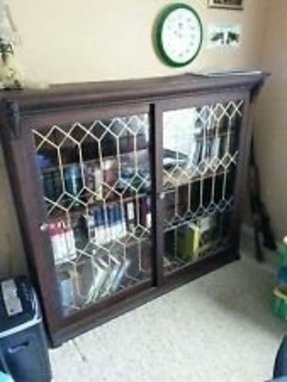 This oak bookcase with leaded glass doors comes from the 1900's, representing an early antique quarter sawn. Brown, solid, wooden finish brings in traditional charm and warmth to one's living or dining room.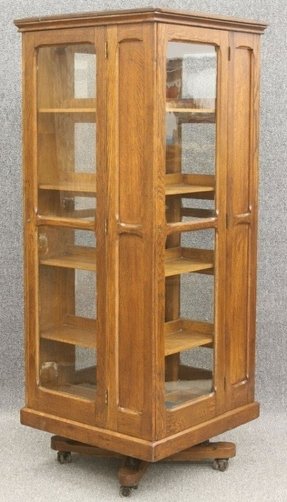 8112: OAK REVOLVING GLASS DOOR BOOKCASE early 20th cent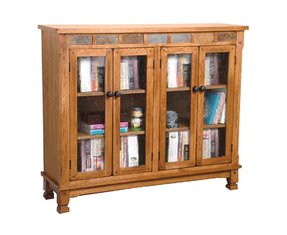 Bring vintage accents to your home decor by using this fine bookcase with 2 pairs of clear glass panel doors. It's crafted of durable wood in an oak finish, offering 4 adjustable shelves for books and decorations.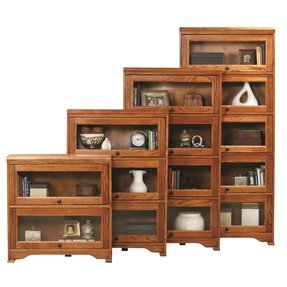 Oak Ridge Lawyer Bookcase
If you love classical and vintage style solutions, you definitely need to check out this perfect stylish bookcase. You will totally enjoy its functionality and brand new design brought straightly to your flat.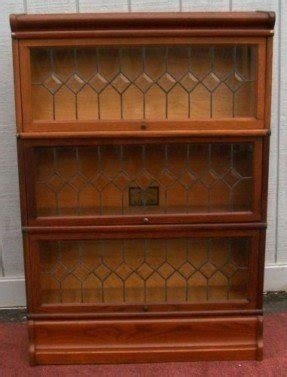 Globe Wernicke Oak Stacking Bookcase with 3 Leaded Glass Door Sections ...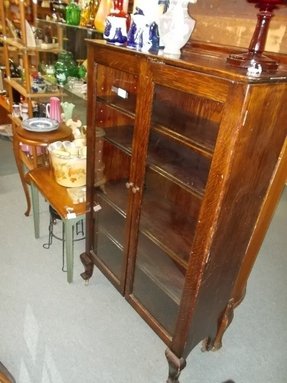 Presented here is an antique Oak Bookcase with glass doors. It has 5 shelves counting the bottom of the case and is mounted on small wheels. You can see this aged beauty in booth 20 at the KC Brass Armadillo, 888-847-5260. Please call us to ensure availab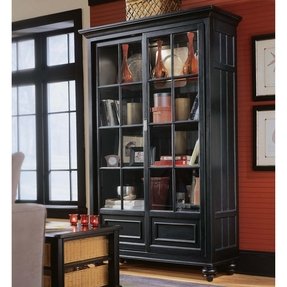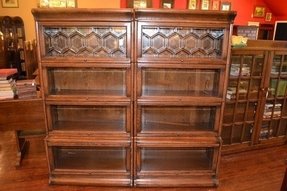 Pair of Mission Oak Barrister Bookcase with by OakParkAntiques, $1750.00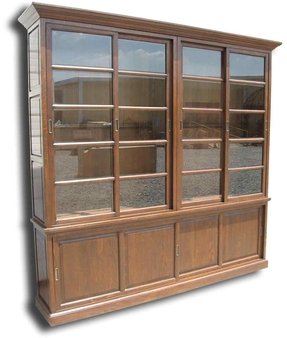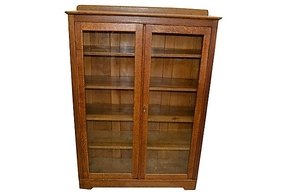 Are you looking for the high quality and beautiful bookcase? We've got exactly what you need. This one features the golden oak finish, glass doors and four shelves for your books and accent pieces.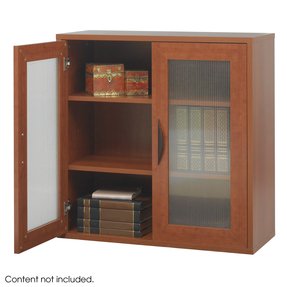 Apres Modular Storage Two Door Cabinet
Modular storage cabinet with two doors and design which perfectly fits executive offices, managers offices, reception area, etc. The cabinet can hold up to 75lbs and has adjustable, 2.5 inches thick, shelf.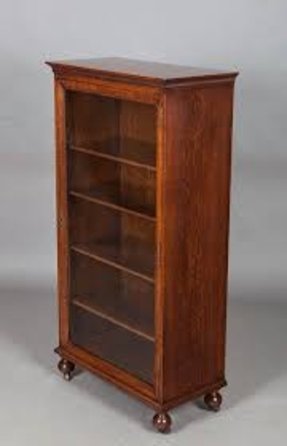 Deriving from the 1940s, this antique bookcase with glass doors delights with its traditional appeal, embellishing all classic interiors. Beautiful oak finish provides solidness for years.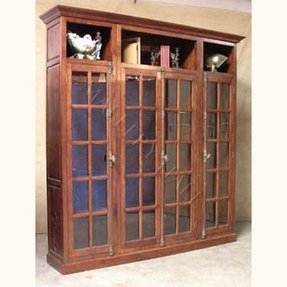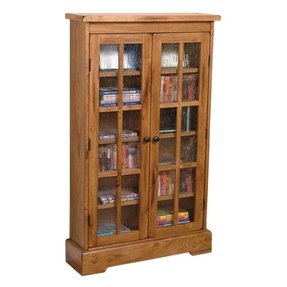 This rustic oak closed bookcase CD cabinet features a country inspired look with wood panes and rainfall glass doors.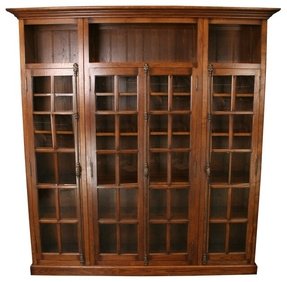 ... Oak Bookcase Four Glass Doors Consigned Antique traditional-bookcases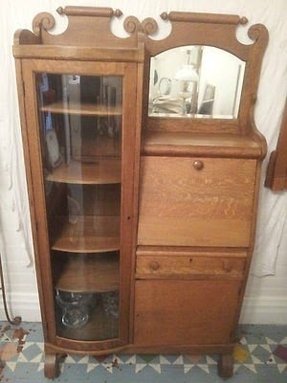 Oak Secretary Bookcase With Curved Glass Door
This oak secretary bookcase sports the curved glass door and will make for just the ideal addition for organizing your china collection or simply adding some more storage space in your interior. It comes with the two spacious compartments as well as the five shelves.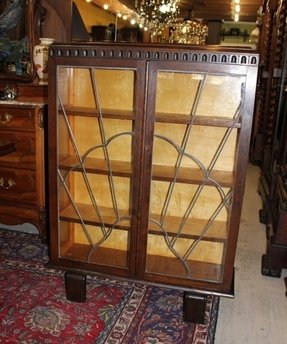 Beautiful Antique English Oak Art Deco Glass Door Bookcase With Leaded Glass
Bookcase made of wood. It is fitted with glass doors and finished with openwork pattern. Contains 4 shelves arranged vertically. Suitable for storing books, display decorations and more.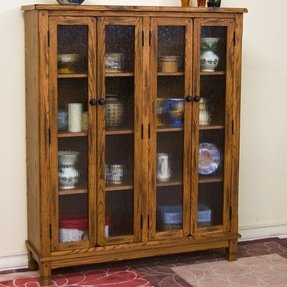 Sedona 60" Bookcase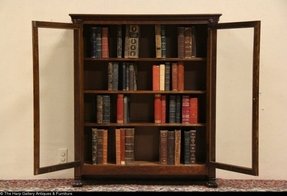 Details about Oak 1900 Antique Bookcase, Original Wavy Glass Doors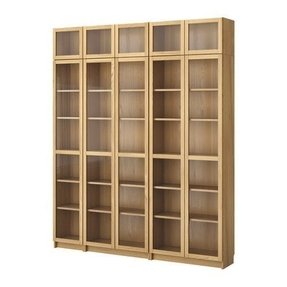 Home / Living Room / Bookcases / BILLY system Combinations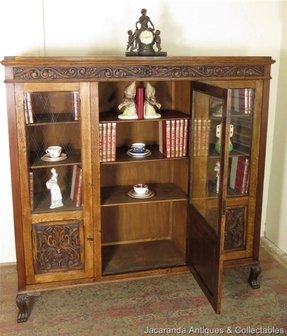 french bookcases with glass doors | Antique French Oak Bookcase with Bevelled Glass Doors Bookcase ...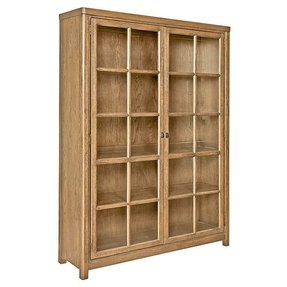 Cabinet-style bookcase in woodstone with two doors. Product: BookcaseConstruction Material: Oak solids and ven...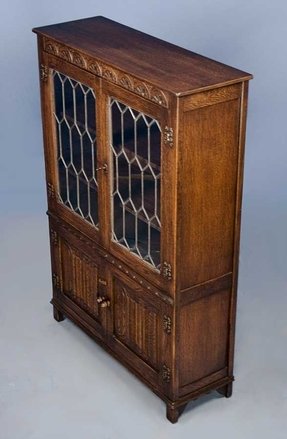 The oak traditional bookcase with glass doors. The front has been delicately handcarved with the geometrical floral patterns. This kind of furniture looks the best in the set of the same style decorations.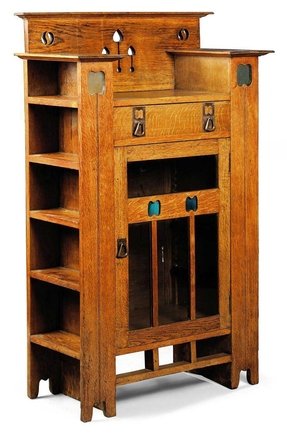 Hand-crafted from solid wood and bathed in an oak finish, the vintage bookcase offers multiple compartments, 1 frieze drawer, and 1 clear glass door cabinet. Designed in the 1900's, the bookcase measures 4 1/8'' H x 33.5'' W x 16'' D.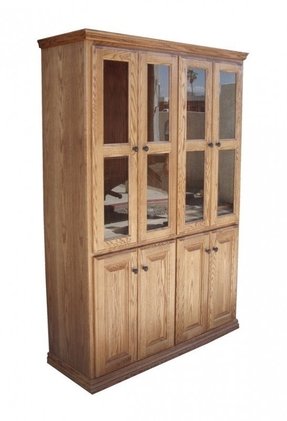 Traditional Oak Bookcases with Full Doors - glass & wood 48" W, 17" D in heights 72" & 84"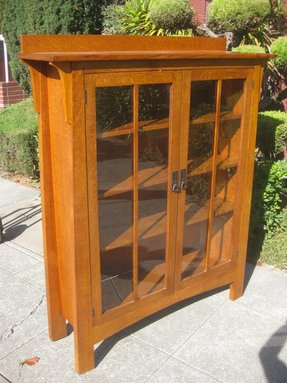 SOLD - Mission Oak Bookcase with Glass Doors - $275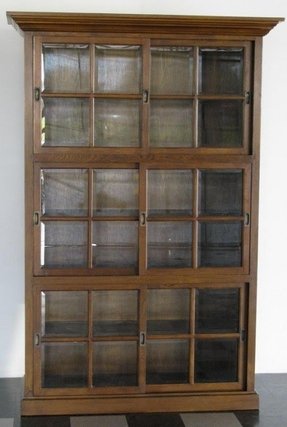 Oozing with vintage design and sturdy Oak wood construction, this bookcase will bring old-fashioned flavor to your den or office. It has 3 cabinets - each covered with a pair of double clear glass panel doors, and 1 adjustable shelf inside.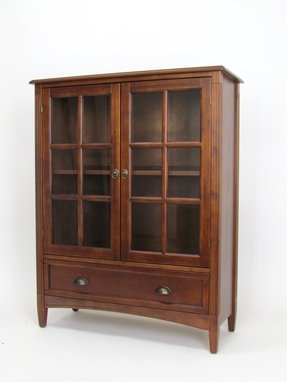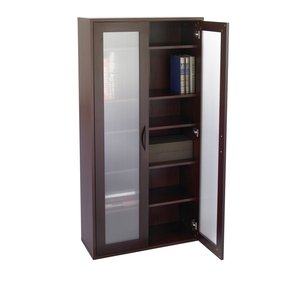 Apres Modular Storage Tall Cabinet