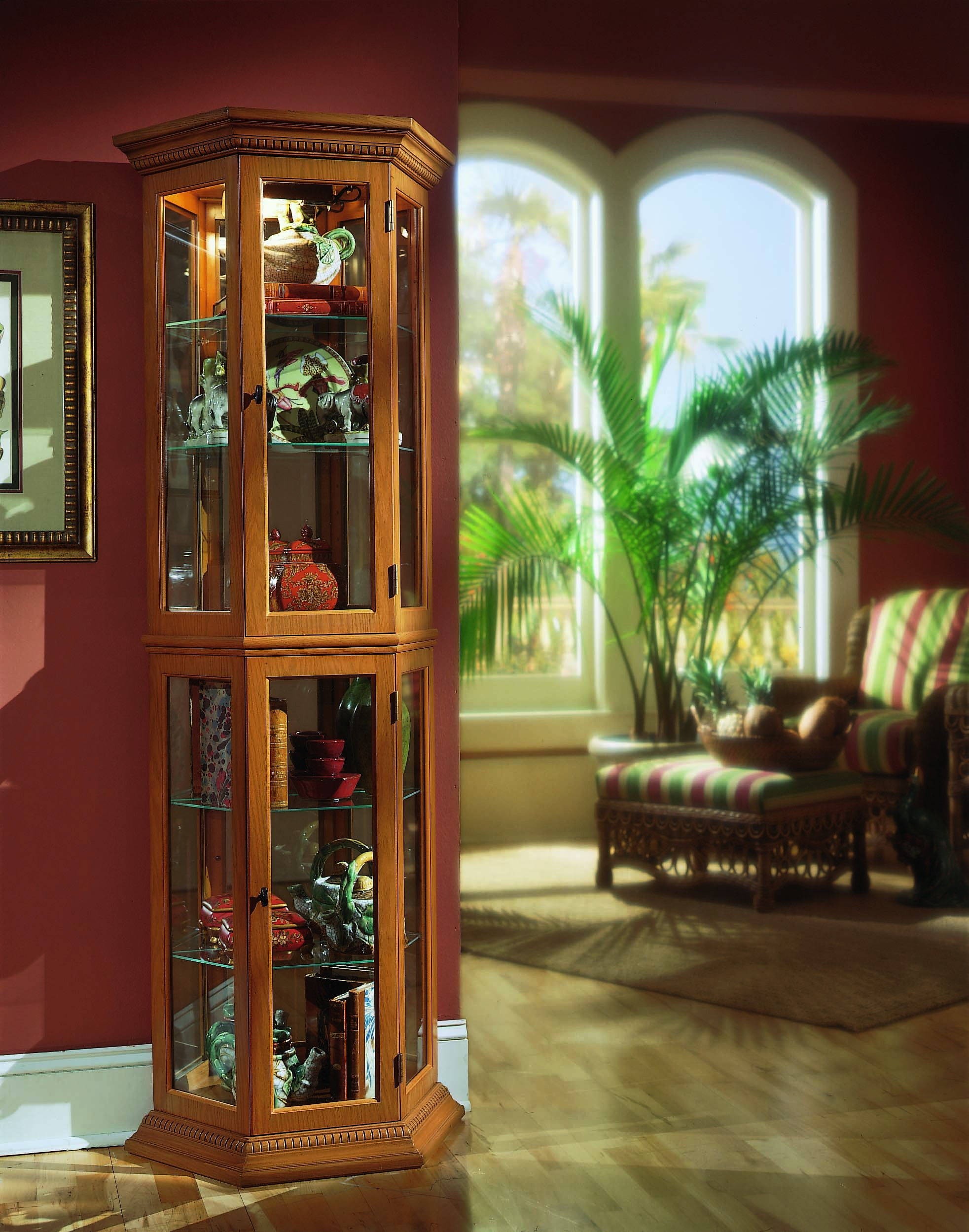 Keepsakes Curio China Cabinet
This Curio China Cabinet in Oak Finish is characterized by a solid wood frame, a mirrored glass back, and 5 glass shelves (4 are adjustable). The cabinet also features 2 functional doors and lighting at the top level.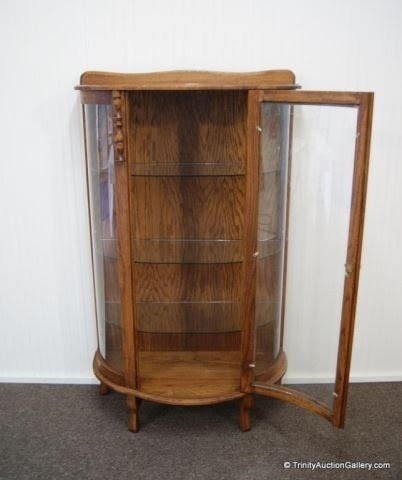 Click Main Image to Enter / Exit Image Fullscreen Mode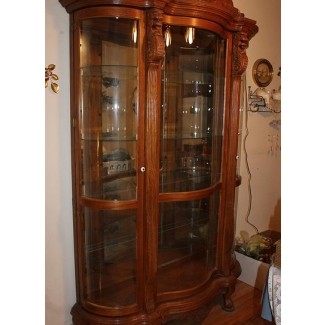 Your living room, den, or office can be easily enhanced with this antique curio cabinet, crafted from solid oak wood, with clear glass panels embedded in the front part of the frame. Inside, there are 4 adjustable shelves, also made of clear glass.