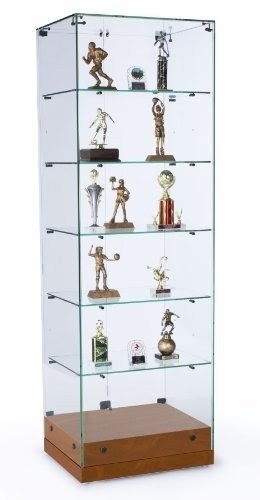 A display case made of glass. It's frameless so nothing distracts from objects put inside. It features five adjustable shelves with a brown, wooden base that makes the whole structure very stable. It's perfect to put there all the things you're proud of.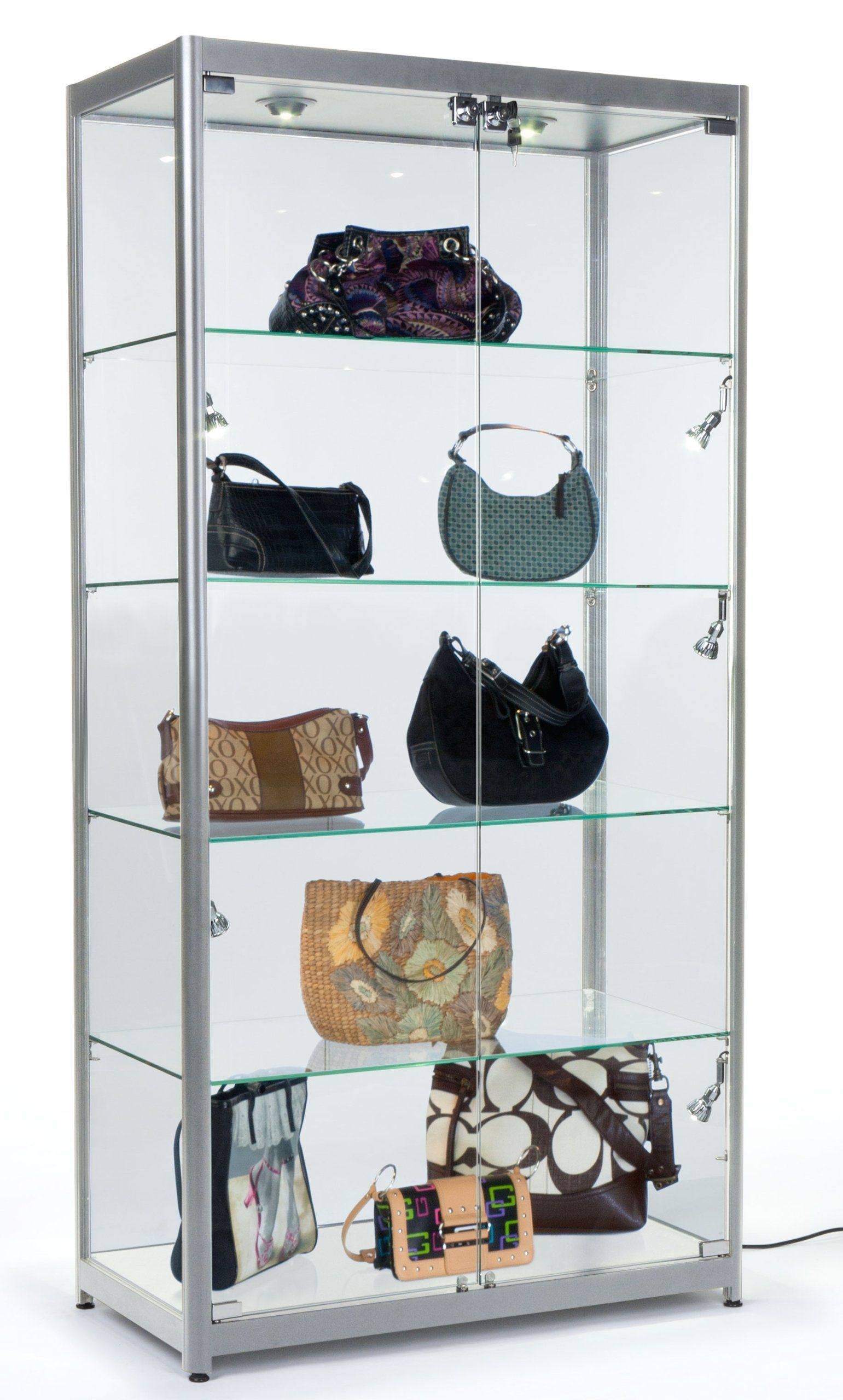 Tempered Glass Curio Cabinet With 8 Halogen Lights, 78 x 40 x 16.5 ...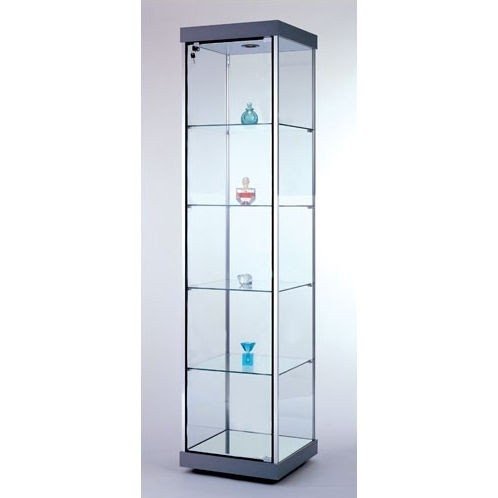 glass curio cabinet | eBay – Electronics, Cars, Fashion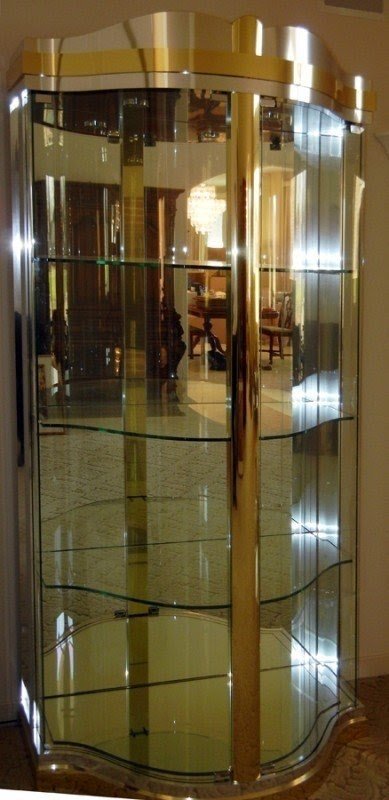 030052: BRASS, CHROME & GLASS CURIO CABINET, H 84",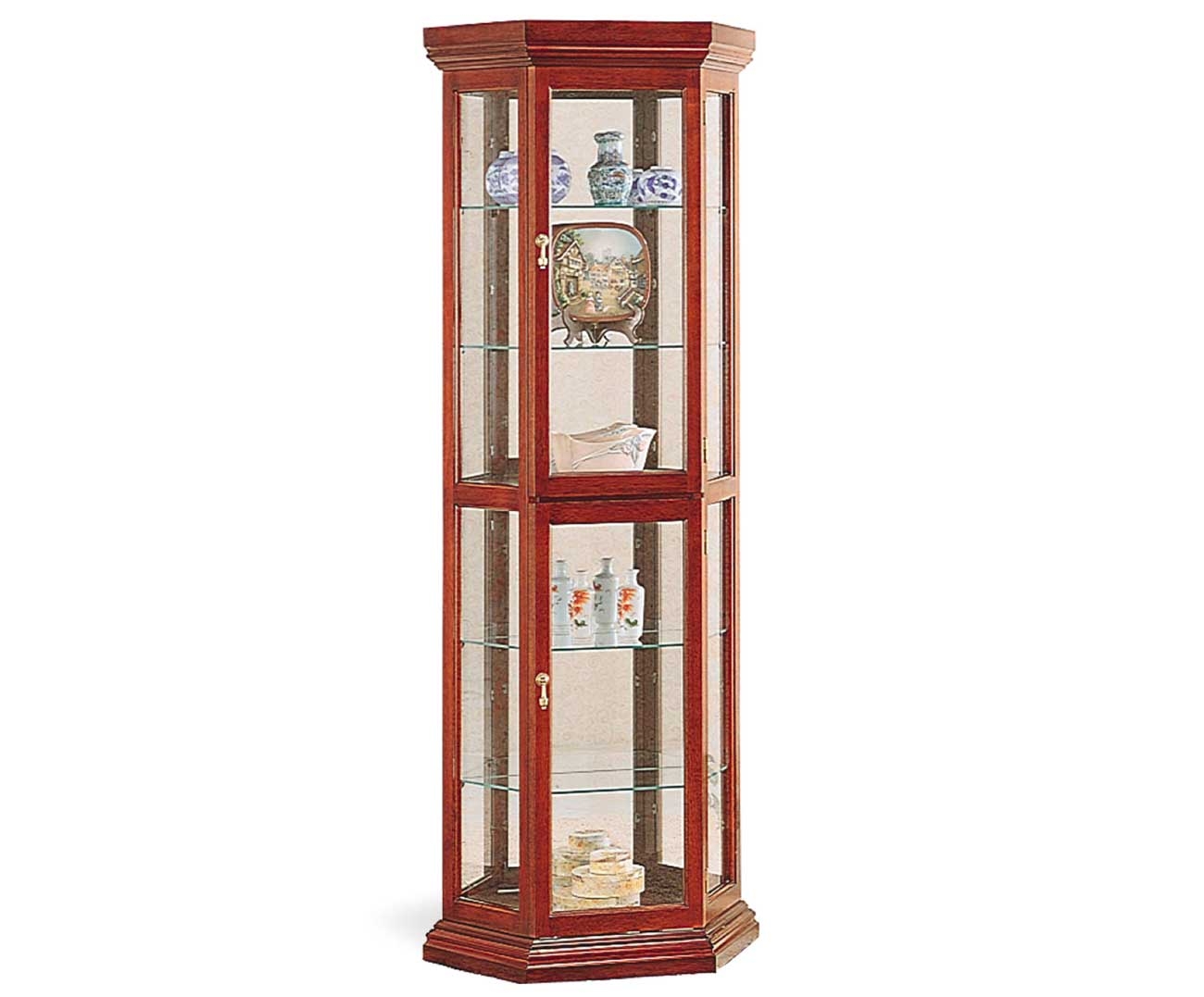 Glass Curio Cabinets for Luxury Decoration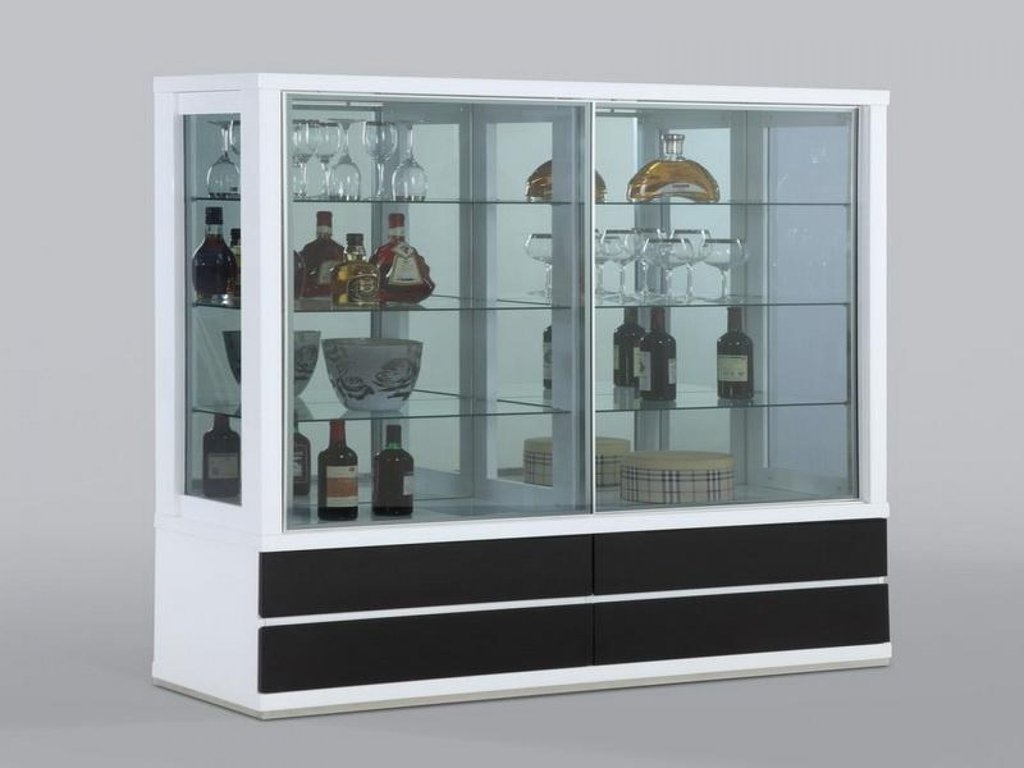 Glass Curio Cabinets Curio Cabinet Glass Doors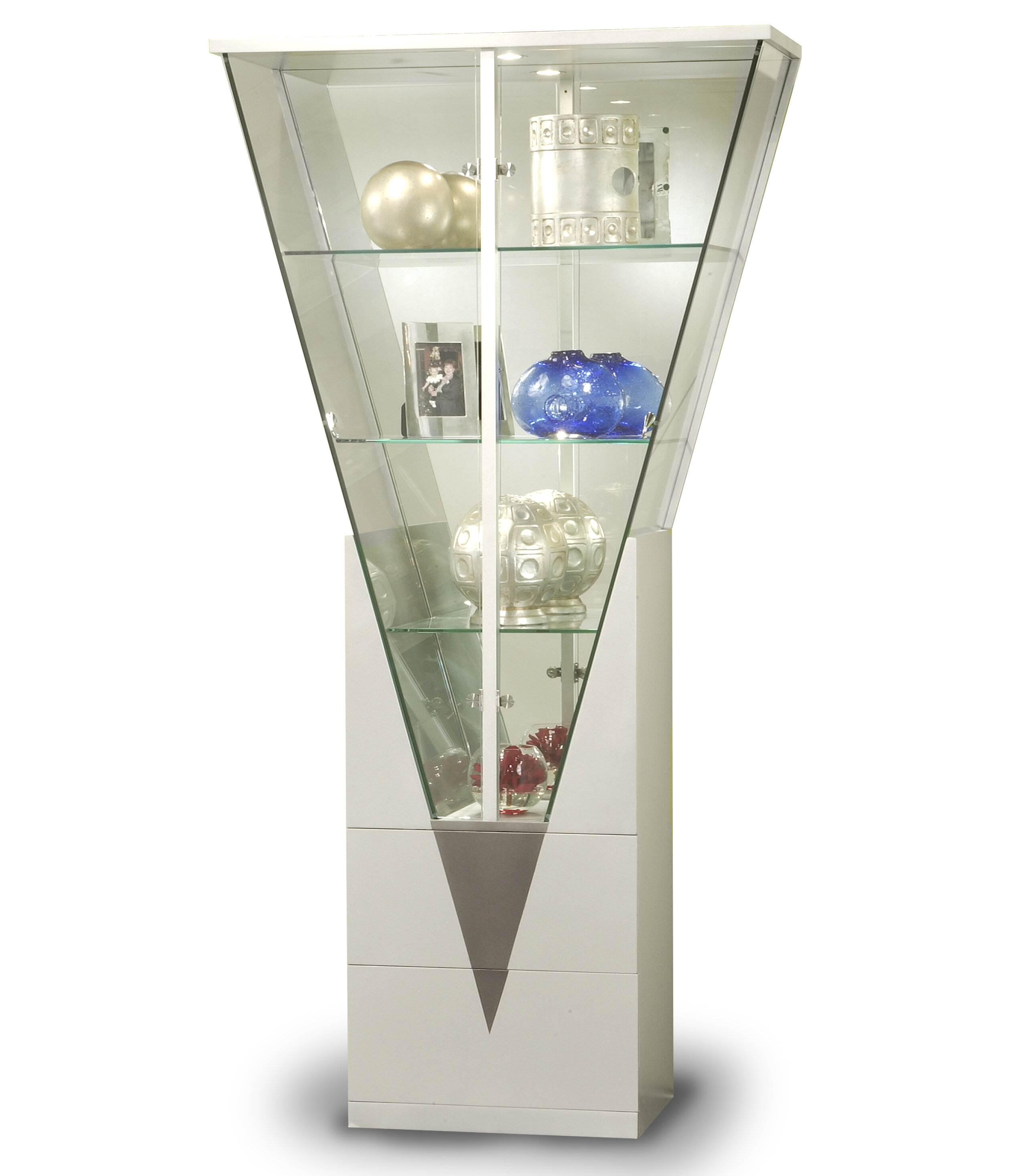 Curio Cabinet with Mirrored Interior Finish: Silver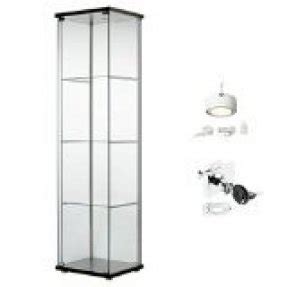 Display cabinet featuring lighting, glass door and appealing , modern design. The cabinet is great for displaying personal collections or items for sale. This makes it applicable for both, commercial and home use.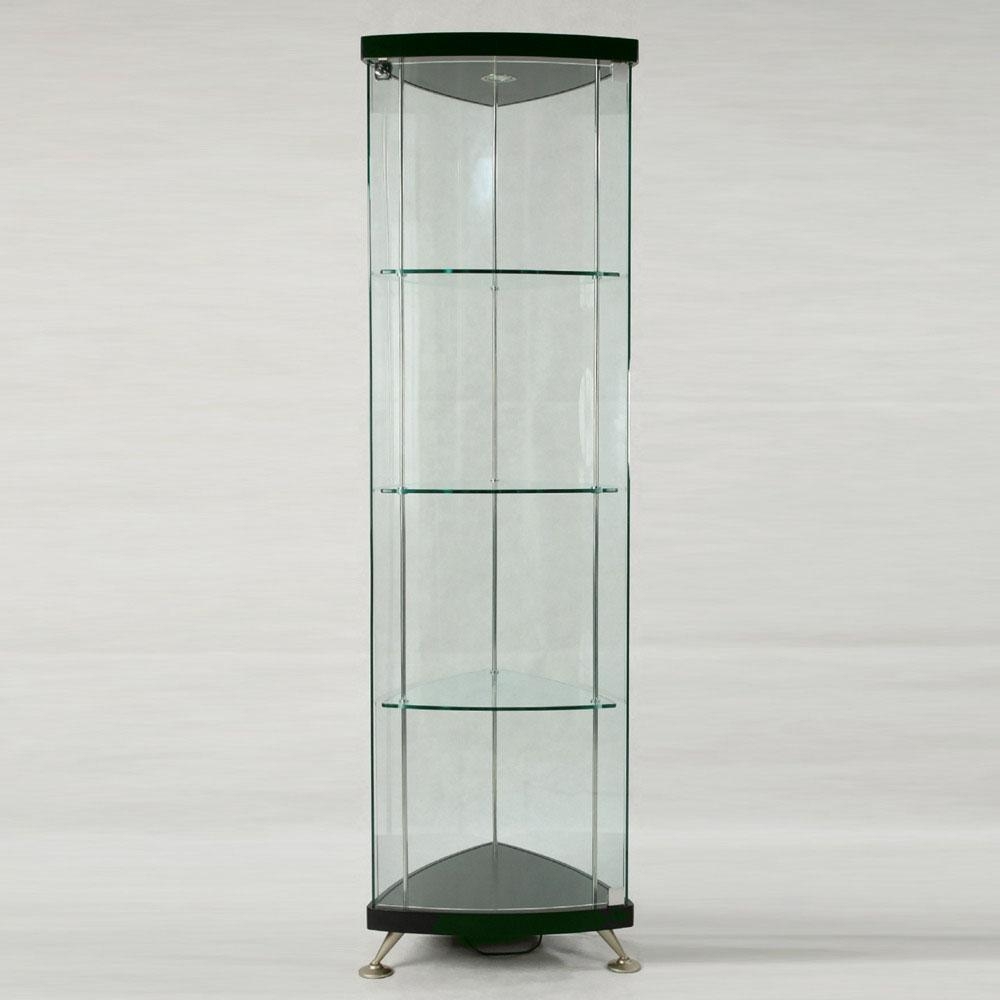 ... glass curio cabinet in black uniquely shaped triangular glass curio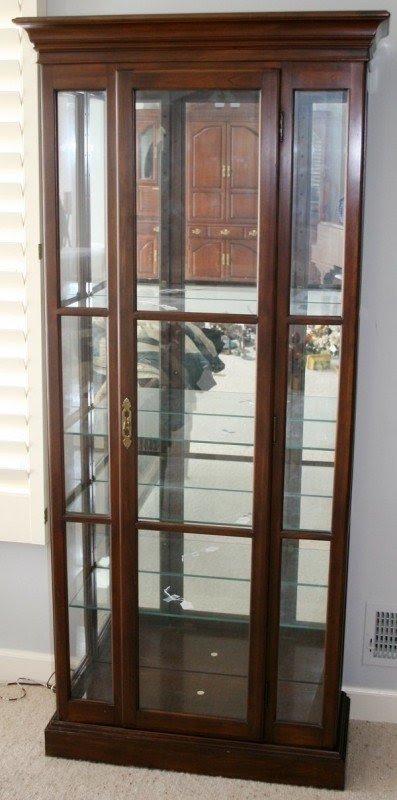 Finished in Mahogany wood, this glass curio cabinet constitutes a perfect display option for one's traditional interiors. Comprising 3 tiers, it will offer enough space for favourite vases, dinnerware set, precious photos or other valuable belongings.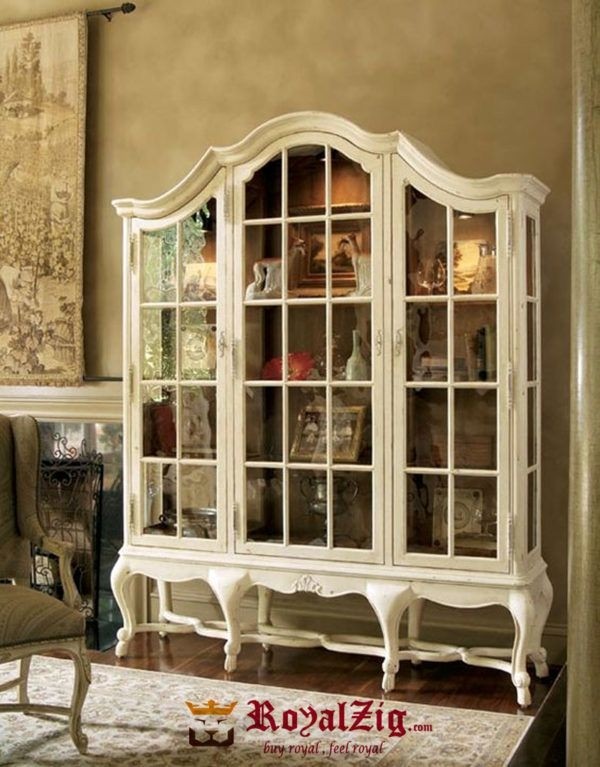 This retro-style French Curio Cabinet made of wood and glass is the perfect option if you are looking for something stylish for your room. It provides big amount of storage and brings the unique atmosphere to your interior.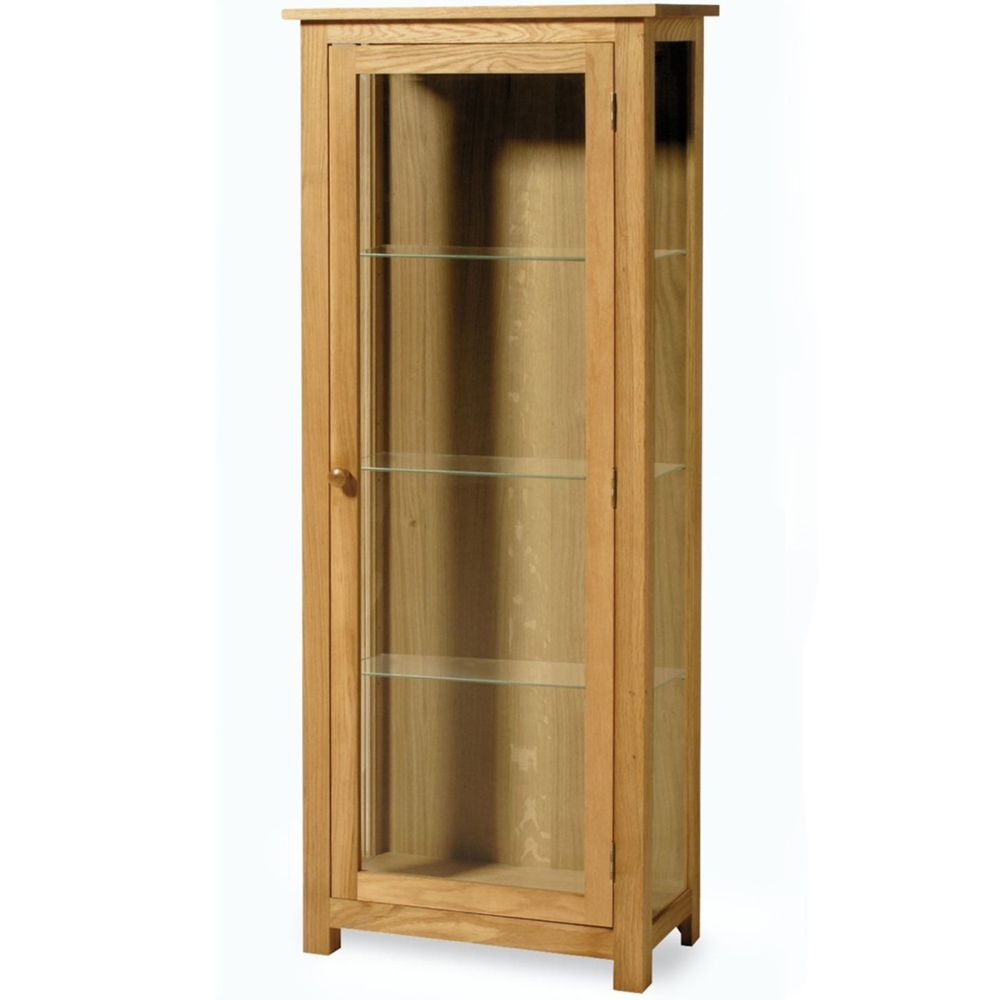 Oregon Oak Glass Display Cabinet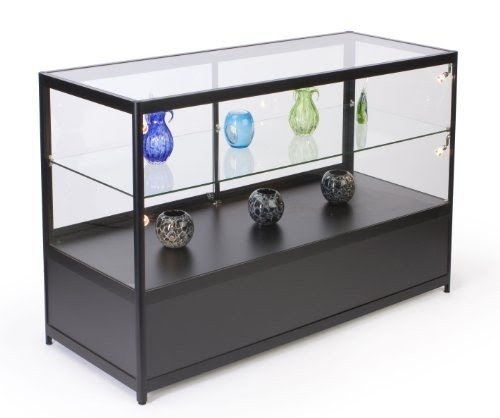 Tempered Glass And Black Aluminum Frame Display Cabinet, 60 x 38 x 23-3/4-Inch, With Locking Doors, Storage Space And 4 Halogen Lights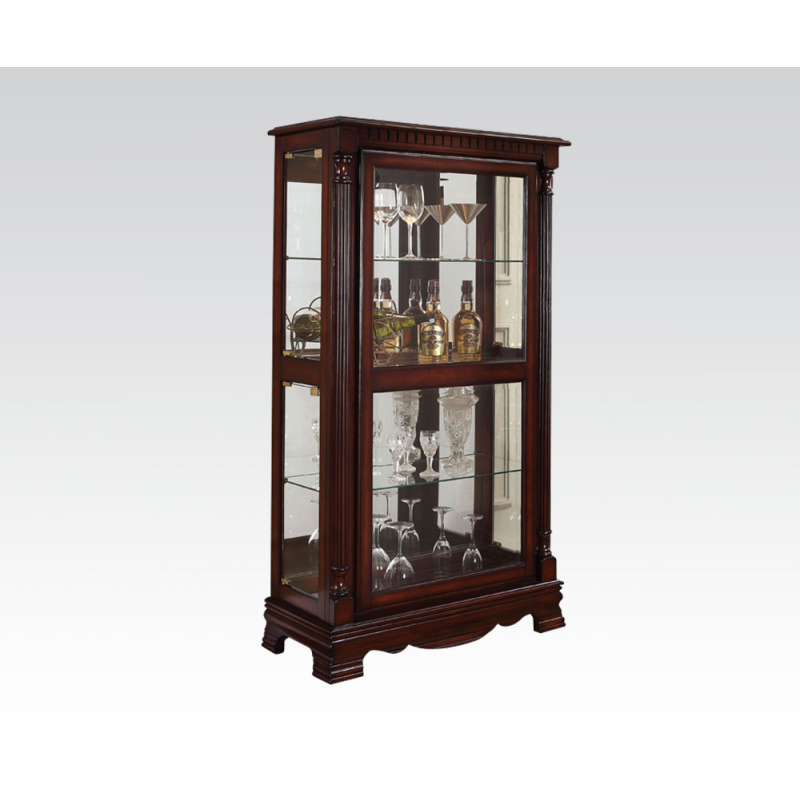 This exceptionally stylish cabinet is a combination of beautiful classic style, functionality and robust cherry wood and glass. Beautiful details and glass shelves inside create a light and very functional furniture.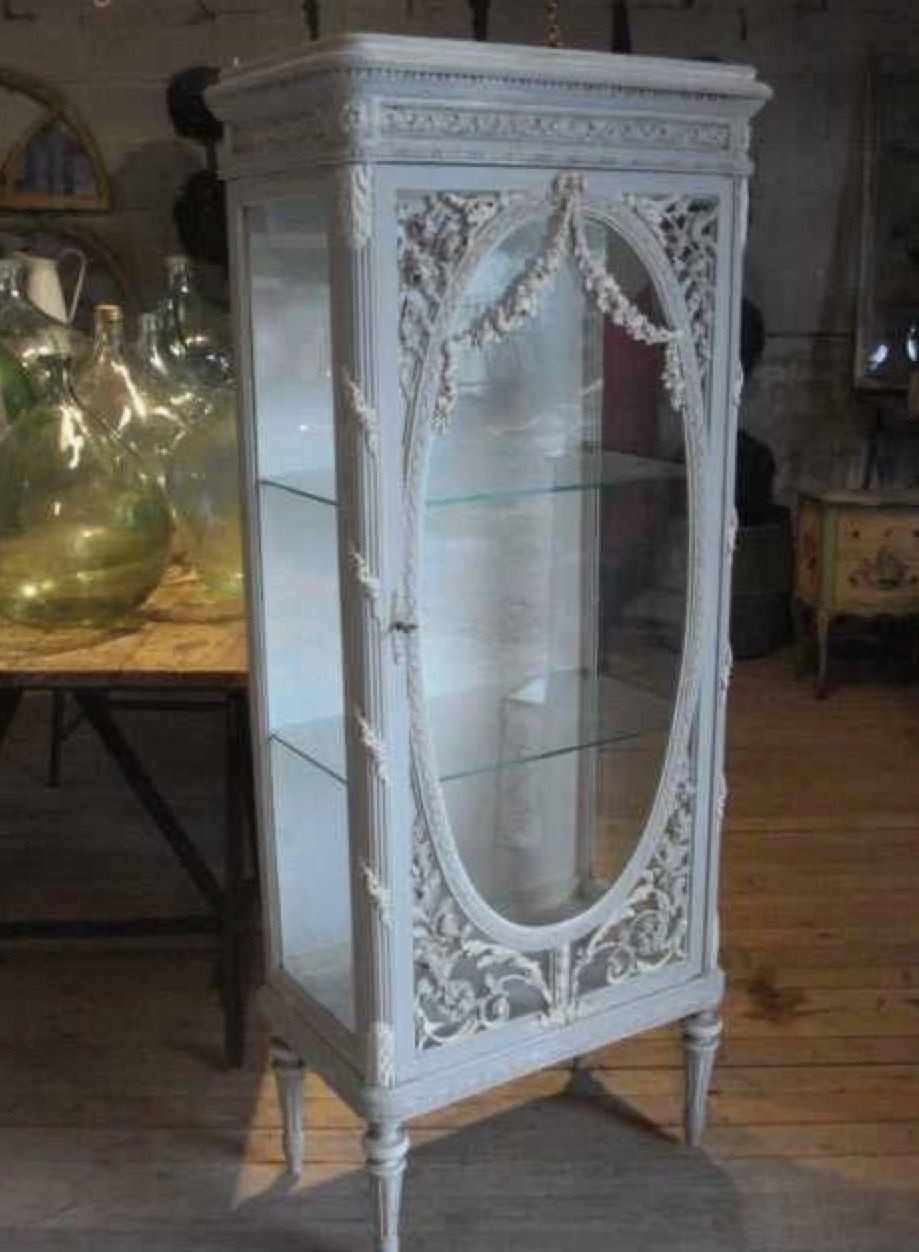 This vintage curio display cabinet is, probably, as beautiful as the collectibles you want to place in it. The frame is crafted of wood, with charming carvings and flute legs, and surrounded by clear glass panels. The inside holds 2 adjustable shelves, also made of clear glass.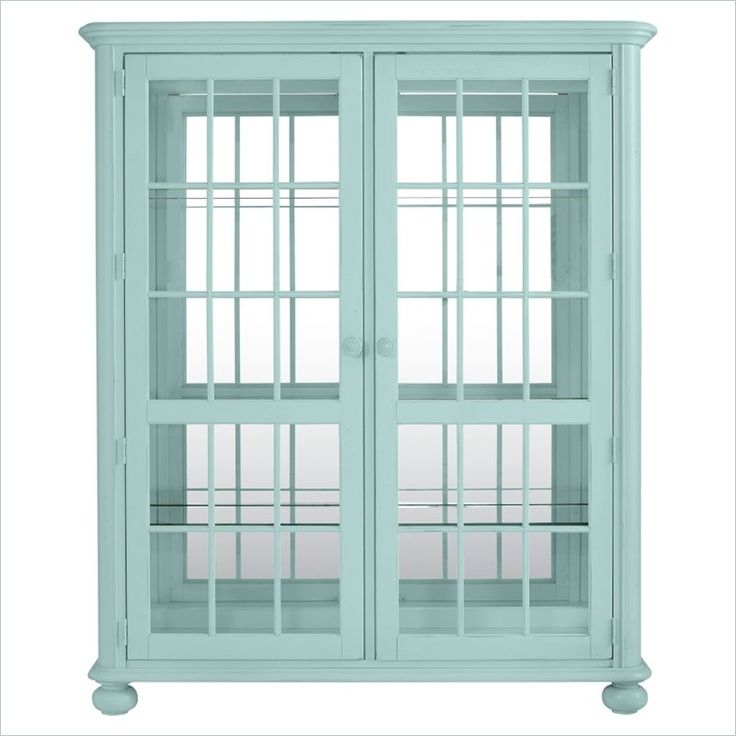 This cabinet is a piece of furniture designed for storage and display of different elements. Its frame is made of wood and the product includes glass doors. It is a solid, functional product that has also got decorative character.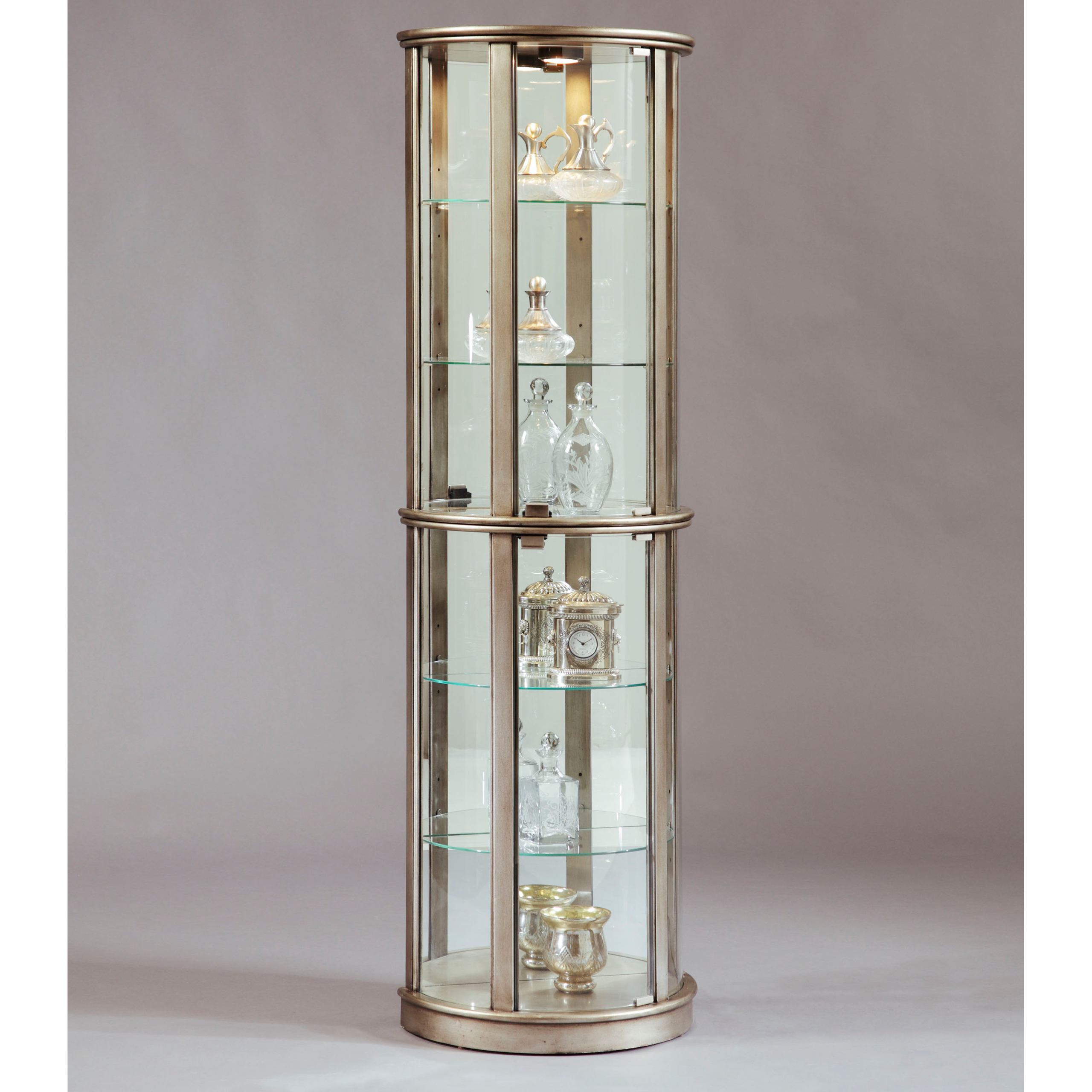 master:PUL2275.jpg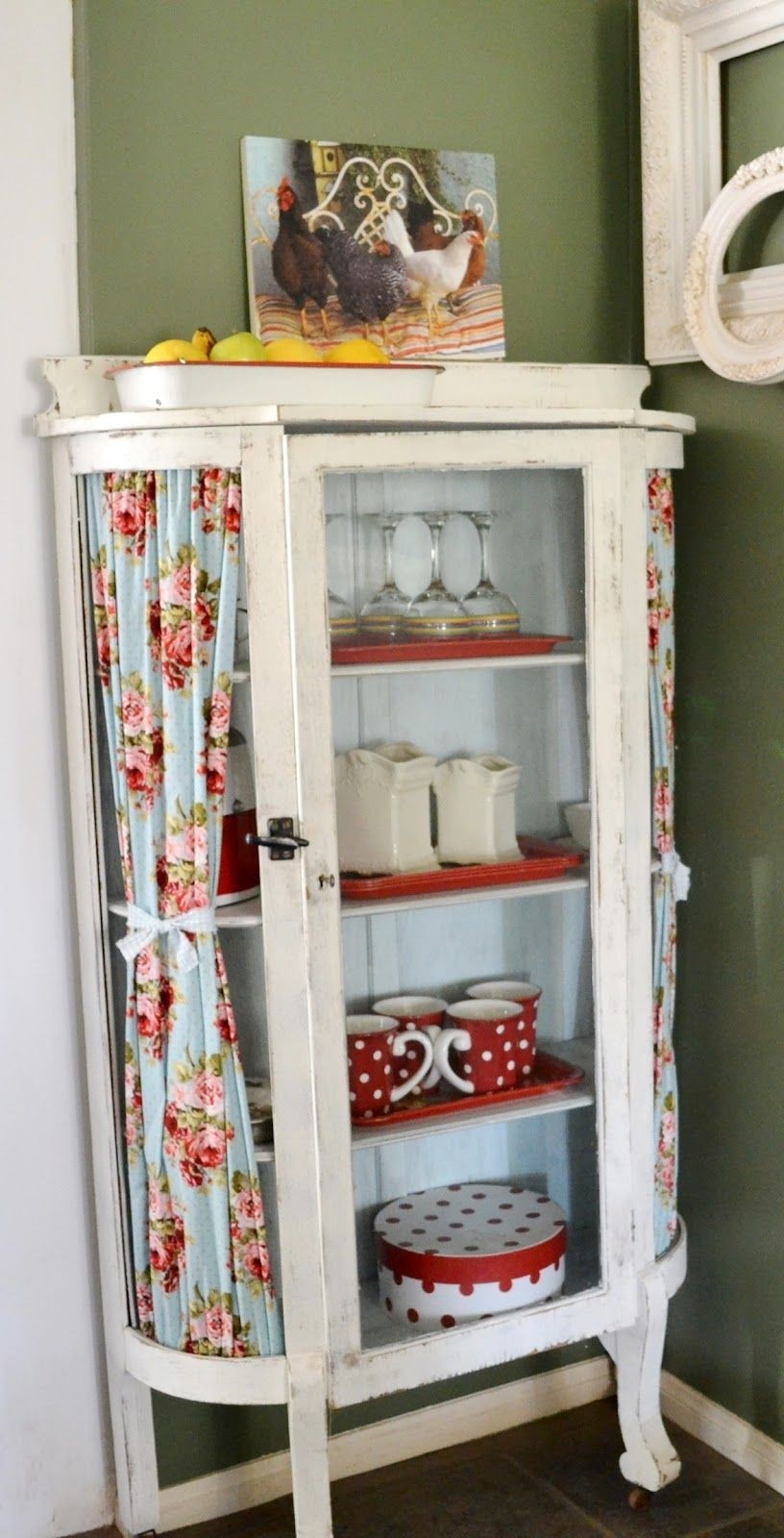 An authentic vintage china cabinet with a weathered white finish. It has 2 curved front legs, a full rear support, a white back, 3 shelves, glazed curved side panels and a hinged front door. Side panels are screened with ribboned flowery curtains.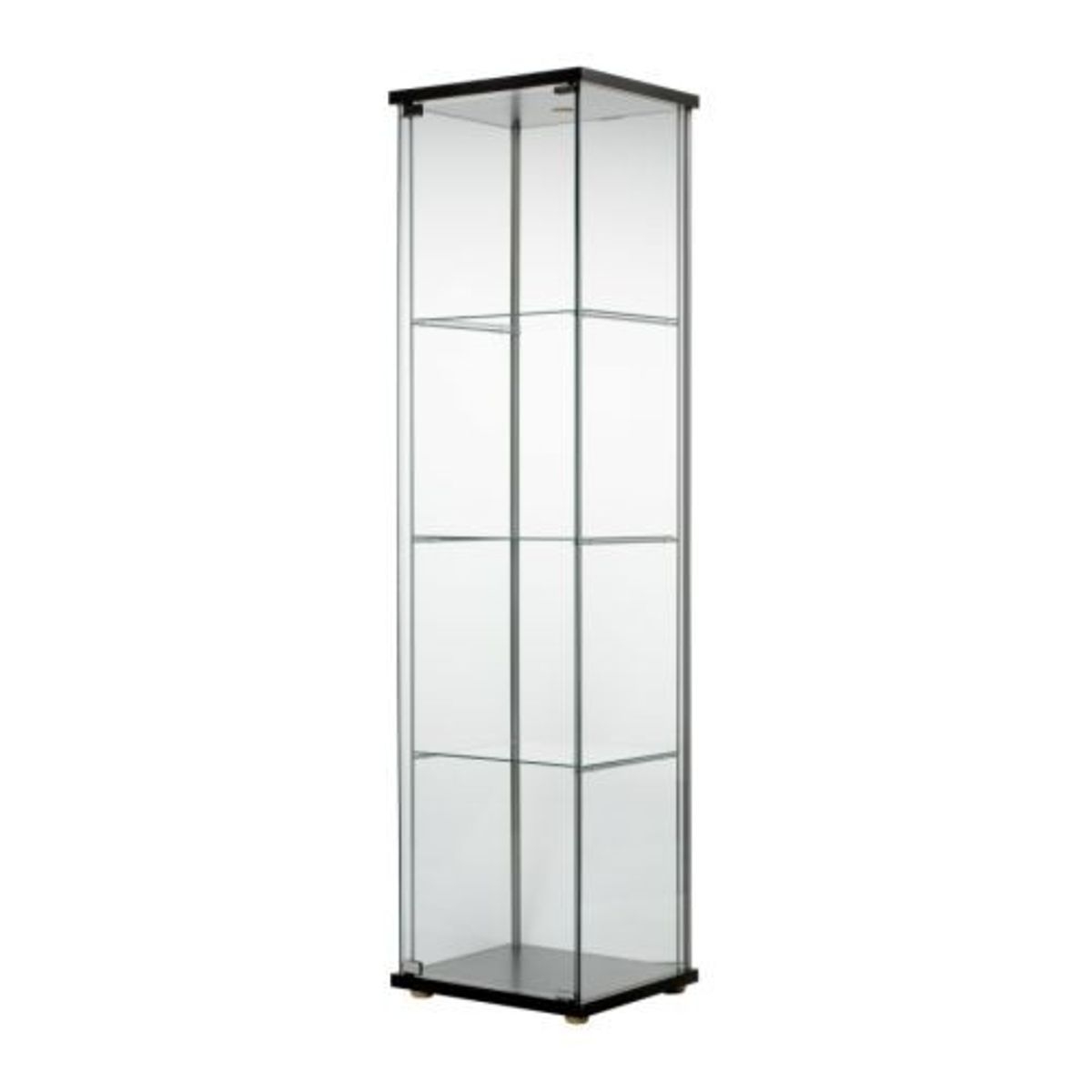 Show off and protect your glassware or your favourite collection. The glass-door cabinet is designed to include lighting, so that you can also brighten up your display objects if you want. It measures 16.75W x 14.37D x 64.12H inches.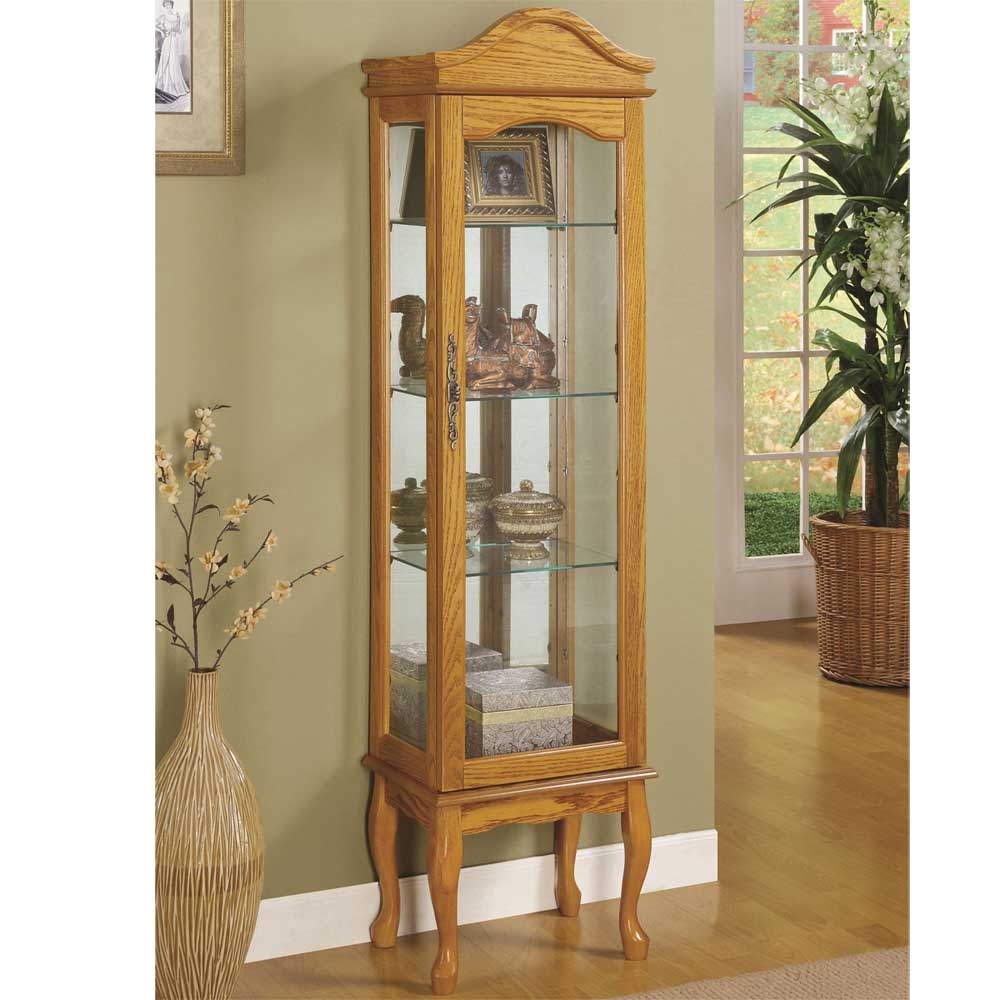 Oak glass curio cabinets with curved base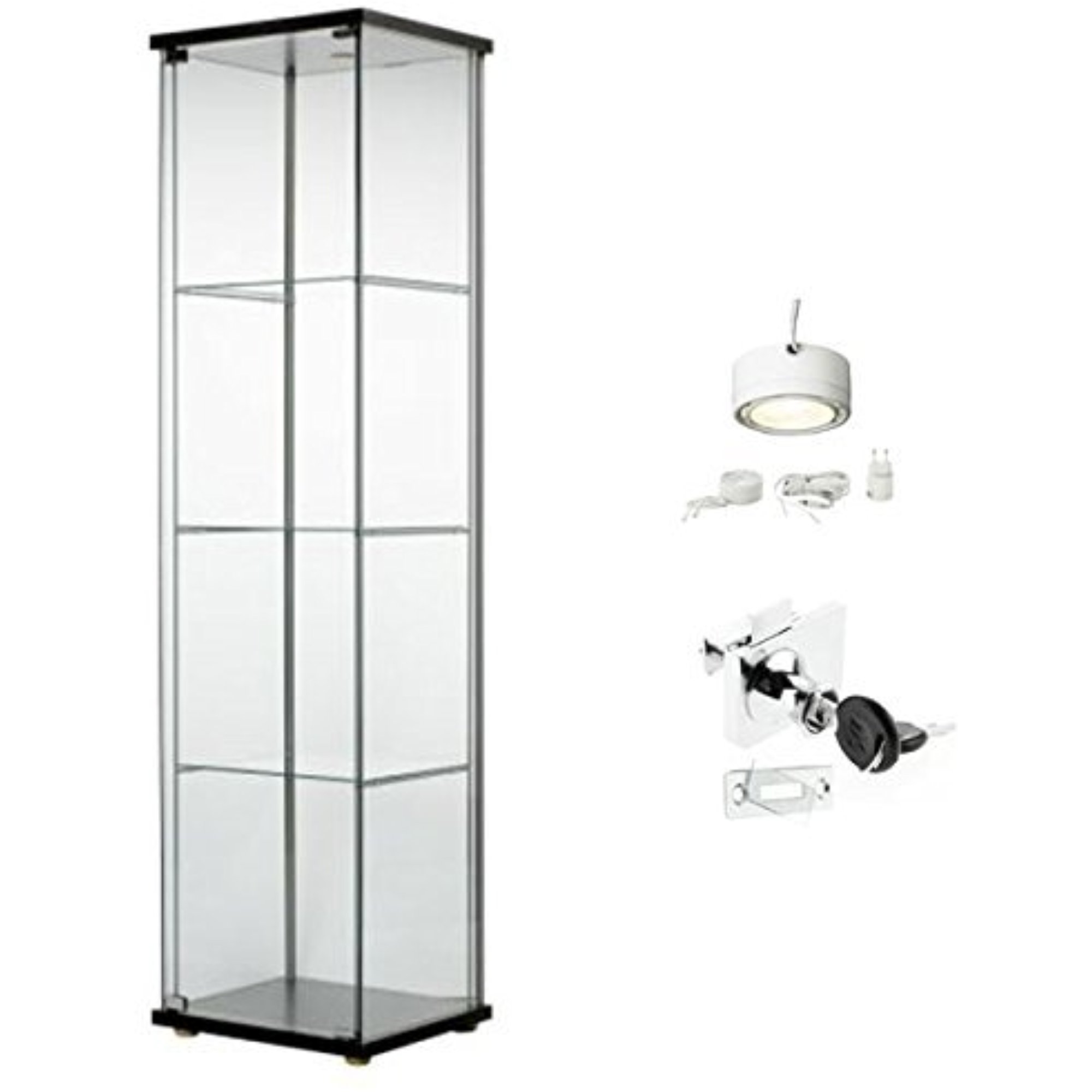 This element has got a storage and display function. It is a cabinet made of glass based on a steel frame. It has got shelves for books or different decorations. All glass panels are made of solid and safe tempered glass.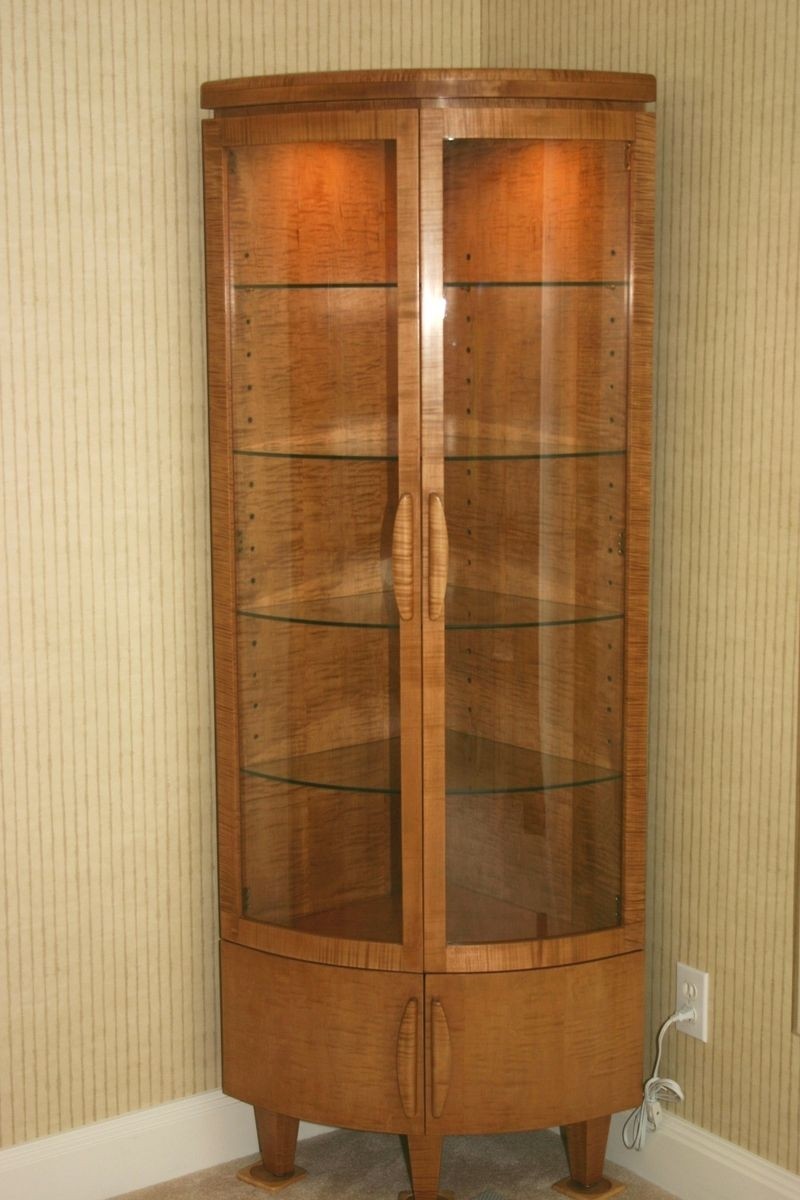 Maple David wood - wood with an interesting and strong structure was used to create this traditional but contemporary corner curio cabinet. From top to toe, its semi-round front is made of tempered glass. The exhibition is possible on glass shelves.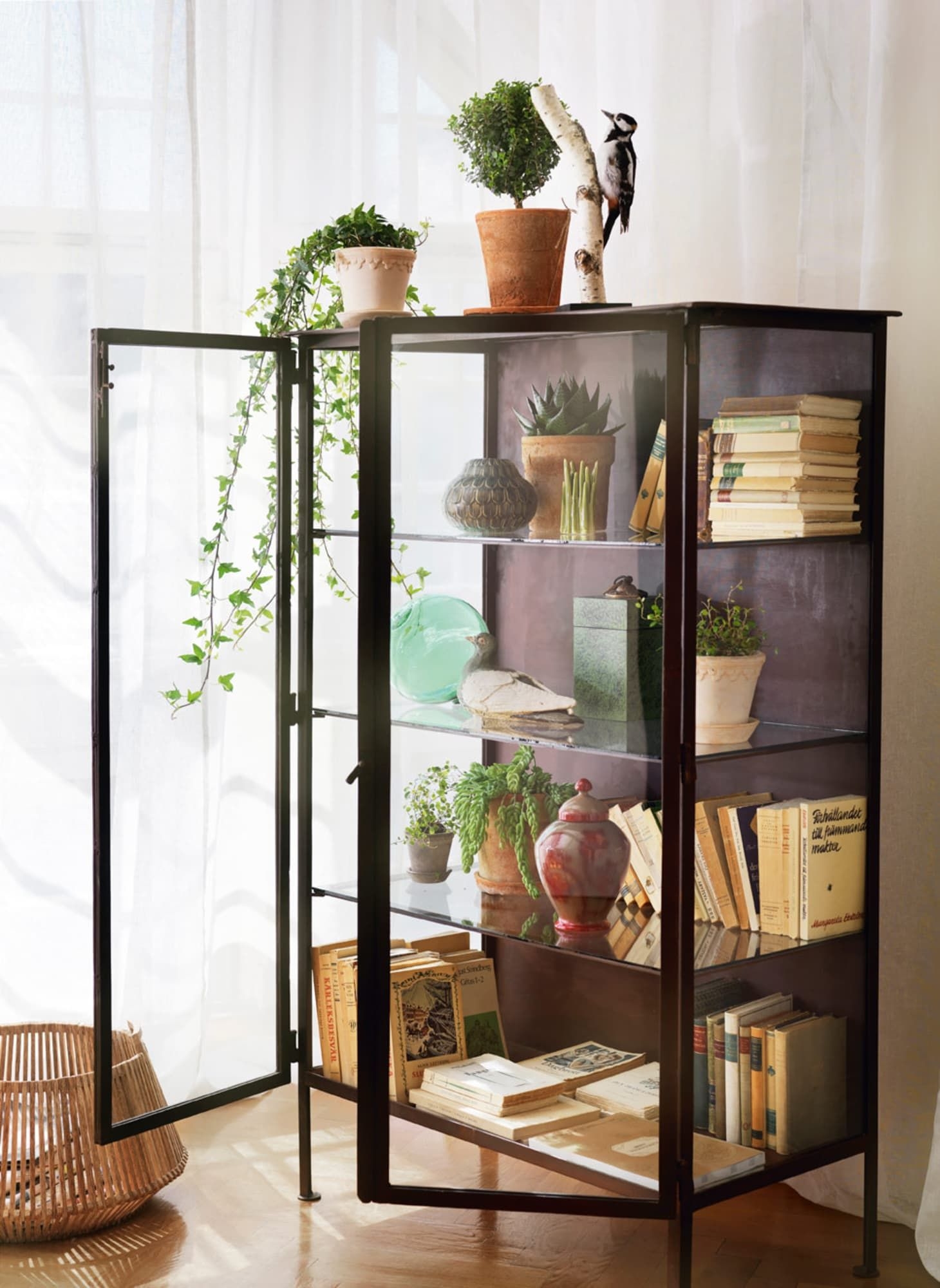 A simple element of furniture with functional and decorative role in the room. This cabinet features a solid wooden frame with glass doors, walls and shelves. It perfectly stores and displays books, decorations, plants, etc.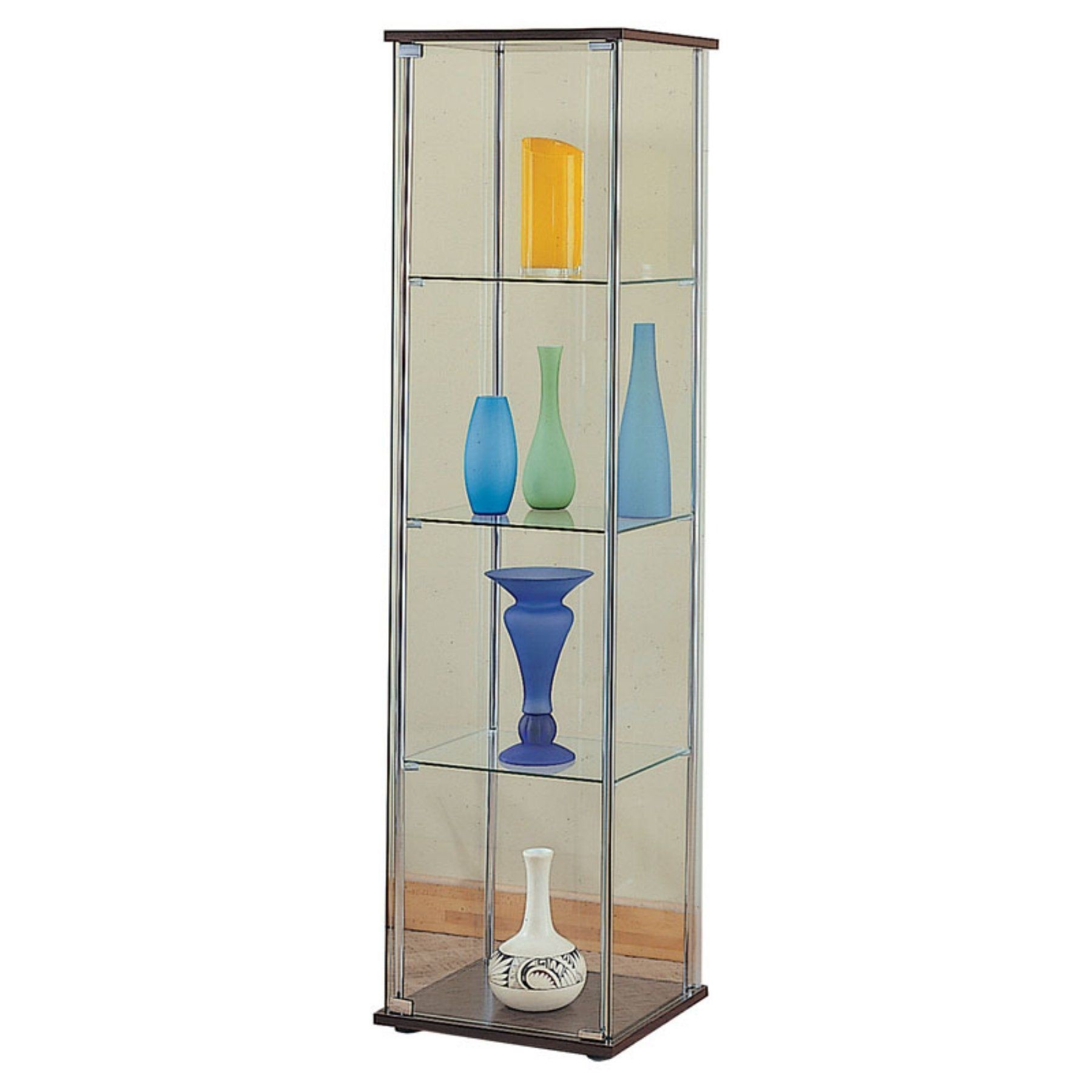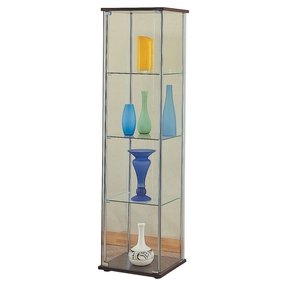 Modern in style, this glass curio cabinet flaunts elegant simplicity that creates a nice backdrop for all the items you'd like to display. It has three clear glass shelves and additional one on bottom.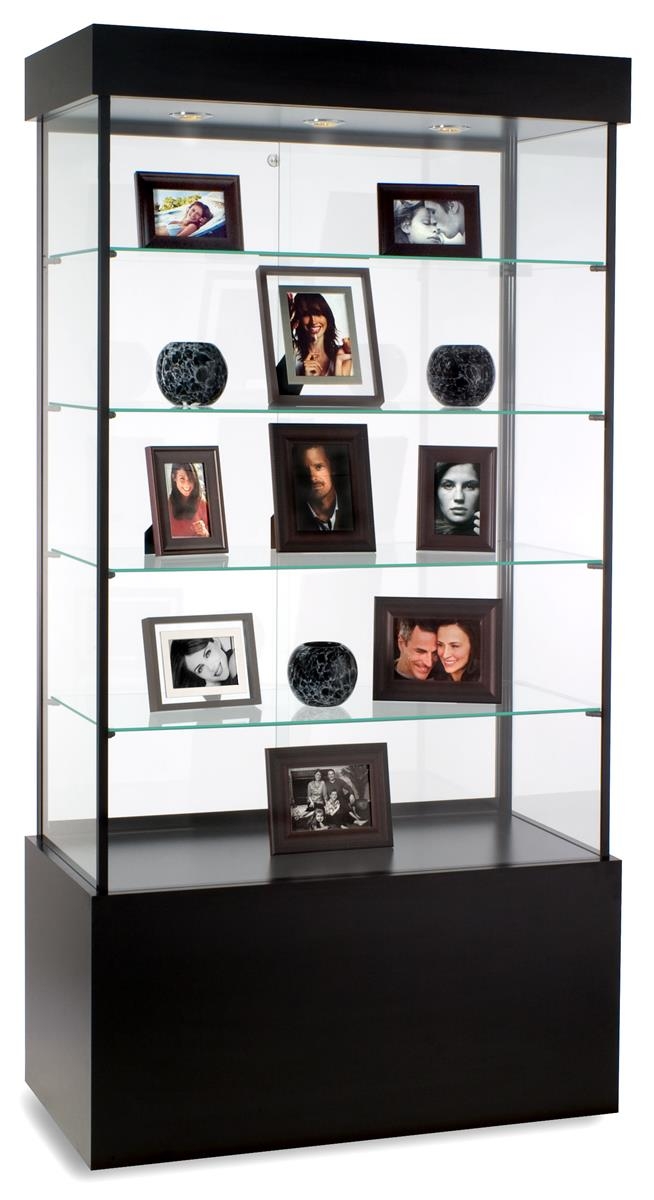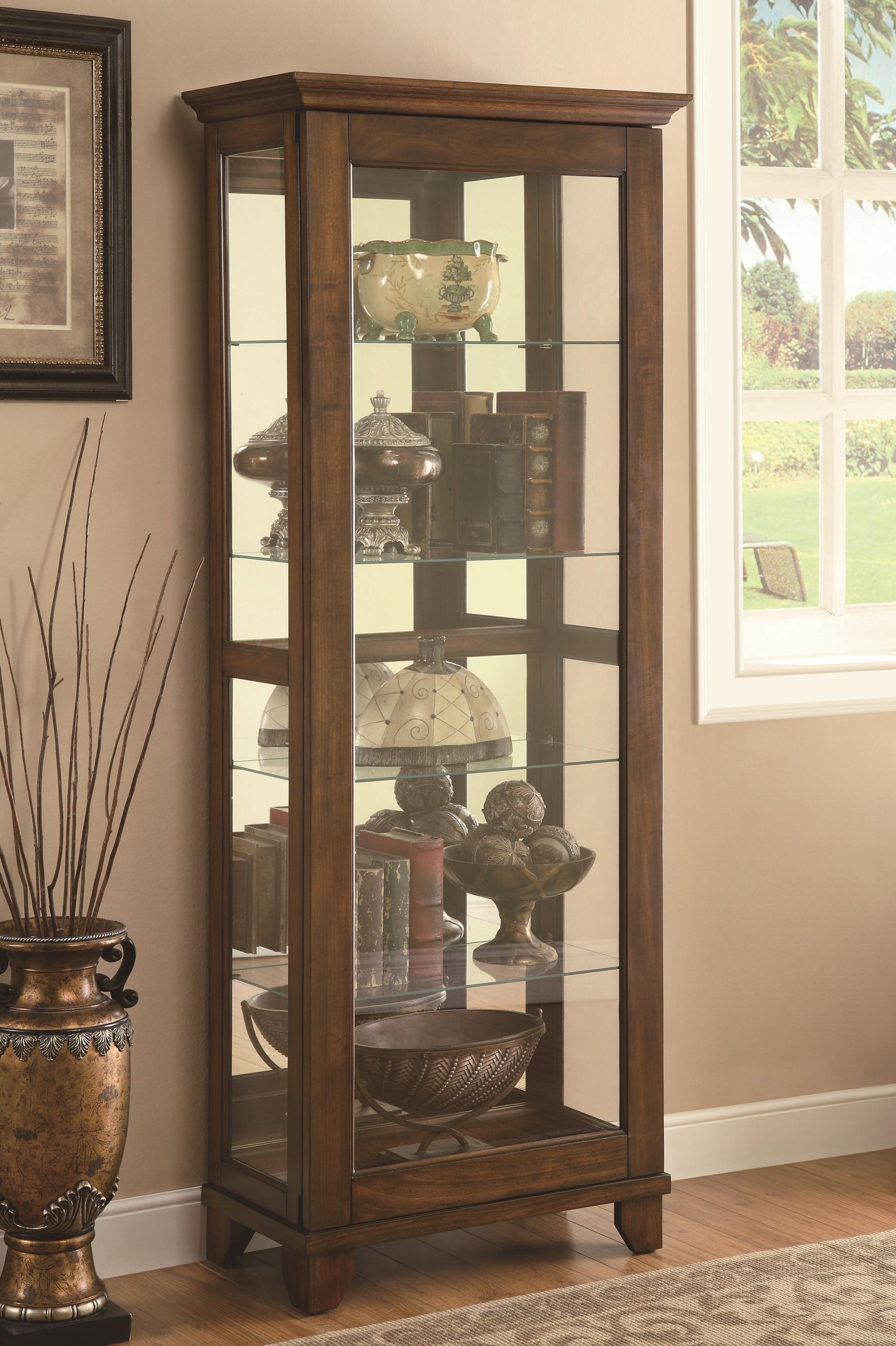 Sign in to see details and track multiple orders.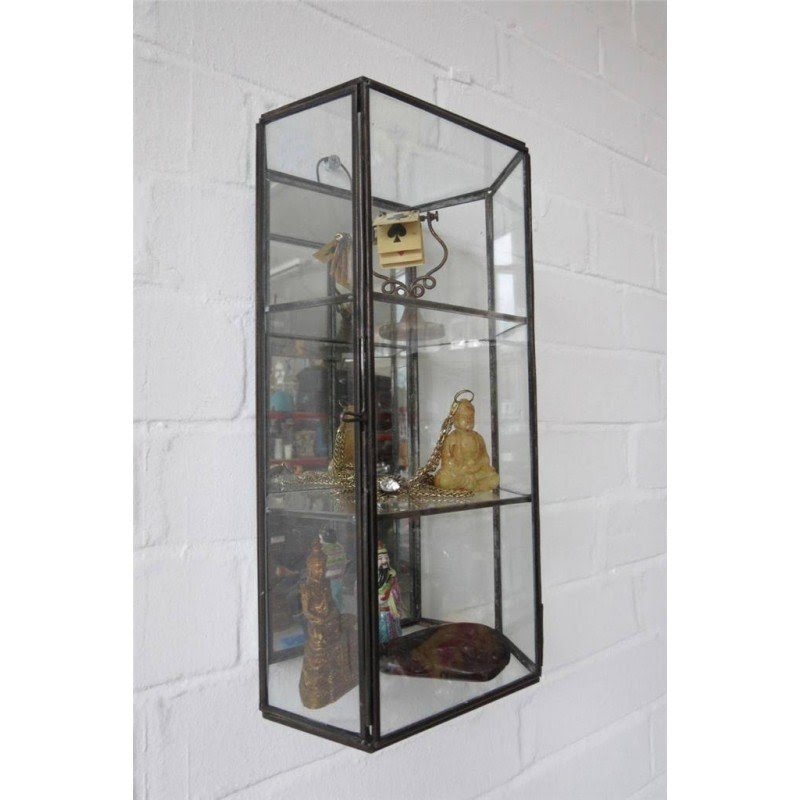 ... Cabinet Glass Case Table Jewellery Trinket Thimble Curio Box Mirror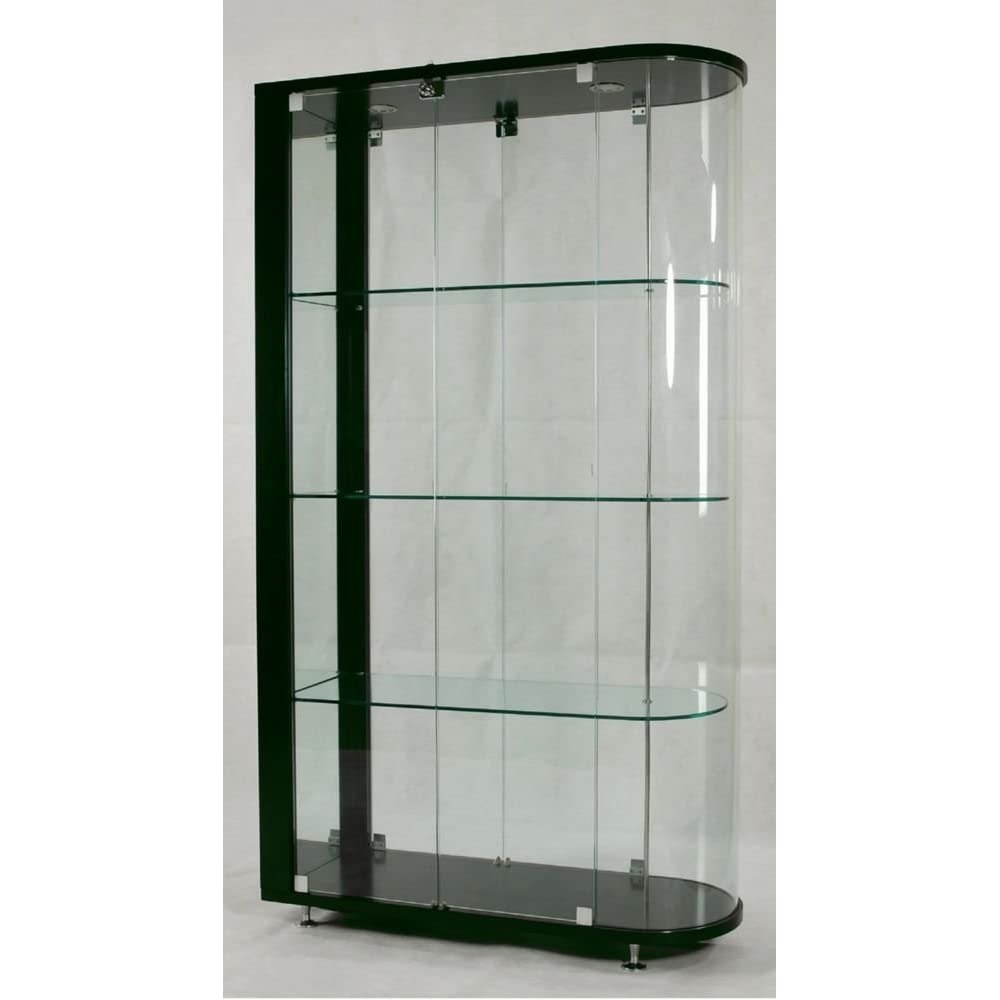 Glass Curio Cabinets - Glass Curio Cabinets Pictures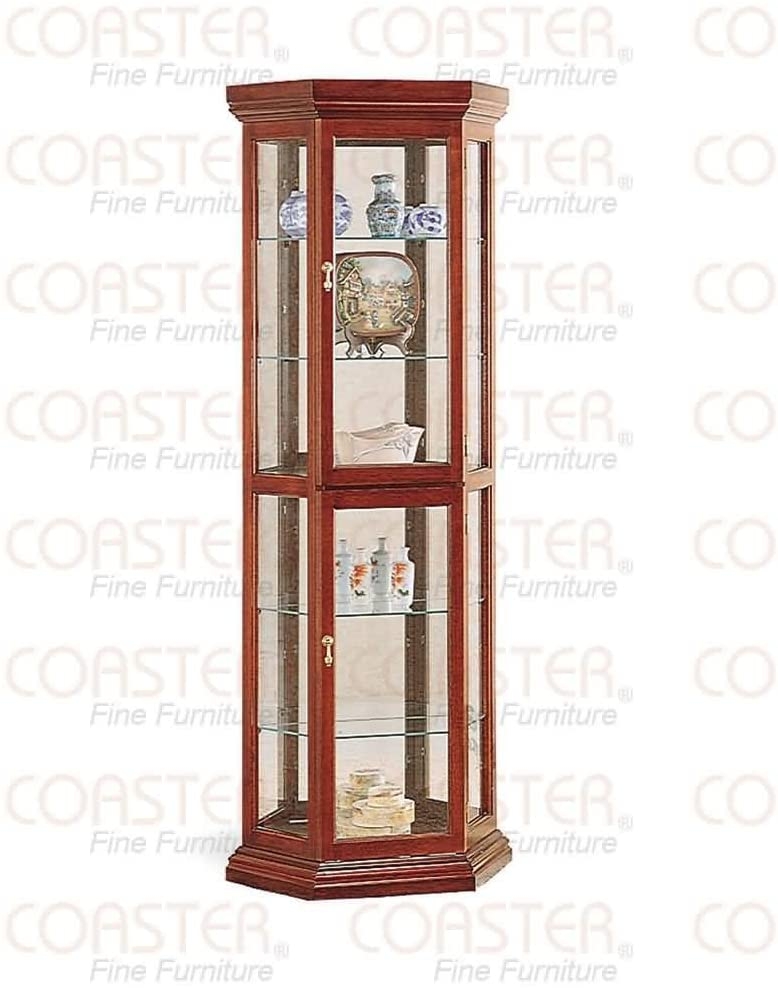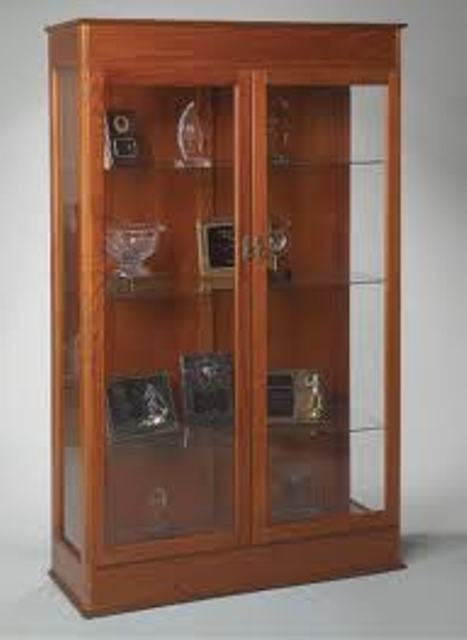 Traditional Wooden Display Case in Oak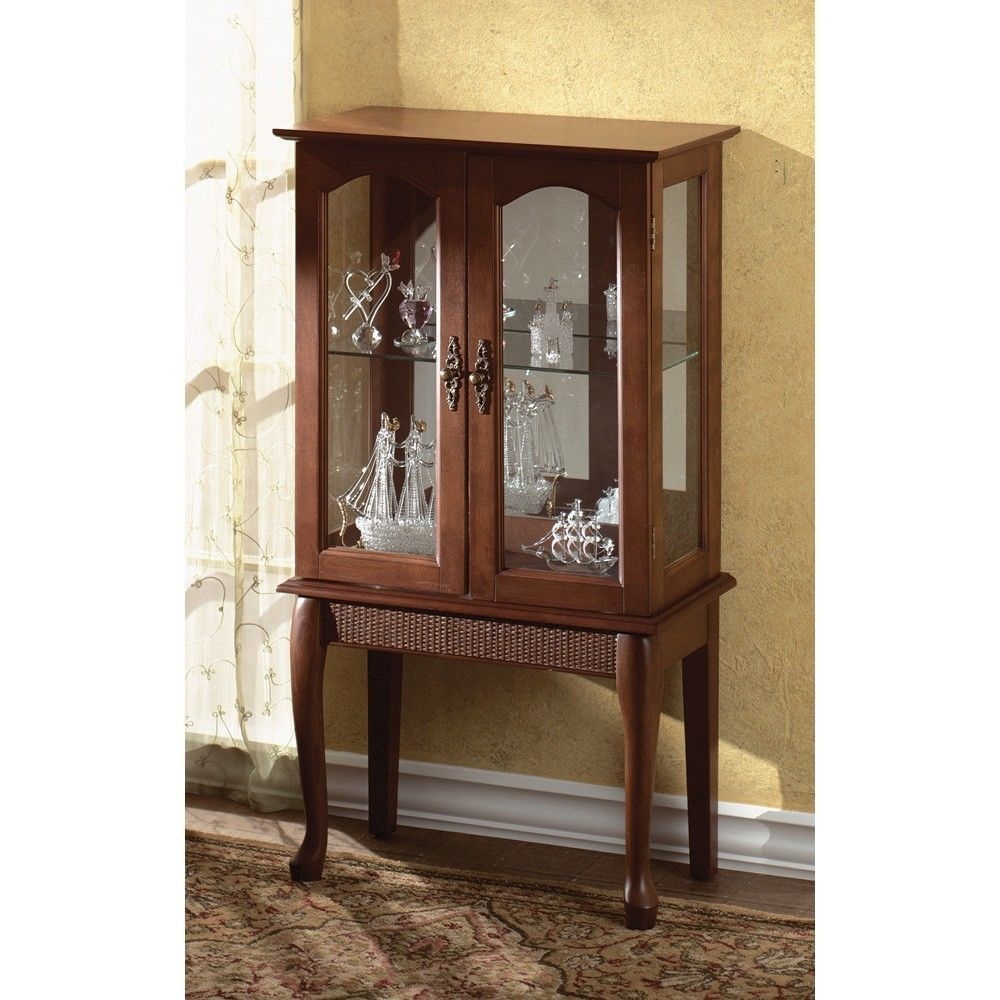 This small curio cabinet is a perfect way to storage and show small items or collections. Its wooden construction is finished with birch wood veneer finish in warm brown. It has a glass doors and decorative handles.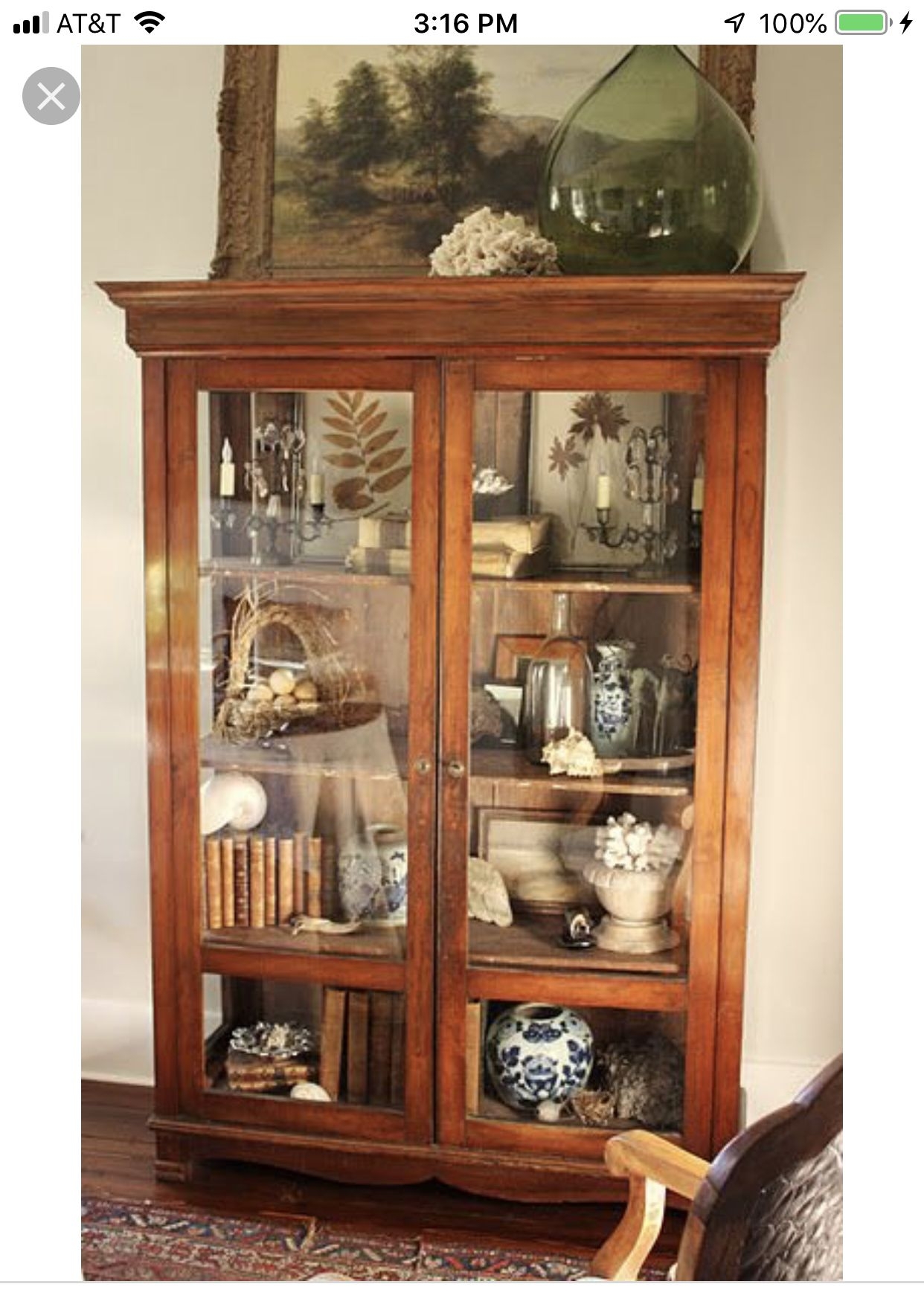 If you like to be surrounded by antique masterpieces, you can always try this eye-catching, china cabinet. It's crafted from sturdy wood, offering 2 glass panel doors that protect 3 wooden shelves, on which you can store your books or display decorations.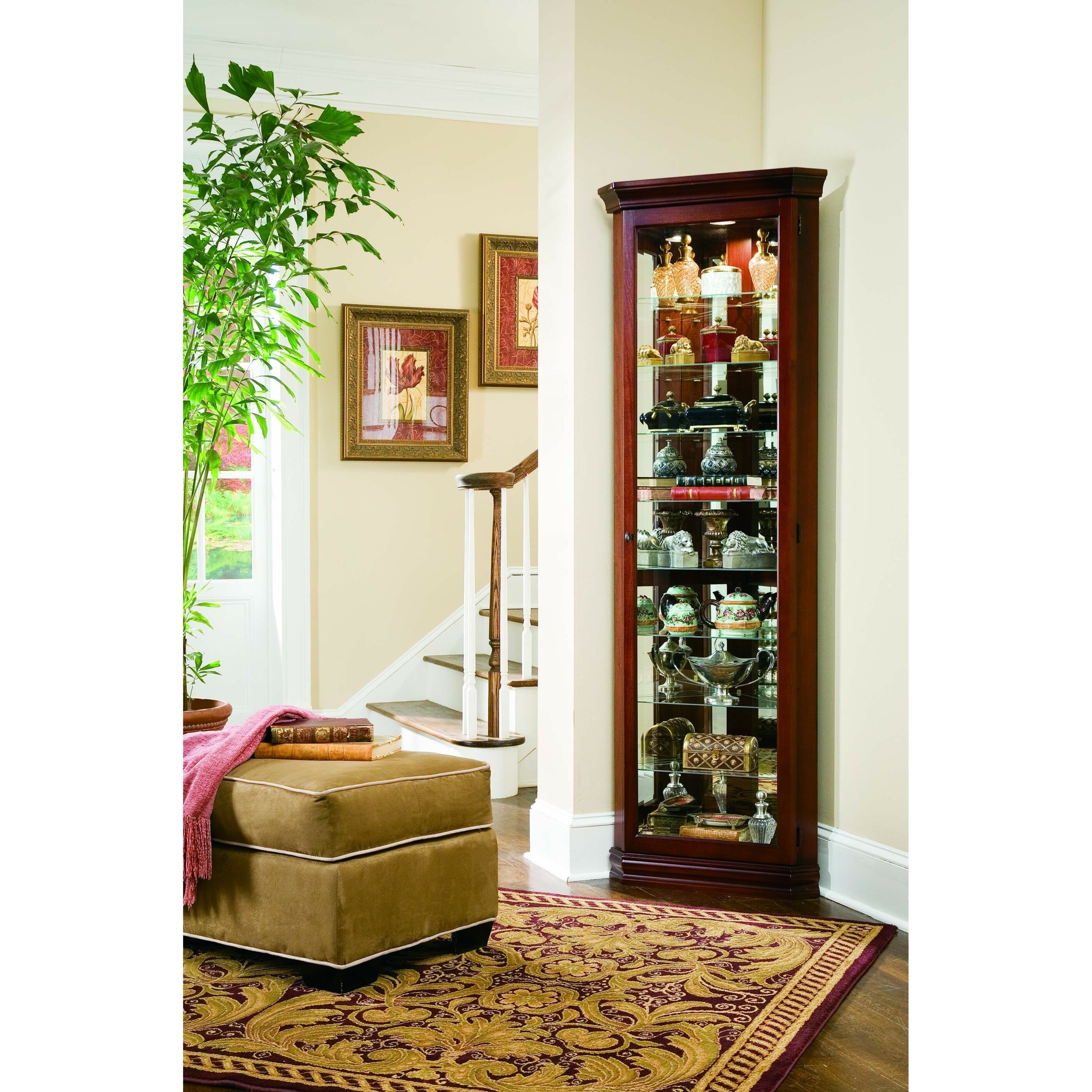 If you have a lot of accent pieces, glasses or other beautiful items, you need the Pulaski corner curio to display them. The dark wooden frame and glass shelves are classic and elegant.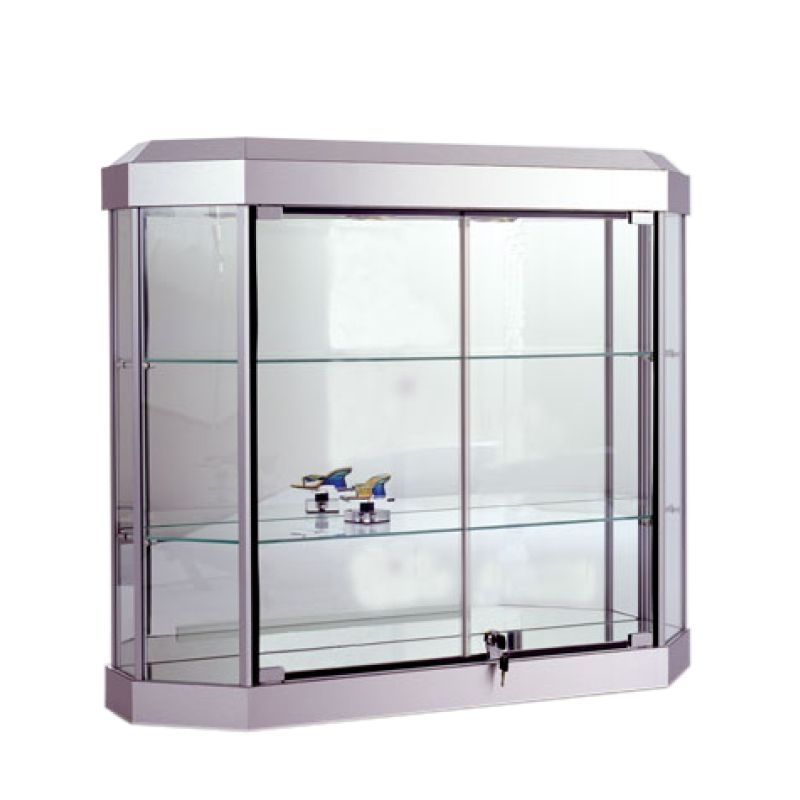 Glass Curio Cabinet - Brushed Silver w/ Silver Hardware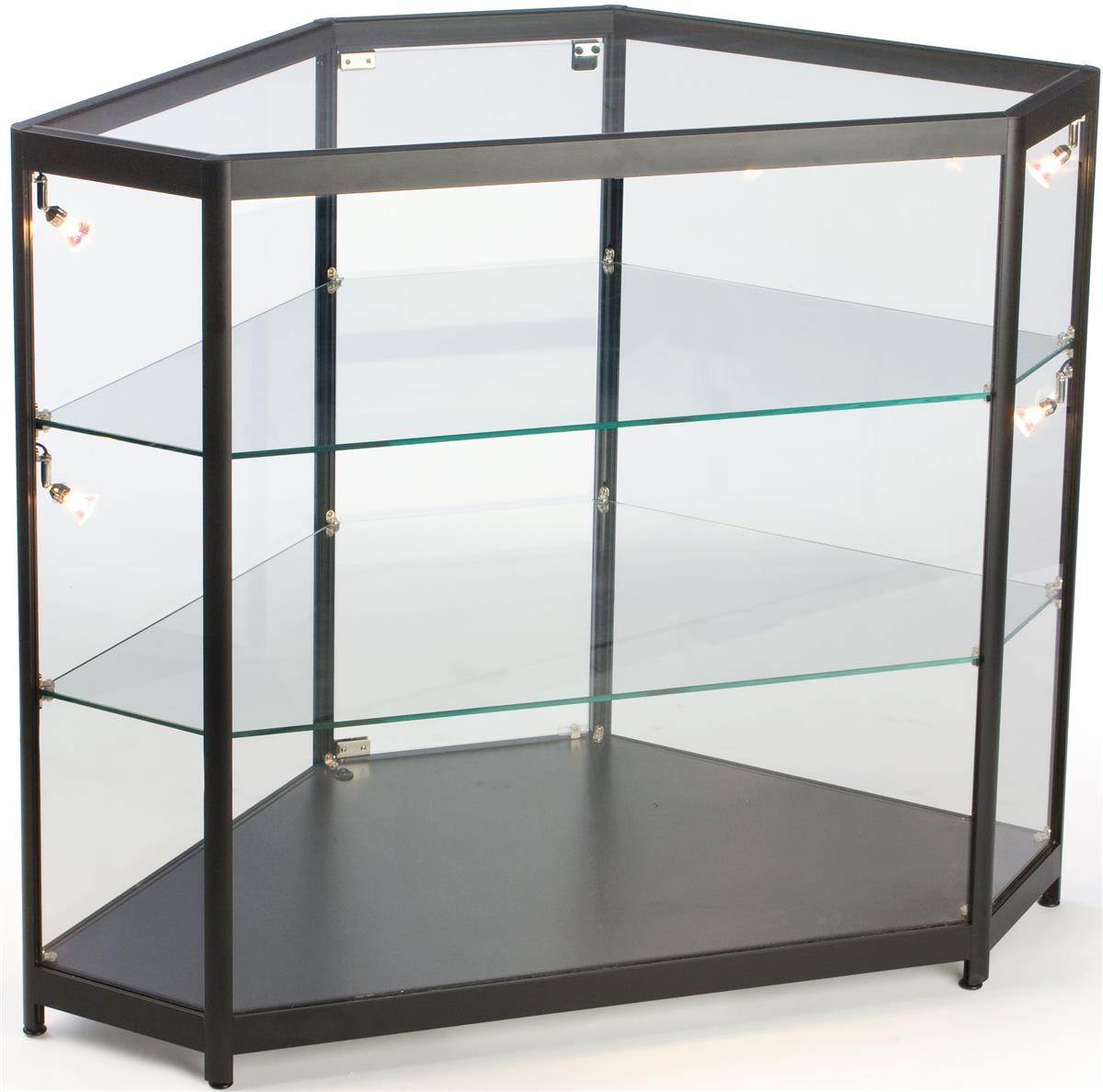 Hexagon Shaped Corner Display Cabinet, With Aluminum Extrusions And Black Laminate Base

The Wunderkammer, or as it is called in English, the Cabinet of Curiosities, was the 16th century forerunner of the modern museum. European kings and princes would send emissaries to the far flung reaches of the known world to bring back strange, exotic a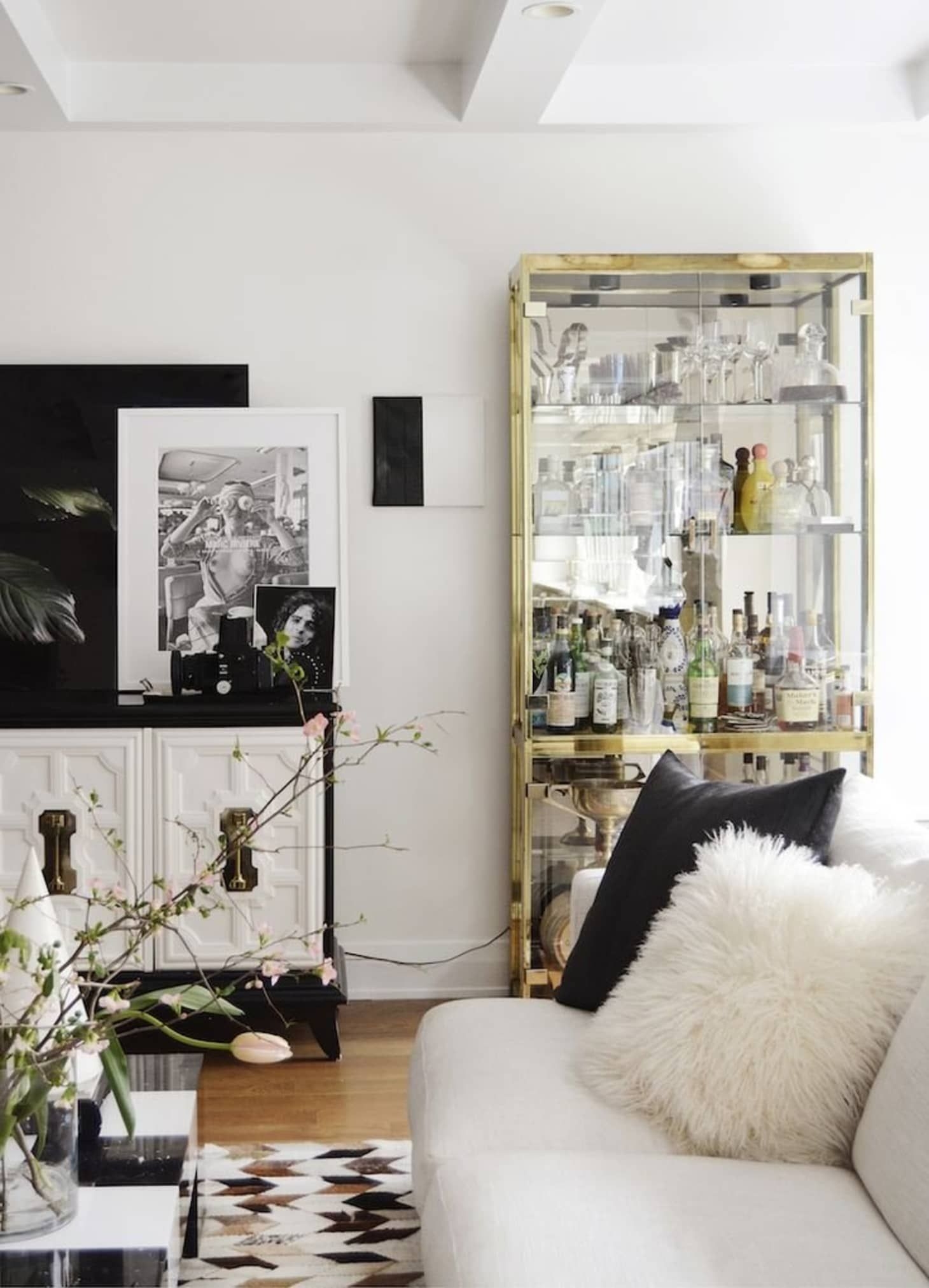 Curio cabinet with mirrored back. Frame is made of metal with gold finish and covered with clear glass. Perfect solution for display decorations in all kinds of interiors according to taste.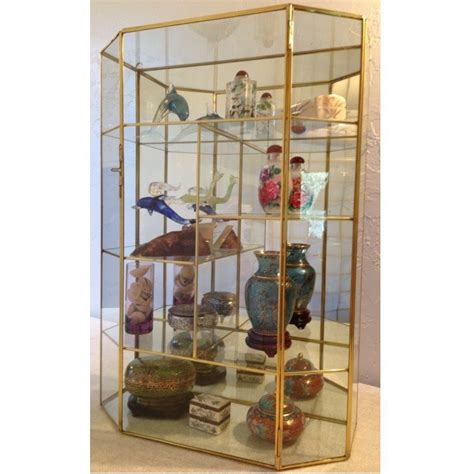 The very well-known Pulaski company - has created this wooden work of art in the form of an antique glass curio cabinet. Half-round glass front and wooden oak construction will allow you to display your favorite family memorabilia.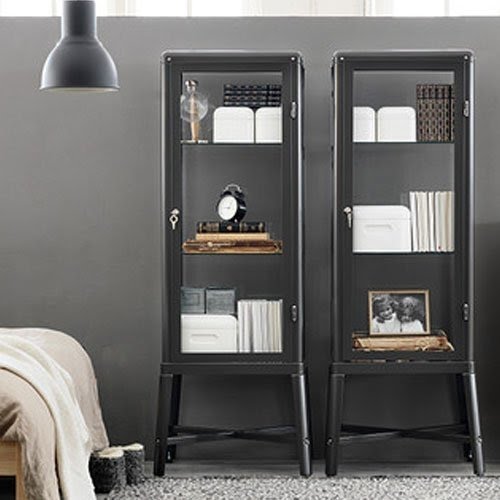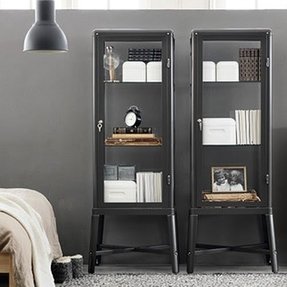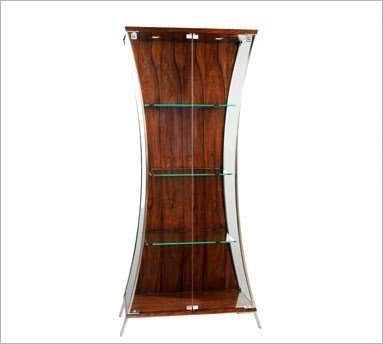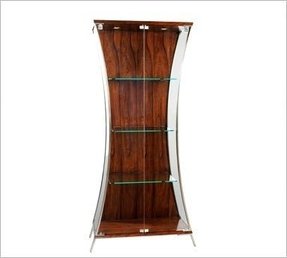 Glass Curio Cabinets – Glass Display Cabinets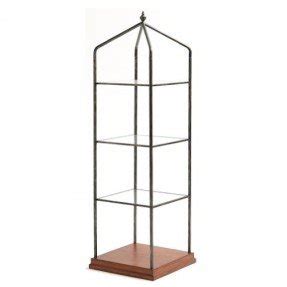 Domed Display Rack with Glass Shelves, 27.5 X 27.5 X 91.5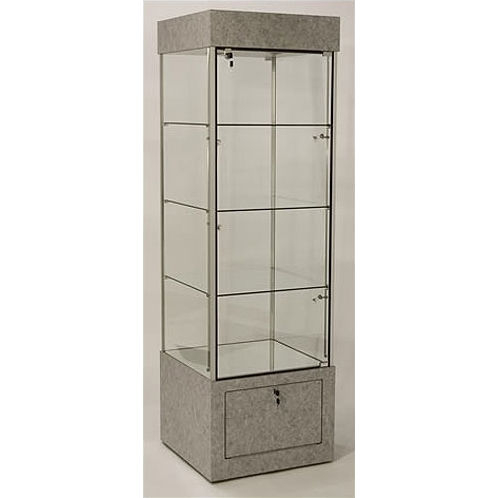 curio cabinet curio cabinets curio glass cabinet display cabinet