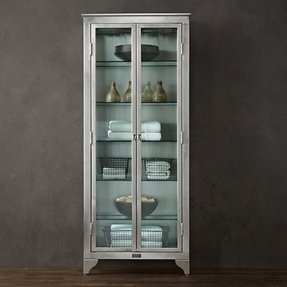 A pretty curio cabinets for displaying your knick-knacks and keeping them properly secured. The cabinet is made of stainless steel, with glass panel front doors, and 5 adjustable glass shelves inside.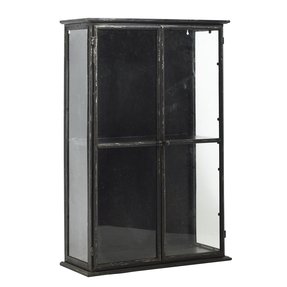 With its stunning distressed finish and the glass display this amazing cabinet will prove to be a nice choice for when you want to make your china collection or decorative objects stand out in your interior.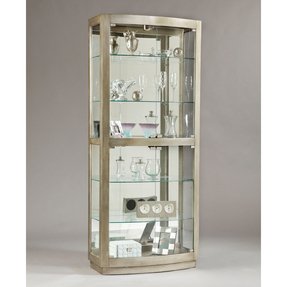 Thanks to this fine curio cabinet, you don't have to worry anymore, that your gorgeous knick-knacks will be poorly displayed. The cabinet is made of a premium steel frame, with clear glass panels and 5 matching shelves.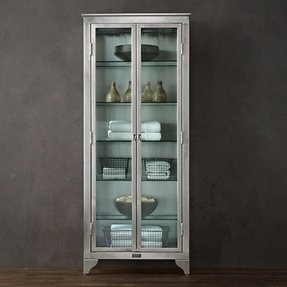 laboratory stainless steel and glass cabinet Glass Cabinets For A Chic ...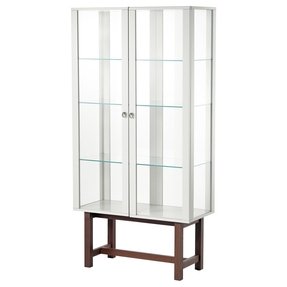 STOCKHOLM Glass-door cabinet IKEA Glass-door cabinet in durable ...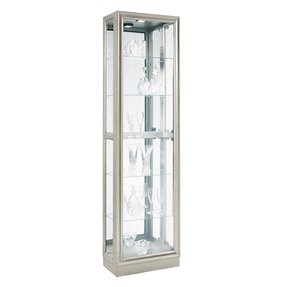 Curious Curio Cabinet
Glamorous curio cabinet with two inner sections, each offering two glass shelves and one fixed metal shelf. The sides are made of tempered glass. The back is mirrored and lighted to beautifully expose the content.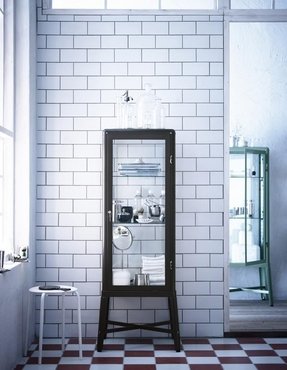 Ideal for those, who want to achieve an industrial or urban appeal in their bathrooms, this metal curio cabinet with glass fronts from IKEA creates a smooth combination of style and solidnesss.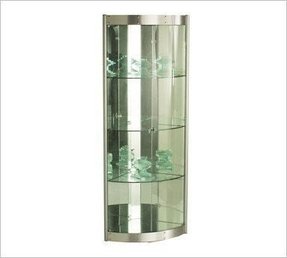 Small curio cabinet with a durable metal construction suitable for corner placement. It also includes glass shelves and doors, so it serves for display purposes and can be used in different home and commercial applications.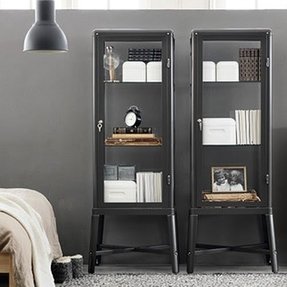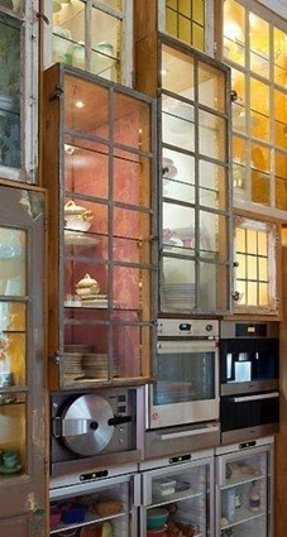 Piet Hein Eek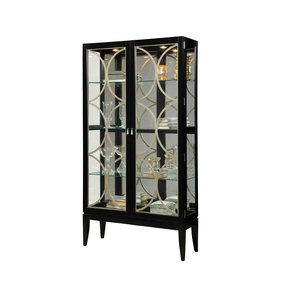 Curio Cabinets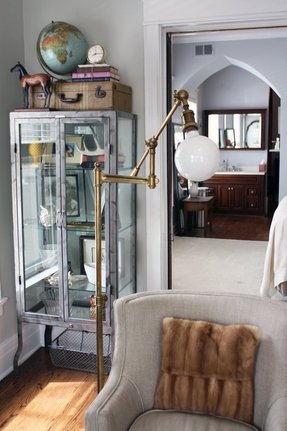 This glass and metal curio cabinet constitute a perfect way to add your living room a smooth, contemporary and industrial appeal. It will look brilliant in lofts or modern apartments. Features 4 tiers for storage.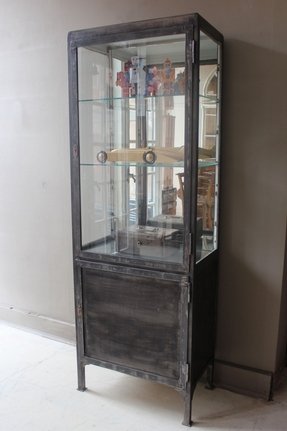 The old French tall medical cabinet, which had been turned intro the curio cabinet to present the toys in a museum. I know that's a piece of exhibition, so it have to be it its natural condition, but if you would like to have it at home, you have to renew it.

Made of rubber wood and glass corner cabinet is a beautiful proposal to your office or living room. Beautiful finish provides excellent exposure of the contained objects.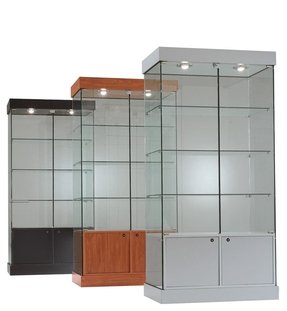 Contemporary curio cabinets collection with toughened glass shelving, down lights, glass doors and metal framing. Box type bottom cabinets were covered with opaque veneers in white, medium oak or black.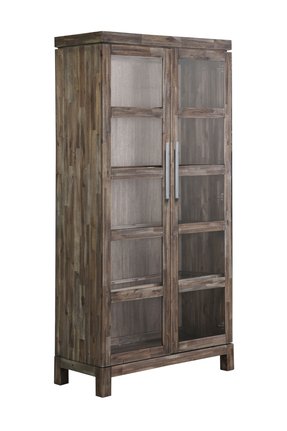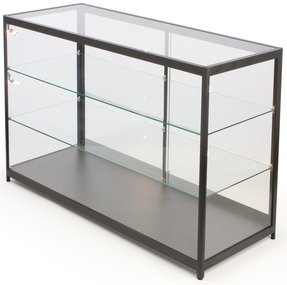 Free-Standing Glass Display Case, 60 x 38 x 23-3/4-Inch, Framed In ...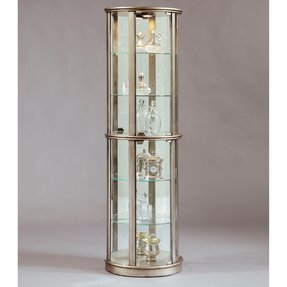 Curio Cabinet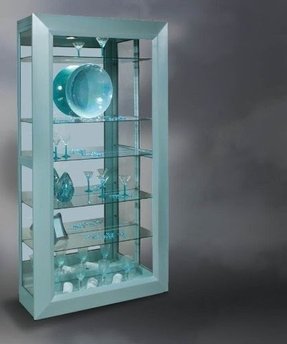 The color of the cabinet associated with the color of the accessories inside of it is an interesting idea. This glass metal curio cabinet has a beautiful light-turquoise color, like the dyed glass inside of it of which are made the shelves.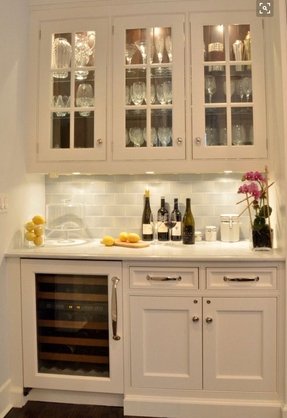 Set apart from the main cooking areas of the kitchen, but adjacent to the dining room. This small entertainment zone can be used as both buffet and drinks area. Finished in sleek white with glazed surfaces, it creates a stylish, contemporary proposition.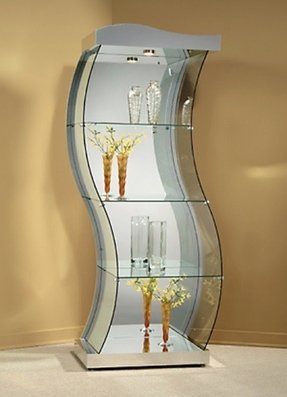 On Display: 10 Sleek Curio Cabinet Designs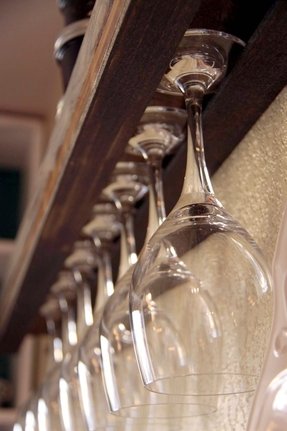 Decorative and functional design for versatile applications - especially for displaying wine glasses, saving space on the surface. Flying glasses are safe in a wooden bar glass cabinet made of black oak.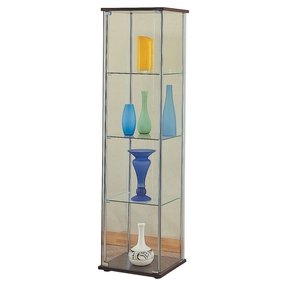 Modern in style, this glass curio cabinet flaunts elegant simplicity that creates a nice backdrop for all the items you'd like to display. It has three clear glass shelves and additional one on bottom.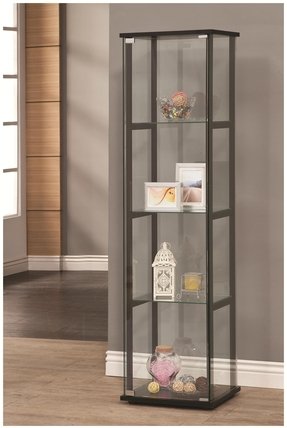 Glass Shelf Curio Cabinet ~ Glass Curio Cabinets with Lights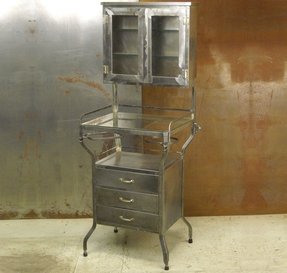 Constructed of durable metal, this curio cabinet is made to last and to splash your home with a touch of industrial elegance. It has 1 cabinet with glass panel doors and 2 glass shelves, 1 glass top, 1 open metal shelf, 3 drawers with stylish pulls, and curvy legs with non-marring caps.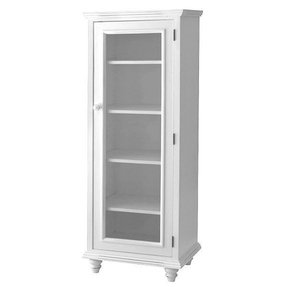 Outer Banks Curio Cabinet
It is very simple and extremely stylish thanks cabinet. Ideal for dresser. He is white. It has a glass door that allow for interesting and also decorative exposing its contents. It is perfect for kitchen.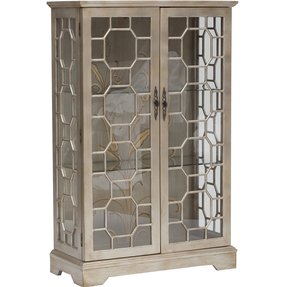 Products
Elegant curio cabinet mounted on wooden frame and fitted with glass doors. It contains 3 shelves arranged vertically. Suitable for storing books or display decorations. Stylish accent for all kinds of interiors according to taste.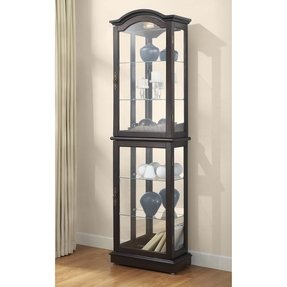 Floor Standing Curio Cabinet
This beautiful floor cabinet, is the perfect place for exhibitions of their biggest skarbw. Lovingly glass shelves allow the graceful way to emphasize the beauty of your favorite dishes, glasses and other trinkets.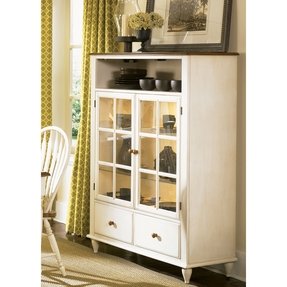 Curio Cabinet
A beautiful cabinet made of solid wood and finished in white. Adjustable interior shelves, glass doors and two drawers. The cabinet is lighted, it has three levels of brightness. Traditional design.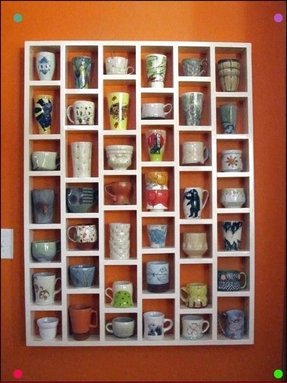 If I knew anyone that collects cups, I'd absolutely recommend this storage solution to him or her. White shelving unit (wall hanging) has multiple cubic compartments, each single one showing off another cup!
Notting Hill Curio Cabinet
A beautiful cabinet with a dark, distressed finish that will allow you to achieve a stylish and classy look in your home, while providing the necessary space for your items. It is made entirely of solid wood and offers a sturdy and durable life.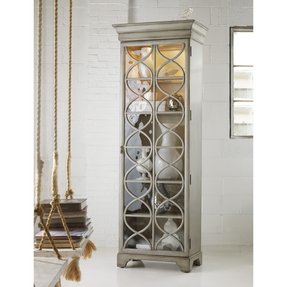 Melange Celeste Display Cabinet
It is a very narrow, tall cabinet, sideboard, which excels in a specific, warm, country kitchen. The cabinet has a glass door. On glas, there was designed very nice decorative motif, braids. The whole thing is very familiar.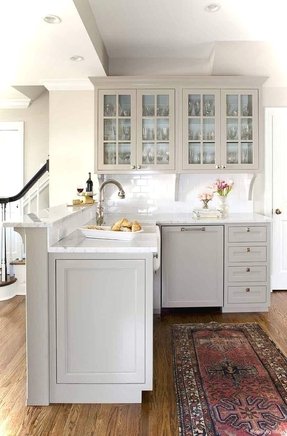 Kitchen cabinets with glass doors. Frame is made of wood. Designed for mounting on the wall. Perfect for storing dinnerware, tableware and more.