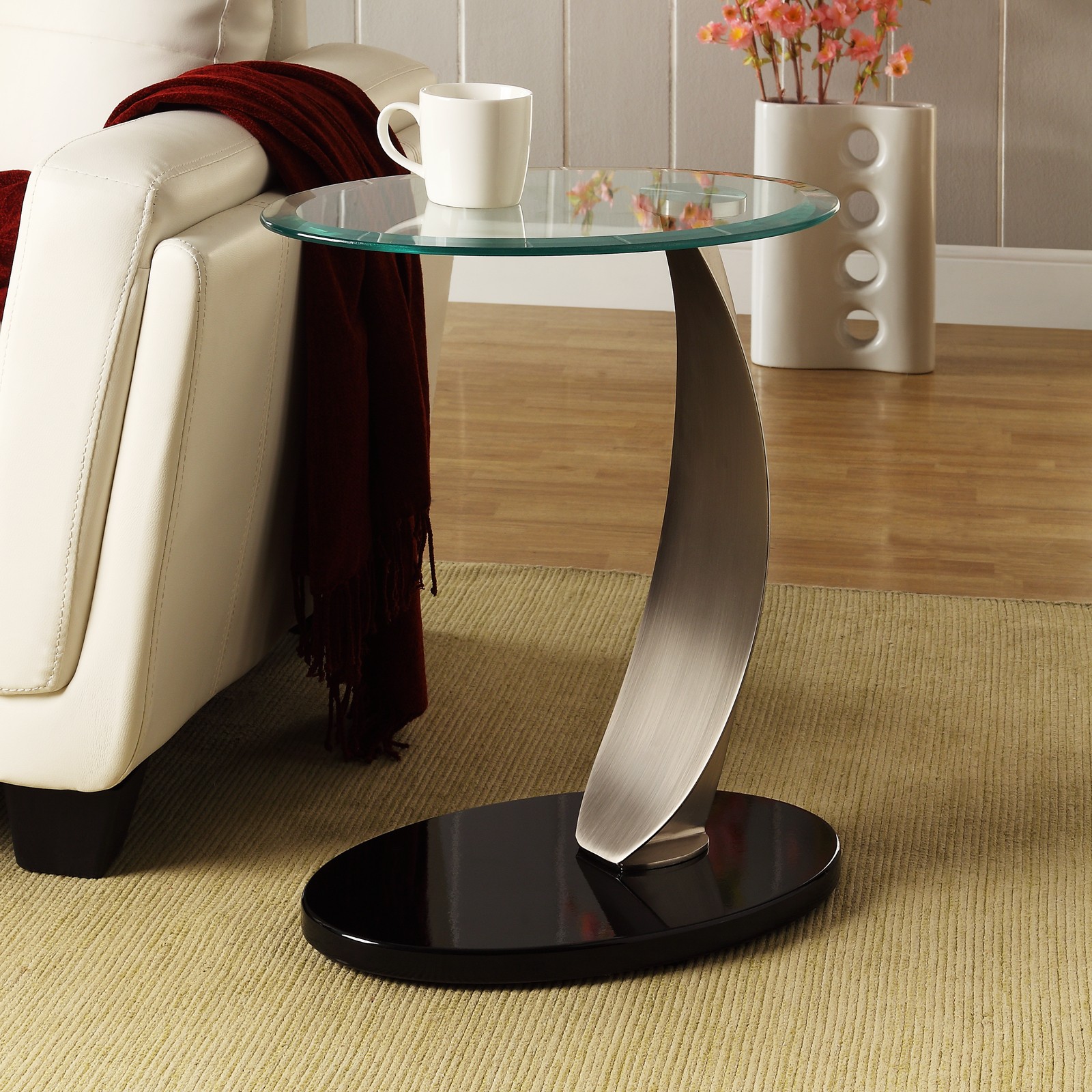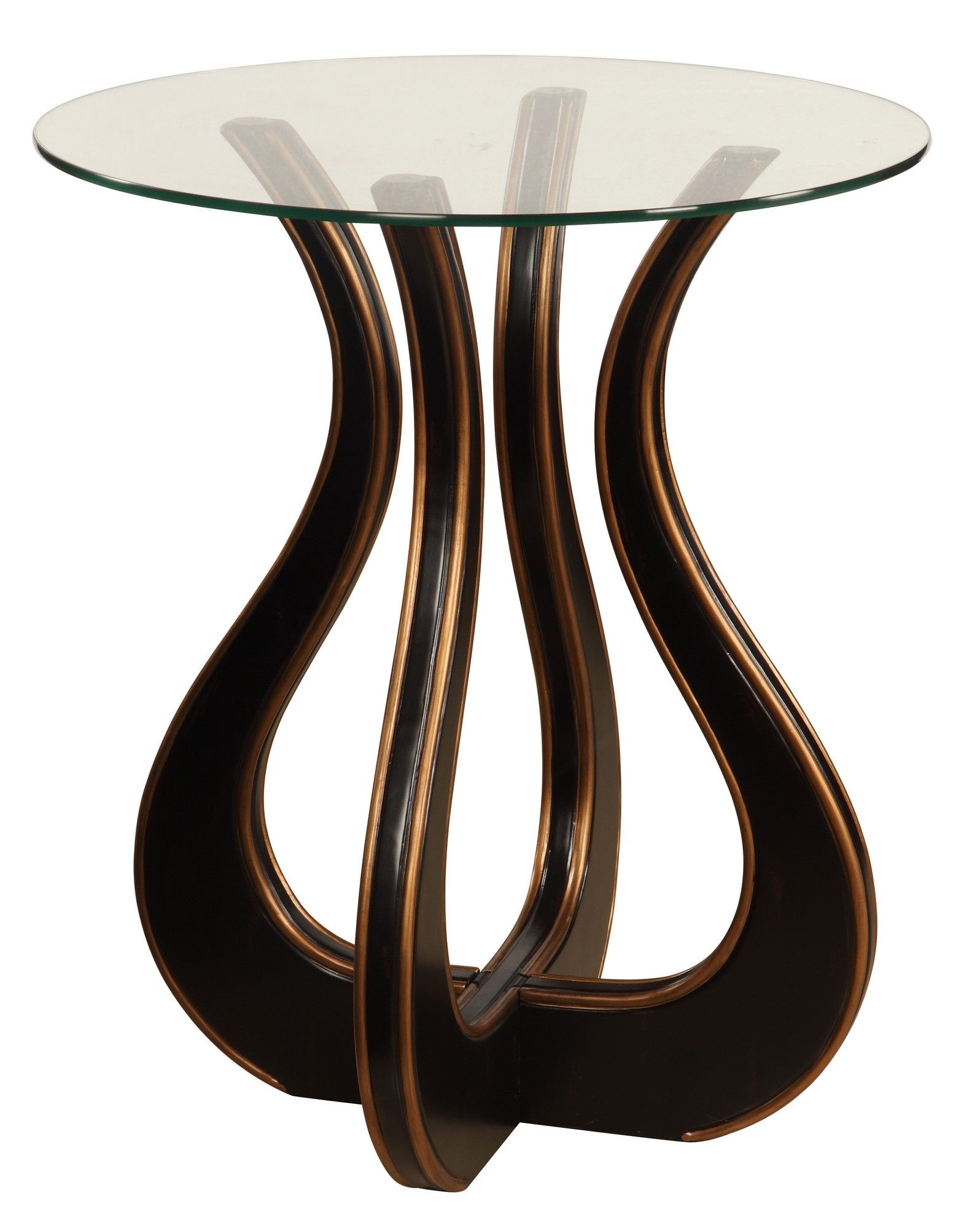 "Luxe" Glass Top End Table
It is an end table that has got a glass top and black finish. It looks very stylish and elegant. It is perfect for your bedroom and living room. Everyone will tell you how beautiful it looks in your home.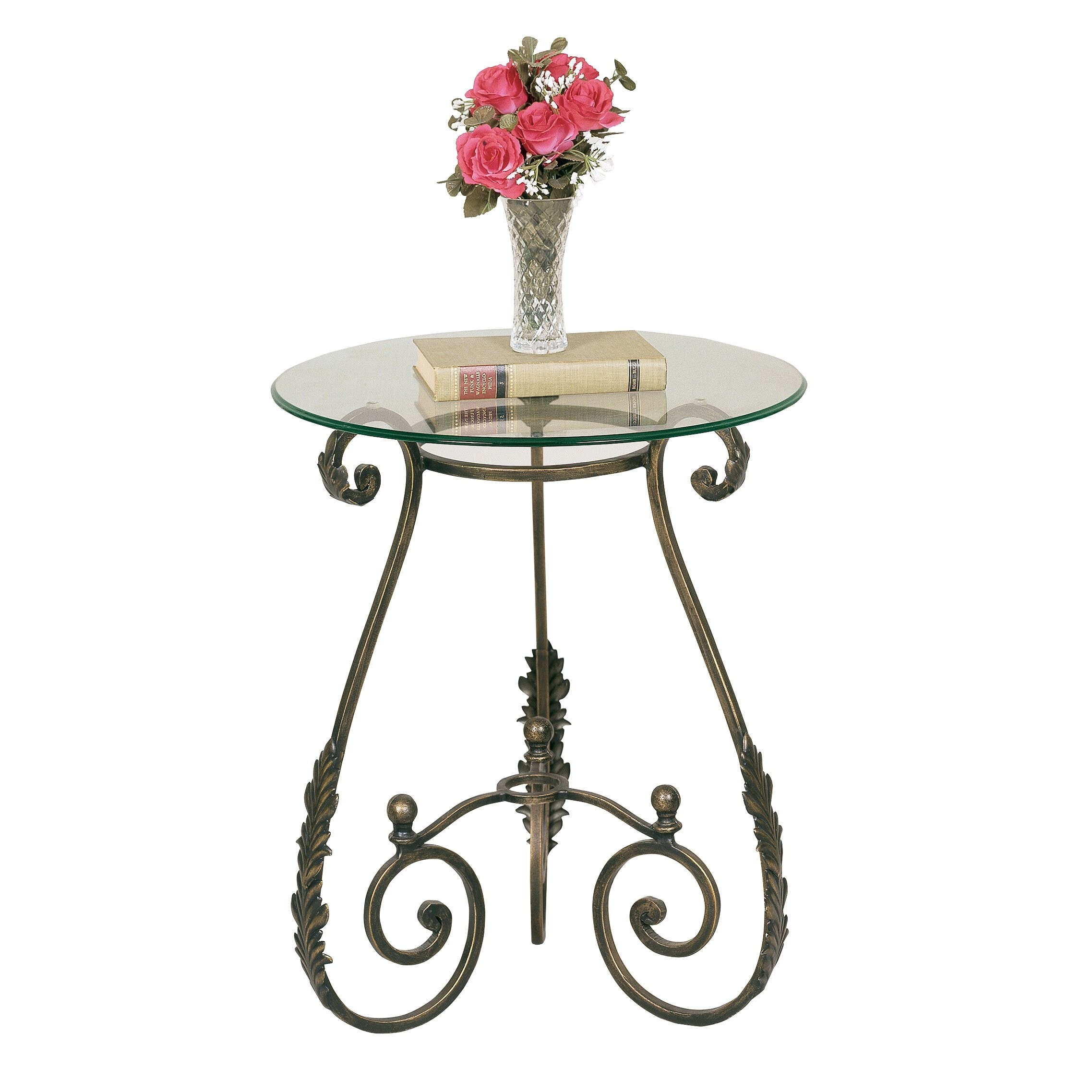 Flea Markets Of France Perugia End Table
A stunning glass top end table that sports the sublime scrolled metal base with delicate details and makes for a nice addition to a decor that doesn't want to feel overwhelmed, since it is small enough to fit it beautifully.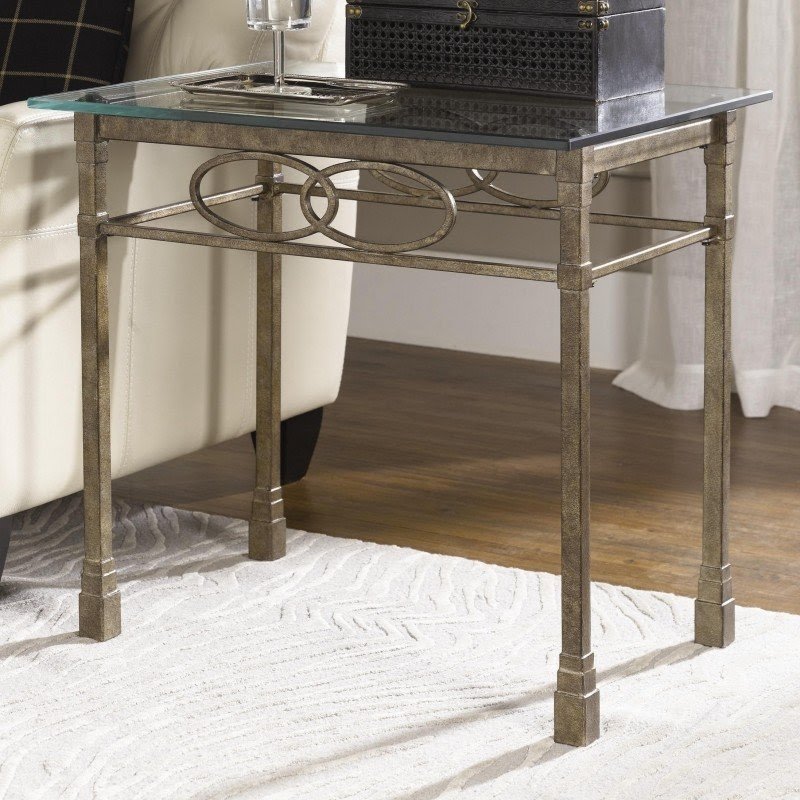 End Tables Cocktail Tables Sofa Tables Accent Cabinets Clocks All ...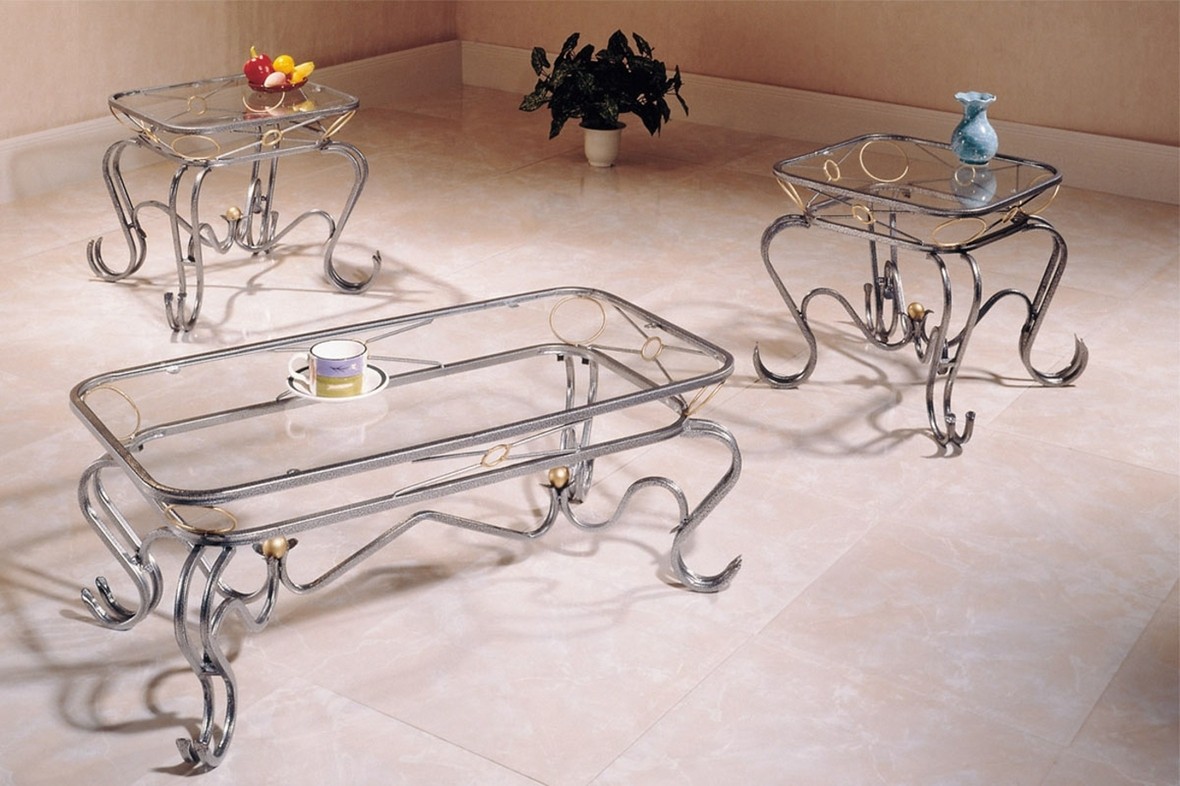 Set of 3 coffee tables in various sizes. Glass top is mounted on metal base and finished with decorative curves. Elegant design for all kinds of interior.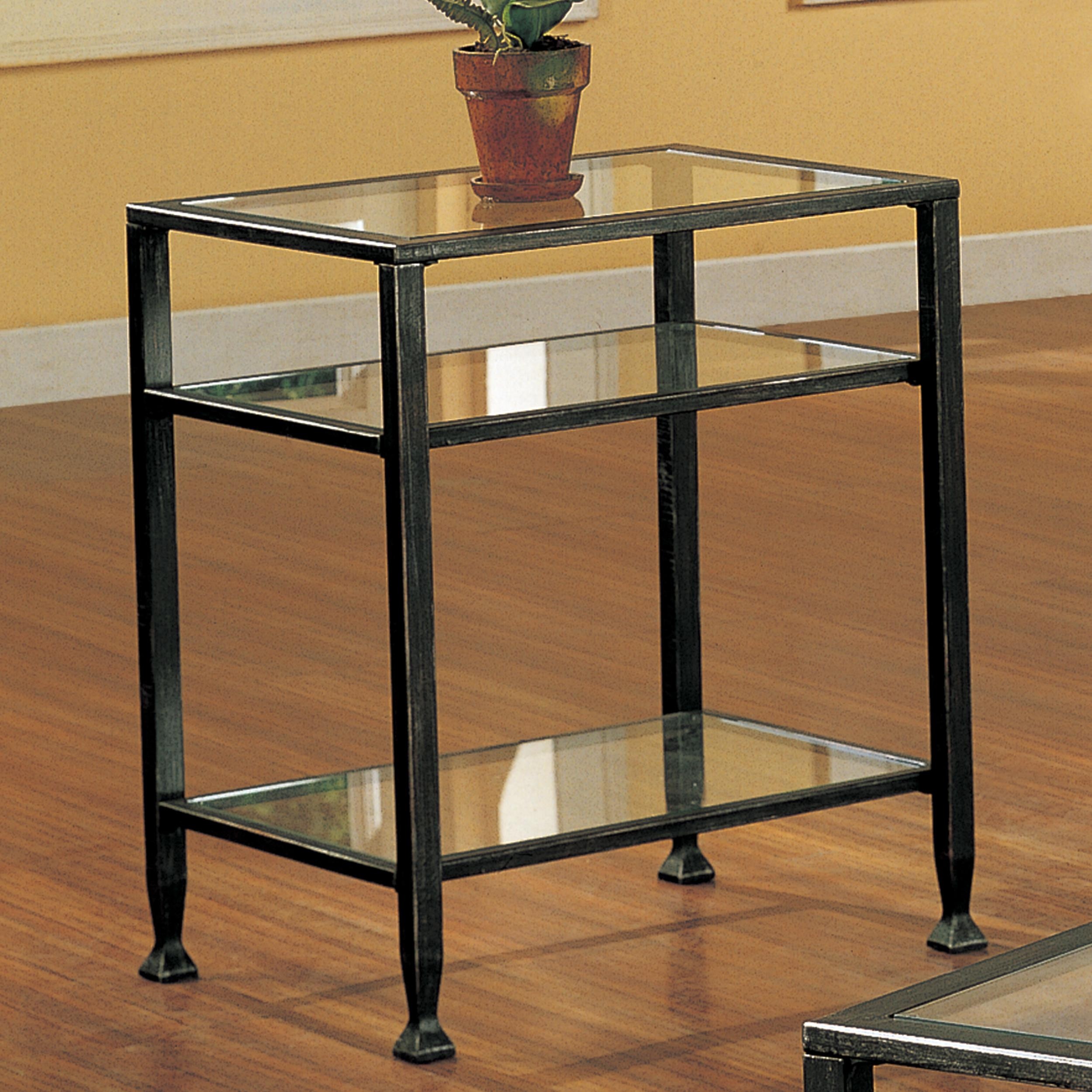 All our products are packed in FedEx shippable boxes for your ...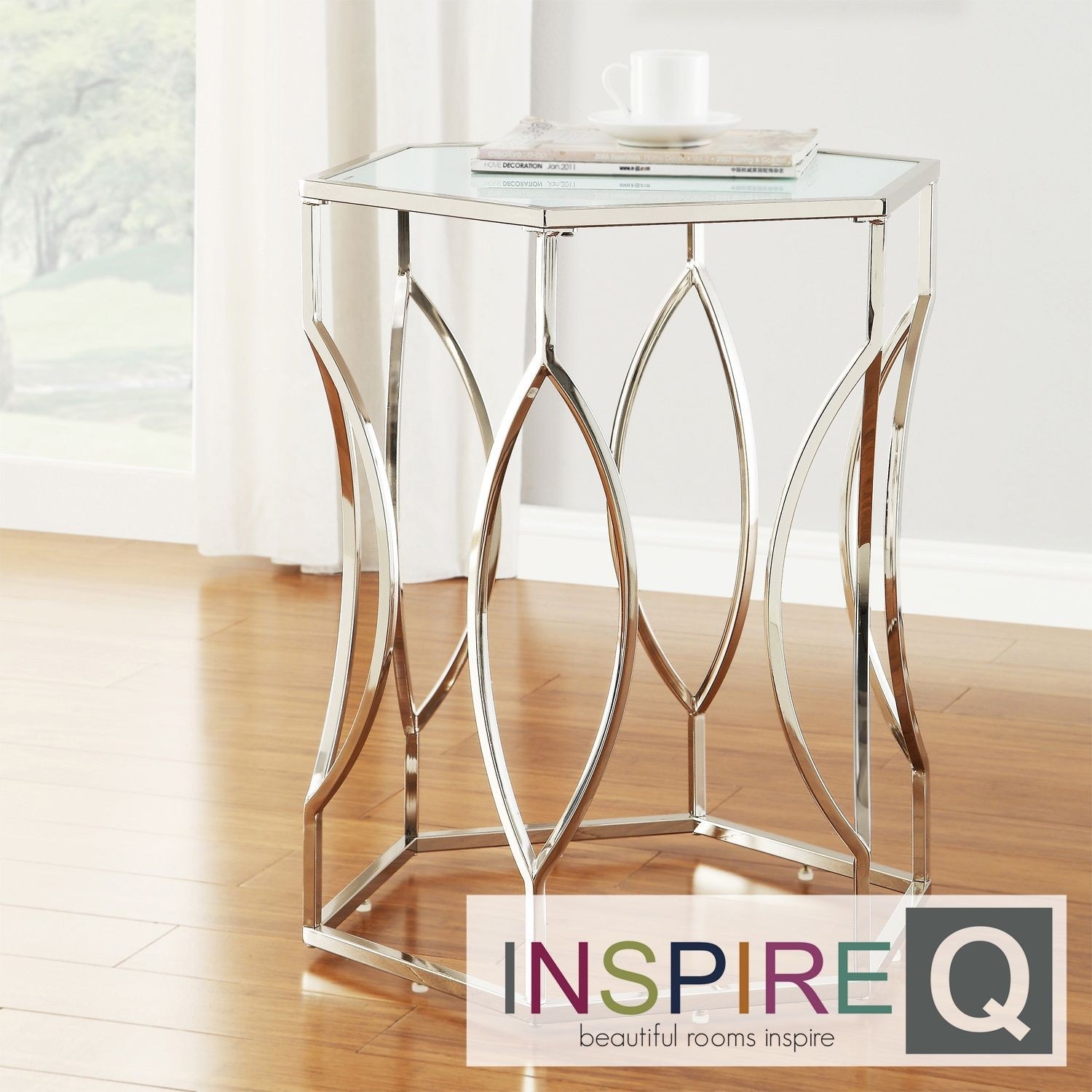 Inspire Q Kona Contemporary Chrome Glass Top Hexagonal Accent Table
This glass table brings an interesting, modern style to the bedroom. It is made of chrome and tempered glass with a nickel finish. This composition is very attractive, so the product is not only functional but also decorative.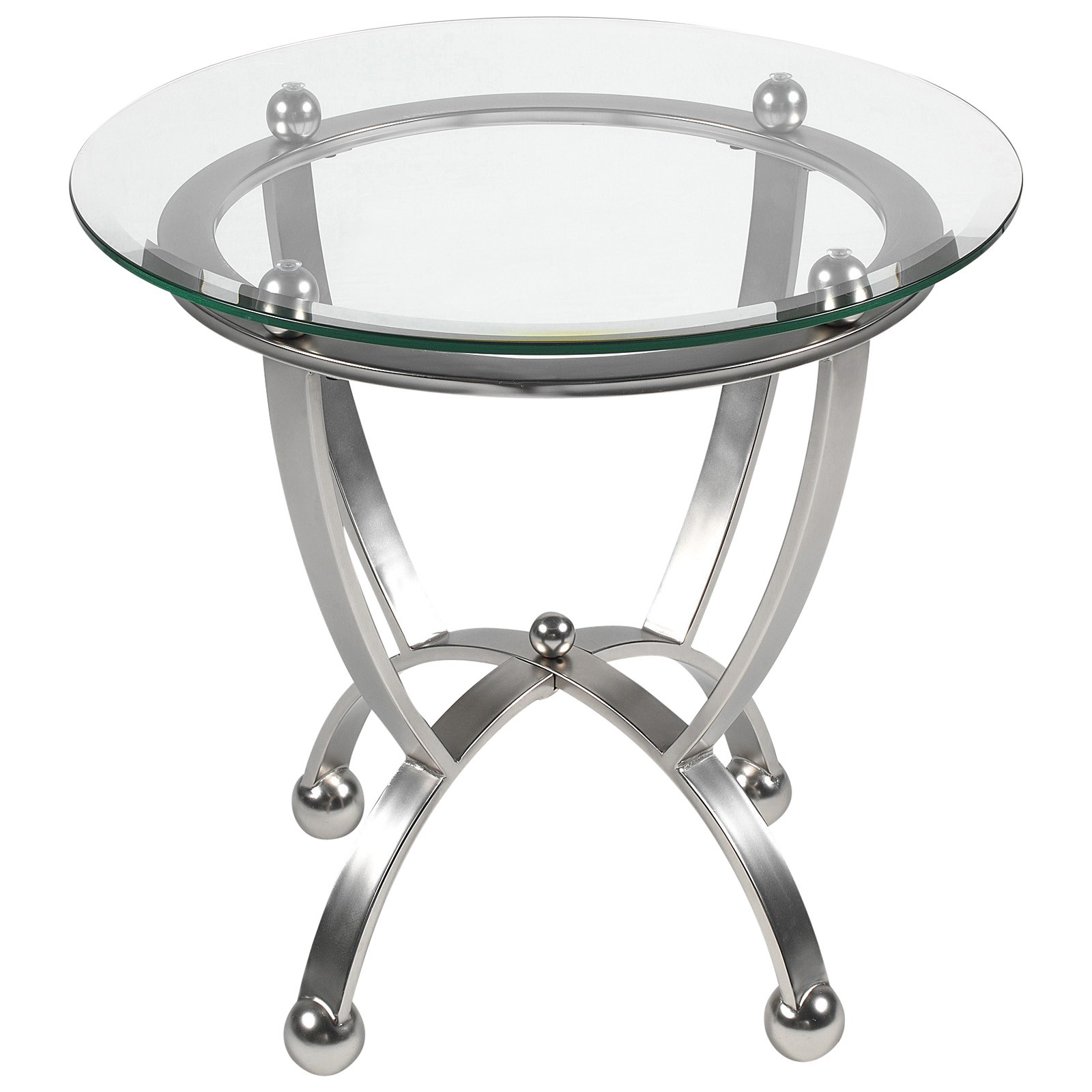 master:SIN085.jpg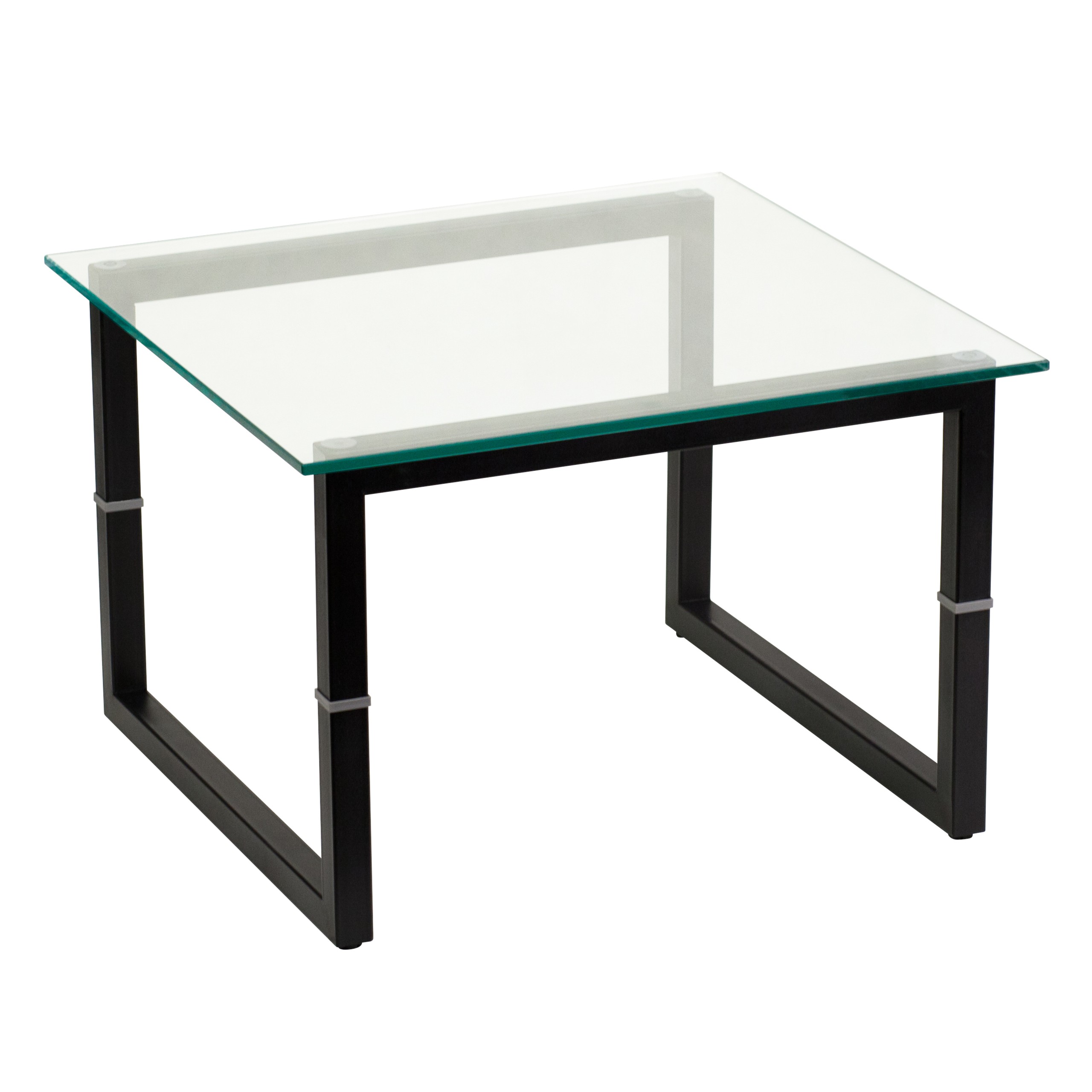 End table made of combining metal and glass. Base is reinforced with solid supports. Received a lot of positive recommendations from satisfied customers for modern look and functionality.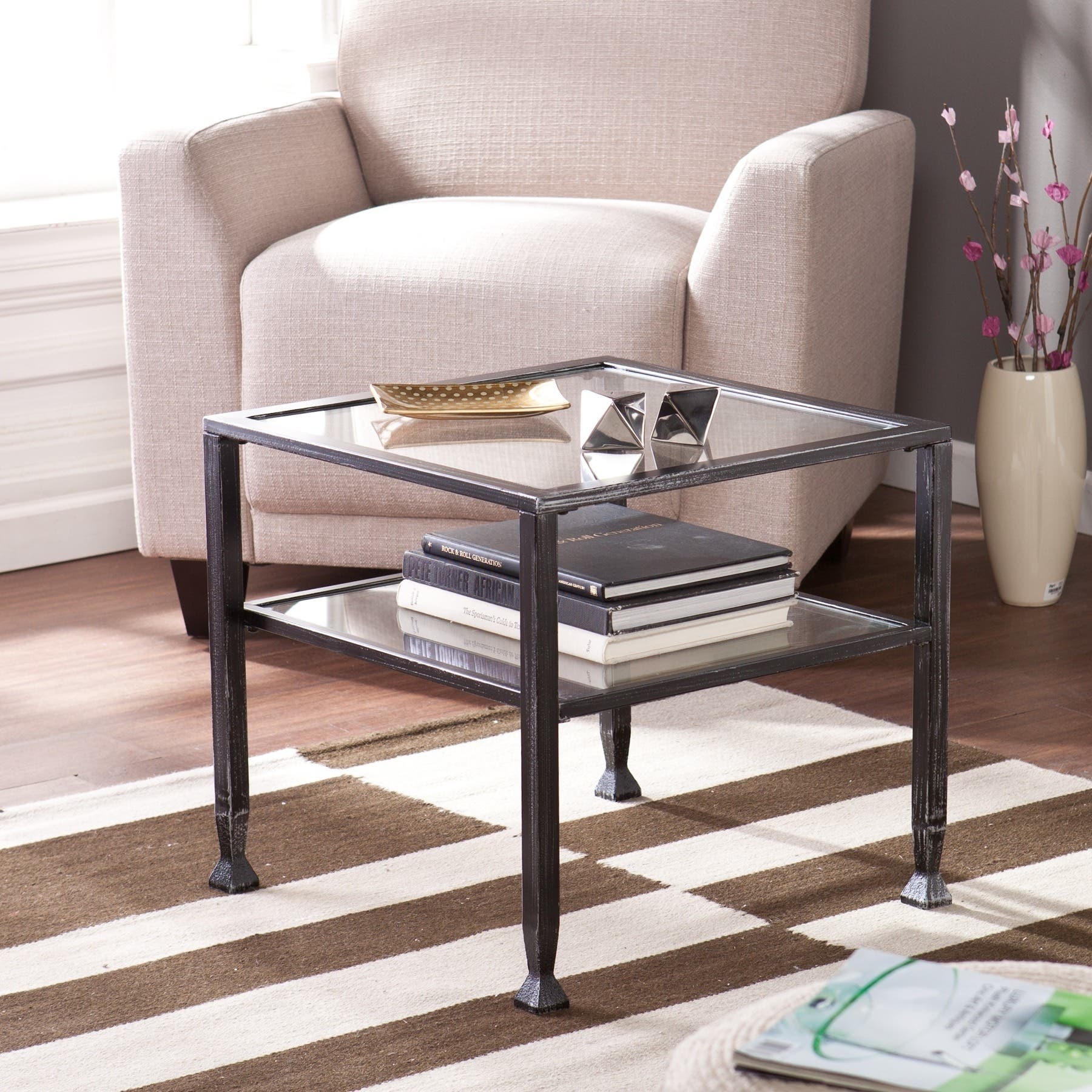 Wildon Home %c2%ae Beacon End Table With Glass Top
This metal end table with glass top constitutes a fine addition to every contemporary living room. Its lightweight construction will bring a sense of freshness and brightness to the interior.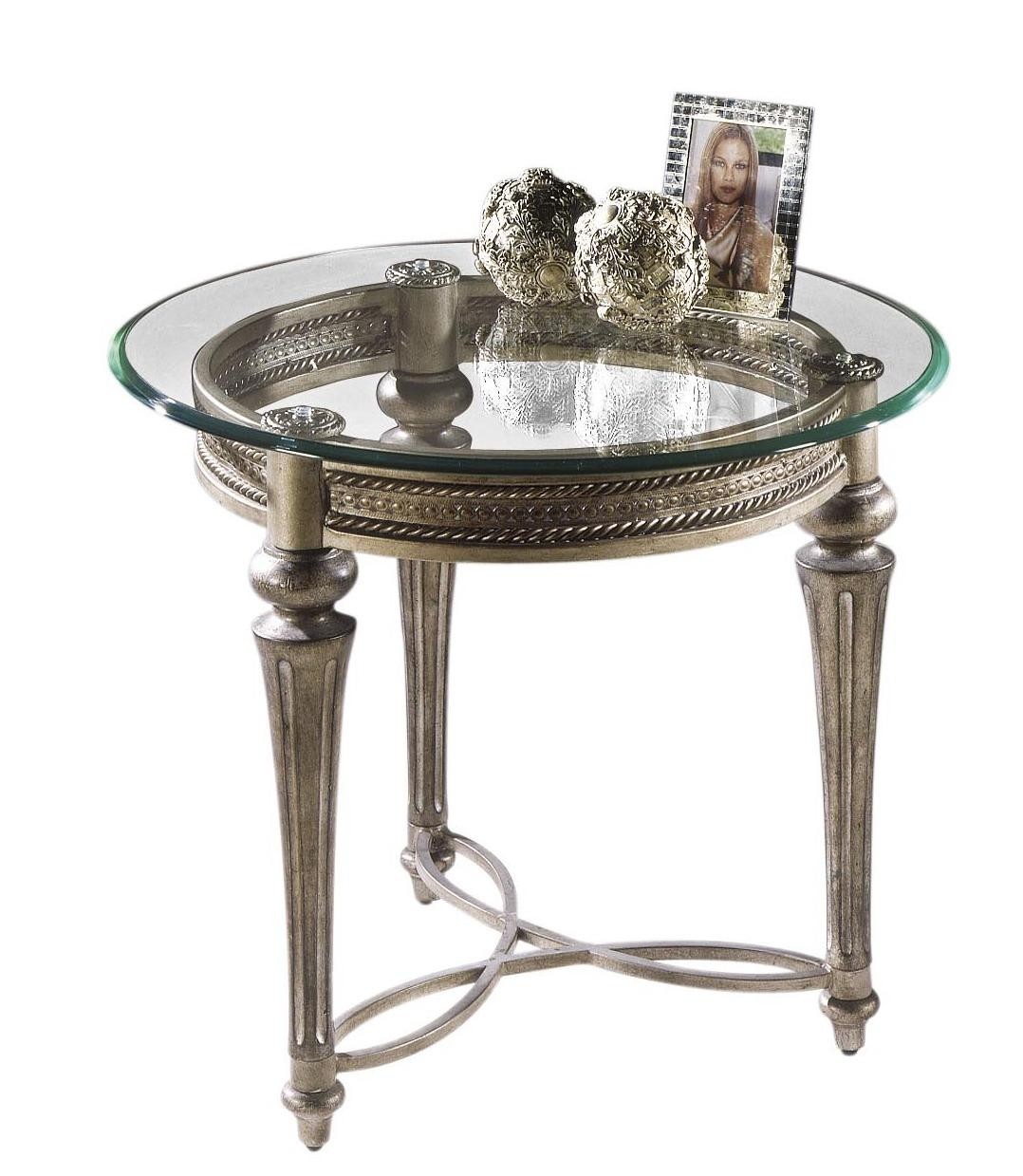 Galloway Glass Top Round End Table by Magnussen Home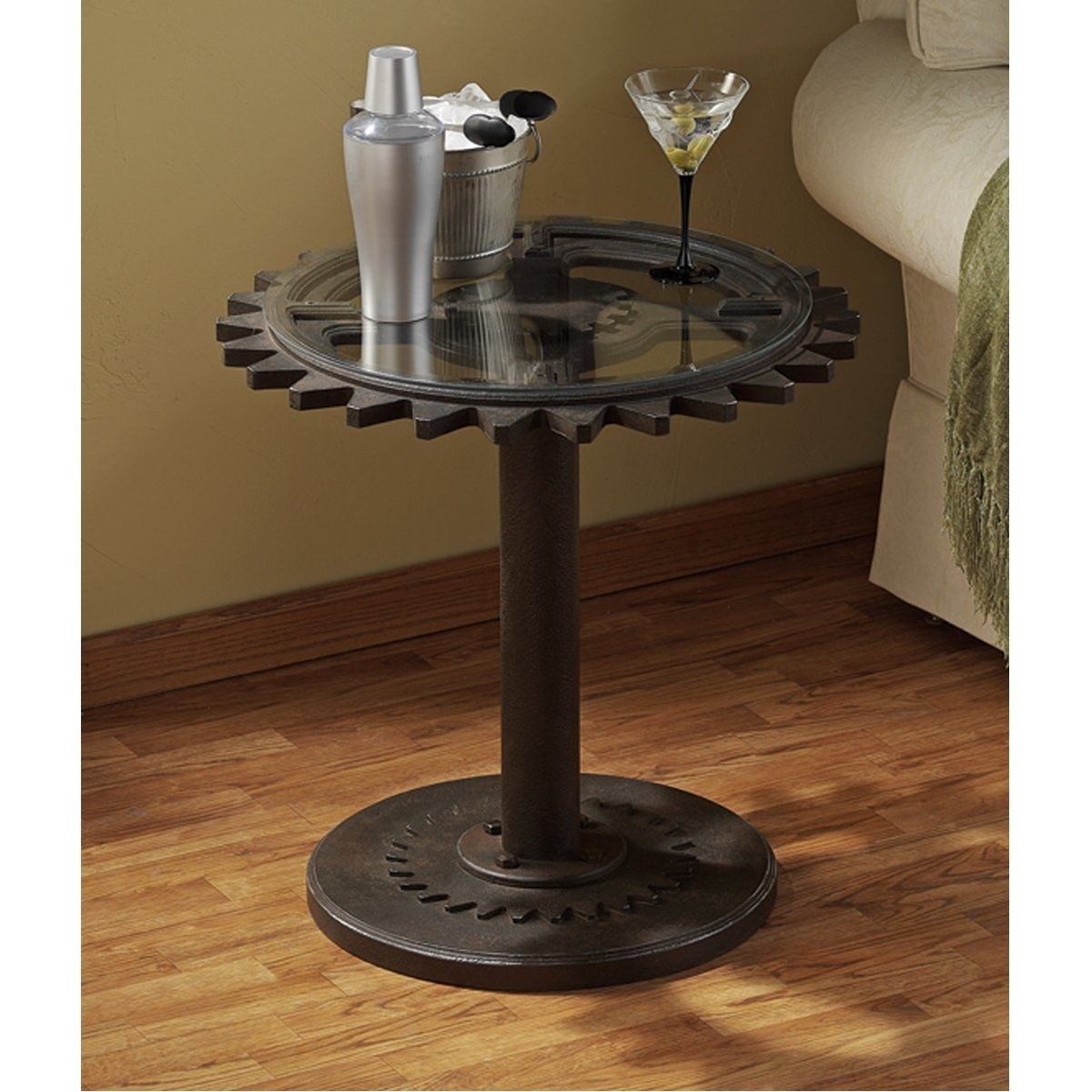 Vintage Industrial Style Factory Gears Side Table Decorative Art Glass Top
End table in idustrial style. It is mounted on metal base and fitted with round glass top. Adds freshness and modernity to each room.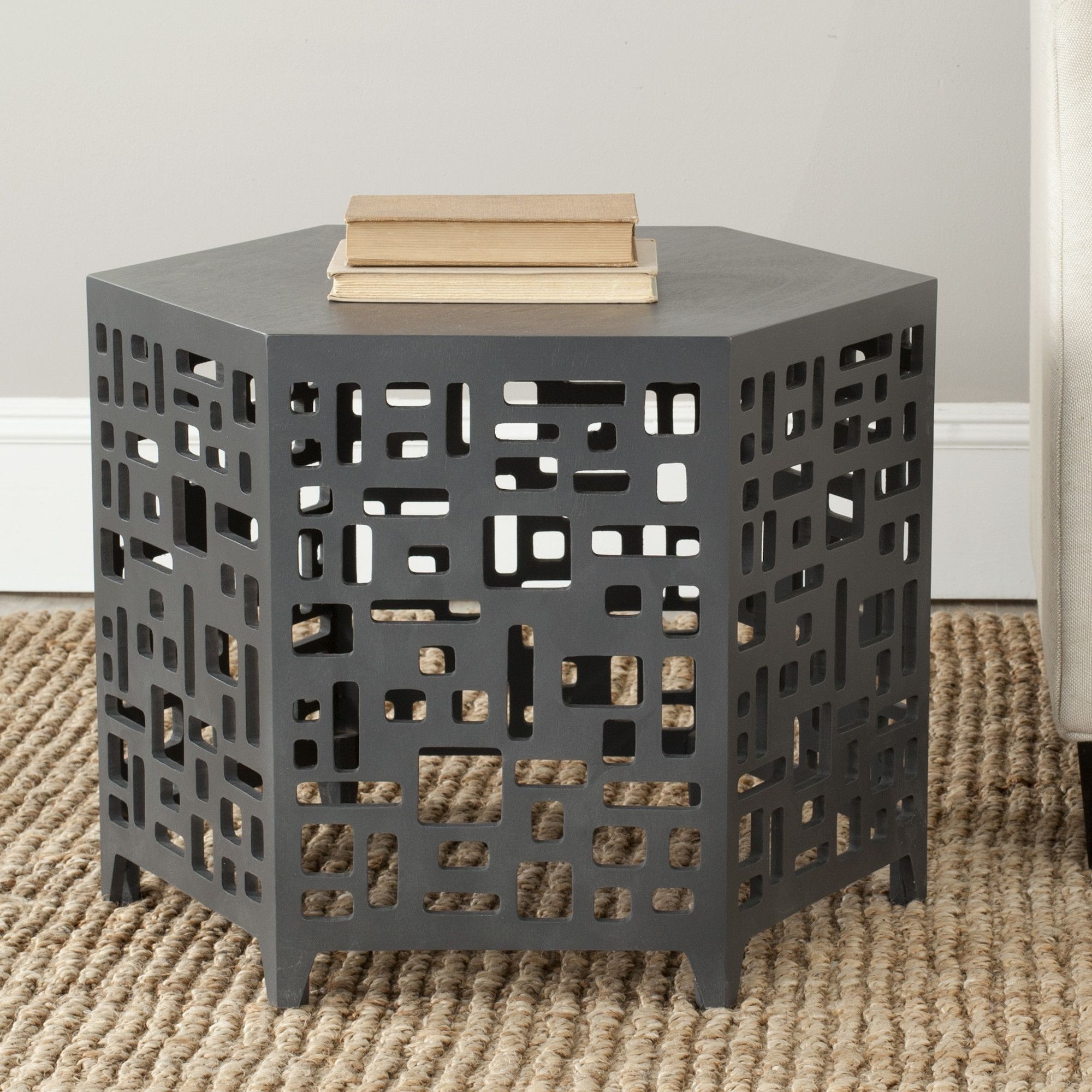 Kelby End Table
Awesome looking end table made of bayur wood and MDF in durable finish. Features openwork design in the bulk hexagonal frame, spacious tabletop, and modern, unique style that values versatility and functionality.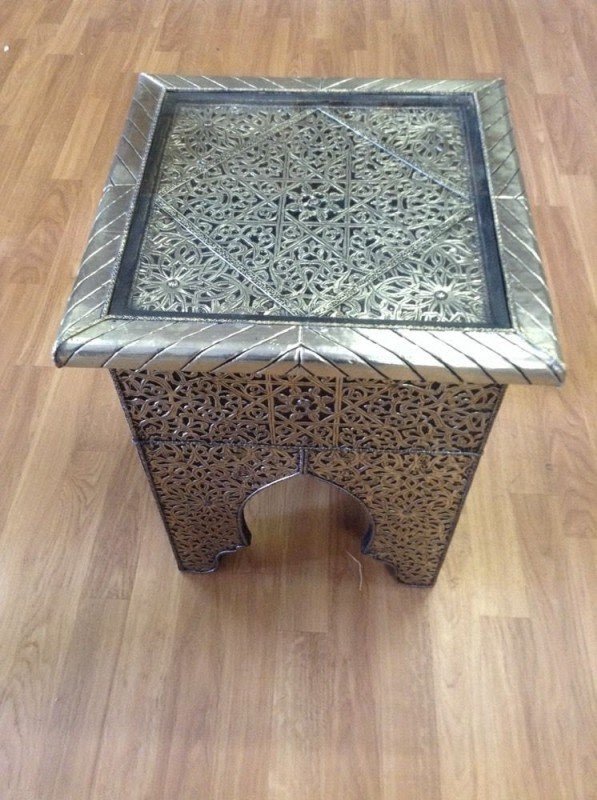 Moroccan Accent Table Vintage Silver Carved Arabesque Design Glass Top
The find - which is the realization of Moroccan culture. End table of exotic Morocco - was carefully carved and finished in old vintage silver. It has a square top - and richly decorated arabesque base.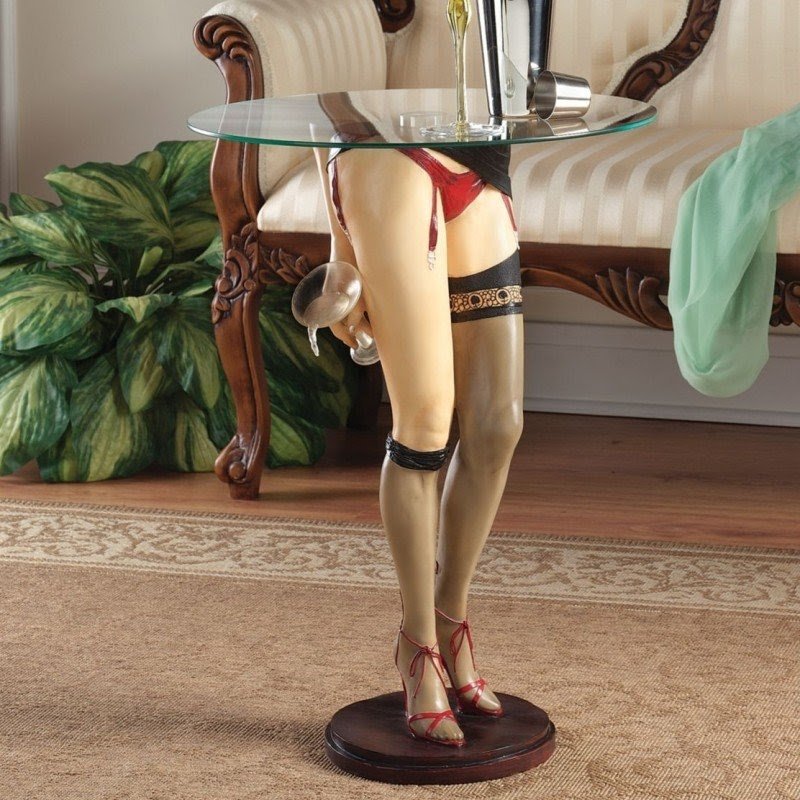 Babette Sculptural Glass Topped End Table
Here we have something simply perfect for bachelor pads. This Sculptural Glass Topped End Table features a pencil-edged, tempered glass tabletop that rests on a one-of-a-kind base in the shape of female legs.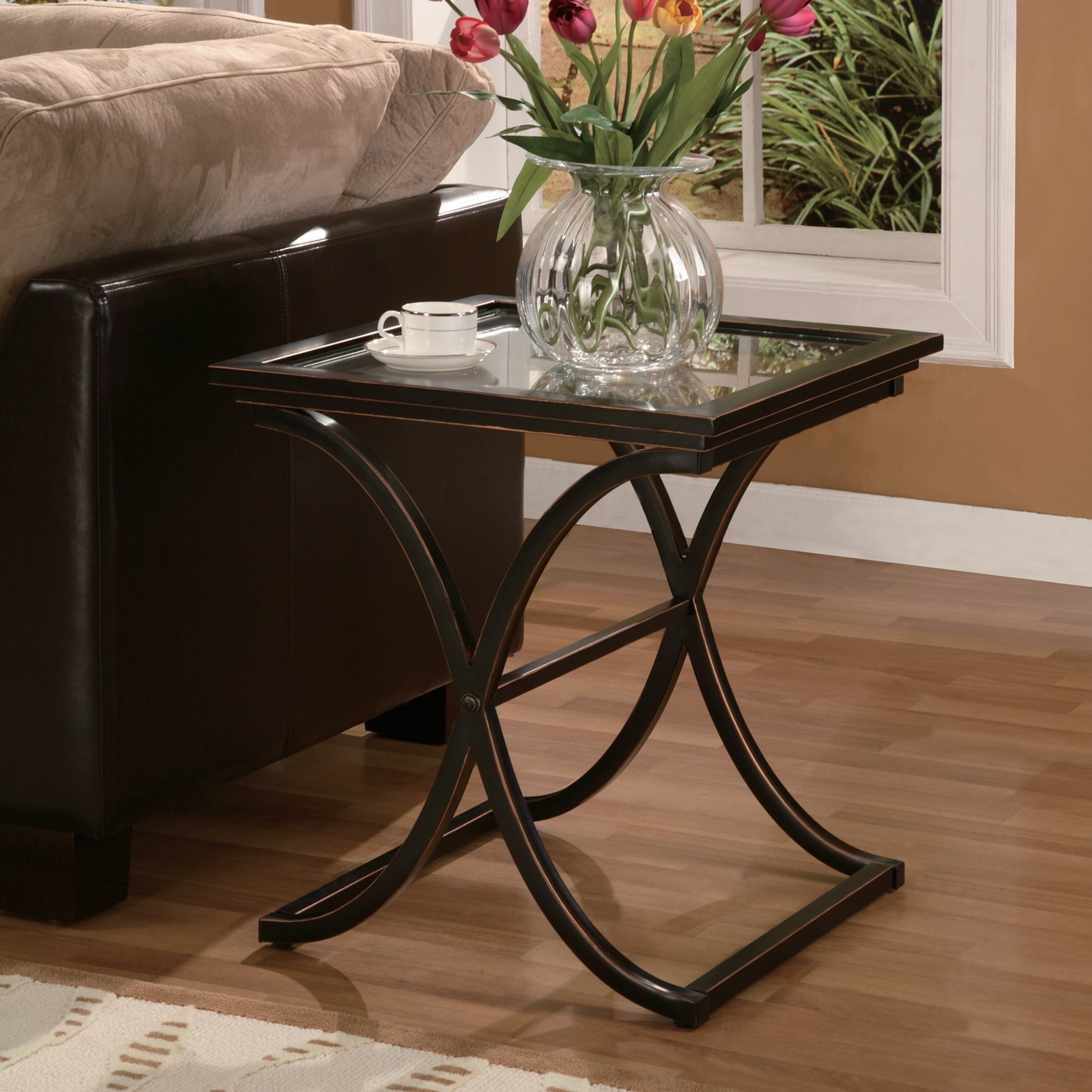 Vogue Black End Table with Glass Top | Nebraska Furniture Mart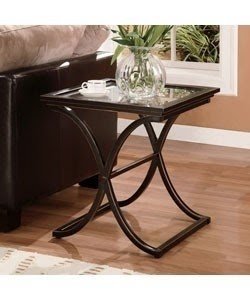 Vogue End Table
What an elegant little end table, made out of durable metal with a glass top and coated with a dark-brown paint. Goes nicely with the leather couch and is bound to give a classy touch to your living room.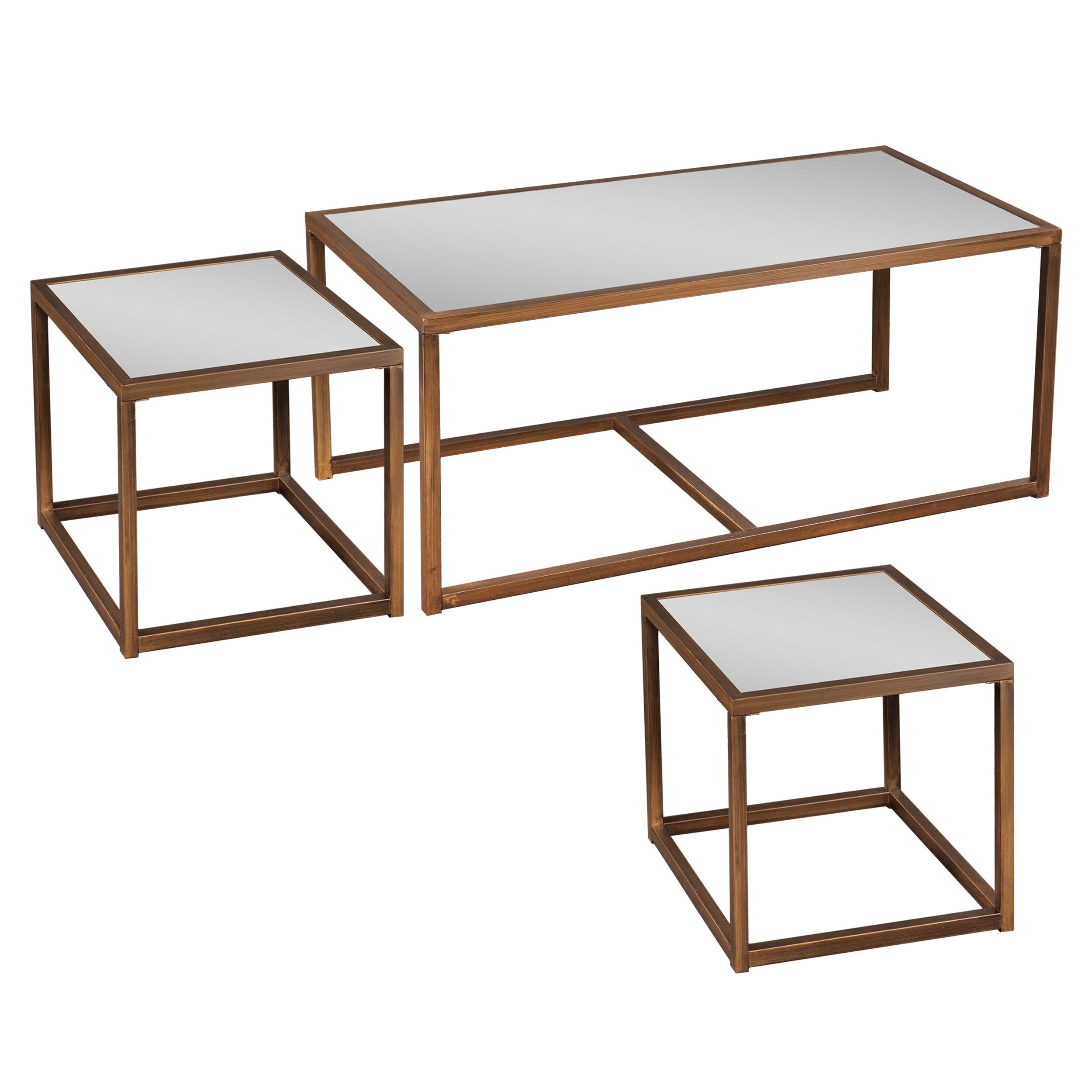 Set of 3 nesting tables with bronze-finished cube bases and mirrored tops. Product: 1 Cocktail table and 2 end tables...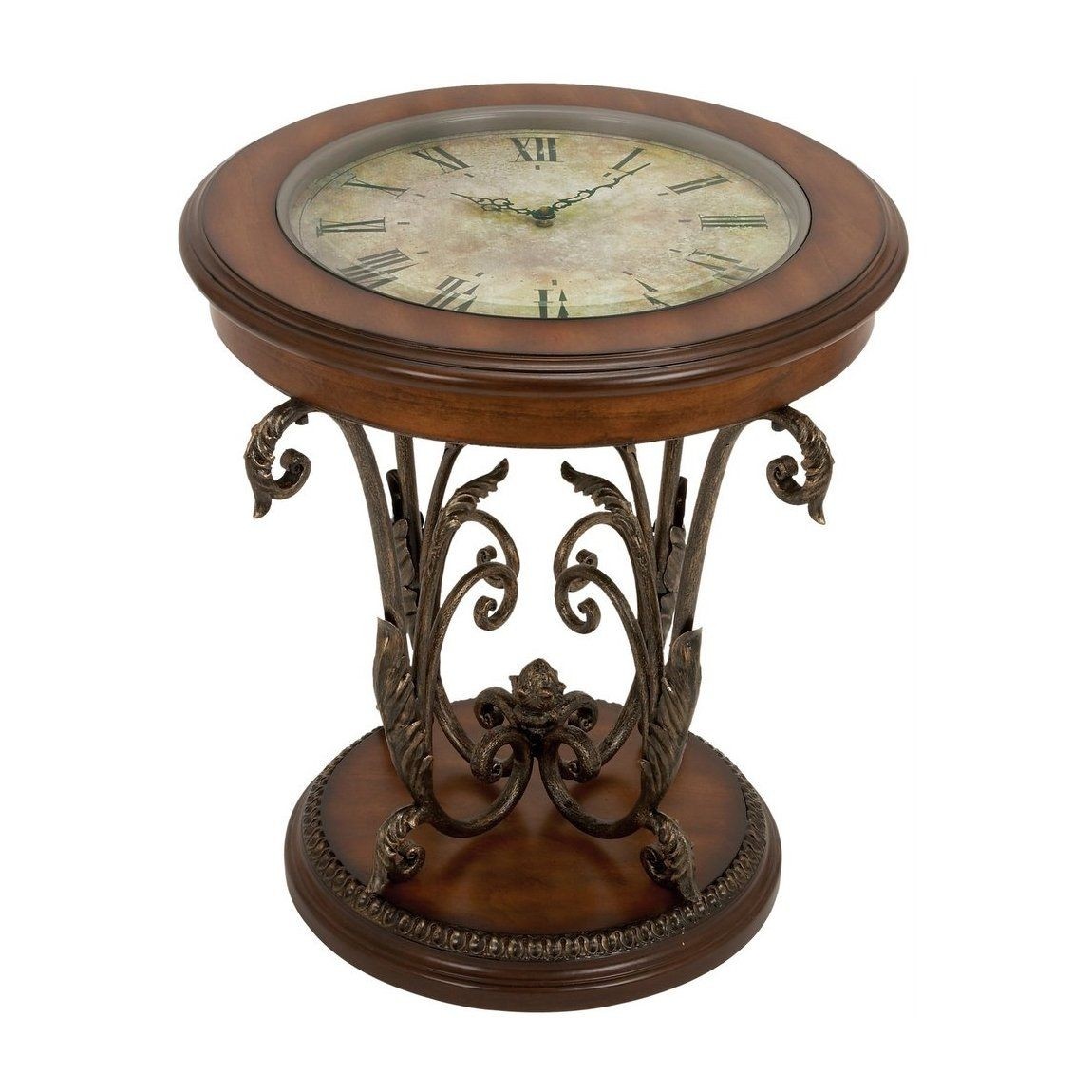 Casa Cortes Designer Round Clock Coffee And End Table
It is a very unique and interesting piece of furniture and decoration. It is a solid table supported on a scrolled metal stand. The most interesting element of this product is the working clock located underneathe the top made of tempered glass.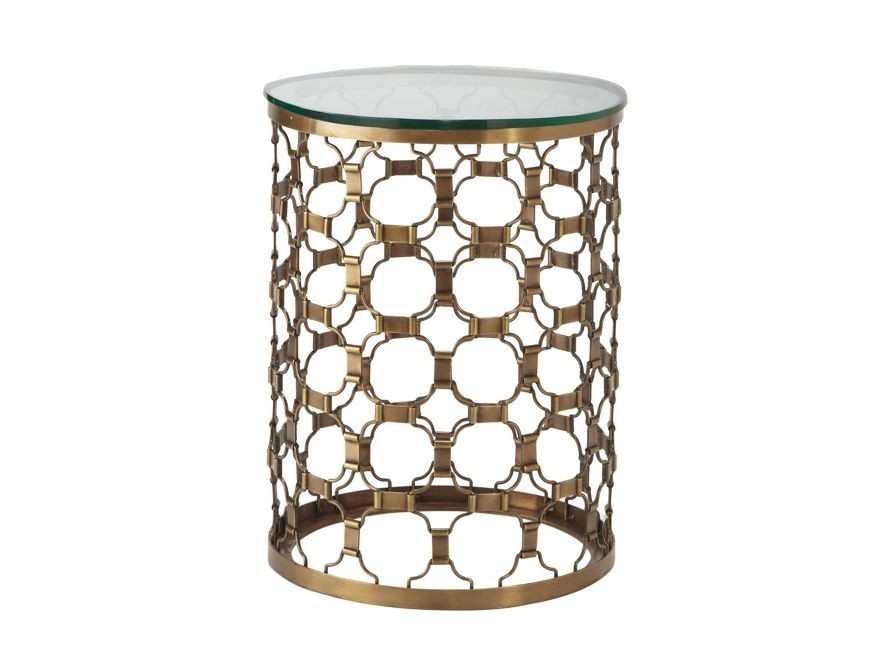 View the Naomi End Table from Arhaus. Our Naomi Coffee and End Tables are inspired by the art deco period; our artisans, however, constructed these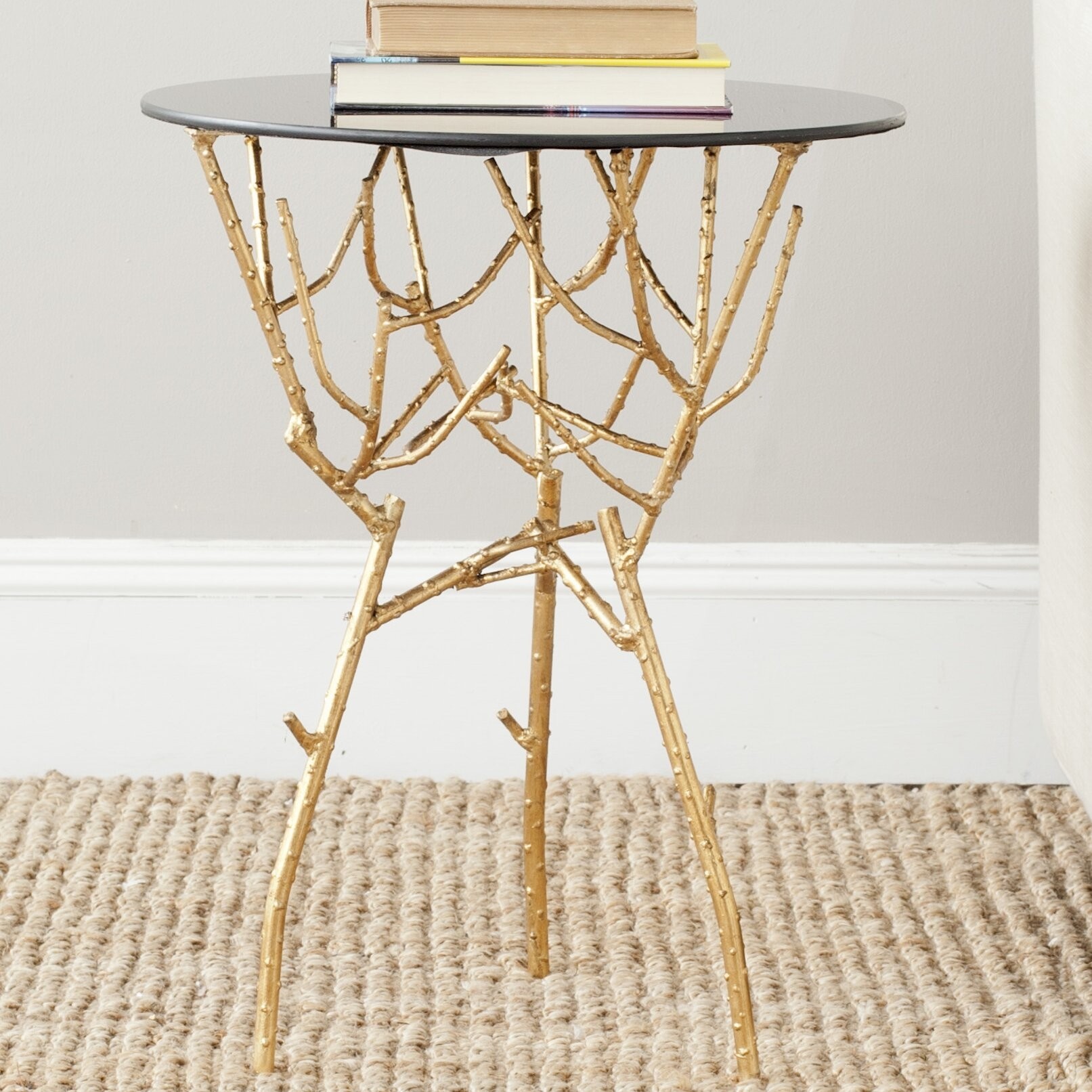 Safavieh Treasures Tara Gold Black Top Accent Table
An original and unique decoration that also plays a functional role in the house. This table brings the classic, natural style into the house. Its decorative frame is made of iron and the top is made of glass.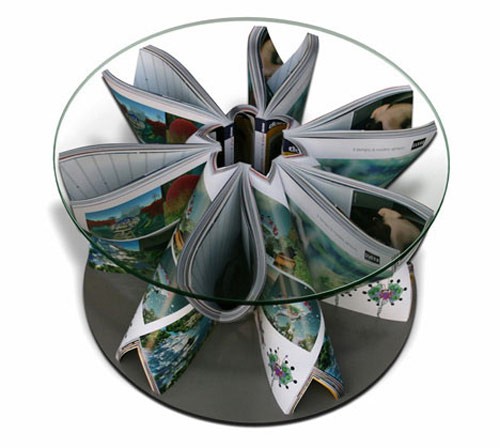 Very original end table with a round glass top and solid round base. Its frame is based on six copies of Domus magazine that provide good stability. This good-looking table is a very unique and original addition to any house.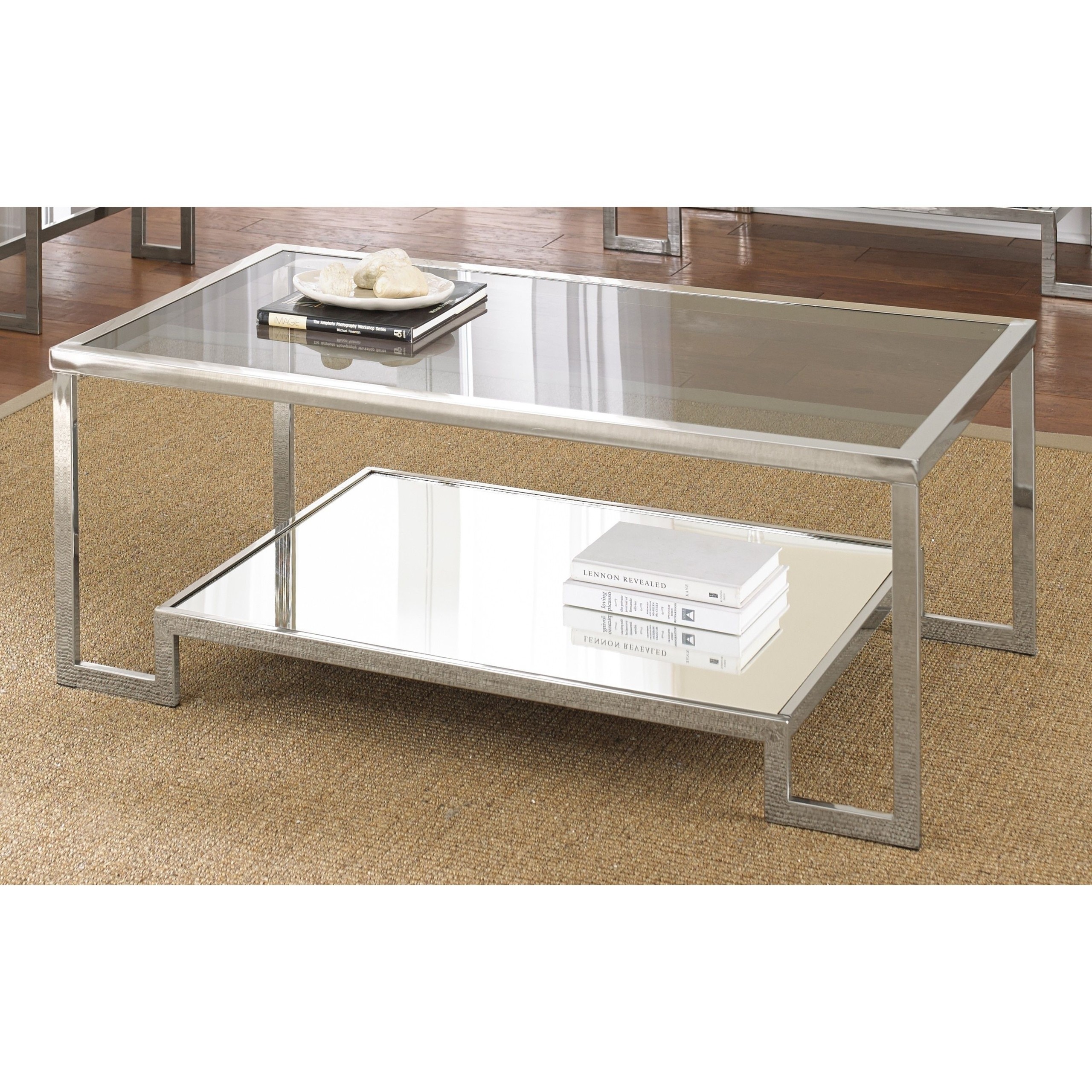 Cordele Chrome And Glass Coffee Table
The glass and chrome finish assure an elegant look of this element. The coffee table is a perfect piece of furniture designed for using in a living room. It is equipped with glides that protect the floor from mechanical damage.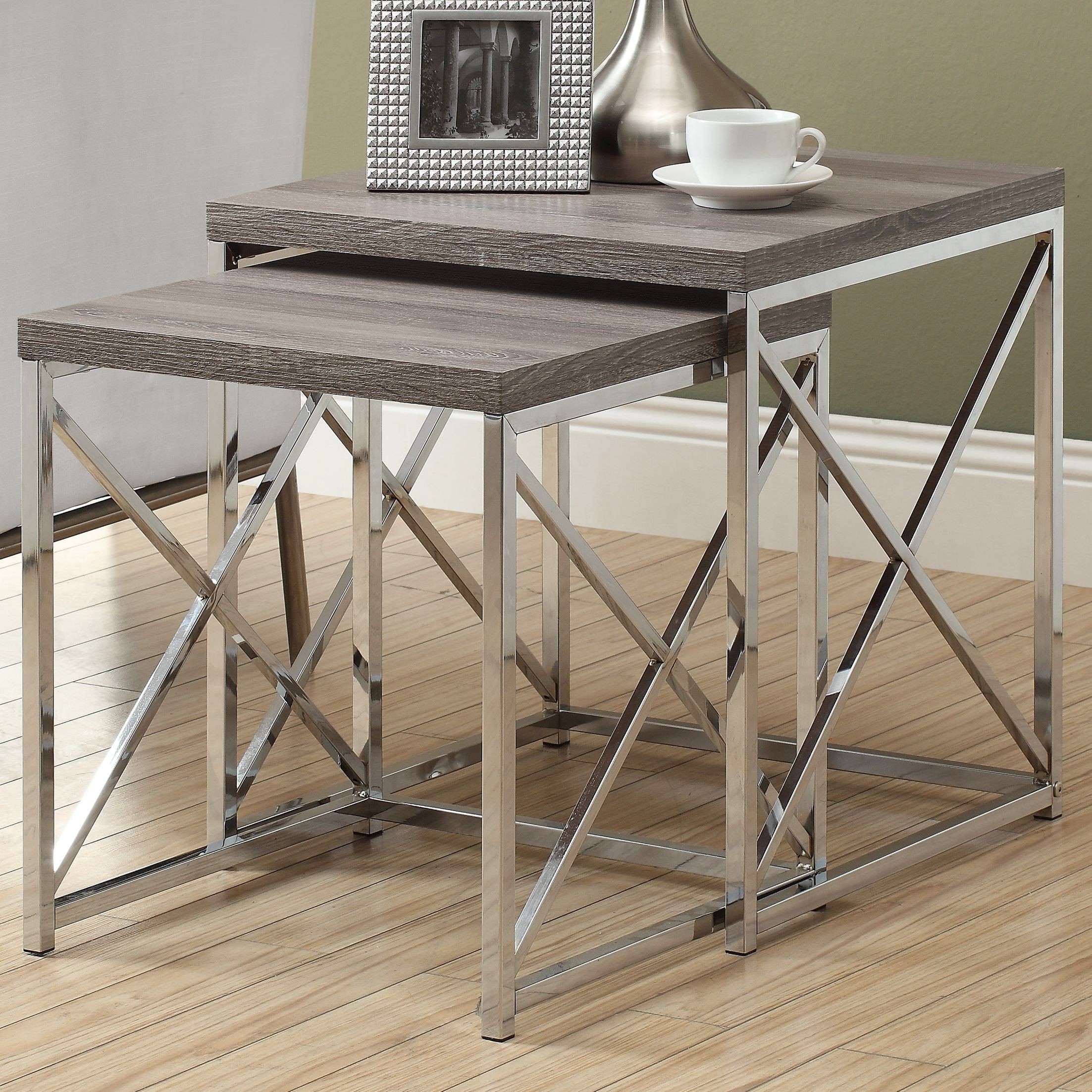 2 Piece Nesting Table Set
Very functional addition to any room decor in the least amount of space: a modernly styled table set including two nesting pieces. Robust metal frame that enhances the style of these pieces supports rectangular top made from wood.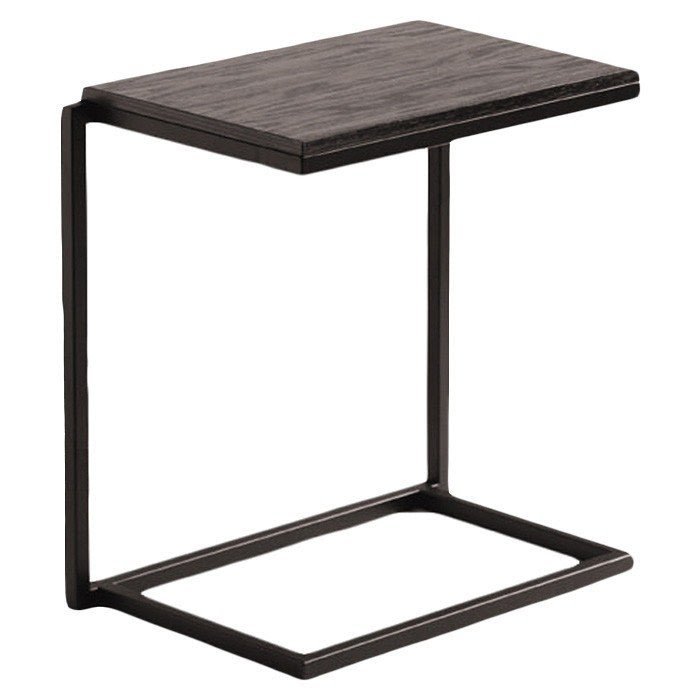 Stacking C End Table
It is an end table that has got a classic, simple design, metal base and manufactured wood top. It fits to any style and décor and is a perfect addition to your living room area. It is a very good choice.