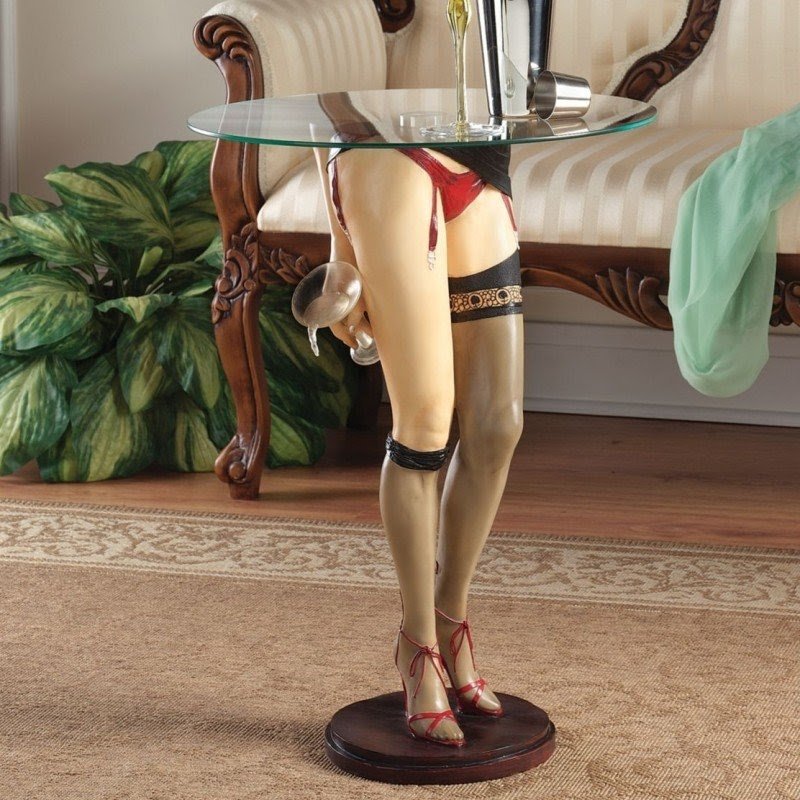 Babette Sculptural Glass Topped End Table
Here we have something simply perfect for bachelor pads. This Sculptural Glass Topped End Table features a pencil-edged, tempered glass tabletop that rests on a one-of-a-kind base in the shape of female legs.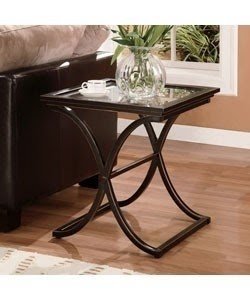 Vogue end table
What an elegant little end table, made out of durable metal with a glass top and coated with a dark-brown paint. Goes nicely with the leather couch and is bound to give a classy touch to your living room.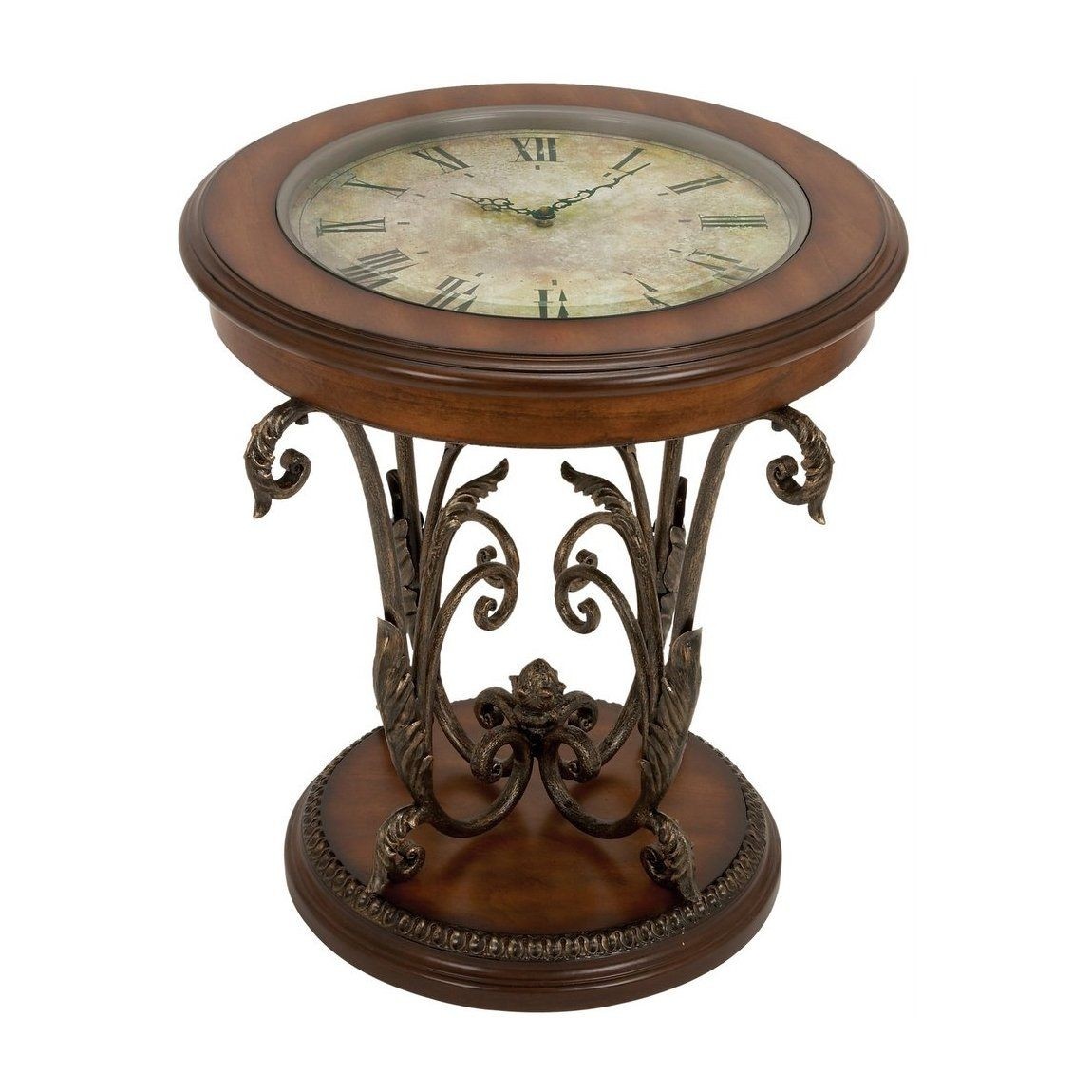 Casa cortes designer round clock coffee and end table
It is a very unique and interesting piece of furniture and decoration. It is a solid table supported on a scrolled metal stand. The most interesting element of this product is the working clock located underneathe the top made of tempered glass.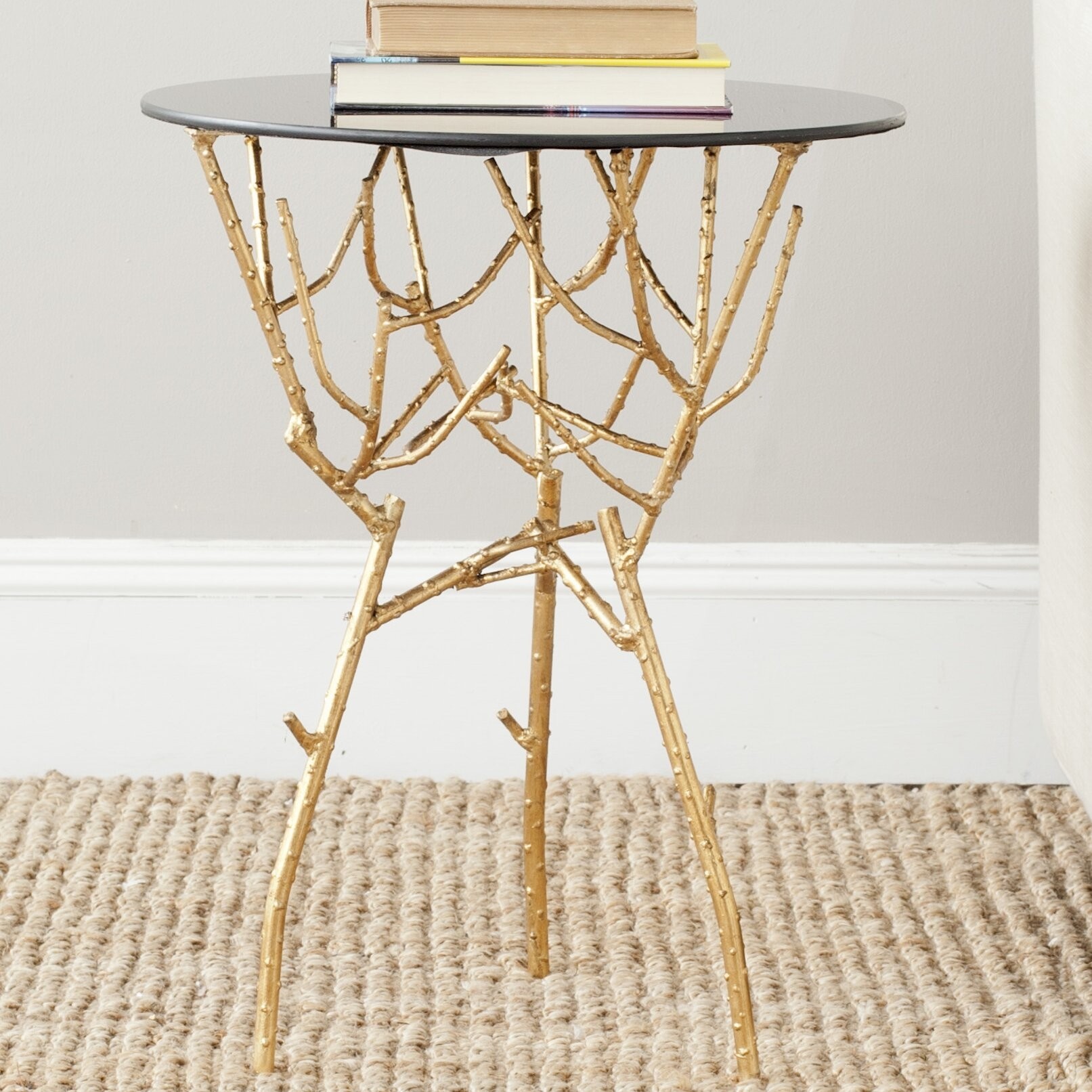 Safavieh treasures tara gold black top accent table
An original and unique decoration that also plays a functional role in the house. This table brings the classic, natural style into the house. Its decorative frame is made of iron and the top is made of glass.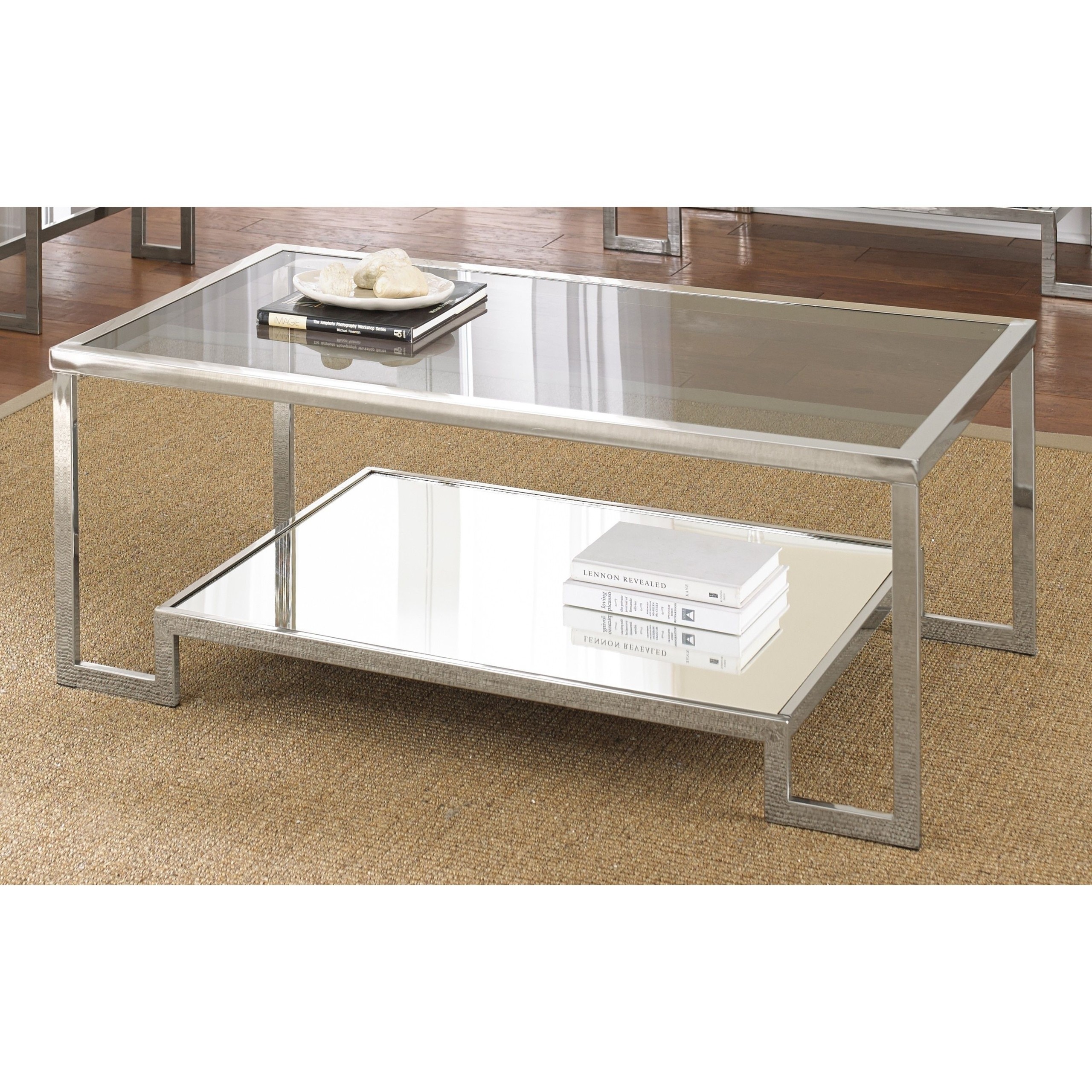 Cordele Chrome And Glass Coffee Table
The glass and chrome finish assure an elegant look of this element. The coffee table is a perfect piece of furniture designed for using in a living room. It is equipped with glides that protect the floor from mechanical damage.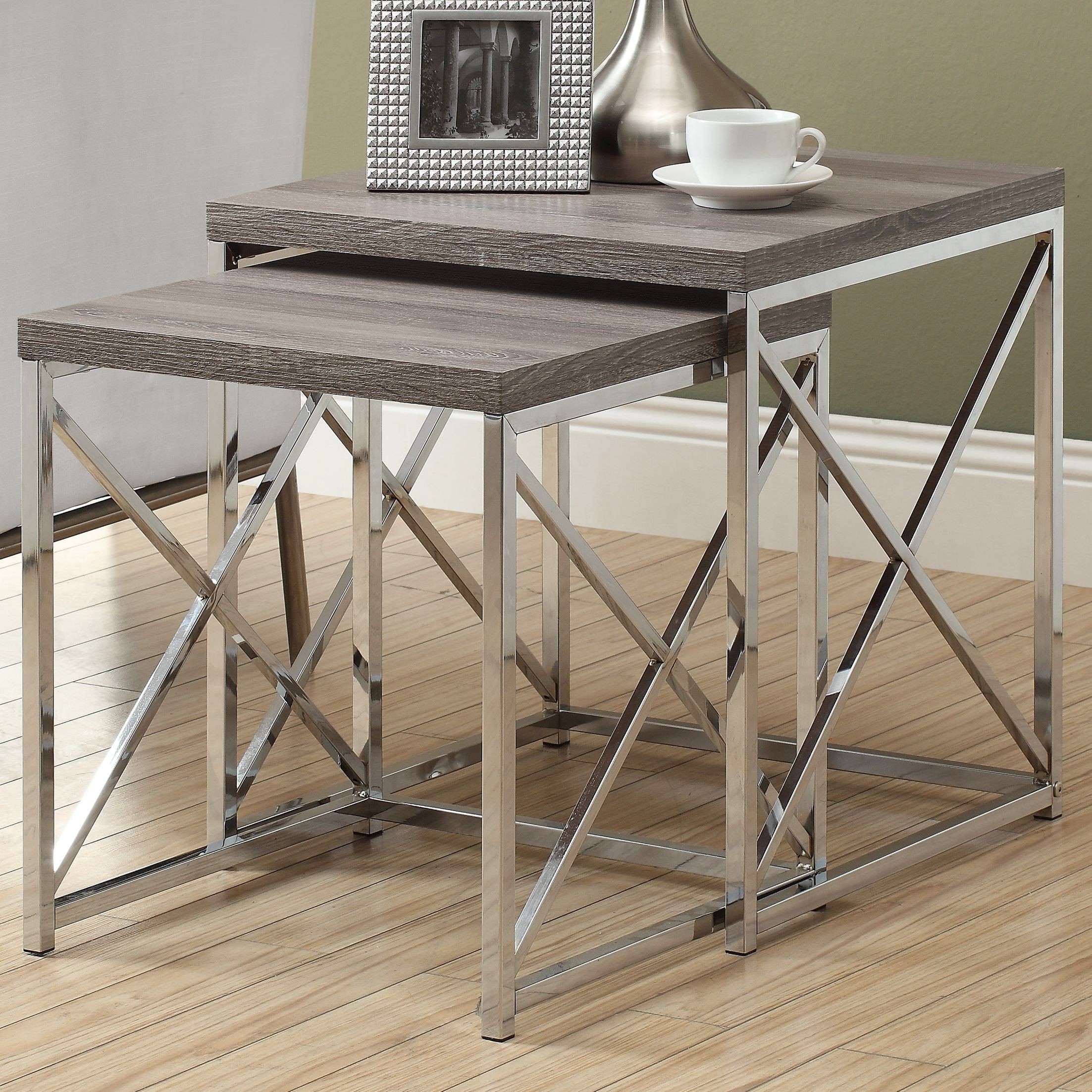 2 Piece Nesting Table Set
Very functional addition to any room decor in the least amount of space: a modernly styled table set including two nesting pieces. Robust metal frame that enhances the style of these pieces supports rectangular top made from wood.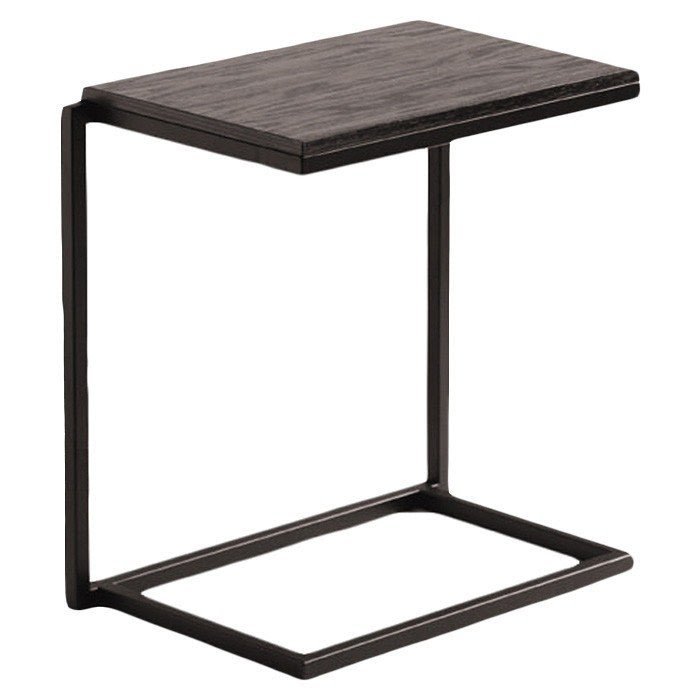 Stacking C End Table
It is an end table that has got a classic, simple design, metal base and manufactured wood top. It fits to any style and décor and is a perfect addition to your living room area. It is a very good choice.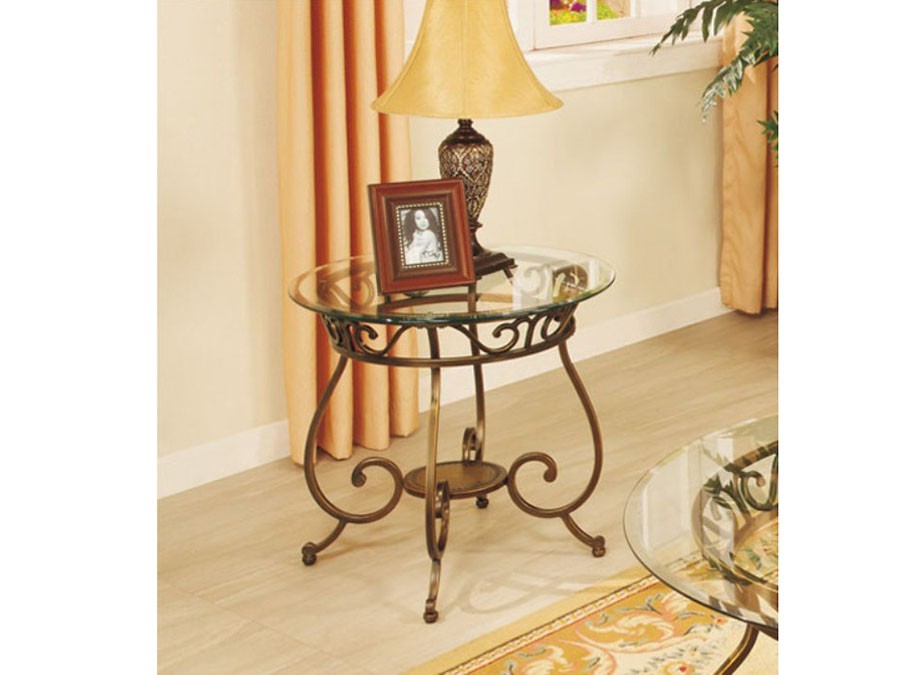 This eye-catchy end table is characterized by a durable metal frame, with gorgeous scrollwork and 1 small shelf. The tabletop is round, and designed of 8mm beveled glass. A great piece for displaying decorations, and for improving appearance of your home.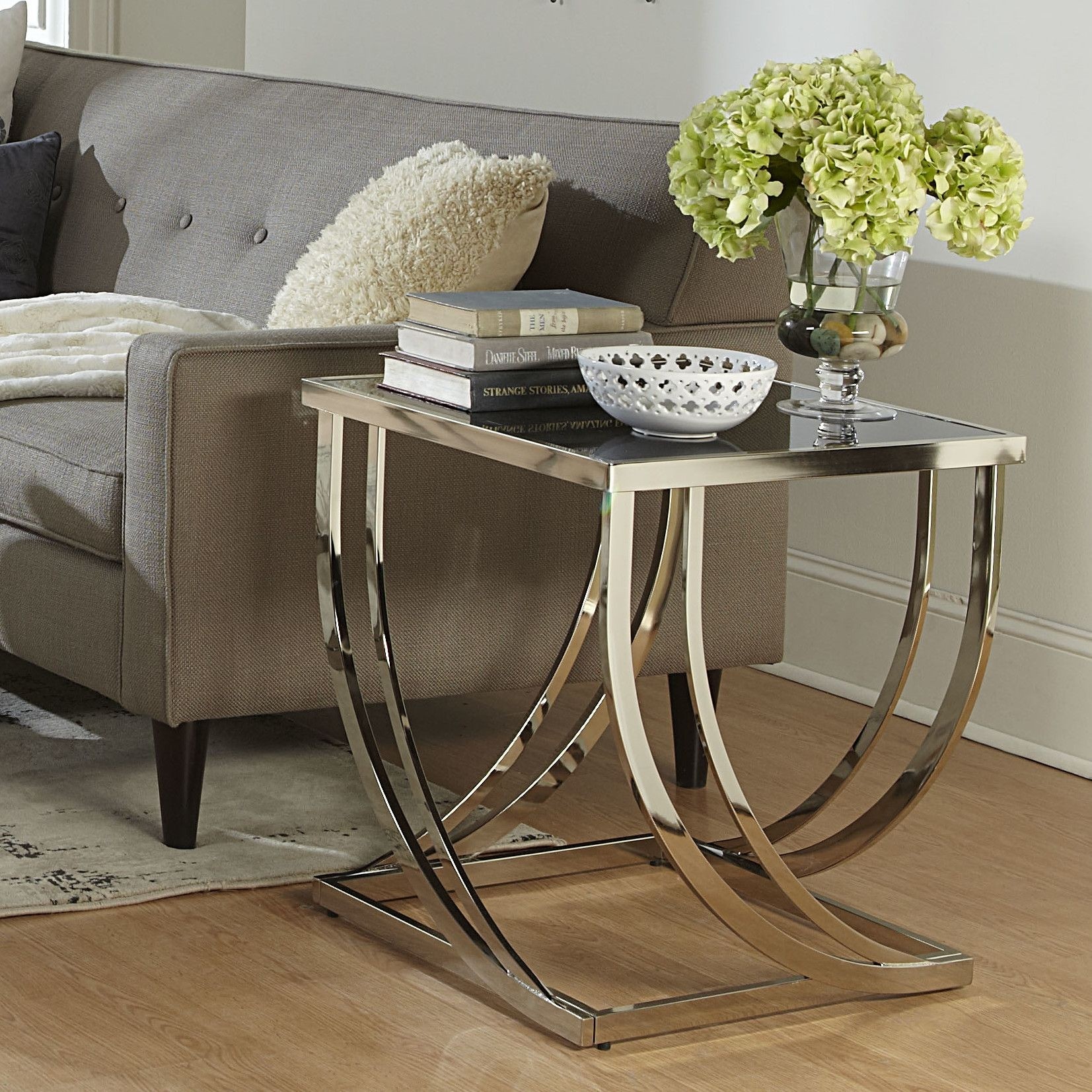 ... Steel-Leg-1Tier-Glass-Top-Modern-Style-Living-Room-Side-Accent-End