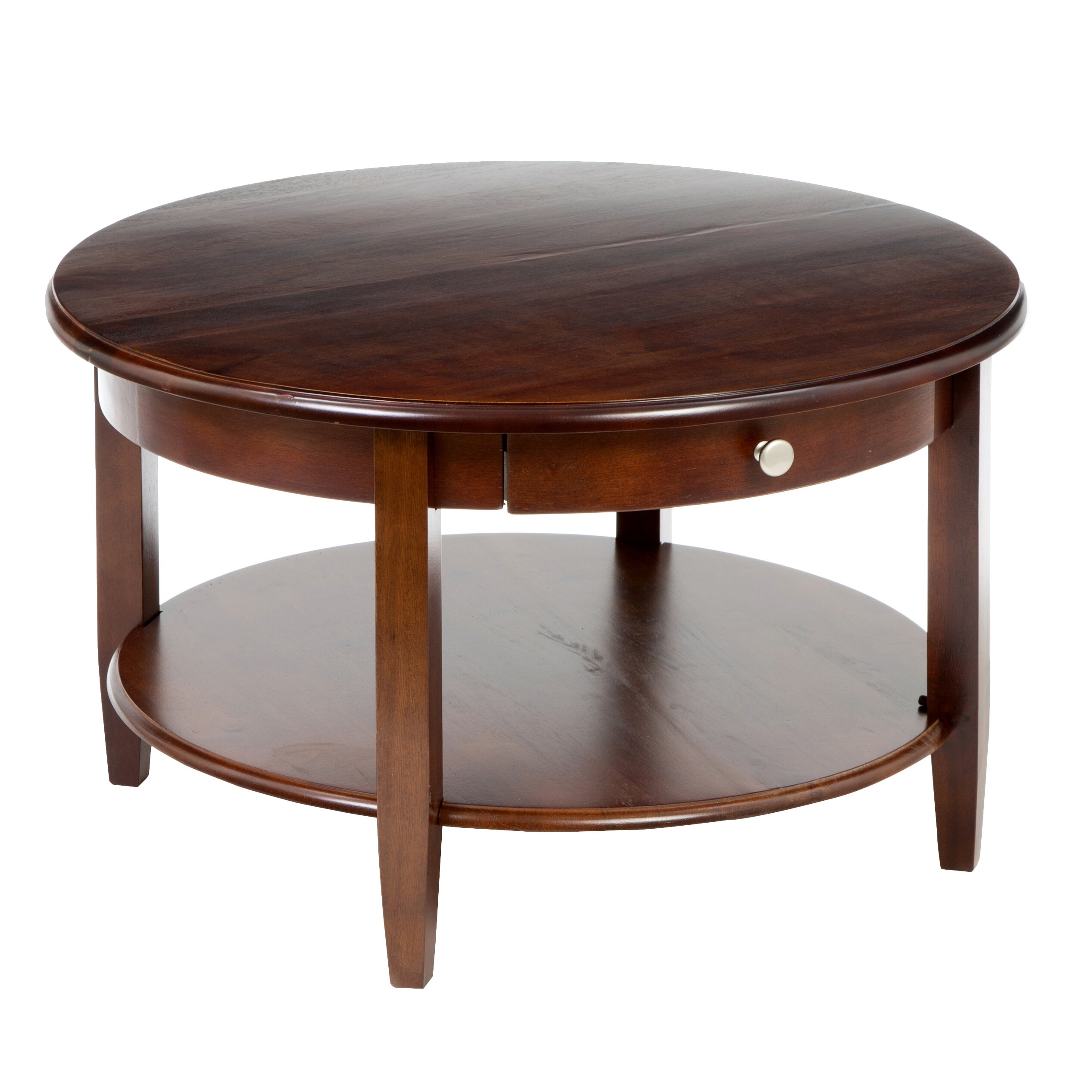 Concord Coffee Table
Bring more style into your contemporary living room with this Round Coffee Table in Cherry Finish. The table features 1 round open shelf, 1 small drawer with decorative pull-knob, plus saber legs and round top.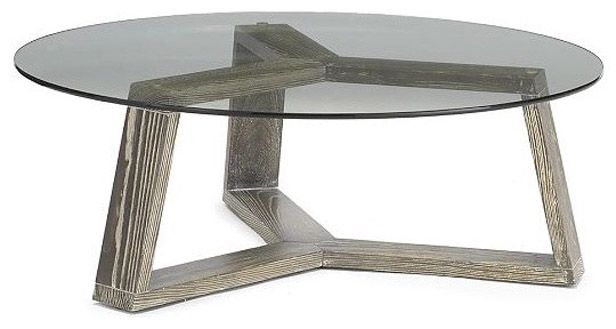 Ion glass round coffee table modern coffee tables
Modern coffee table mounted on wooden base and reinforced with solid supports. Round top is made of clear glass. Stylish addition to the living room and others interiors according to taste.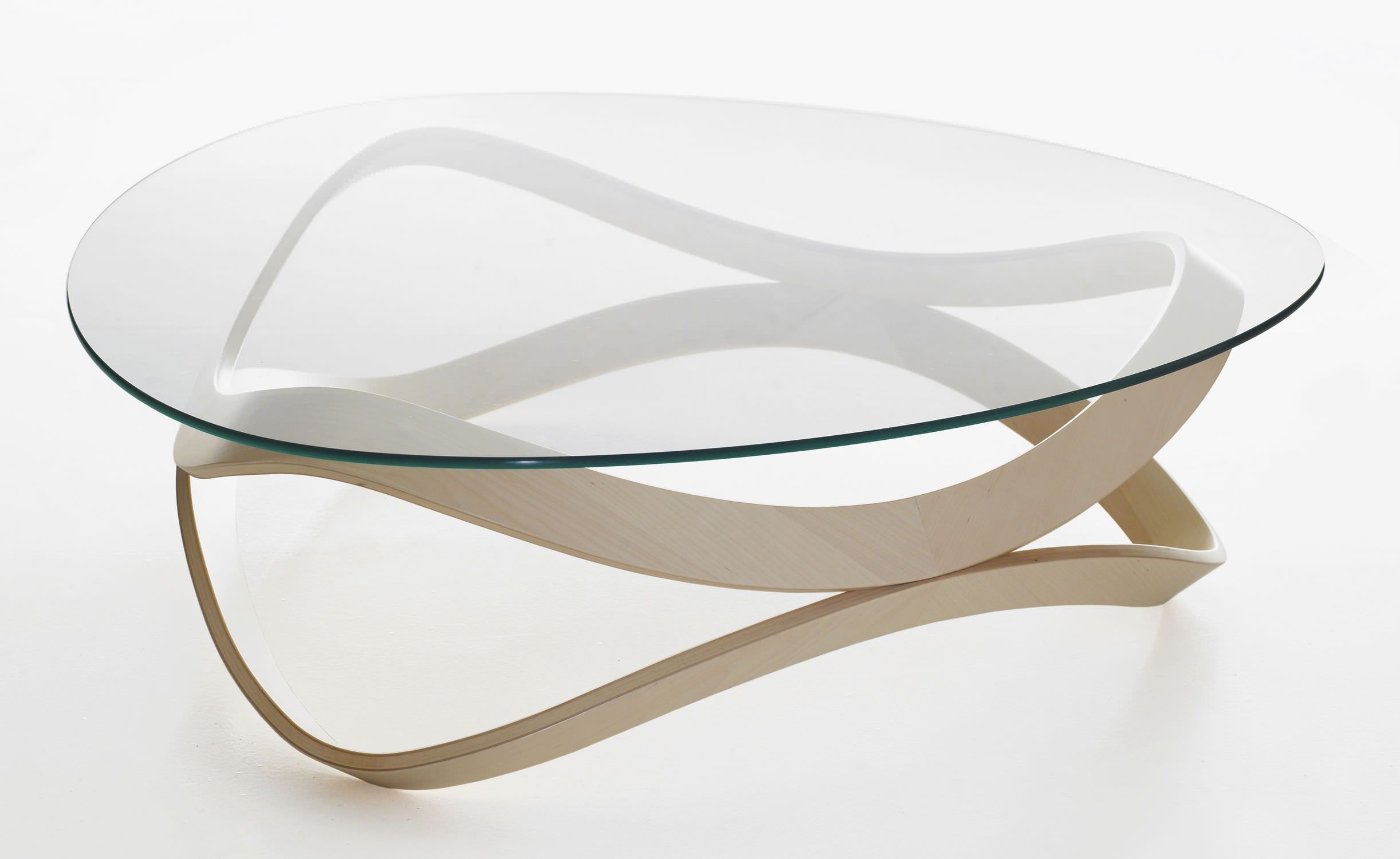 An egg is a symbol of life, so maybe this glass coffee table - which has an egg-shaped glass top will revive your interior. Especially with interesting, modern wooden base, full of nteresting arches in bright almost white wood.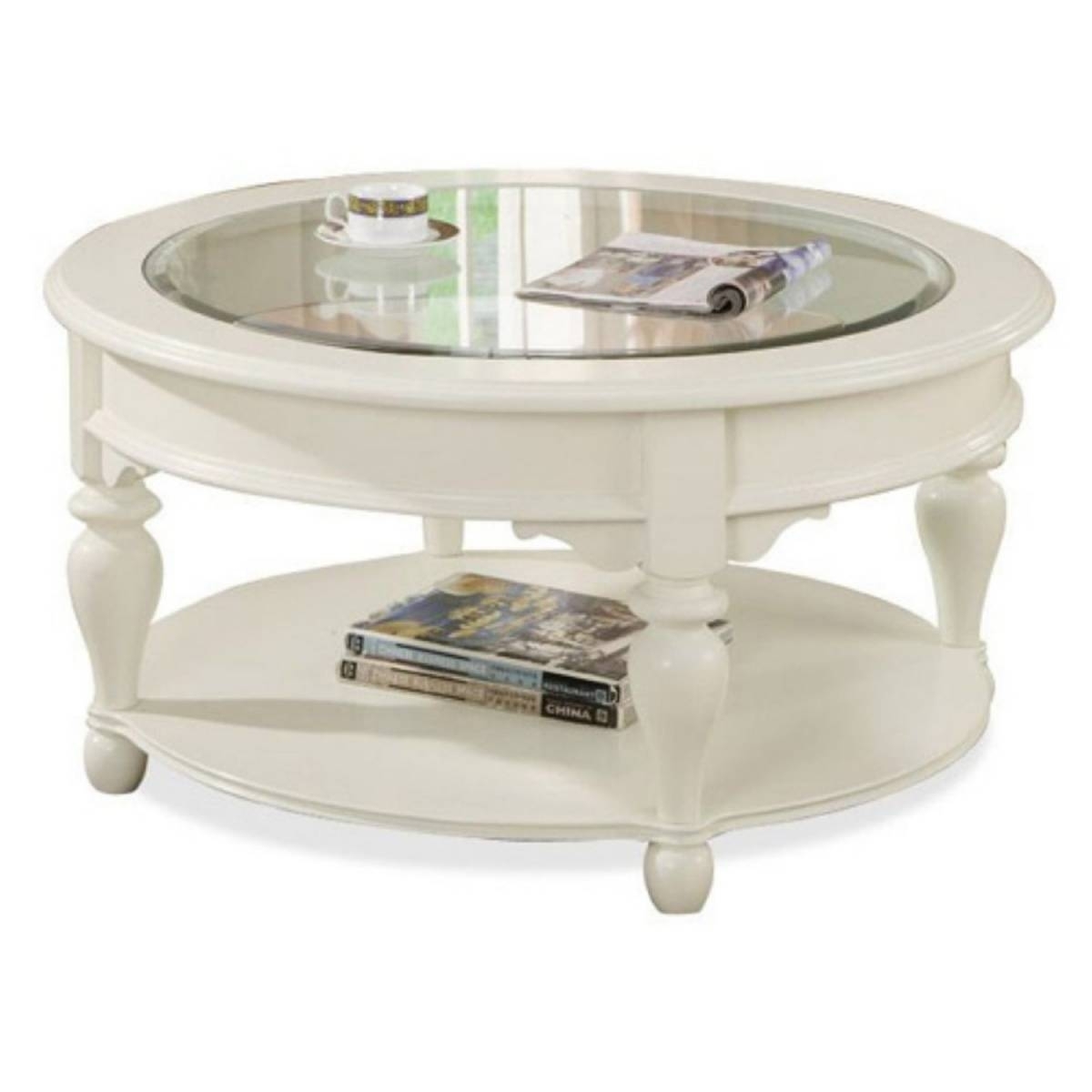 A gorgeous, traditional round coffee table in a bright, beige colour and a mirrored surface on top. Perfect if you're looking for a vintage, classic addition to your elegant living room, bound to spice up the room with its unique look.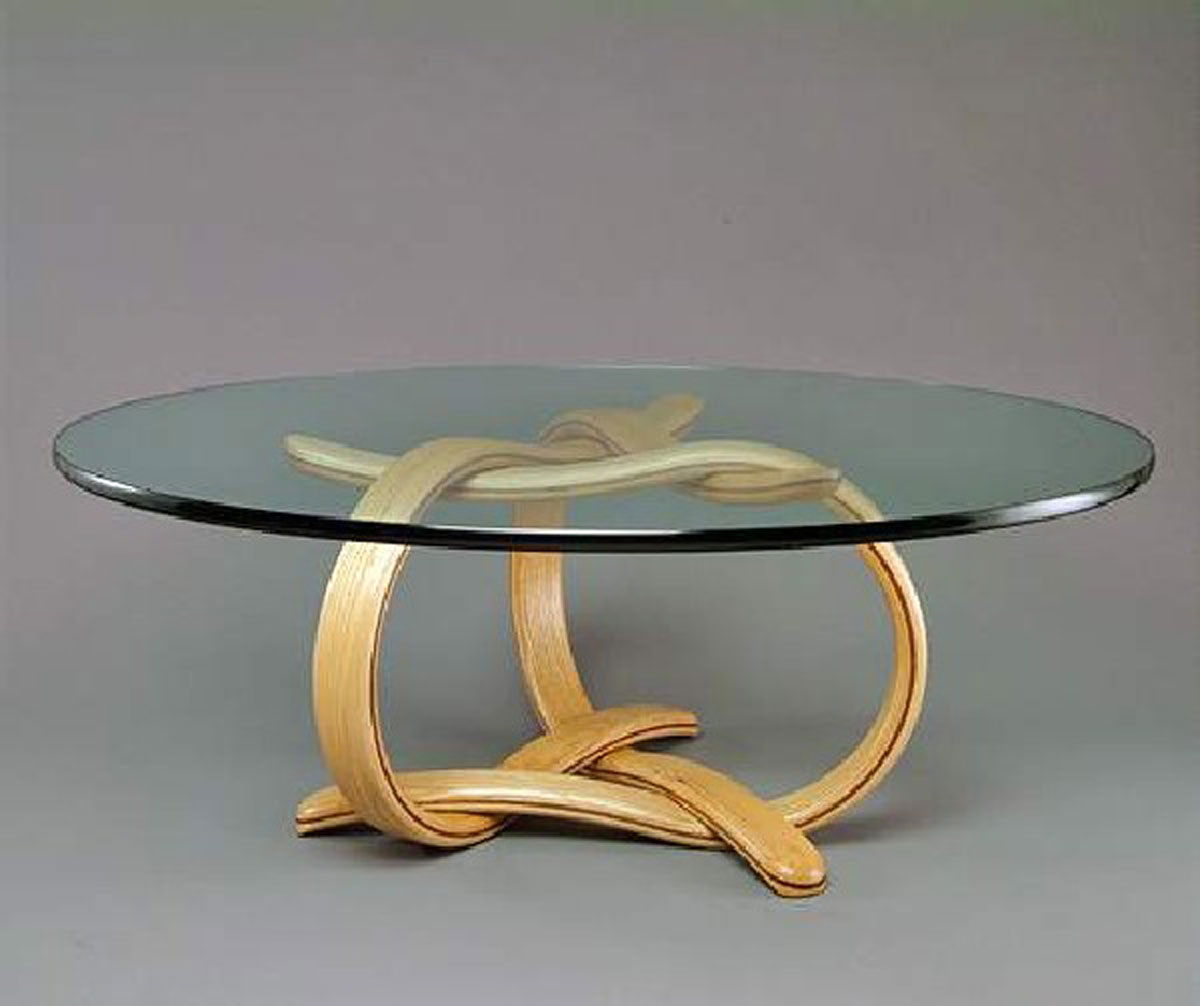 With this coffee table your modern home or office will be oozing with flawless aesthetics and intricate design. The table comes with a clear glass round top that is supported by a stylishly curved frame designed of oak-finished wood.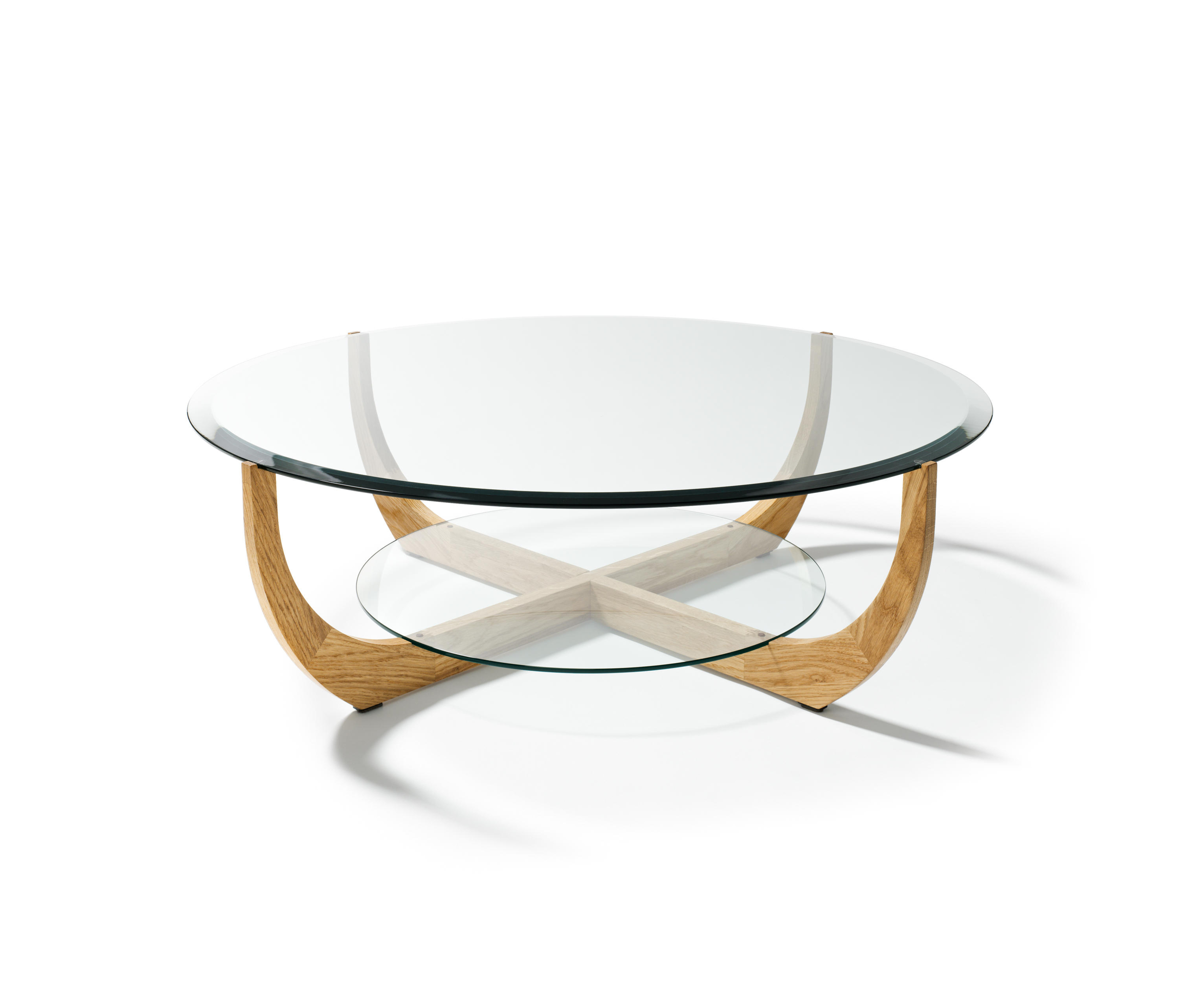 Juwel Coffee Table image 2 - medium sized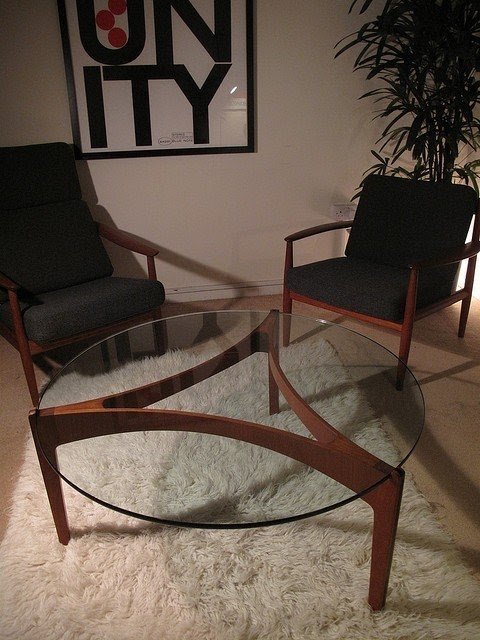 The round coffee table with the transparent glass counter. The table has a tripod base made of the solid walnut. This designer piece of furniture looks modern and will definetely fit to many contemporary stylizations.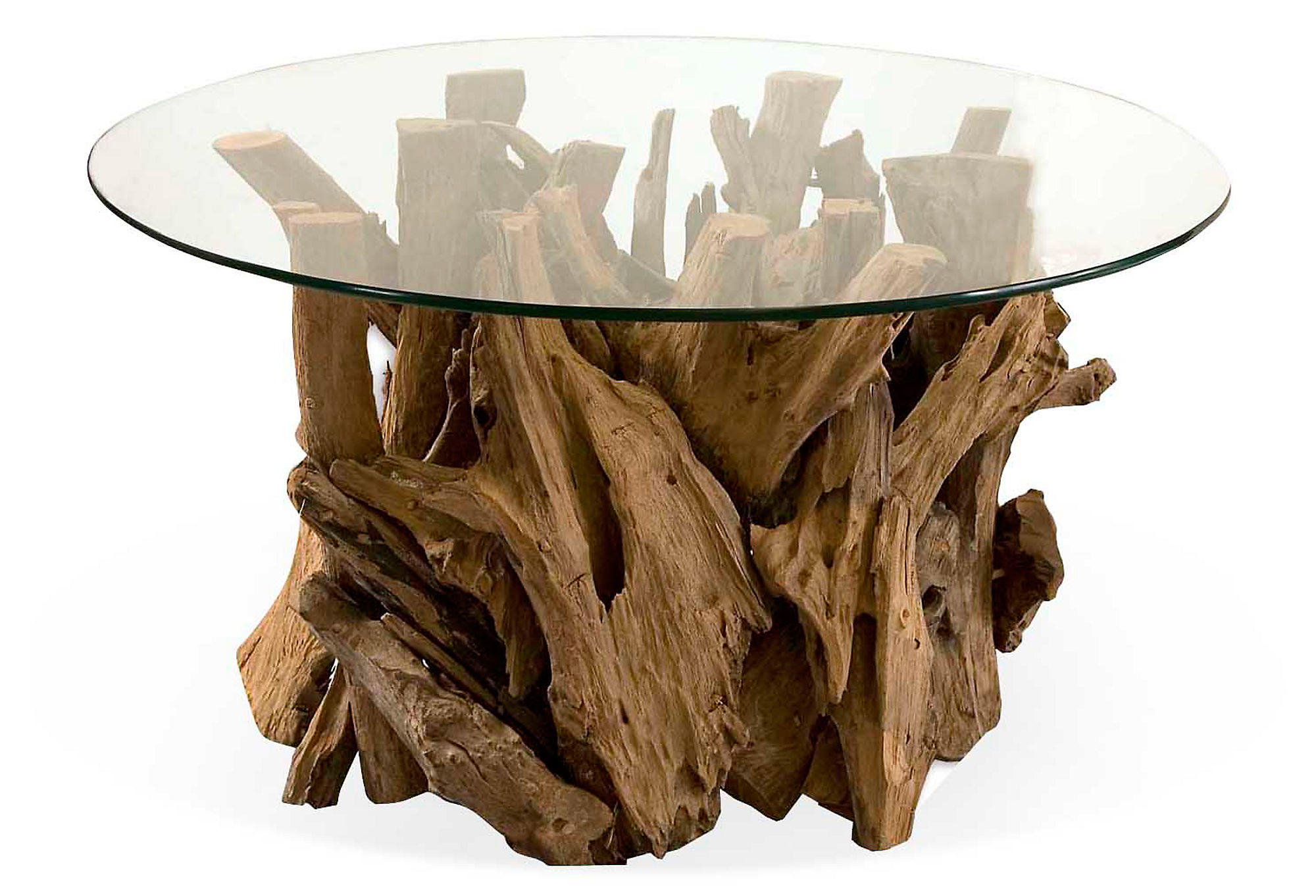 More and more often, tree trunks are seen as tables,less often unfinished teak driftwood as a table.This wonderful project sculpted into a sturdy table with a clear glass top.Alaska,or Scandinavian Fiords. There you will go, drinking coffee on this table.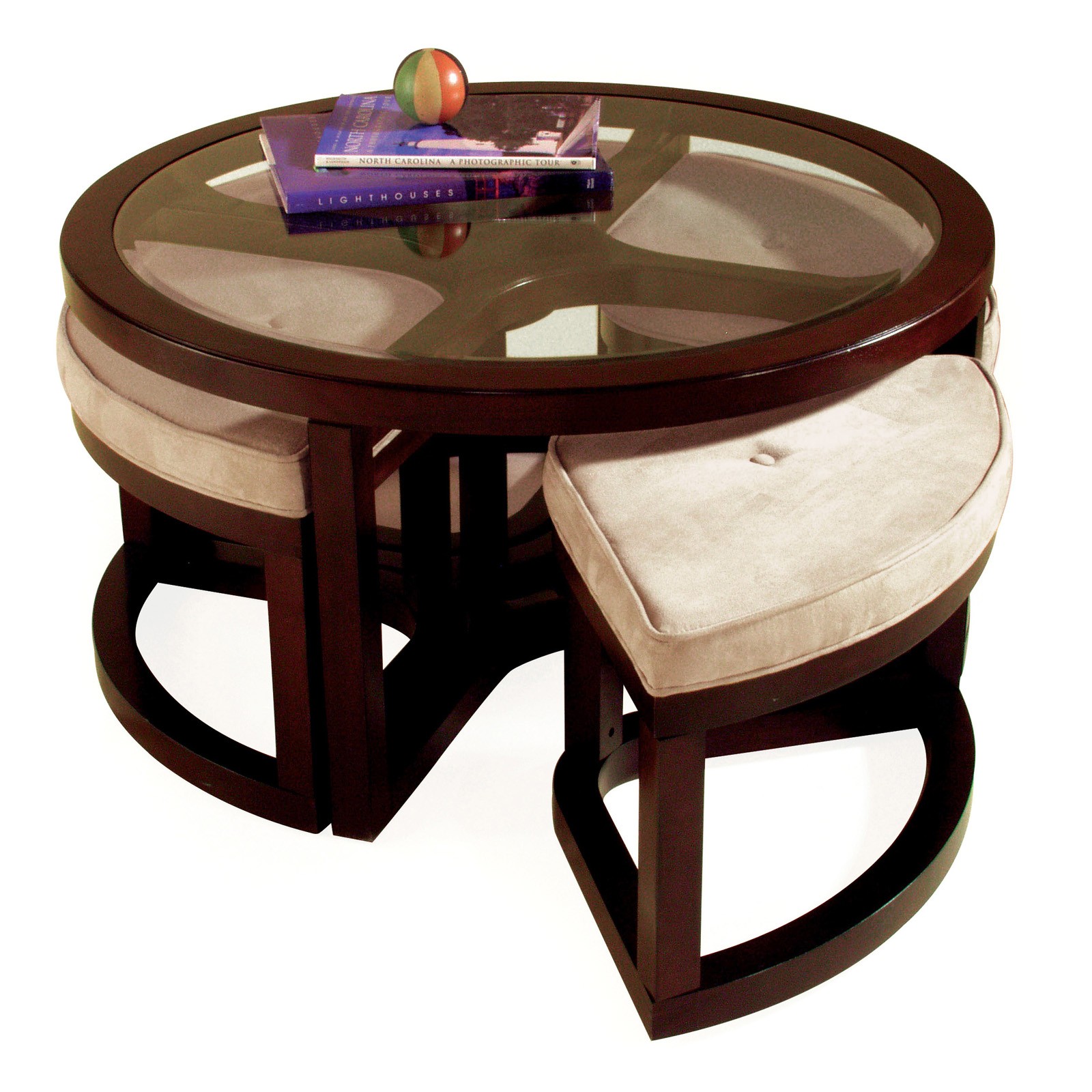 Round wooden coffee table with glass top and matching stools for comfortable seating. This product offers a glass top and a durable wooden frame. Its stools are padded, button tufted and finished in neutral color.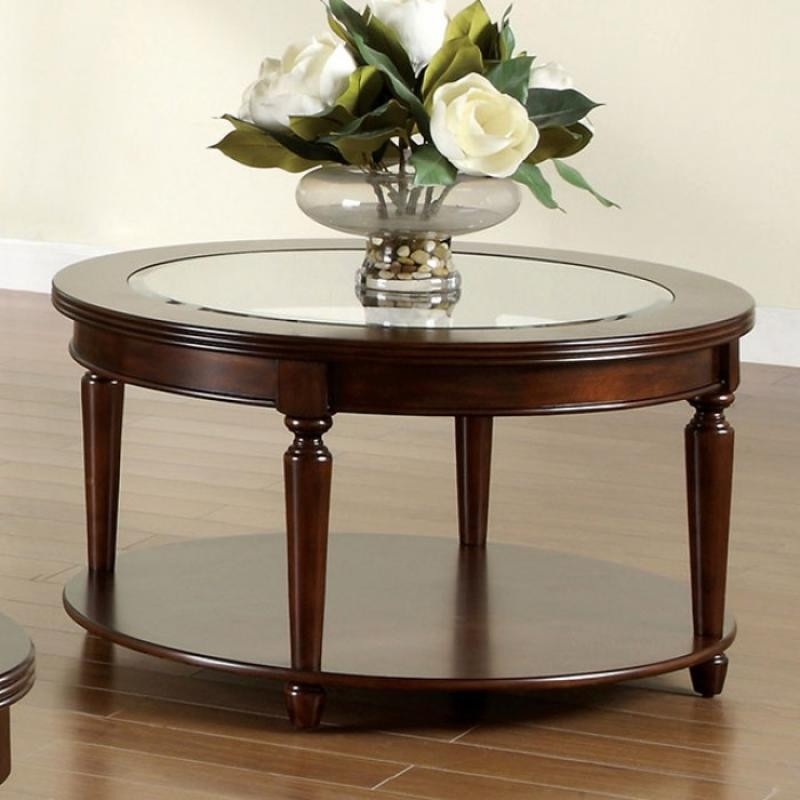 The lovely combination of a circular design with a lower shelf in this beautiful coffee table makes the interior a unique atmosphere. The glass table top adds a lightness and stylish look that is perfect for contemporary interiors.
It would seem that the nut that was searching for the squirrel through the whole "Ice Age" turned into a round wood and glass modern coffee table. In principle it is made of walnut wood, and is connected with frosty ice glass.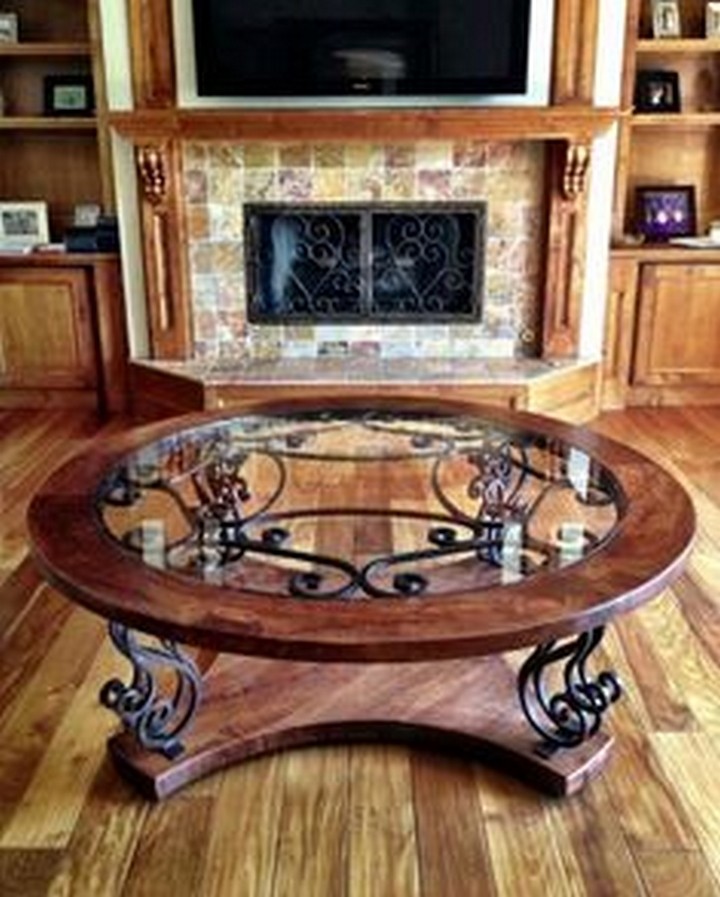 If you are a fan of wrought iron design, this custom coffee table is an excellent alternative for your basic piece of furniture. The round glass top has a wooden frame with solid iron base.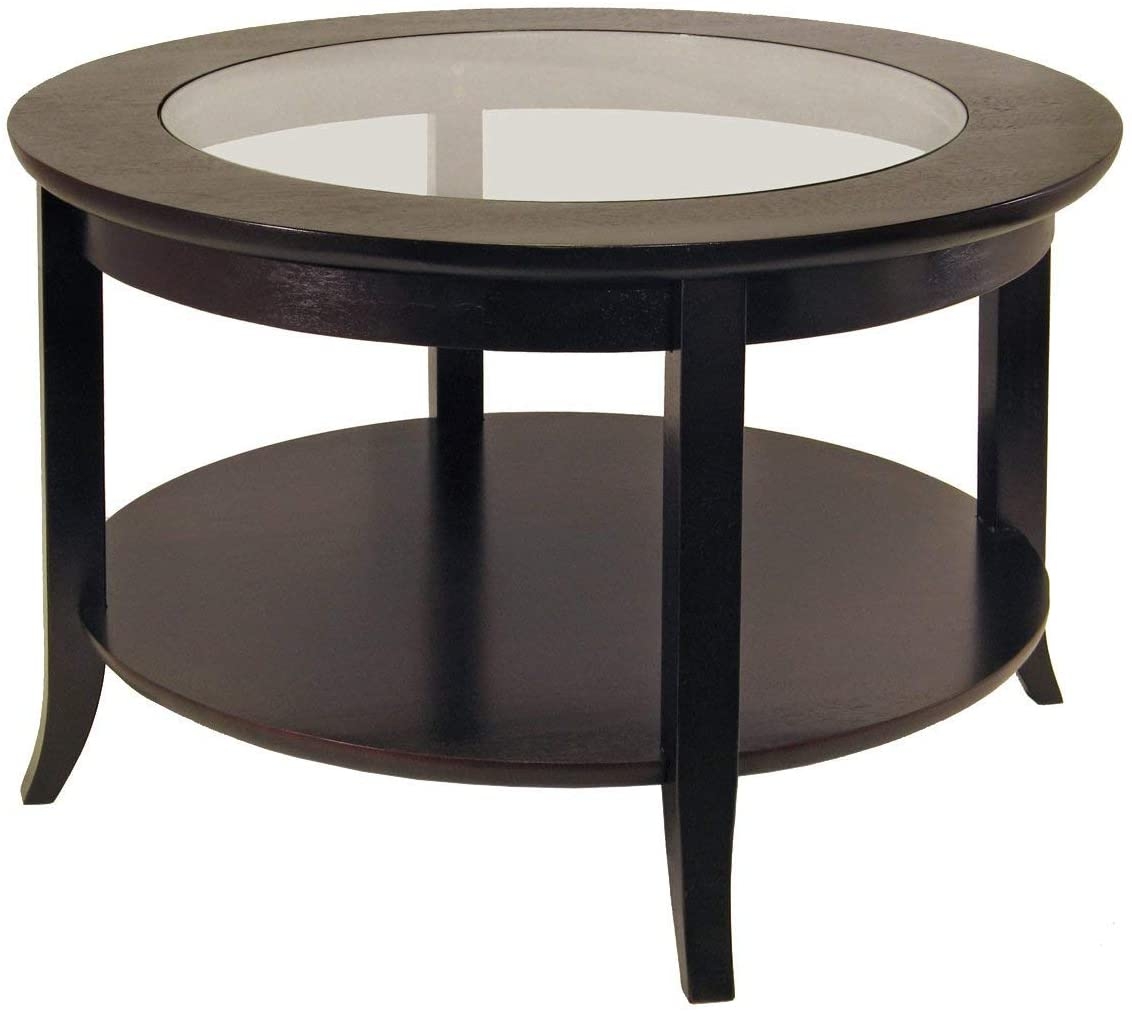 Simple lines and round shapes are the main features of this wooden coffee table with glass top in dark espresso finish. Its elegant design also includes a lower round shelf for storage or display, so this table is very useful.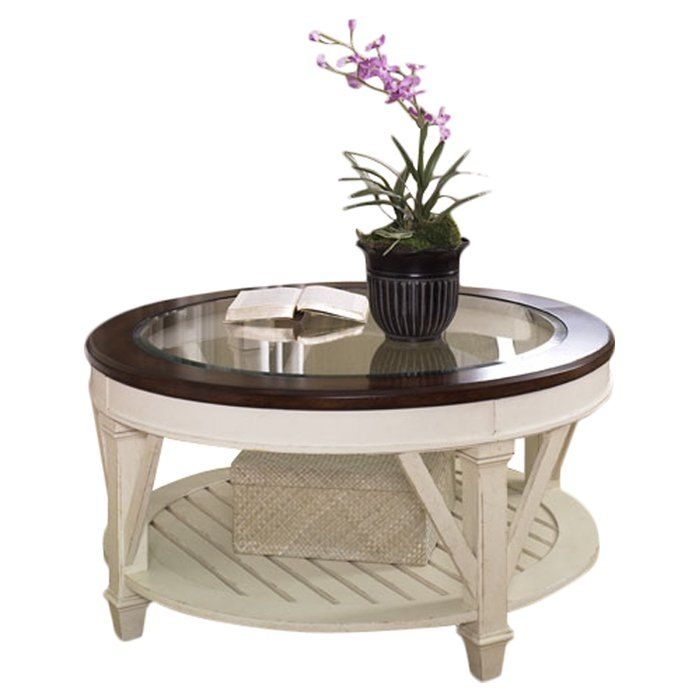 Two-toned coffee table with a glass top and cantilevered moldings. Product: Coffee tableConstruction Material: Del...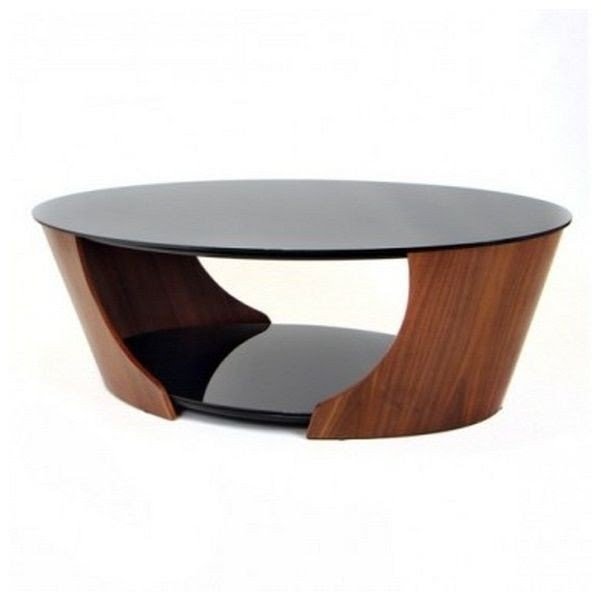 If you're a fan of modern decor then this stunning coffee table will prove to be a stunning addition to your household, allowing you for a nice upgrade of the interior and still offering more than enough functional use with its spacious top surface.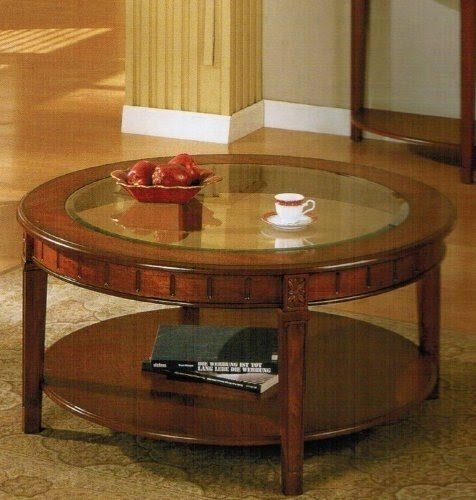 5mm Tempered Glass Top Round Coffee Table in Cherry Finish by H-M SHOP. $290.72. No delivery for Alaska, Hawaii. Coffee Table: 40" Dia. x 19"H. Matching end table and console table are sold separately.. 5mm tempered glass top. Finish: Cherry. The coffee t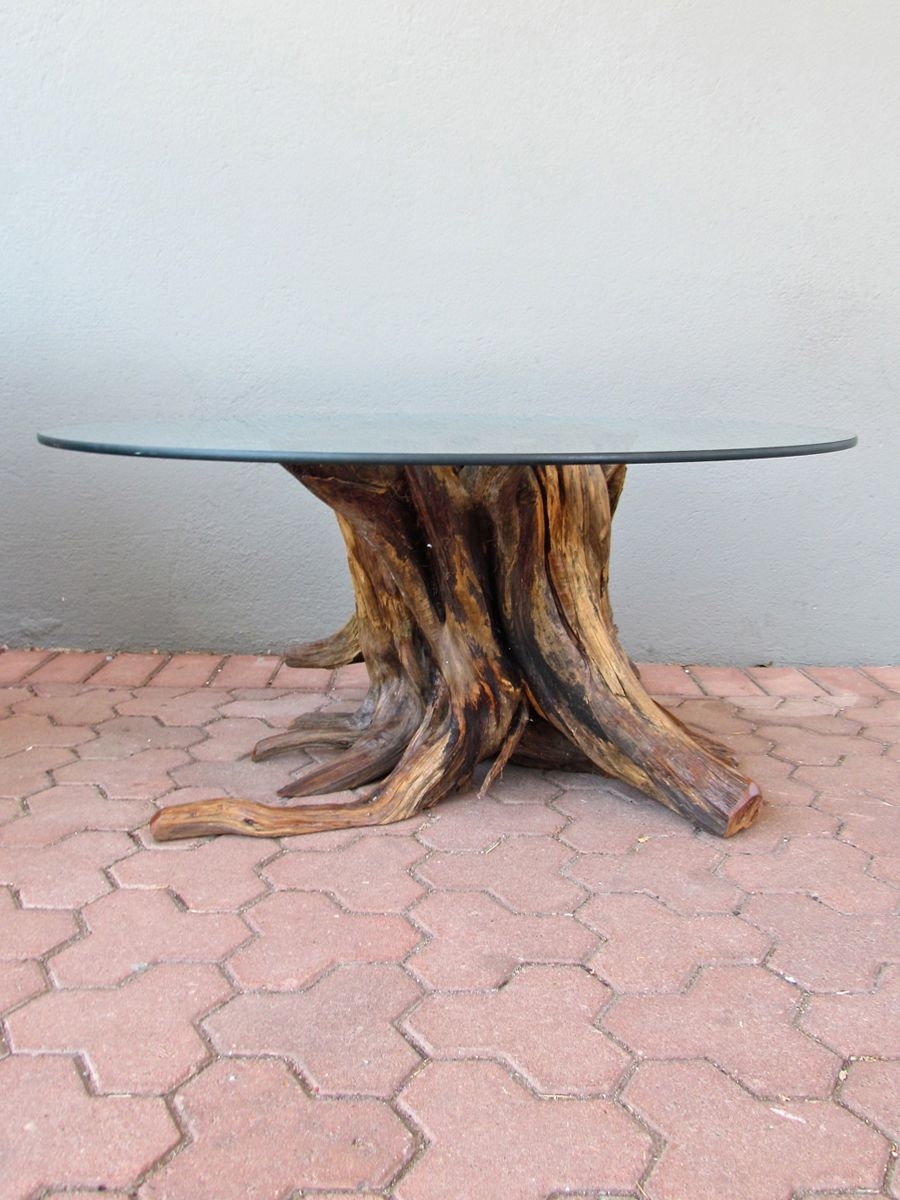 This is an example of beautiful and ingenious designed coffee table that would bring a lot of attention and bunch of compliments. Large round glass counter provides a lot of space to use and amazing cedar tree leg defines its unique character.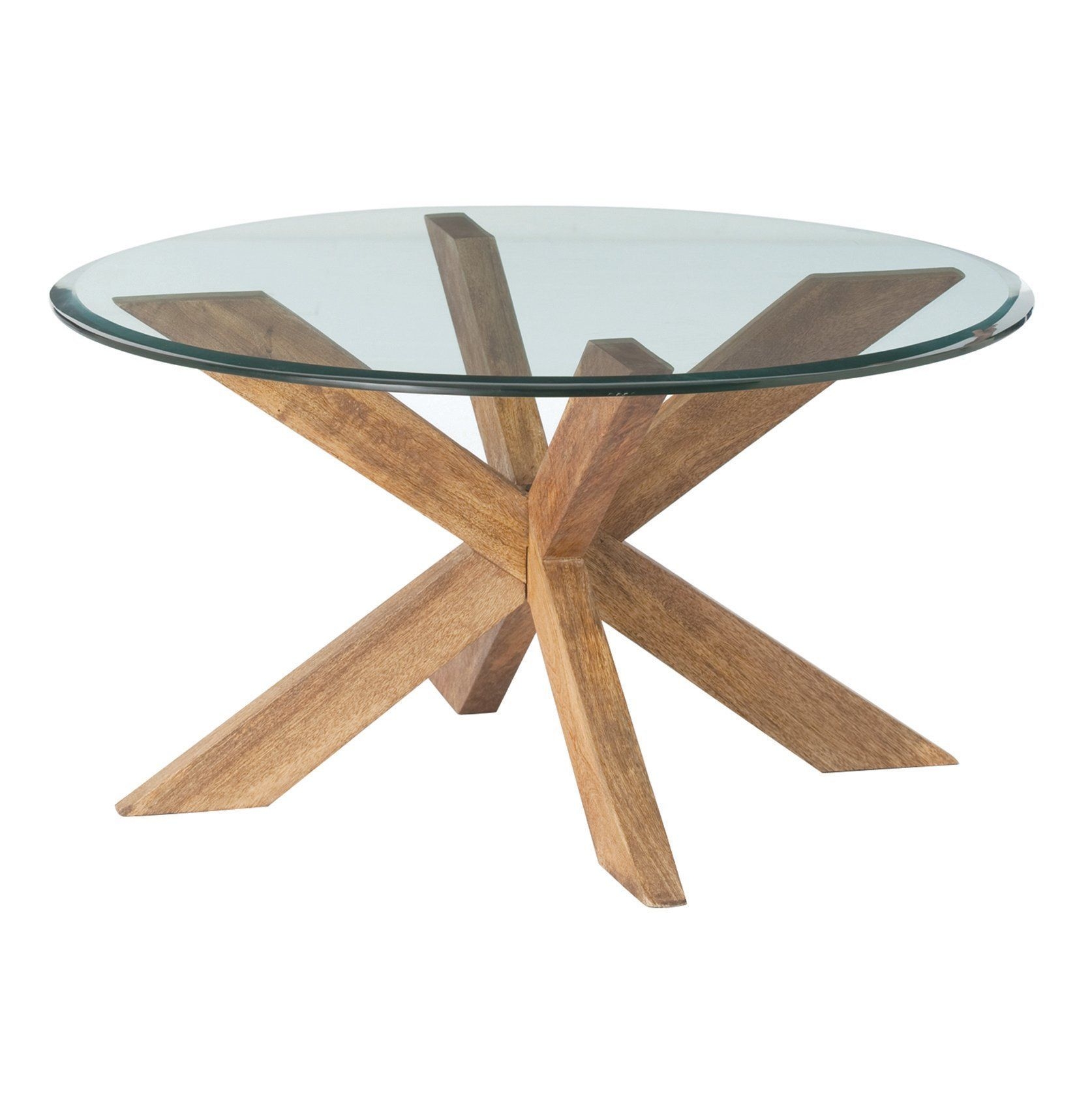 A marriage of natural wood and clear glass always results in a fresh, visually interesting form. This round table sports a beveled glass top and a sturdy geometrical base sculptured in fine solid wood.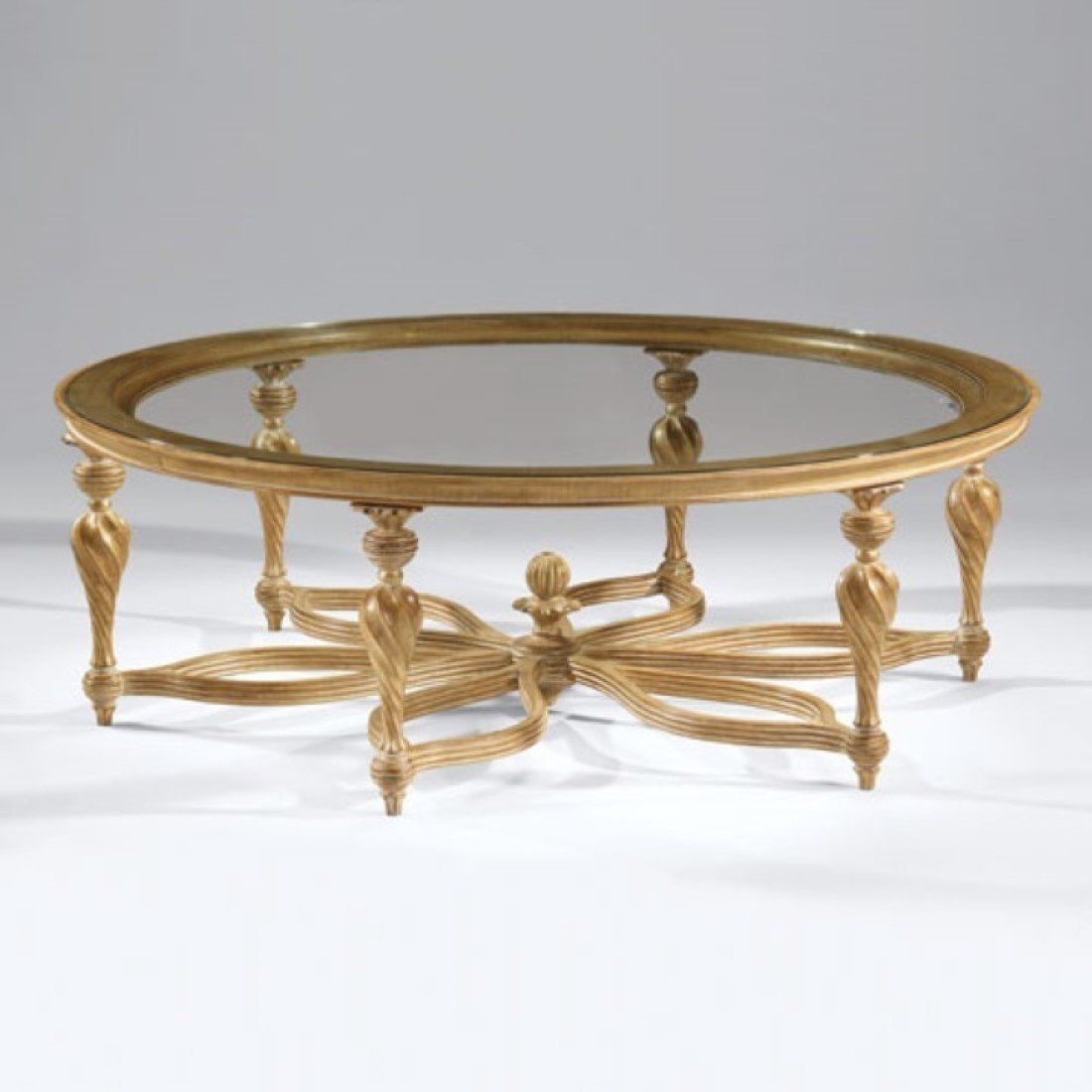 Luxurious and very elegant coffee table made of wood in gold plated finish and glass round top is an interesting and very attractive idea for an interesting interior design. The outstanding performance of the base delights and the whole is very functional.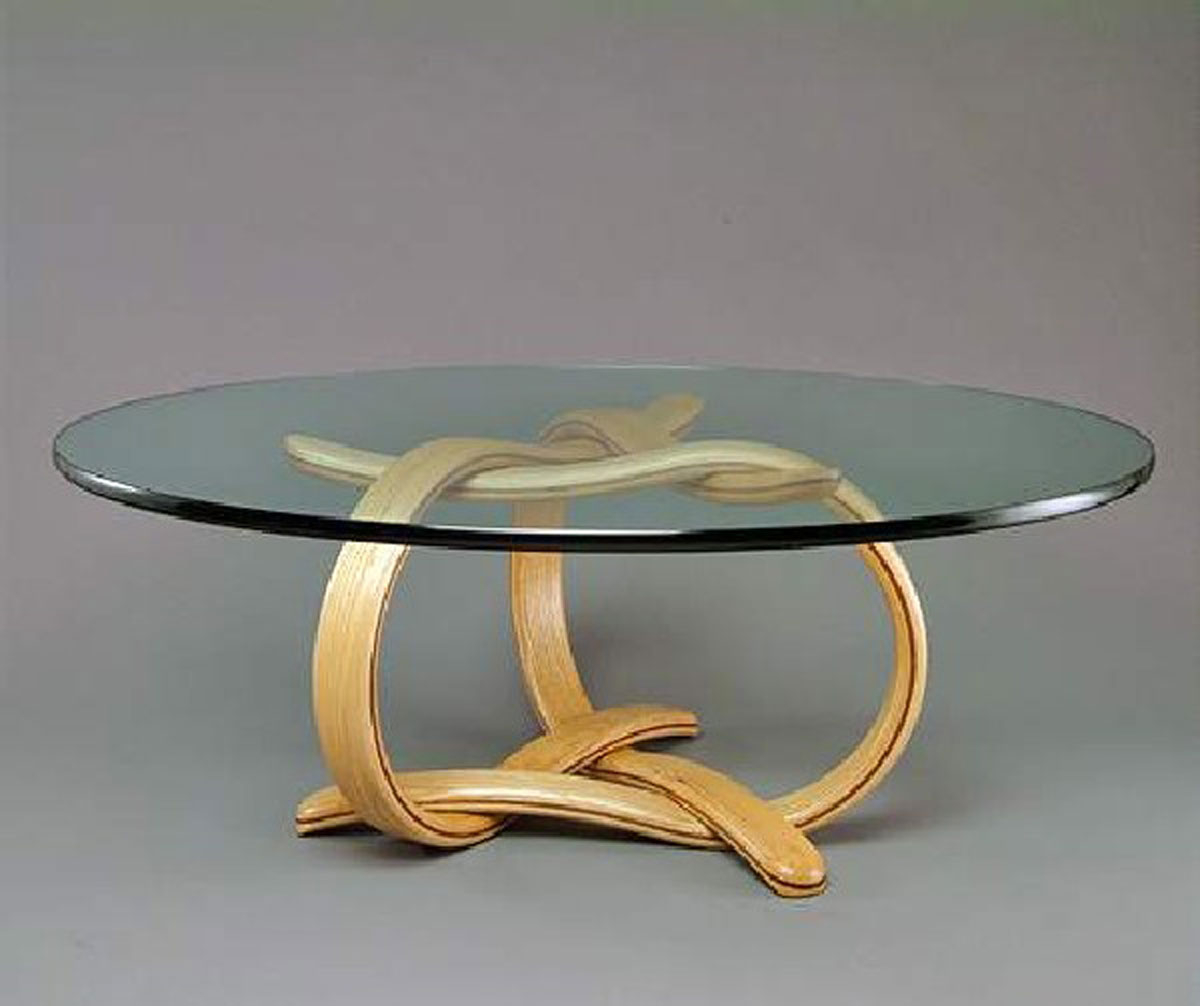 An extraordinary coffee table that captivates with a simple, yet unique design. A transparent glass top in a round shape in supported on a weird, wooden construction. It's a perfect choice for contemporary interiors.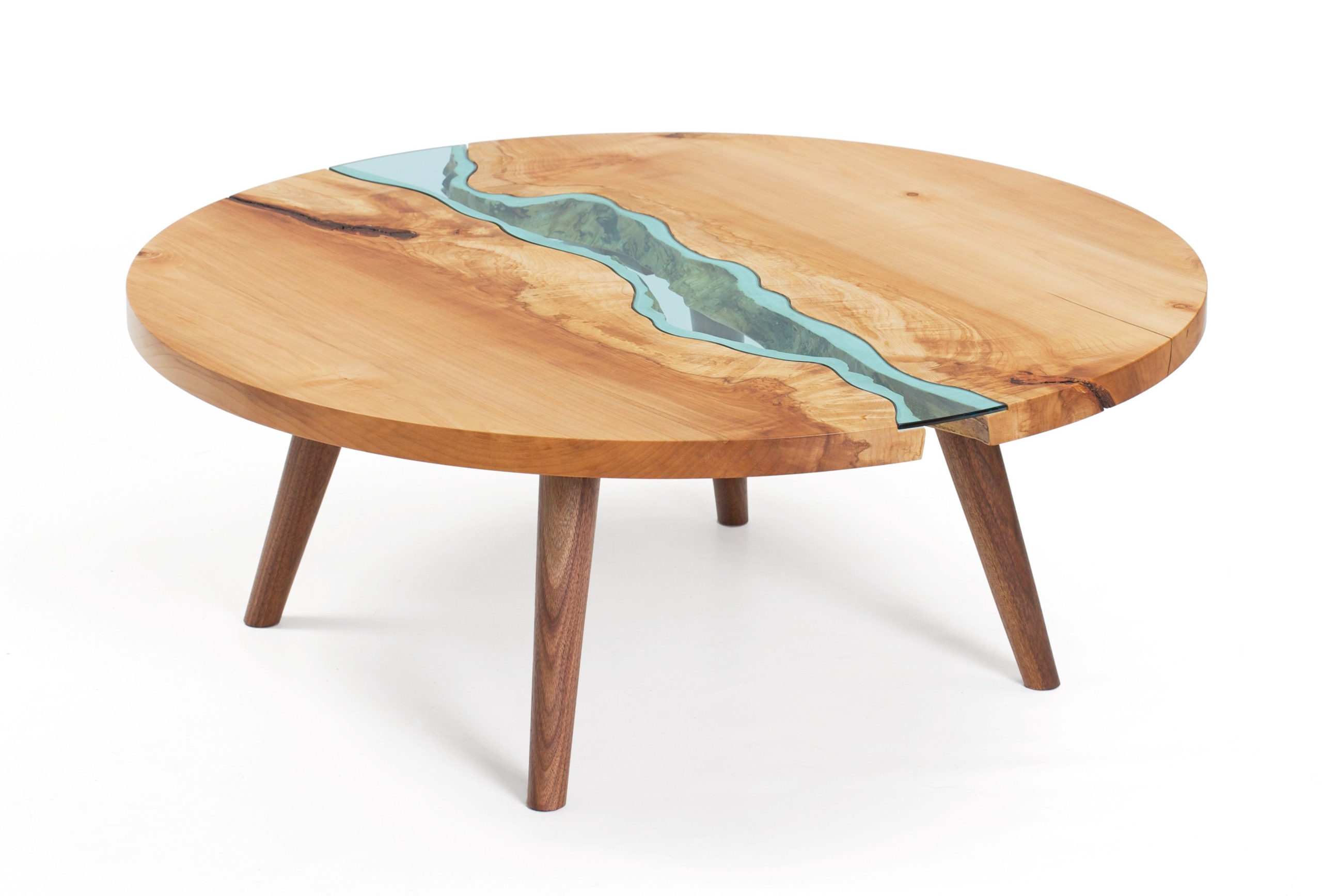 Wood Furniture Embedded with Glass Rivers and Lakes by Greg Klassen - round river coffee table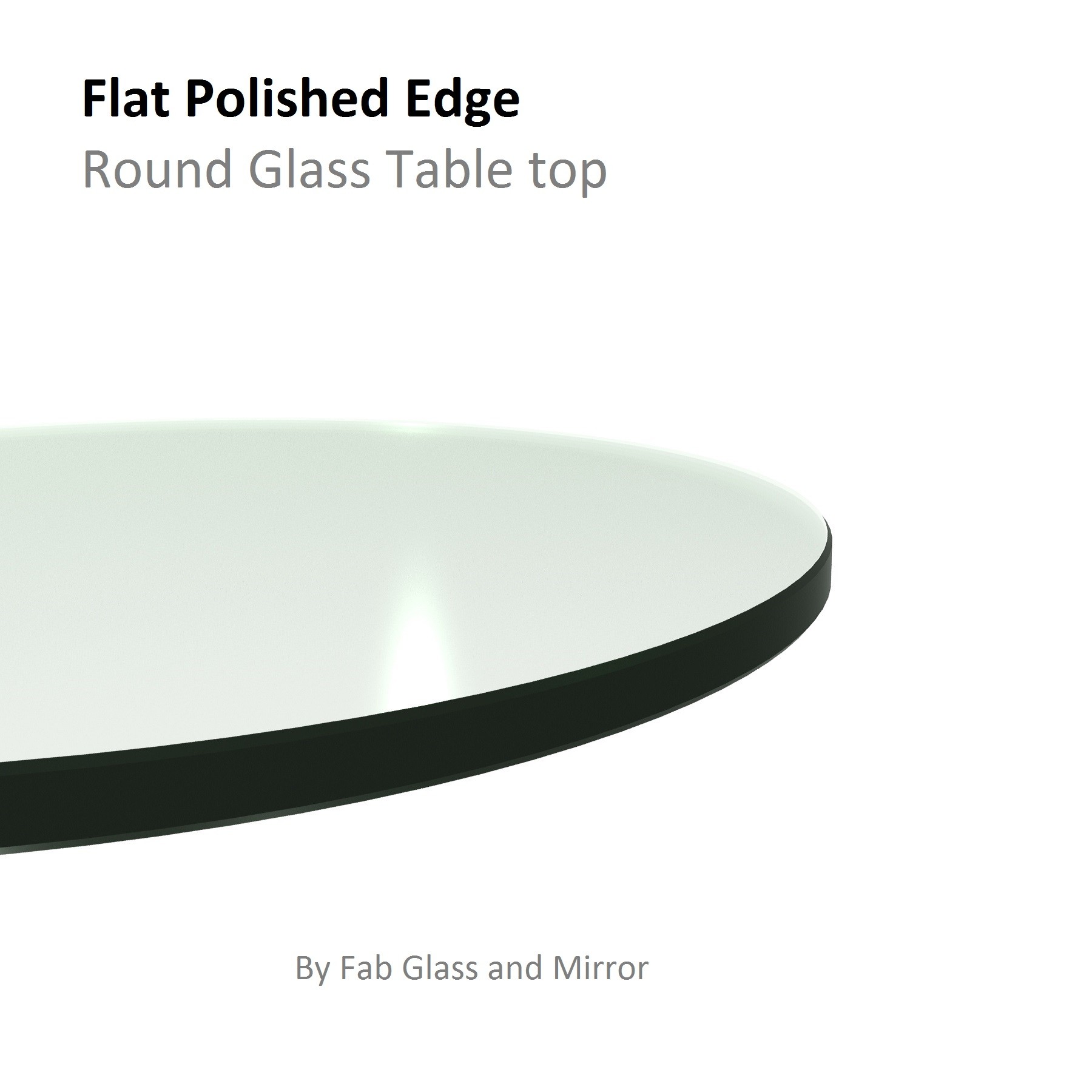 If you're looking for a round glass table top for your dining area or kitchen, this one will prove to be just terrific with the polished edge and the thick, flat surface that will bring you both durability and strength.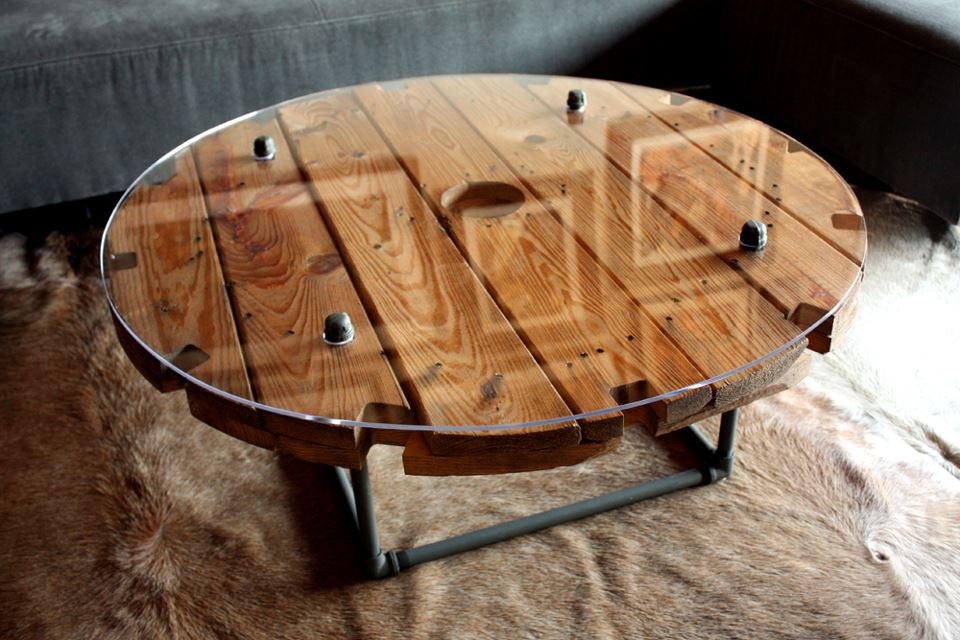 Wooden cable spool tables: DIY projects and ideas. This one done with a Glass top and a Plumbing pipe base.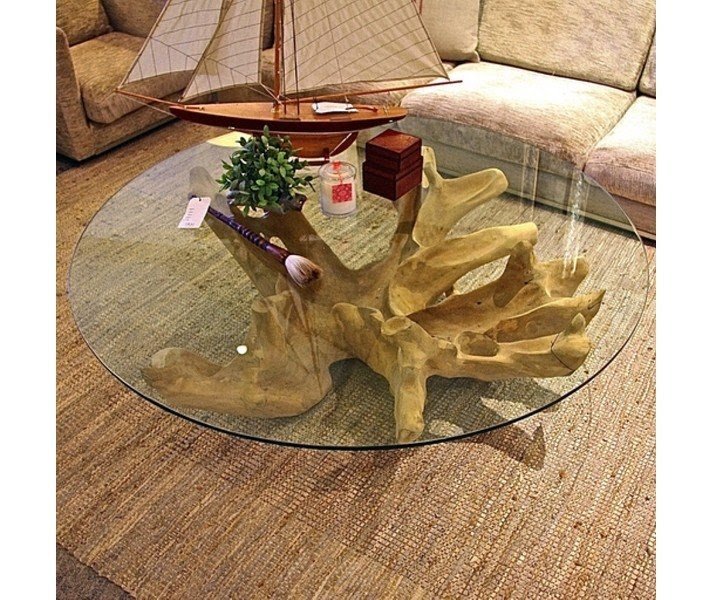 tree stump coffee table with glass top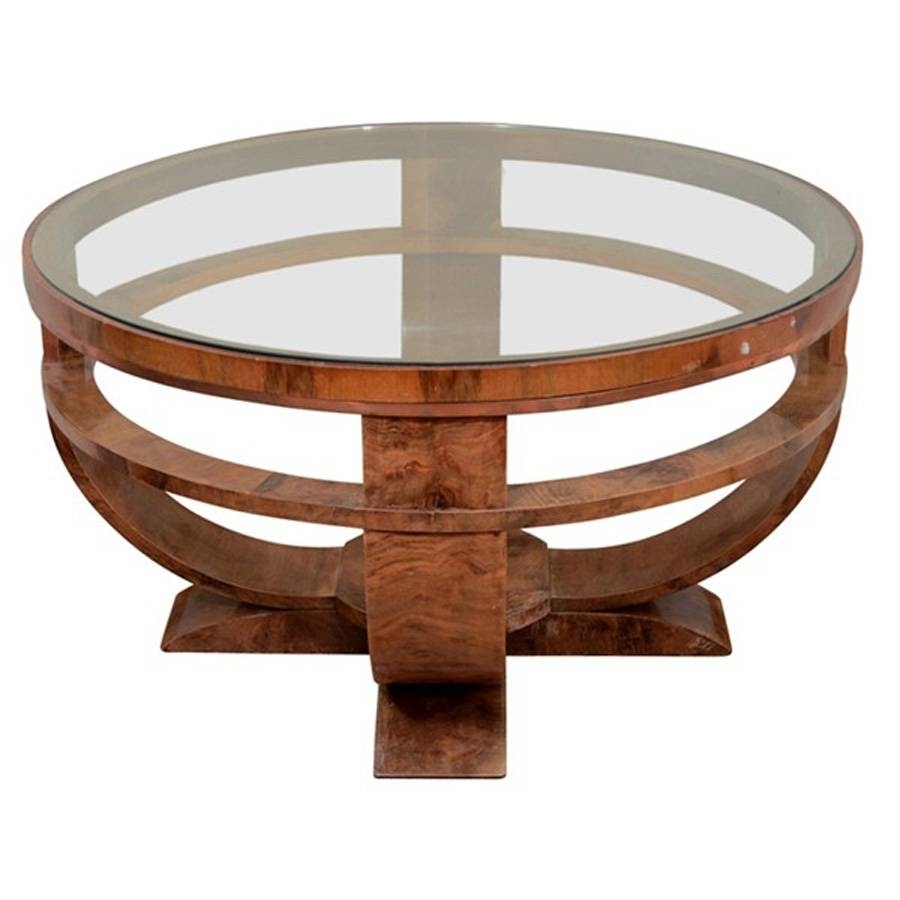 Round Art Deco French Glass Top Coffee Table with Burled Finish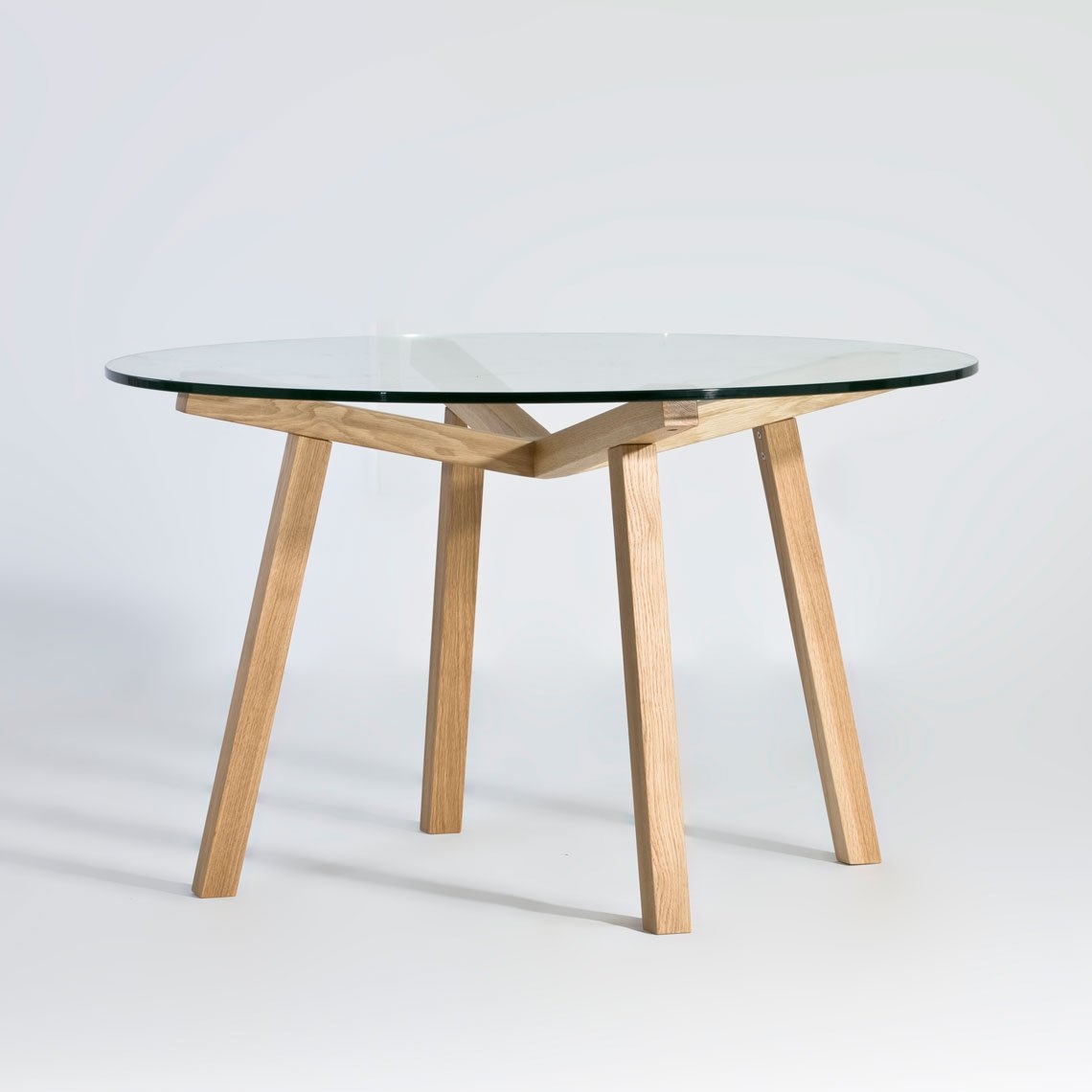 The Forte Round Table has a round shaped top made of glass or wood with wooden legs. This round table can be used as a dining table or side table depending on your preferences. $423.00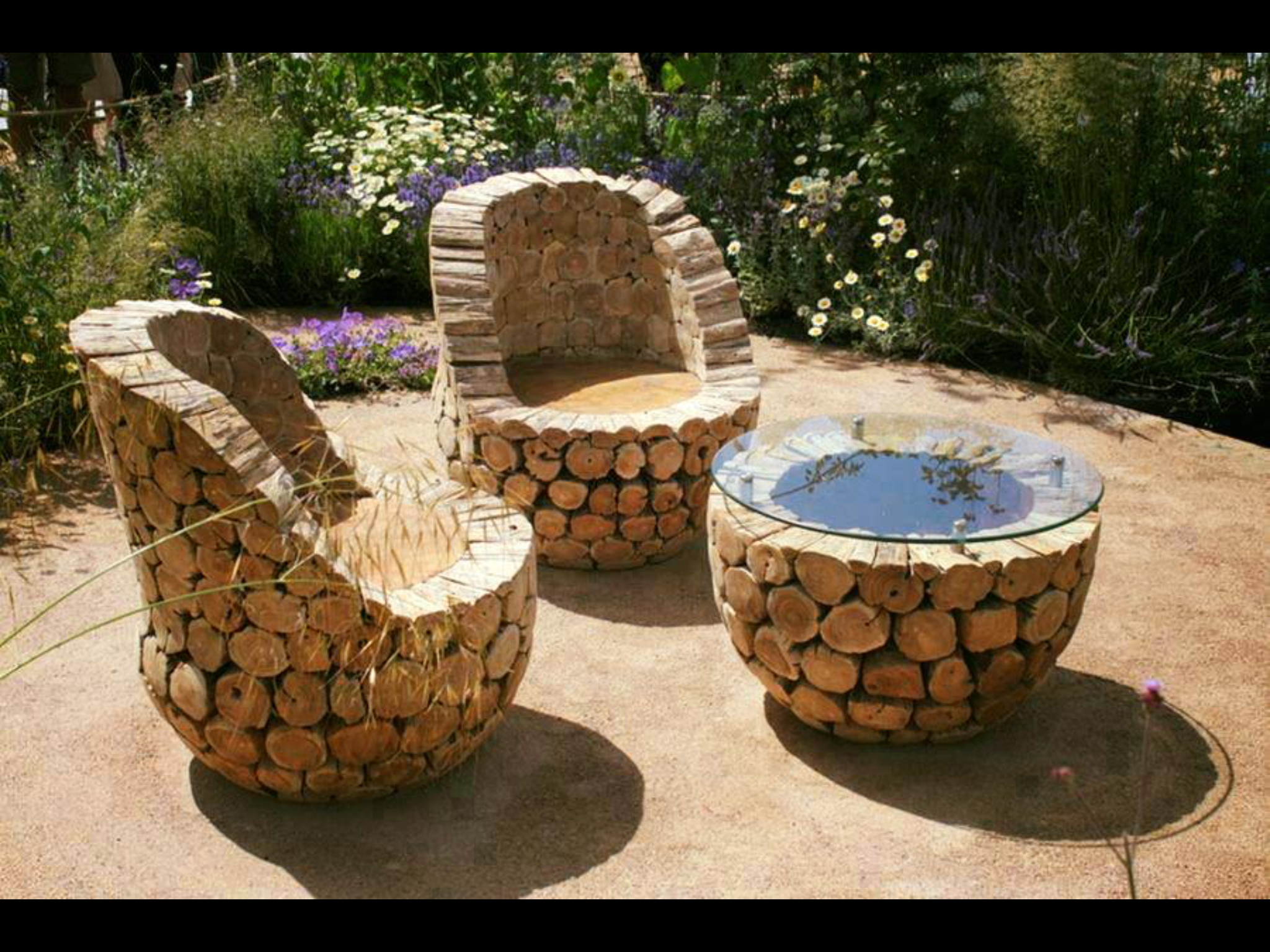 Garden: Outdoor Garden Ideas On A Budget With Wooden Modern Furniture Also Round Wooden Coffee Tables With Glass Top: Awesome Garden Furnitu...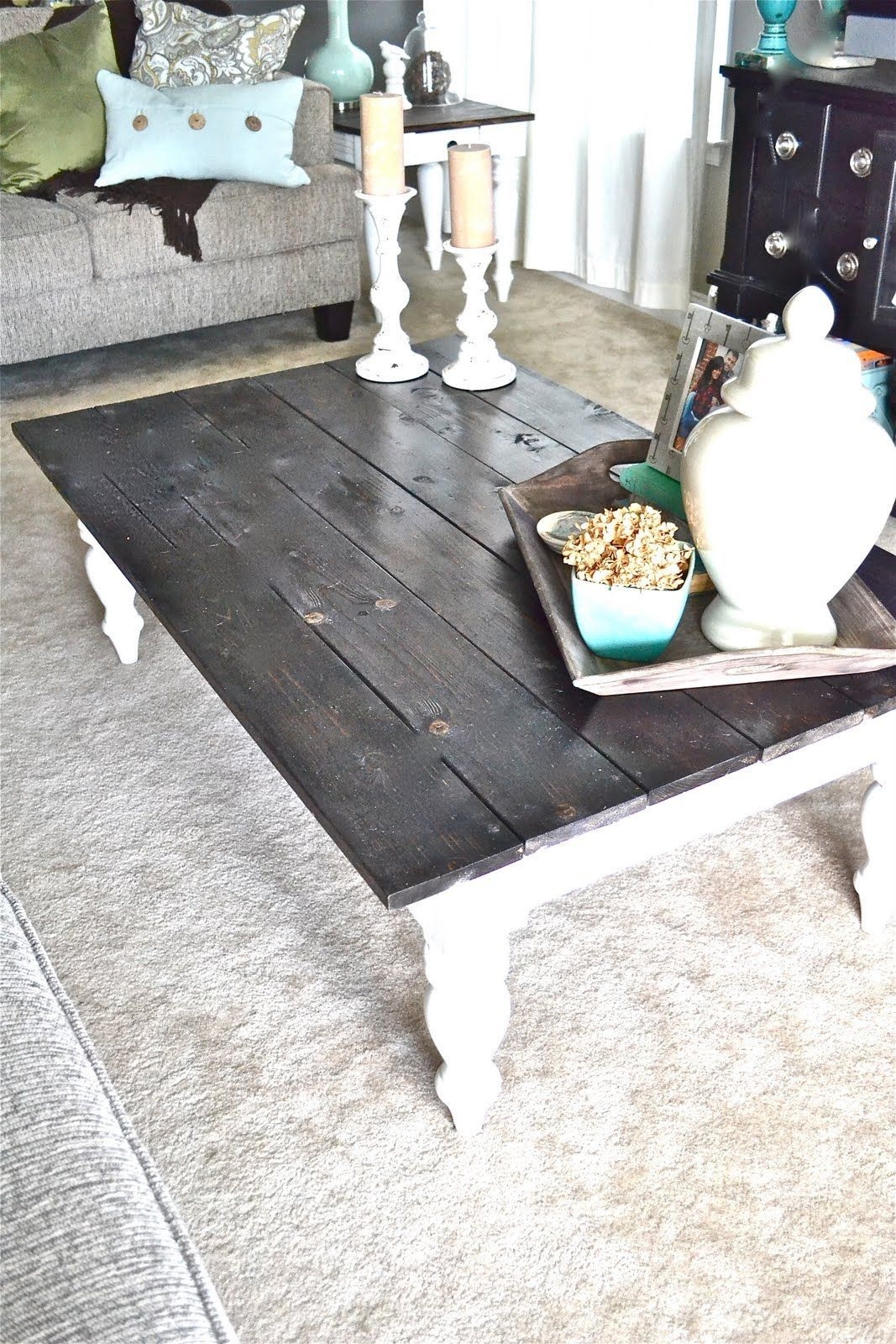 An old-fashioned coffee table with solid legs and removable top that features a construction based on horizontal slats. Its white wooden base looks nice in different living room stylizations and it assures strength.
Winsome Genoa Round Wood Coffee Table with Glass Top in Dark Espresso - modern - Coffee Tables - Cymax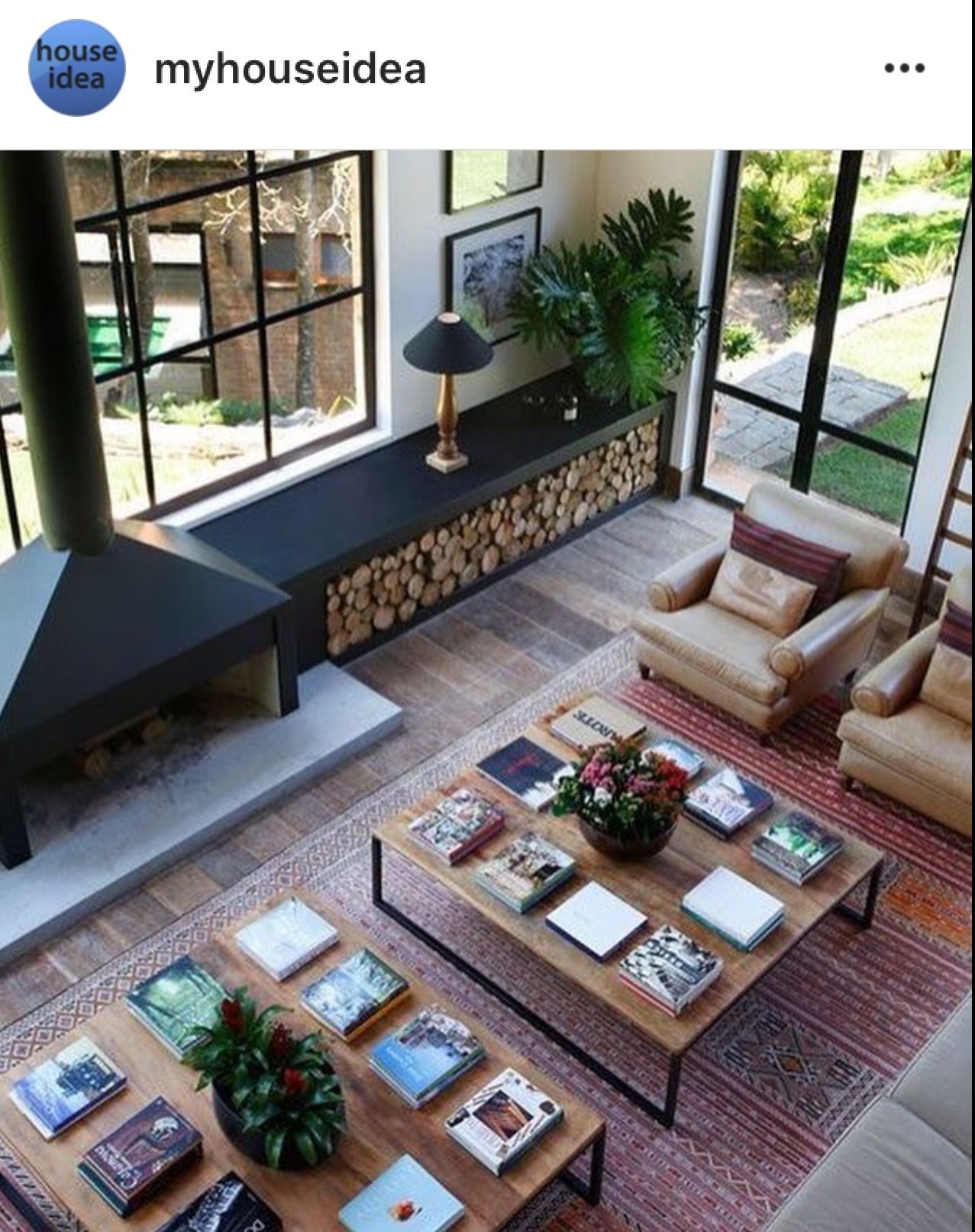 A lovely and modern-looking coffee table that offers both double height and double size, ensuring an utterly stylish look for your home. It will provide more than enough surface space and comes with an iron wrought frame.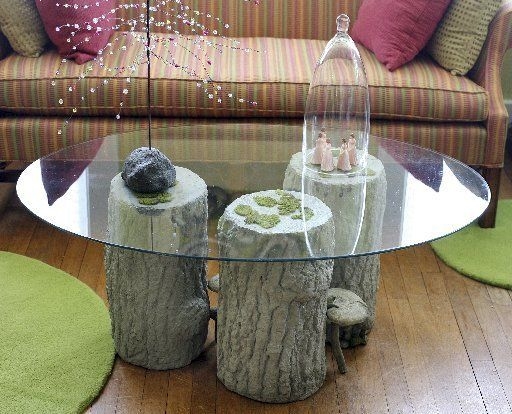 Cast-cement tree stumps from a garden store are topped with a thick piece of repurposed glass from the Green Project to make a one-of-a-kind coffee table in Mary Bopp's home.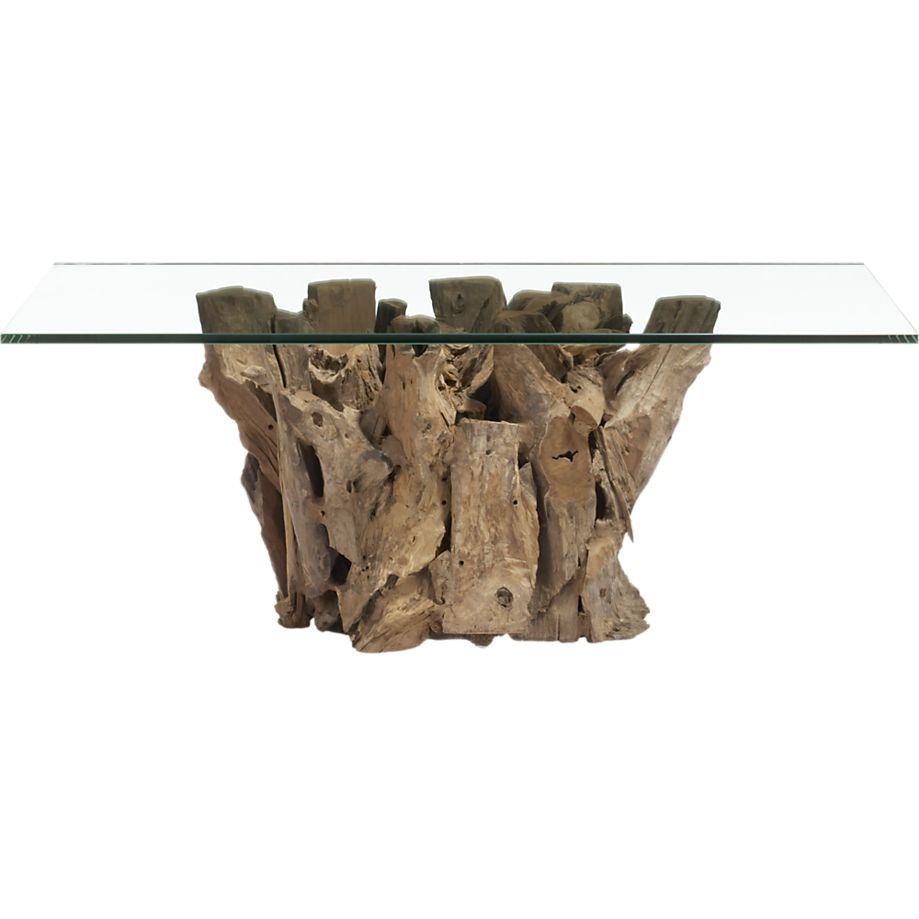 $699.00 Driftwood Coffee Table Details and Dimensions Driftwood Coffee Table. 48"Wx28"Dx19"H Unfinished driftwood base with natural knots, grain and splitsBamboo and adhesive joinery⅝" floating glass top rests on rubber nubsProtective plastic feetMade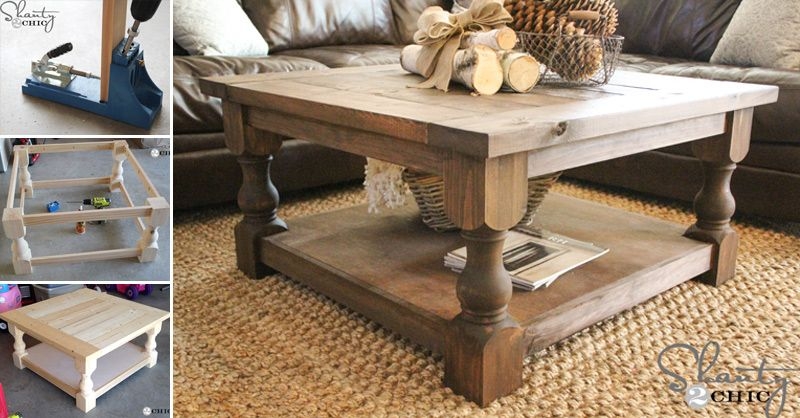 Classic coffee table made of wood. It is mounted on decorative carving base. Square top has large usable surface. Great addition to the living room and others interiors according to taste and need.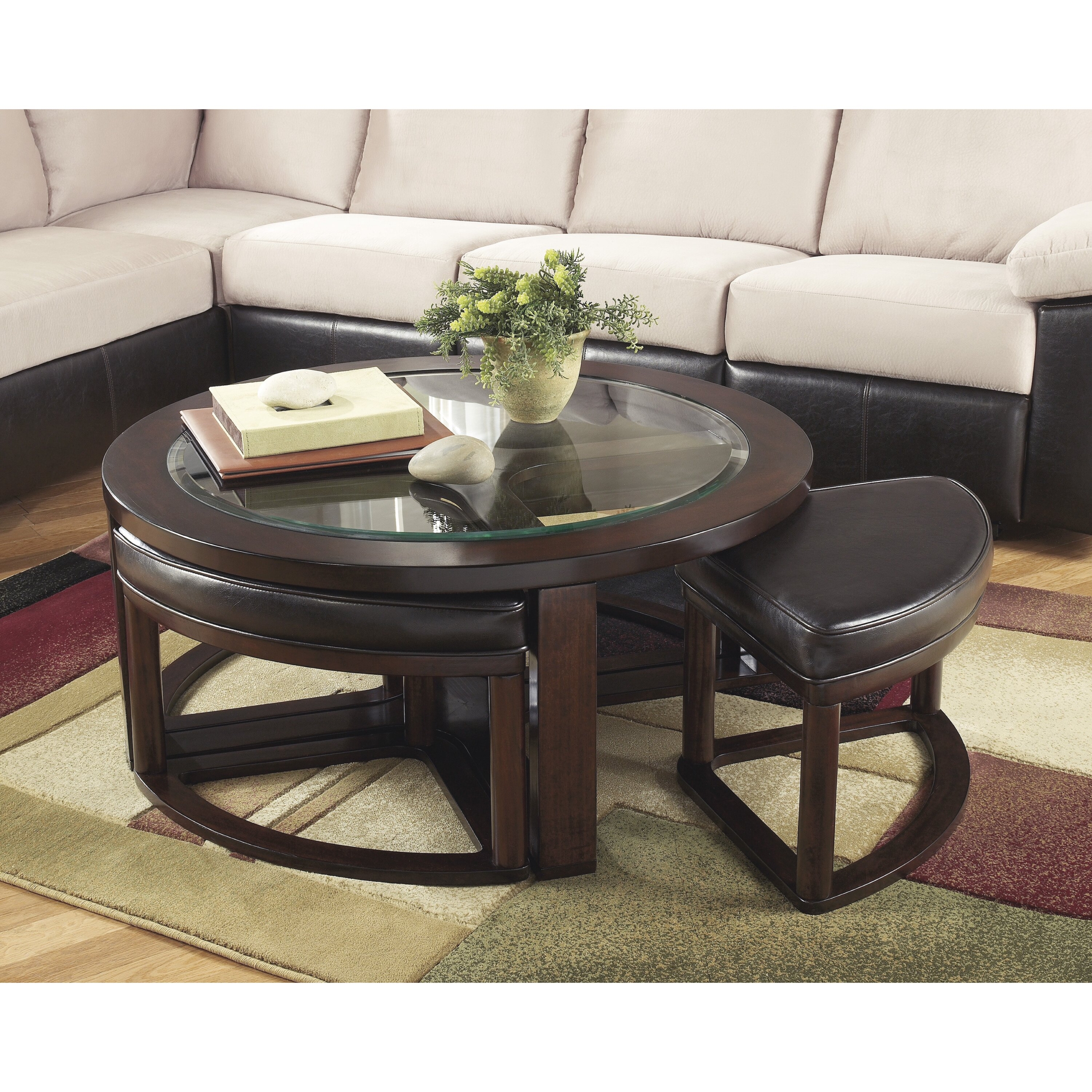 Round coffee table inlaid with glass, has little stools that goes under it. Adorable! $399.99. Ugh, way too expensive.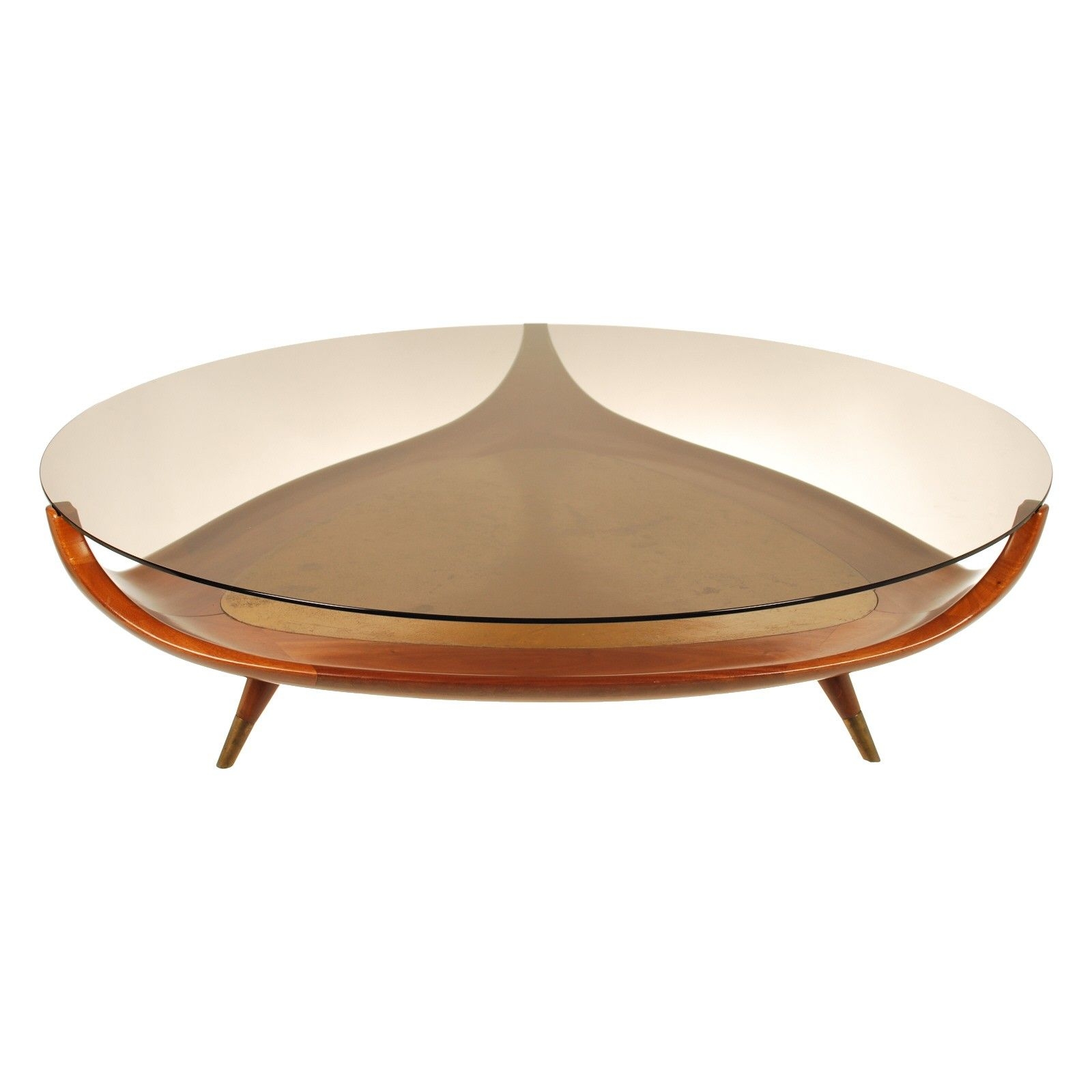 Classic Coffee Tables Glass Coffee Tables Furniture Griffin Trading Modern Coffee Table With Round Tempered And Triangle Wooden Glass Top Le...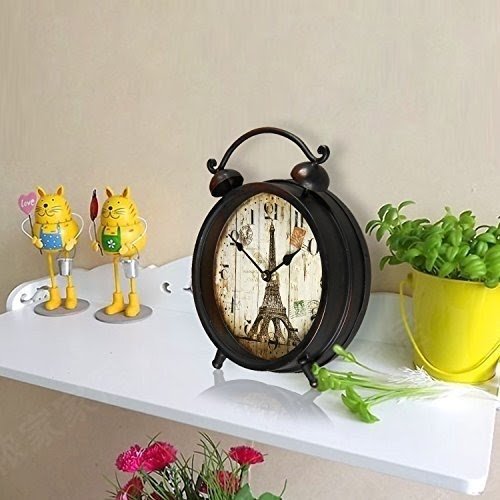 European-styled retro clock in black - can be hanged on a wall or set at a desk or mantel. Traditional design is accented with black spade hands and distressed Eiffel tower image in sepia bedecking the dial.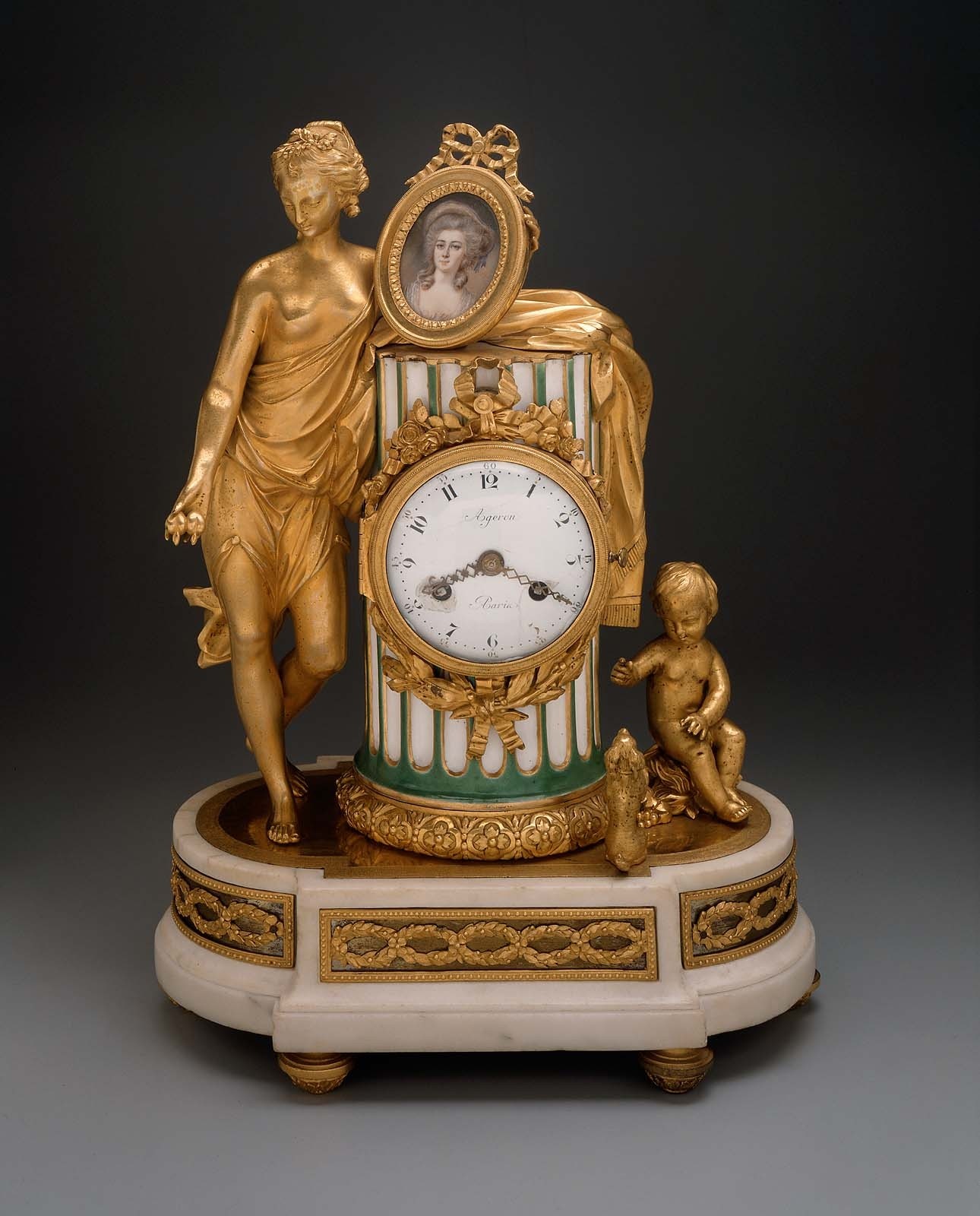 An exquisite antique mantel clock of gilt bronze, white marble, white and green porcelain. A round white dial has a gold frame, black Roman numerals and hands. A standing nymph holding a medallion, a sitting putto and a dog are on a thick oval base.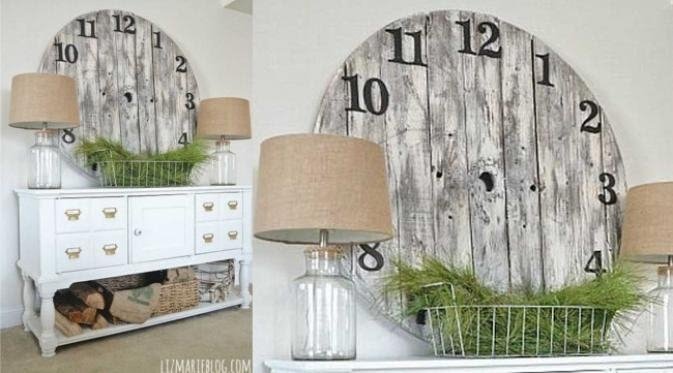 Salvaged tabletop with a very interesting design. It looks like a clock face without hands. This round top includes decorative signs and large Arabic numbers finished in black color. White and black finish is neutral and universal.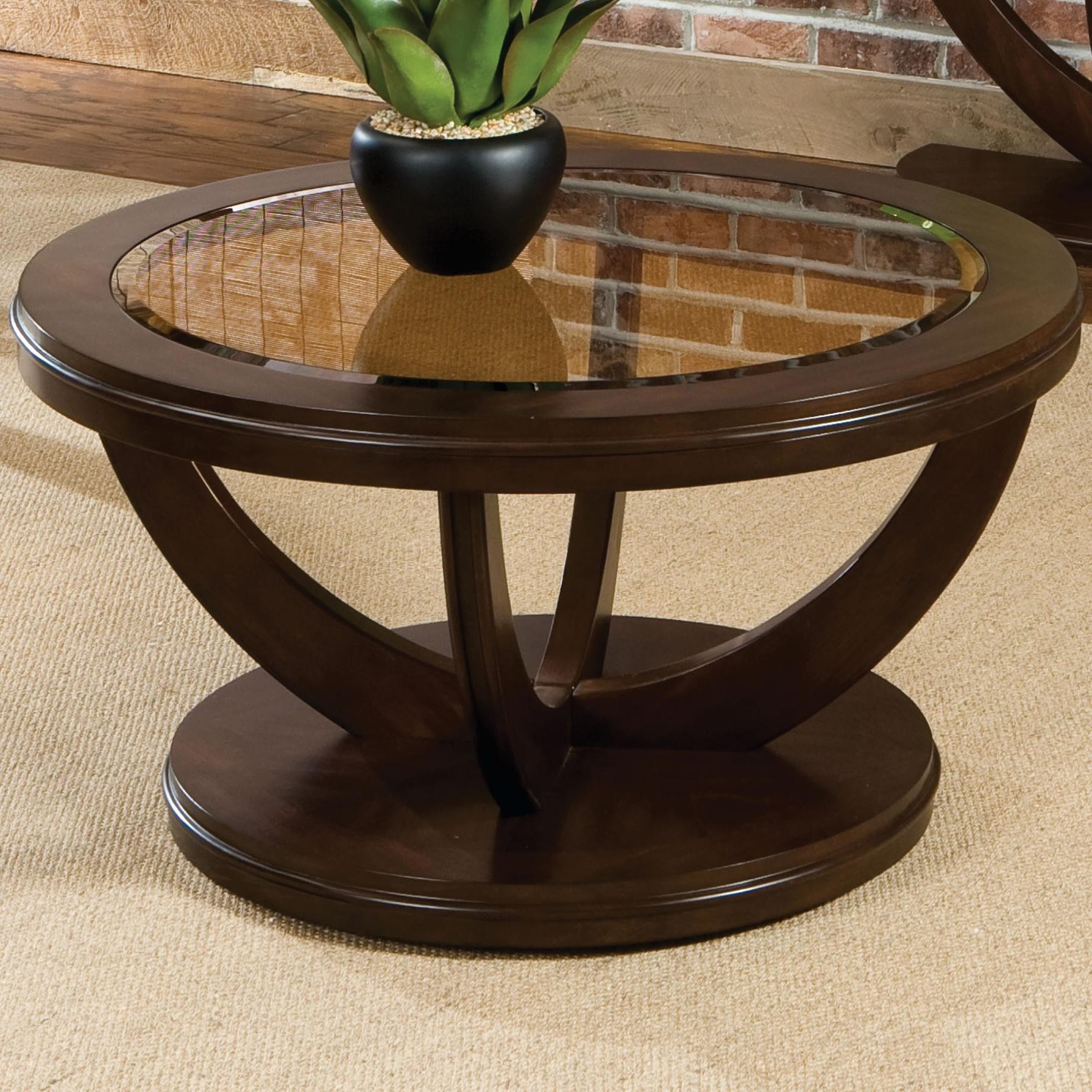 Round Cocktail Table with Glass Top by Standard Furniture ...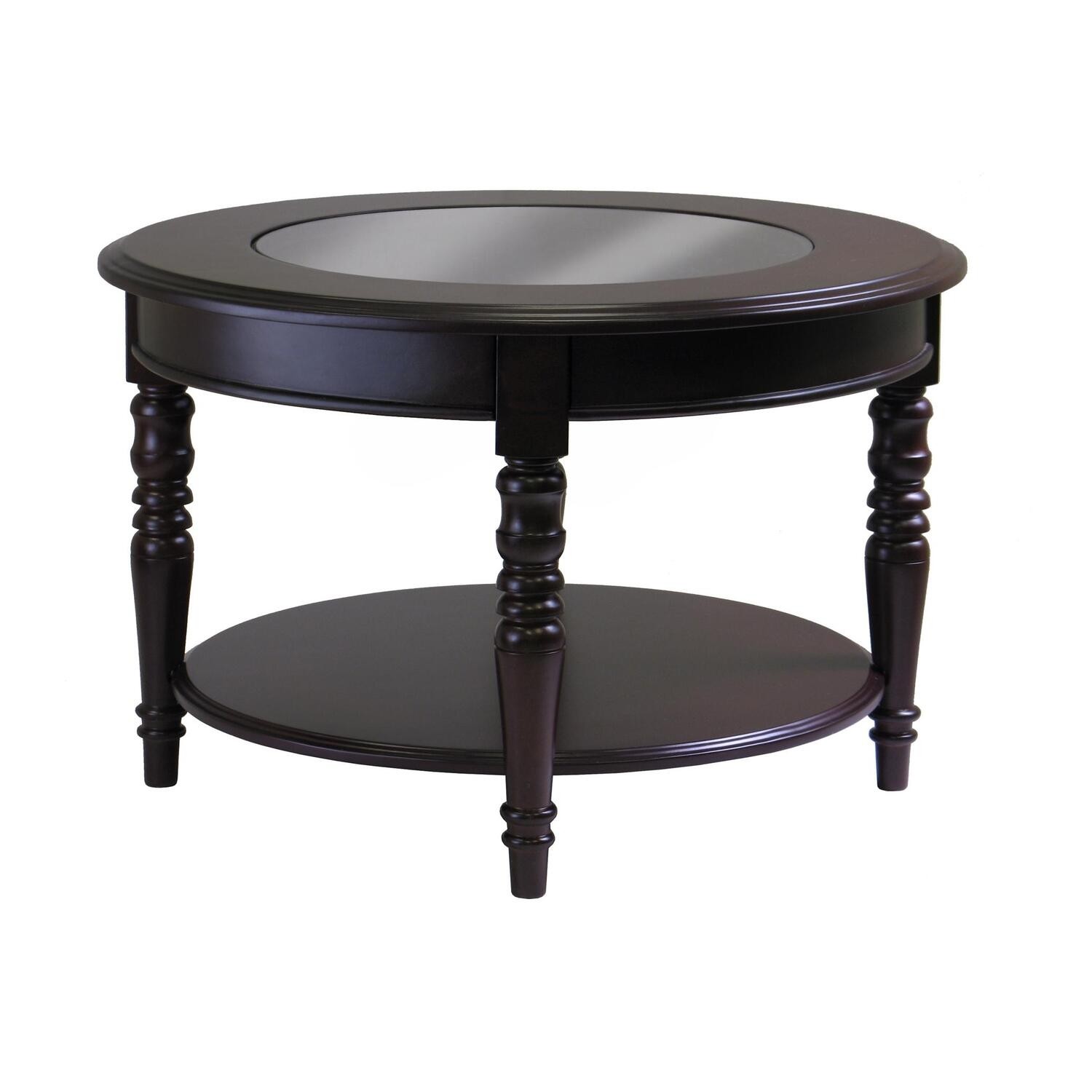 Whitman Round Glass Top Coffee Table - $135.86 | OJCommerce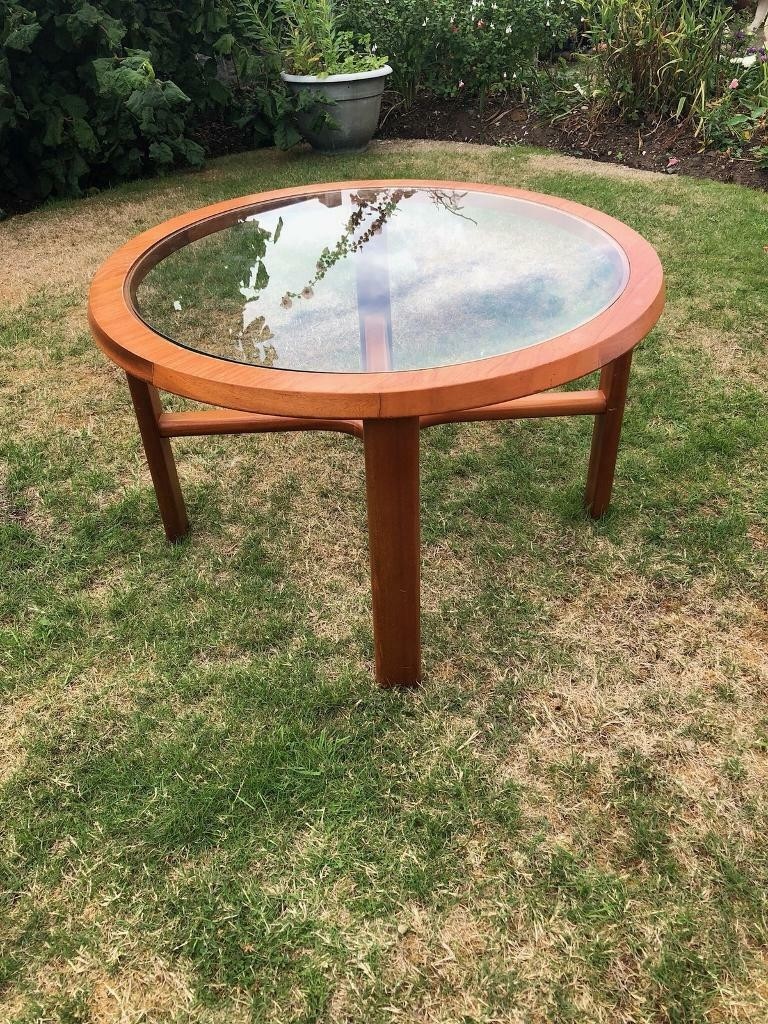 Quality round teak wood coffee table with glass top, G ...