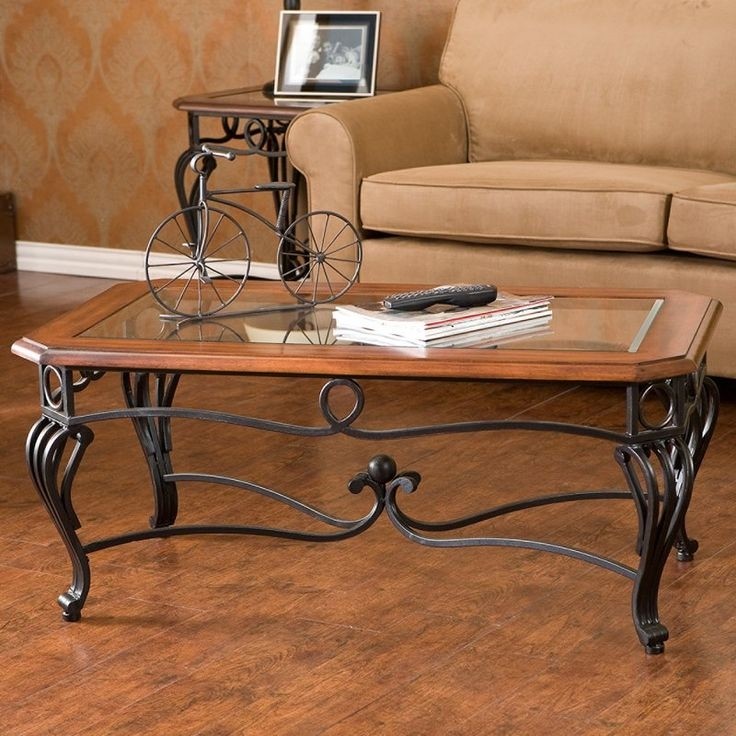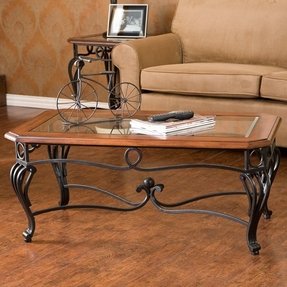 Troy Coffee Table
This is a coffee table that is perfect for decorative in the French interior. The legs are made with a stylized metalwork. Table top is a combination of glass and wooden frame. The table is practical, but also very decorative.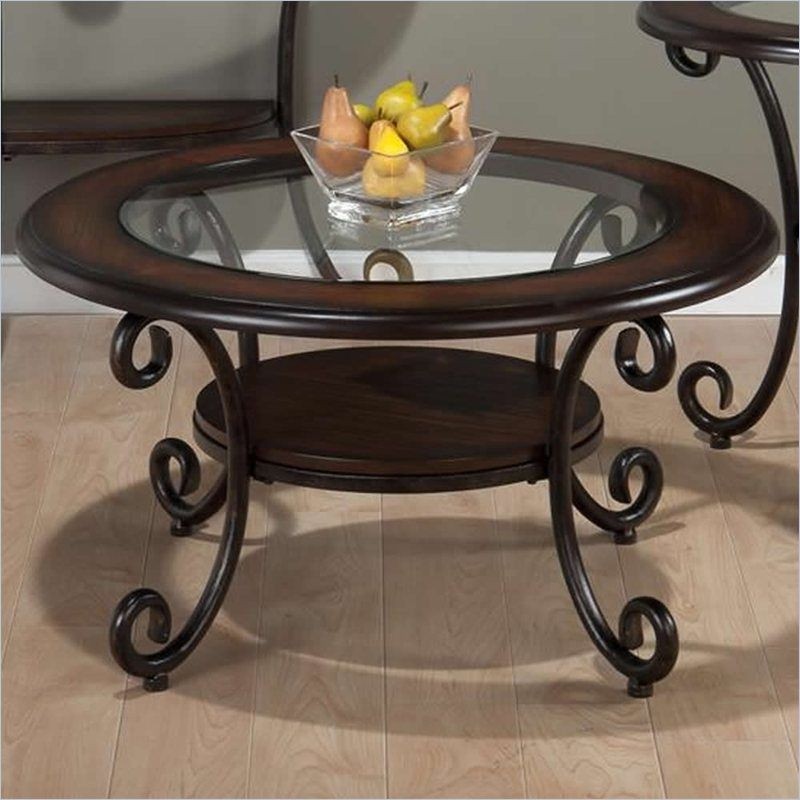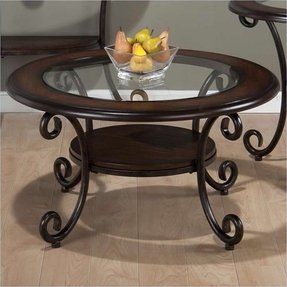 Amelia Coffee Table
This stylish coffee table is a combination of metal construction, wood and a beautiful glass tabletop. Perfectly suited for different types of interiors giving them an amazing character. Interesting design and functionality are its advantages.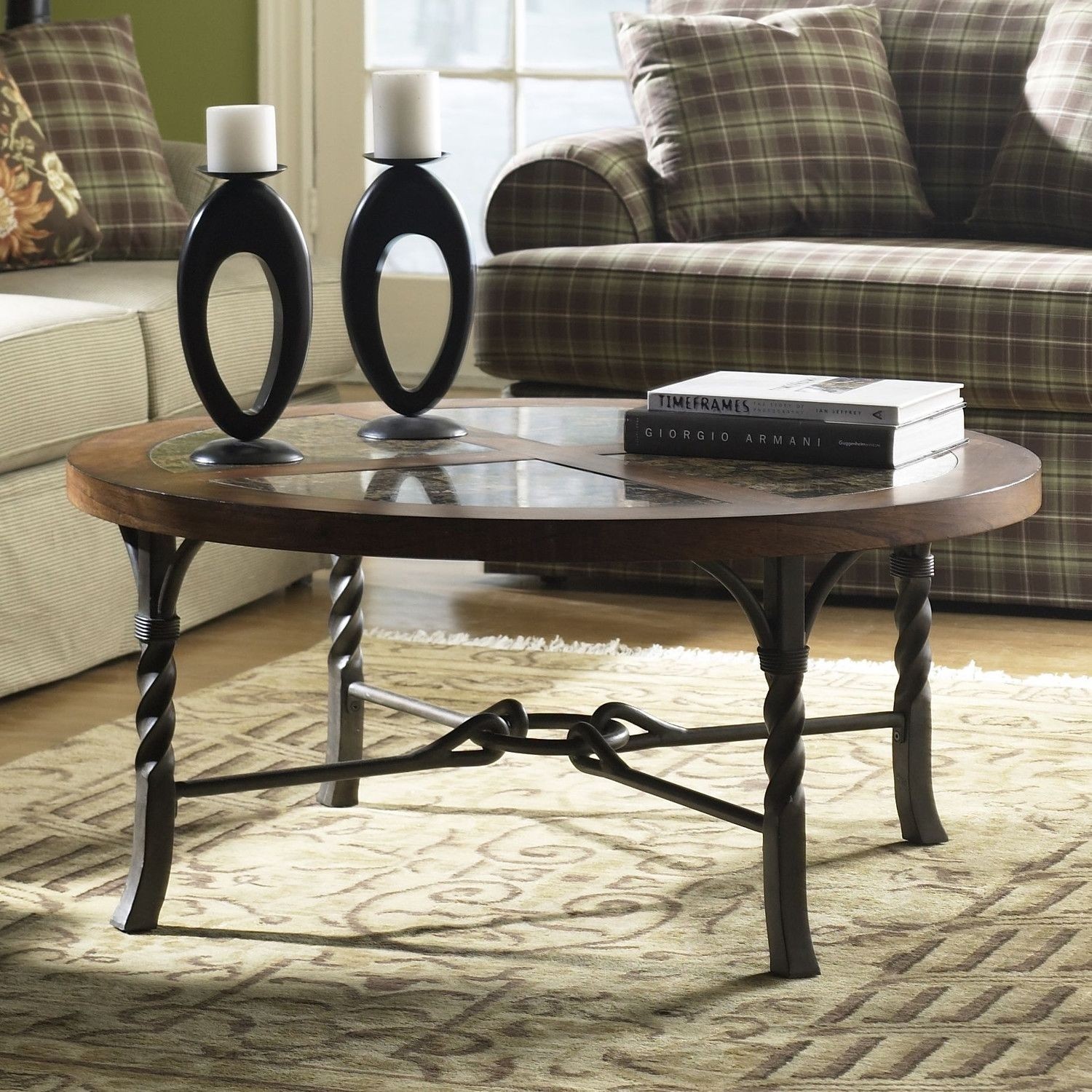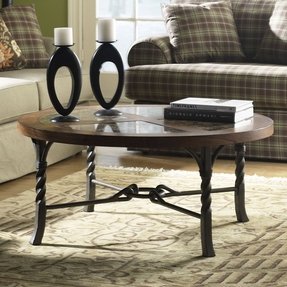 Medley Coffee Table
This perfect coffee table is gonna match every kind of space, no matter if you're a fan of traditional or modern solutions. Check it out and enjoy the unique design in your living room together with comfort and style!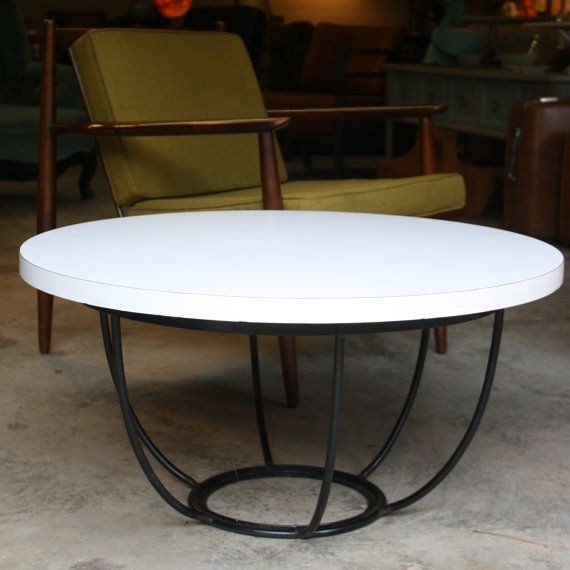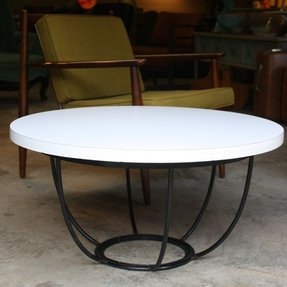 Atomic style round white coffee table
The modern design of this stylish coffee table is based on wrought iron bases. The whole is phenomenal, and it is an excellent element of every living room layout. The combination of white round table top with a dark base captivates.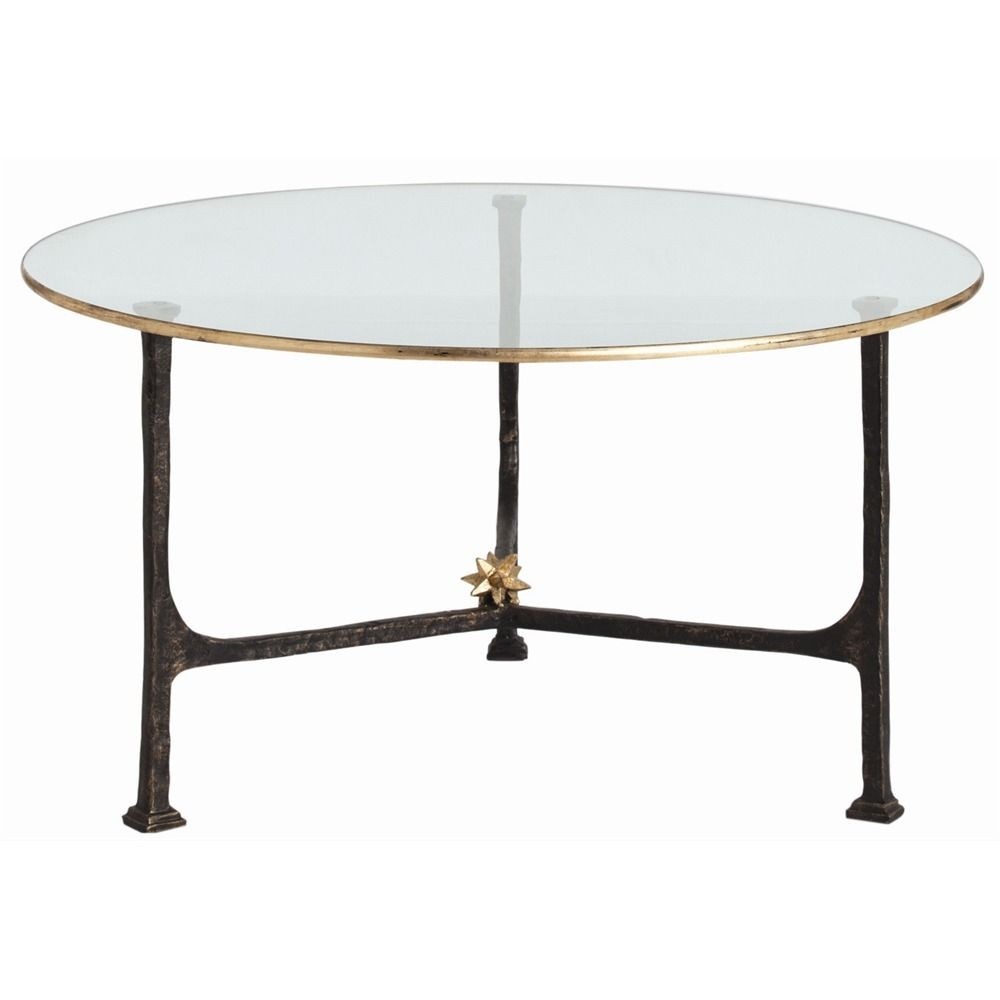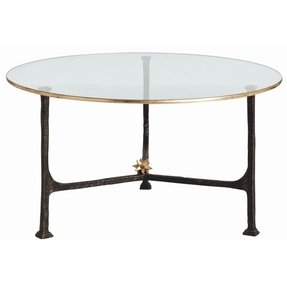 Narnia Iron / Glass Cocktail Table
This made a solid iron frame and finished with subtle delicate glass top cocktail table is the perfect choice for a stylish and elegant interior. Beautifully decorated with gilding is very posh and sophisticated.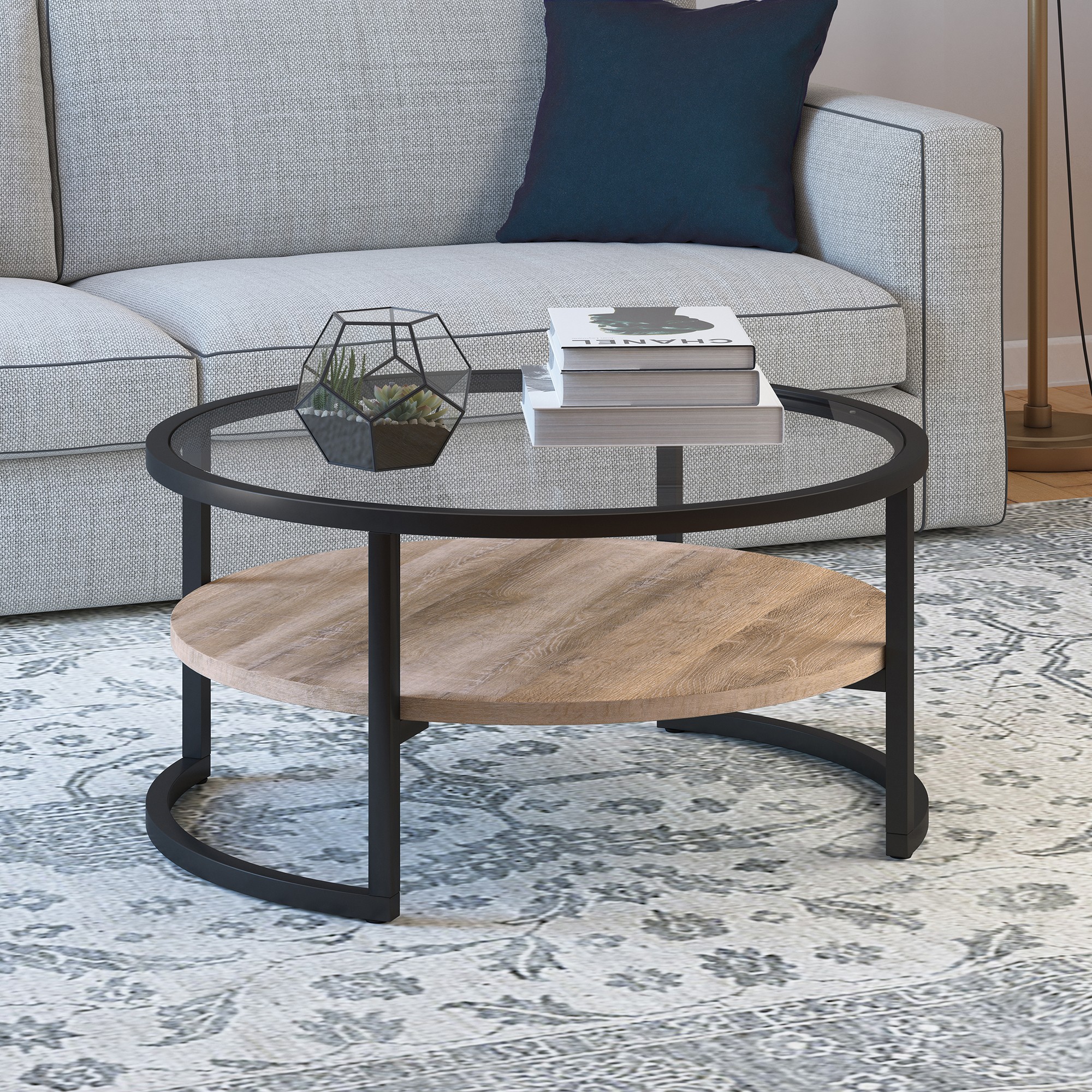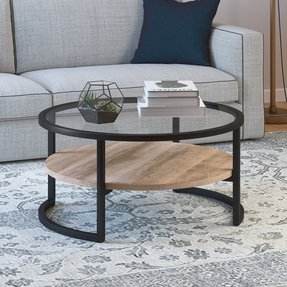 Constructed of transucent glass for the top and sturdy wrought iron for the base, this rectangular table is definitely something more than a mere surface to put your coffee cup on it. Abounding with swirls and leaves motifs, its silvery base draws glances.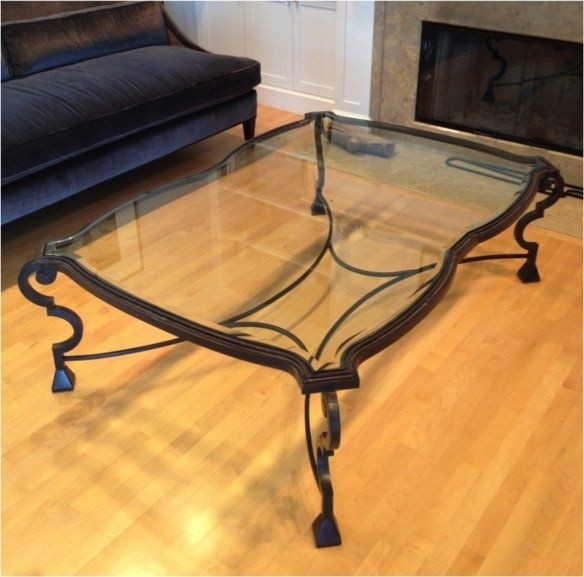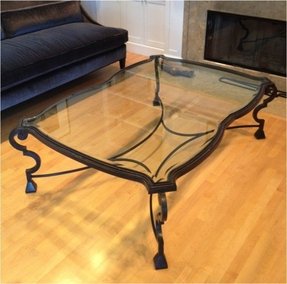 Made of the wrought iron coffee table with glass top is a beautiful combination that is perfect for a stylish interior. Impressive form and decorative details captivate and bring to the decor an interesting character.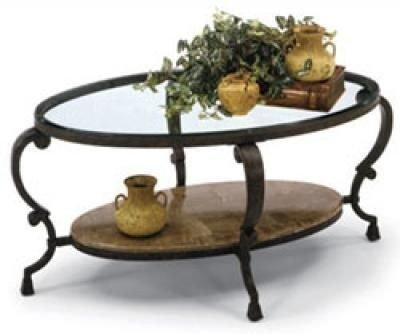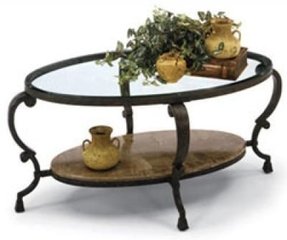 With this cocktail table your living room is going to shine like never before. The whole frame is manufactured from wrought iron for sturdiness and easy cleaning. The top is of oval shape, made of clear glass, and embedded in the frame. There's also an open shelf for displaying decorations.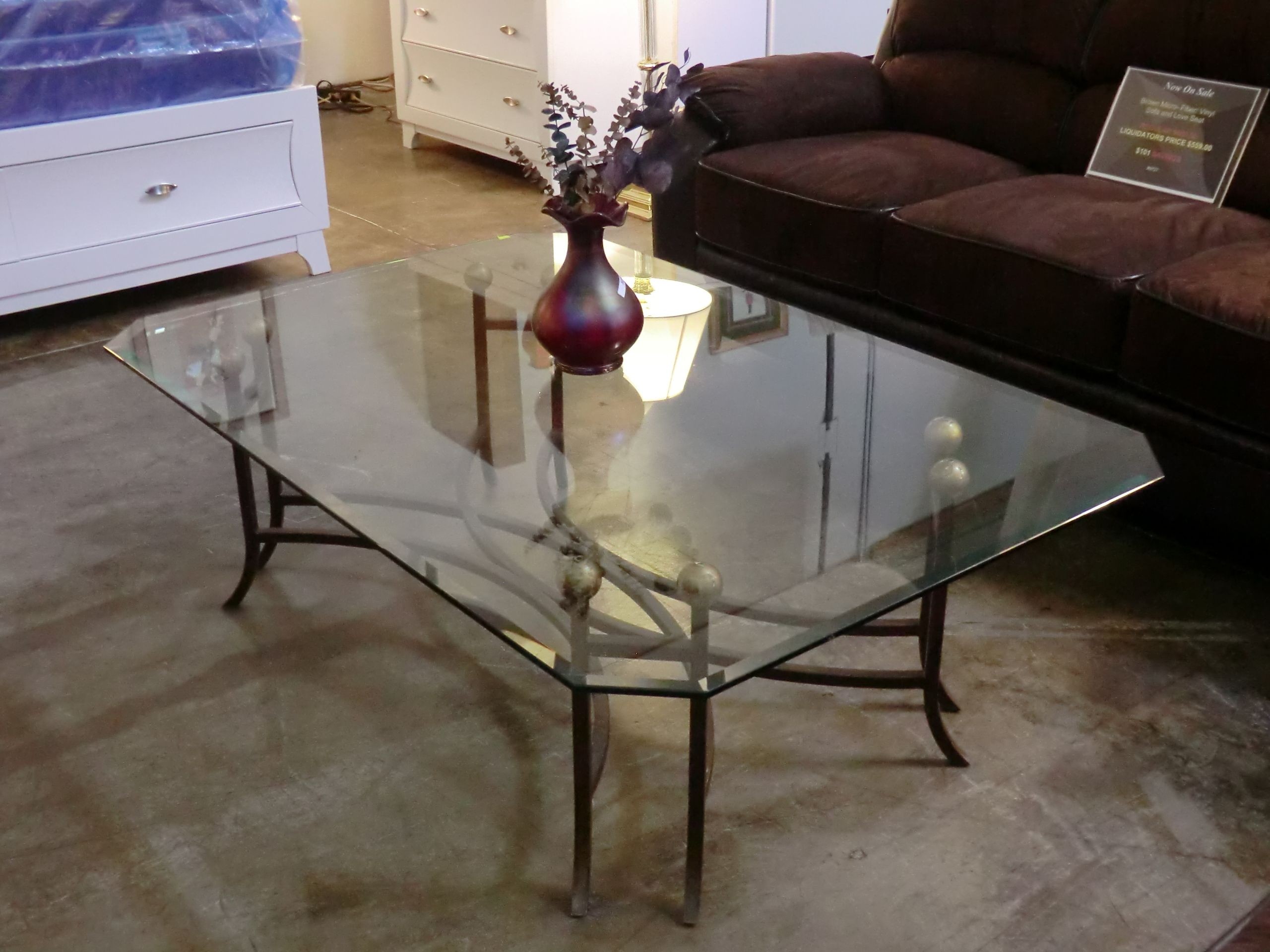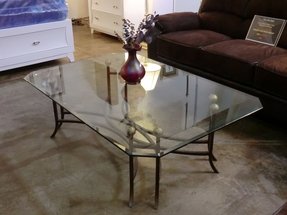 Contemporary coffee table having a frame of brass-finished wrought iron. Thin double legs with curved bottom ends and top ball finials are joined with 2 pairs of 2-tier bowed in stretchers. A rectangular top of clear tempered glass has cut corners.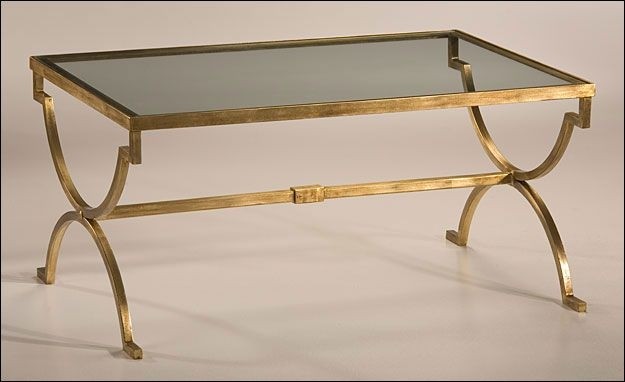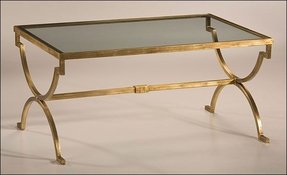 could mark make this? rectangular wrought iron coffee table in antique gold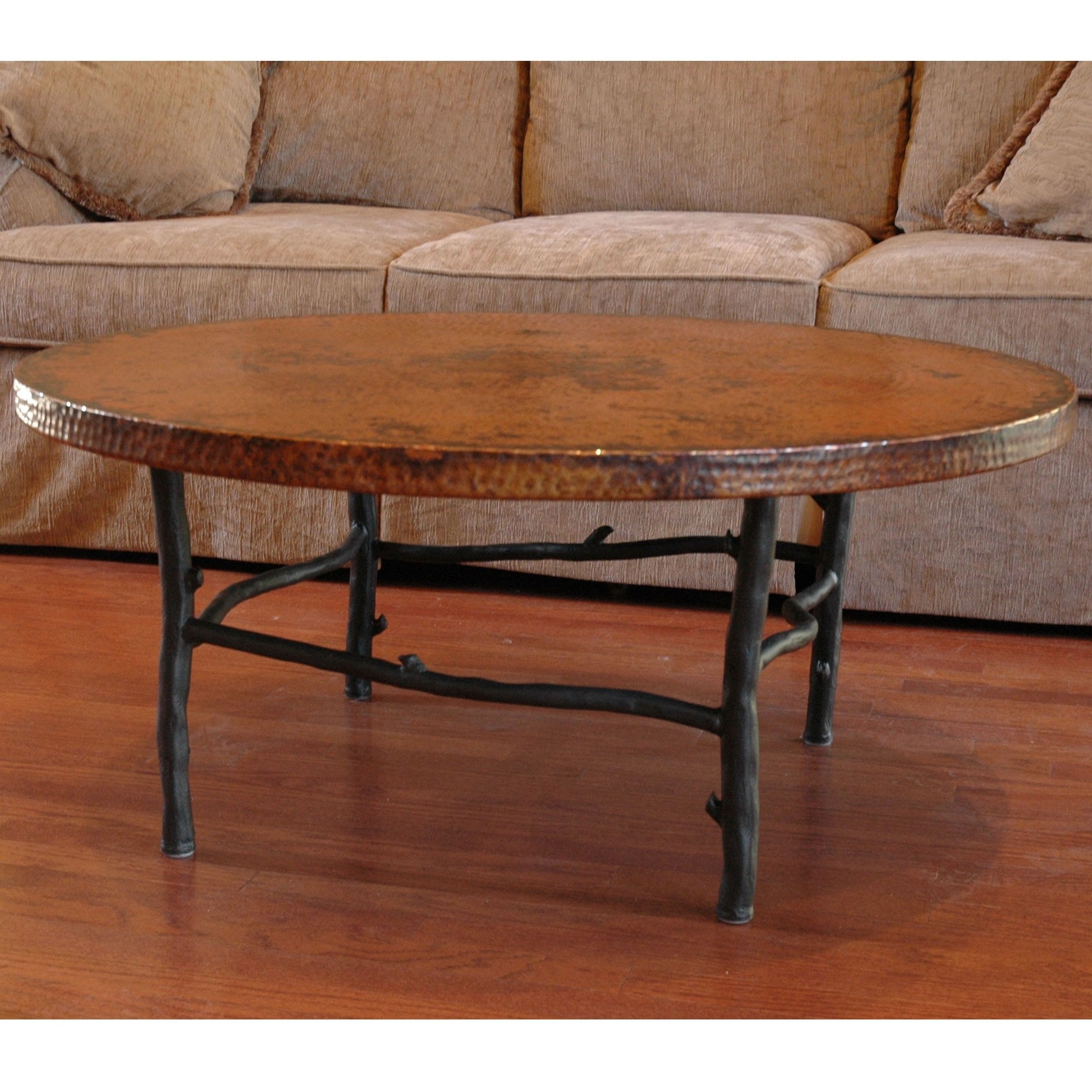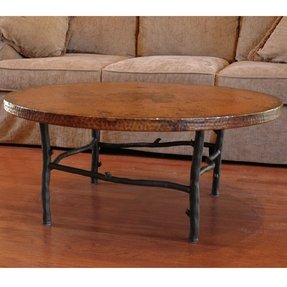 Sparkling with vintage beauty and intricate silhouette, this coffee table has a large round top crafted of premium metal in distressed copper finish. The top is supported by a branchy frame, designed of wrought iron for maximum durability and stability.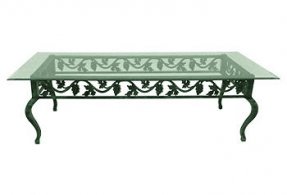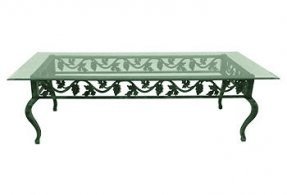 Oh my god, it is the most incredible coffee table I have ever seen! Table has wrought iron frame with sculptural floral and leaves pattern and kickstand in the fancy shape. Simple desktop is covered with glass.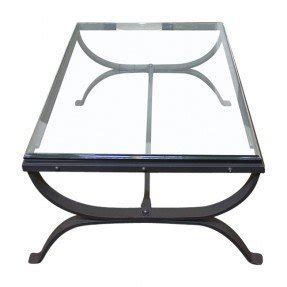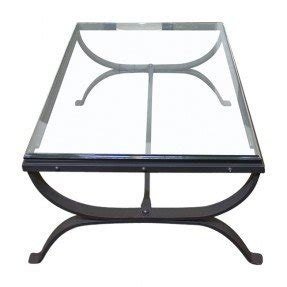 Herndon & Merry Wrought Iron and Glass Coffee Table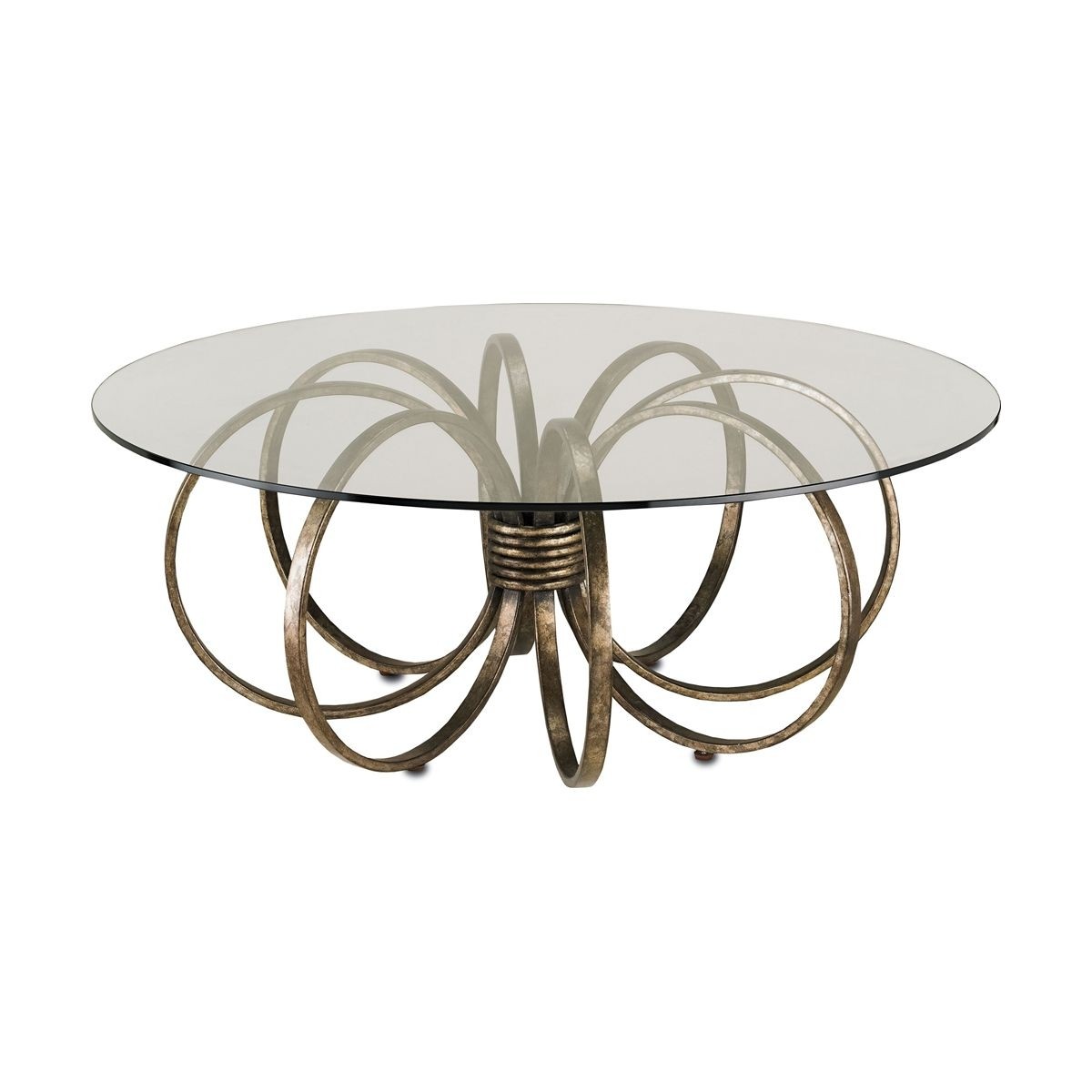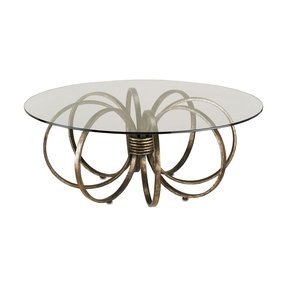 Stylish coffee table mounted on wrought iron base with antique finish. Round top is made of clear glass. Modern and elegant addition to each home.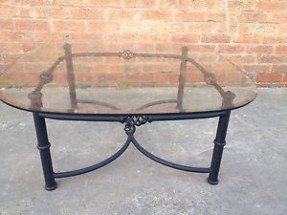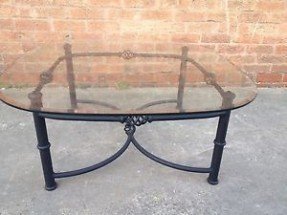 Details about Glass and Wrought Iron Coffee Table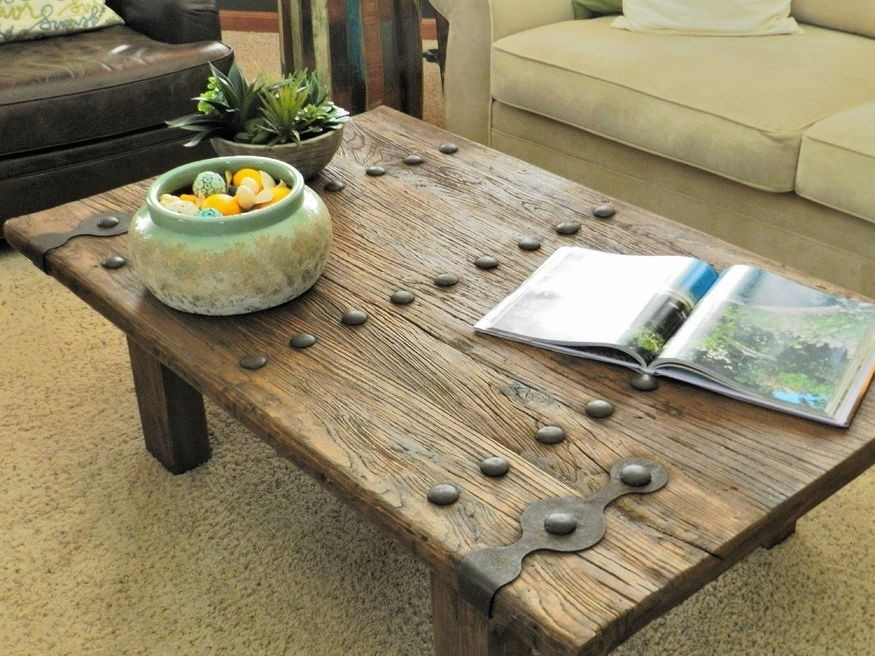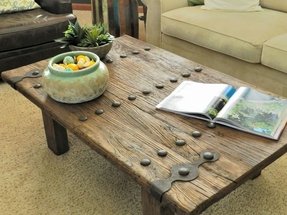 Wood And Wrought Iron Coffee Table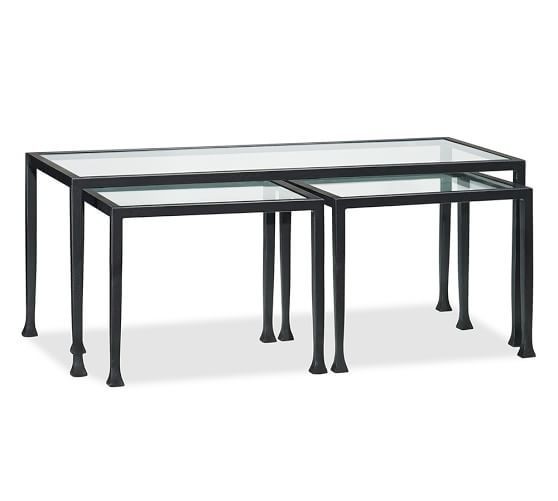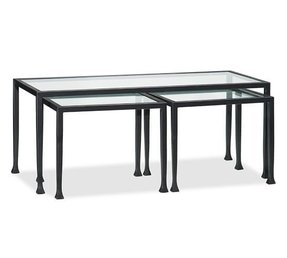 TANNER NESTING COFFEE TABLE Coffee Table: 44" w x 20" d x 18" h Nesting Tables (2): 19.5" w x 16" d x 16" h Table frame is crafted of wrought iron. Tempered glass for safety. Set of three.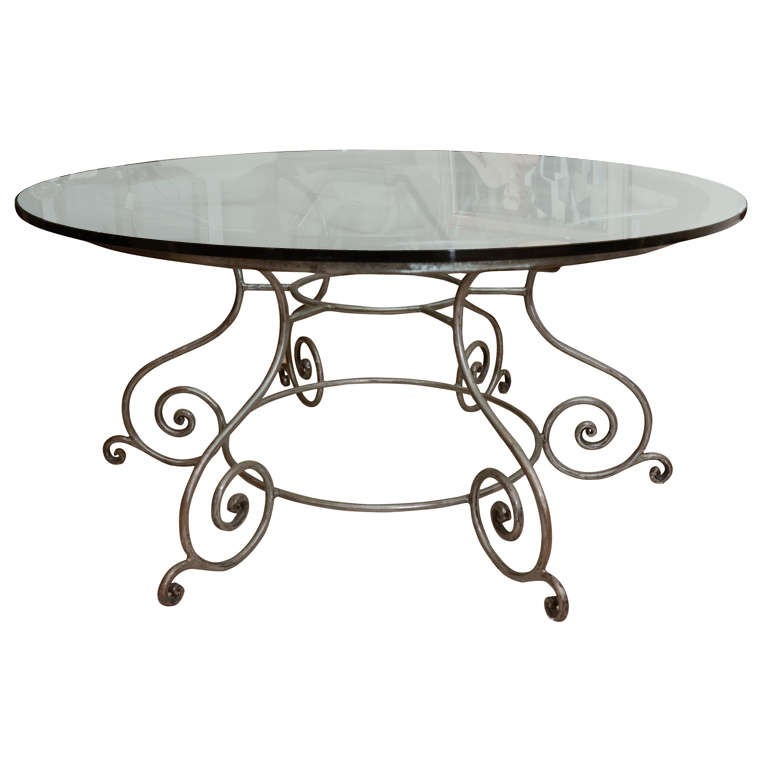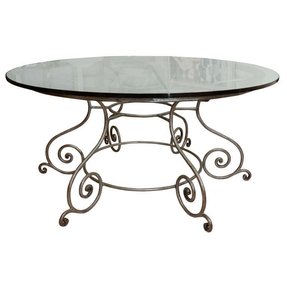 Wrought iron base supports round glass top with polished edge. Swirly base design makes a statement and introduces an aura of romance to its space. Use this brilliant table as a centerpiece in a front room.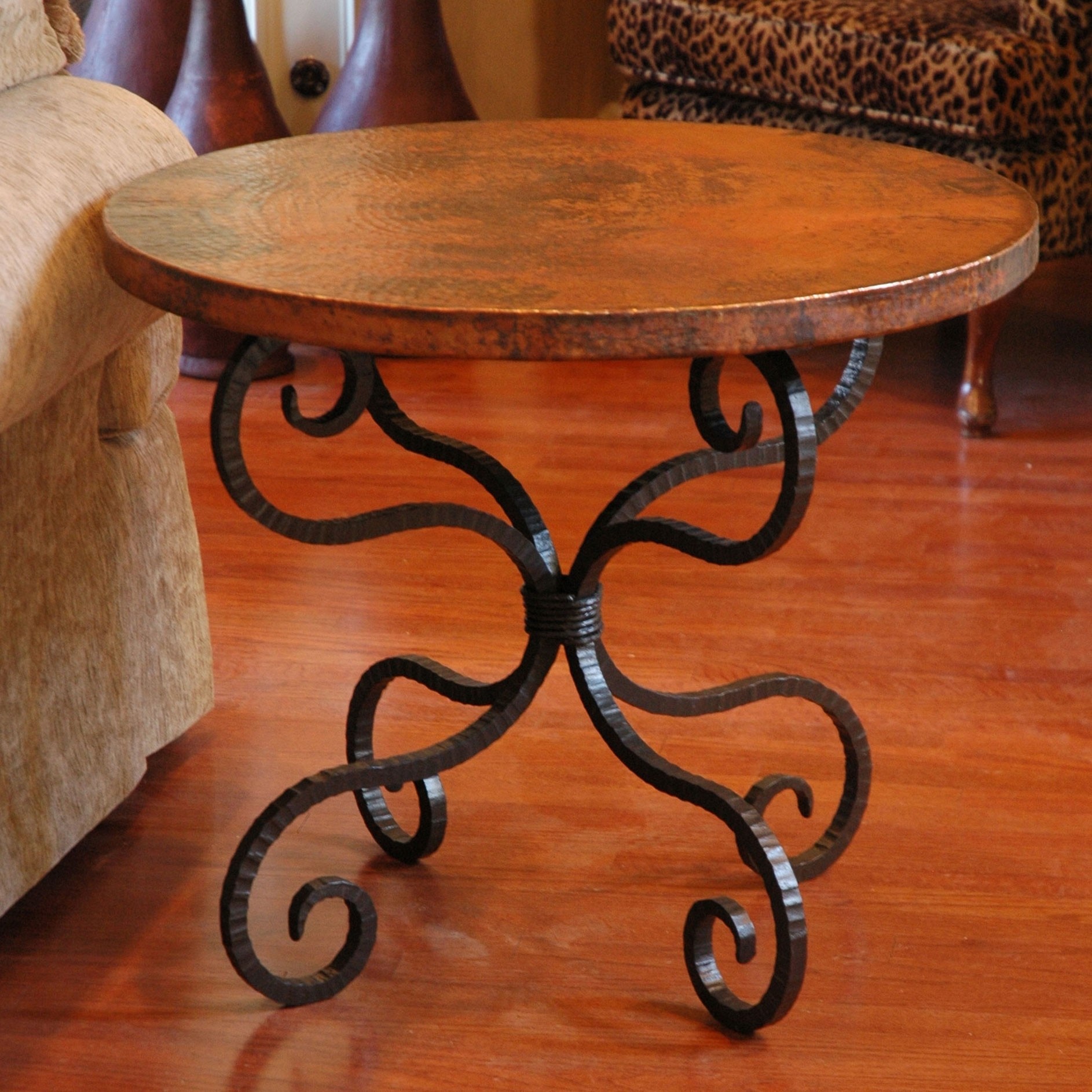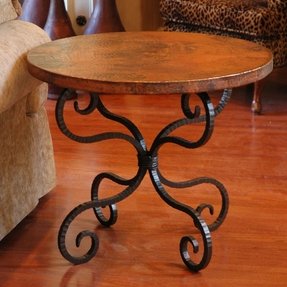 Modern design for a rectangular coffee table with a modern touch, made out of wrought iron frame. The top of the table is made out of glass and perfectly fits the frame, giving the table an elegant and classy finish.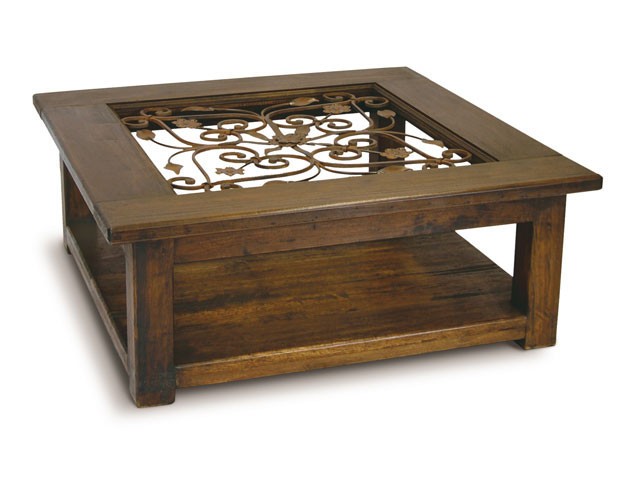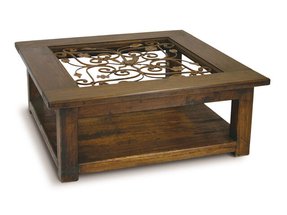 Zuku Trading Coffee Table with Glass and Wrought Iron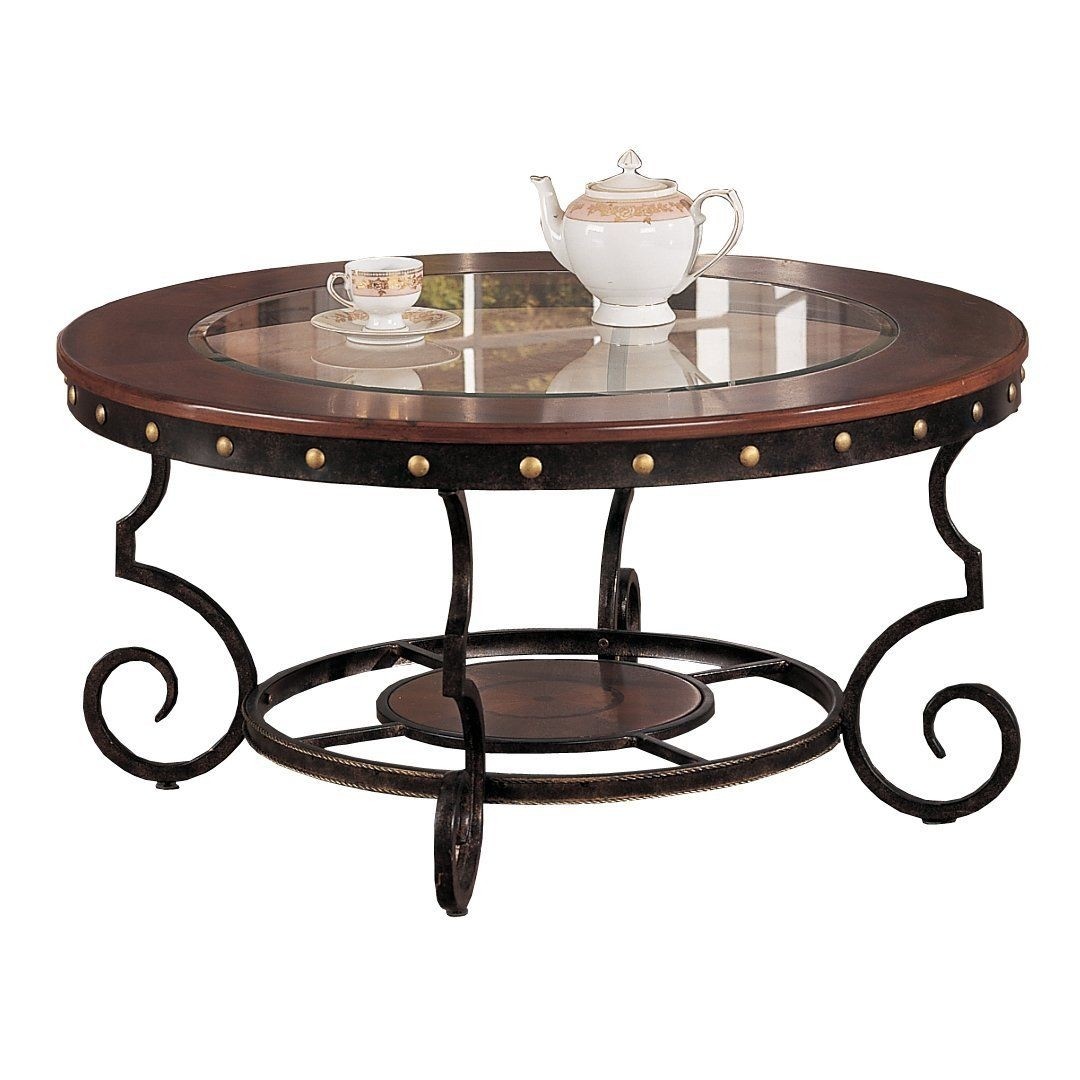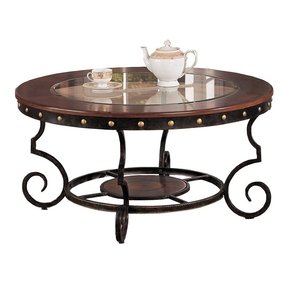 Looking for a coffee table that would spruce up your ambiance? Well you need to consider this one, that is made of wrought iron and glass, and has the rod finish and round top.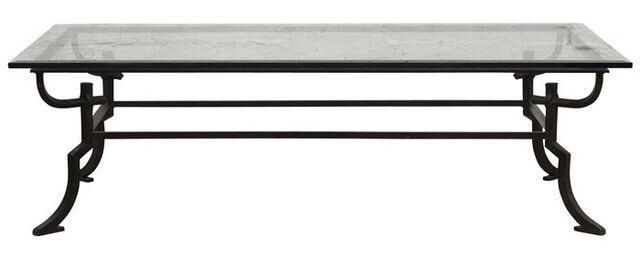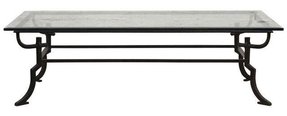 Glass and Wrought Iron Coffee Table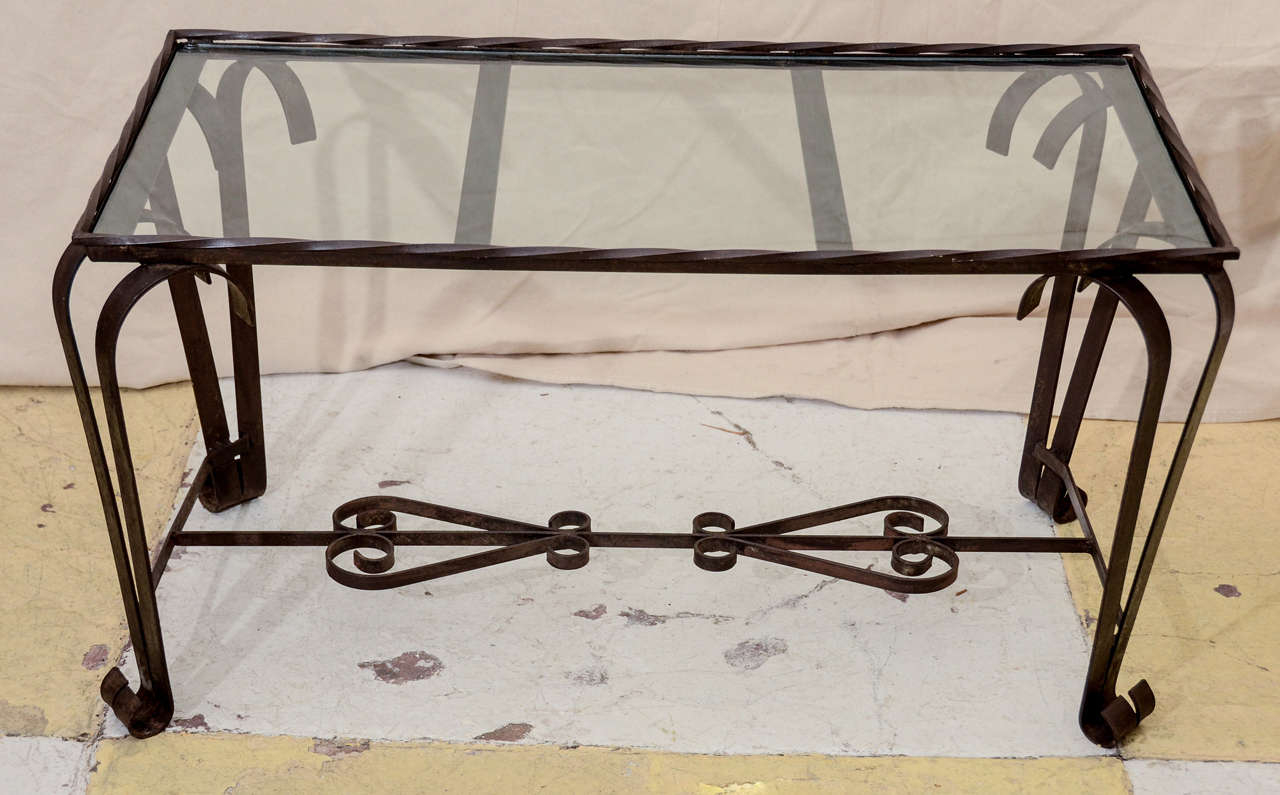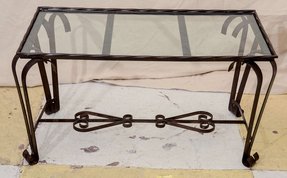 French 1940's Wrought Iron Glass Top Coffee Table image 2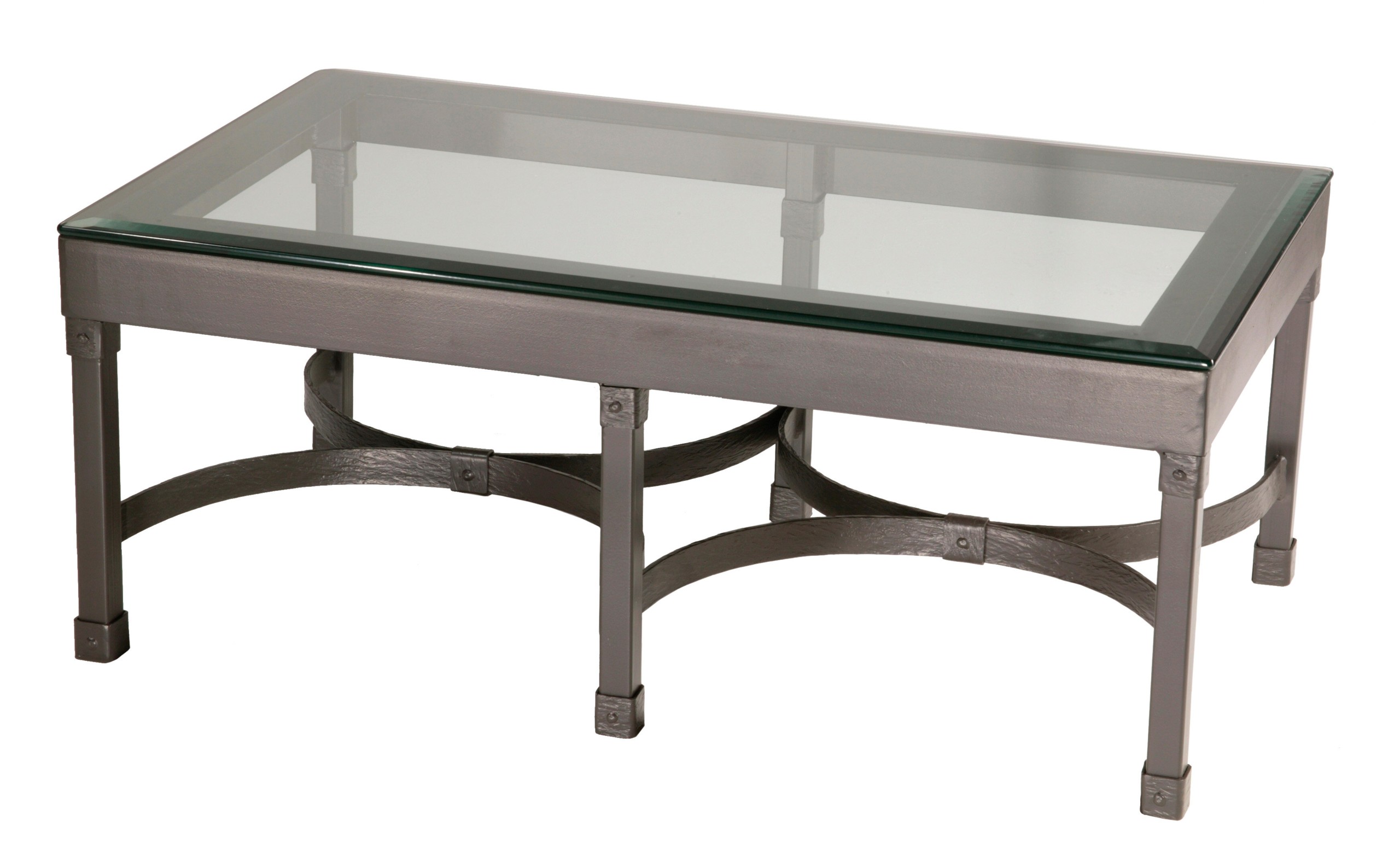 A beautiful cocktail table that sports the durable and exquisitly elegant wrought iron structure and comes with the stunning finish in dark tones to ensure a perfect blend with the rest of your interior decor.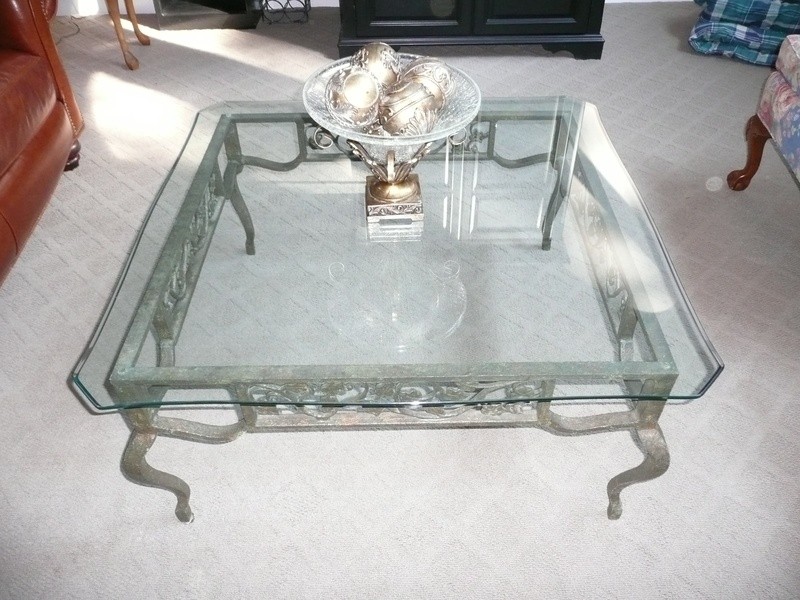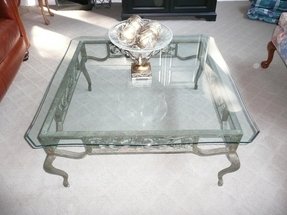 Grey Wrought Iron/Bevel Glass Coffee Table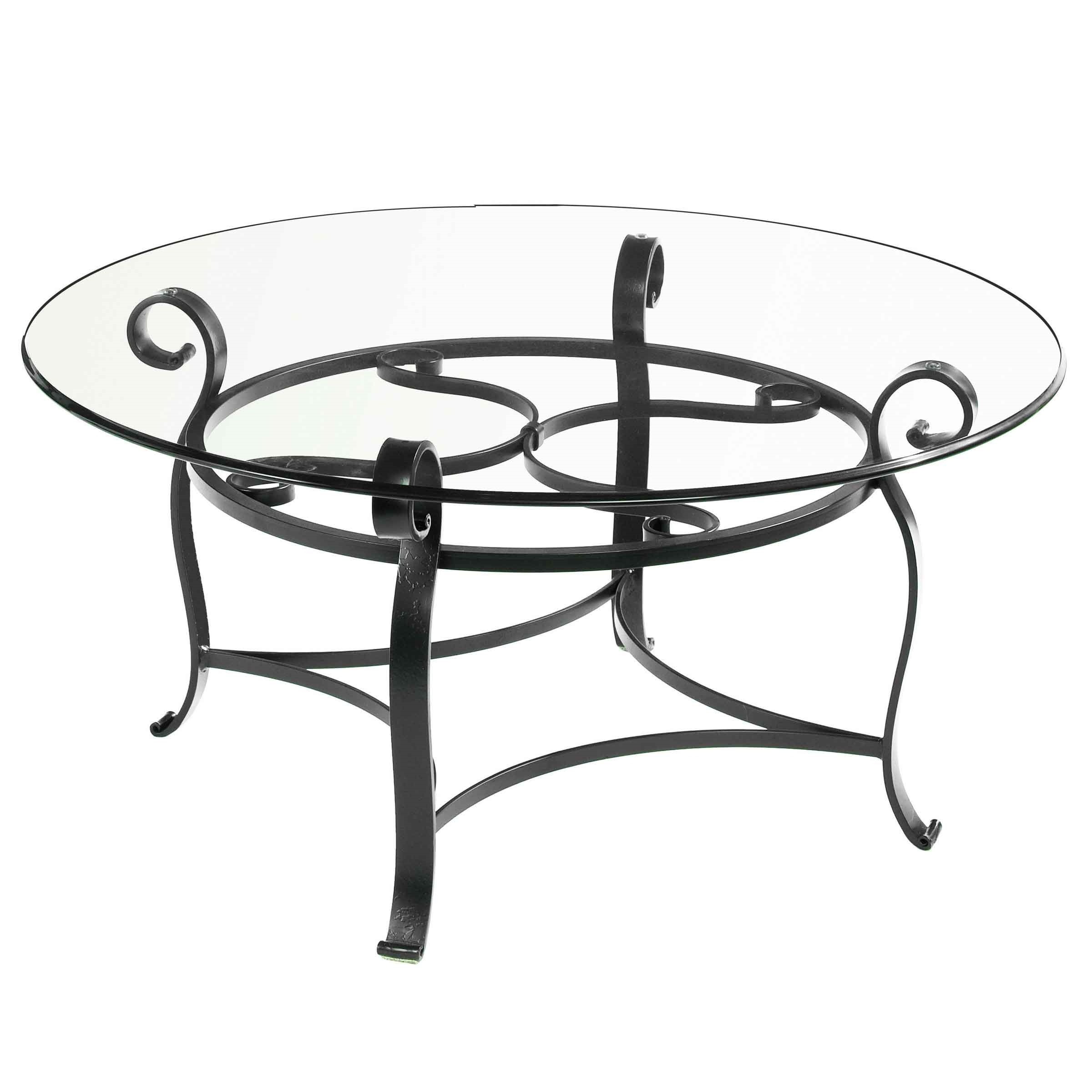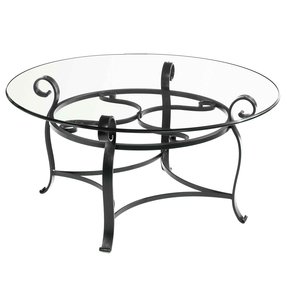 A classic design that looks very attractive in any interior design. Its hand forged wrought iron frame supports a solid, sturdy copper top in round shape. It is also available with glass, marble or wooden tops.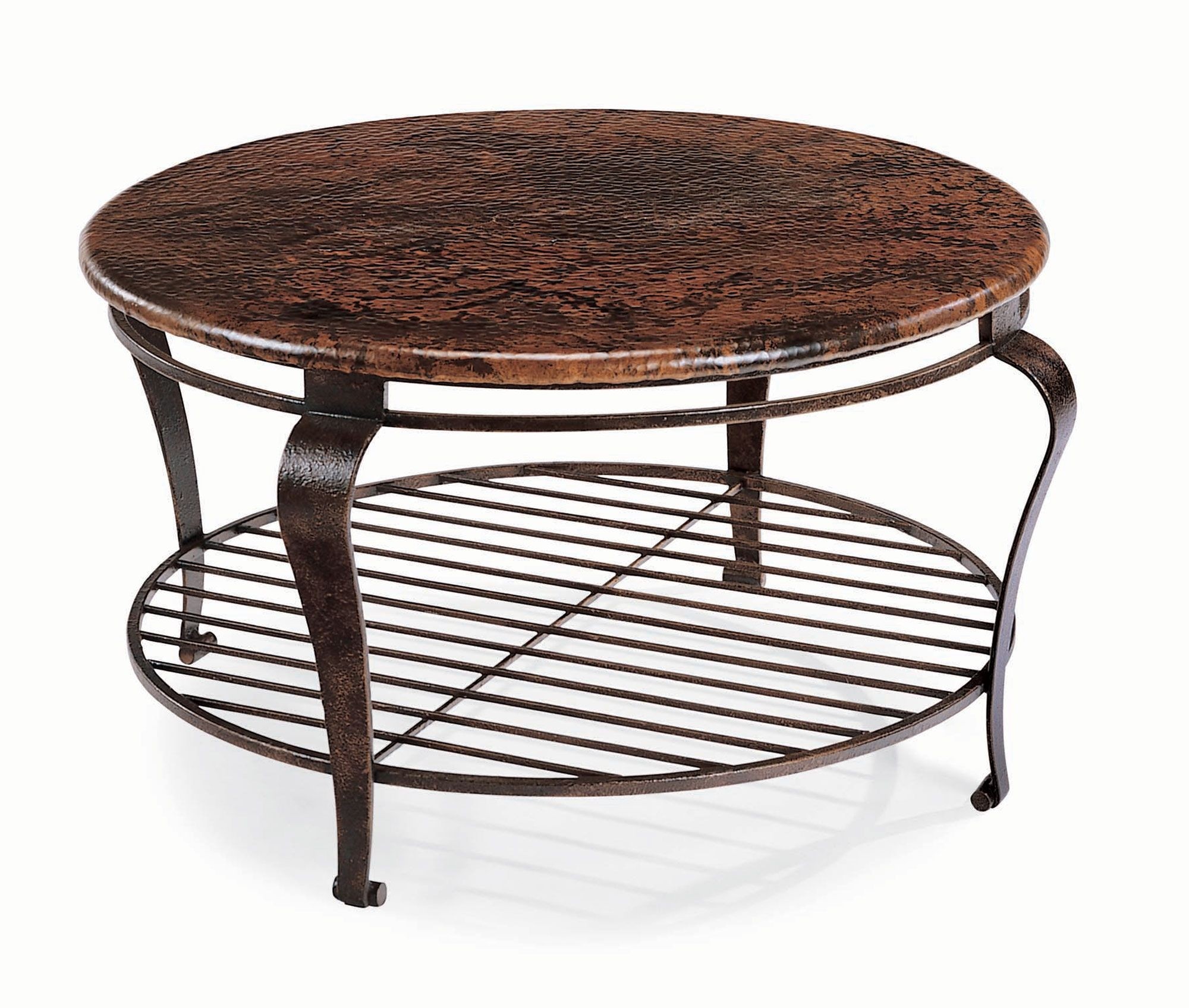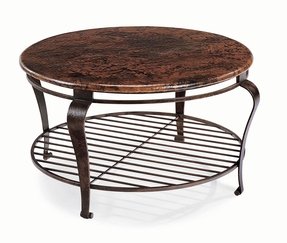 This round cocktail table has got the frame, which is made of the wrought iron, and has casters. The wooden top and shelf underneath, looks fab with the classic style around.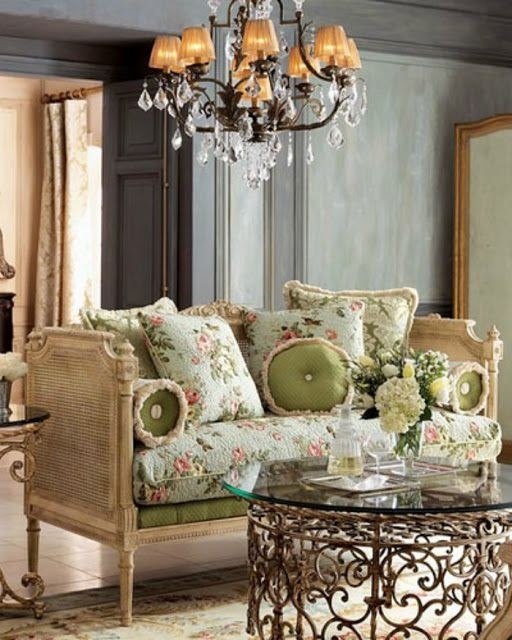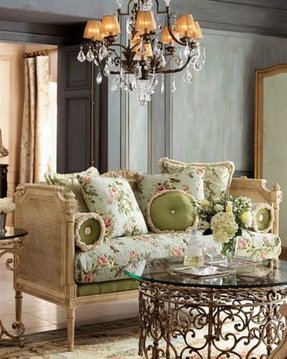 Vintage inspired chic furniture, love!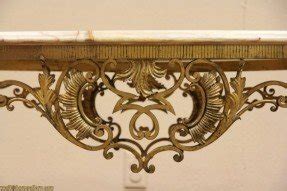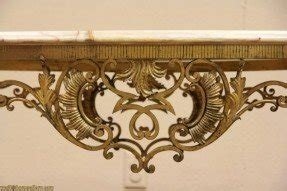 Being always a fancy focal point of the living room, cocktail tables delight with style and design. This wrought iron and glass construction does it perfectly as well. Based on curved legs, with characteristic swirls, proves to be a solid and ornate piece of furniture.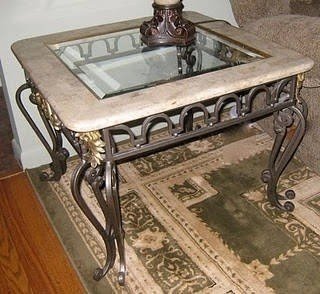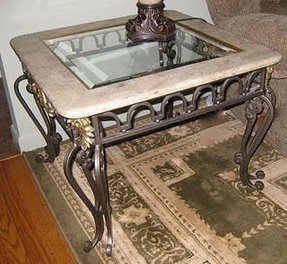 A beautiful antique style coffee table having a base of wrought iron with accents in gold. It has curved triple legs with scrolls on ends and an openwork apron composed of semi-ovals. A clear glass top has a wide frame of marble in light beige hues.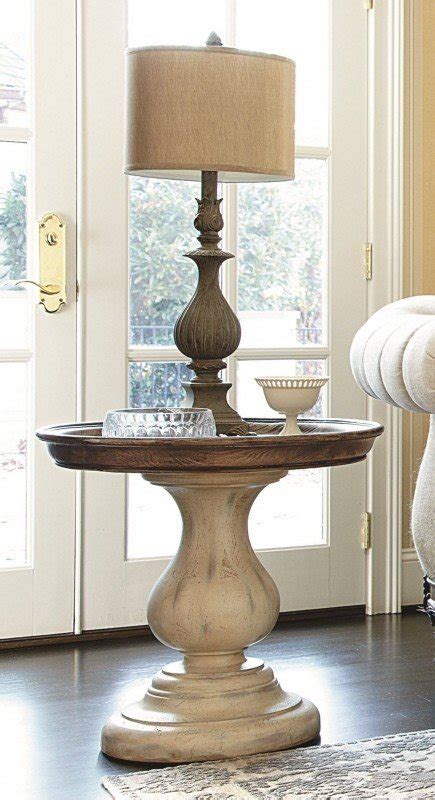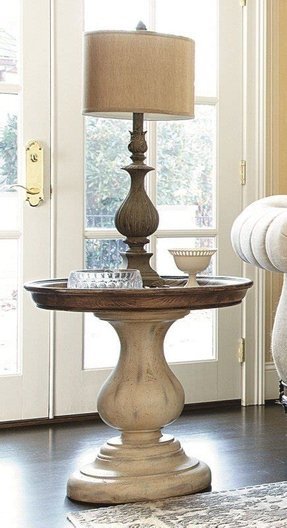 This 26" round pedestal end table is designed to delight. An exquisite example of class and style, embodying the best features of antique elegance. Combination of marble and wrought iron will provide solidness and quality for years.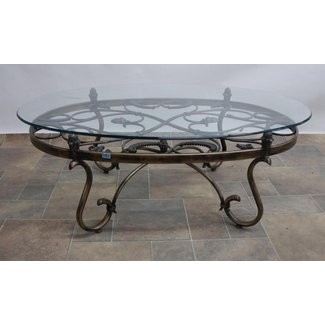 50+ Wrought Iron Coffee Table You'll Love in 2020 - Visual ...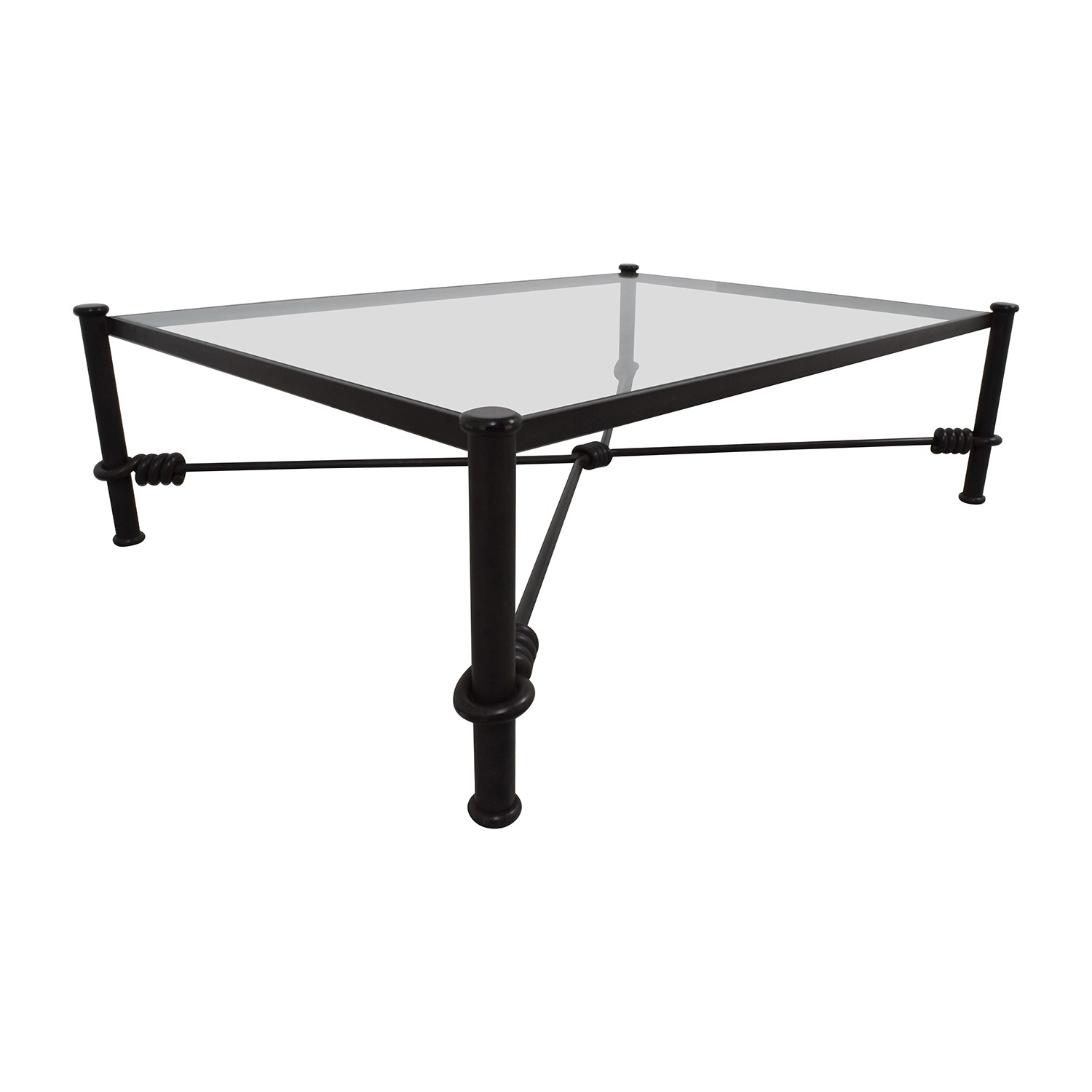 88% OFF - Black Wrought Iron Glass Coffee Table / Tables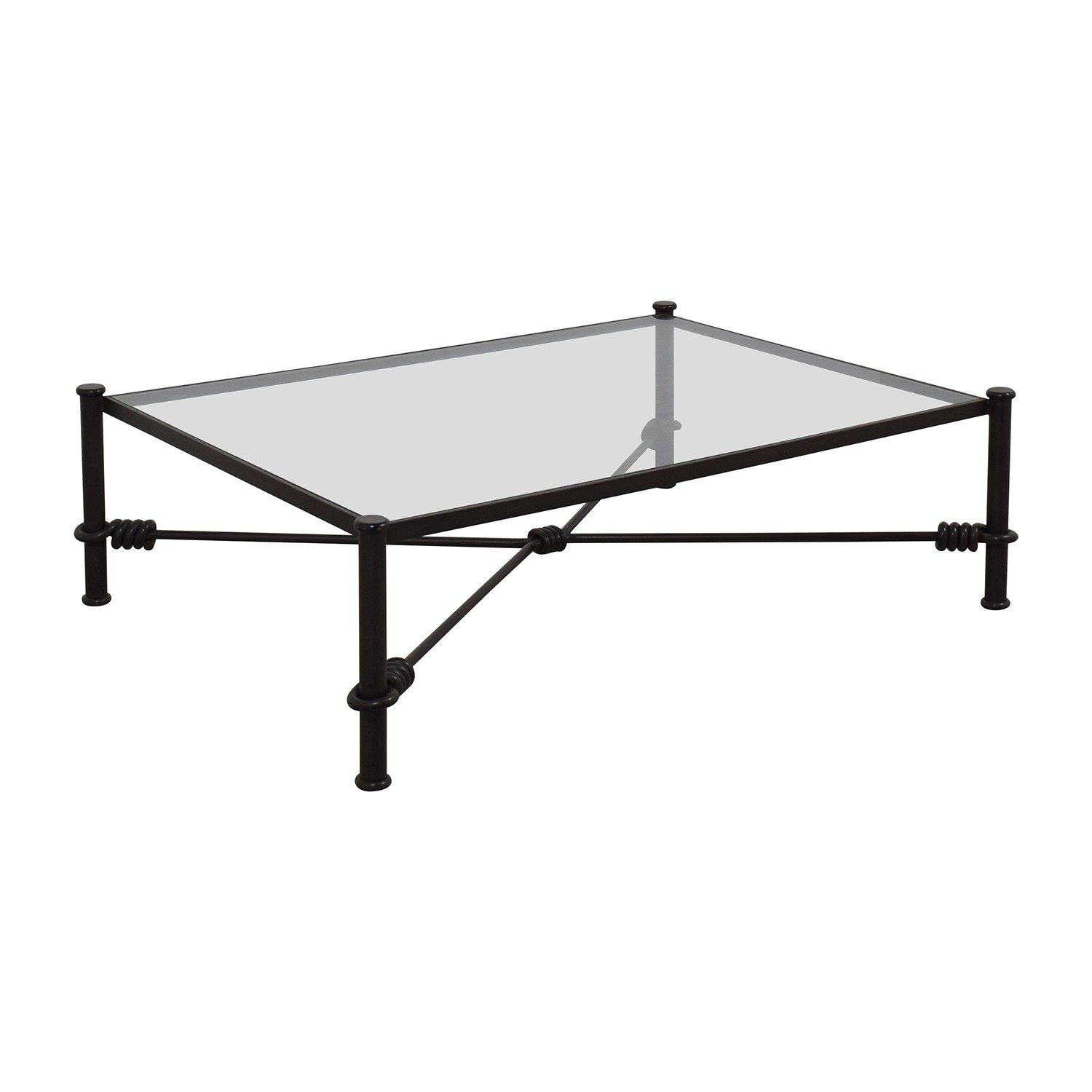 88% OFF - Black Wrought Iron Glass Coffee Table / Tables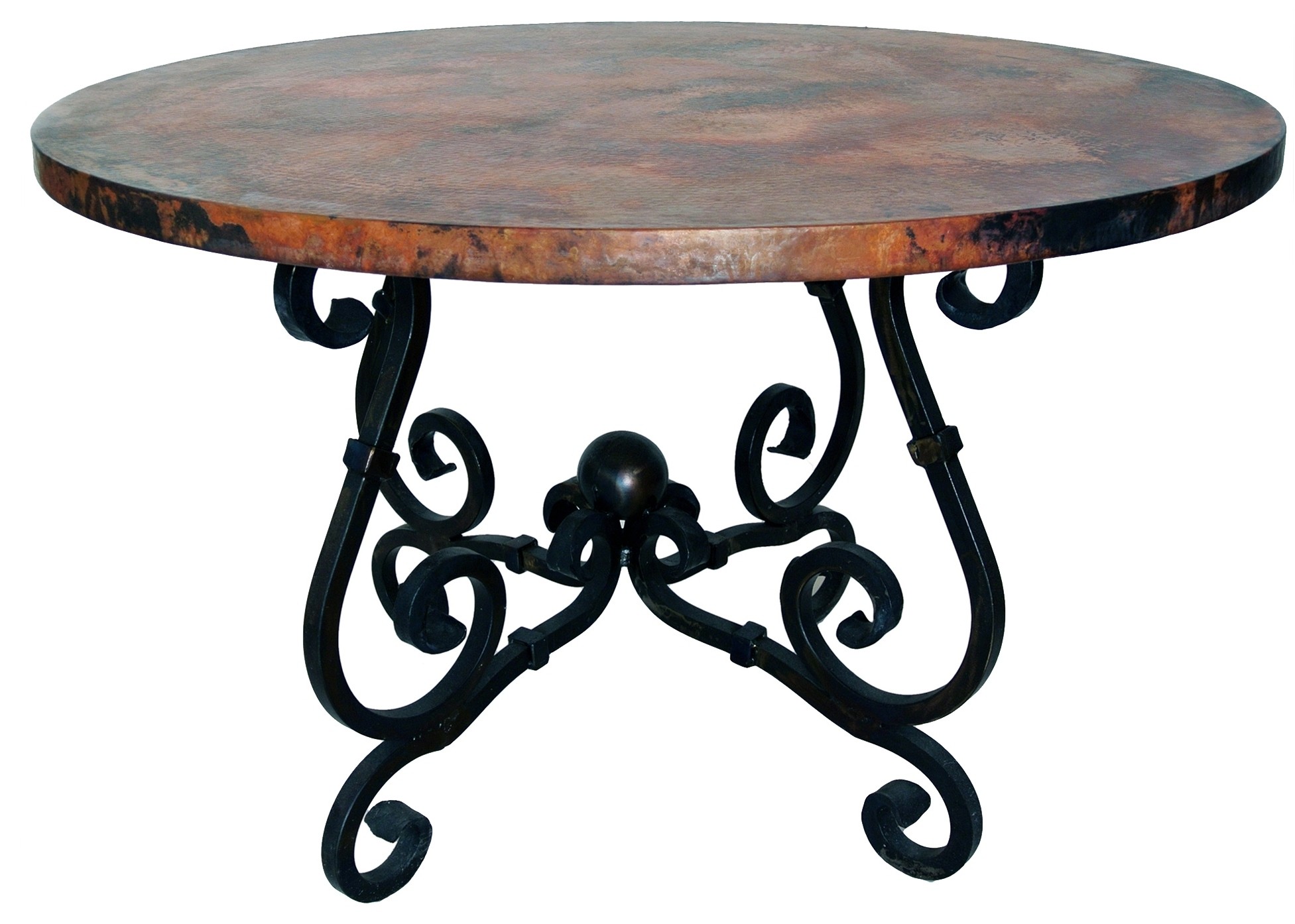 9 Inspirations of Wood and Wrought Iron Round Coffee Table ...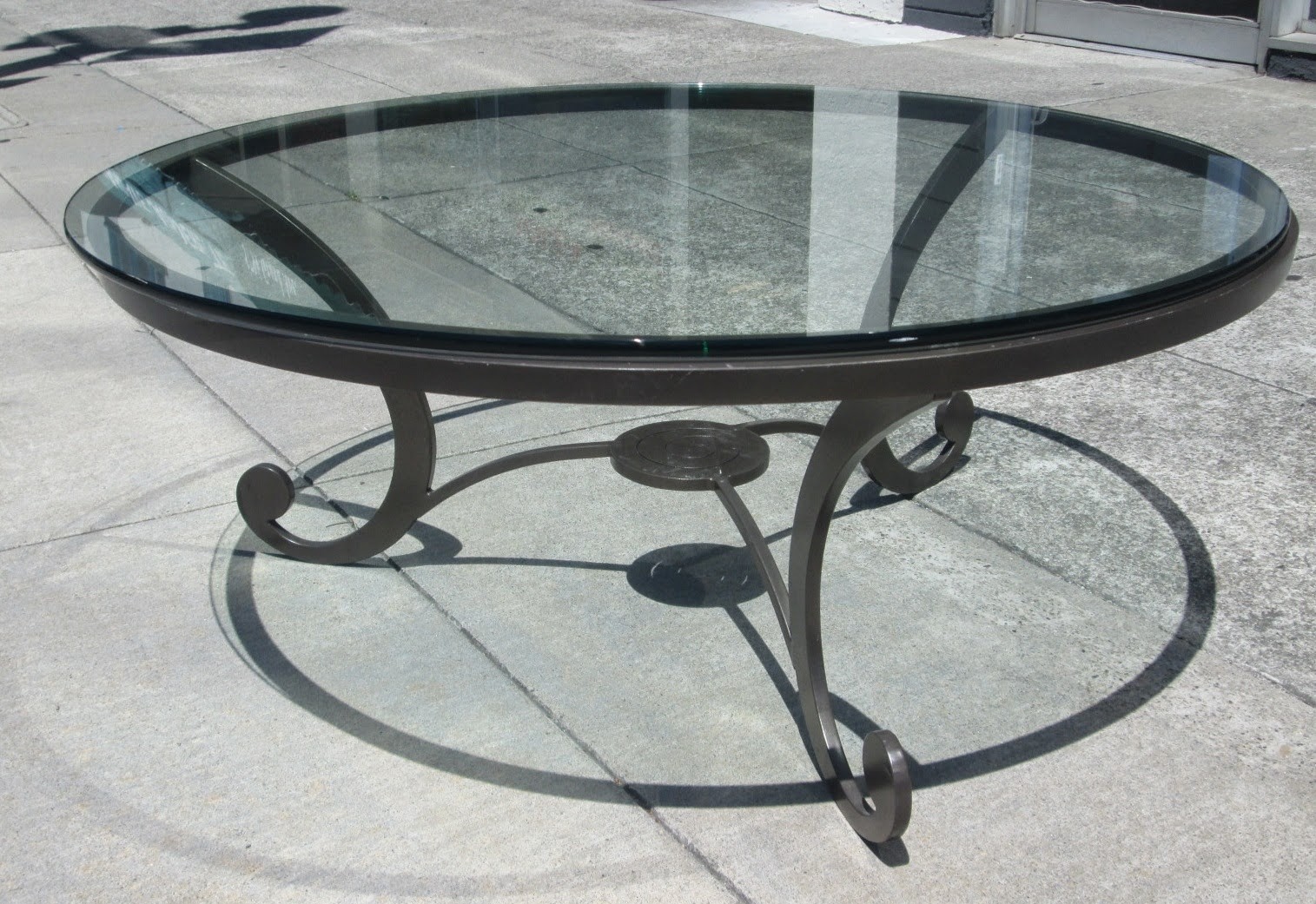 UHURU FURNITURE & COLLECTIBLES: SOLD Glass Top Wrought ...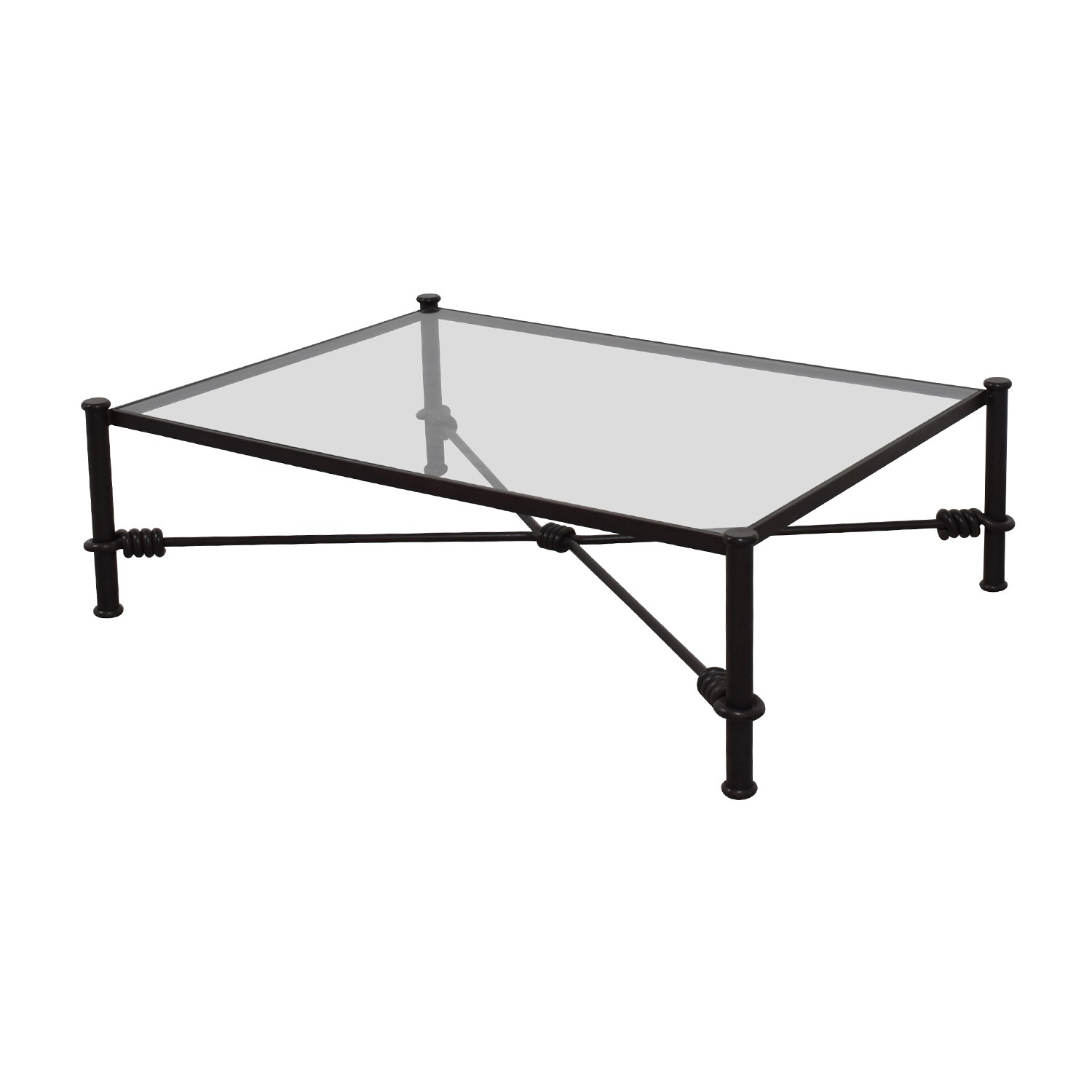 88% OFF - Black Wrought Iron Glass Coffee Table / Tables
Wrought Iron Coffee Table with Round Glass : EBTH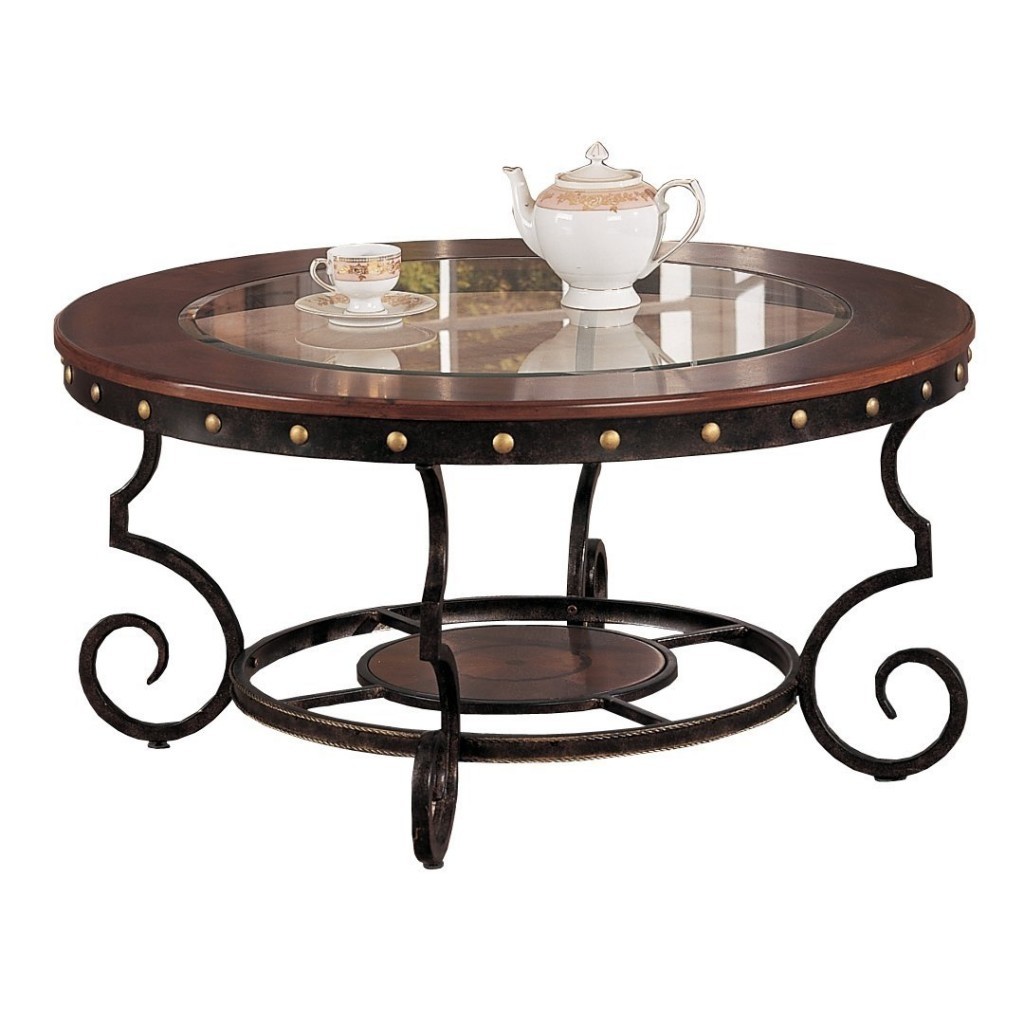 5 Best Wrought Iron Coffee Tables – Iron legs for a strong ...