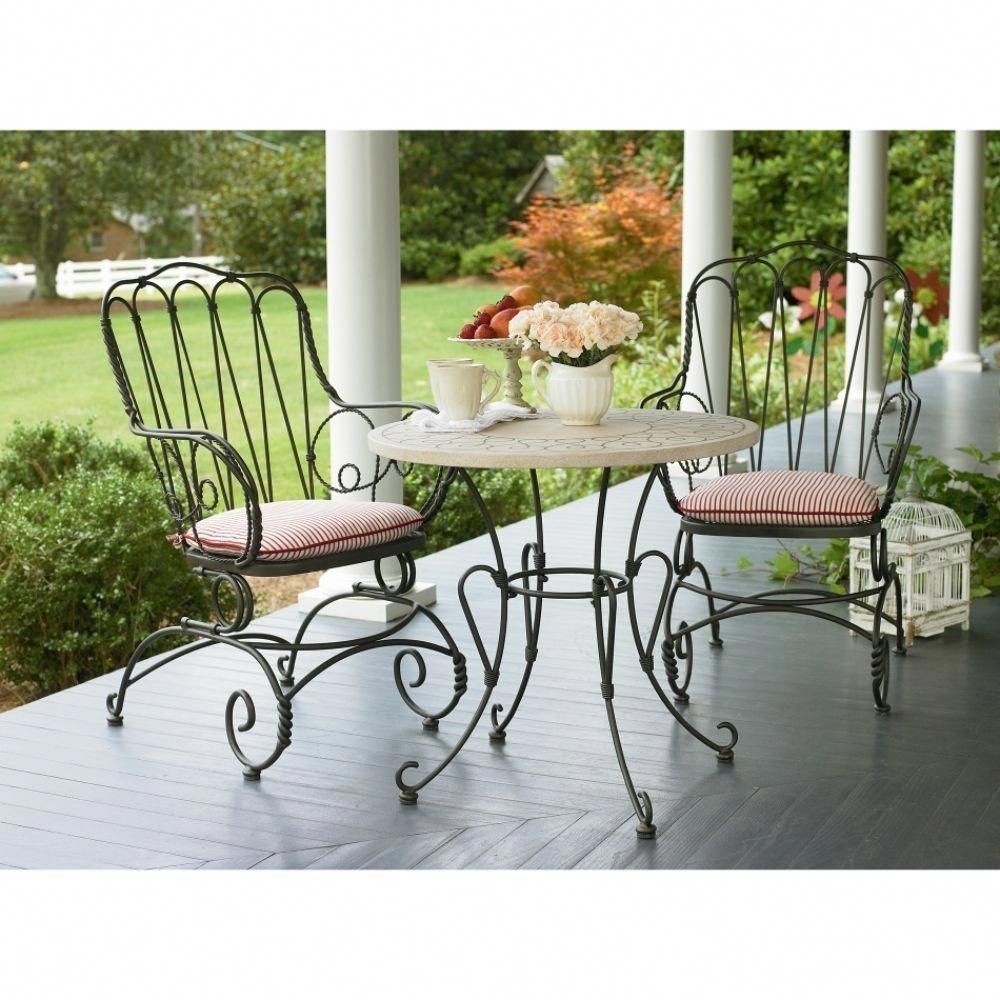 A beautiful kitchen arrangement with a fab dining table in the center. It is characterized by a smooth, wooden top and a shapely base made from wrought iron. It's a solid piece of furniture that suits rustic decors.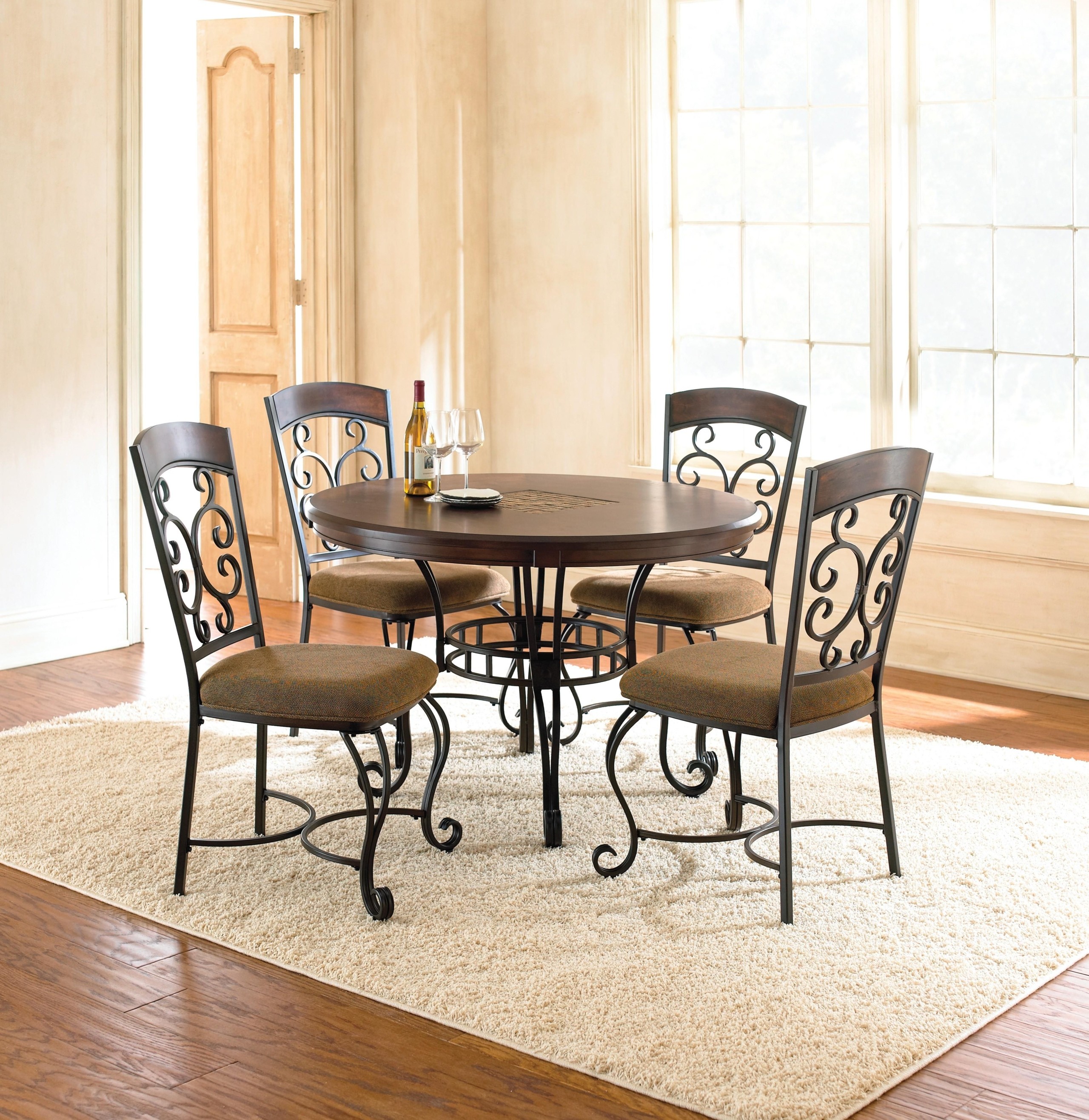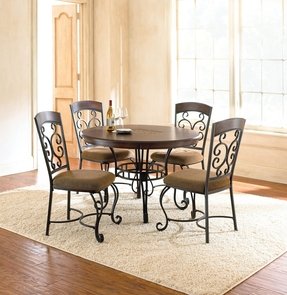 With this beautiful set you are getting a splash of impeccable elegance for your contemporary dining room. Consisted of 1 round table and 4 matching chairs, the set comes with a wrought iron construction with cherry wood accents, beautiful scrollwork, and chenille-wrapped seats.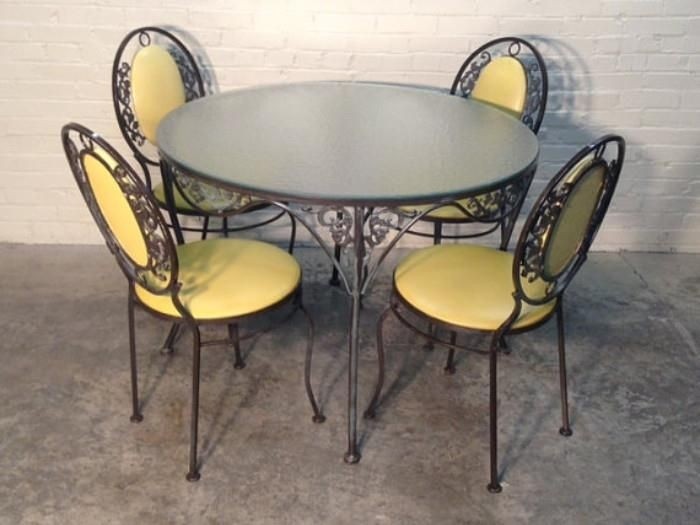 Wrought iron tubular pedestal table supports a round wooden tabletop. The blond wood is beveled at the edge, contrasting nicely with the black iron. Matching chairs complete the picture for a charming table set useful in any décor.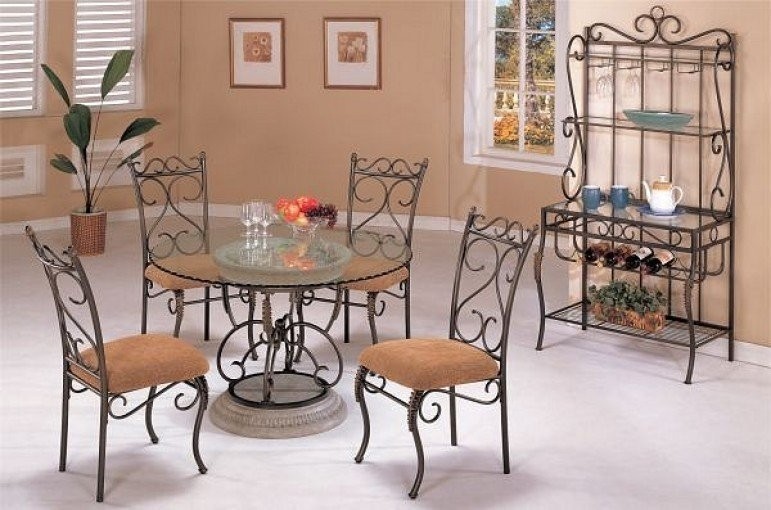 Stunning wrought iron dining room set featuring a nice rounded table supported by a sturdy metal base and affixed with a strong tempered glass top. The chairs also come in a high back design and foam padding on the seat for excellent comfort.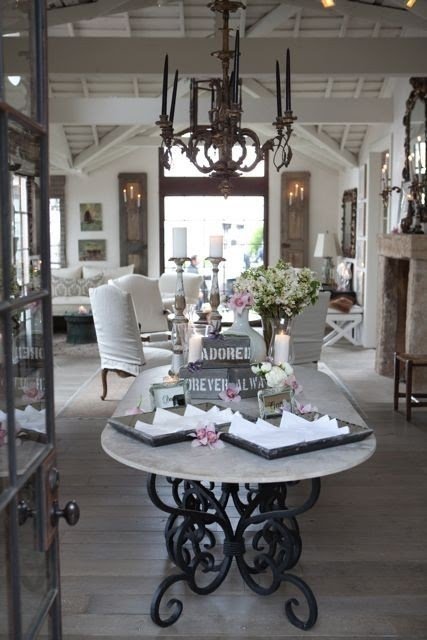 One can not say - that the base of this kitchen table is simple one. Beautiful wrought iron decorations, they form intricate charming forms. Iron entry table - was crowned with a bright white marble top.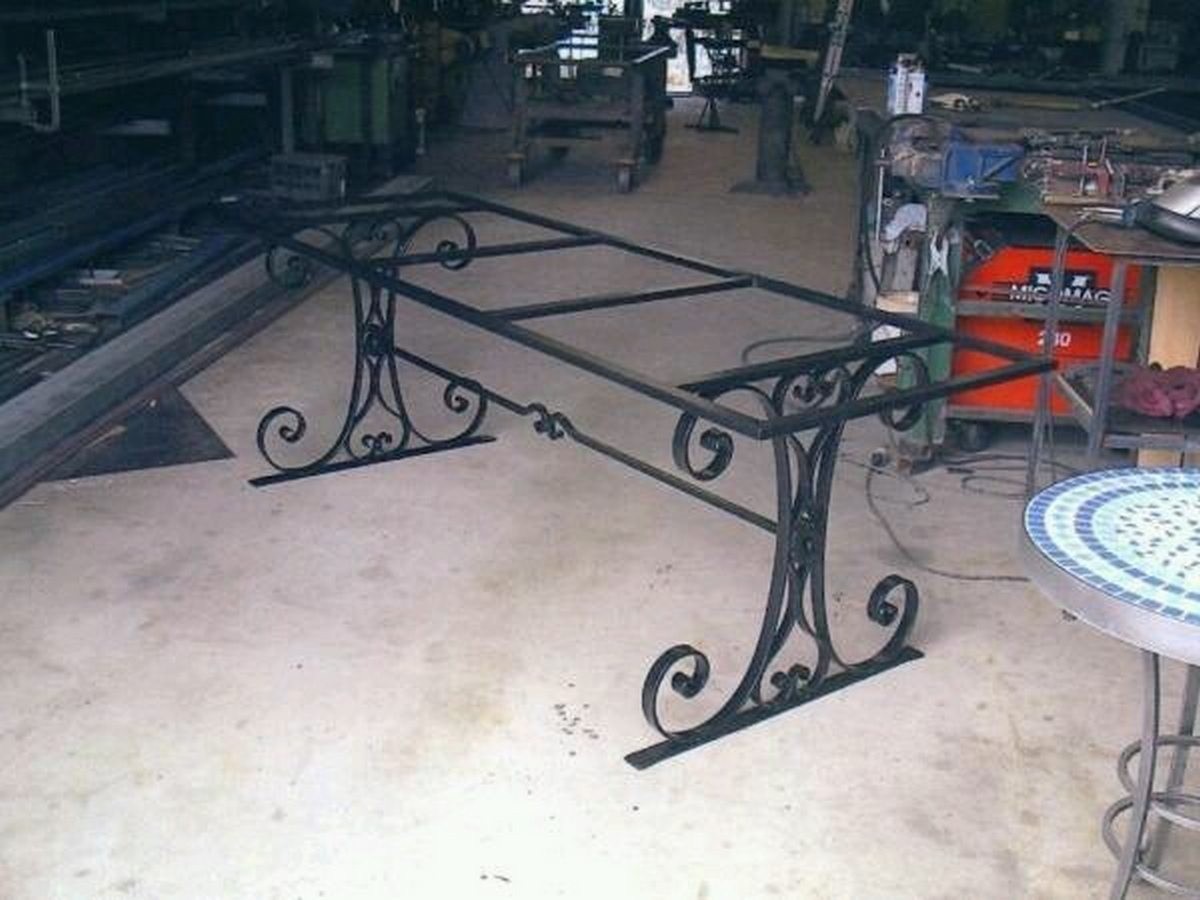 This solid table base, made from wrought iron may delight with its ornamental, intricate shape. It will enhance every dining or living room with its intriguing, industrial character, being a real bargain if you like snails and quirkiness.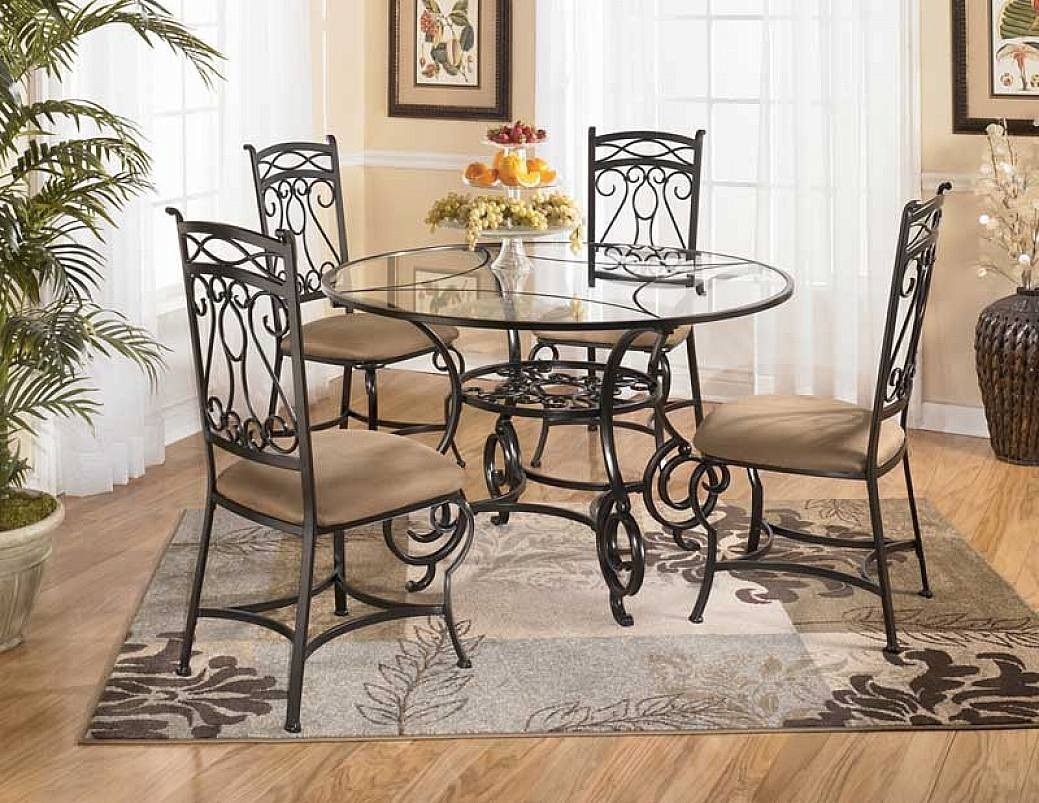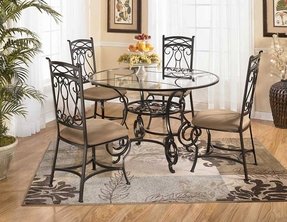 Elegant dining set consisting of round table with glass top and 4 chairs. Base is made of wrought iron and finished with stylish pattern. Suitable for residential and commercial premises.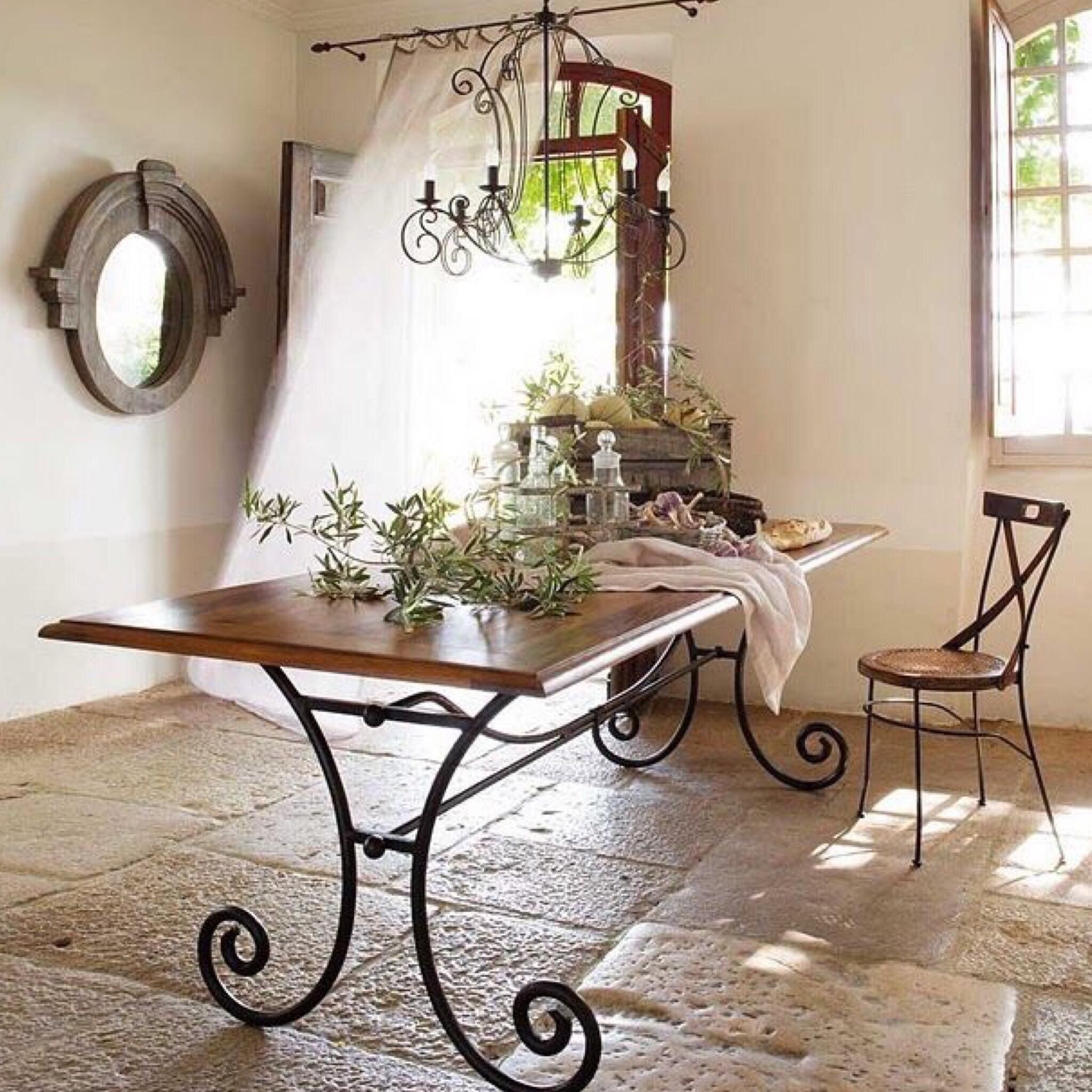 High-end kitchen table with a large tabletop and a spectacular rectangular silhouette. The piece is constructed from a sturdy wrought iron base and a wooden tabletop. The metal base features beautiful craftsmanship too and is finished in a neat industrial black for incredible visual appeal.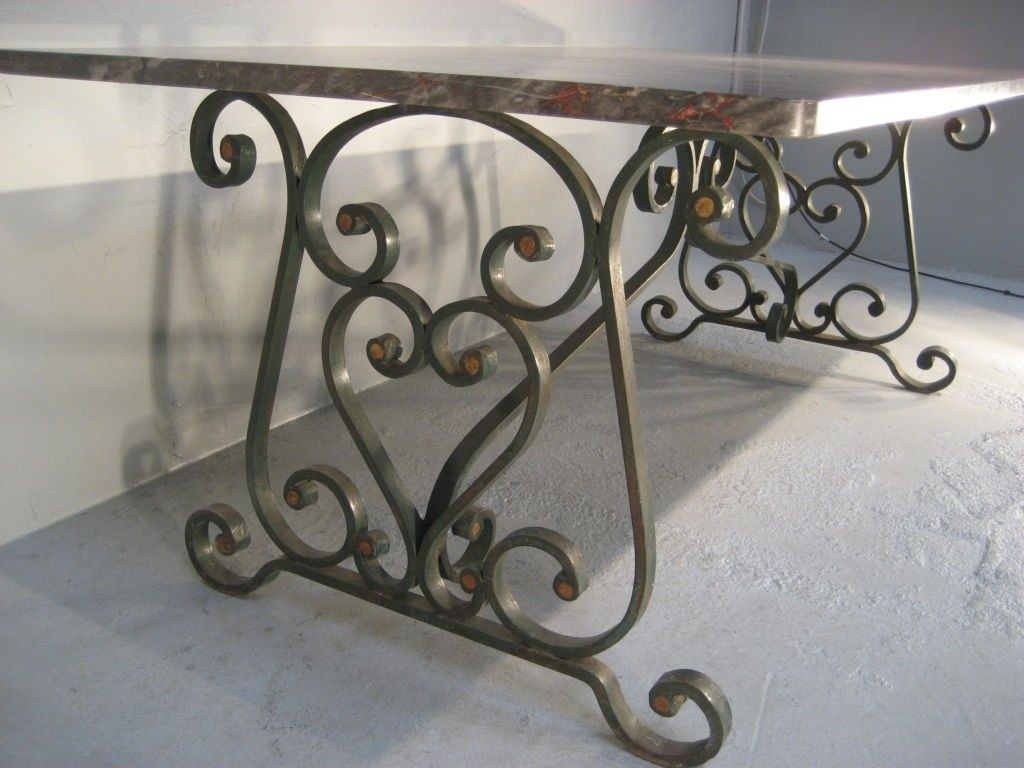 A lovely kitchen table that can also be used in the dining room. The rectangular ceramic tabletop is made from high-quality porcelain having an eye-catching color blend of ash and orange. The stands are made from wrought iron and is impervious to rust.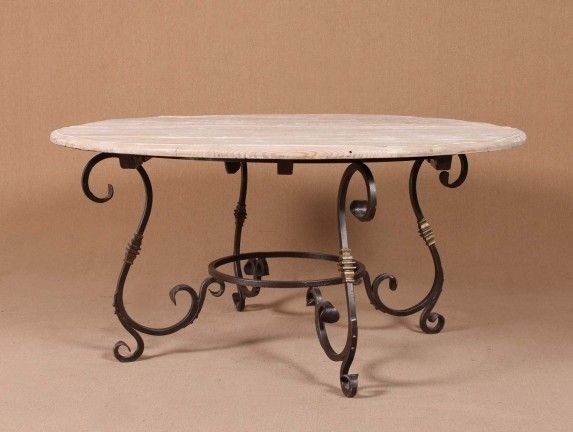 Antique Dining Tables , Antique Furniture , Antiques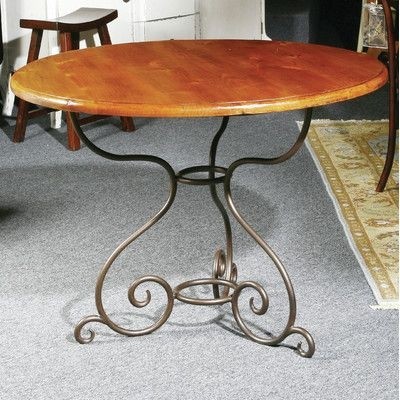 Dining Table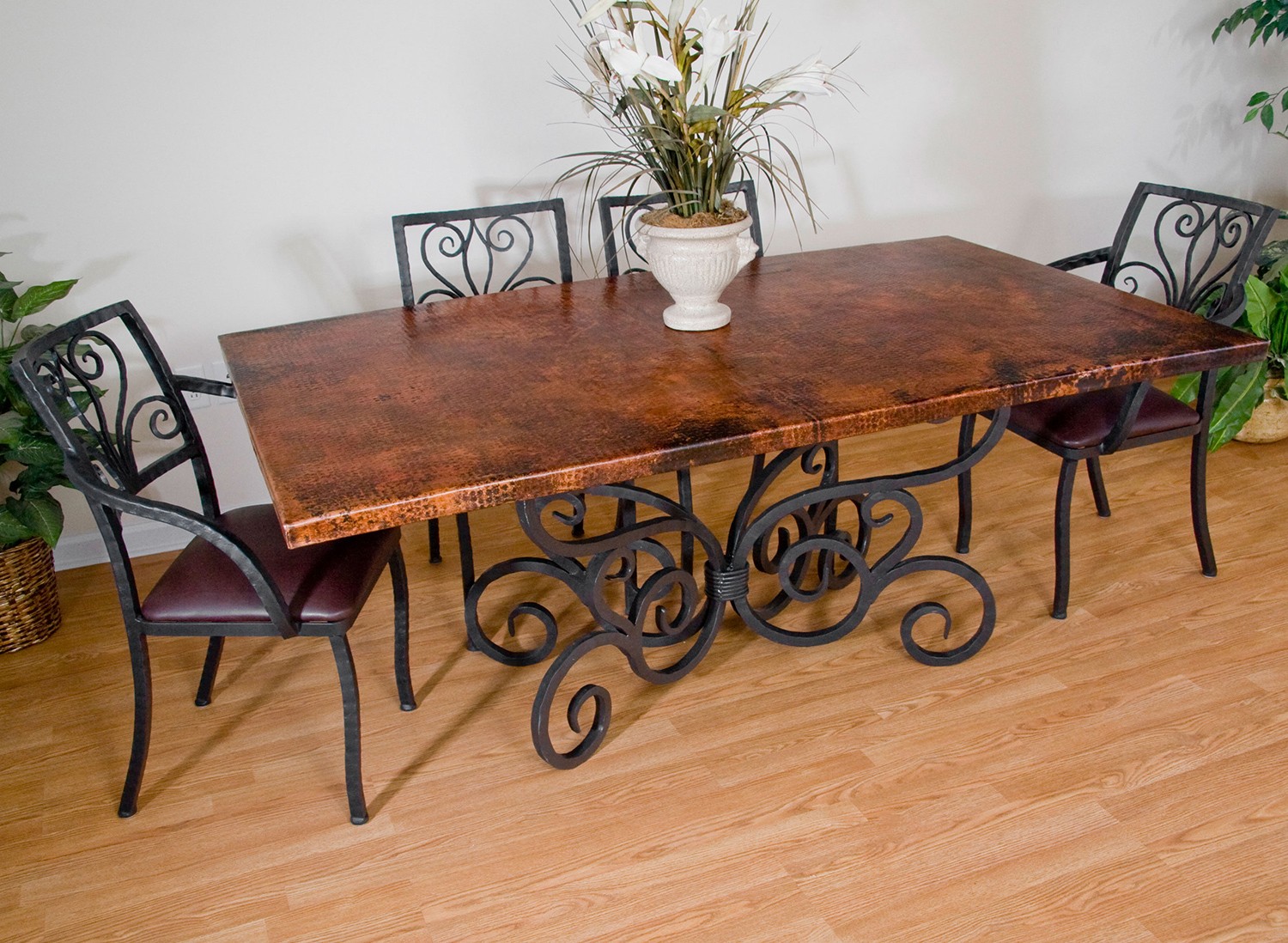 Branded Wrought Iron Tables – Three Featured Manufacturers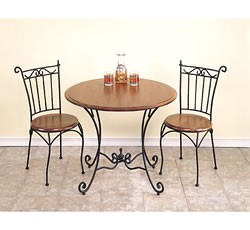 Wrought Iron Table And Chairs,table ,chair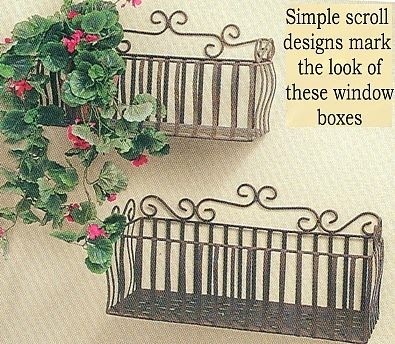 A phenomenal design of a patio in the spirit of French countryside. It features a wooden table set with a distressed finish and an old-fashioned chandelier. A wooden roof and dated shutters add to a rustic character of the place.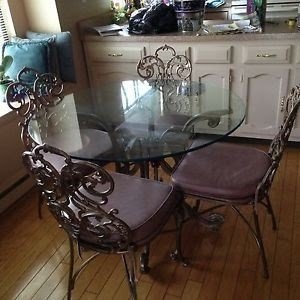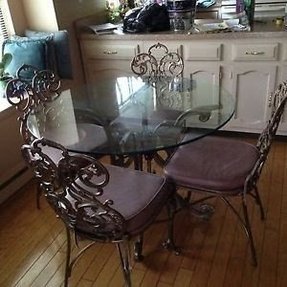 ... about Round Table Set Kitchen Cushioned Chairs, Furniture Wrought Iron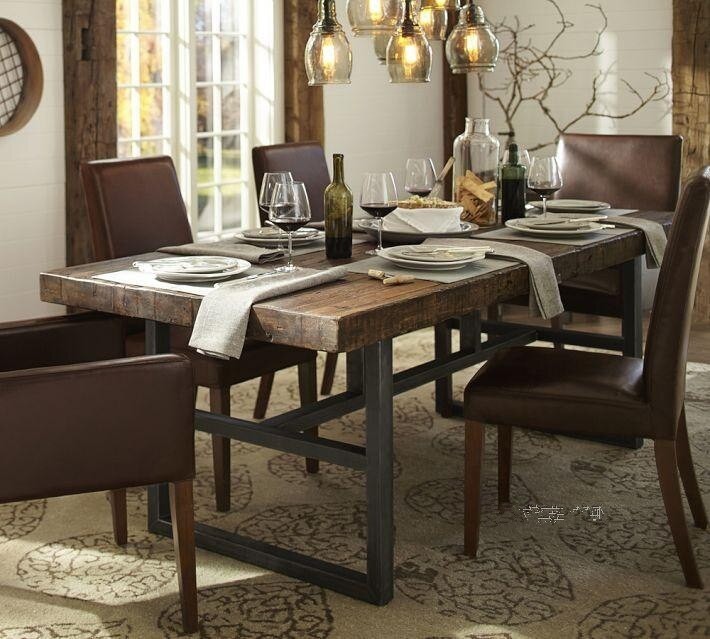 Love these colors together, and this looks fairly easy to DIY // Griffin Fixed Dining Table | Pottery Barn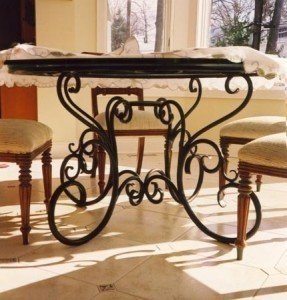 Wrought iron kitchen table. Glass top and black paint finish.