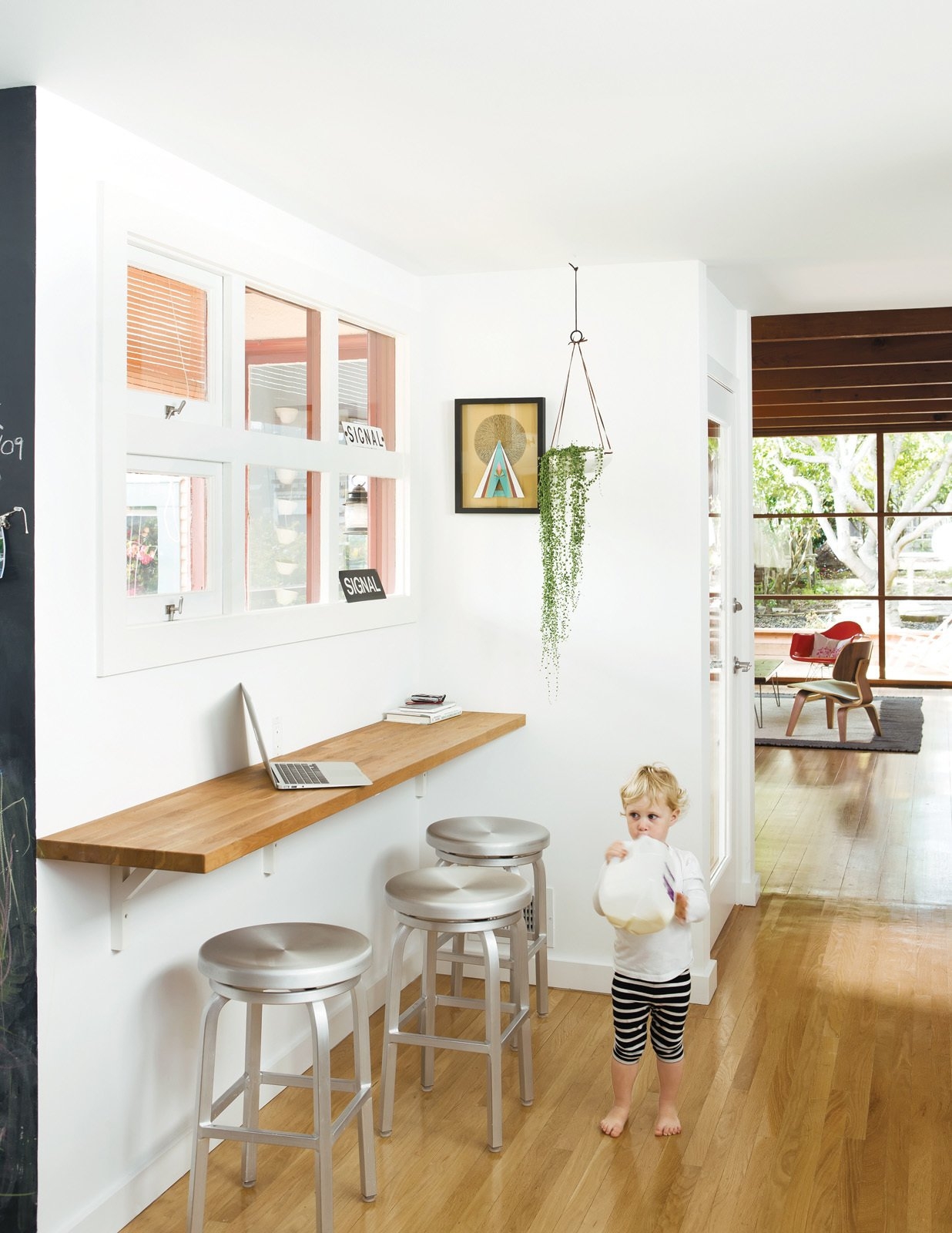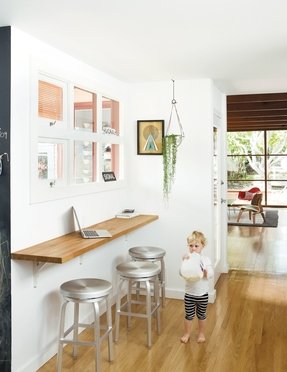 A practical idea for a kitchen corner, which features a simple, wooden counter attached to a wall and three stools made of stainless steel with a matte, glossy trim. A universal design of the arrangement will suit every kitchen.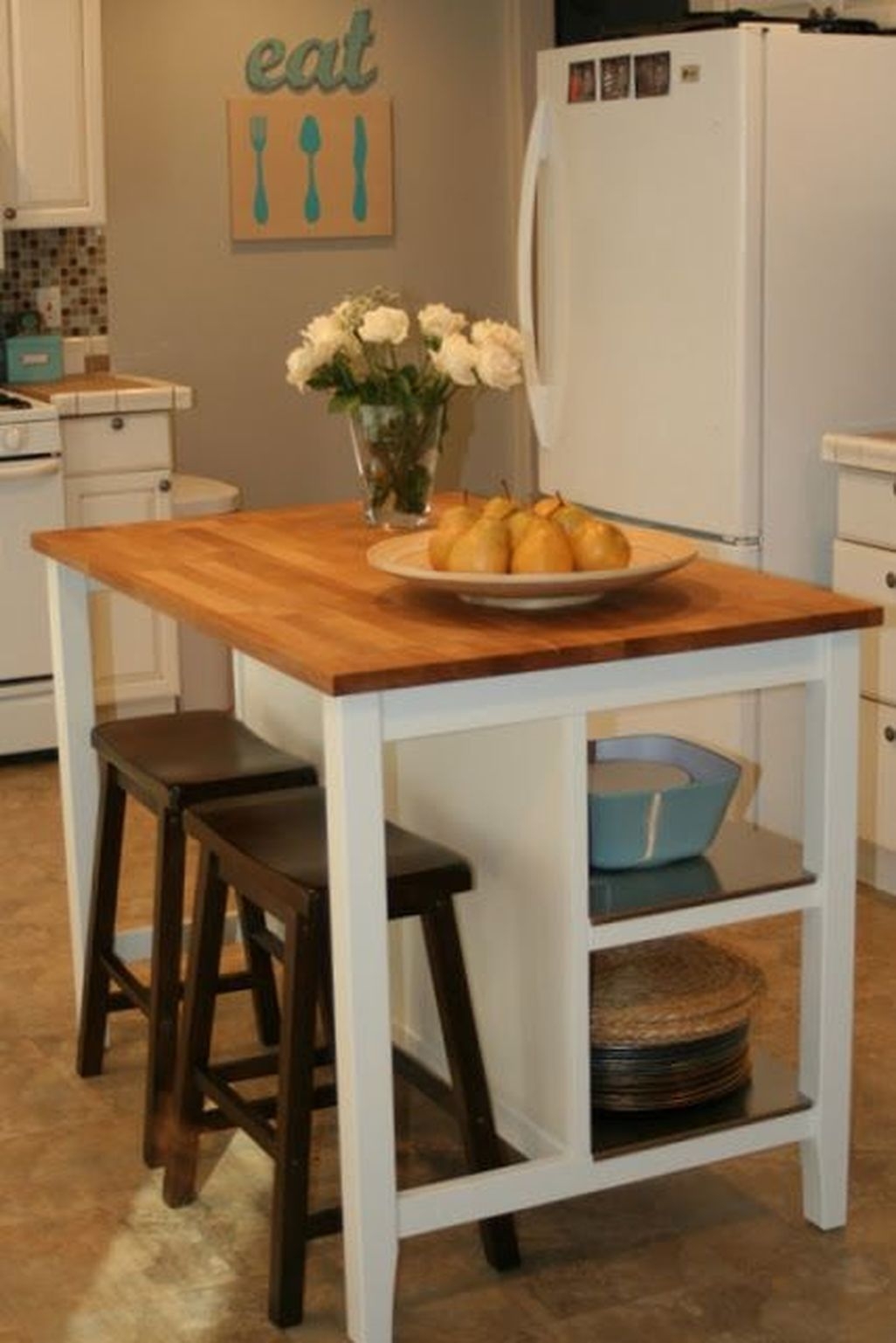 Dining set consisting of table and 2 bar stools. Construction is made of wood. Table has open shelves on the base for stroing tableware and others needed items. Functional design for each home.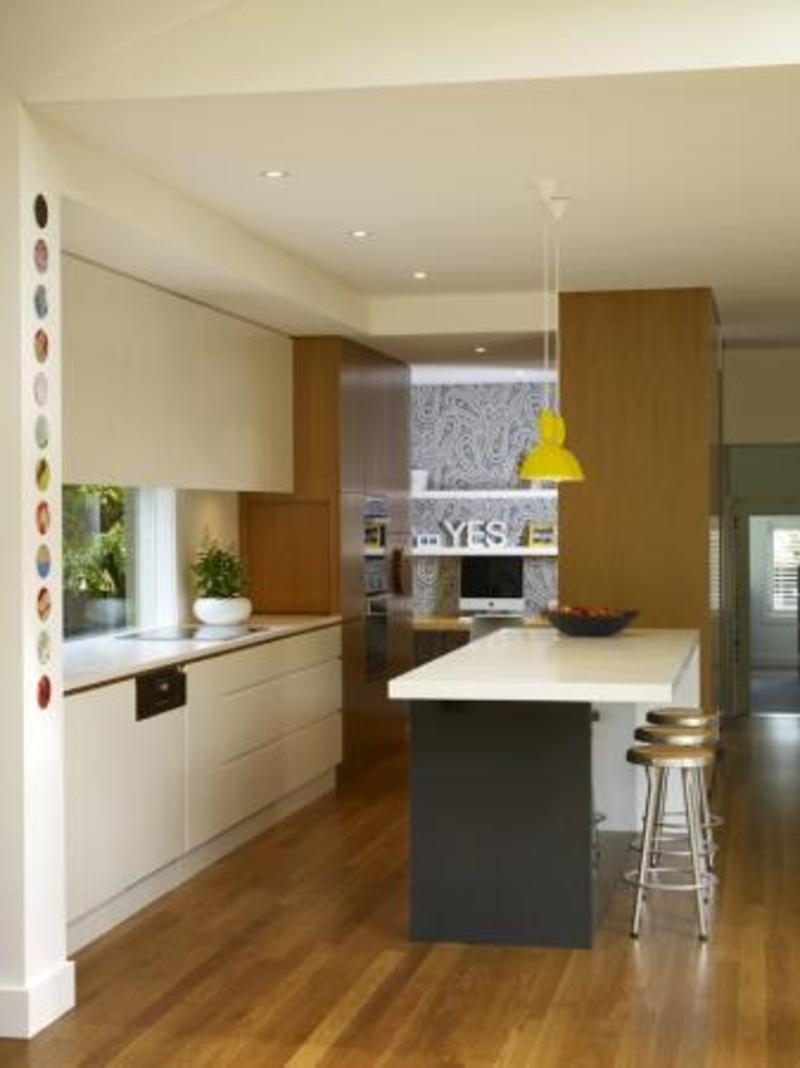 kitchen bar table reclaimed timber flooring house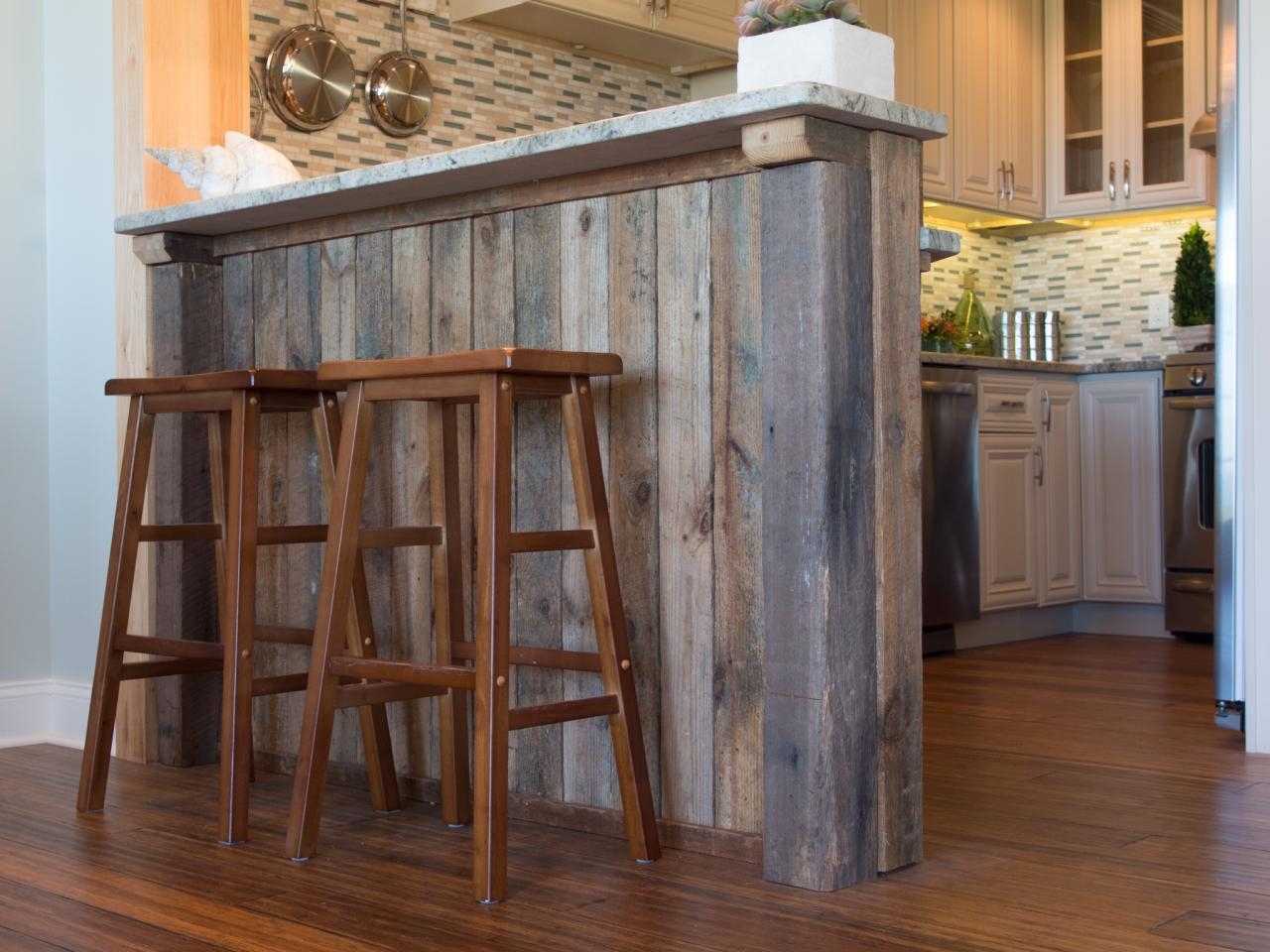 Rustic-Chic Bar Front >>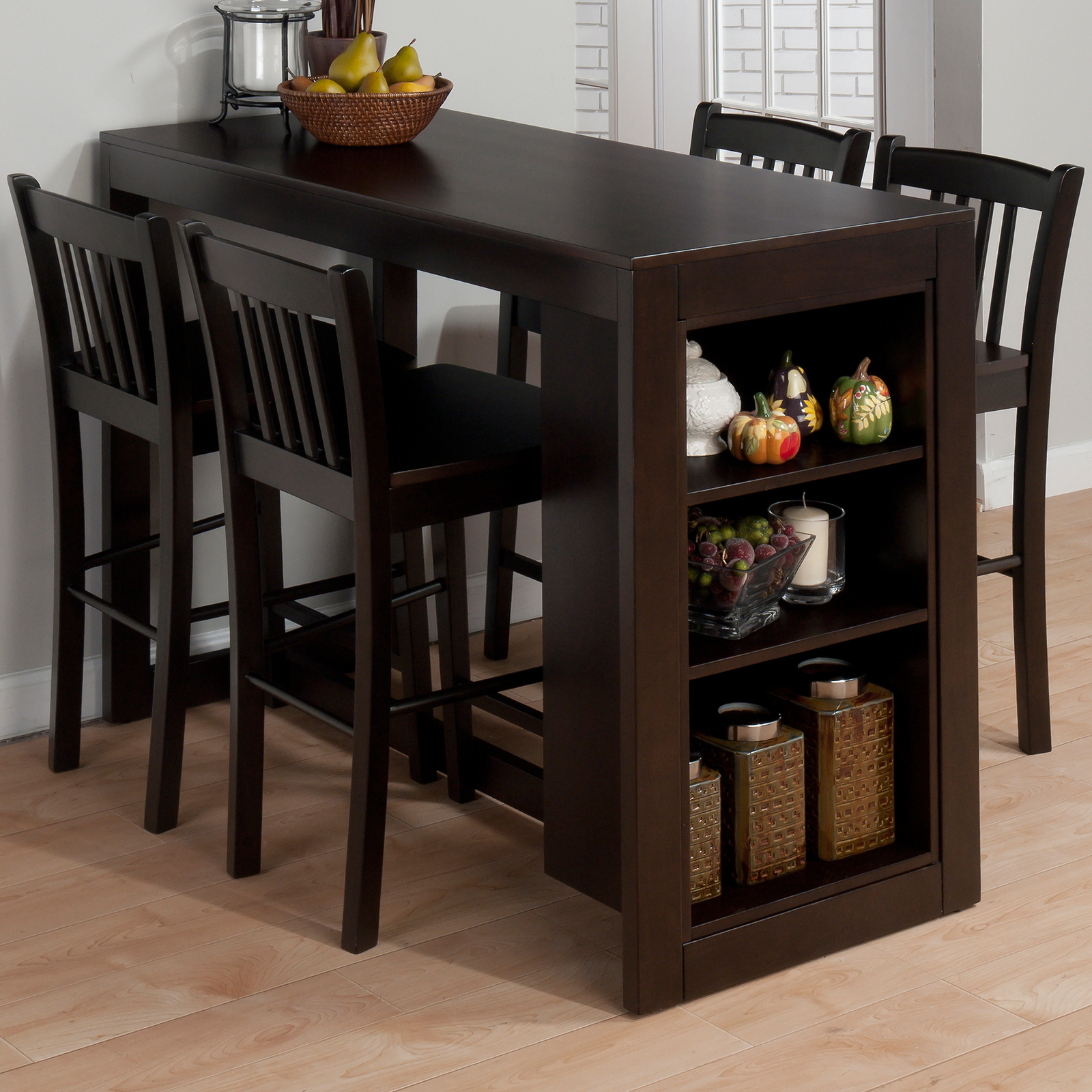 10 Photos of the Counter Height Kitchen Tables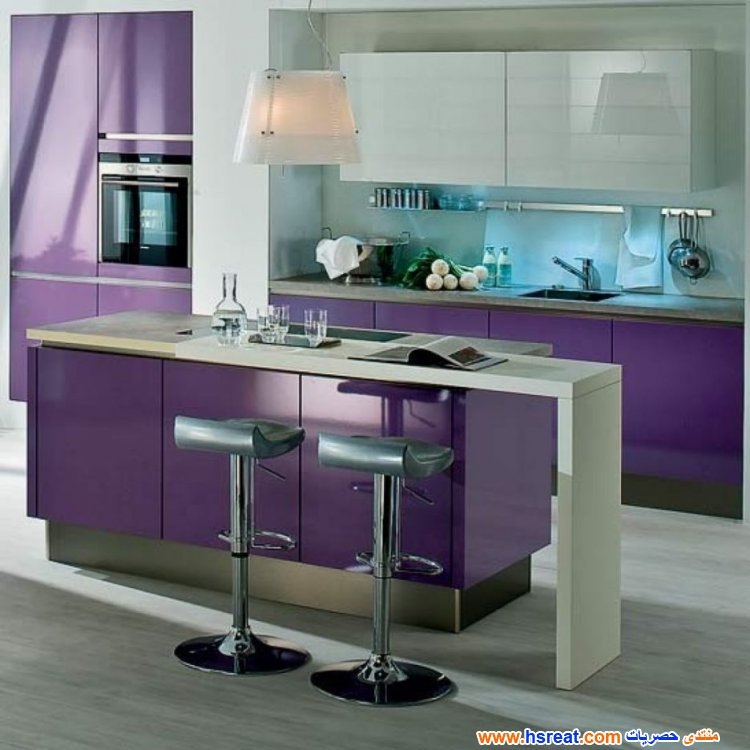 Breakfast bar island | Kitchen islands - 10 ideas | Kitchen planning ...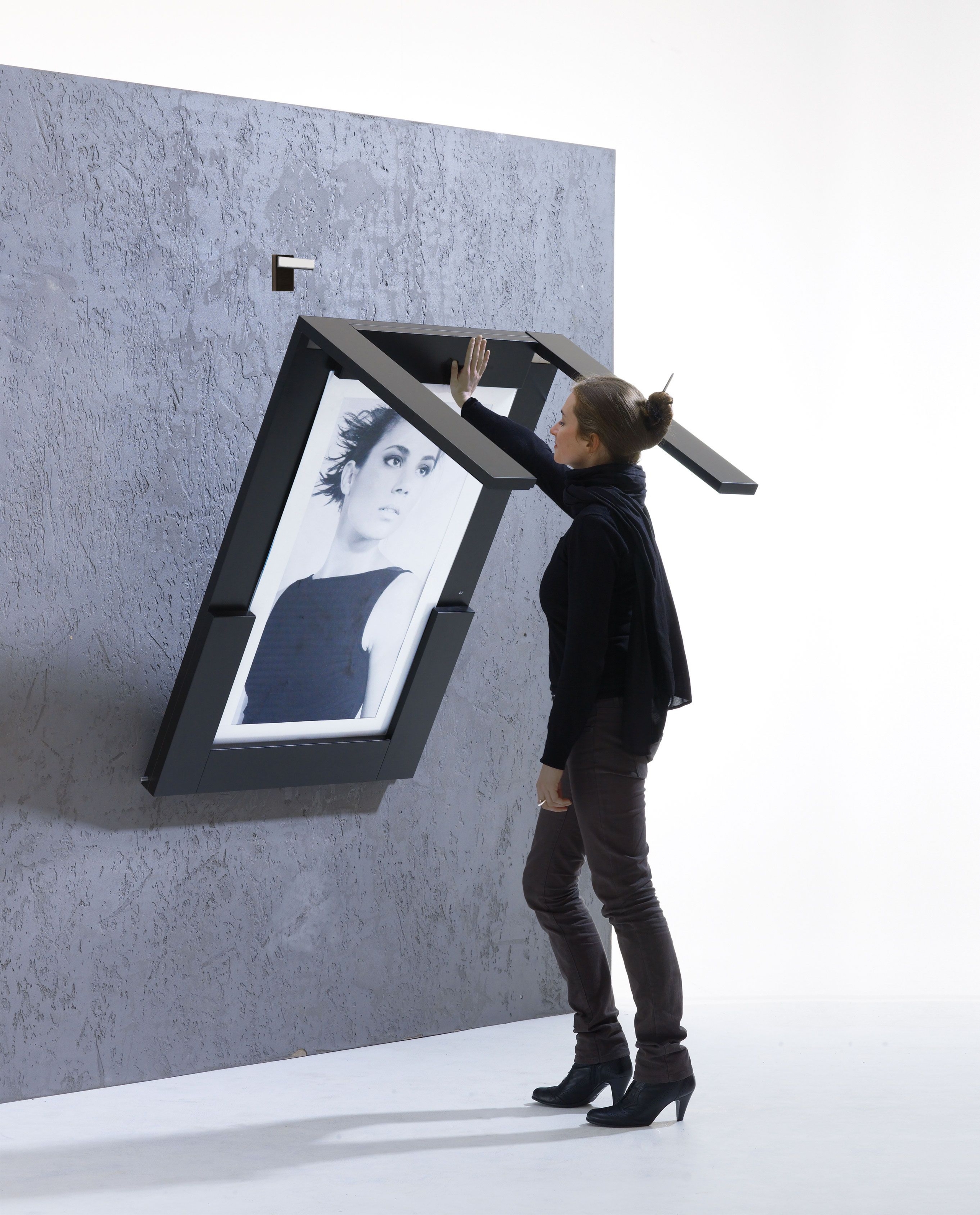 Wall Mounted Drop Down bar | Tiny-Ass Apartment: January 2010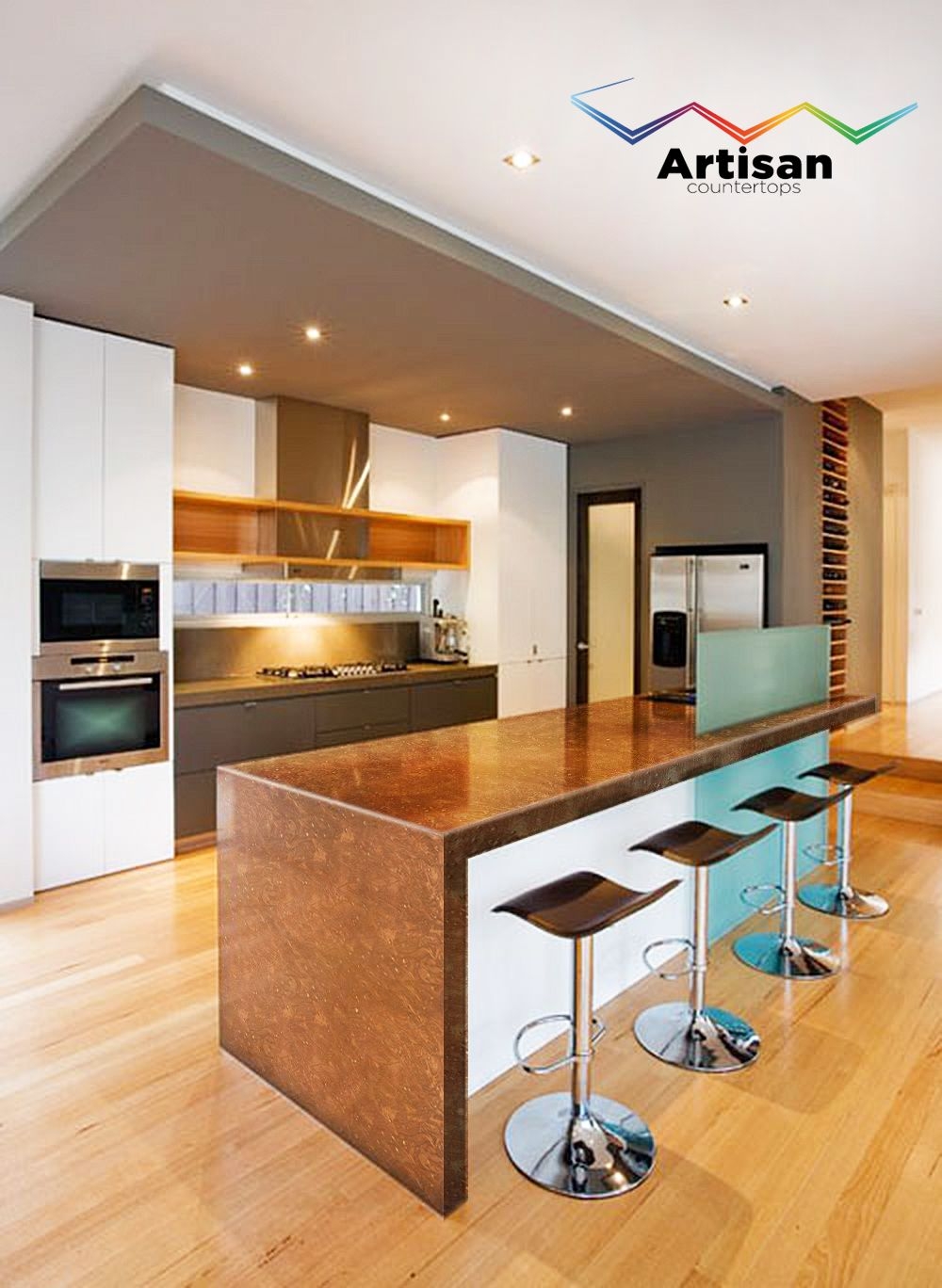 Kitchen Bar Tables with Contemporary Designs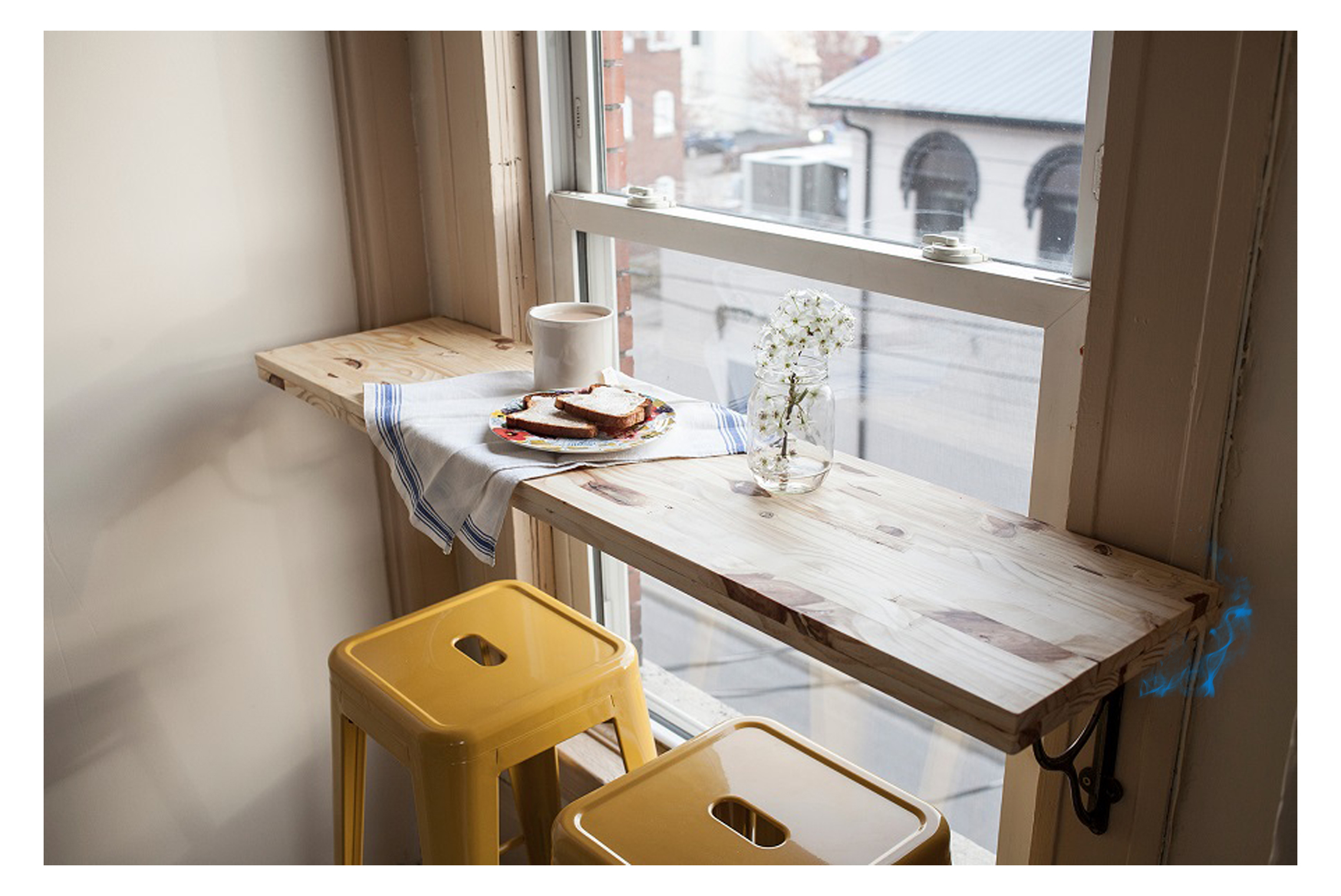 This dining set shows how ingenuinly you can arrange your place, when lacking space. Bar stools and a small table, created with the use of a slab, mounted next to the windows gives the climate of your favorite cafe, making your meals more pleasurable.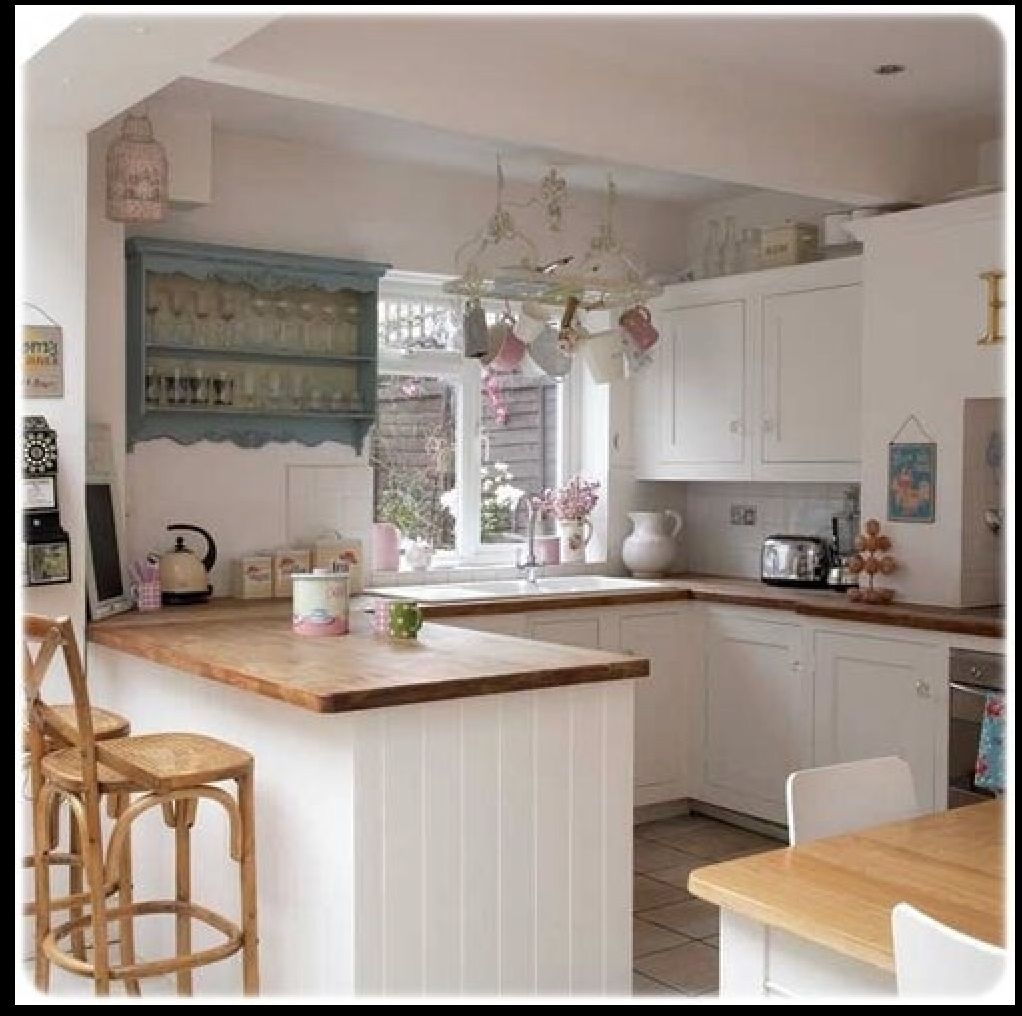 Cool Ideas For a Kitchen Bar, A Fun Interior Makeover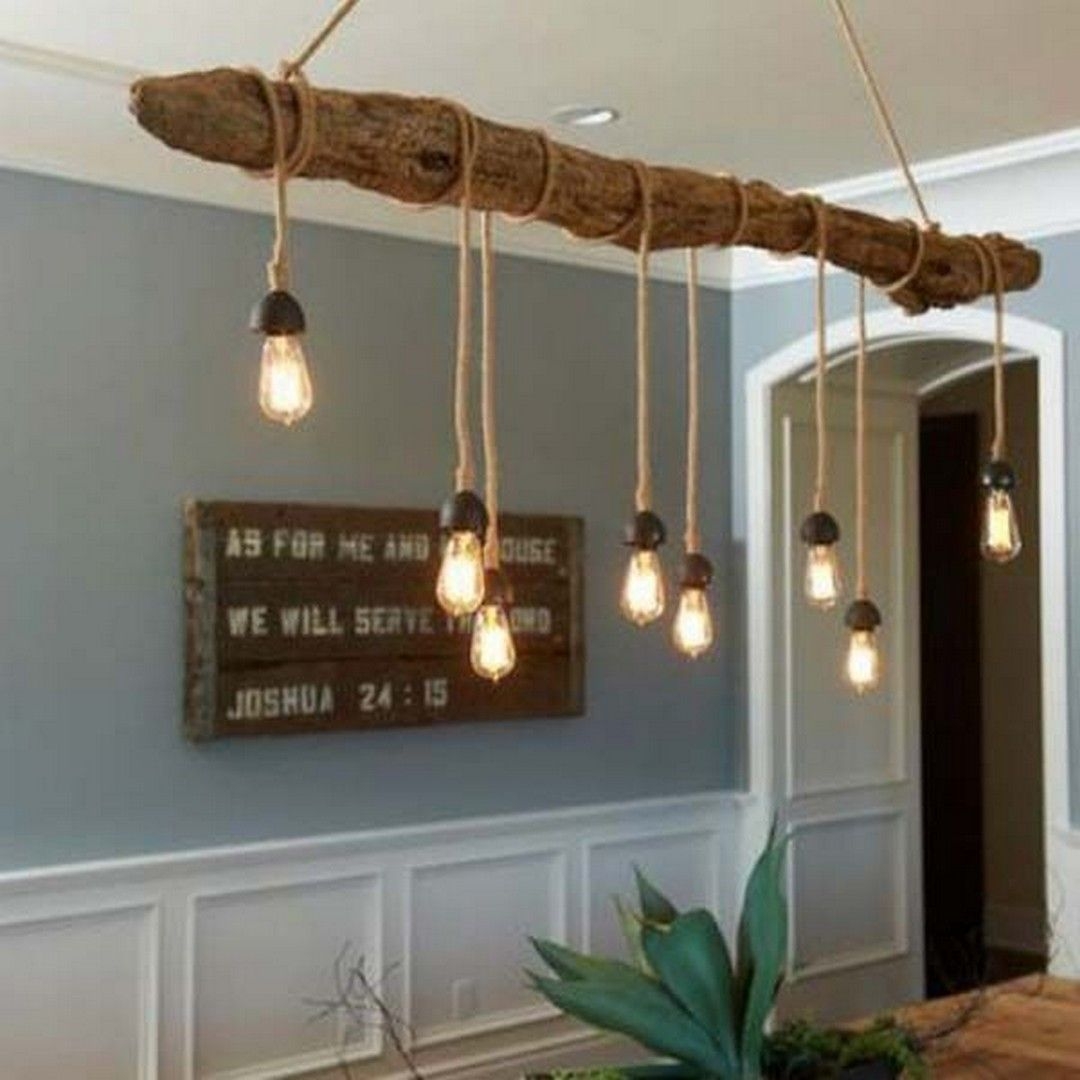 A fantastic idea for a lighting fixture! It's made of driftwood in its natural form, with all the irregularities left. The wood is knotted with a rope with sevral light bulbs dangling from it loosely. The pendant will look great above a dining table.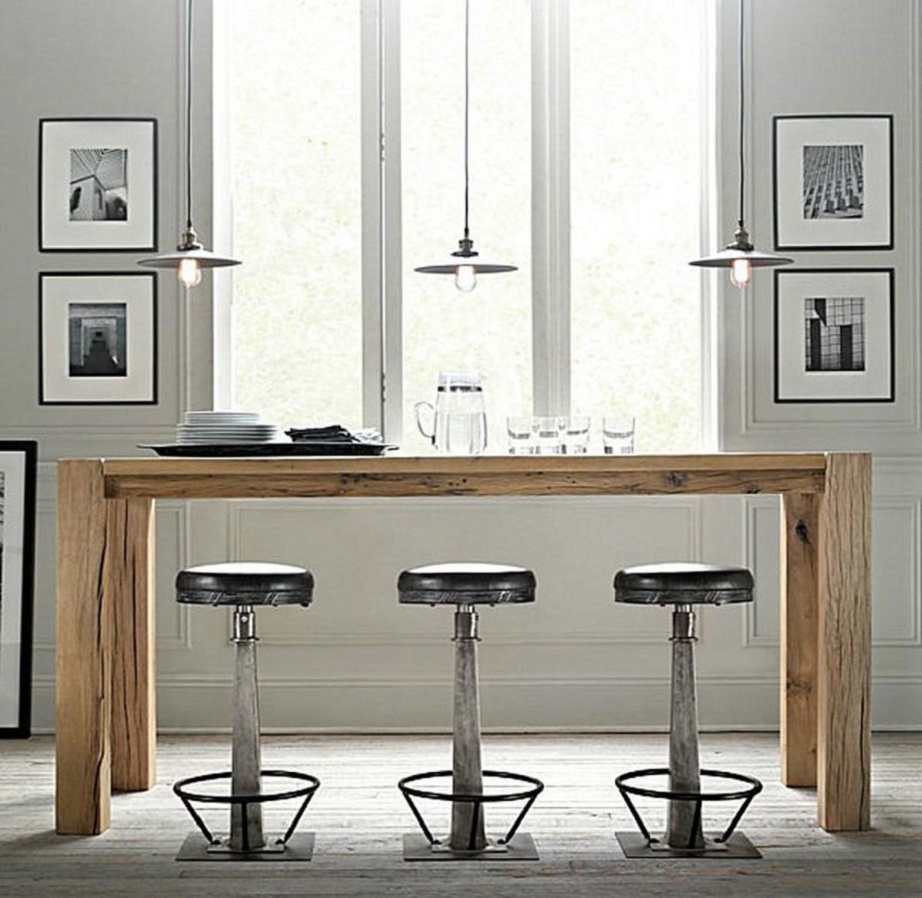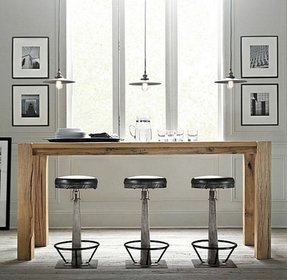 If you are looking for some inimitable kitchen inspirations, this bar might be one for you. With its eye-catching, industrial set of bar stools, it provides a rough climate into the interior, straight from the past decades.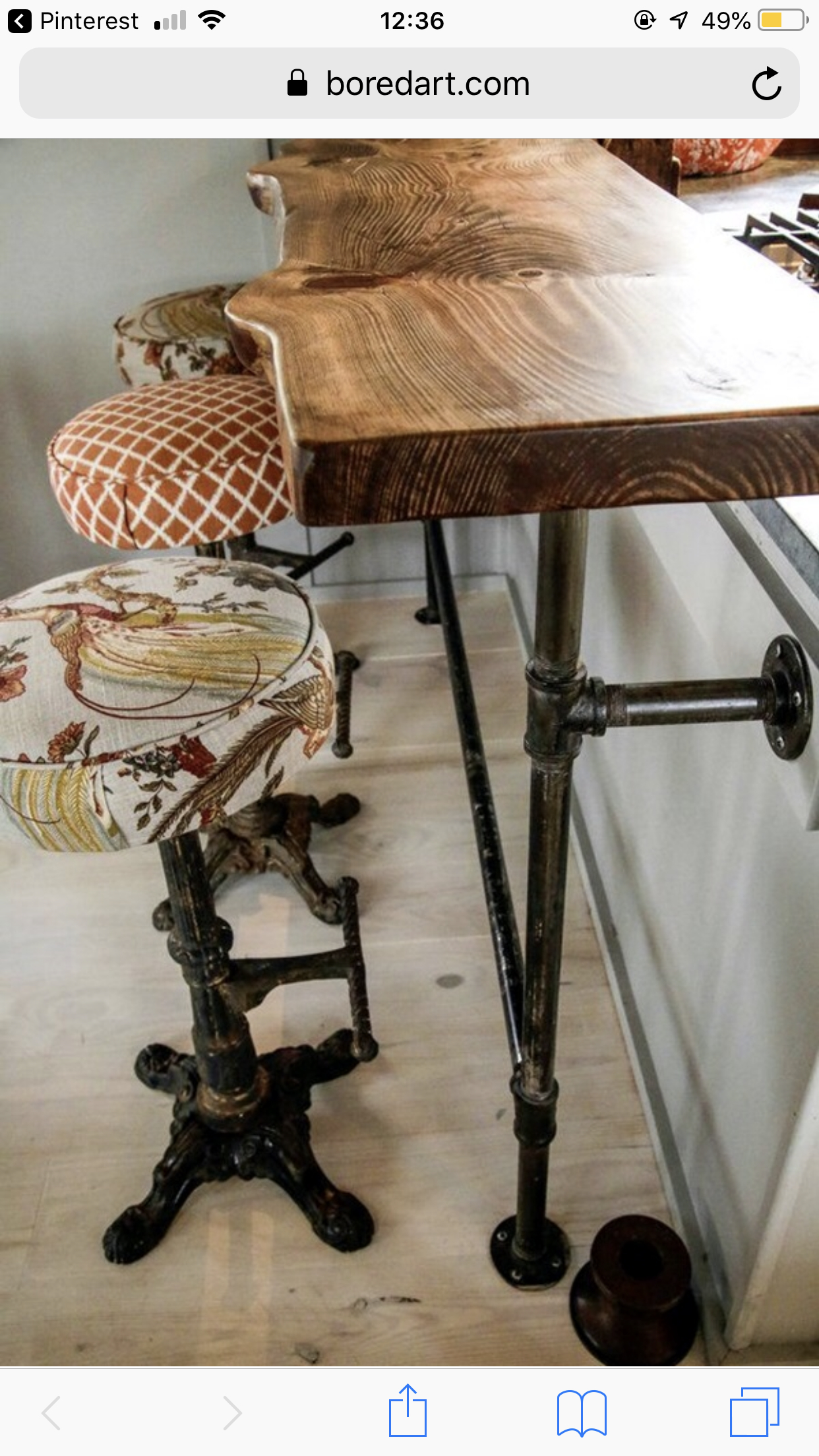 A wonderful, rustic arrangement of a breakfast counter, which is a simple slab of wood in its natural shape. The bar stools cushioned in old-fashioned materials suit here perfectly. The stools and the counter feature a distressed iron base.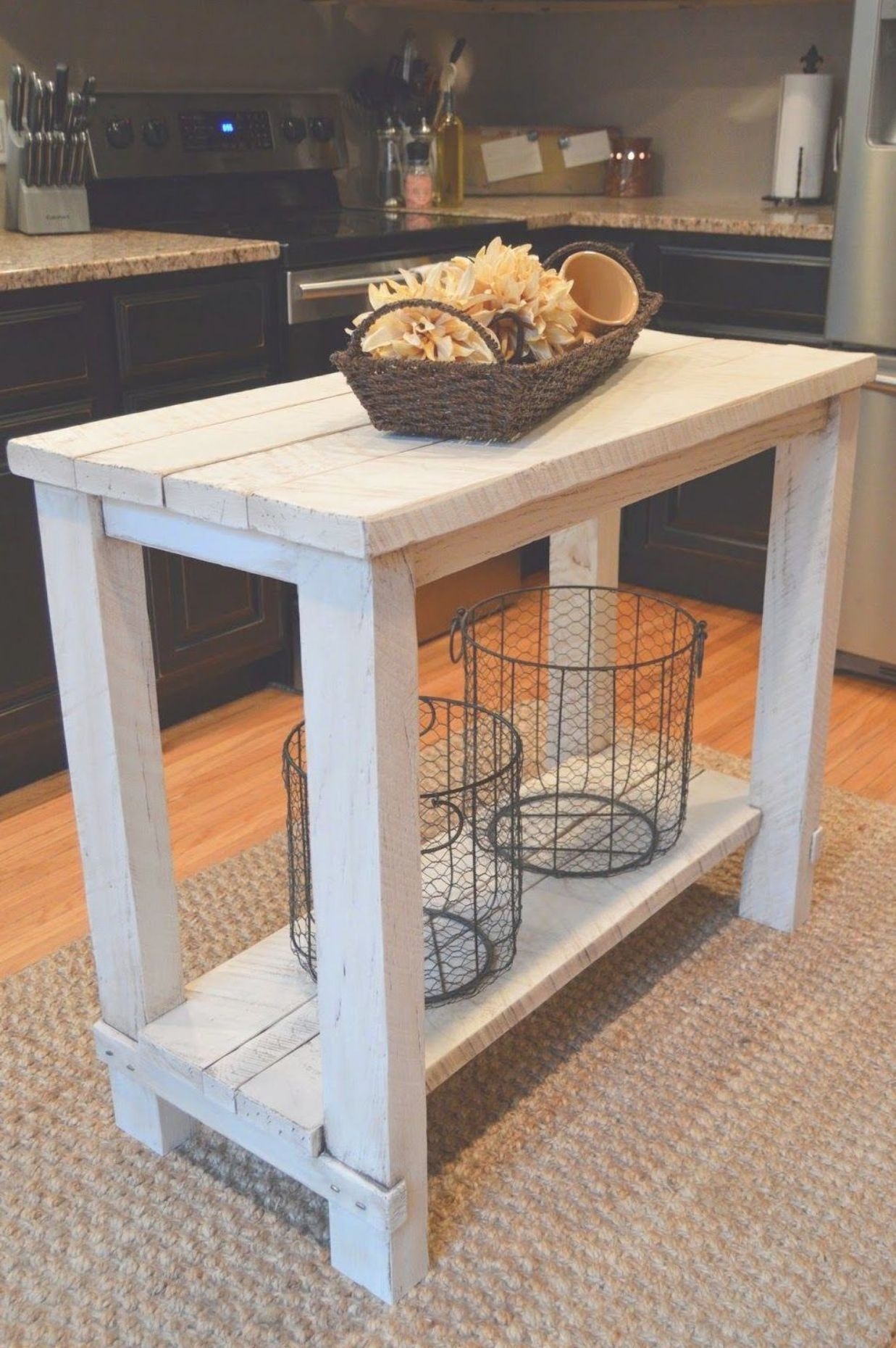 Are you trying to find the nicely finished and stylish kitchen island table? We have got something for you! This one is made of rustic reclaimed wood with shelf under the top, and rectangular shape. For me, the length of the work top is perfect for preparing food.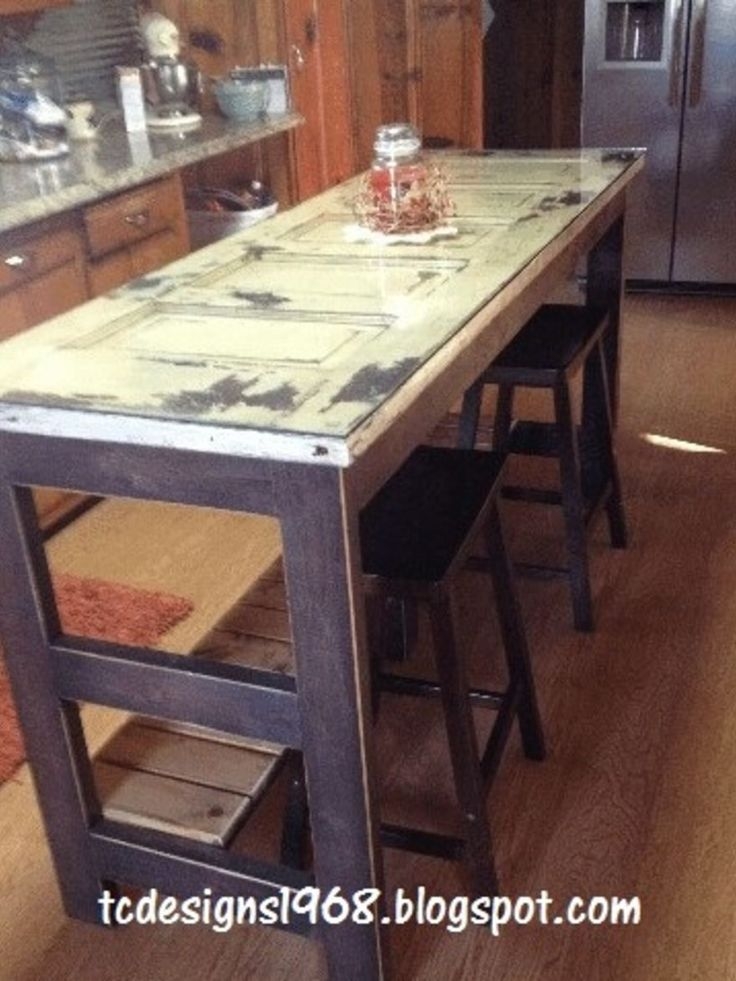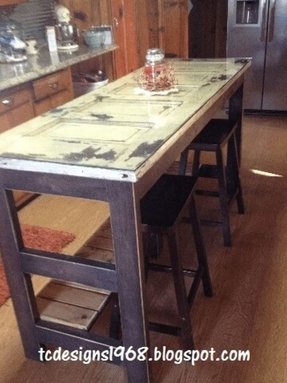 (1) Hometalk :: Repurposed Door Projects :: kitchen island from an old door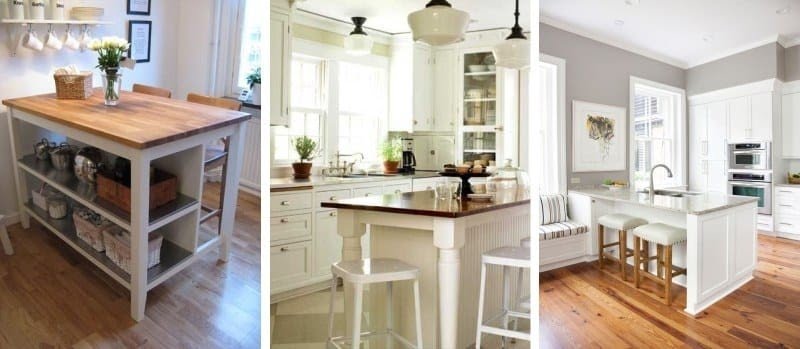 To get a fresh look of your kitchen or dining room thanks to Scandinavian designers, get a kitchen island that has a white base, abounding with shelves and crevices for a neat storage, and a natural wood top.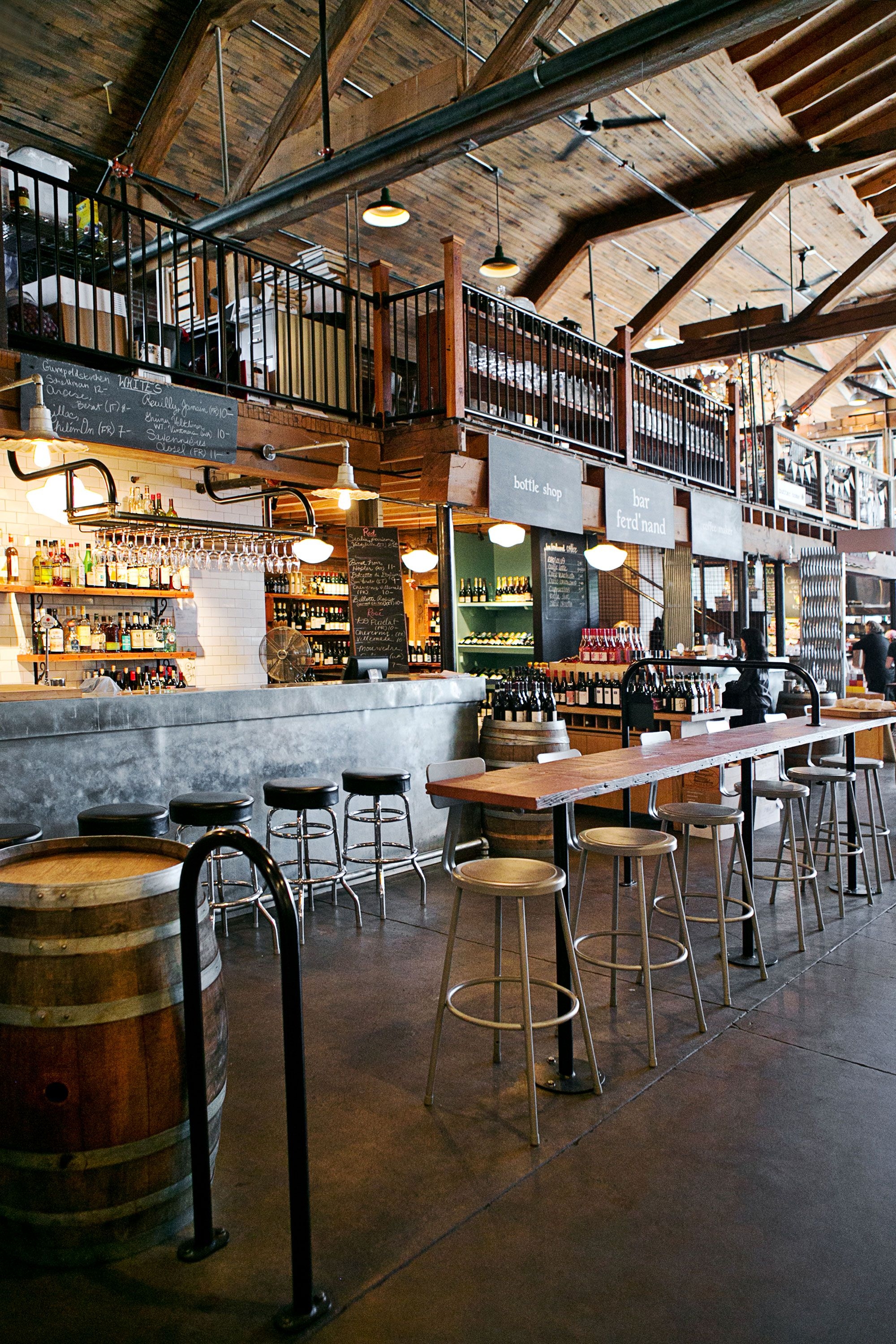 A simple contemporary pub table for 6 persons. A long narrow top of wooden materials is finished in browns. Its base with 3 round columns (having round feet screwed to the floor) is of black coated metal.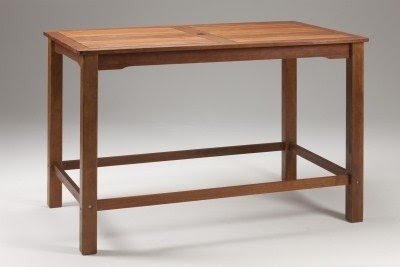 Bar tables, kitchen tables, adjustable tables, fixed height tables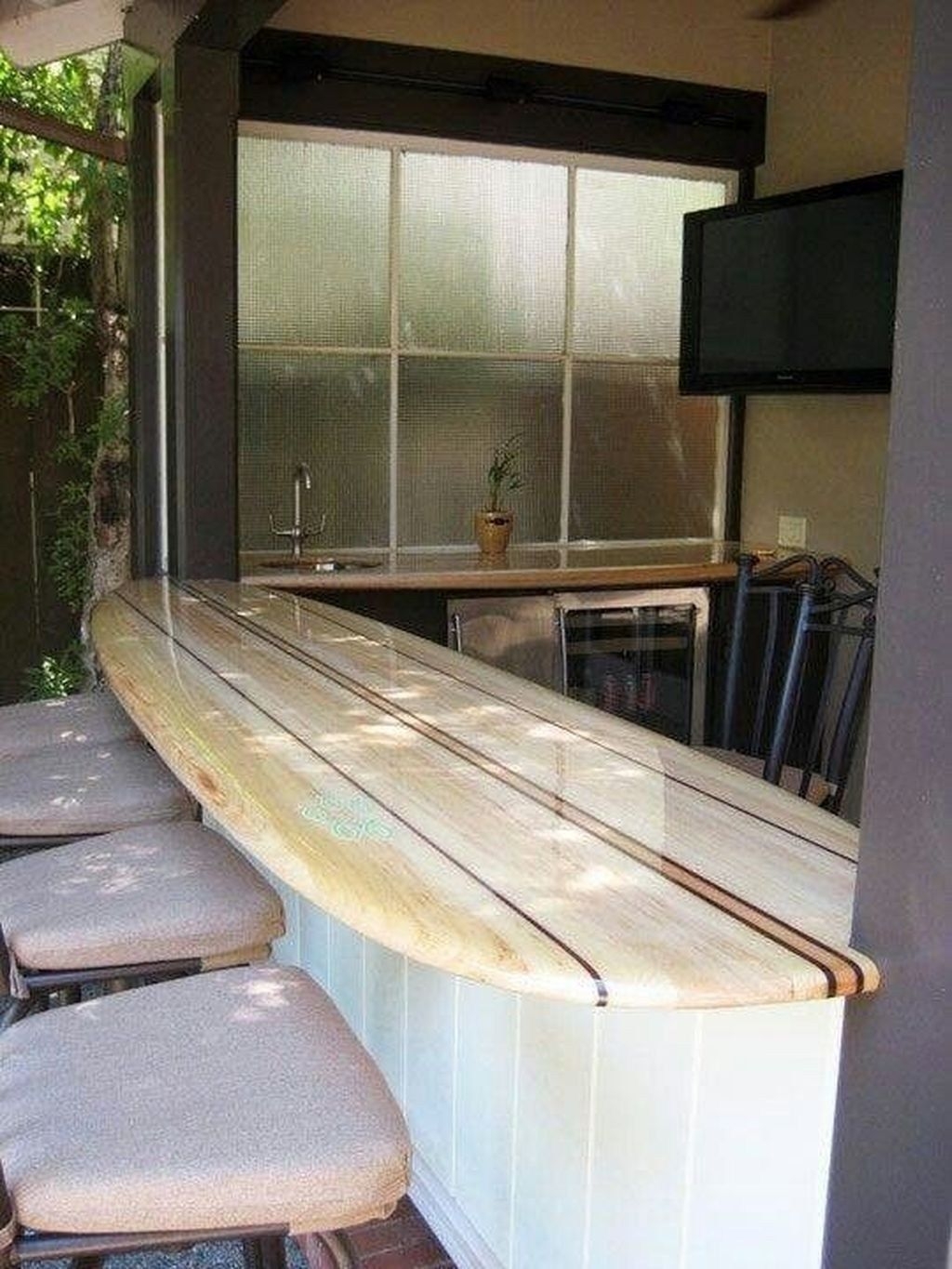 A modern bar table that can also be used in the kitchen or pool room. It features a structure made of white, wooden panels and a light wooden countertop with a high gloss finish. Classy bar stools ideally match here.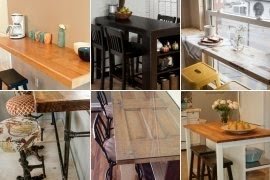 Have you got any old door and don't know what to do with it? Well, use it as your new kitchen bar table! Fntastic idea for anyone who wants to become an artist! It could be also used as your computer desk in your cabinet.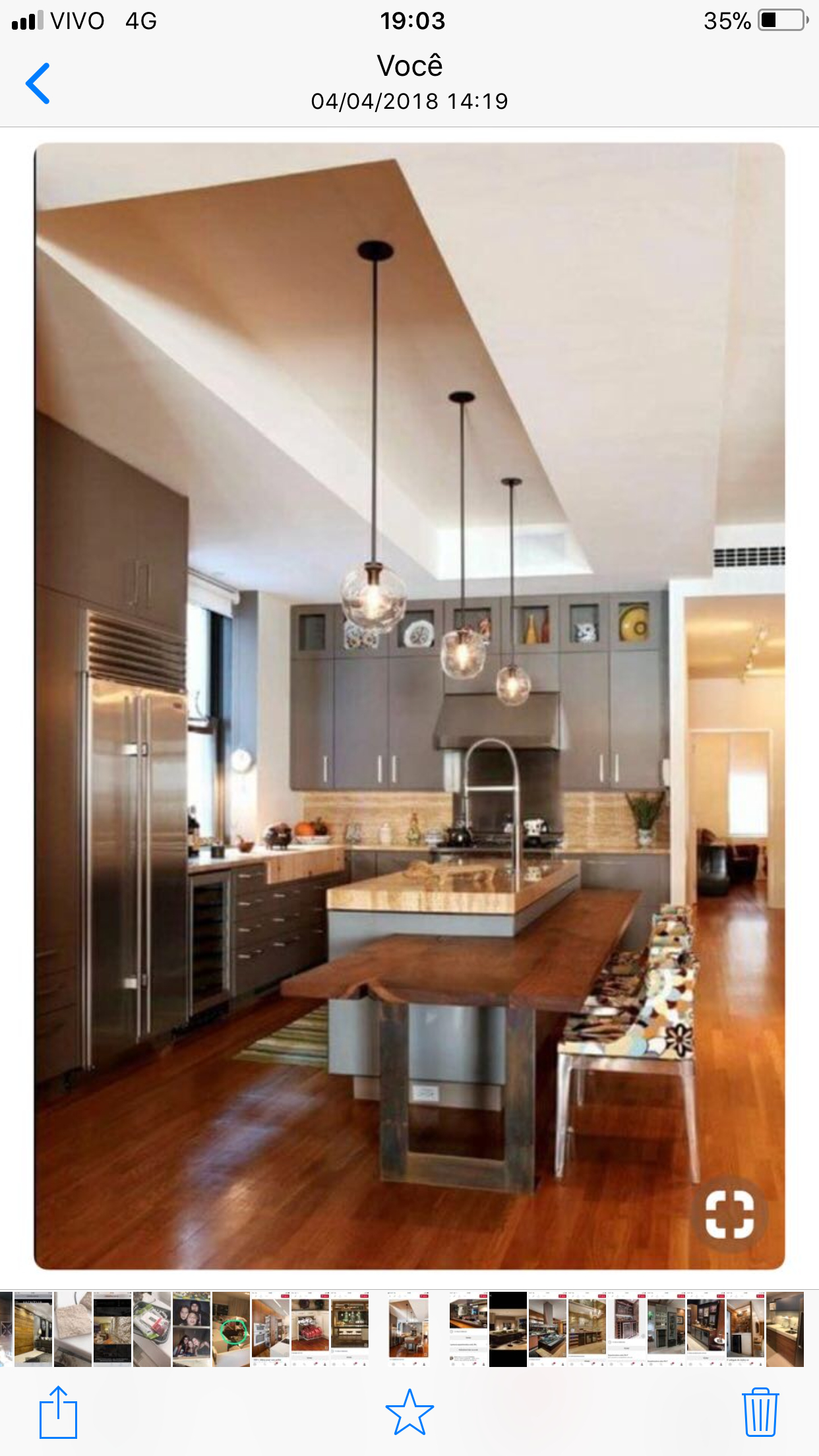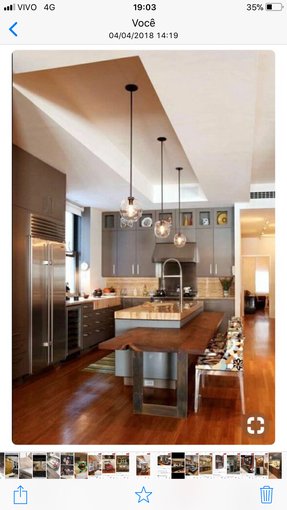 Unique kitchen countertop featuring a wooden slab table incorporated into a kitchen island to create space saving design.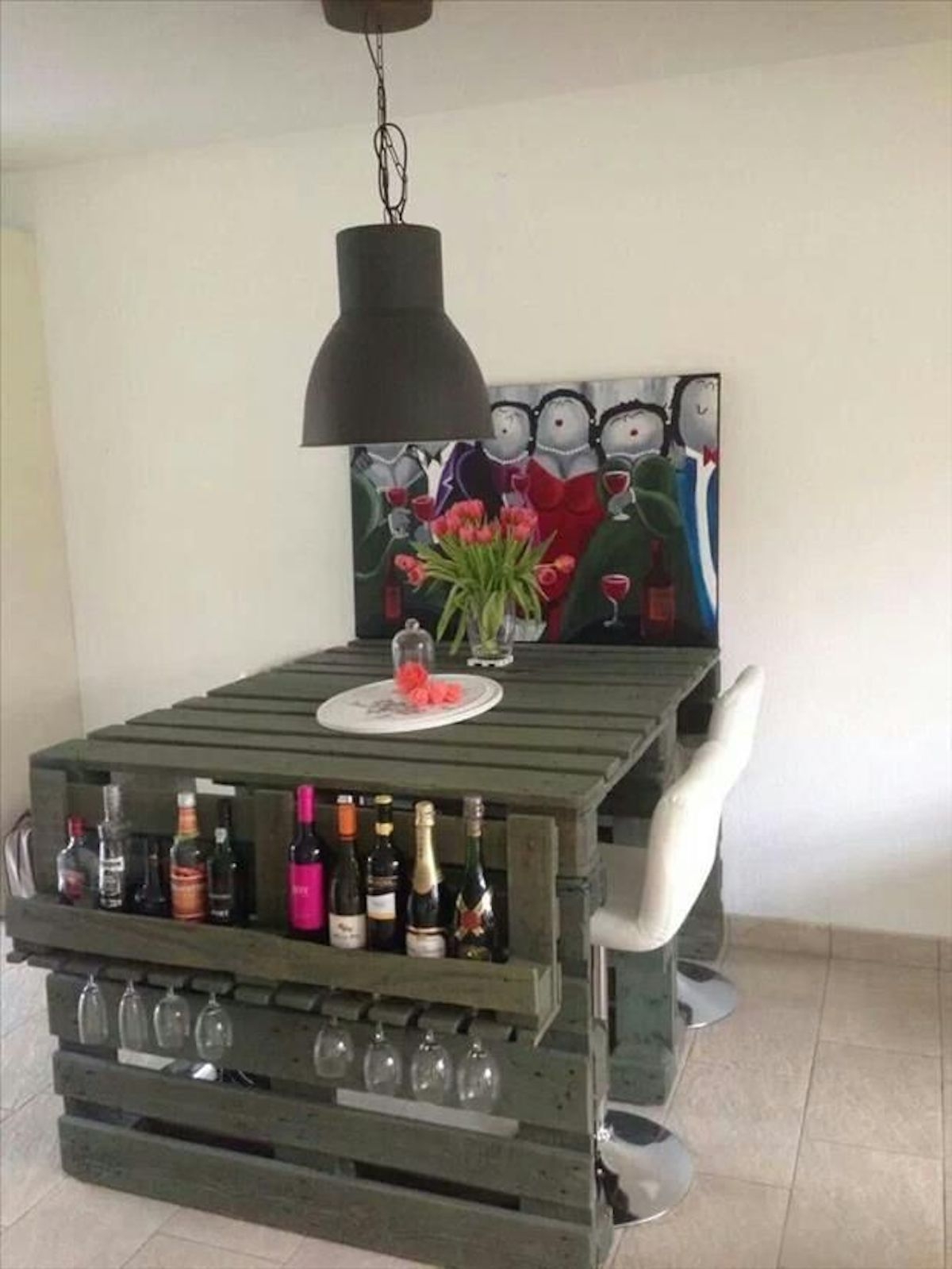 24 Amazing Uses For Old Pallets - Even if I was a millionaire I'd still have a house FULL of awesome pallet furniture. Now I have to add bed frame to my project list!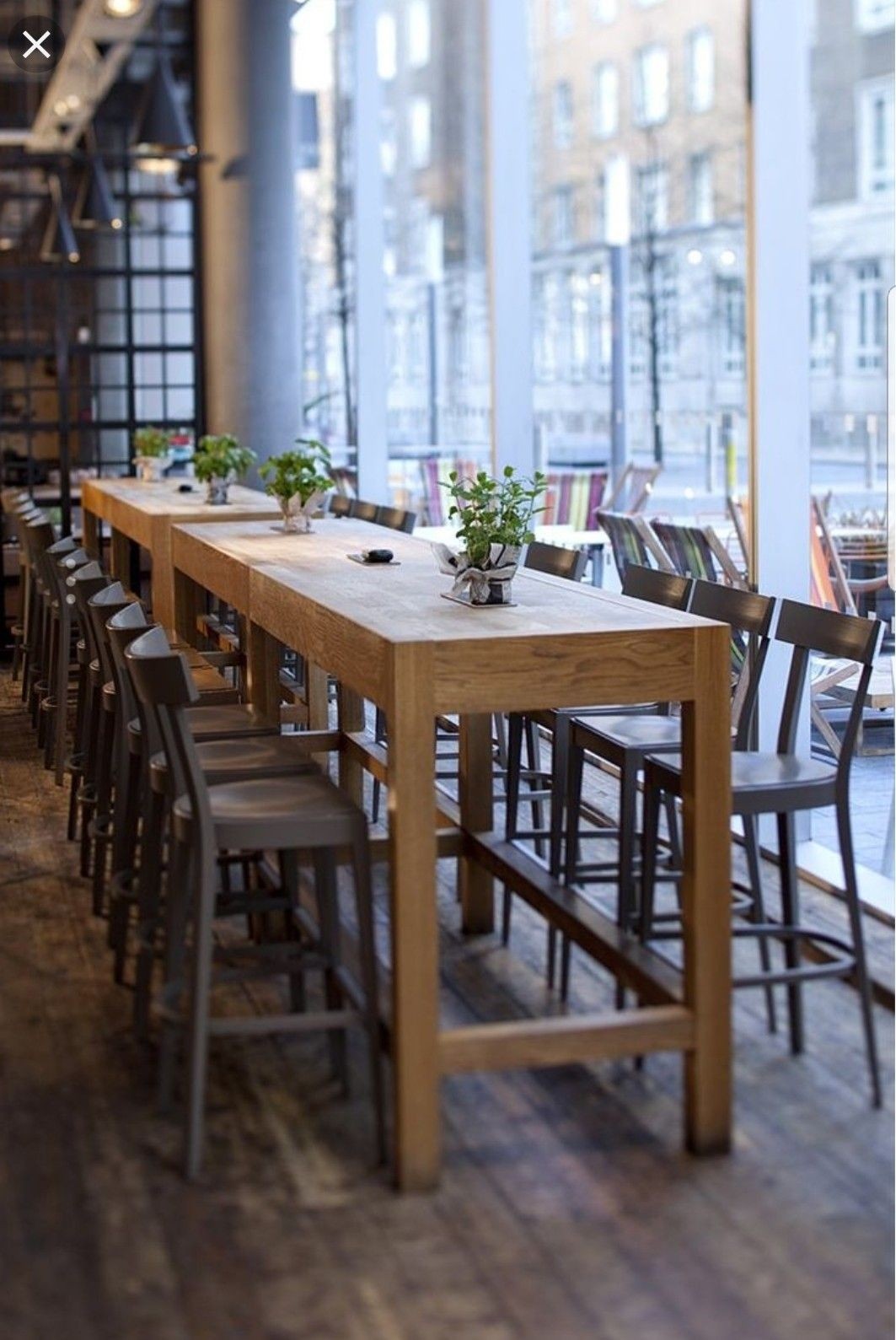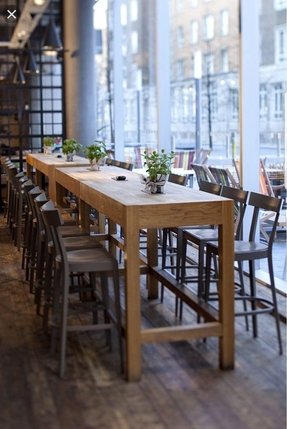 A simple traditional pub table for 8 persons. Its sturdy rectilinear frame is made of oak wood finished in light browns. It has a long narrow rectangular top, 6 straight square legs and straight square section stretchers.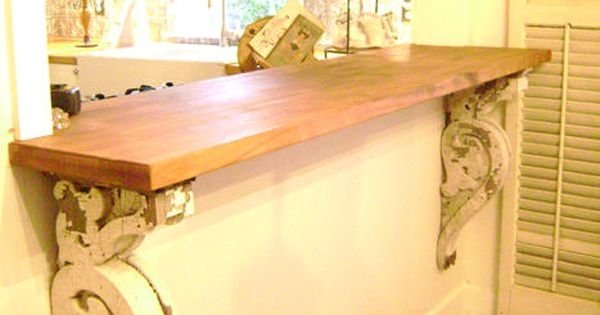 Interesting and space-saving solution for small kitchen indoors. This wall-mounted shelf can be used as a bar table. Its cottage stylization includes a thick wooden surface with two solid and decorative supports under it.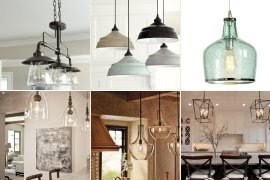 Light your kitchen dining table or kitchen island decently while enriching the ambiance with appealing industrial hint. This metal cast triple pendant features three lights and attractive vintage design.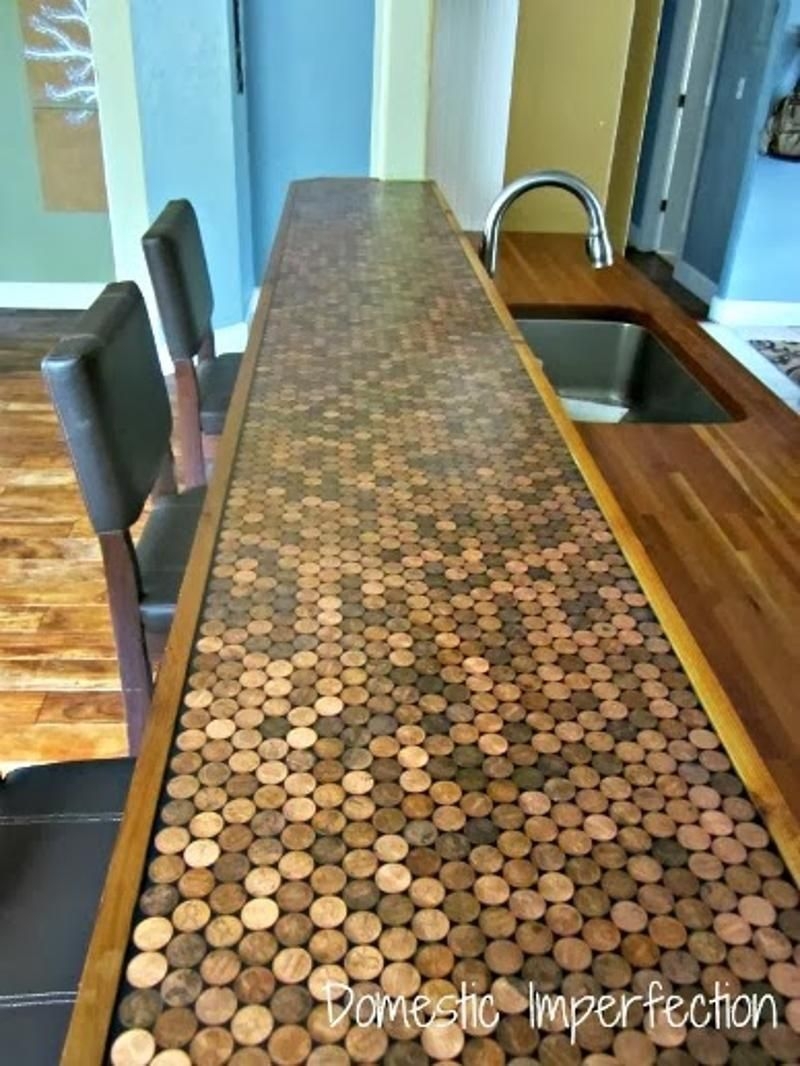 How cool! Tutorial on how to make a penny and epoxy countertop, including all the mistakes they made. You could do this with just about anything too, not just pennies.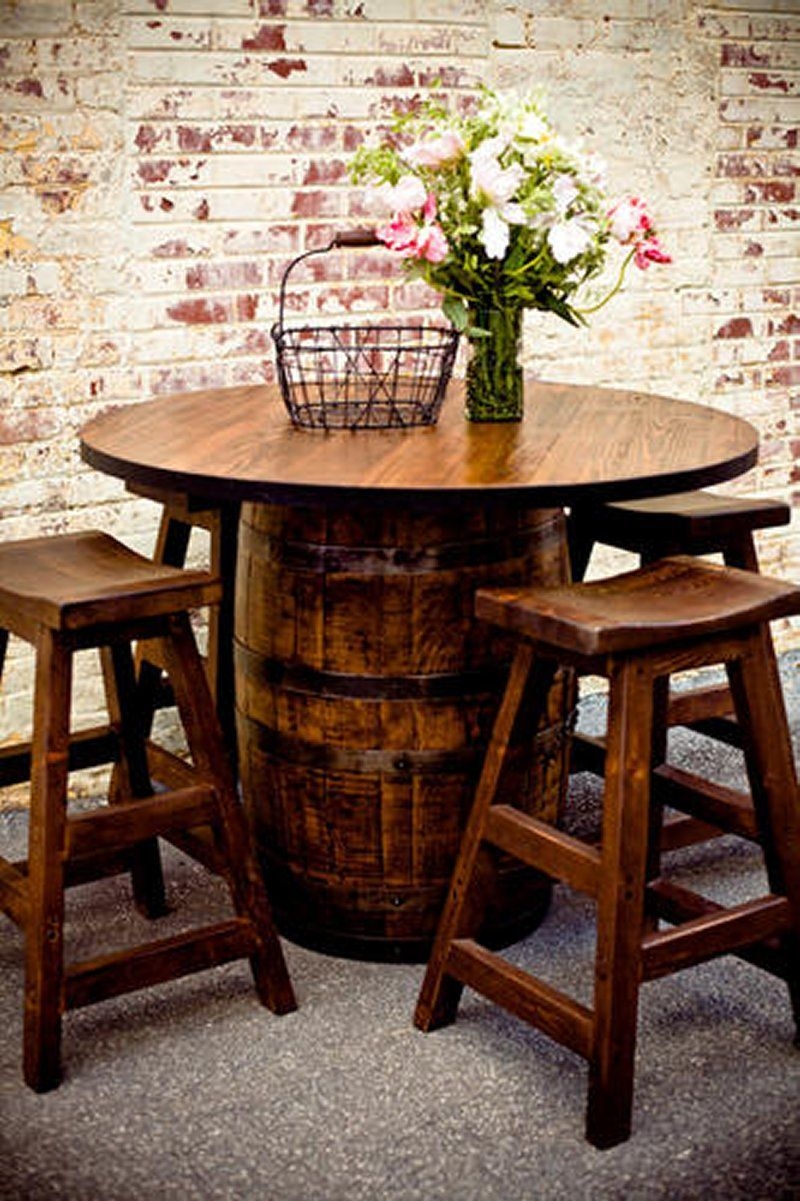 Whiskey barrel pub table from Southern Heritage Woodworks. Ultra big, essential wooden barrel serves as a base for this extraordinary table with round top; it's all made out of reclaimed wood structures.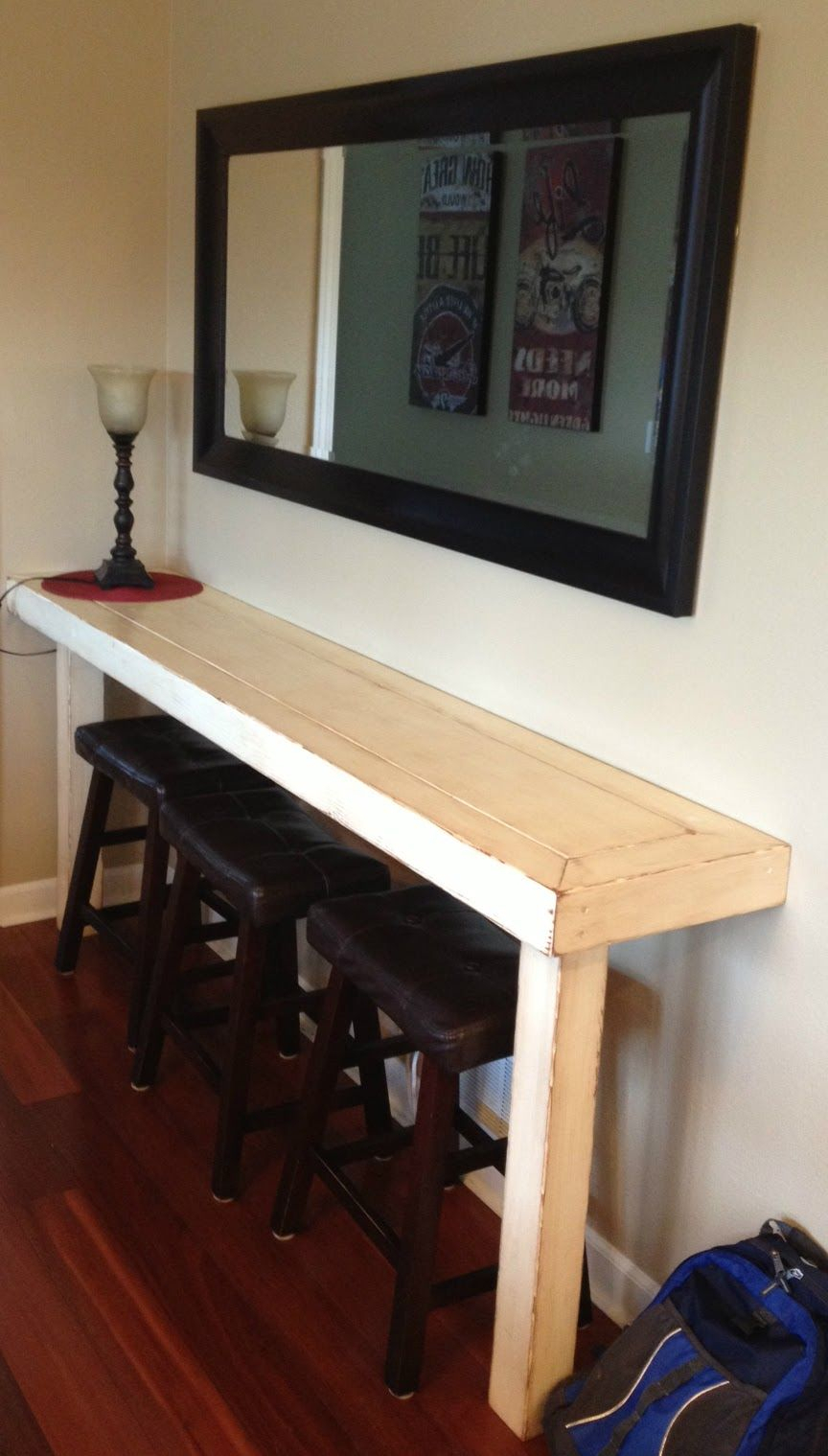 You don't need a big living room to accommodate your family at the table, or guests at the Latino party. Hand-made snackbar, is long, adapted to the wall, will accommodate many seats. Kitchen bar table is made of reclaimed wood nad sanded and painted in beige.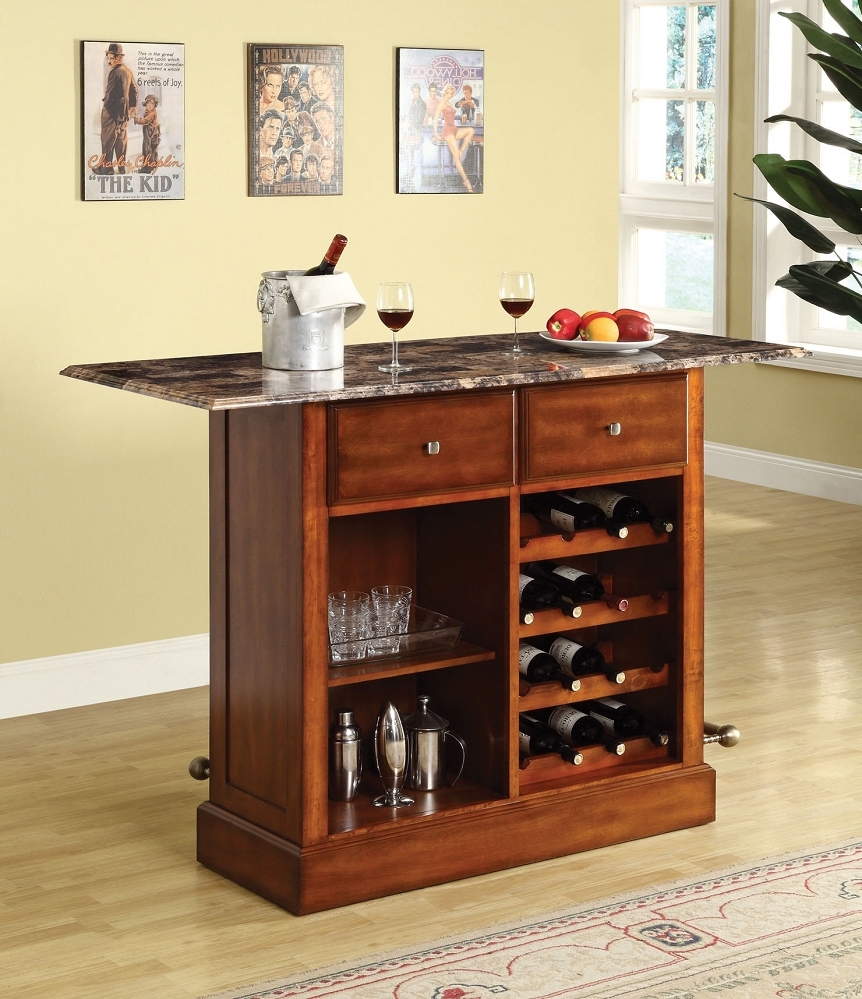 Kitchen Island Upton Cherry Finish Bar Table W/Faux Marble Top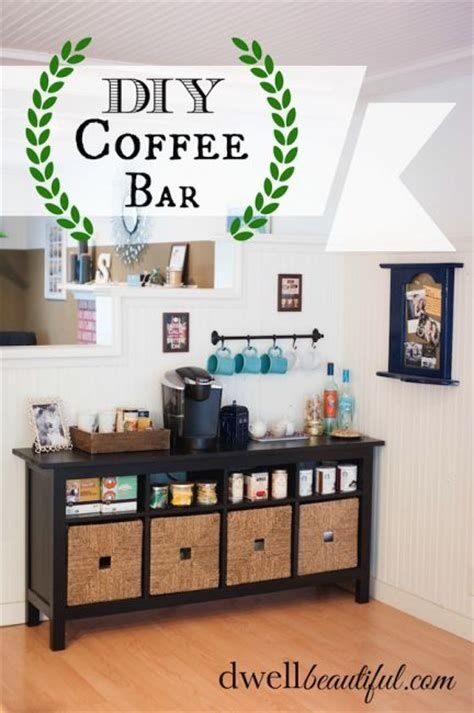 DIY Tea and Coffee Bar | Dwell Beautiful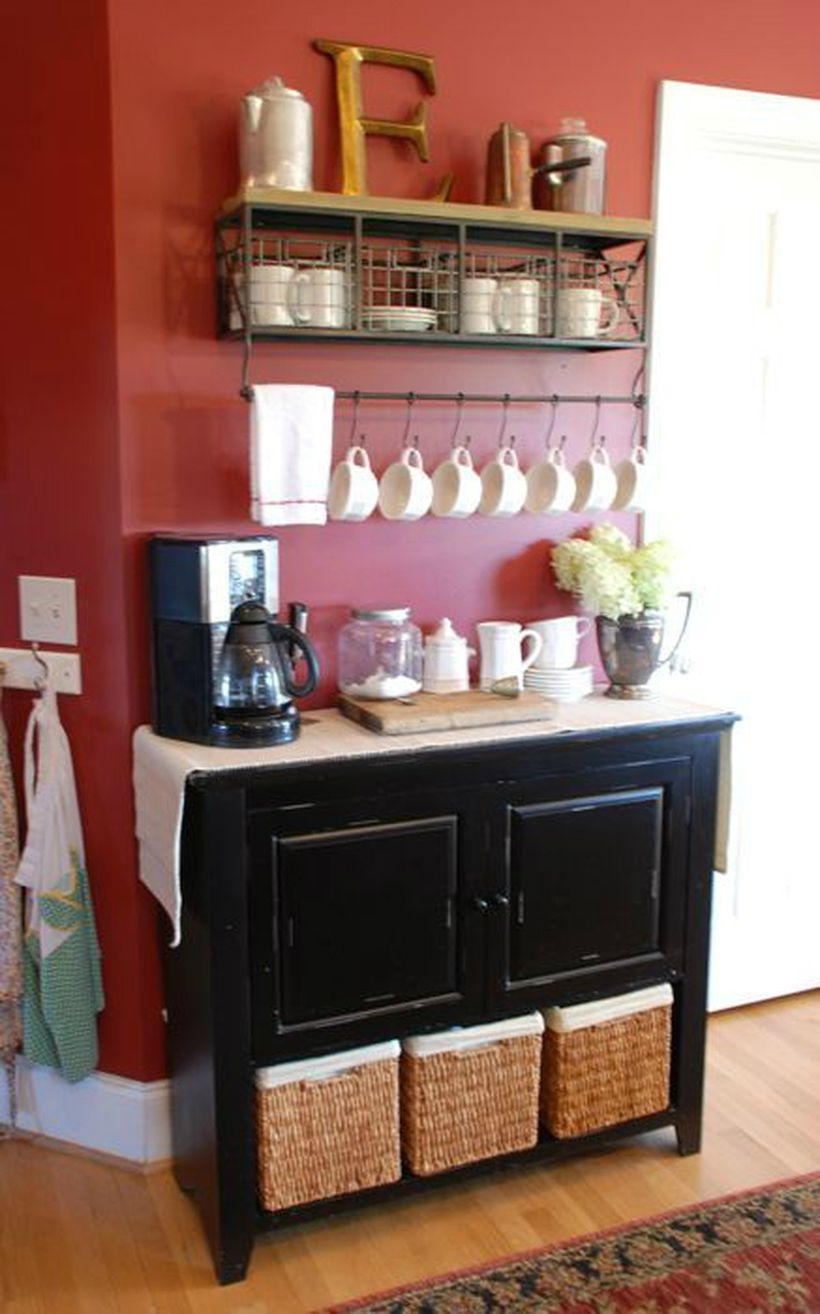 I will have a coffee bar i need this .. oh and with one of the Hot boys from Seven Cups heheh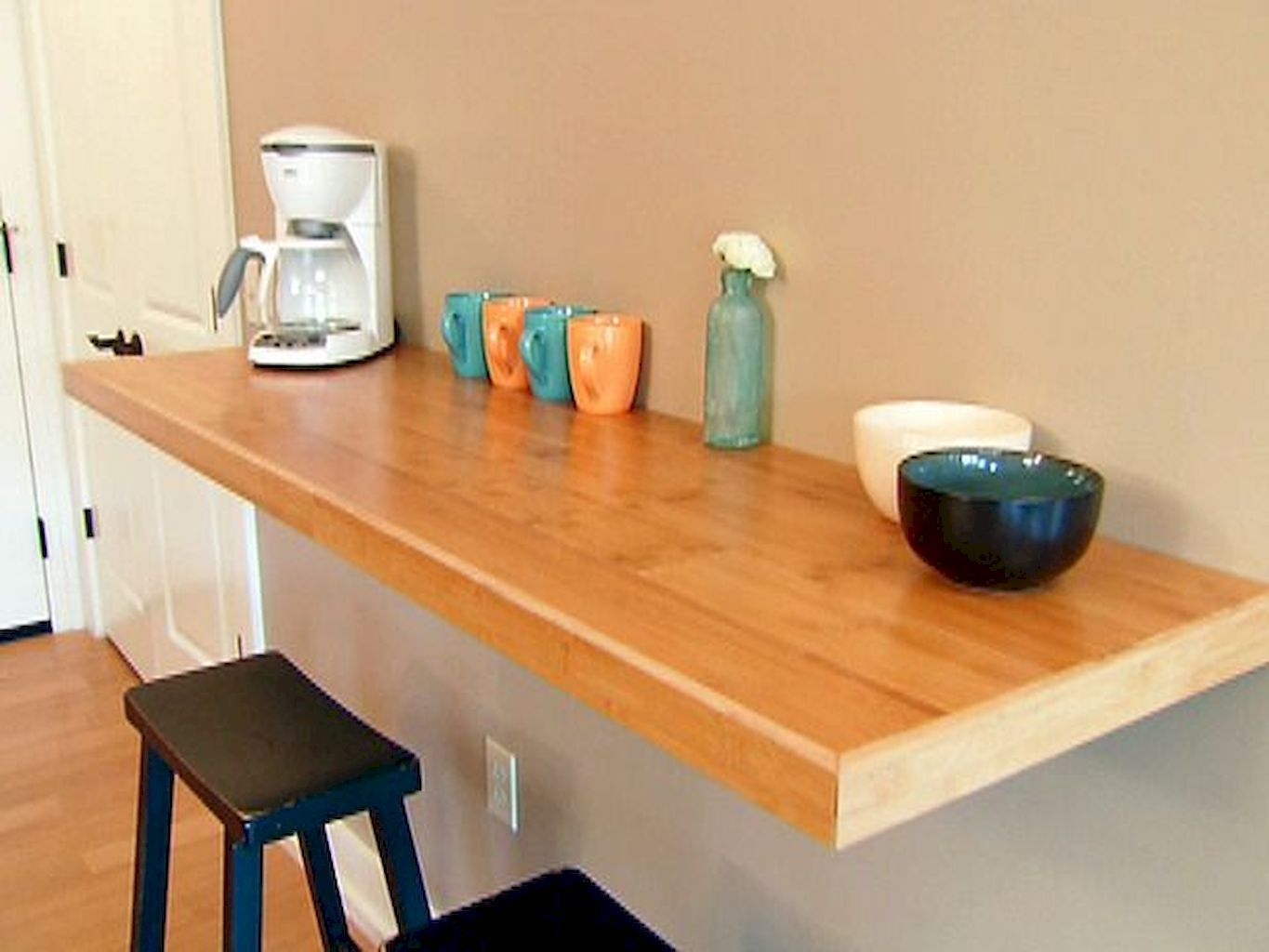 A nice way to raise practicality of your small kitchen, and not losing too much space in the process. This wall-mount breakfast bar is made of thick and sturdy hardwood in lacquered, light oak finish.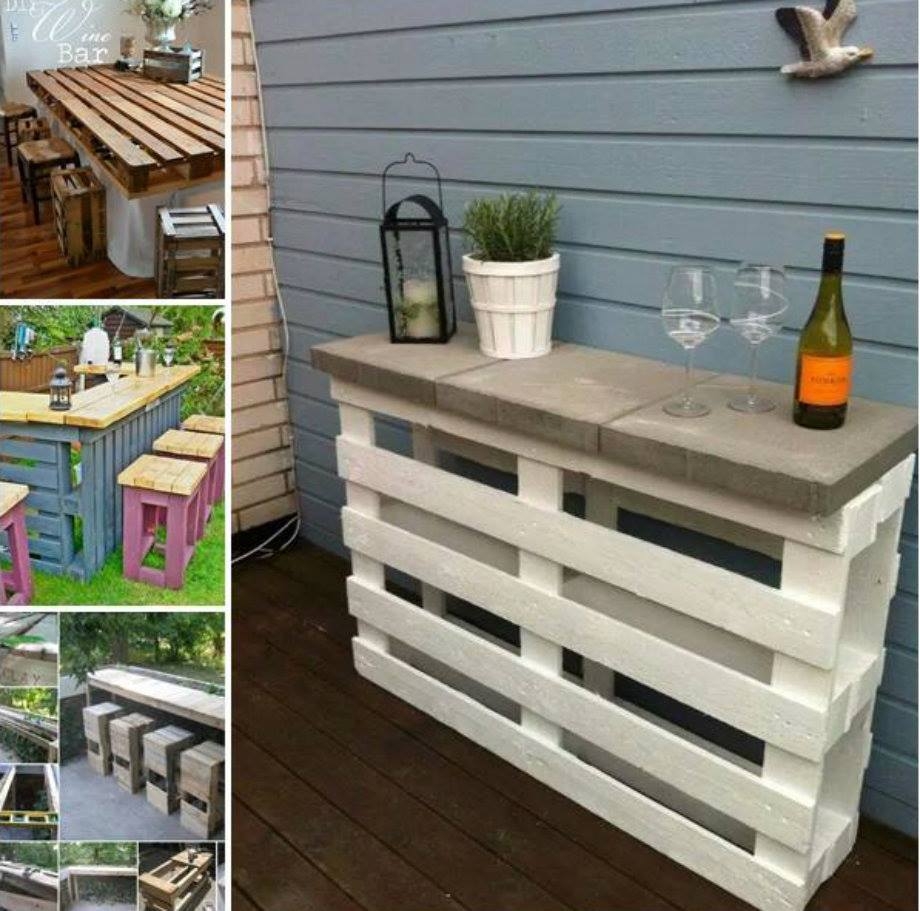 5 Amazing DIY Outdoor Bar Ideas for Your Backyard -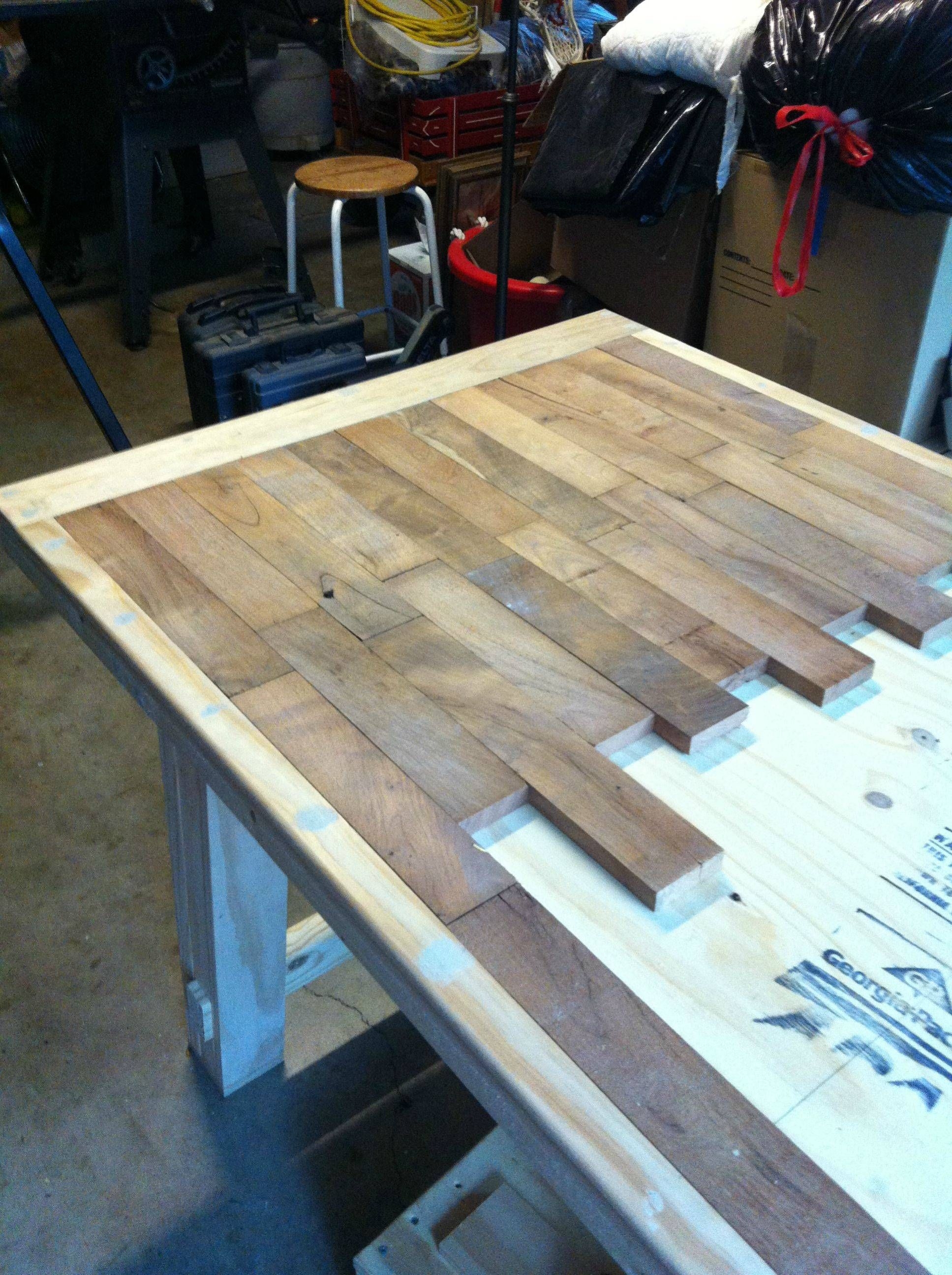 Kitchen Table - finally a use for that old reclaimed hardwood floor I've been saving.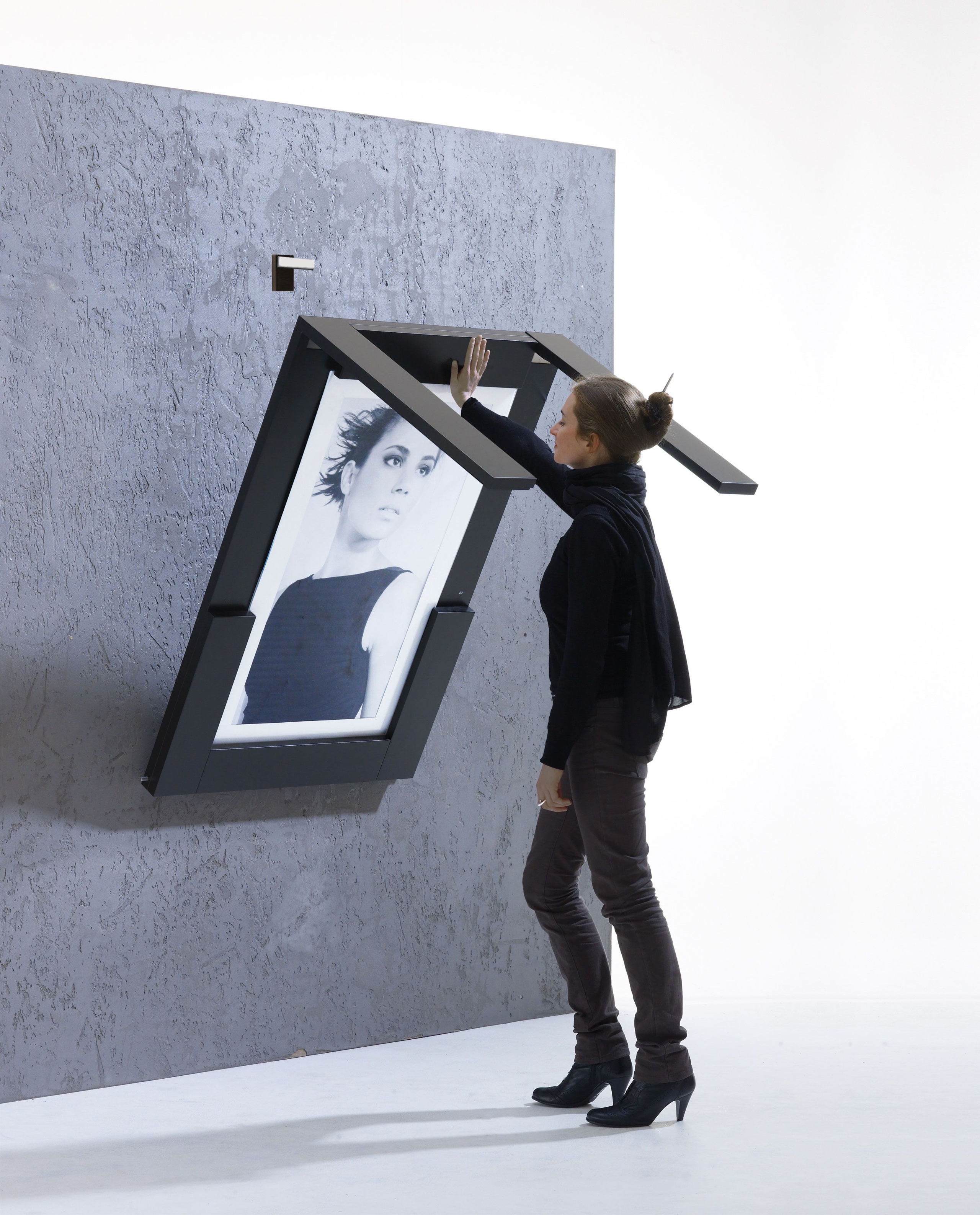 The color of the sea represented by a turquoise kitchen island with metal barstools - yep, this will work !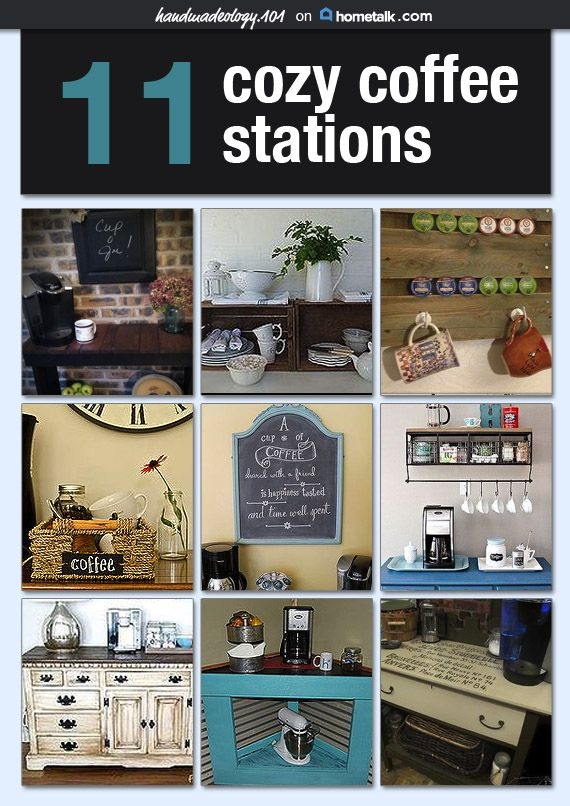 Coffee bar stations look so chic are perfect for busy mornings when everyone is running around the cramped kitchen--a coffee bar off to the side will keep me out of the chaos!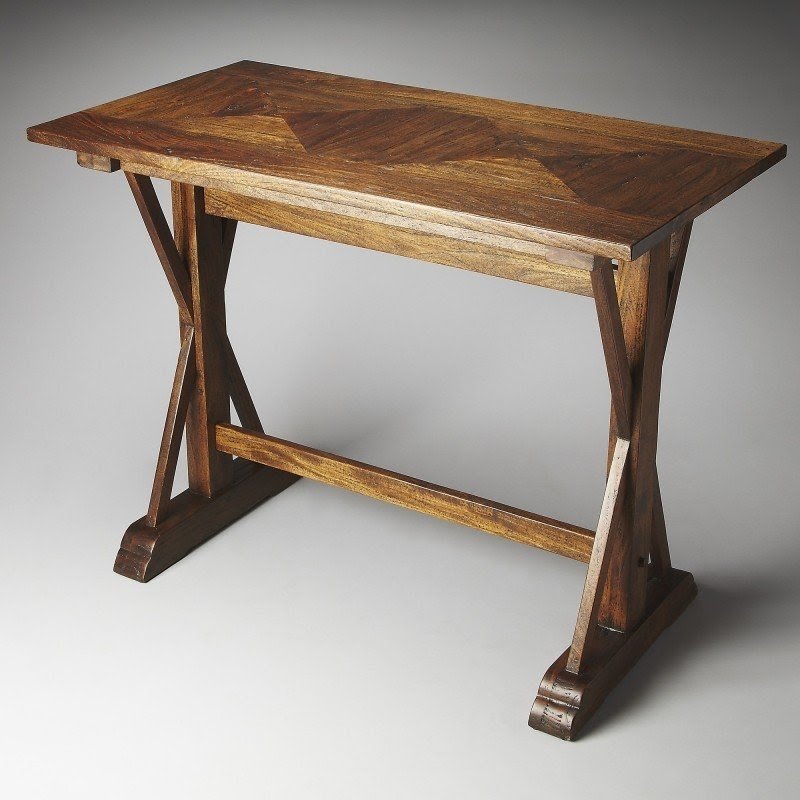 Mountain Lodge Counter Height Pub Table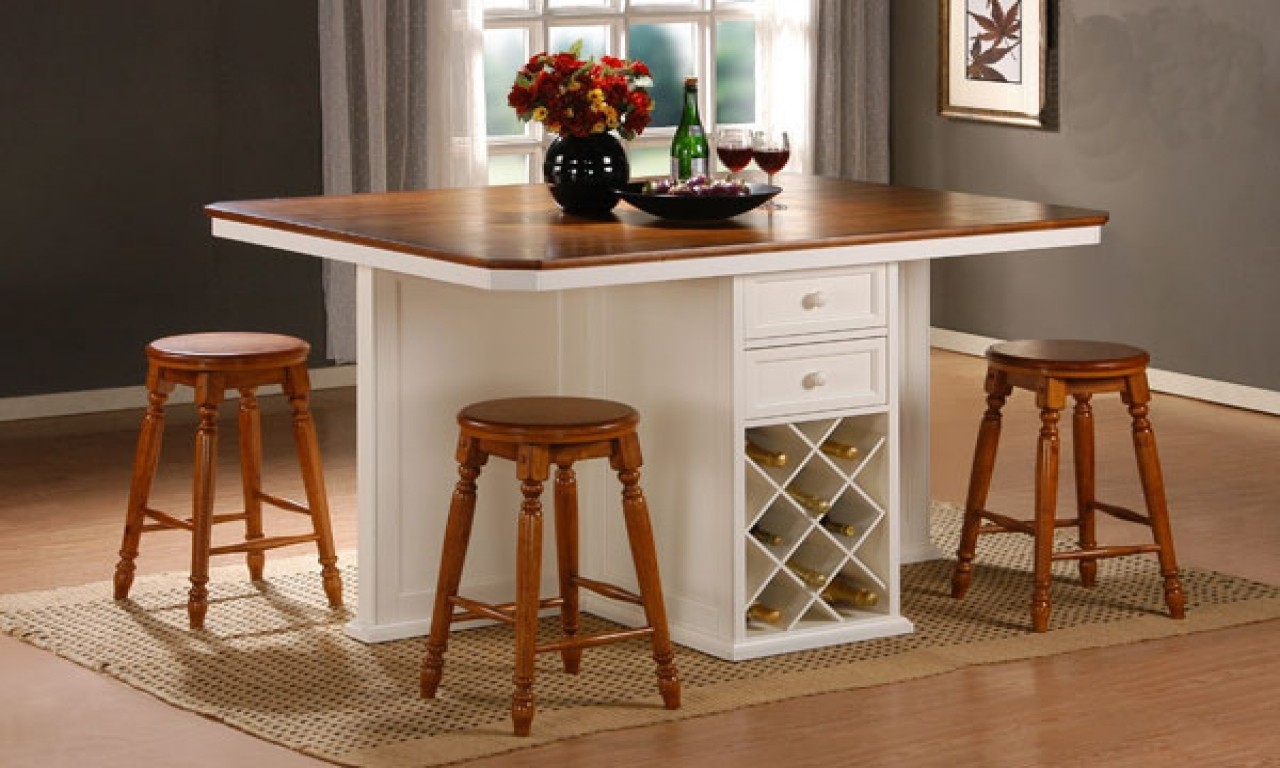 Counter Height Kitchen Tables Counter Height Kitchen Tables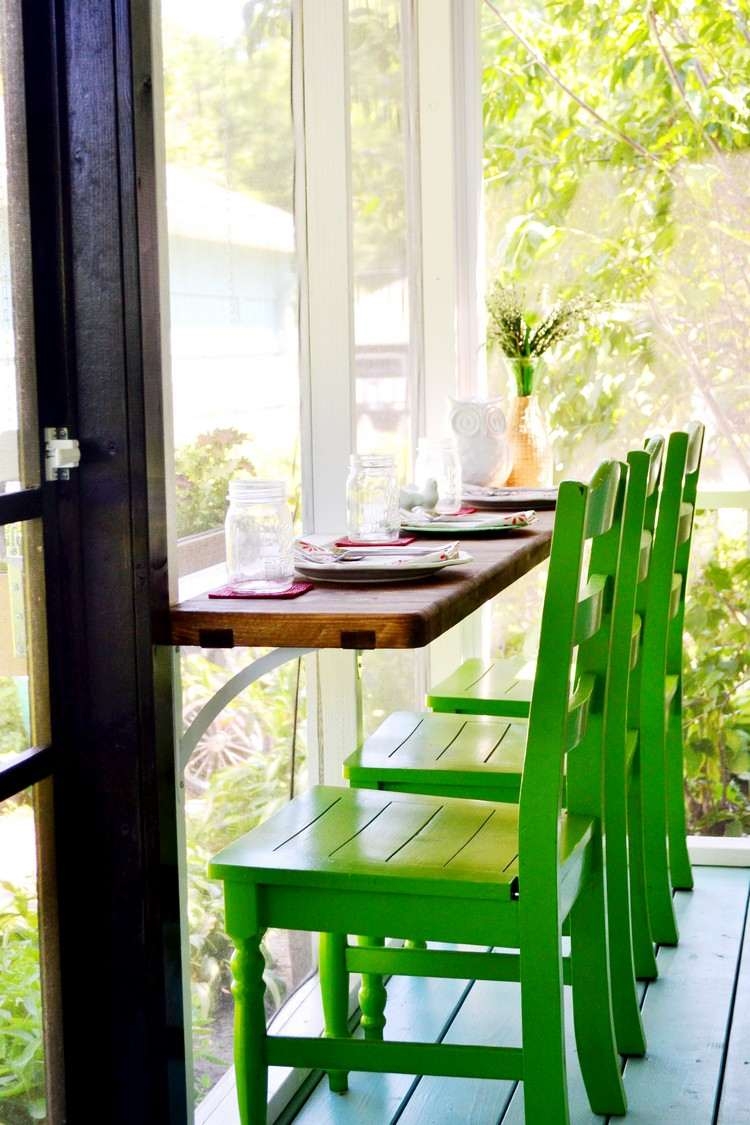 Seating/table in the screen porch. Good for plants when not needed for eating. :) RedBirdBlue: Our Home