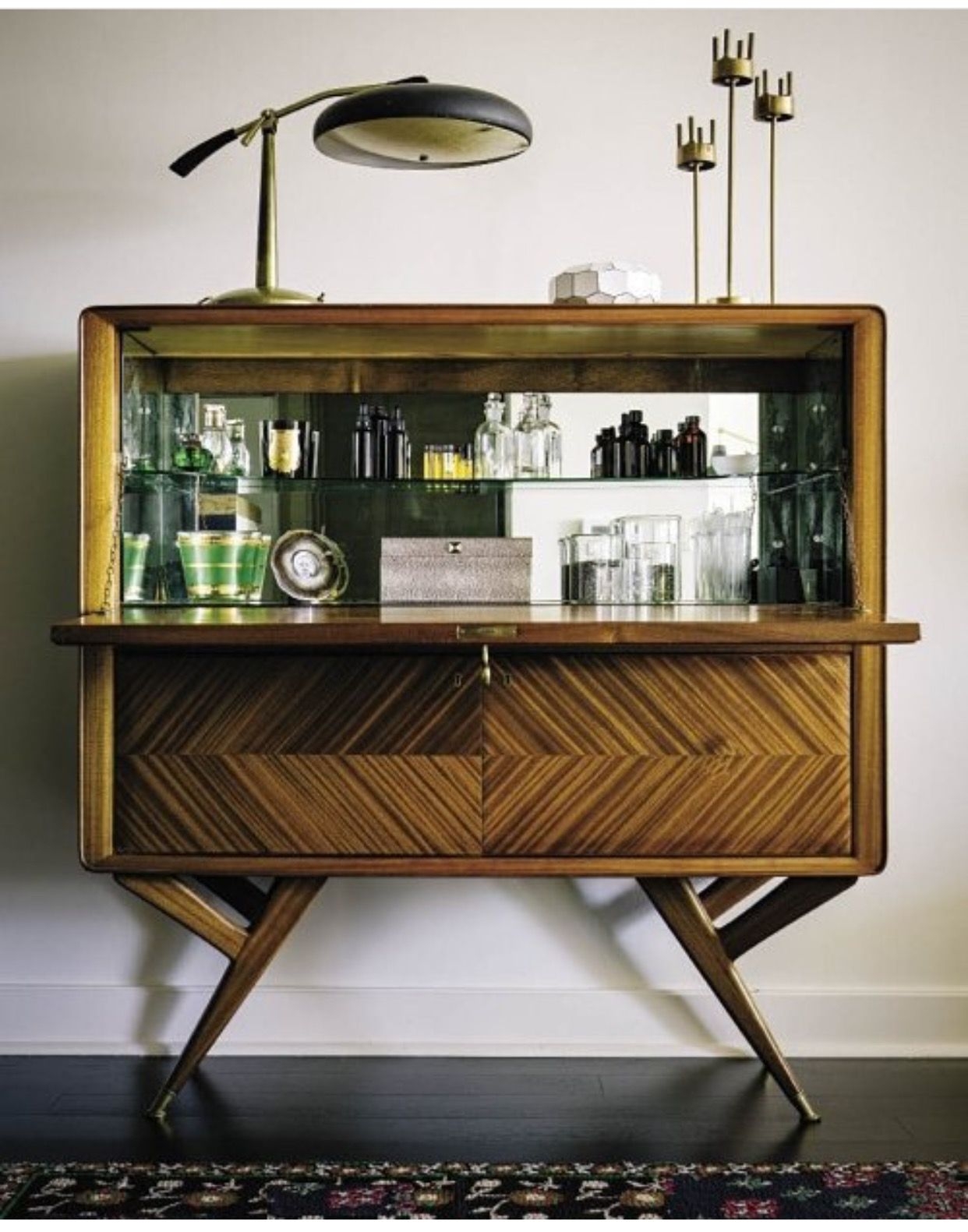 A glam wooden retro cocktail bar finished in brown tones with a herringbone parquet design. It has Y-shaped heavily splayed spindle legs, 2 small cabinets with lockable doors and a large cabinet with a flip down door, a mirrored back, a glass shelf.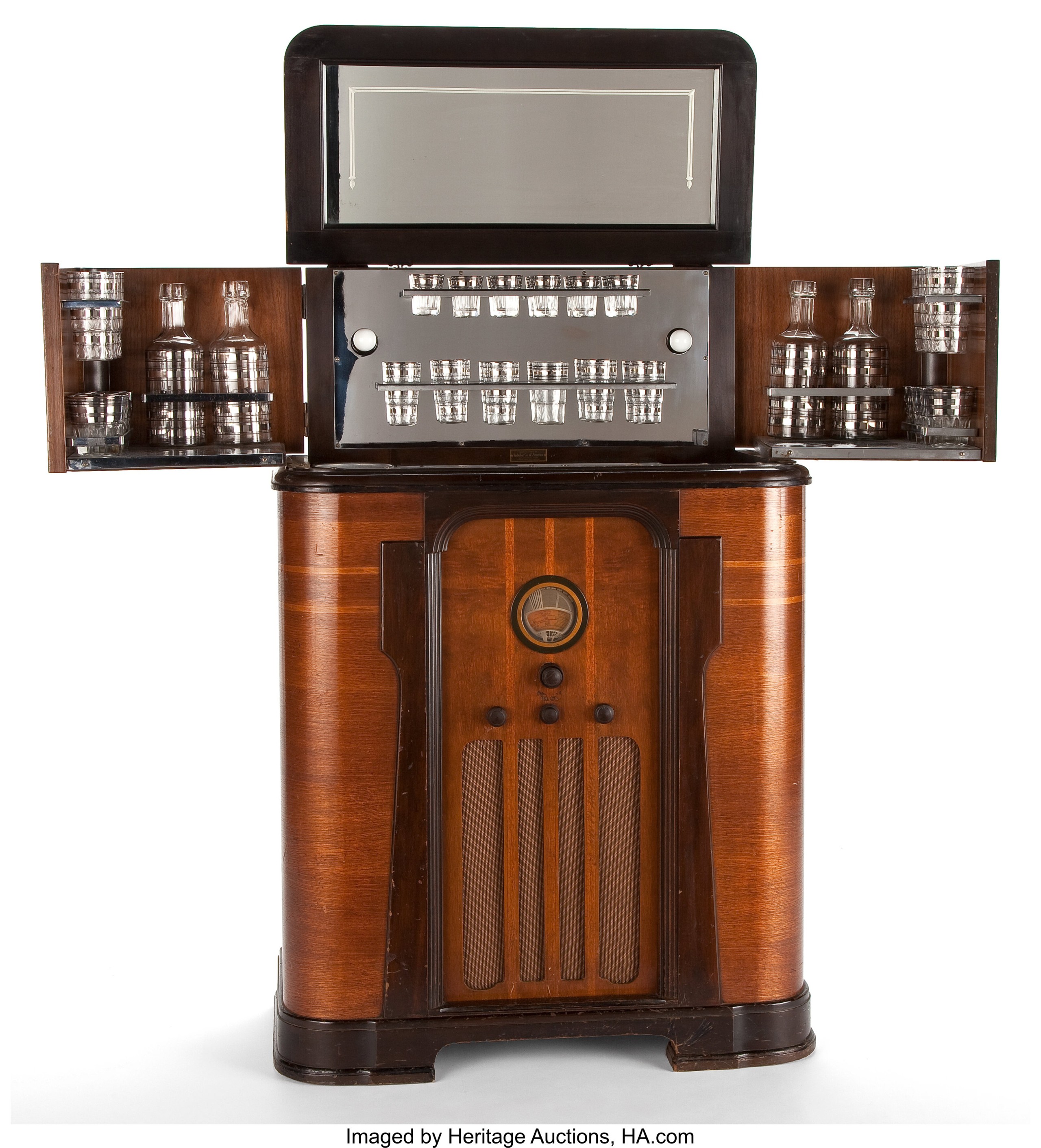 A cool retro cocktail cabinet with a radio built-in a bottom part. Its upper compartment has a mirrored interior, hinged doors and a top. Holders on doors and inside accommodate 28 pieces of barware. It's of wooden materials with veneers in browns.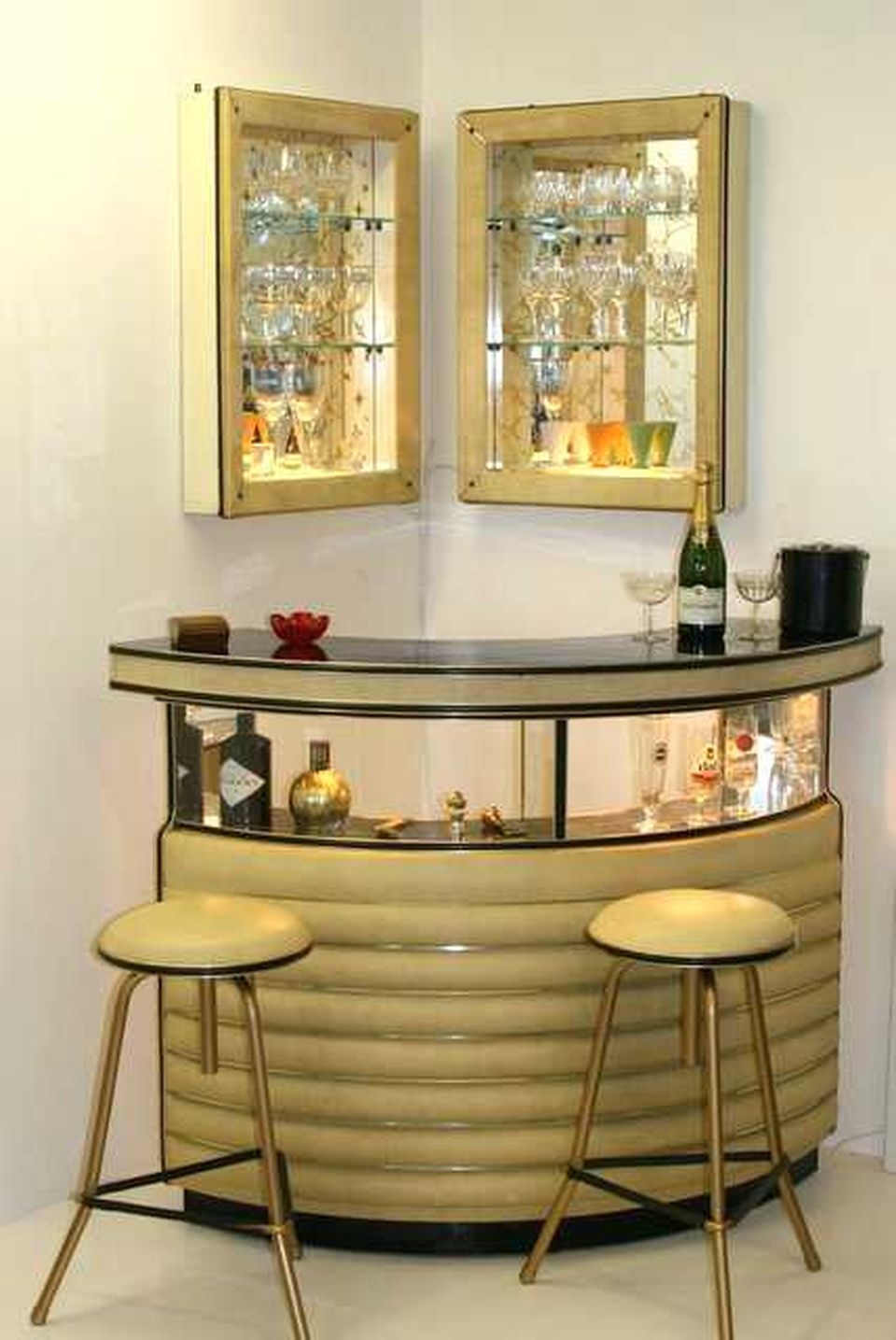 Well, that makes for a worthy solution for space-challenged home bars. Just use the room corner. This modern bar is not so big but it looks really fine. Rustic / vintage style. Black curved top, yellow/gold base.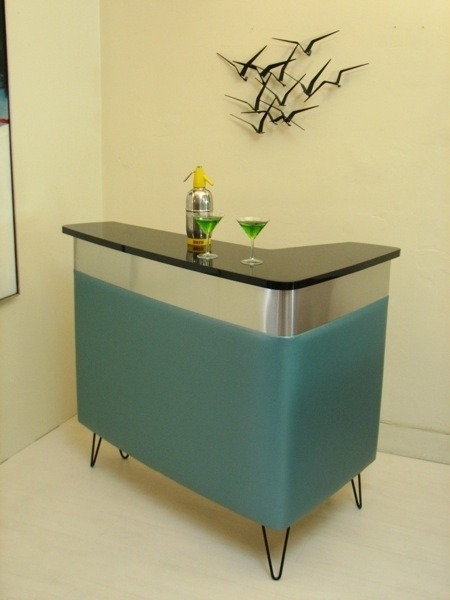 The retro blue cocktail bar in late fifties style. It will look perfect, when you decide to set up your interior in retro style. The bar's back is in a beautiful turquiose color. The marble black top is perfect for serving drinks.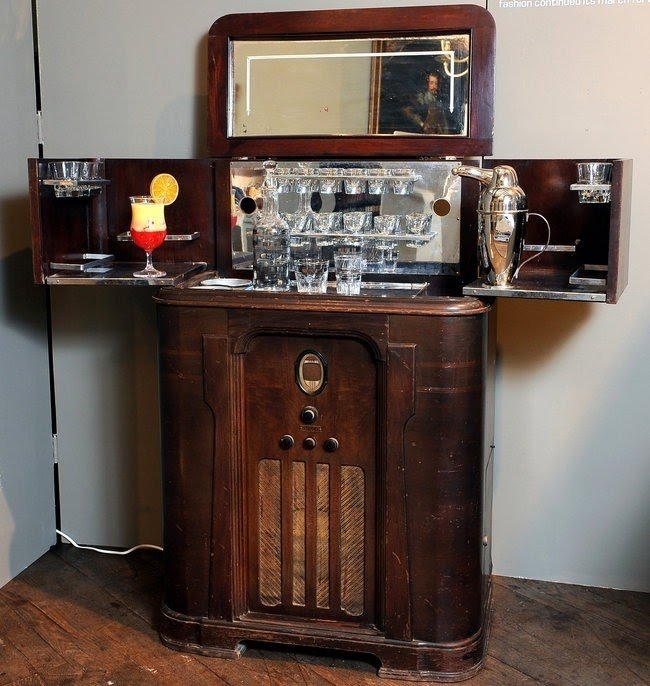 Multifunctional old fashioned cabinet: liquor cabinet, household bar and jukebox in one sideboard. It is intended for storage alcohol and glasses, and confecting drinks. This type of cabinet will be ideal for living room in the sixties style.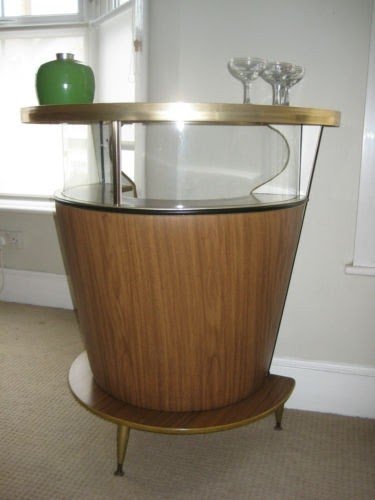 Really modern cocktail bar furniture-seems to be from the vintage space! It was constructed of oak wood and of thick, well-finished glass - which forms the rounded top of the table.The base has low feet,subtle tone and all gives the pleasure of serving drinks.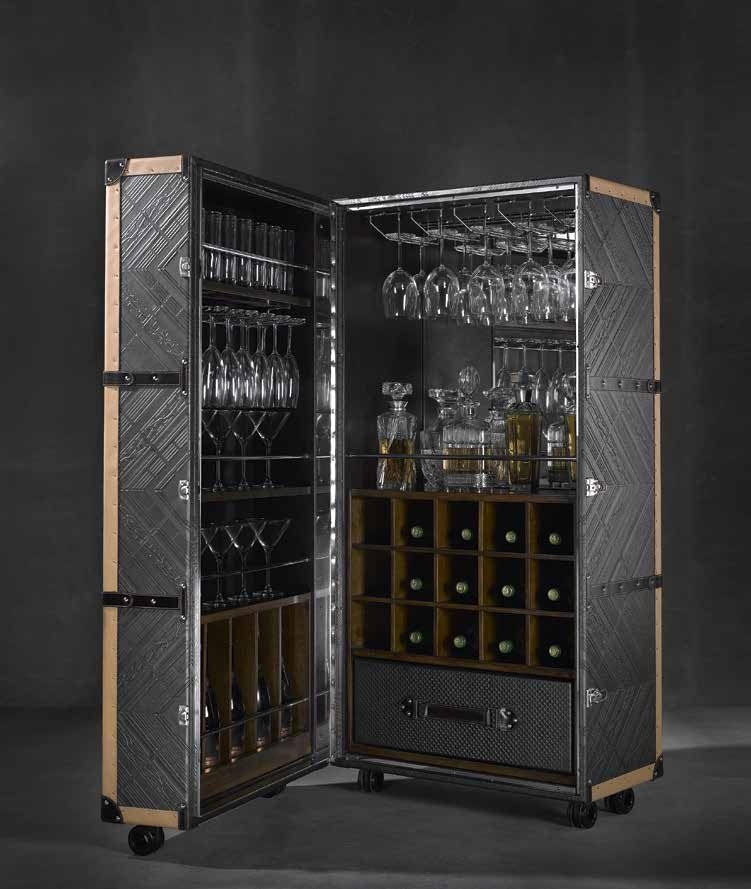 Perfect cocktail cabinet - stores literally EVERYTHING that has ANYTHING to do with drinks and liquers! Separate compartments store wine glass, bottles (horizontal wine rack) and decanters. Wheels ensure movability.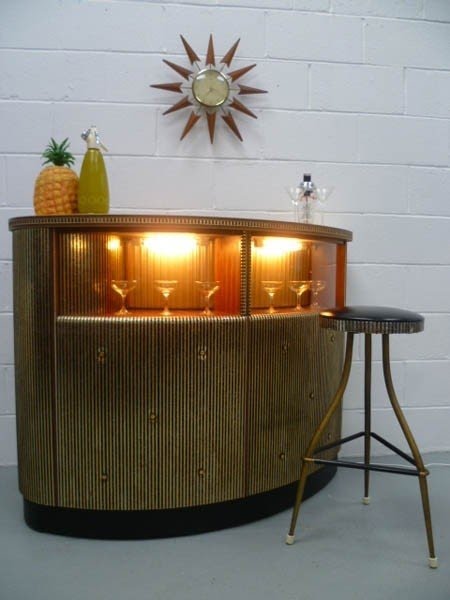 Cocktail Bars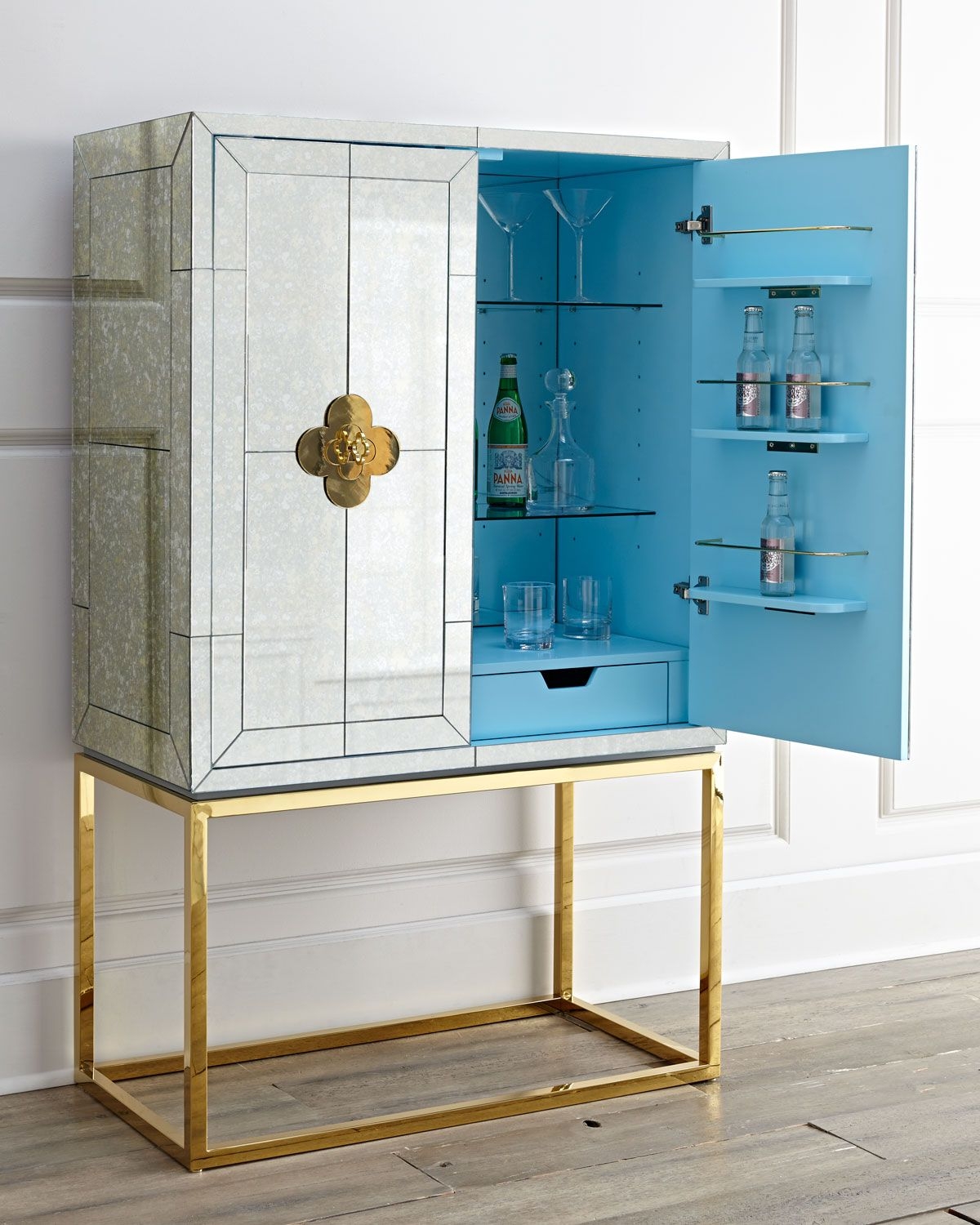 Modern style mirrored mini bar with golden steel bottom is such a great coctail bar furniture. Could be also used as living room bar cabinet where you can store your favourite alcohol bottles. Looks especially nice against light colored wall.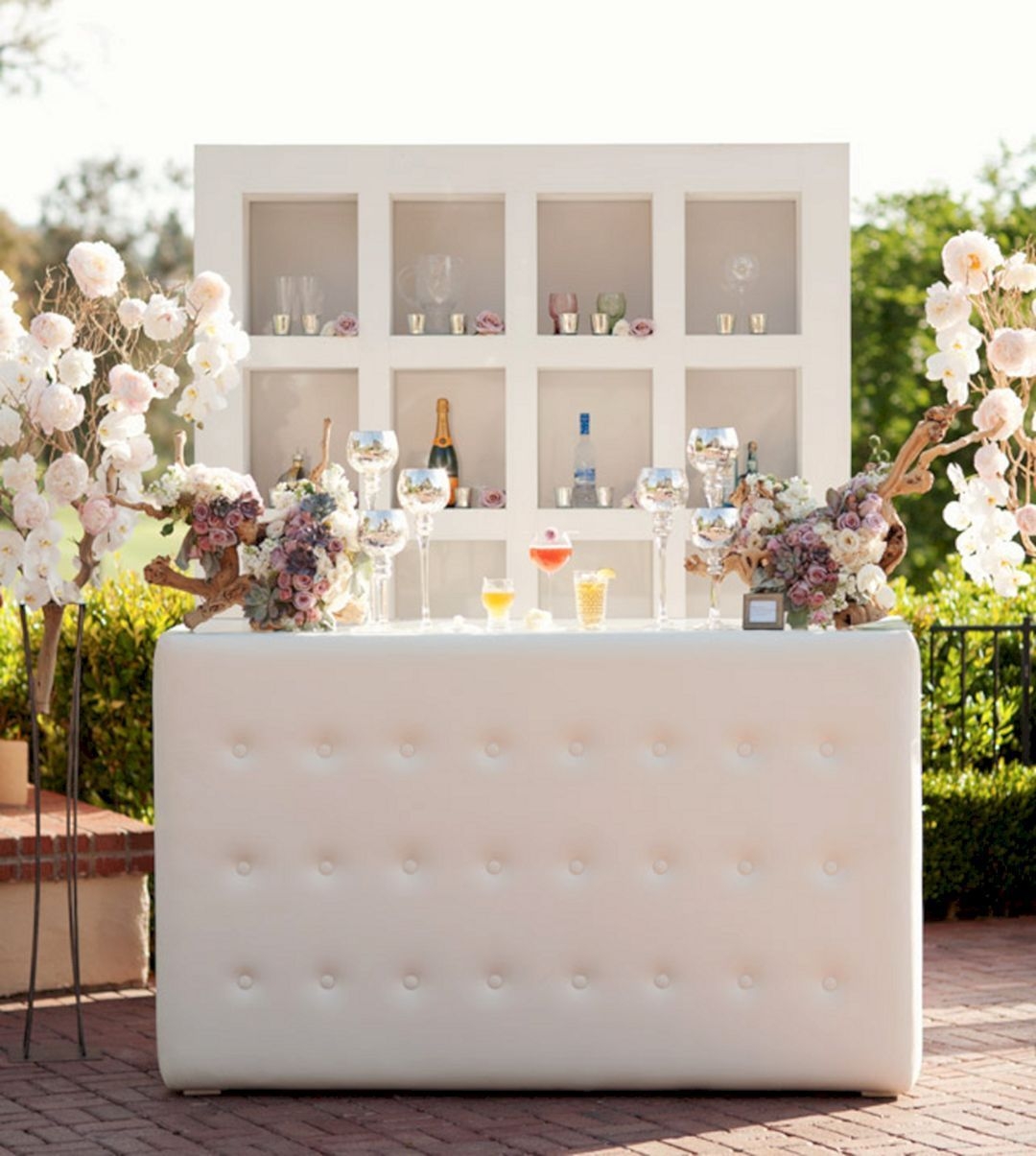 A stunning set of cocktail bar furniture. It consists of a cabinet with square, symmetrical, open shelves, which are just perfect for displaying bottles and glasses. There is also a bar with a beautiful, tufted front. It's a top-class set.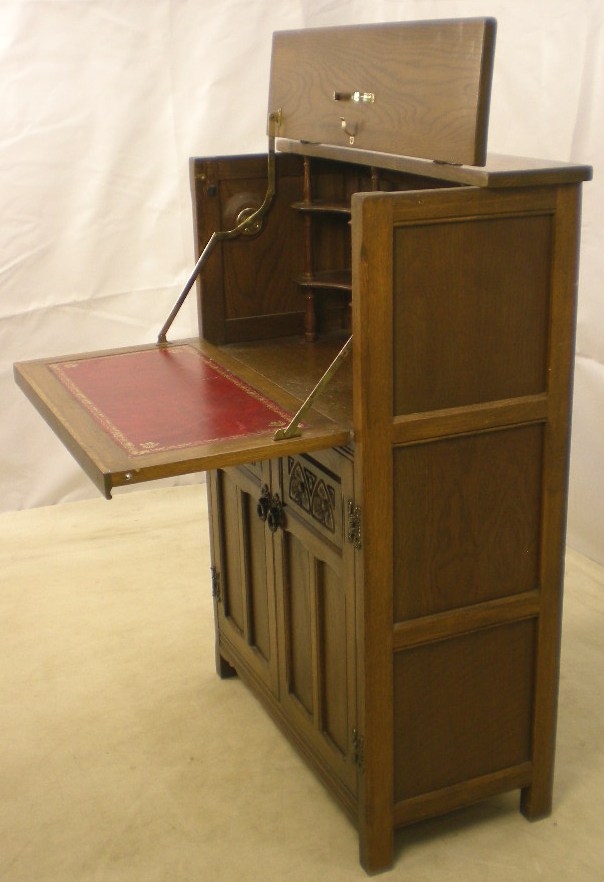 Oak Cocktail Cabinet Bar by Old Charm - SOLD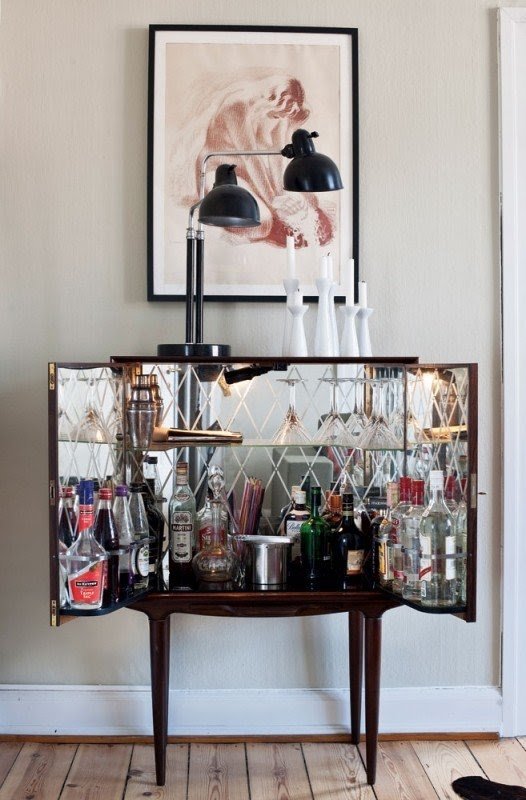 A liquor bar cabinet suitable for home use. It features a solid wooden construction finished in brown color. Its storage area provides plenty of space for bottles, mixers and other home bar accessories.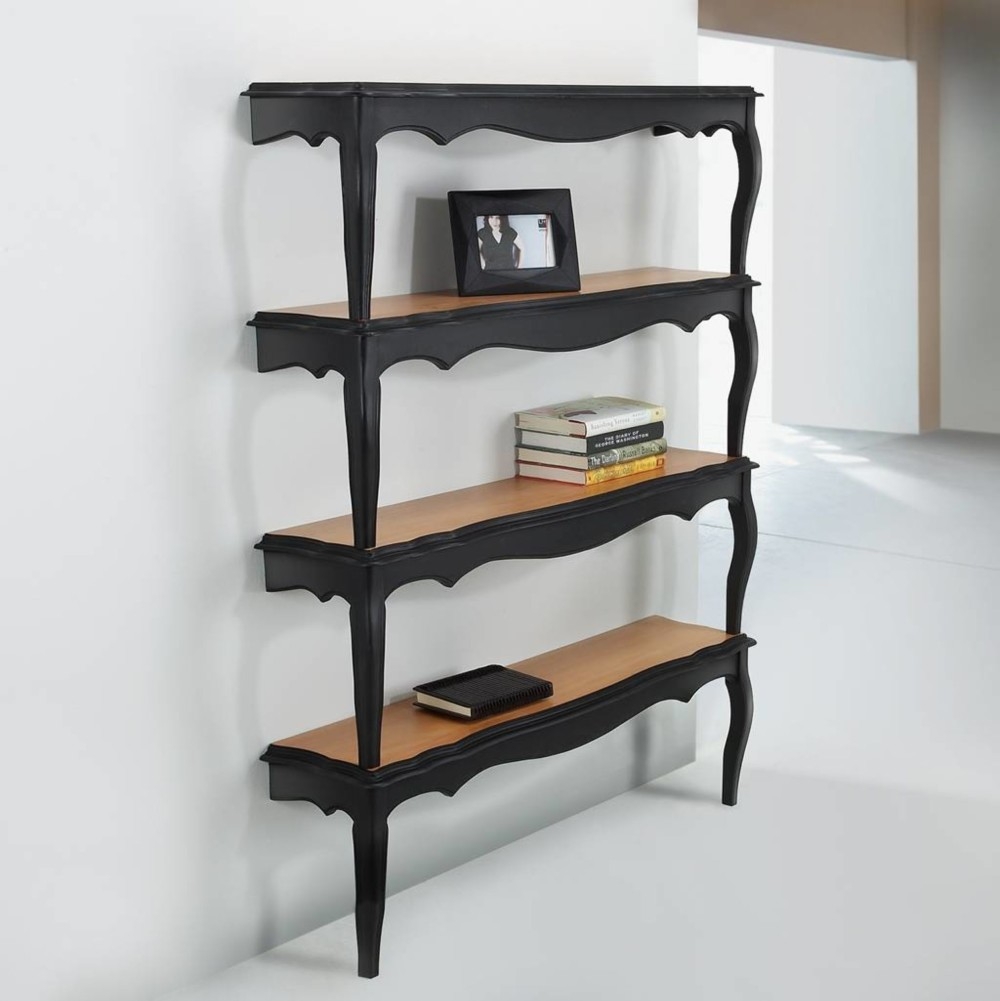 Old-fashioned cabinet which connect function of liquor cabinet and mini bar. In spite of its age (It is inspired of 1950's style), it looks very well - it will play its role perfectly in vintage pub or in your living room.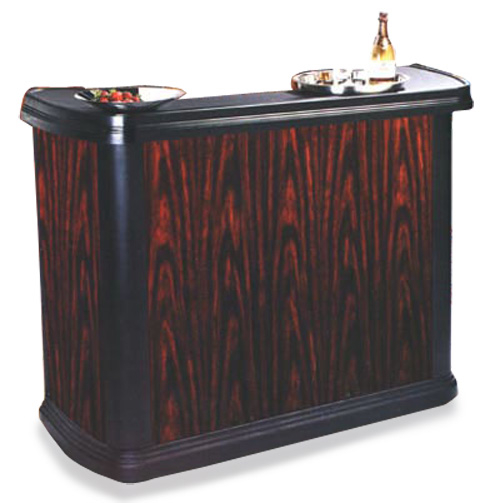 cocktails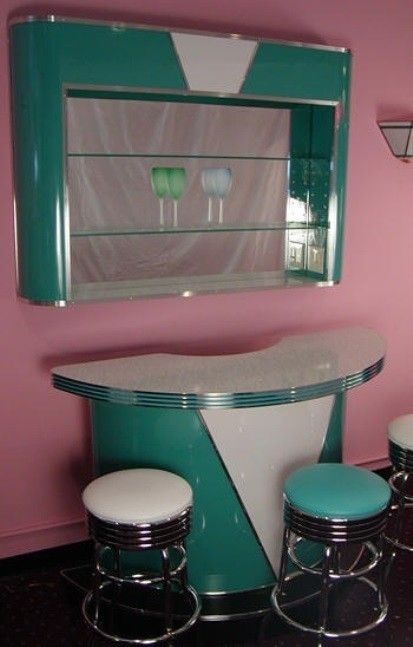 A cool retro bar set of wood (in green, white, black) and metal. A half-round stand has a protruding base, a moulding top, a shelf, a 2-door cabinet. A rectangular wall part has a mirrored back, 2 glass shelves. Both parts have lighting and outlets.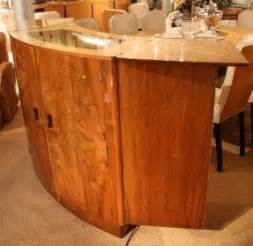 art-deco-cocktail-bar-TILE.jpg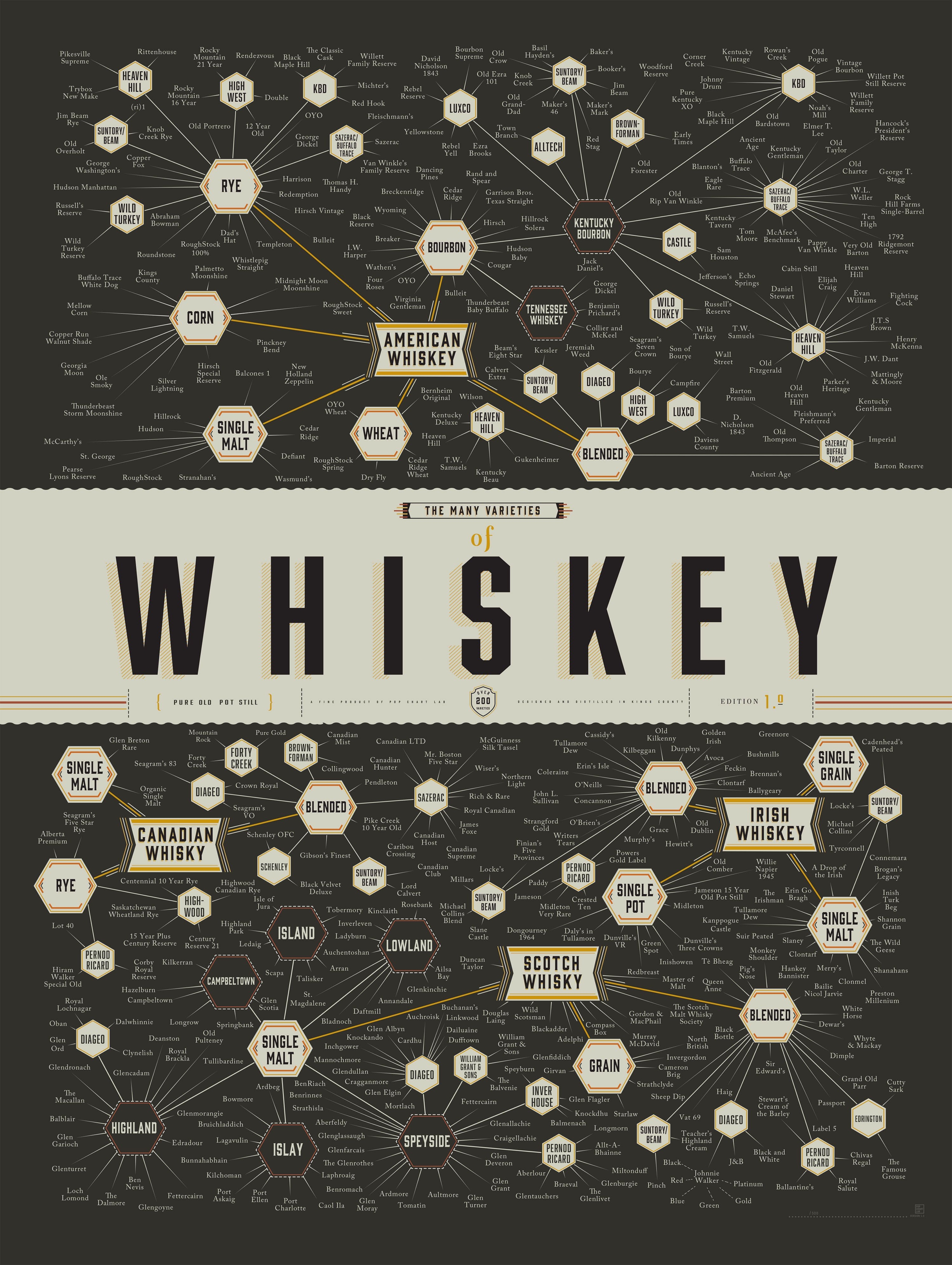 Our home bar needs this! Pop Chart Lab --> The Many Varieties of Whiskey