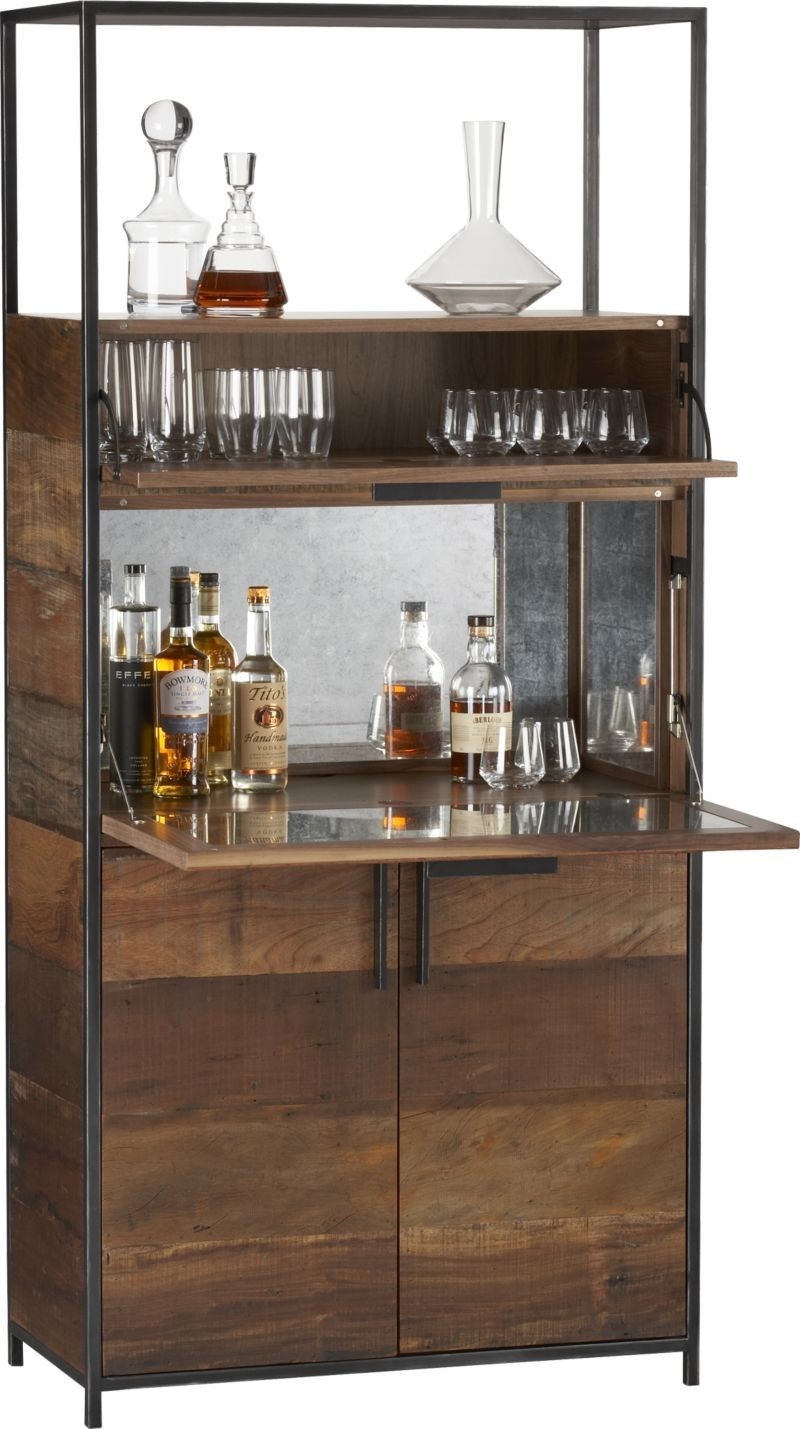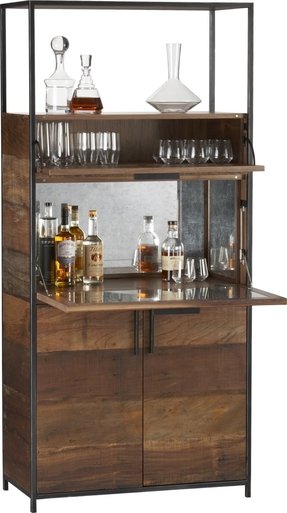 The Clive bar cabinet is made of reclaimed peroba wood side panels with light sealer finish on the front. The antique mirror inside, makes this product so special. It's sophisticated enough that it really dress up your home without making it too formal.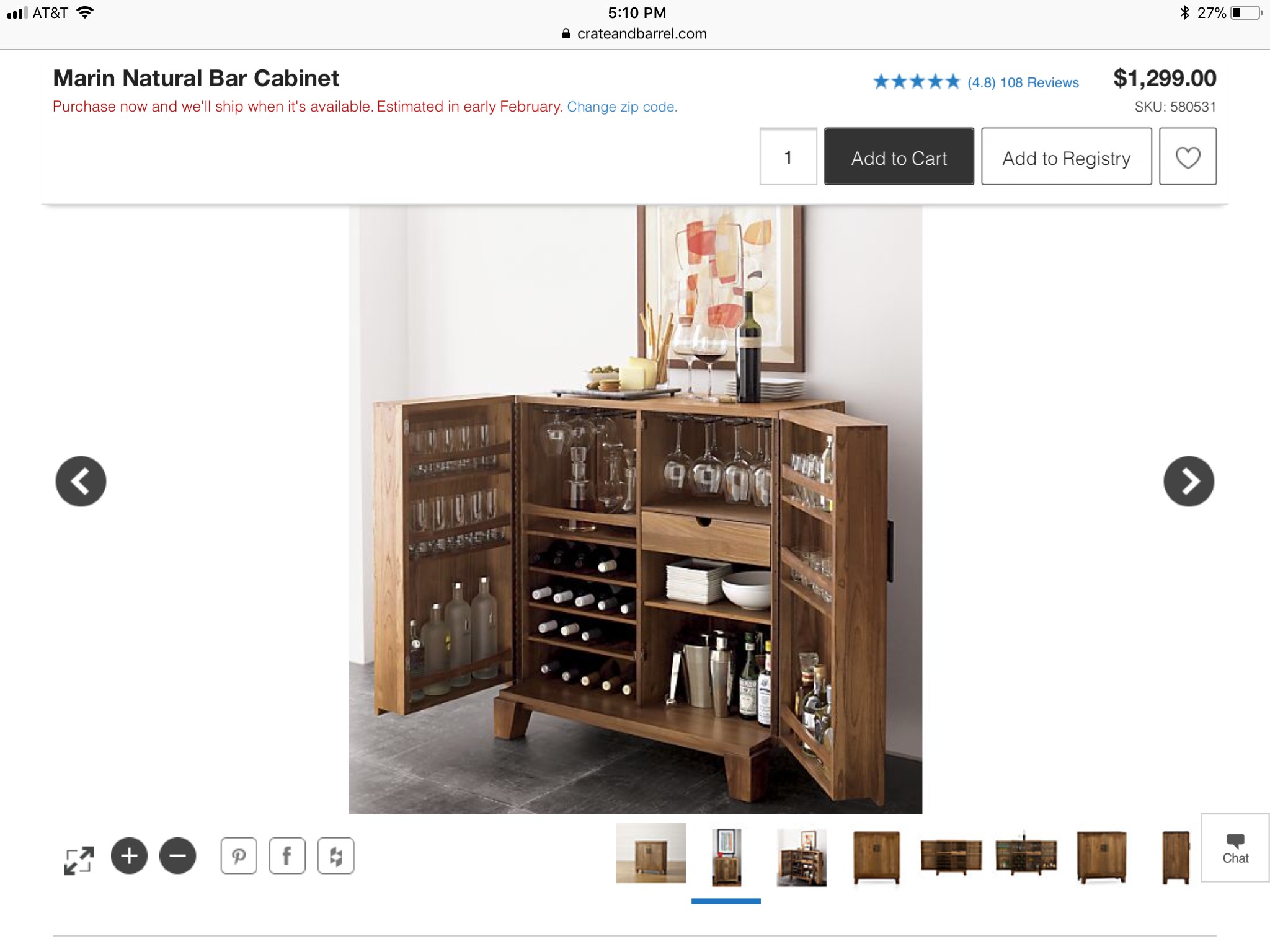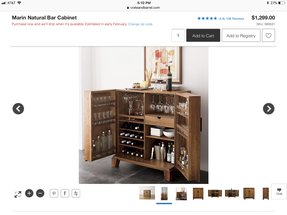 The simple design of this liquor bar cabinet is a perfect combination that is beautifully presented in every living room decor. Robust wooden construction, spacious shelves for liquors, glasses and bar accessories create an incredibly functional piece of furniture.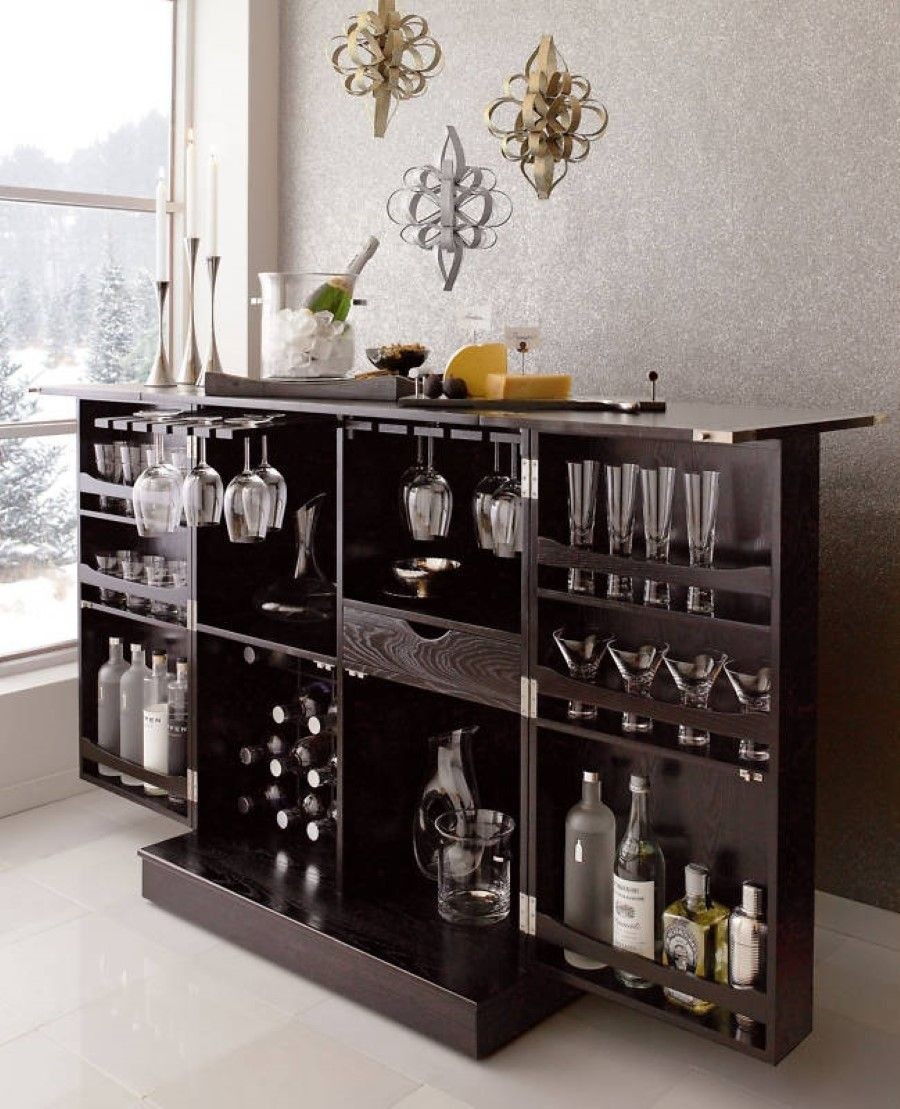 Beautiful design with storage space, baffles, glasses, glasses, and accessories make the liquor bar cabinet with the mini bar a unique piece of furniture. The tune maintained in beautiful colors impresses.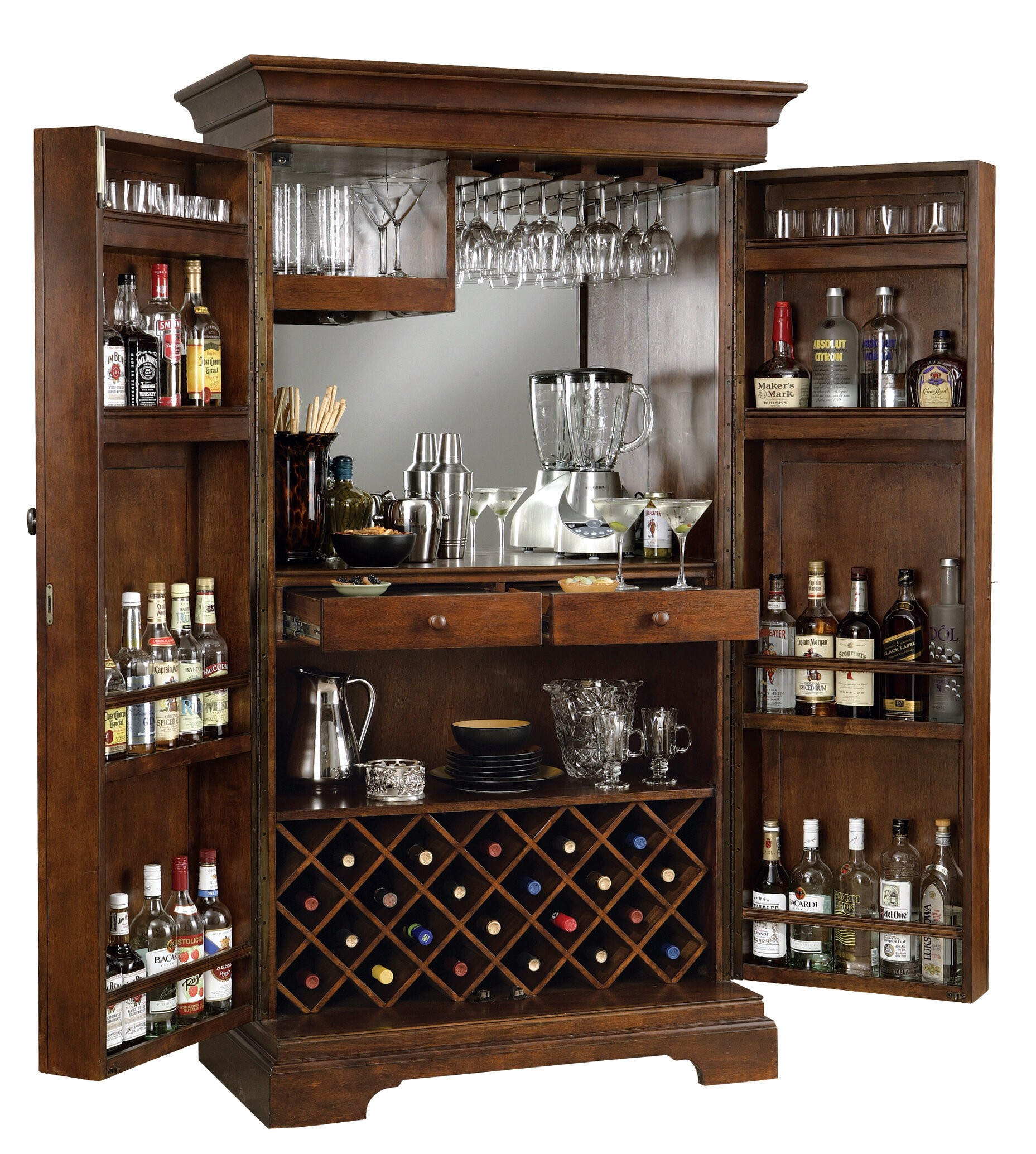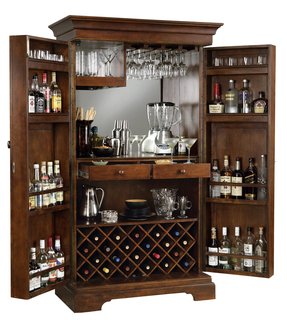 If you think that nothing can be done with an old armoire, than check this fantastic bar area transformation. After opening the large doors, you will find a capacious rack for bottles of wine, many open shelves for storing your alcoholic beverages, a rack for glassware, and 2 drawers for smaller appliances.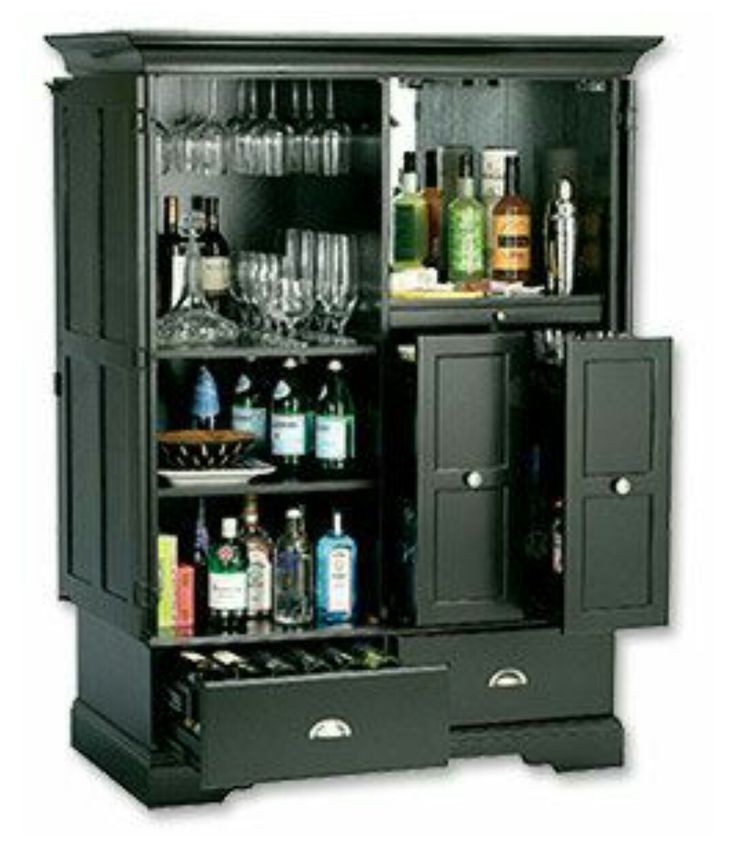 Spacious cabinets is a great way to store, and this cabinet is a curious combination of functionality and attractive design. The whole finished in the wood will bring home made beverages, wine and accessories to help them serve.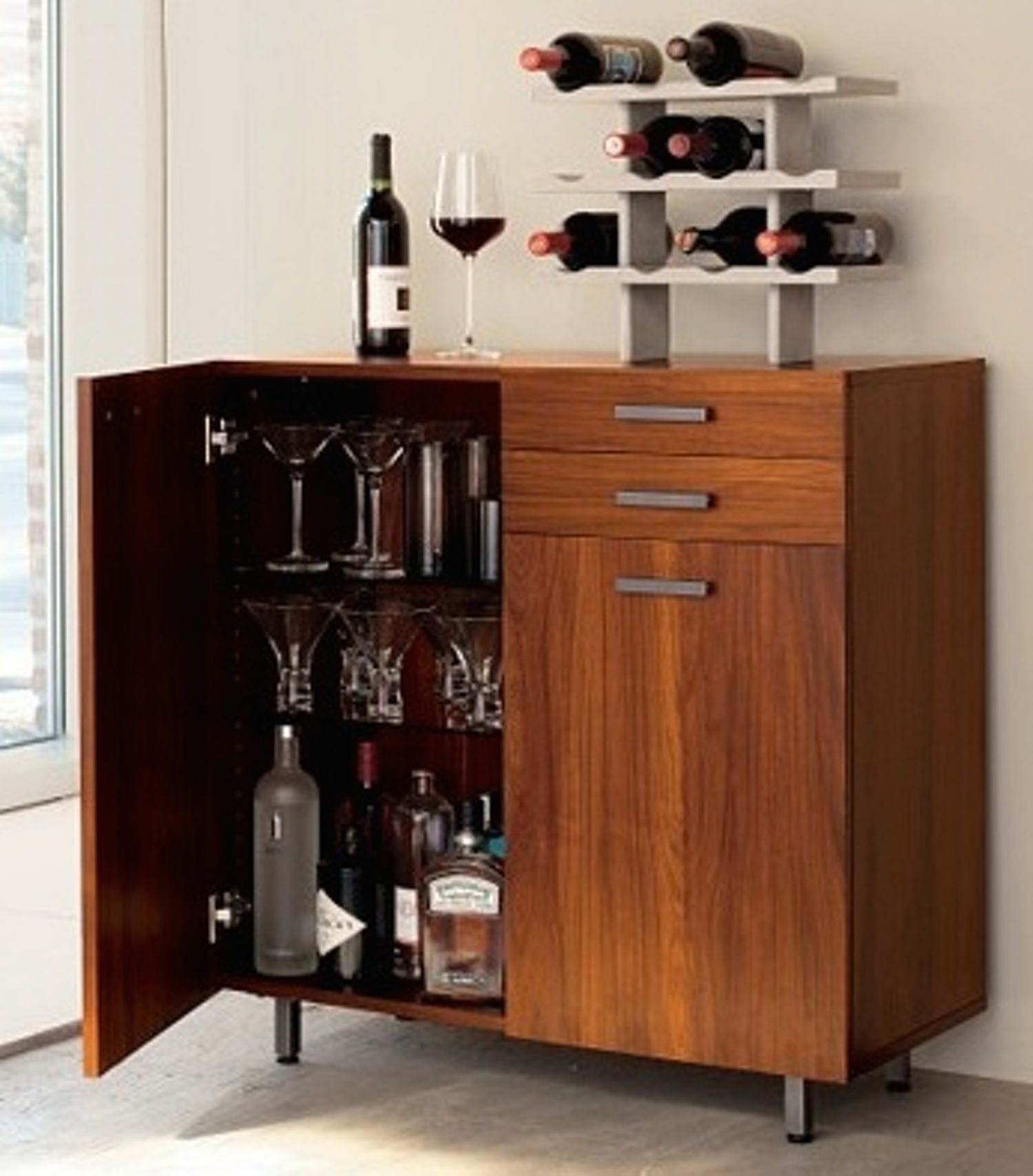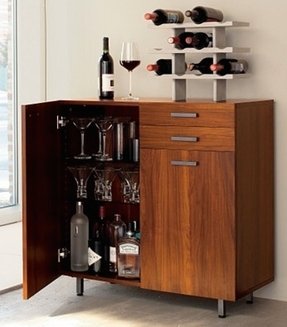 Well-built liquor cabinet sitting on four silver coated metal legs, each with nonskid stops for safety. The piece is constructed from wood and finished in a light stain for outstanding beauty. It offers plenty of storage too thanks to two large cabinets and two additional drawers at the top.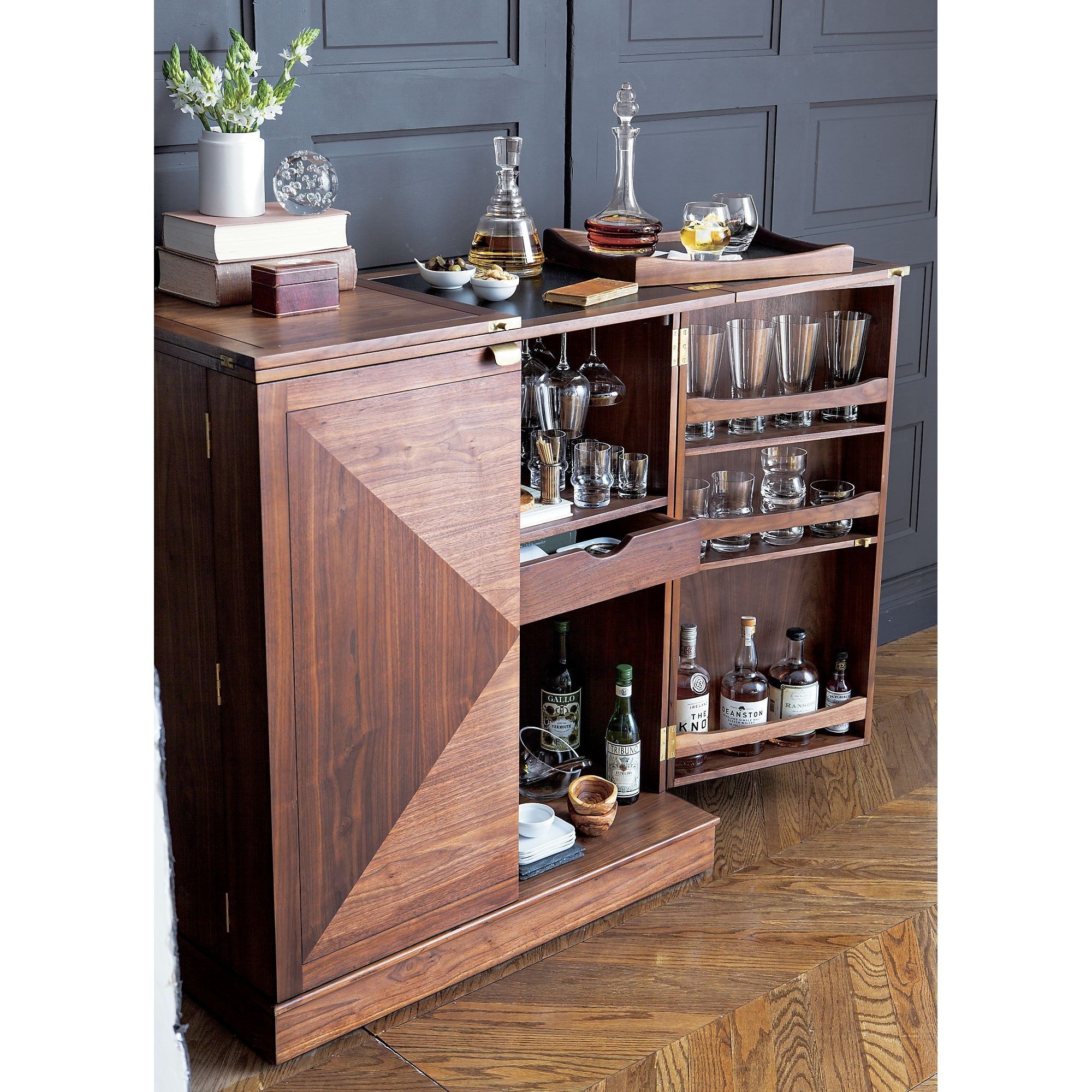 All wine glass, bar accessories and of course liquor bottles can be neatly organized just within one closable contemporary bar cabinet, sporting decorous wood inlay on its front, combined with brass hardware.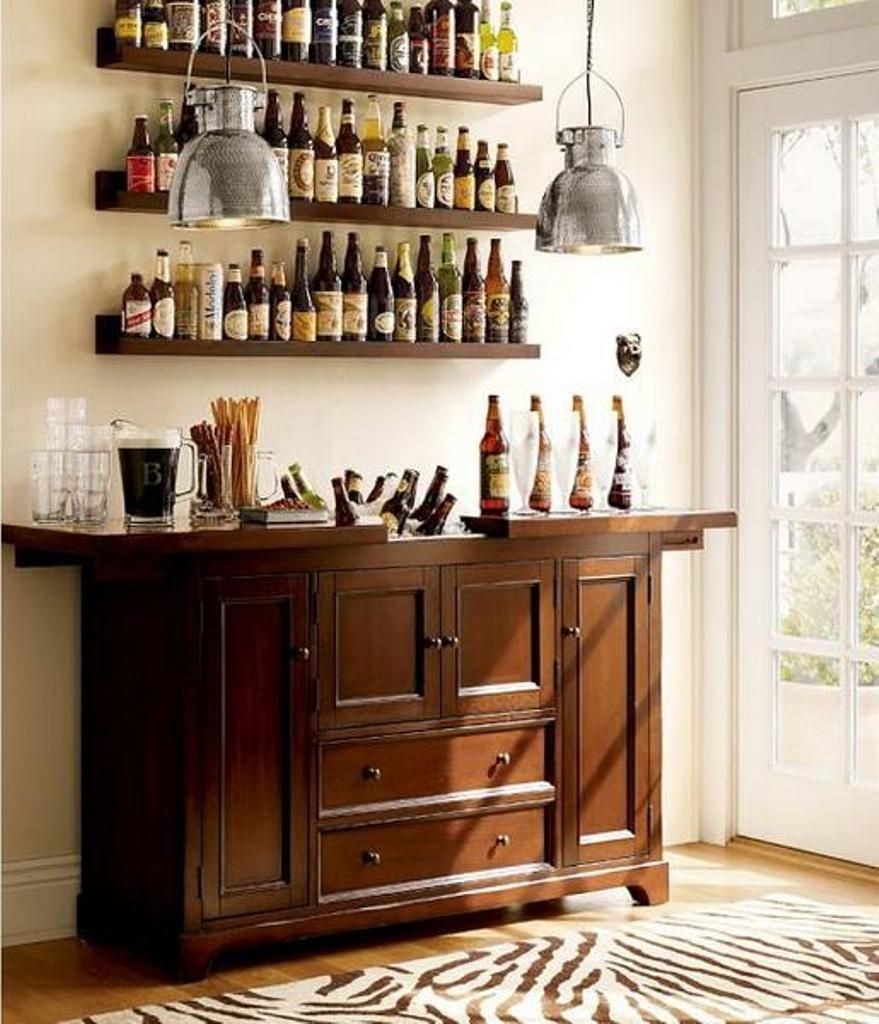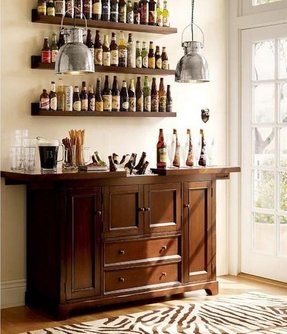 An excellent organizer for glassware and alcohol, this wooden bar is suitable even for interiors with a smaller space. The bar includes 2 storage drawers, bottle rags, and enough hidden storage to accommodate bottle of wines, and smaller appliances.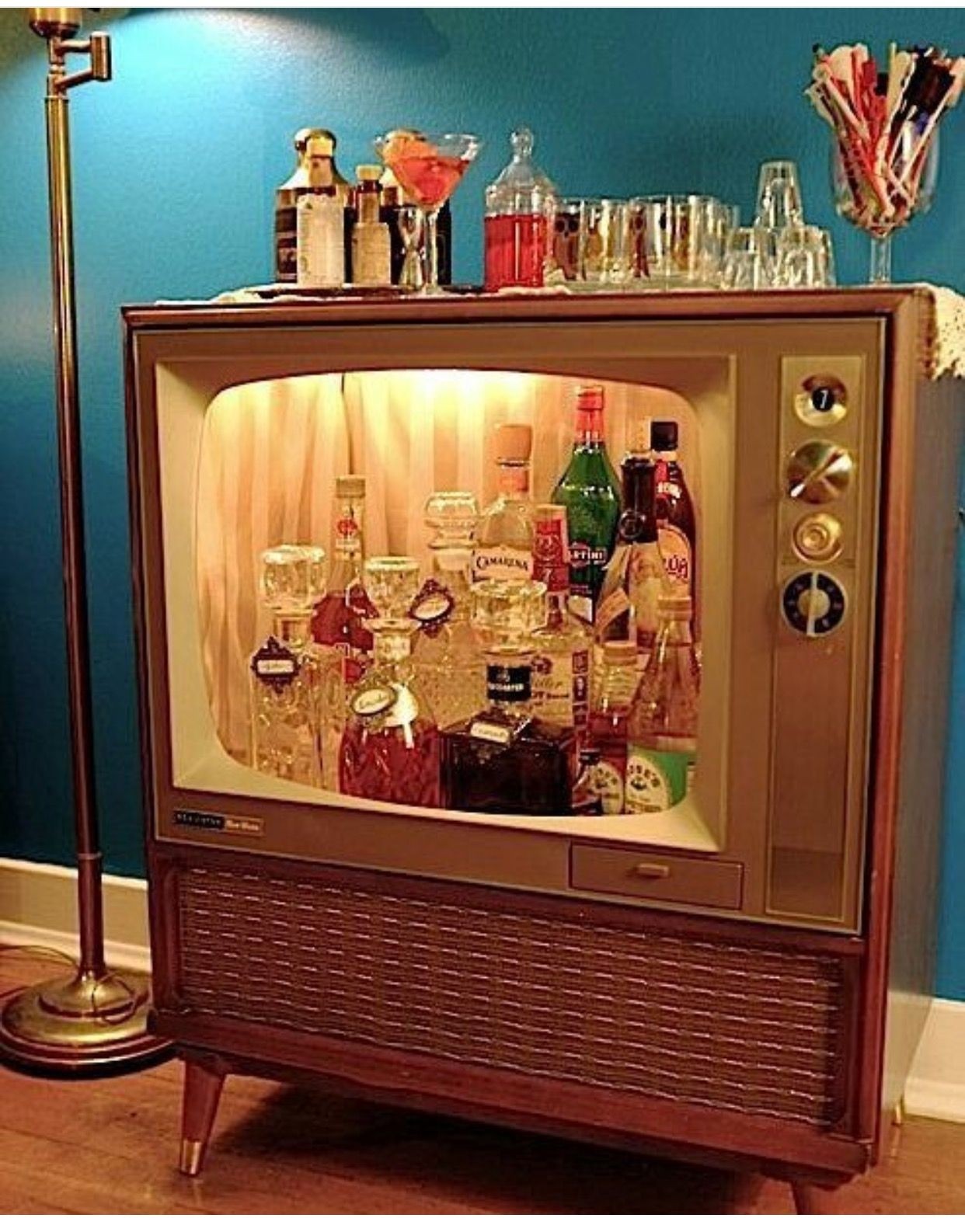 Designing Your Perfect In-Home Bar >> Love this idea! My dad did this 50 years ago and we still have the liquor cabinet!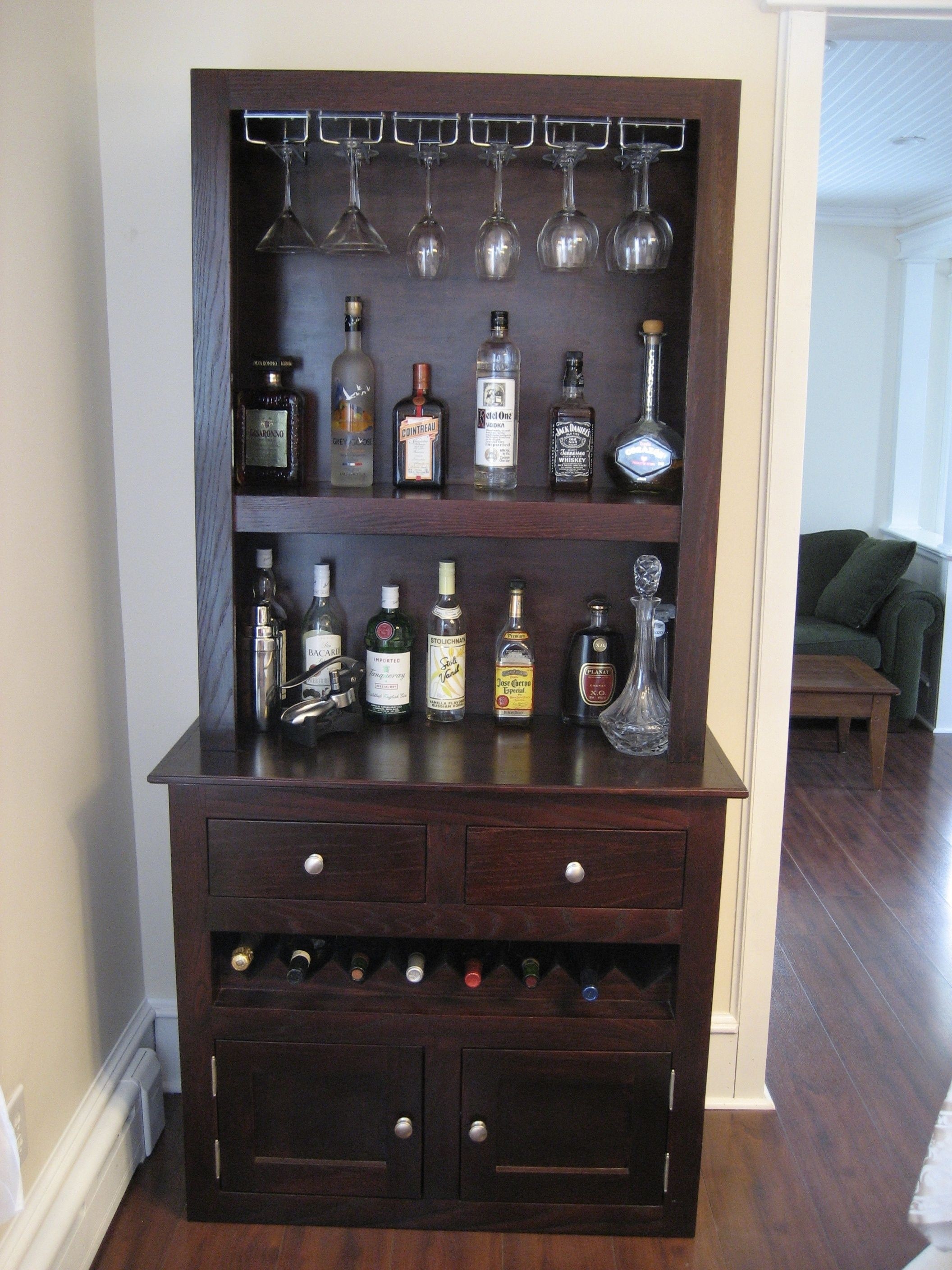 liquor cabinet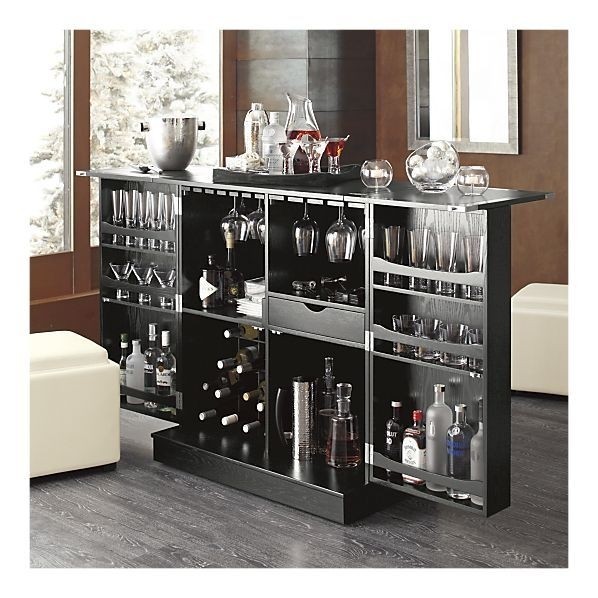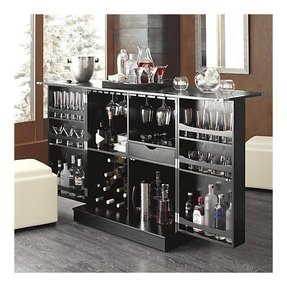 This ergonomic home bar is great for anyone who likes to use every inch of free space available to him. Awesome for small apartments. The vintage finish will make it a superb focal point of any interior. Furthermore, its black colour will never go out of fashion.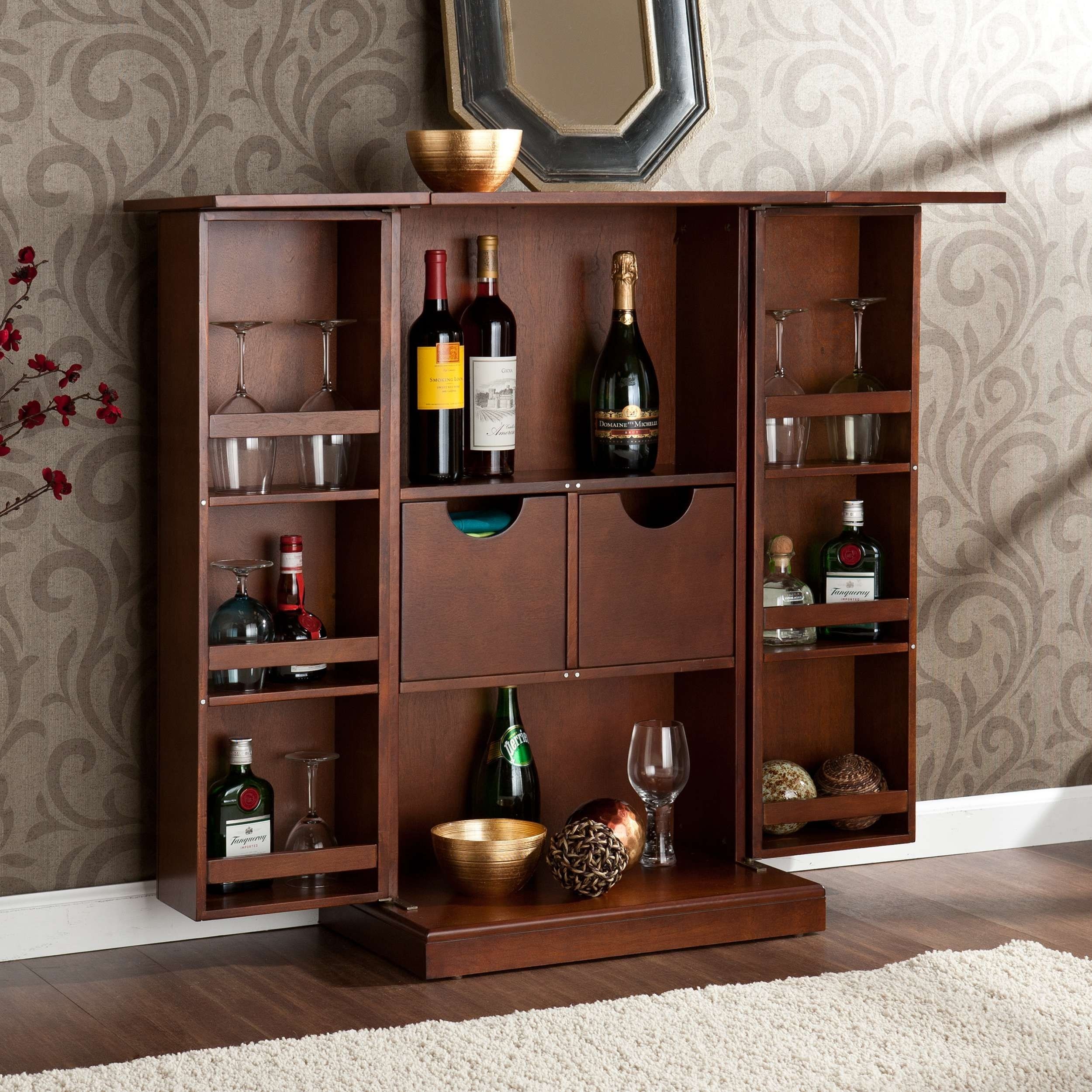 Wine Liquor Mini Bar Pub Cabinet Fold Away Storage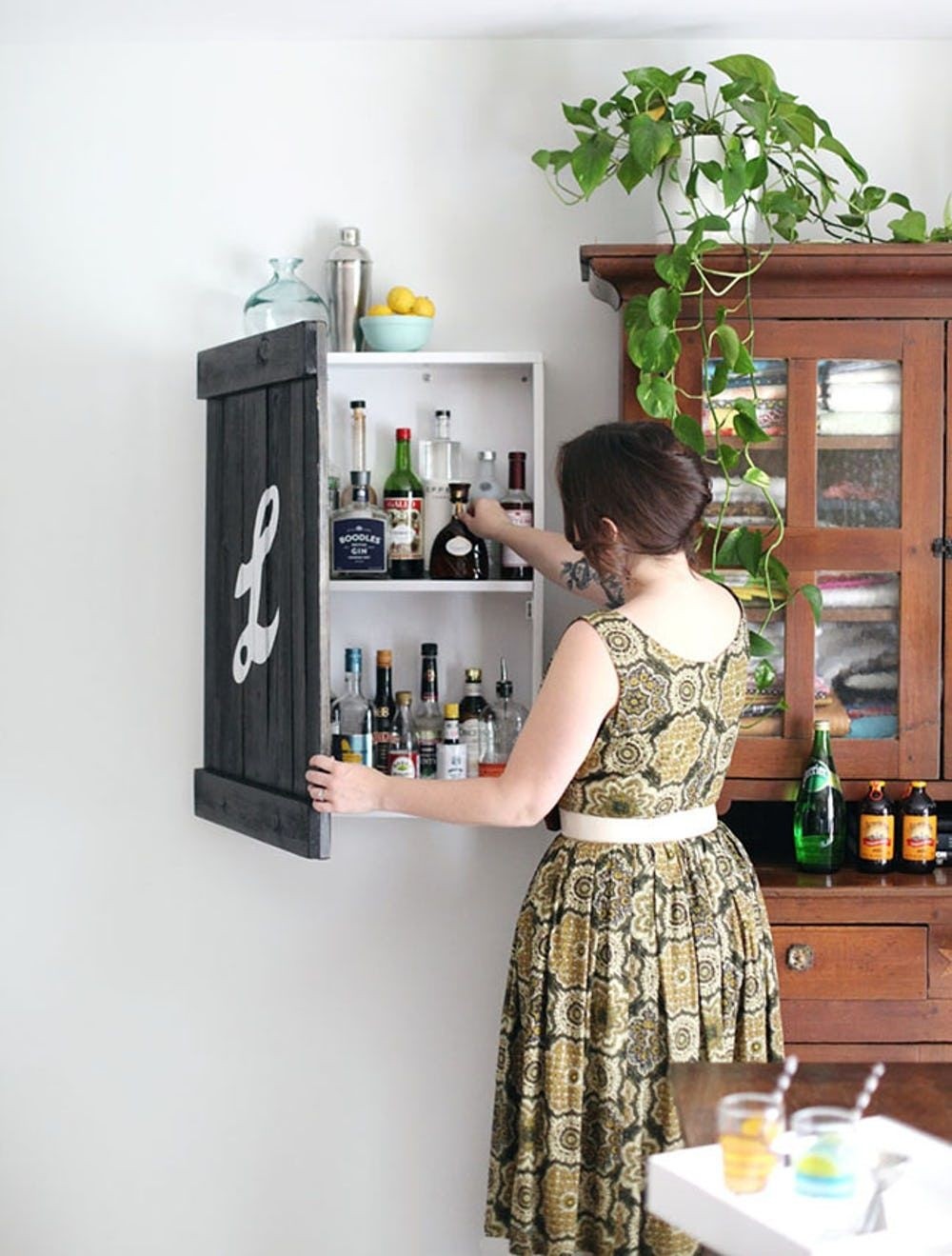 No room for a bar cart in your home? Build this wall-mounted liquor cabinet that looks like a vintage sign!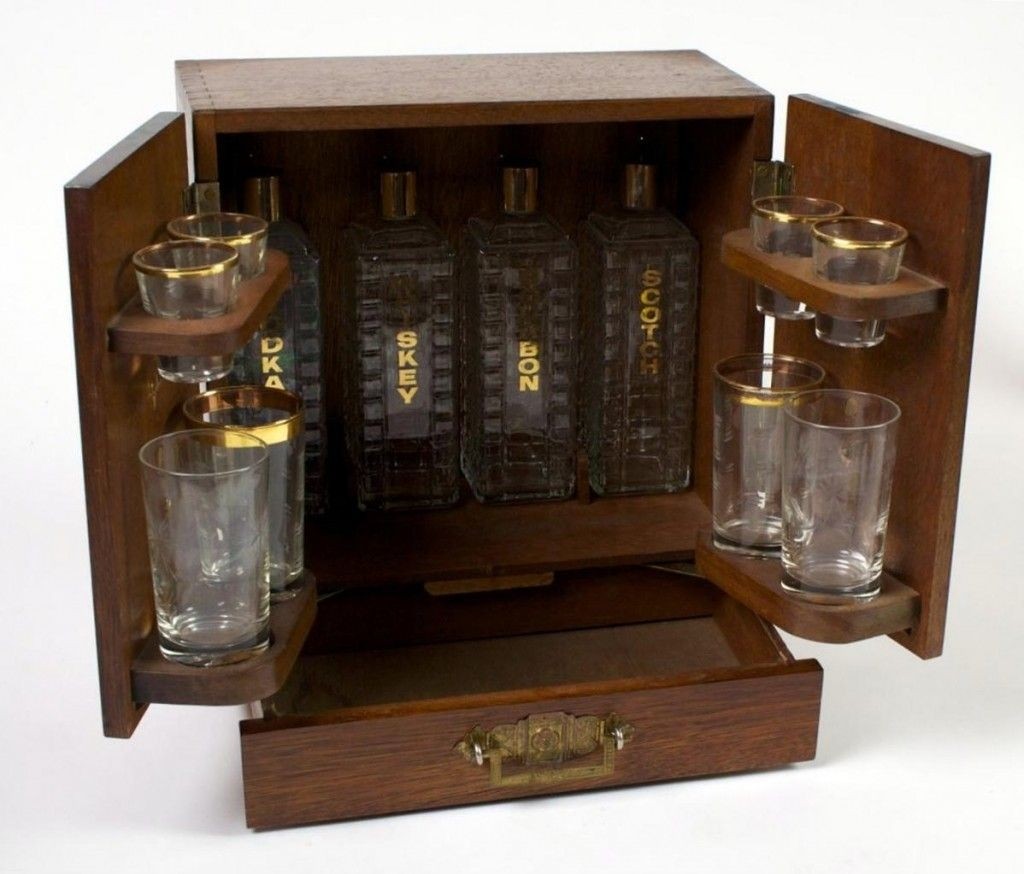 Prohibition 1930s Compact Liquor Cabinet w/4 Crystal Decanters ...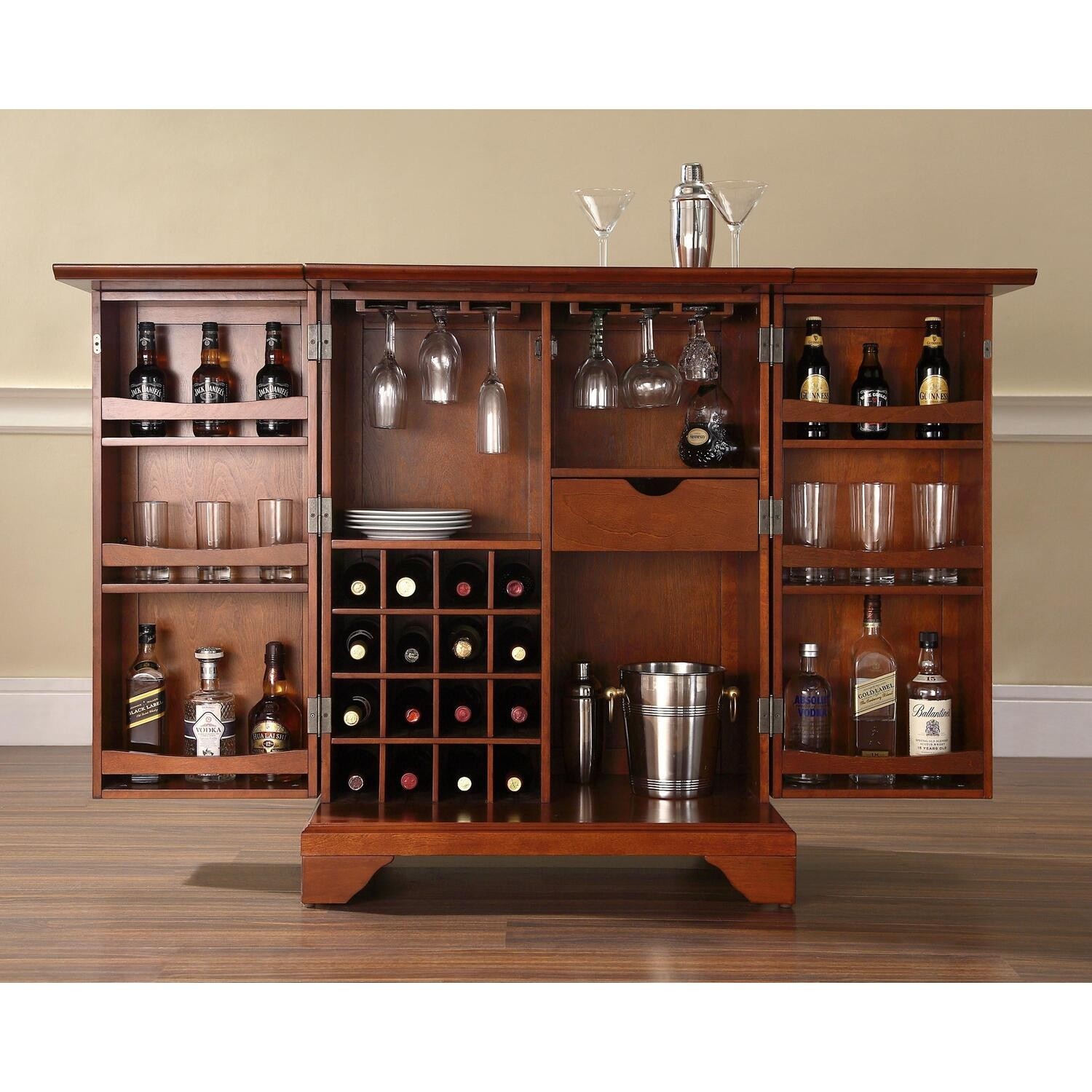 This beautiful bar cabinet is available in four finish options to choose: black, cherry, classic cherry and mahogany. It has got a solid hardwood and veneers construction and elegant design.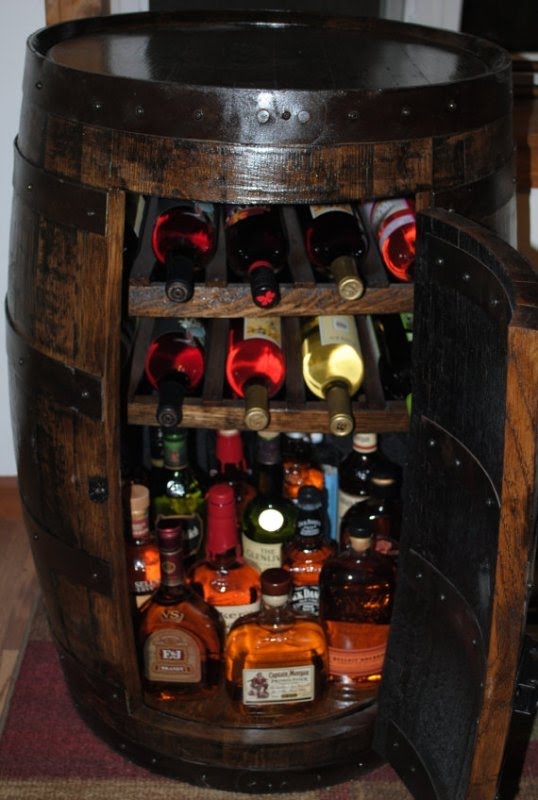 whiskey barrel Liquor cabinet w lazy susan & built in wine rack with removable door.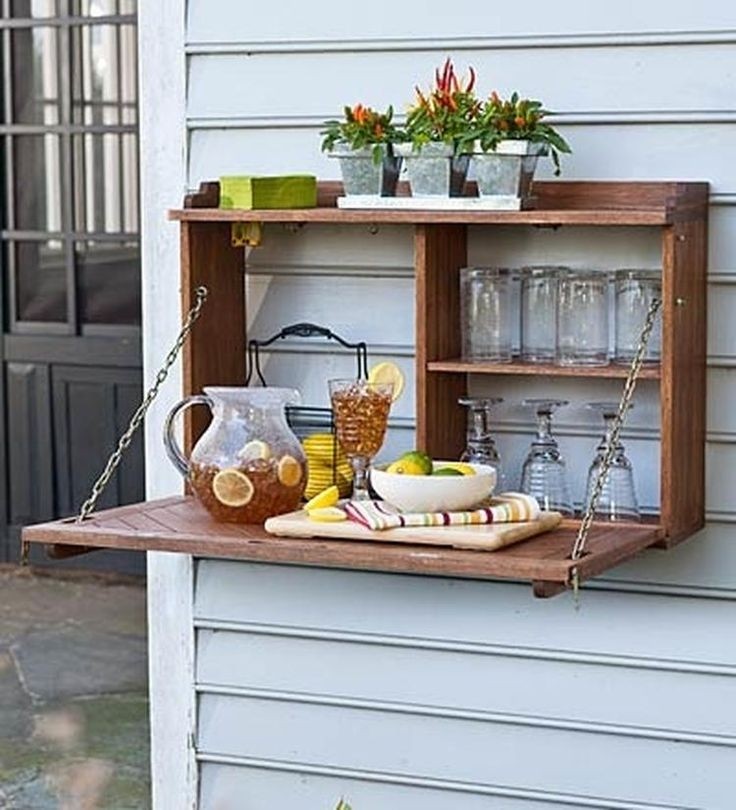 Wall Banger Liquor Cabinets - Home Bar Has Fold Down Countertop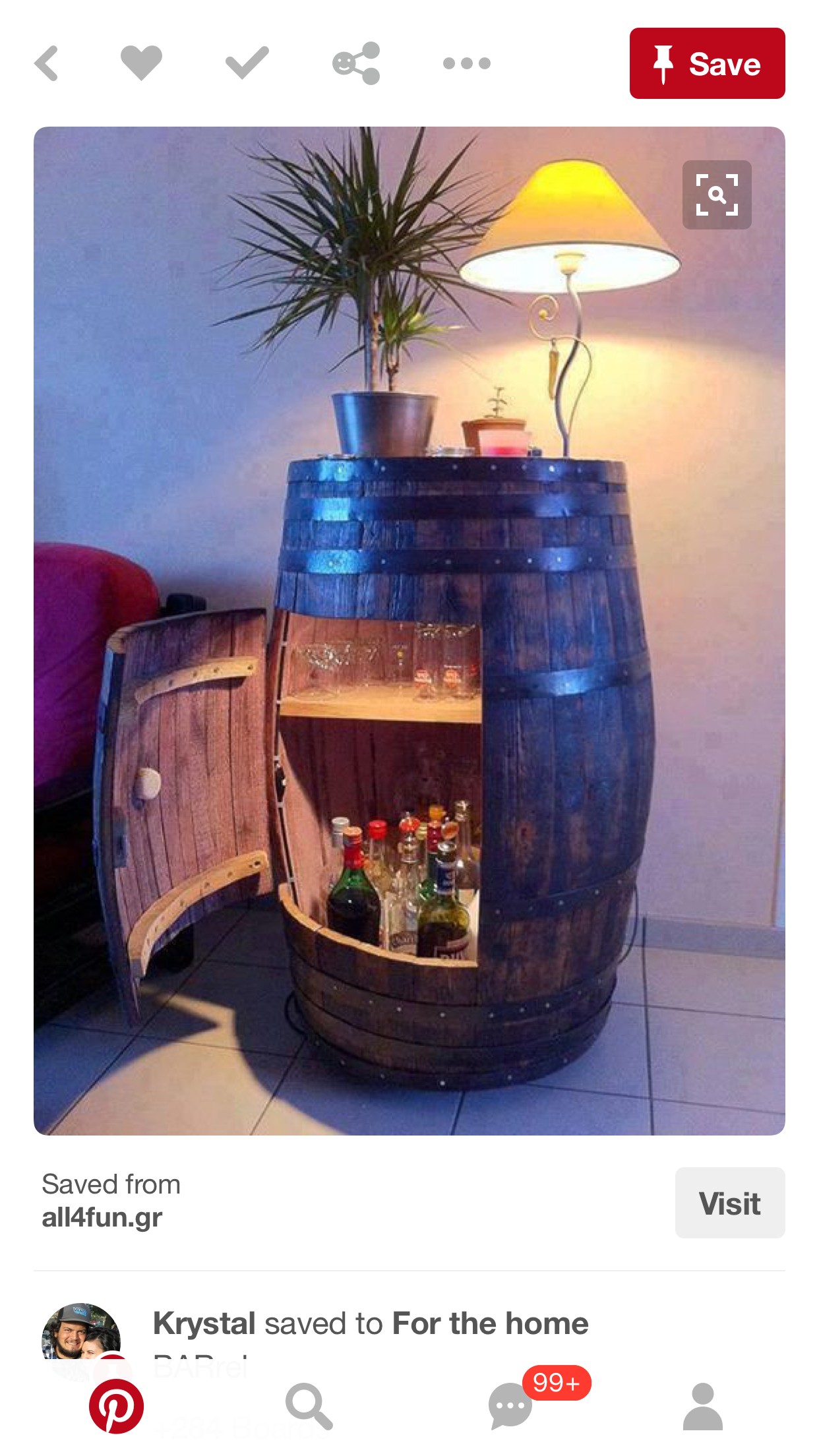 A fantastic liquor bar cabinet made of a repurposed old wine barrel. The bar has a square door that leads to the compartment with lighting system, which includes 1 top shelf for storing glassware, and a quite spacious bottom for keeping your bottles of liquor.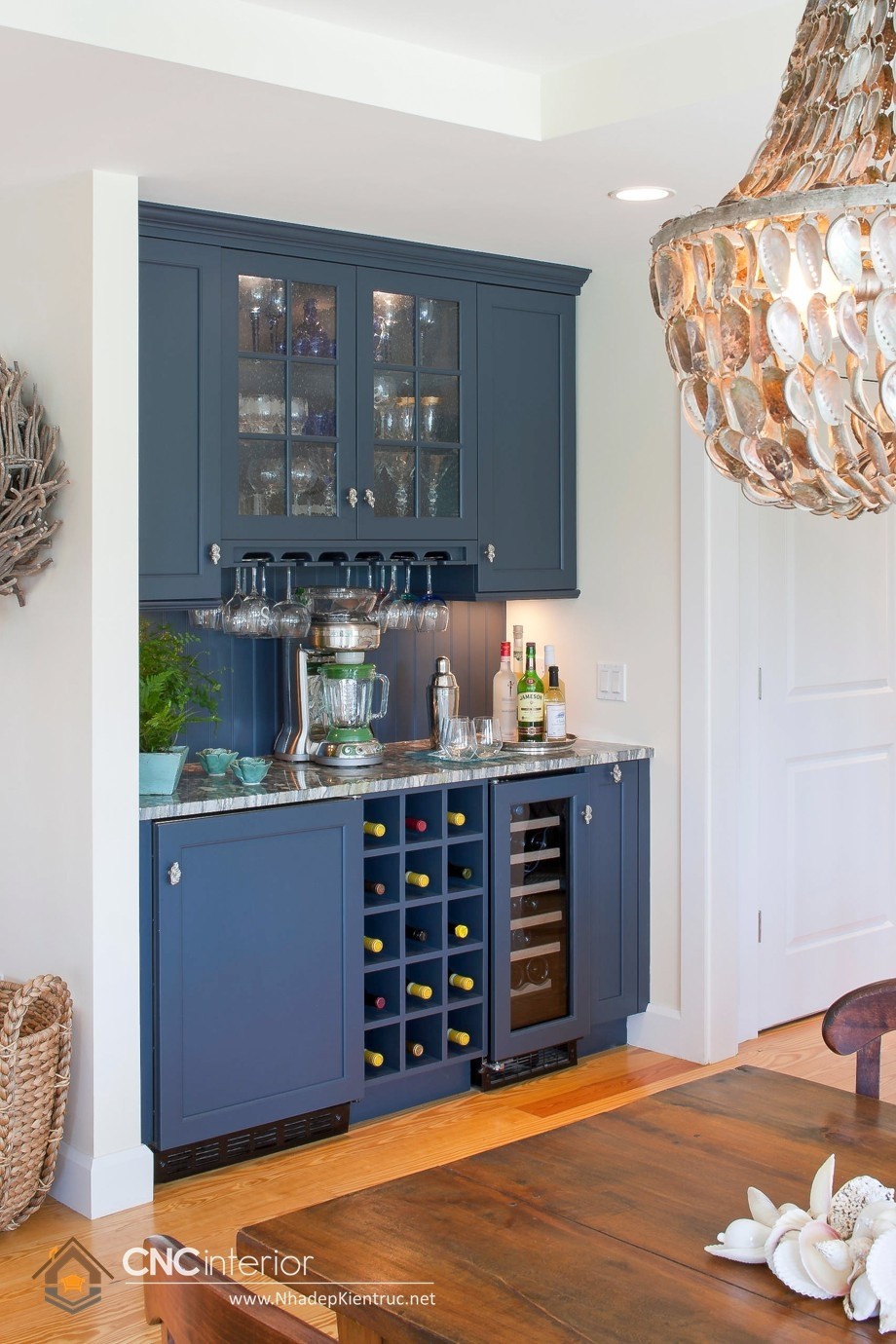 Inspired by classic butler's pantries, this navy blue home bar is incorporated in a kitchen counter. Central part offers open compartments for 15 wine bottles, and the cabinets have some racks for glassware.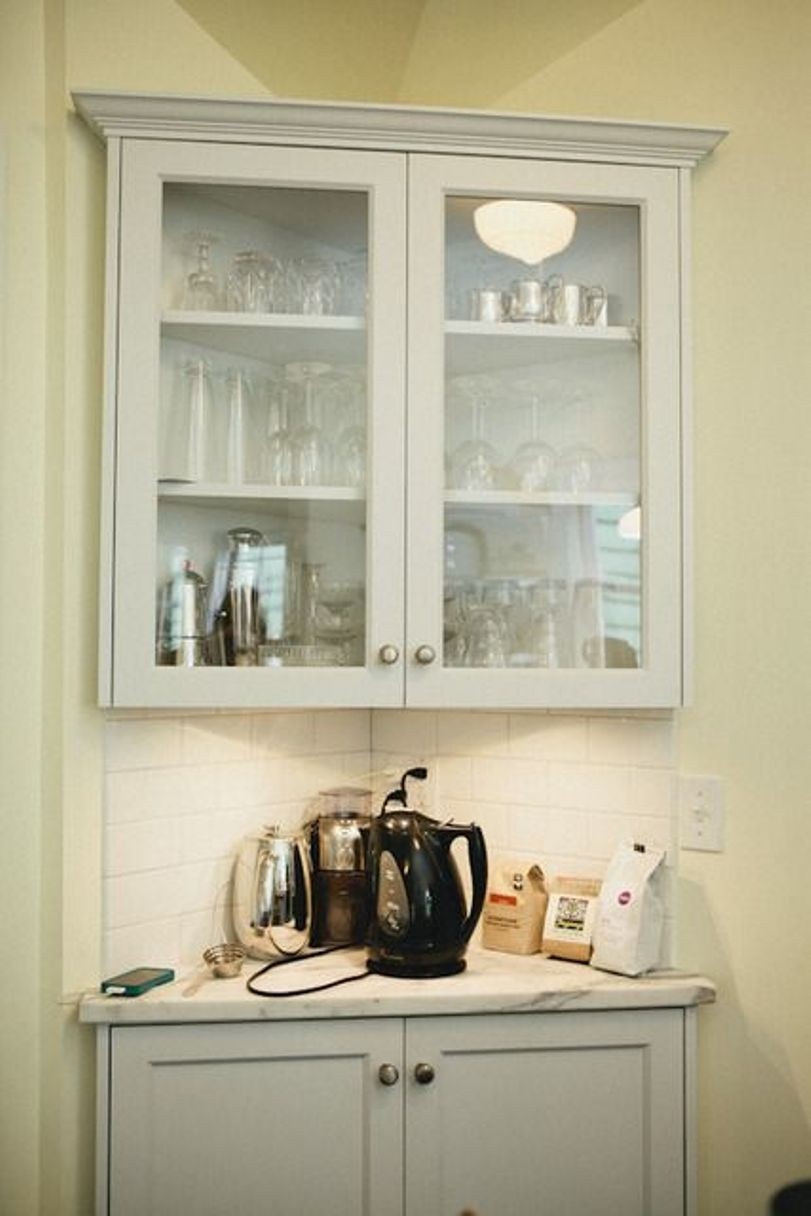 Make a grand impression on your guests with this combo coffee bar and liquor bar. Excellent furniture for the corner, so they are great space savers. Three shelves are hidden behind glass doors.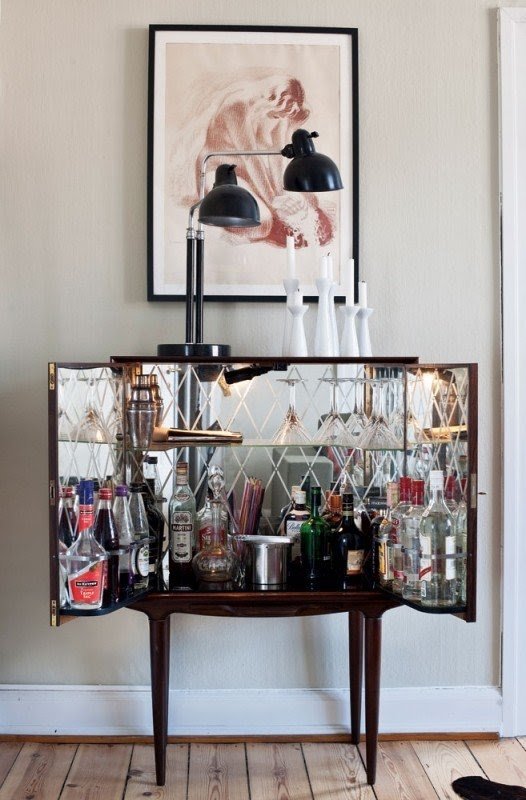 A liquor bar cabinet suitable for home use. It features a solid wooden construction finished in brown color. Its storage area provides plenty of space for bottles, mixers and other home bar accessories.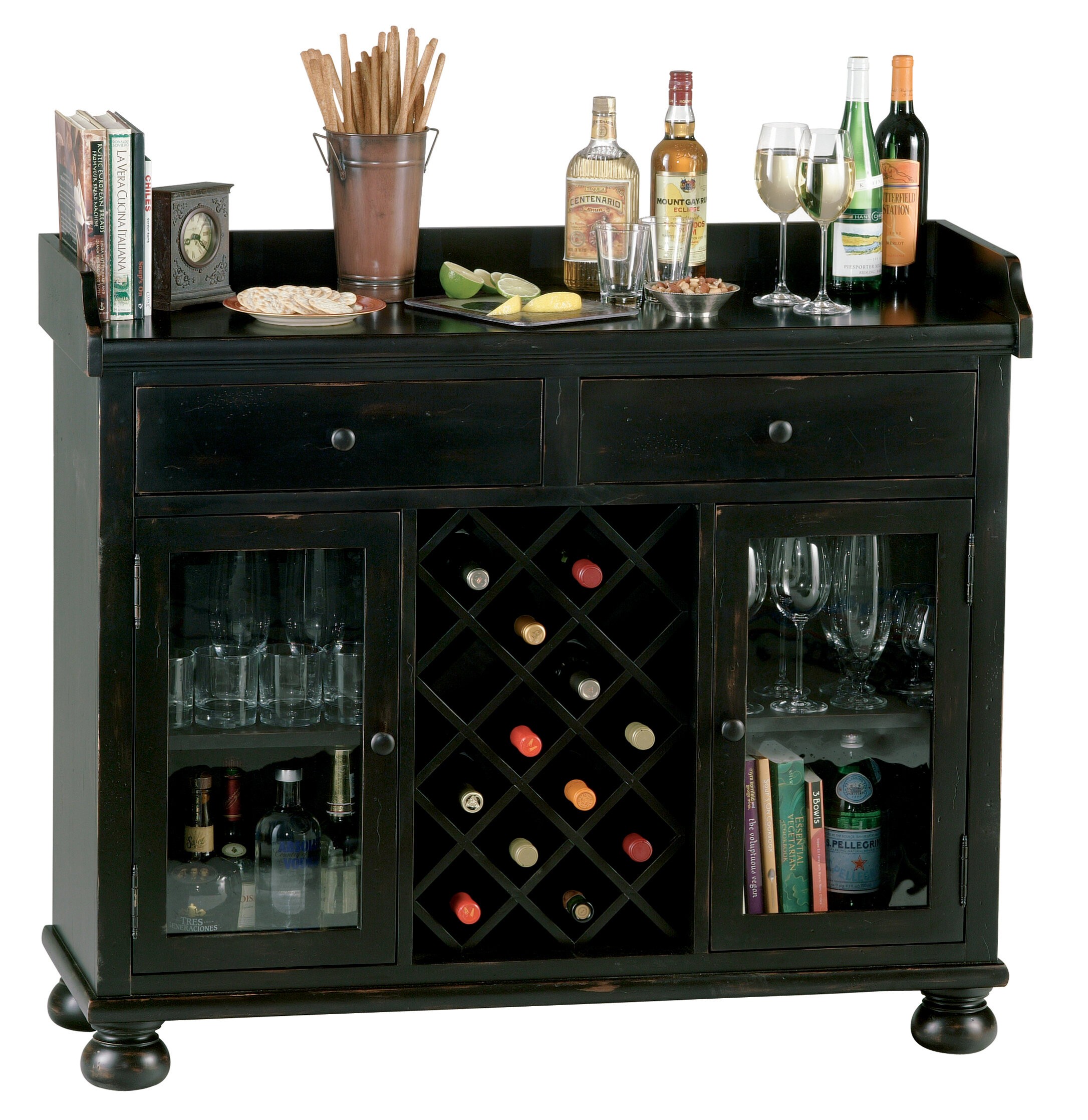 I totally want this for my future house.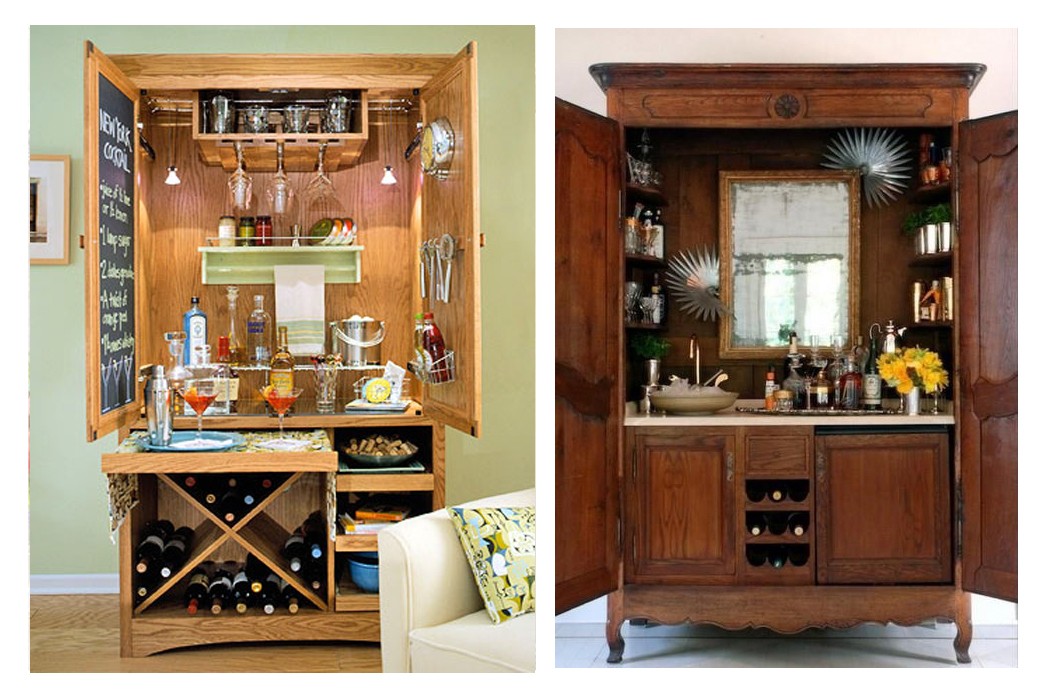 This is not a simple wooden cabinet. It's your cabinet bar. For a roomy mixing service you just need to pull out the shelf. A practical space for wines, spices, accessories needed for the party. It takes up little space and you can open it when you want.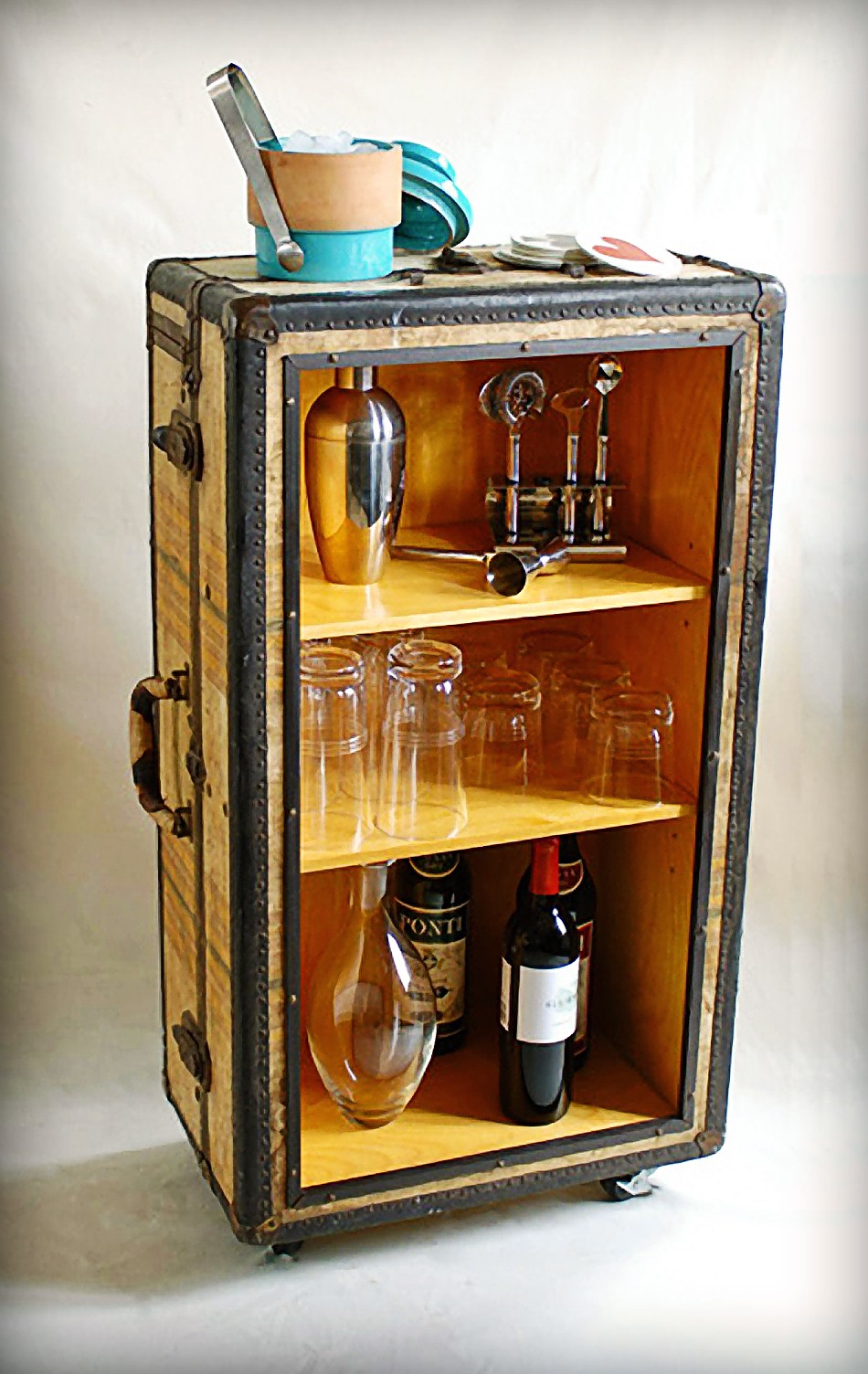 For the drinker on the go....This would also be cute in a guest room- with guest-y things in it.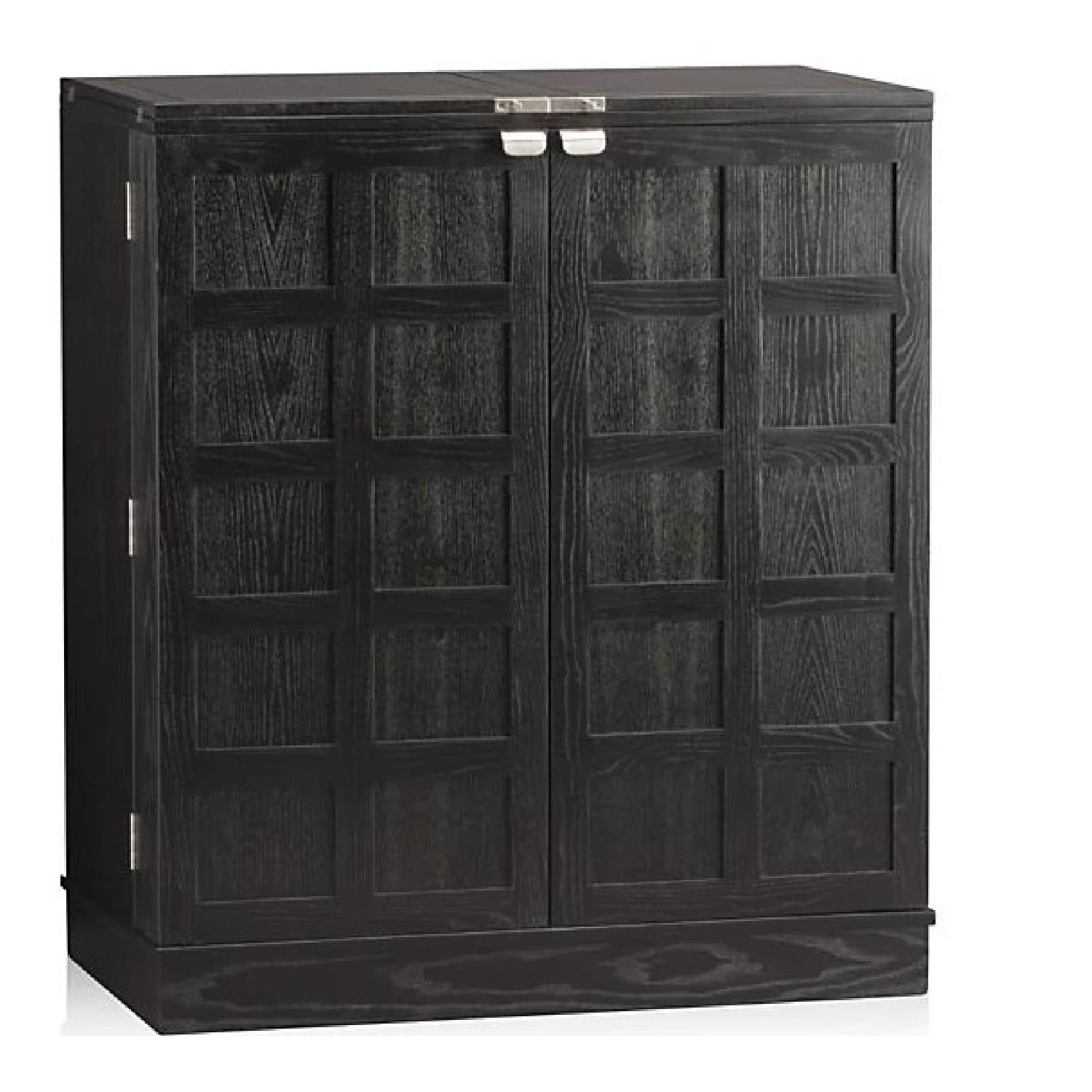 NEW Steamer Folding Wine Liquor Bar Cabinet in Black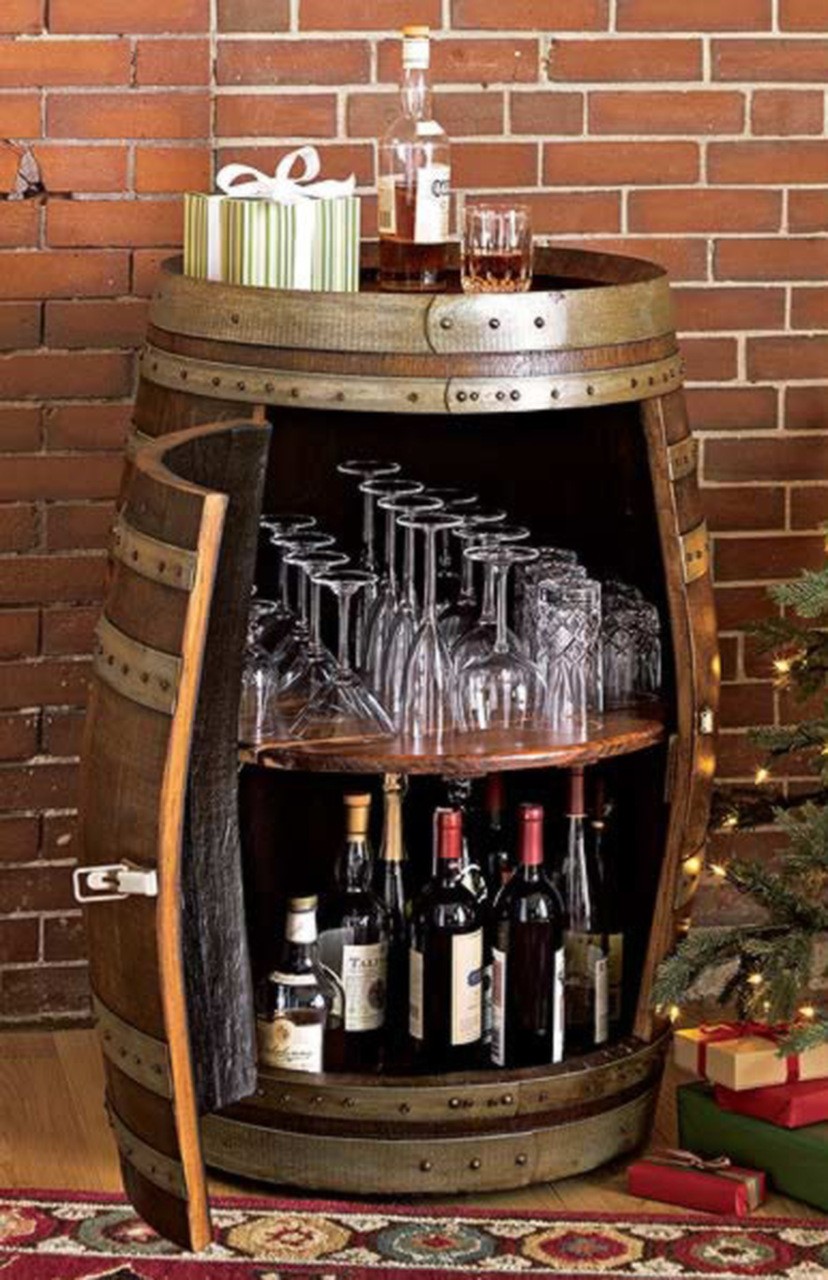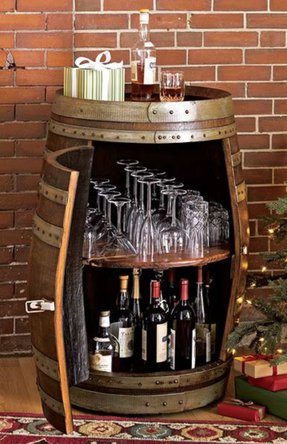 A functional and elegant way to store glassware and bottles of liquor in your living room, den, or bachelor pad. This vintage indoor bar is made of a repurposed wine barrel that offers a concealed compartment with round wood shelf.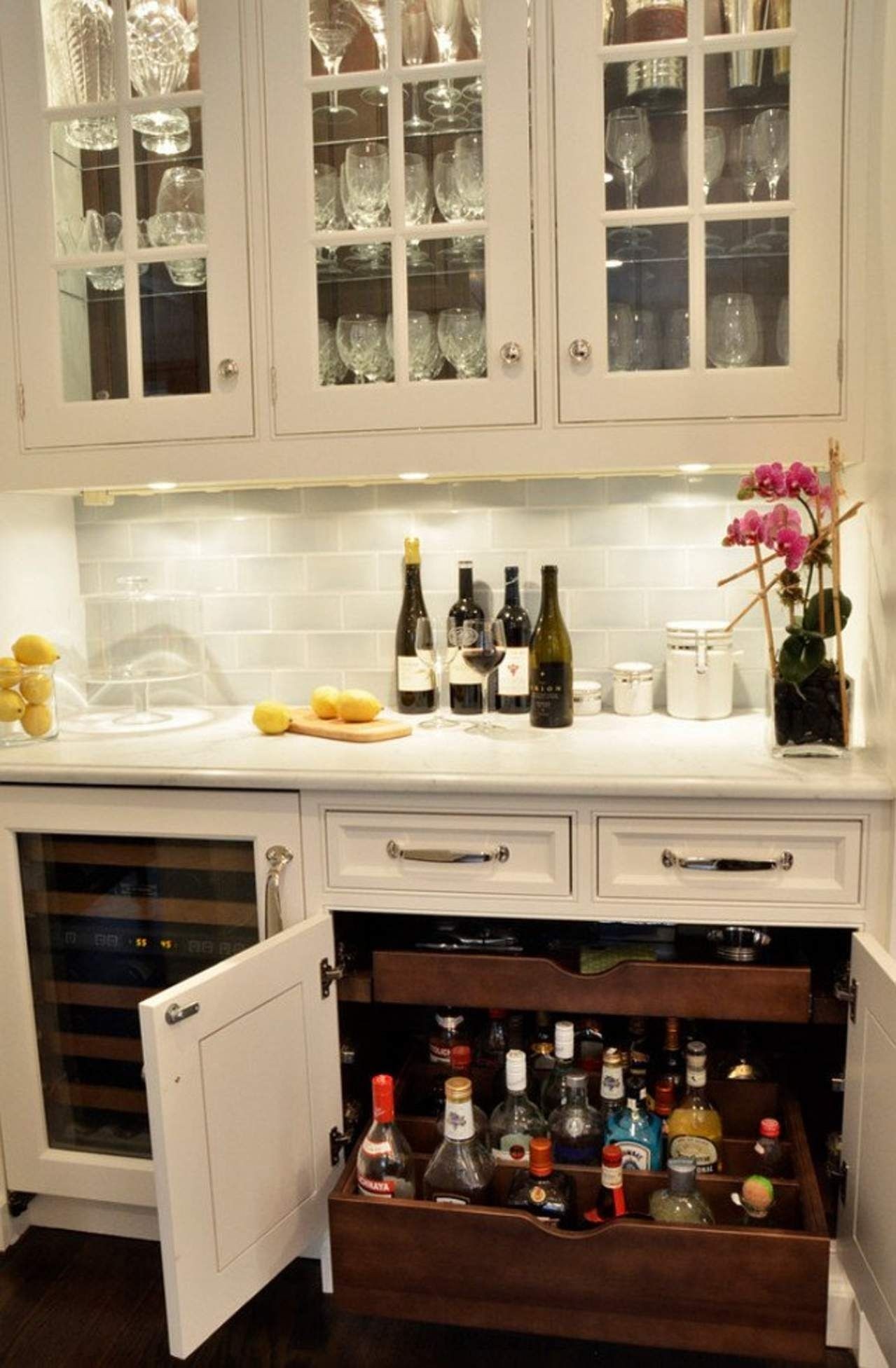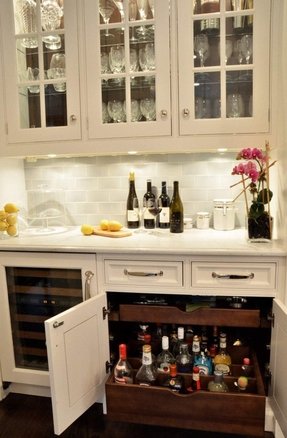 A practical solution to equip your kitchen with a functional compartment for storing bottles of liqour. The 2-door cabinet hides 1 drawer for storing bar utensils, and 1 large drawer with partings to prevent the bottles from tipping.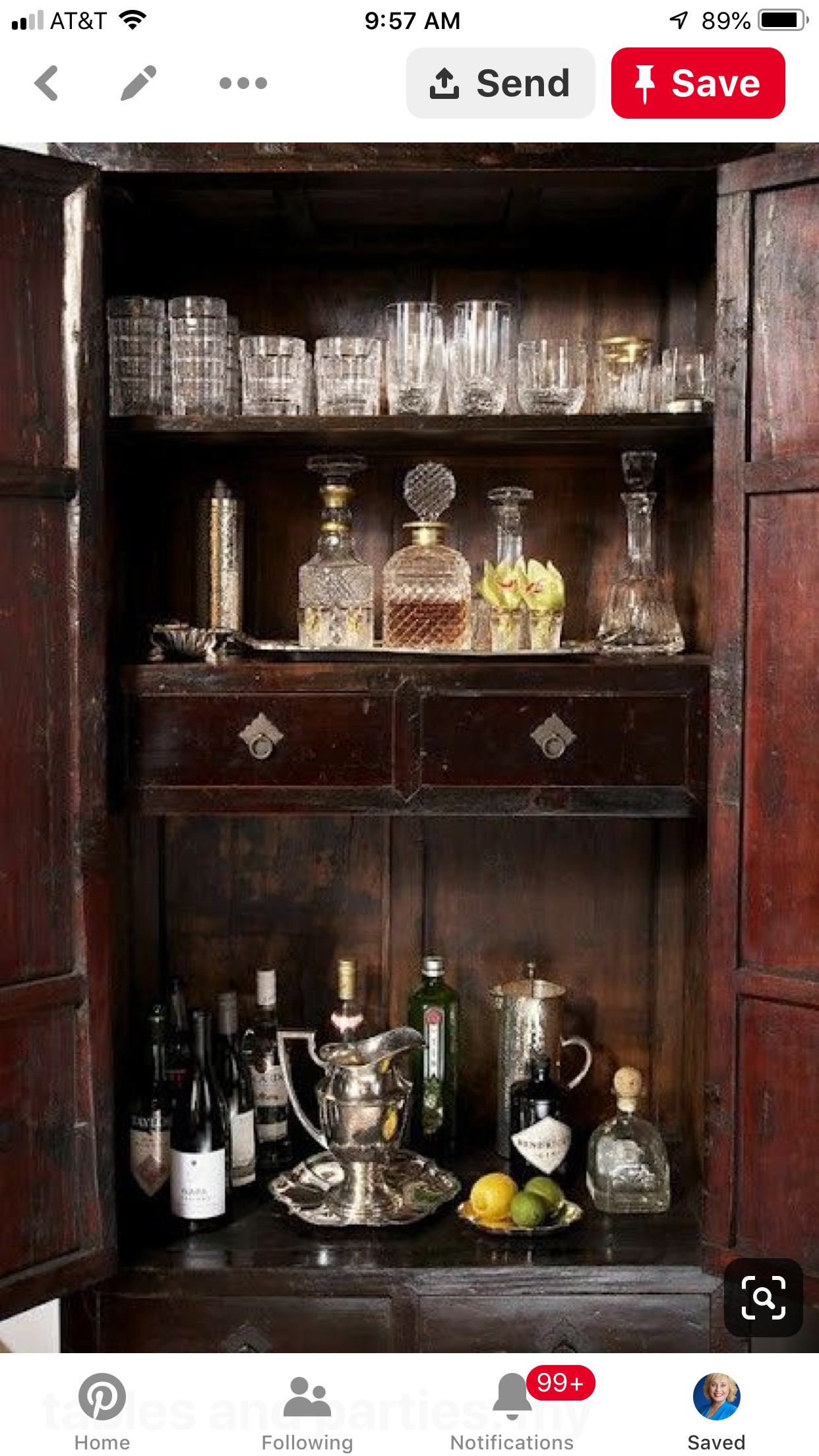 Vintage Bar - aged wood and a lovely selection of crystal decanters
Trays of bar essentials and glassware surrounding a bust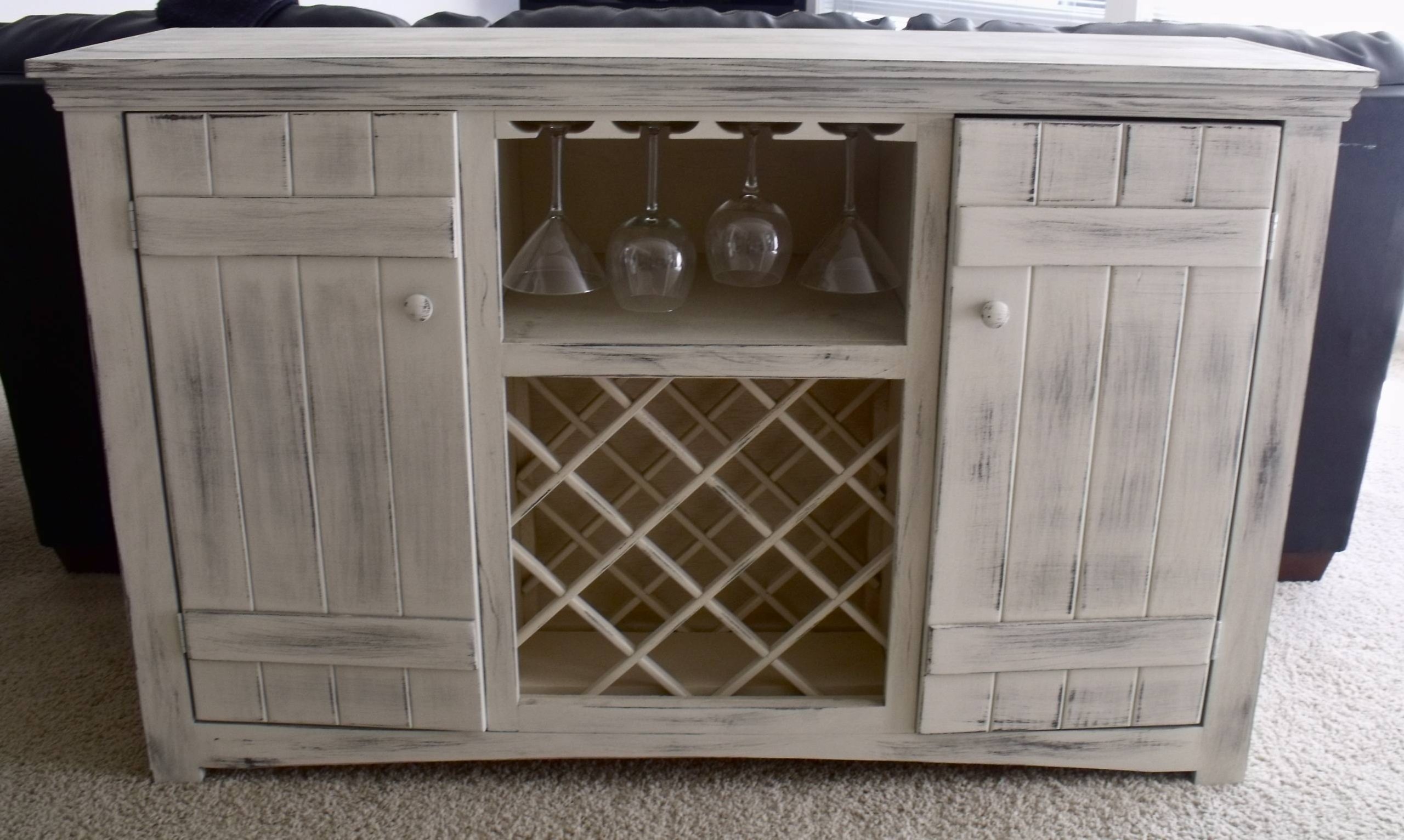 Wine cabinet in rustic style. It is completely made of wood. Includes 2 cabinets, glasses holders and shelves for bottles of wine. Elegant accent for living room, dining room, bar, restaurant and more.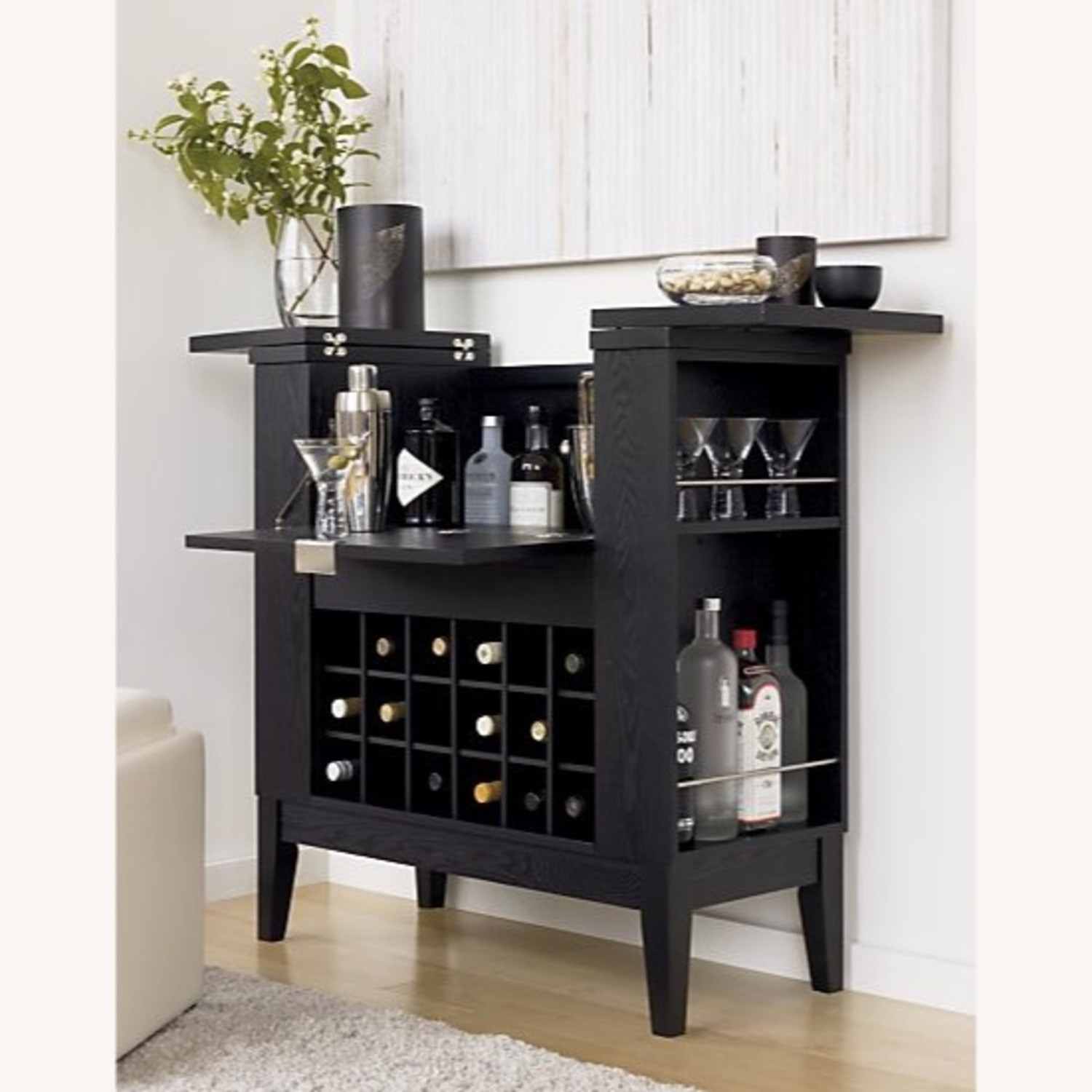 Bar cabinet consisting of folding top and a lot of open shelves for storing bottles, glasses and others needed items. Construction is made of wood. Suitable for residential and commercial premises.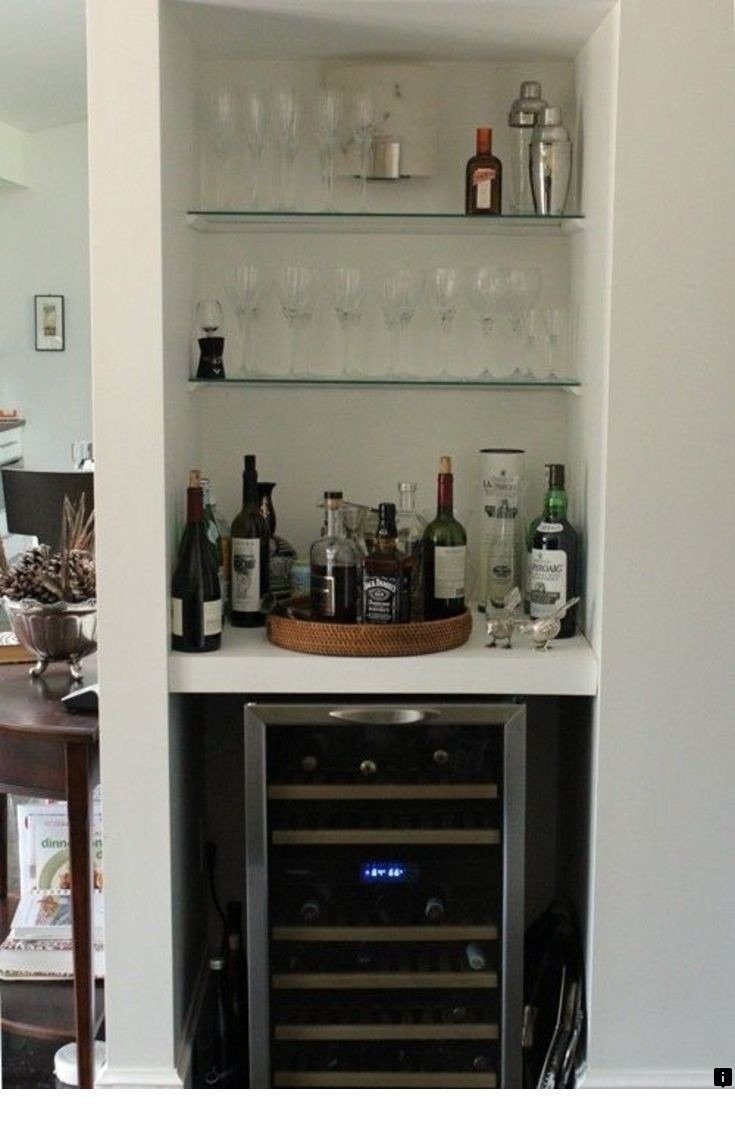 Turn nook or closet into liquor cabinet/wine storage. from Living With Kids: Victoria Larson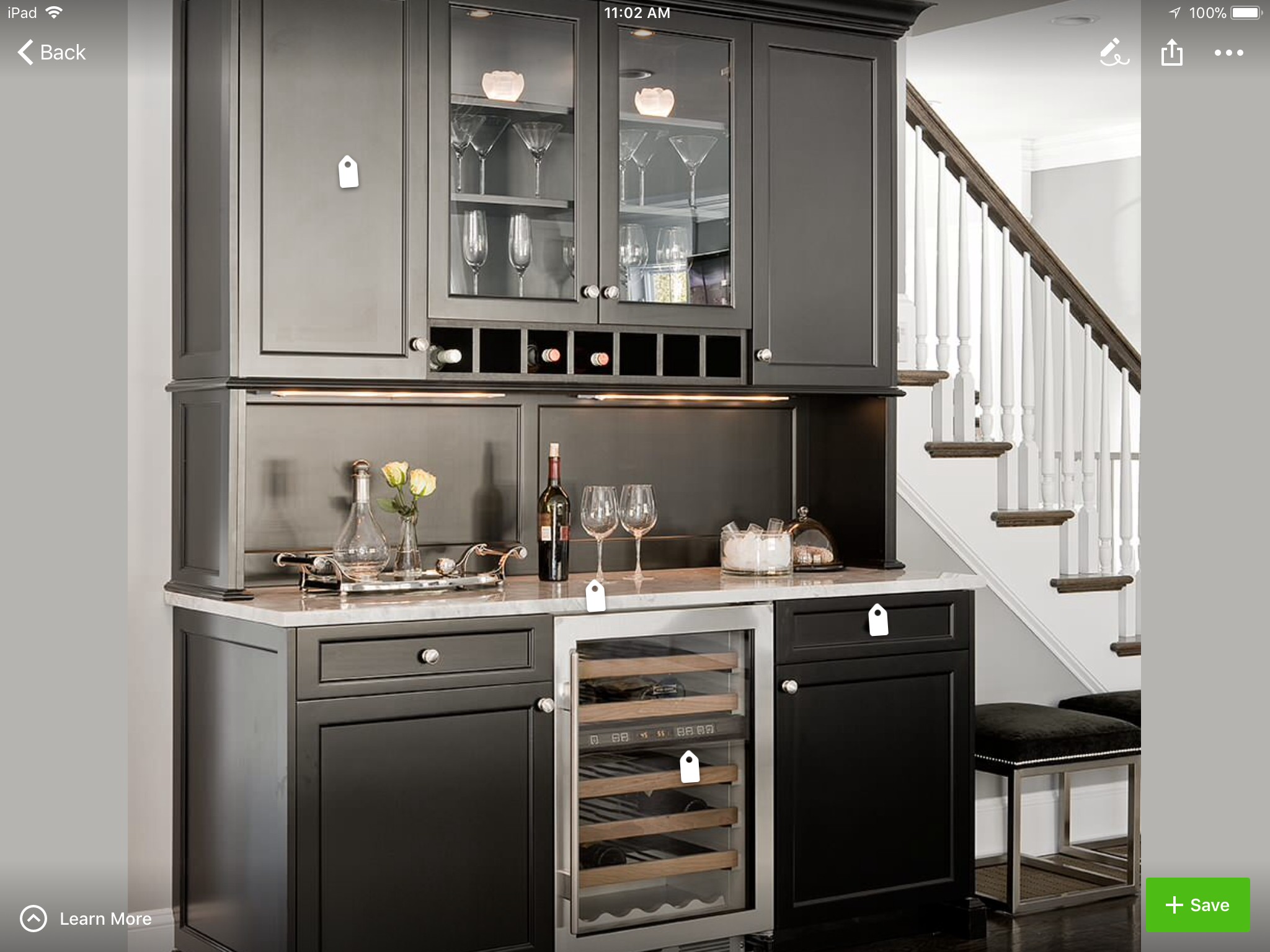 Needham Bar Traditional Kitchen Boston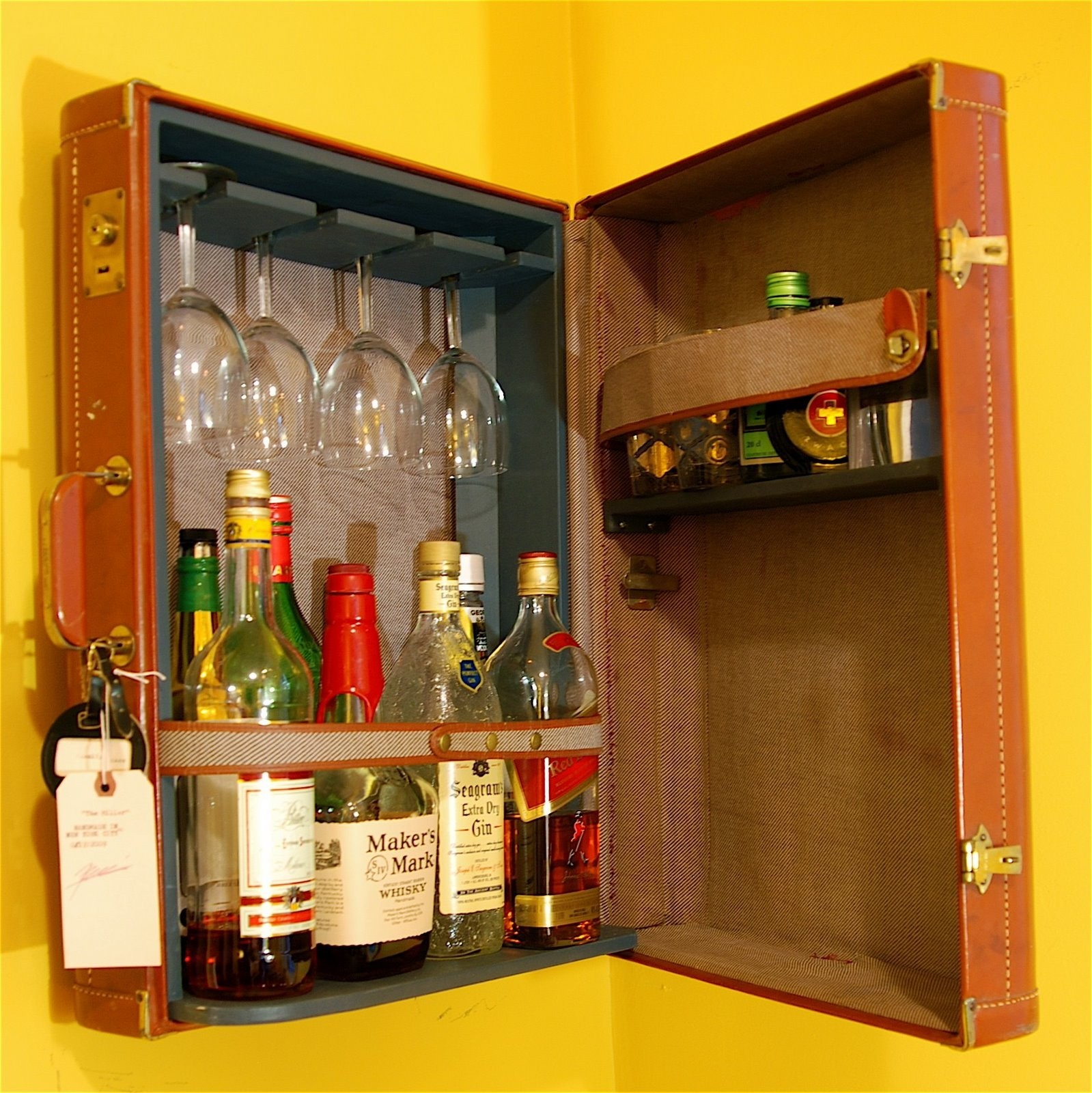 ... bar-liquor-cabinet-ideas-sterling-liquor-cabinet-classic-and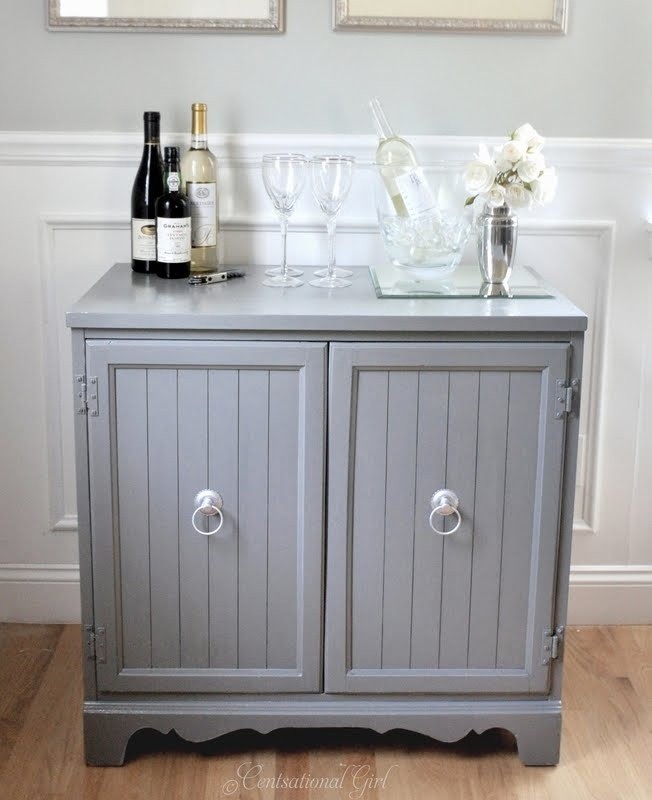 Amazing thrifting find turned into wine bar - includes step by step information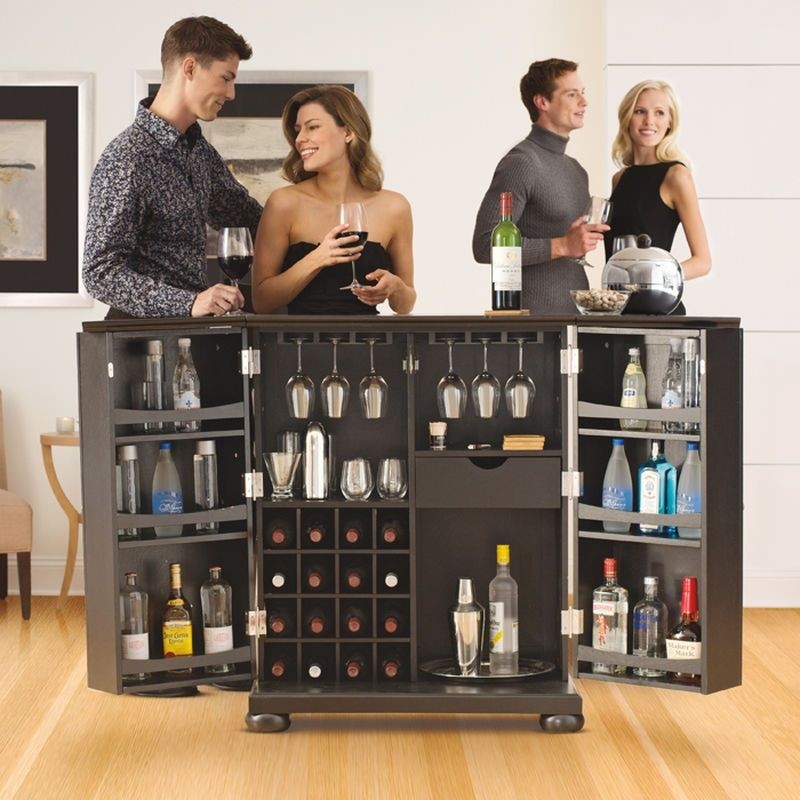 Fold out bar cabinet mounted on wooden frame. It has a lot of open shelves for bottles and glasses holders. Suitable for residential and commercial premises.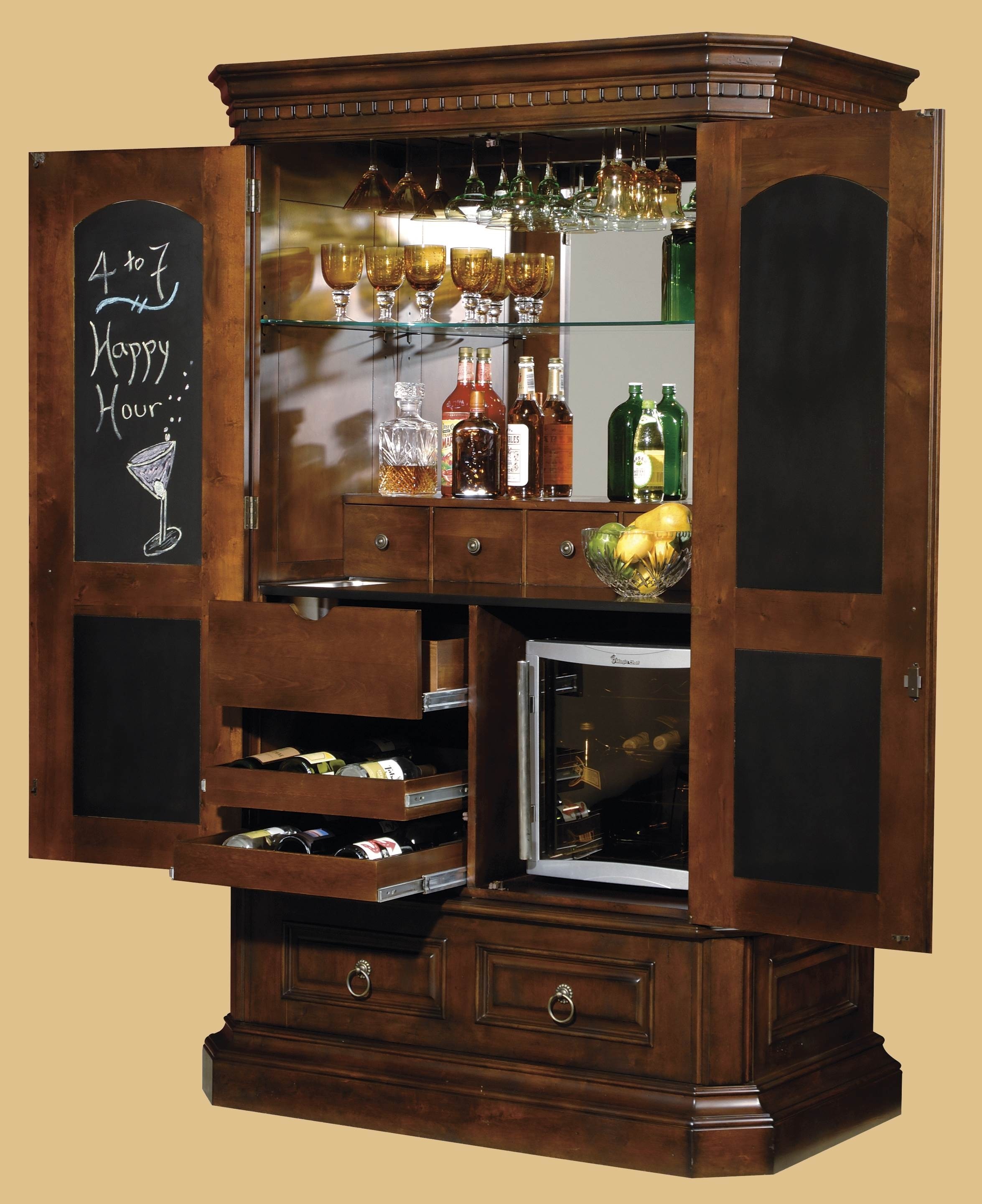 Bar Cabinet... good idea: place cut mirror in back of cabinet to enhance light look cool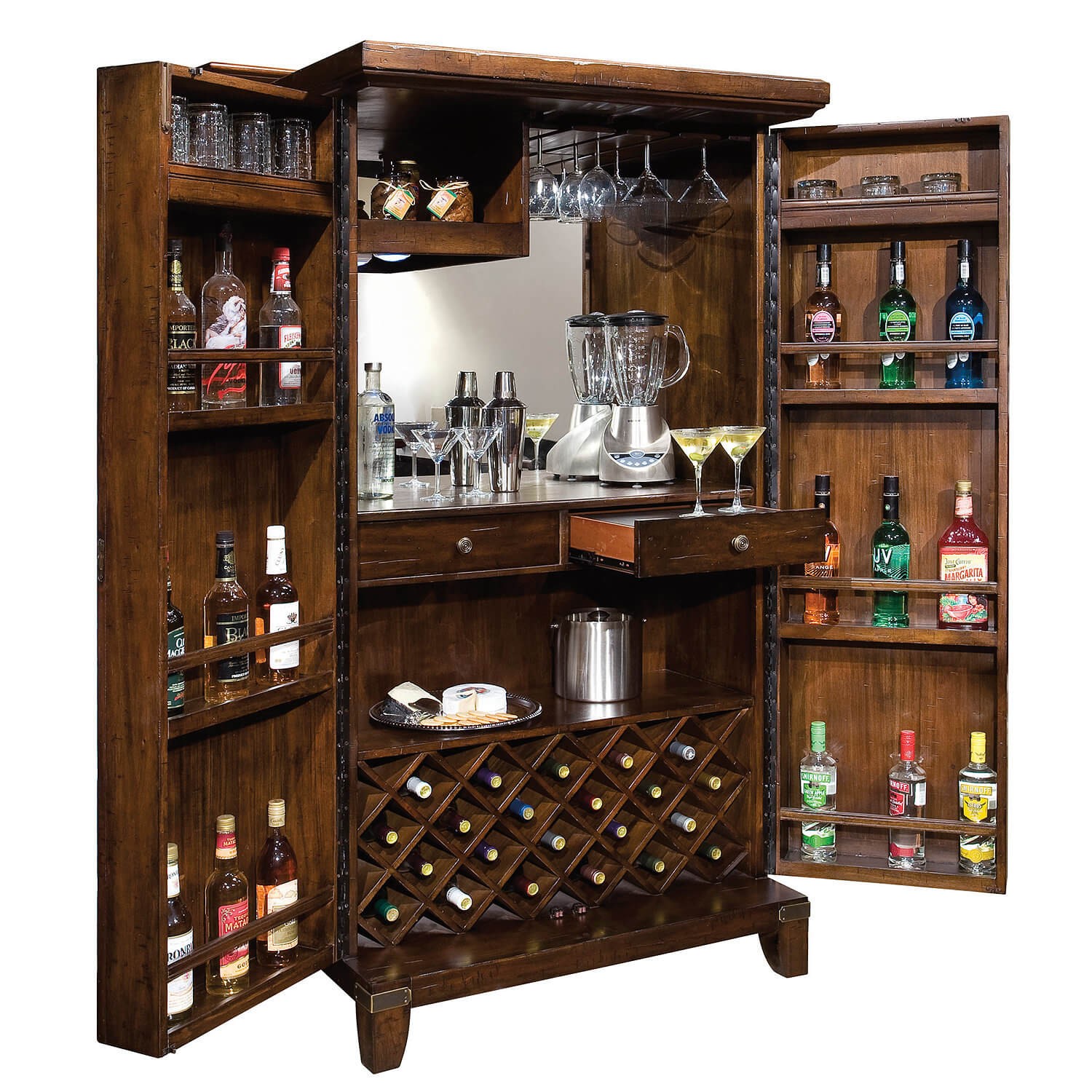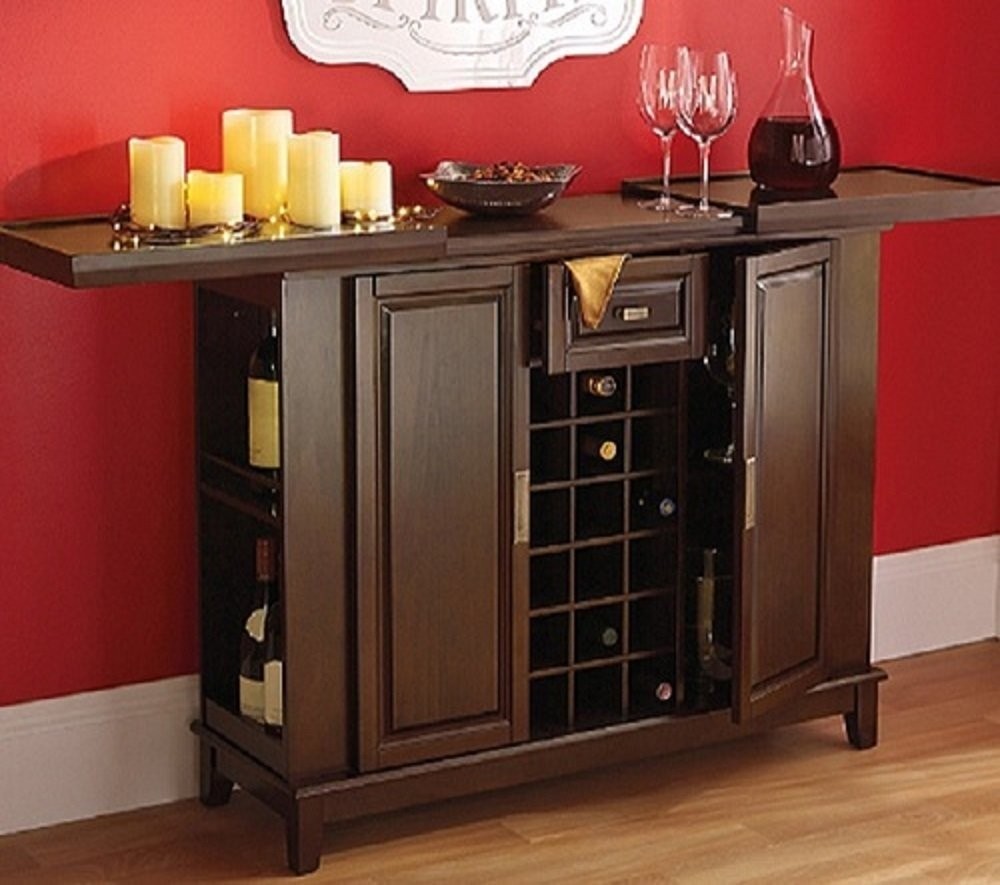 You are here: Home > Products > Wine Bar Liquor Cabinet Expandable Top ...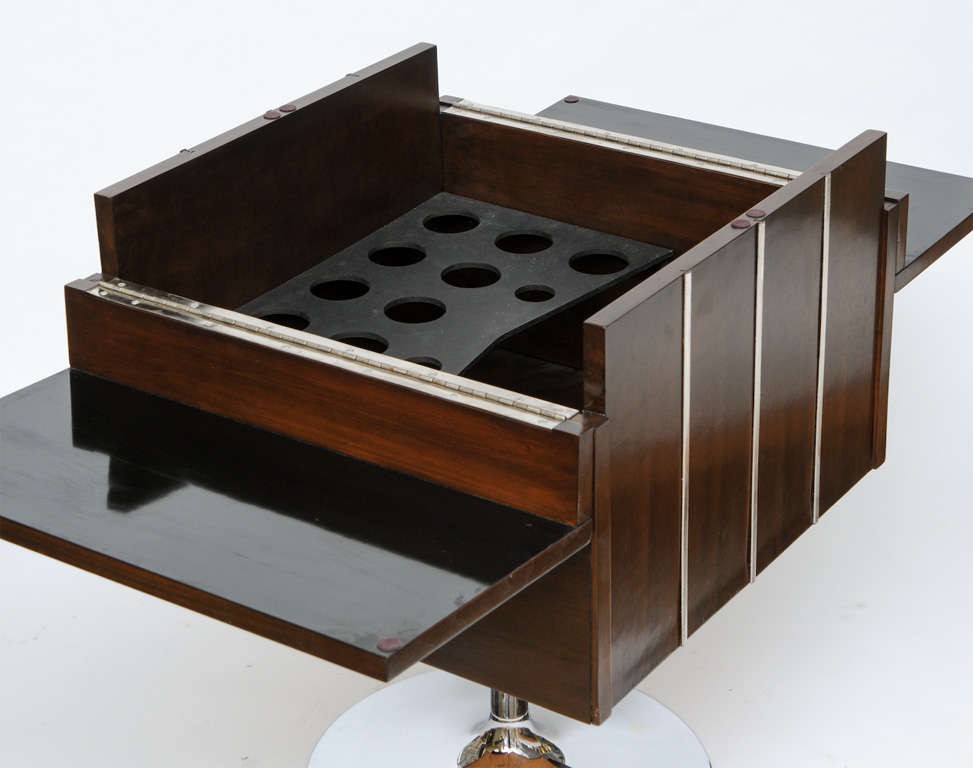 Low Walnut Dry Bar/Liquor Cabinet image 6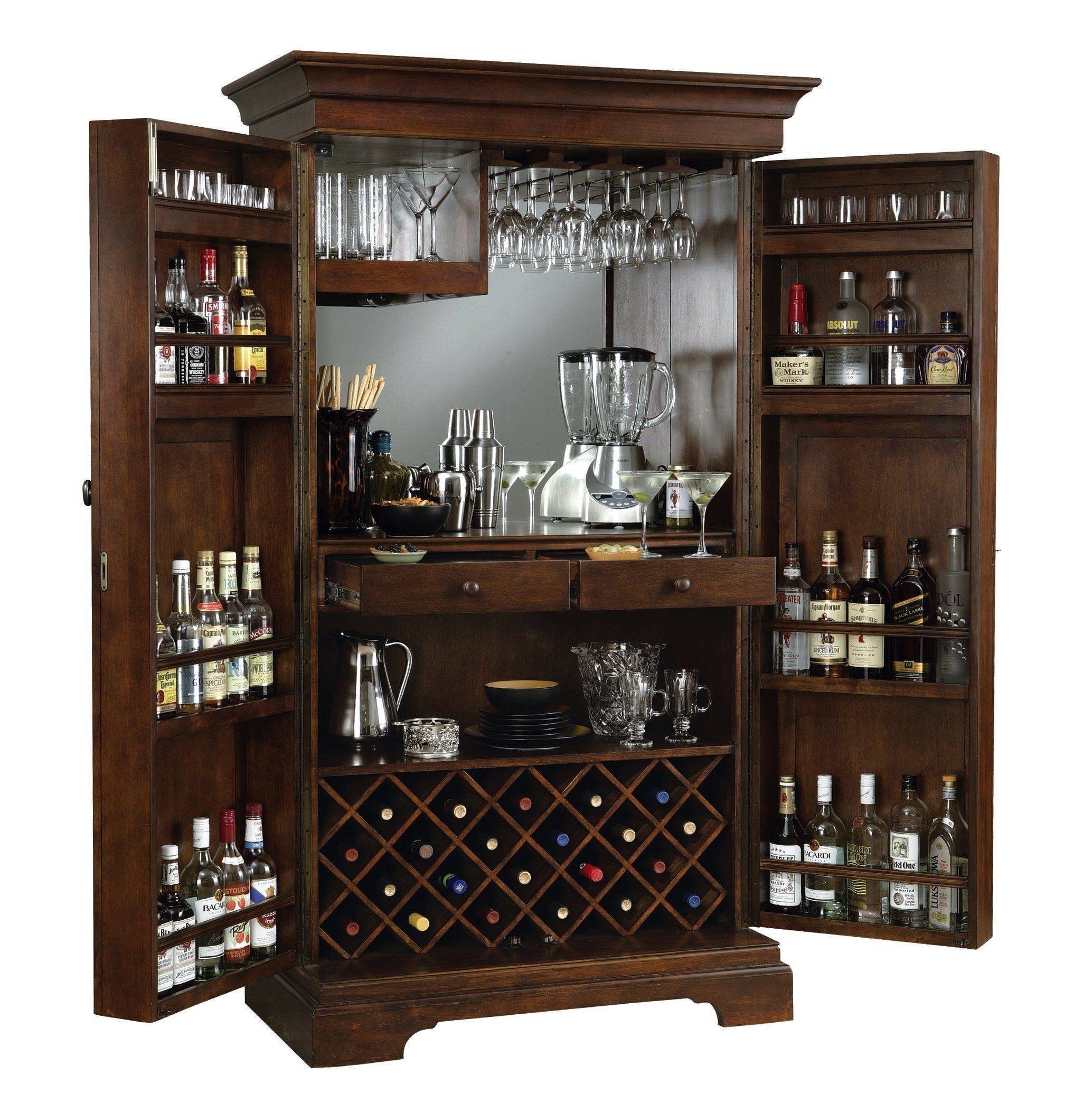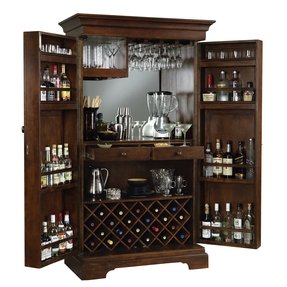 SAVE Howard Miller Sonoma Hide A Bar Liquor Cabinet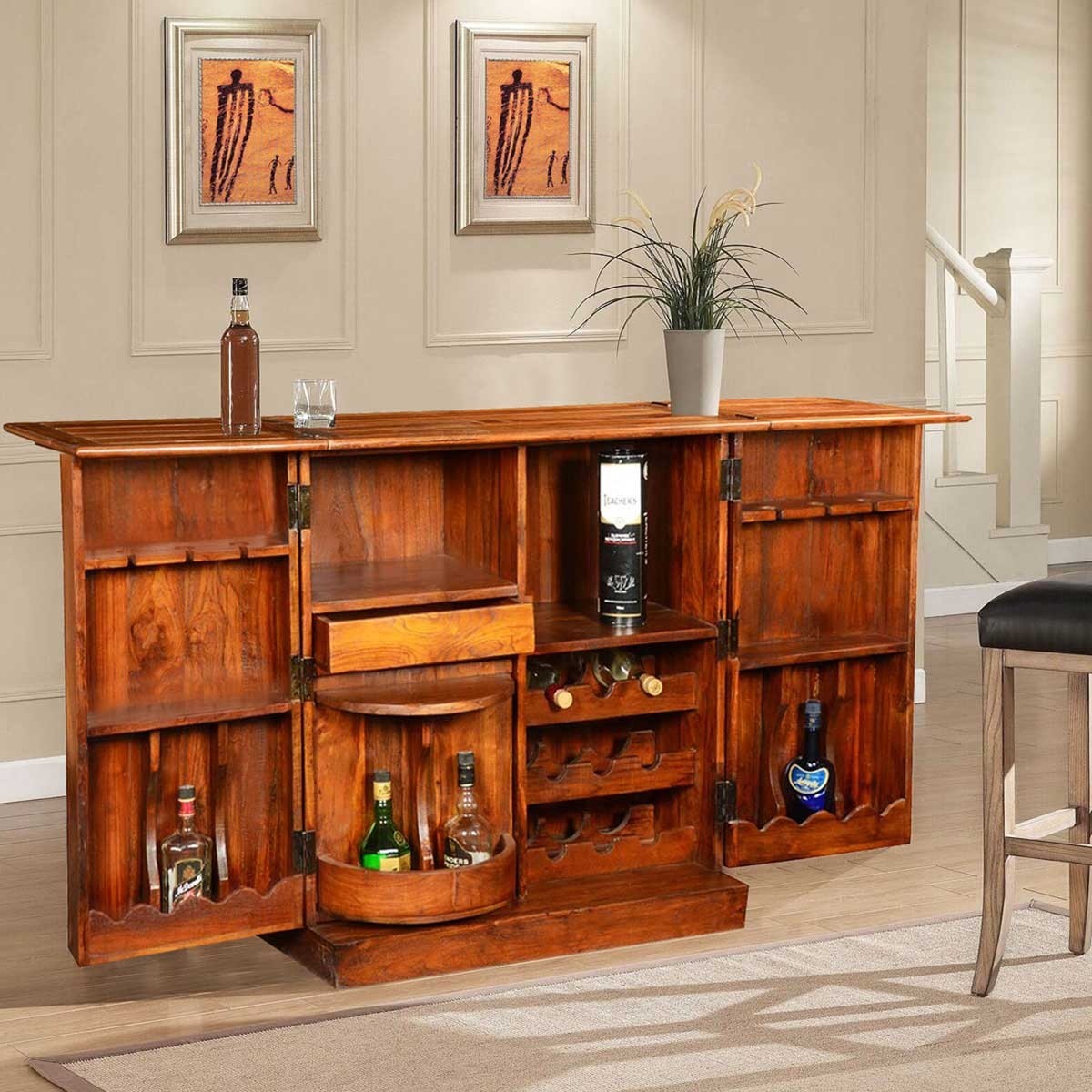 Double Diamond Solid Wood & Brass Expandable Wine Bar ...