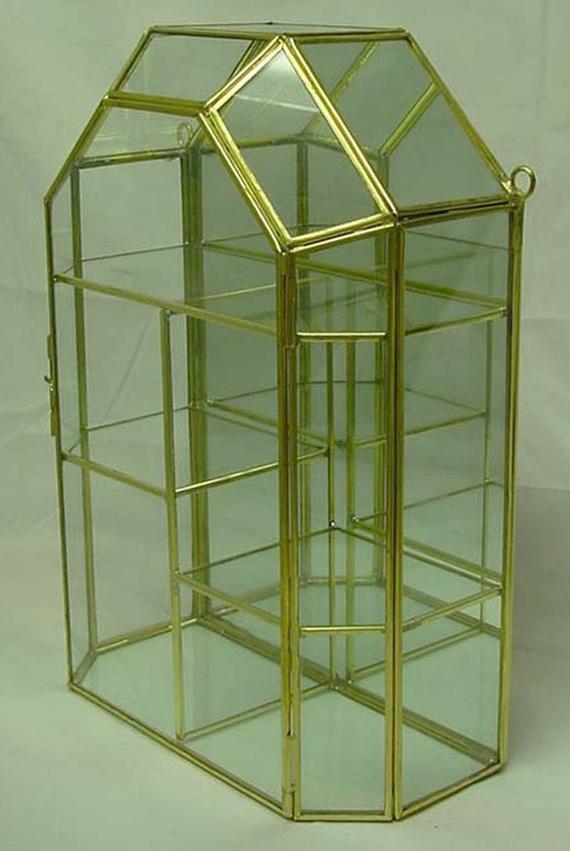 Small Curio Cabinet
This small wall curio cabinet is surely the most fitting solution for all those spaces that need the convenient and functional place to display the various collections that you might have or simply to put some of the decorative items proudly on display.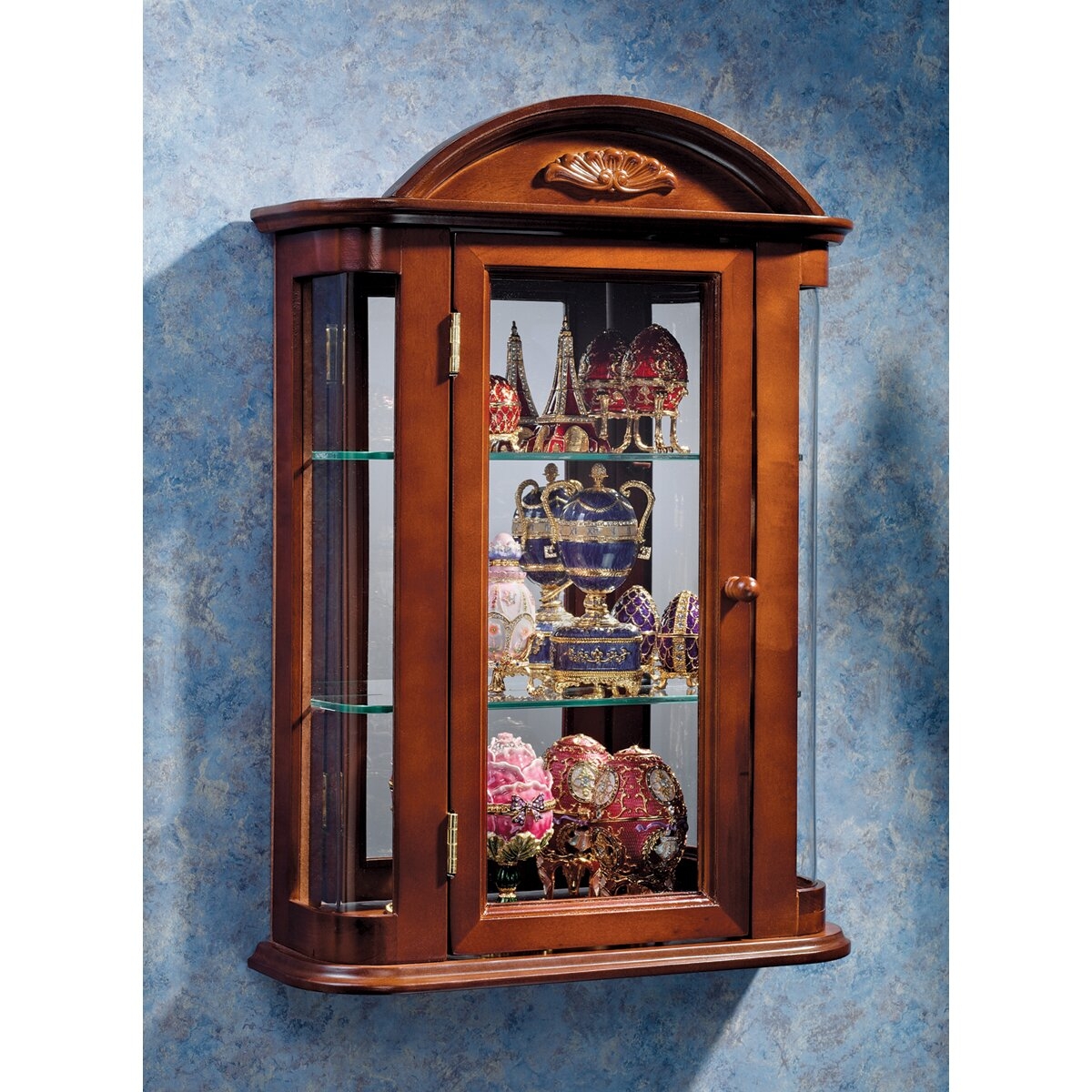 Rosedale Hardwood Wall Curio Cabinet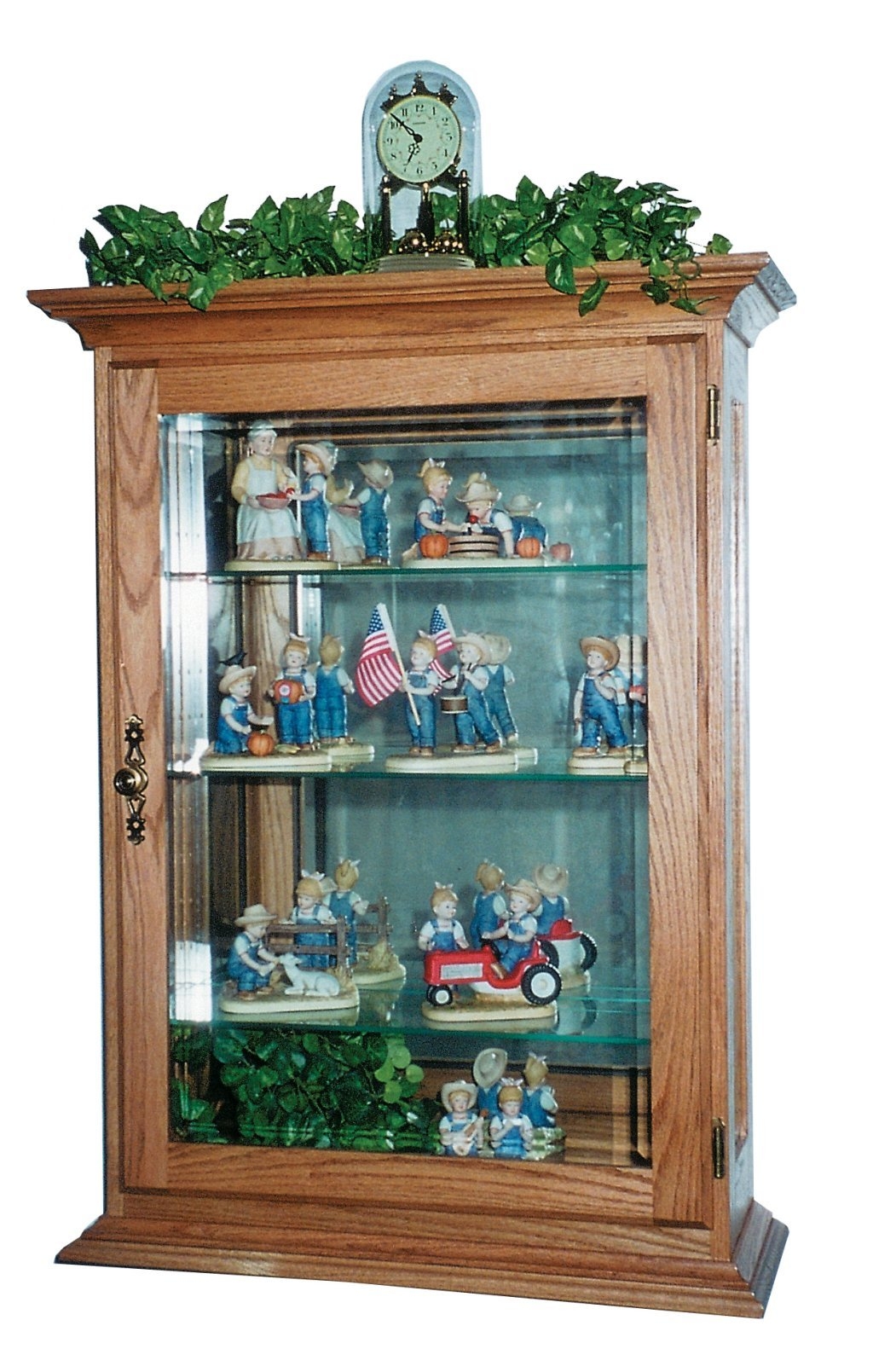 This hanging wall curio cabinet will fit ideally into traditional or classic interiors. Beautifully-lacquered wooden construction features 4 storage tiers, creating a considerable space to display your belongings.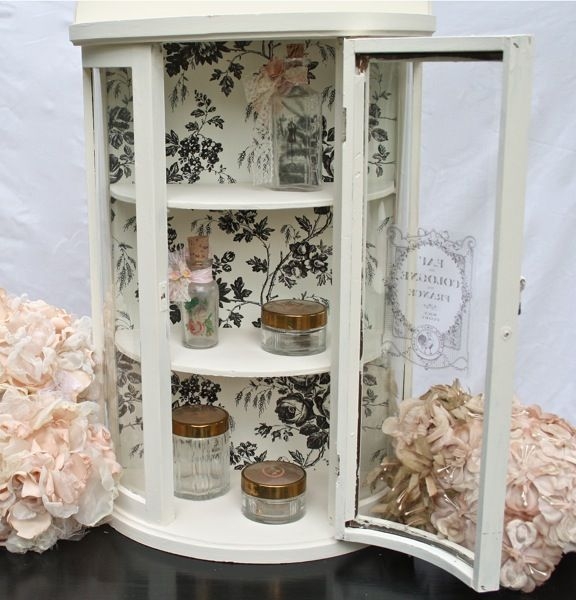 An adorable decoration for contemporary homes, this curio cabinet can be mounted on a wall, so you could properly display all your collectibles. Made of wood in a white finish, the cabinet features a clear glass paneled front, a curvy glass door, and 3 compartments for your decorations.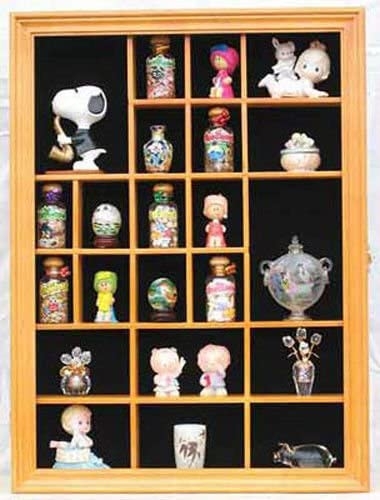 Collector Figurine Display Case Small Wall Curio Cabinet Shadow Box ...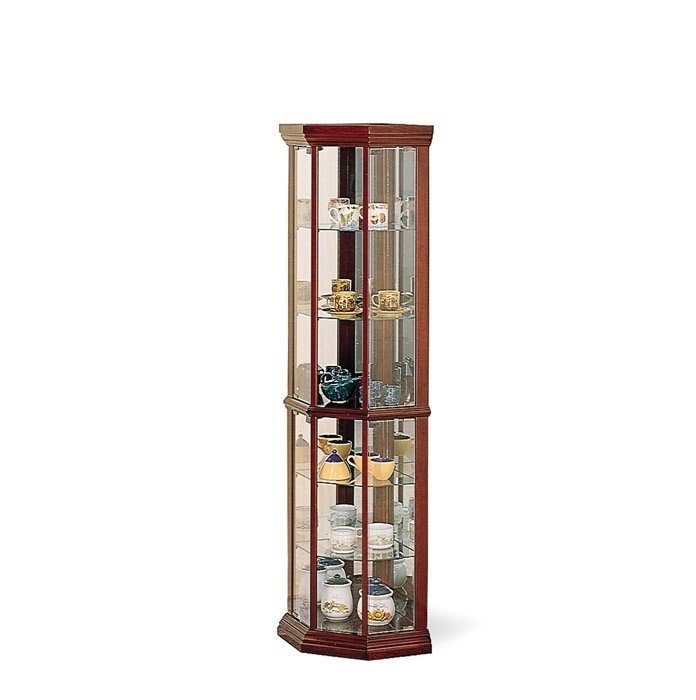 Small Curio Cabinets Cheap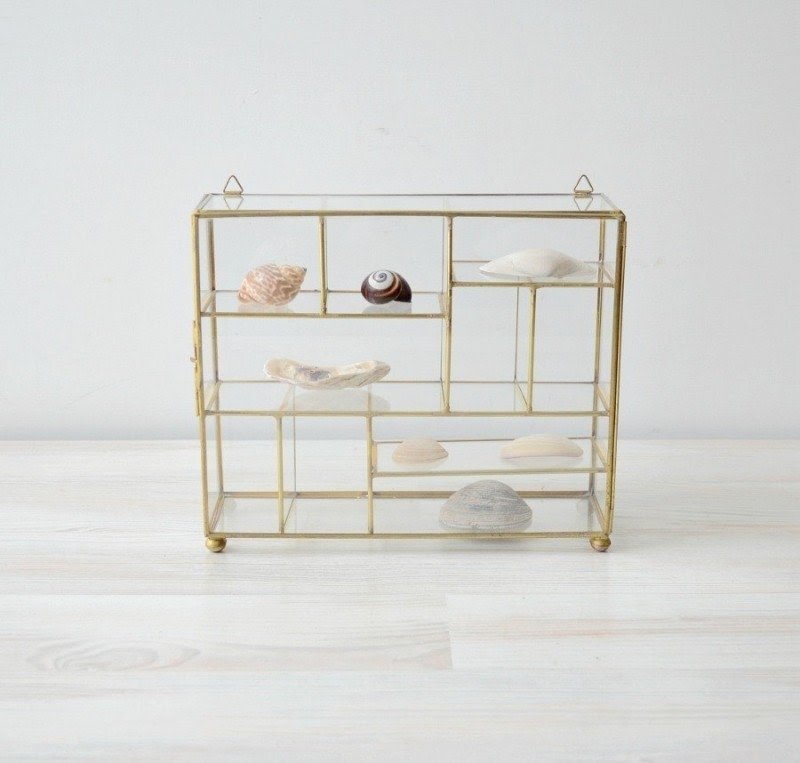 Vintage Glass And Brass Curio Cabinet
Combination of glass and brass always delights with its style and solidness. It is a perfect way to display your most treasured belongings. It offers a considerable storage space, smoothly divided into intricately designed shelves.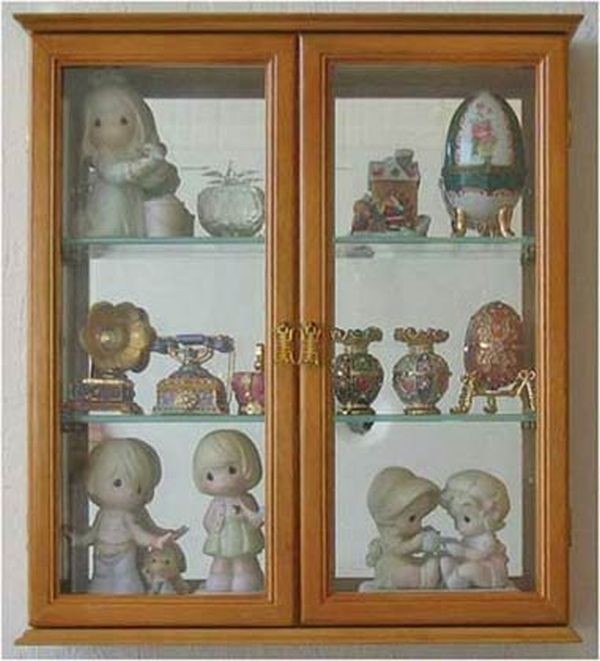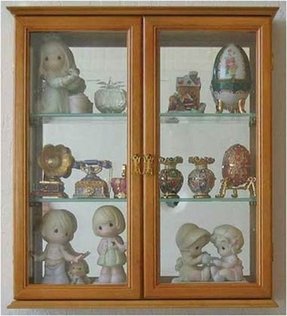 If you are short on floor surface, still a curio cabinet can be set in your apartment - just use the vertical space and fix a cabinet to a wall. This curio cabinet offers a classic style with solid wood frame and glass door.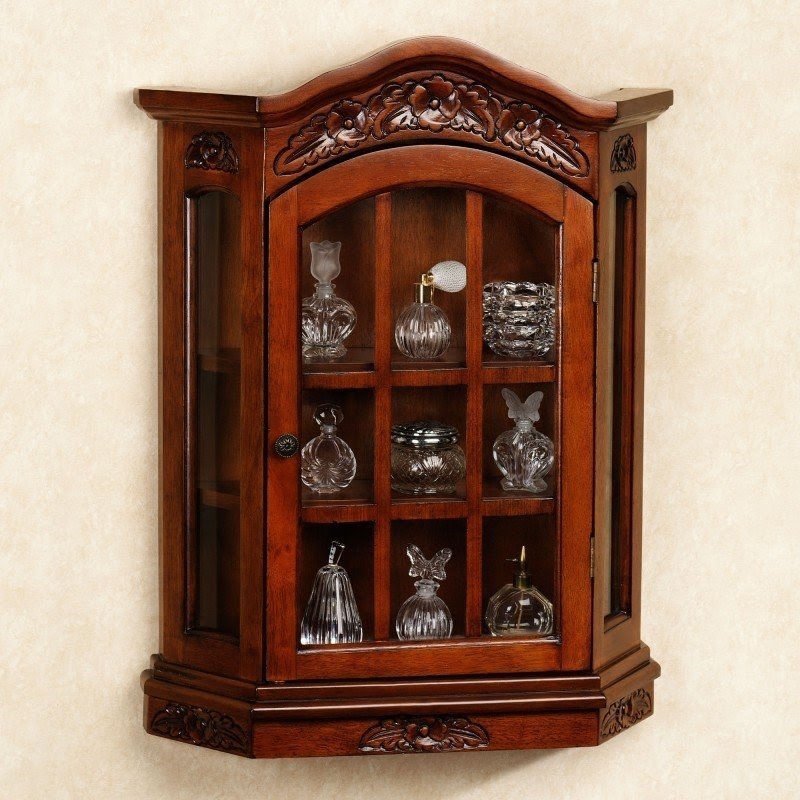 Old-fashioned cabinet intended to storage perfumes, which will play its role the best in dressing room. It is made of cherry wood and decorated with sculptural, floral pattern. Doors are glazed and handle is made of brass.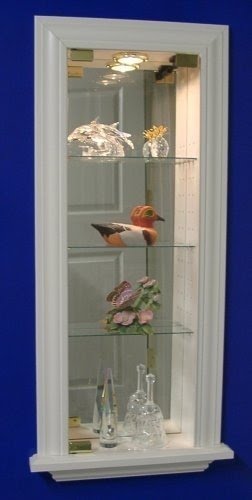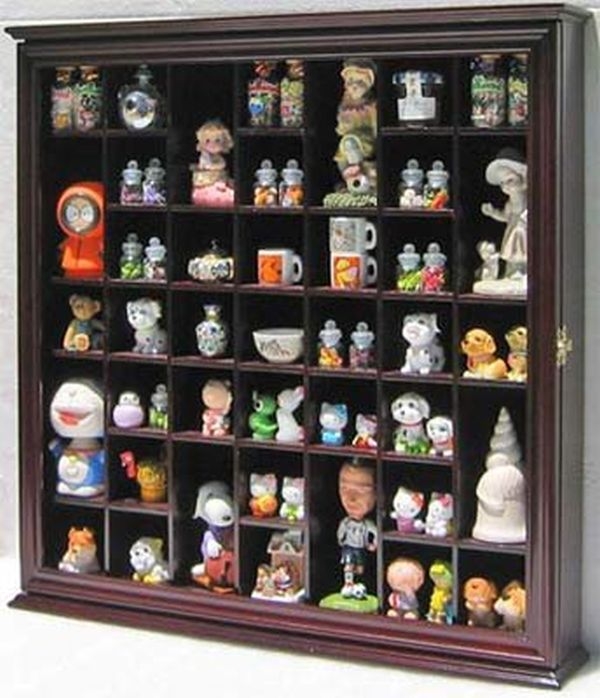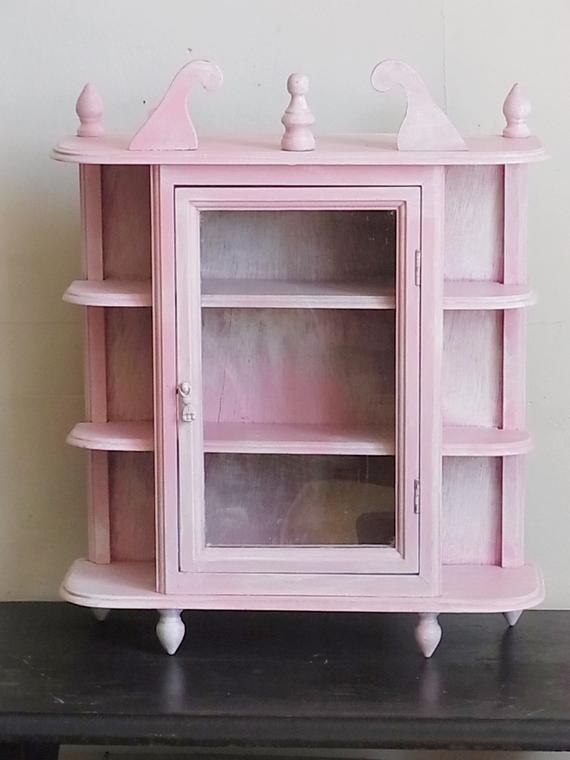 Shabby Chic Curio Cabinet Pink And White
A splendid gift for girls, who love to display their precious treasures, using for it adorable pieces of furniture. This curio cabinet boasts of vintage accents, along with its open shelves, a glass door with 3 compartments behind it, and decorative finials on top.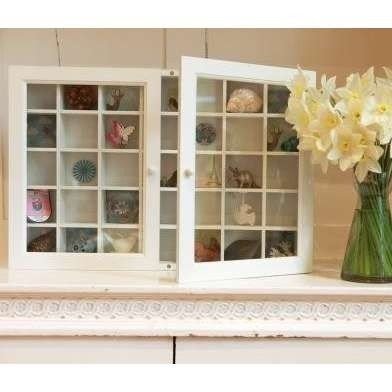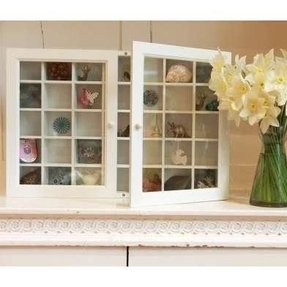 Small square shelves, we love them because they give us a great chance to expose and storage our little decorative items,some souvenirs from the best trips. Wall mount curio cabinet is full of them,made of wood, in white close them with double glass doors.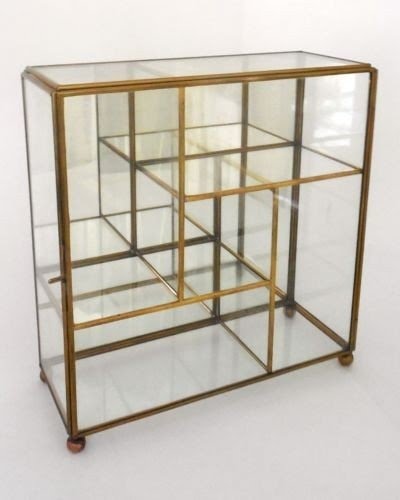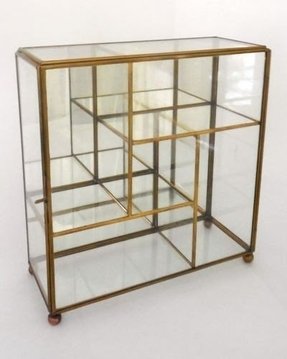 Vntg Brass Glass Mirror Table Top Wall Curio Small Display Cabinet Case Shelf
Thanks to this splendid piece of glass and metal, your precious collectibles will be displayed with class, and dust-free. The cabinet is cut of clear glass, embedded in a brass frame with sphere-like legs. The whole offers 5 display areas and a mirrored back.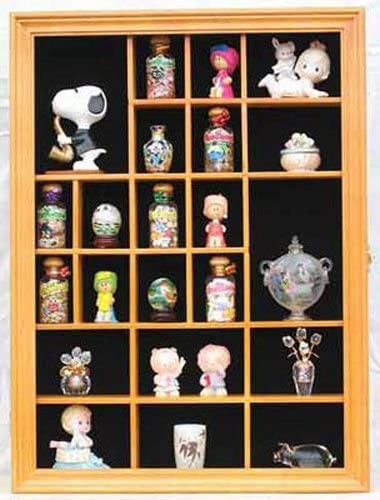 This curio cabinet is just the most wonderful way of arranging your decorative objects in your household. It offers the display case and is ideal for the figurine display, fitting smoothly in any decor.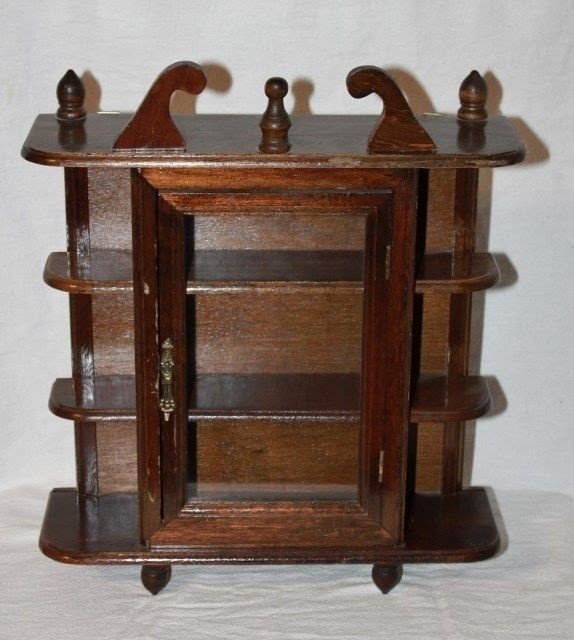 Curio Cabinet,Small, Wall mount or standing,Glass
Vtg Small Wood Glass Curio Cabinet Wall Mount Hang Table Top Display Shelves
A great choice for not too large interiors that are in the need of spicing them up with some eye-catchy collectibles. Thanks to this curio cabinet with clear glass panels, you will have enough space for displaying your precious treasures.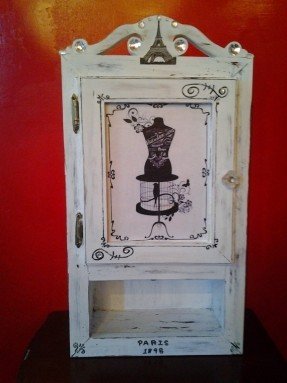 White shabby chic Parisian themed hanging wall cabinet, small bar, makeup cabinet, curiosity cabinet , collectible cabinet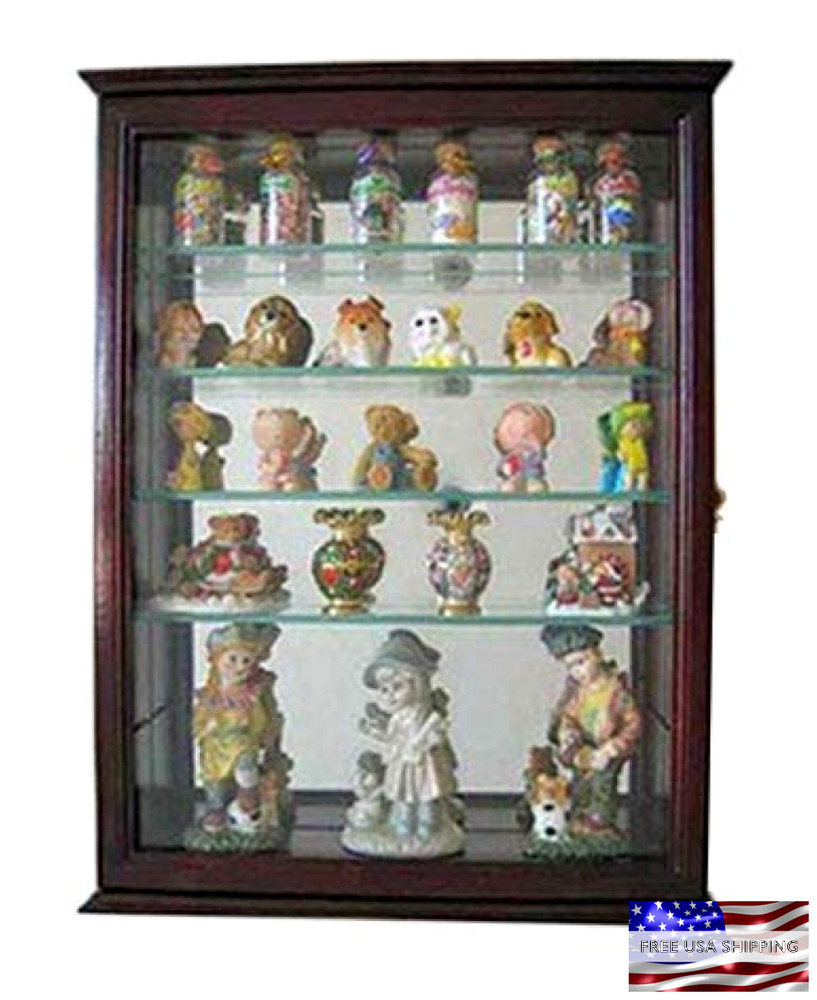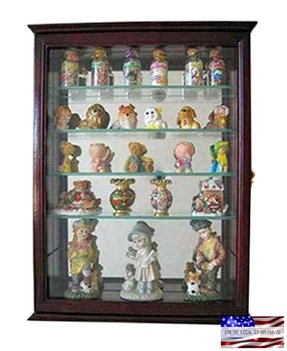 This gorgeous curio cabinet can be a nice addition to your hallway, living room, den, or game room. It has a front glass door, a mirrored back, and 5 removable glass shelves for different size collectibles. The frame is crafted of sturdy wood, and covered with a cherry finish.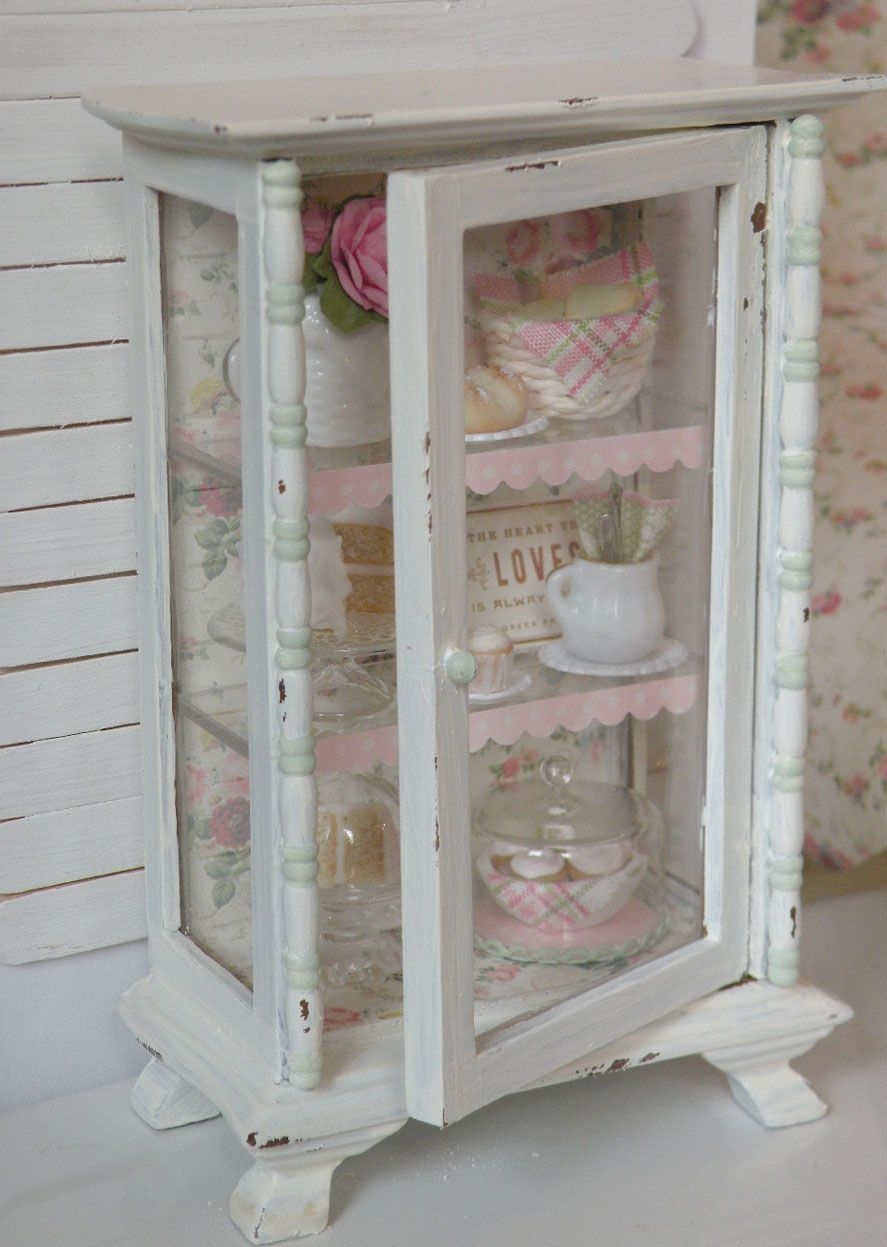 The most charming cabinet, combined with a glass site for storing porcelain and decorative kitchen items? Voilà! Small curio cabinet is made of beech wood, but painted in white with some shabby chic style.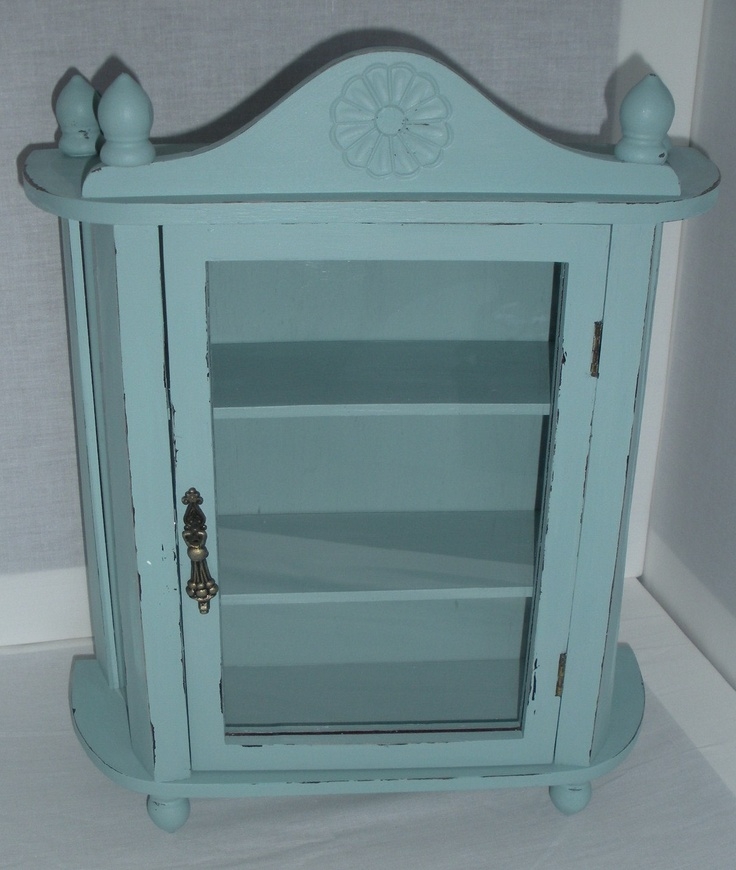 Wall Curio Cabinet Display Shelf
Introduce some cottage chic and display knicknacks at once right away. For farmhouse accent and distressed decor element, try a light blue painted curio cabinet with glass door and bun feet. The finial draws glances here.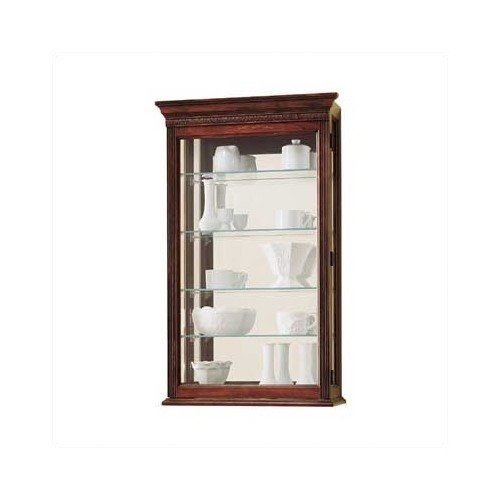 The living room small wall curio cabinets is high furniture resembling bookshelves. However, they have to display family porcelain thanks to a spacious transparent window and often glass shelves. In this case, topped with a wooden frame made of cherry wood.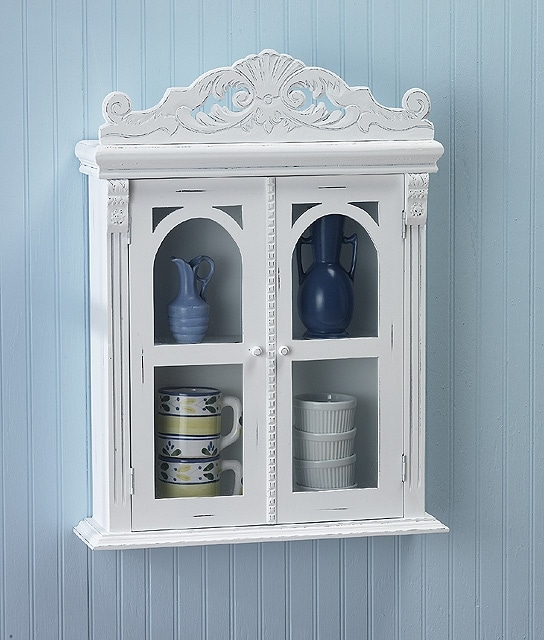 Order the Distressed White Arch Wall Cabinet today and save with $70.99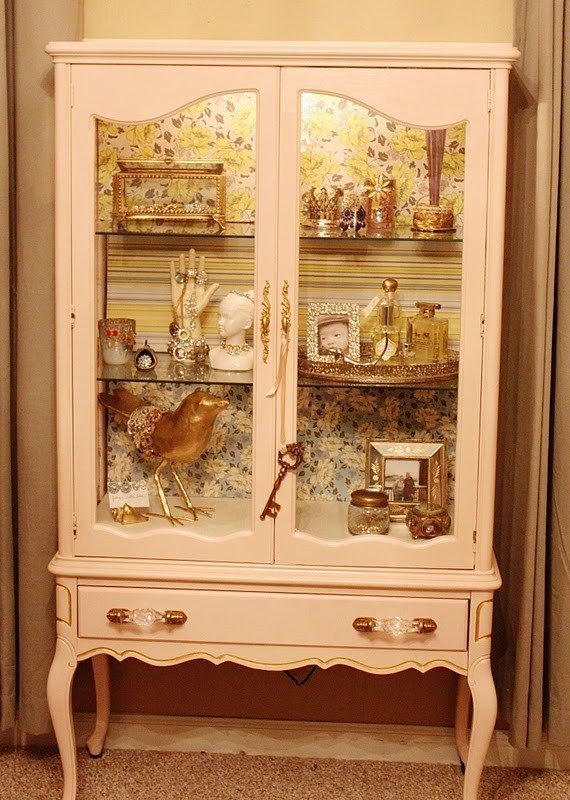 This vintage, luxurious cabinet with glazed doors is made of wood covered of pink paint. It has incredible crystal handles. It intended to storage jewelry or tchotchkes. Due to it style it will be fit the best to woman's bedroom.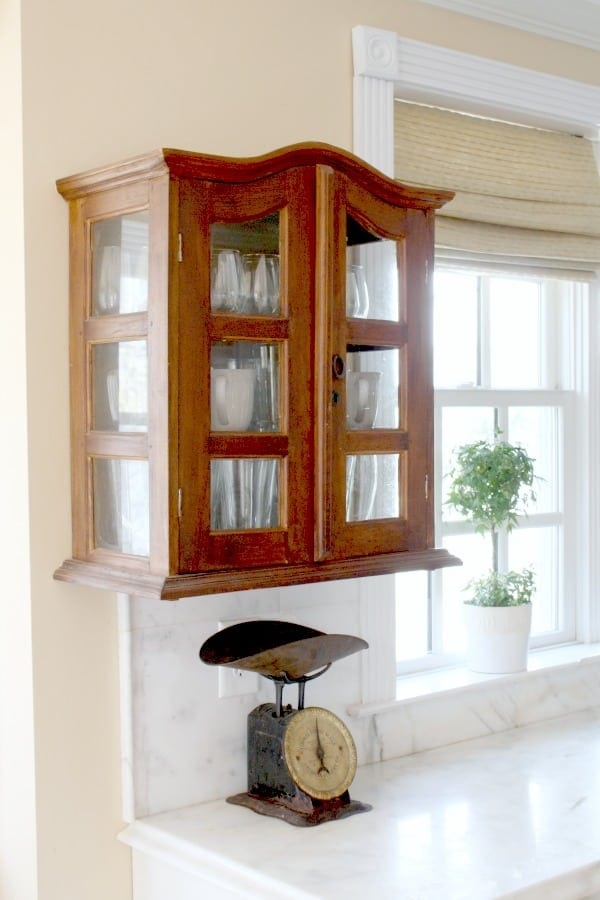 Curio cabinet designed for mounting on the wall. Frame is made of wood and fitted with glass doors. Great for storing tableware, display decoration and more. Stylish addition to the kitchen, dining room and more.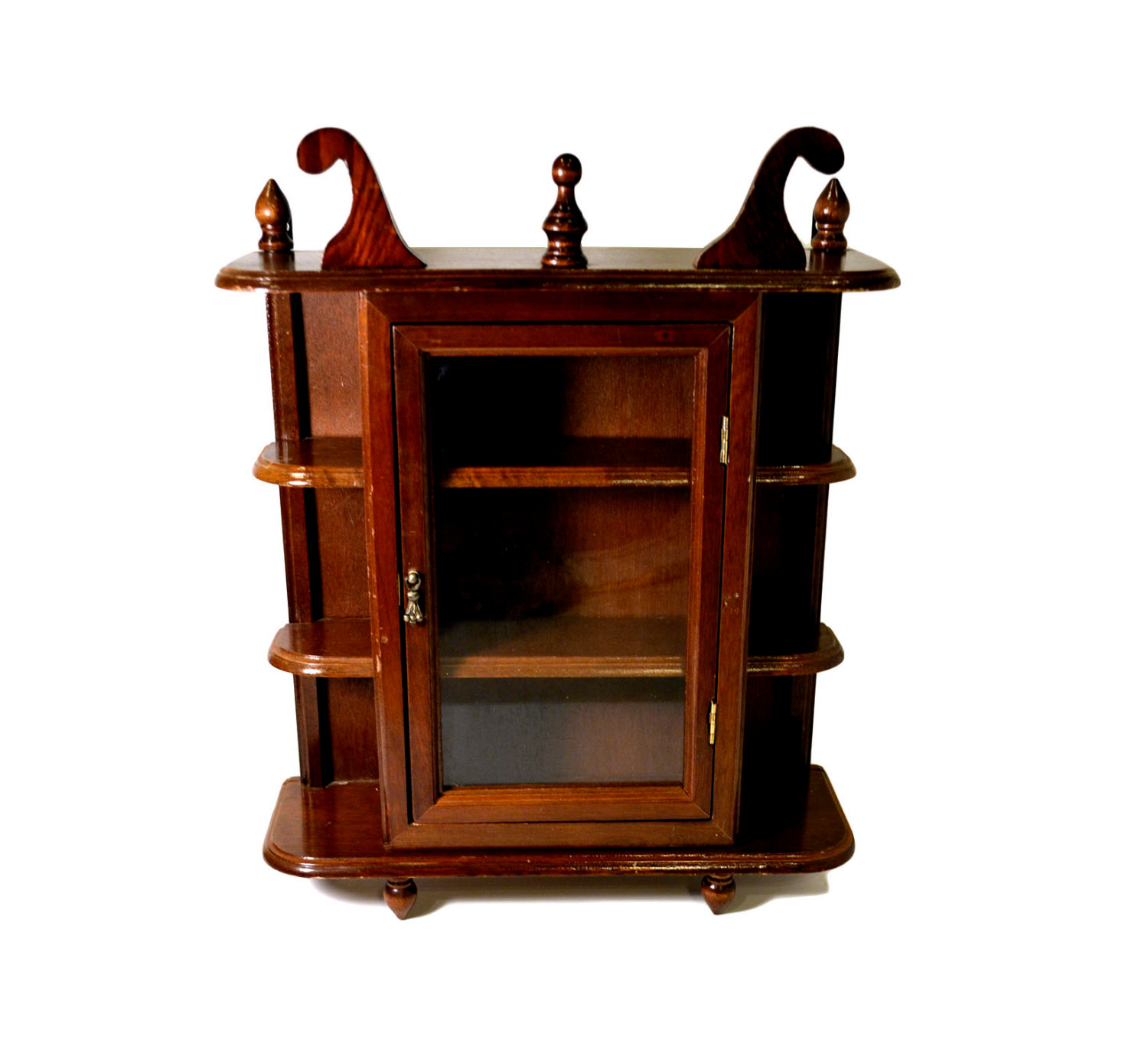 Antique Wooden Small Curio Cabinet Glass
Deriving from 1930's, this small curio cabinet represents the most beautiful features of antique design. Having the size of 4.5" D x 14" W x 17.5" H, it offers a considerable space to display your treasured belongings.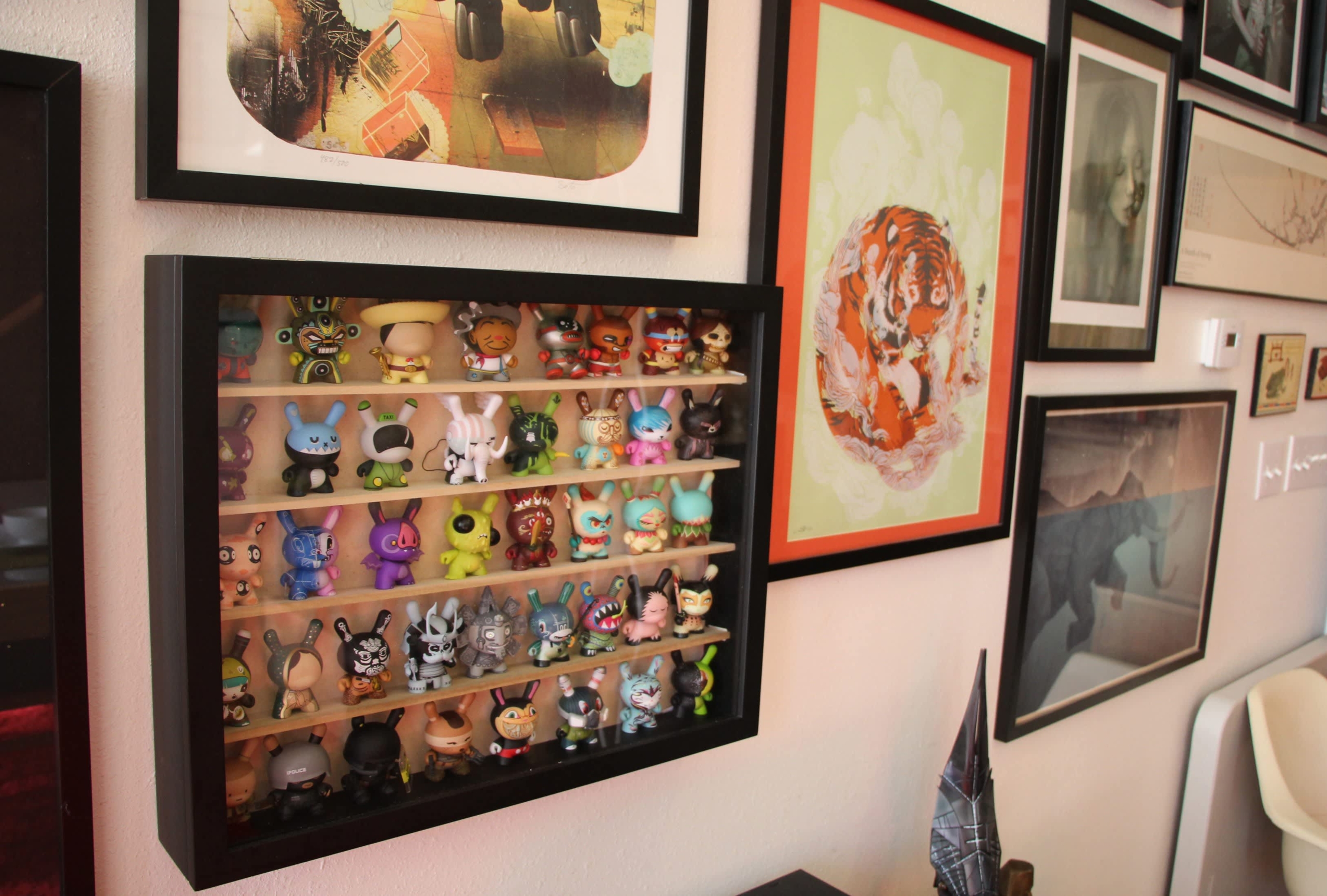 Now, you can display your precious collectibles just as they should be. This wall-mounting curio cabinet includes a wood farme with a glass panel door, offering 4 shelves in a light oak finish and matching backing.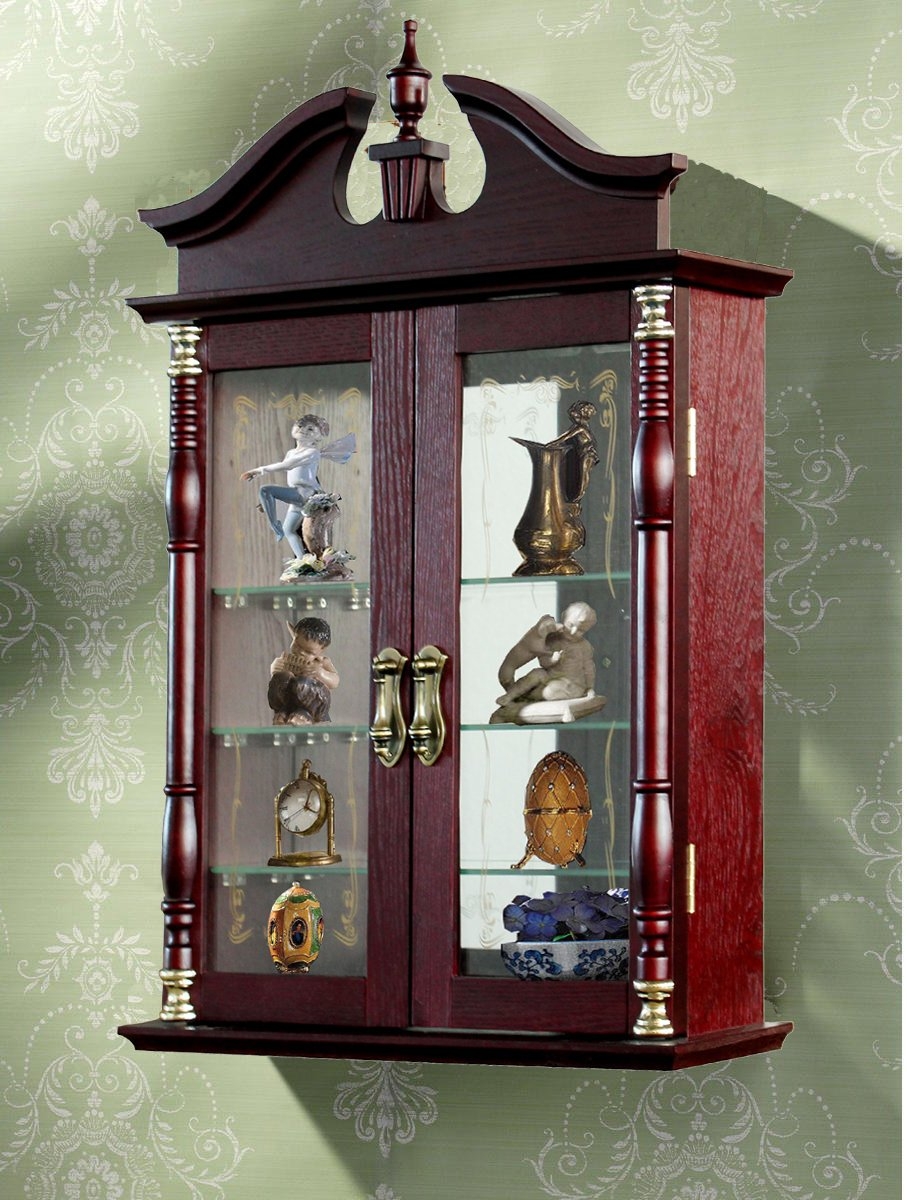 Enchanting with its cherry finish, this Jenlea wall curio cabinet constitutes a perfect display case for one's interior. Its 4-tiered construction will provide a considerable storage space for your belongings.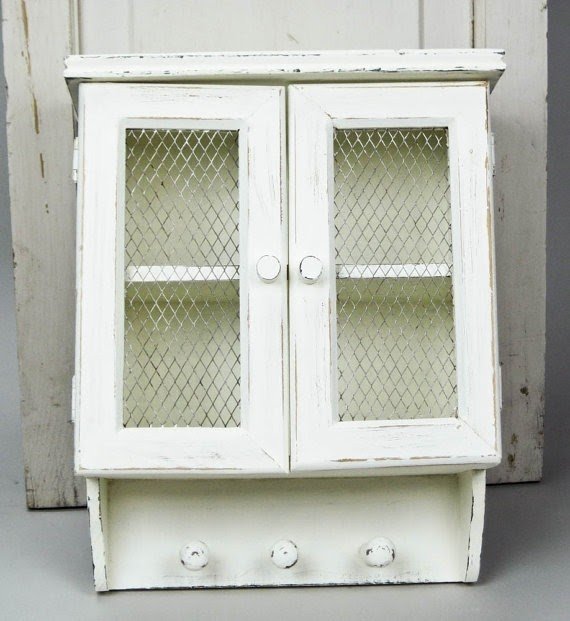 Shabby Cottage Small Wall Storage Display by OlliesFineThings, $45.00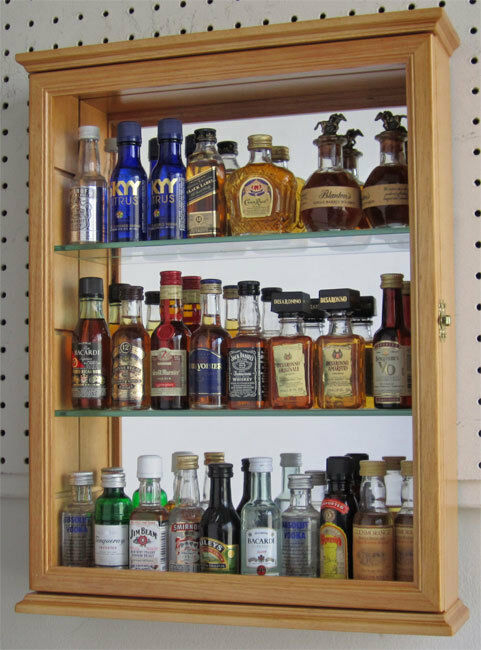 Simple style wall cabinet with traditional influences. It is equipped with glass door to display all items organized inside. Its frame is constructed of solid wood with oak finish. The interior shelves are made of glass.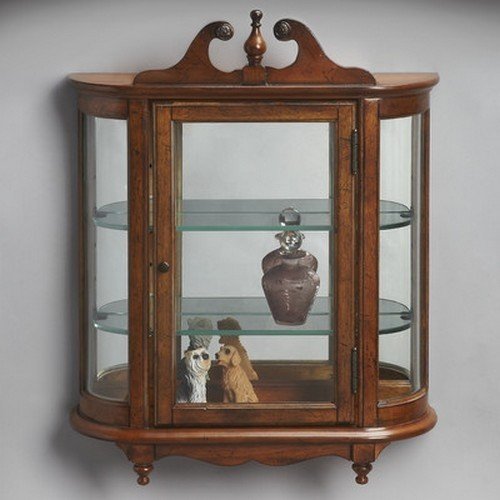 Small Wall Curio Cabinet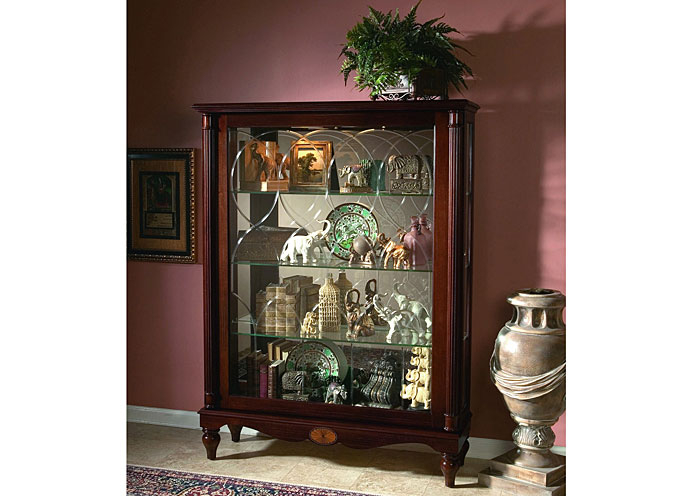 Swish traditional display cabinet made of glass with a wooden frame finished in brown. It features a sliding grooved door, decorative columns and turned vase-like feet. Curio has 3 adjustable glass shelves, a mirrored back and built-in lighting.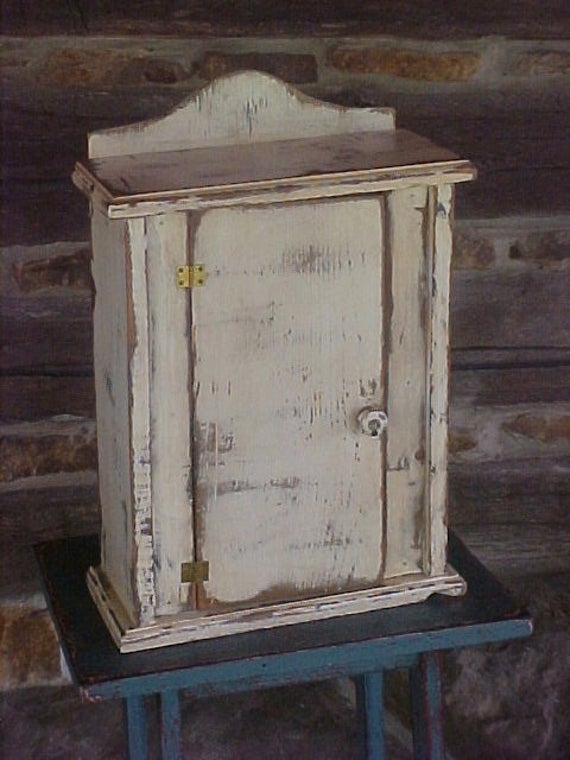 Distressed Wood Cabinet White Paint
The distressed finish on this white wooden cabinet is adorable. The storage inside is perfect for your jewelry, lingerie or cosmetics. The county cottage shabby chic style adds a beauty into any home.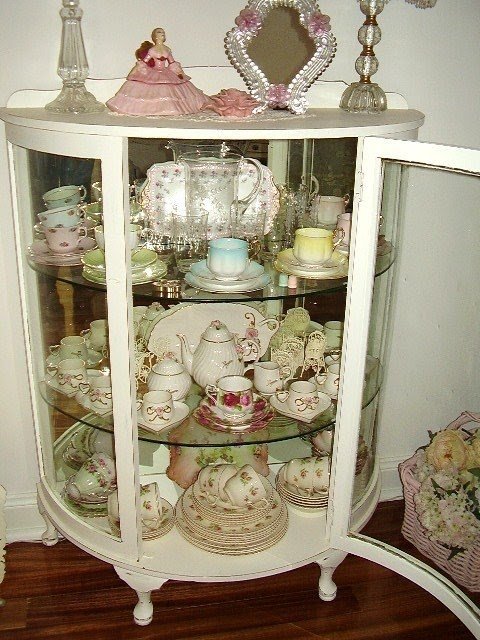 Curio cabinet in the French style. Frame is made of wood and covered with clear glass. Includes 3 shelves for display decoration and storing needed items. Elegant accent for each room.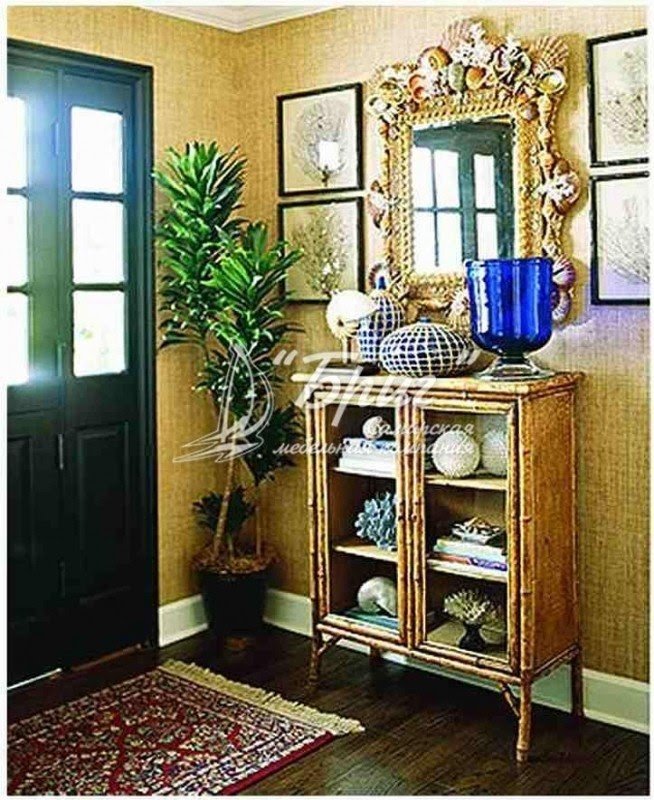 Top 10 Entryway Decor Ideas with a Coastal Wow Factor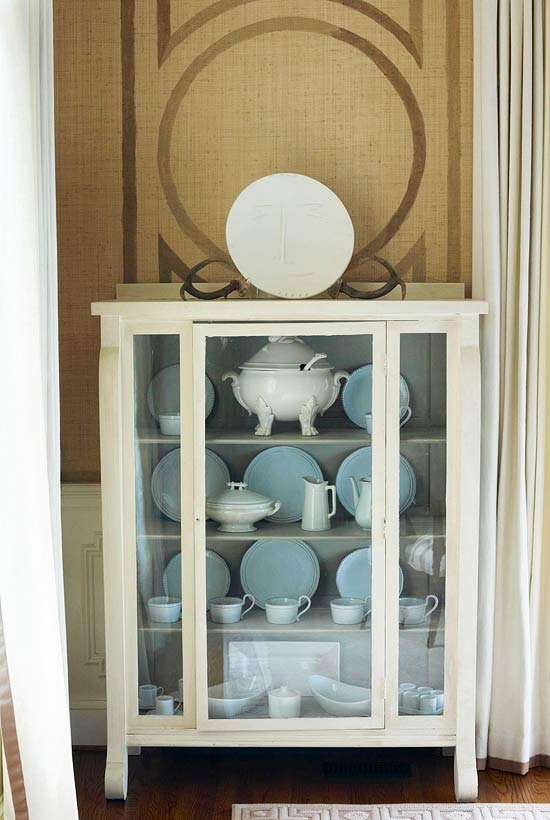 Forget the cabinet, look at the design painted on the wall. LOVE!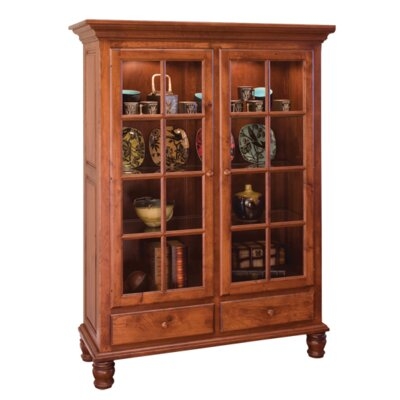 More Options: Finish »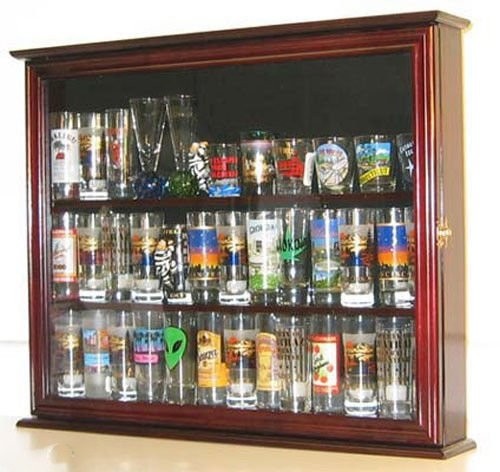 If you want to embellish your collectibles room, then you are here for a real treat. This Wall Mounted Curio Cabinet is characterized by a handmade design, consisted of solid Beechwood frame, felt interior background, and elegant glass door for easy access.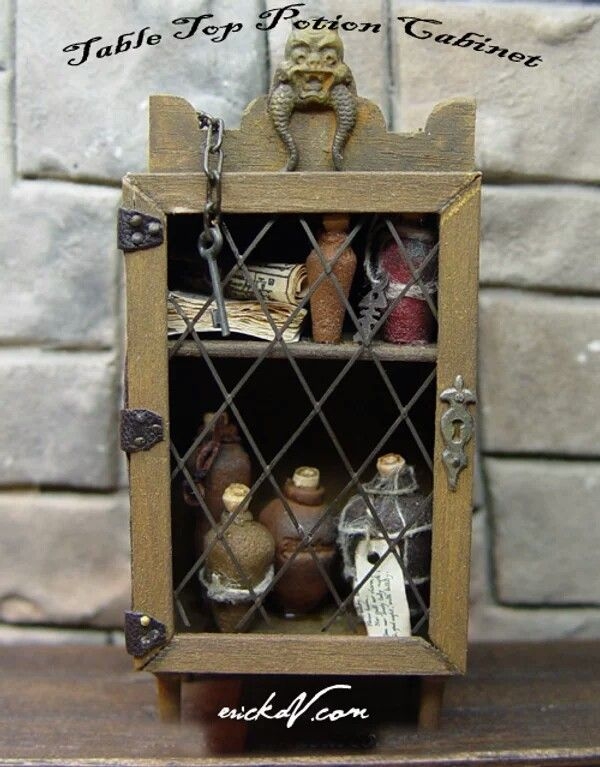 A cool vintage mini-display unit made of wood finished in brown with golden undertones. It has thin low round legs, a lockable door with leather hinges and a front of metal mesh, 1 shelf. It features a crown top with a carved mysterious creature.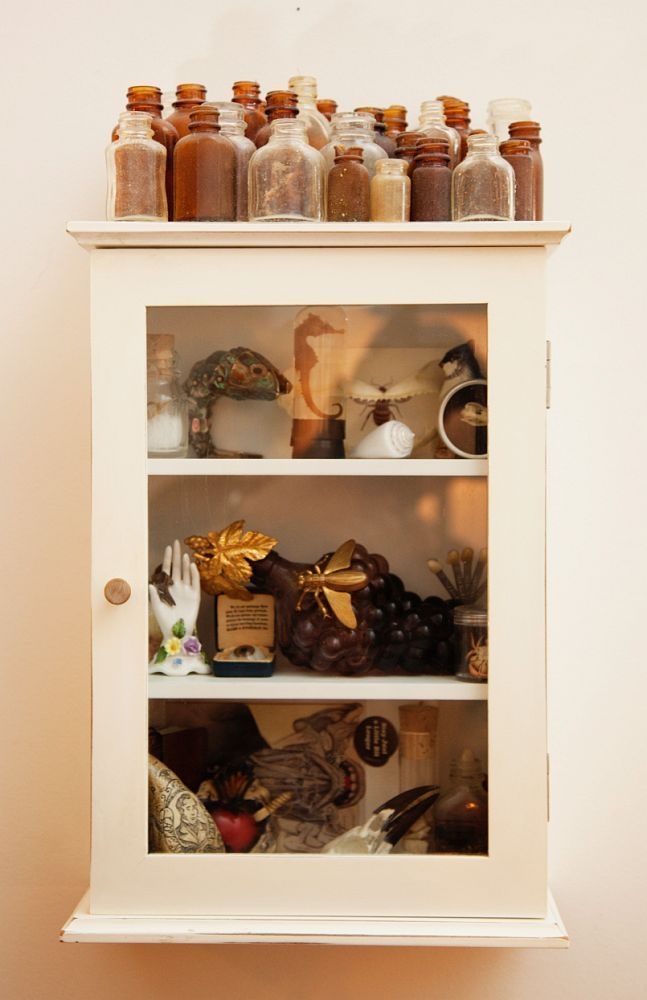 A small traditional hanging kitchen cabinet. Its simple wooden frame has a bit distressed white finish, including a back. Both a top and a base are moulding. The cabinet has clear glass hinged door with a small round brownish knob and 2 shelves.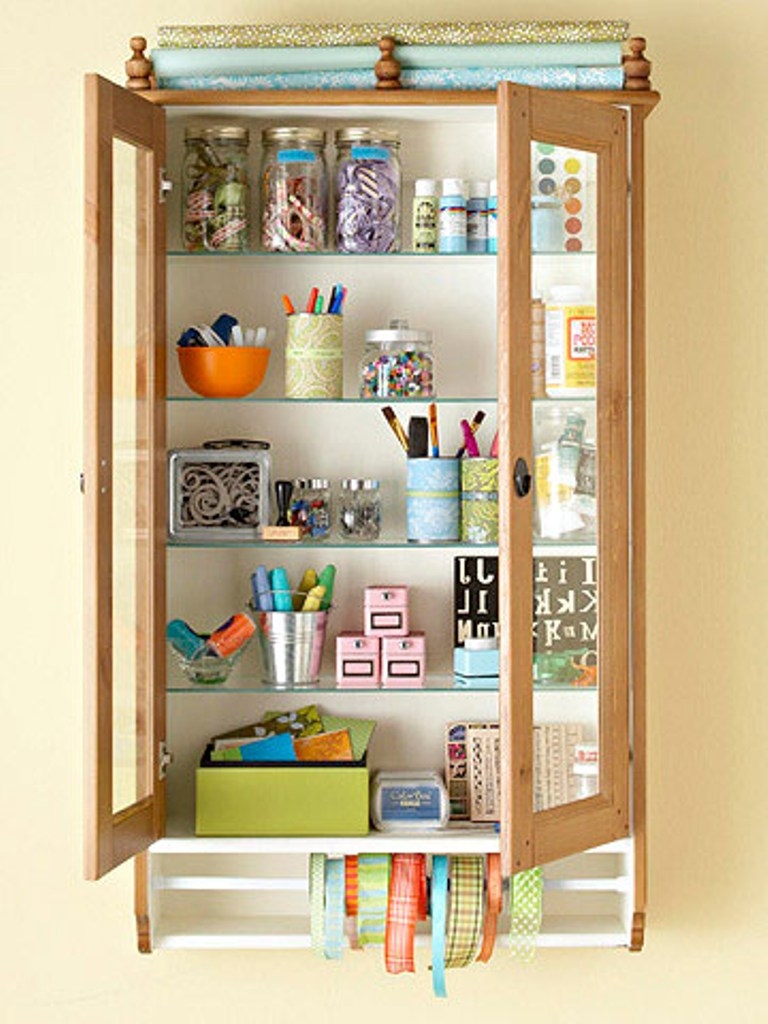 This small wall curio cabinet constitutes a great proposition for one's dining room, providing plenty of storage for small items, such as crafts supplies. Finished in bright wood, it enchants with its natural, dense graining.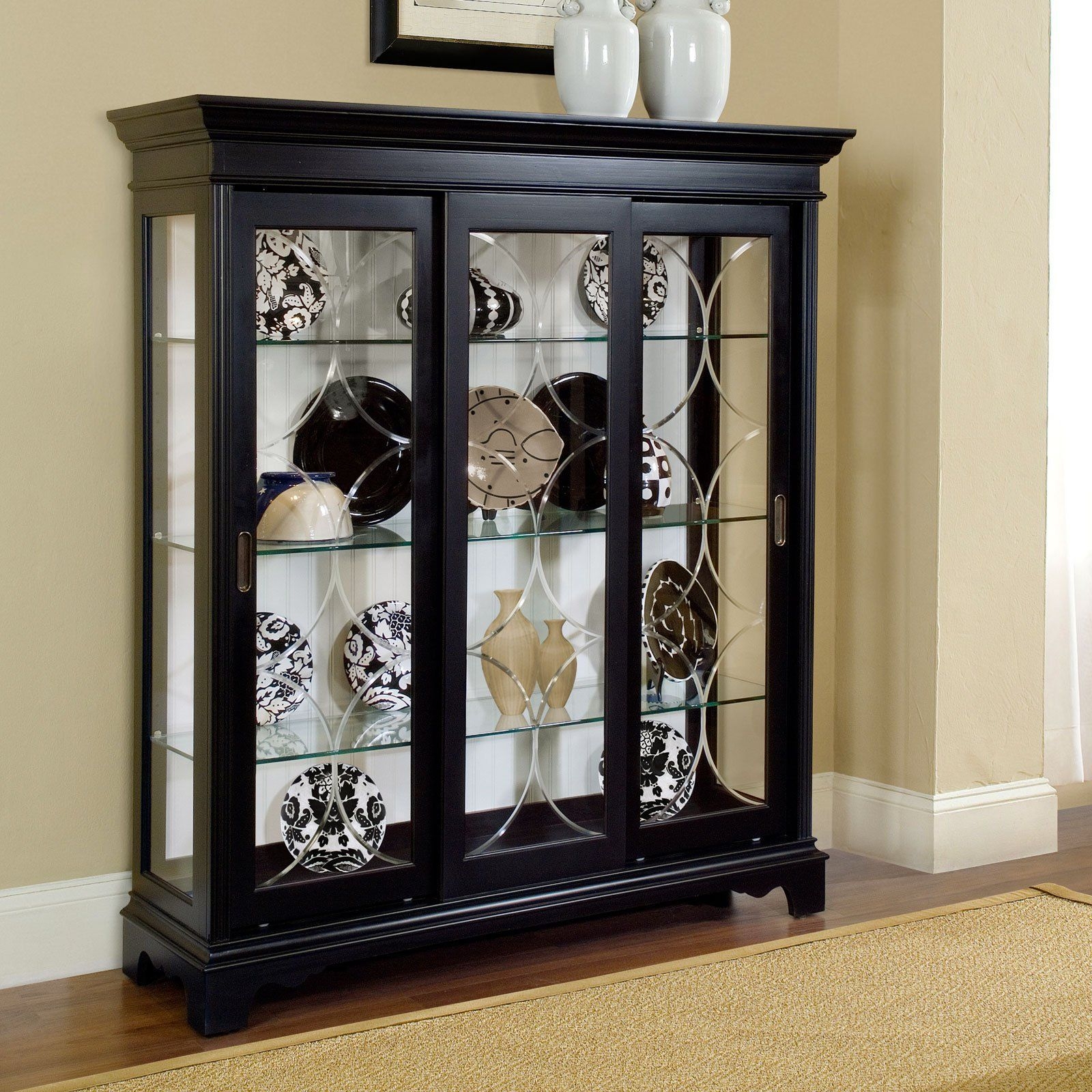 Curio cabinet mounted on wooden frame and fitted with glass doors. It consists of 3 shelves arranged vertically. Ideal for storing tableware or display decorations. Adds freshness and elegance to each place.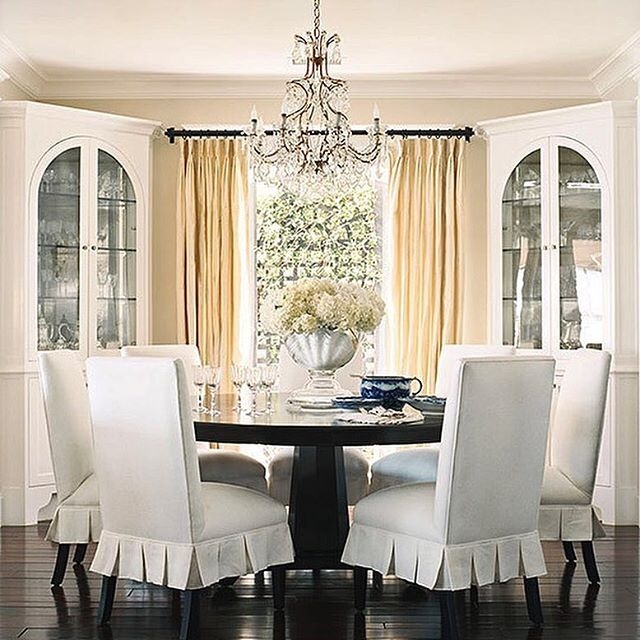 With glazed front, this beautiful curio cabinet will be a stylish and functional addition to your space. Its 4-tier construction features adjustable glass shelves, a mirrored back and lighted interior.