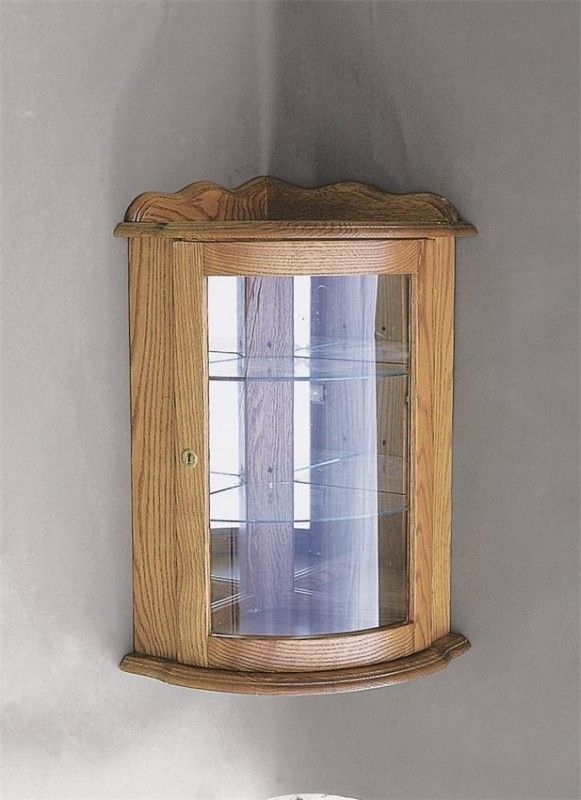 An aesthetic traditional wall corner display unit made by the Amish. Its quarter-circular frame is of natural finished wood. It features 2 raised wavy top edges and a moulding base. It has a curved glazed door, 2 glass shelves, a mirrored back.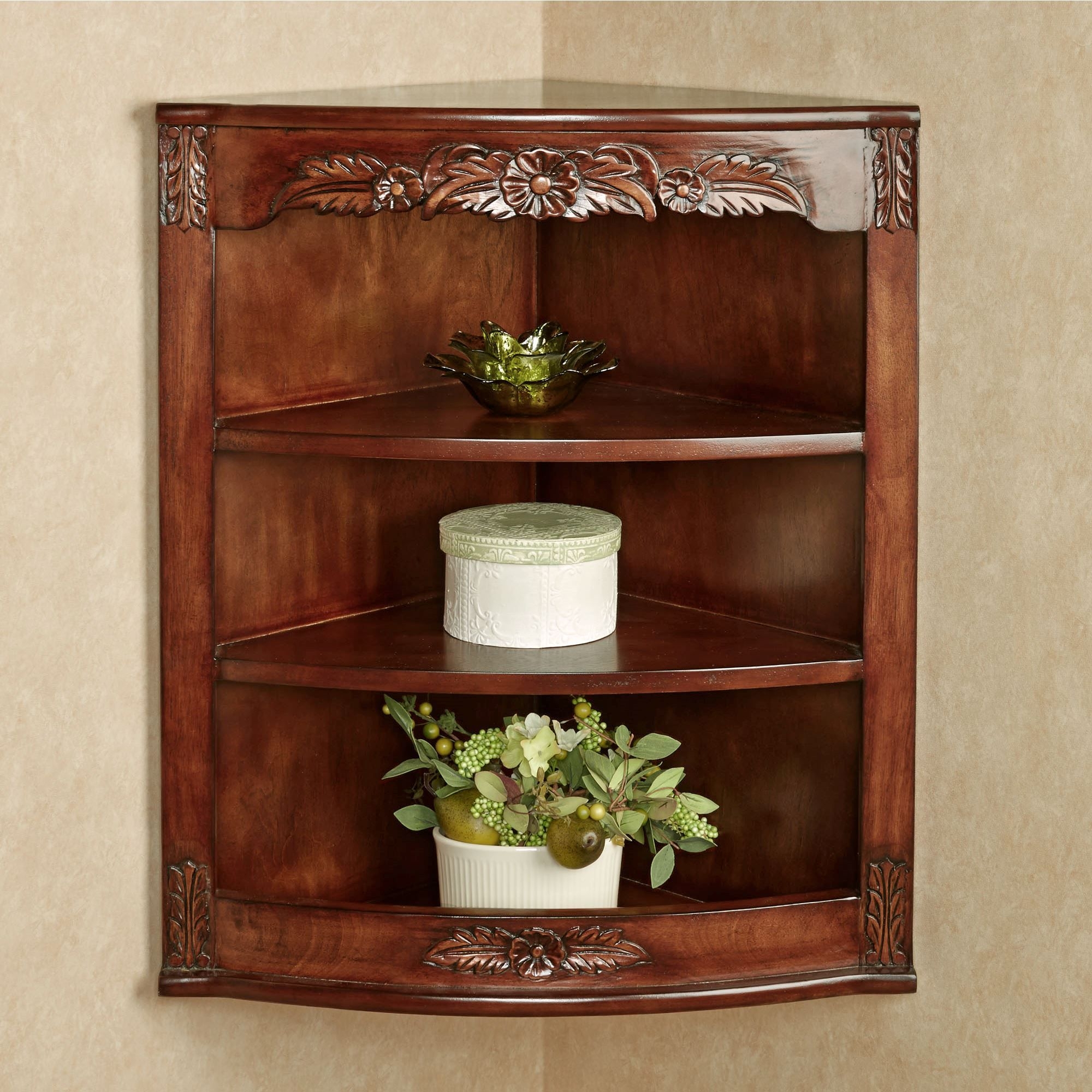 Excellent corner curio cabinet constructed from wood and offering up to three open shelves for displaying collectibles and other stuff. The cabinet also comes with a wall-mounted design and is finished in a glossed walnut finish that will completely blow you away.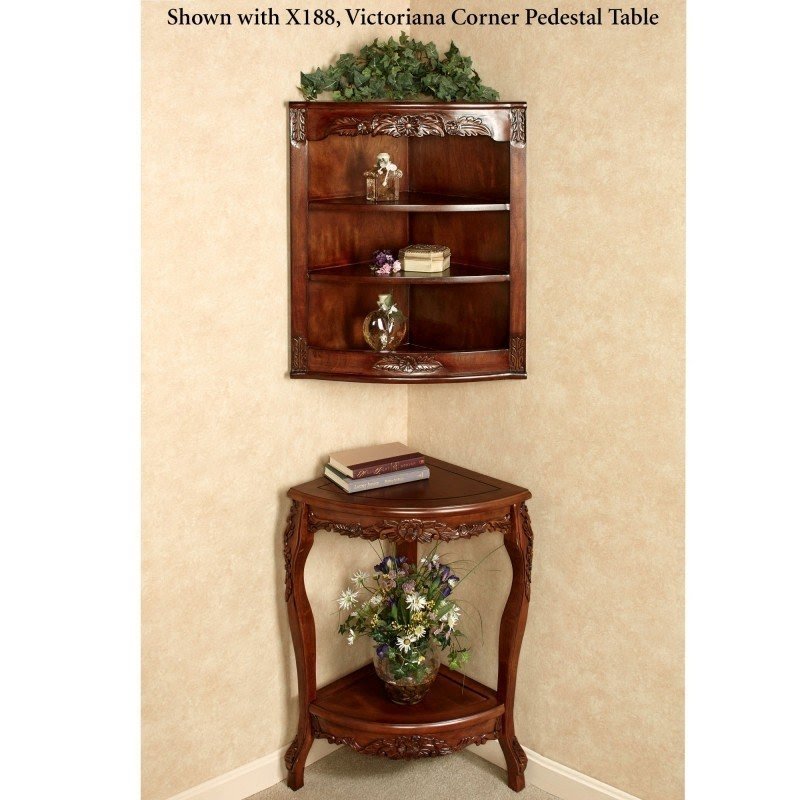 Three shelf corner curio cabinet with an open wall-mounted design. Constructed from wood, the piece is finished in glossed walnut. It also comes with stunning art décor detailing and outstanding craftsmanship that stands out easily for everybody to see.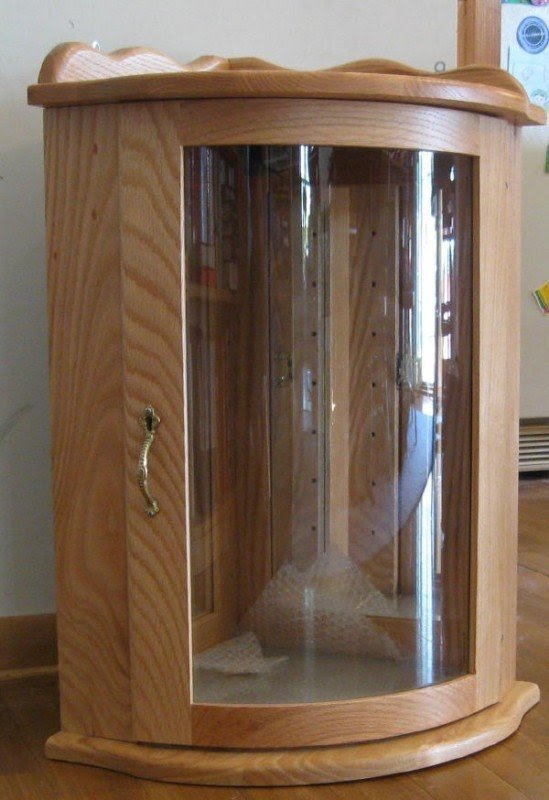 Hanging Corner Wall Curio Cabinet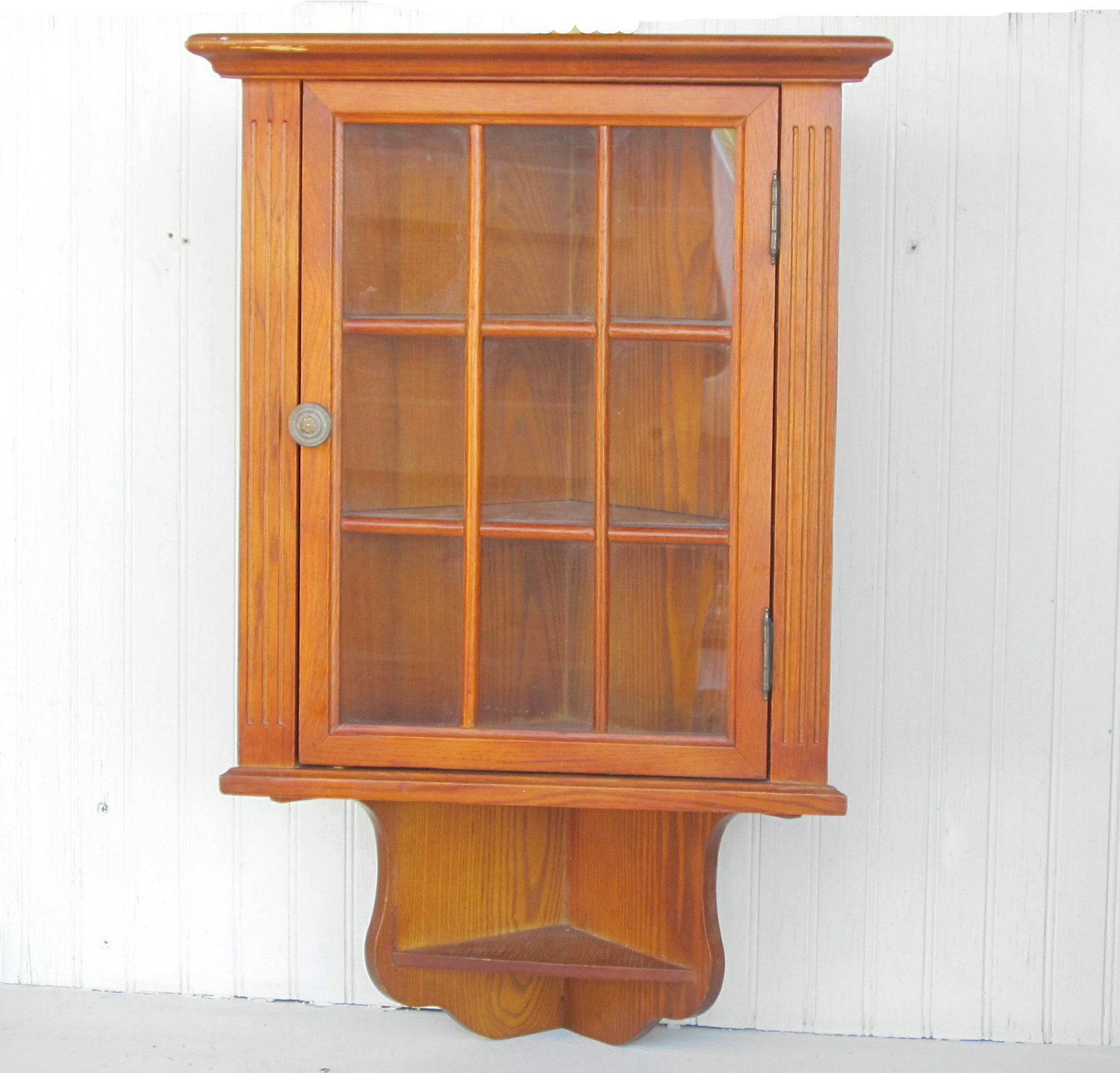 Innovative corner curio cabinet designed to take as little floor space as possible. The piece is made from wood and comes with a stunning glass door to showcase all your displays. It also delivers well-crafted crown molding at the top and visible metal hardware for outstanding stylish elegance.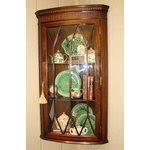 Vintage corner wall curio cabinet constructed from wood and finished in a glossed light brown stain. The cabinet offers up to three wooden shelves and comes with a stunning glass door, neatly accentuated with a single metal pull for excellent classy appeal.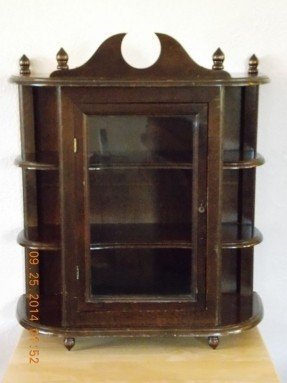 Compact midcentury curio cabinet designed for the corner. The piece sits atop for rounded legs and comes with several shelves too, each neatly enclosed with a stain glass door. The piece is constructed from wood with stunning moldings at the top and incredible craftsmanship.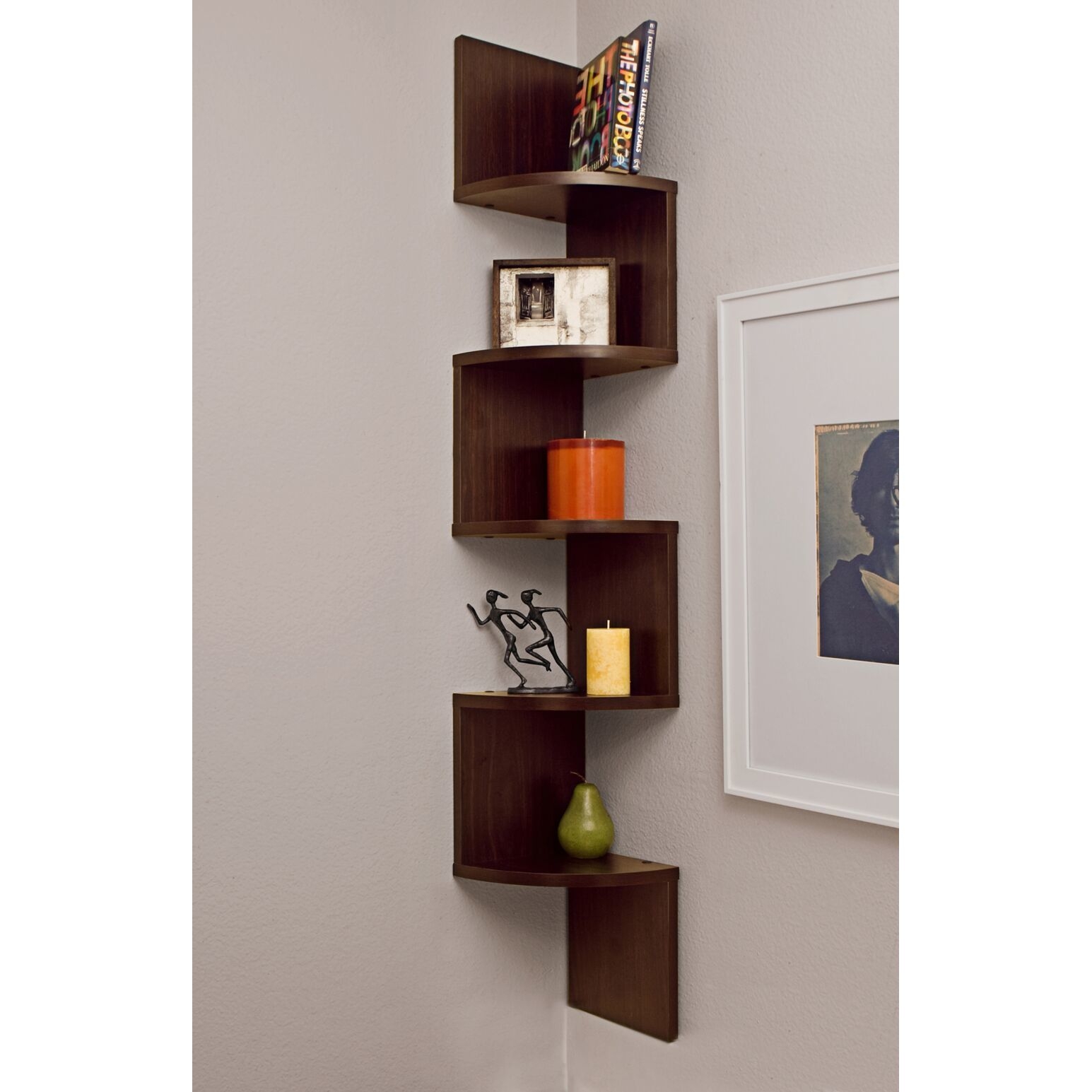 Walnut Corner Shelf Zig Zag Curio Display Home Decor Wall Mount Shelves Cabinet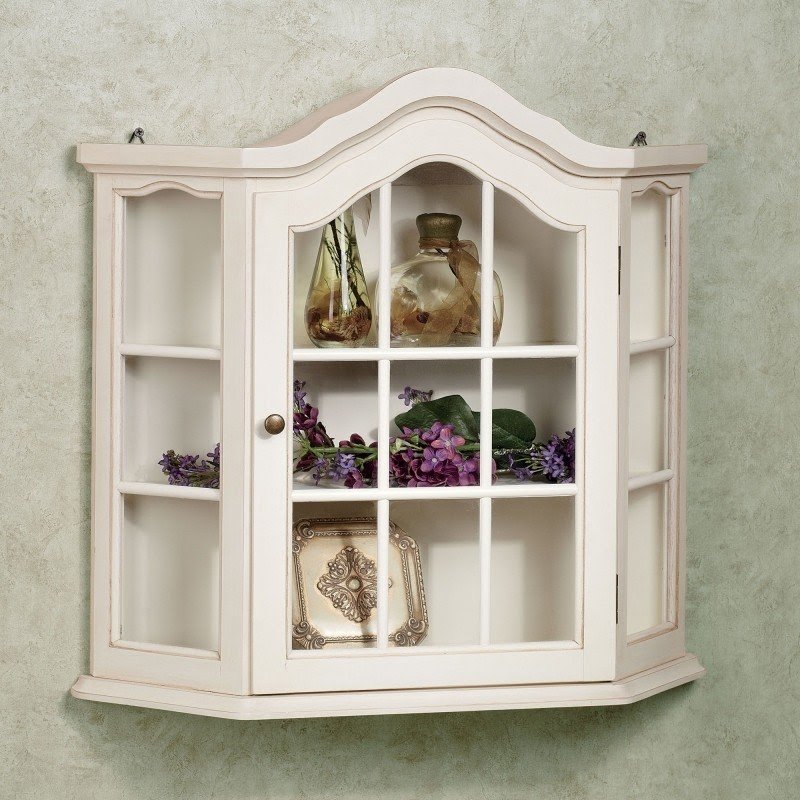 Wall mounted curio cabinet with glass panels all around, on front doors and sides. Arched top adds a dash of dramatic appeal, but generally the cabinet is classic in style. Finished ivory. Storage shelves inside.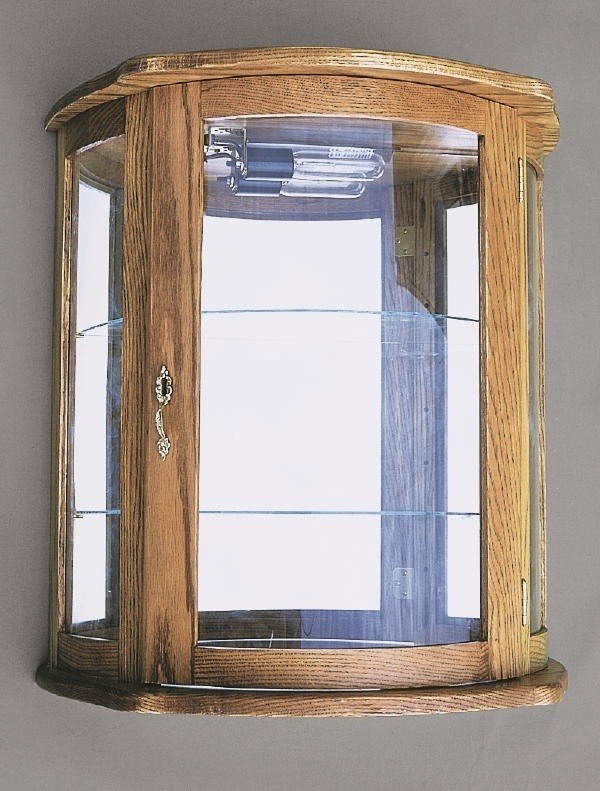 Flat Wall Hanging Curio Cabinet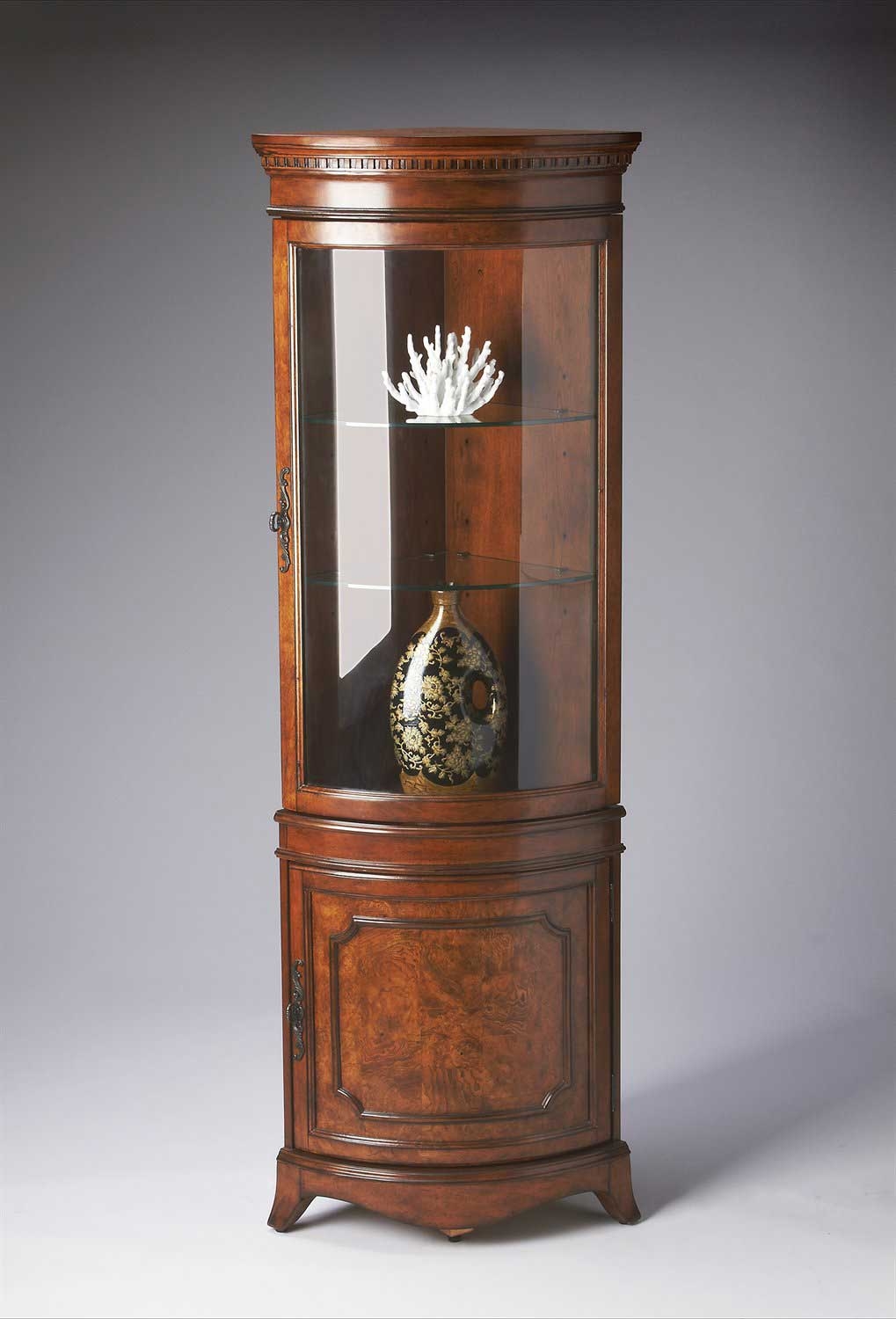 Corner Curio Cabinet for Elegant Home Office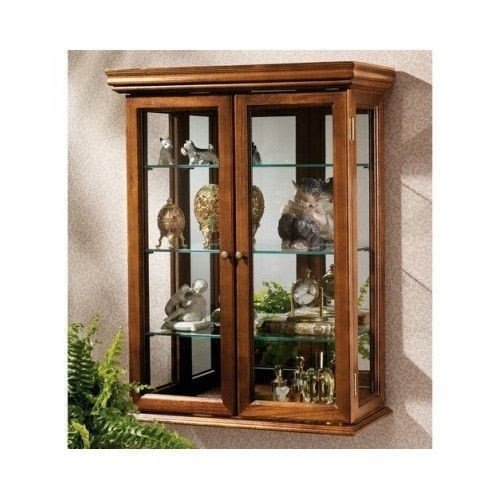 Corner Cuboard Wall Curio Cabinet Shelves Glass Case Display Storage Furniture #DesignToscano #Contemporary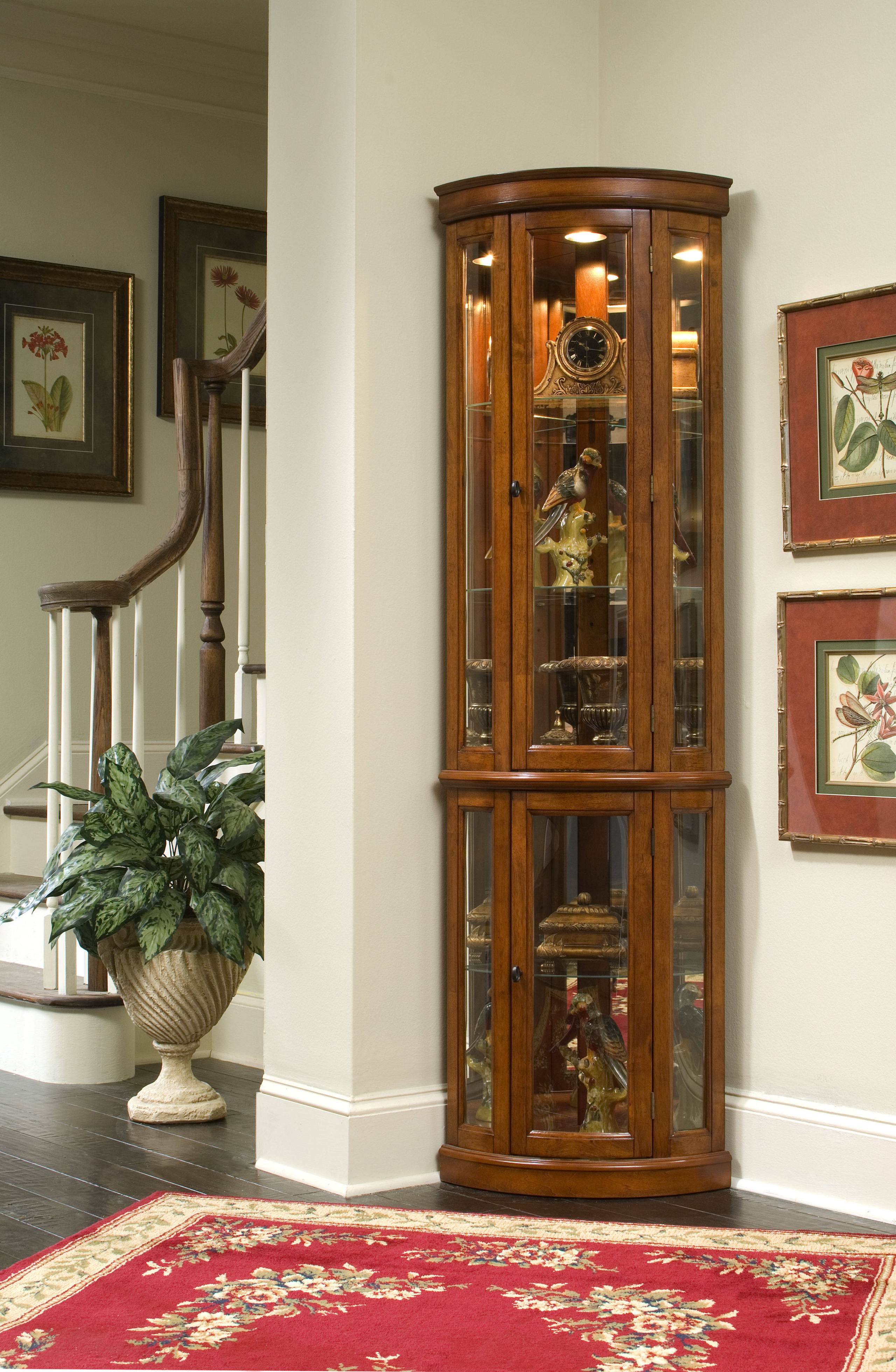 Gorgeous sleek corner display cabinet. It is made of solid wood with an antique brown finish. It features curved front with 2 doors. There are 3 adjustable glass shelves and 1 stationery wooden shelf. It also has a mirrored back and halogen lamps.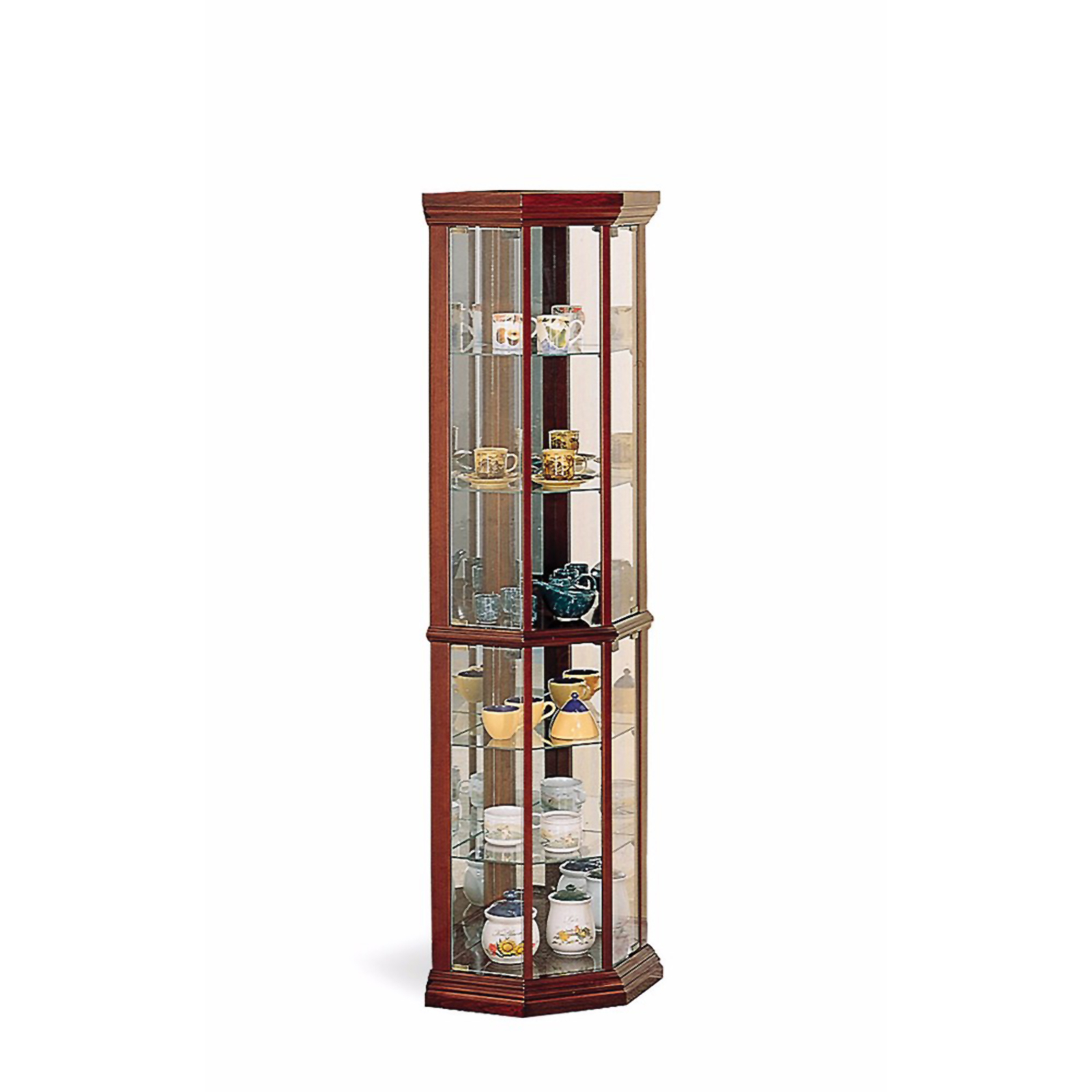 Corner Curio Cabinet with 6 Shelves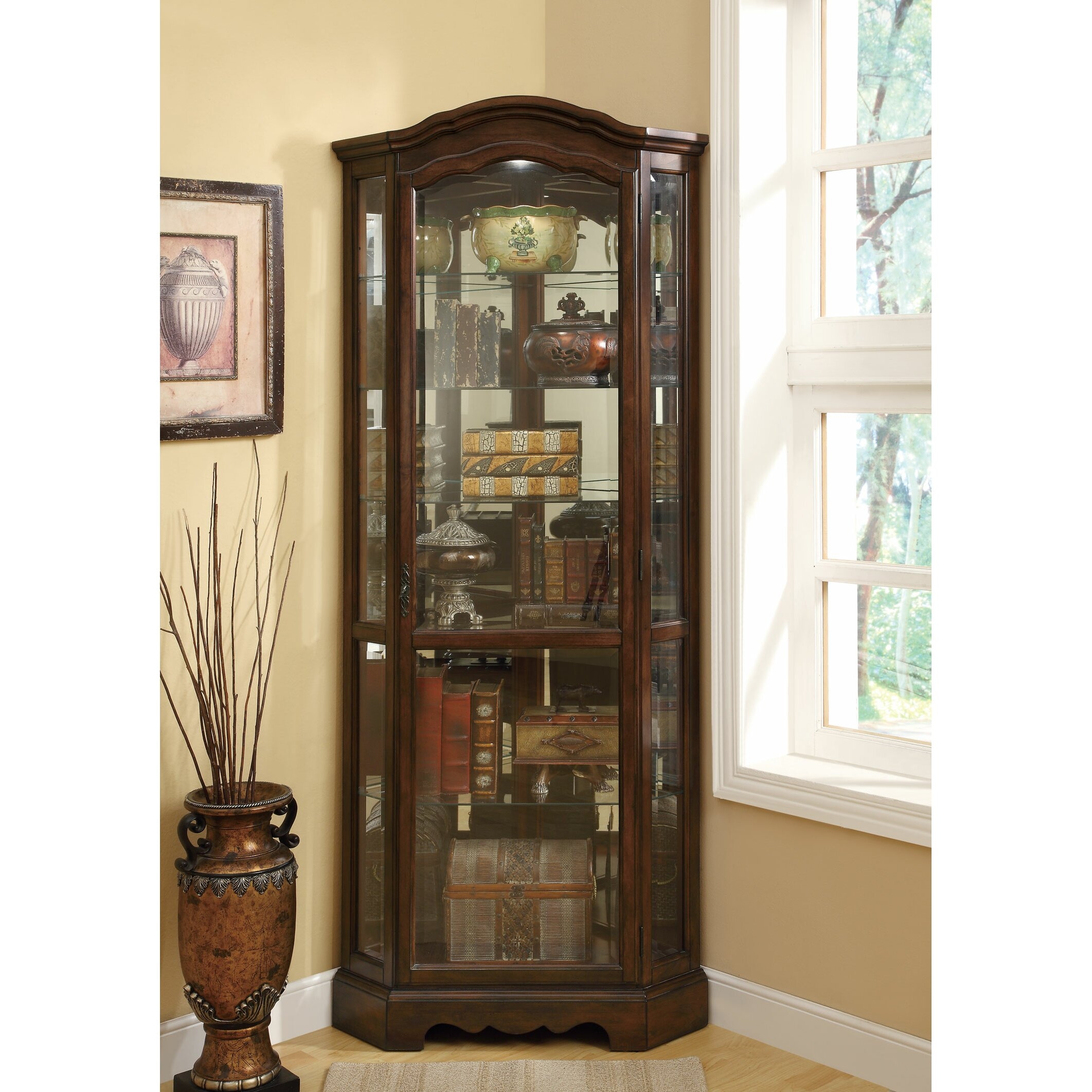 Traditional-Lighted-Rich-Walnut-Brown-Corner-Curio-Wall-Cabinet-No-Assembly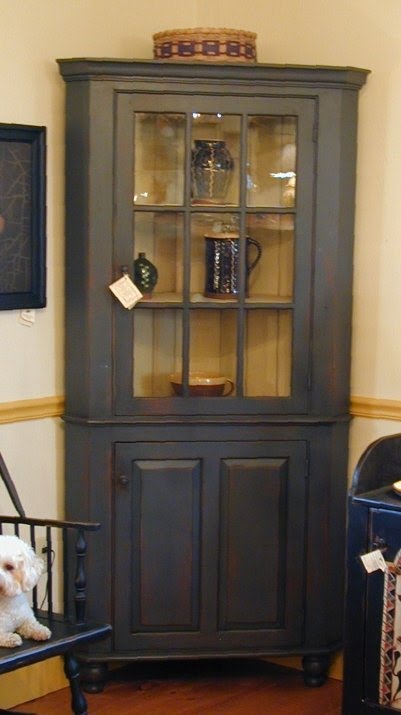 Would like to do this to my curio in our kitchen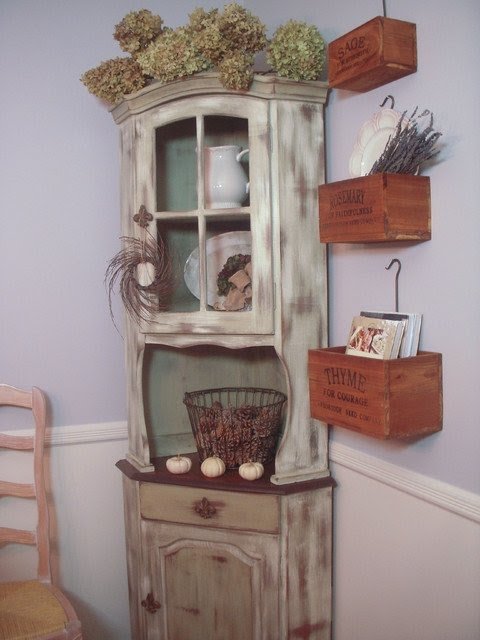 Distressed Corner Hutch furniture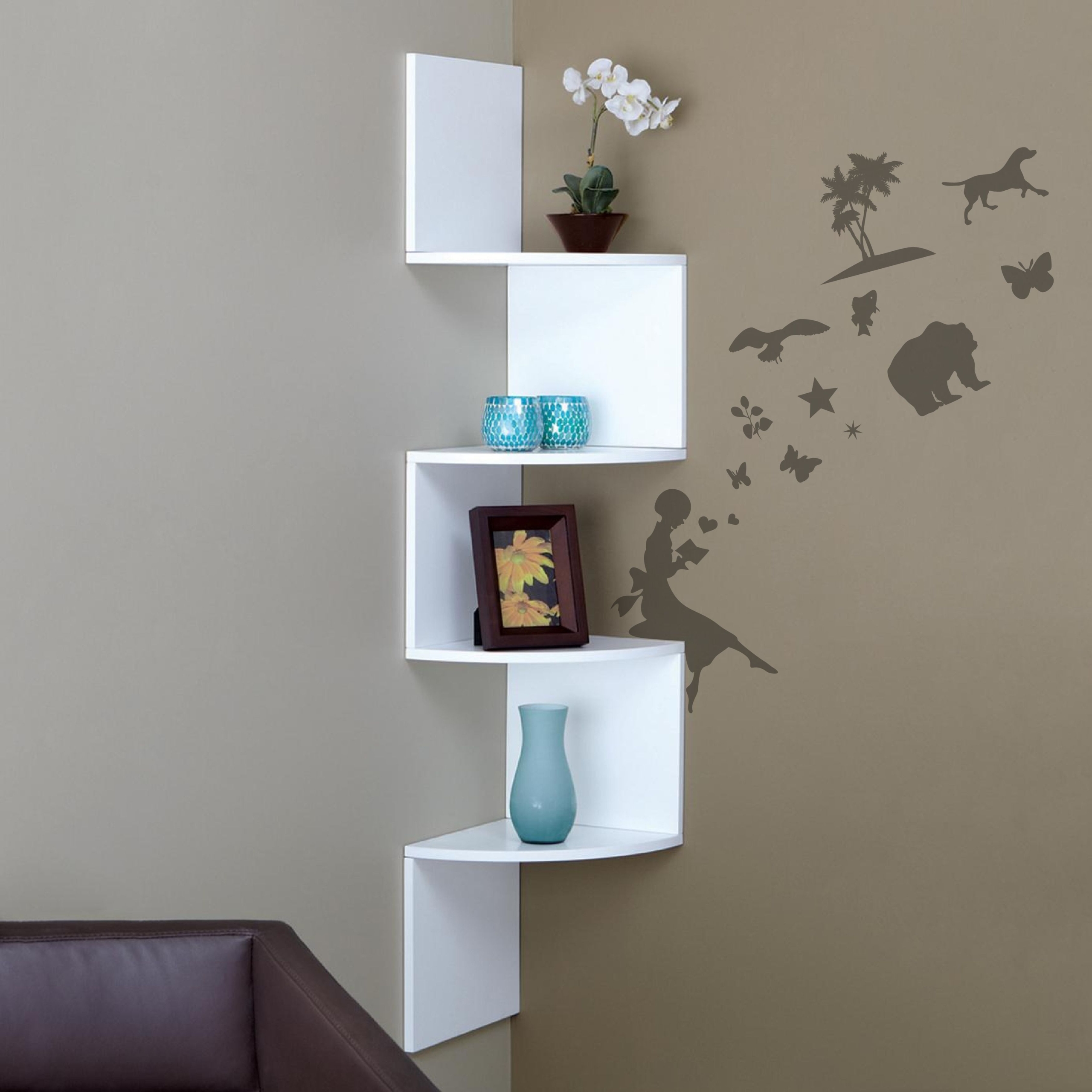 Nexxt Design FN01460-4 Provo Corner Wall Mounted Shelf | Lowe's Canada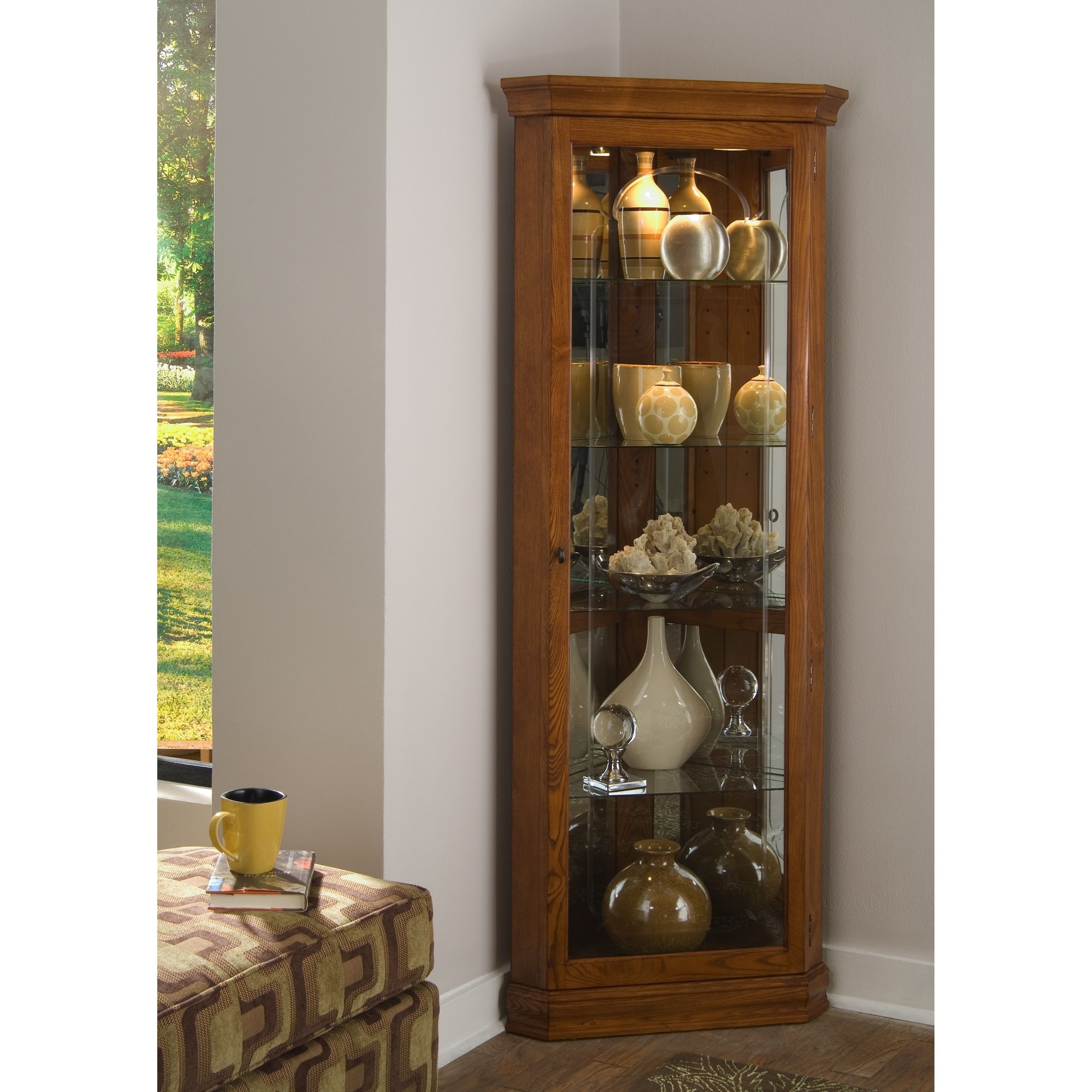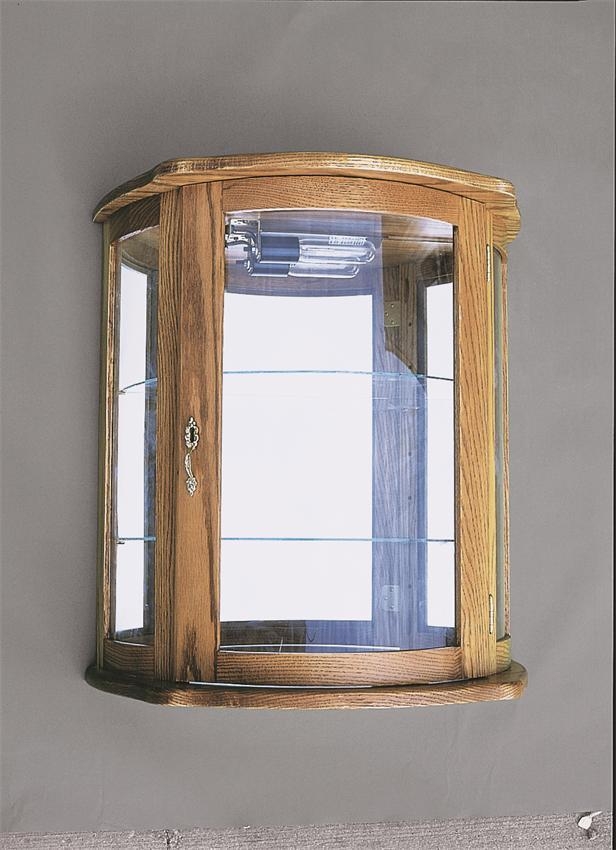 ... Furniture-Solid-Wood-Flat-Wall-Curio-Cabinet-Wall-Curio-Cabinet-20.jpg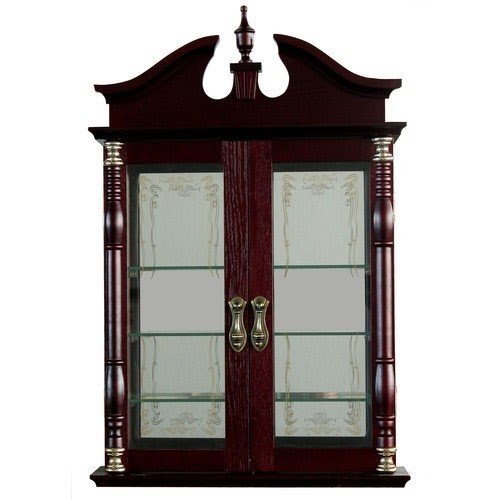 Wood Wall Curio Cabinet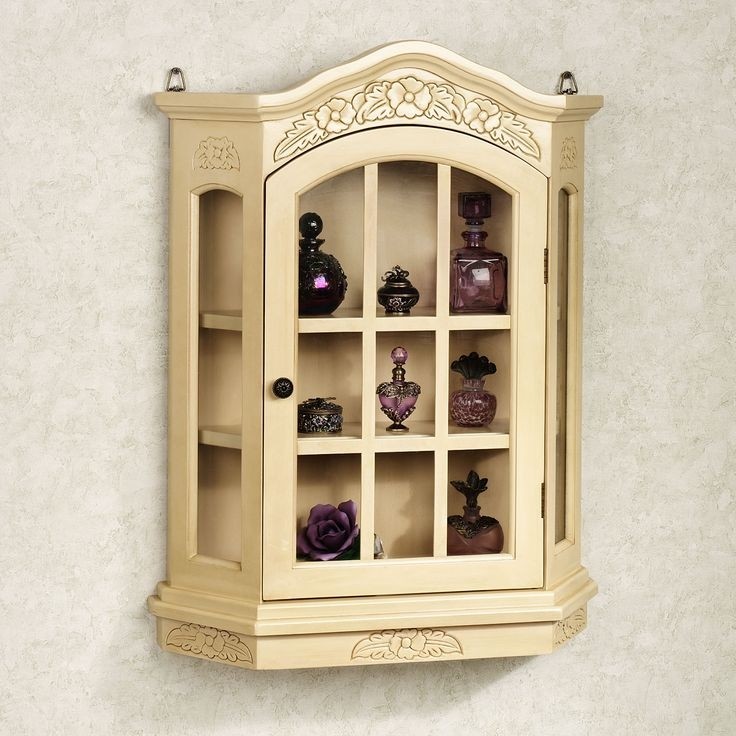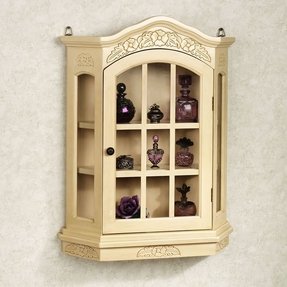 Viviana Wall Curio Cabinet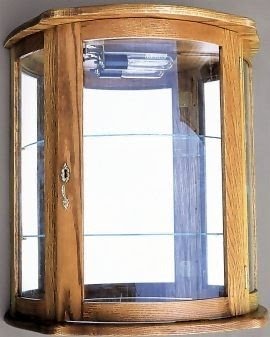 Wall Curios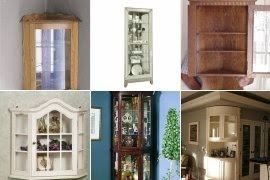 would love this for my dining room to display my great-gramma's china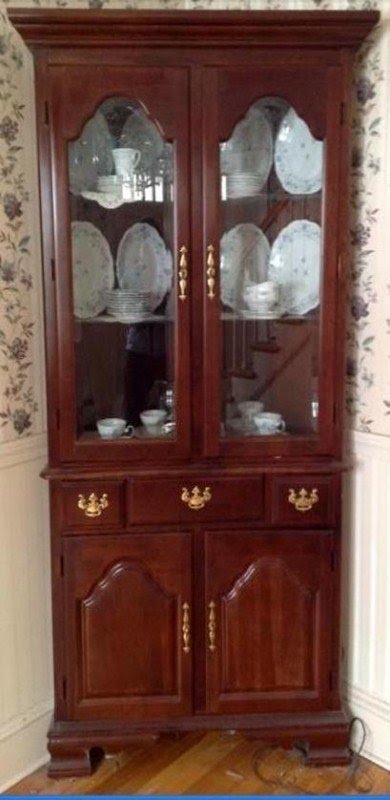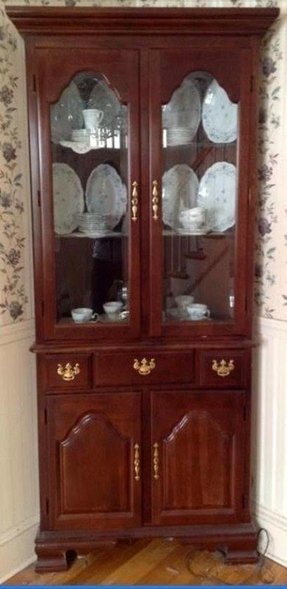 A stunning curio cabinet for the corner of your household that sports the cherry wood structure and finish to elevate the look of your dining room. It will tastefully showcase your best china and cutlery.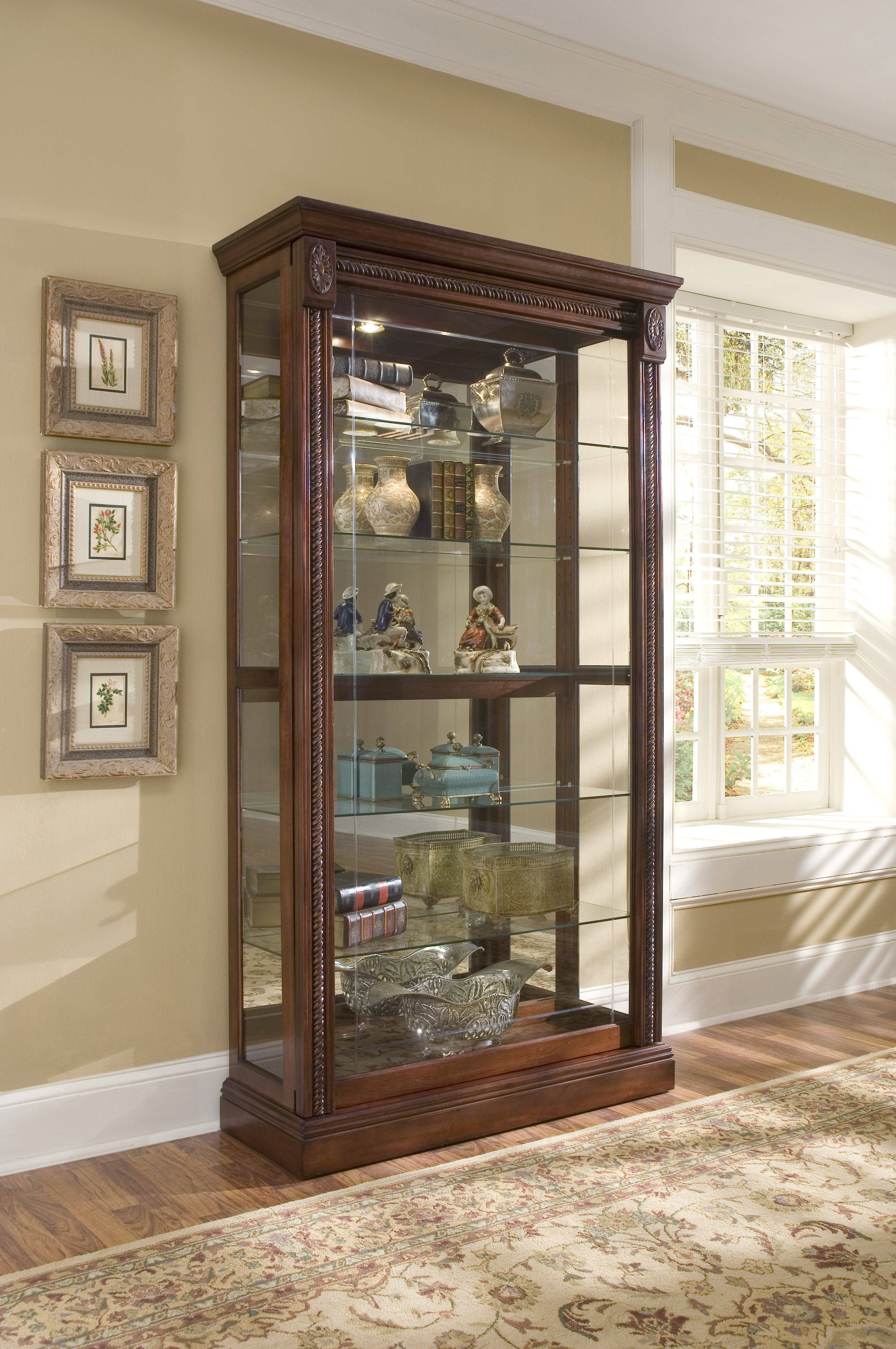 Very elegant case dedicated for living room. It has frame made od lacquered, mahogany wood. Case is covered of glass and has glazed shelves. This piece of furniture is intended to storage books or frippery.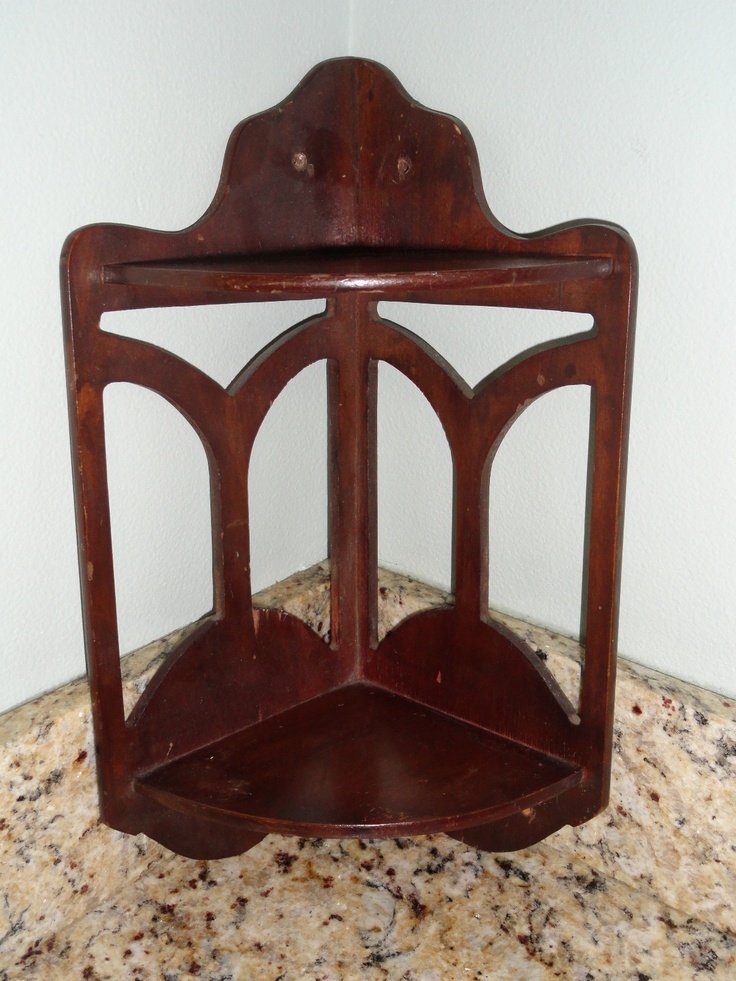 Antique Vintage Victorian Shabby Chic Dark Wood CORNER & WALL SHELF CURIO Set 2 | eBay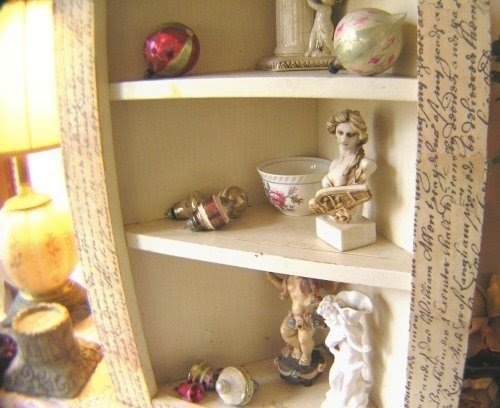 So Paris Chic Wood Corner Cabinet Vintage French Paper Curio Wooden Shelf | eBay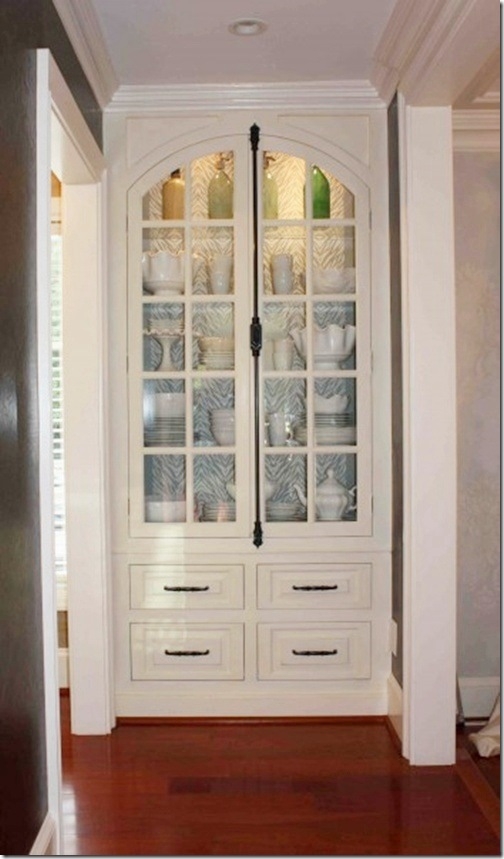 First of all - love the cabinet. Second - LOVE the zebra stencil on the back wall. Subtle but fun!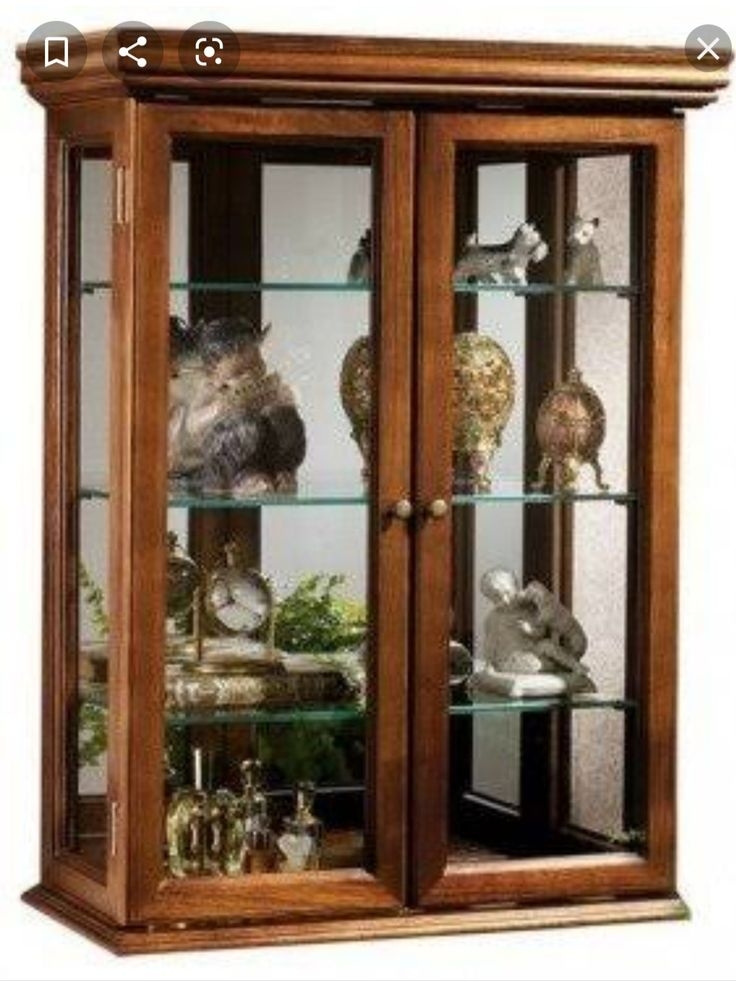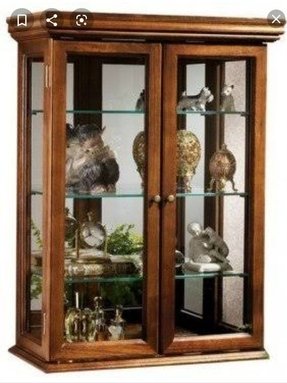 WALL-CURIO-CABINET-CABINETS-GLASS-OFFICE-FURNITURE-SMALL-CORNER-DINING ...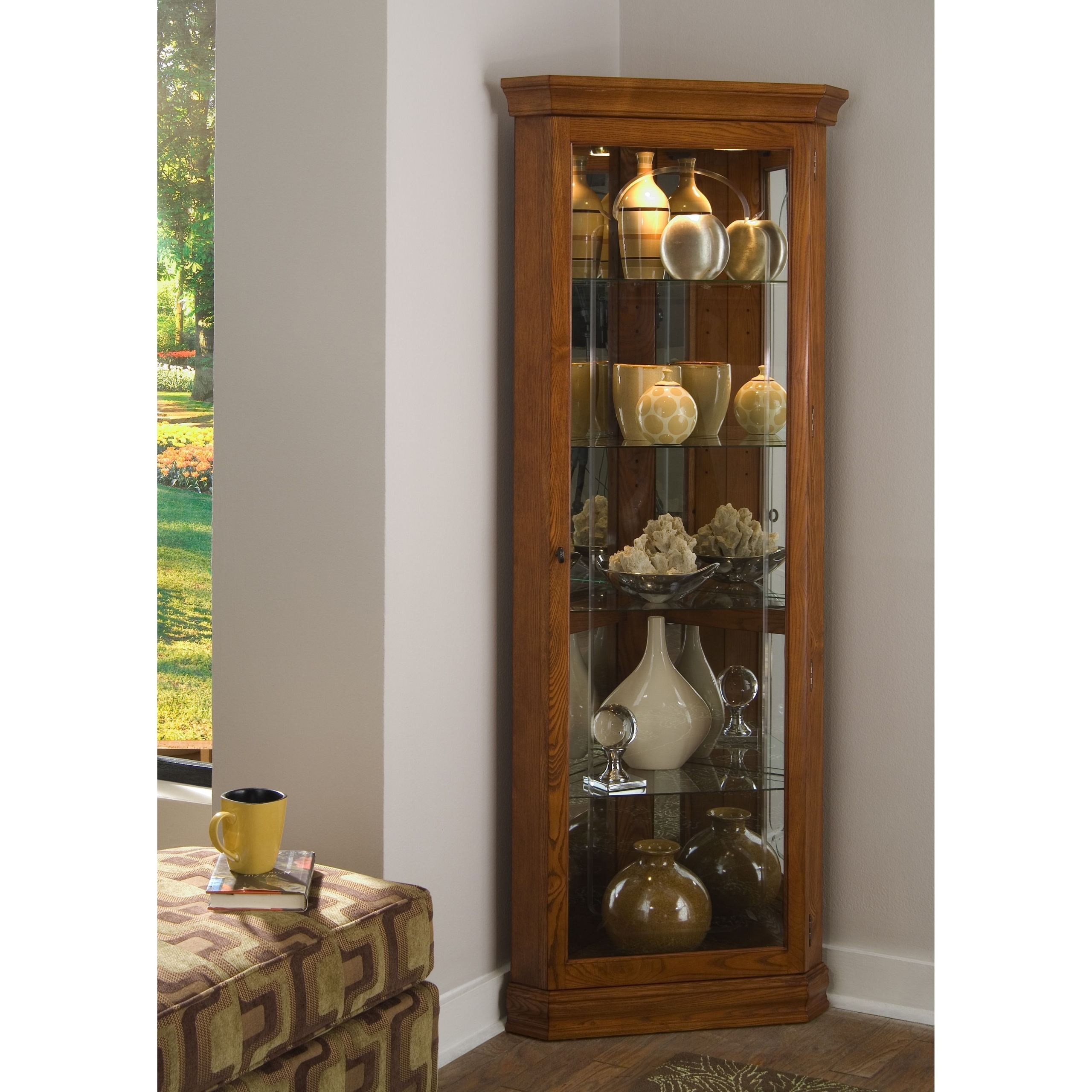 Elegant country style corner display cabinet. Its frame is made of oak wood finished in brown. It features a beveled glass door and sleek side columns. A curio has 4 adjustable glass shelves, a mirrored back and lighting.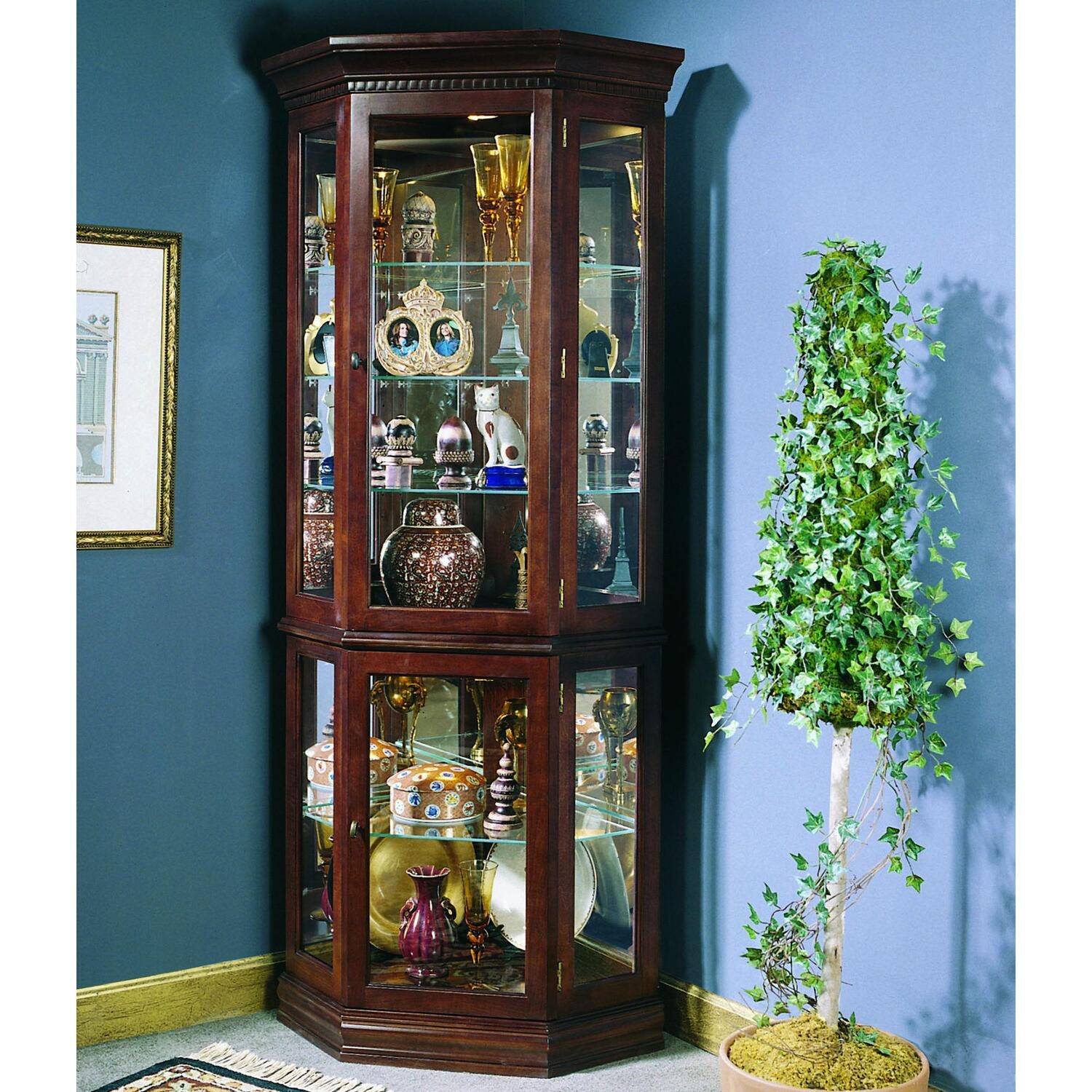 If you want a perfect piece to help you display your dinnerware or china collection then this corner cabinet display is the ideal option, especially with its glass and wood structure and the deep, rich finish of the wood.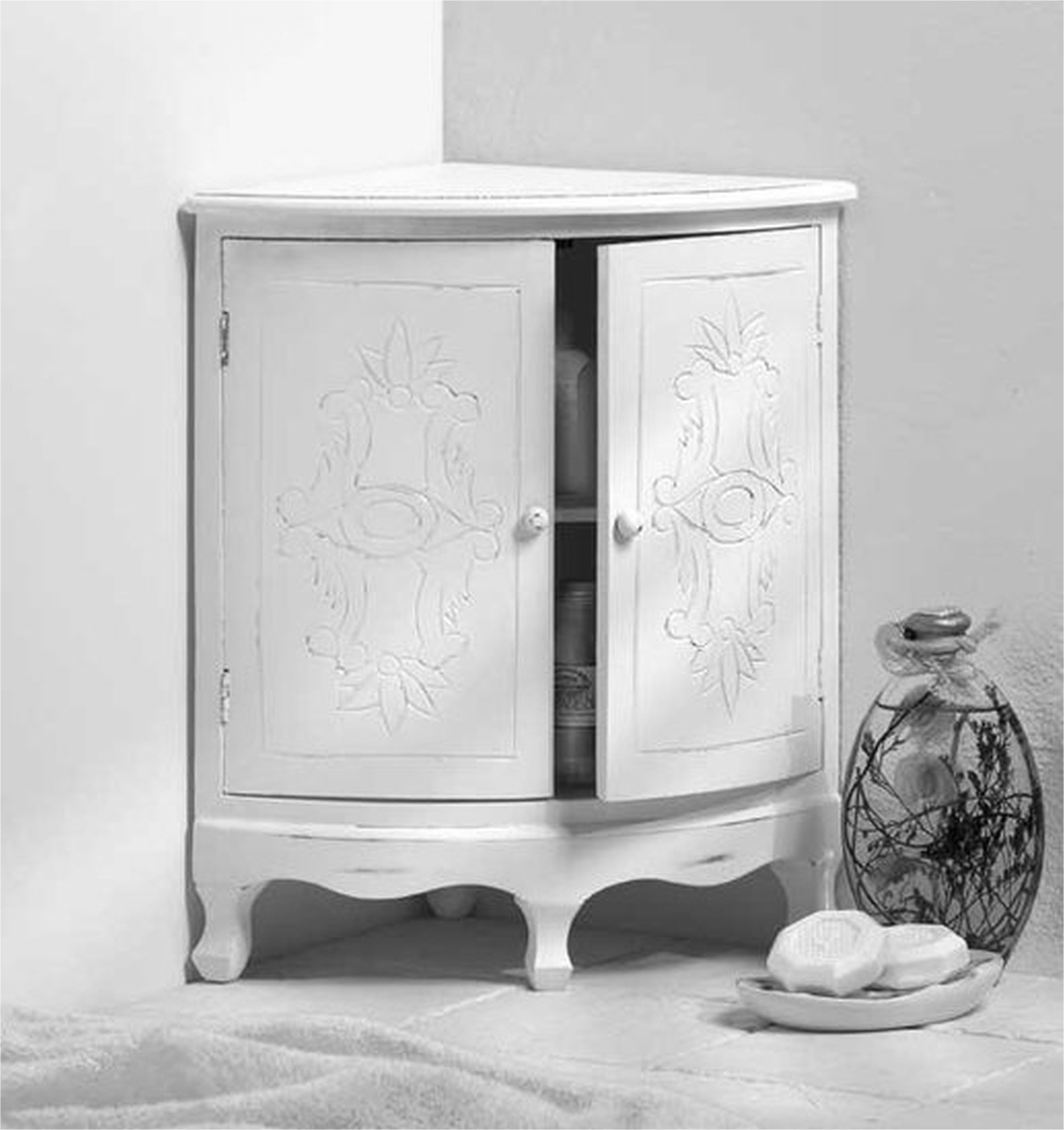 Bathroom Storage Cabinets, Wall Cabinets, Shabby Chic Furniture, Linen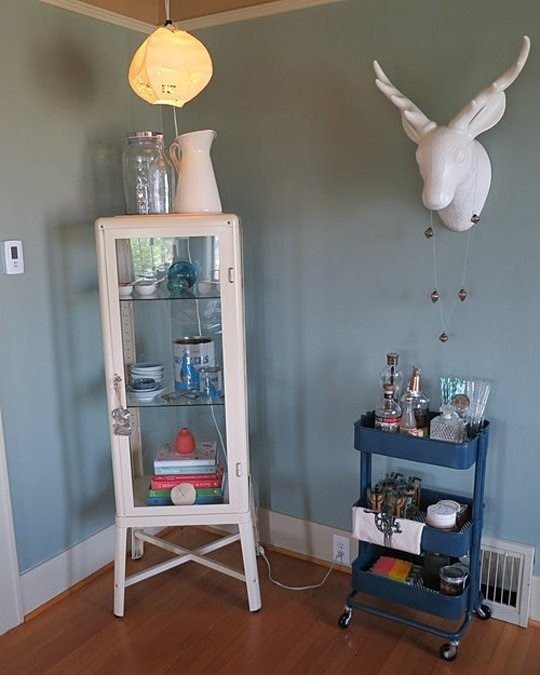 Sara's Charming, Light-Filled Craftsman House Call | Apartment Therapy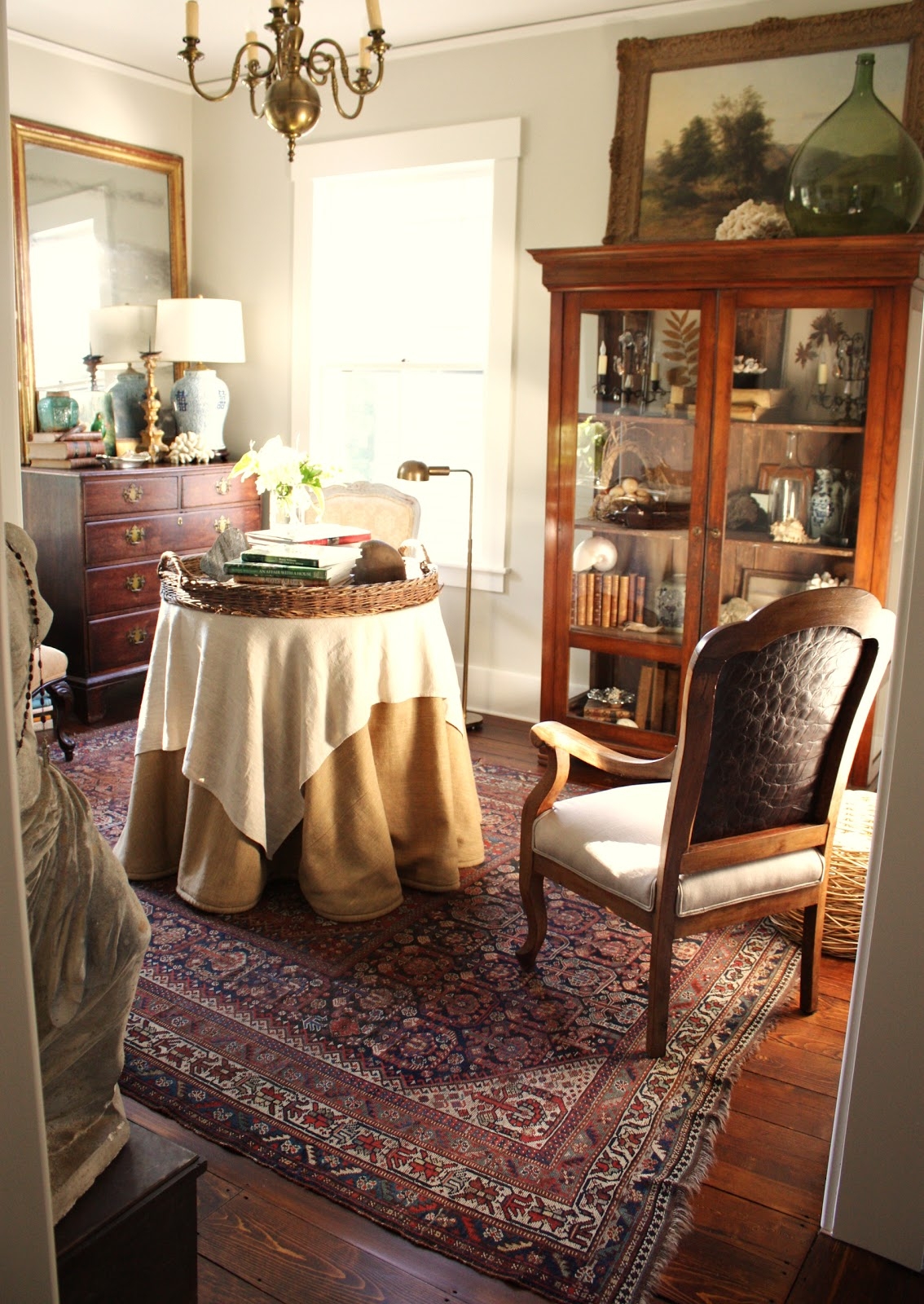 The wall color is Benjamin Moore Ashwood OC-47 in eggshell, with Benjamin Moore White Dove trim.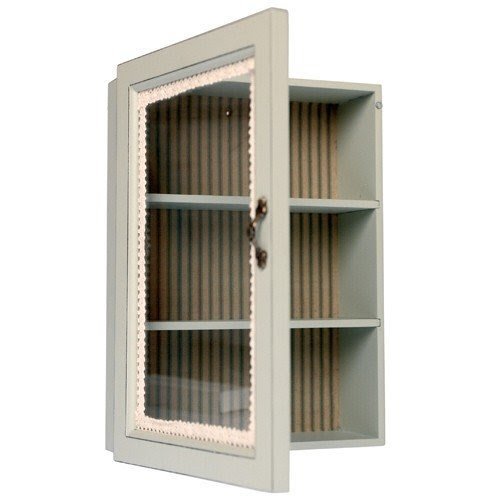 Small Wall Curio Cabinet / Miniature Thimble Display Case Shadow

Curio cabinet with a durable wooden frame in cherry finish. It features decorative shelves, leaf overlays on a removable top crown. Glass mirrored back is durable and it also improves overall aesthetics.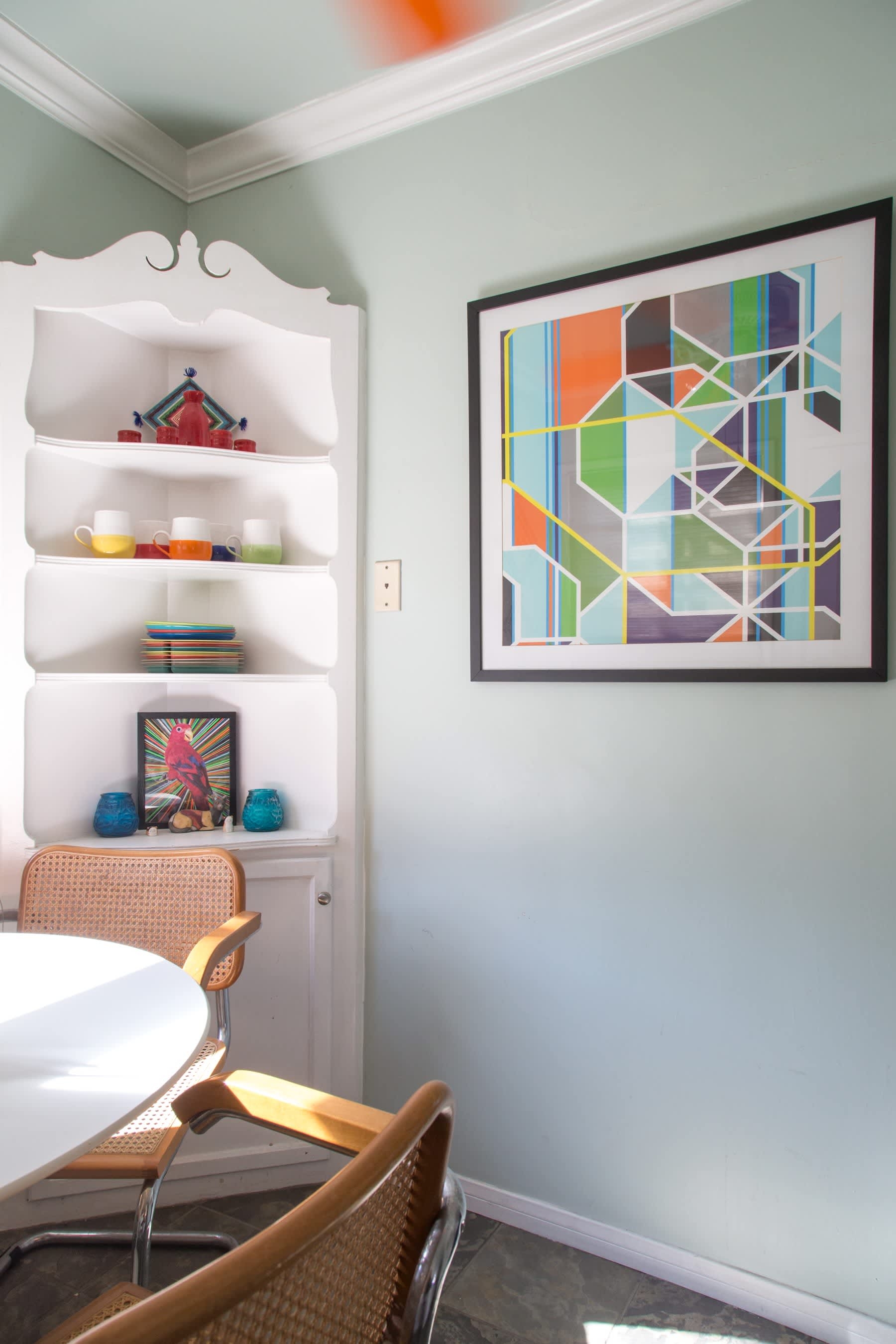 Revisiting Scott's California Bohemian House Tour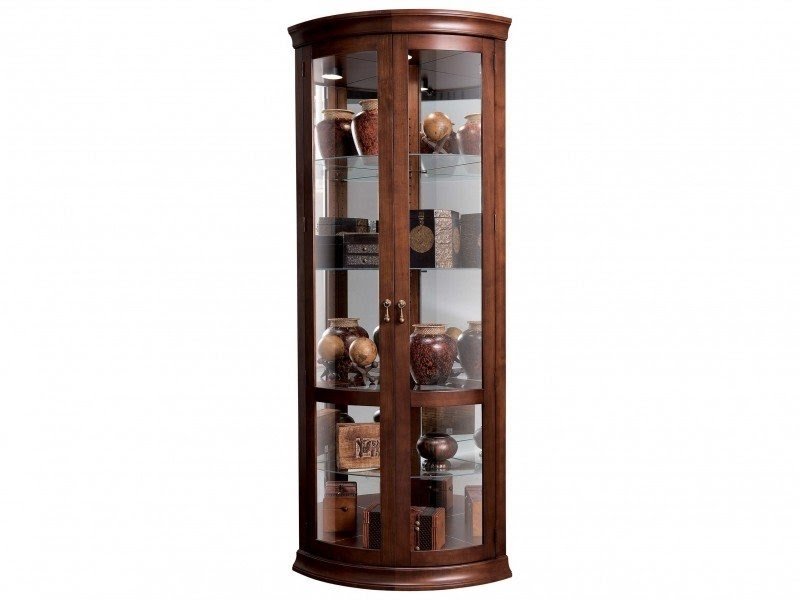 Height 76", Width 31", Depth 21.75", Wall Dimension 31" 680-503 Chancellor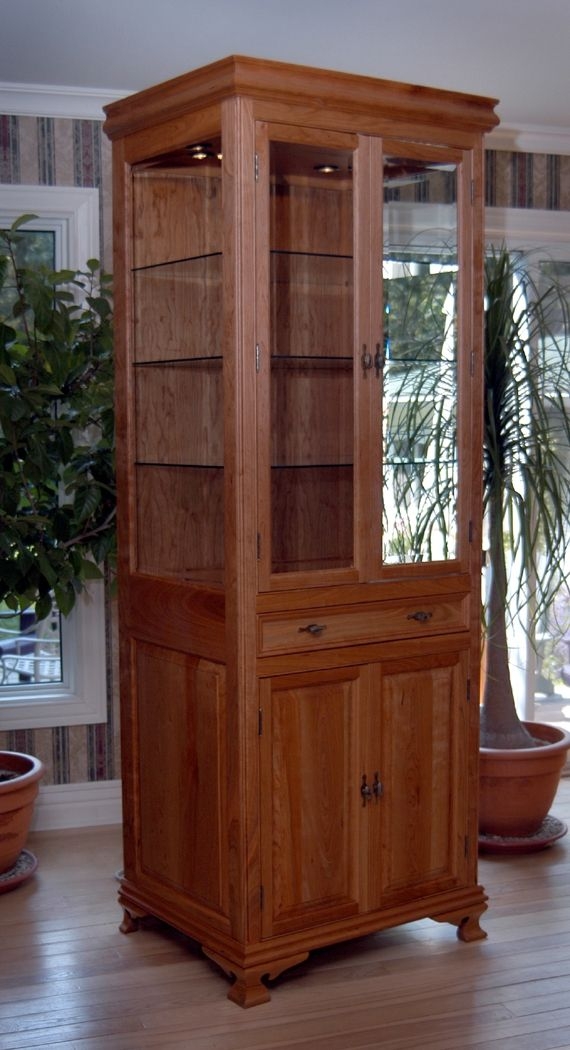 Handmade tall cabinet with wooden frame in cherry finish. Its lower compartment features solid doors with metal handles. Upper display area includes doors, walls and adjustable shelves made of stylish glass.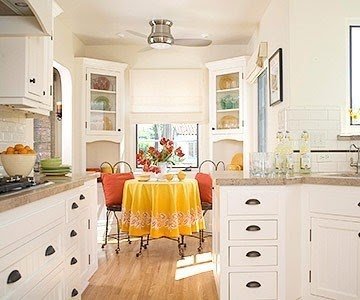 The Look of Furniture (cont.) love this, so bright and cheerful!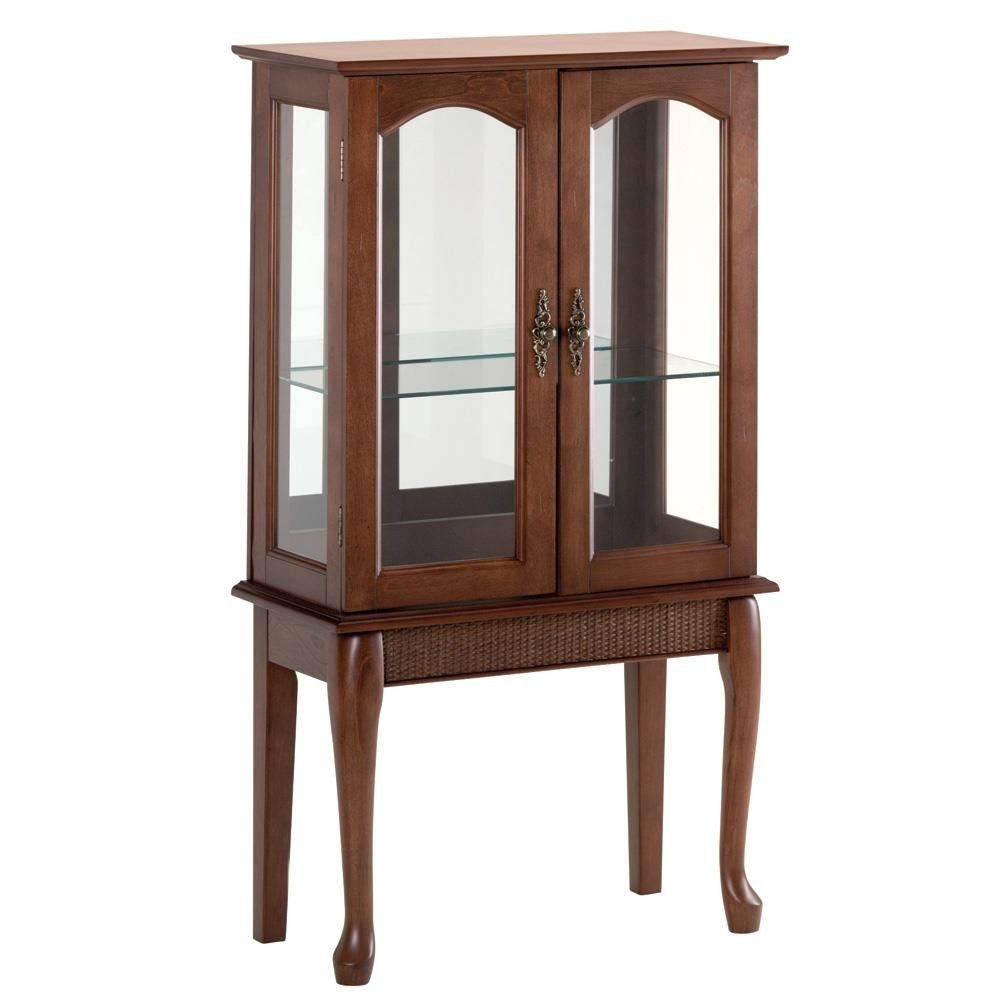 Curio Corner Cabinet Glass Display Wooden Storage Shelves Furniture Wall Case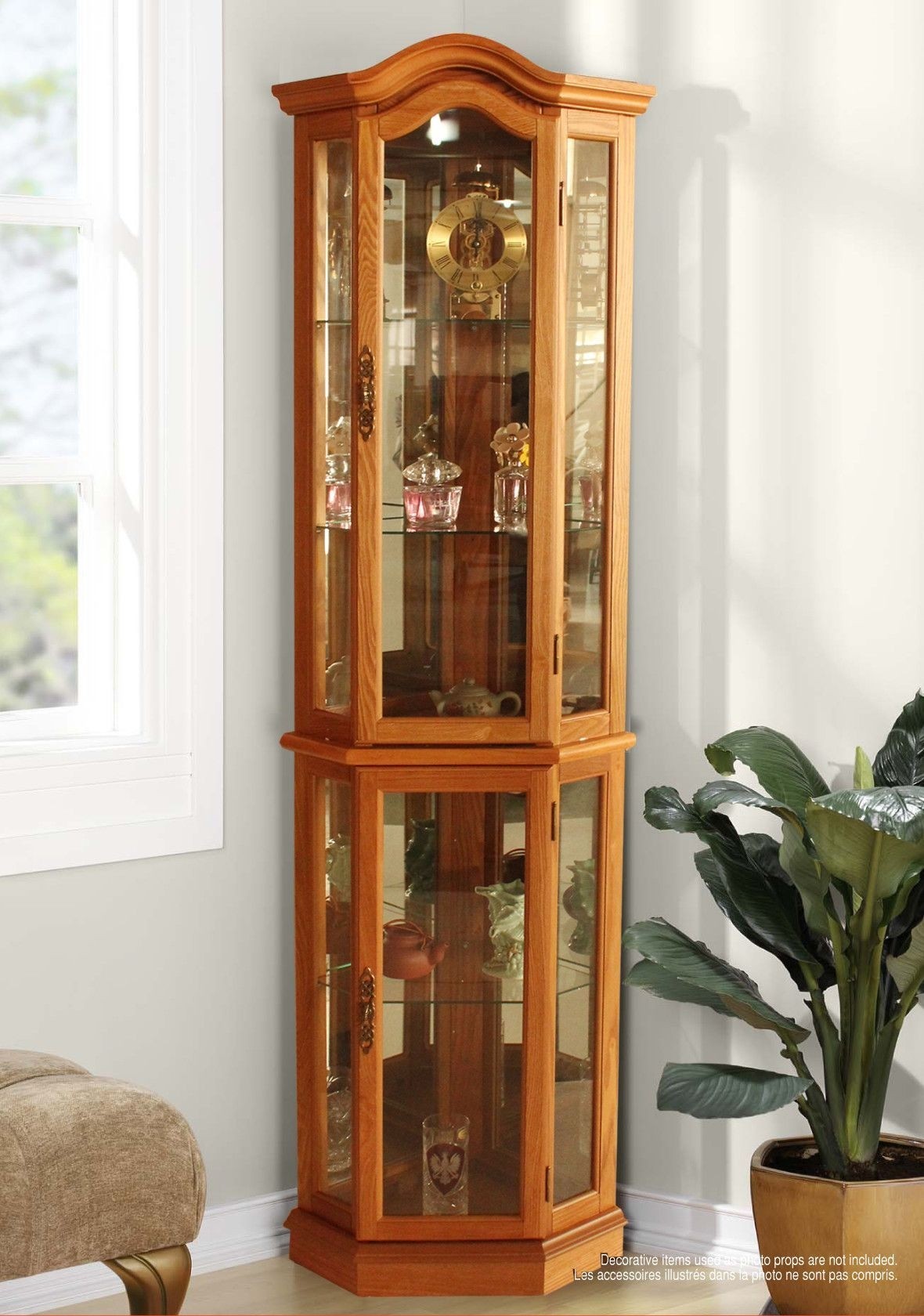 Floor Standing Curio Cabinet | Corner curio, Curio cabinet ...