Corner Wall Curio Cabinet
For a gorgeous and well-made way to show off all those chachkies you collected throughout your travels, you want to display them in a place that showcases them proudly. For this, we give you the corner wall curio cabinet. Now you can display your stuff in a medium that will only enhance their beauty. See collection for all the styles and sizes.
Foter is reader-supported. When you buy through links on our site, we may earn an affiliate commission.
Why trust us?
Our Picks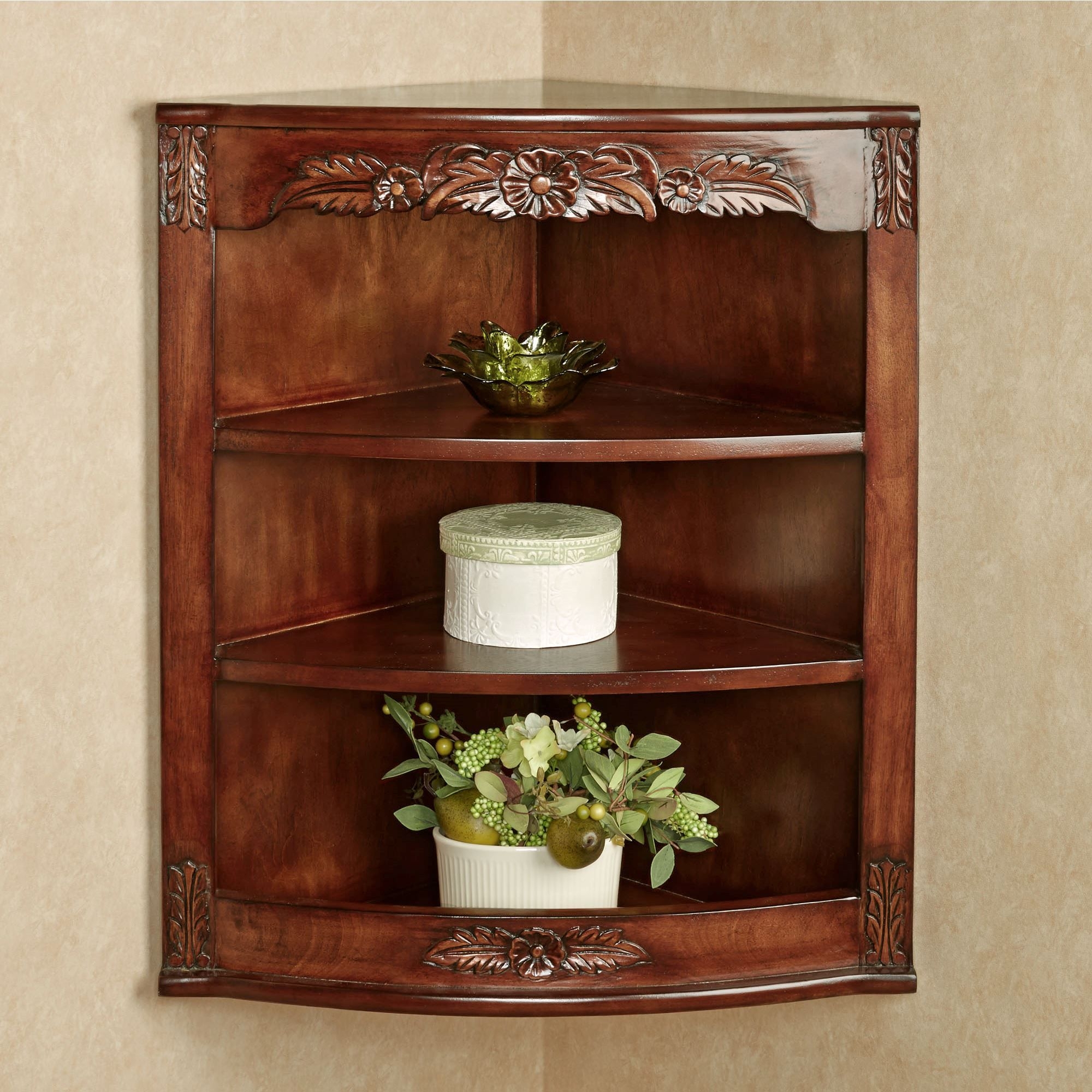 Excellent corner curio cabinet constructed from wood and offering up to three open shelves for displaying collectibles and other stuff. The cabinet also comes with a wall-mounted design and is finished in a glossed walnut finish that will completely blow you away.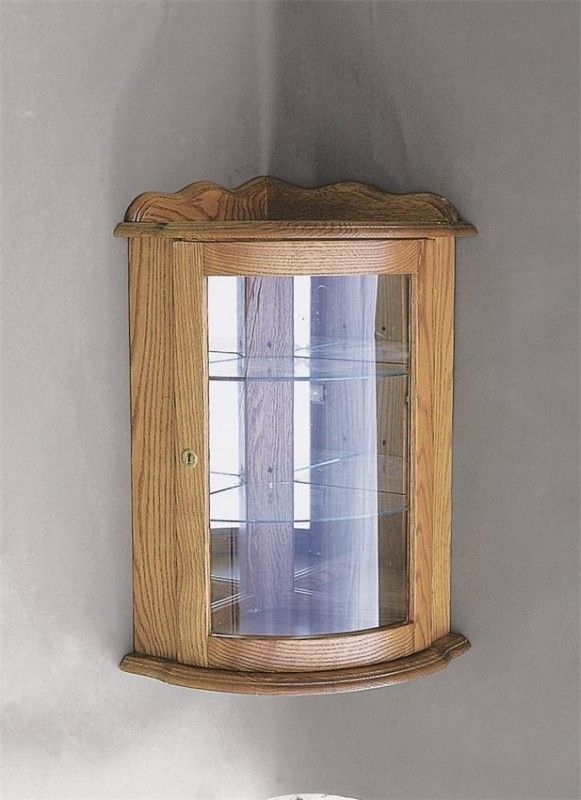 An aesthetic traditional wall corner display unit made by the Amish. Its quarter-circular frame is of natural finished wood. It features 2 raised wavy top edges and a moulding base. It has a curved glazed door, 2 glass shelves, a mirrored back.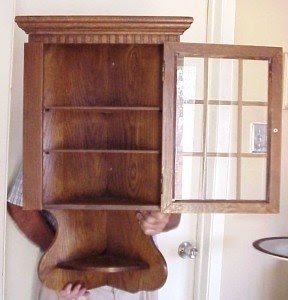 Corner wall cabinet made from oak which guarantees its longevity. This piece has a simple design. It has a shelf with three different segments and a door with glass panes. It also has a lower part which makes up stand. This piece can be hung in any corner and doesn't take up much space.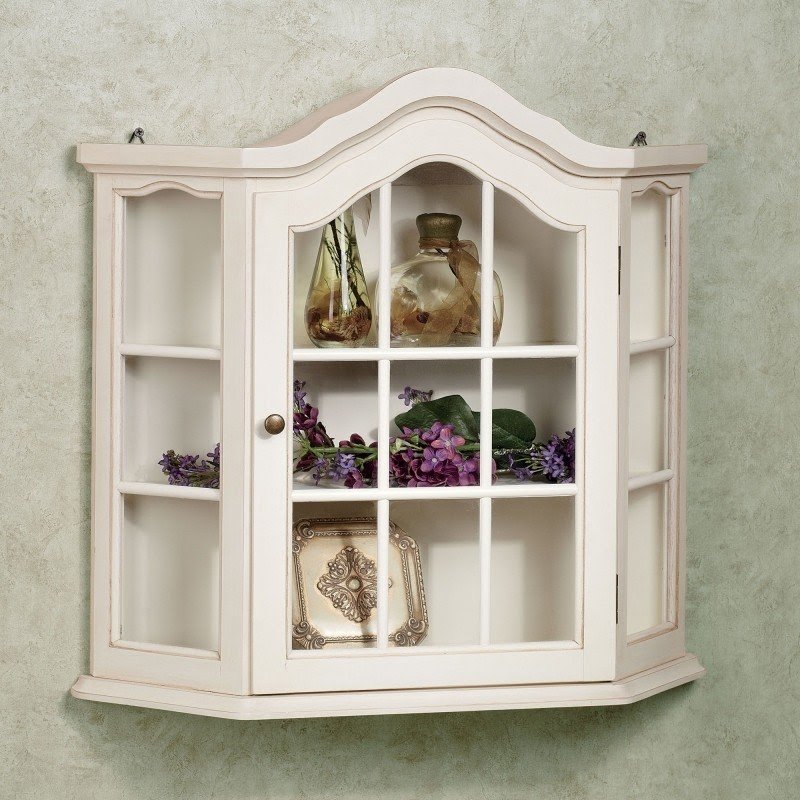 Wall mounted curio cabinet with glass panels all around, on front doors and sides. Arched top adds a dash of dramatic appeal, but generally the cabinet is classic in style. Finished ivory. Storage shelves inside.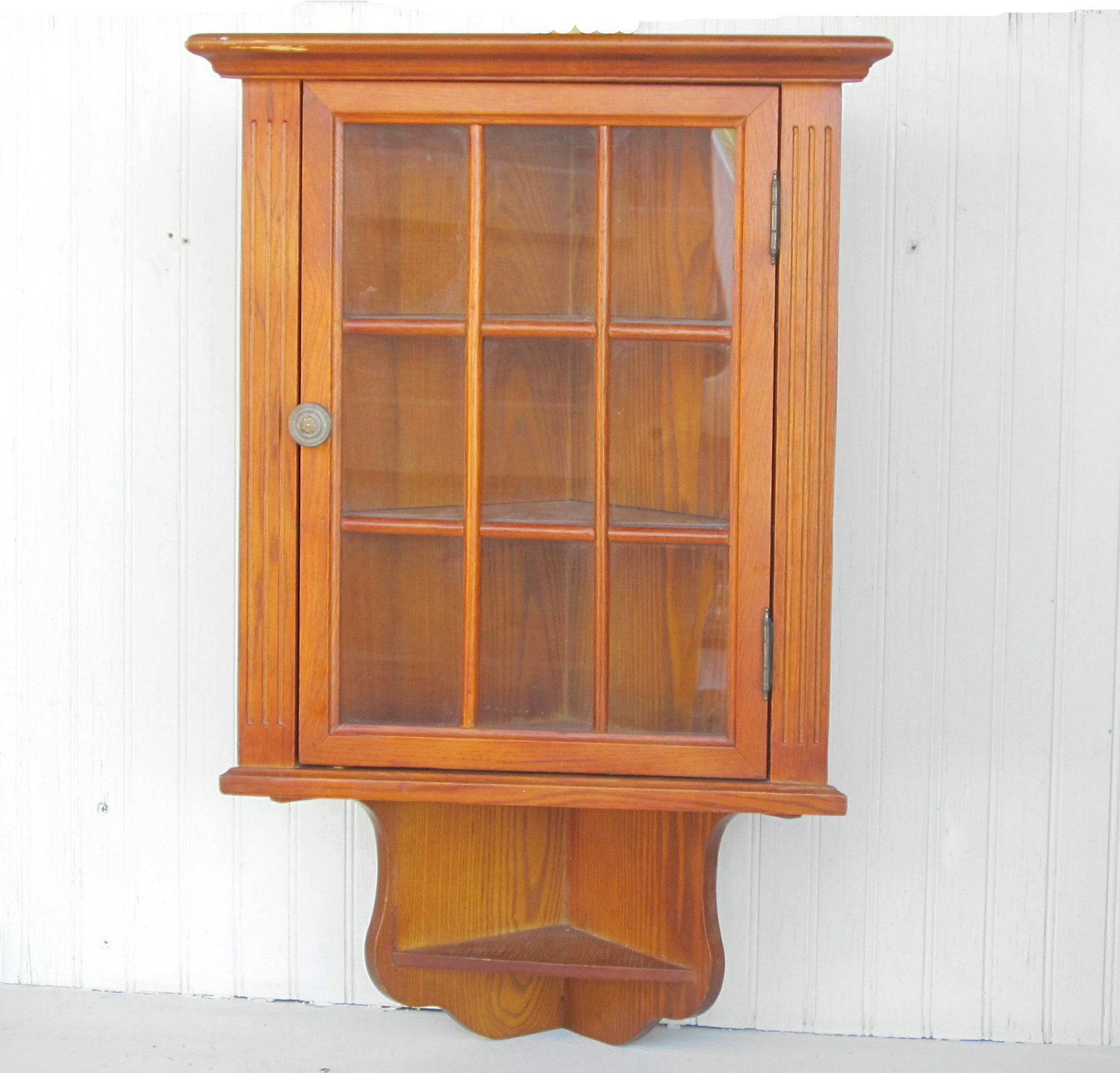 Innovative corner curio cabinet designed to take as little floor space as possible. The piece is made from wood and comes with a stunning glass door to showcase all your displays. It also delivers well-crafted crown molding at the top and visible metal hardware for outstanding stylish elegance.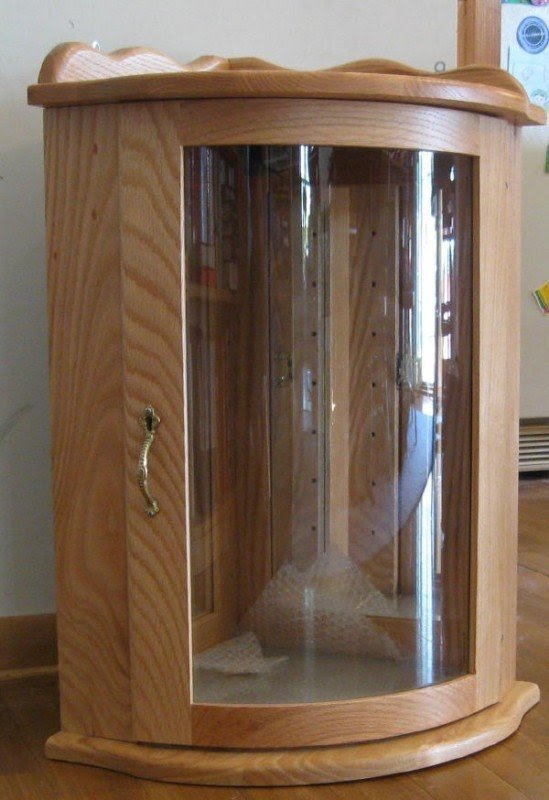 Hanging Corner Wall Curio Cabinet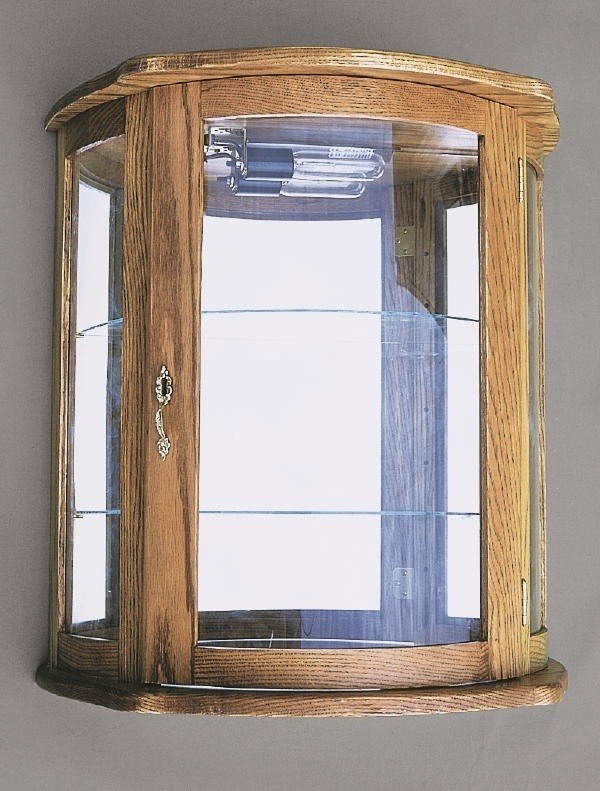 Flat Wall Hanging Curio Cabinet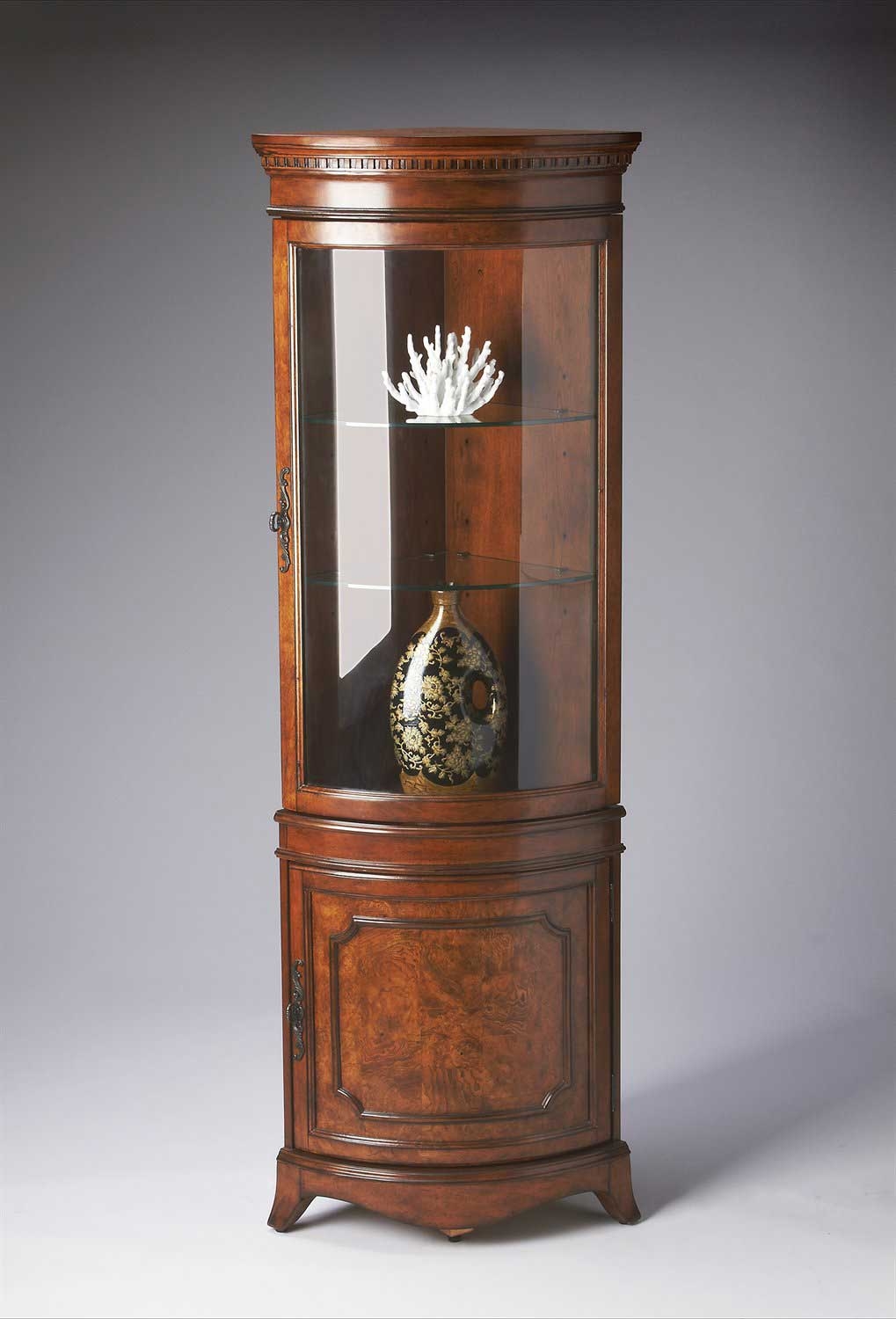 Corner Curio Cabinet for Elegant Home Office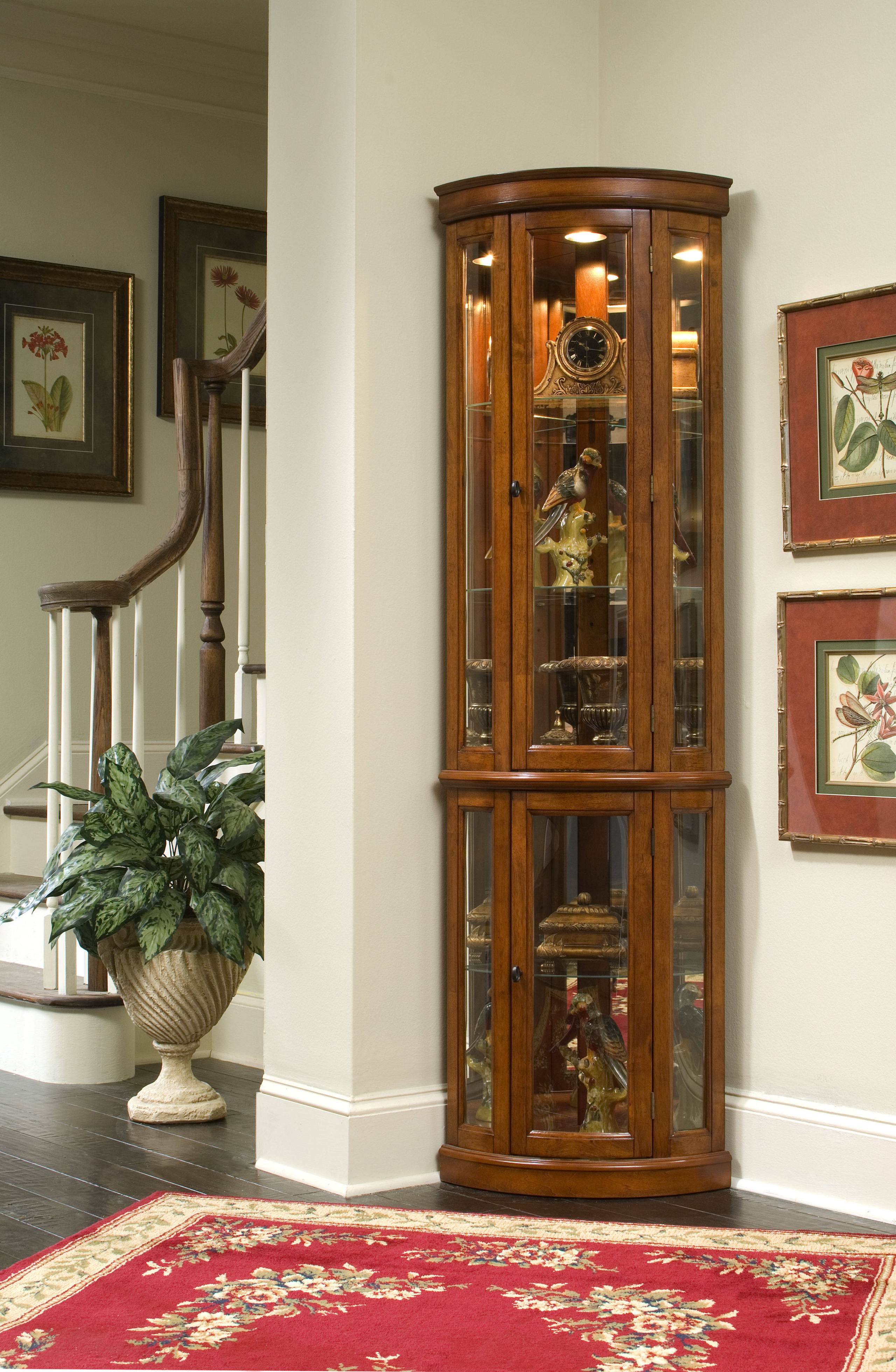 Gorgeous sleek corner display cabinet. It is made of solid wood with an antique brown finish. It features curved front with 2 doors. There are 3 adjustable glass shelves and 1 stationery wooden shelf. It also has a mirrored back and halogen lamps.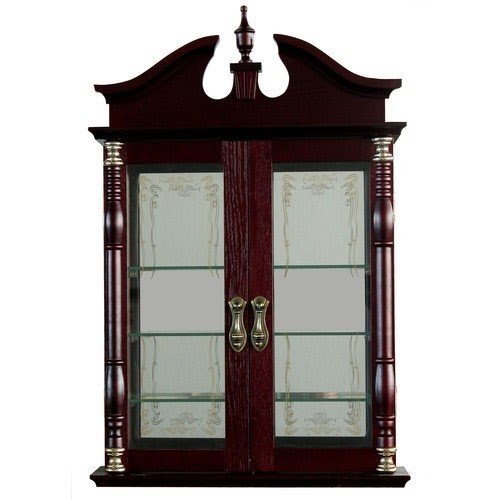 Corner Wall Curio Cabinet