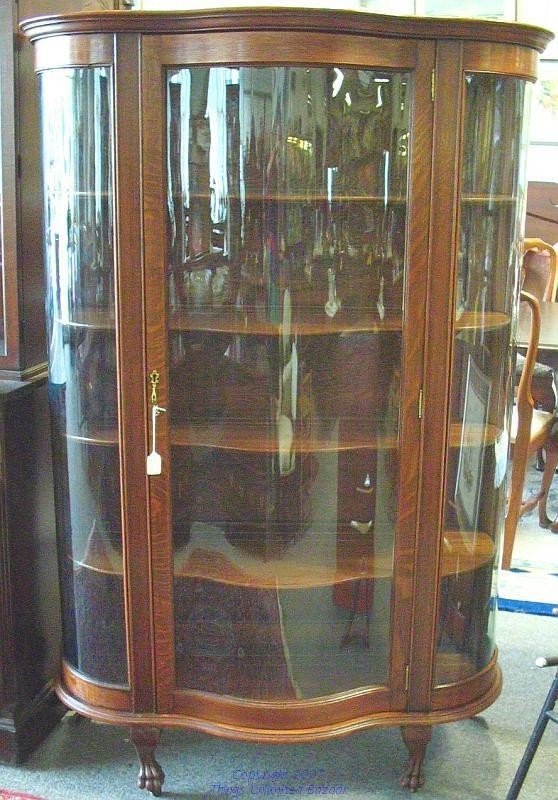 Antique oak curio china display cabinet 1855 1899
Antique design for an old-fashioned curio display cabinet made out of dark oak wood with a set of five shelves hidden behind glass doors with a lock and a key, so the cabinet can be kept safe and private anywhere.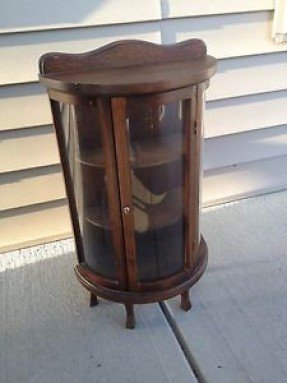 Antique Vintage Miniature Bow Front Curio Display Cabinet
Semi-circular, miniature vintage case. It has desktop, frame and shelves made of dark, mahogany wood. Doors are covered with glass. It can be used to storage frippery - this cabinet will play its role perfectly in office or living room.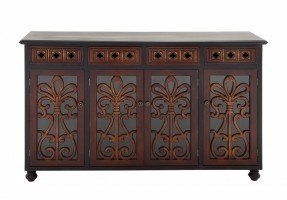 Antique Themed Cabinet
It is an antiqued themed cabinet that has got a durable construction and is crafted from premium quality materials. It looks absolutely beautiful and is a perfect addition to your stylish home.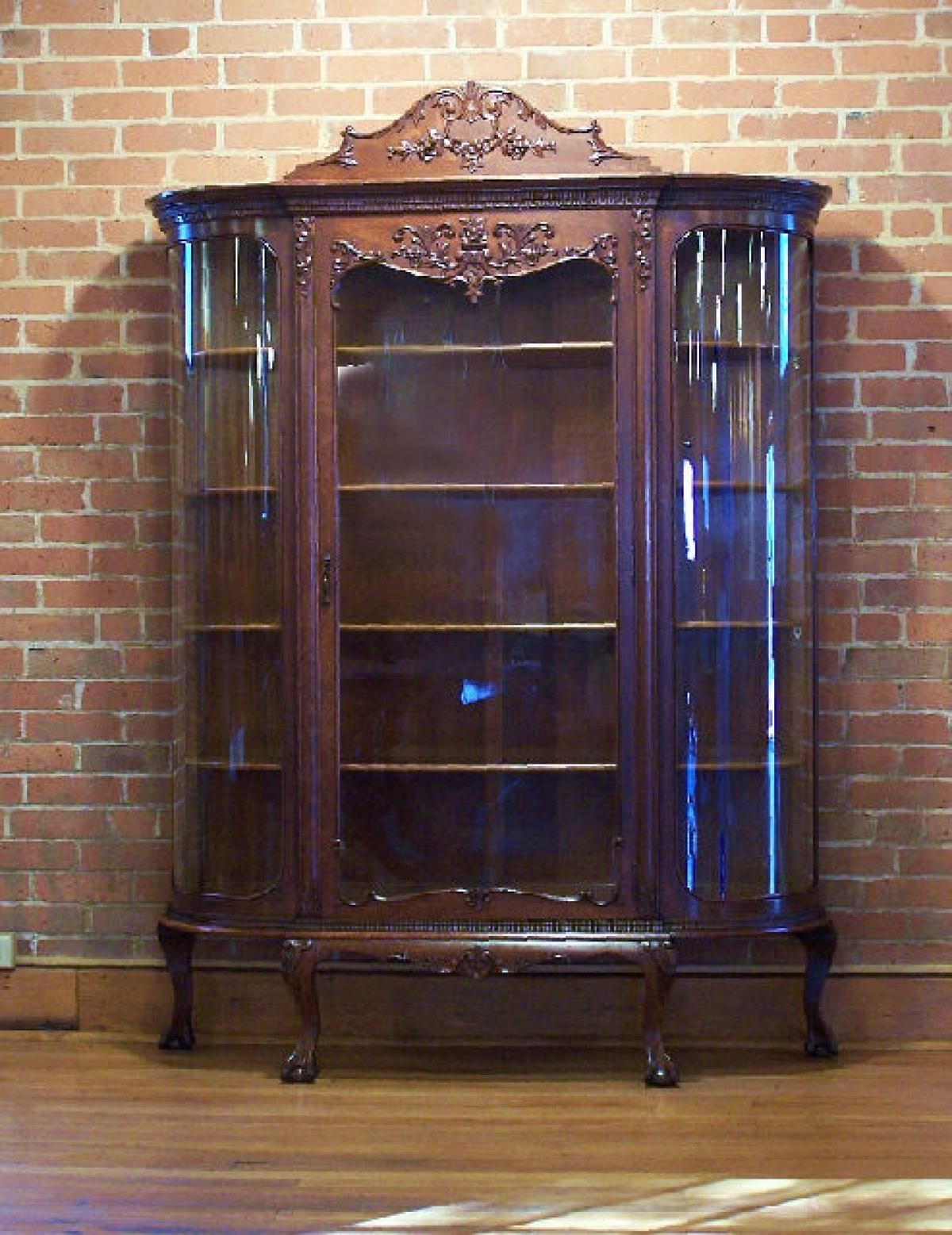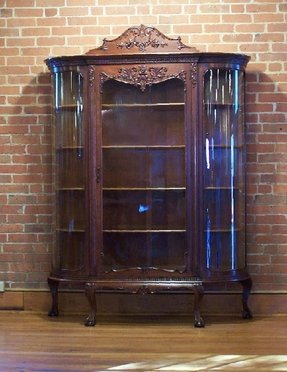 This extraordinary Victorian-style cabinet is an exceptionally stylish piece of furniture for a stylish interior. Beautifully glazed doors, various shelves, and subtle decorations are all captivating details.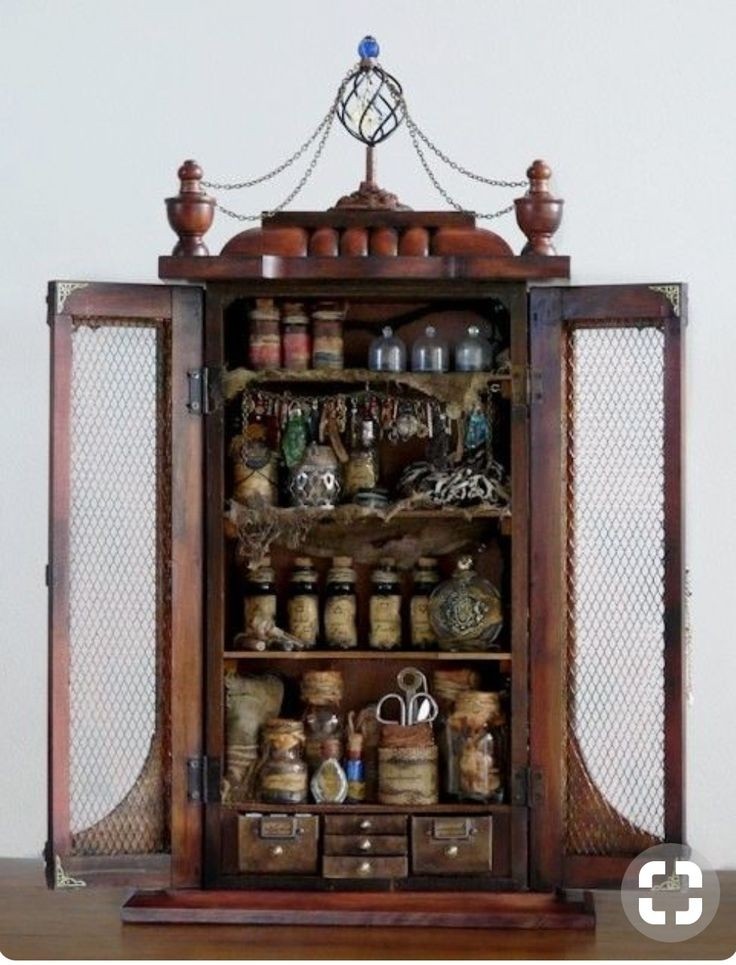 Mysterious, magical potions, blends of exotic spices and grandma's preserves - they will find their place in an old wooden alchemist's antique curio cabinet. Lockable on two sides, whose door is covered with delicate mesh.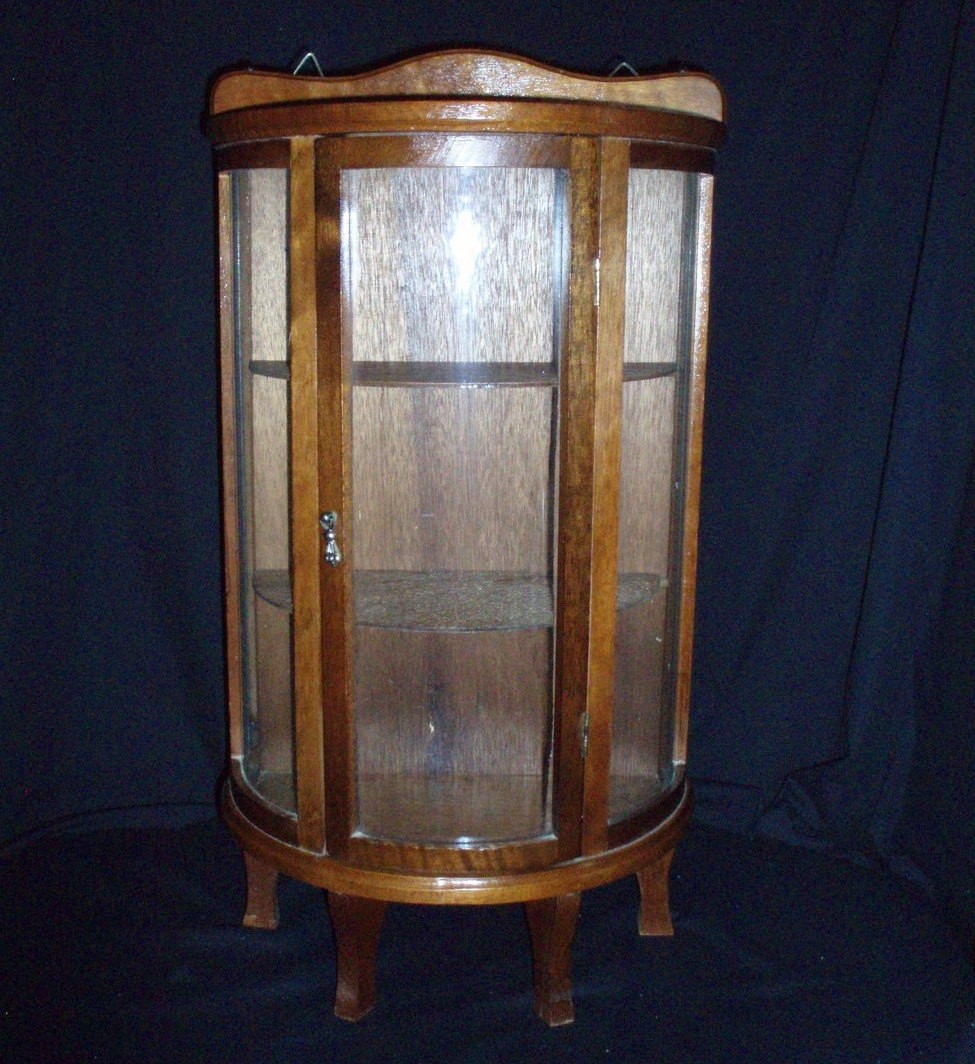 Living room displays are a great place to store decorations and souvenirs. The vintage curio cabinet presented here epitomizes the natural charm of poplar and oak wood, finished with lacquering varnish. It has a semi-oval and glass front.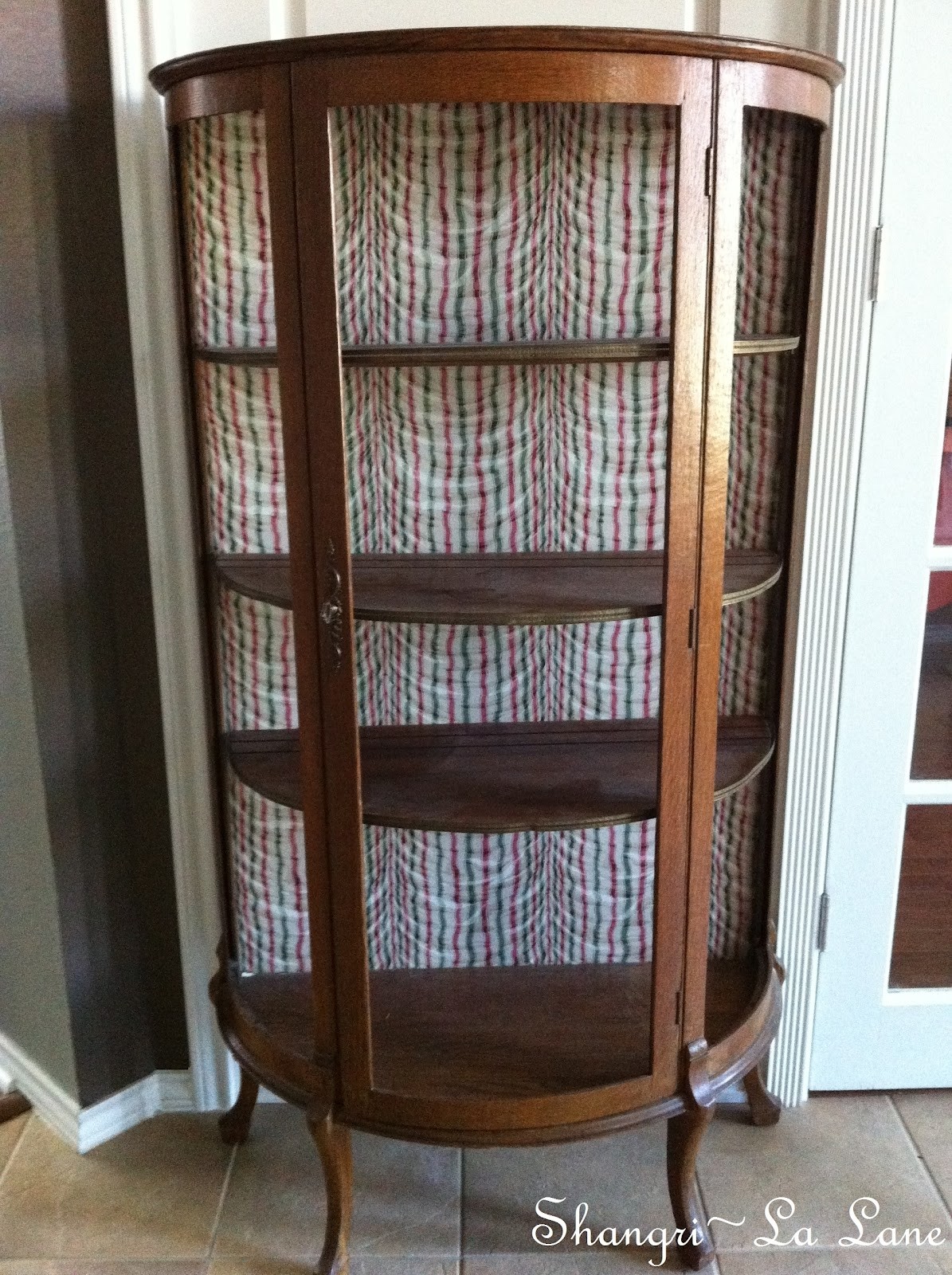 Antique styled, vintage cabinet with four strong legs and a durable wooden construction in brown color. This cabinet includes glass walls and doors that play protective and display roles. The whole cabinet is functional and decorative in many types of indoors.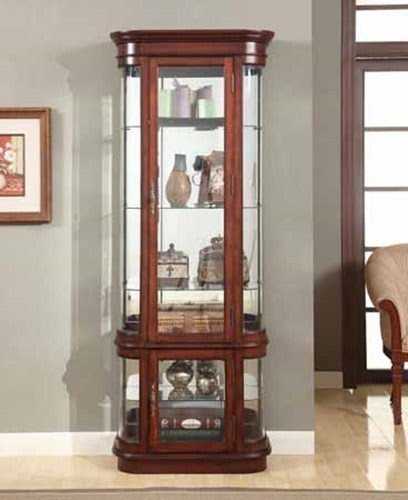 Curio cabinet with mirrored back and glass doors. Frame is made of wood. Suitable for storing books, display decorations and more. Elegant design for each home according to taste.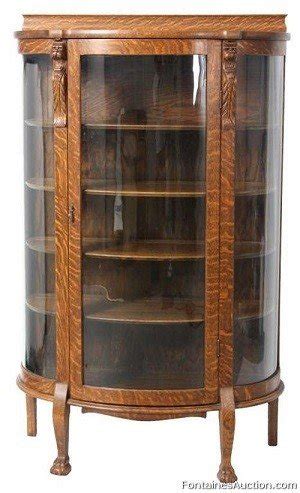 This antique curio cabinet, in its intended purpose is a wardrobe for exposing Chinese porcelain. Its oak, arched form comes from Asia, has a glassed-in site. To emphasize its tradition features carved figures of lion heads.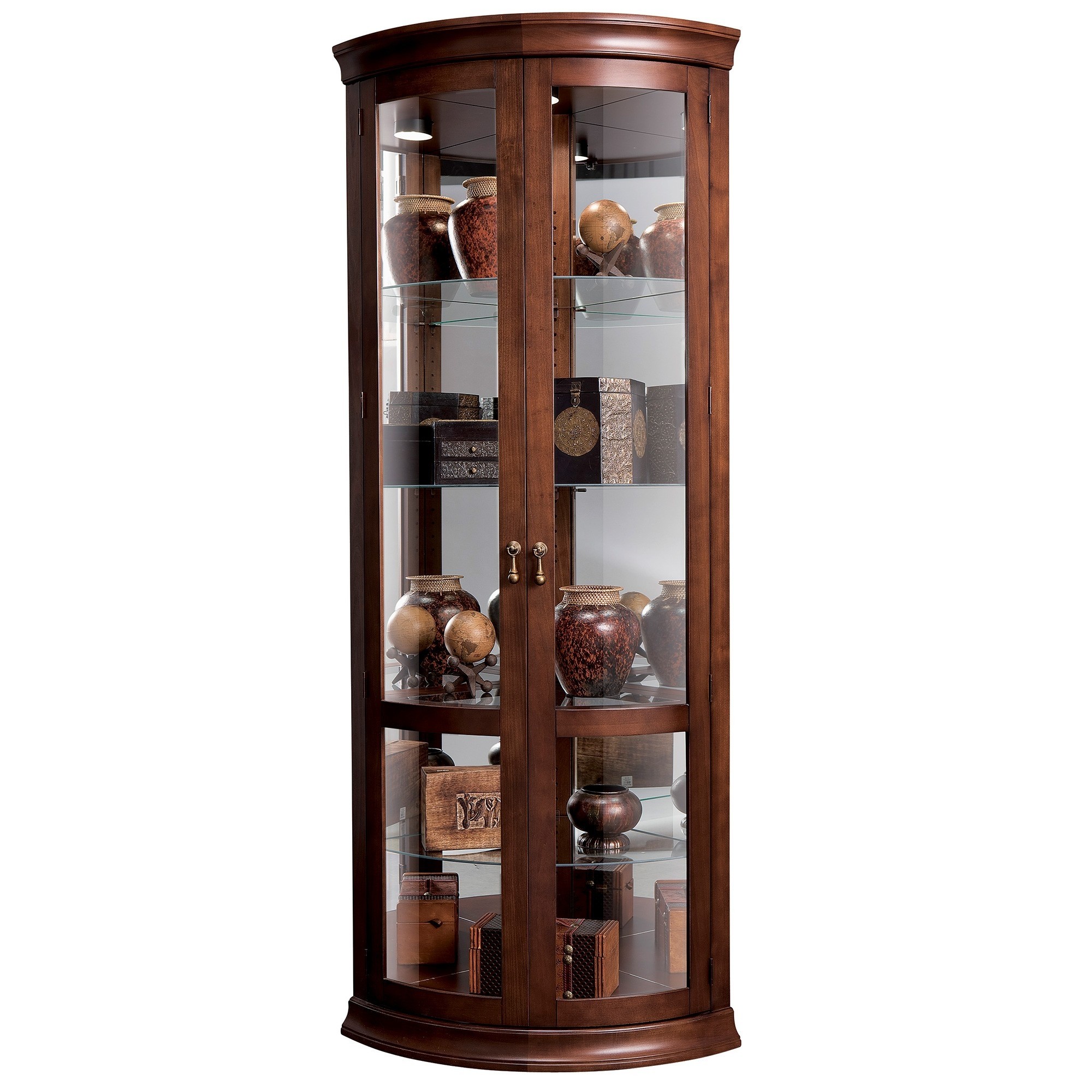 A vintage take on a corner curio cabinet made out of cherry wood with an elegant, dark brown tint which gives the piece a classy appearance. The shelf has 5 glass shelves on the inside and a mirrored back wall, which makes the piece seem even more spacious.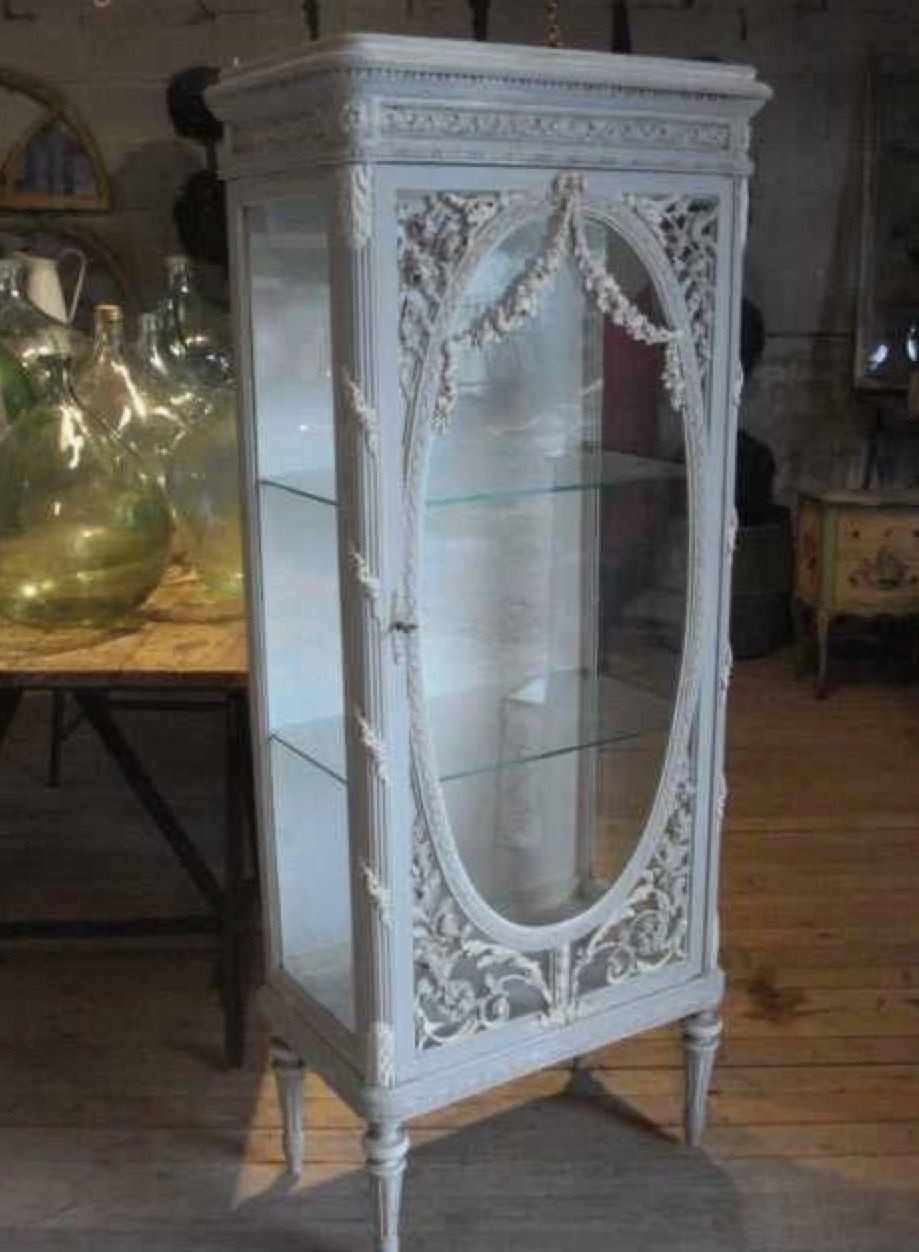 This vintage curio display cabinet is, probably, as beautiful as the collectibles you want to place in it. The frame is crafted of wood, with charming carvings and flute legs, and surrounded by clear glass panels. The inside holds 2 adjustable shelves, also made of clear glass.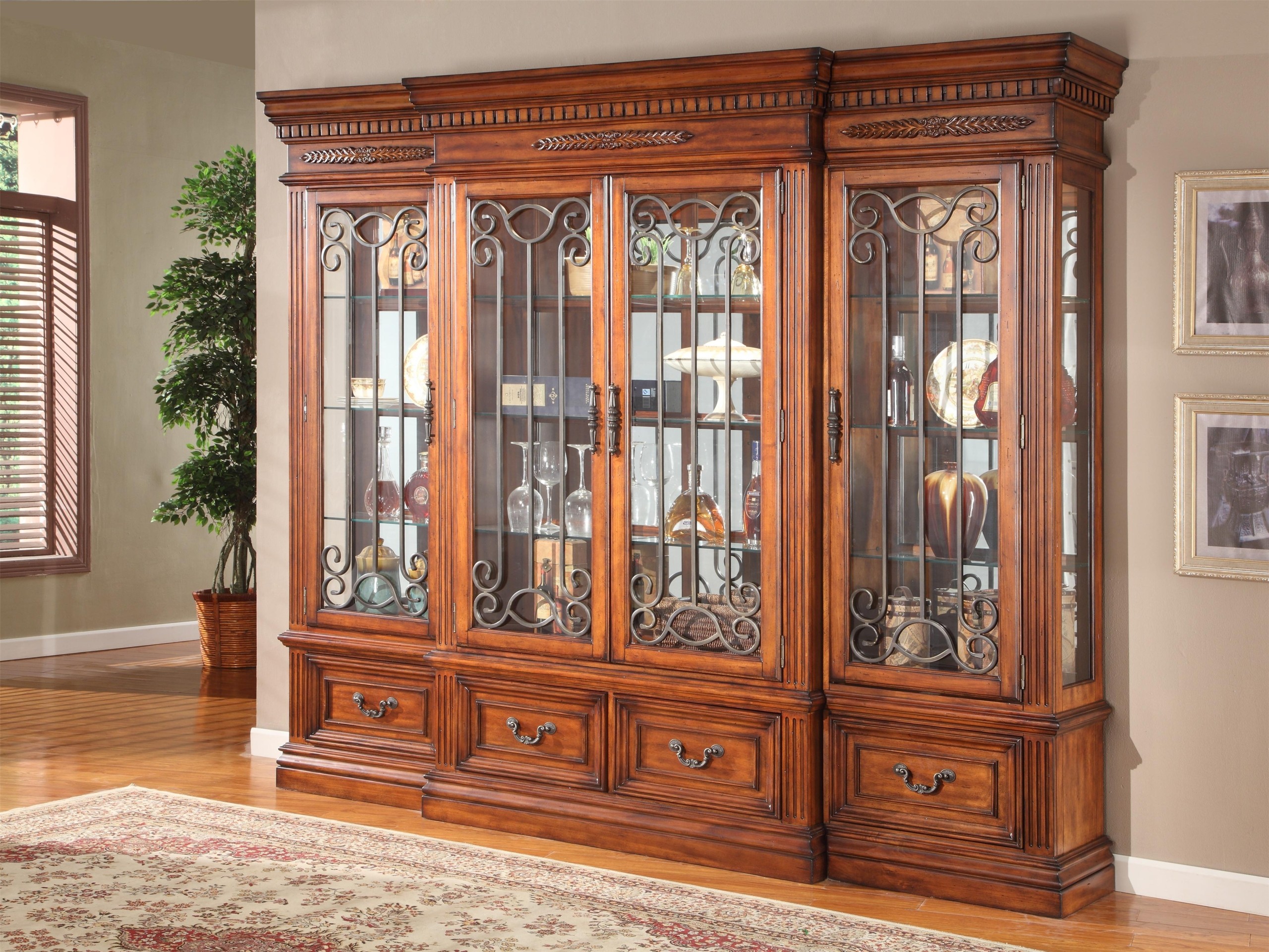 This incredibly stylish cabinet is a combination of class and design. Interesting decorative motifs on glass doors, solid wood construction and functional drawers and glass shelves create an extraordinary whole.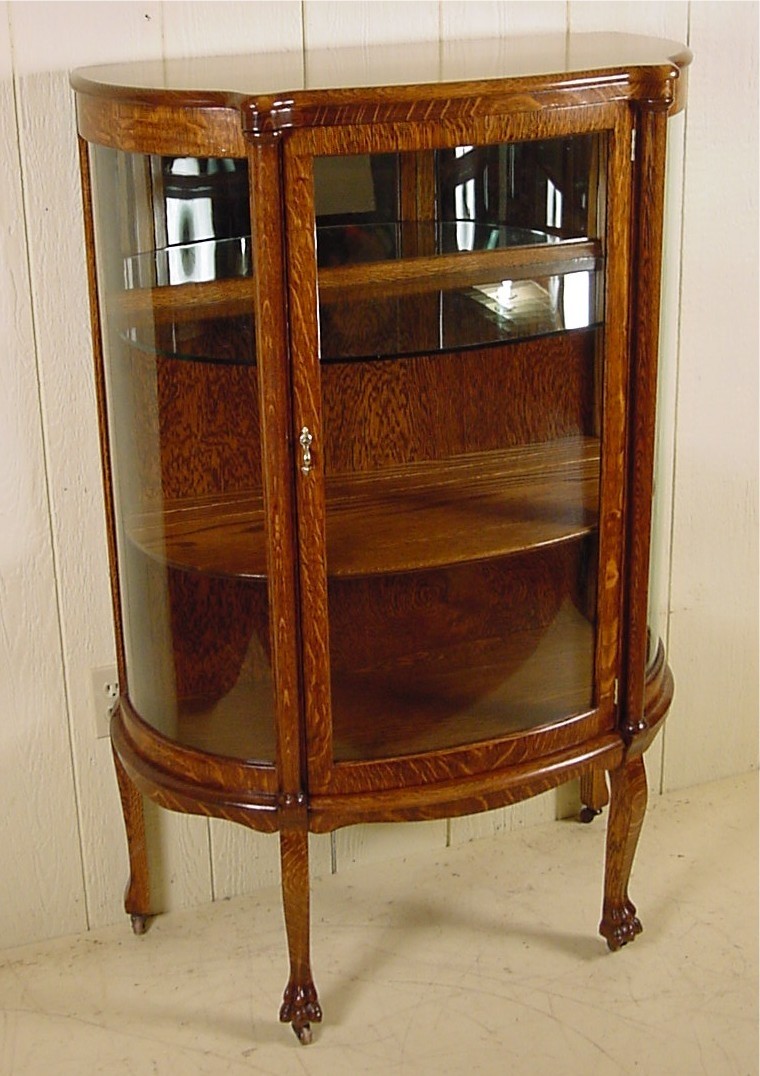 Curio cabinet in Vintage style. Frame is made of high quality wood and covered with clear glass. Includes 3 shelves for display dinnerware, decorations and more. Stylish addition for each room.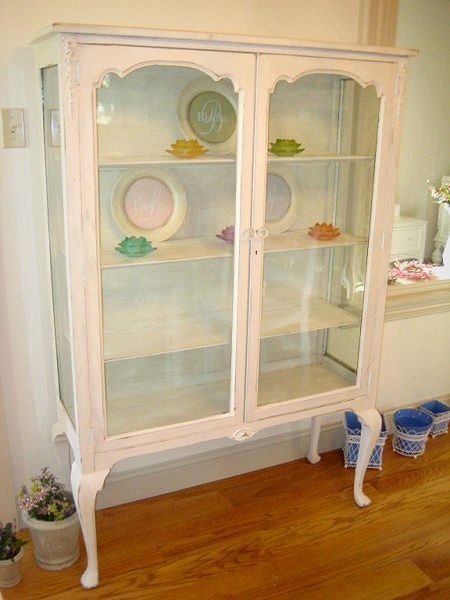 China Cabinet. Like The lines/ Queen Ann legs. Prefer the wood to be stained instead of white paint.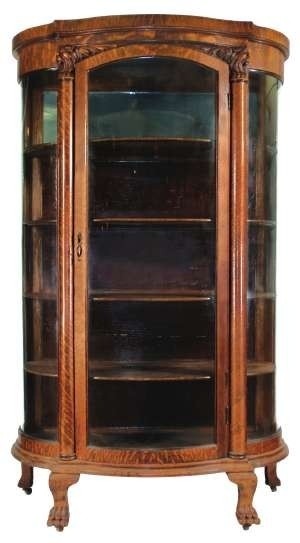 Curio cabinet with antique finish. It is mounted on wooden frame and covered with glass. It consists of 5 shelves arranged vertically. Perfect for storing tableware or display decorations.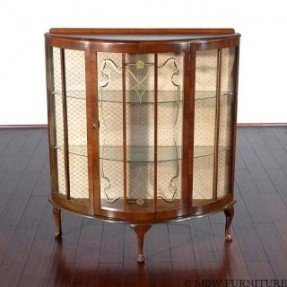 Vintage Walnut Queen Anne Curio Display Cabinet B34 photo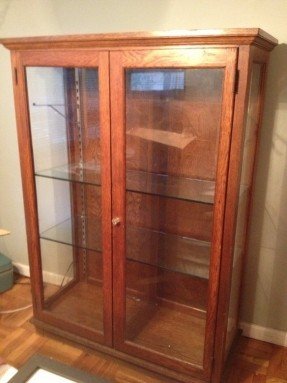 Oak Wood Glass Vintage Curio Cabinet China Closet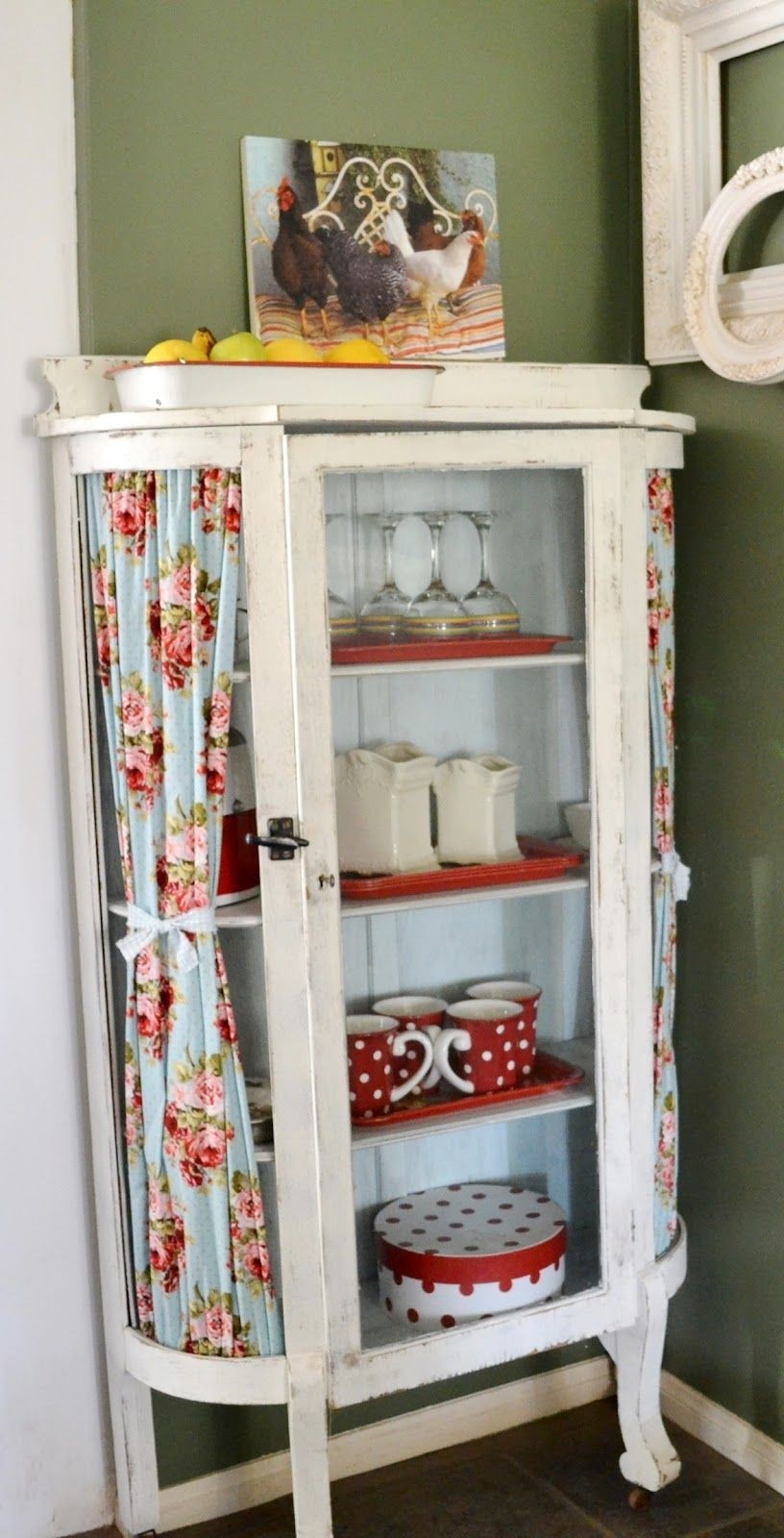 An authentic vintage china cabinet with a weathered white finish. It has 2 curved front legs, a full rear support, a white back, 3 shelves, glazed curved side panels and a hinged front door. Side panels are screened with ribboned flowery curtains.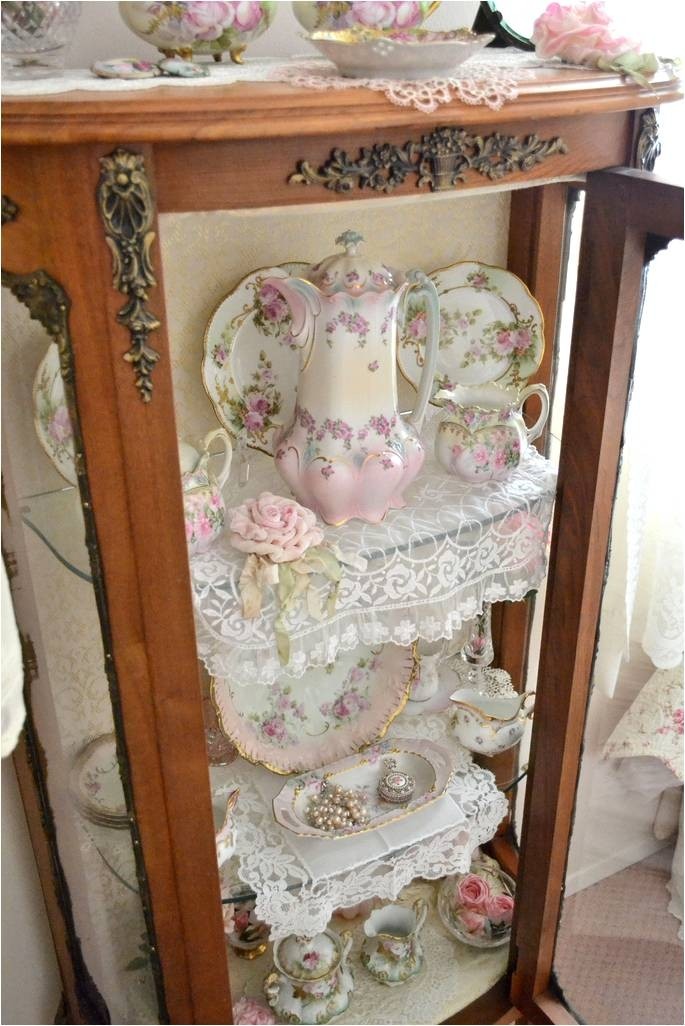 Could dress up the interior of my cabinets like this. So pretty, changes everything.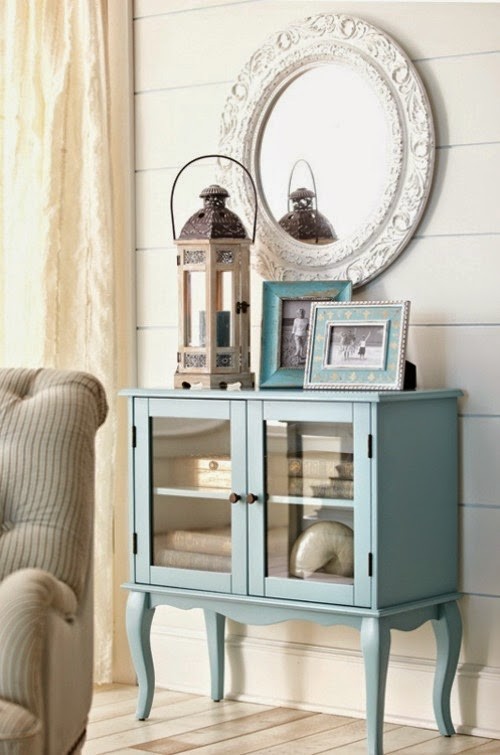 The French vintage design of this enchanting curio cabinet makes the living room or bedroom a whole new dimension. Beautiful color in the shade of blue, glass door and slender legs create a unique whole.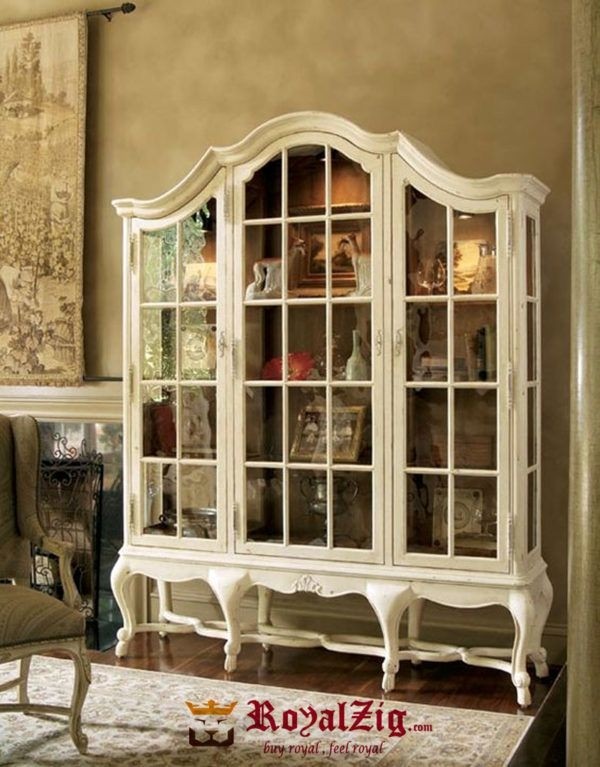 This retro-style French Curio Cabinet made of wood and glass is the perfect option if you are looking for something stylish for your room. It provides big amount of storage and brings the unique atmosphere to your interior.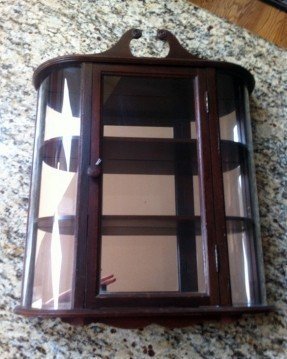 Just reduced!!! Vintage Hanging Wall/Curio Cabinet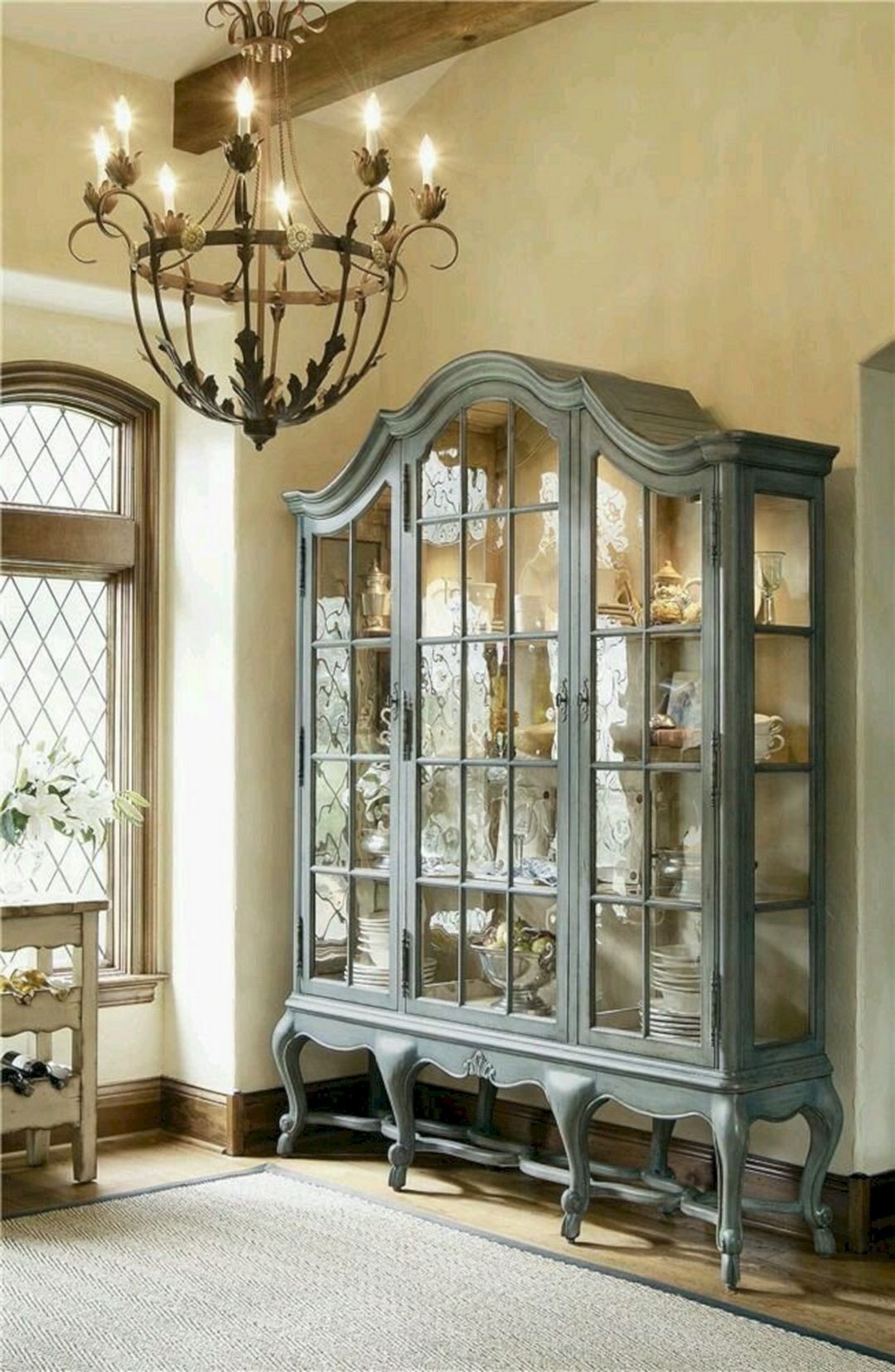 A fabulous bar cabinet that is characterized by slim, shapely legs and a cool, distressed finish, which gives it a rustic character. It offers a lot of storage space for bottles and other stuff. The inner part of the doors is mirrored.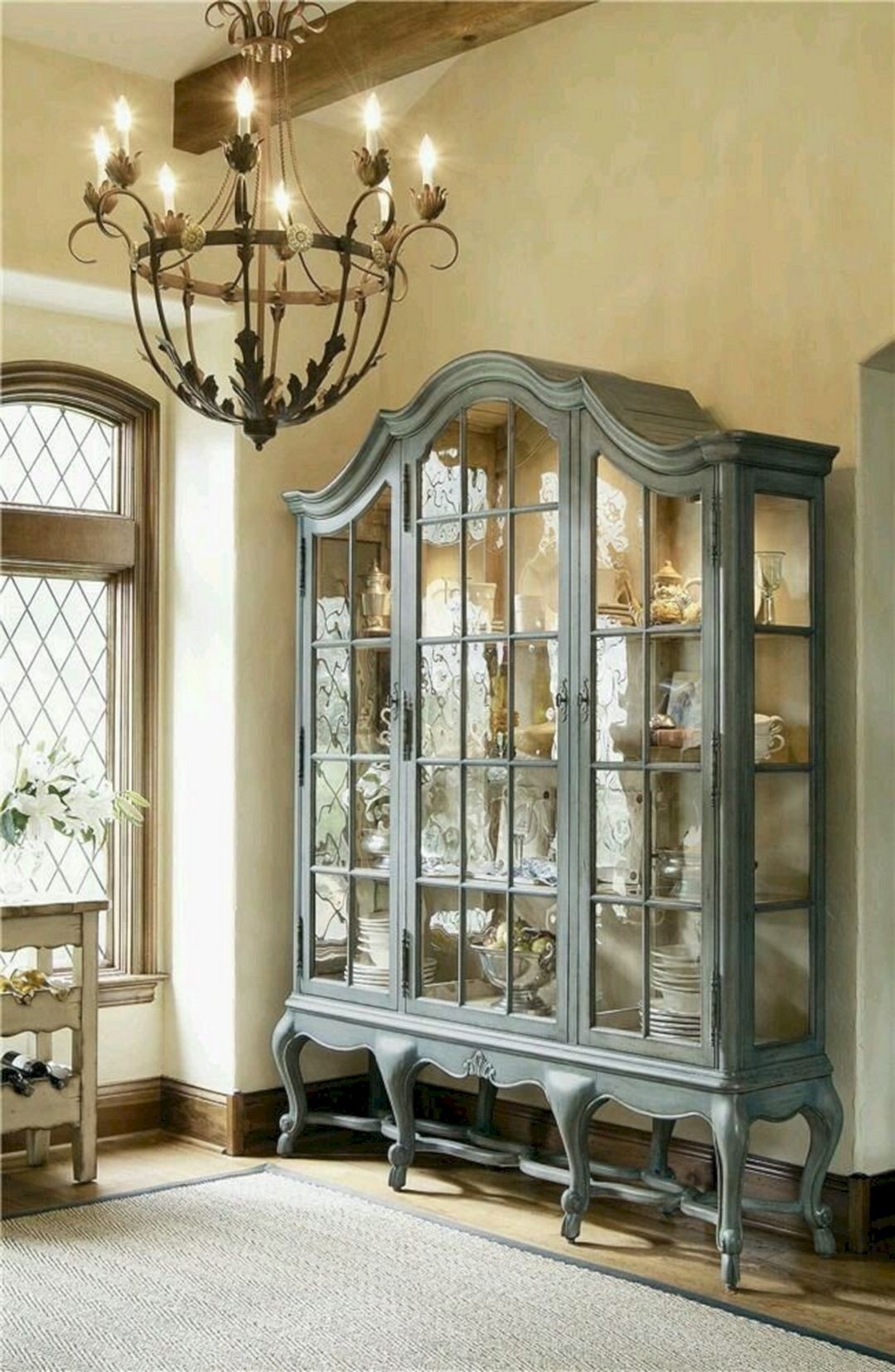 Lovely etagere. So pretty for your curios. Looking very antique and old school, made from solid oak wood, seems to be a perfect curio cabinet that suits old fashion, classic interiors. I've got a very modern living room but it would suit it as well.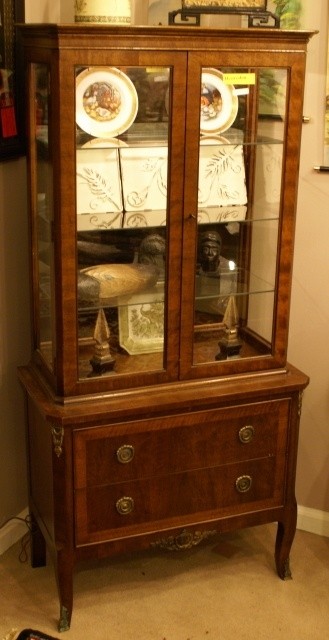 Cool old fashioned antique window cabinet. It is constructed from old dirty wood, that was painted in beautiful mint green color. It has couple of shalves behing the glass where you can keep your favourite things displayed.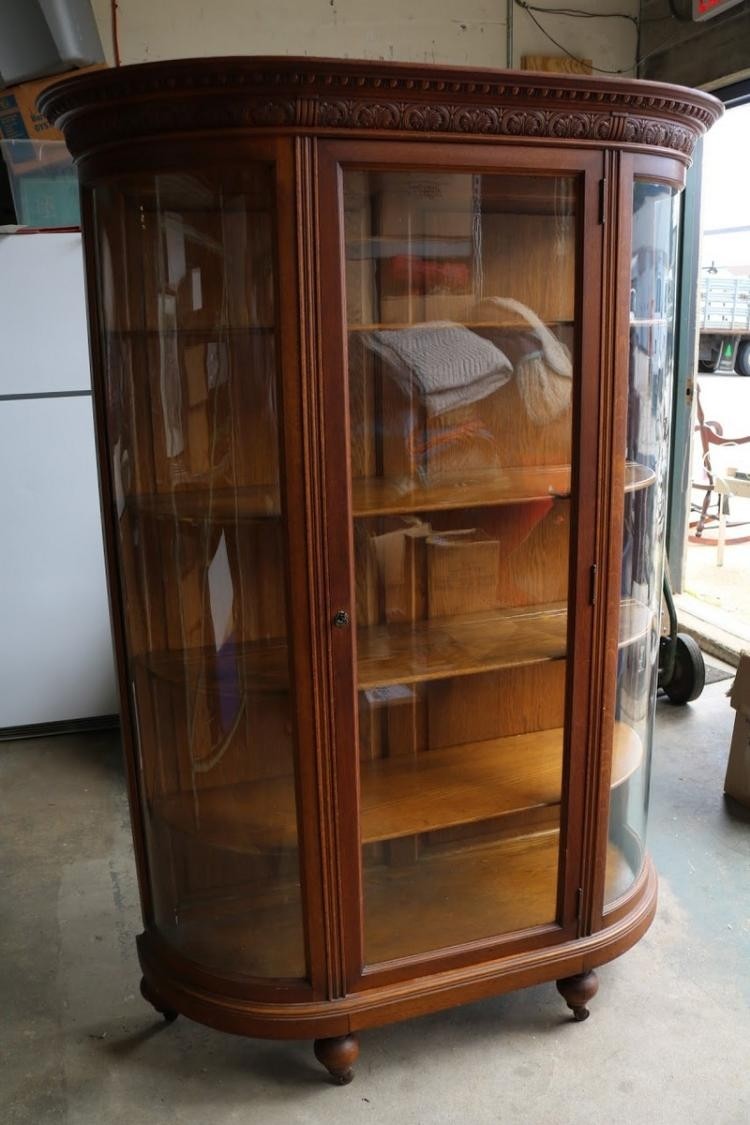 Victorian Oak Antique Curved Glass Curio Cabinet with 4 shel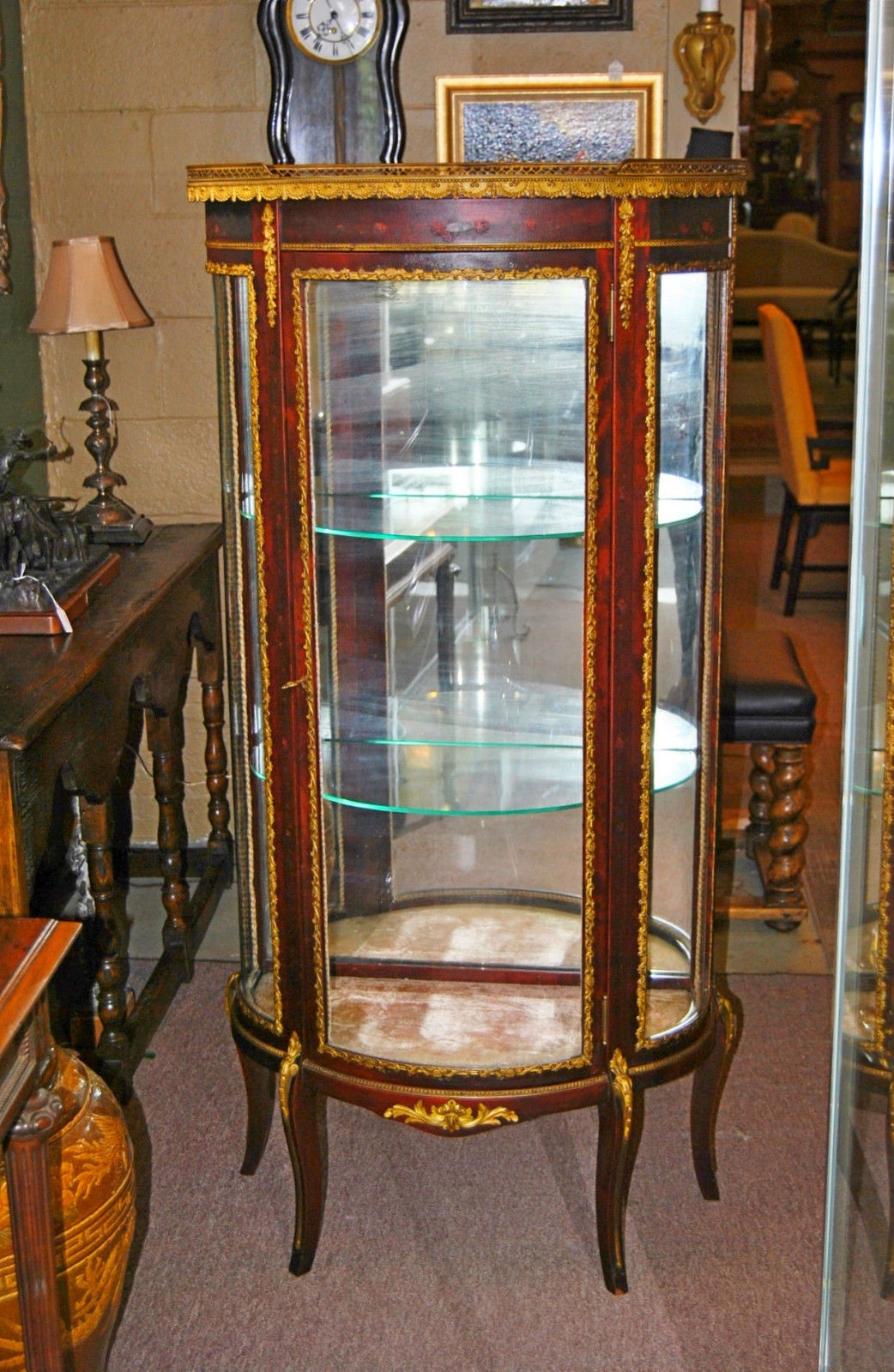 Antique French Style Mahogany Curved Curio Cabinet with ...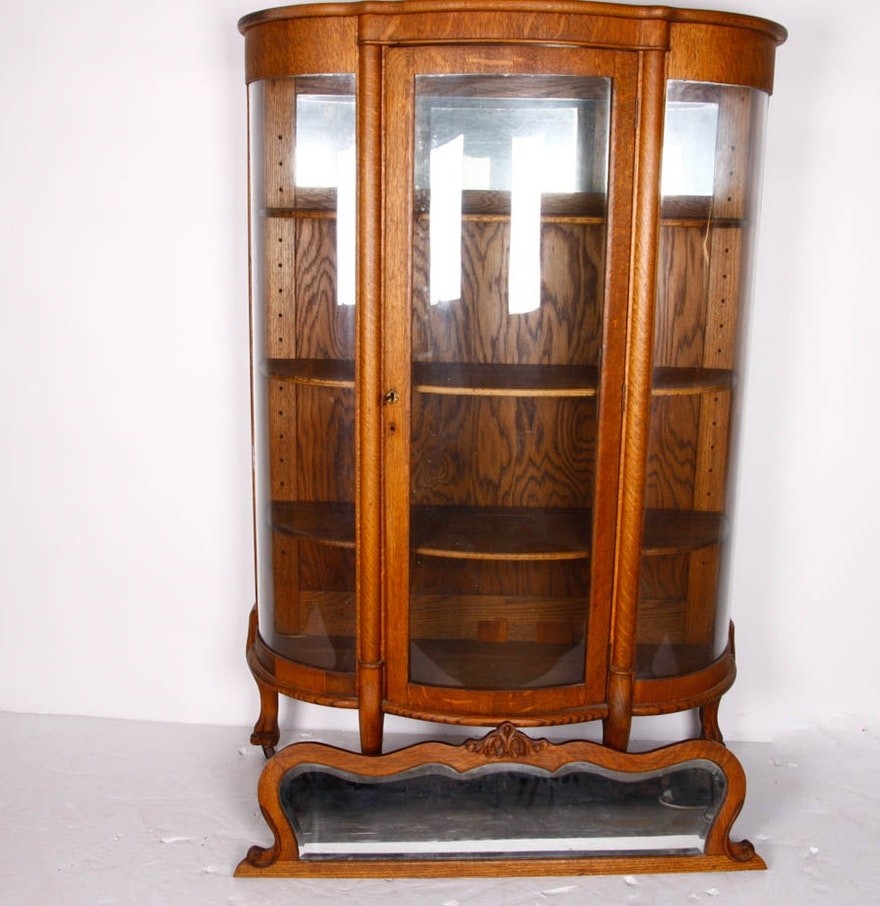 Antique Oak Curio Cabinet with Carved Mirror : EBTH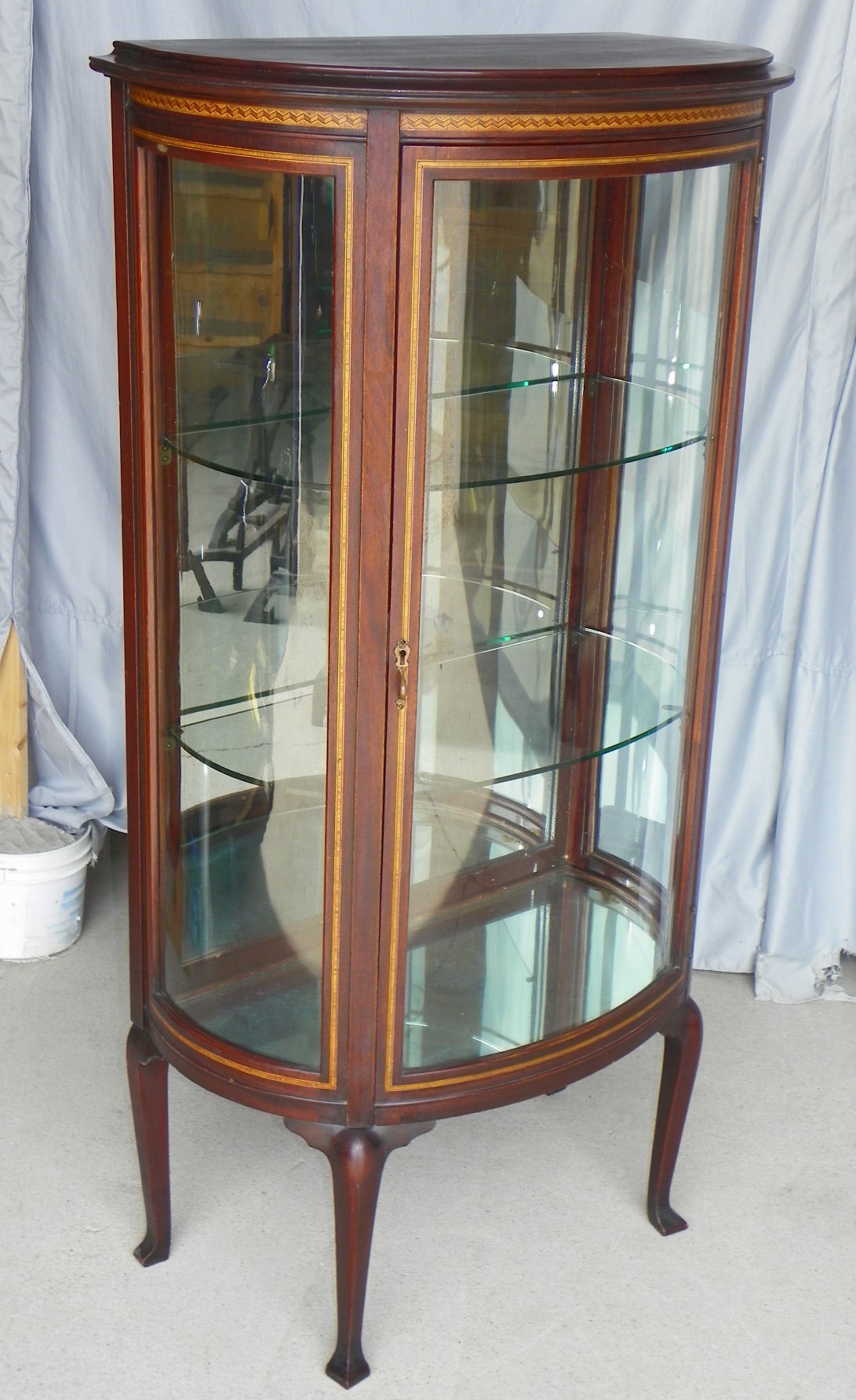 Bargain John's Antiques | Antique Mahogany Curio China ...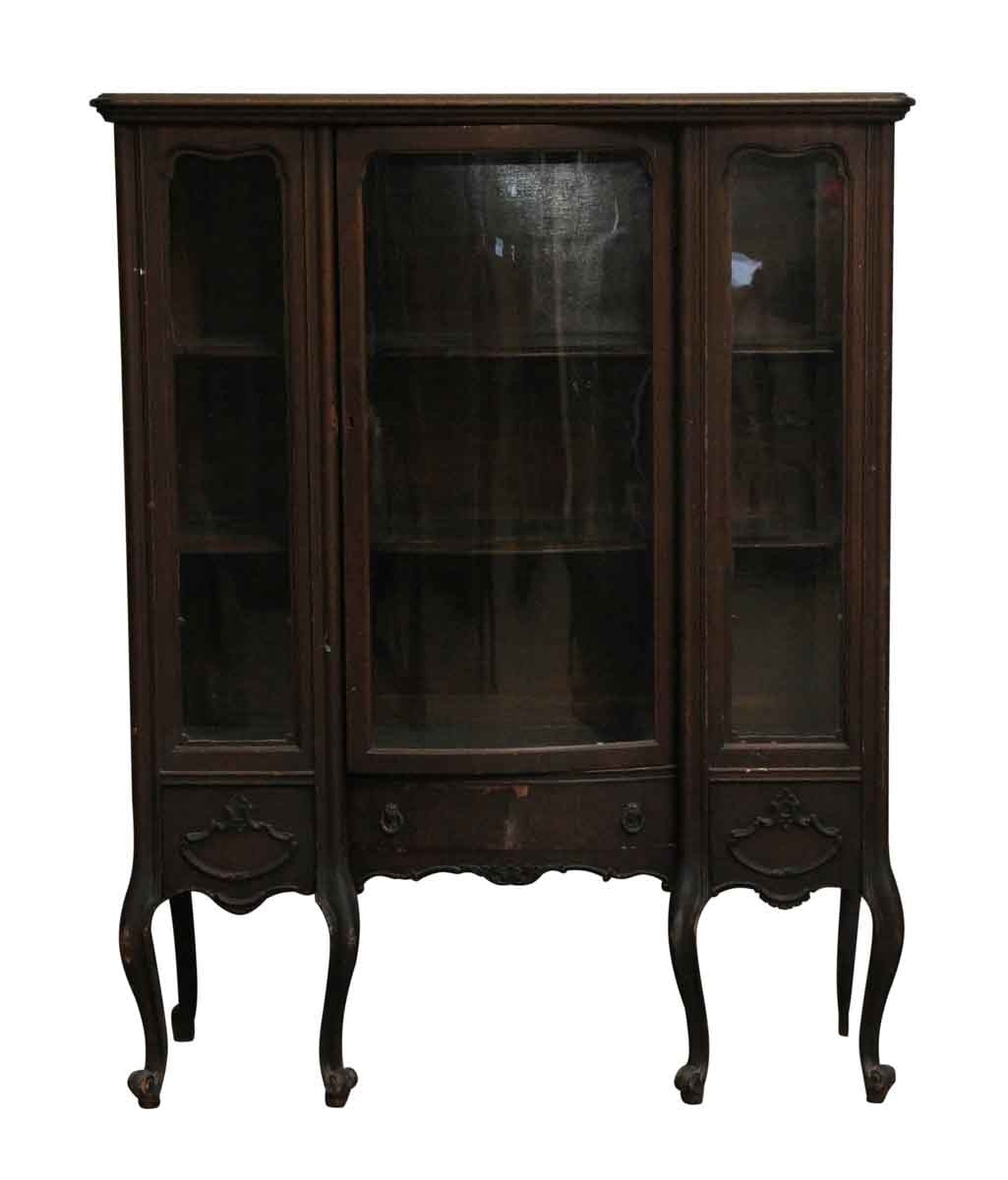 Antique Curved Leg Wooden Curio Cabinet | Olde Good Things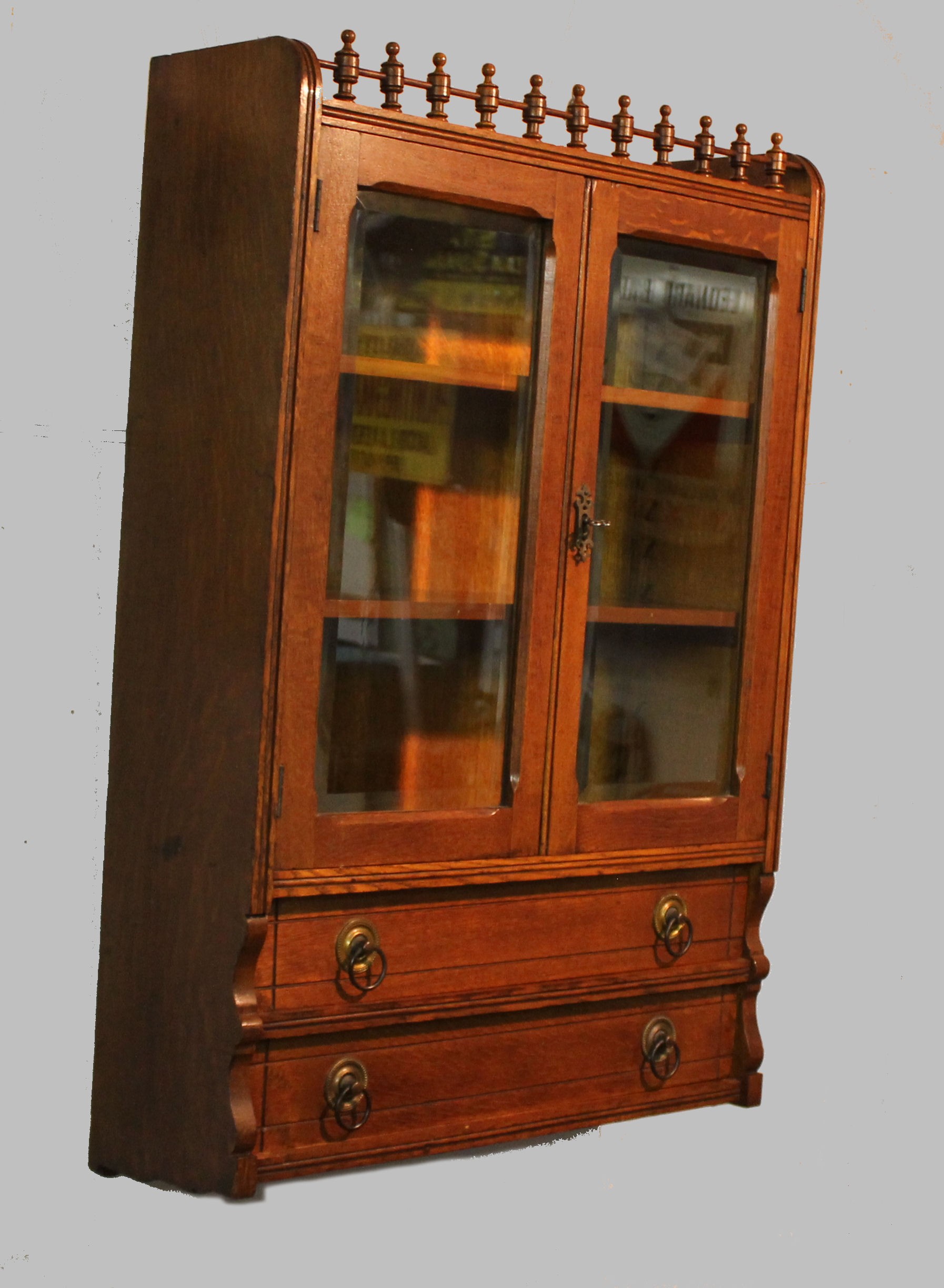 Bargain John's Antiques | Antique Oak Wall Curio Cabinet ...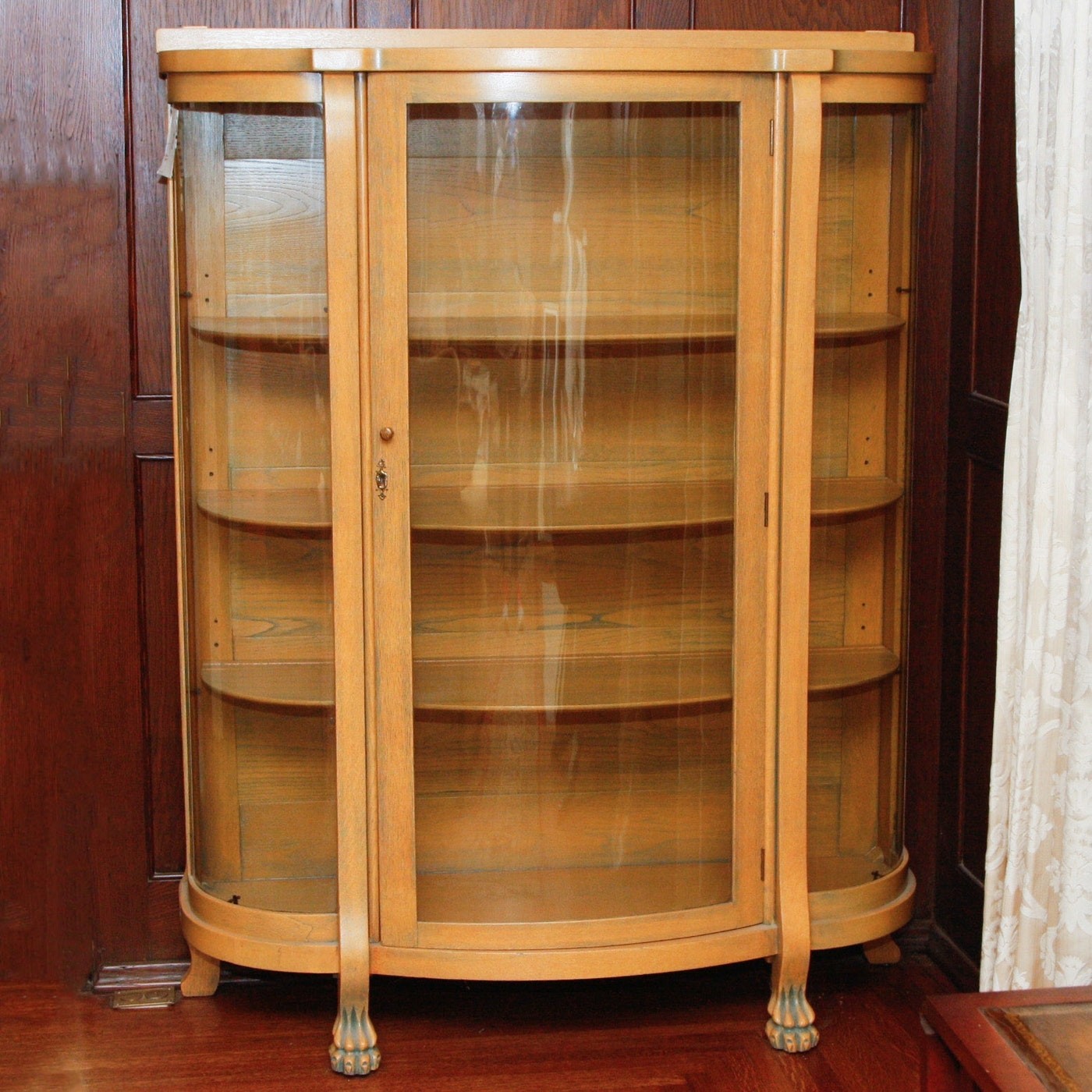 Antique Oak Curio Cabinet with Curved Glass Front | EBTH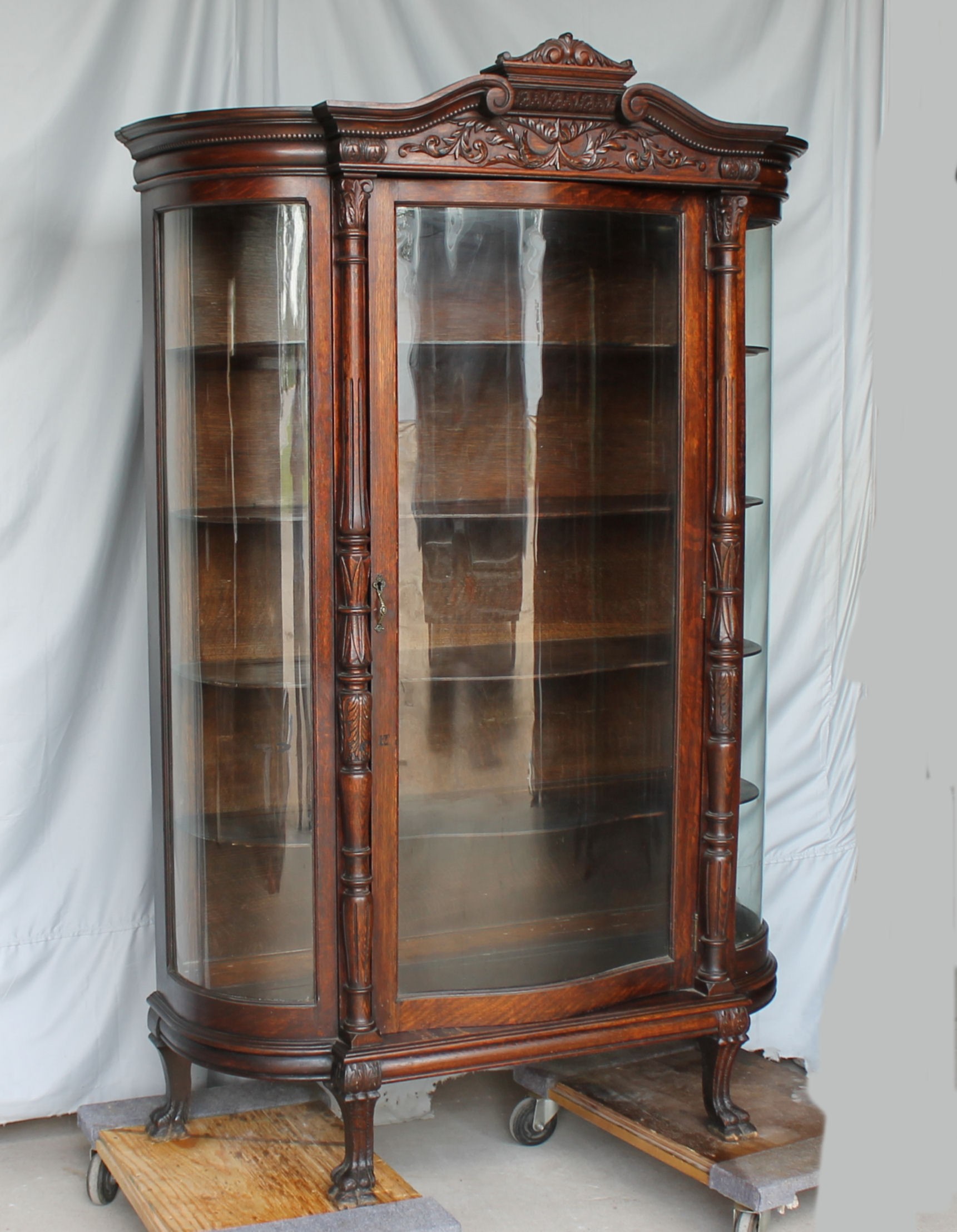 Bargain John's Antiques | Oak China Curio Cabinet ...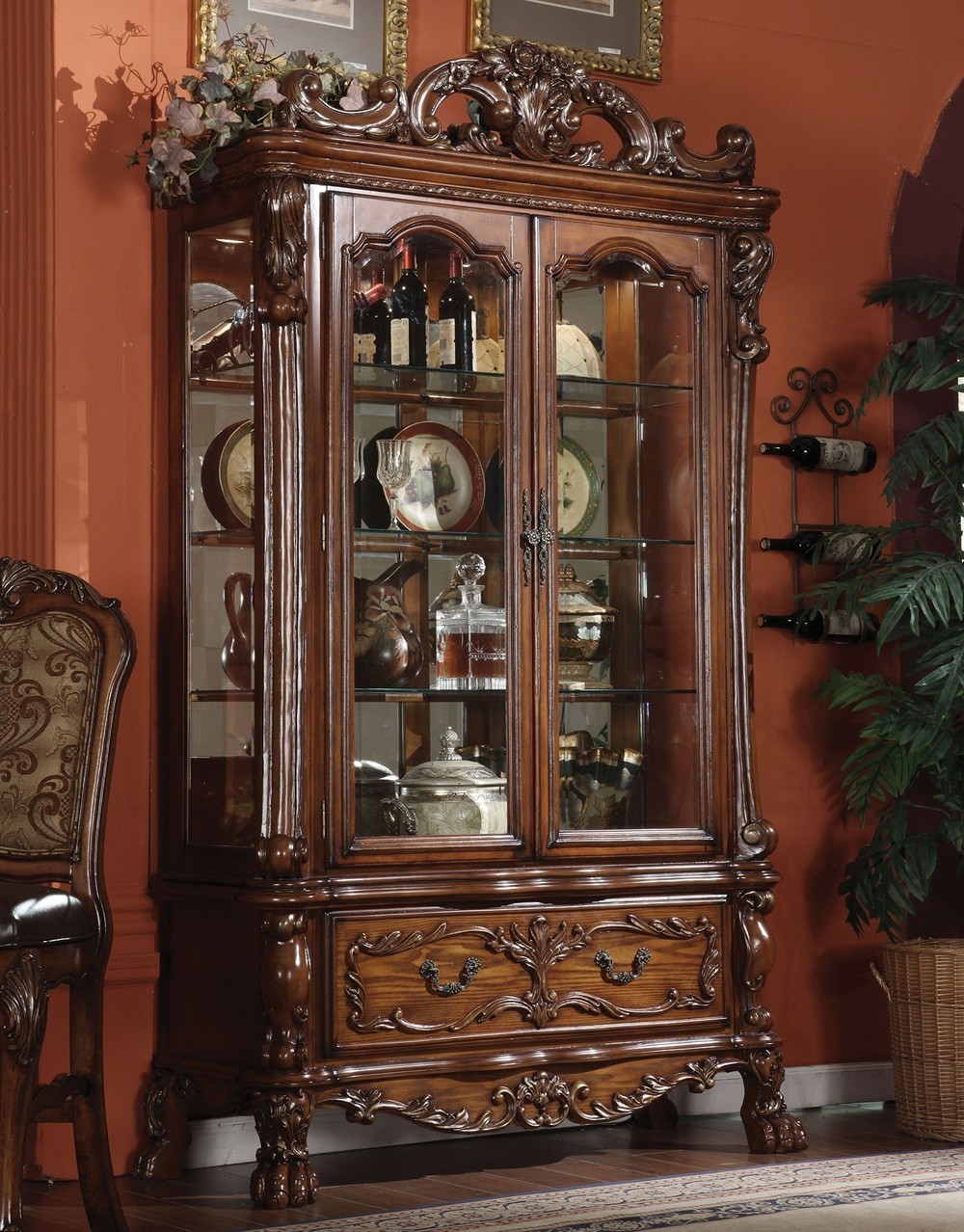 Dresden Traditional Ornate Curio Cabinet in Antique Cherry Oak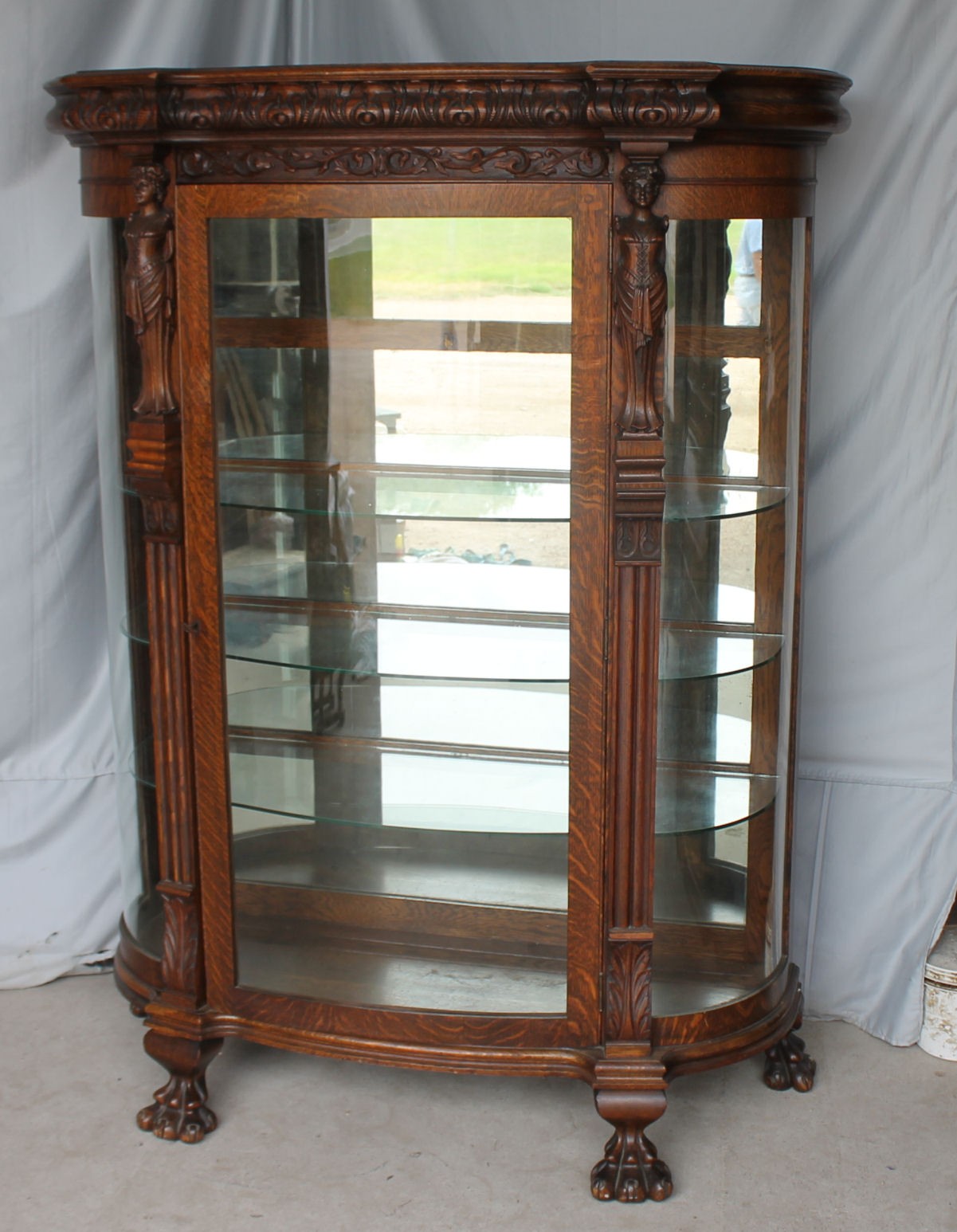 Bargain John's Antiques | Oak Curio China Cabinet - Carved ...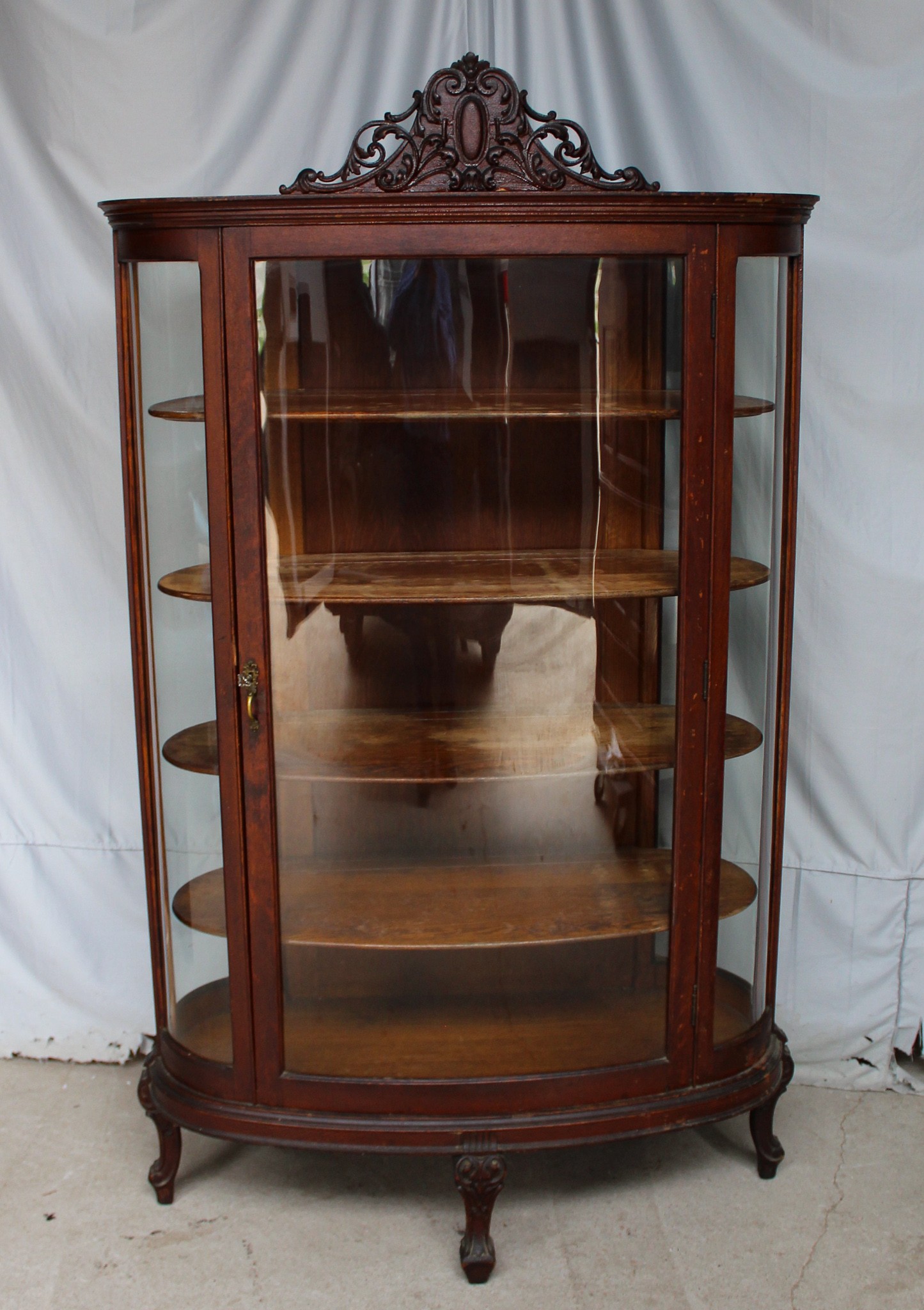 Bargain John's Antiques | Antique Oak curio China Cabinet ...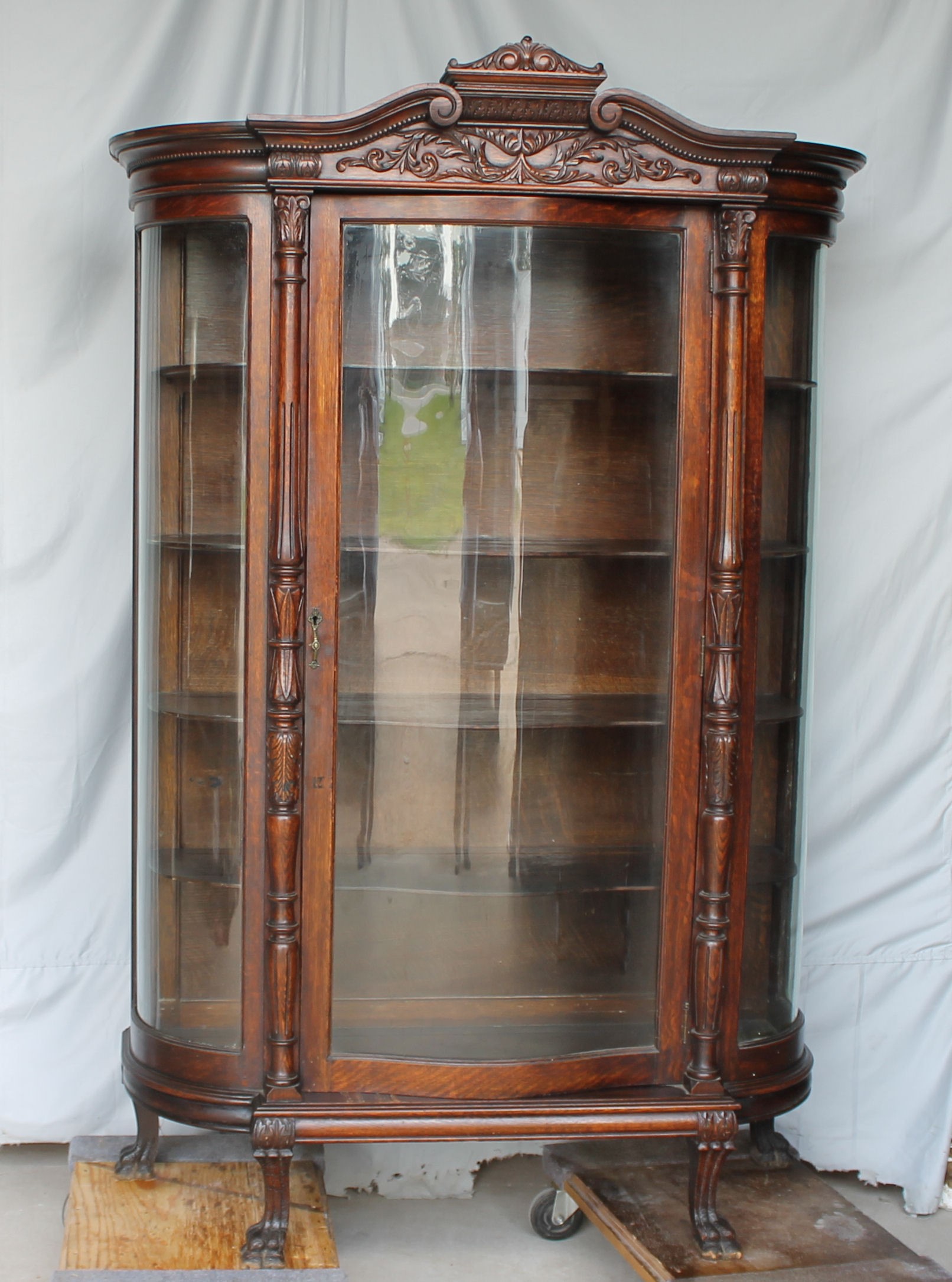 Bargain John's Antiques | Oak China Curio Cabinet ...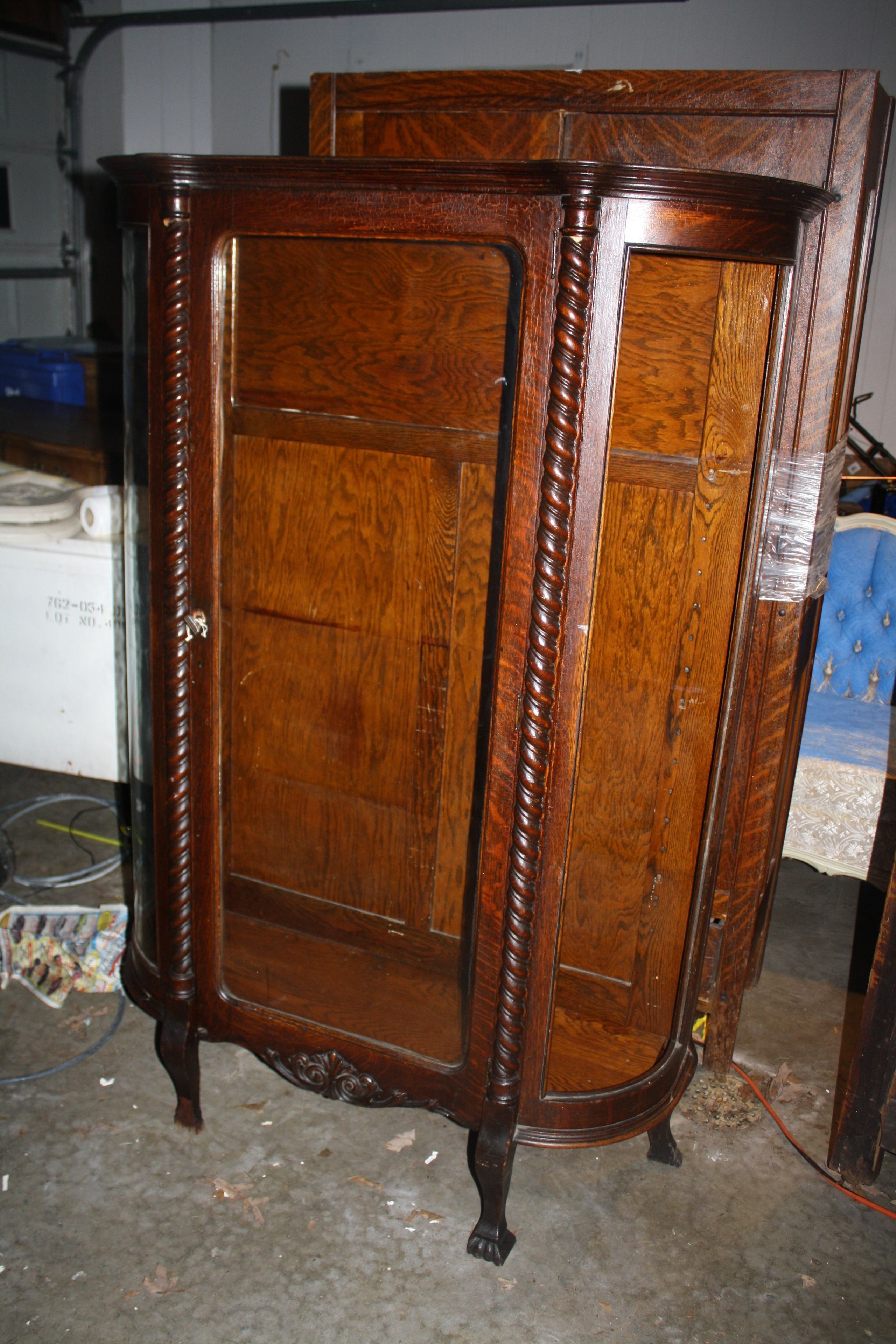 Beautiful Curio Cabinet Antique | Redeemed Furnishings ...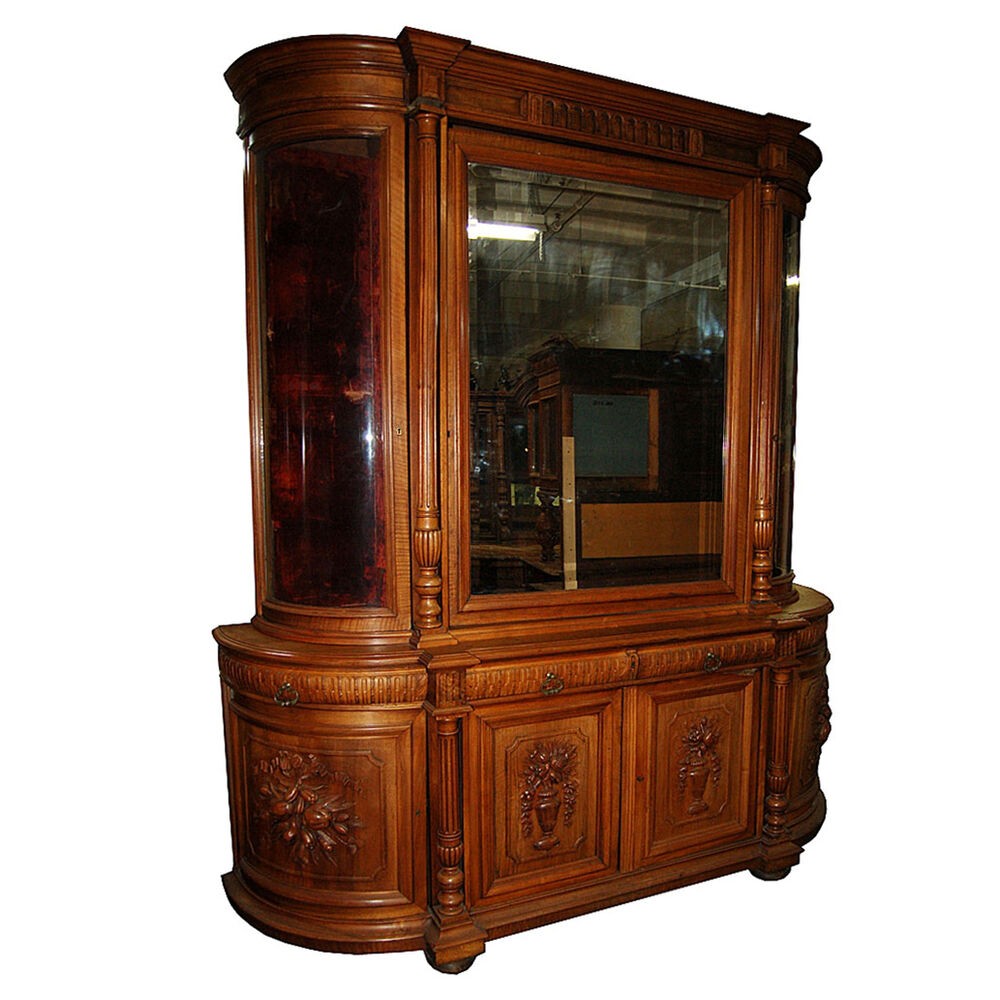 European Antique Oak Huntboard/ Curio Cabinet #4581 | eBay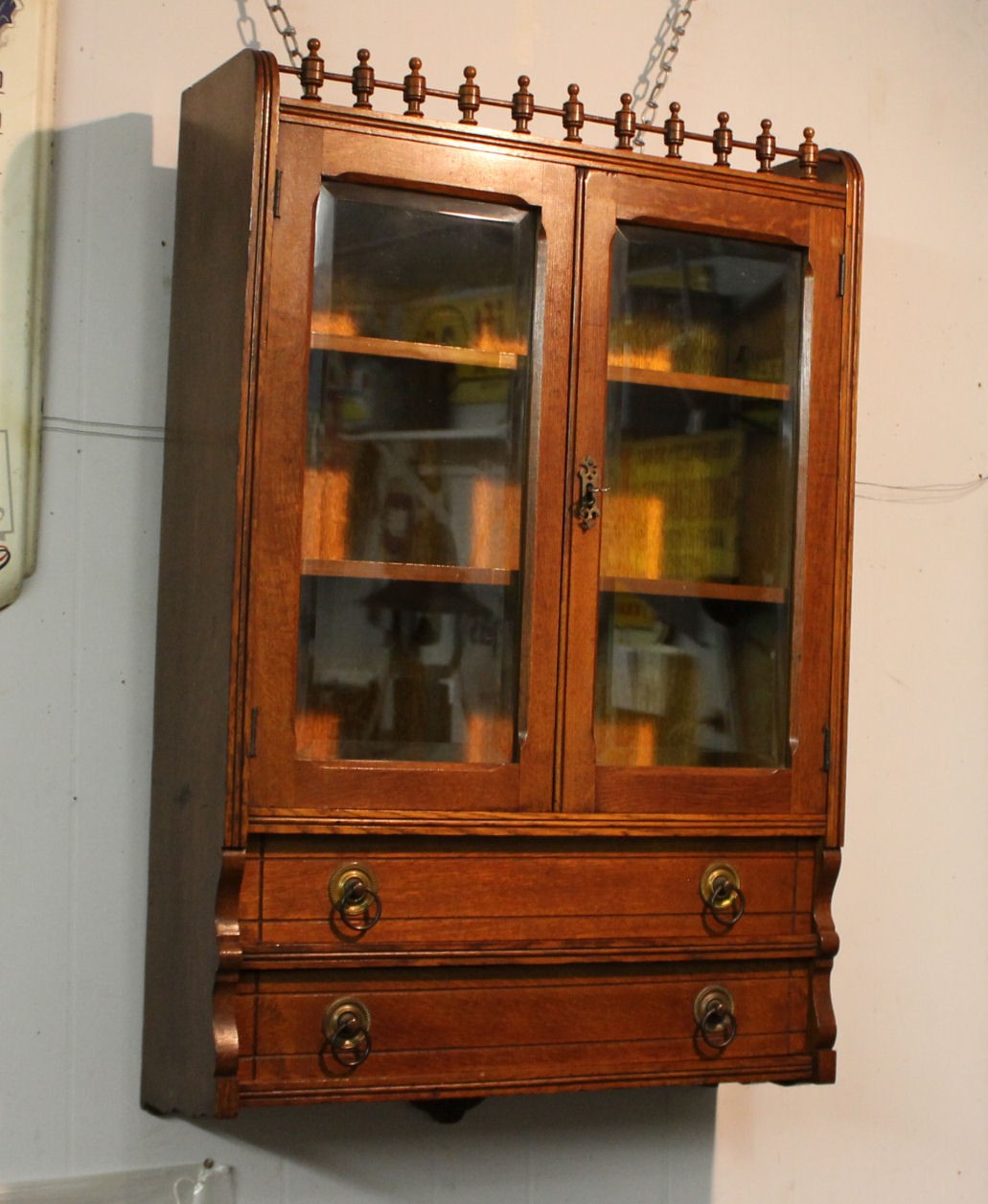 Bargain John's Antiques | Antique Oak Wall Curio Cabinet ...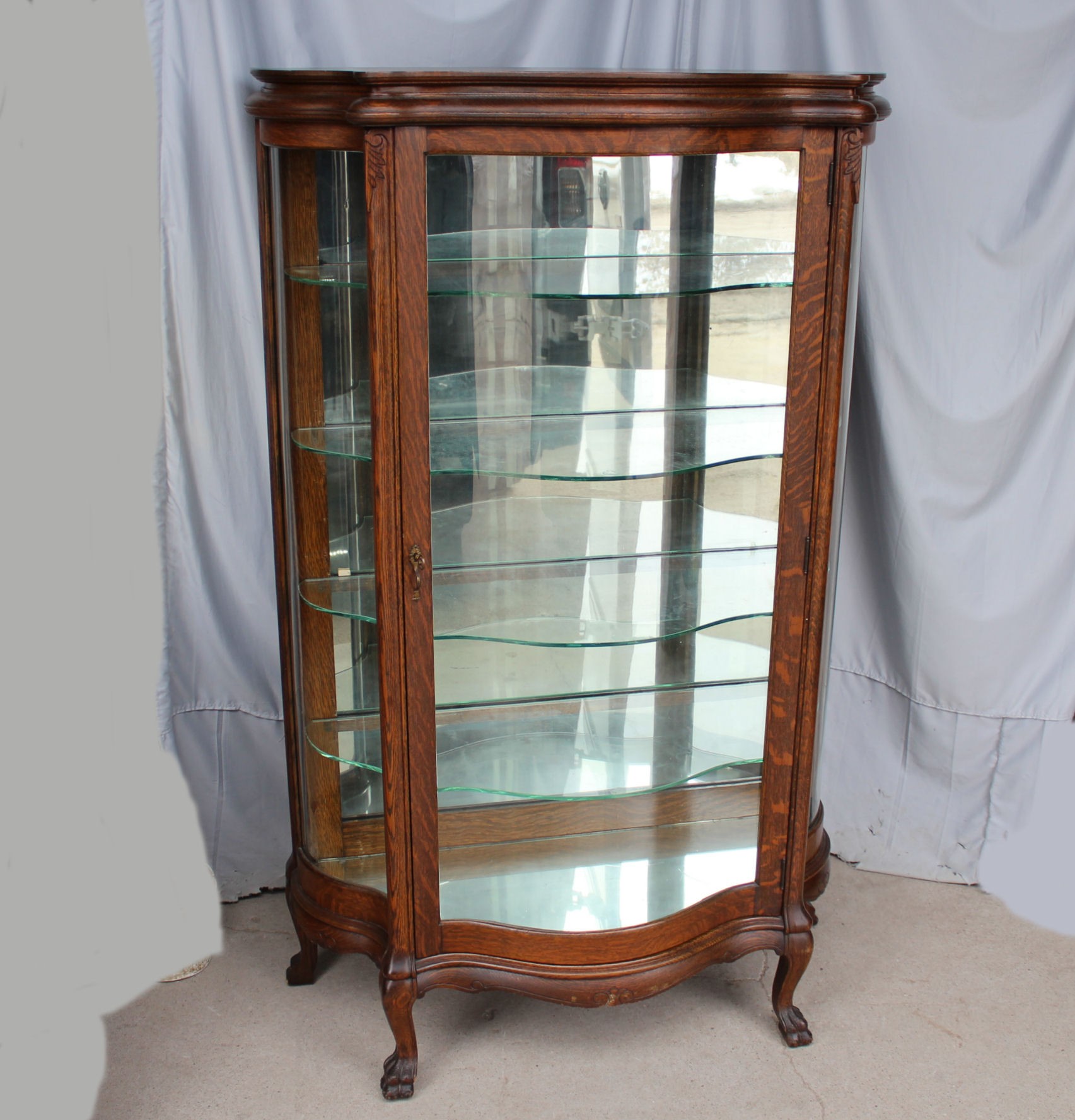 Bargain John's Antiques | Antique Oak China Curio Cabinet ...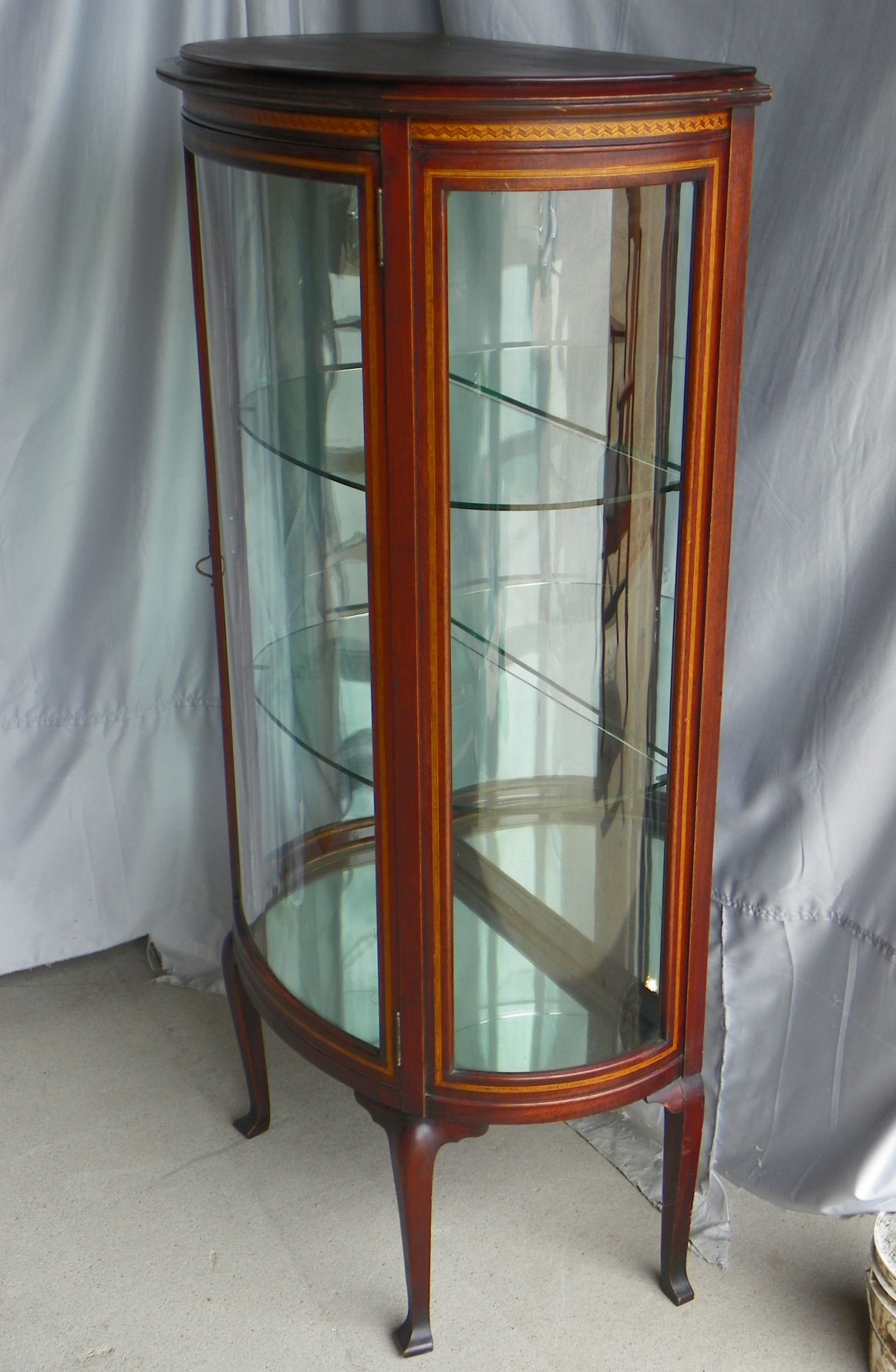 Bargain John's Antiques | Antique Mahogany Curio China ...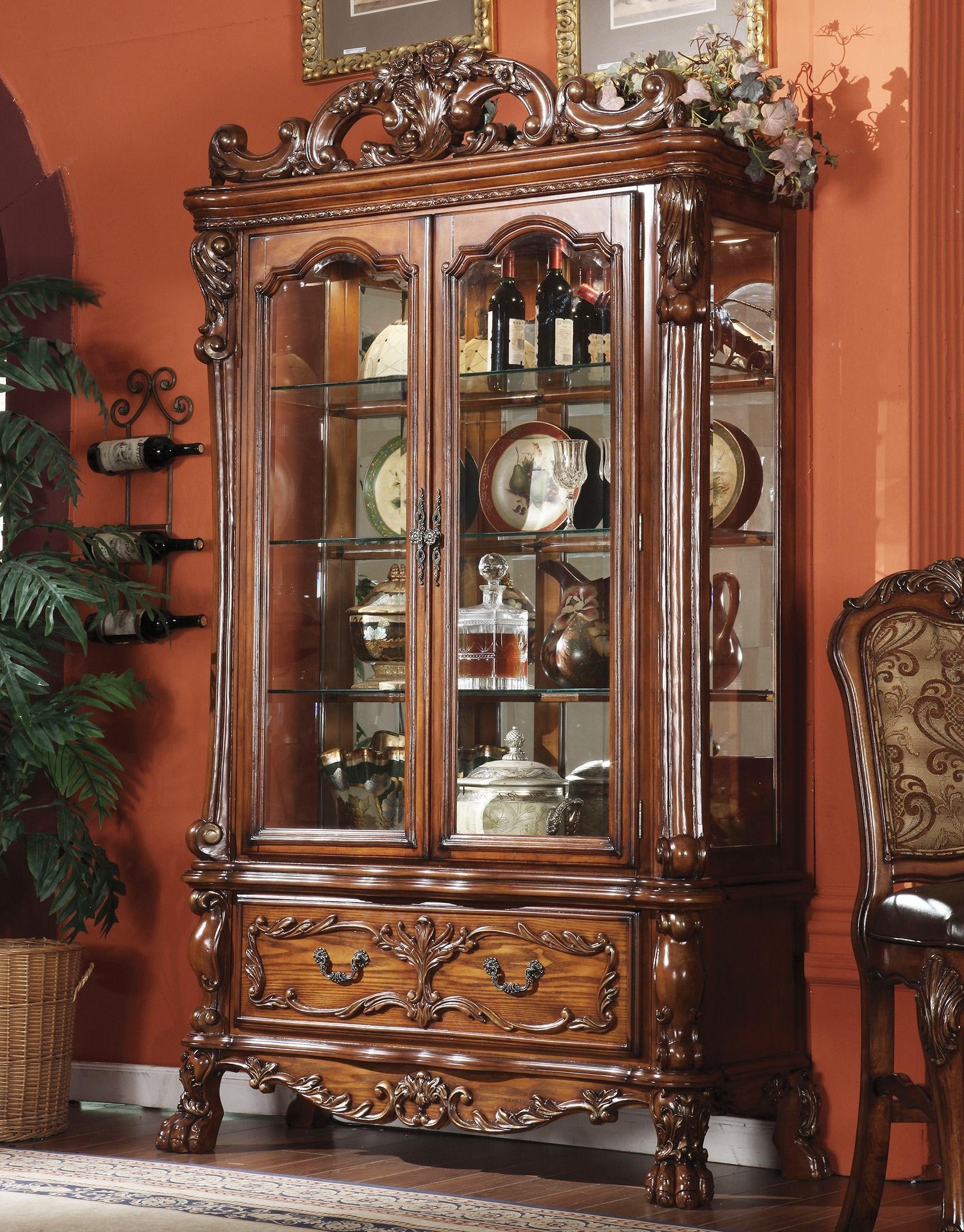 Vintage Curio Cabinet Cherry Oak Dresden-12158 Acme ...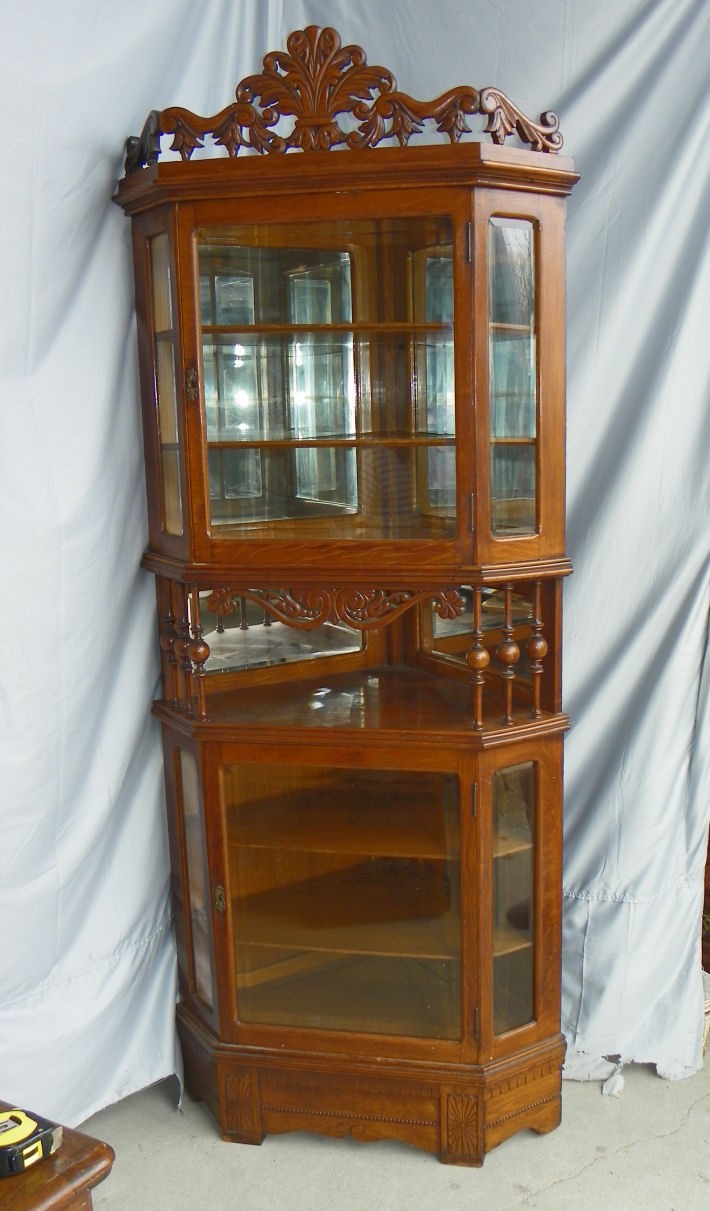 Bargain John's Antiques | Antique Oak Corner China or ...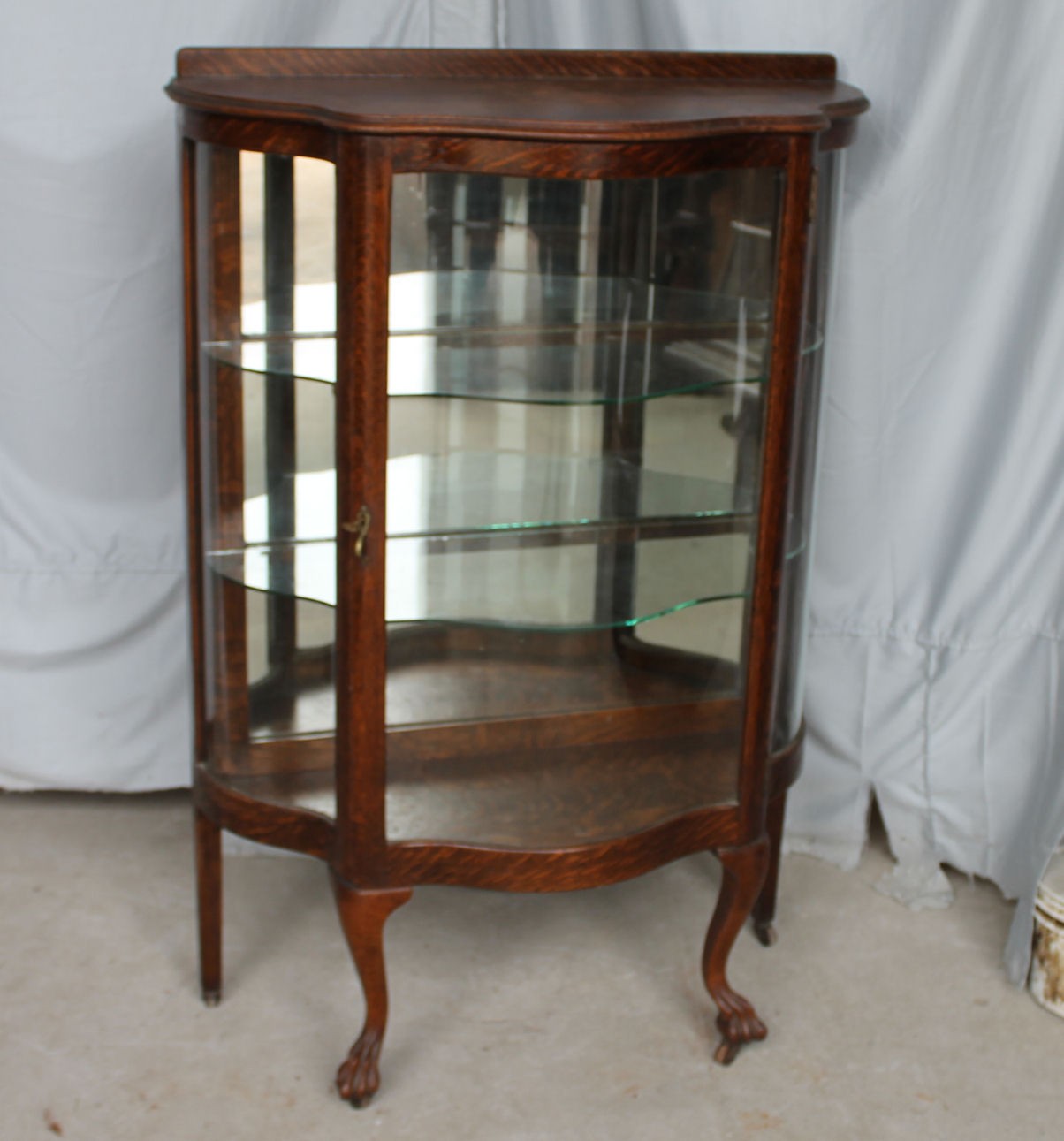 Bargain John's Antiques | Antique Oak Serpentine Shape ...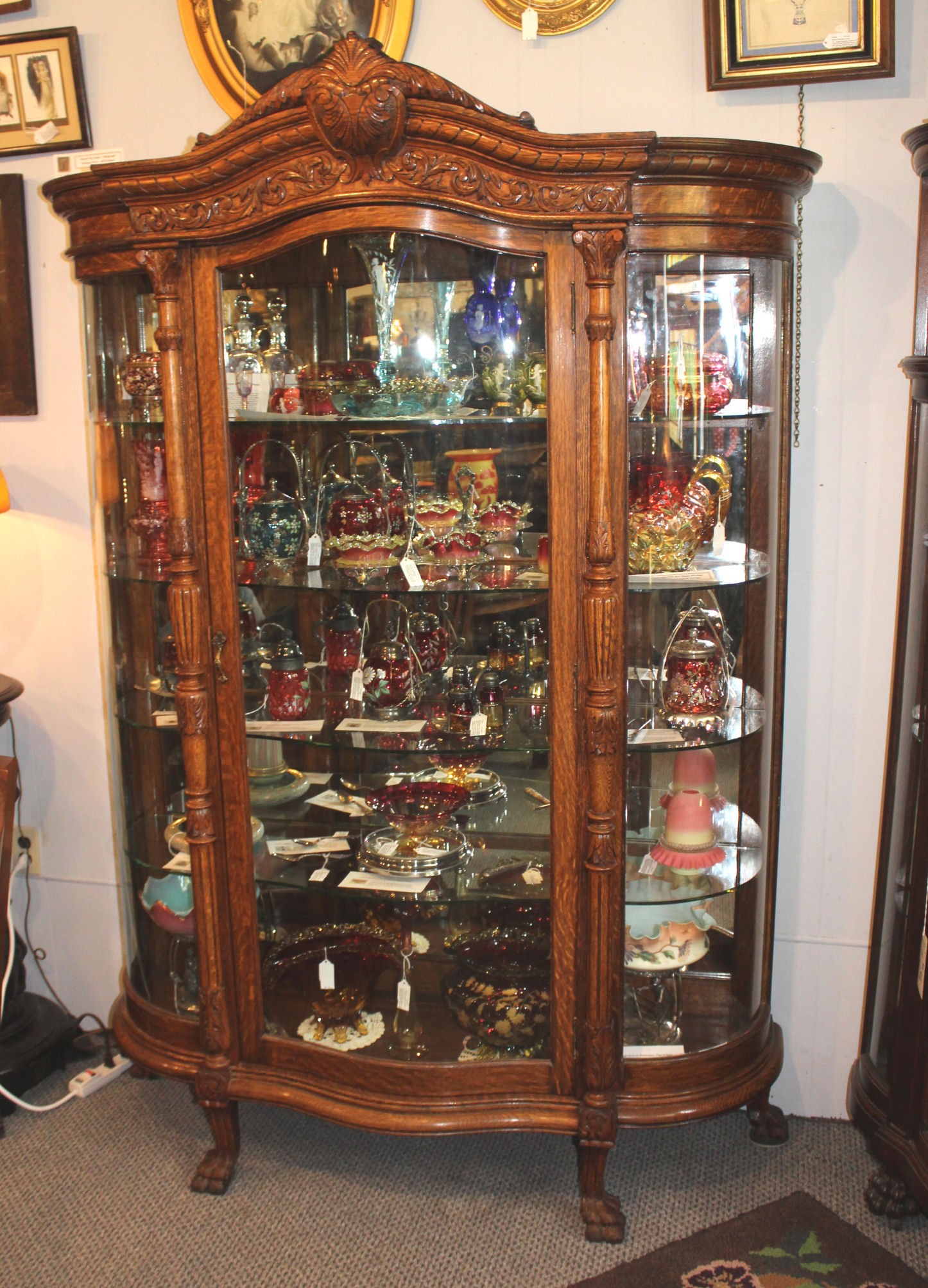 Curved Glass Curio Cabinet Antique | Taraba Home Review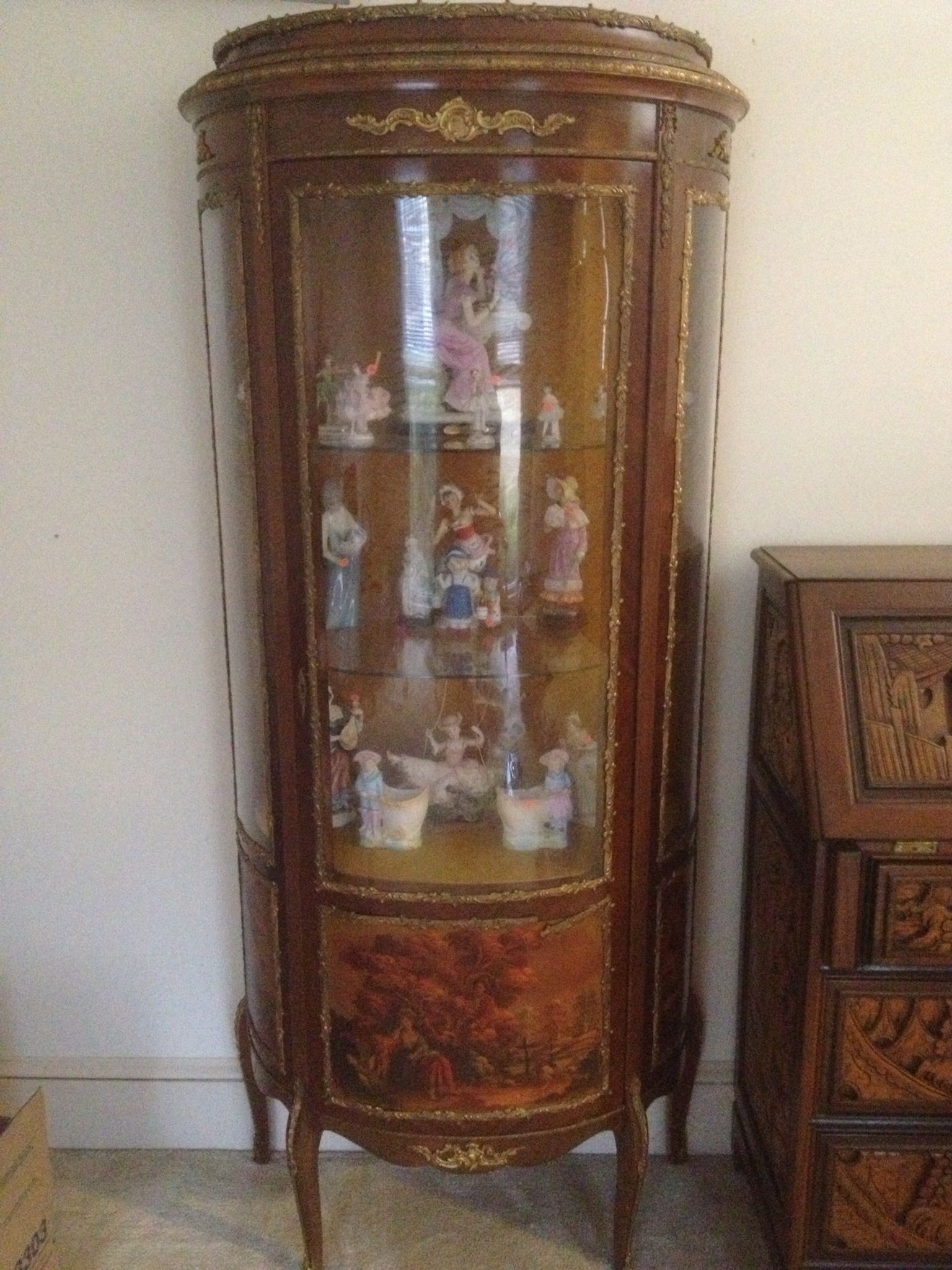 Antique Curio Cabinet filled with Dresden Dolls | Antique ...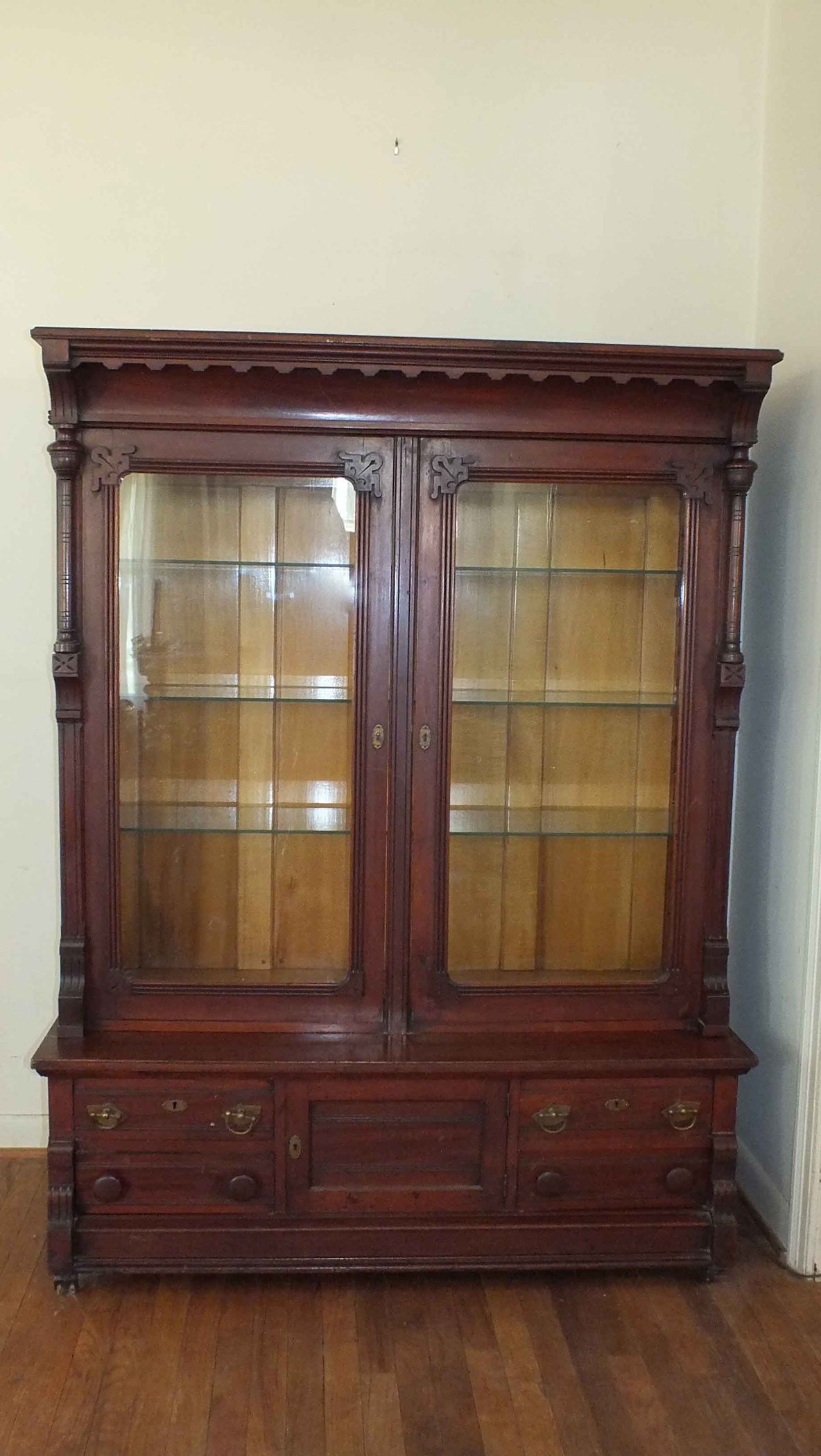 Antique Victorian Eastlake Curio Cabinet | EBTH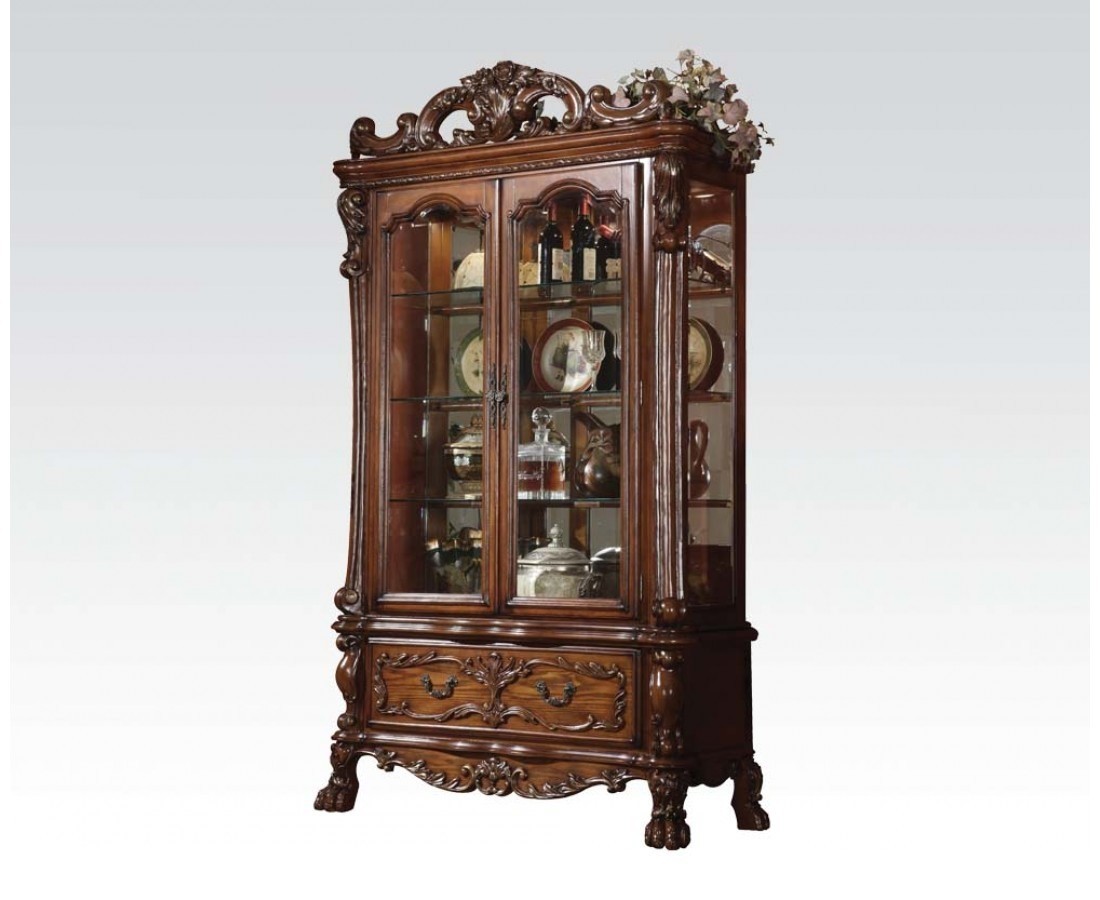 Dresden Traditional Ornate Curio Cabinet in Antique Cherry Oak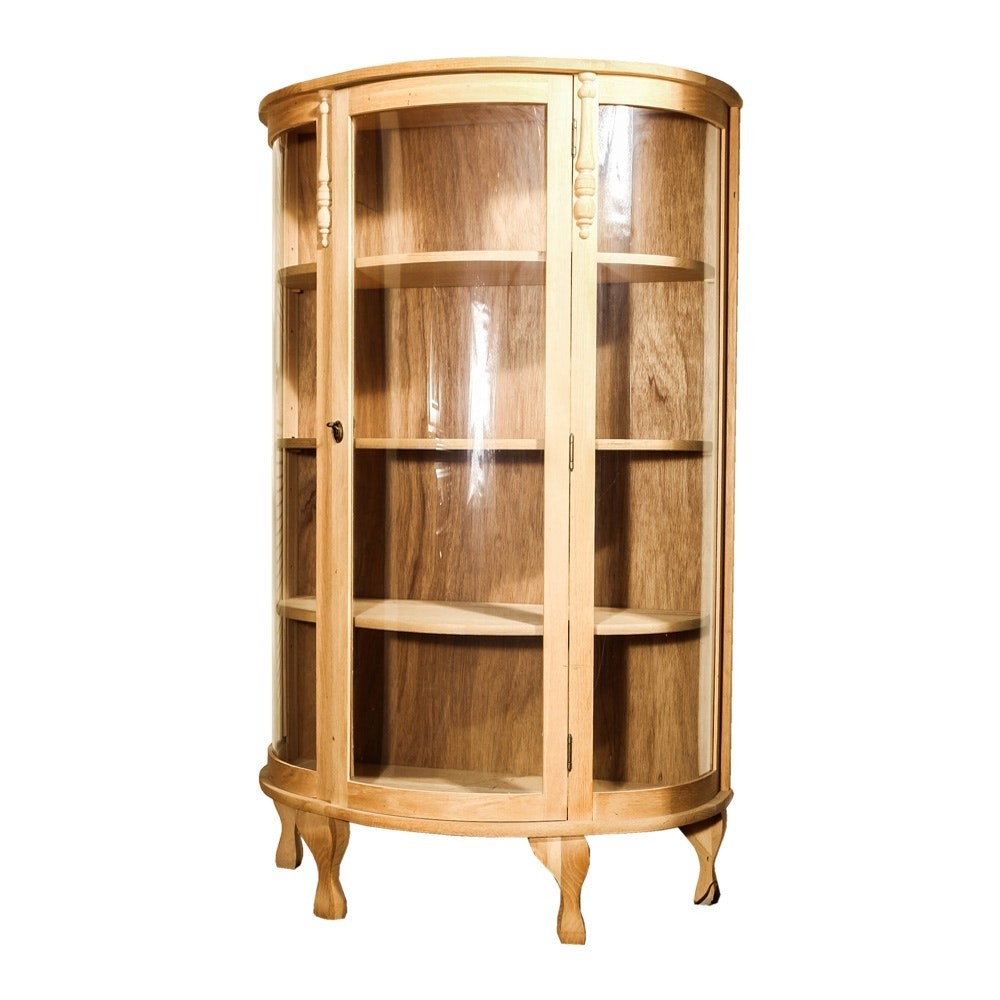 Vintage Oak Curio Cabinet by Dawson Cabinet Company : EBTH