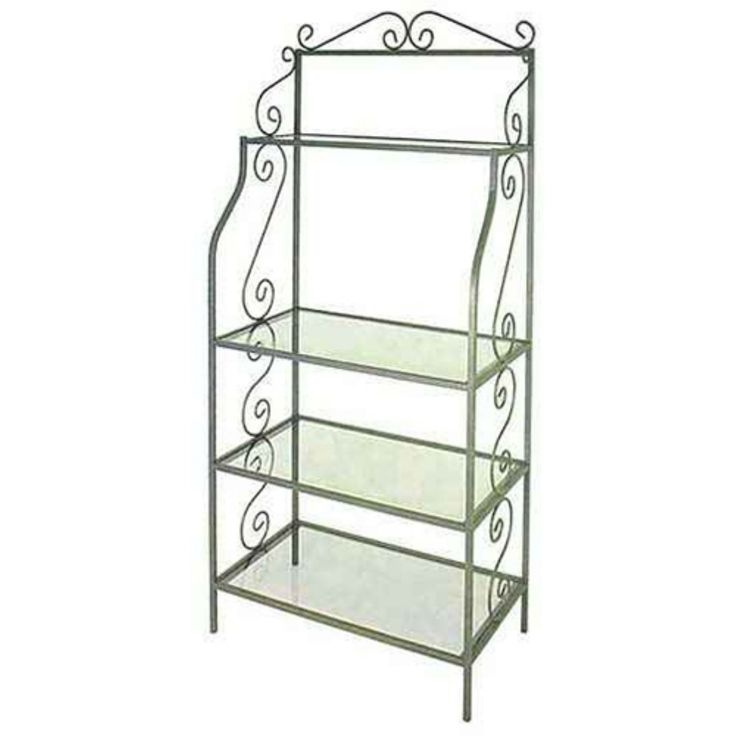 Baker's Rack
This is a highly decorative baker's rack which will enrich your house. Its frame has been made of wrought iron and the shelves are made of glass. The weight capacity of this piece is 100 pounds, and each shelf can handle up to 25 pounds.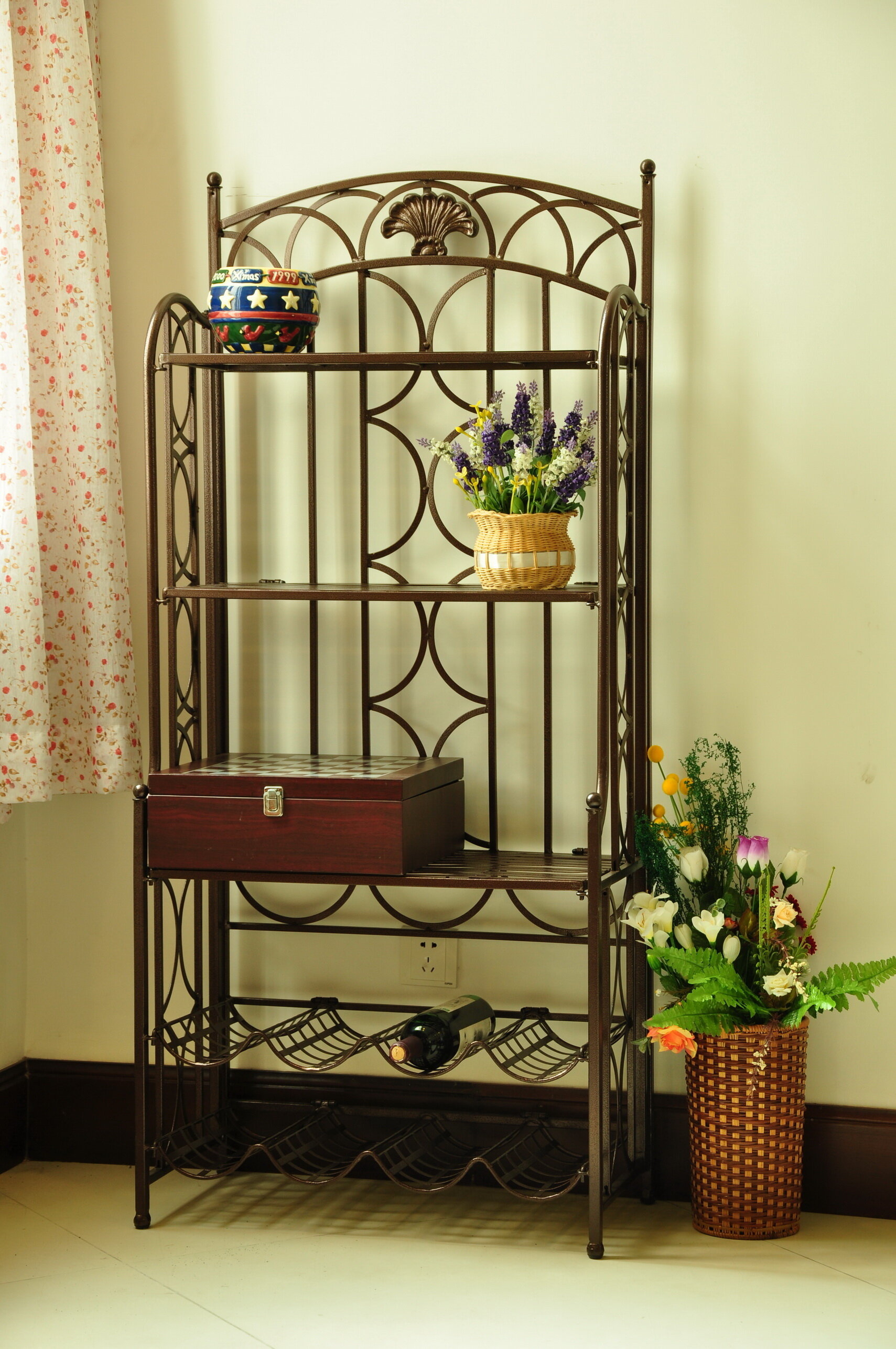 Charleston 5-Tier Iron IndoorOutdoor Bakers Rack
Finished in bronze, this 5-Tier Indoor/Outdoor Bakers Rack is characterized by durable, iron construction. The rack accommodates up to 8 bottles of wine, 3 folding shelves, and proper resistance to water, sunlight, and weather conditions.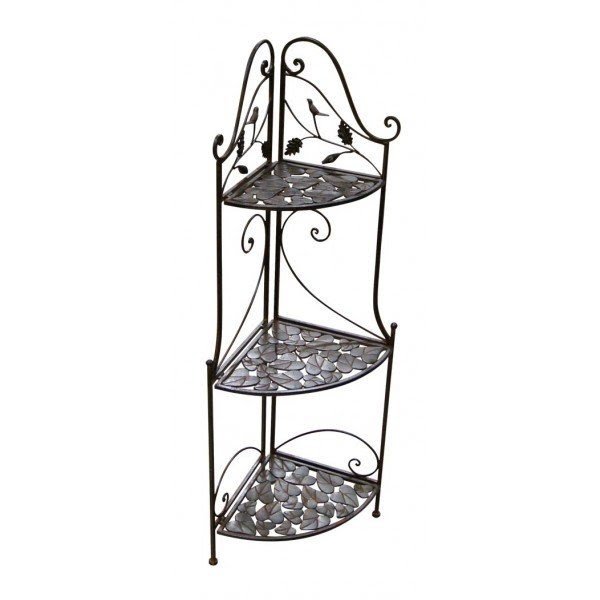 Corner Baker's Rack
A corner rack crafted of metal with black finish. The rack has three shelves with pierced leaves pattern. The frame features some swirly detailing with floral and bird motifs. All this comprises a charming traditional style.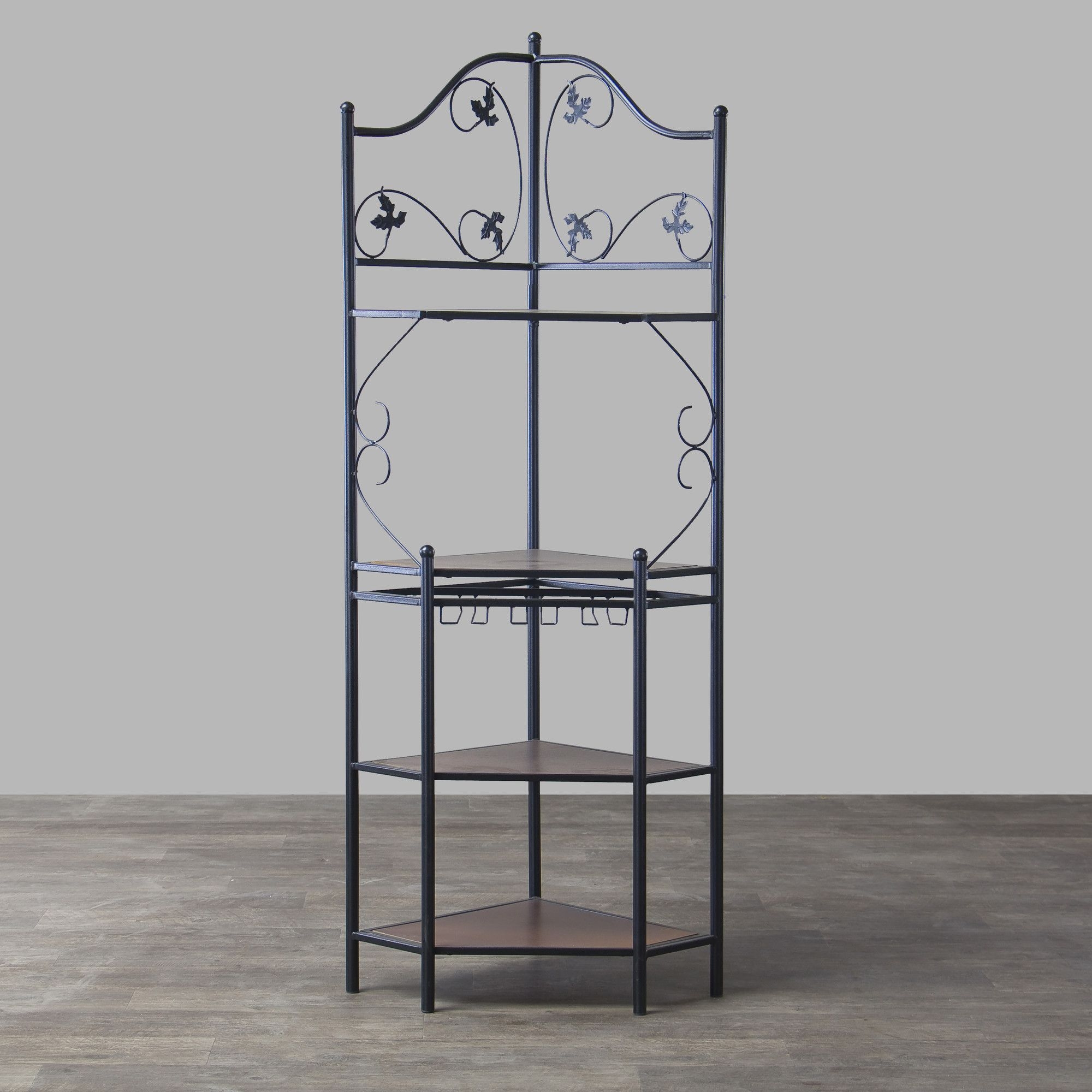 Pomona Corner Baker's Rack
Great classic corner rack with a frame of black-coated metal tubes. It has an open construction with delicate scrolls, floral accents, an arched top rail. It has 4 pentagonal fixed shelves (1 of them has wine glass holders under) of brown fibreboard.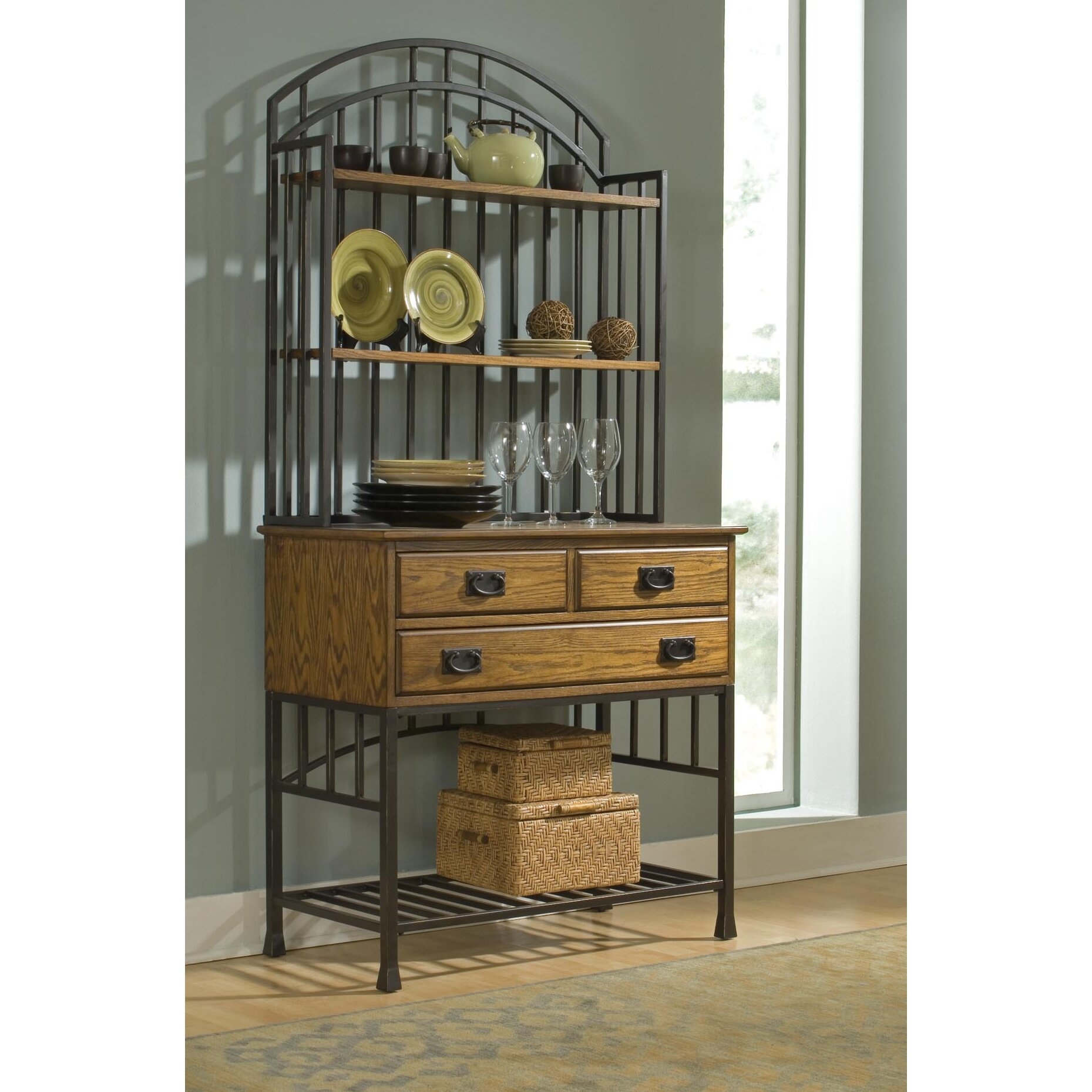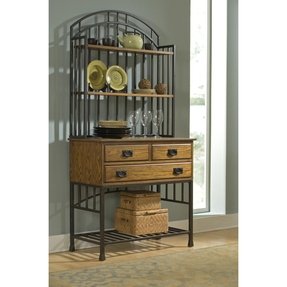 Oak Hill Storage Baker's Rack
This is a wonderful baker's rack is a piece of furniture that you should have in your home. Solid metal base, shelves and a built-in mini chest is the perfect place to store all your treasures. It looks extremely impressive.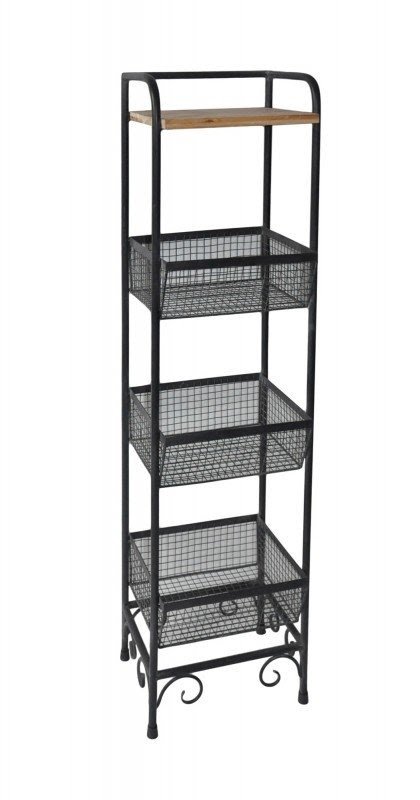 Storage Baker's Rack
This baker's rack has three mesh wire shelves and one wooden shelf on the top. The rubber feet cover protects your floors against scratches and marks. There is a 30 day warranty on this piece. Very light - only 8lbs.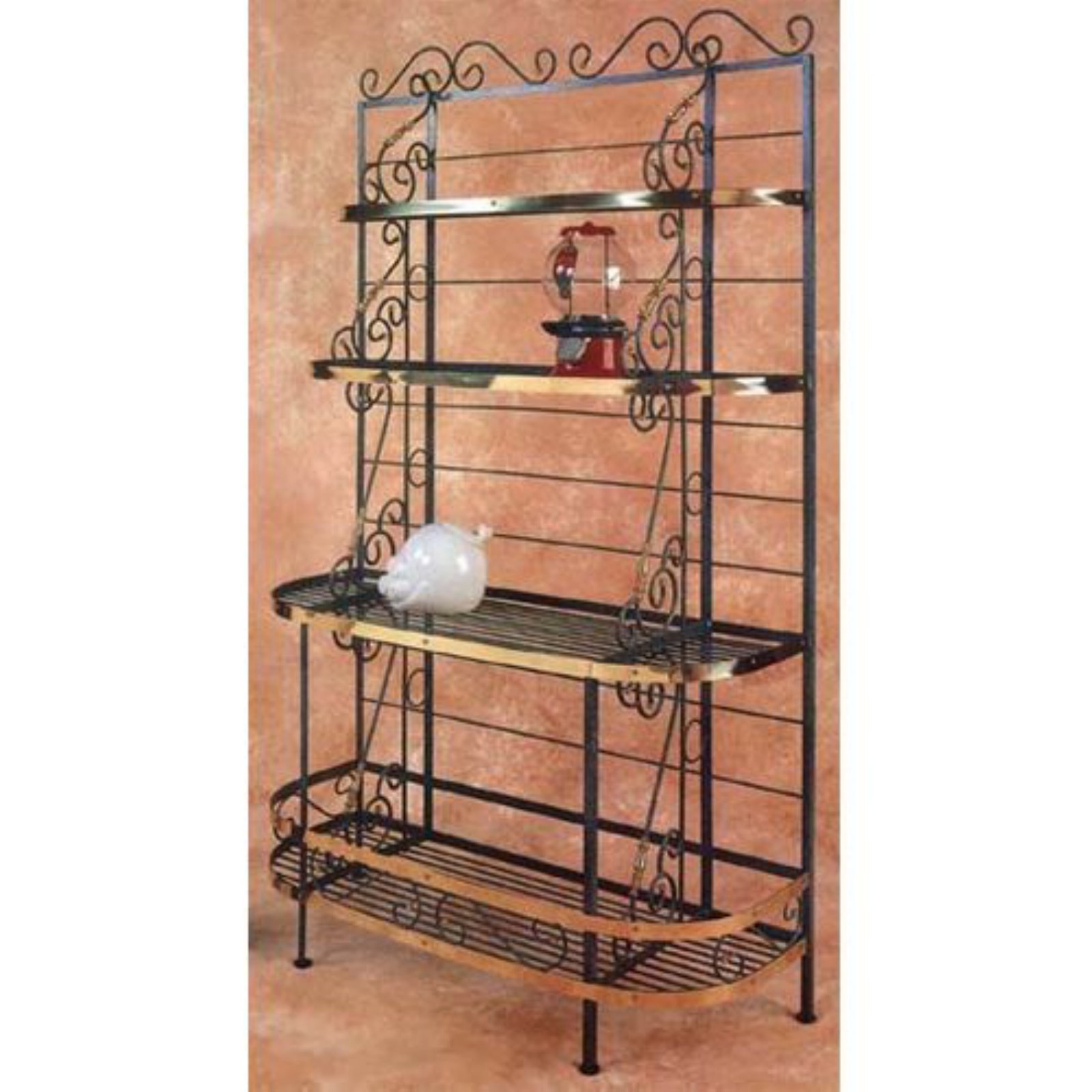 French Baker's Rack
This extraordinary bakers rack in the French traditional style of this beautiful decorative and functional element. Store all your knick-knacks, dishes or plates. Beautiful structure made of iron gives a remarkable effect.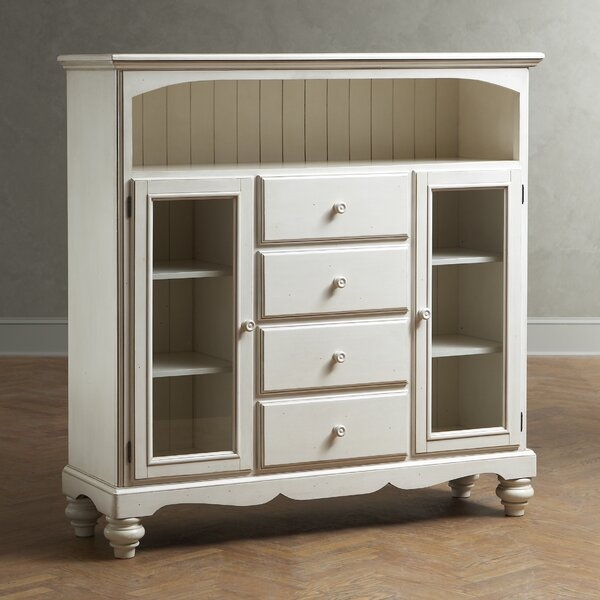 Dalton Sideboard
This extraordinary amazing and stylish sideboard would be a perfect choice for every elegant living room, no matter what is your preferred style. Check it out and enjoy its incredible and unique design!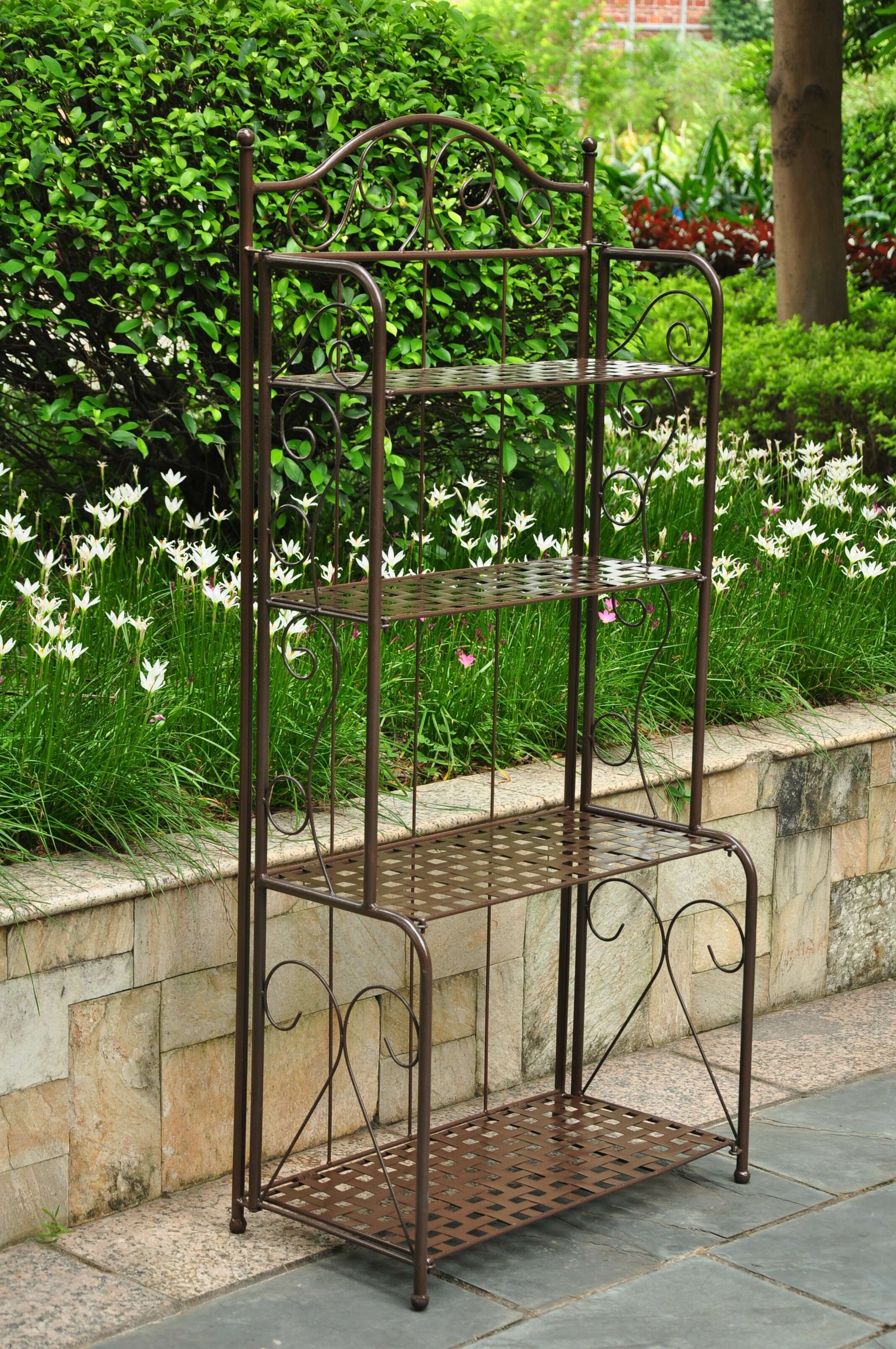 Mandalay 4-Tier IndoorOutdoor Bakers Rack
Practical bakers rack made of quality metal in weather and water resistant powder coated finish for extra durability. Features solid frame with spacious shelves, fantastic antiquated design, and easy to fold indoor/outdoor construction.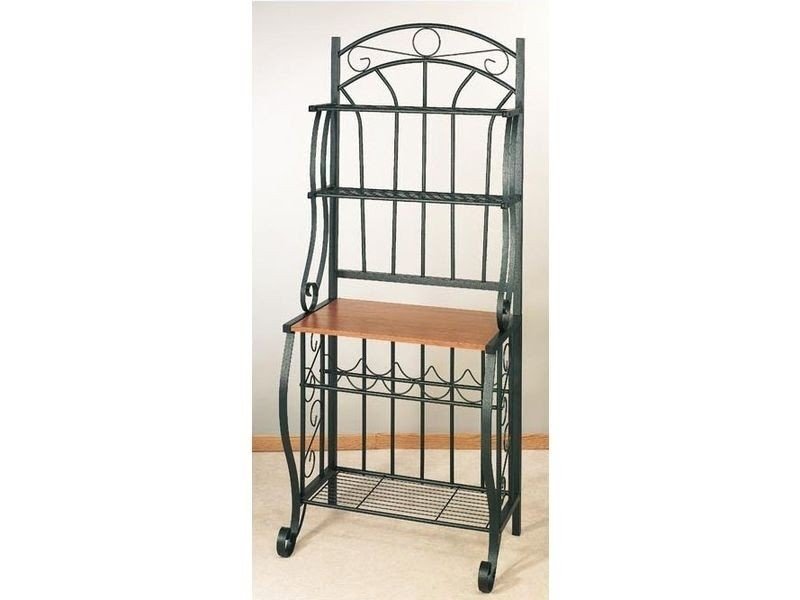 Baker's Rack
Intricate design makes this Baker's Rack as beautiful as functional. The whole design is consisted of manufactured wood and metal, ensuring sturdiness and long-lasting usage. The rack features a 5-bottle wine rack, a particle board shelf, and a bottom metal shelf.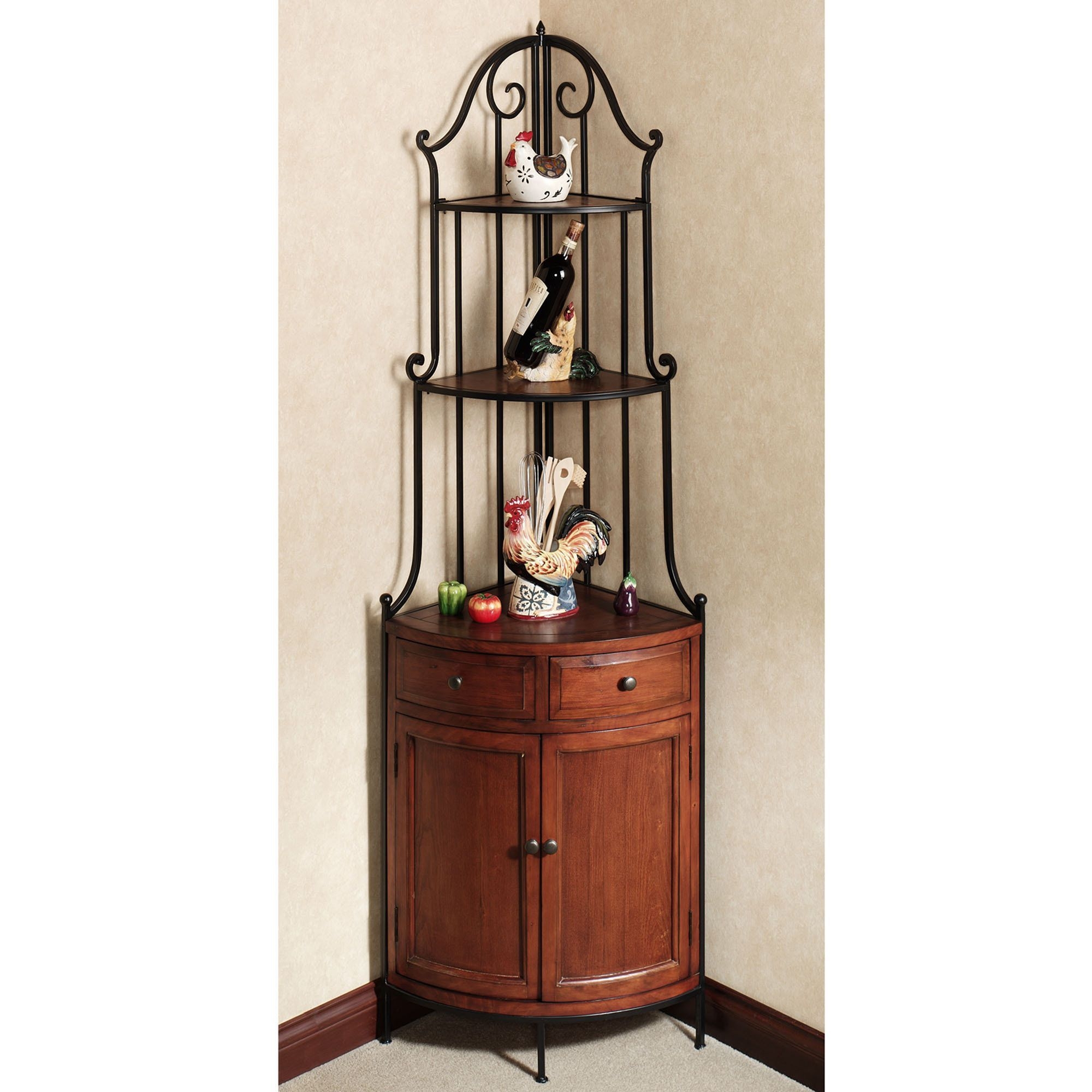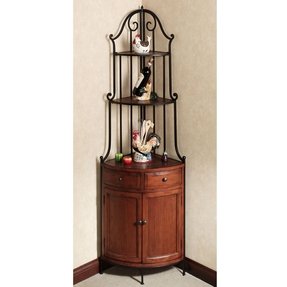 The unique corner cabinet with the interesting wine rack. I had never seen a piece of furniture like that before. The base was prepared of the delicate lacquered walnut, which was perfectly composed with iron frame.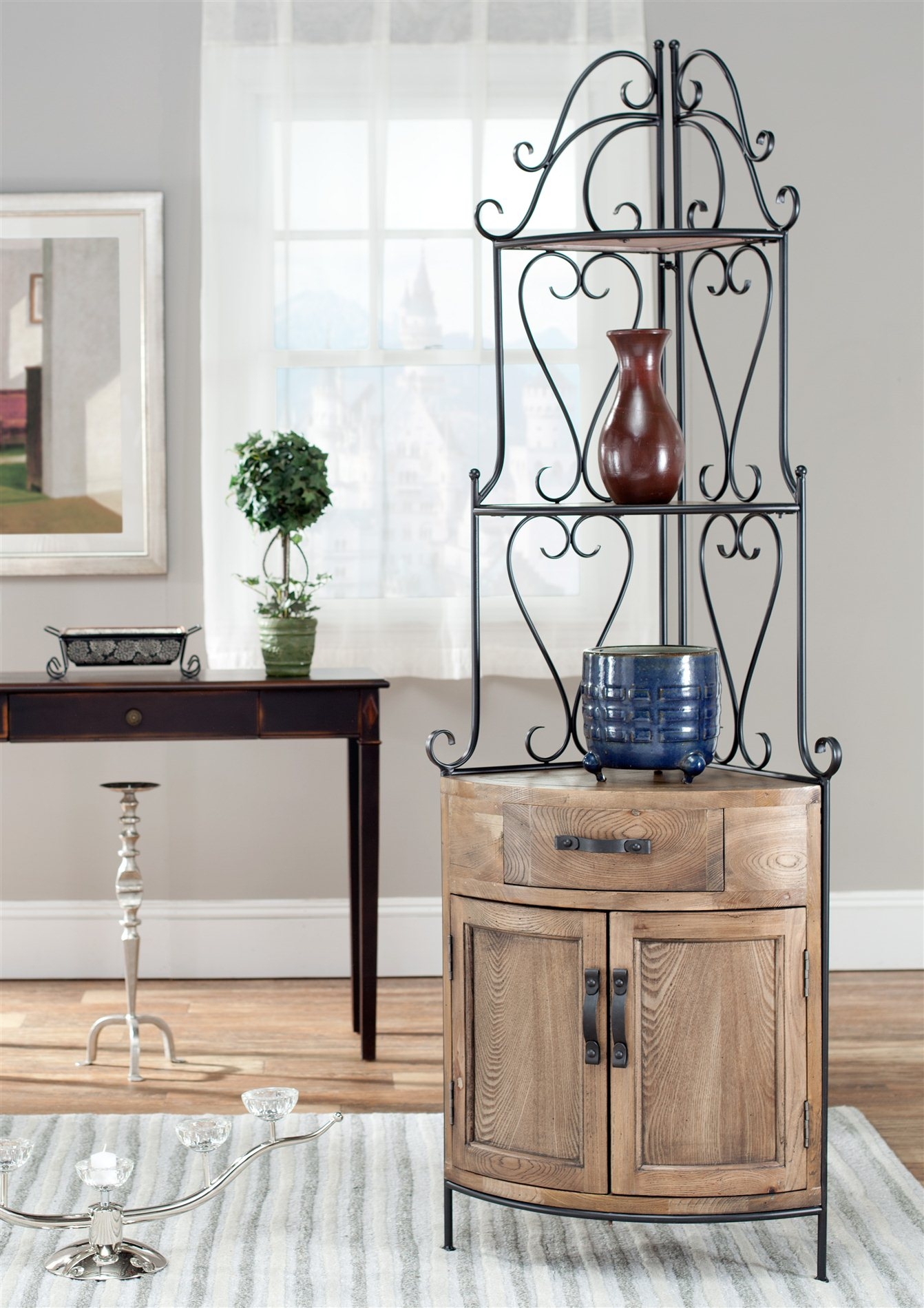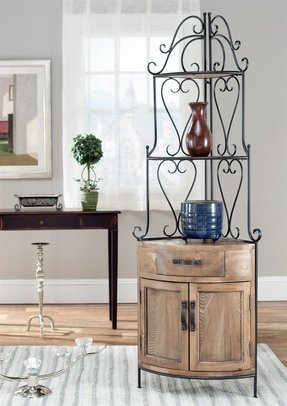 Decorous corner bakers rack with bottom cabinet in ash wood finish. Tall black metal frame features fancy scrolls detailing. The cabinet affors a large drawer and double door. Above, there are 3 tiers to display stuff.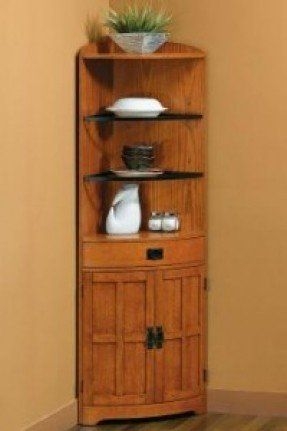 Corner rack for storing books, display decorations and more. Construction is made of wood. Includes 3 open shelves and cabinet with double doors. Provides space saving in any interior.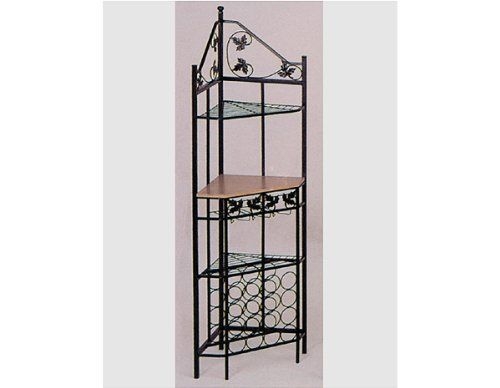 ... bakers rack corner bakers wine rack wood wine rack corner rack Bar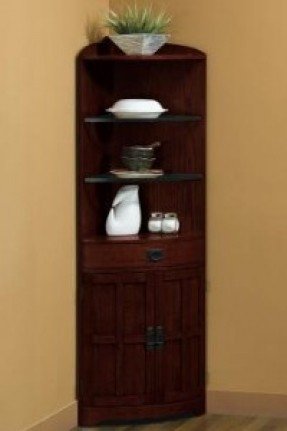 ... corner baker s rack will make use of an under utilized corner in your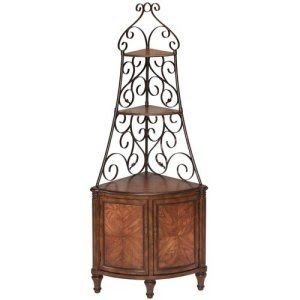 With the sublime and utterly beautiful moldings of the metal parts and the high quality wood of the base this corner baker's rack will become the finest addition to your home decor and a perfect decorative piece.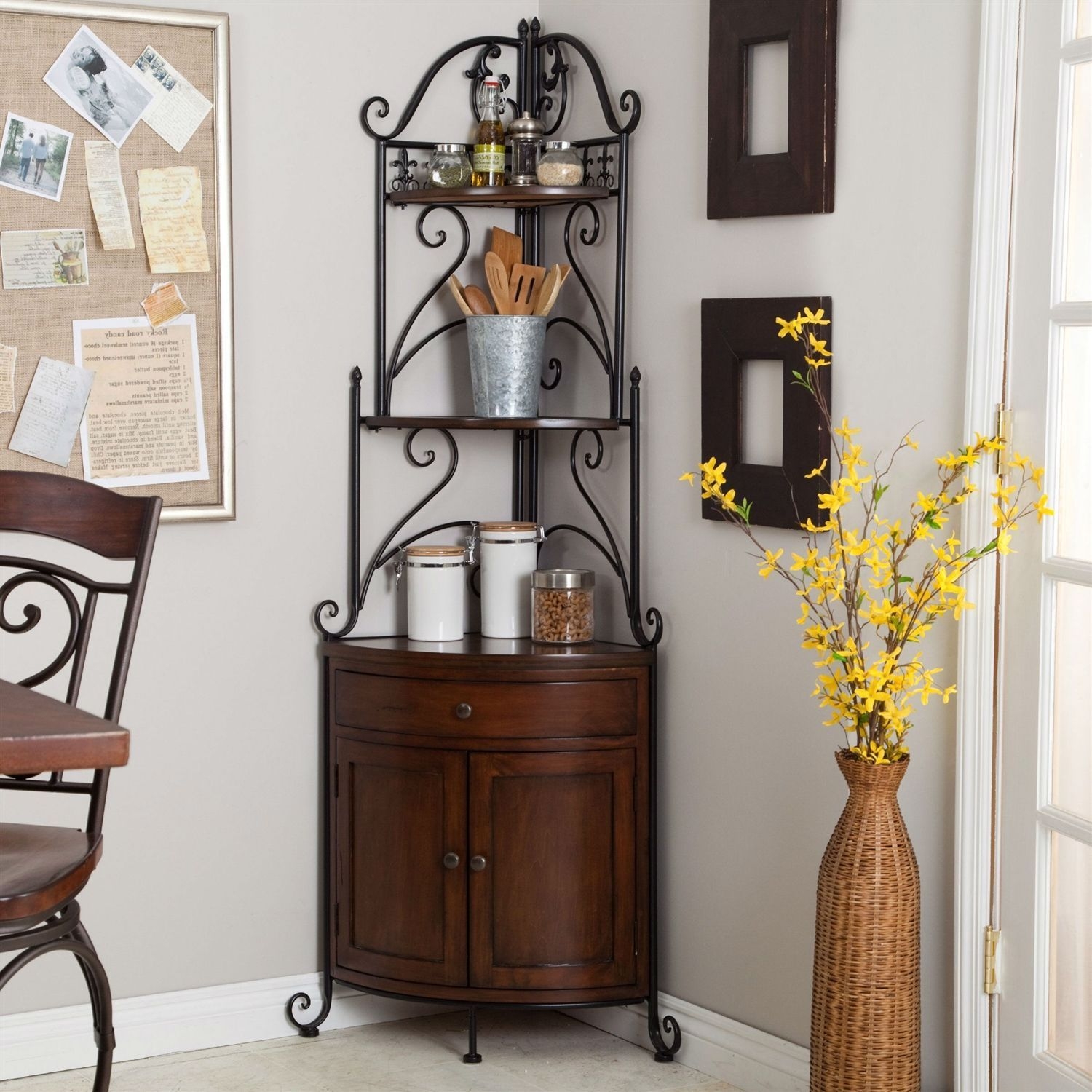 Charming Portica Corner Kitchen Bakers Rack Cabinets Image ...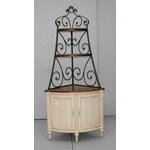 eBay Image 1 ETHAN ALLEN LEGACY MAPLE IRON CORNER HUTCH BAKER'S RACK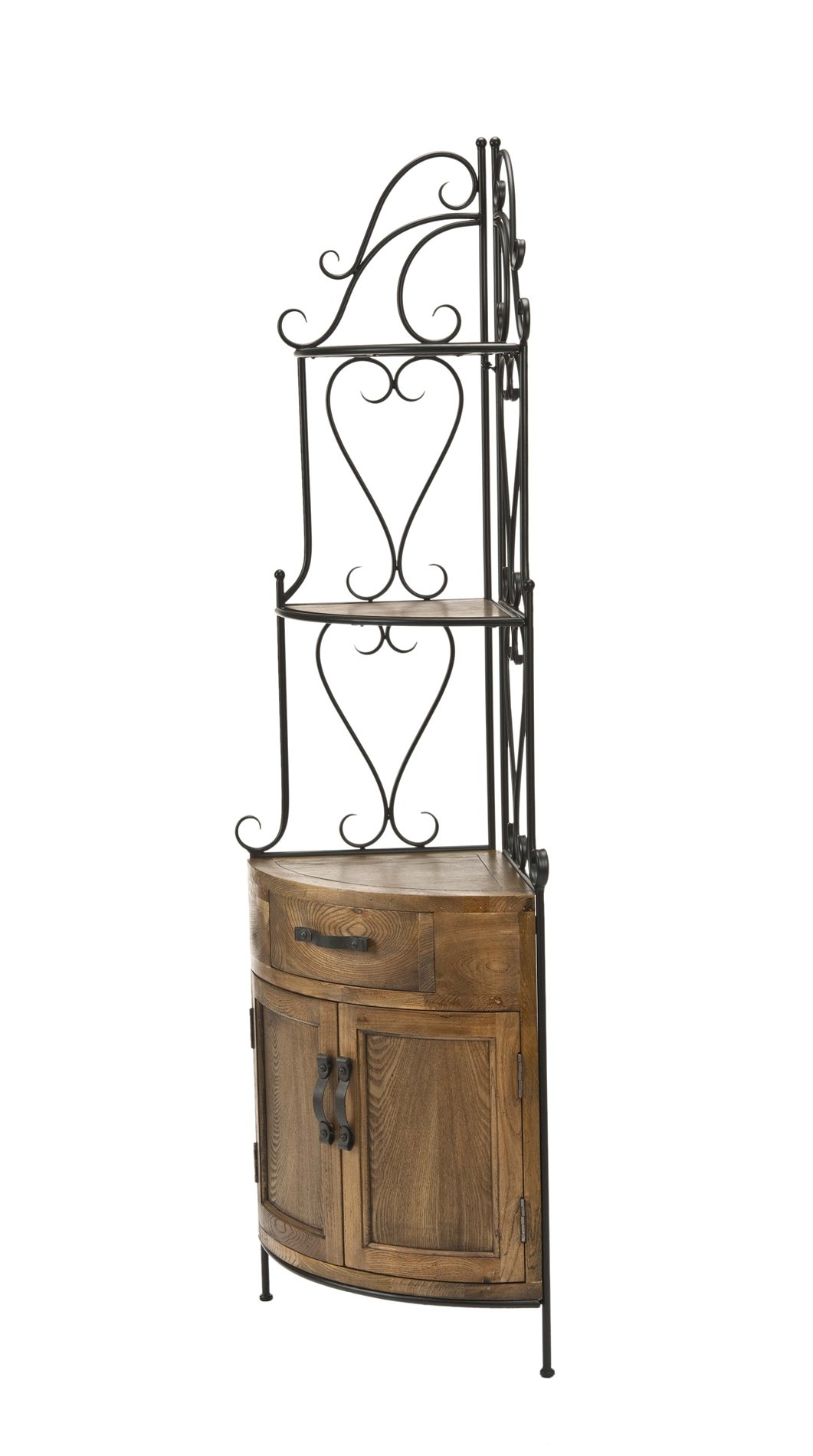 Safavieh Furniture AMH6527A Tower Corner Baker's Rack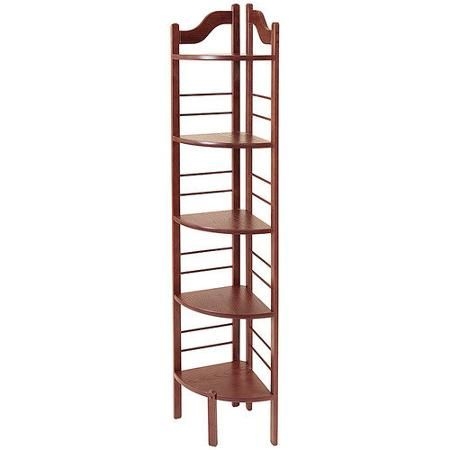 Corner Baker's Rack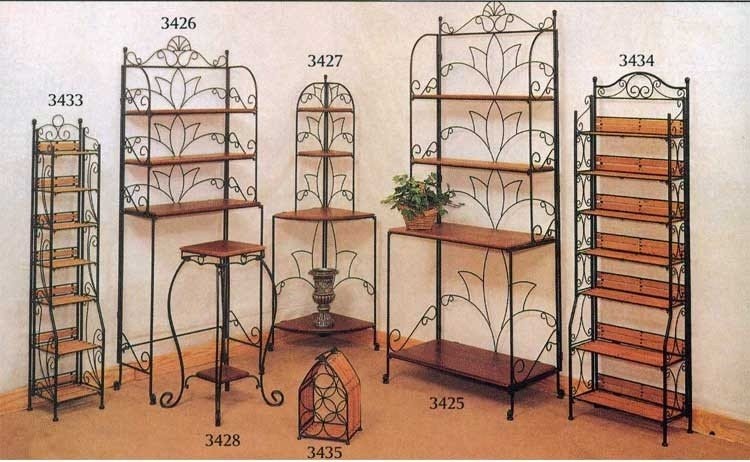 corner bakers rack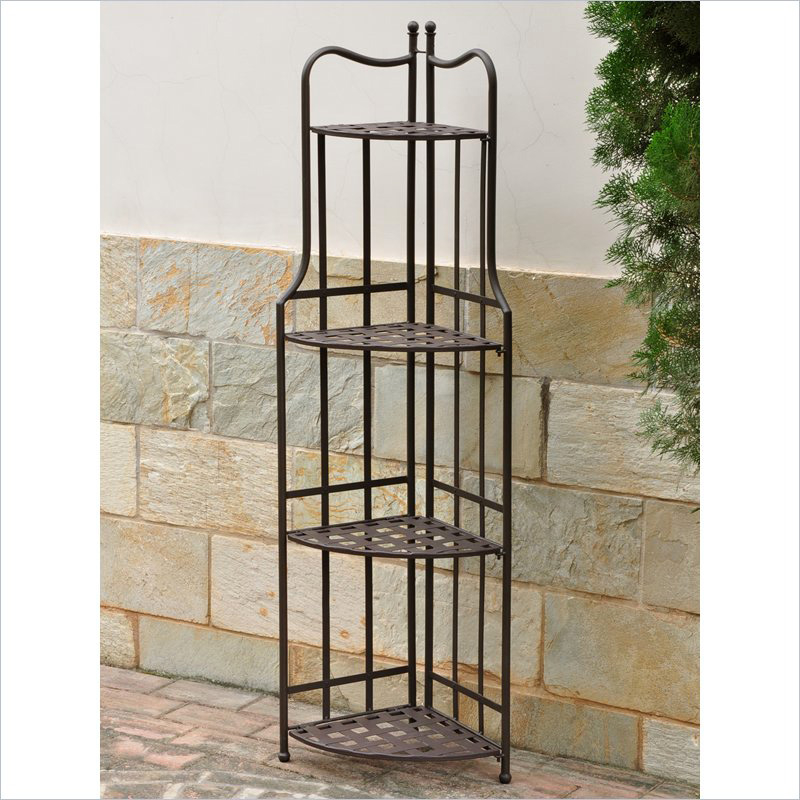 Sign in to see details and track multiple orders.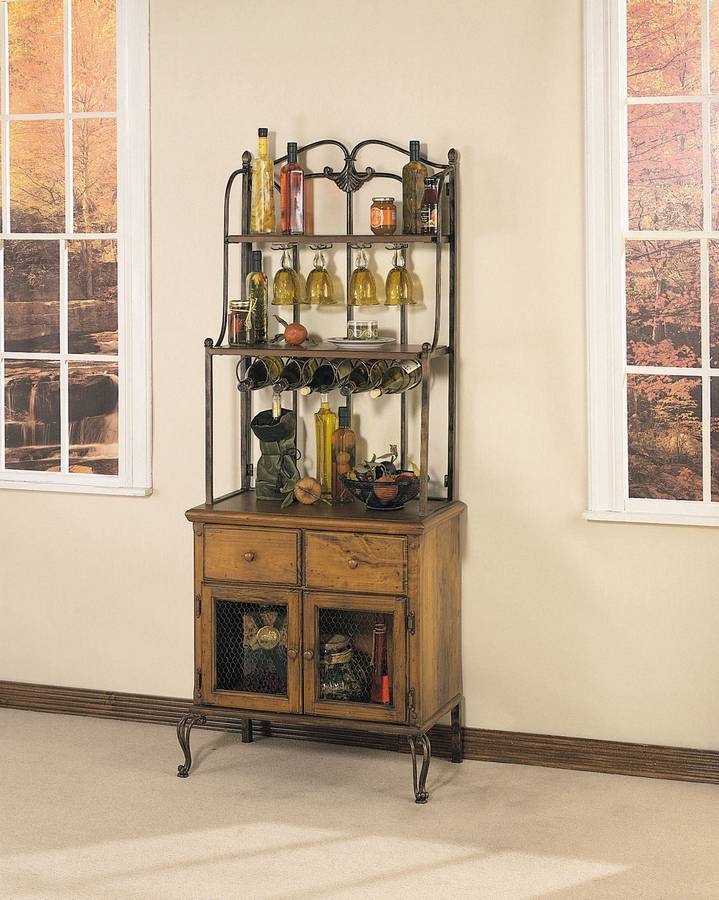 Space saving bakers rack with two storage drawers and one larger storage compartment with mesh doors. Upper part includes a wine rack with some space for glassess and accessories. This upper area features a durable metal construction.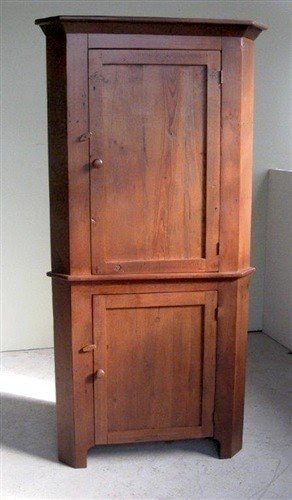 All Products / Storage & Organization / Storage Furniture / Storage ...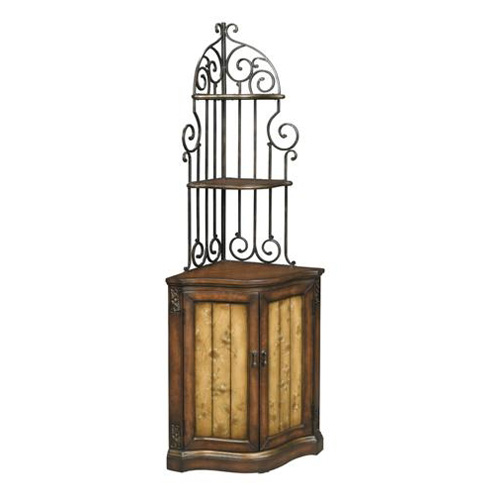 Baker's rack with a durable and practical construction suitable for corner placement. Its upper area features a durable metal frame with decorative curves and practical shelves. The lower part features a storage compartment with wooden doors.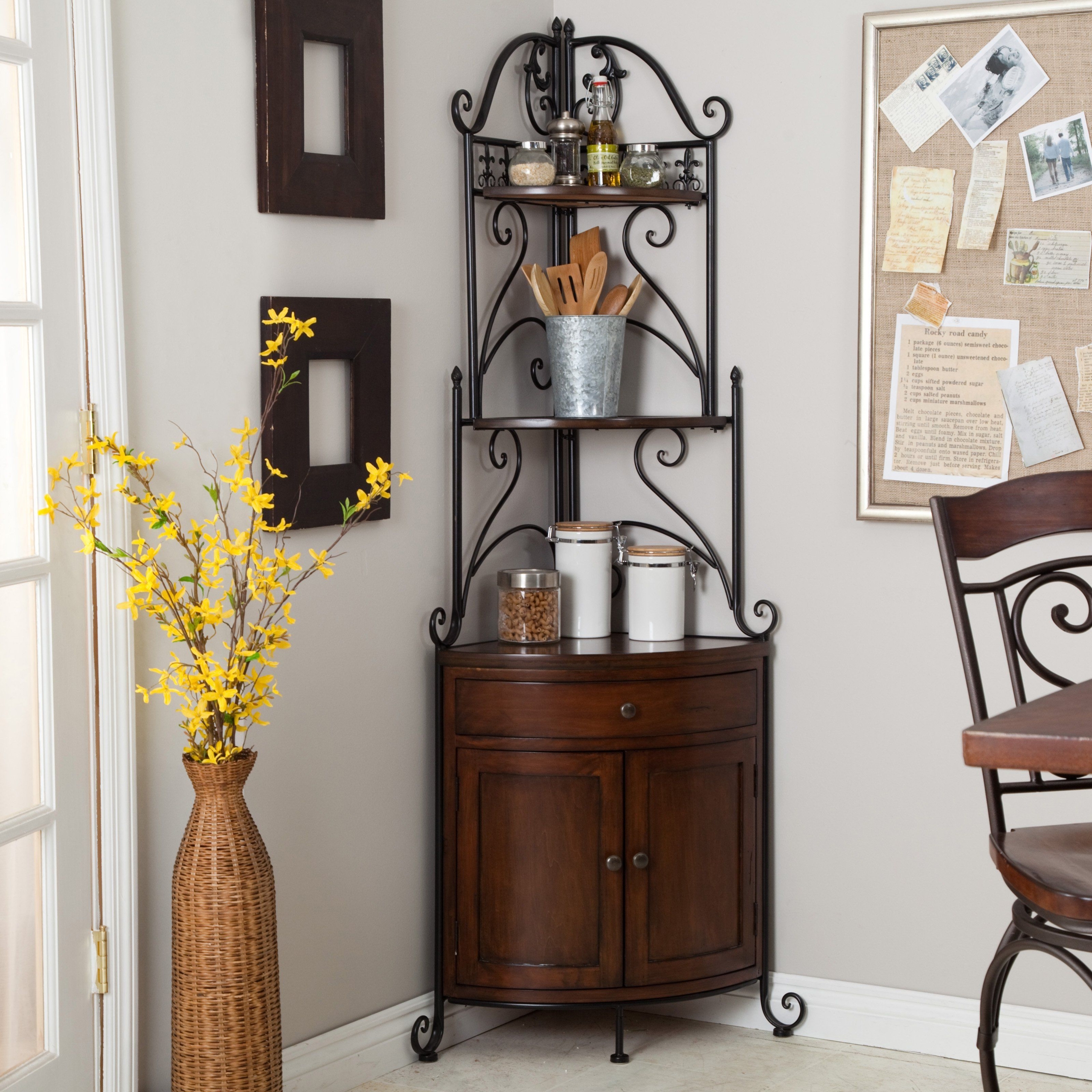 Published : 7:24 PM Author : Blogger Padang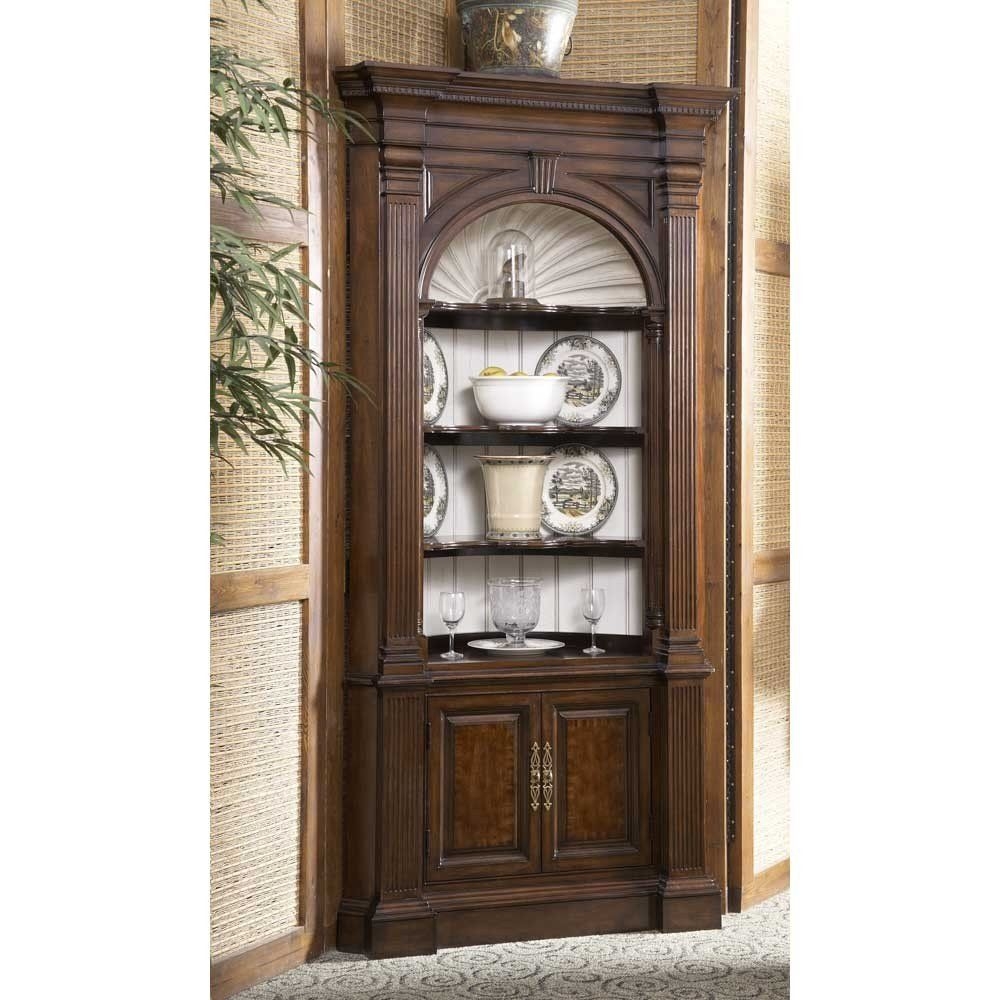 ... Dining Room Warwick Corner Cabinet Top 1020-852 at Good's Furniture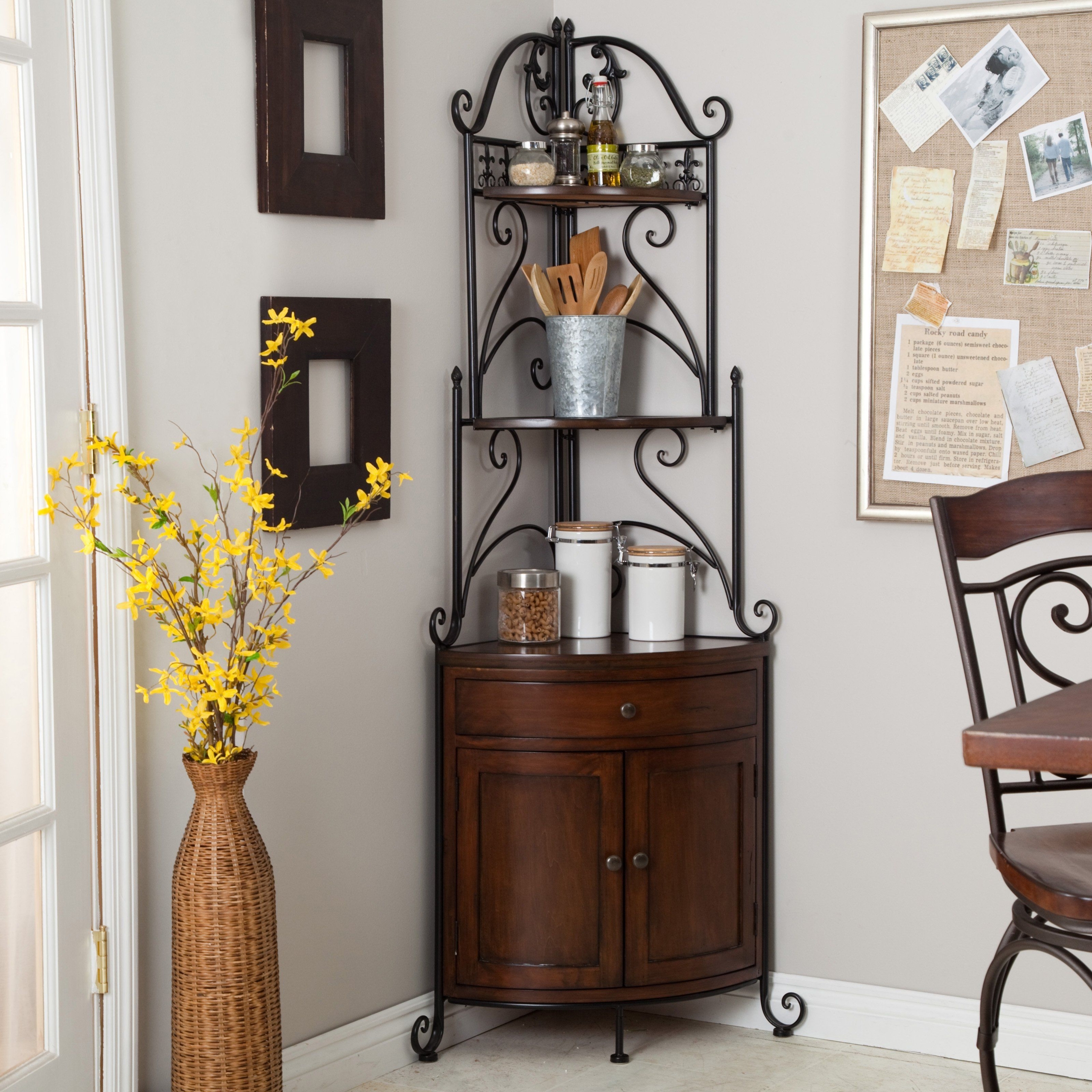 Each of us knows how important every corner of the kitchen is.Hence a corner baker rack is a good way to use space. Made of pine wood, enriched with cherry finish. The frame is made of wrought iron and is protected by a varnished coating.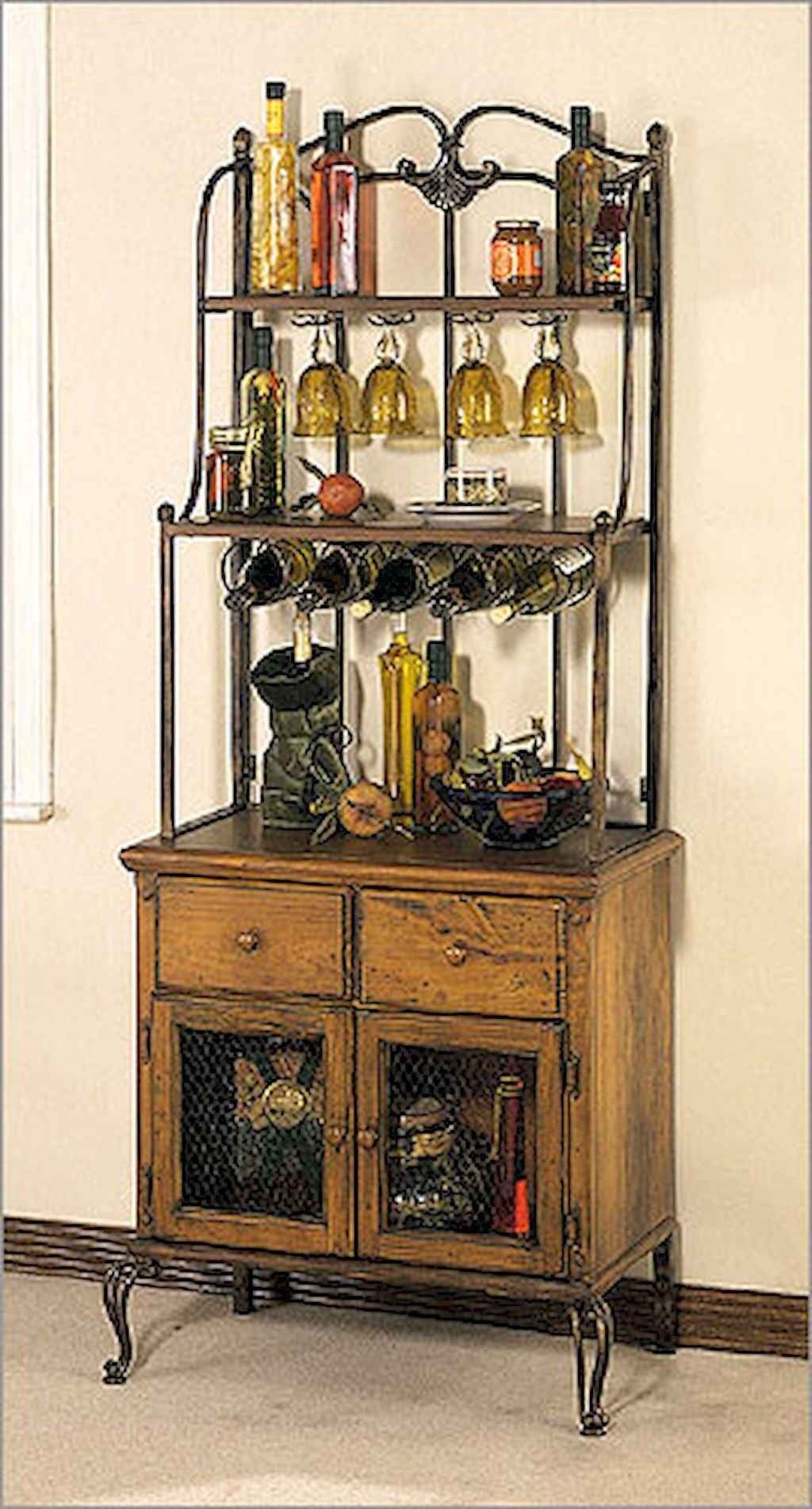 bakers+rack5.jpg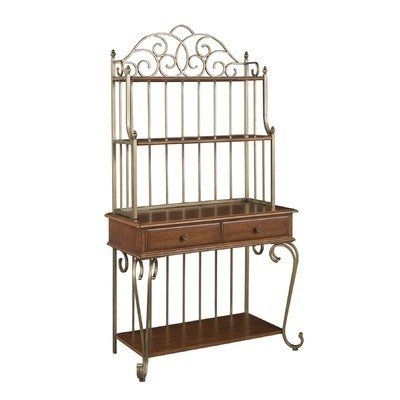 ... corner bakers rack corner bakers wine rack wood wine rack corner rack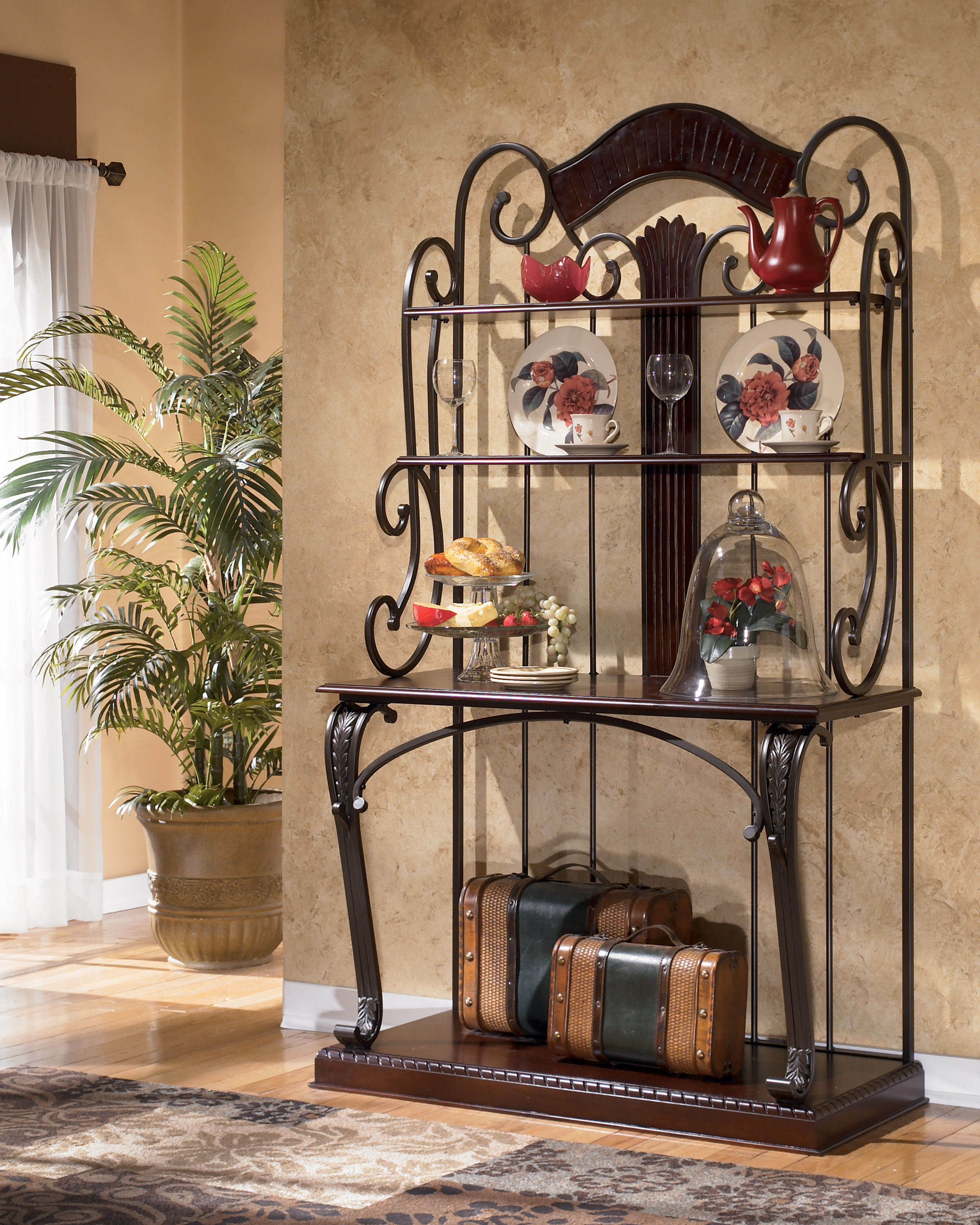 Mouse over image to Zoom In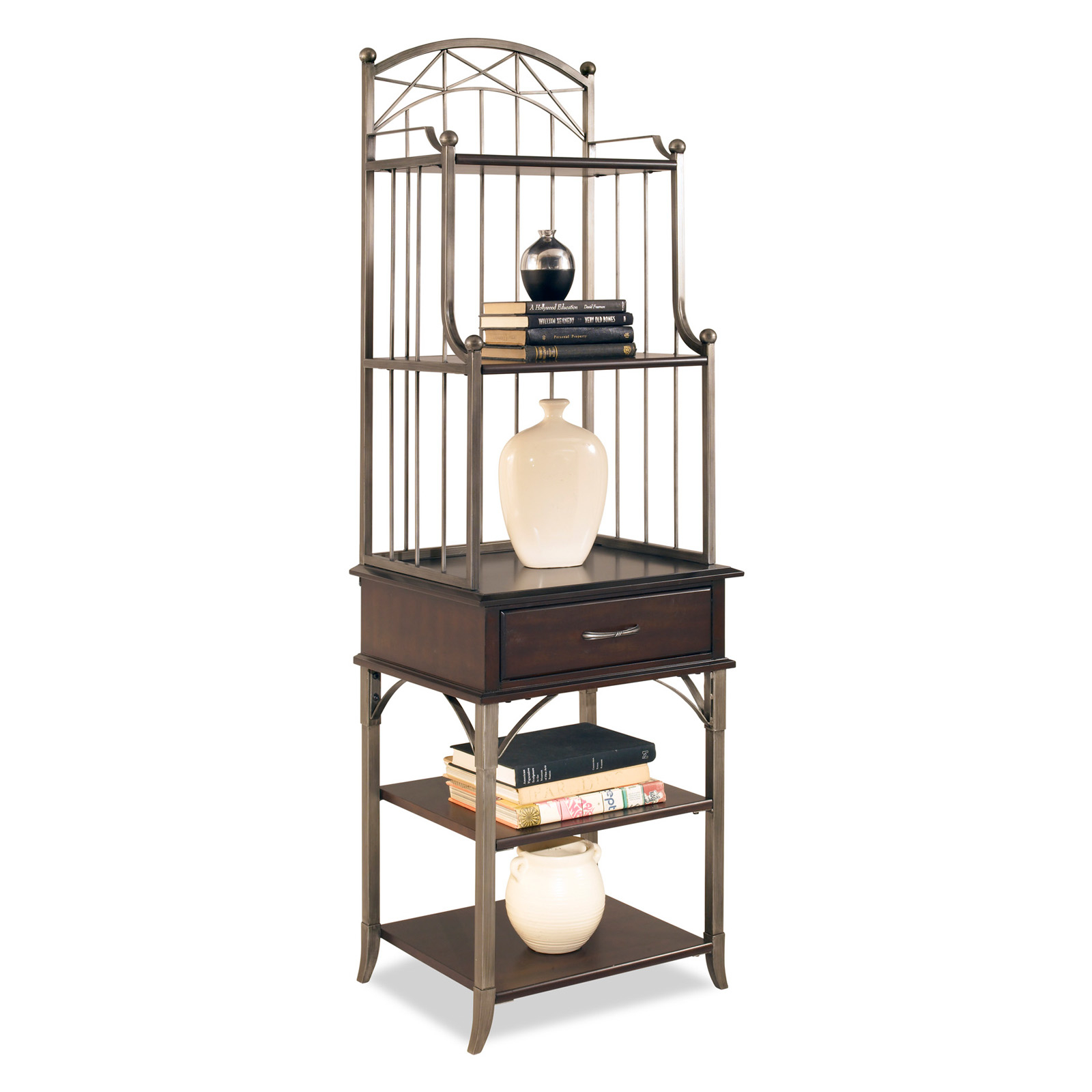 master:HMS1003.jpg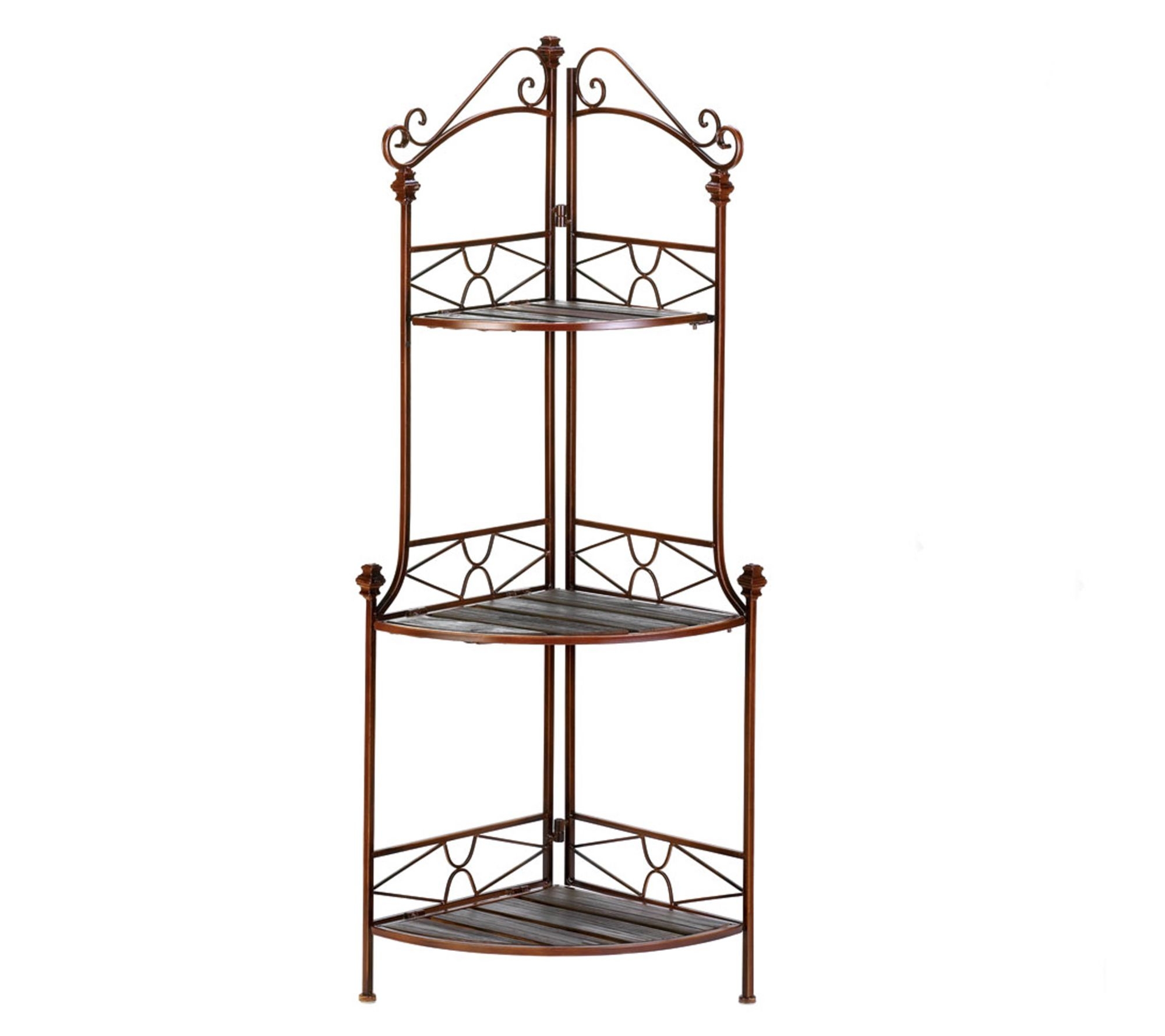 Rustic Corner Bakers Rack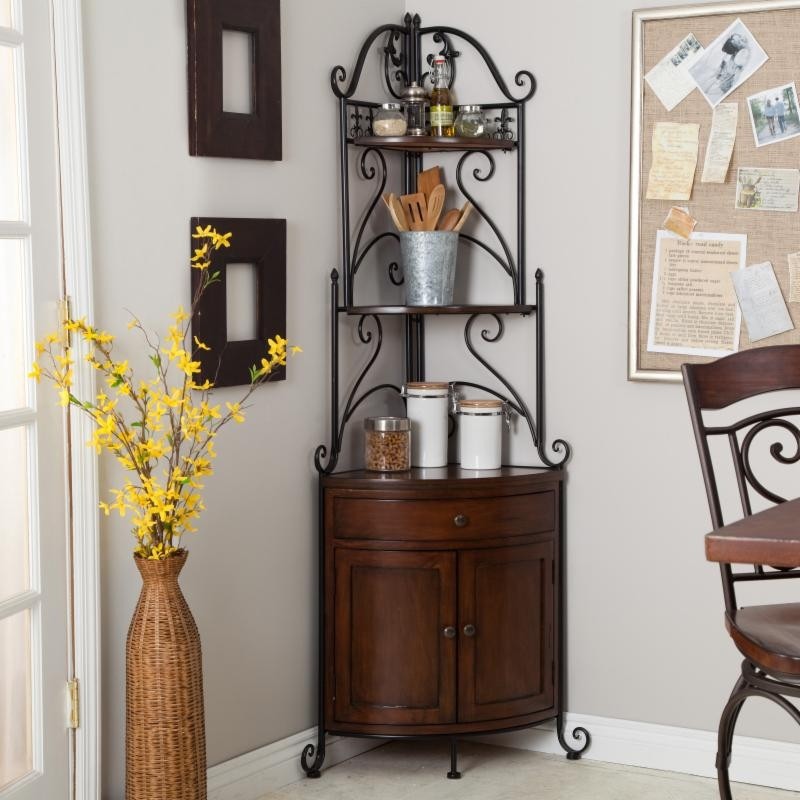 Corner Bakers Rack Storage Cabinet Wrought Iron Pantry ...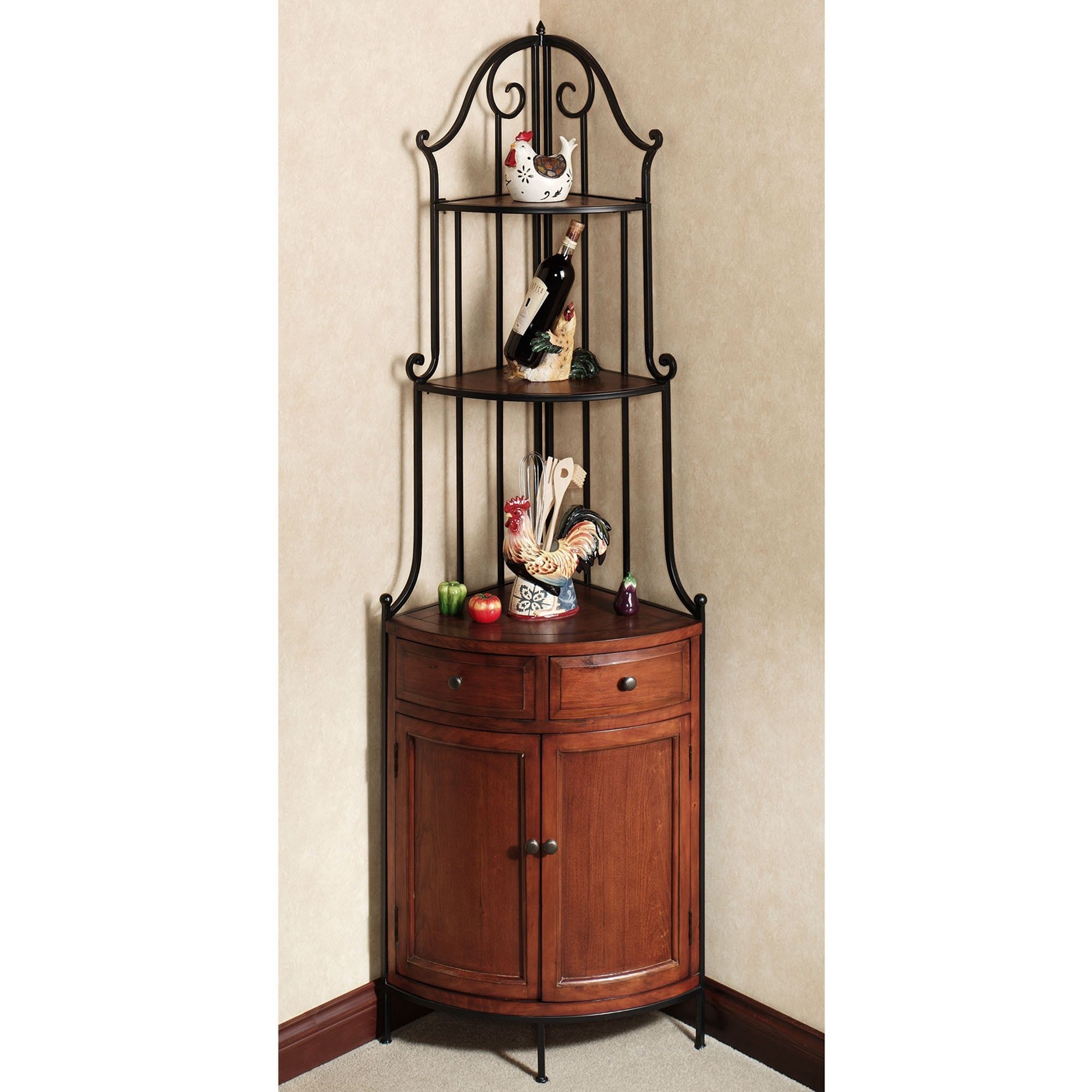 Corner Bakers Rack with Cabinet – DECORATHING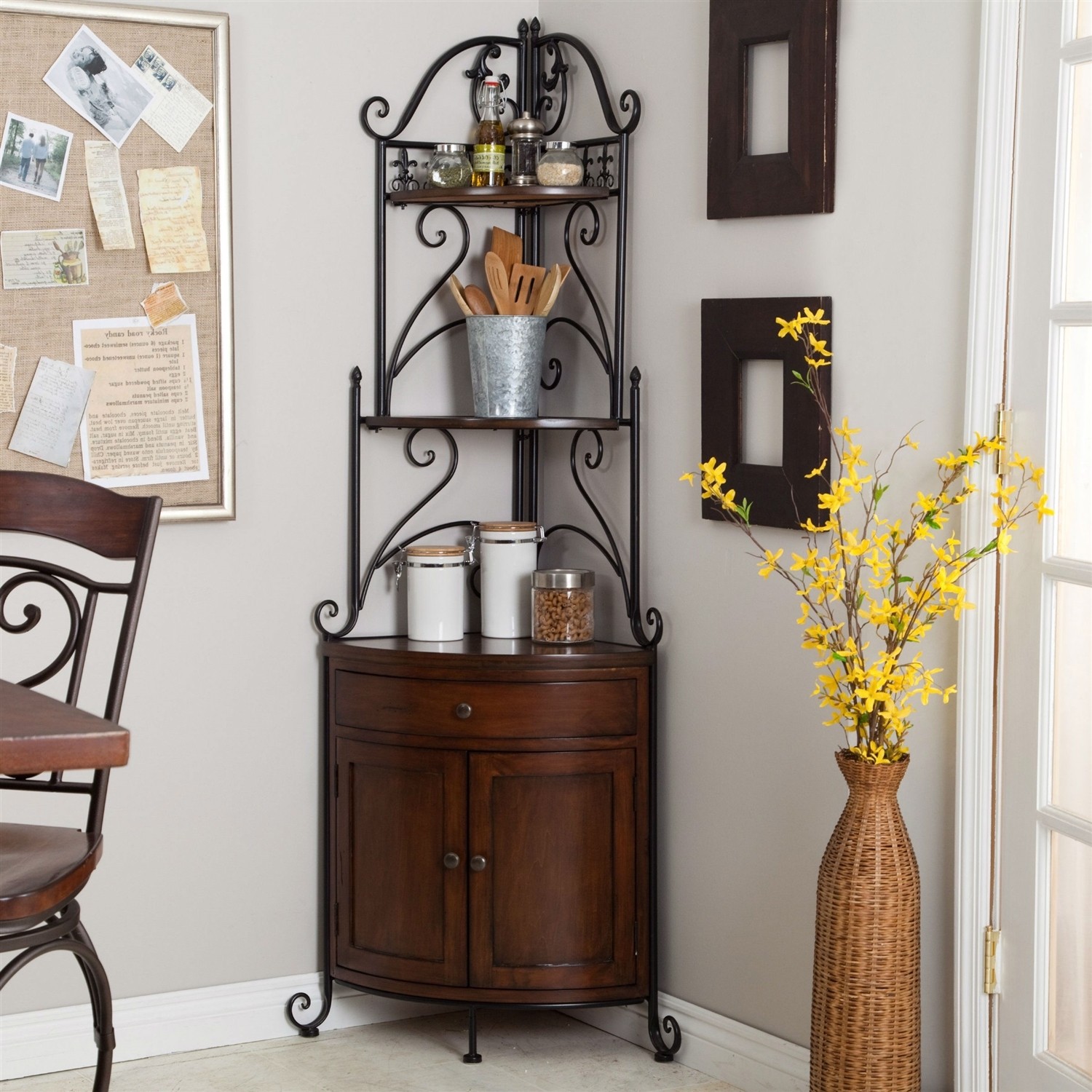 Corner Bakers Rack with Wrought Iron Frame and Wood ...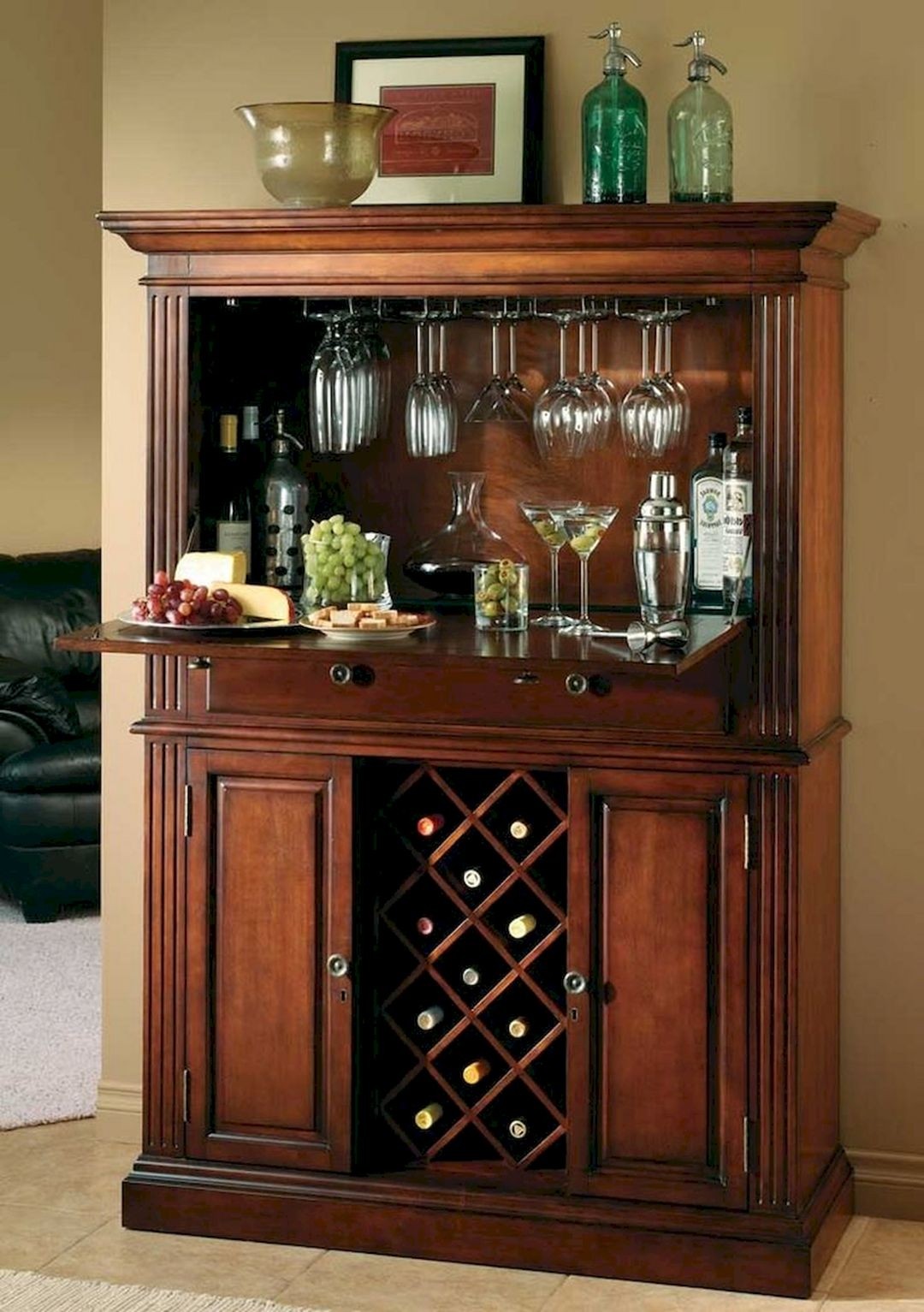 Corner Bakers Rack with Cabinet 03 – DECORATHING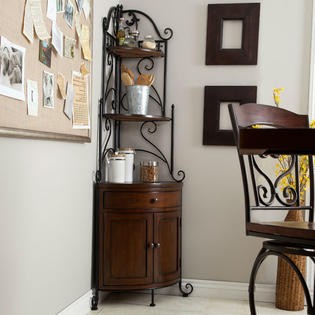 GreenHome123 Wrought Iron Corner Bakers Rack with Wooden ...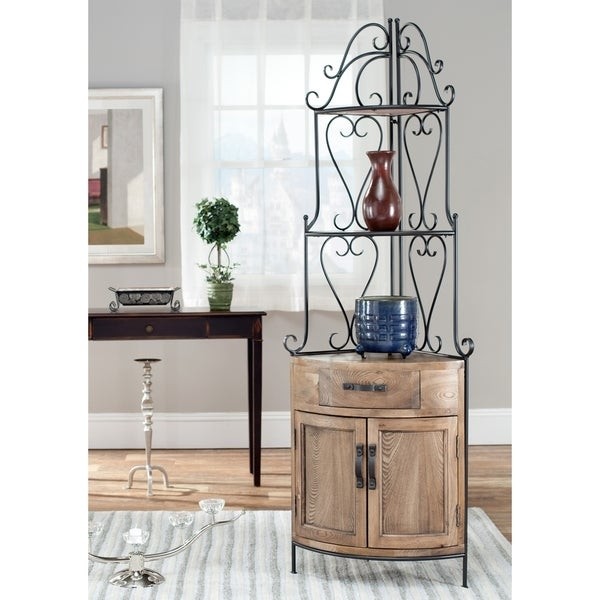 Safavieh Old English Corner Bakers Rack - Free Shipping ...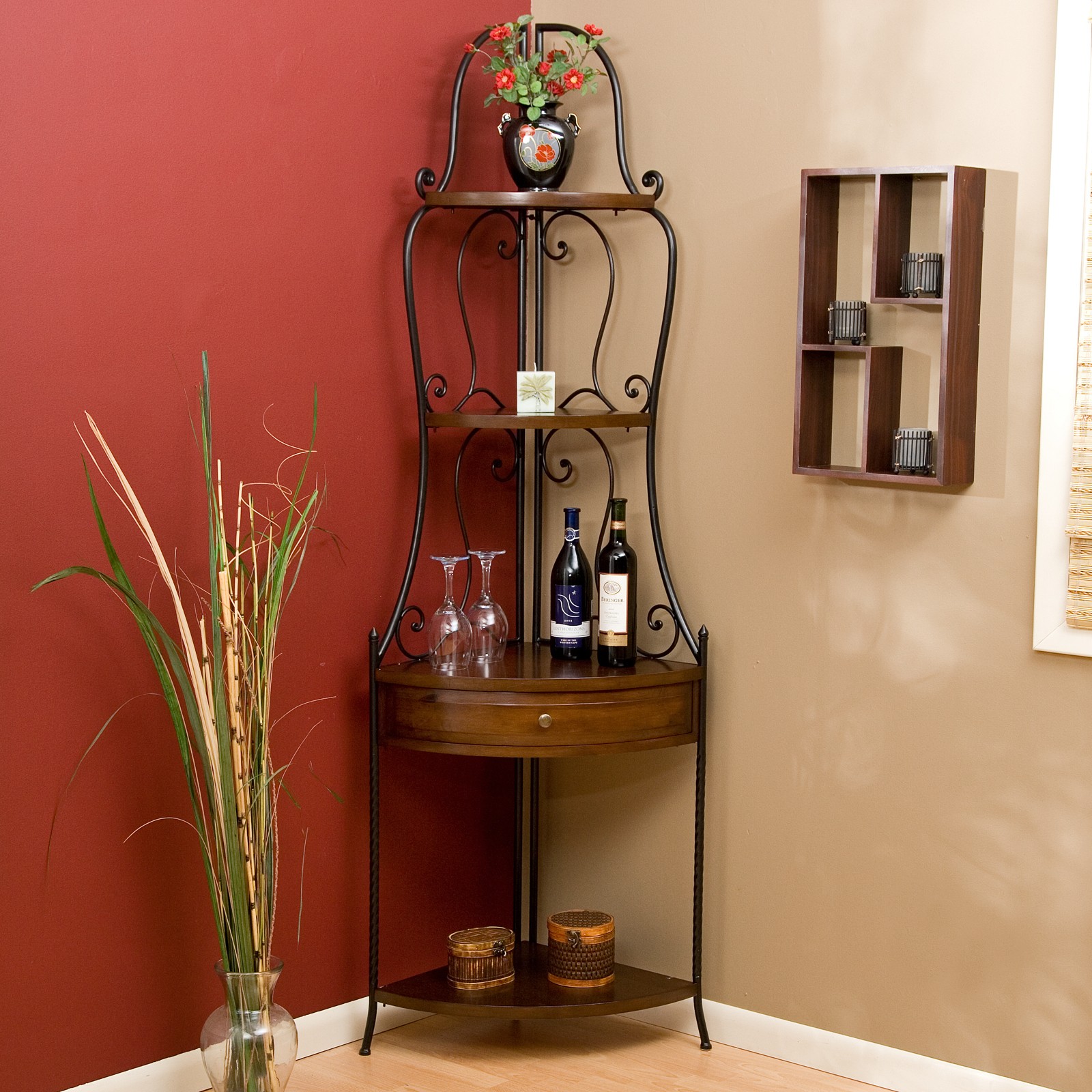 Belham Living Newberry Corner Bakers Rack - Bakers Racks ...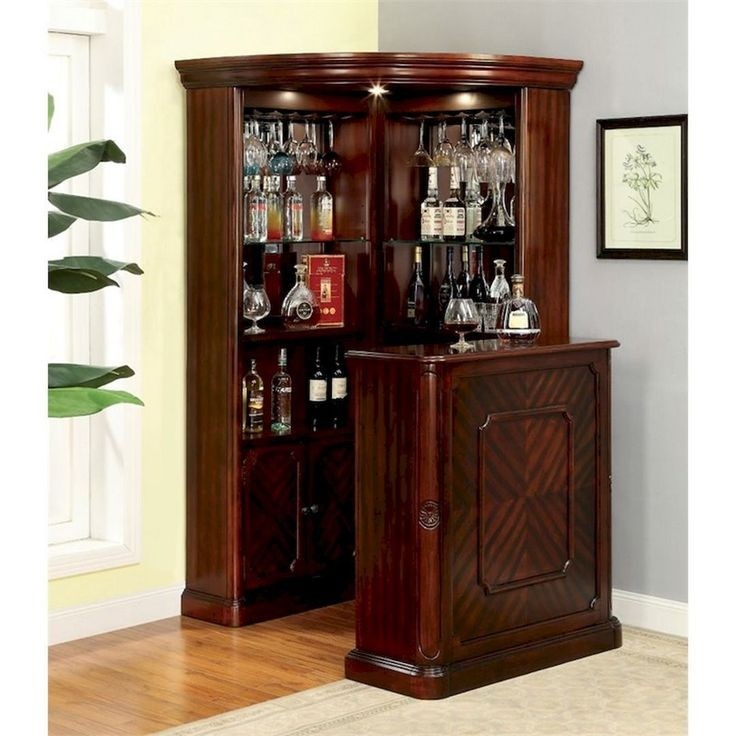 Corner Bakers Rack with Cabinet 02 (With images) | Home ...