Our Choice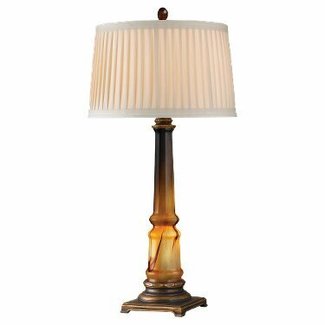 Paris Moderne Replacement Glass Vanity Light
Illuminate your home with this charming replacement glass vanity light. Available in a neutral and earthy beige color, it will surely complement your existing interior decor. This meticulously finished replacement vanity glass works great on pedestals besides your bed or on either side of the dining room server. Irrespective of where you choose to place it in your home, it is sure to bring a touch of class and charisma to the atmosphere.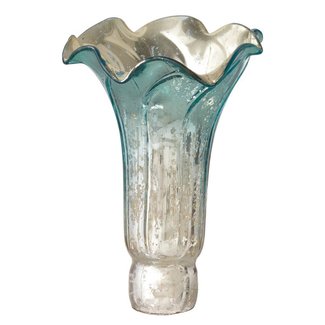 Ummiye Hand Blown Mercury Glass Replacement Lily Shade
This handblown replacement glass Lily shade is the epitome of timeless elegance. The Lily signifying serene and sultry beauty adds a modern twist to a classic design. If you are looking for a touch of warmth and fabulous color, then this handcrafted replacement shade will definitely give your interior decor a charming boost. Feel free to use them in any room inside the home, for an easy and inexpensive option, conveniently at your disposal.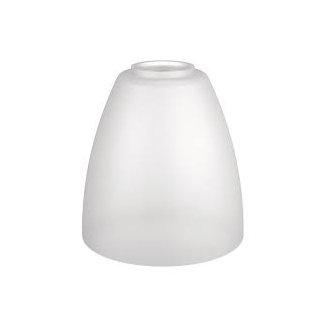 Brantford Bath Lighting Replacement Globe
For a modern and minimalistic interior decor theme, this replacement globe does the trick. Containing intricate architectural features that transcend time, it contains both a polished and traditional look. The elegant and stylish lighting fixture can be used in any modern or traditional bathroom for universal appeal. If you're looking for a simple lighting fixture that blends with any theme in the home, this is the one.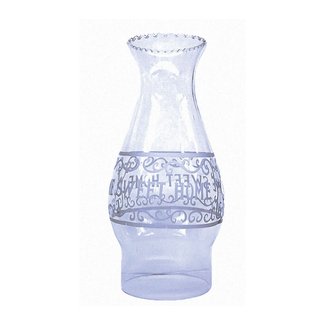 Replacement Chimney 3" Glass Shade
This replacement chimney glass shade is elegance at its best. Suitable for indoor lighting, the clear glass is simple yet charming. This shade is suitable for use with any indoor chimney and can also be used as an accent piece to pick up any dining or living room area.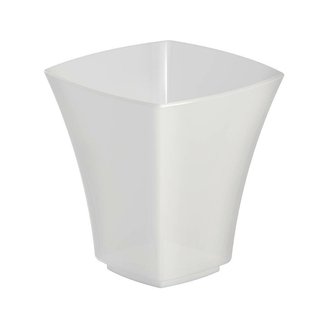 Voss Replacement Part
This replacement shade is defined by crisp edges and an uncomplicated style, which gives it an ageless yet cutting-edge presence. If you're looking for a confident, transitional style to complement the bathroom, then this shade will do the trick. The elegant lighting fixture will perfectly match a minimalistic and elegant powder room.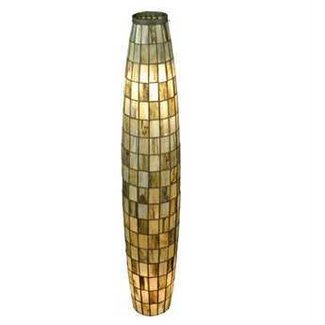 Checkers Tube Replacement 6.5" Glass Oval Pendant Shade
If you're looking for a lampshade to reflect your idiosyncratic sense of style, then look no further than this oval pendant shade. The contemporary silhouette is handcrafted and features a copper foil construction method. However, the cylindrical shape is what gives it a fashion-forward presence. Created from beige, rectangular-shaped tortoiseshell, and featuring wispy sky beige-colored stained glass, this oval lampshade will give your existing interior decor a welcomed boost.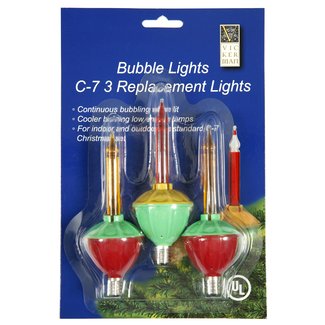 C7 Bubble 5 watt Replacement Bulb
Increase the overall beauty inside your home by making your interior decor come together with this whimsical bubble light set. This replacement bulb novelty light adds a touch of elegance and glass to the inside of your home. The electric-powered light bulb will surely be the talk of your home as you receive endless compliments from family members, friends and guests.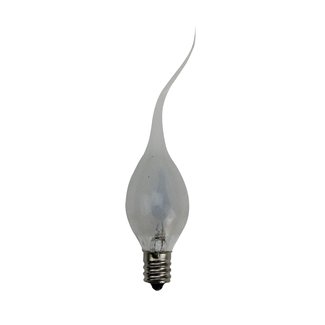 Glow Silicone Flicker Flame Electric Candle Lamp Replacement Light Bulb
This flicker flame electric candle lamp replacement lightbulb will add a touch of warmth to the rooms in your home. The silicone dipped candle bulb offers a warm glow for the holiday season and, in fact, throughout the year. The flame tip is flexible and features a nonglare warm light, which is perfect for electric windows, candles, nightlights, and chandeliers.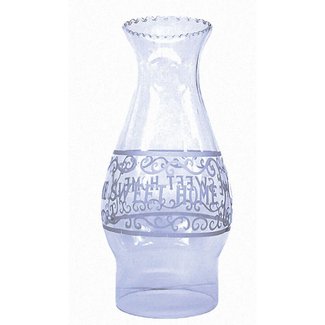 Home Sweet Home Replacement Chimney 3" Glass Shade
This replacement chimney glass shade is simplicity at its best. Made from clear glass, it's perfect for indoor lighting and features the words "home Sweet home" on it adding to the warmth and coziness of this shade. It's perfect for chimney areas and, in fact, any room inside your home as it brings a little bit of traditional appeal to the indoors.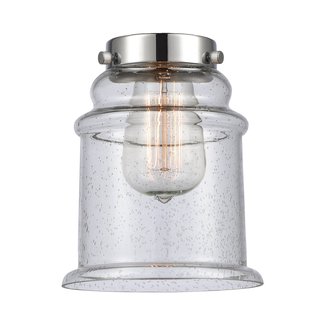 Evalyn 6" Glass Novelty Pendant Shade
This novelty pendant shade is defined by a clear seedy glass design. It is ideal for indoor lighting and brings a stylish warmth and appeal to your interior design. Cleaning and maintaining it is easy using water and a cheesecloth to wipe. The accents on the glass make this piece unique, while the chrome accent on the top adds to its cutting-edge appeal.