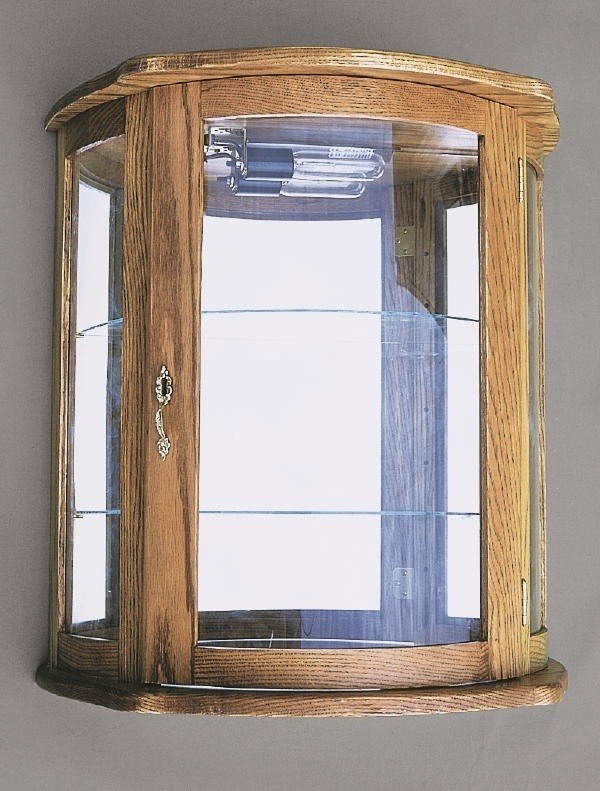 Flat Wall Hanging Curio Cabinet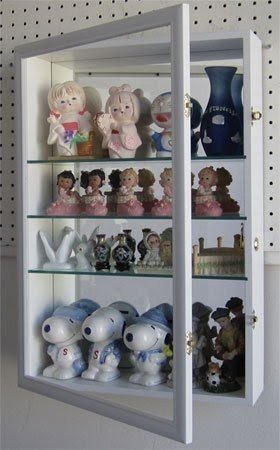 Turn a simple glass-fronted cabinet into a display area for your beautiful collectibles. The simple white frame, and clear, glass-fronted door, allow focus on the objects rather than the cabinet. Latches keep the door secure, keeping items inside.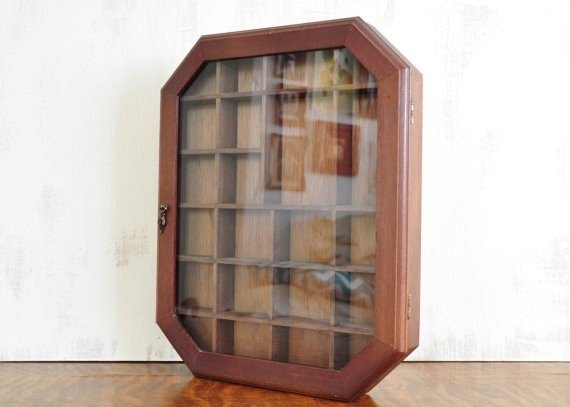 Vintage Wood Curio Cabinet Wall Hanging
Decorate your wall with this elegant piece that allows you to display your collectibles in a shapely curio cabinet. The frame is crafted of hardwood and has a glass panel door with a lock. The inside is filled with multiple, small compartments.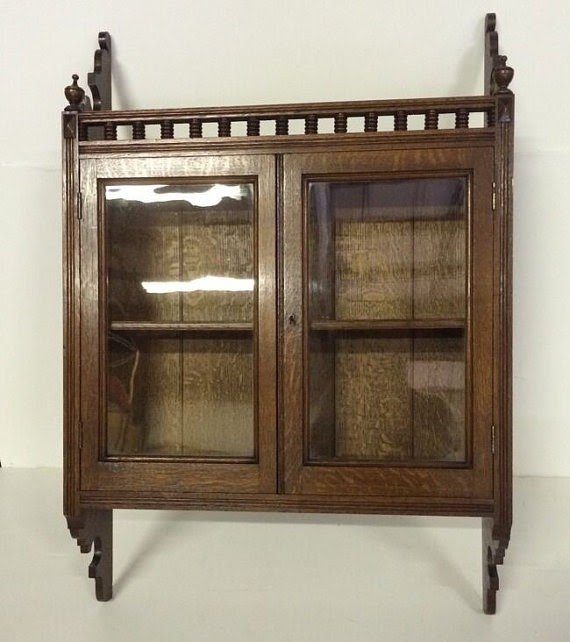 Vintage Wall Hanging Curio Cabinet Shelf Door by TopSilverAntique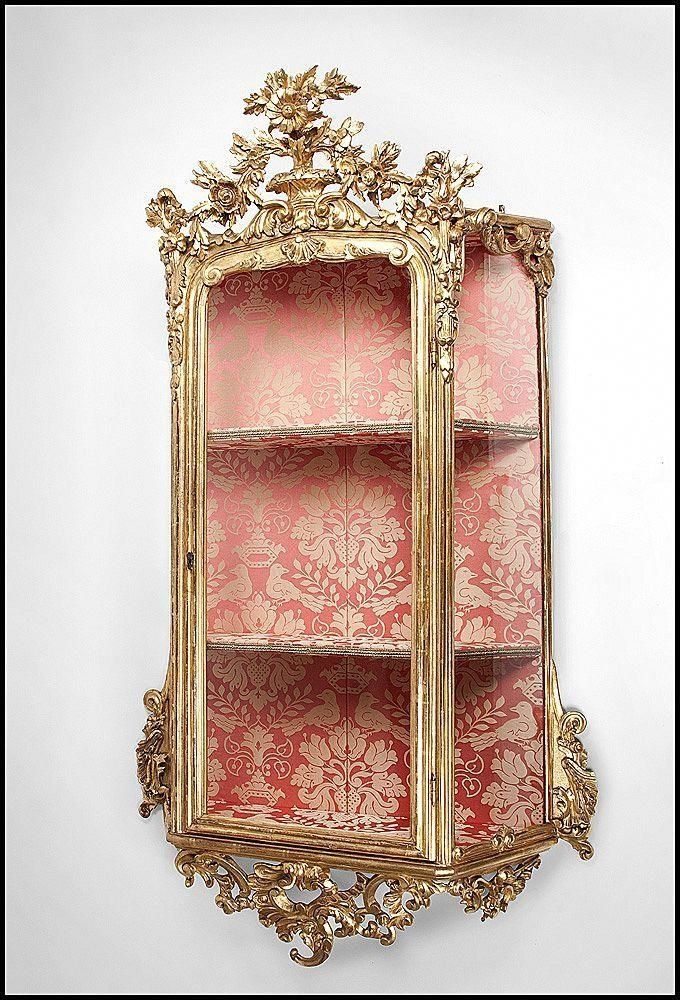 Curio cabinet designed for mounting on the wall. Carefully carving frame is made of wood with gold finish. Back is decorated with sophisticated ornament. Elegant accent for each place according to taste.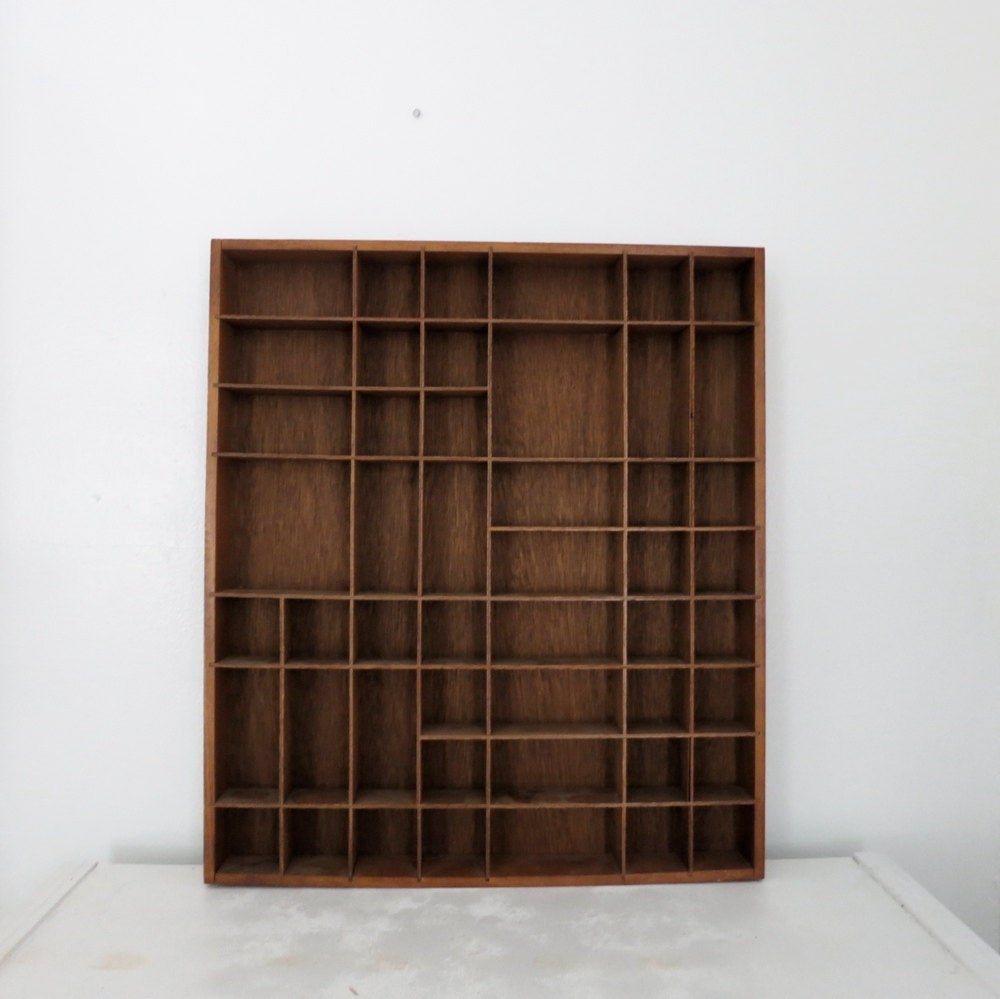 Vintage Wooden Curio Shelf Wall Hanging
A sturdy and attractive curio cabinet that allows you to display your collectibles just as they should be. Boasting of vintage accents, the cabinet is made of wood and offers 49 various, open compertments.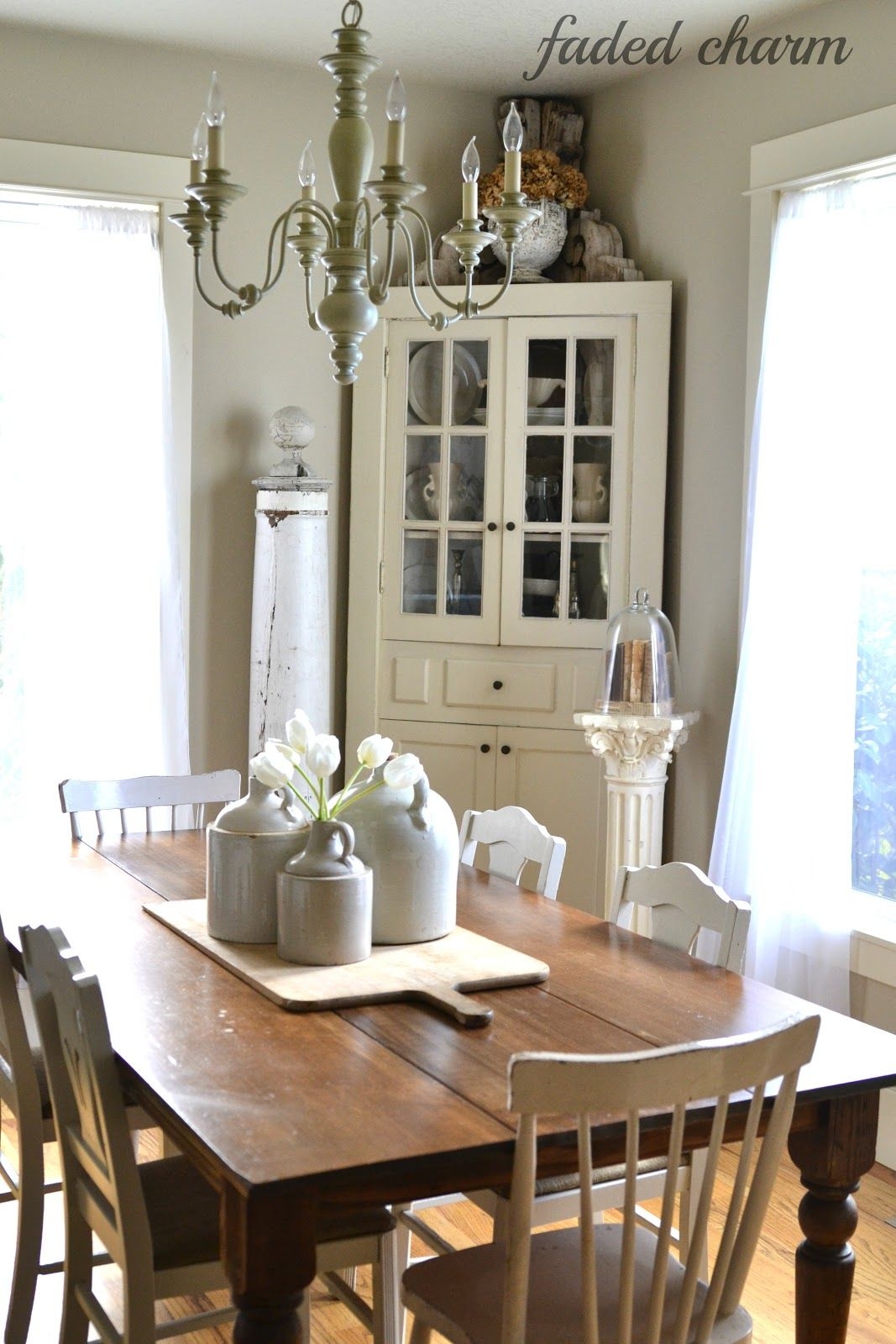 Corner curio cabinet made of wood and glass. Includes 2 cabinets with dobule doors. Perfect for storing tableware, dinnerware and others needed stuff. Traditional form and functional design for each home.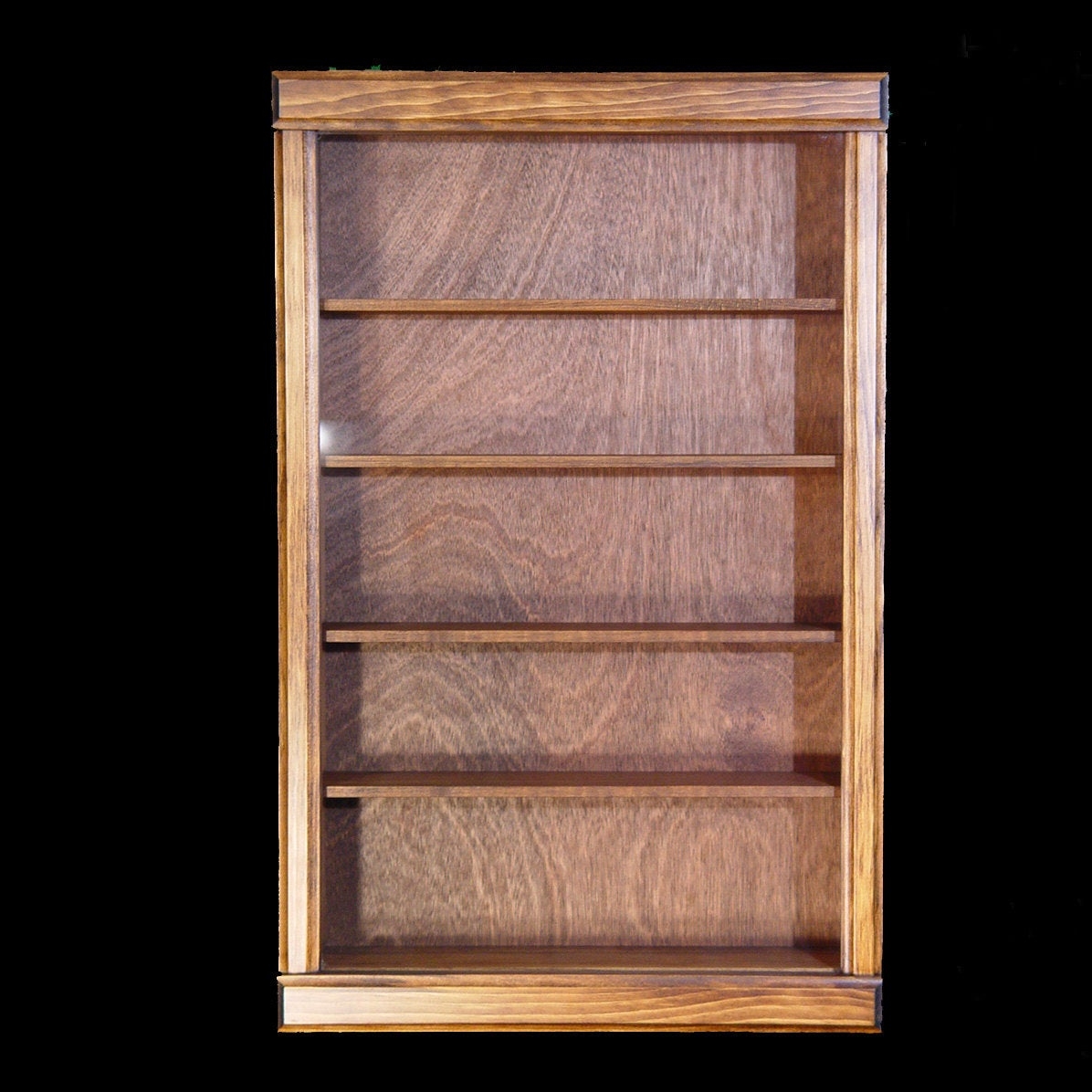 Like this item?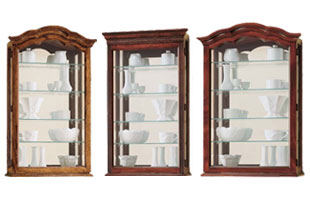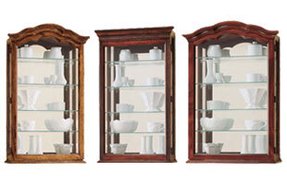 Wall Mount Display Cases For Commercial or Residential Use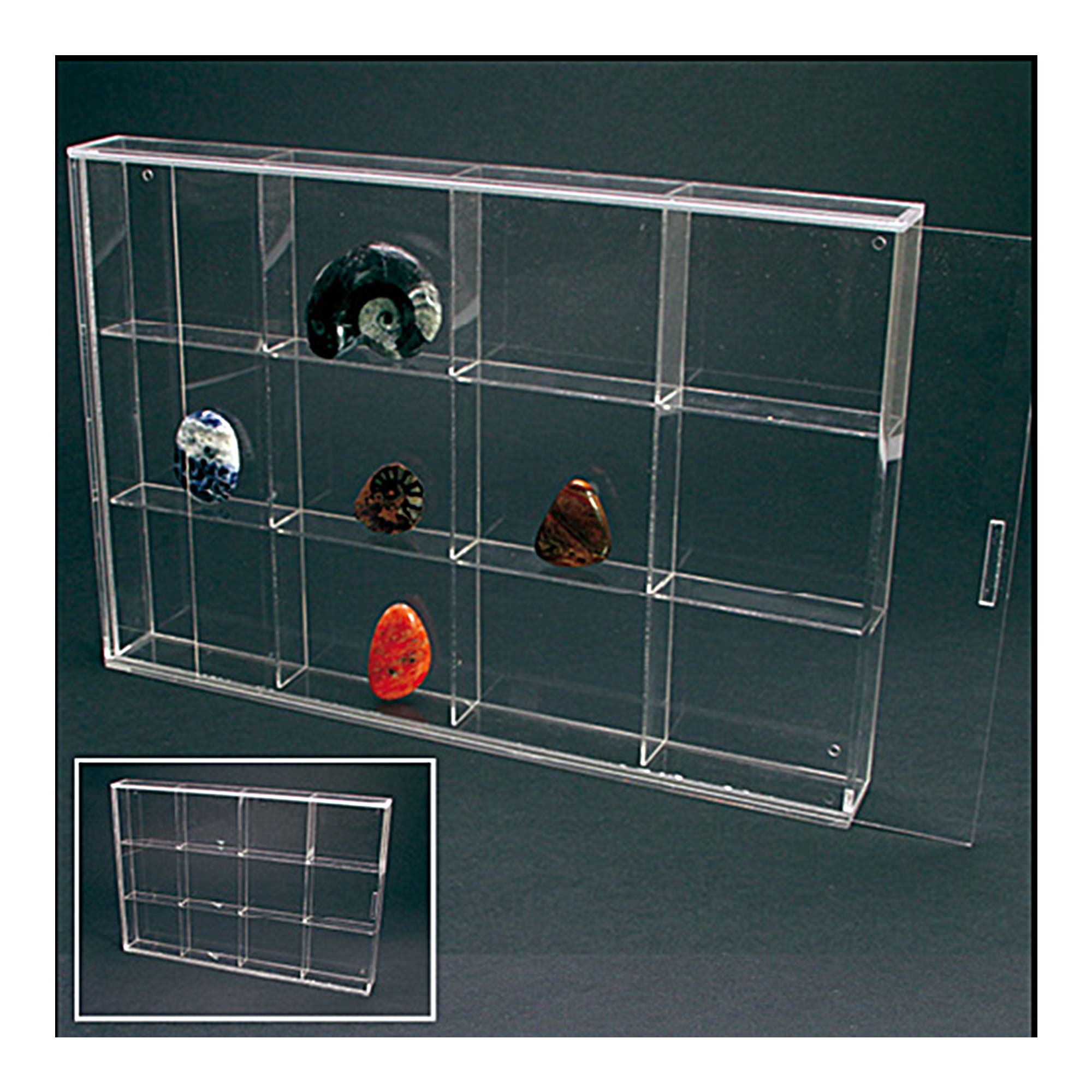 Made completely of acrylic glass with no distracting frame or hardware, this modern, sleek acrylic glass cabinets to match any interior. It has overall measures 13.8 x 1 x 9.5 inches.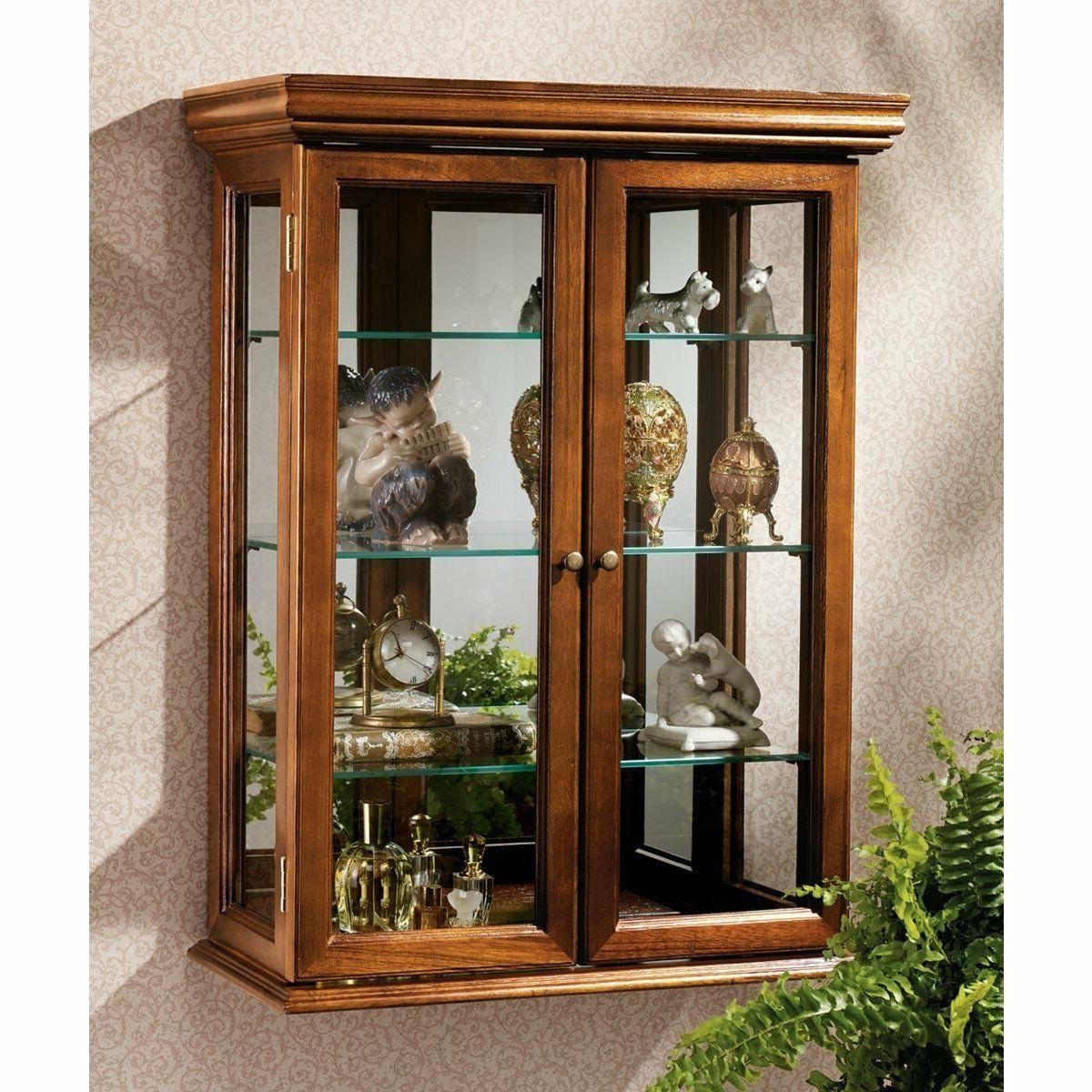 Wall Mount Curio Cabinet
Put cherished family heirlooms on display in the den or your favorite china in the dining room with this essential curio cabinet, featuring a wood-framed design and a light brown finish for warm, earthy appeal.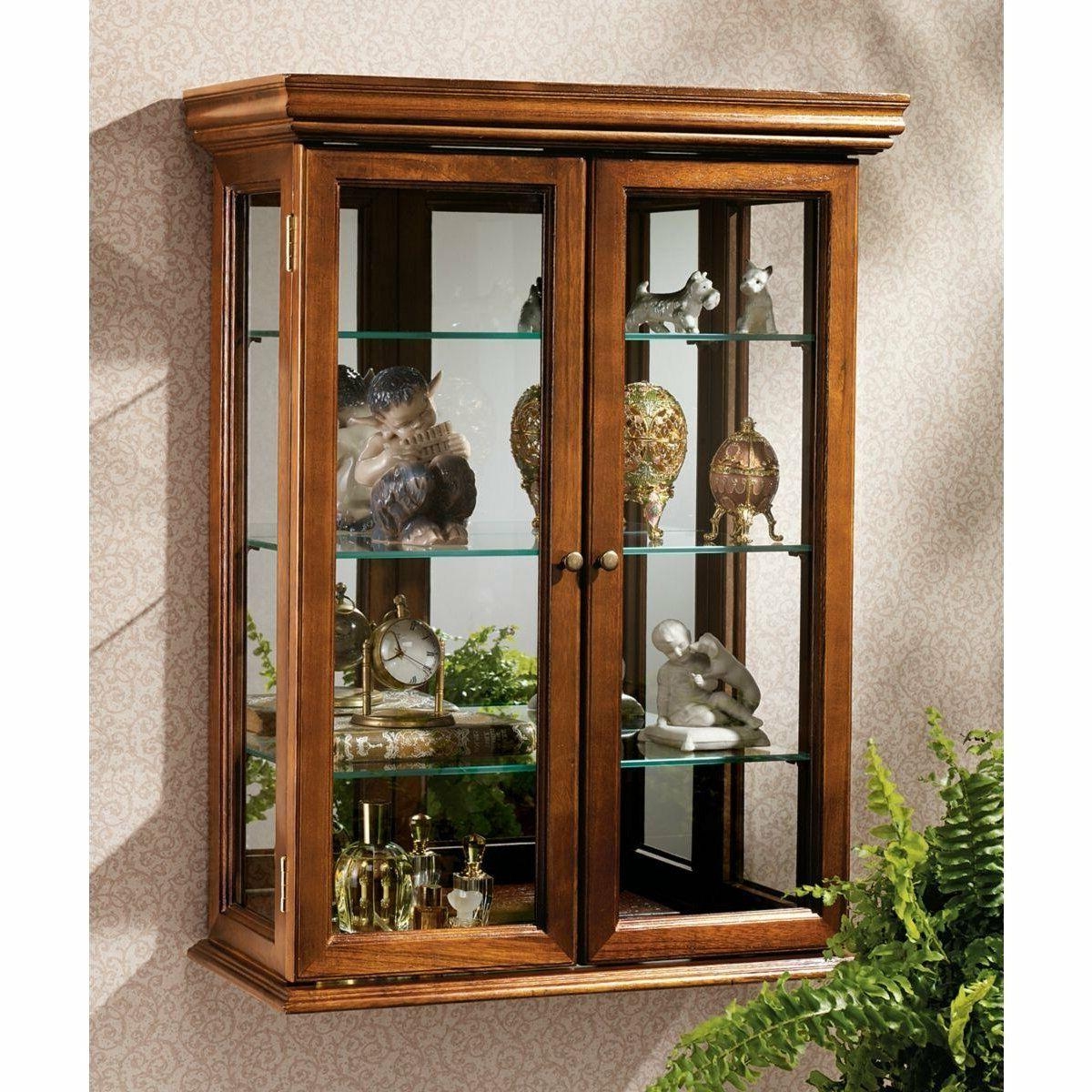 Hanging Curio Cabinet Glass Mirrored Display Collectibles Country Shelf Case NEW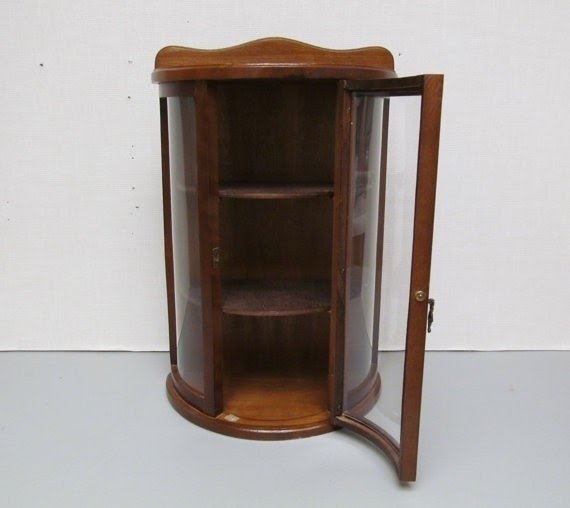 Vintage Wall Hanging Curio Cabinet
Presented here specimen is a traditional with vintage style cherry finish solid wood glass china hanging curio display cabinet. The semi-circular front is a simple form to expose favorite items or porcelain.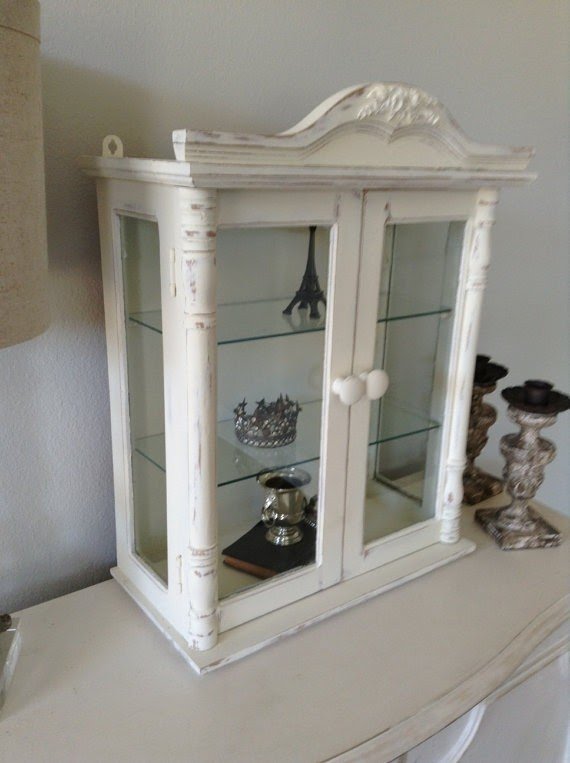 Shabby French Style Display Cabinet
This curio display cabinet designed by Shabby Haus enchants with its wooden distressed appeal, fitting ideally to any cottage or shabby chic interiors. Hanged in your living room, will add warmth and cosiness.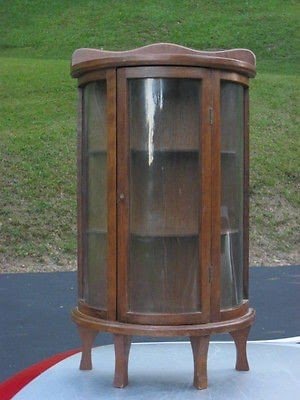 In such a curio display cabinet with a semi-circular, elegant glass front, traditionally cut with wood panels - you can display porcelain, homemade souvenirs or books. It is made of strong walnut wood and rests on bent legs.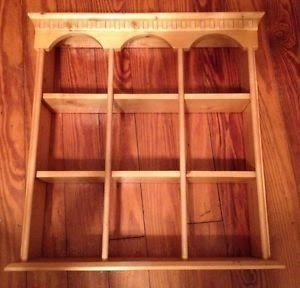 ... about Wood Hanging Collectible Display Shelves Rack Curio Cabinet Pine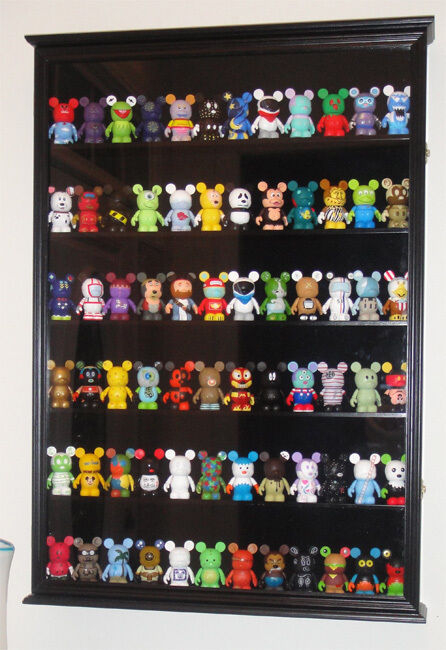 Being a great display for your favourite collections, this large wall curio cabinet enchants with its traditional design. Wall Mountable with Metal Brackets on the back, comes with support braces. Features 11 shelves with each in between removable.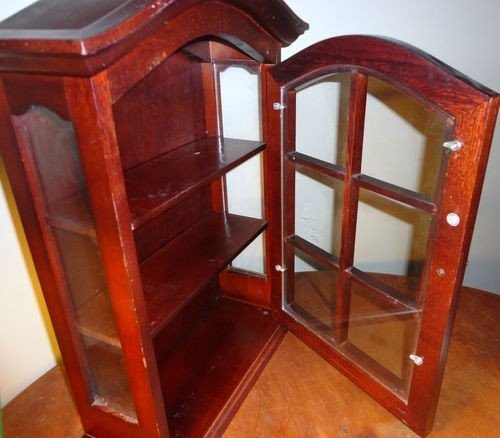 VTG CHERRY WOOD WALL HANGINGING / TABLE CURIO CABINET DISPLAY CASE GLASS DOOR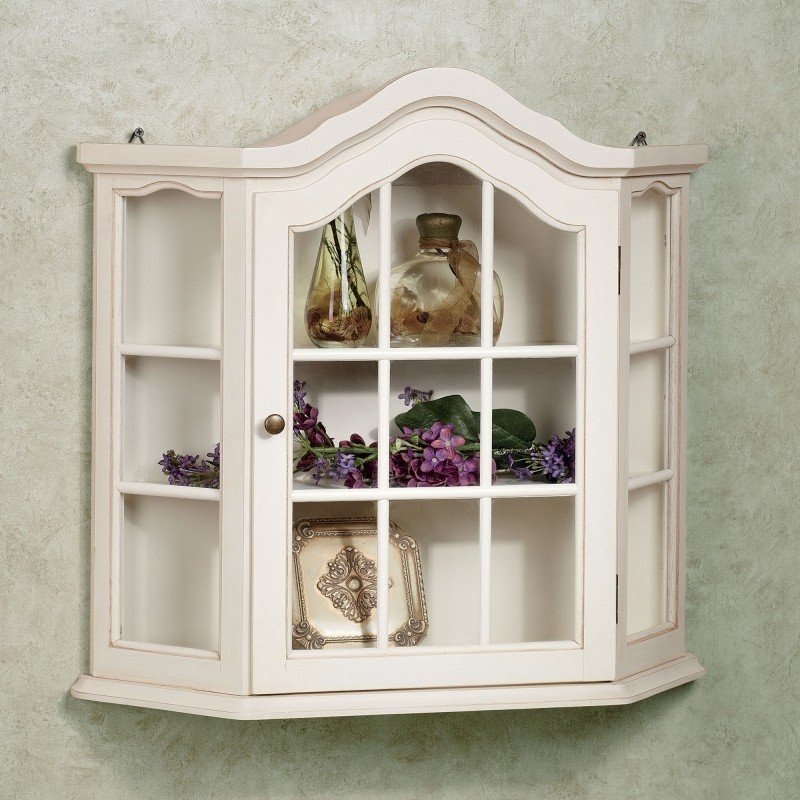 Home > Amelia Whitewash Wall Curio Cabinet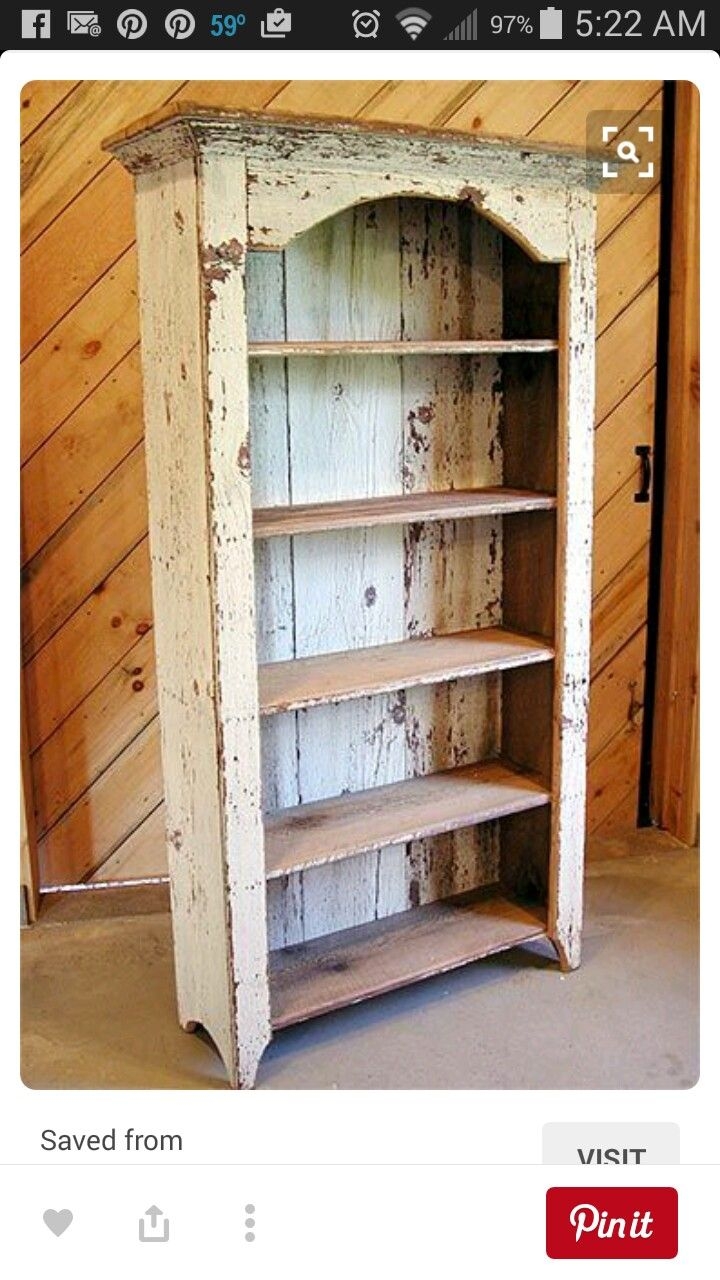 If you like the countryside style of decor, this proposition shall enchant you. Made entirely from salvaged wood, a rustic curio cabinet, that can be perfectly used as a bookcase.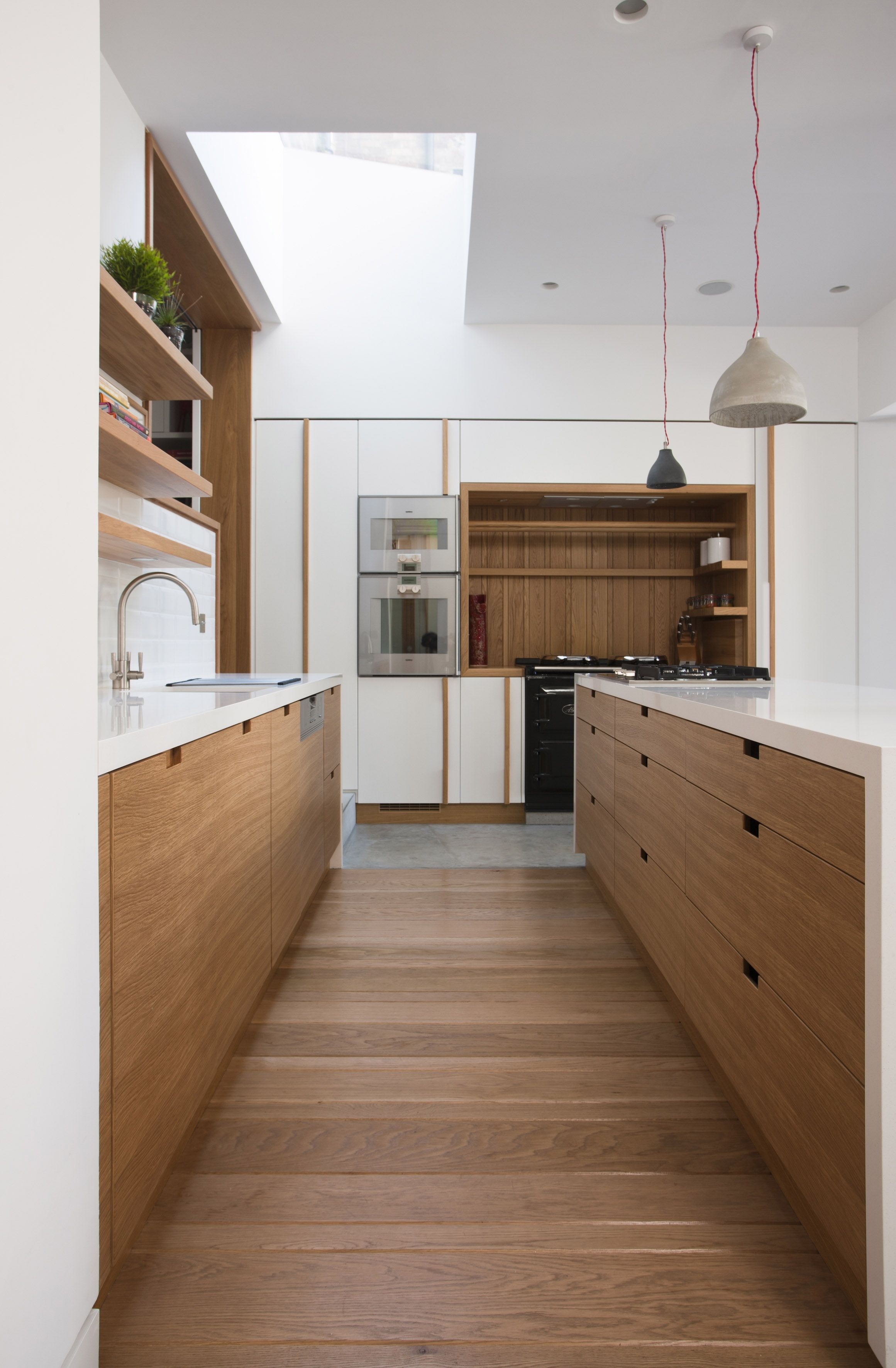 You can easily get the neatness and consistency in the arrangement of your kitchen. Just use a similar wood for your cabinets, like for the floor. Here, in both cases, was used a clear shade of a walnut wood.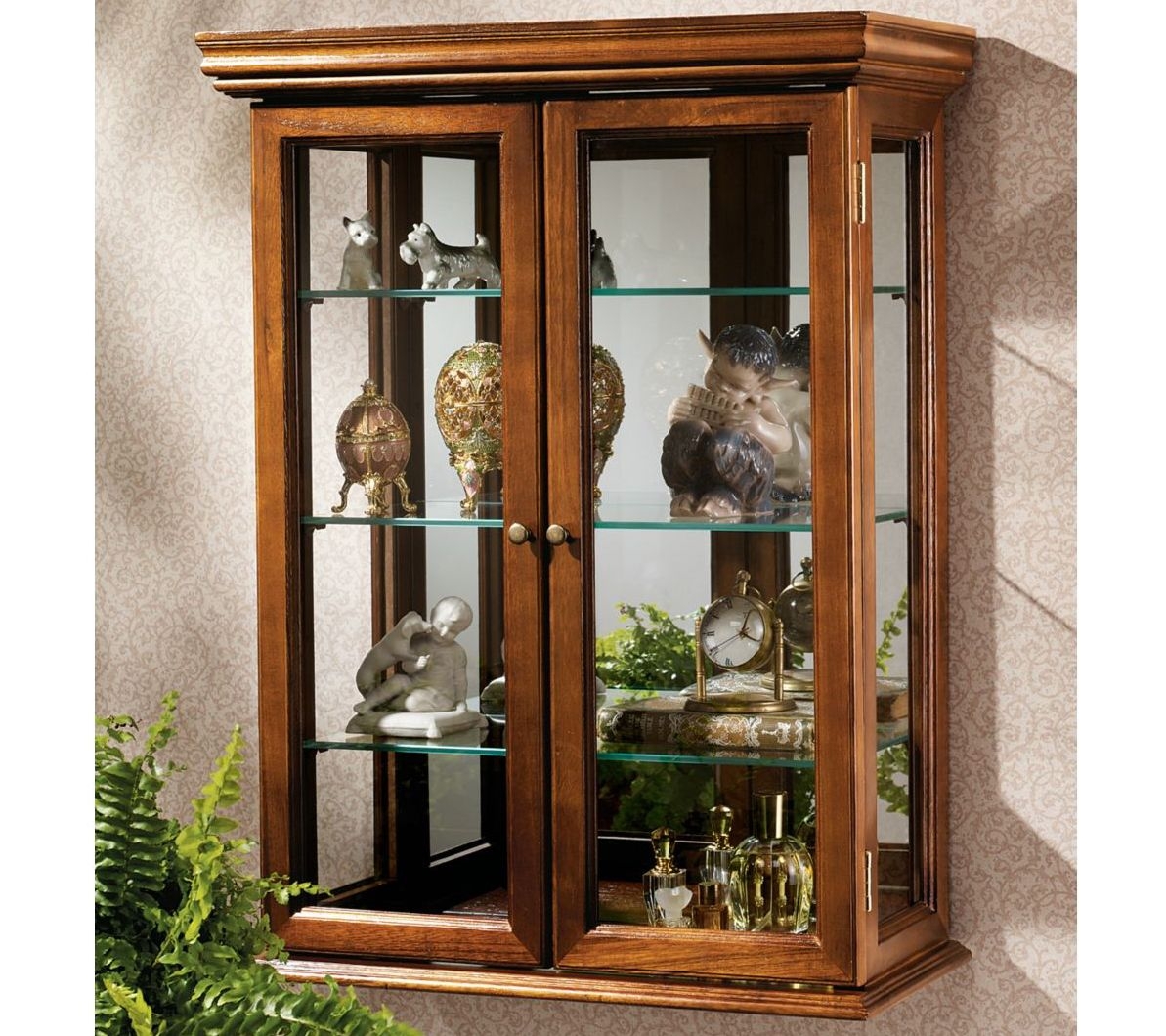 New Hanging Curio Glass Mirrored Display Collectibles Country Shelf Case Cabinet
Hanging curio display cabinet is a stylish element of interior design in contemporary design. Beautiful design and solid wood and glass construction create a unique piece of furniture. Perfect for the living room.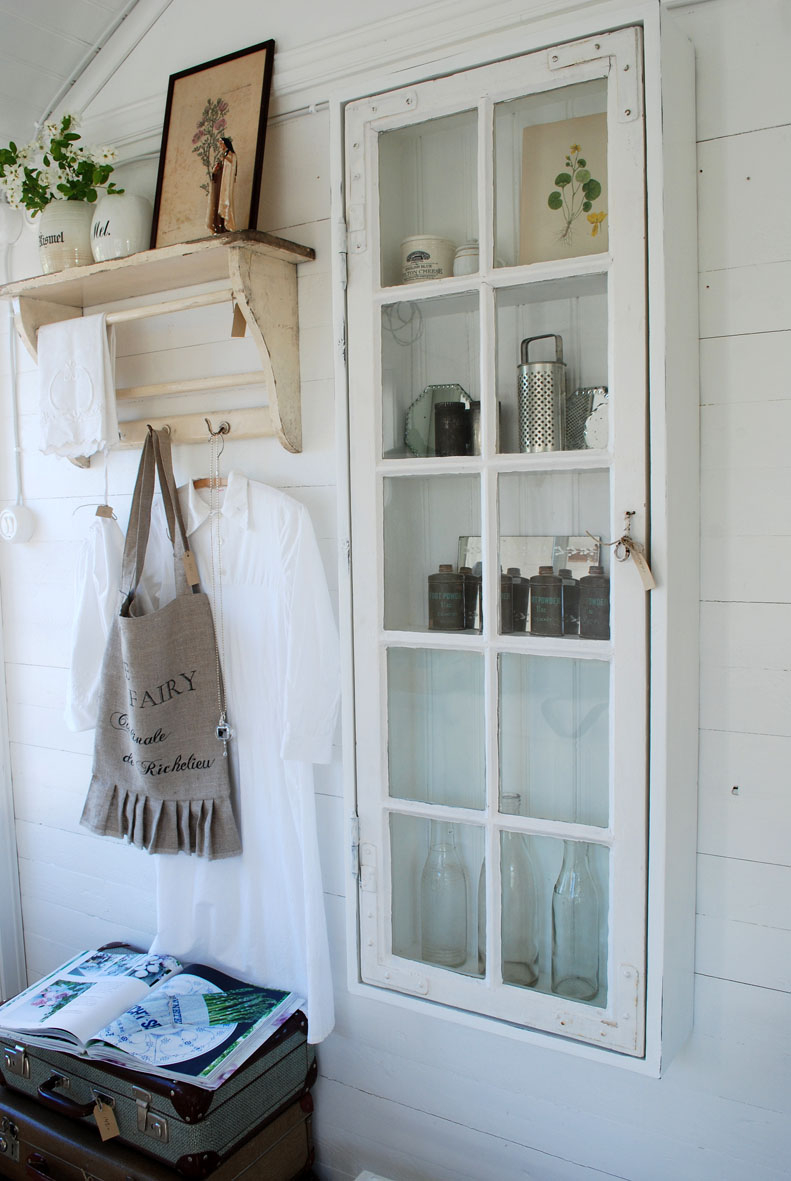 Created of a repurposed window frame, this wall-mounted curio cabinet boasts of country appearance. Features wooden construction with a white finish, a clear glass panel door with a handle, and wooden shelves.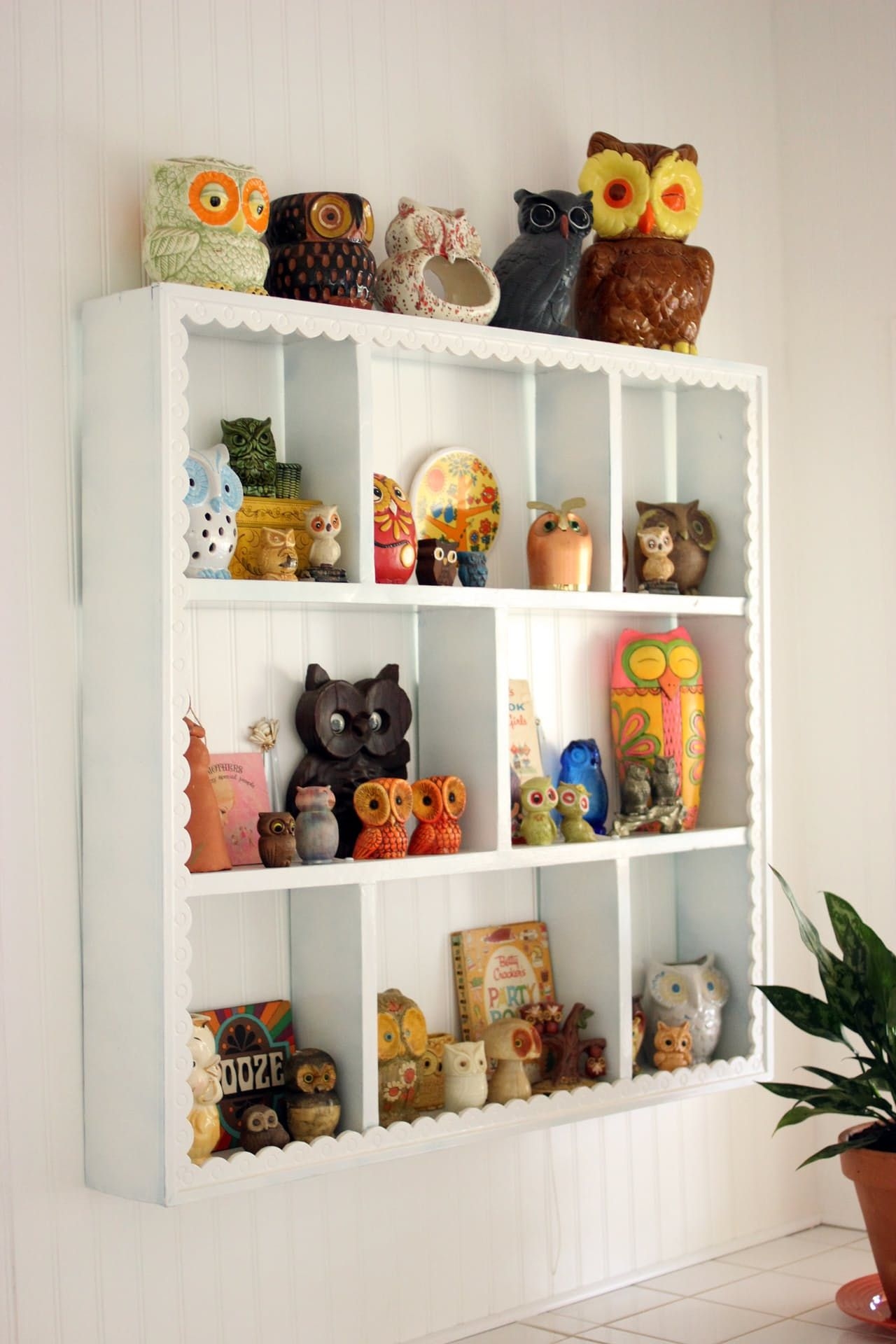 Charming bookcase made of wood. Designed for mounting on the wall. Suitable for storing books or display decorations. Application in the living room, bedroom, kid's room and others interiors according to taste.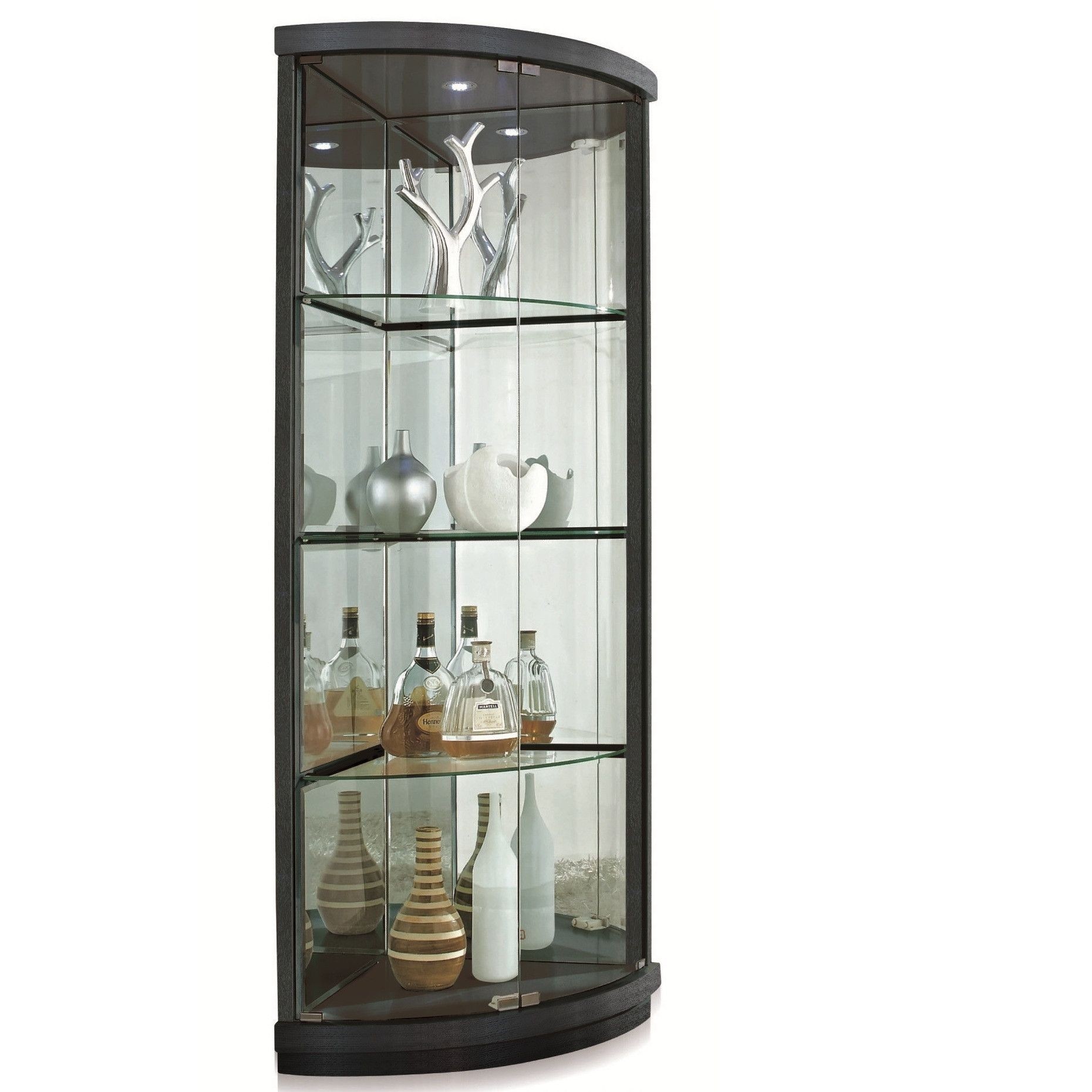 Corner Curio Cabinet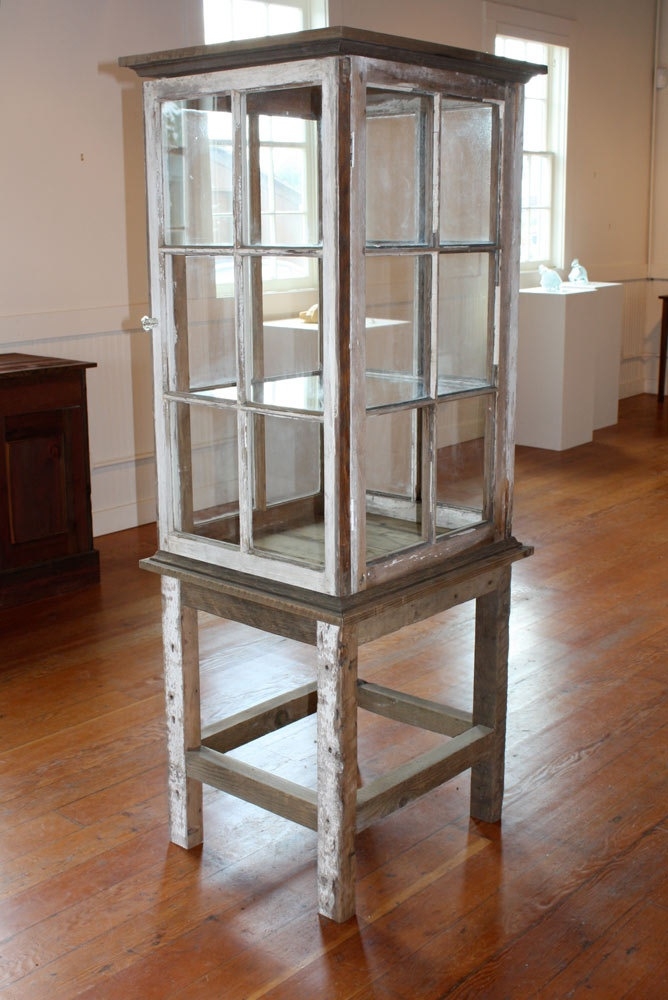 If you want a china display that is a bit more original than the regular pieces then this one will do the trick with its all-wood structure and the rustic appeal that it offers due to the natural finish.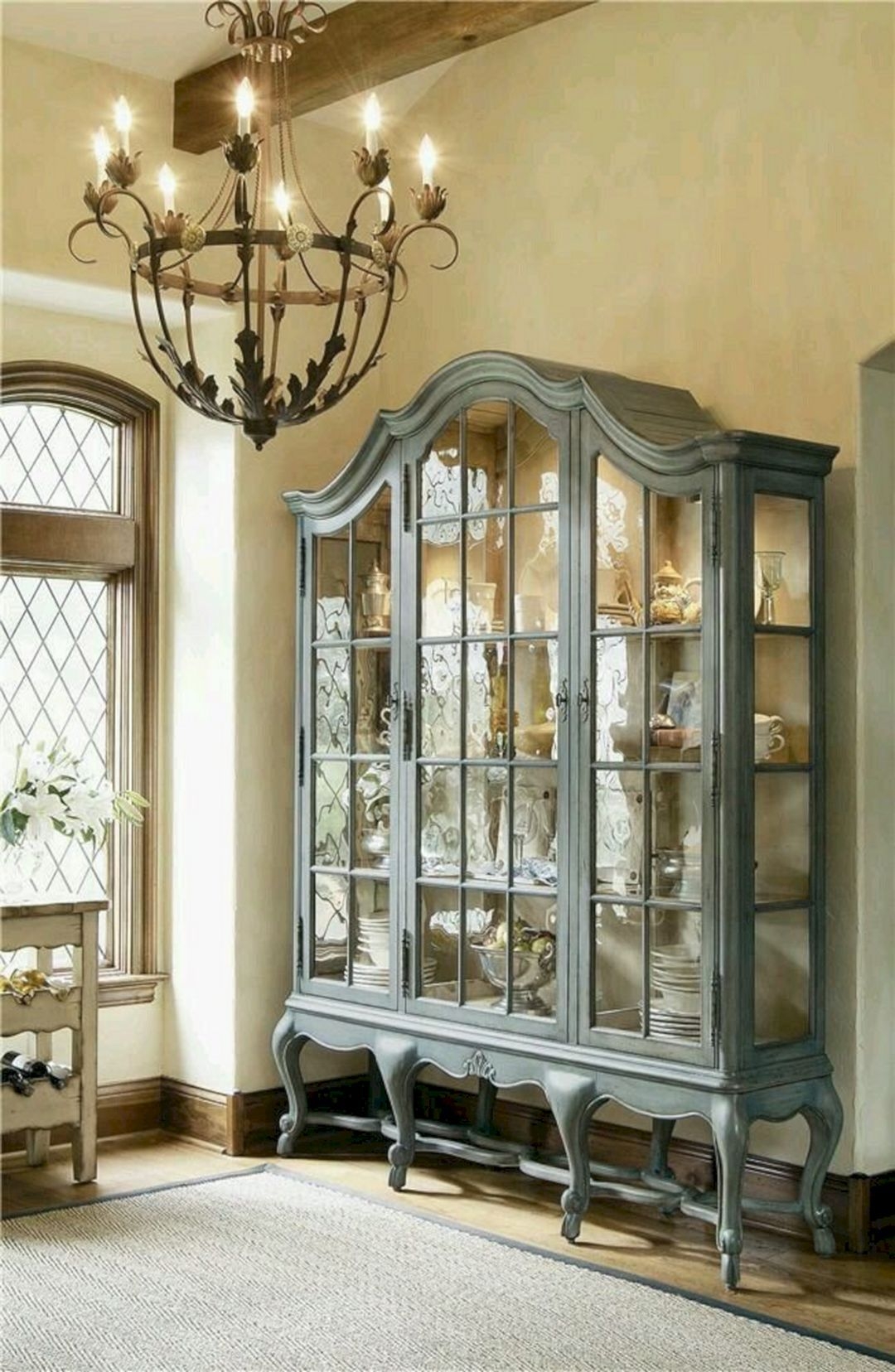 Curio cabinet in the French style. Frame is made of wood and covered with clear glass. Base is reinforced with solid supports. Includes 4 wide shelves arranged vertically.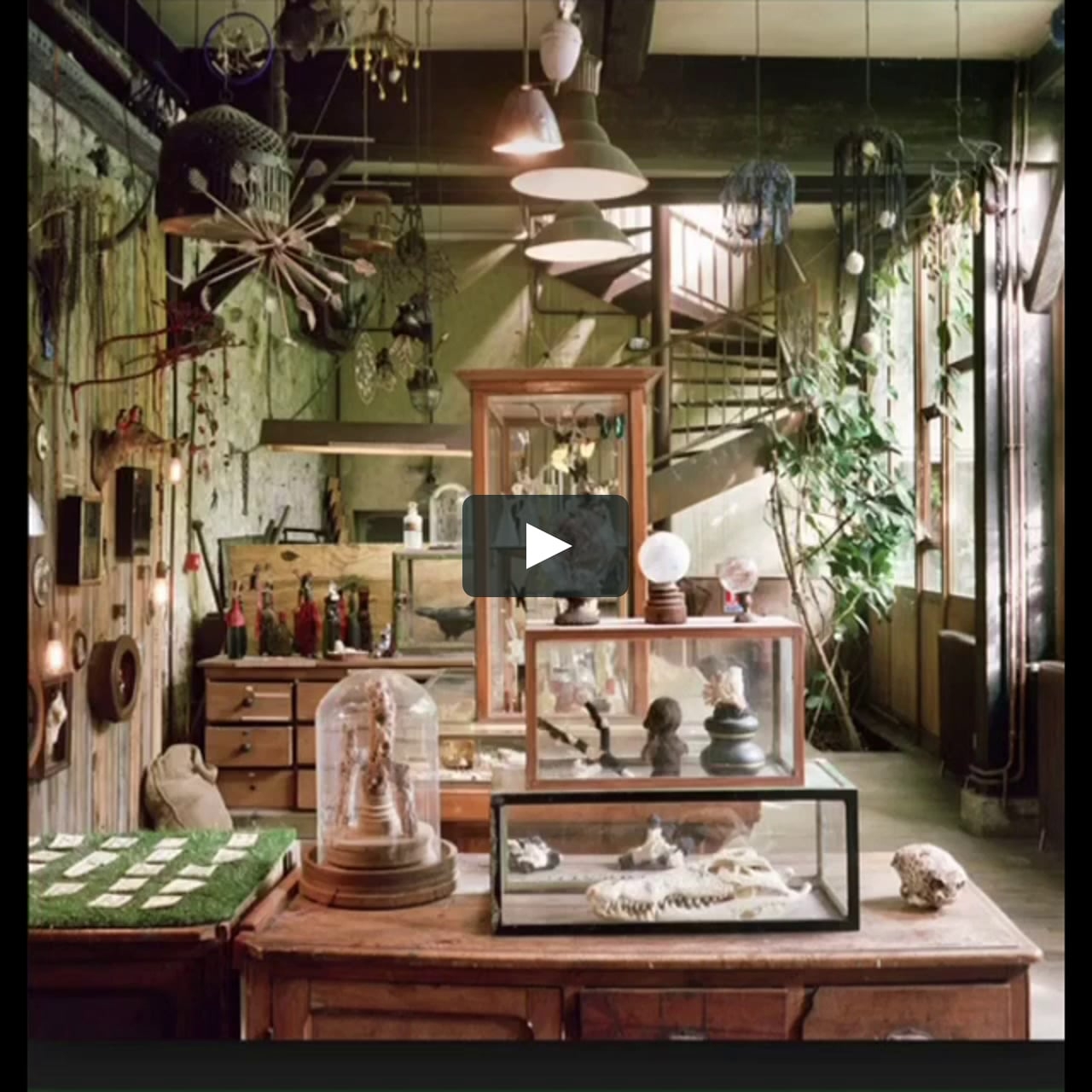 No better way to display items connected with your passion than with the use of a hanging curio display cabinet. This one here was made from wood and glass, to grant your treasures the exposition they all deserve.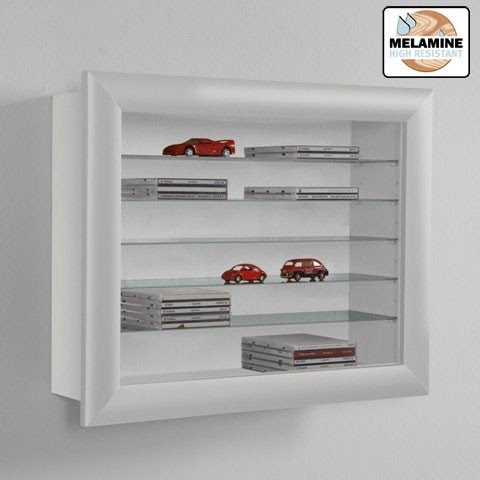 Energy Freestyle Wall Mounted Glass Door Cabinet, 1508-73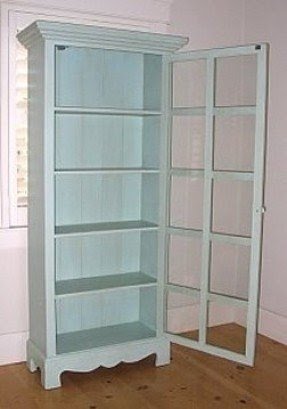 Classic curio cabinet, painted light blue, as if it were prepared to be set in a beach themed coastal country home! Not much ornaments here: only crown top molding and carved base. Single door with clear glass inserts.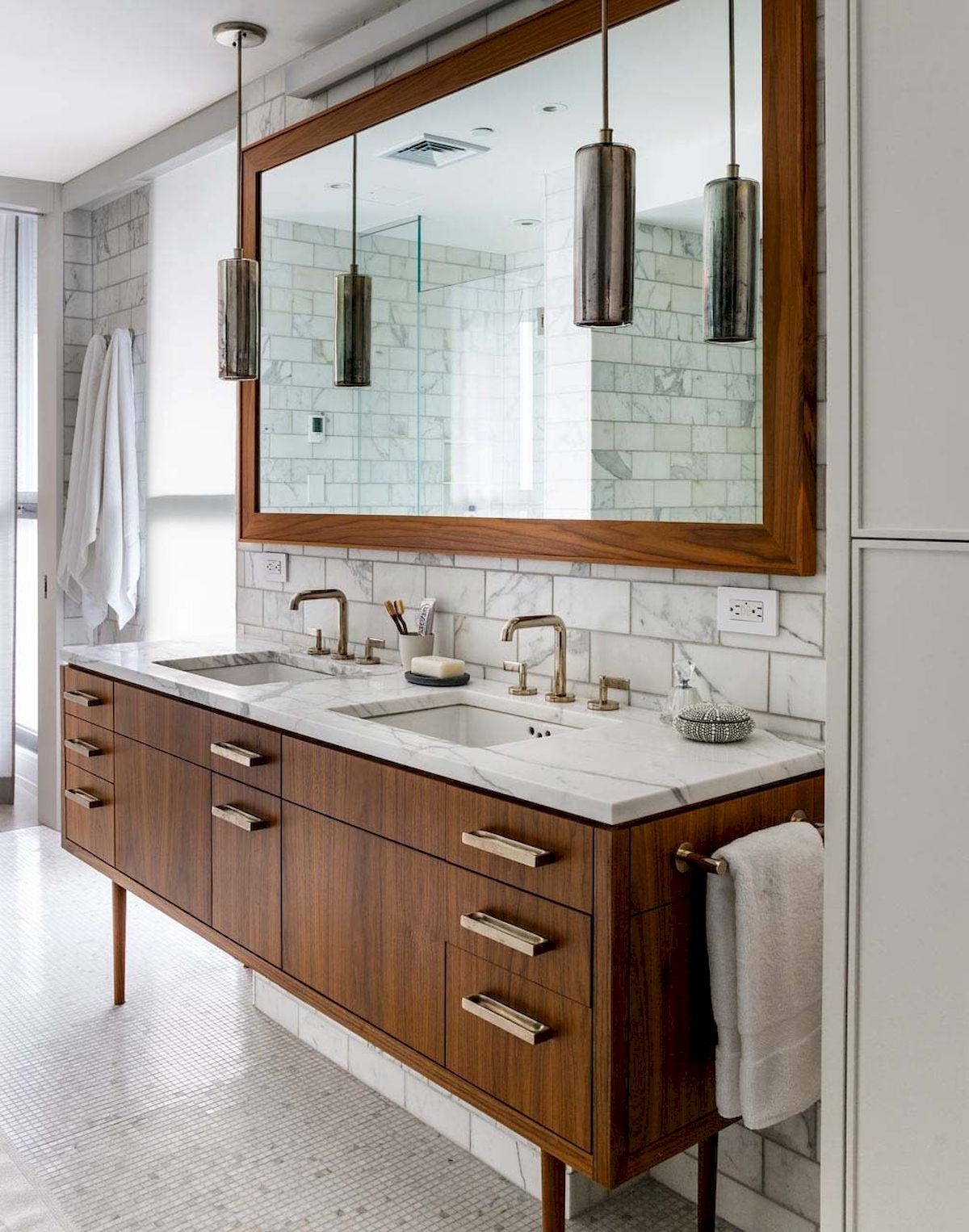 A magnificent bathroom arrangement in a modern design. It is characterized by an elegant, wooden cabinet that matches the frame of a large mirror. A marble top beautifully combines with grey tiles on the wall and mosaic on the floor.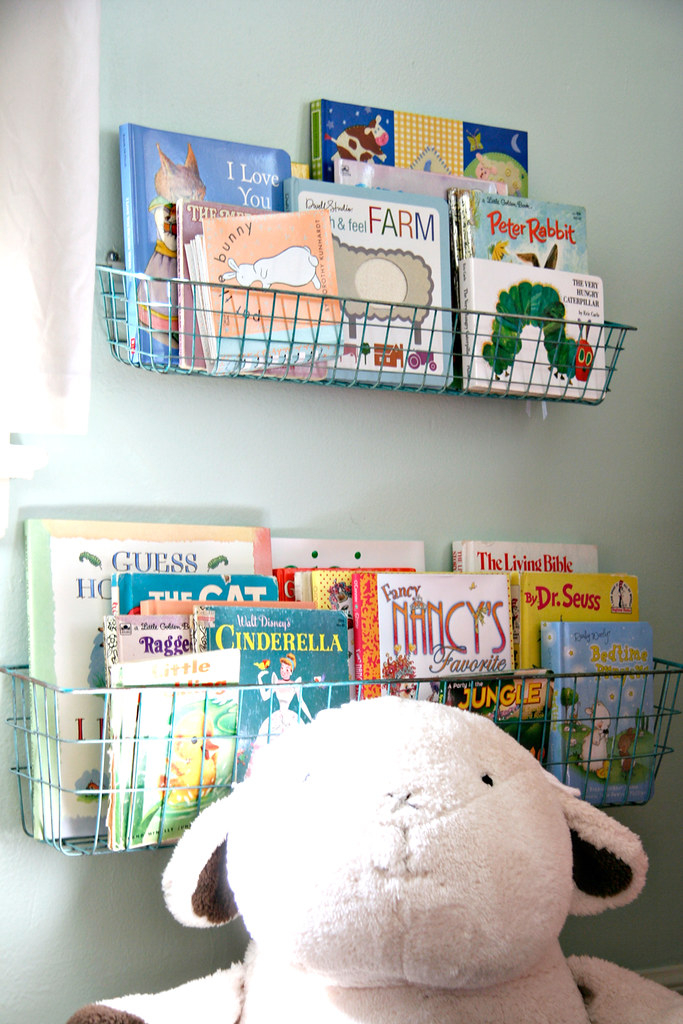 A good idea for children' or nursery rooms. Wire book baskets constitute a great way to display their books, comics and tales, while at the same time having it at their fingertips.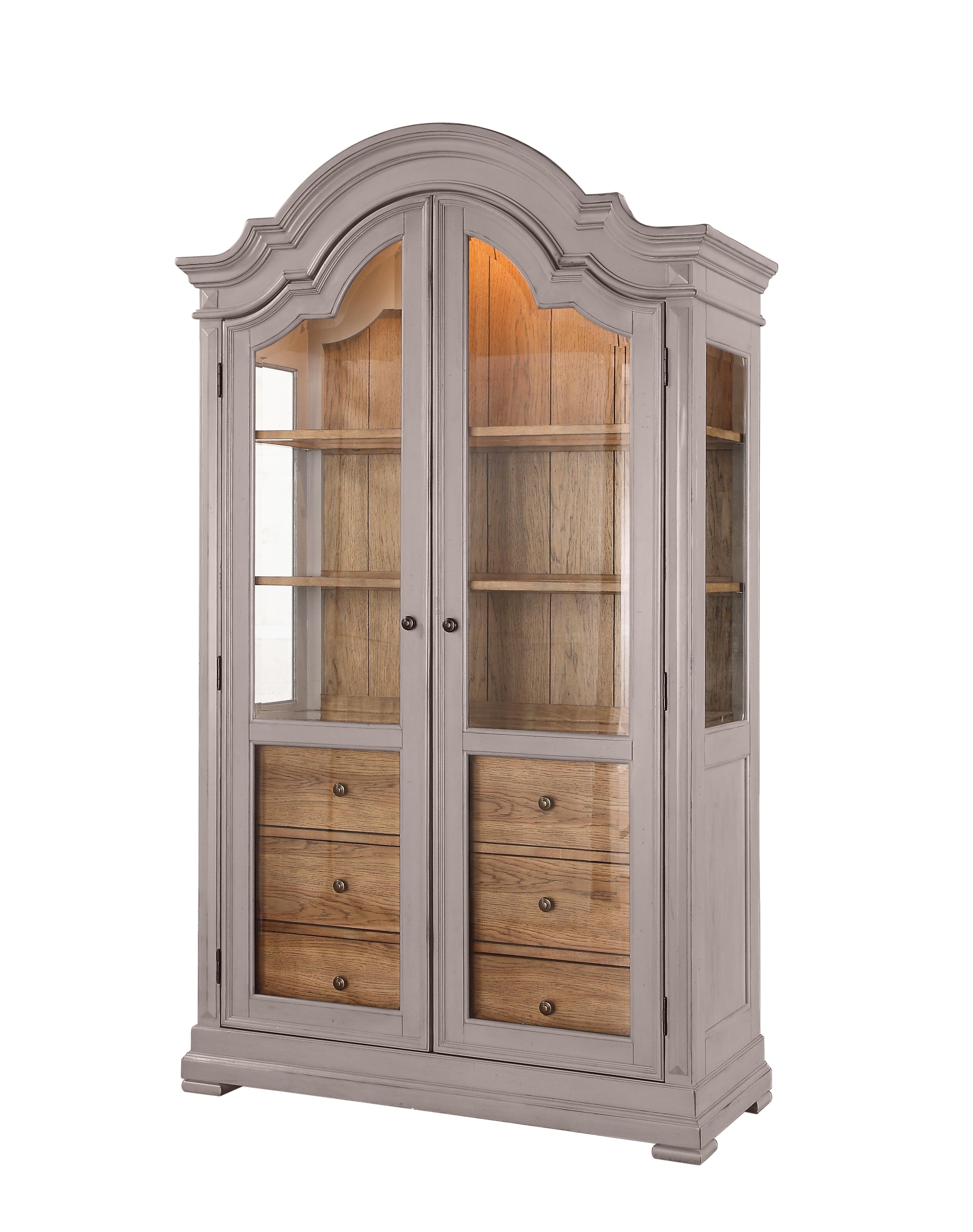 3 Drawer Display Cabinet
This stylish 3 drawer cabinet is a wonderful design with wood pecans. It is stylish and very effectively presented in any interior. Glass door adds a whole an extraordinary character, and beautifully carved details captivate.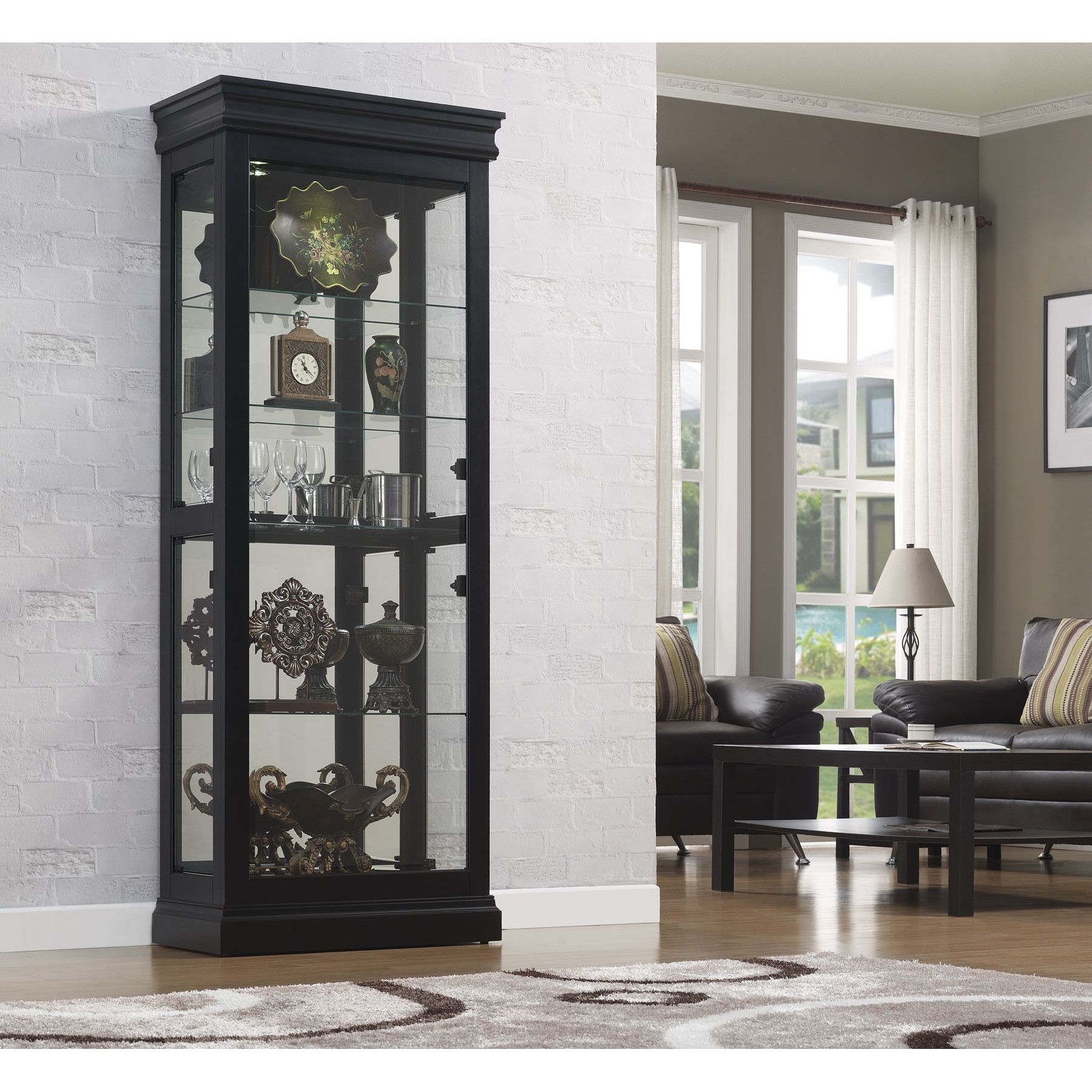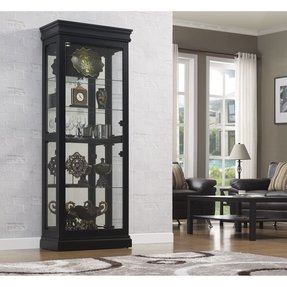 Louie Curio Display Cabinet
Elegant traditional glazed display cabinet of fibreboard with a dark brown finish. It features a dashy moulding top, side access touch-latch doors, a storage space in a base. It has 4 adjustable glass shelves, a mirrored back and touch LED lighting.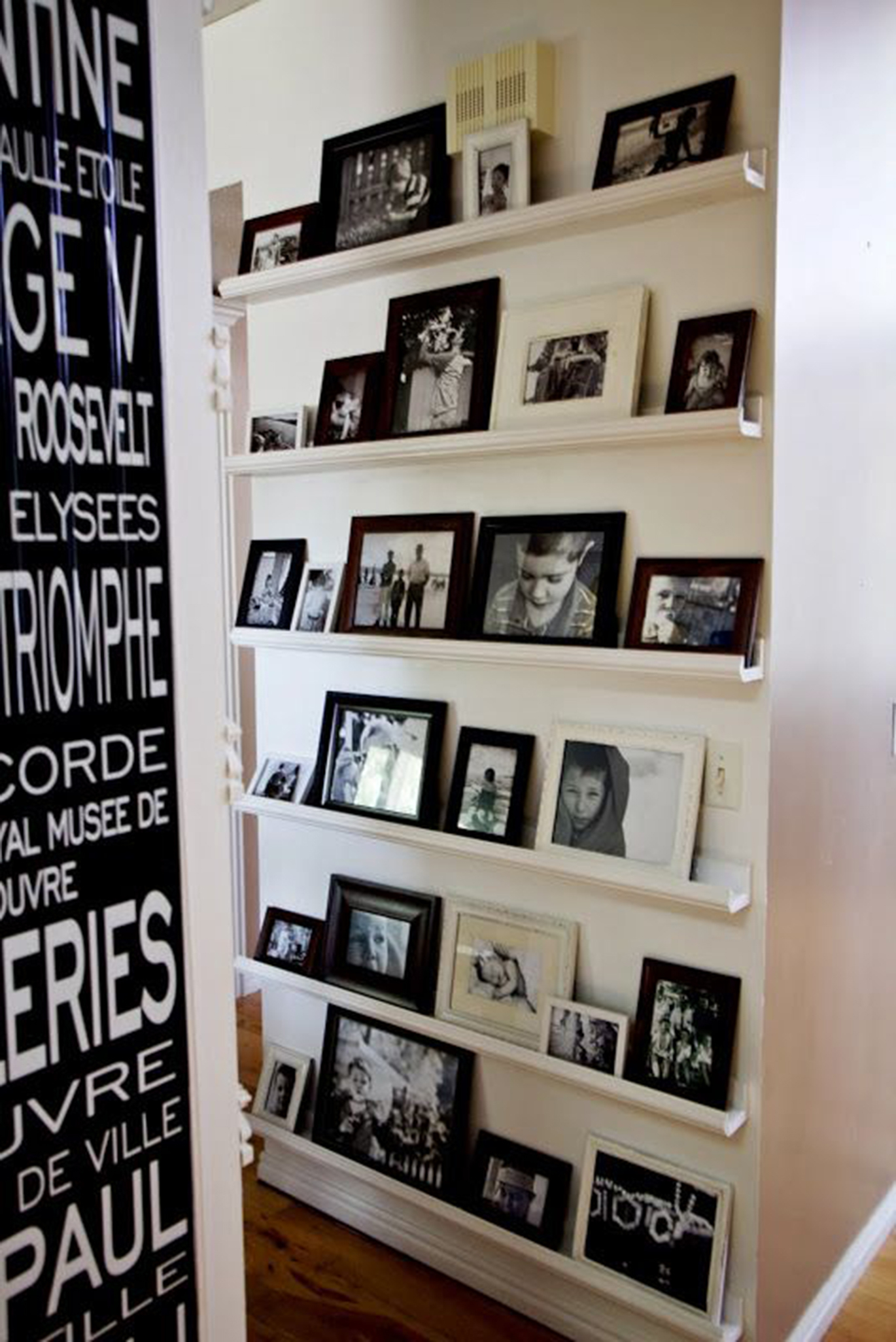 Incredible idea to every fan of DIY! This little shelves are recycled of old slats. They aren't intended to storage frippery, they are destined to decorate your wall. Insert on them frames with photos of your family and friends!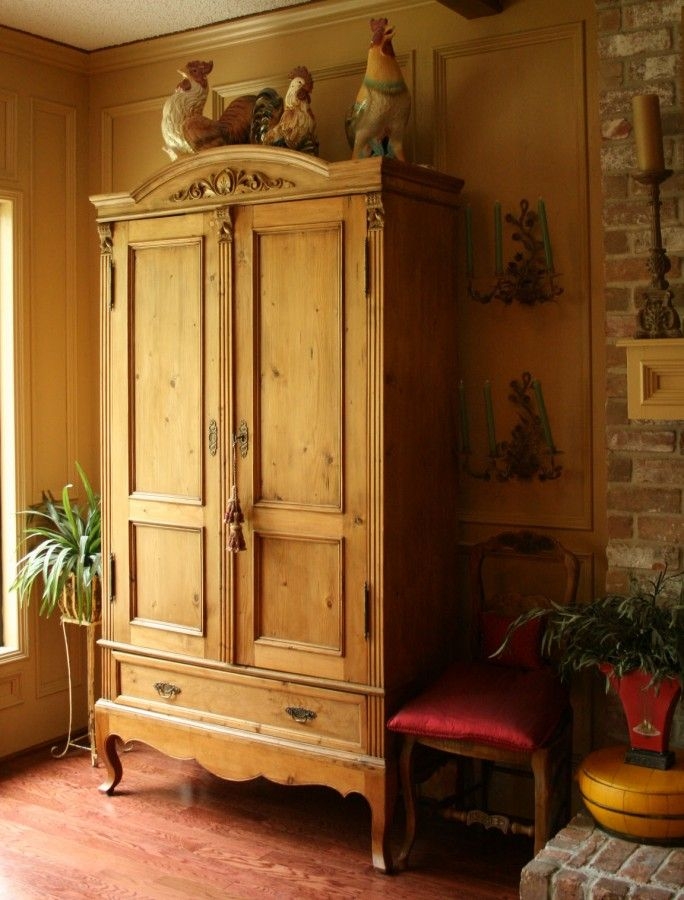 Wonderful design for an antique, old-fashioned living room with a huge wardrobe with a set of adorable ceramic roosters on top and a simple wooden chair with a red seat next to it. Perfectly fits the vintage style of the room.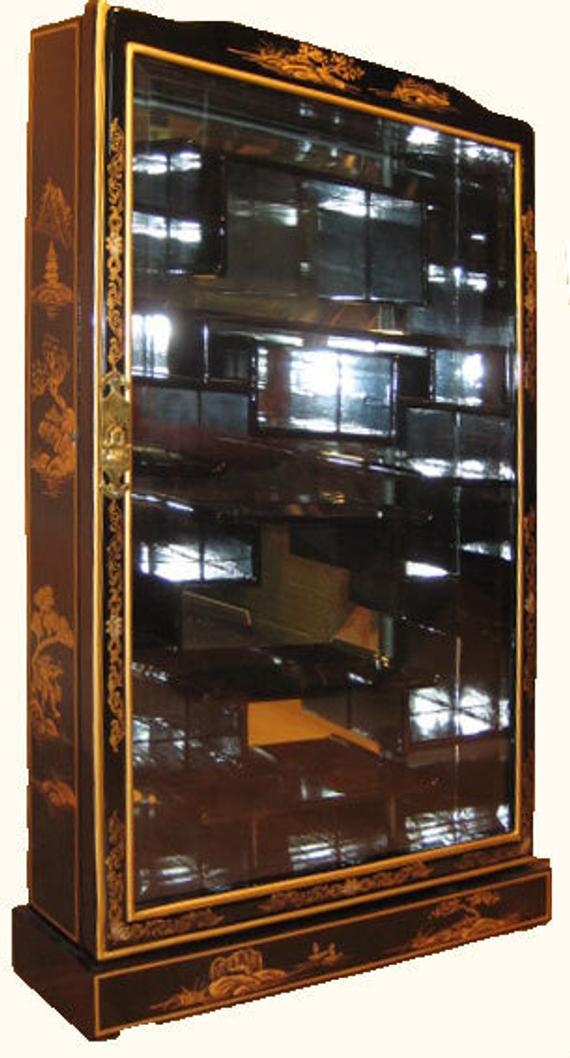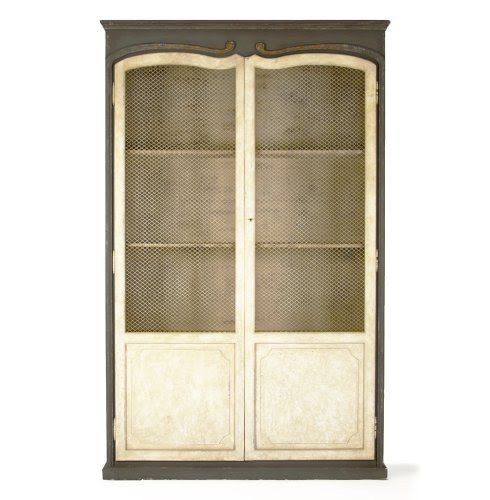 It is a tall cabinet that has got a French country design, mesh grey and white finish and solid wood construction. This cabinet is perfect to display your favorite accent pieces and other.

Beautiful curio cabinet with mirrored back and halogen that lighting provide highest quality of displaying your collection of porcelain, art or other goods. Features two-way sliding glass door and adjustable glass shelvs.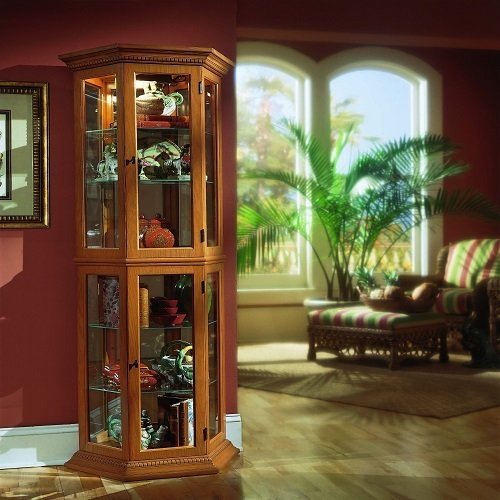 Display your collected pieces for all to enjoy with this classic curio cabinet featuring adjustable glass shelves, hinged doors and lighted interior. It integrates easily to your space and does not dim the glow of your collection.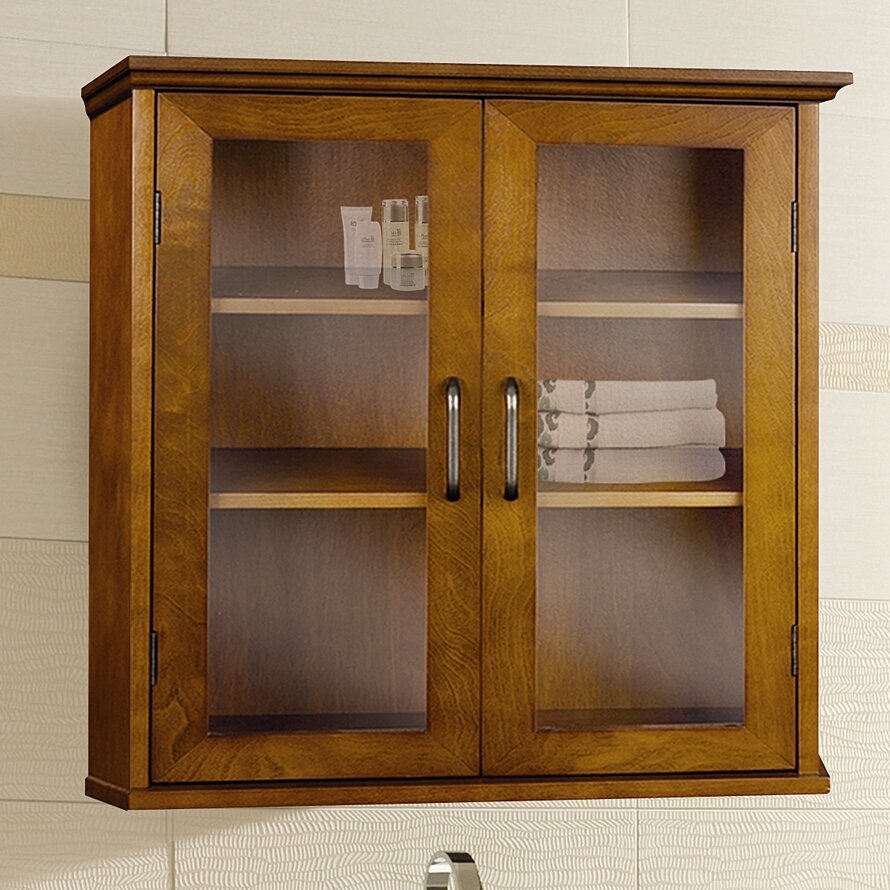 What we know about this hanging curio display cabinet is that it will allow the display of many crystal figures. It is hand-made of golden oak wood, stain nut tree or solid oak. Finished with satin white and added 16-LED lighting, on glass shelves.