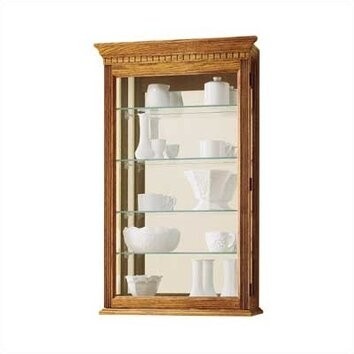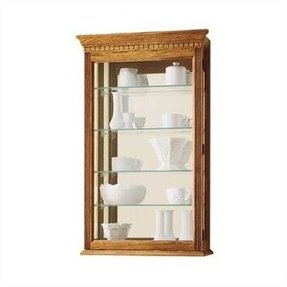 Montreal Wall Curio Cabinet
Attractive classic wall-mounted display cabinet. It can be placed on mantels or bookcases. It's made of fibreboard with a golden oak finish. It has 4 adjustable glass shelves, reeded side columns, glass both a door and back, brass-finished hardware.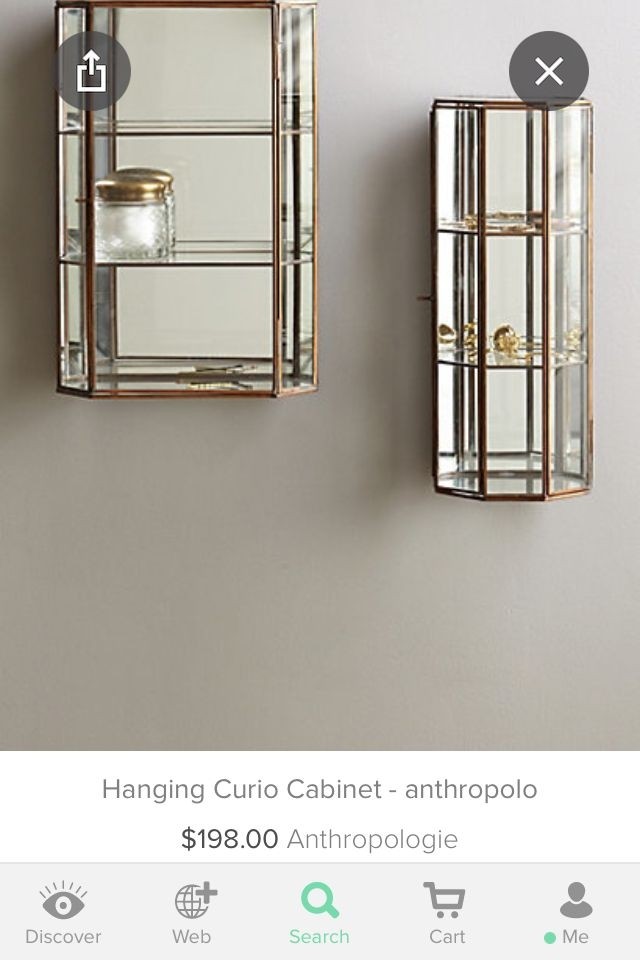 Display favorite accent pieces in this hanging curio cabinet. It has mirrored finish and brass frame. Great for bathroom, drawing room, bedroom and more. Everyone will tell you how cool it looks on your wall.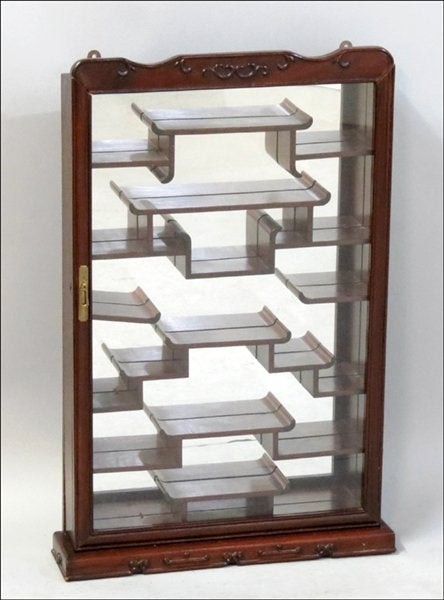 Vintage style wall-mounted curio cabinet with soft wooden pattern can be used to display lots of things. Made of wood and silver-coloured steel elements is a great complement to your vintage style living room or small private office.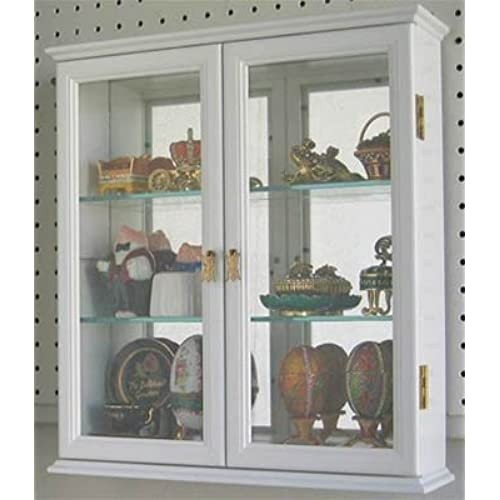 This wall mount curio cabinet will be a stylish display point for your beloved collections. Solid wood, painted white with golden accents (knobs and hinges) is combined here with glass, creating a cool and clean, smooth appeal.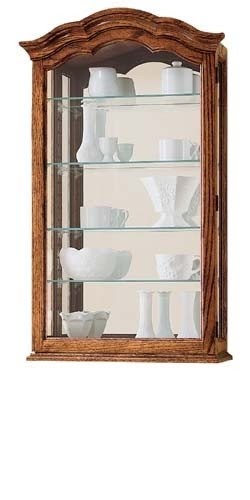 A beautiful curio cabinet that can be easily mounted on a wall to display your collectibles just as they should be. The frame is crafted of quality wood, with a clear glass panel door and 4 clear glass shelves hidden behind it.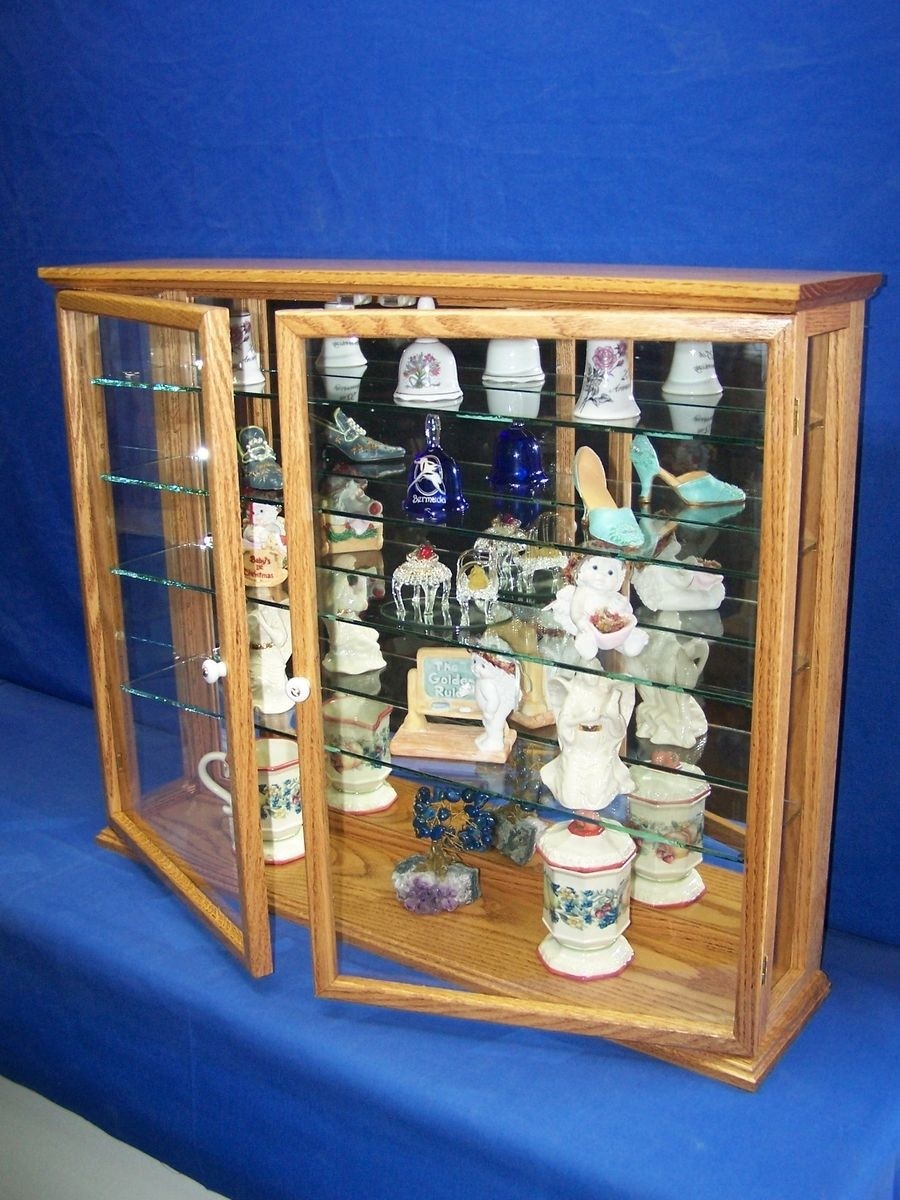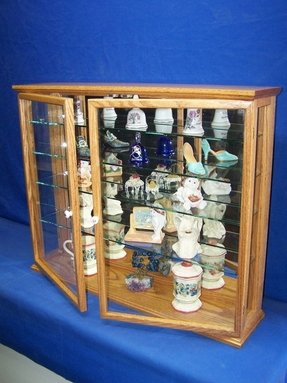 Enrich your den or office with this splendid curio cabinet that you can mount on a wall. It's crafted of durable wood, and uses 2 glass panel foors with decorative pull-knobs, and 4 adjustable glass shelves.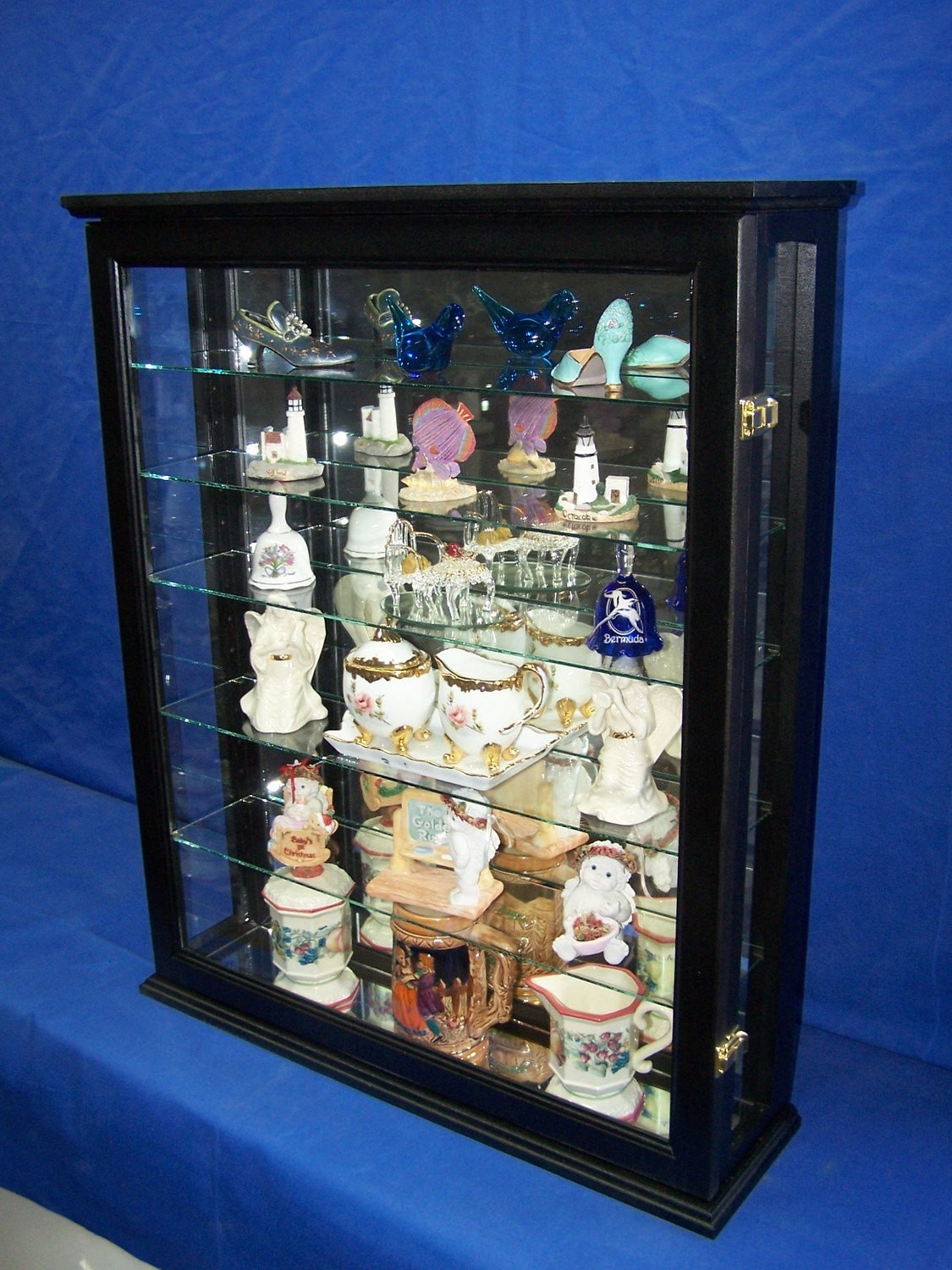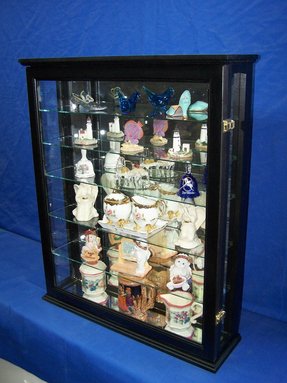 This wall mounted curio cabinet enchants with its classic design and dark wooden finish. It features 6 tiers, creating a considerable storage space. The item measures 25 W x 30 H x 6.5 D.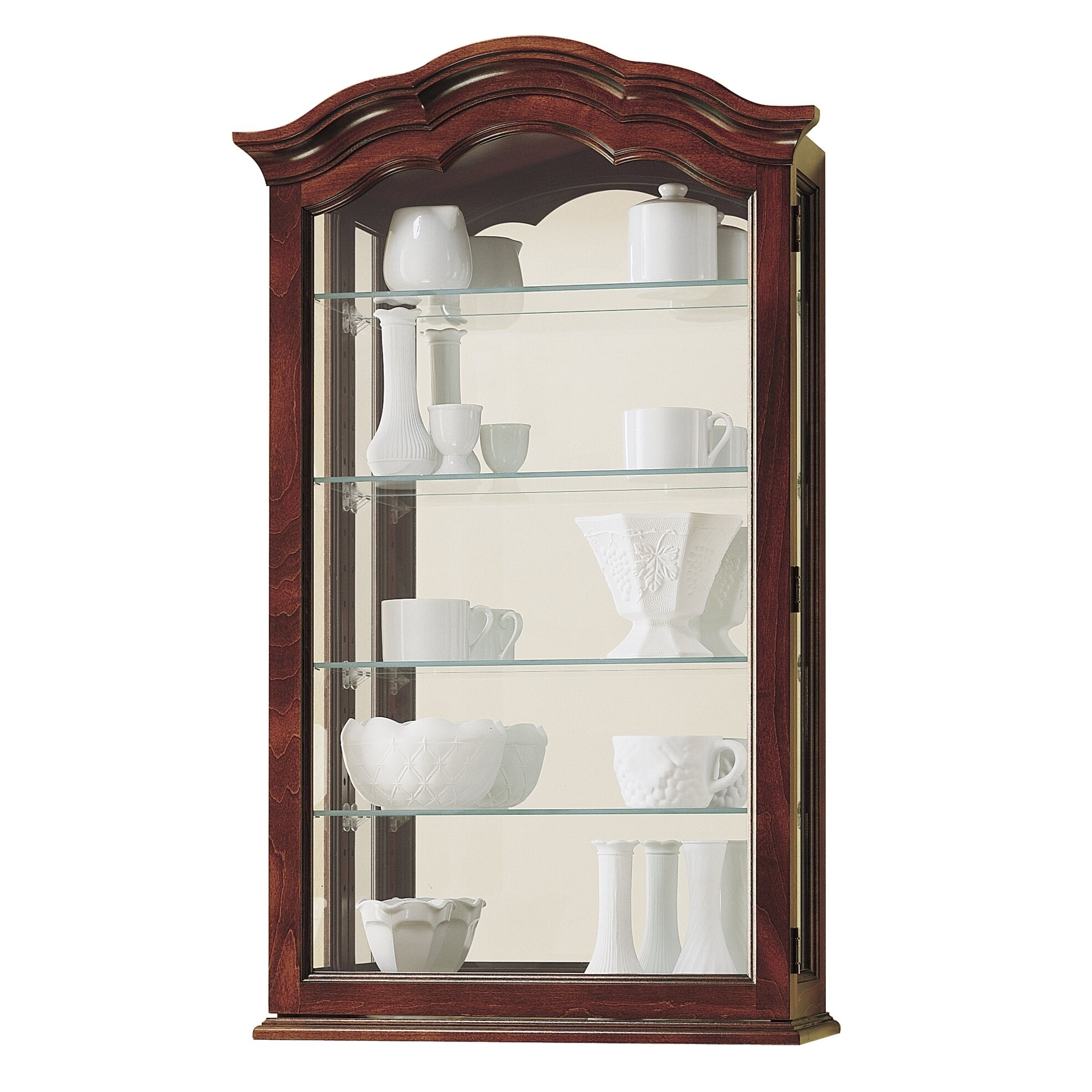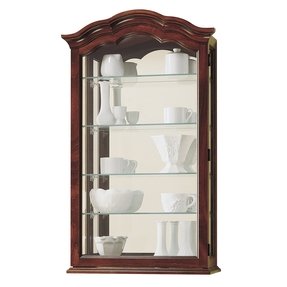 Elegant delicate display wall cabinet but it can be placed on mantels or bookcases. Wooden frame has a cherry finish and a decorative arched top. Sides, a hinged door and 4 adjustable shelves are made of glass. A curio has also a glass back.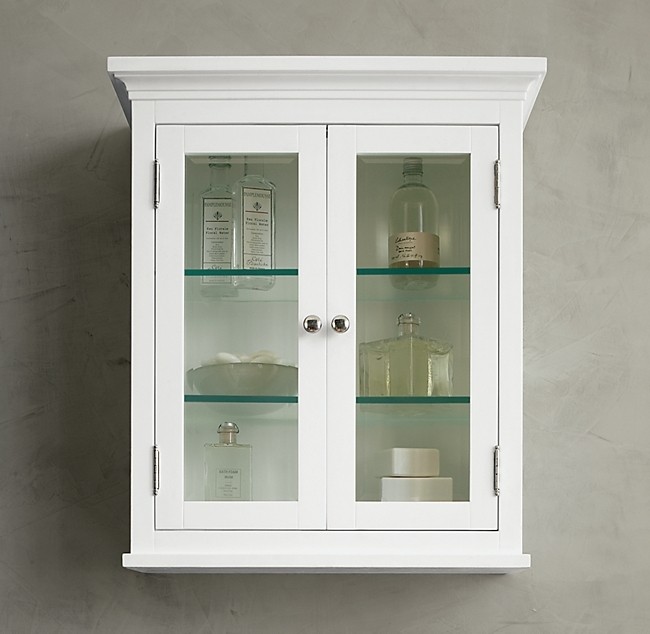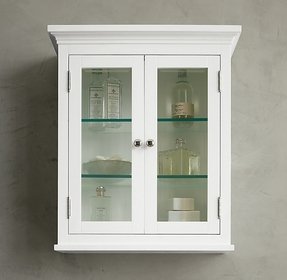 Being a shabby chic manifest, this glass wall curio cabinet constitutes a lovely piece of furniture, designed to bring functionality and a charming appeal. Embellished by a n enchanting pink roses mosaic.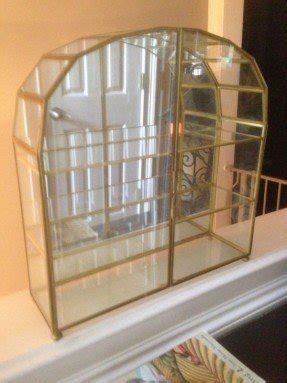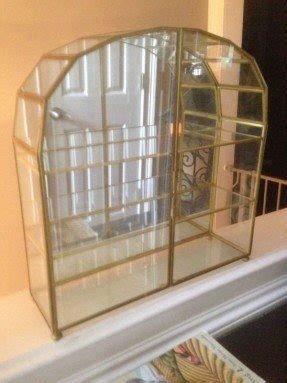 Curio Cabinet, Glass and Brass, 13.75 Inches High, Table or Wall-Mount. Sold 8/15/2014!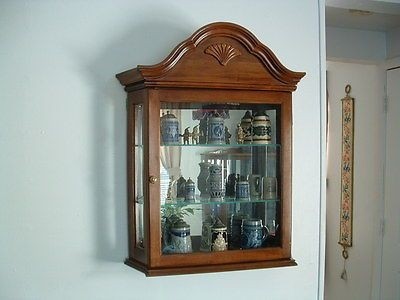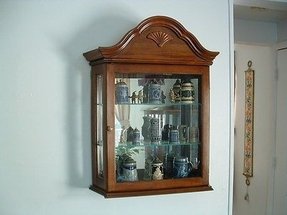 Pulaski Furniture Wall Mount or Mantel Curio Cabinet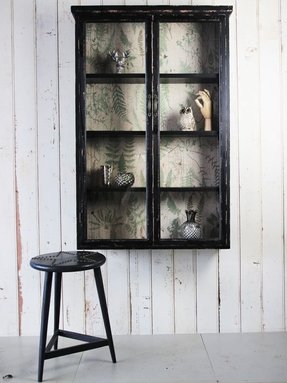 The distressed black display cabinet with botanical lining, which looks like the imitation of the window. The black doors frame creates the beautiful contrast with the snow white wall. The set will look amazing.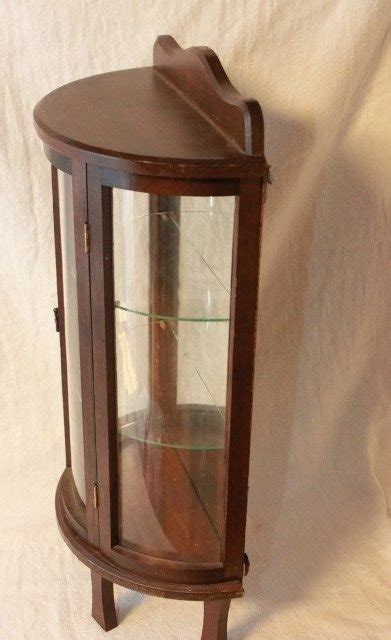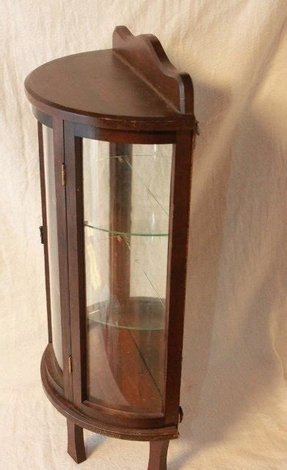 Made from Solid Beechwood, this small wall mounted curio cabinet constitutes a great display proposition for traditional interiors. Its bright wood and dense graining stands for a classic, natural appeal. It measures 18.5"H X 14.25"W X 3.5"D.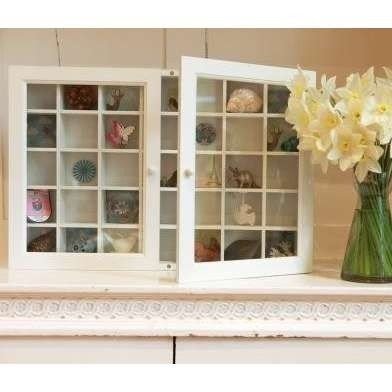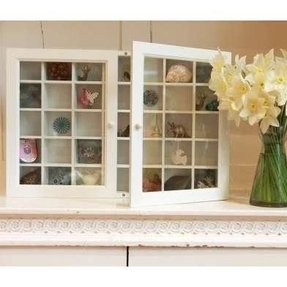 Small square shelves, we love them because they give us a great chance to expose and storage our little decorative items,some souvenirs from the best trips. Wall mount curio cabinet is full of them,made of wood, in white close them with double glass doors.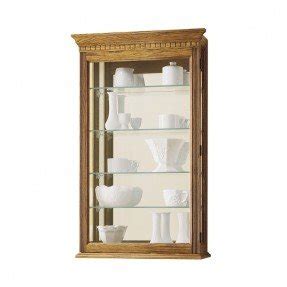 Double Door Curio Cabinet - wall mount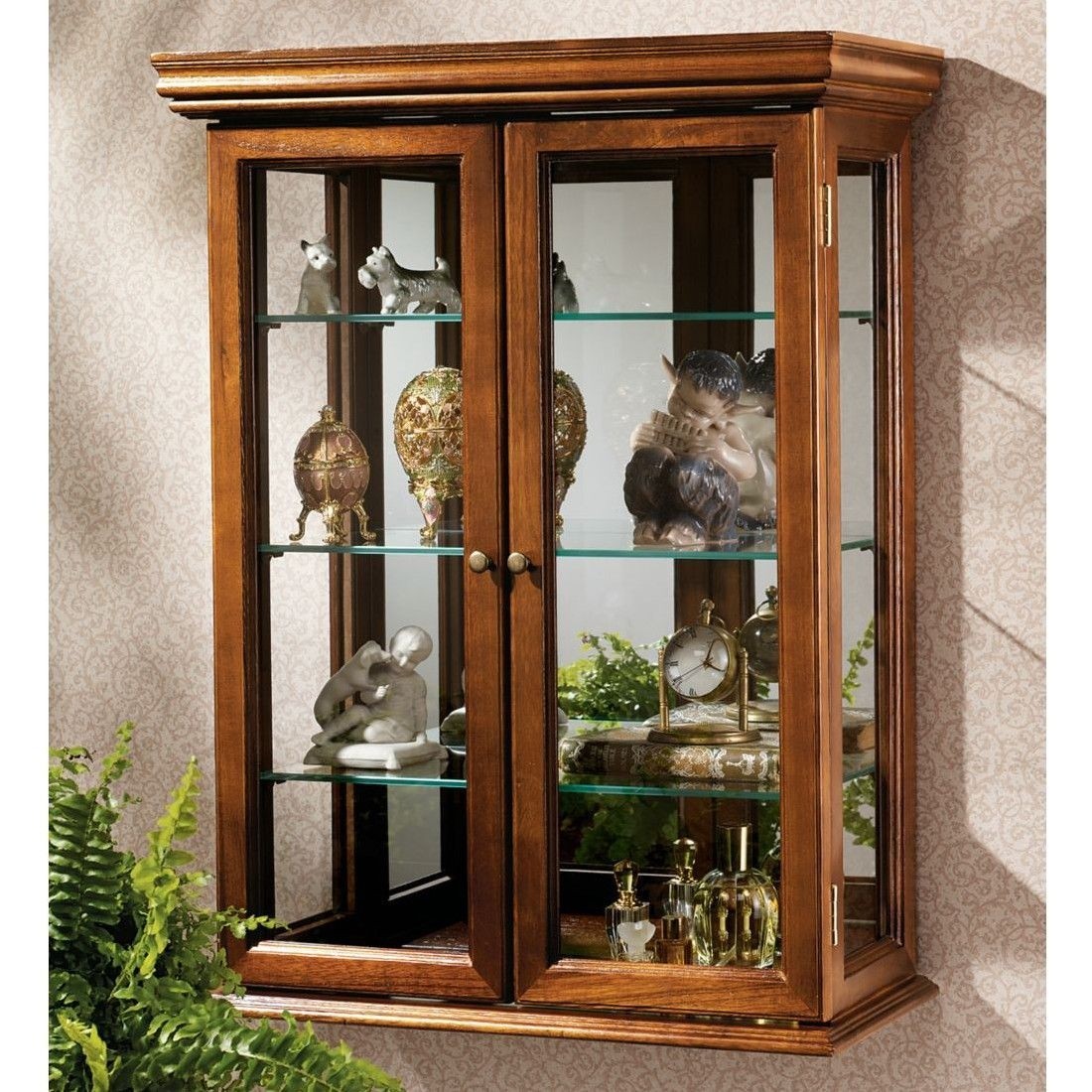 Wall Mounted Style Display Dining Furniture Mirrored Curio Cabinet 2 Glass Doors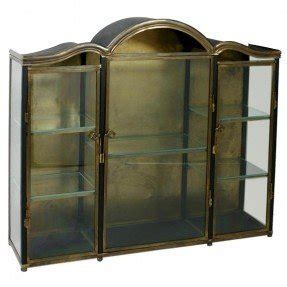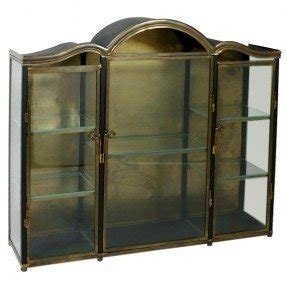 A specific showcase in the antique French style - it is made mostly of glass, with metal, in some places a gilded frame. The exhibition in such a wall mount curio cabinet it is a pleasure. It has an interesting arched shape from the top.