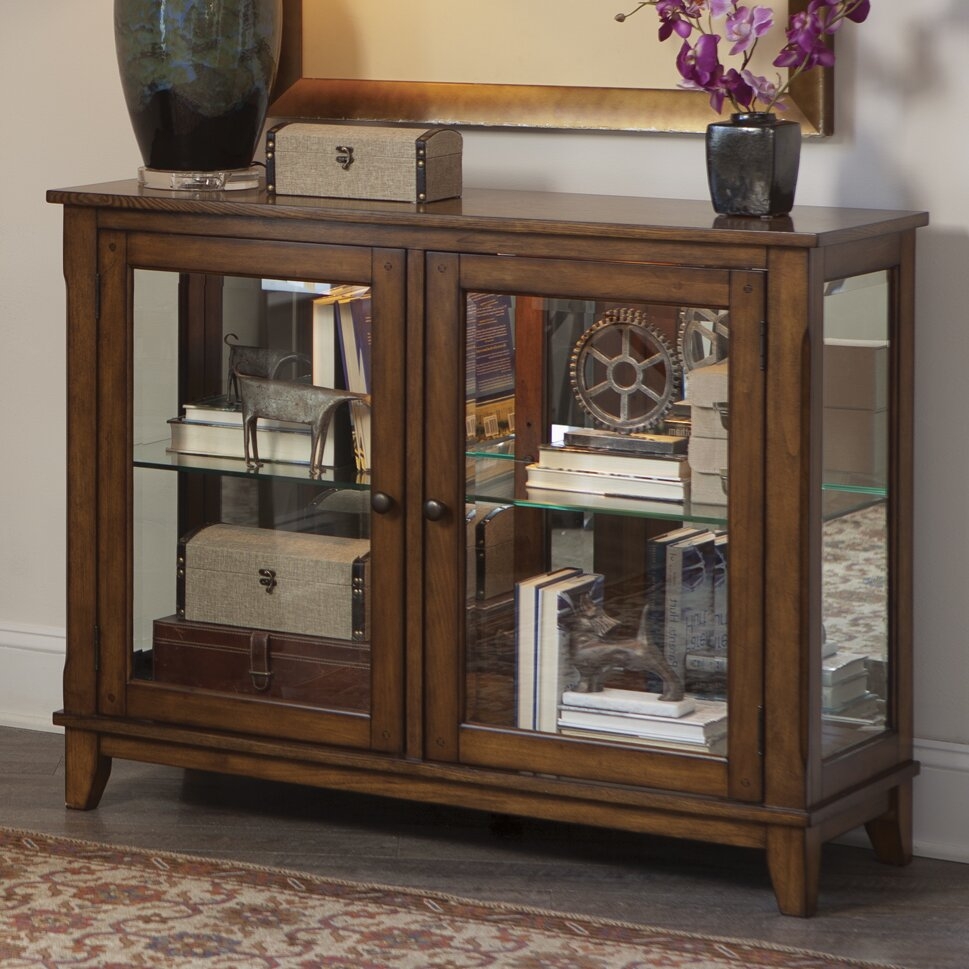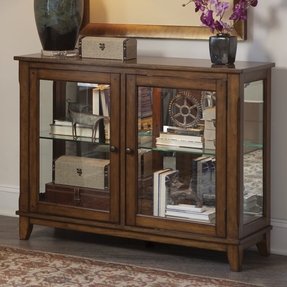 Console Curio Cabinet
Phenomenal cabinet with back panel covered with mirror. Front and sides made of glass and mounted on a wooden frame. Right solution for display decorations and other items as needed.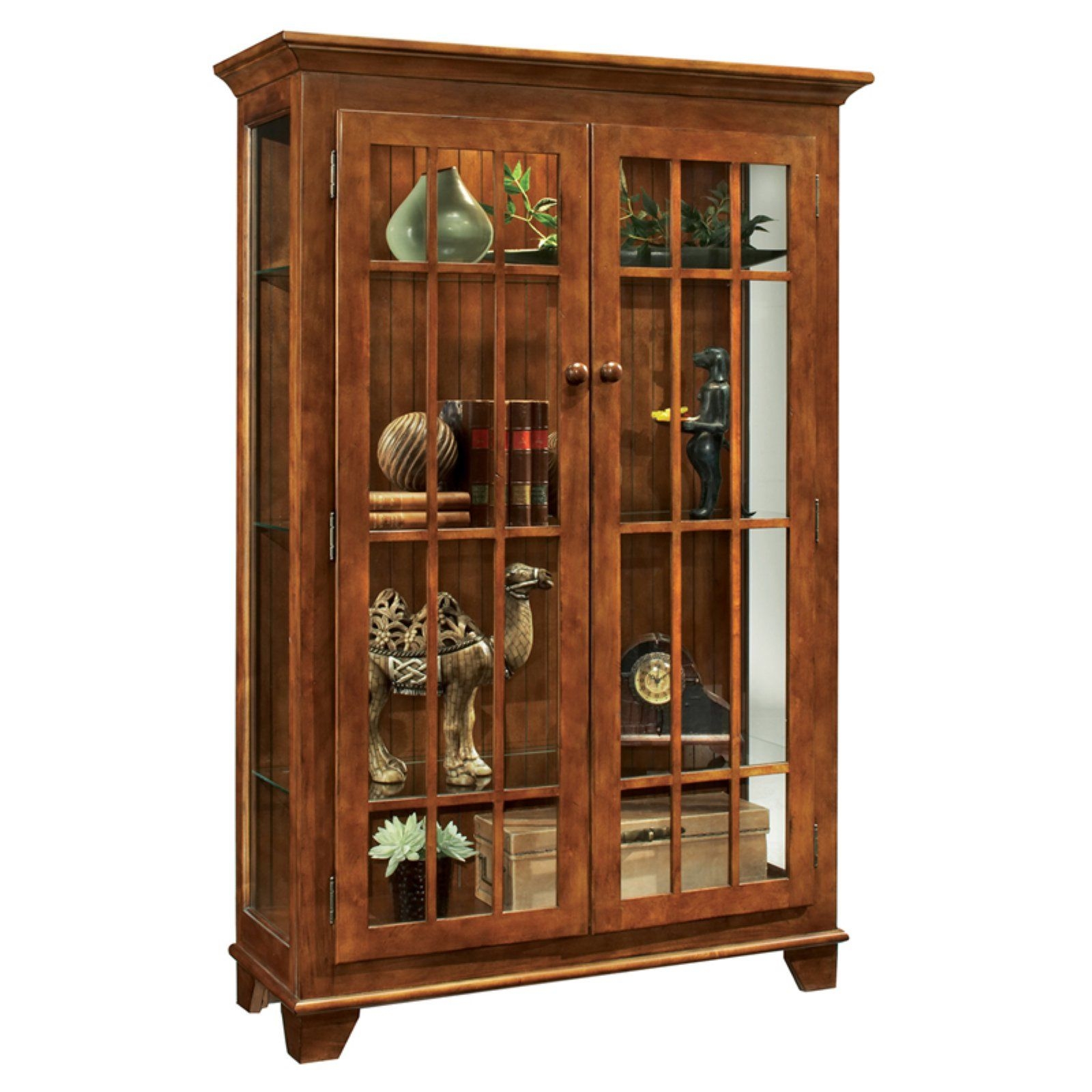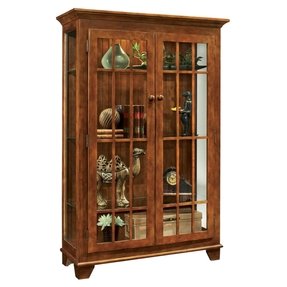 ColorTime Monterey Curio Cabinet
This stylish cabinet is the perfect piece of furniture for the living room or office. Adorably glazed while showcasing a variety of treasures and souvenirs. Glass shelves are removable. Made of solid material is very durable.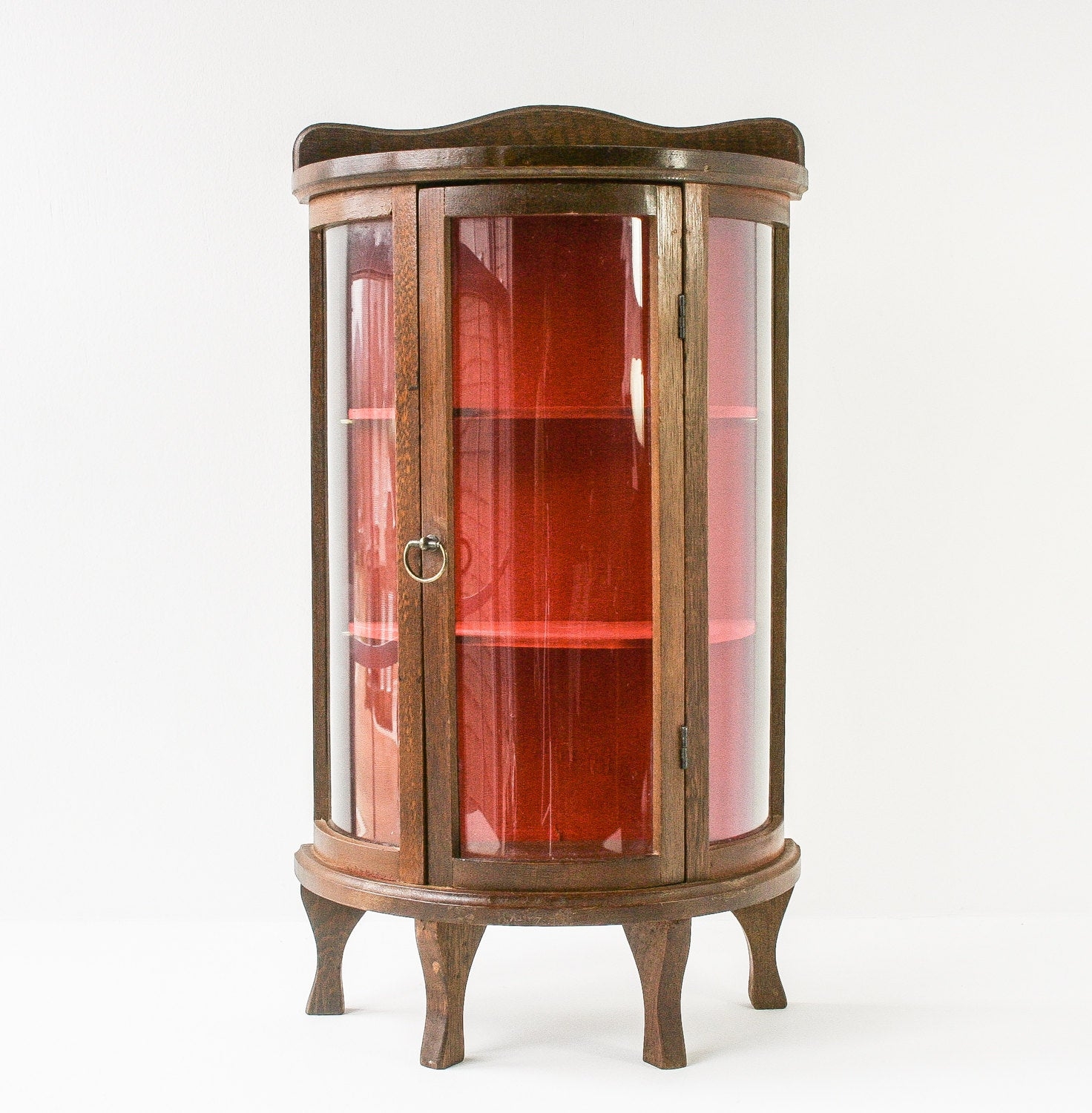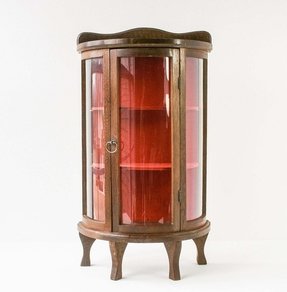 Vintage curio cabinet curved glass and
Original vintage cabinet featuring a semi-circular frame of brown-finished oak. It has a tabletop with a wavy back slat and 4 curved legs. Two semi-round shelves and a back have red velvet lining. Two glass walls and a hinged door are gently curved.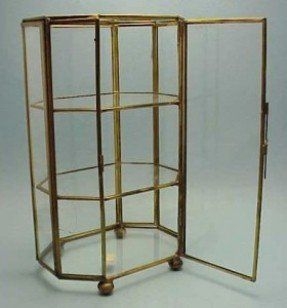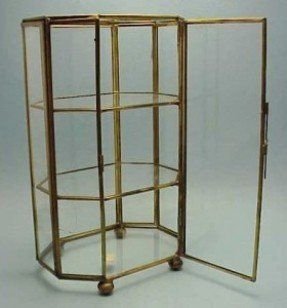 Mini Miniature Brass Glass Display Case 8 5 Curio Cabinet Vtg Norleans Label
Octagonal shape for an old-fashioned display cabinet with a frame made out of brass metal with an antique finish. The walls of the piece are fitted with glass panes, and the front door has an option of putting up a lock.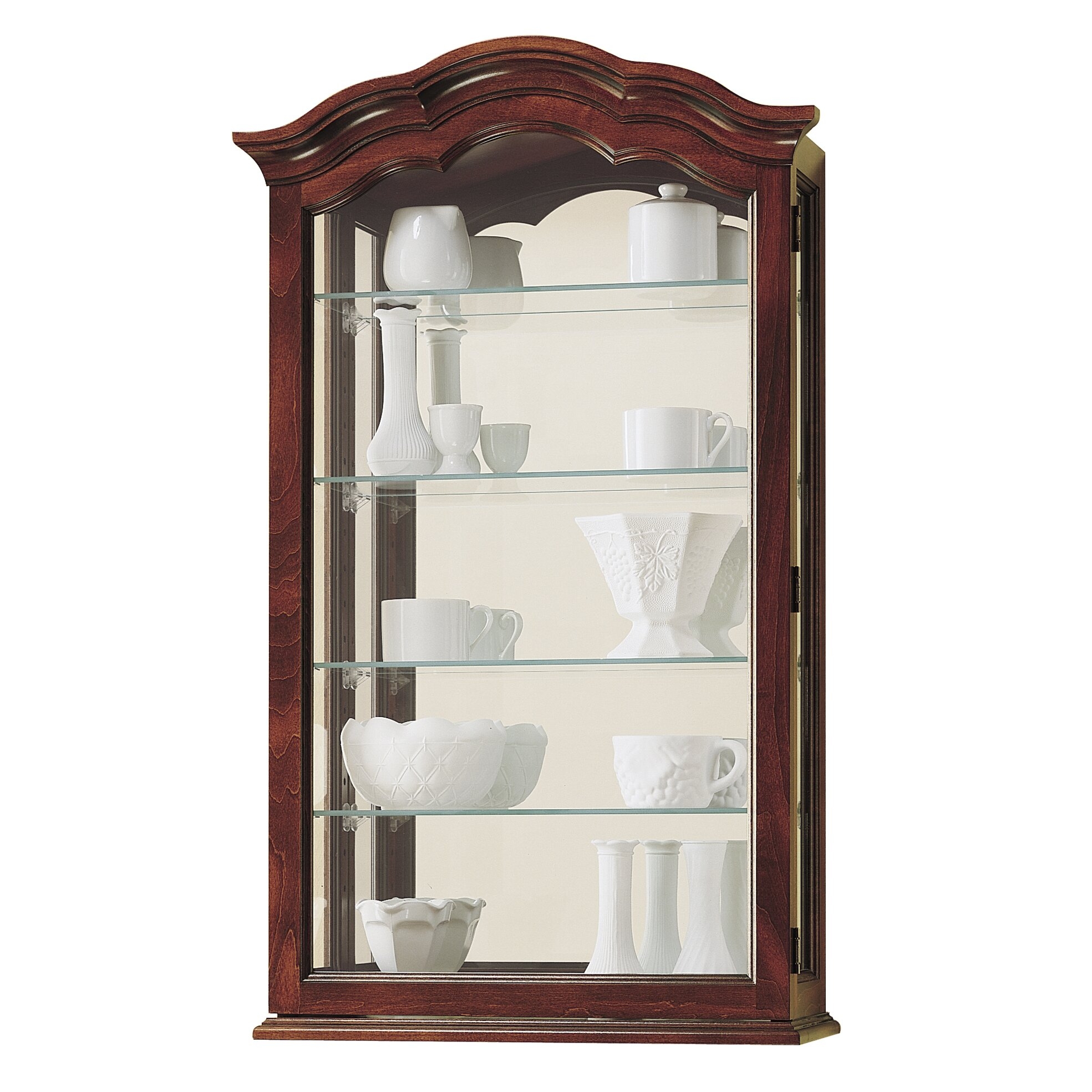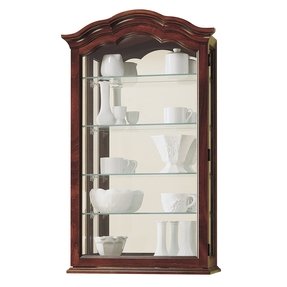 Vancouver II Wall Curio Cabinet
It is a very nice, elegant and very practical cabinet on the wall. It is made of a wooden frame. The door and are glazed, which means that its content can be nicely expose. Cabinet ideally suited to the elegant lounge or dining room.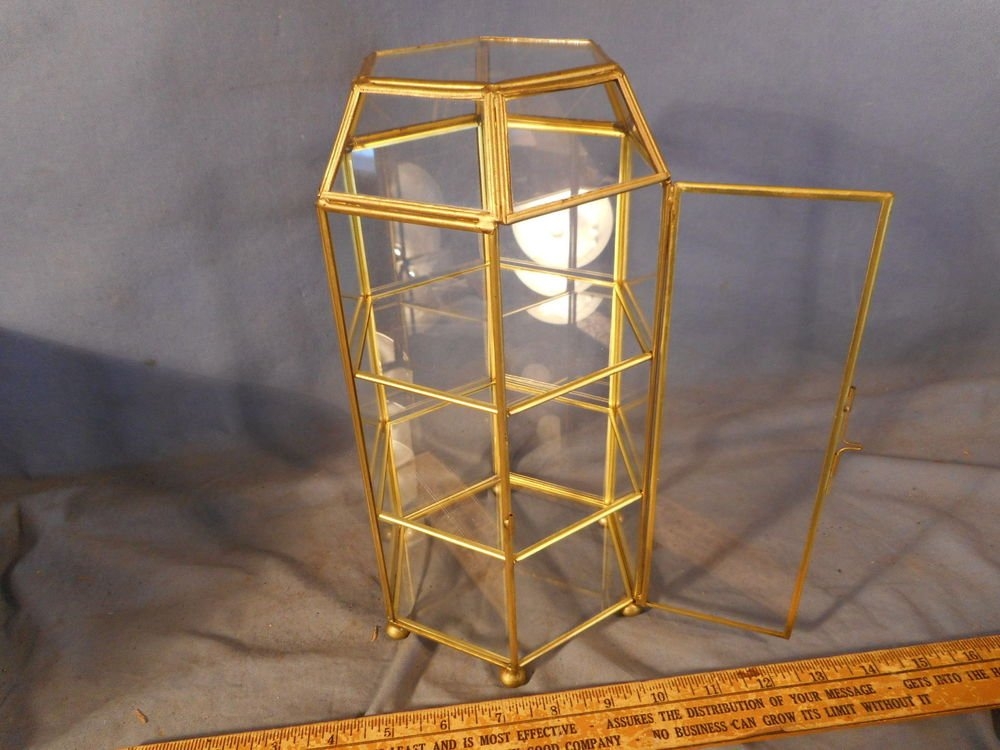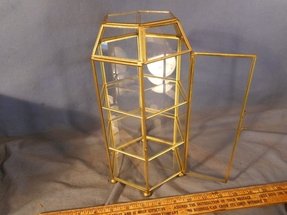 Vintage Glass Brass Small Table Top Curio Cabinet Display Case Octagonal
This cabinet is a functional and attractive element of home equipment. It features a durable brass frame and glass doors and walls. This stylish construction is able to display many types of decorations and other items.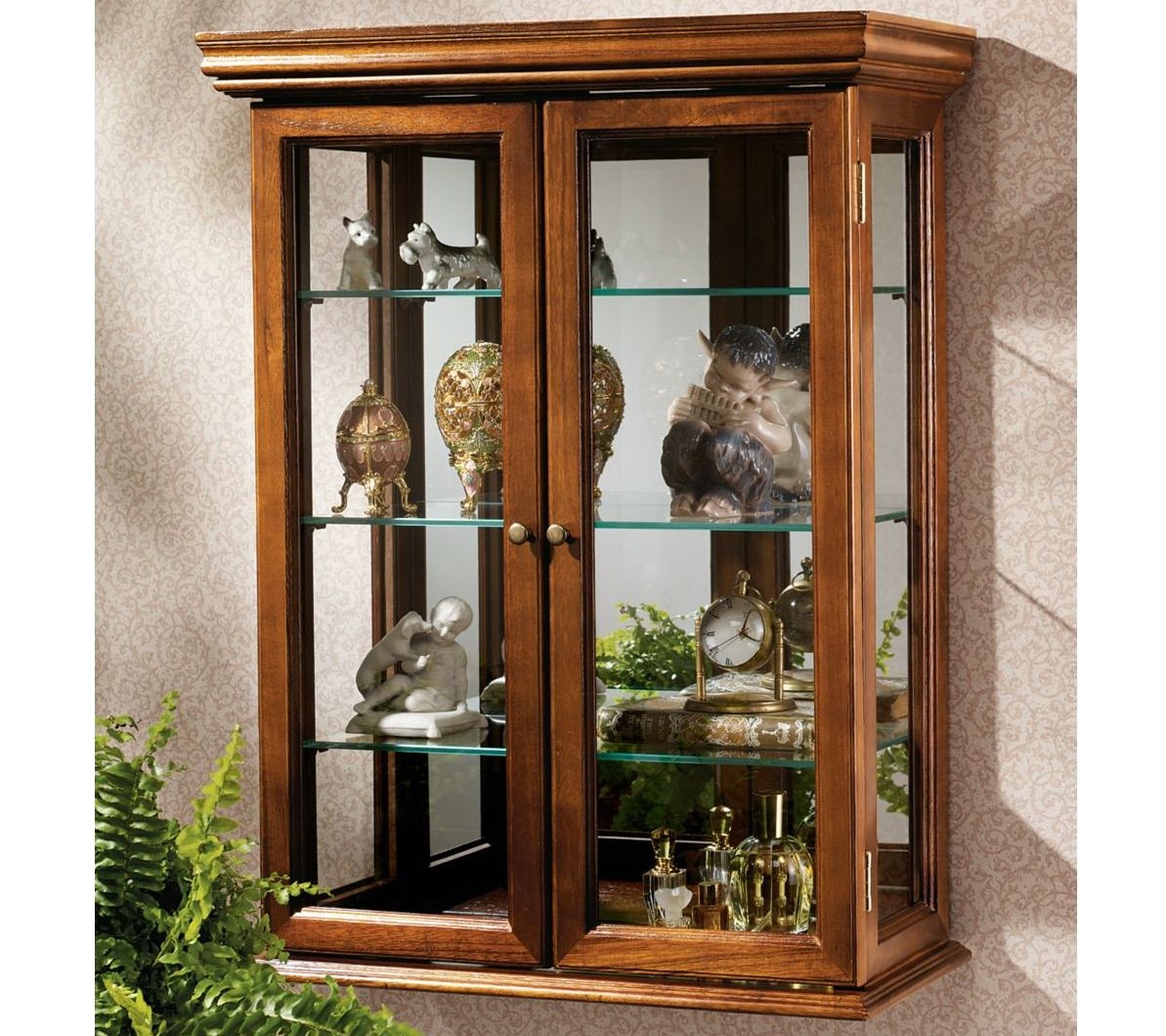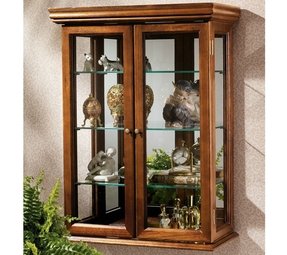 Design Toscano Wall Curio Cabinet
This impressive and very tasteful cabinet is made from high quality materials. Beautiful glass removable shelves and glass door, allow you to expose all the trinkets and souvenirs.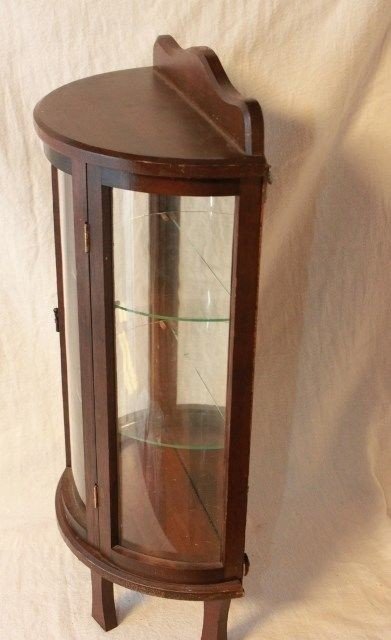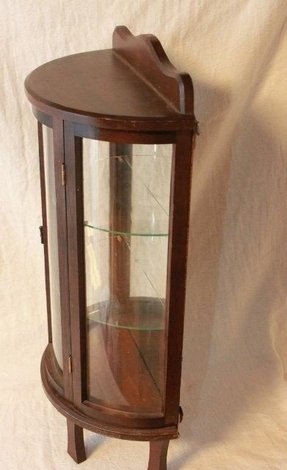 This semi-circular display cabinet with glass doors and glass shelves is an elegant design element. It works perfectly in the living room, the hall or the lobby. A small table top can be used to place a vase or other decoration.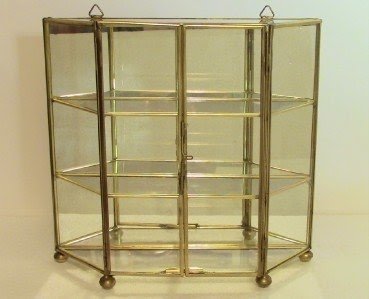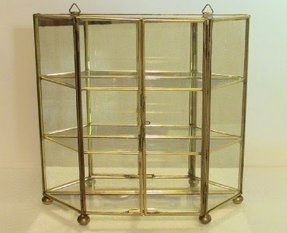 ... GLASS CURIO SPECIMEN DISPLAY CASE WALL CABINET w/DOORS & MIRROR BACK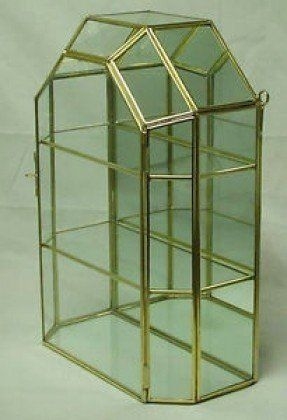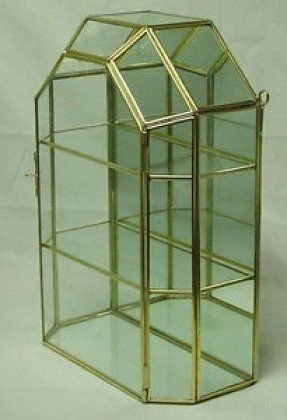 ... Brass & GLASS CURIO CABINET shelves display case for small treasures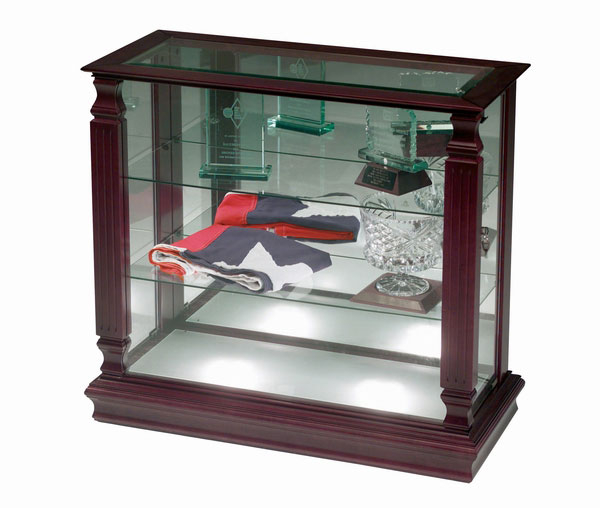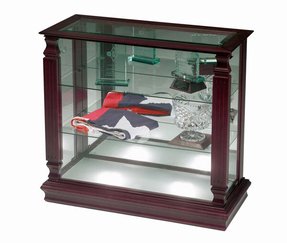 With this lovely display case, your precious collectibles will not be gathering dust, anymore. The cabinet features a neatly-carved frame with a cherry finish, 2 clear glass shelves, and clear glass panels surrounding the whole structure.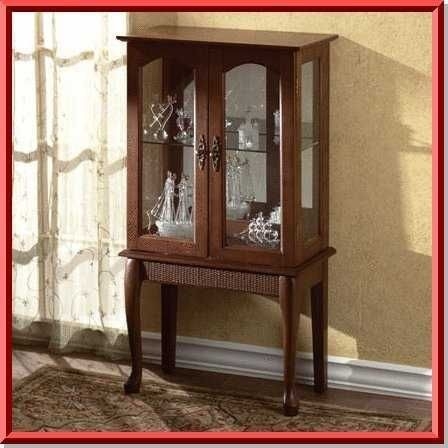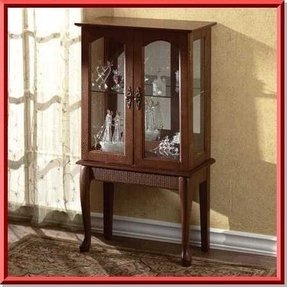 This elegant curio cabinet can be a refined display case for your collectibles and decorations. The whole is crafted from wood, and surrounded with clear glass panels. You can place it in your living room, den, or bedroom, marveling at your precious treasures.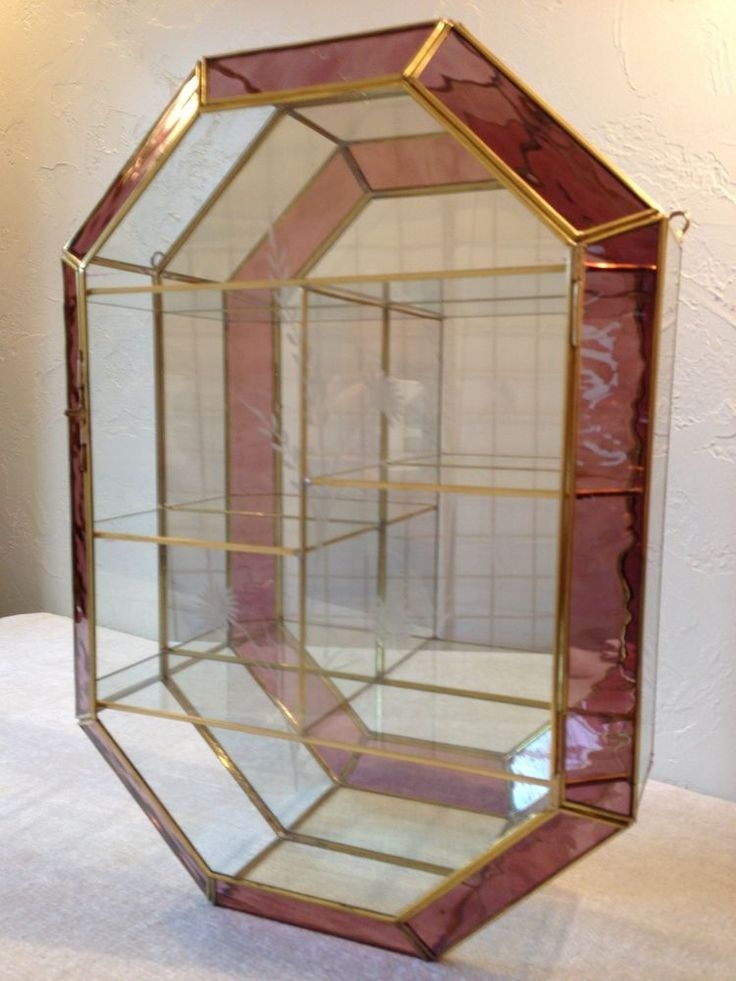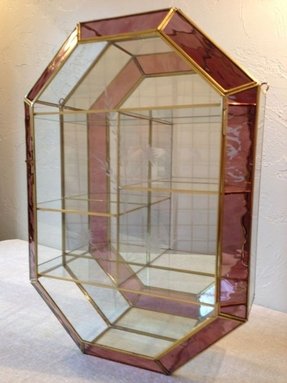 A very original and functional stylization. This glass cabinet perfectly displays different decorations and useful items. Its solid brass frame assures support and it also looks very attractive in different kinds of interior design.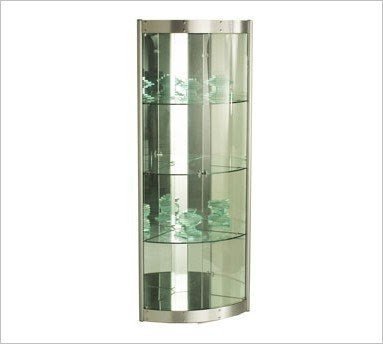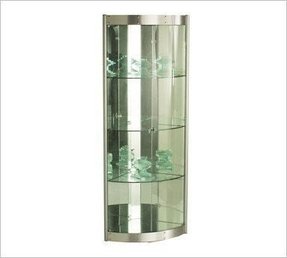 Small curio cabinet with a durable metal construction suitable for corner placement. It also includes glass shelves and doors, so it serves for display purposes and can be used in different home and commercial applications.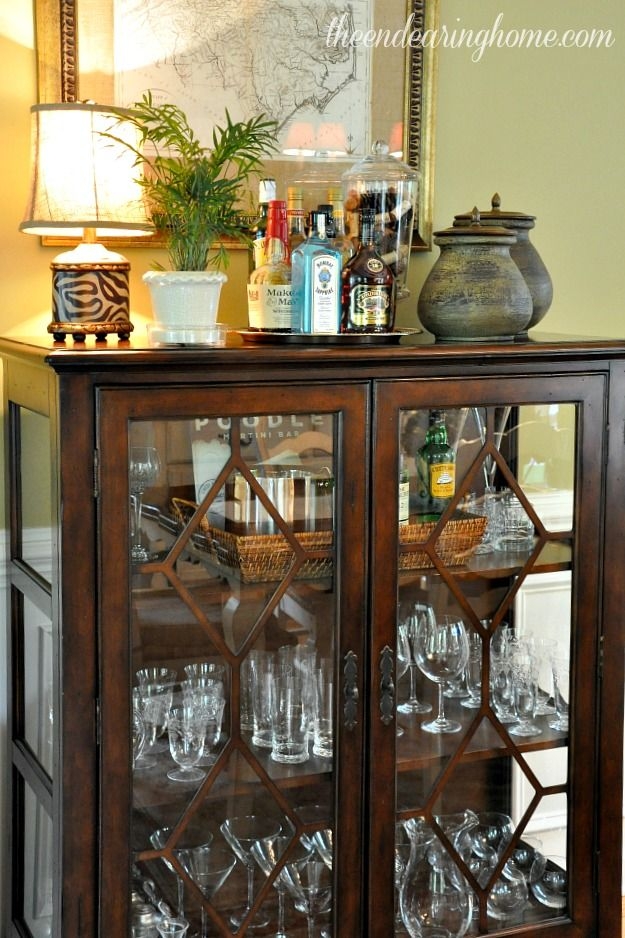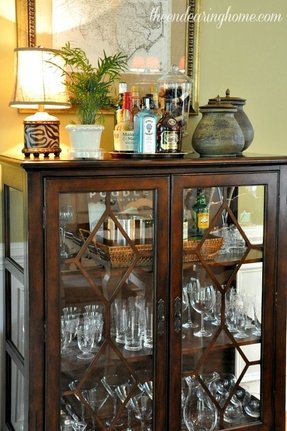 If you have got a lot of accent pieces, you need the antique curio for display them. This one can be used as a bar area too. It features the wooden construction and glass doors for elegance and solidity.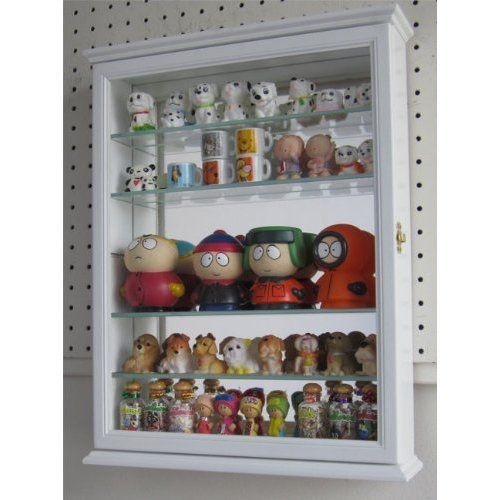 This small wall mounted (but it can as well stand on table top) curio cabinet is just fit for displaying your favourite collectibles. It has four removable glass shelves, all-translucent glass door and mirrored background.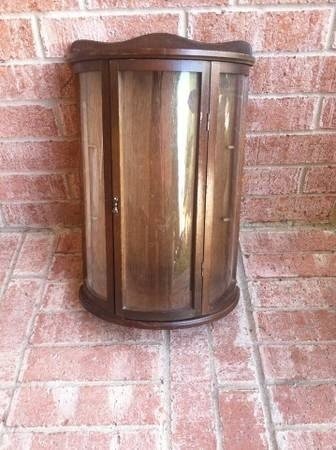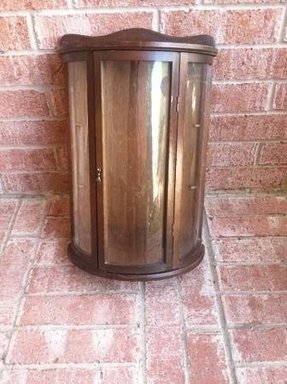 Searching for a compact size curio cabinet? Well, here it is! This vintage beauty is created of wood and glass, forming a gorgeous place to display your valuable treasures. It's relatively lightweight, easy to clean, and has a little door with a tiny, decorative handle.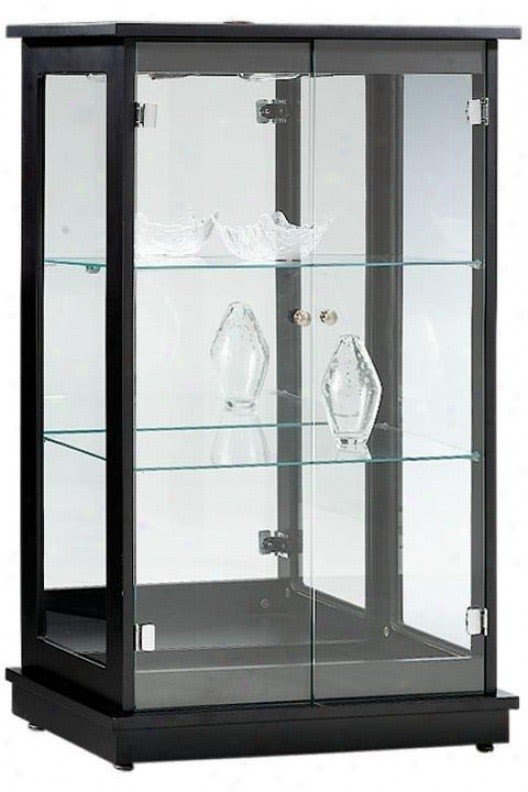 Addison Overthrow Curio .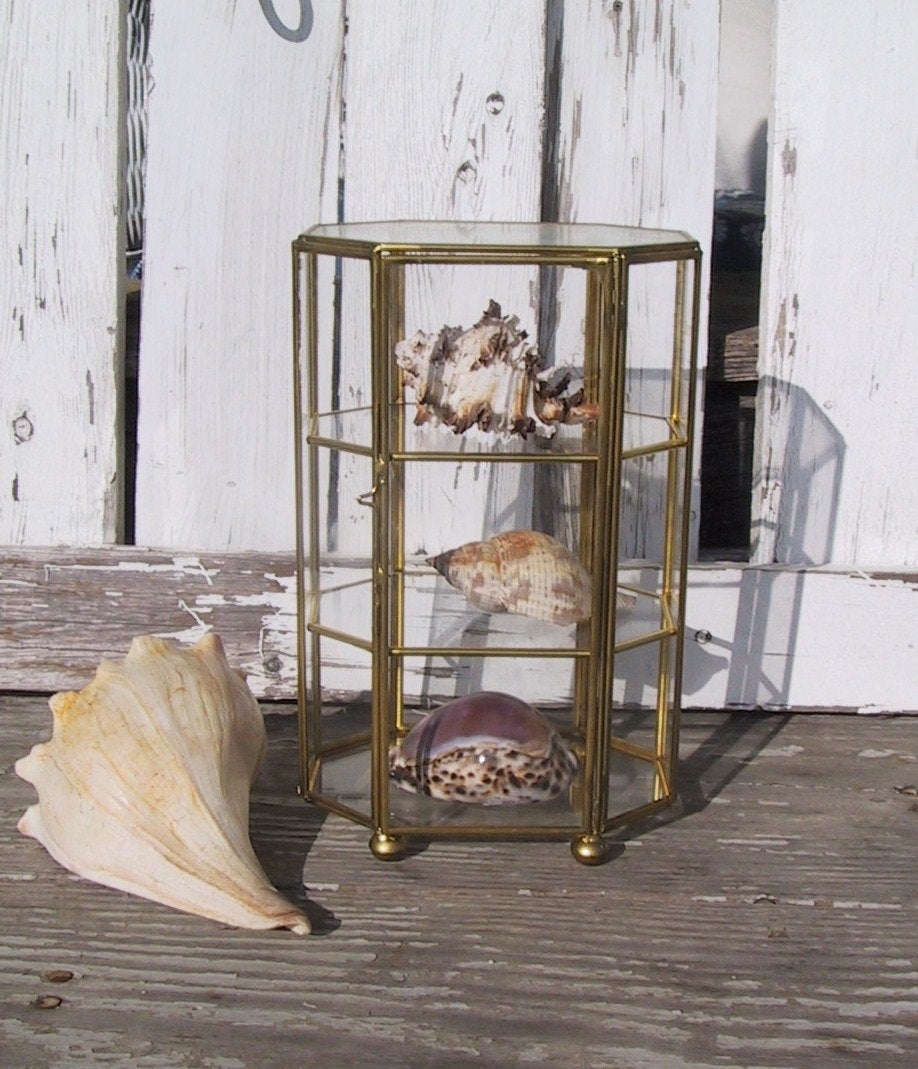 Add it to your favorites to revisit it later.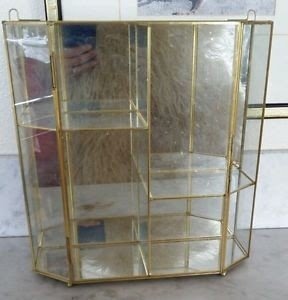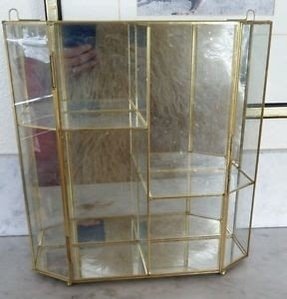 ... -brass-mirror-small-CURIO-wall-table-top-Cabinet-large-display-Case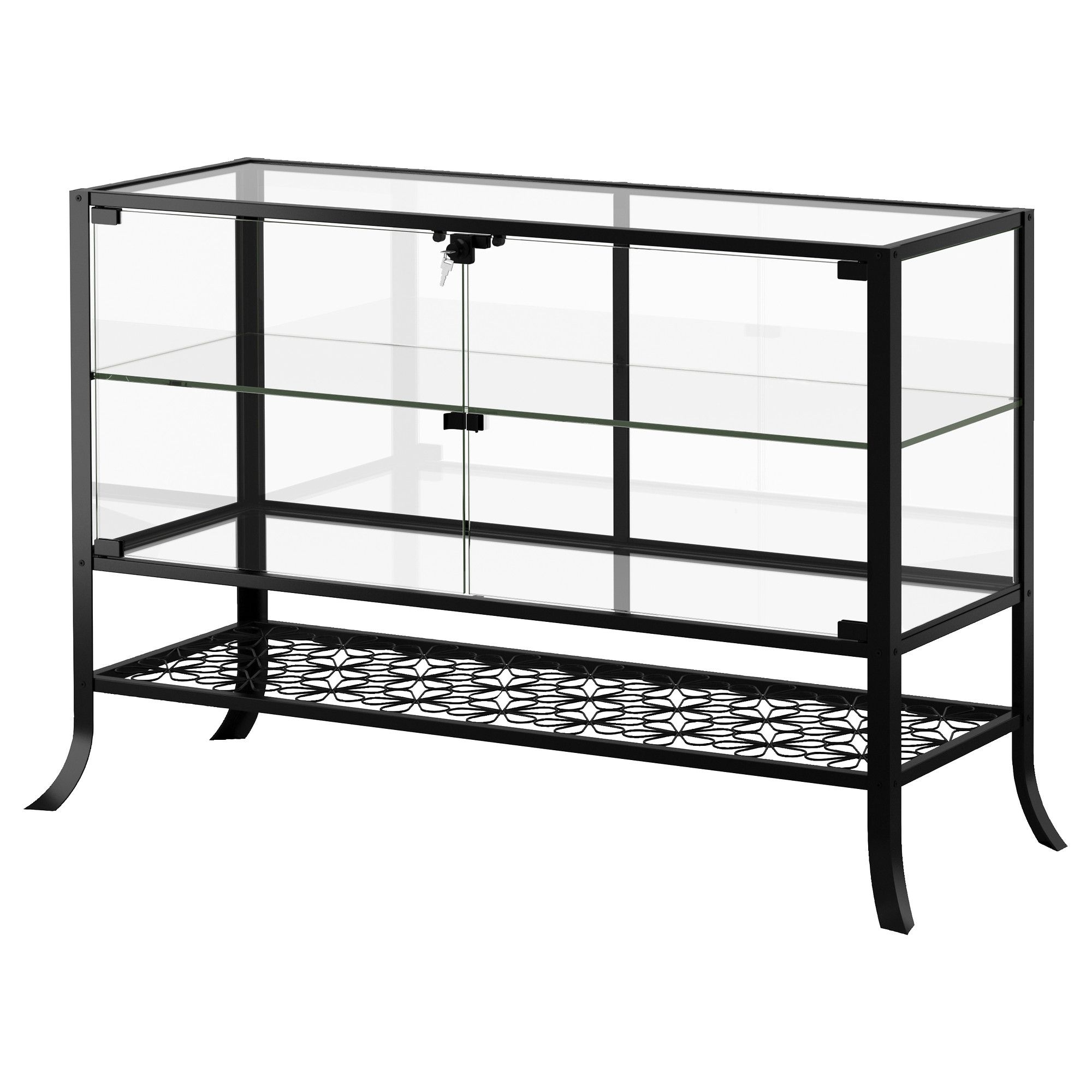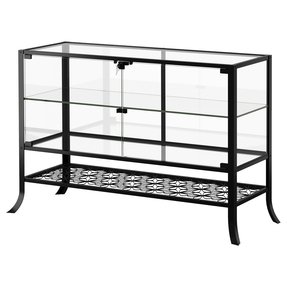 Ikea Klingsbo Glass Display Cabinet Lockable by Ikea. $299.00. - Lock included; if your cabinet shouldl be lockable or not is up to you.. - A glass-door cabinet displays and protects your glasses, favorite collections, etc.. Product dimensions Width: 50 "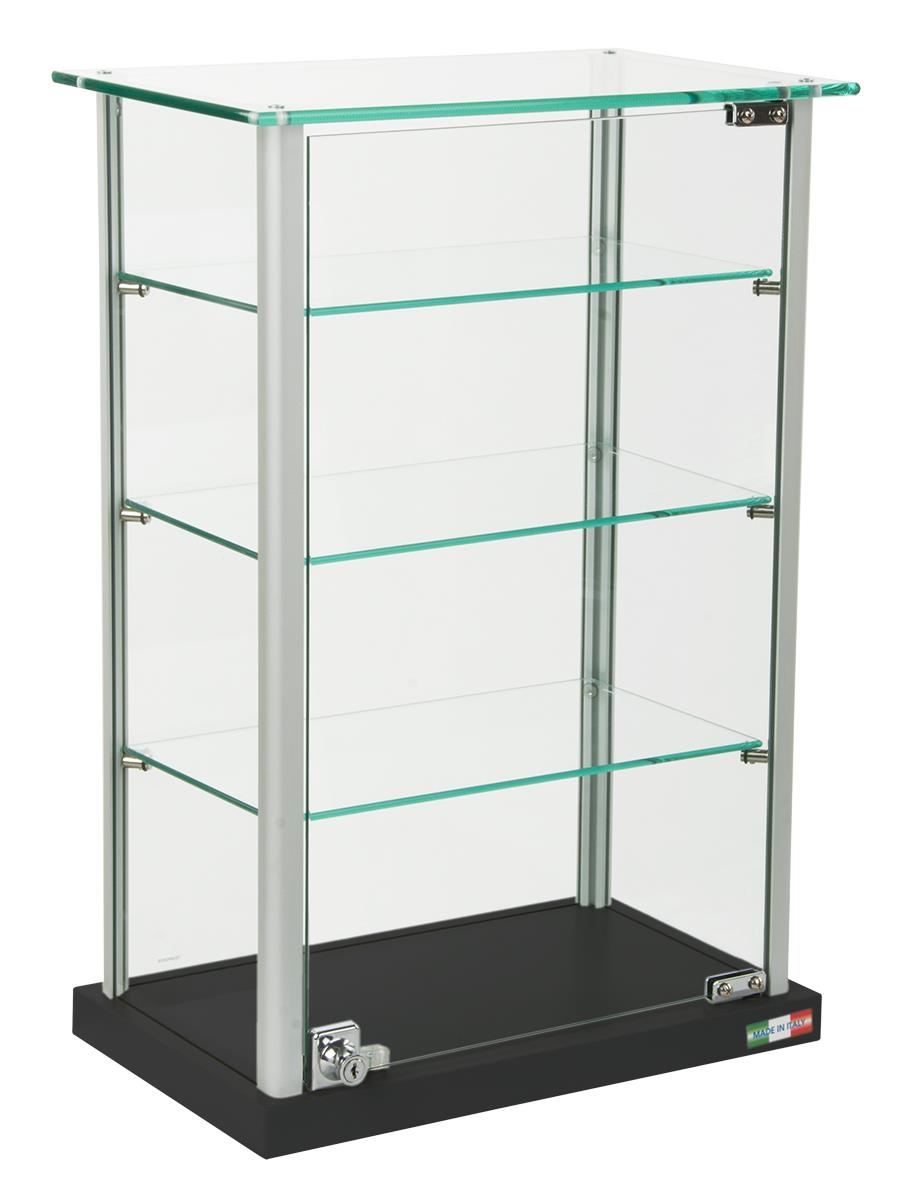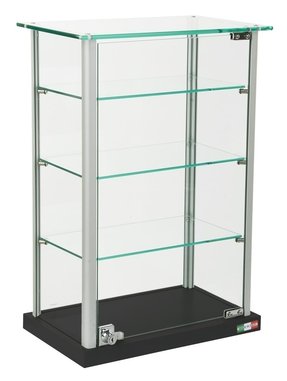 case w glass canopy top 3 shelves black display products display cases ...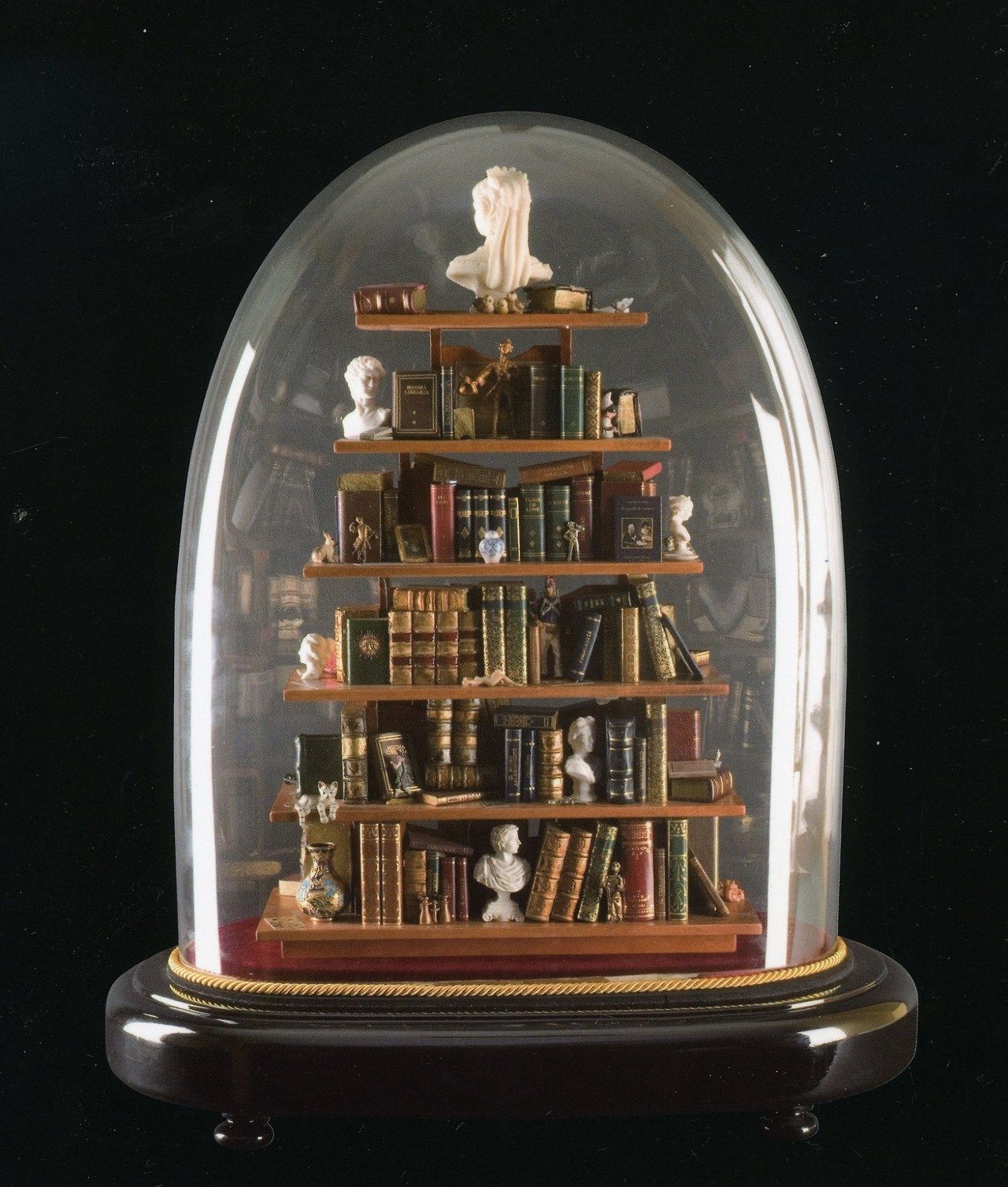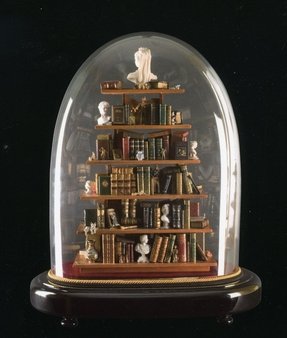 Very small table decoration inspired of Christmas glass balls with snowflakes. It is made of glass and have wooden base. In this item there is miniature adornment which looks like little bookcase with books and frippery.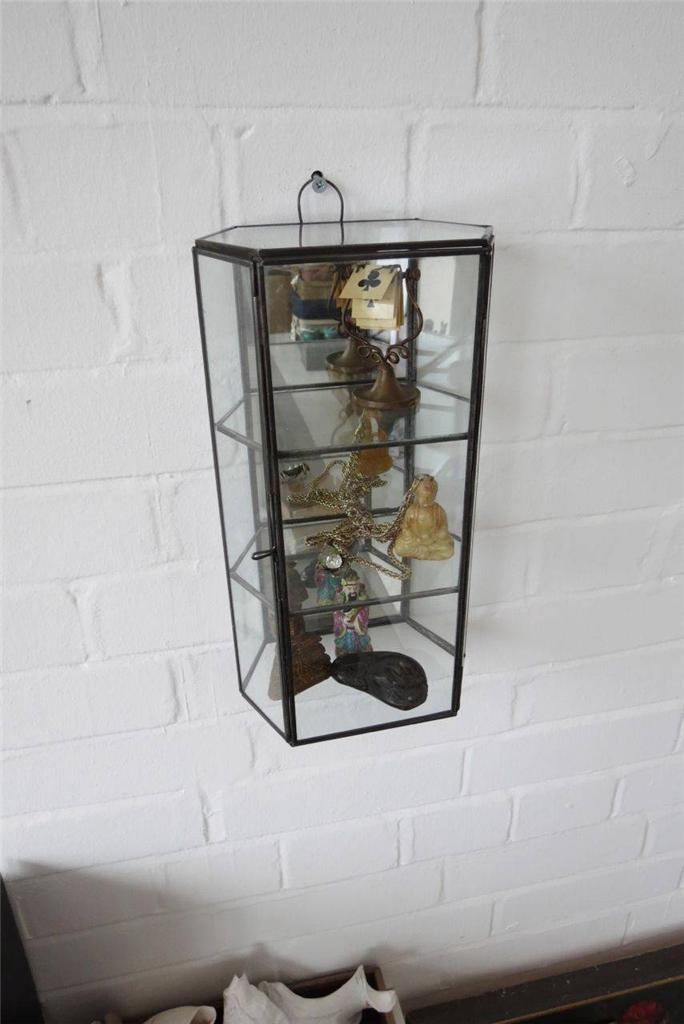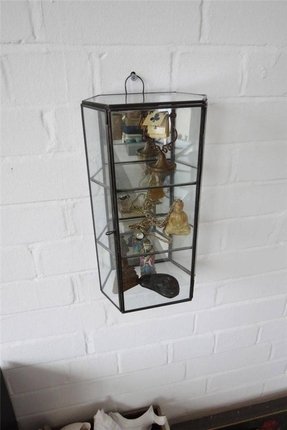 Display Cabinet Case Glass Table Jewellery Trinket Thimble Curio Box ...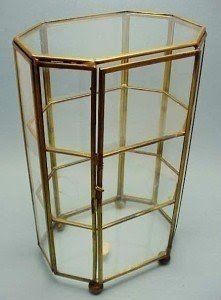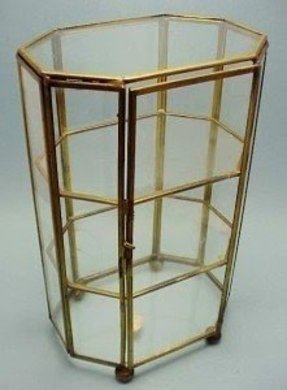 Mini Miniature Brass Glass Display Case 8 5 Curio Cabinet Vtg Norleans Label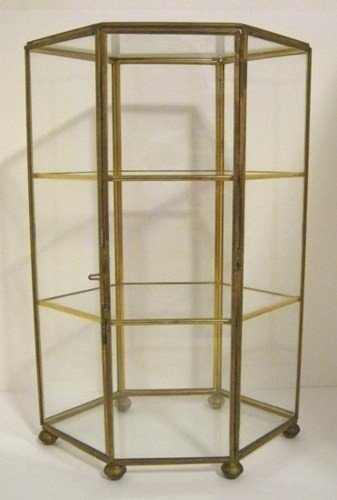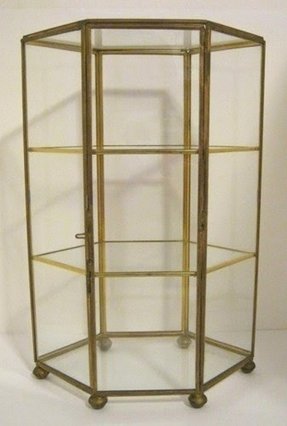 ... _vintage_brass_and_glass_display_case_curio_case_1970_s_441f4e46.jpg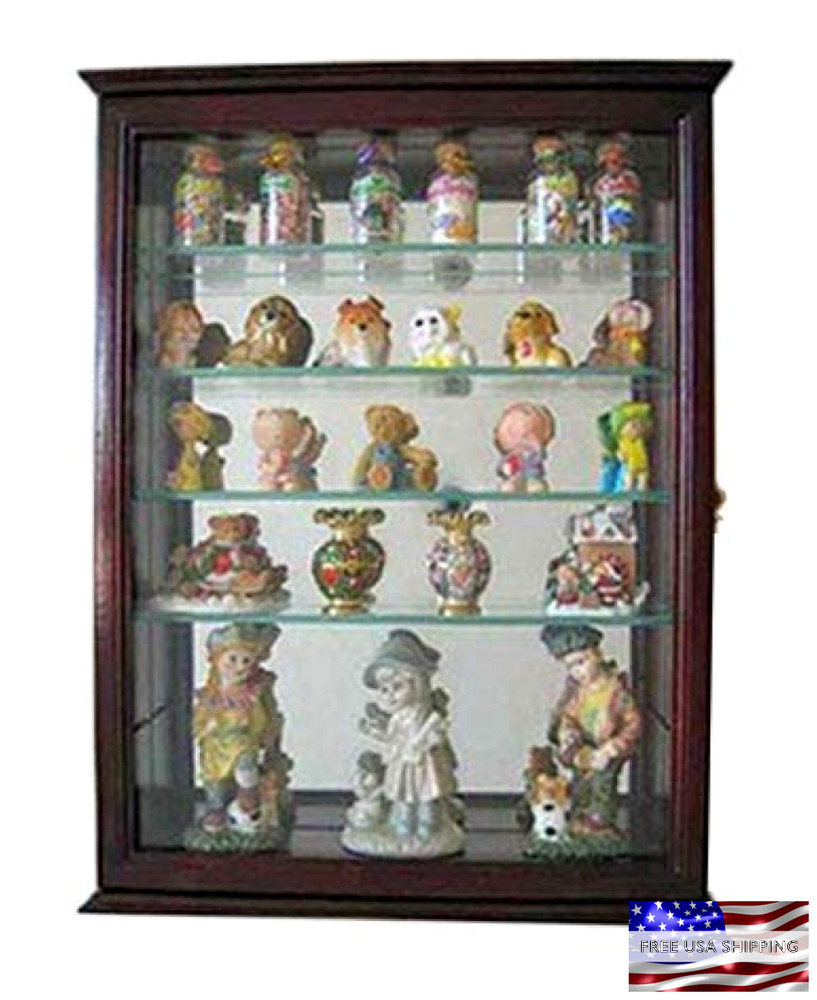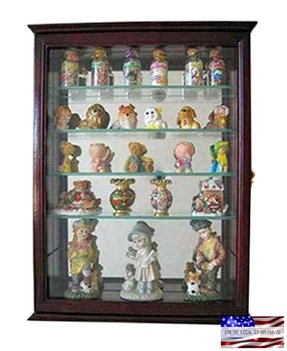 This gorgeous curio cabinet can be a nice addition to your hallway, living room, den, or game room. It has a front glass door, a mirrored back, and 5 removable glass shelves for different size collectibles. The frame is crafted of sturdy wood, and covered with a cherry finish.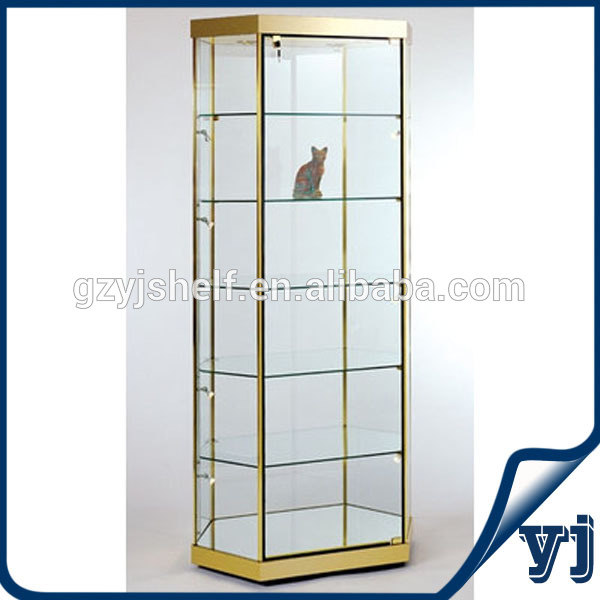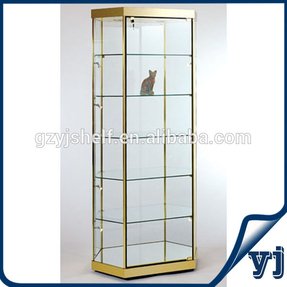 curio cabinet curio cabinets curio glass cabinet display cabinet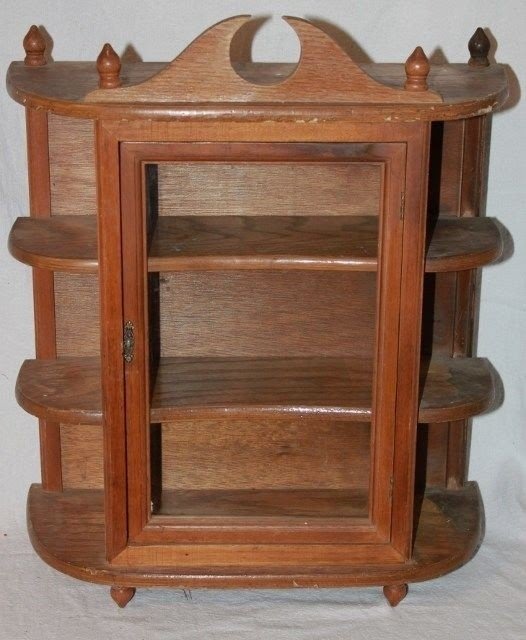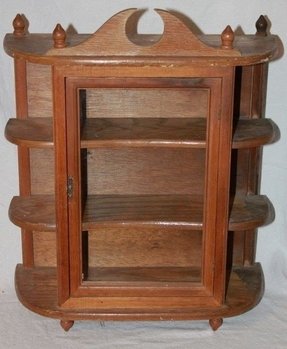 Antique design for an old-fashioned curio display cabinet with shelves and a glass case on the front. The cabinet is made out of slightly worn-off oak wood and has a lock on the door, making it safe and private.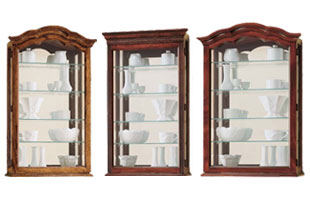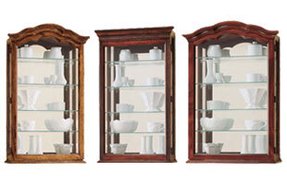 Wall Mount Display Cases For Commercial or Residential Use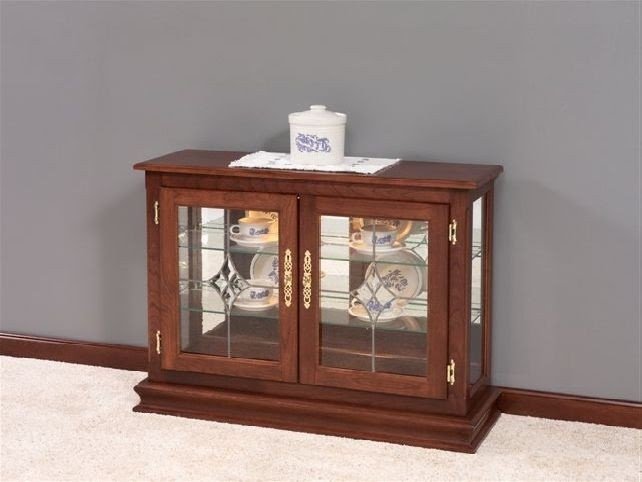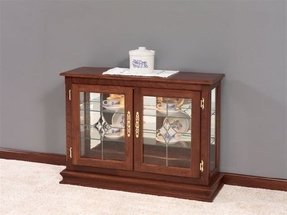 Photo Gallery of the Treasure Your Stuff with Curio cabinets IKEA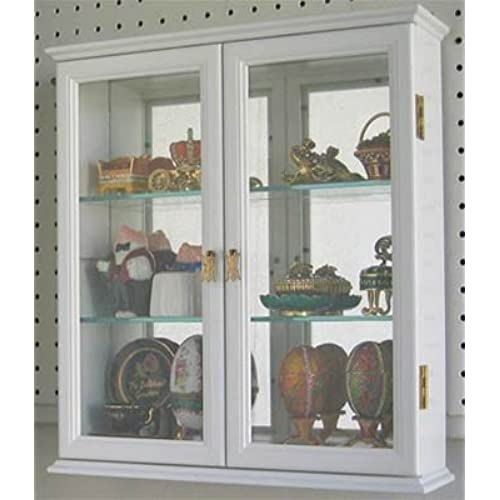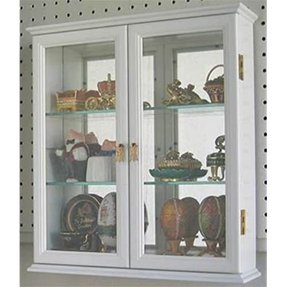 Mount this solid wood curio cabinet on a wall to save precious square meters of your floor, and take advantage of additional storage option. Mirrored back and glass panel doors display everything you put inside the cabinet.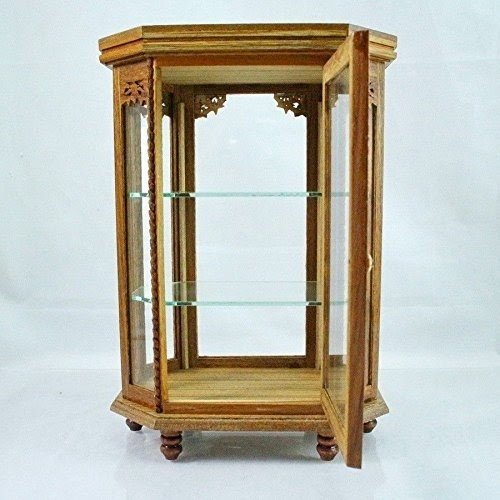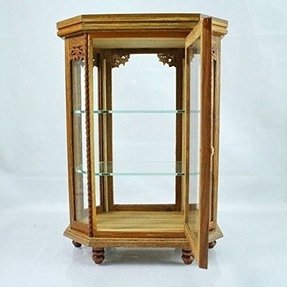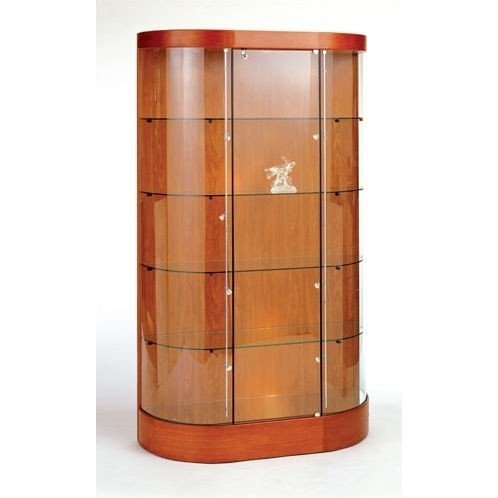 ... display case aluminum bat baseball spoon racks way to services display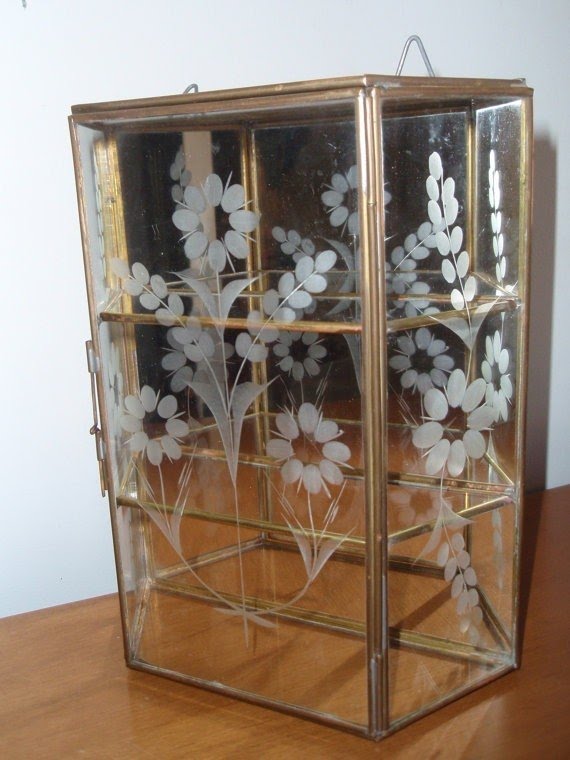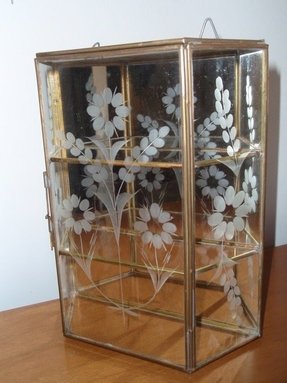 Beautiful Etched Glass & Brass Wall Curio/ by DragonflyGypsySoul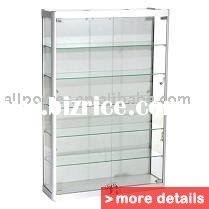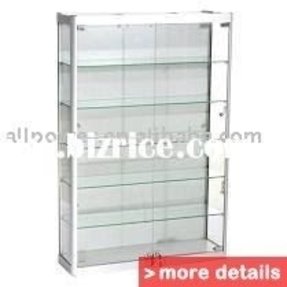 Small Wall Curio Cabinet Display Case, Home Accents for Figurines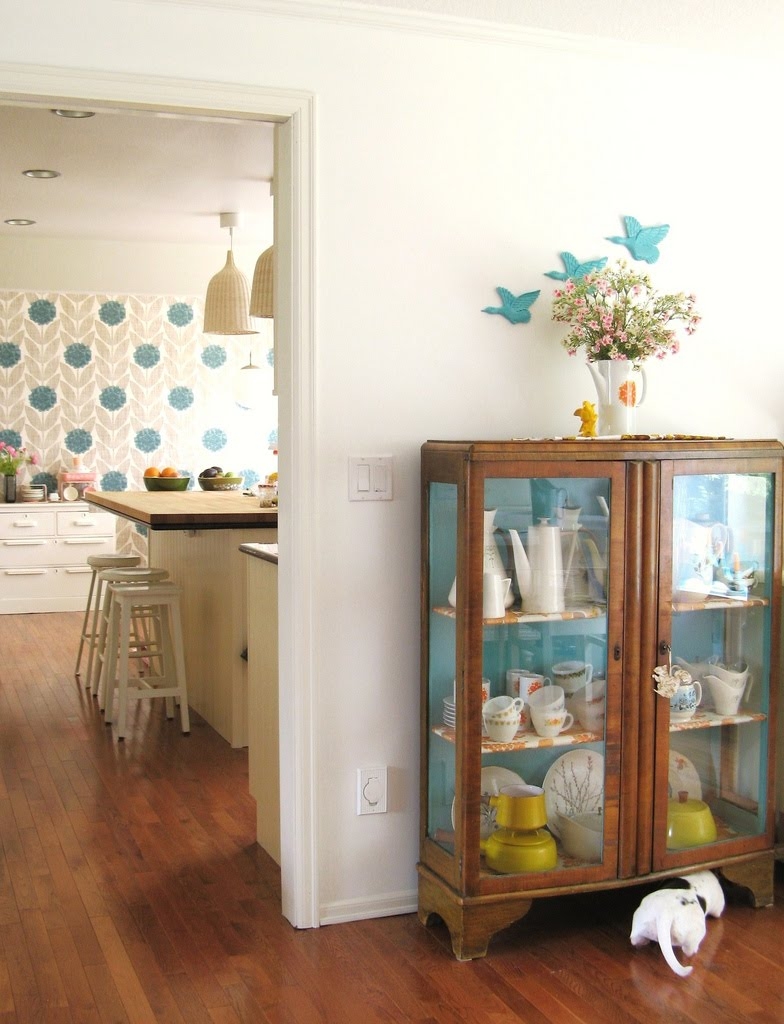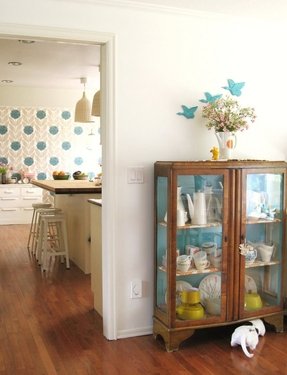 Curio cabinet for display dinnerware, decorations and more. Wooden frame is covered with clear glass. Stylish addition for the living room, dining room and others interiors according to taste.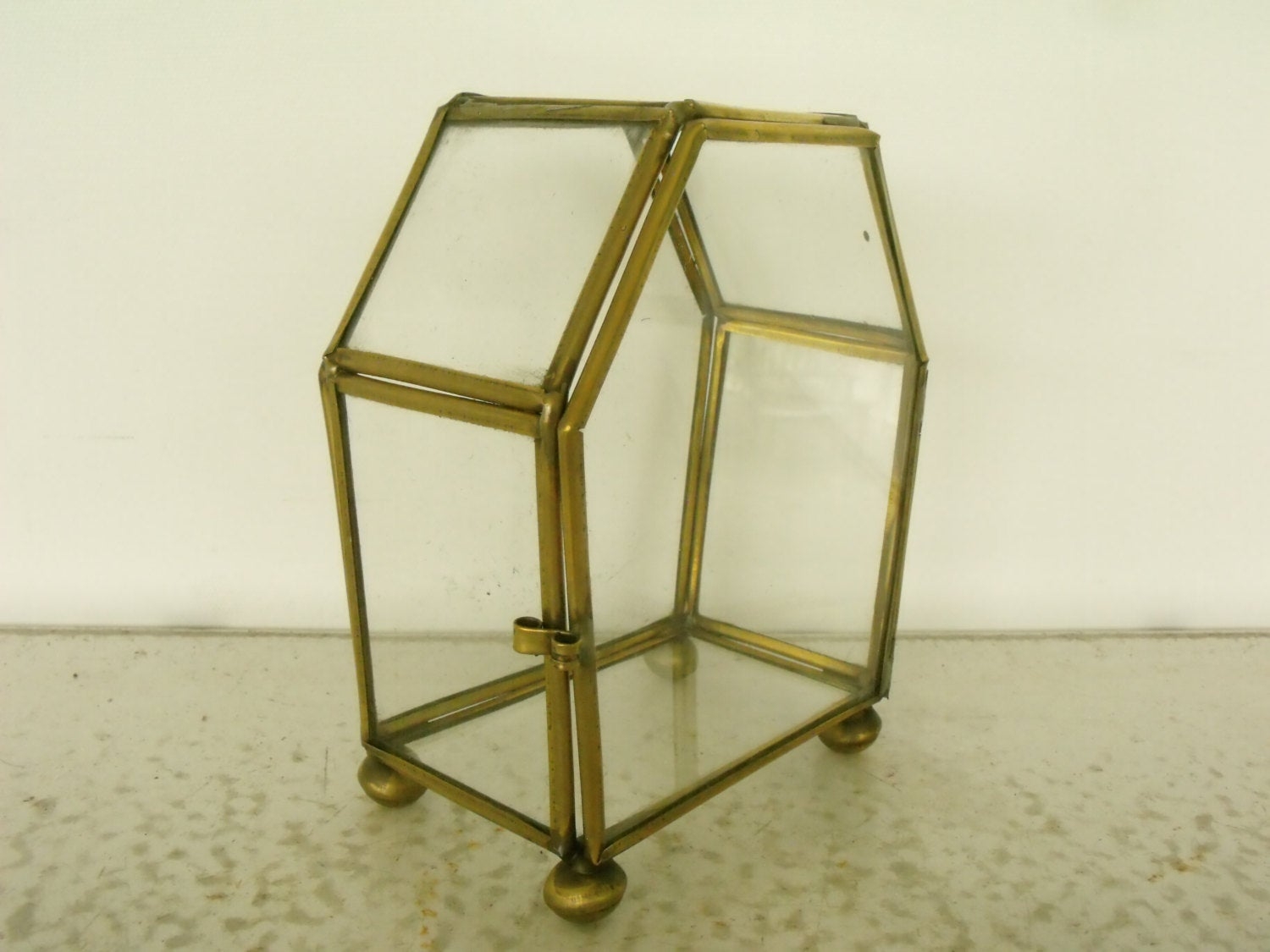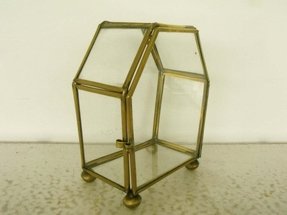 Cabinets & Bookcases in Furniture - Etsy Home & Living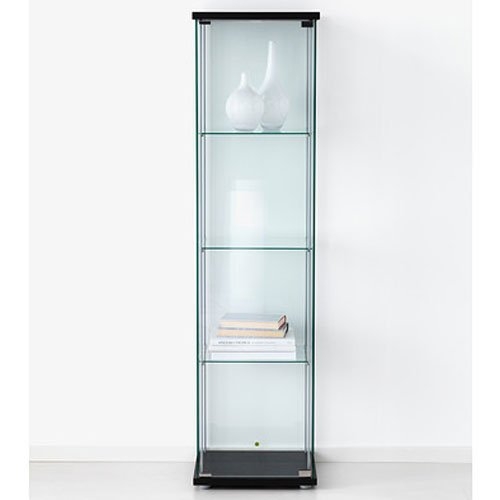 It is a display cabinet that has got a black finish, glass door, light and lock. It is perfect to display your favorite accent pieces. You will be impressed how great it looks in your home.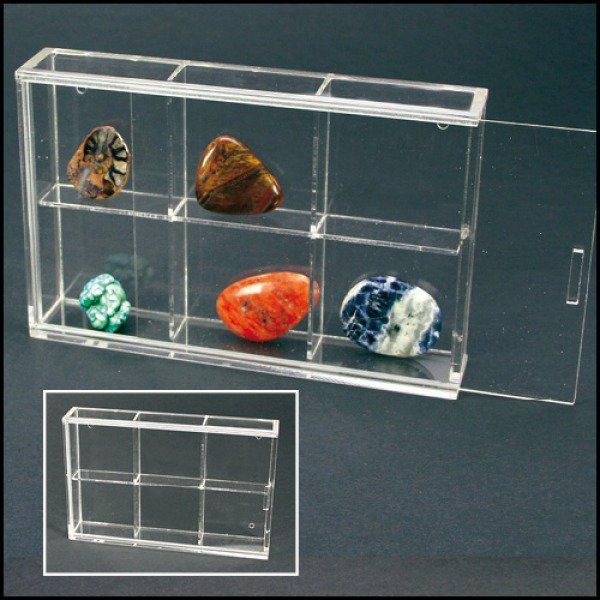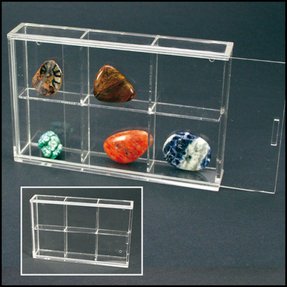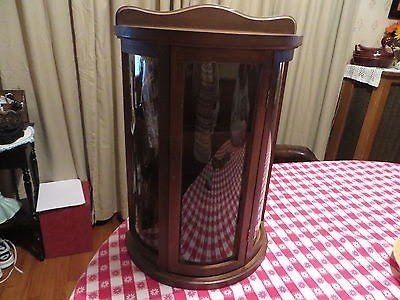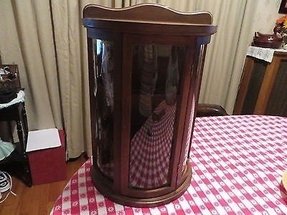 ... Wood Convex/Bubble Glass Collectible/Doll Display Curio/Cabinet/Case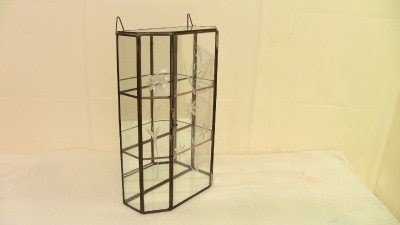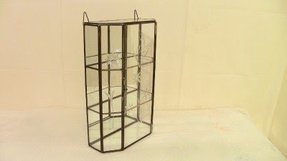 ... GLASS CURIO SPECIMEN DISPLAY CASE WALL CABINET w/DOOR & MIRROR BACK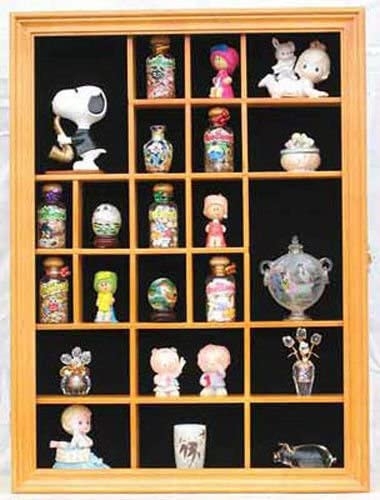 Do you want to display collections from your hobby? Ceramic figurines brought from around the world will be honored with a place in a small glass curio cabinet display case of smaller shelves, made of beech wood with a black background from the inside.