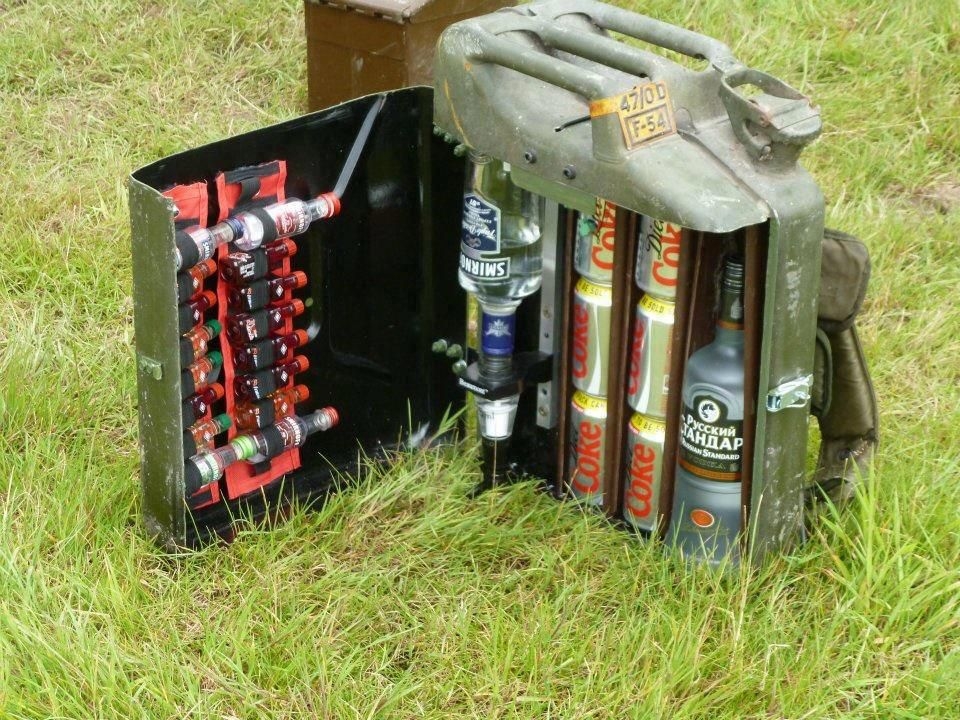 Cleverly designed, this minibar in a jerry can constitute a perfect companion for picnics and other outdoor activities. An ingenuine proposition, that will amaze your guests.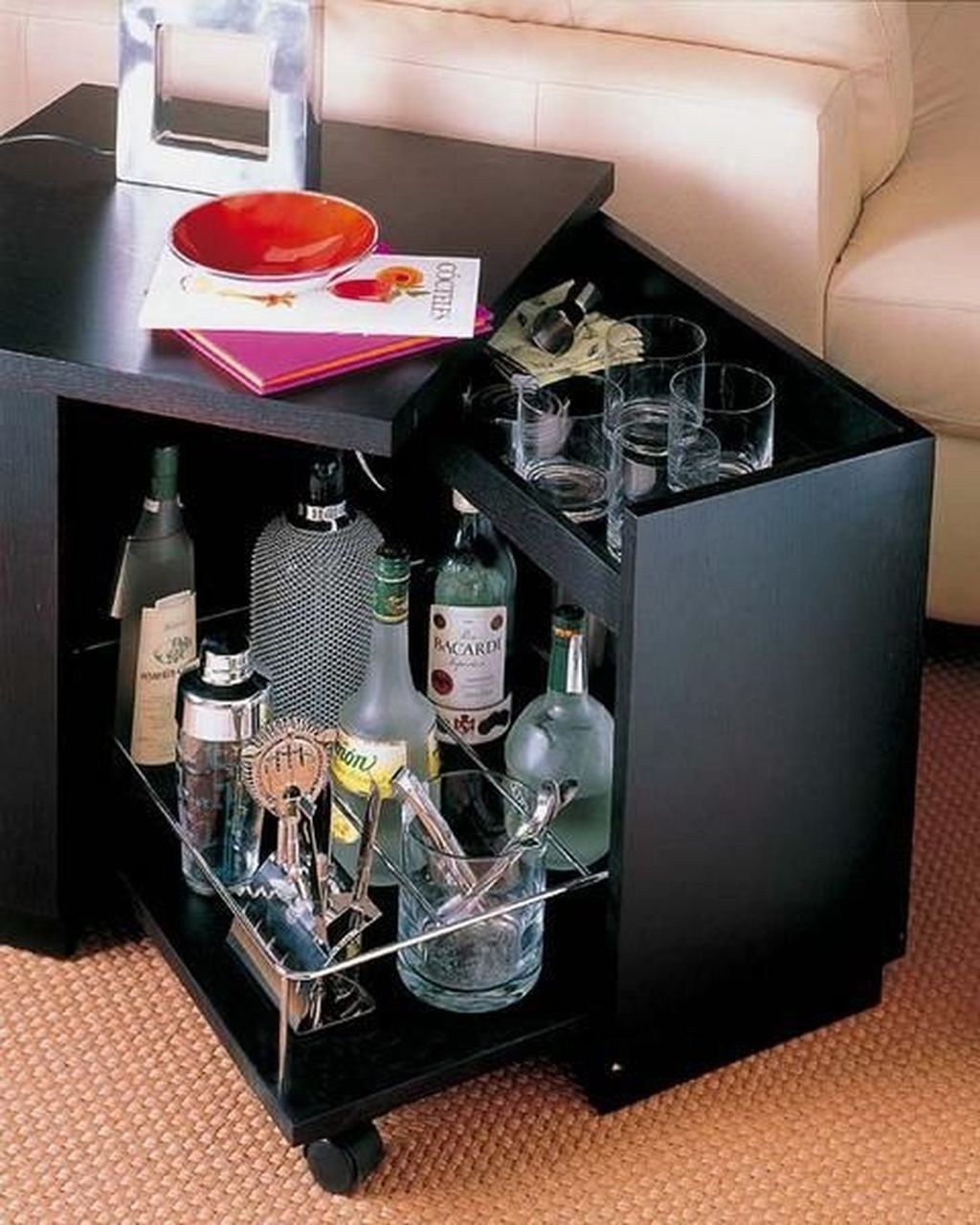 A convenient mini bar with well-organized inside, perfect for enhancing smaller apartments. Made of espresso-finished wood, the bar includes a square top, 1 top shelf for glasses, 1 bottom shelf for bottles, and caster wheels for smooth motion.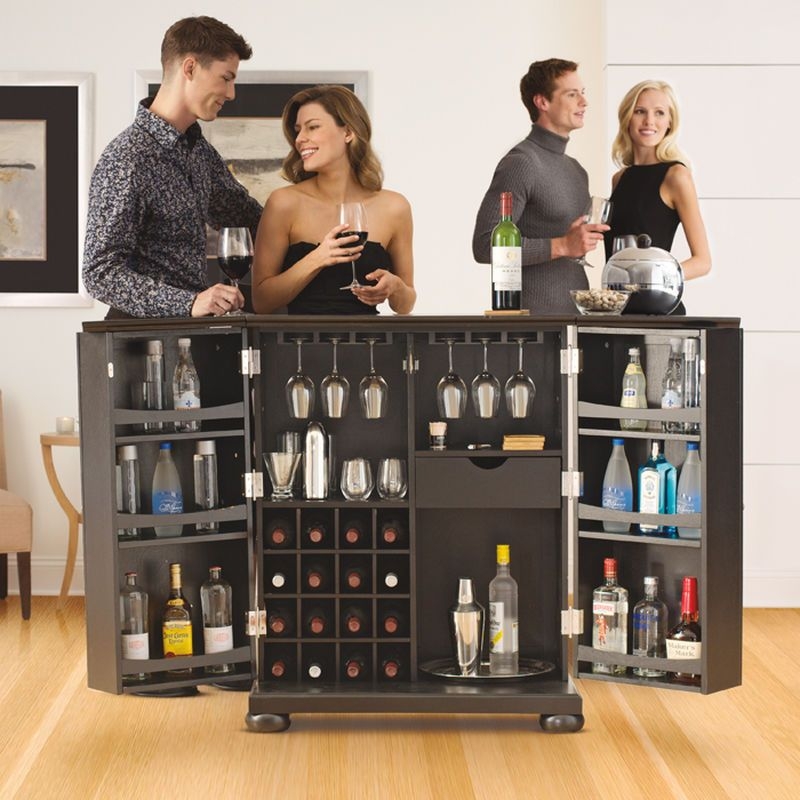 The efficient design of this portable mini bar impresses with its detail. Beautiful design and functionality make it a perfect piece of furniture for any interior. The ideal solution for the living room.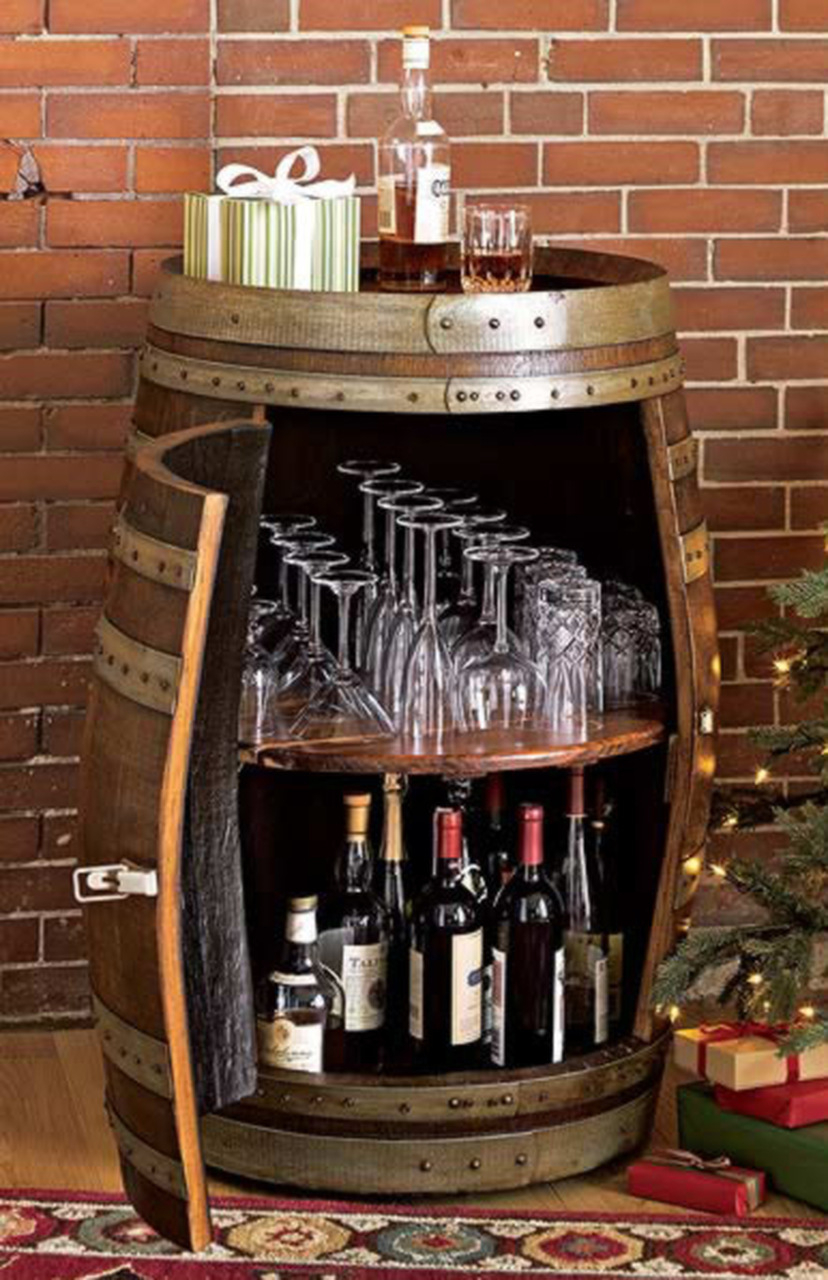 Stylish mini bar in the shape of barrel. It is made of wood and reinforced with metal supports. Includes tray top and 2 shelves for storing bottles, glasses and more. Suitable for residential and commercial premises.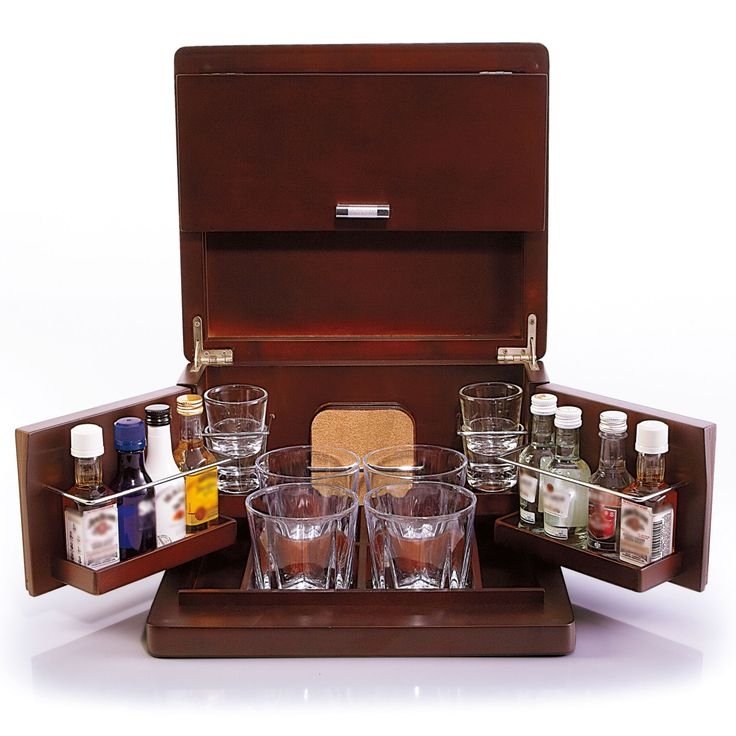 An impressive combination of delightful design and functionality makes this portable mini bar a sensational solution to any interior. The mini-cups and the place for the glasses make up a fascinating whole.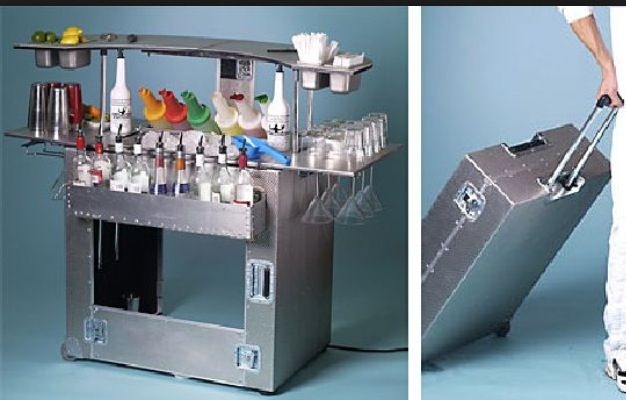 Functionality and portability are the keywords describing this awesome minibar. Made from stainless steel, it guarantees solidness and gorgeous appearance. An ideal set for an outdoor party!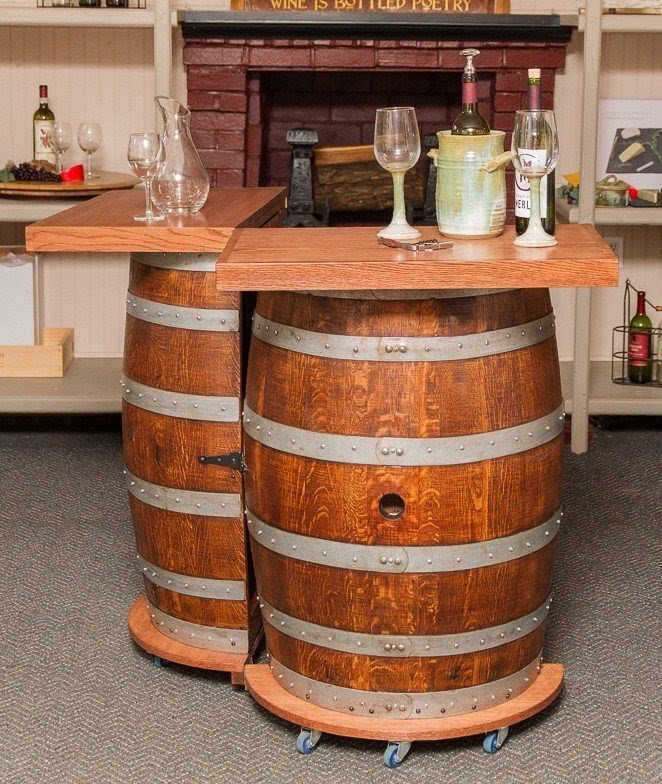 Handcrafted portable mini bar constructed from old and reclaimed liquor barrels. The bar comes with a nice L-shaped wooden top and up to six caster wheels at the bottom for easy portability. It's also foldable to ensure you can carry it anywhere with ease.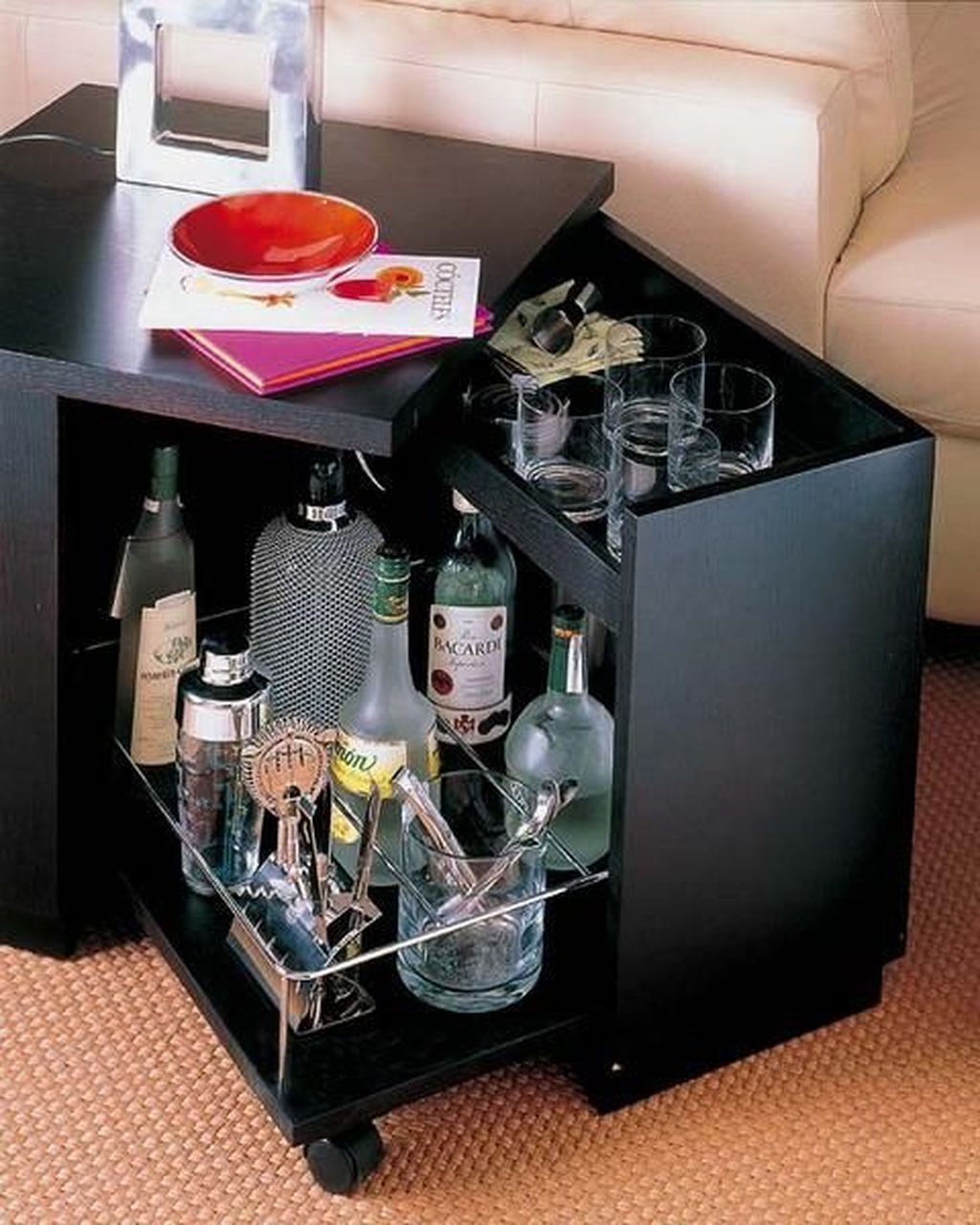 Ultra-portable and compact home bar constructed from wood and featuring a superb matte black finish. The bar also offers plenty of storage thanks to its large shelves and a metal rack for wine glasses and other stuff. It's also affixed with durable caster wheels for ease of movement.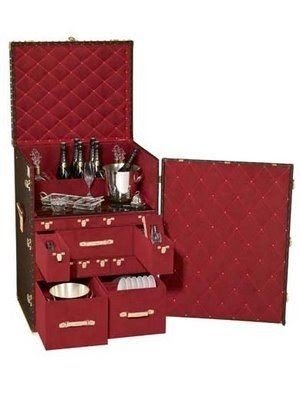 With this portable bar you can bring party to any room in your home. Its small size is perfect for smaller interiors, offering small utensil drawers, a couple of shelves, and a red fabric padding adorned with diamond pattern.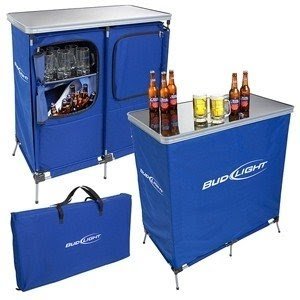 portable-bar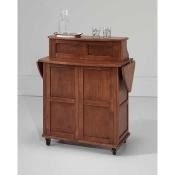 home-styles-portable-mini-bar-in-cottage-oak-finish_114330_175.jpg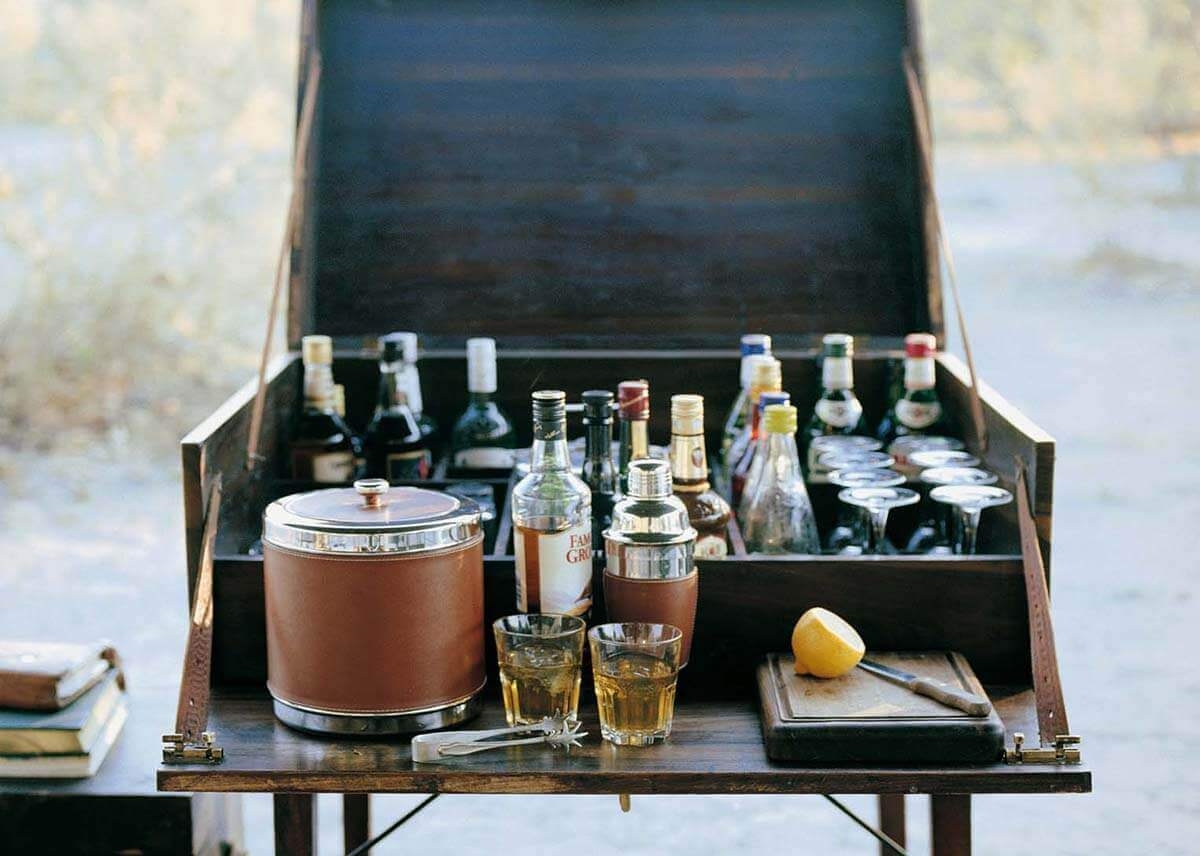 ZsaZsa Bellagio – Like No Other: House Beautiful: The Elegant Home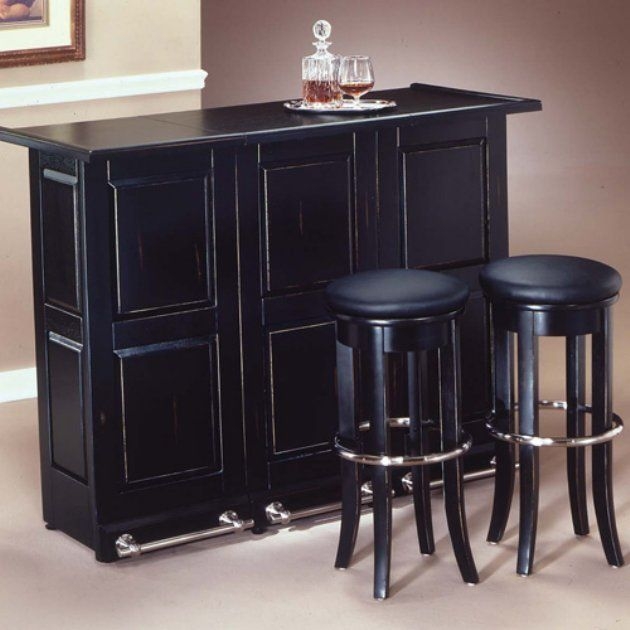 Home Styles Swing Open Portable Bar - Black Finish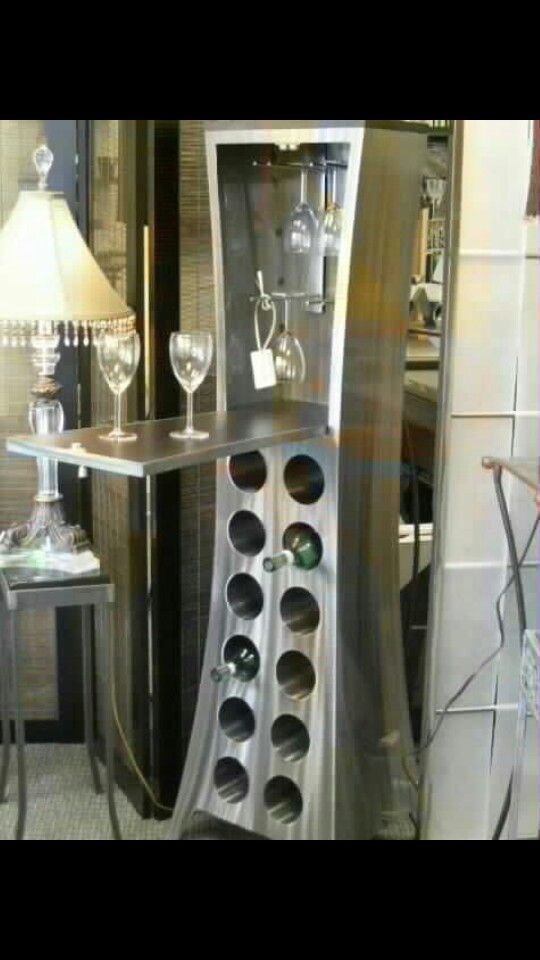 25 Mini Home Bar and Portable Bar Designs Offering Convenient Space ...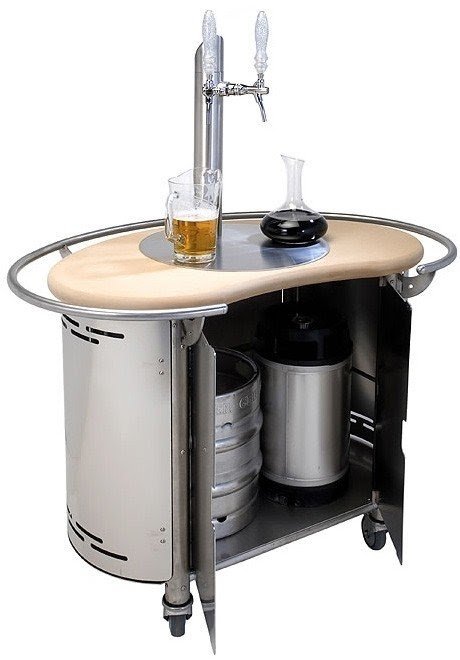 Outdoor beer mini bar - mobile beer cart; all it needs is a margarita section!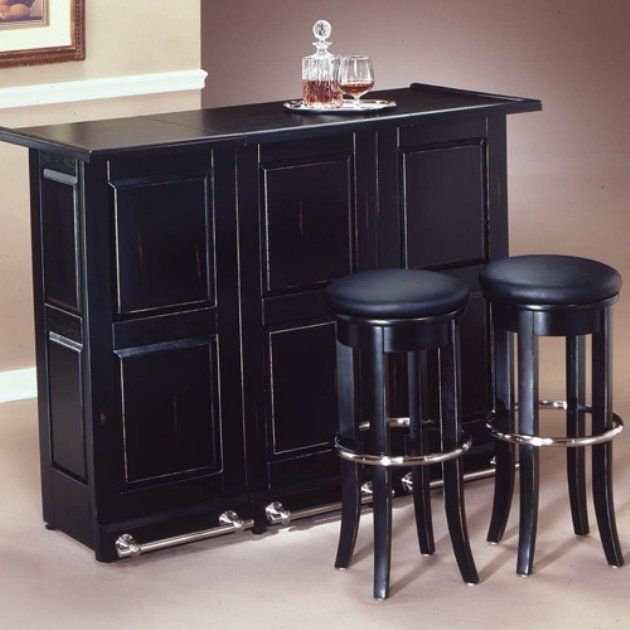 Practical home bar construction. This portable element features a durable wooden frame with some drawers and compartments. Side cabinets feature durable woden frames and glass walls. The right cabinet includes a wine rack.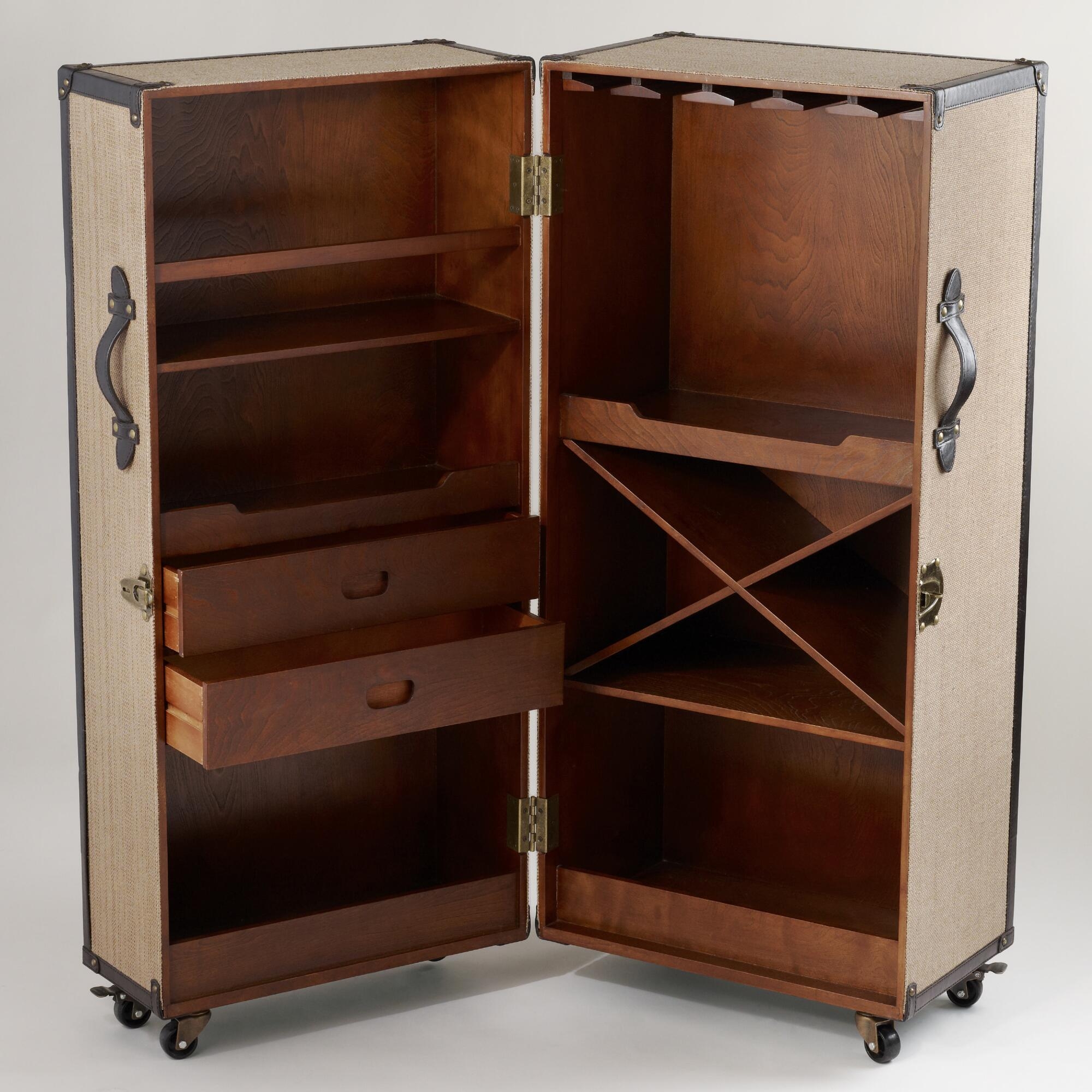 Clyde Steamer Trunk Bar - v3 | World Market Bar for the Man Cave; Can close up when kids are around or when using the man cave as overflow sleeping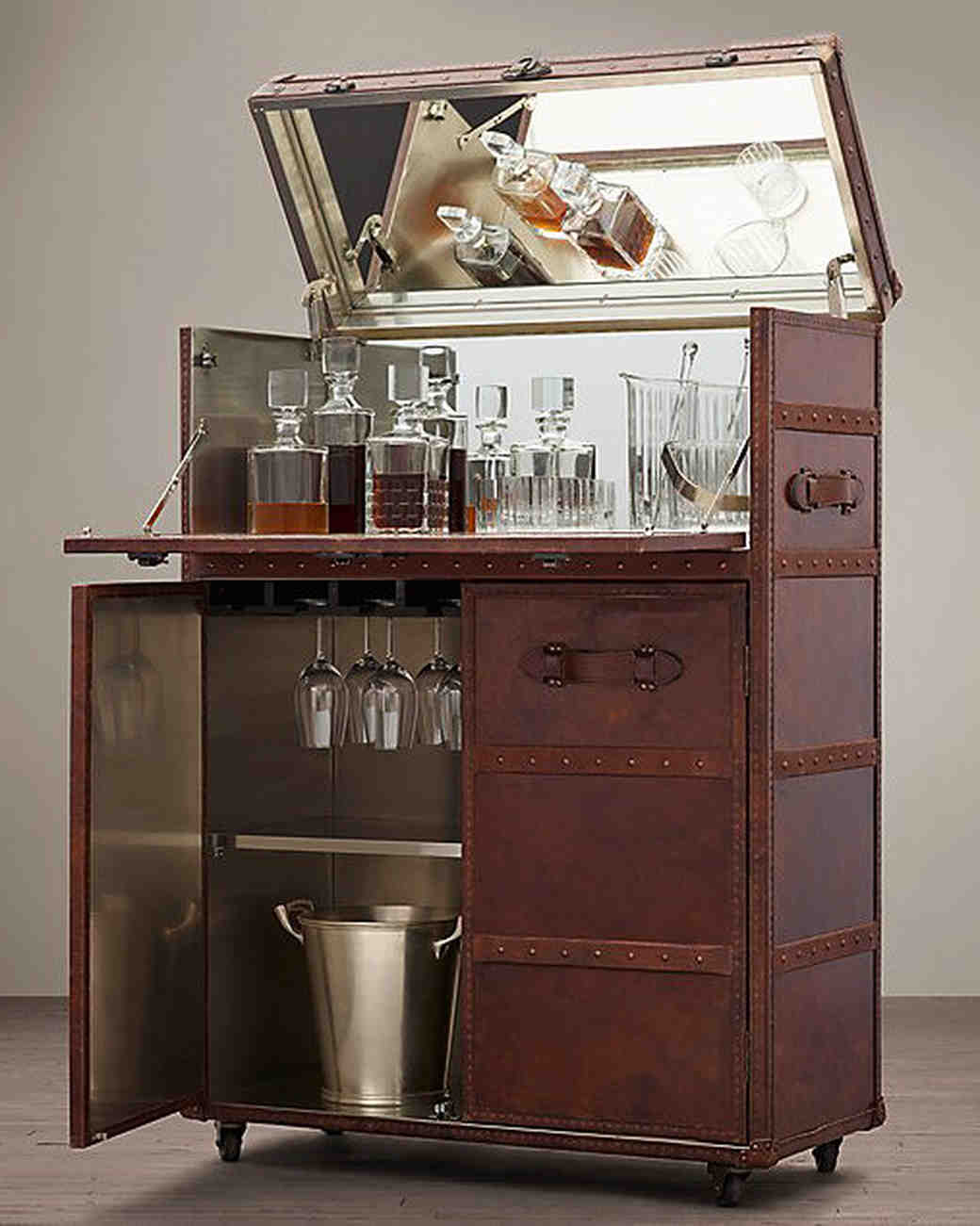 RESTORATION HARDWARE MAYFAIR BAR CART - VINTAGE CIGAR $2695 Like the stalwart trunks that accompanied travelers by sea and rail a century ago, our bar cabinet is solidly built, clad in leather and edged all around with scores of brass nailheads hammered b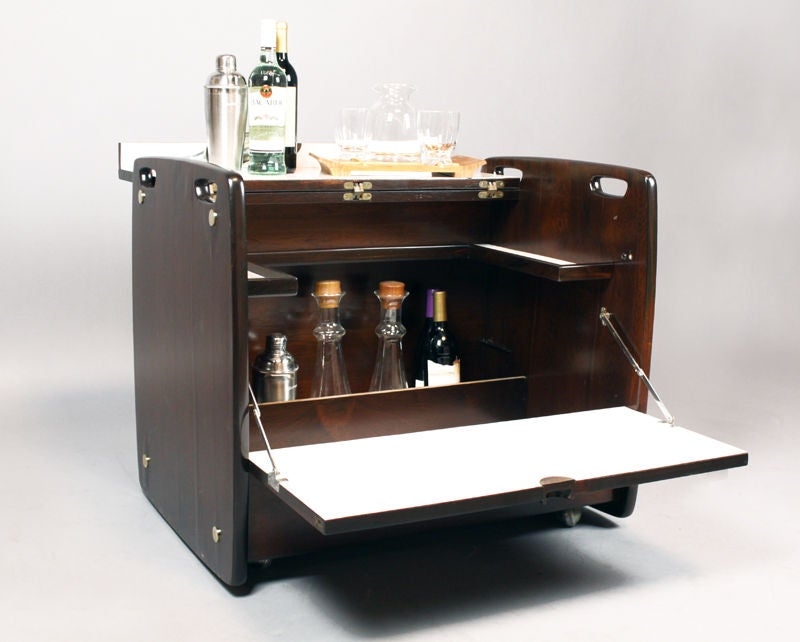 ... Your Own Living Room Mini Bar Furniture Design : Mini Bars To Purchase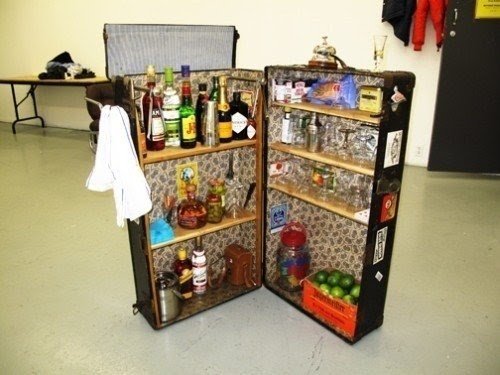 Mini Bars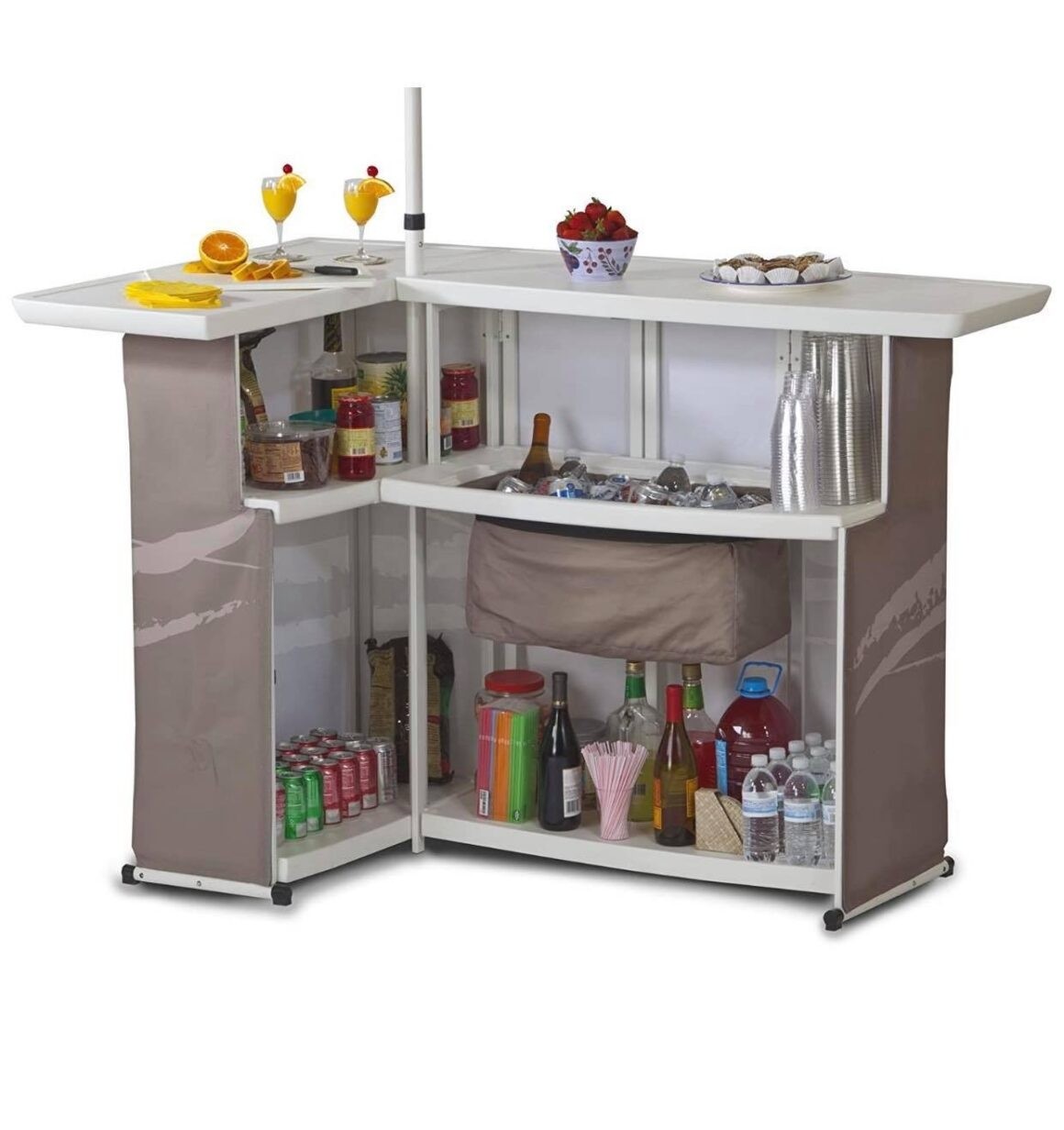 Portable patio bar made of plastic. Includes compartment for cooling drinks, umbrella hole and 2 open shelves. It is resistant to rust and harmful weather conditions. It folds flat for easy storage.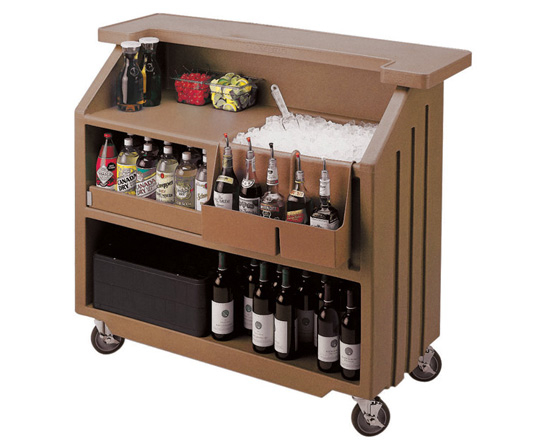 Mobile Bars For Sale Buy Portable Light Up Picture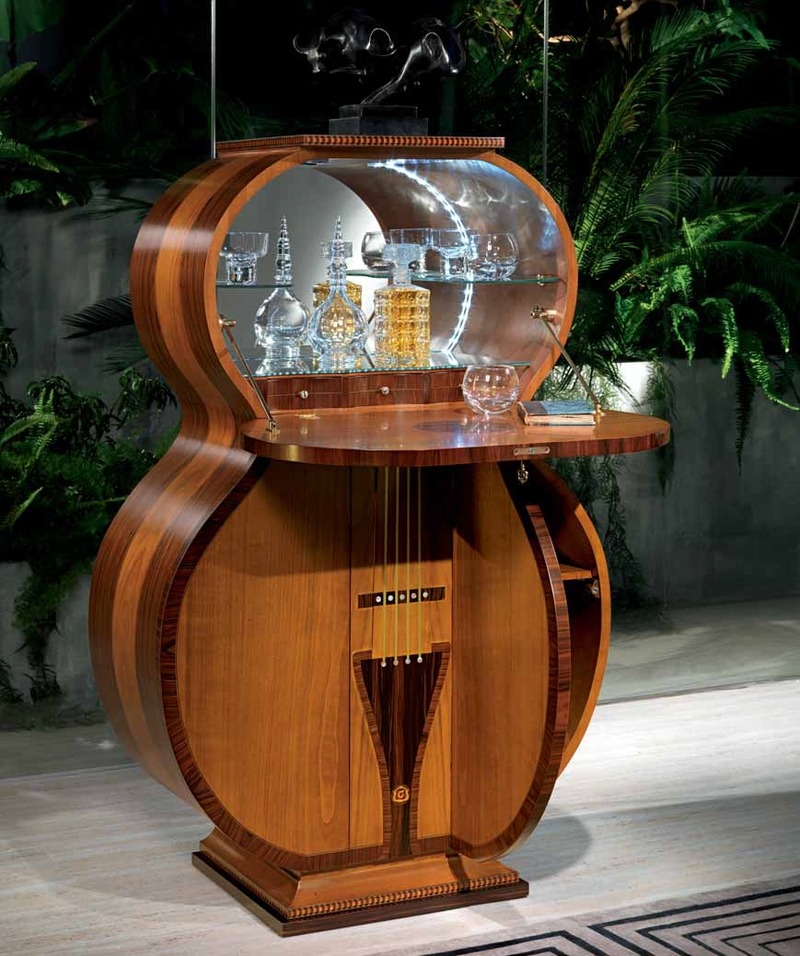 Designer Home Bar Sets, Modern Bar Furniture for Small Spaces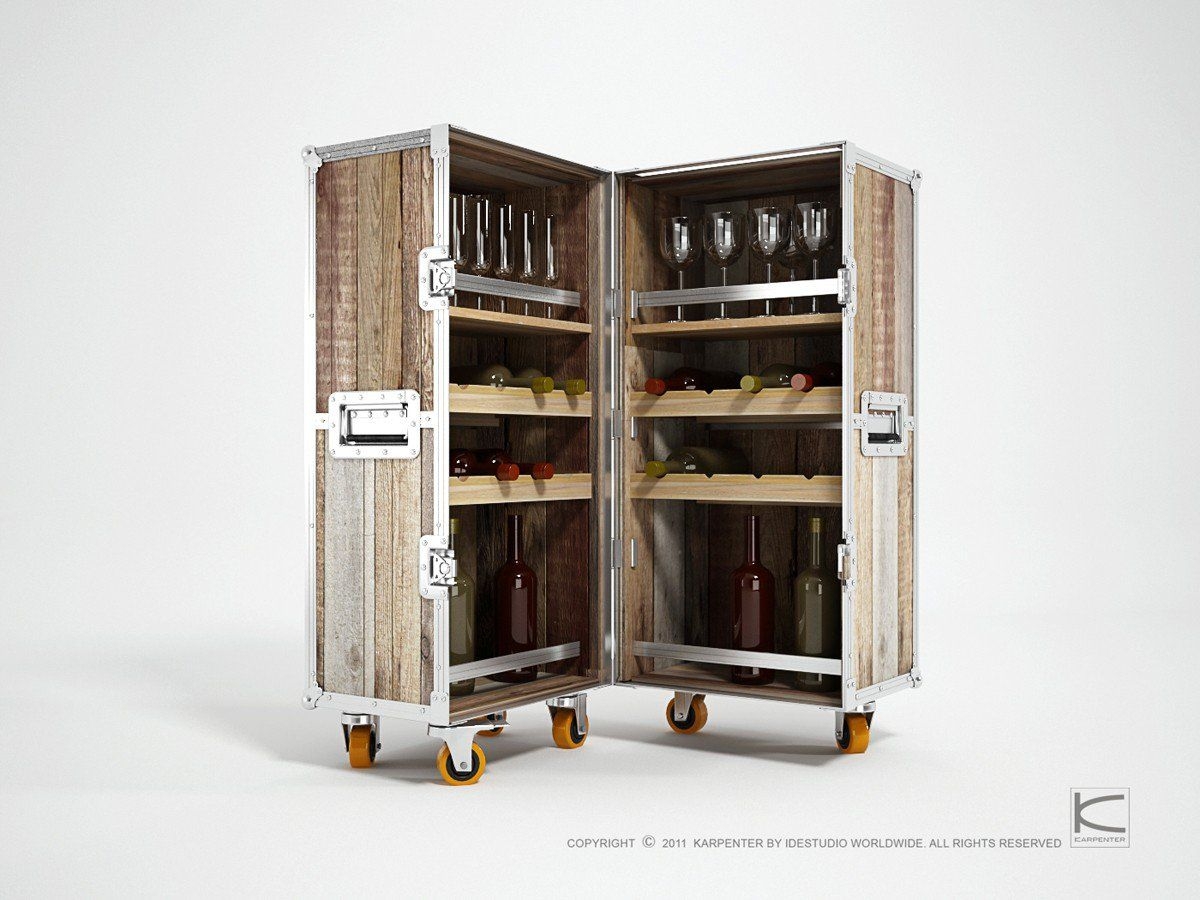 'Rodie Mini Bar' Follows Alcohol-Lovers Wherever They Go #uniquefurniture #differenthomedecor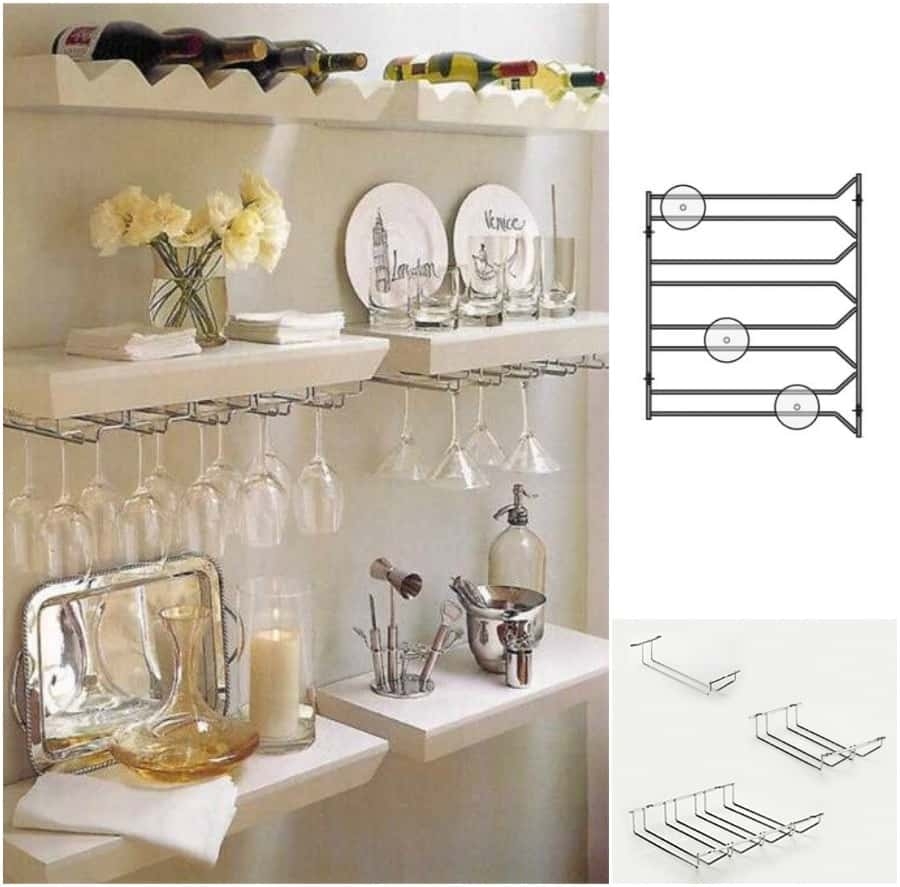 Wine rack designed for mounting on the wall. Includes open shelves, wine glasses and handles for bottles of wine. Traditional form and modern design for the kitchen, dining room and others interiors according to taste.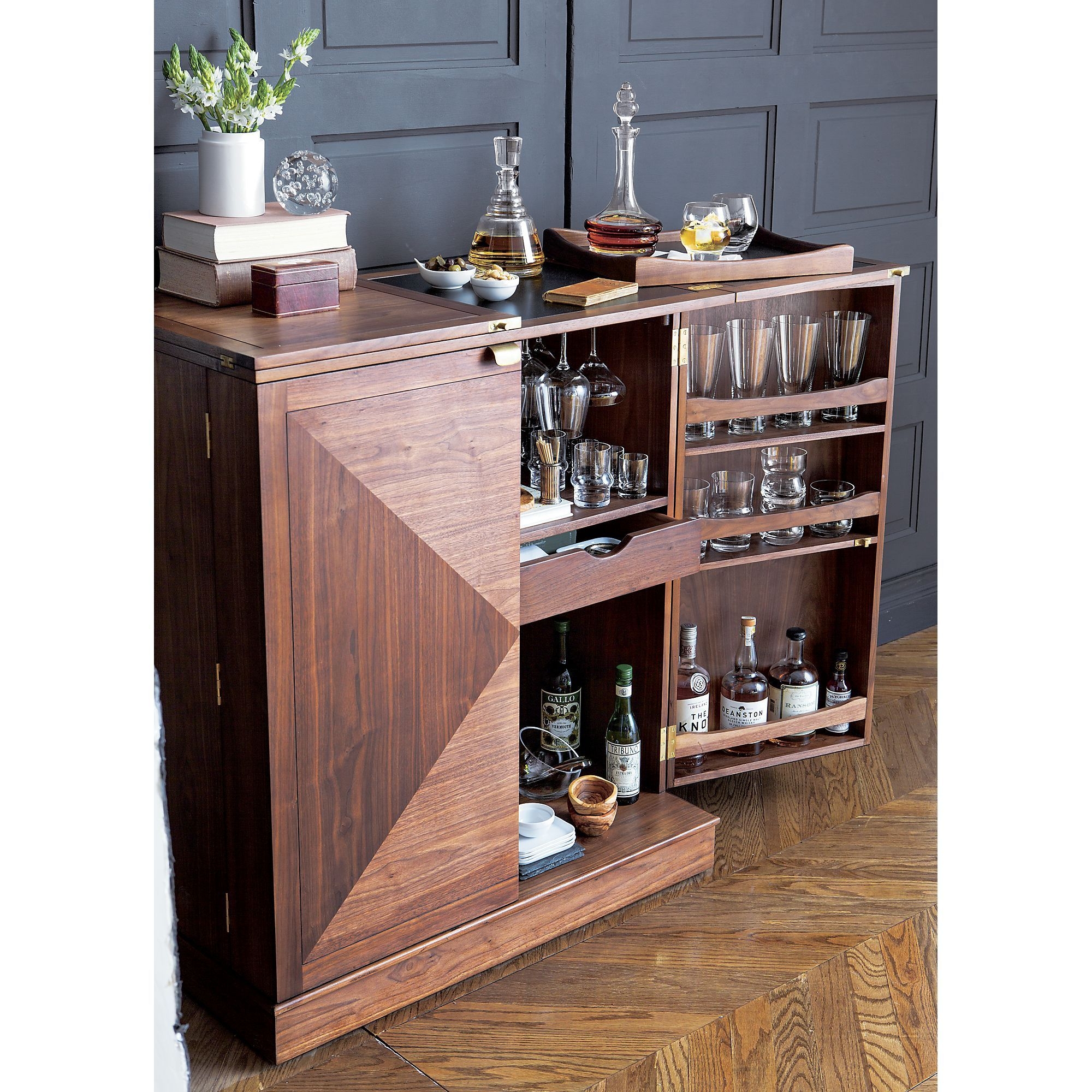 Sideboard in rustic style. Construction is made of wood with antique finish. It is fitted with open shelf and 2 drawers for storing needed accessories. Suitable for residential and commercial premises.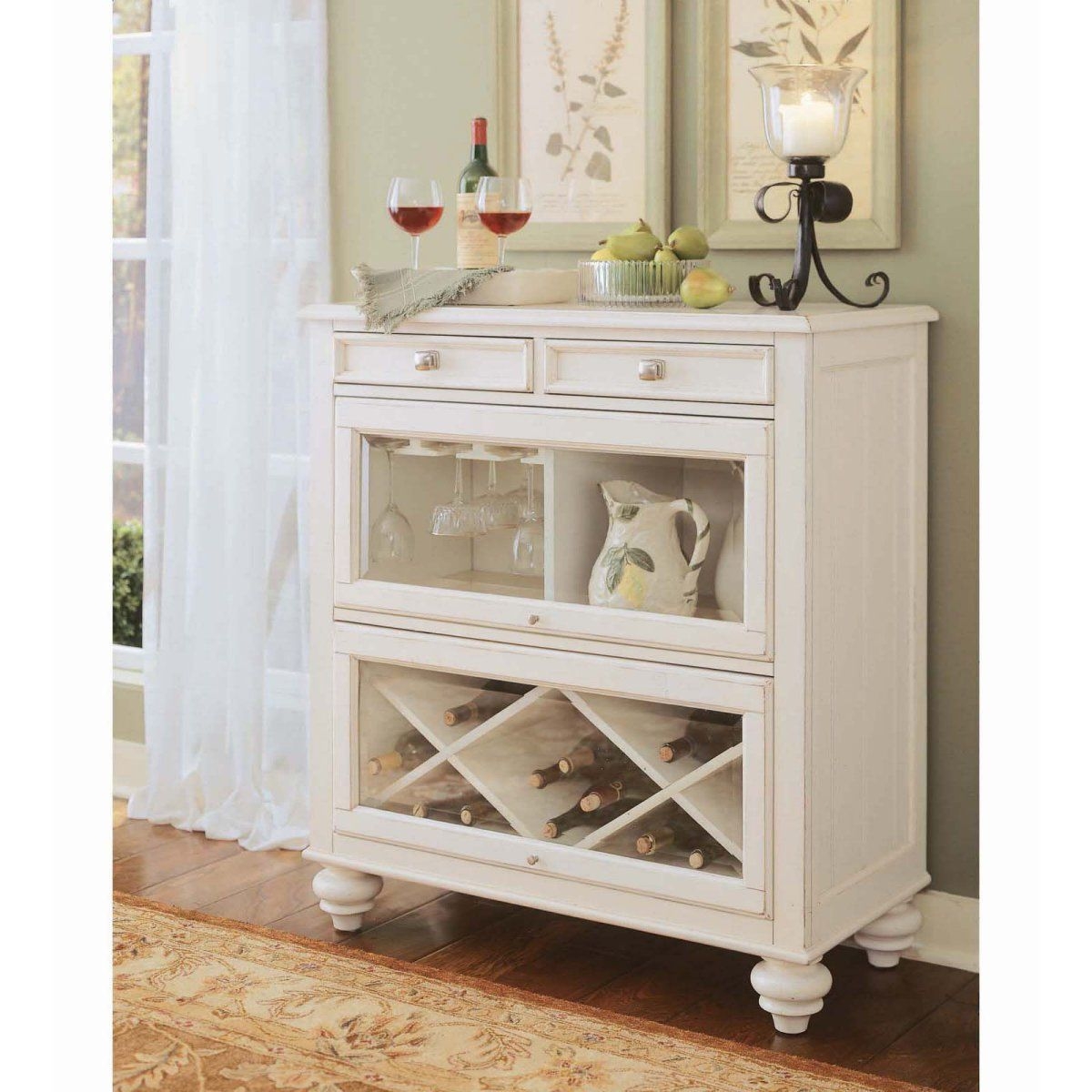 Nice #interiordesign portable bar, home bar design, bar stools, ceiling design, bar counter, lighting design, bar trolley, wine cellar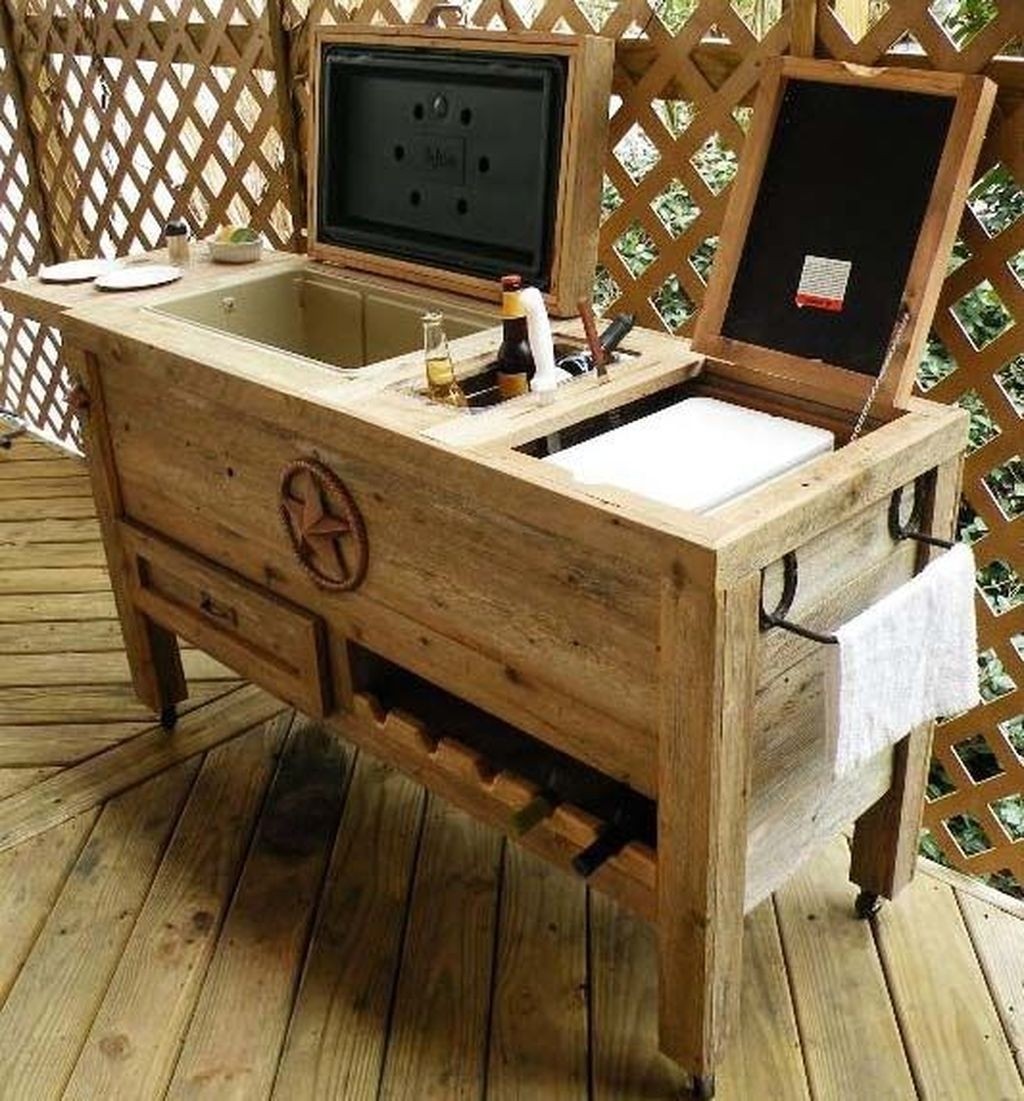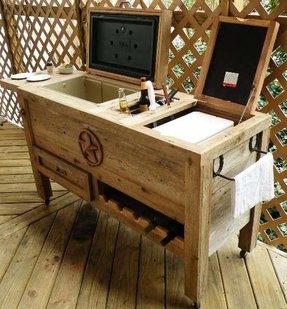 Reminiscent of an old rustic table that impresses with its reliable wood block construction, this piece is in fact an outdoor beverage cooler with mini bar. It also offers a horizontal rack for wine bottles.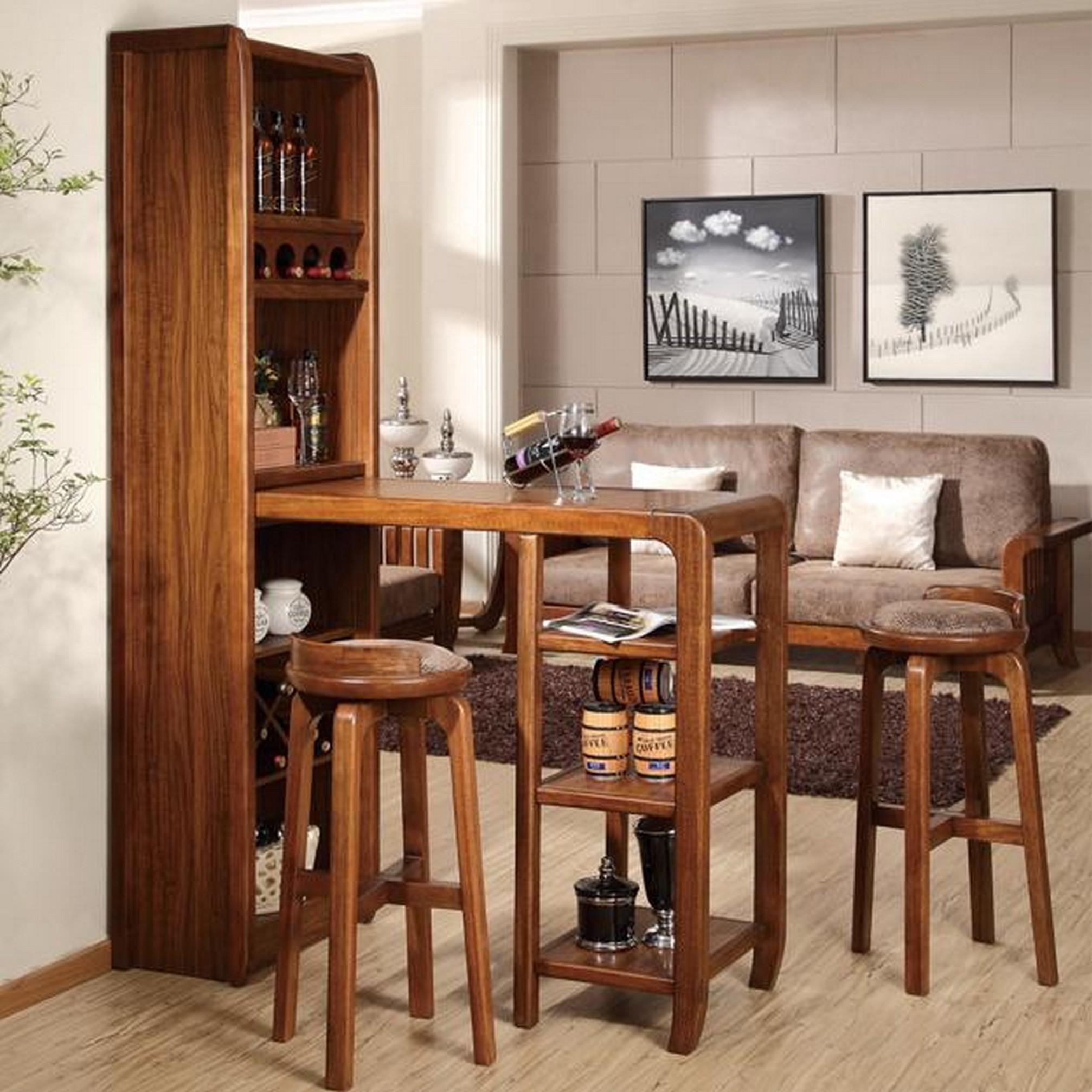 small home bar designs and mini bars for small rooms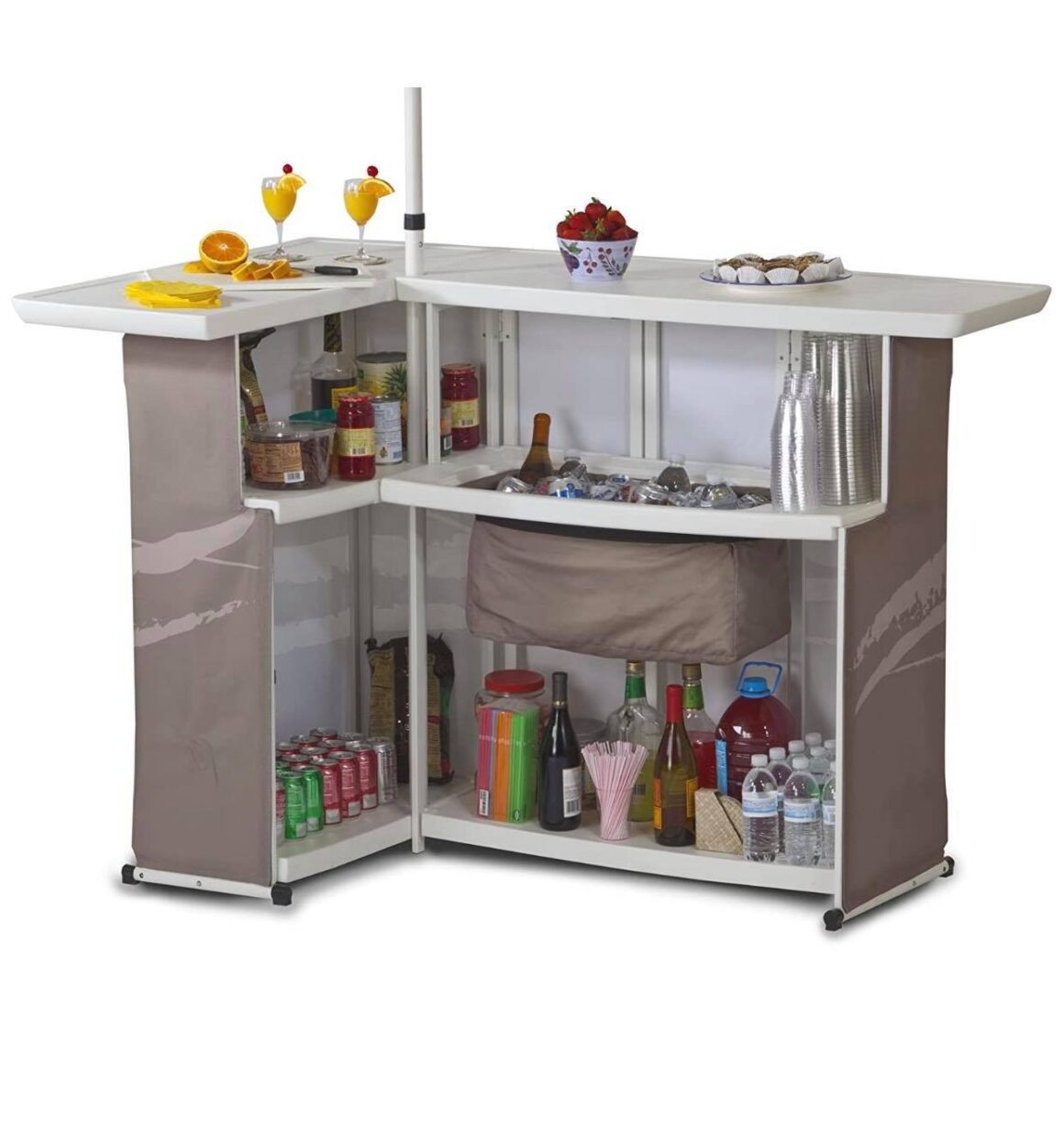 Portable Mini Bar This portable snack bar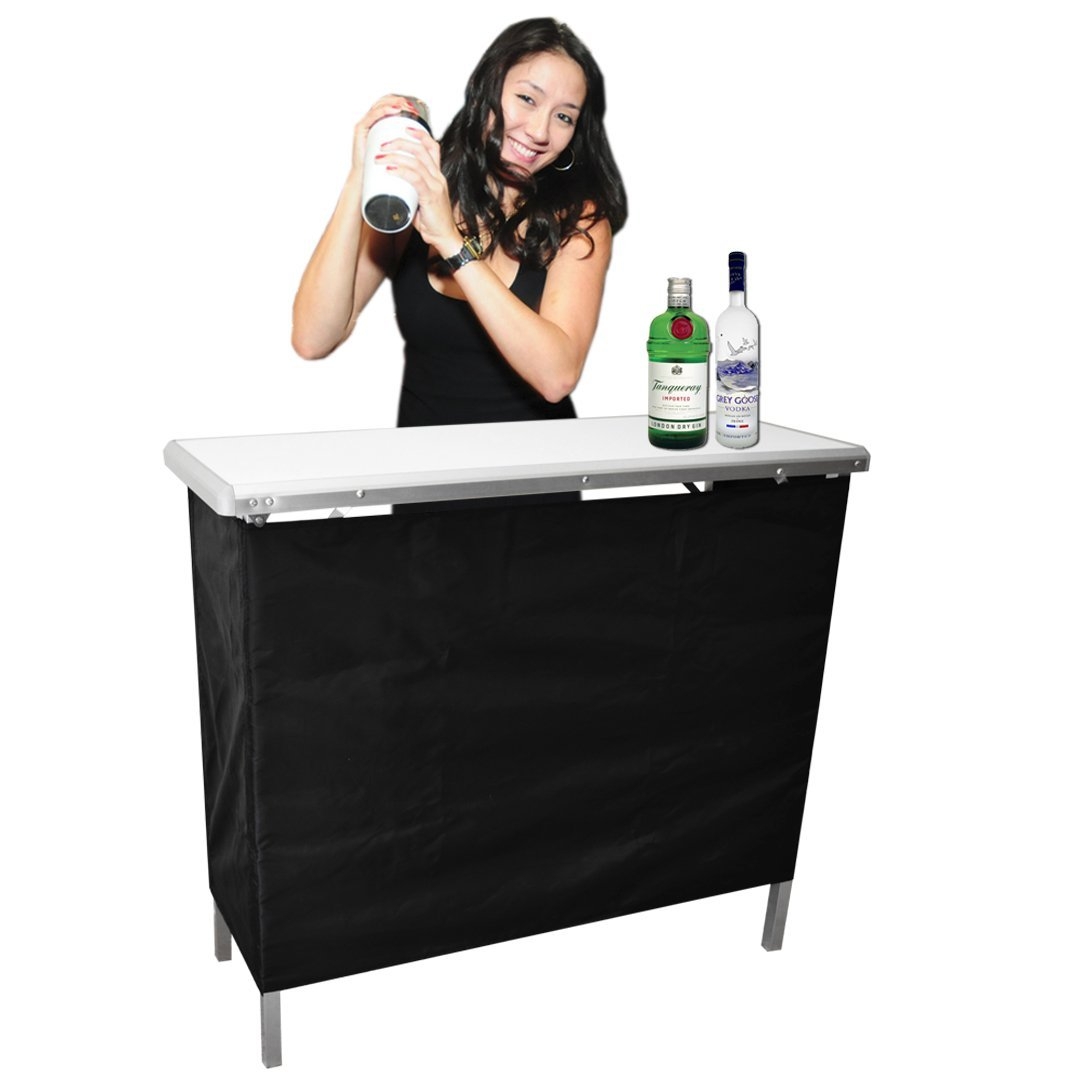 GoBar Portable High Top Party Mini Bar Carry Case Wine Liquor Storage ...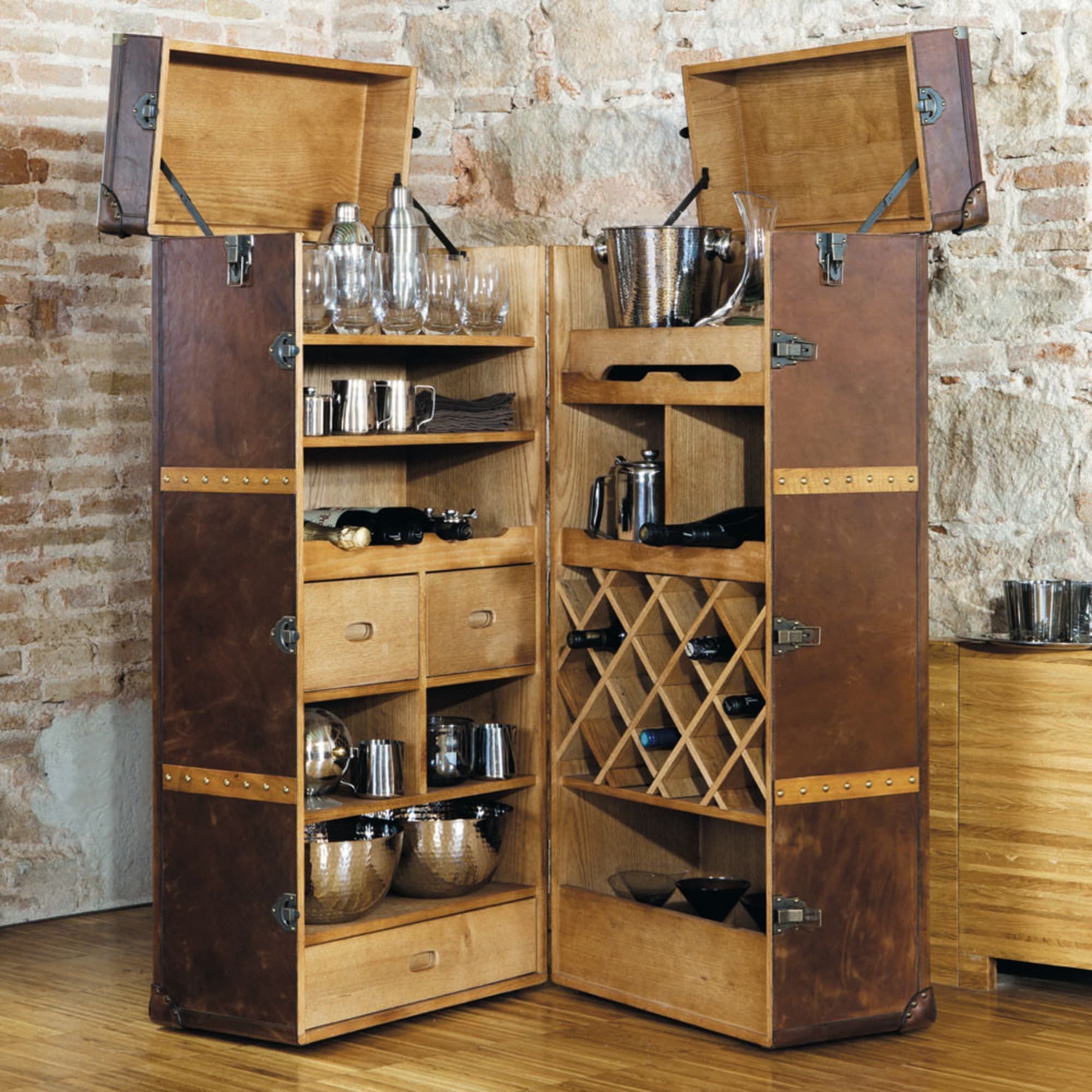 The portable mini bar is always a great idea, especially for kitchen or dining nook. This one has got the large storage trunk size, rustic design, nail heads, shelve sand drawers with wine rack for many bottles.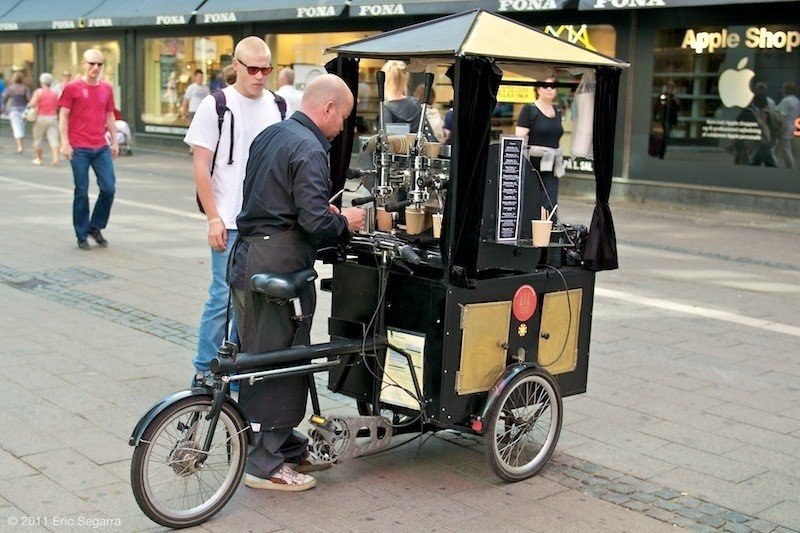 The Mobile Espresso Bar at WhereaboutsPhoto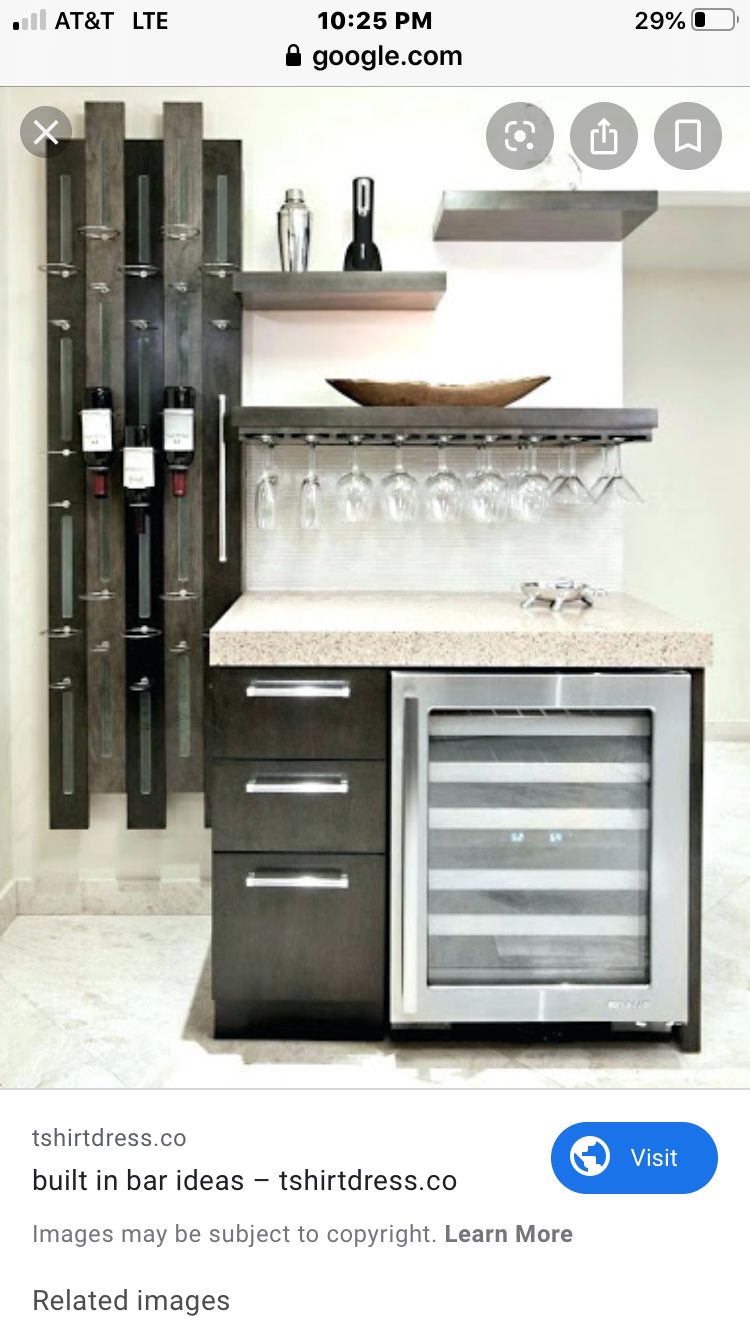 A lovely wine rack box that will ensure plenty of convenience for your dining area and a truly sublime option of keeping your collection safe and perfectly displayed in one place, perfectly designed for it.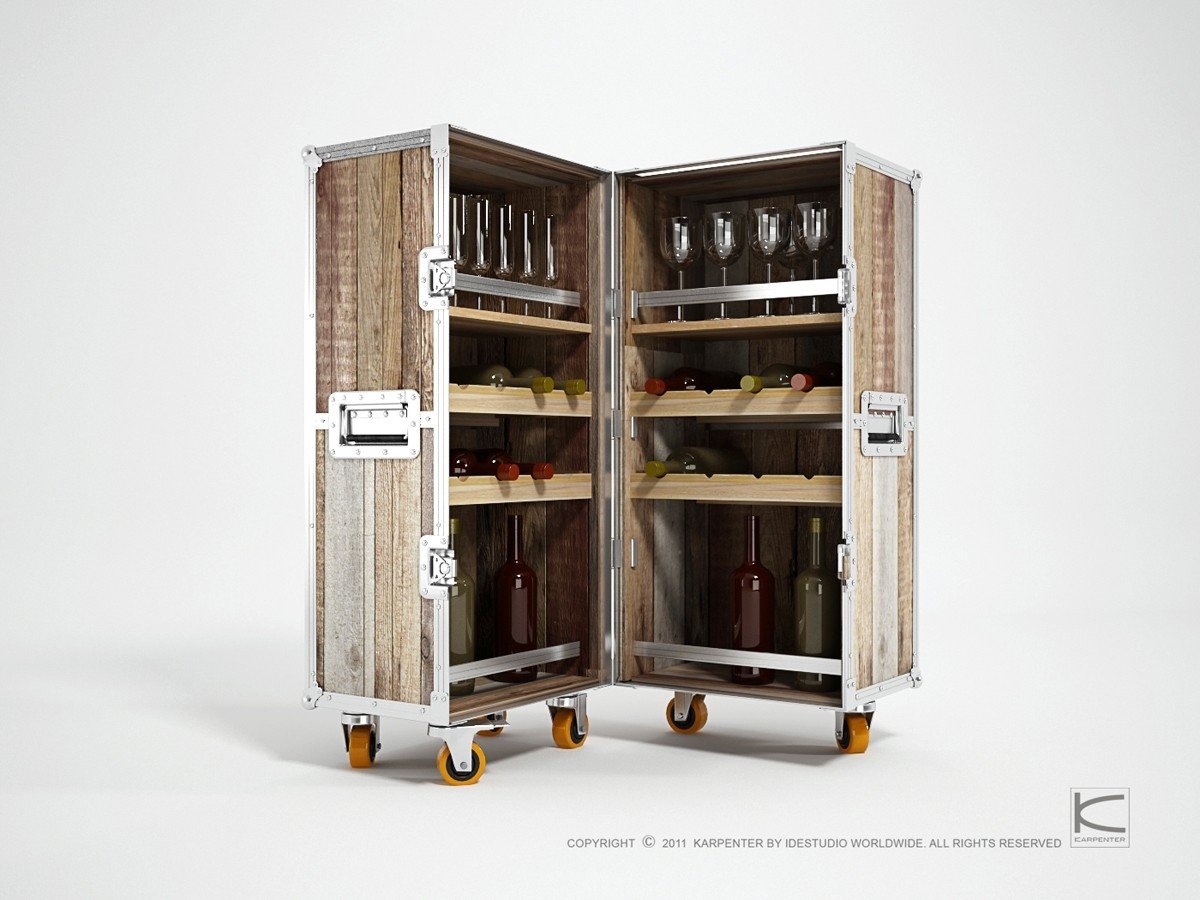 Home » Travel » The Roadie Mini Bar designed by the eco-chic ...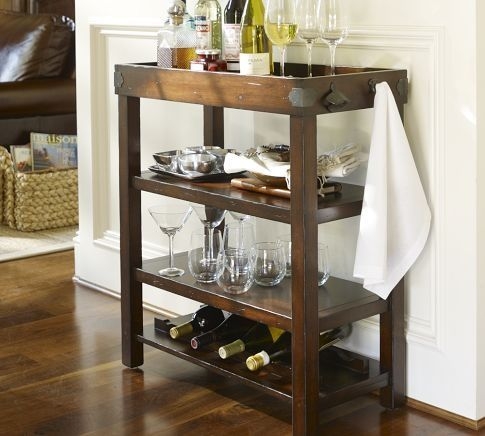 Emily- You are a genius. Need a simple rustic/elegant bar. My one question: How do the slate grey/blue suggested colors compliment/ contrast with the rustic decor?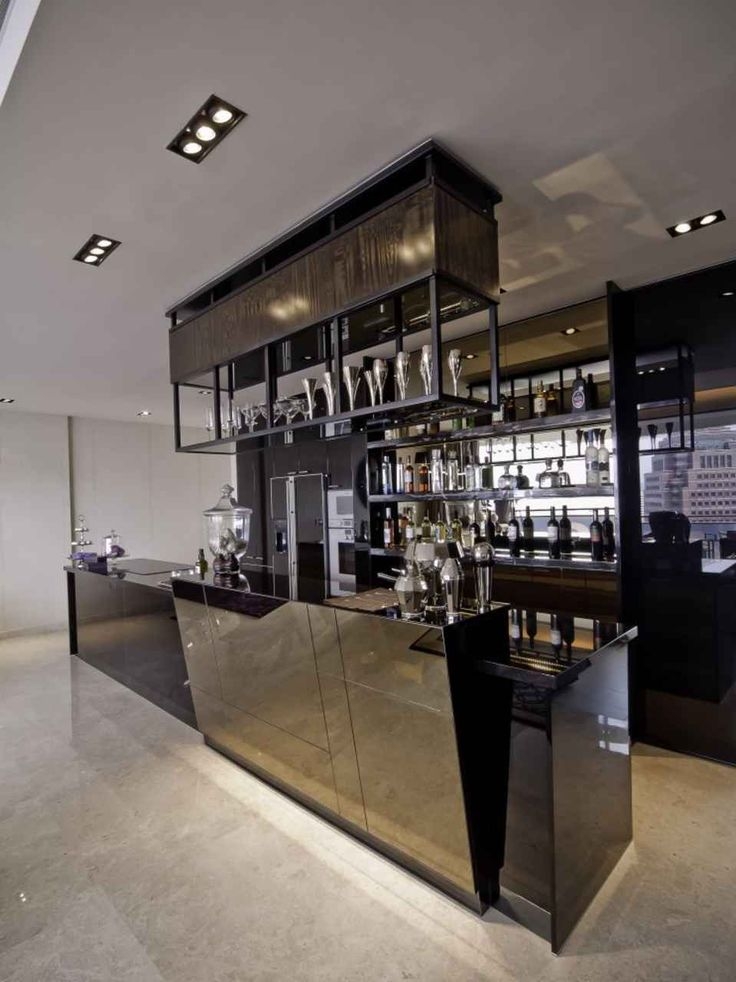 Wow, now that's an amazing setup! Just look at all of these shiny, modern elements – the smooth, shiny kitchen counter with a built-in bar makes this kitchen look really unique and truly state-of-the-art. Gorgeous design!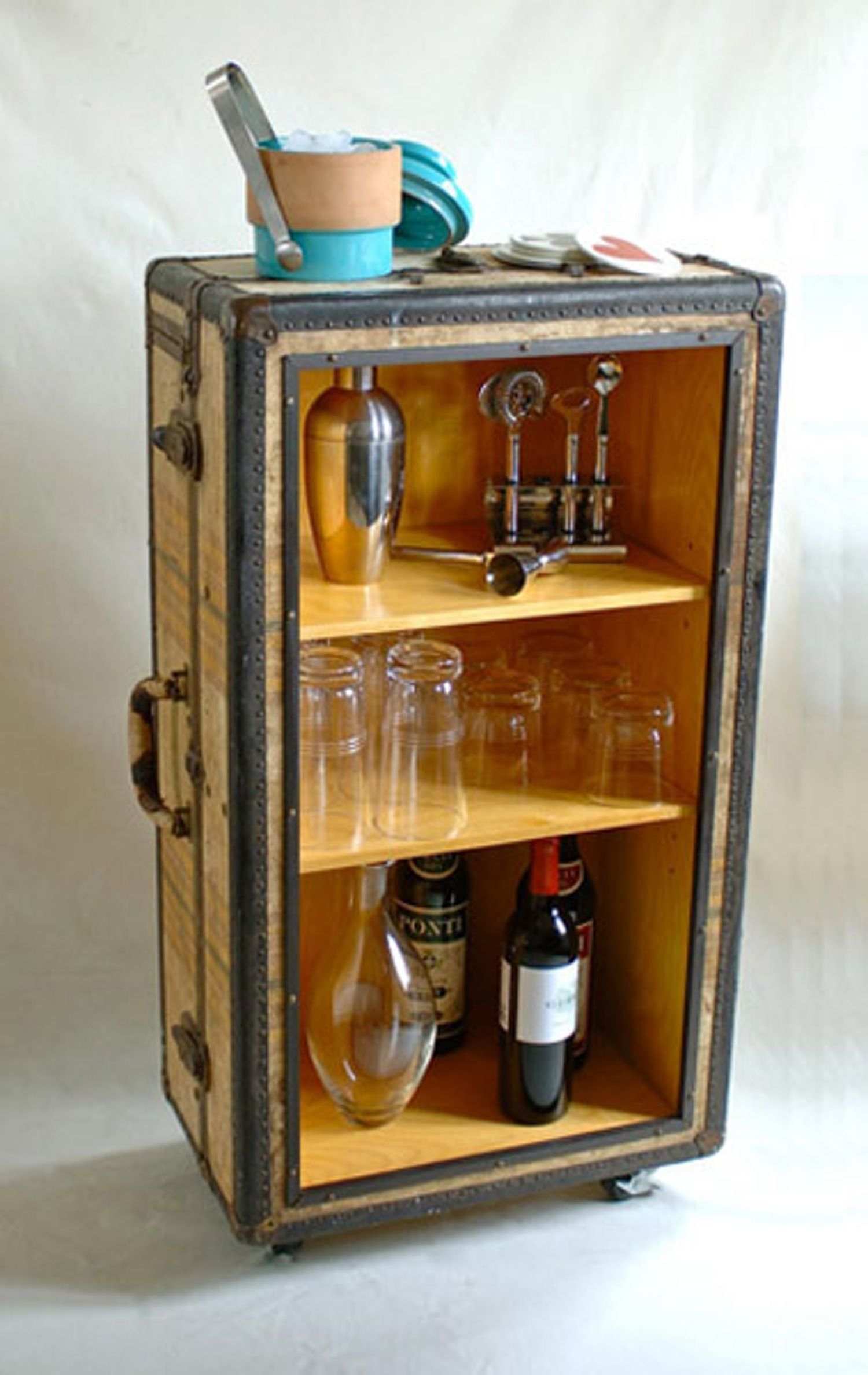 vintage (hopefully damaged) trunk turned into a portable bar, I like the fact that this can be turned towards the wall when not in use - just as handy to hold craft supplies, dvds or whatever...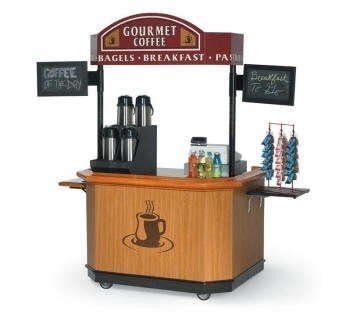 Or something like this where the little pew currently is in the corner. Make it look a little nicer though, this looks a bit cheesy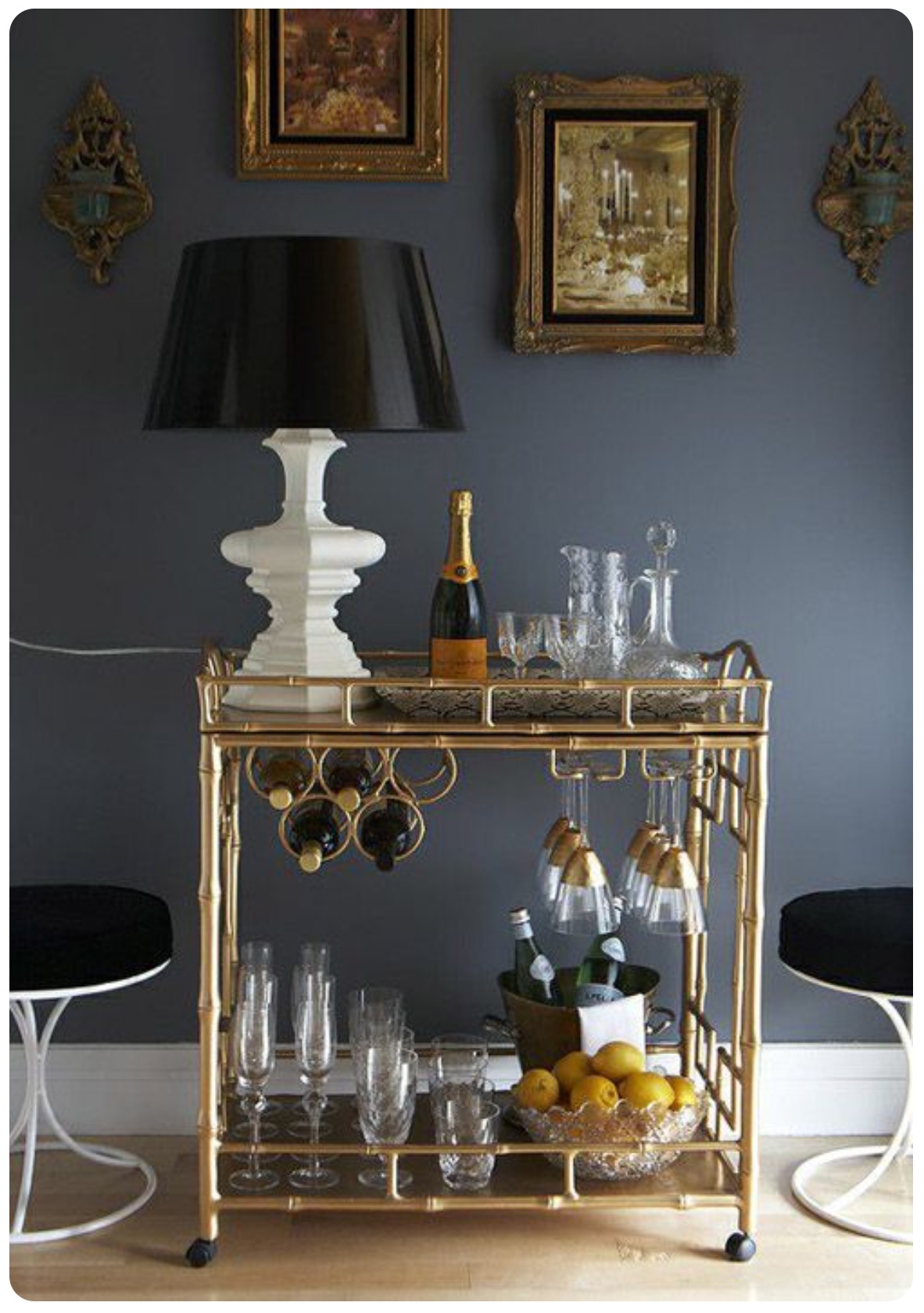 Could use for small tea or dessert bar at party or wedding. Love the gold, with a navy color.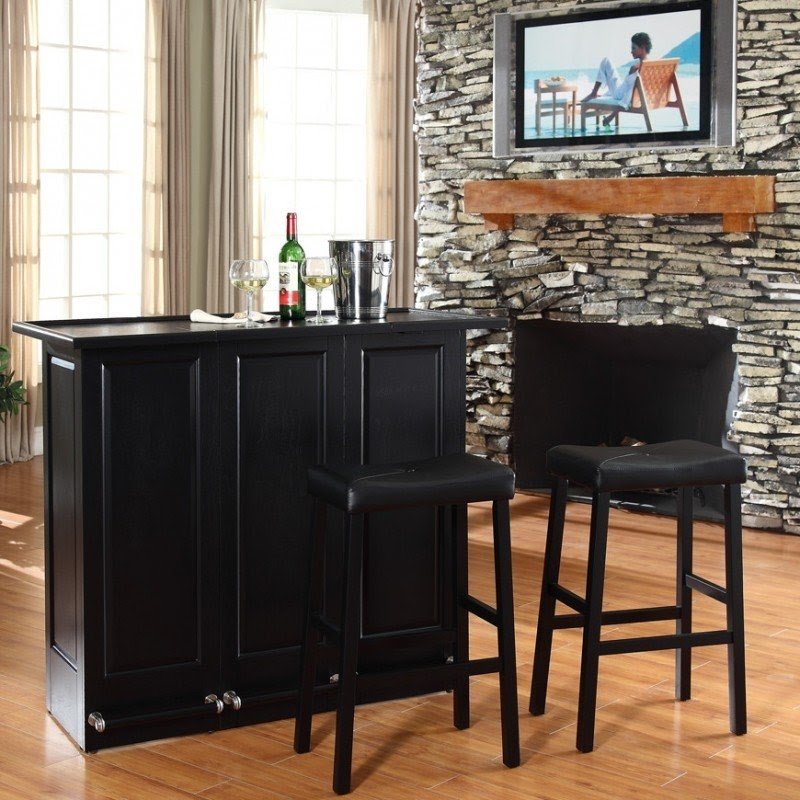 Home Bar Set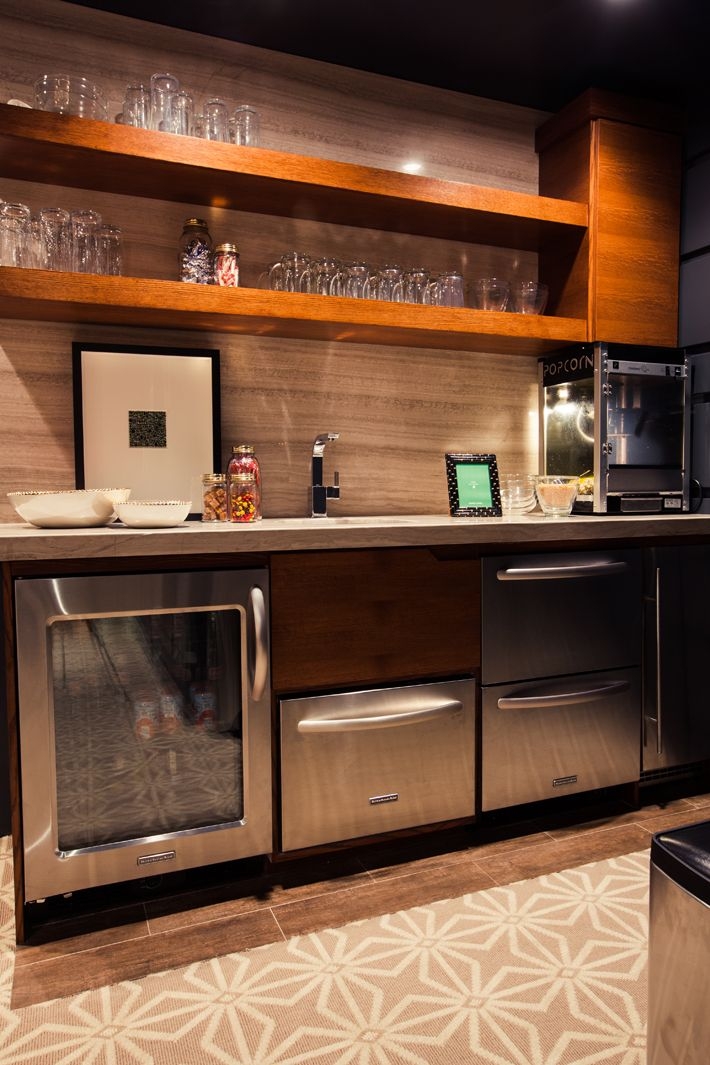 Cute basement/entertainment room kitchenette