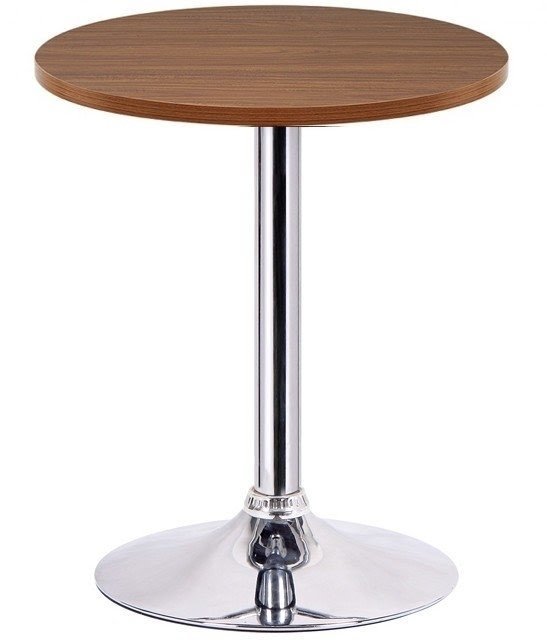 Rissanti bistro pub table
Add this simple bistro pub table to your household and enjoy the significant boost of functionality that it has to offer, while the metal frame combined with the wood structure of the top ensures a versatile design to match all decors.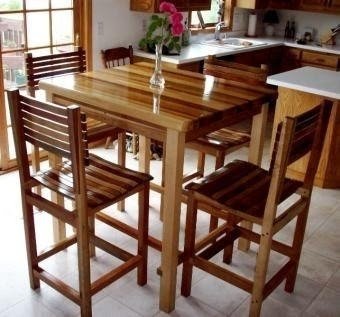 Sleek, natural polished wood makes this tall counter level table a thing of unobtrusive beauty. Matching stool-chairs with straight backs and slat seats and backrests make these simple tables and chairs especially attractive in nearly any setting.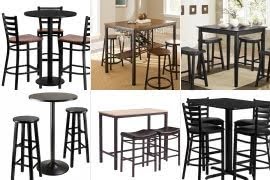 Wooden pub table with a round top and black finish. The table includes a round base and it is available with two stools that feature round seats and solid wooden bases with straight legs and horizontal supports.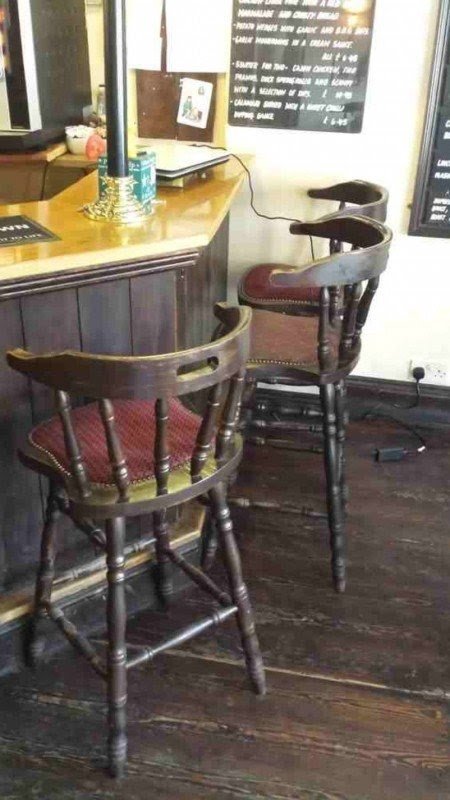 Barrel seats on four lathe-turned spindle chairs are ready to team with a bar table or countertop bar can provide that special touch for bar or niche. Add colorful cushions to the seat for comfort and to match décor.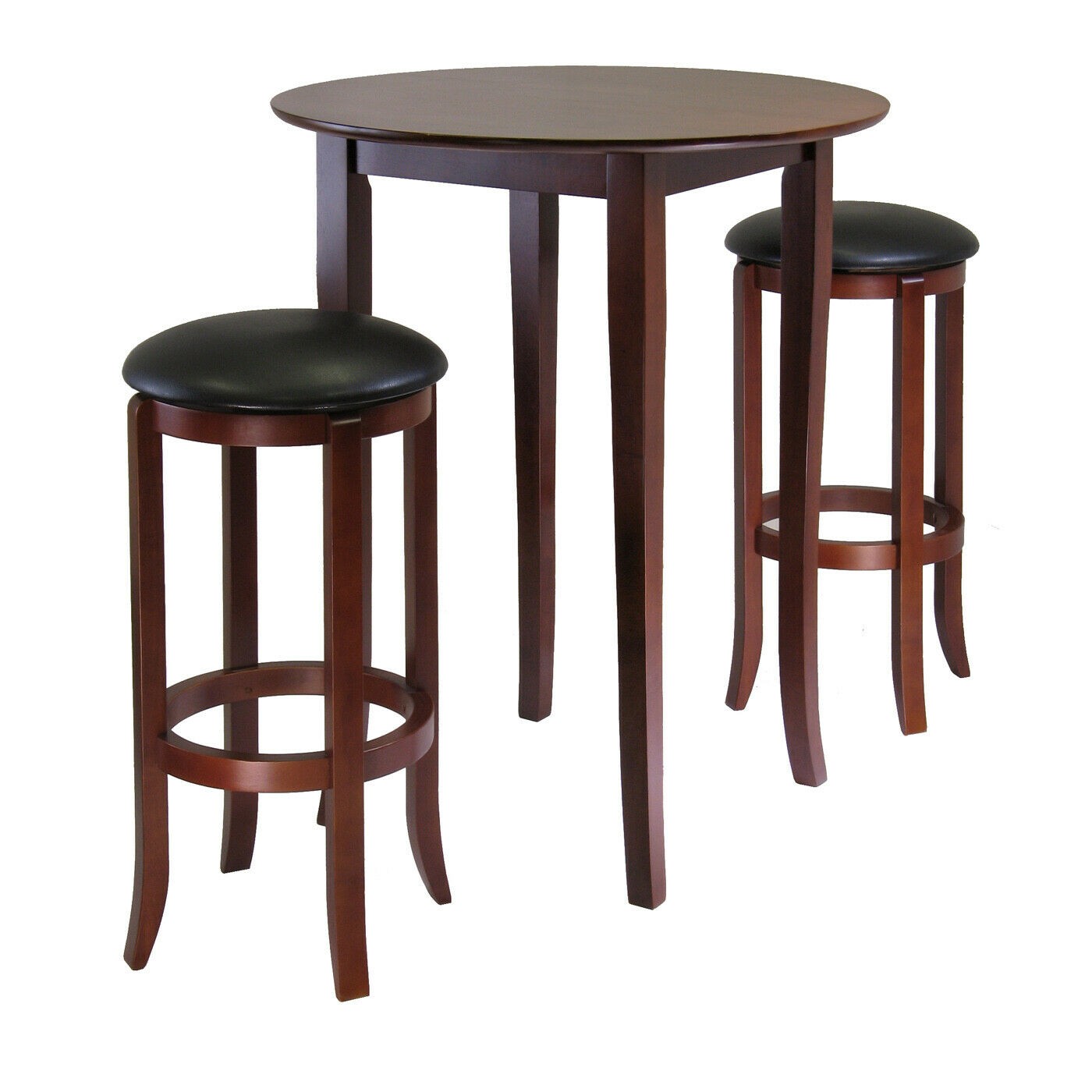 This wonderful three-piece set that includes table and two swivel bar stool is constructed with solid wood construction with antique walnut finish. The round and curved legs make it perfect with most home decor.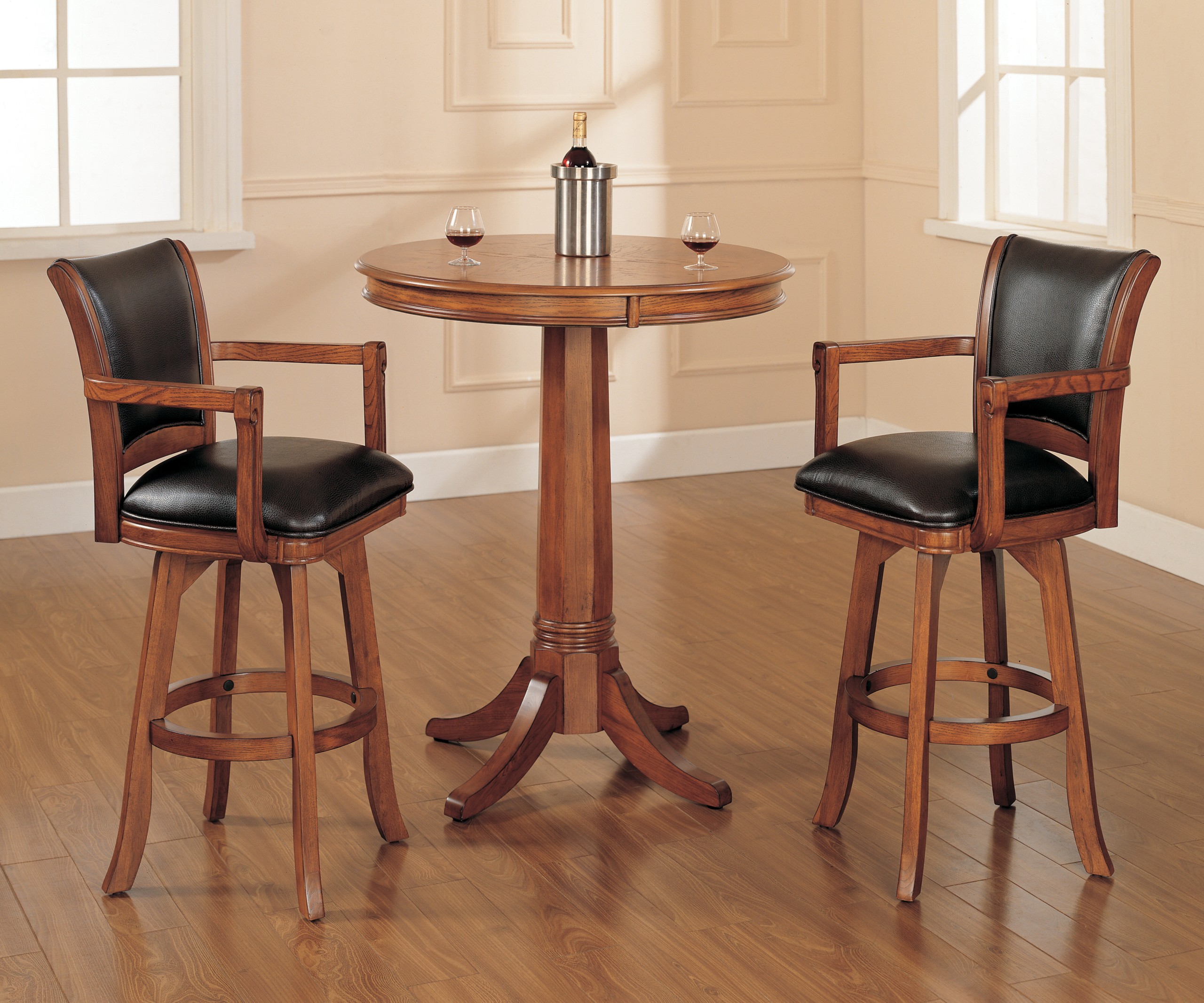 Park View 3 Piece Pub Table Set
Made of 2X4s, 2X6s, and 4X4s. 42" height to accommodate 30" stools. 44"X44" table top, this hand made pub table is heavy-duty construction, focused on stability and long-lasting solidness.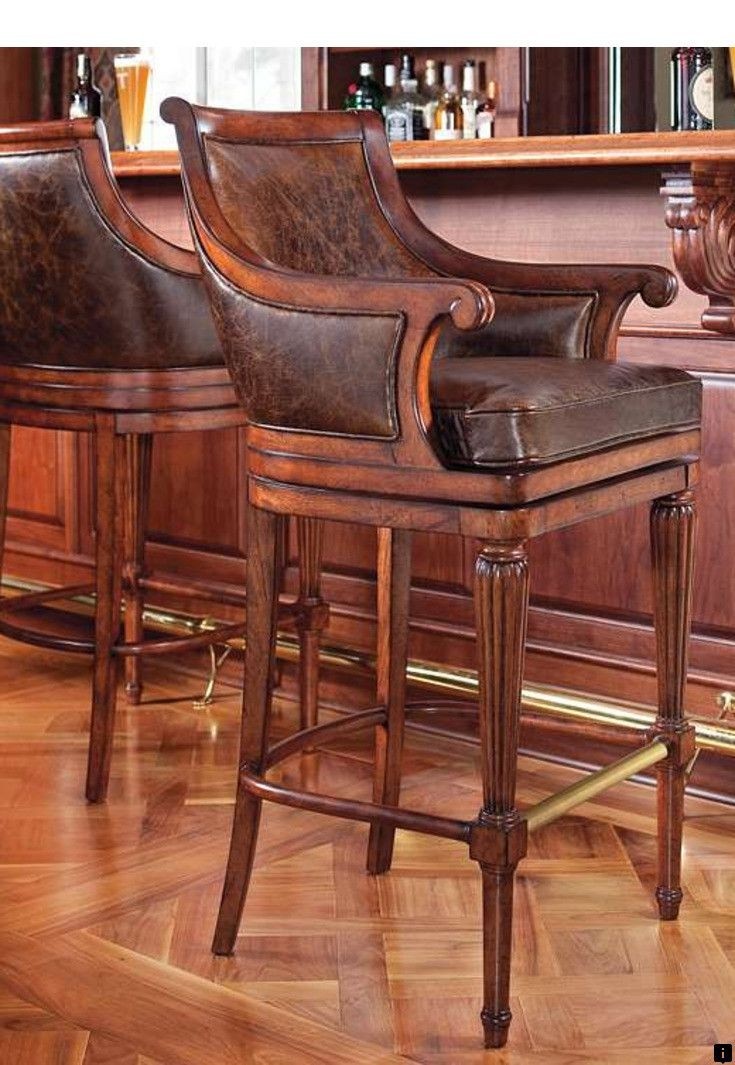 ... Contemporary Design Of Pub Tables And Chairs For Your Furniture Ideas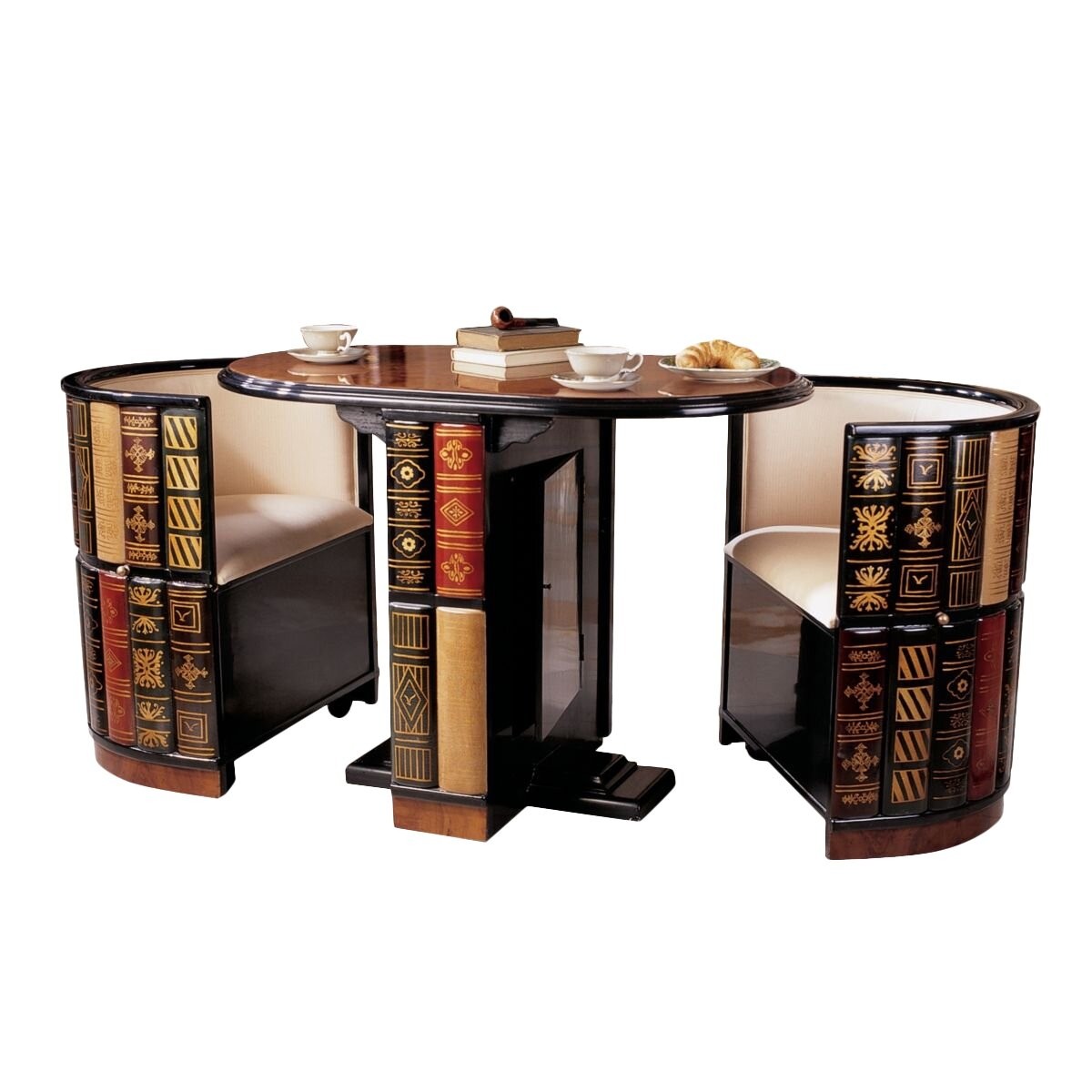 Original set of coffee furniture with books theme. It consists of coffee table and 2 chairs. Suitable for residential and commercial premises. Sophisticated accent to each room according to taste.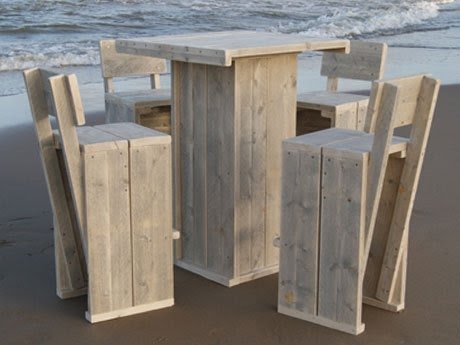 The most capable carpenter's hands have created of recycled wood that top of the commercial pub bistro table, which fantastically combines with the subtle but still industrial square tube steel matt legs.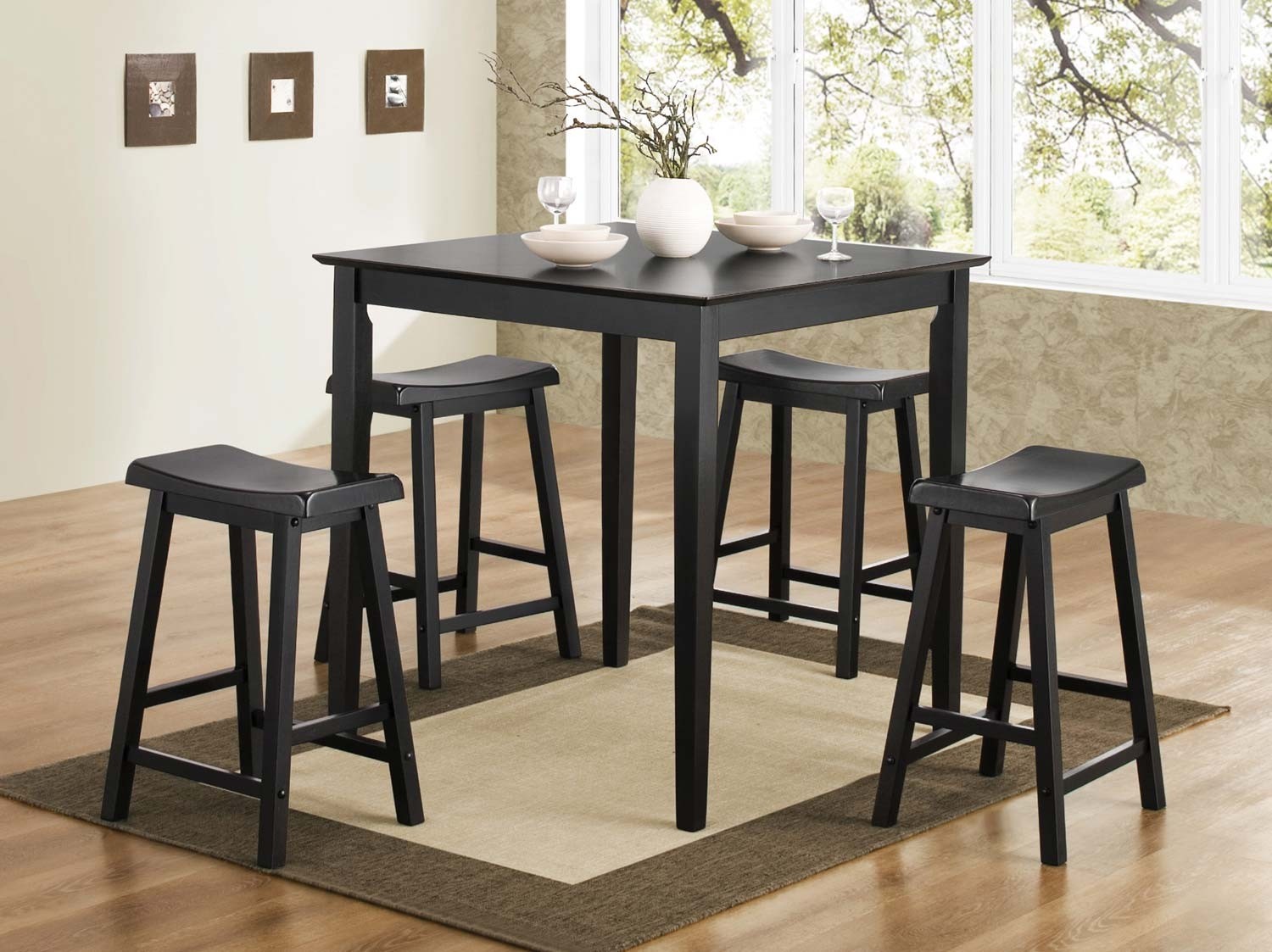 This small dining table comprises a pub table along with 4 saddle stools, profiled to provide comortable accommodation. Made from dark wood, it embodies class and elegance, which will find their place in almost every dining room.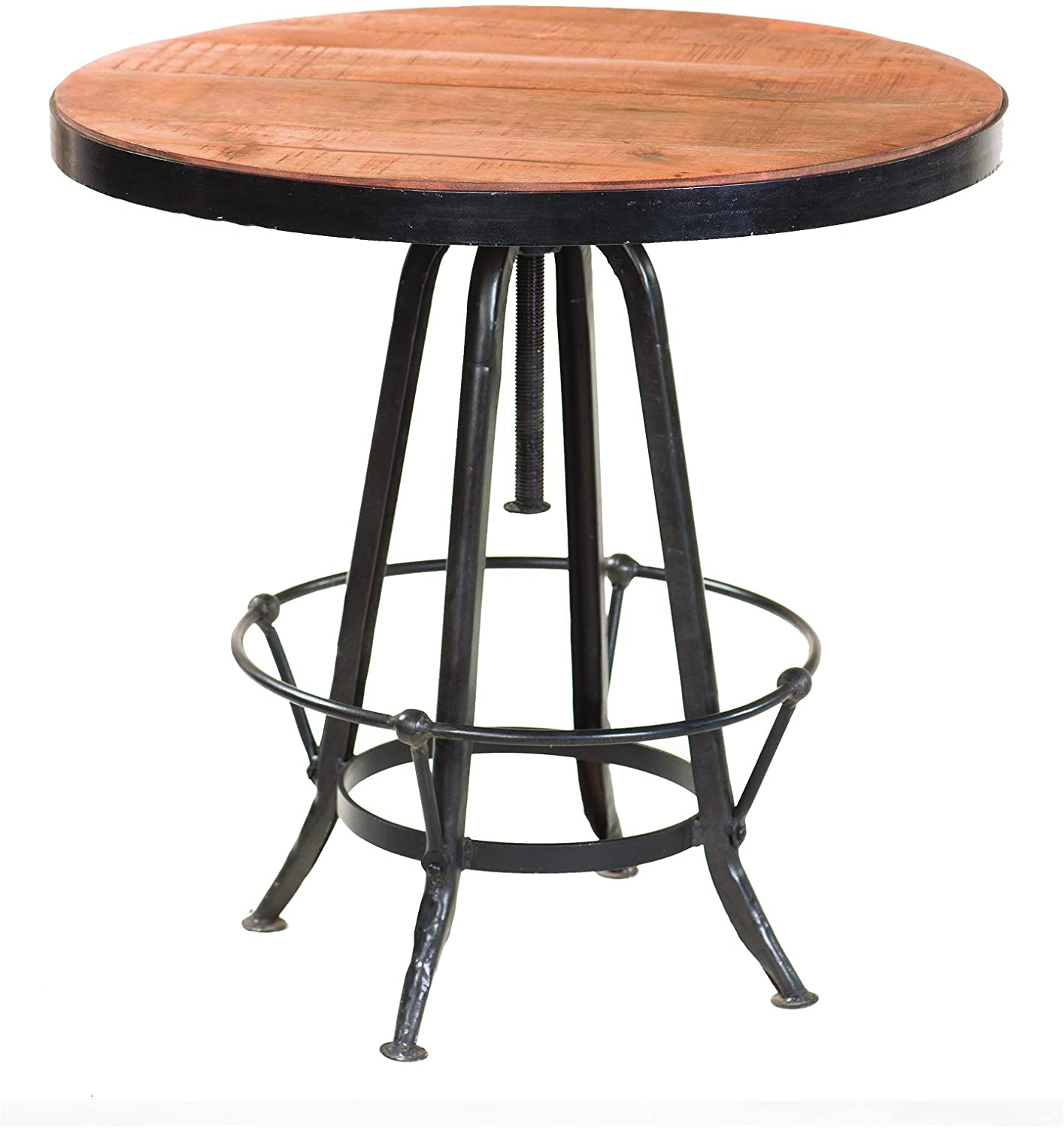 Adjustable Height Pub Table
This very simple shaped, classic looking bar table has a sturdy, metal base in silver chrome finish and large, round top, made of durable wood in black. It will work great into many interiors and will match to lot of decors.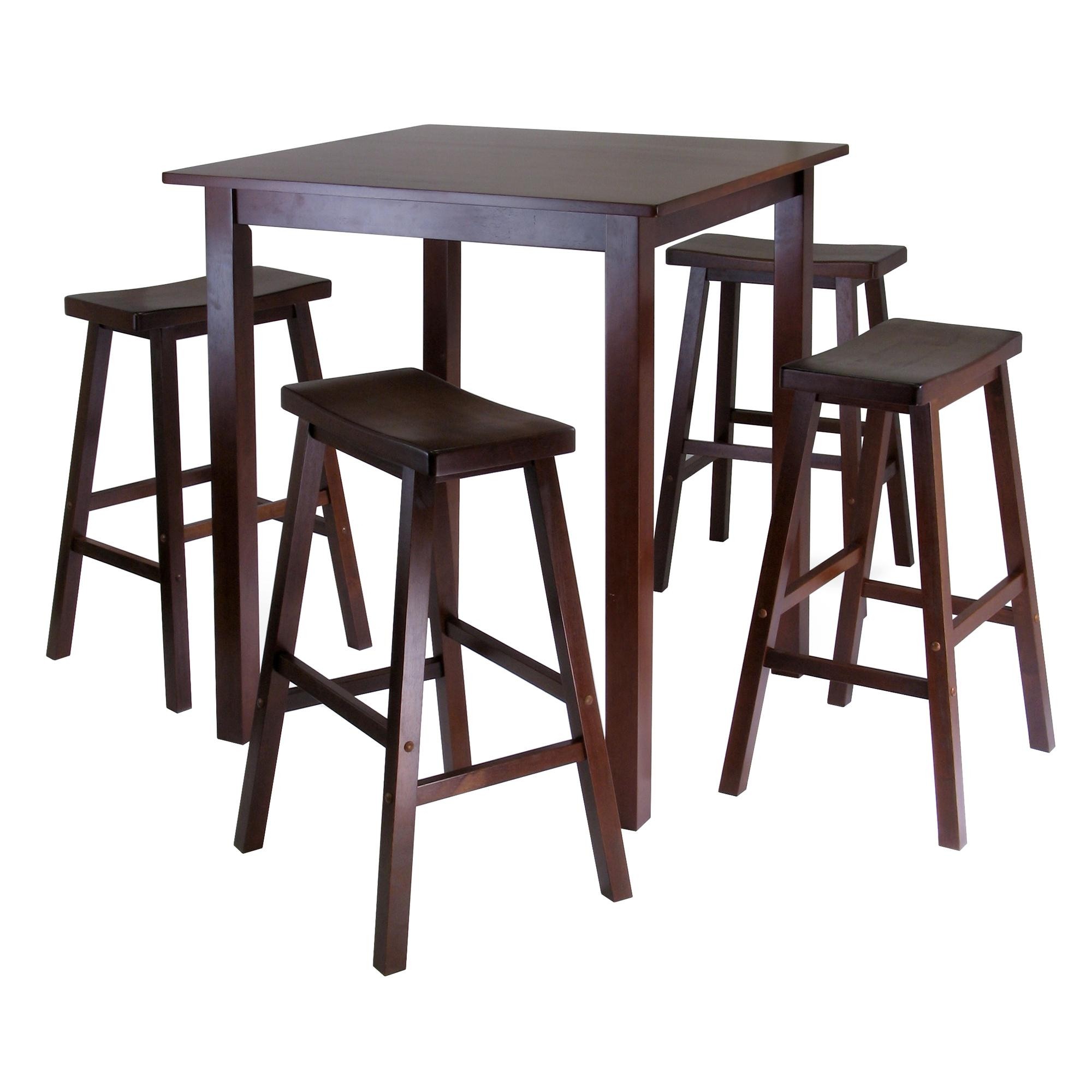 If you want to achieve a casual yet classy pub look to your dining area, this 5-piece table set is the perfect solution. The contemporary styling is matched with an antique walnut finish and the saddle seat stools are extremely sturdy and comfortable.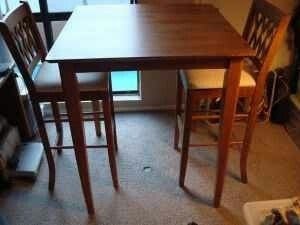 Tall pub style dining table with 2 chairs /bar stools height, made from wood. I had this in my old apartment and intended on using it, but never did. Would be great for someone living in a small apartment or house, that's such a cool idea!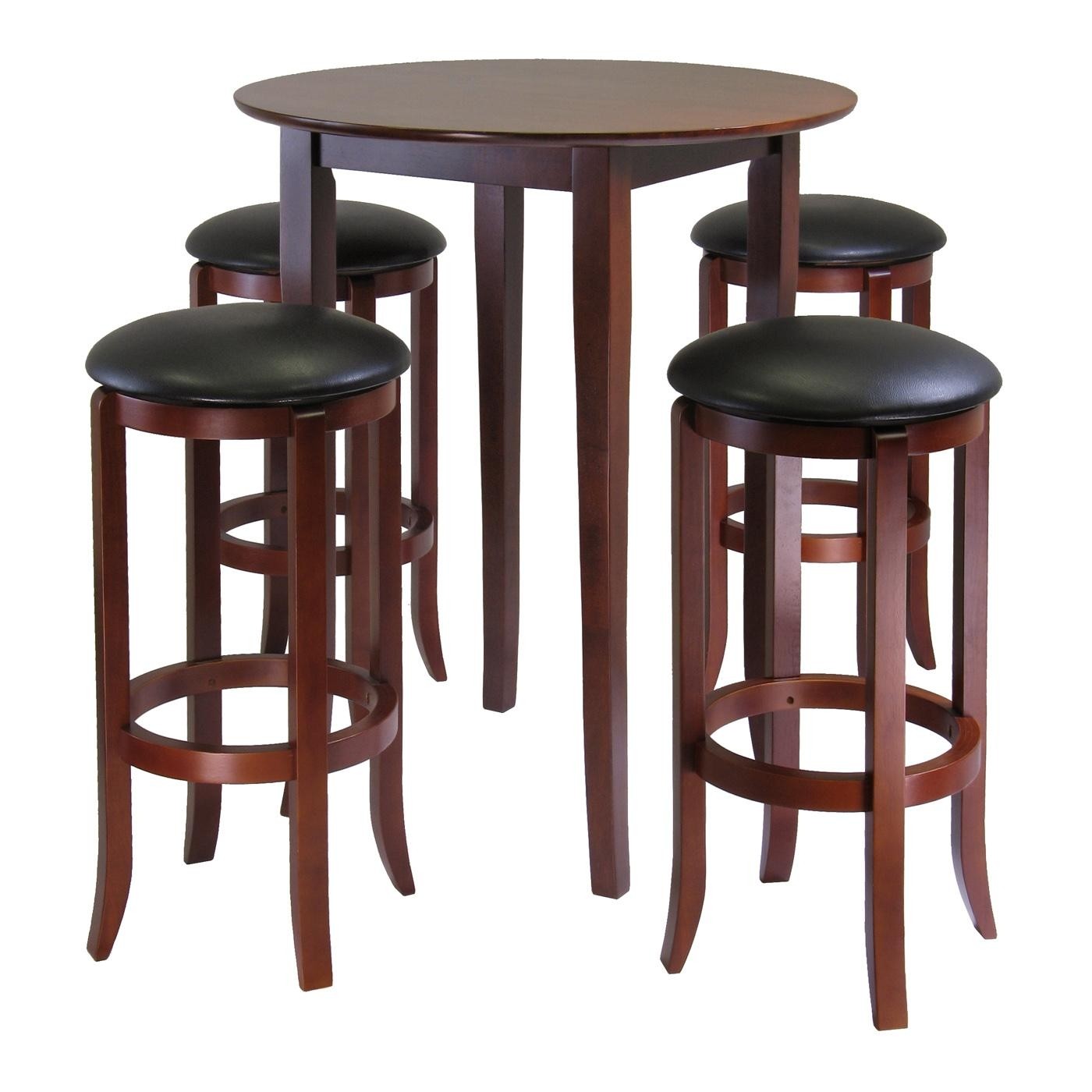 This comfortable set consist four counter height stools and matching table. All frames are constructed from a solid hardwood in antique walnut finish. Seats are swivel, padded with high density foam and upholstered with black vinyl.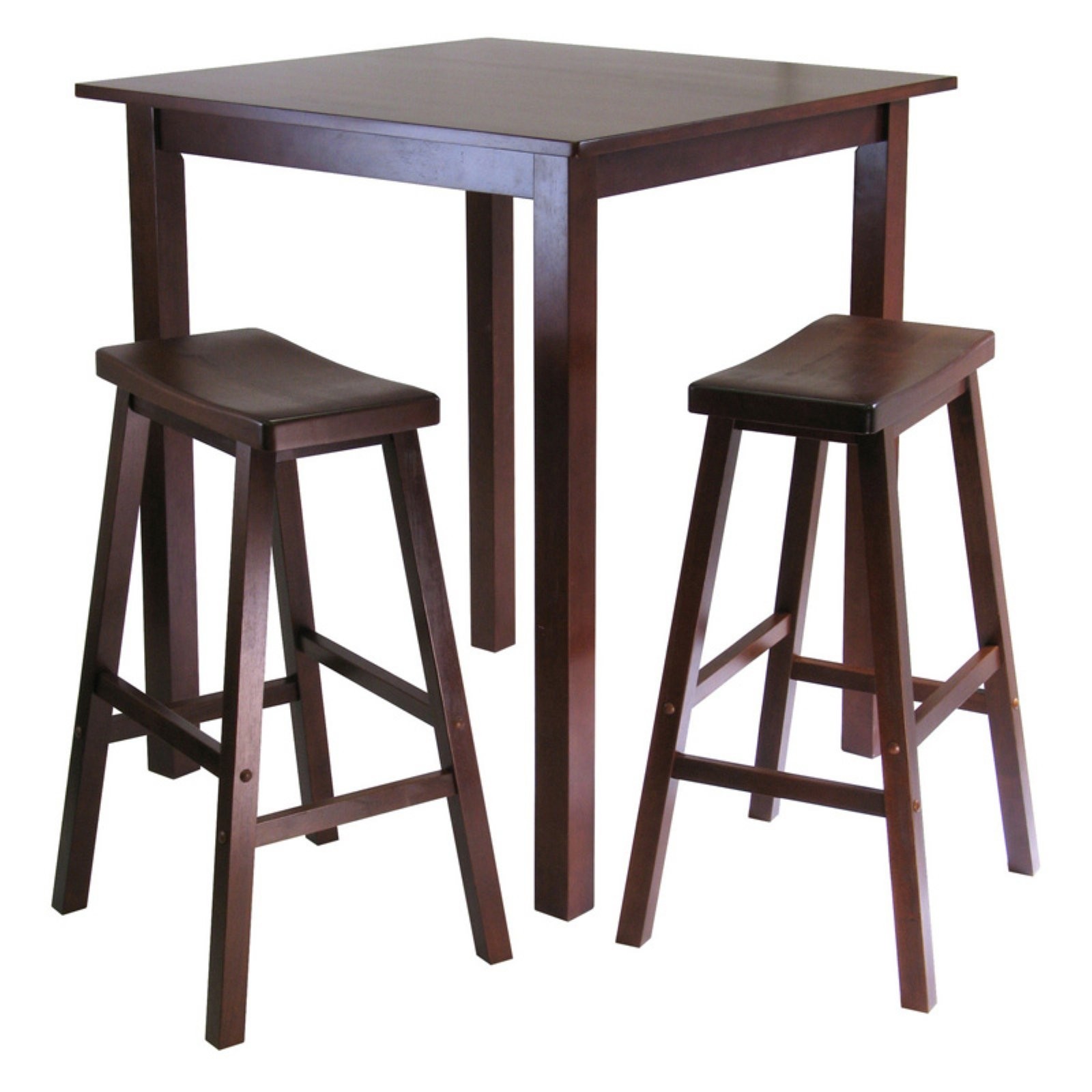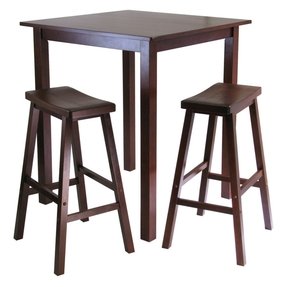 This elegant, three piece set has a walnut finish and consist two stools and square shaped table. Seats are slightly curved to provide more comfortable sit, stools also features footrest. All piece require some assembly.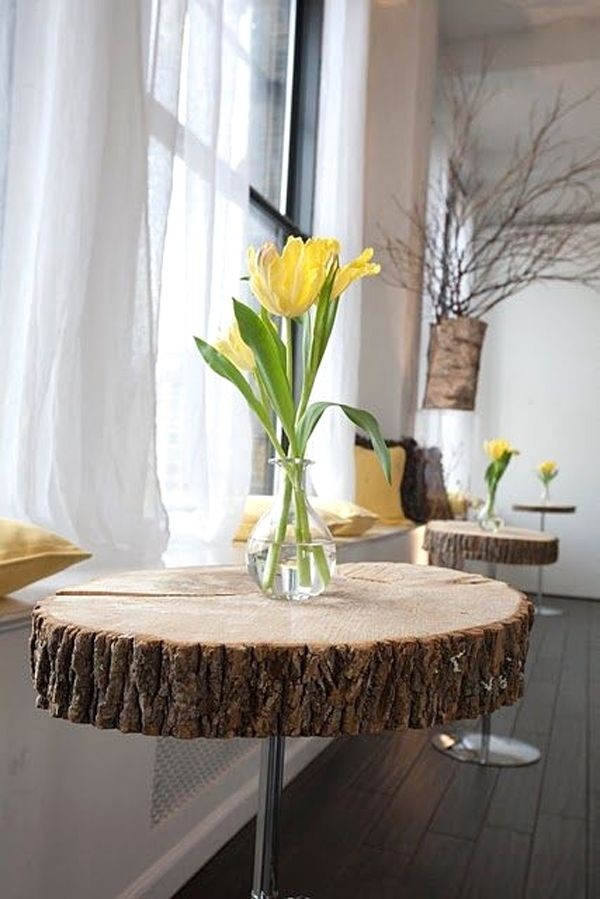 Cool innovative pub tables featuring roundish tops of thick slices of natural finished wood with crackings, knots and bark. A table has a base of chromed metal. It's built of an oval foot and a quite tall column.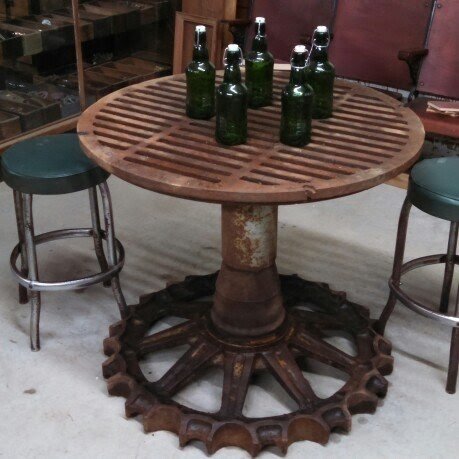 Heavy pub table crafted out of repurposed metal gear - awesome, isn't it. This unique round table perfectly emphasizes the styling of industrial and steampunk interiors. It's left covered with rust for an uncompromising look.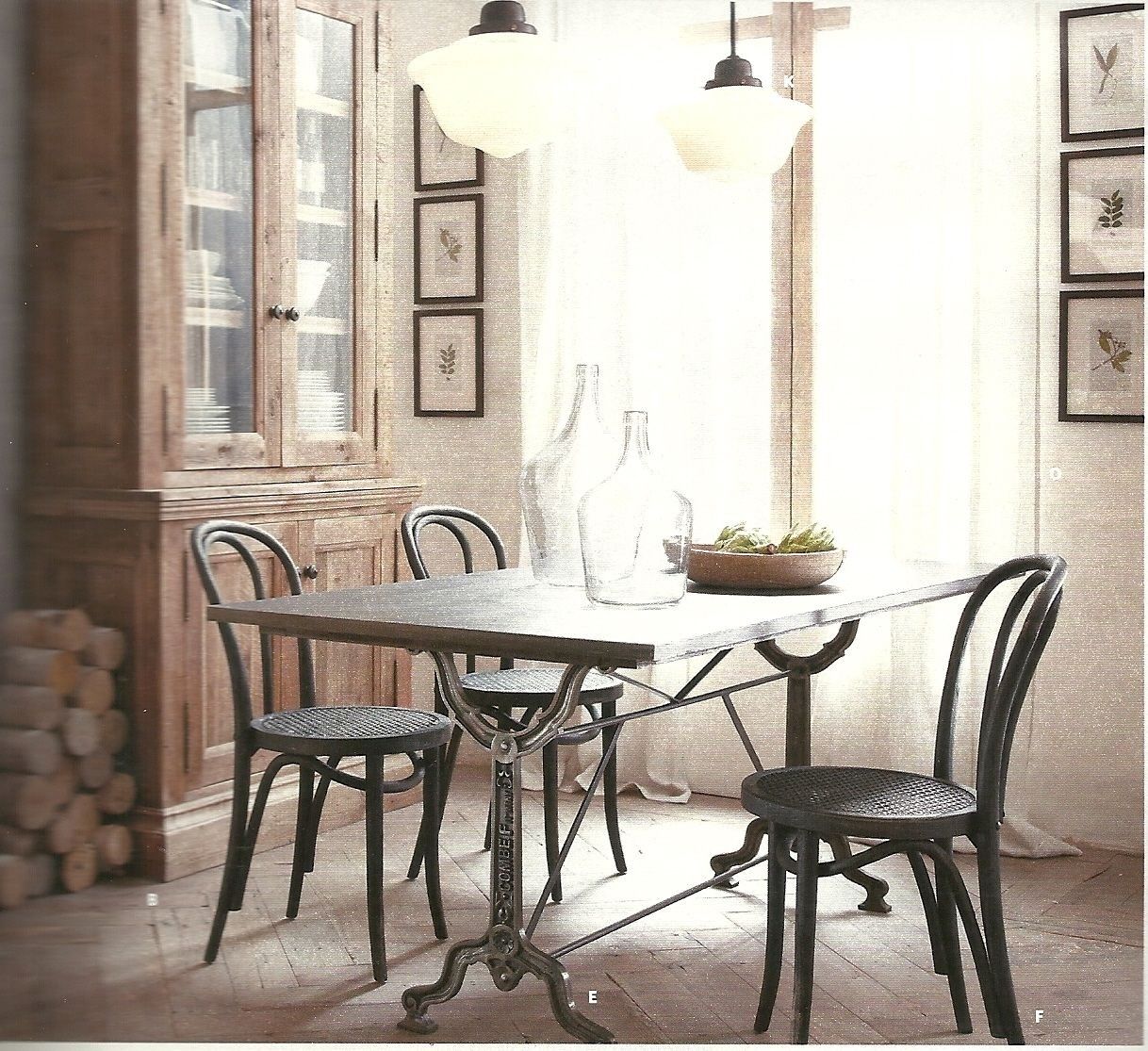 Dining table mounted on pedestal base made of metal. Rectangular top has large usable surface. It has 6 seating capacity. Classic form and elegant design for living room, dining room and others interiors as needed.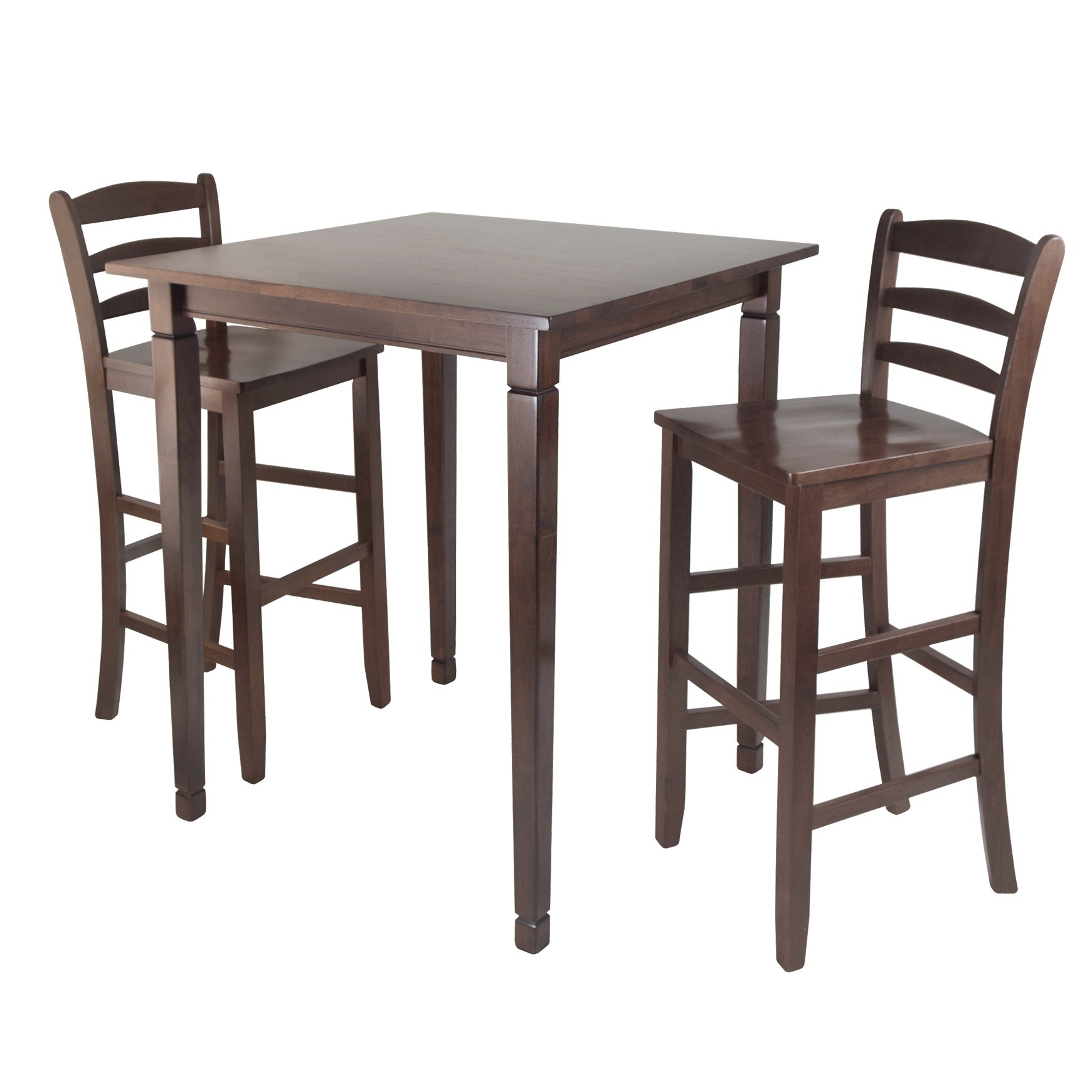 This kind of product is a table designed for use in a dining room. It has got a square top and it is available with two chairs. Each chair has got a supportive backrest with a ladder stylization. All products of this set are made of durable wood.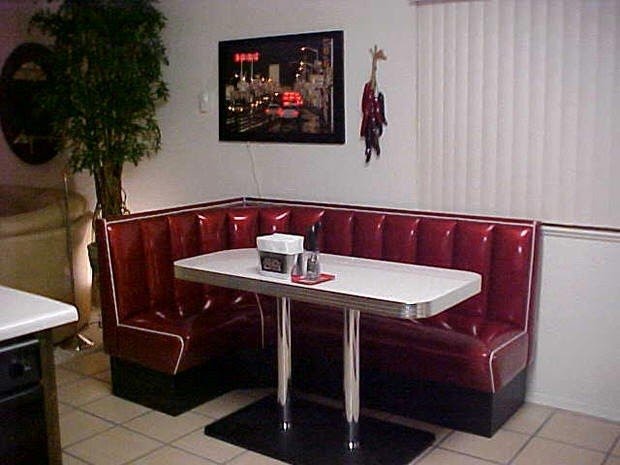 Provide a look straight out of a 1950s' diner in your interior or even in your bar or restaurant with this sublime L-shaped booth that will ensure both an original look and plenty of comfort coming from its wide, thickly padded seats.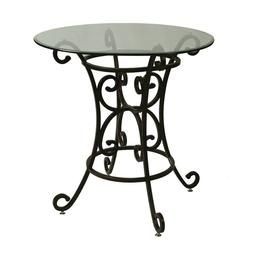 Magnolia Pub Table Set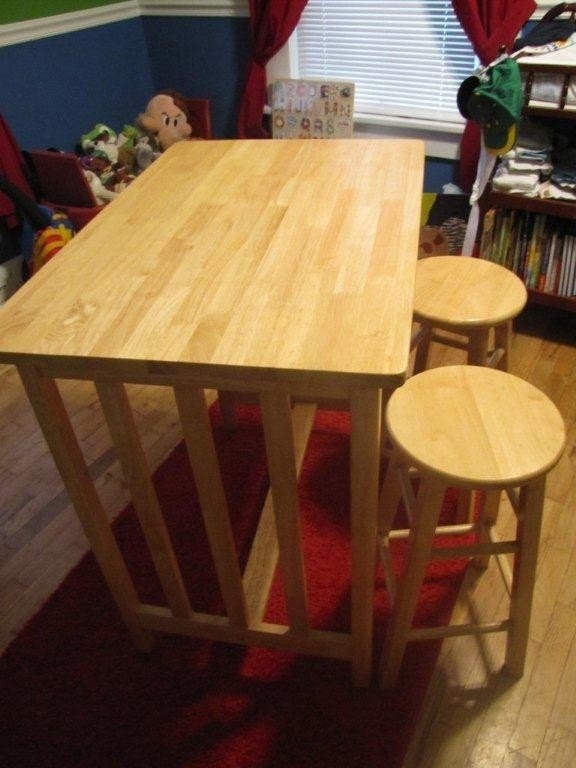 The classic set of high bar stools with table. Made of glued wooden elements. The fair color suggests that it is birch. It will fit to many stylizations: to the kitchen, home bar and also for the casual restaurant.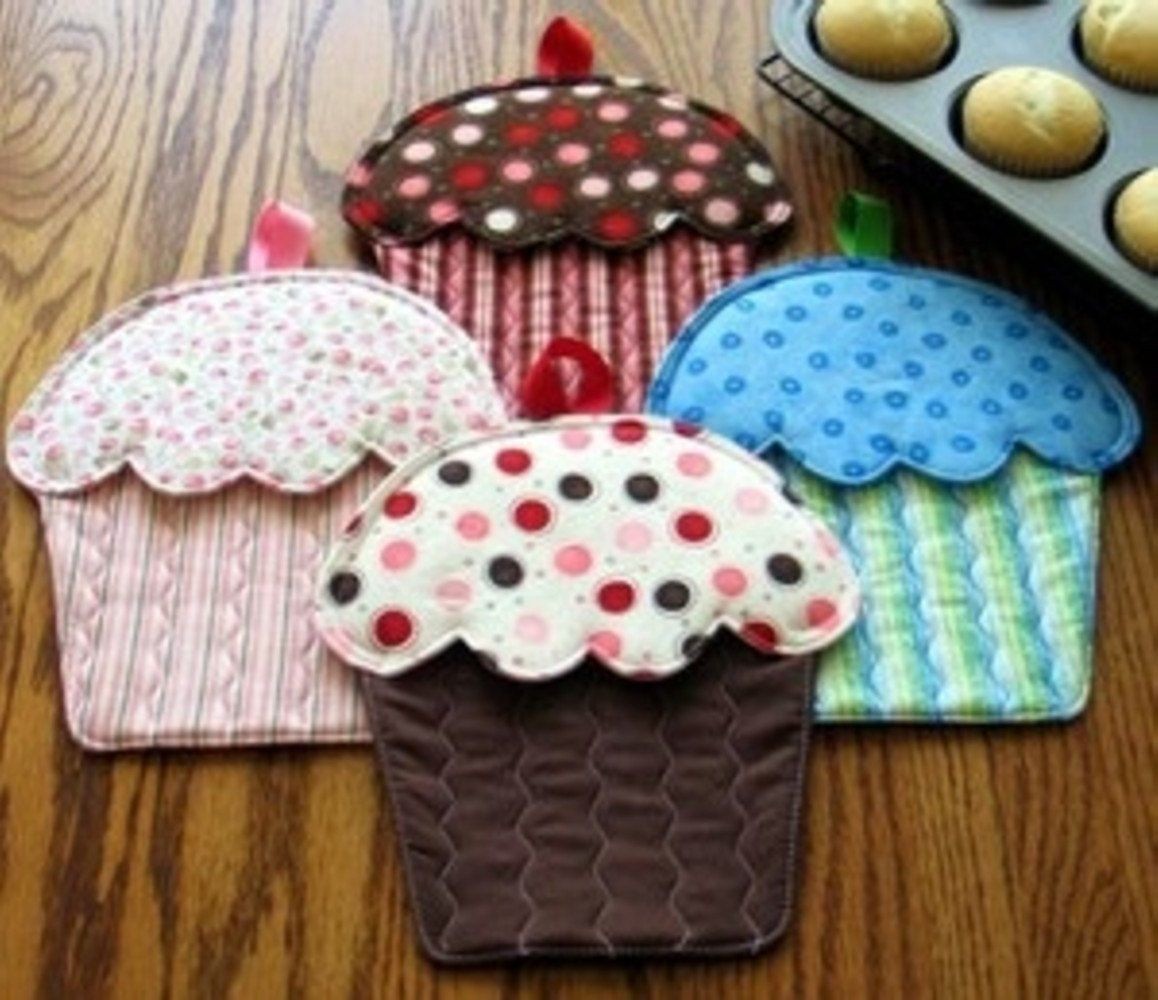 Small pot holders that are made of materials resistant to high temperatures. Their cupcake stylizations are attractive and available in many different colors. They are not only wear resistant, but also comfortable in use.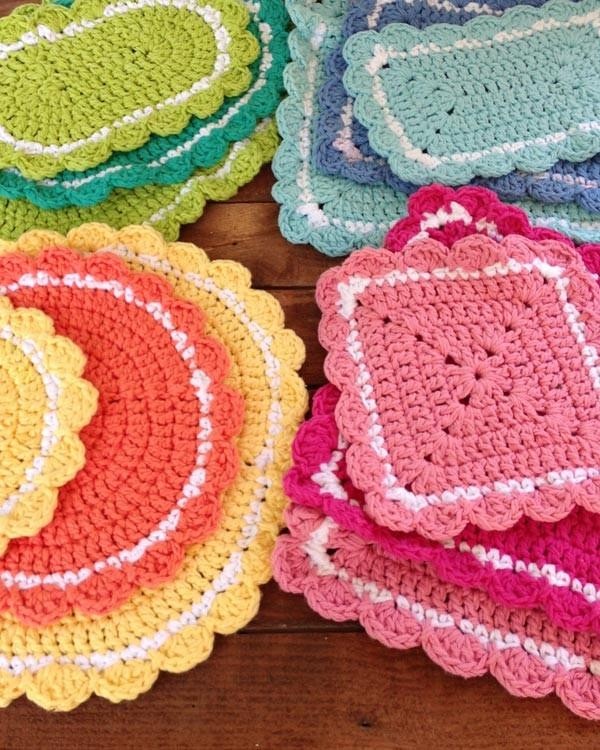 An adorable assortment of colorful and vibrant crochet hot pads made out of different warm shades, combining cute yellow, orange, pink, green and blue colors, making them perfect to spice up any kitchen with.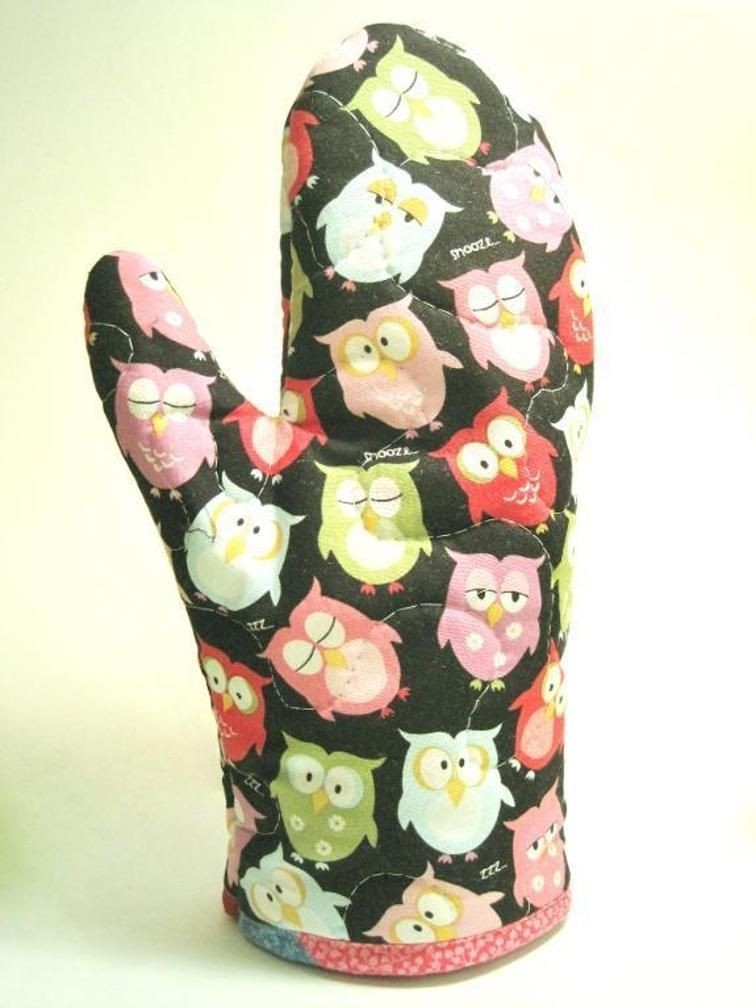 Pot holder that is comfortable and safe for its users. It features a very attractive, multi-color owl pattern on black background. Soft materials are not only comfortable, but they also provide protection from high temperatures.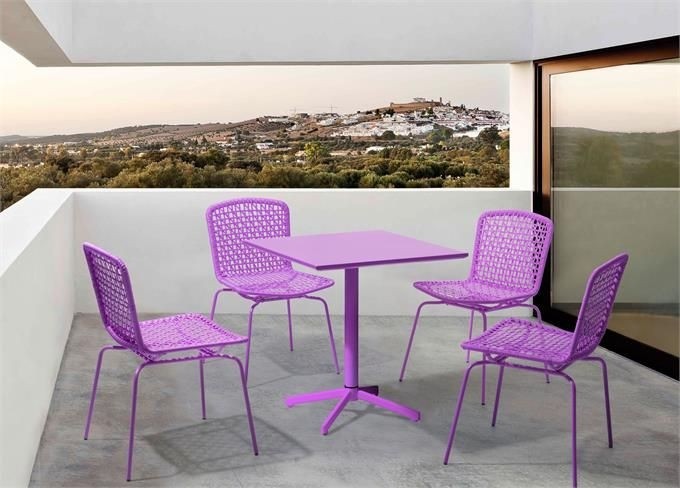 Square cafe table that is a modern interpretation of the classic French cafe's decor. It is made from 100% epoxy coated steel durable for any climate. Table folds up for ease of storage when not in use.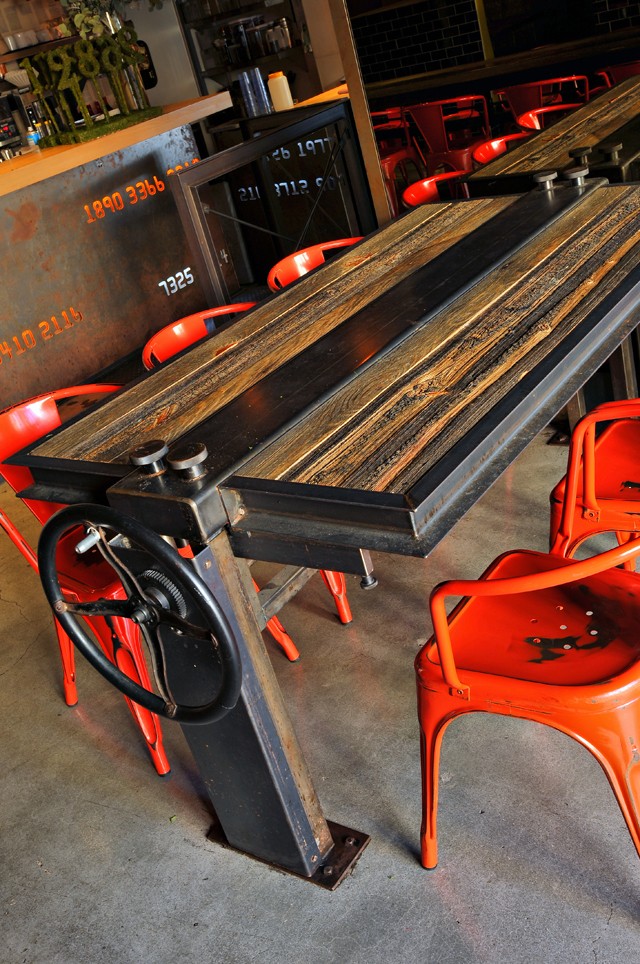 Industrial stylization in any commercial pub design. This durable table features a solid rectangular top made of wood. Its durable metal frame is strong, supportive and finished in neutral black color.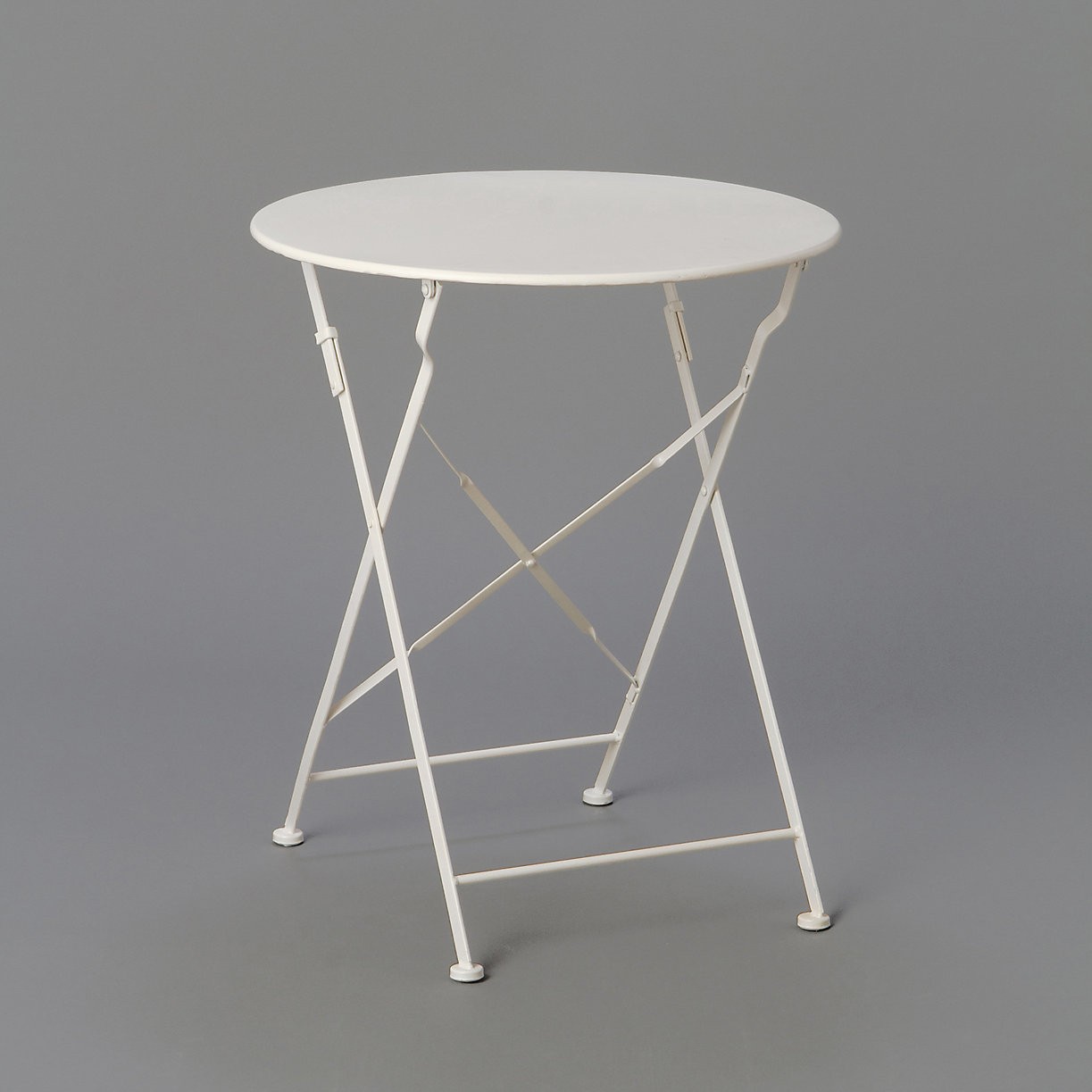 Simple and incredibly useful in any possible household - this metal bistro table sports a design made from the highest quality materials and the light finish to make it work better in a contemporary styled home.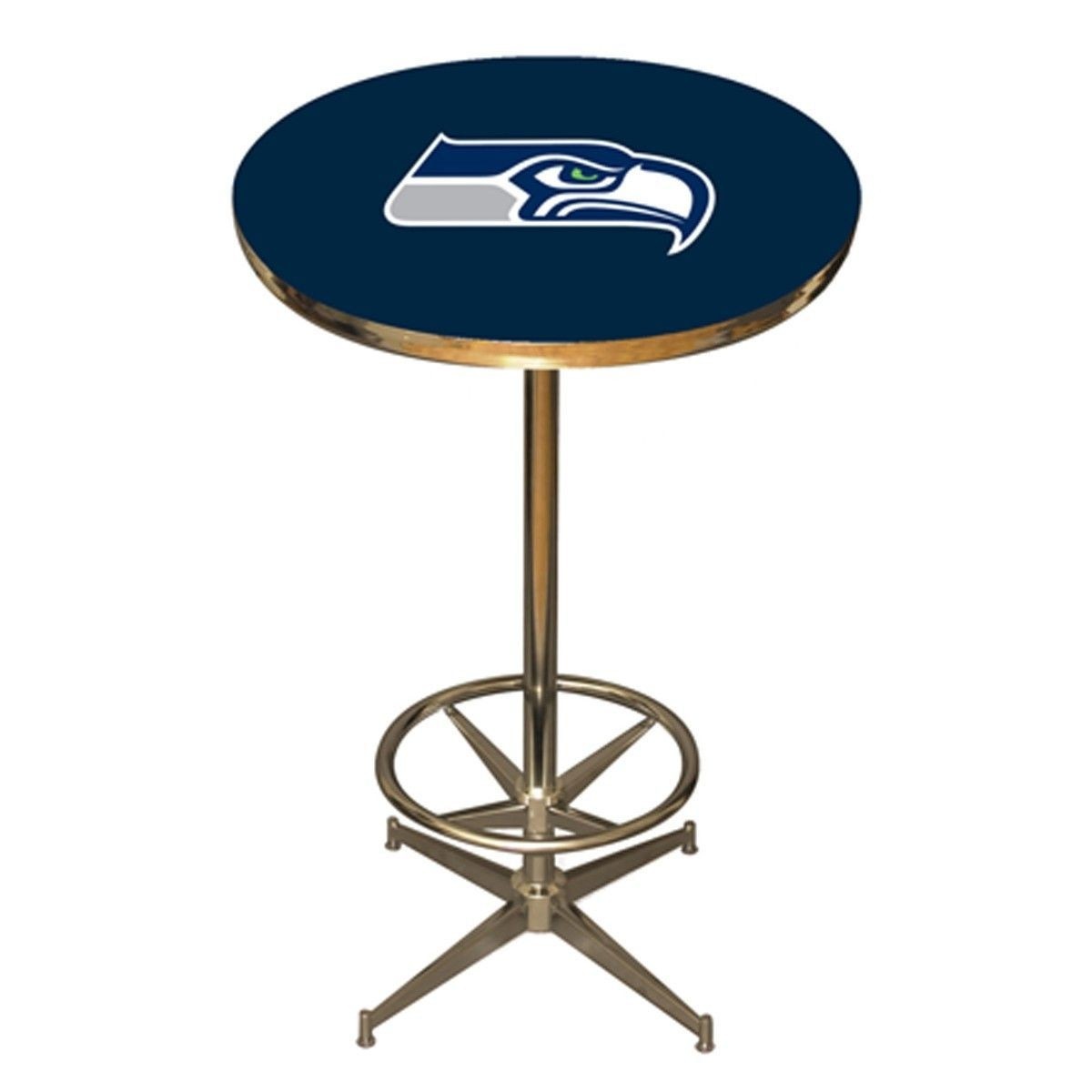 What can offer this pub-style table, which is for sale now? It offers just the right touch to any football fan's game room. With leg levelers, and foot ring, based on the metal chrome frame and star shape base has an interesting seat design in dark blue color.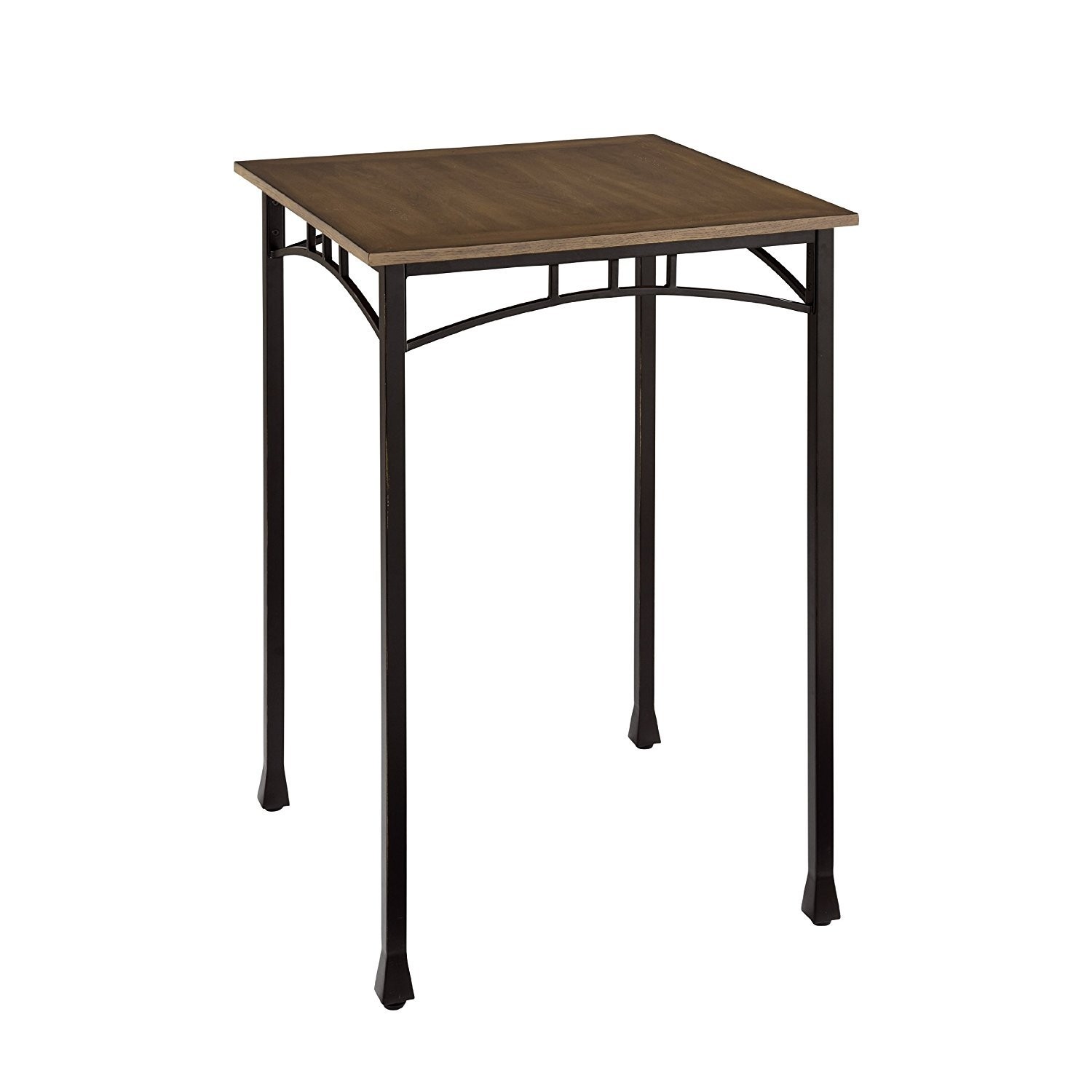 Modern bistro table. This elegant bistro table features rectilinear and angular apron design elements and the top that has been finished in beautiful distressed oak. This table stands firmly on the floor and its simple design make it a great addition into any home.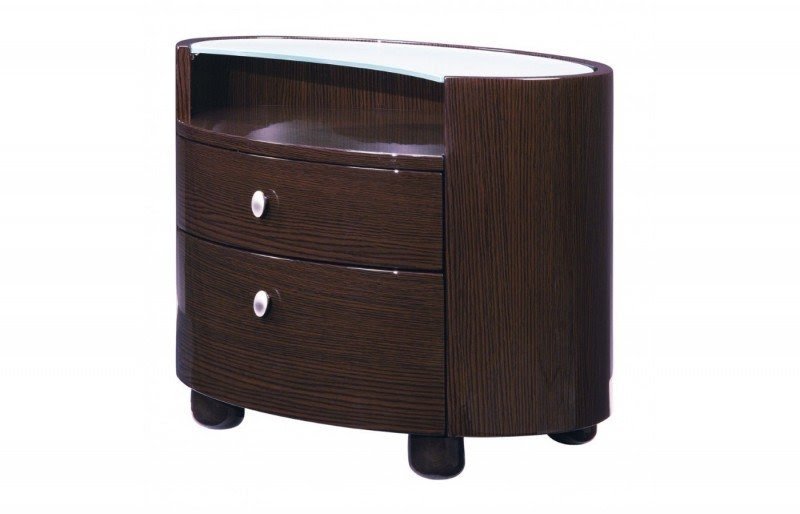 A nigstand reminiscent of the 60s. Simultaneously modern and retro style. The elliptical shape is surprising and gives you a fresh décor of the room. Two deep drawers. High legs for easy cleaning under furniture.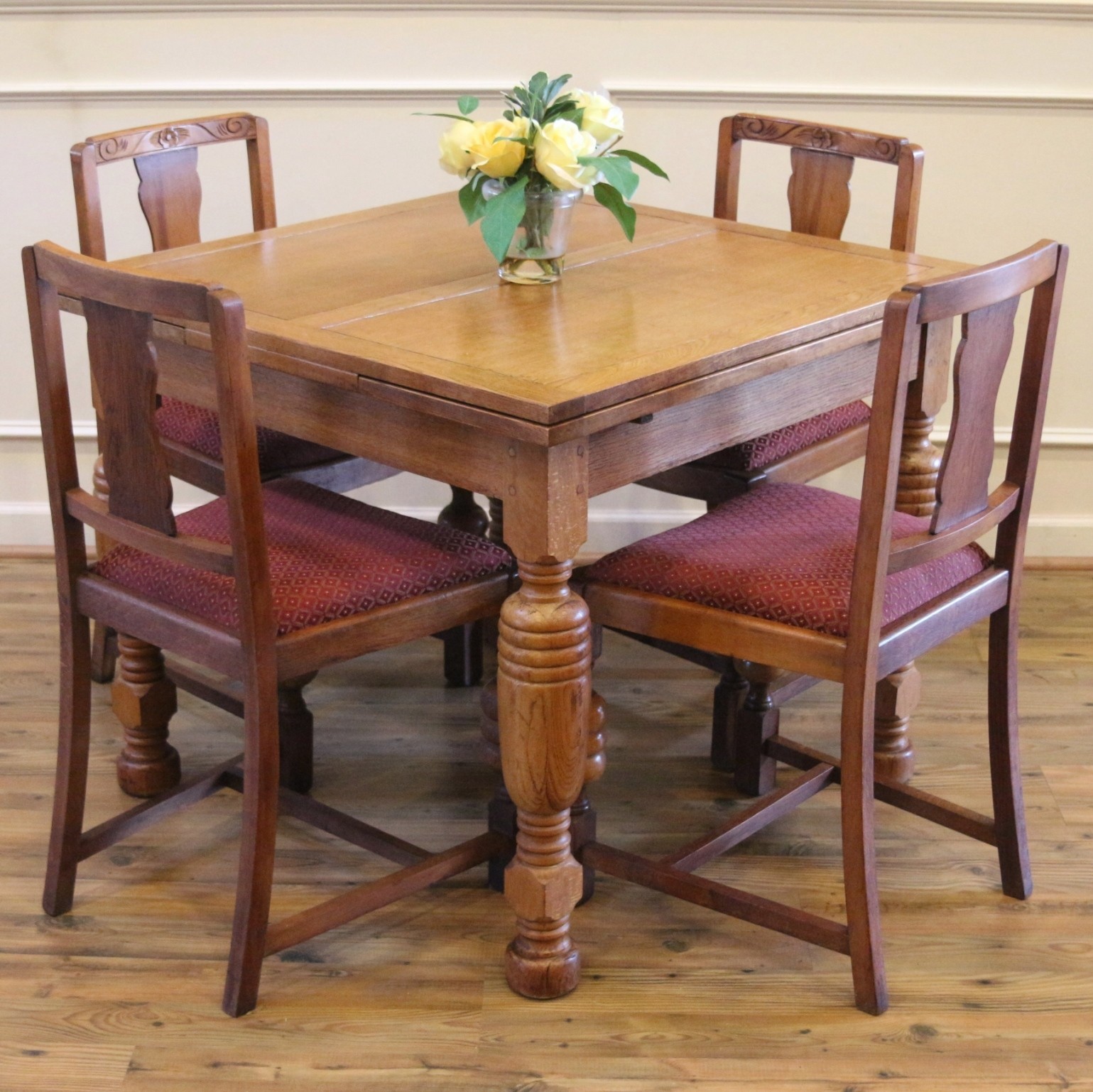 Antique English Oak Pub Table and 4 Chairs Dining Set. For ...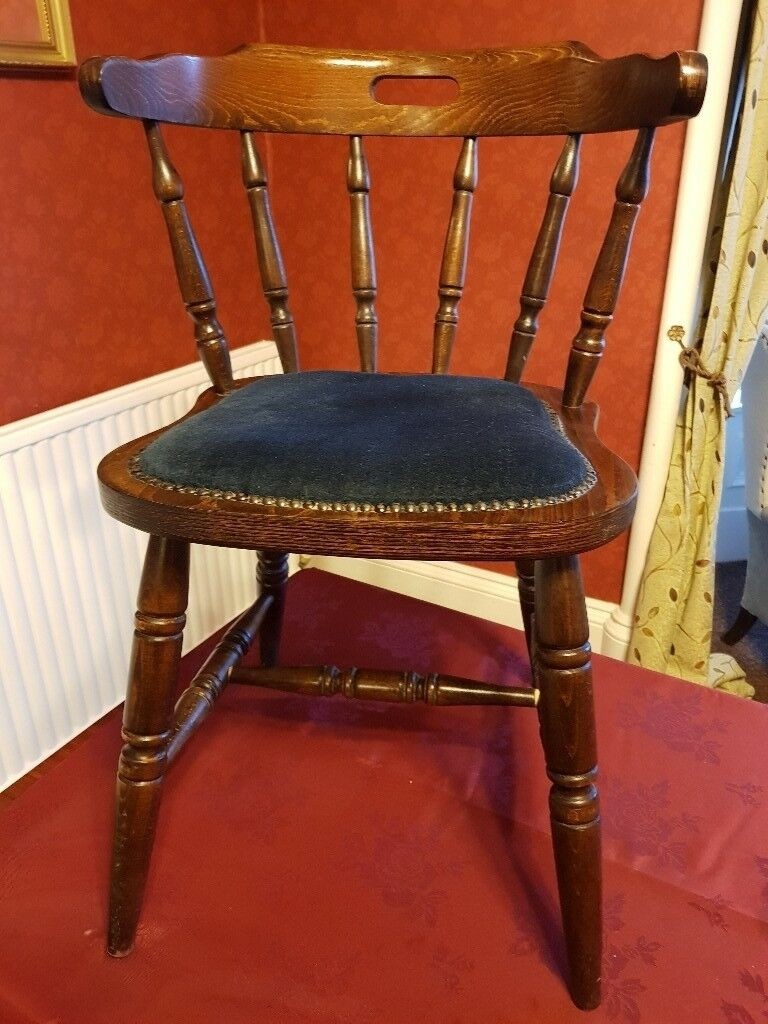 Pub chairs and tables for sale | in Killin, Stirling | Gumtree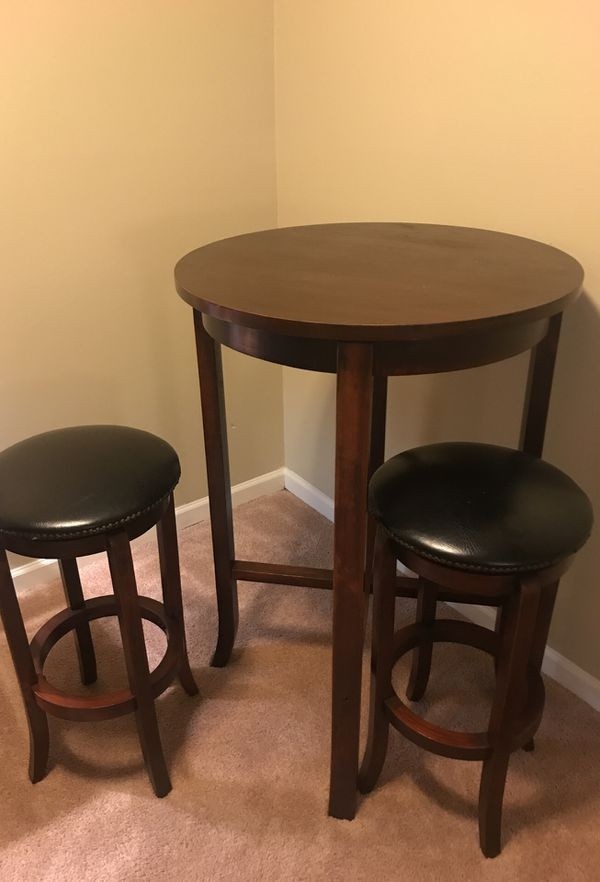 2 persons Pub style table and chairs for Sale in Lisle, IL ...