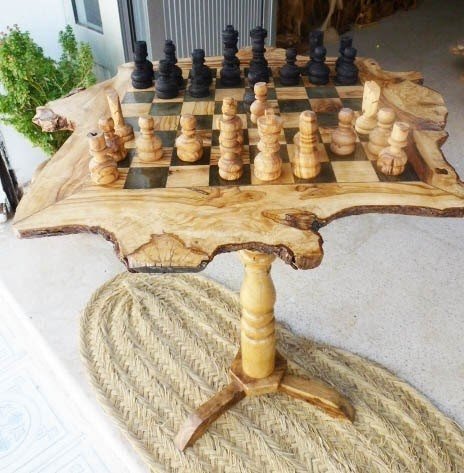 Olive wood rustic chess table wooden
Chess table in rustic style. It is completely made of wood. Pedestal base is finished with carefully made carvings. Elegant accent for any interior according to taste.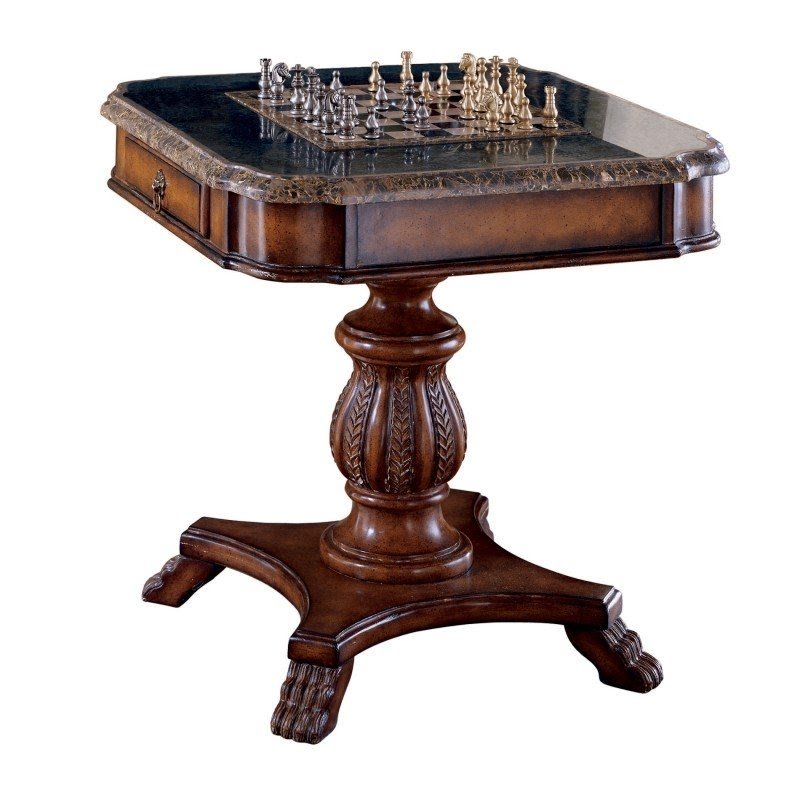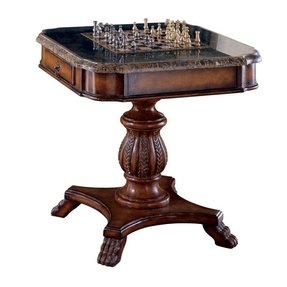 Heritage Antique Pedestal Game Table
A magnificent piece for playing chess or checkers, and for decorating your game room, den, living room, or bachelor pad. This Pedestal Game Table features a polished top with round edges and chessboard, small drawers with embellishing pulls, and marvelously carved base.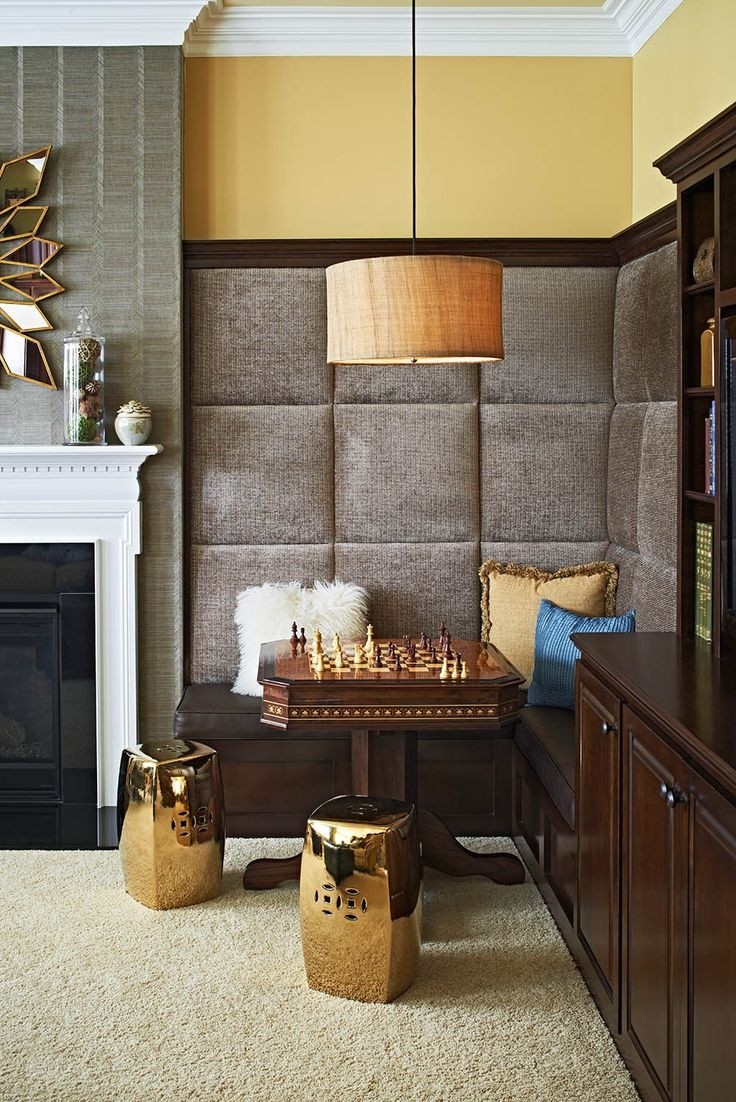 Basement game room
An elegant traditional chess game table crafted of wood with a finish in browns. It's sturdy base is built of 4 S-curved feet and a thick straight hexagonal pillar. A quite thick octagonal box top with a chessboard hides drawers for chessmen.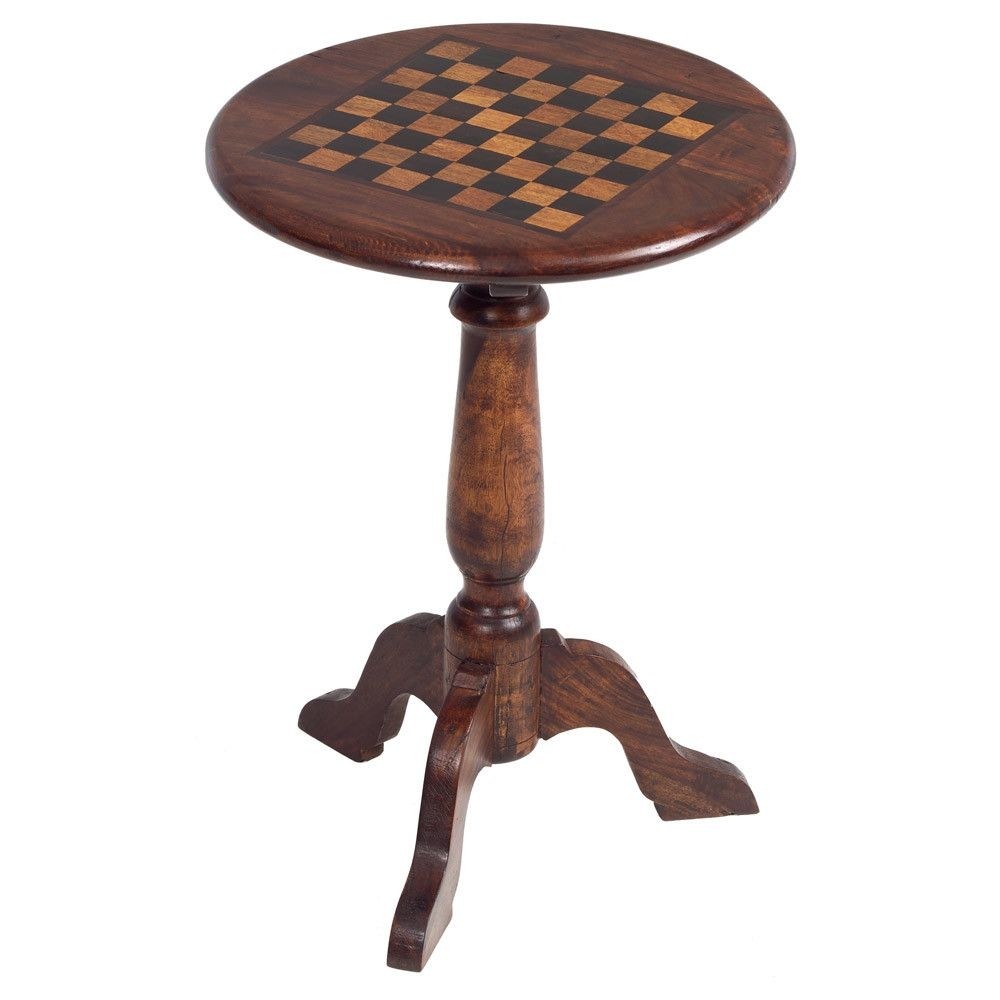 Pub Chess and Checker Table
A wonderful piece for playing chess or checkers. This Round Game Table characterizes solid Acacia wood construction, with pedestal base, 3 stylish legs, and round top with hand-painted chessboard. Wipe clean with a dry cloth.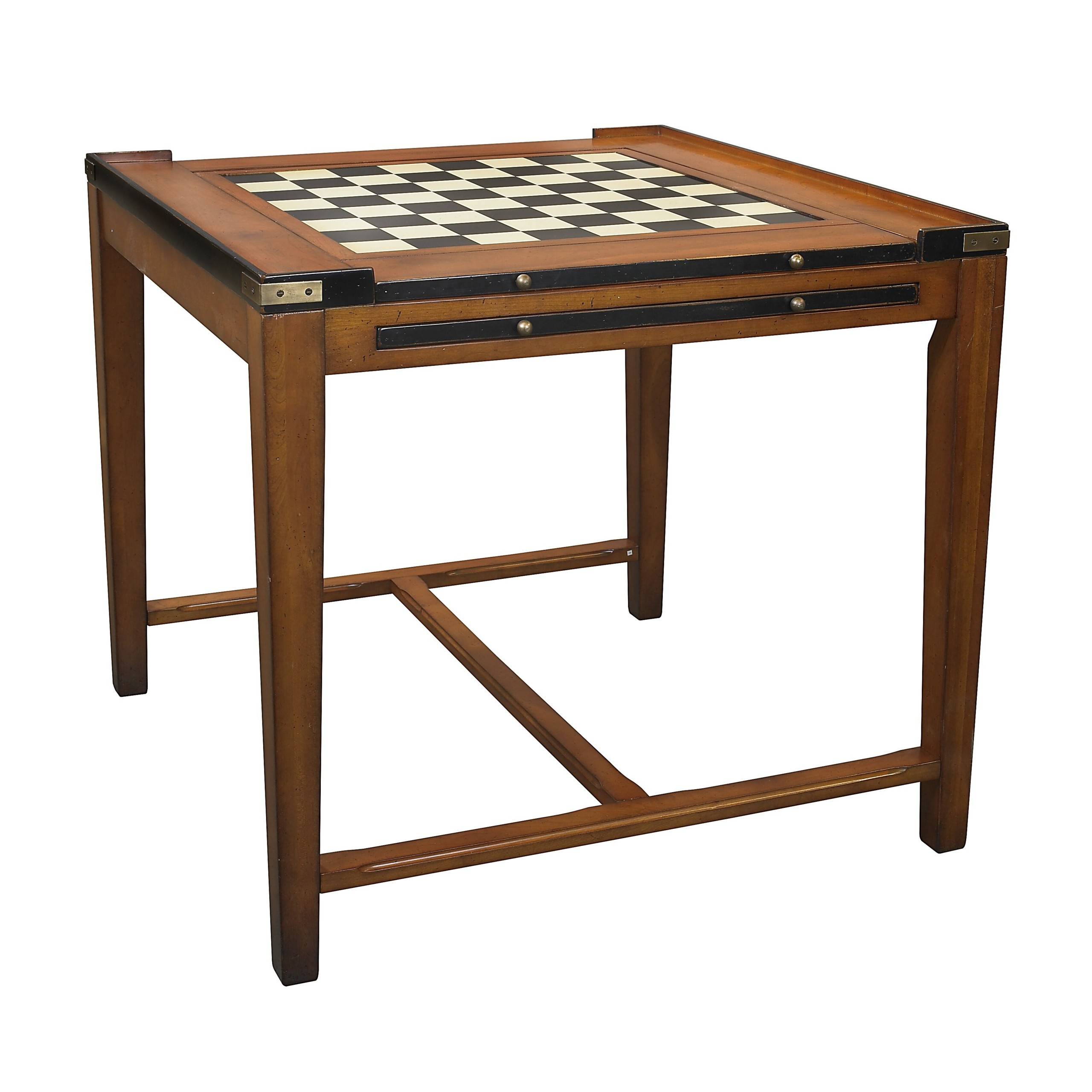 Casino Royale Multi Game Table
A wonderful piece for playing chess or backgammon. This Multi Game Table in Honey & Black Finish is consisted of 2 interchangeable panels, offering at the same time 2 game boards. The wooden construction is reinforced by brass hardware.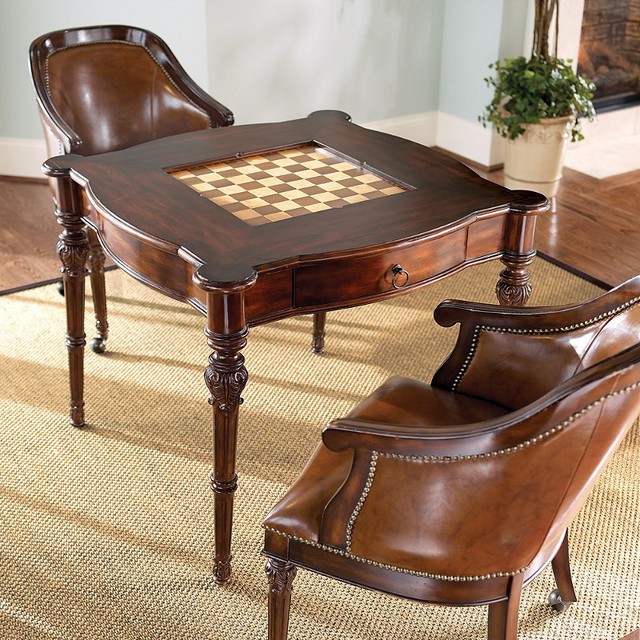 I wouldn't hesitate to suggest that someone buy this 3-piece set into the home. It includes the chess table and two chairs with elegant, walnut wooden construction.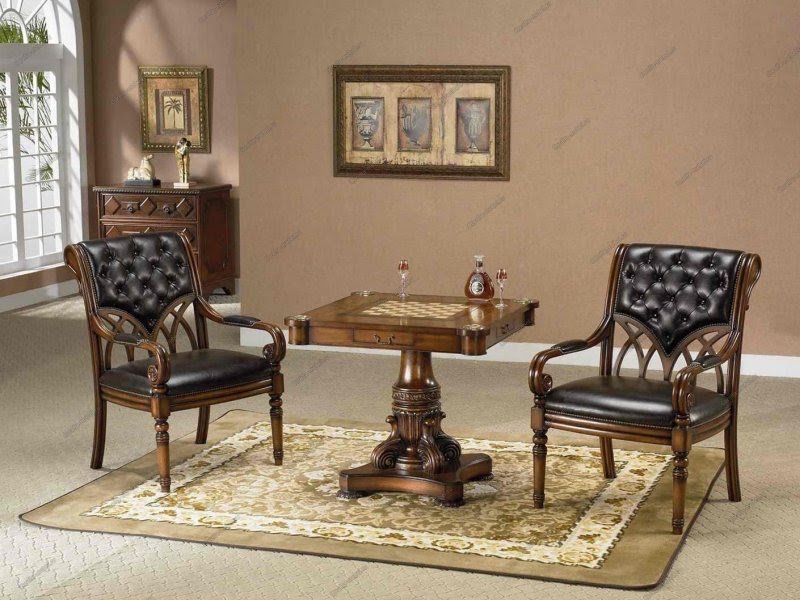 People wanted to play chess in an elegant way forever. So we also find a Victorian chess table.With beautifully carved leg from the base, made of good quality wood.A chair of the same set, complemented by a quilted black, stylish leather.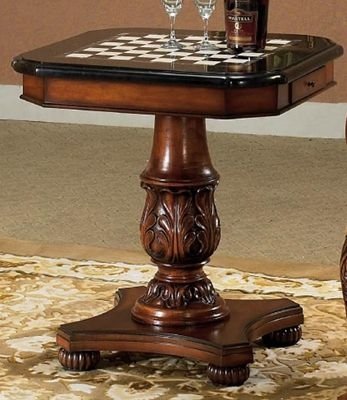 Interesting composition on the pedestal sculptured leg makes this chess table a real treat for lovers of beautiful furniture. The whole of the stylishly constructed sub-drawer under the table top.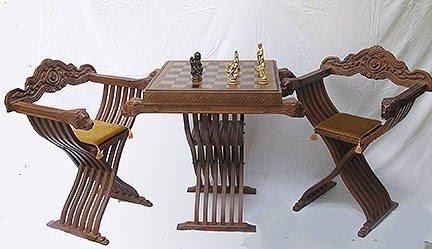 A breathtaking set of 1 chess table and 2 matching chairs, radiating with Italian craftsmanship and curvy hand-carvings. Made of hardwood, each piece comes with criss-crossed legs and lion accents, and can be easily folded for storage or transport.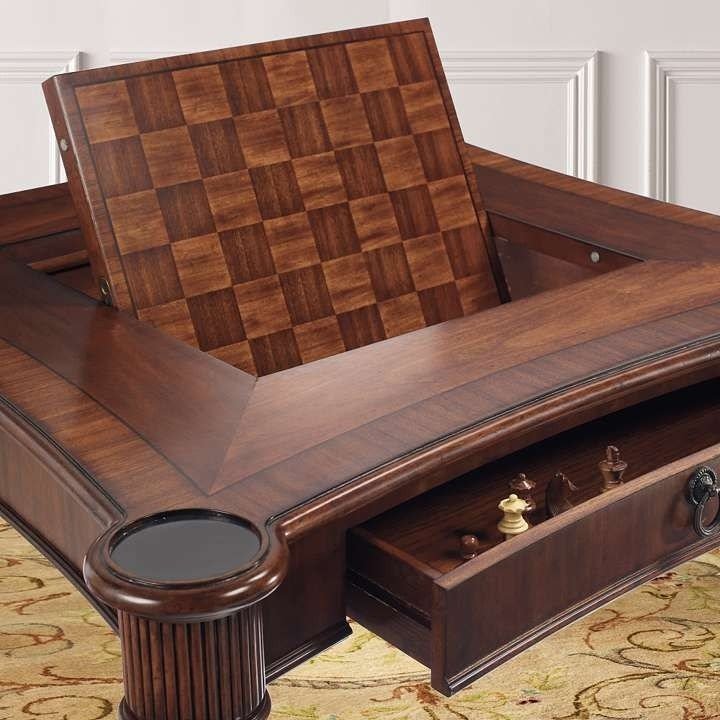 Simple and very stylish game table is a great way to bring high-class entertainment to the interior. A chess table with chairs based on a solid wooden base in a beautiful finish is a stylish addition to the office or living room.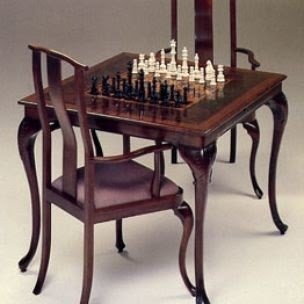 Decorative and time-absorbing, this set of 1 chess table and 2 matching chairs can be a great way to improve your game room. Designed of black walnut and beautifully curved, the set also includes a well-polished tabletop with a chessboard print, and padded seats upholstered in a wine fabric.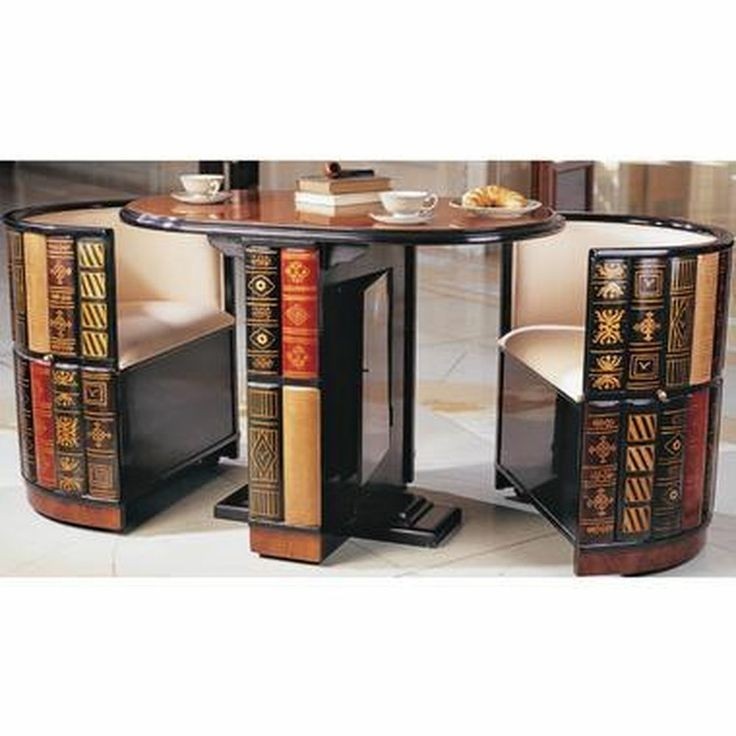 A perfect accent for a bookworm. This cool set comprises a table with complimentary two chairs, hidden under its surface and a bookcase on each of the sides. Perfect way to save space and enchant everyone entering your living room.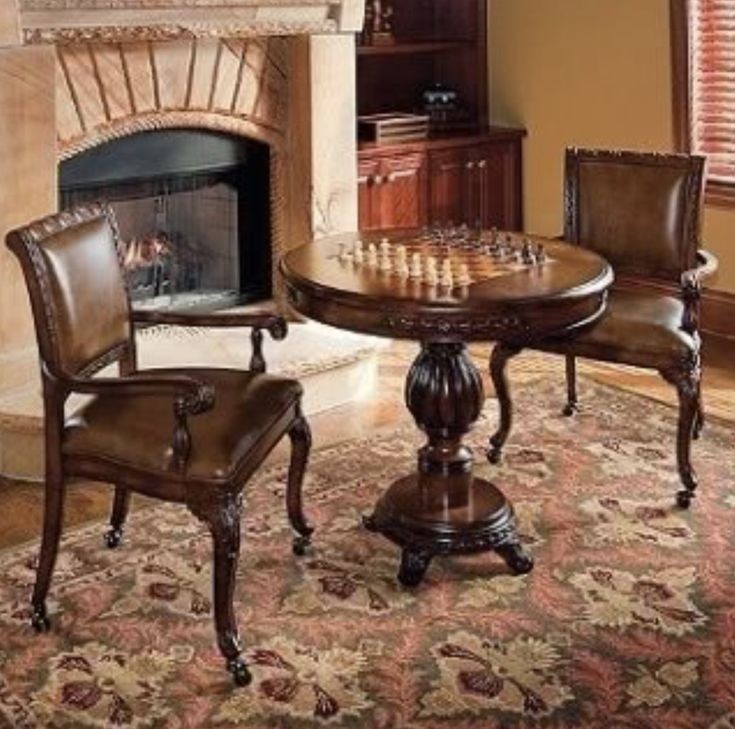 table, chairs, and chess set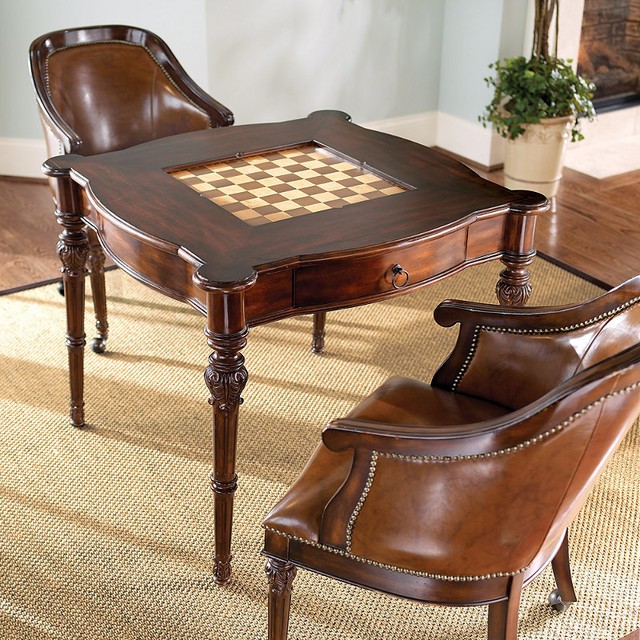 Where to Buy Freeman Game Table and Two Leather Chairs - Frontgate ...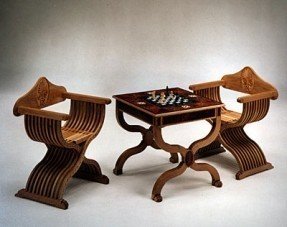 chess table and chairs italian renaissance chess table chairs in white ...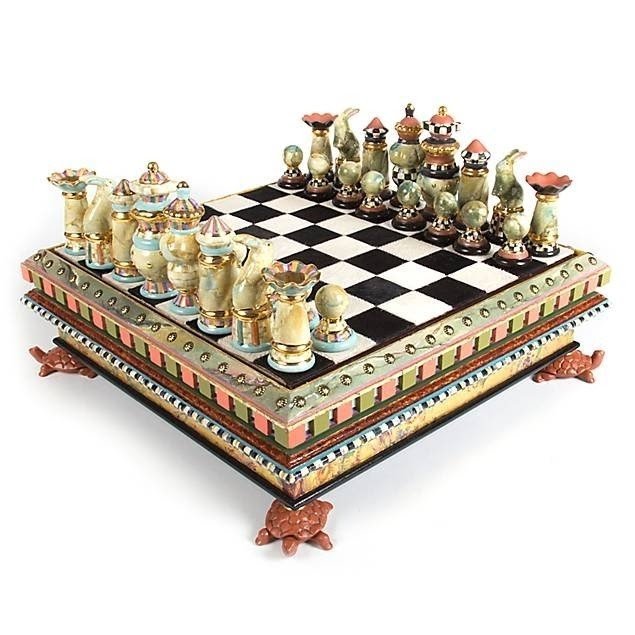 An extraordinary work of art - a chess table, with hand-made ceramic figurines. The white black surface is decorated with carat gold, and is supported by brown turtles legs. MacKenzie chess table set, has a 32 handcrafted playing pieces.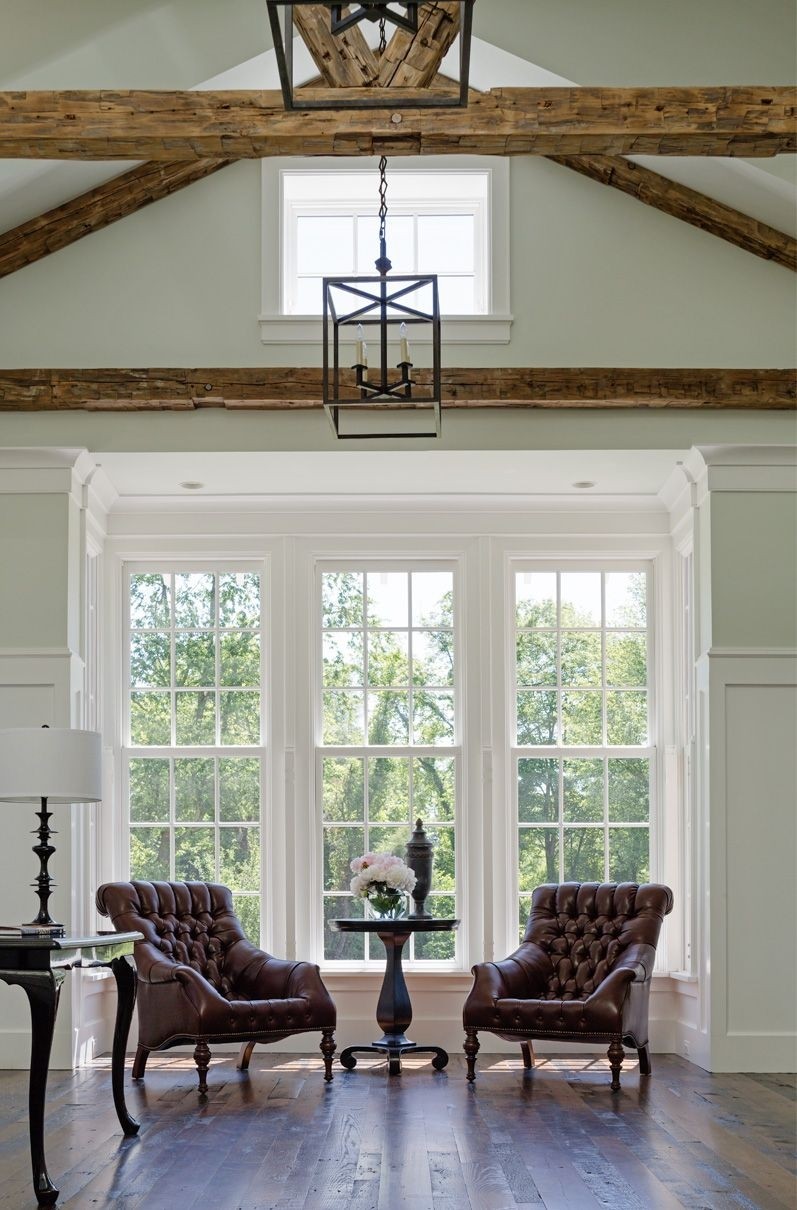 House Tour: American Farmhouse - Design Chic - love a tufted chair in a living room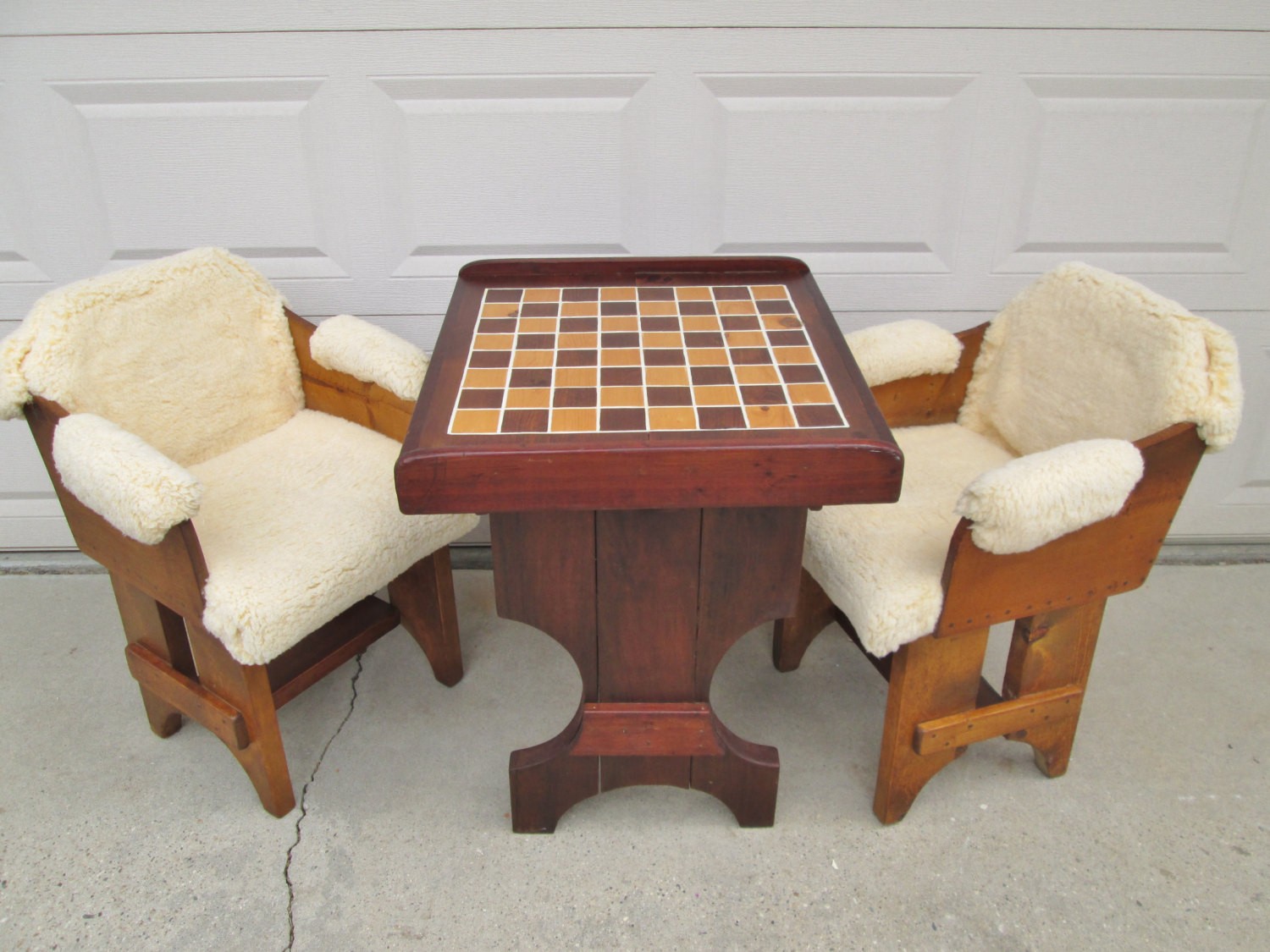 3 Piece Vintage Handcrafted Douglas Fir Chess Game Table Sheepskin Chairs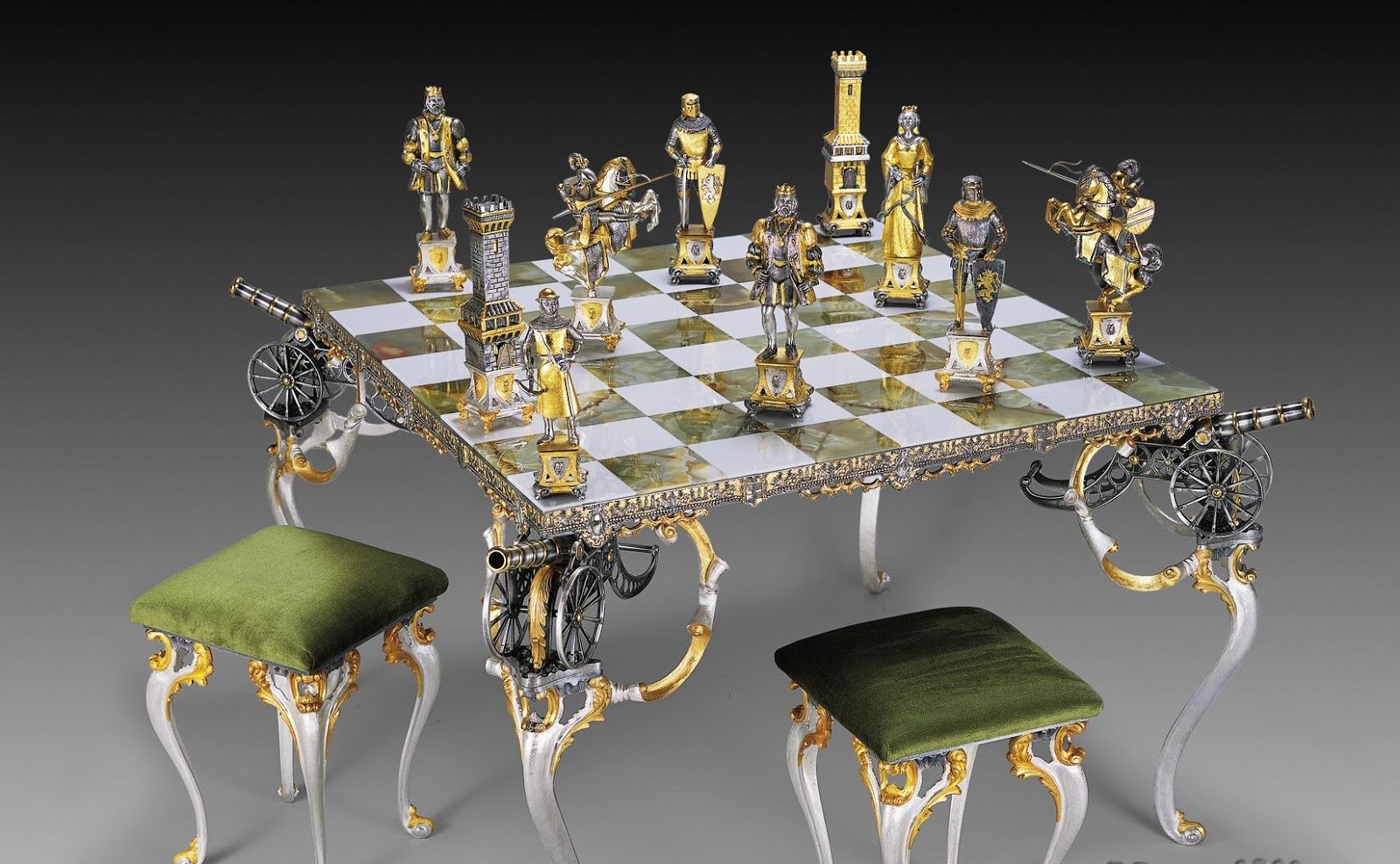 Chess is the smartest sport. We don't burn calories, a brain becomes more efficient and in this case the interior of the house more stylish. This richly decorated chess table returns to the time of the Goths and Visigoths.Gold and green and stylized pawns.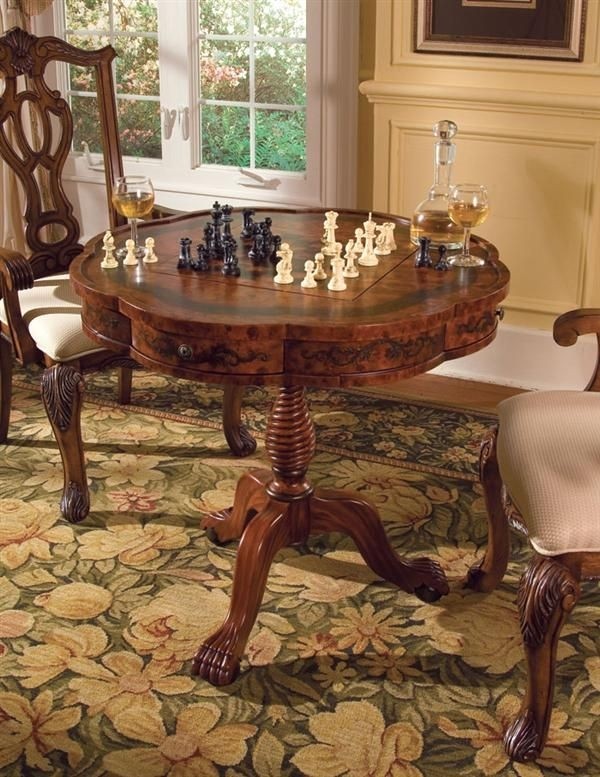 A chic antique wooden chess game table finished in glossy warm browns. A base is built of a twisted stem and 3 curved paw legs. A roundish top with wavy edges and a chessboard has an apron adorned with black floral motifs and hiding 4 small drawers.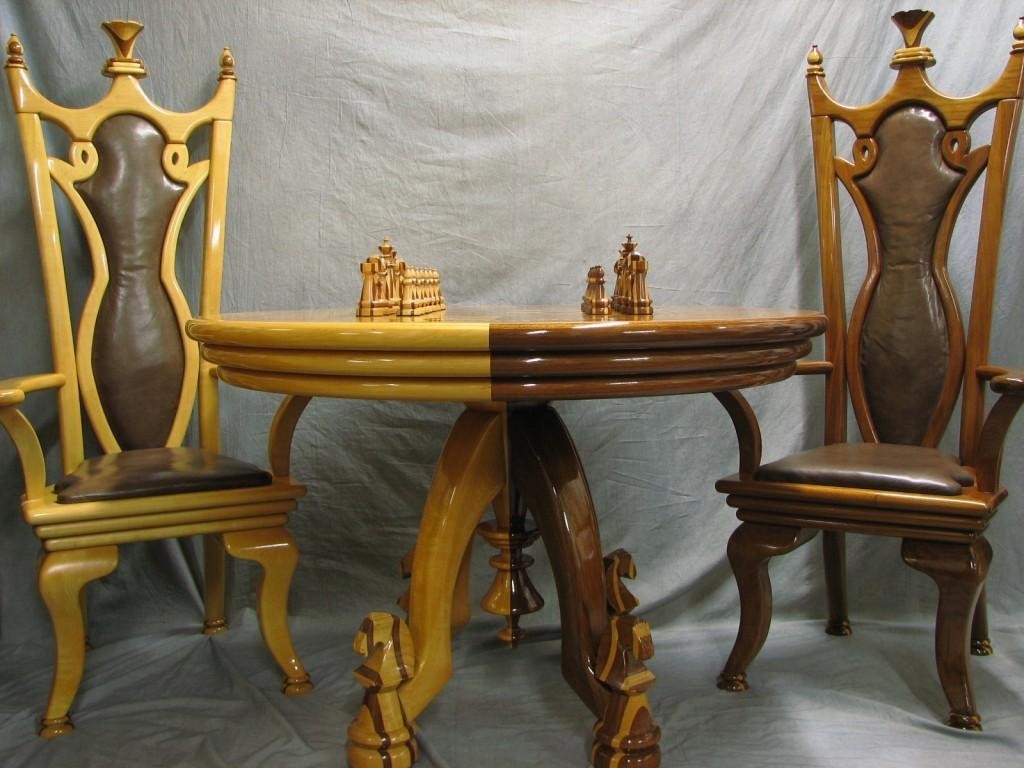 Chess Table and chair Set Award Winning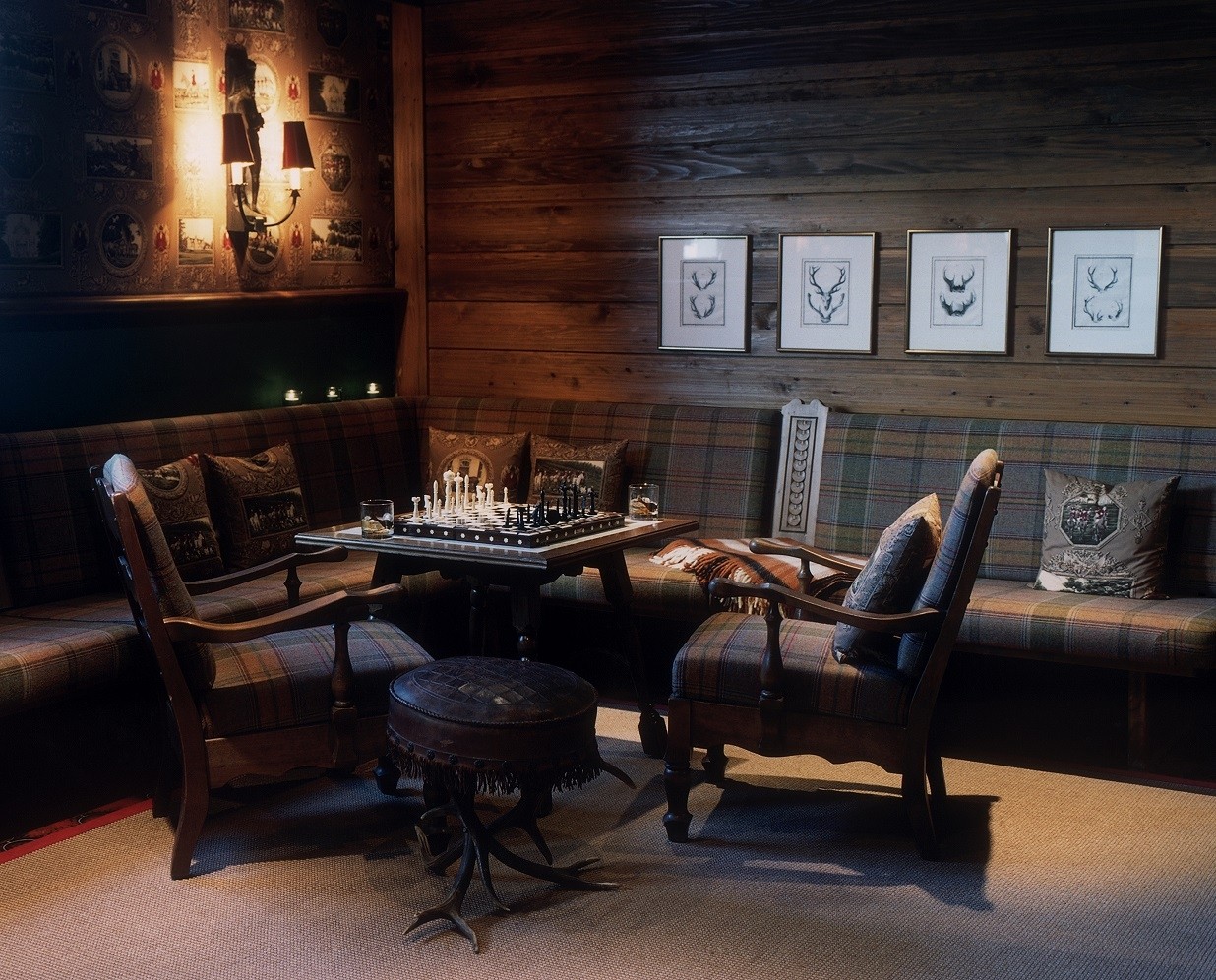 Chess Table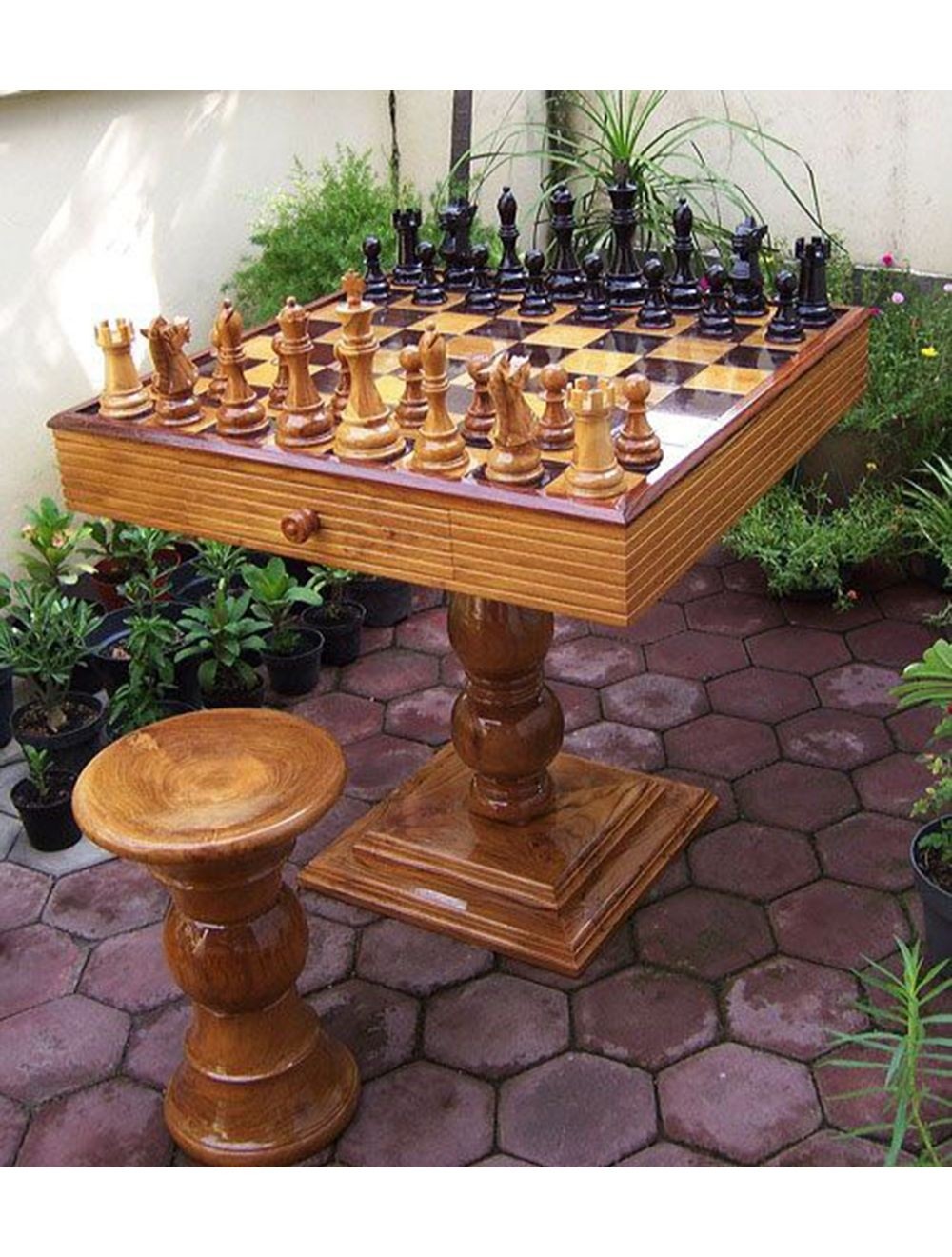 Beautiful traditionally styled teak chess table with matching backless stools that are - at least for me - reminiscent of chess counters, though their tops are flat, of course. The oak finished table features two drawers.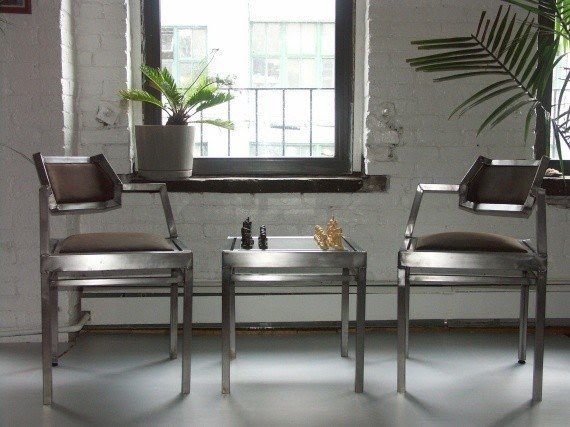 Chairs & Chess Table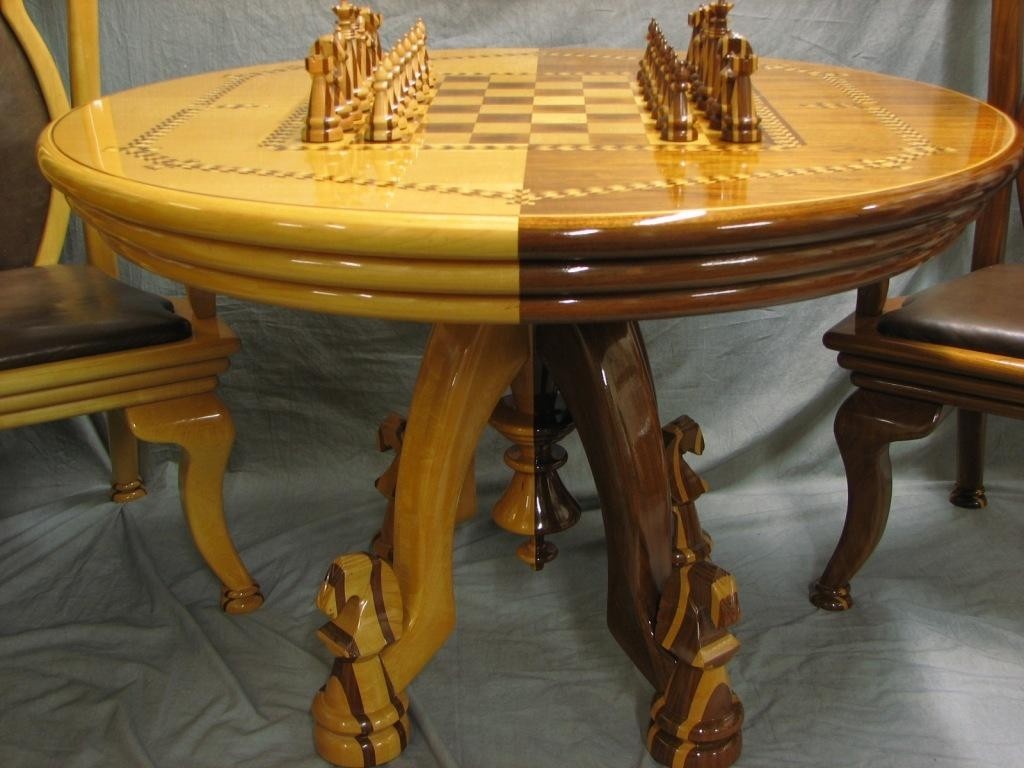 Elaborate traditional chess table crafted from wood in two contrasting tones, lacquer-covered for sheen finish. Comes with chess figures. Solid wood base grabs attention with its chess-inspired design.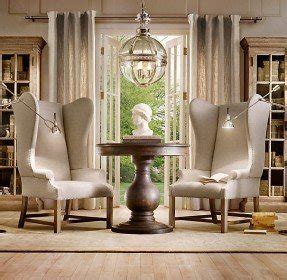 Inspired by proportioned 19th-century France wing chairs, this gorgeous proposition is constructed with a kiln-dried hardwood frame. It is hand-hammered exposed brads reflect artisan tailoring. It measures 28"W x 27"D x 48"H.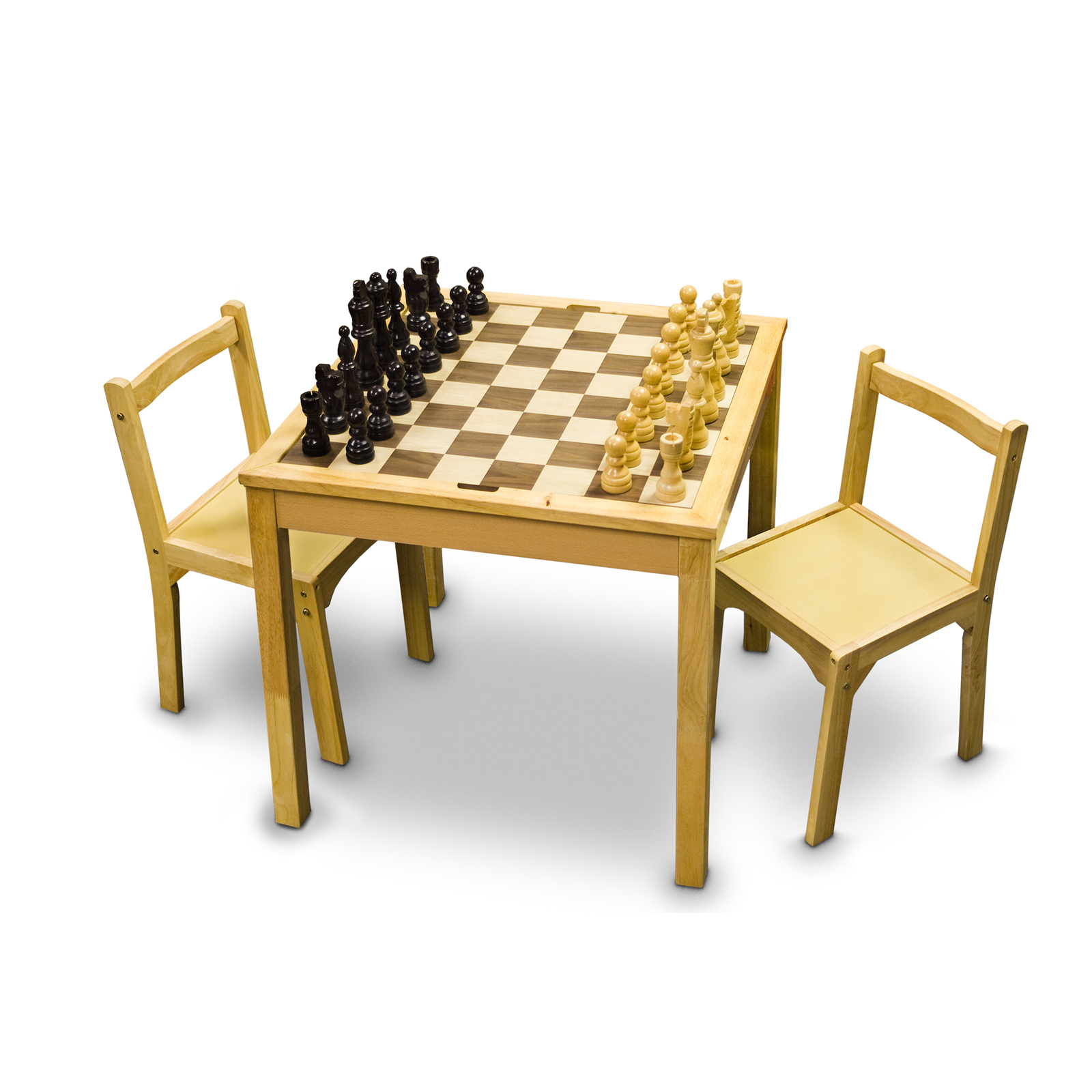 A pretty traditional set for chess lovers. A table has a square top with a painted chessboard and gently raised edges, a storage compartment underneath, straight square legs. Chairs have simple frames, straight legs, square seats, frame-like backs.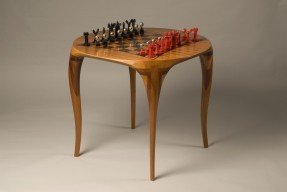 Round Chess Table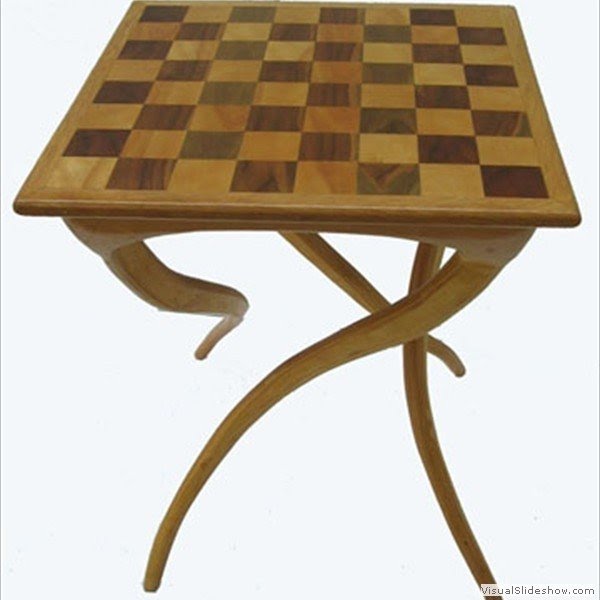 Ideal for both indoors and outdoors, this durable wooden table features a classic, chess board. Variously contorted legs will add a refined, designer appeal to the space.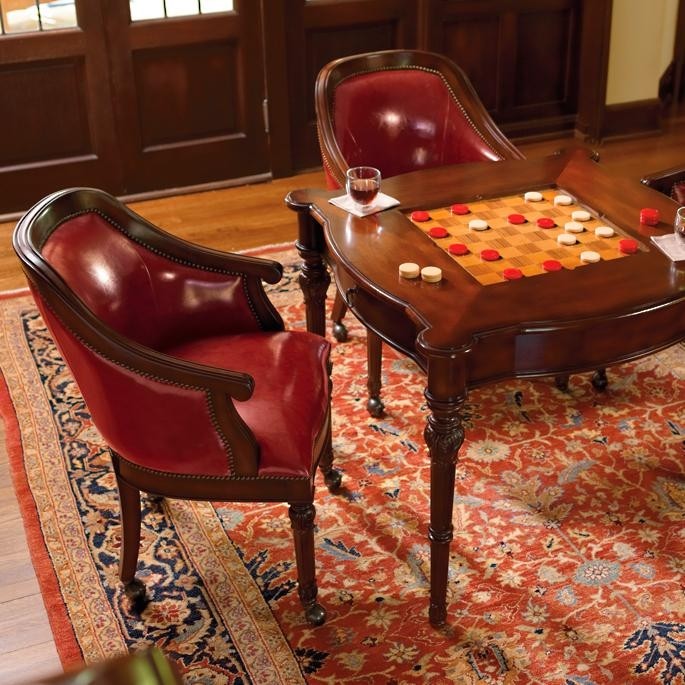 Game Room Furniture - Game Tables - Game Chairs - Frontgate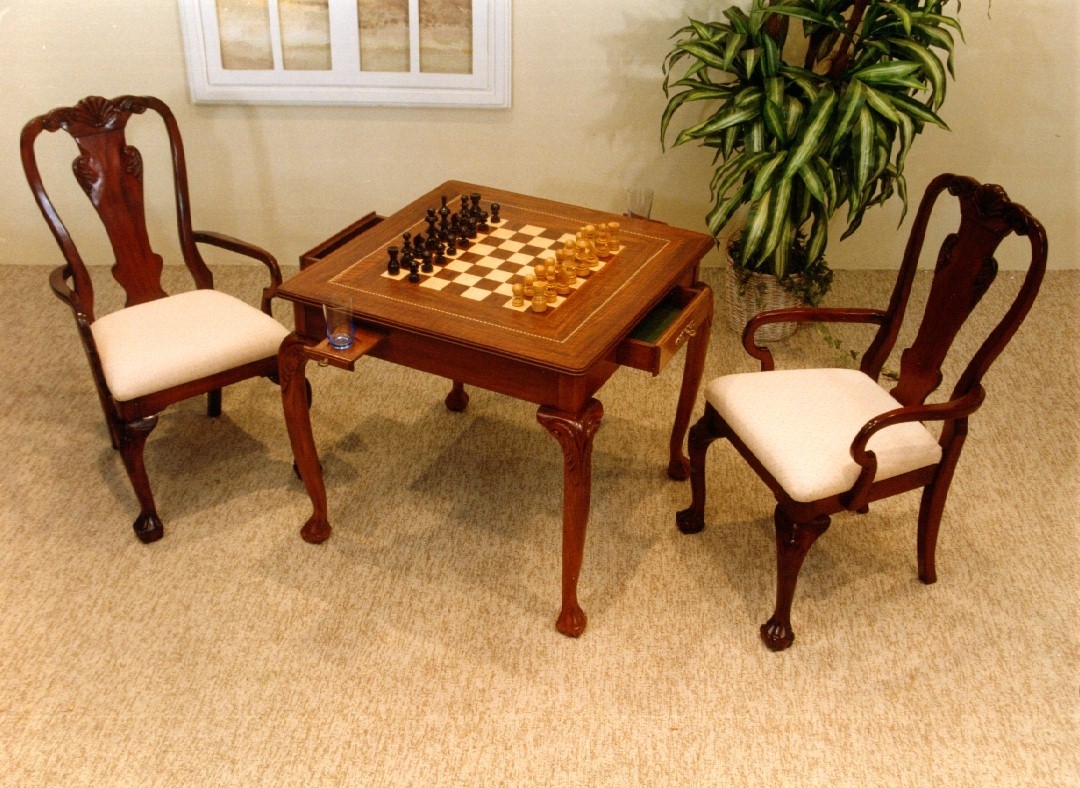 The Isabella chess table is a beautiful antique style table that ...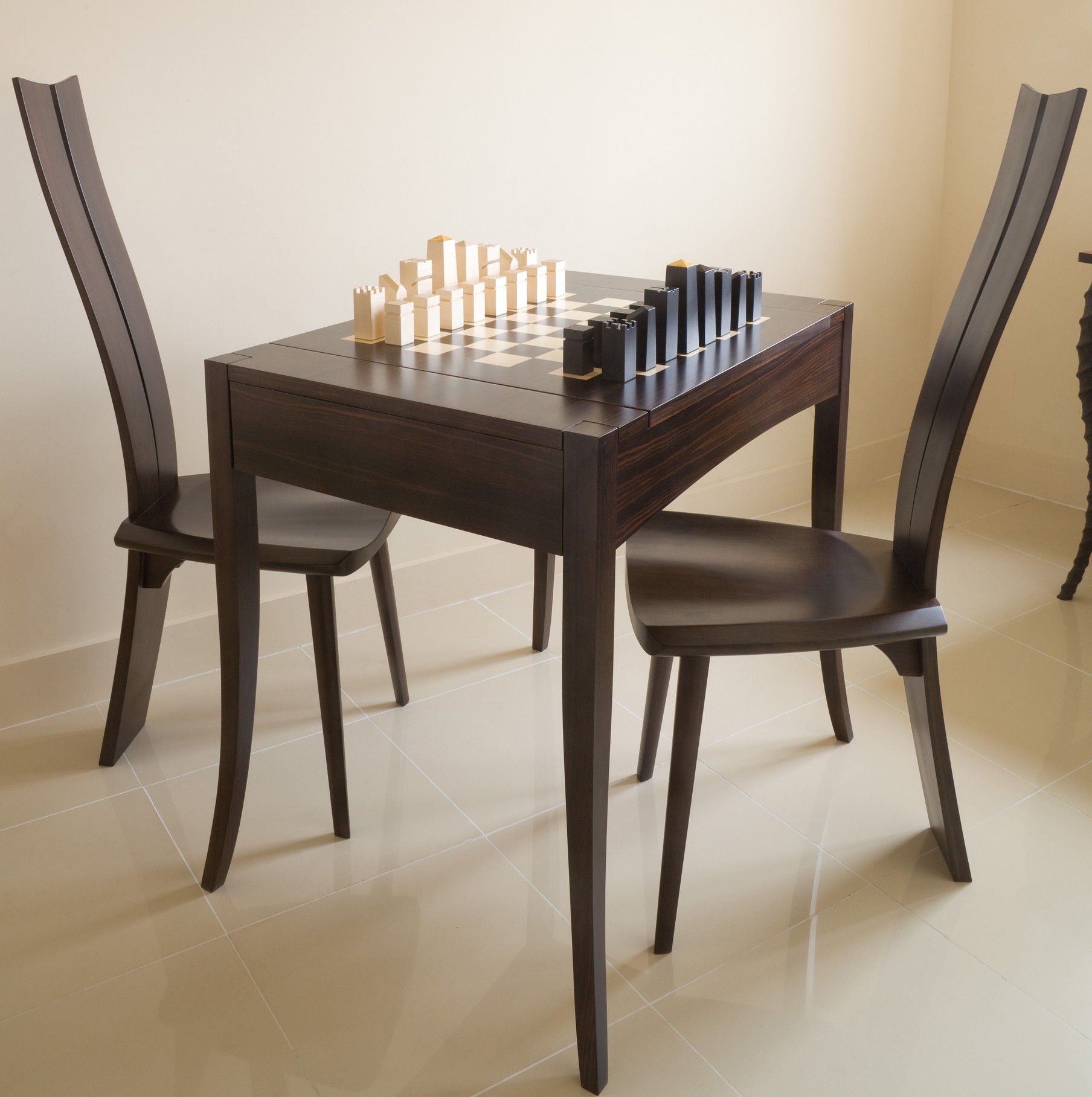 This amazing chess table with chairs offer a simple yet extremely elegant design that is just sure to let you keep the household stylish and letting you finally dine comfortably, while not taking up your floor space.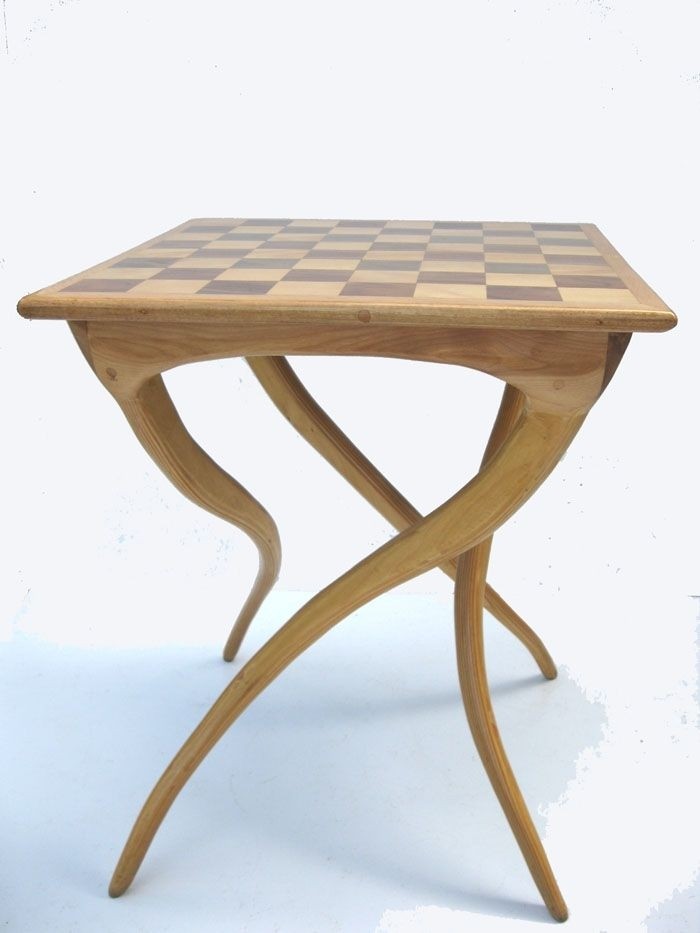 Chess Tree Table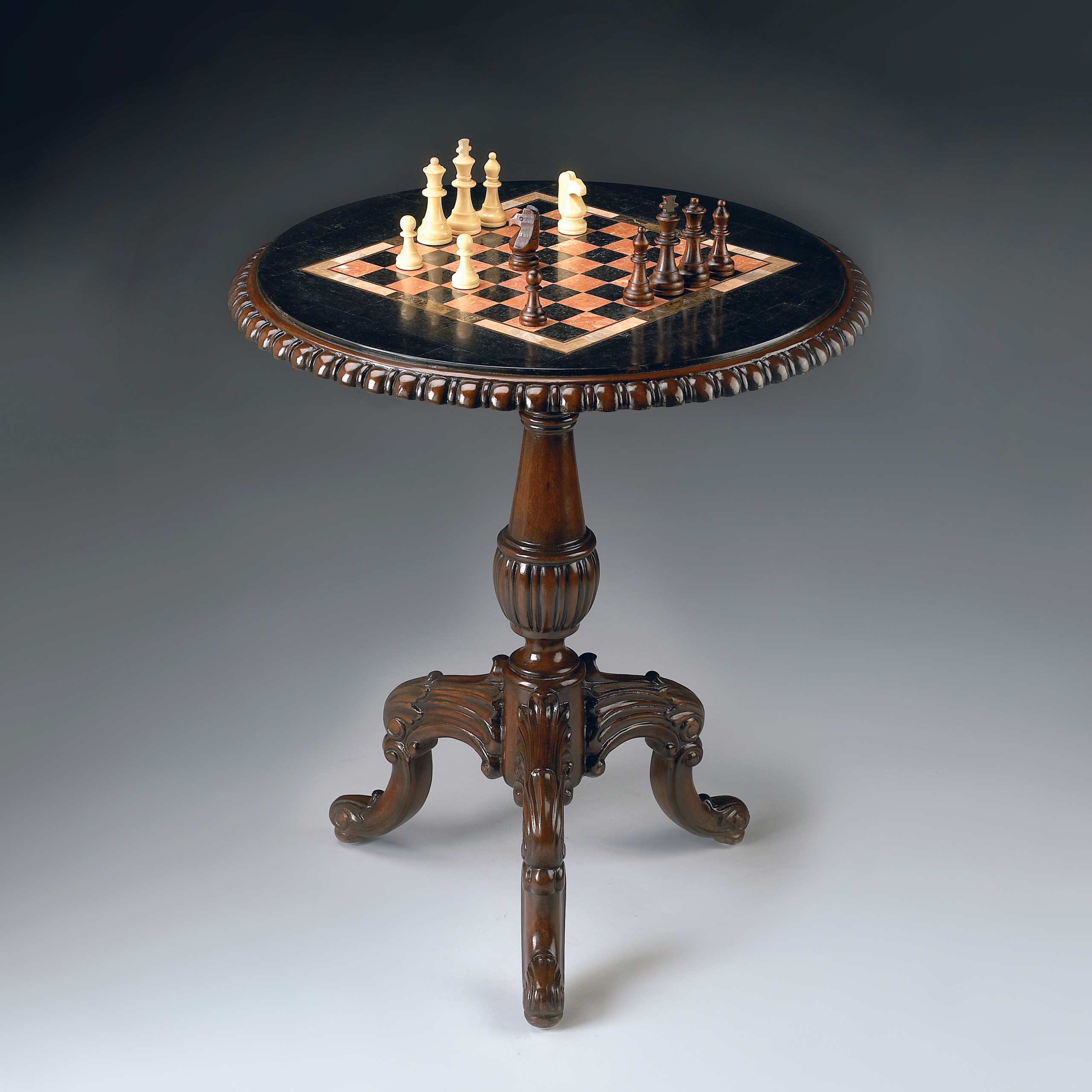 Heritage Chess and Checker Table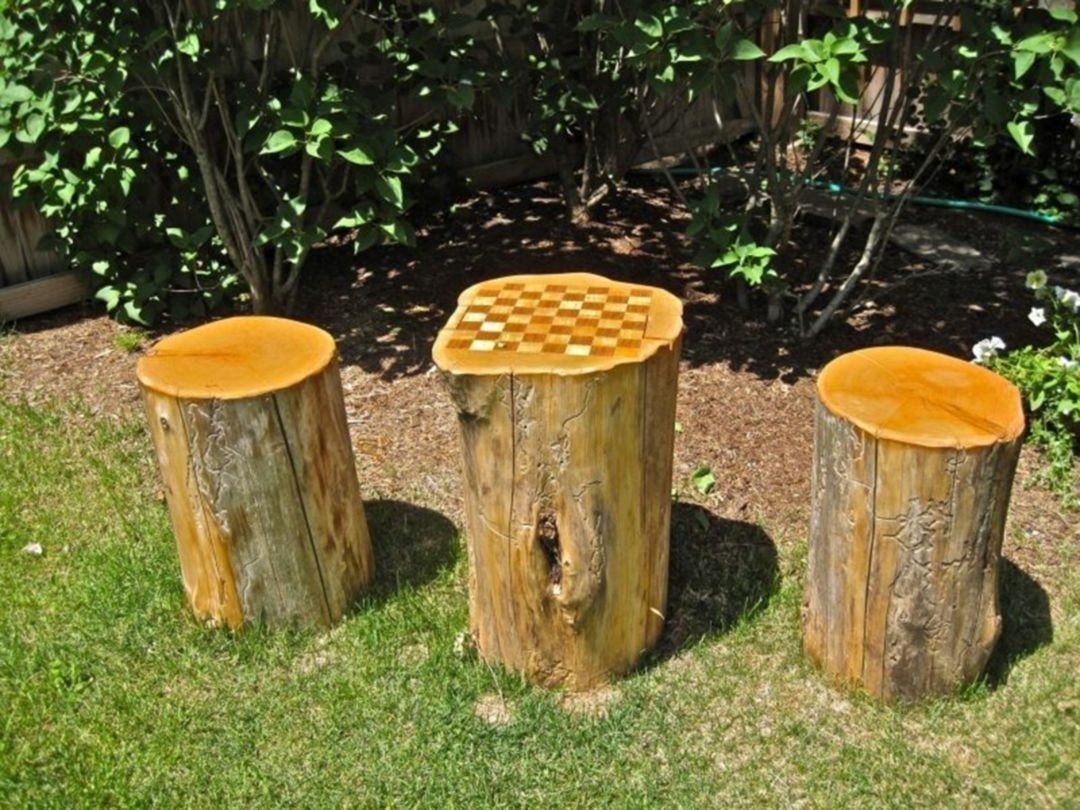 You love play chess and you don't want to spend your money to buy expensive table. You can do chess table set by your own, using tree stumps. On the top of the tree trunk, there was painted a chess board, and other stumps can be your seats.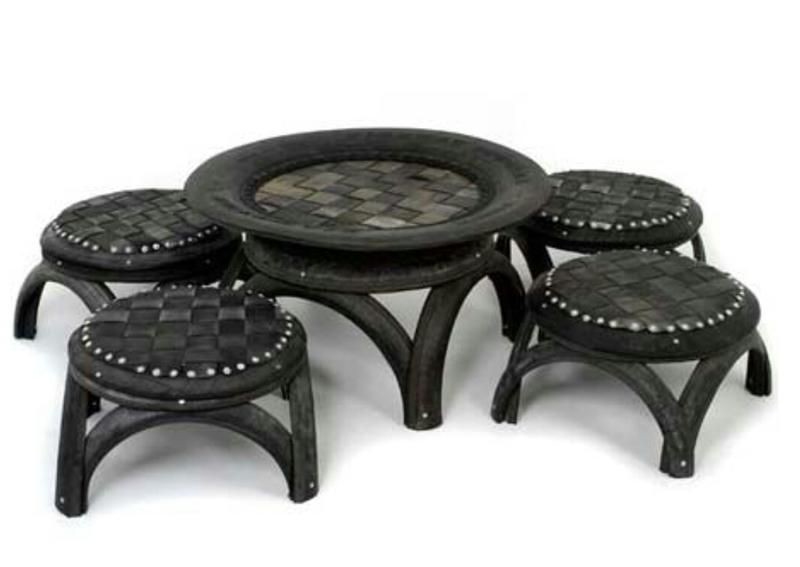 Use Old Tires For Inside And Outside Design - Find Fun Art Projects to Do at Home and Arts and Crafts Ideas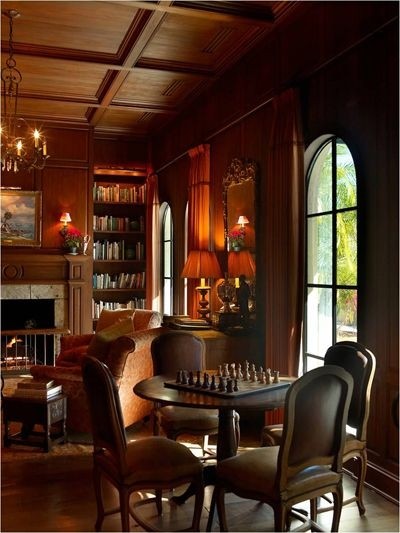 Set of furniture consisting of chess table and 4 chairs. Construction is made of wood with antique finish. Chairs are upholstered with soft fabric. Suitable for residential and commercial premises.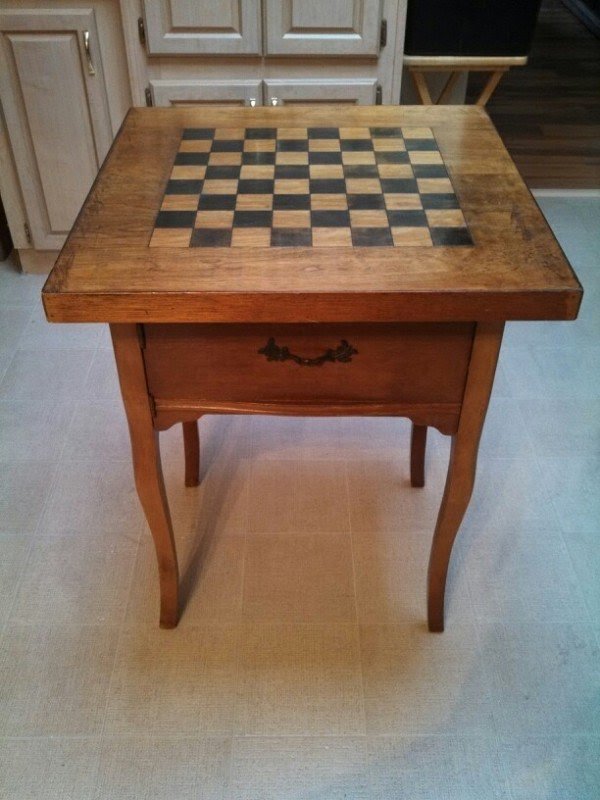 Practical table that can play the role of a chess board. Its simple wooden construction is solid and neutral, so it looks good in any room. This table features a square top with a chess board and a storage drawer with metal handle.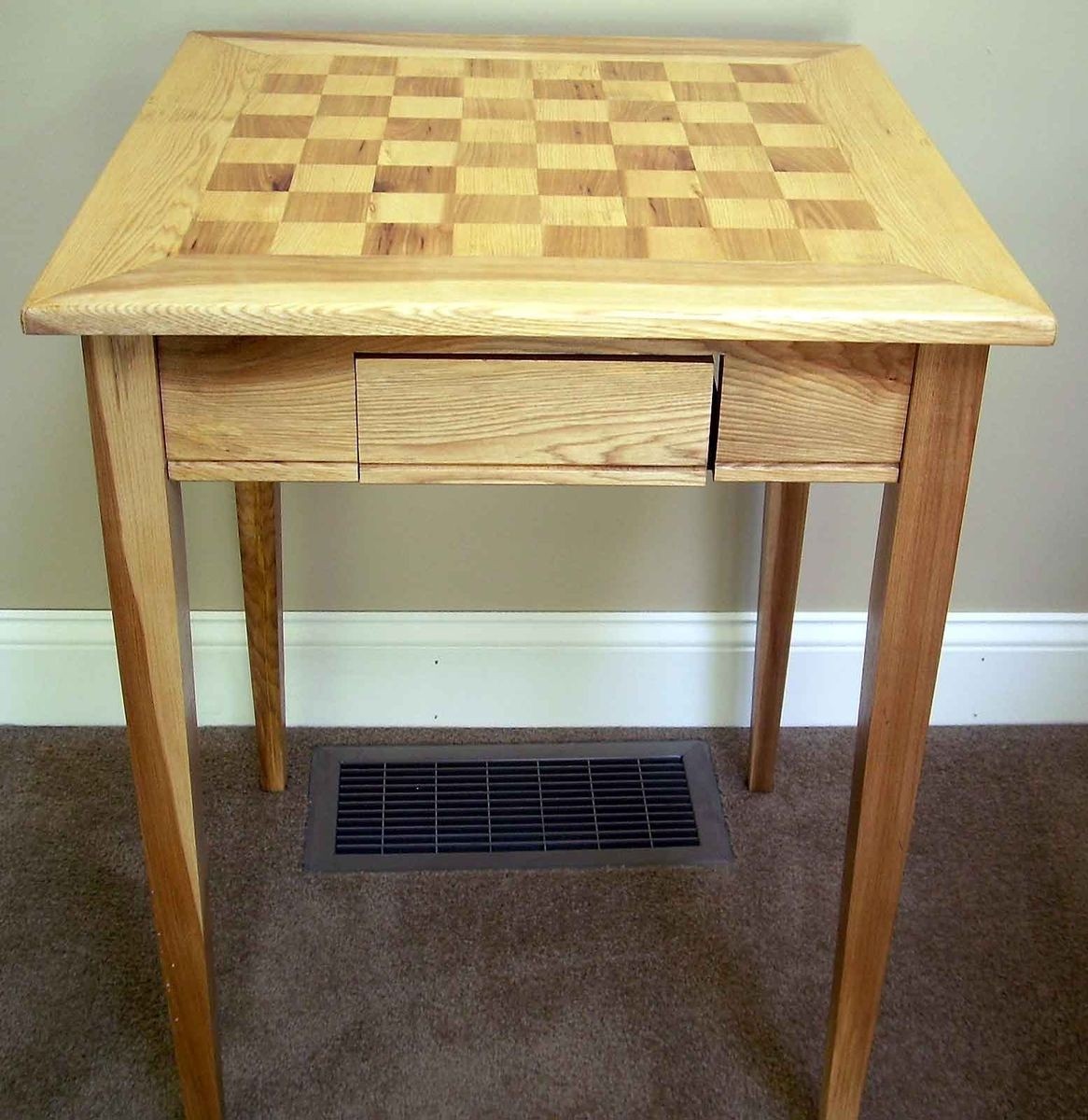 If I add a table like this in front of the front window and some nice chairs, it fills the room.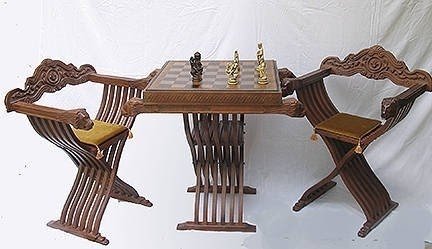 Ideal for a charming afternoon, this chess set enchants with the style and chic of the old, Victorian times. Hand-carved, wooden silhouettes catch the attention with their intricate, ornate accents.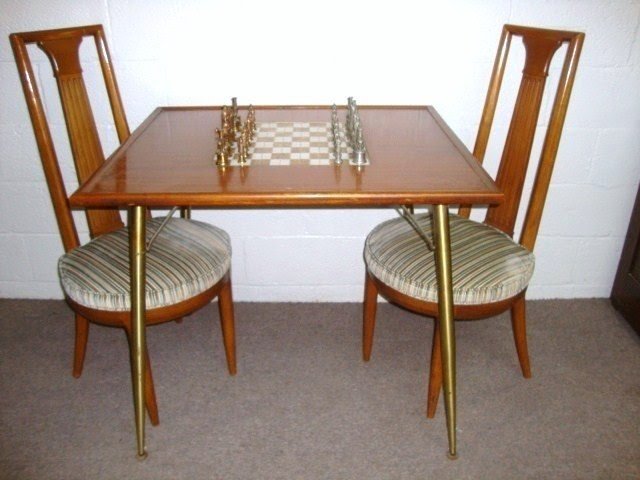 202: Modern Chess Table & Chairs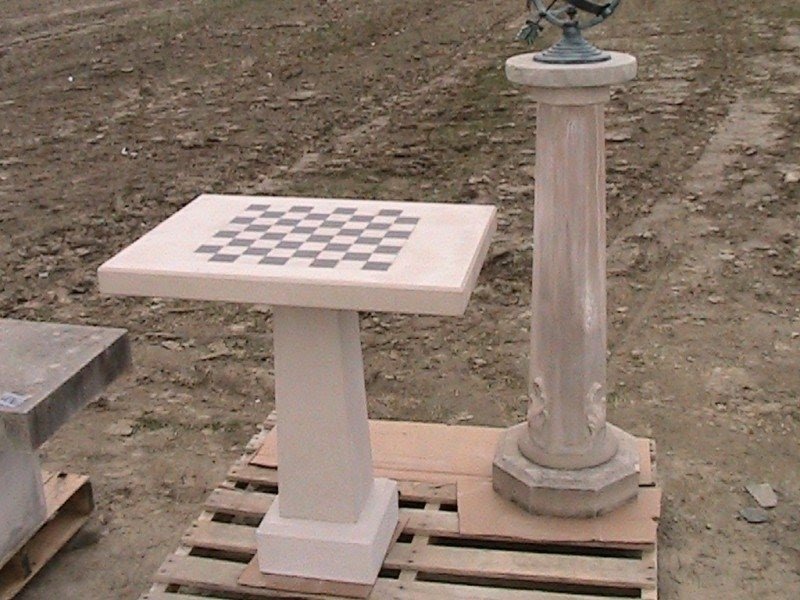 India is considered by the cradle of chess - but it has gained worldwide popularity, hence the various forms of chess sets. This chess table set presented here has a white trim and classic, elegant construction made in white marble.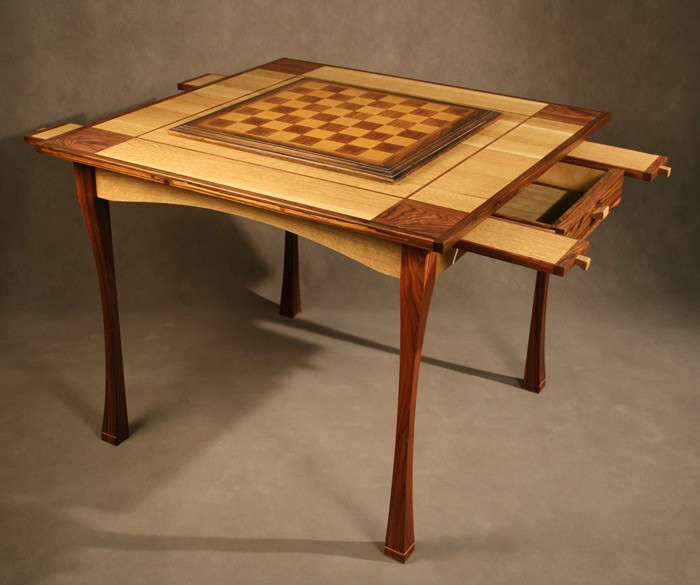 Made from high-quality, dark wood, this slender construction is handmade chess table. It conceals considerable functionality, offering a comfortable, extendible space for you to play.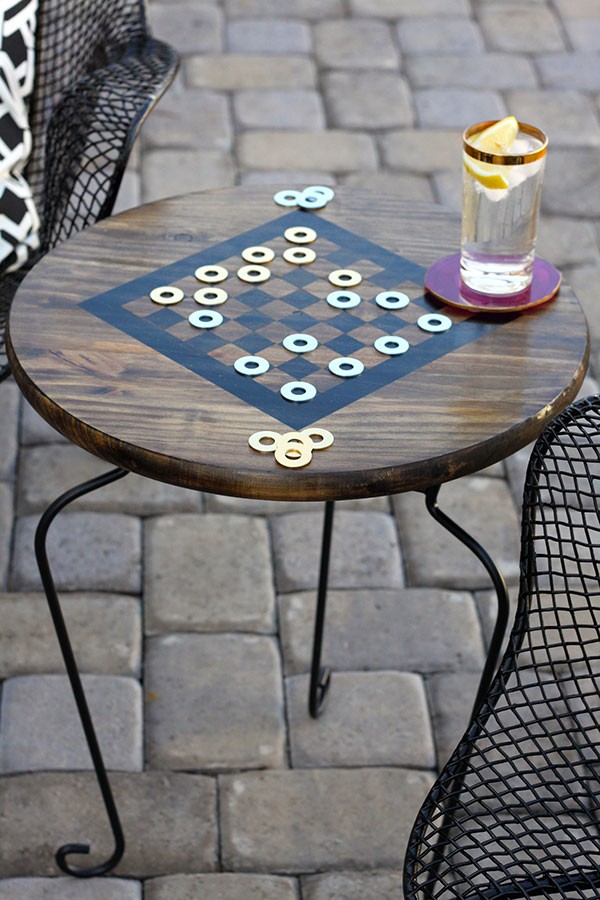 Designer Bethany DeVore of Dwellings by DeVore created this DIY side table and checkers board for her patio makeover. She explains how she made it on The Home Depot Blog. || @dwellingsbydev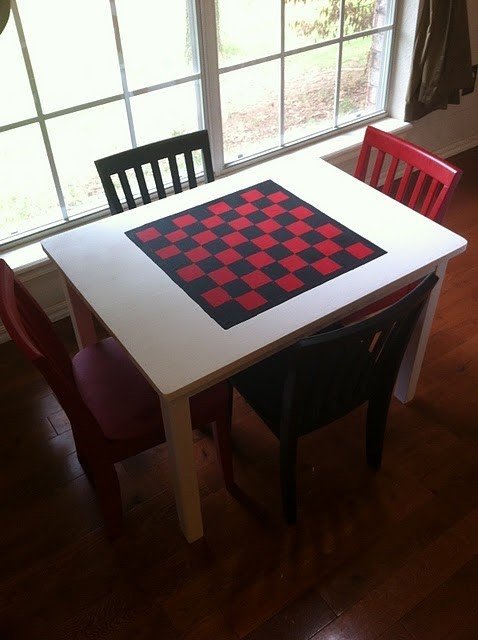 Table and Chairs Makeover



Visit Oklahoma Homemaker at and like us at !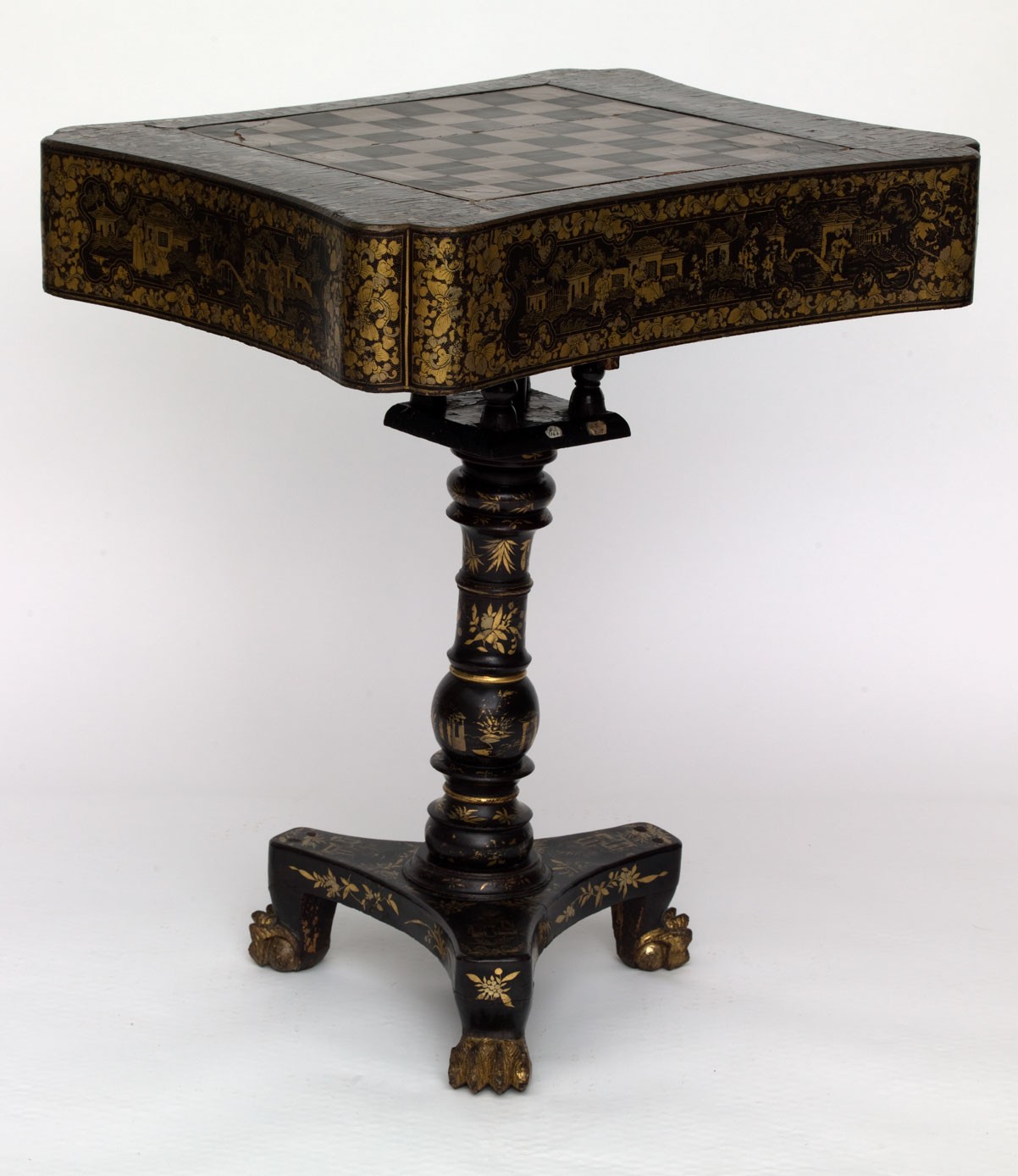 Late Neoclassical- Directoire, French Empire | s7hauhe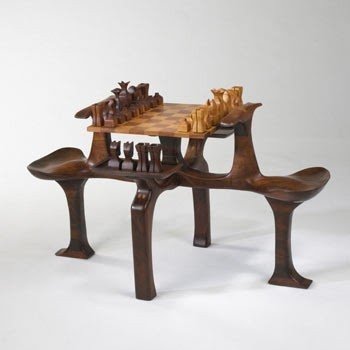 Chess Table and chair Set Award Winning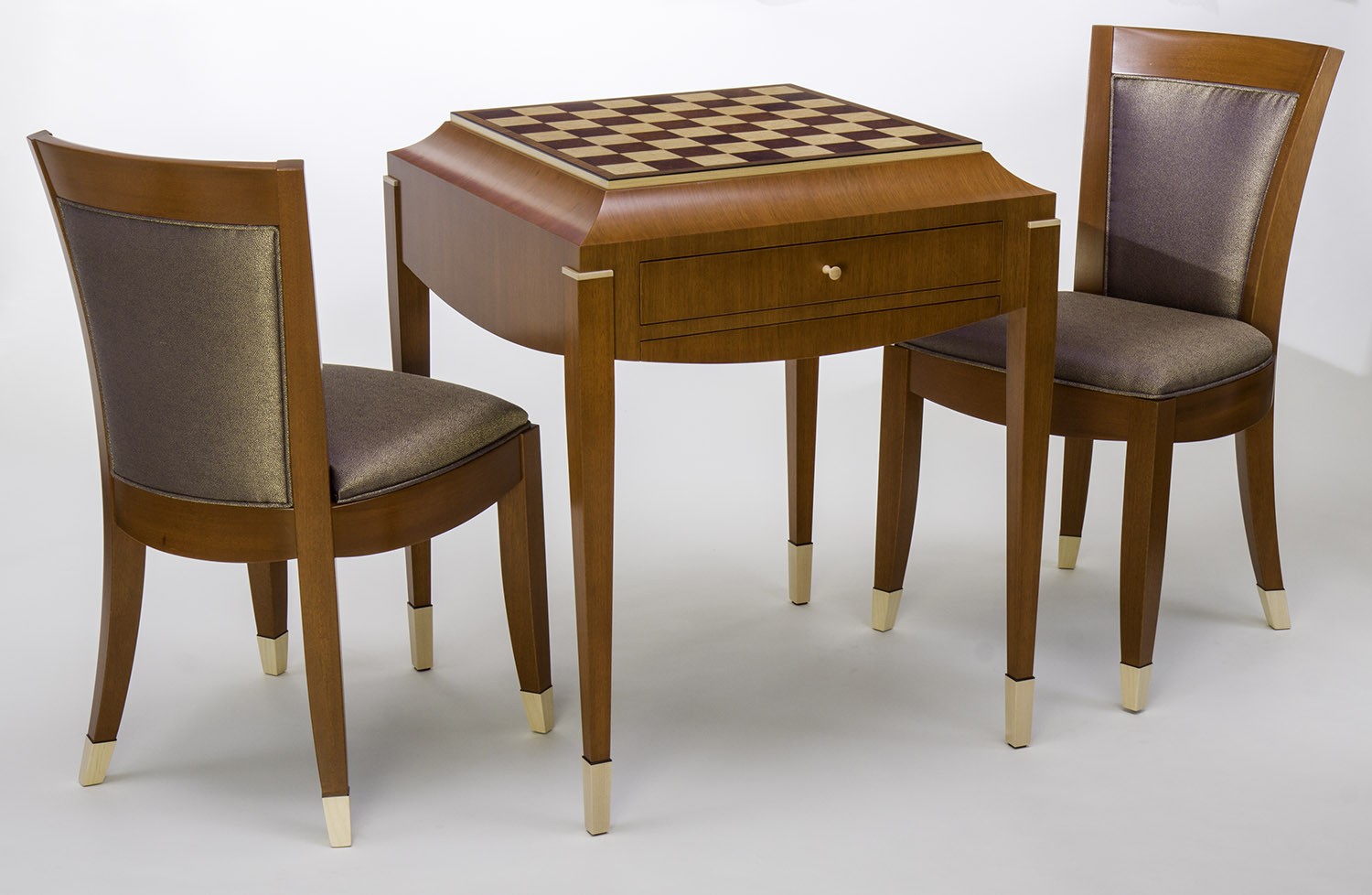 Art Deco Chess Table and Chair Set | CT Fine Furniture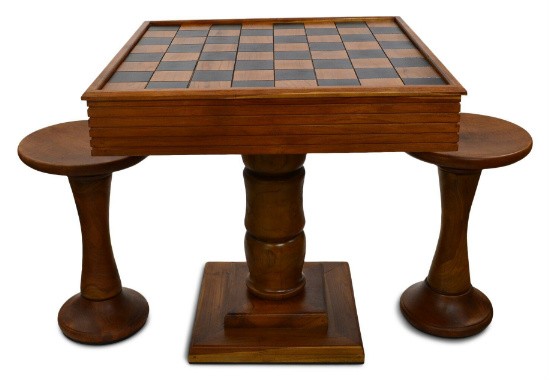 The Best and Most Impressive Chess Tables of 2019