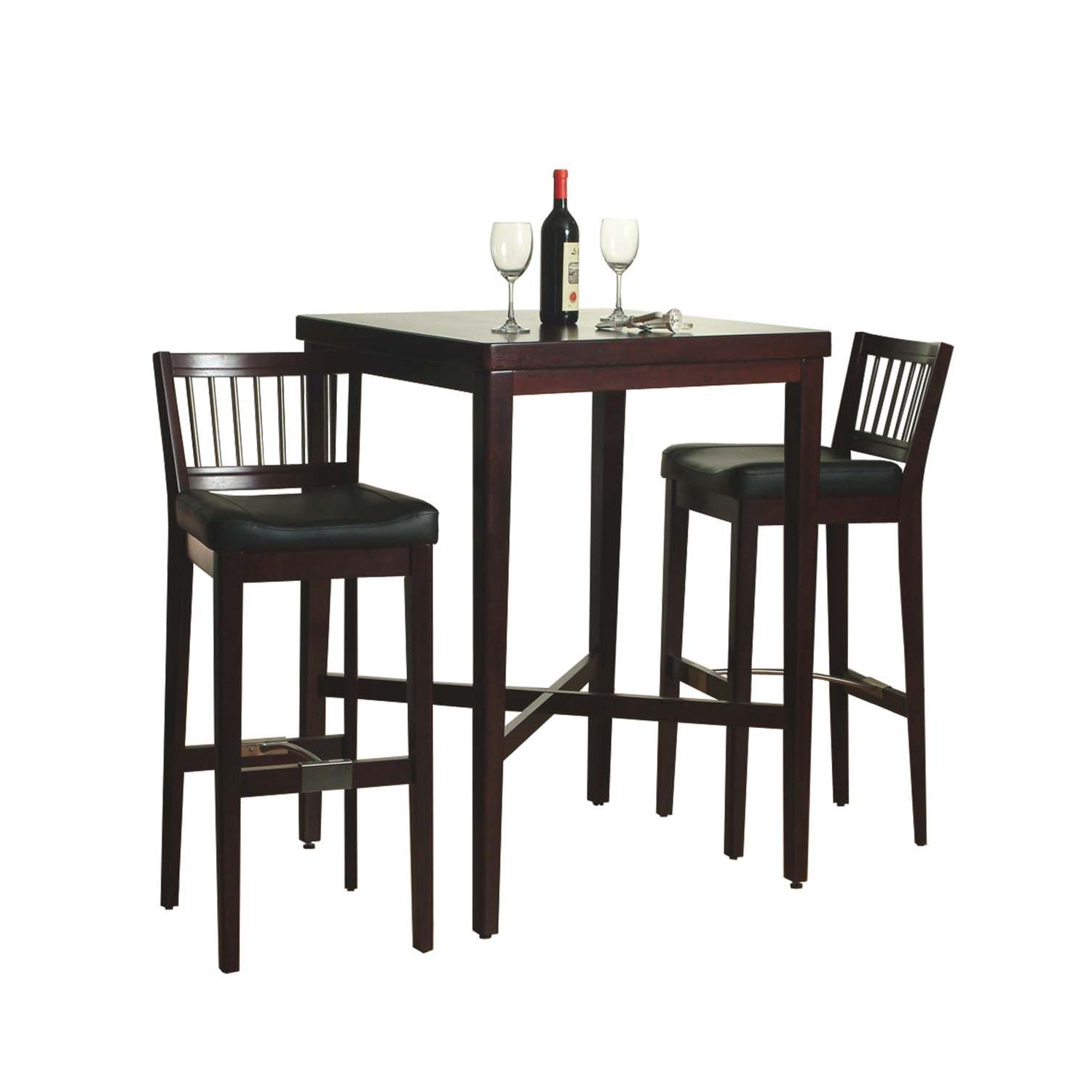 Tall legged pub table and stool set are perfect for a breakfast nook, or for placement near a window with a view. A nice change of pace for taller family members who might find ordinary chairs a little short.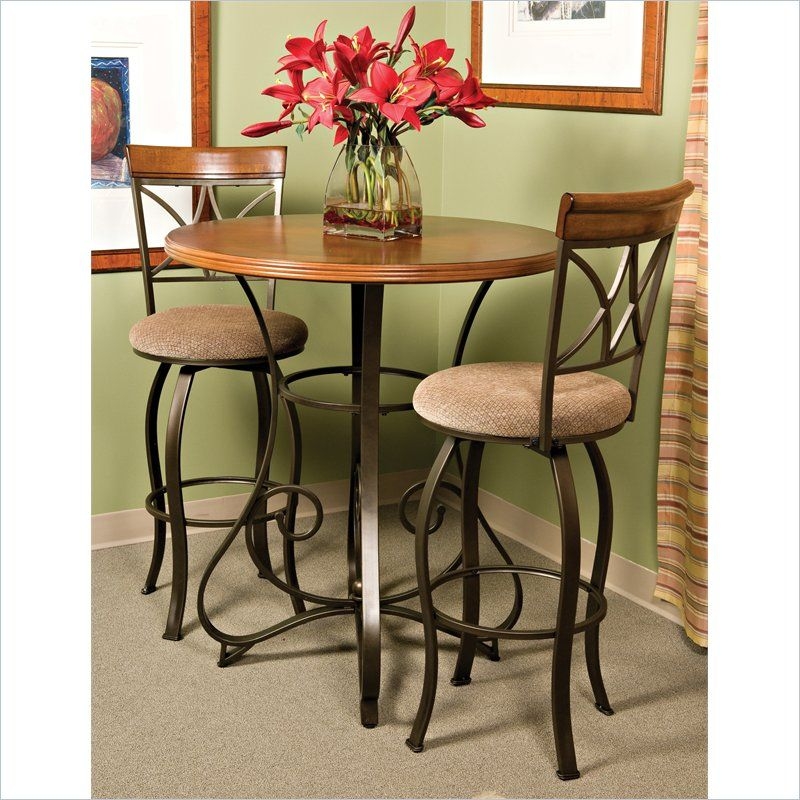 A pub table that will compliment any decor with its interesting curve and scroll designed bottom. It's charming and has a sleek "brushed faux medium cherry" wood top that is sure to add ample table space.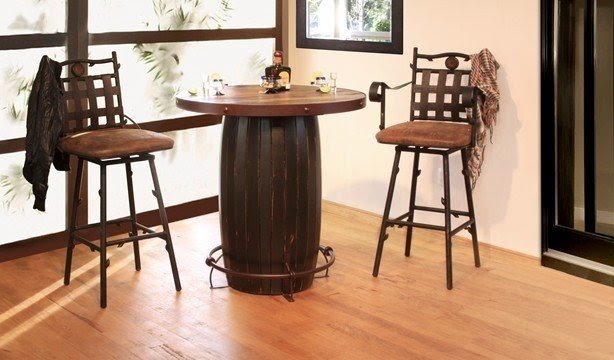 A Western style pub table set or a dining nook equipment, whatever - this barrel base counter height table and two wrought iron chairs do the job in terms of creating chatting-and-dining friendly ambiance.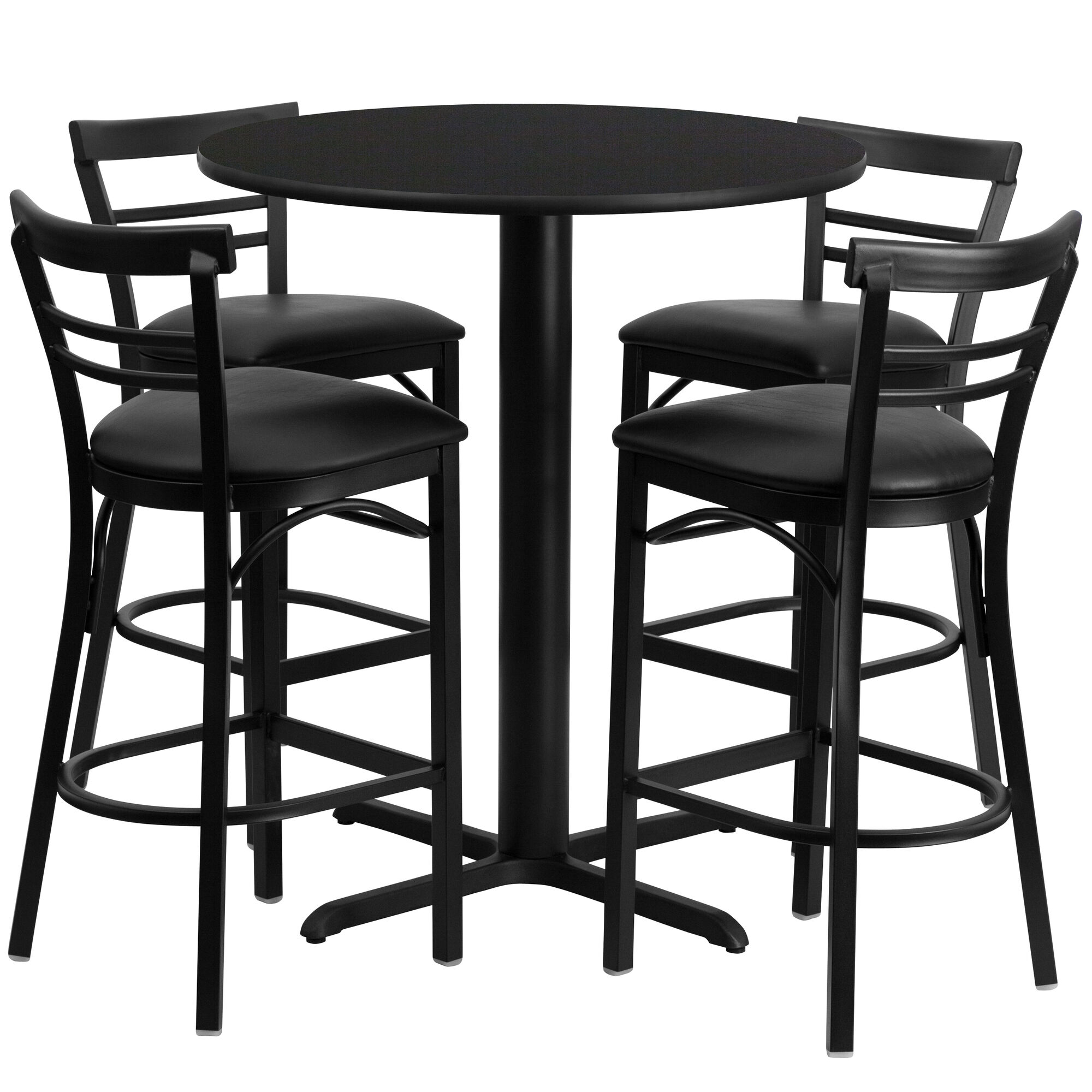 5 Piece Pub Table Set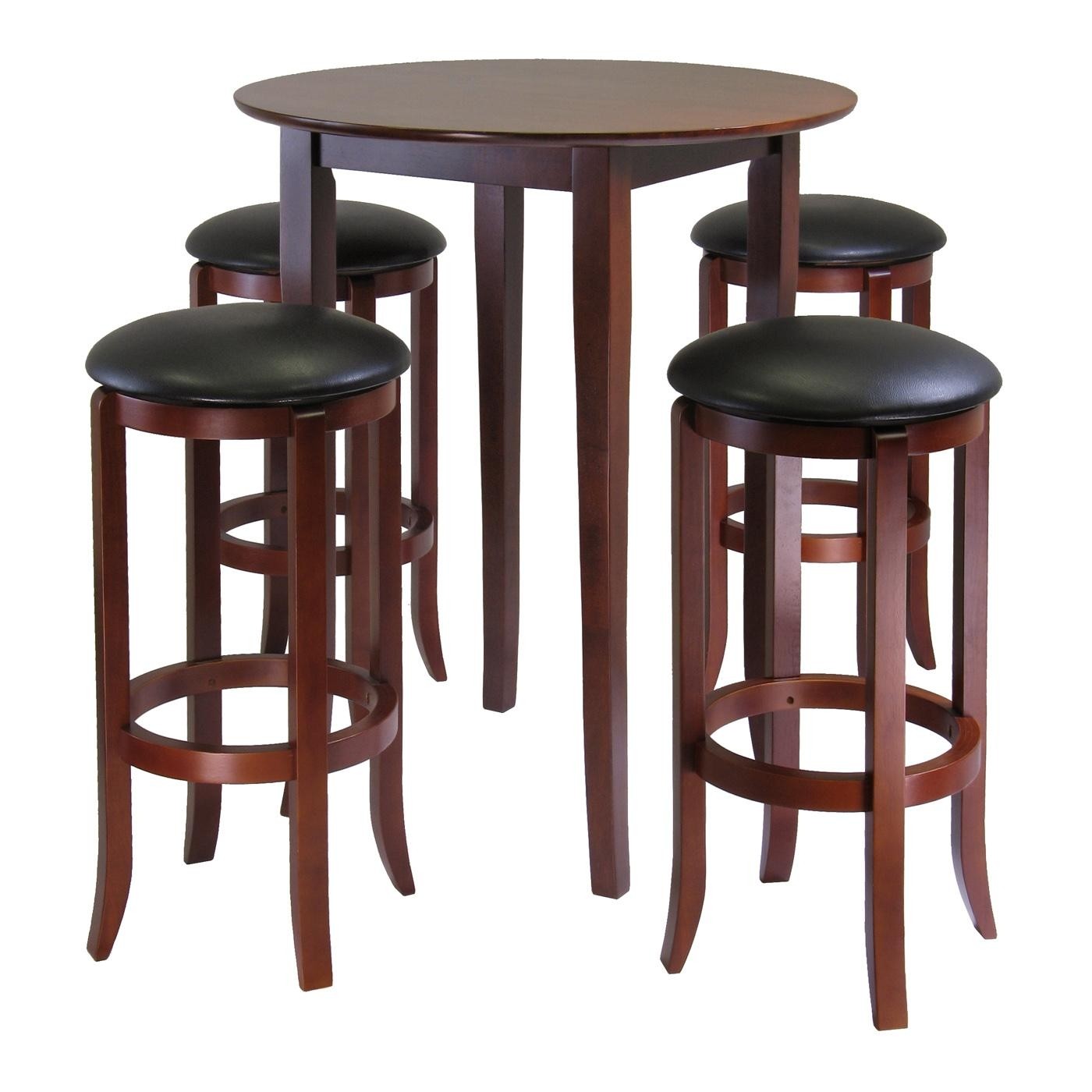 This comfortable set consist four counter height stools and matching table. All frames are constructed from a solid hardwood in antique walnut finish. Seats are swivel, padded with high density foam and upholstered with black vinyl.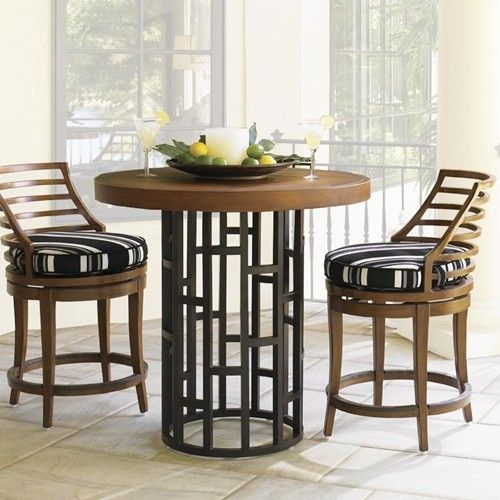 Ocean club resort 3 piece counter height bistro dining set with 38-inch round wooden top table, with cool ladder back chairs are cool idea for outdoor living furniture or outdoor pub or restaurant furniture.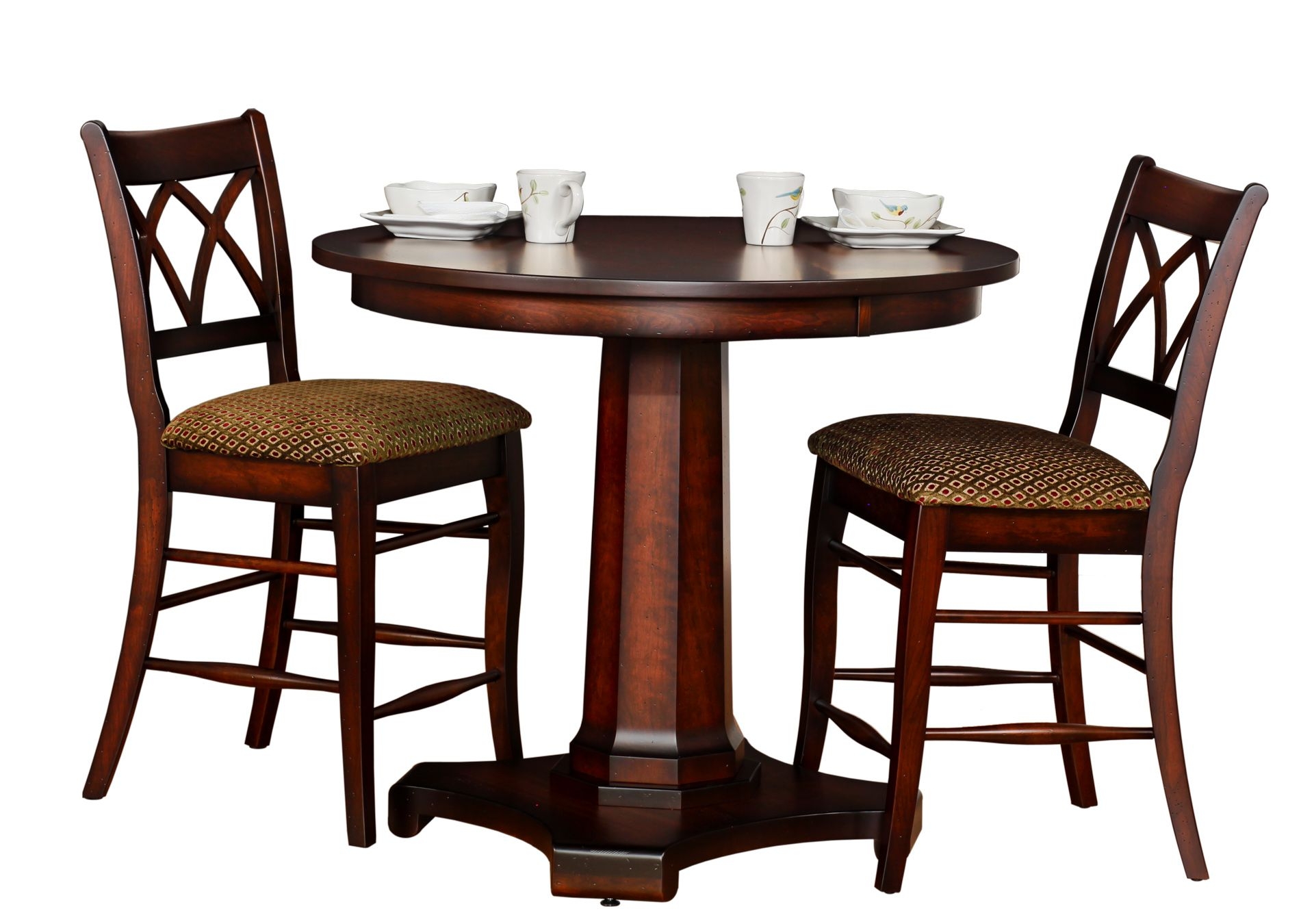 Dining Ideas : High Pub Tables And Chairs Pub Dining Table And Chairs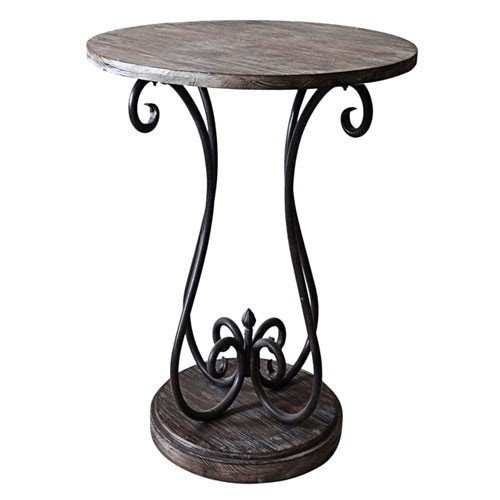 Pub table with a solid metal frame finished in black color. Its round wooden base and round wooden top are finished in brown color. Metal frame includes some decorative curves and other stylish accents.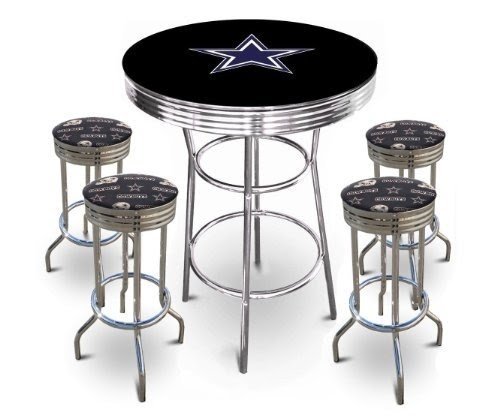 Five pieces of furniture that create a very stylish, comfortable and practical pub table set. The table and four chairs are based on metal frames with round supports. Round table top features a Dallas Cowboys logo. Four backless chairs include round, padded seats.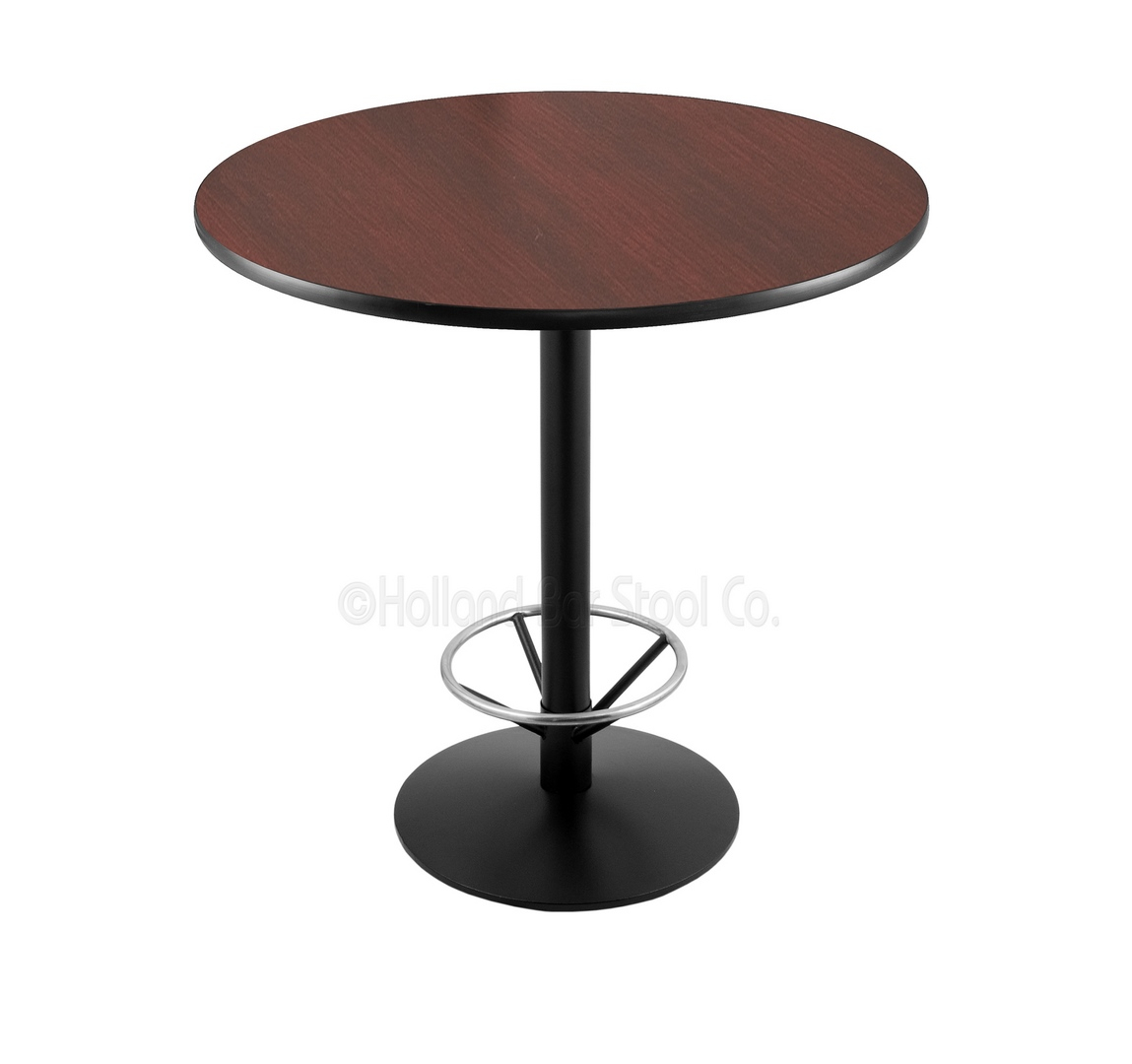 42" Pub Table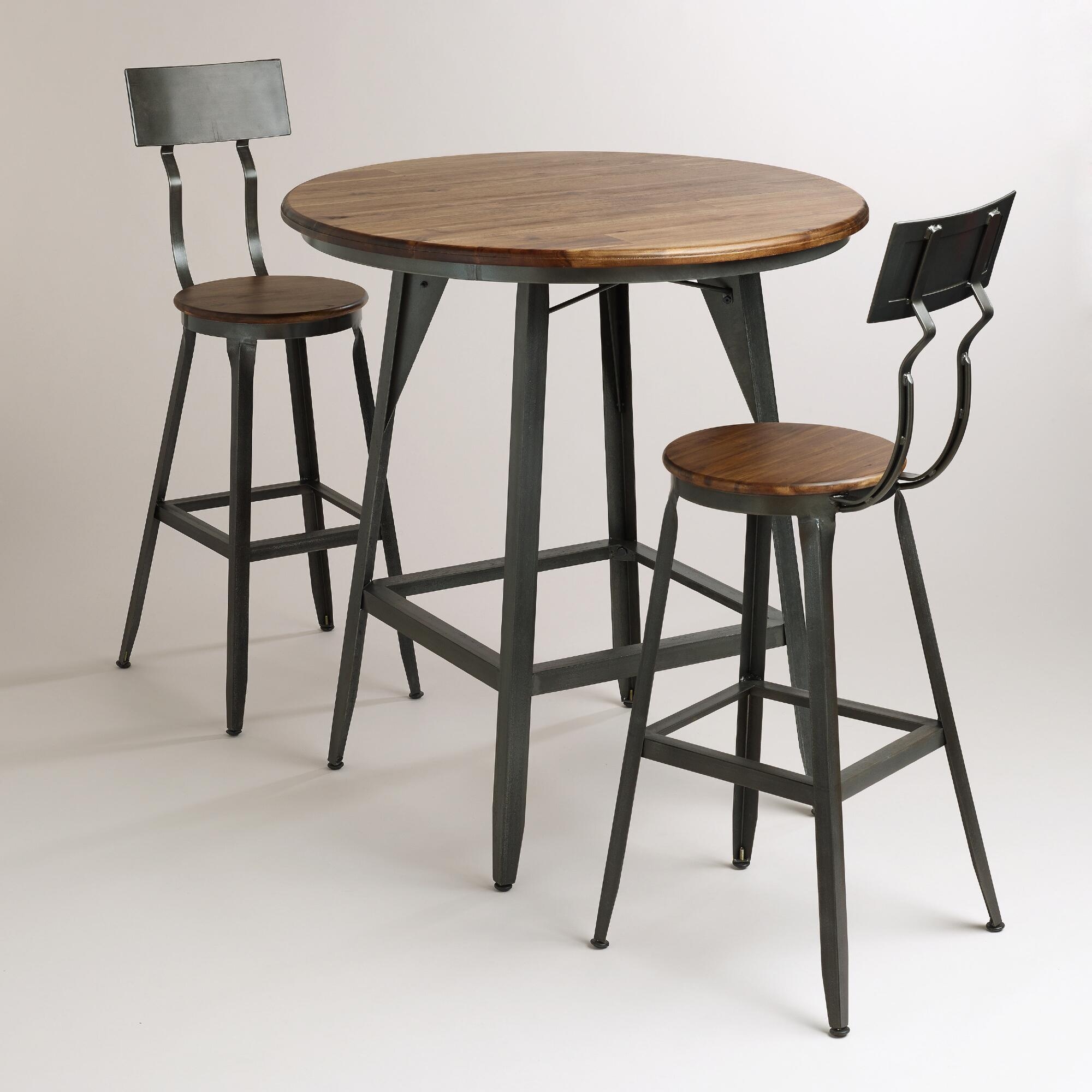 Pub table set suitable especially for commercial indoors. The table and two chairs stand on durable metal frames with special tips that protect the floor from damage. Round table top and round seats are made of wood.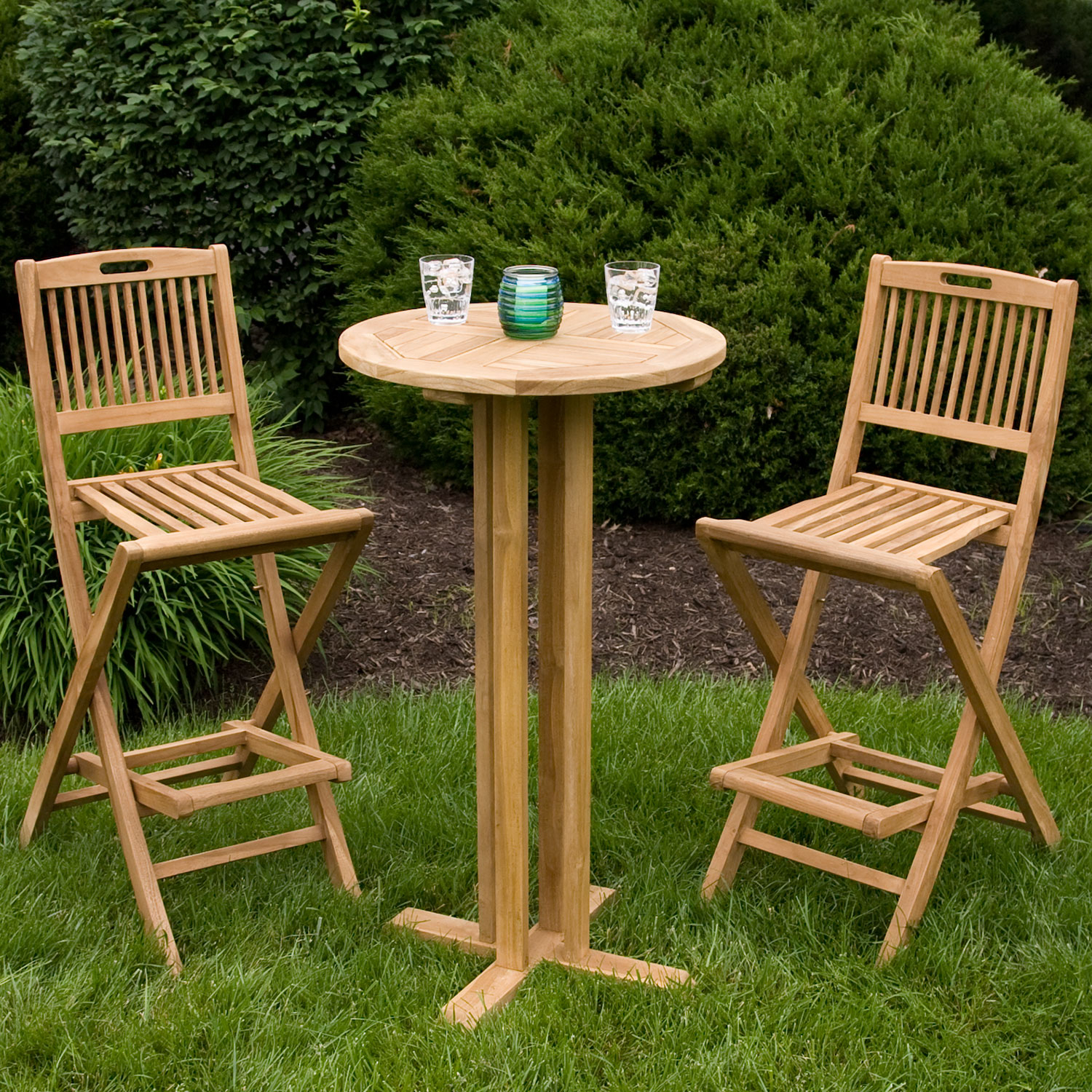 Simple set for simple garden. Made from solid wood set with two chairs and table will be great way to decorate the patio. Sit comfortably and enjoy your cup of coffee outside. Great furniture to use in cafeteria.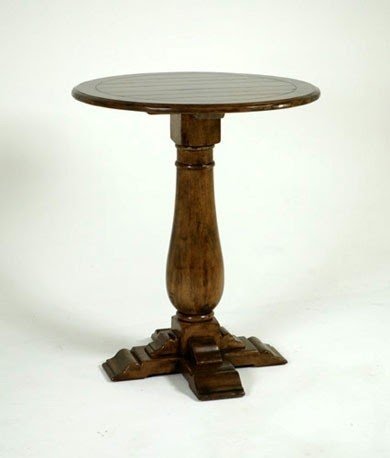 Pub table mounted on pedestal base and finished with carefully made carvings. It is completely made of wood. It has 4 seating capacity. Suitable for residential and commercial premises.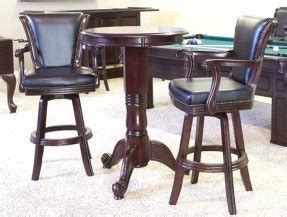 Game Room Pub Tables and Chairs Sets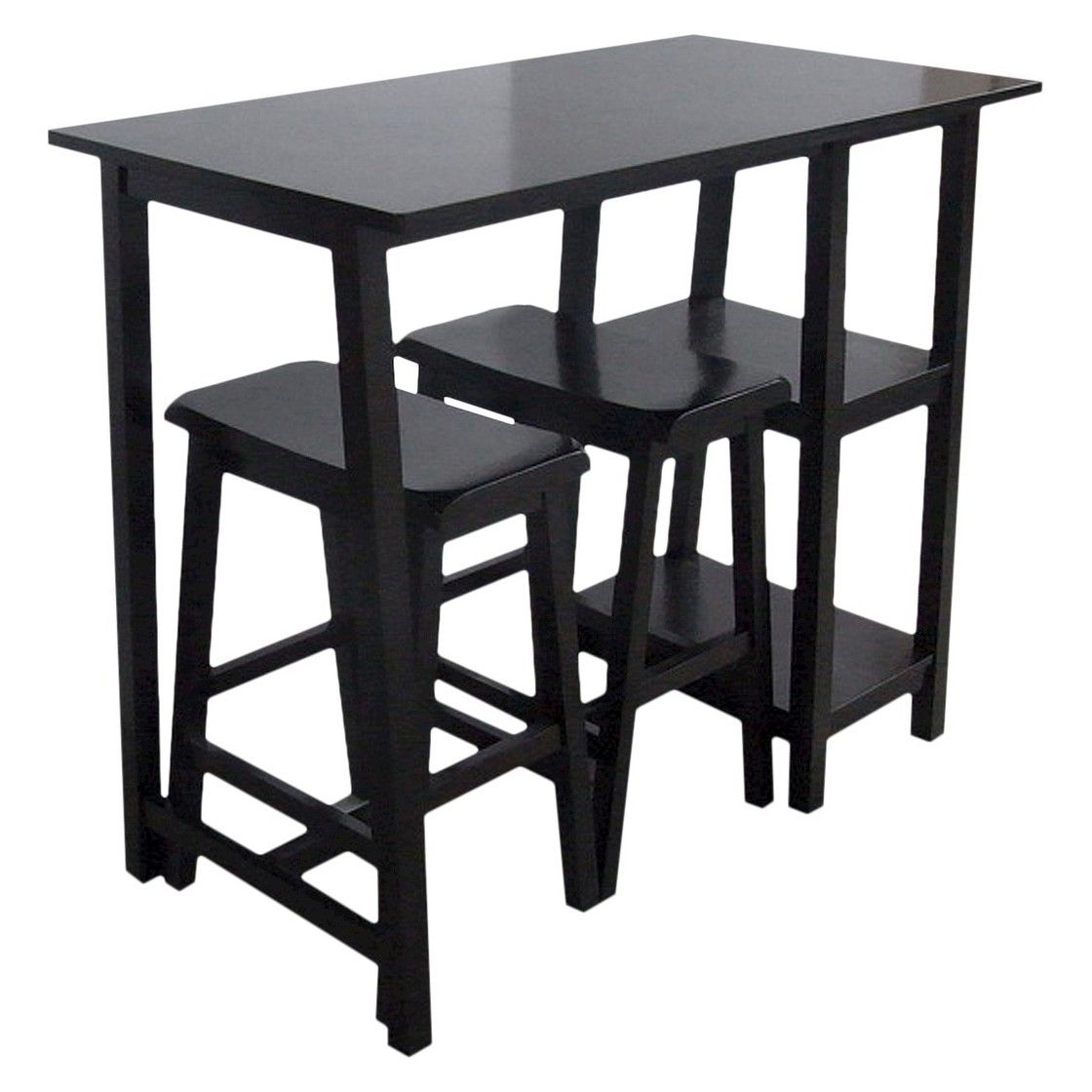 Threshold 3 Pc. Pub Set with Shelving - Espresso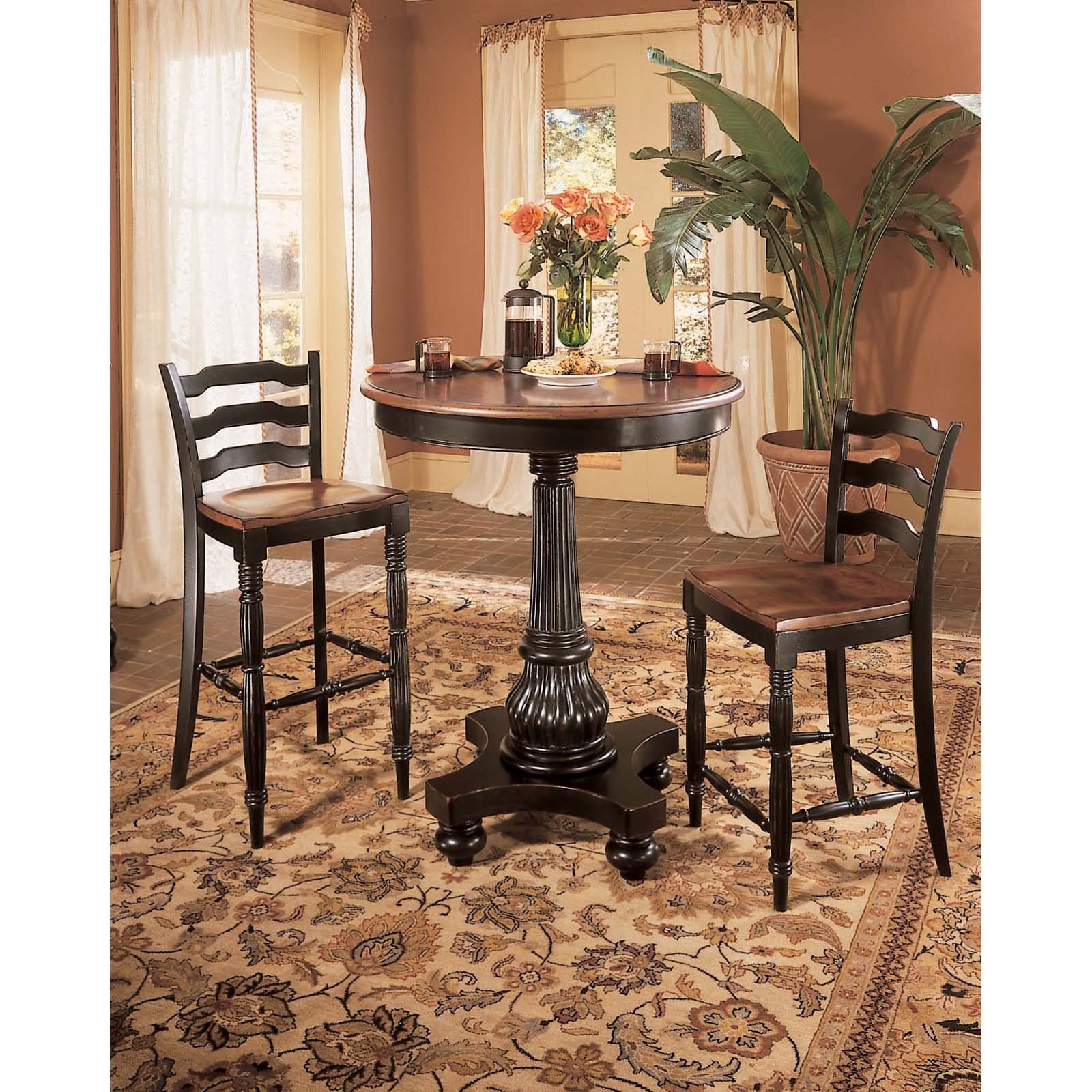 Intricately designed, this round pedestal pub table distinguishes itself with a slender, pillar construction, adorned with detailed, hand-carving. All standing on a firm, stable x-cross base.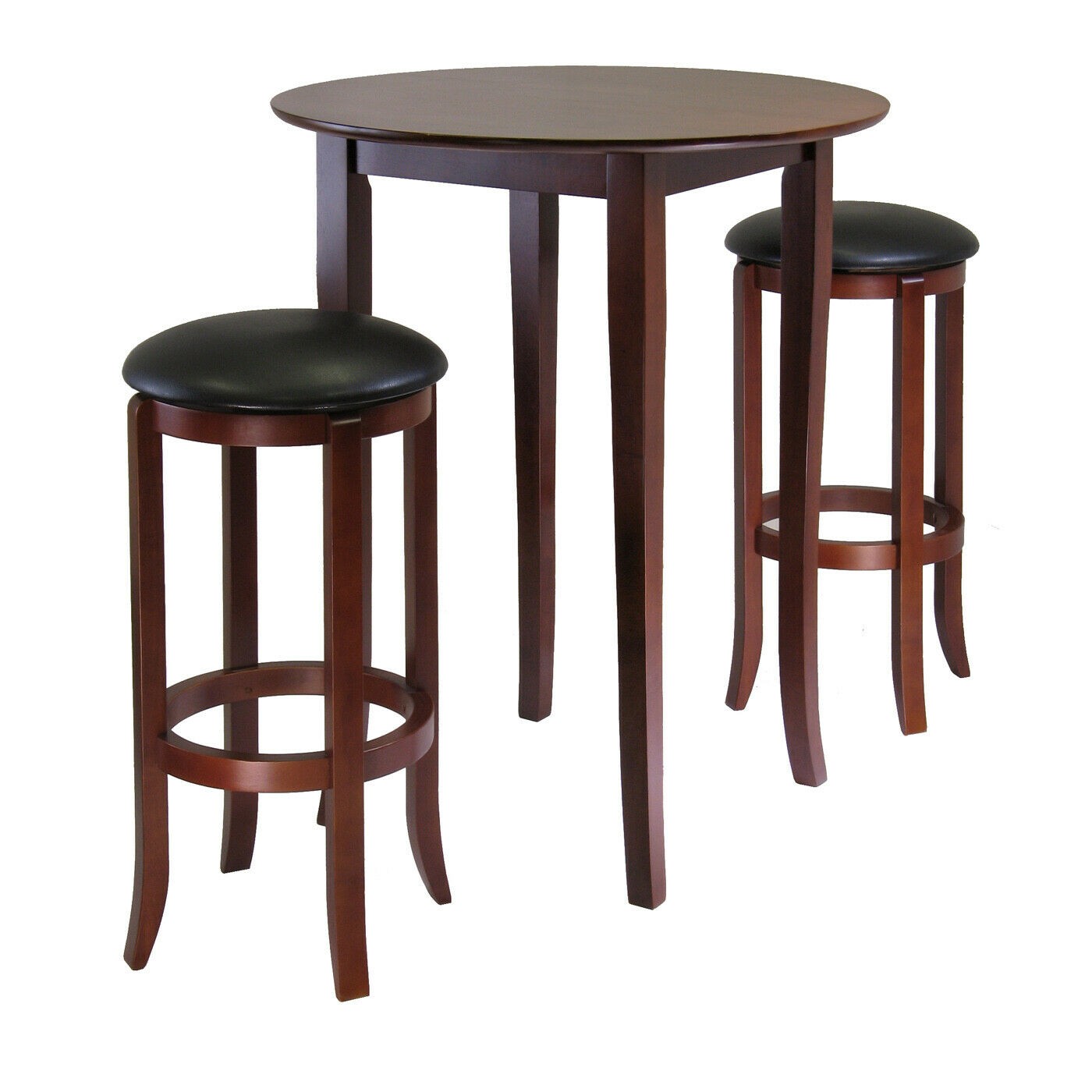 This wonderful three-piece set that includes table and two swivel bar stool is constructed with solid wood construction with antique walnut finish. The round and curved legs make it perfect with most home decor.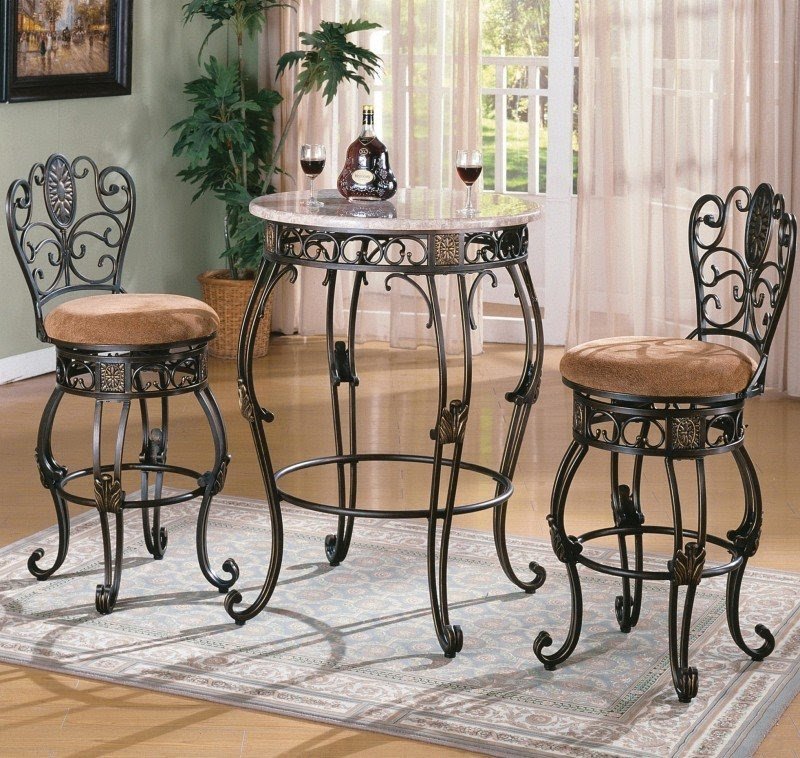 Set of antique furniture intended to your living-room or terrace. It is composed of coffee table and two bar stools. They have metal frame with floral sculptural pattern. Seat is covered of brown plush and desktop is made of marble.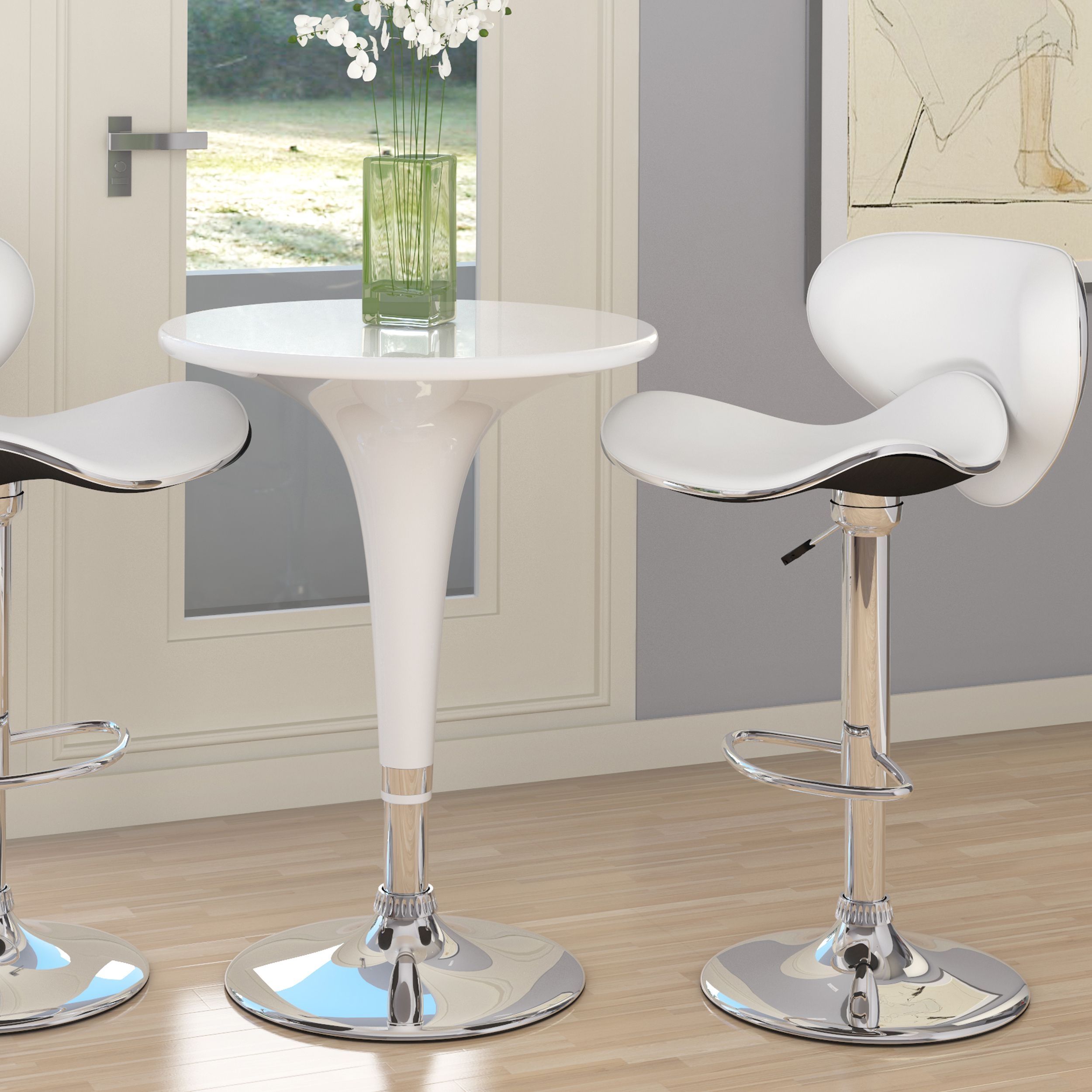 An attractive pub set. Barstools' curved seats and backs (black outside, chromed on edges) and a round tabletop are of white plastic. A table's flared column and a round foot, a stool's round foot, a regulated column, a footring are of chromed metal.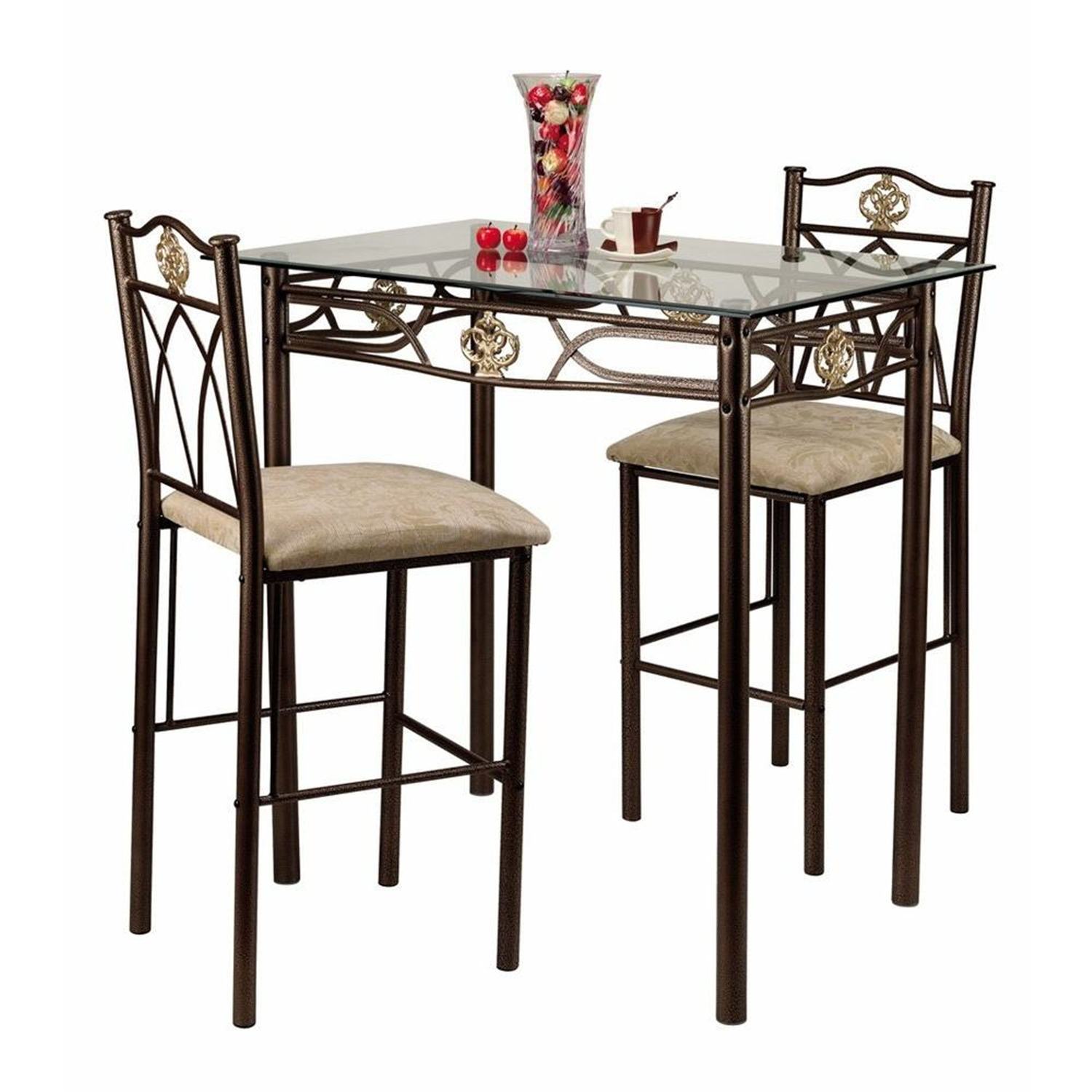 This attractive bistro set includes 2 chairs and 1 table. The set is designed in an unique way and is sure to attract the attention of your guests. The furnitures are made from beautiful metal and the table features a top made from glass.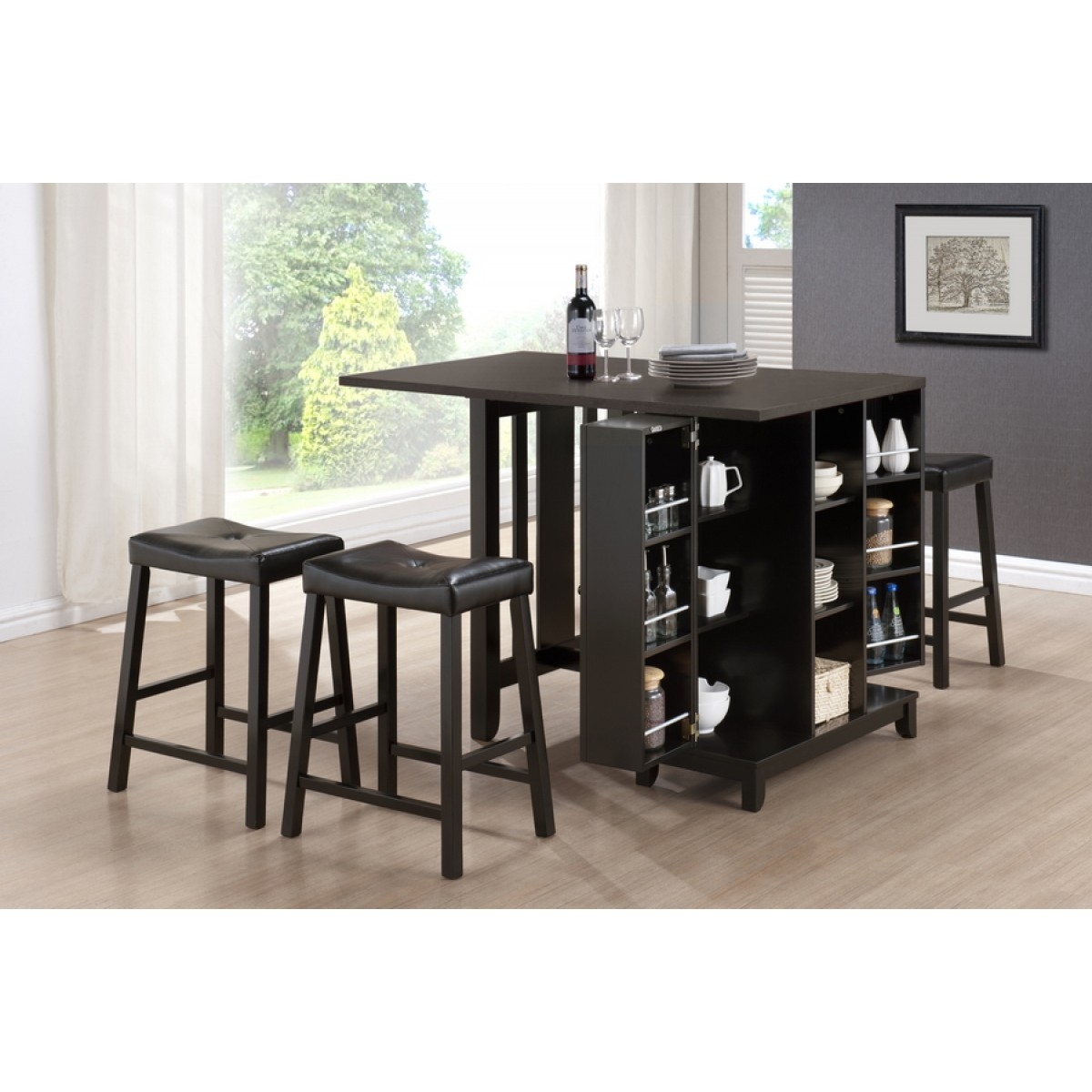 pub table and chair sets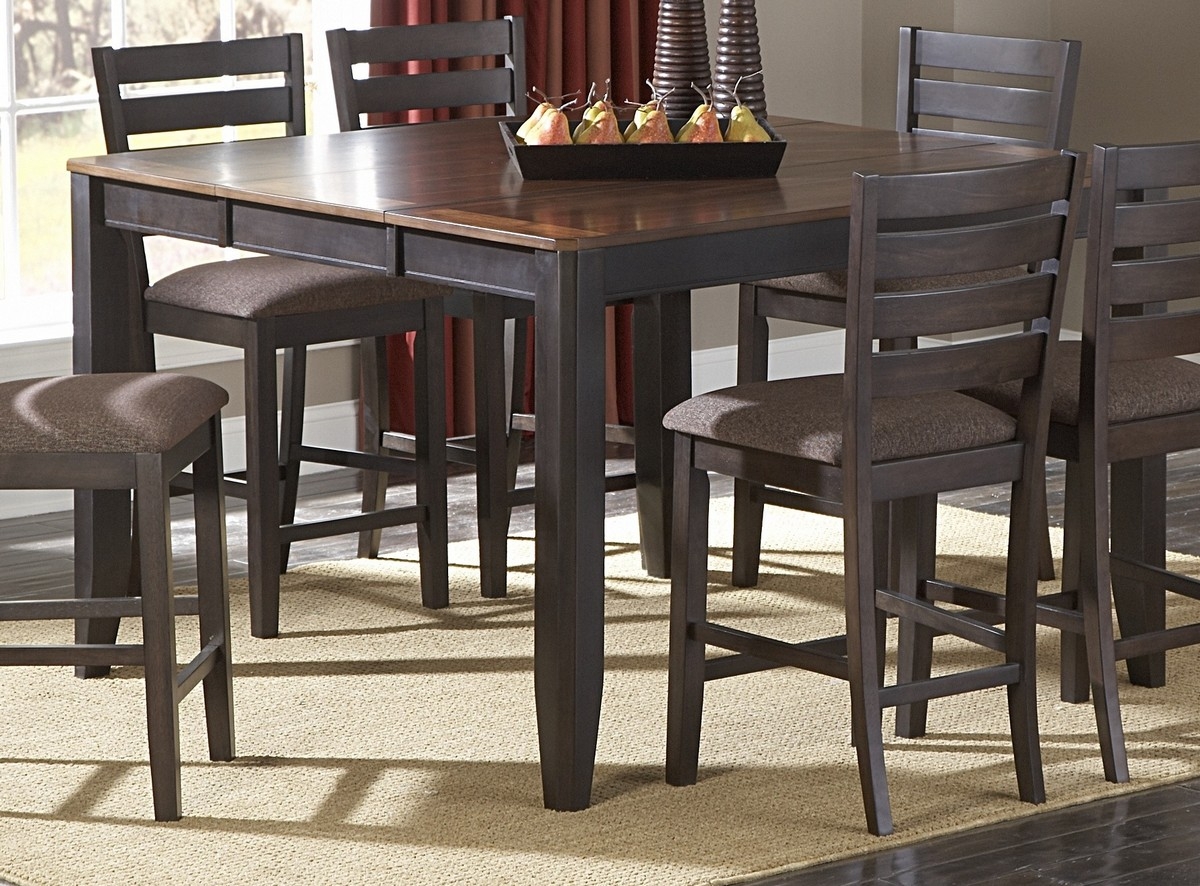 > Pub Dining Table And Chairs > Pc Counter Height Dining Set Table ...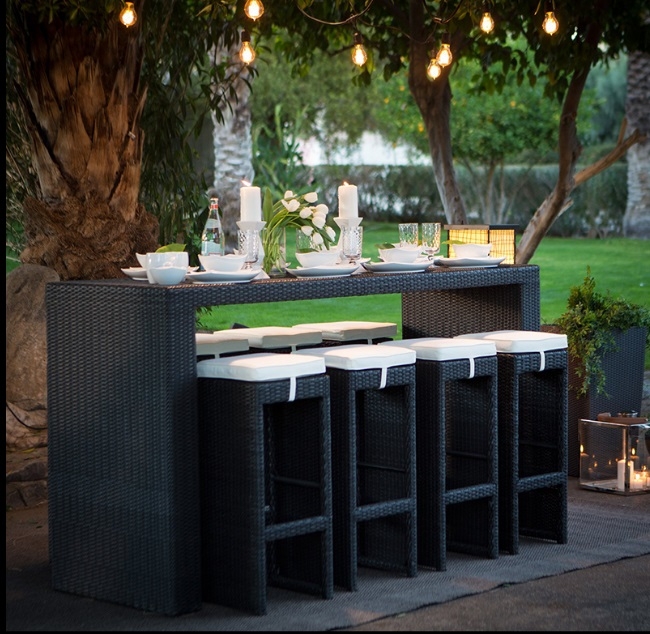 This dining set for your patio sports a design that will easily seat up to eight people with its comfortable stools and offers the look and structure suitable for any outdoor setting with great durability and elegance.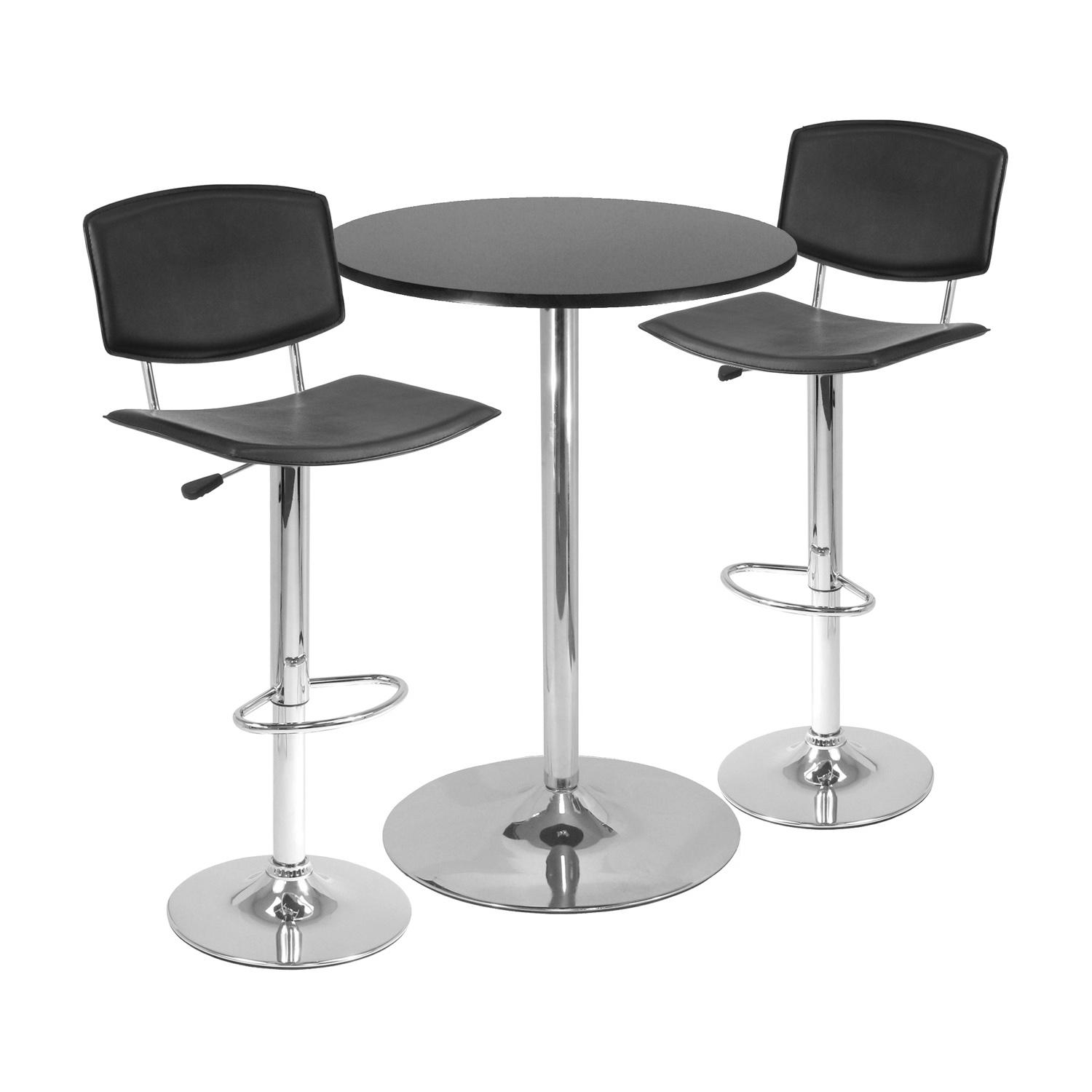 A modern set, perfect to serve meal or coffe, made of black MDF and bright silver metal. Two bar stools and a round table, both with adjustable height. This set is stable, practical, and can be strong accent in room decor.
This very simple shaped, classic looking bar table has a sturdy, metal base in silver chrome finish and large, round top, made of durable wood in black. It will work great into many interiors and will match to lot of decors.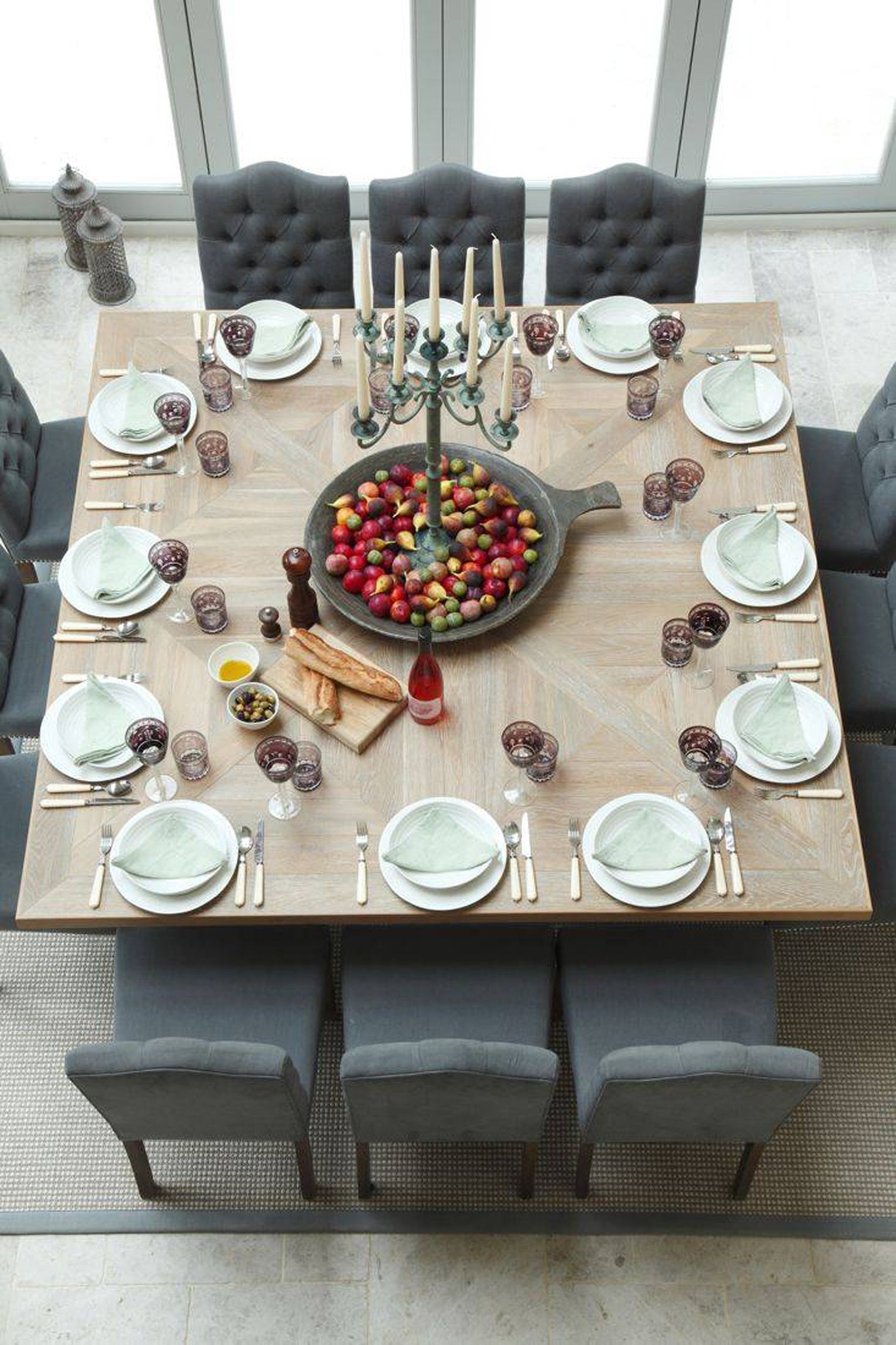 A dinette of dreams. This square dining table fits to twelve chairs and twelve plates. Excellent for family special occasions. This wooden structure reminds of the rustic design.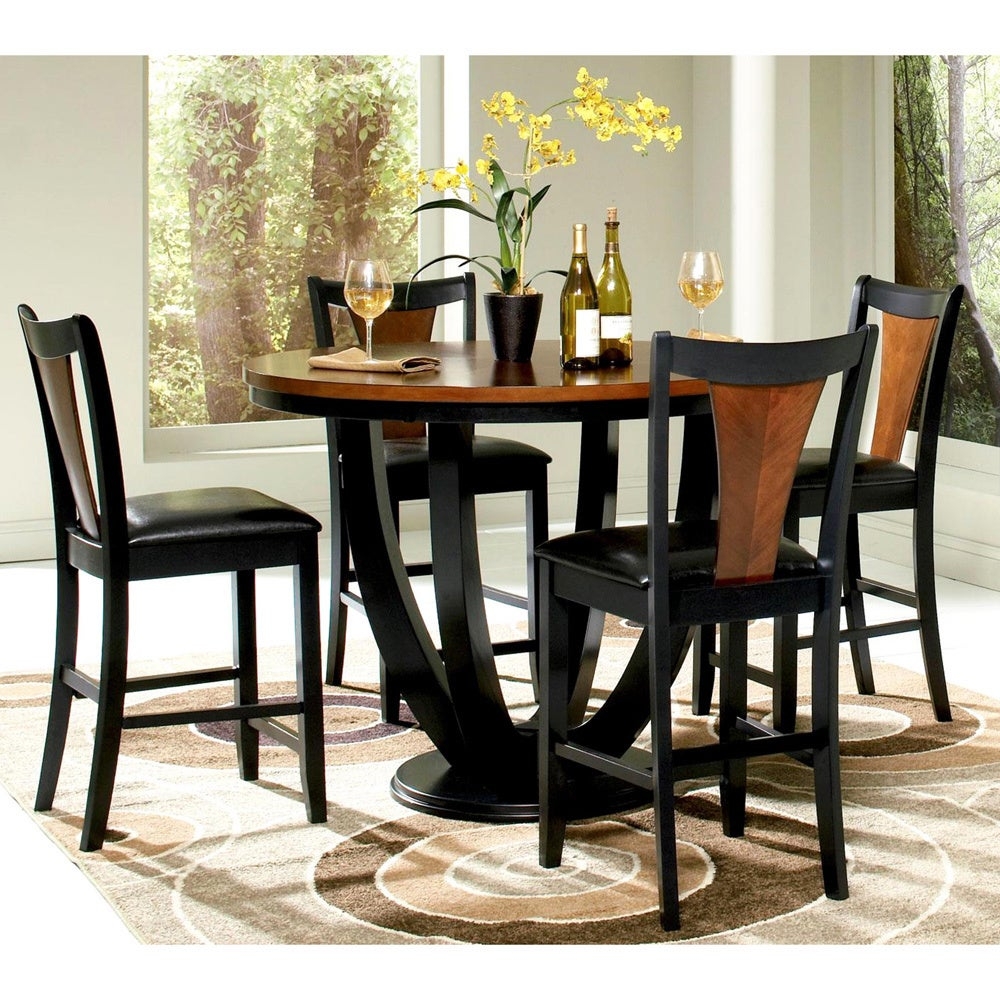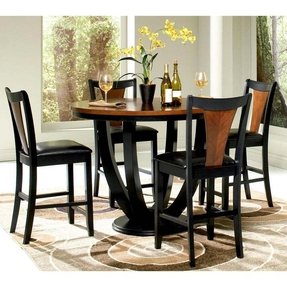 Great combination of painted wood elements and elements presenting the natural wood grain. An excellent set of dining room furniture, catches attention. Gentle, rounded edges and shapes makes it even more elegant.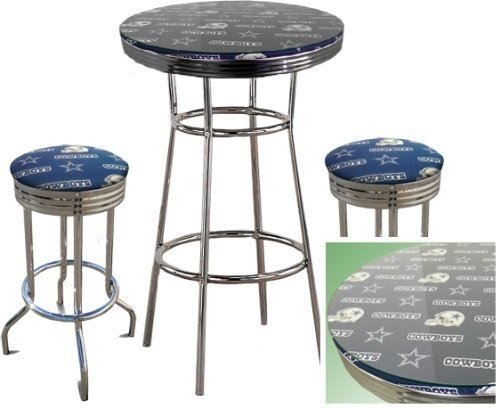 An industrial set of bar furniture, consisting of a pub table and two matching stools. The stools and the table are made out of chromed aluminum with Dallas Cowboys decals on the cushions and the glass top of the table.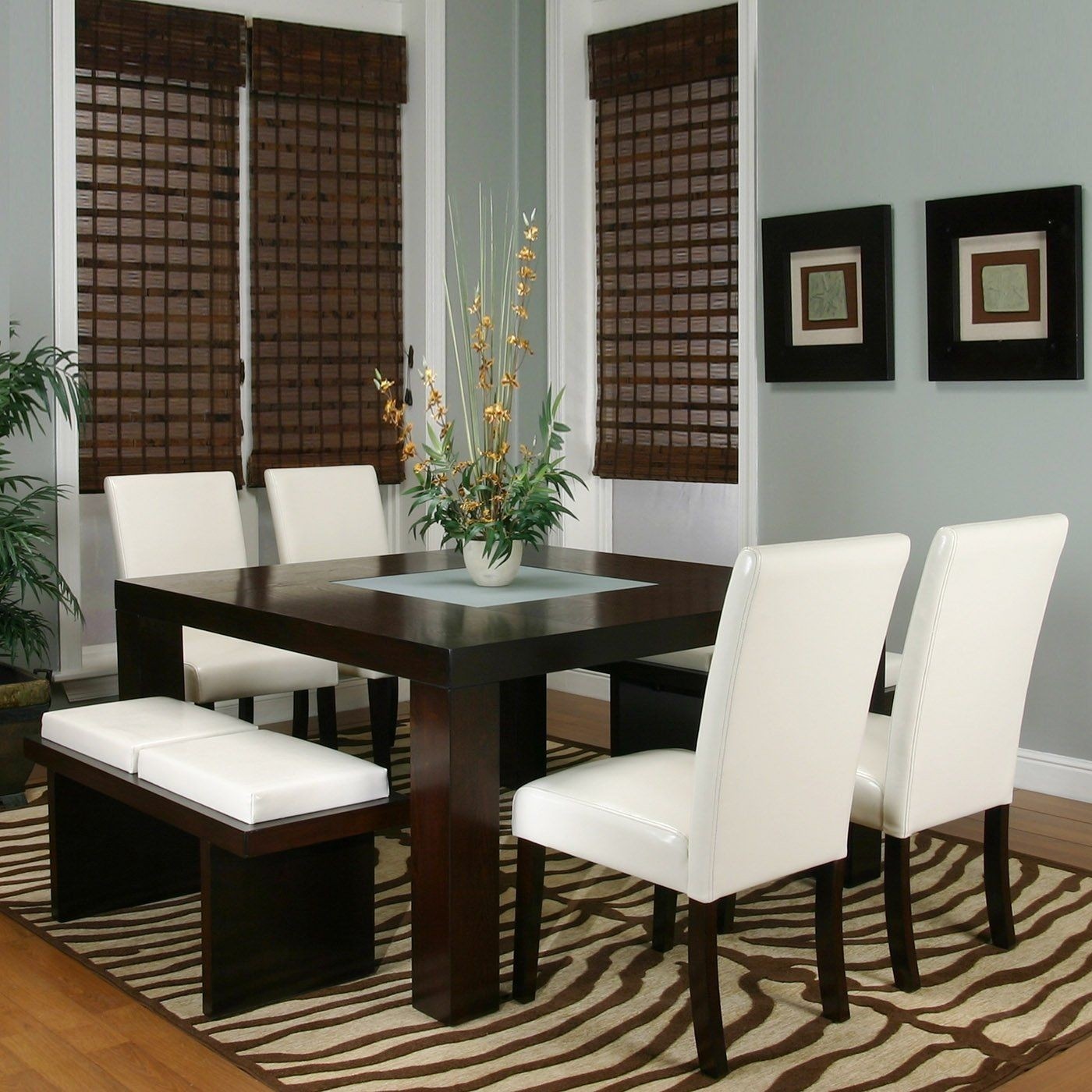 Square dining table in traditional form. Construction is made of wood. It is mounted on massive legs and fitted with glass application on the top. It has 8 seating capacity. Functional accent for each dining room as needed.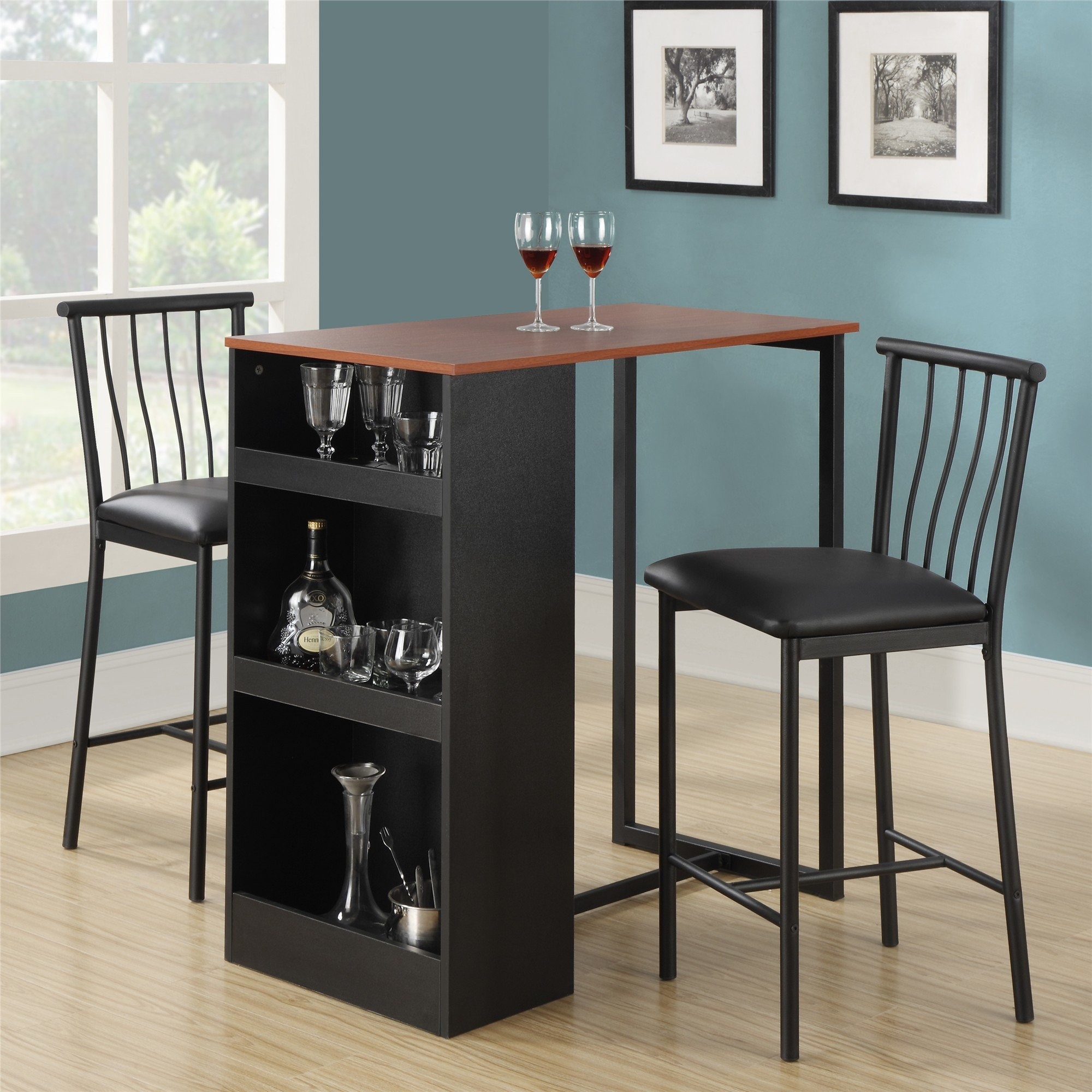 This 3-piece multi-functional table and chair set allows you to make the most of your space. It can easily be used as a breakfast nook, a dorm, study or an entertaining area. Additionally, the three side shelves and two hooks offer you convenient extra storage.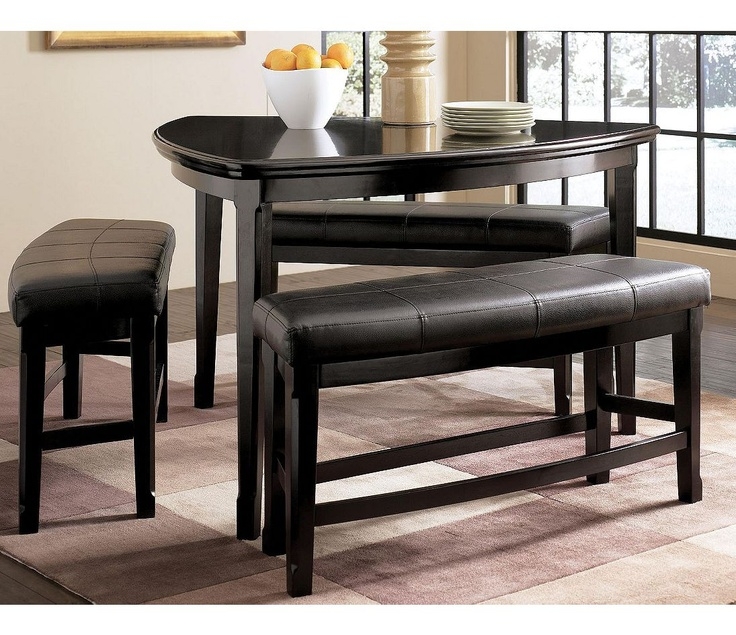 For the perfect accompaniment to your dining room - was created this pub table and chairs 3 piece set, with finish in dark, elegant espresso. This trianle set includes a unique triangular table top, two dining chairs and a bench.
Crown Mark Tahoe 5 Piece Counter Height Table and Chairs Set - Miskelly Furniture - Pub Table and Stool Set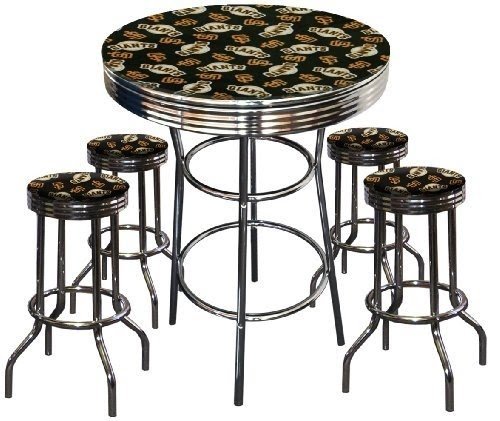 Pub table set with four stools. These elements of design are based on solid metal frames with ring supports and footrests. Four stools include round seats and the table includes a round top with San Francisco Giants logo.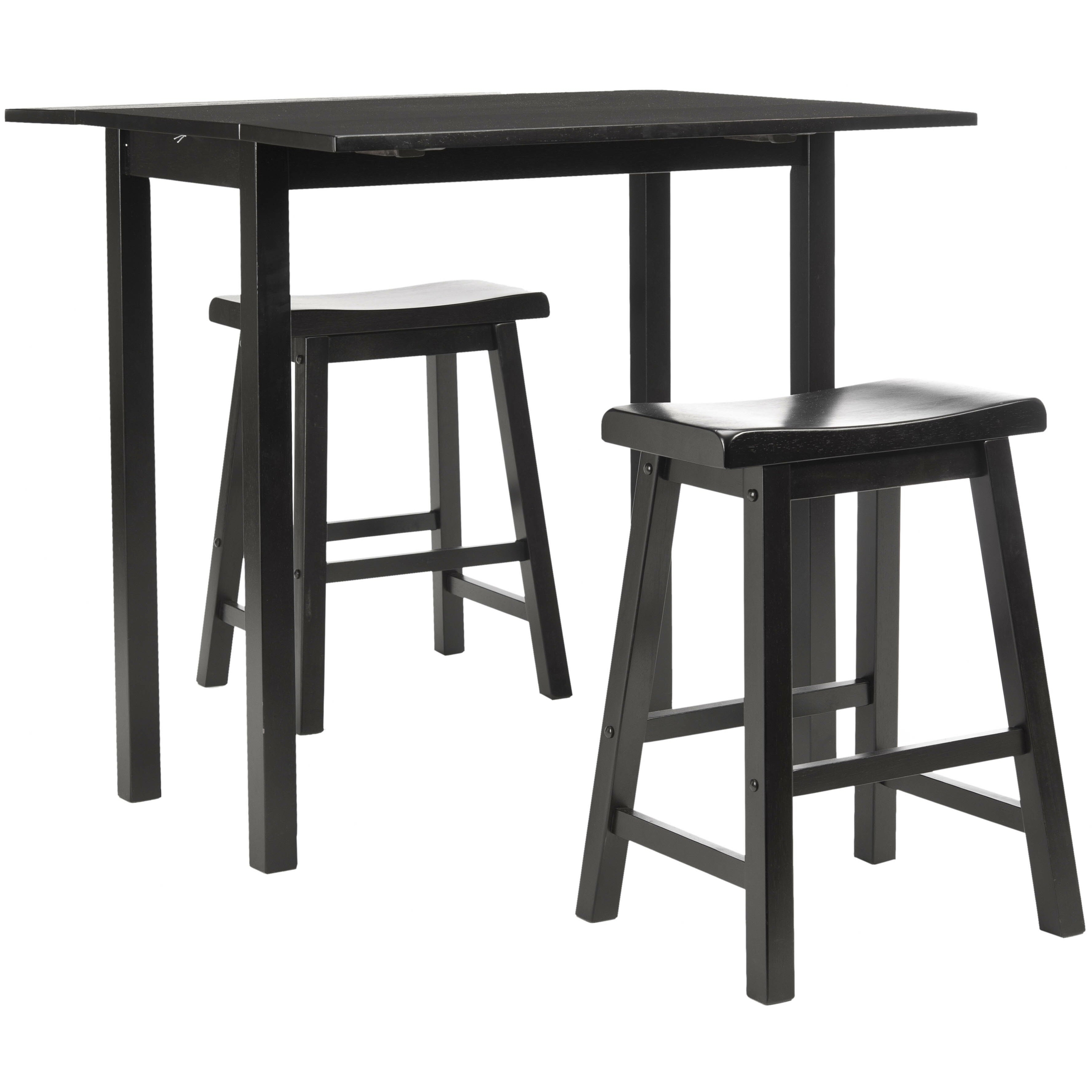 Cool antique pub table and chairs set. Almost exactly like the set I recently bought! Nice straight line finish, no visive curves, very simple design. Looks a bit Scottish style. I would love to have this set out in my backyard.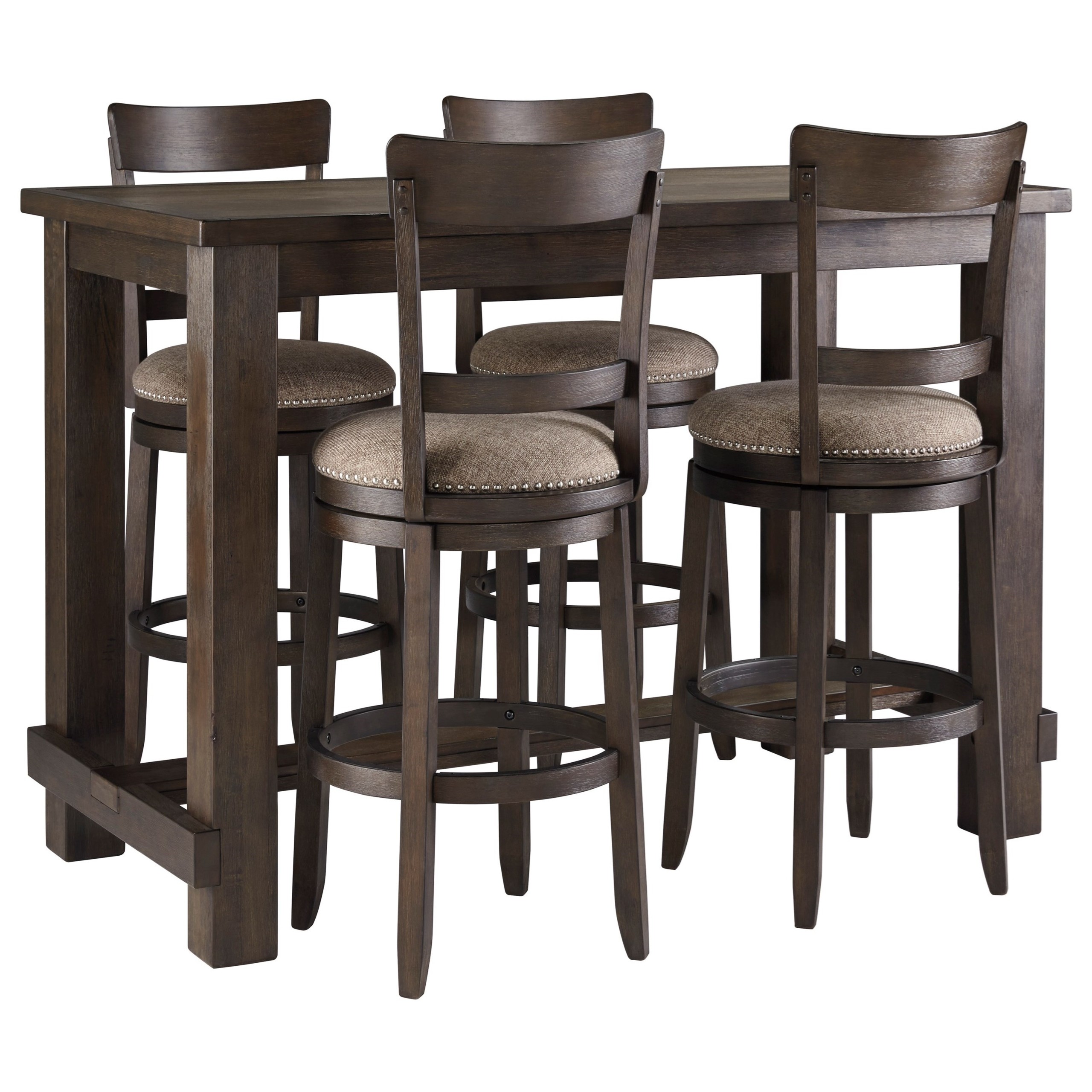 Signature Design by Ashley Drewing Five Piece Chair & Pub ...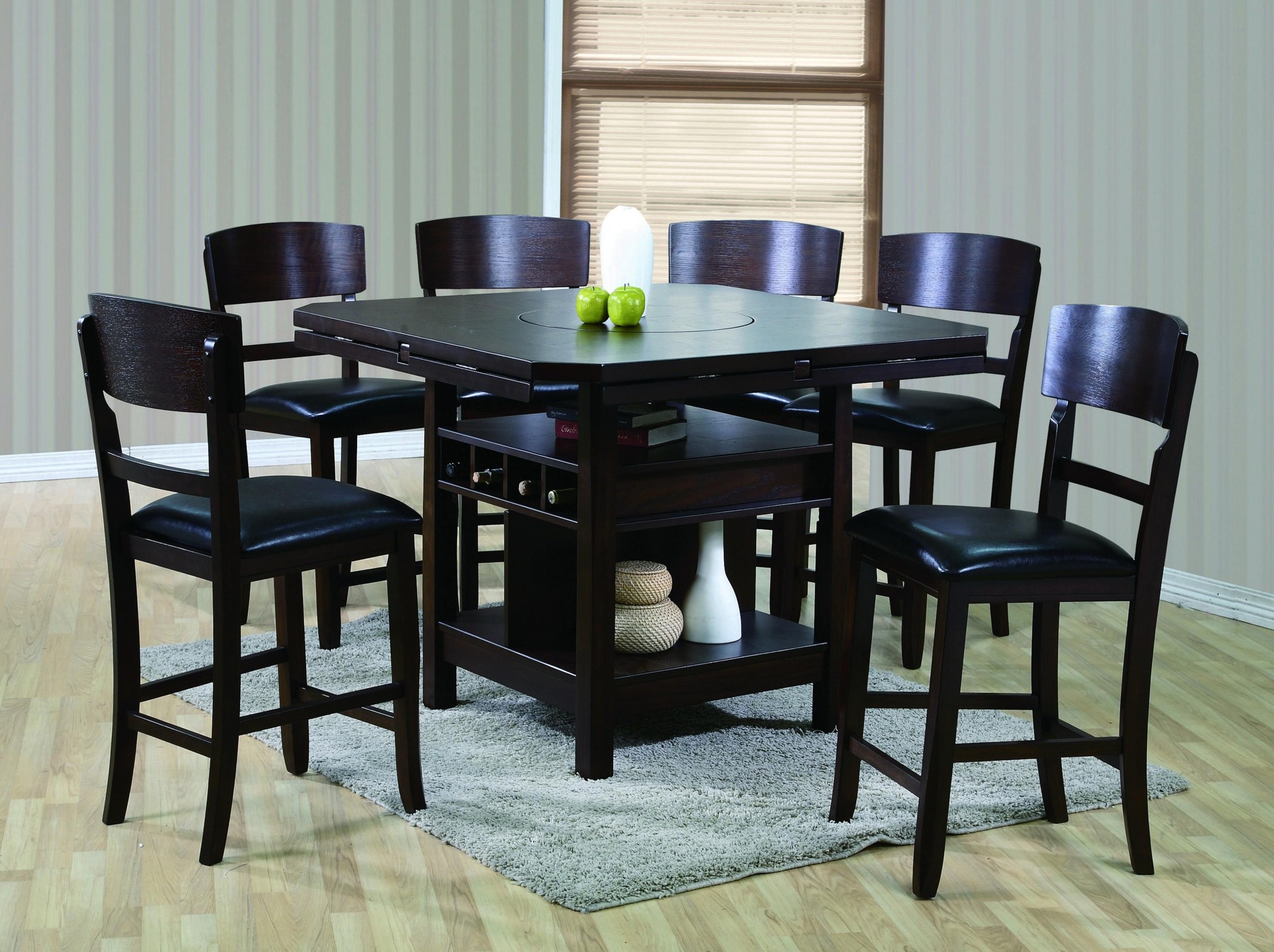 Crown Mark Conner Contemporary 7 Piece Table and Chair Set ...