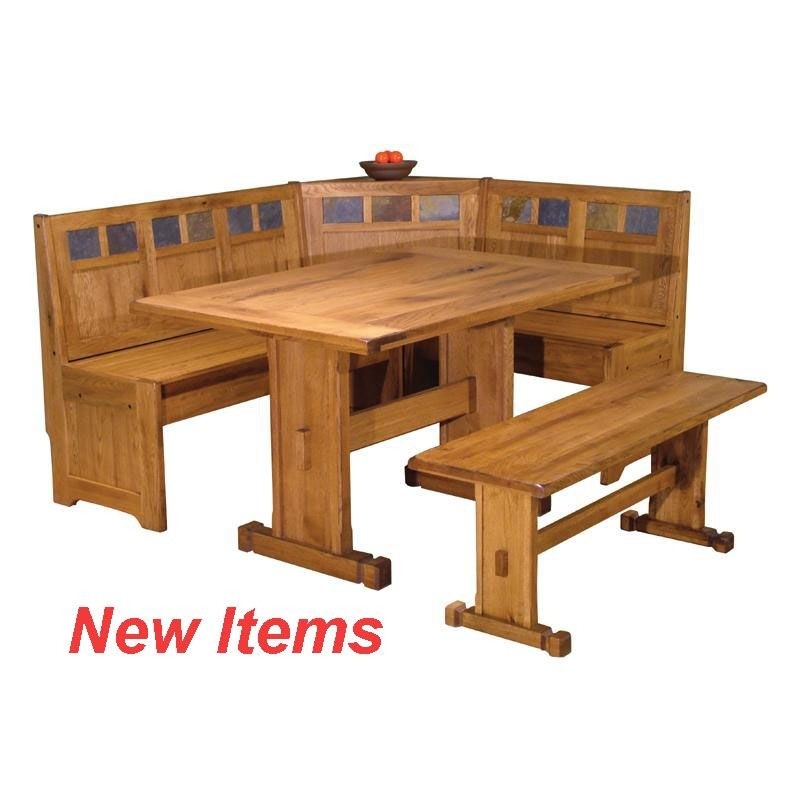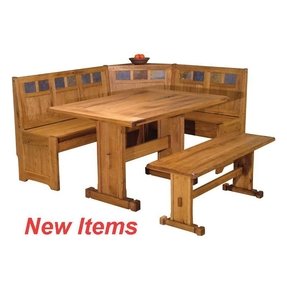 Sedona Corner Nook 2 Piece Dining Set
It is a dining set that includes table and corner bench. They have got a two storage seat benches and fold-down corner shelf. It is a perfect addition to your kitchen and dining room area.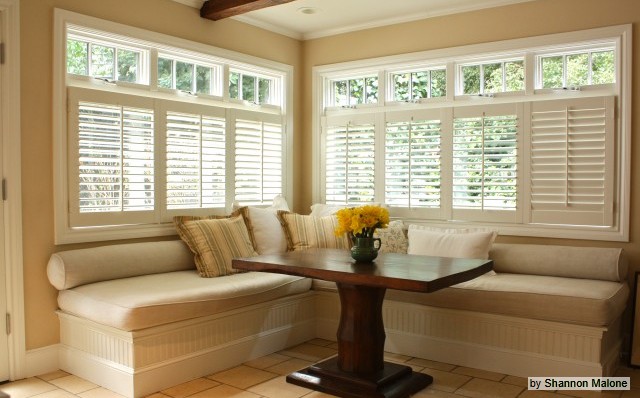 Ideabooks
Casual and elegant dining area design. It features a rectangular table with a solid pedestal base. Corner bench is durable and paired with very soft seat cushions that assure the highest level of comfort.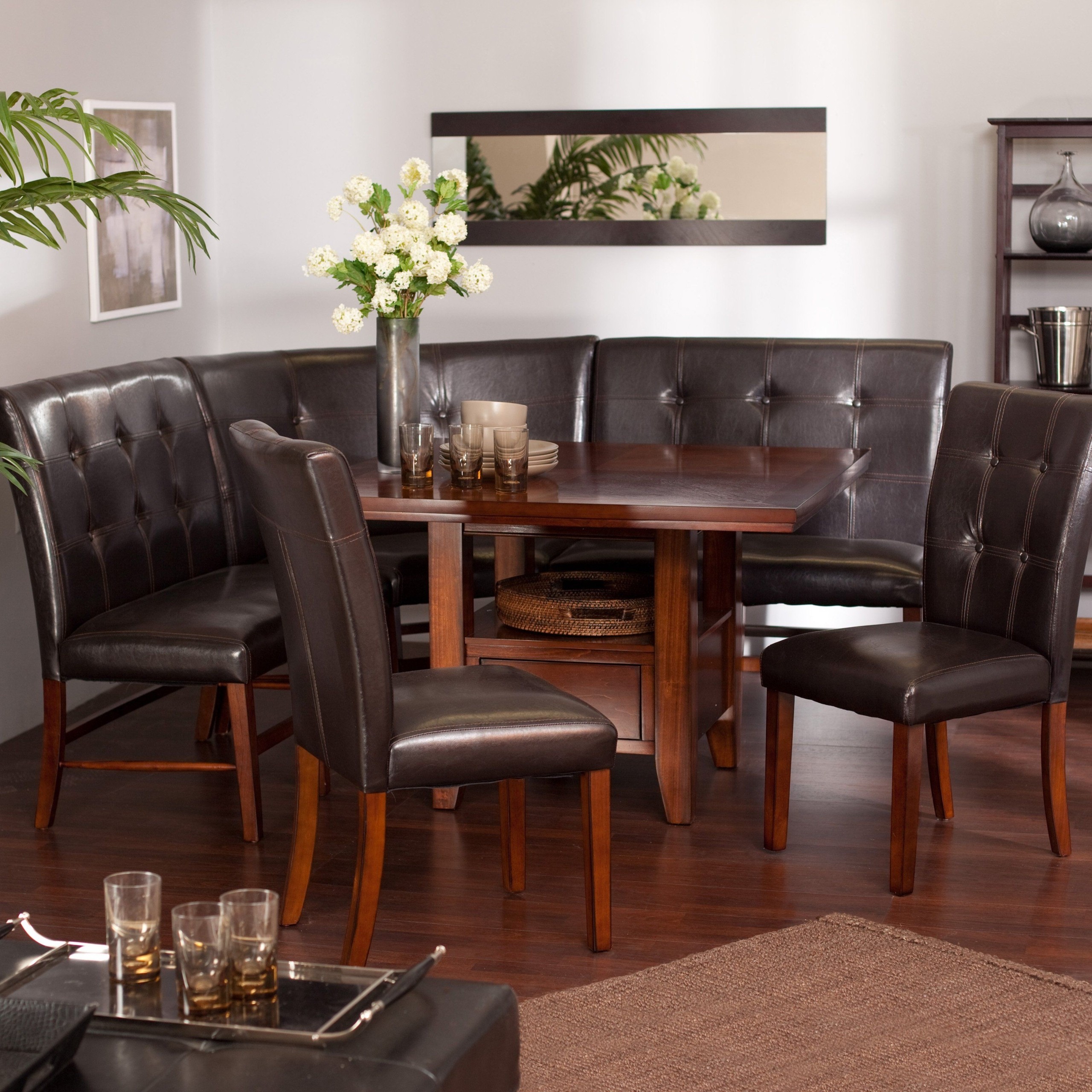 Ravella 6 Piece Breakfast Nook Set Table 2 Dining Benches 2 Chairs 1 Corner Bench
A breakfast nook set that incorporates six elements. A solid wooden table includes a lower shelf with a storage drawer. 2 benches, one corner bench and 2 chairs are cushioned elements wrapped with leather.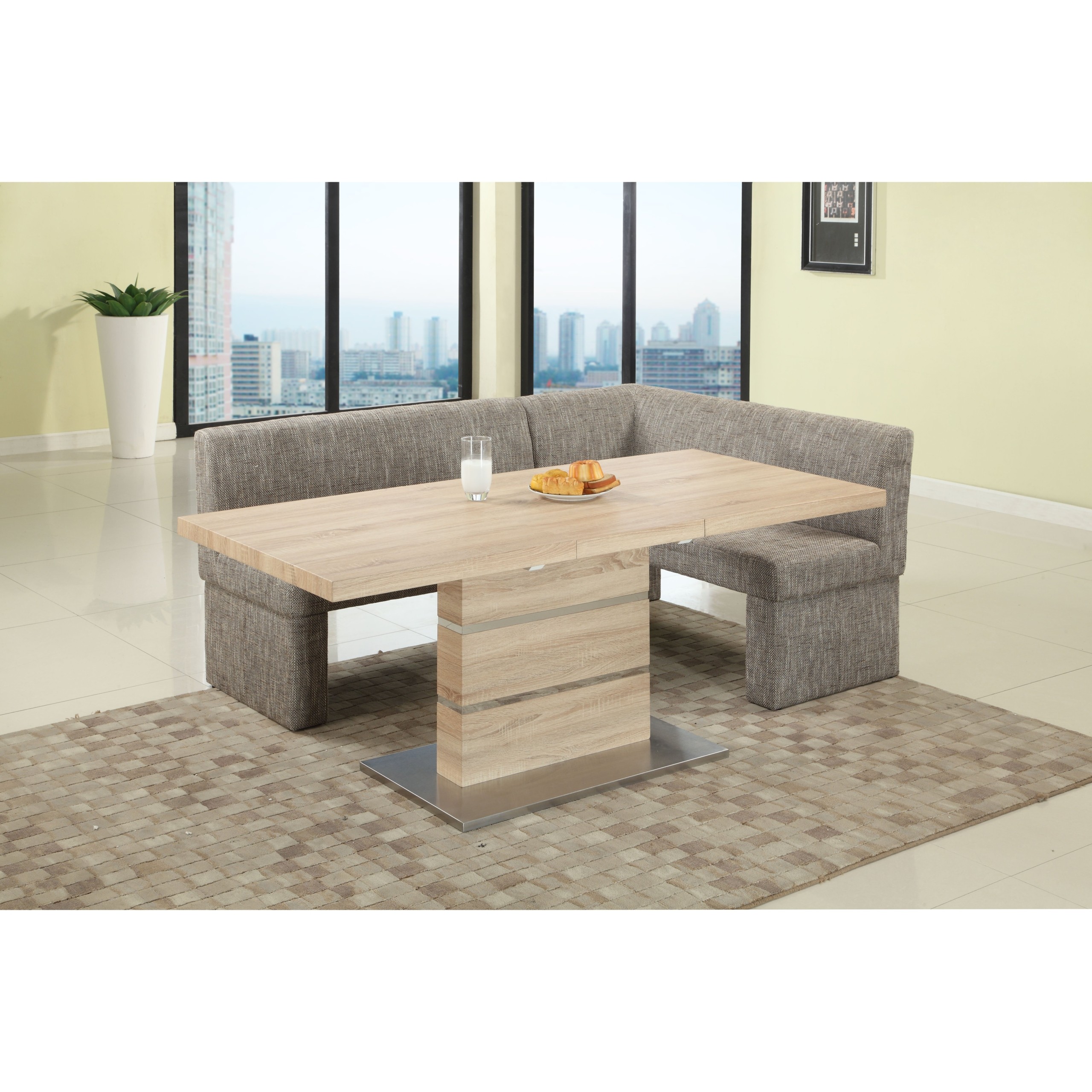 Labrenda 2 Piece Dining Set
Dining set includes corner bench and stable table. Corner bench is upholstered with thick and durable material. The table is made of wood veneer and mounted on a stable steel base. Received very good rating from customers.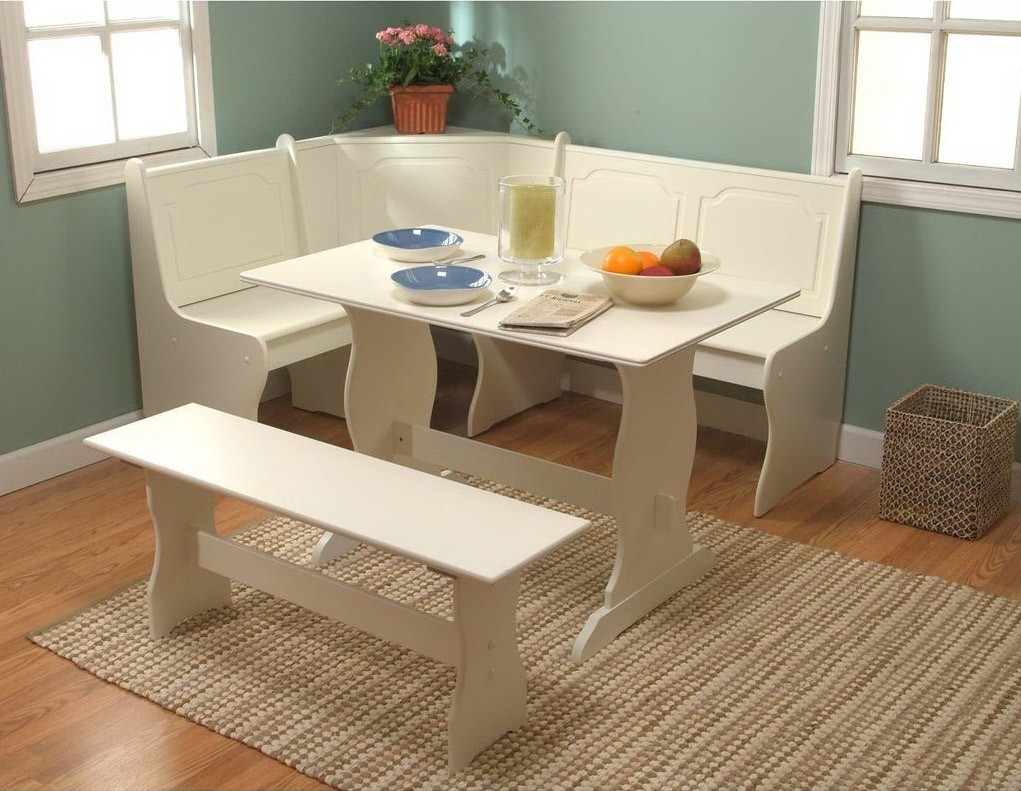 Nook corner dining set white
A fantastic neutral-coloured dining set that enhances any type of dining room stylization. It includes a table, bench without backrest and two corner benches with backrest for enhanced support and comfort. These products are made of durable MDF.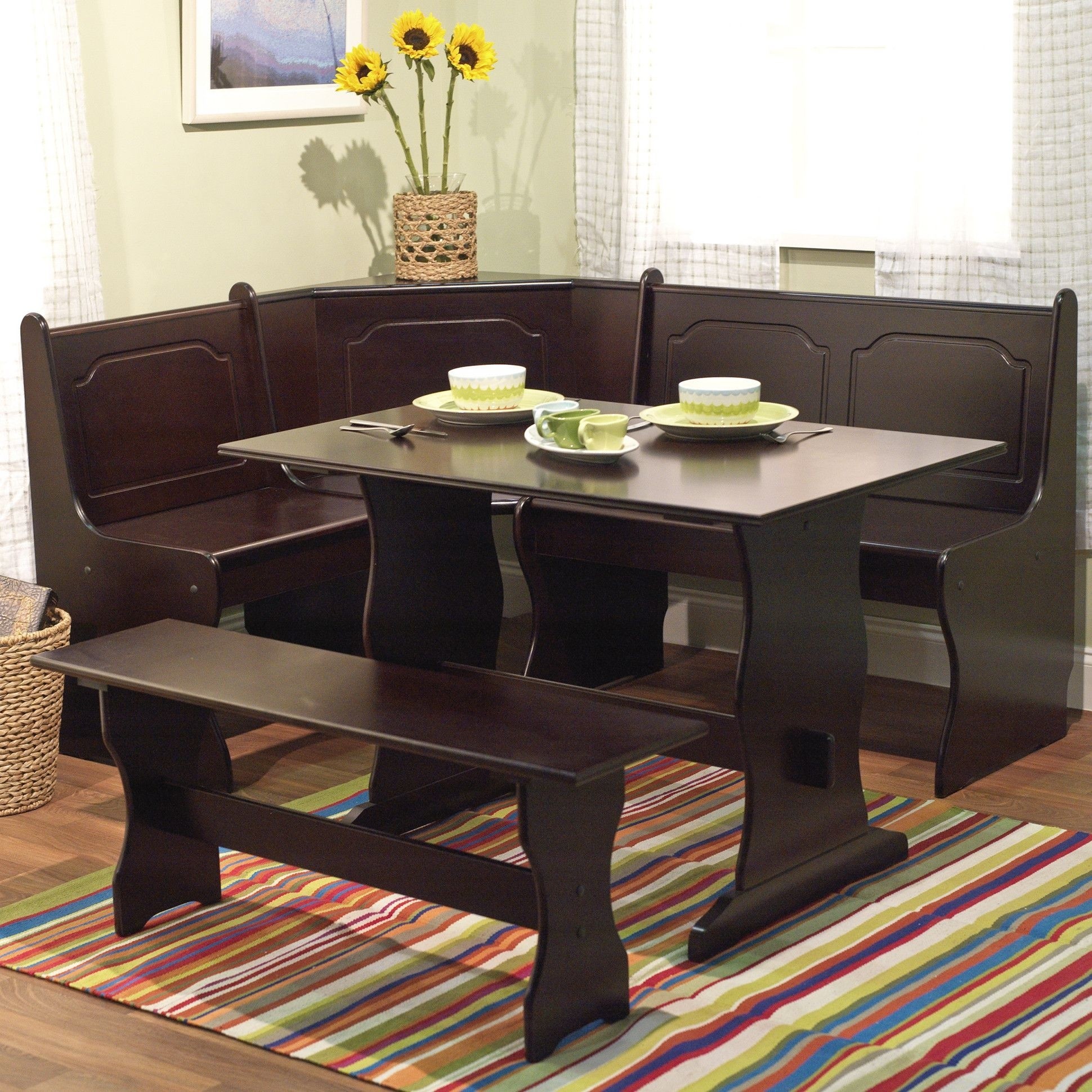 Breakfast Nook 3 Piece Corner Dining Set Espresso
This set Includes a table, 2-piece nook and a comfortable bench. These elements are designed for use in the kitchen or a dining room. Their MDF construction is very durable and resistant to different forms of damage.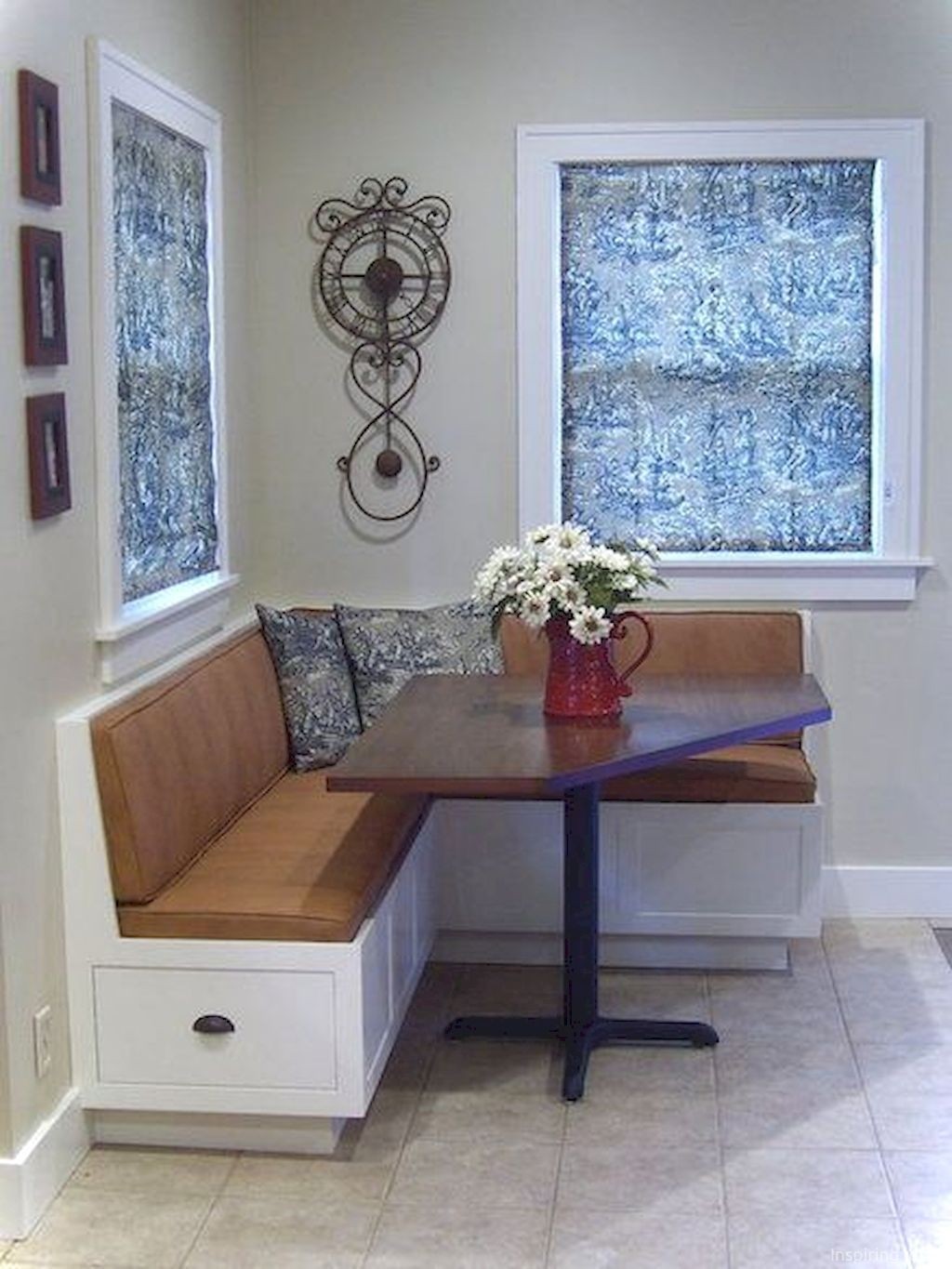 A very comfortable and simple-styled kitchen banquette made of poplar frame and polywood panels. Long storage drawers provide plenty of space and brown cushioned seating space provides comfort while enjoying a meal.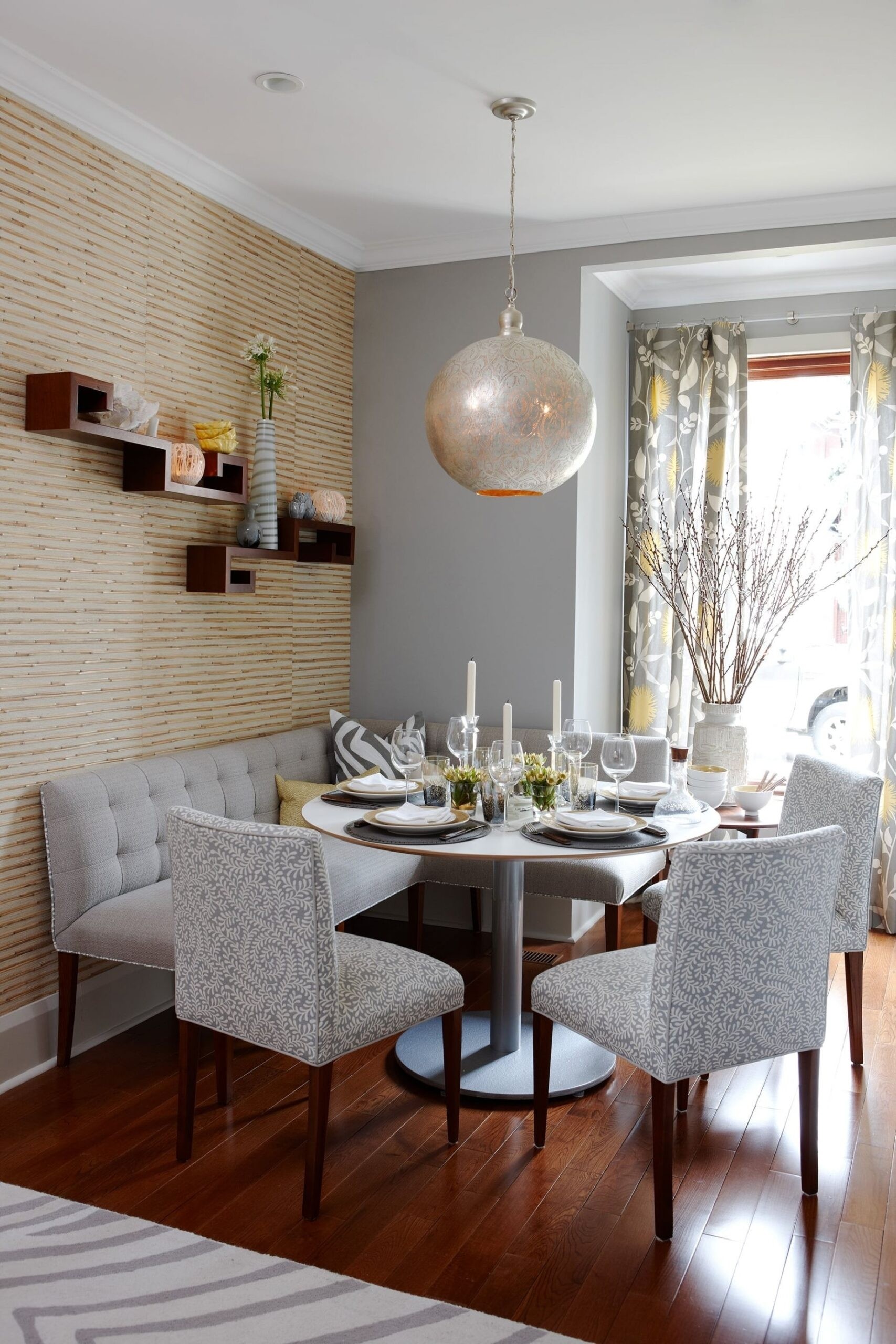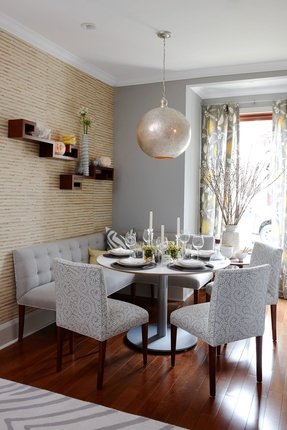 A beautiful set of 3 chairs and 1 coffee table in a gray color is going to put a little bit more class into your living room. Each chair has a wooden frame and is covered with a grayish, patterned fabric. The table is round, standing on a wide base for proper stability.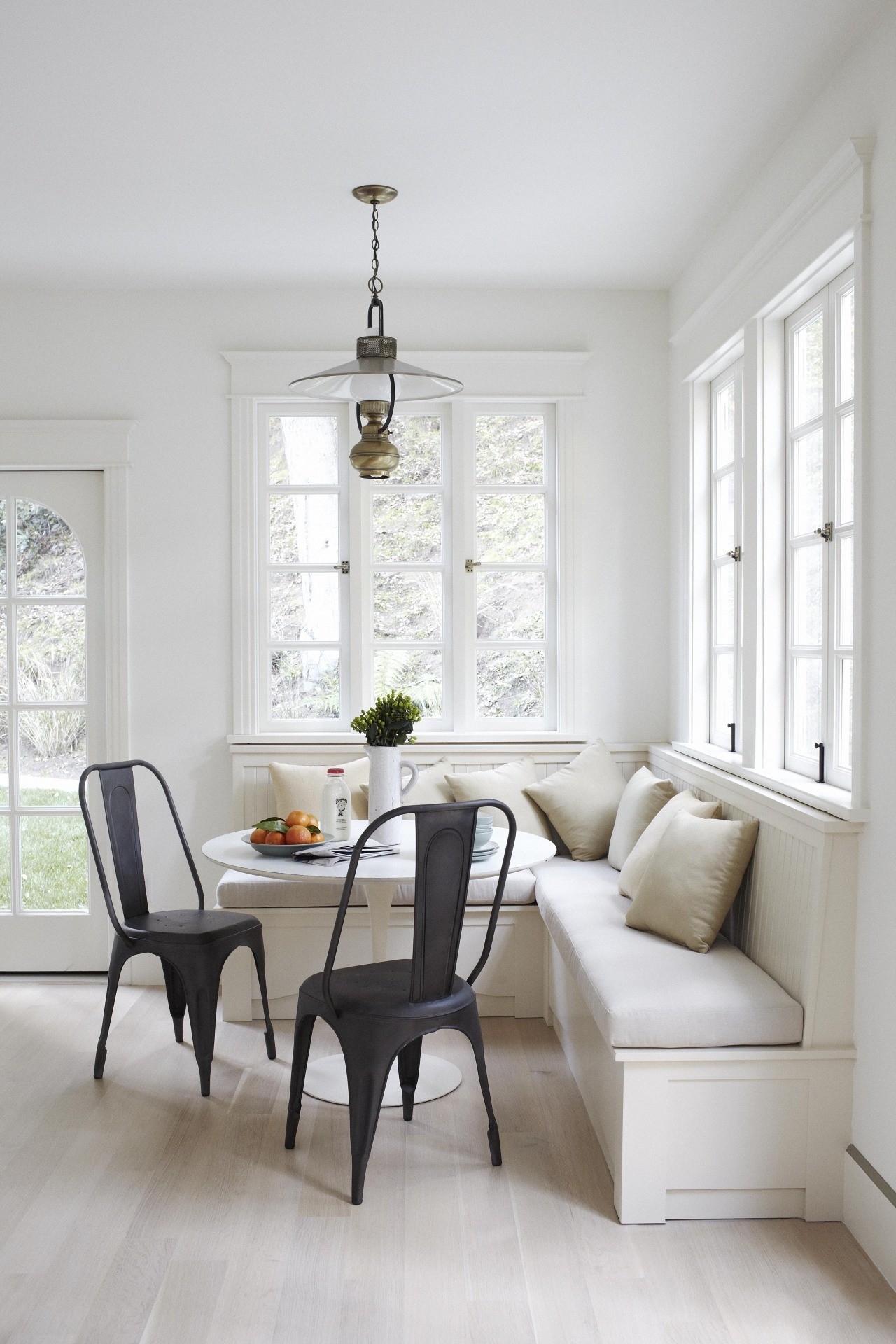 We love functional ideas! The built-in seat has a lift up lids for storage, white wooden frame and white upholstered padded seats. It will help you to create an inviting breakfast nook for you and family.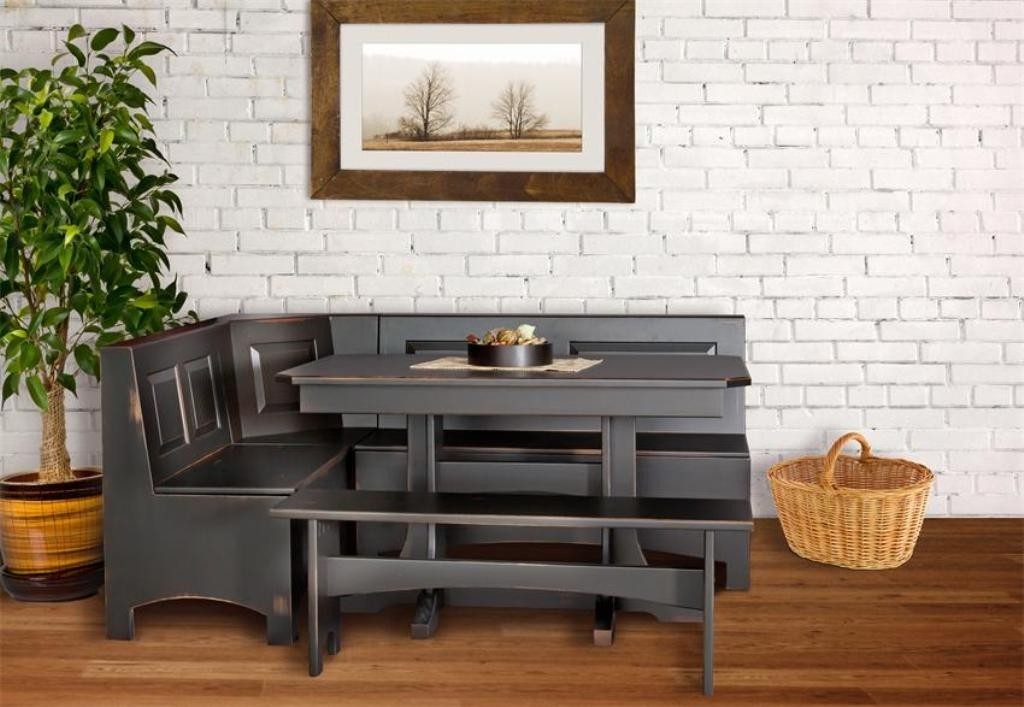 A very comfortable and functional breakfast nook or dining room set. It includes one backless bench and one corner bench with a solid backrest and storage space under the seat. The central part of this set is a table. All elements are finished in black color.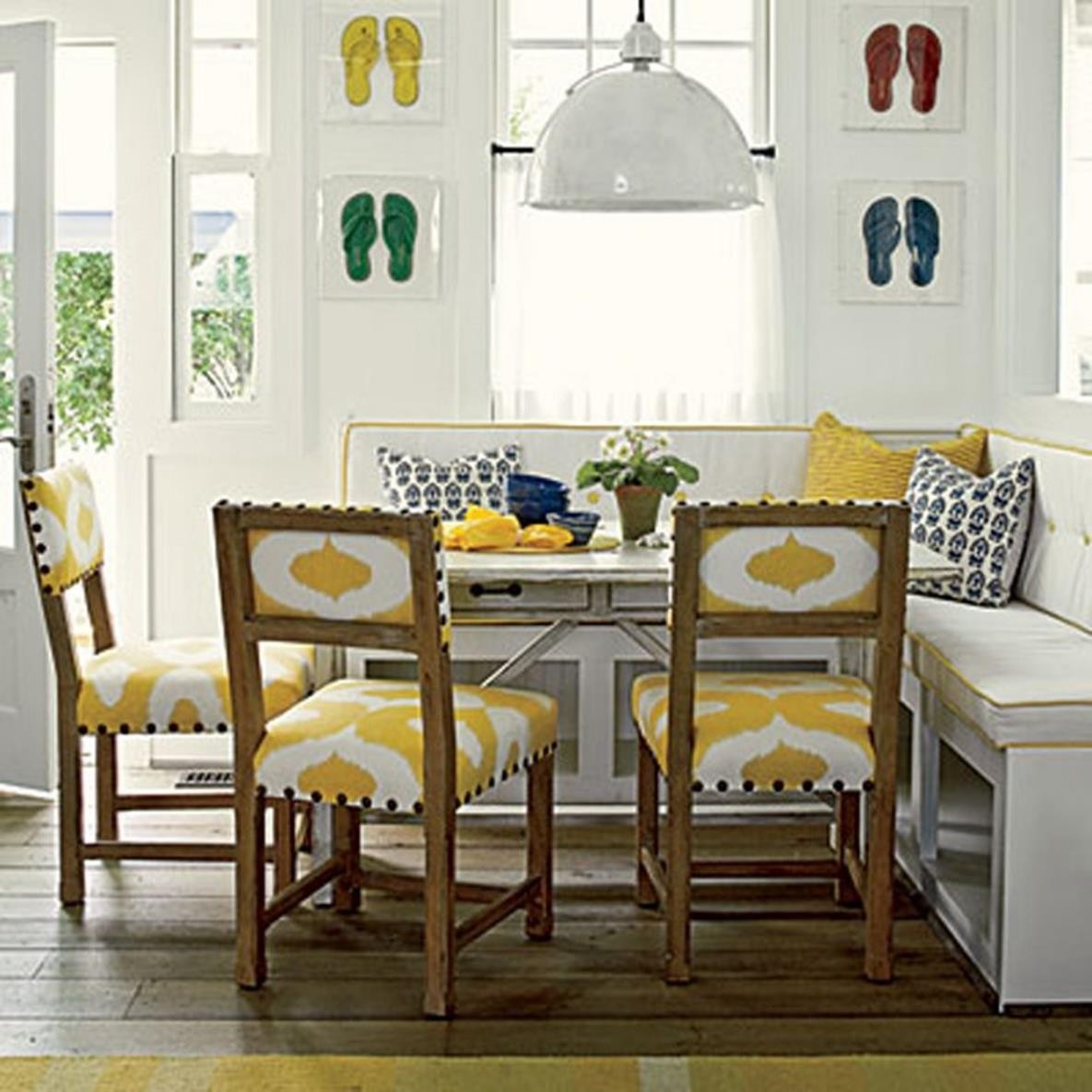 I am definitely a lover of solution, which save space and also give you additional storage place. The corner bench composed very well in the dining place, but also allows you to put the bigger table to your kitchen.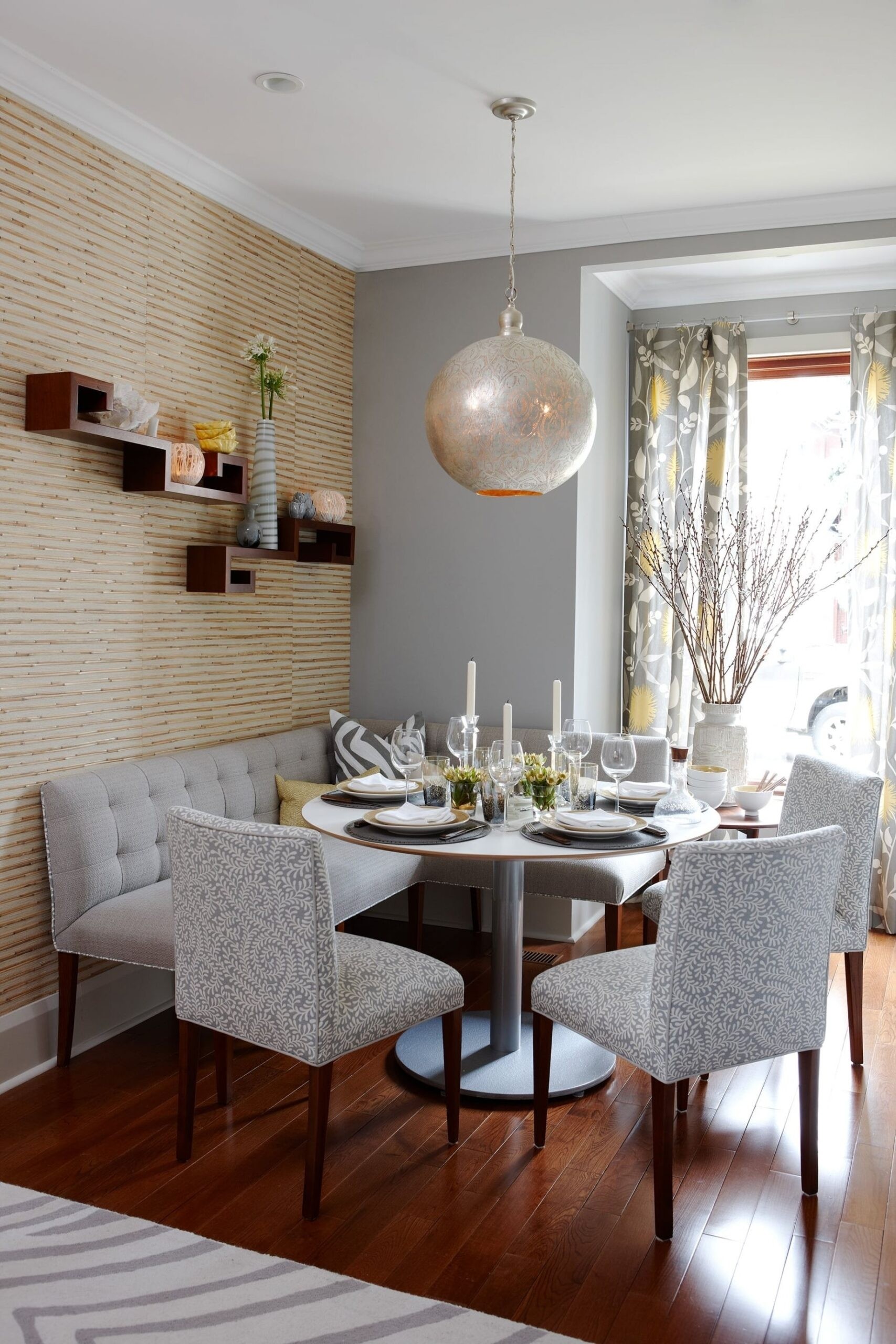 Shapely, light and practical - these are the corner benches of the dining table set. Especially the pine wooden ones, which have been enriched with a smoky shade of blue and combine with upholstered boho panels based on shades of brown and a leather seat.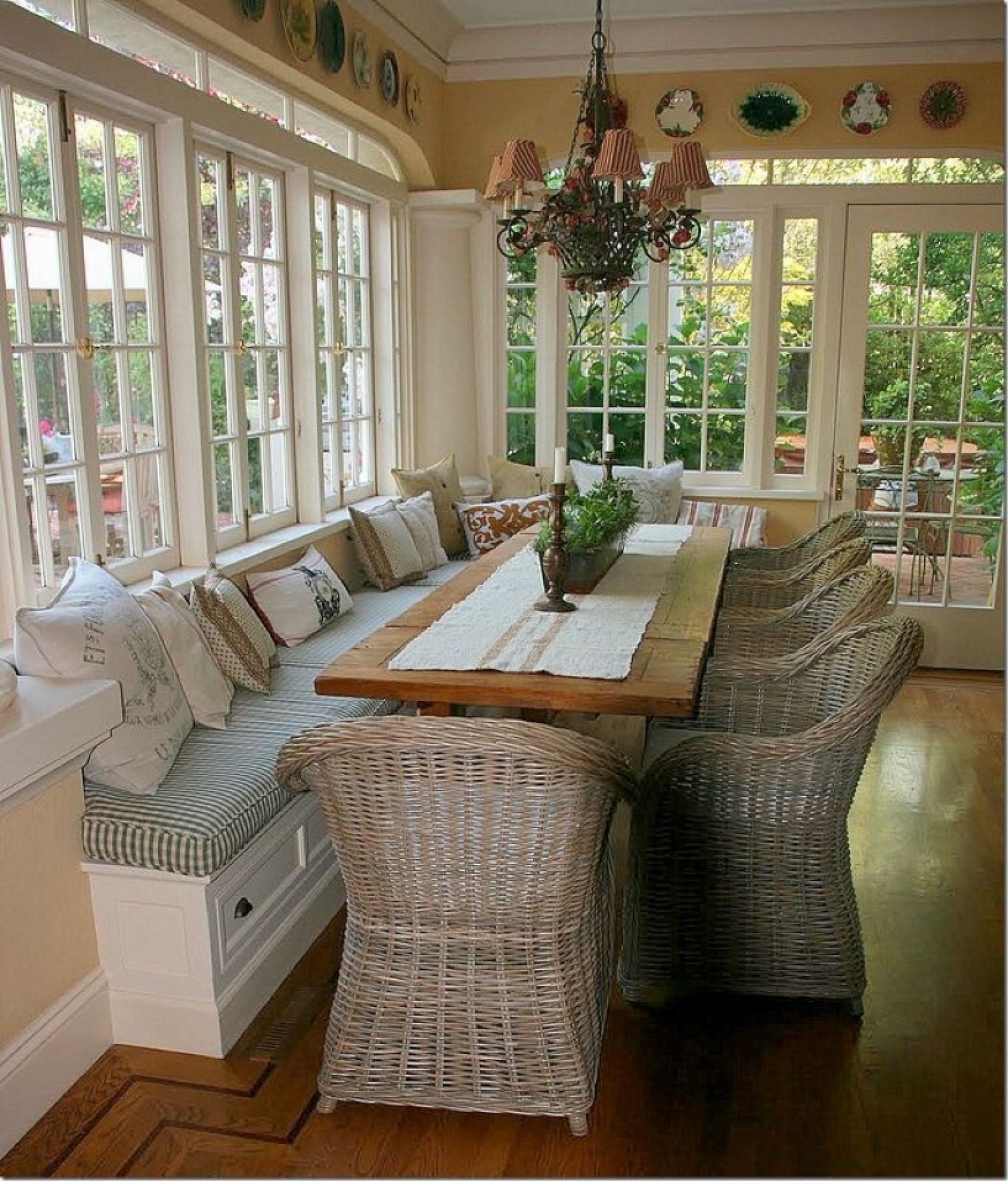 screened in porch with built-in-bench seating. could use with a table like this for dining, or no table and just to relax and sit on with an open room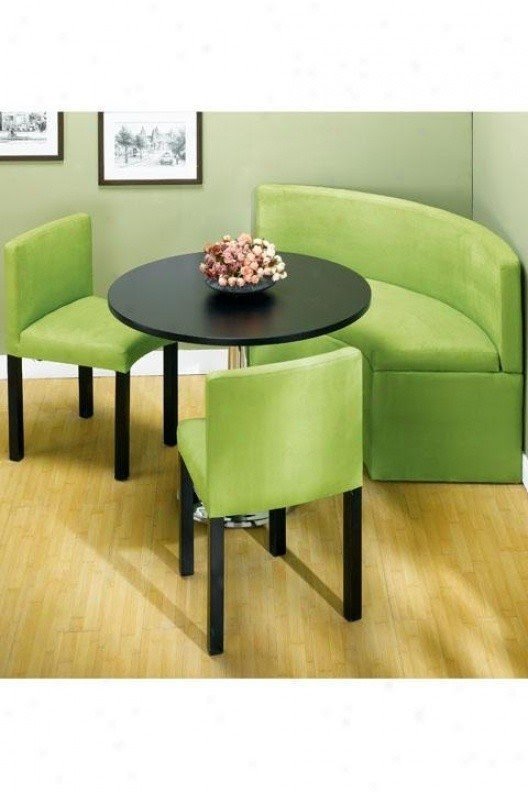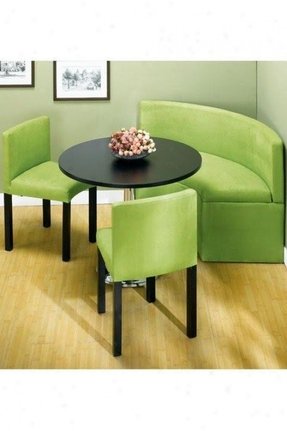 To create some extra space and a cozy place to dine and relax - use this stylish small nook corner breakfest set.A corner bench from this dining set, together with two chairs are upholstered in green light shades. To complet the look-the round table was added.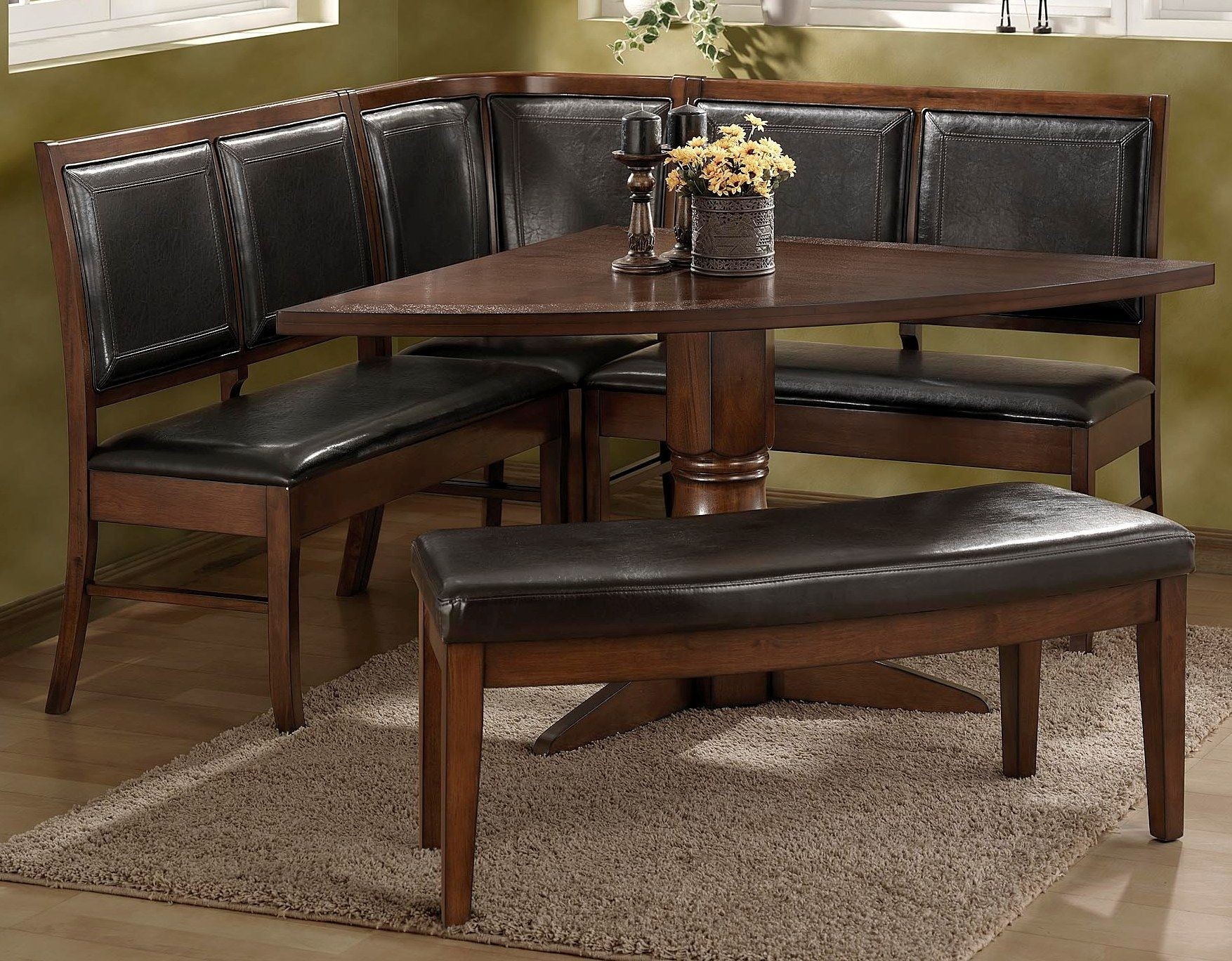 A phenomenal corner dining set in an elegant and modern style. It consists of a pedestal, wooden table and two benches. Both of them feature black, leather upholstery and a corner one has a comfortable backrest too.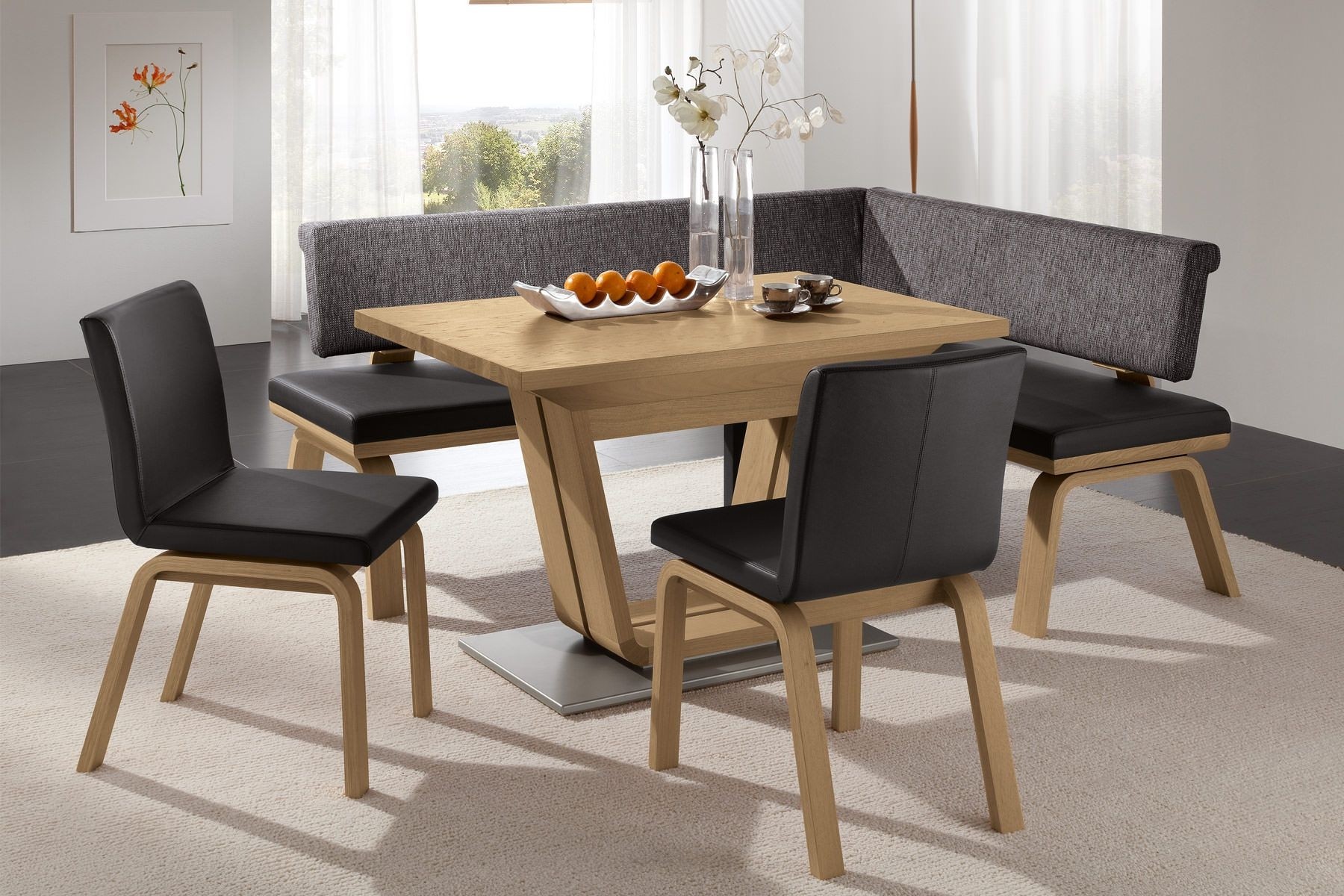 Corner Bench Dining Table Set Reviews ~ Furniture > Dining Room ...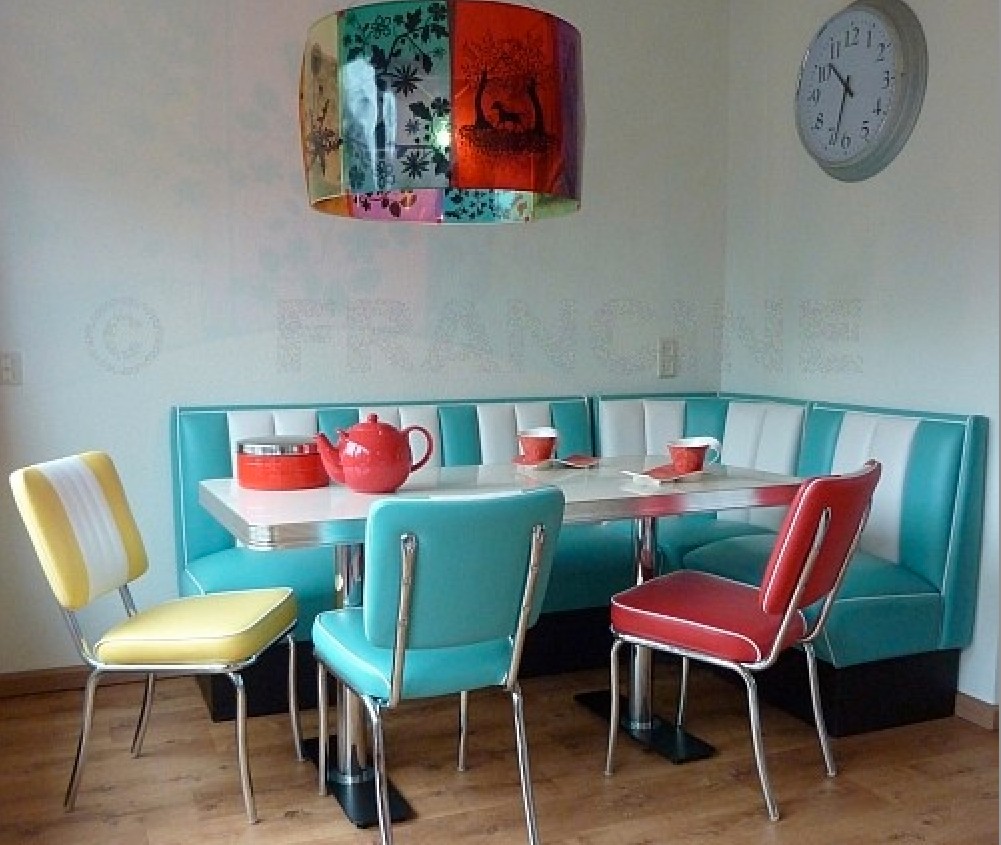 Retro setup for a vintage dining room in a 1950s style, furnished with a rectangular dining table made out of aluminum with a plastic inlay on the top, which comes with a set of three colorful chairs and a corner bench.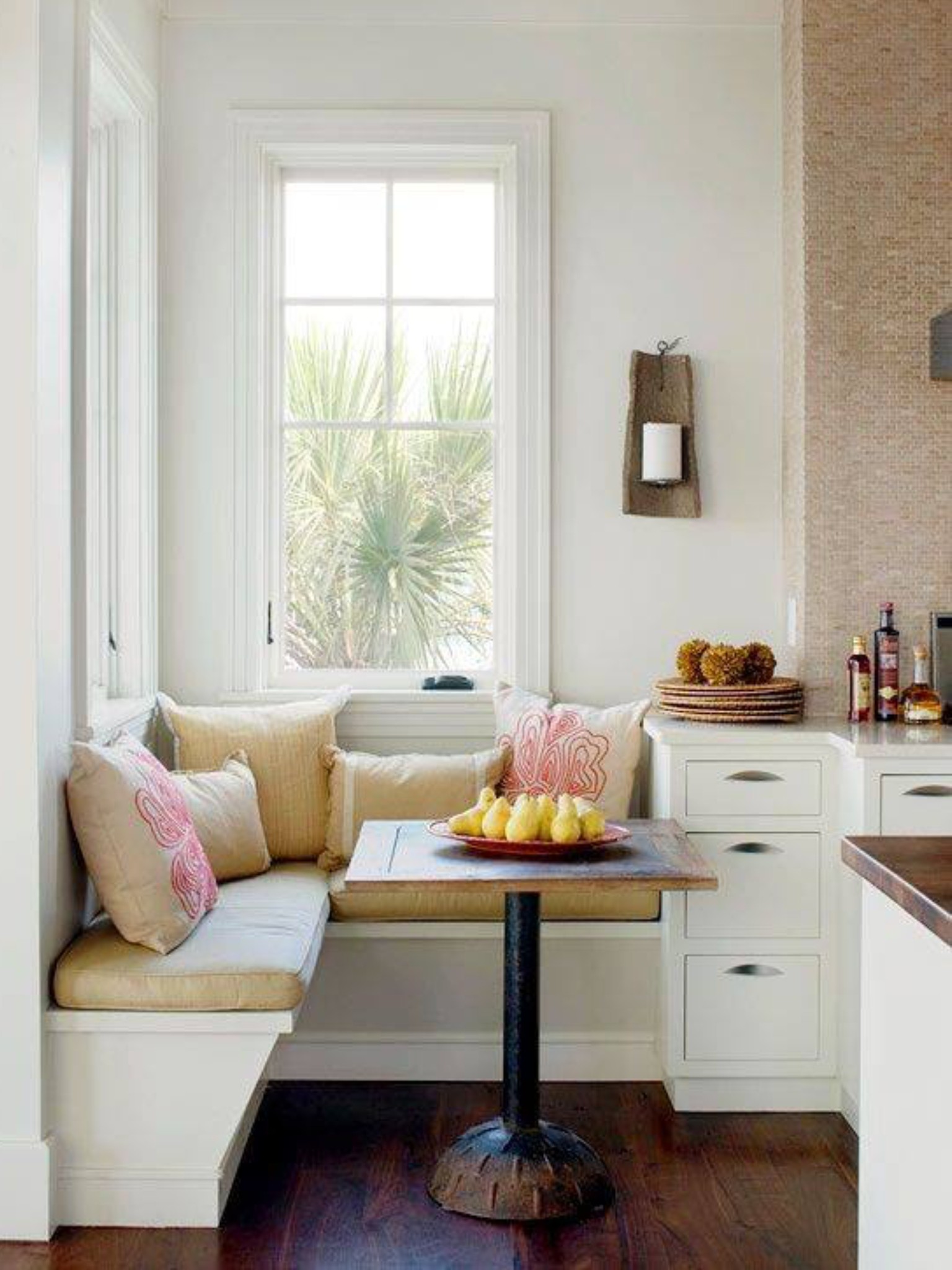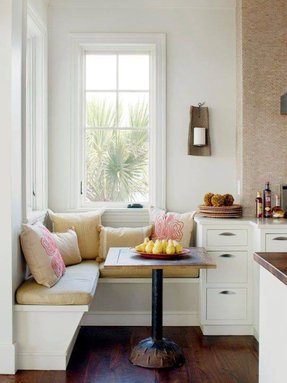 A pretty corner bench of wooden materials in white. It has an L-like seat and a canted side panel. Cushions covers are of plain beige fabric. A table has a square brown woody top. A black metal base is built of a round column and a hemispherical foot.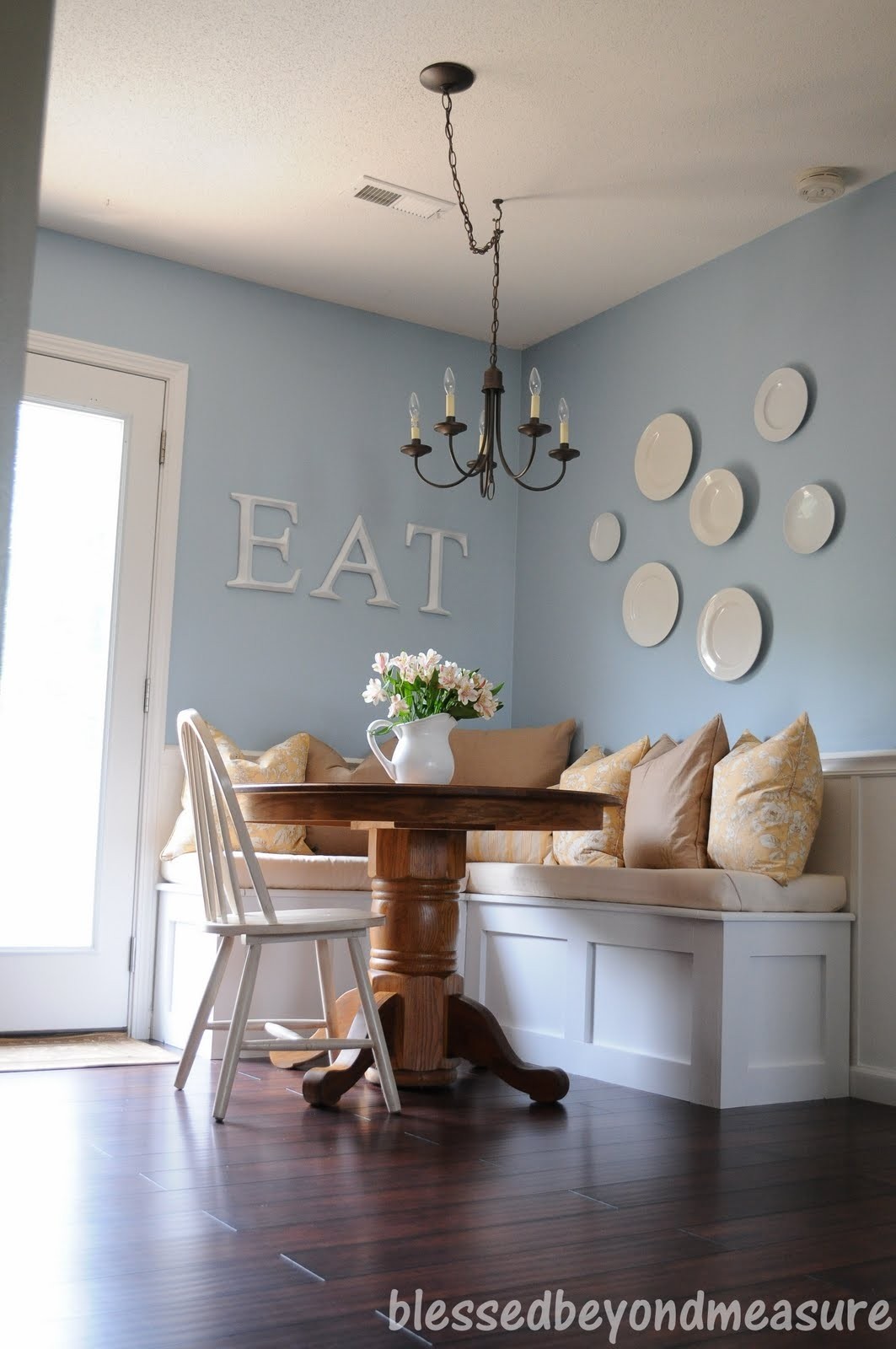 A nice contemporary breakfast nook with pastel light blue walls adorned with white plates and lettering EAT. Walls harmonise with a white corner bench. A white chair and a round table with a pedestal base in light browns complement the entirety.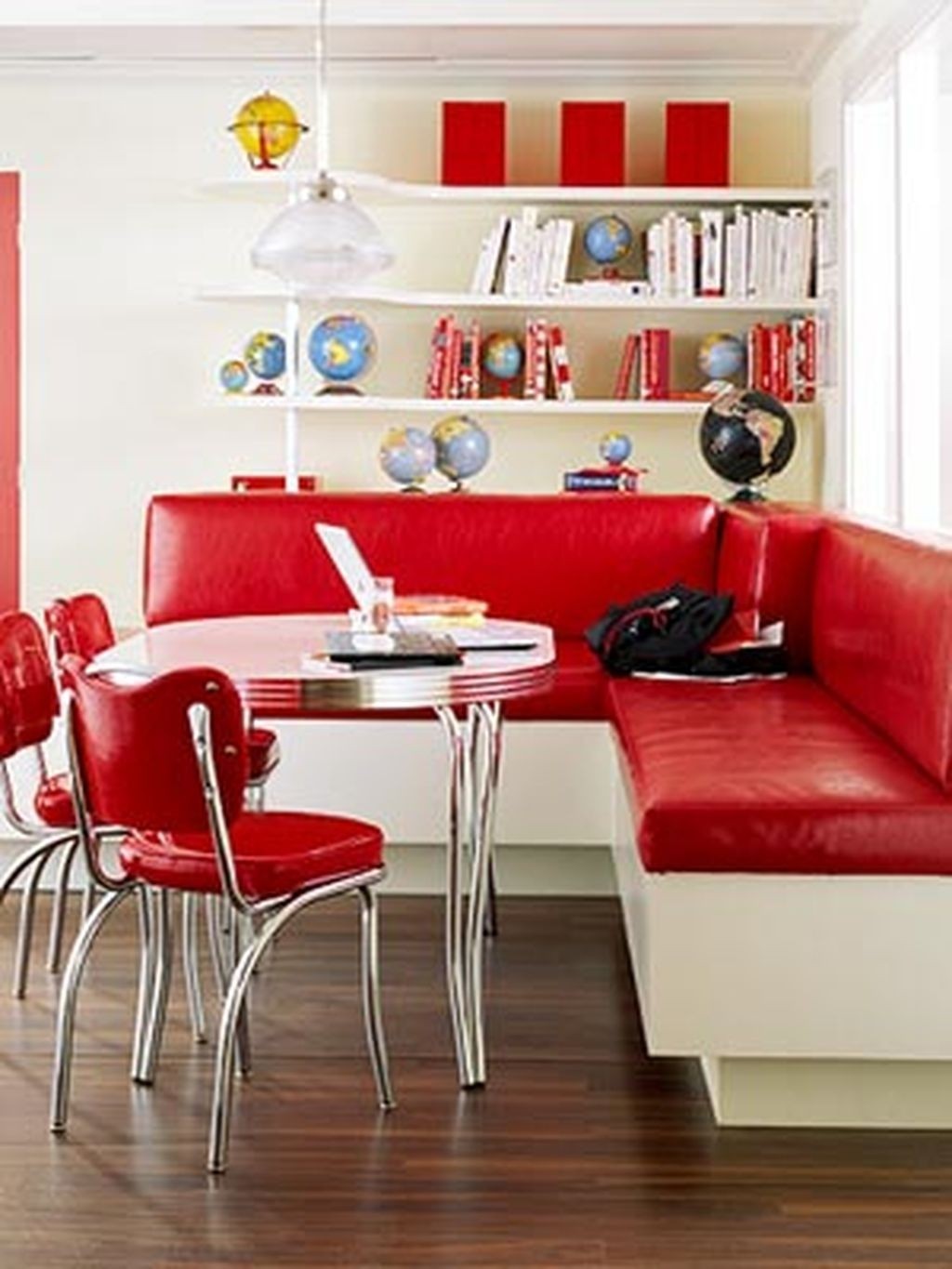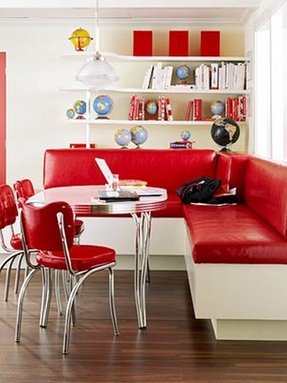 This dining area looks very attractive with its solid round table and three metal chairs with red cushioned seats and backs. A corner bench includes soft sitting space in red color. The whole set is stylish and very comfortable.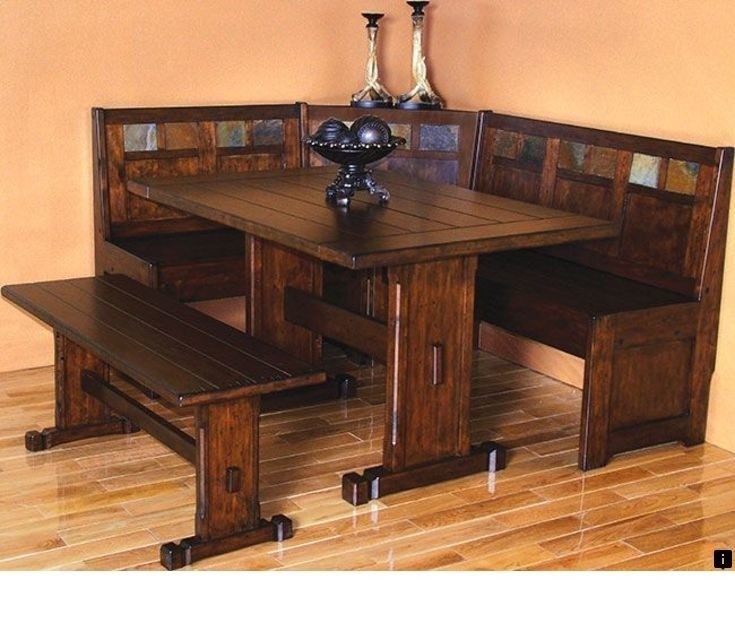 Dining set for home, restaurant and others interiors according to taste and need. Includes rectangular table and 2 benches in various sizes. Construction is made of wood with antique finish. Suitable for indoor and outdoor use.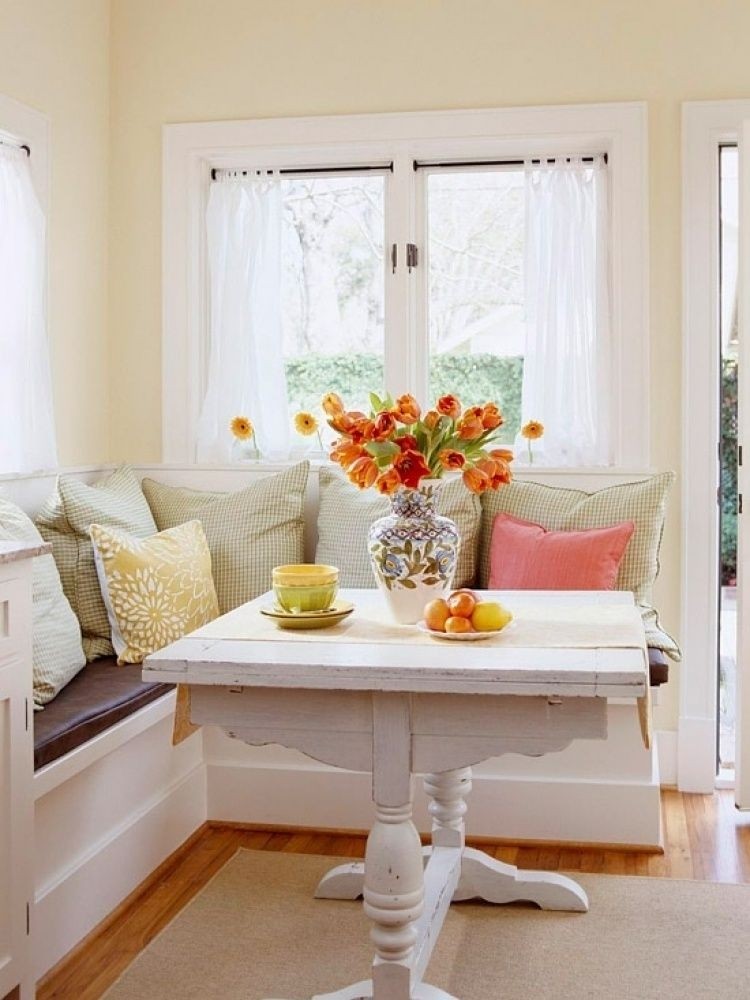 Kitchen with Breakfast Nook Designs | Breakfast Nooks: Kitchen Bench Seats / Banquettes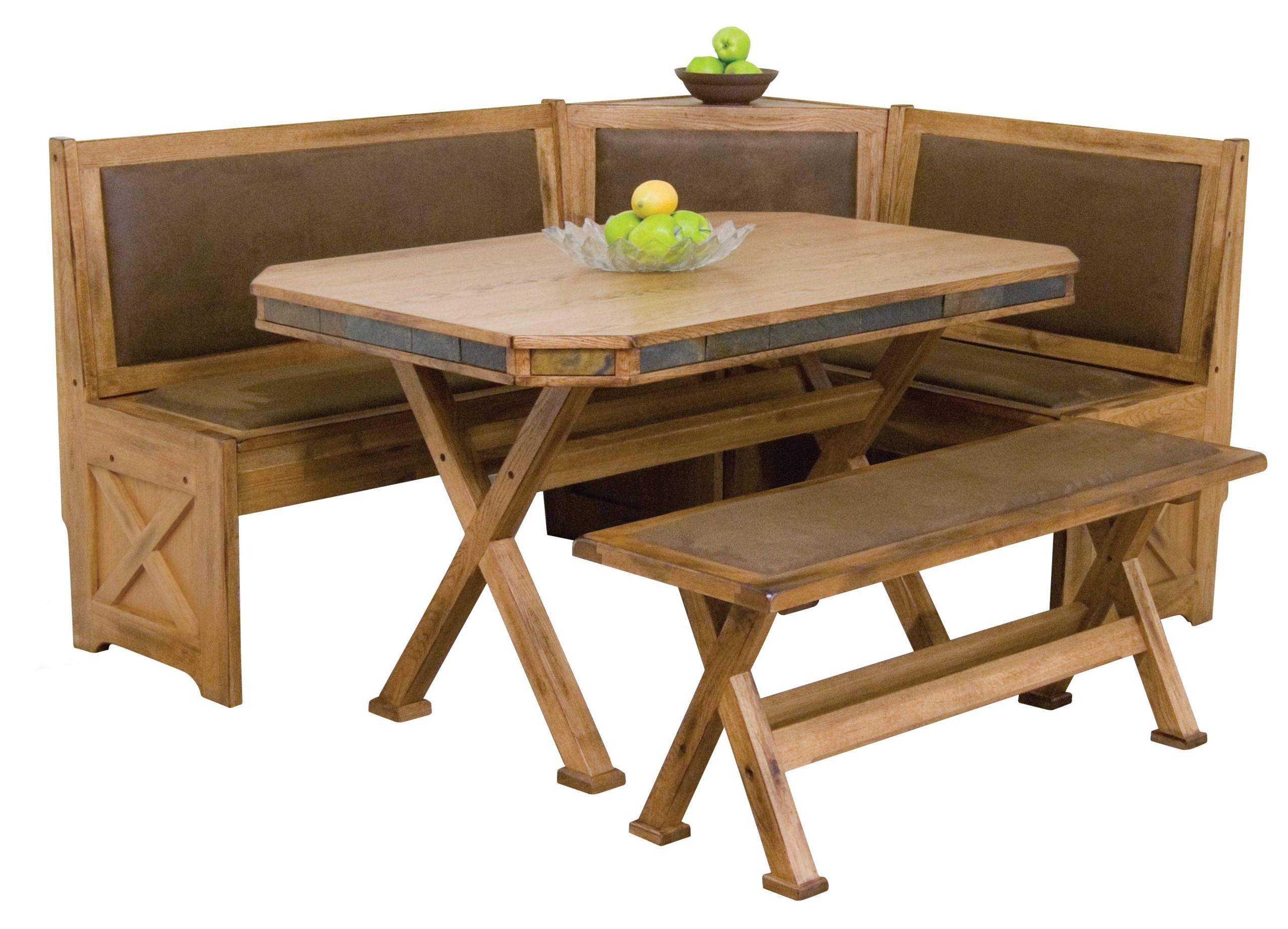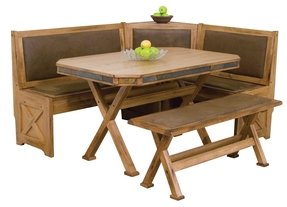 I did a lot of searching for kitchen benches before I bought this set. It is made of distressed oak and has a rustic look. It includes two-piece L-shaped bench, dining table and small bench. It's perfect to create the cozy breakfast nook.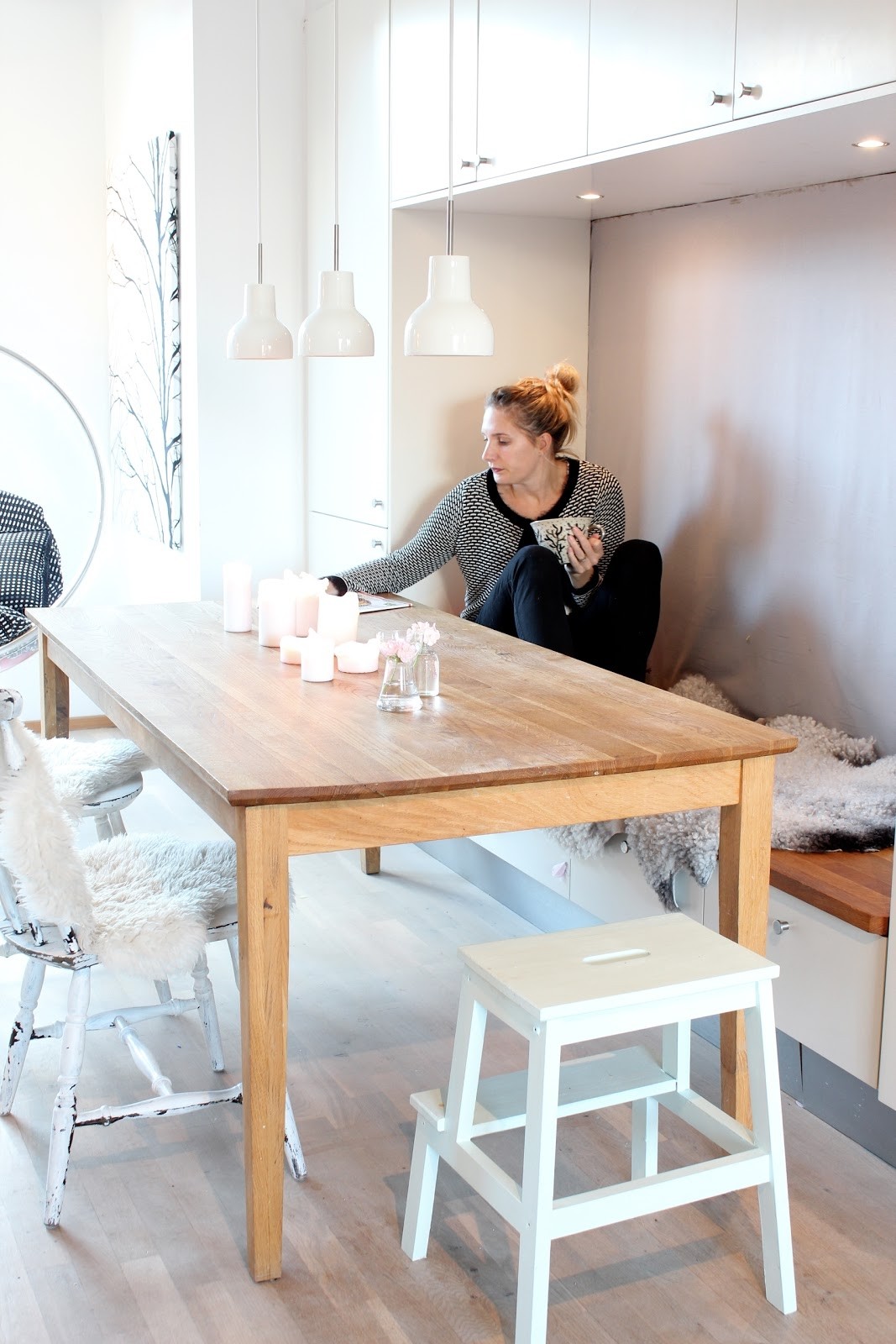 Love this dining table set up - have wanted to do a bench/booth style dining area for a while now (quite kid friendly), this is a nice version via my scandinavian home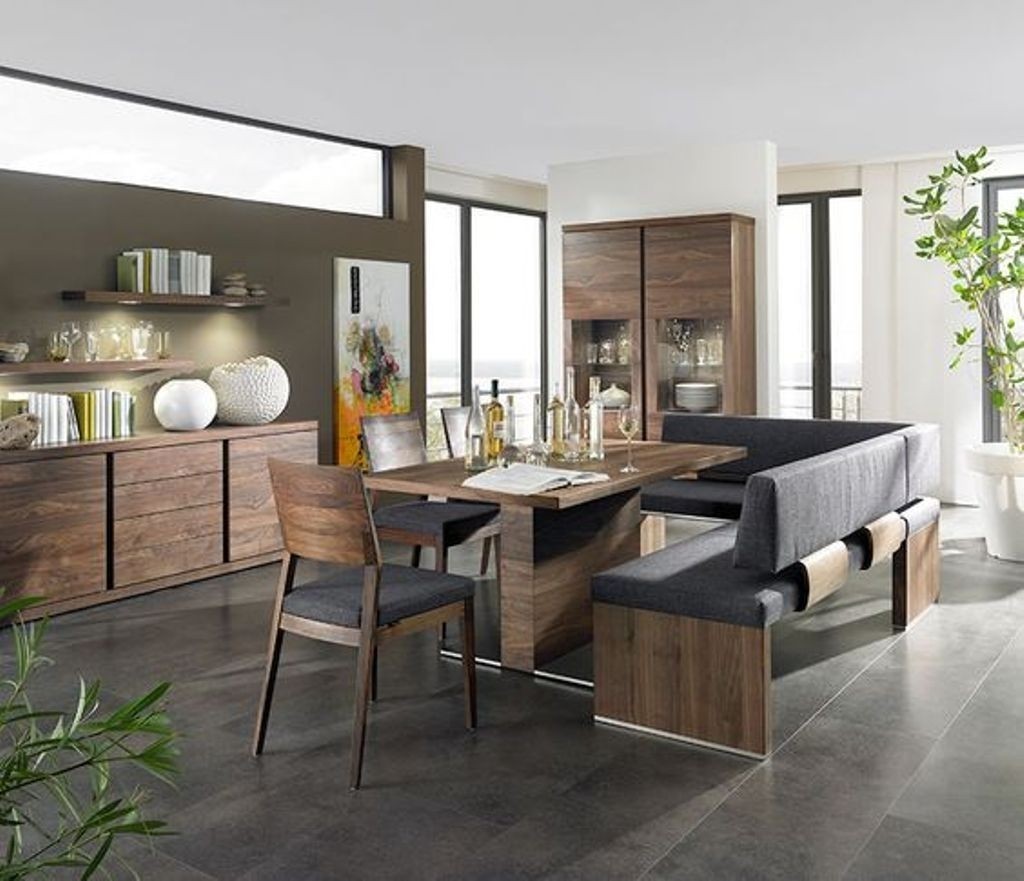 Wood is a natural material and varies greatly. For assurance that ...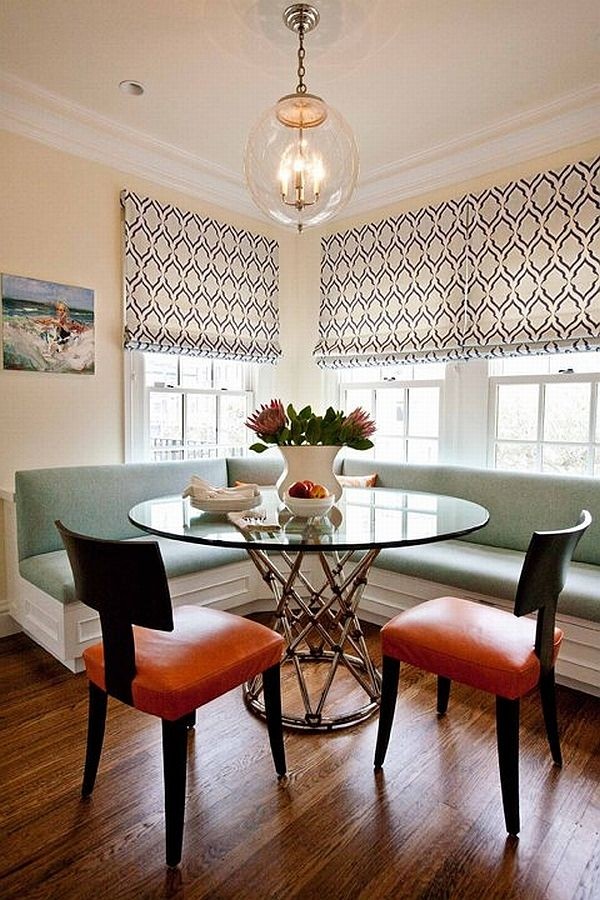 outside mount custom roman shades for kitchen - don't like fabric at all... and think header should be wrapped a bit more.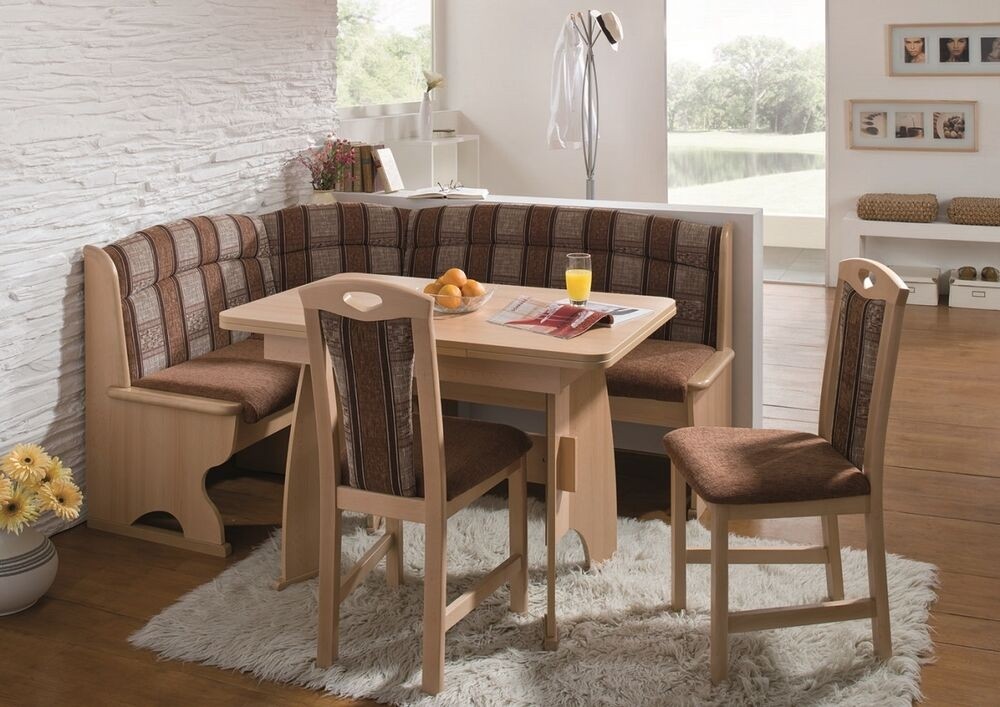 Luzern Dining set corner bench, kitchen booth, nook, expandable table ...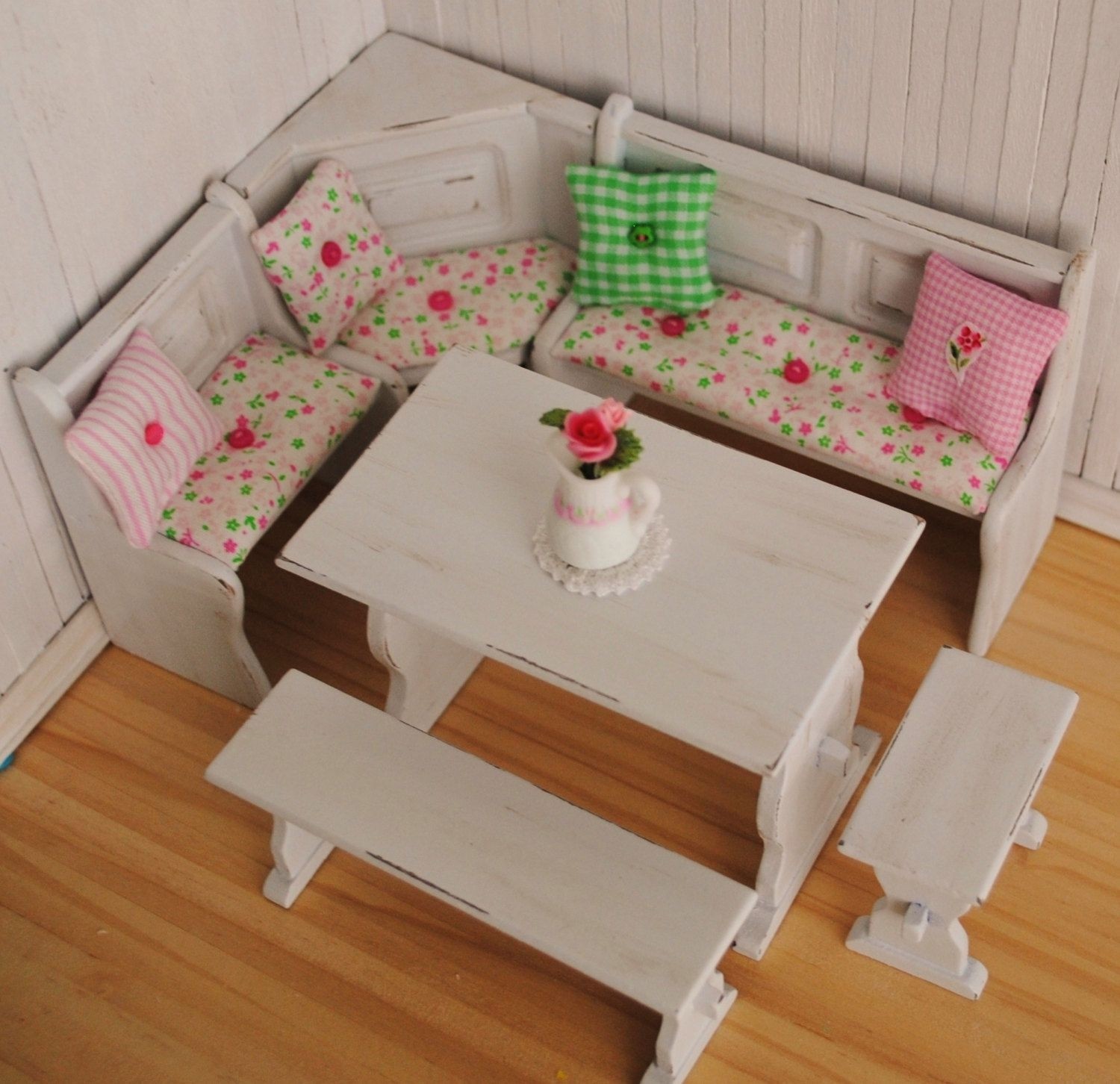 Dollhouse Miniature Kitchen Dining Nook Table And Bench Set With Pink And Green Cushions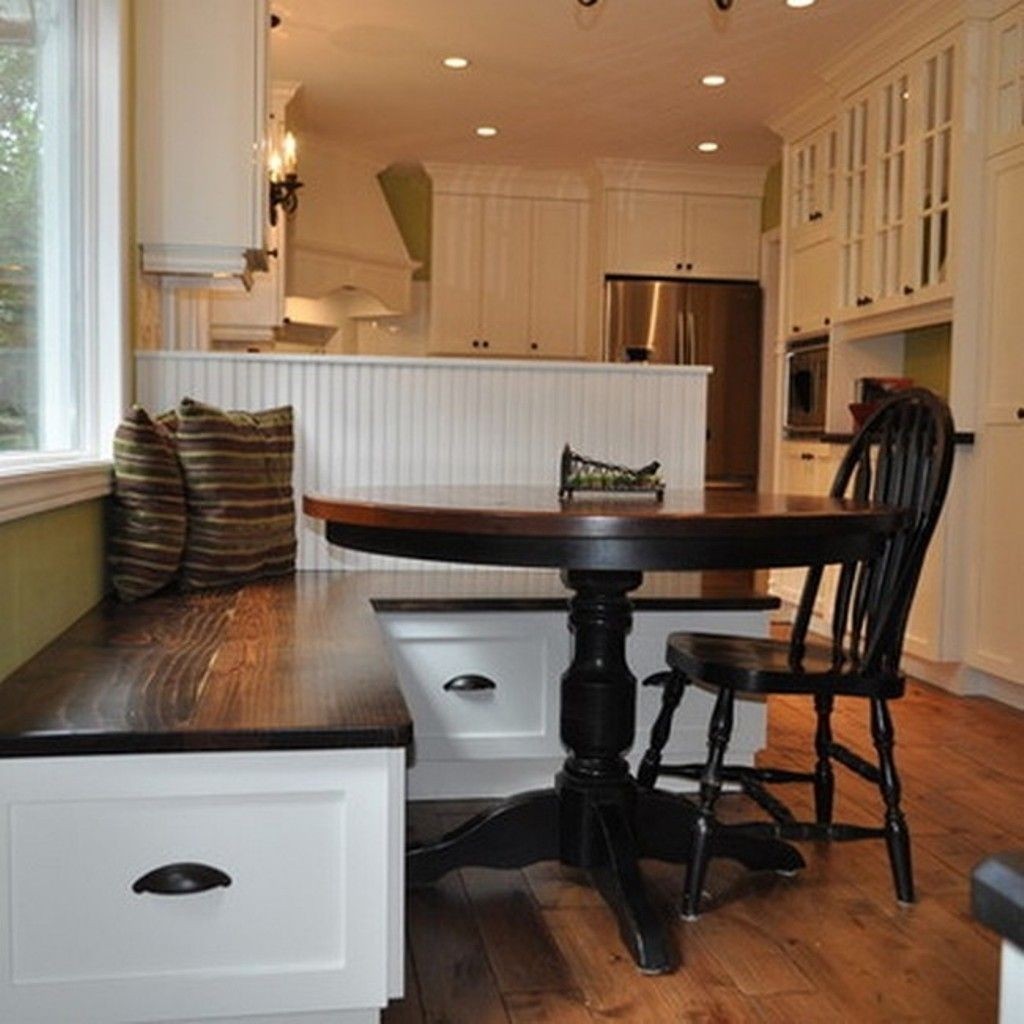 corner dining nook | Corner Nook Dining Sets With Storage, picture size 650x650 posted by ...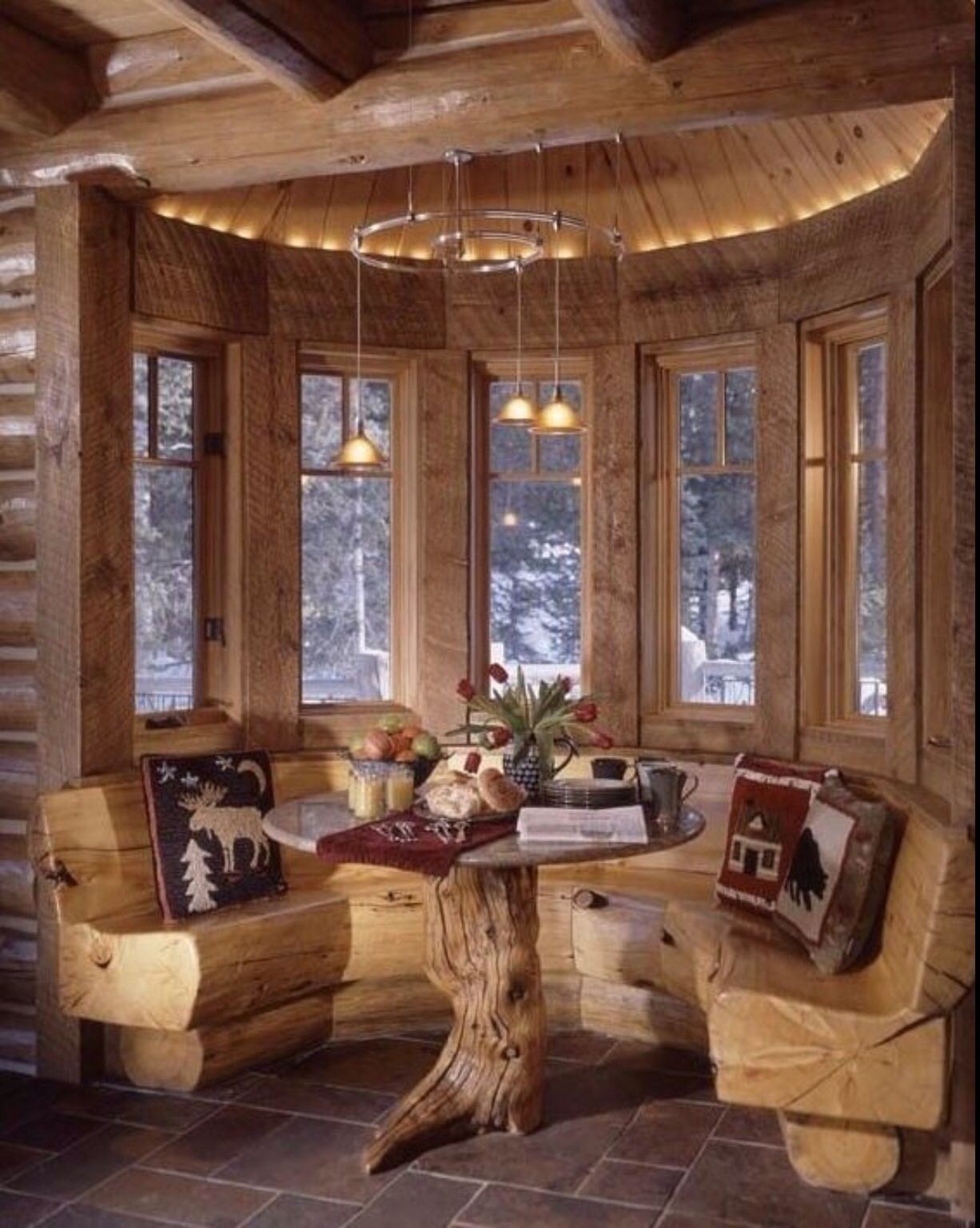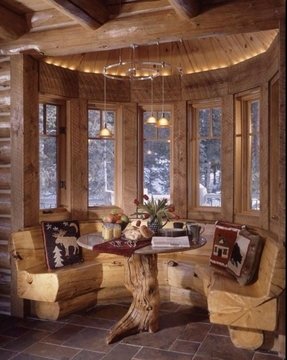 Rustic setup for a cozy and moody dining room decorated with festive Christmas decorations. The dining room is furnished with a round dining table made out of a carved out log with a semi-circular bench done in a similar fashion.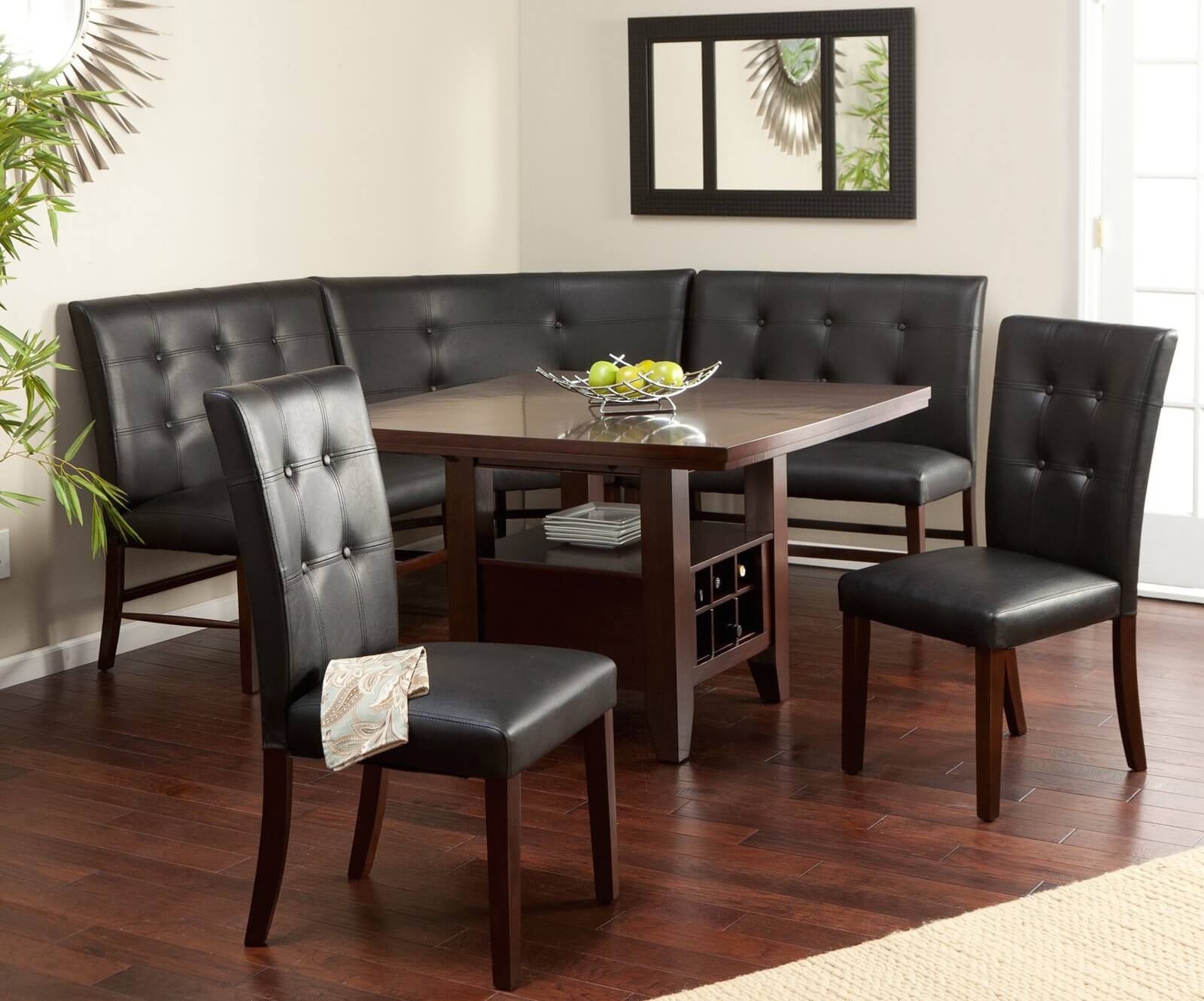 6-piece breakfast set in espresso finish, with black faux leather padding. The frames are made of solid wood. Square top table will seat six people comfortably. It has an undertop shelf for storage. 2 side chairs, 1 corner bench, and 2 side benches come in a set.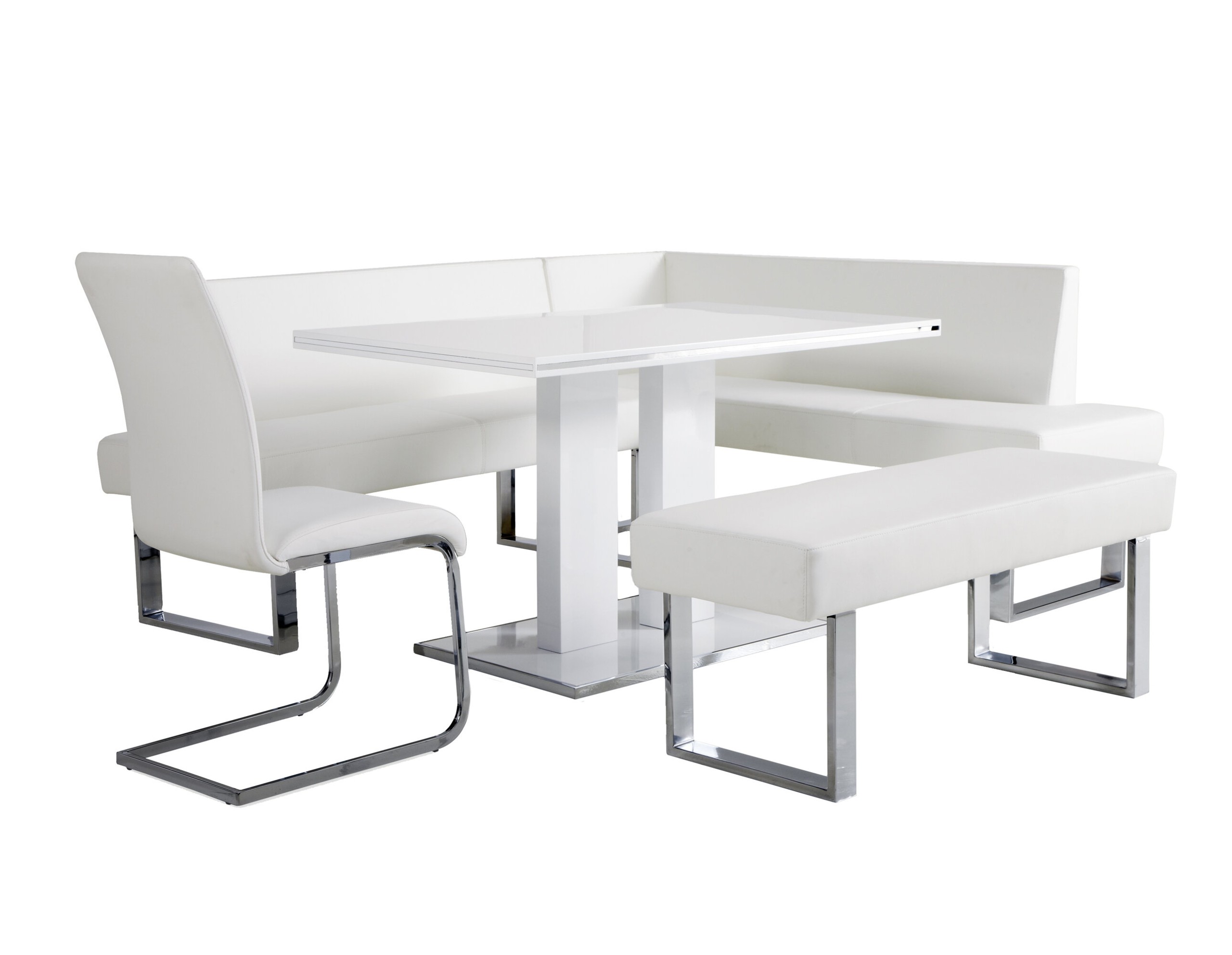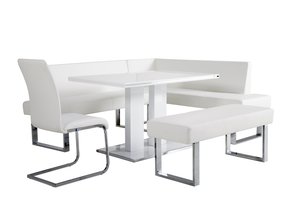 master:AA692.jpg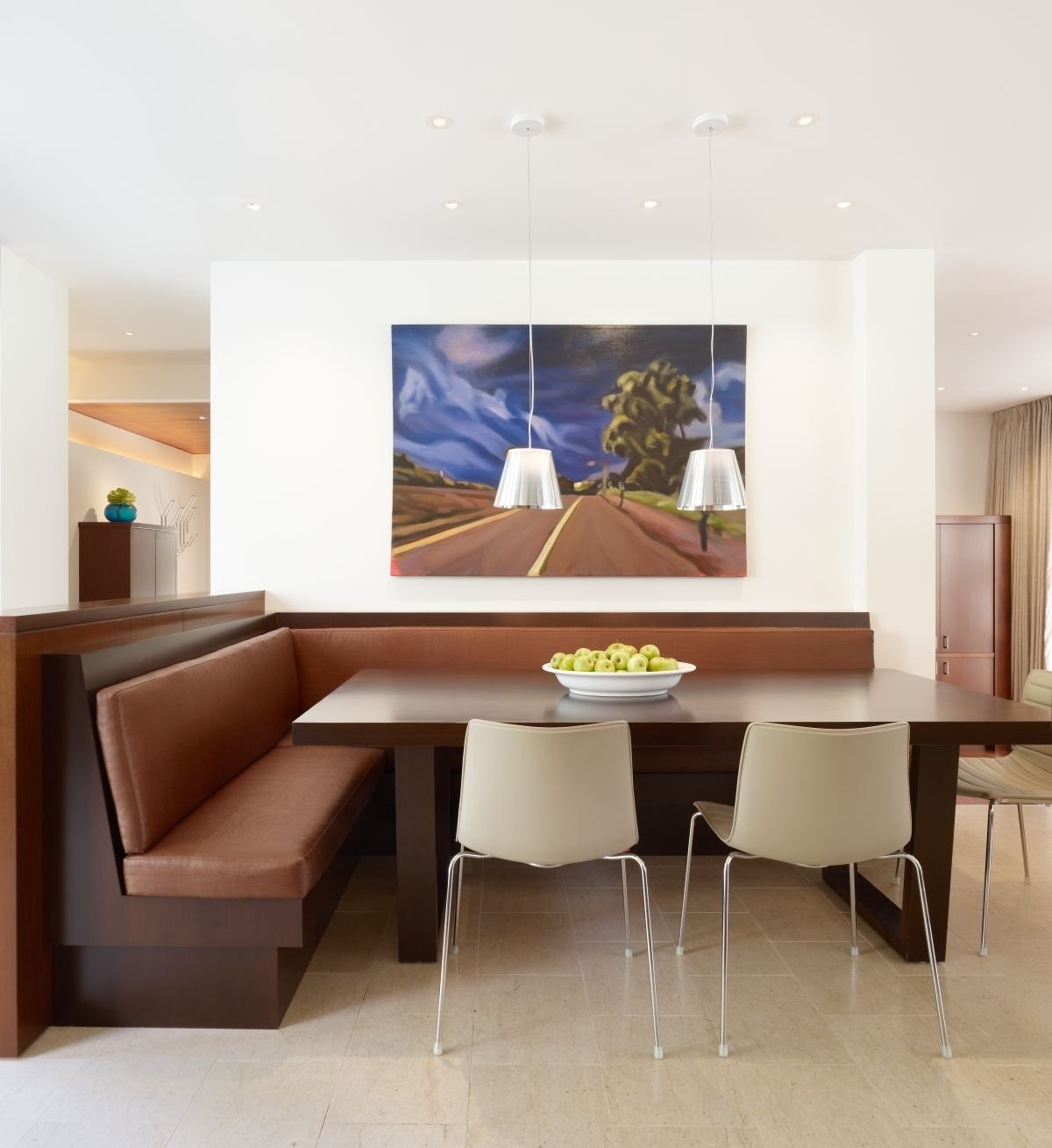 Modern-luxury-living-room-house-interior-design-idea-with-grand-piano ...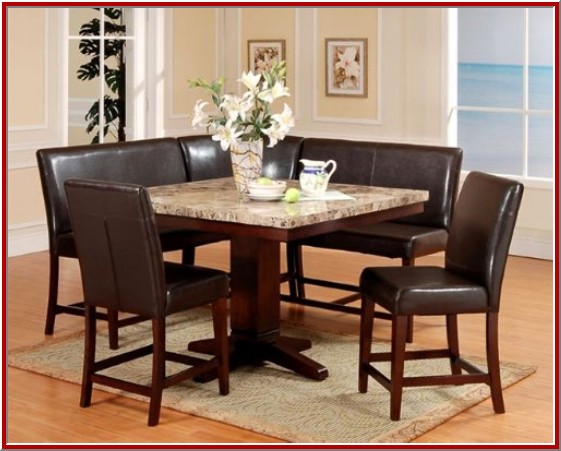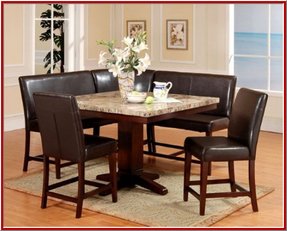 This classy dining set is based on hardwood solid frames. Top of the table is formed with foux marble veneer and stools are finished with amazing and comfortable cushions. All in contemporary, traditional style.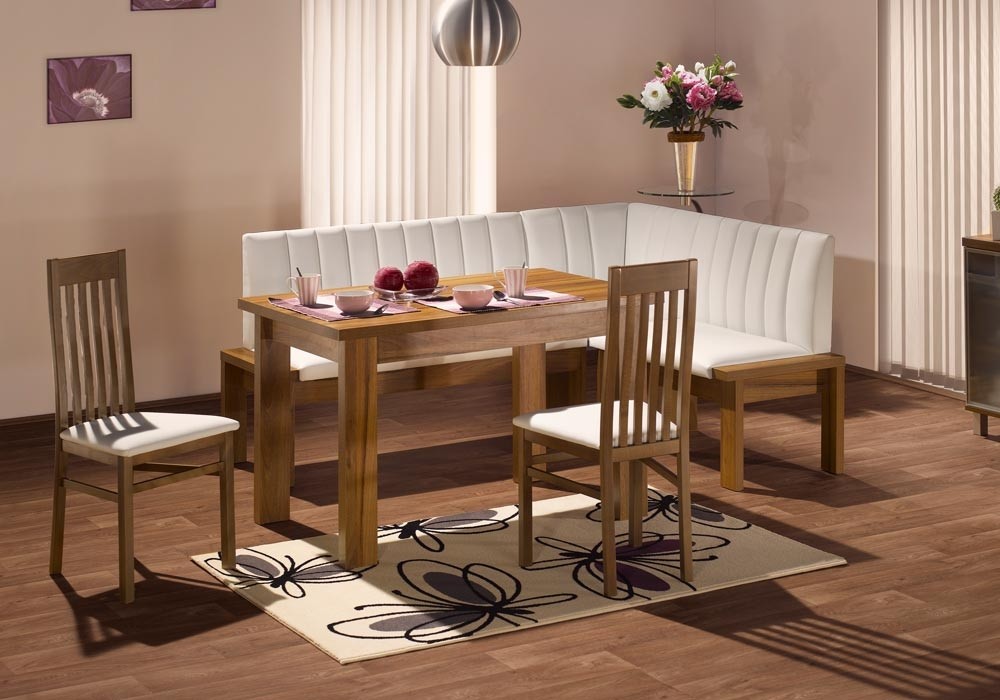 ... Leather Dining set Breakfast Nook, kitchen nook, corner bench, table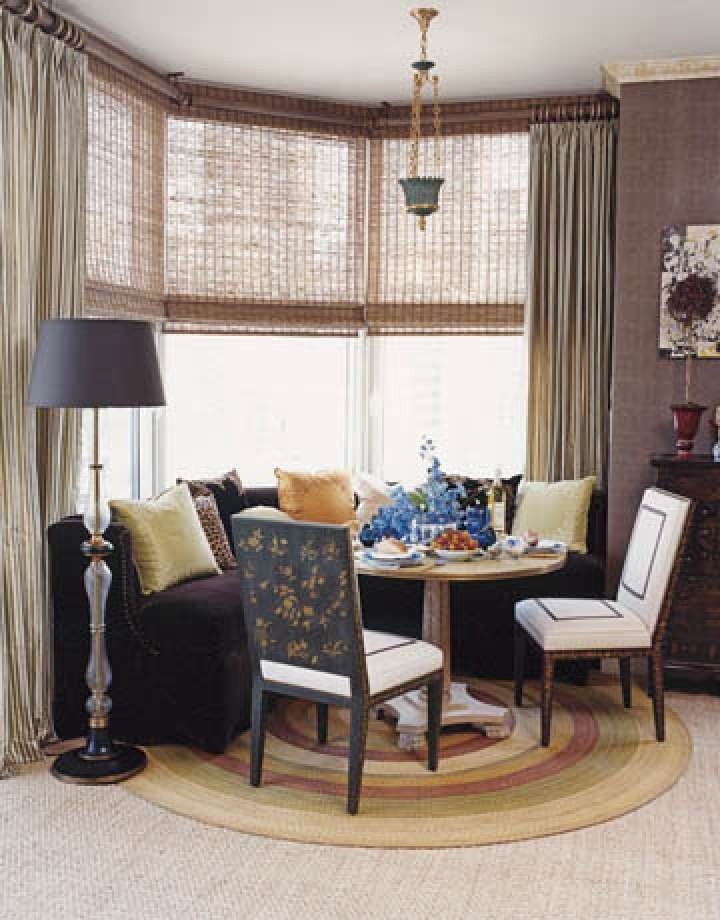 Apartments like this have more than enough glass, so the corner banquette is built right up against the window, anchoring the room.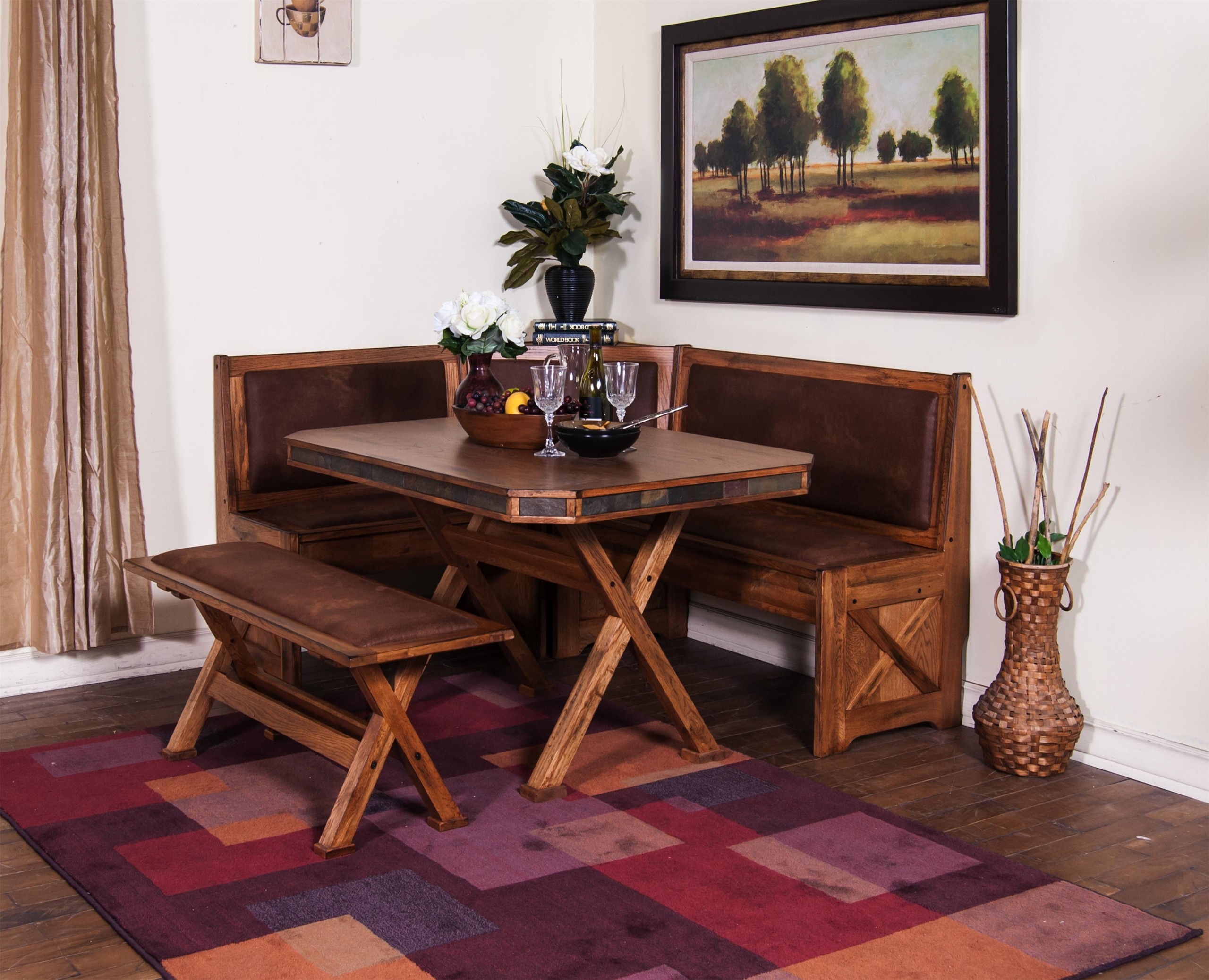 Sunny Designs Dining Room Sedona Breakfast Nook Set With Side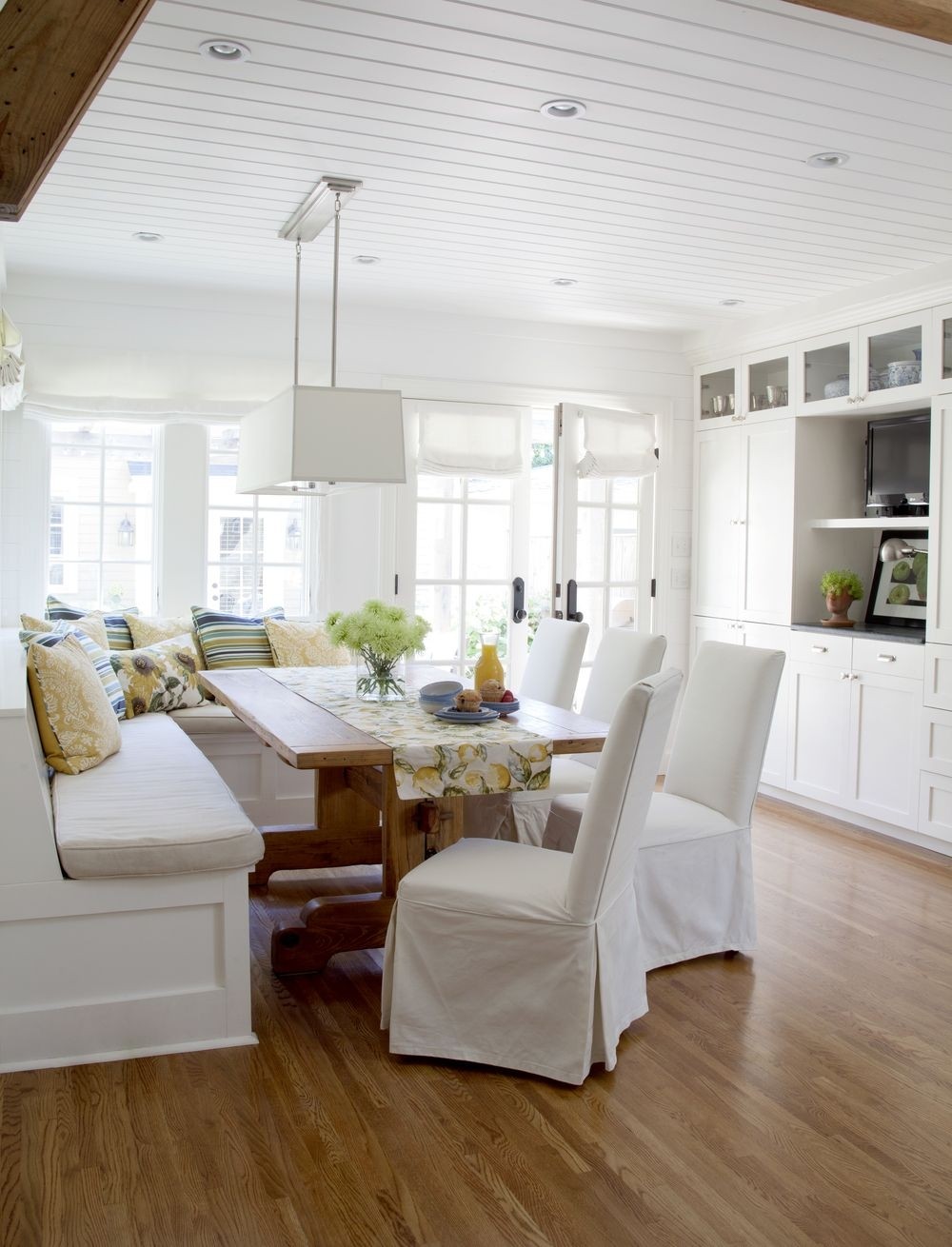 Dining room banquette - seating for at least 8 & a comfy storage bench too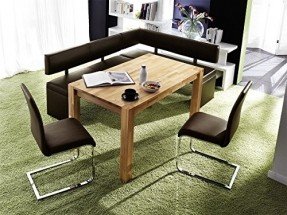 Modern breakfast nook featuring an L-shaded bench and two extra chairs. The set is made from silver-coated metal frames, foam padding, and black faux leather upholstery. It's incredibly durable and weather-resistant as well. You also get extra storage under the bench.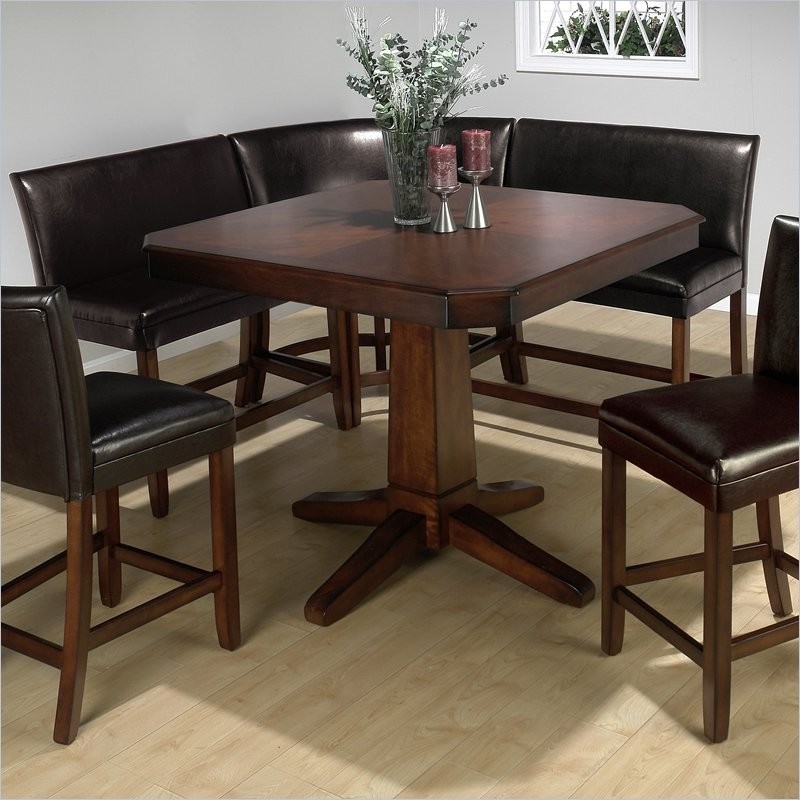 Corner Bench Kitchen Table Set: A Kitchen and Dining Nook ...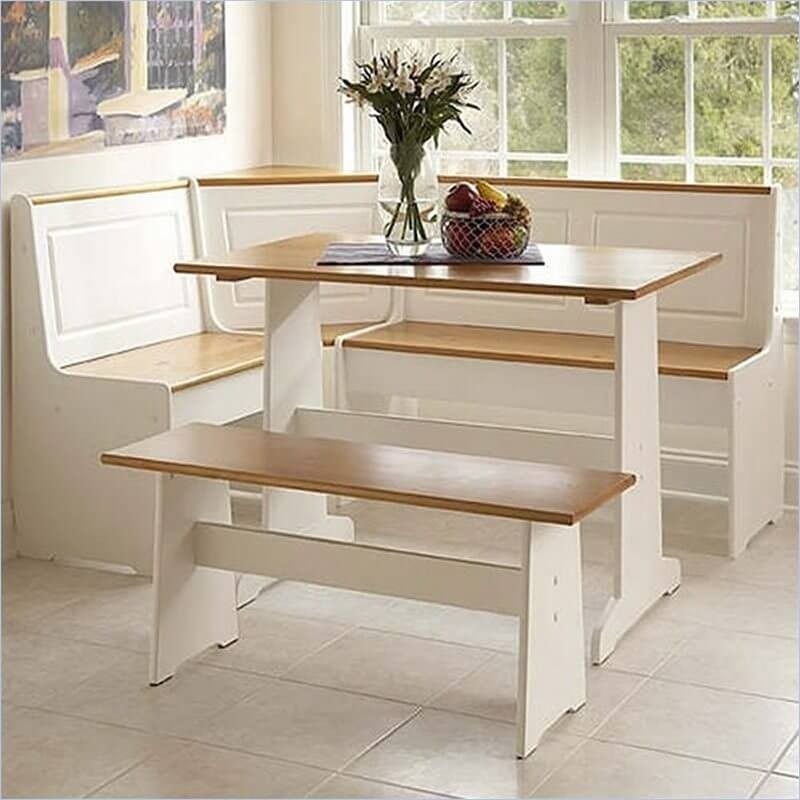 Top 16 Types of Corner Dining Sets (PICTURES)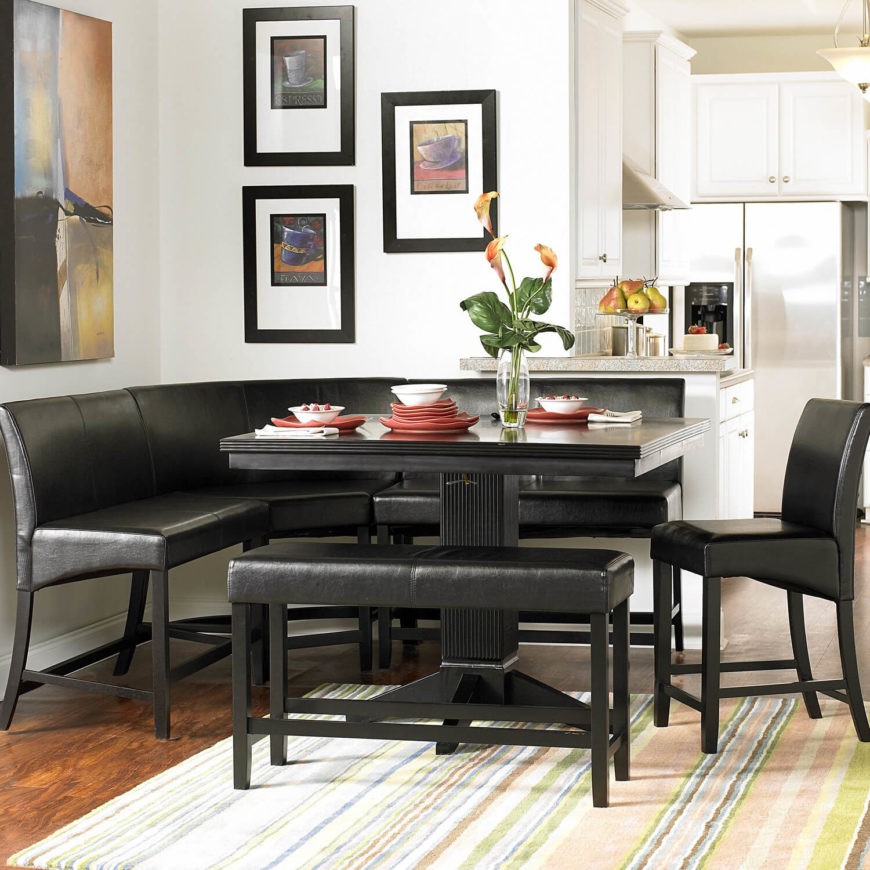 Top 16 Types of Corner Dining Sets (PICTURES)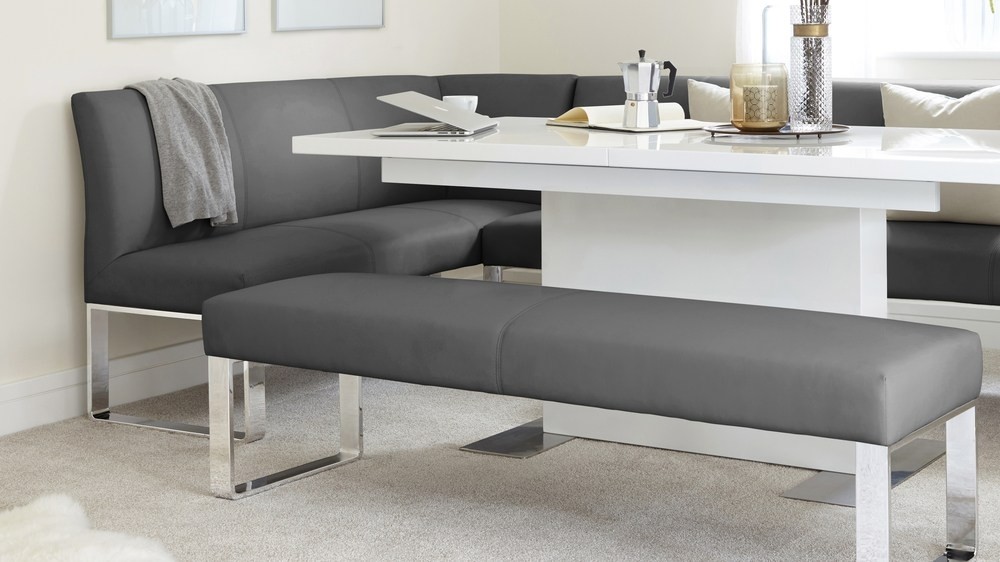 5 Seater Right Hand Corner Bench and Extending Dining Table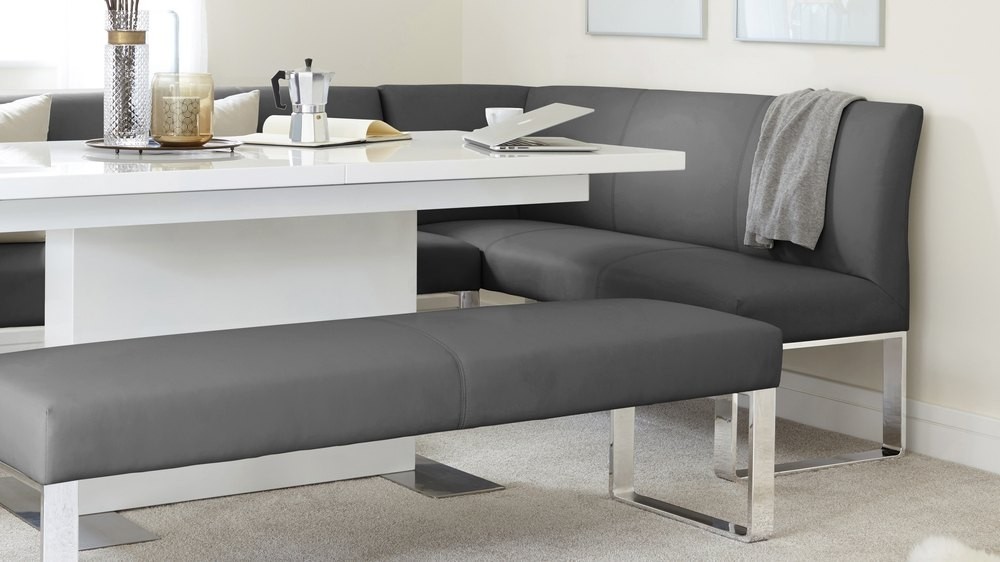 5 Seater Left Hand Corner Bench and Extending Dining Table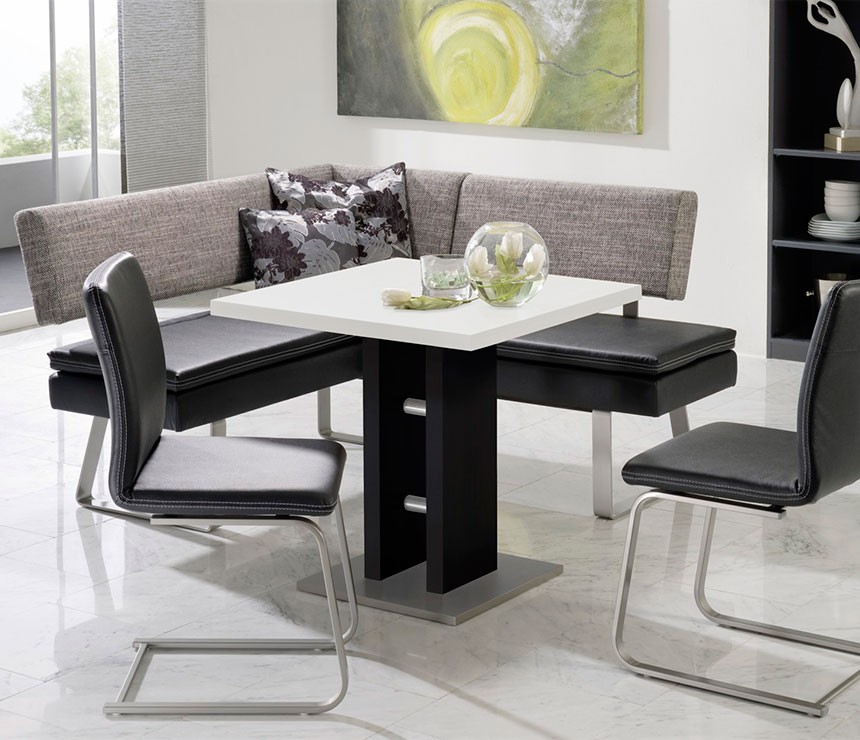 Corner Bench Kitchen Table Set: A Kitchen and Dining Nook ...
Top 16 Types of Corner Dining Sets (PICTURES)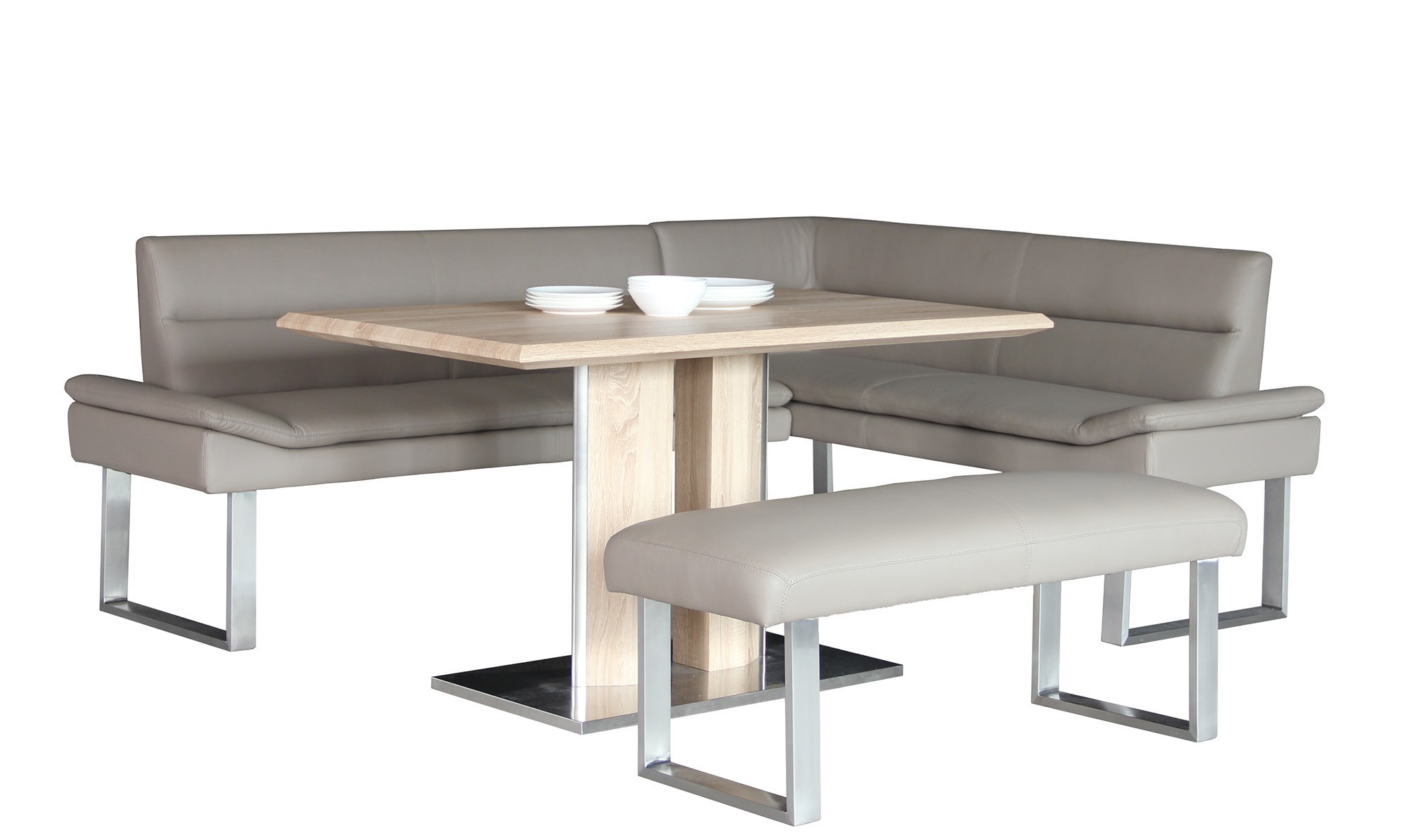 Ligano - Corner Dining Table Set - Fishpools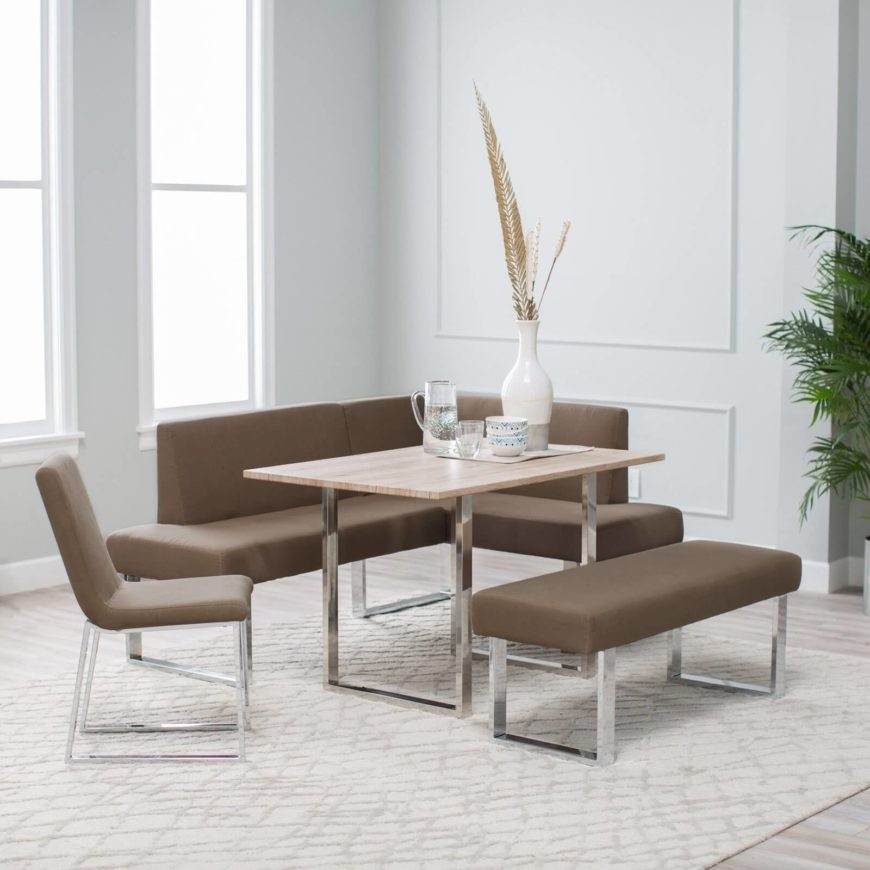 Top 16 Types of Corner Dining Sets (PICTURES)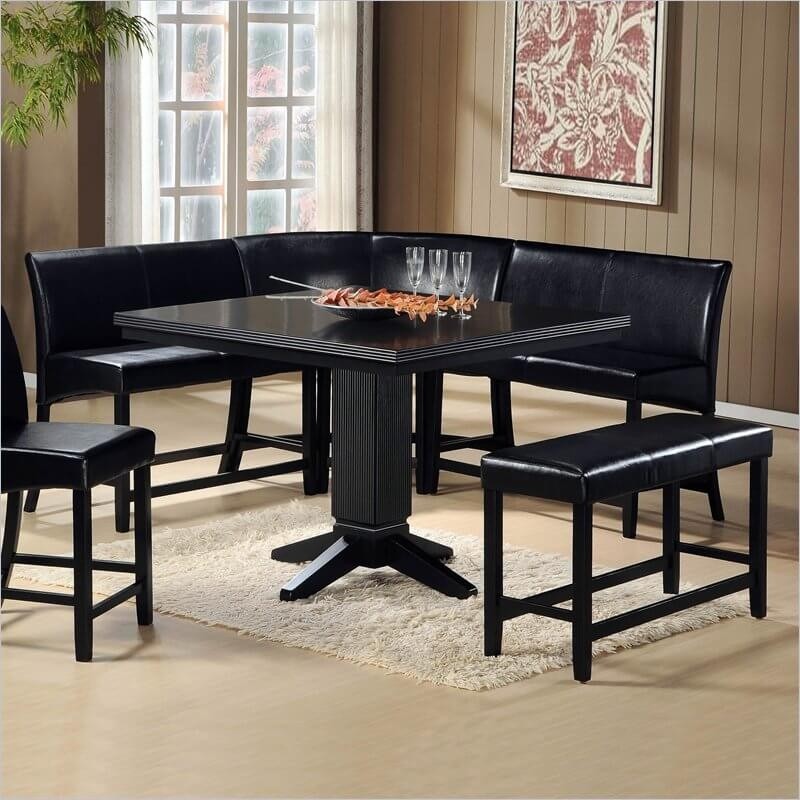 21 Space-Saving Corner Breakfast Nook Furniture Sets (BOOTHS)