Our Choice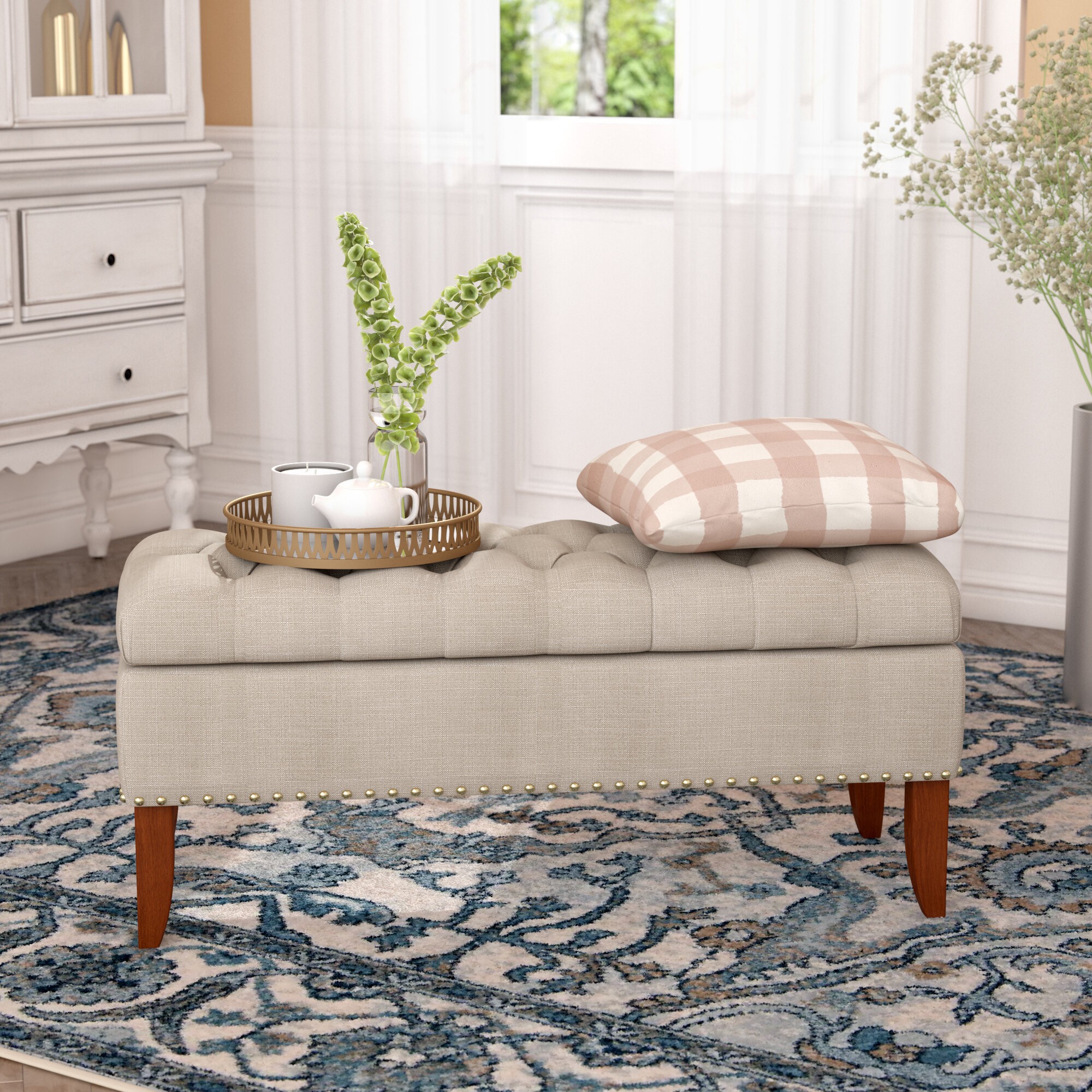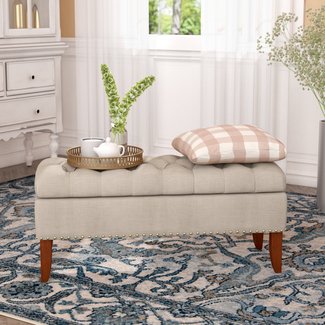 Mortensen Upholstered Flip Top Storage Bench
This versatile bench will lend incredible style into your decorative ensemble in any room, including the kitchen. Featuring foam-filled fabric upholstery and a strong wooden frame, the unit will last for years while offering comfort at the same time. It also comes with extra storage for your blankets and other stuff. Its button tuft accent finishing adds a certain level of classy appeal that will completely transform your interior for the better.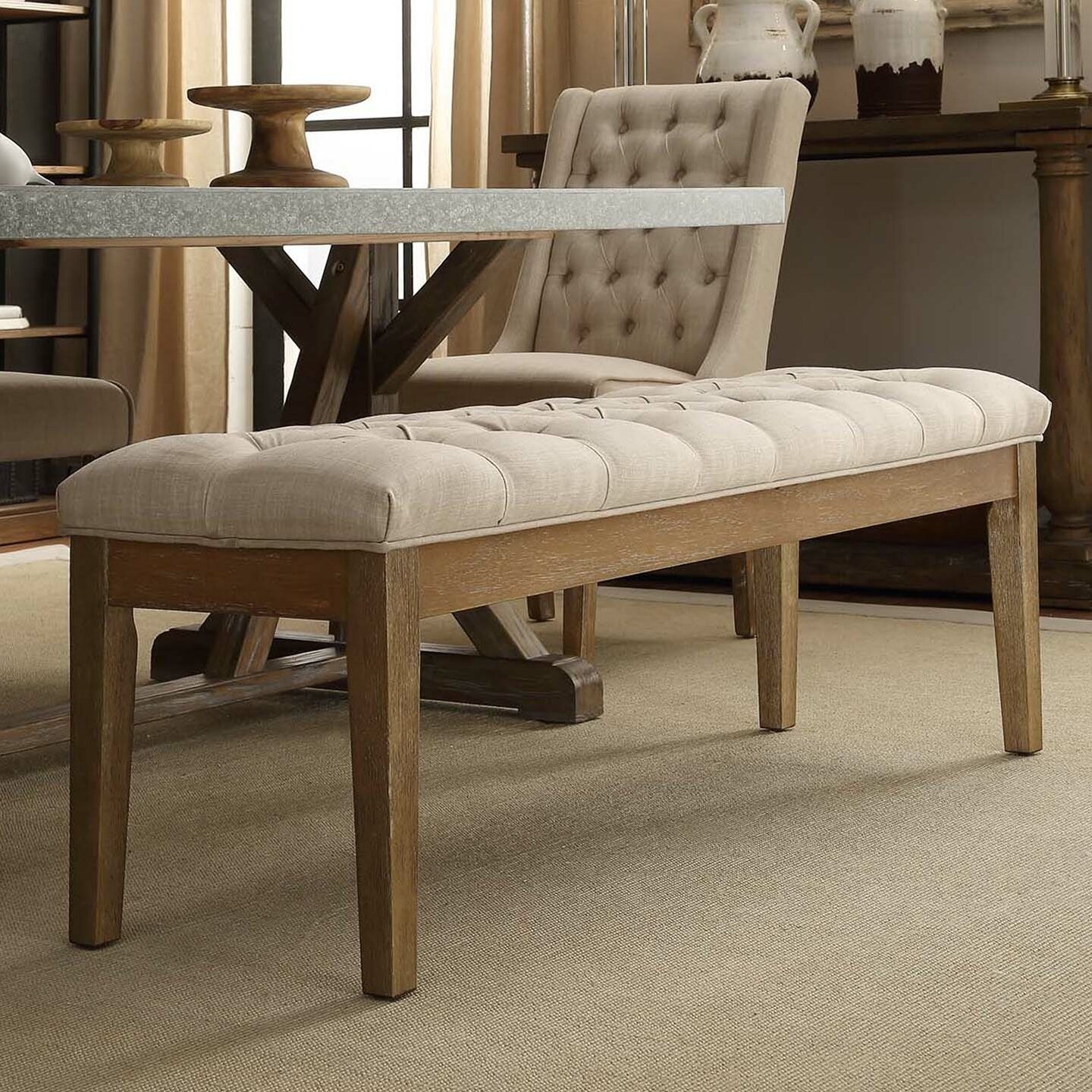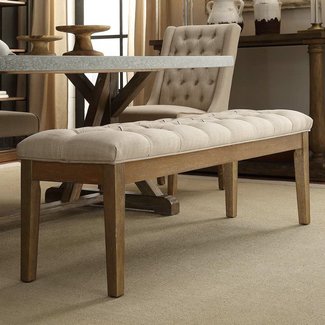 Neumann Upholstered Bench
This quality bench is designed to offer a restful retreat to help you unwind after those long days. The unit is constructed from a sturdy wooden frame. The seating area also features comfortable foam padding with extra upholstery. The tuft button accents combine perfectly with the espresso finishing on the frame to deliver a tasteful transitional piece of furniture that can be put in any room. The bench is sturdy enough to support up to 250 pounds in weight.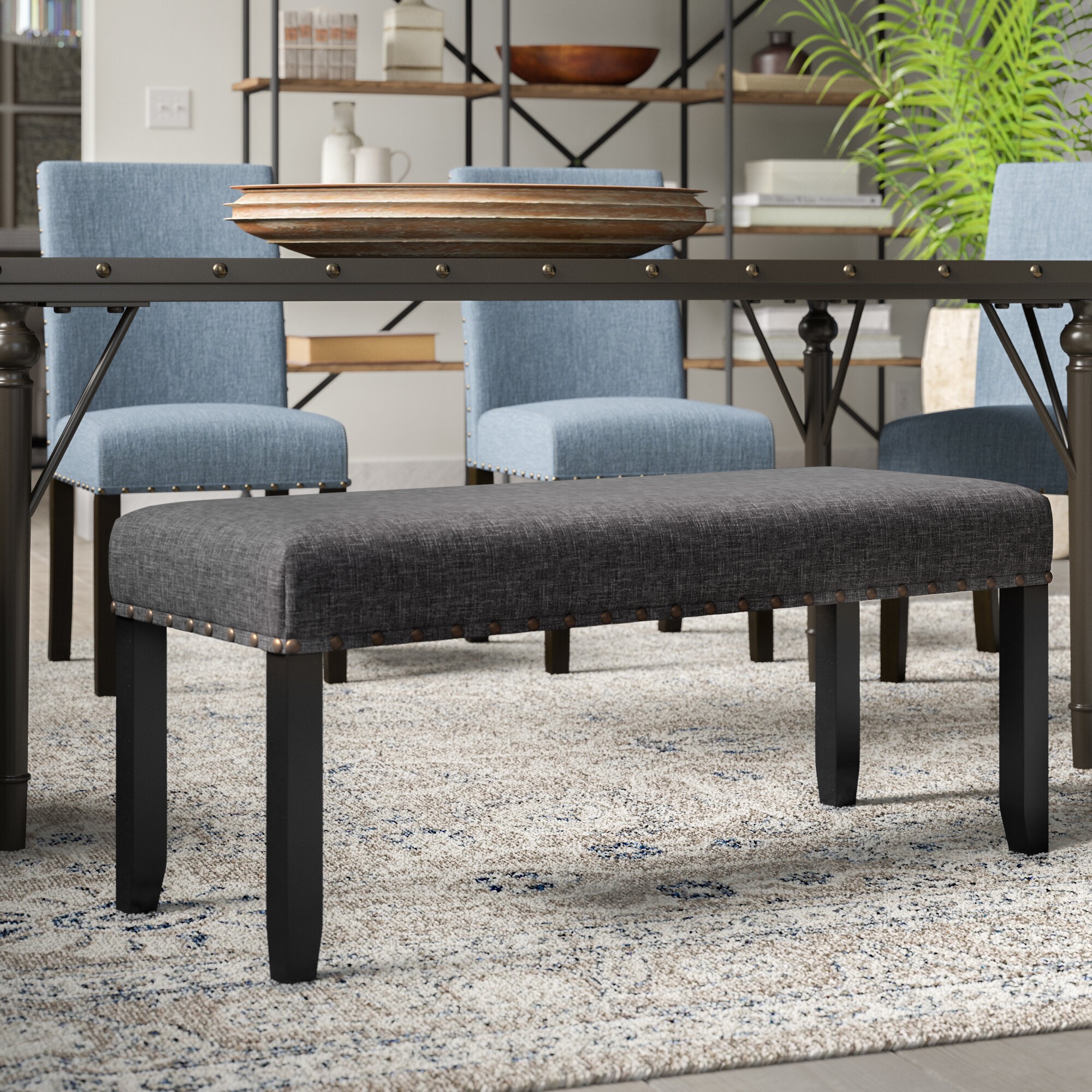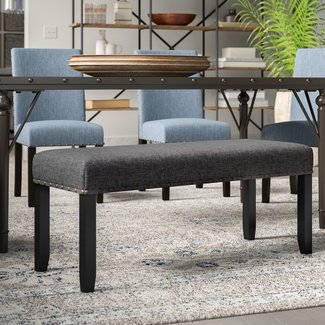 Haysi Upholstered Bench with Nailhead Trim
This top-quality bench is designed to add excellent decorative value into your living room while providing extra seating space for everyone. The unit is crafted from solid wood and comes with a beautiful decorative nailhead trim too. It also offers a neutrally finished fabric upholstery that will easily blend into any décor. The bench is quite strong as well and can easily support up to 400 pounds in weight.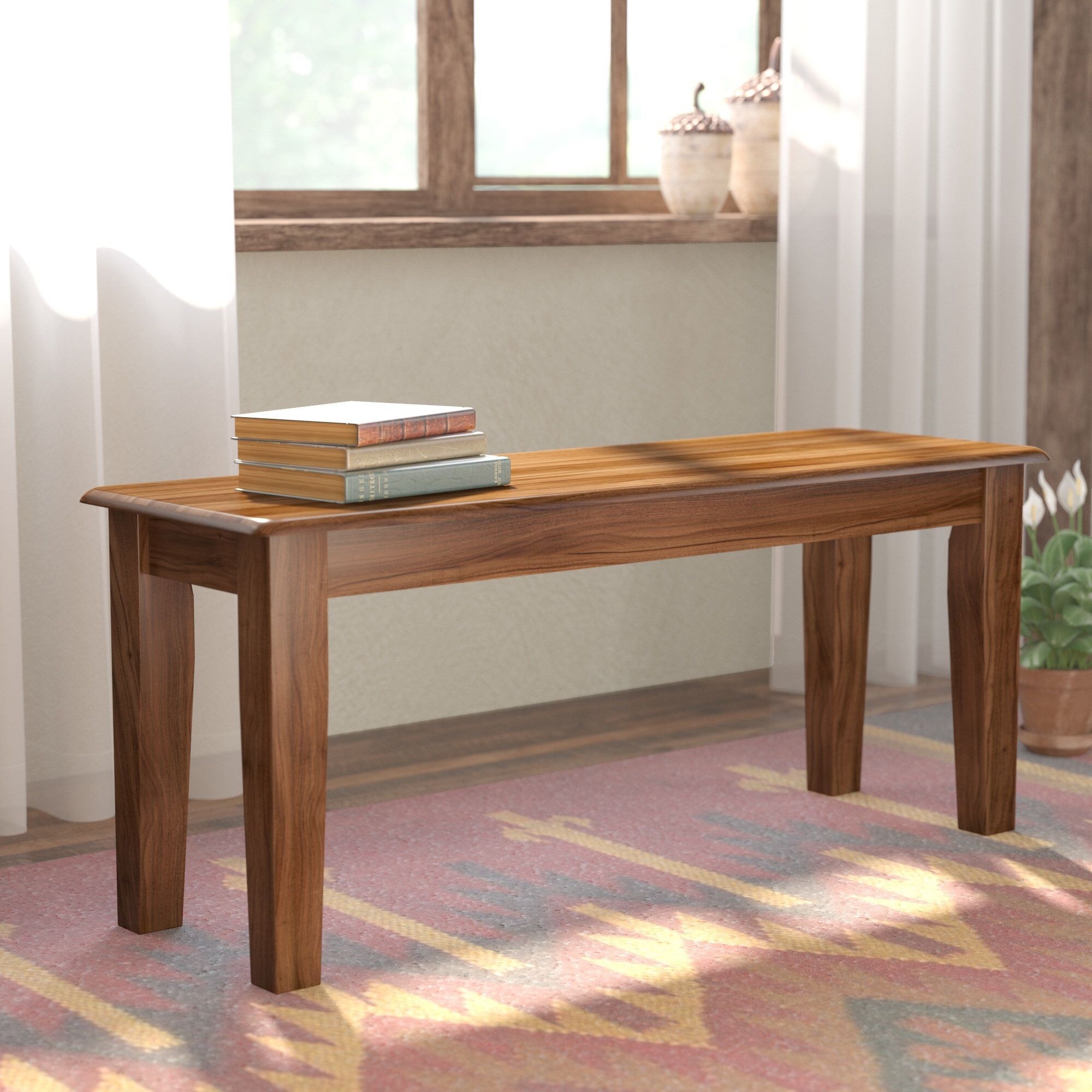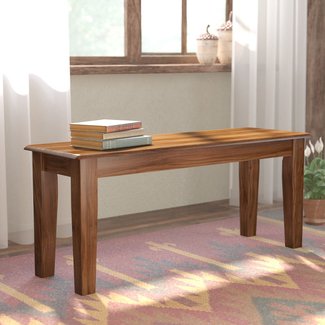 Solange Bench
This versatile piece of furniture features a minimalist design and a farmhouse-inspired style. Its versatility makes it an ideal choice for various spaces, including your entryway. The bench is made from a combination of solid and manufactured wood and its natural wood grain finish should be an eye-catching feature for guests coming into the house. The only downside is the fact that it doesn't have an upholstered seating area.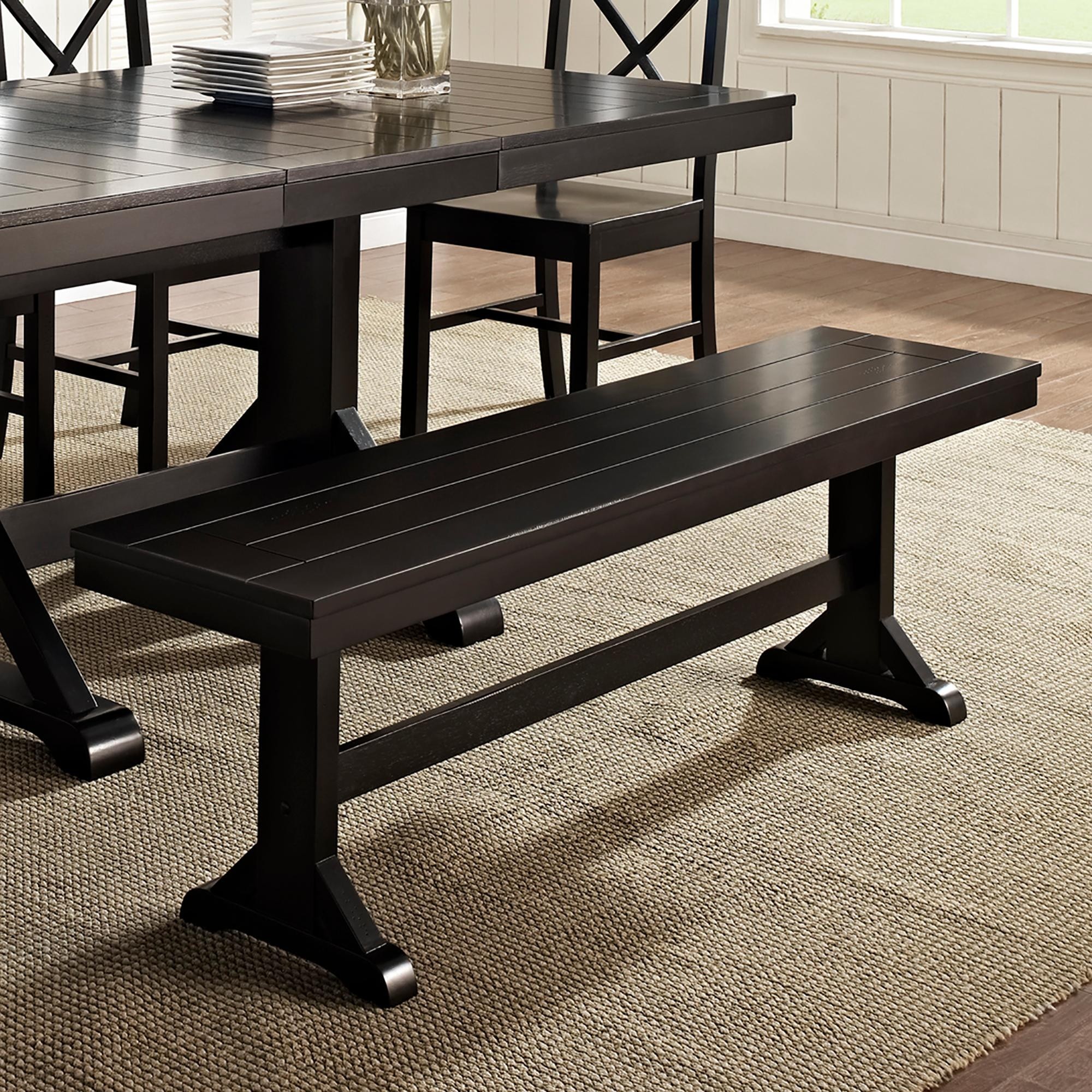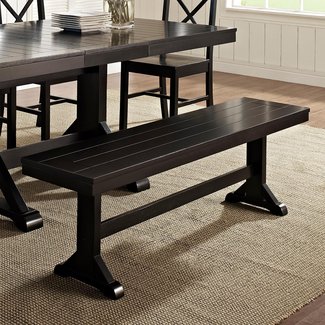 Wood Bench
This classy dining room bench comes brimming with excellent sophistication and style. It's also incredibly versatile. Even though it is primarily designed for the dining room, it can still add great accent value to your entryway, living room, and kitchen. It comes with beautiful trestle style legs that add to its beautiful appeal. The bench is finished up with classy wood veneers and a gorgeous black finish.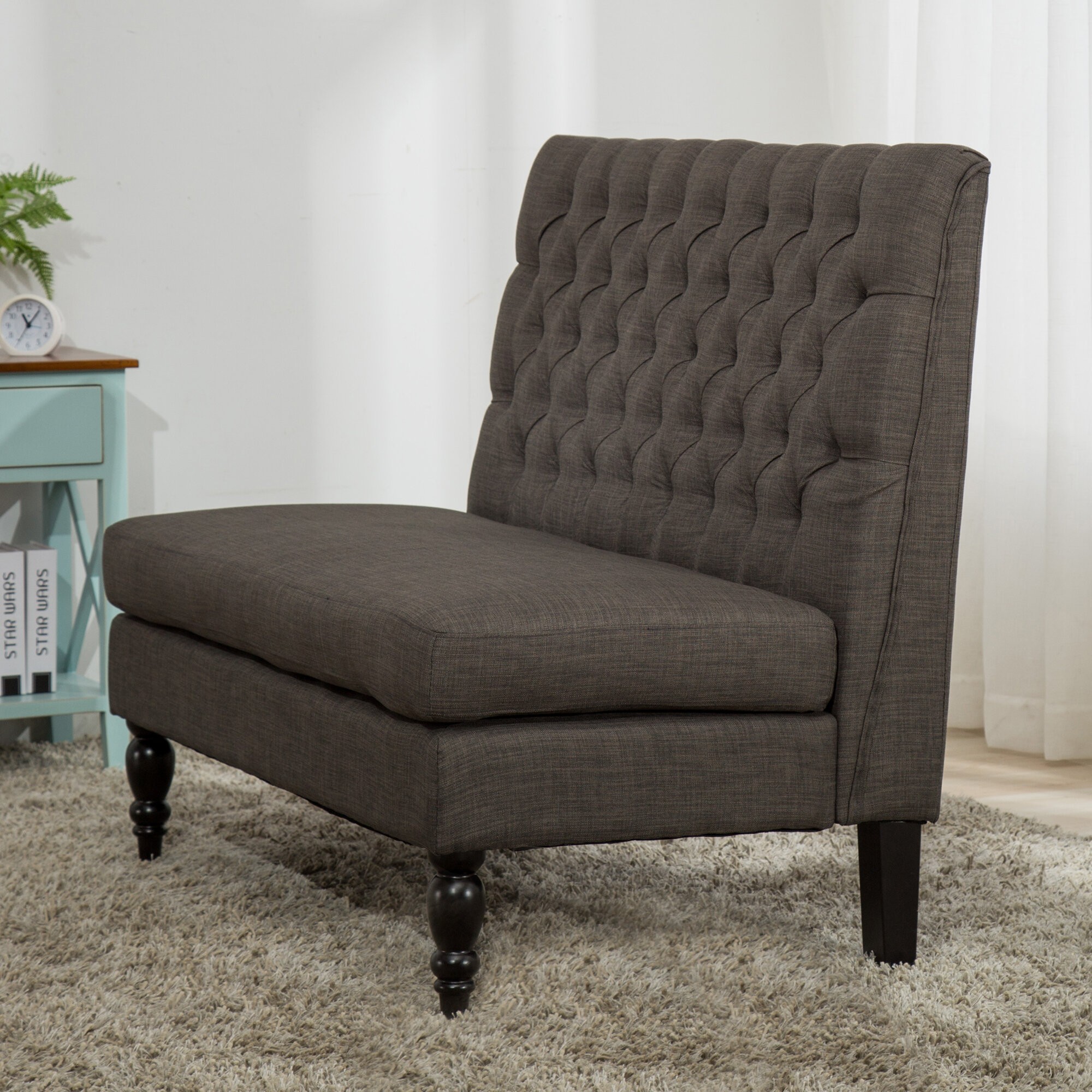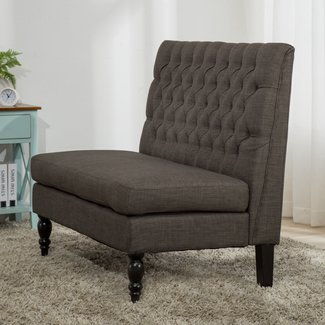 Chana Upholstered Bench
This stylish high back bench features incredible tuft button detailing and a foam padded design for ultimate comfort. Made from a sturdy solid wood frame, the bench also has a cushioned seating area, enough for two. The unit is a versatile piece that brings amazing décor value in any space. But be sure to try it out on the entryway for the best results.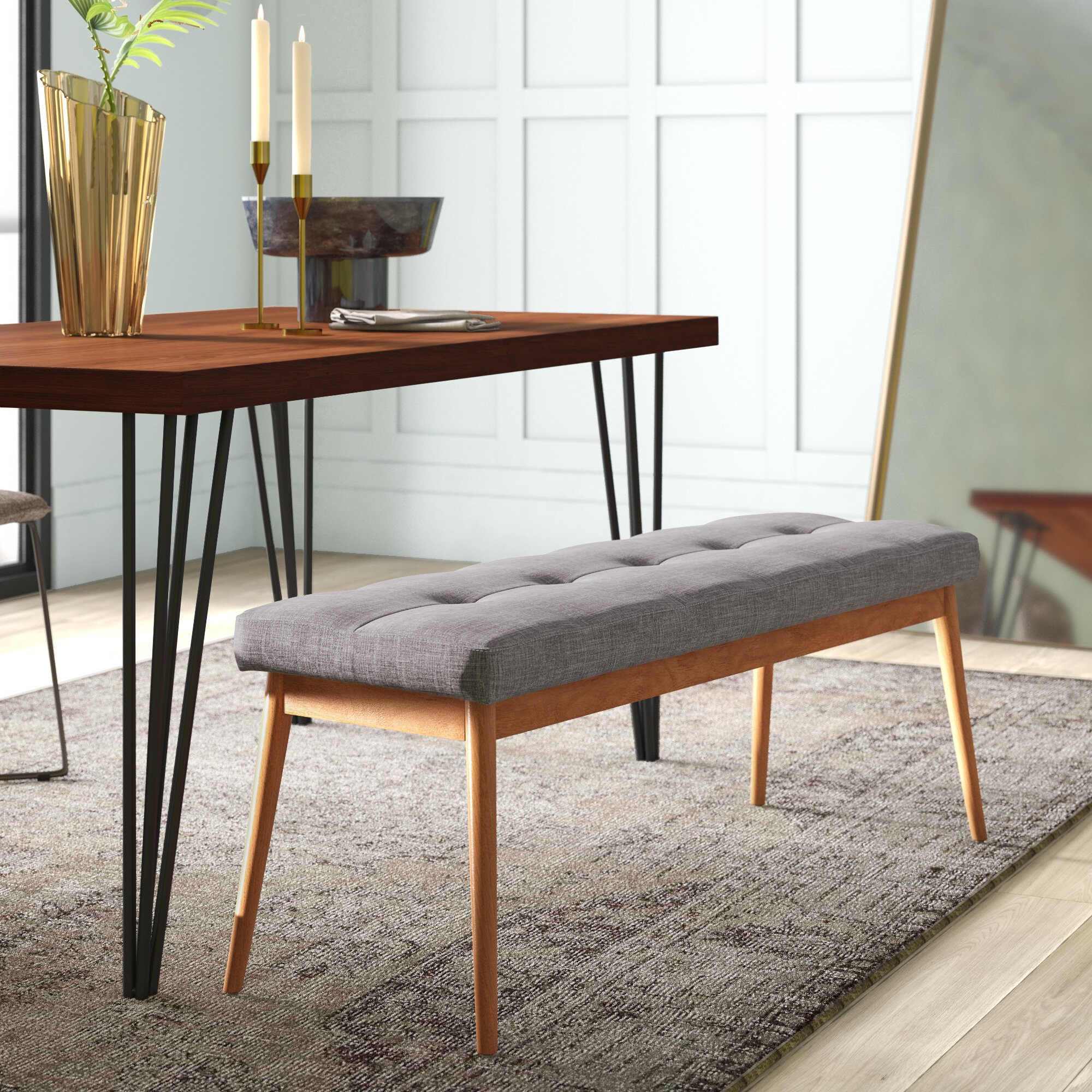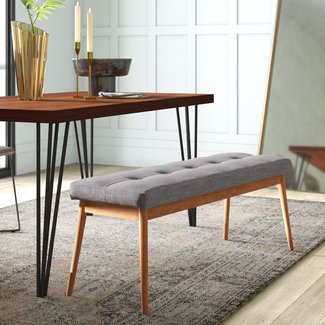 Blaisdell Upholstered Bench
This contemporary dining bench is constructed with beautiful tempered wooden legs and linen upholstery. There is also extra foam padding along the seating area and a tuft bottom accent finishing for that classy look. The bench can support up to 250 pounds in weight and its neutral finishing makes it a great choice for any type of décor scheme. The bench is also relatively large enough to seat three or four people at the same time.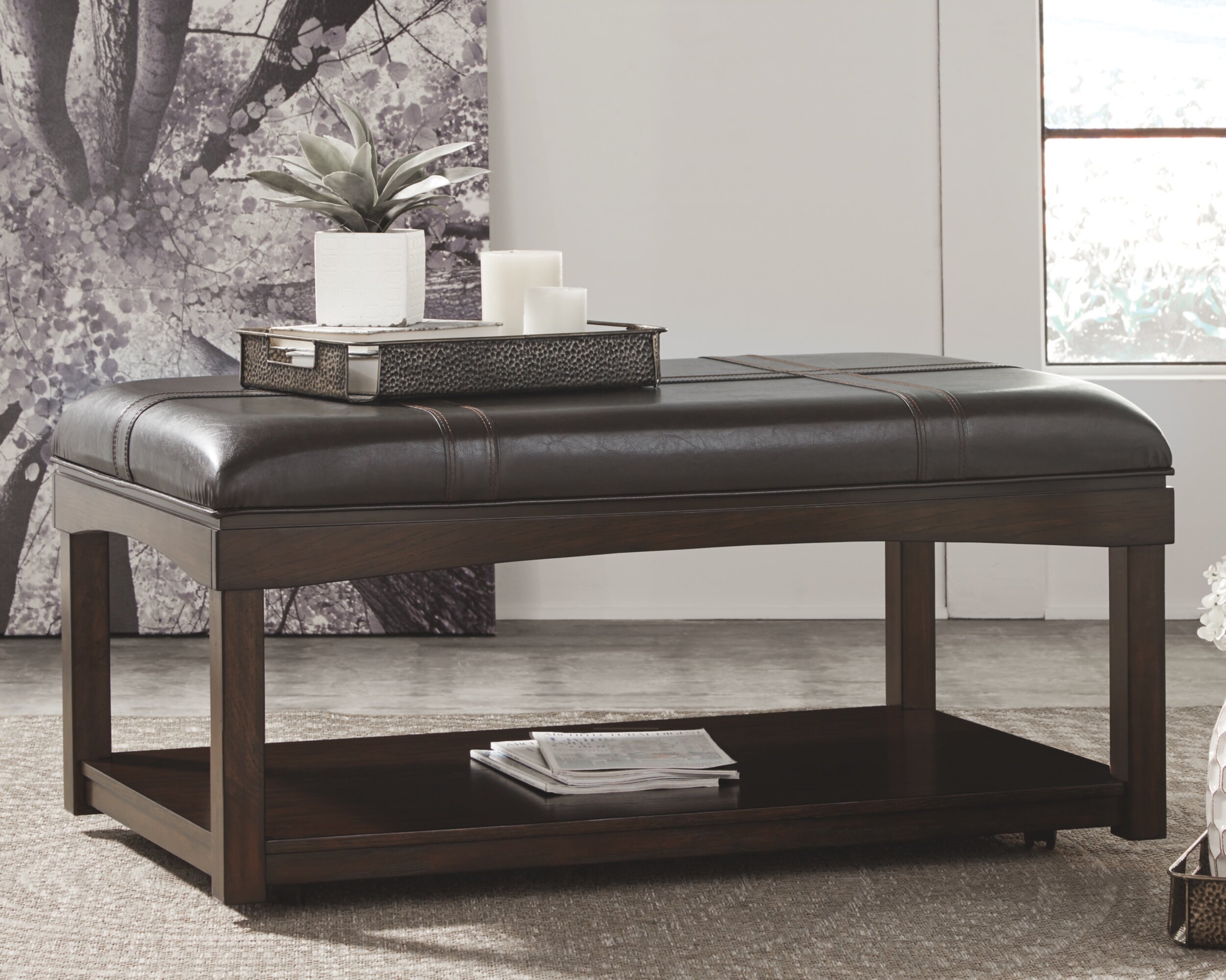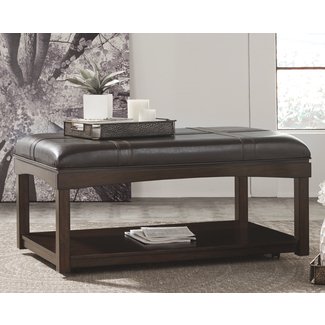 Bartons Bluff Bench
Made from a durable blend of solid and manufactured wood, this high-quality dining room bench features sophisticated elegance and incredible touches of contemporary class. First of all, the frame is finished with a dark brown hue while the seat features extra foam padding and incredible stylish faux leather upholstery. The leather is then finished with impressive stitched detailing. The bench is highly versatile and should easily seat two or three people.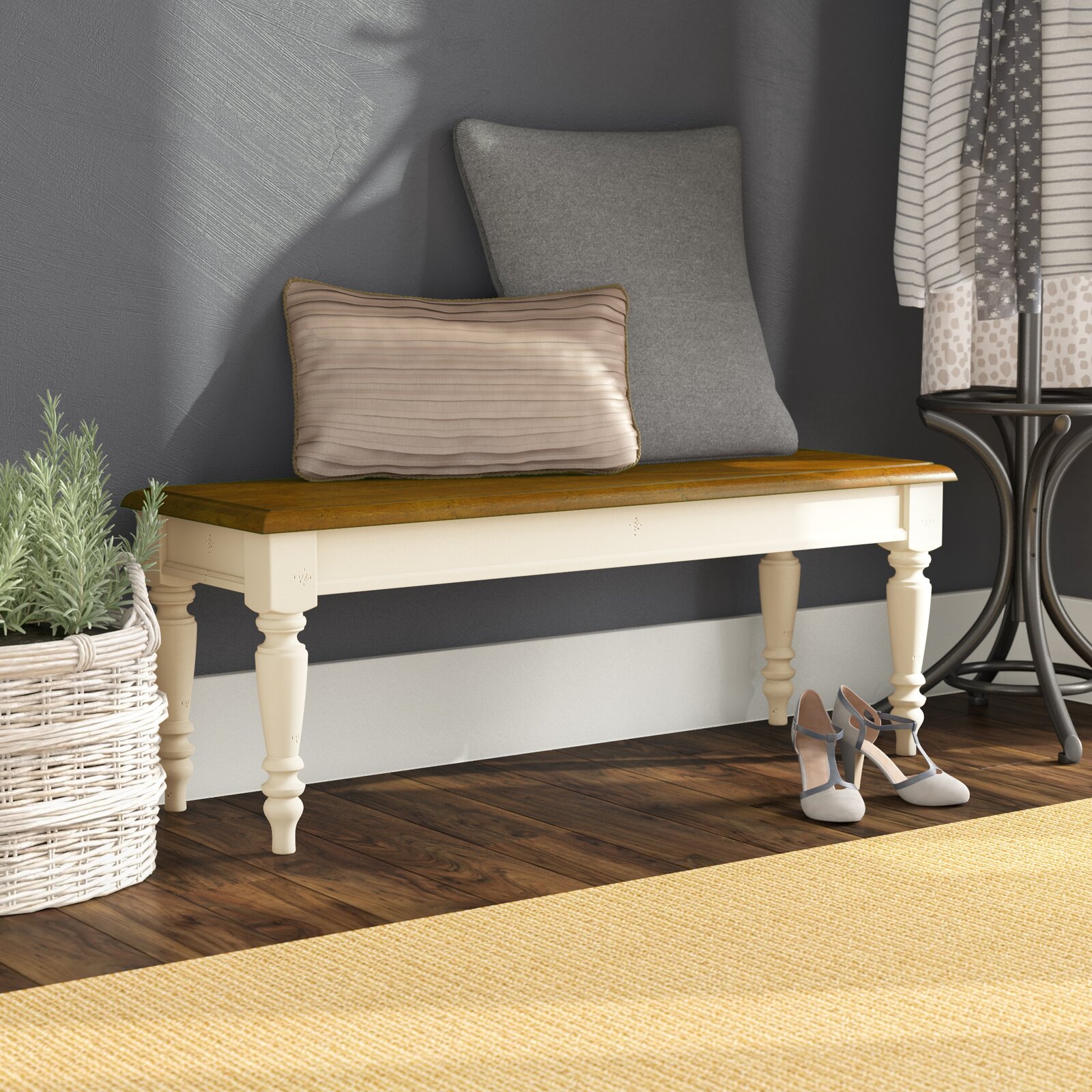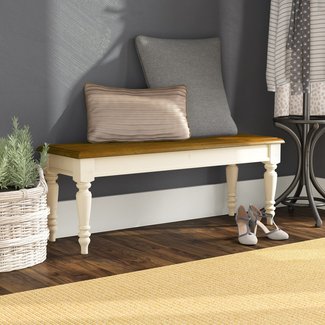 Perna Wood Bench
Accentuate your entryway with this top of the line bench that features incredible styling and high-quality construction. The piece is made from both solid and manufactured wood. It comes with outstanding craftsmanship along the legs and an impressive two-tone finish. It also has a vintage vibe to it but be sure to pair it up with two accent pillows for the best décor value. The bench can support up to 250 pounds in total weight.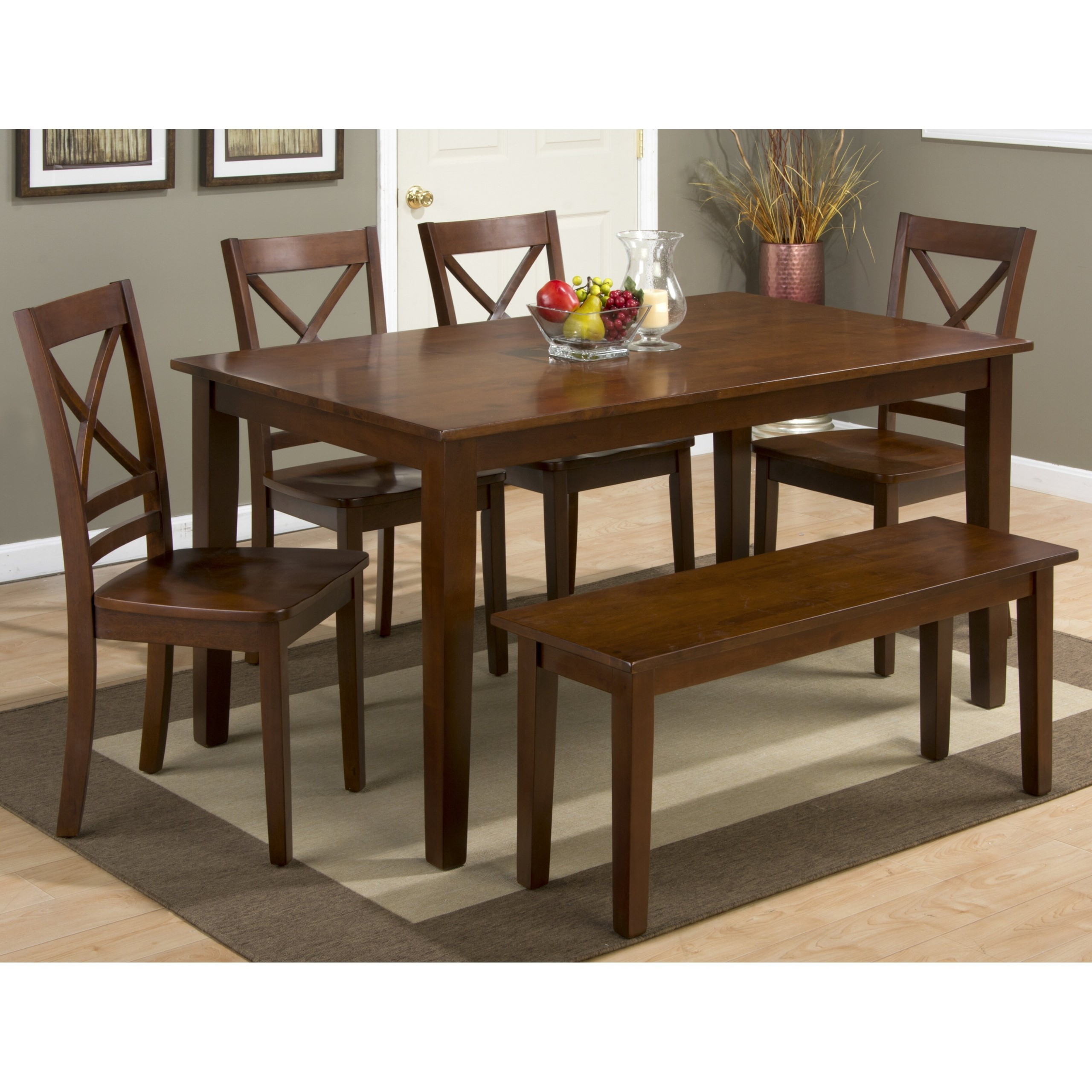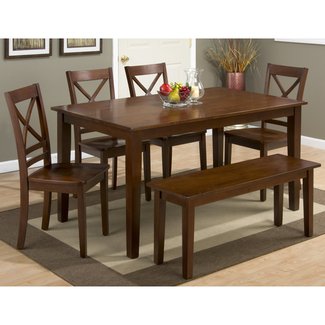 Antrim Solid Wood Bench
Add inviting warmth to your dining room with this beautiful bench. Its cottage-inspired chic appeal, coupled with a laid-back casual black finish, will be the perfect addition to any room. The bench strikes the perfect rectangular silhouette. It's made from sturdy manufactured wood, featuring beautiful tempered legs that bring out its beauty. The bench may not have an upholstered or foam padded seating area but it's still very comfortable to sit on.