Have you decided to opt for a dining bench instead of the more obvious chair solution? High five! We can tell that you're a creative person who thinks outside the box and has an eye for interior design.
So, what next?
While you might be tempted to start browsing various models, we recommend taking the time to figure out exactly what you need (and what can fit in your dining room) in order to avoid disappointment.
Luckily, dining benches are available in all sorts of shapes and sizes, so it won't be hard to find the perfect one for you once you know what that looks like.
Let's help you get there!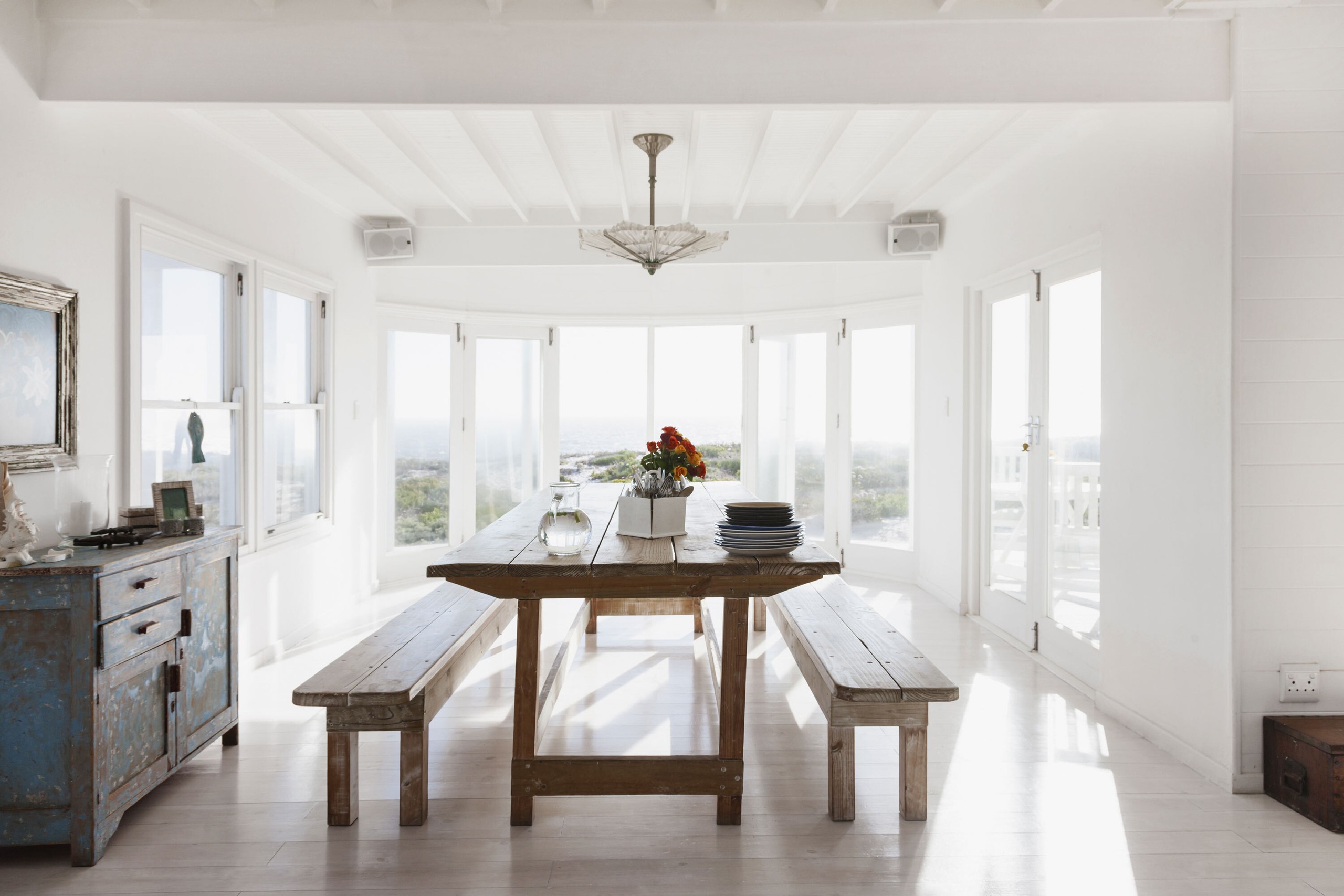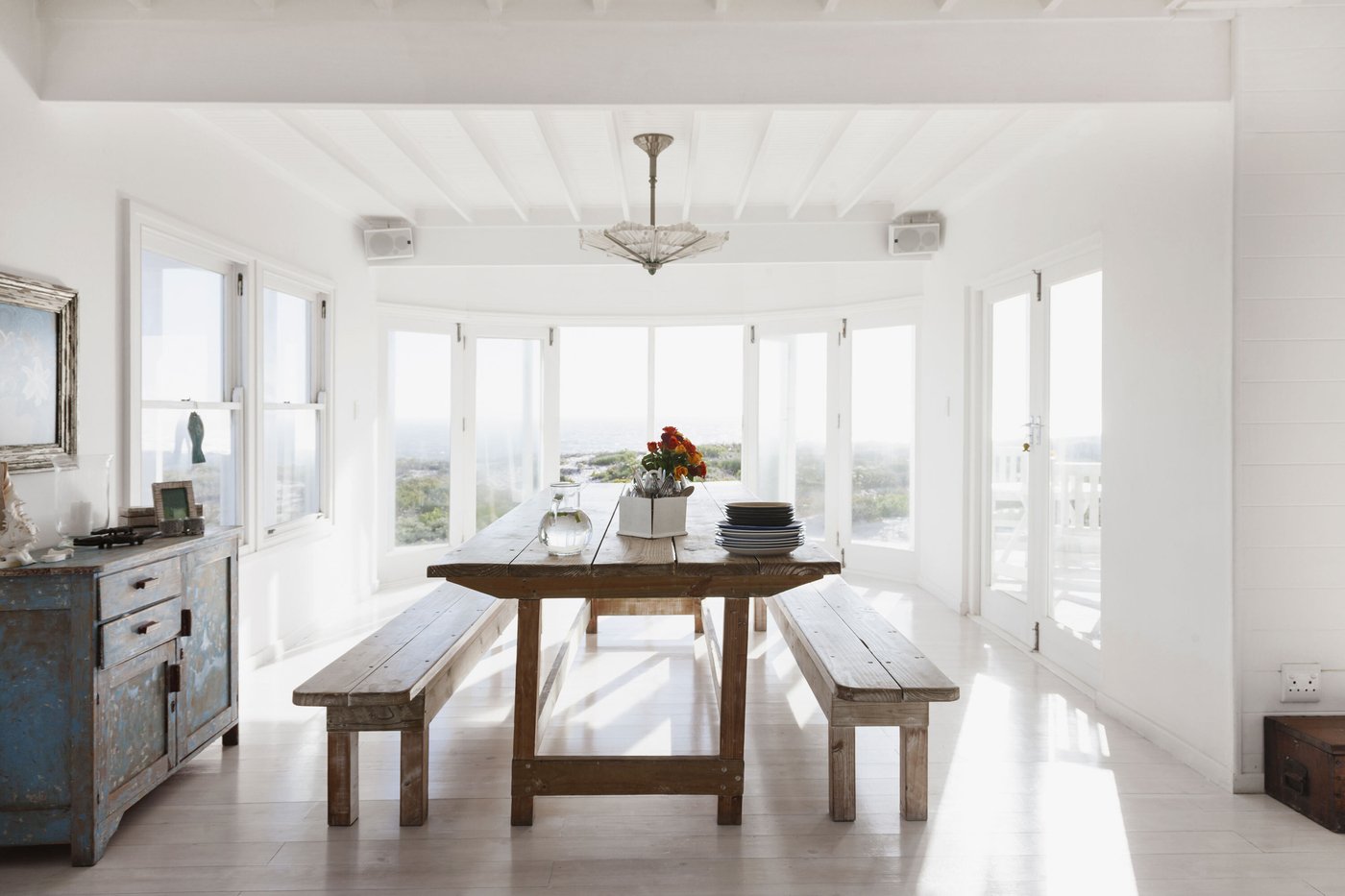 1.

Where exactly are you going to place it?

Duh, by your dining table, of course, but that isn't a one-size-fits-all answer! Depending on the layout of your room and your seating needs, you have different options:

● Having a dining bench with back against the wall helps you make the most of smaller dining rooms;

● Is your table in the corner? Then look for a corner dining bench with back. This works particularly well if you have a pedestal table rather than one with legs, as it leaves you more legroom to play with despite the corner side;

● If you have a rather large room with the table relatively far from the wall or perhaps you're trying to virtually separate the dining area, you could consider having a dining bench with back on the other side, more towards the center of the room;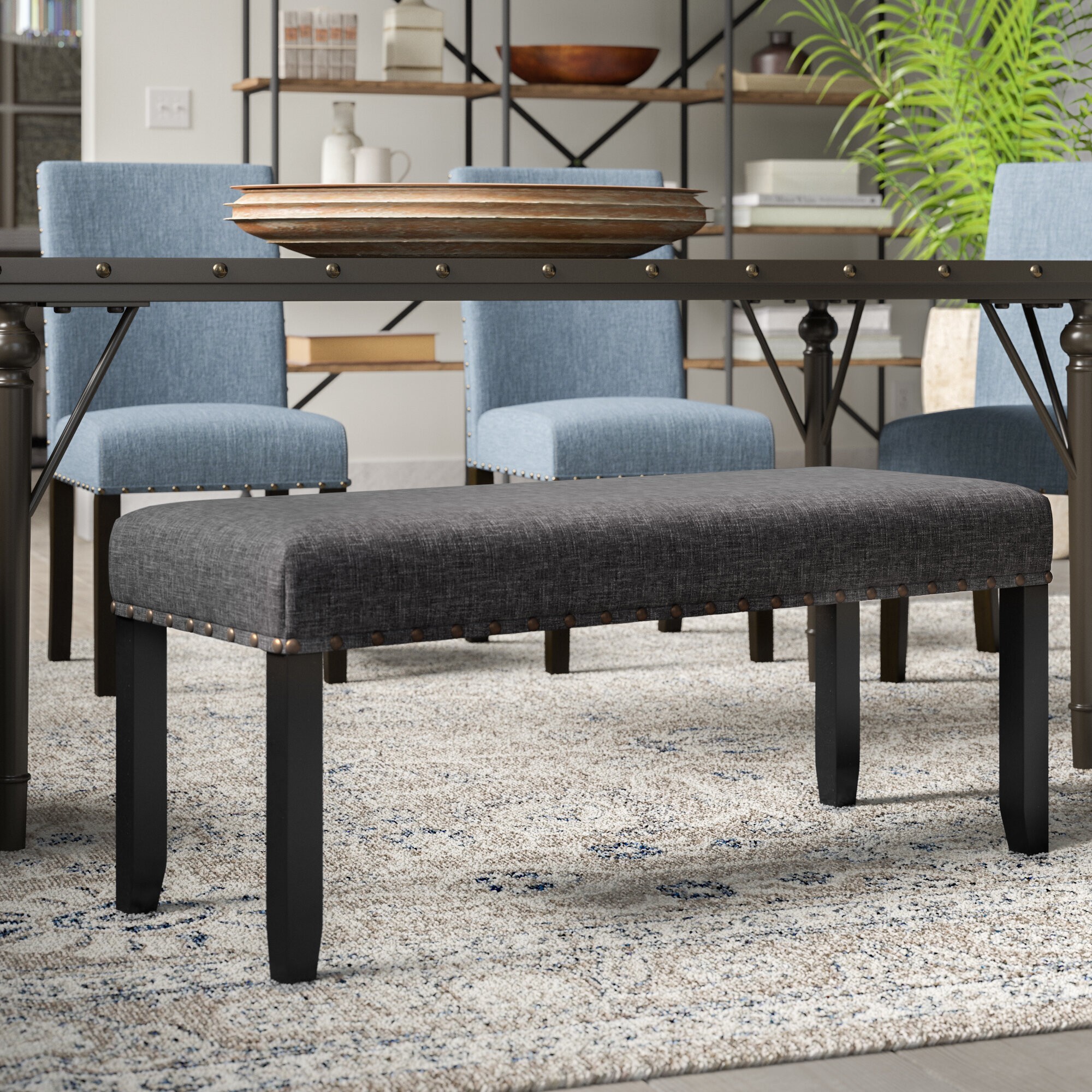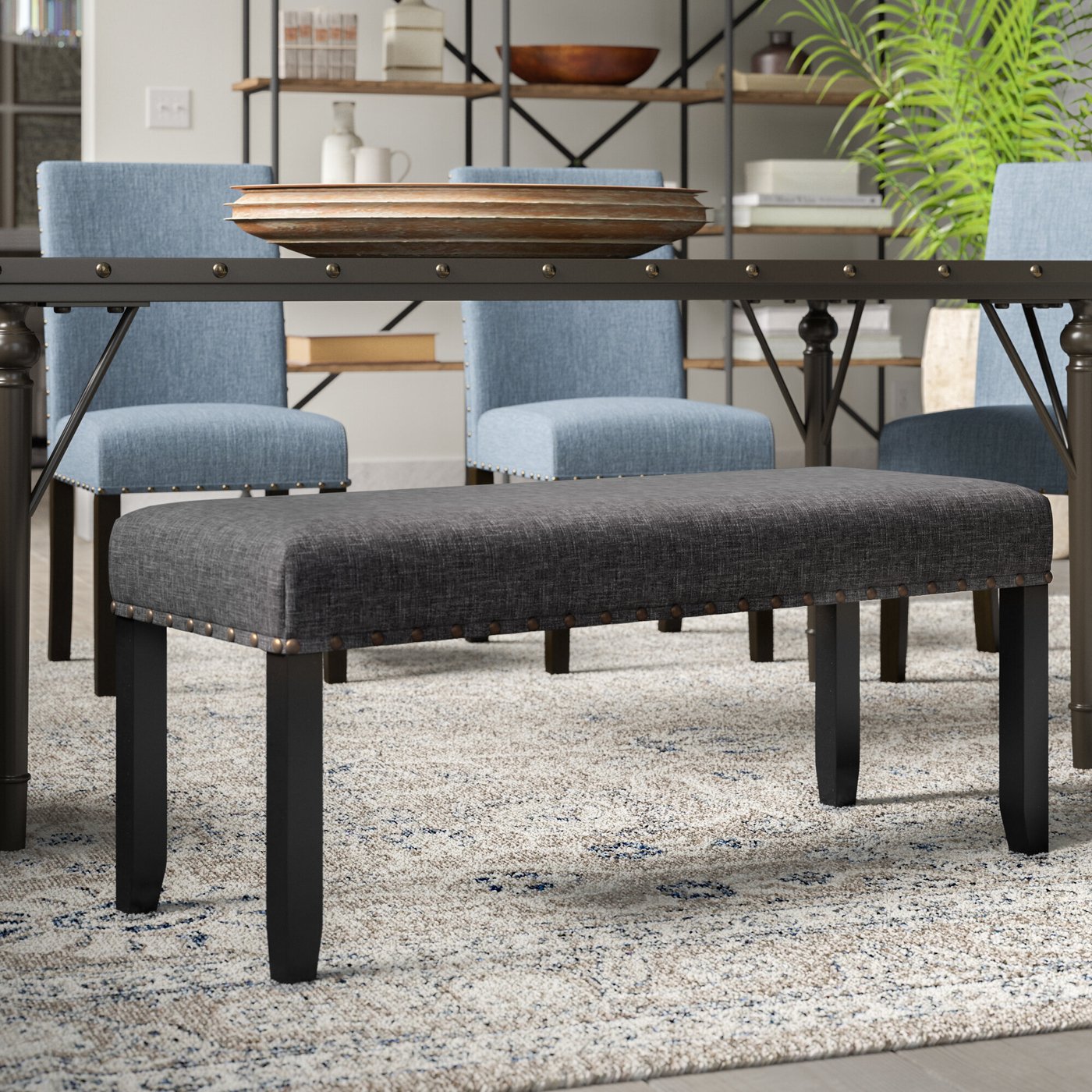 ● If you want to make your room look bigger and airier, choose a dining bench without a backrest so that it won't block the light and you can push it underneath the table once you're done using it;
● You can also decide between having a combination of chairs and a dining bench or having two benches. The second option can work in both large and (if you opt for two backless benches) narrower dining rooms, especially if you're trying to emphasize a casual atmosphere.
2.

How much space have you actually got?

Now that you have a clearer idea as to where you're going to place your new dining bench, measure that specific space:

● If you choose a dining bench with back, don't forget to measure the wall to see if it fits with any other existing elements such as radiators or windowsills;

● If you're opting for a backless model because you want to tuck it underneath the table, aim for one that's between 5 and 10 cm shorter than the space between your table legs.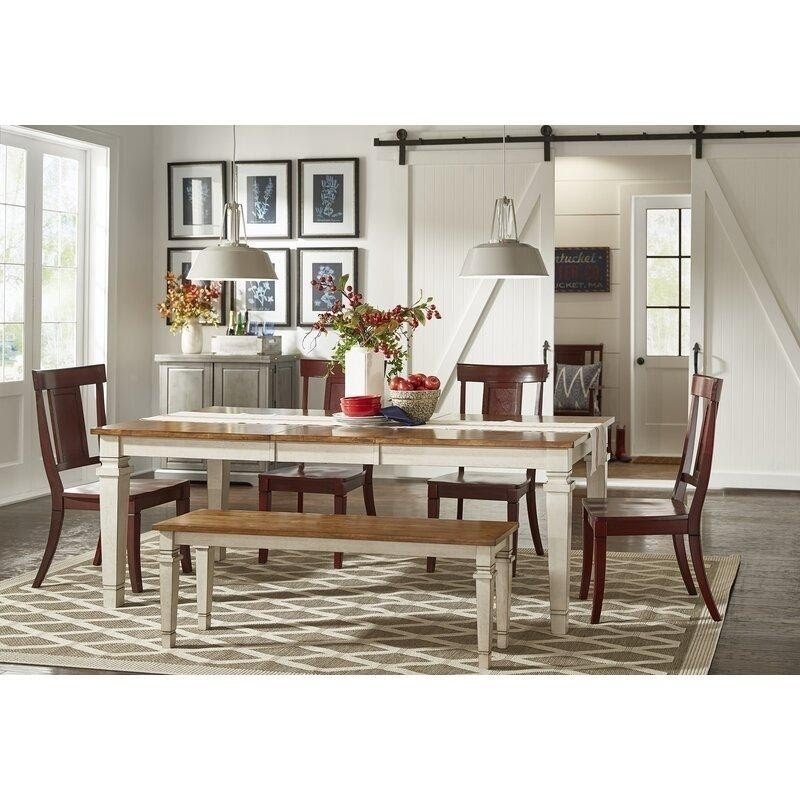 3.

Are you going to choose a dining bench with back or without?

As we mentioned earlier, the size and layout of your room have a massive impact on this decision. However, here's another couple of things that you might want to consider:

● A dining bench with back is undeniably comfier as you and your guests can rest against it, without running the risk of slouching for the entire meal;

● A backless dining bench is a more versatile piece of furniture that can help you reinforce a casual vibe.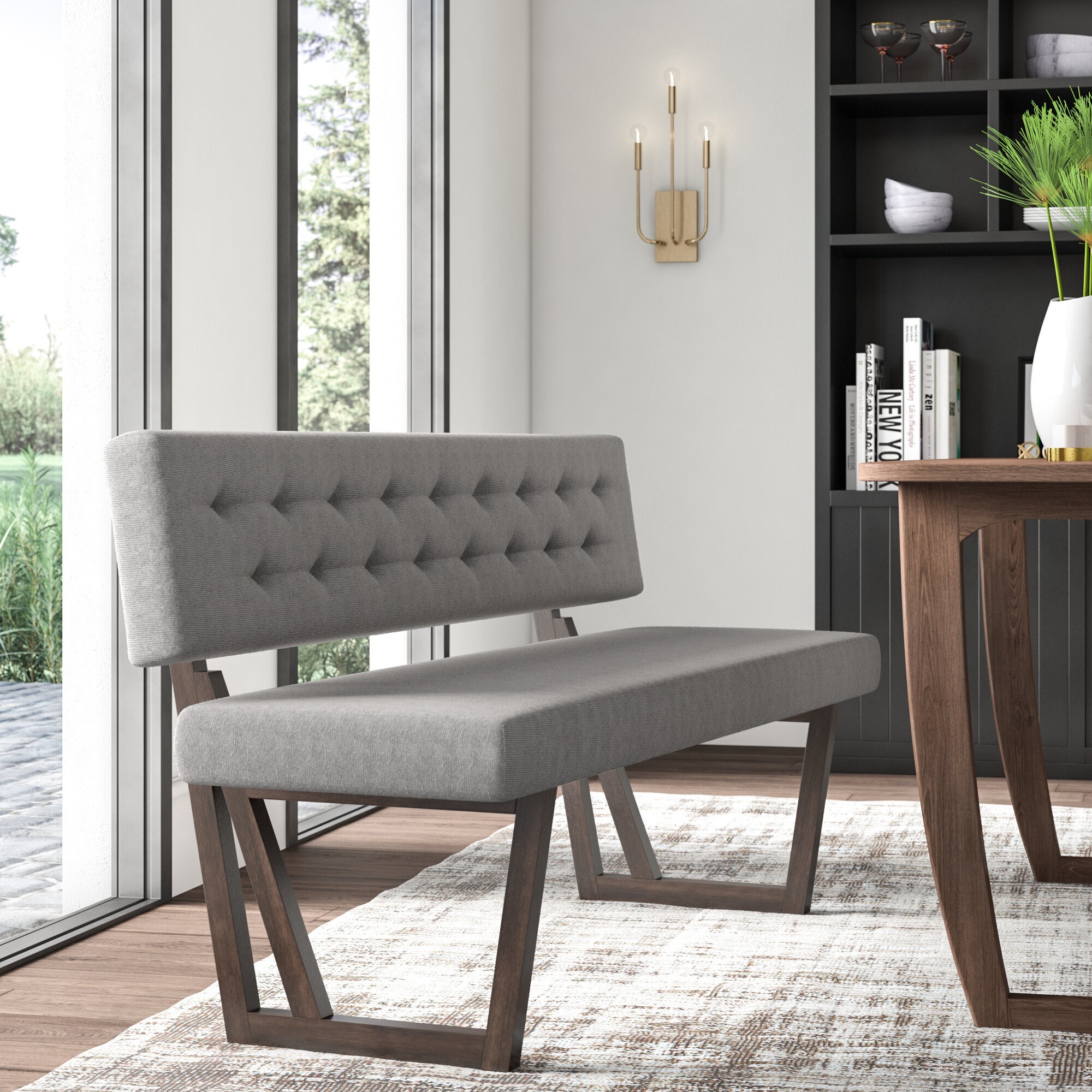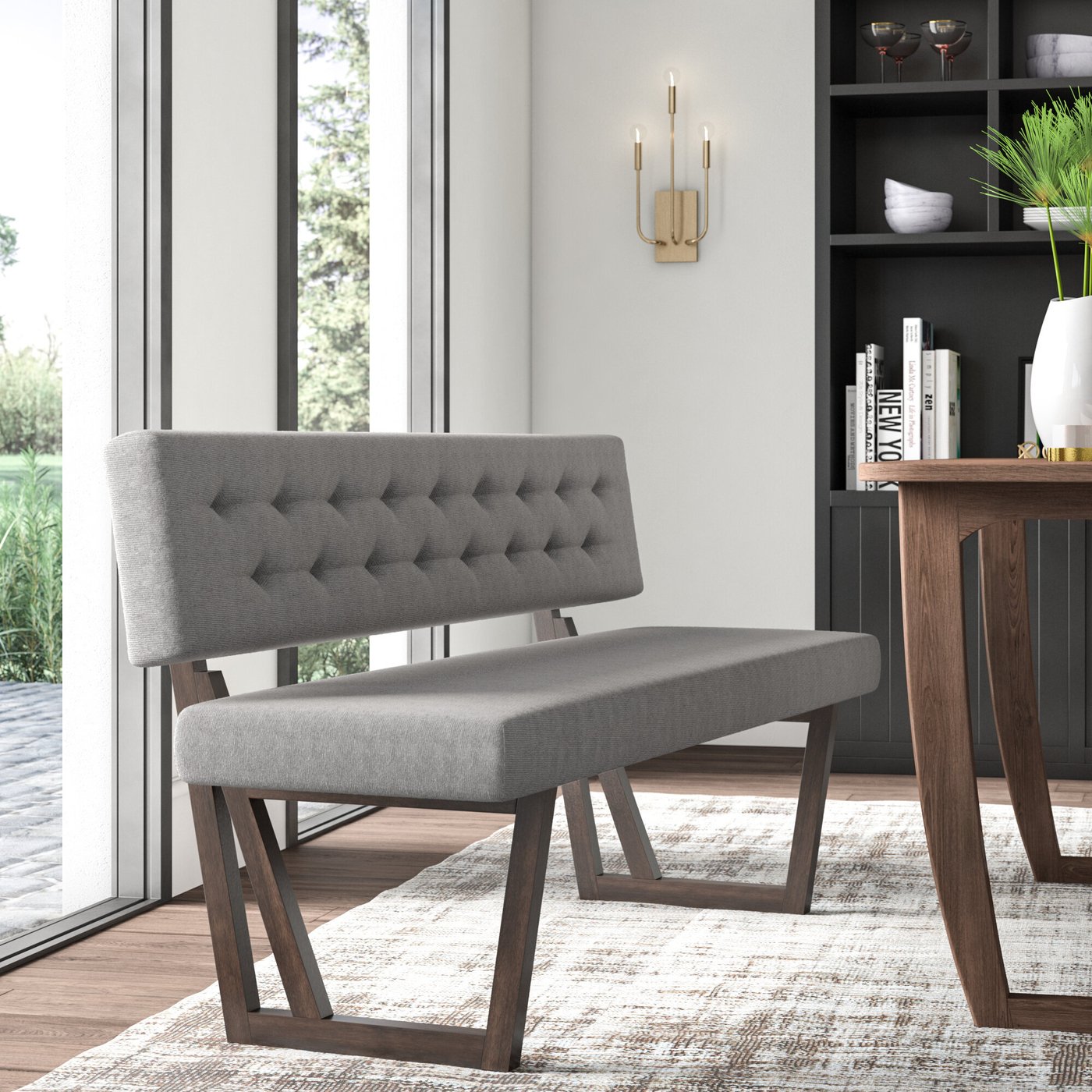 4.

How many people do you want to seat?

Consider both the number of people in your household and the guests that you'd like to be able to accommodate on a regular basis:

● To give you a starting point, a 42-52" bench is perfect for two adults;

● For longer benches, allow 21" per person as a very minimum;

● Stay on the larger side if you'd like to have the option to squeeze in an extra couple of sittings whenever needed.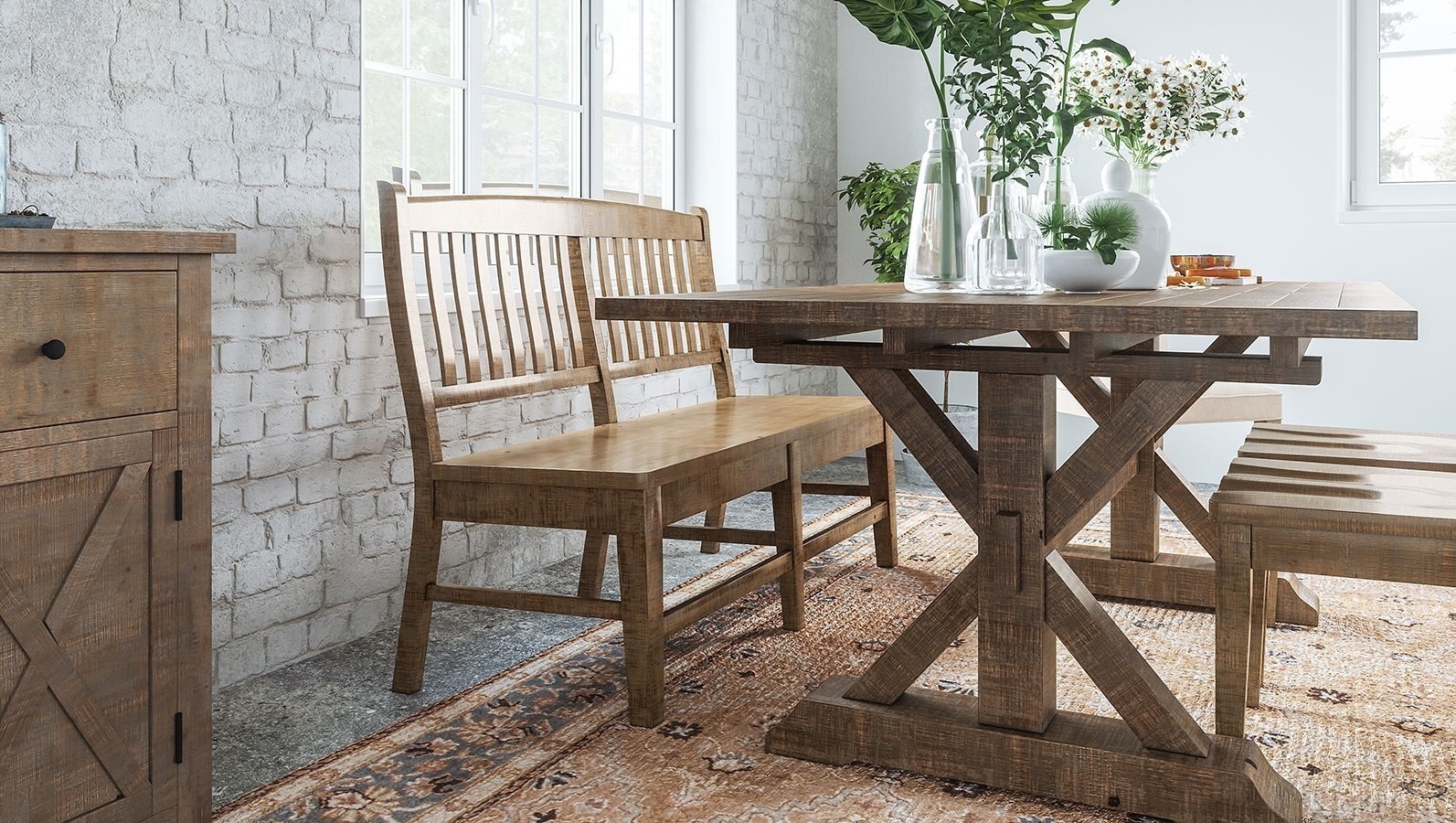 5.

Figure out the right material for your dining bench
There are actually quite a few options to choose from:
● Wood is the safest choice as, depending on its design and finish, it can work with pretty much any interior style. Plus, it's durable, sturdy, and doesn't present a big problem if your kids drop some food onto it;
● You can either choose a bench that's entirely made of wood or one with a wooden base and an upholstered top. In the first case, you could add cushions to make it comfier and introduce an element of color;
● Leather is also easy to wipe clean because it's fairly water-resistant. However, keep in mind that it's more high-maintenance and should not be kept in direct sunlight as it can discolor over time. Alternatively, you can always opt for vegan leather;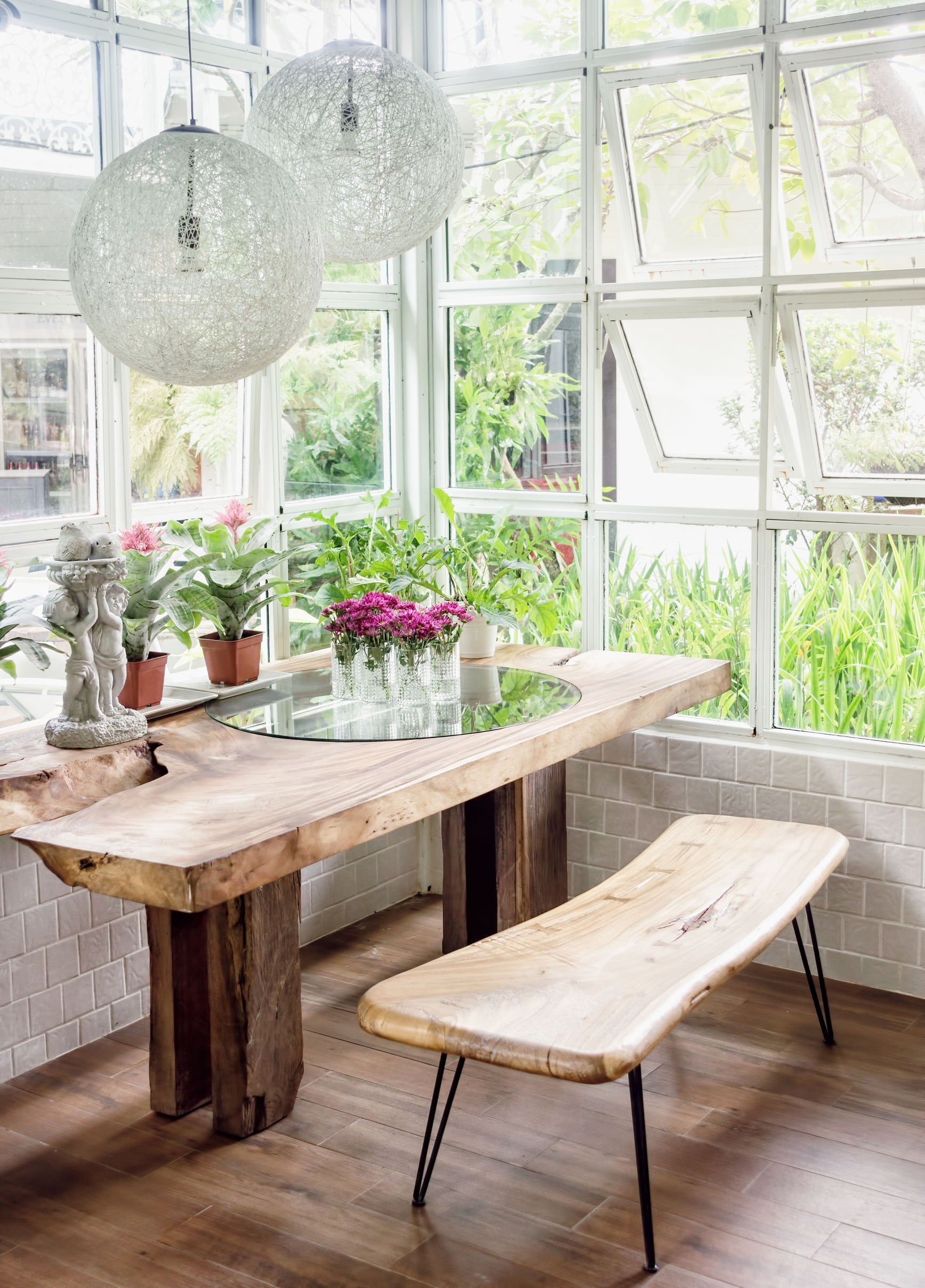 ● Upholstered dining benches are available in lots of materials, both natural (such as cotton and linen) or synthetic (like polyester). The former can look more stylish, cozy or even sophisticated, but they might stain more easily, which is not great if you have young kids. Polyester is a cheaper alternative that's much easier to take care of;
● If you're after the fanciest, most luxurious look, you can't go wrong with velvet, especially if you're secretly trying to impress your guests (aren't we all?). Because it's rather delicate, we don't recommend it if you have unpredictable kids.
6.

Think of your décor style

Finally, remember not to think of your dining bench as a separate element, no matter how good it looks:

● It should work together with the rest of the room and, especially, your table;

● To maintain some consistency, try and look for the materials, finish and colors that you already have in your dining room;

● More ornate designs complement decorative styles like shabby chic and French country, whereas more minimalist sleek lines are better suited for contemporary and industrial settings.