The right coffee table can bring a room together and dictate the overarching style.
Coffee tables are a living room staple. Beyond holding drinks, snacks, and remote controls, coffee tables have become a stylish centerpiece. Sofas and chairs congregate around them, dictating the room's flow and focus. We also take great pride in their decoration, carefully curating an array of scented candles, house plants, personal trinkets, or coffee table books designed for casual viewing and conversation-starting. Here are some of the most popular coffee table types and their key features to get you started.
1.

Industrial Coffee Table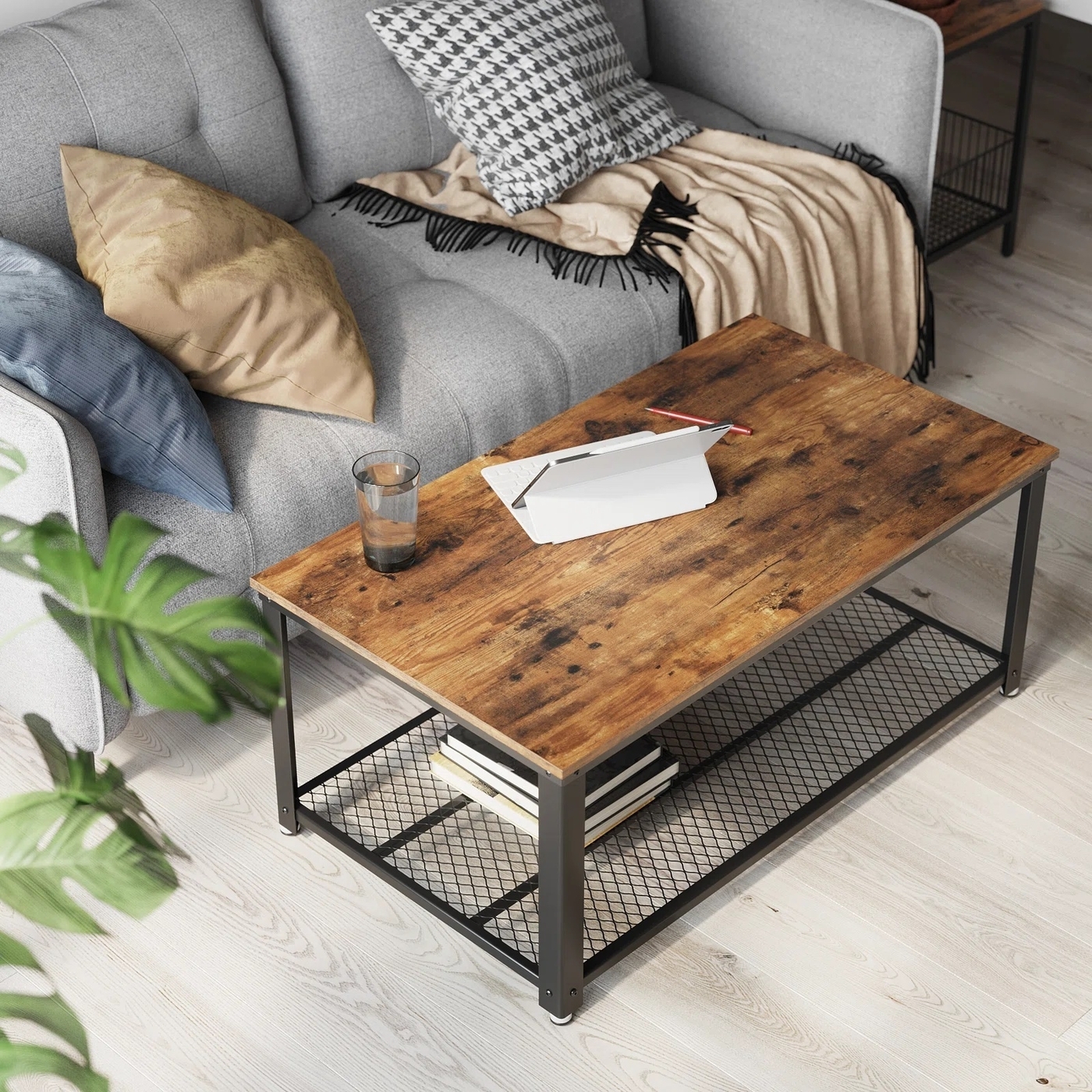 Industrial coffee tables are designed with lofty warehouse conversions in mind. Think stripped-back architectural details, like bare brick and exposed beams. This coffee table style takes a similar approach, often made from repurposed industrial materials, like wood and metal, from reclaimed yards. Clean, graphic lines, black matt finishes, and dark wood stains are also characteristic. Their rough finish and simple design add to their distinctly modern appeal.
2.

Mid-Century Modern Coffee Table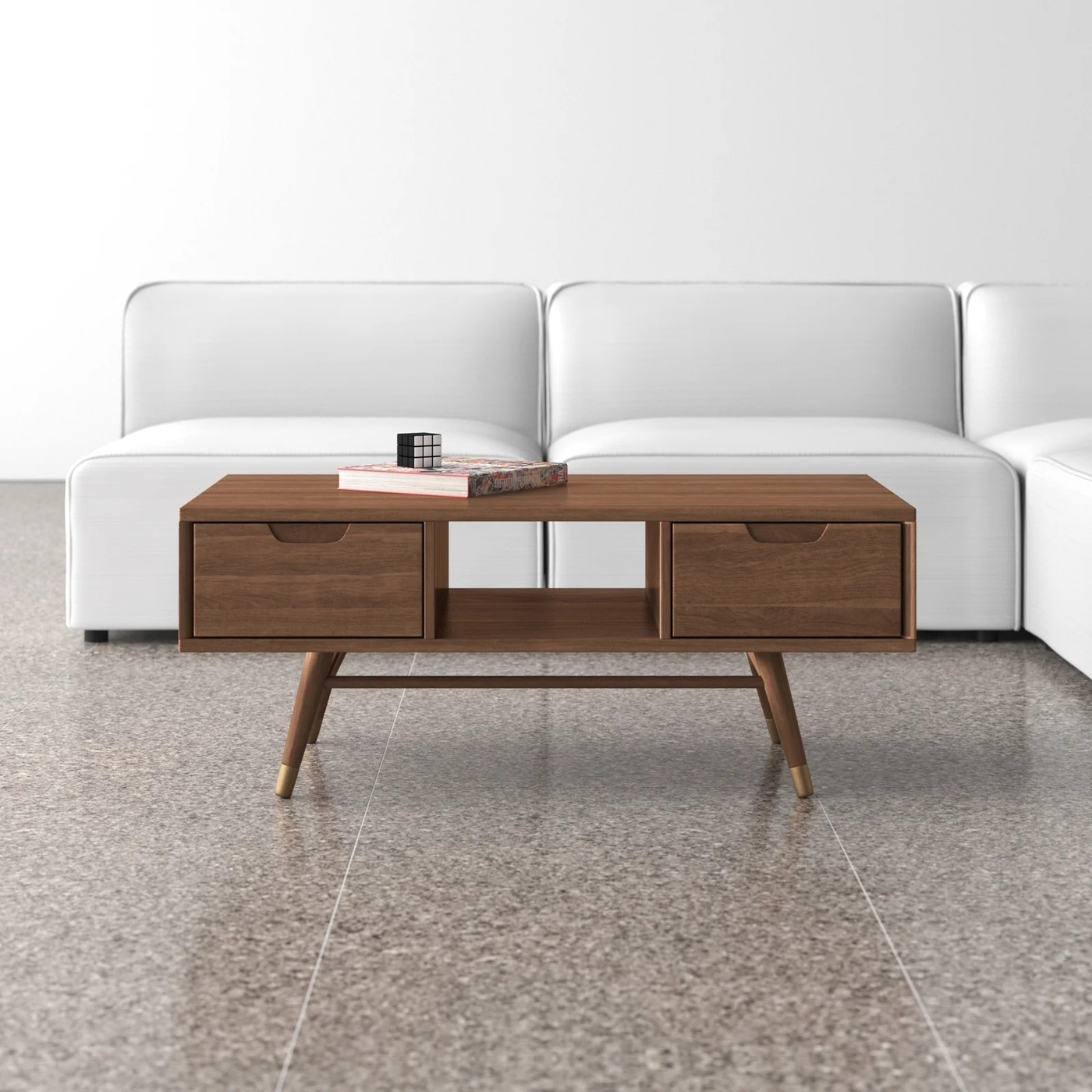 A style born out of post-war America in the 20th century (hence the name!), mid-century modern coffee tables combine function and form to satisfy the needs of compact urban living. This all-time favorite is characterized by its streamlined form, soft curves, clean lines, smooth finishes, thin tapered legs, lightweight, and mix of natural and manufactured materials. Practical, functional, and elegant, a mid-century modern coffee table evokes a welcome sense of nostalgia and homely comfort, perfect for creating a retro look that never tires.
3.

Farmhouse Coffee Table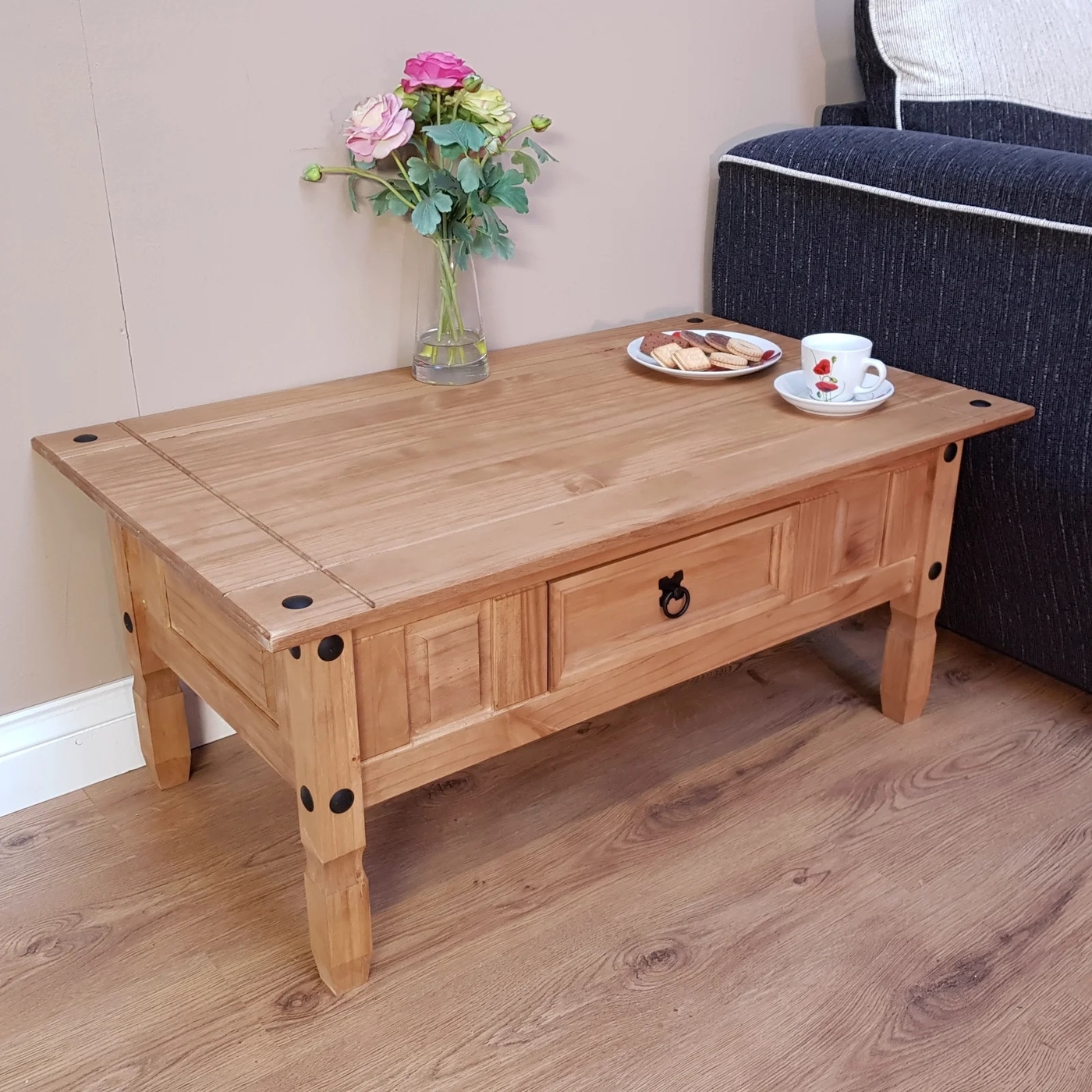 If you have farmhouse-style decor, you'll know it's all about creating cozy comfort full of rustic charm. Complete the look with a chunky exposed wood coffee table. Versatile, durable, and elegant in its simplicity, wooden furniture adds natural warmth to a space and forges proximity to our natural environment. The trick with wood is to look at it as you would color, paying attention to the grain's tone and undertone. Use warm wood tones in a warm color scheme and vice versa.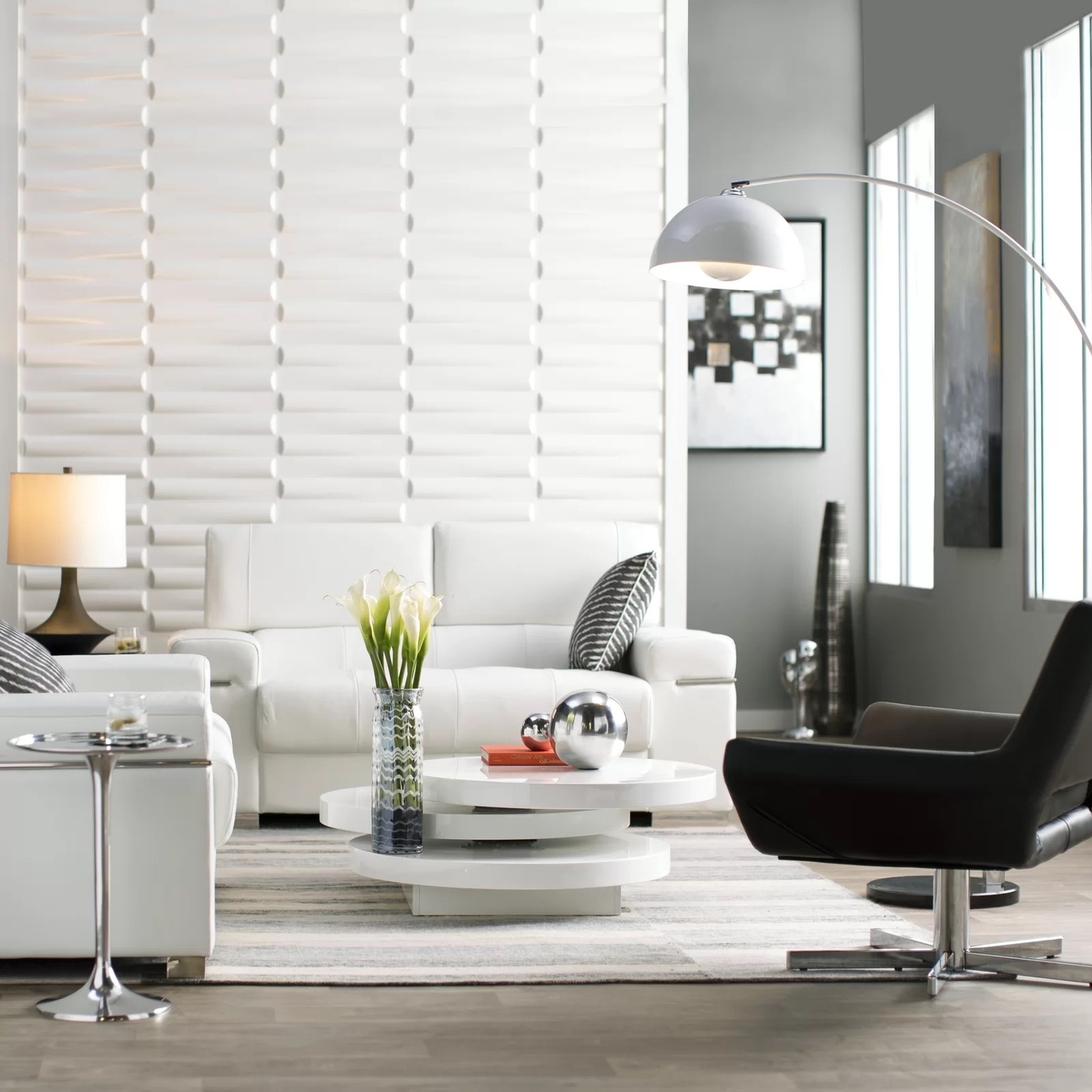 True to the abstract thinking and technical innovation of the early 20th century, modern coffee table designs are characterized by their simplicity and functionality. Not to be confused with contemporary, modern style refers to the aesthetic of that specific period. Think clean lines, geometric shapes, minimal ornamentation, smooth surfaces, industrial materials, and a monochromatic color palette of white, gray, and black. Modern interiors are sleek and uncluttered, free from visual noise and distraction, so the furniture should communicate this.
5.

Traditional Coffee Table
Traditional coffee tables make the perfect centerpiece in a cozy country cottage or a period property, serving as a gentle reminder of its rich heritage. The traditional style is an umbrella term that refers to a collection of styles spanning centuries, from at least 100 years back, the Georgian and Regency periods being good examples. Furniture then was almost always crafted from dark solid wood, like walnut, cherry, and mahogany. Round edges and curved contours combine with straight lines, while carving, marquetry, and gilt detailing add decorative flourishes. This style has timeless appeal and introduces a sense of refined elegance and formality to a space.
6.

Transitional Coffee Table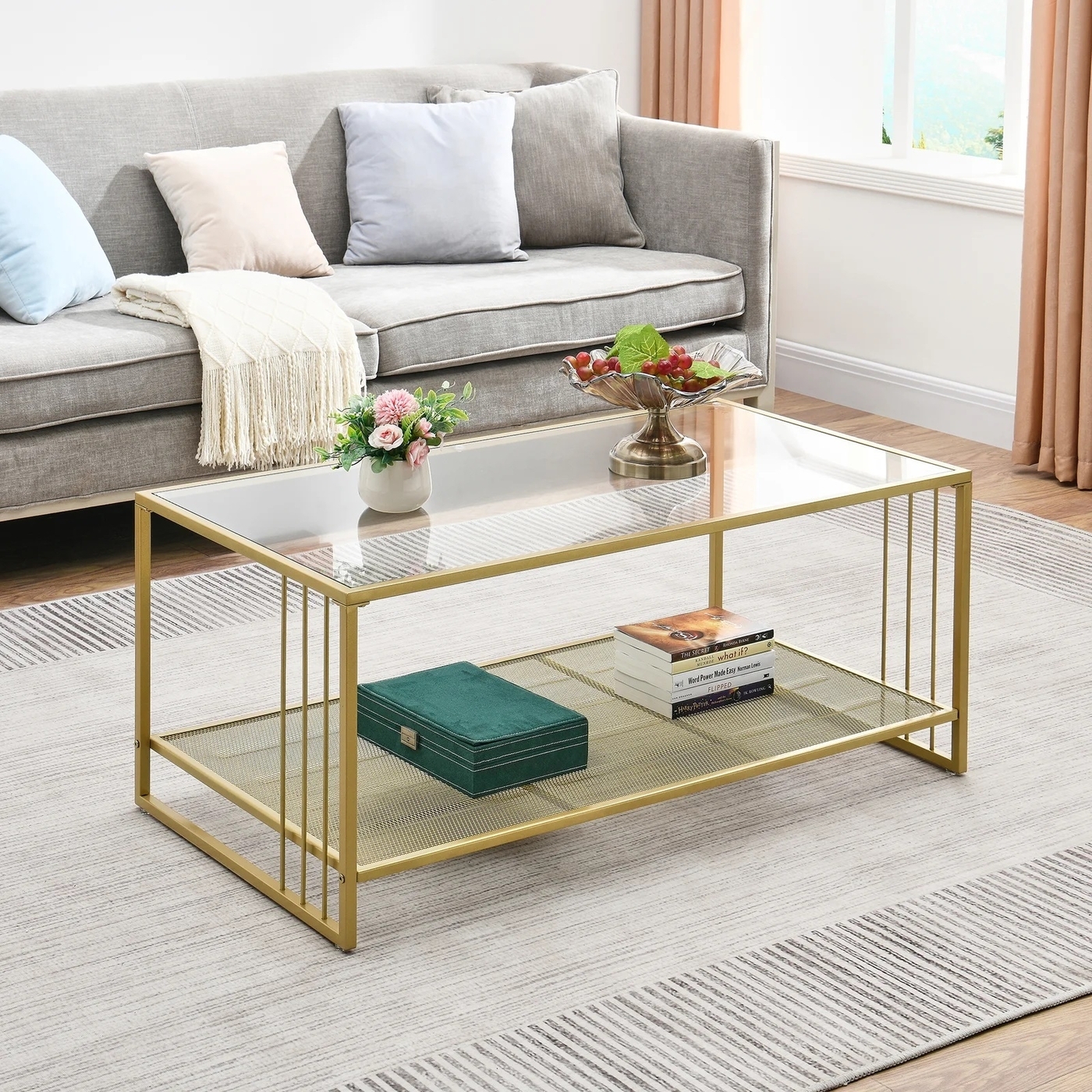 Transitional coffee tables strike the perfect halfway point between classic and contemporary trends. Think modern style with less austerity and a pared-back, less stuffy version of traditional design. Celebrated for its versatility, transitional furniture offers the perfect balance between the old and the new and slots effortlessly into a contemporary or eclectic interior. Glass coffee tables add elegance and finesse to a living room and are particularly suited to small spaces as the transparent material opens up the space. Though, it may not be the best option in a home with small children for maintenance and safety reasons.
7.

Scandinavian Coffee Table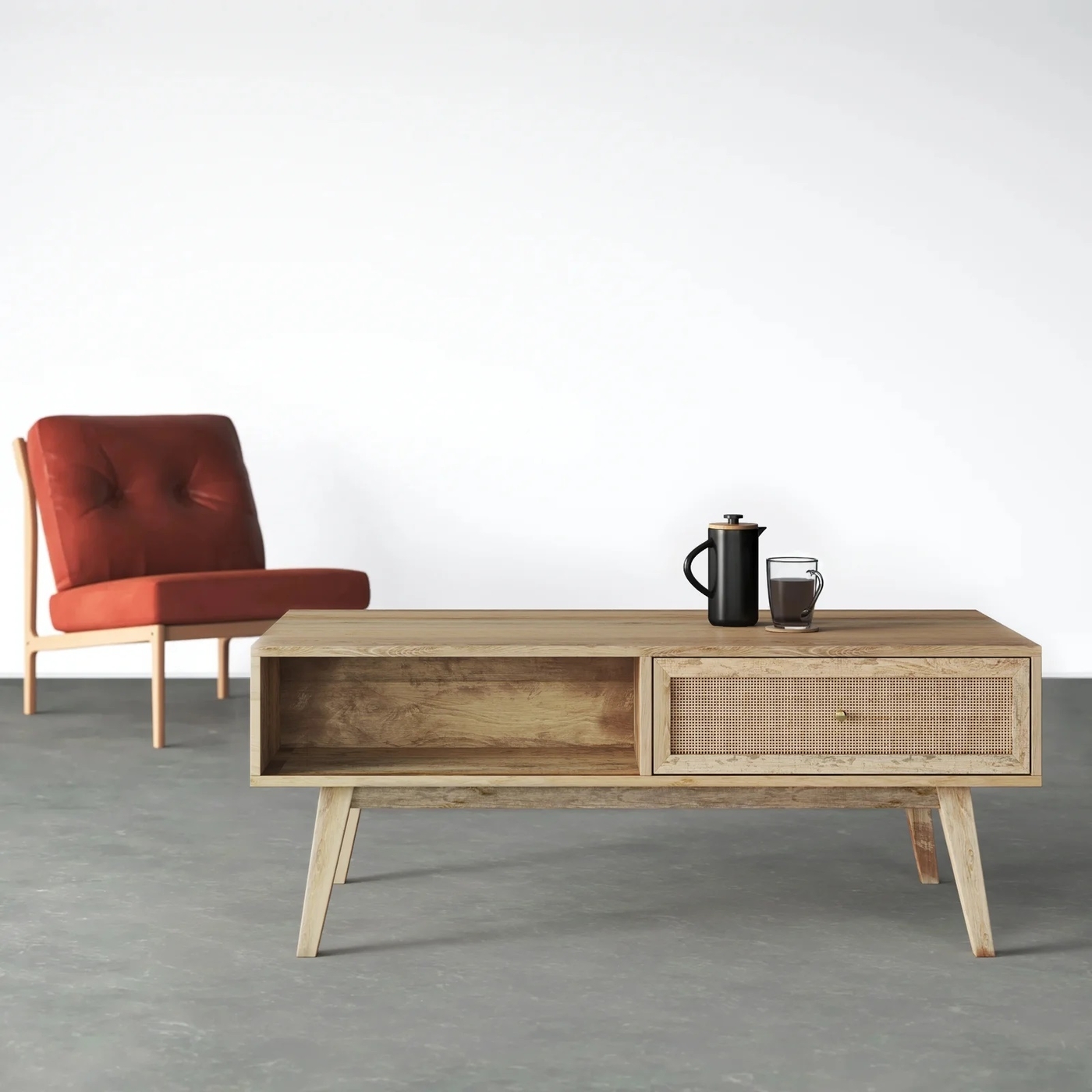 Functionality, simplicity, and beauty lie at the heart of Scandinavian design, so it's essential to look for a coffee table that adheres to these qualities. Less-is-more when it comes to Scandi design; beauty lies in the quality of good craftmanship and products made to last. Look for a coffee table made of solid wood, like pine, beach, and ash, to promote a deeper connection with nature and focus on clean lines and simple form for a clutter-free, minimalist environment. Drawers tick the 'functional' box as a place to store remote controls and other miscellaneous items, allowing you to keep the surfaces clear.
8.

Minimalist Coffee Table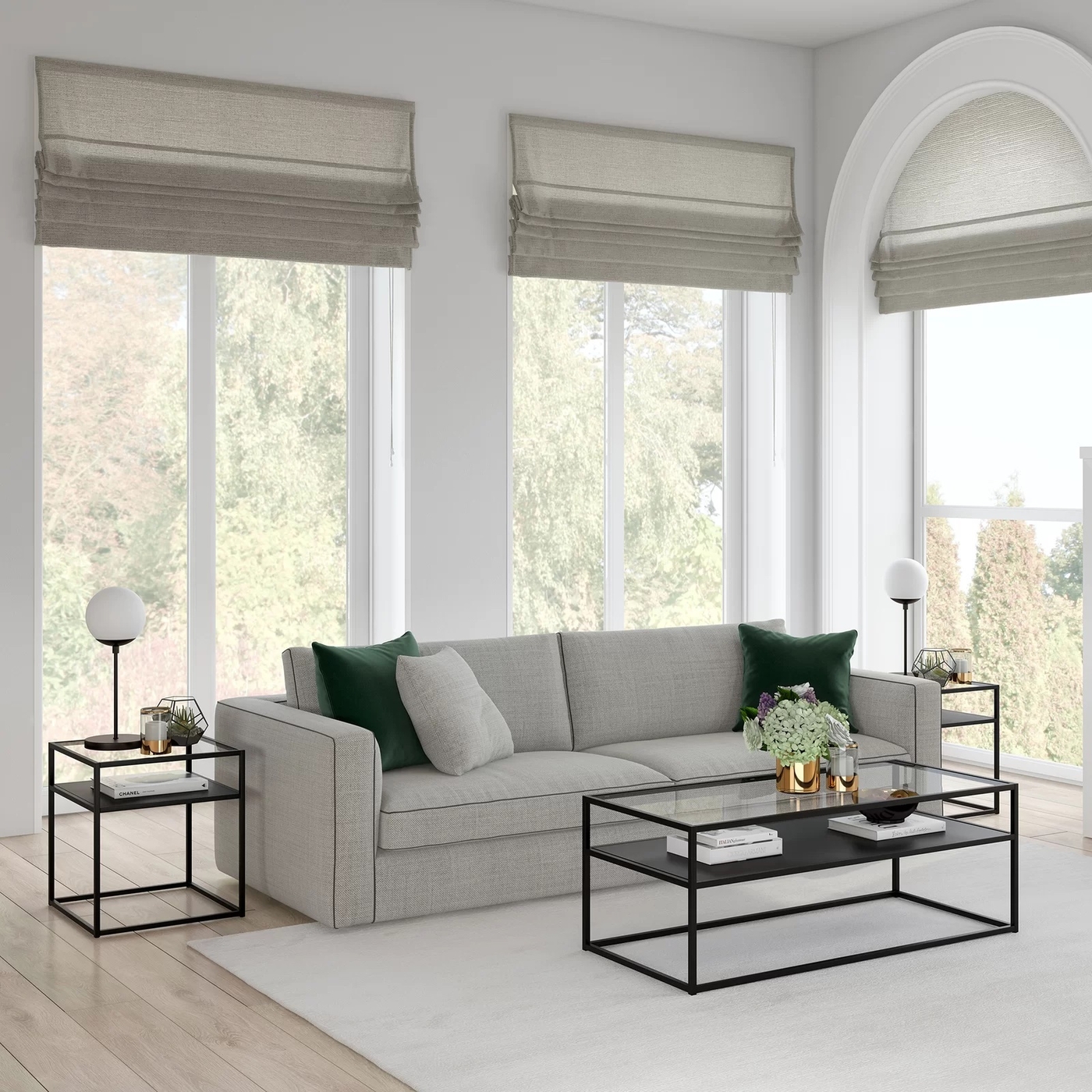 Give your living room a minimalist focus by stripping the coffee table to the bone. An open rectangular silhouette creates a sleek, streamlined look and enhances the open, airy aesthetic. This style favors minimal ornamentation, clean lines and geometric forms, and a neutral or pared-back color palette. The simplicity of minimalist coffee tables makes them both stylish and versatile, adapting effortlessly to any modern design aesthetic. Rectangular designs are the most popular shape and pair well with three-seater sofas.
9.

Coastal Coffee Table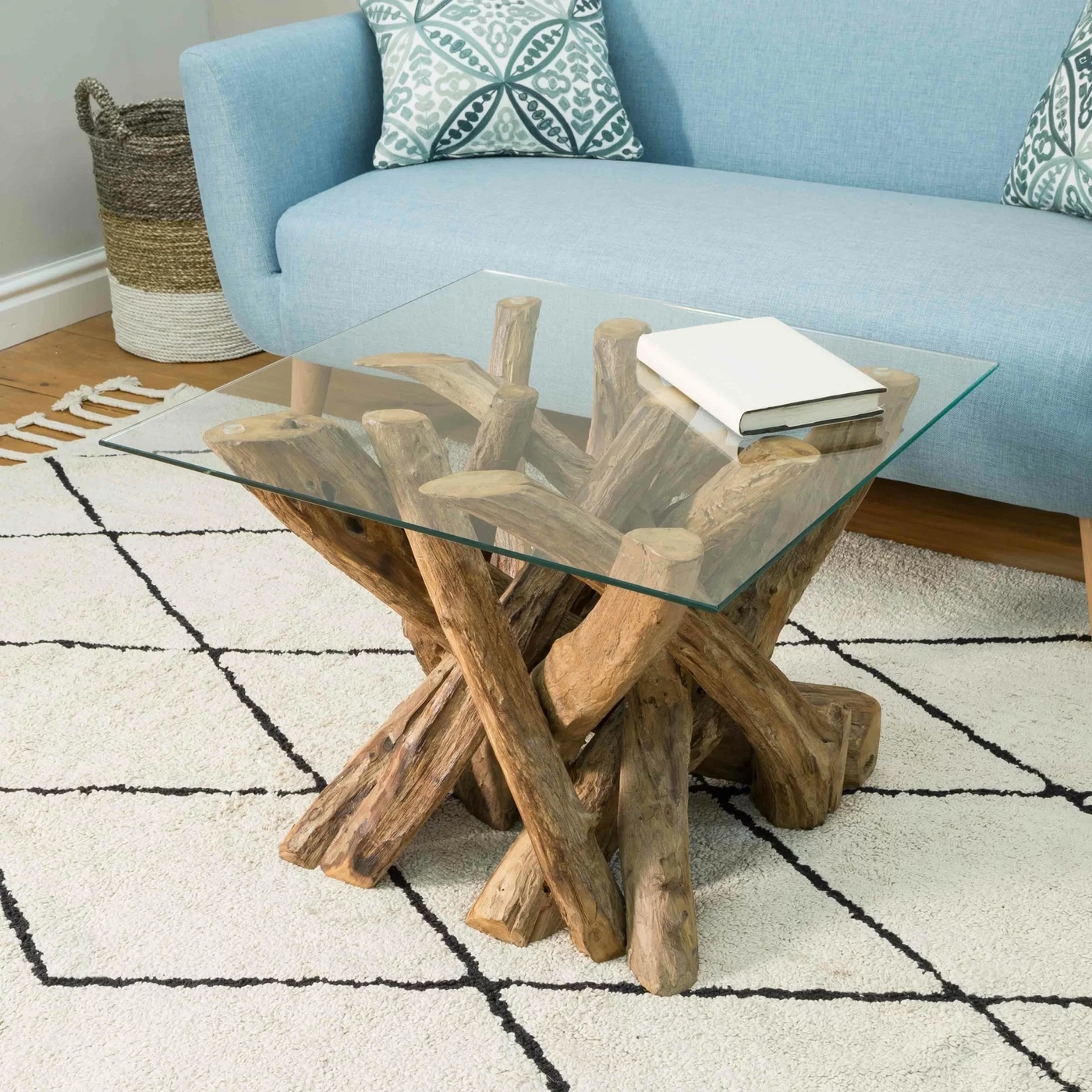 Create that relaxed, fresh, seaside vibe in your living room with a coastal coffee table at its core. Think natural textures, seaside materials like thick rope, driftwood or wicker, stones, and shells, or nautical features like anchos and oars. The ethos behind this style is all about rustic simplicity and calming beachy colors. Evoke the casual, easygoing lifestyle by focusing on layers of natural finishes, prominent wood grains, and a soothing color palette of soft neutrals and gentle blue shades.
10.

Hollywood Glam Coffee Table
Add glitz and glamor to your living room with a statement-making coffee table. Dramatic proportions, clean, polished surfaces, luxurious materials, and gold accents are just some of the key ingredients that characterize the glam style. This type of coffee table should be extravagant and eye-catching and strike the perfect balance between opulence and functionality. As well as adding visual appeal, round coffee tables are ideal for smaller spaces as they take up less square footage and allow for easy circulation.