Waste not, want not; it's time to get resourceful. There's an upcycling revolution and we don't want you missing out. As the world pushes towards a greener future, we're constantly on the lookout for innovative ways to reduce waste and live sustainably. While words like repairing, restoring, revamping and repurposing are nothing new, they have been gathering dust over the past decade whilst consumers have been temporarily blindsided by mass consumerism and a throwaway culture. Luckily, those concepts are back on trend and they've come together under the name of 'upcycling'. Let's take a closer look.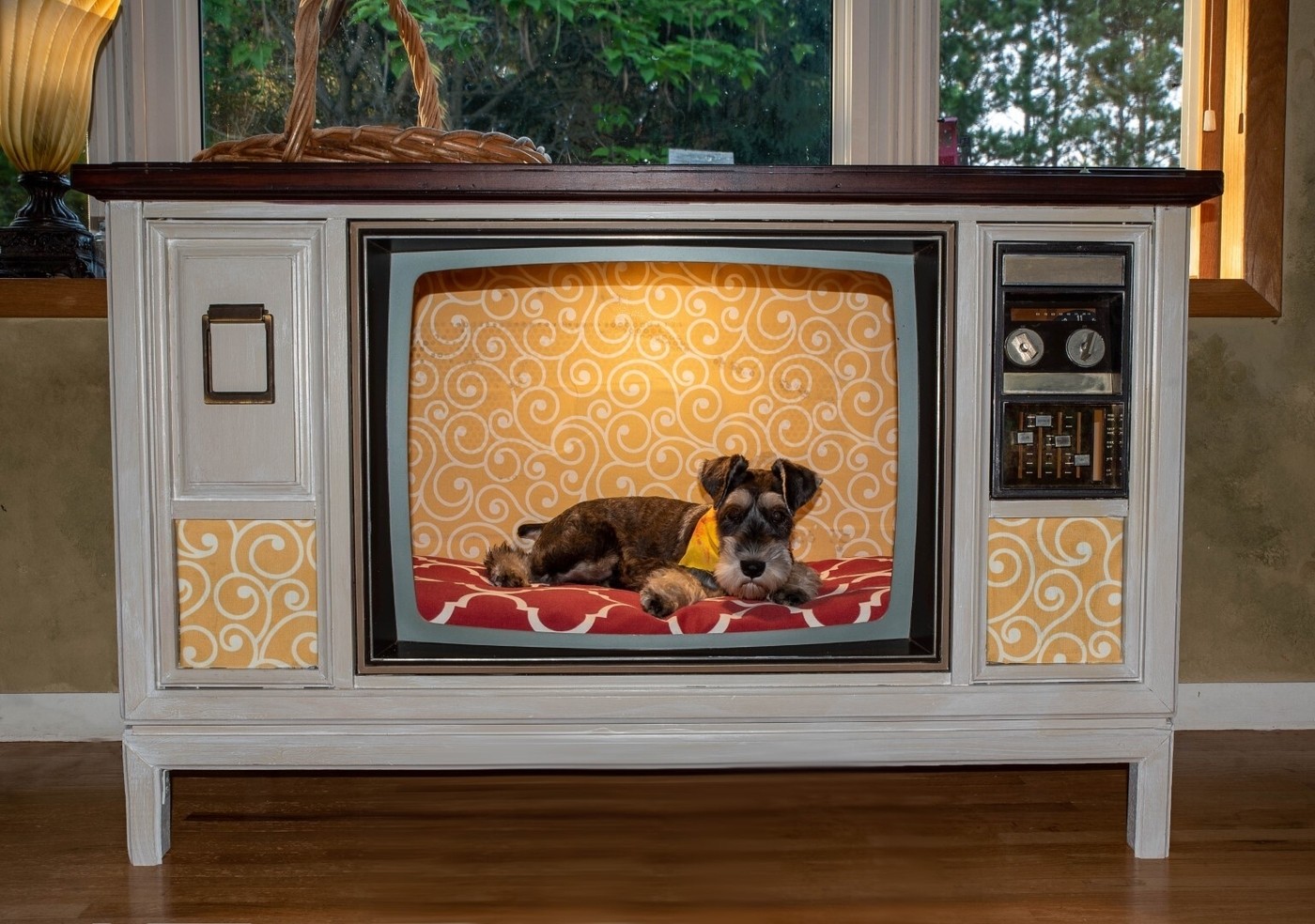 What is Upcycling?
In a nutshell, upcycling is the creative process of giving discarded items a new lease of life and creating a product of higher quality, appeal and value. Not to be confused with recycling that turns waste into new materials, upcycling is about reimagining old furniture, unused objects and vintage finds and turning them into a unique work of contemporary design.
The environmental benefits of this simple concept are monumental. As well as reducing landfill waste, upcycling lowers the use of natural resources and cuts down the air, land and water pollution from the processing of new goods. Not to mention all the other benefits, such as reducing your expenditure and fostering a culture of creativity and innovation. Pretty cool, right?
So, before you chuck something out, ask yourself if it could be upcycled. Alternatively, look for a replacement in antique flea markets, thrift stores, or online markets like Etsy, Ebay or Facebook Marketplace; after all, "one man's rubbish is another man's treasure"! Check out these ten creative upcycling ideas guaranteed to inspire your creativity.
1.

Create a stylish lounge al fresco with wooden pallets

Looking for a sustainable way to pimp out your outdoor living? Get your hands on some wooden pallets and create a shabby chic lounge, al fresco. As well as being super low-cost, pallet furniture requires very little time, effort and tools. From a floor level bench to a double stacked u-shaped lounge and matching coffee table, pallets can be easily adapted to suit any sized garden or patio.

Sand them down, stack them, secure everything into place with a drill and screws, and give them a lick of paint to blend in with your garden decor. Top it off with some cushions and throws for a comfy spot to relax and unwind.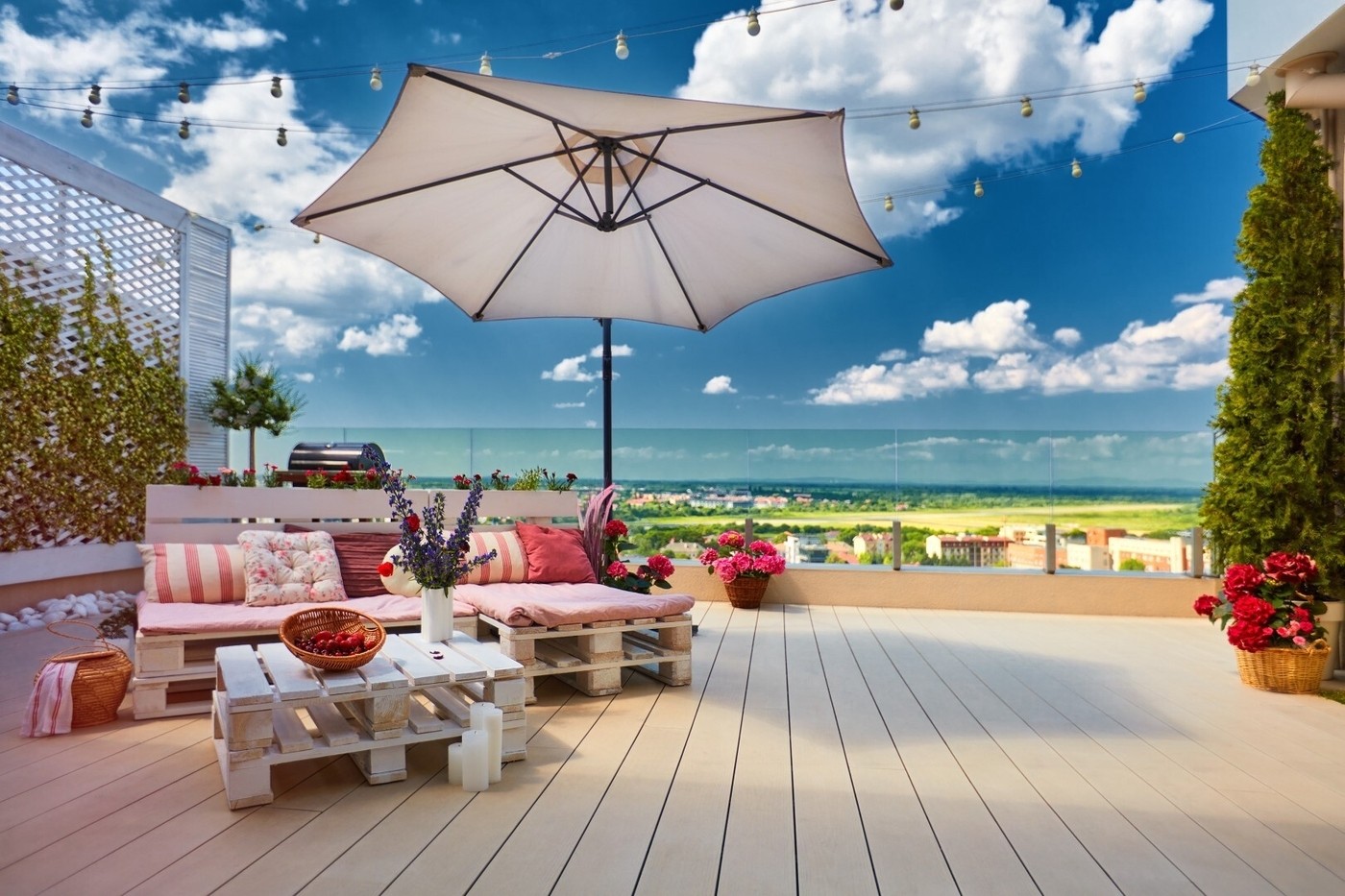 TIP: Pallets should be easy to hunt down at a hardware store, skip, or even your local watering hole; just make sure to ask before hauling them into the boot of your car. Alternatively, there are plenty of used pallets for sale online, too.
2.

Revive old clothes as patchwork upholstery

We're all guilty of clinging on to old clothes that hold a lifetime of happy memories or remind us of loved ones. Sentimentality and nostalgia can make it difficult to renounce these things to charity shops and landfill, but they're no use occupying valuable wardrobe space either. Instead, how about repurposing these clothes and proudly displaying them in your living room or guest bedroom in the form of a patchwork cushion, quilt or upholstered chair? That way you can snuggle up with those memories and admire your creativity on a daily basis.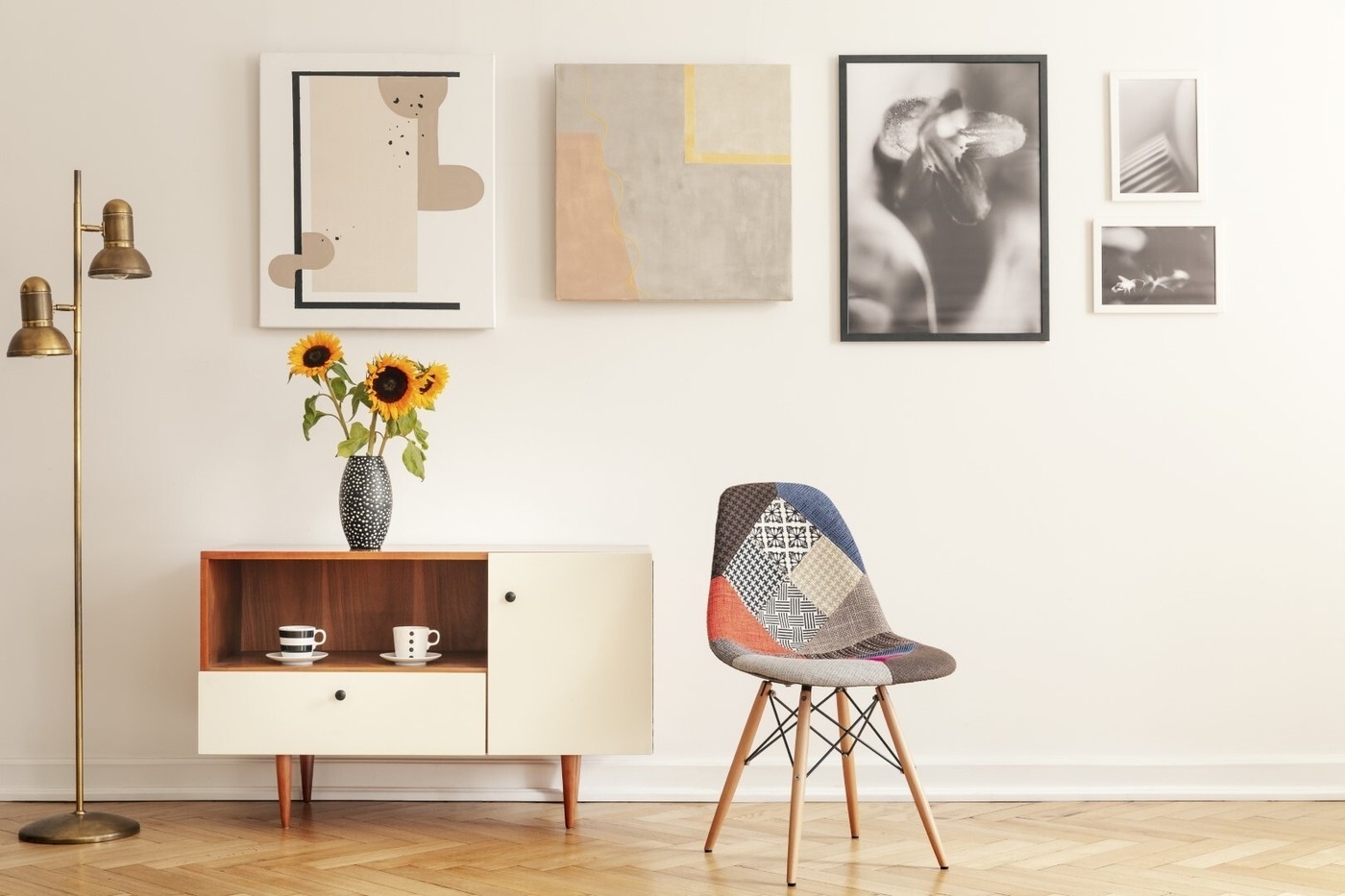 Good fabrics and items for upcycling and crafting include:
Wool sweaters
Cotton shirts and blouses
Colorful cotton t-shirts
Denim from old jeans and jackets
Leather from jackets, belts and handbags
Old curtains and blinds
Ties
If you're feeling inspired, try patching them together yourself. Alternatively, take your chosen pieces to a professional and let them work their magic!
3.

Turn old chairs into stylish garden decor

Whether you're refurbishing your kitchen or clearing out the attic, rather than throwing old chairs out, why not use them to add a touch of whimsy to your garden or patio. Wrought iron and wooden dining chairs make a practical and striking piece of outdoor decor.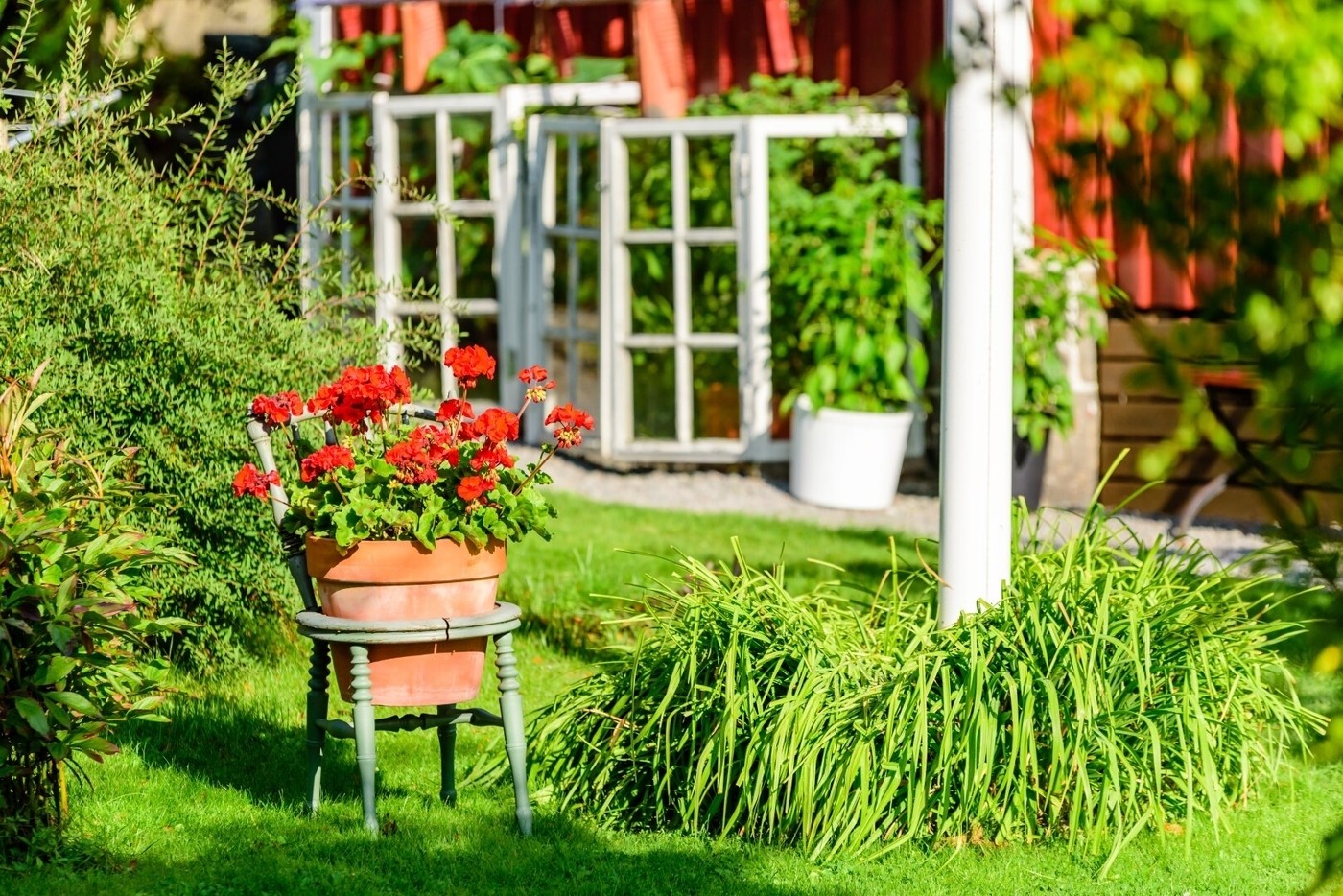 Turn the chairs into a plant stand by cutting out the seat and fitting in a planter, and distribute them around the garden among your shrubbery. This is a good way to draw attention to smaller plants, such as succulents or creeping jennys, that often get overshadowed by other greenery. Make your new planter even more eye-catching with a bright coat of paint and pair it with flowers in a complementary color. For example, you might couple a yellow chair with some purple hardy geraniums.
TIP: If you have a big garden, test out bigger furniture pieces. Old wrought iron bed frames are a fun way to frame a flower bed, or turn a vintage bathtub into a big planter!
4.

Up-cycle your old vintage bicycle to the bathroom

Looking for a wacky way to spruce up your downstairs bathroom? An old vintage bicycle washstand should do the trick. Whether you're big into cycling, or fancy a bit of retro decor, this instagram-worthy bit of bathroom up-cycling is sure to catch visitors by surprise. Aesthetics aside, it turns out it's pretty functional too, with plenty of countertop space for your bathroom essentials and a basket for hand towels or a decorative indoor plant.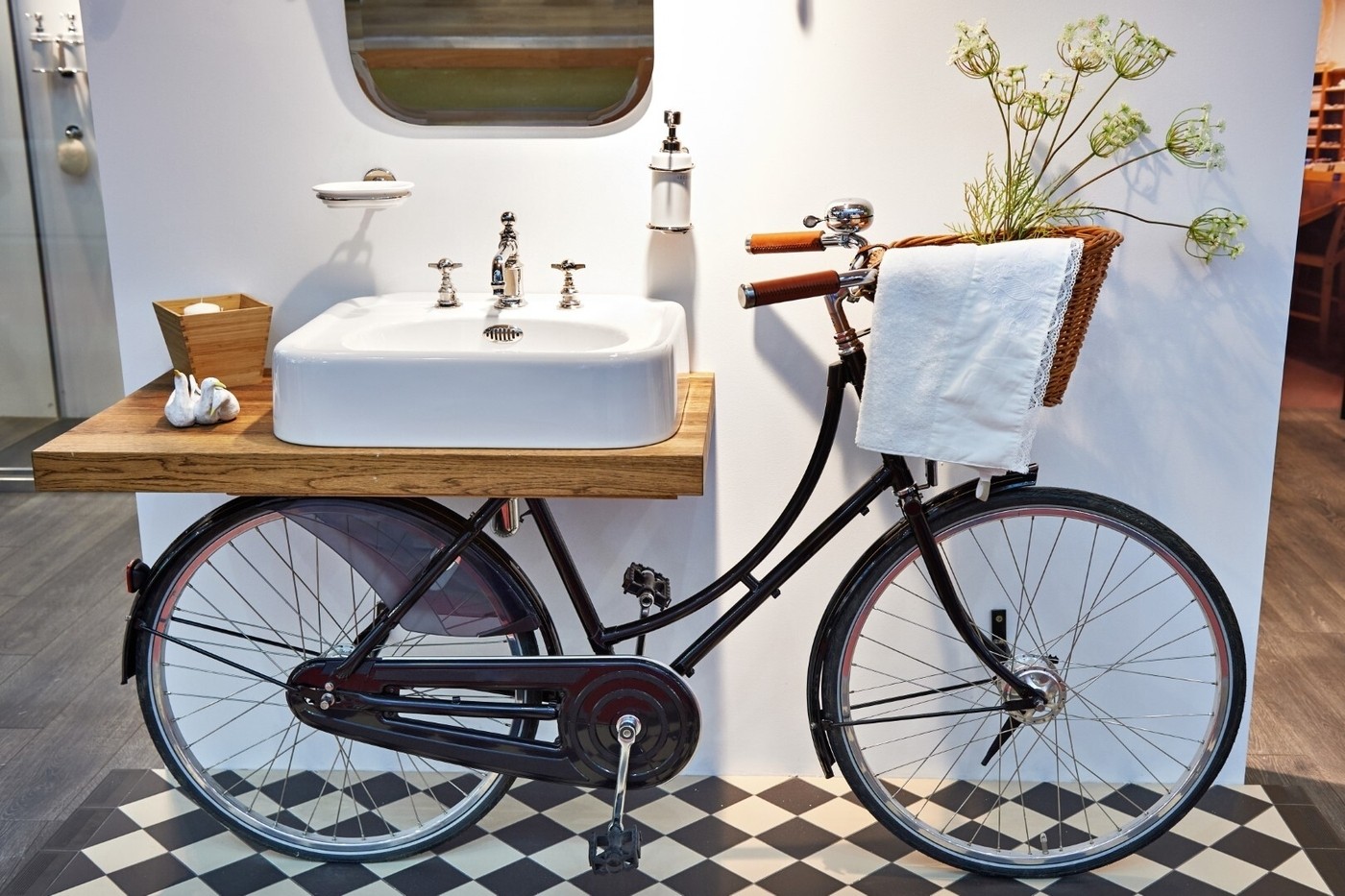 Complete the vintage look with some metro wall tiles and traditional harlequin black and white floor tiles. And, why not pick up a vintage mirror and some retro wall sconces from the antique store whilst you're at it.
5.

Maximize storage potential with wooden crates

If you happen to have some wooden crates hanging around, you're in luck! You've unknowingly acquired one of the most versatile and stylish storage solutions around. Lacking a coffee table? Turn them upside down, or on their side, and screw them together. Need a toy box? Add a lid and some caster wheels, for convenience. How about a bookshelf? Stack them up and secure them to the wall. We told you they were versatile!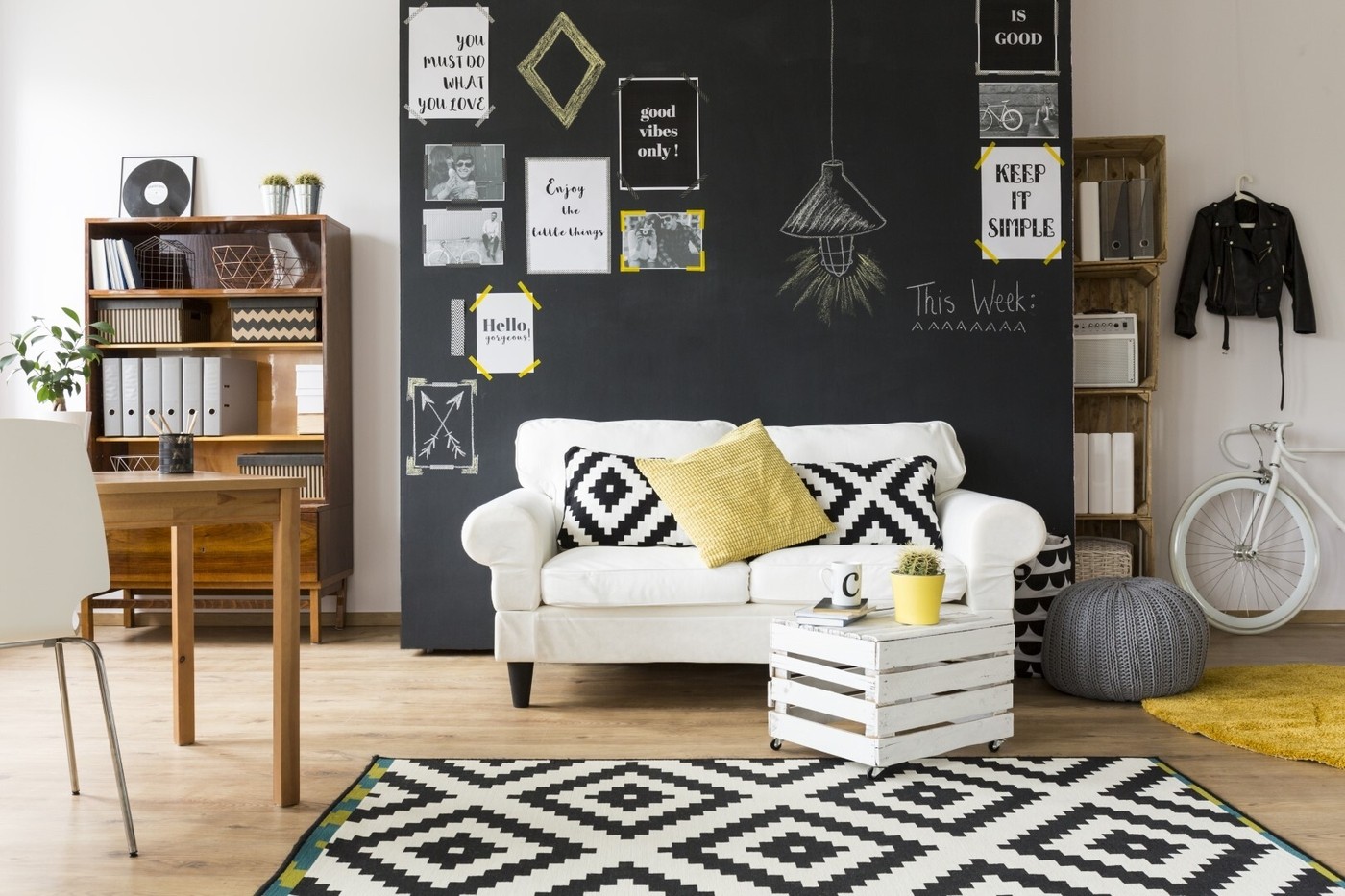 Plus, with a coat of paint, they blend into any scheme. For a clean, modern bathroom go for a classic white, or for a children's bedroom opt for some fun bright tones. If you've gone for a rustic countryside look, you may not need to get the paintbrush out at all!
6.

Turn vintage suitcases into a wanderlust feature wall

Fuel your wanderlust by repurposing old vintage suitcases as shelving units to display your souvenirs and photos. Upcycling connoisseur and designer Ki Naussauer came up with the innovative idea, making an inspiring feature wall in her own home. The fanciful design perfectly complements a vintage-style bedroom or study and looks even more fun against a block color backdrop.

The best part? It's surprisingly easy to pull together. All you need is a saw, a drill, some screws and MDF wood for brackets - and the suitcases, of course!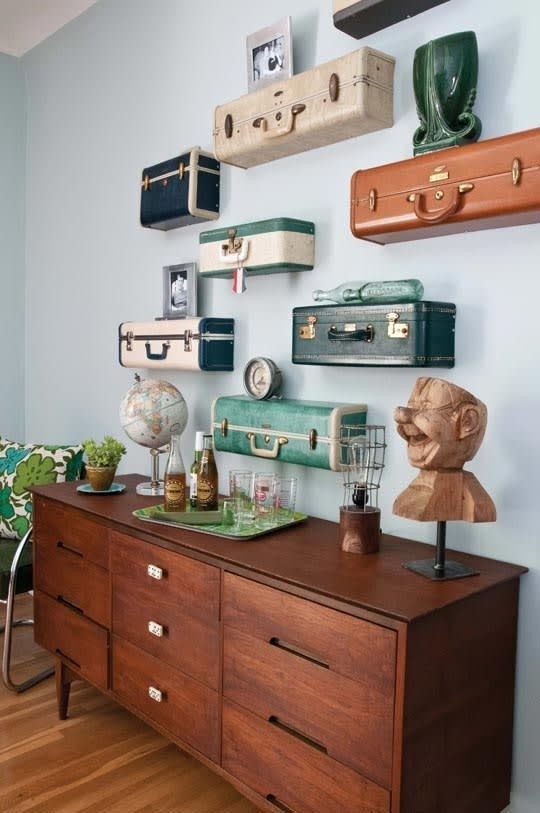 7.

Transform shutters into shabby chic storage

Dropping the plantation shutters in favor of something a little softer? Take this as a window of opportunity to get creative and transform those shutters into some extra storage space. As well as concealing outside views, shutters can be transformed into charming cabinets or cupboard doors to conceal the unsightly mess. Their timeless appeal and shabby chic charm work their magic, particularly in countryside abodes and coastal retreats.

For a clean, modern look, paint them in a solid on-trend color to suit your decor. Or, use a whitewash for a more casual, farmhouse appeal. Louvered cabinets add texture to your home and allow air to circulate, making them great for things like shoe storage as they prevent the stagnation of unpleasant shoe odors.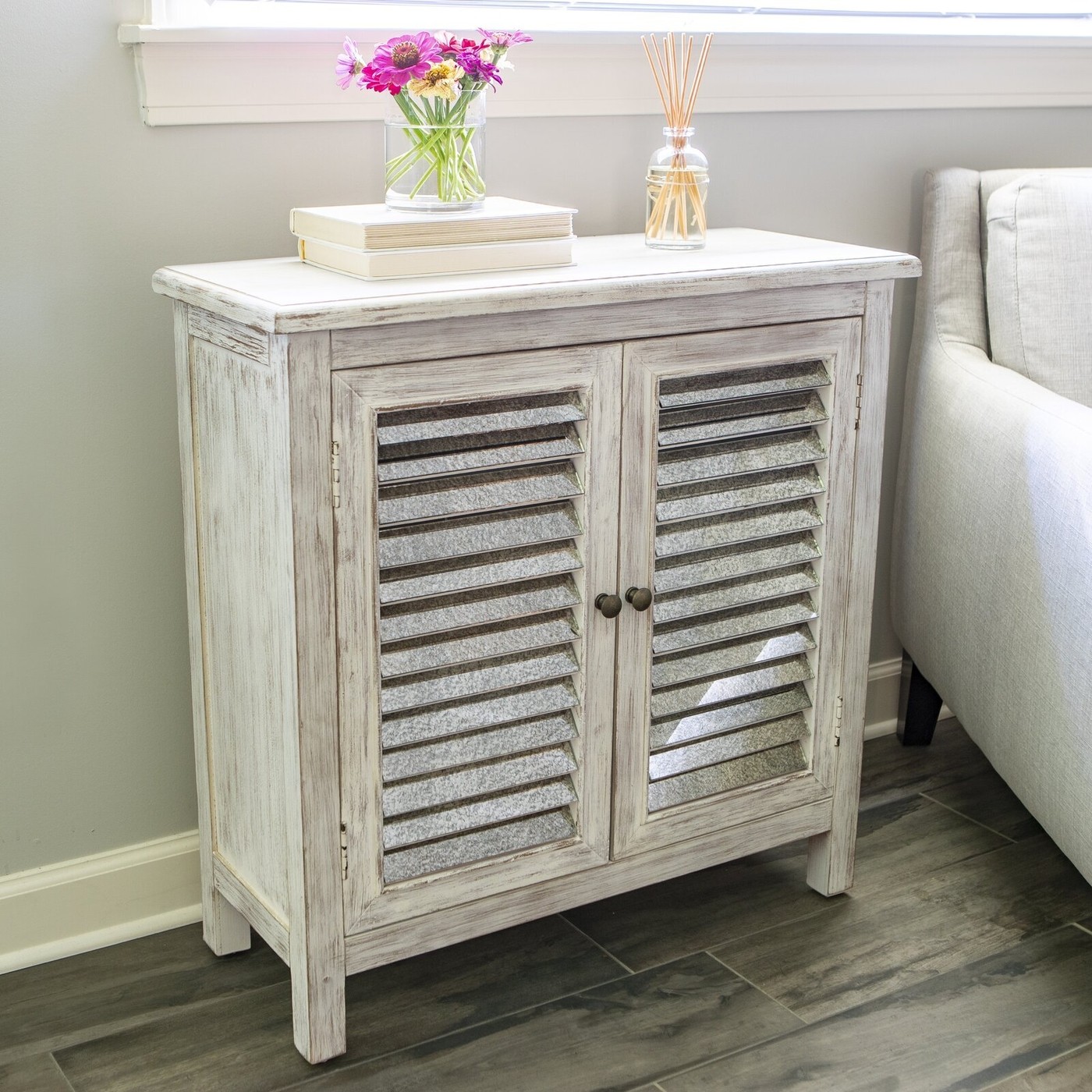 TIP: If you have lots of shutters to spare, experiment with different decor ideas, like shelving units, a bench, a planter, or a headboard, for example.
8.

Revamp an old ladder into a trendy clothes rack

Get a leg up on stylish design with an old wooden ladder repurposed as a clothes rack. Fixed to the wall or ceiling, this innovative piece of home decor is the perfect way to showcase this season's statement pieces. Place it in a bedroom, dressing room or hallway, or use it as a drying rack in the laundry room. Hang coat hangers on each rung and sit boxes on top for extra storage space.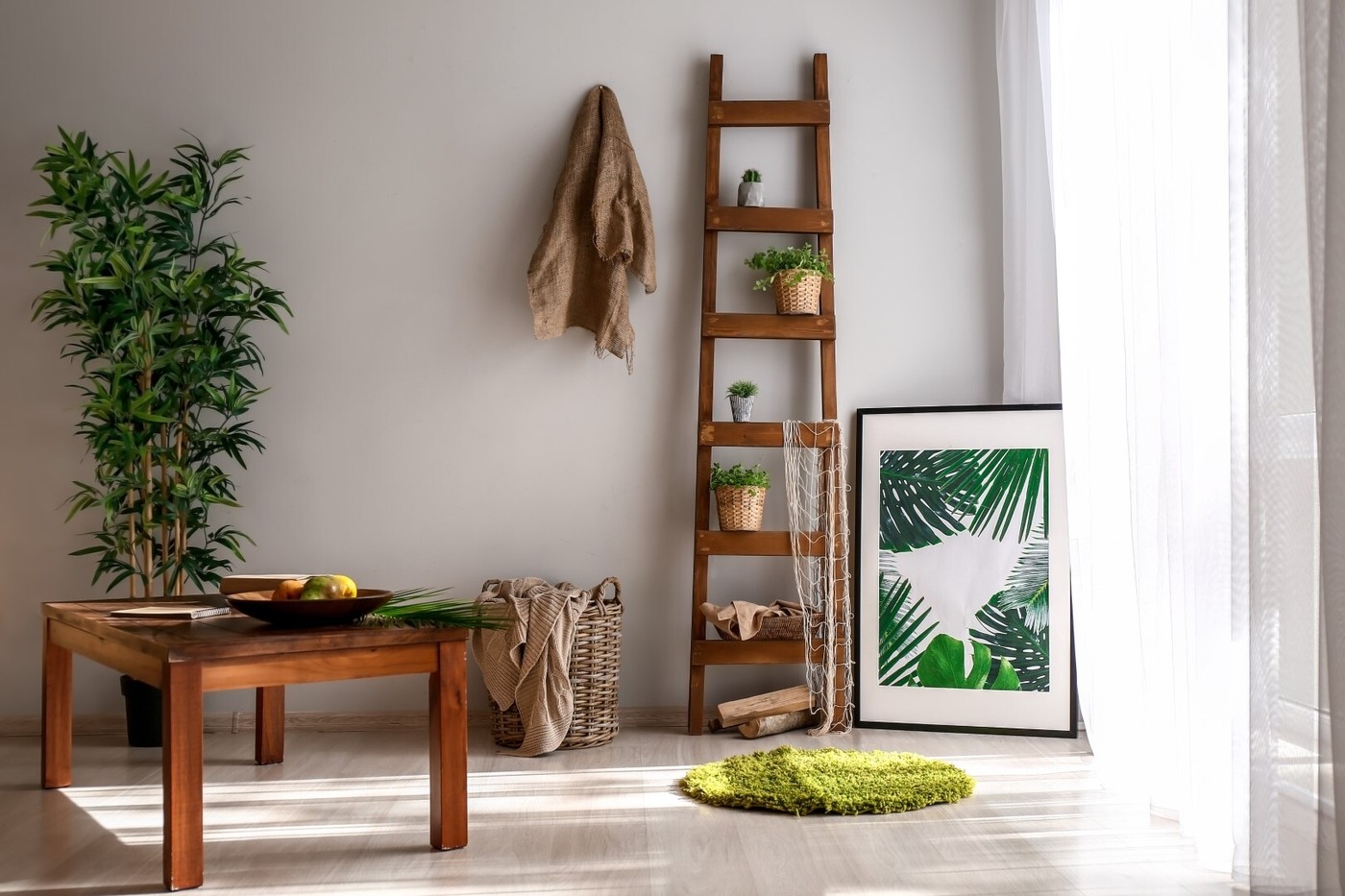 If fixing the ladder to the wall or suspending it from the ceiling isn't an option, don't fret! You can gently rest it against the wall in an upright position instead. Use each rung to hang shoes, scarves and ties, or if the rungs are flat, use them as shelves for plants, books, candles and other decorative items.
9.

Repurpose china teacups as charming scented candles

When life gives you china teacups, make scented candles! Dust off the vintage set from the back of the cupboard, or find them littering antique stores and charity shops. Their refined beauty deserves to be showcased, and what better way to do so than with a fresh scent and ambient glow.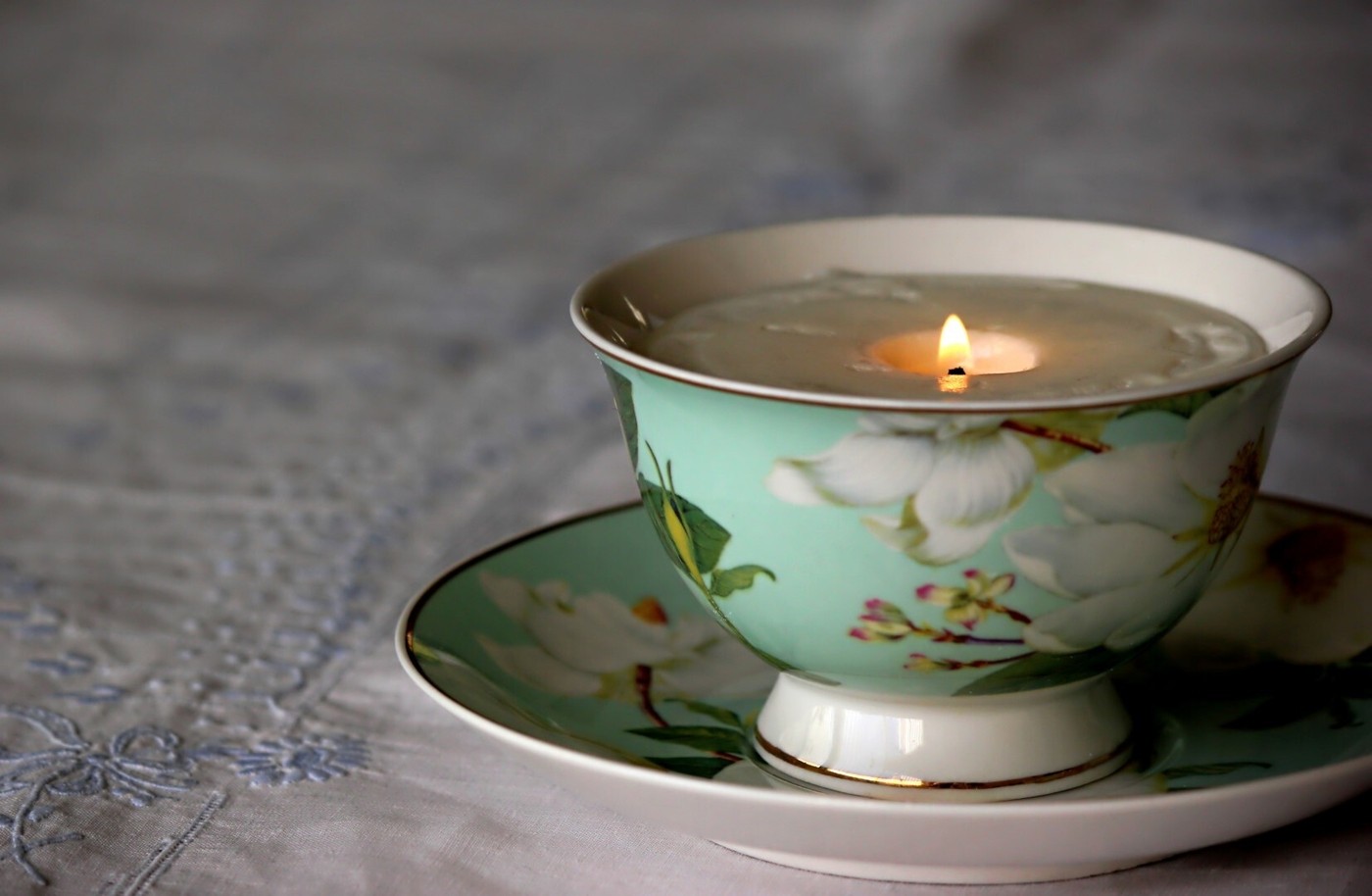 Charming decor for a bedroom or bathroom, teacup candles also make elegant table decor, and a very special gift! Experiment with different colored wax, soothing seasonal scents and top them off with pretty decorations, like dried flowers or orange slices, to match. Once the candle has burnt down to the end, remove the leftover wax and repeat.
10.

Update an old sideboard with on-trend color

Got an old sideboard that's looking a bit tired? Rather than buying a new one, brush new life into your furniture with some on-trend color. Leading paint brands have reached a rare consensus, crowning green as the determined color of 2022 in all its various shades. Though we're also seeing refreshed primaries, restorative neutral and deep saturated shades.
The inside is just as important as the outside, so why not paint the drawers with a bold accent color that will make you smile every time you open them? Put your stamp on the piece using a stencil for decorative detailing, and replace the old handles with a sexy, modern alternative.