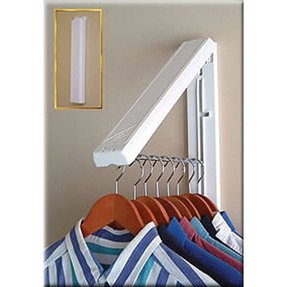 The fold out drying rack is excellent for bedroom, laundry and chaining room. It brings the modern design, simplicity and solidity to any home. If you need functional products, you have to choose this one.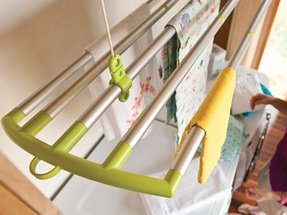 A retractable drying rack, perfect for people who don't have enough space for a permanent rack. Just install it when you need it, and remove afterwards. Green colour keeps them from being boring.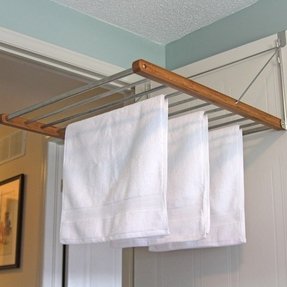 Fold Away Bamboo Clothes Rack
This retractable drying rack for clothes constitutes not only a practical but also a stylish addition to one's interiors. Densely grained bamboo wood enchants with its natural character.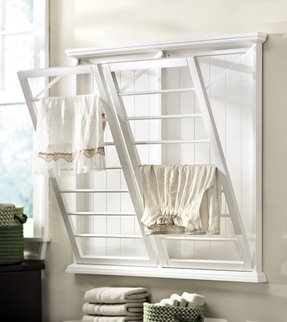 A useful helper while hanging your laundry, this retractable drying rack gives you plenty space for wet clothes. Made of white-finished wood, it can be pressed against the wall, if not in use, for saving space.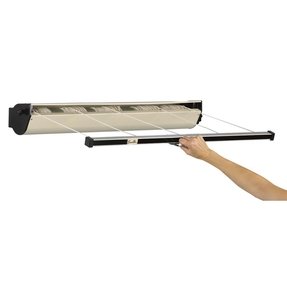 Retractable Clothes Dryer
This super practical retractable clothes dryer is a great solution for your home. Easy to install ideally suited to the bathroom or drying. Solidly constructed is the perfect solution for any home.
How to Dry Clothes Stylishly with a Drying Rack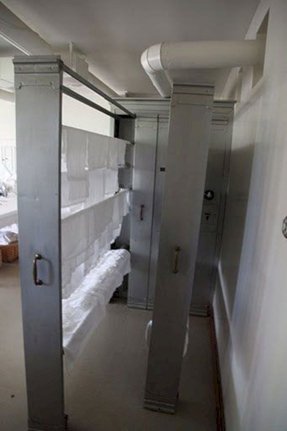 An equipment, which will be recognized and appreciated by all laundry owners. This insanely amazing Drying Cabinet, which has lots of surface area for drying large items that are too delicate to tumble.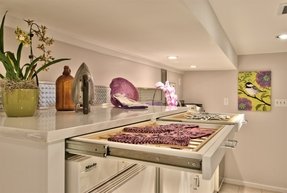 Laundry Room Drying Rack Drawers (I saw one like this that had about 5 of these stacked and looked like drawers when closed)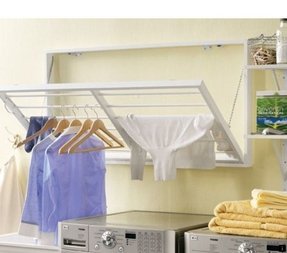 If you perhaps don't have that much space for your laundry to dry and wouldn't want to overclutter your home then this hanging drying rack will surely help, letting you close it and fold it when not used and simply hang it over your washing machine.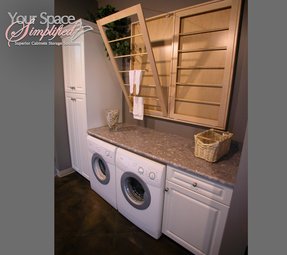 Laundry room makeover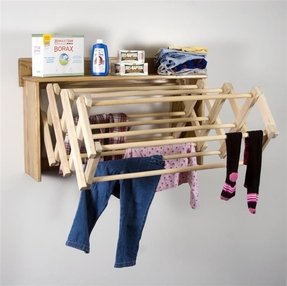 bad weather outside? dry them inside and humidify your home at the same time!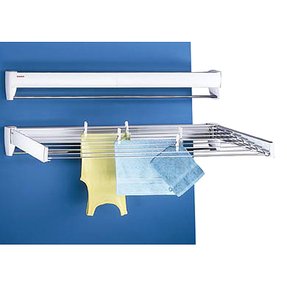 Folded and fastened to the wall retractable drying rack is a great way to ease your daily duties. Elegant construction with telescopic folding is easy to use and very functional. Perfect for every home.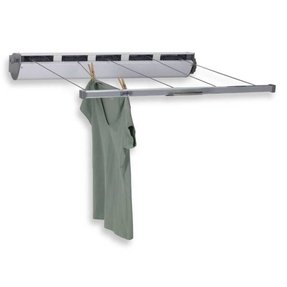 With its 5-line system offering 170 feet of drying space, extending to 34 feet, this retractable dryer will smoothly dry your clothes and linens. It can be used either indoors or outdoors.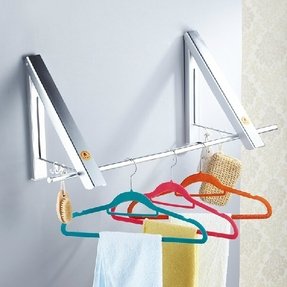 retractable drying racks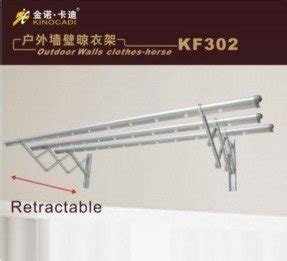 ... coils plastic drying rack folding clothing rack folding clothes racks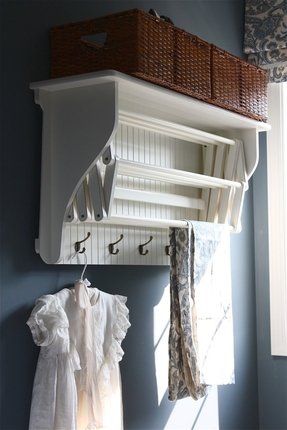 Save space in your laundry room or bathroom, thanks to this retractable drying rack with wood craftsmanship and white finish. Aside of capacious rack, the unit also has 5 double metal coat racks for drying even more clothes.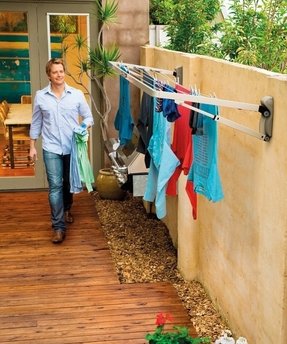 ... supafold folding frame drying racks and notice the benefits it can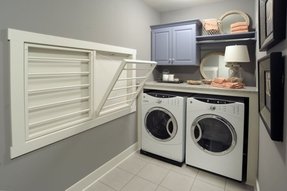 Mccumber Lane Lewis Center Traditional Laundry Room Other Metro
This retractable dying rack can be a good solution not only for the laundry but basically for any tight-spaced interiors. It will help you dry your clothes and quickly fold in, when you need your space back.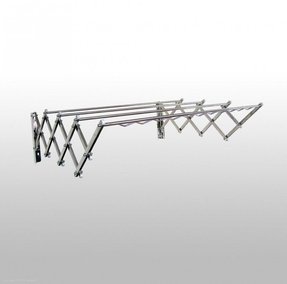 Retractable Drying Rack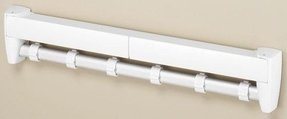 retractable drying rack, from home decorators $34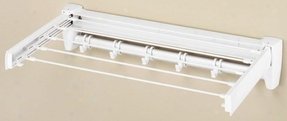 Retractable Drying Rack - Laundry Organization - Storage & Organization - Storage & Display |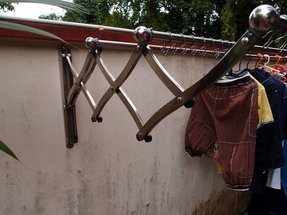 WALL MOUNTED RETRACTABLE DRYING RACK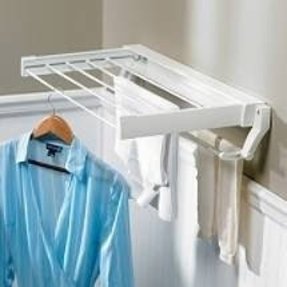 We keep washing, then we do not know where to hang it when the main dryer is already full of clothes. A wall-mounted, foldable laundry retractable drying rack hanger comes to help. Simple composed of white bars and white metal structure on both sides.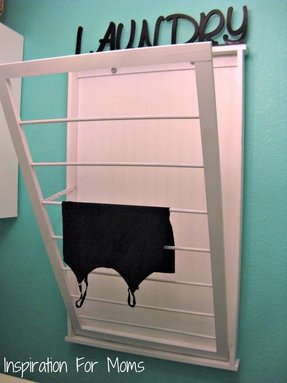 Drying rack designed for mounting on the wall. It is made of wood and fitted with 7 sticks. Perfect solution for space saving in any home.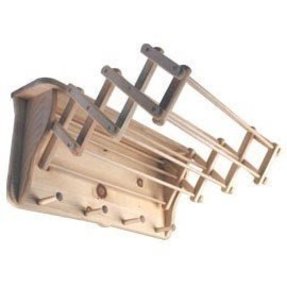 retractable drying rack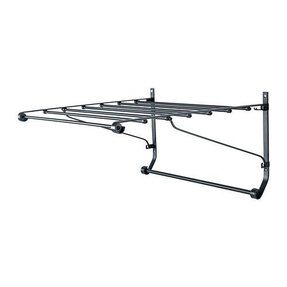 PORTIS Drying rack, wall IKEA Simple to fold down and secure in the ...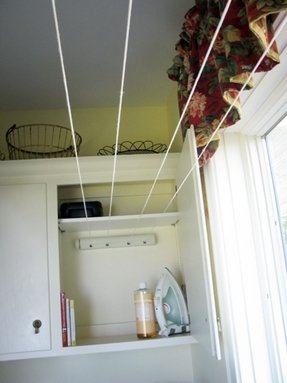 A functional and durable drying rack for indoors, retractable and easy in use. You can mount it on two walls, and easily fold it if not in use. It's a perfect alternative for those, who do not have a backyard.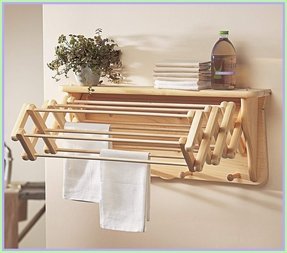 Make your bathroom or laundry room more functional with this space-saving, retractable, drying rack. Crafted of sturdy wood in a natural finish, the rack offers enough place for hanging your laundry, with 1 top shelf and 4 coat hooks.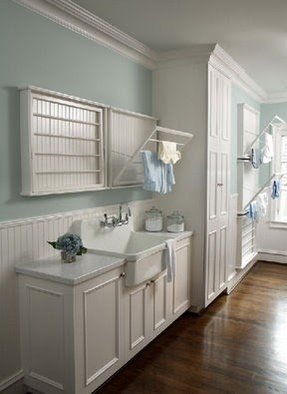 Some people say that laundry room is one of the greatest interiors to arrange. That's kind of true - when you can place there simple wooden traditional cabinets in white, with so useful retractable drying rack above them, on the light-blue wall.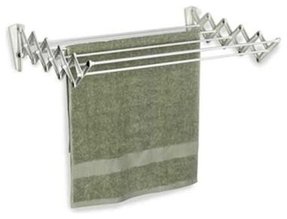 Dry lingerie, swimwear, T-shirts or light sweaters with this drying rack. This rack is take-down, so you can used it to a lot of towels or clothes. Use it in conjunction with garment hangers or clothespins, or simply drape garments over the bars.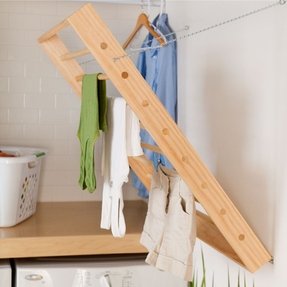 Lowe's Creative Ideas Fold Away Drying Rack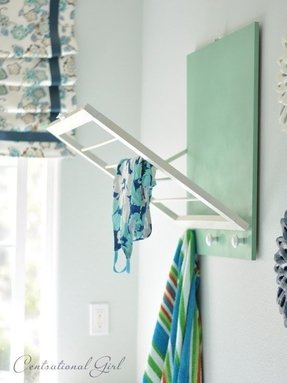 I want this drying rack! Pin 'Em All: 8 Ingenious Laundry Room Ideas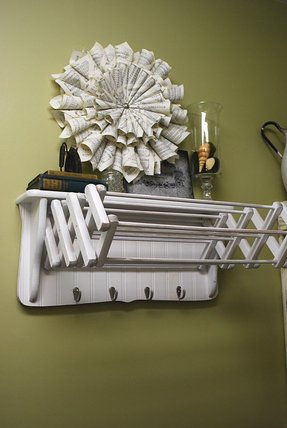 A functional piece for bathrooms and laundry rooms with less space to spare. This retractable drying rack is characterized by white-finished wood construction and wall-mounting design. It has sturdy rails and additional 4 metal hooks.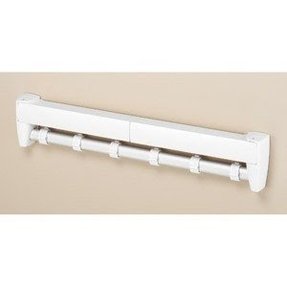 Whitmor Retractable Drying Rack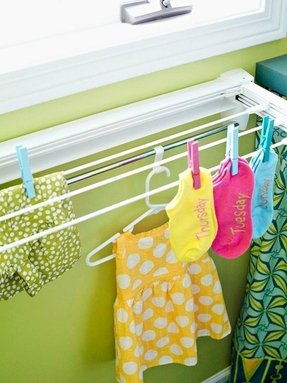 Wall mounted retractable drying rack is an excellent solution for any home. Simple and easy to assemble, the design makes it easy to use and makes everyday chores easier. The whole can be used in many ways.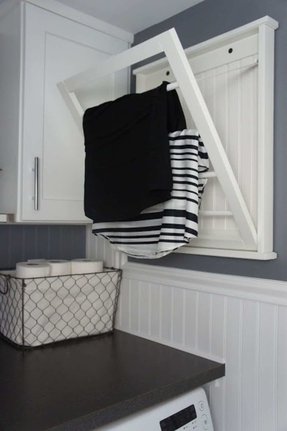 Something to save some space in a laundry room: a retractable drying rack, wall mount foldable construction, painted white. If you guys don't have lots of spare room in your laundry, you should definitely take a closer look at this solution.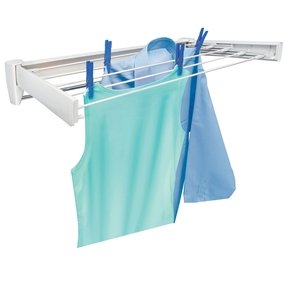 master:WTD296.jpg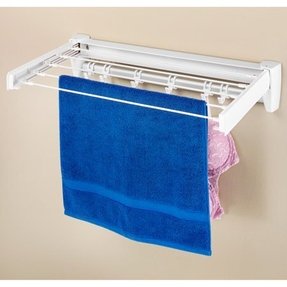 Whitmor Retractable Drying Rack. Walmart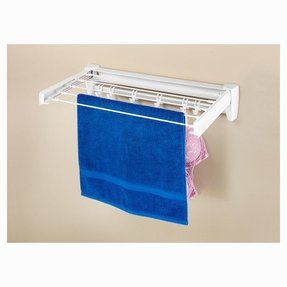 ... > Clothes Drying > Laundry Drying Racks > Retractable Drying Rack