Reloading Benches
Perfect for hobbies or crafts, reloading benches are not only for DIY men. Apart from their functional design with a wide top and comfy slots to keep the bits & pieces, they also have a lot of industrial feel that can be a really nice feature of the interior. Browse the models below.
Chloe Hughes
Interior Design Expert
Our choice Best Products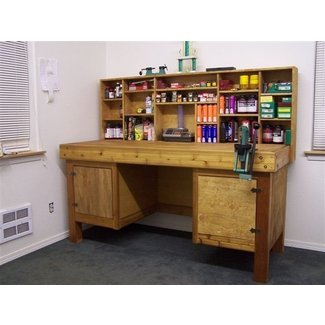 This reloading bench offers plenty of space for your items and will keep you comfortable in your garage or in practically any space of your home. It comes with two ample cabinets and plenty of shelves.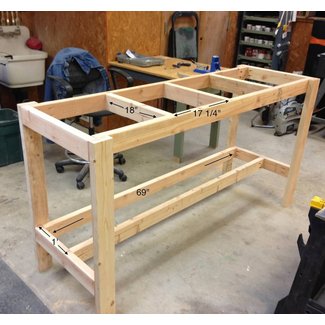 This efficient workbench uses a simple design, yet it still is quite effective. The whole is crafted of wood, and features a large top, an open shelf, and fixed stretchers to hold all the pieces firmly together.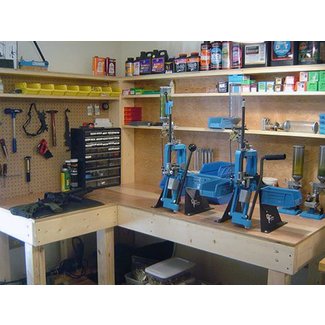 Work table for garage, workshop and more. It is made of wood and fitted with a lot of open shelves for storing tools and other necessary accessories.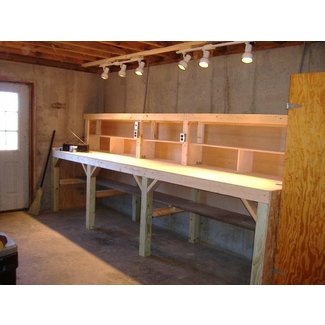 If you need some fresh ideas to build something interesting, we suggest the simple workbench with plywood construction. It help you to make a smooth and sturdy surface. Excellent product for garage or basement.
Be it a reloading bench or a sports bench you need, this big, spacious one right here is sure to meet your needs. Made from high-quality wood, it's capacious enough to take whatever you throw at it. With this bench, you won't ever have to worry about garage storage space!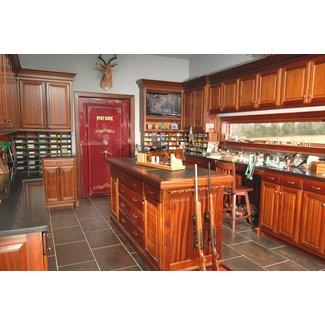 This gun room is spacious enough to serve as a workshop. It provides ample of storage area with its wall cabinets, a reloading bench and plenty of working surfaces; the floor is tiled for easy maintenance.
This reloading/work bench is very solid, and it doesn't take a talented handyman to set it up. The 2x4 foot 3-layer bench is designed to work with a 29" bar stool, and can be a great addition for workshops, kitchens, basements, and garages.
PRODUCTS & IDEAS Best Ideas