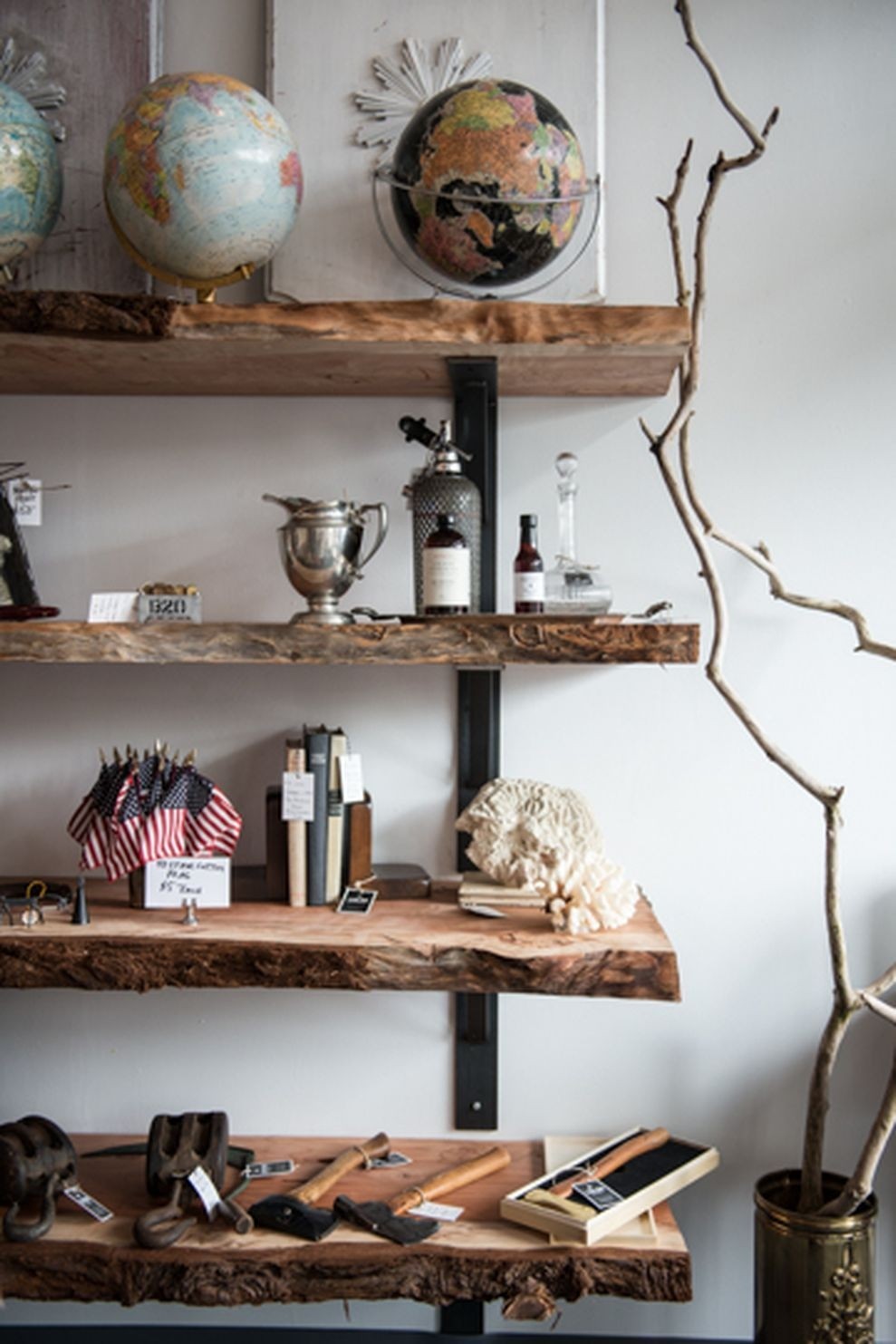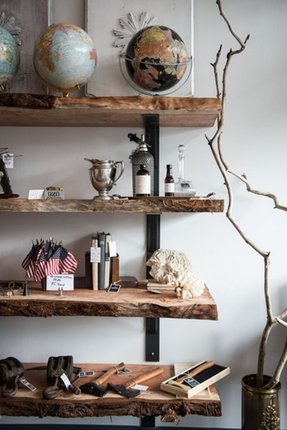 A floating unit for indoor use, that hangs on powder-coated metal fastenings. It is consisted of 4 thick shelves with intricate edges, made of sturdy hardwood in a natural finish; excellent for displaying your beautiful knick-knacks.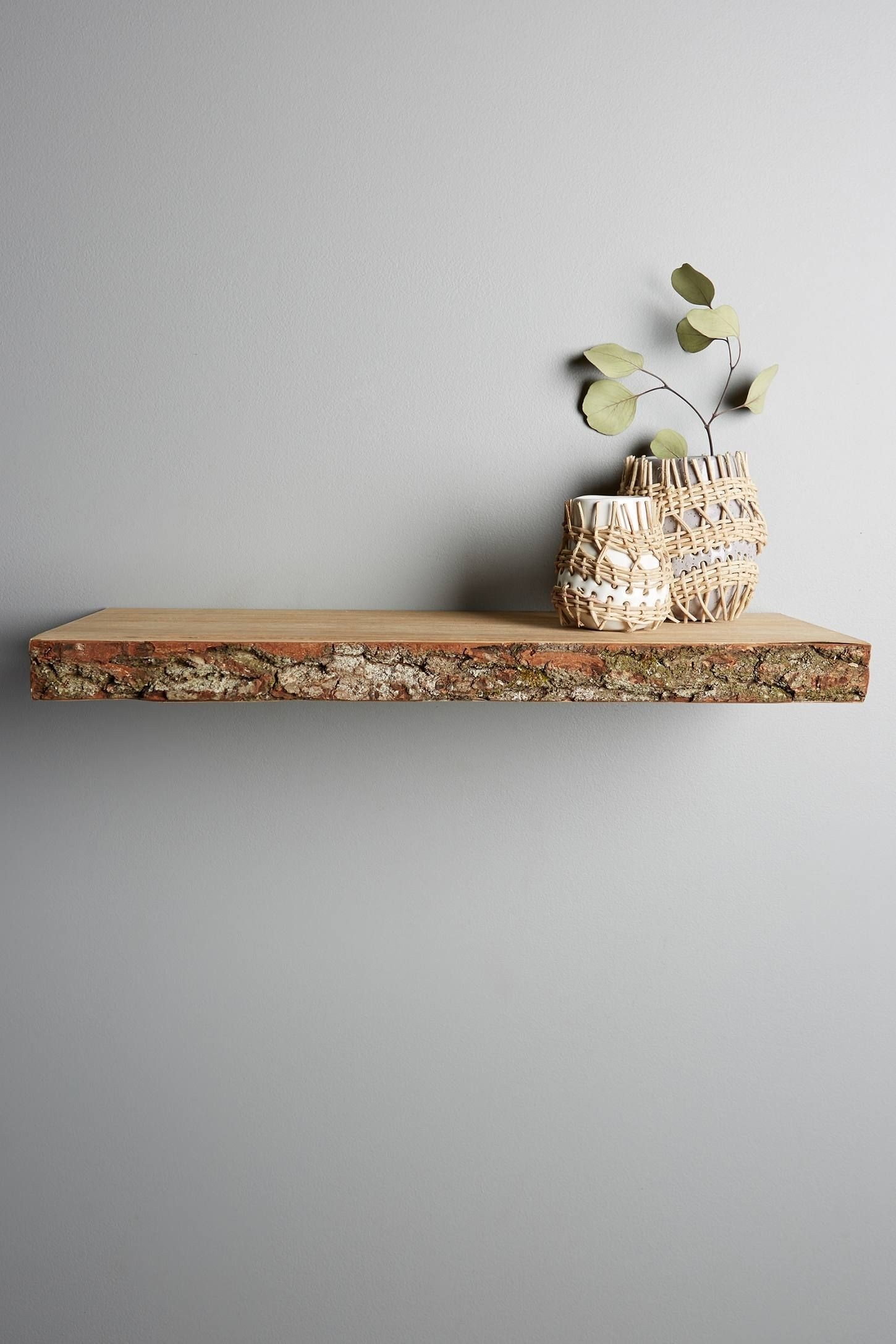 Go close to nature with a floating shelf that escapes today's minimalism through using natural draft wood. Its unique texture adds hints of nature theme to a décor, and also delivers a nice point of interest to an otherwise blank wall.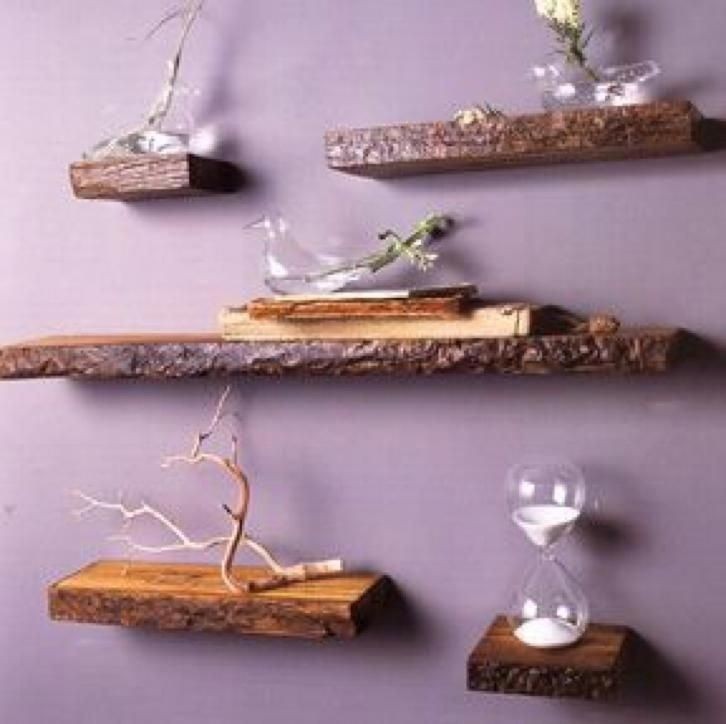 The Rustic Wood Shelves by Roost Made from colonial-era railroad ties procured from Northern India, Roost's recycled teak or other hardwood shelves have been waxed and polished to a deep sheen. No two pieces are alike. The depth of each shelf will vary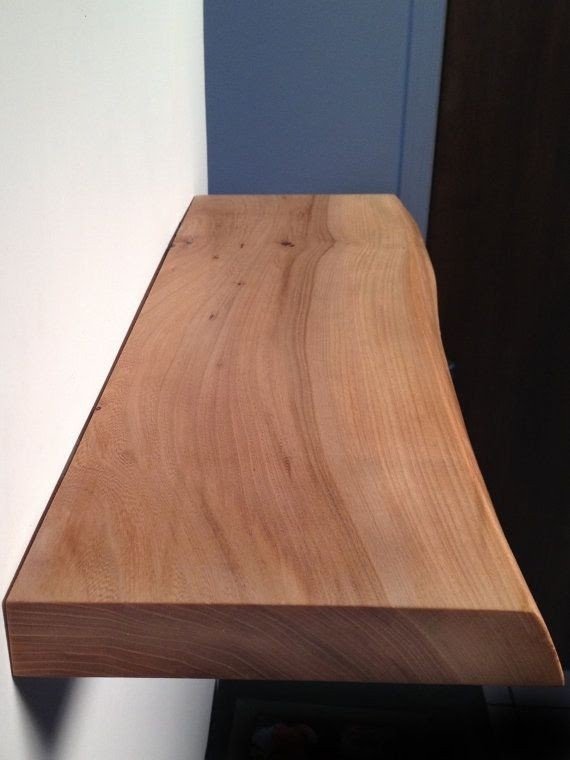 This beauty is a floating cabinet made from natural wood (plywood). It's rectangular in shape and is about 4 inches thick which makes it very durable. It also comes with mounting hardware.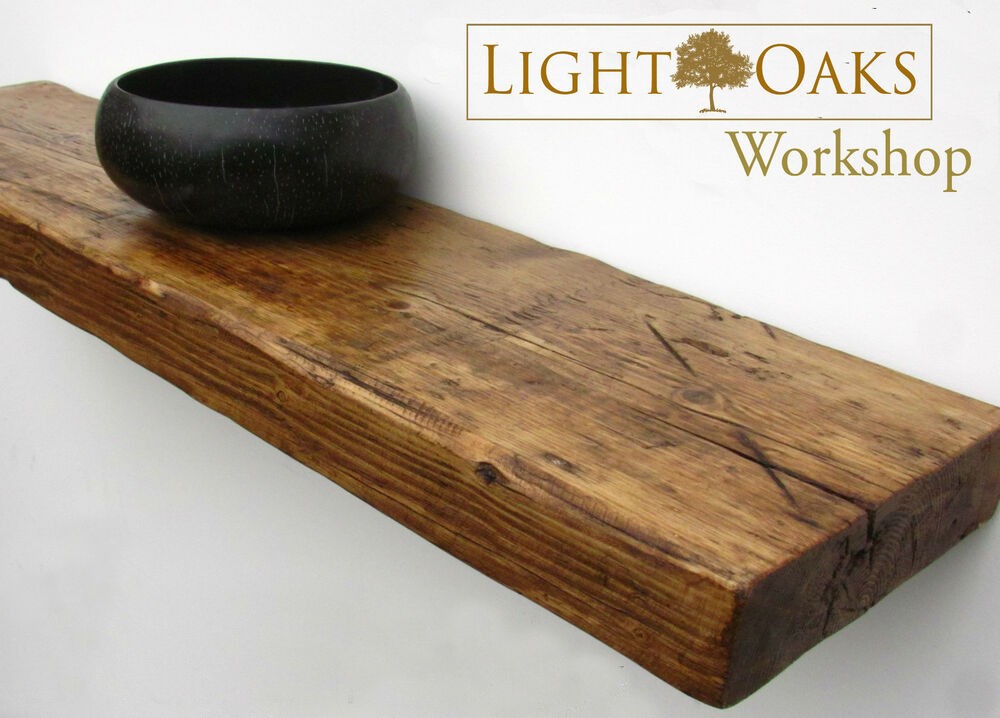 This beauty is a floating cabinet made from natural wood (mahogany). It's rectangular in shape and looks like a mantle. It's about 3 to 4 inches thick and can support a lot of weight.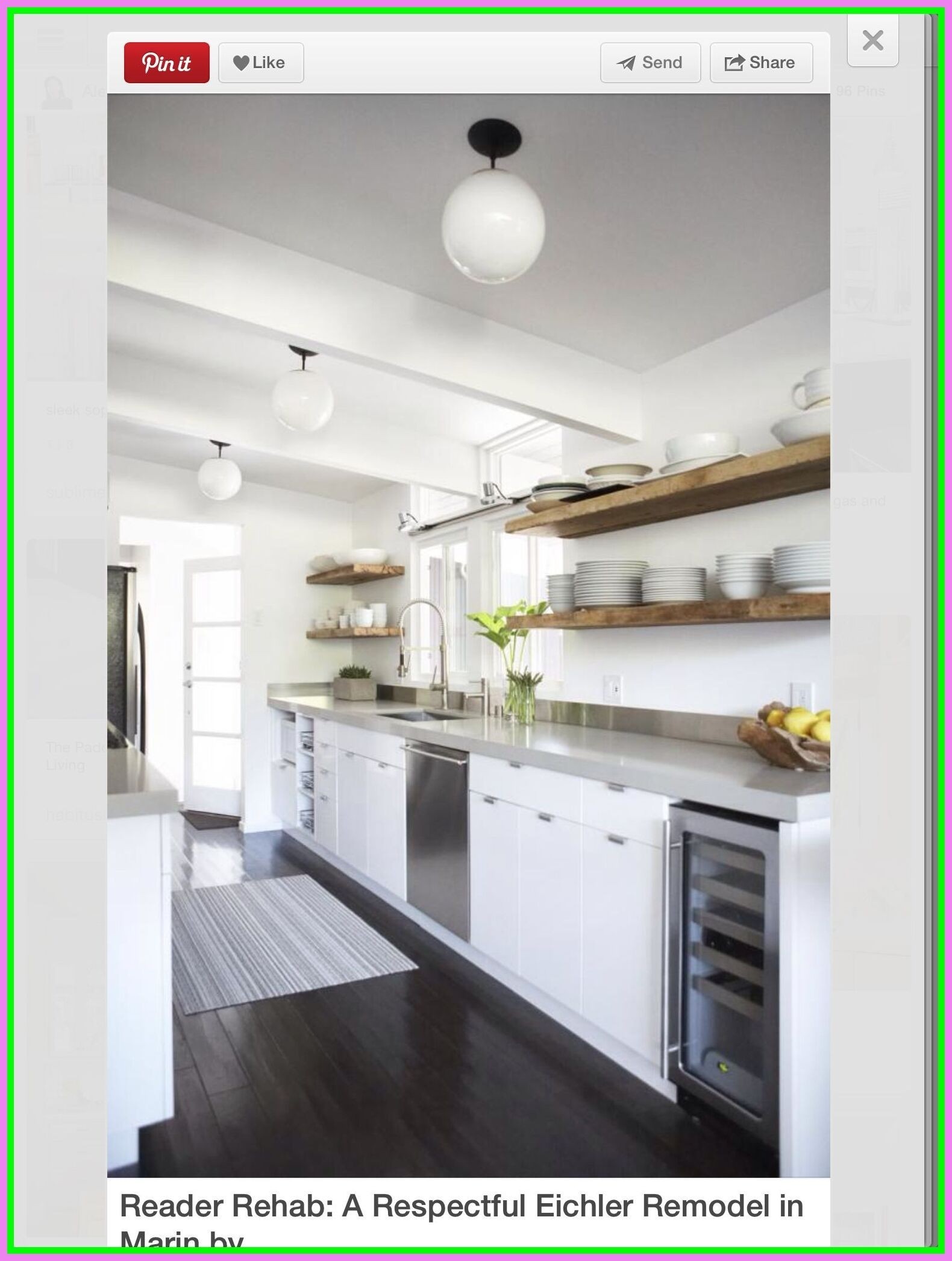 Simple but pretty-looking wall-mounted floating kitchen shelves. A quite long rectangular shelf is made of a thick wooden plank with a natural finish. Shelves match well kitchens with walls and furniture in light colour schemes and darker floors.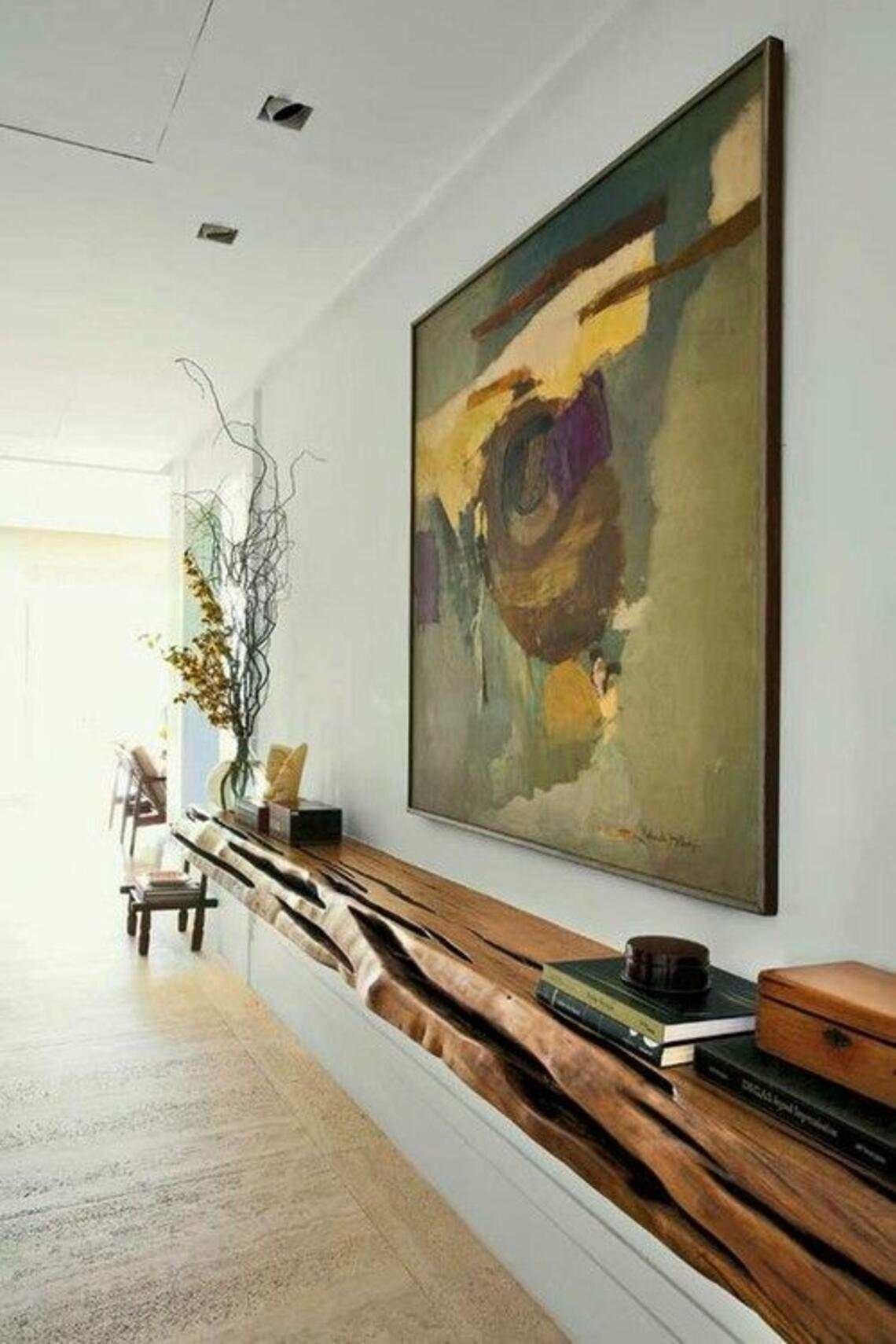 A giant contemporary wall-mounted floating shelf made of 1 long and thick fissured rough log with a glossy brown finish. It matches well walls in white tones decorated with large framed wall arts in brownish and greyish hues with purple accents.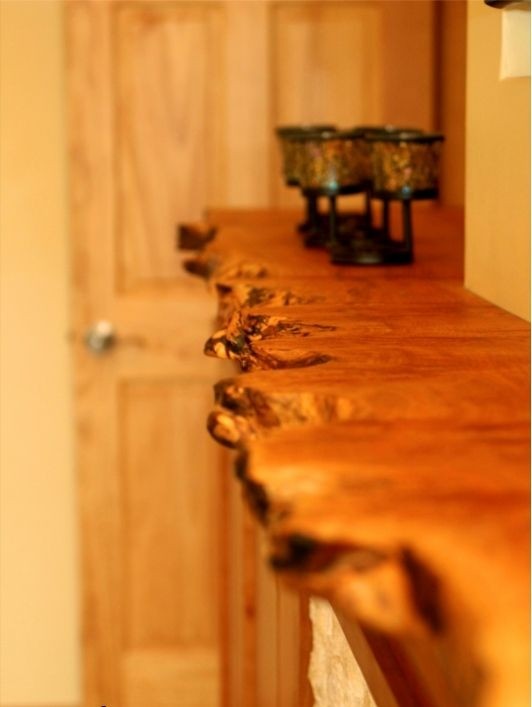 An eye-catching wall-mounted floating mantelpiece of natural solid wood with a glossy lacquered finish. It has flat and smooth top and bottom surfaces but features a live front edge with natural roughness and unevenness.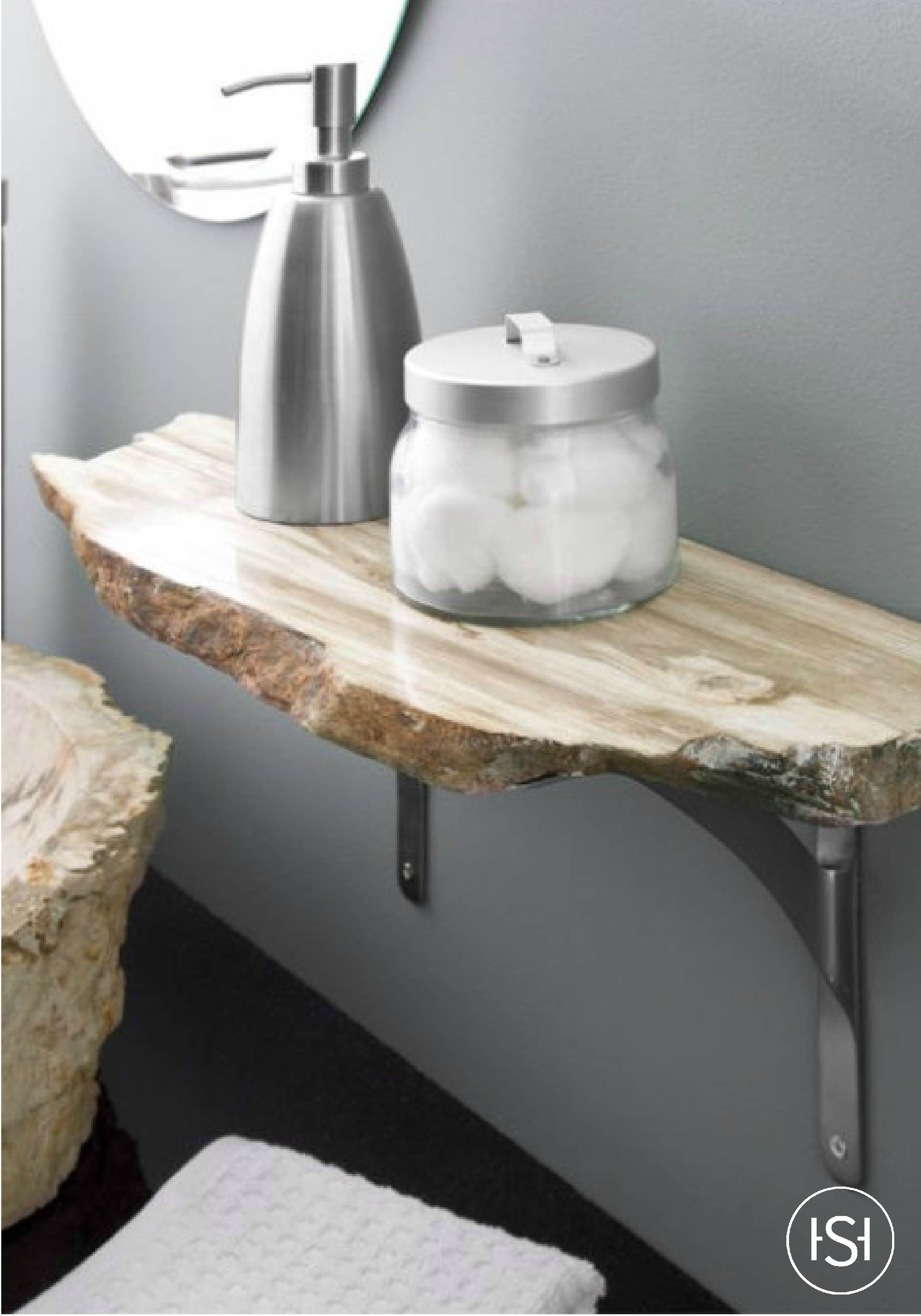 Bring natural intonations to your sleek contemporary bathroom: a floating shelf constructed from natural wood - of course it's finished and conserved in a way to resist moisture and rigors of everyday use.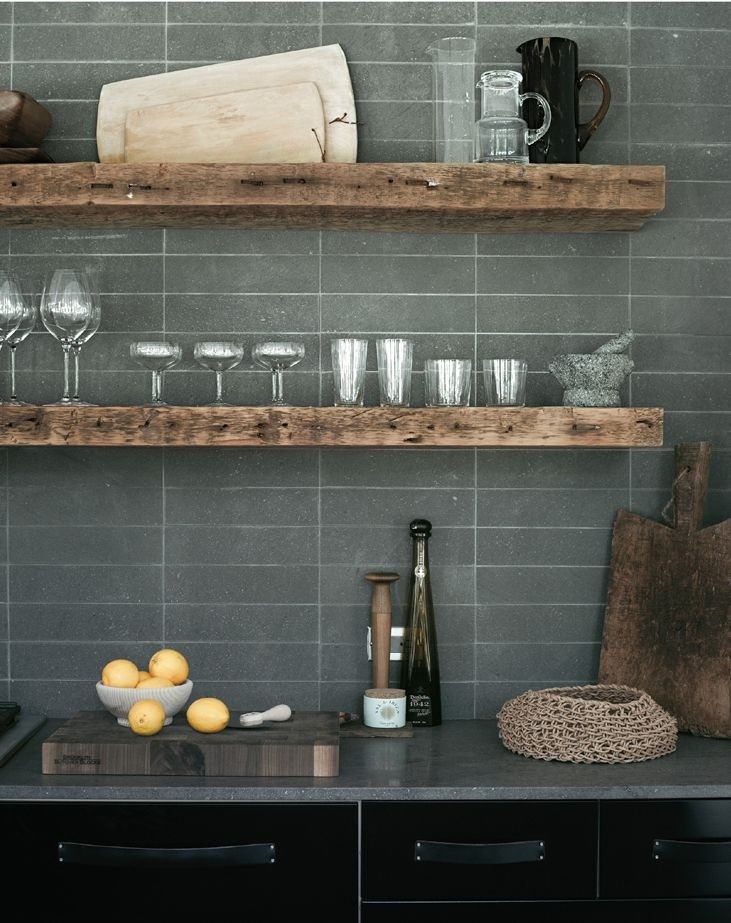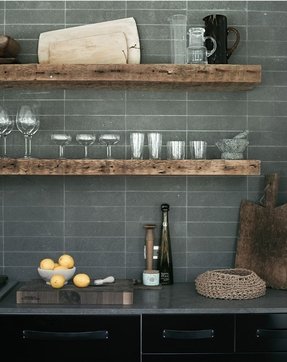 Set of 2 shelves designed for mounting on the wall. It is completely made of wood and fitted with screw holes for easy assembly. Neutral and functional design for each room as needed.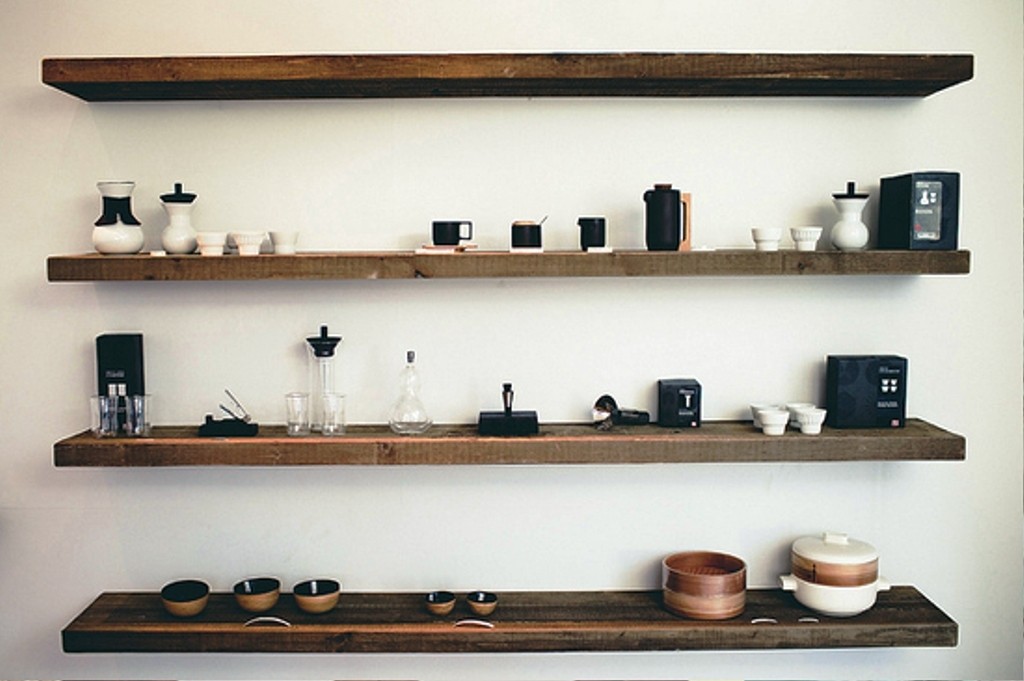 It's a fantastic clean, rustic look - white walls and natural stark wood floating shelves. Shelves are often more inspirational than paintings. You can bet everything on them. Build your wall in a natural, effective way.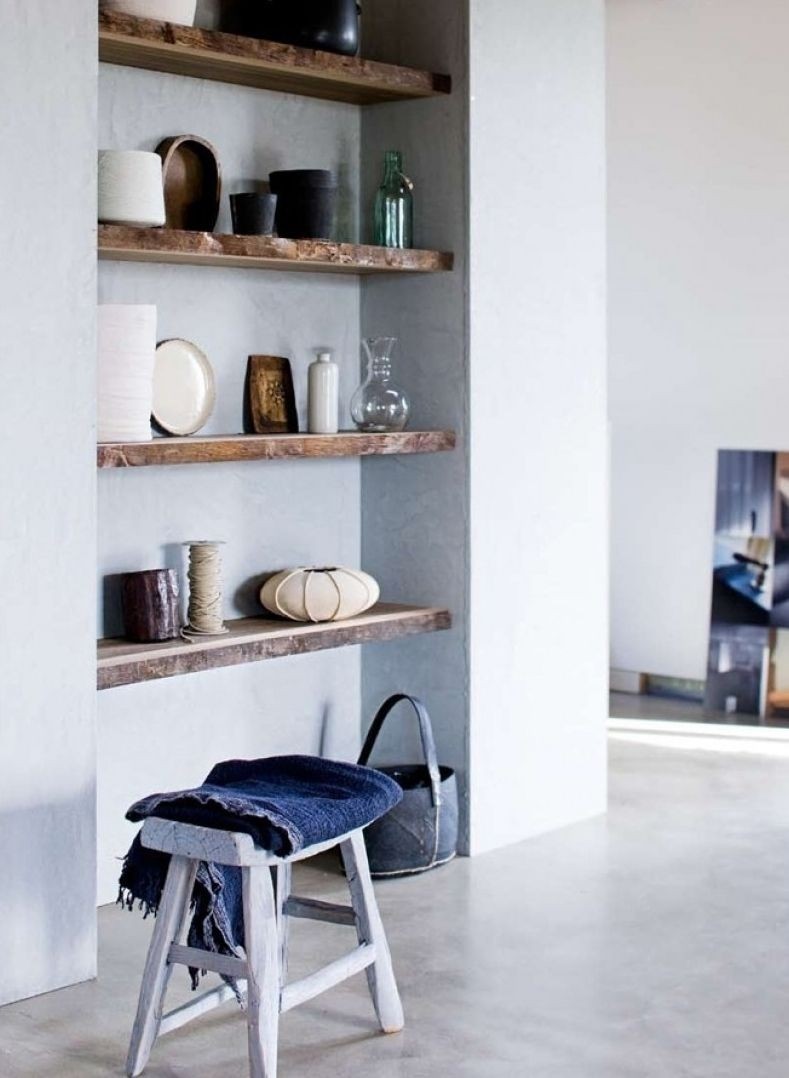 billeder-billedvaeg-trae-hylder-reoler-opbevaring-boeger-boligcious-malene-marie-mc3b8ller.jpg (417×560)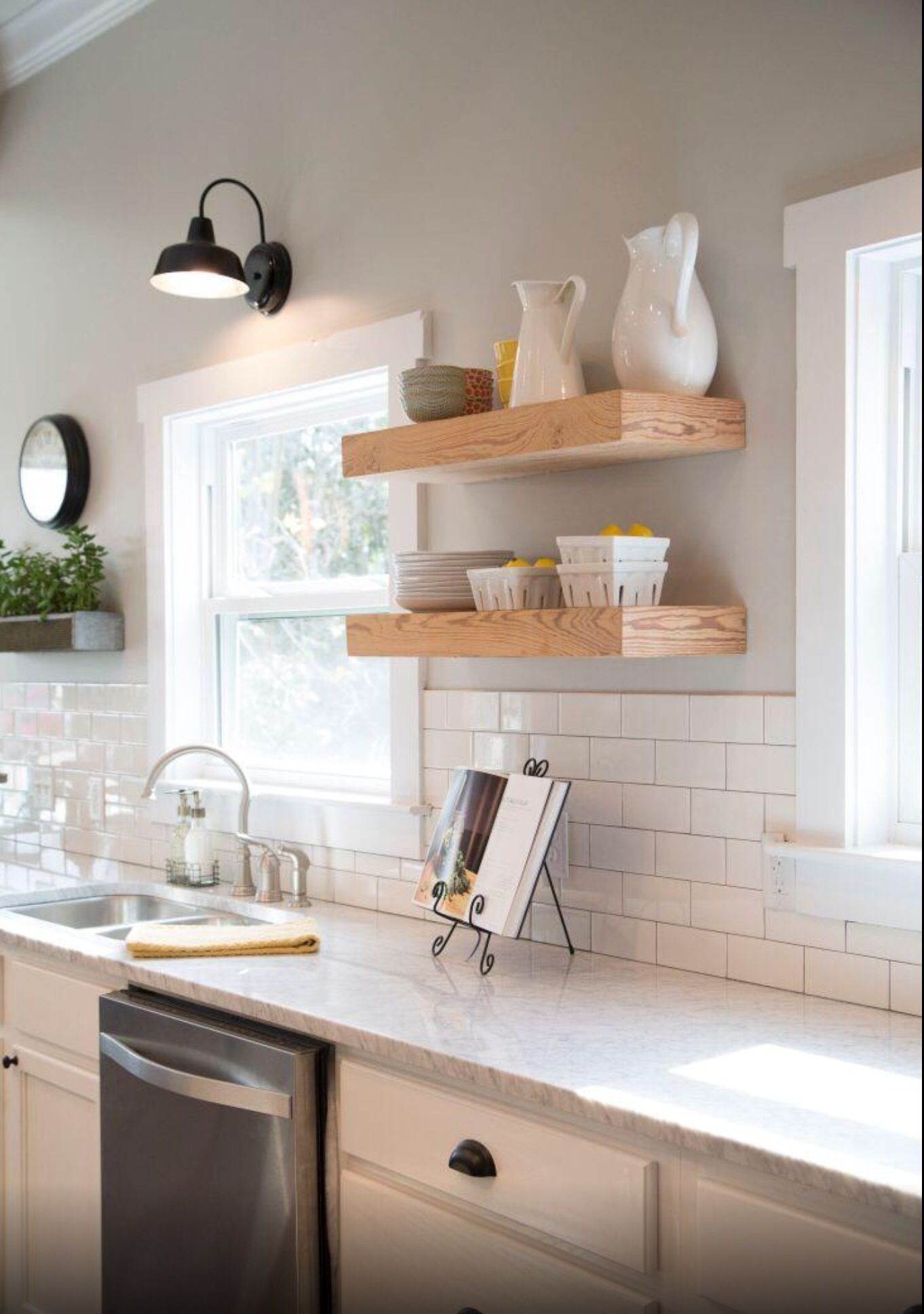 As seen on HGTV's "Fixer Upper," Thursdays 11/10c-->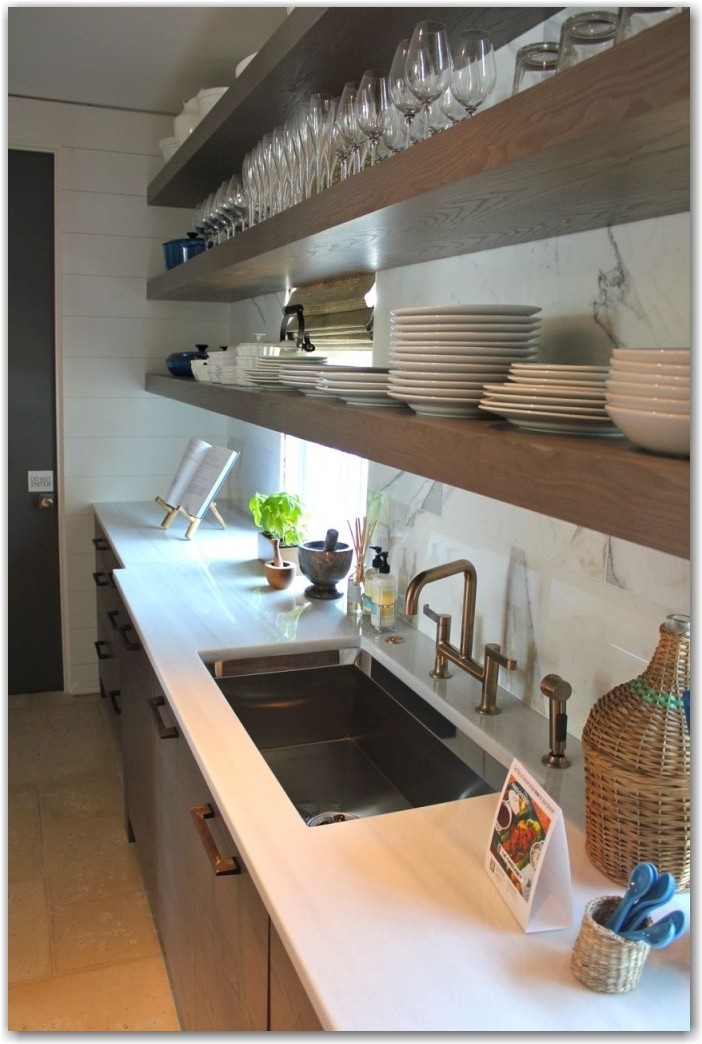 floating shelves + marble backsplash + counter in kitchen of Coastal Living Showhouse 2012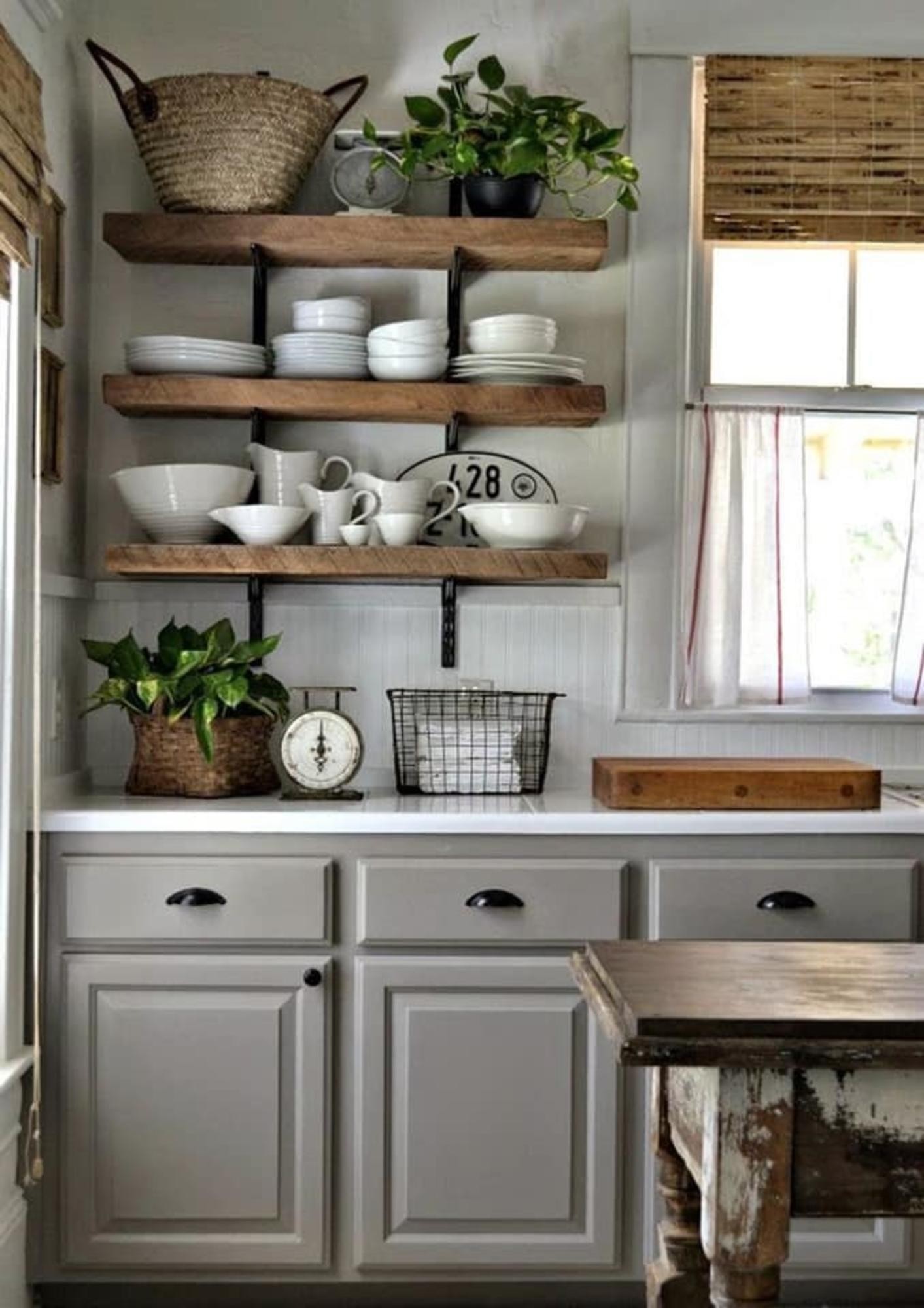 This kitchen decor includes solid shelves with black metal frames designed for wall mounting. These solid shelves are based on natural wood. They are able to hold different kitchen items, plants or decorations.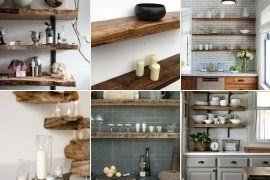 Jessica de Ruiter's rustic and simple kitchen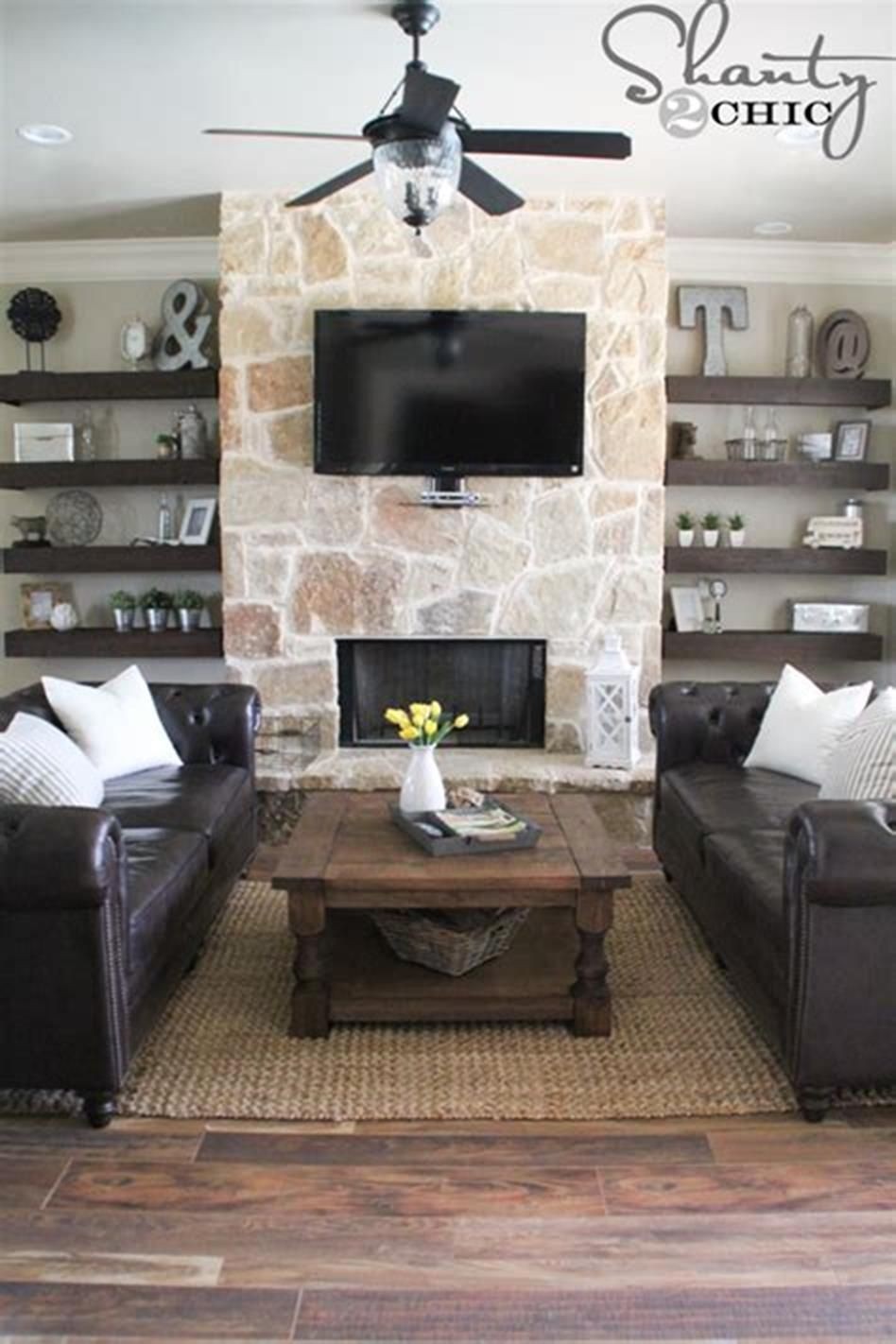 Floating shelves made of wood with antique finish. Includes screw holes for easy assembly. Ideal for storing books, display decorations and more. Provides space saving in any interior.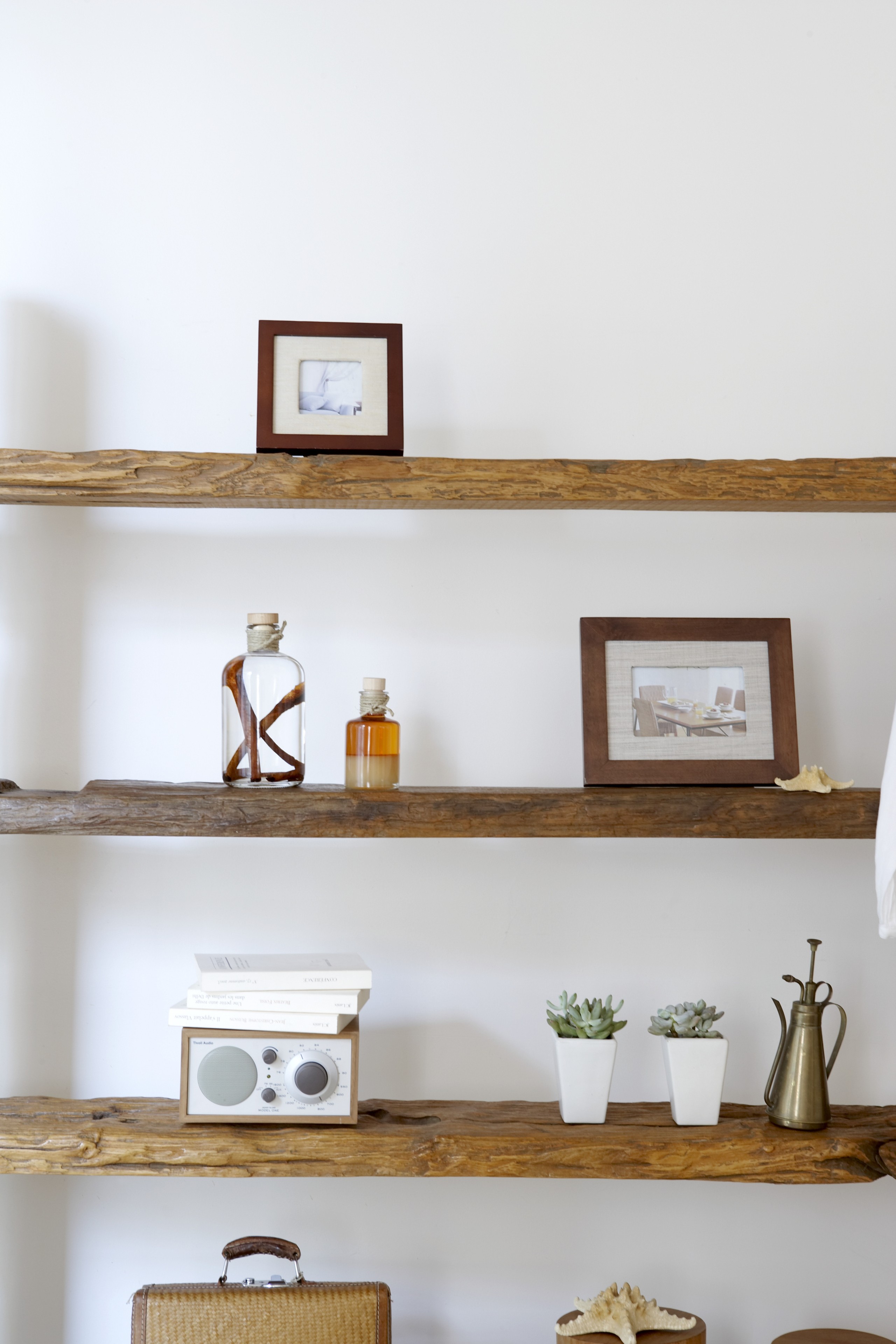 Wooden shelf installation is a quick and easy way to add more storage space to a room. A firm wooden shelf can hold books, photographs, decorative antiques or just about anything you desire. But you ...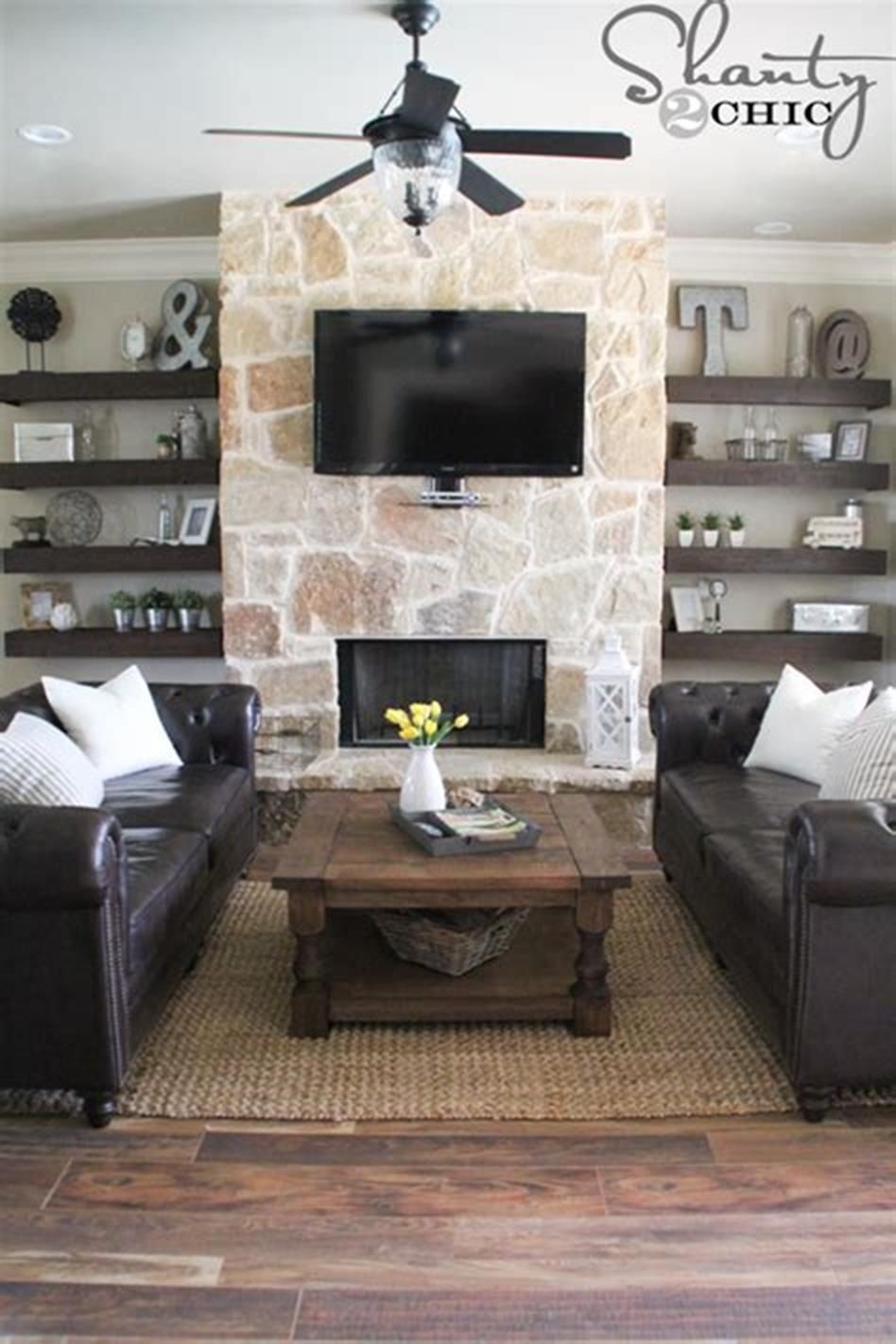 A clever and creative way to make your own shelving in the living room in the form of floating shelves around the fireplace – gives the room a contemporary, modern look and is a very space-efficient solution.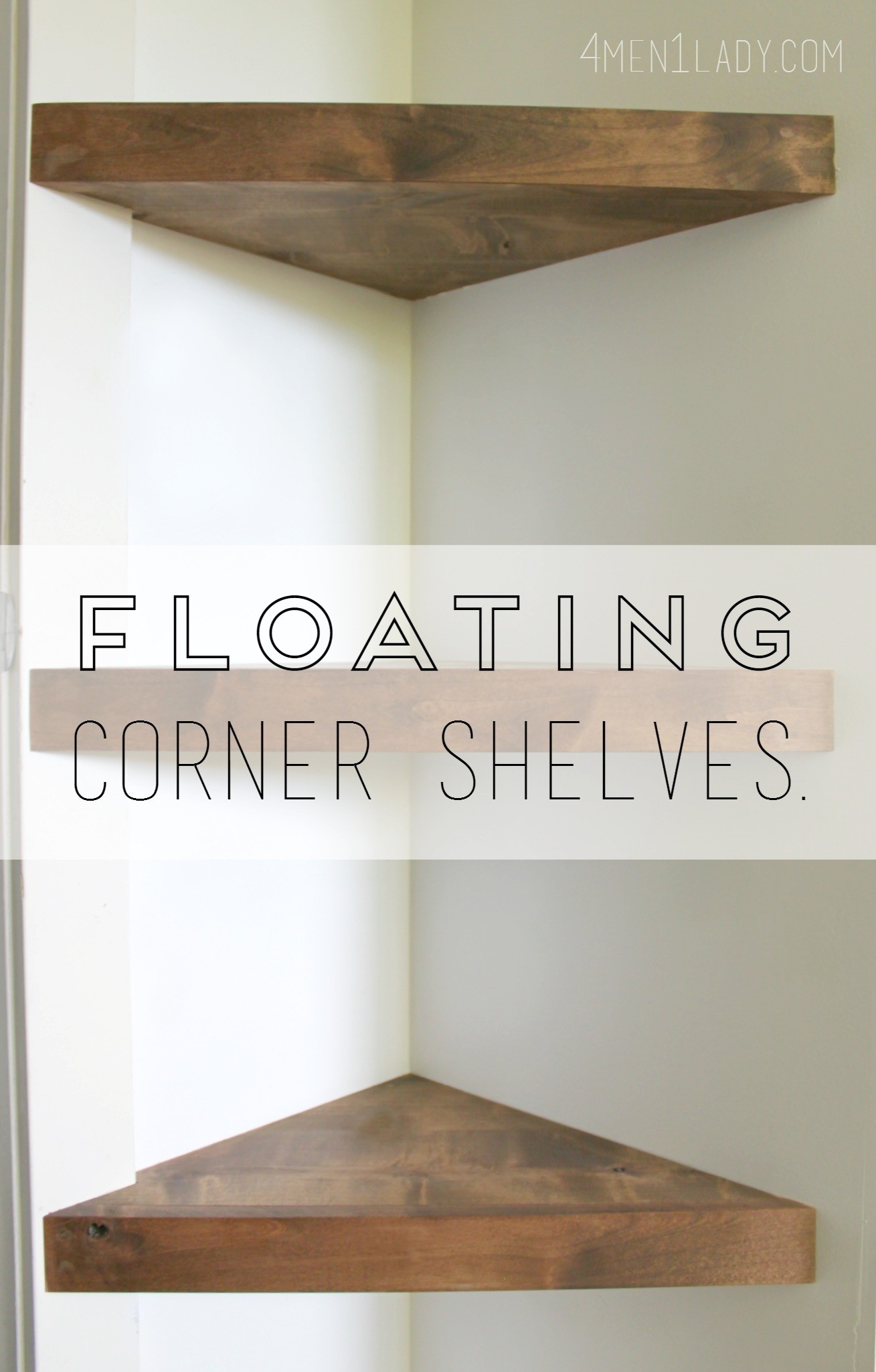 Set of two floating corner shelves. Due to its simplicity, they play its role ideal in every type of room - they will be fit everywhere. These shelves are made of wood and intended to storage frippery.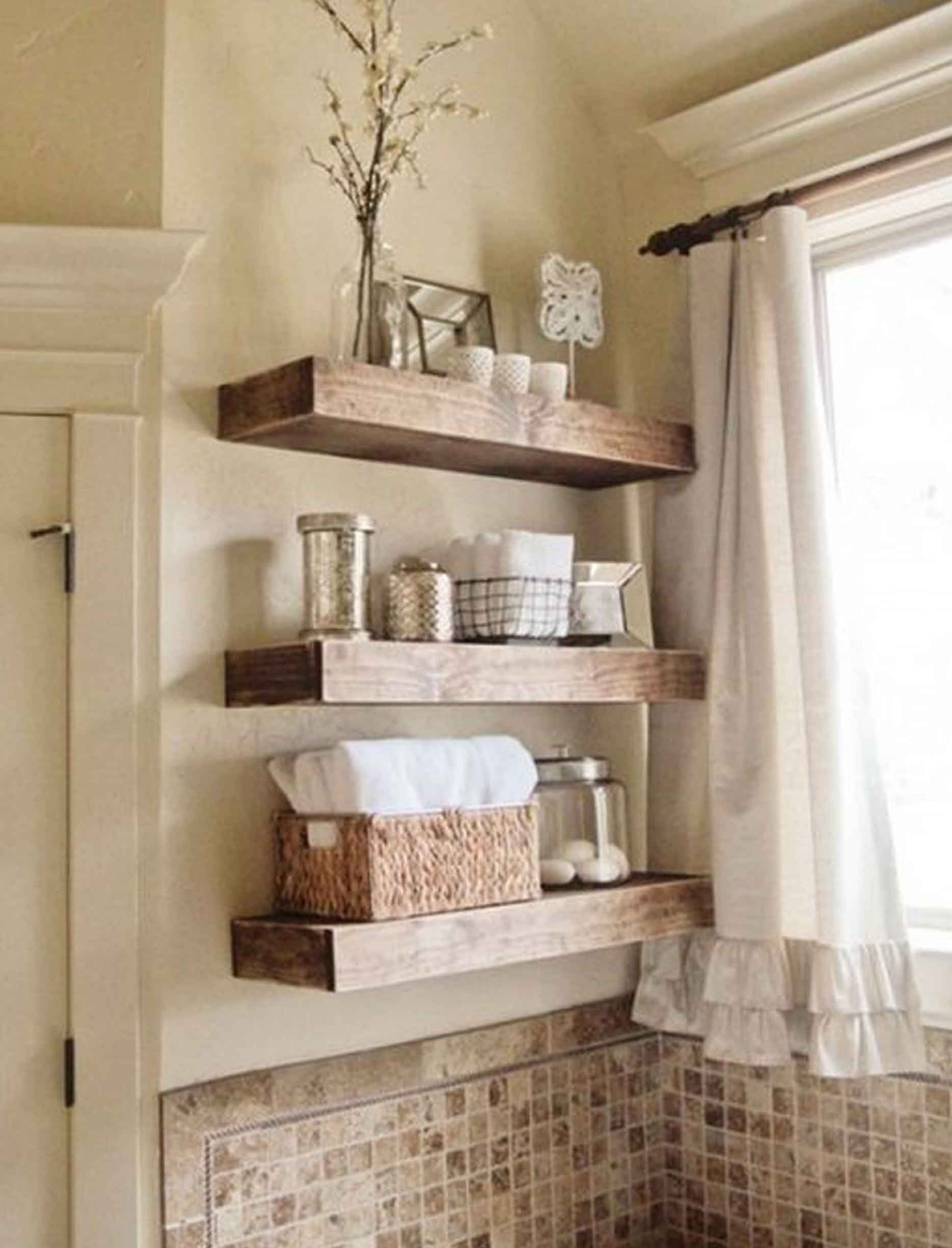 Simple wall-mounted floating shelves for bathrooms. They're made of very thick rectangular logs finished in browns. They can be mounted in tiers and match well walls in whites and creams with decorative small square tiles in beiges and browns.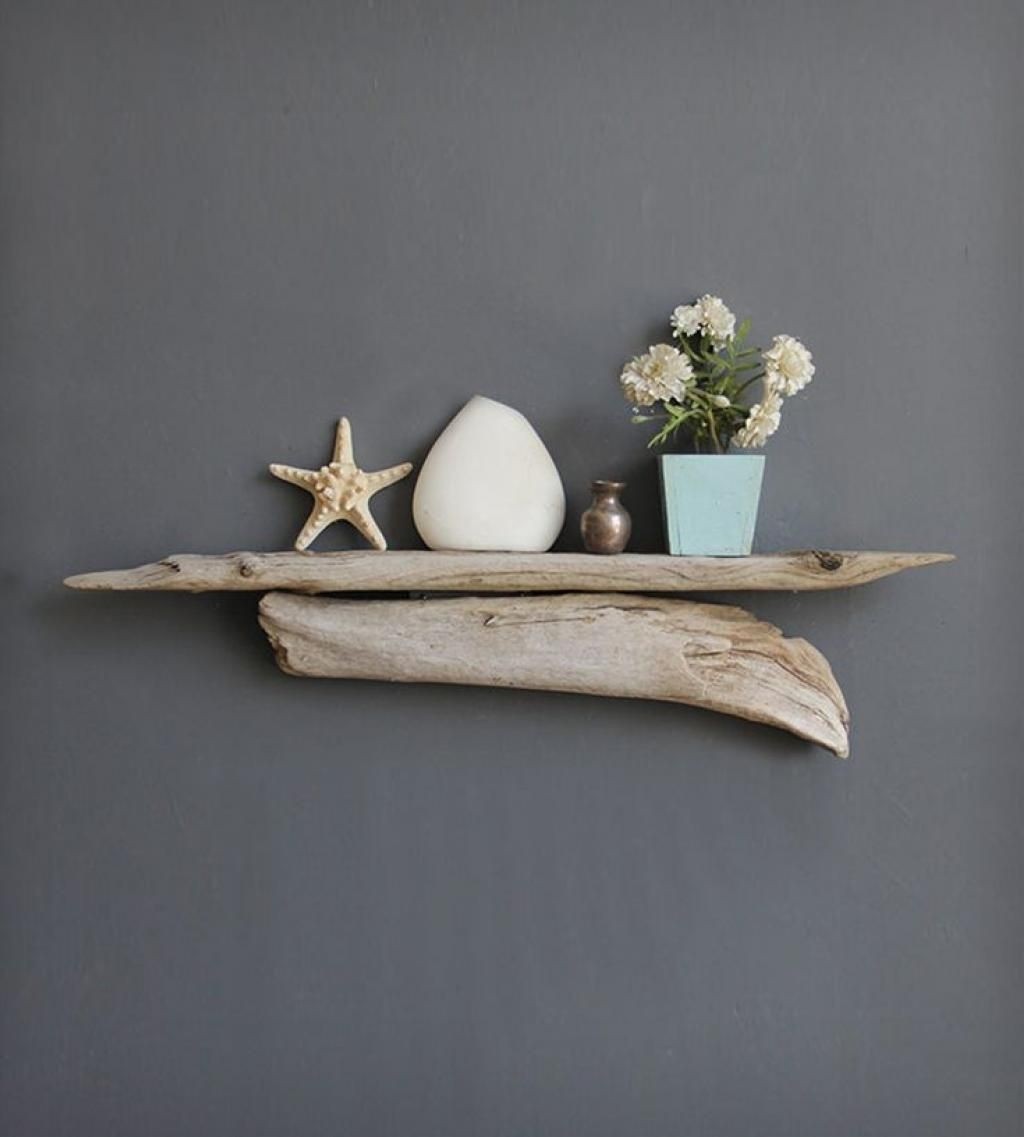 Natural looking wall mounted shelf for plants or decorations. Its driftwood stylization provides a natural accent to any interior design. This shelf is also resistant to wear and many other negative factors.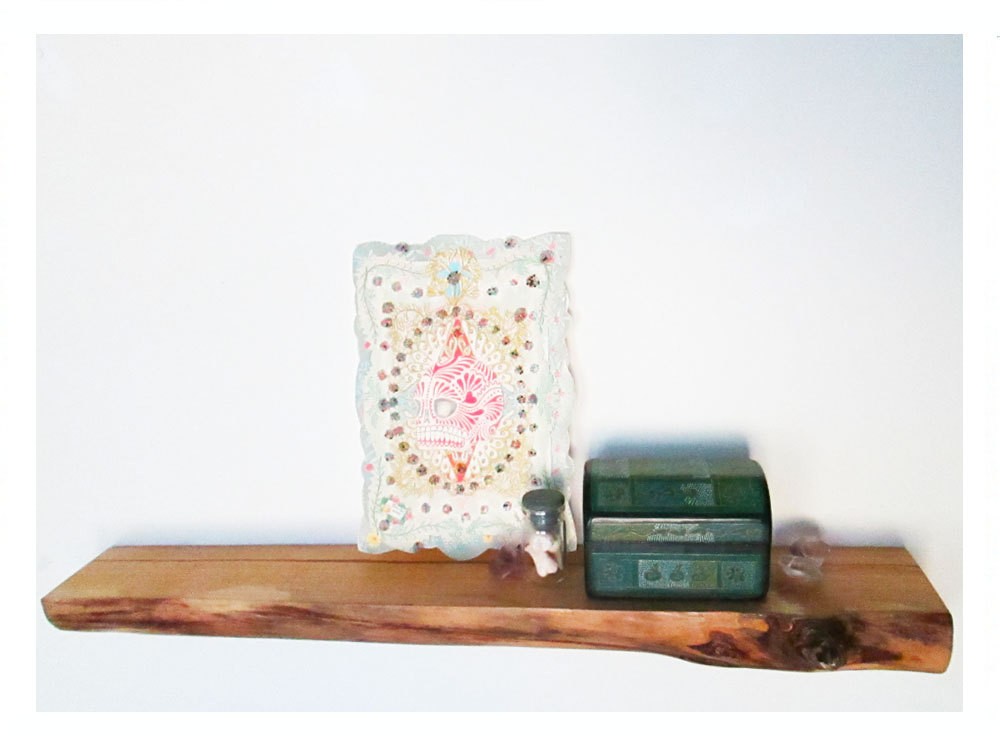 il_570xN.360042410_sx6p.jpg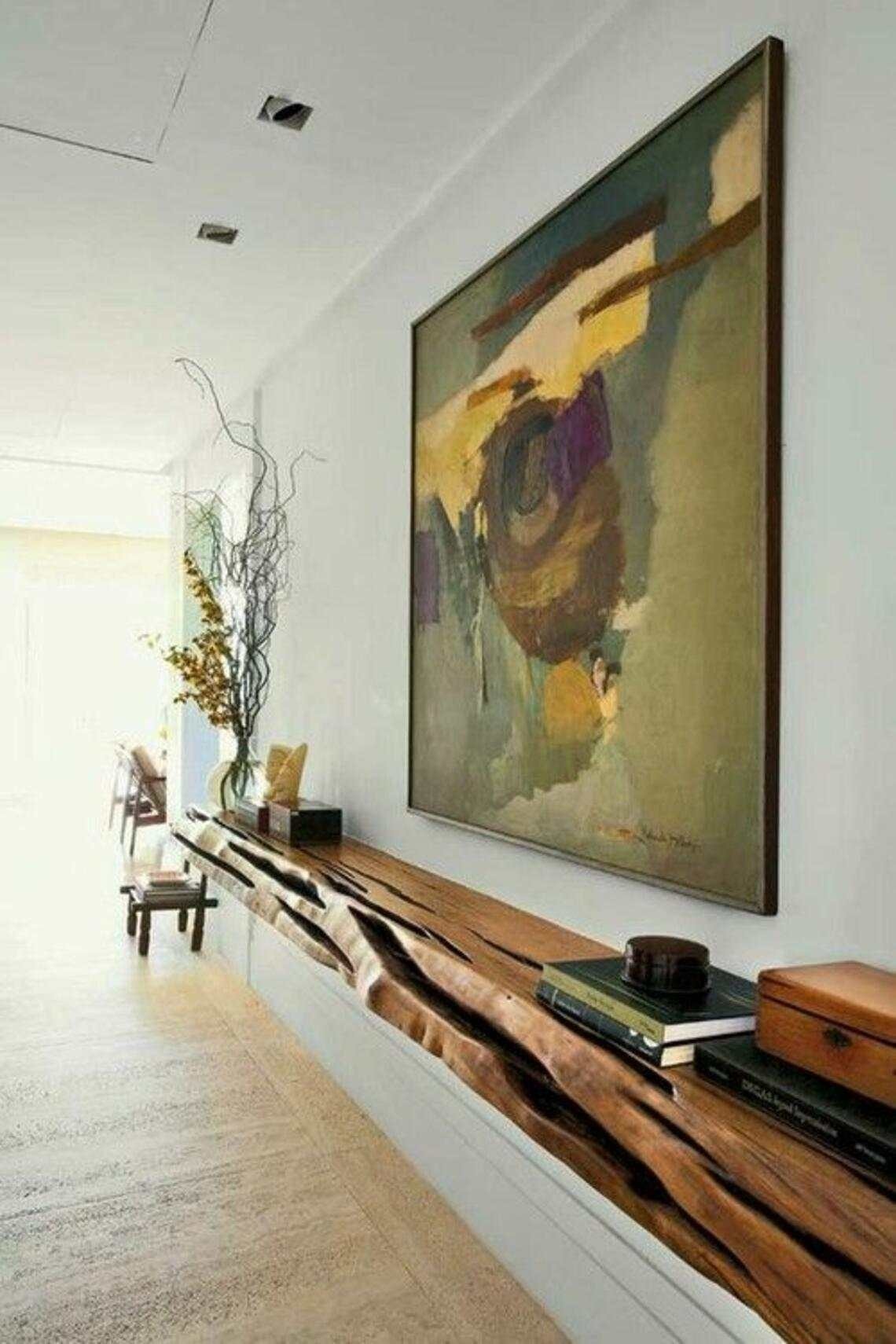 reclaimed wood shelf floating 17 decorating ideas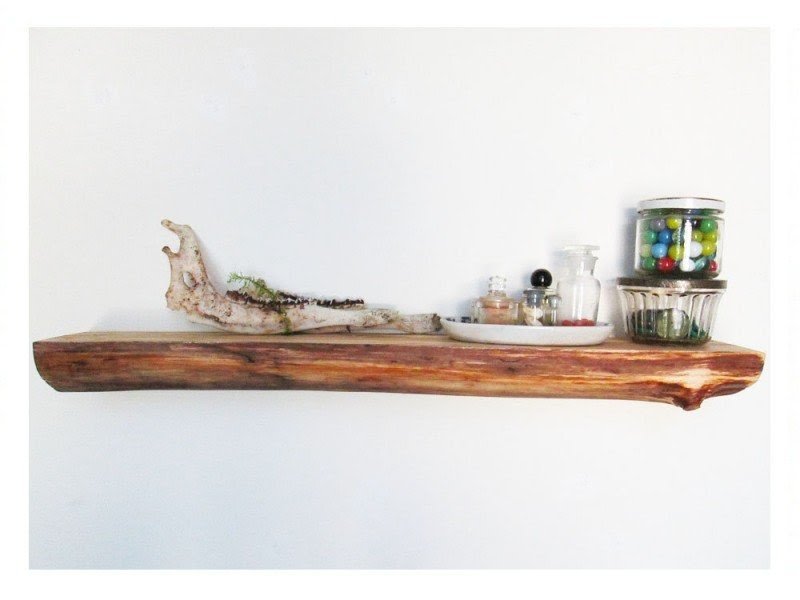 This item sold on August 15, 2012.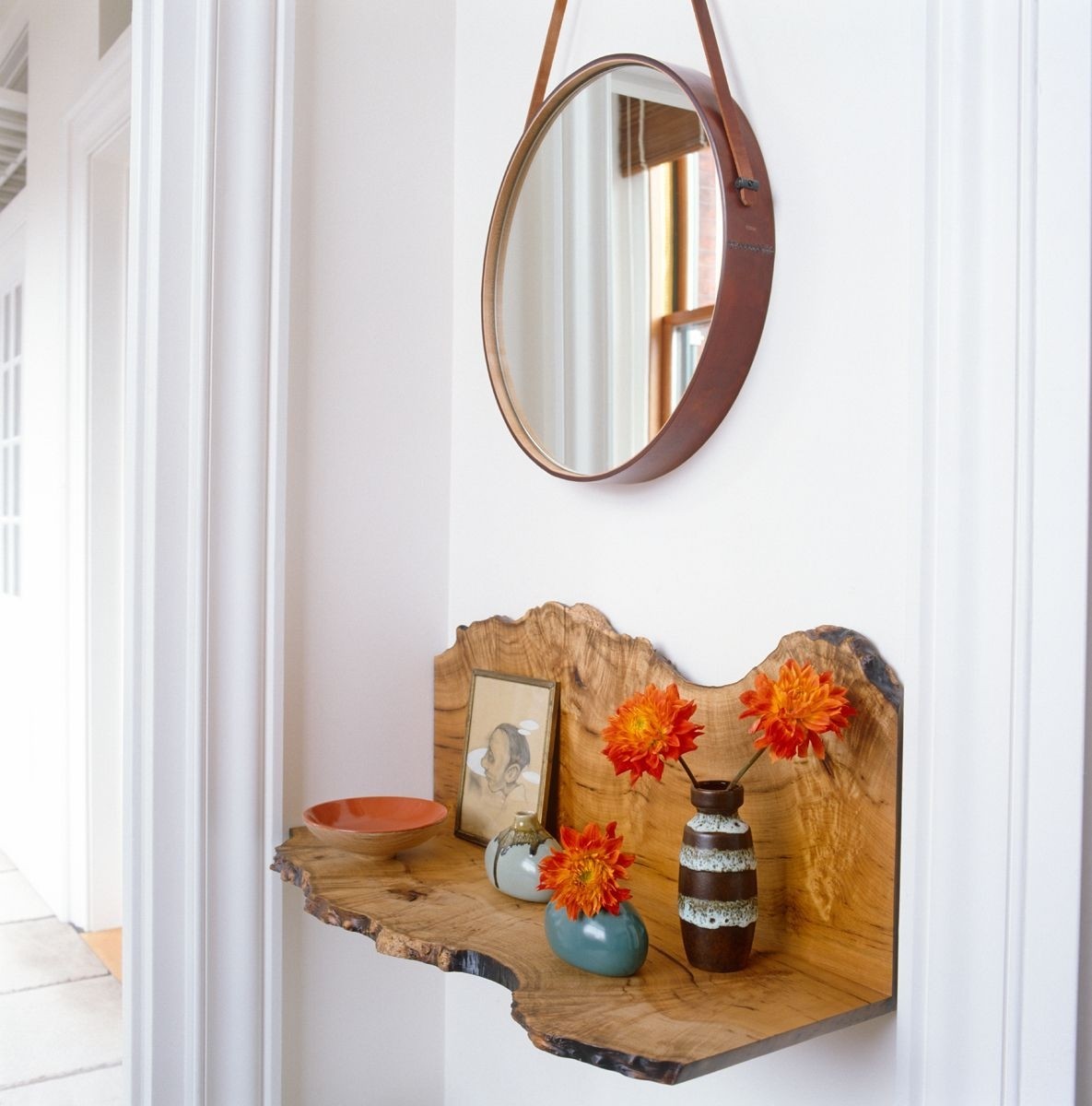 awesome wall shelf created of book matched raw edge boards Hank Azaria New York City Home - Hank Azaria Apartment - ELLE DECOR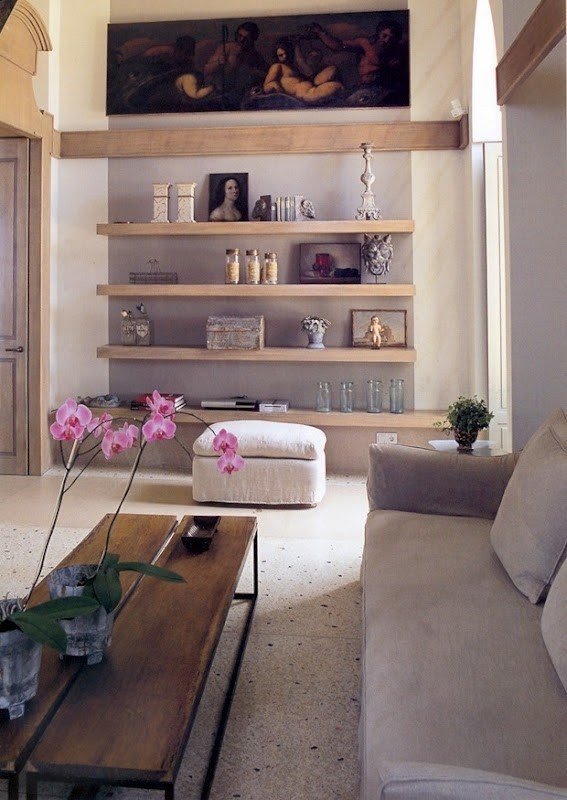 nice space. love the vertical line created on the shelving wall.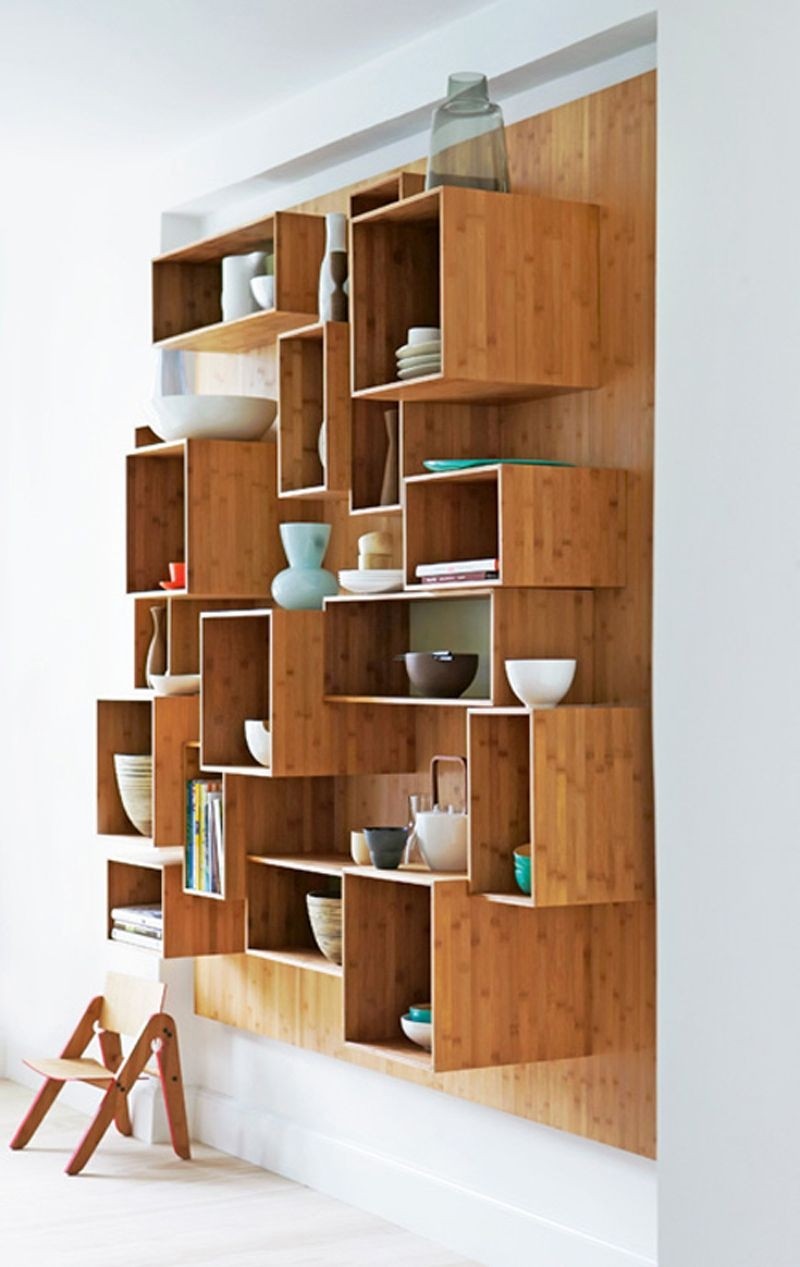 Bamboo Shelving from We Do Wood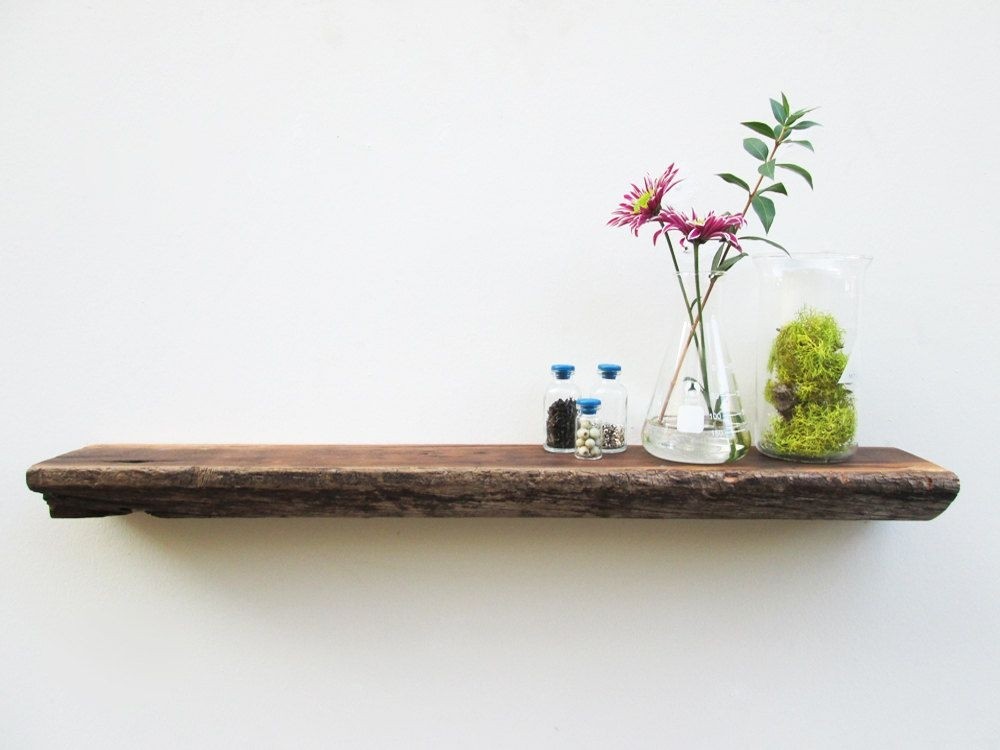 Wooden Floating Log Shelf. natural wood original driftwood shelf ...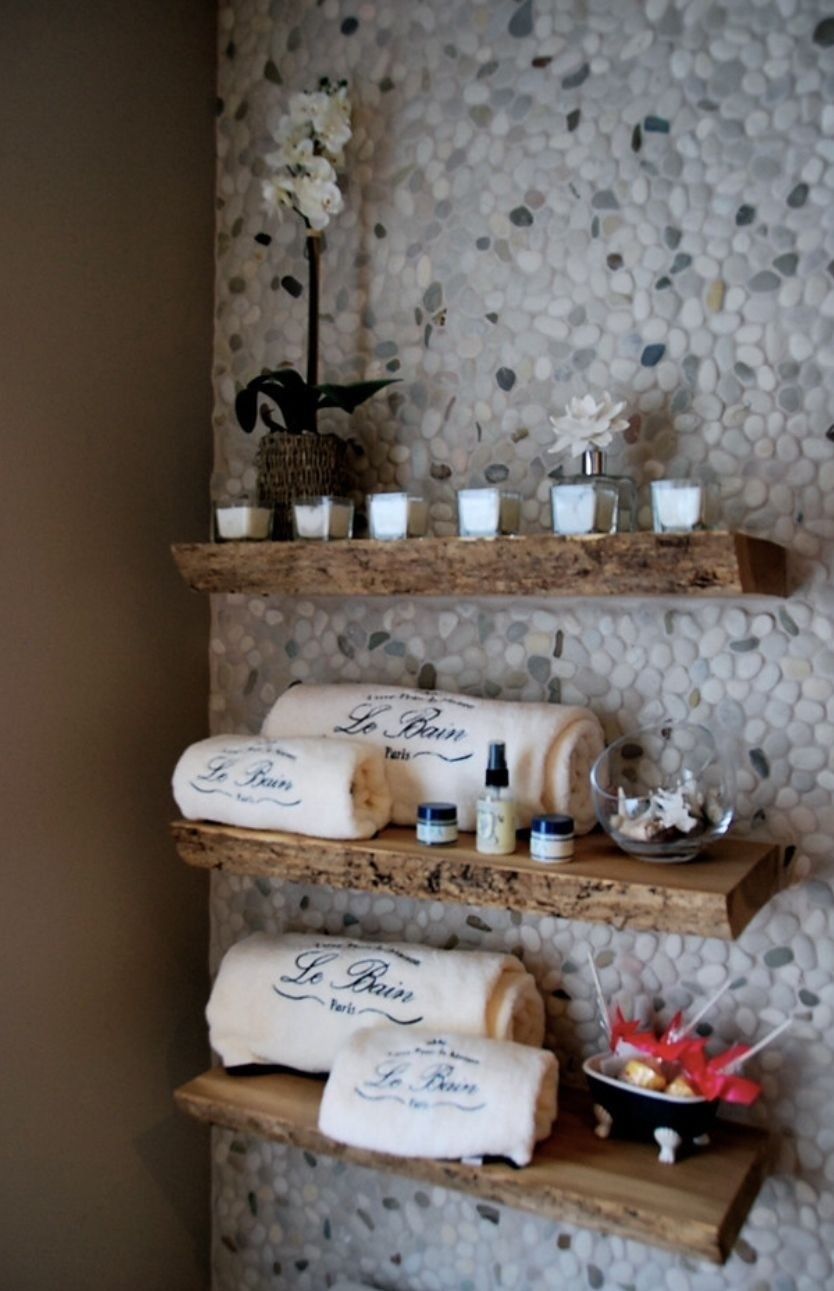 B would never go for this, but I love the river rock wall!!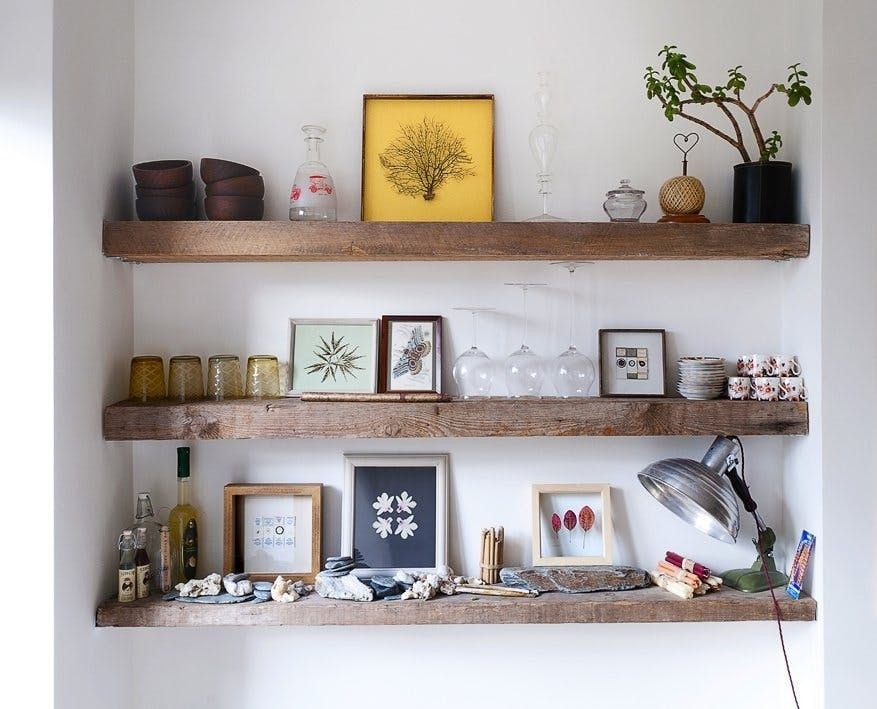 Hannah Brown's Cozy Collection - love the simplicity and contrast of barn wood or scrap wood and clean plain white walls. Lovely <3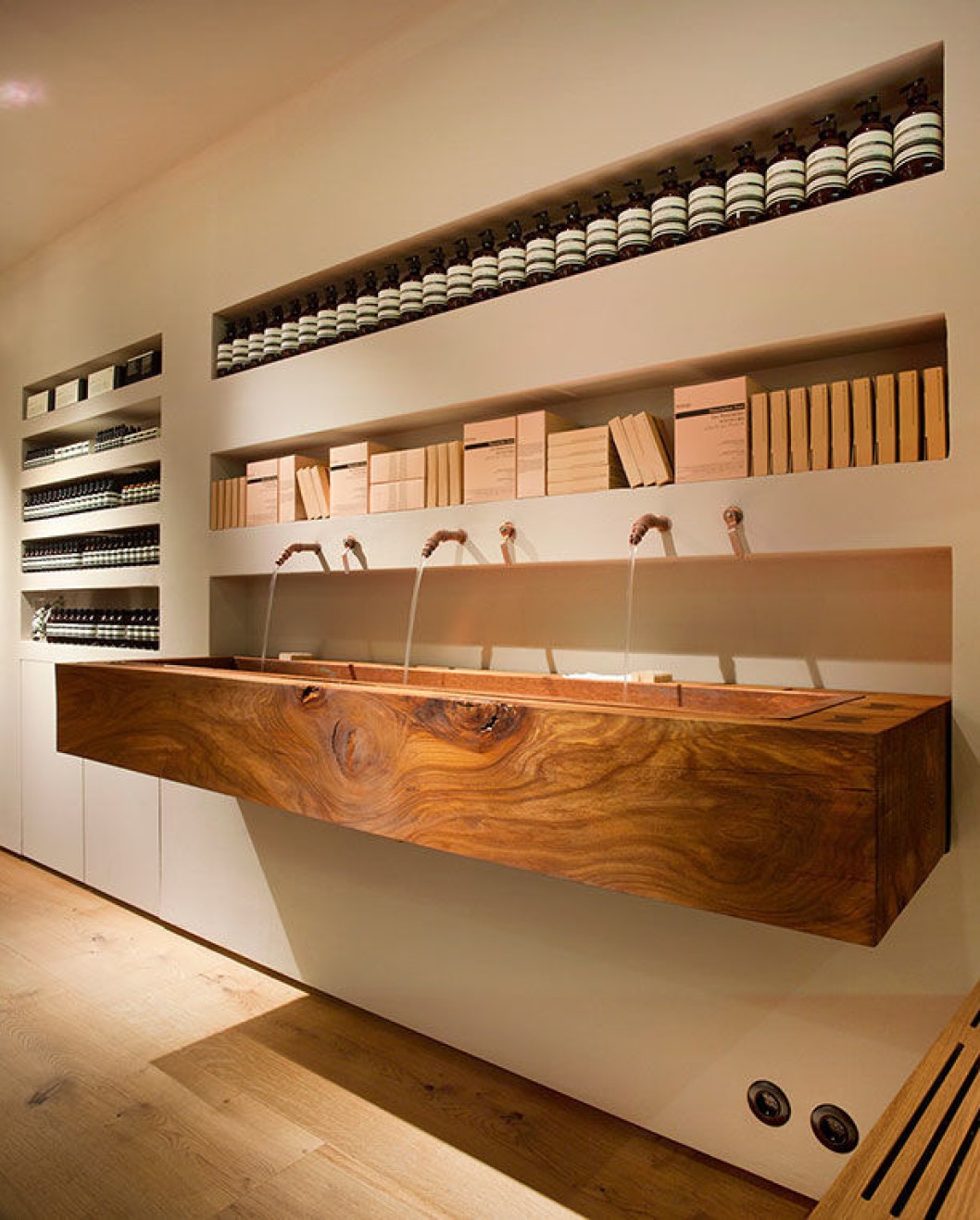 Aesop Bibliotekstan by In Praise of Shadows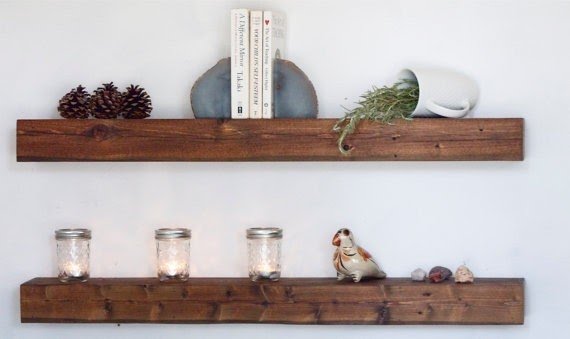 Floating Shelf Set Reclaimed Wood - Modern Book Shelf Dark Finish - Rustic Modern Home - 37 Inches - Reclaimed Wood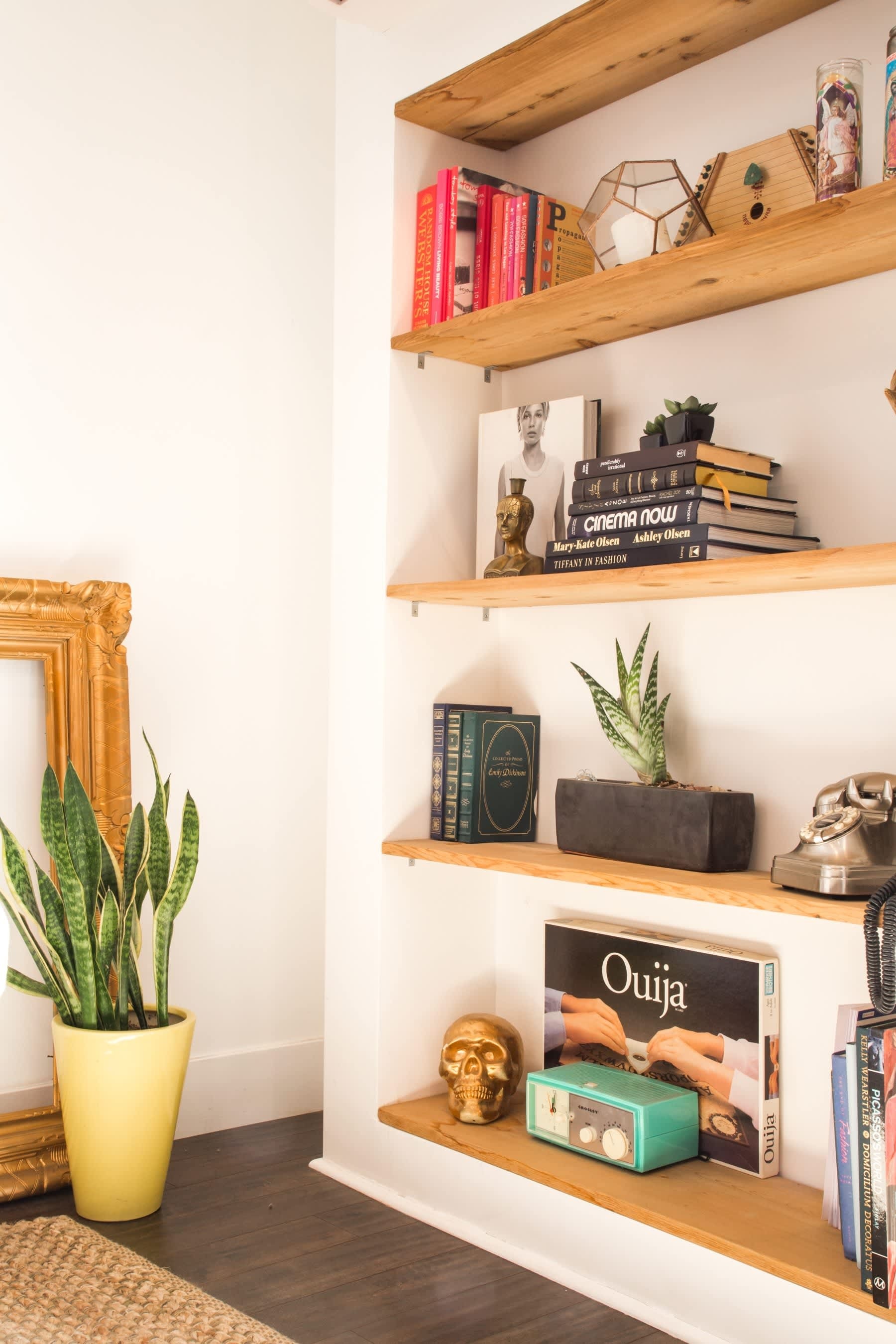 Wooden shelves in a niche made of acacia wood are a scandinavian blend and attractive solution for great shelves wall. Nice bright shade and not many shelves, allow you to place books there and decoration without losing space.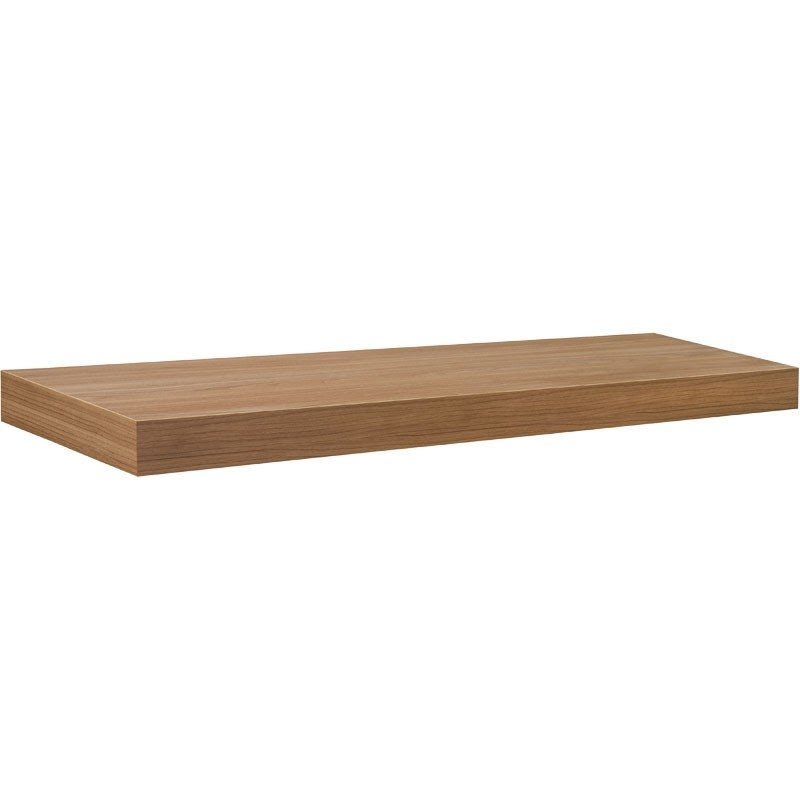 35.5" BIG BOY Wooden Floating Shelf Natural Finish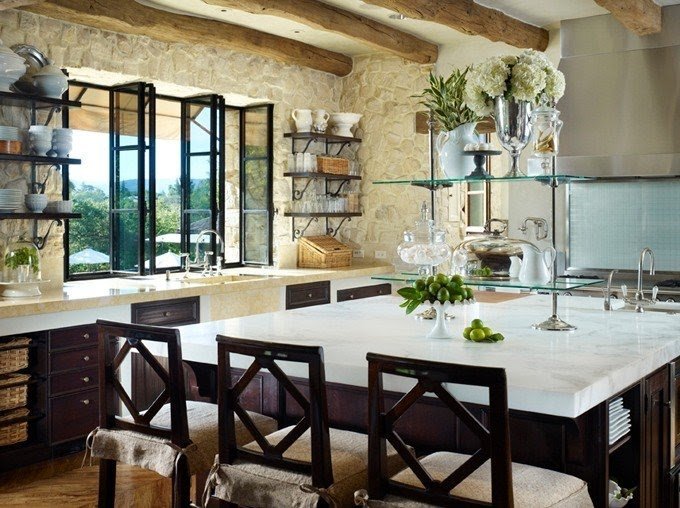 Apparantly a rustic interior can make a good case for unpretentious elegance. A bounty of natural dark wood cabinetry, wooden shelves plus a stone accent wall contribute to countrystyle vibe, while a white marble top finishing off the kitchen island just dazzles.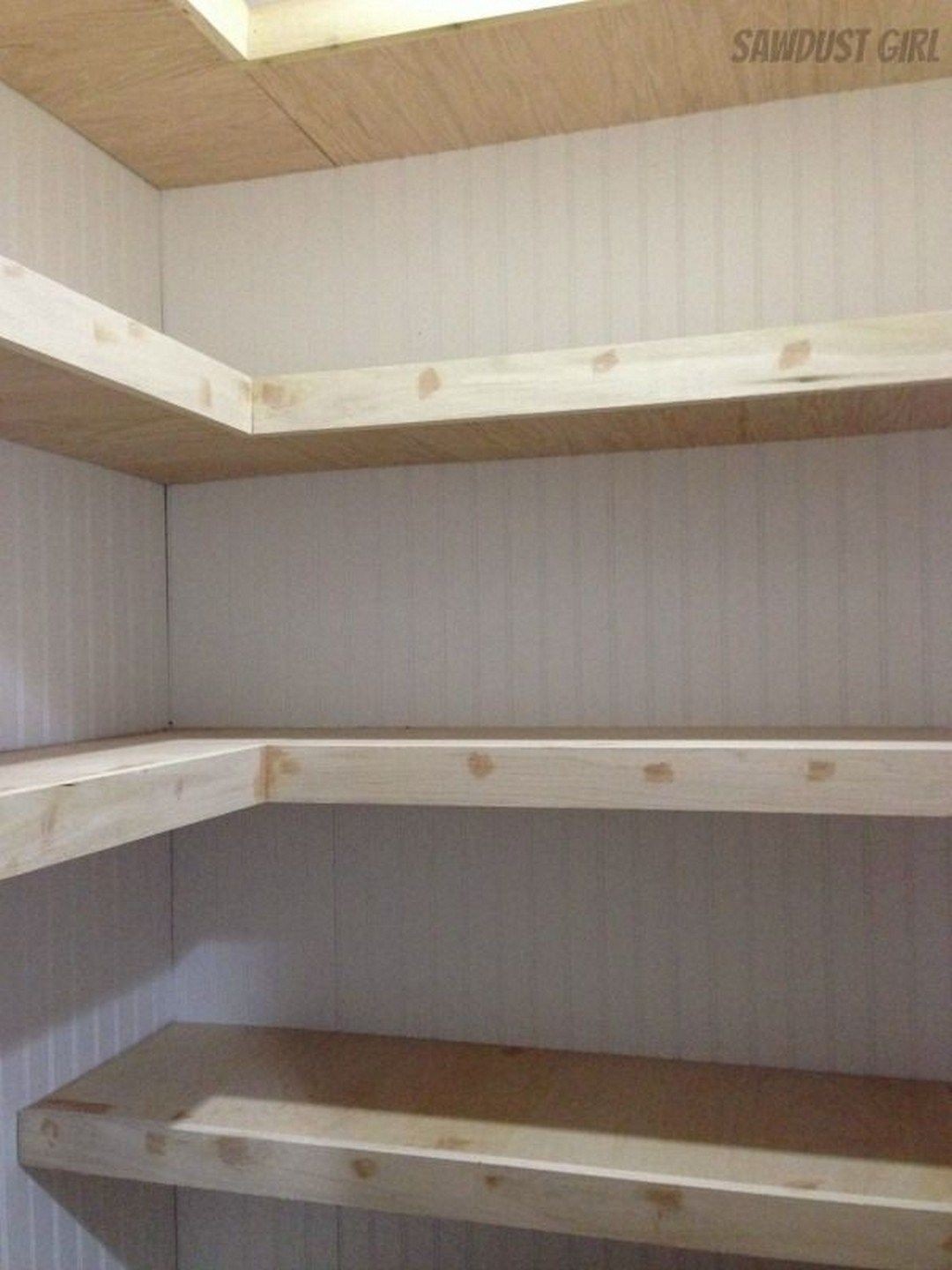 You can turn any corner into display space or useful storage with these corner shelf floating. Simply wooden panels, made of oak light wood - are very robust and solid. They guarantee durability and stability for long years.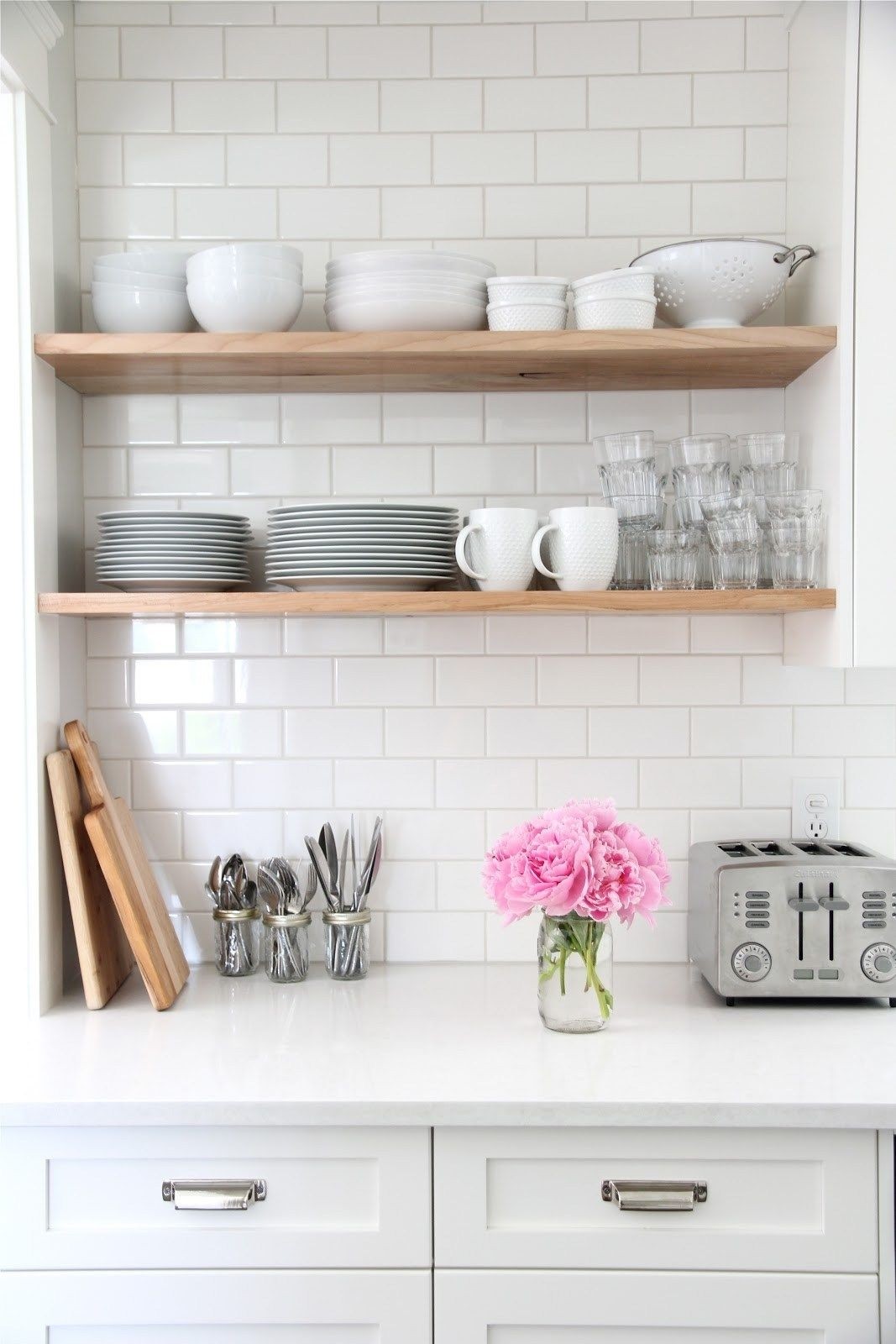 If you have no idea - there is always one good idea for the interior. Lots of white combined with natural wood. Here natural wood floating shelves are mixed with shining kitchen pantry cabinet. Simplicity hides the taste and chic.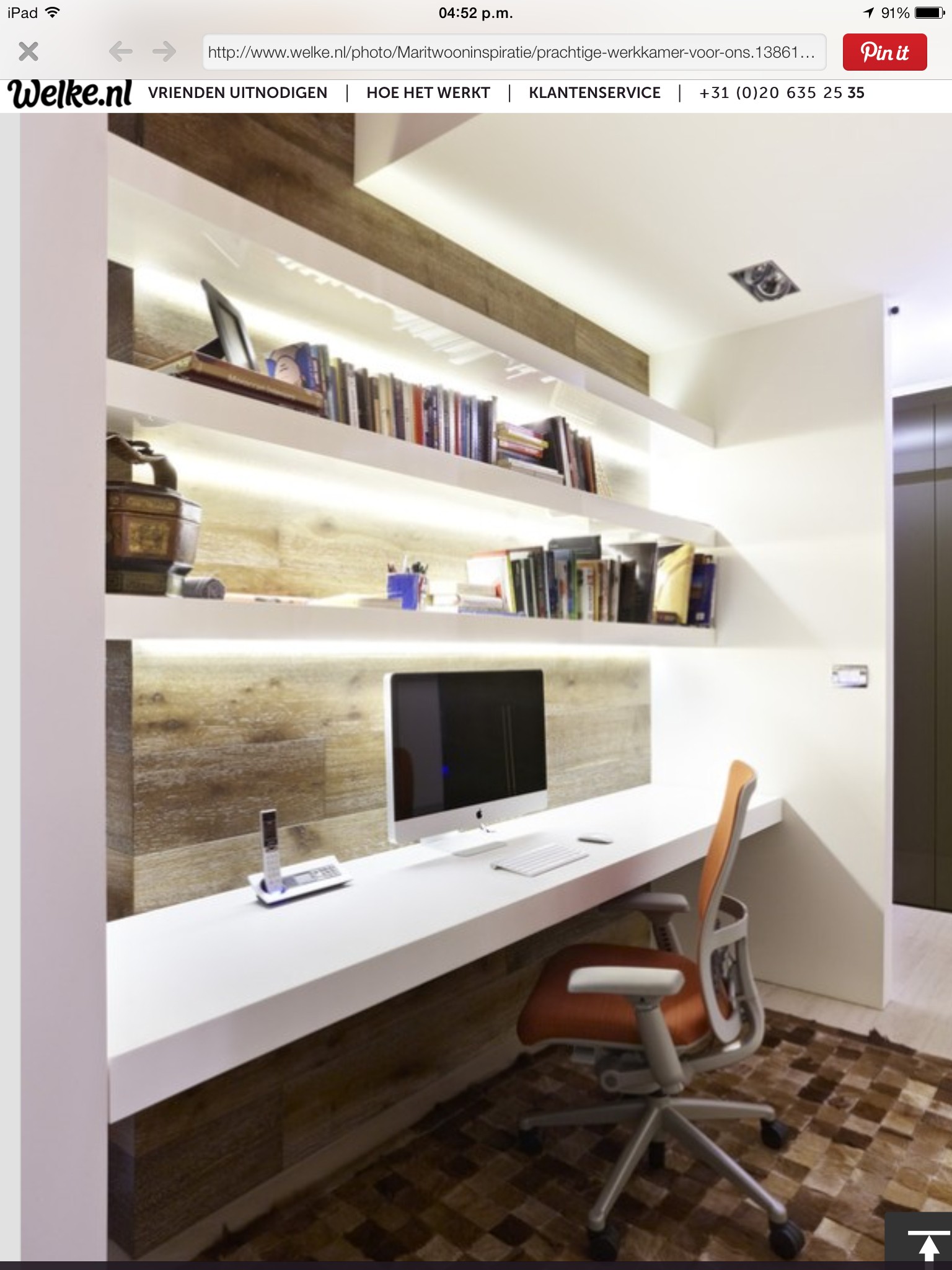 Small Office Space - go up instead of out and have good lighting so it doesn't feel dark & small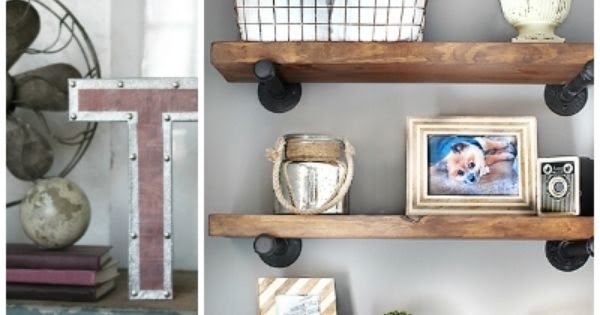 This is an example of simple tiny but very convenient shelving design perfect for your bathroom or any other interior. Provides pretty lot of storage for your stuff and match well in almost any room design.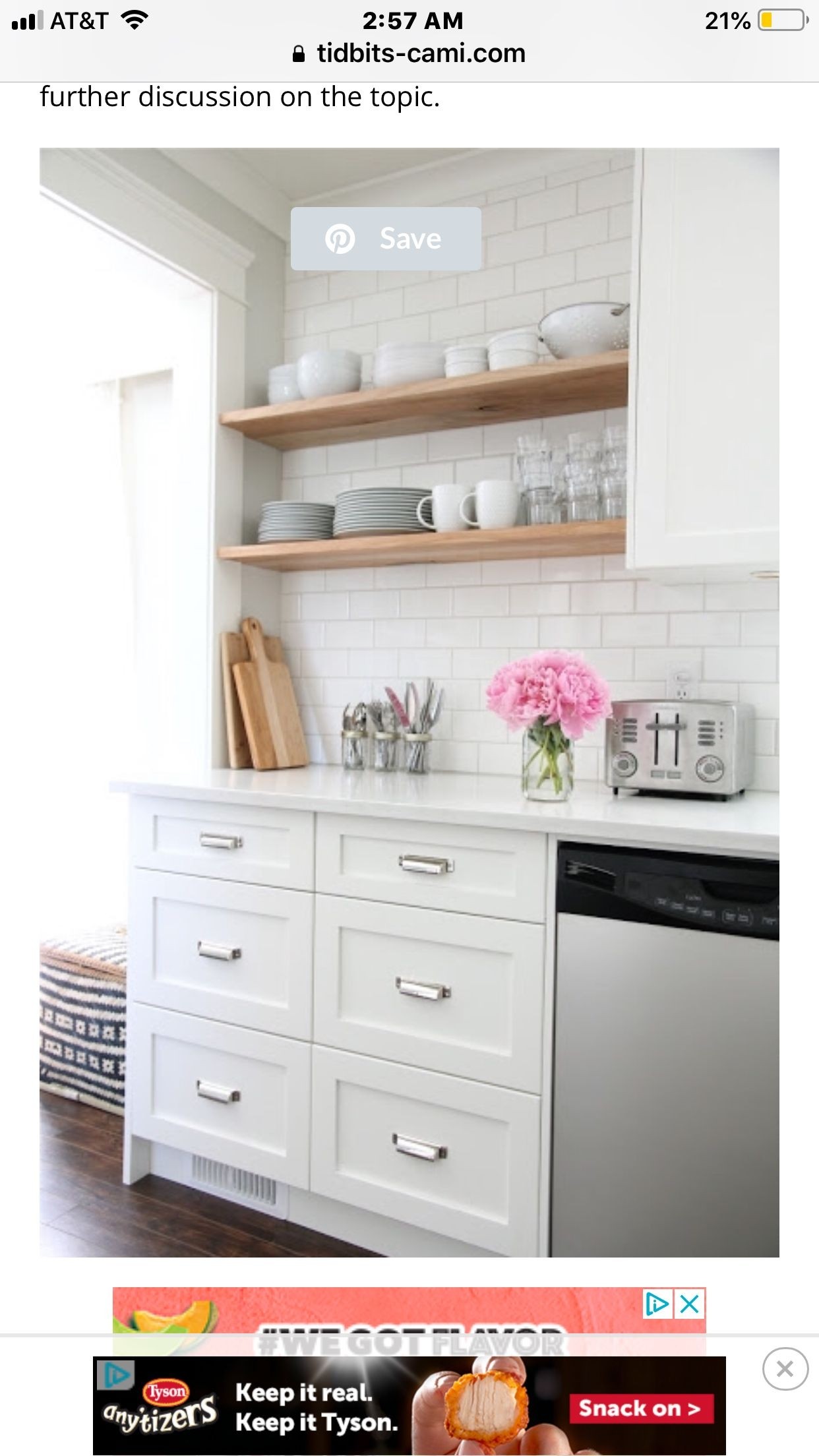 There is no other kitchen style that has stood the test of time quite like Shaker. Here white shaker cabinet has 6 individual spaces. They are combined with high-gloss white countertops. Home atmosphere add hanging, made of natural wood floating shelves.
Written by kris & katie on October 2, 2007. Permalink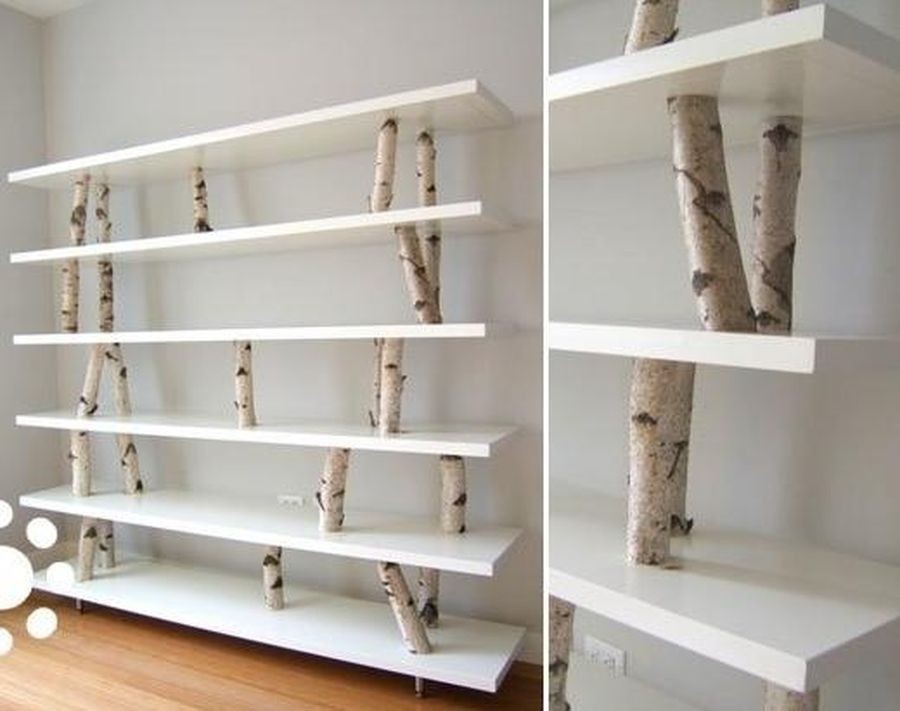 Birch branches as supports for shelves. (I should really probably start to worry about how many times I pin lovely bookshelves, right?)