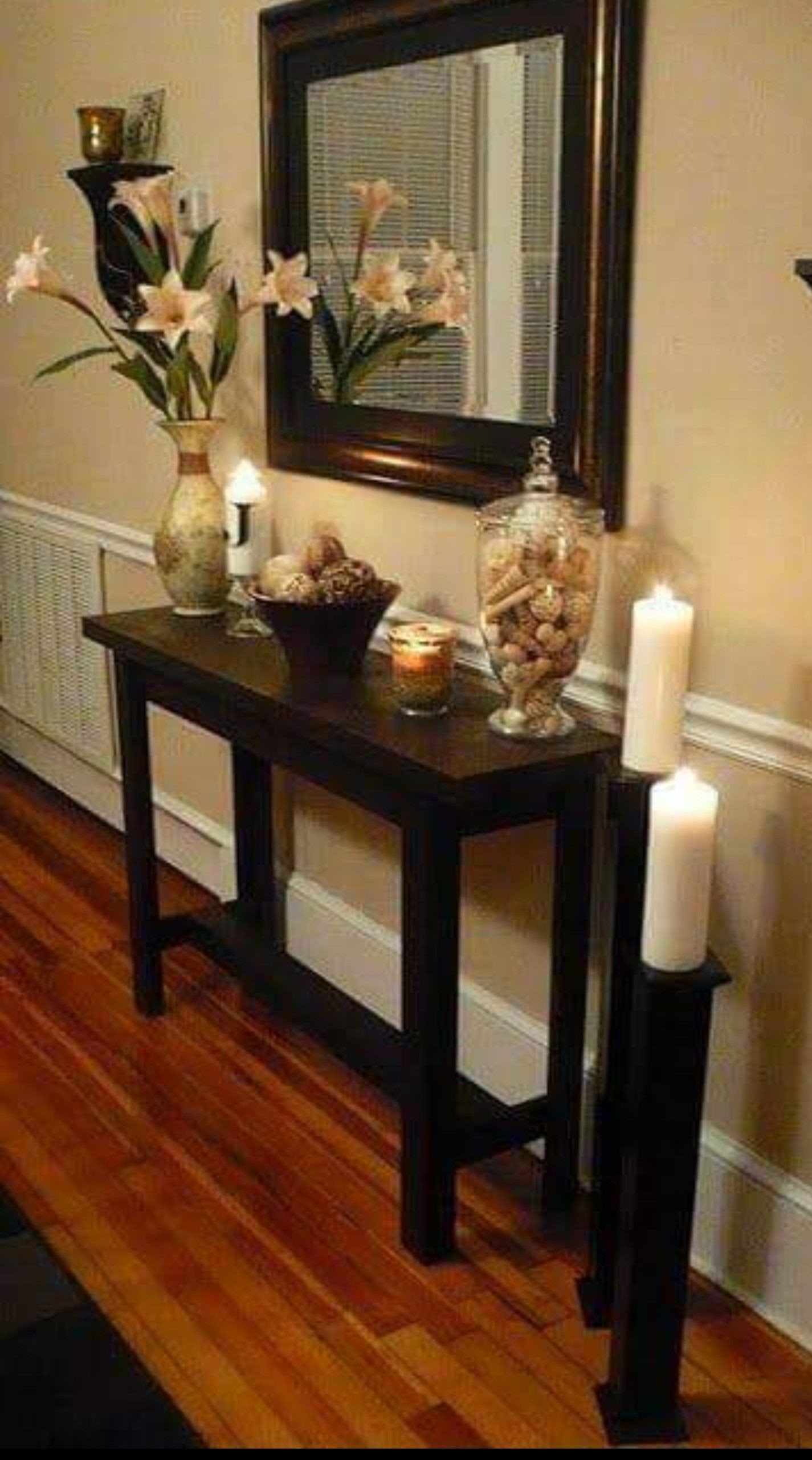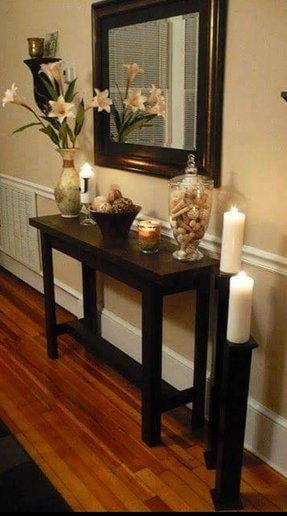 Floating entry table made to order
Wall mounted shelf with a durable wooden construction that includes a white frame and brown rectangular top. It also features two storage drawers and metal elements for wall mounting. The whole shelf is attractive and durable.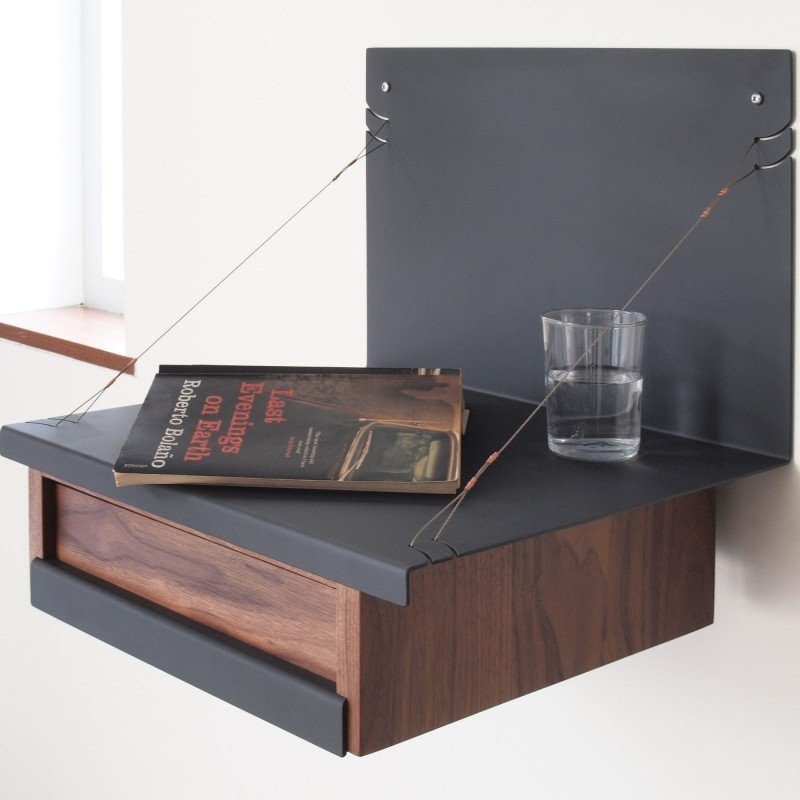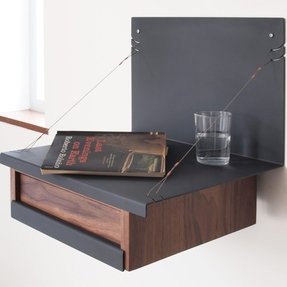 Gil Wall Shelf
Amazing and original shelf, perfect for rooms decorated in industrial style. The construction is made from strong and durable steel. The weight capacity is 100 lbs, so it can maintain a fairly heavy objects. The shelf is optional.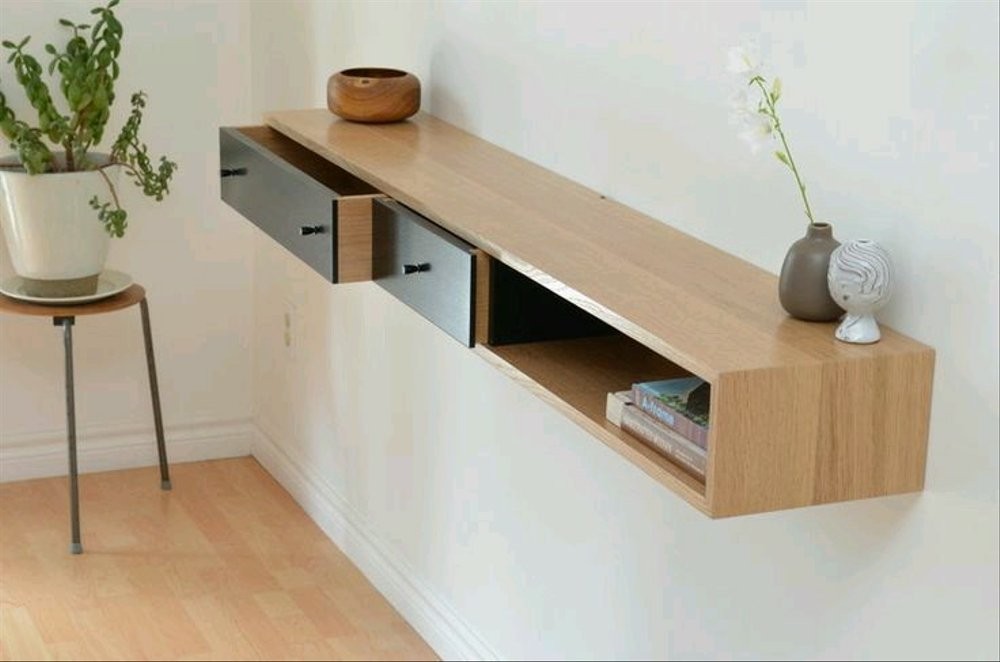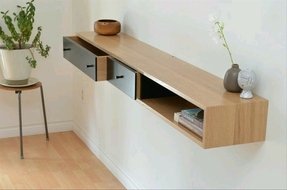 Floating console table white oak shelf
Console table designed for mounting on the wall. It is fitted with drawers for storing documents and others personal items. Rectangular top has large usable surface. Modern design for each room.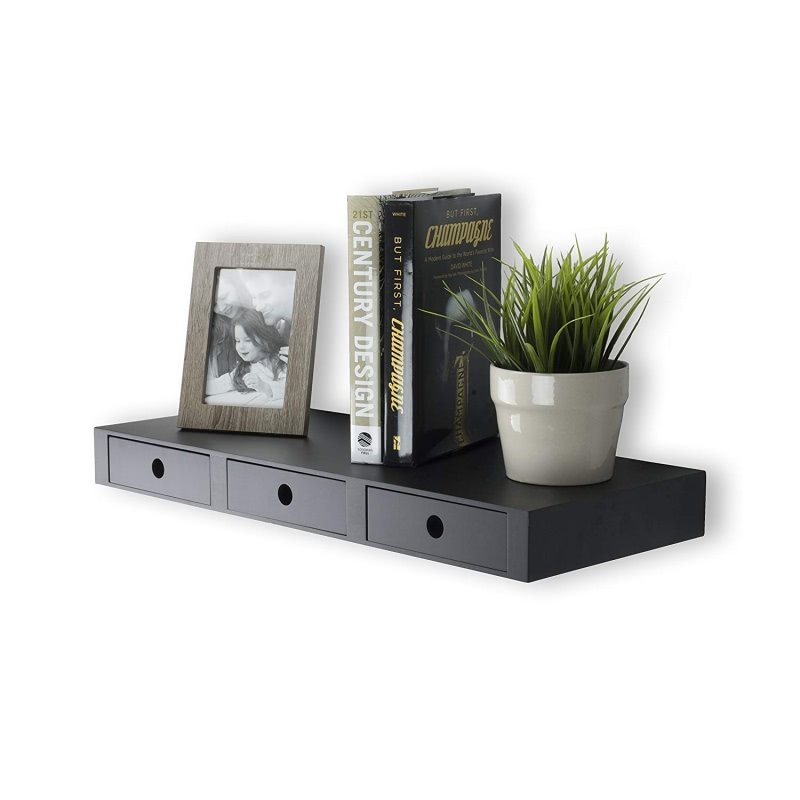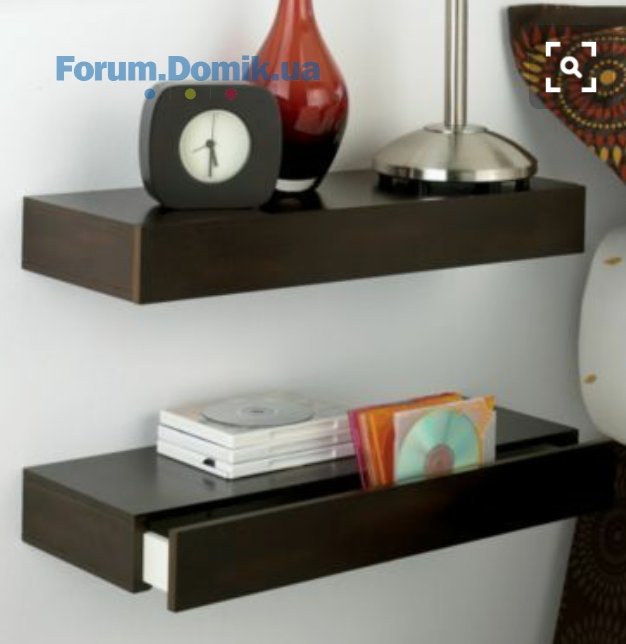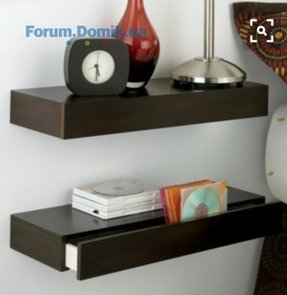 A handsome pair of floating shelves is a decent decor idea in a contemporary stylized room, but these two brown shelves have something extra inside: they hide pull-out drawers providing additional (secret) storage.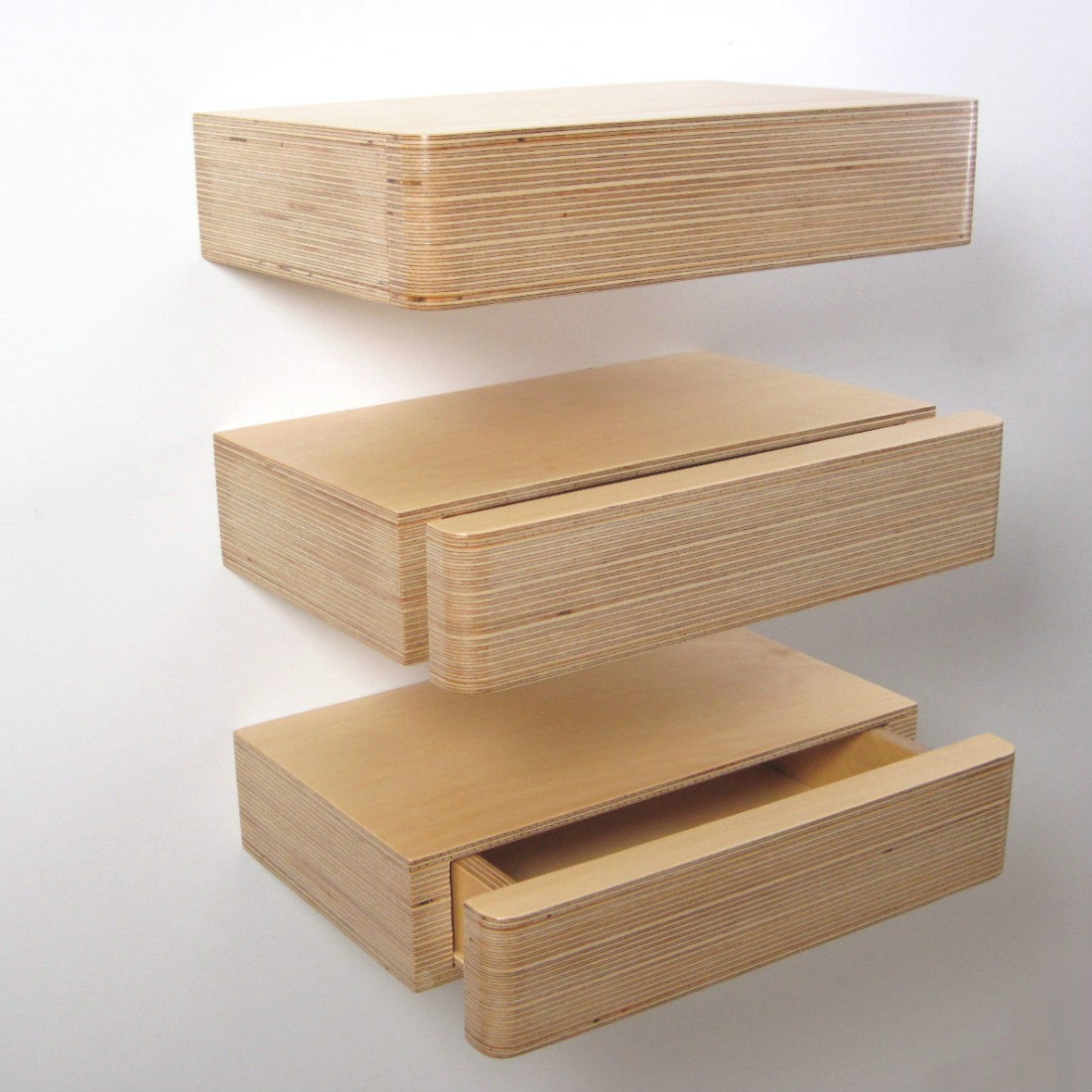 Open shelf with drawer designed for mounting on the wall. It is completely made of wood. Great for storing books, display decorations and more. Traditional form and neutral design.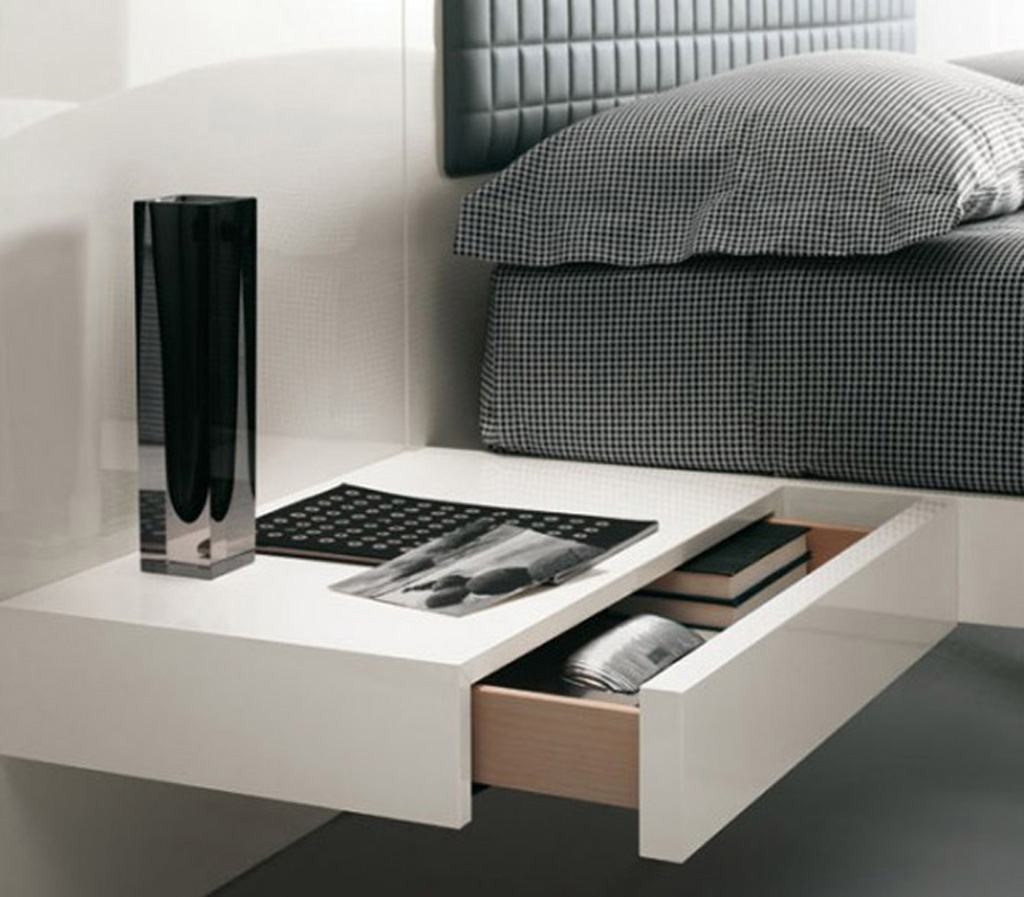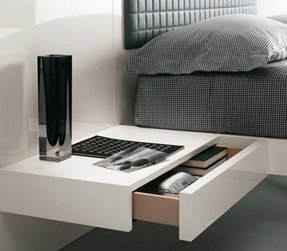 A nice stylization for lovers of modern ideas. It includes a comfortable suspended bed and a wall-mounted bedside table in neutral white color. This table offers a small rectangular top and a functional drawer.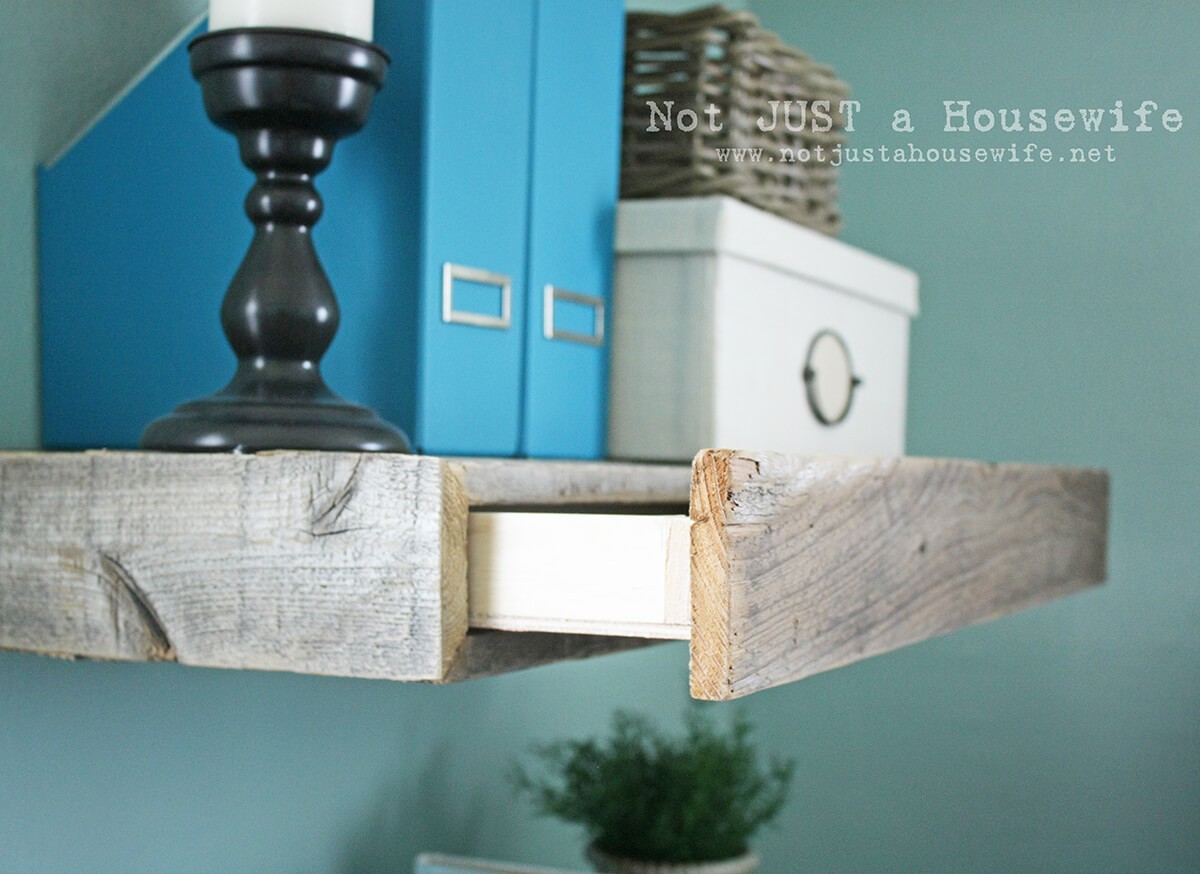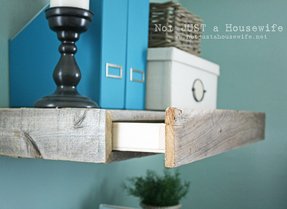 With this space-saving piece, you won't have to worry about the space of your interior. This shelf-drawer is suitable for any room in your house, providing you with both a sturdy wood open shelf, and a smoothly functioning drawer hidden inside of it.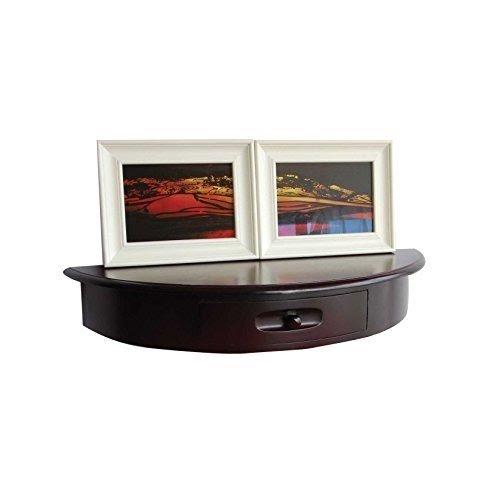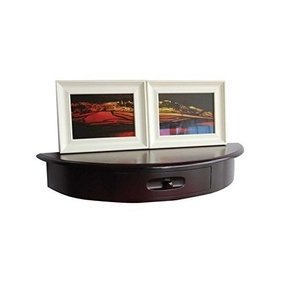 In the living room, where there is a lot of our photos - an essential furniture may be floating shelf with drawer. A semi-circular copy resembling a console table was presented here - made of mahogany wood with a dark finish and one handy drawer.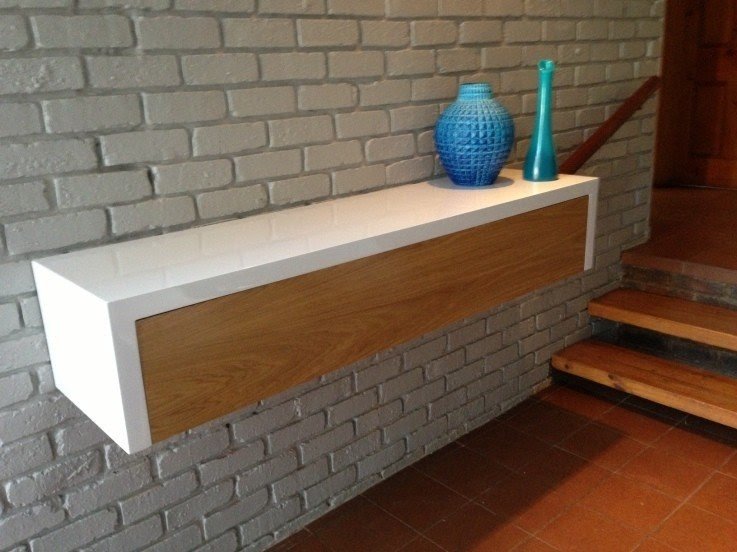 White floating shelf with a wooden drawer. Perfect for a corridor. Exceptional ergonomy, as it allows you to place objects both on top of it, as well as in the drawer. Minimalistic and sleek design make it especially appropriate for modern houses.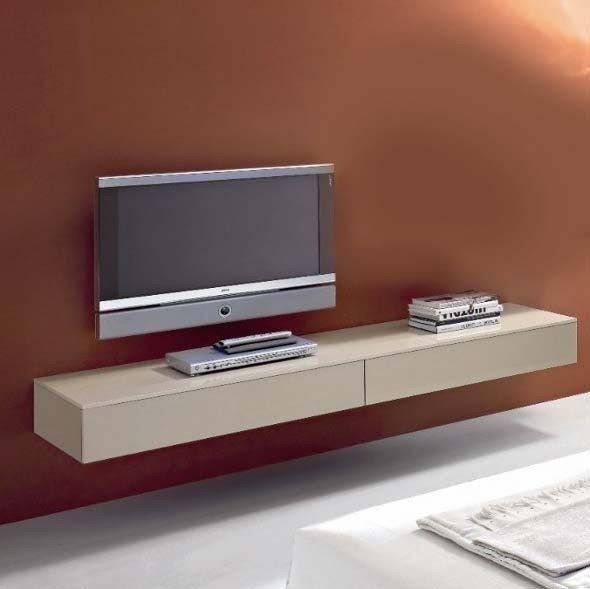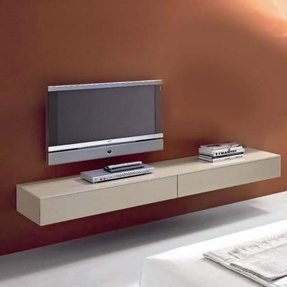 A space-saving and eye-catching solution for living rooms, and game rooms. This floating A/V shelf with drawers is crafted of wood, and has a large enough top to place your TV, DVD player, and video console. You can store your games, DVDs, Blu-rays, and CD's inside of the storage drawers.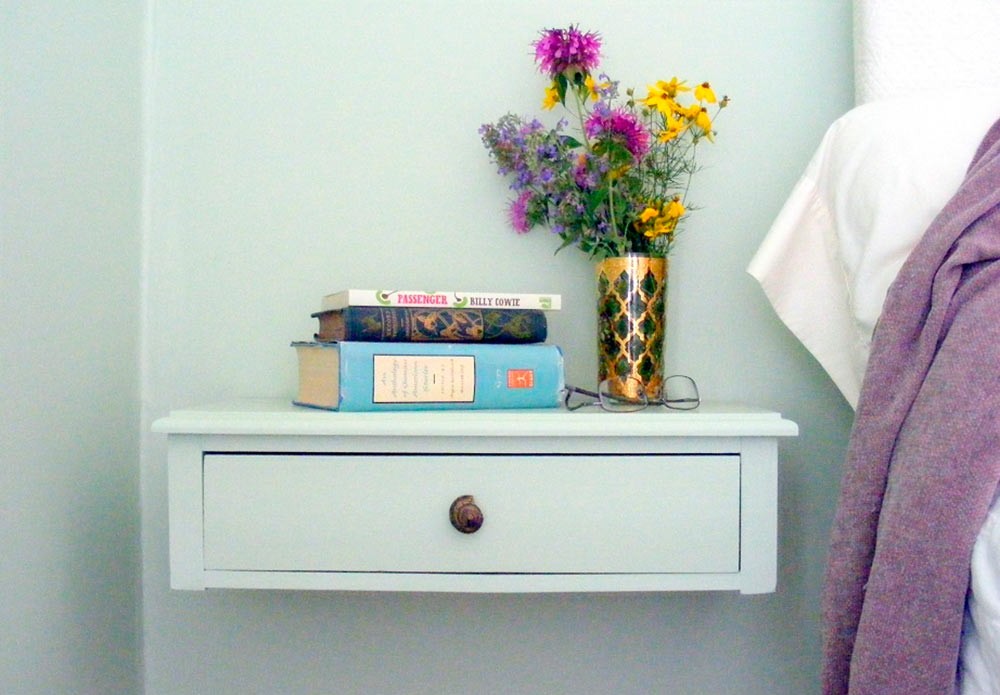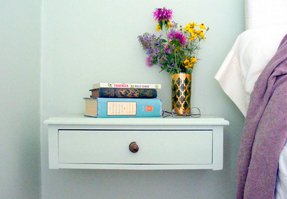 If you need a slight boost of convenience and would still like to save up as much space as possible then this floating bedside table will do the trick, thanks to the drawer that can double-serve as a shelf for your books or decorative items.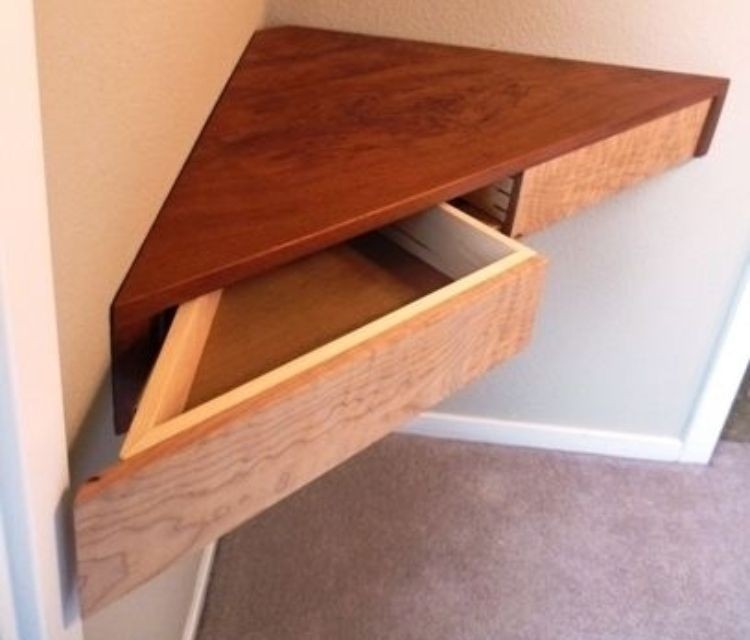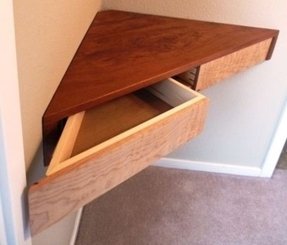 This simple and exceptionally functional floating corner shelf is the perfect solution for small spaces and people who appreciate functional furniture. Simple wood-based construction is robust and durable.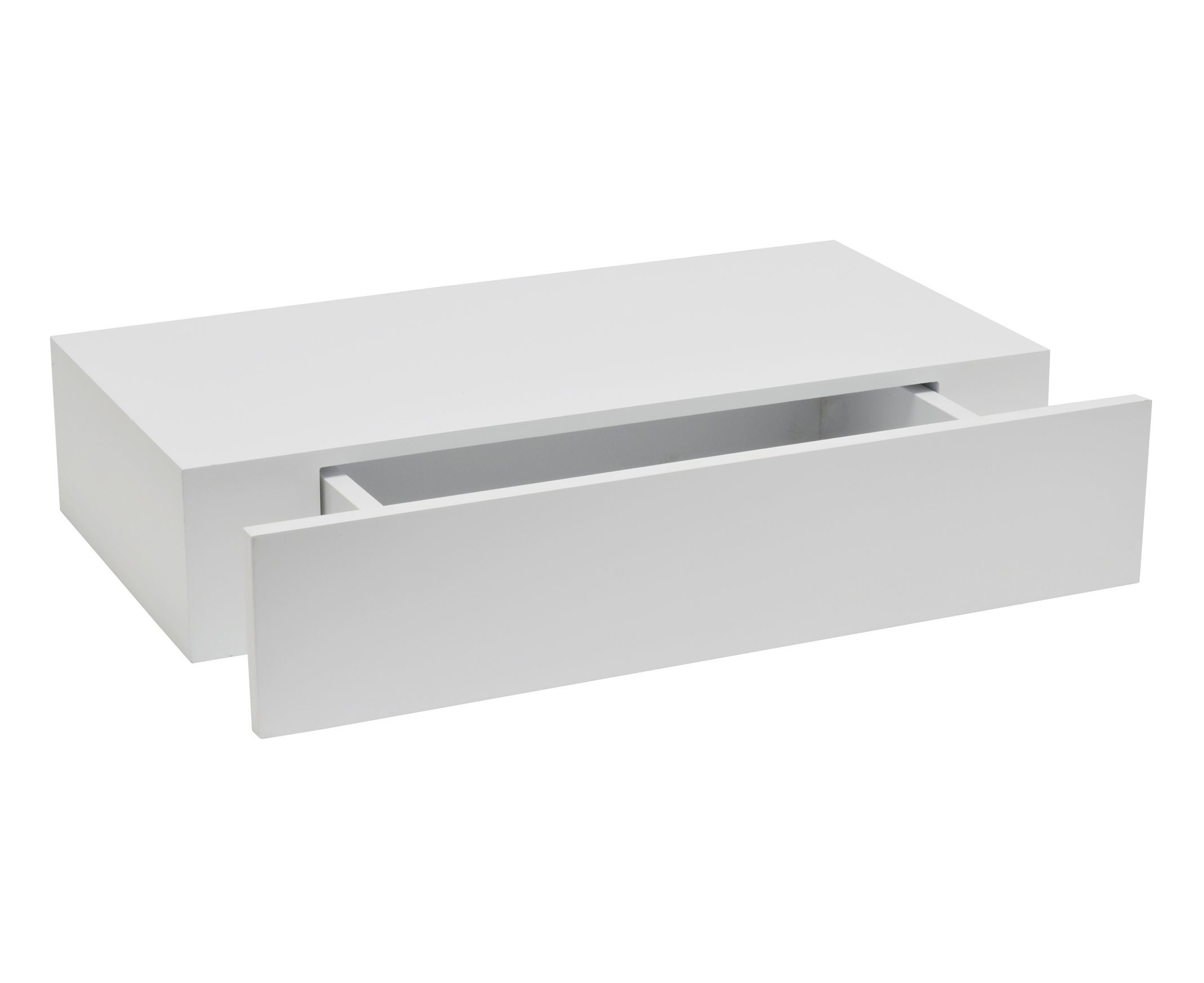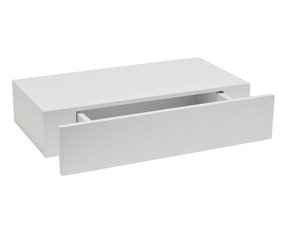 B&Q Chunky Floating Shelf With Drawer, White, 100H - Hallway -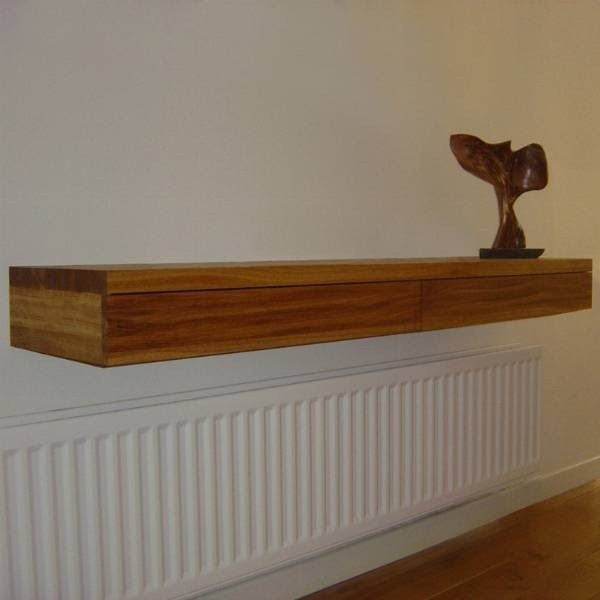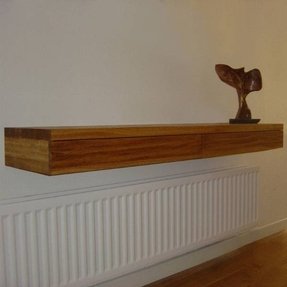 Floating Drawer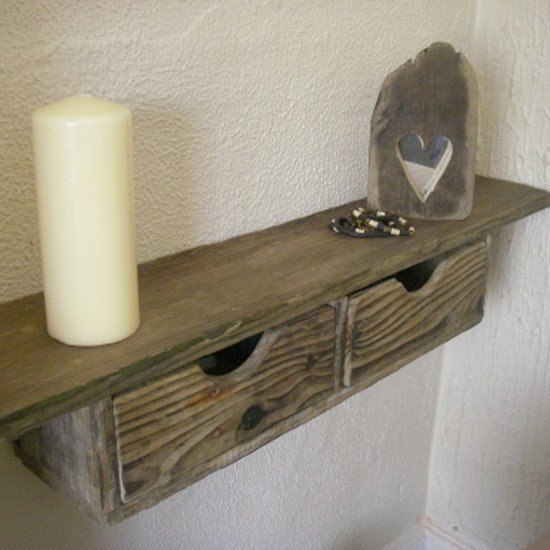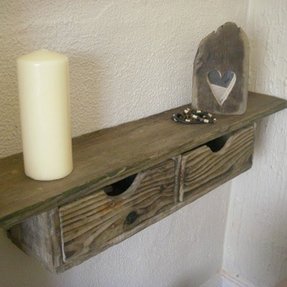 Enhance your room with this floating shelf with two storage compartments concealed behind wooden panels with the cut-out holes for handles. With its rustic look, you can place on it decorations such as candles, clay pots, and kerosene lamps.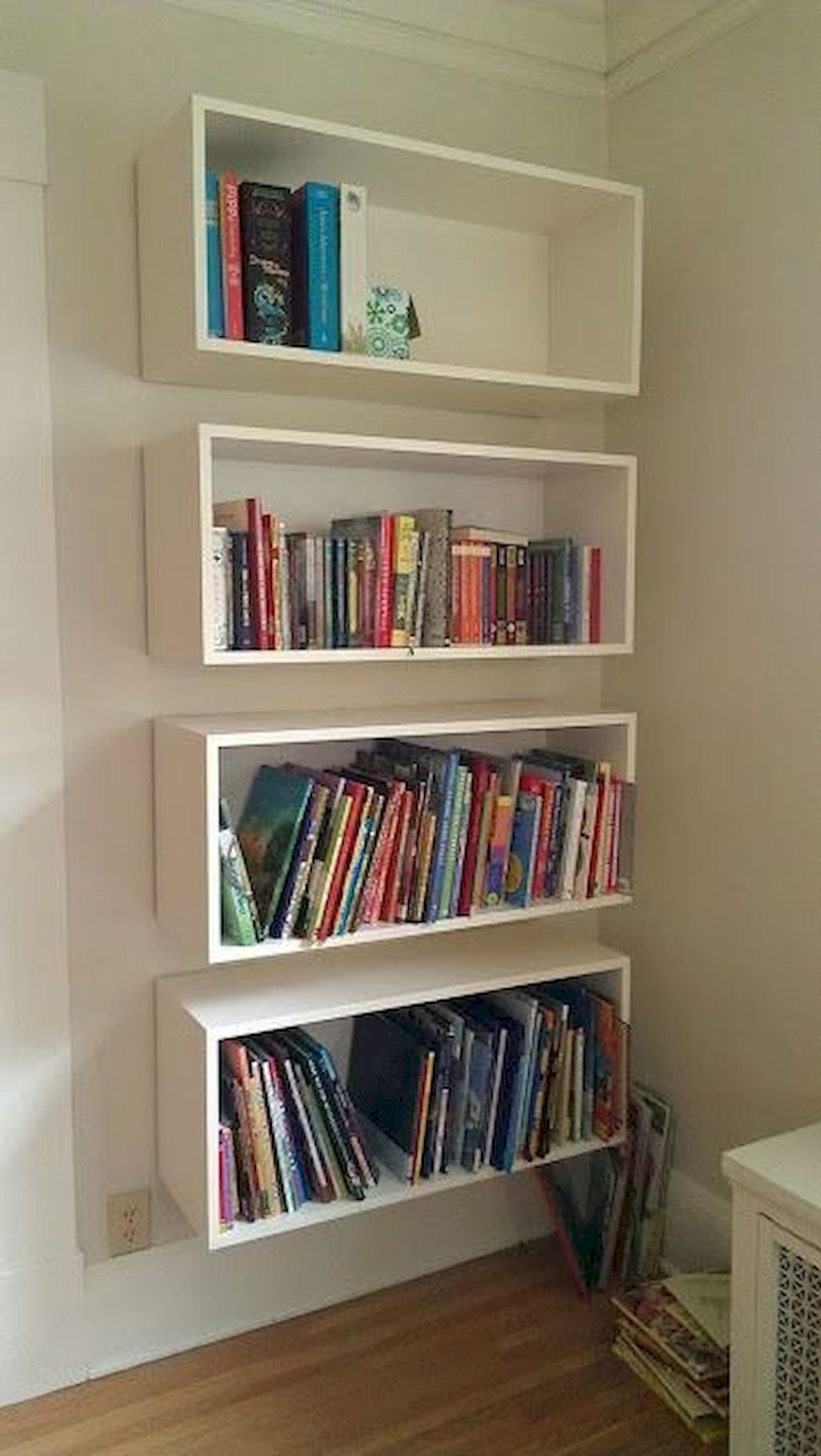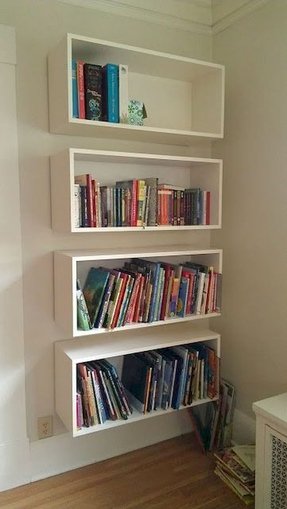 A set of four, floating bookshelves that can be easily mounted to a wall. They feature a universal and timeless design and color, thus, they will suit almost every room. You can put books there, but it might also be a nice display area.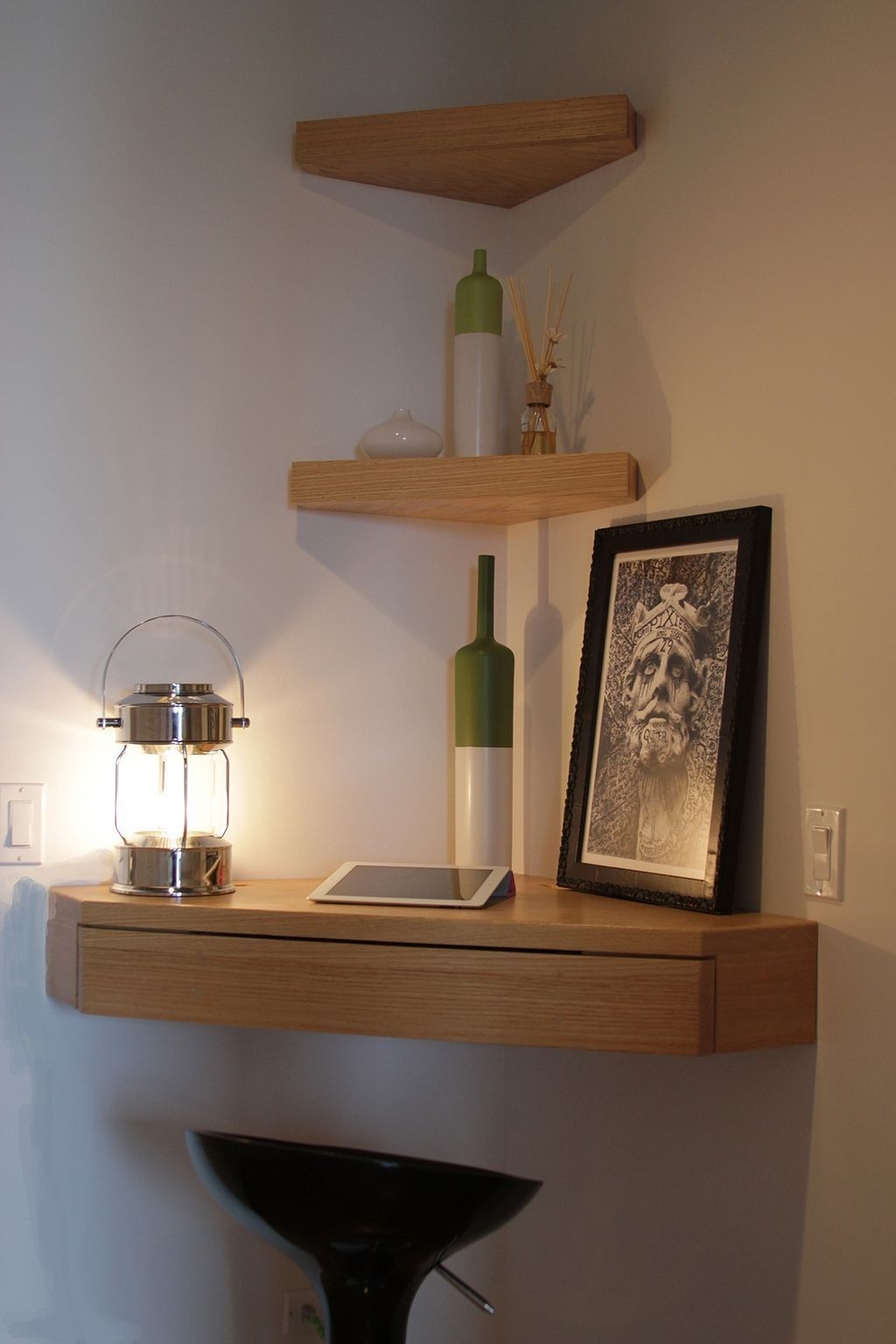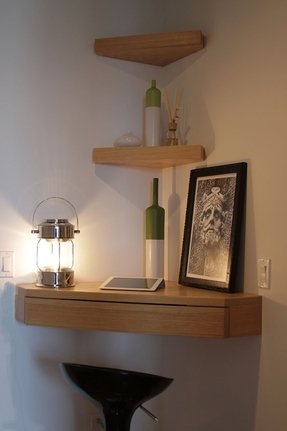 Draw the best of a corner with floating shelves that are superb for display purposes. The lower shelf features a pull out drawer, so it doubles as a small, space-saving desk. The shelves are fiber wood with lacquer coating.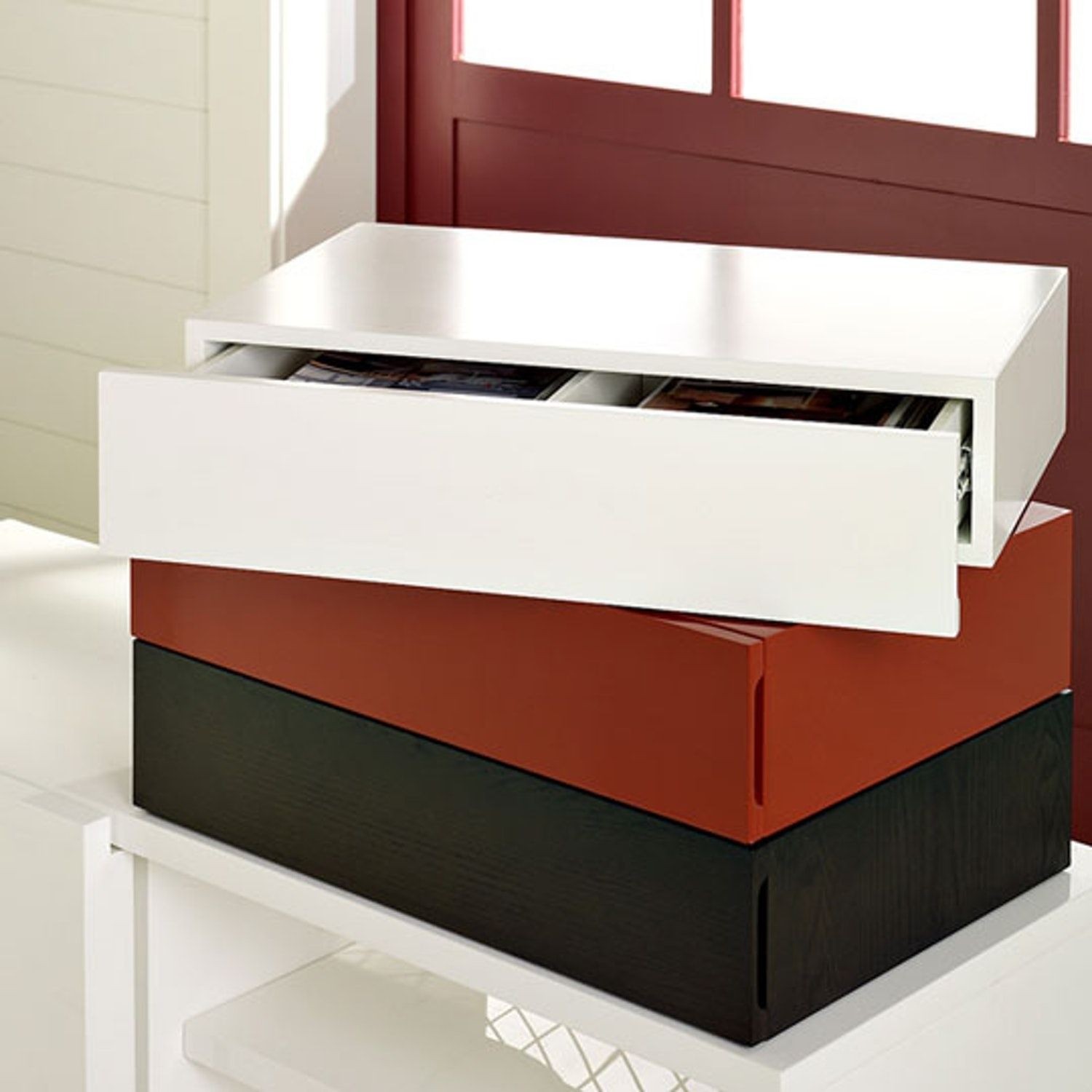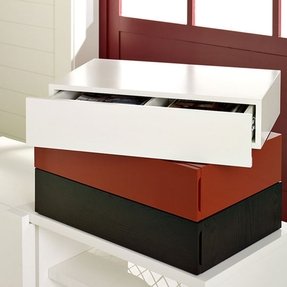 floating drawer shelf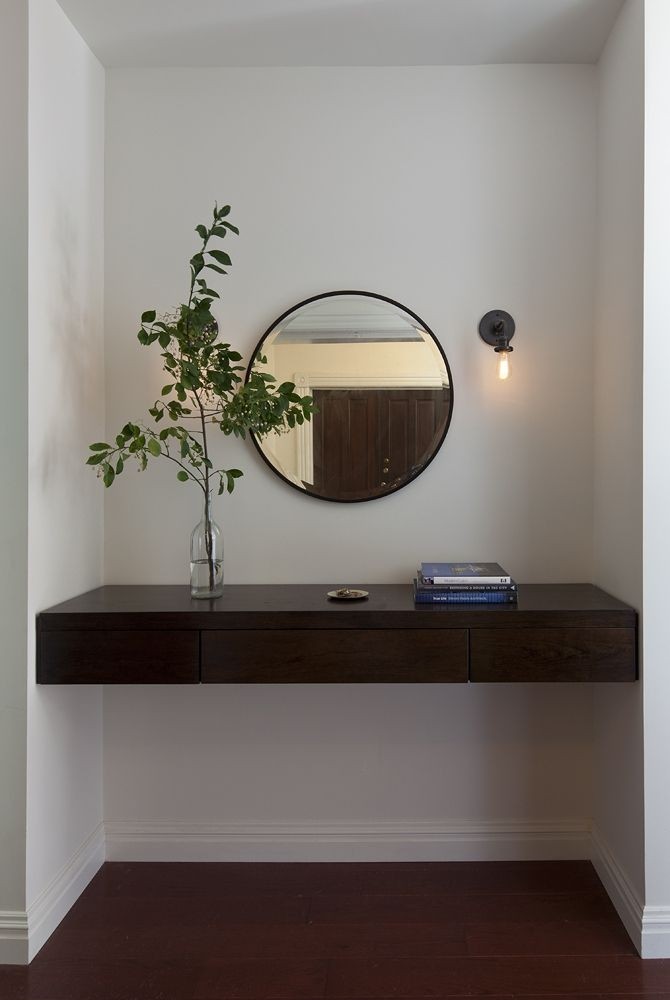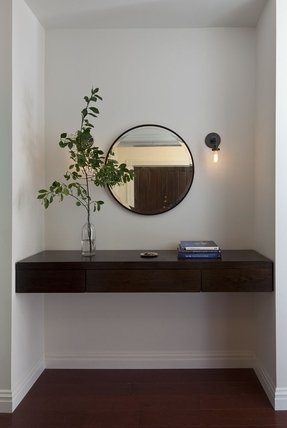 If you are looking for a practical yet functional solution, this console table with drawers will be perfect. The beautiful floating shelf design in contemporary design and wood finish is durable and robust, yet very functional.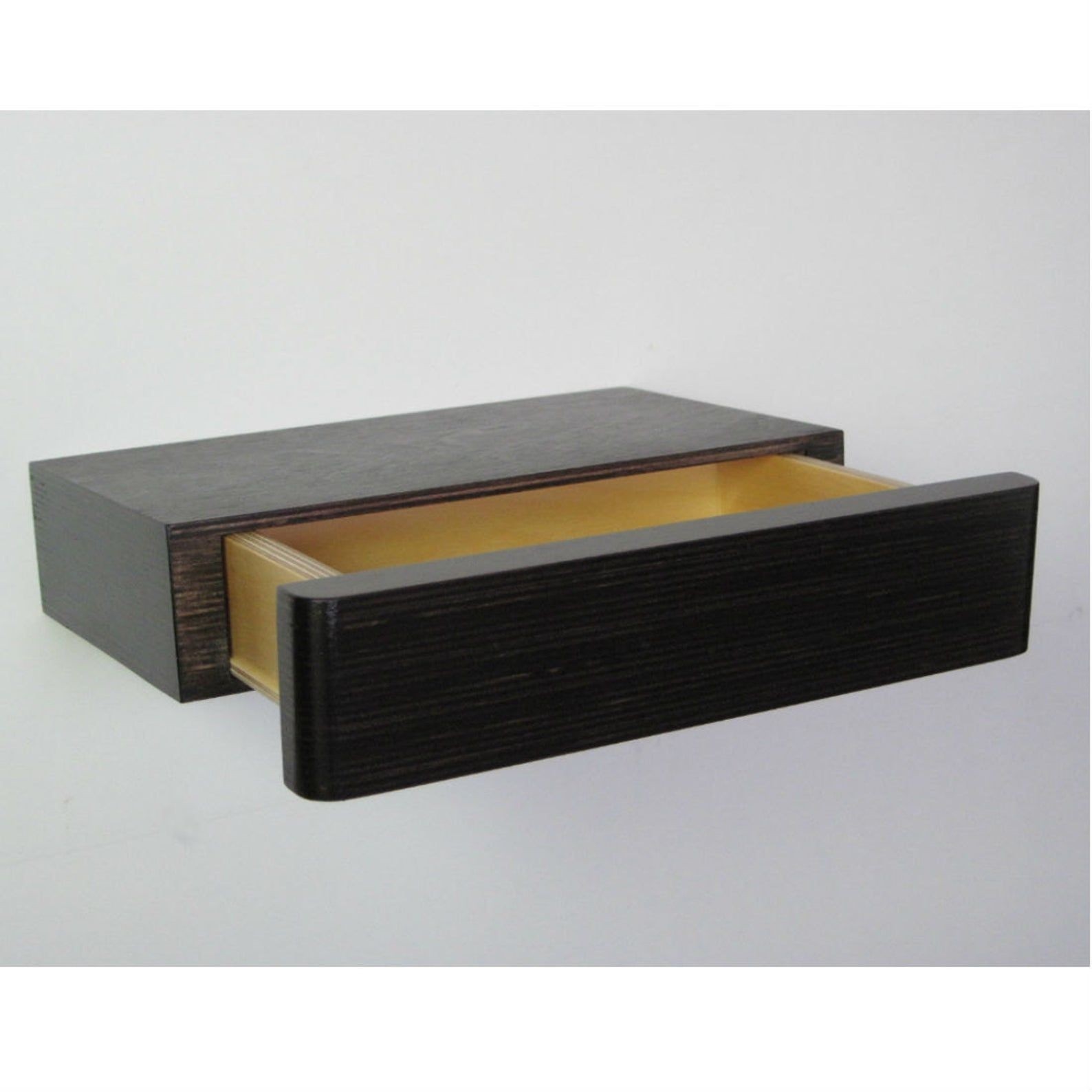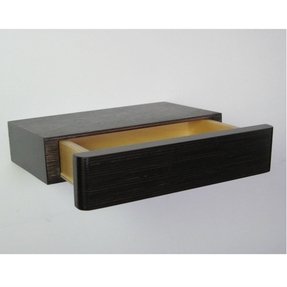 Double click on above image to view full picture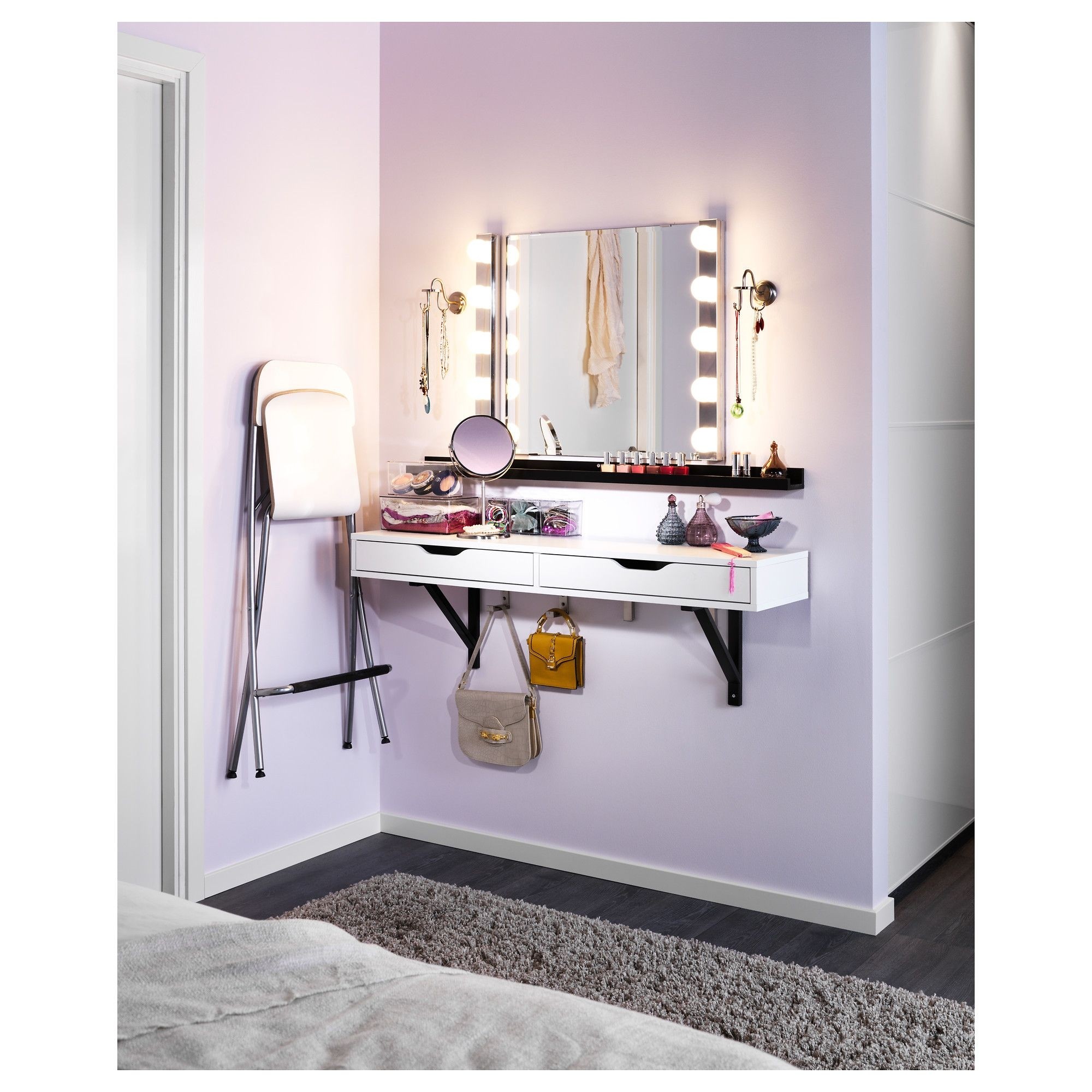 When you don't have enough place for the dressing table, but you really would like to have one- you could be interested in such a project. Really compact place to put you make-up on with the additional folding chair to save some place.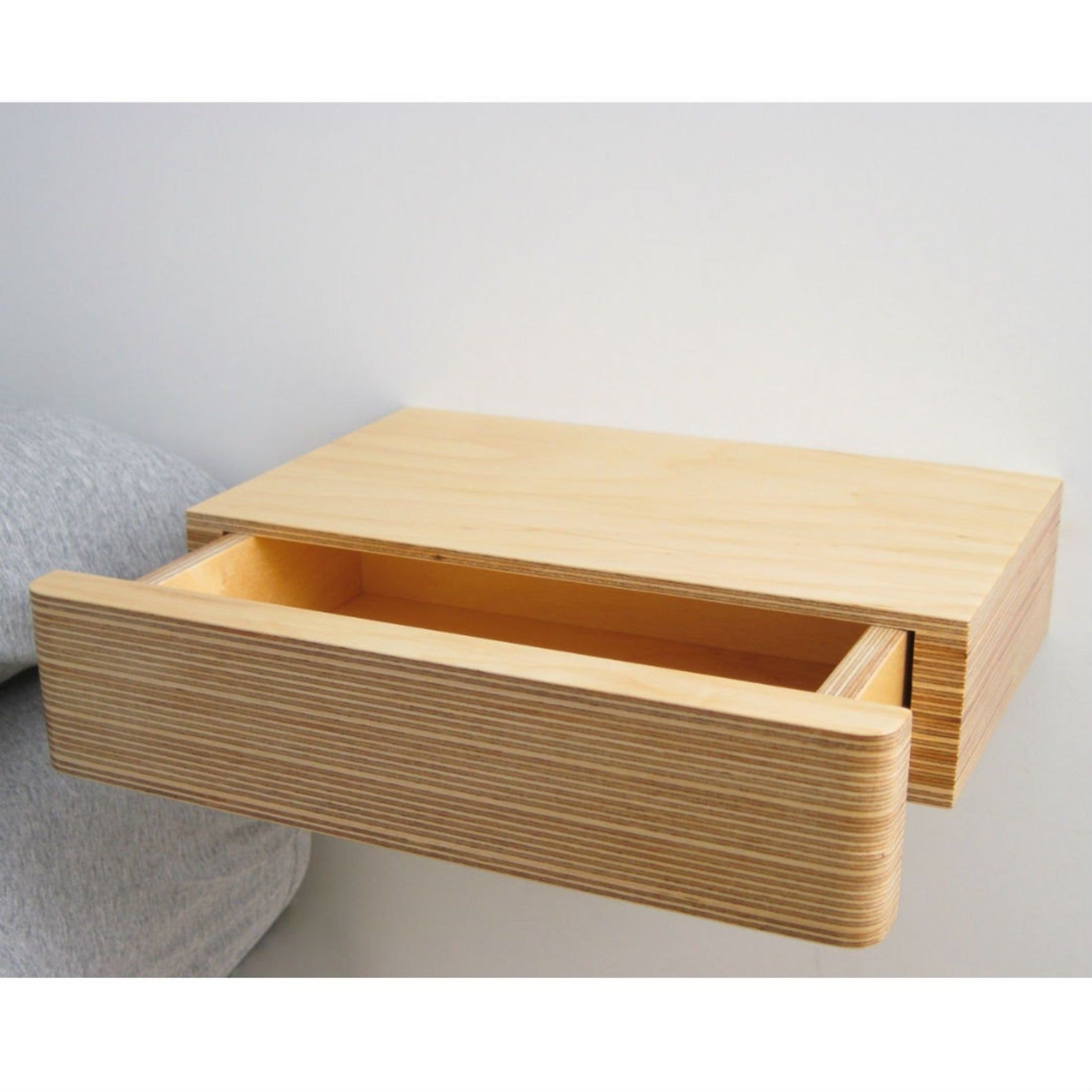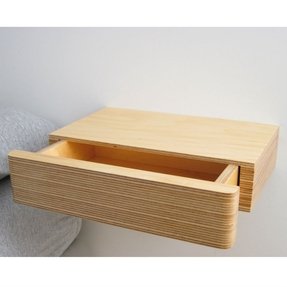 wall-mounted drawer | Fresh contemporary creative design floating wall shelf drawer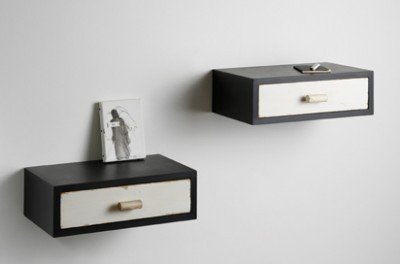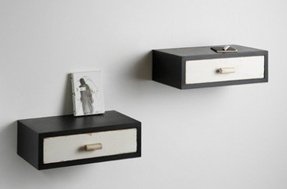 This set of floating shelves with drawers catches the attention with its sleek, contemporary design. A magnificent combination of dark wood and steel. Great spot to expose your favourite photo or a flower vase.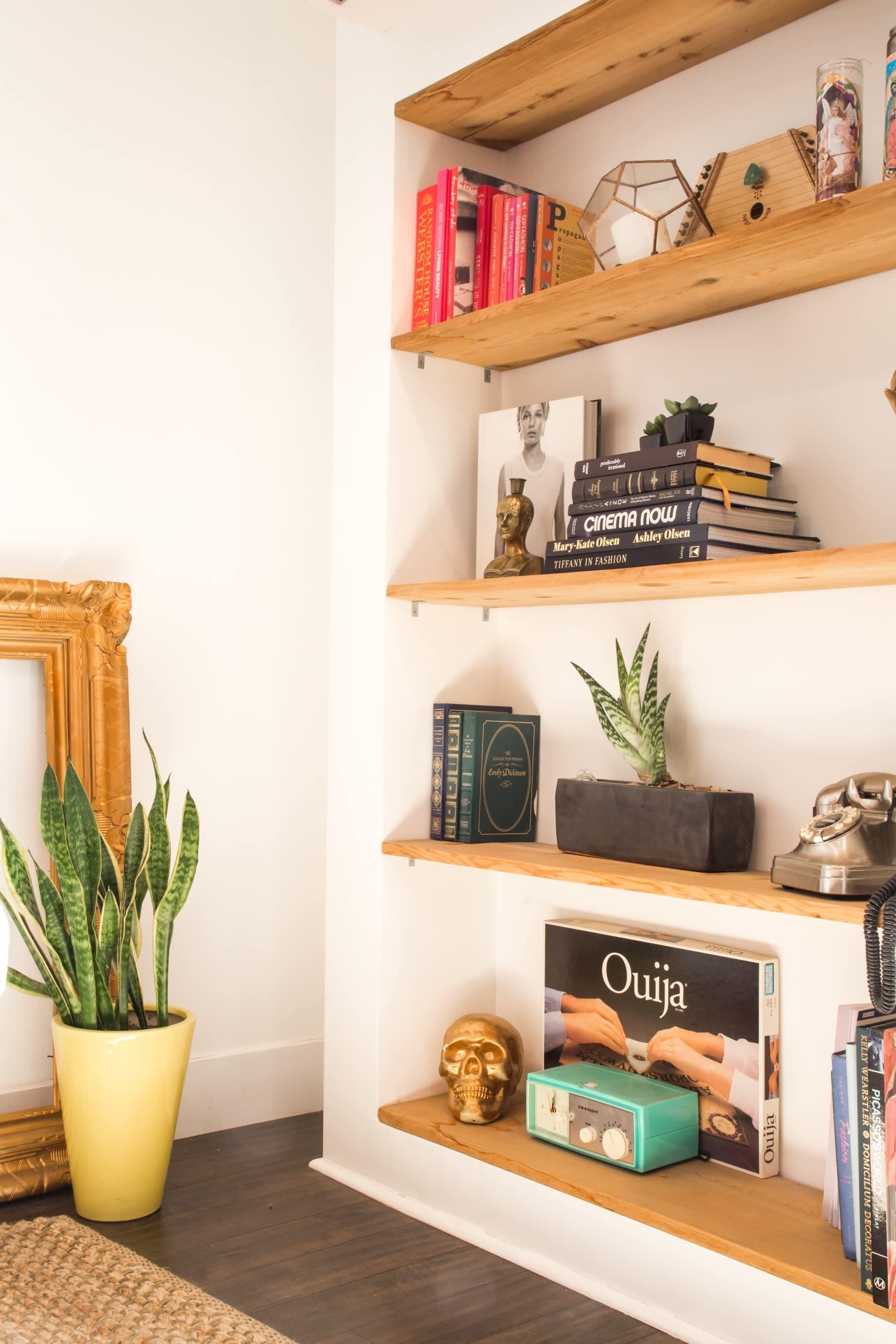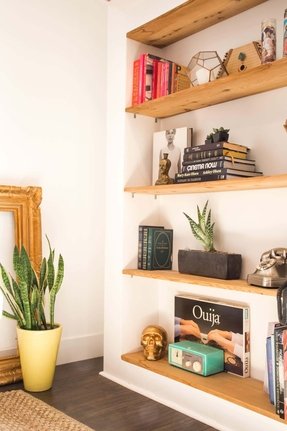 15 Secret Hiding Places That Will Fool Even the Smartest Burglar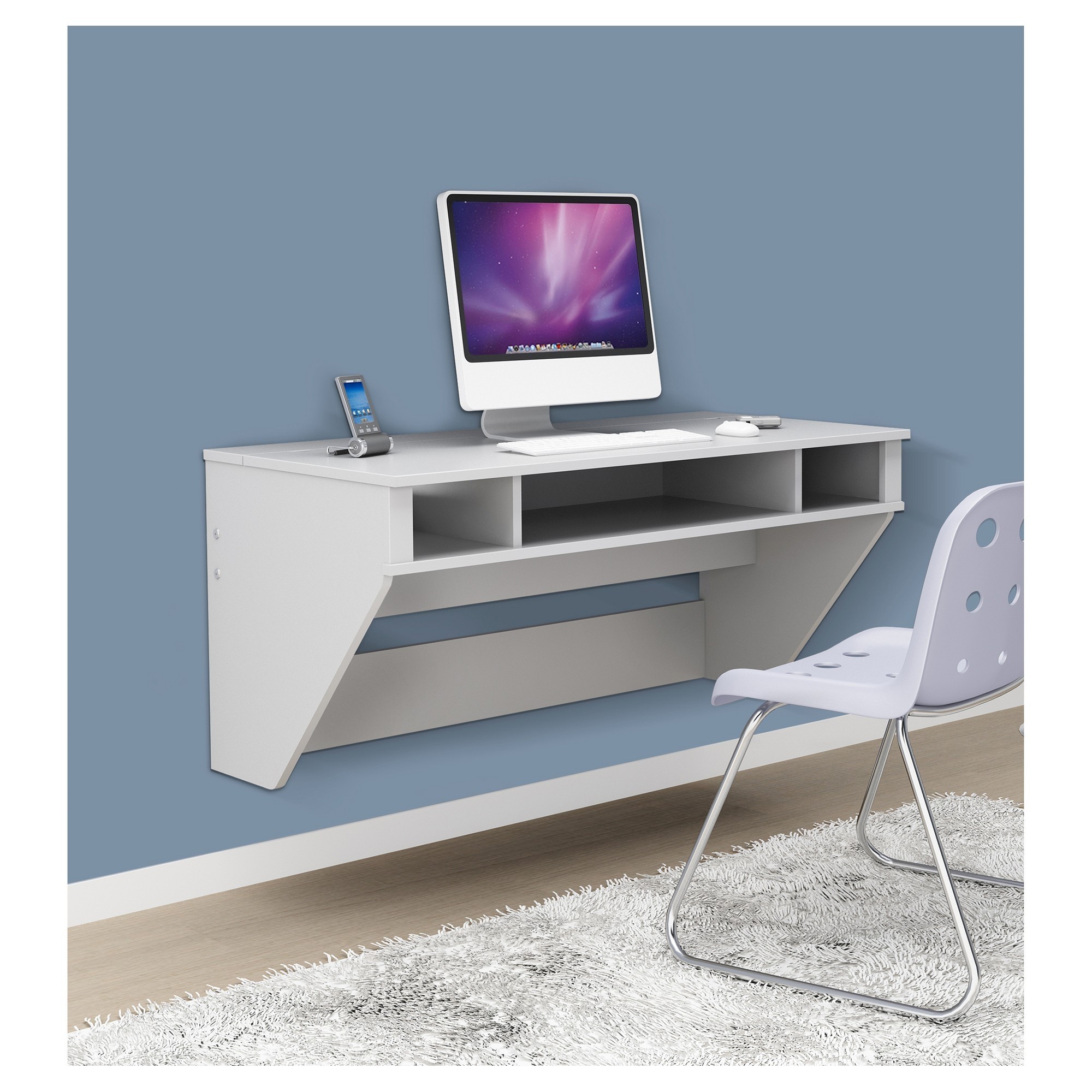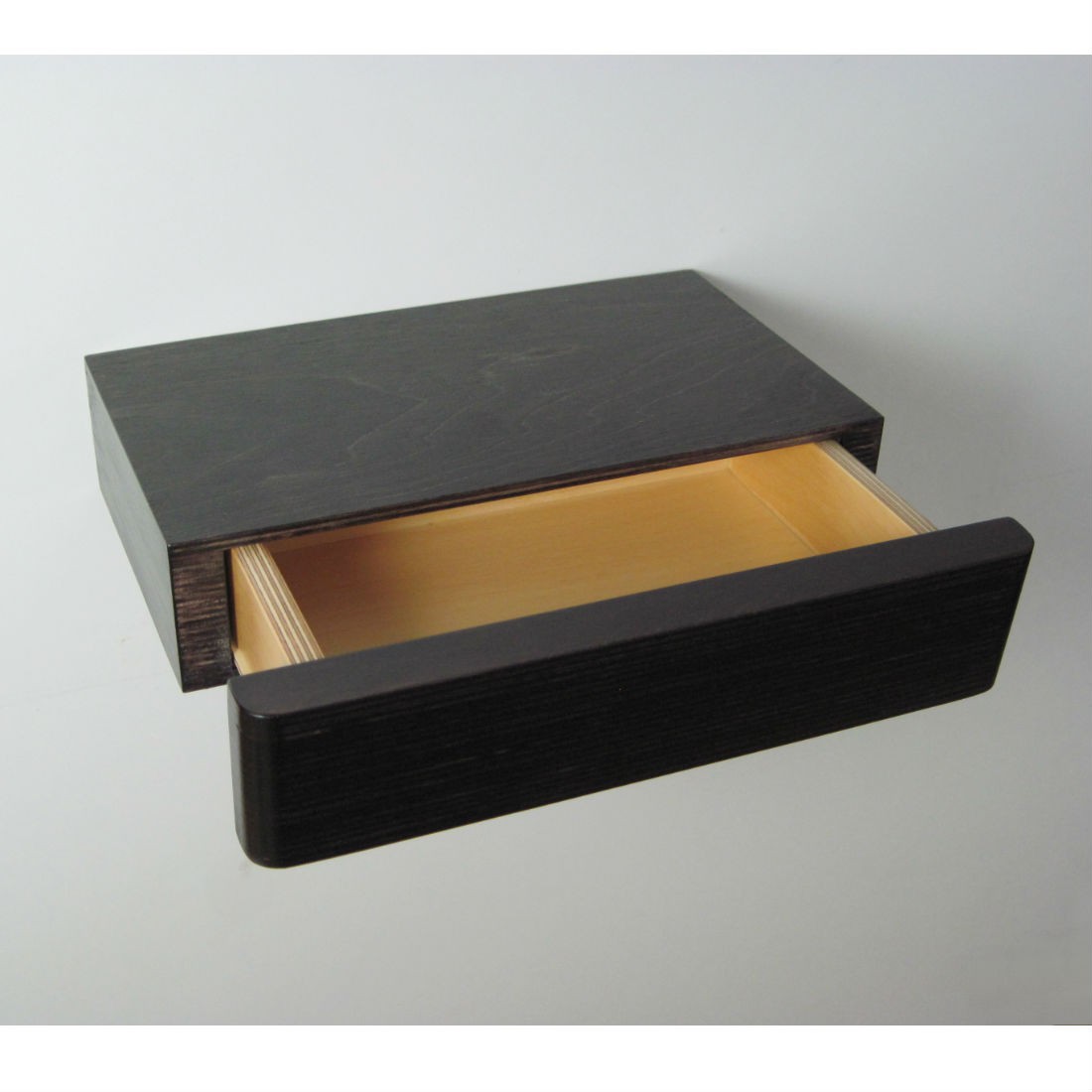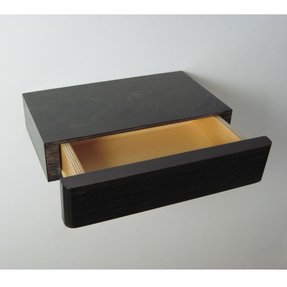 Contemporary design for a modern set of floating shelves with drawers, crafted out of layered plywood, giving them a unique look. The drawers provide a nice and matching complementary look to the white-painted wall.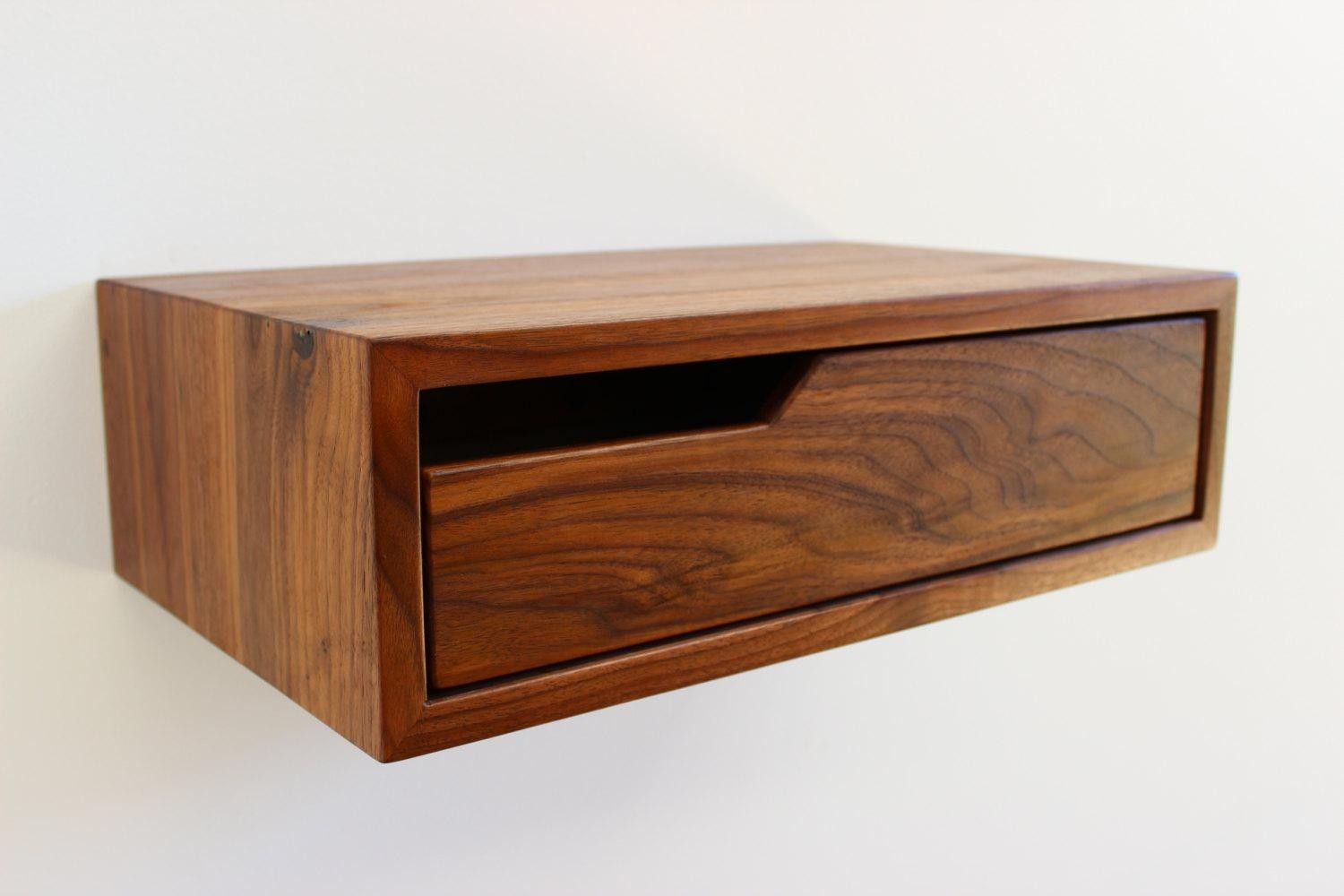 Solid walnut floating shelf with drawer space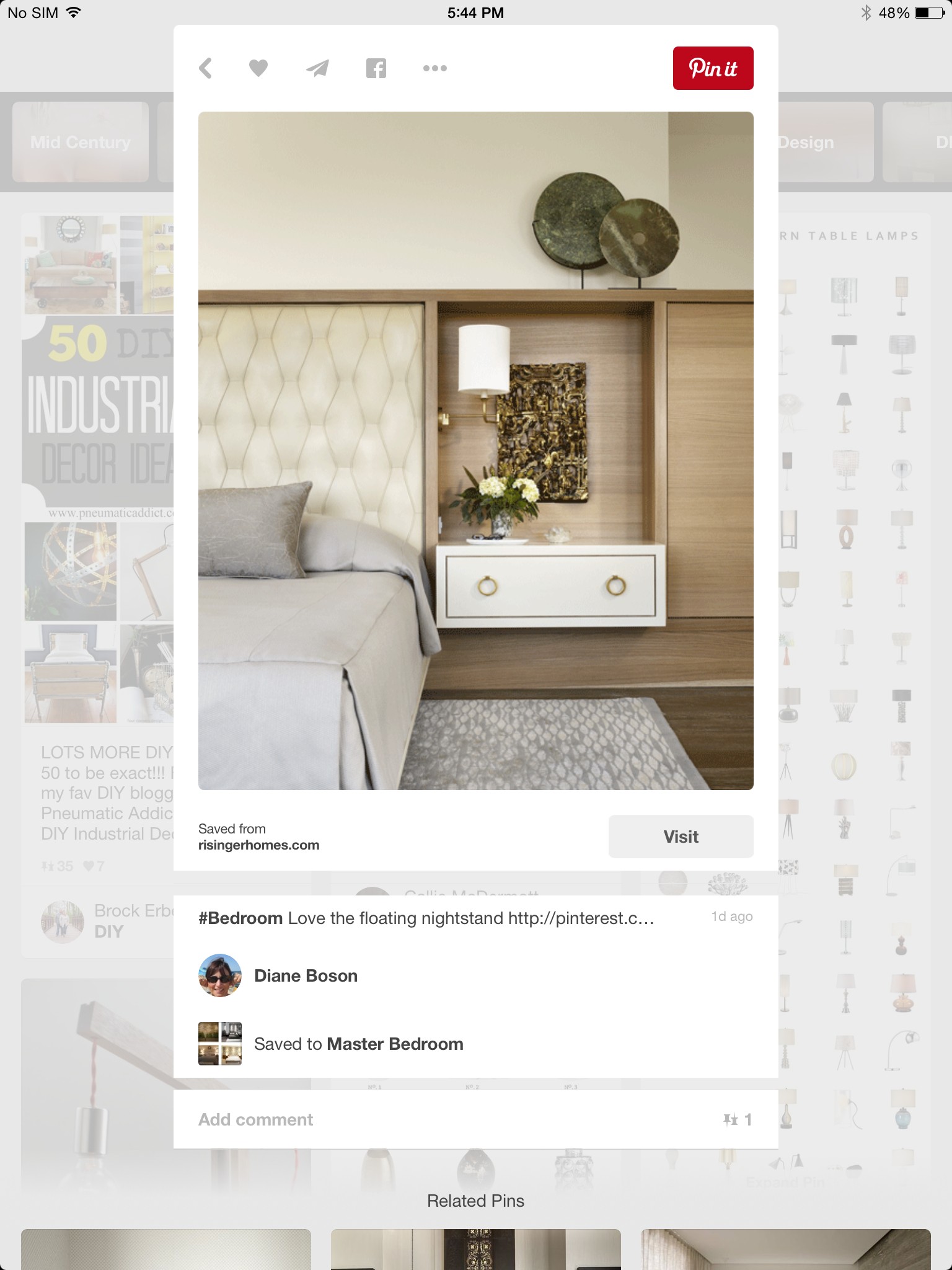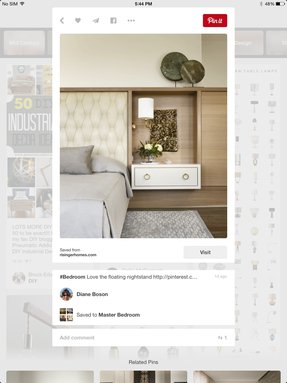 #Bedroom Love the floating nightstand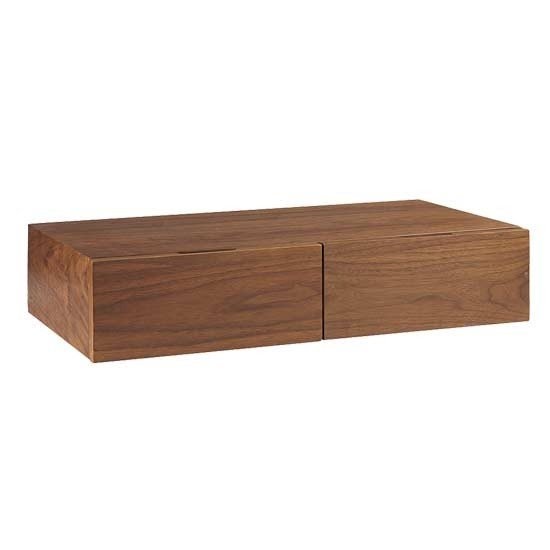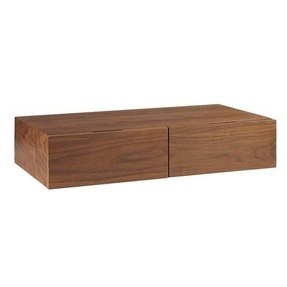 Floating Drawer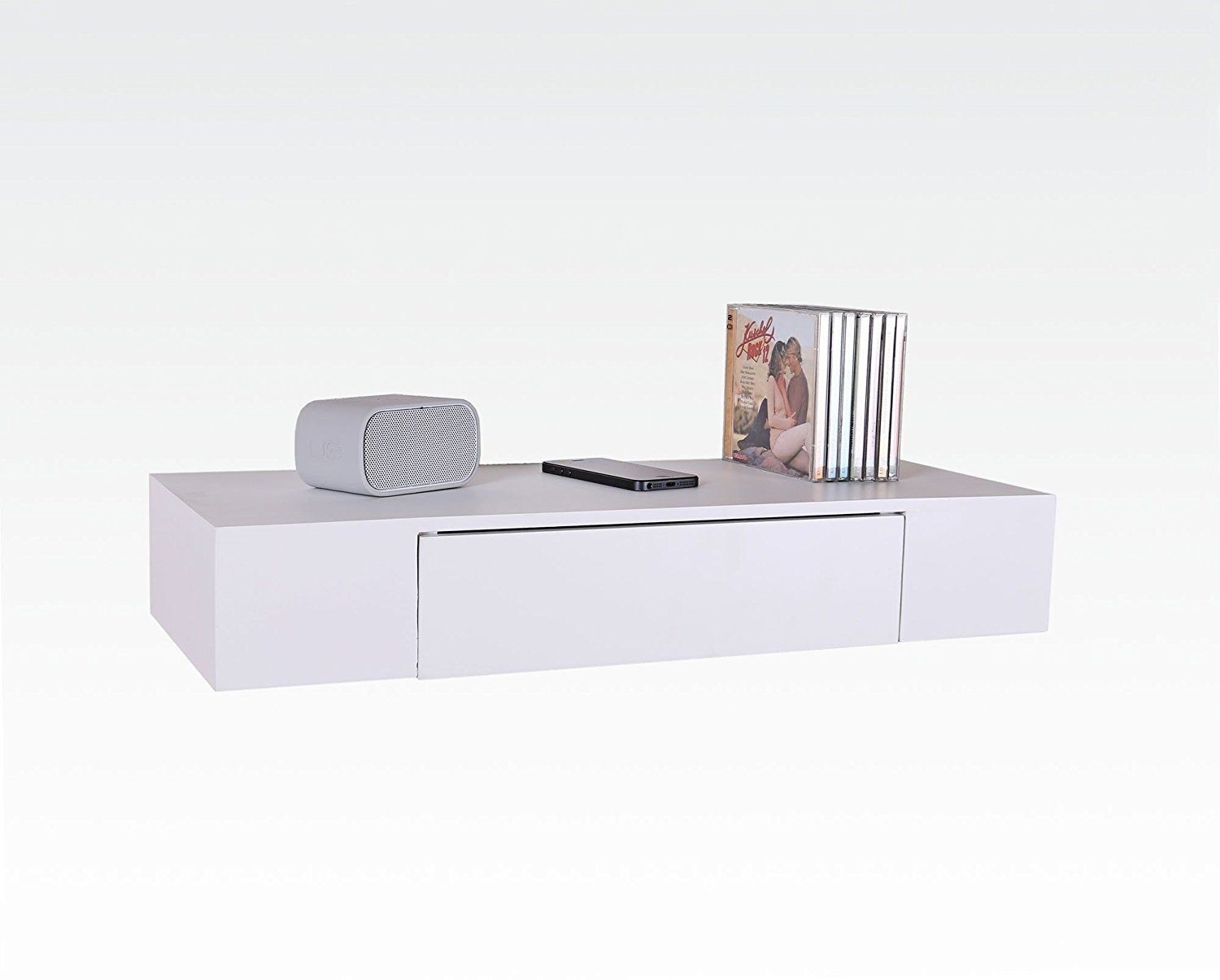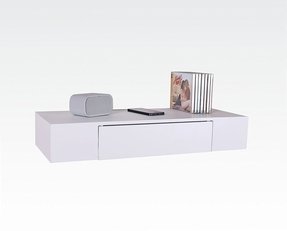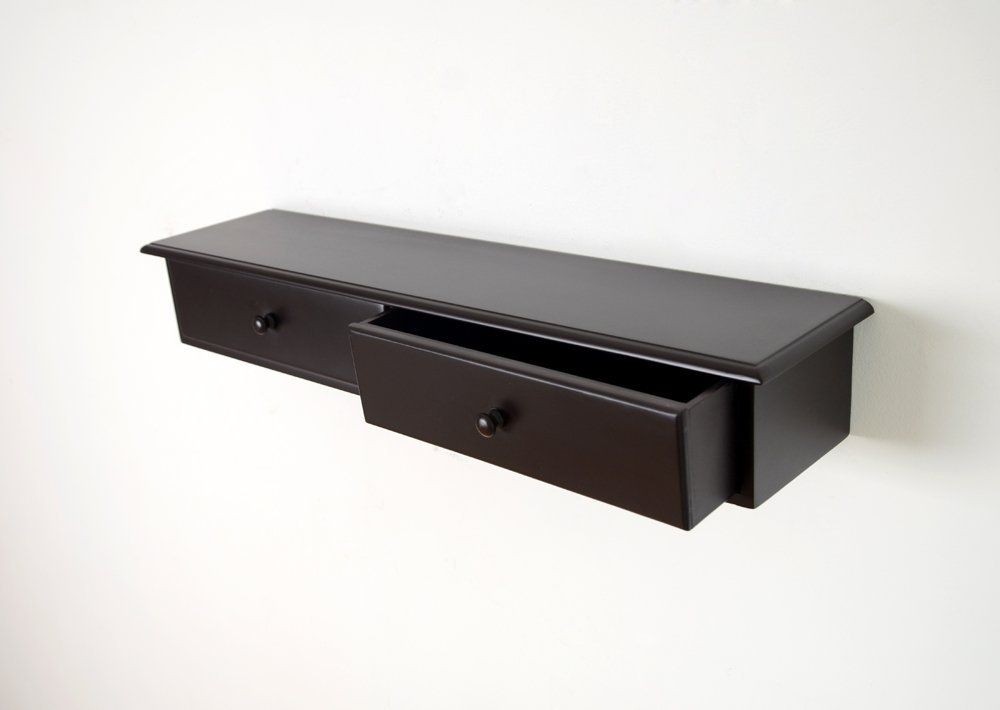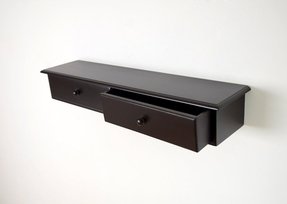 Floating shelf made of wood. It's fitted with 2 drawers for storing needed stuff. Includes screws holes for easy mounting on the wall. Neutral and functional addition to all kinds of interiors as needed.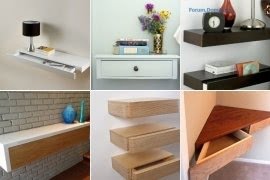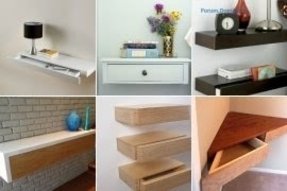 Designer looking, this minimalistic shelf with drawer will be a perfect addition to contemporary spaces, but thanks to its bright wood finish, it shall also look good in traditionally designed rooms.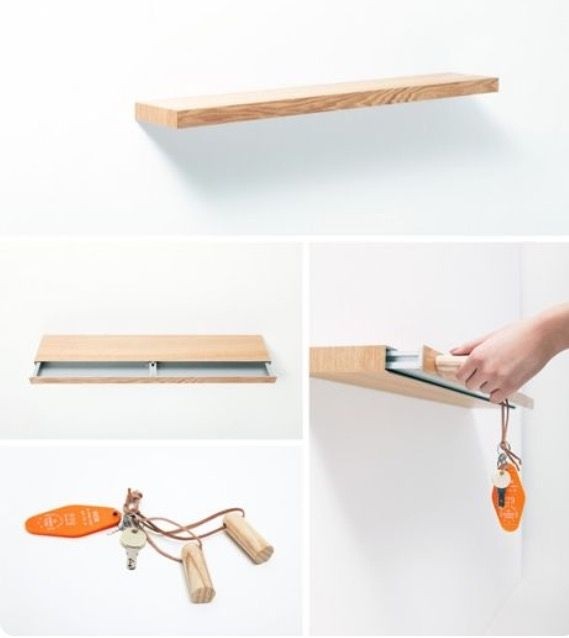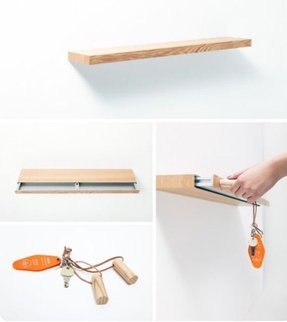 "Clopen" Floating Wall Shelf with Magnetically-Locked Secret Compartment (via Torafu Architects)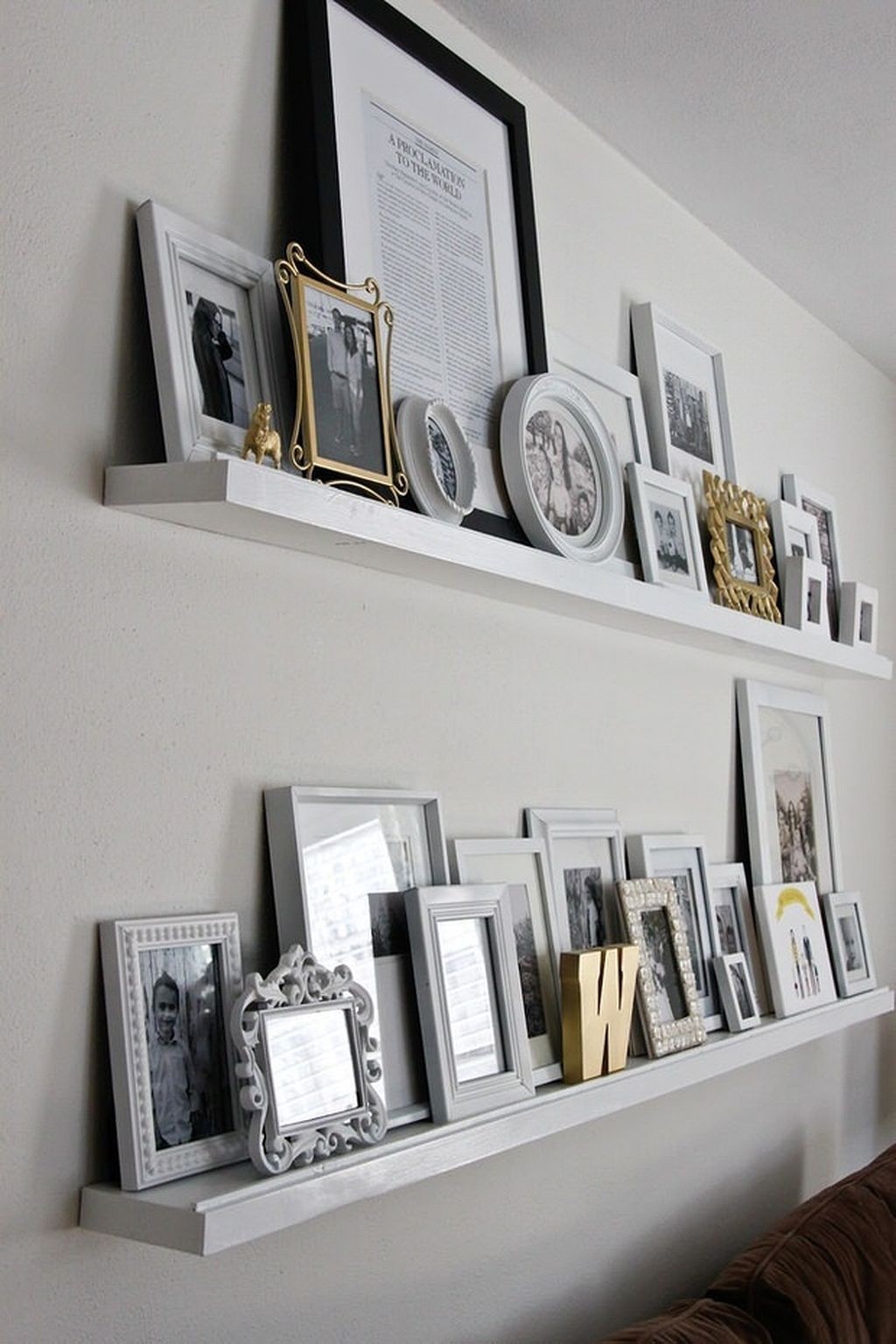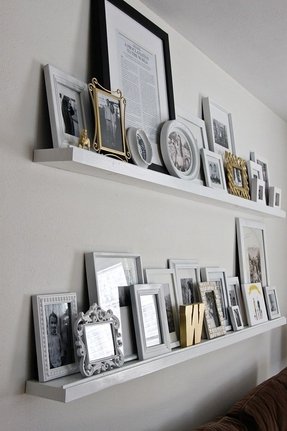 Invisible book shelves that serve for storage and display purposes. These hidden wall mounted book hangers are durable, but they require at least one hardcover book on the bottom. These stylizations look very nice in any design.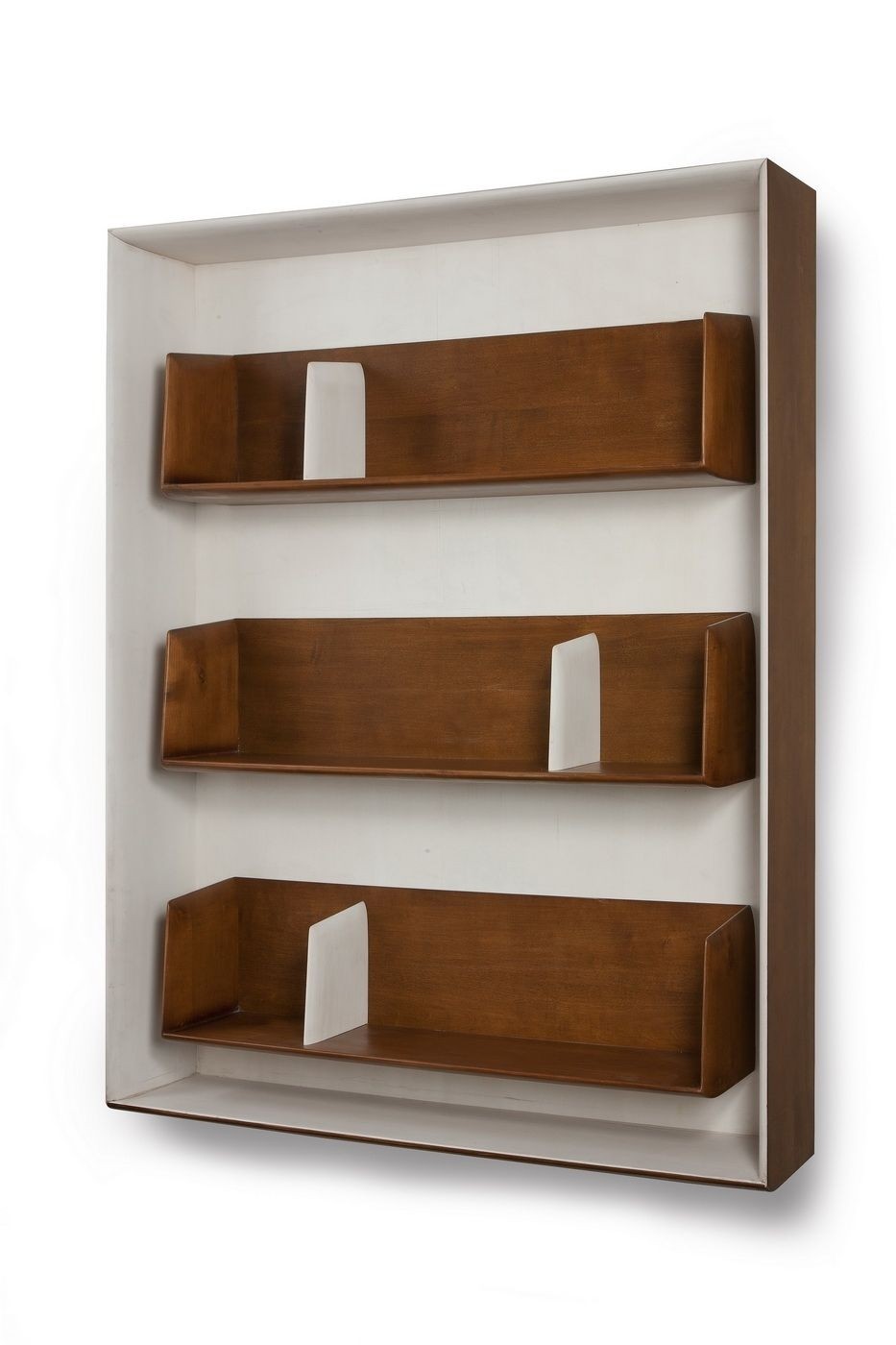 The "trim" on a floating wall shelf is actually a hidden drawer. Need this for all the stuff Scott piles on my bookshelf!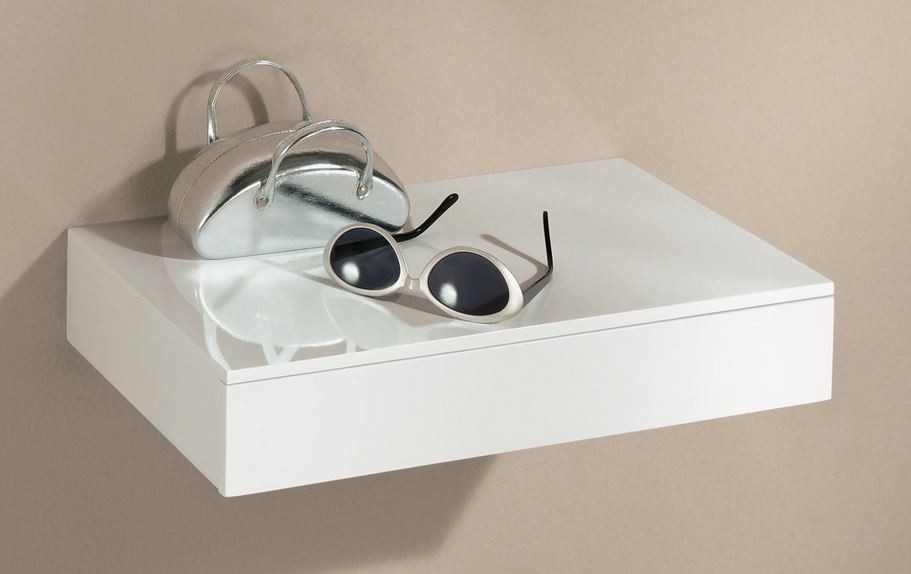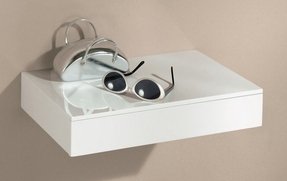 Floating shelf with drawer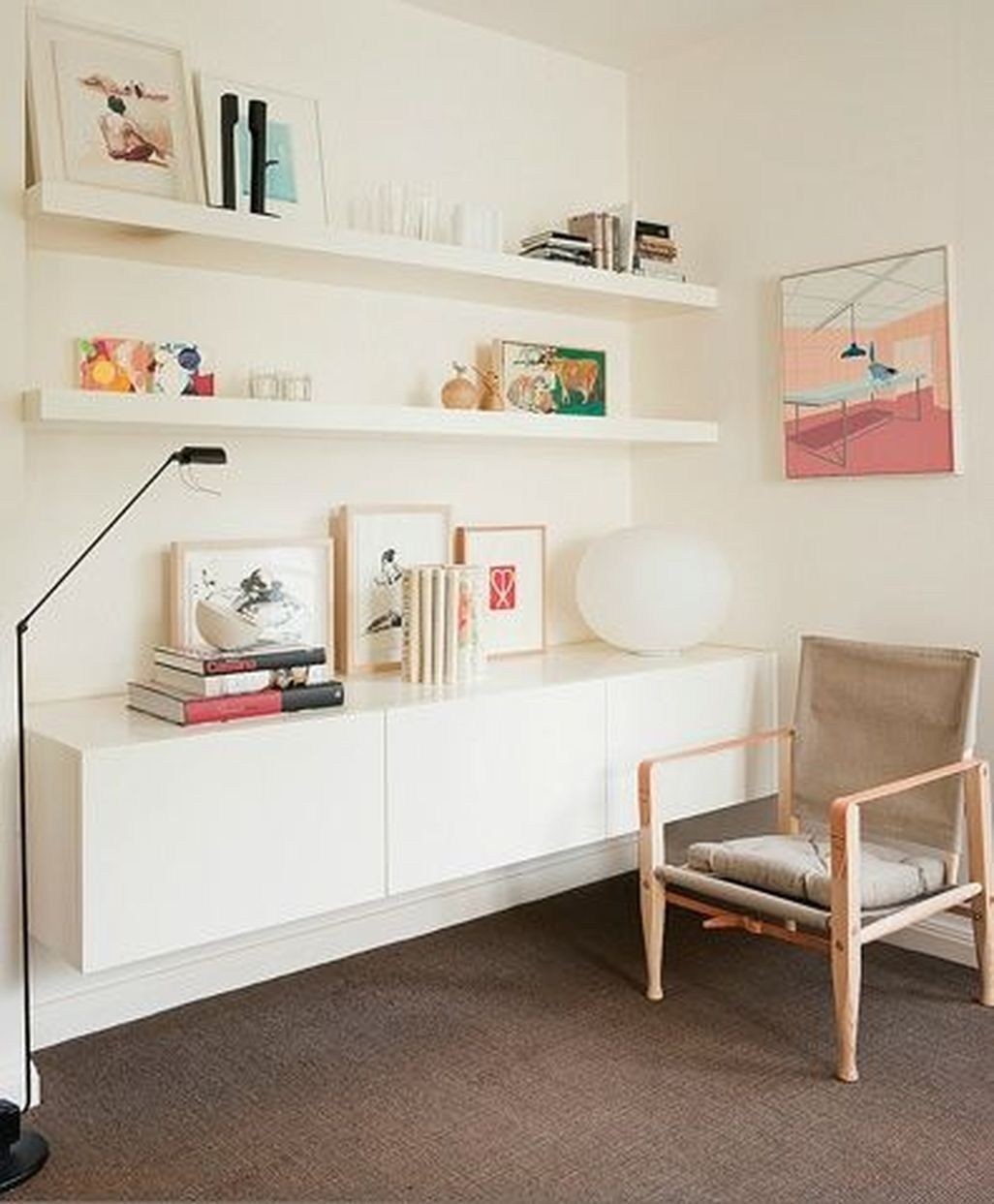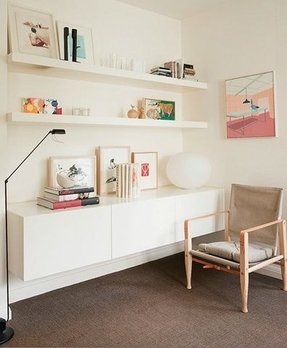 A minimalistic approach to a simple yet efficient floating shelf with a drawer, made in a modern, contemporary style. The shelf only has a single drawer, but it is large enough to hold a few necessities.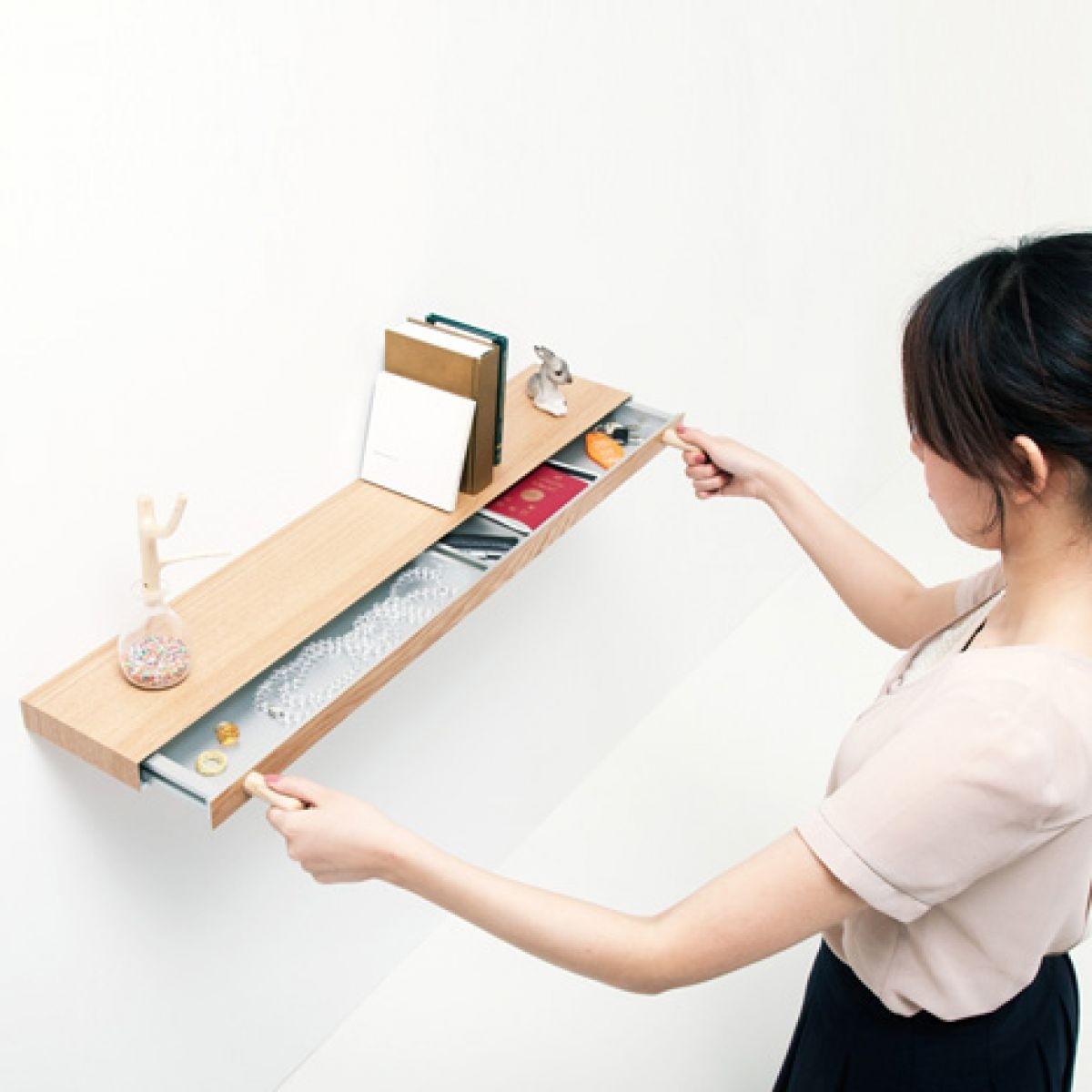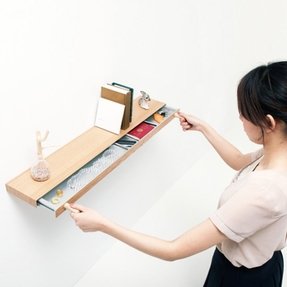 An interesting though inconspicuous innovative wall-mounted floating shelf of metal finished in light brown shades. It contains a drawer with 4 size-varied partitions. It is opened with using 2 small peg-like magnetic pulls.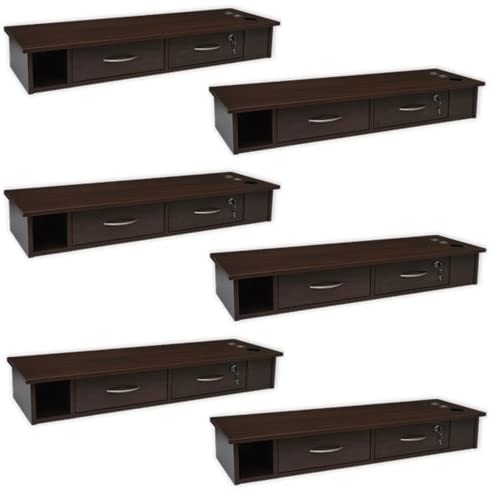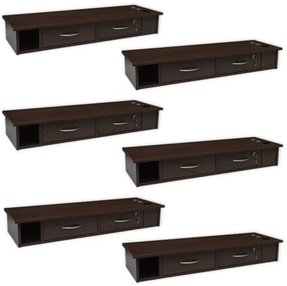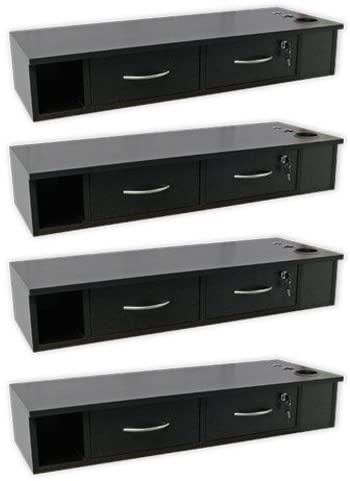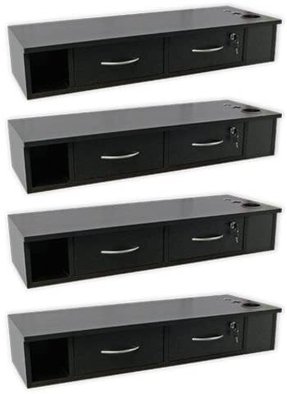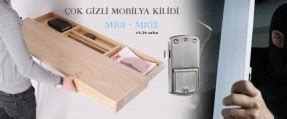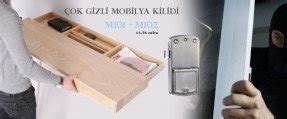 A nice, functional and decorative solution for additional storage space in the house. This wall-mounted shelf looks like a floating element. It features a durable wooden frame with plenty of storage compartments.