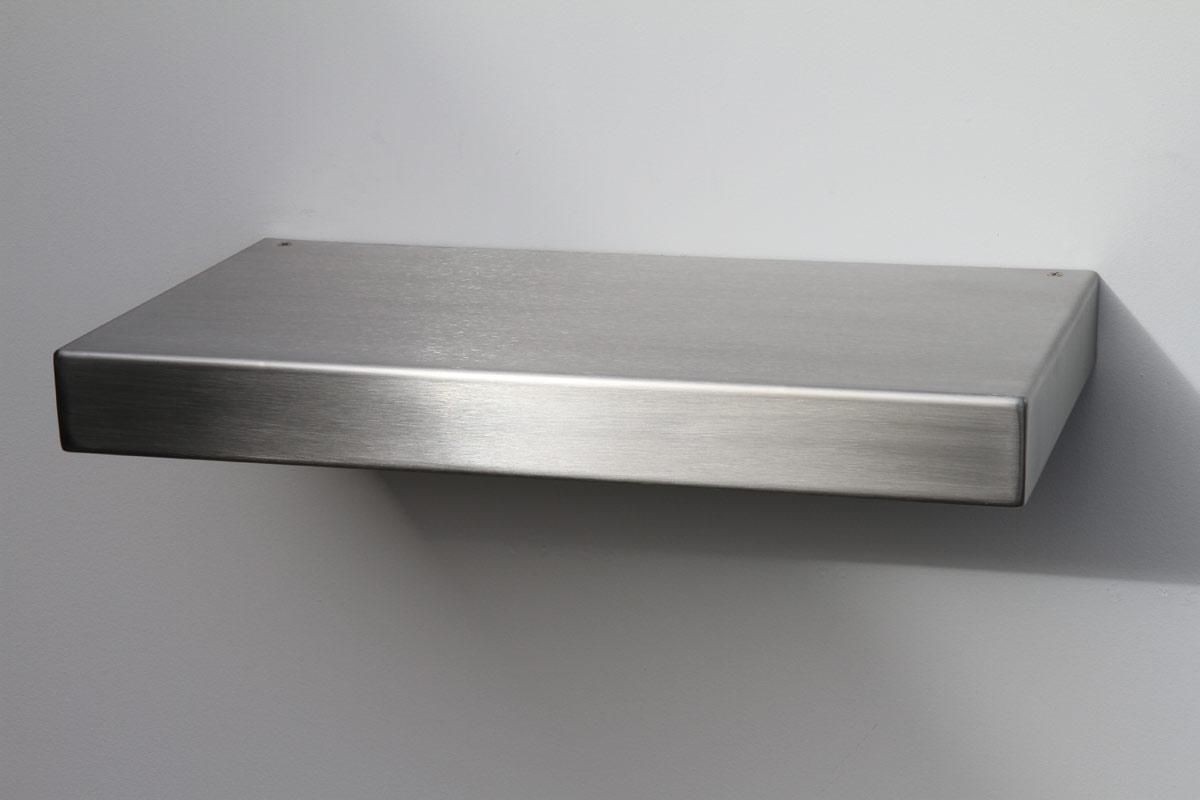 Floating Stainless Steel Kitchen Shelves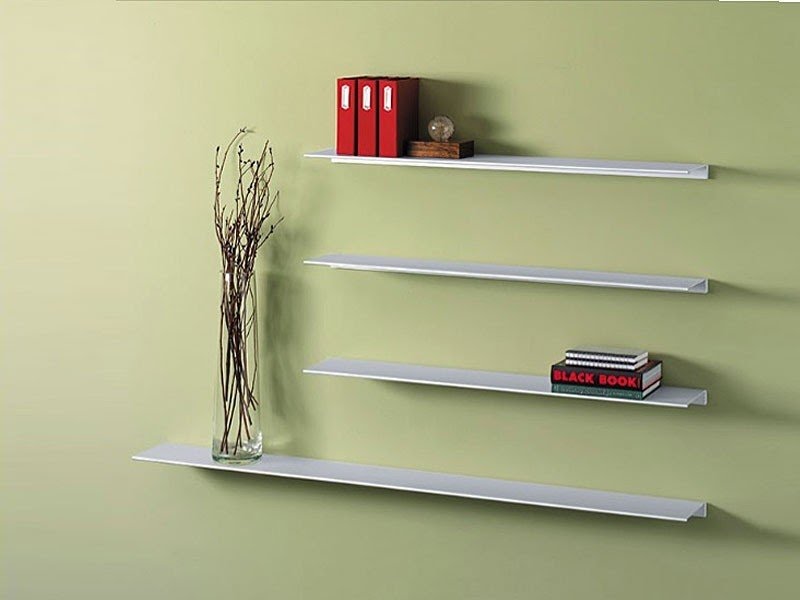 Envision® Aluminum Floating Wall Shelf
It is very simple, subdued and minimalist wall shelf. Ii is ideal for every modern, quiet interior. It is very practical and useful. It was made of aluminum. The ideal element for the living room or bedroom.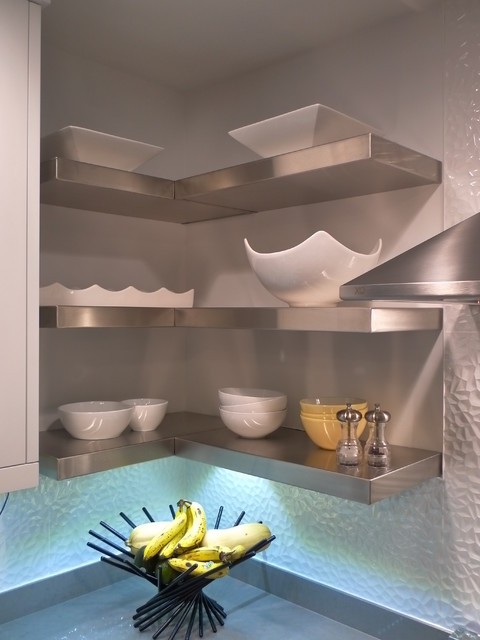 Architects Kitchen In Progress Contemporary Kitchen New York
Floating stainless steel shelves of unparalleled quality and versatility - they look great in the corner of the kitchen, over the traditional cabinets. Their shine has a very contemporary dimension. They are composed of three items.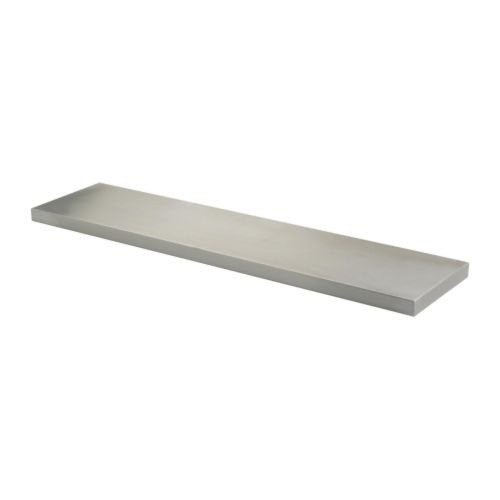 Reclaim the vertical space in your home for storage with this amazing and practical stainless-steel floating shelf. The shelf comes with easy to use mounting hardware and is finished in a stunning shiny stainless-steel shade that should deliver impeccable accents to your walls.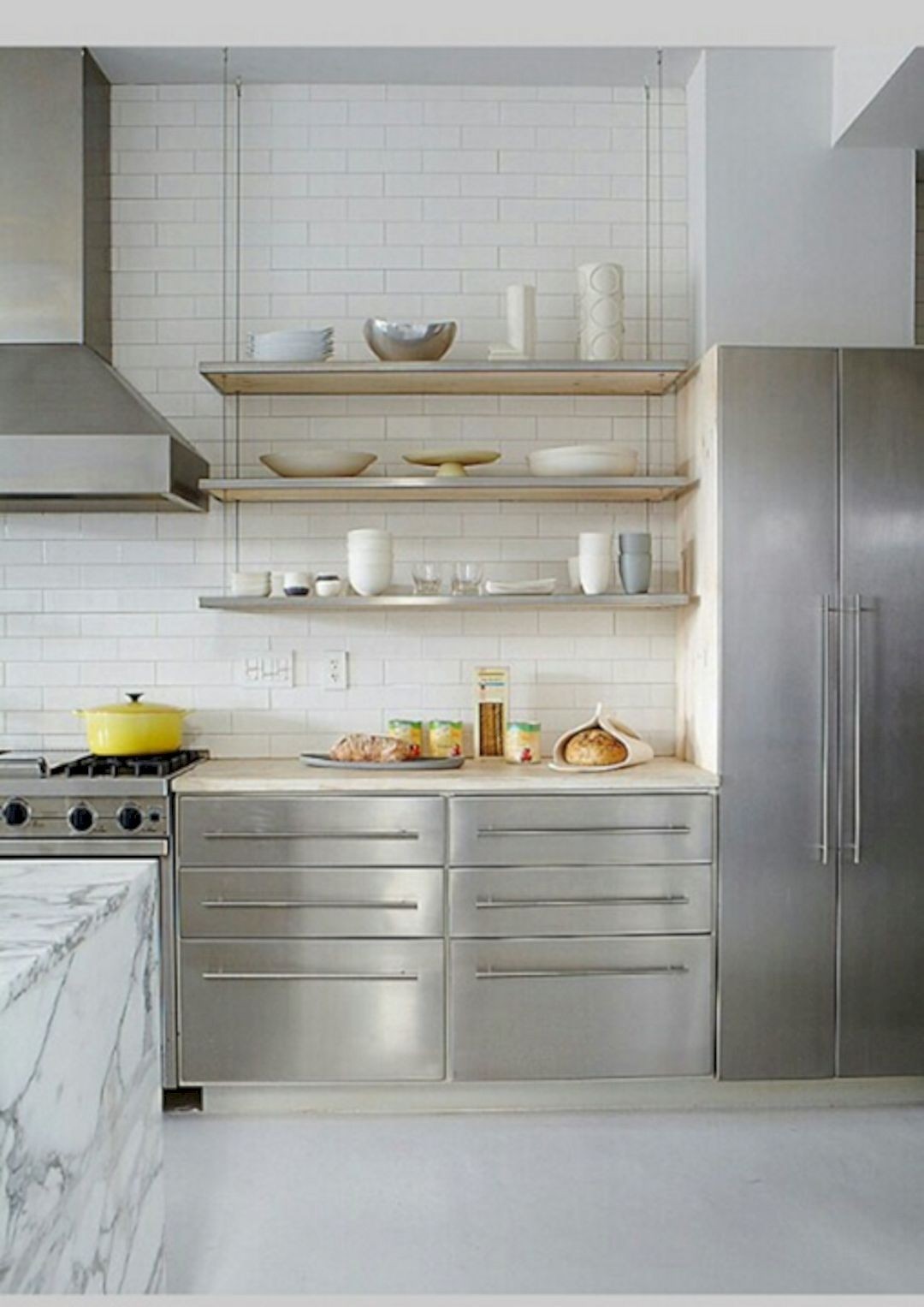 A great addition for modern and contemporary kitchens. This shelf unit is suspended from a ceiling, offering 3 open shelves - each crafted of natural finished wood and wrapped with a sheet of stainless steel.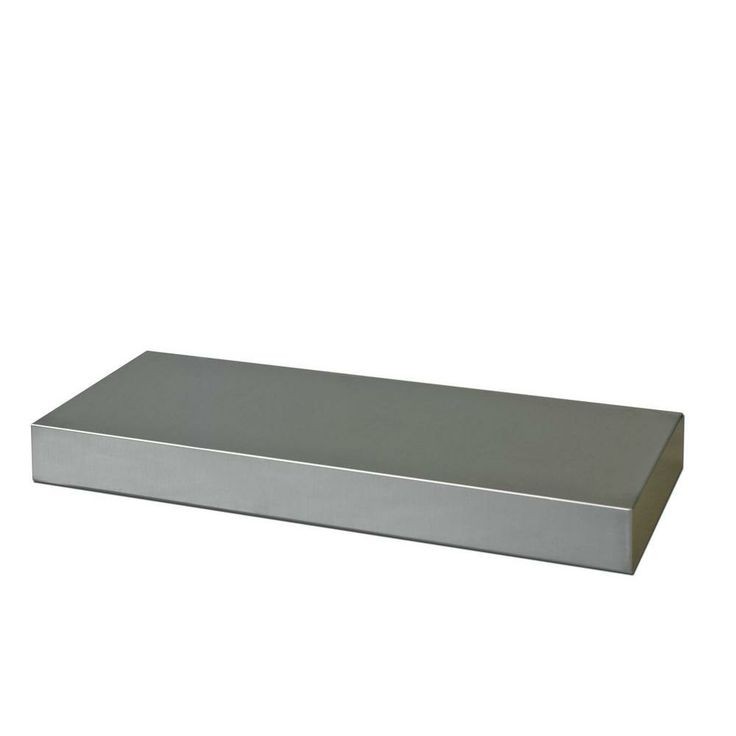 Danver 30 in. Stainless Steel Floating Shelf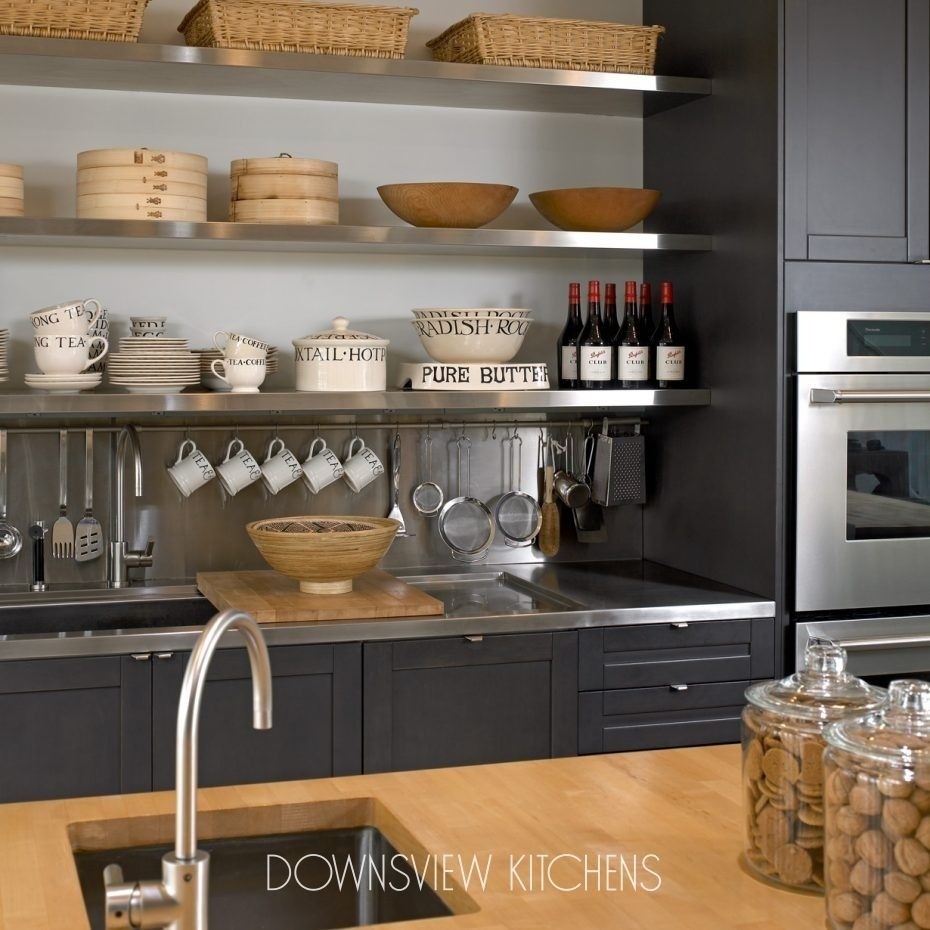 Stainless floating shelves above the sink, stainless countertop with iintergrated sink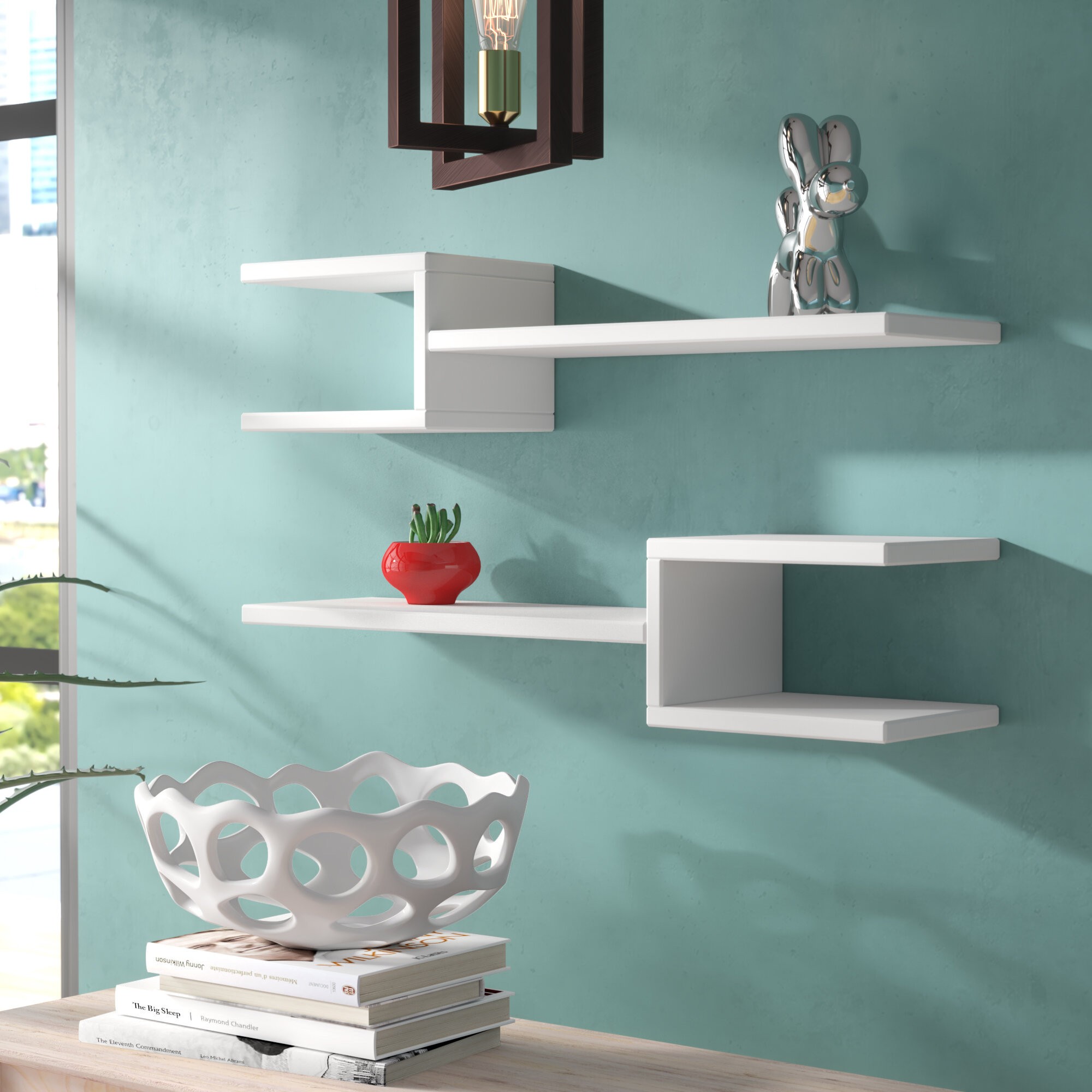 Floating shelf for kitchen, bathroom and others interiors as needed. It is made of high quality stainless steel. Suitable for residential and commercial premises. Received many positive recommendations from clients.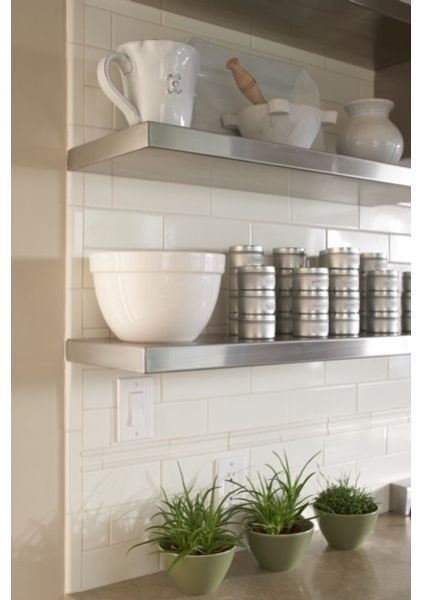 use arrow keys to view more kitchens swipe photo to view more kitchens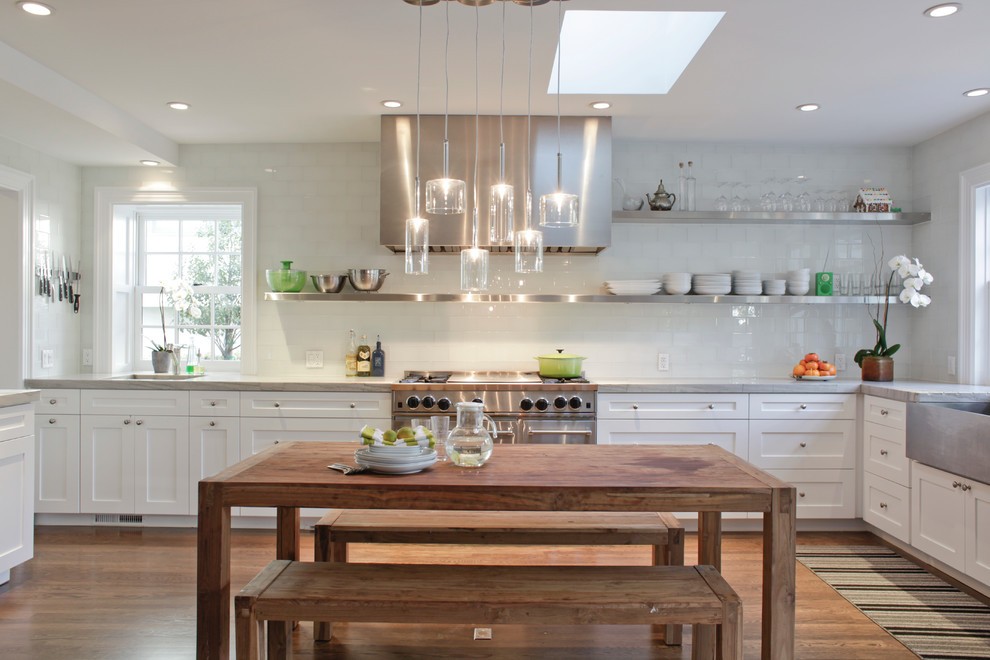 Think how much space you save by hanging things on the wall and not putting everything on itself. Floating stainless steel shelf in the kitchen, they replaced the hanging kitchen cabinets, adding the kitchen a lot more breath and clarity.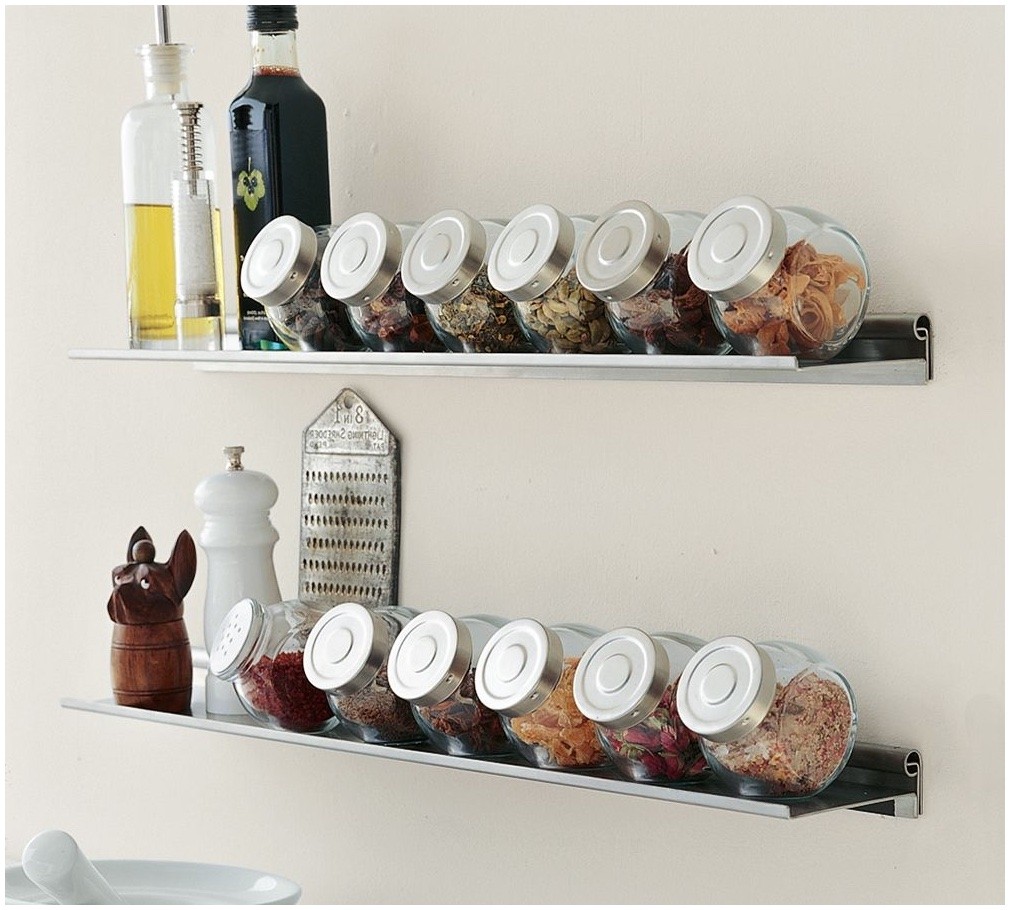 Products for Decorating or Organizing Your Home's Bath, Garden, Kitchen and more : DIY Marketplace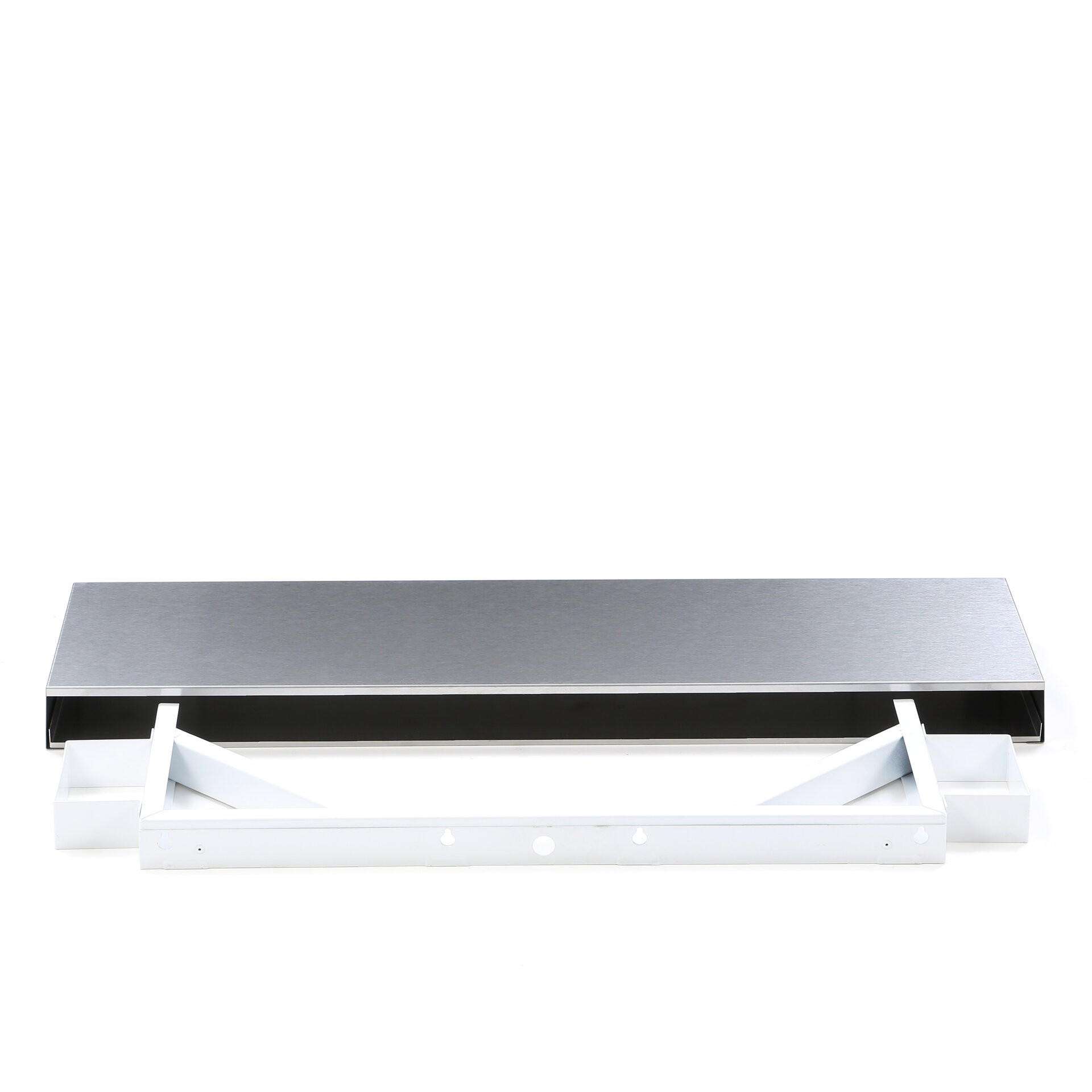 Danver Stainless Steel Floating Shelf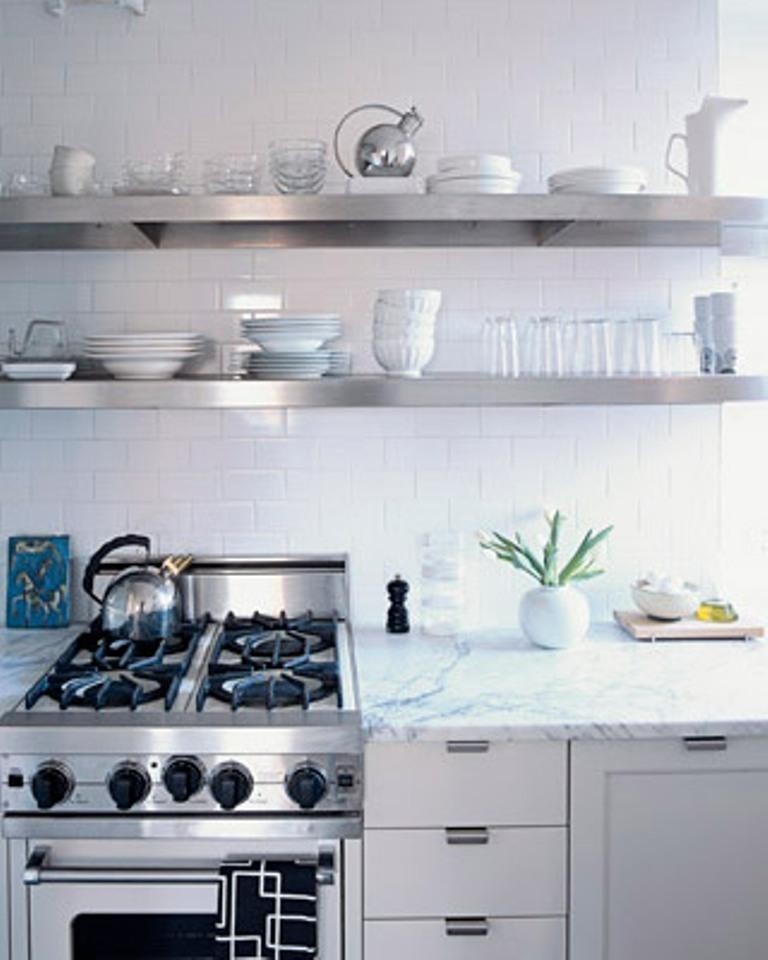 Floating Stainless Steel Shelves Kitchen, Transitional, kitchen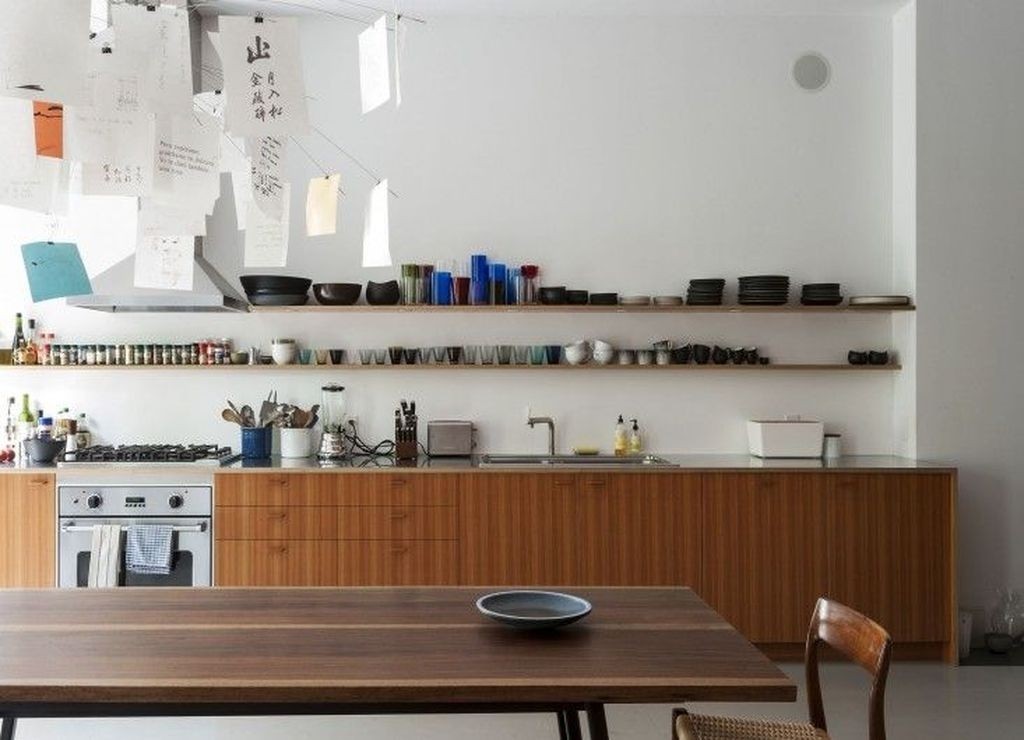 A simple wall-length contemporary floating shelf for kitchens. It's manufactured of quality stainless steel, rectangular, thin and narrow, very sturdy and quite lightweight as it has an empty interior.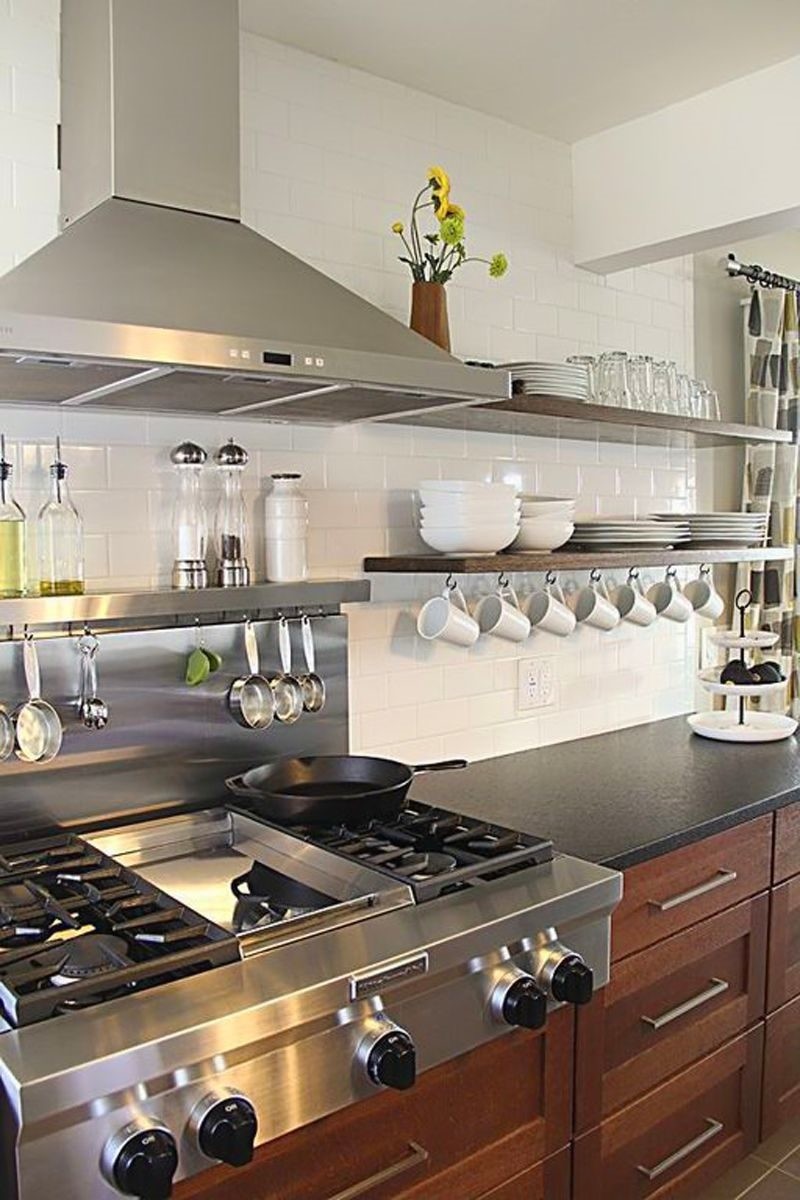 Contemporary kitchen setup with a modern set of appliances and an elaborate above-stove storage. The stainless steel shelf provides a handy utility and spices storage, while the wooden shelves provide a stylish cutlery display.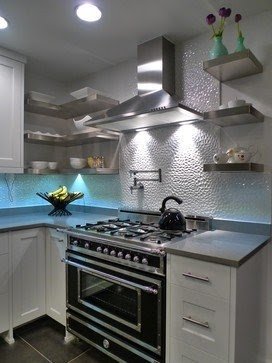 Our Stainless Steel Floating Shelves.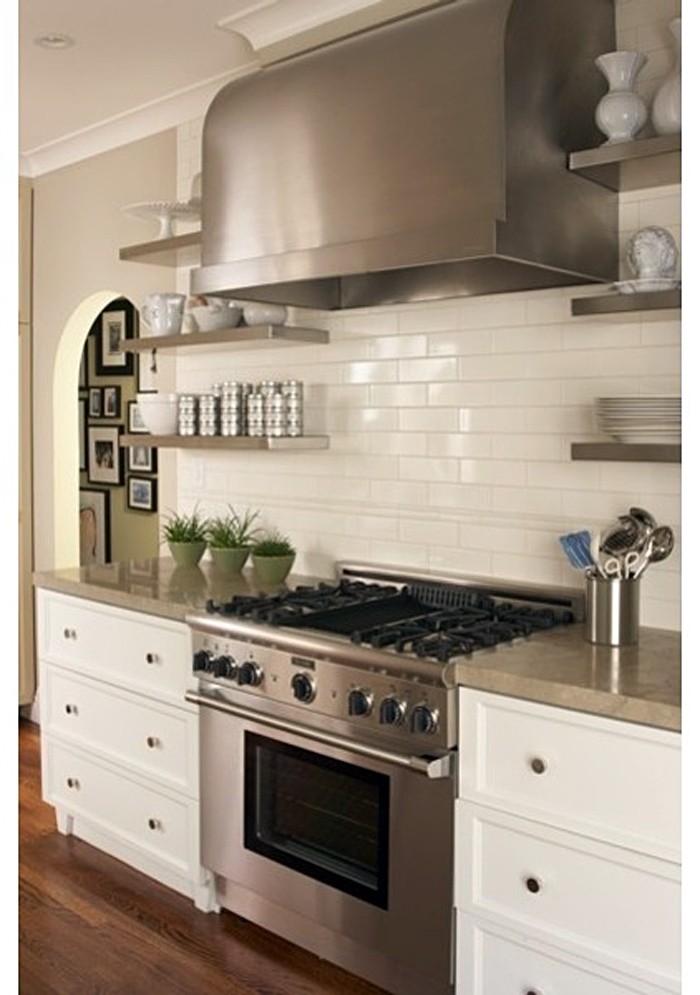 Limestone Counters
The stylish, modern and very functional kitchen can gain a unique dimension thanks to stainless steel details. Shelves, cooker hoods, kitchen and marble countertops along with white furniture present themselves exceptionally.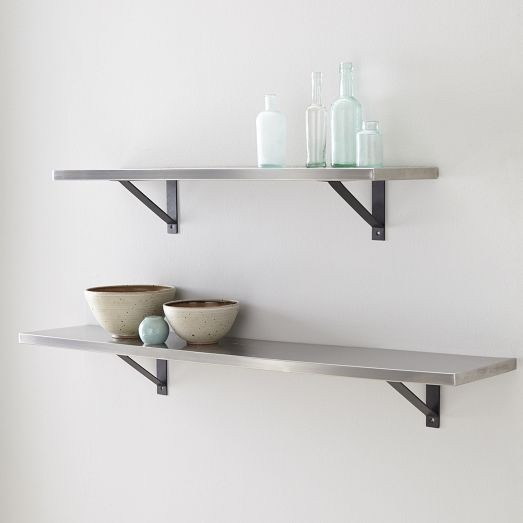 Stainless Steel Shelf + Basic Brackets for above the bar (display decorative objects, picture frames, bar accessories, etc) | West Elm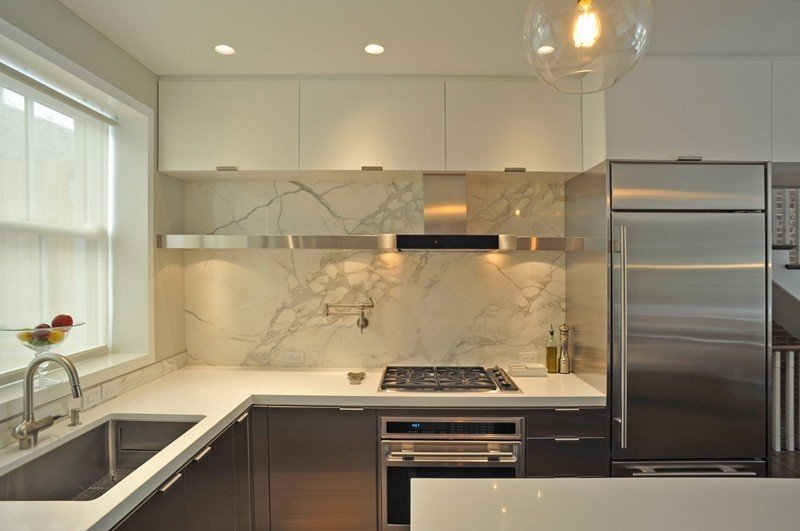 marble backsplash + white counter + s/s floating shelf + ceiling mount upper cabinets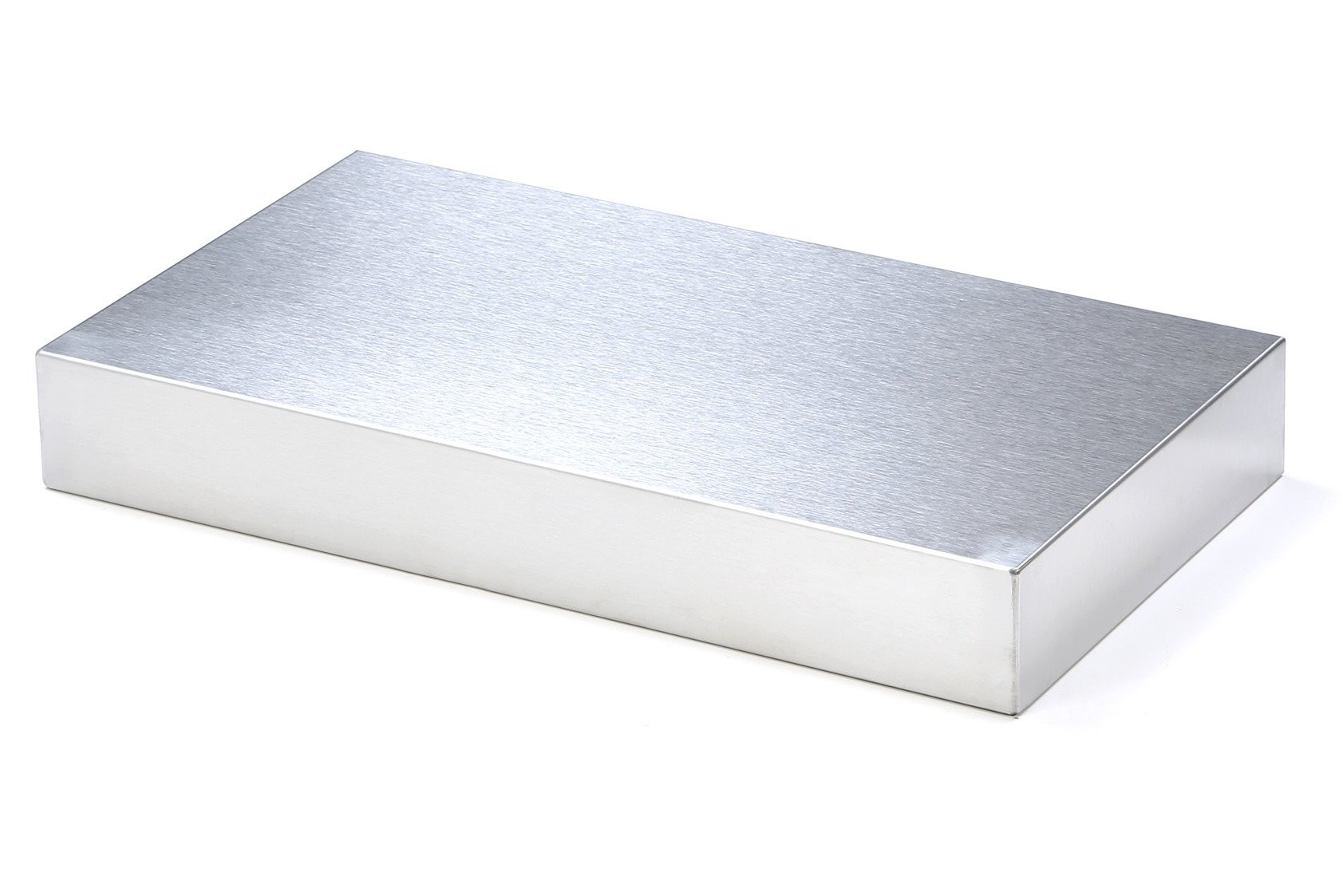 Danver Stainless Steel Floating Shelf
A very simple modern floating wall-mounted shelf having a rectangular body manufactured of durable glossy stainless steel. It has hidden wall mounts and is especially suitable for modern kitchens and bathrooms.

36 in. Stainless Steel Floating Shelf - Home Depot -various lengths. $$$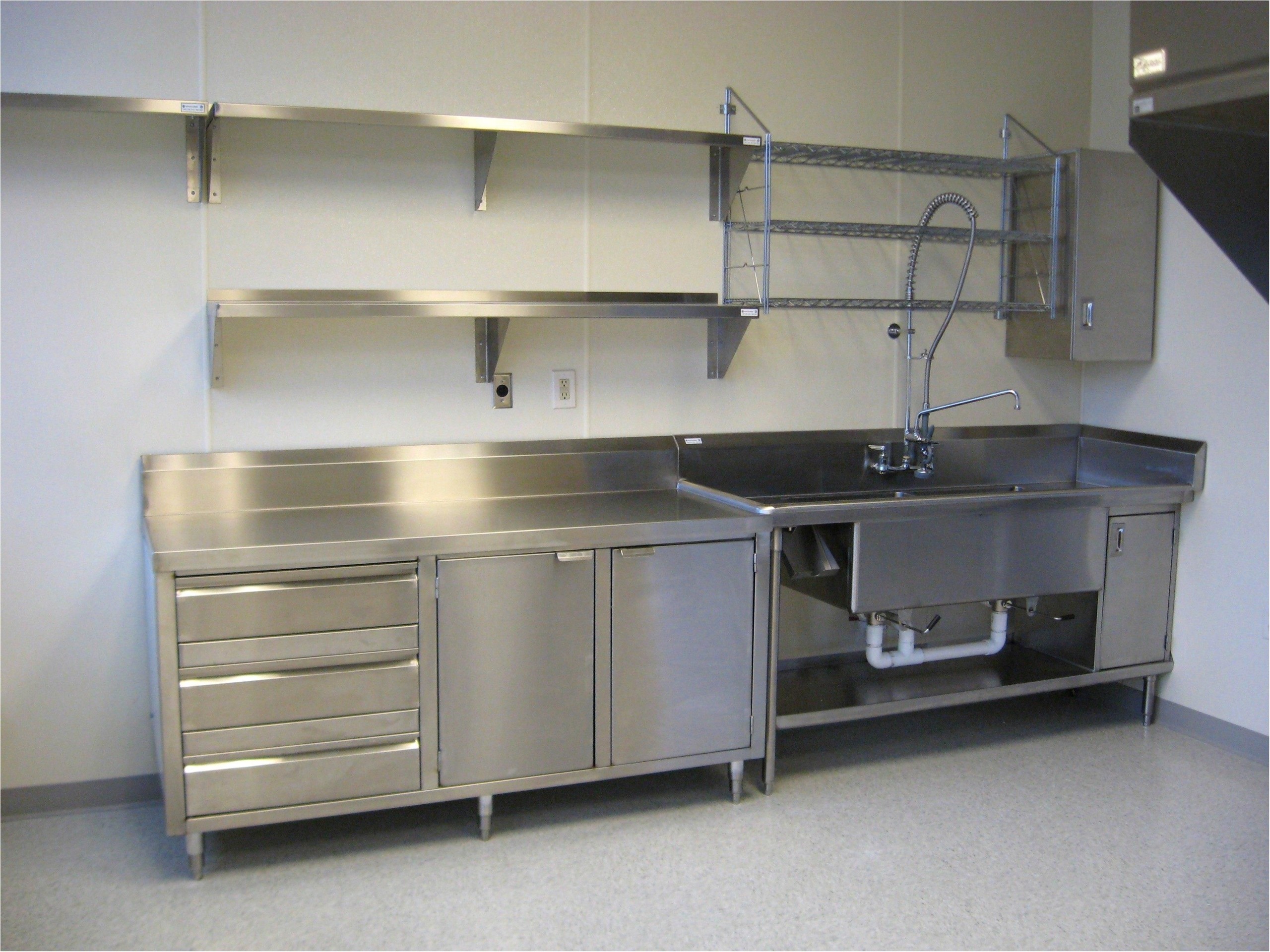 Steel Kitchen Sink With Floating Stainless Steel Kitchen Shelves ...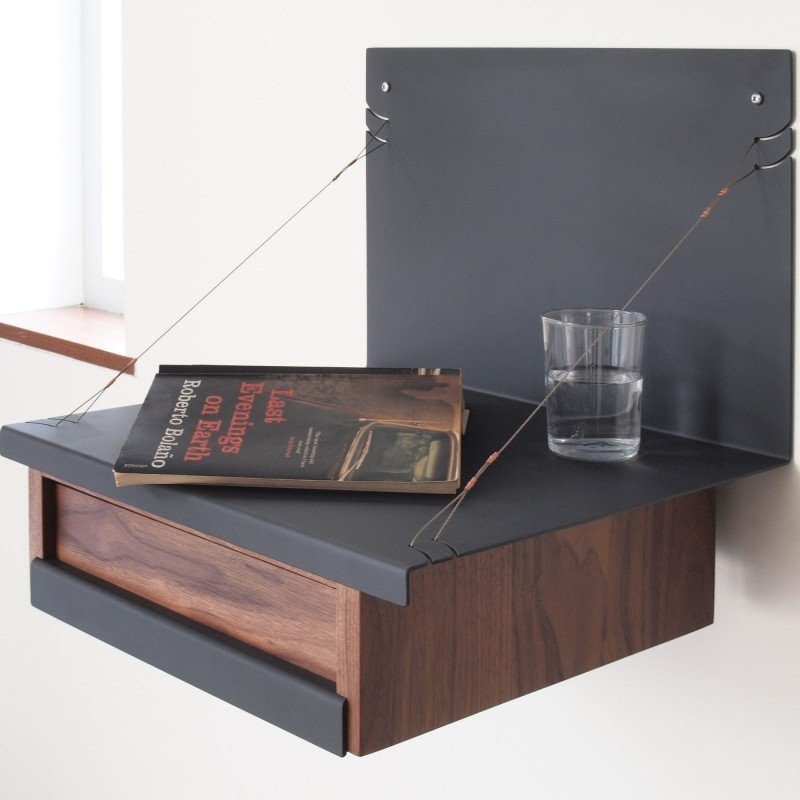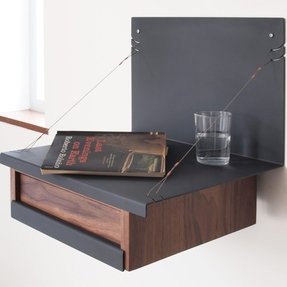 Gil Wall Shelf
Amazing and original shelf, perfect for rooms decorated in industrial style. The construction is made from strong and durable steel. The weight capacity is 100 lbs, so it can maintain a fairly heavy objects. The shelf is optional.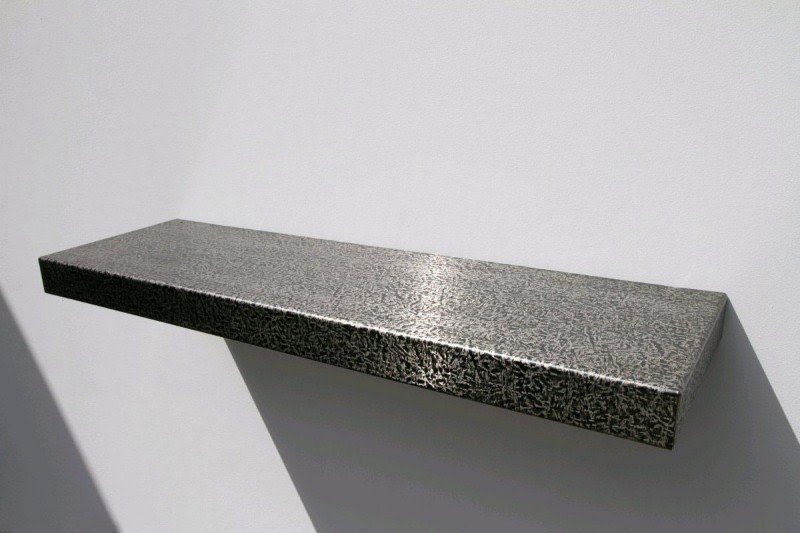 shelf4-fulll.jpg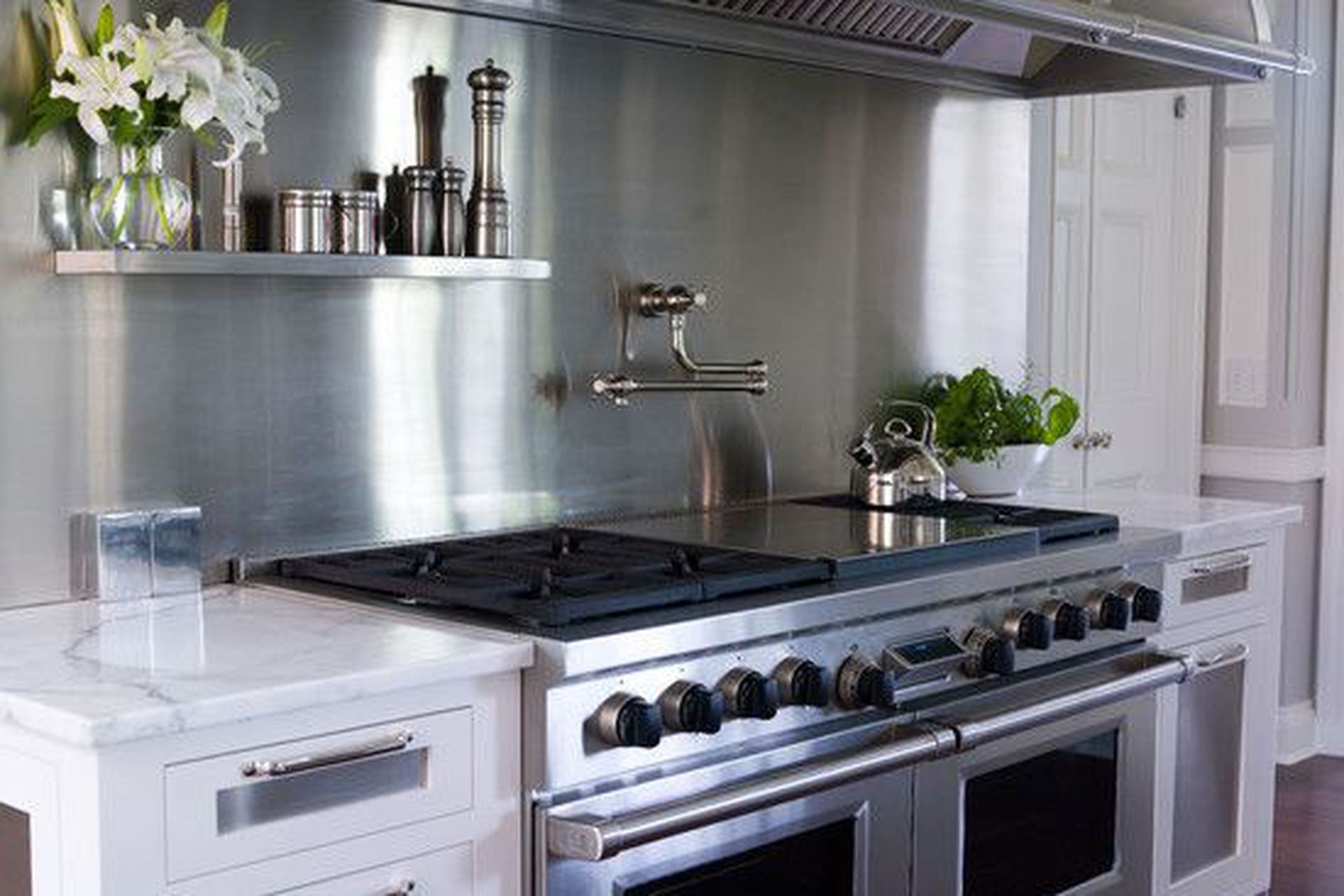 If you love cooking, you must buy this original, modern set of furniture intended to kitchen. It is composed of double oven, eight blowtorch and ventilation hood. Every element is made of metal and looks very stylish.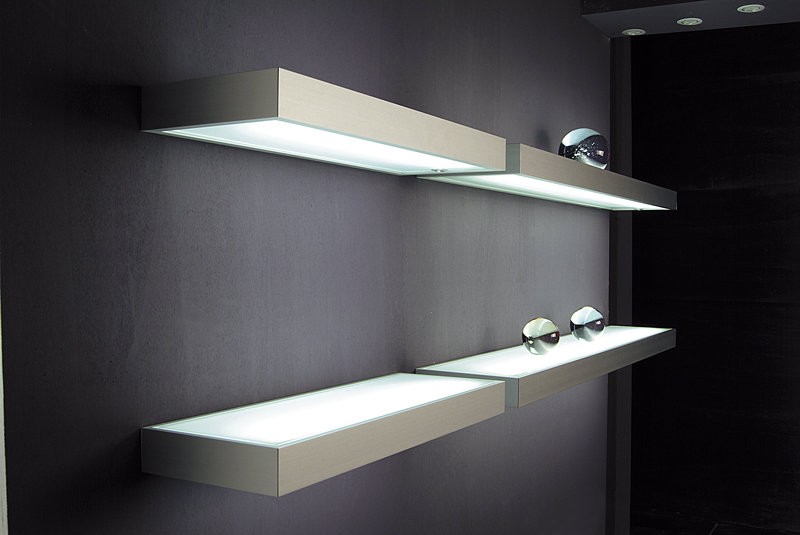 Anthea shelf light,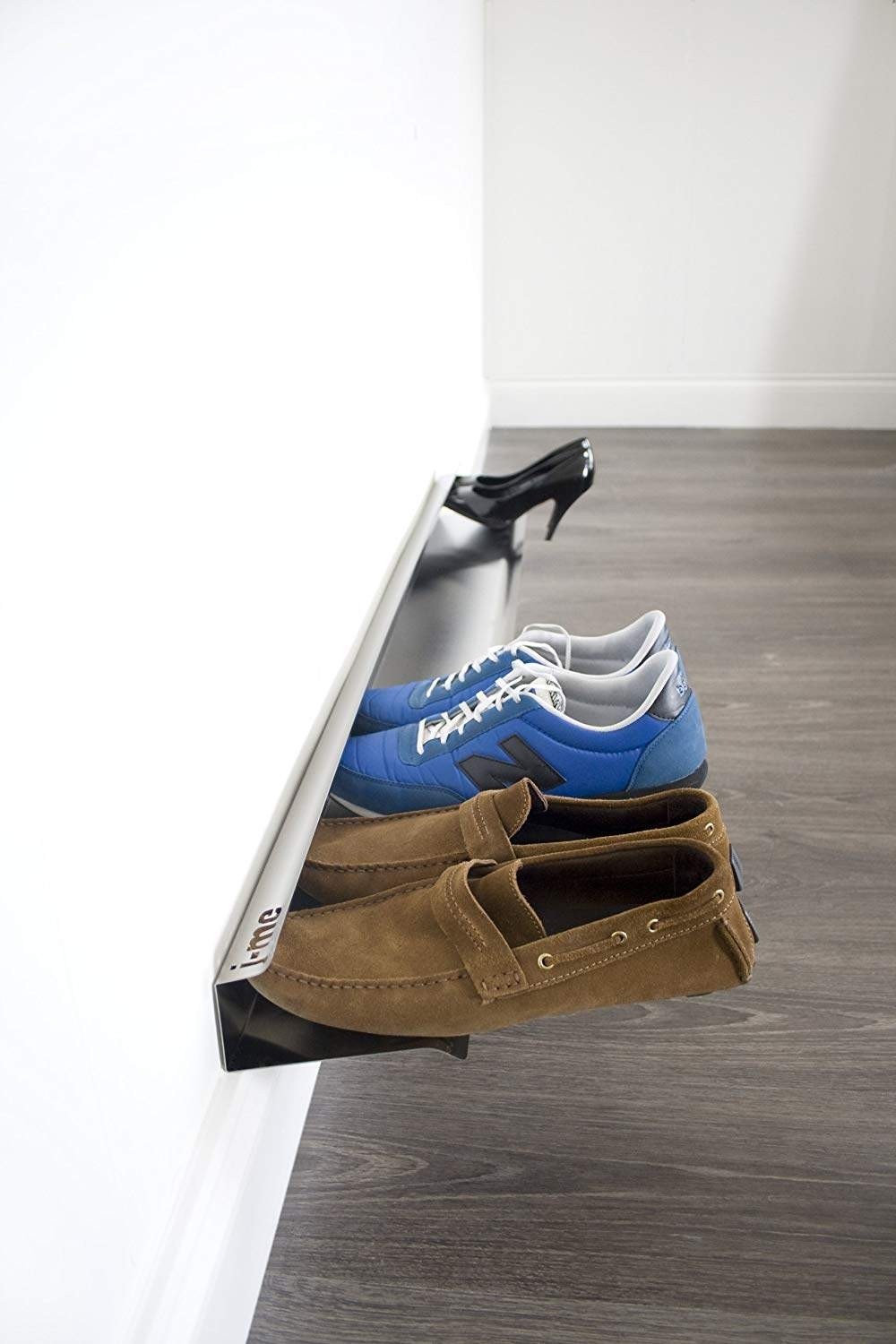 With this stainless steel Horizontal Shoe Rack you can add some contemporary and minimalist styling to your room or hallway. This shoe rack gives off the impression that your shoes are "floating".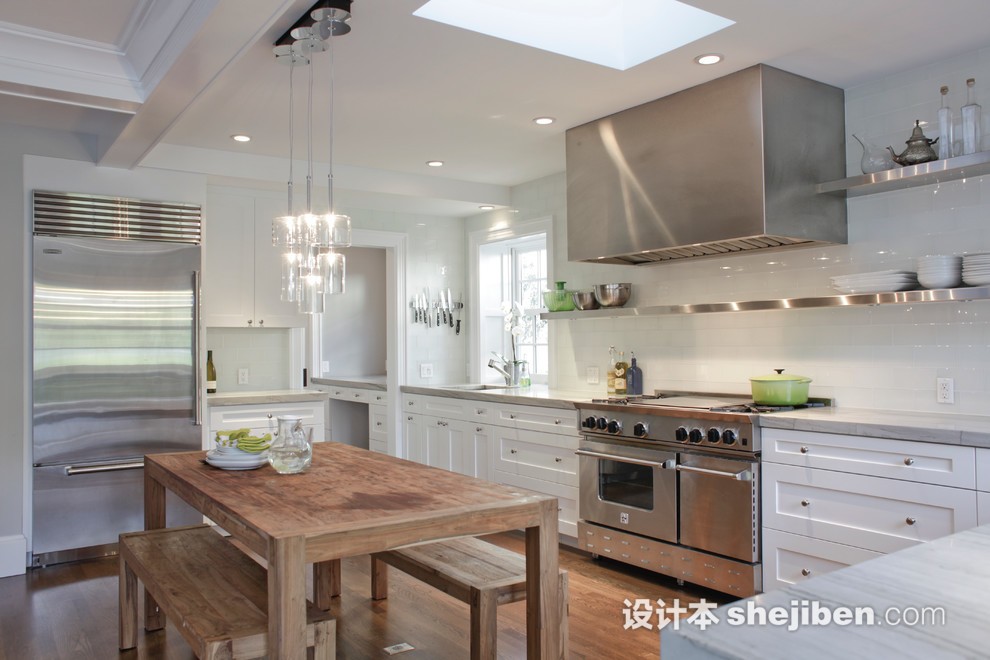 Table and benches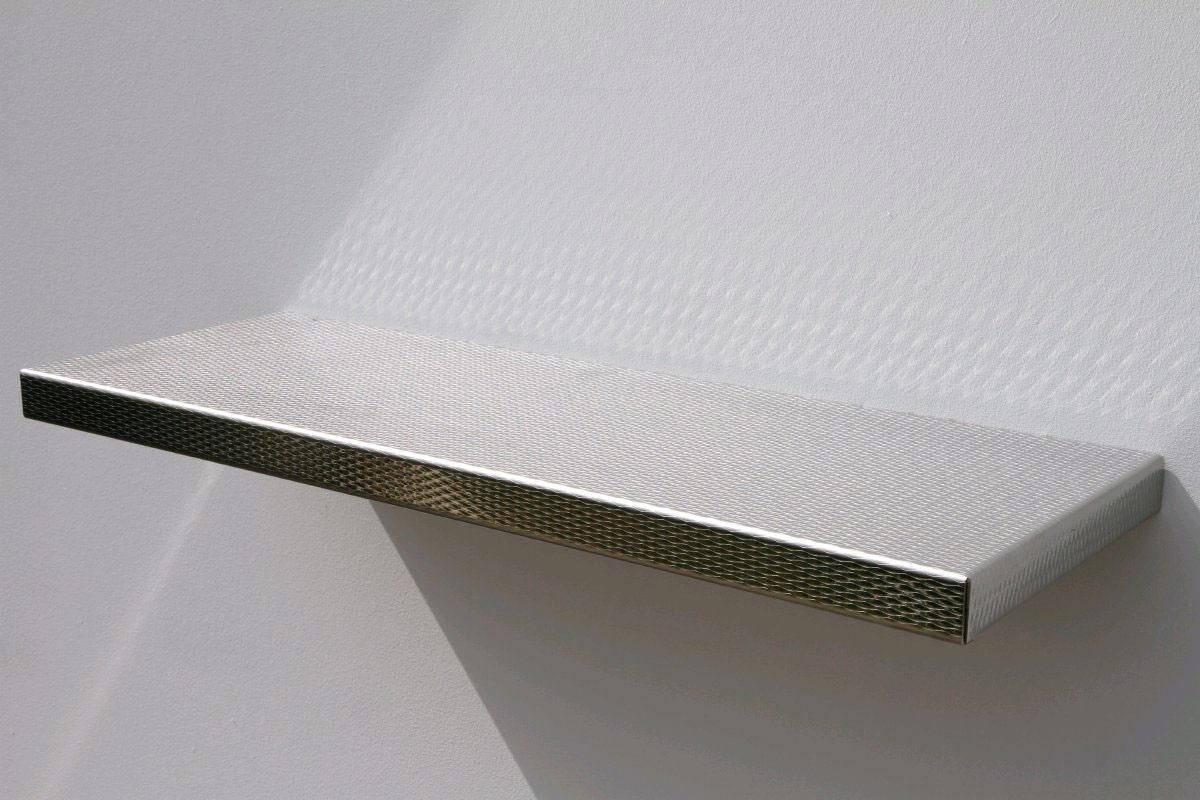 shelf3-fulll.jpg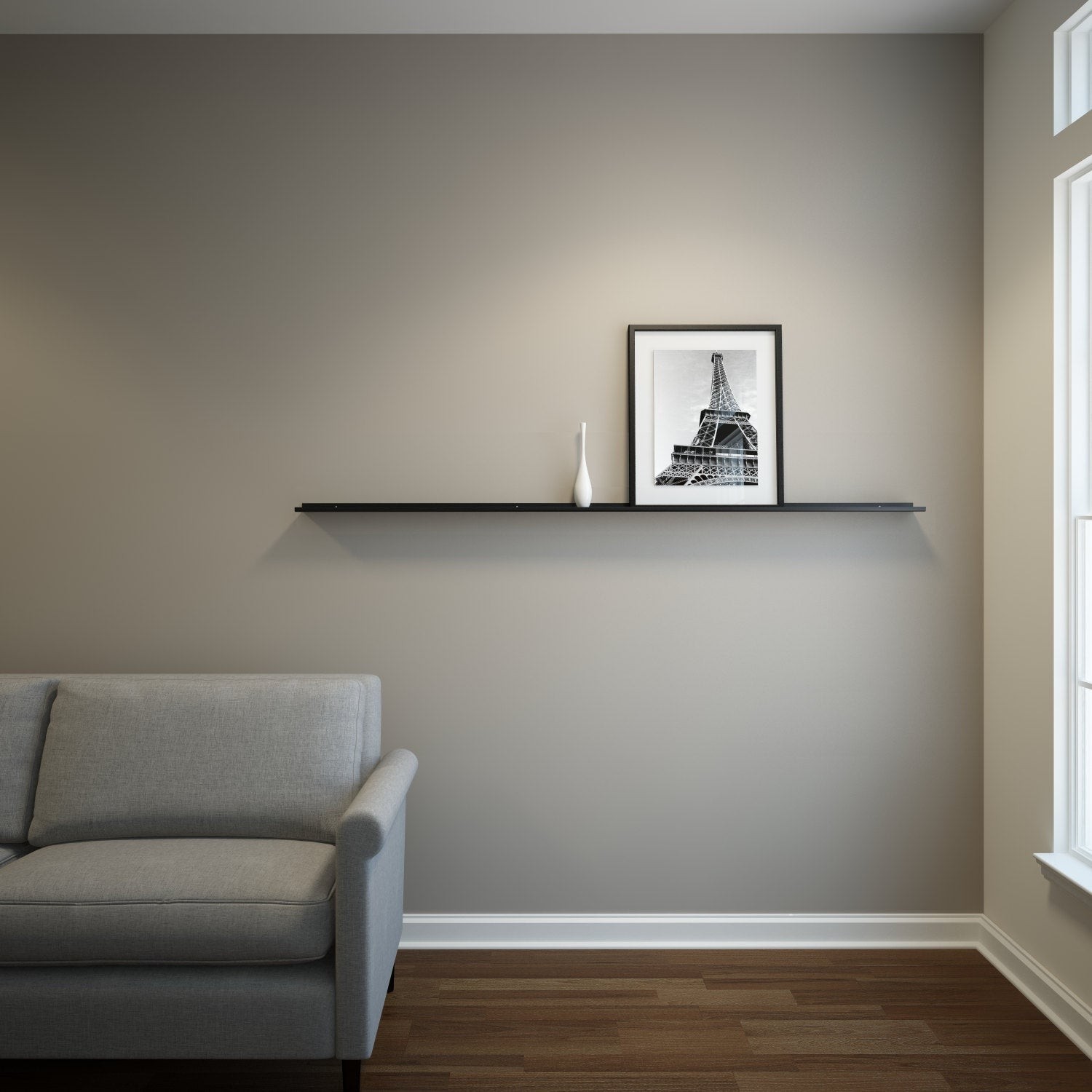 1000x1000.jpg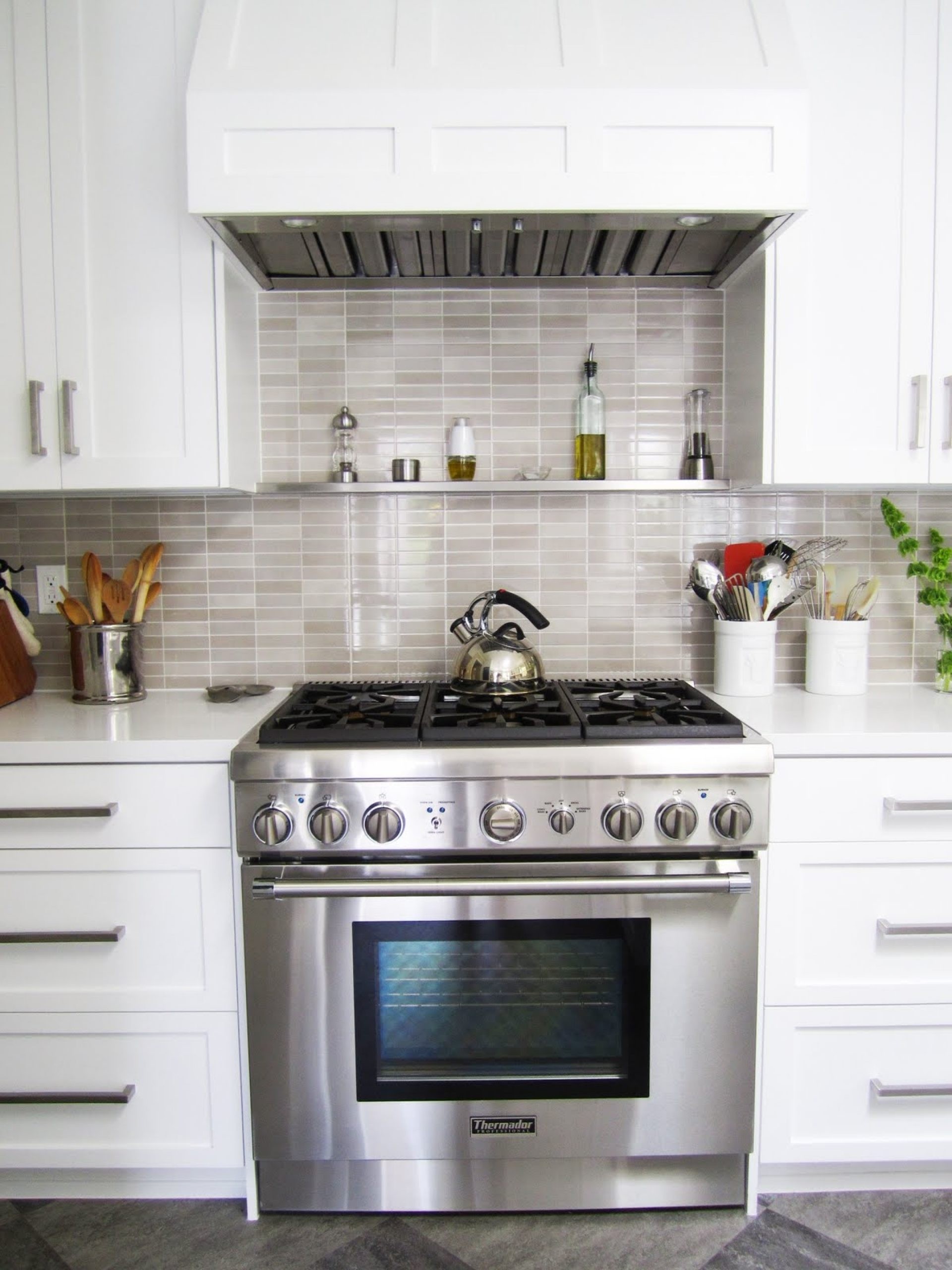 This kitchen project enchants with modern, minimalistic character. Stainless floating shelf and backsplash comply with the contemporary trends. All matching well the stainless steel cook.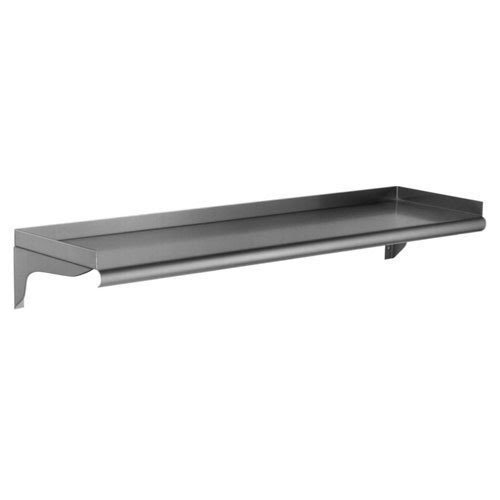 Eagle WS1036-164 36" Stainless Steel Wall Shelf by Eagle Group. $196.00. If the countertops in the kitchen of your foodservice operation are cluttered, consider additional shelving to return your countertops to a useable space. Wall mounted shelves can a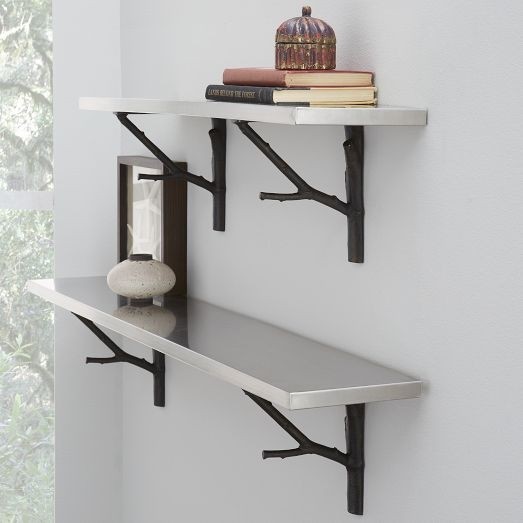 Marble Shelf Branch Brackets
Floating shelf for storing books, display decorations and more. It is made of high quality stainless steel and reinforced with wooden supports. Neutral and functional design for all kinds of interiors as needed.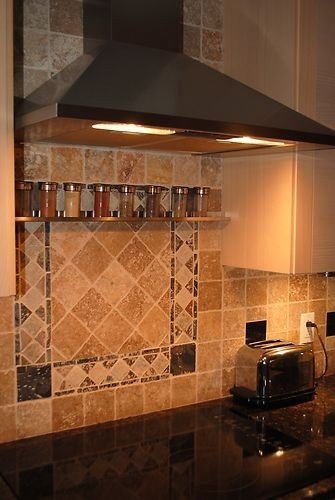 Open shelf designed for mounting on the wall. It is completely made of stainless steel. Perfect for storing spices and others needed items. Suitable for residential and commercial premises.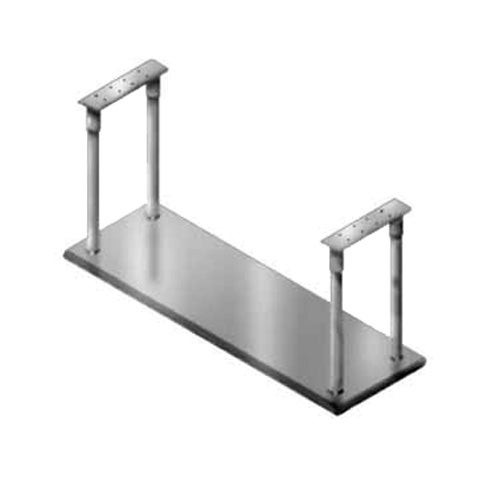 Advance Tabco CM-18-36 1-Deck Ceiling Mounted Shelf, 36 x 18-in, Each by Advance Tabco. $969.48. Advance Tabco CM-18-36 1-Deck Ceiling Mounted Shelf, 36 x 18-in. Shelf, ceiling mounted, single deck, 18" wide, 3 ft. long, 1-5/8" posts run to the ceiling, s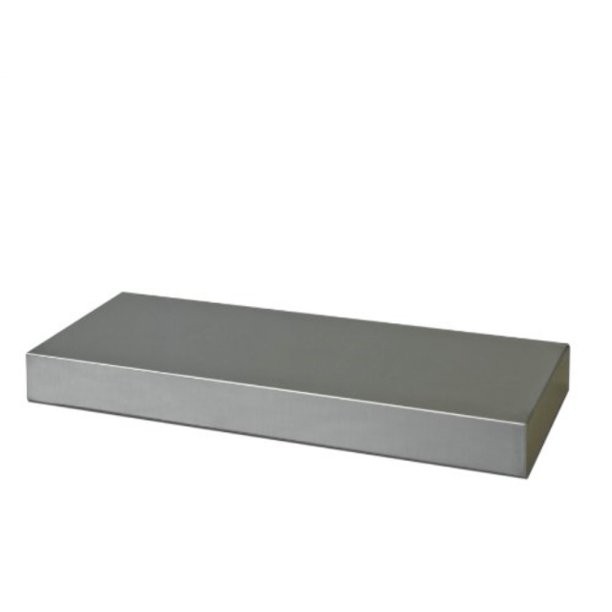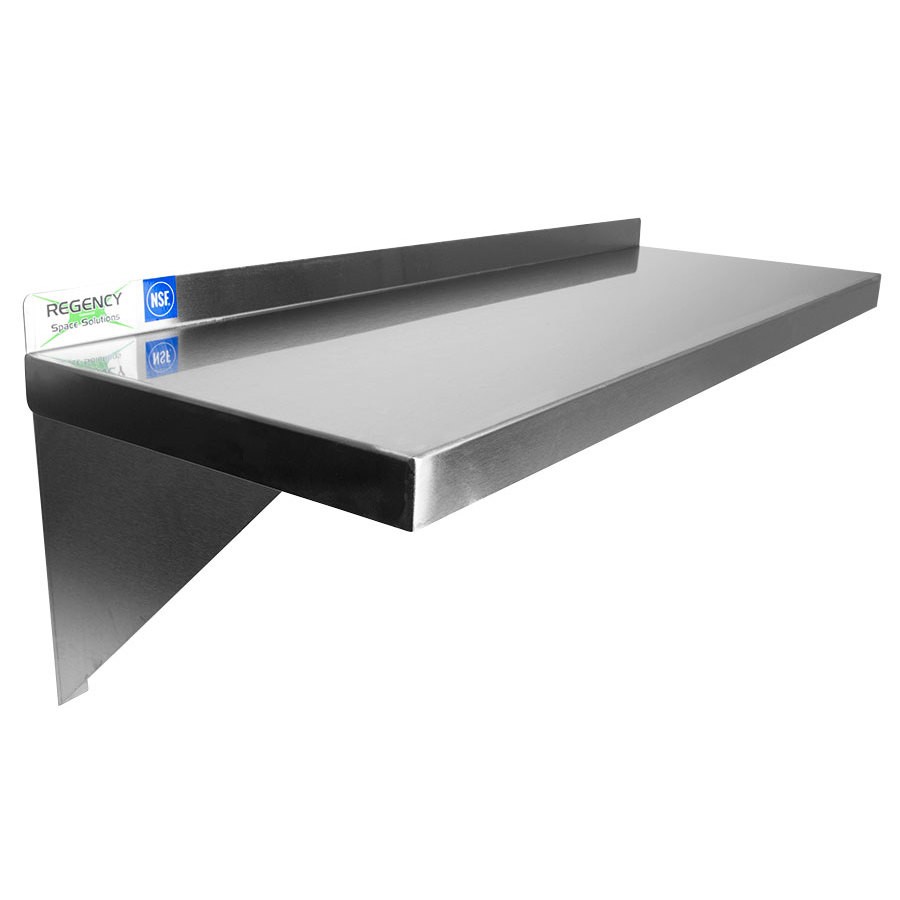 @Jonathan Caron Construction, Inc. Seem like a good depth, and a good length. Also... more affordable than some of the others. And size options. Regency 16 Gauge Stainless Steel 36 inch x 12 inch Heavy Duty Solid Wall Shelf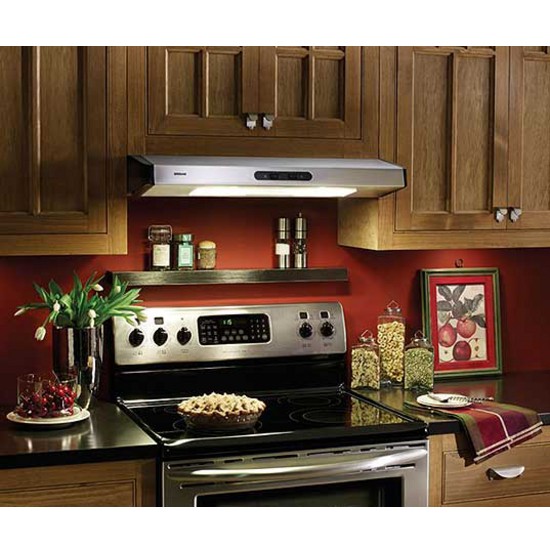 Stainless Steel floating shelf

stainless steel brackets versus a floating shelf...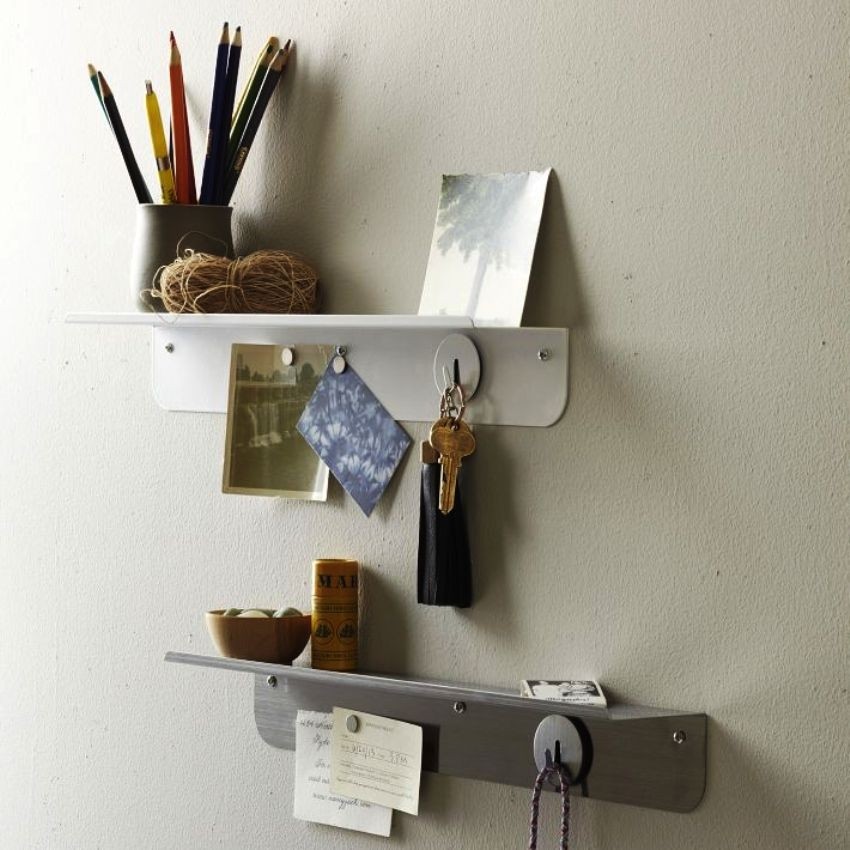 Magnetic Shelf - Stainless Steel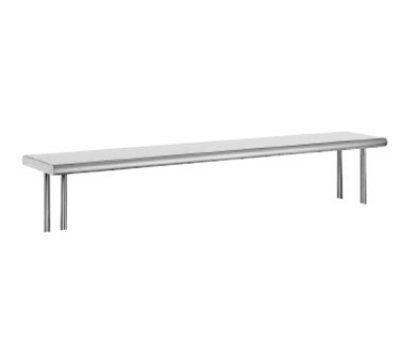 Advance Tabco OTS-12-144 144-in Table Mounted Shelf, 18/430 Stainless, 12-in W, Each by Advance Tabco. $489.25. Advance Tabco OTS-12-144 144-in Table Mounted Shelf, 18/430 Stainless, 12-in W. Shelf, table mounted, single deck, 12" wide, 12 feet long, 18 g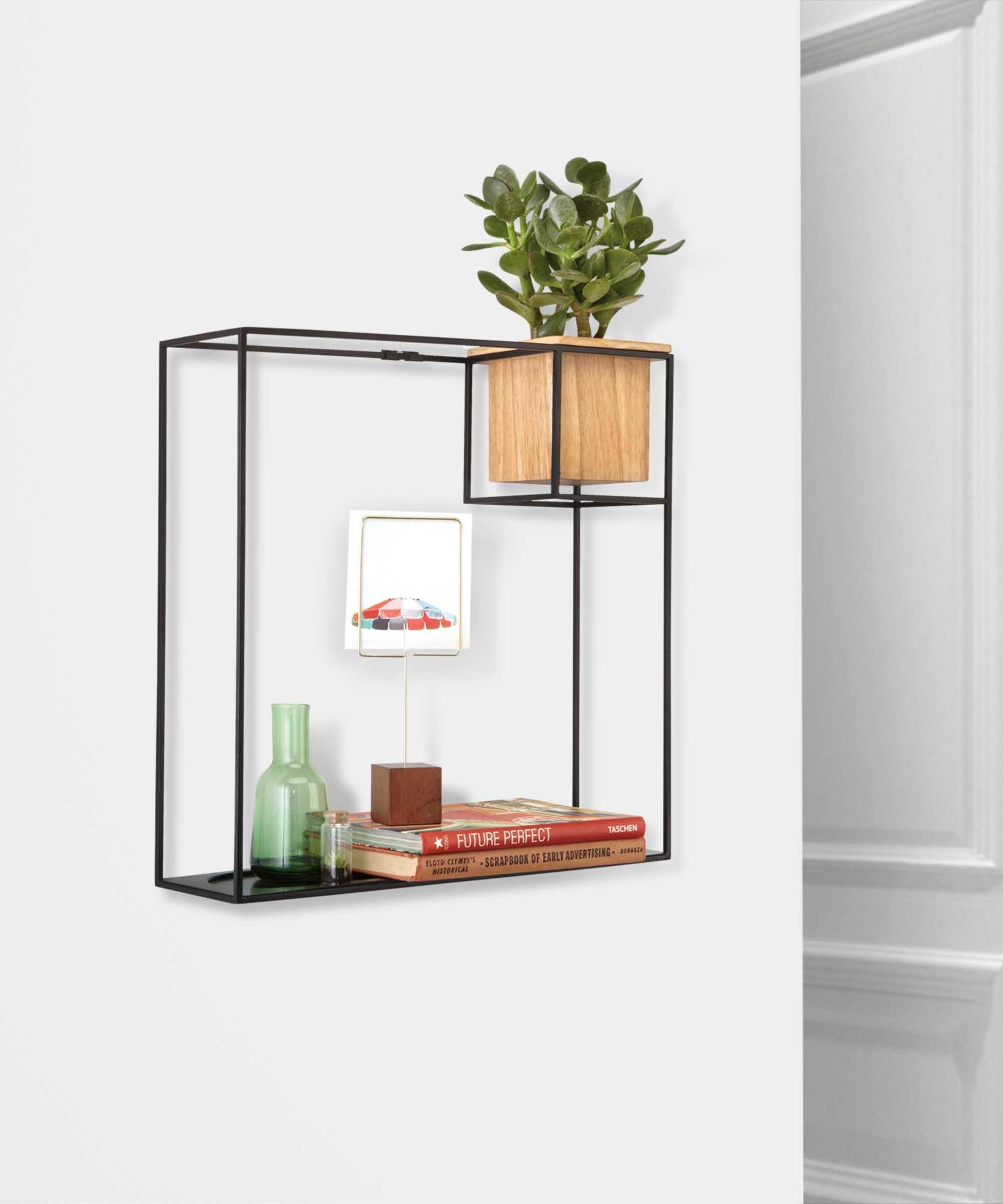 Cubist Floating Shelf Display
Designed of beech wood, and durable plastic, this Floating Shelf Display in Black Finish brings practicality and style to any décor. You can place it on the floor or mount it on the wall. Includes 2 wall mounted brackets and wooden cup, and offers various configurations.