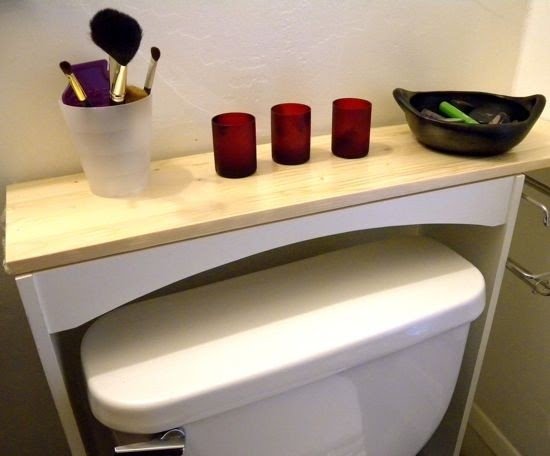 Save your bathroom space with this simple organizing pattern. Finished in bright wood, the shelf above the toilet constitutes a great spot to store your bath accessories and other stuff.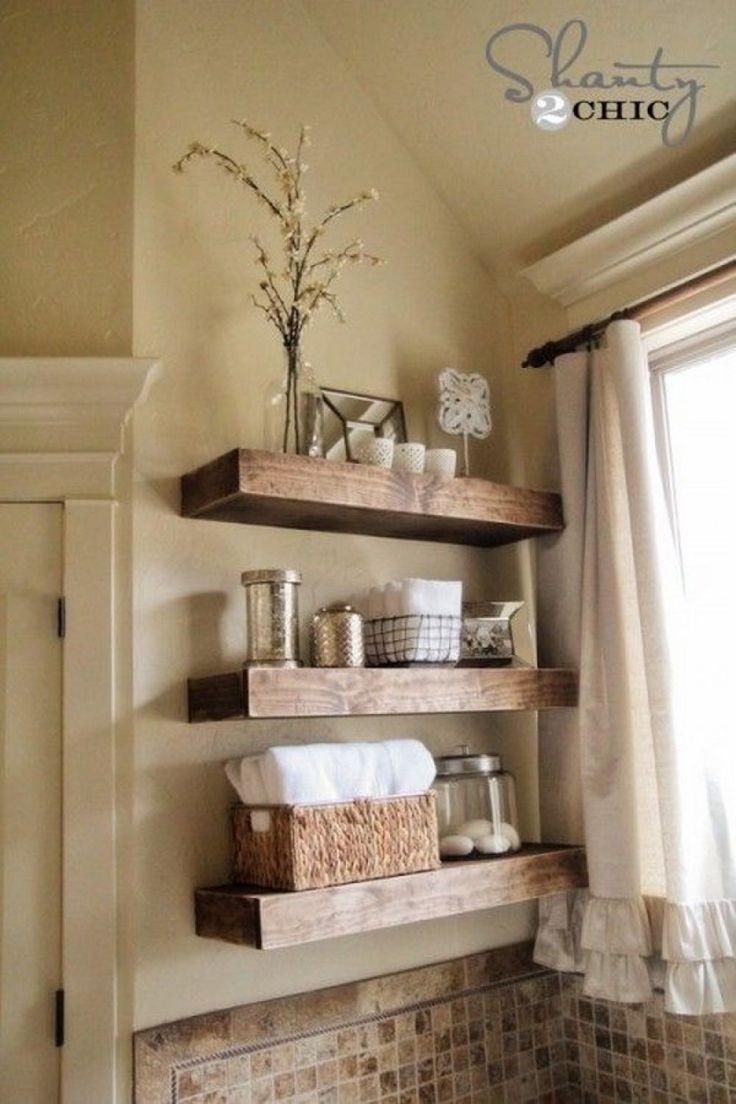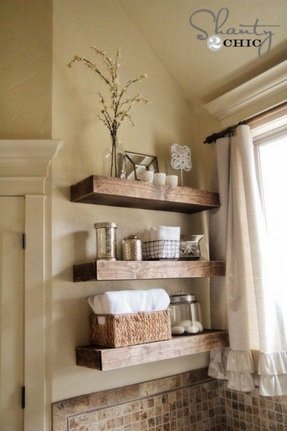 Beautiful behind the toilet shelves is a perfect combination of solid construction and functionality. Made of wood in a simple styling are universal and beautifully present on the wall. Accommodate small cosmetics and other trinkets.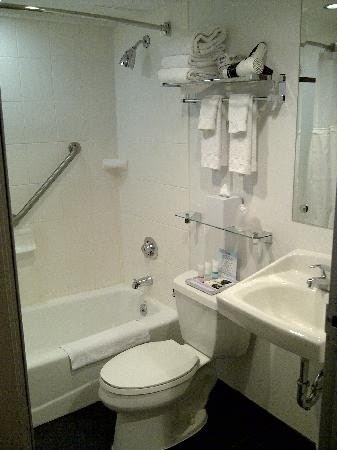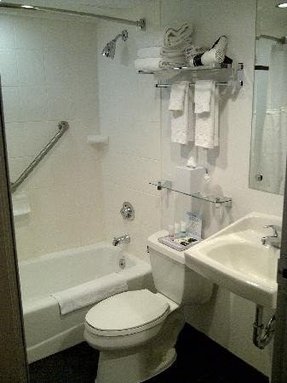 Shelving above the toilet is a very practical solution. This set of glazed ones has also style. It offers a smooth storage space for your toilet paper rolls, linens or other bathroom supplies, saving the precious floor space.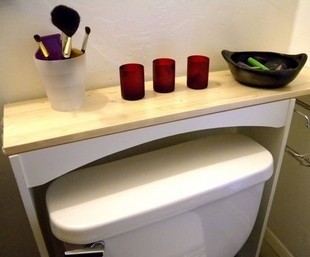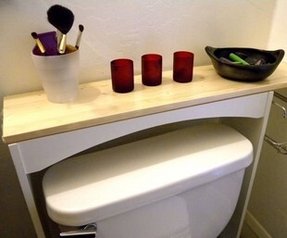 Now you can effectively accommodate the space behind your toilet, by using this practical shelving unit. Made of sturdy wood and bathed in white finish, the unit offers 1 two-door cabinet and 4 open shelves.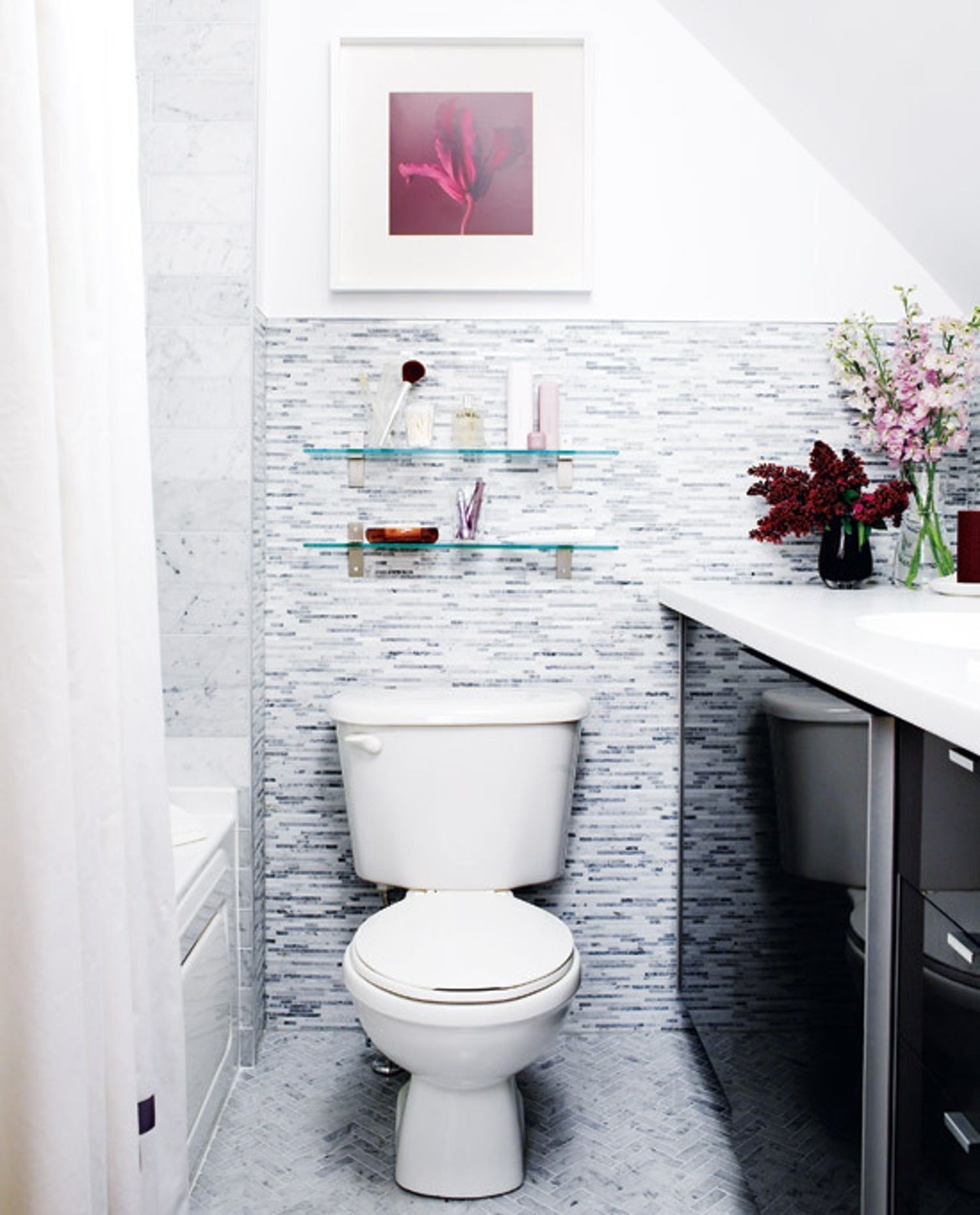 I love the idea of tiling all the way around the room...even behind the toilets. Love the glass shelves. And HIGH GLOSS black cabinetry.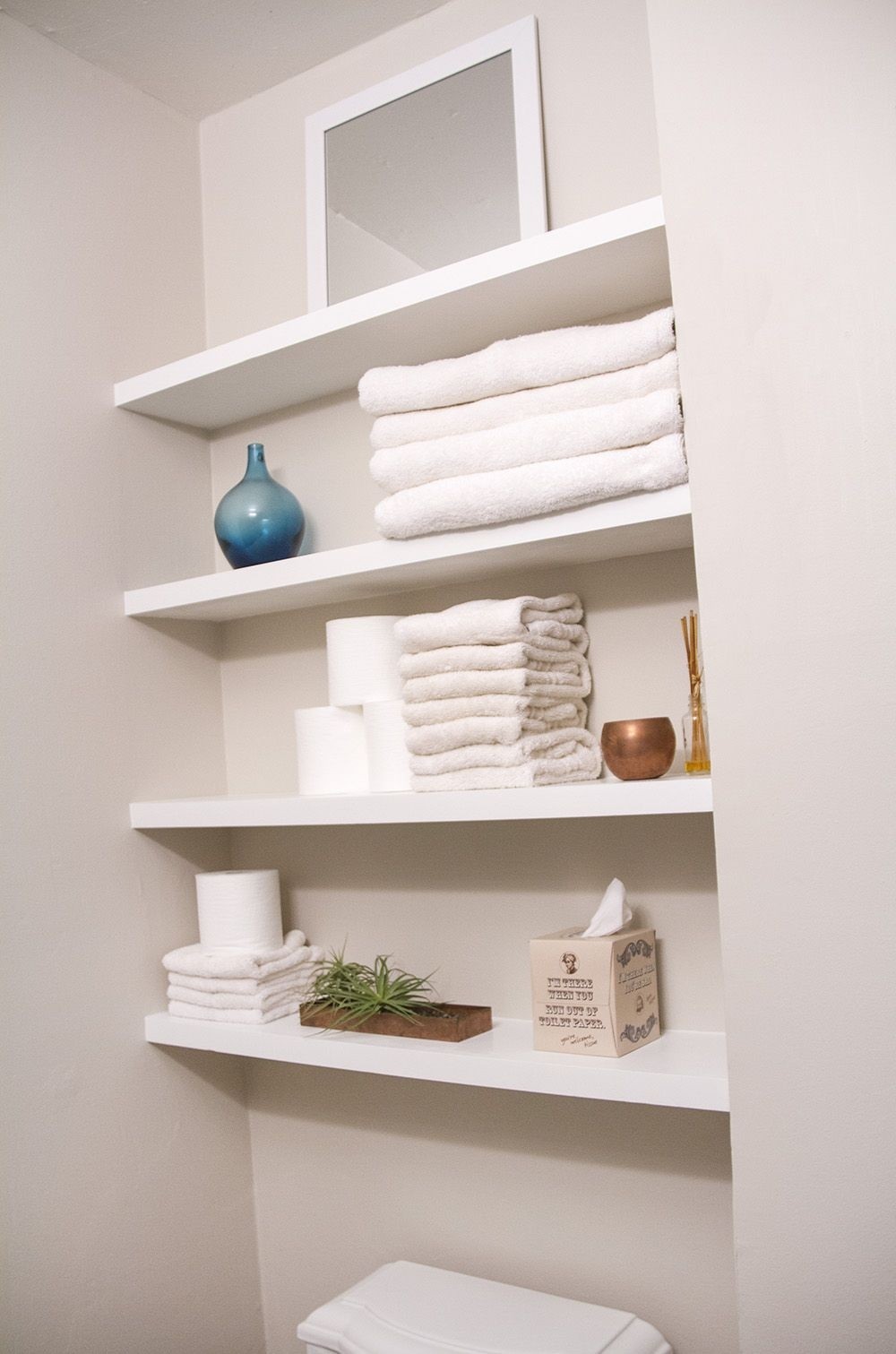 Combining style and functionality, this set of white toilet shelves will allow you to save precious floor space. Subtly built-in in a niche, the 4 shelves create an ideal storage spot for one's towels, linens or other accessories.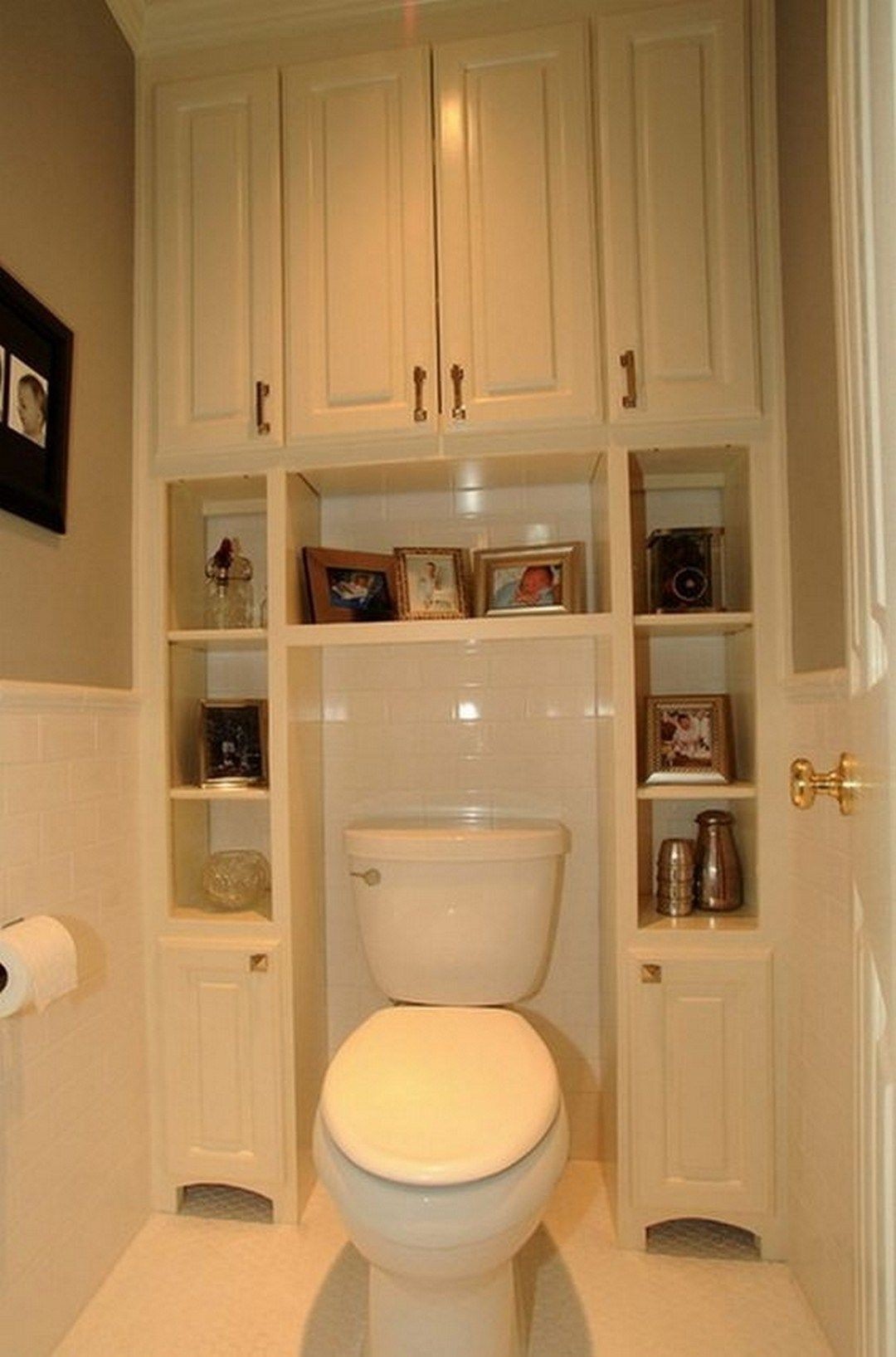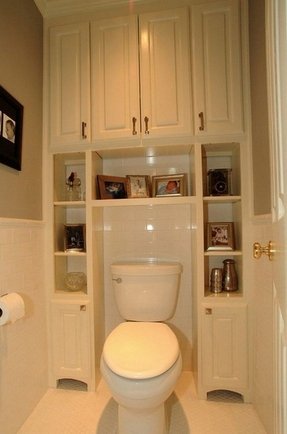 TONS of storage!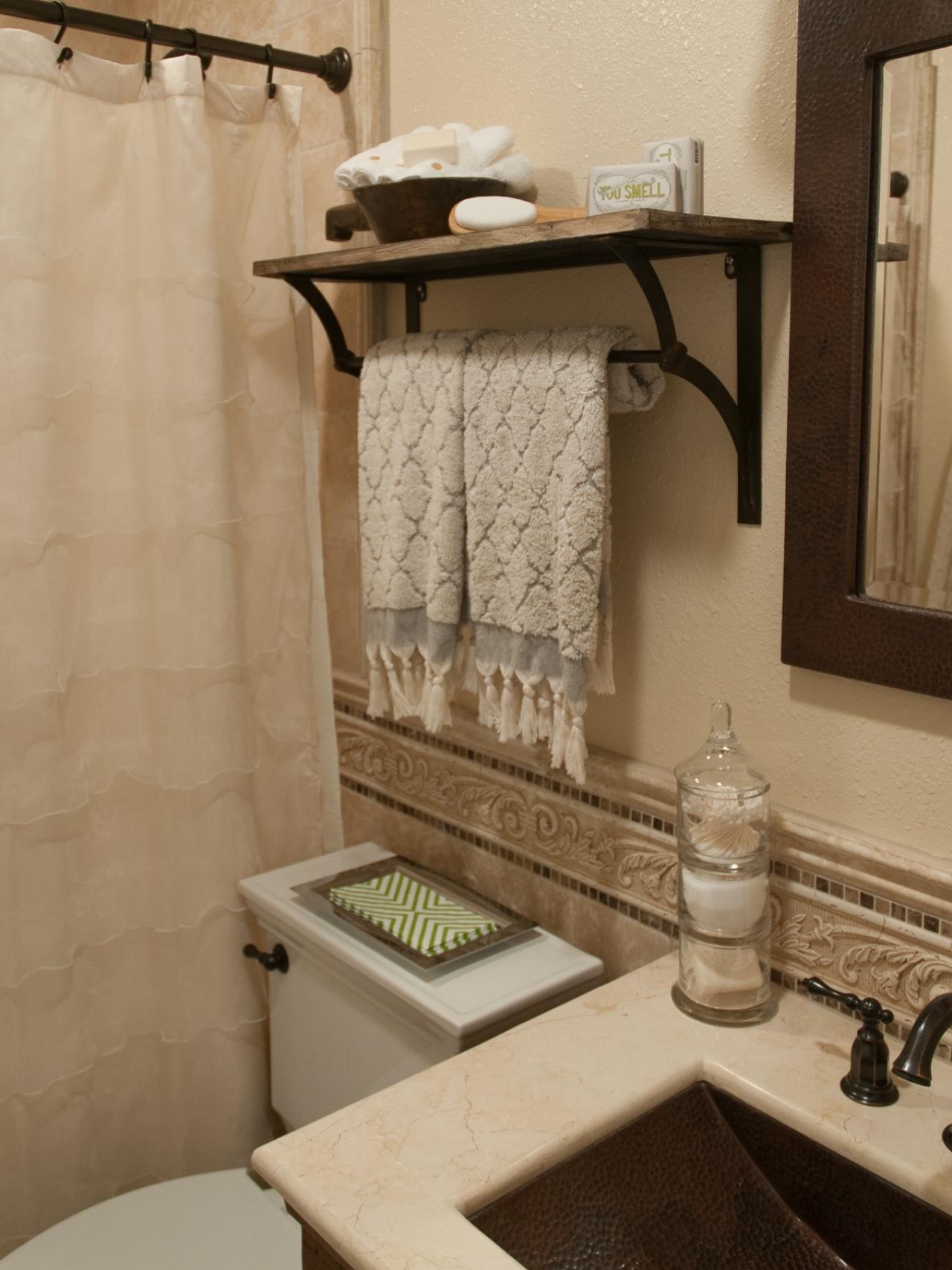 Bathroom shelf with towel holder made of wood and reinforced with metal supports. Designed for mounting on the wall. Perfect for storing cosmetics, toiletries and others bathroom accessories.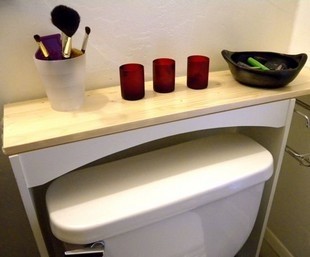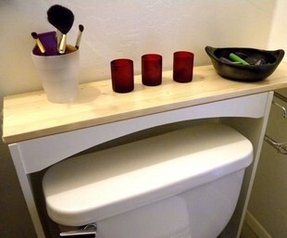 Traditional look for old-fashioned over-toilet shelving, which creates some additional storage space in the bathroom. The shelving is made out of wrought iron with a silver finish and has a couple of extra surfaces for towels.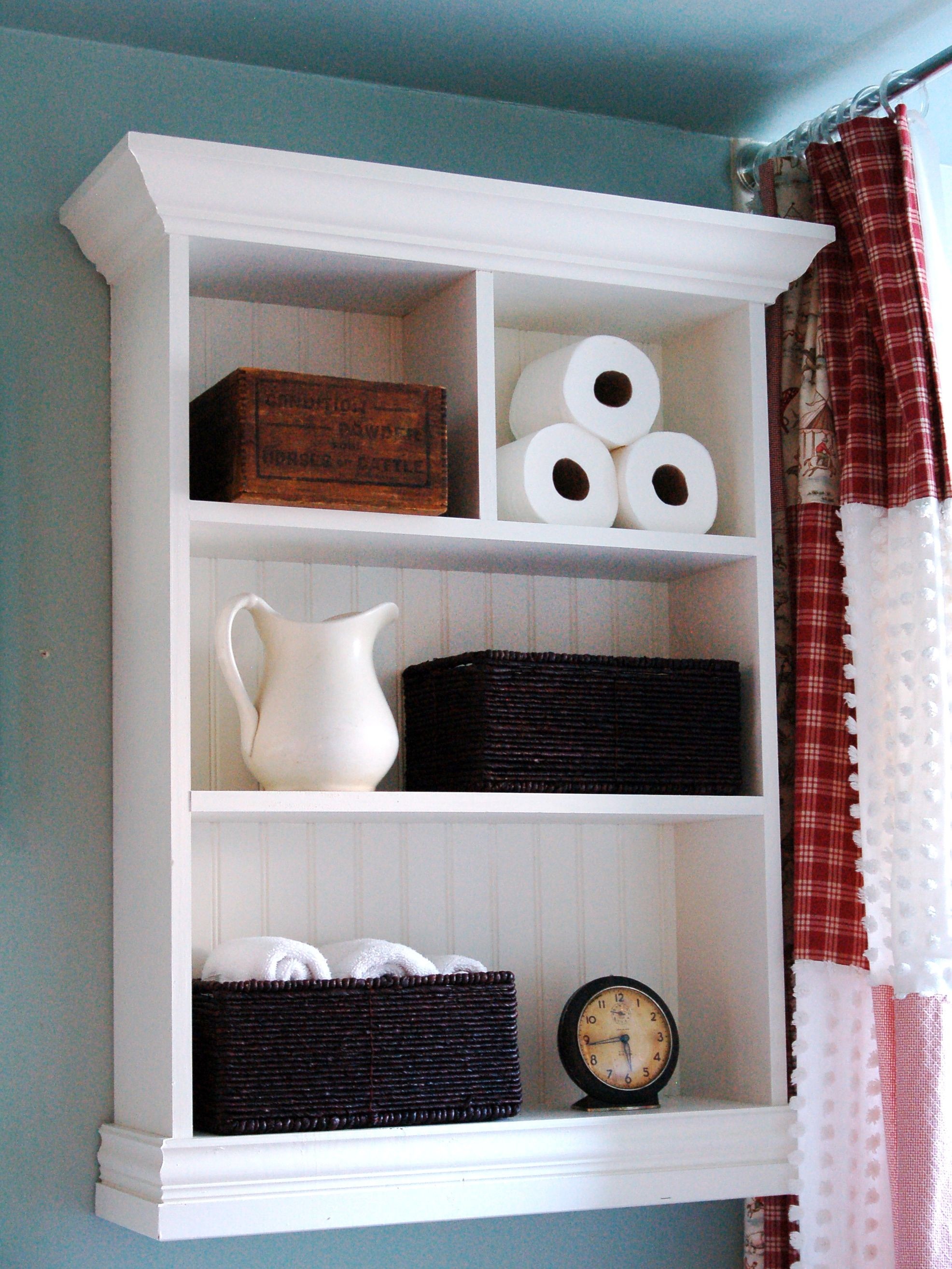 i like this for over the toilet storage instead of the stupid behind the toilet shelf i have now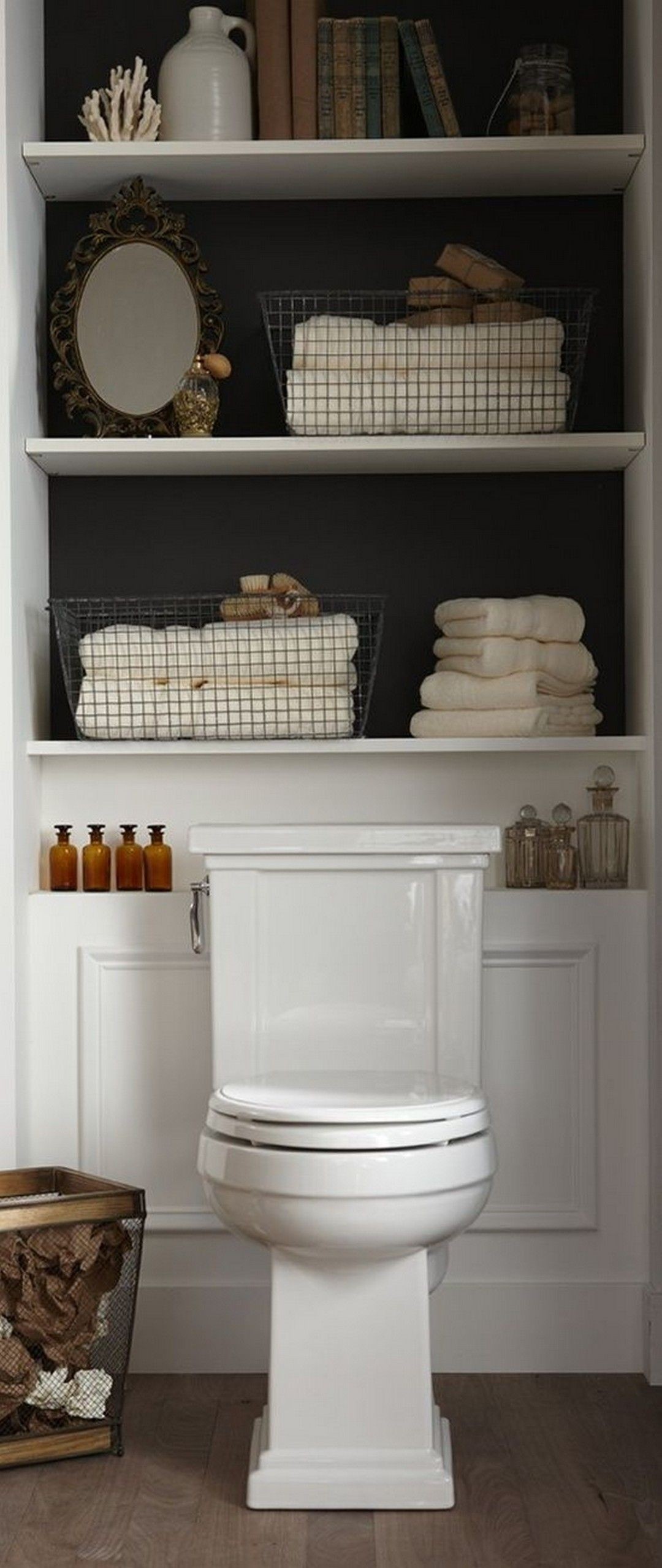 Tidy your towels and bathroom or toilet accessories in the shelves behind the toilet. The white wooden construction features many deep shelves and the doors underneath with more storage space.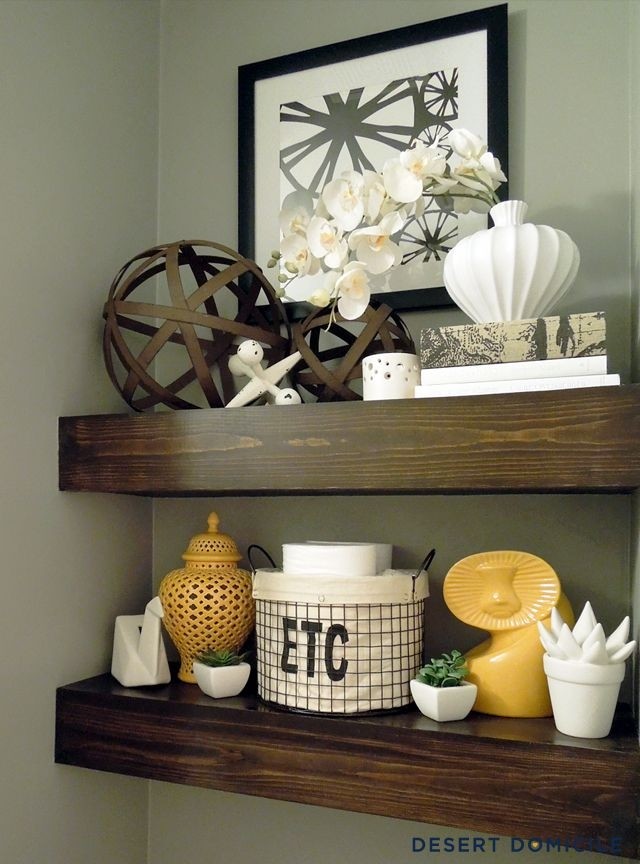 A pair of floating shelves for contemporary bathrooms, that is easy to install, perfectly stabile, and easy to clean. Crafted of thick hardwood, each shelf is covered in a distressed finish and offers a well-polished top.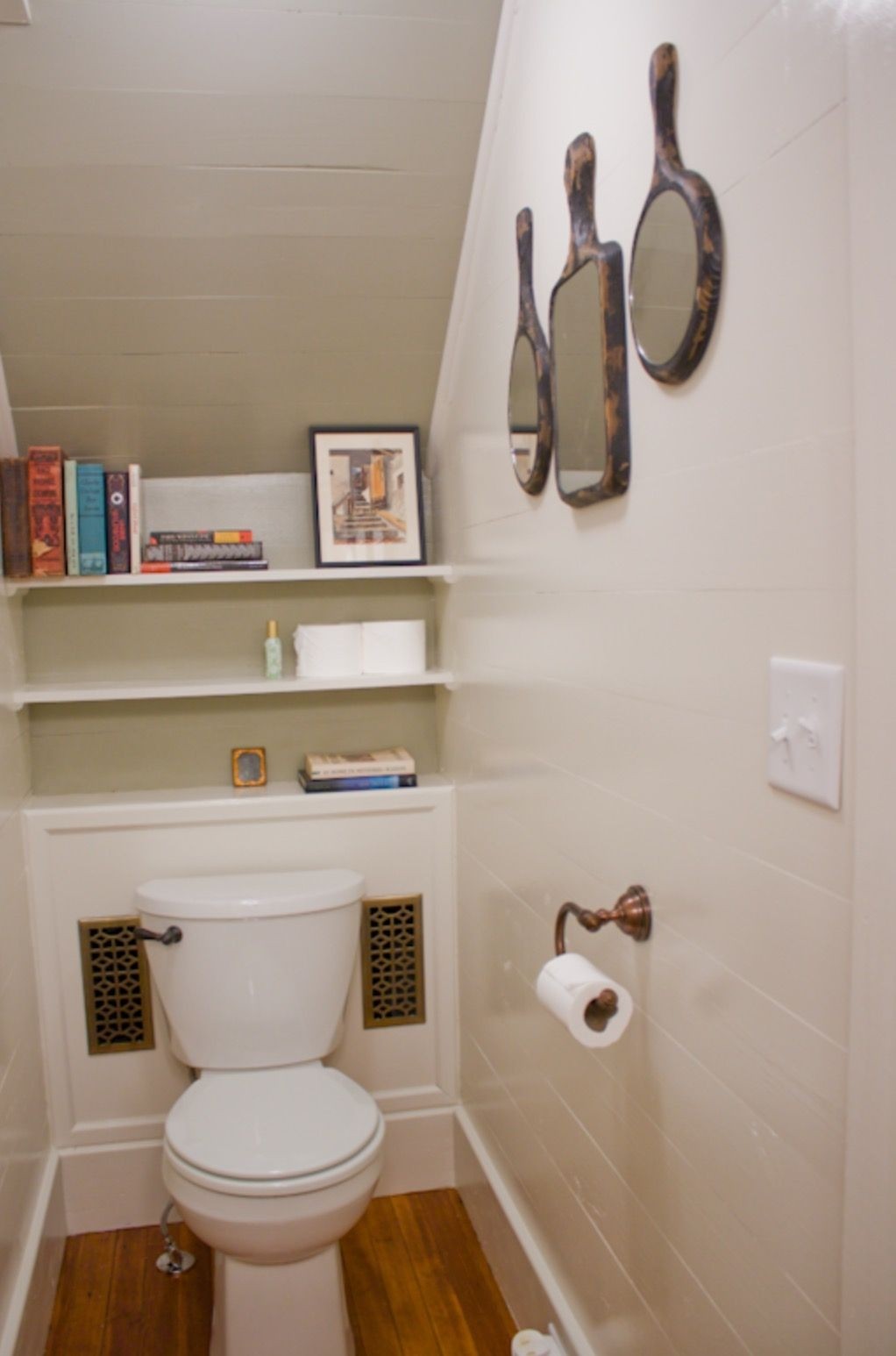 A clever way to organize maximally your bathroom space, especially if you deal with tiny spaces. Placed behind the toilet, this set of wall shelves constitute a smooth spot to store your books, photos and others.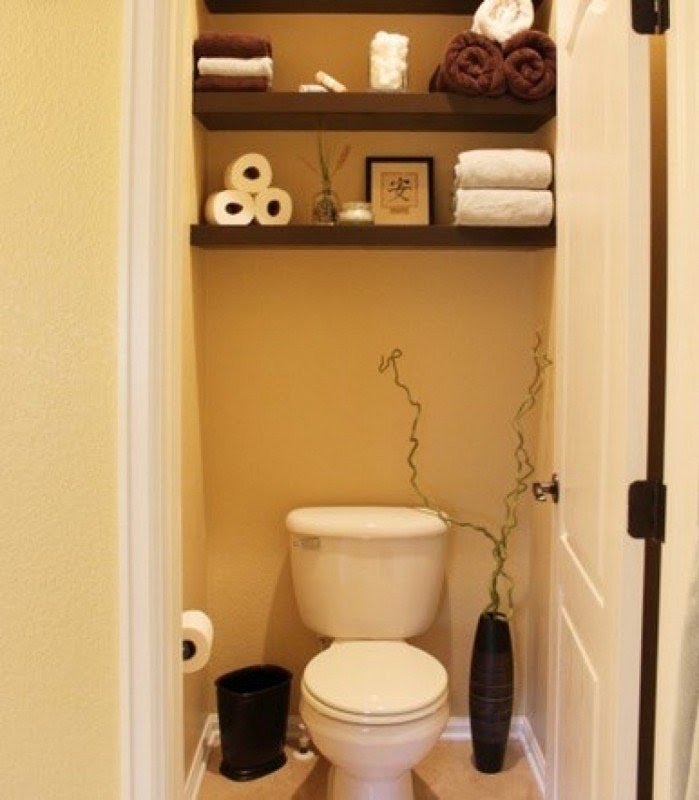 Behind the toilet, the shelf is a perfect solution that allows for a functional bathroom interior. Practical shelves will be ideal for storing towels, toilet paper, and other trinkets. Beautiful wooden construction gives durability.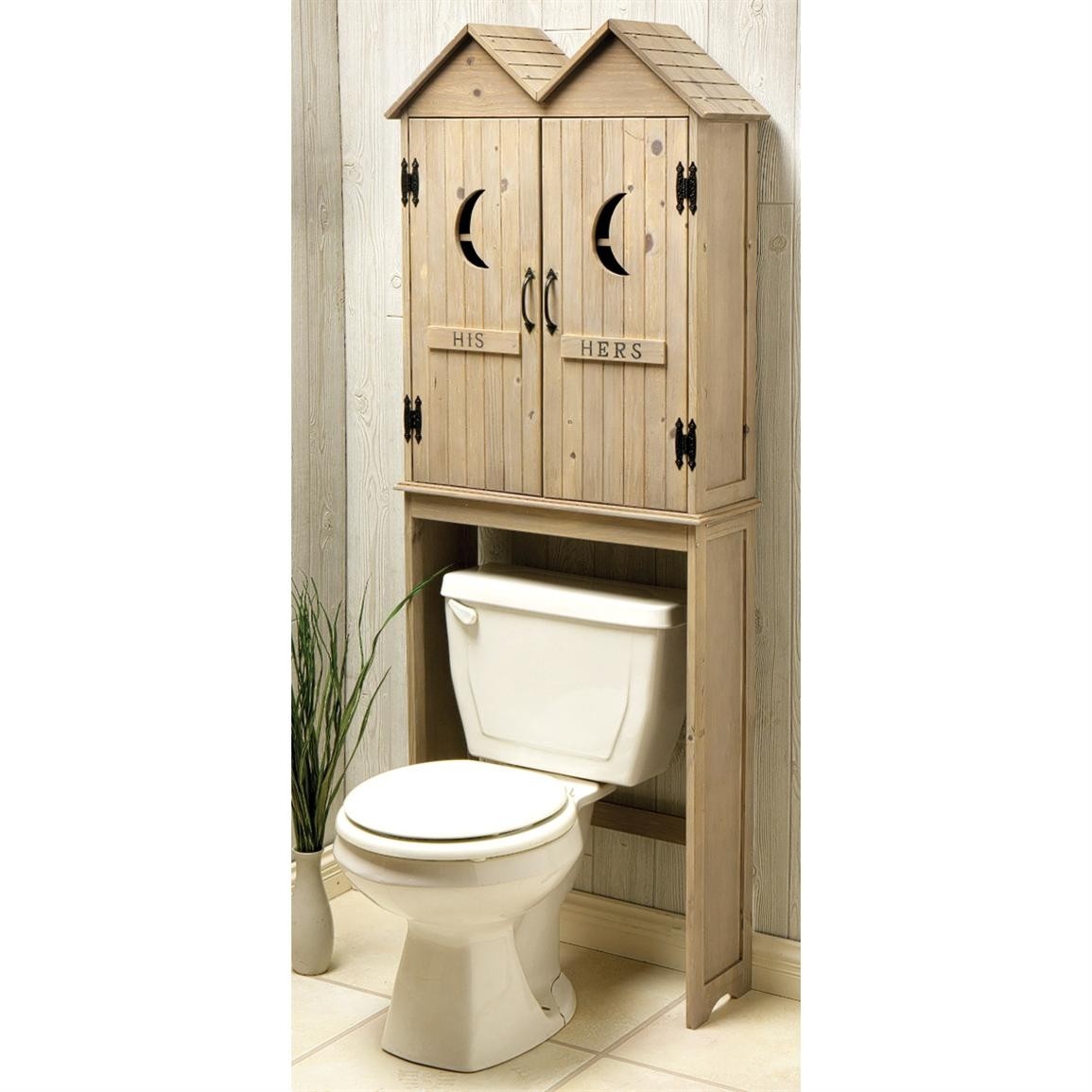 country bath storage ideas. I like this, but not behind the toilet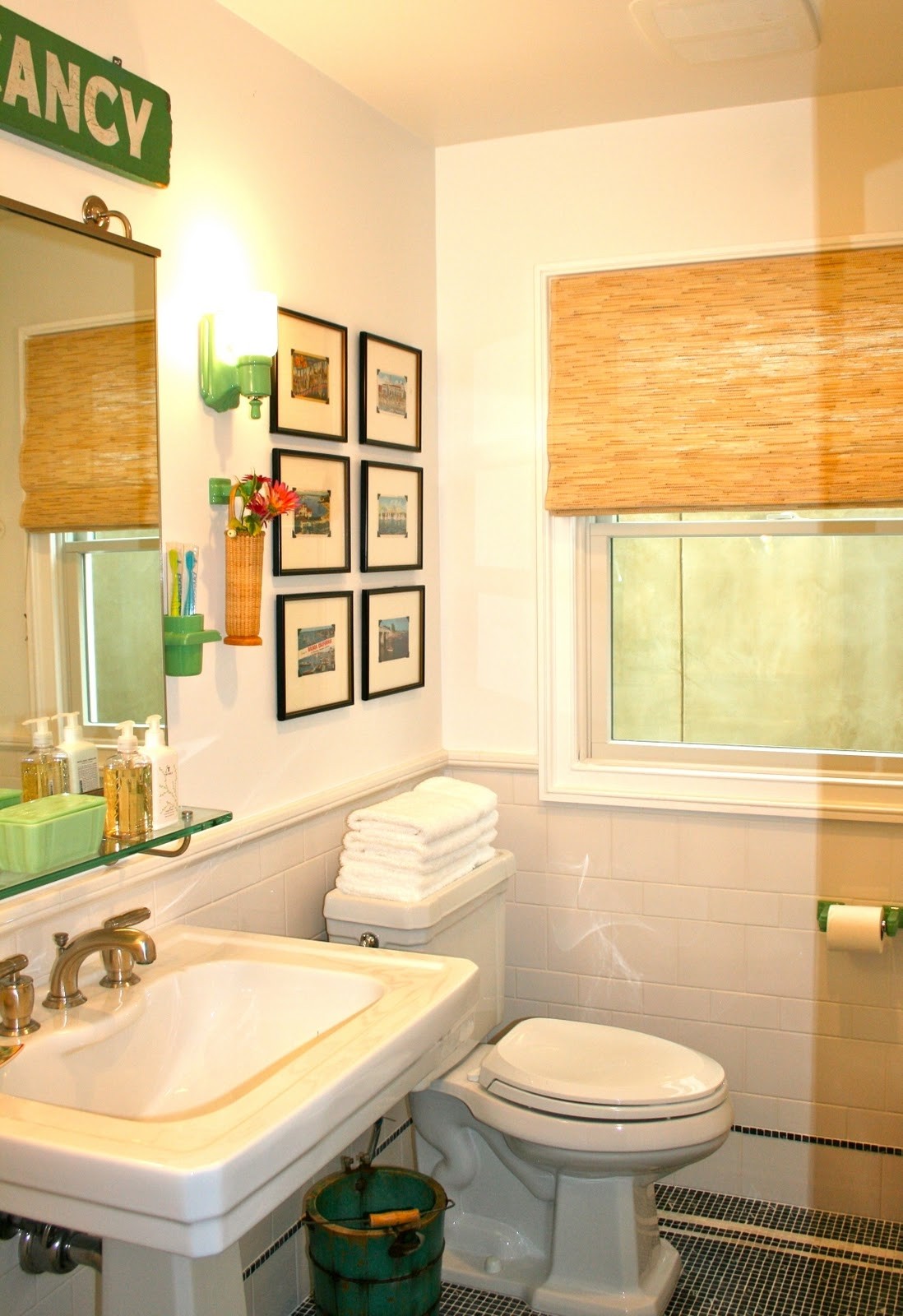 An aesthetic traditional wall-mounted bathroom shelf manufactured of clear glass. It's rectangular, has rounded corners and 2 decorative wall mounts made of thin curved metal rods with a brass finish.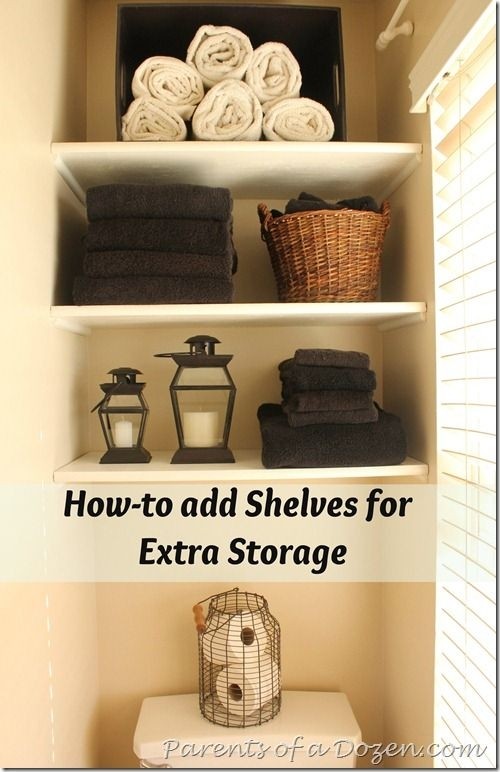 Isin't it just like the toilet is in the corner, and the empty space swings away the bathroom charm? You can install such white simple shelves, made to measure just the niche of our bathroom.Great development of forgotten space.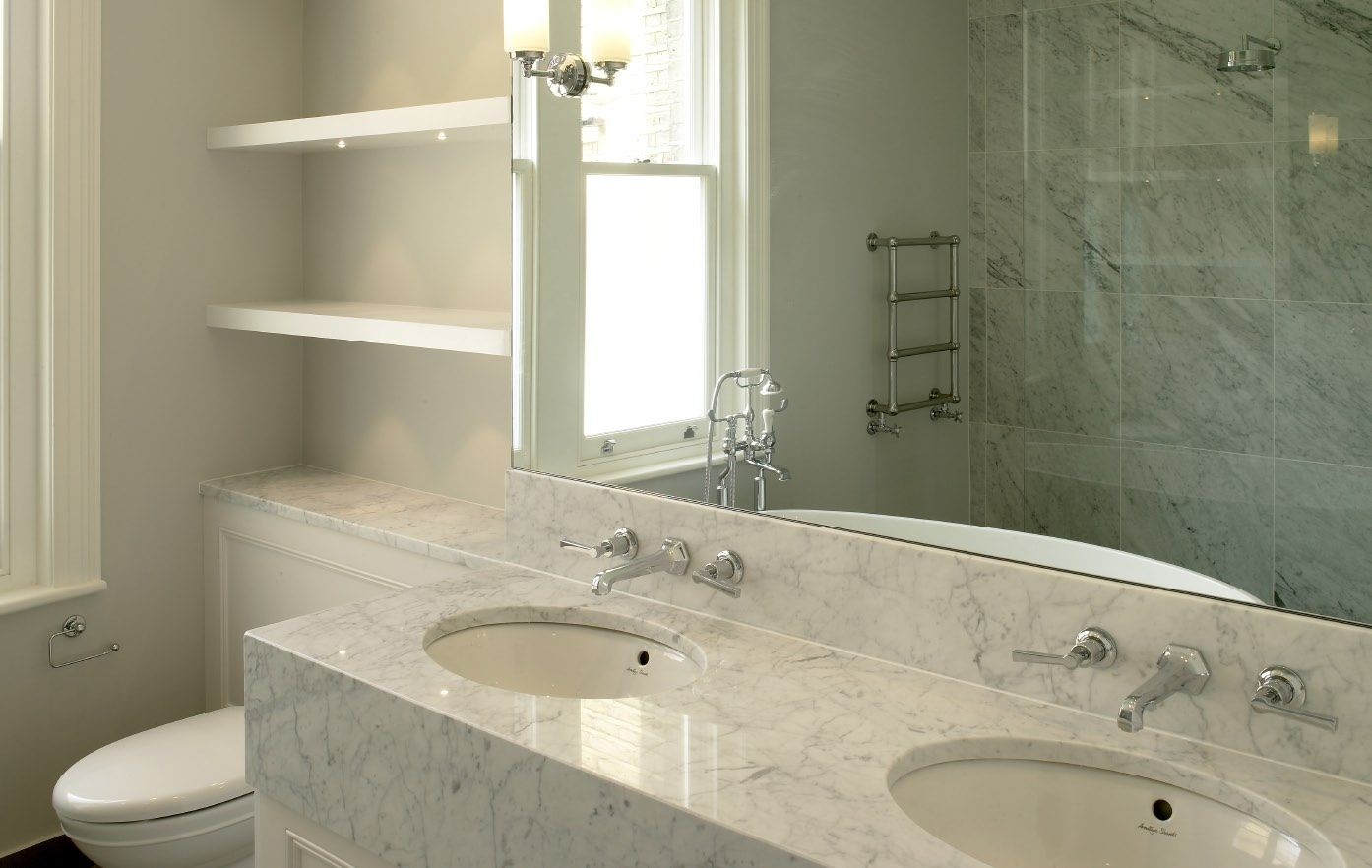 shelving behind the toilet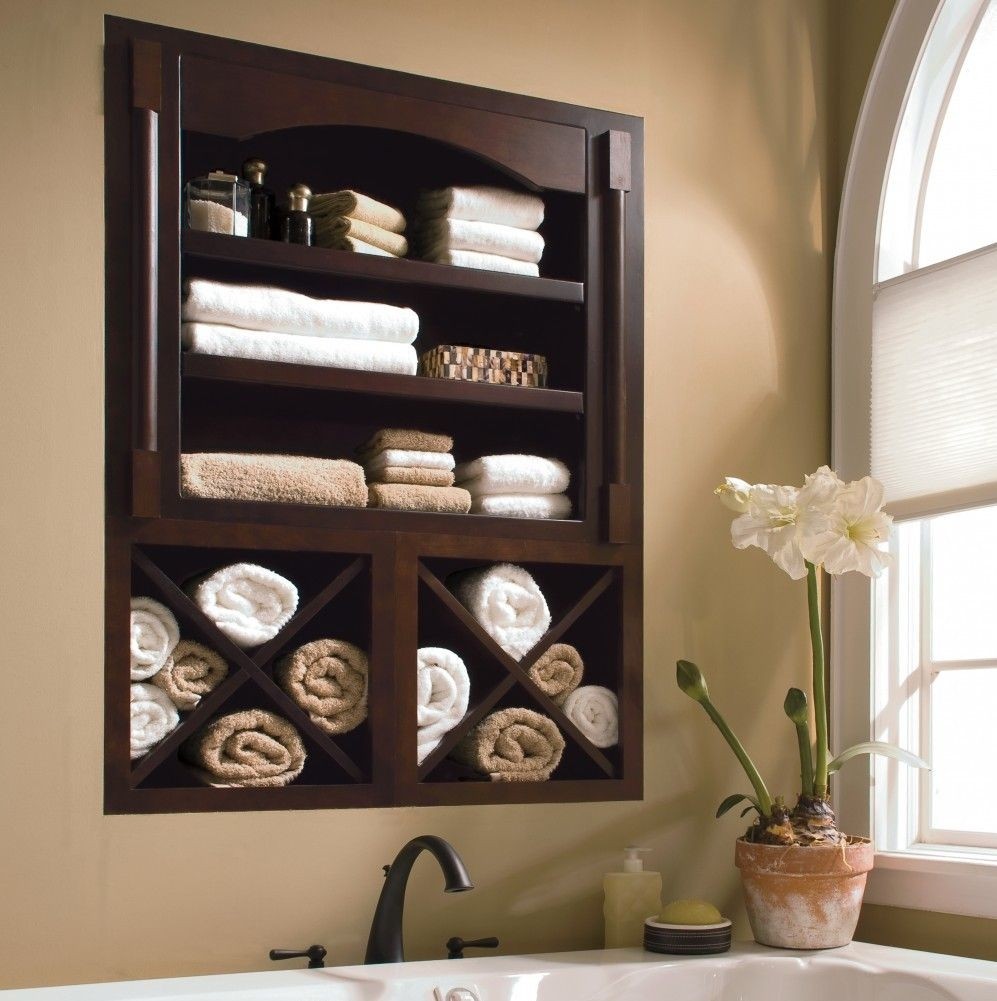 I like the idea of shallow cabinets sunken into the wall space. Bathroom ideas #KBHomes #Dallas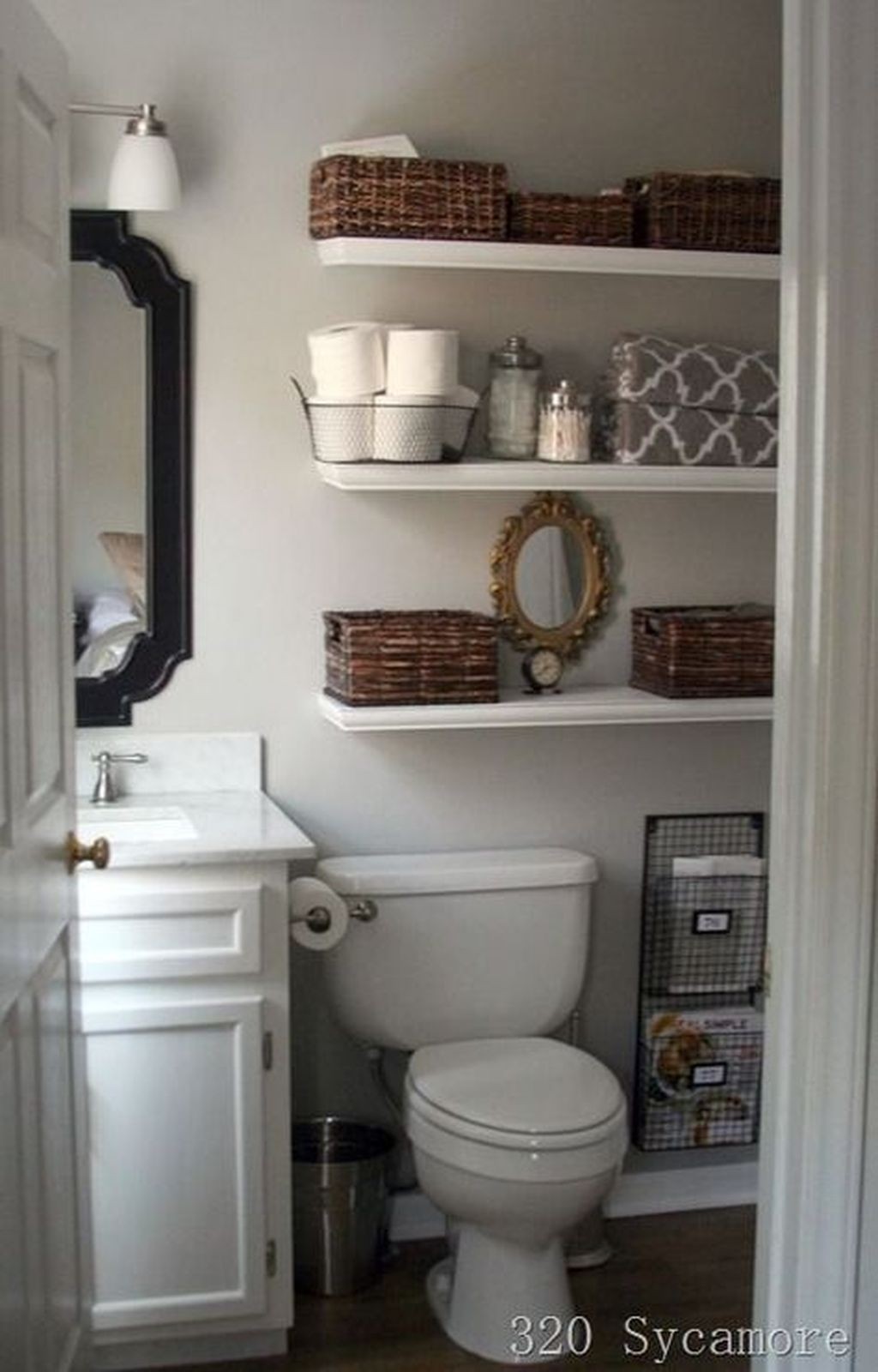 How to fit everything in a small bathroom, without knocking it? Behind toiler floating shelves could be a perfect idea.Between the sink and the toilet, completely unnoticed 3 white shelves fit all the needed things.What's more, they add a cozy atmosphere.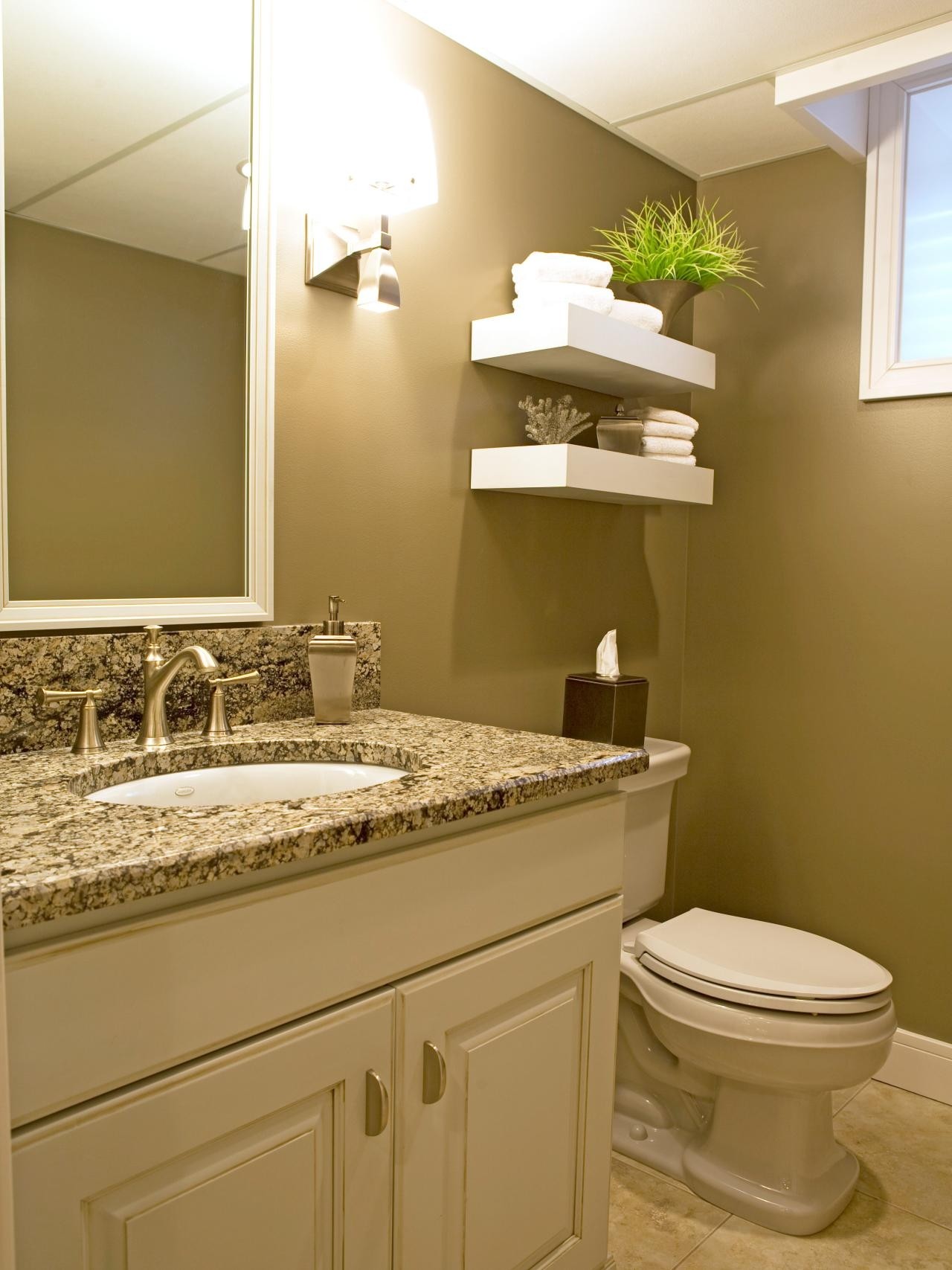 Traditional Bathrooms from Ami Dahan : Designers' Portfolio 1194 : Home & Garden Television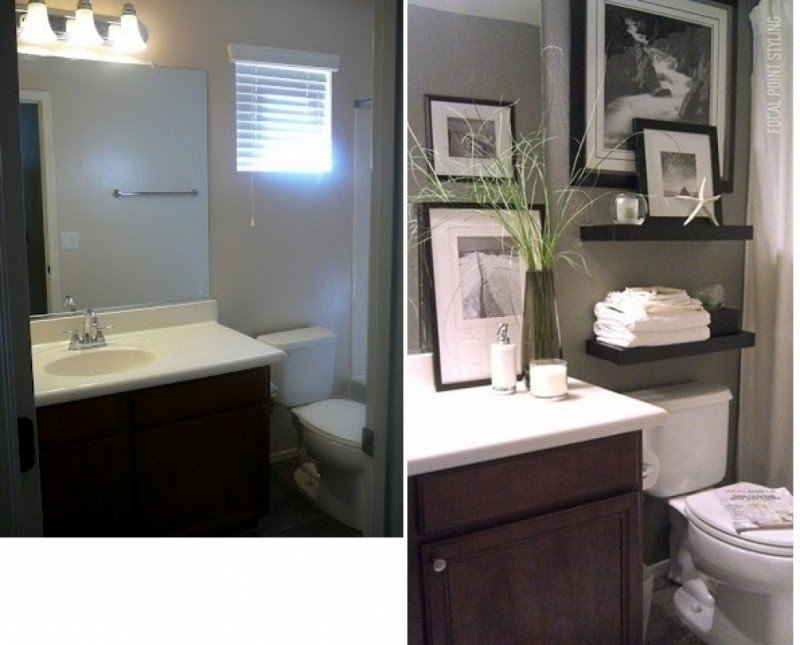 A creative way to accommodate the space behind your toilet, especially, if the bathroom is relatively small. Those floating shelves are wall-mounted and sturdy, crafted of espresso-finished hardwood.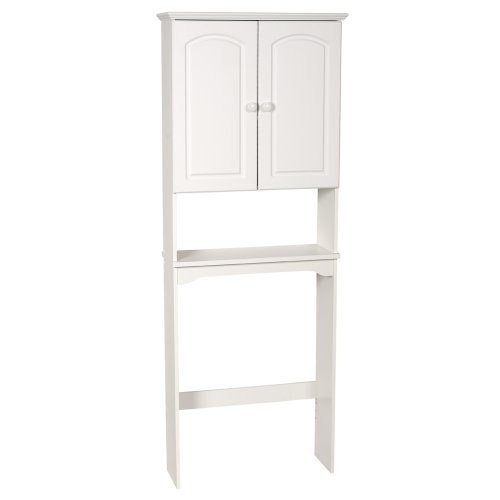 With the white finish and matching door pulls you can now provide simple elegance in any bathroom. This piece is a true space saves that includes both open and hidden storage areas for storage and display.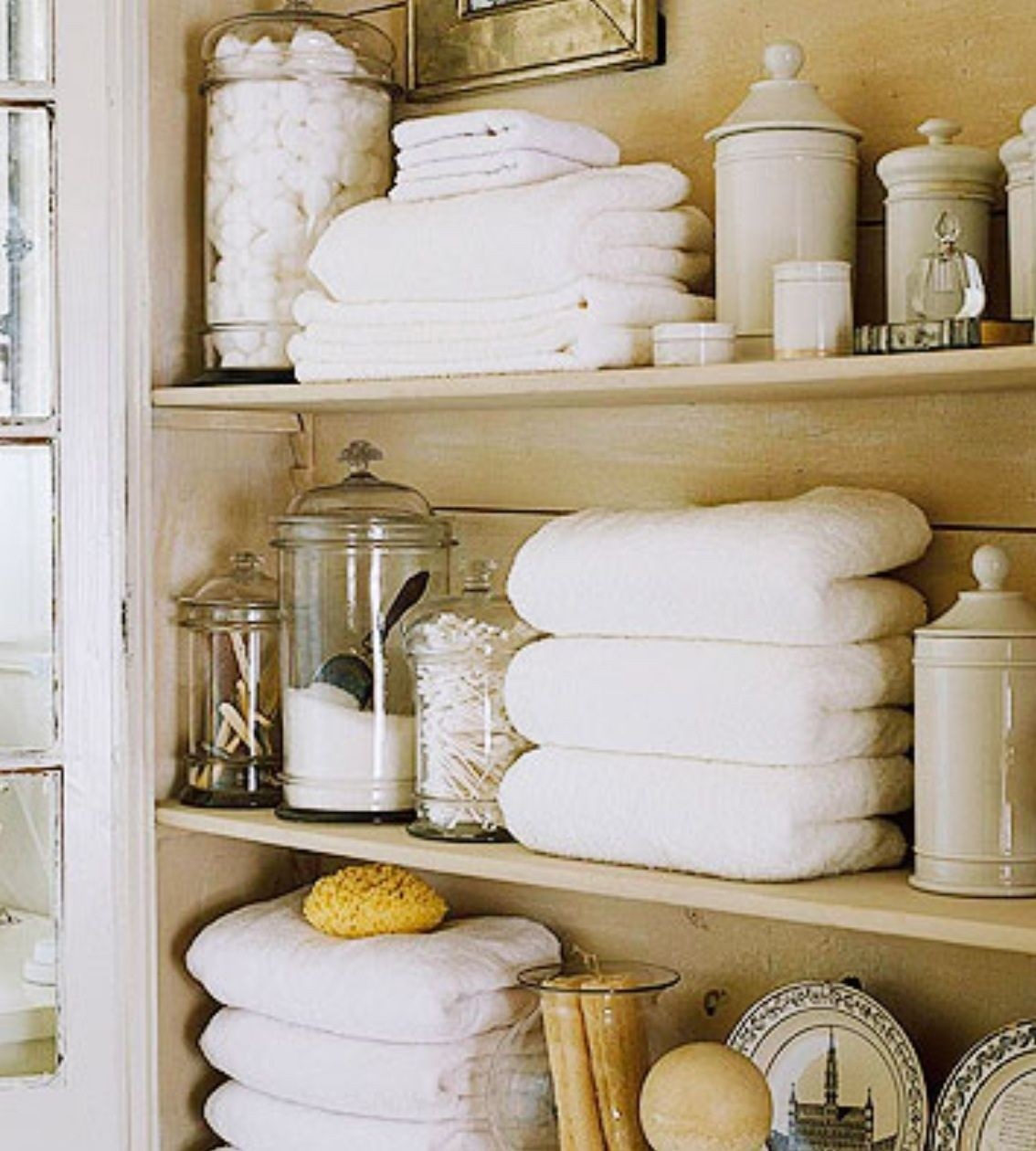 Nice and organized open shelf bathroom storage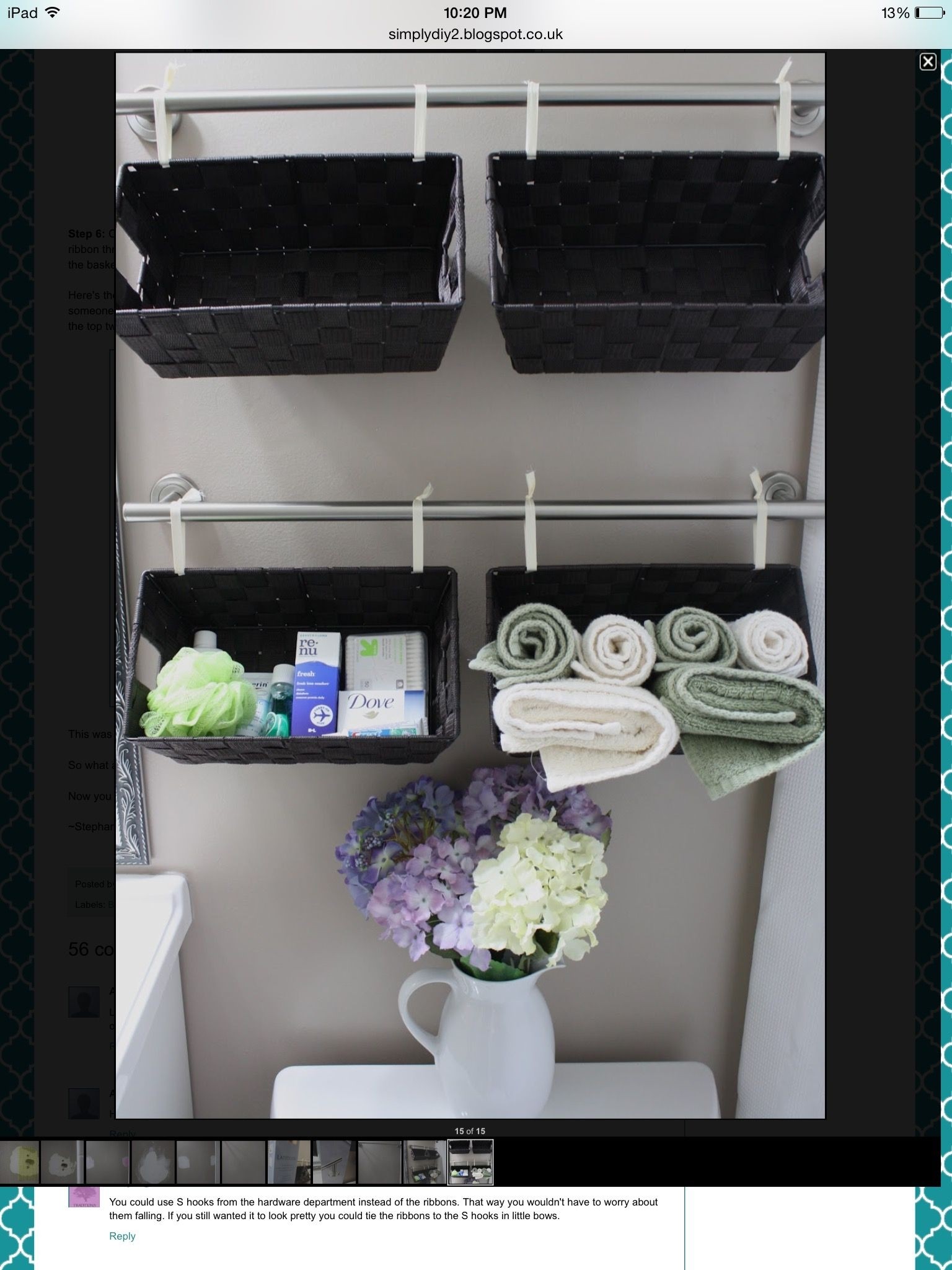 Toilet elements that are very functional and durable. These shelves are based on metal frames. Their black color looks perfectly among other toilet items, accessories and decorations. They provide some space for the most important items.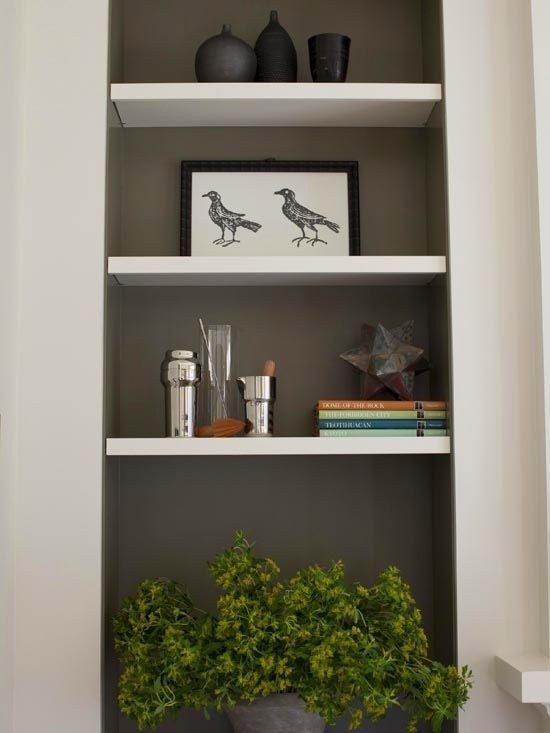 I like the recessed nook wall painted an accent color and the shelves painted white.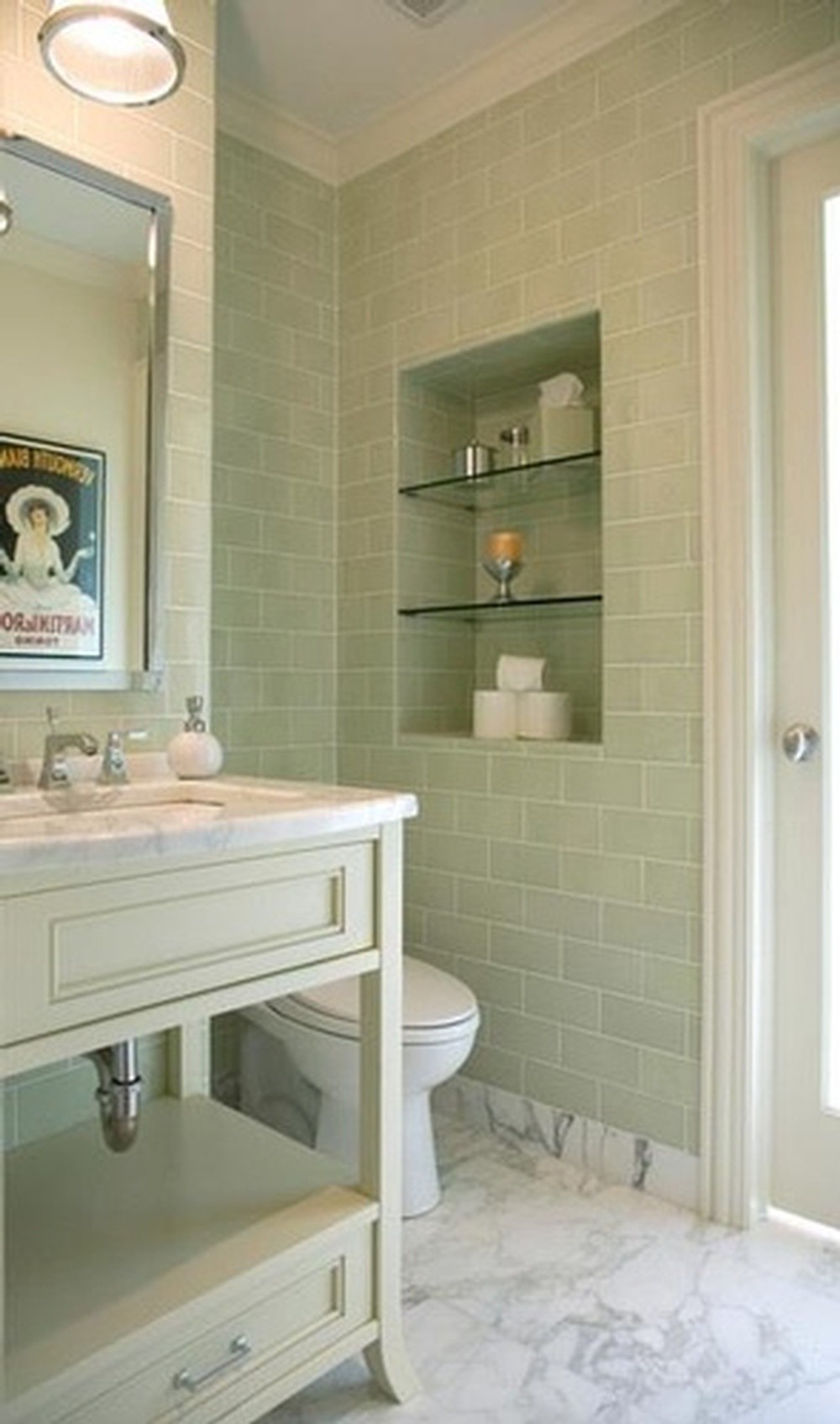 Bathroom shelves - put behind toilet?.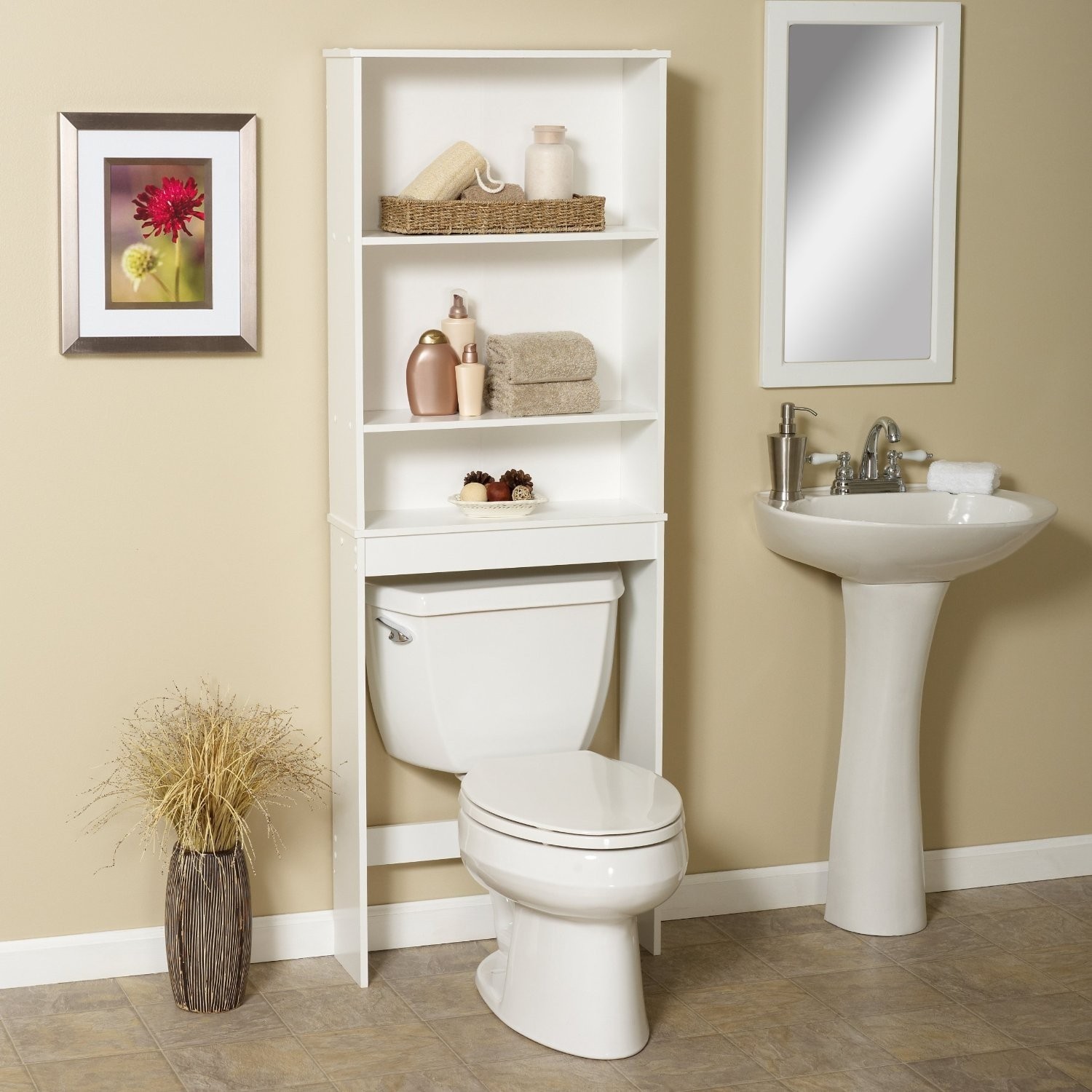 Bathroom Storage. Popular Over Toilet Storage Bathroom Appliance ...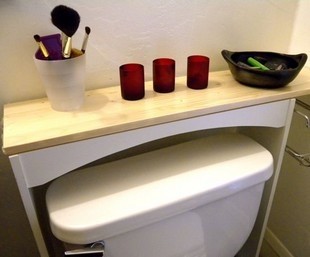 Will be getting rid of my towel rack above toilet and will be adding shelving units above toilet instead.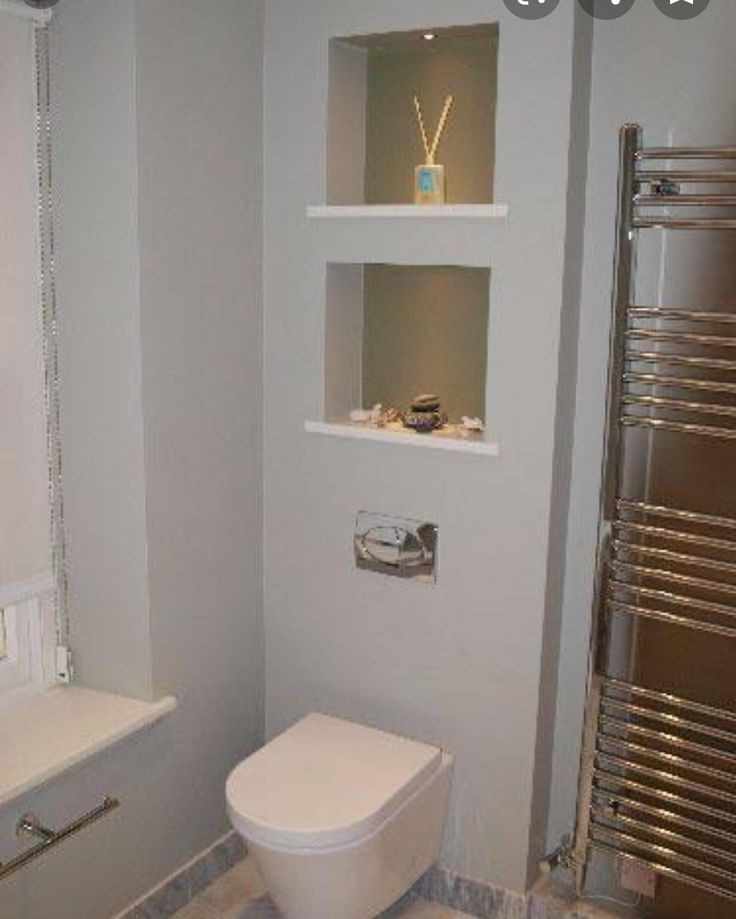 family bathroom newtown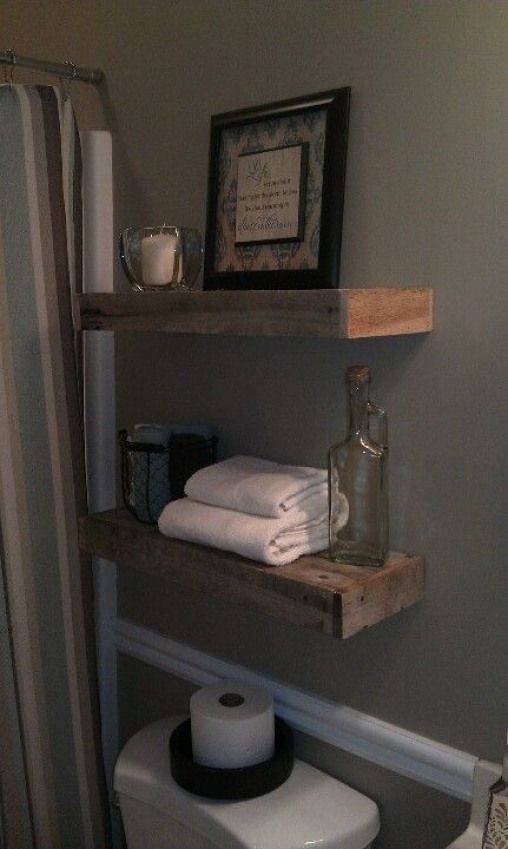 Made from thick wooden panels, this set of floating shelves constitutes a smooth way to add style and functionality to your bathroom decor. It shall appeal to all fans of rustic or boho design in the first place.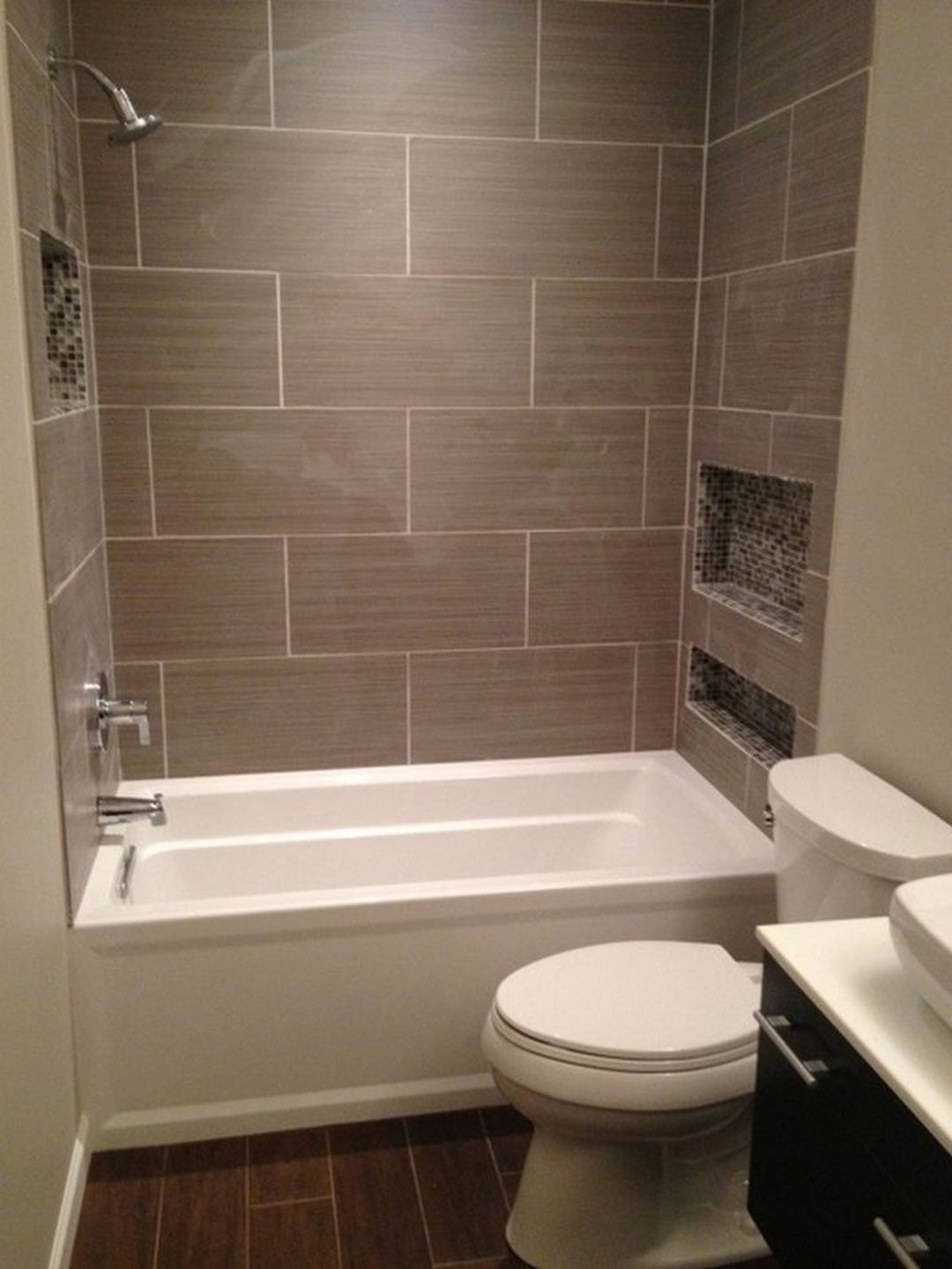 From Old/Small to New/Big, Original Bathroom from the 50's with 30x36 shower in the master bedroom... The concept was to remove a closet from behind the bathroom and make it a full bathroom. , Daltile Fabrique Gris tiles, I designed custom niches with mo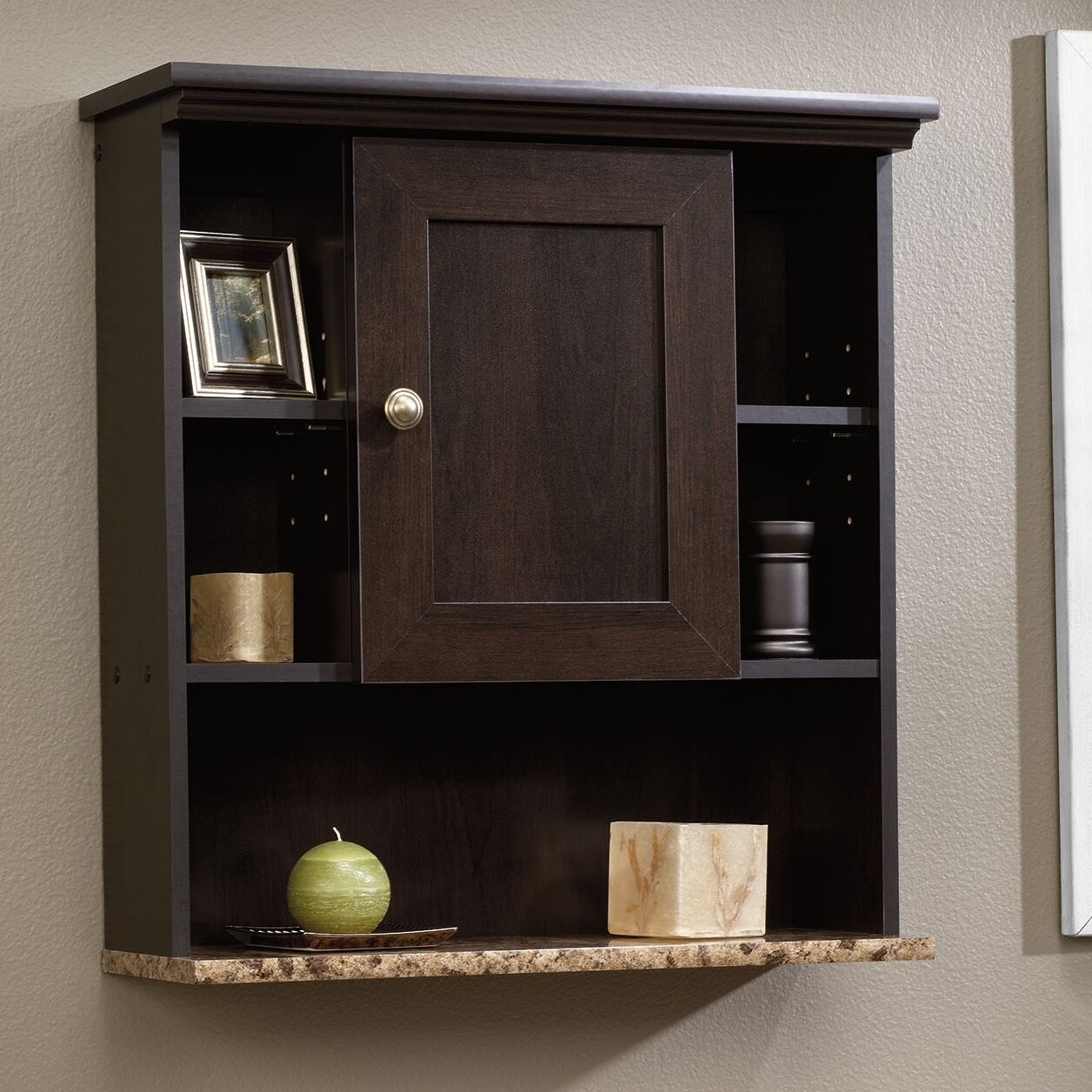 A piece of furniture created for a bathroom use. It is a small wall cabinet that has got a sotrage compartment and three adjustable shelves that are good for cosmetics, decorations and other types of items.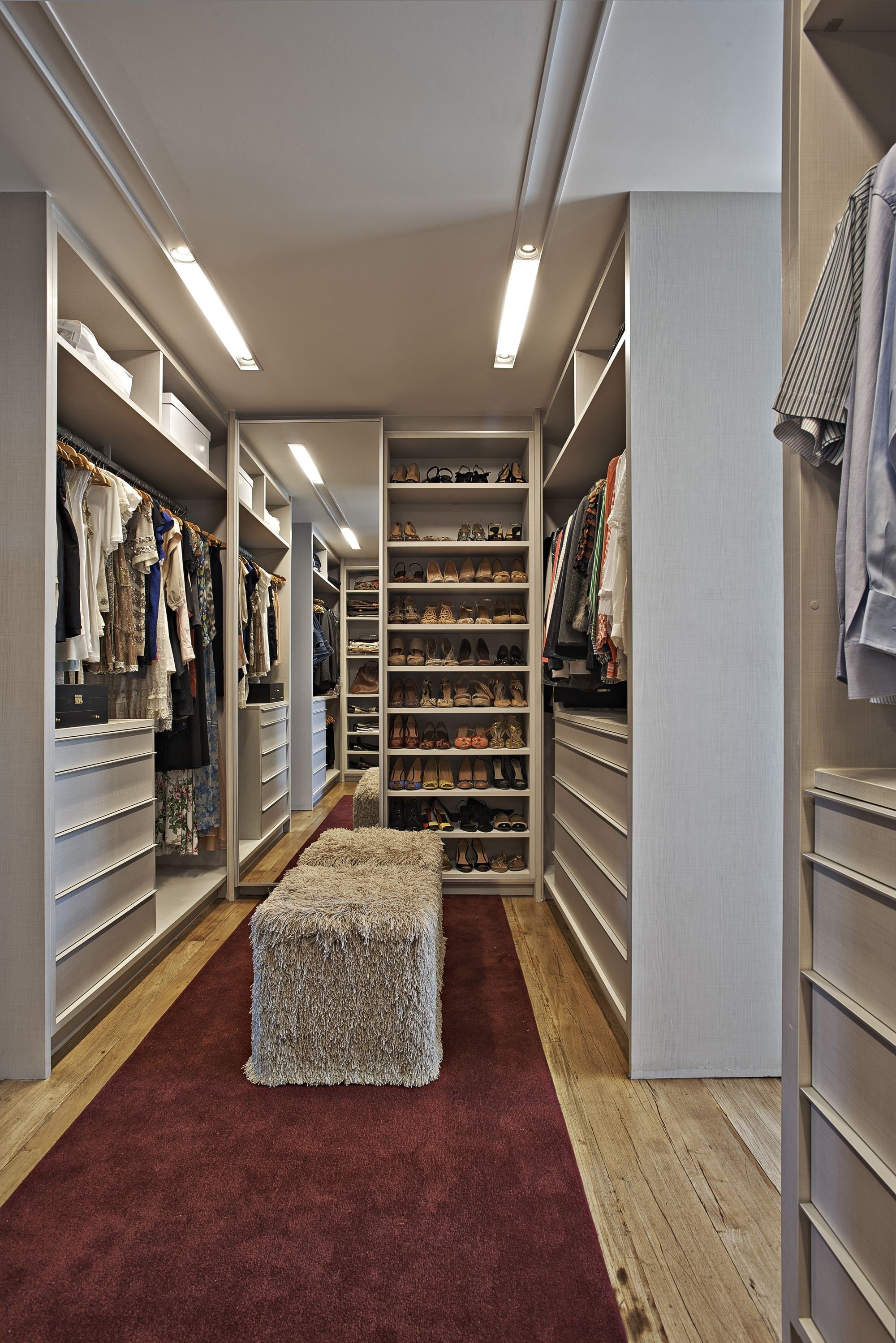 Double sided shoe storage behindbfull length mirror. Needs to have shelves that can accommodate boots as well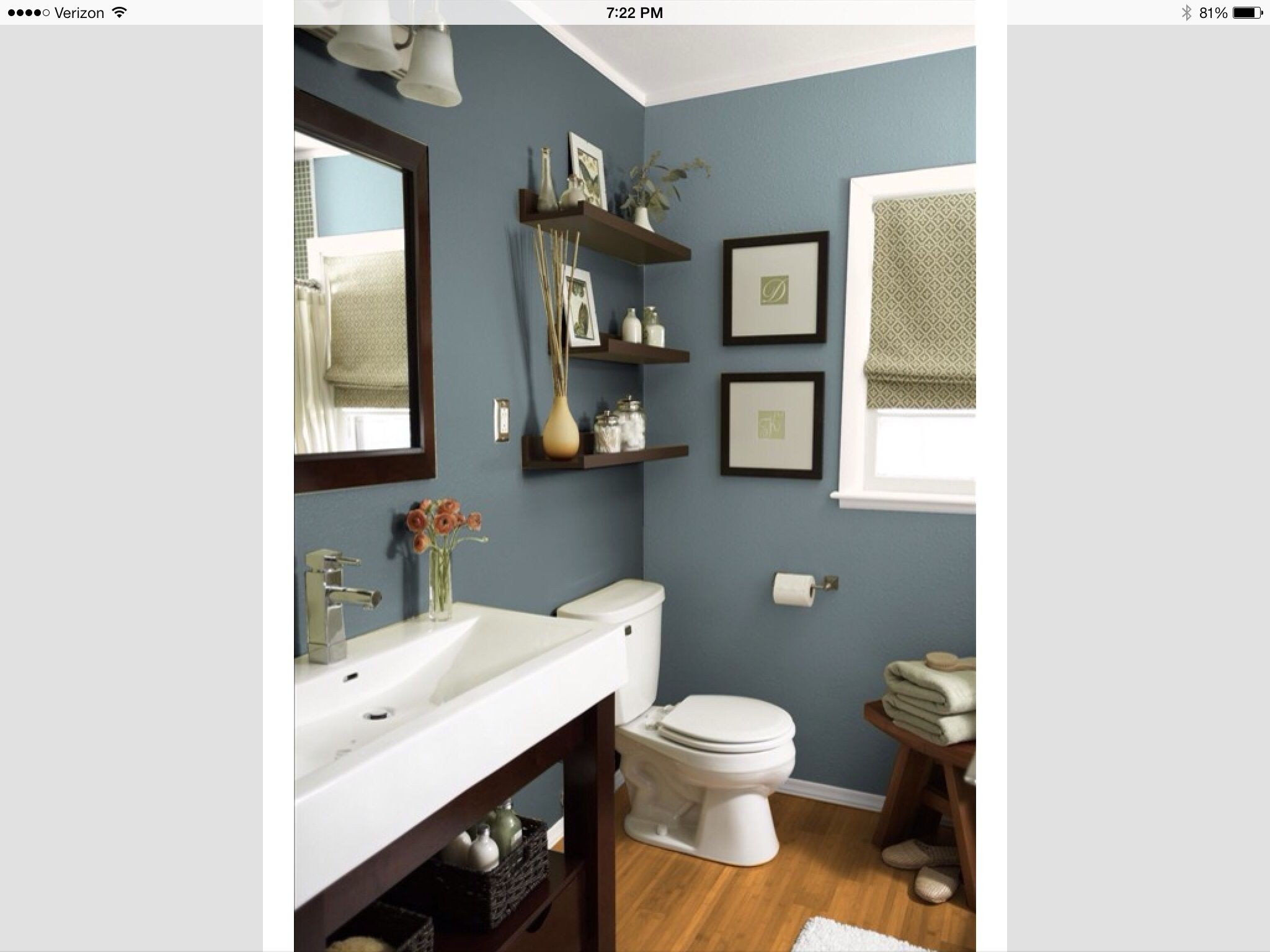 Shelves behind toilet in guest bath. Like the idea, but definitely not this style.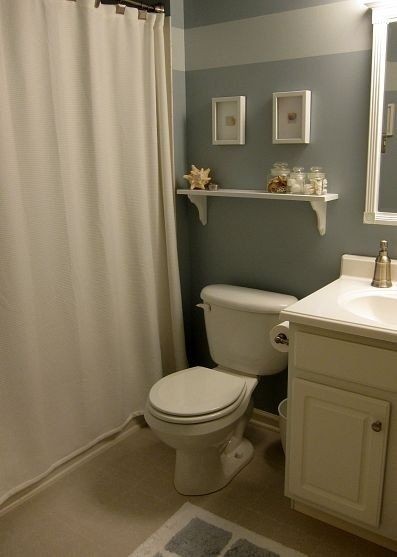 Bathroom shelf designed for mounting on the wall. It is completely made of wood and reinforced with solid supports. Perfect for storing cosmetics, toiletries and others bathroom accessories.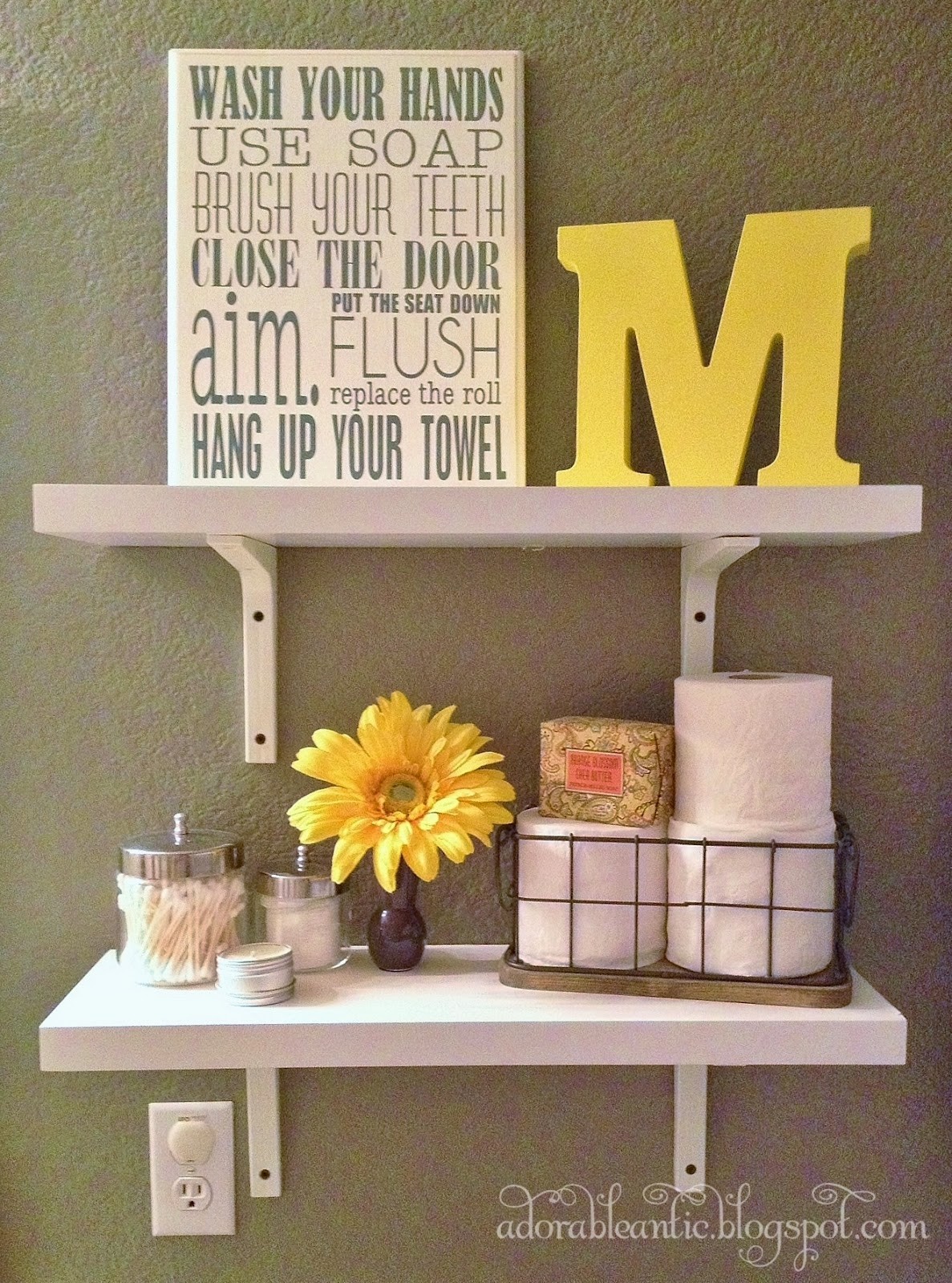 The simple form of these white wall shelves makes them a great place to store in the yard, just above the toilet. The whole is neutral in design and beautifully fits into any decor, and plenty of storage space makes the whole unit very functional.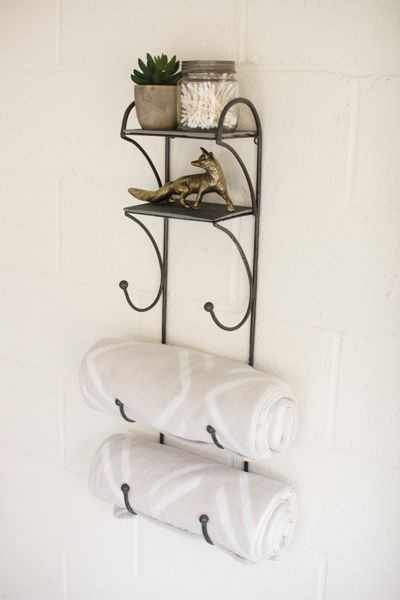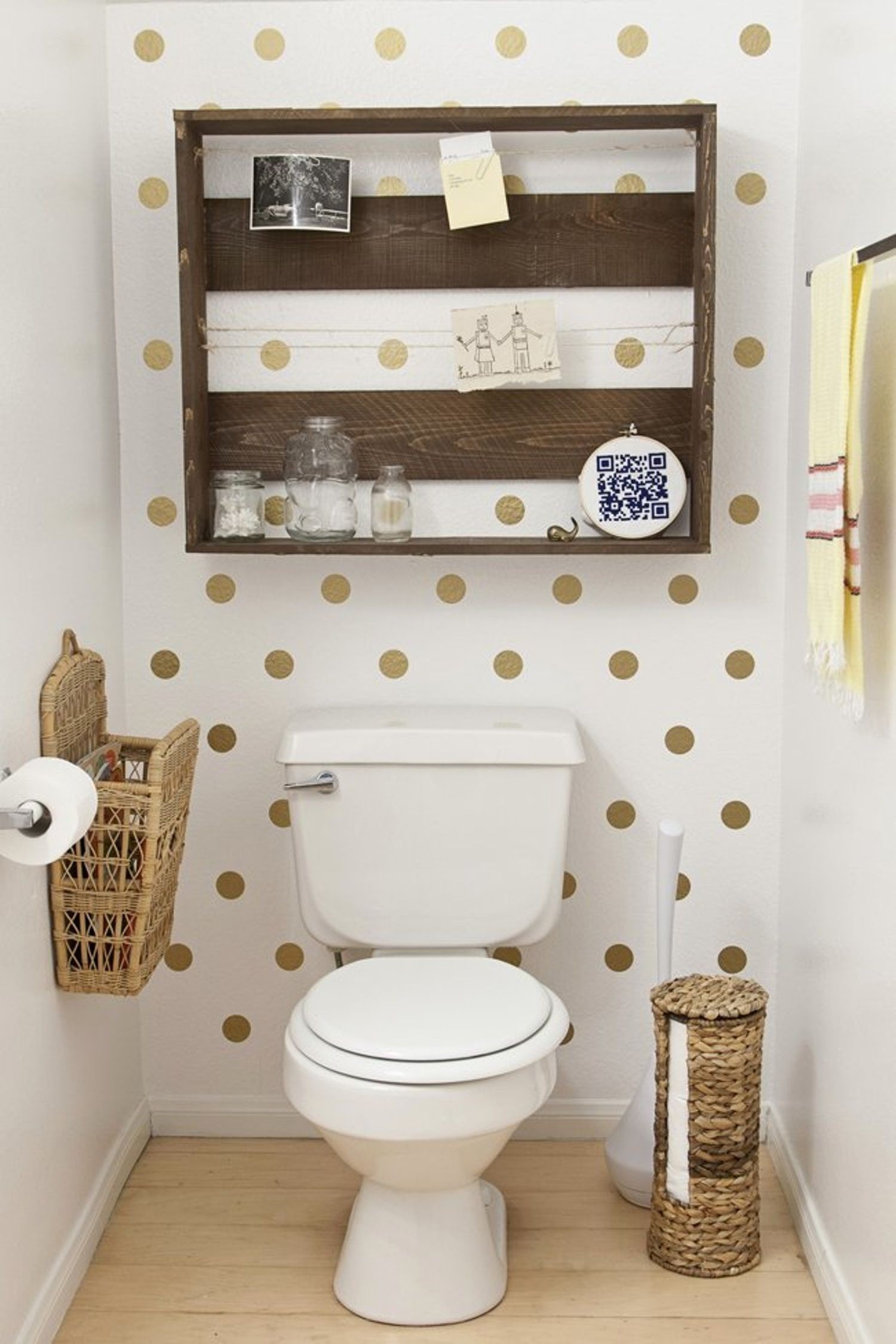 Muito amor por esse banheiro: além dos poás que já amamos, a cômoda de pallet dá ainda mais estilo!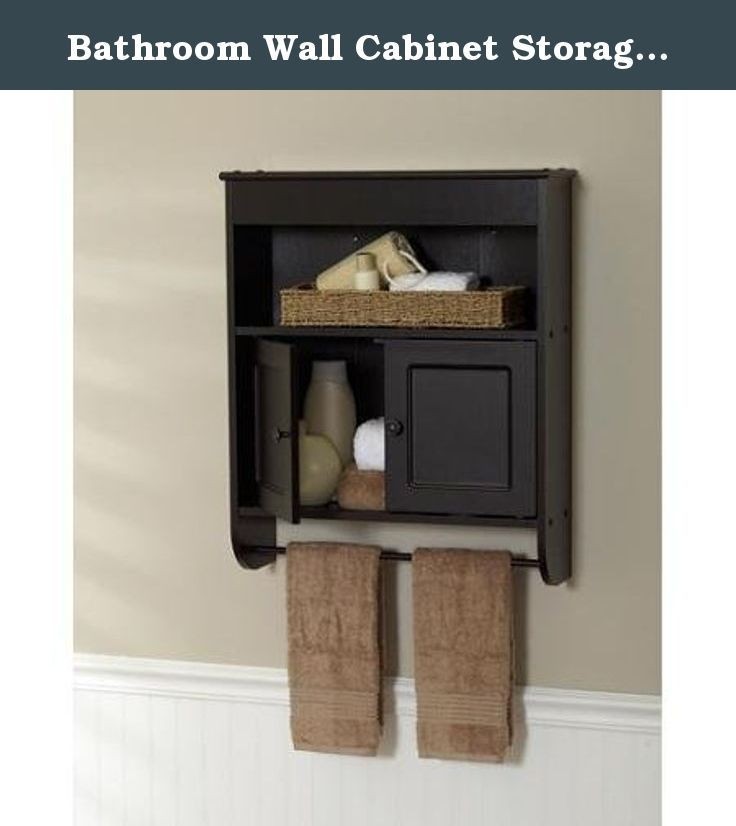 This beautifully finished wooden cupboard, is the perfect solution for your bathroom or sauna. Practical cubby with lockable doors, handrails towel and practical shelf will hold all the necessary items close at hand.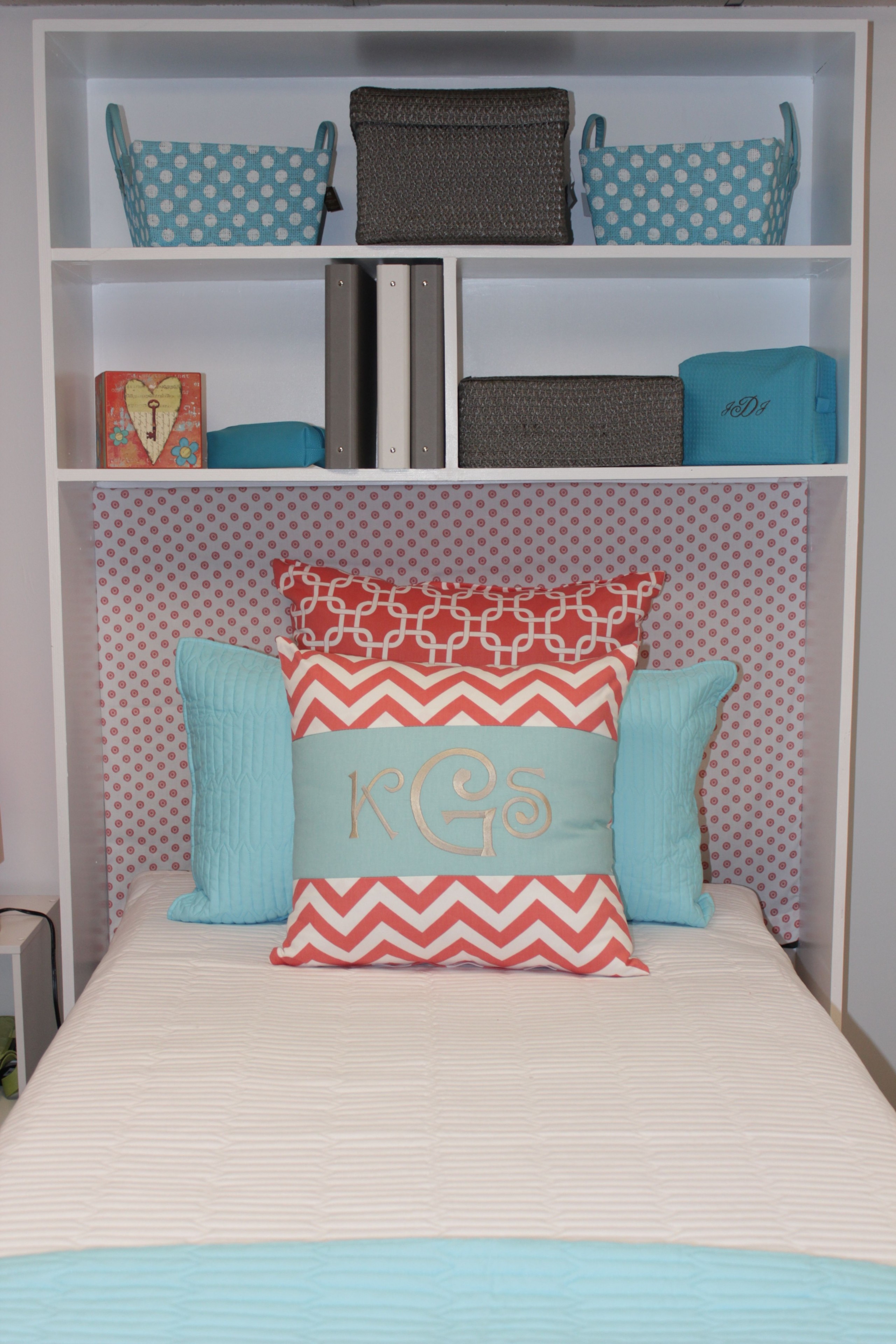 Add shelves behind bed for more dorm storage ( above toilet shelves may work since I can't seem to find these!)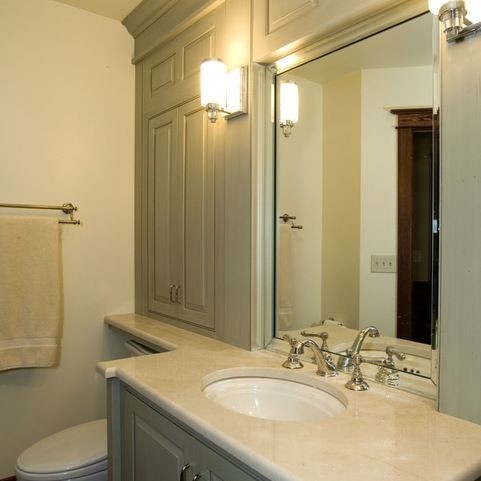 toilets