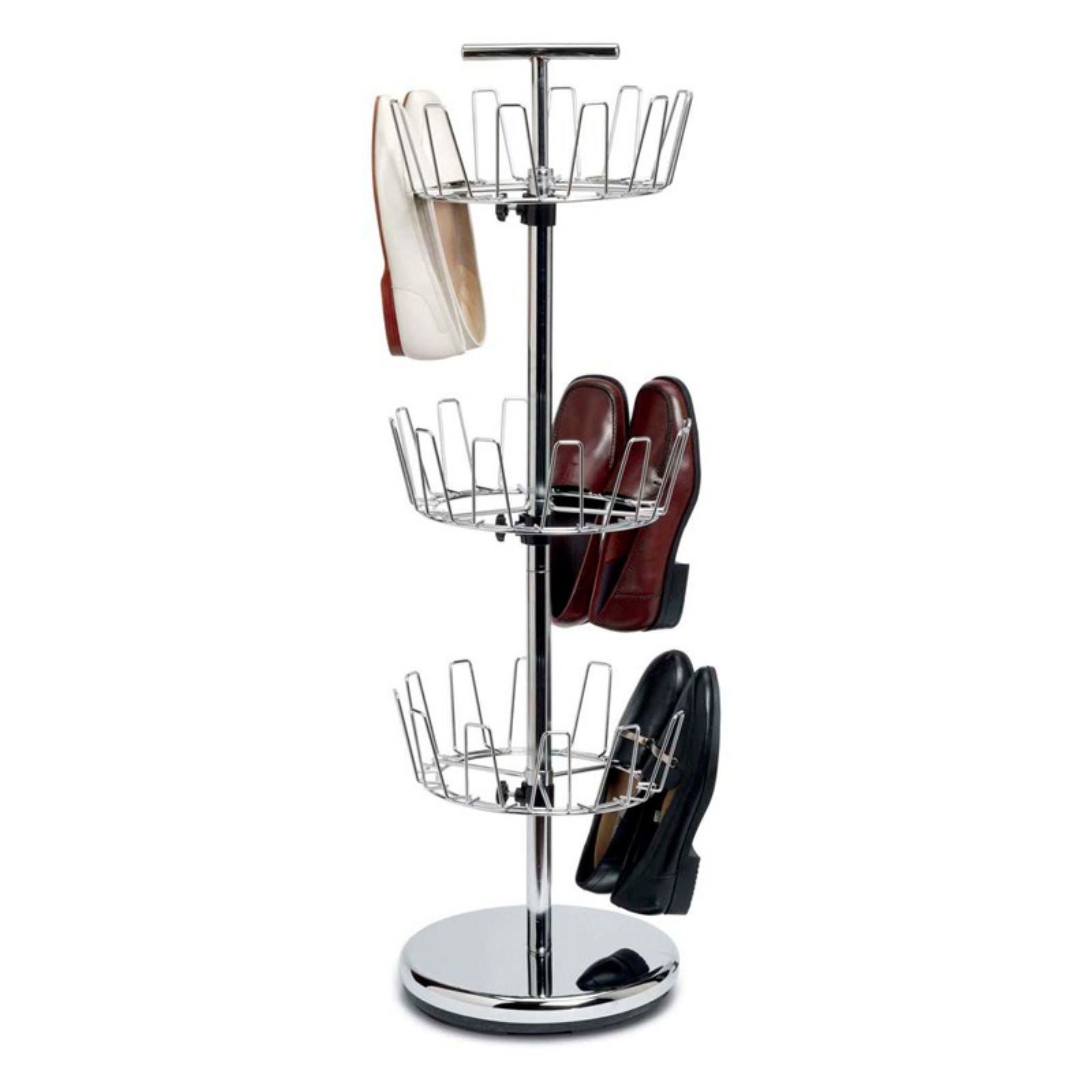 Storage and Organization 3 Tier Revolving Shoe Rack
3 level shoe rack offers space for 18 pairs of shoes. It is made of metal and glossy finish effect. It allows easy organization and helps to keep order in the home and more.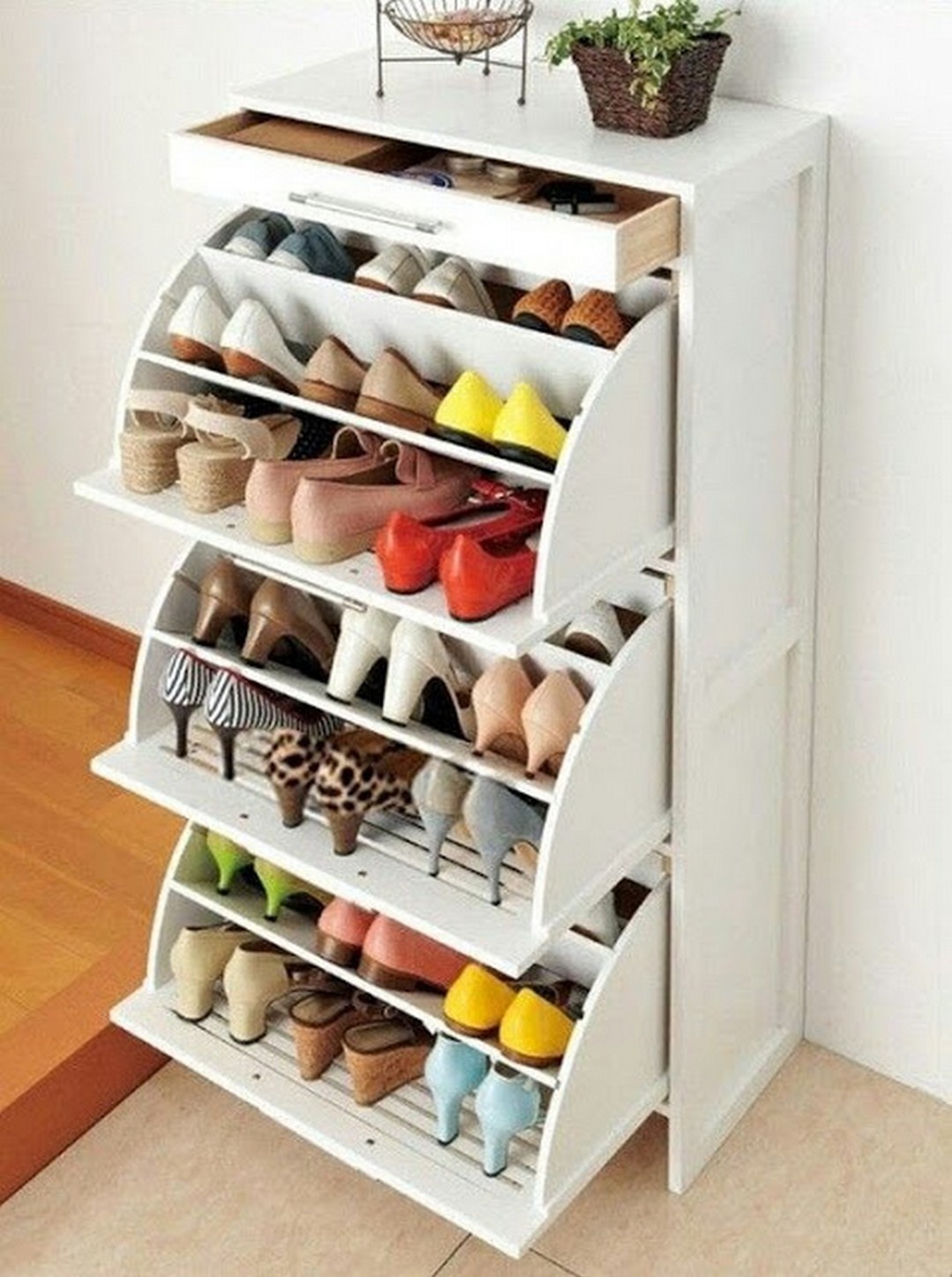 An aesthetic practical shoe cabinet of wooden materials in white. It has a rectilinear frame, an open front base, recessed side panels. It has a drawer up and 3 flip down compartments (with 1 slanted shelf each) with horizontal metal bar pulls.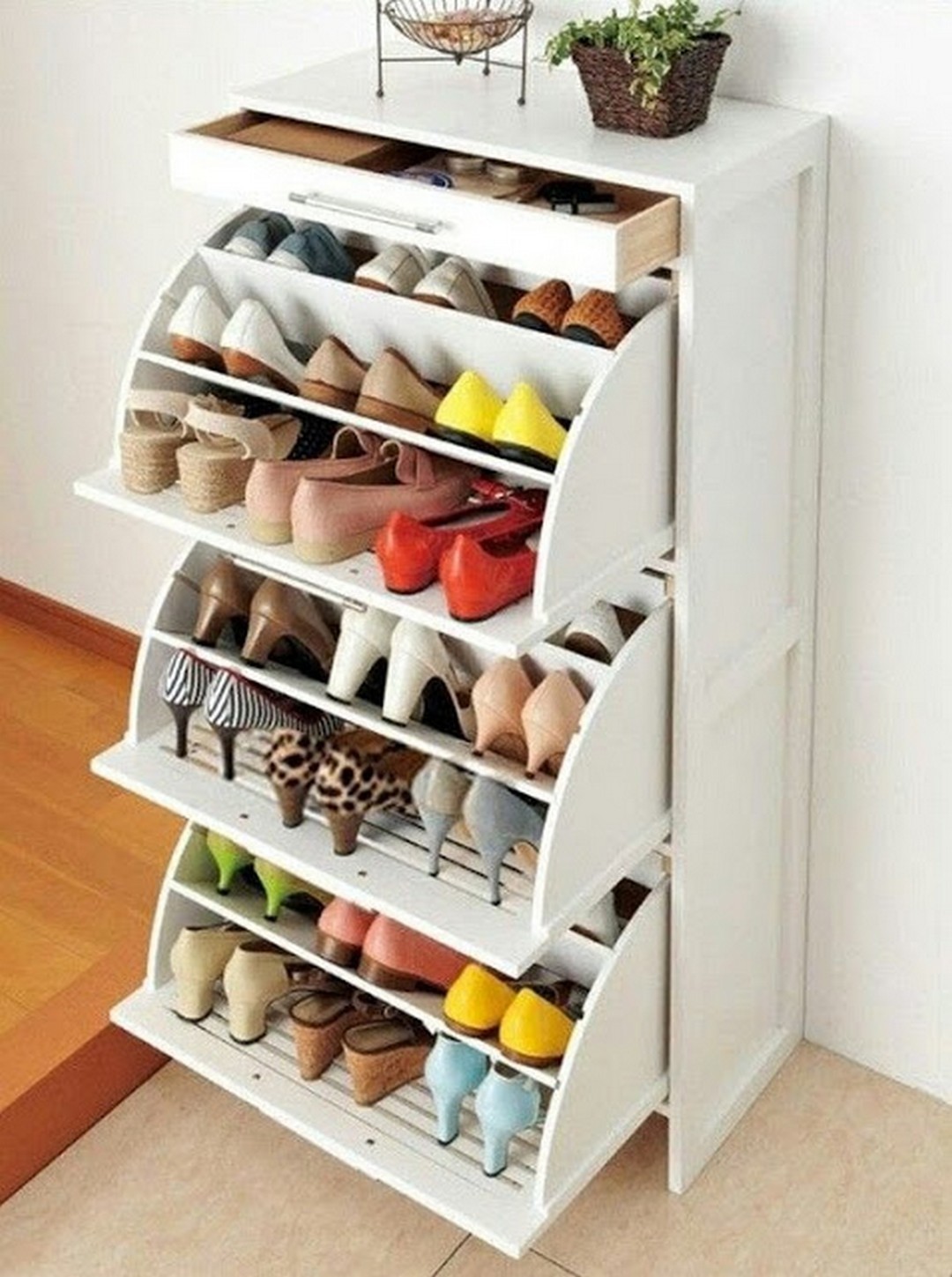 shoe storage drawers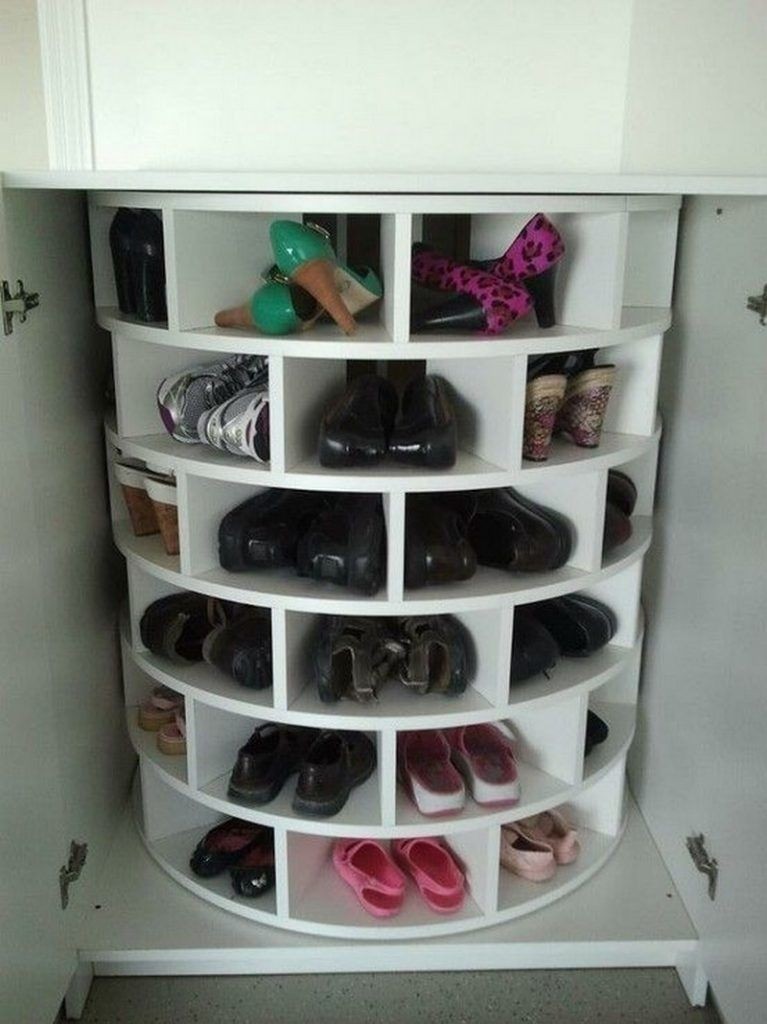 Round shoe cabinet for space saving in each home. It consists of a lot of open shelves in various sizes. Construction is made of wood. Perfect solution for lobby, hallway and more.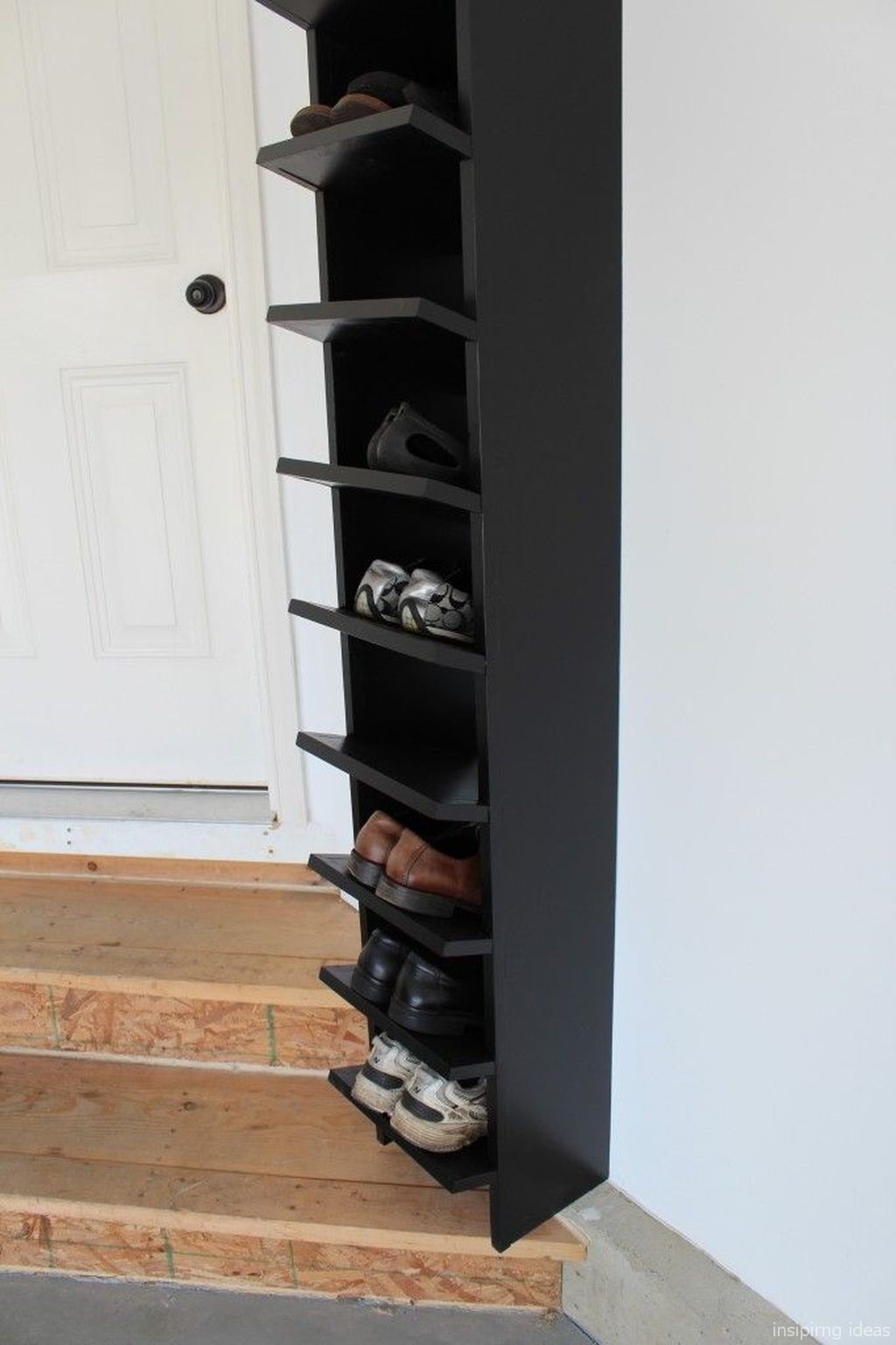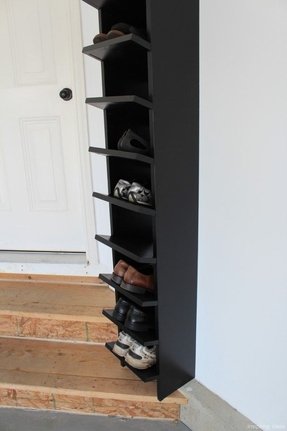 Closed shoe storage, made from dark wood, is a perfect solution for small entryways or hallways, where you can't have a bigger shoe cabinet. This tall, narrow furniture offers plenty of storage space.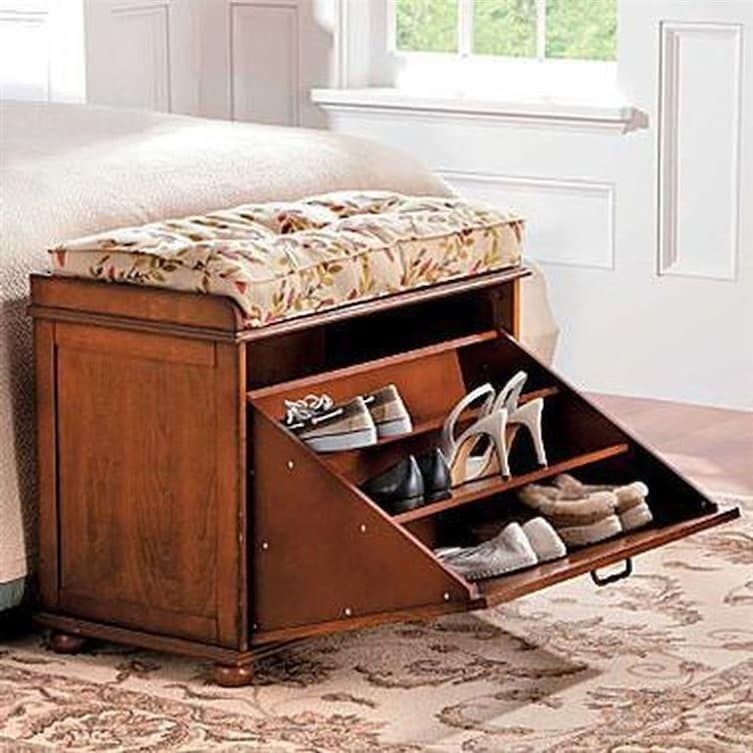 Get your shoes organized with this beautiful closed shoe storage made from wood. The piece features an easy to open mechanism and its natural wood grain finish complements any décor. While you can use the cabinet in various rooms, it's often ideal for the hallway.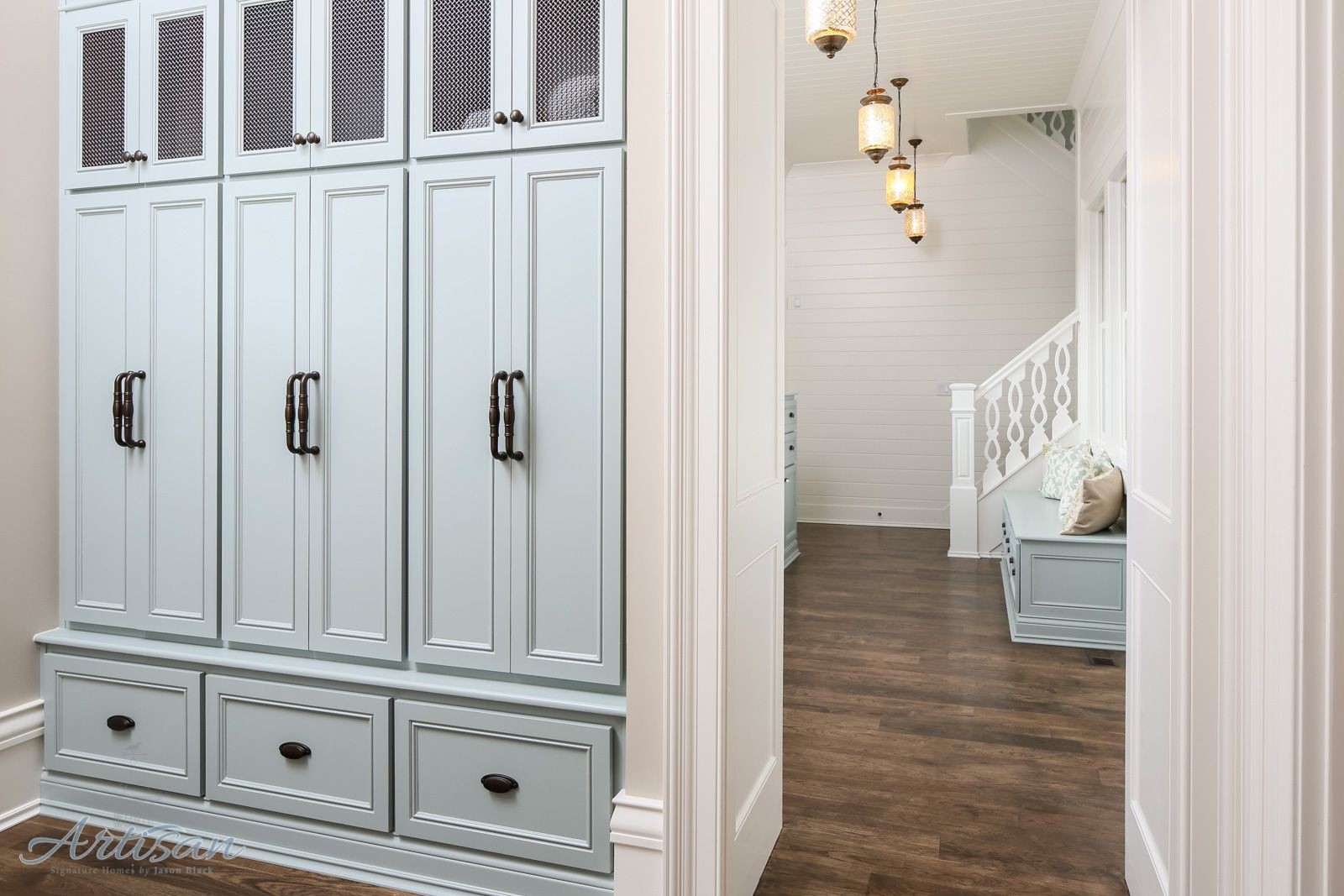 Extra-large shoe storage cabinet featuring a closed-door design. The piece has three large cabinets at the top and three additional drawers at the bottom. You also get a top shelf finished with beveled glass doors to ensure all your shoes have enough storage.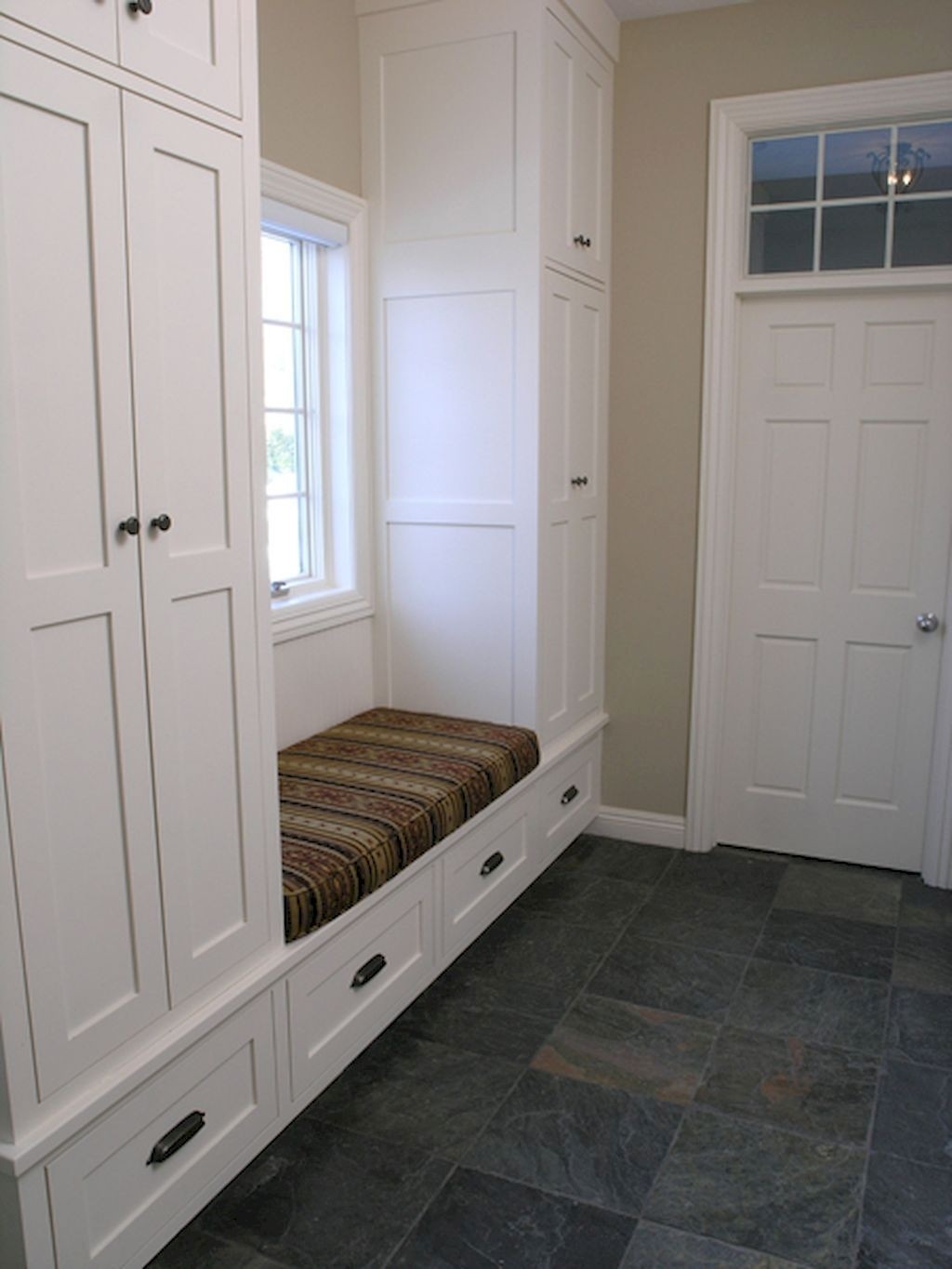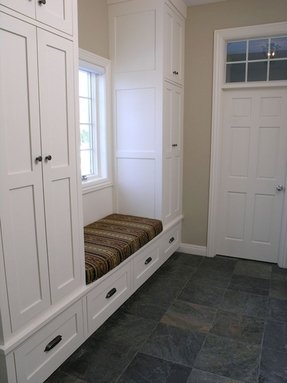 Shoes can be a difficult part of de-cluttering your home. This closed-door cabinet for storing your shoes makes it easier to conceal footwear you need, keep them accessible, and still present a clear, clean surface to visitors.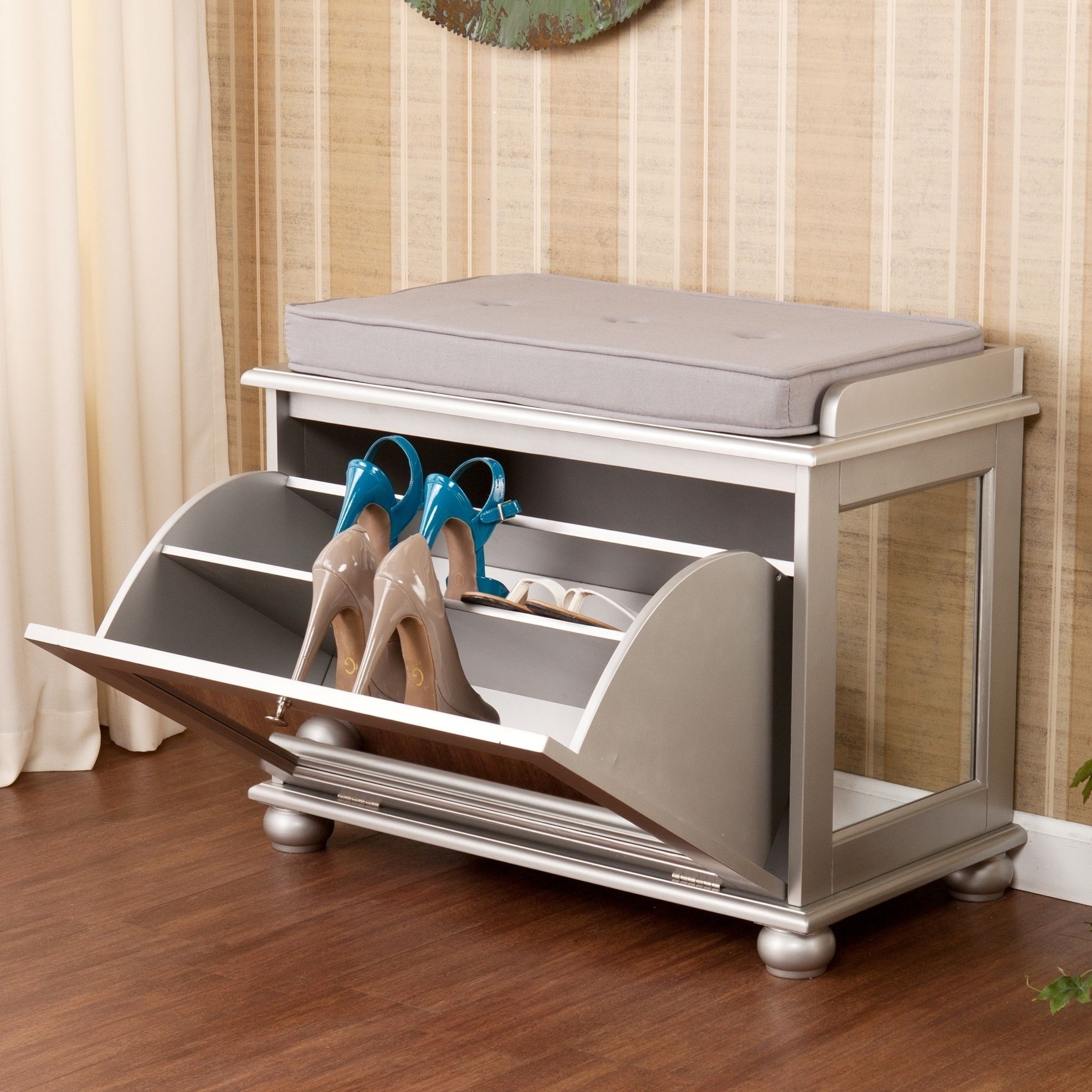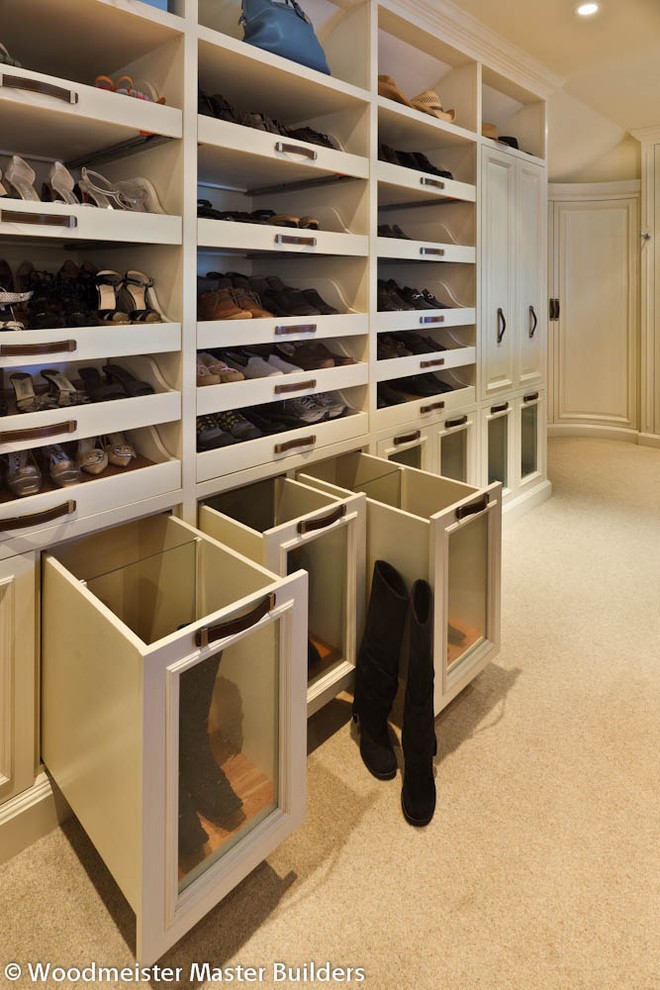 Modern shoe cabinet offering remarkable storage capacity. Made from wood and finished in a creamy white shade, the piece features several closed cabinets, shoe racks, and hanging hooks, all designed to give you as much space as possible for your shoe collection.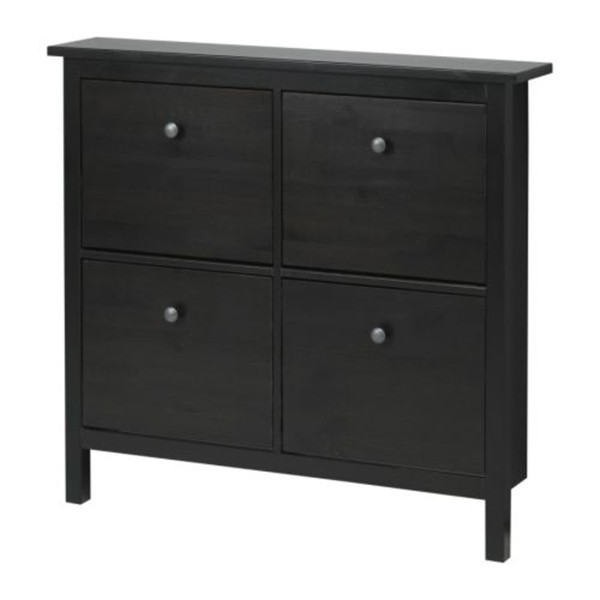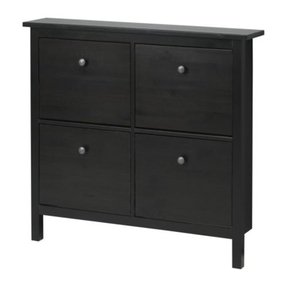 Black, elegant shoe cabinet. Who doesn't need a proper shoe cabinet for the entryway? This one here is perfect for modern, stylish houses which want to emphasise the minimalistic character of the interiors.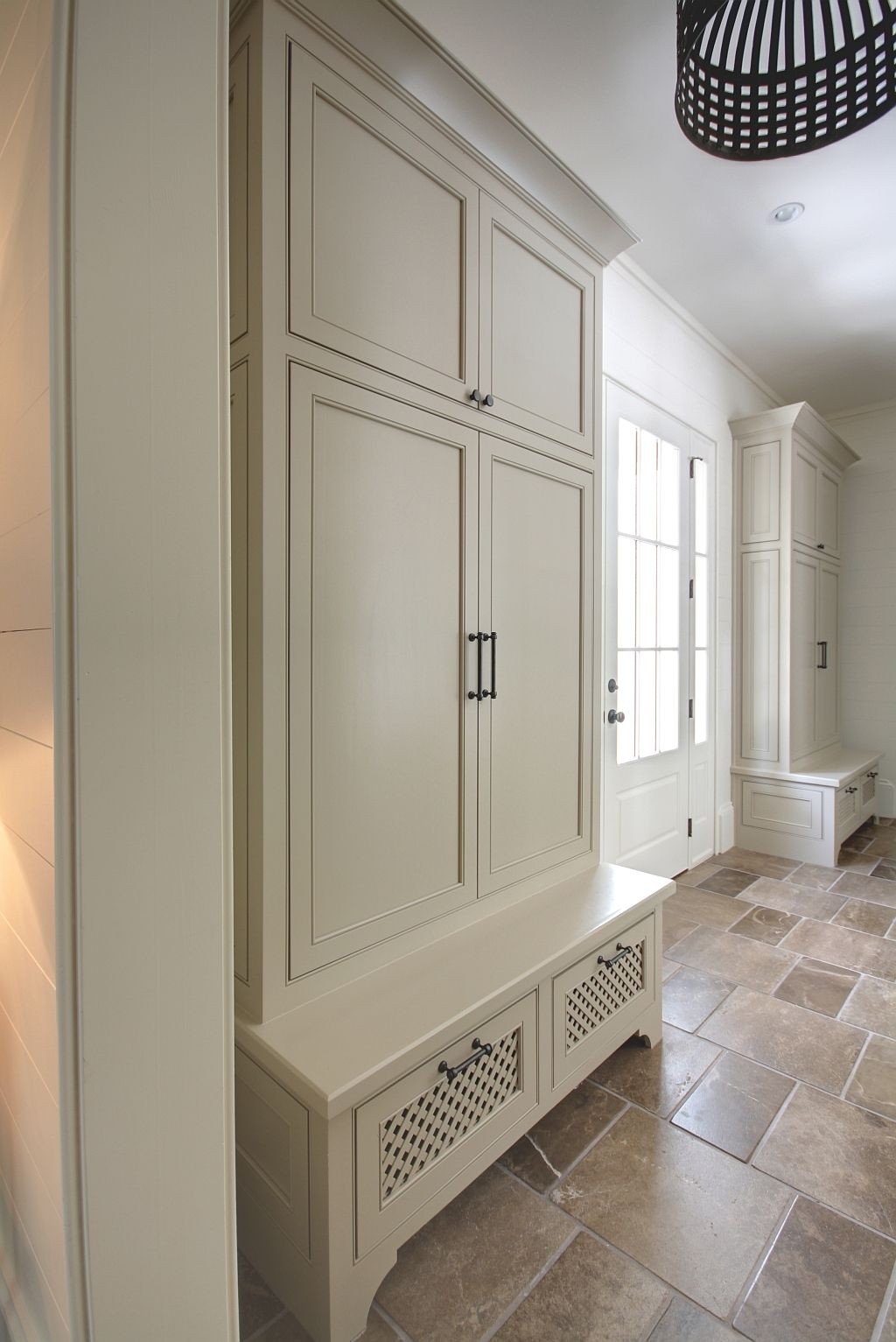 This pull down drawer for your entryway bench will obviously provide an extra boost of both space and storage possibilities for your shoes, but it is also a nice accent choice that won't overwhelm any decor.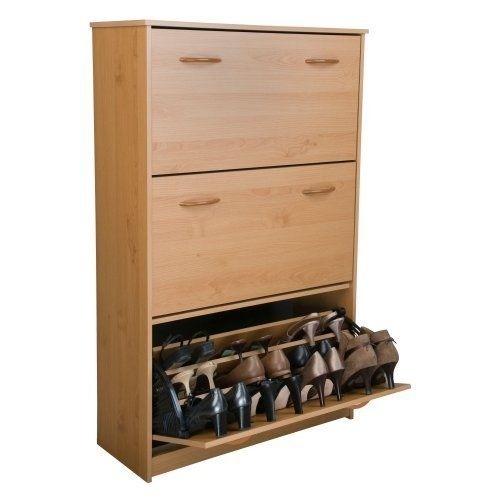 Oak Shoe Cabinet Storage Rack Furniture Closet Shoes Triple Chest Shoe ...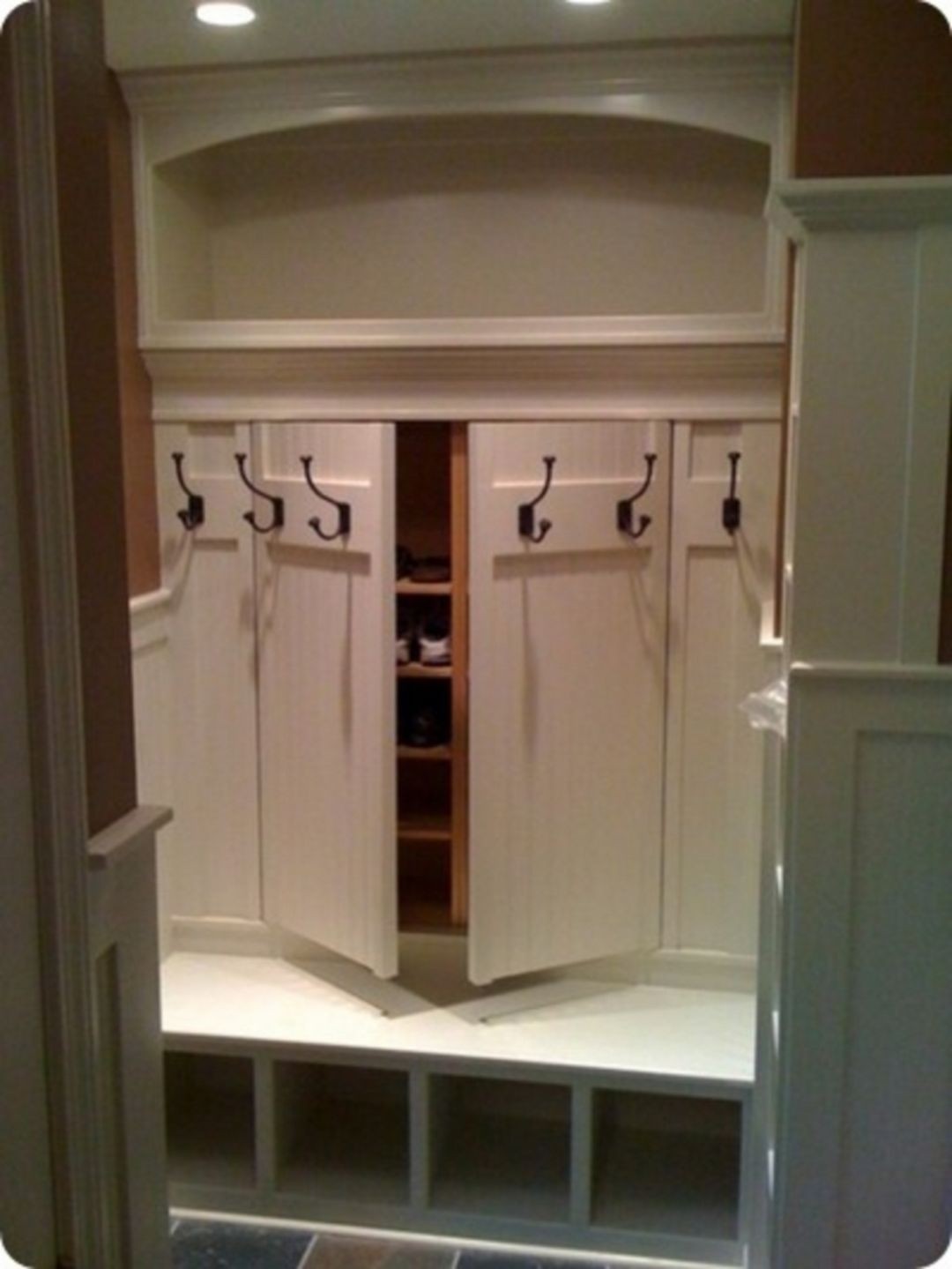 Hidden shoe rack storage behind coat rack. Great idea for mudroom! Beautifully constracted from oak wood, painted in pure white looks very neat and clean. Box shaped gaps right under the rack give some extra storage space.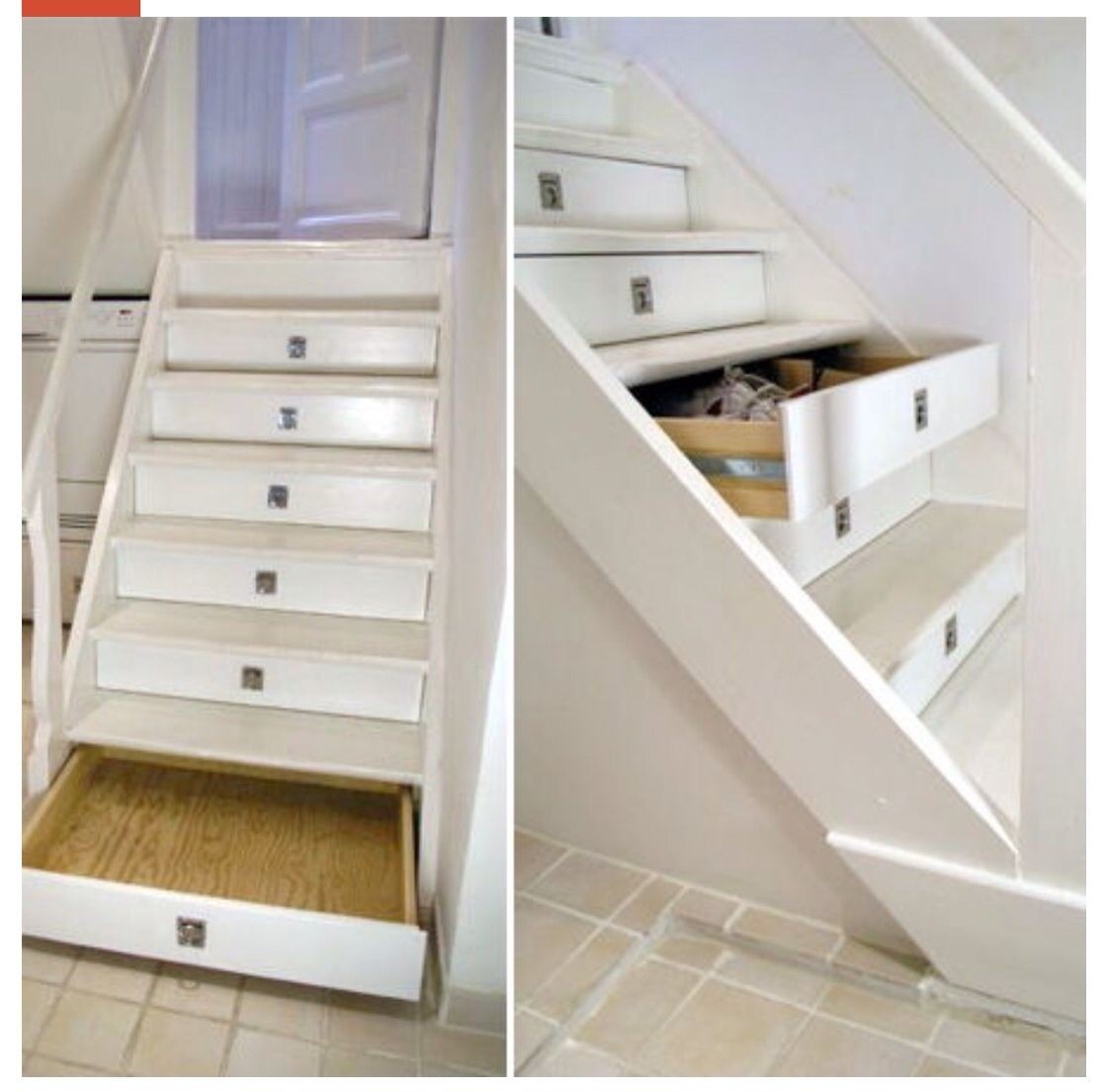 Storage drawers in stair risers. Since we're going to have to rework our stairs when we remove carpet and have hardwood installed, I might look at doing this. I wouldn't want such obvious pulls; perhaps heavy duty "push" spring-loaded openers. Thinking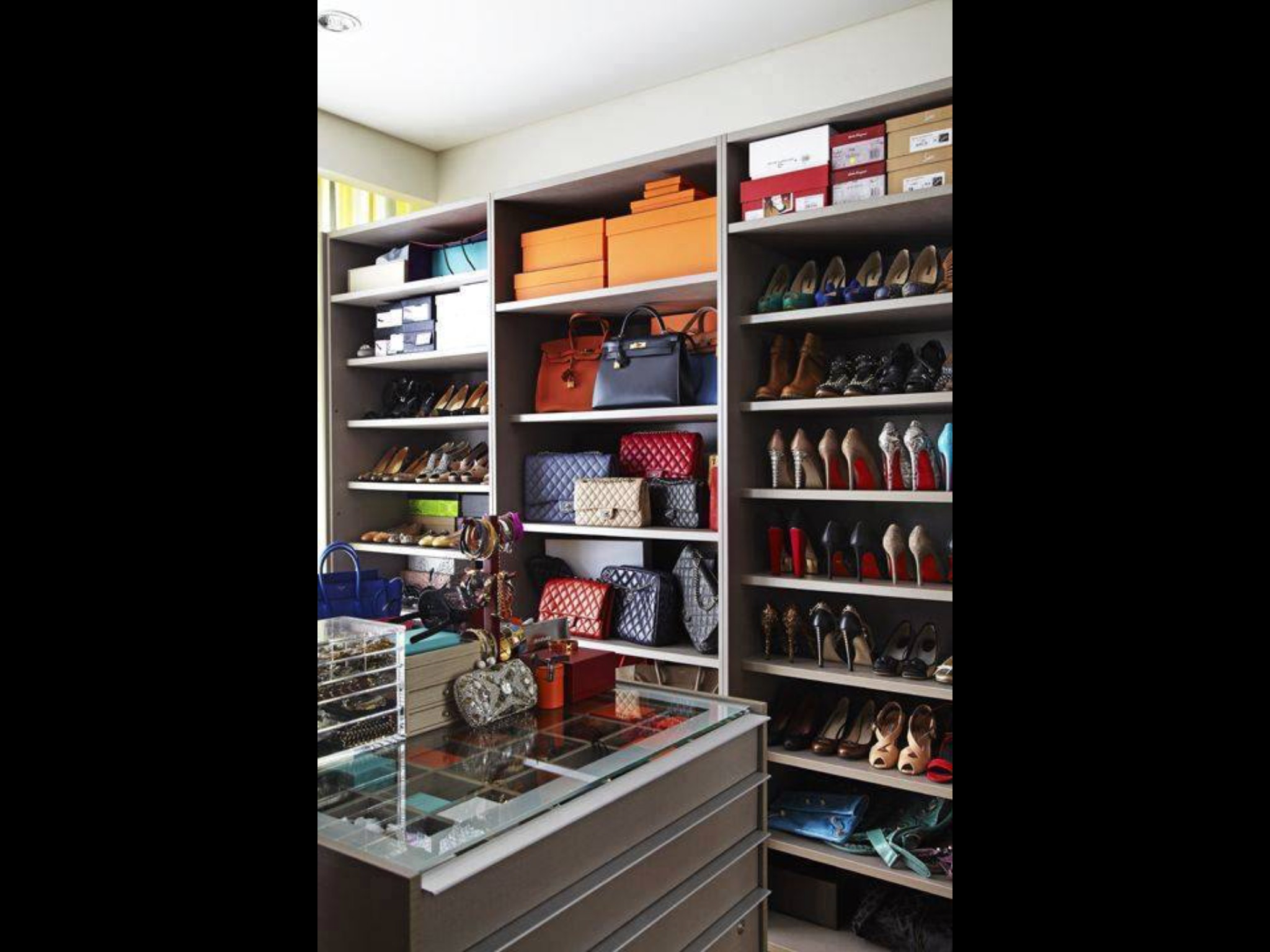 Best Walk In Closets - #walkincloset #closet #organization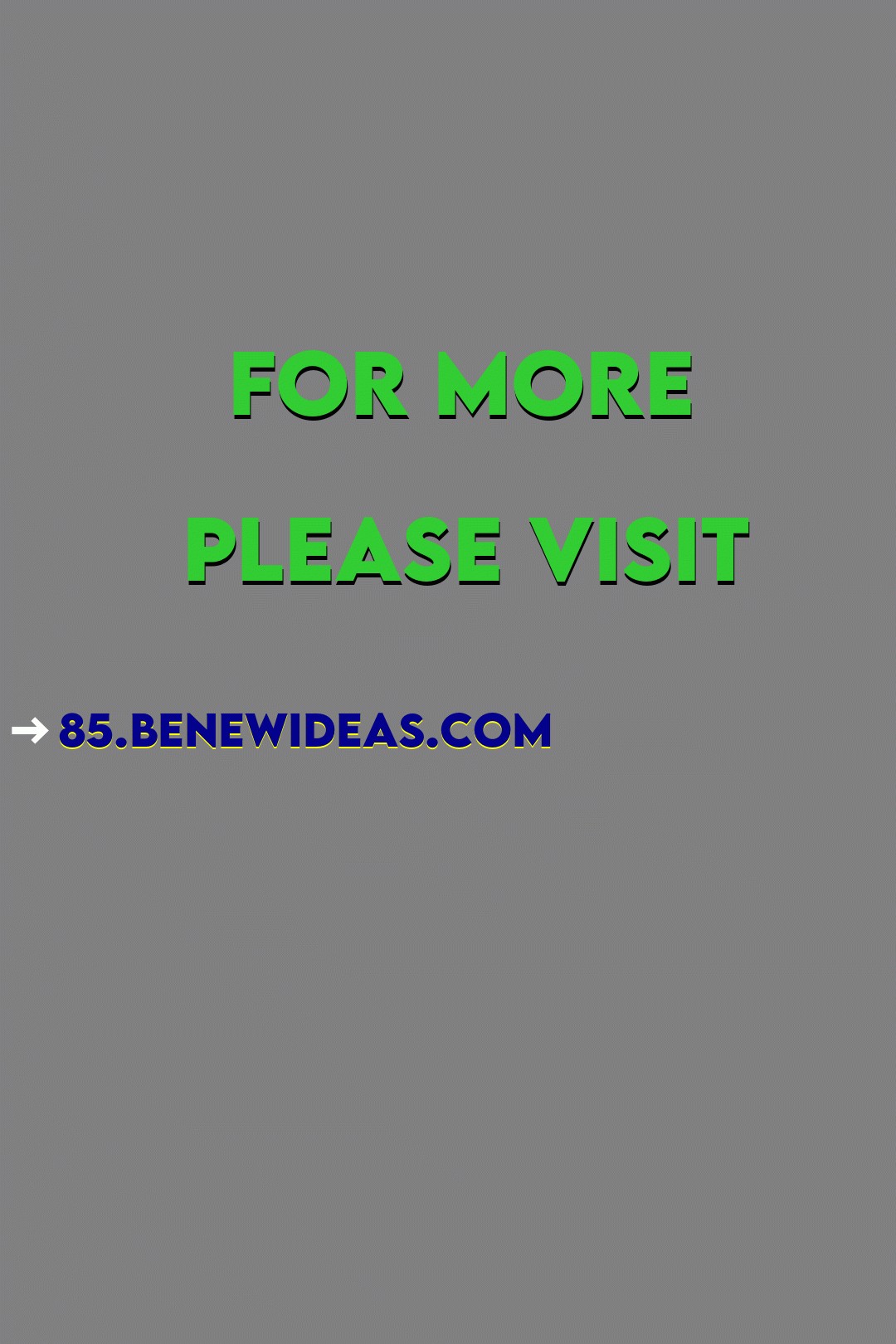 from Modern Country Style blog: The Old Monastery: Modern Country House Tour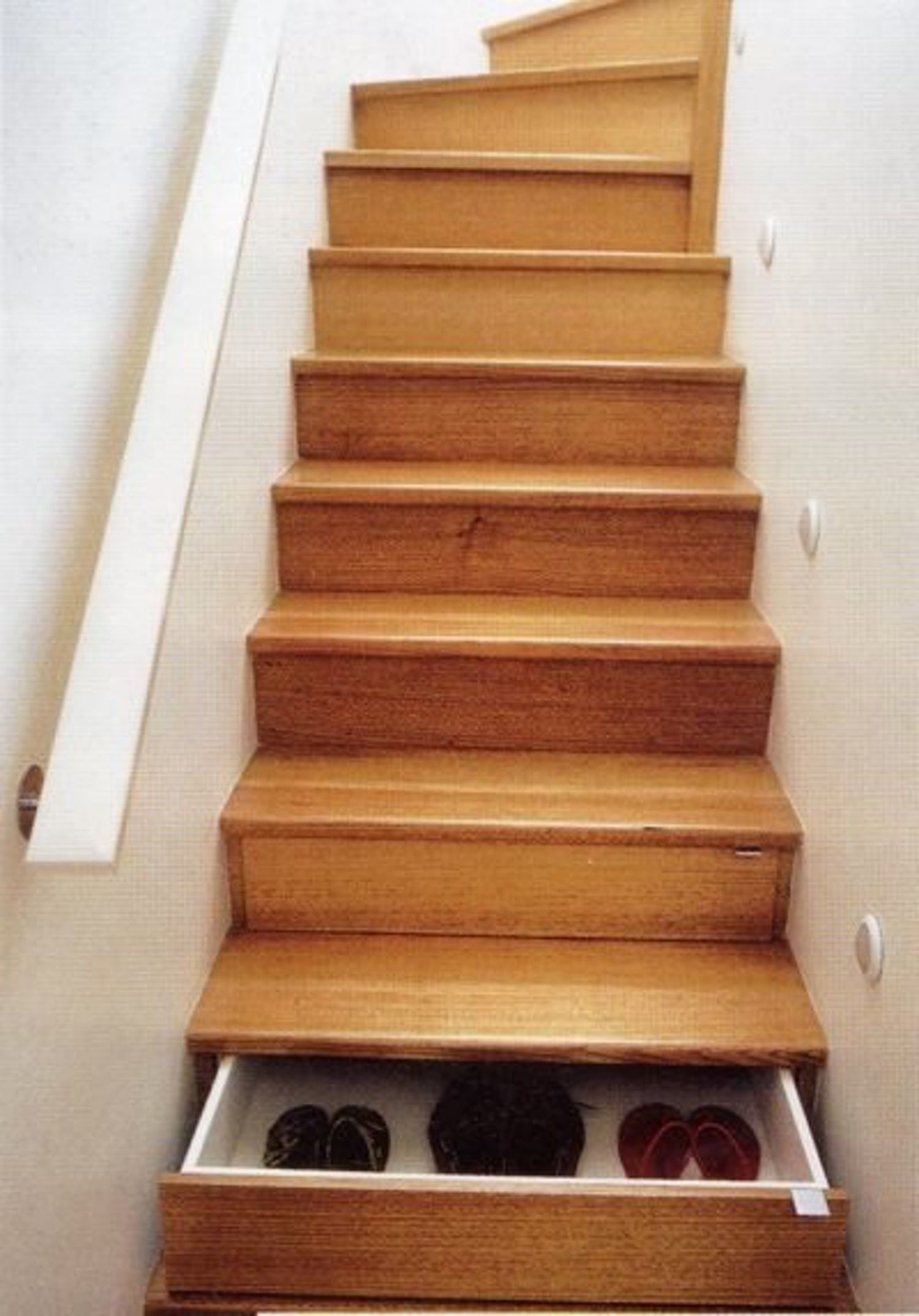 Smart space saver in your home. Built the drawers inside the stairs to hide shoes or any other items which you are not currently using. You will save the space in your hall cabinet and keep everything in order.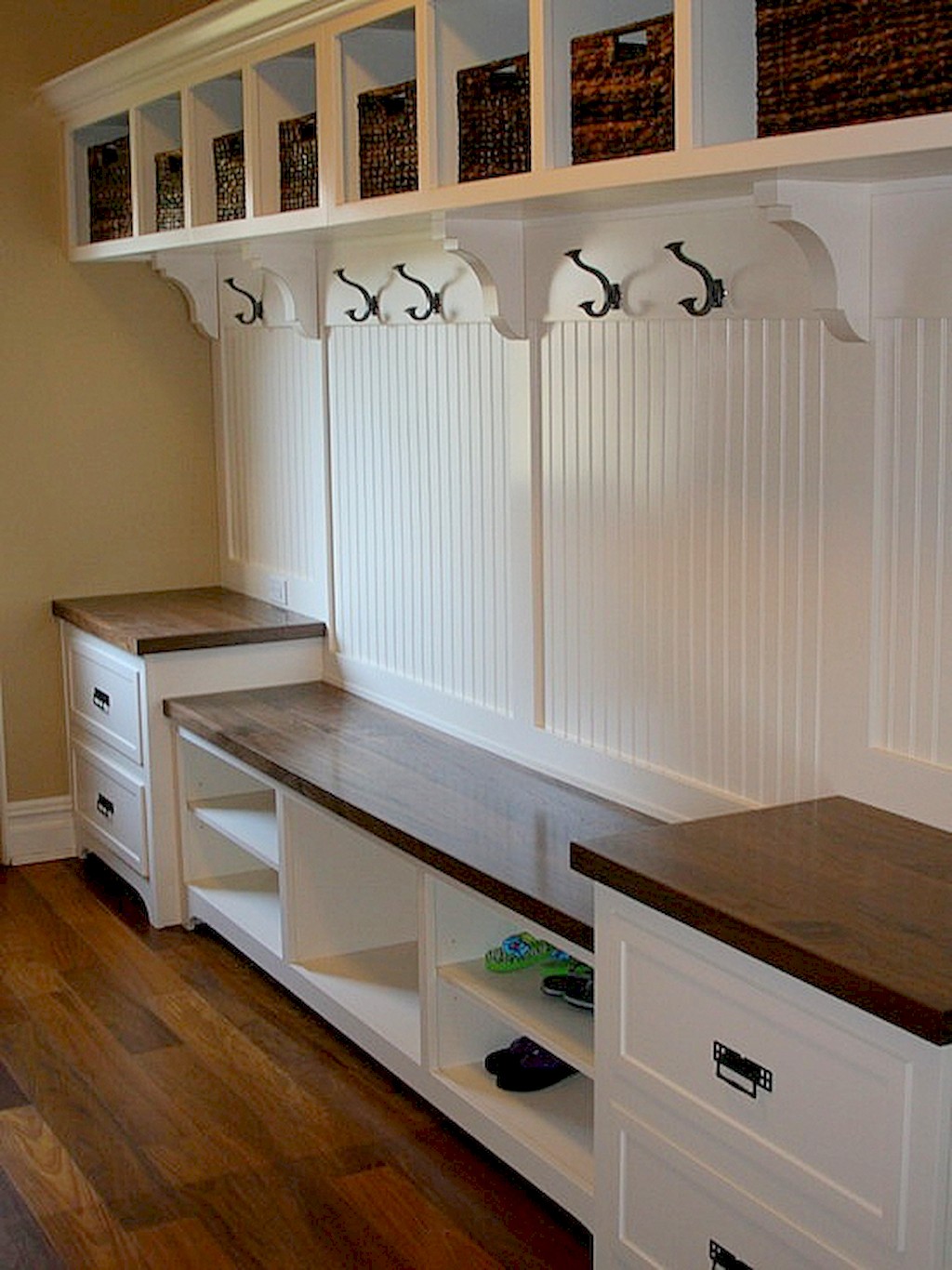 small entryway ideas | Entryway Ideas. This is the exact mud room that I want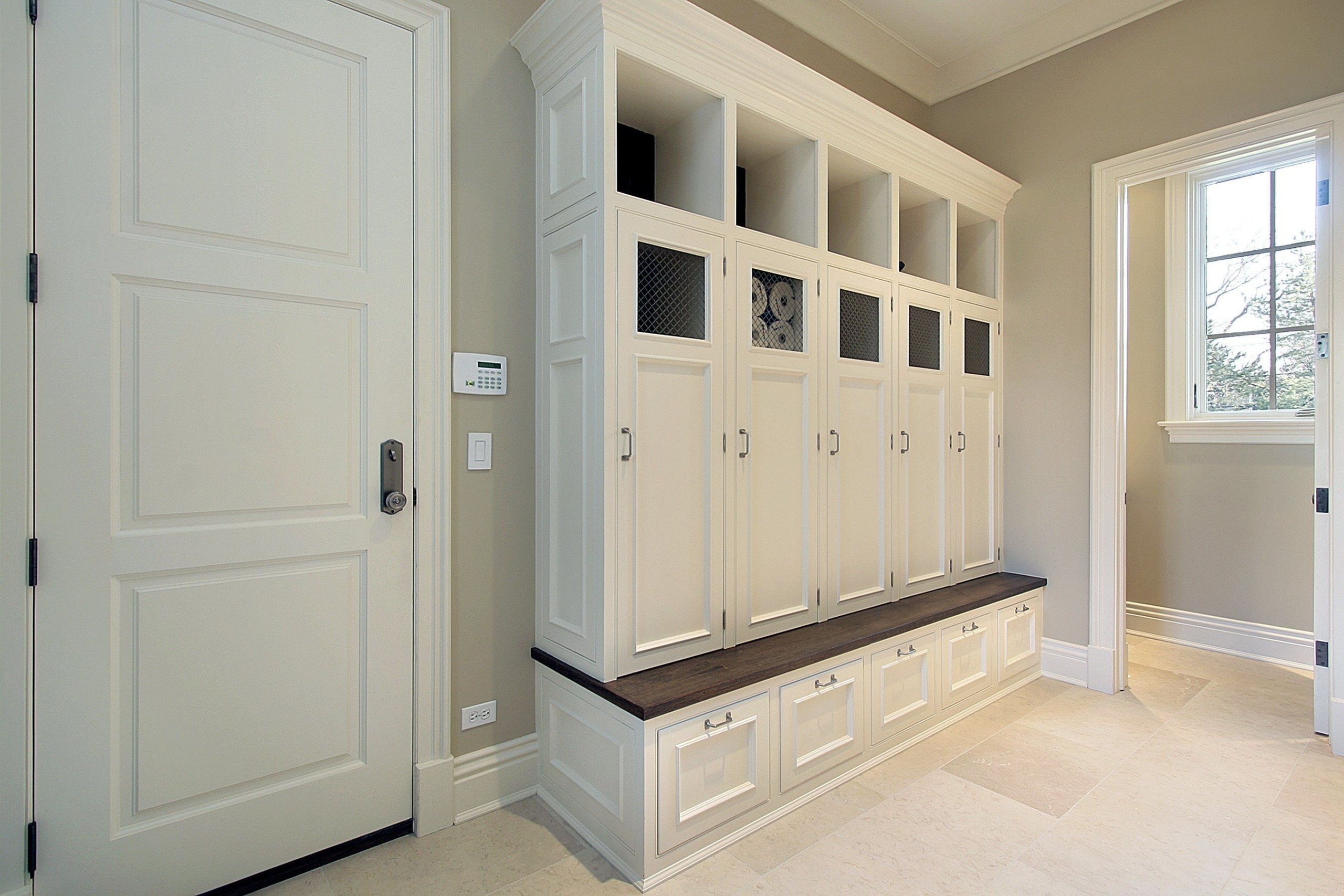 Don't let your mudroom become a messy catchall for shoes and season gear.With shoe storage cabinets,benches and drawers-should work well. Everything made of white wood. Cabinets contains also little blackboards - to leave a message to your family.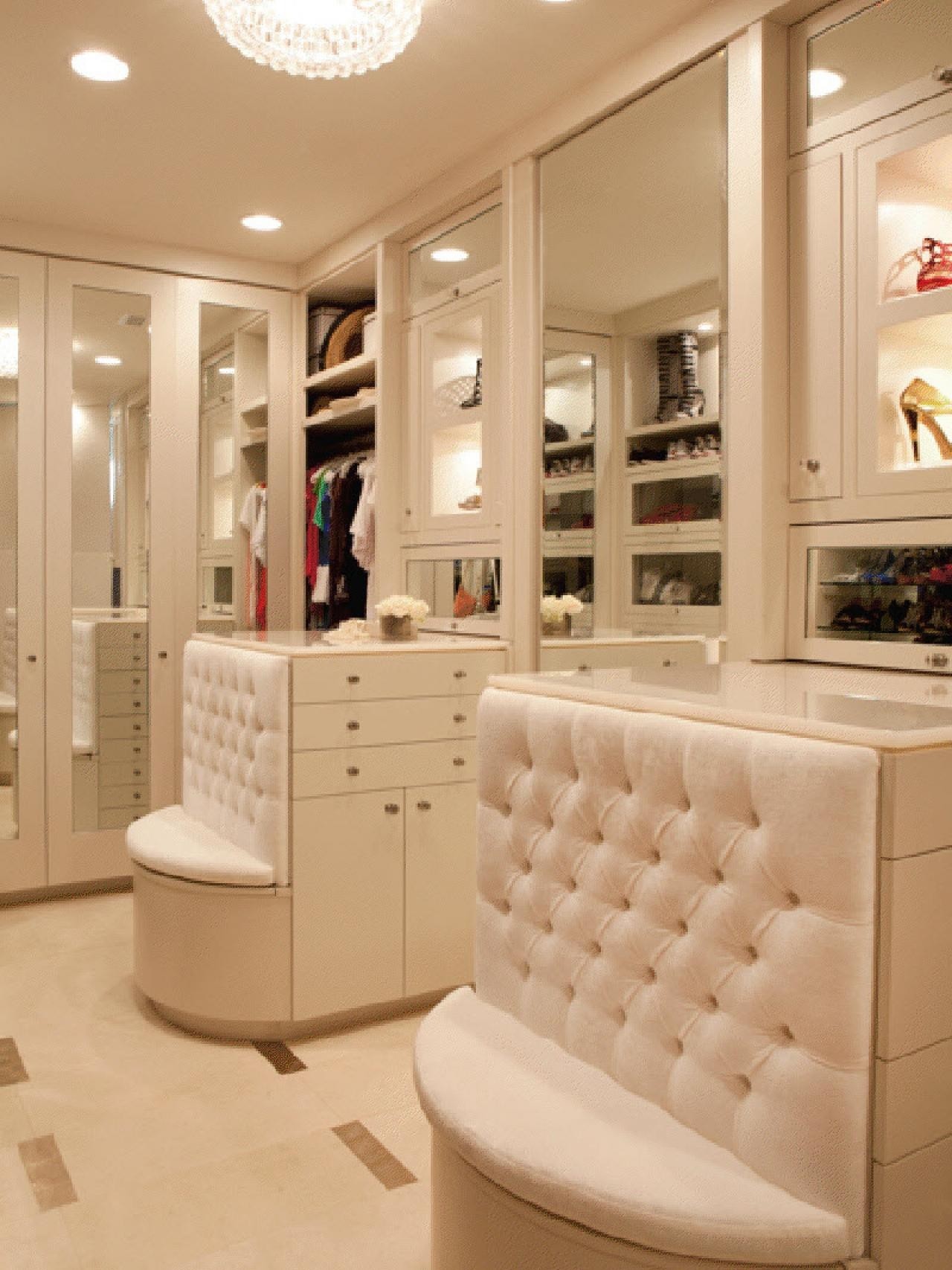 Open and Closed Storage Incorporate both open and closed storage for your shoes and boots. The open shelving and glass doors allow you to see all of your shoes at a glance, while giving your closet a high-end boutique look. Design by Michael Fullen Des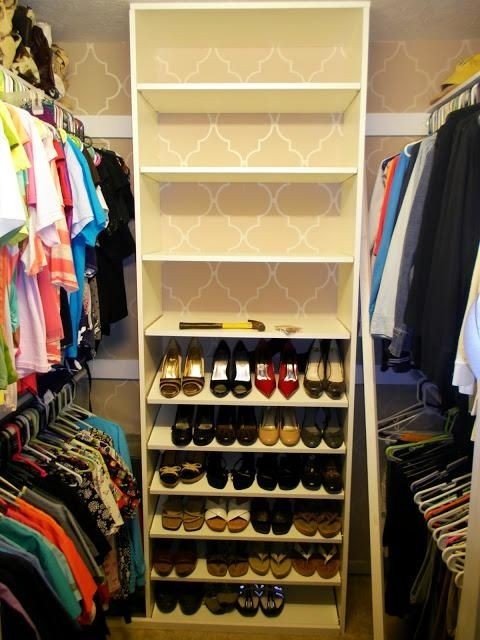 This is as close to my closet ive seen. nice to compare apples to apples. i want to do this .. bedroom closet for shoes (from floor to ceiling) in the middle of the closet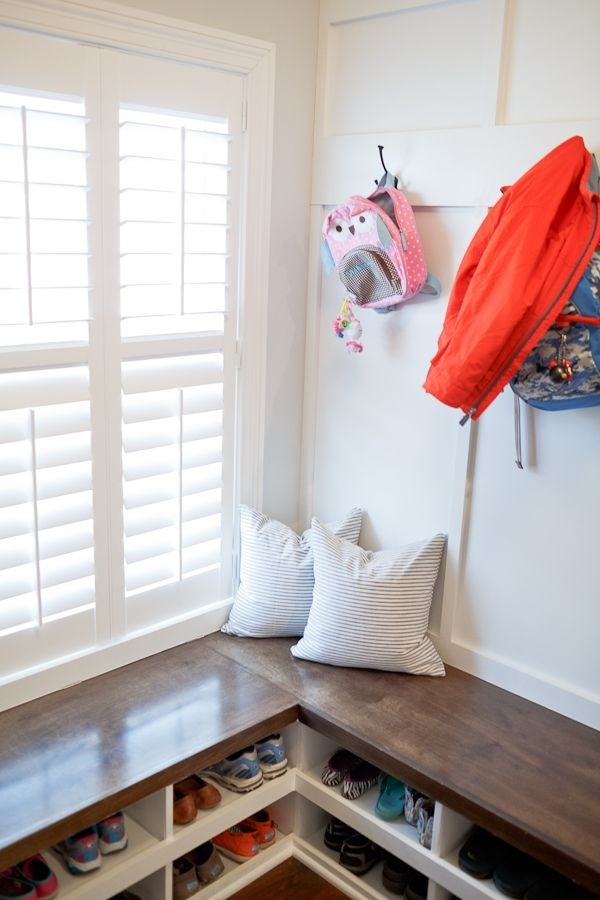 My Mud Room? I was thinking one of the tops of the benches could lift up and be able to use that corner for off season storage.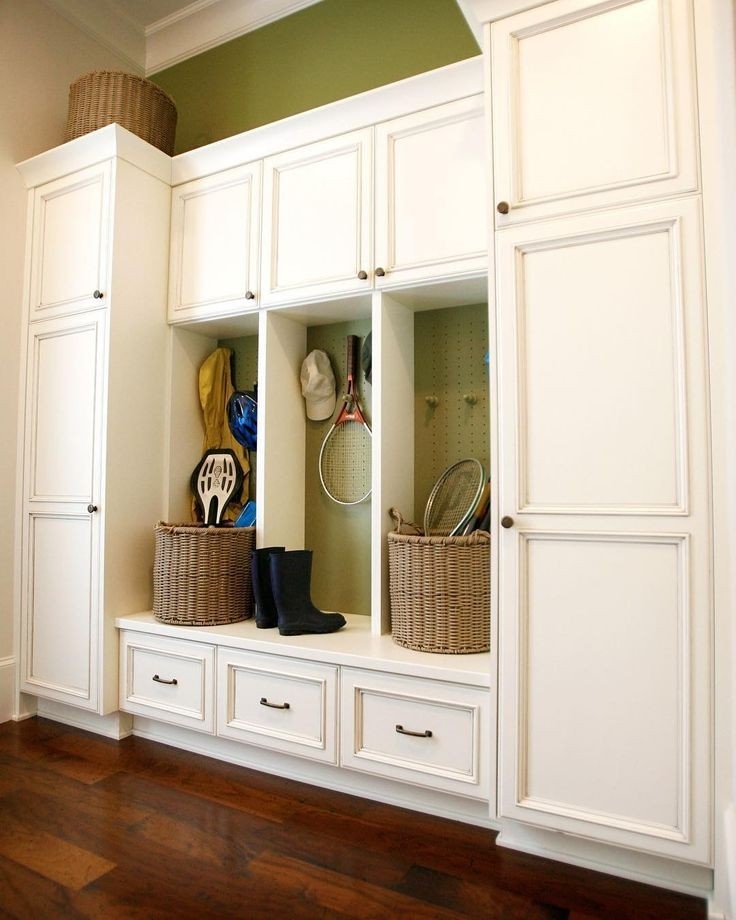 Like the accent color in the back and space to sit. Might want space below open for shoe/boot trays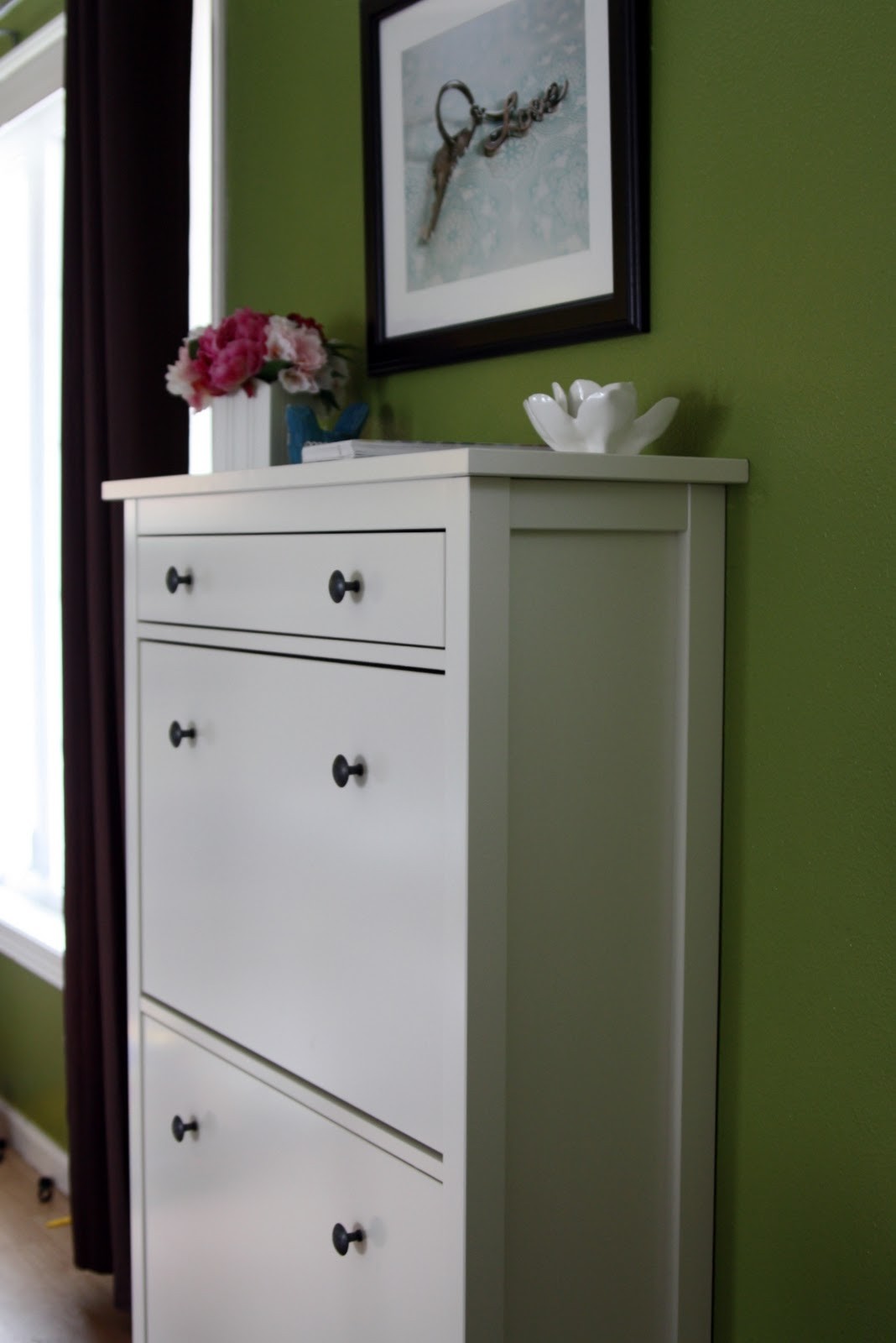 Pinned by Patty Cake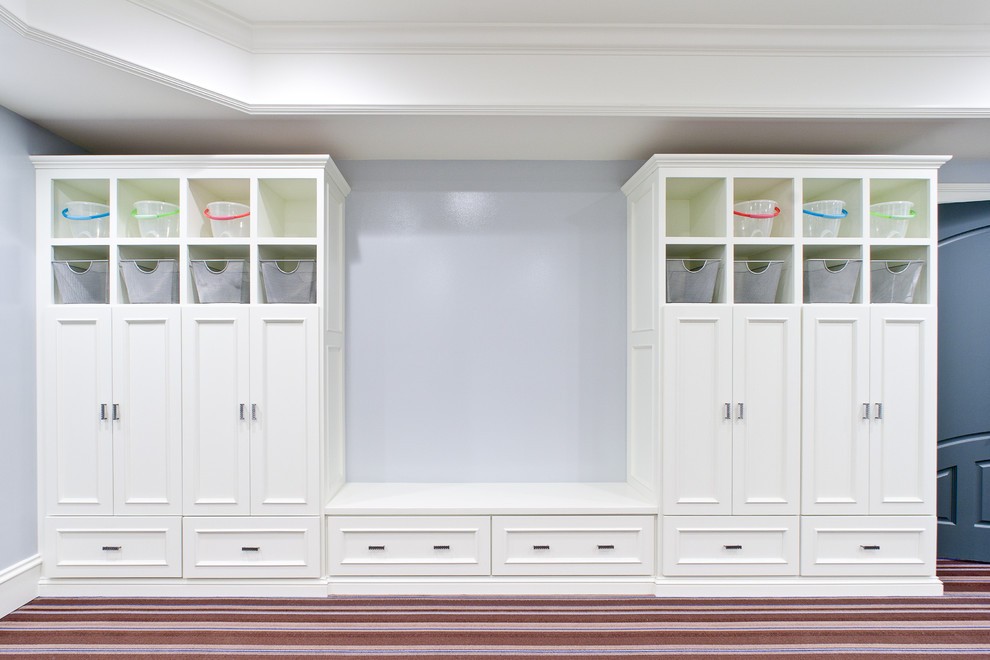 Like this to build in garage....that way coats, shoes, etc can stay out of laundry room.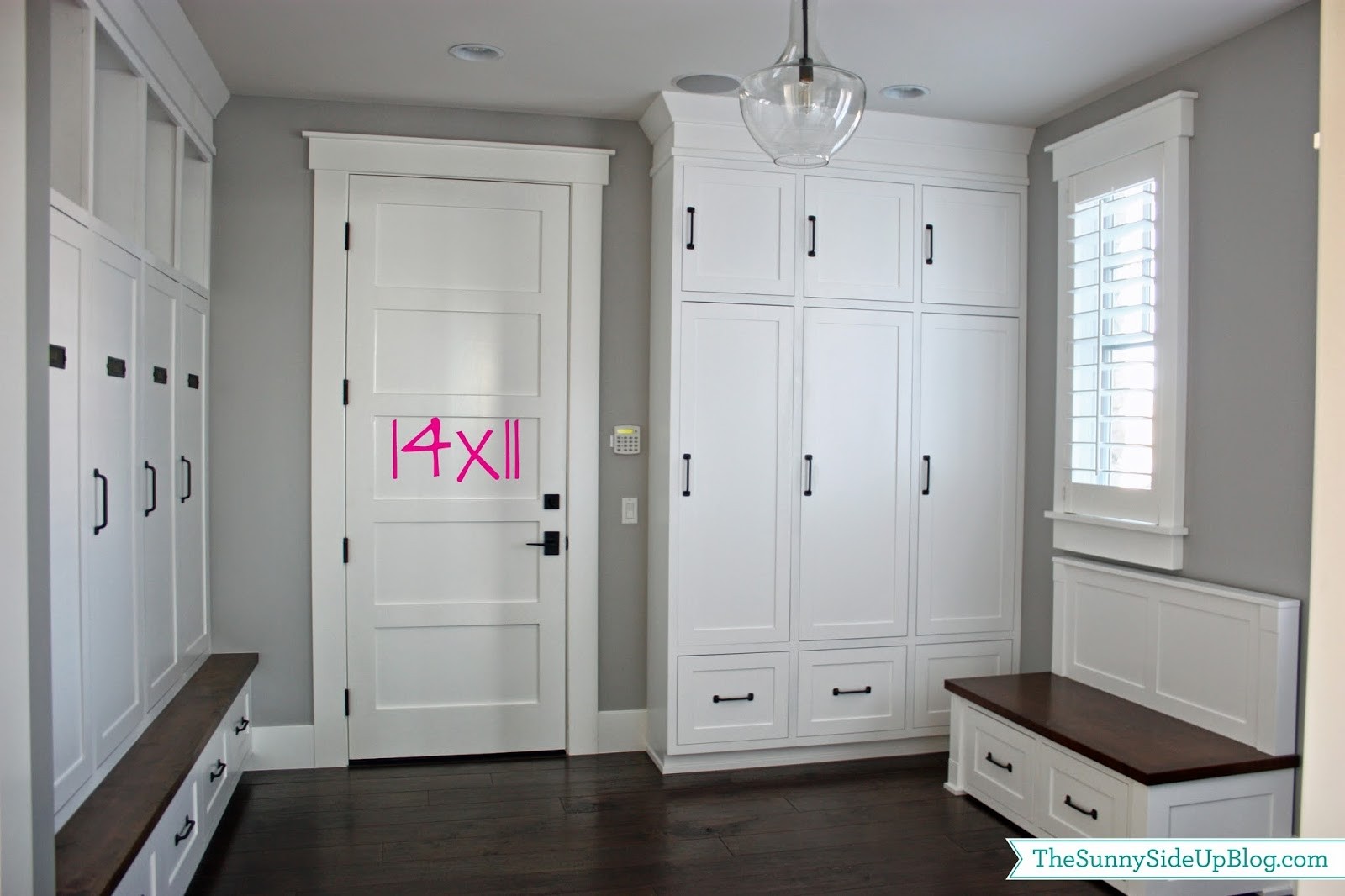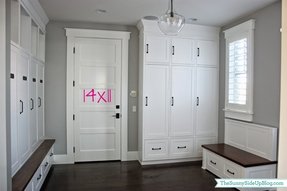 An elegant and functional arrangement of a mudroom. It features plenty of storage space in built-in cabinets with extra bottom drawers for shoes. With this shelving unit your mudroom will be always neatly organized.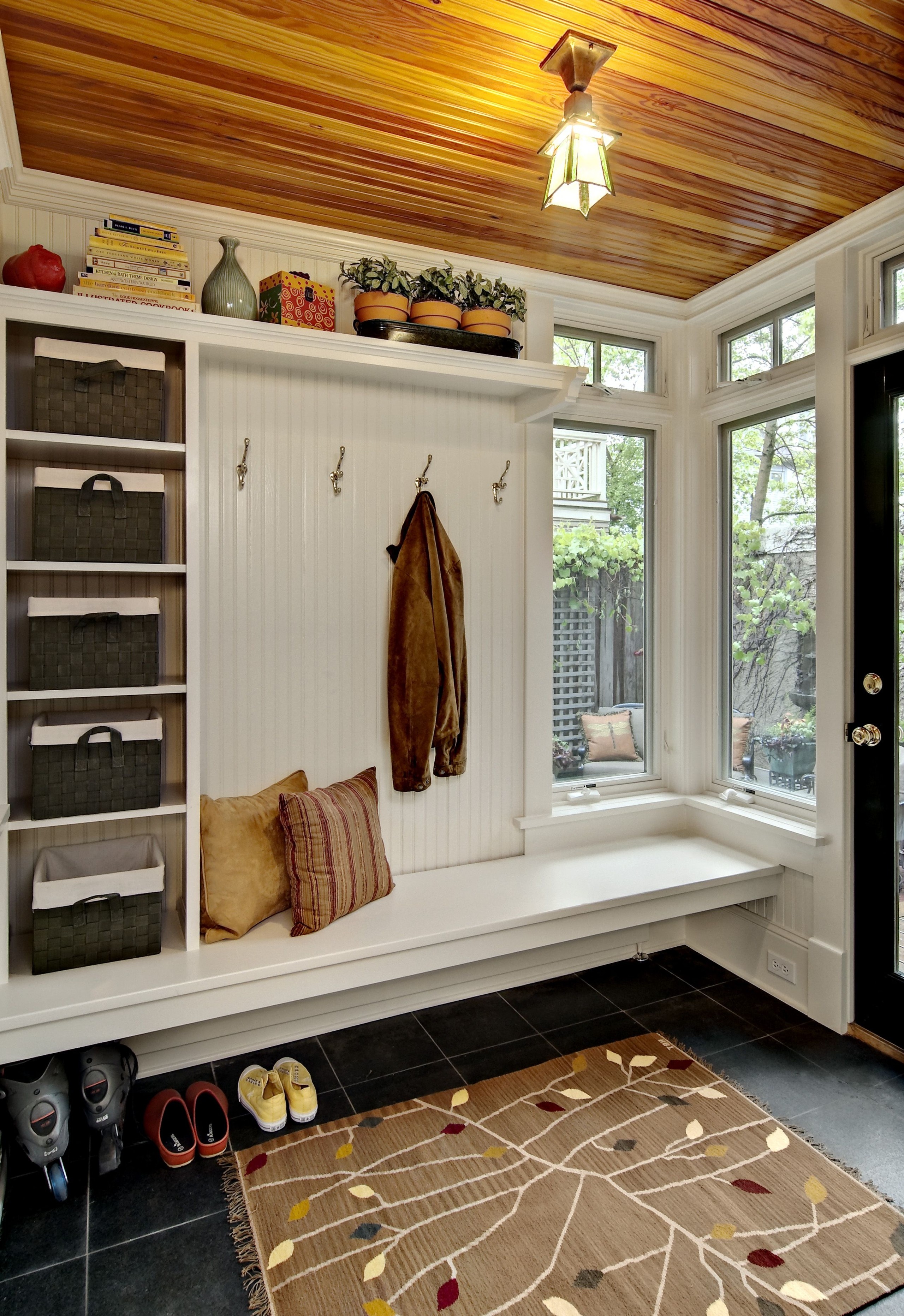 Bench like what we have already installed in the back screened-in porch. Perhaps we could put in the coat rack just by closing over the screening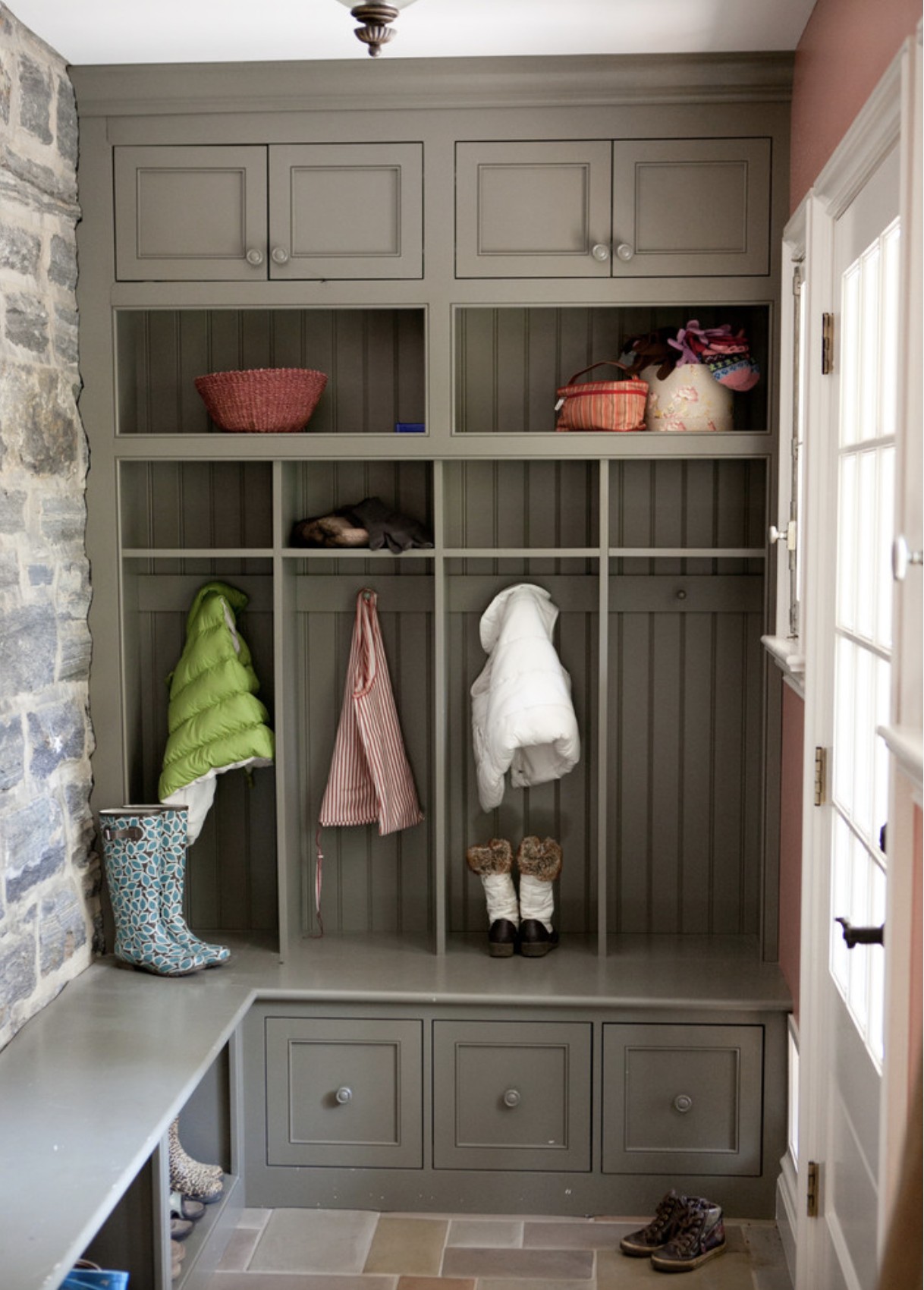 laundry room ideas for small spaces | Traditional Spaces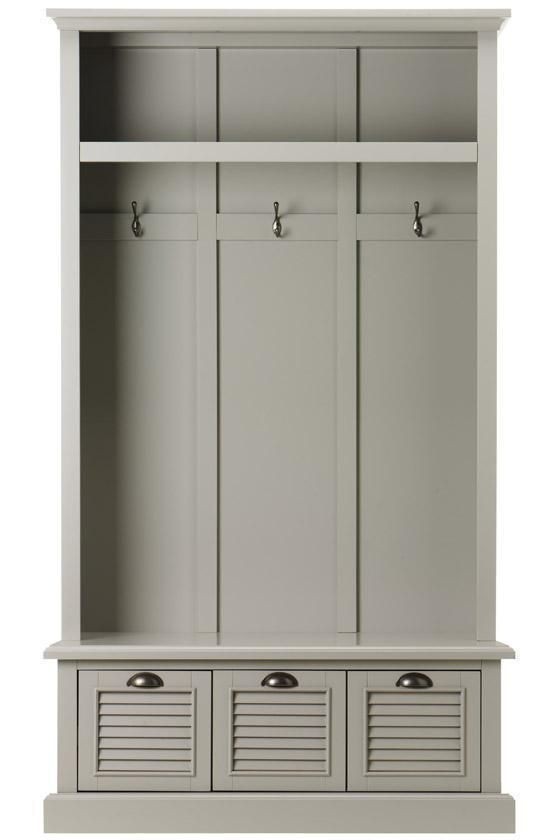 Place this fashionable locker in your hallway and improve its functionality in a blink of an eye. The unit features 3 double hooks for hanging coats, and 3 storage drawers located under the bench seat.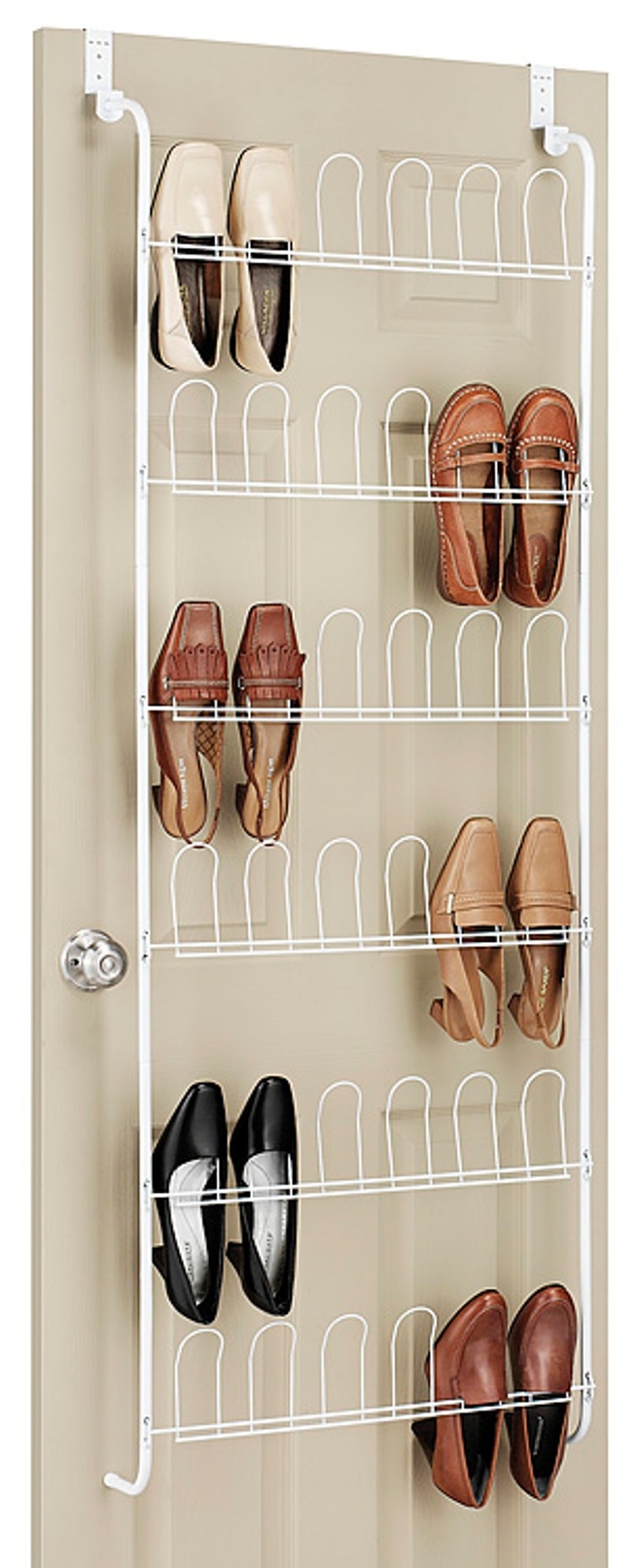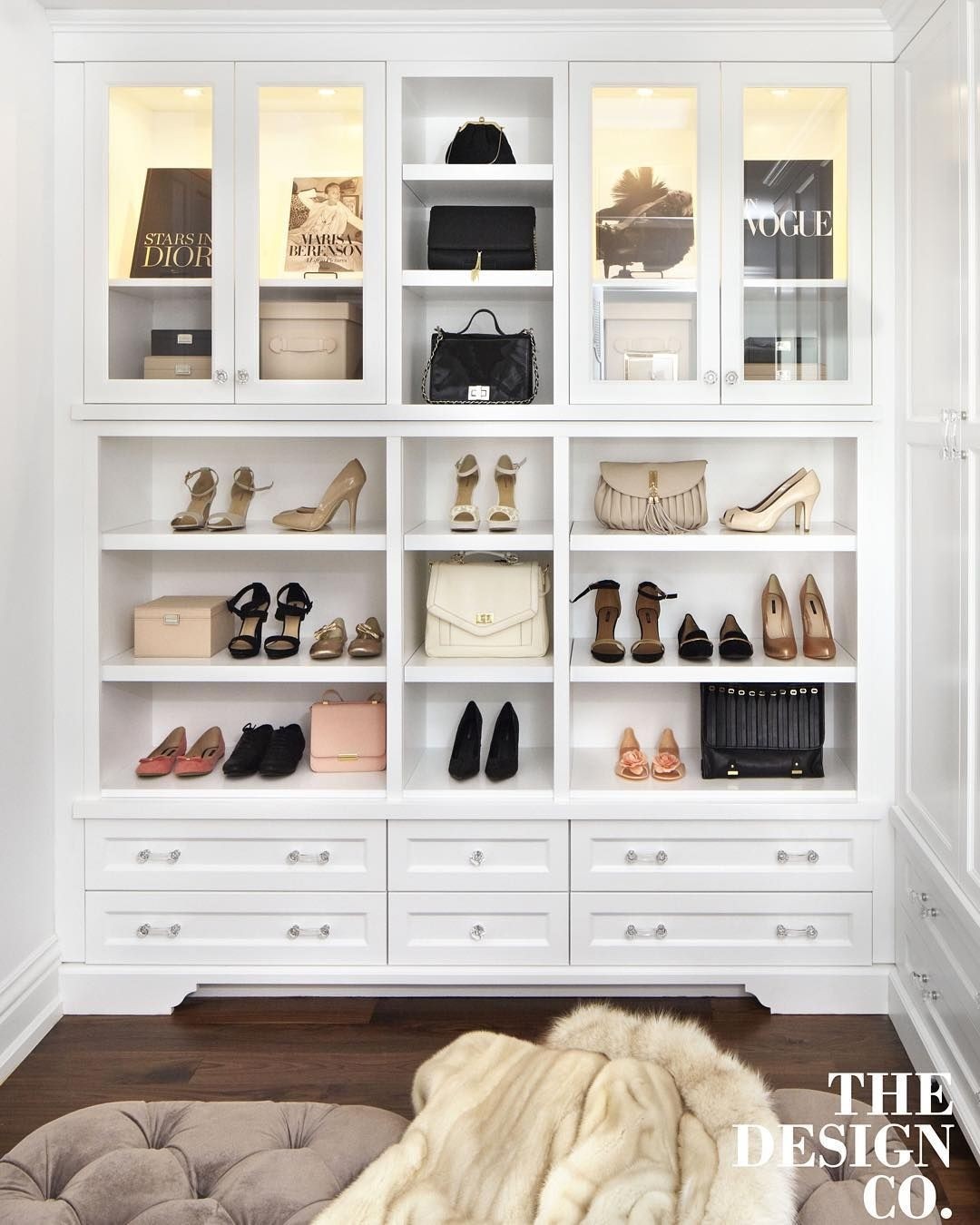 Designer Profile | The Design Co.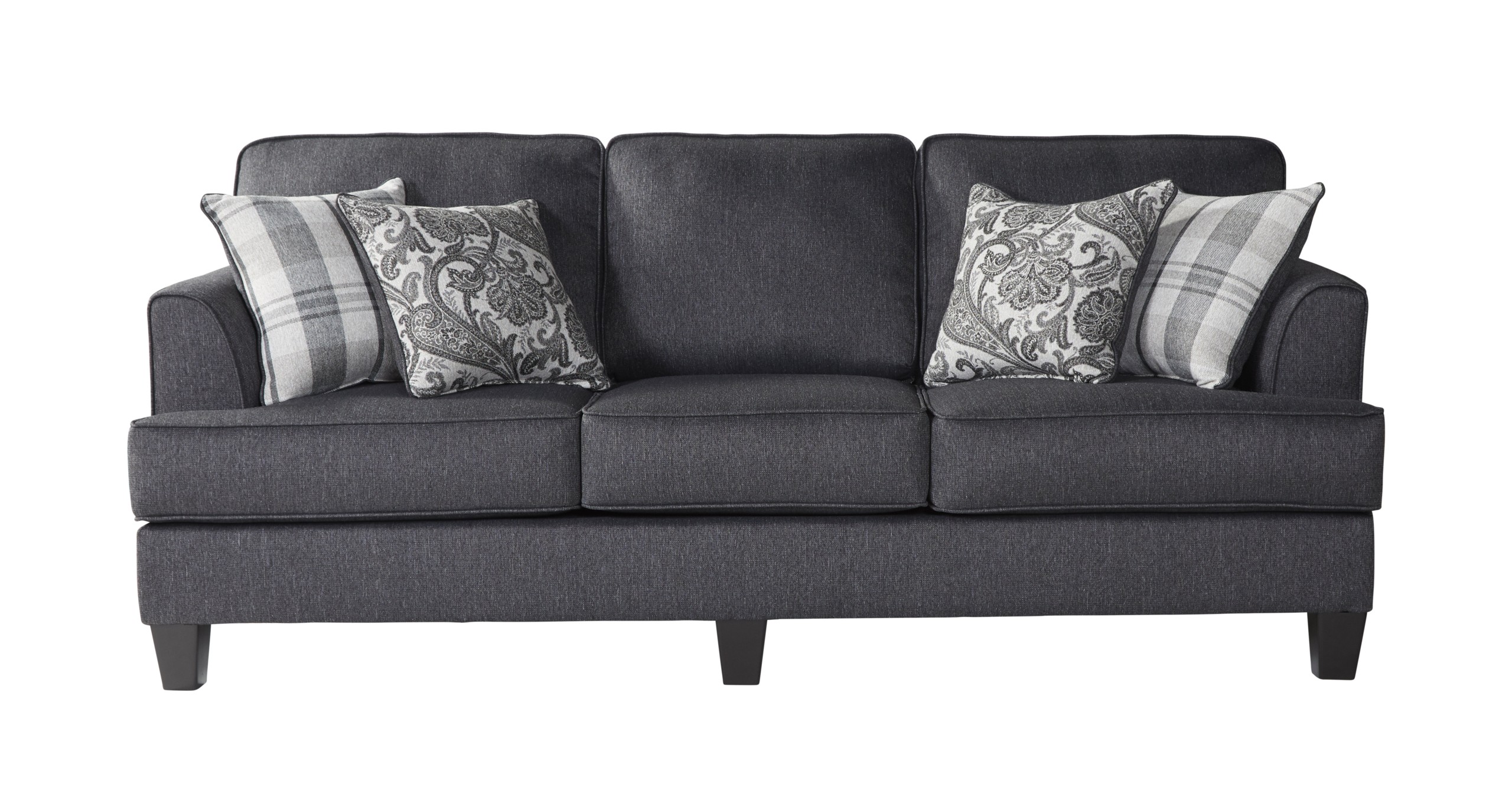 I need this for our front door! my husband likes to leave all of his shoes there :-)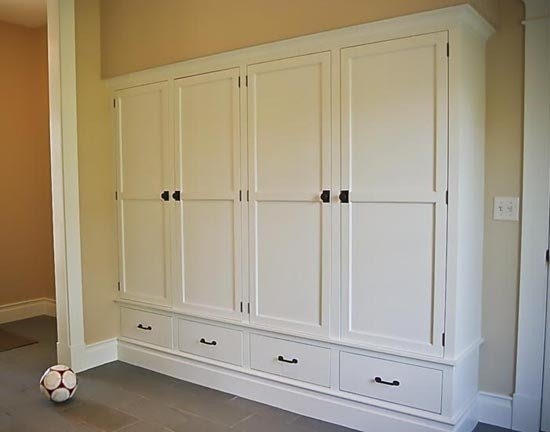 Pantry Idea-instead of the drawers under the cabinet, could do 2 open shelves for shoe storage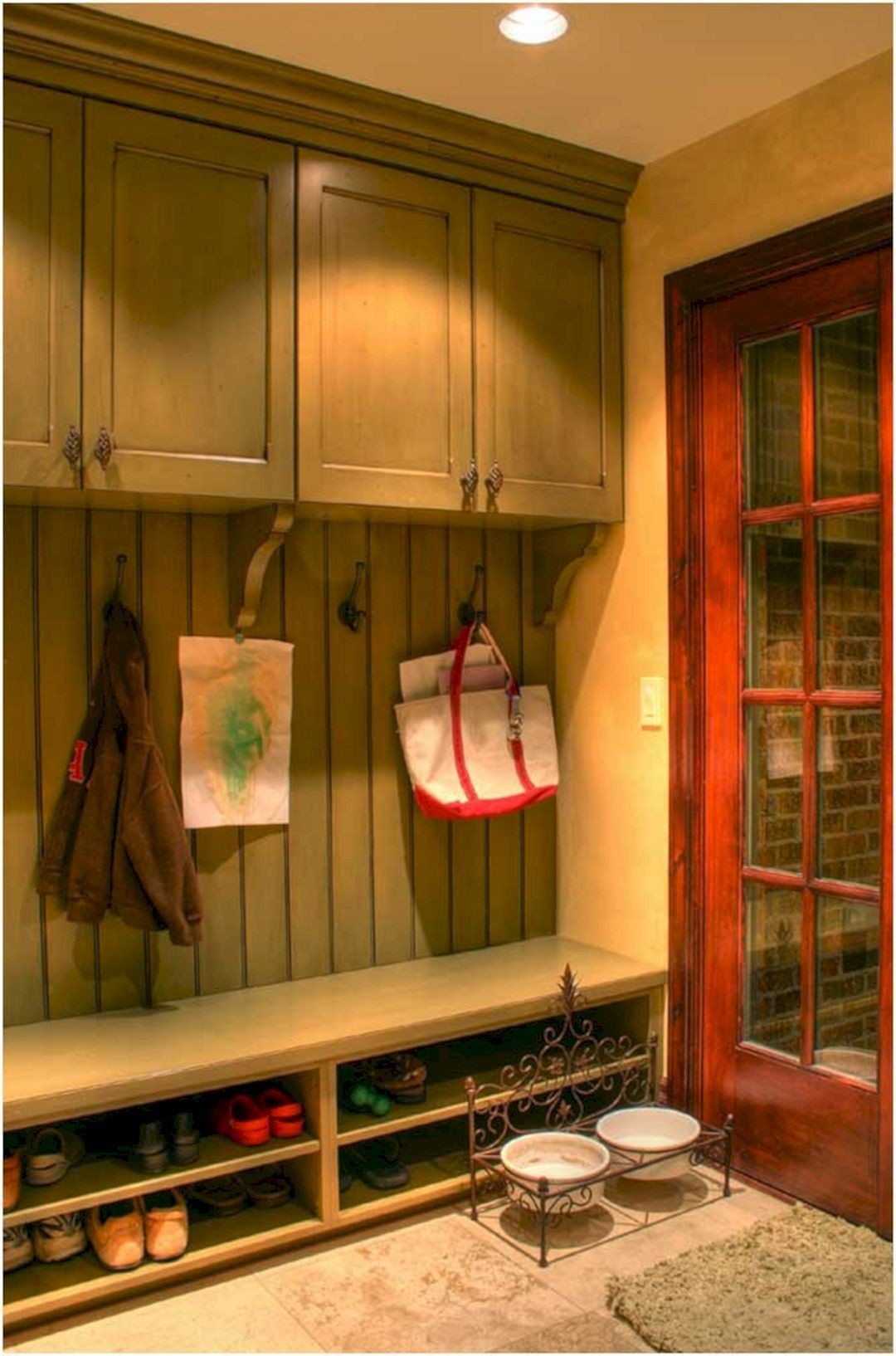 this came from the website houzze - the architect has it drawn to look like this - i will post a picture once completed.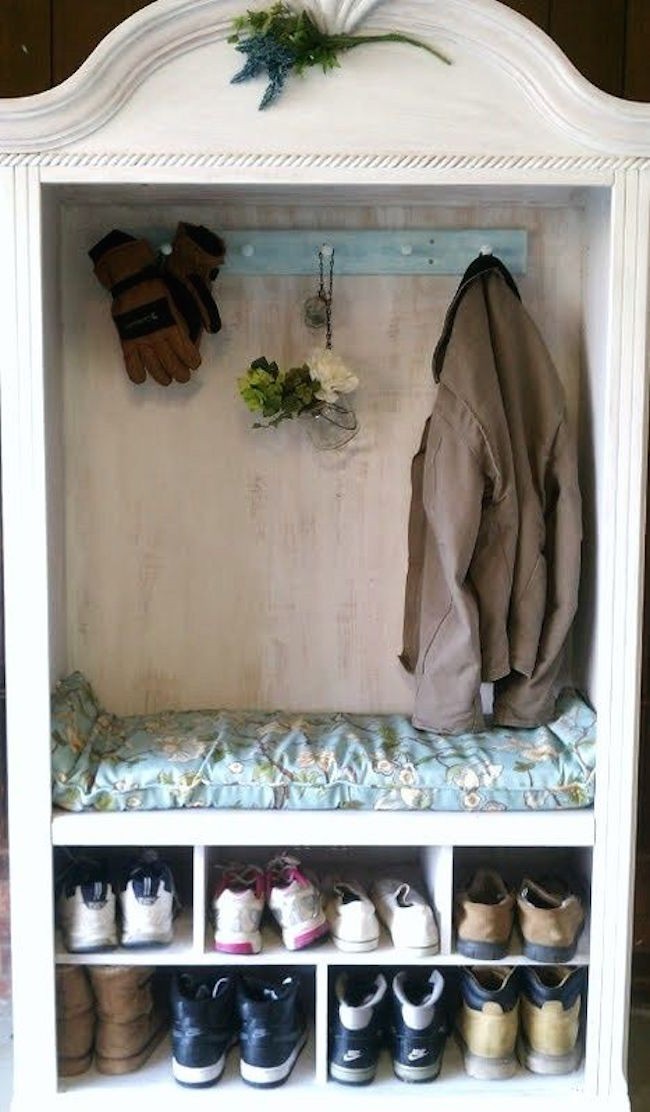 People say: one man's trash is another man's treasure. You can use reclaimed wood to create such a great closed shoe storage with a bench and space for a coat organizer. All painted in white, with perfect formed shelves and rustic tone.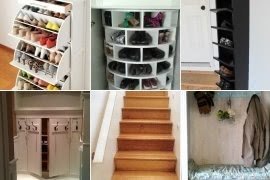 This shoe organizer makes a great printer stand with storage space.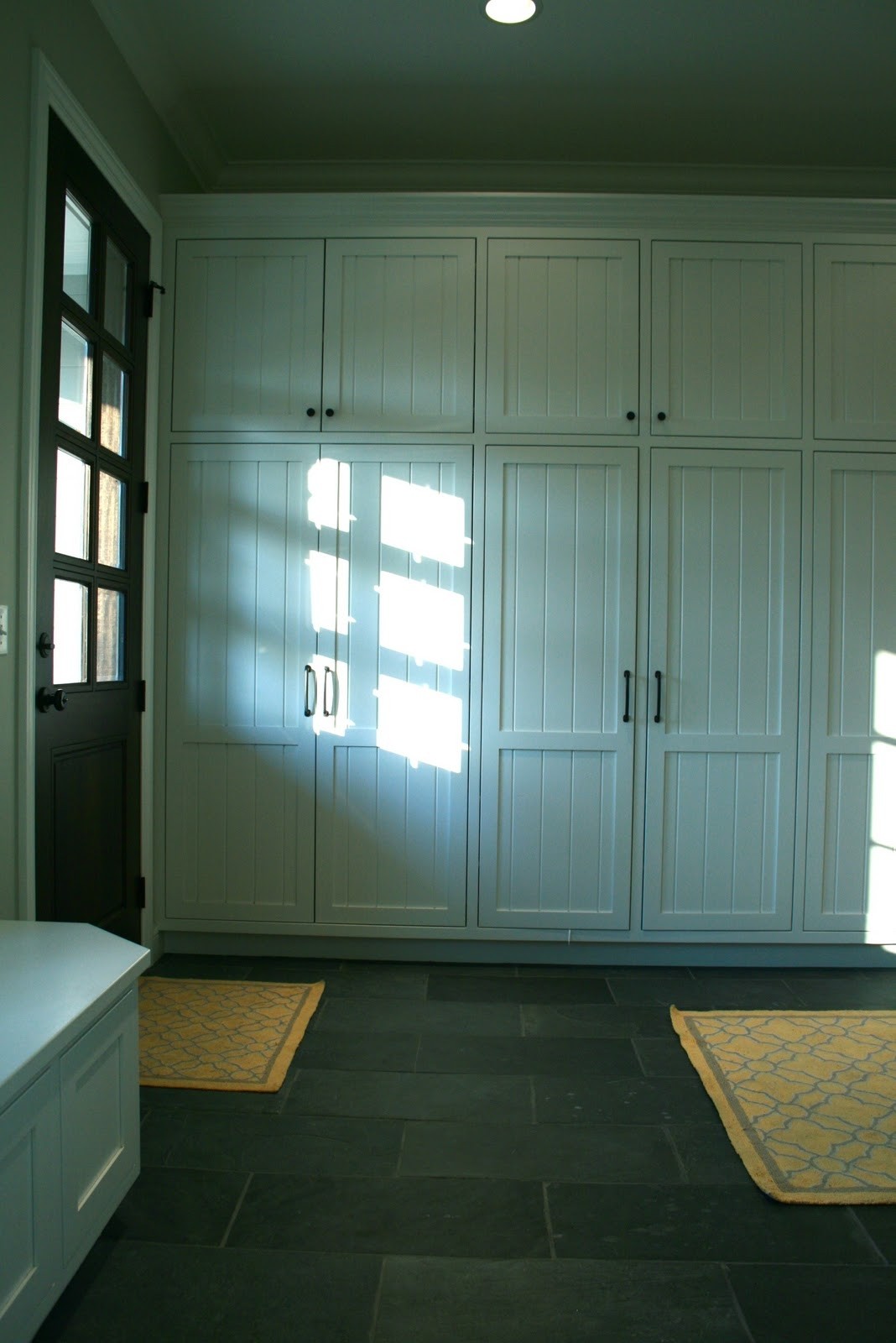 I wouldn't hesitate to suggest that someone buy this closet armoire for their home. It features large decorative storage boxes and wooden construction, which fits perfectly to any style and decor.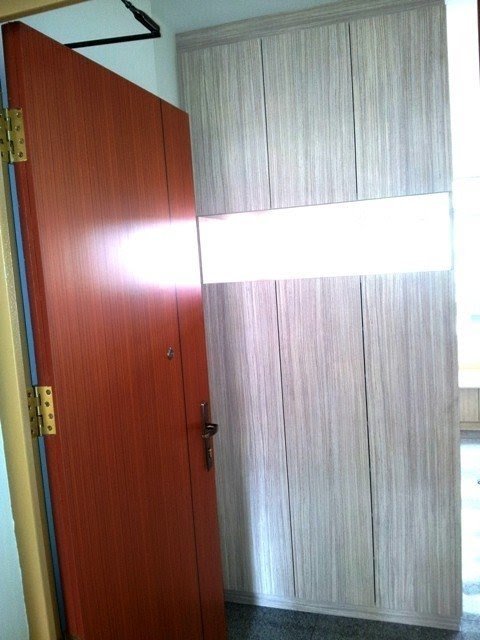 ... Customize Storage Sofa and Shoes Rack + Storage Cabinet in Living Room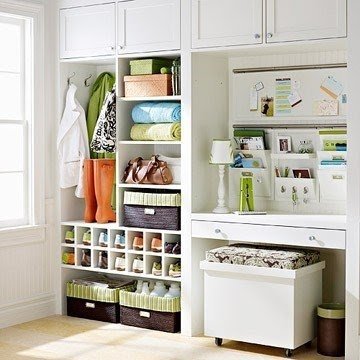 Integrated Entry Storage-This entry system doesn't leave organization to chance. Labels on hooks, baskets, and cubbies ensure that everything goes where it belongs. Closed upper cabinets store off-season gear, while boxes corral smaller items on open shel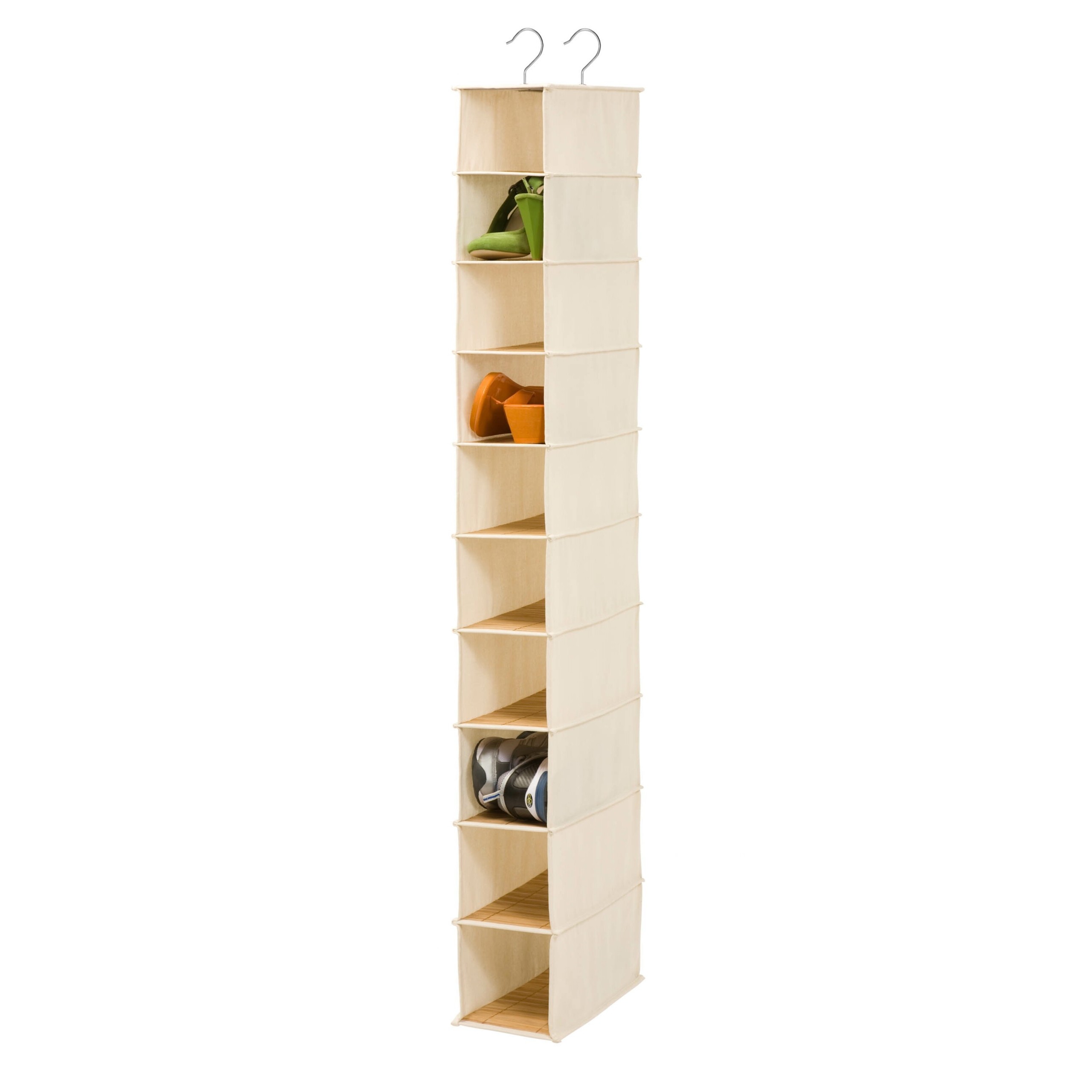 10 Shelf Shoe Organizer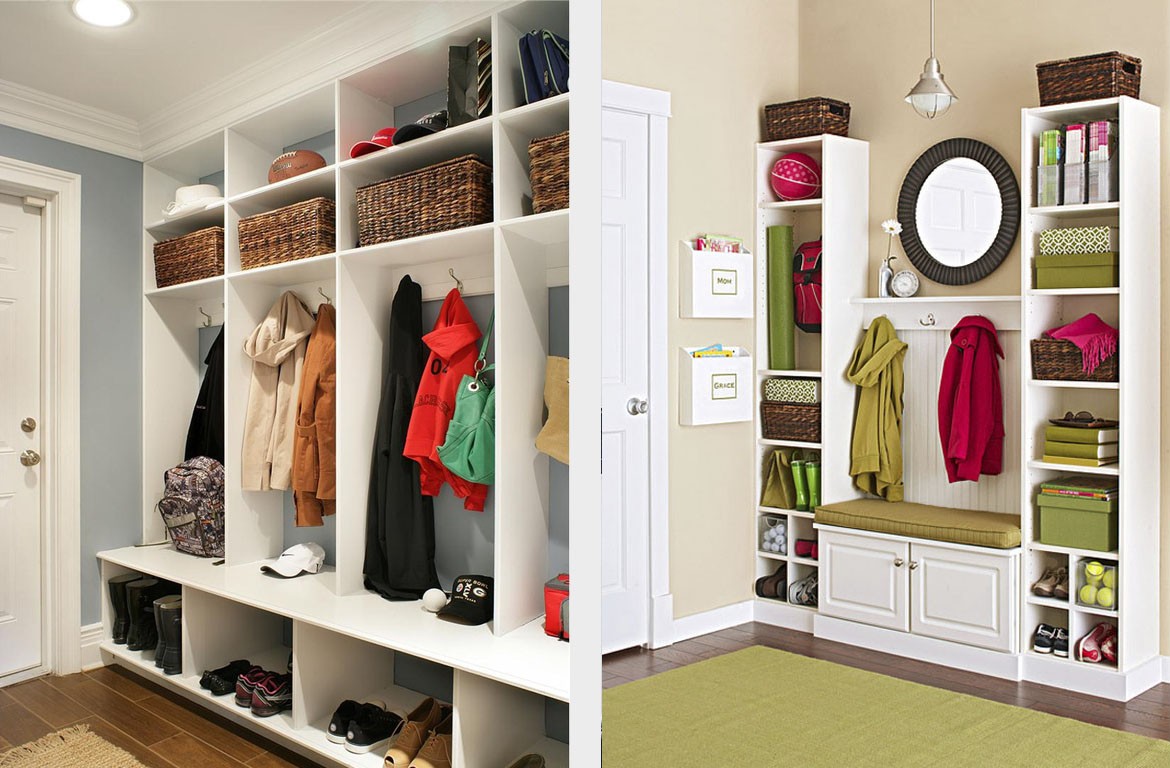 ENTRANCE instead of the small cubbies at the bottom how about smaller drawers for mitts etc